When Leeatt Green describes her relationships with Alex Izsak as a whirlwind romance, she isn't wrong.
The pair, aged 32 and 33 respectively and who briefly met through mutual friends, saw one another again six years later at an Australia Day party. "Neither of us intended on going to the barbecue but for some reason we did," says Leeatt. "Alex sat next to me and we began talking – a year later we got married on Australia Day!"
The couple were living together within three months and engaged within six. Their Aerial South Wharf wedding on January 26, 2017 was celebrated with 320 guests. A traditional Jewish ceremony first took place in the Melbourne backyard of one of their friends. "We were so lucky to have family friends offer their beautiful backyard," explains the bride. "They even had the flowers replanted in purples and burnt orange to go with our theme."
Leeatt, originally from South Africa, says she adores her Brazilian beau's blue eyes, gentleness and witty humour. In return Alex loves his wife's green eyes and her ability to be silly one minute and intellectual the next.
Photos courtesy of Iain and Jo – We tell Love Stories.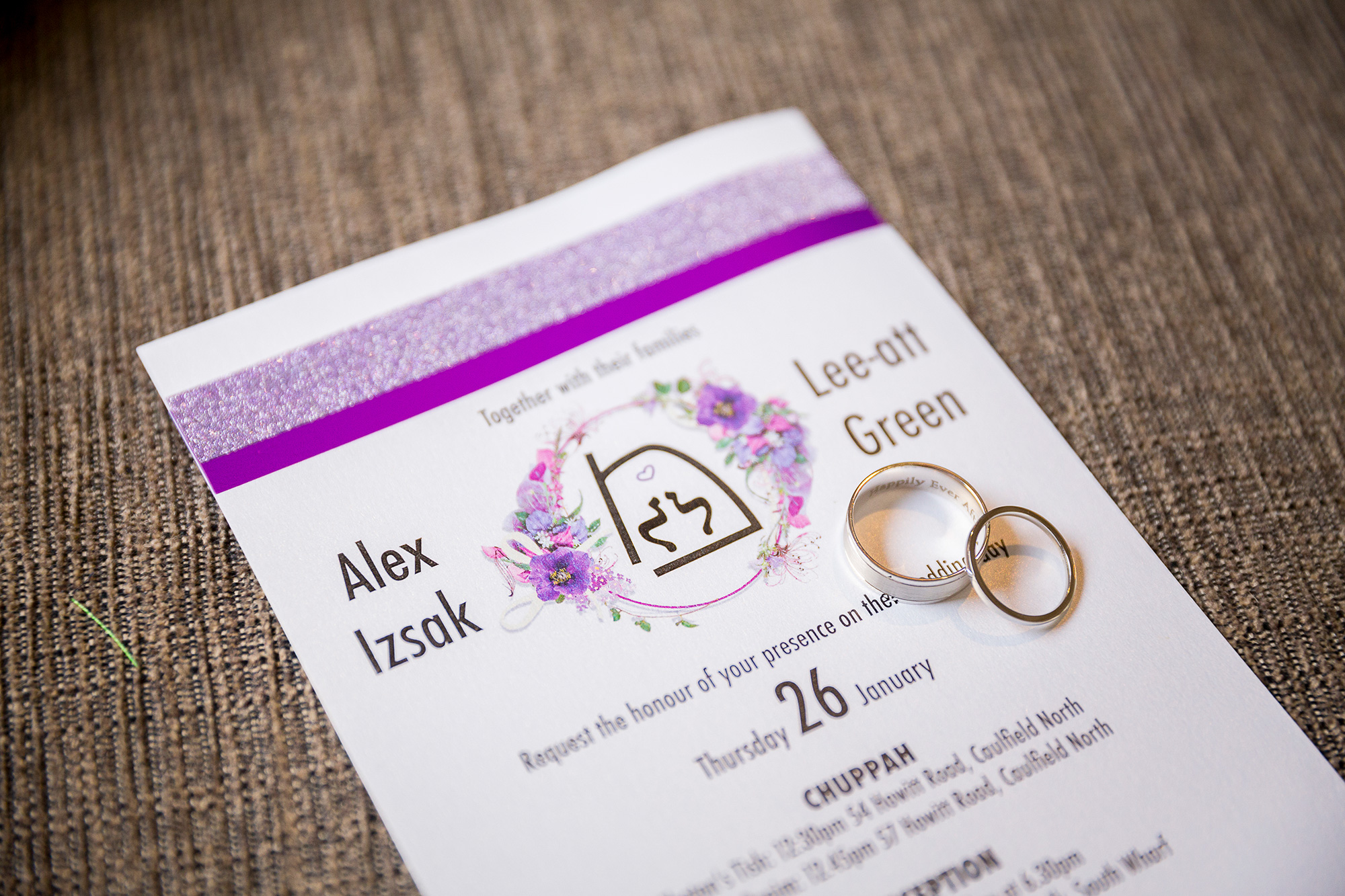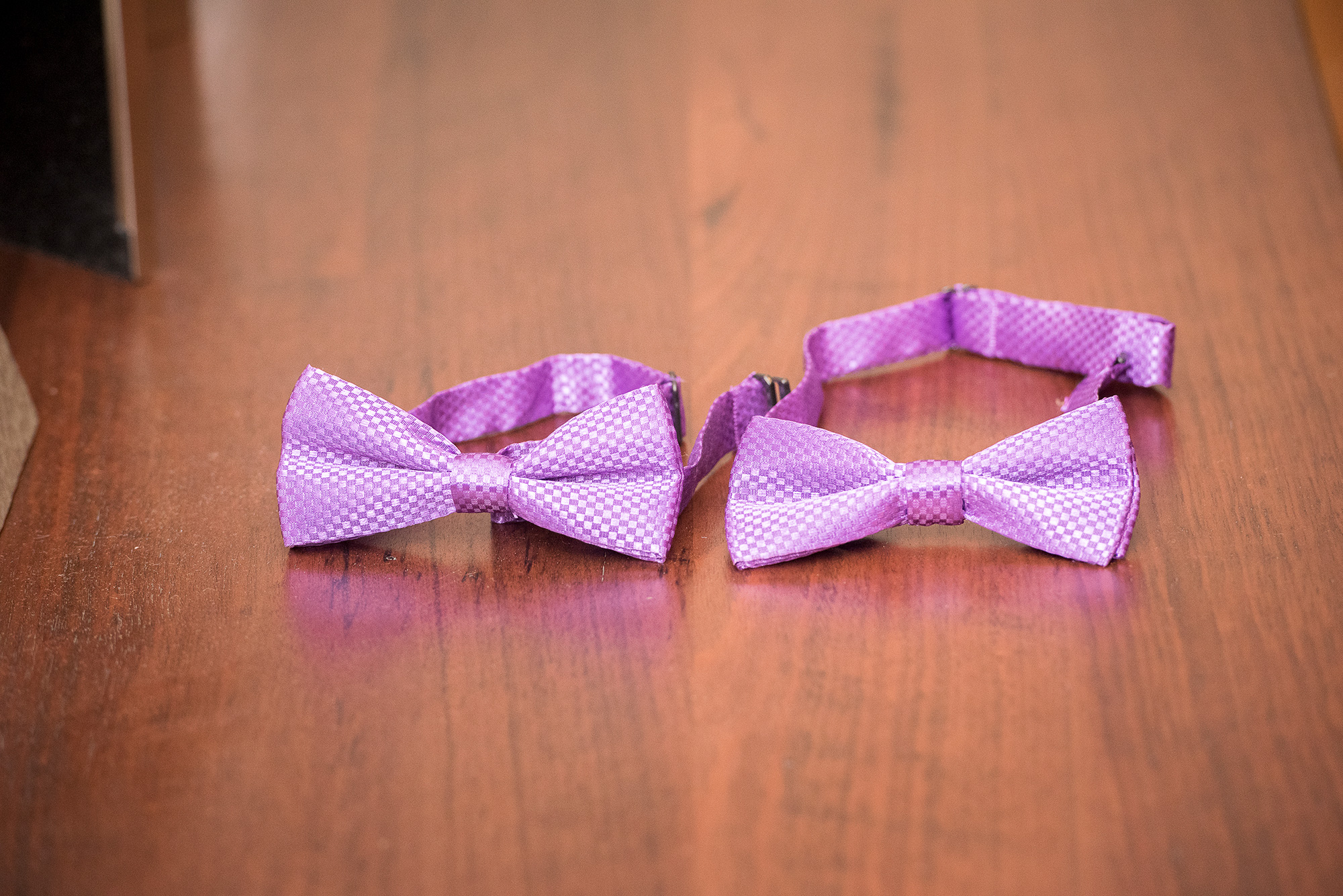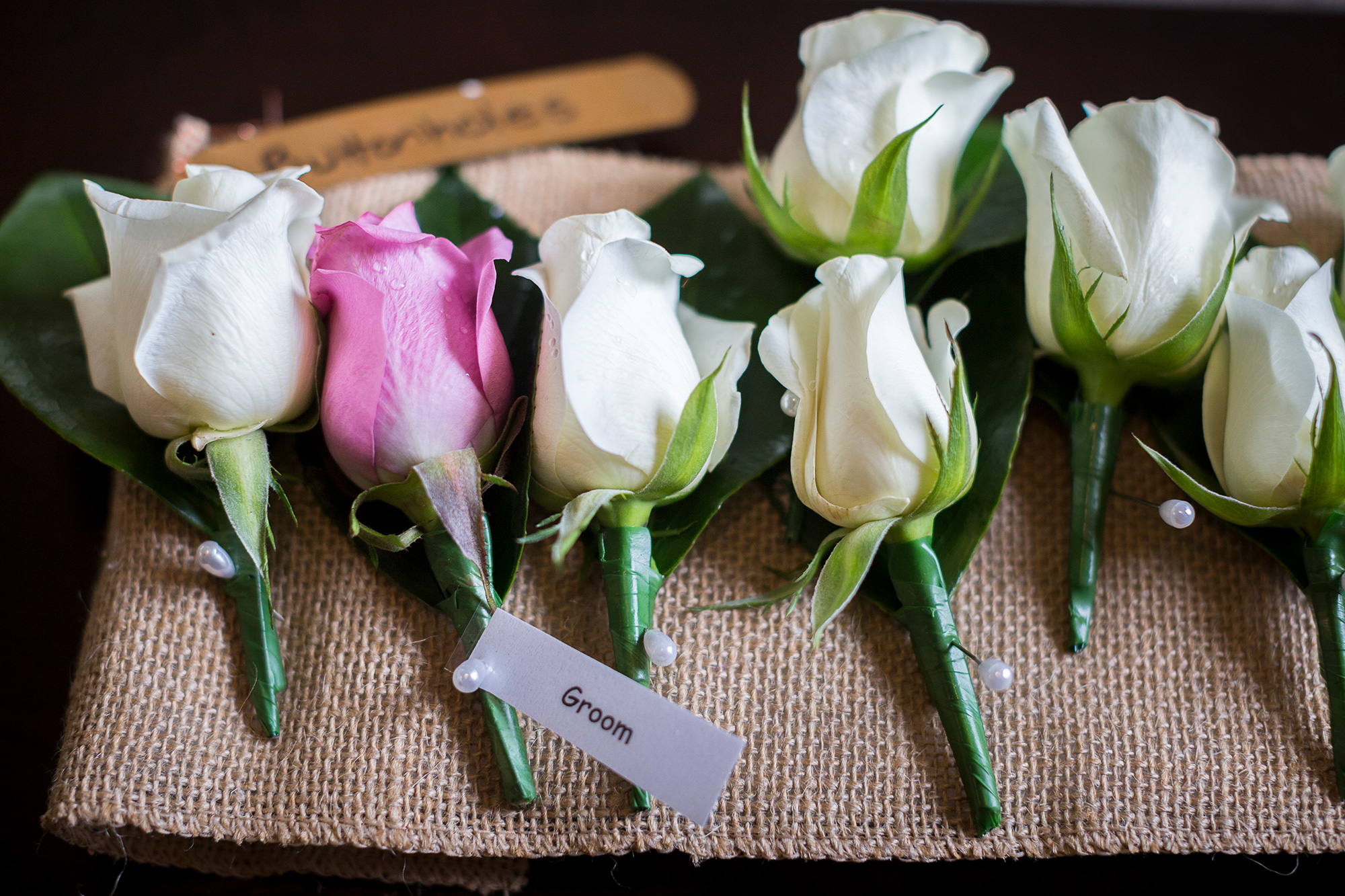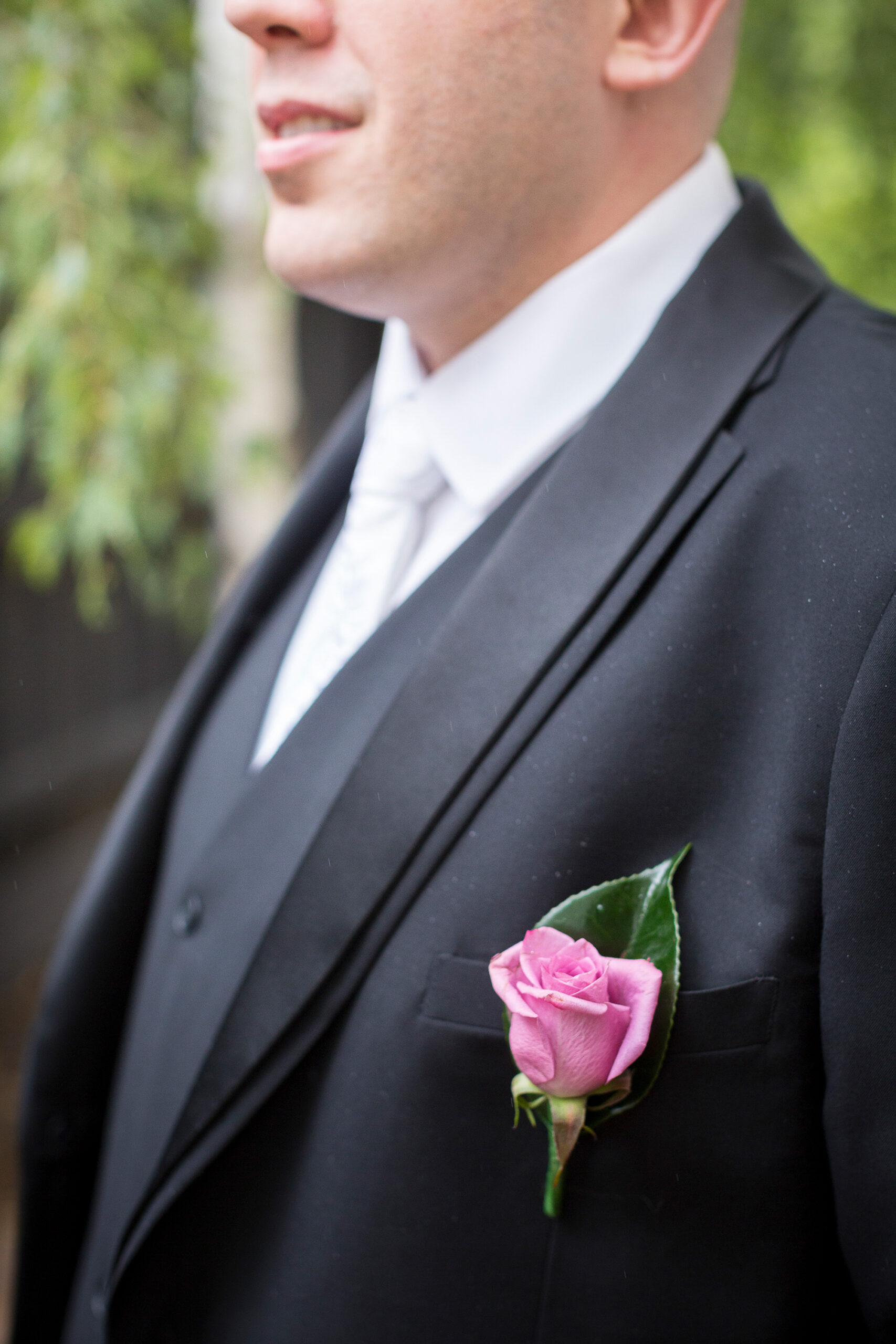 \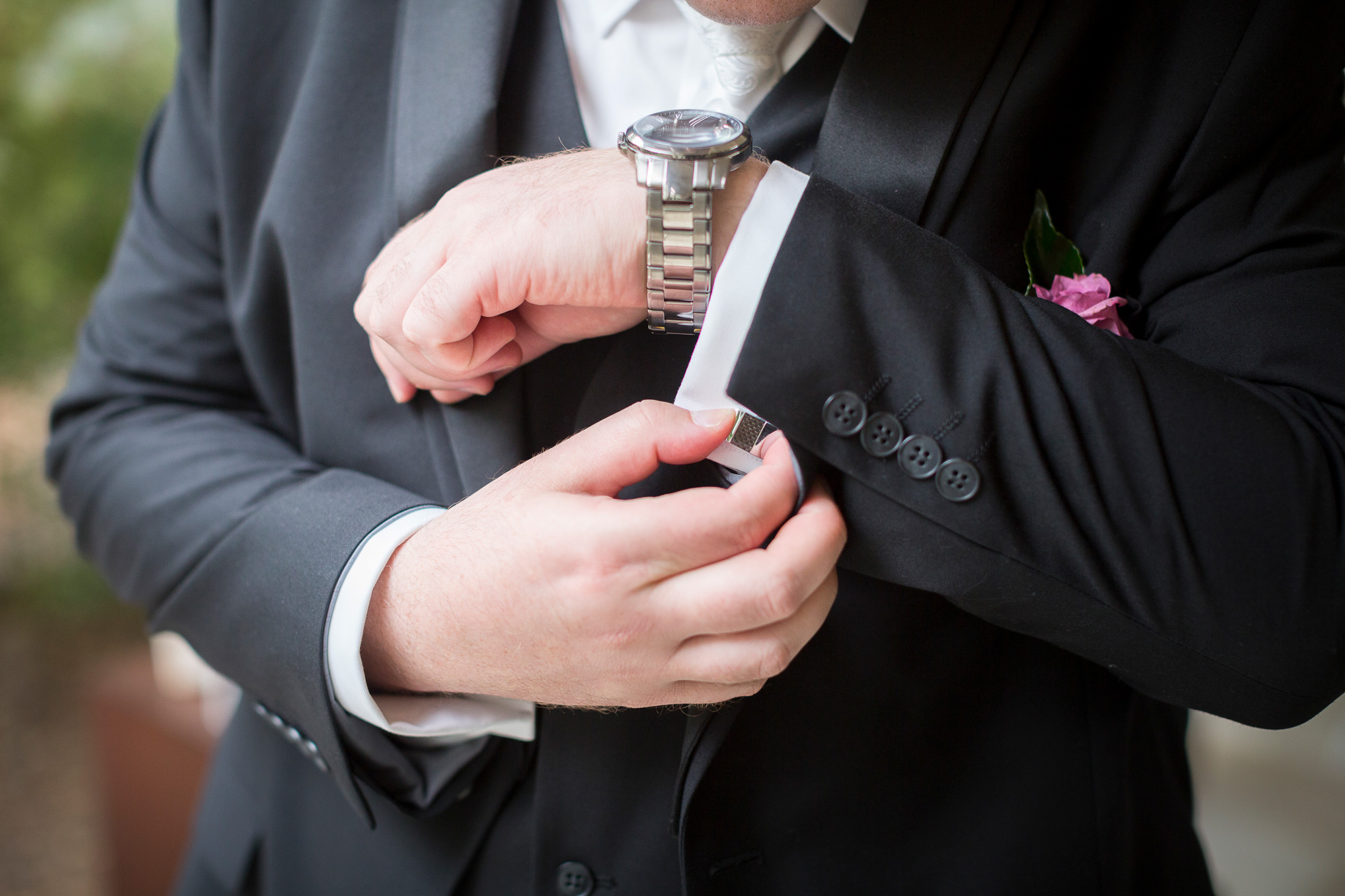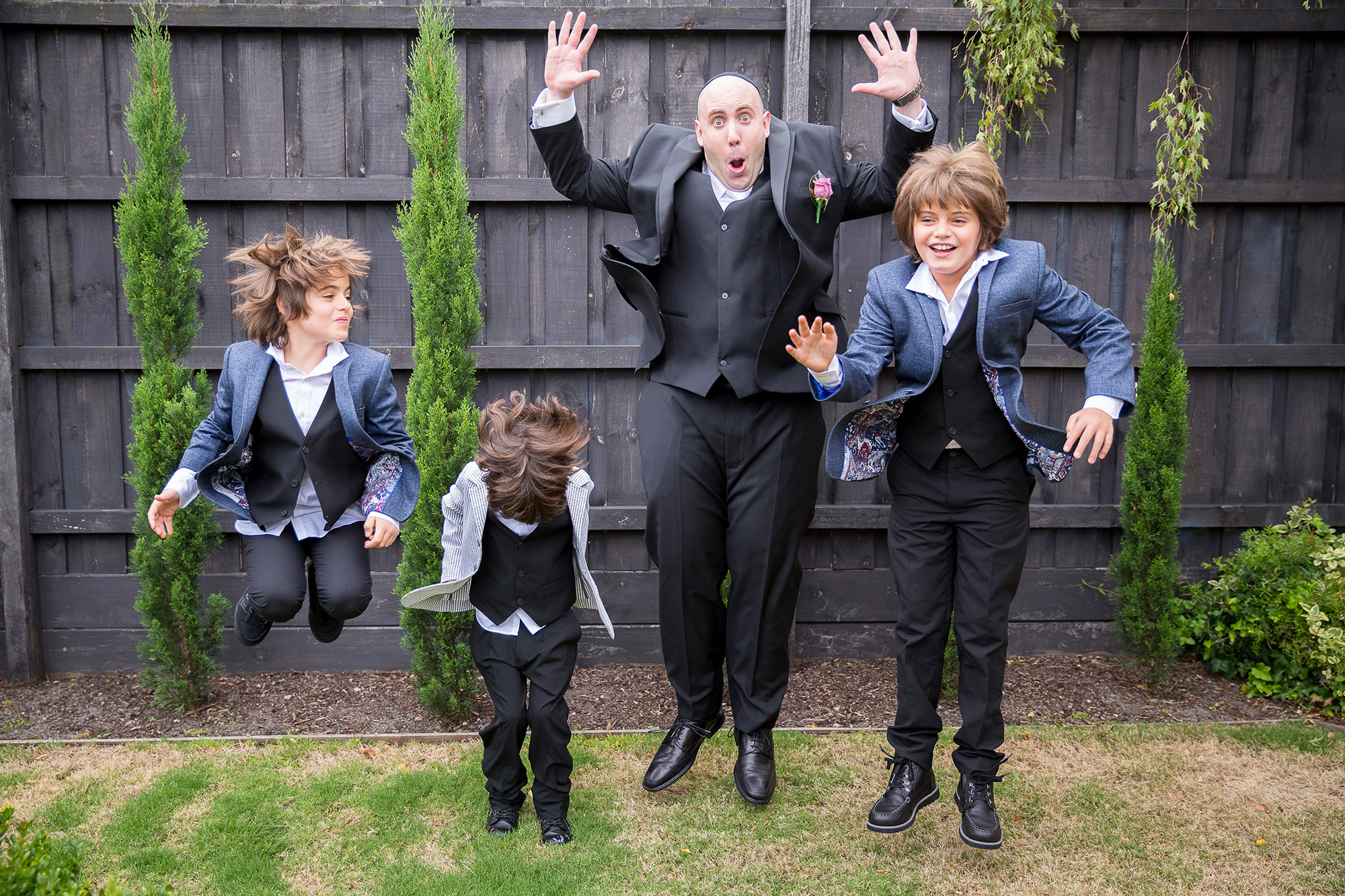 Alex and his mini attendants were decked out by Mens Suit Warehouse and Ollie's Place Kidswear.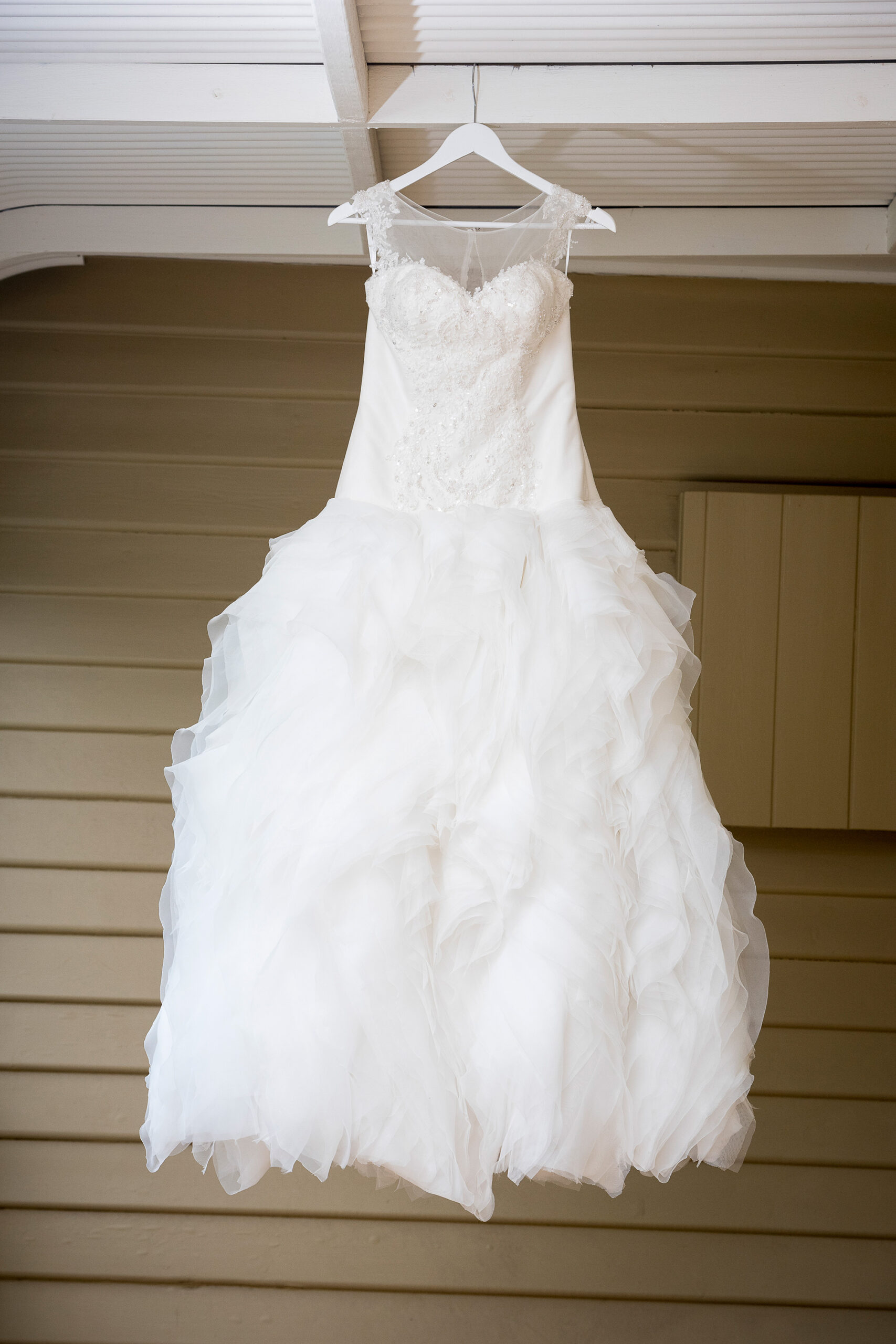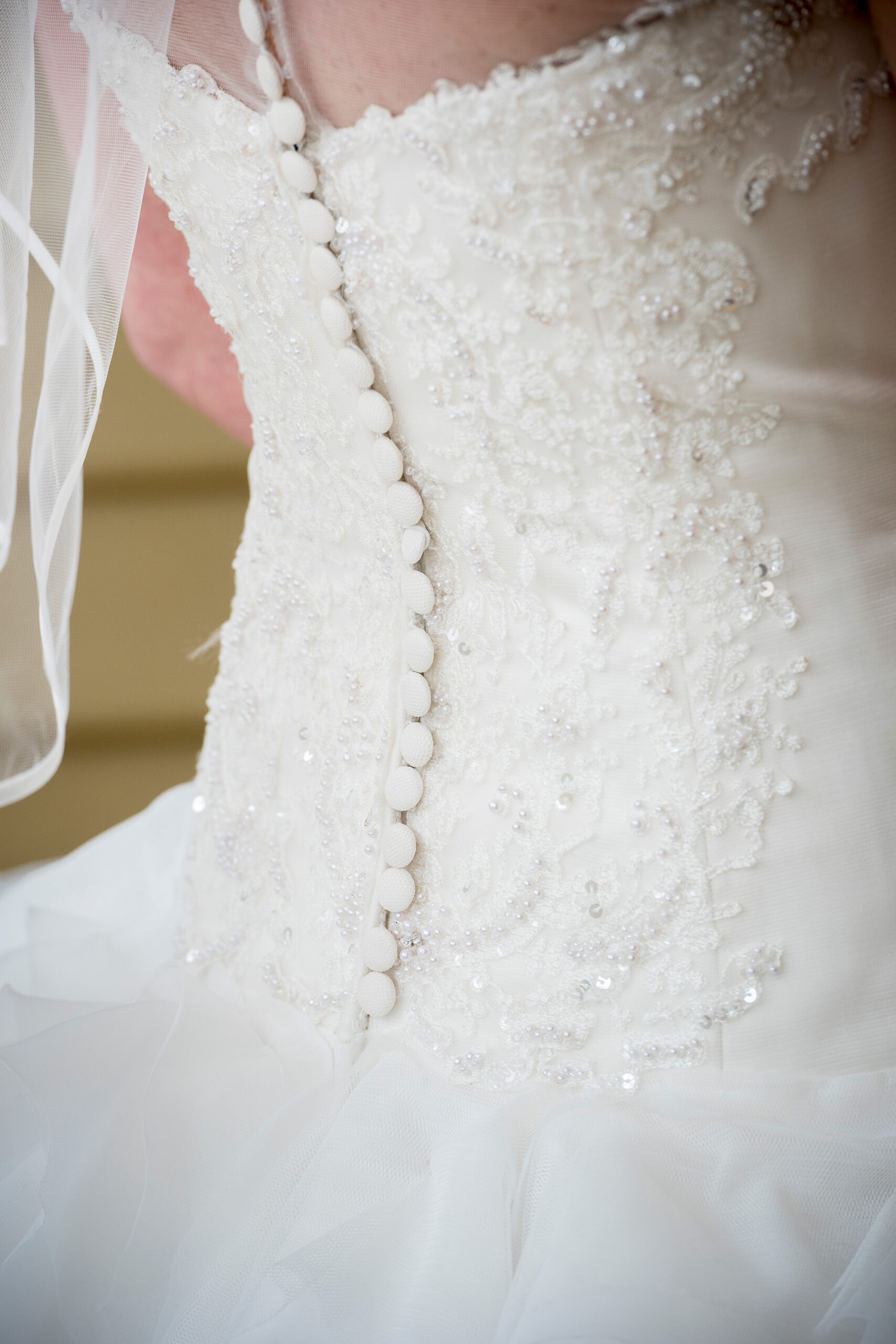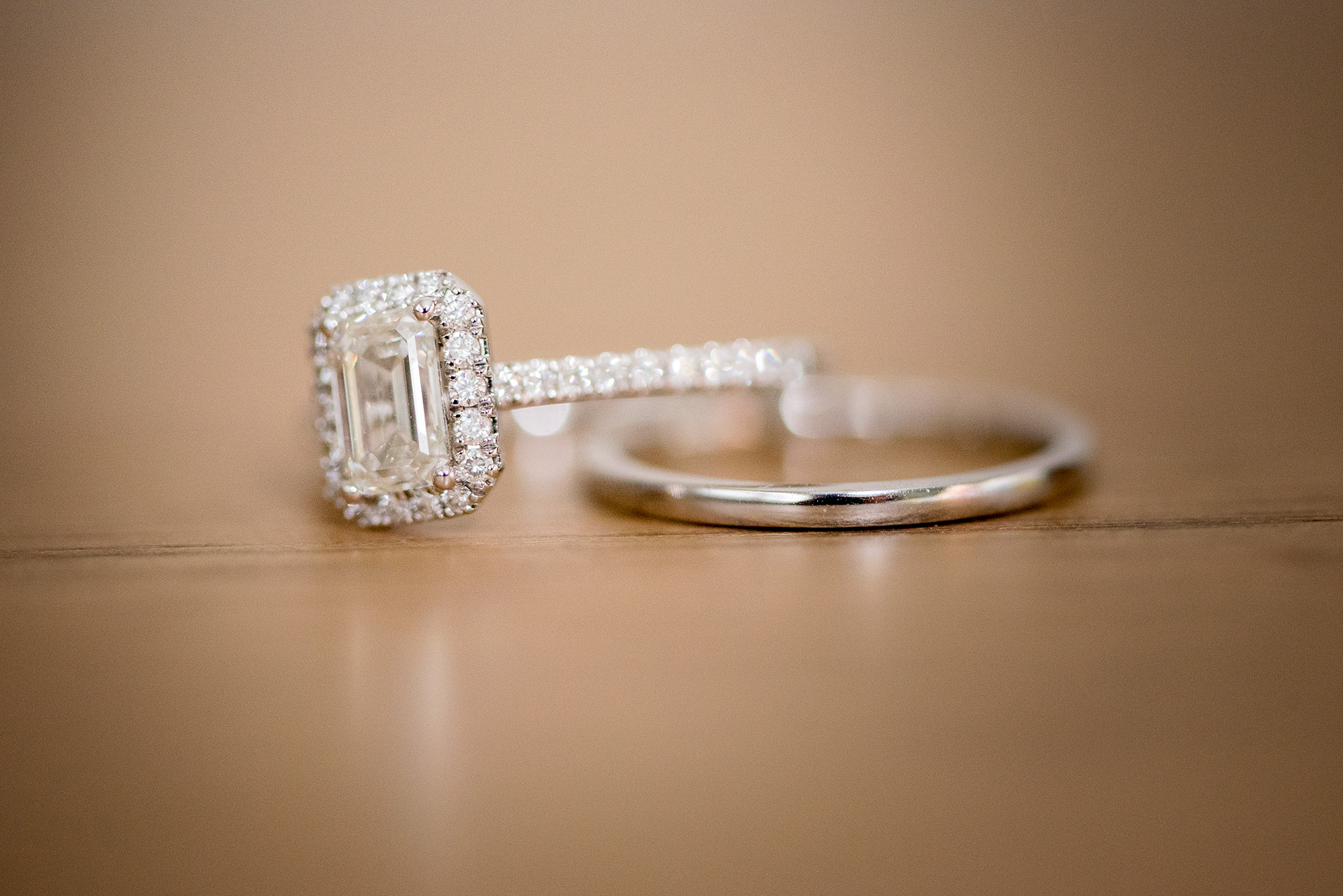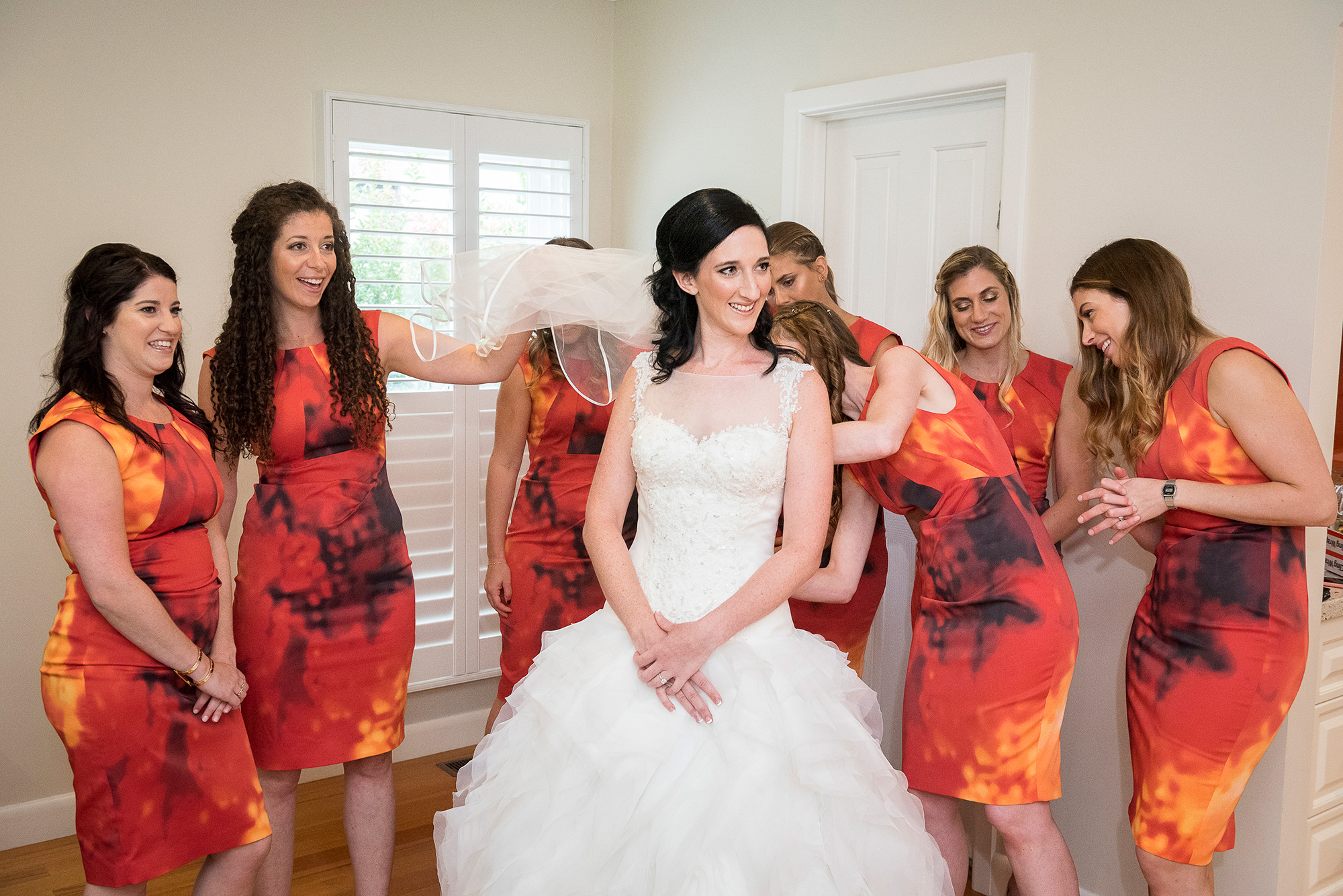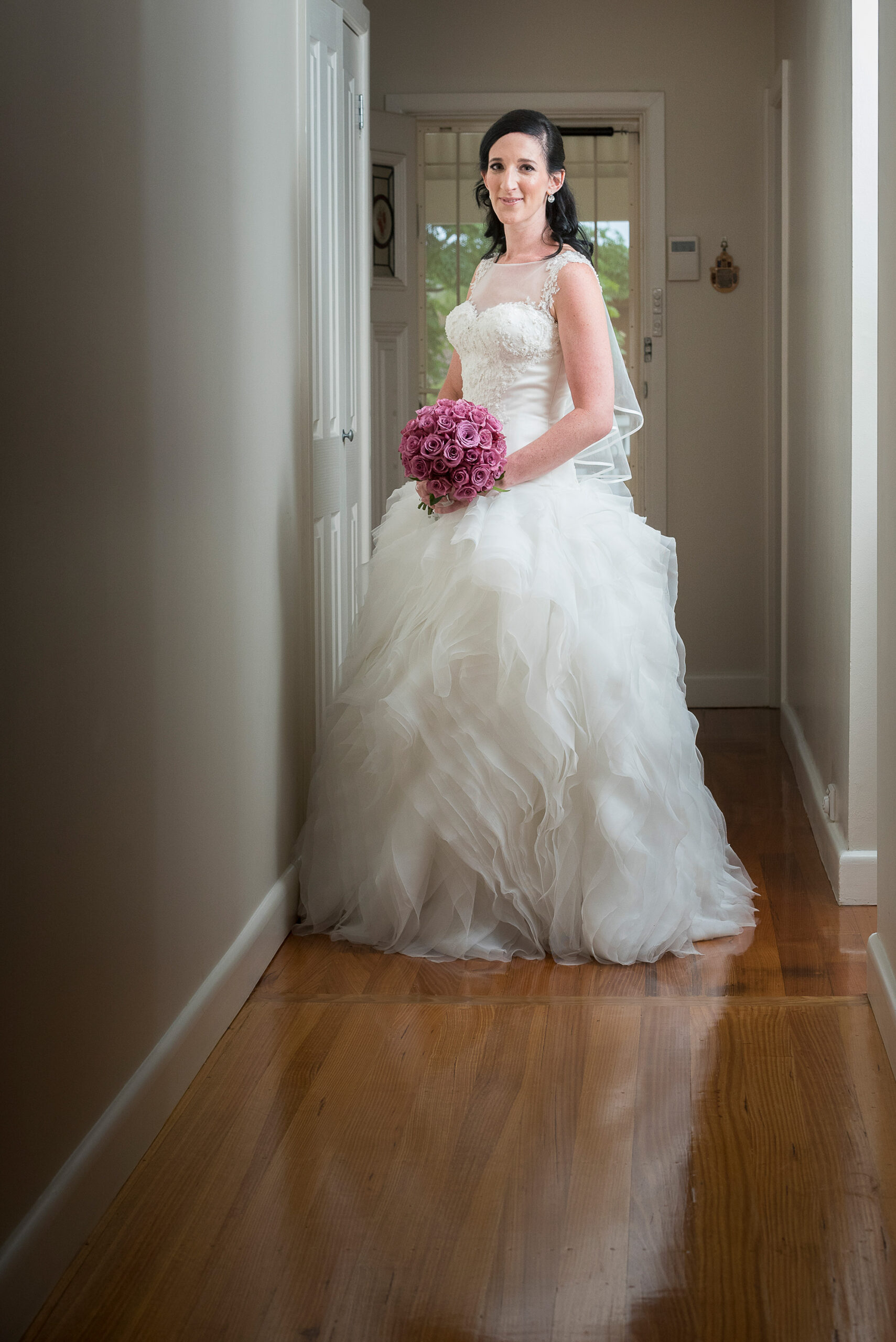 Leeatt's wedding gown featured a ruffled tulle skirt and sheer décolletage, which she teamed with a satin edge veil.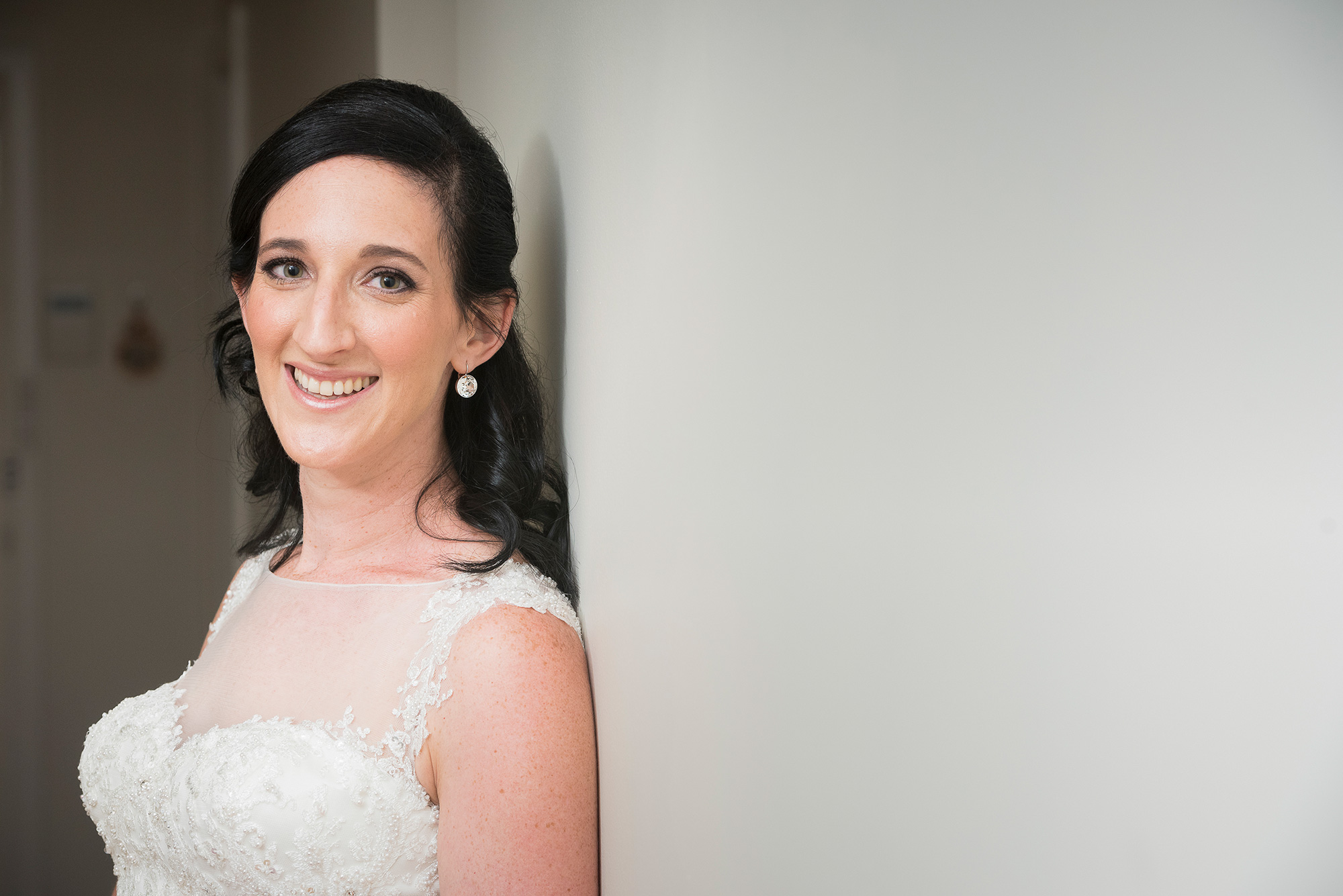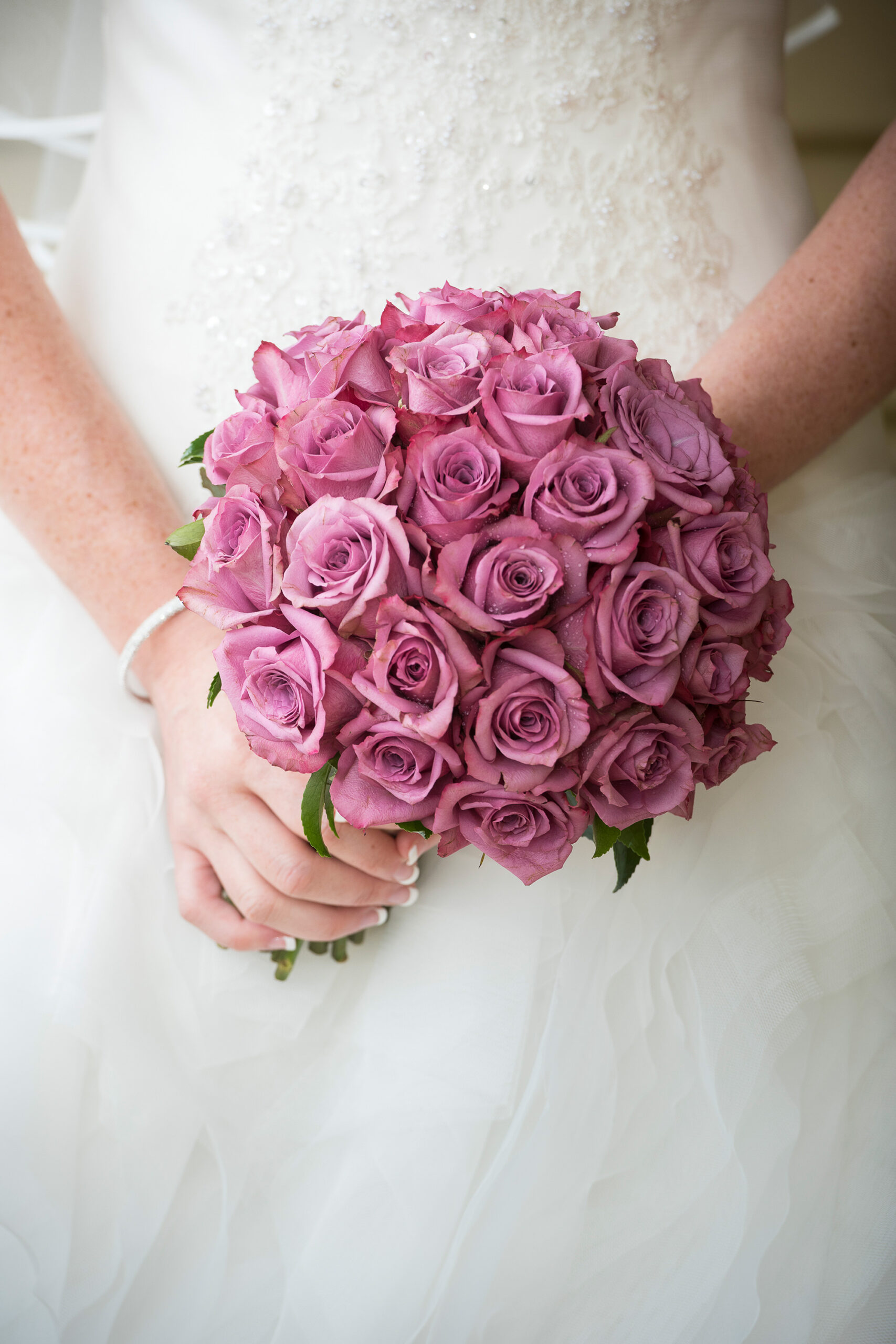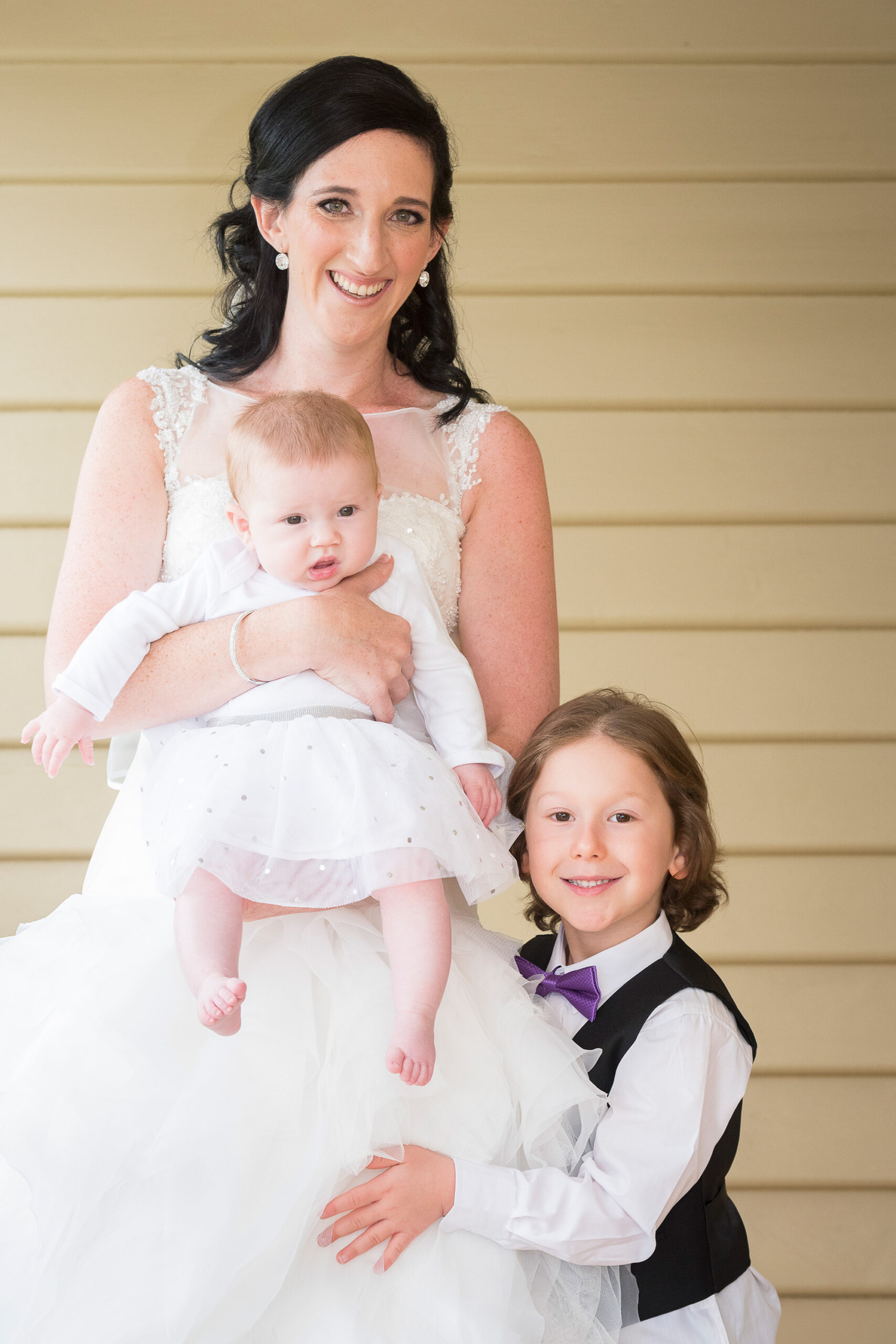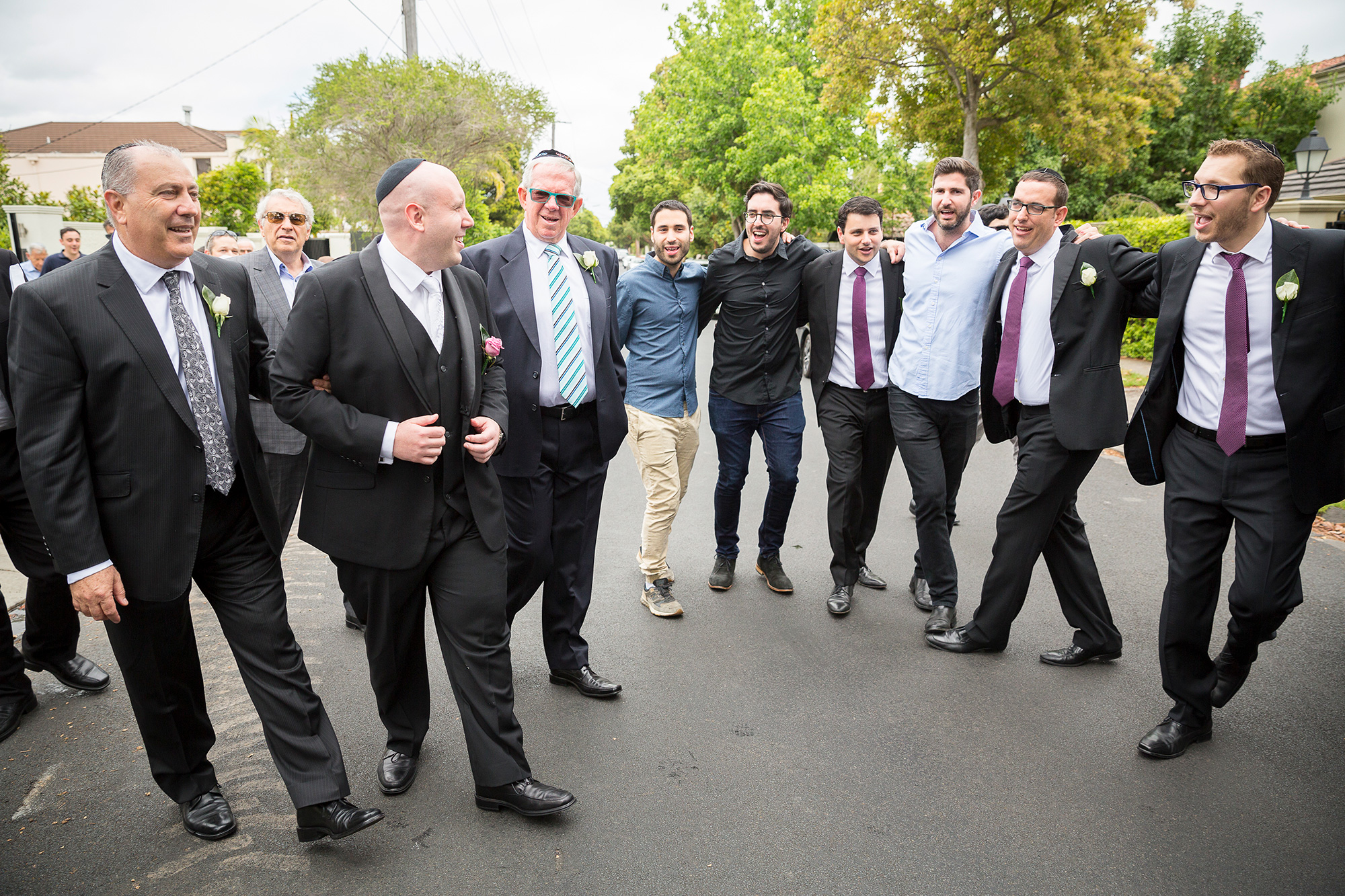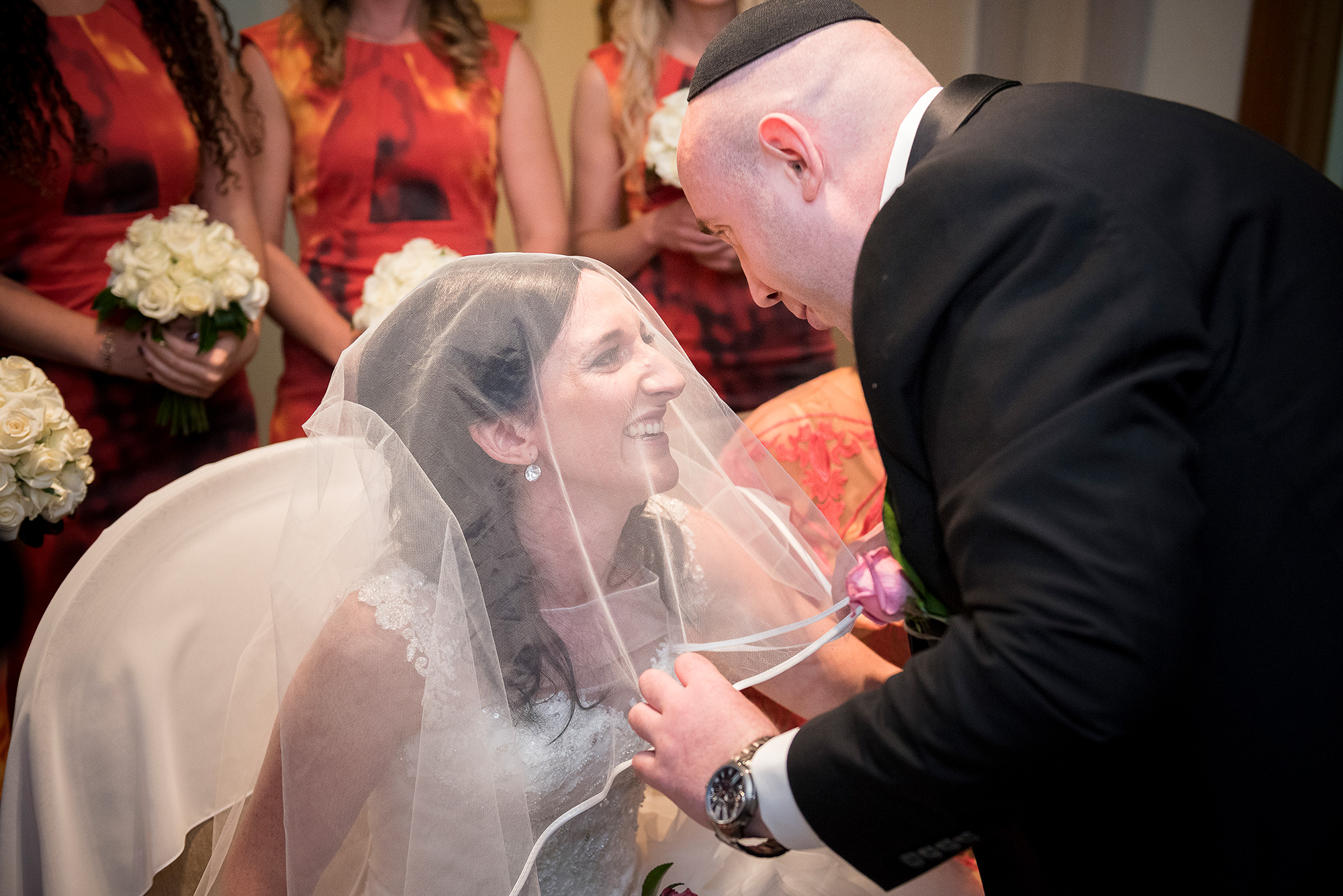 Iain & Jo captured beautiful, candid moments during the couple's Jewish ceremony.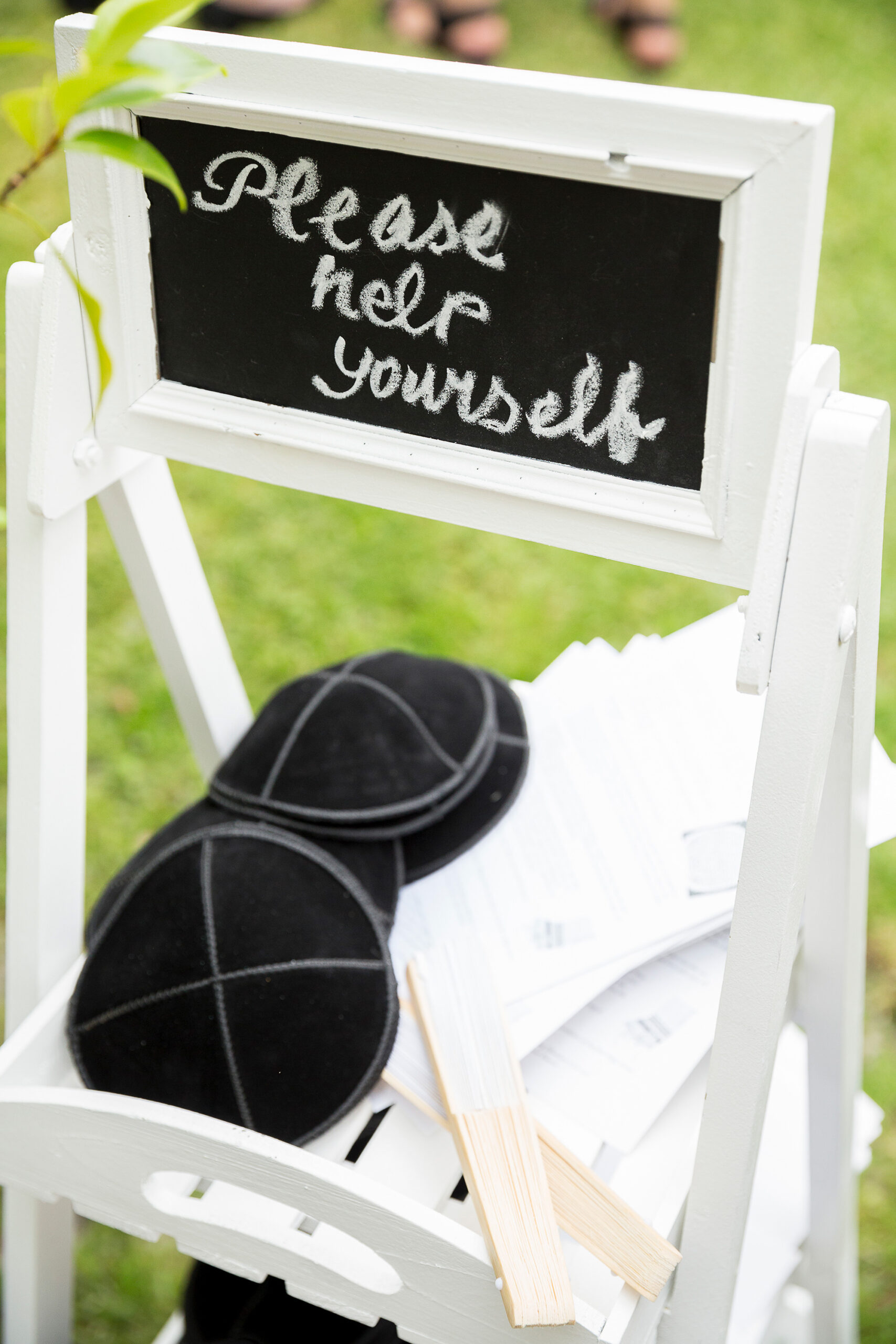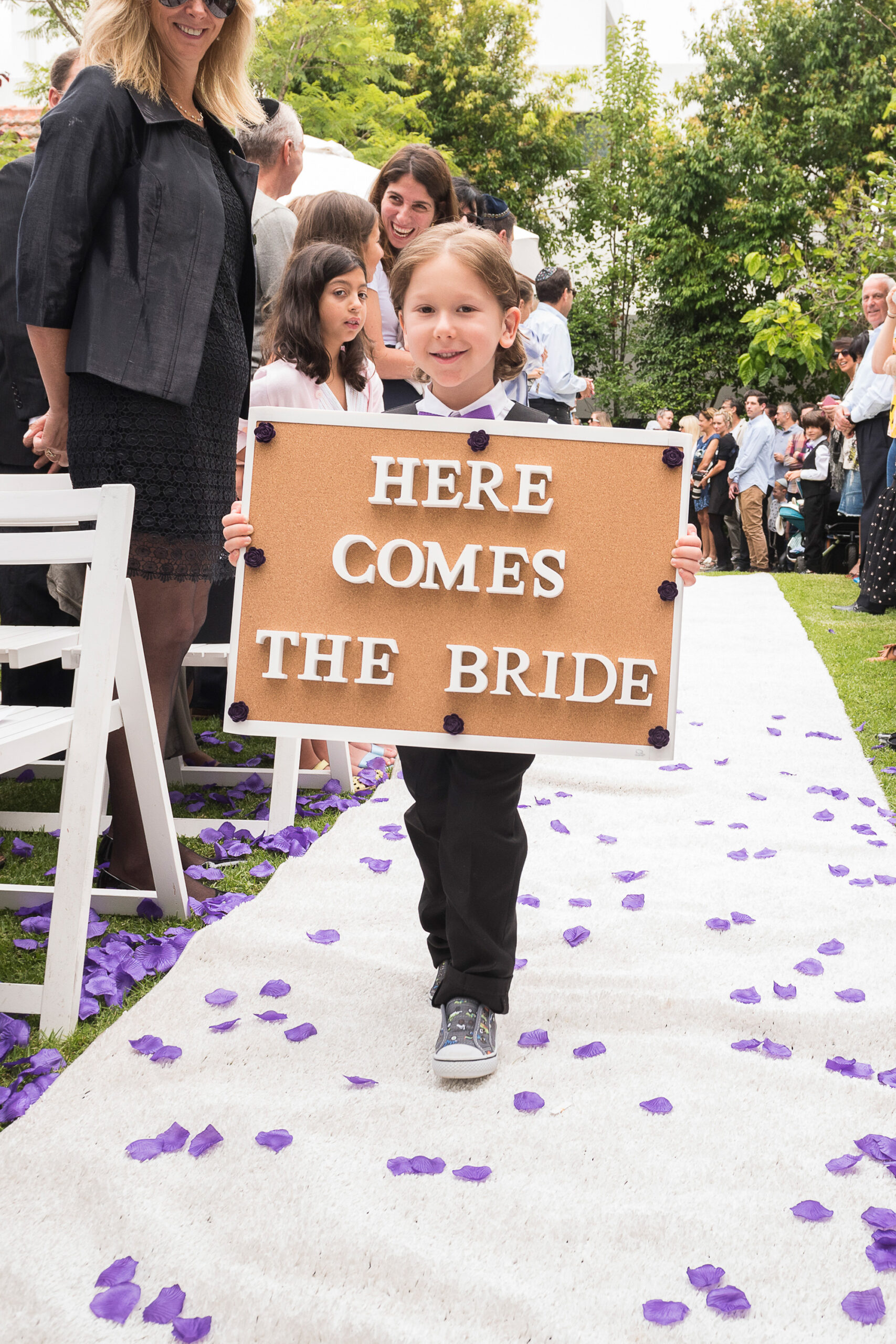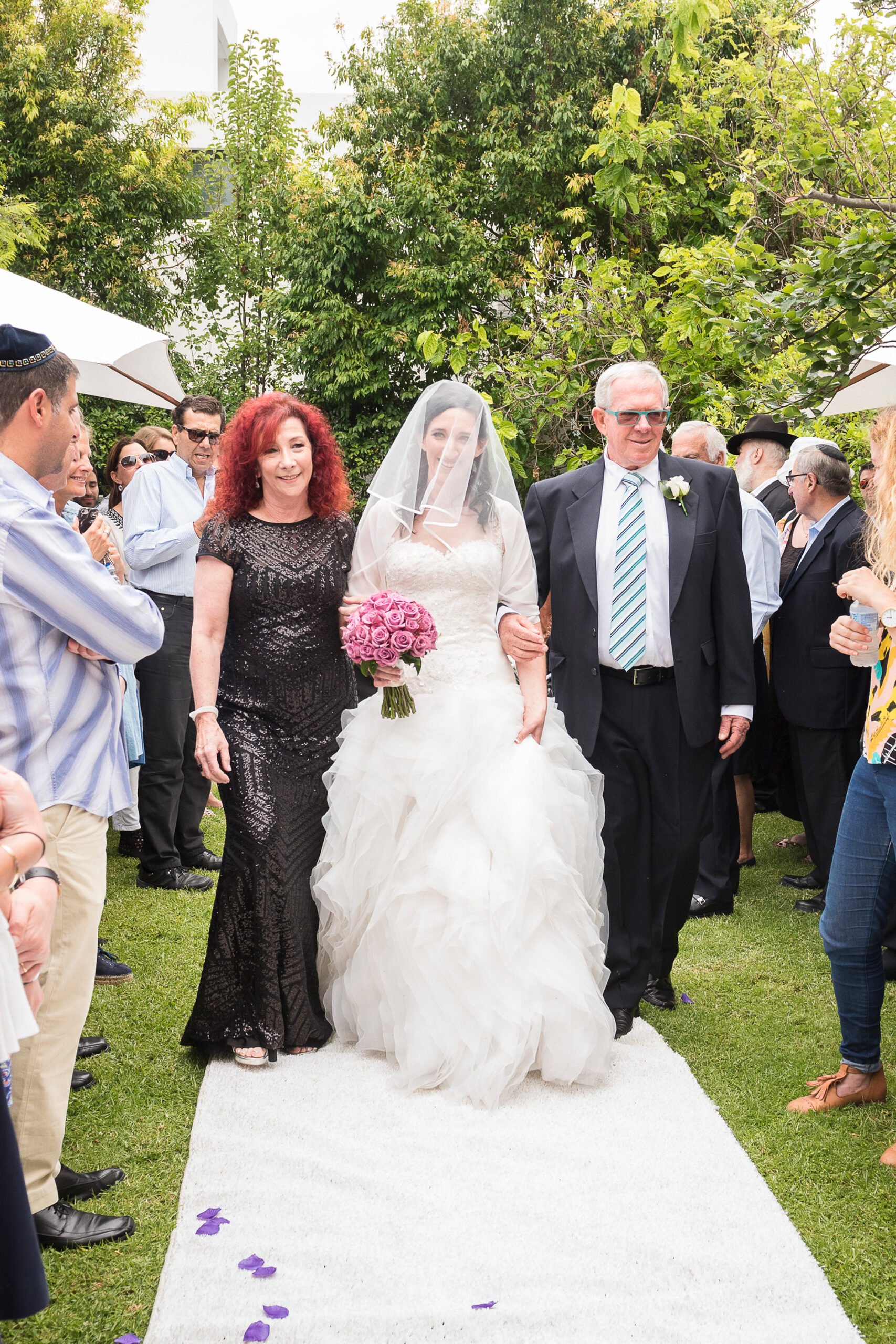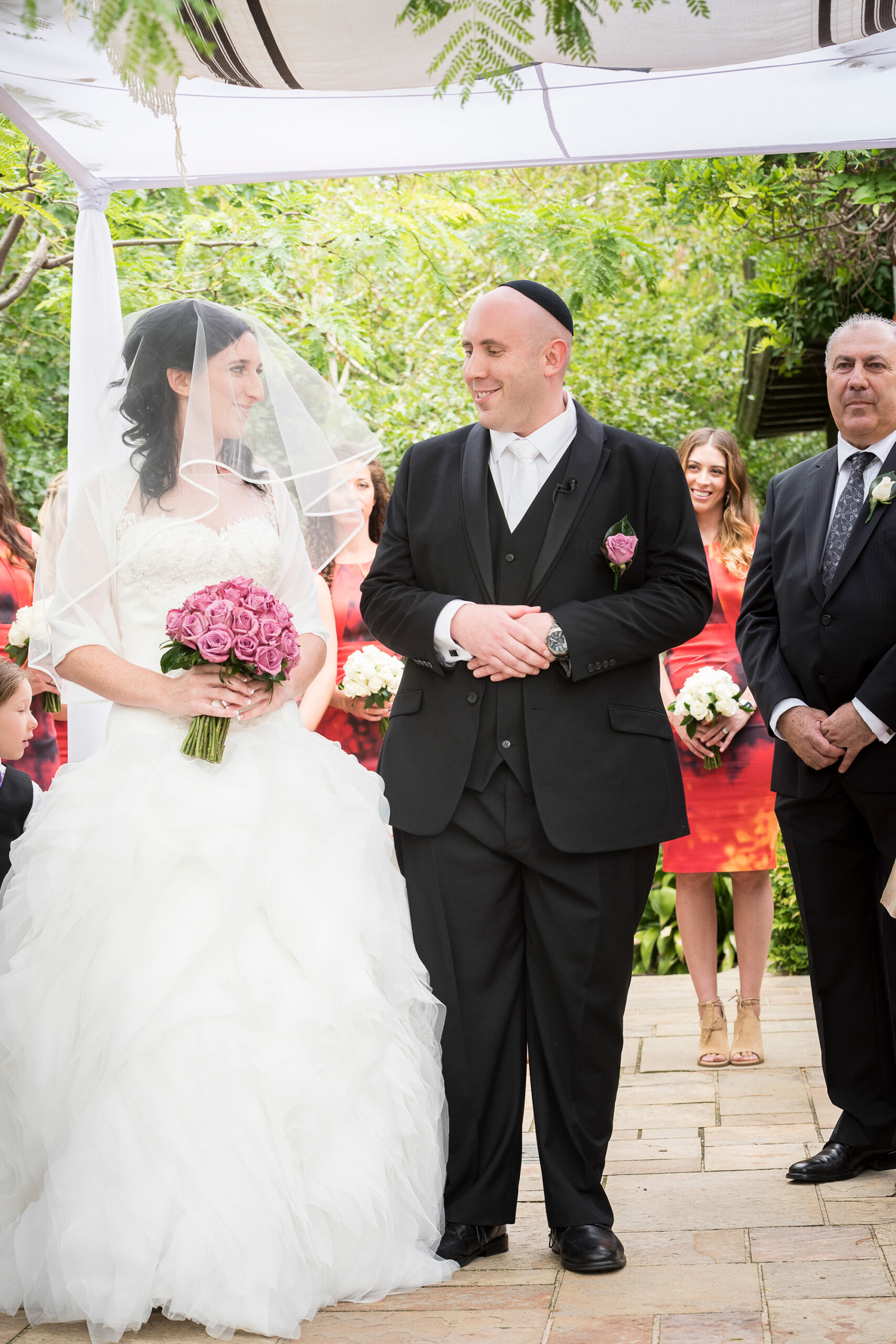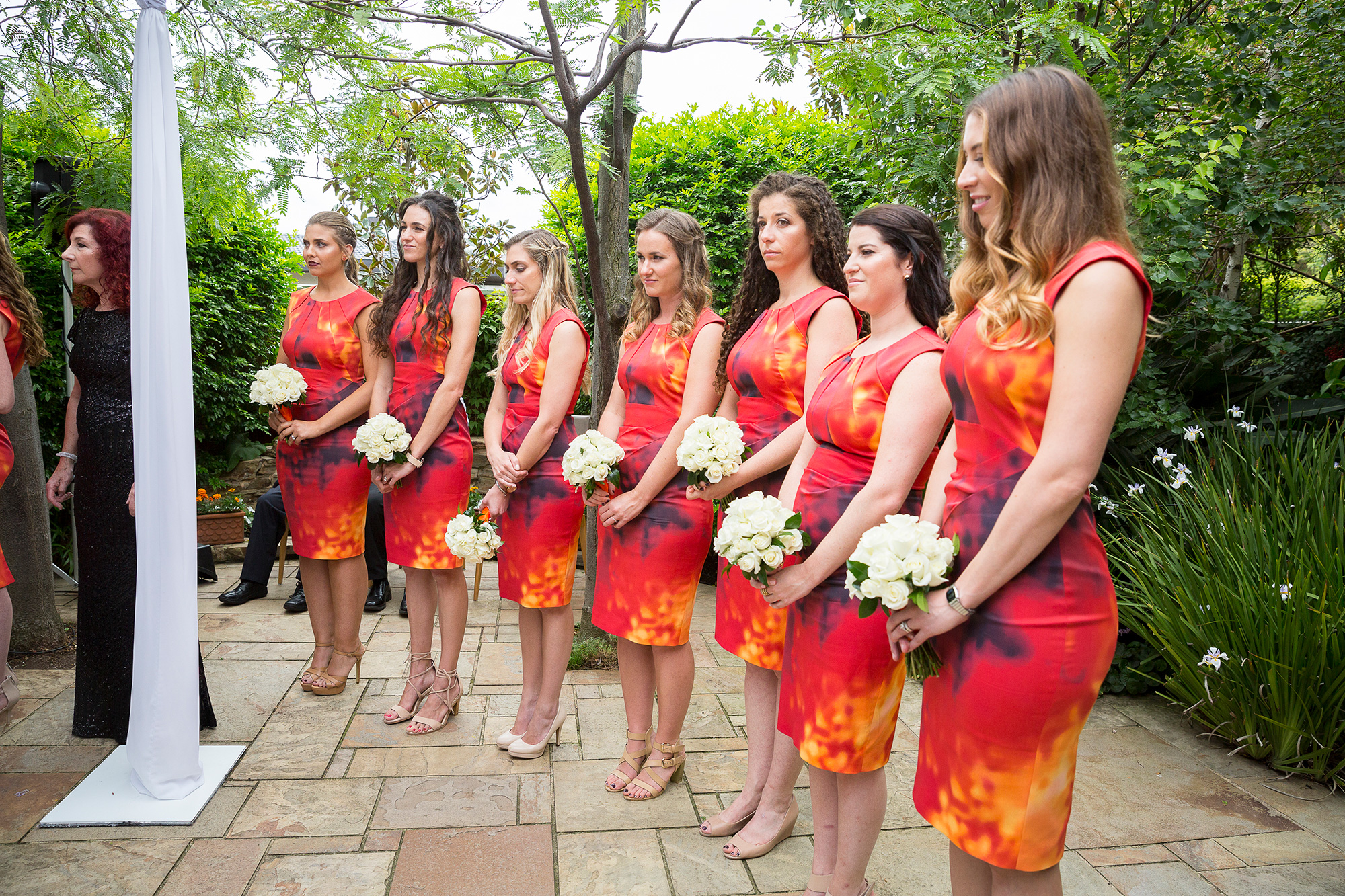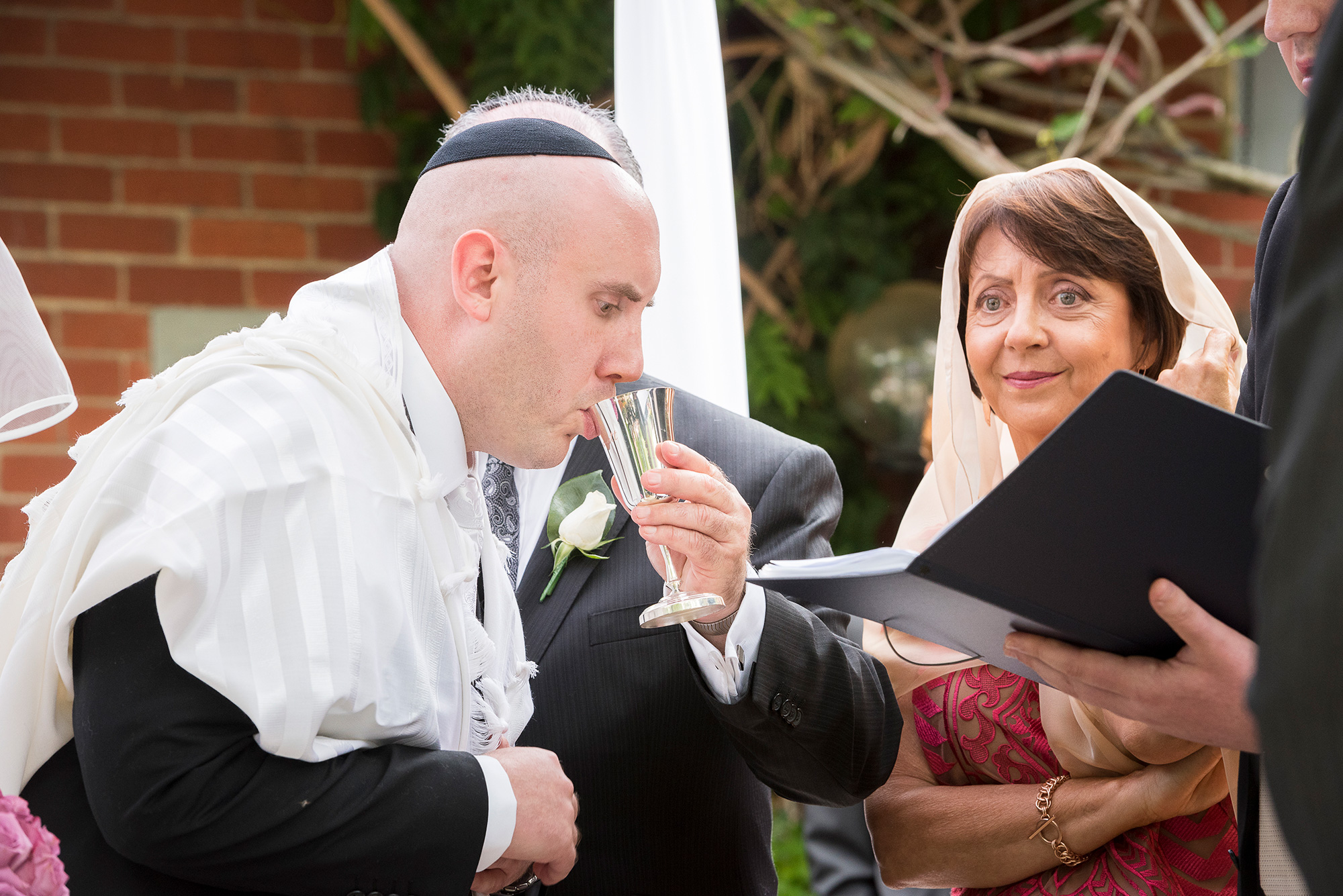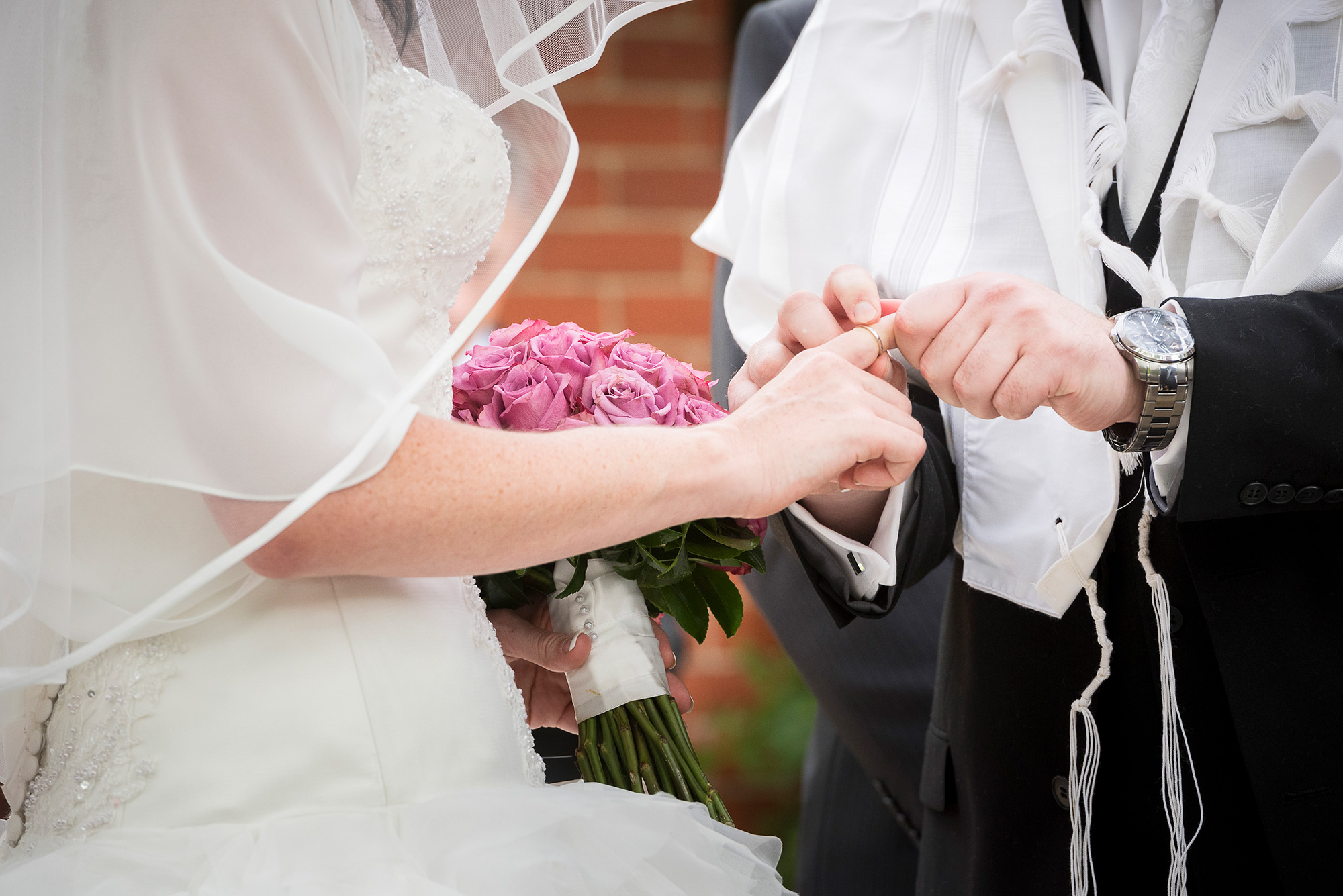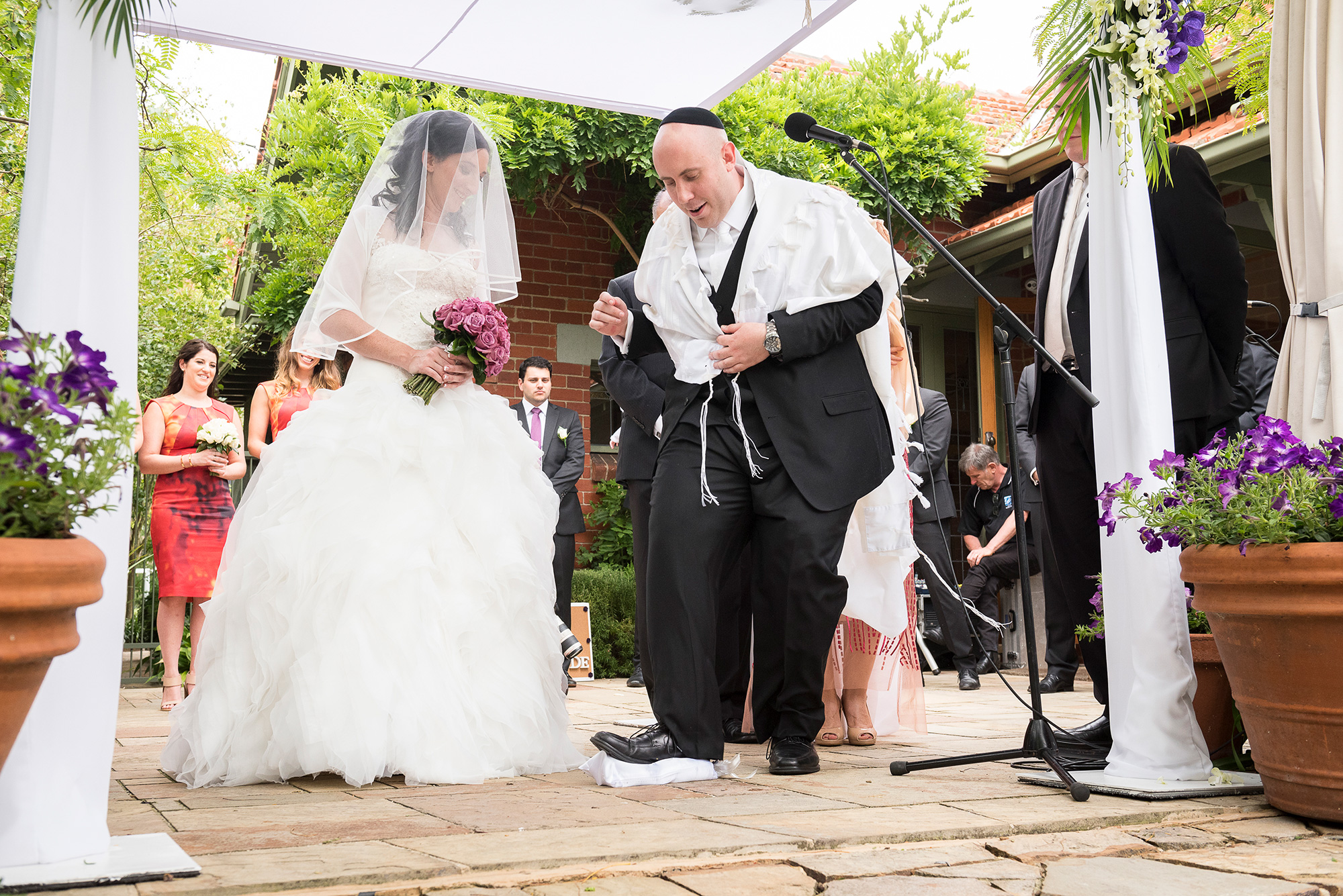 "I love so much about him; his smile, gentleness, they way he makes me laugh, he always puts me first and is the most emotionally intelligent man I have ever met," says Leeatt of her groom.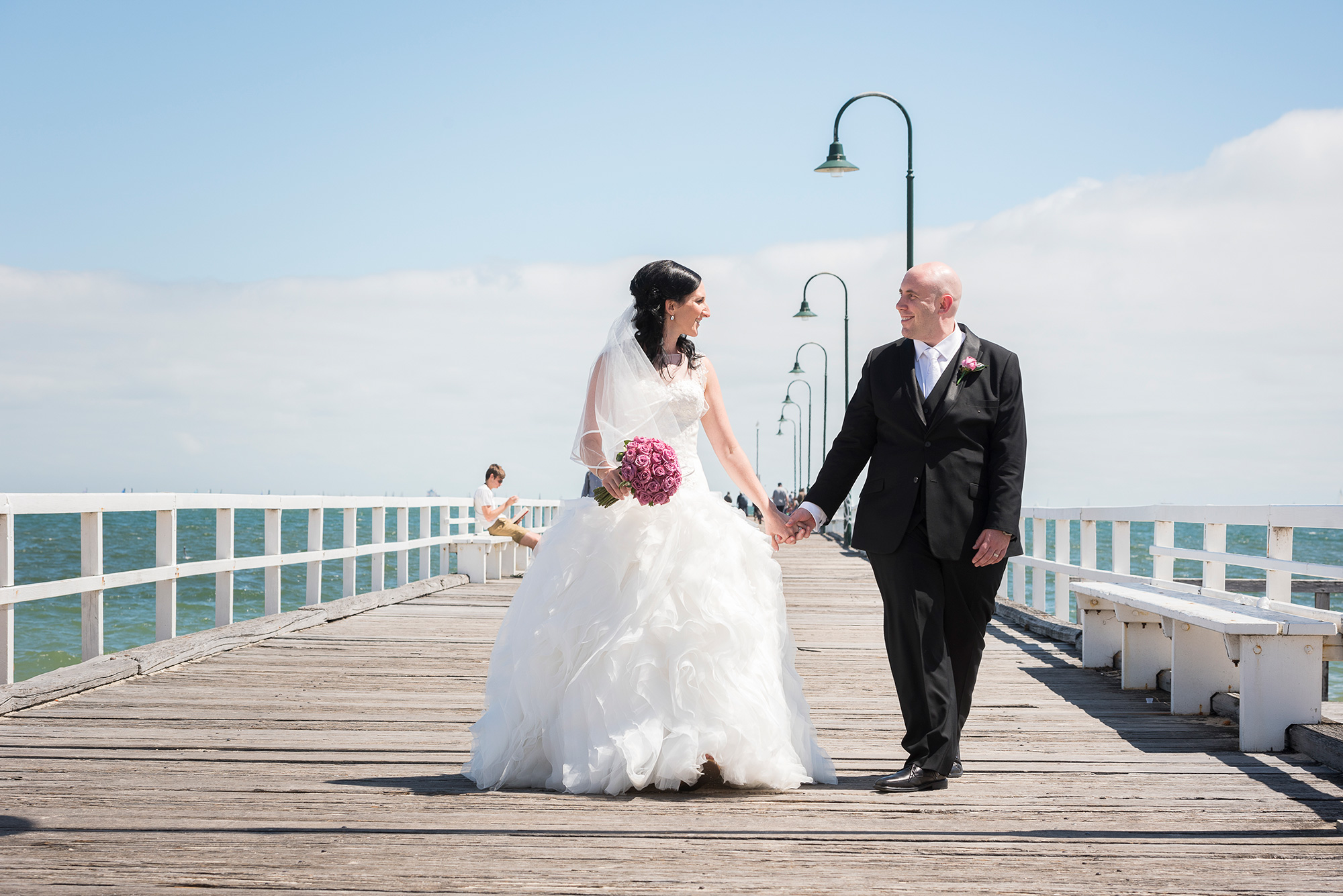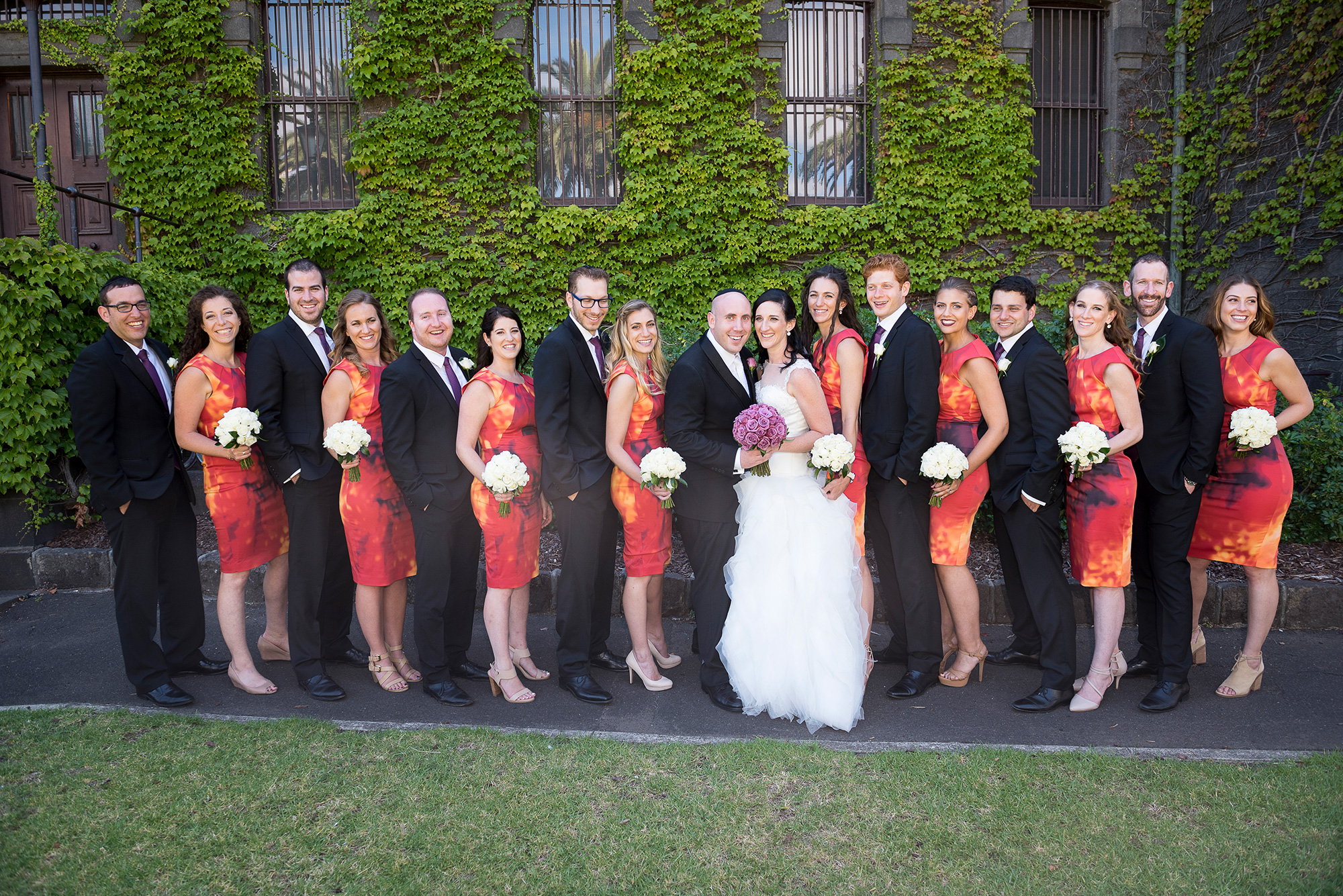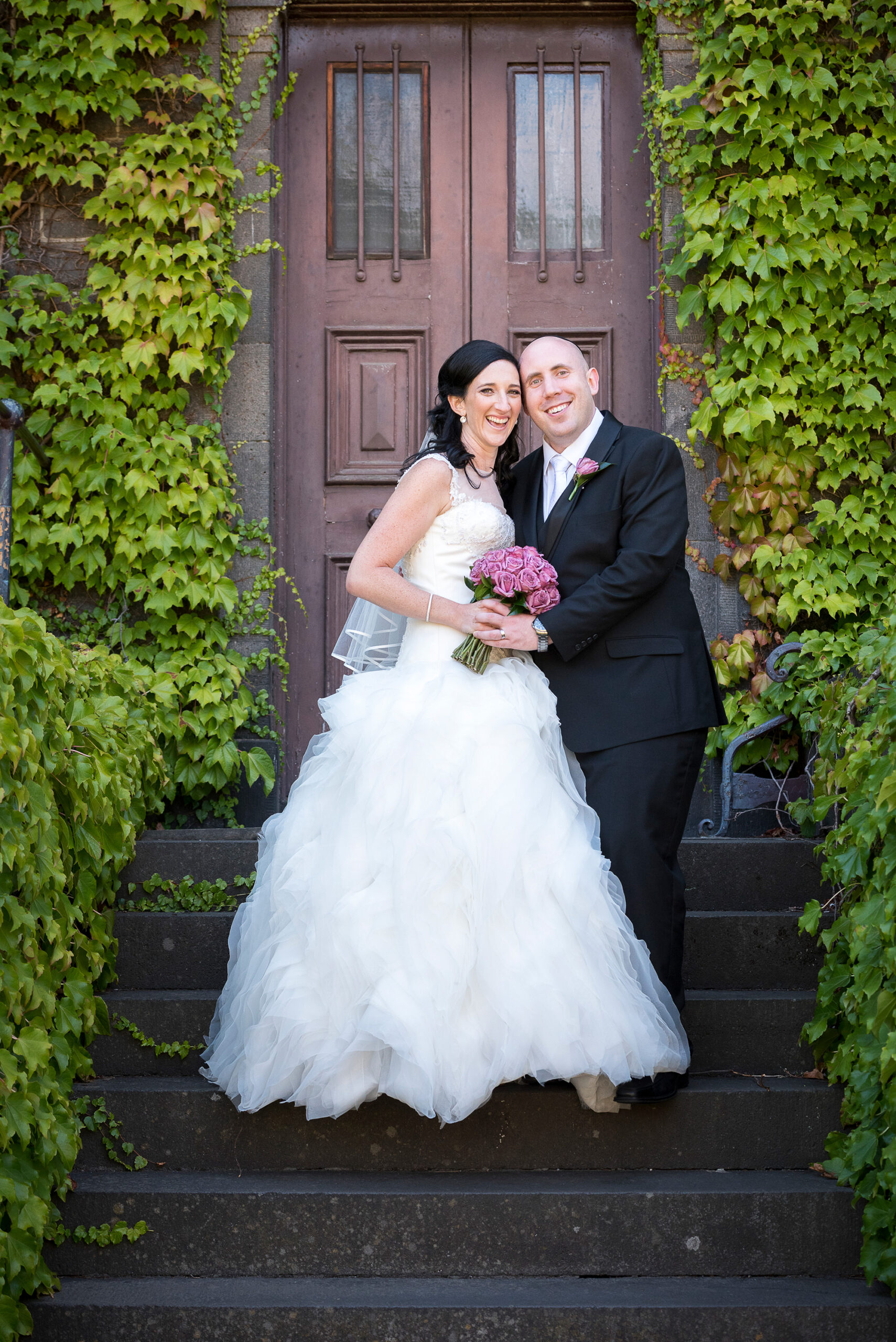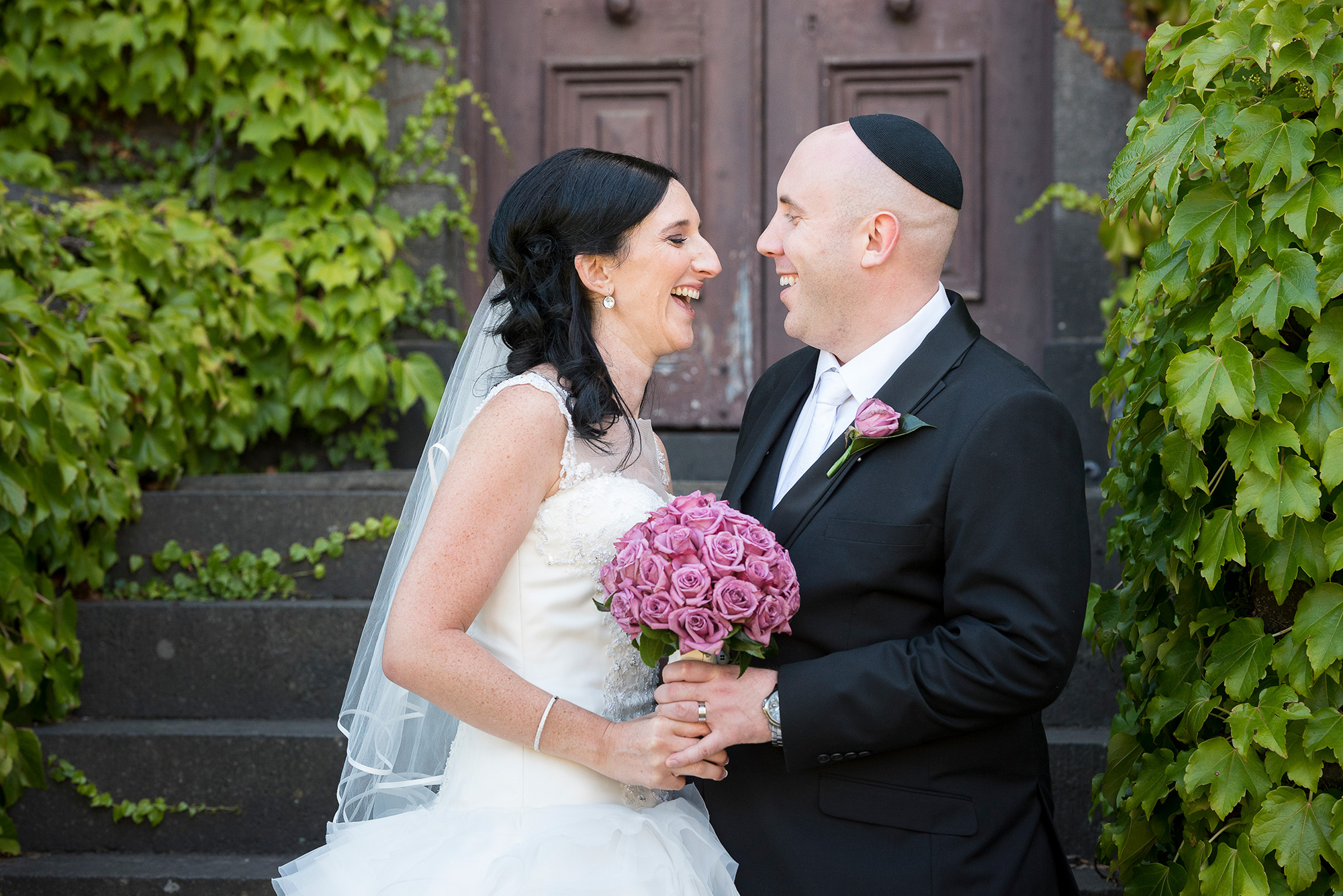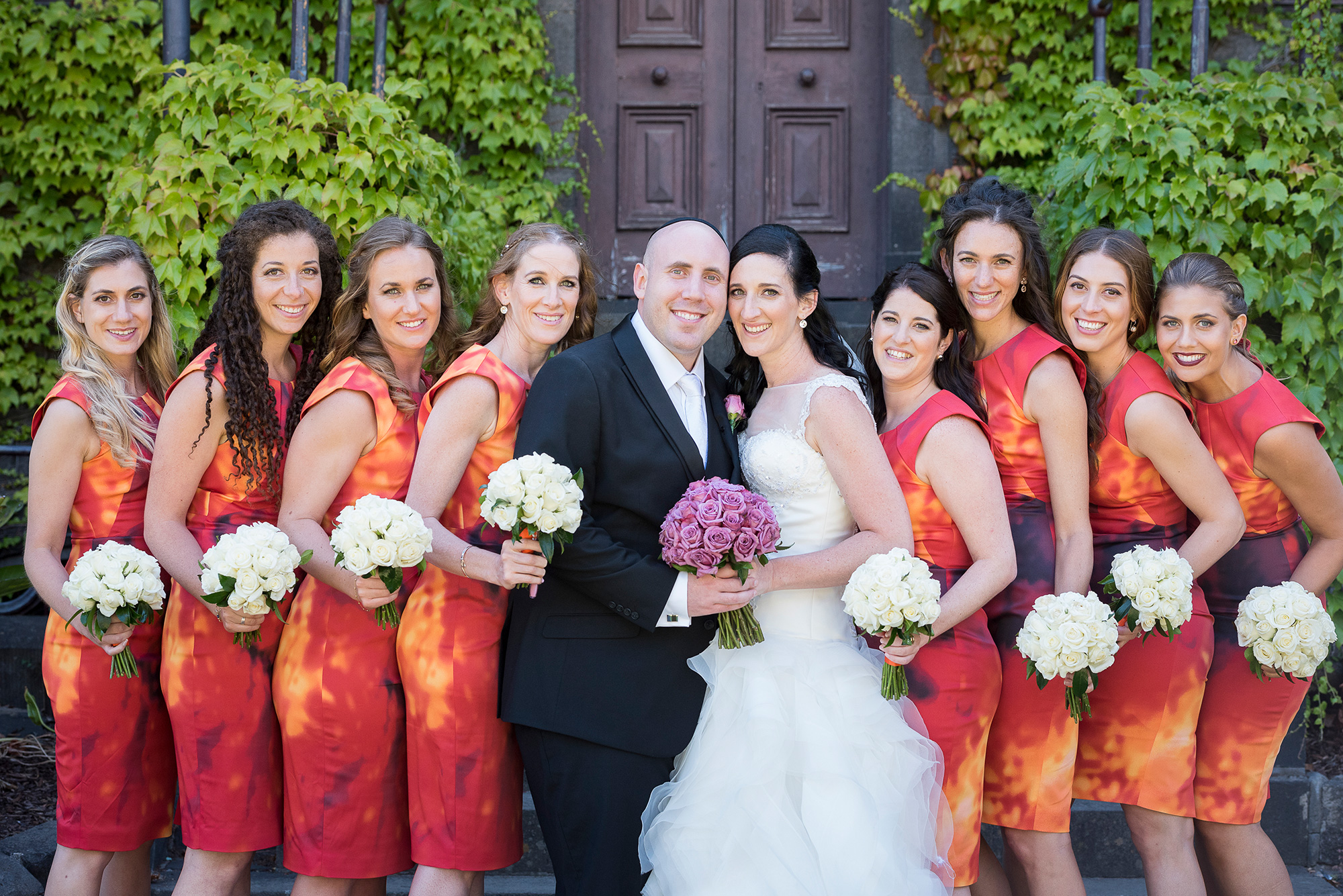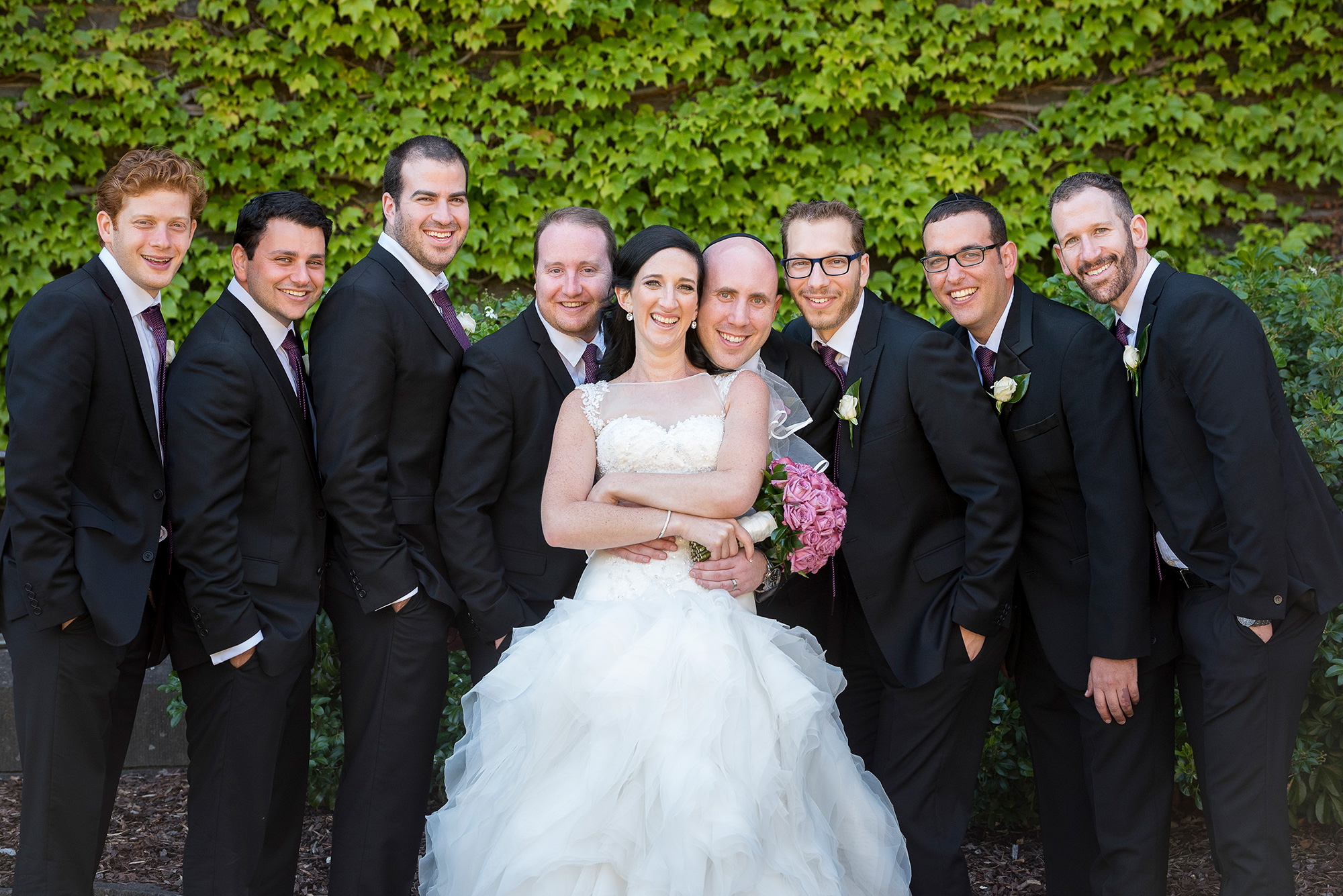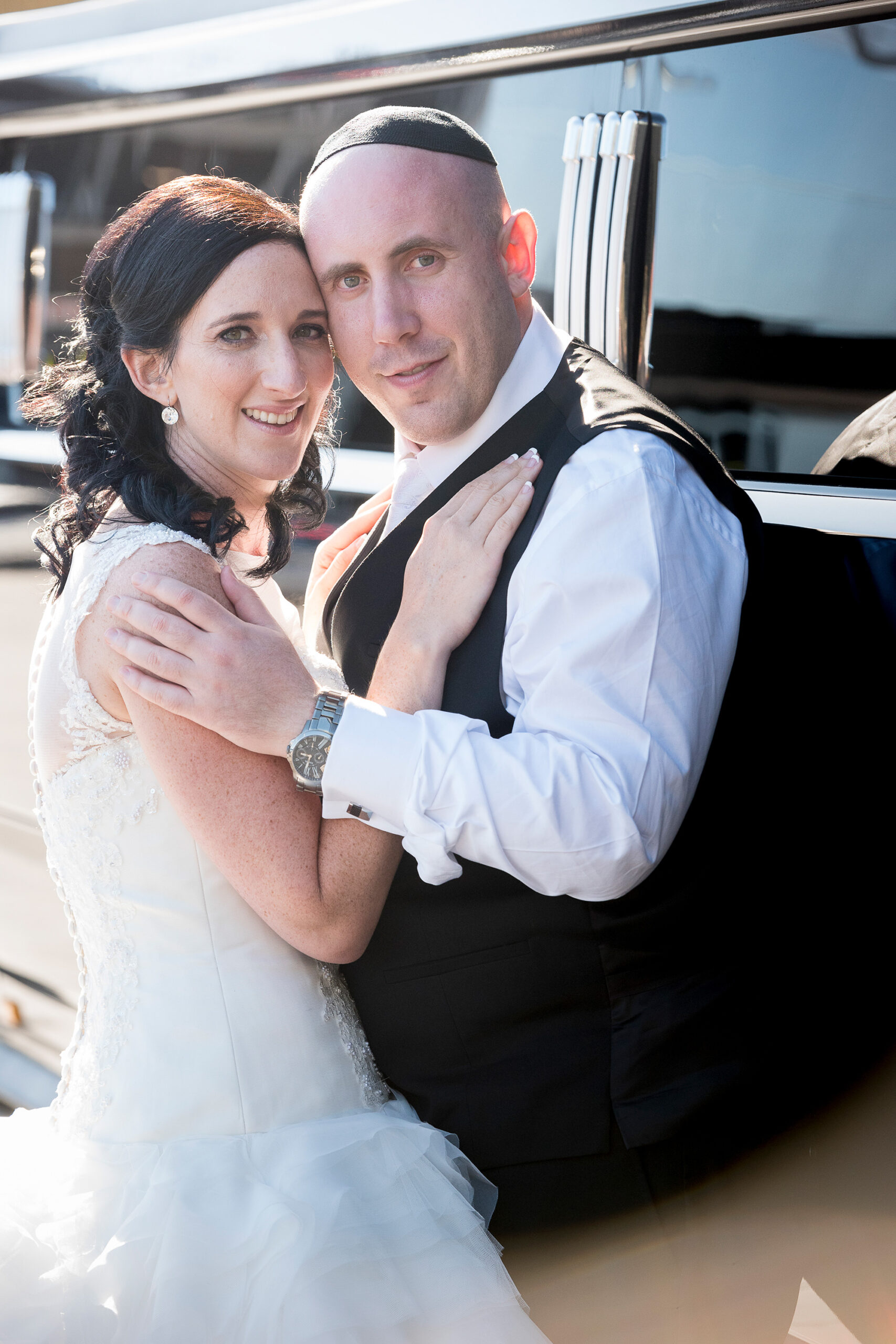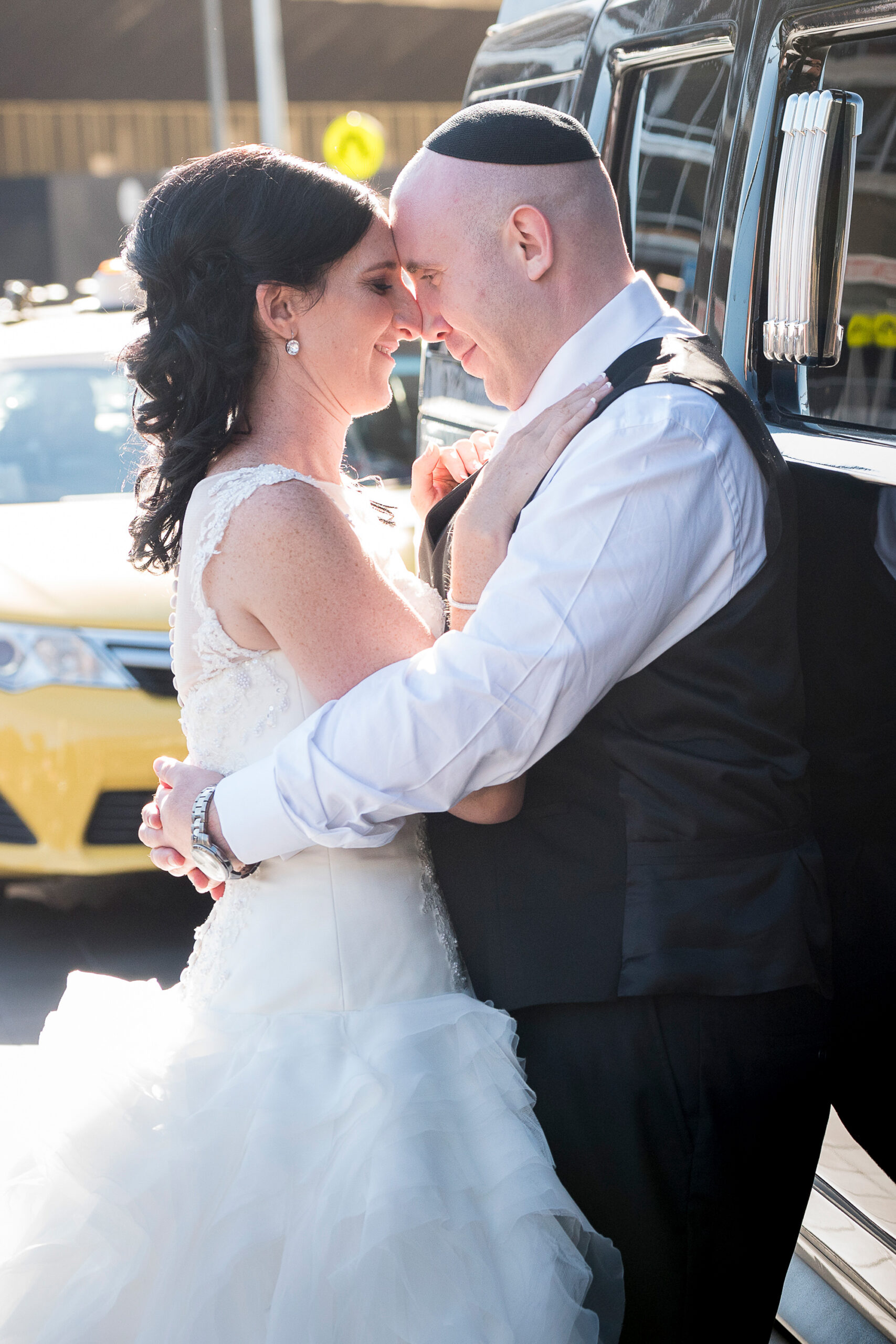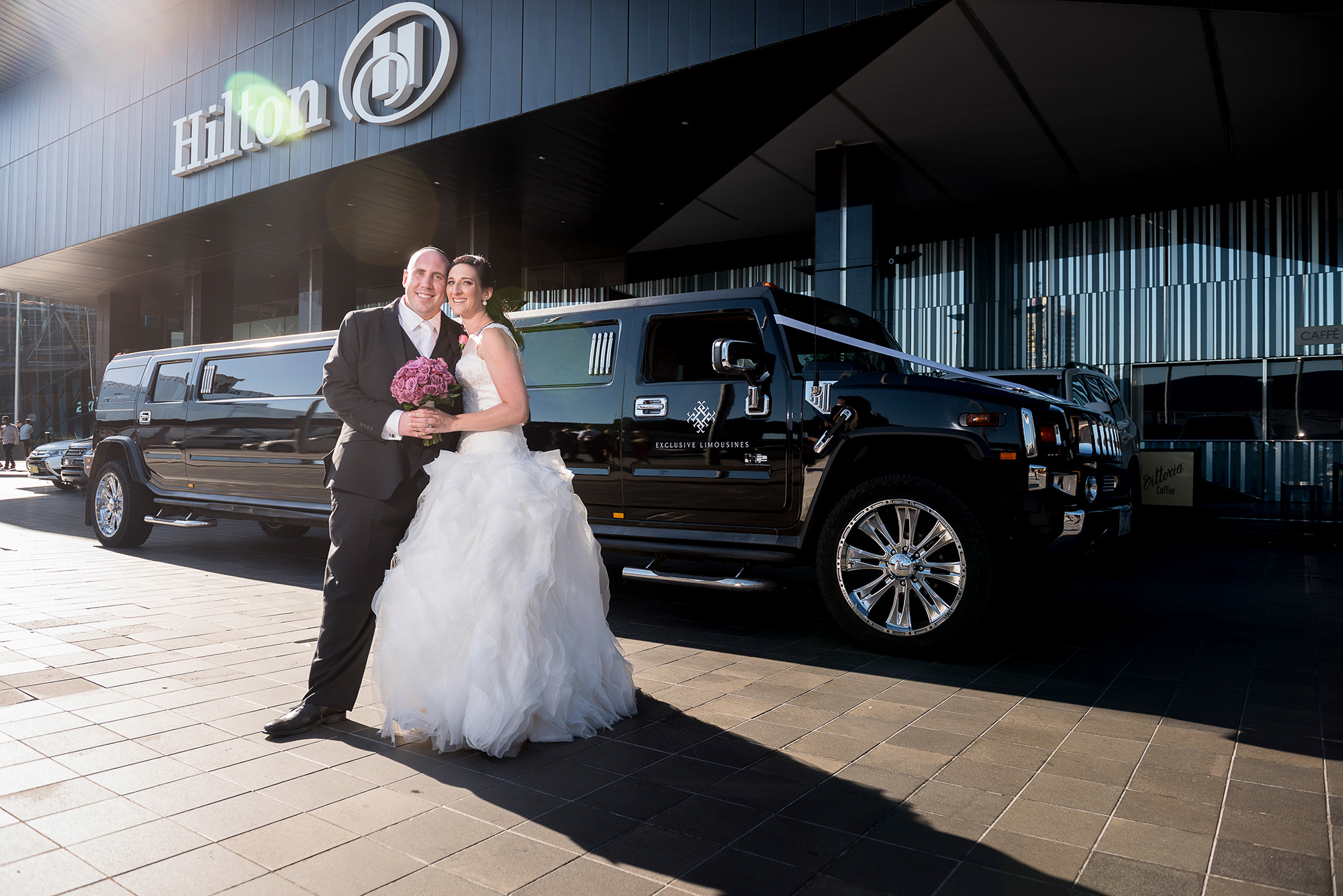 An impressive black stretch Hummer was provided by Exclusive Limousines.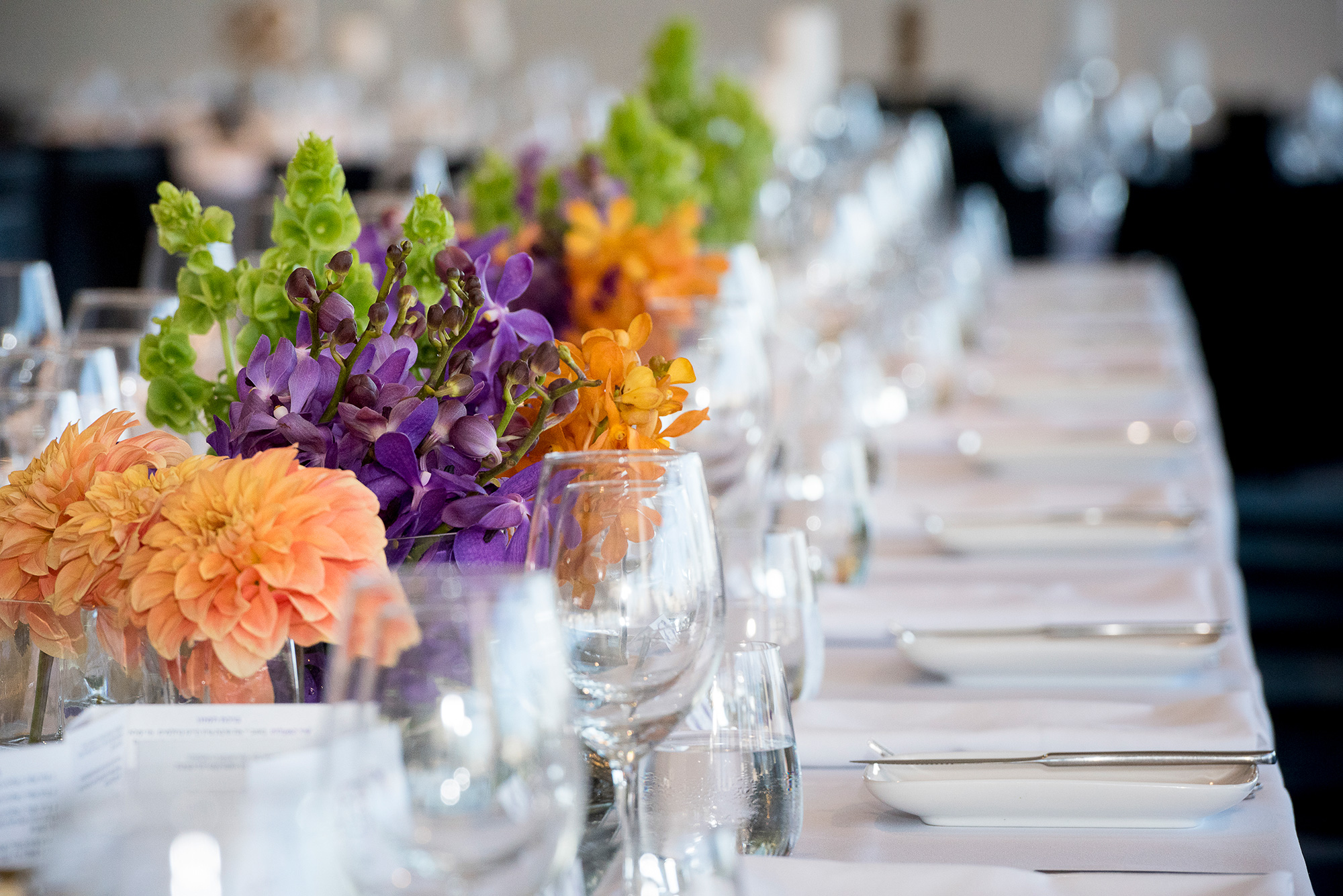 Aerial by food&desire handled the catering on the evening, while Liquid Infusion Mobile Bar Service kept guests hydrated.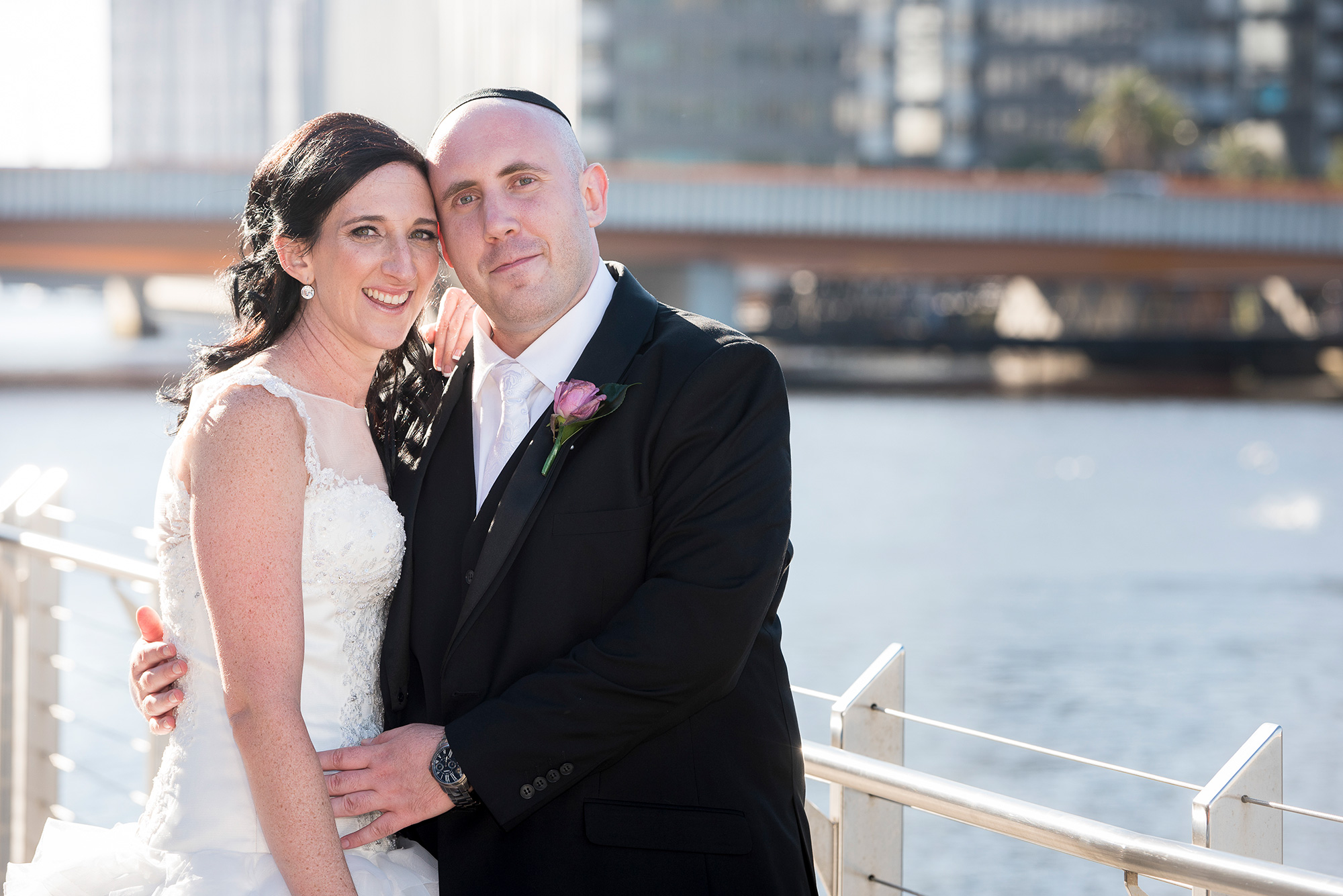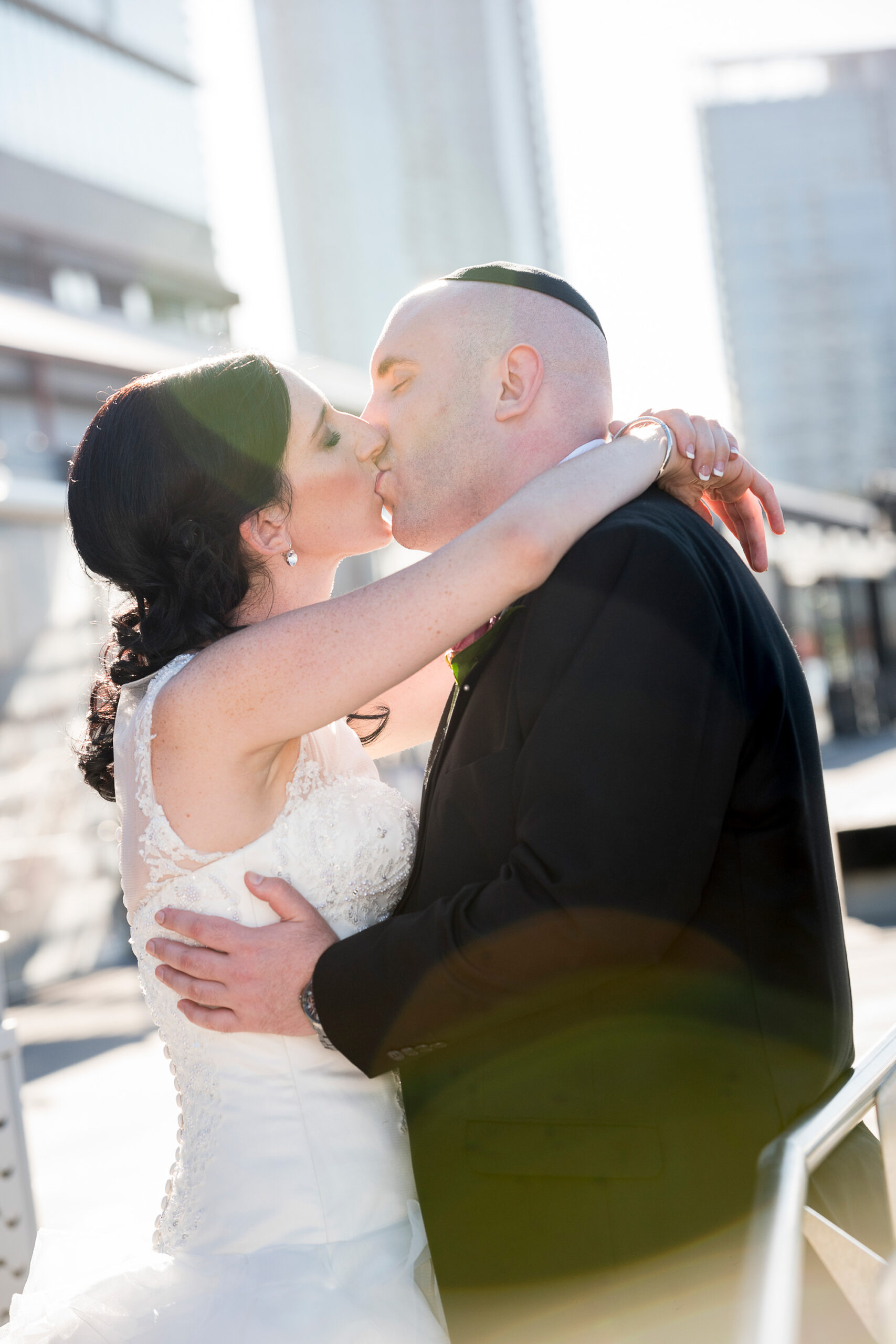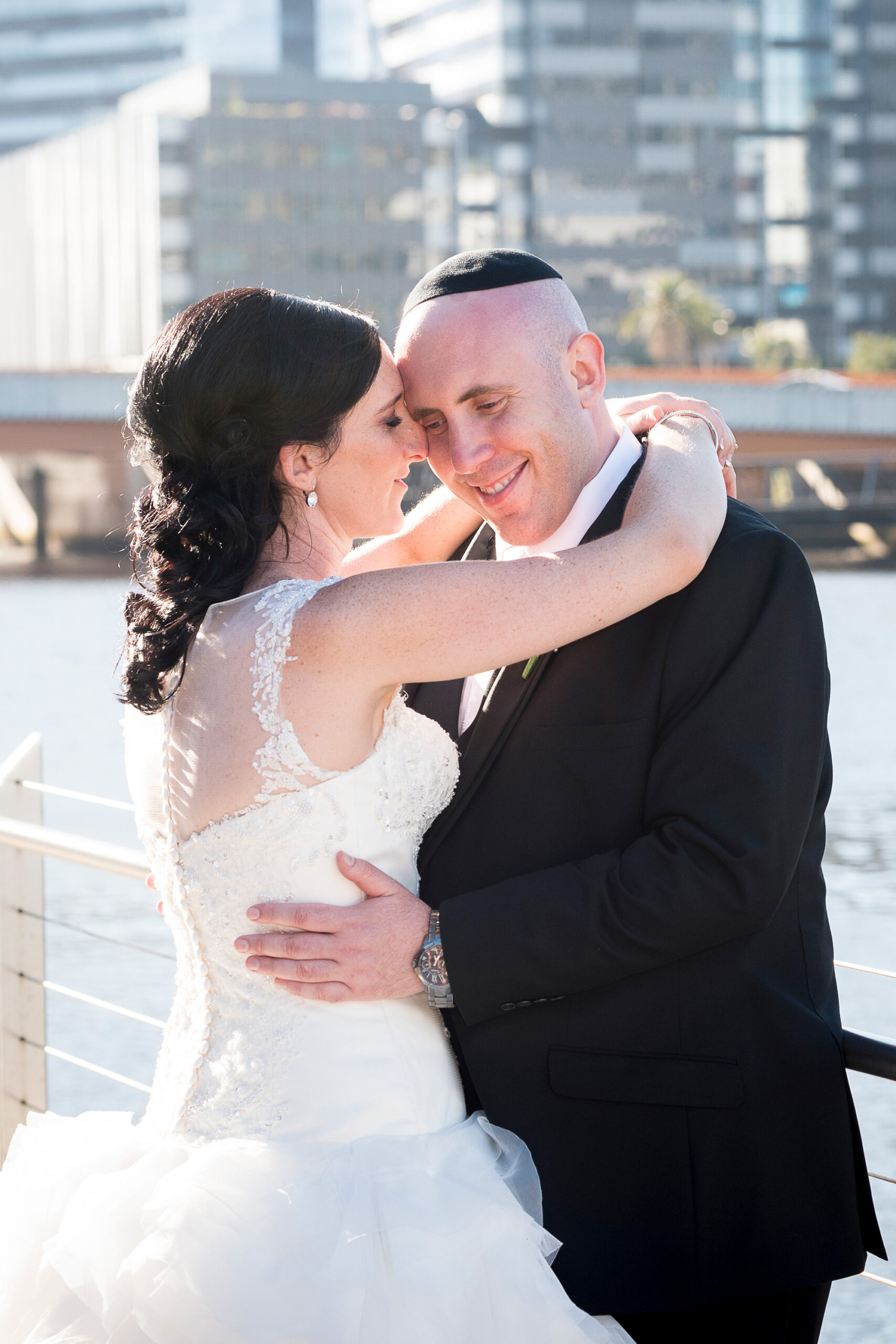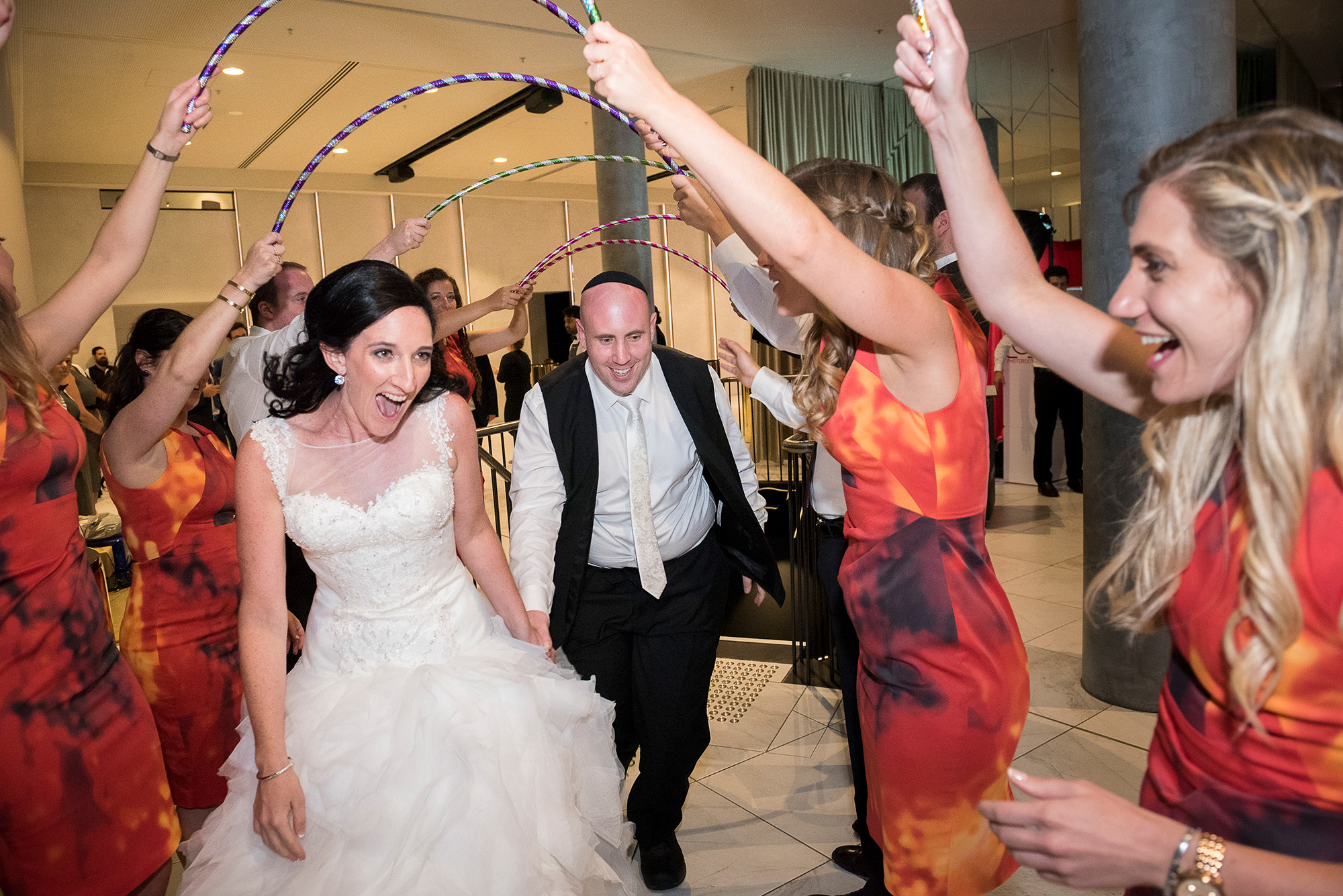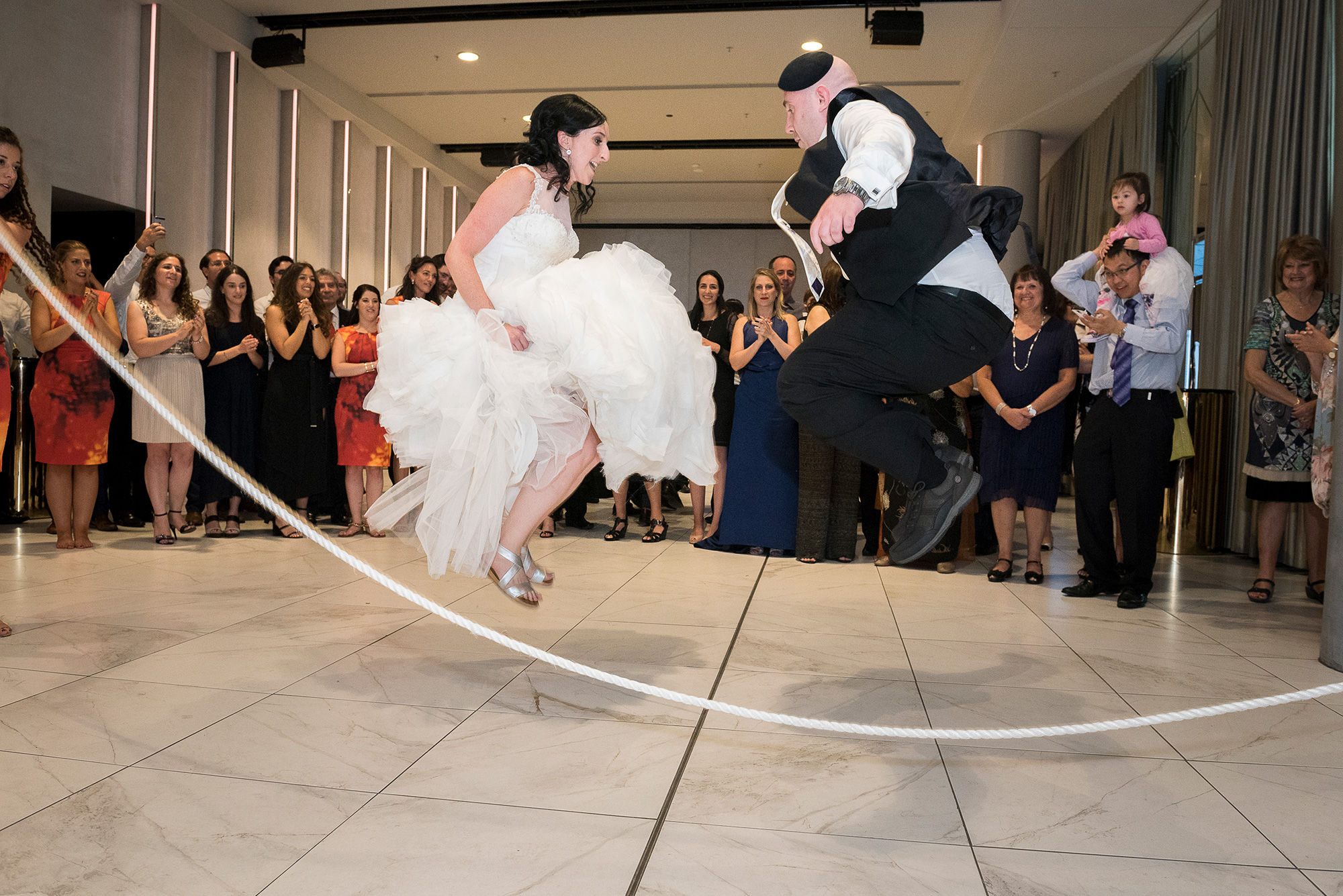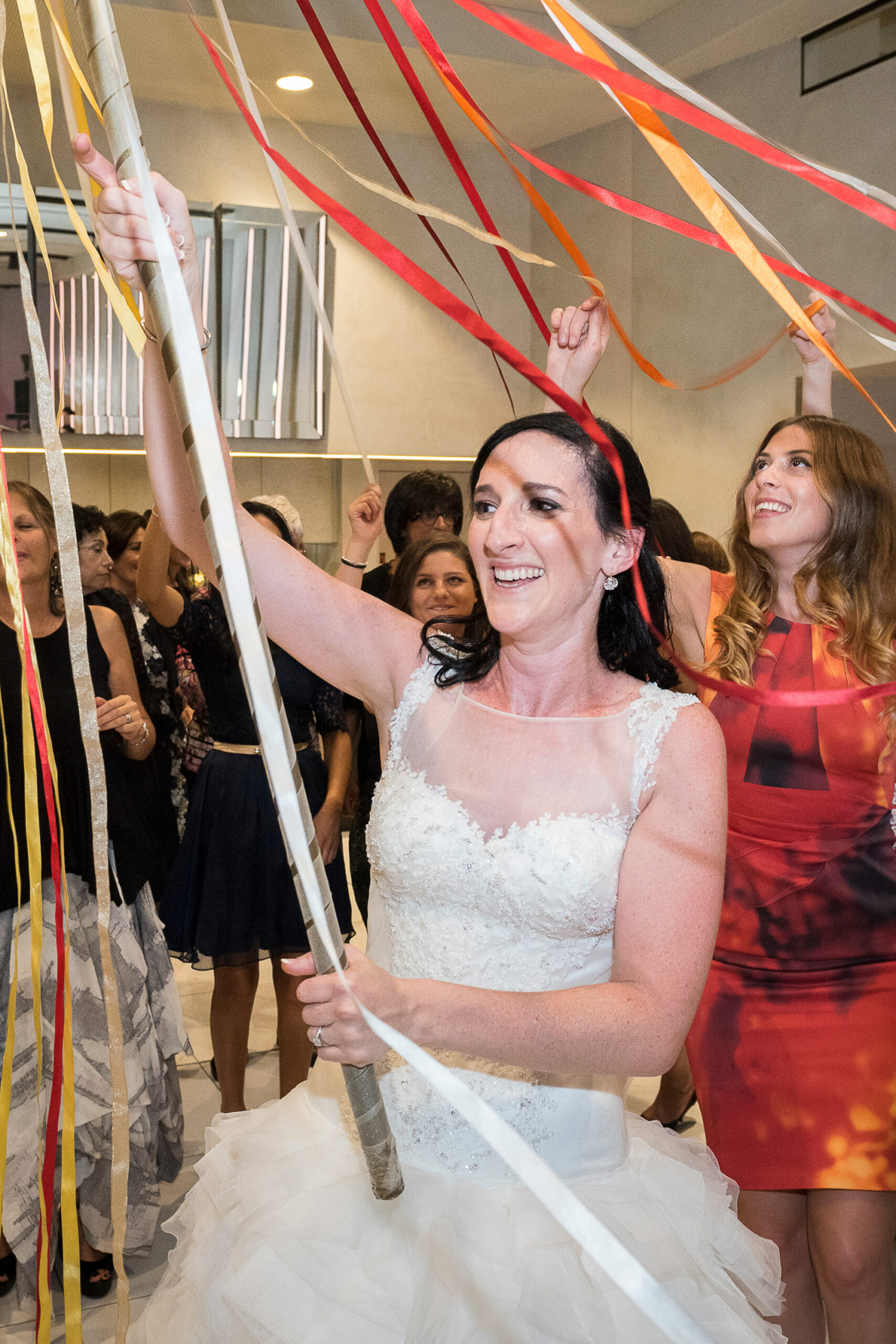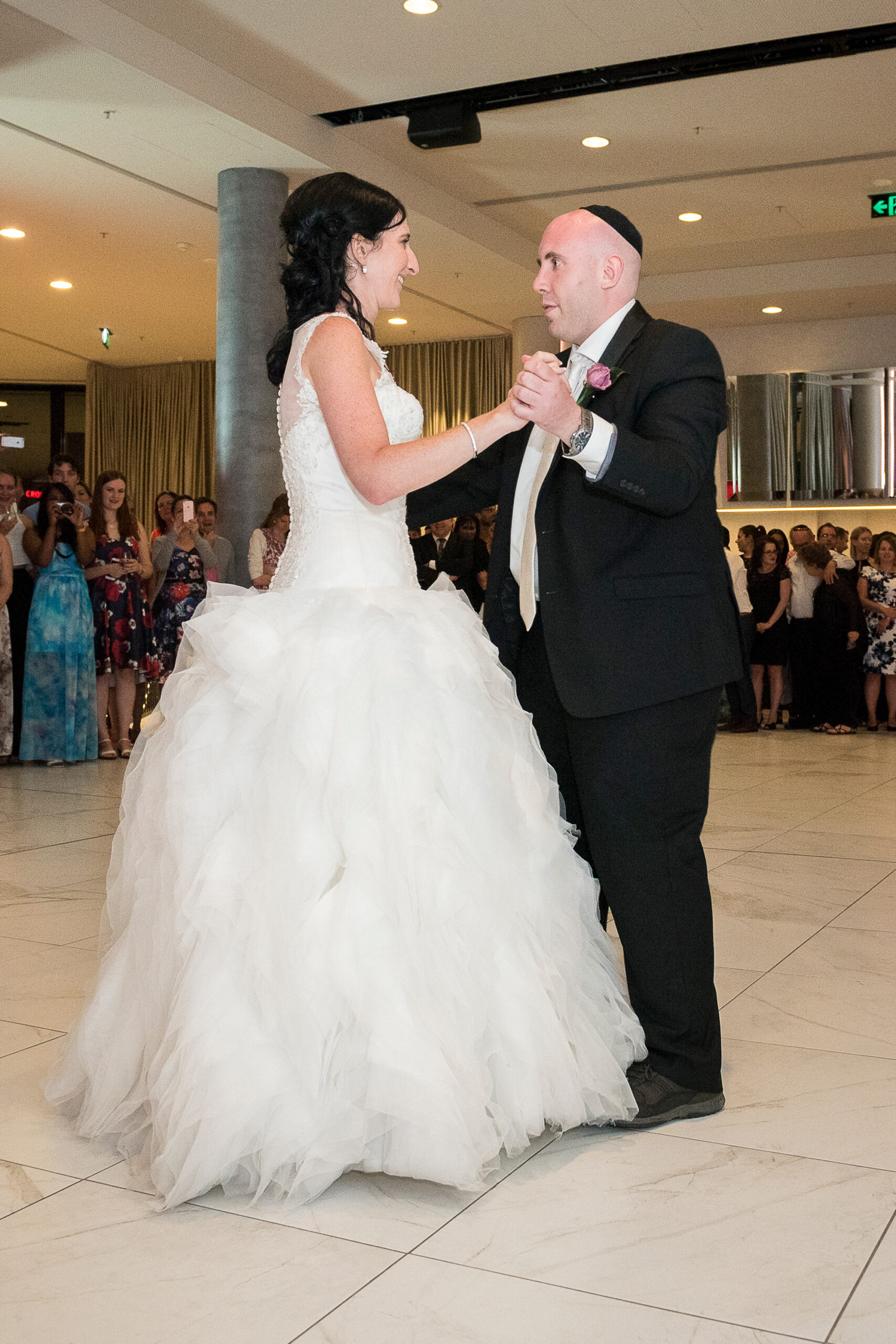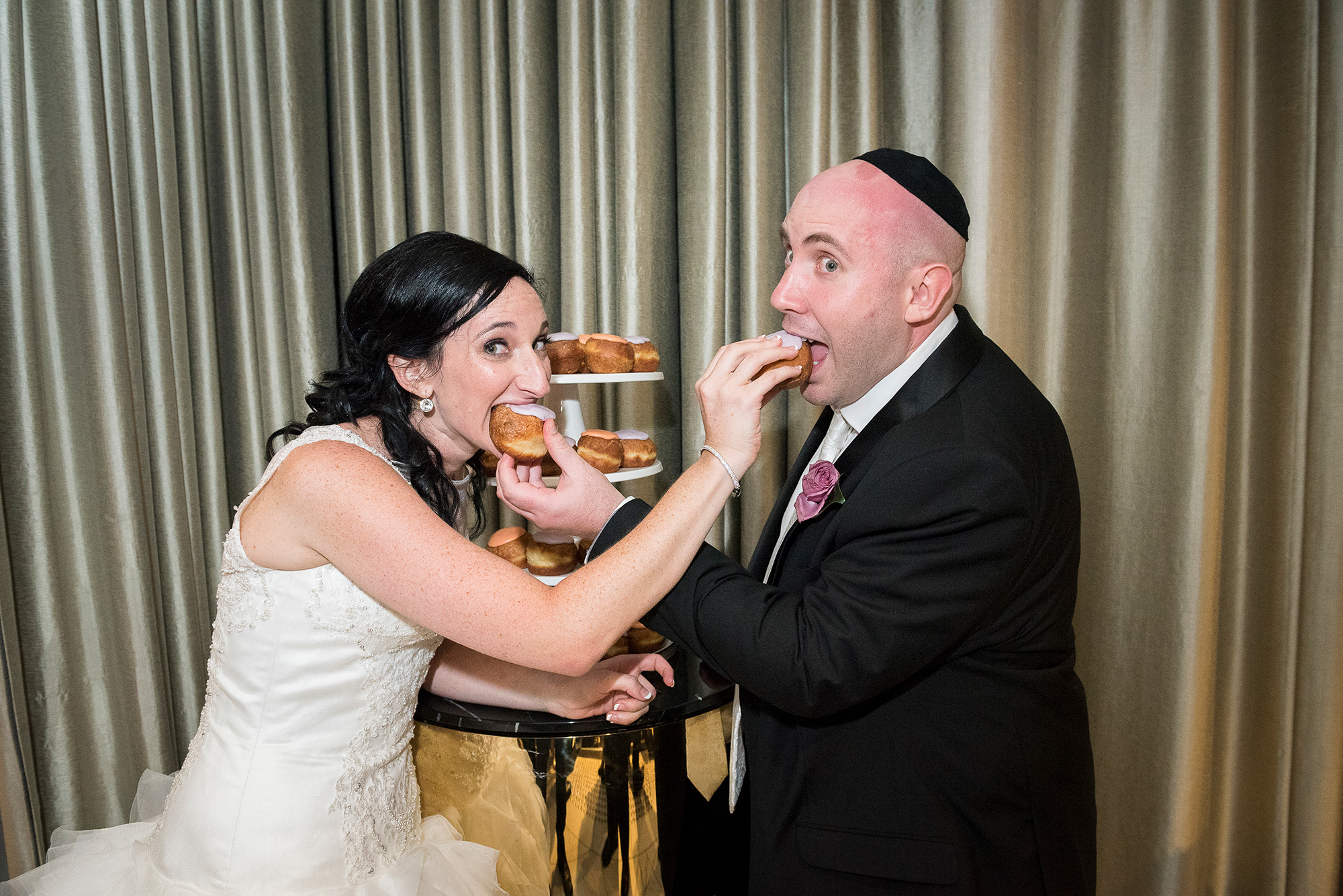 "We had a donut tower for our wedding cake with orange and purple frosting to match our colour scheme," describes Leeatt.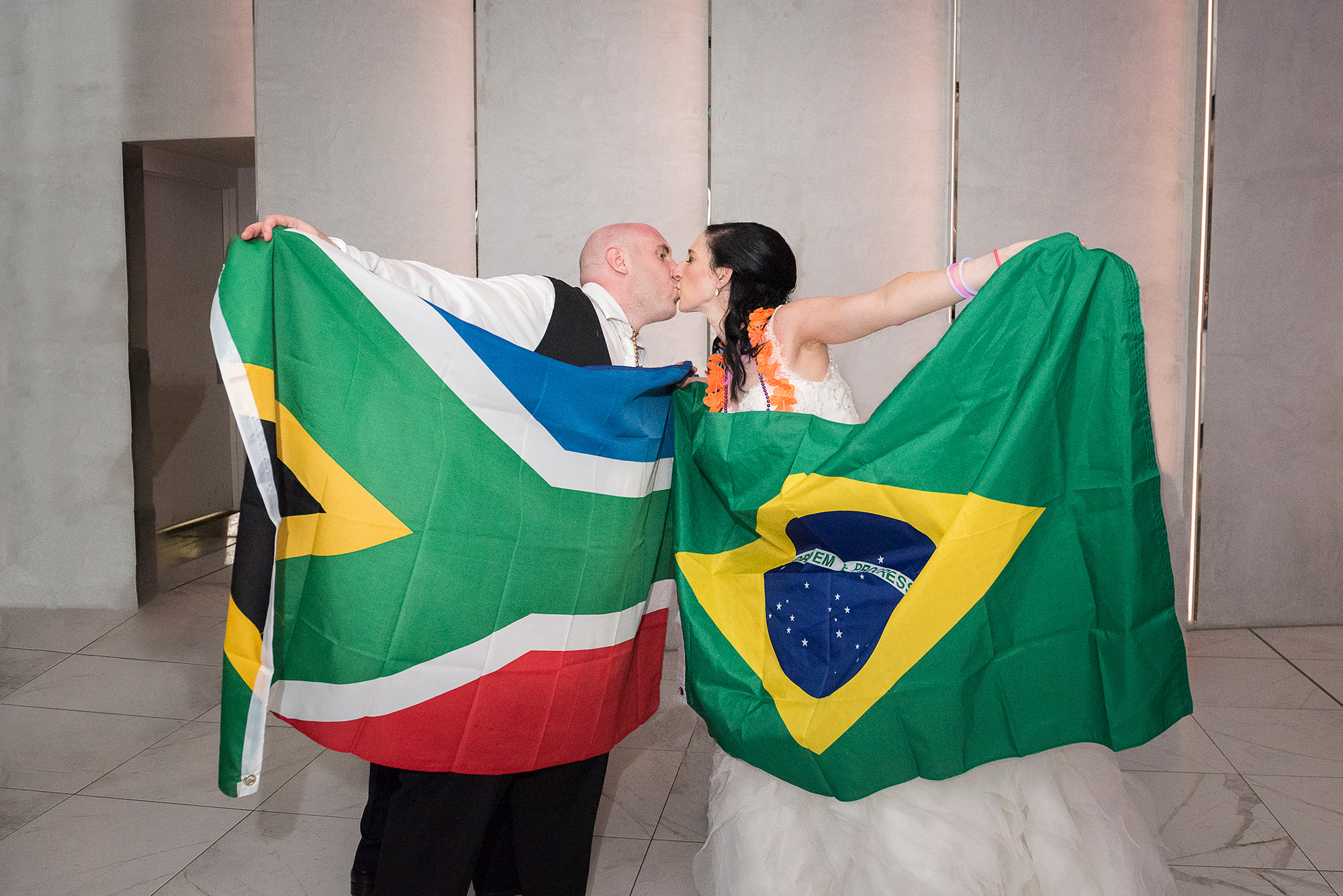 Guests were entertained with a photobooth at the reception from Pink Zebra Photobooths.
Video by Wedding Movies.