A white dress, stylish suit and plenty of dancing – the night Tegan and Matt fell for each other had all the makings of their romantic rustic wedding that was to come.
The couple, from Chiltern in north-east Victoria, met at high school and did their deb together in year 11.
"We became close and flirted during deb practice and shared our first kiss the night of the deb," Tegan, 23, says.
She and Matt, also 23, say they have been joined at the hip ever since.
Matt popped the question when the couple was visiting Tasmania's beautiful Wineglass Bay and Tegan says they got straight to planning their romantic rustic wedding.
"We'd pretty much decided everything on our drive back home from Melbourne the next day. We had an absolute blast planning our wedding and found it quite easy to do," she says.
The couple didn't want a long engagement and set the date for April 28, 2018, at Corowa Whiskey and Chocolate, marrying in an outdoor ceremony in front of 120 family and friends.
Tegan says they wanted to do most of the venue decor themselves. Artistic groom Matt got to work making name cards, a laser cut-out and a donut wall for the dessert bar.
"It was an absolutely amazing day shared with everyone we love," Tegan says.
"We honestly could not have had a better day; the year of planning and the whole outcome of the day was everything we dreamed of."
Photos courtesy of Sue Davis Photography.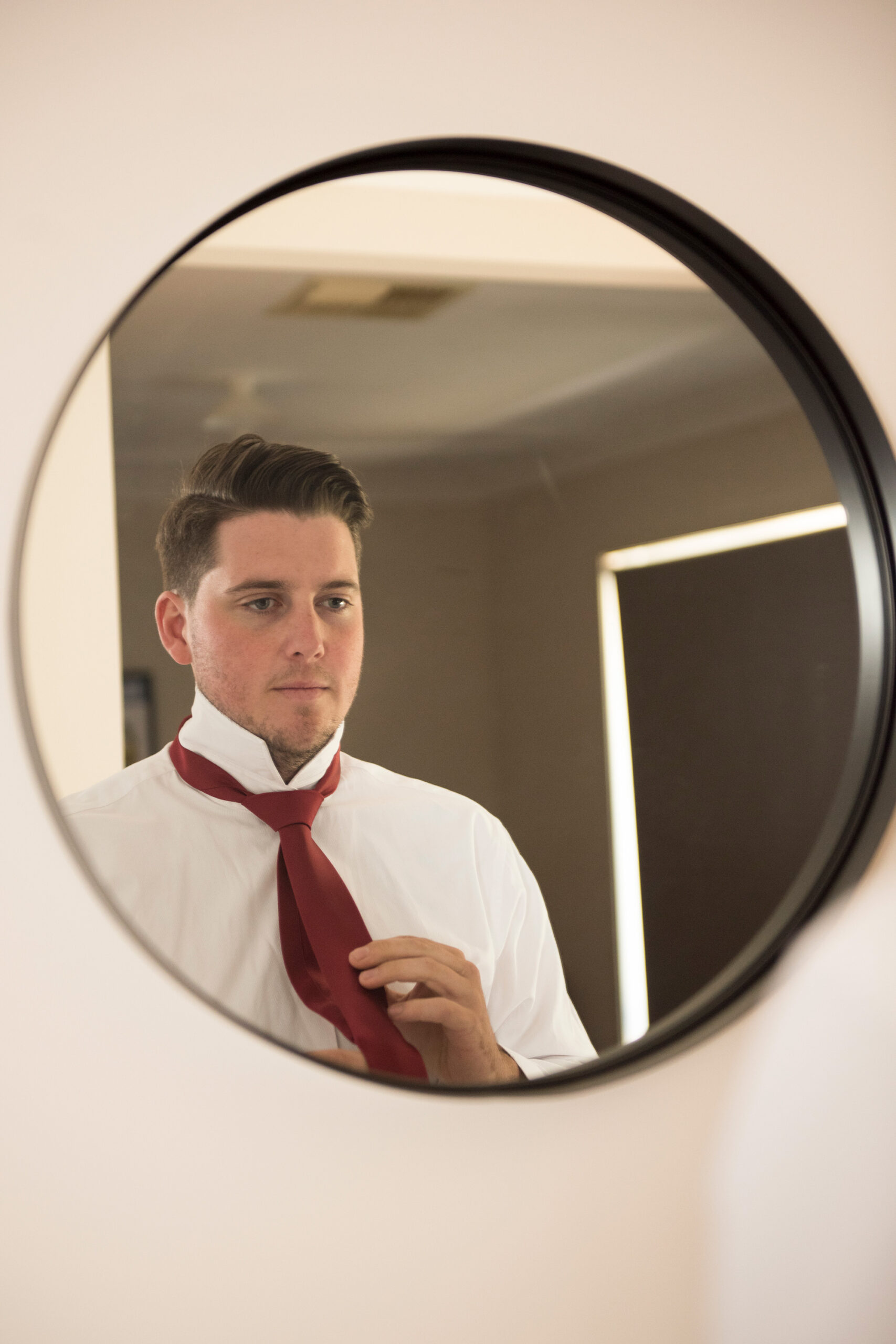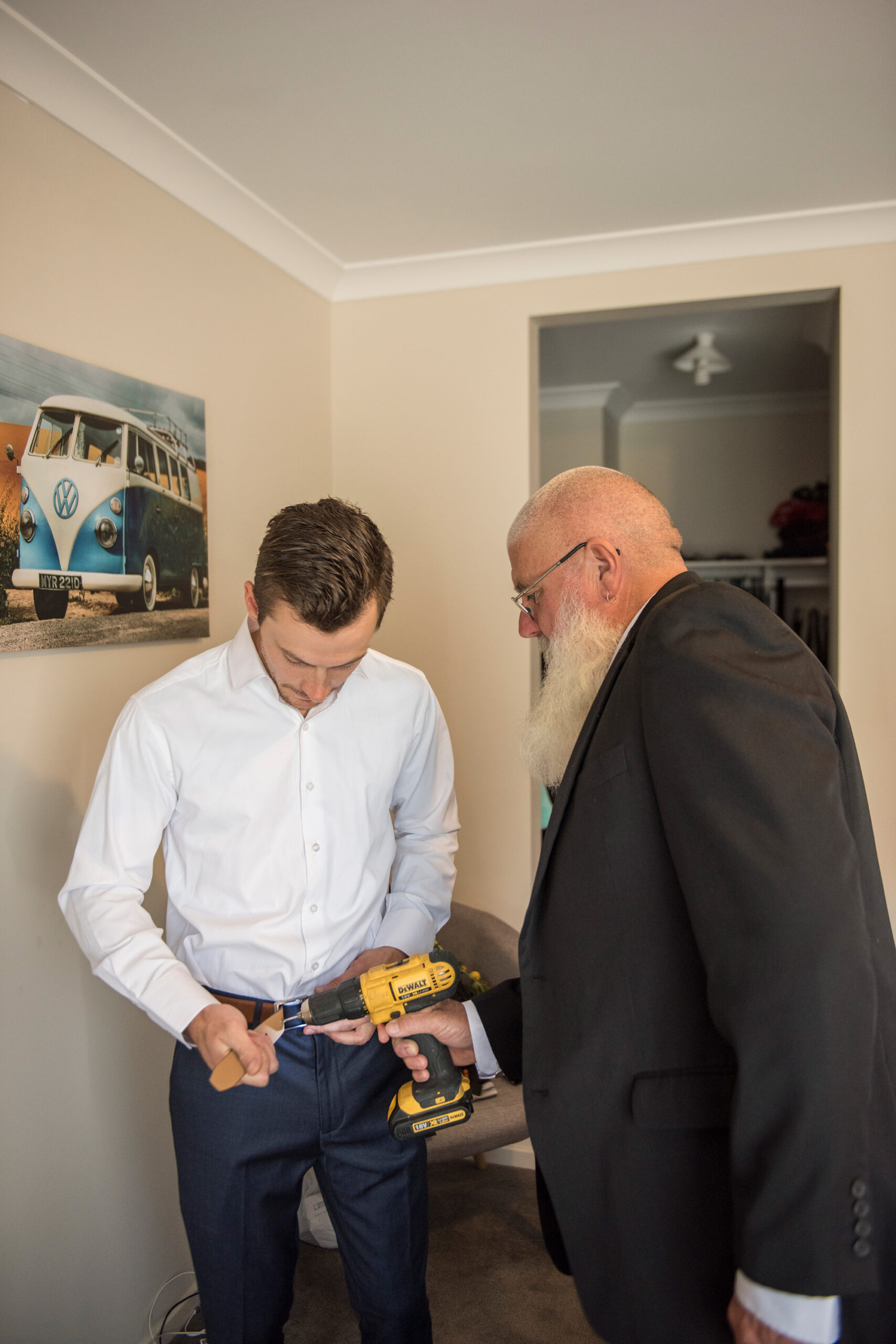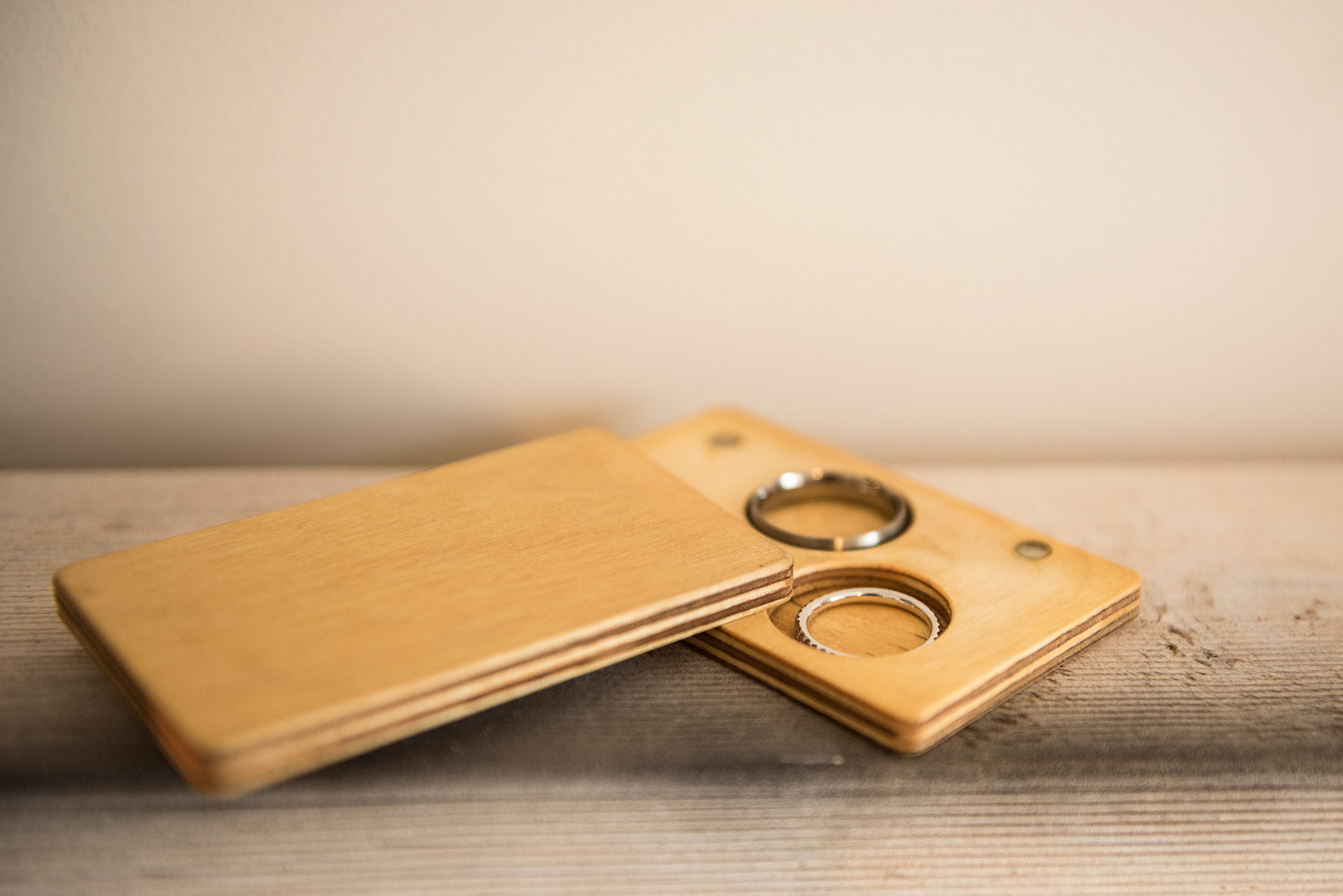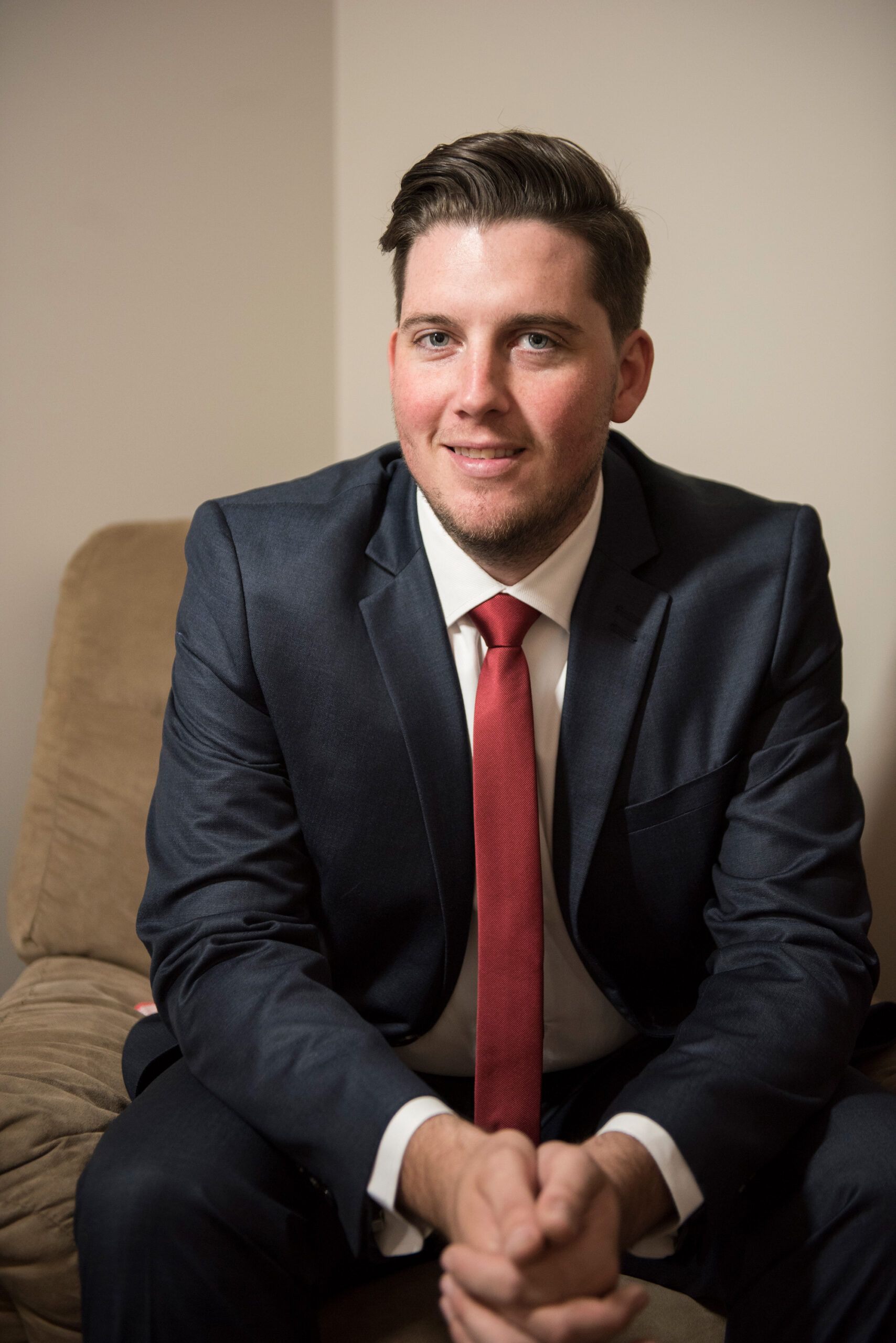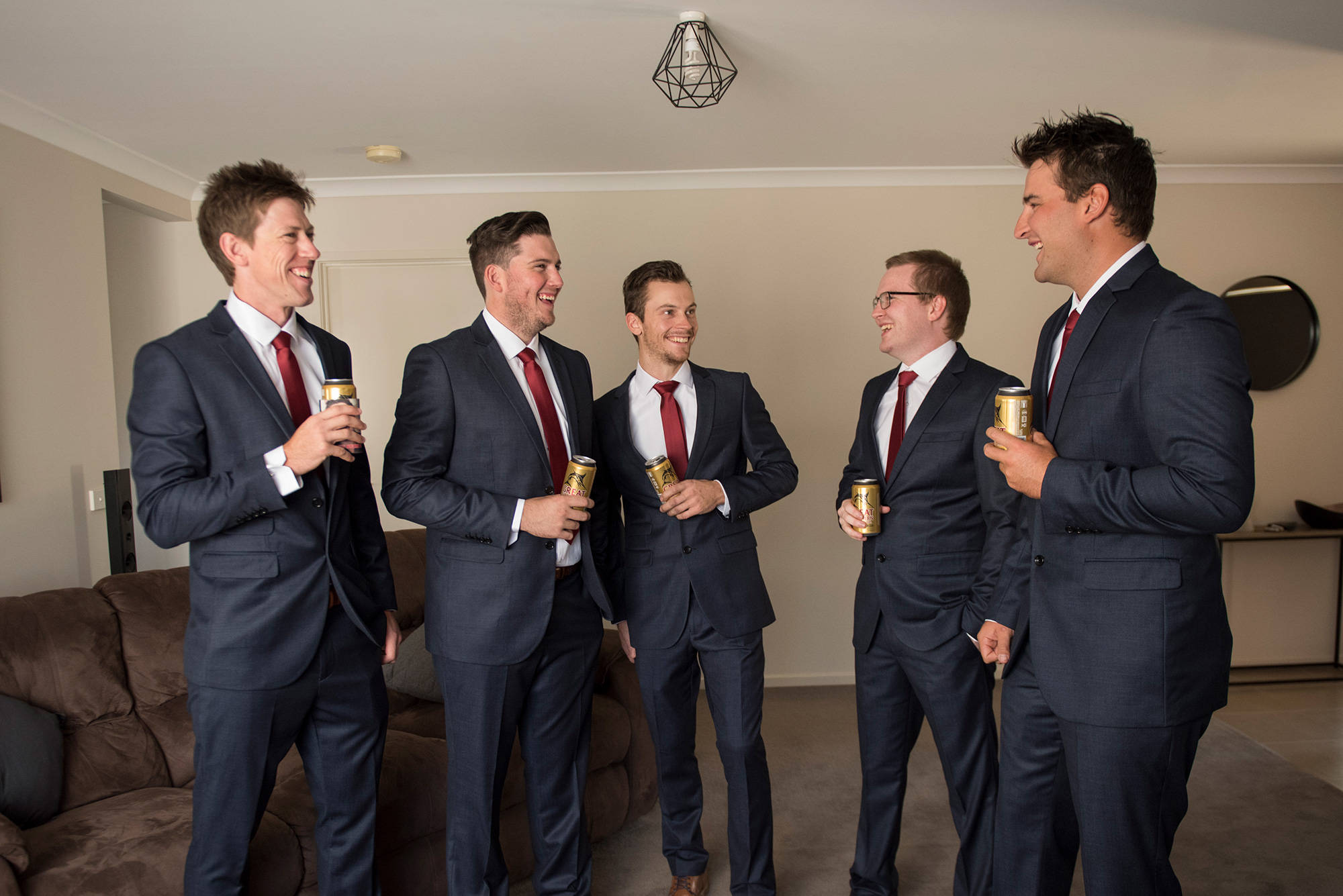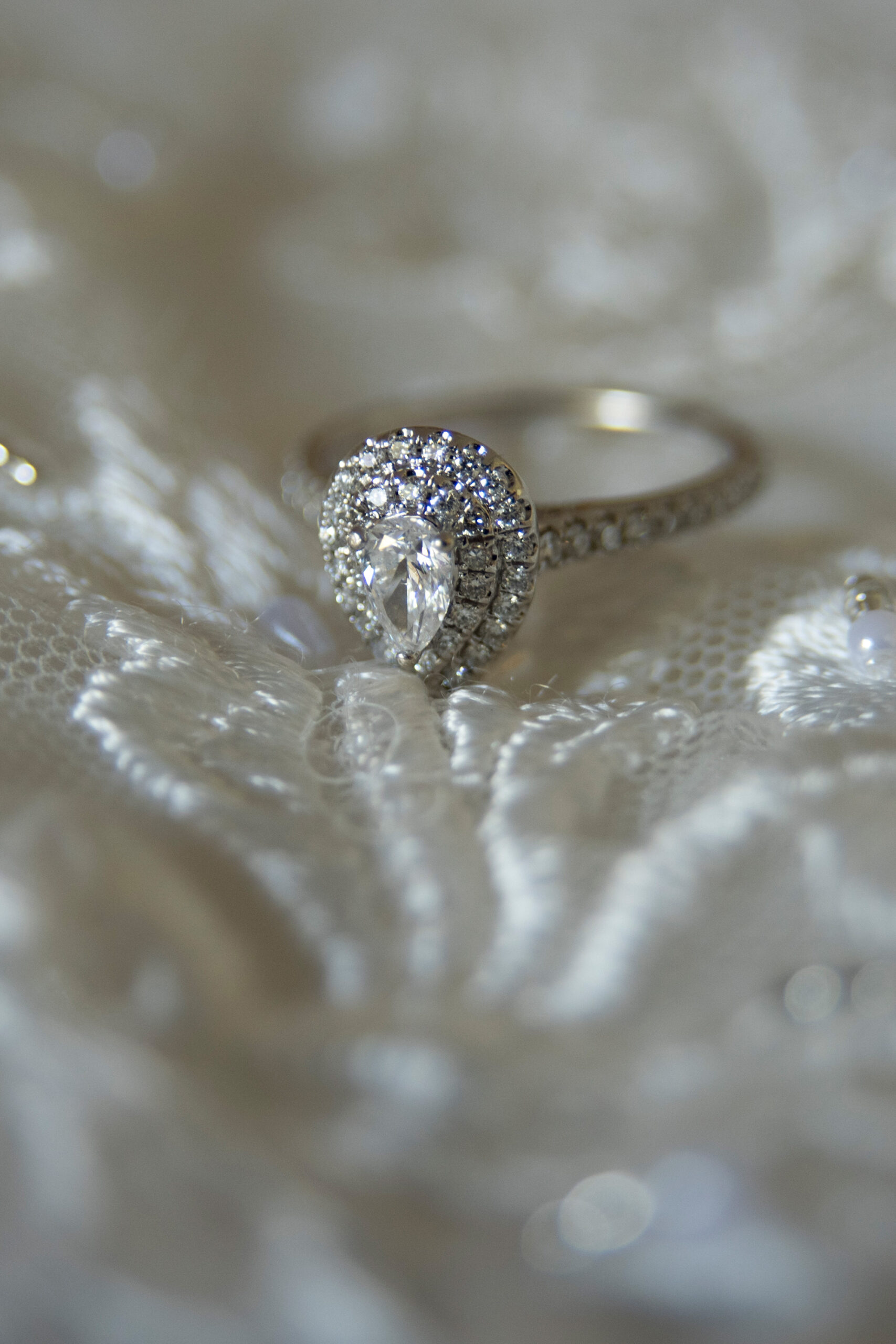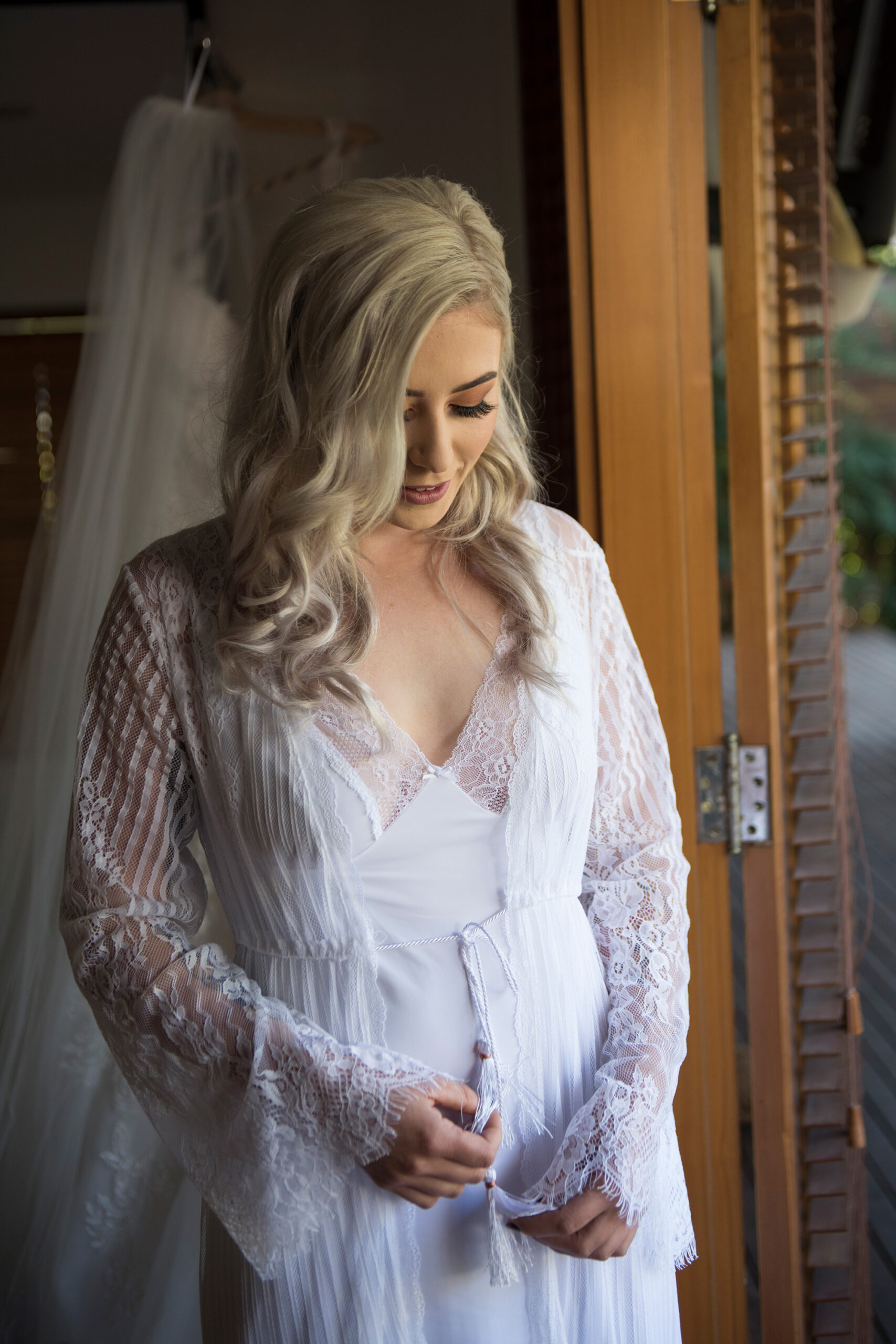 "
My engagement ring is exactly what I always wanted. I've always loved the pear shaped rings and was over the moon when I saw it," Tegan says of her Michael Hill creation.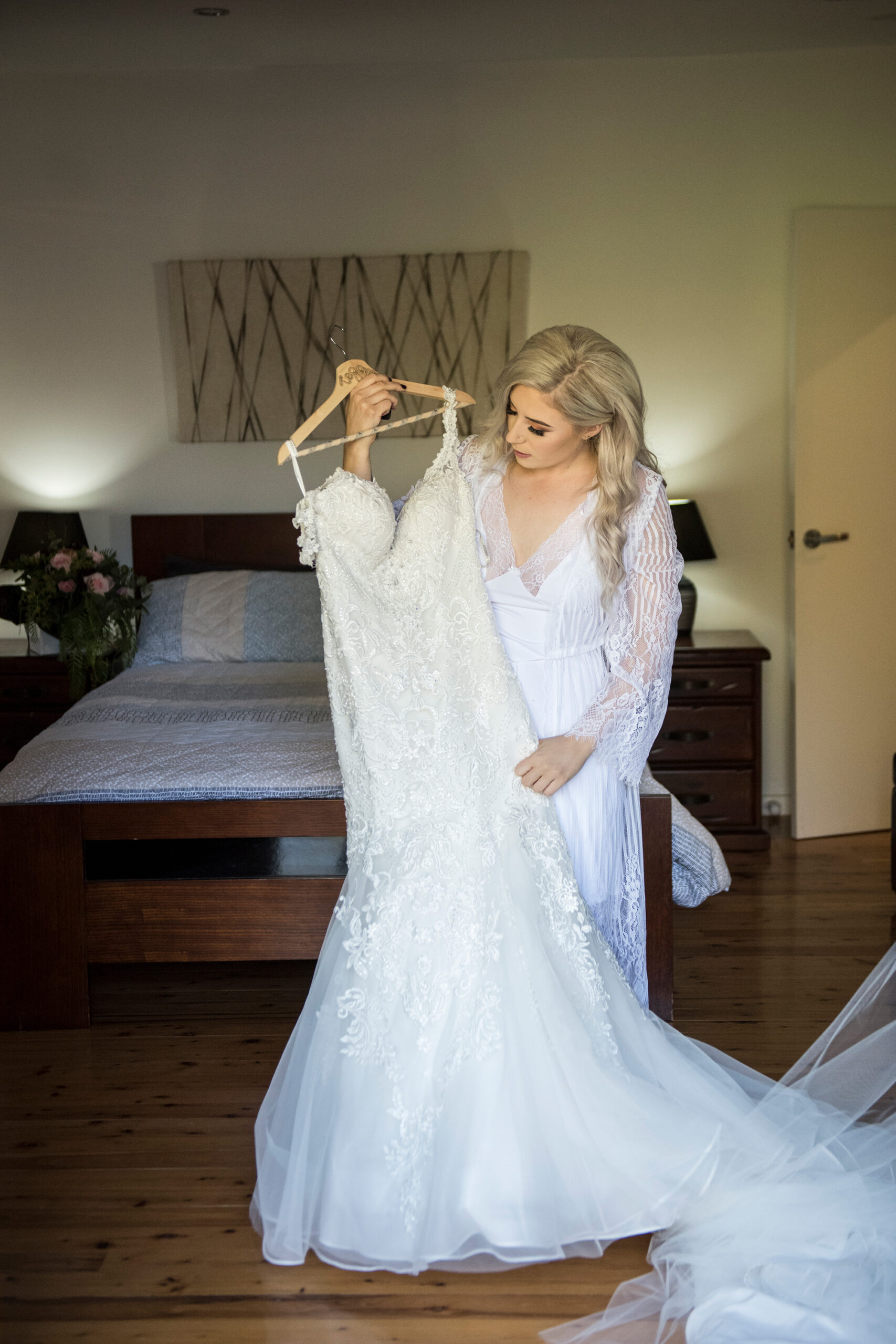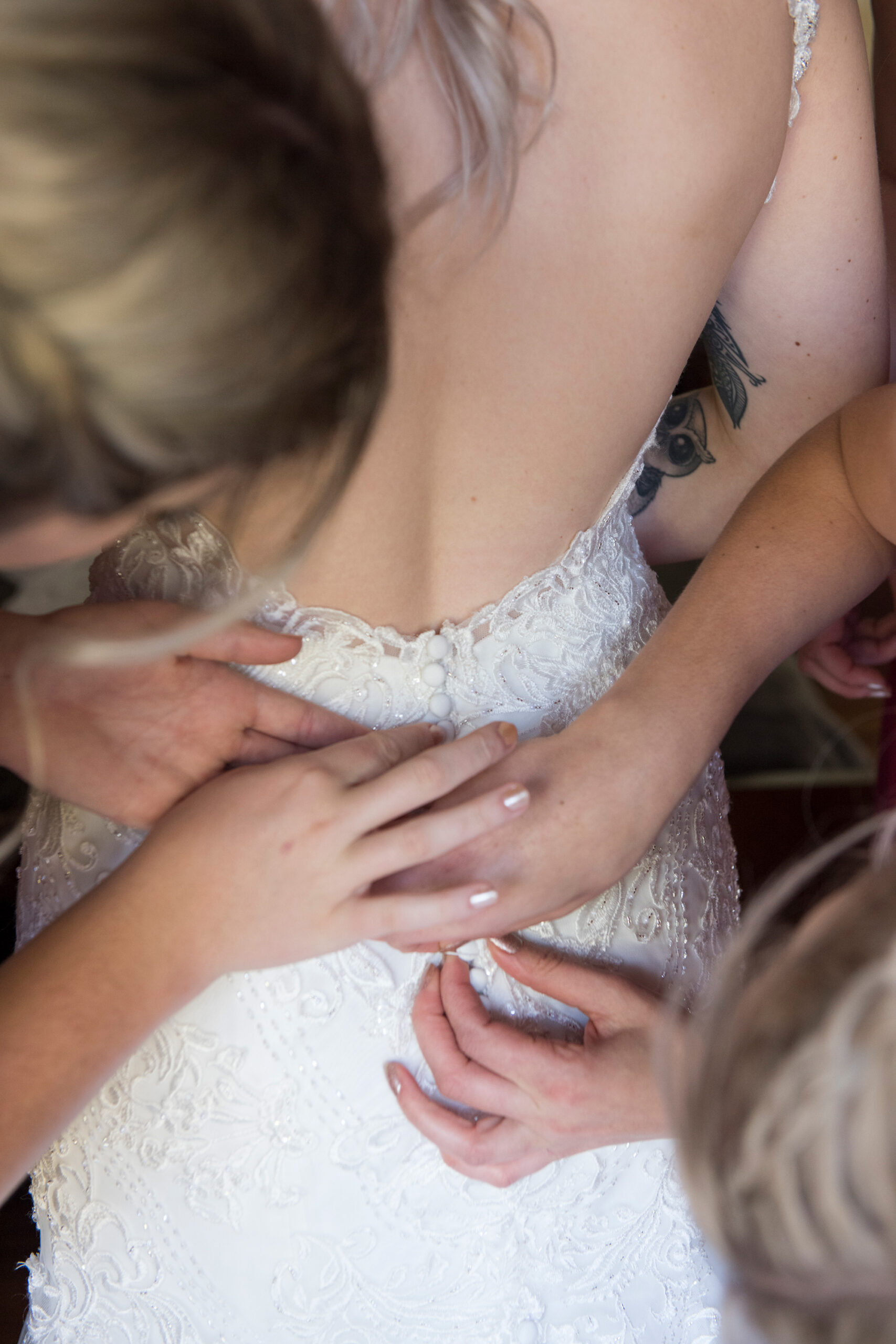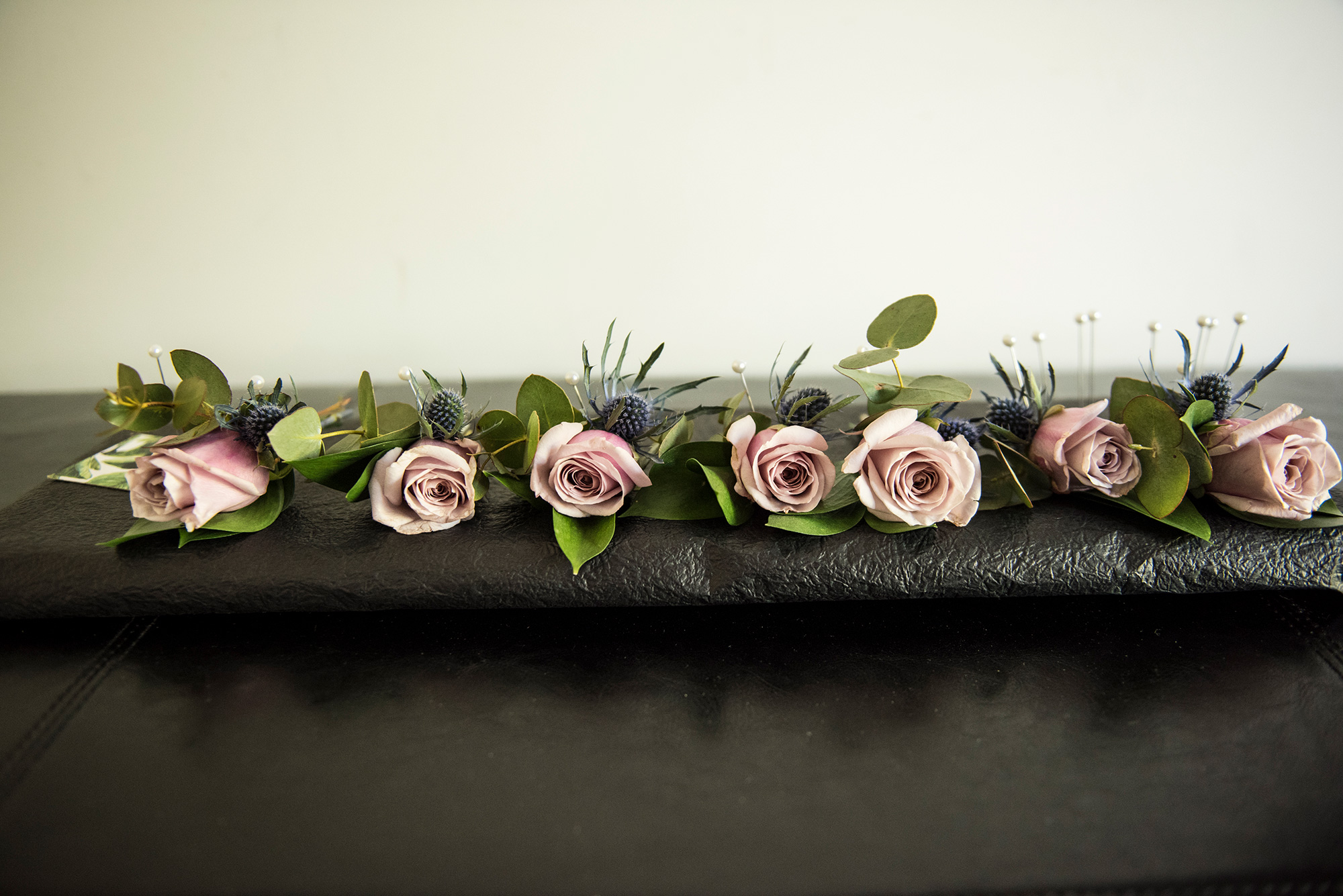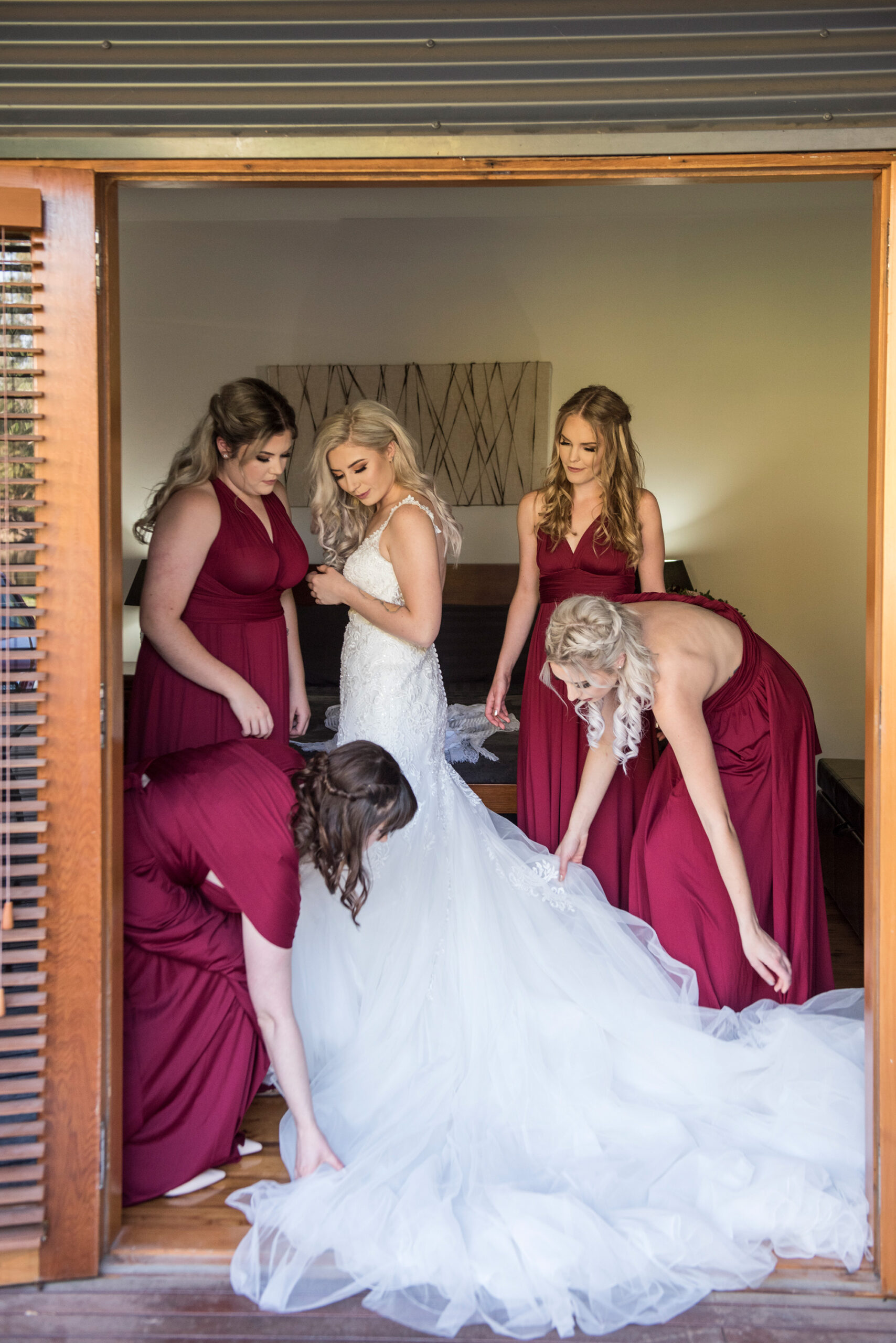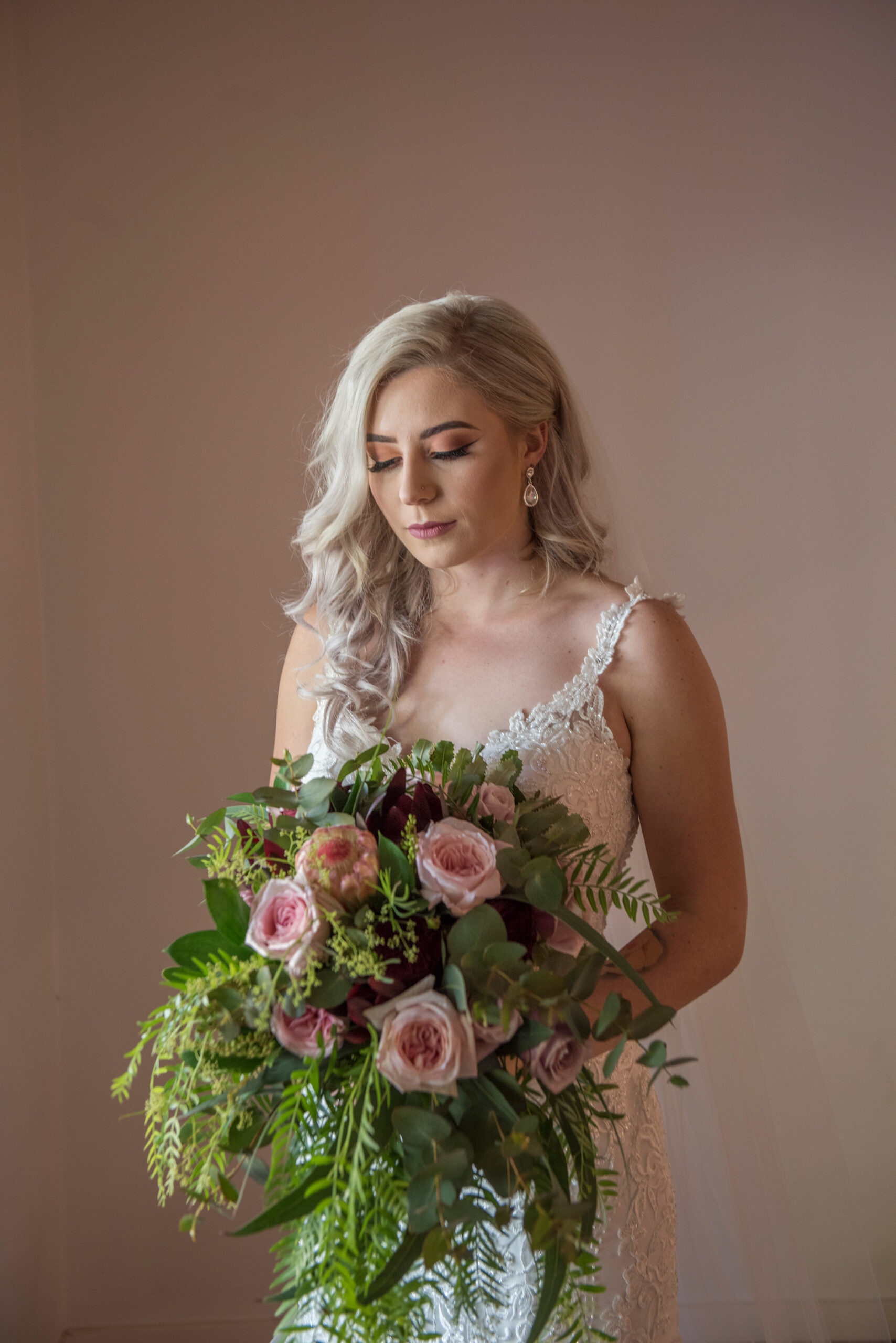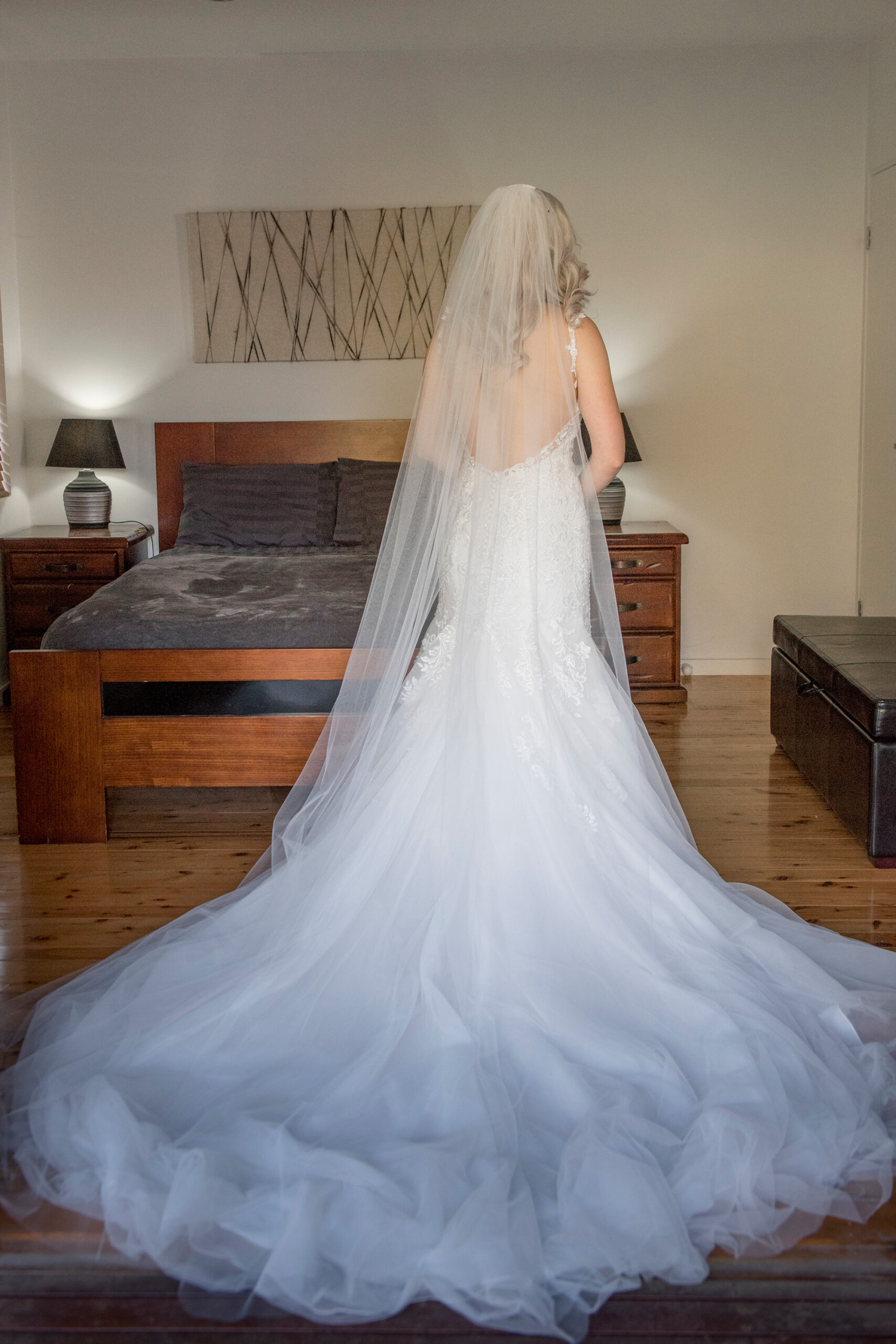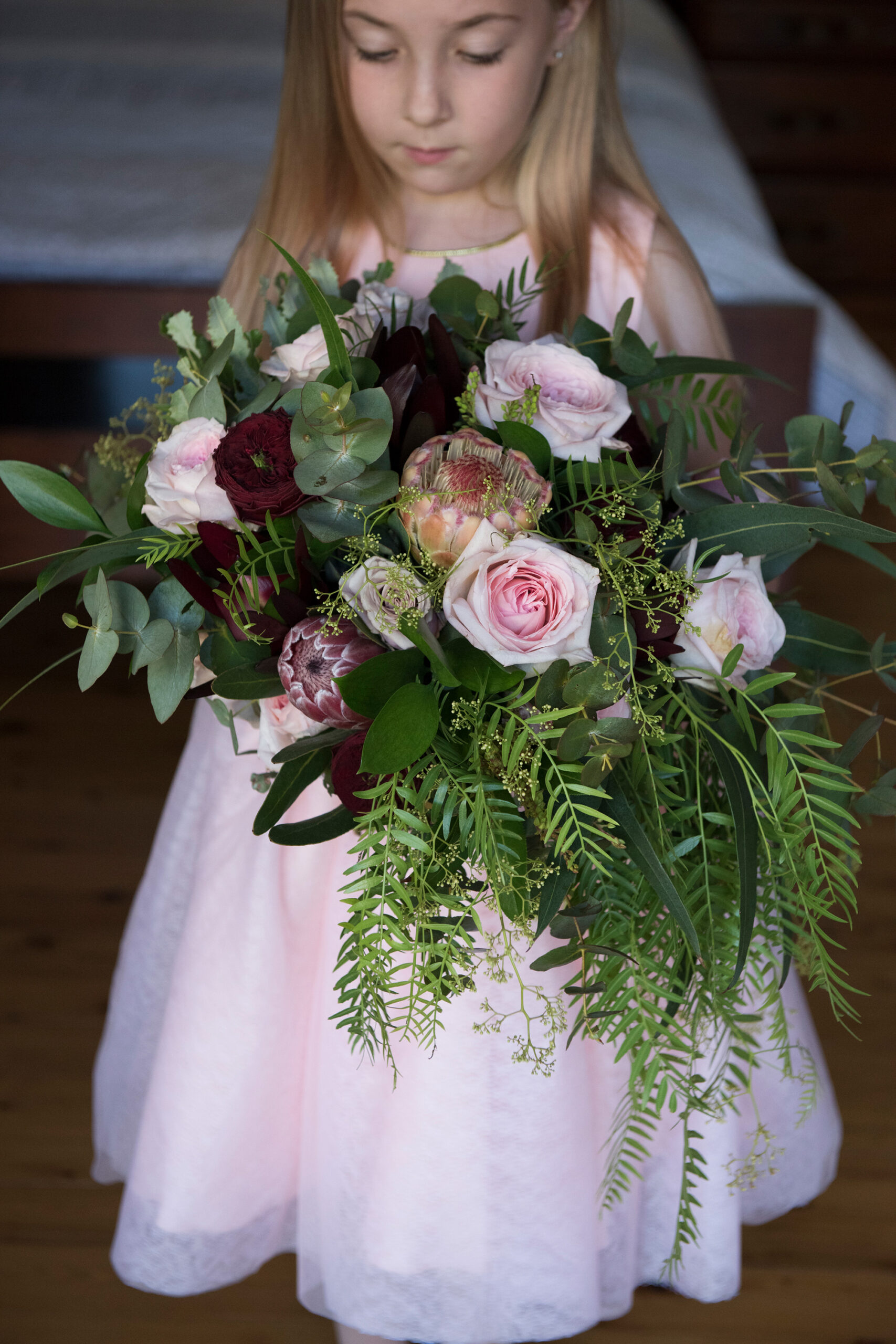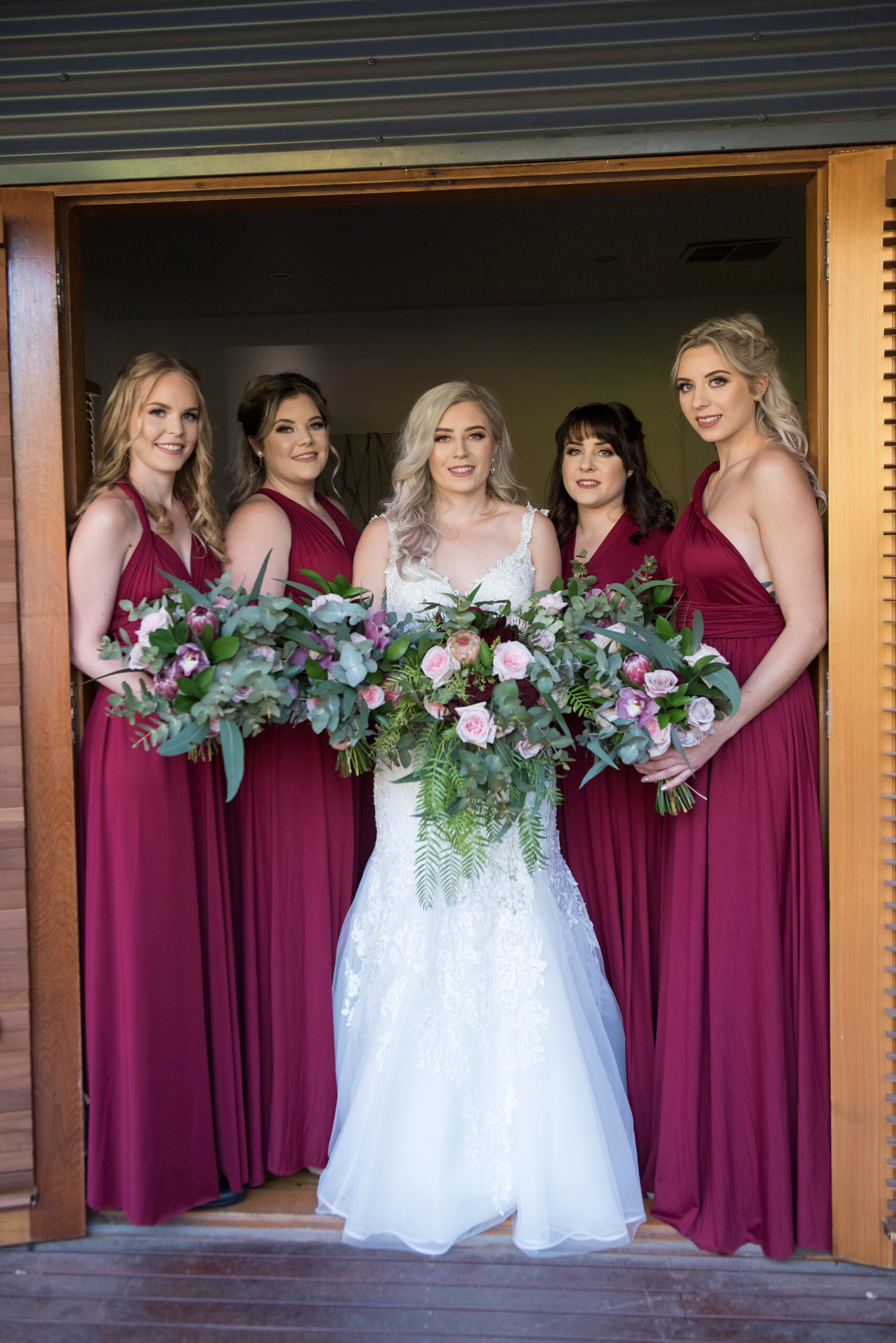 Tegan opted for a multi-way design for her bridesmaids' dresses in the same plum tone. "I loved the idea of the multi-wrap dresses because they were all the same colour and the girls could wrap them however they felt comfortable," she says.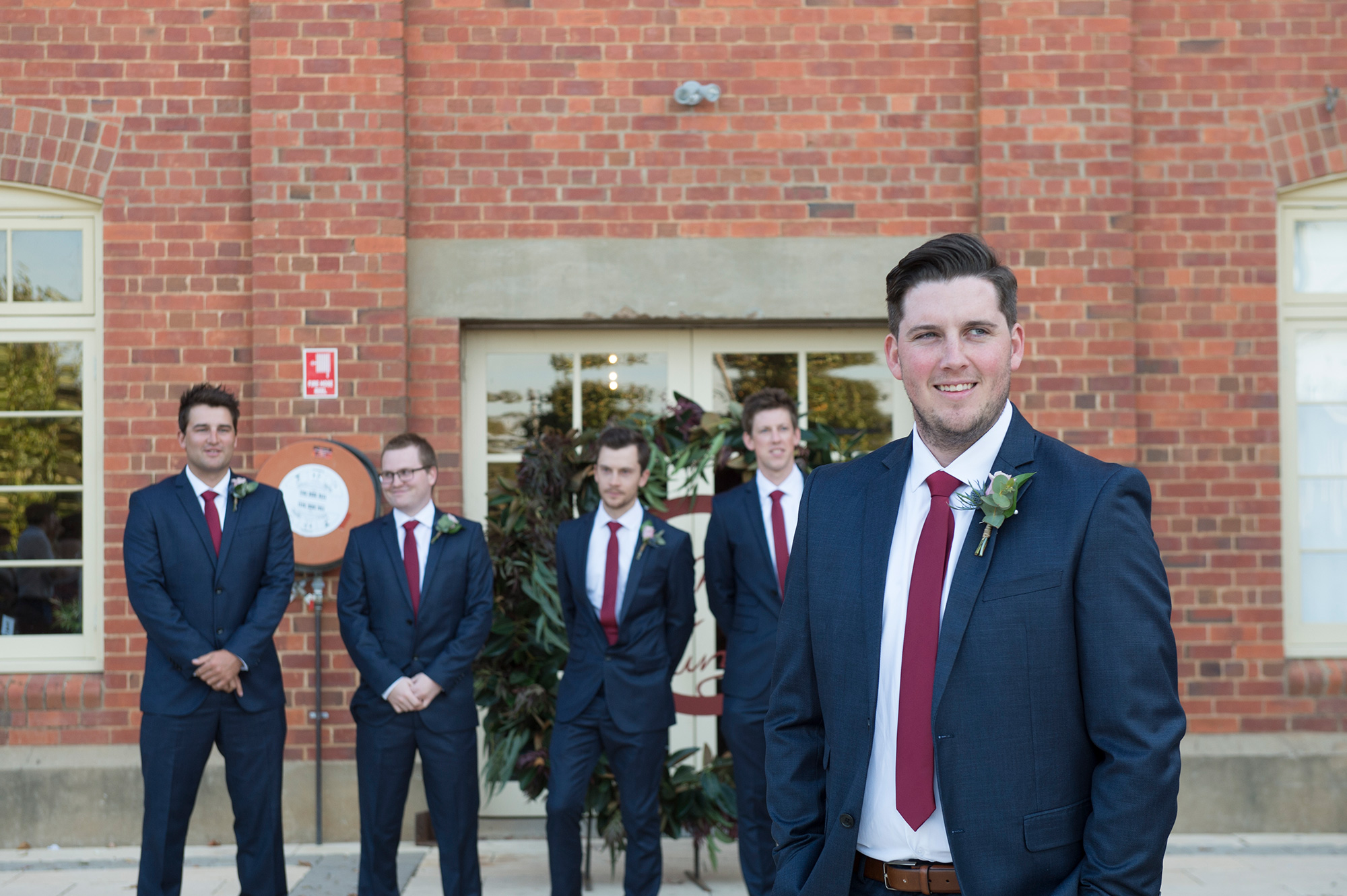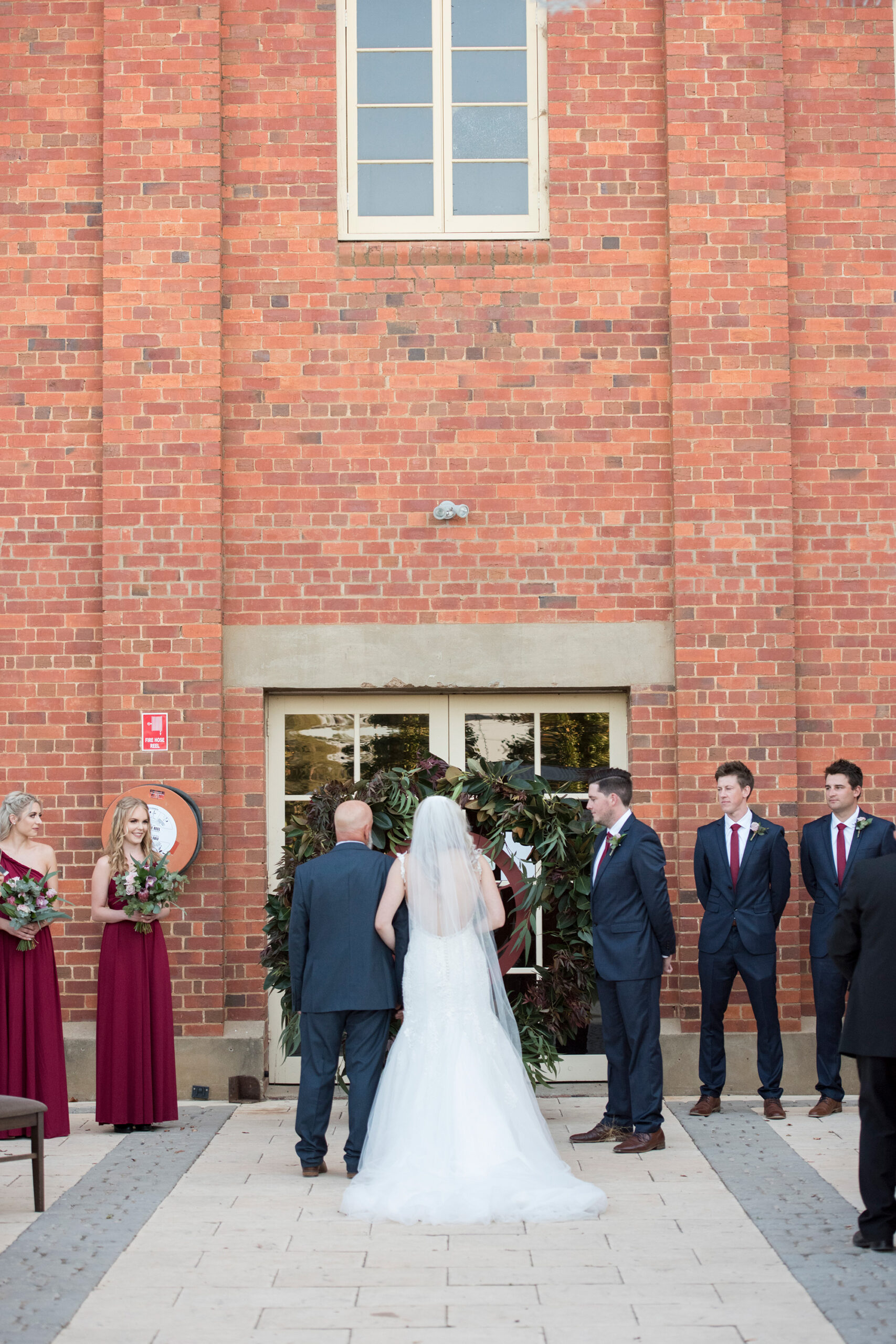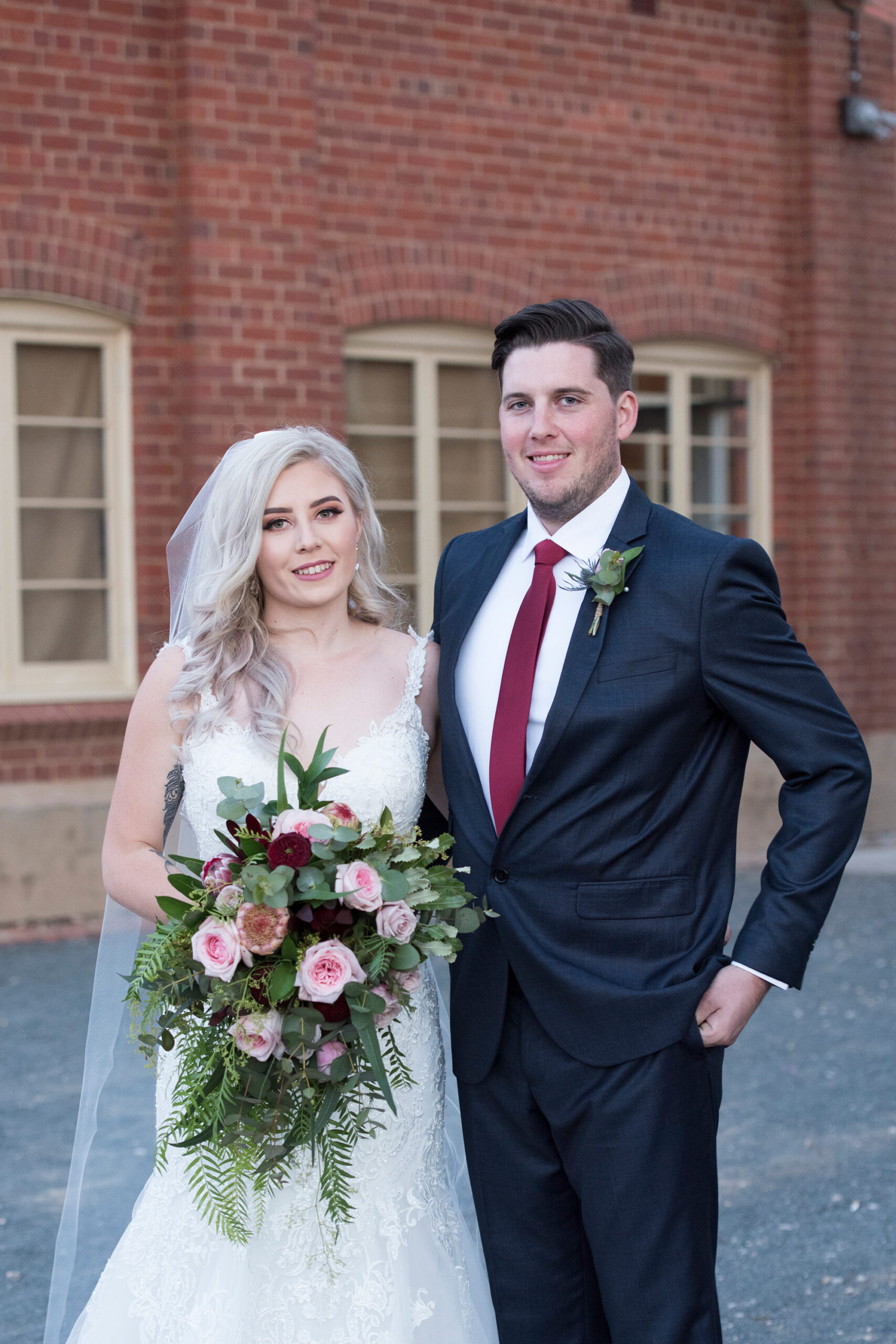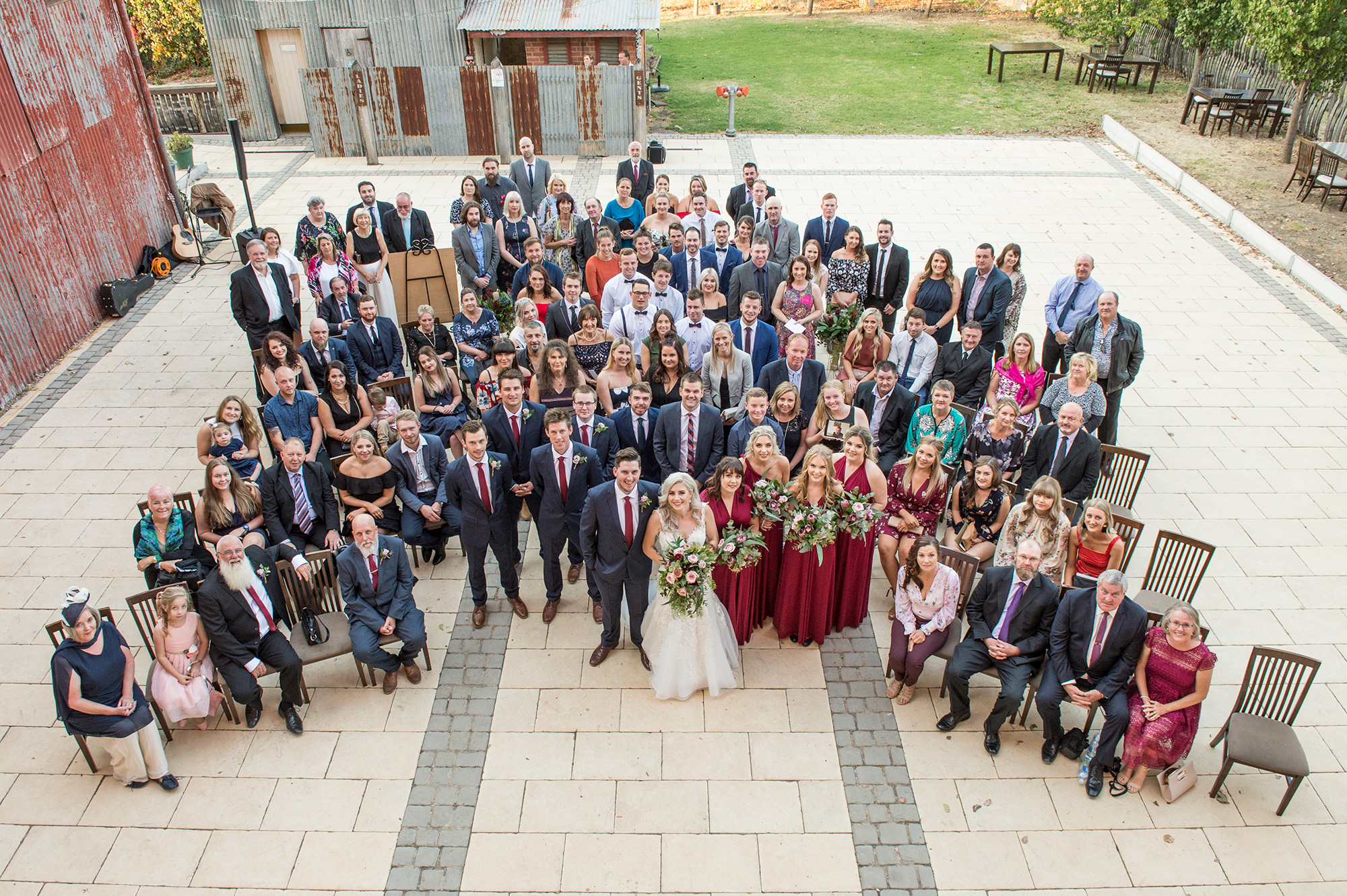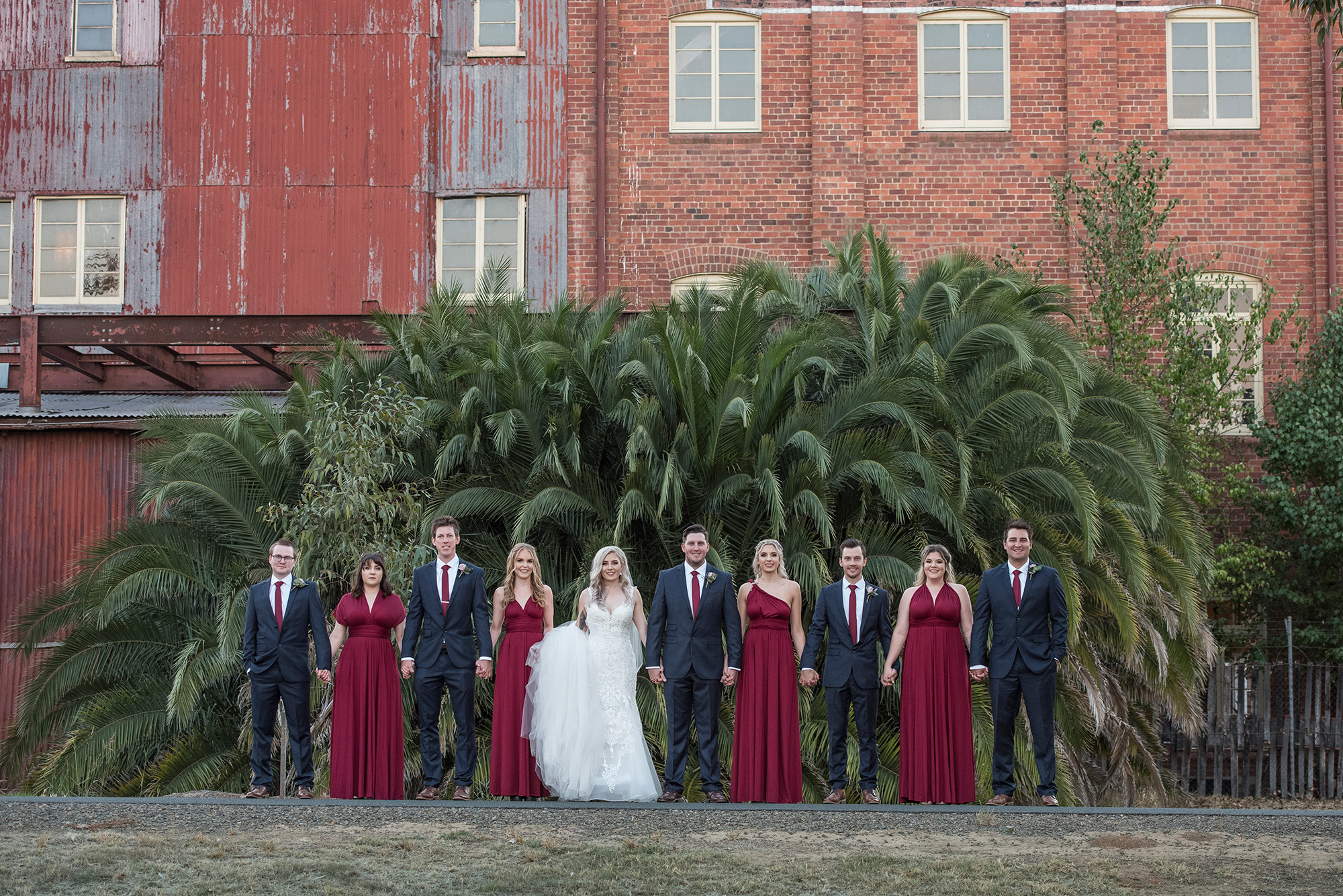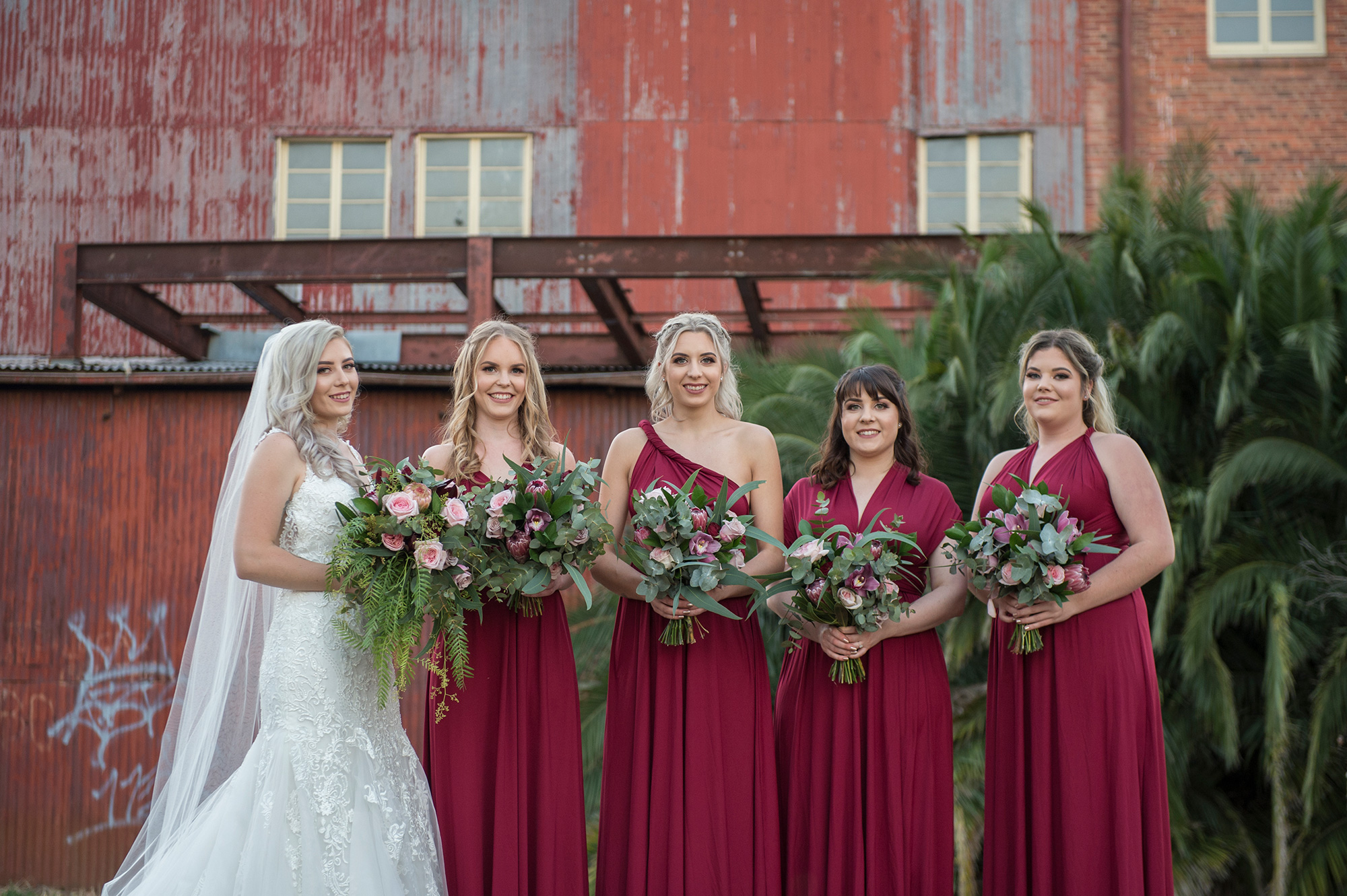 "We loved the rustic building and that we were able to have the ceremony and reception in the same place," Tegan says of their venue.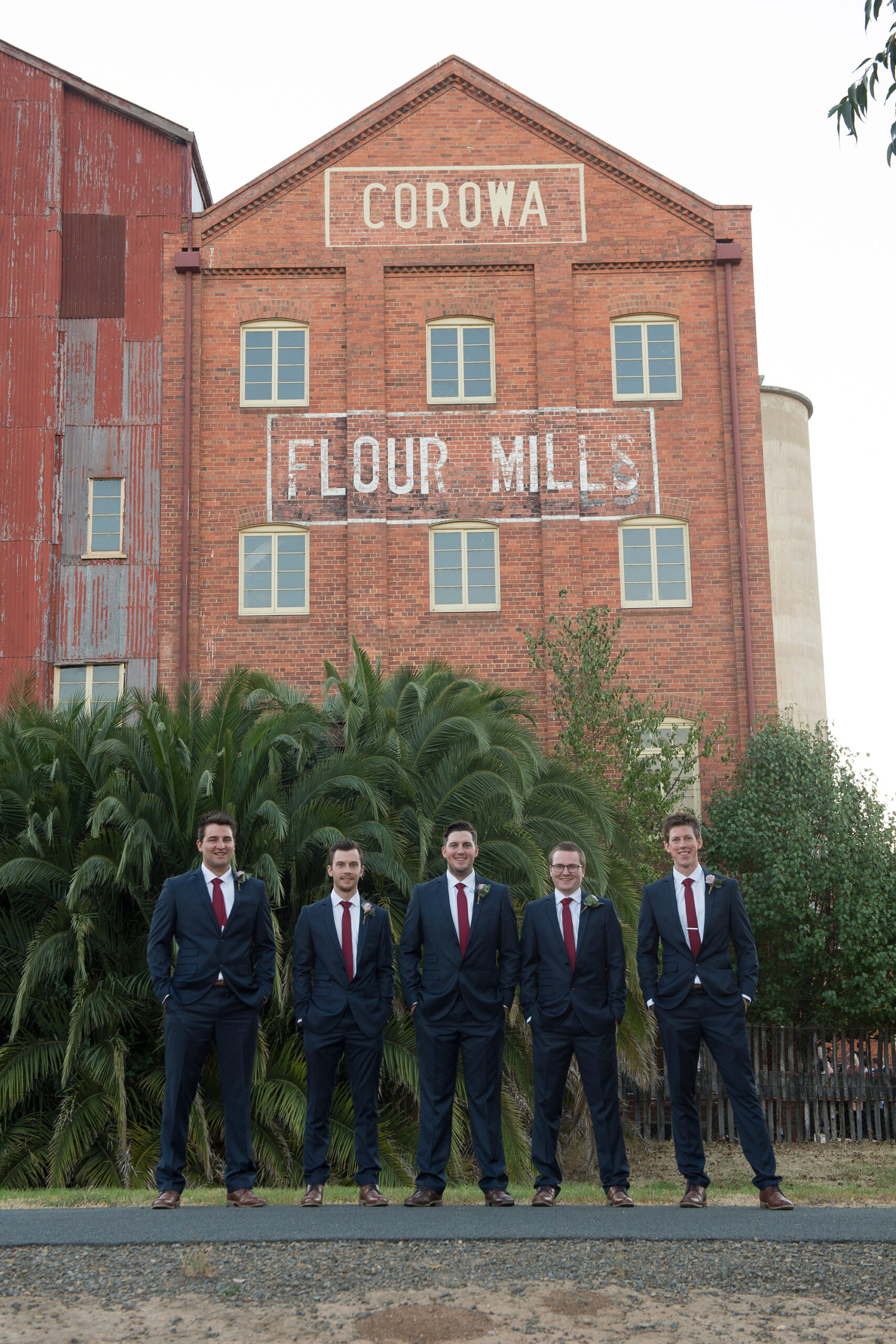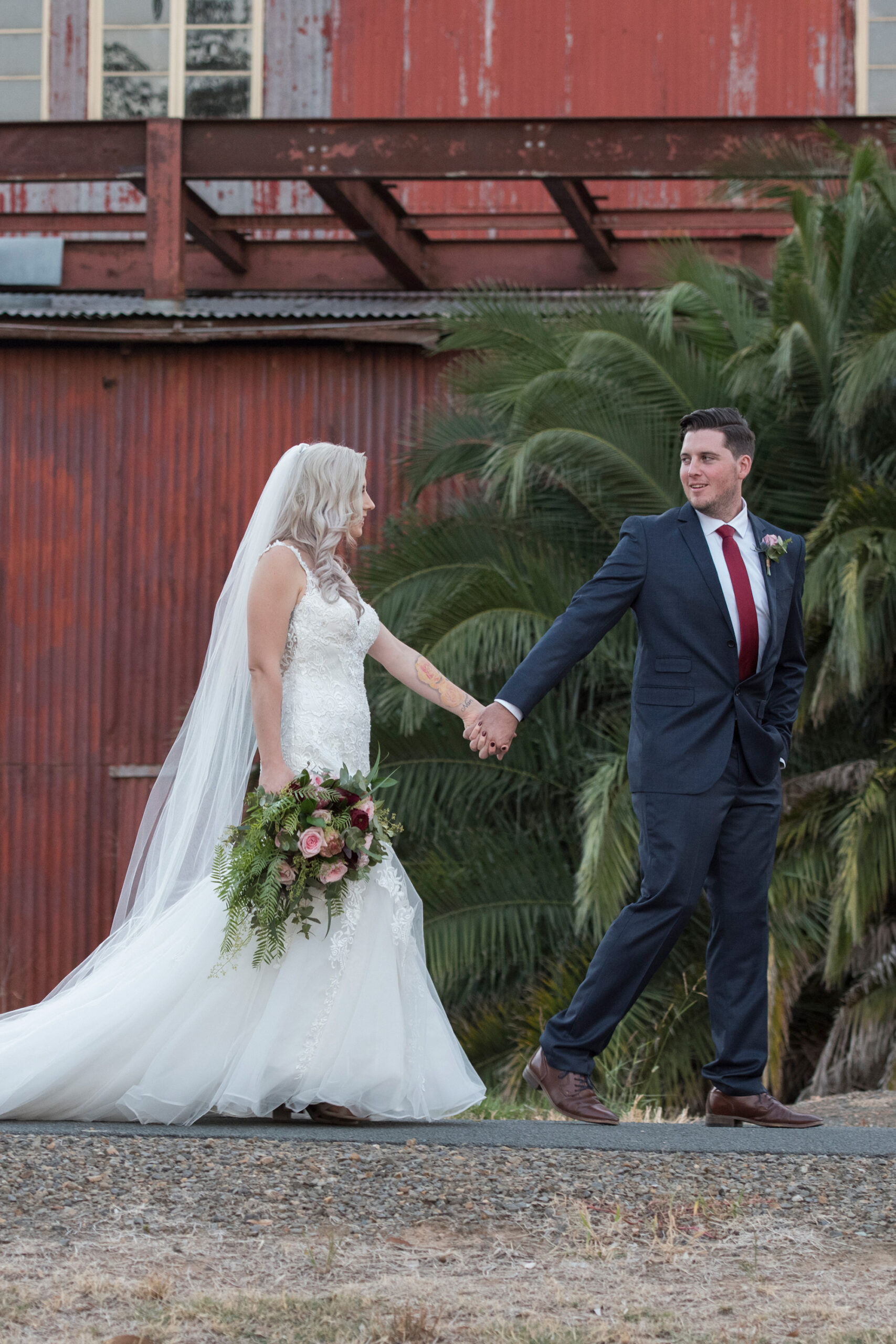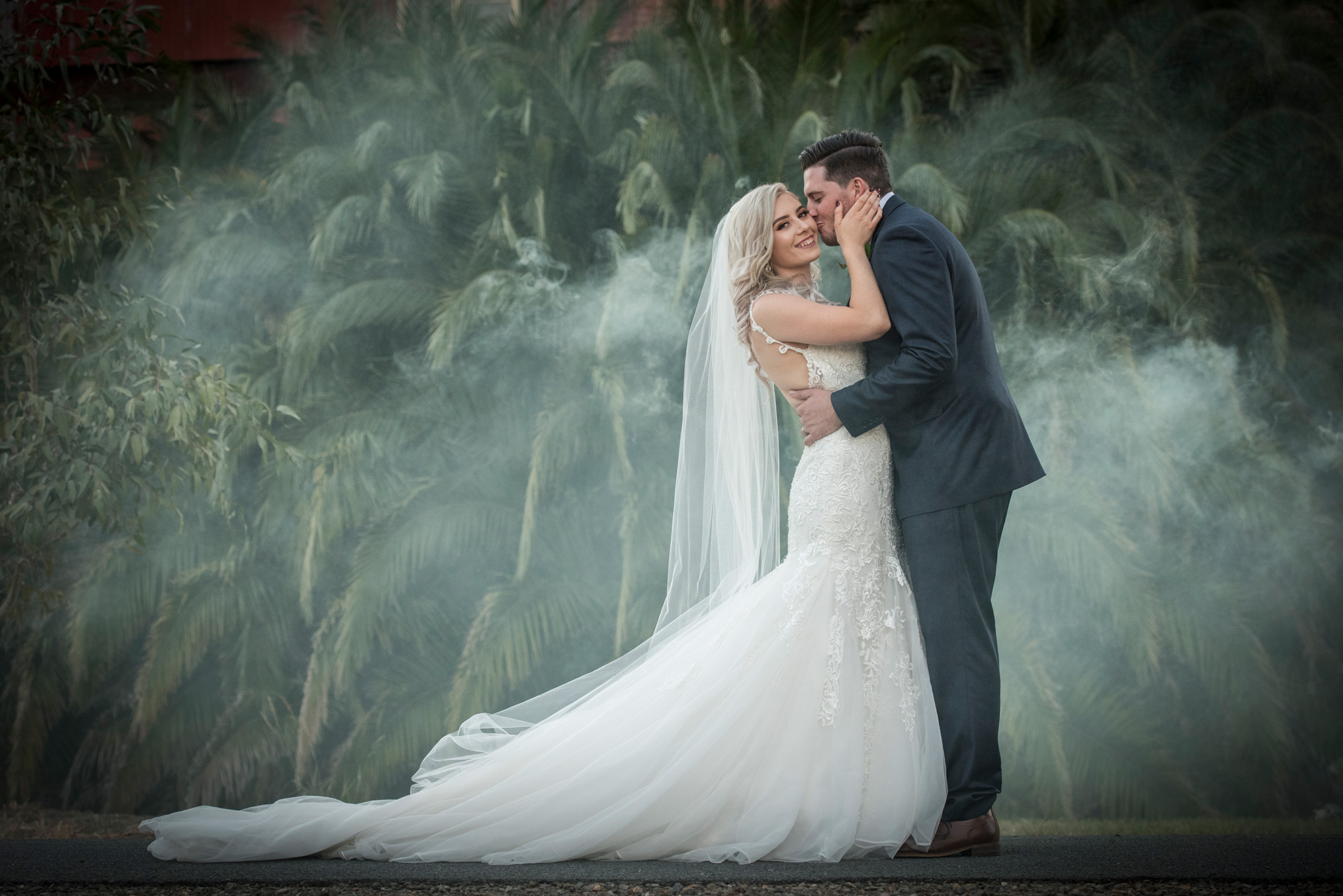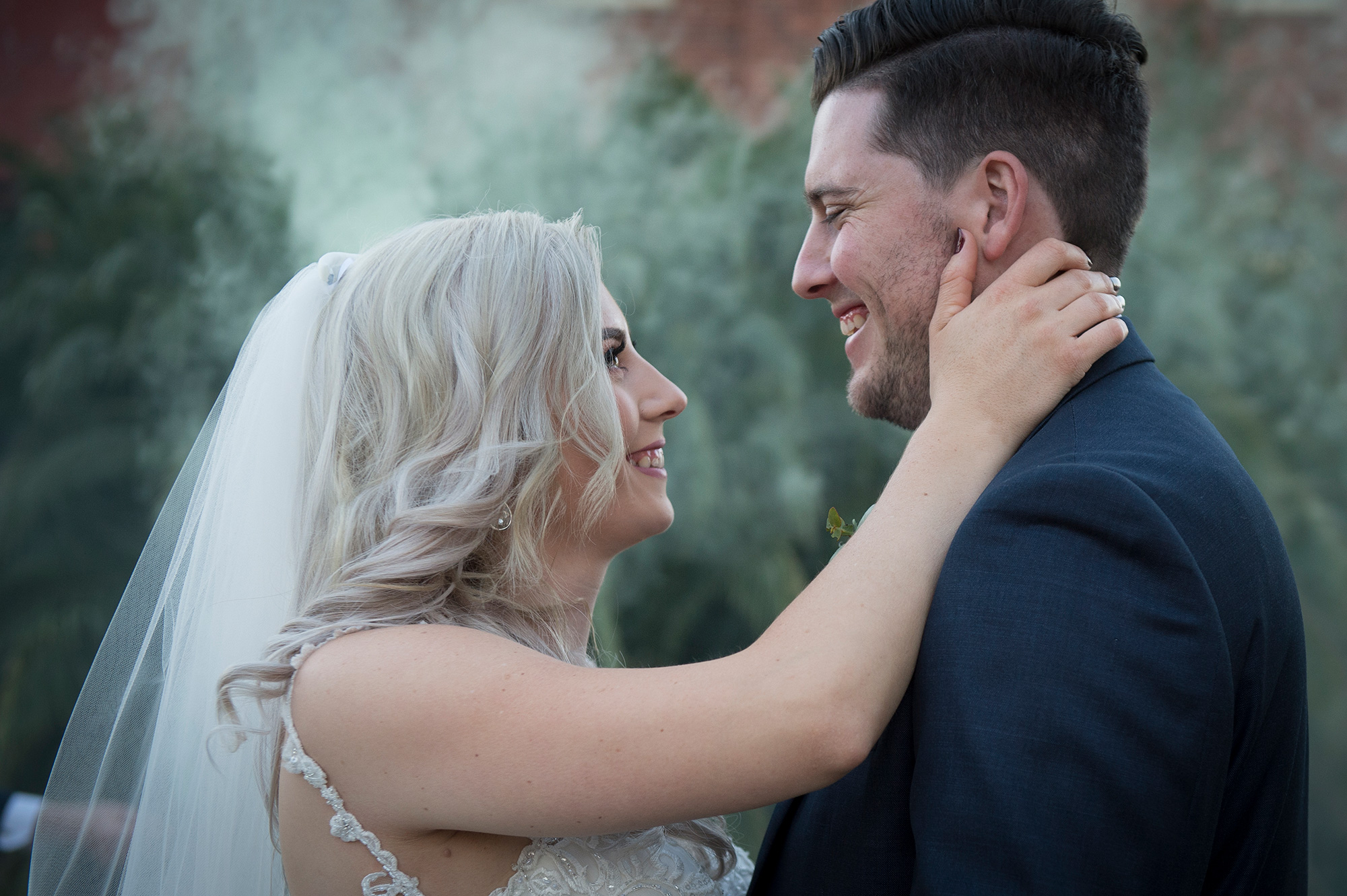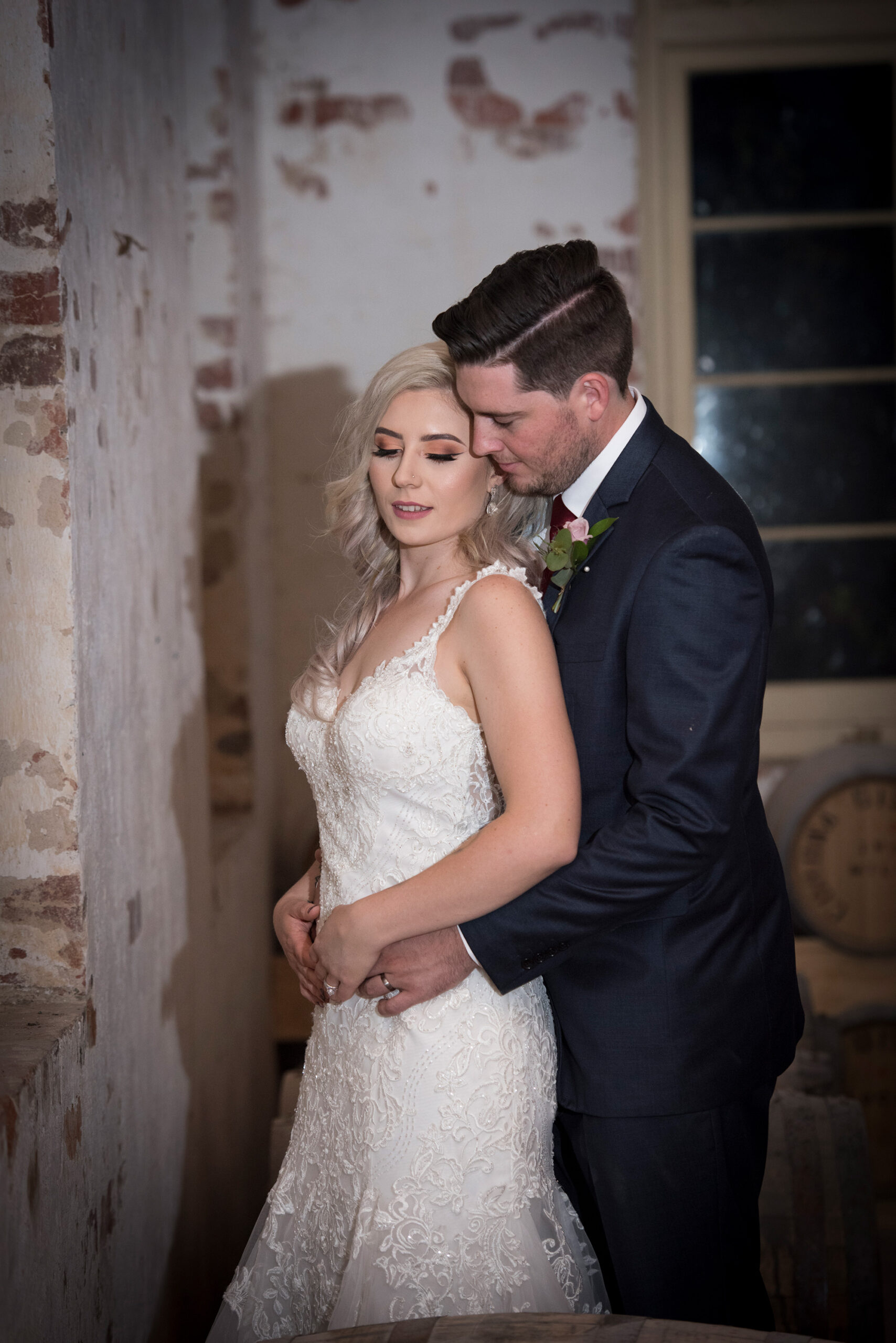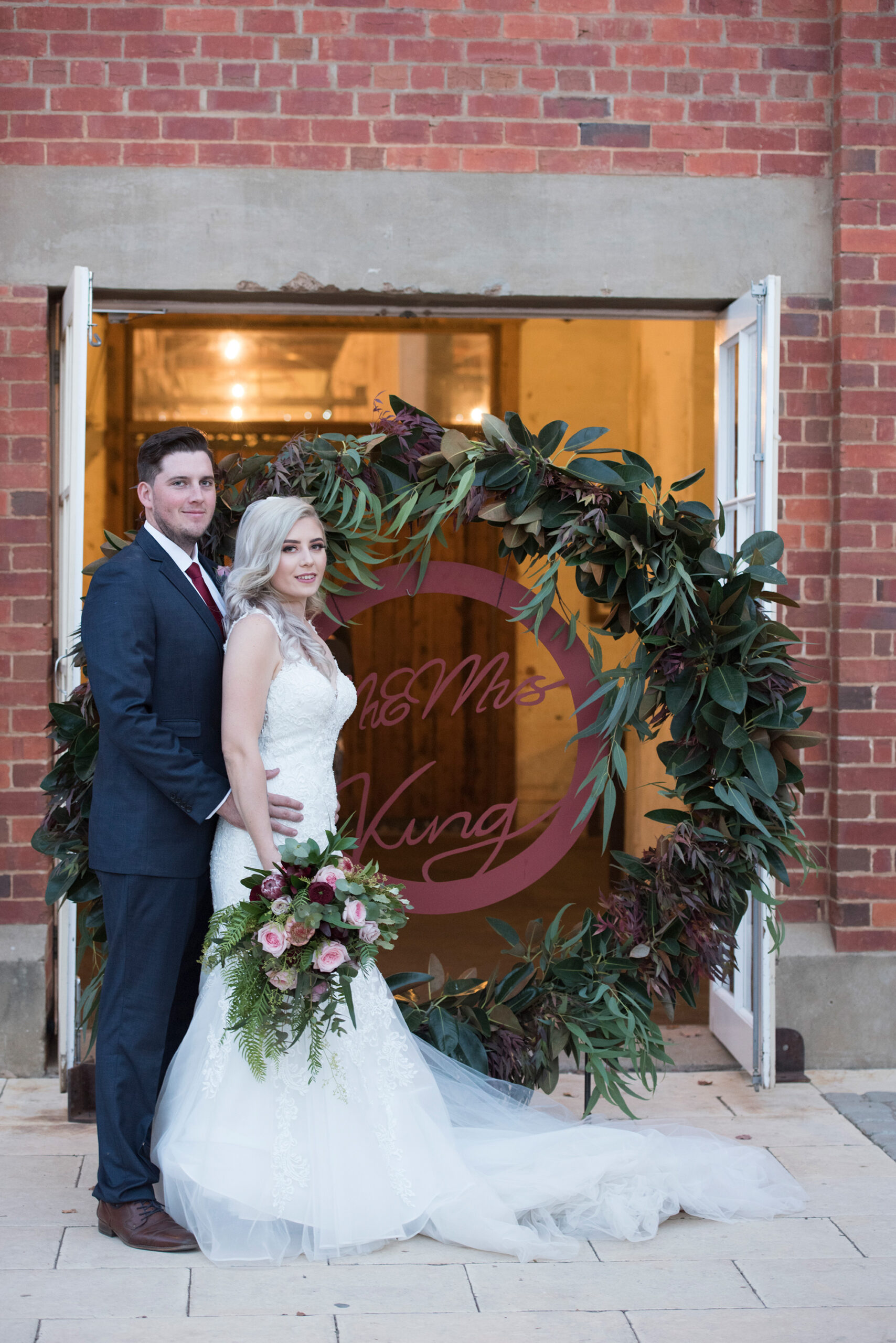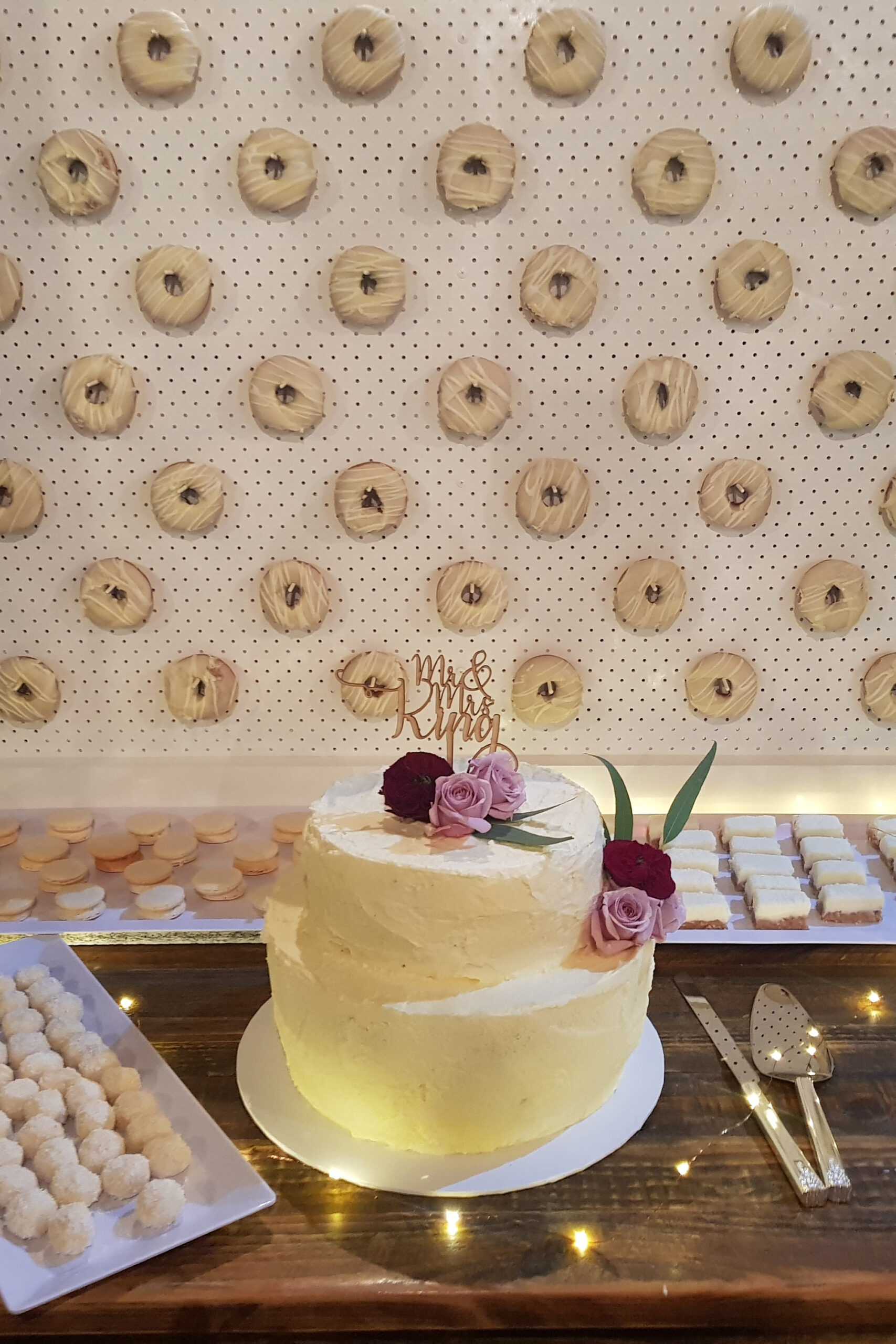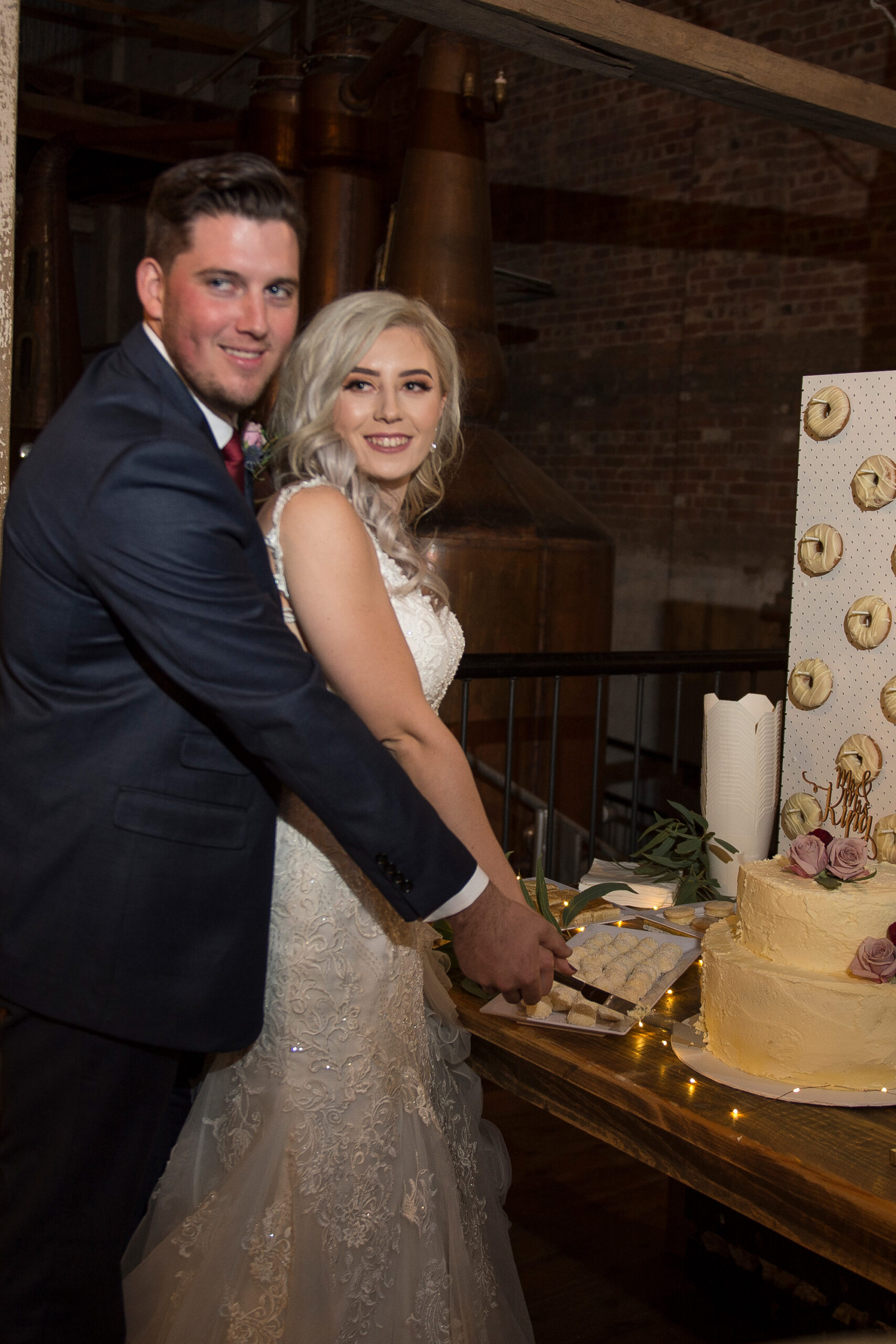 Tegan, a professional baker, took charge of the wedding cake and made all the treats for the dessert bar. "I wanted all white desserts. We went with macaroons, lemon slice, Tim Tam balls, blondies, cupcakes and a donut wall," she says.