Kacie Heitman and Justin Gregg always knew they wanted to hold their rustic vintage wedding on the farm where the bride's grandparents once lived.
The couple, aged 24 and 27 respectively, married on October 29, 2016 with 90 guests in Lowden, Western Australia. "It was my happy place, somewhere to escape everything and everyone," recalls Kacie. "We love going down there with the dogs where it's just me and him, no phone reception, and beautiful scenery."
On the day, the bride and her crew got ready at the farmhouse, the same place where her mum got ready 30 years prior. "The day started out with rain, when guests arrived it rained a little more," explains Kacie. "Thankfully, as I prepared to walk down the aisle with my mum and dad, the sun began to shine."
Kacie's glamorous gown set the tone for the day's vintage feel, while natural styling with help from Ferguson Valley Events included a driftwood arbour, native plants and neutral colours.
The bride says neither her or Justin were nervous to be wed. "We just couldn't wait to be husband and wife," she beams. "Since the first day we met, we have been best friends and inseparable."
Photos courtesy of Peter Edwards Photography.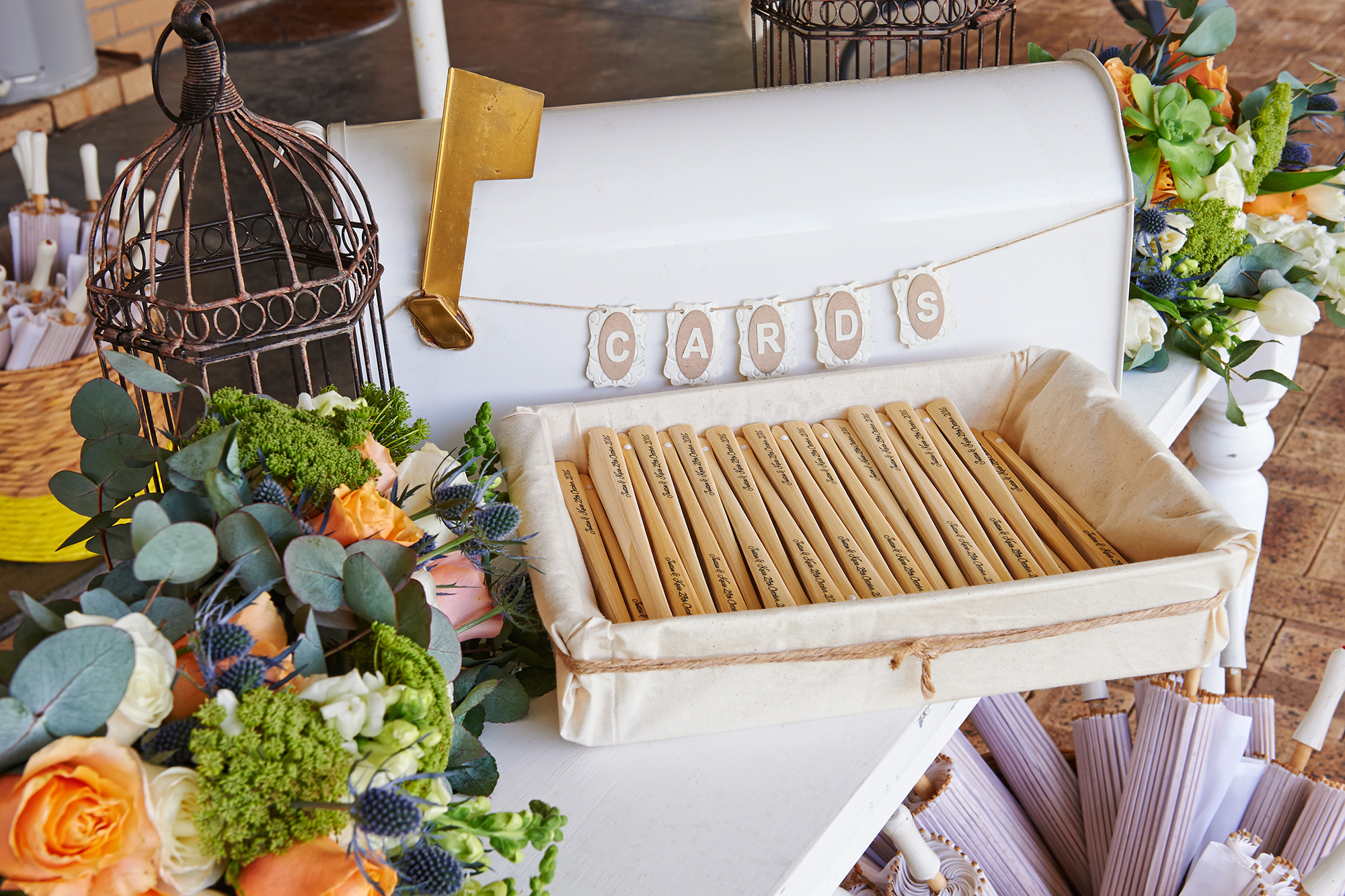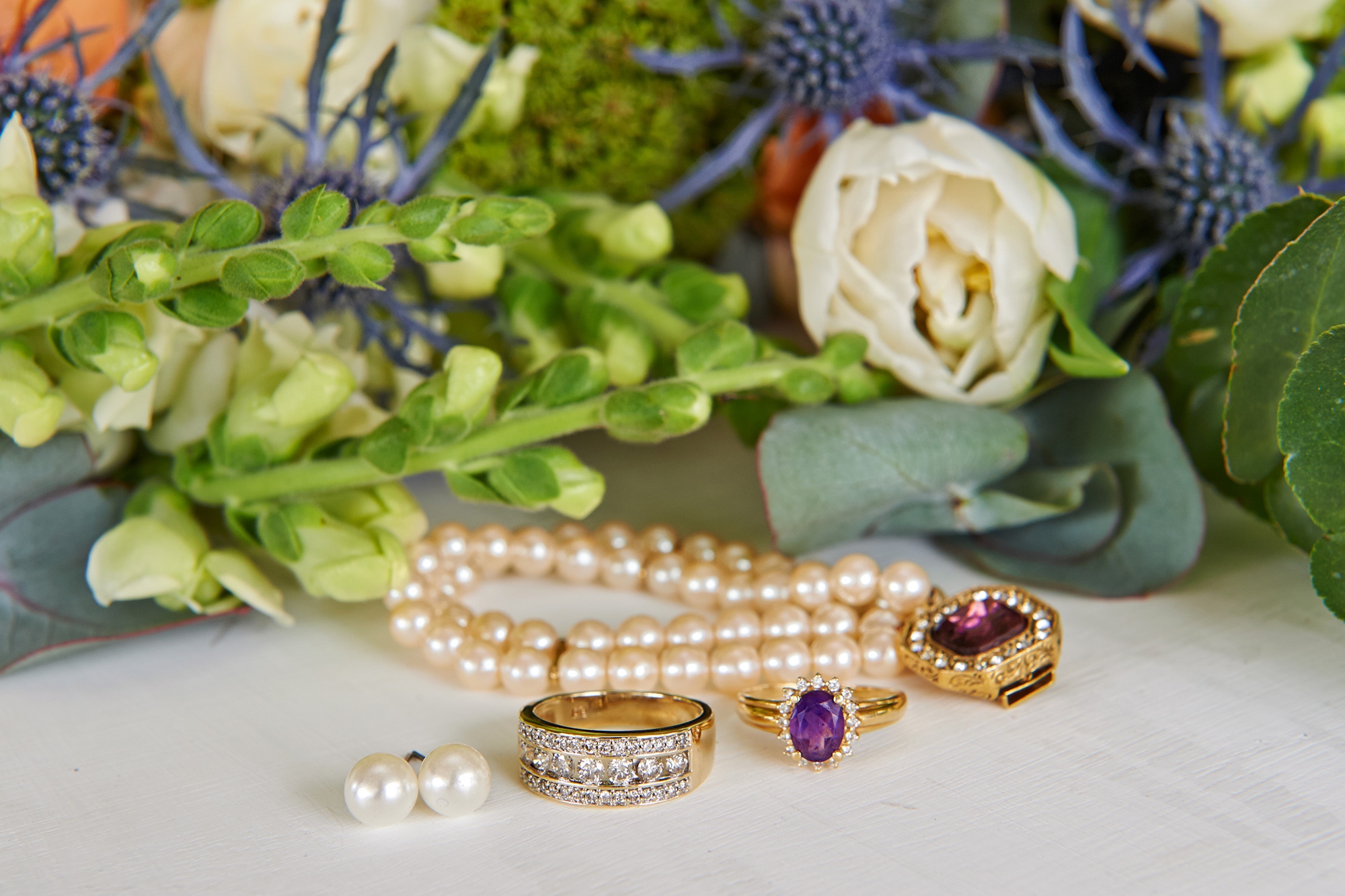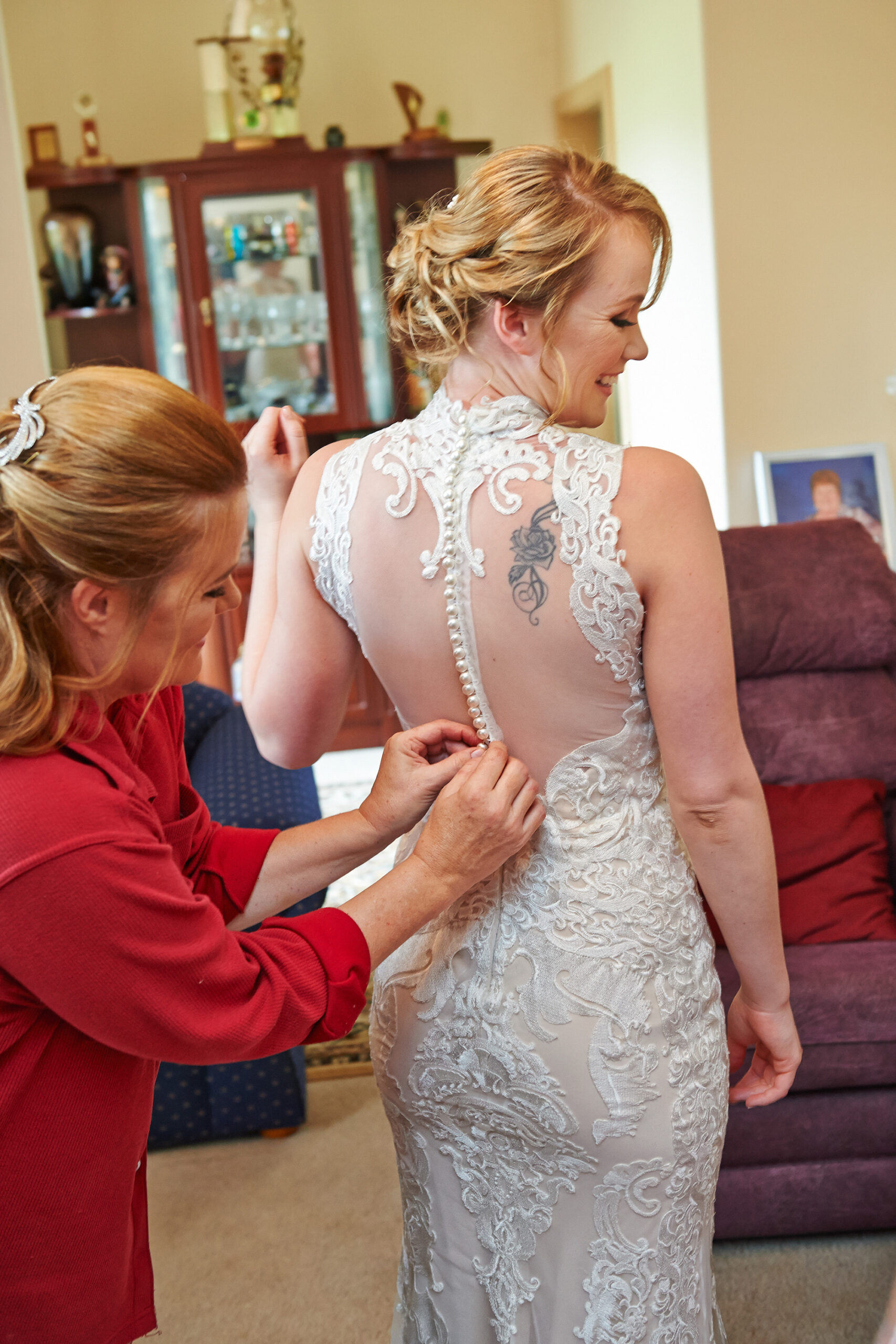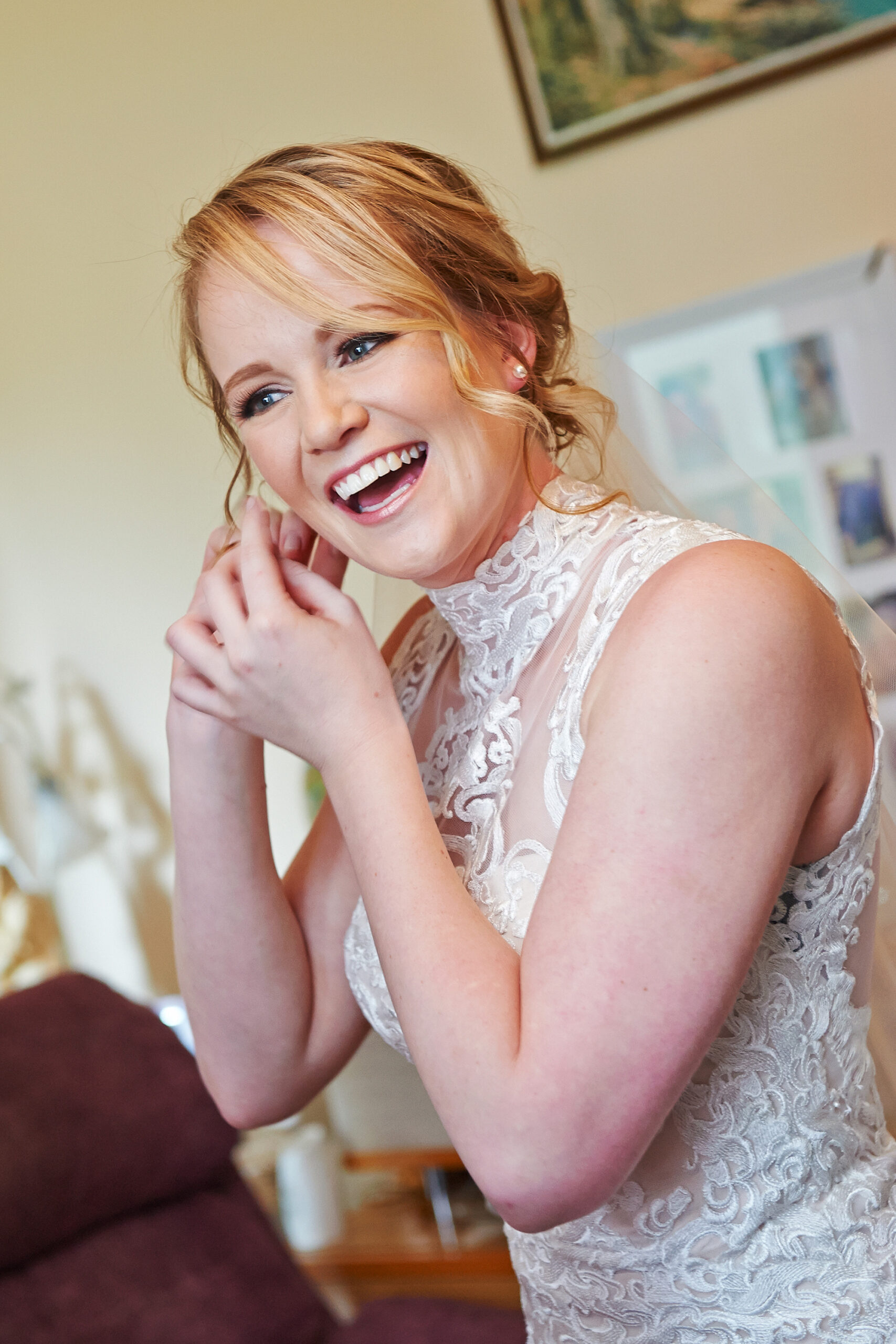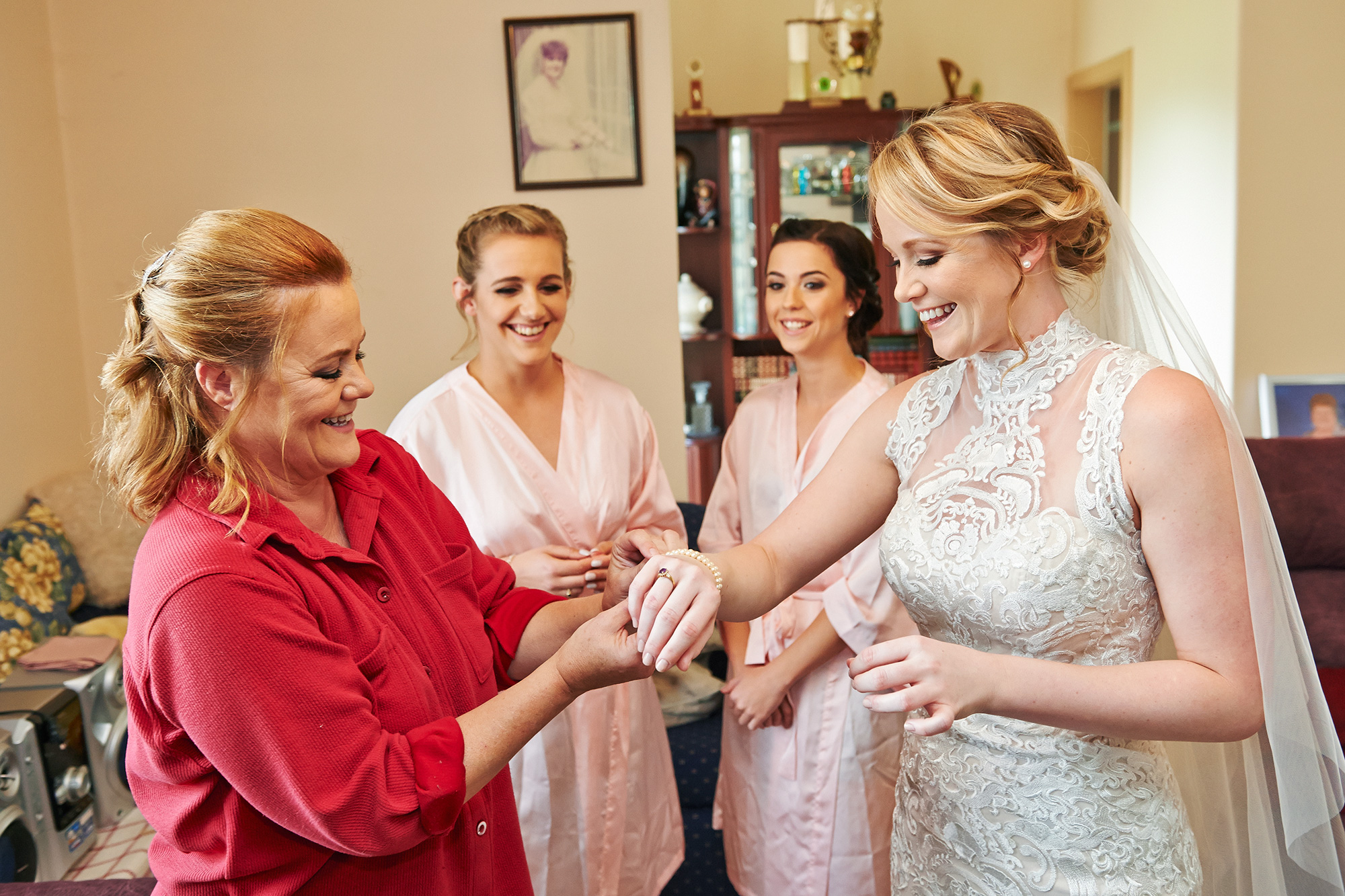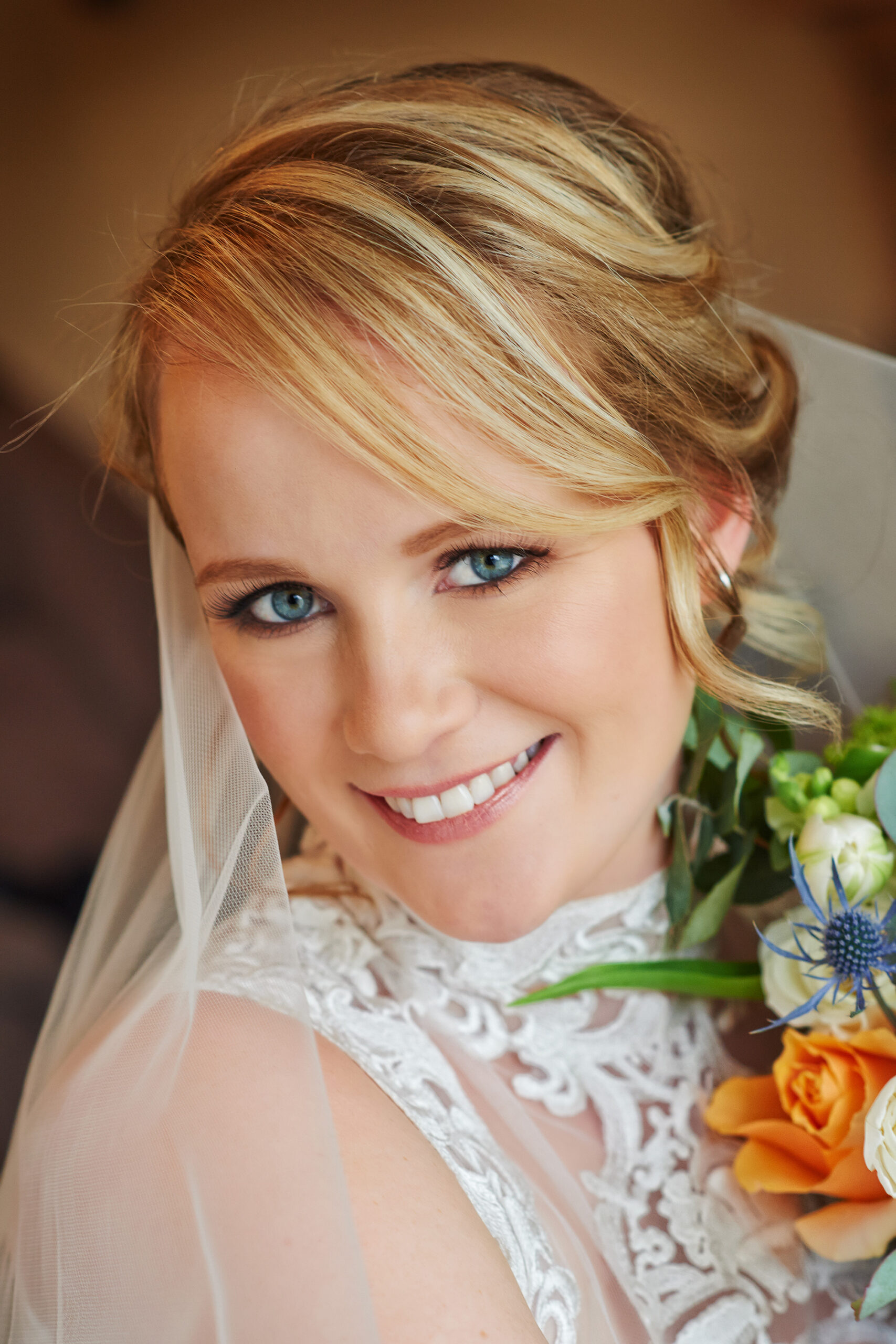 Kacie chose a lace high-neck wedding gown which she showed off with an elegant up-do.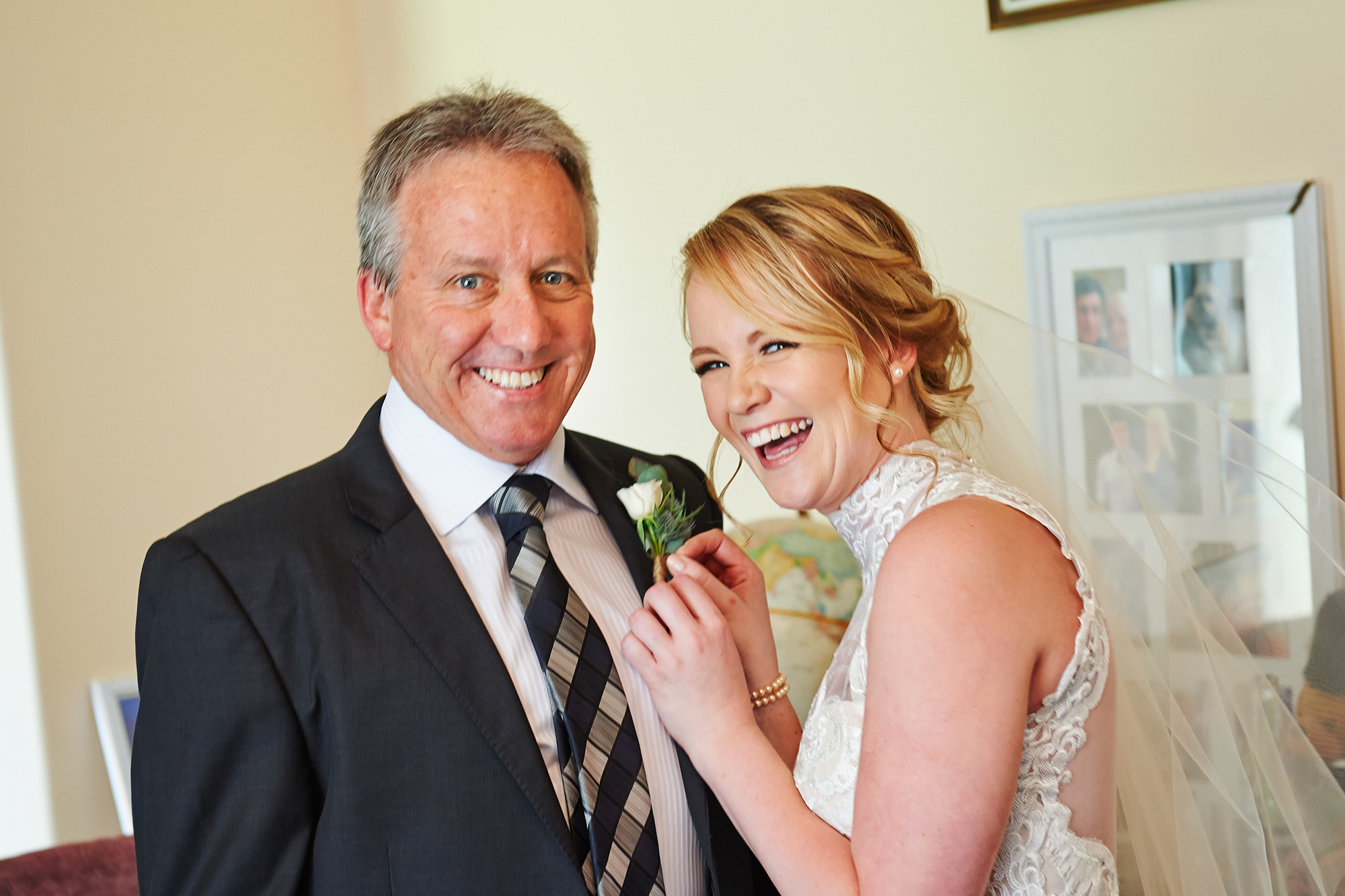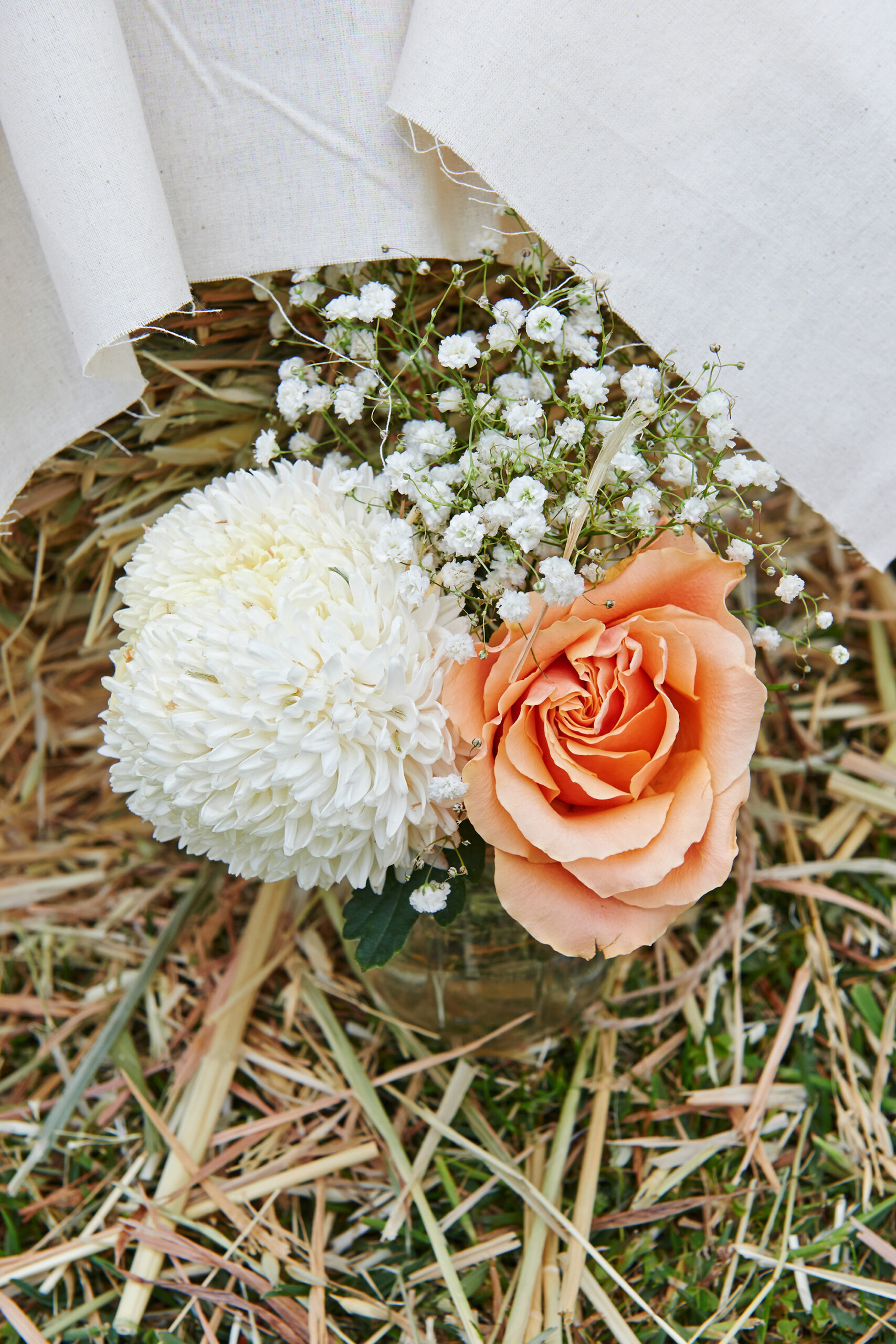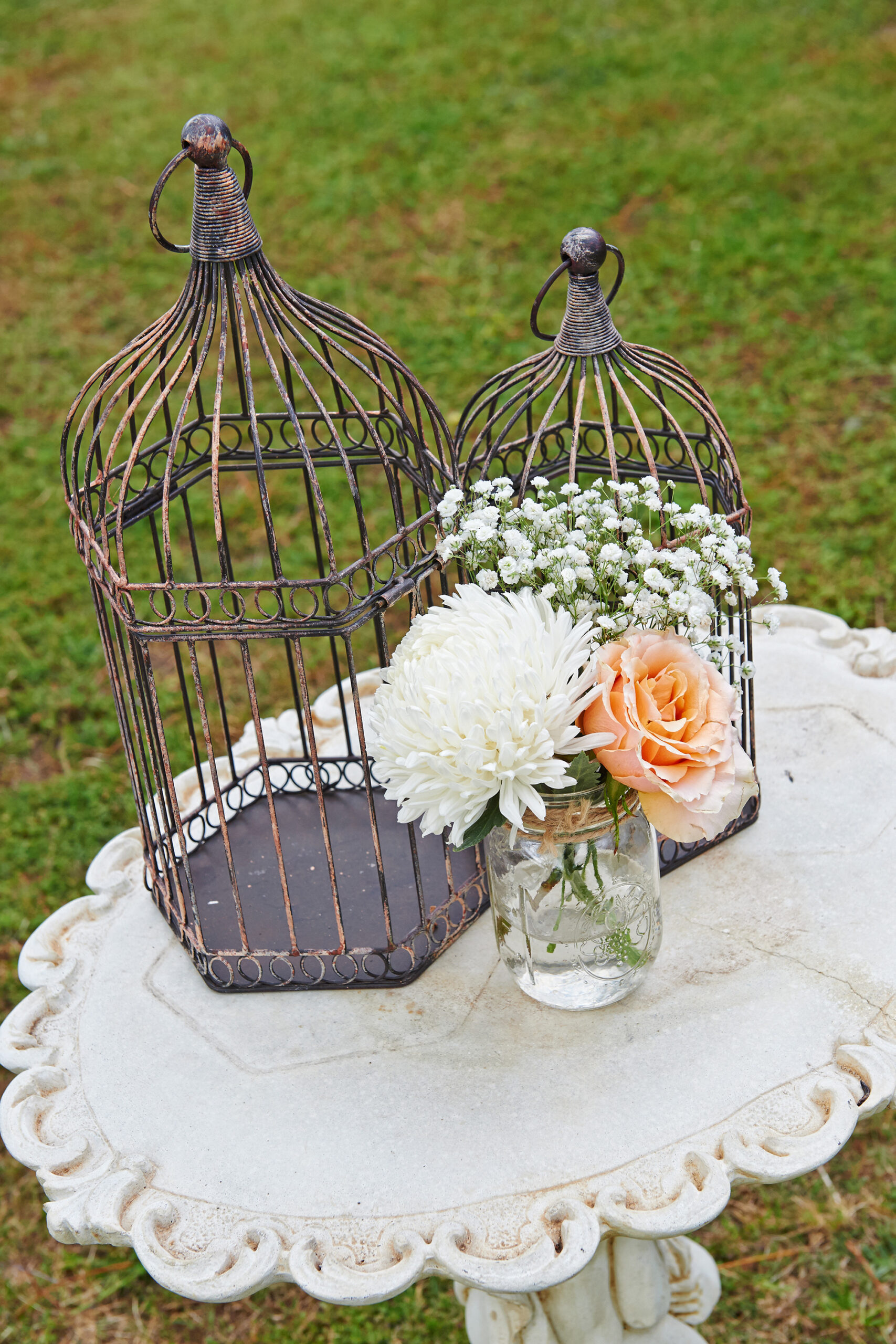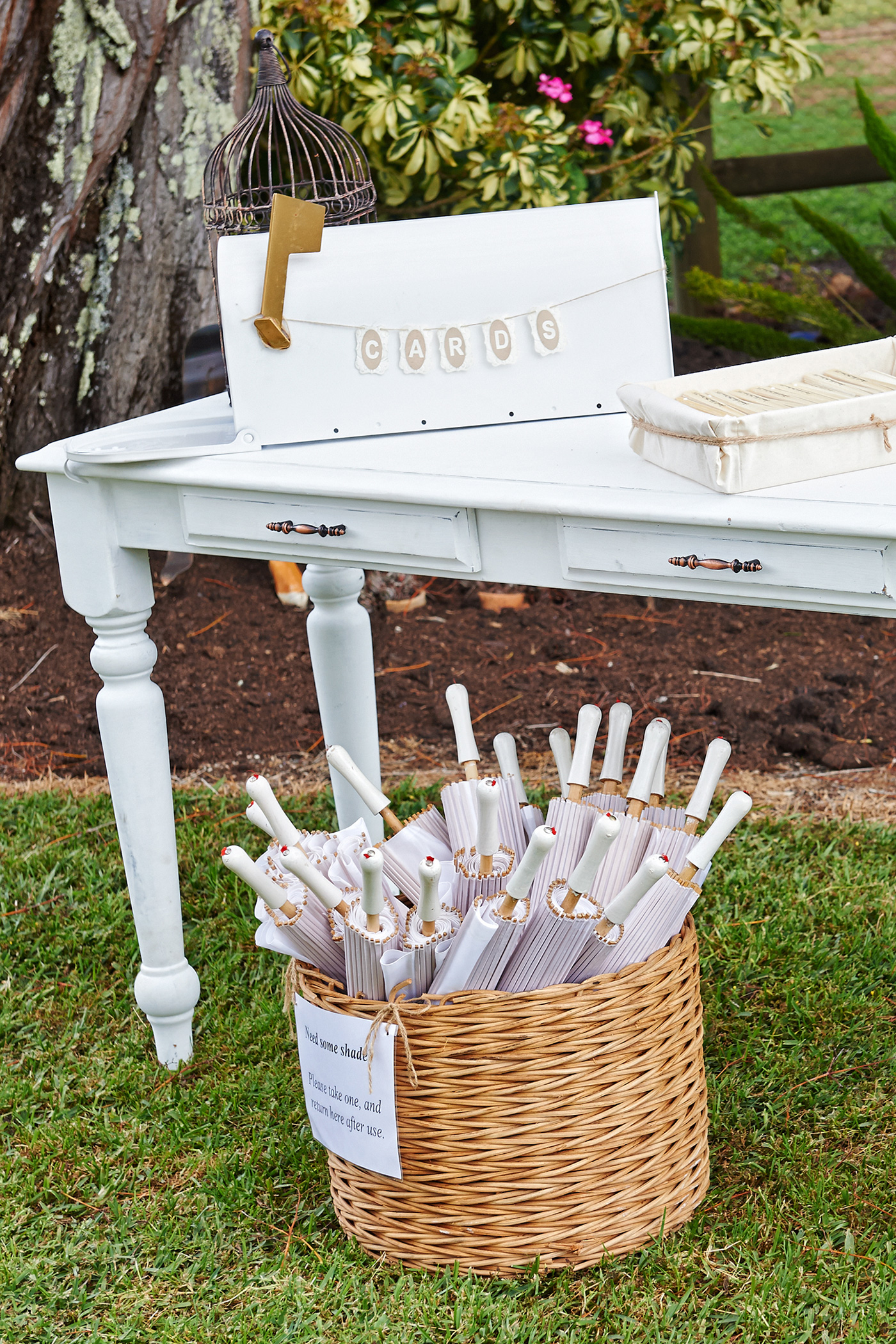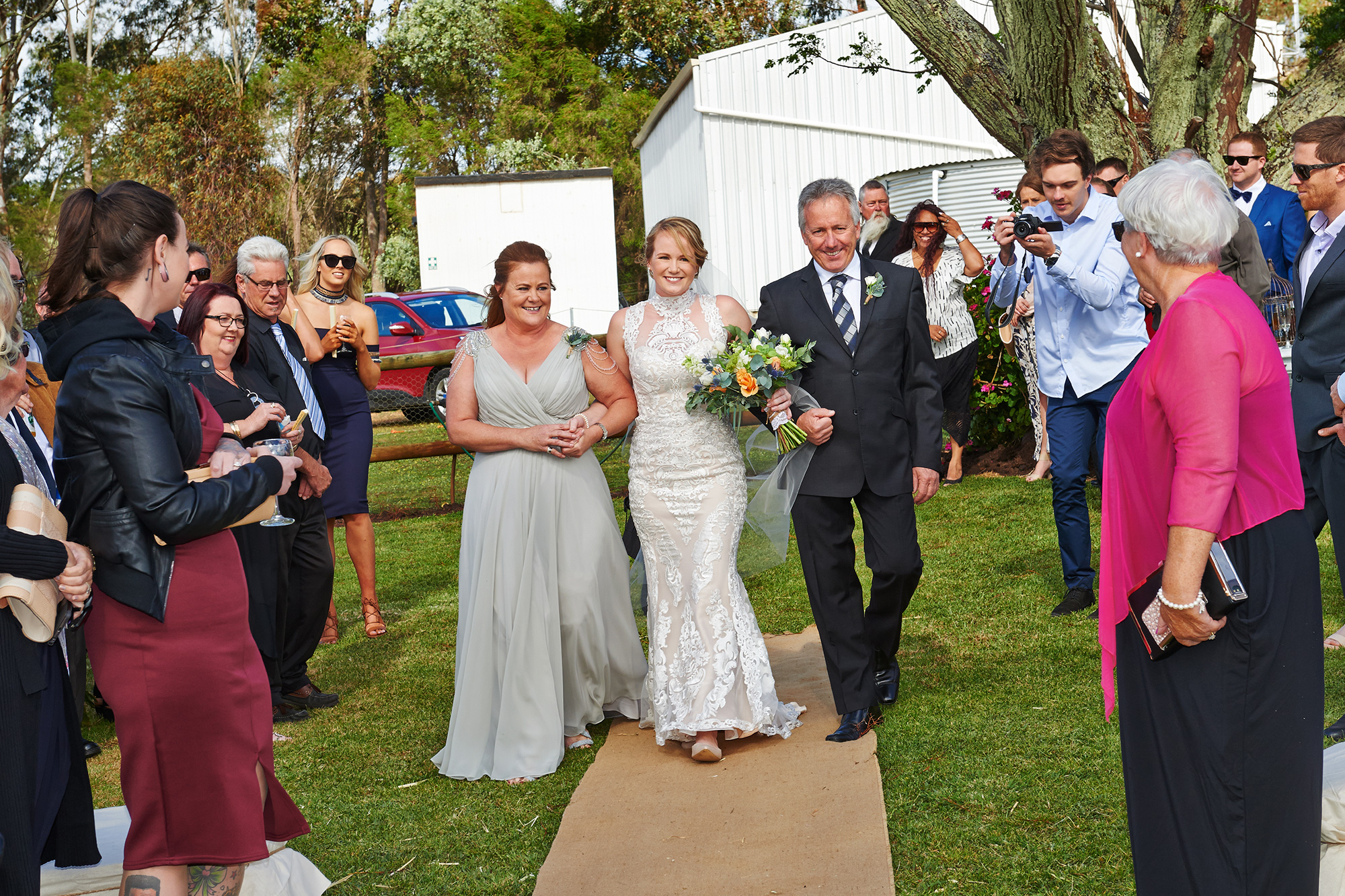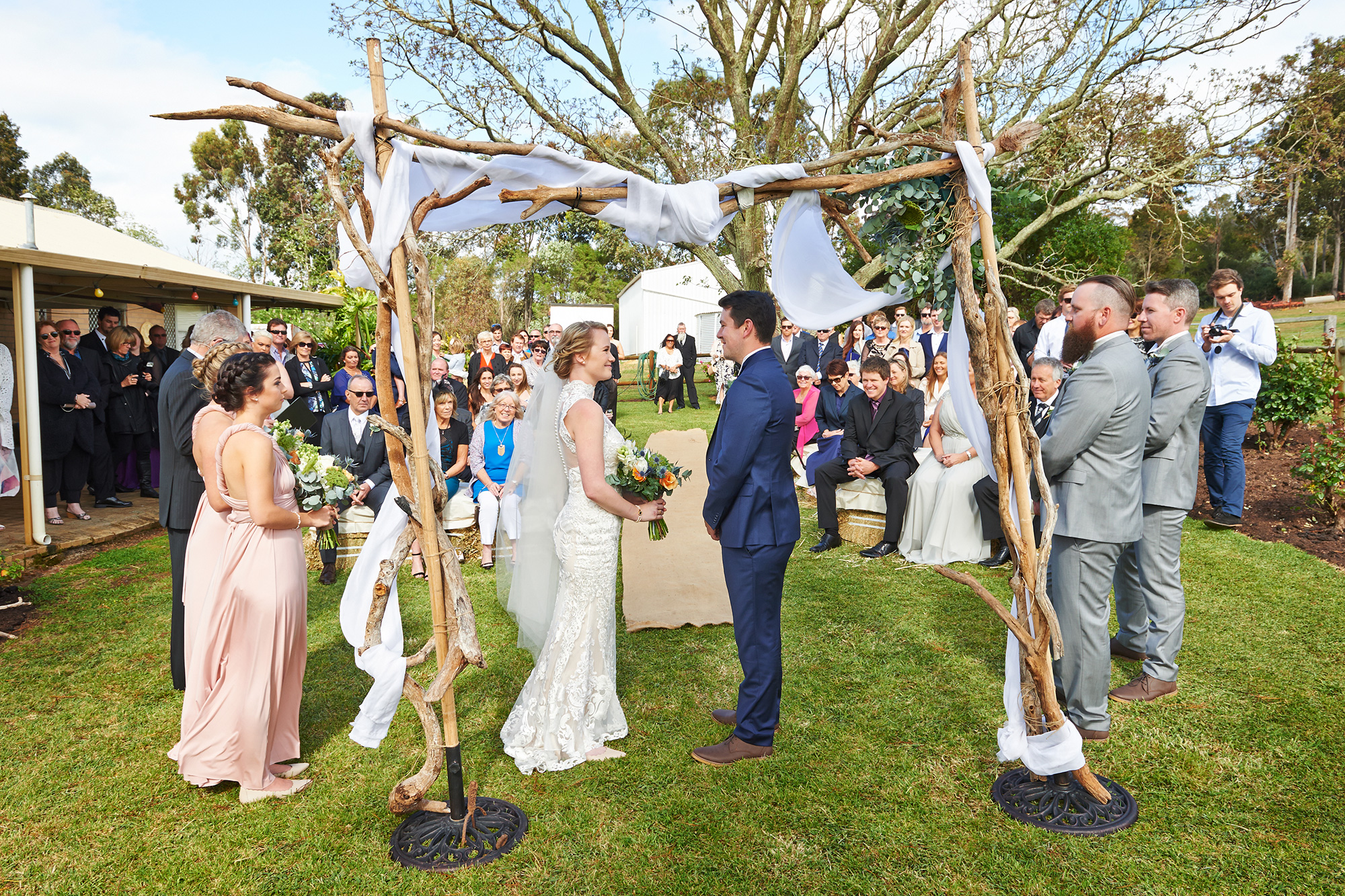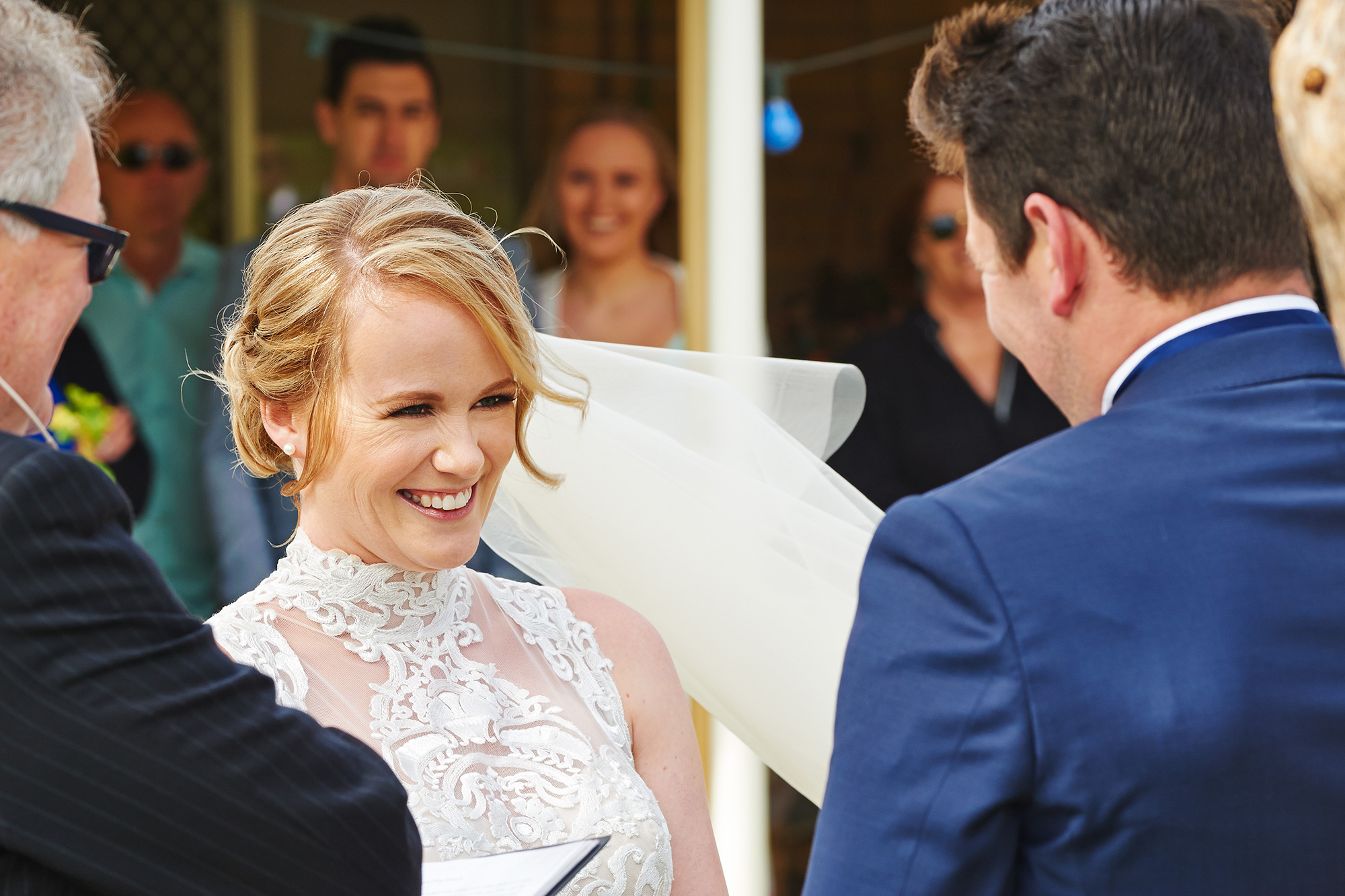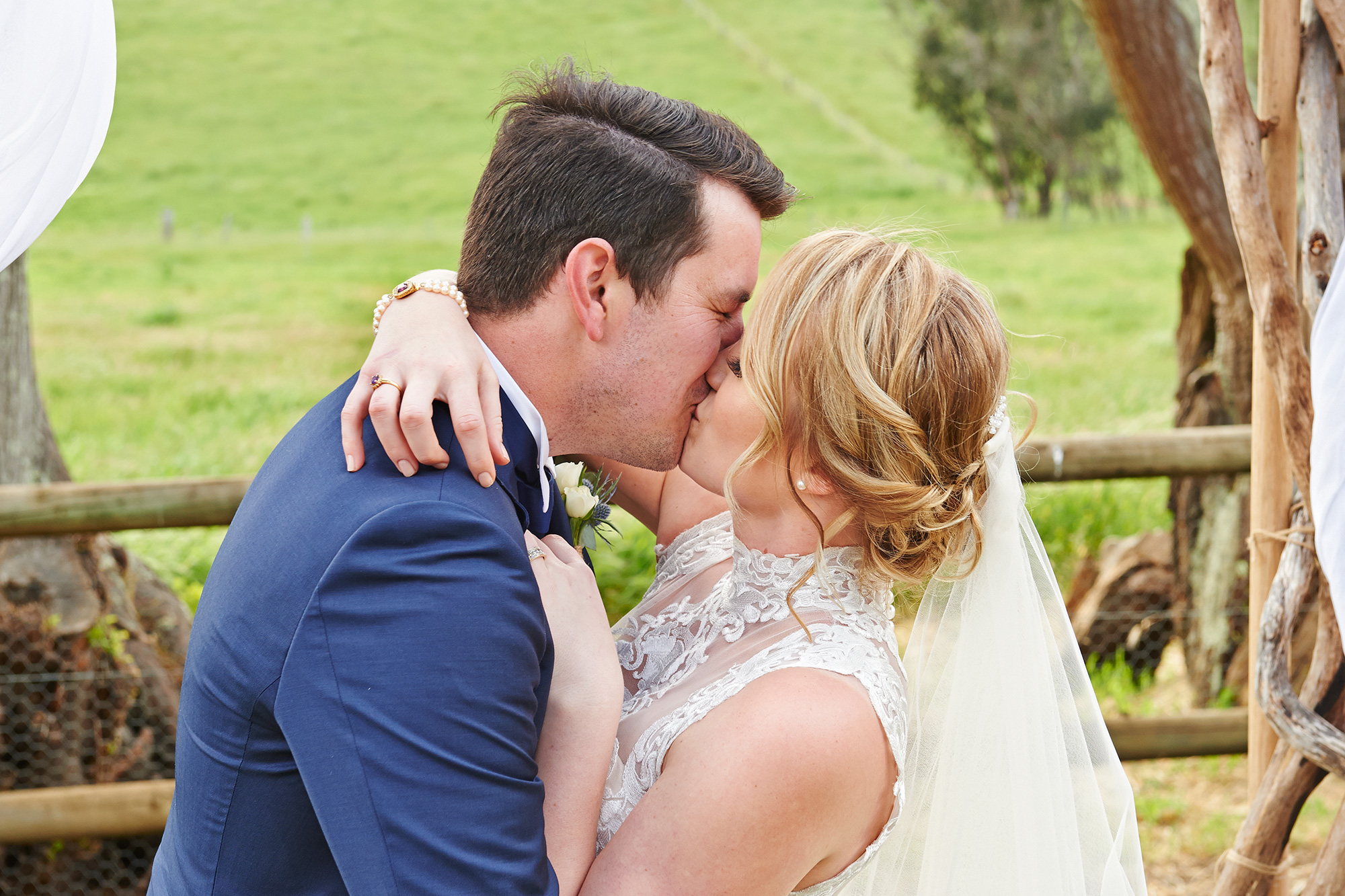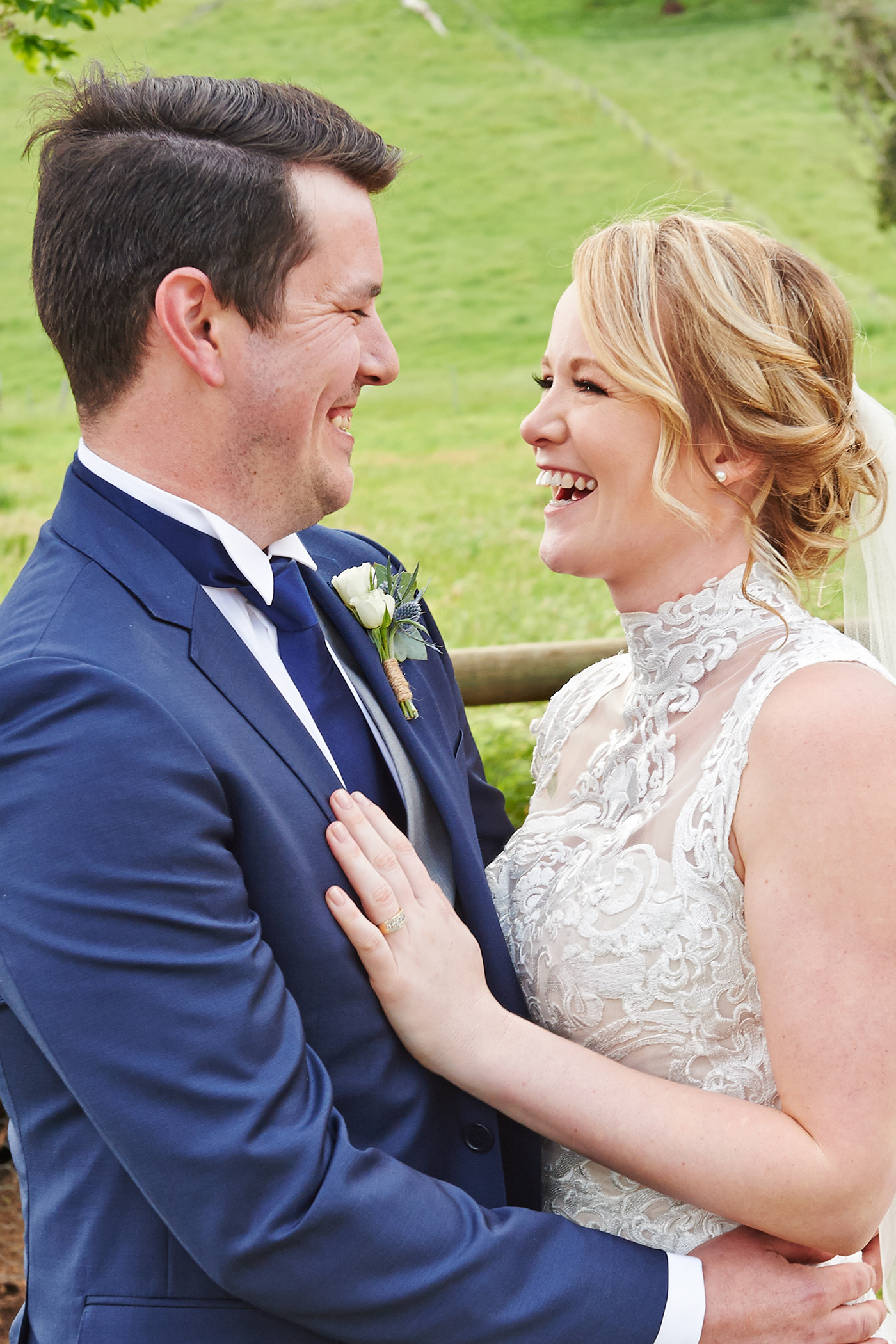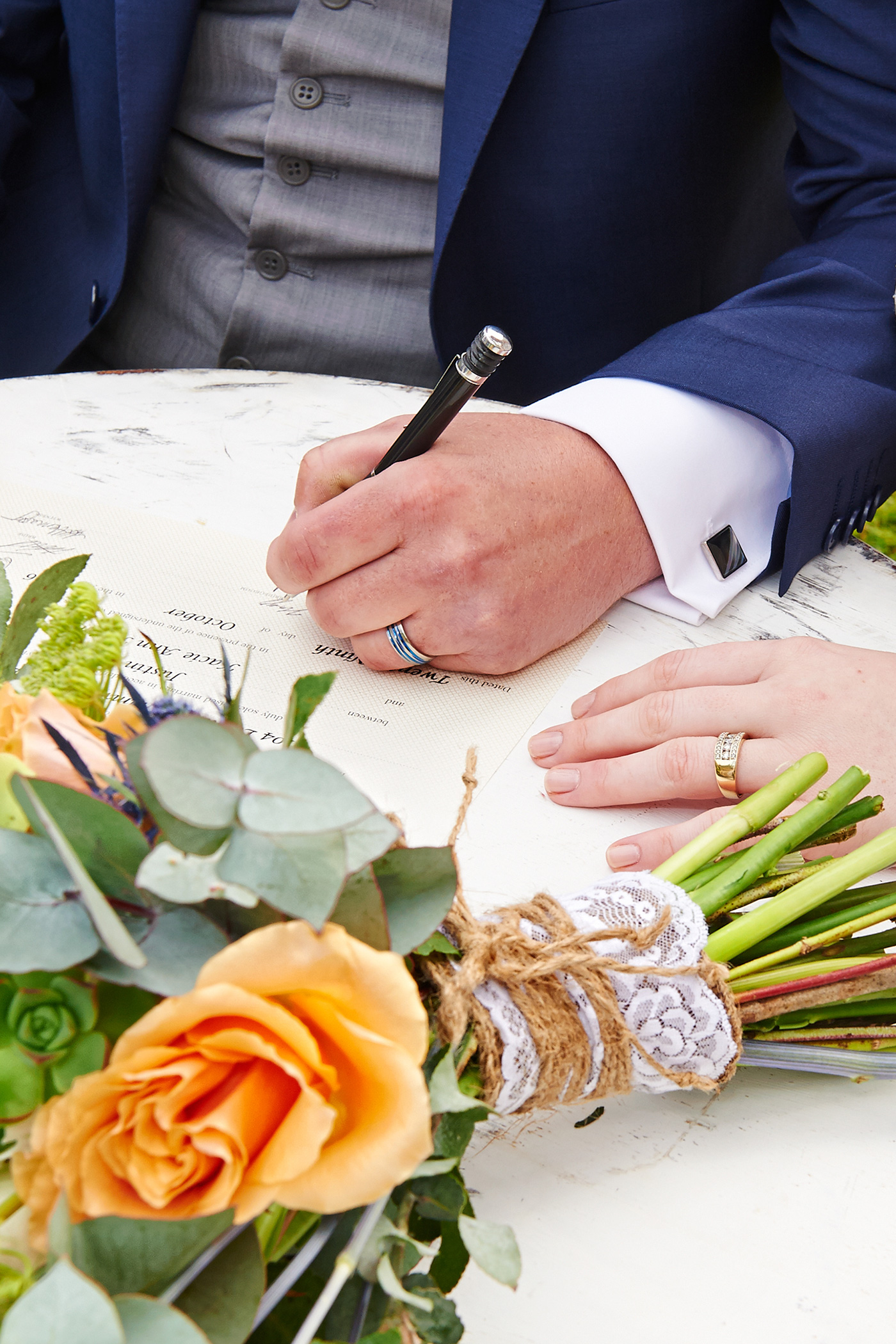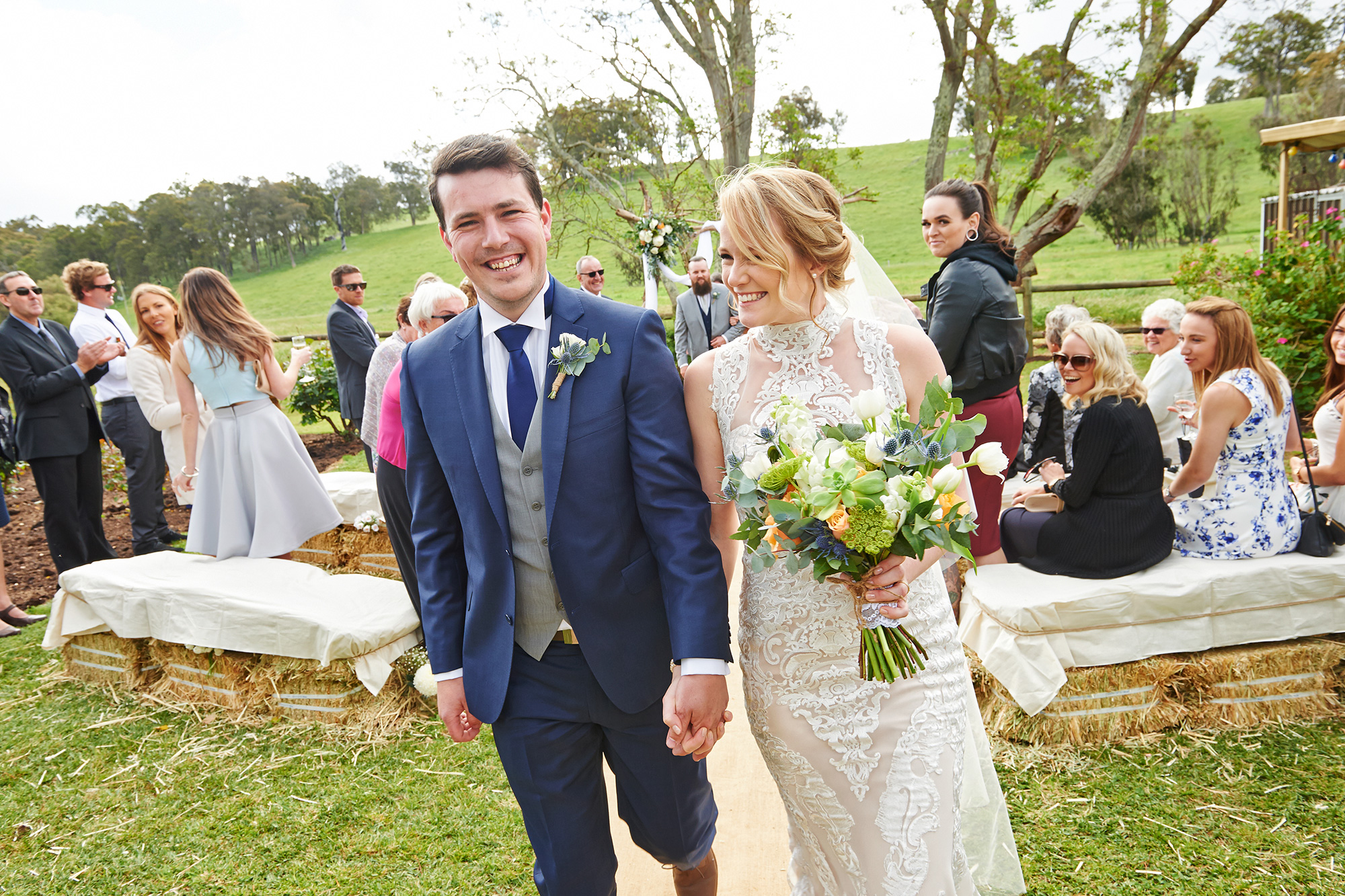 "Both my grandparents [who owned the farm] have passed away but are buried at the Lowden cemetery which is actually on part of the property," says Kacie.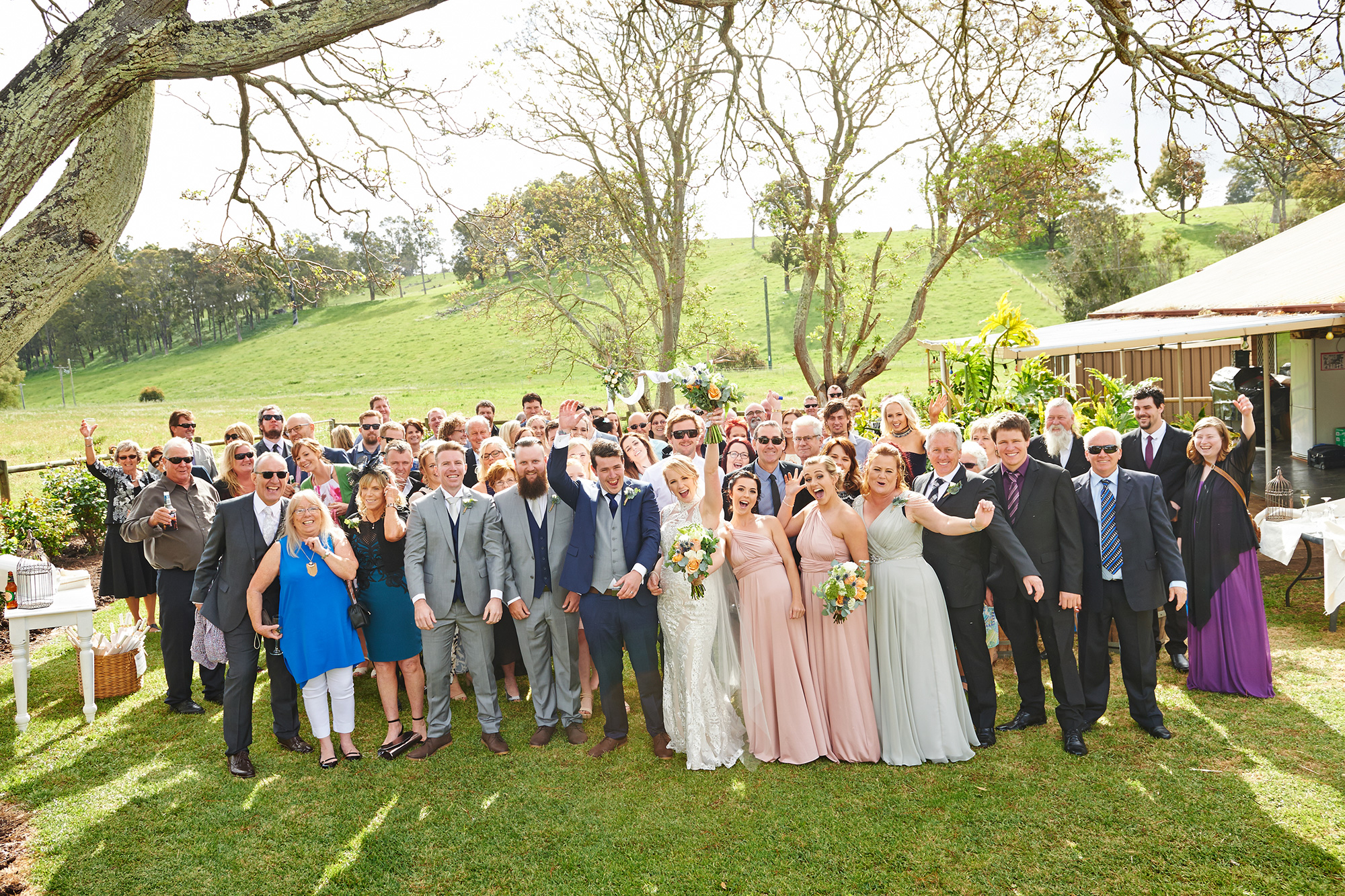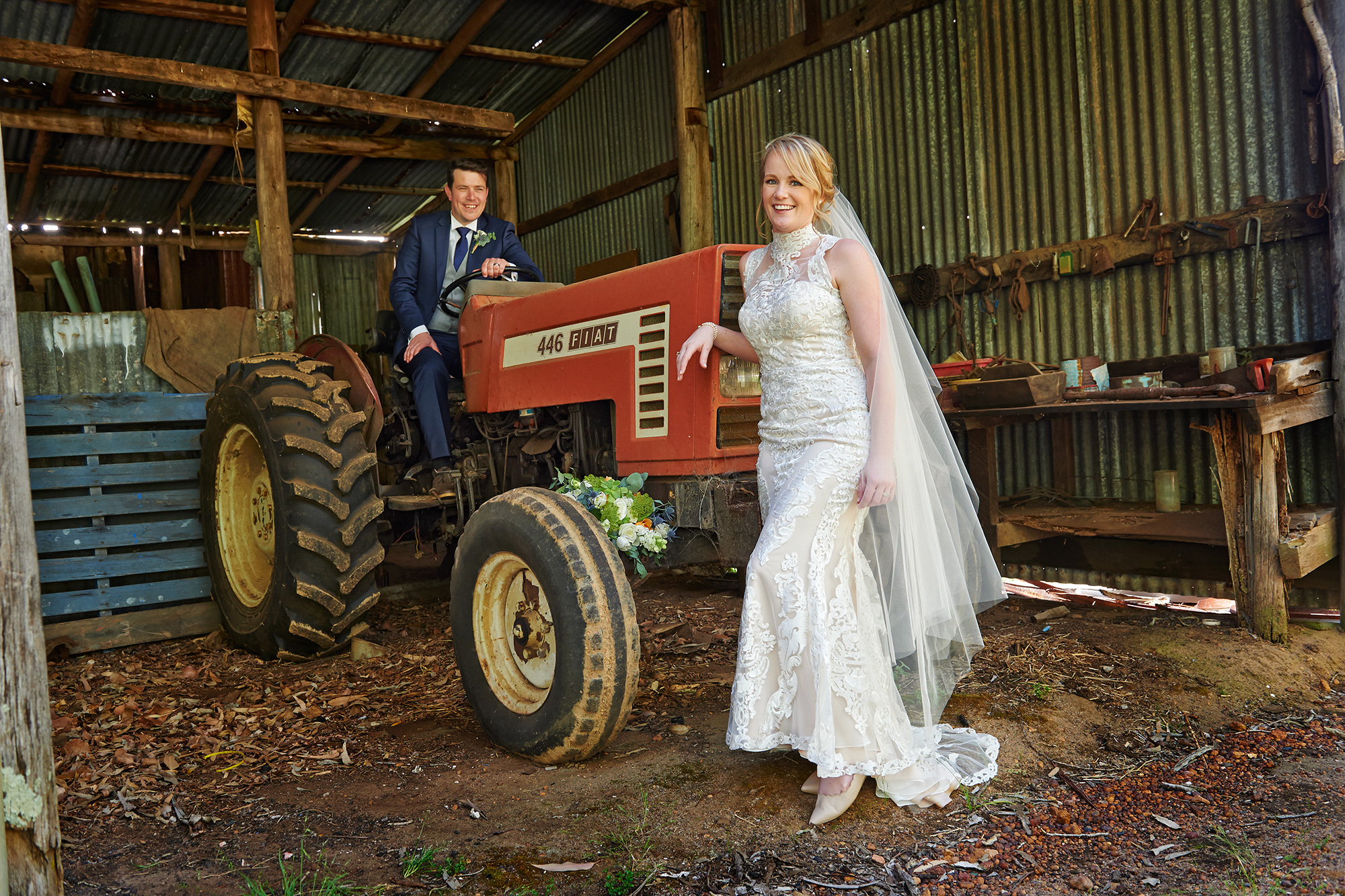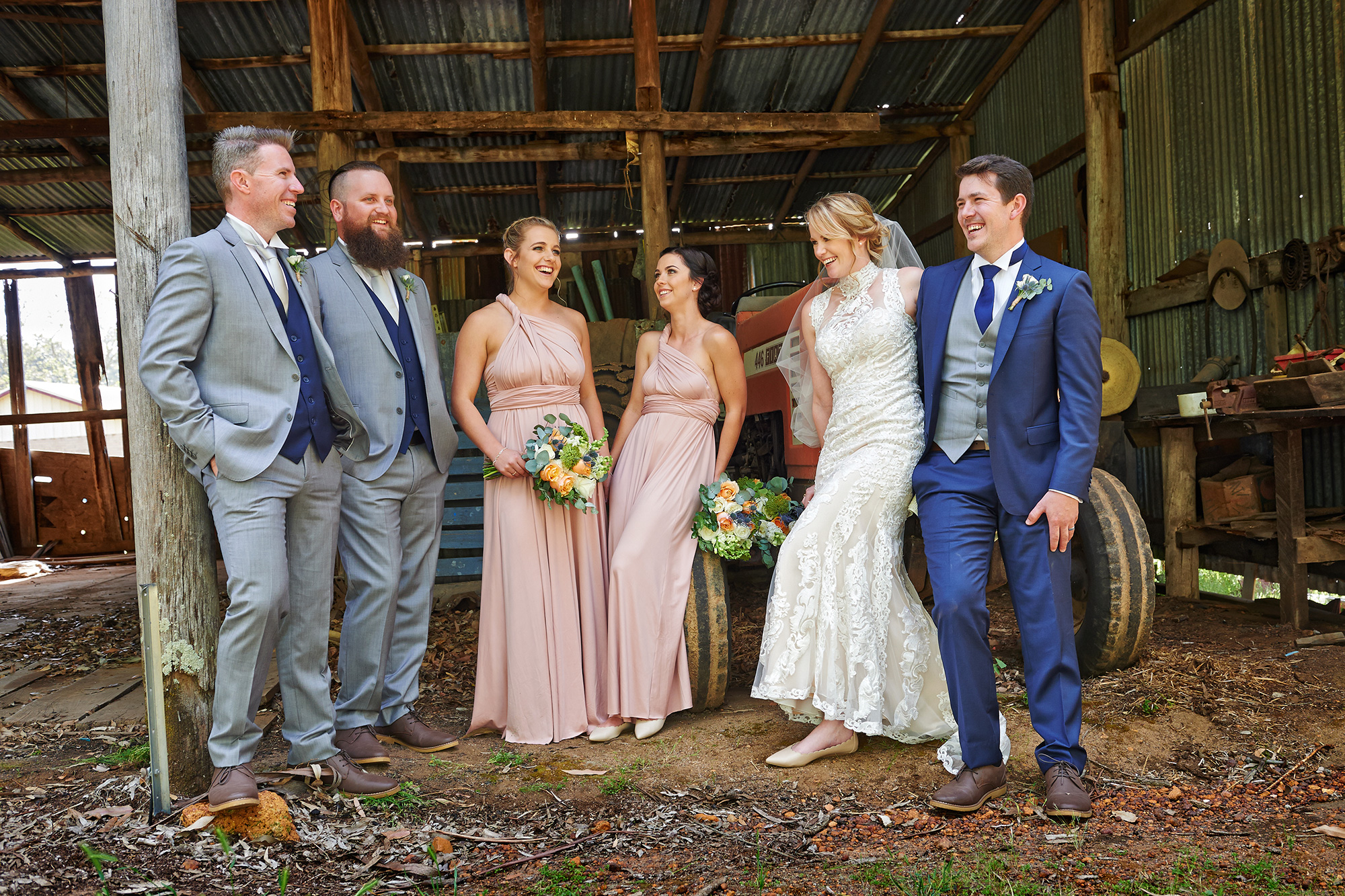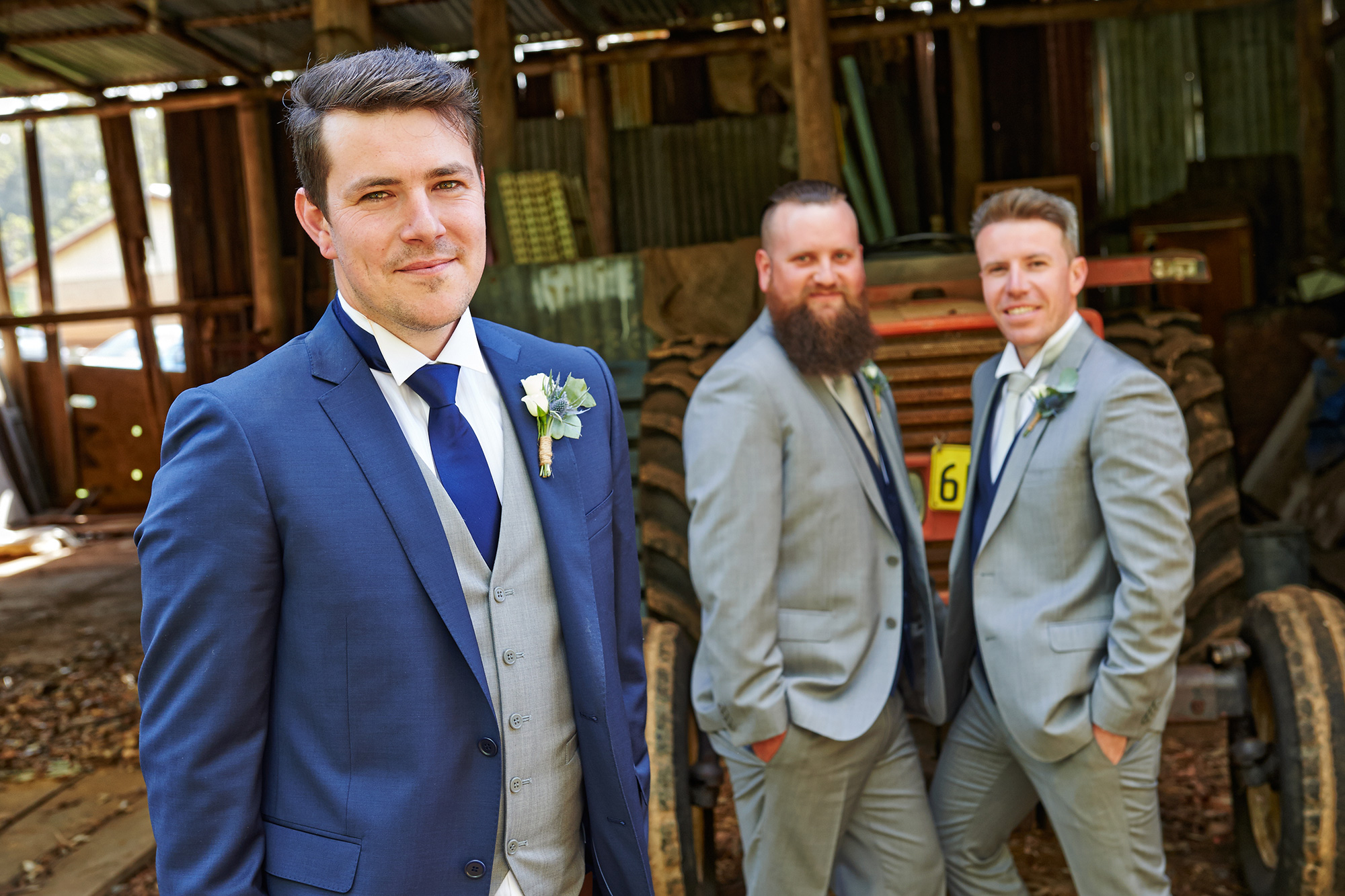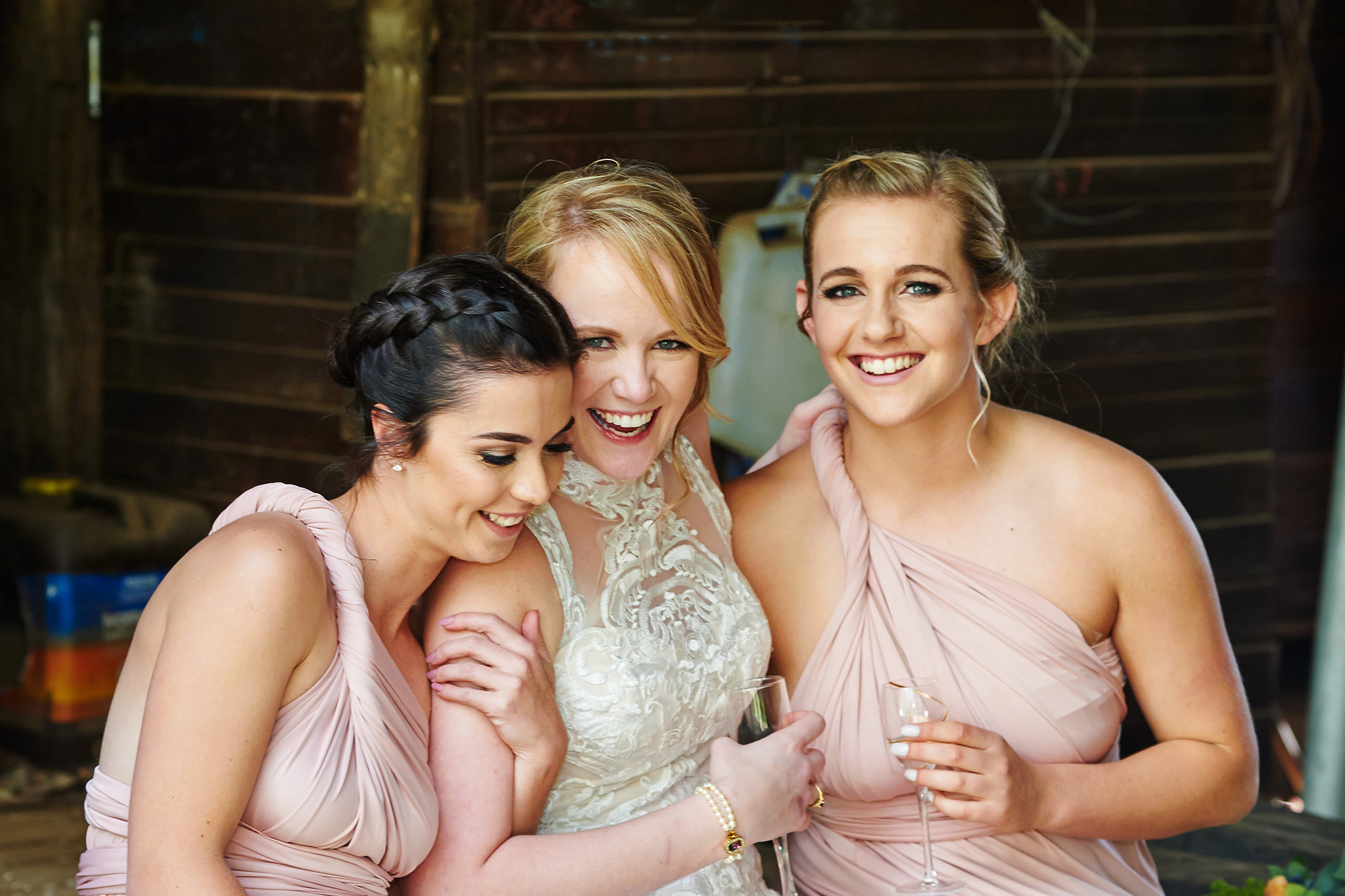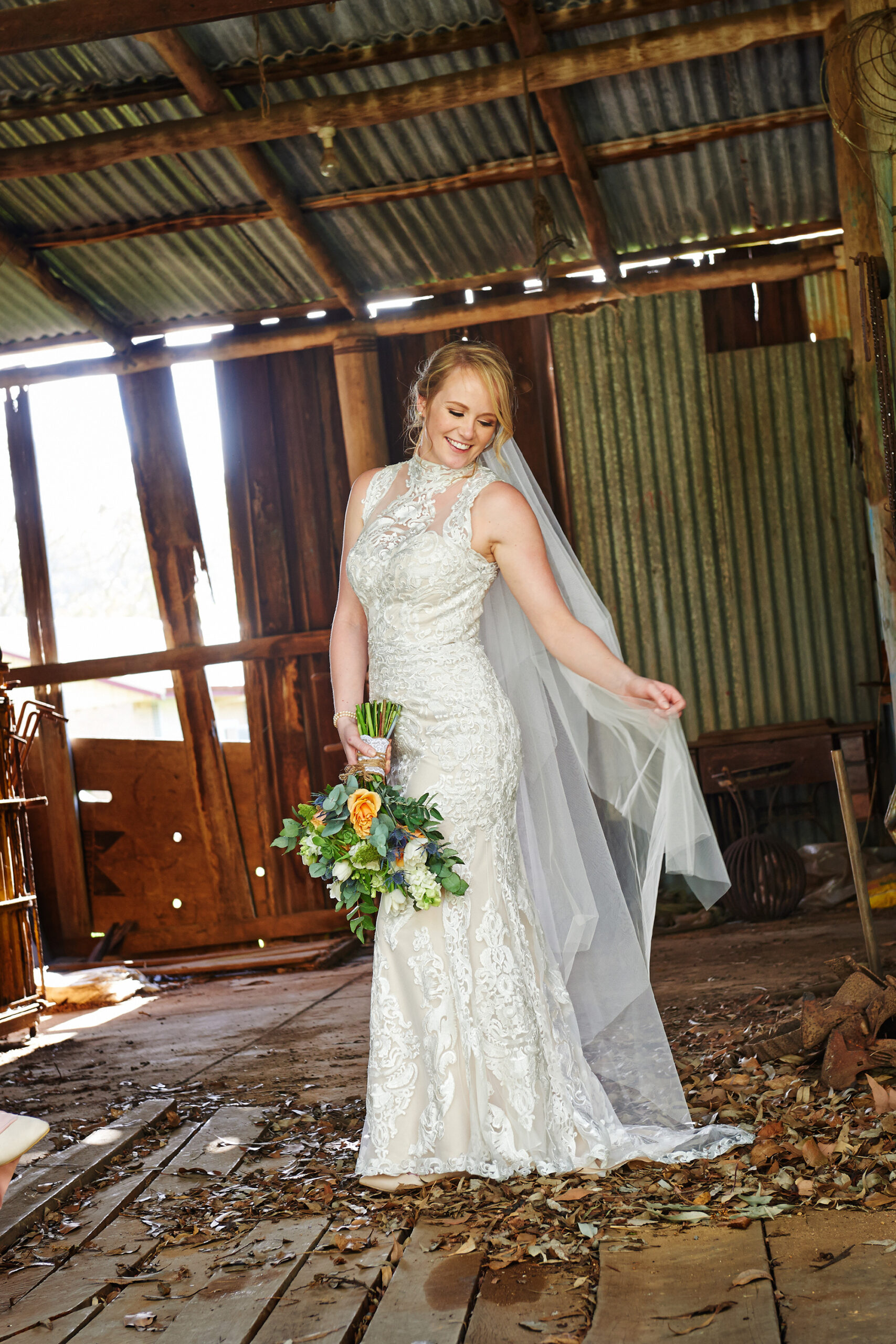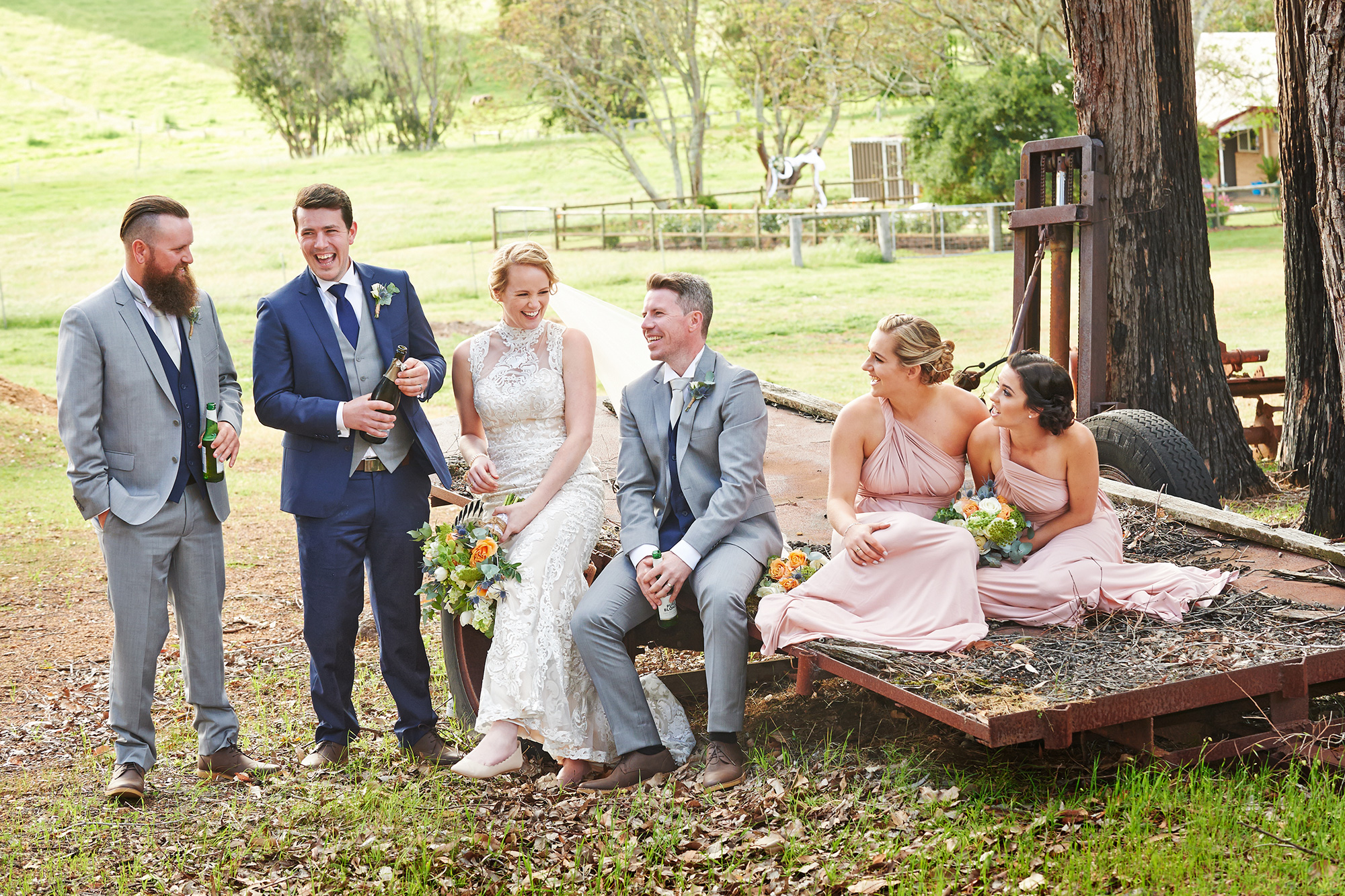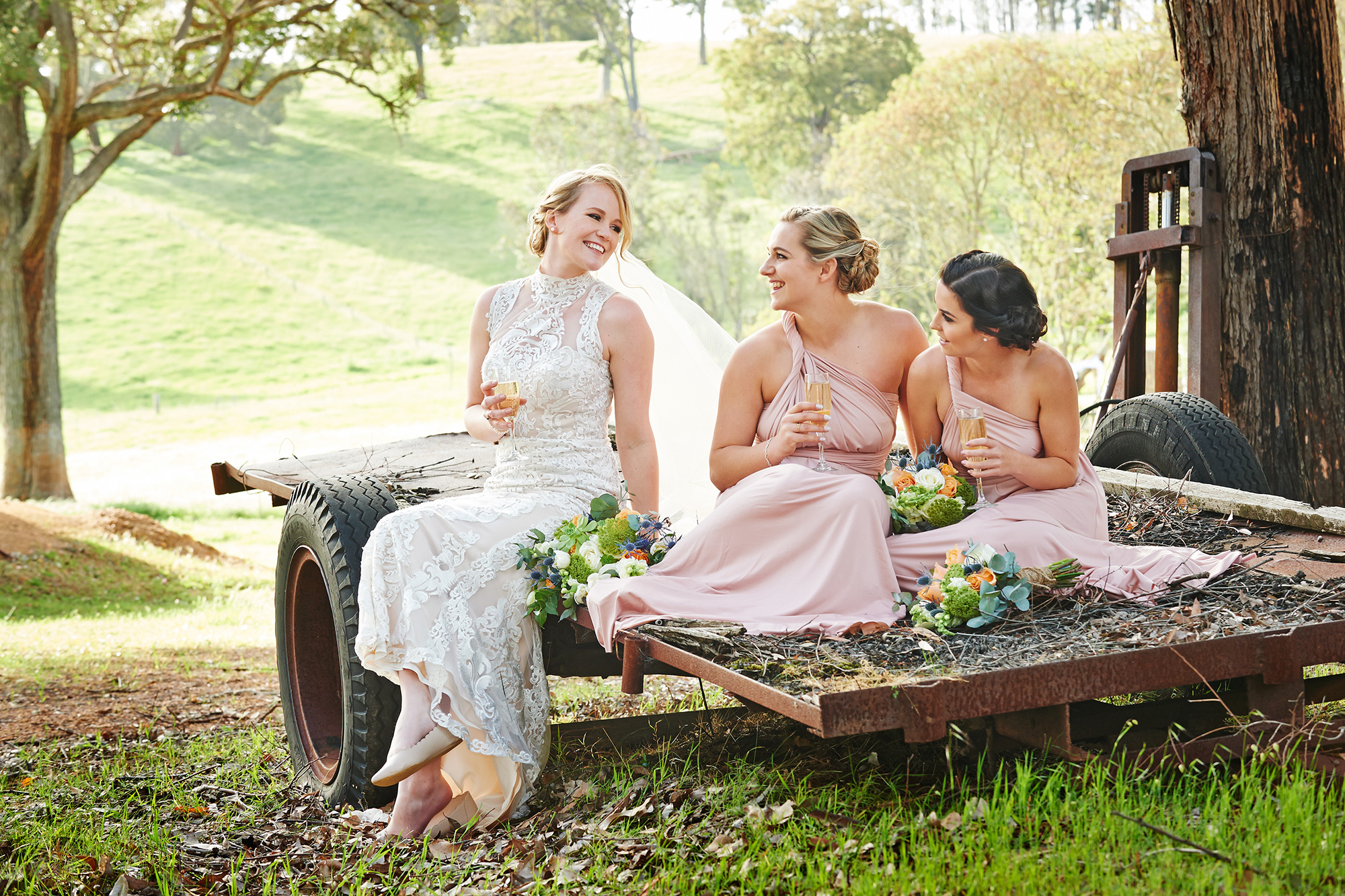 Peter Edwards Photography took advantage of the many rustic photo opportunities the property had to offer.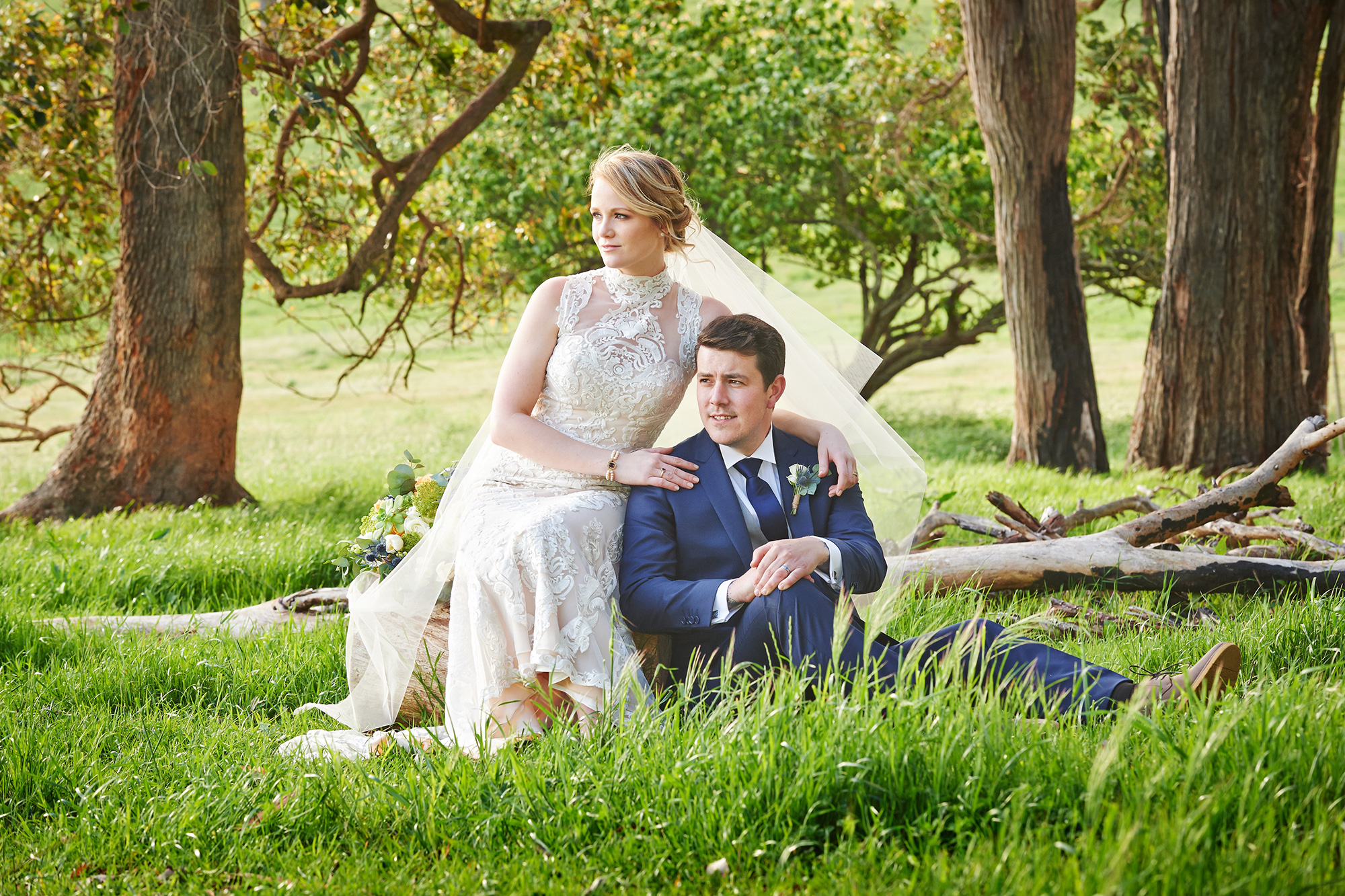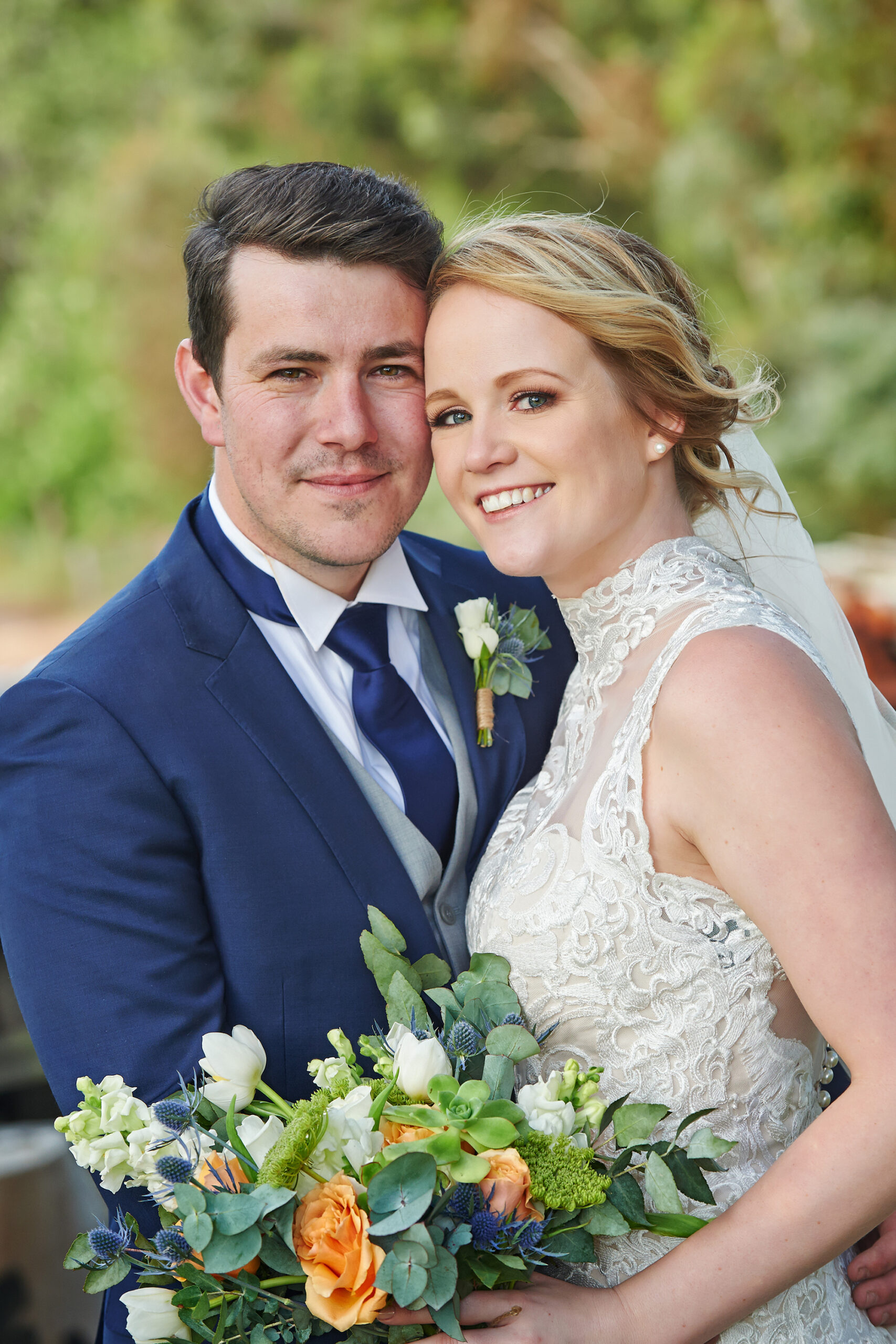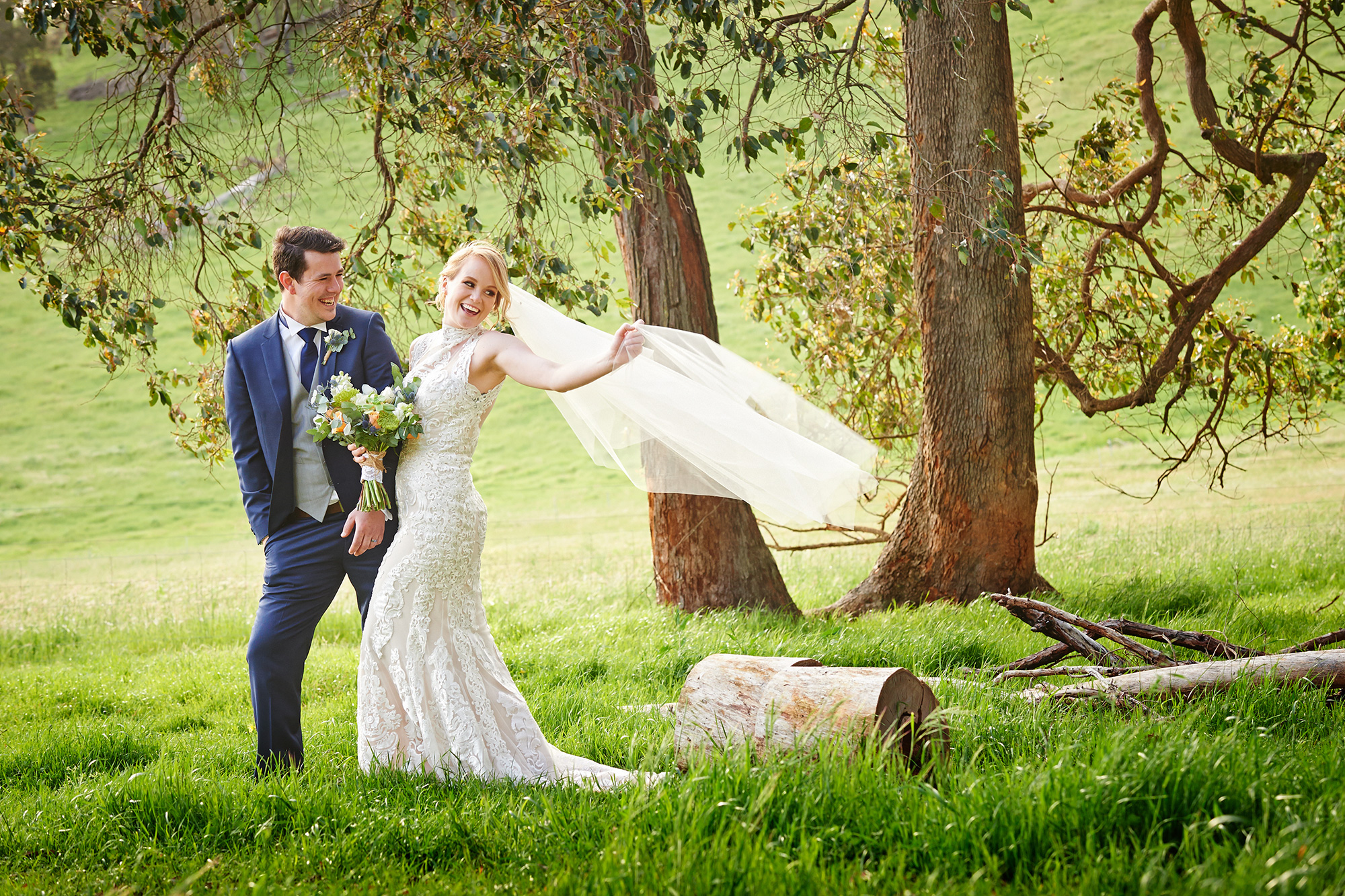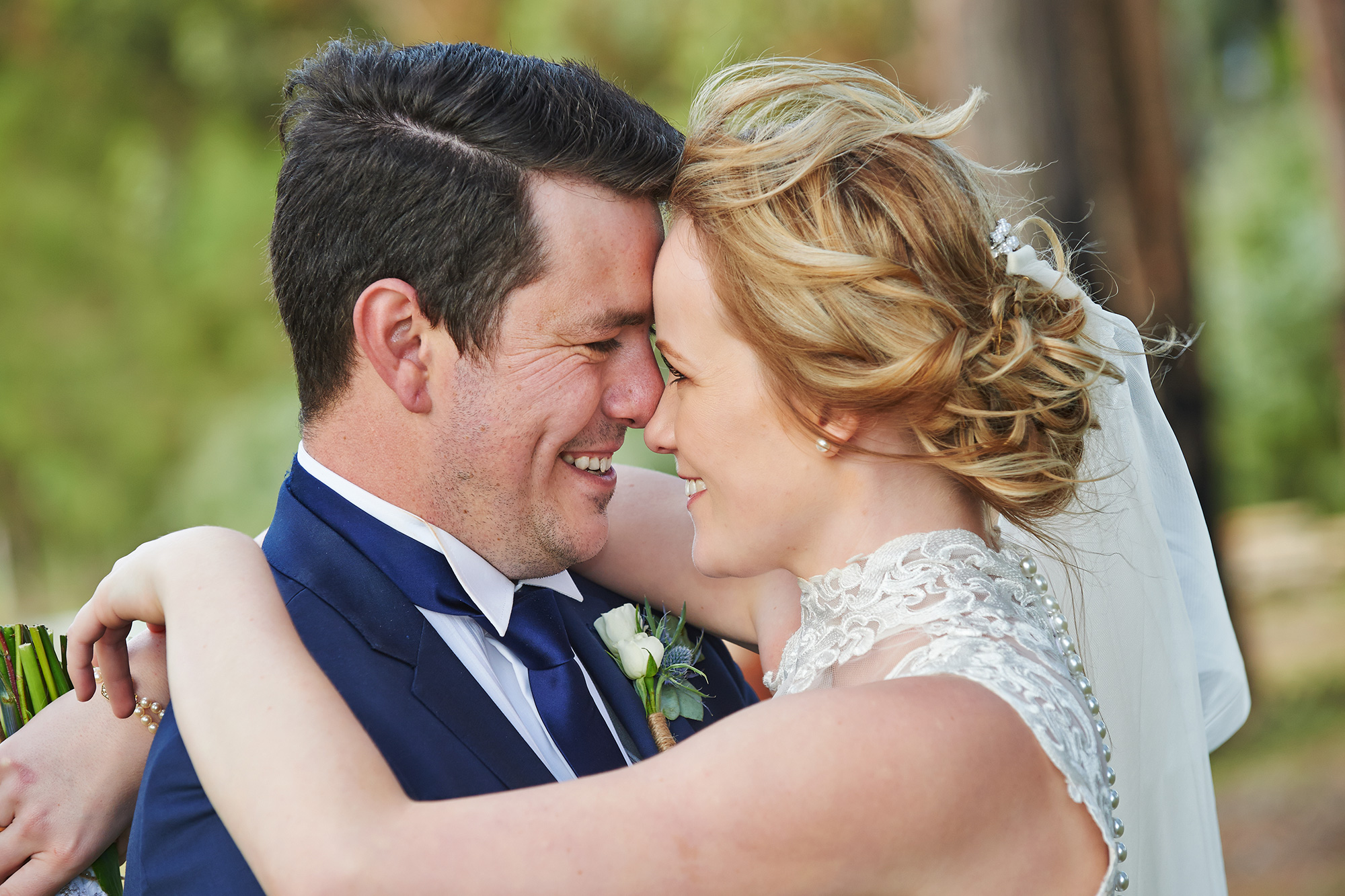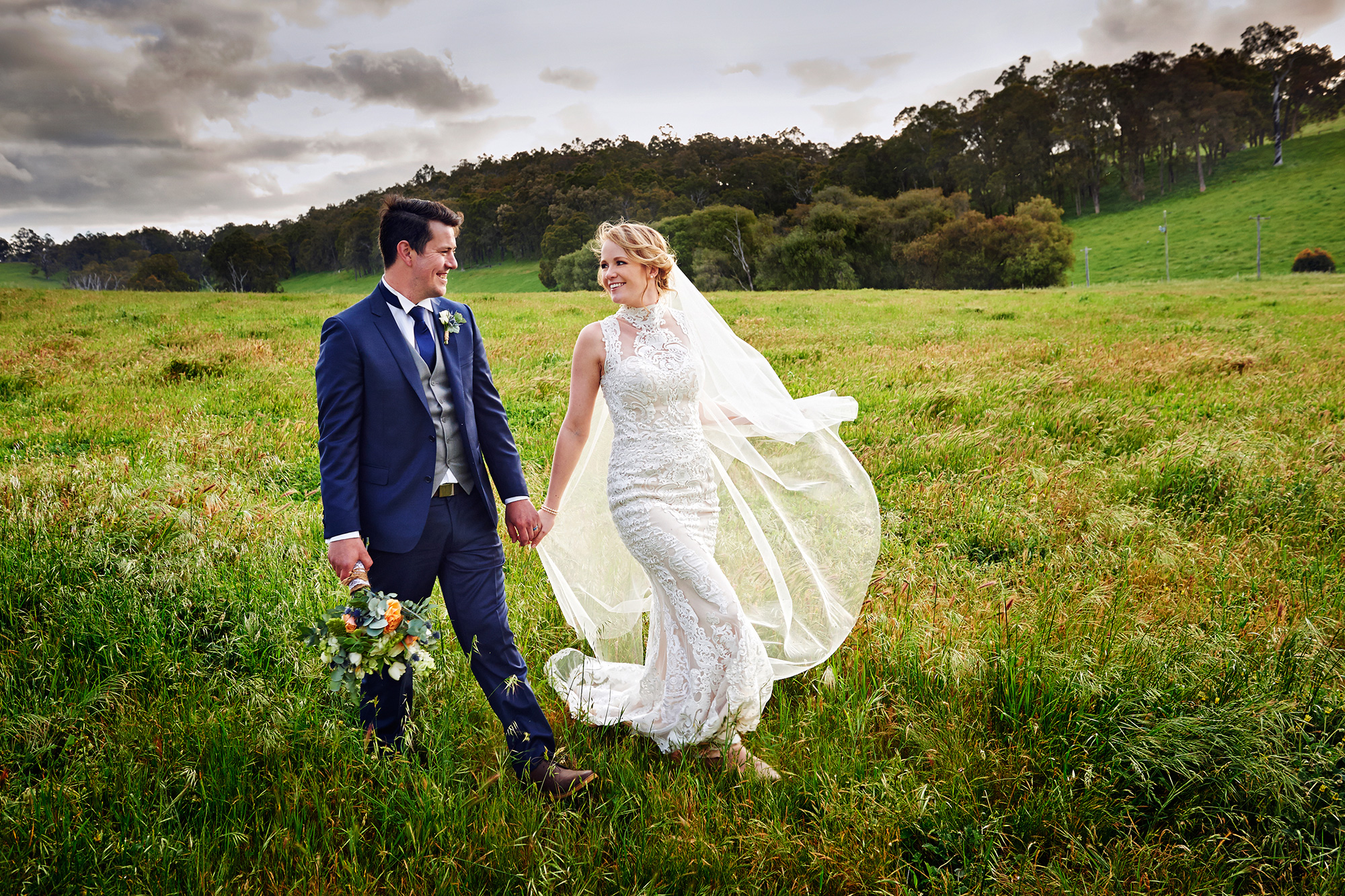 "I think our sense of humour has, and always will, keep what we have fun, exciting and happy," says Kacie.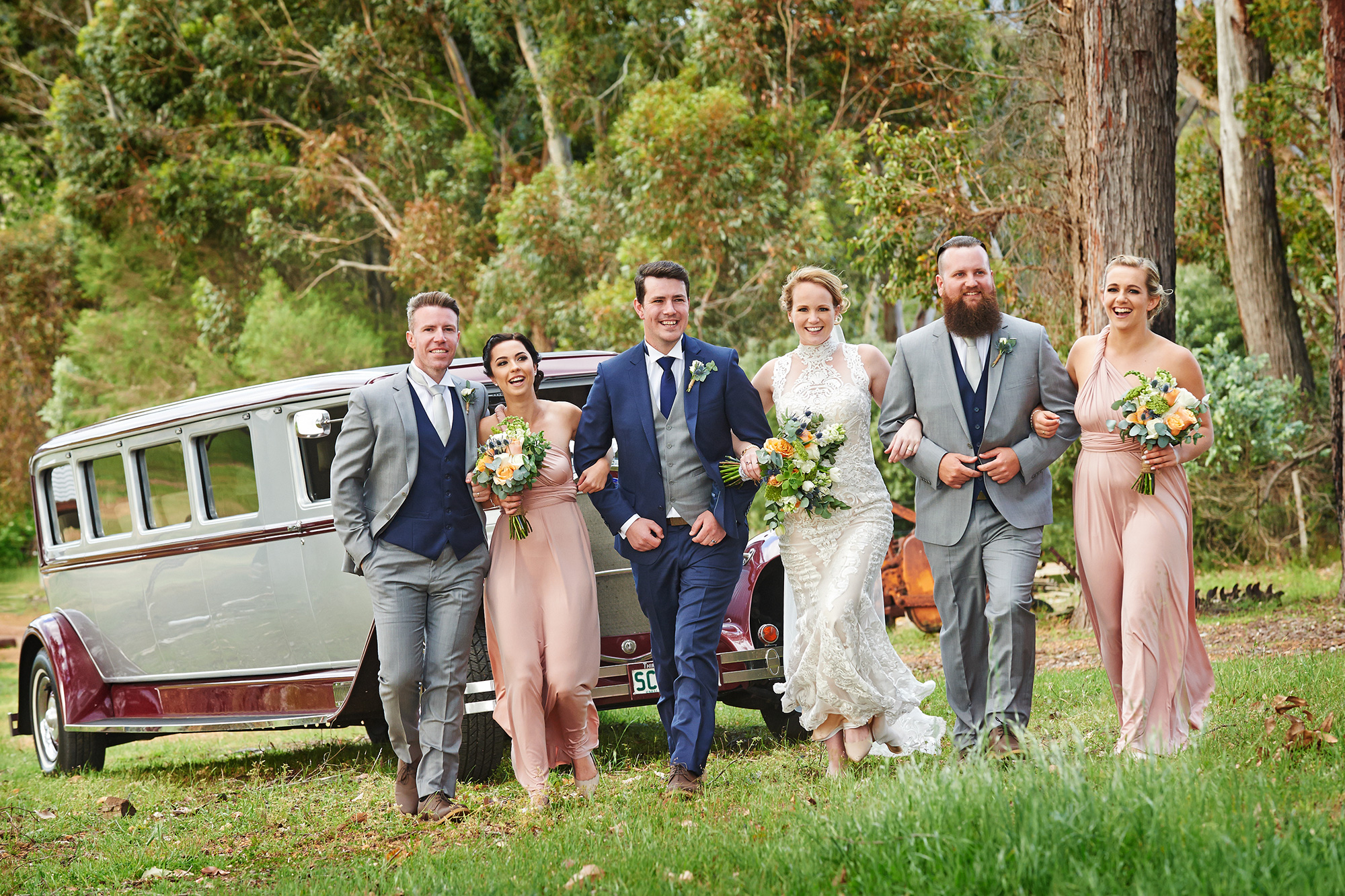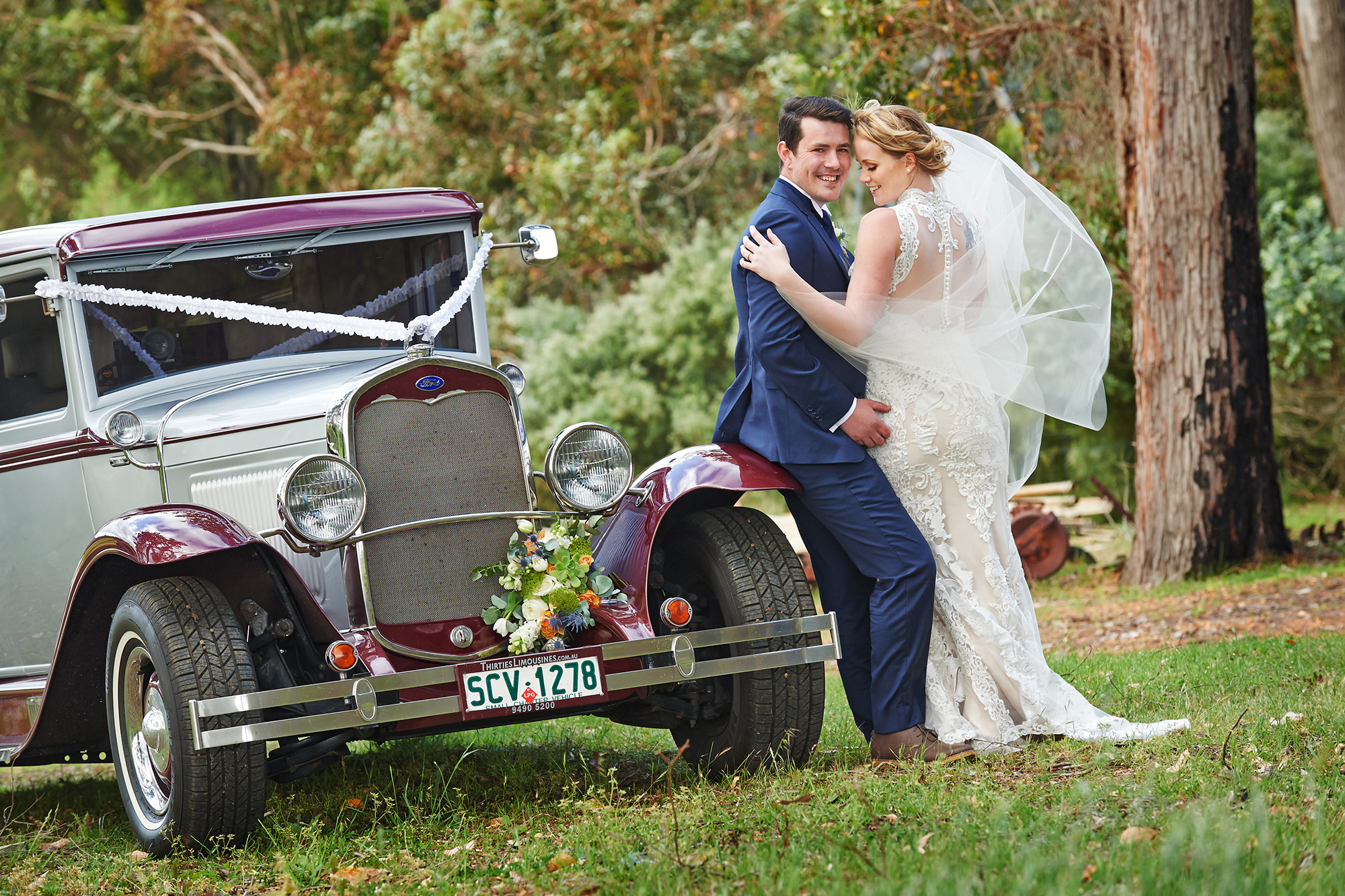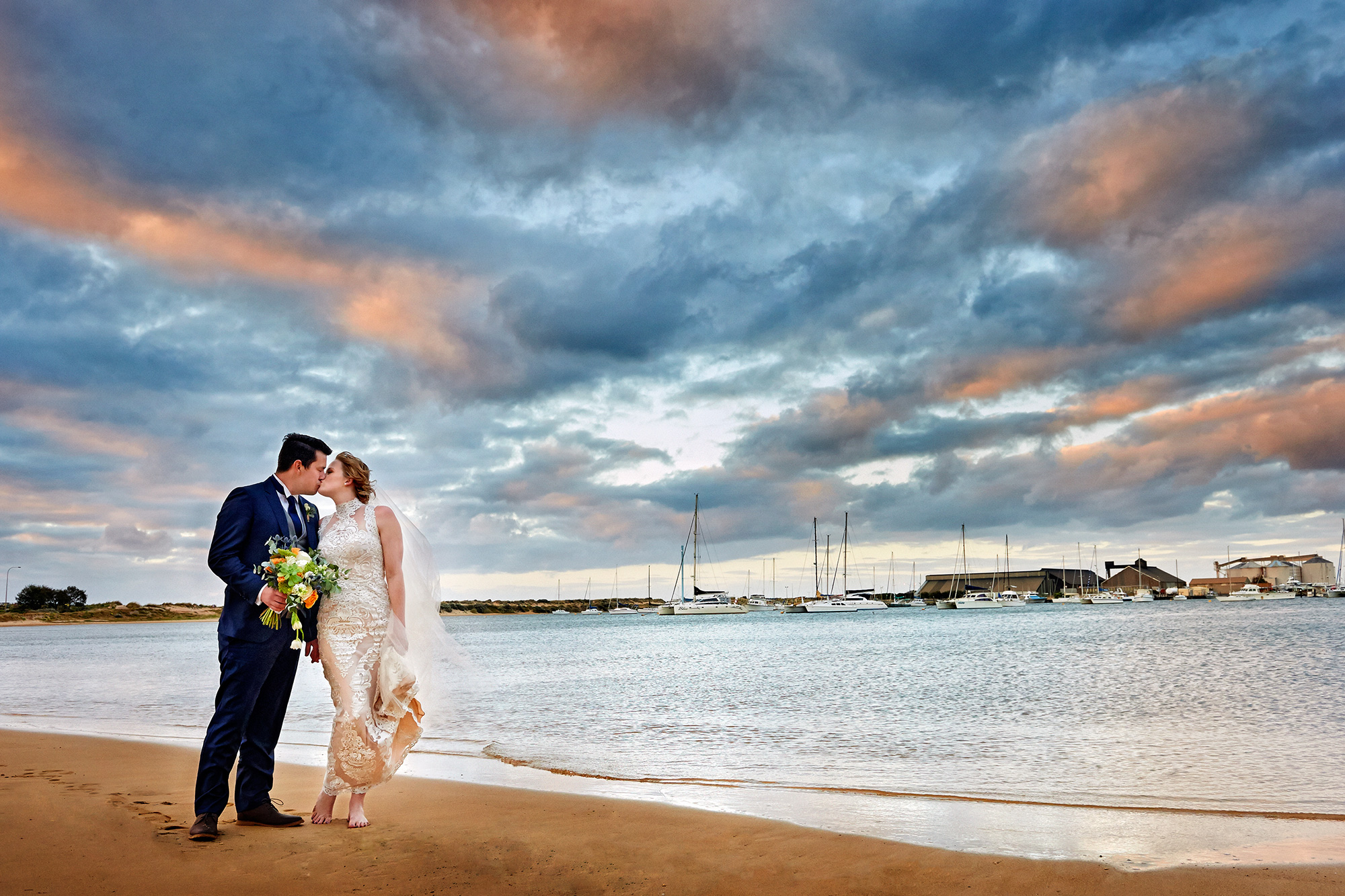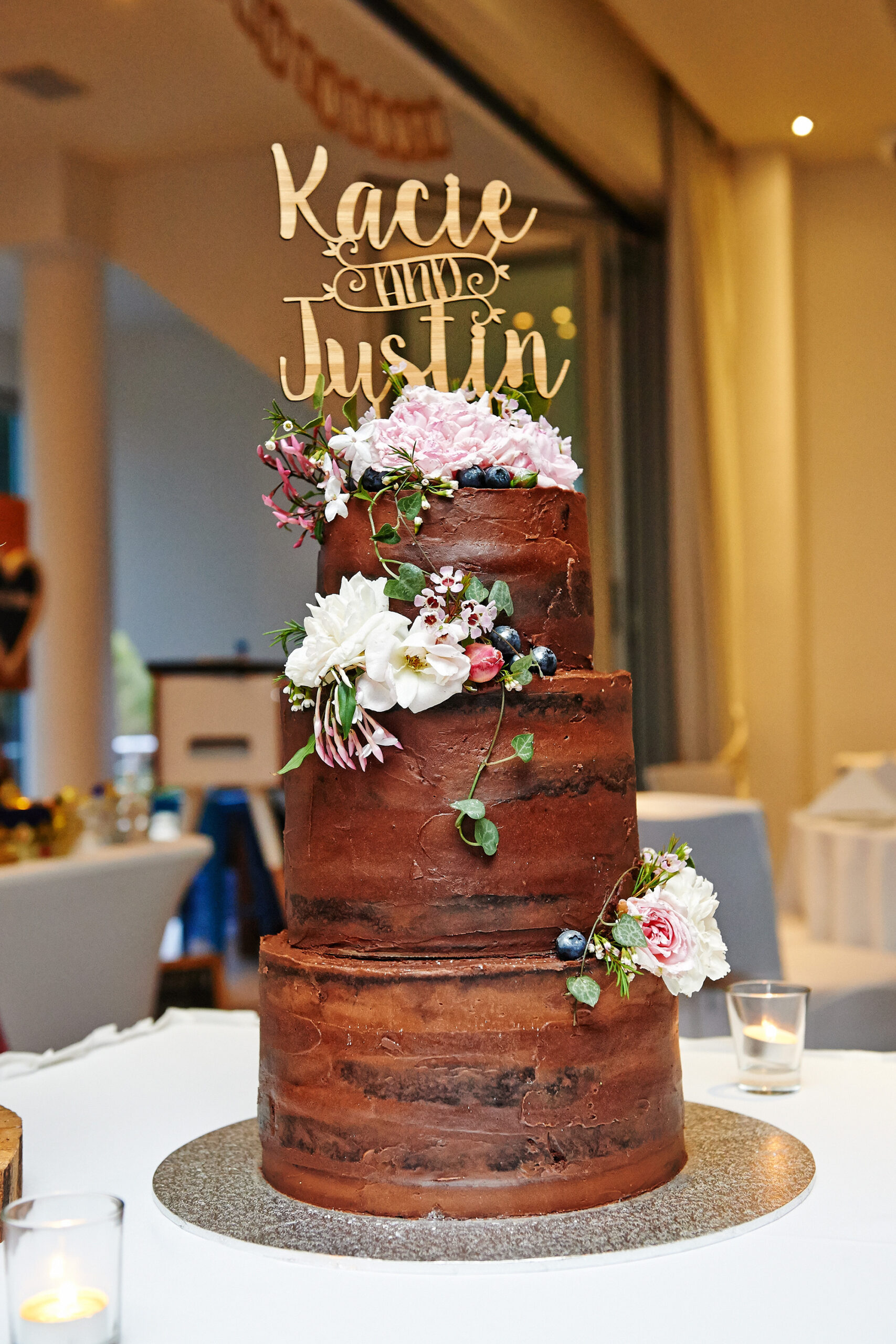 Says Kacie, "The night was filled with love, dancing, drinking, laughing and everyone smiling like Cheshire cats."