"We wouldn't change a thing!"
For Melbourne couple, Chiara and Dane, who wed at The Terrace Royal Botanic Gardens on March 7 2020; convenience, delicious food and rocking live music were as important as the romantic garden setting offered by the iconic destination enjoyed by more than two million visitors every year.
Wearing a floaty BHDLN wedding gown flatteringly modified by Brides of Brighton, Chiara stepped out of a silver Mercedes alongside the Taxodium Lawn, one of several outdoor ceremony locations available at the Gardens. A short and flat stroll away from The Terrace, the couple had selected this venue with elderly loved ones (and stiletto wearers!) especially in mind.
Plenty of laughs were captured beside the Ornamental Lake as Chiara and Dane said their vows, followed by a lush and fun wedding party photo shoot onsite the gardens with Wild Romantic Photography.
Upon joining their friends and family for The Terrace wedding reception, where the service was immaculate as was entertainment by The White Tree, the couple's vision was finally a reality.
"I envisioned lots of dimmed lighting and fairy lights with a romantic atmosphere," says Chiara, who recommends other couples pay extra to hire the fairy light backdrop. "It hides the fact that The Terrace is a cafe by day. The lights reflect in the glass and everywhere you sit looks stunning."
"Our venue was the perfect fit for us as it was in the gardens and super romantic."
---
Location: Melbourne, VIC
Capacity: Up to 300 guests
Venue Style: Garden, Romantic, Elegant, Outdoor, Classic
Views: Melbourne city skyline, Ornamental Lake, Government House
---
Photos courtesy of Wild Romantic Photography.
Visit Wild Romantic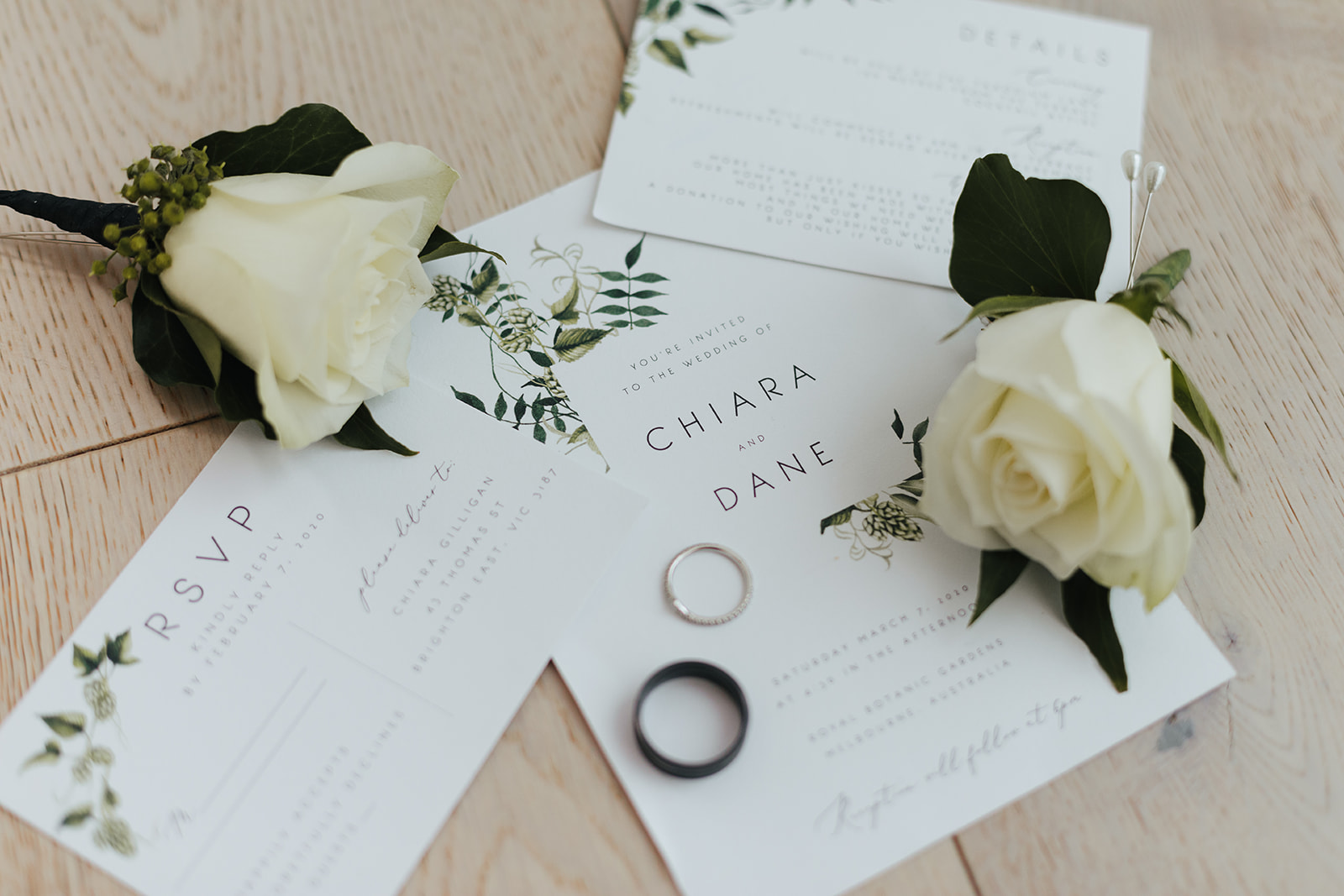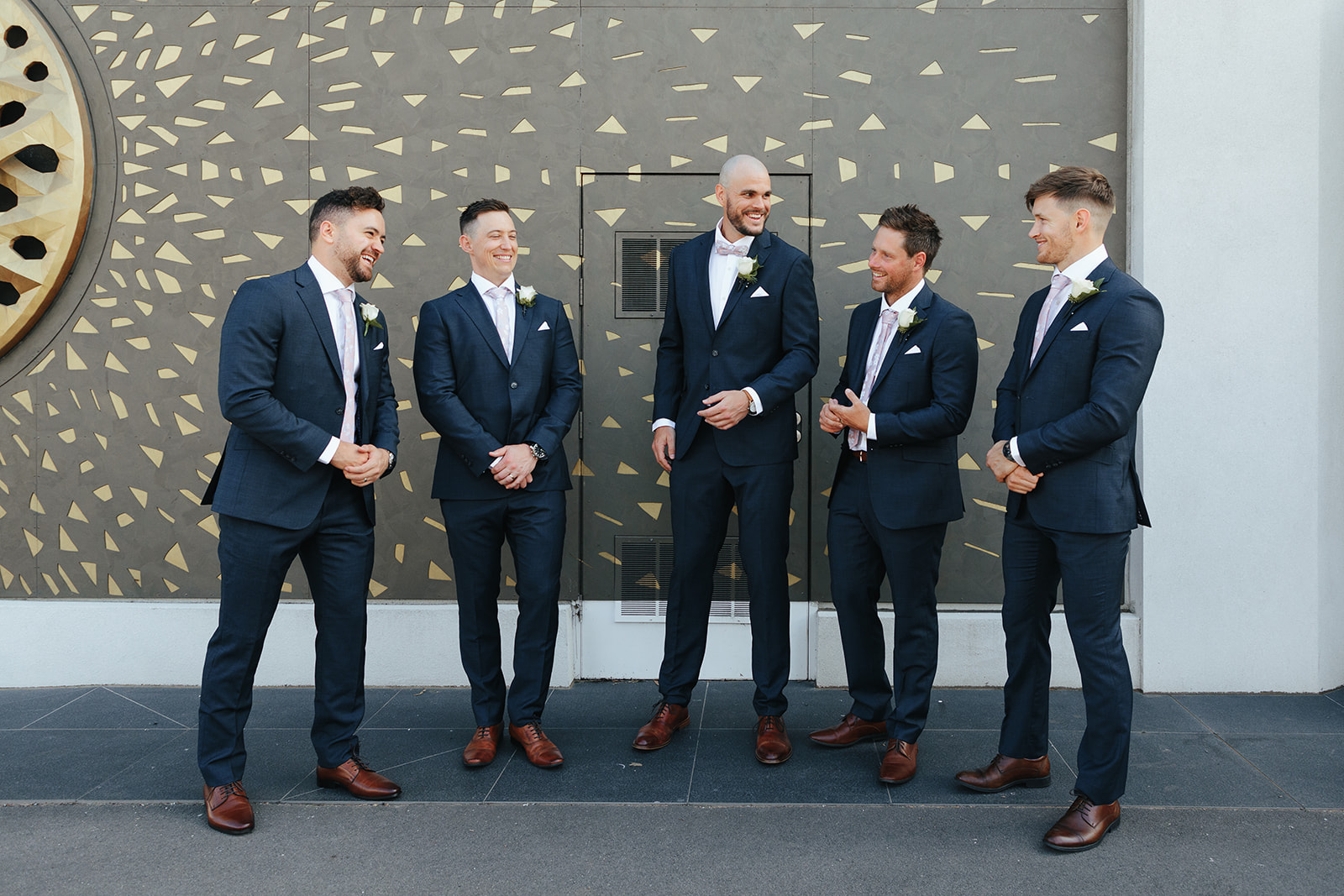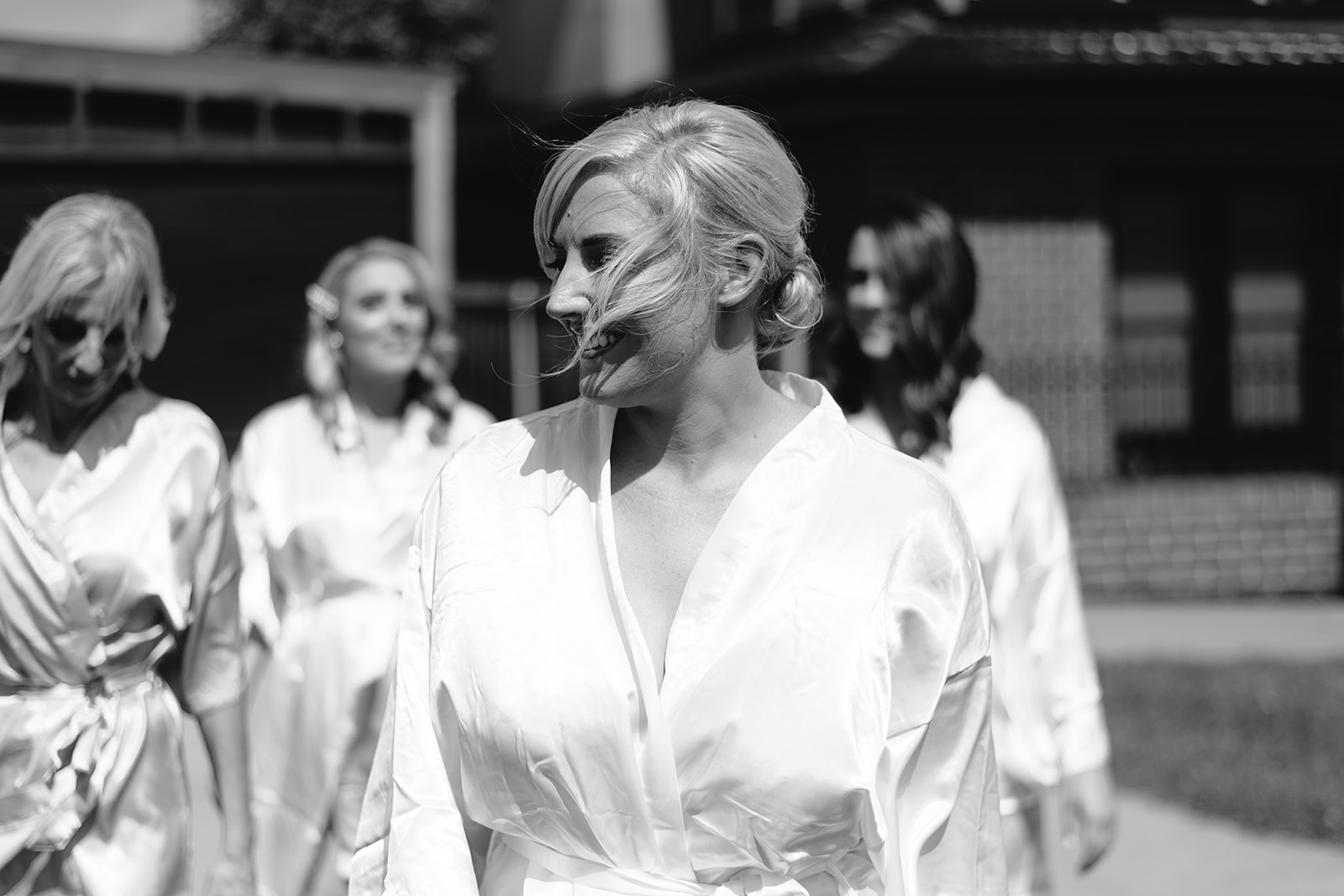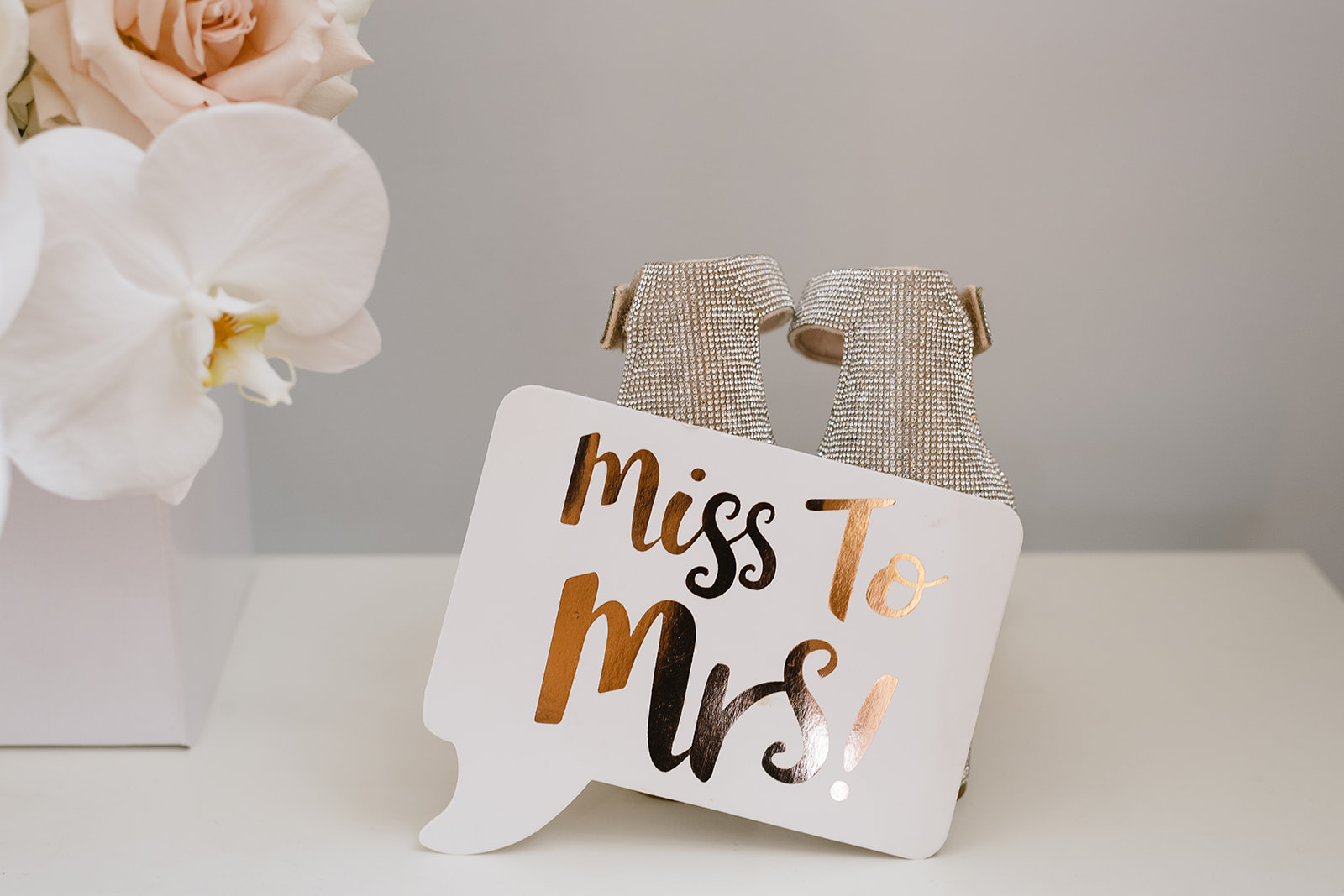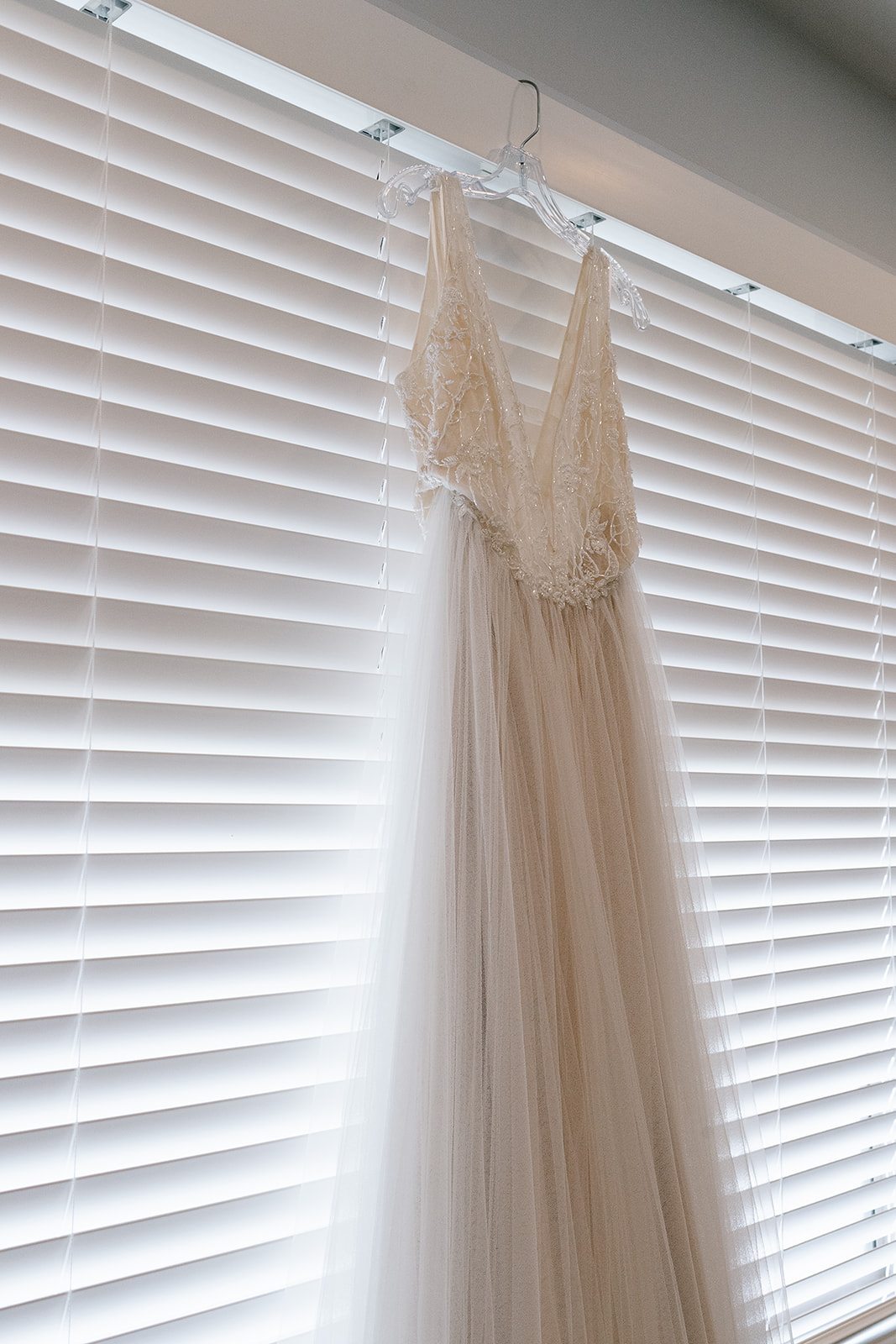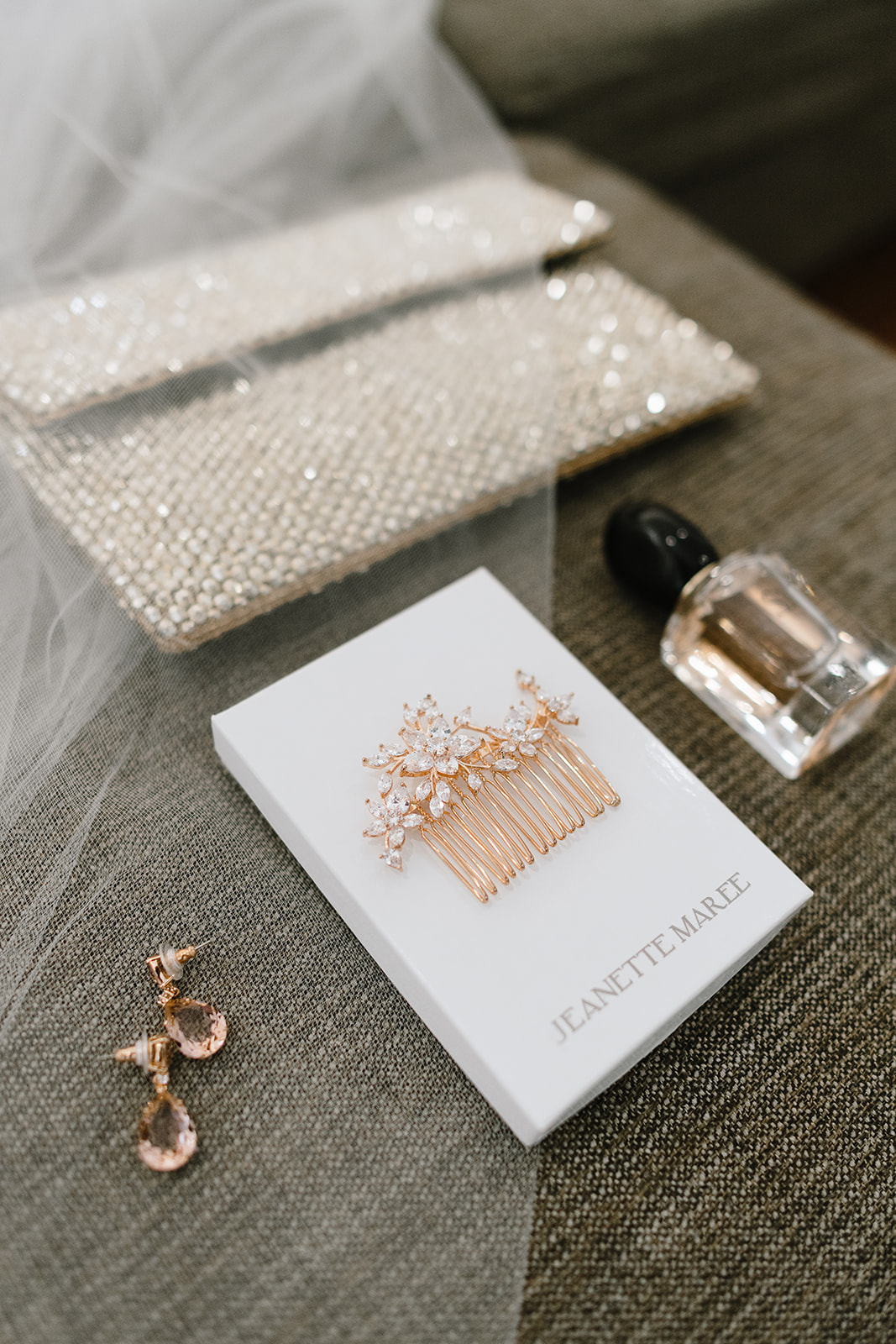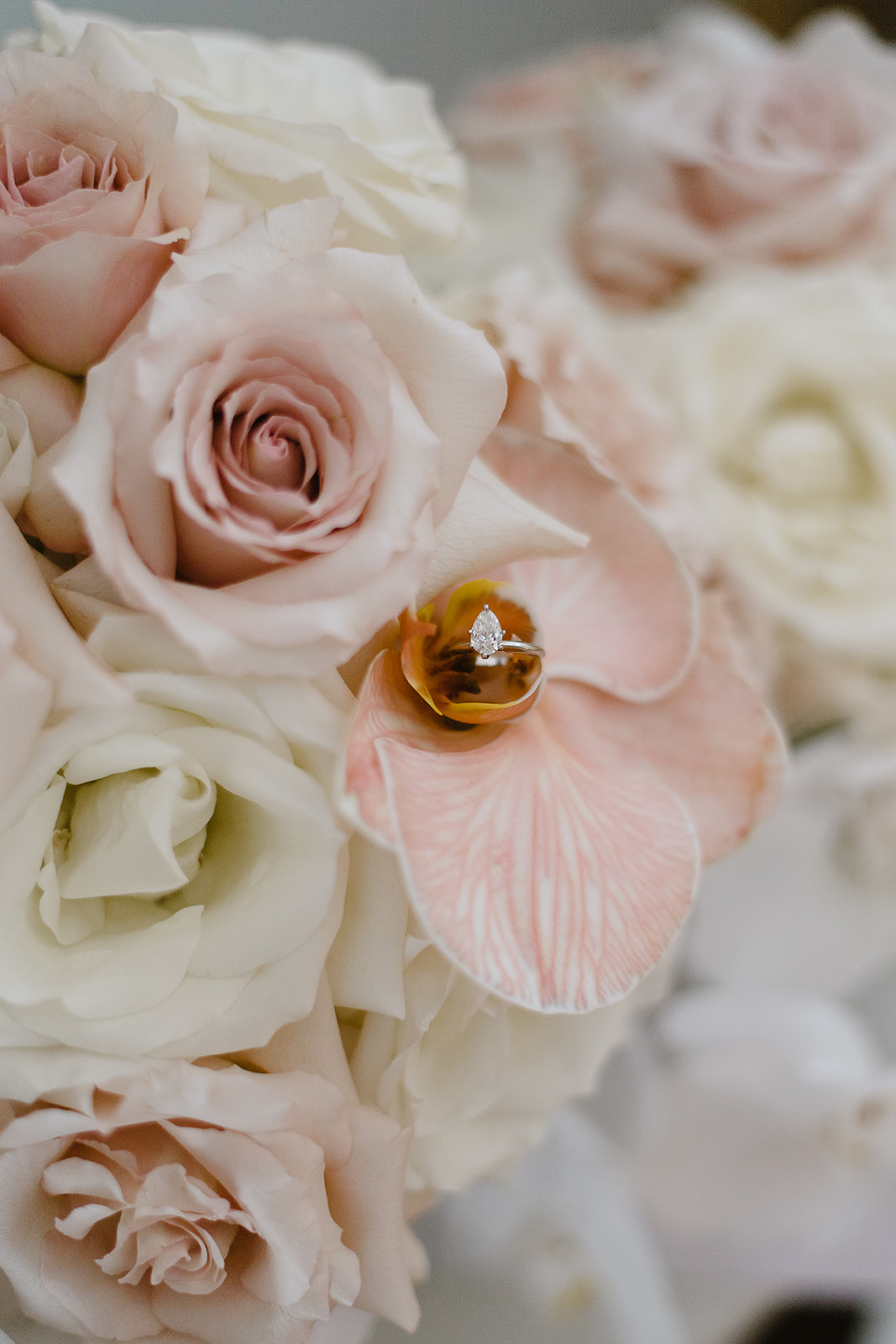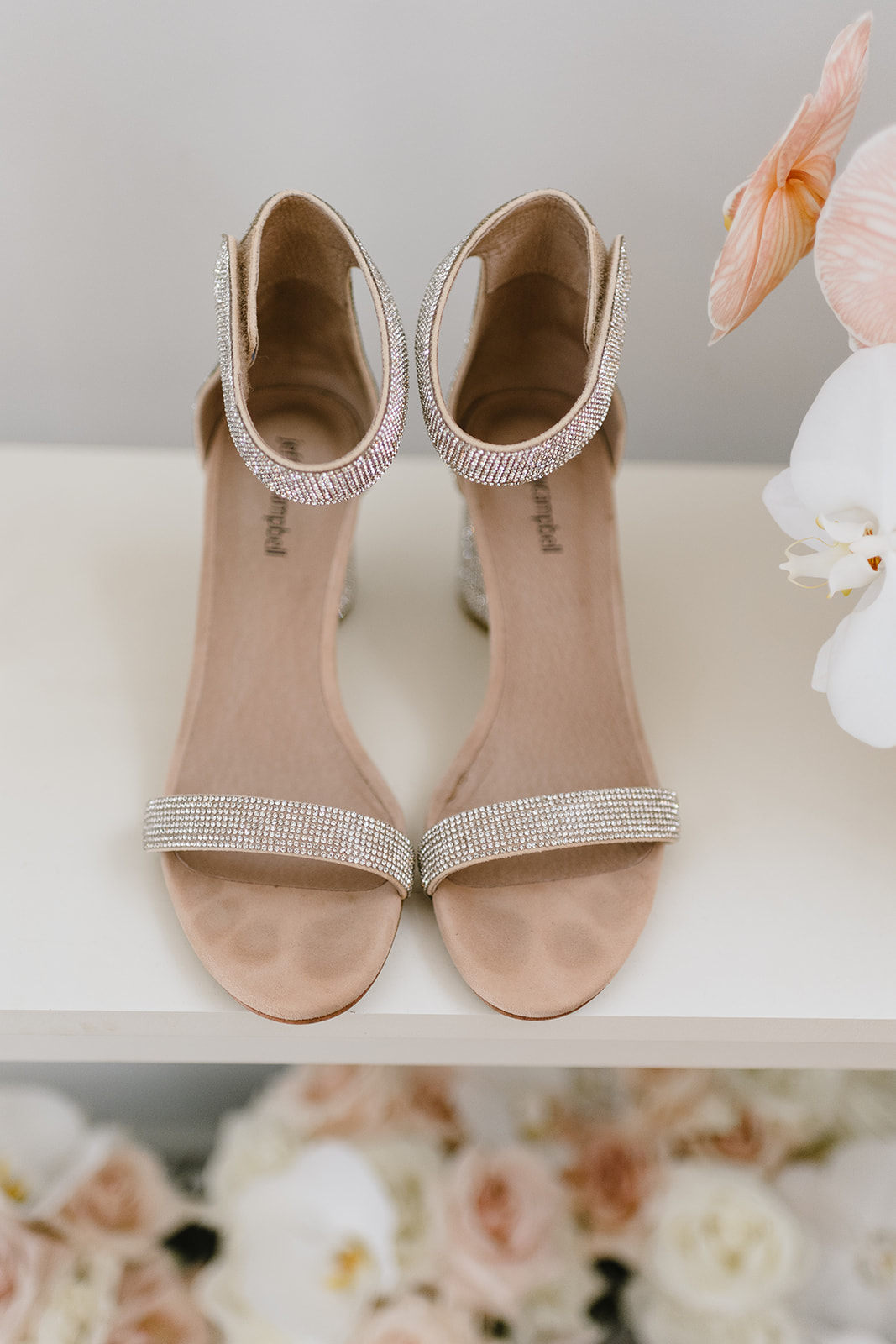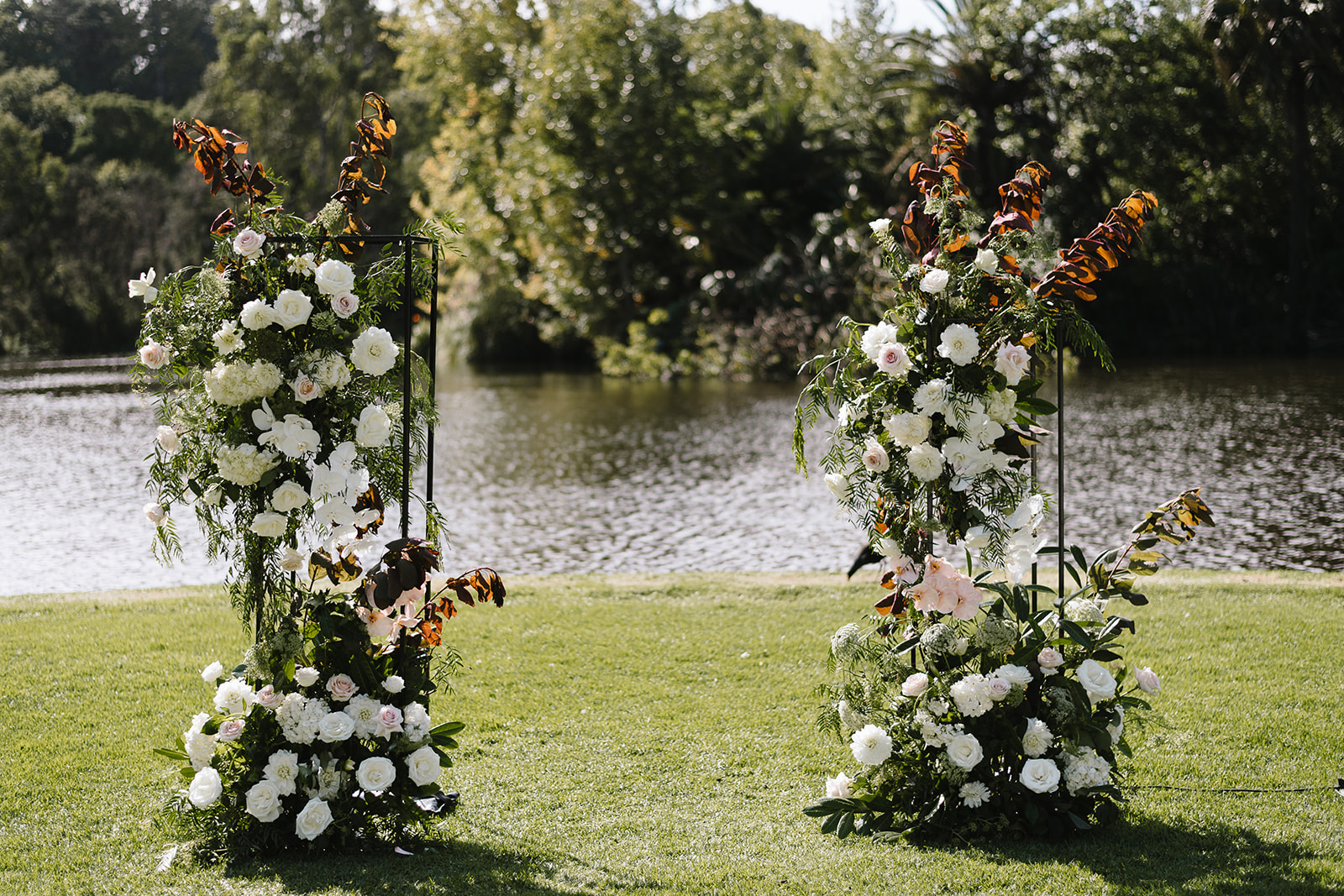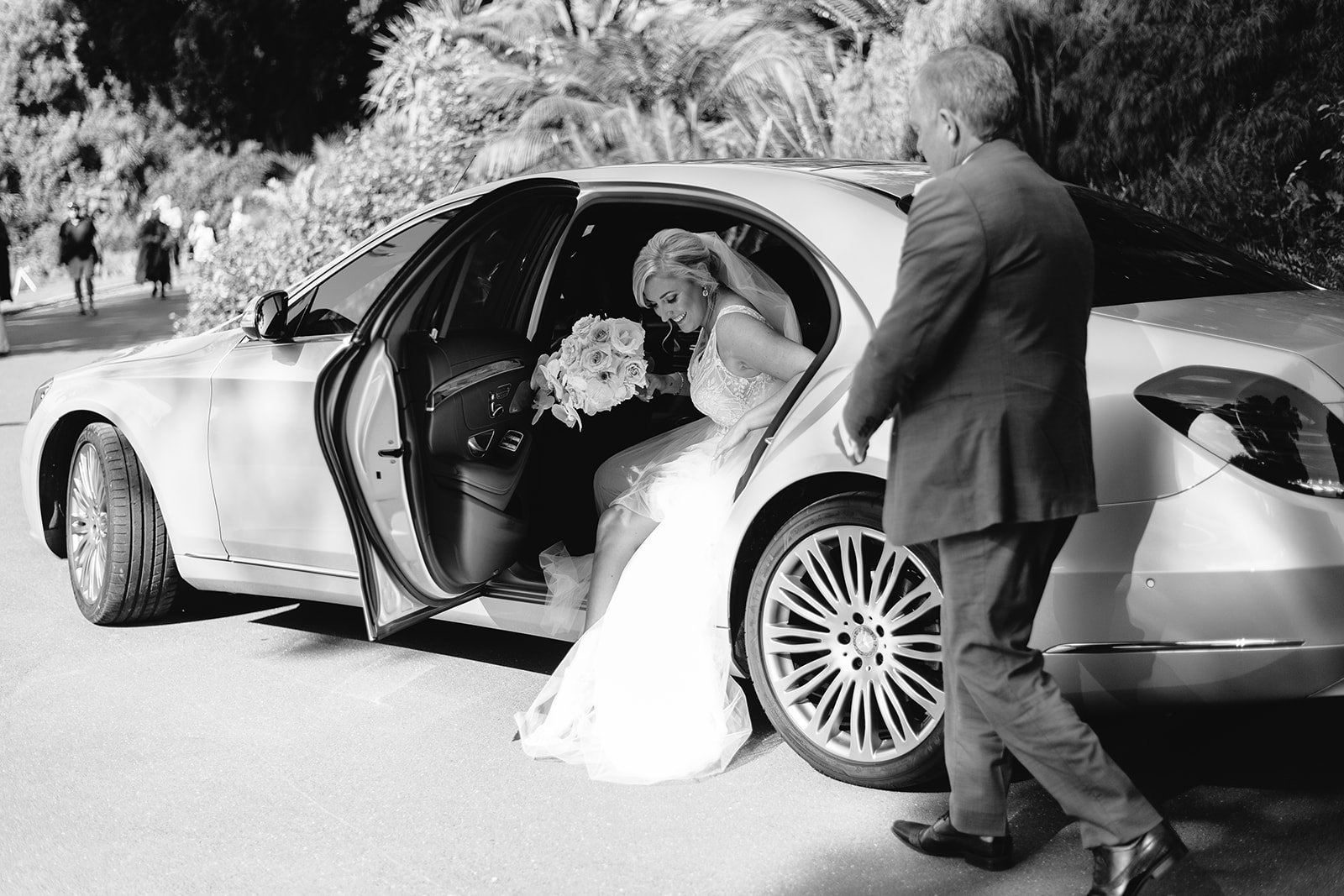 As well as a gorgeous, romantic setting, Chiara and Dane wanted their Melbourne wedding venue to be convenient for guests, where the ceremony and reception could be hosted together onsite.
"We had been to a few weddings in the gardens which are a long walk from entrances or hard to find. We didn't want people to walk far or awkwardly to get to the spot, especially for elderly family and girls in heels," describes Chiara.

"I knew when I saw Taxodium Lawn it was perfect for our outdoor wedding ceremony. It had the perfect backdrop with Government House in the background, beautiful trees, a flat and smooth grass area and located about 200 metres from The Terrace reception venue. It was so convenient for guests and ourselves."
VISIT THE TERRACE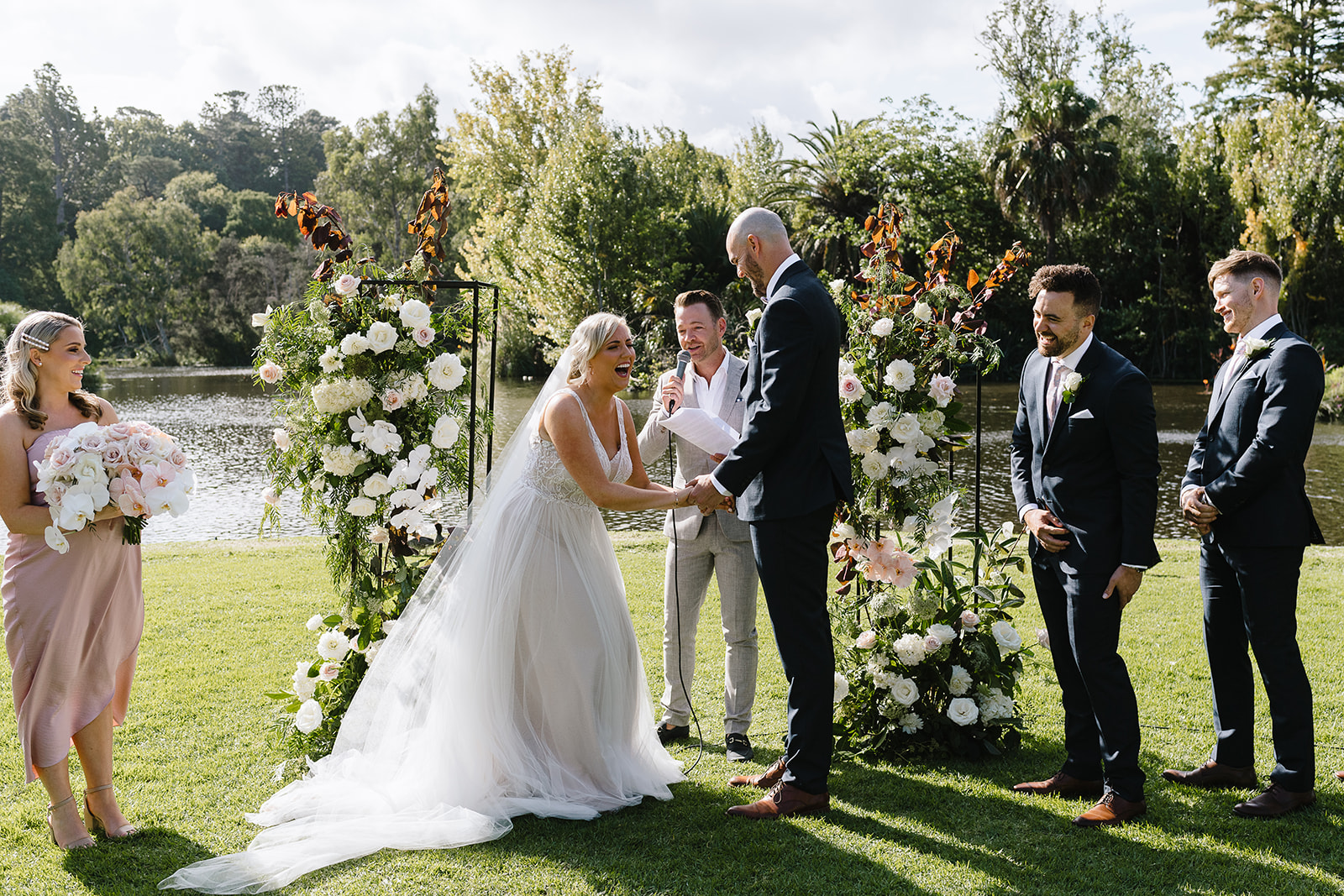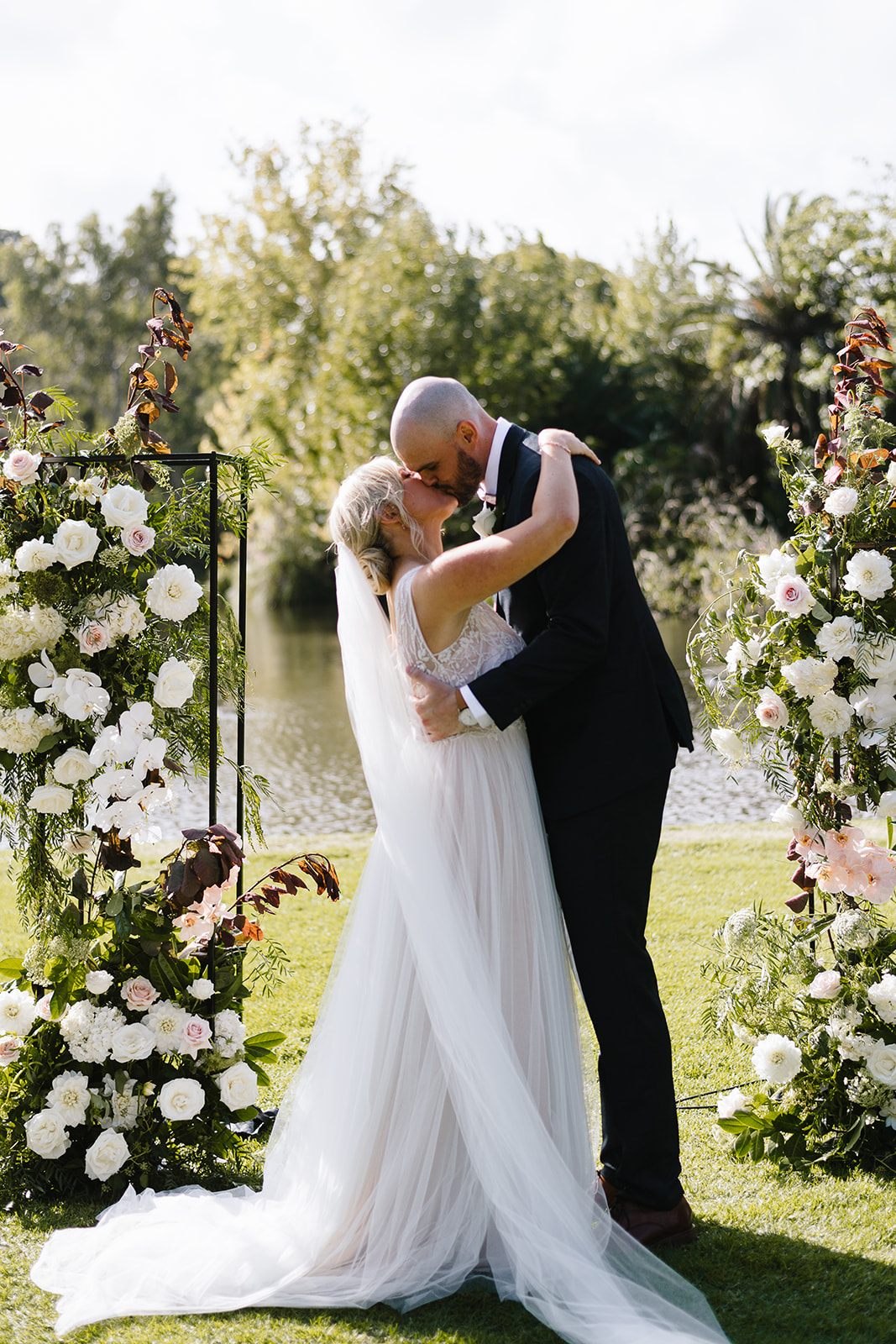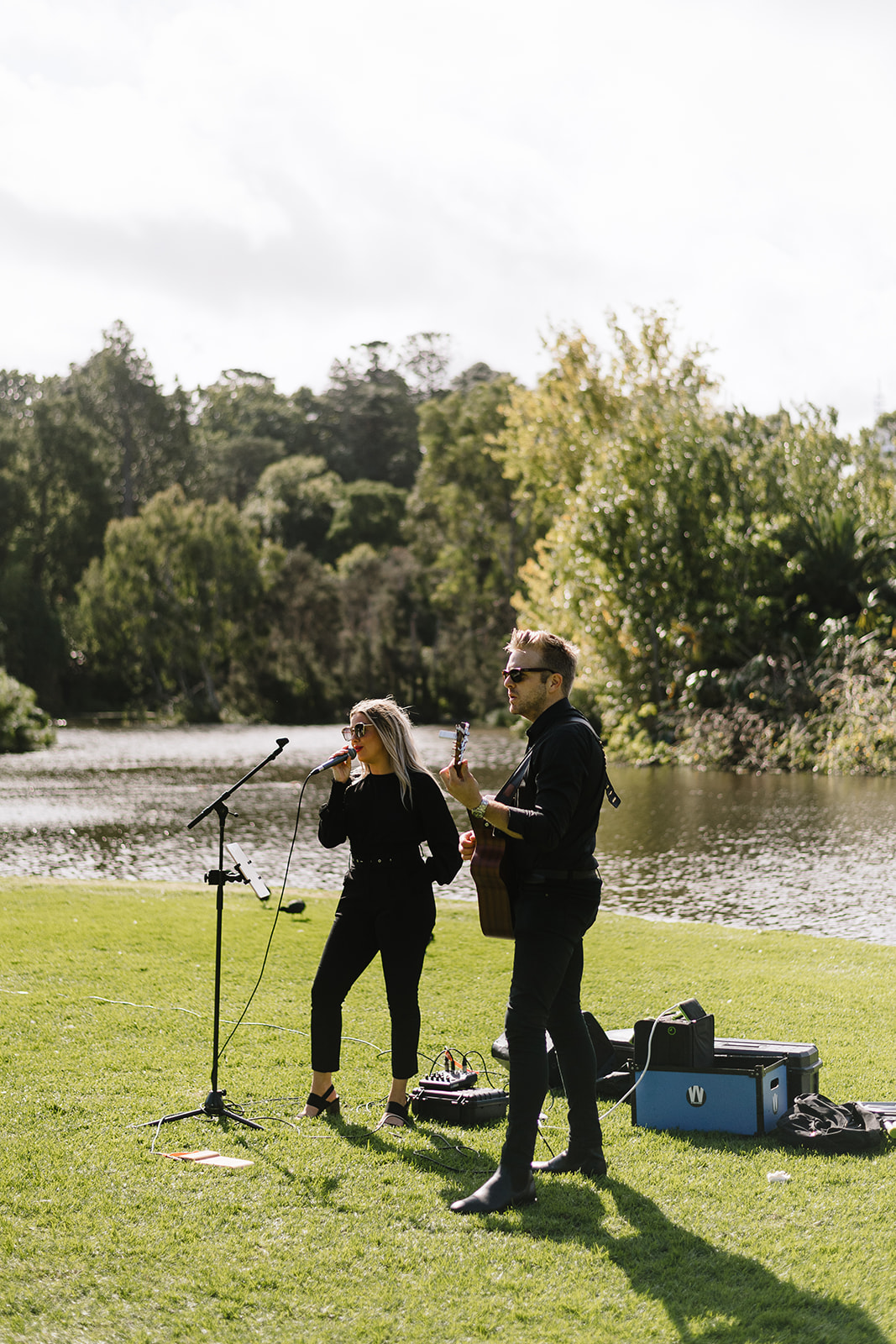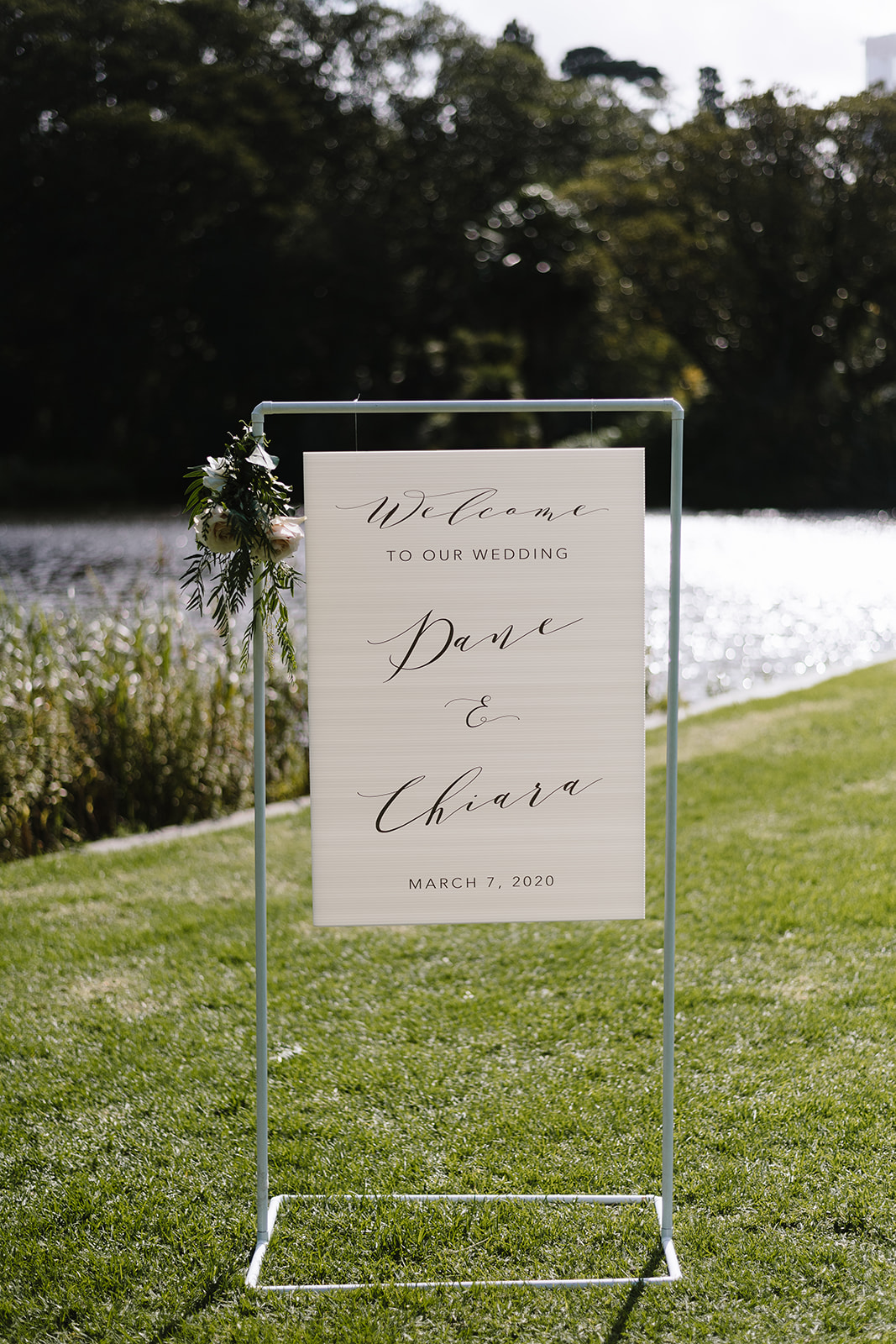 Of all the incredible wedding vendors chosen by Chiara and Dane for their Royal Botanic Gardens wedding, The White Tree band was a standout.
"They had us dancing all night, took our requests and were very friendly," says Chiara. "We had a 6-piece band as we added a sax. Everybody loved them – the songs and sounds suited all ages. We highly recommend The White Tree!"
VISIT THE WHITE TREE BAND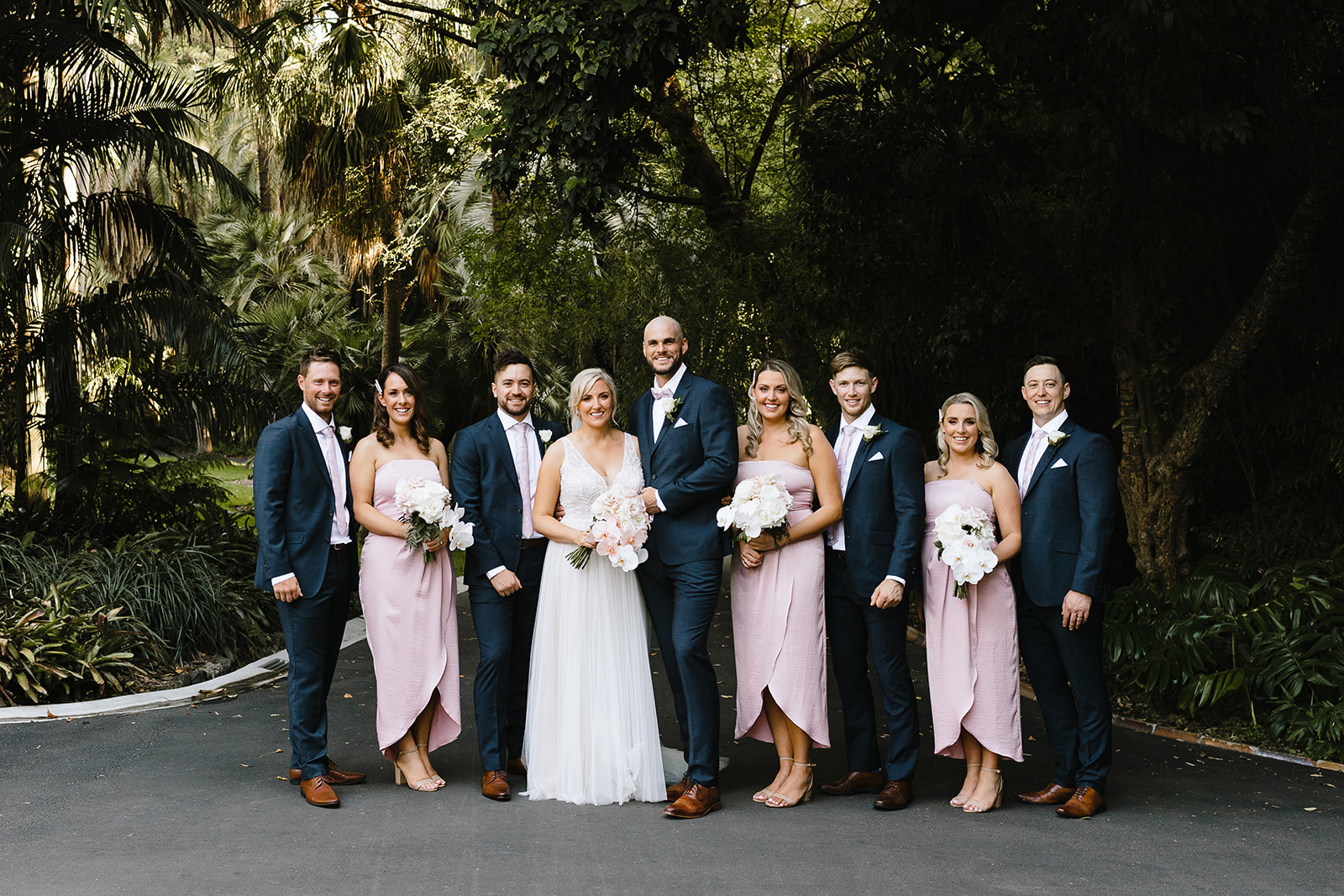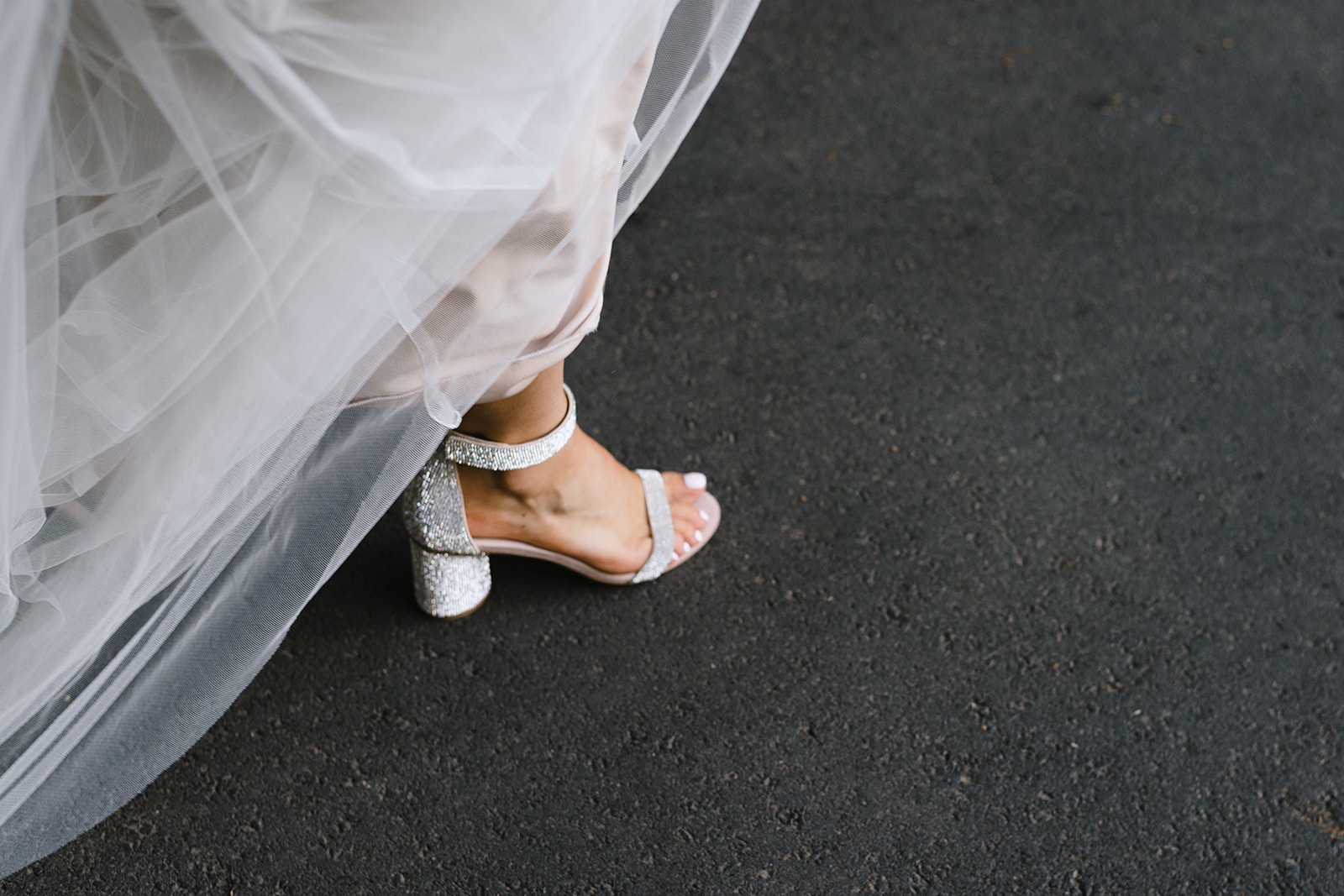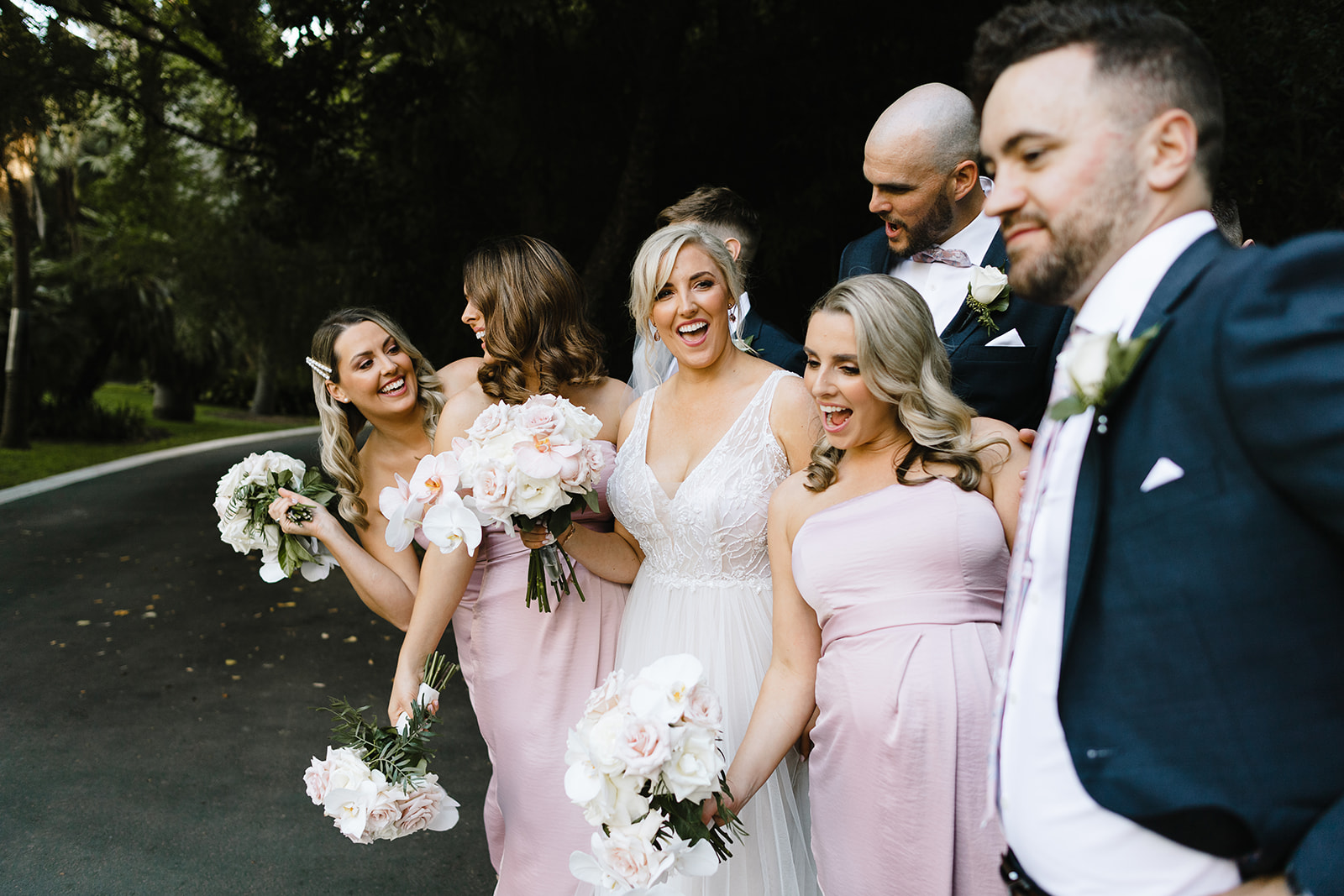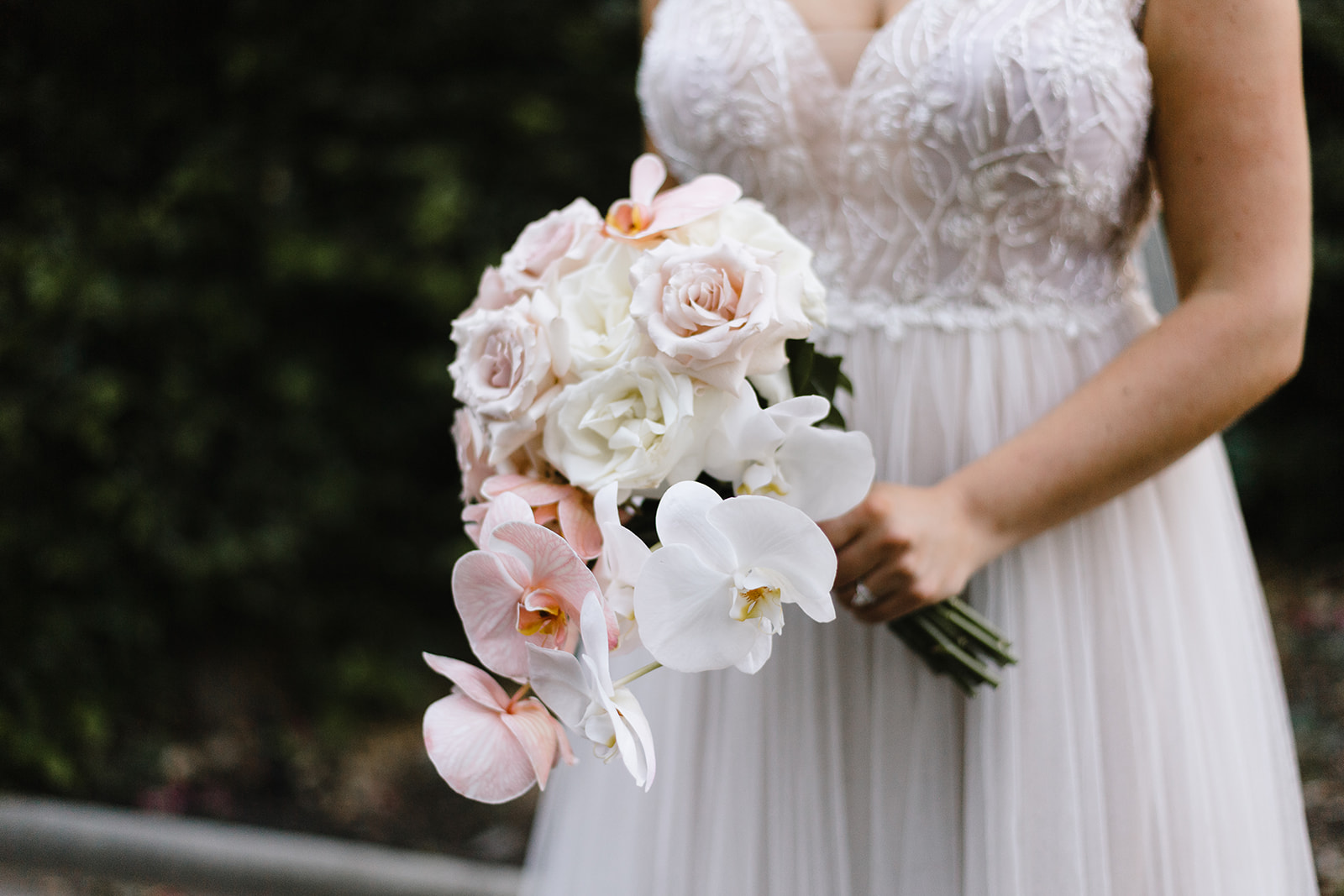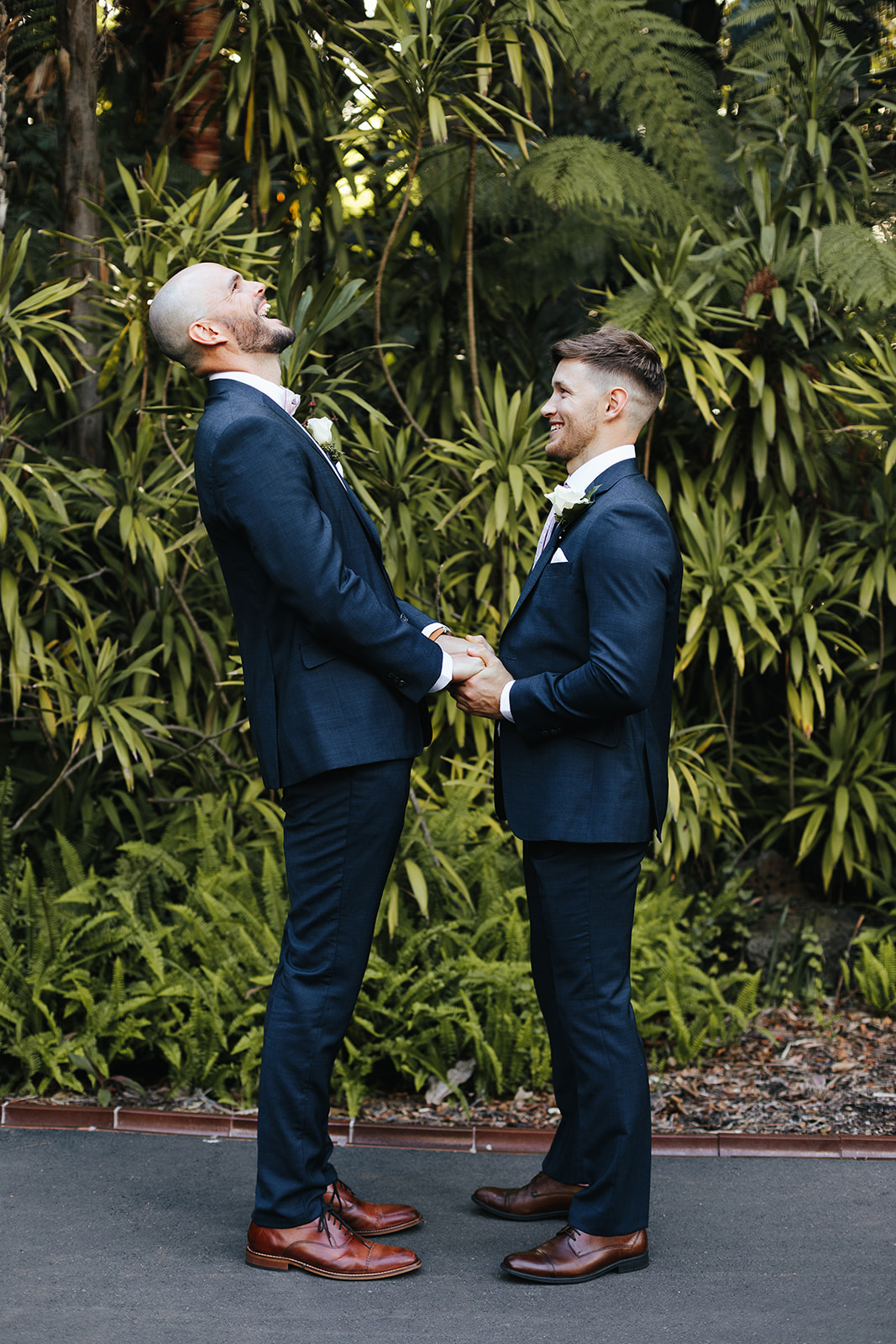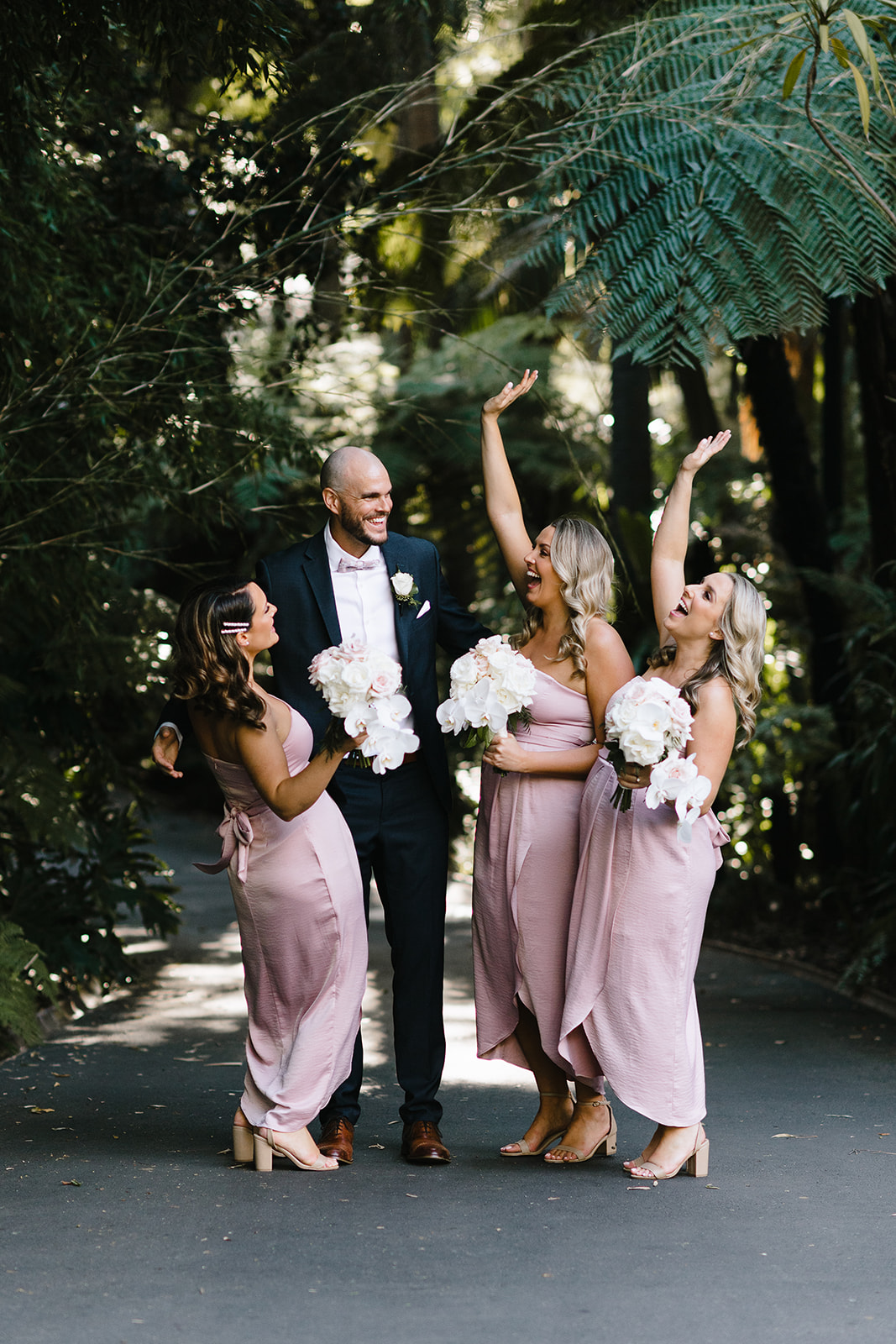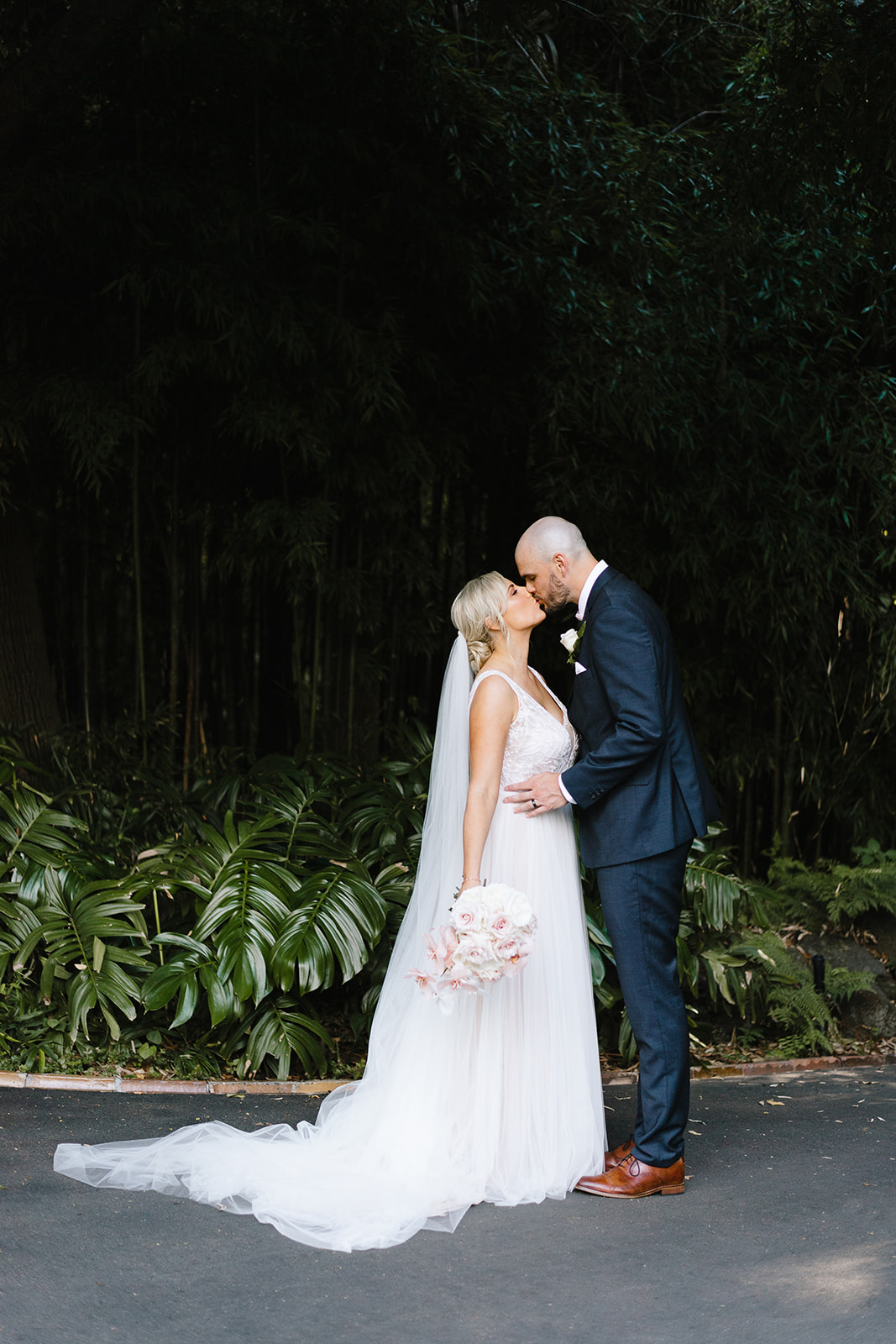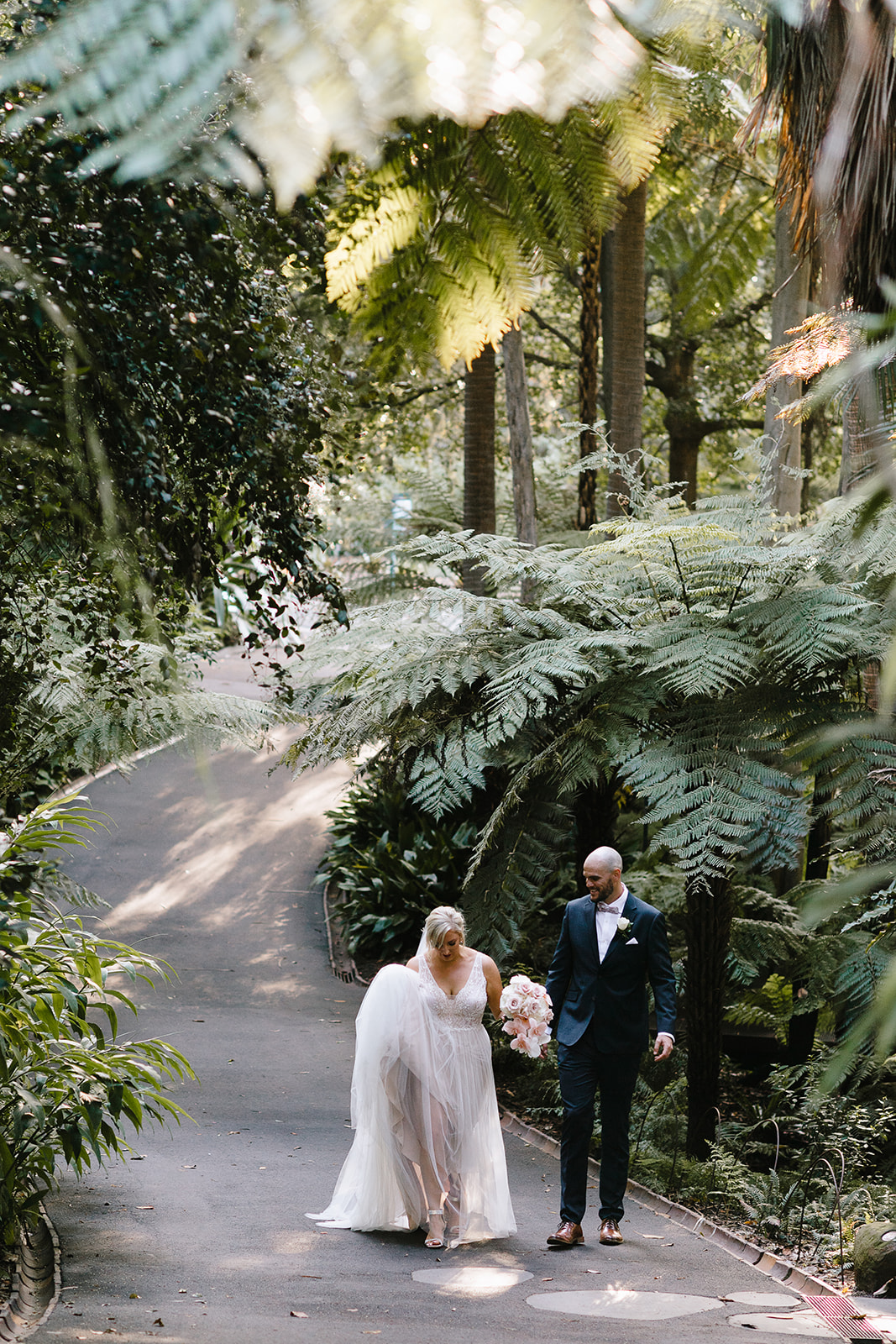 Wild Romantic Photography took a great mix of candid and posed, light and airy photos at the couple's garden wedding that importantly, reflected their personalities.
"We loved that Elle enjoyed capturing in-the-moment pictures and fun pictures," says the bride. "I don't like lots of staged awkward wedding photos. She was fun and suited our personalities."
VISIT WILD ROMANTIC PHOTOGRAPHY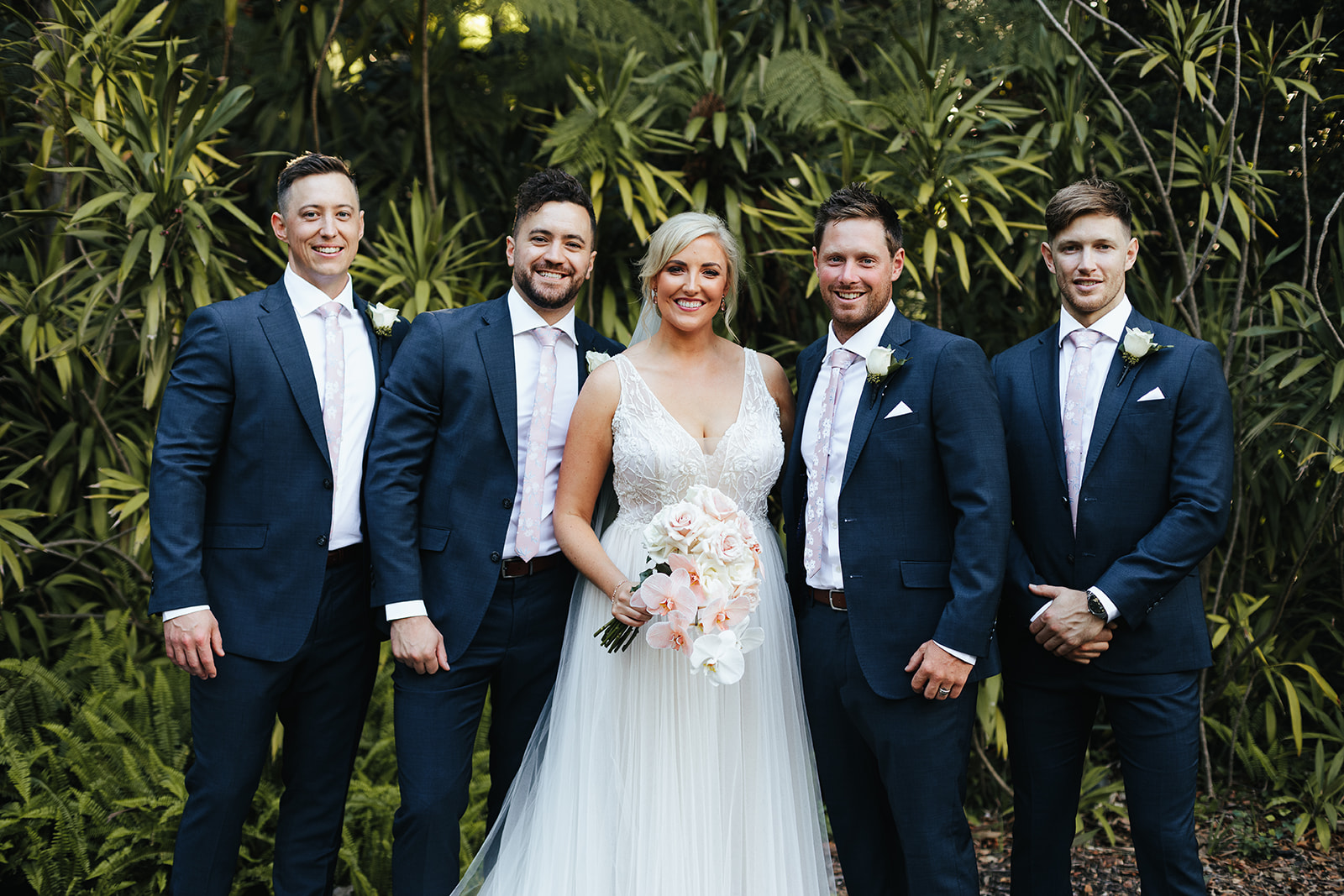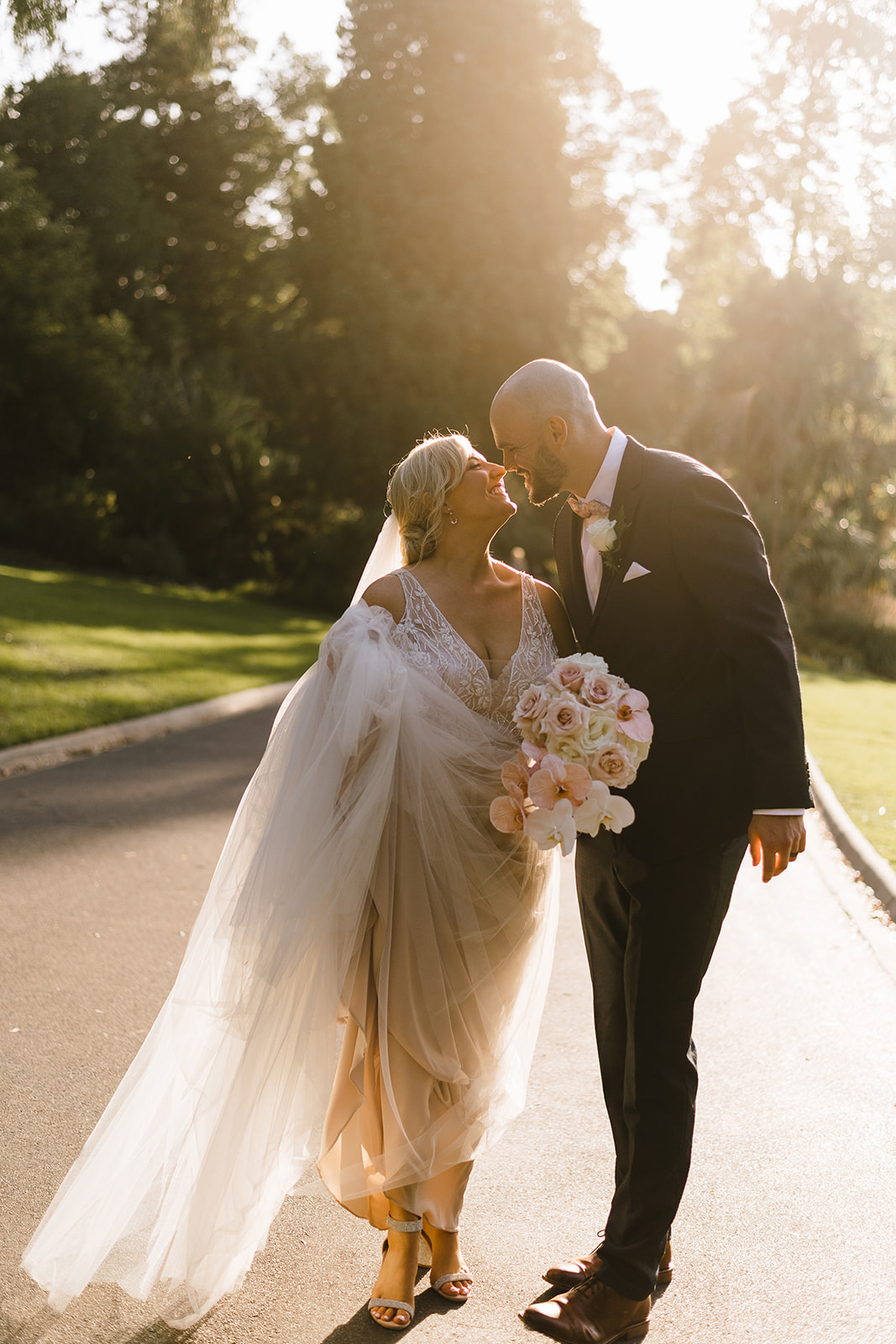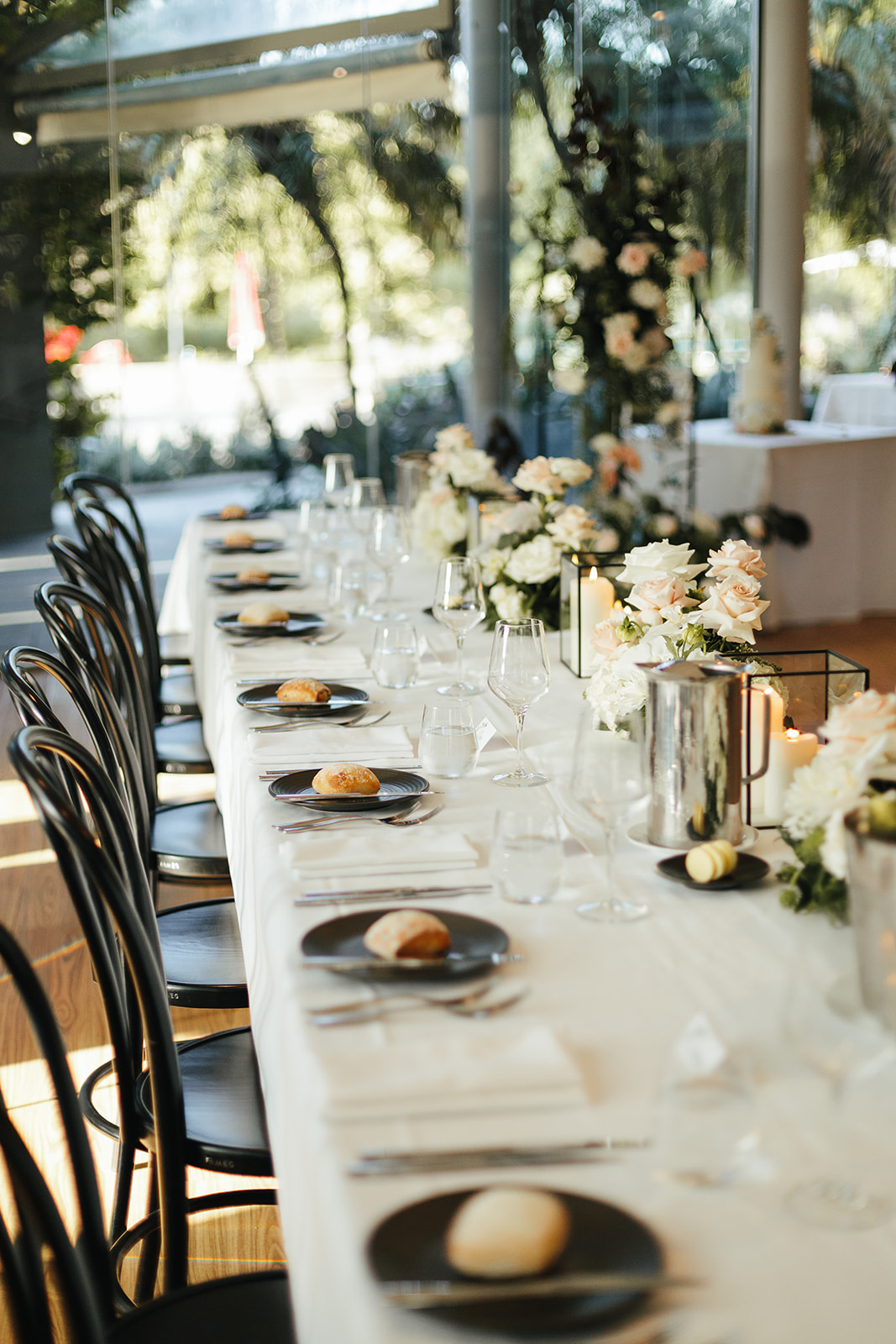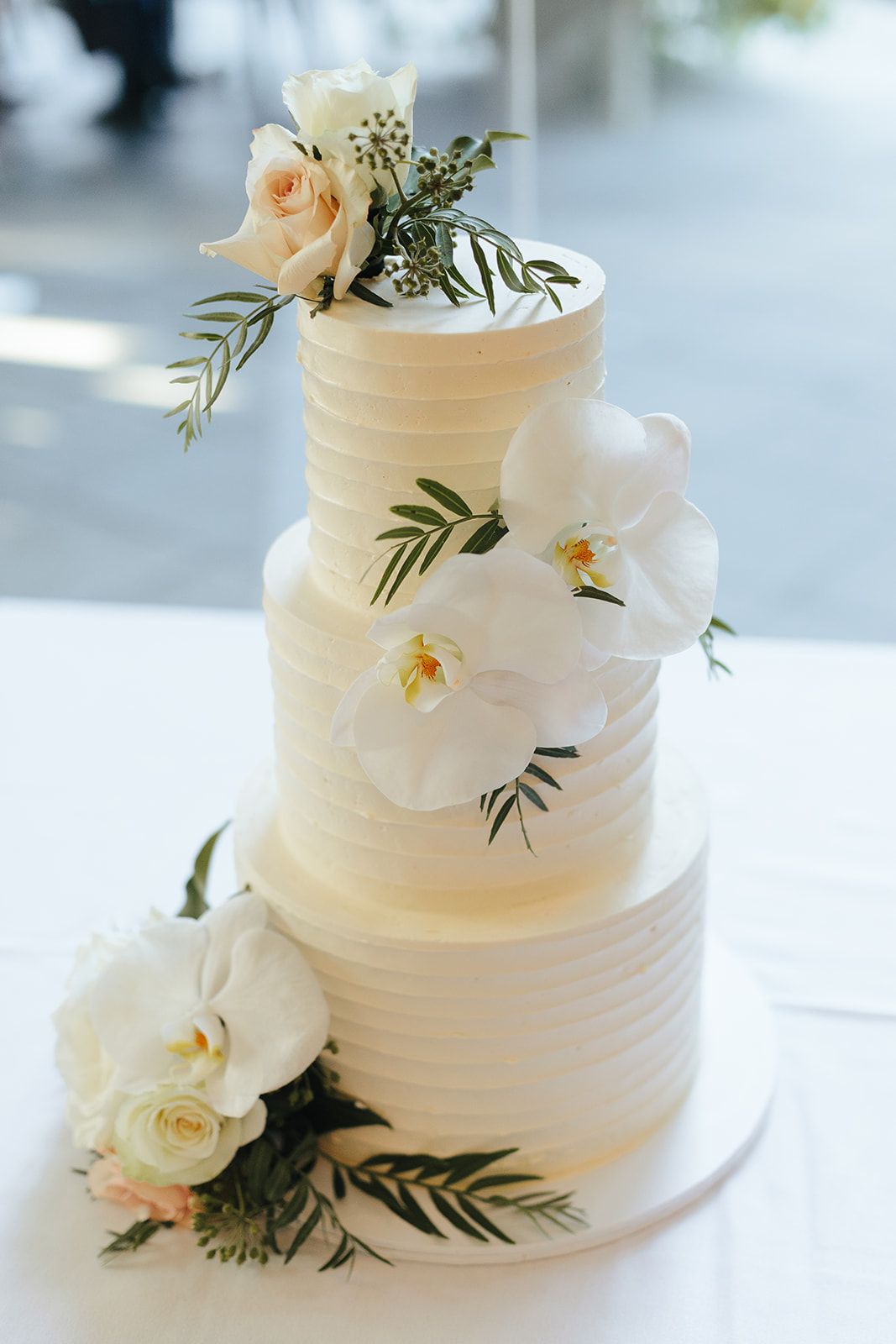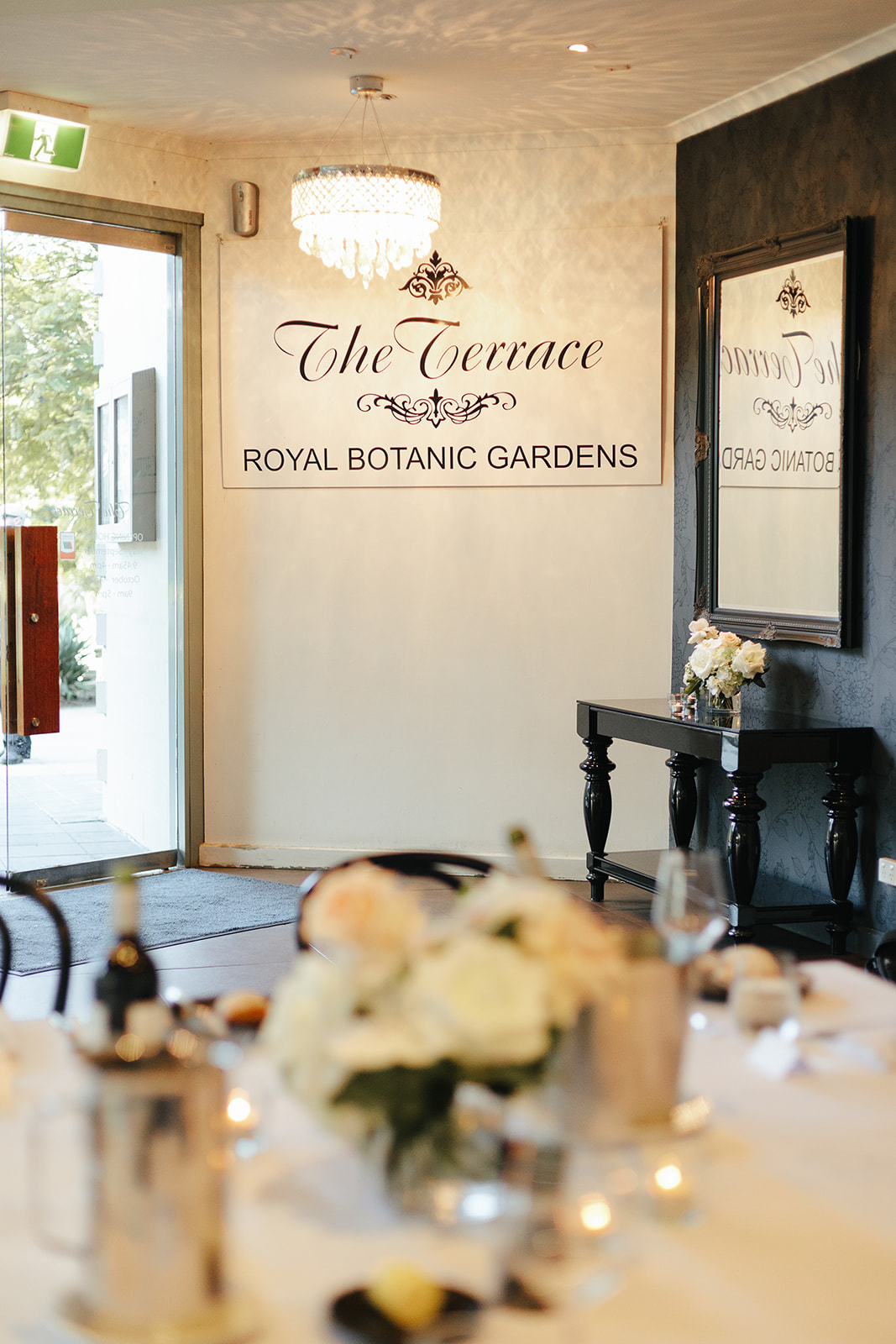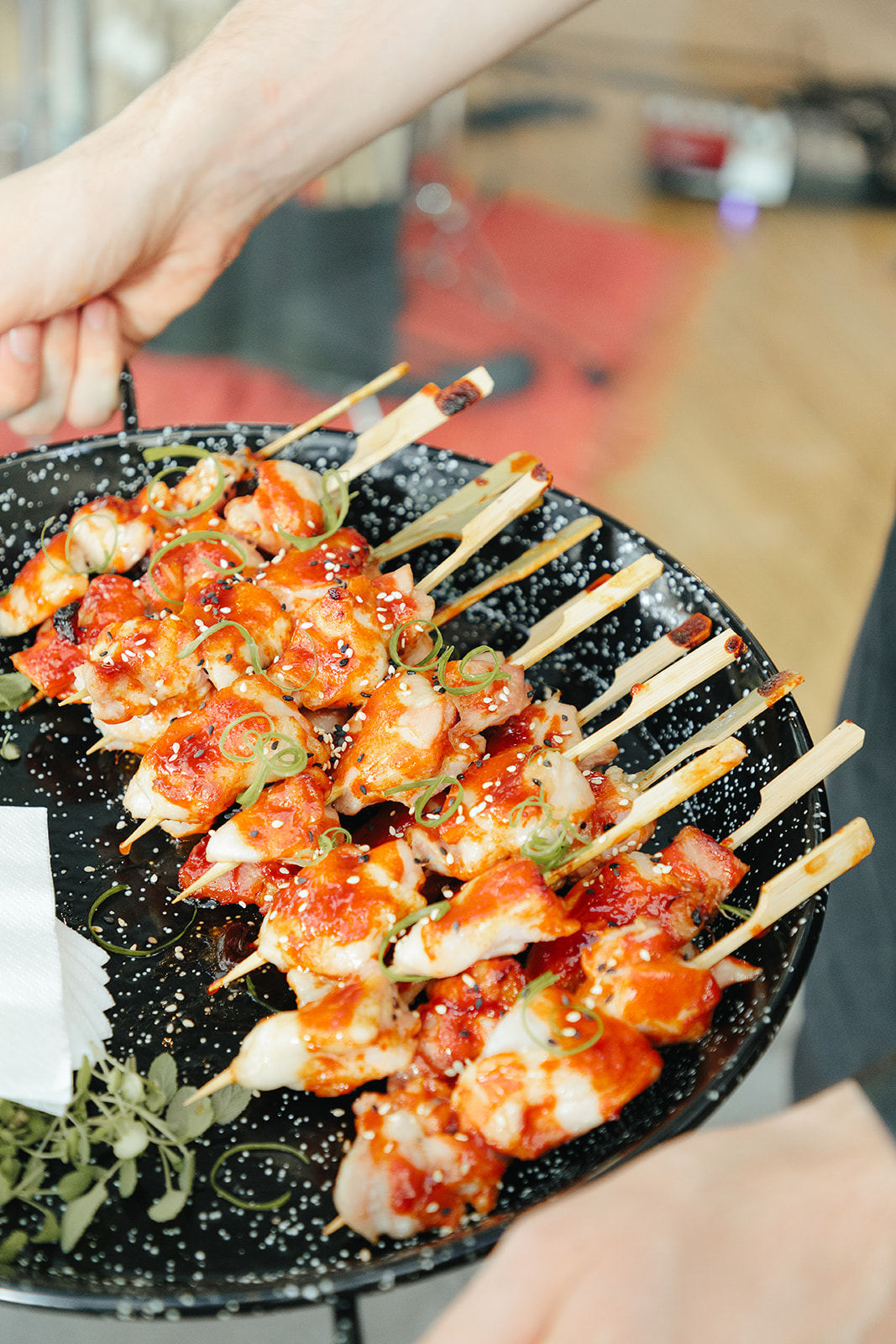 A popular cafe by day, catering at The Terrace Royal Botanic Gardens Melbourne is overseen by its resident executive chef crafting delicious menus that guests rave about time and time again.
"We had, and still are having, lots of great reviews about the food at The Terrace!" praises Chiara. "It was fantastic."

"I was really fussy about food and music for the wedding and wanted both perfect, which it was. The portions were a great size. I also had vegetarian friends say it was the best wedding meals they'd ever had, as normally they get given basic meals but they had lovely, lovely food."
VISIT THE TERRACE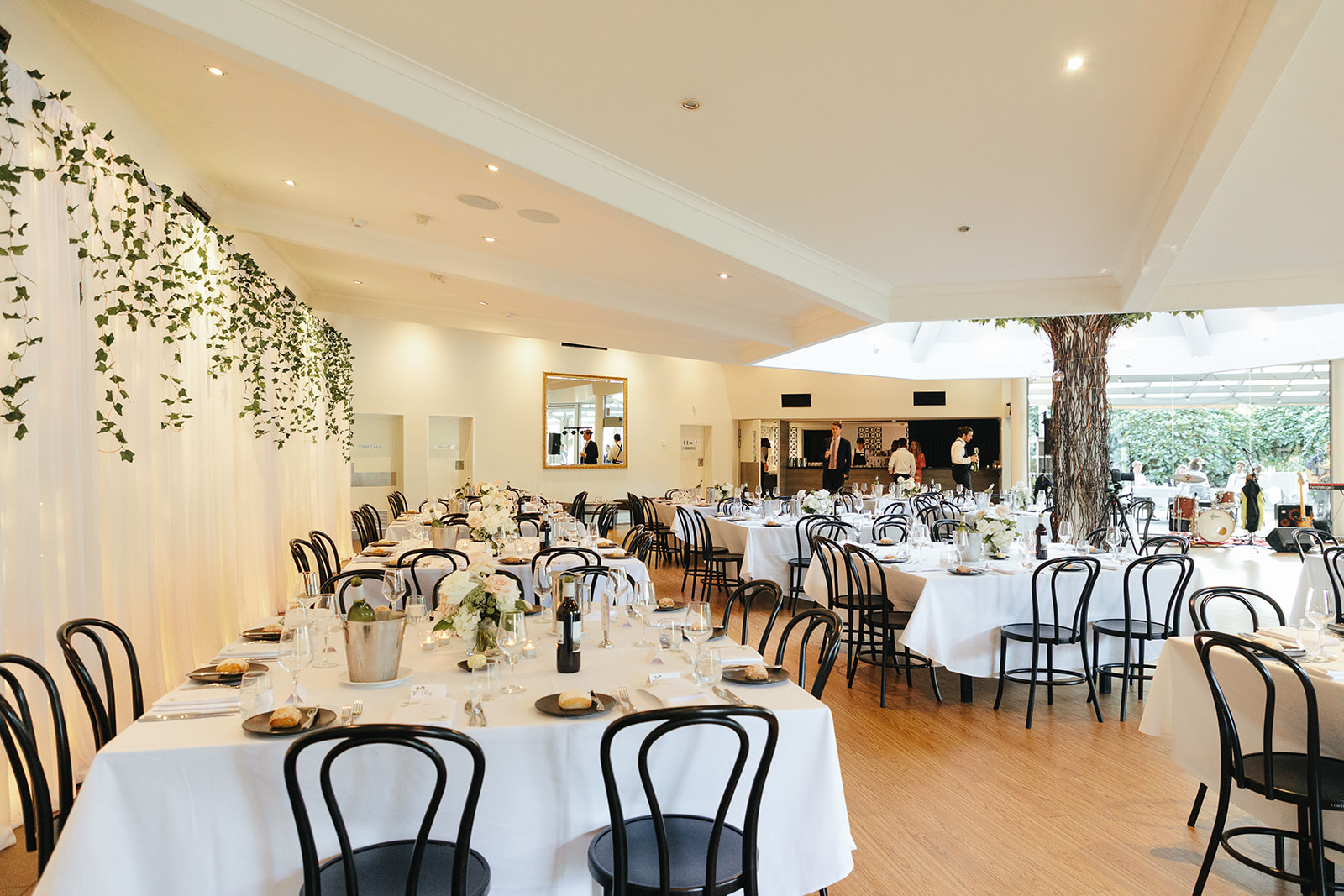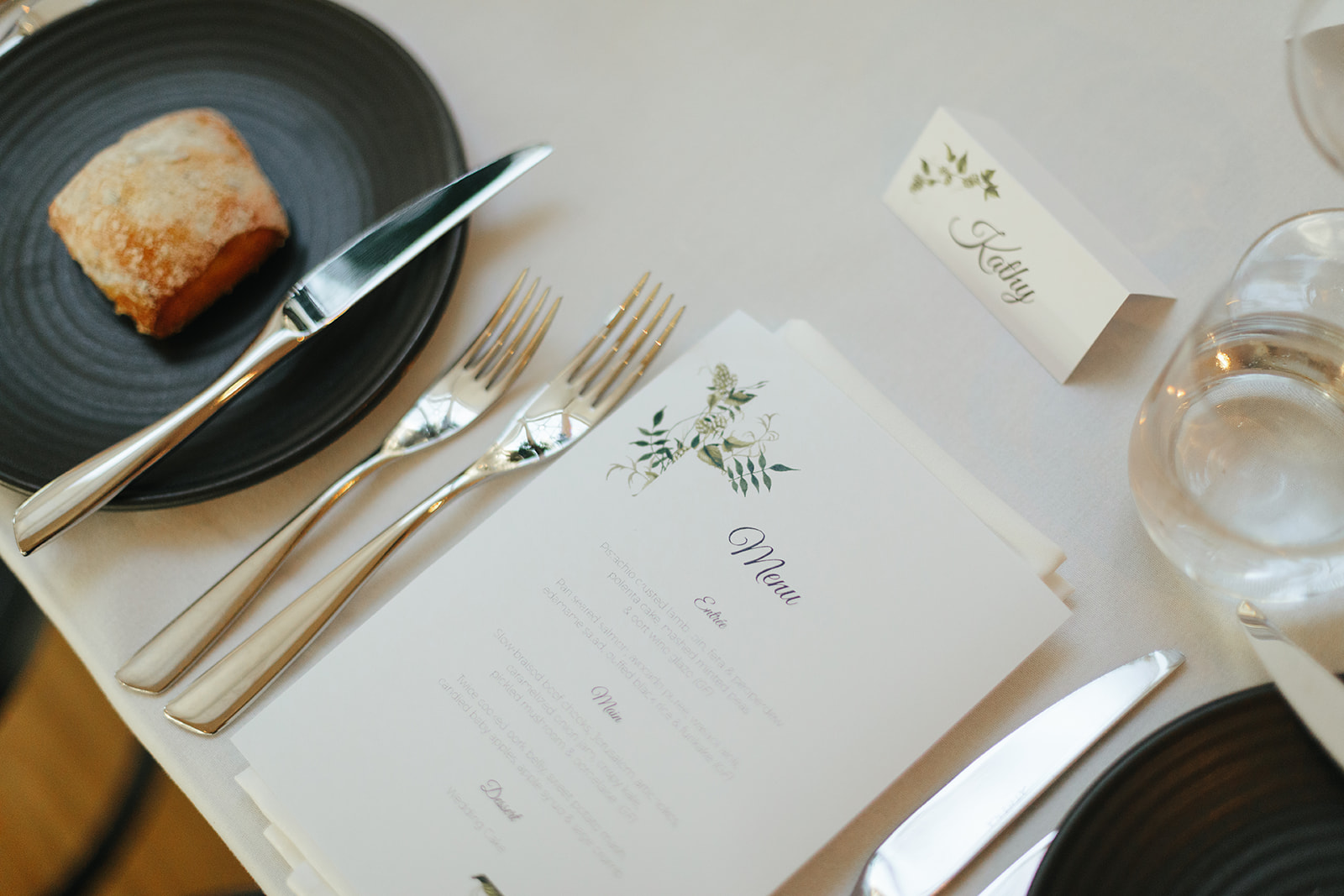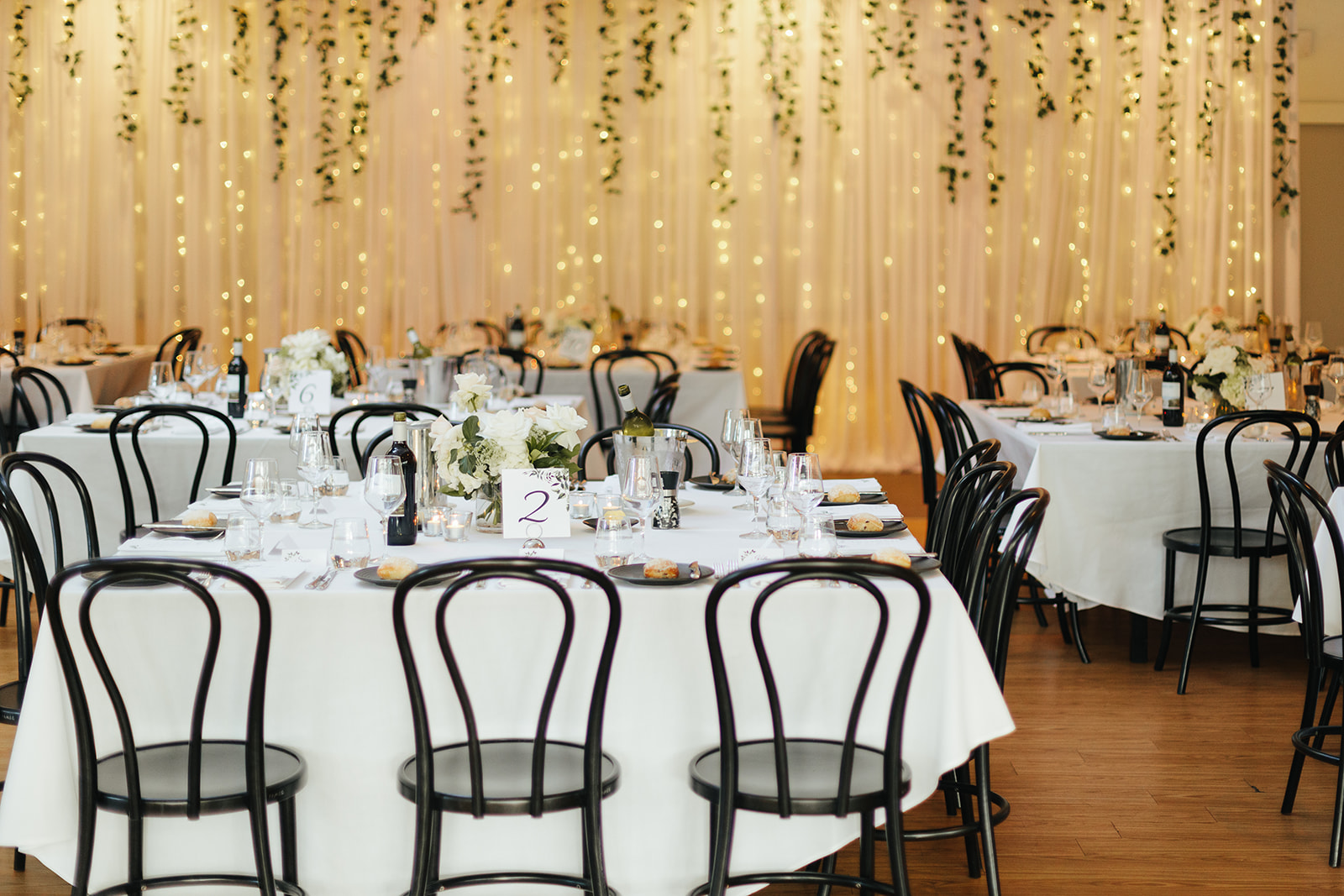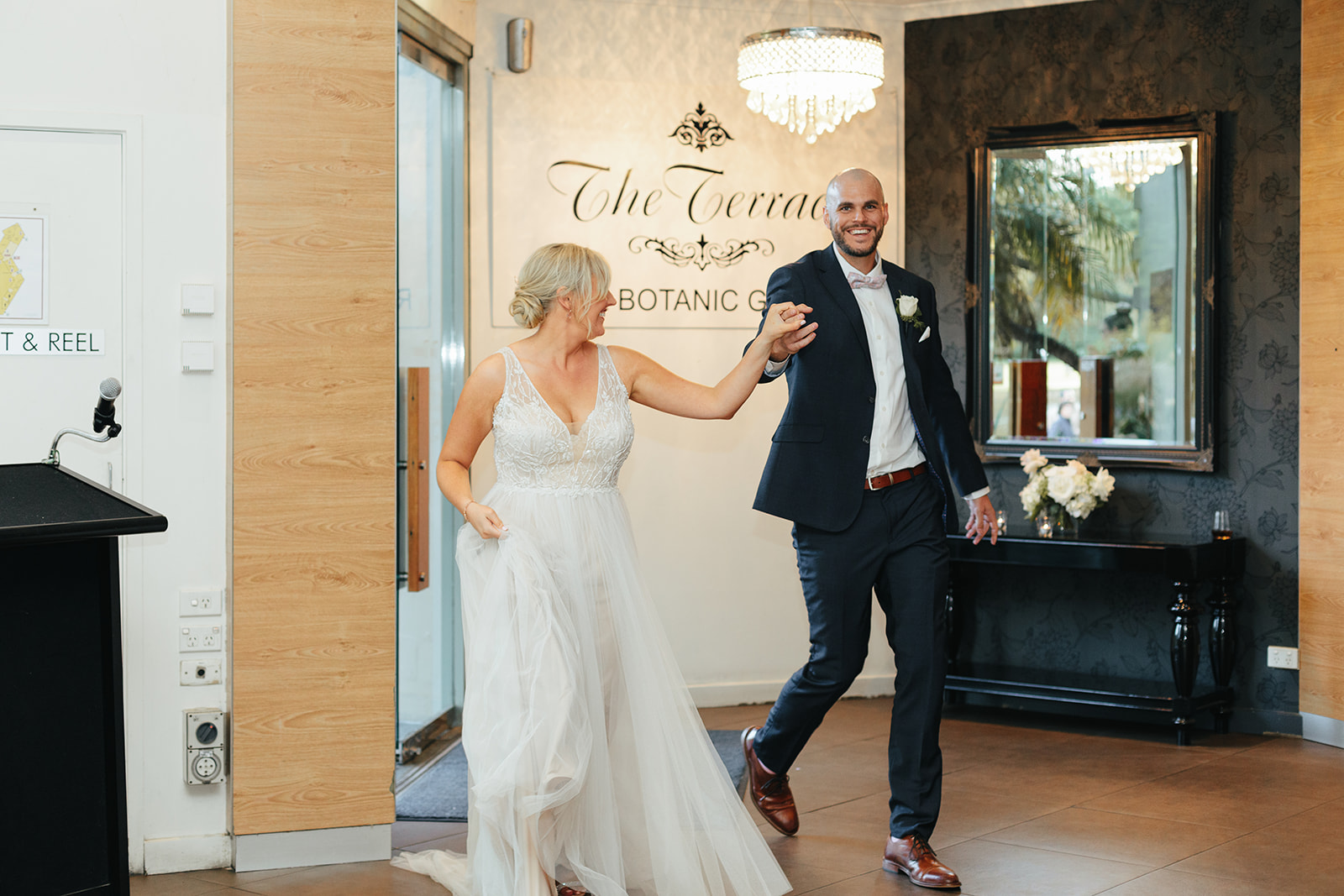 ---
Looking for your dream wedding venue? Let our local Venue Finders help find you the perfect place!