An Anthony Kiedis lookalike with the same name? Years before their bold Tea Room QVB wedding, Sydney bride Silvia knew her red hot crush was a husband in the making.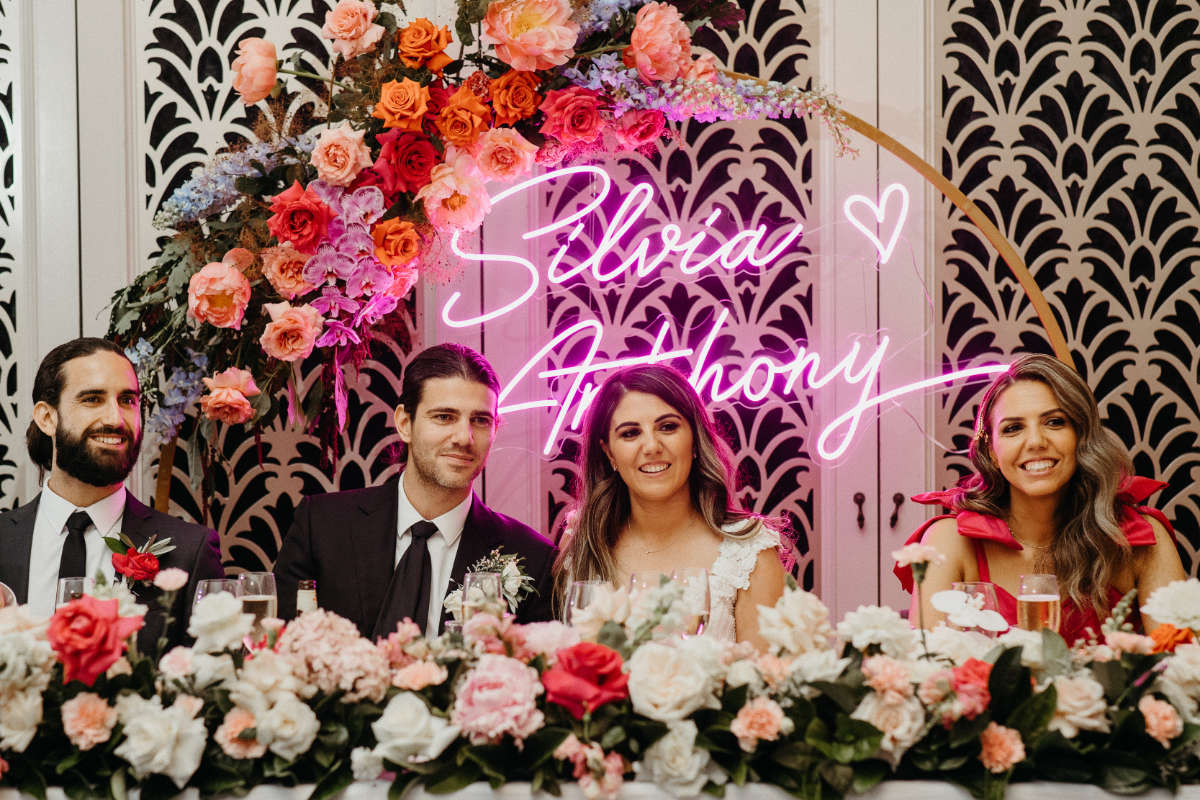 "We met at Anthony's best friend's 18th birthday party," says Silvia. "When I first saw him, I thought he looked exactly like Anthony Kiedis from the Red Hot Chili Peppers and I remember turning to my friend saying, "I've found my future husband!"
More than a decade later, on November 22, 2020, after a tough year of COVID, the upbeat couple threw their personalities into their big day, commencing at St. Thomas of Canterbury and wowing 100 loved ones with a big, bold and fun wedding at The Tea Room QVB.
I envisioned our wedding to be over-the-top and out-of-the-box with colour, quirkiness and fun. I really wanted it to match our personalities. We're both people who don't take ourselves too seriously, so we had fun with it! 

The Tea Room was perfect for us, as the space itself is grand, luxurious and romantic, but still had room for us to shine! The massive chandelier in the middle of the room just topped it off, making it the perfect modern wedding venue we had envisioned.

We had colourful, tall flowers at the reception, a hot pink neon sign and hot pink bridesmaids dresses. Even my wedding dress was over-the-top made with 18 metres of fabric!
Silvia & Anthony
VISIT THE TEA ROOM QVB
---
THE TEA ROOM QVB BALLROOM
VENUE HIGHLIGHTS
LOCATION: Sydney CBD, NSW
CAPACITY: Up to 300 cocktail style
VENUE STYLE: Luxury, Elegant, Historic
FOOD: French & Italian-inspired by renowned Grand Pacific Group
NEARBY ATTRACTIONS: Sydney Harbour Bridge, Opera House, Luna Park, Sydney Observatory
---
This luxe wedding at Tea Room QVB was captured beautifully by In A Maze Photography.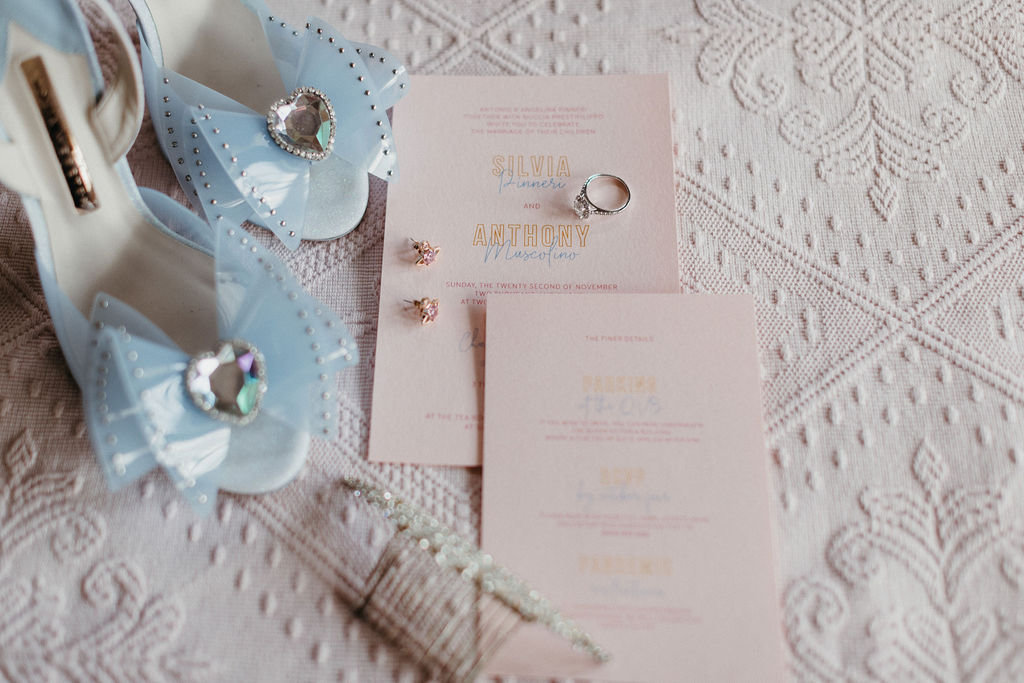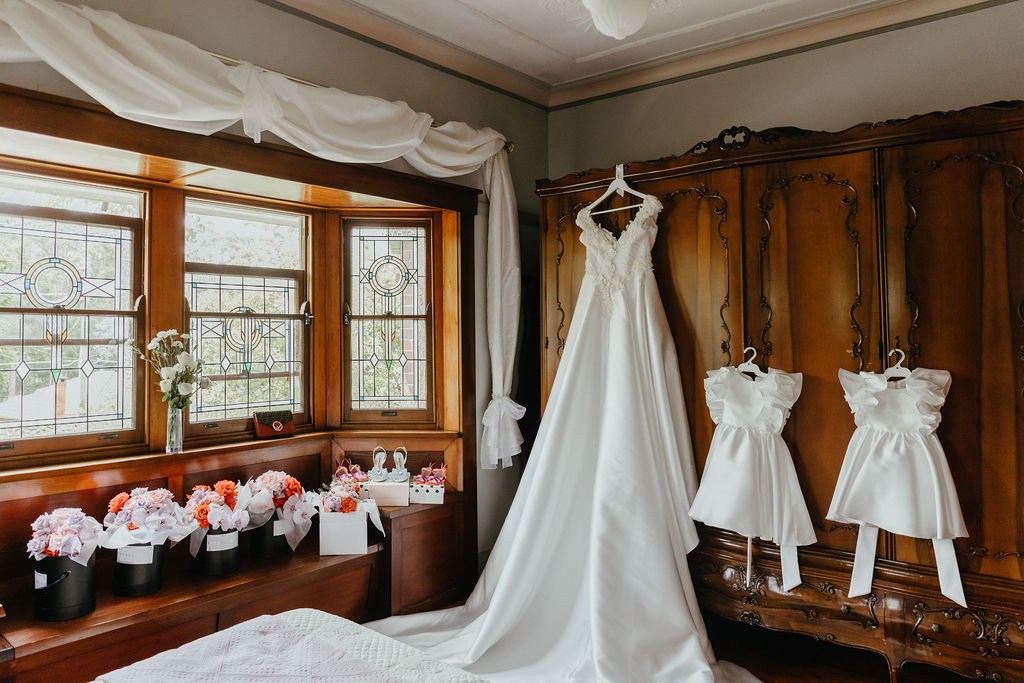 "After 18 metres of fabric, we got there in the end."
I had gone to try on dresses at several boutiques/department stores and was becoming increasingly annoyed that there were not a lot of dresses to fit my shape. Having seen a few dresses, I had finally approached Collezione Santina which made my wedding dress dream come true. I went to her and discussed what I wanted. She designed the most stunning dress I could ever dream, and it fit me so well as she made it to my shape!
Silvia
BROWSE WEDDING DRESS DESIGNERS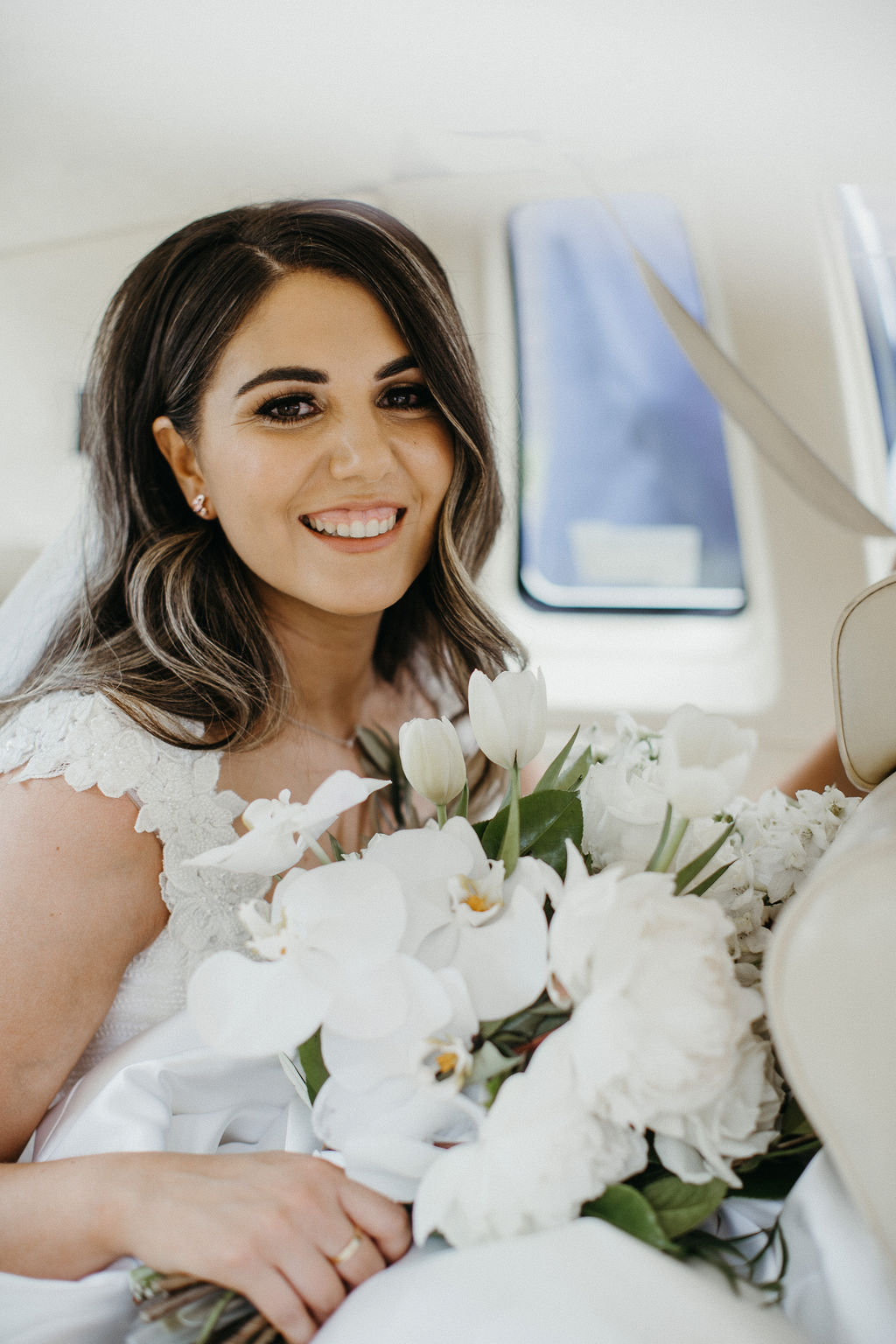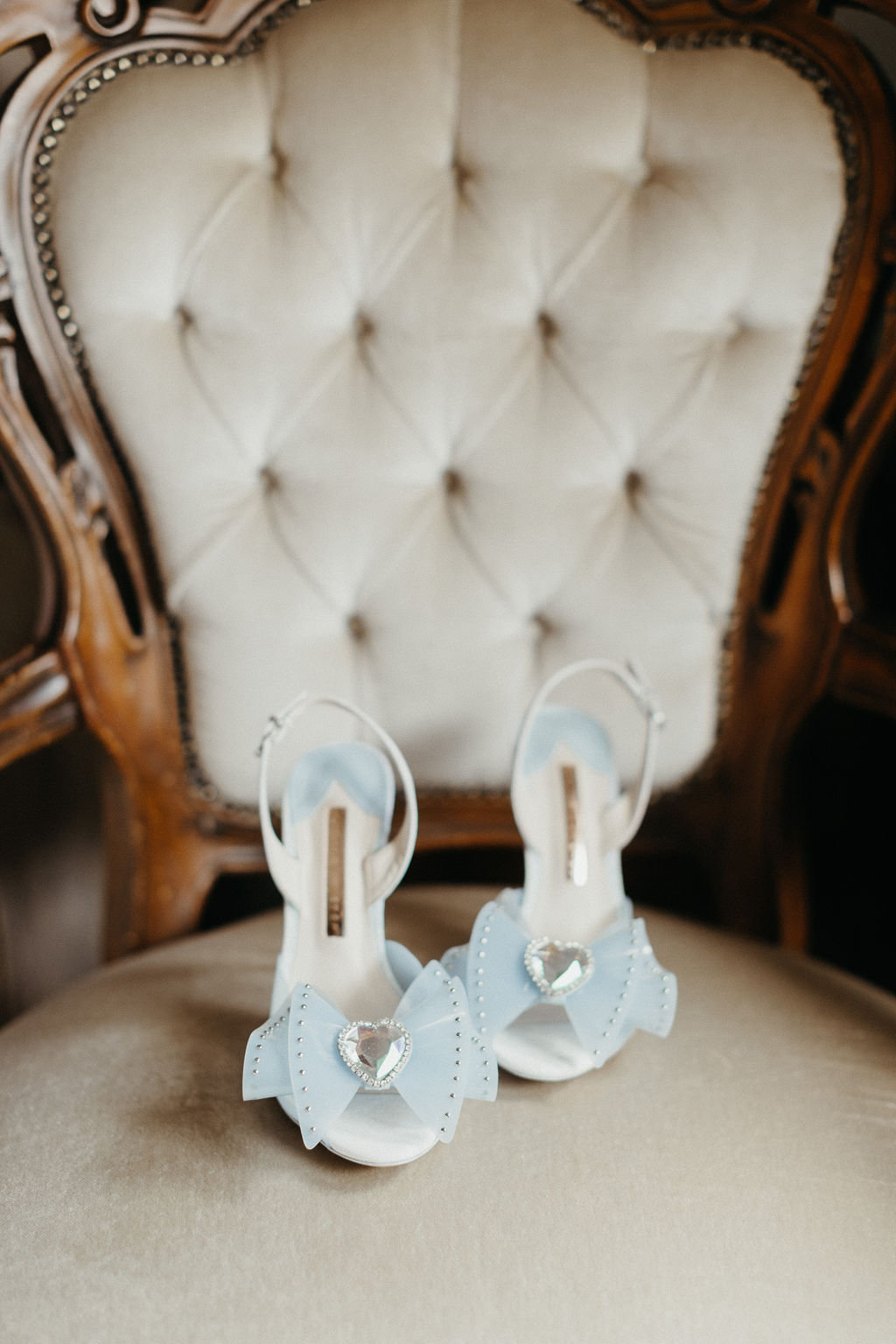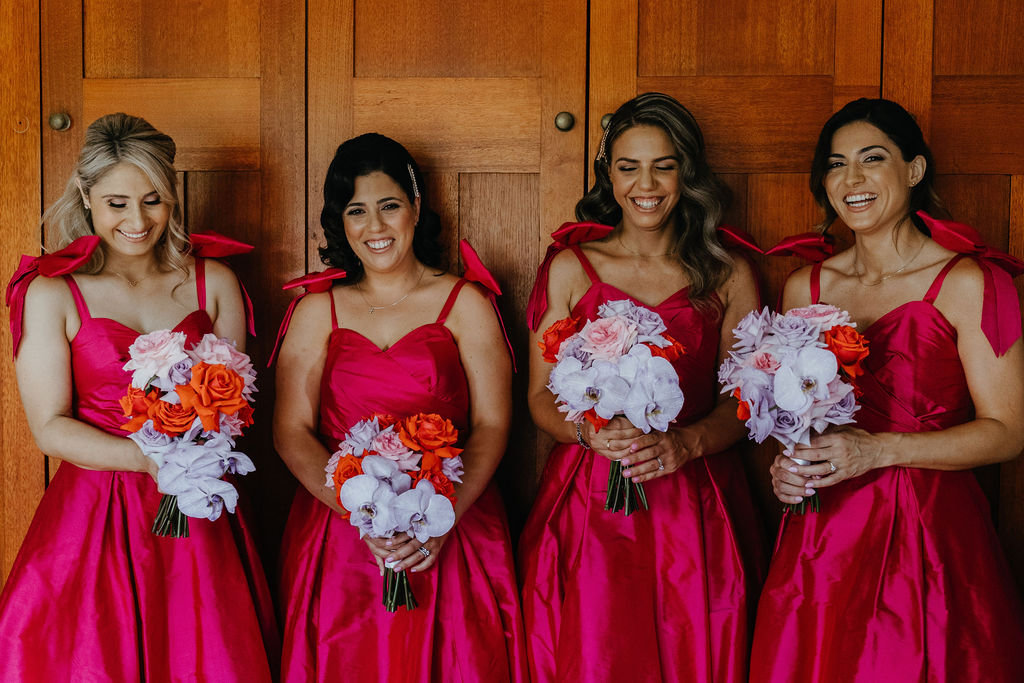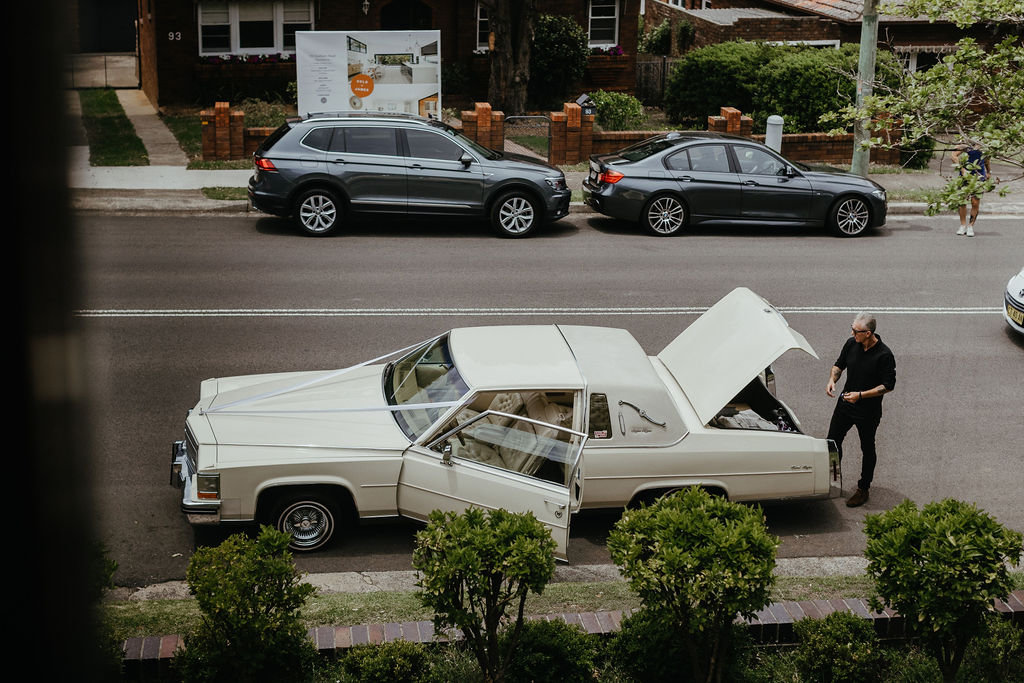 "Simon from Ashdown & Bee drove me to the ceremony in his 1984 Cadillac."
The bridal party were driven in black Audi Q7s, which we hired from HF Wedding & Hire Cars.
Silvia
CHECK OUT HF WEDDING CARS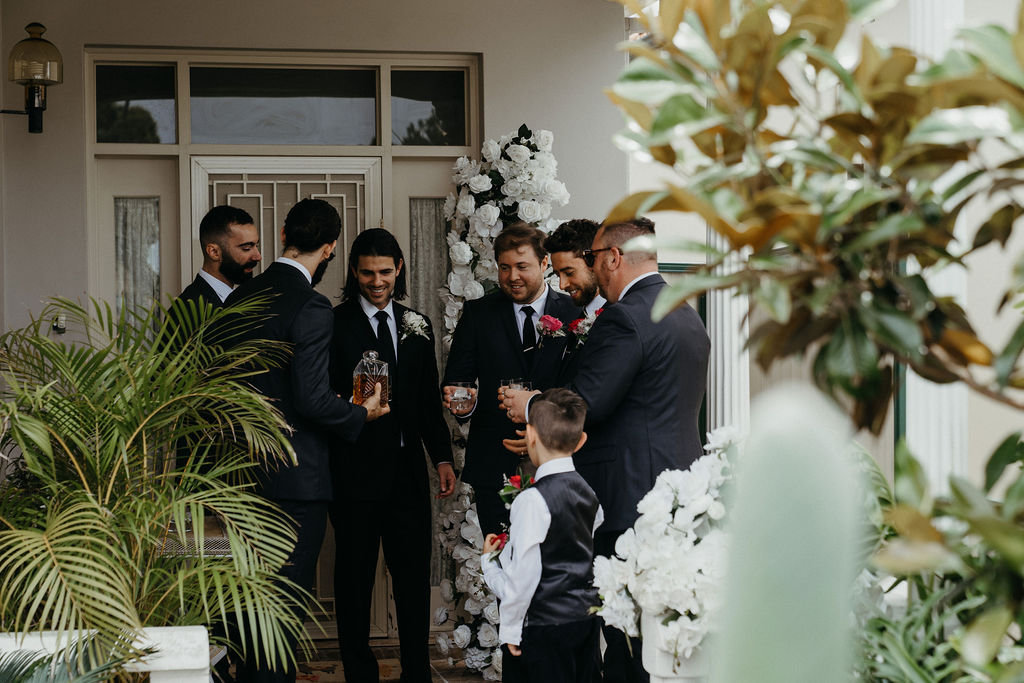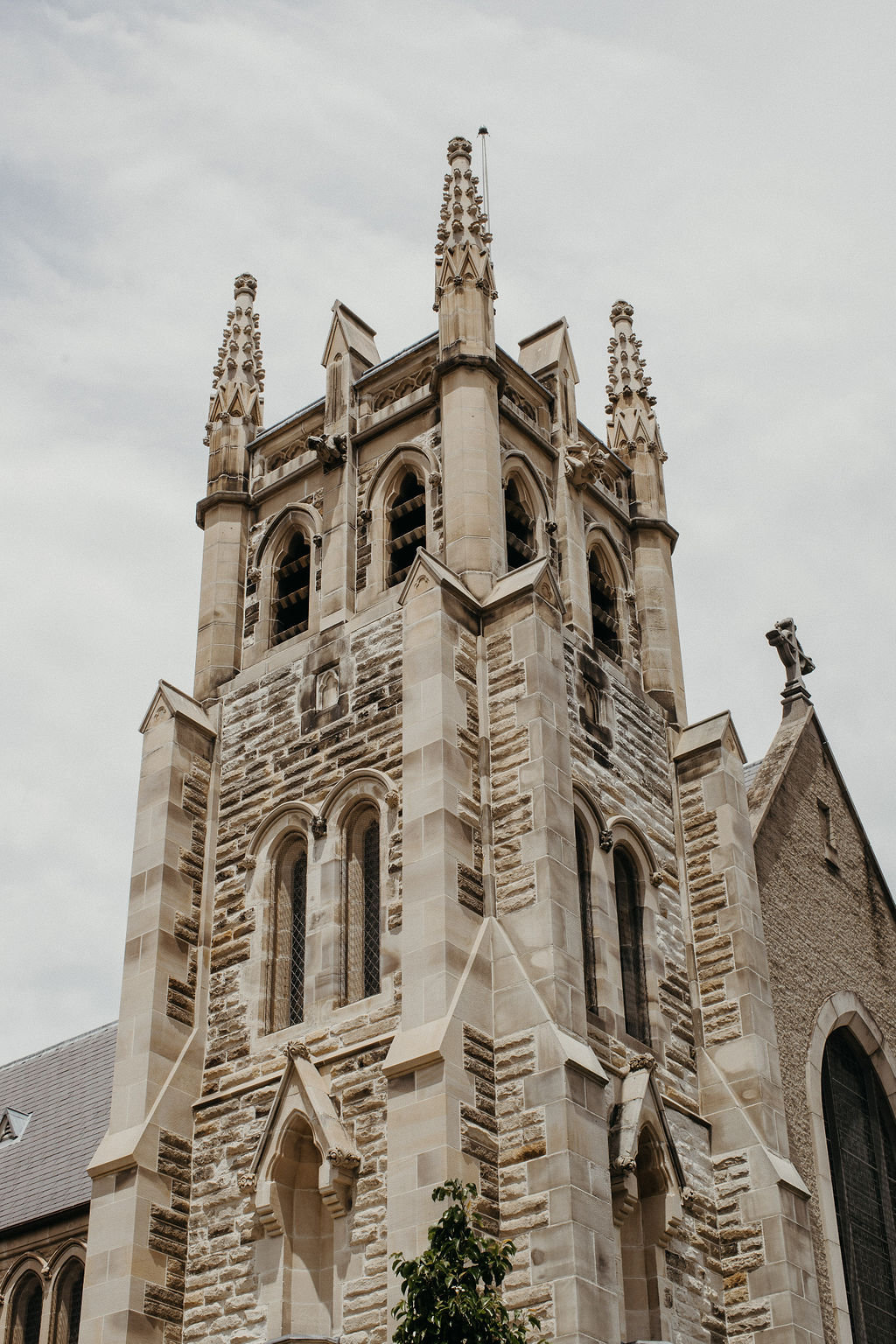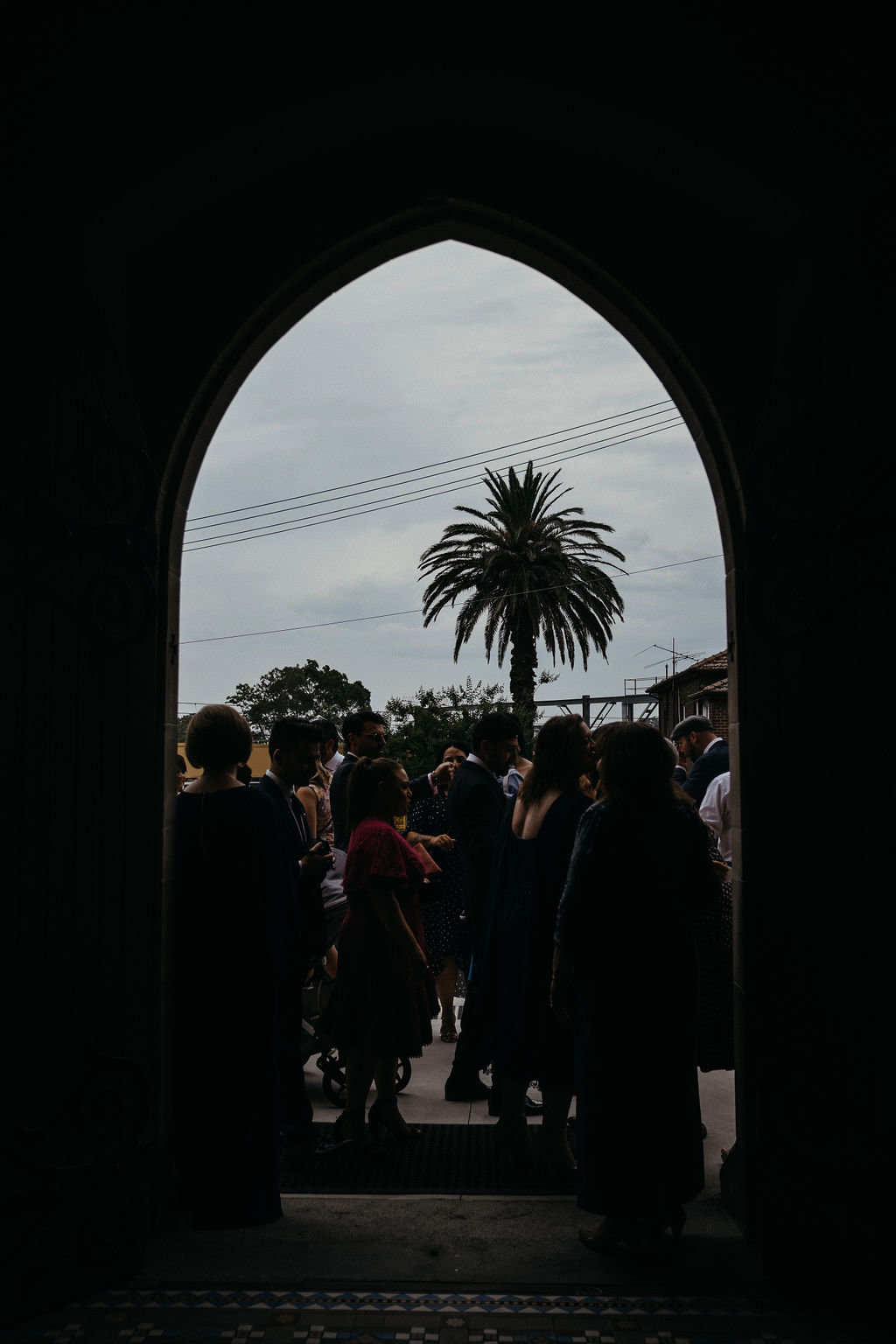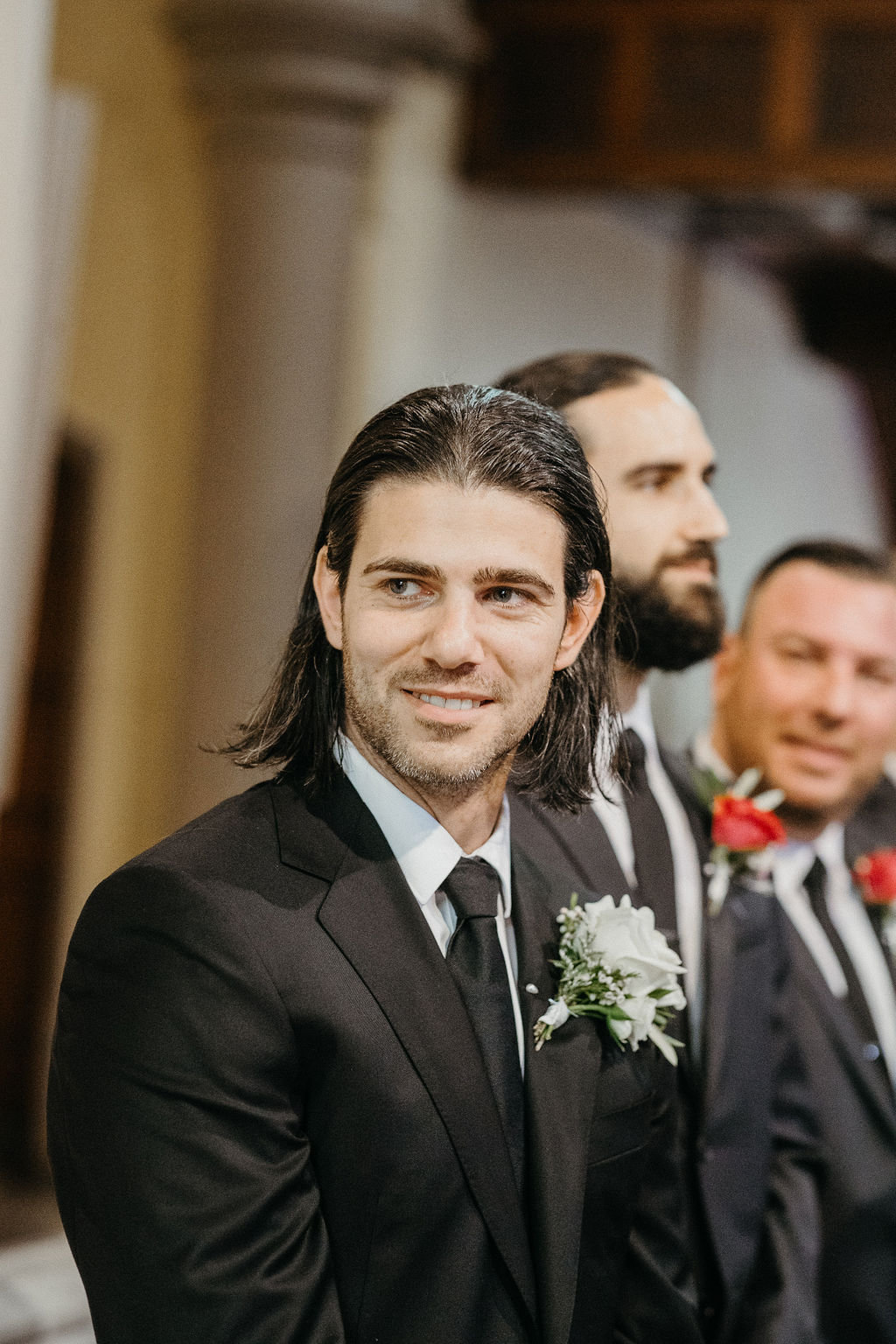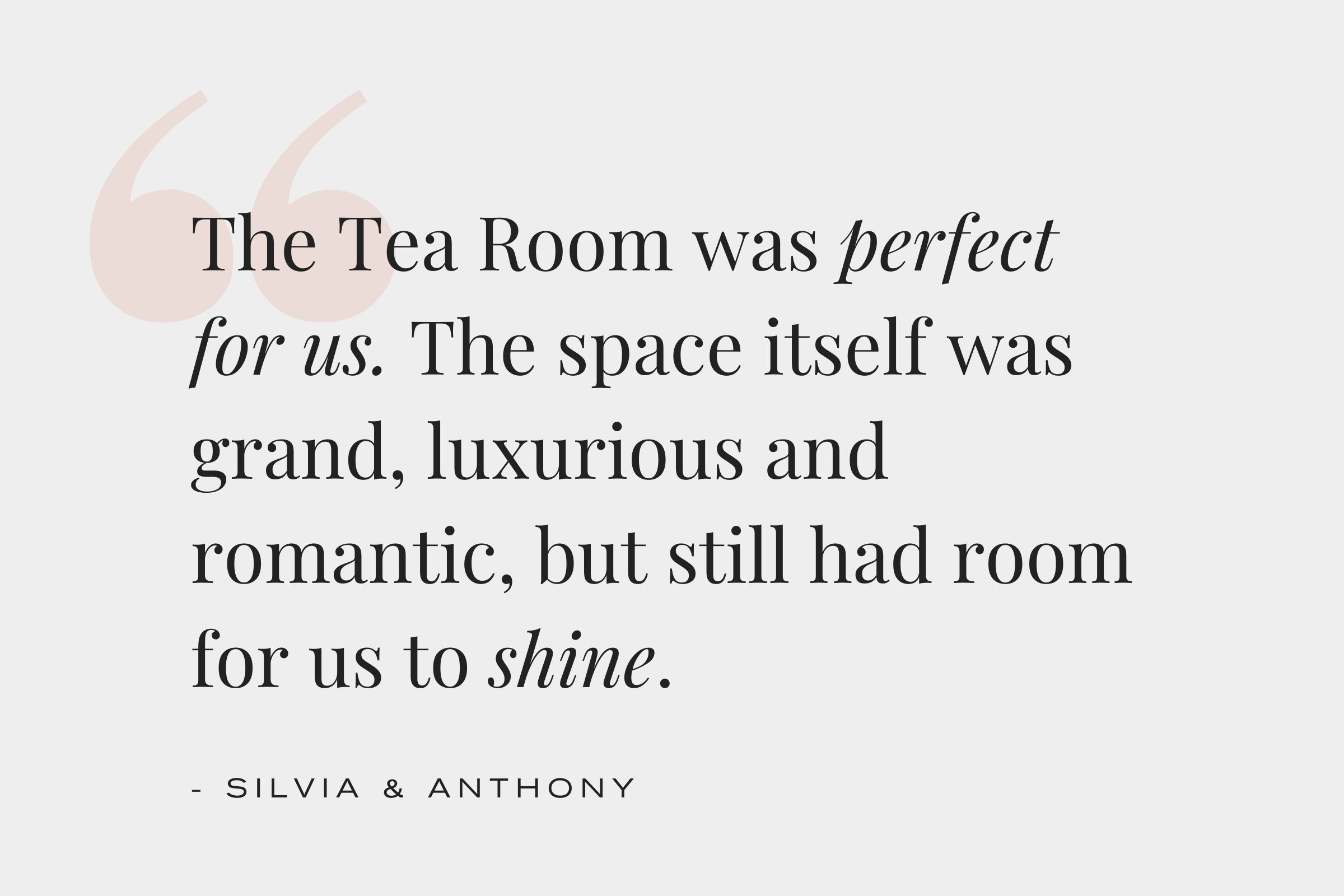 VISIT THE TEA ROOM QVB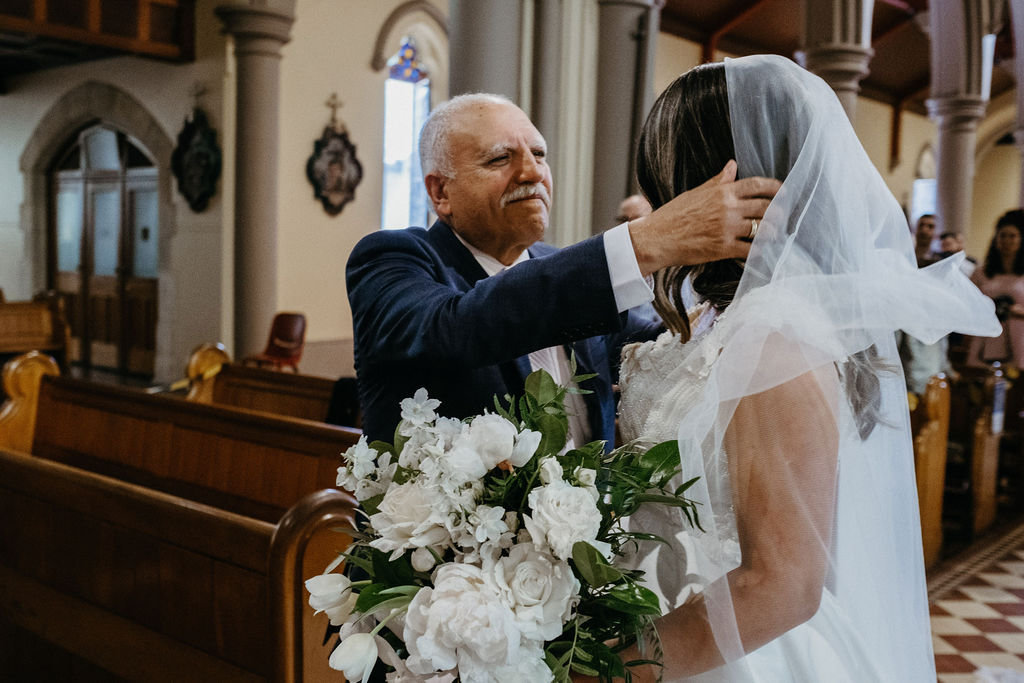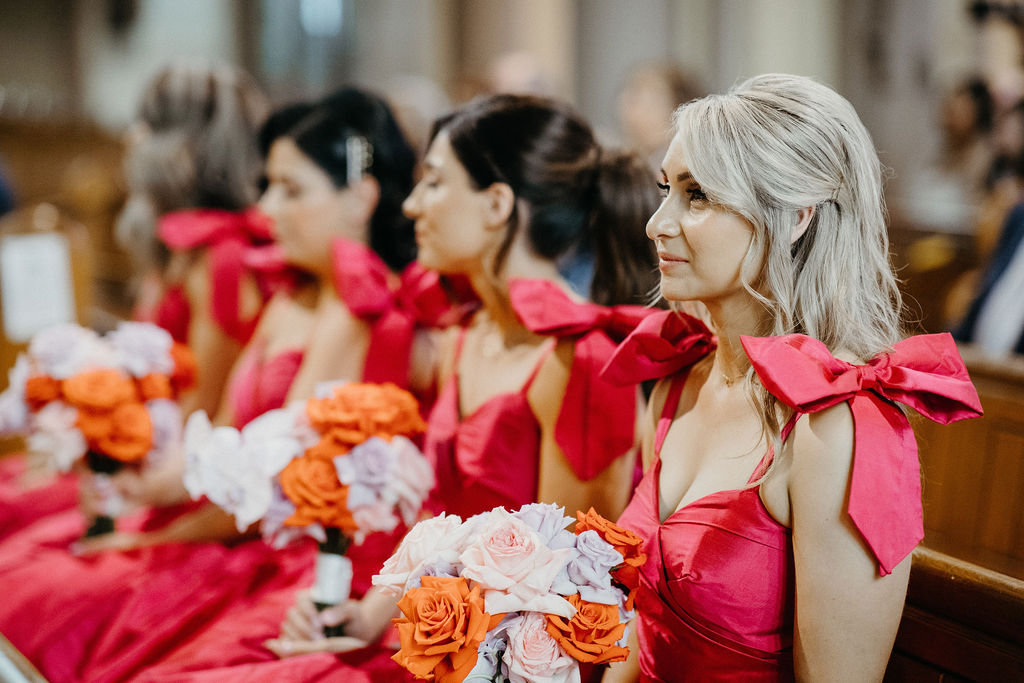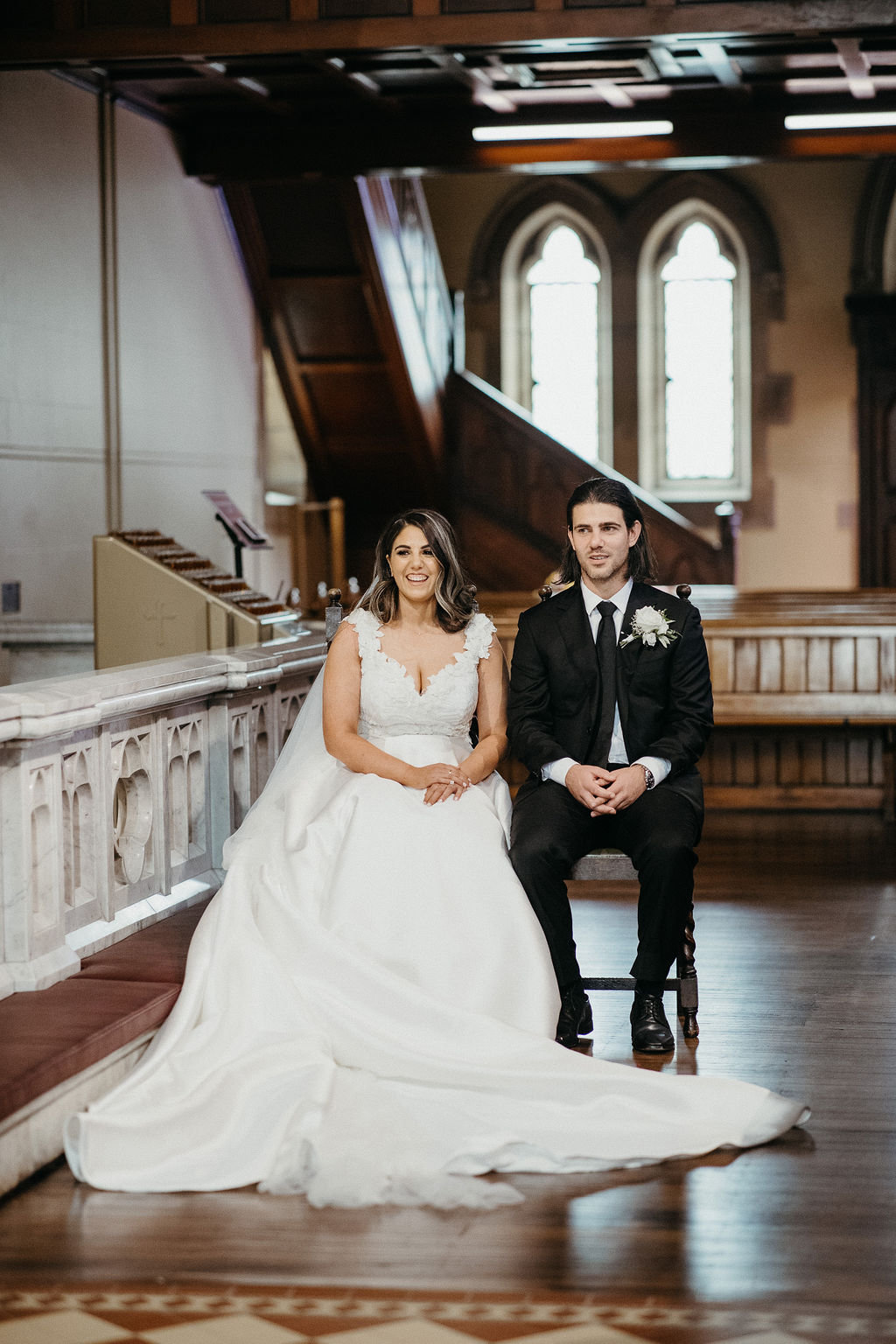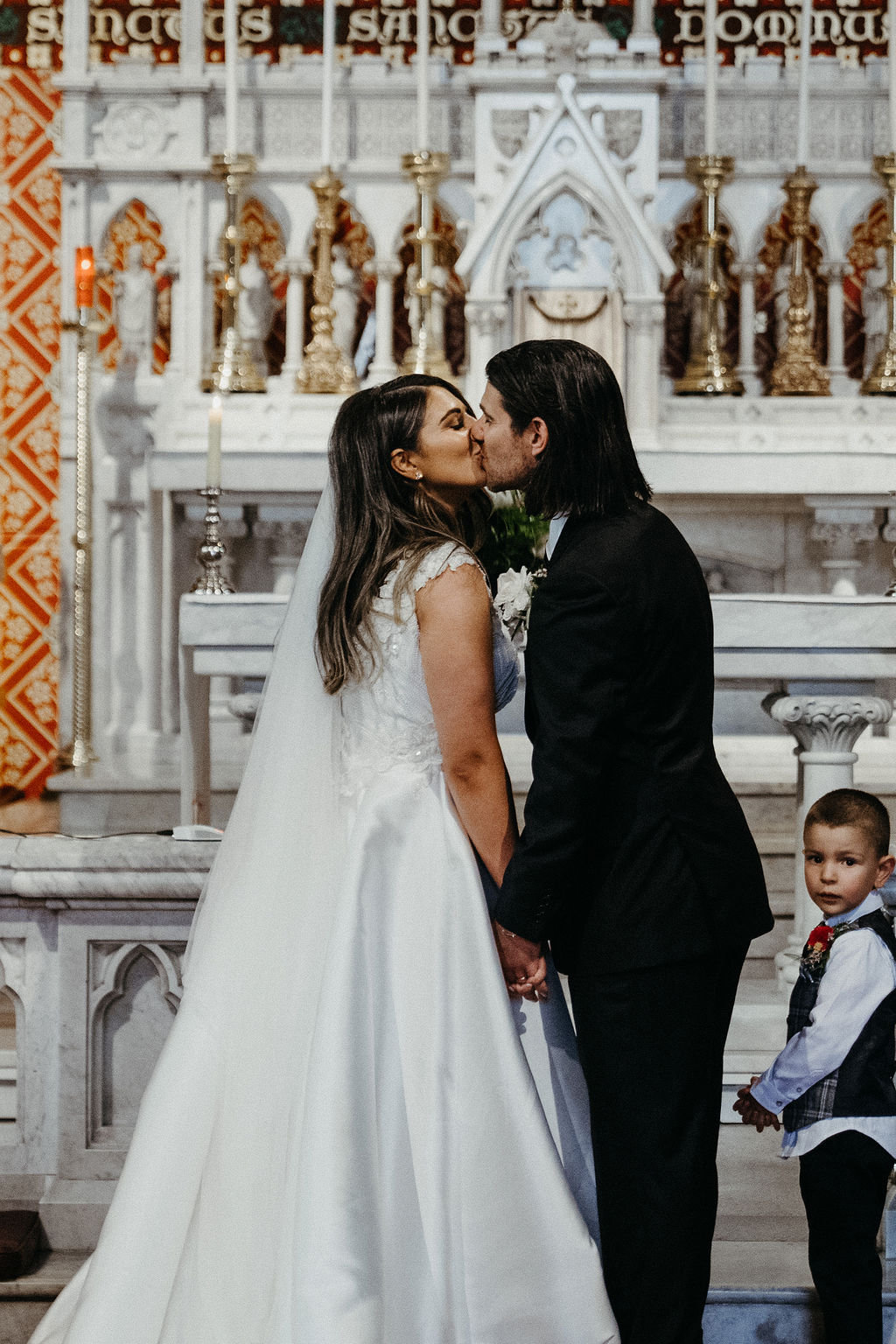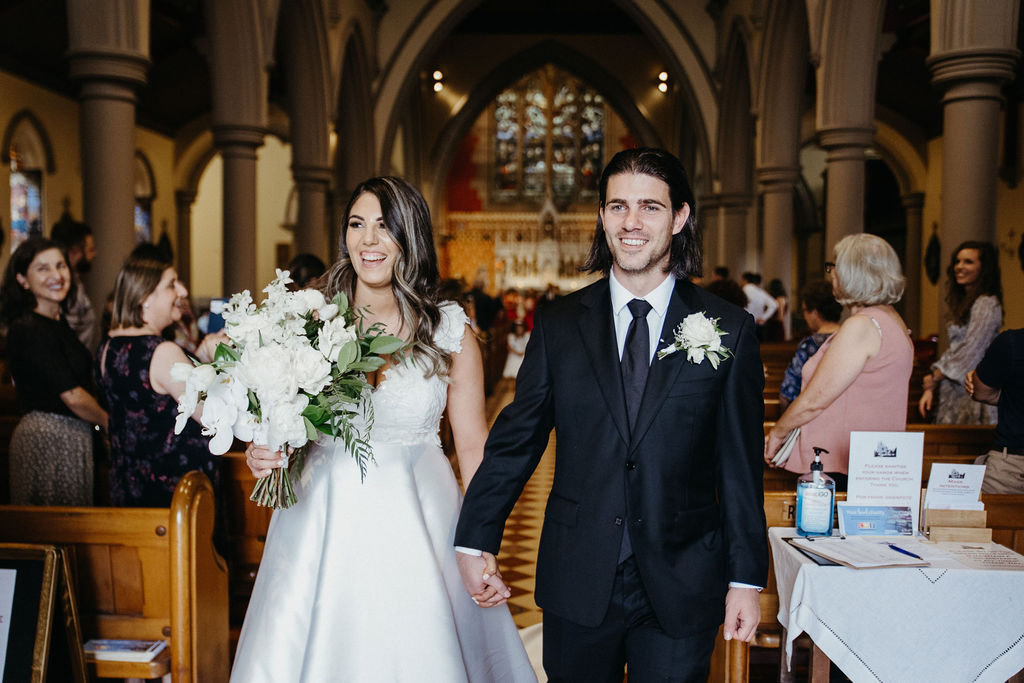 "All our floral arrangements were unstructured, from our bouquets to the table centrepieces."
Catherine from Petals by Us was our florist. I had no idea about what kind of flowers I wanted – only the colours. When I met with her and discussed my vision and I felt comfortable enough to leave the rest to her. The result was everything I dreamed of and more! We had a variety of flowers from roses to orchids to hydrangeas.
Silvia
CHECK OUT PETALS BY US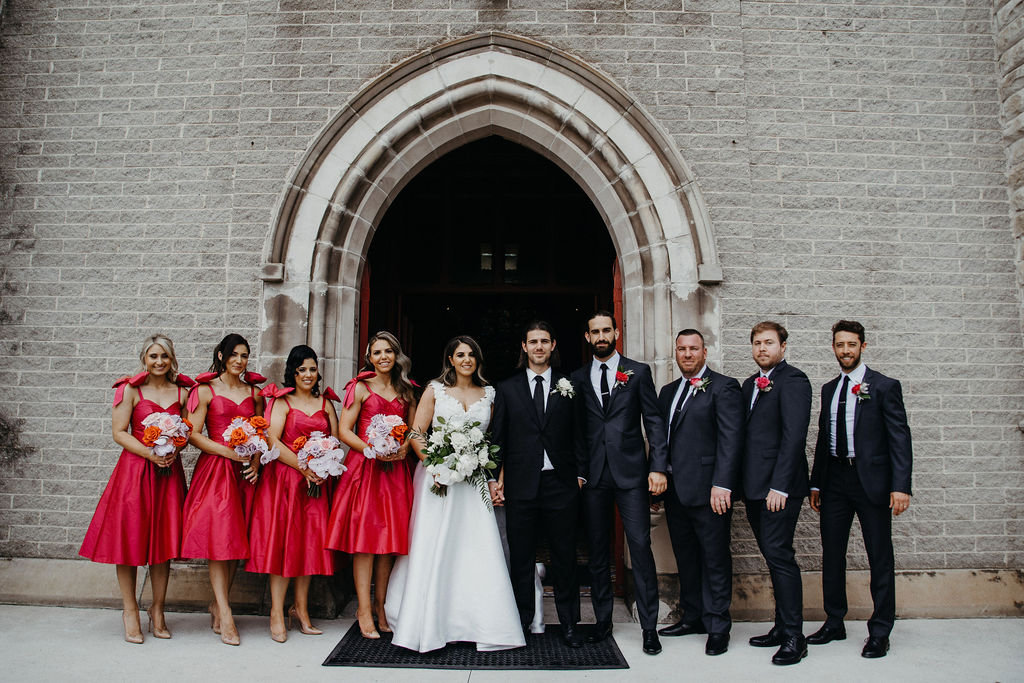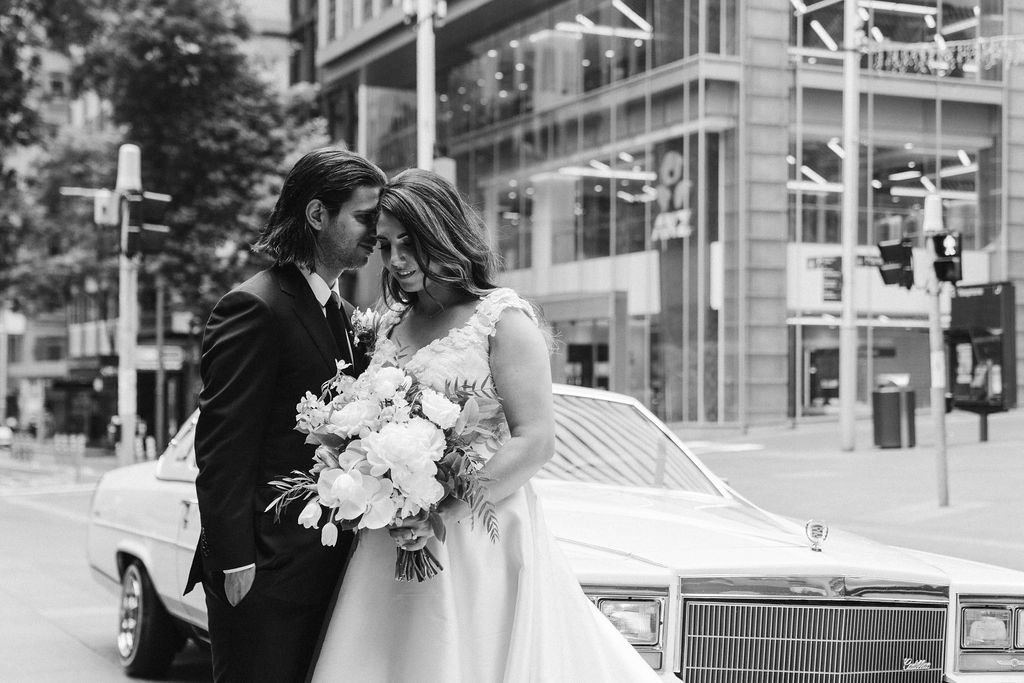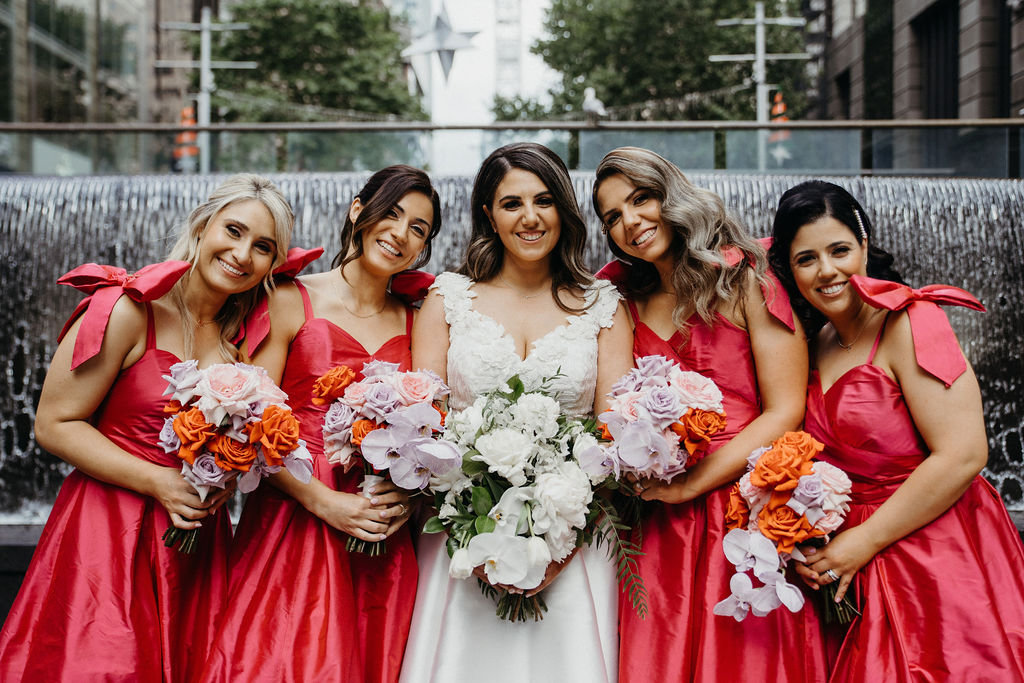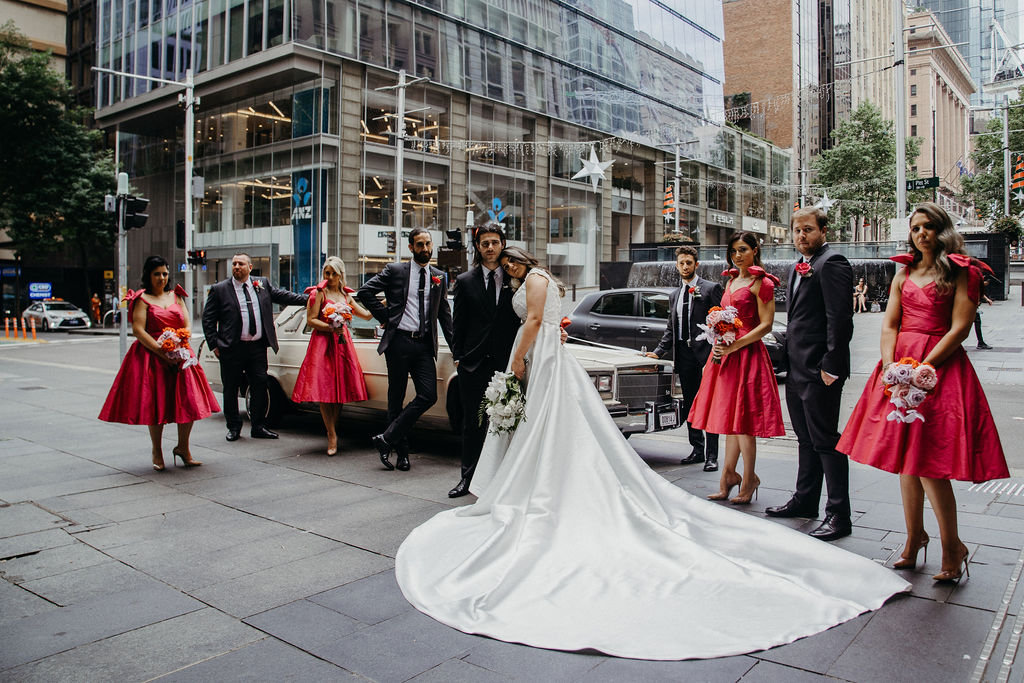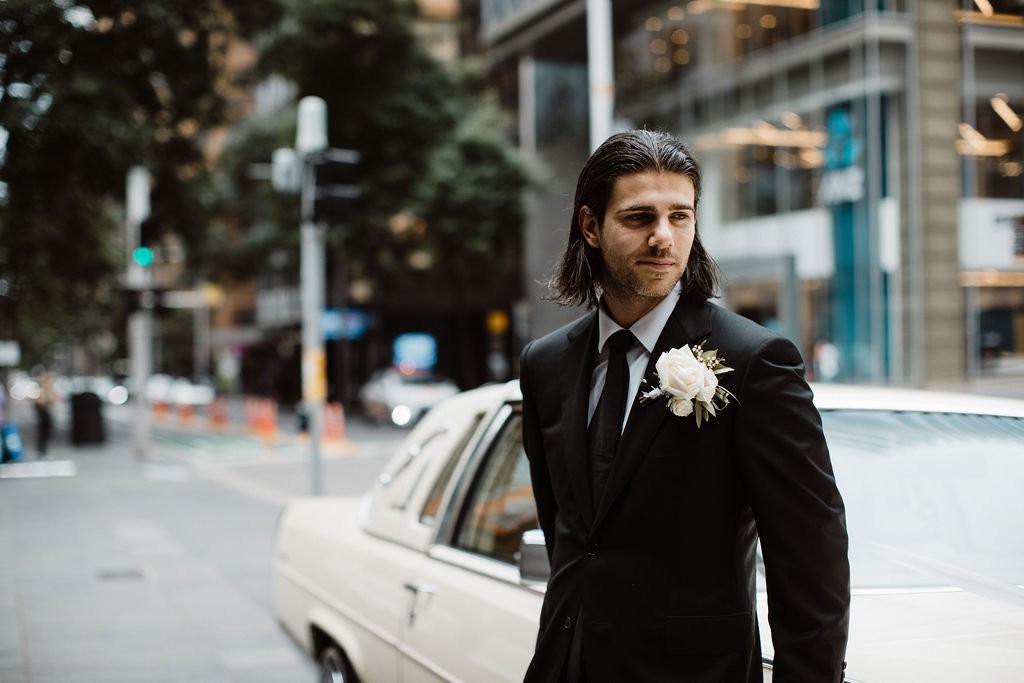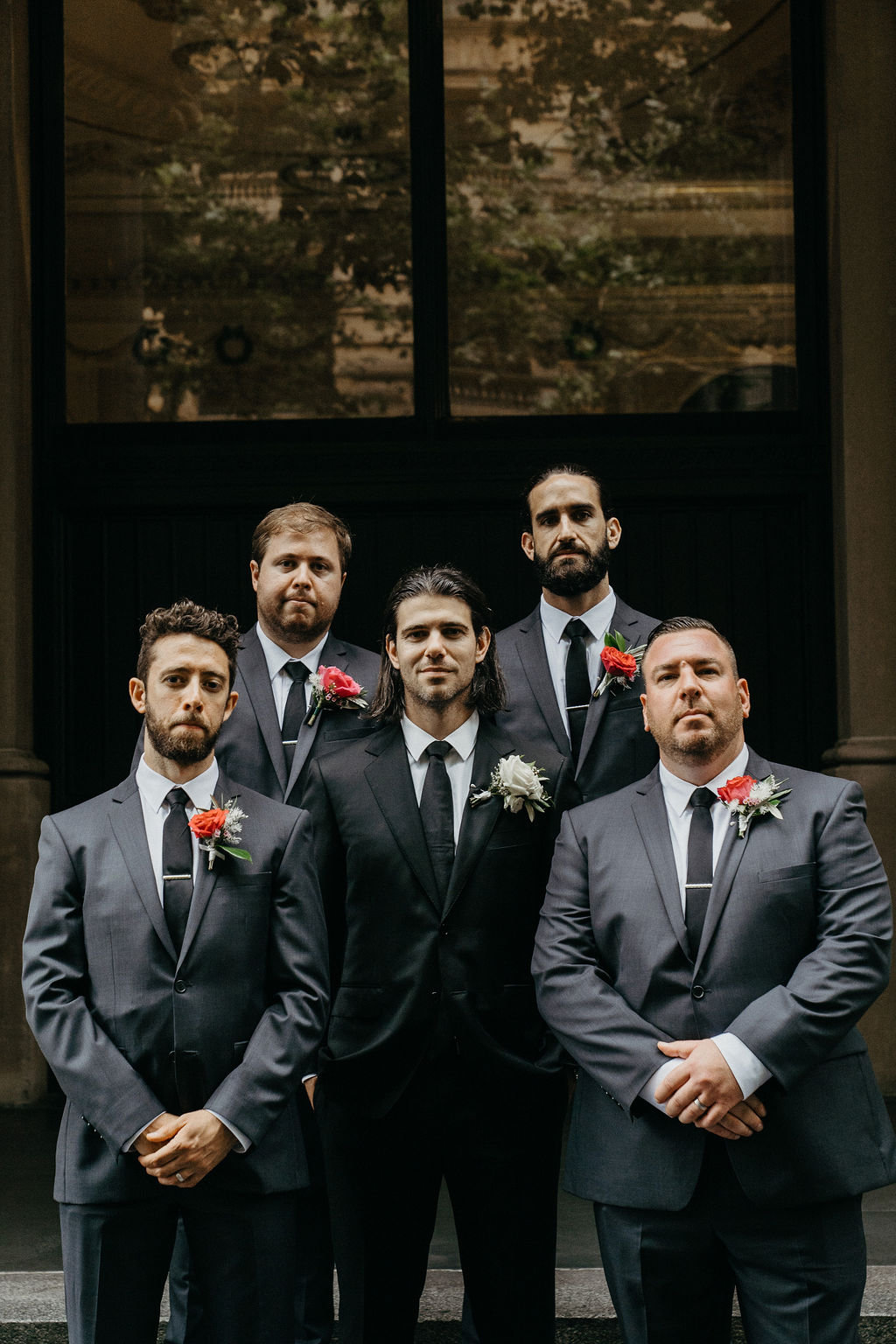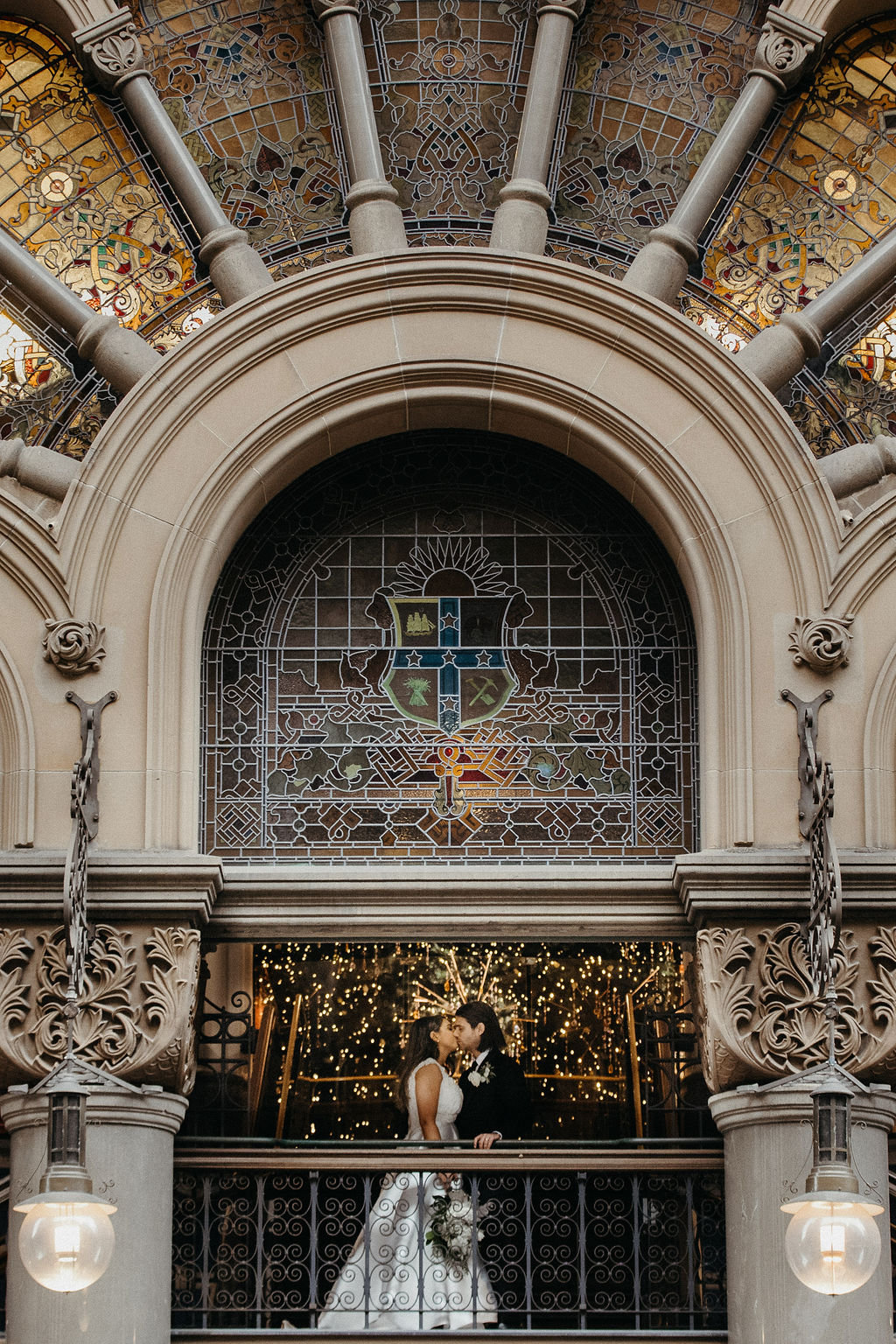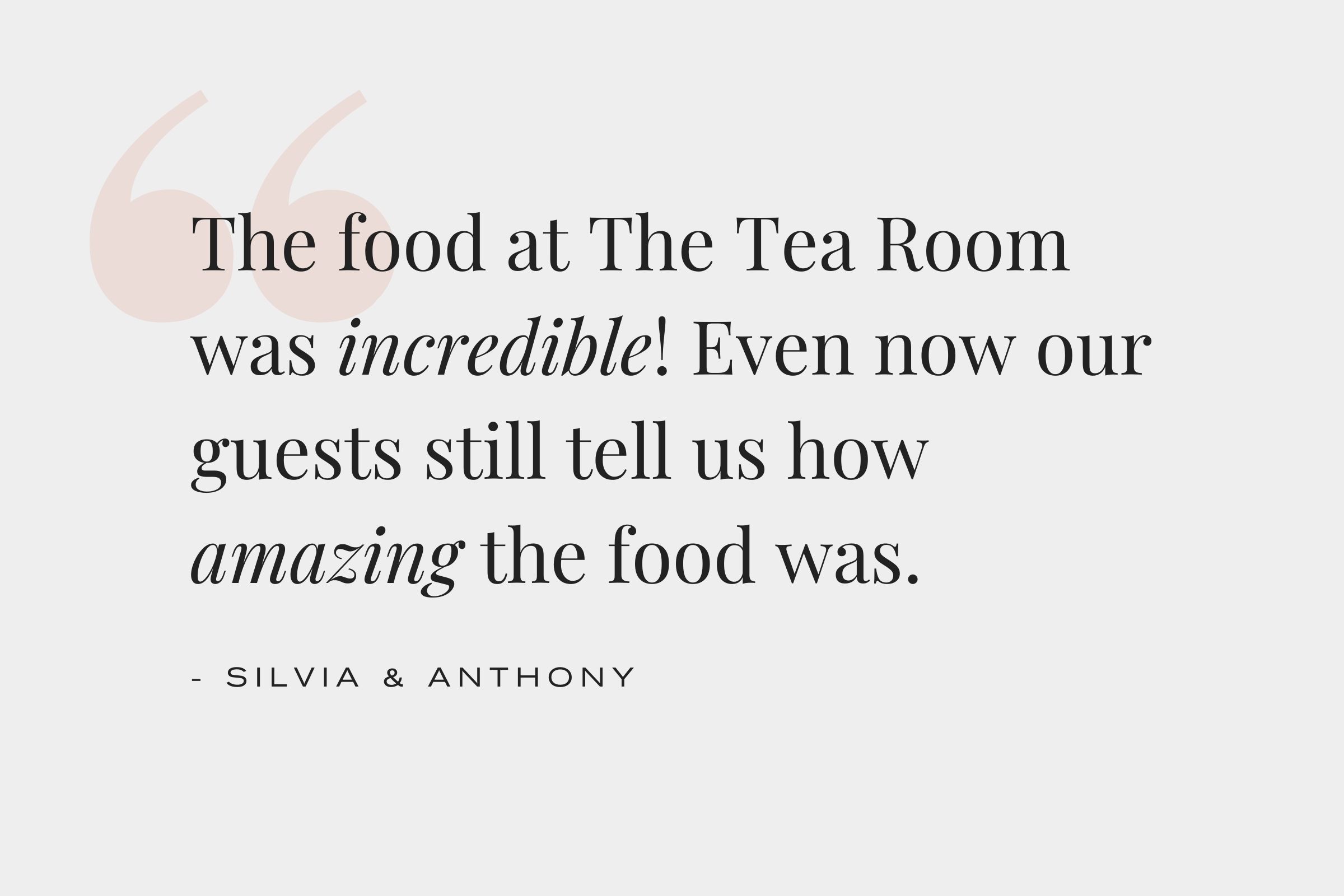 VISIT THE TEA ROOM QVB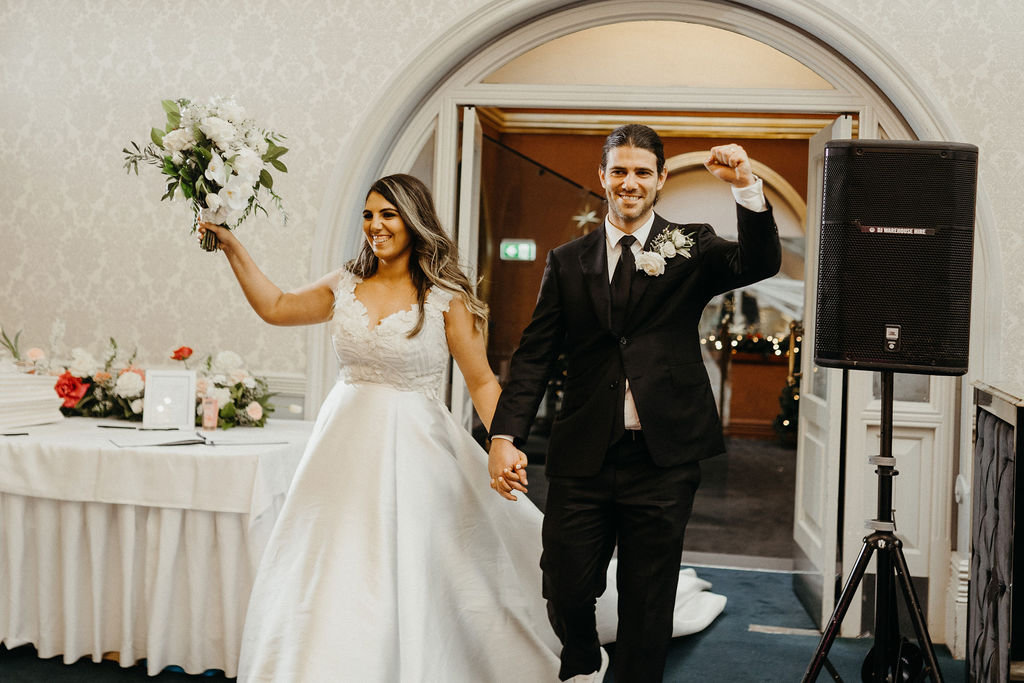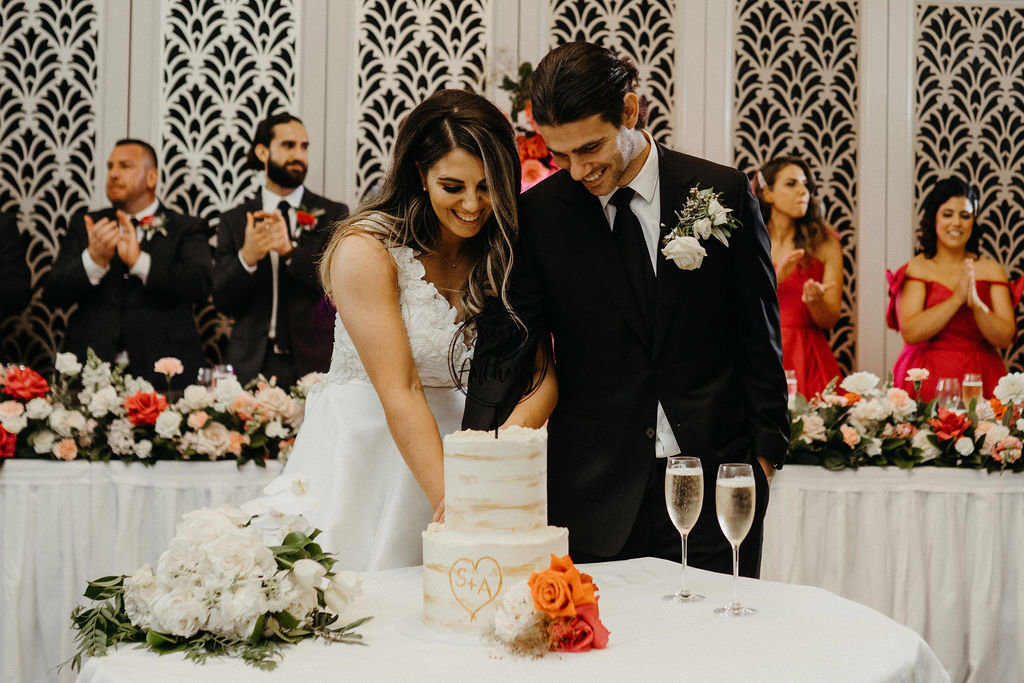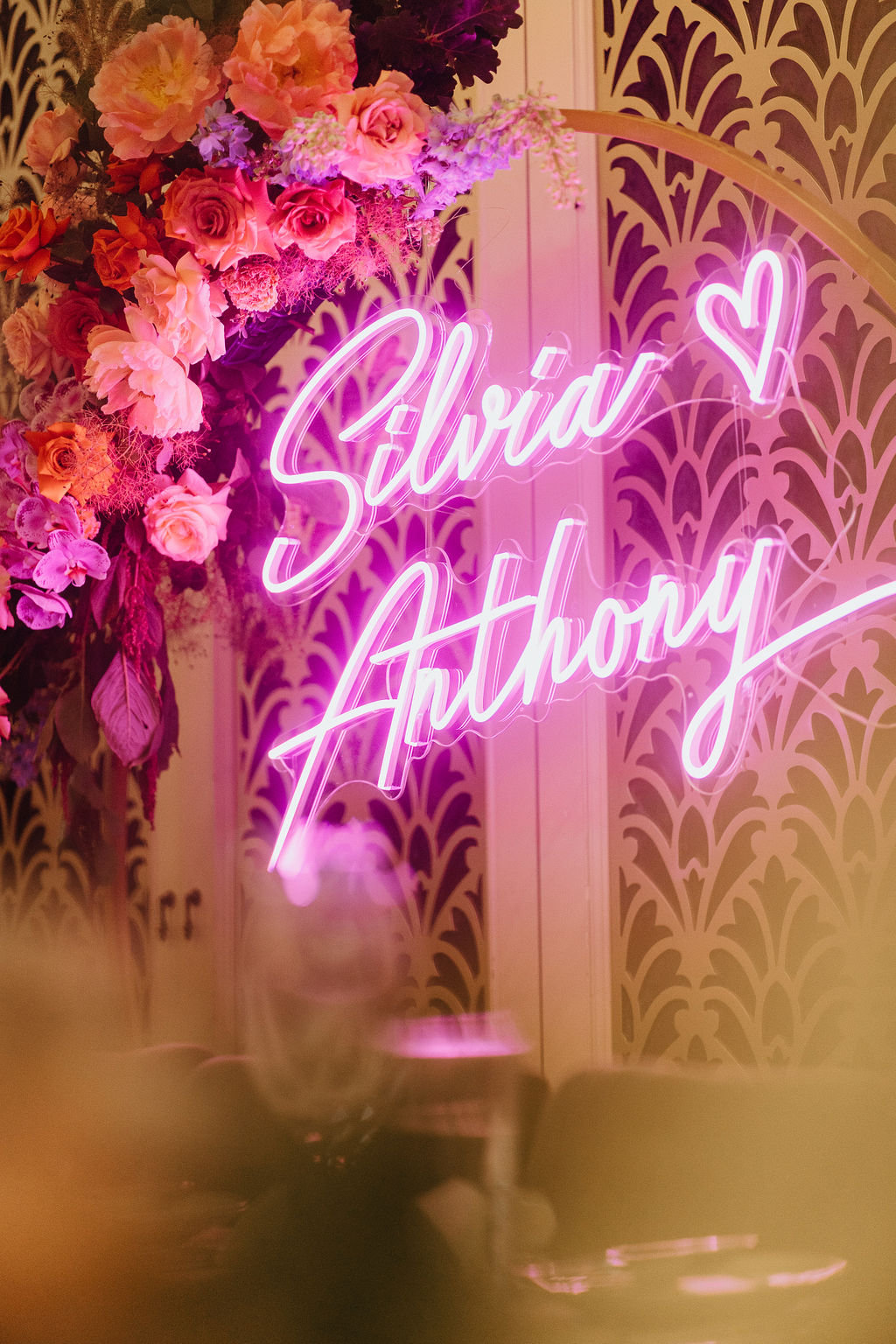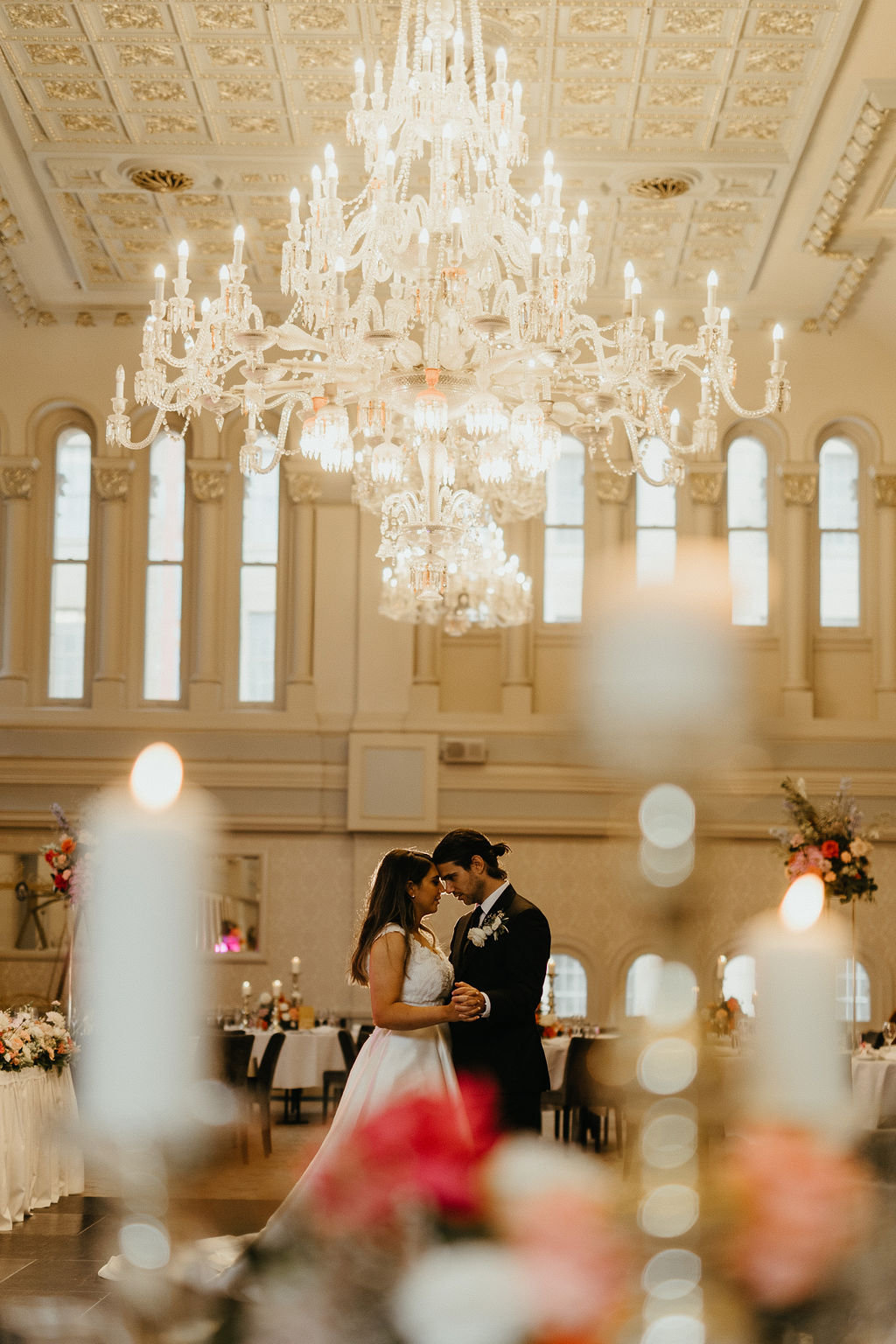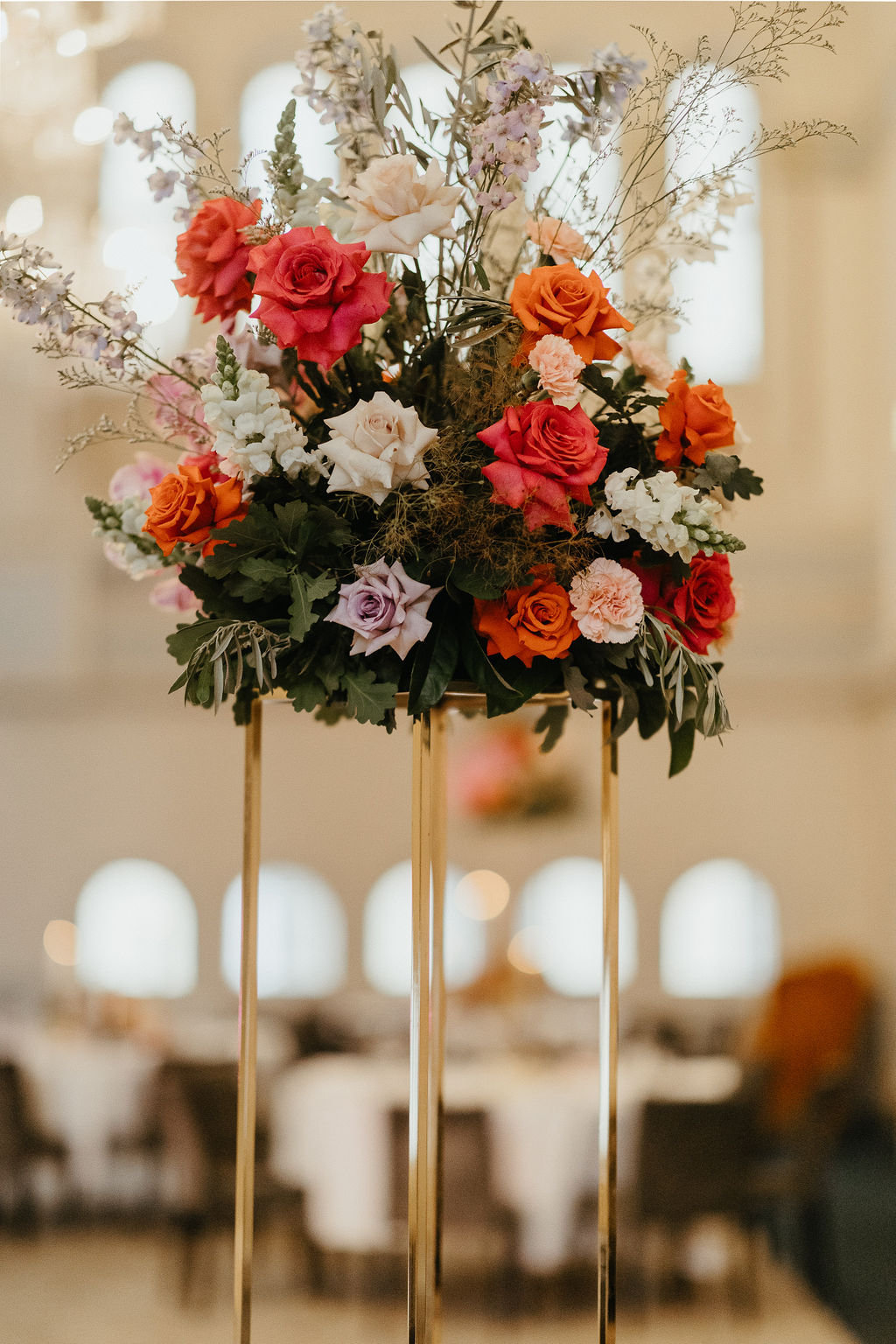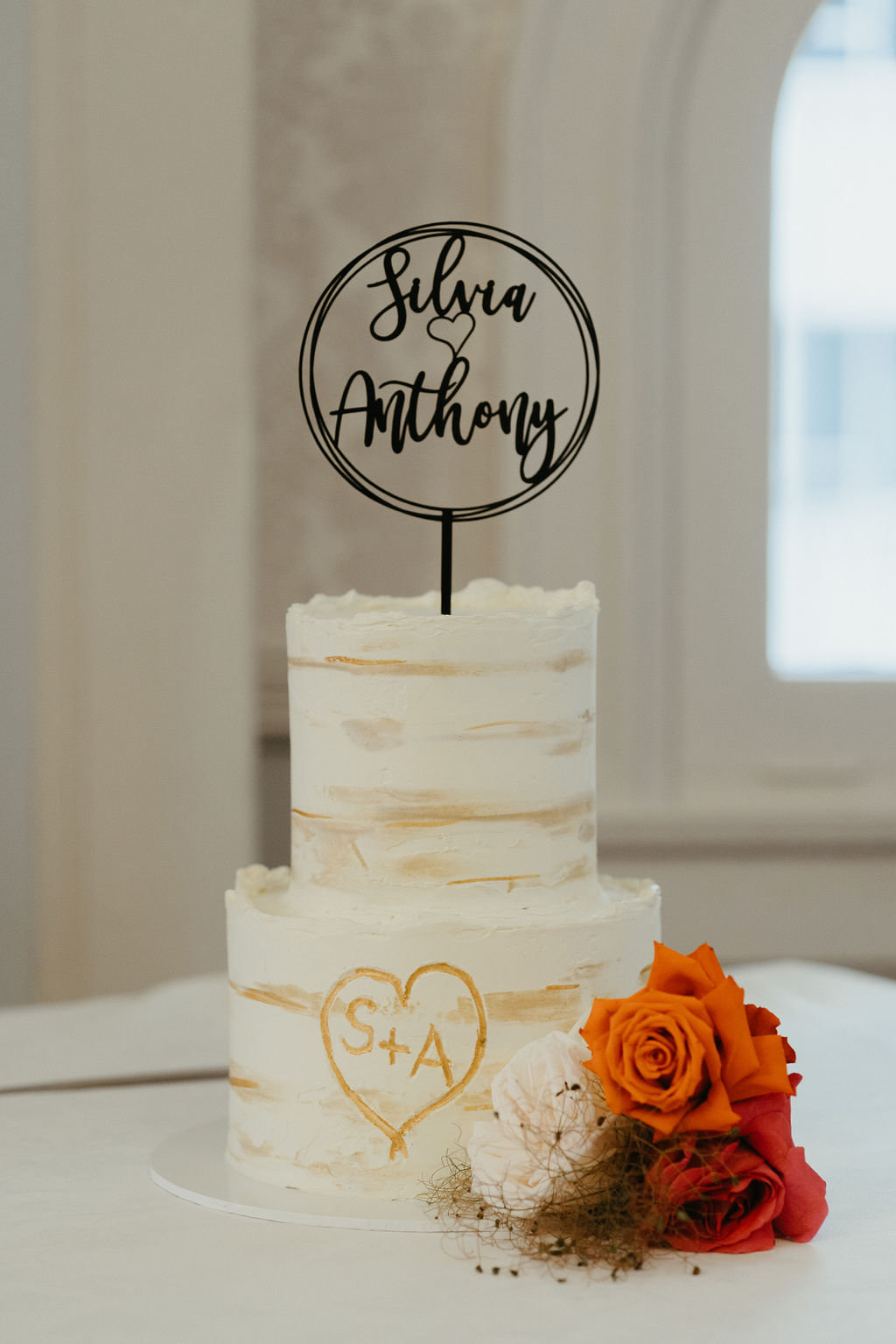 "Sweet Connoisseur came up with an amazing two-tier naked cake."
It was chocolate and caramel. Absolutely delicious! We even got them to stencil in a love heart which had our initials in the middle.
Silvia
CHECK OUT SWEET CONNOISSEUR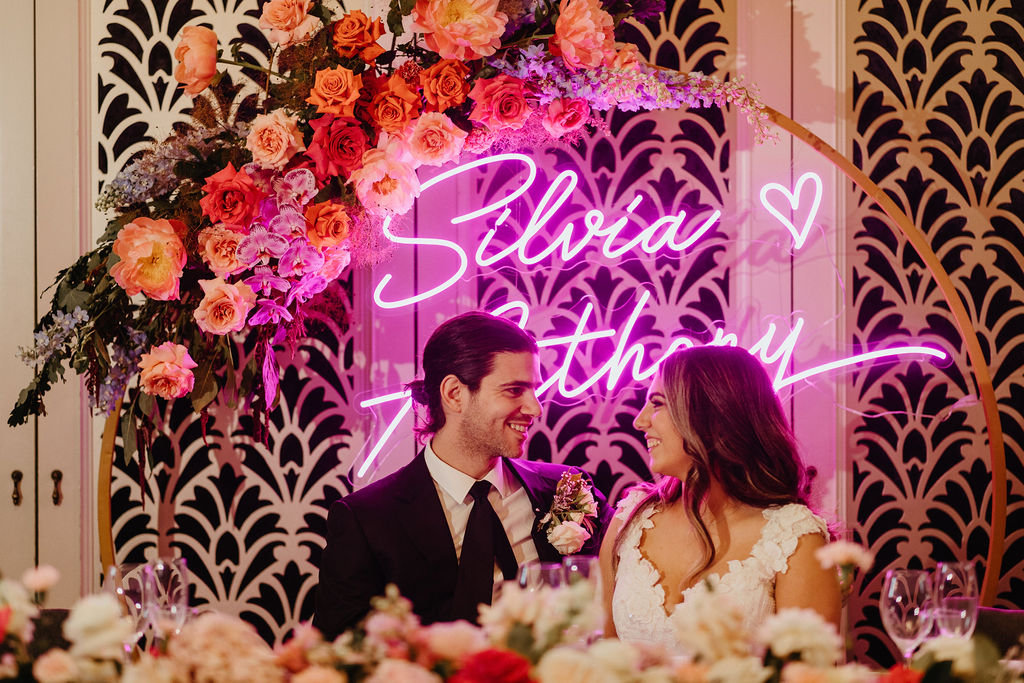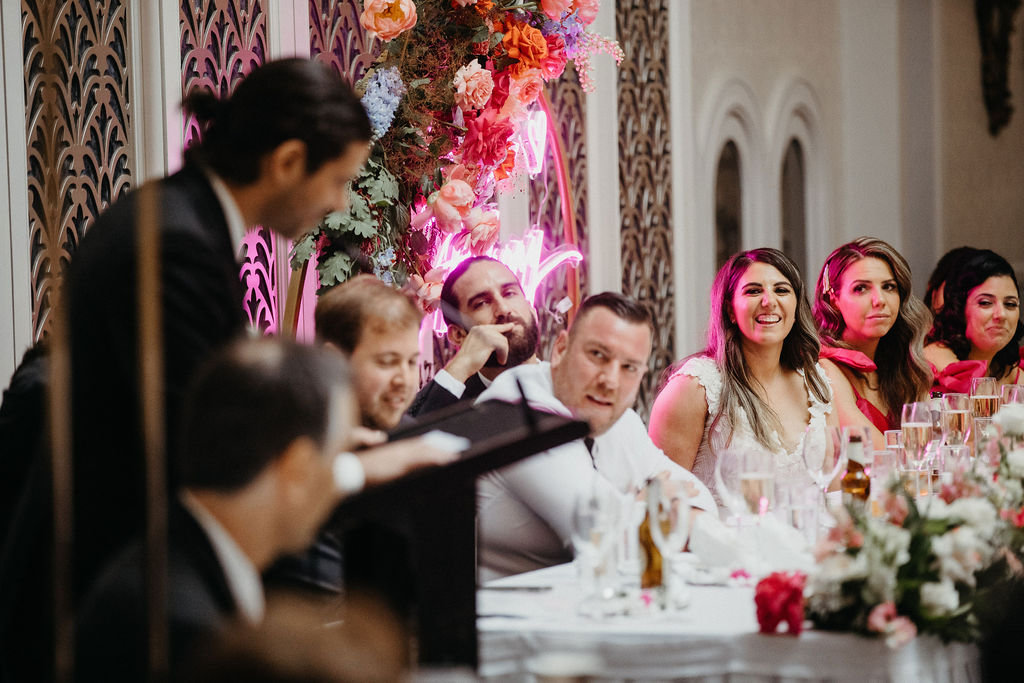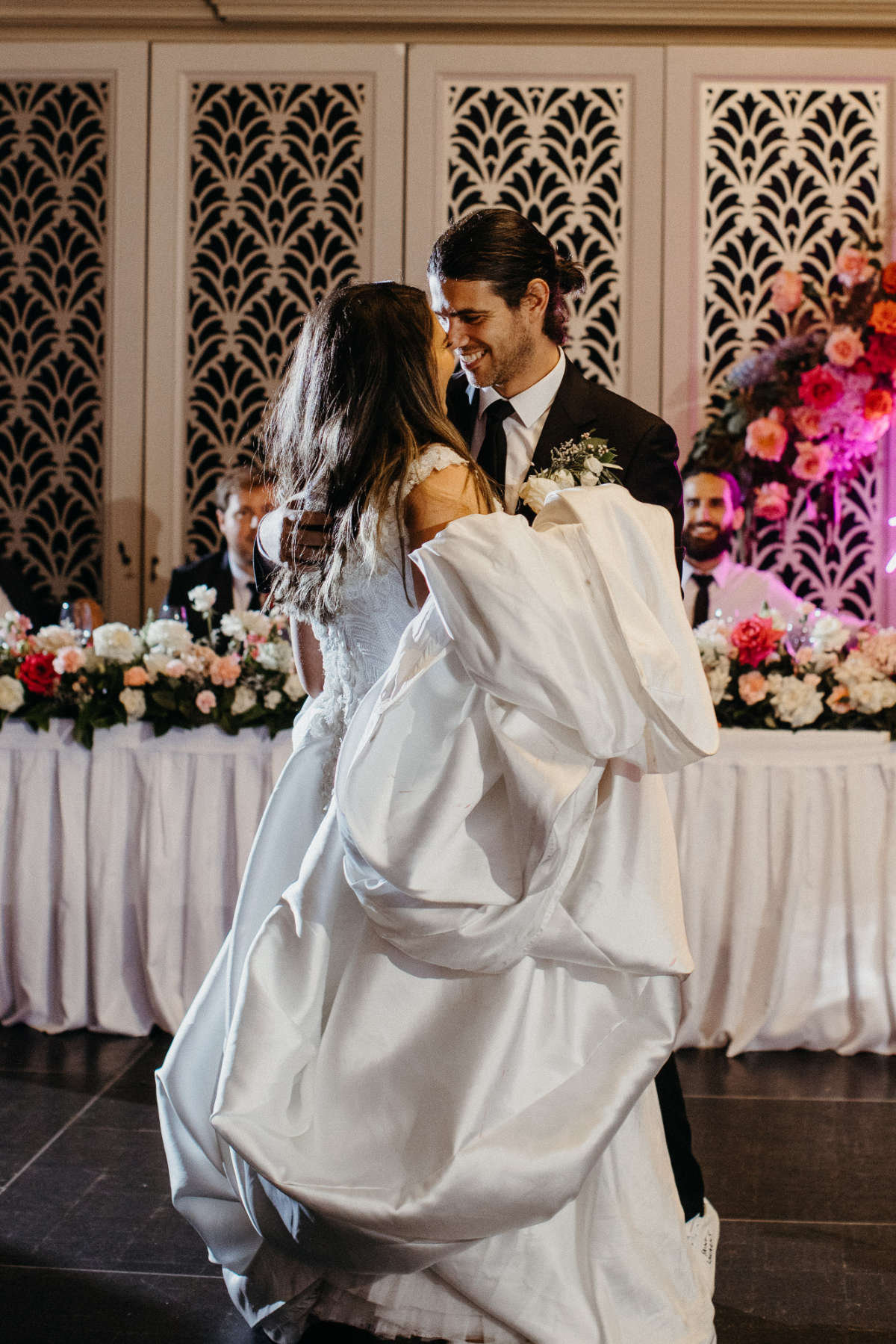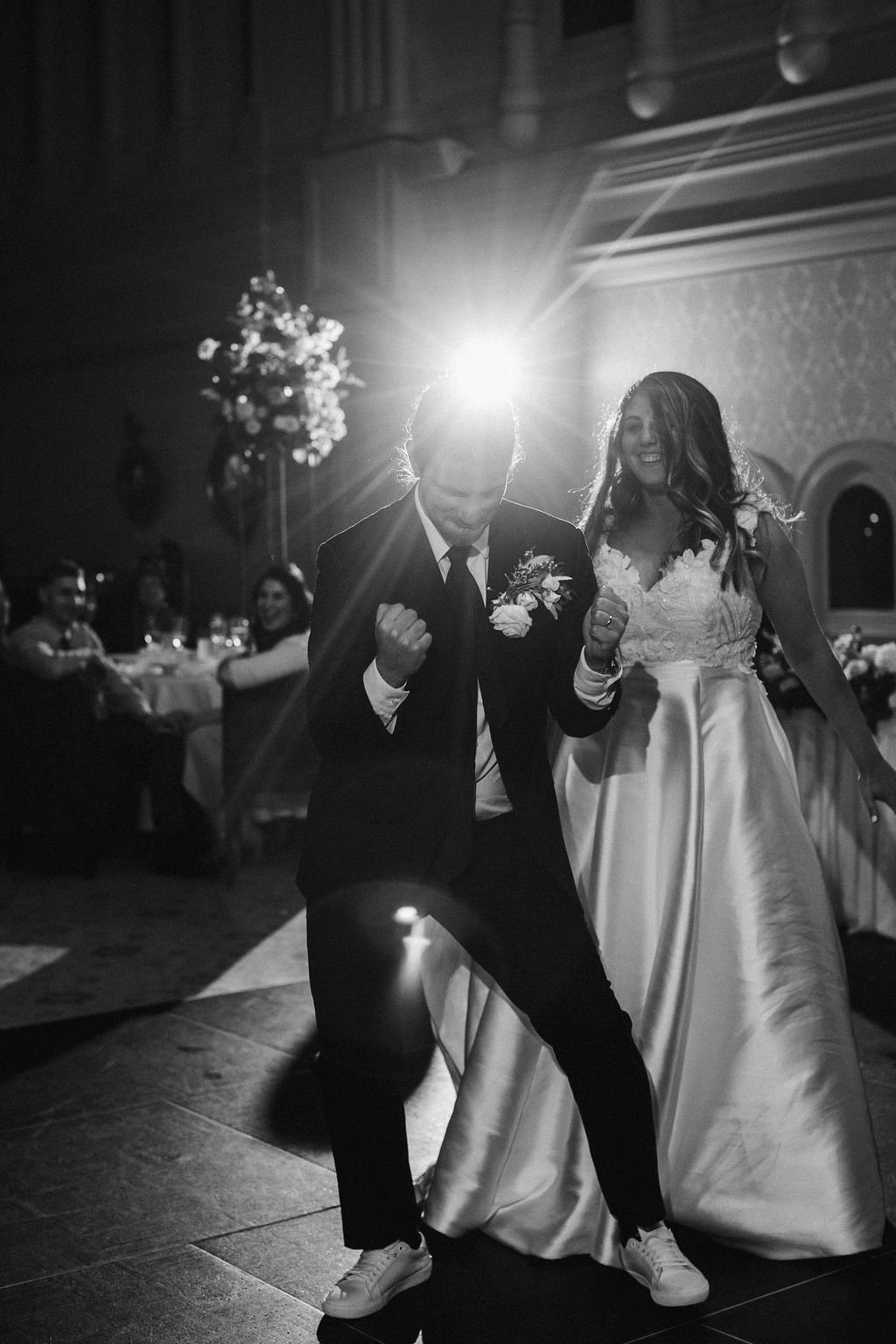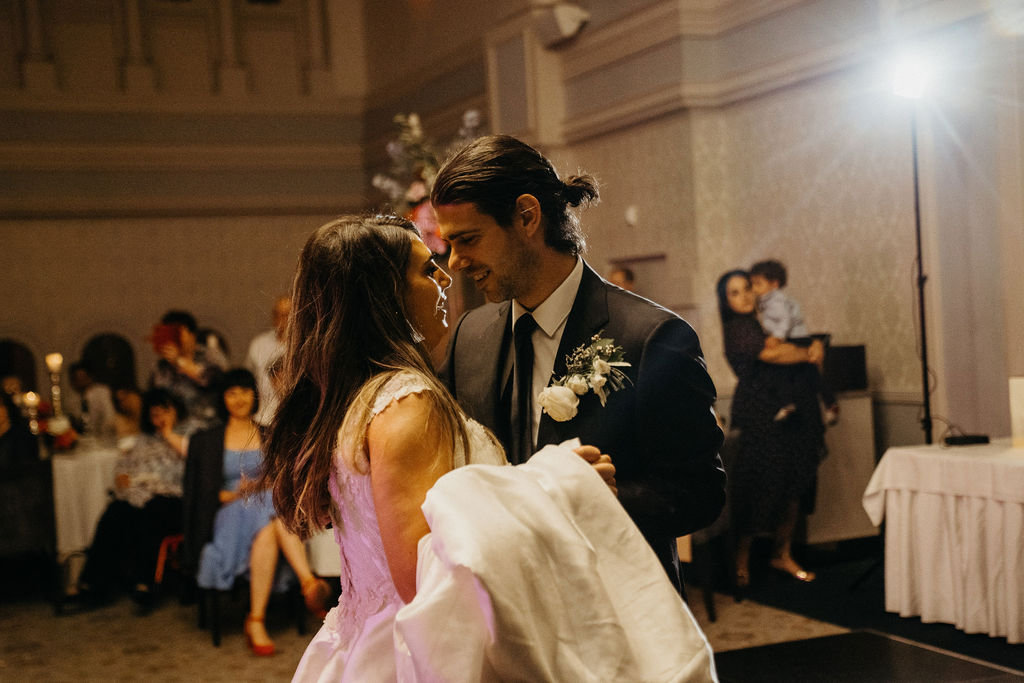 "The Tea Room was also perfect because of its location."
Anthony and I are big city people and spend a majority of our spare time wandering the city – just like we used to when we were first dating. Having our reception in a place where our love for each other grew was special and significant to us. Even if we were the only people in the room who knew.
Silvia
VISIT THE TEA ROOM QVB
---
Inspired by Silvia and Anthony's luxe Tea Room QVB wedding? Let our supplier specialists pick out personalised vendors matched to

your

unique vision. (Save time and money, too.)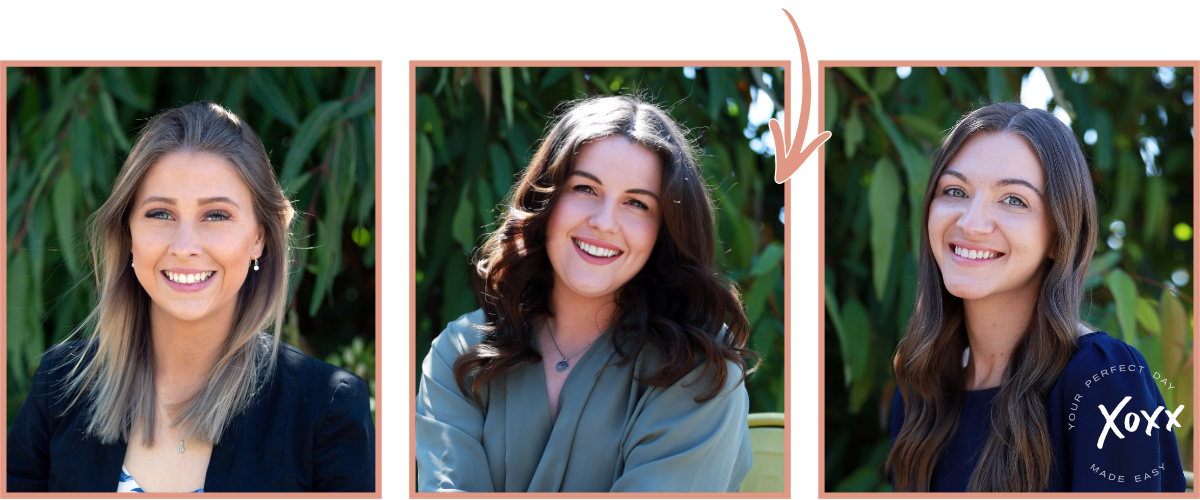 SPEAK TO A PLANNER HERE