From New York to Positano to the CBD of Melbourne – Latin dancers Dina and Andrew showed everyone a grand time at their State Library Victoria wedding by Showtime Events Group.
The Melbourne duo met 8 years earlier dancing for the same Latin dance school. Their love of dance eventually took them to New York where, after a disinterested start, they finally bonded – over a love of tabouli!
That was all it took. Chopped parsley salad. That little green salad led to a proposal by Andrew on the Amalfi Coast and, on January 22, 2021, a Sex and The City, New York-inspired wedding at the State Library Victoria.
With three distinct event spaces, epic high ceilings and walls lined with books, Dina and Andrew's entire celebration was spent onsite at the newly-restored heritage-listed venue.
The State Library had everything – from the perfect ceremony space in the Conversation Quarter, to the beautiful La Trobe Reading Room for post-ceremony drinks and canapes, to the recently-opened-to-the-public Ian Potter Queen Hall for our reception. All were stunning and unique spaces that could host a larger-sized wedding.

I remembered that Carrie Bradshaw from Sex and The City had her wedding at the New York State Library and loved that idea. Being a lover of studying, being surrounded by books made it all even more special.
Dina
VISIT STATE LIBRARY VICTORIA
---
This elegant wedding at the State Library Victoria was captured by Dan Brannan Photography and filmed by Crystal D Studio.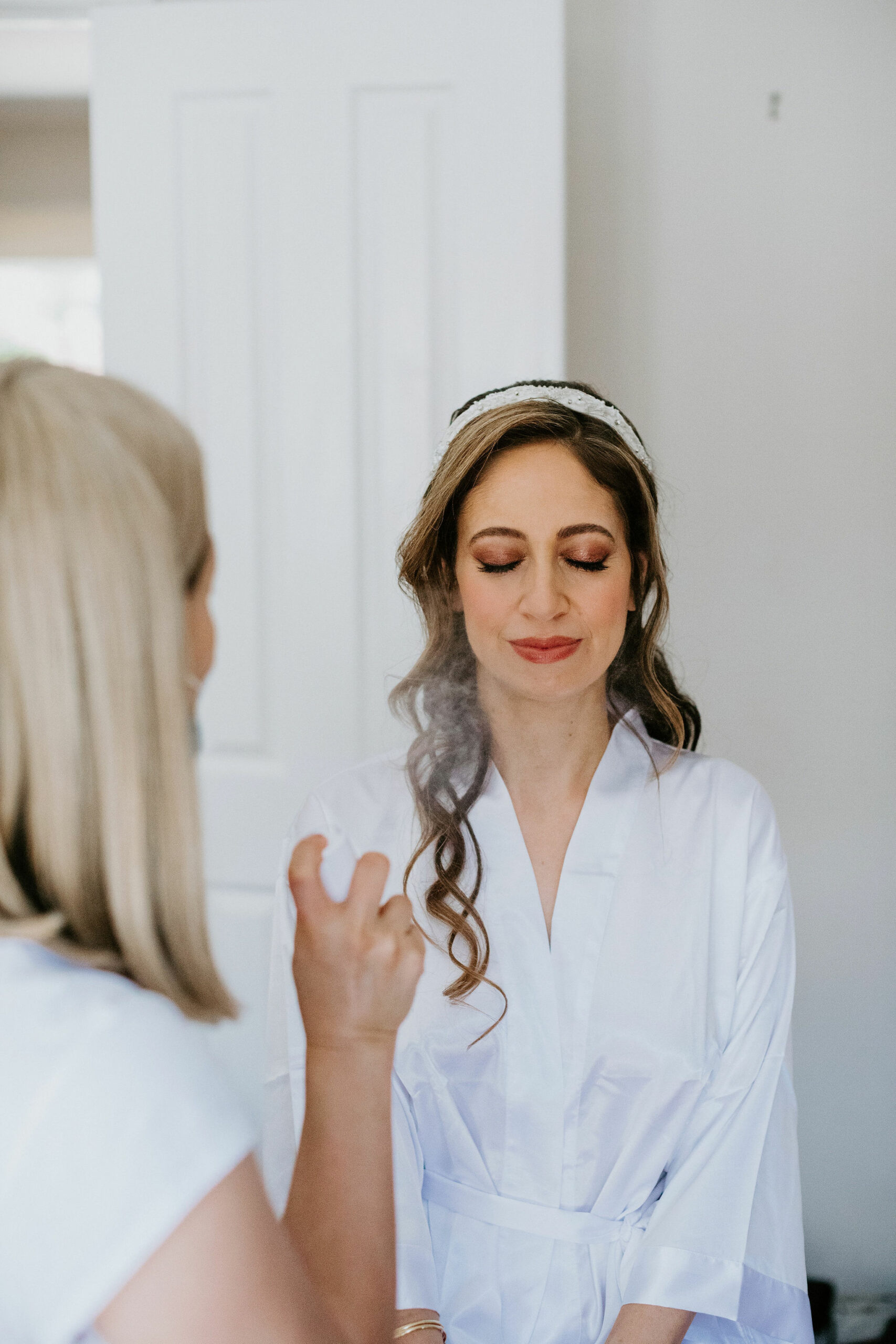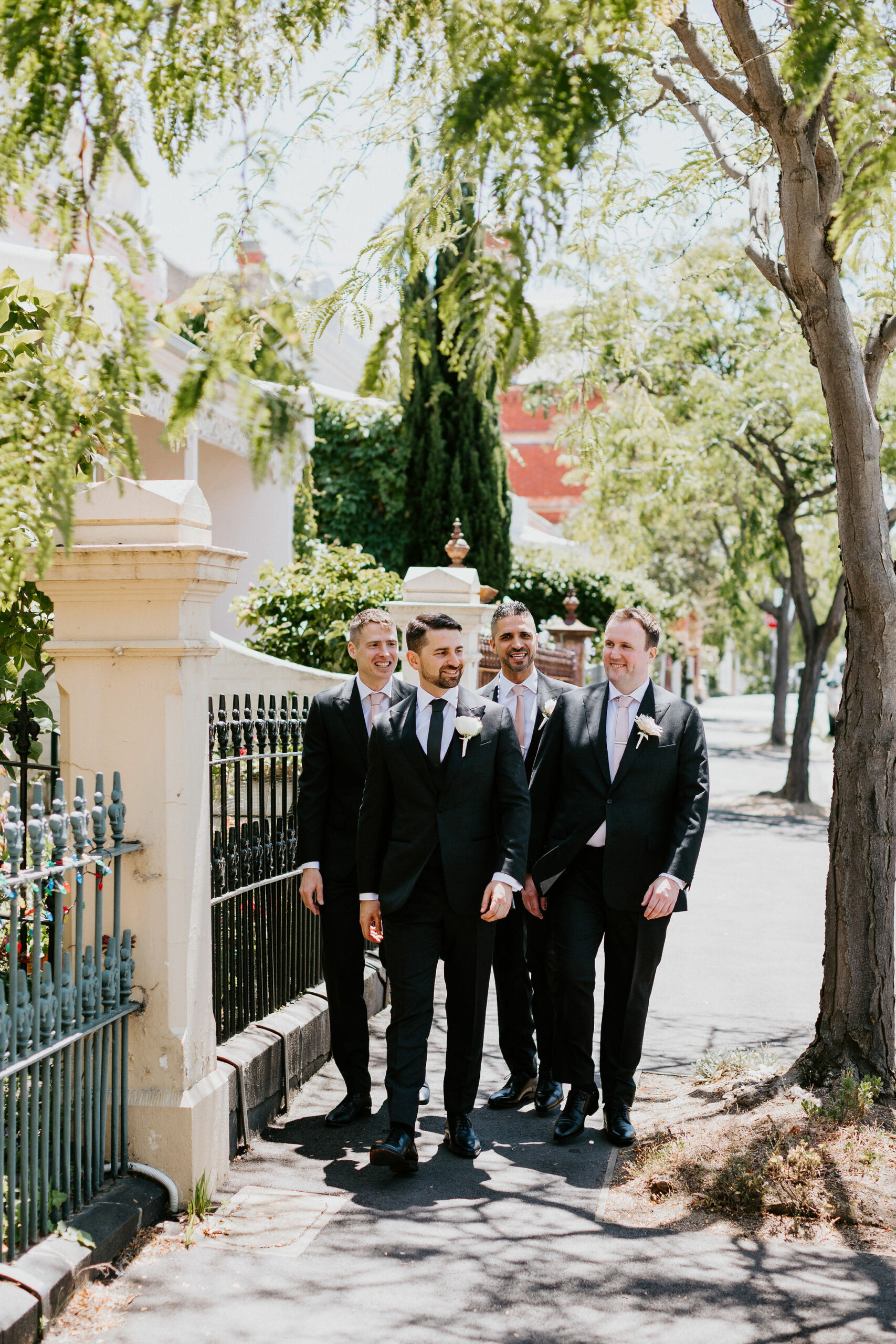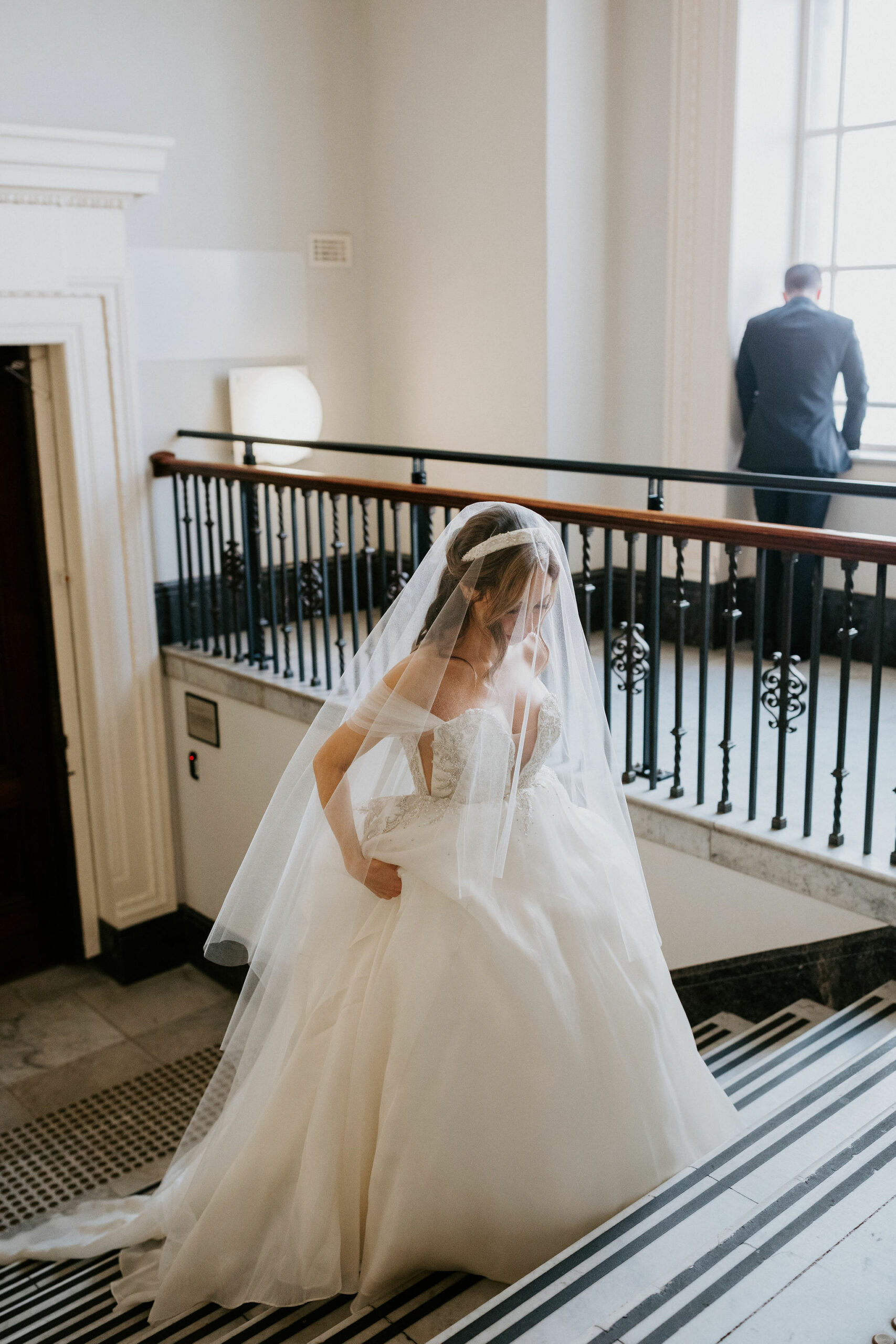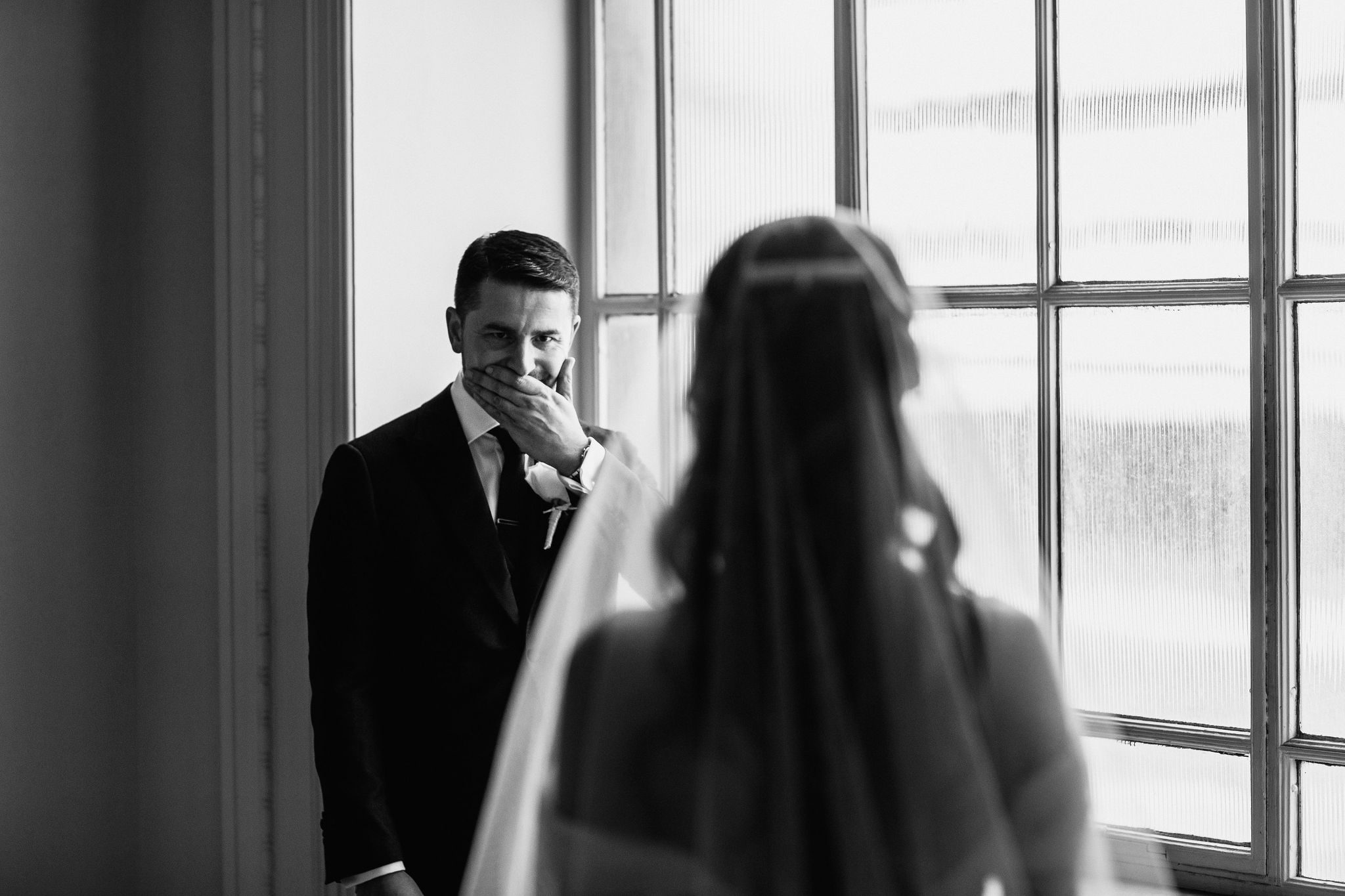 Dina reflects on her experience having a first-look on the Pendulum Staircase with Andrew prior to their State Library Victoria wedding ceremony.
I really loved the first-look experience. I was unsure about doing this at first, but so glad we did. It was a beautiful intimate moment of just Andrew and I, we got to take more photos together un-rushed, and it didn't take away from the experience of walking towards him down the aisle.
VISIT STATE LIBRARY VICTORIA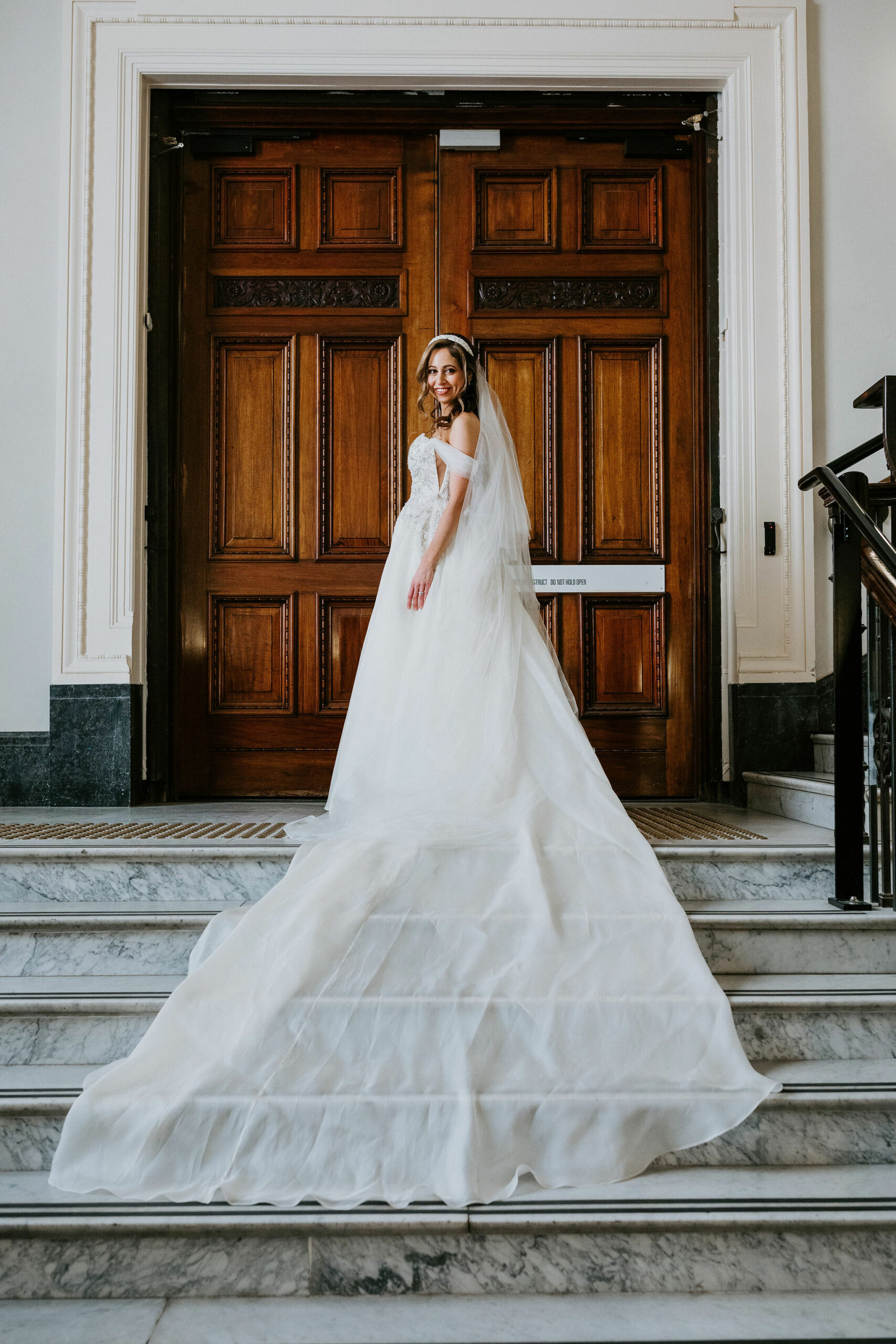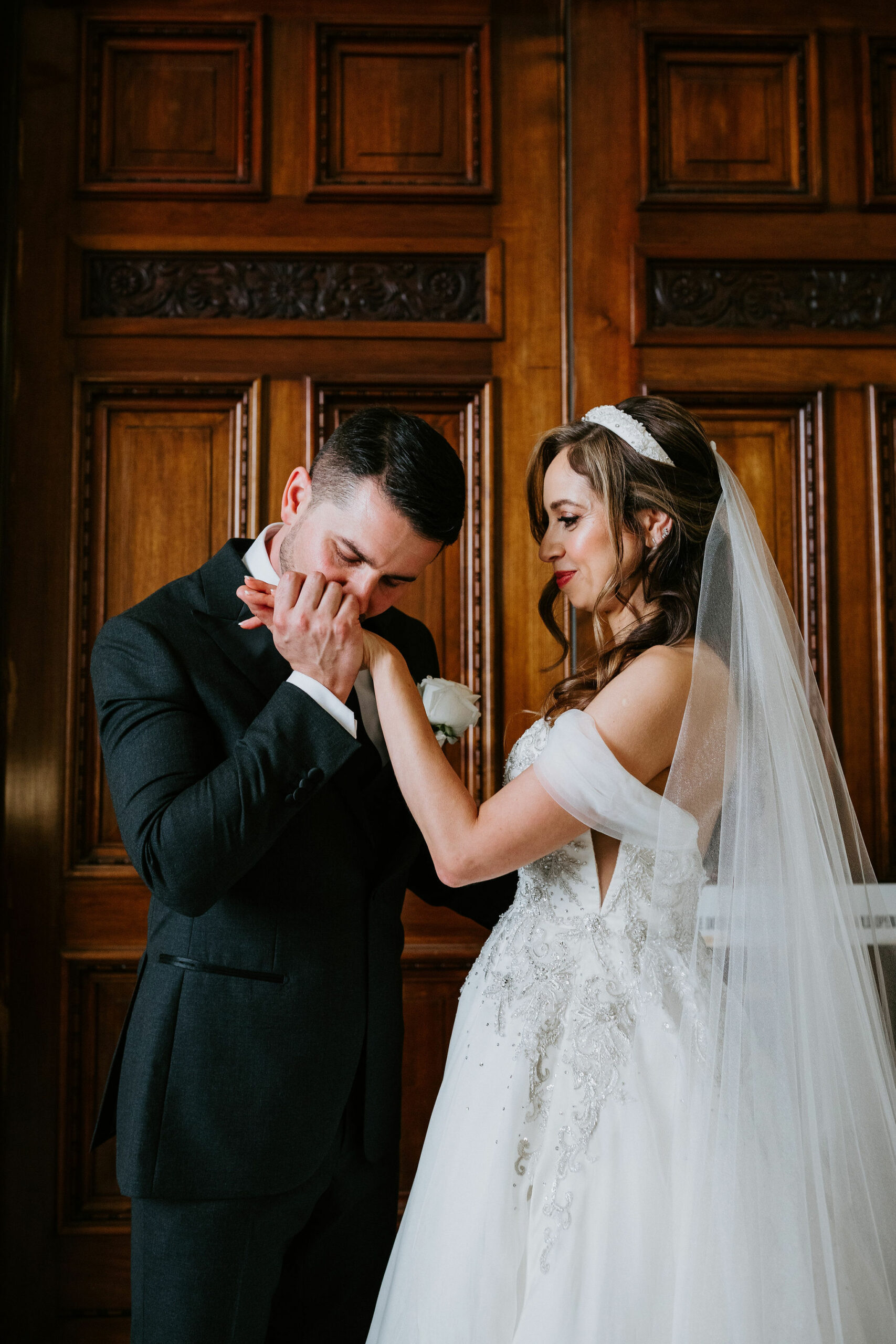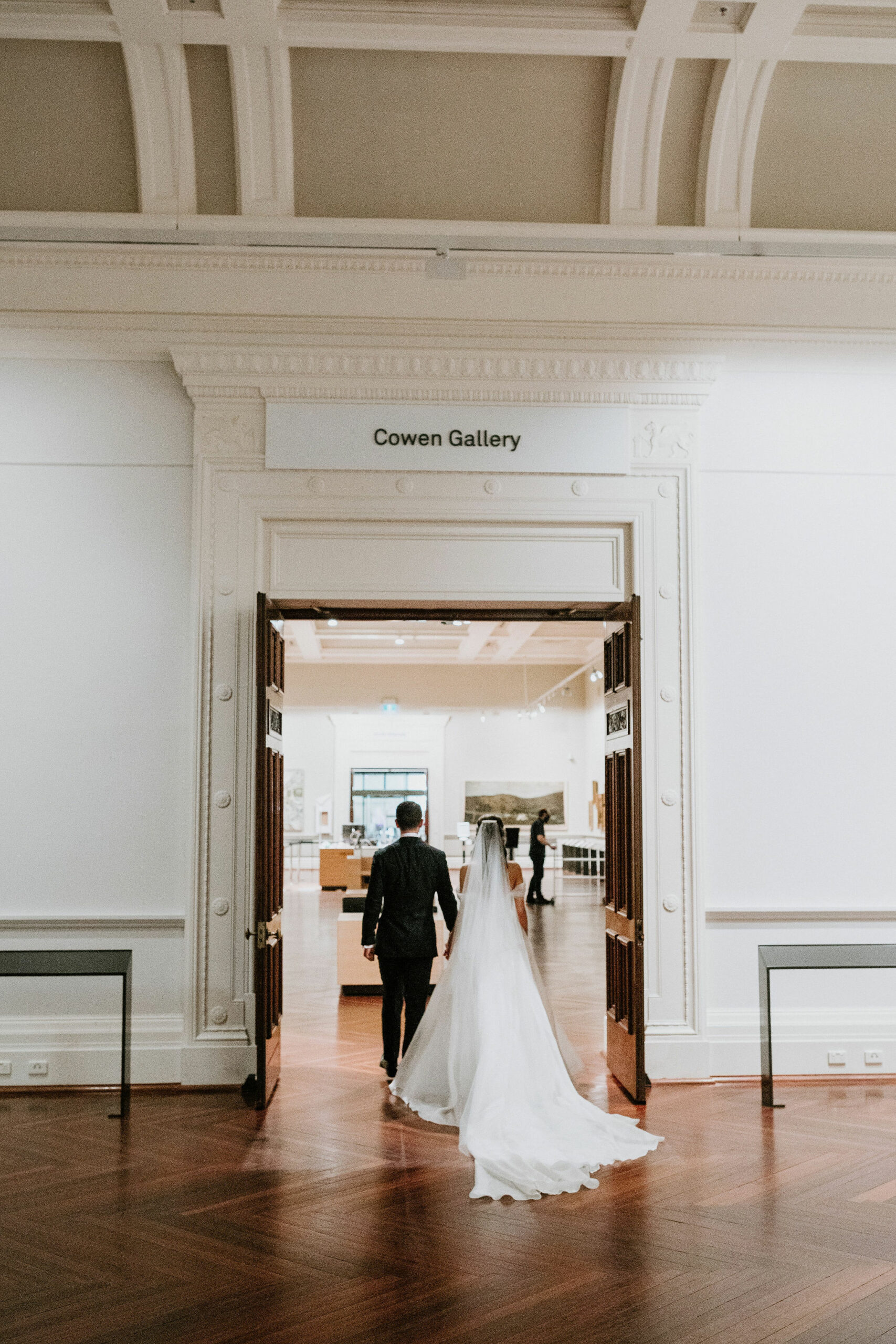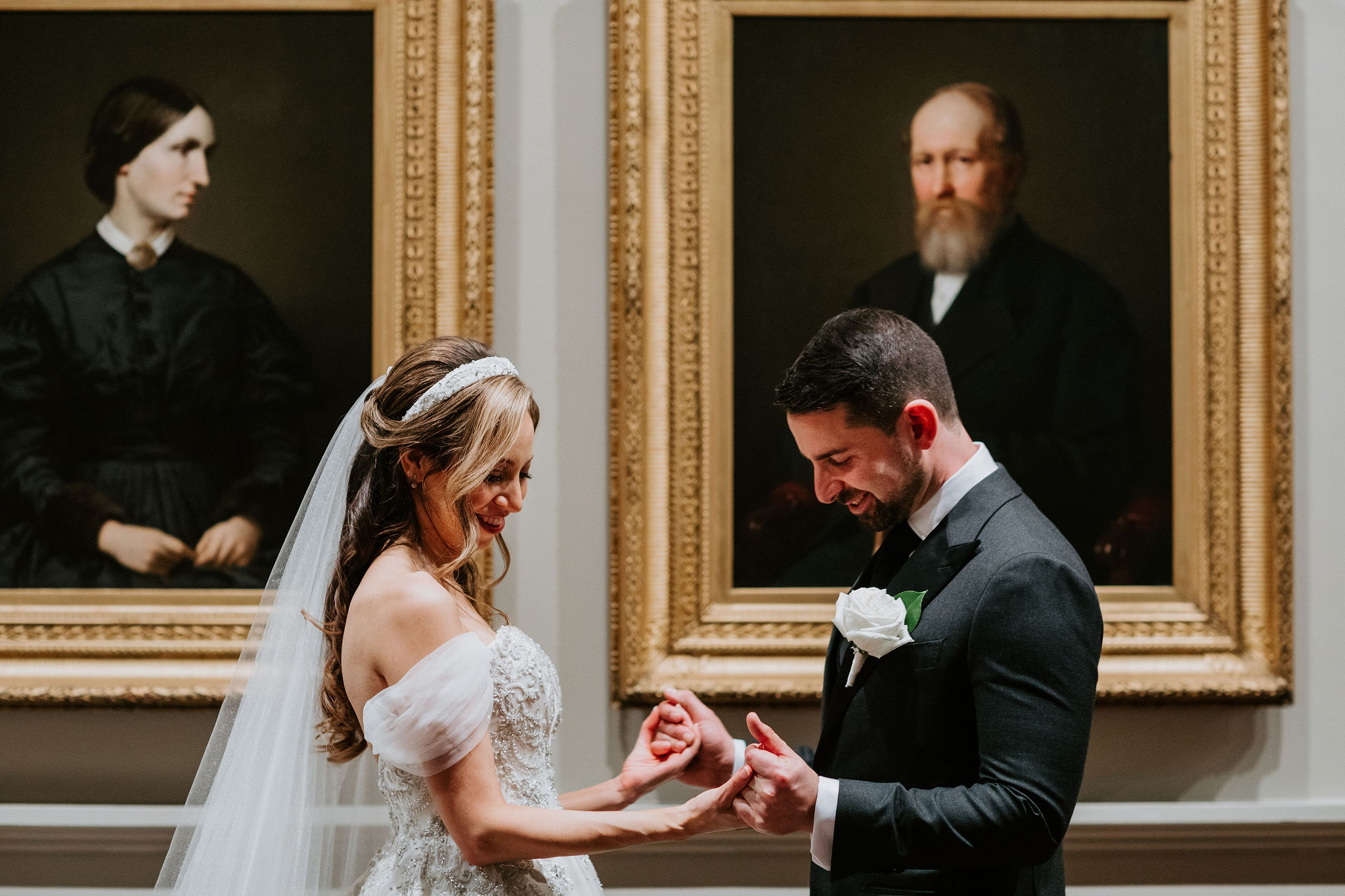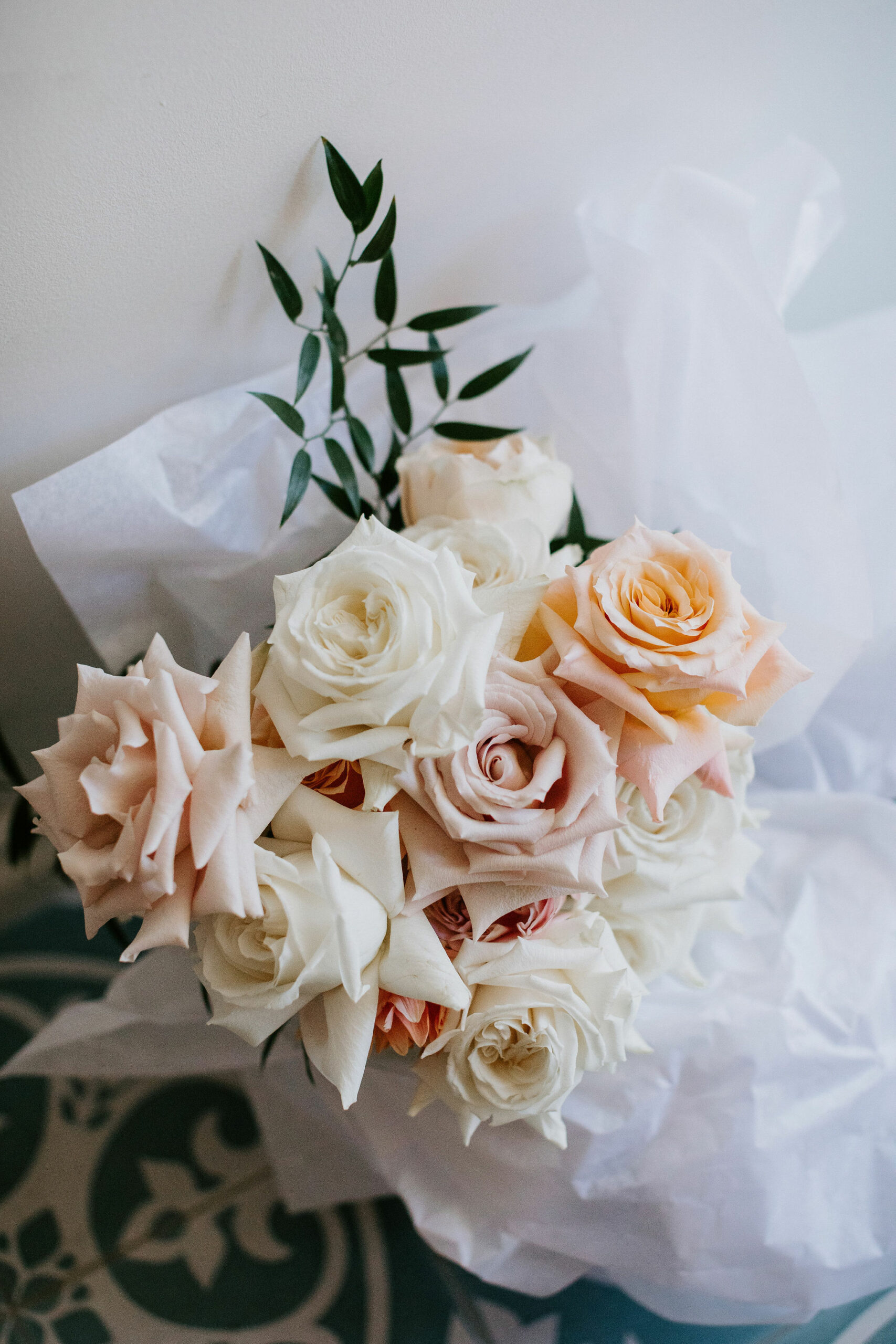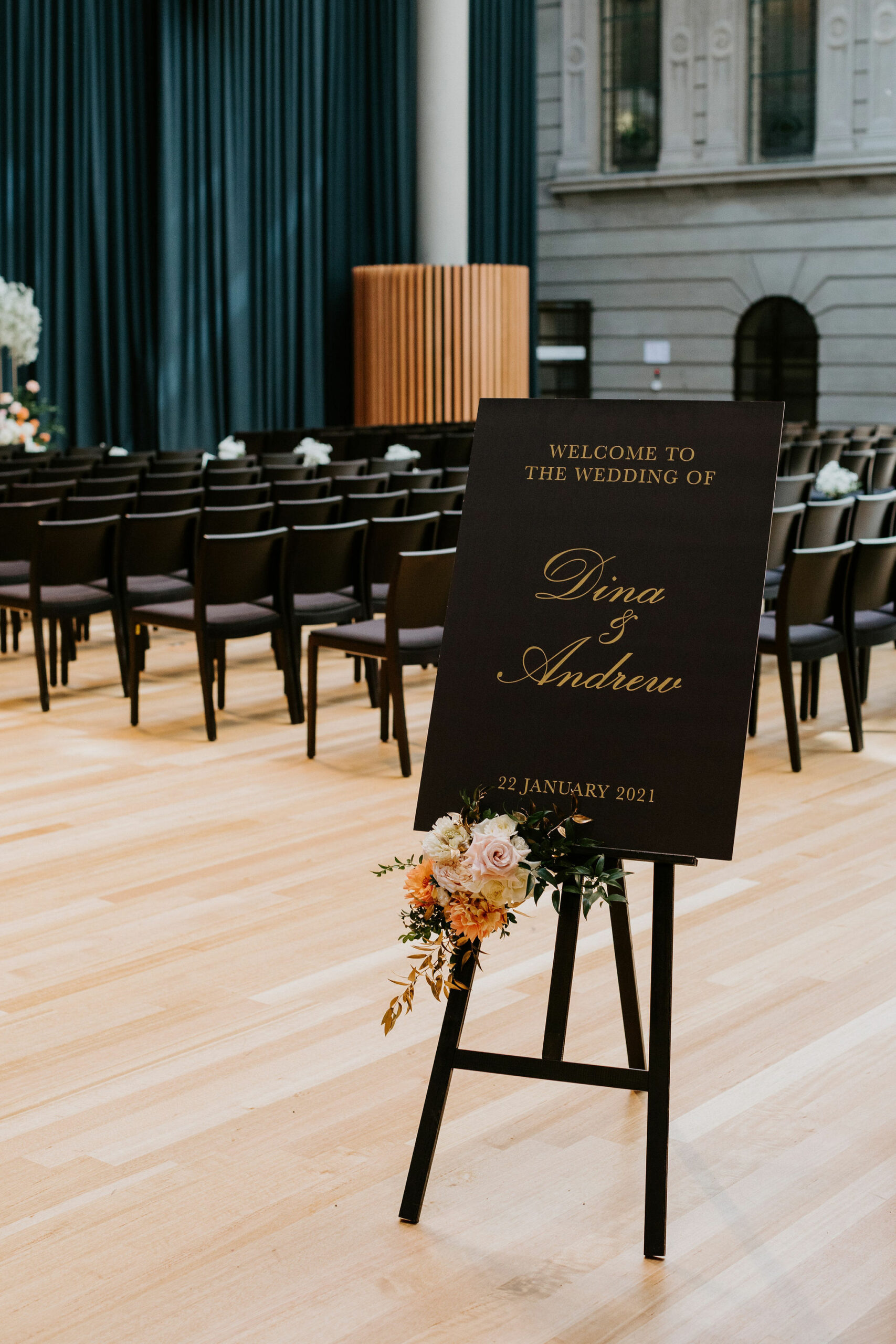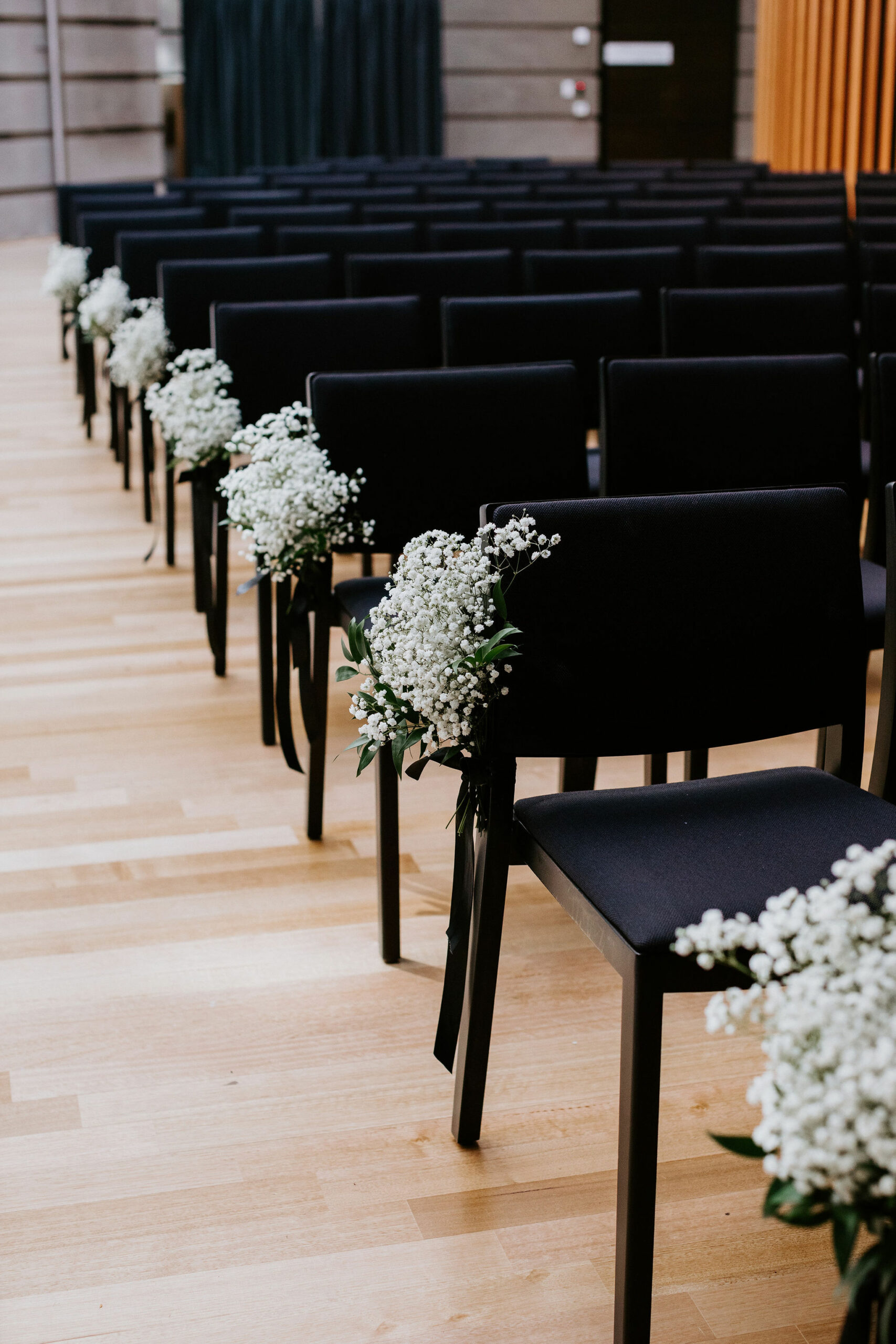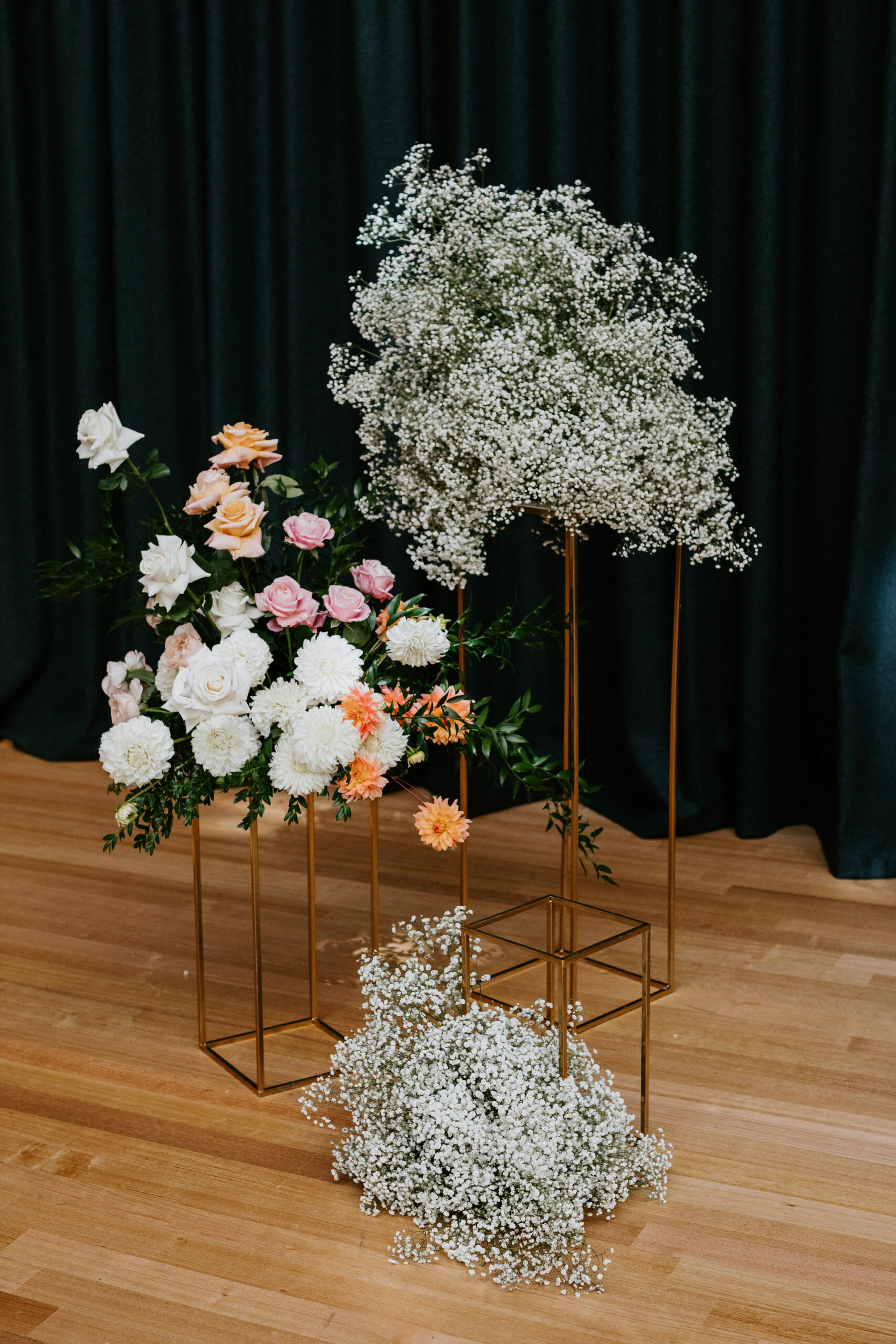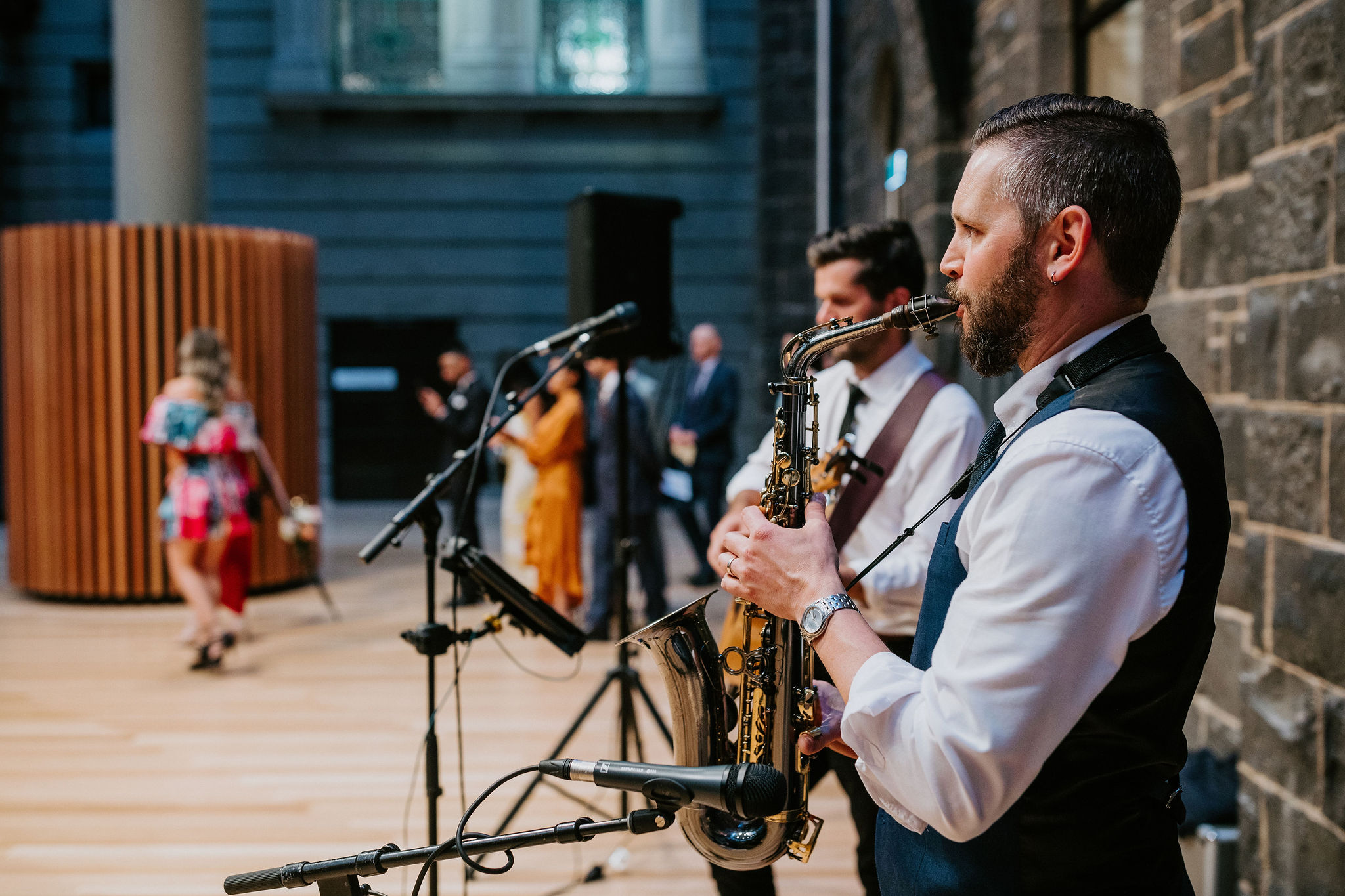 As well as an MC and Lebanese drummers to entertain their guests, Baker Boys Band were in charge of live music (and good vibes) throughout the CBD wedding.
Priding themselves on filling dancefloors large and small, Baker Boys Band are premier wedding entertainers who bring the right amount of energy to your wedding.
VISIT BAKER BOYS BAND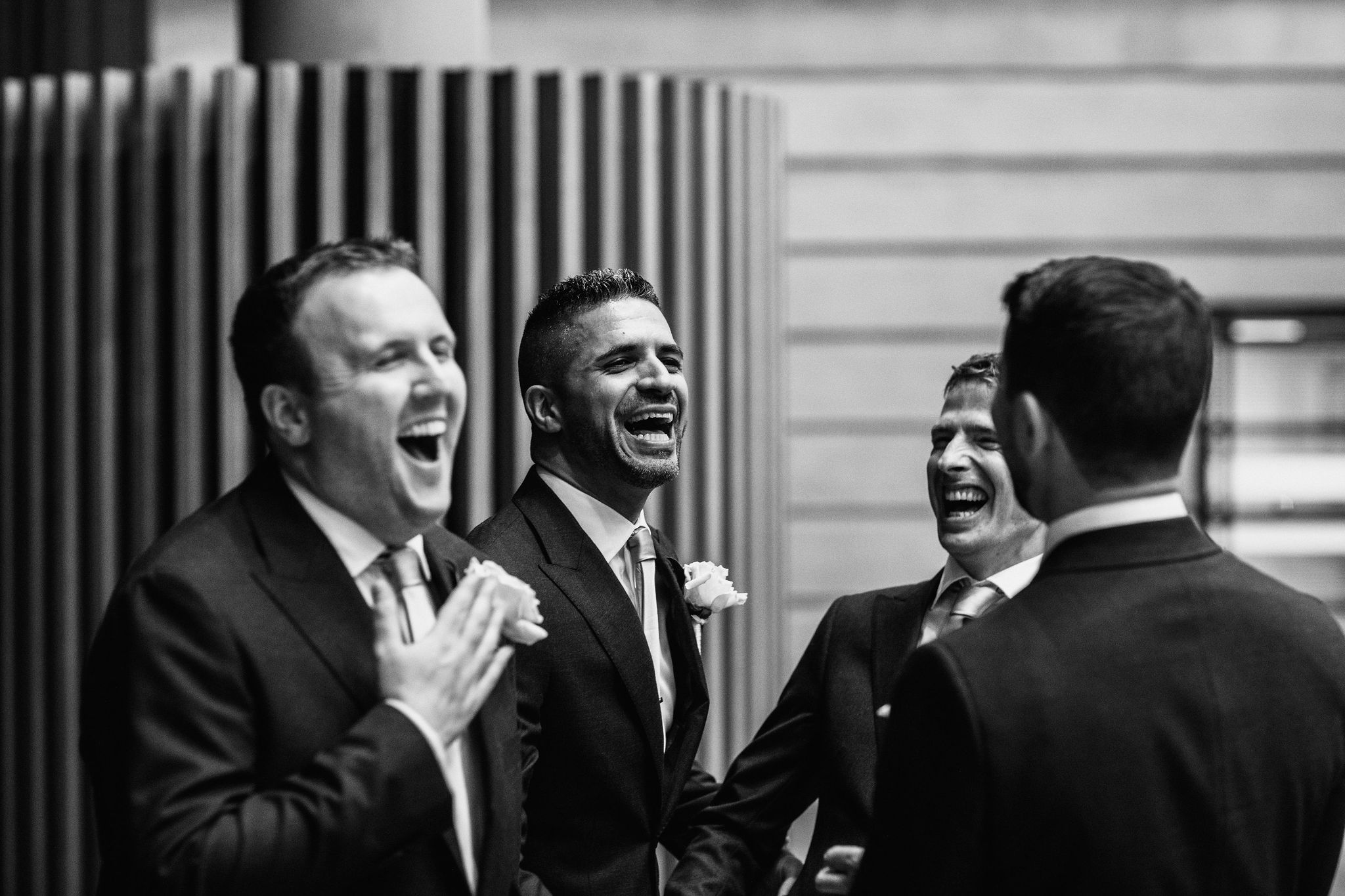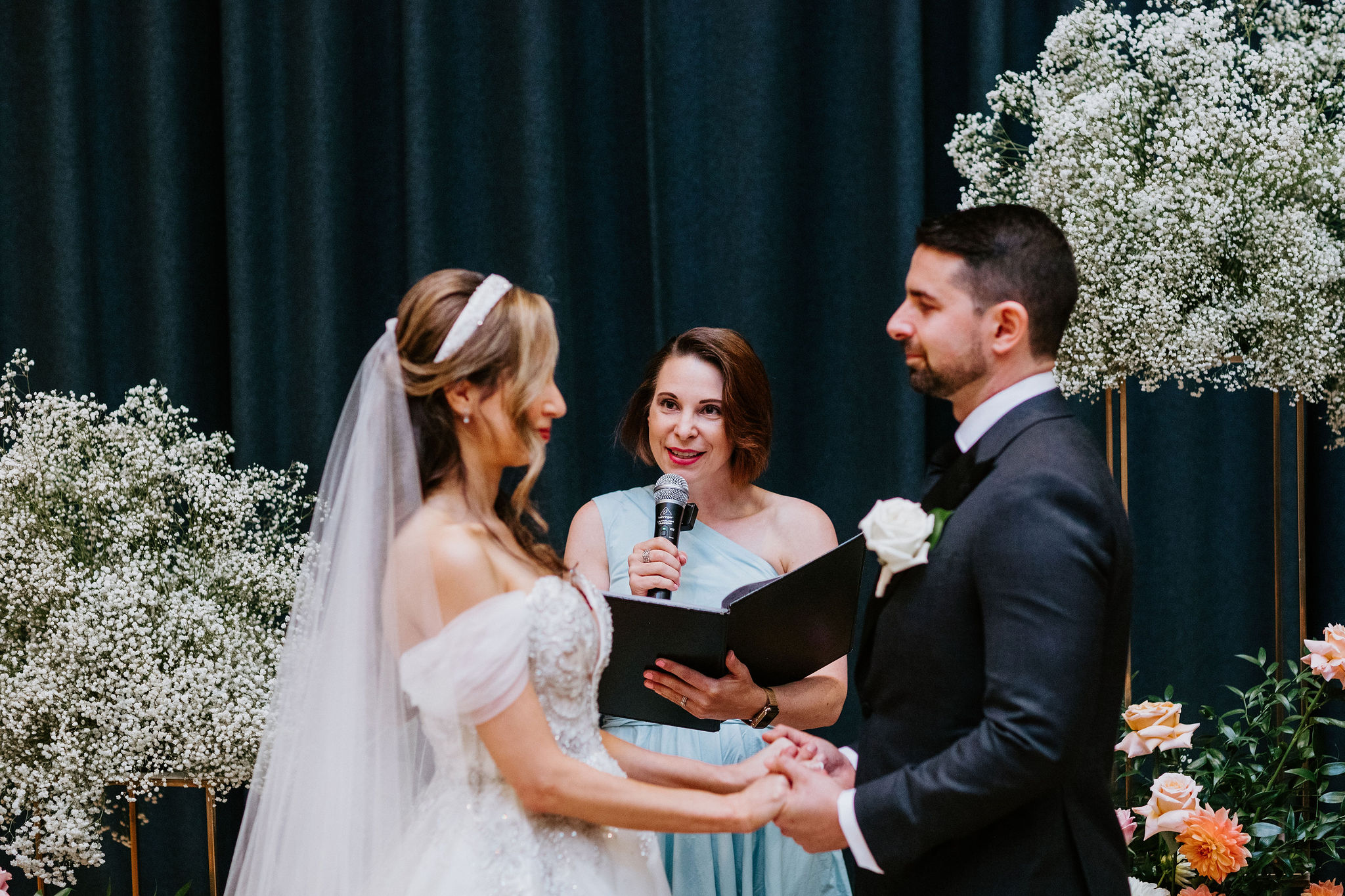 Charis White Celebrant conducted Dina and Andrew's State Library Victoria nuptials before the draped backdrop of the venue's Conversation Quarter.
The award-winning Melbourne celebrant has performed more than 700 weddings and received countless glowing reviews from past couples who describe her as an incredible human!
VISIT CHARIS WHITE CELEBRANT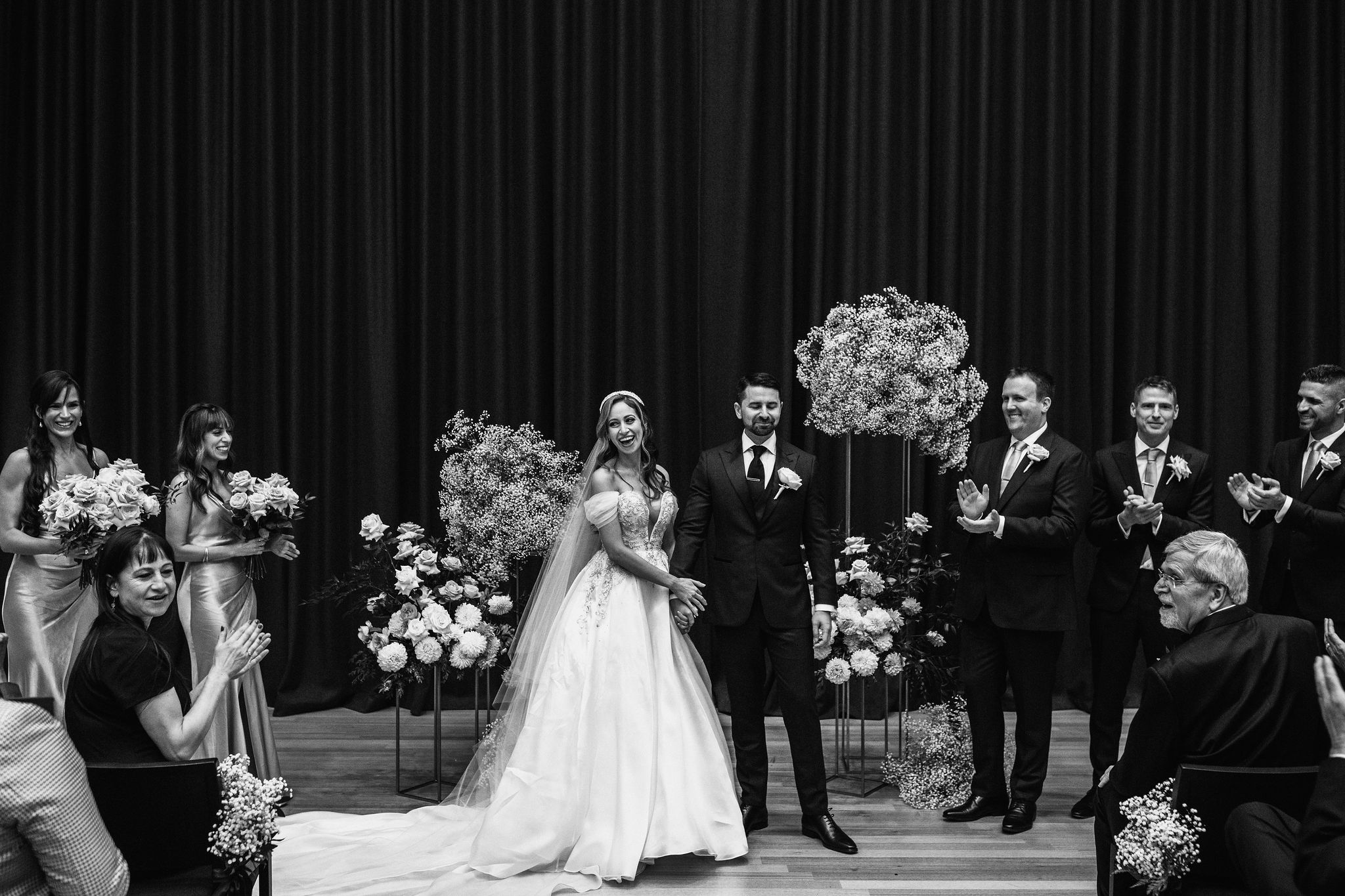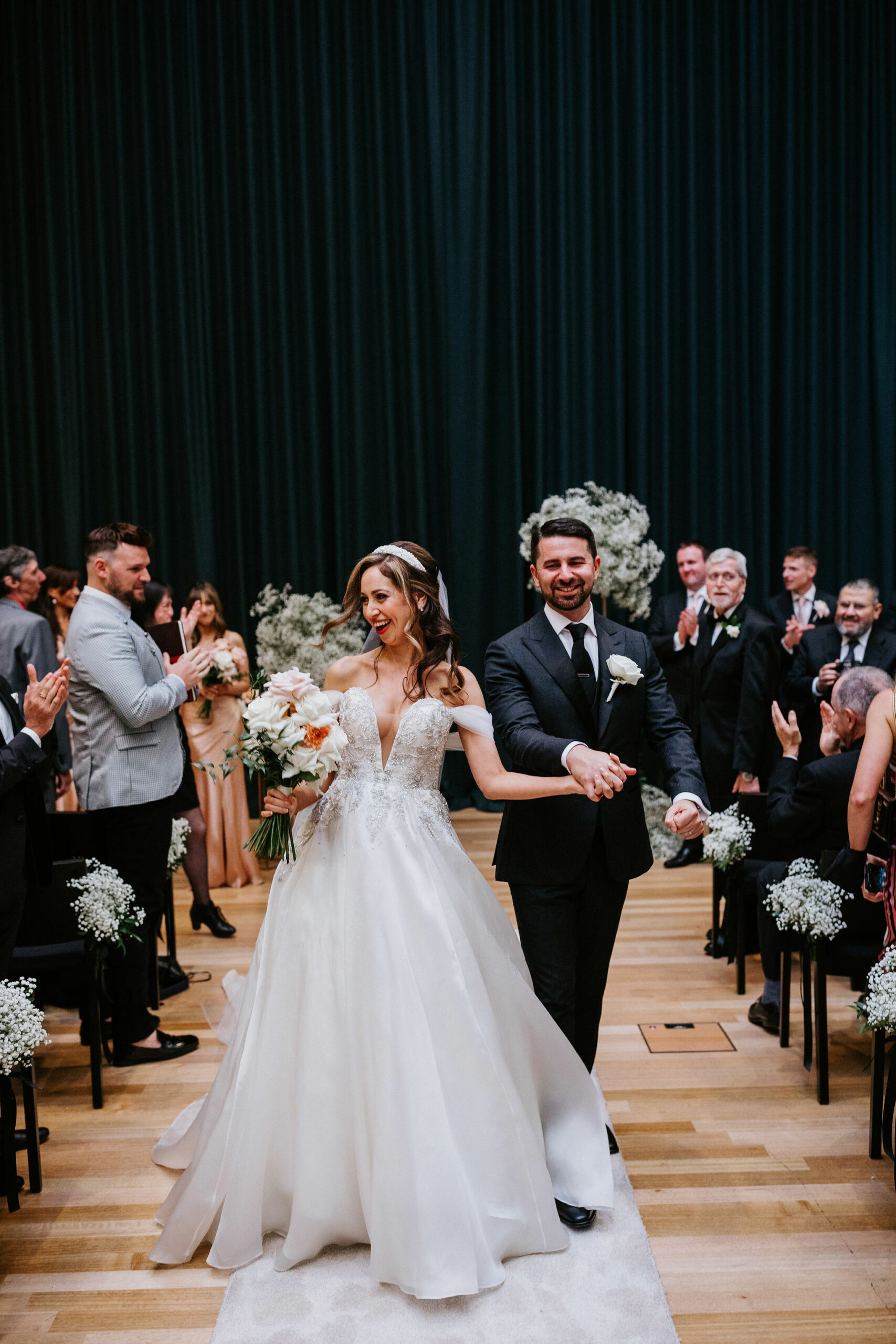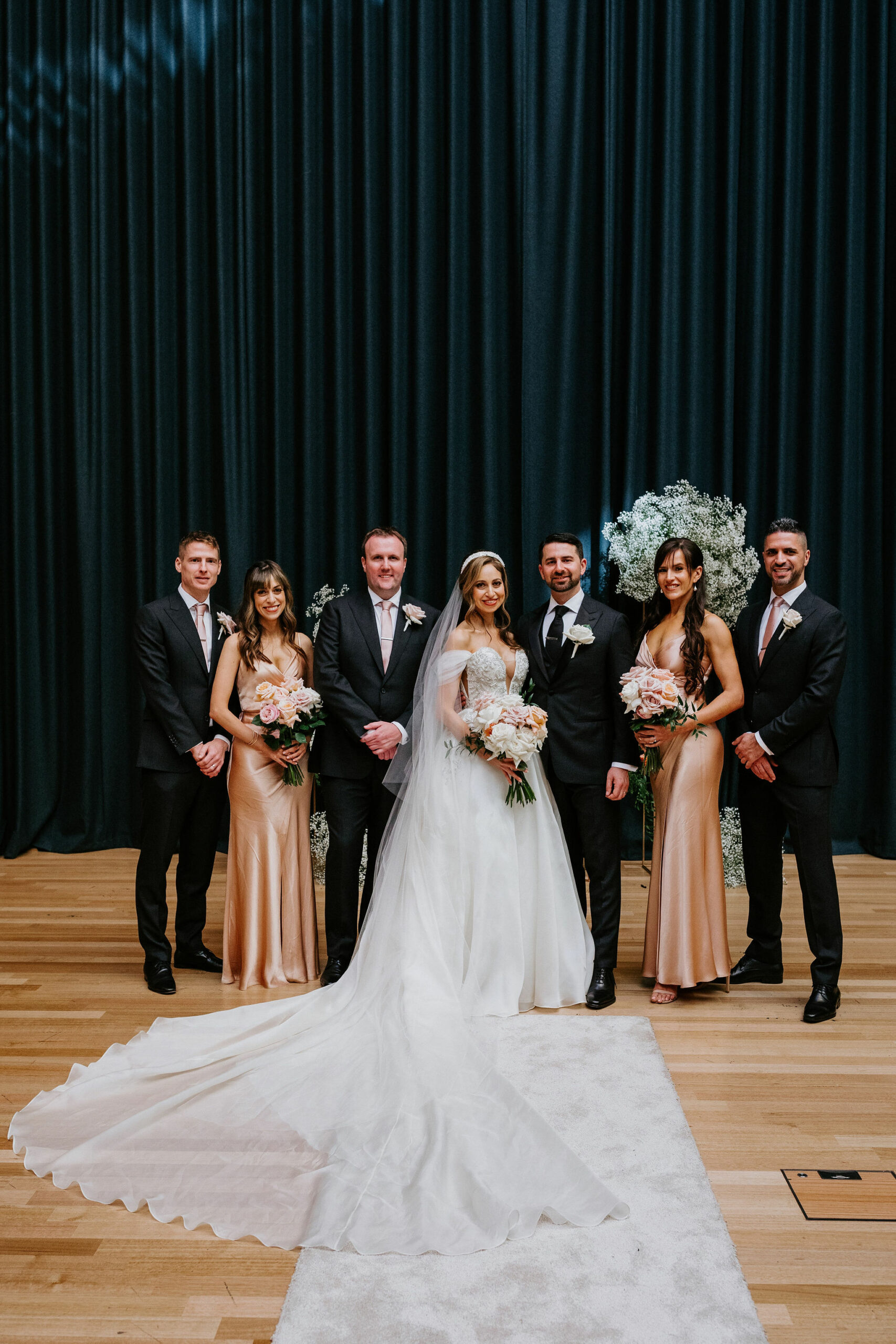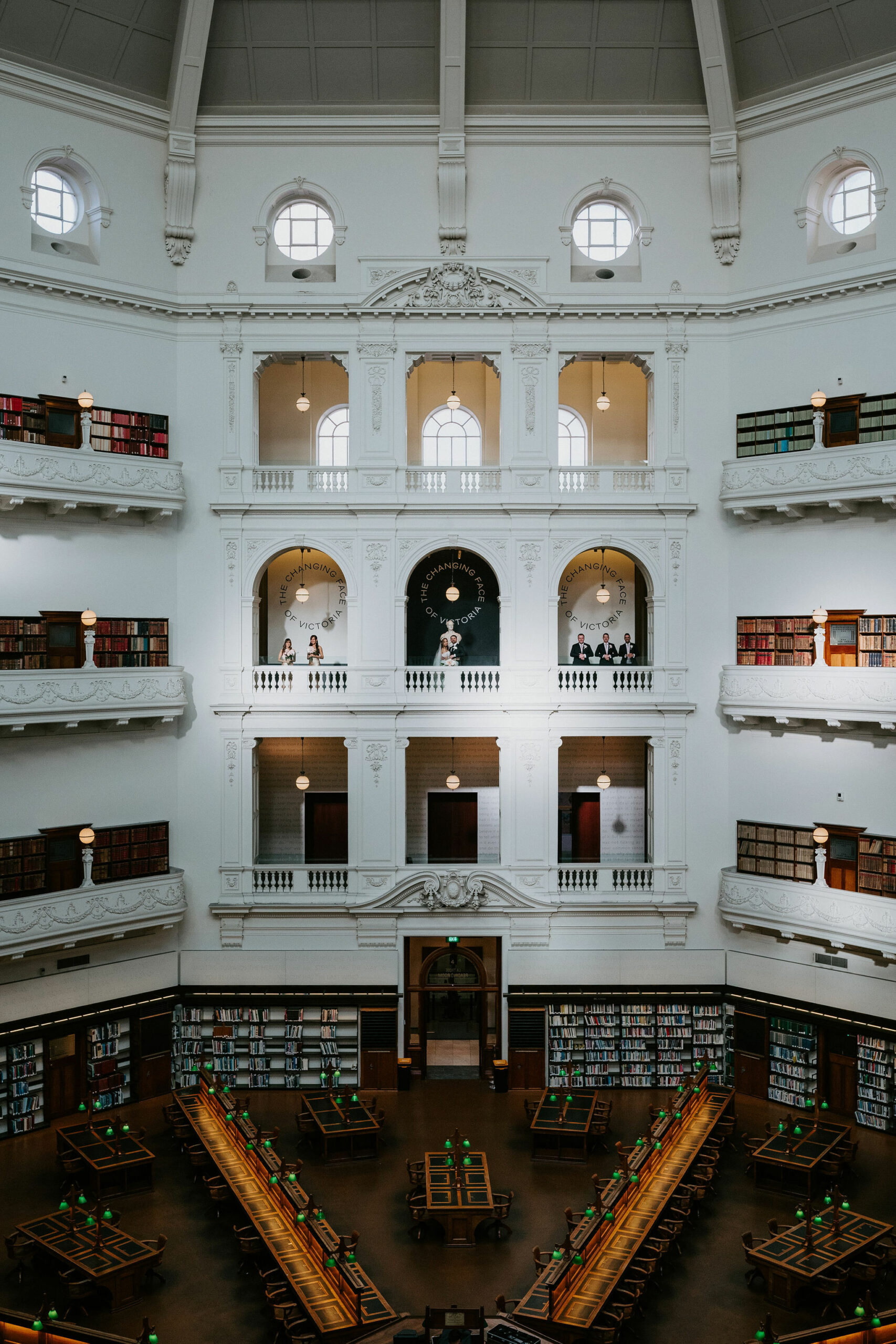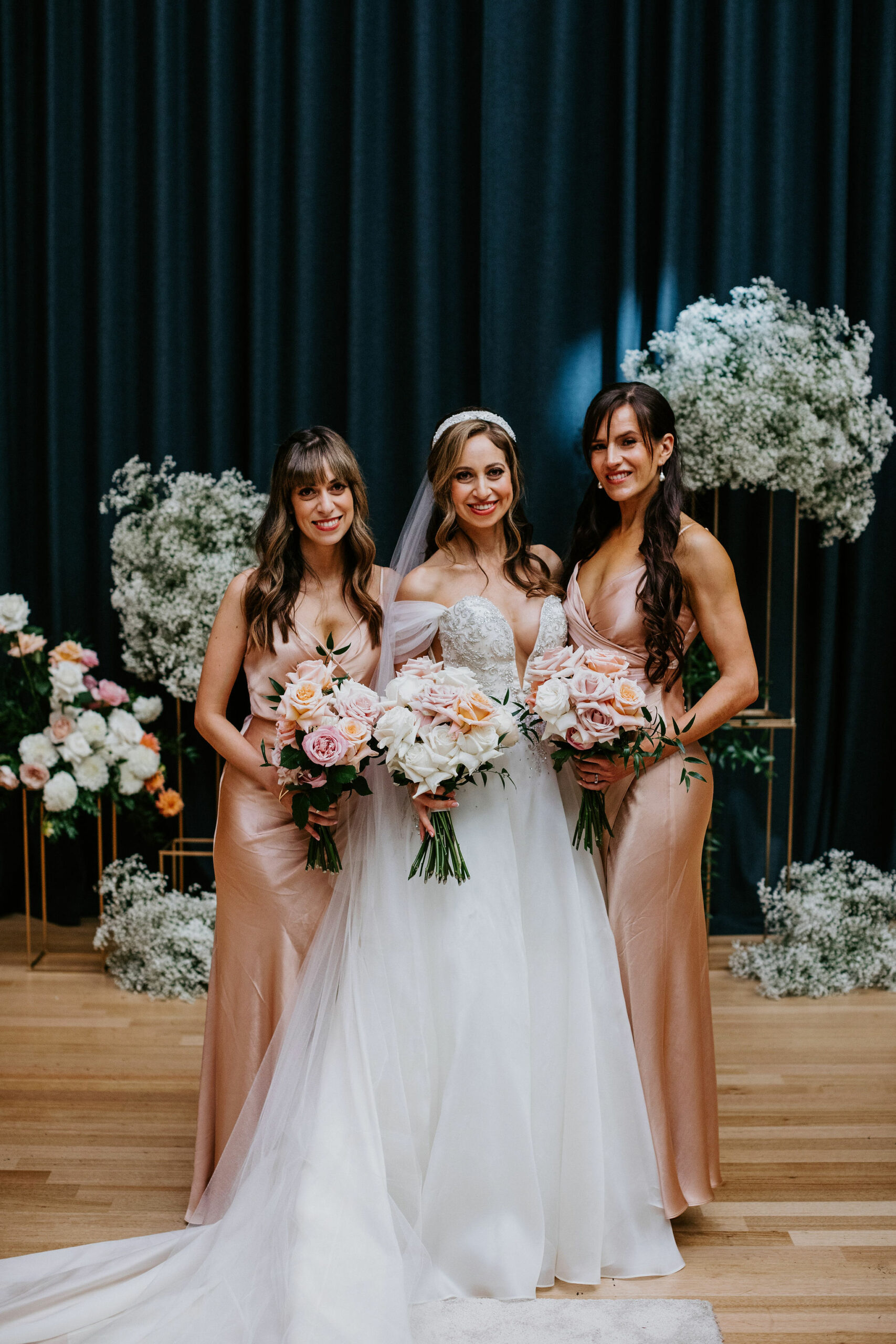 Dressed in a dramatic deep V-neckline wedding gown by Shehzarin Batha Couture, and flanked by her bridesmaids in floor-length evening gowns, Dina opted for not one, but two wedding dresses.
I had a second dress designed specifically for our first dance. I'm really glad I made the decision to change into something else for that segment of the night to allow me to dance more freely.
Dina
BROWSE DRESS DESIGNERS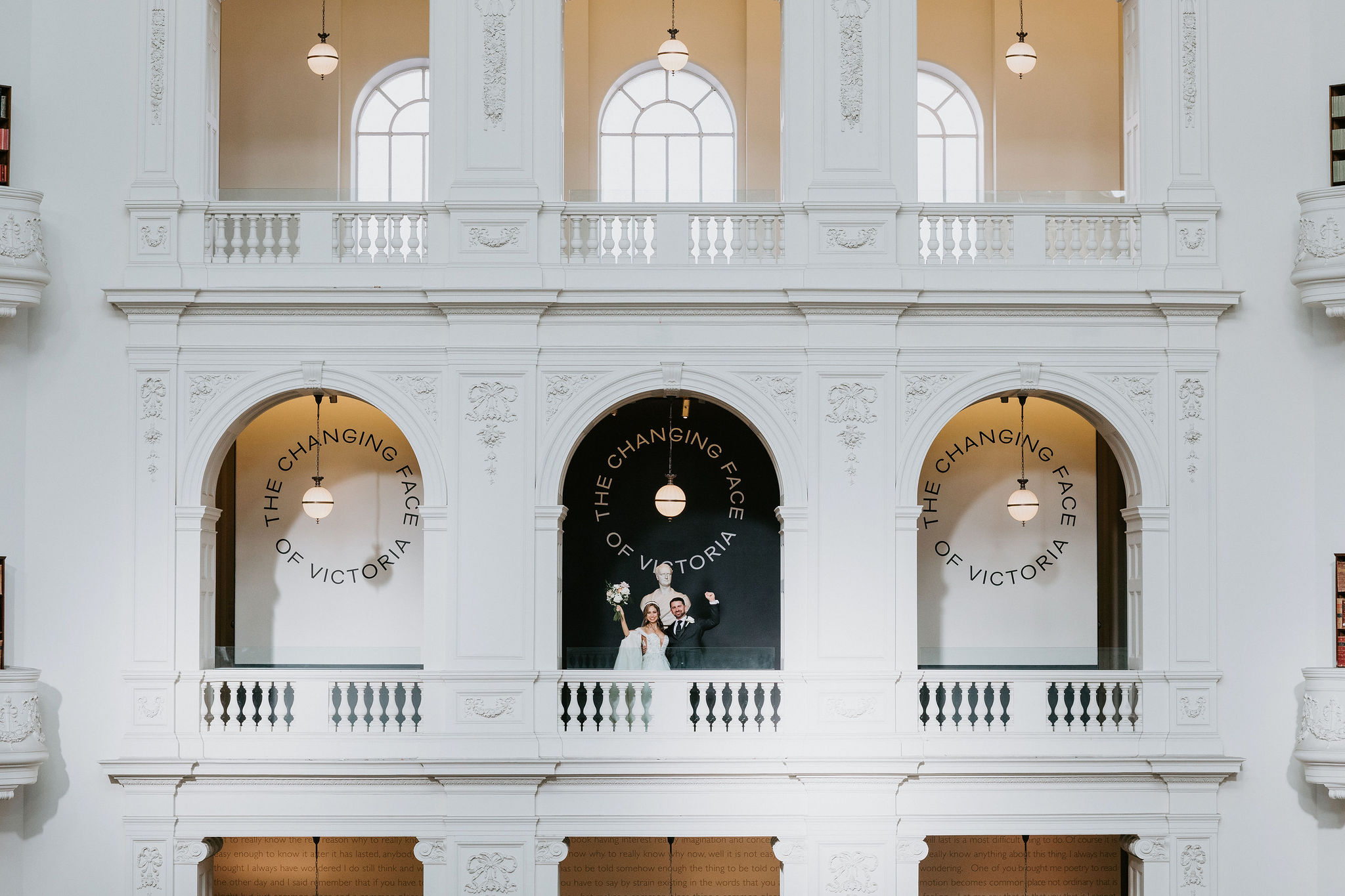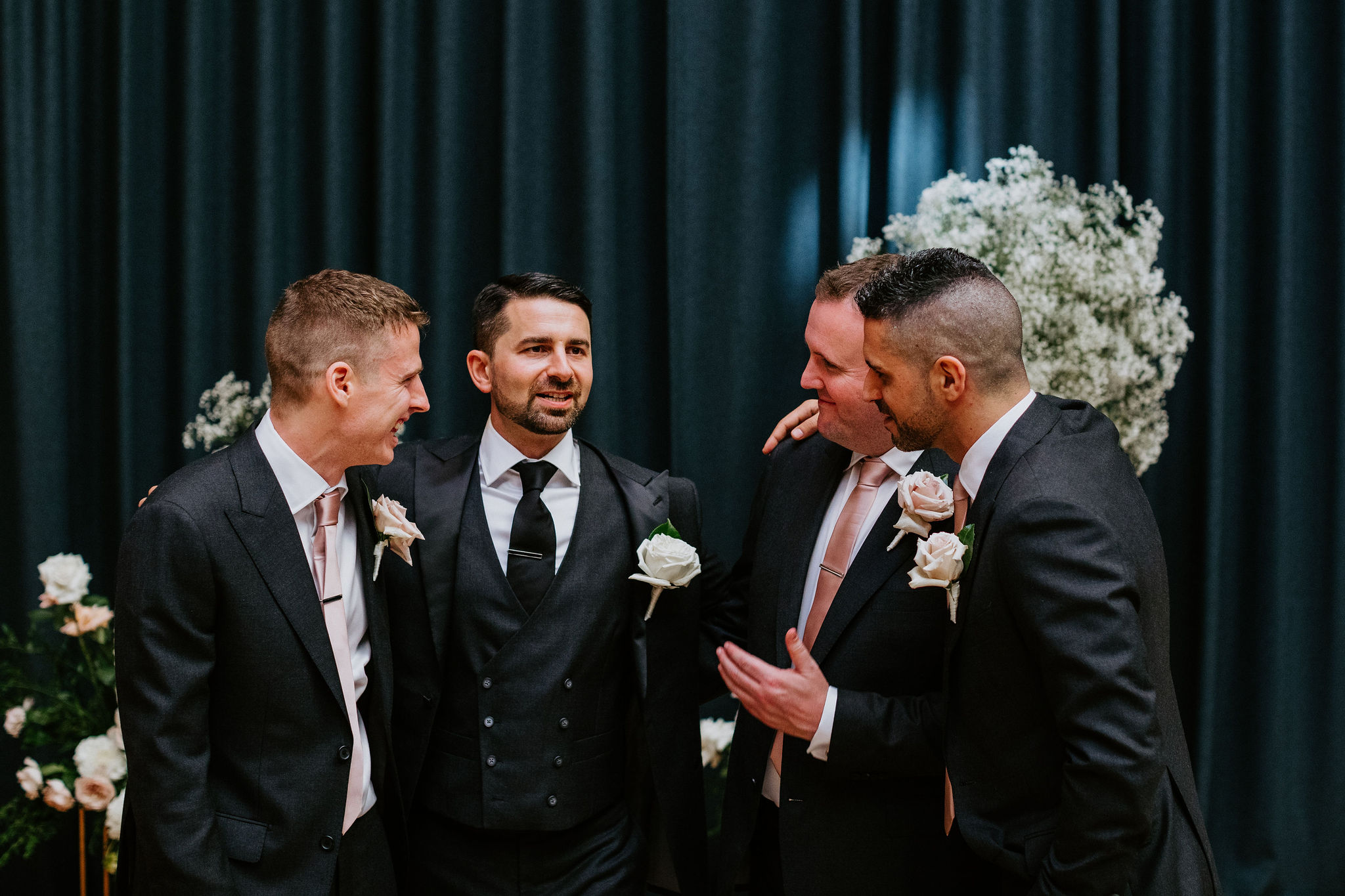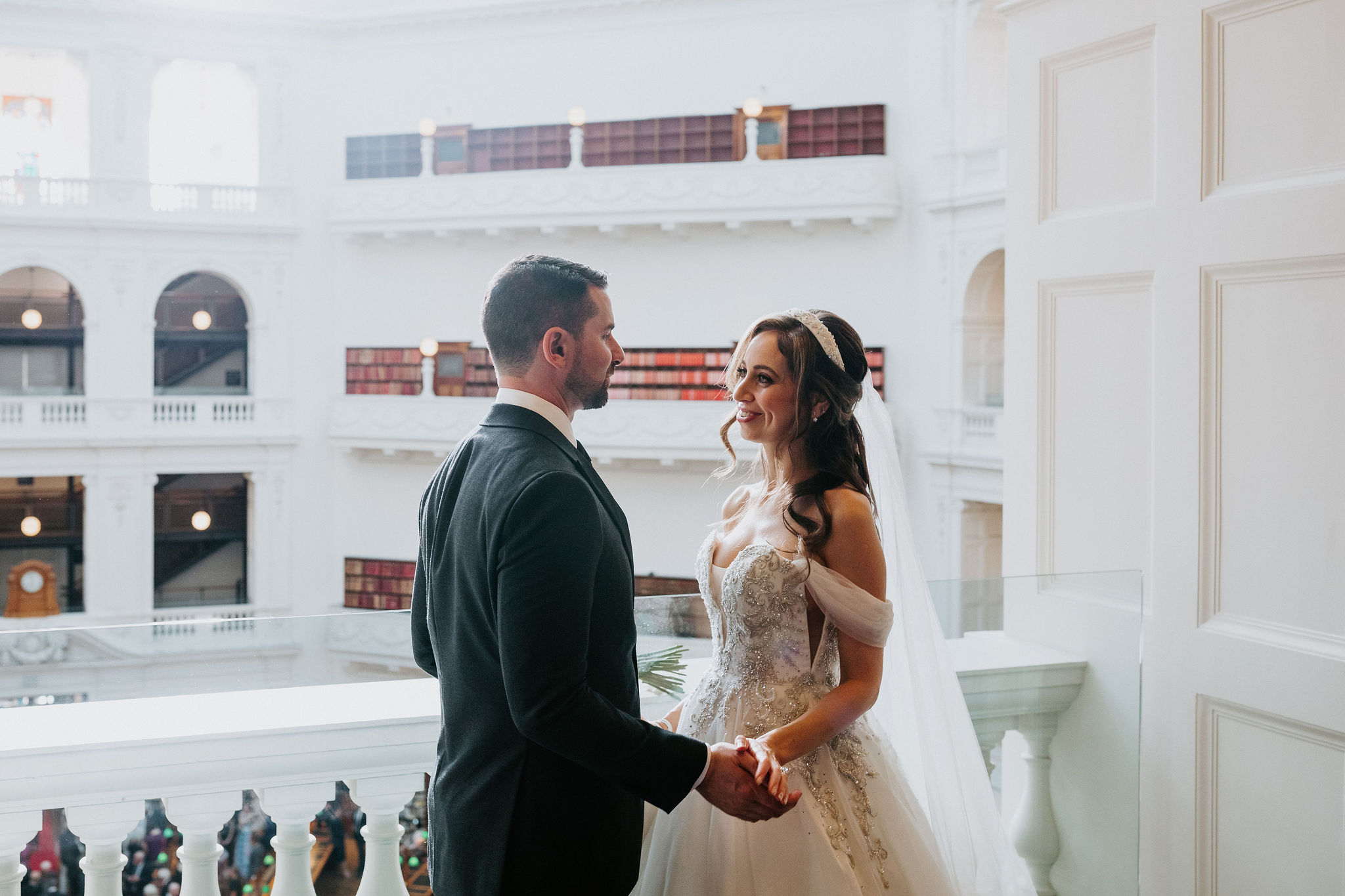 The couple hired wedding planner Nadia of The Super Styler to assist bringing their wonderful Showtime Events wedding to life.
Don't hold back on pushing for things you know matter to you – if it's a certain type of chair, or napkins, or welcome drinks – if it's important to you then don't let it slide.
Dina
VISIT THE SUPER STYLER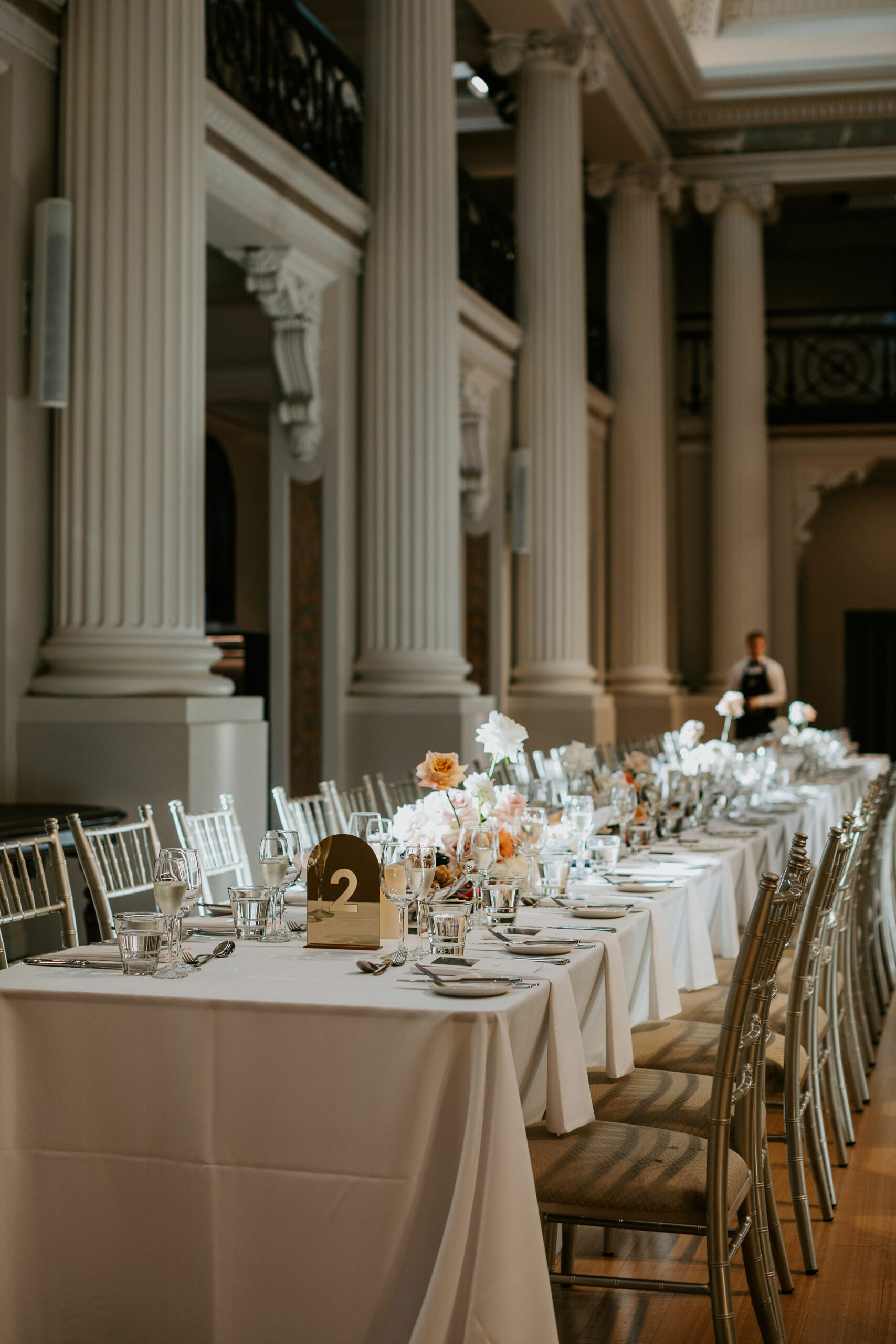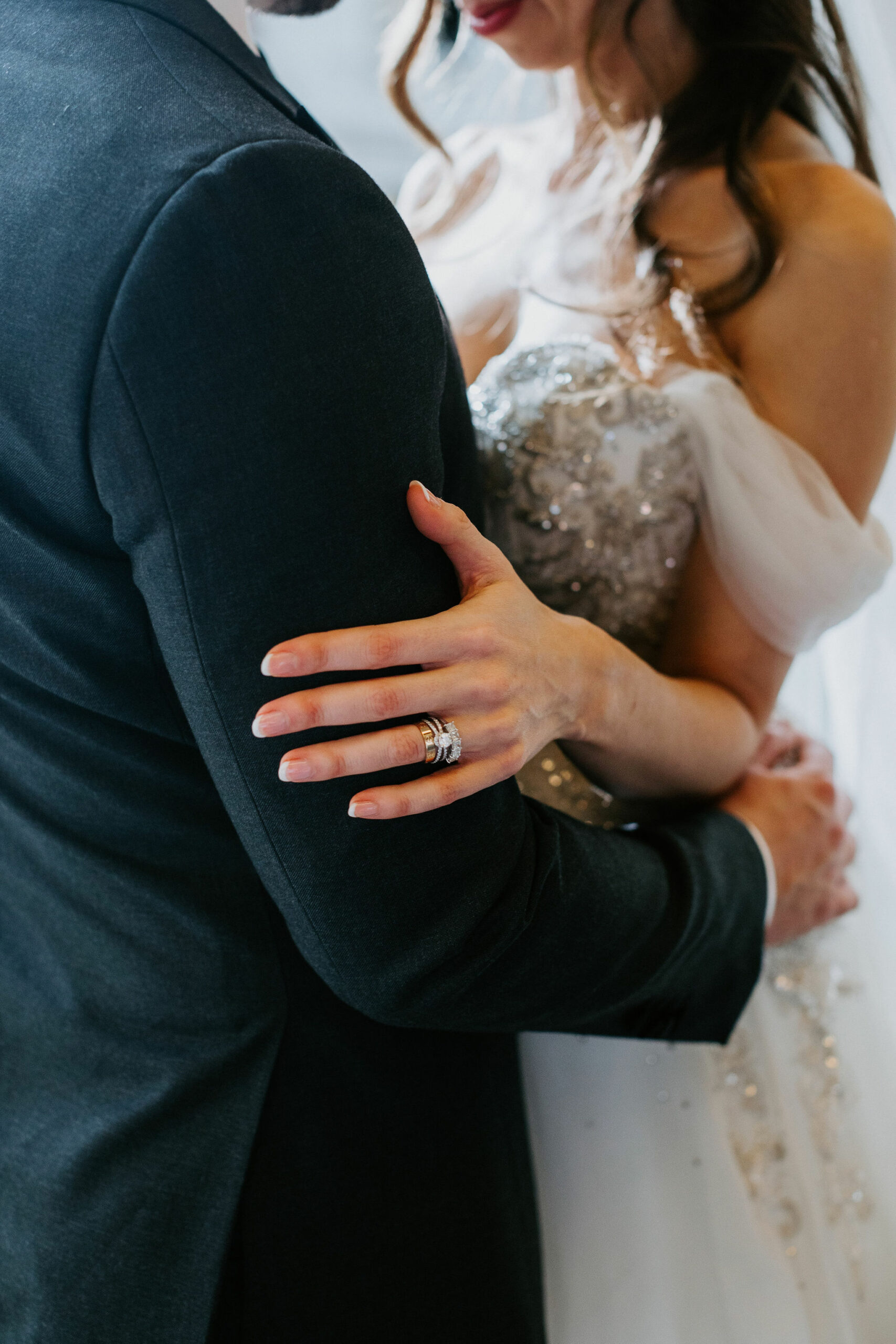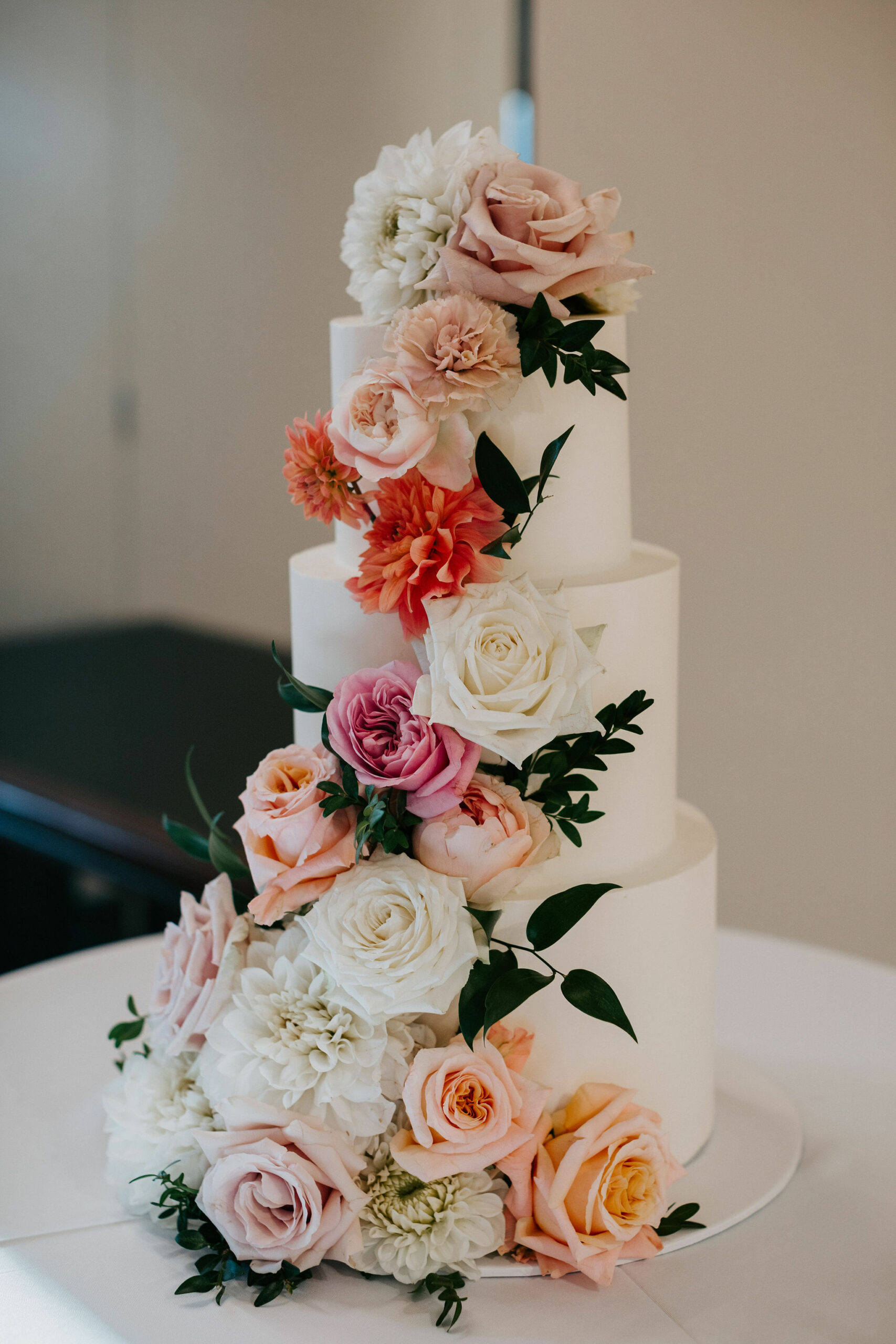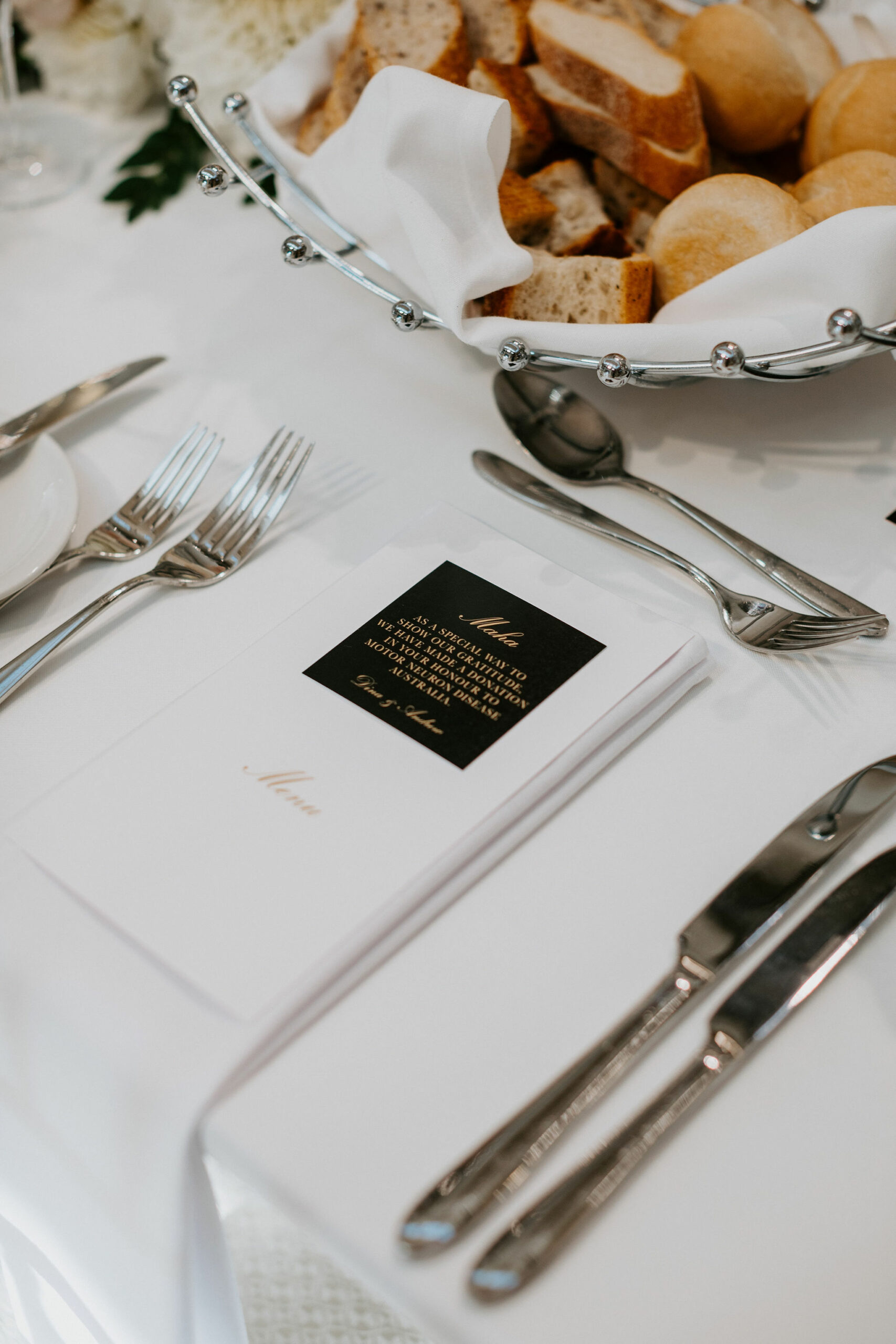 The menu tasting at Showtime Events prior to the big day was an event in itself that the couple remembers fondly.
Part of the menu-choosing process with Showtime Events included a menu tasting at the State Library where we got to dress up and have a fun night out tasting all of the delicious food options as well as all of the wines and the cocktails!! We definitely recommend leaving your car at home for this part. It was a great experience to try the food but also to see the table and styling options available to us to choose from.
Dina
VISIT STATE LIBRARY VICTORIA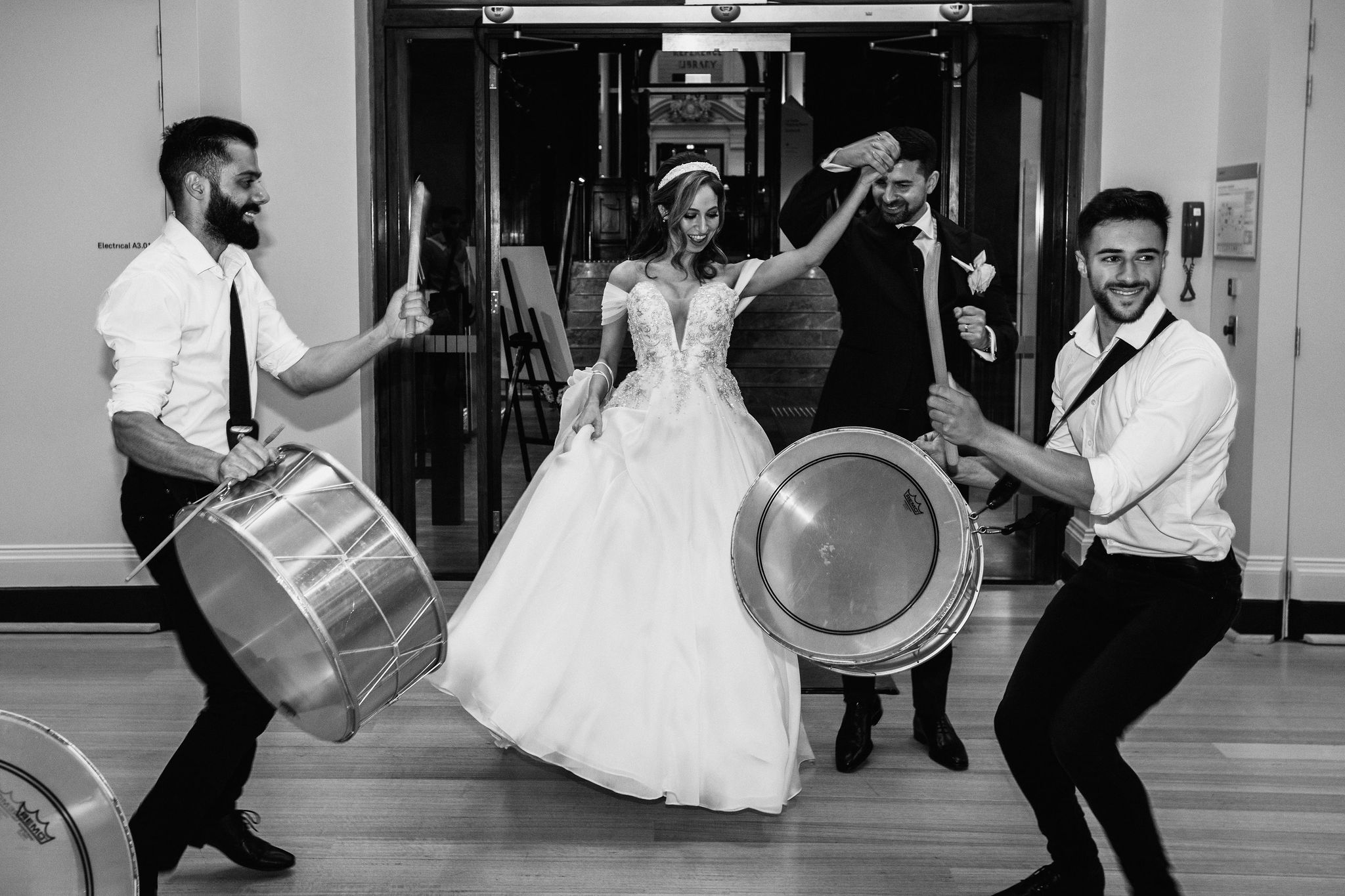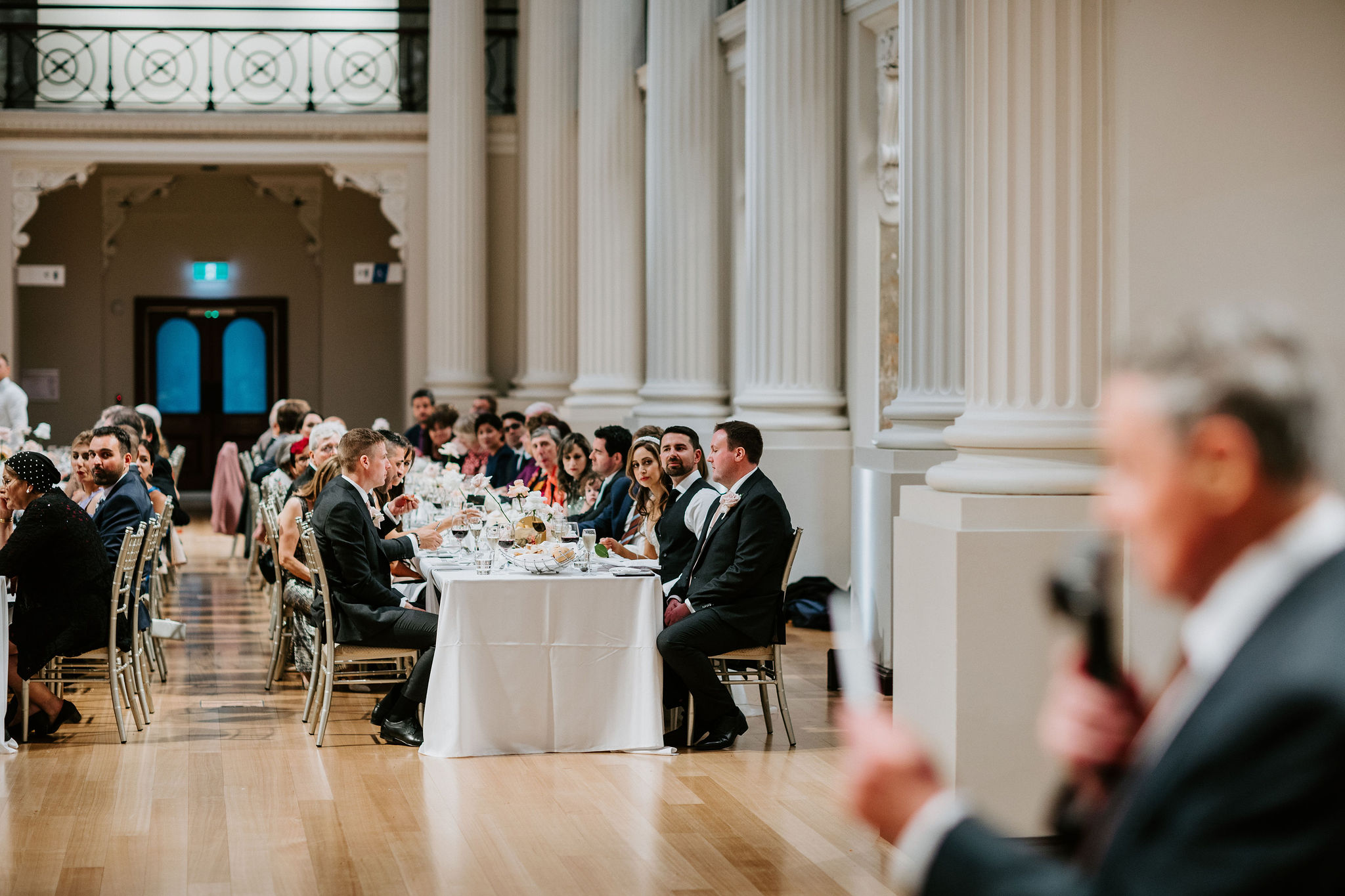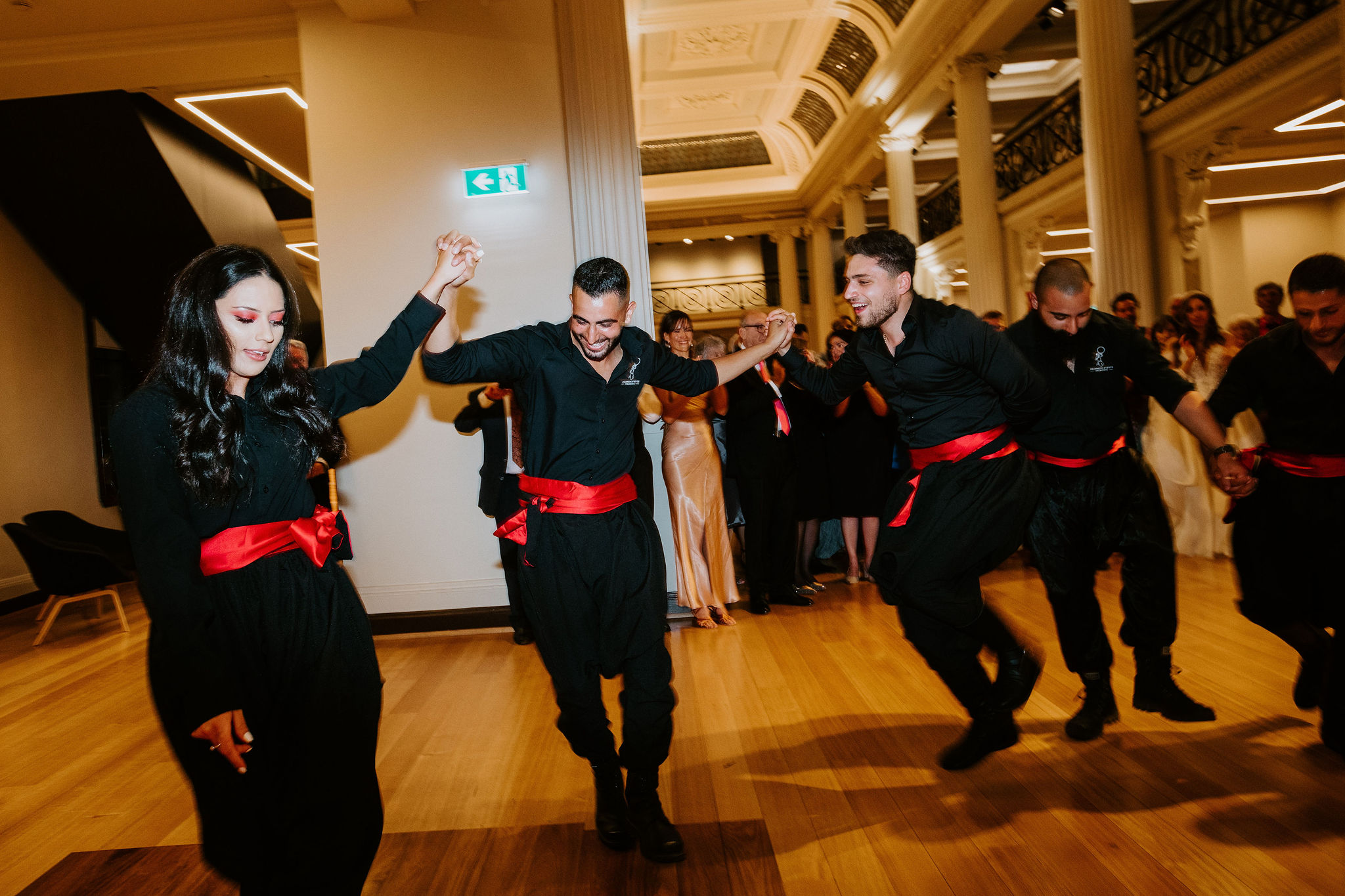 Like many couples deciding whether or not to hire a videographer, Dina and Andrew are so pleased they chose Crystal D Studio to create their wedding film.
A good photographer and videographer are well worth the investment. At first we weren't sure if we would get a videographer to capture the day, but we are so glad that we did. Reliving the memories as best you can will be what you end up treasuring the most.
Dina
VISIT CRYSTAL D STUDIO