Unapologetically authentic to their unique brand of romance, Colleen and Grant treated their eight guests to a quirky and intimate State Library Victoria micro-wedding to remember.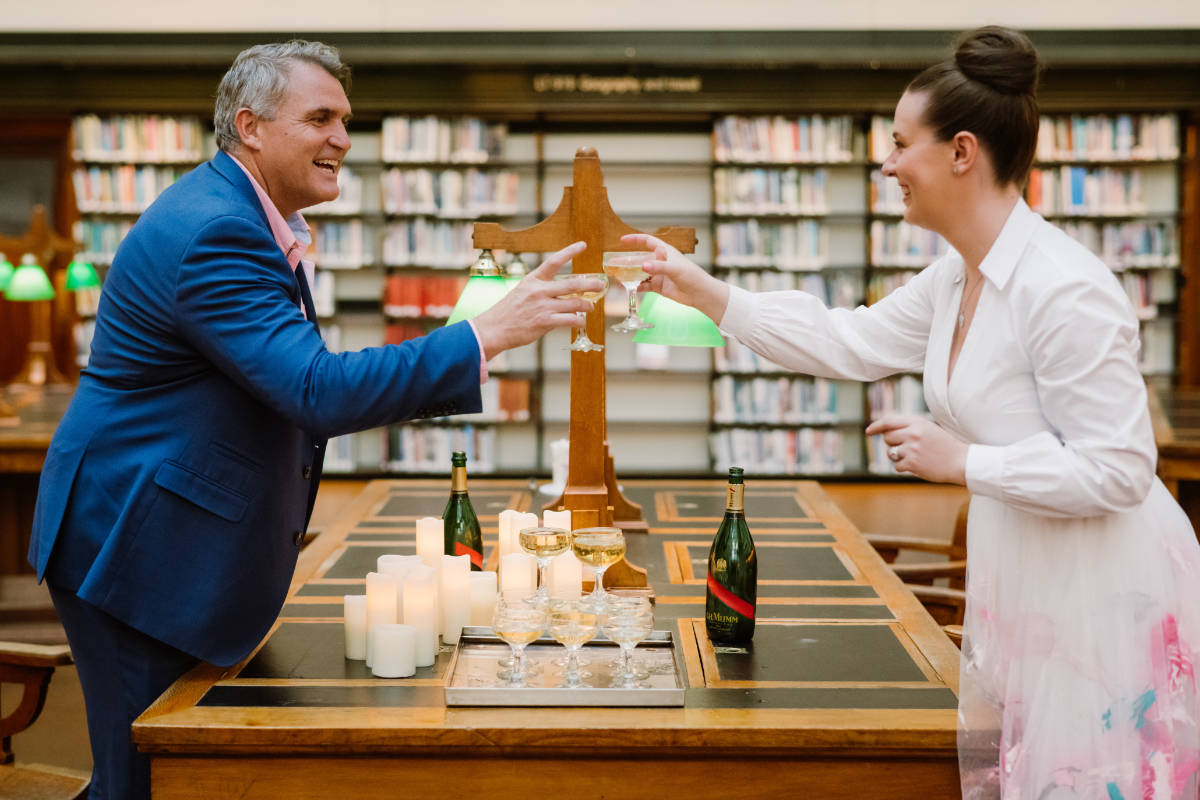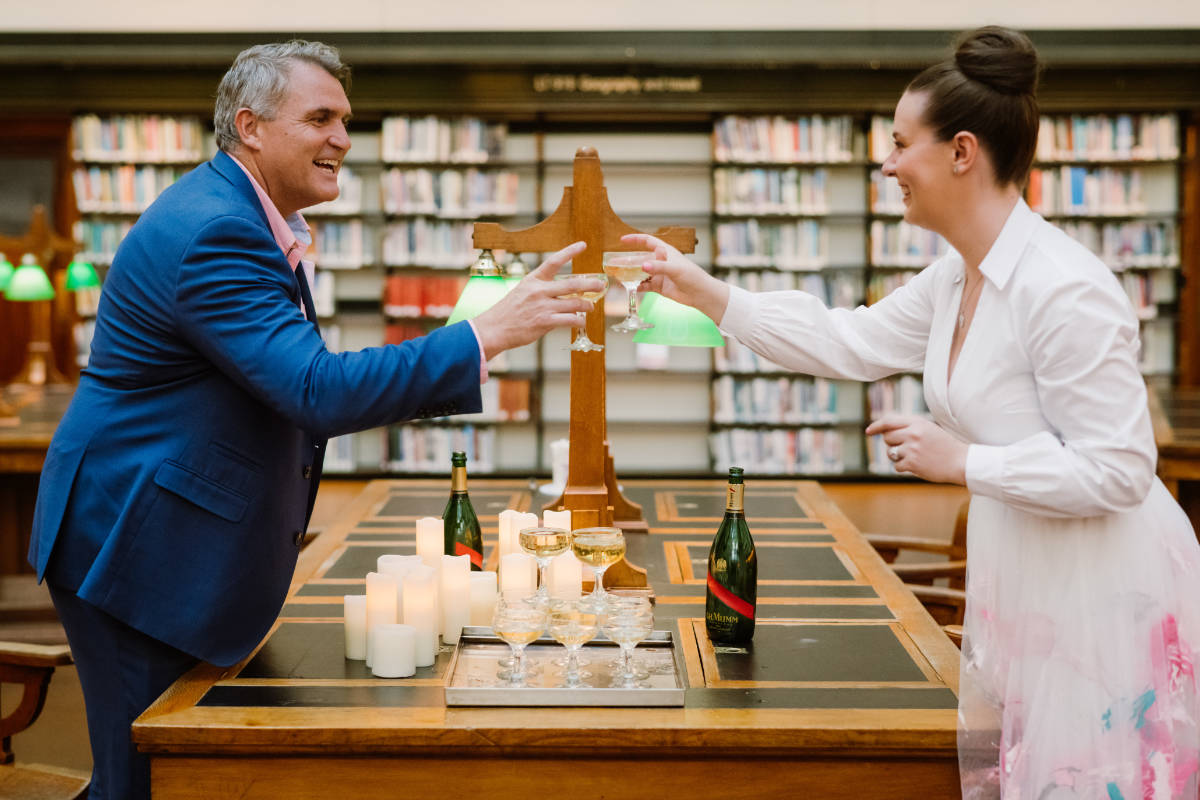 When it came time for Colleen and Grant to select a wedding venue, Colleen knew it had to feel like home.
As the Wedding Producer for State Library Victoria, Colleen was inspired, having played an integral role in many beautiful ceremonies and receptions within the venue. "La Trobe Reading Room is timeless, so elegant, and an architectural dream," Colleen says, reflecting on her decision to have her own State Library Victoria wedding to Grant, on February 17, 2022.
Having met by happenstance while Colleen was working at a Kentucky wine bar, Grant proposed at the couple's favourite dumpling restaurant, with the ring nestled amongst an order of pork buns. This quirky and romantic detail was echoed in the wedding cake, designed by Torte by Mirjana and topped with two cheerful dumplings made from fondant.
It was an intimate family gathering of eight guests with plenty of heartfelt sentiment and inside references. Colleen wore a custom skirt handpainted by artist Tiff Manuell, inspired by Colleen's engagement ring, the venue, and floral inspiration. The petal pink accents (including the celebratory coupes of Andre Clouet Rose!) offered modern pops of colour against the historical backdrop of the State Library Victoria.
The couple was delighted to have quick ​​hello and photo op with their furbaby, Hank, on the front steps outside, right before the ceremony. After a short and sweet exchange of vows in the La Trobe Reading Room, a champagne tower was enjoyed along with pre-dinner canapes. As for dinner itself, Colleen says the choice was simple, "We went to Rockpool; we are all steak lovers!"
Every day, I get to walk through the State Library, and experience its magnificence. If I couldn't get married in Kentucky, my true home, then I wanted it to be at my second home, here in Melbourne.

This venue will always stay State Library Victoria, and that was important to me. No chance of it being sold, turned into a different venue, or becoming something else all together.

My family on my mother's side comes from a long history of book lovers and collectors, artists and lovers of fine arts. I knew my family would be proud to say their daughter got married at State Library Victoria.
Colleen & Grant
VISIT STATE LIBRARY VICTORIA
---
This unique micro wedding at State Library Victoria was produced by Showtime Event Group and captured beautifully by Theodore & Co.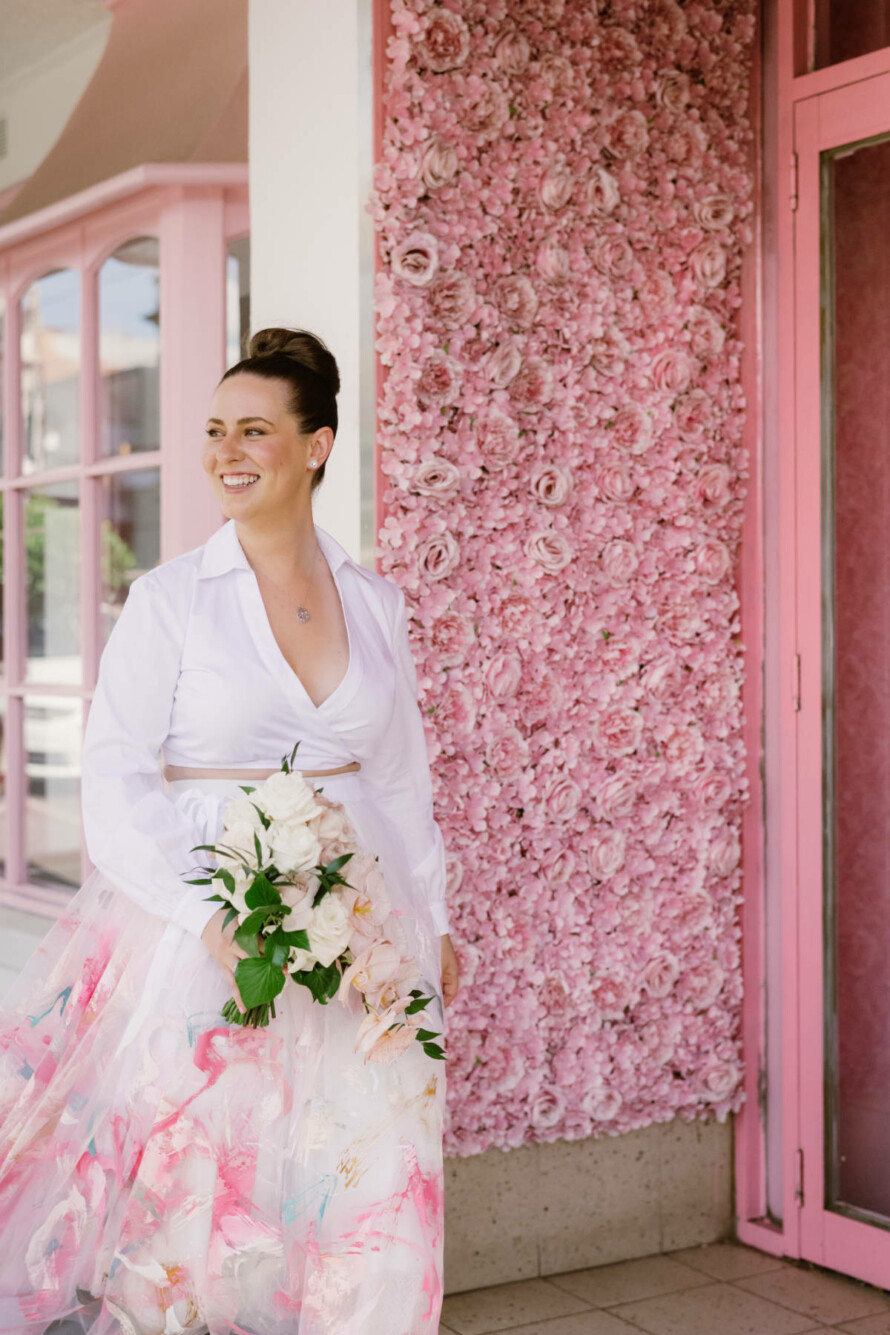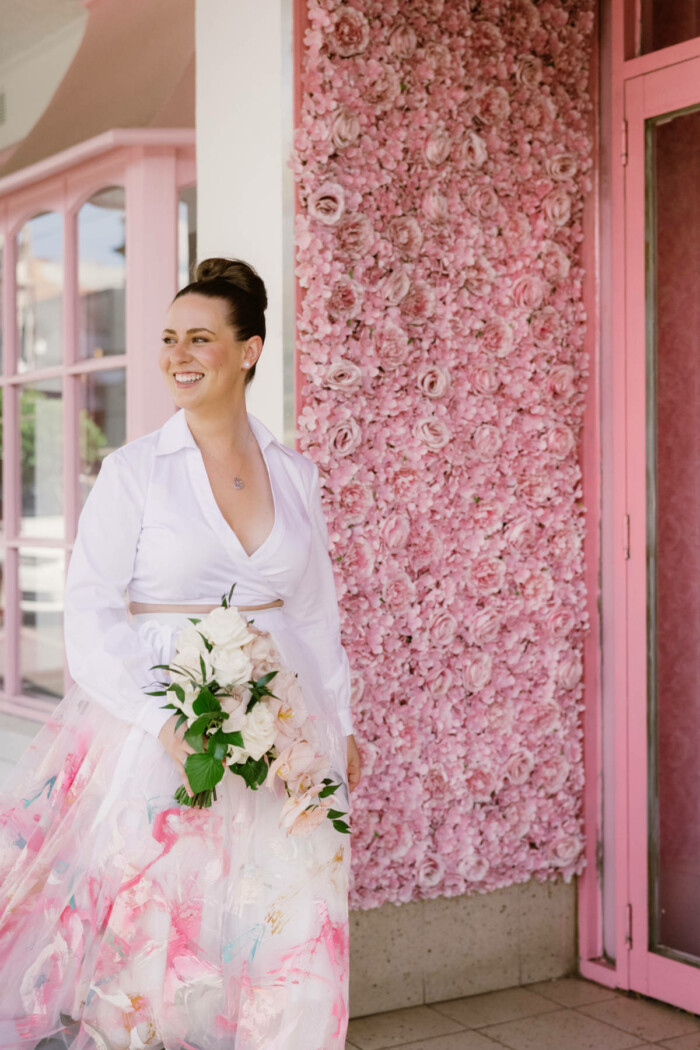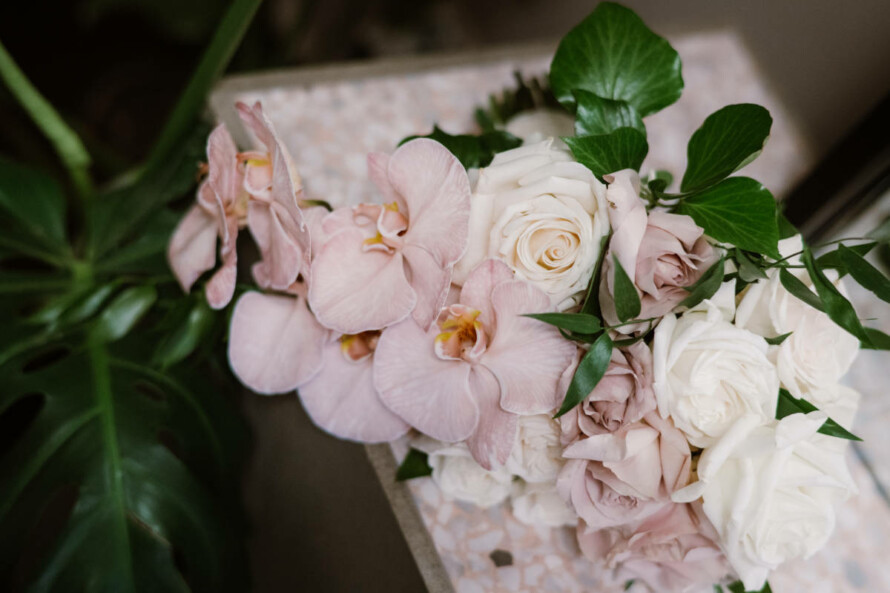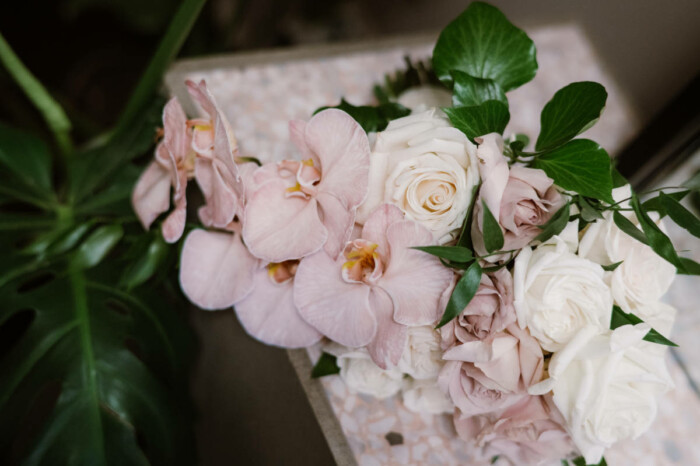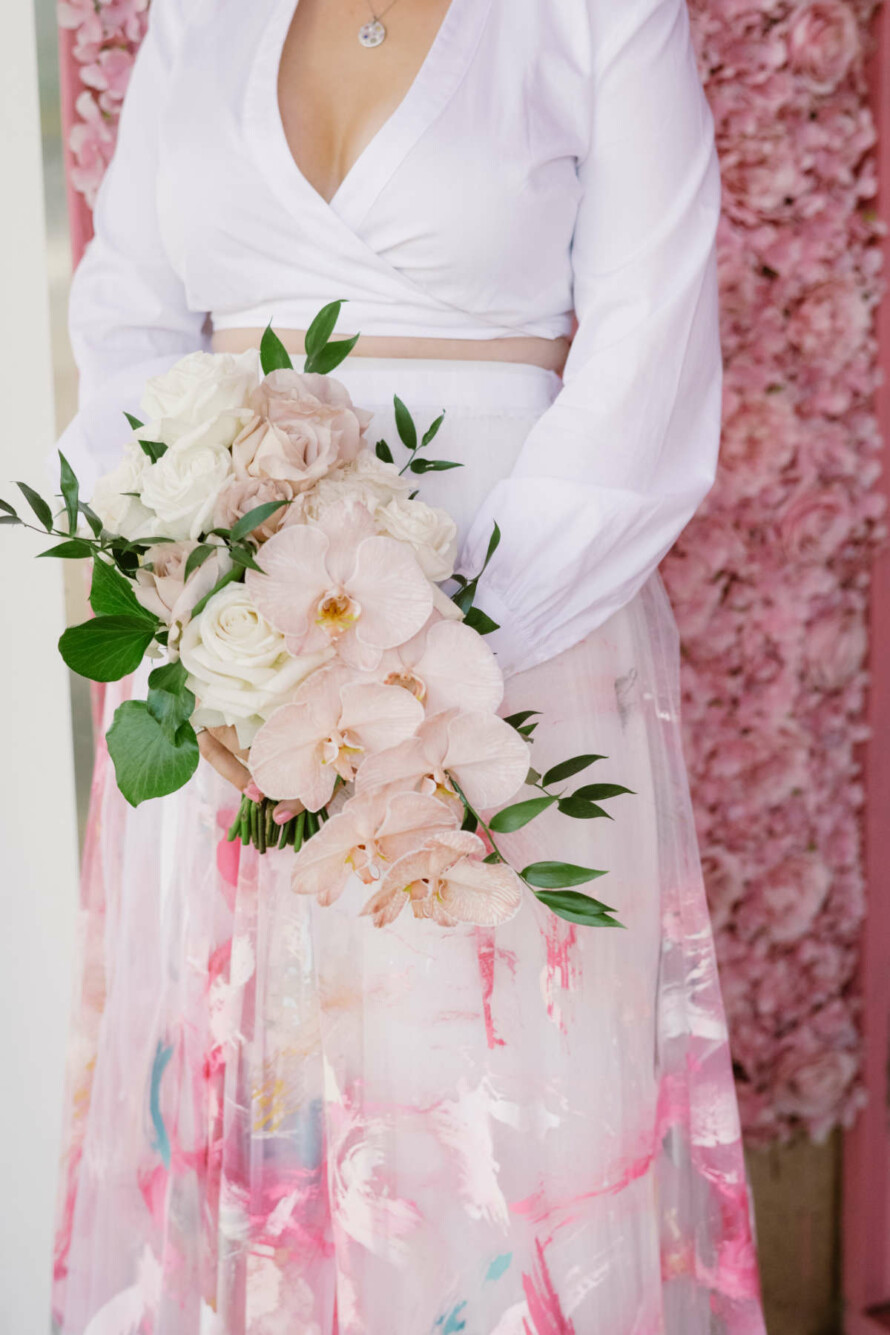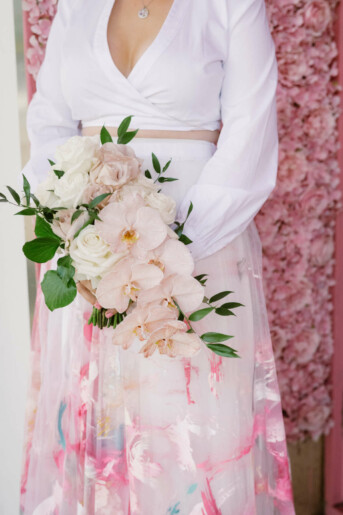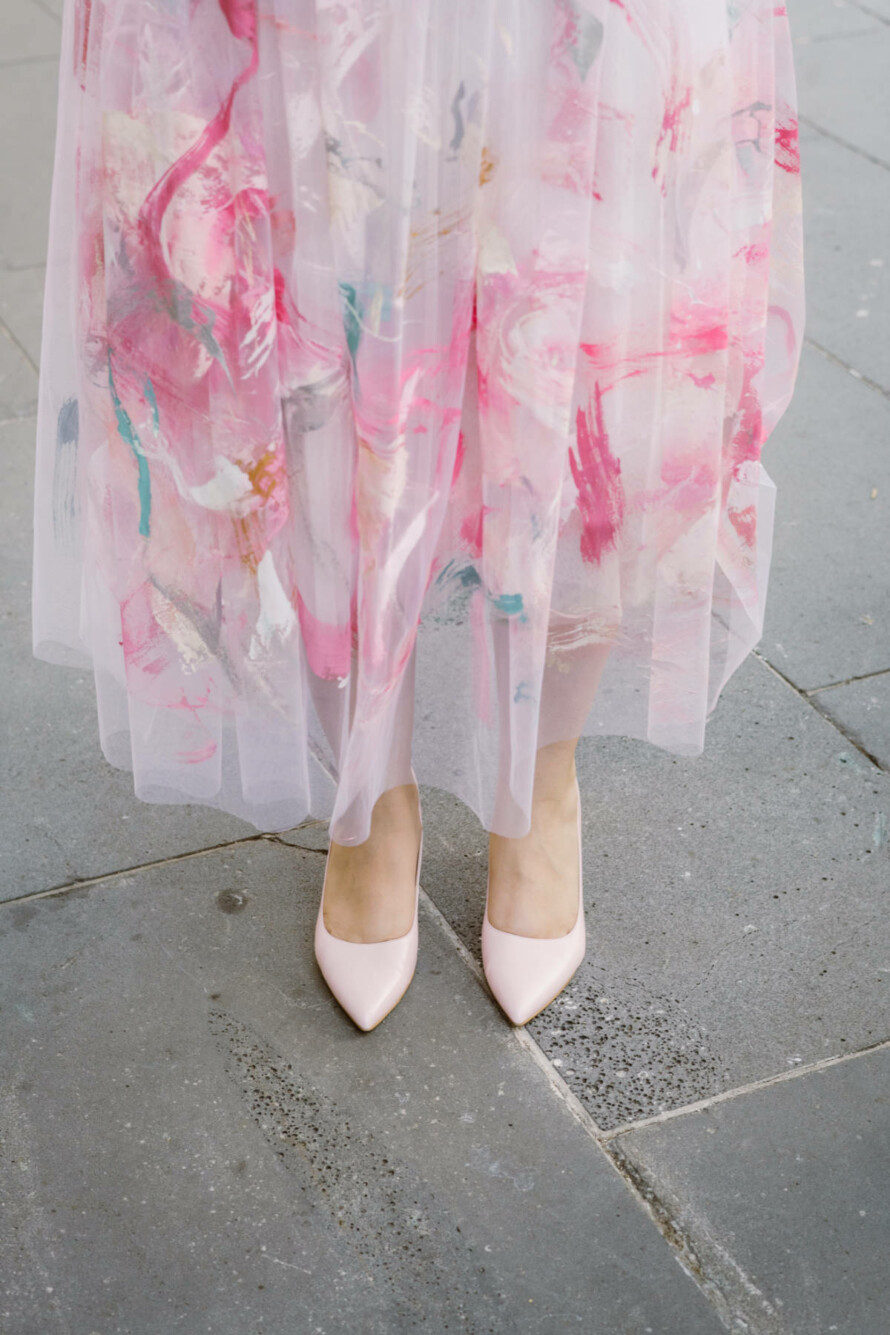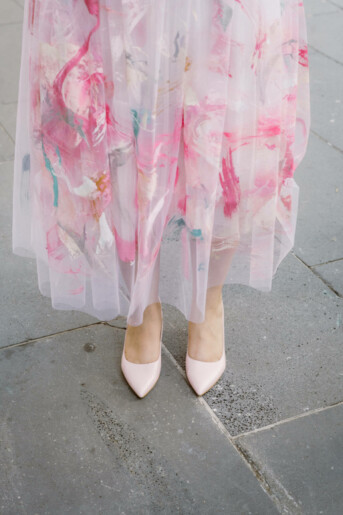 Colleen's skirt was handpainted by artist, Tiff Manuell.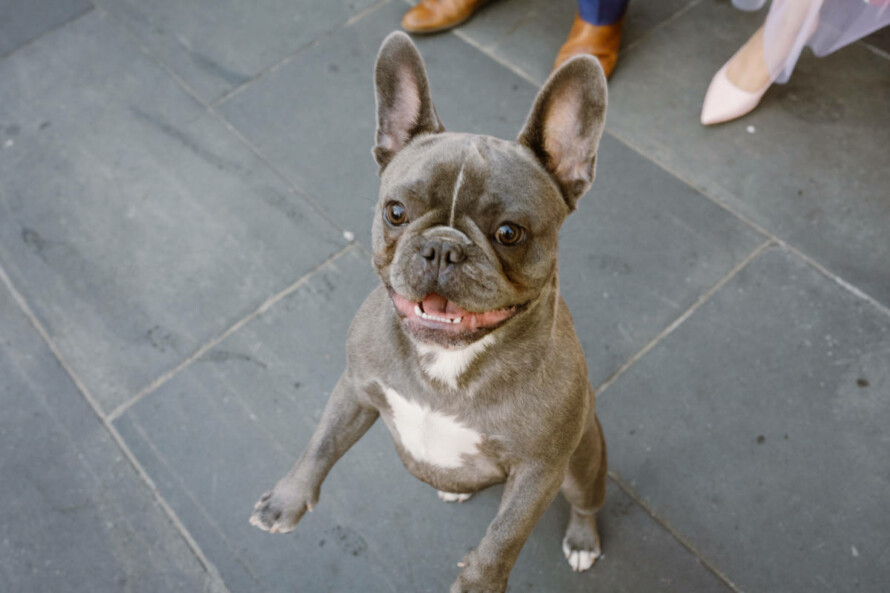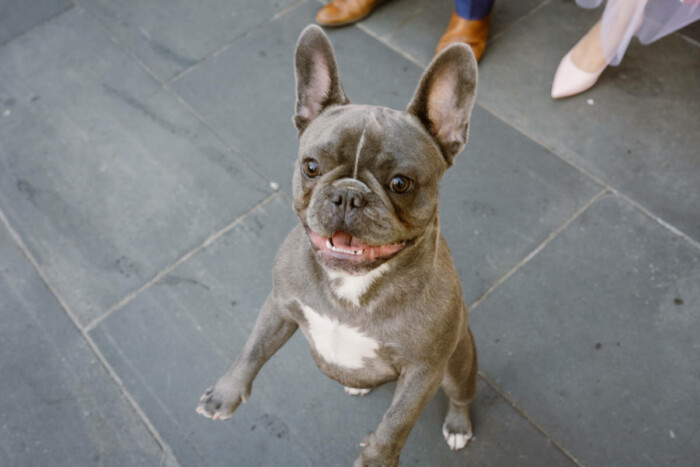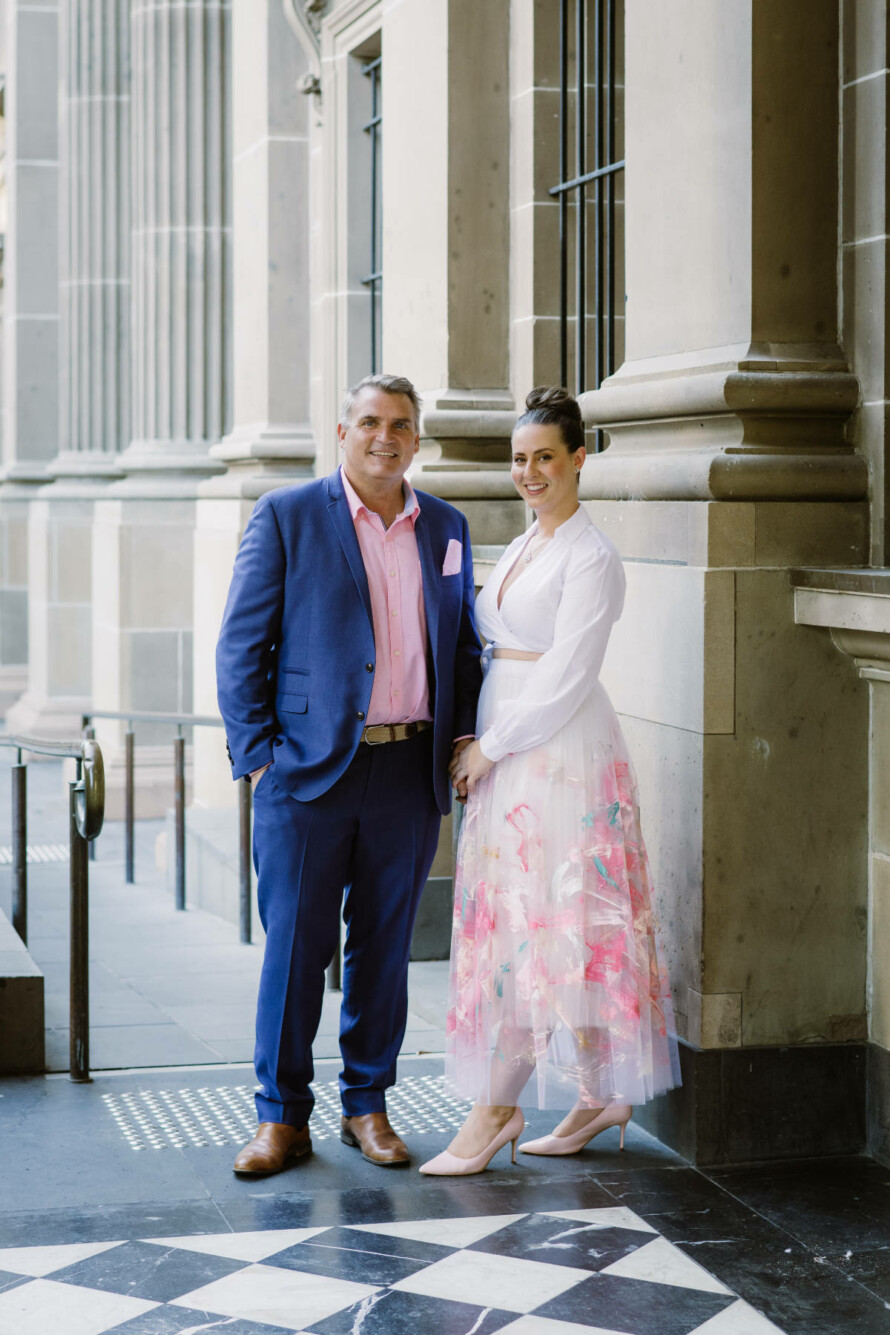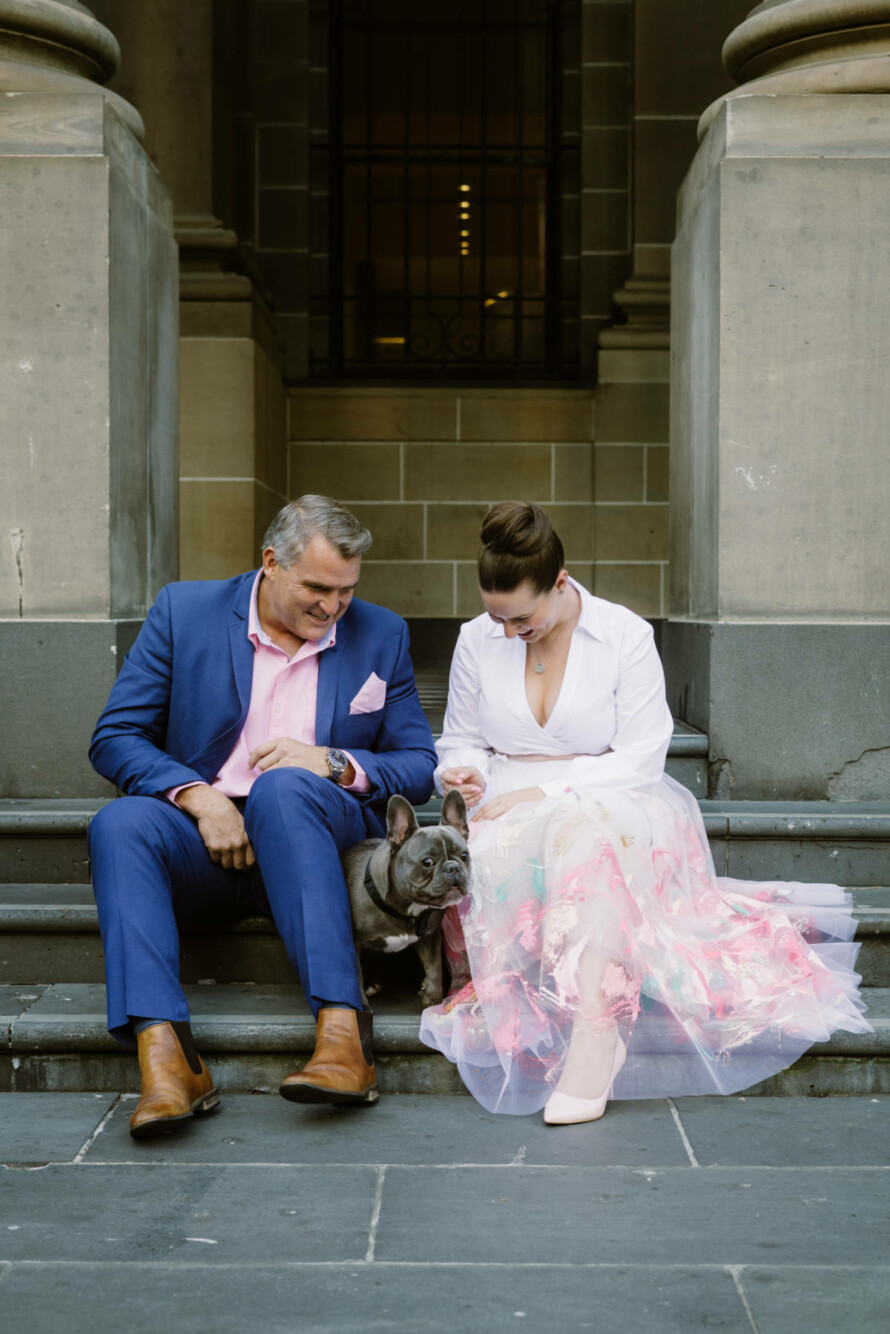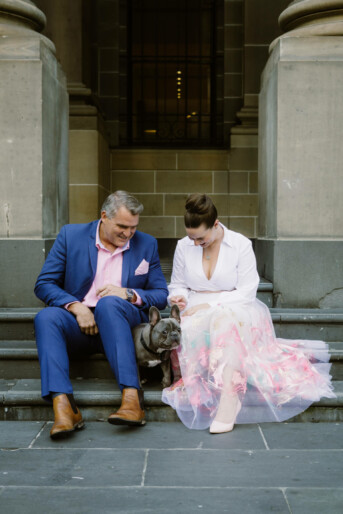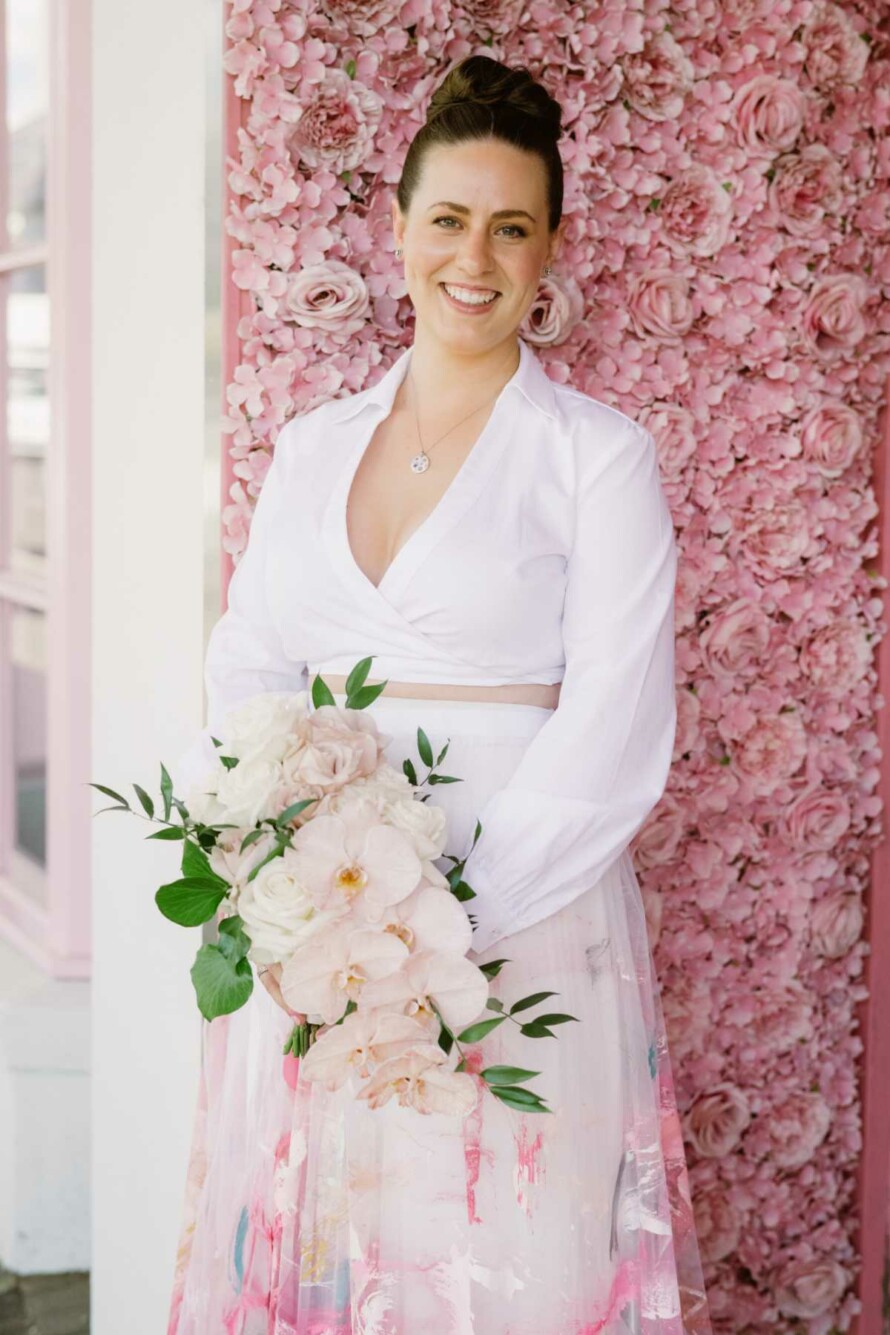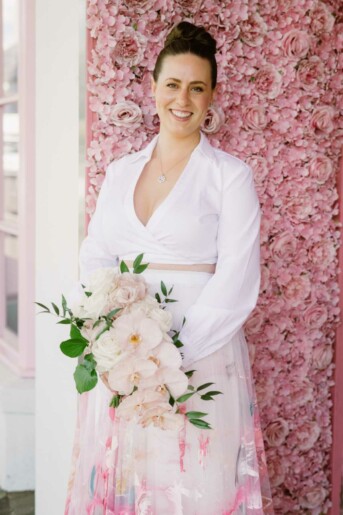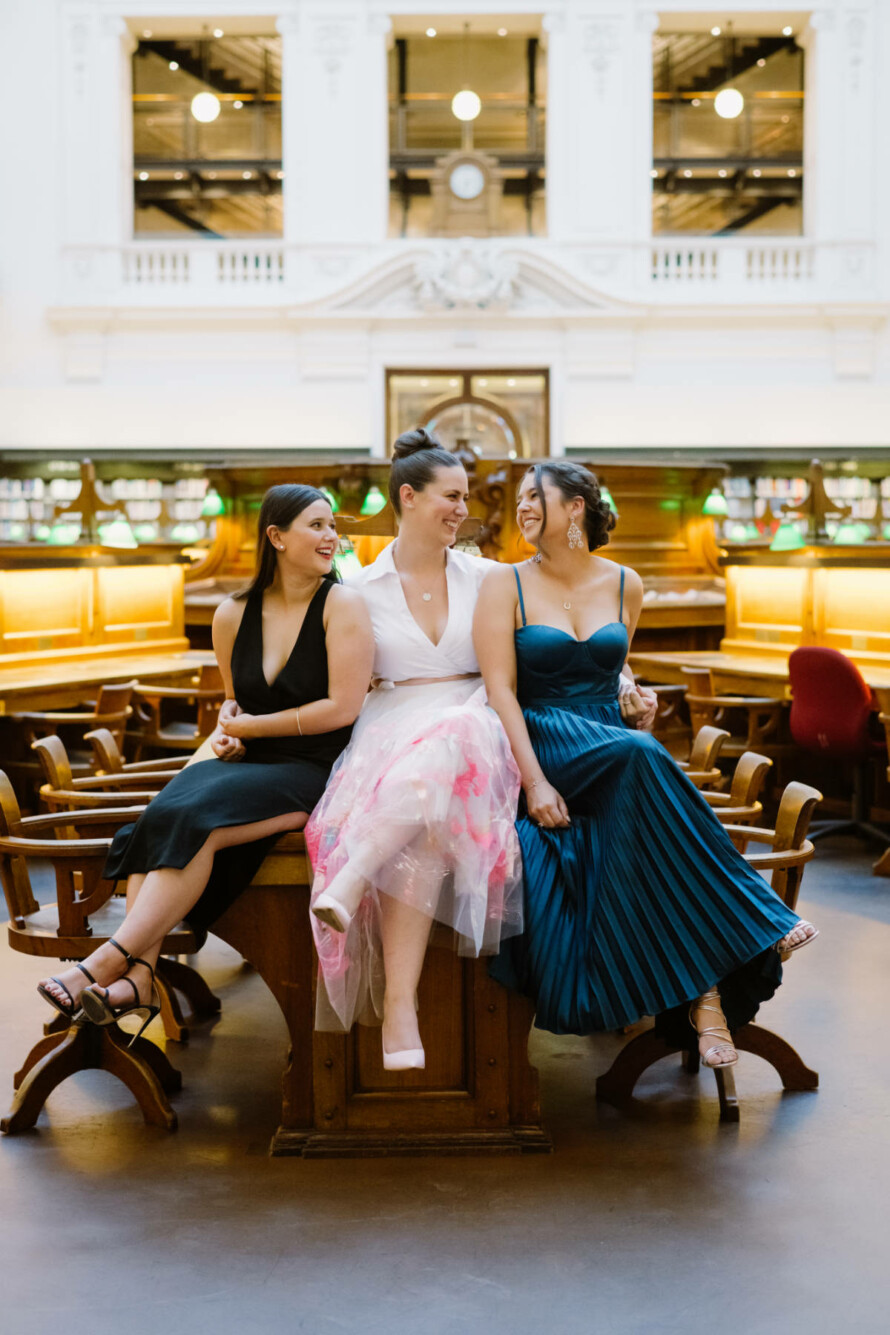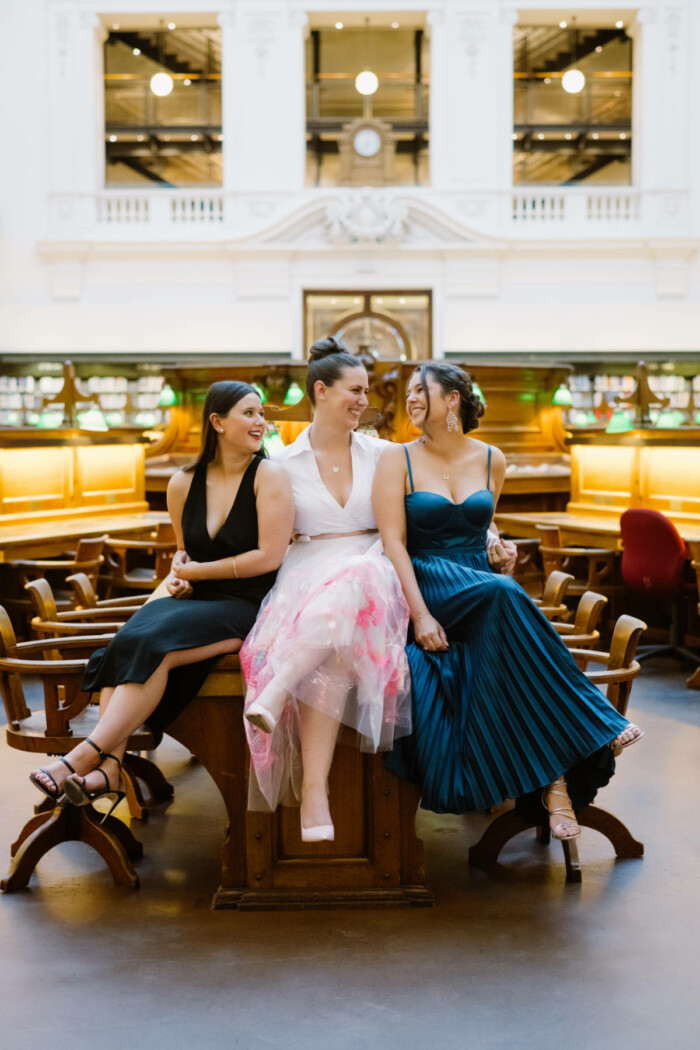 "I asked the girls and family to wear whatever they felt comfortable in. No requirements."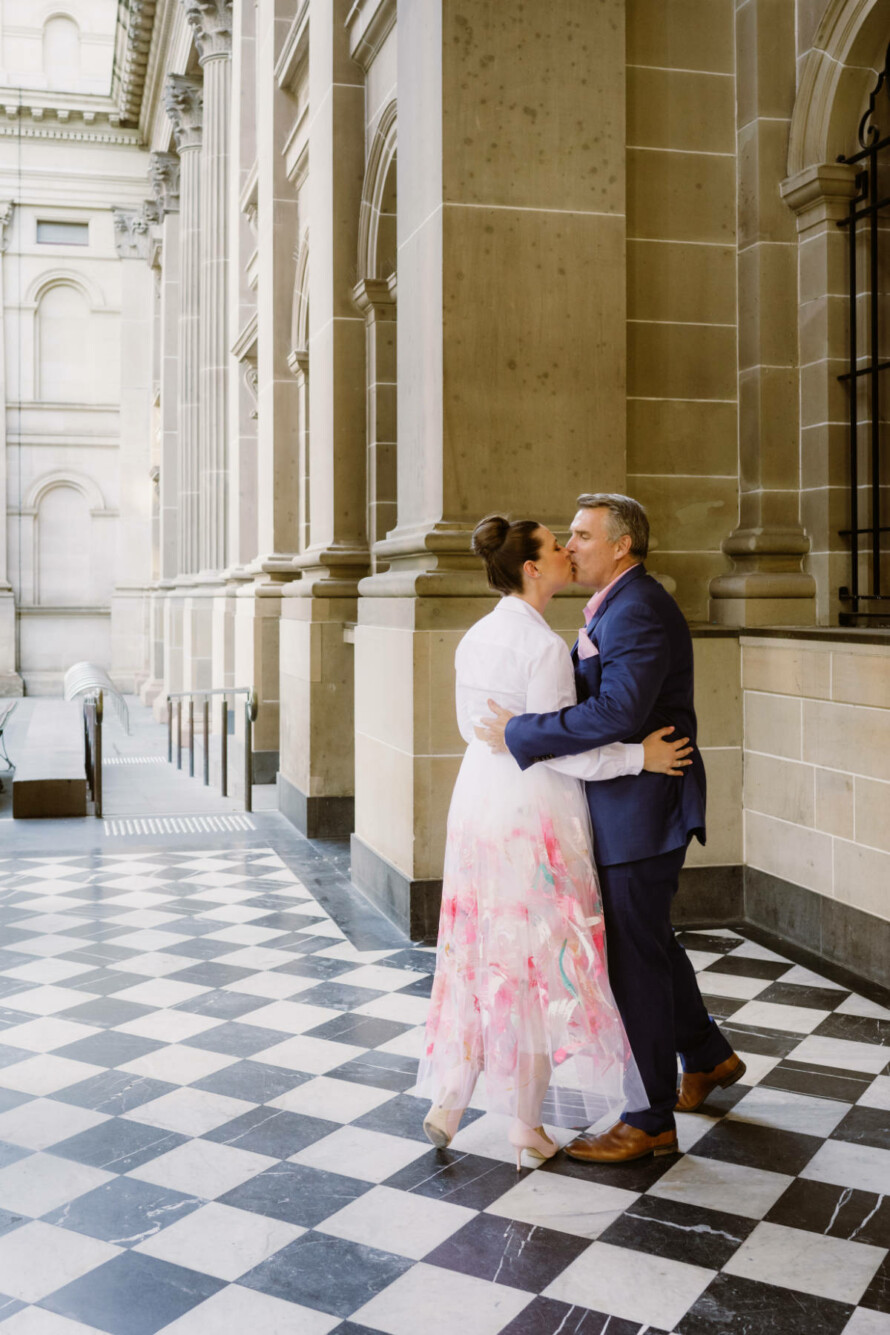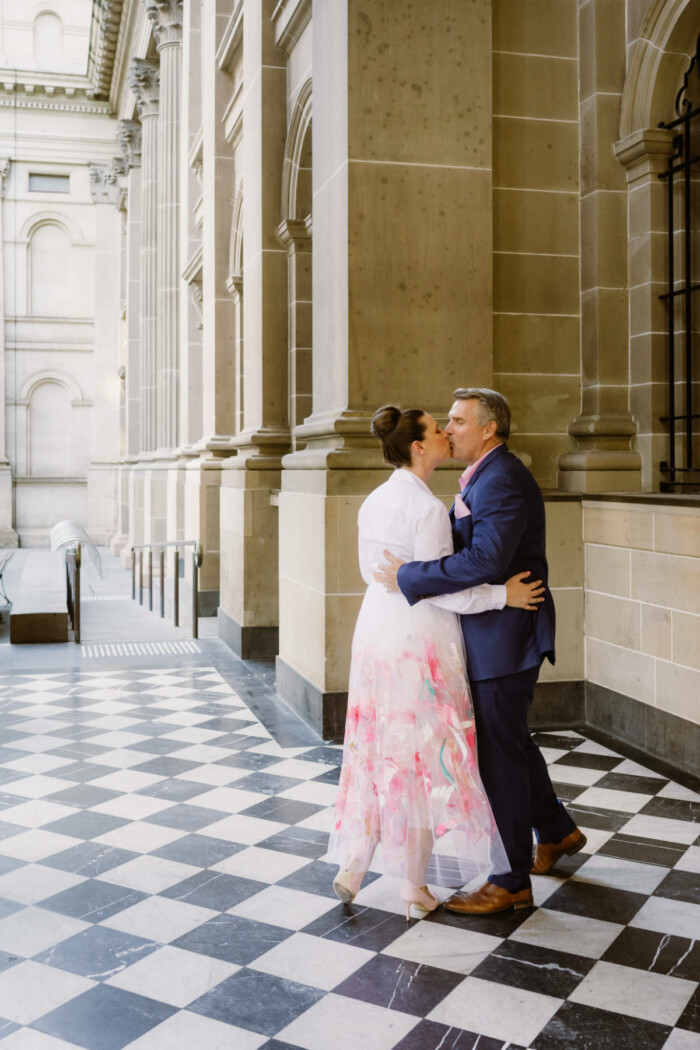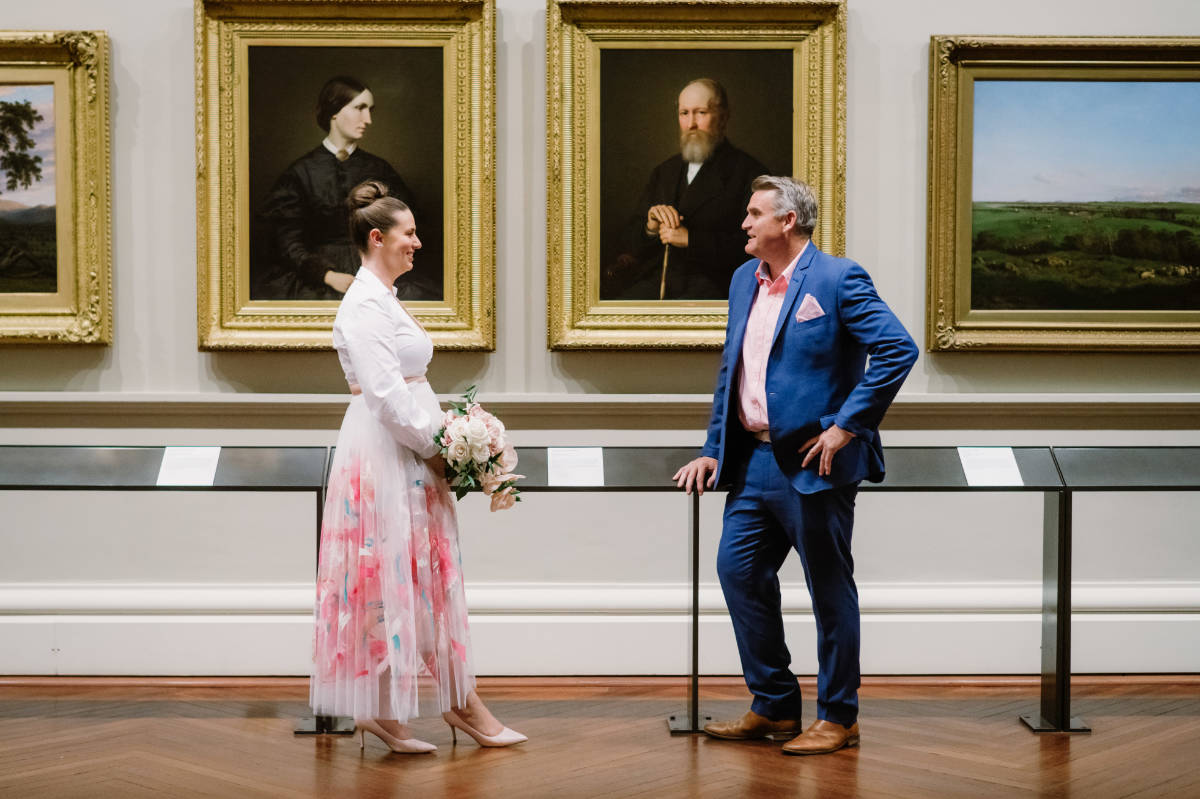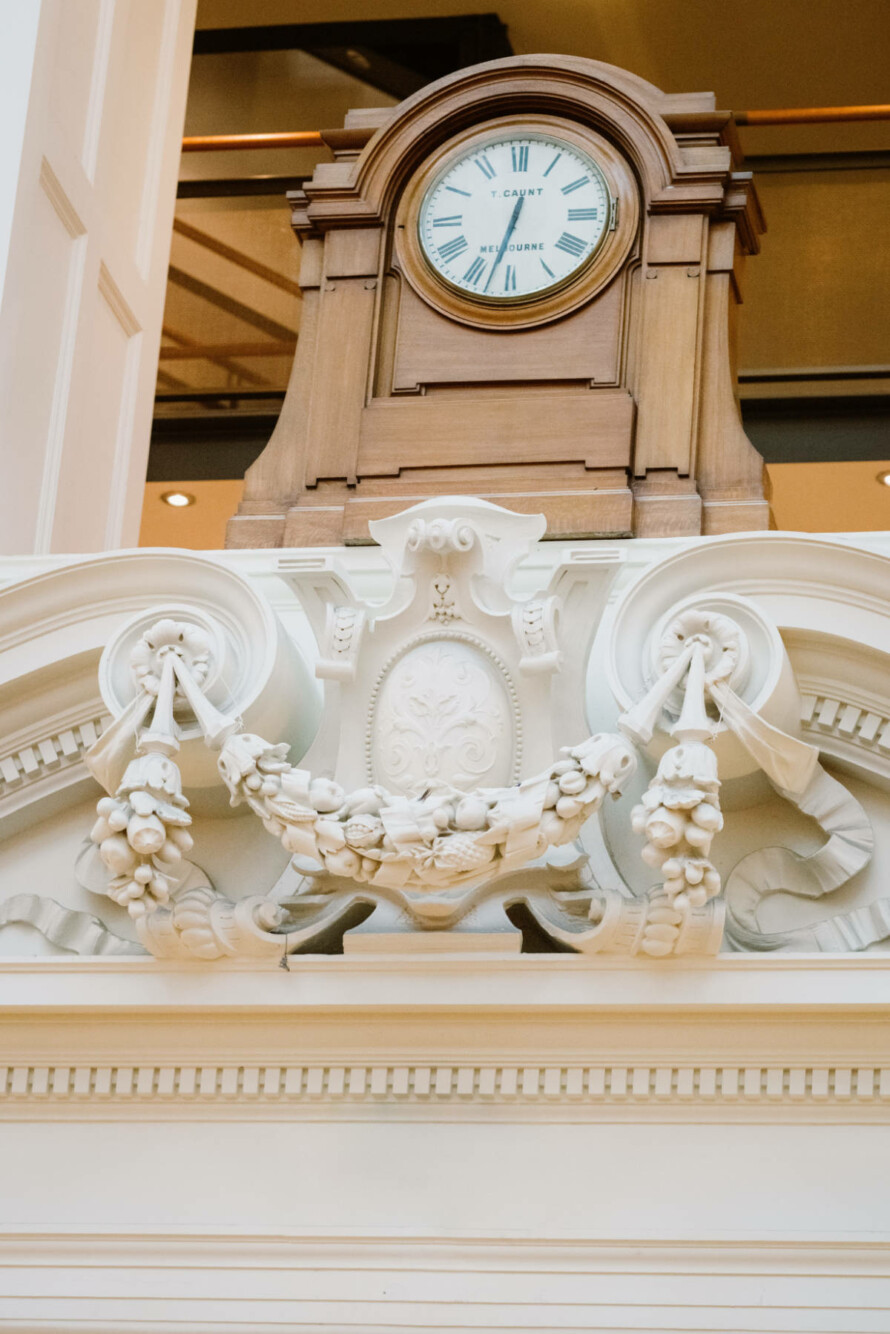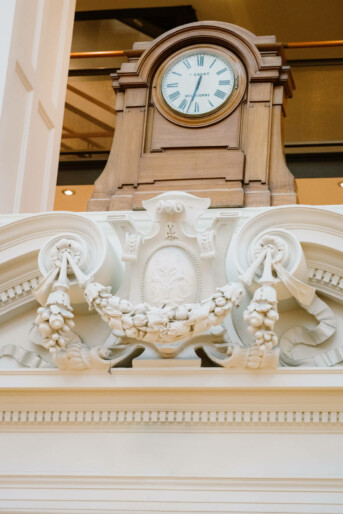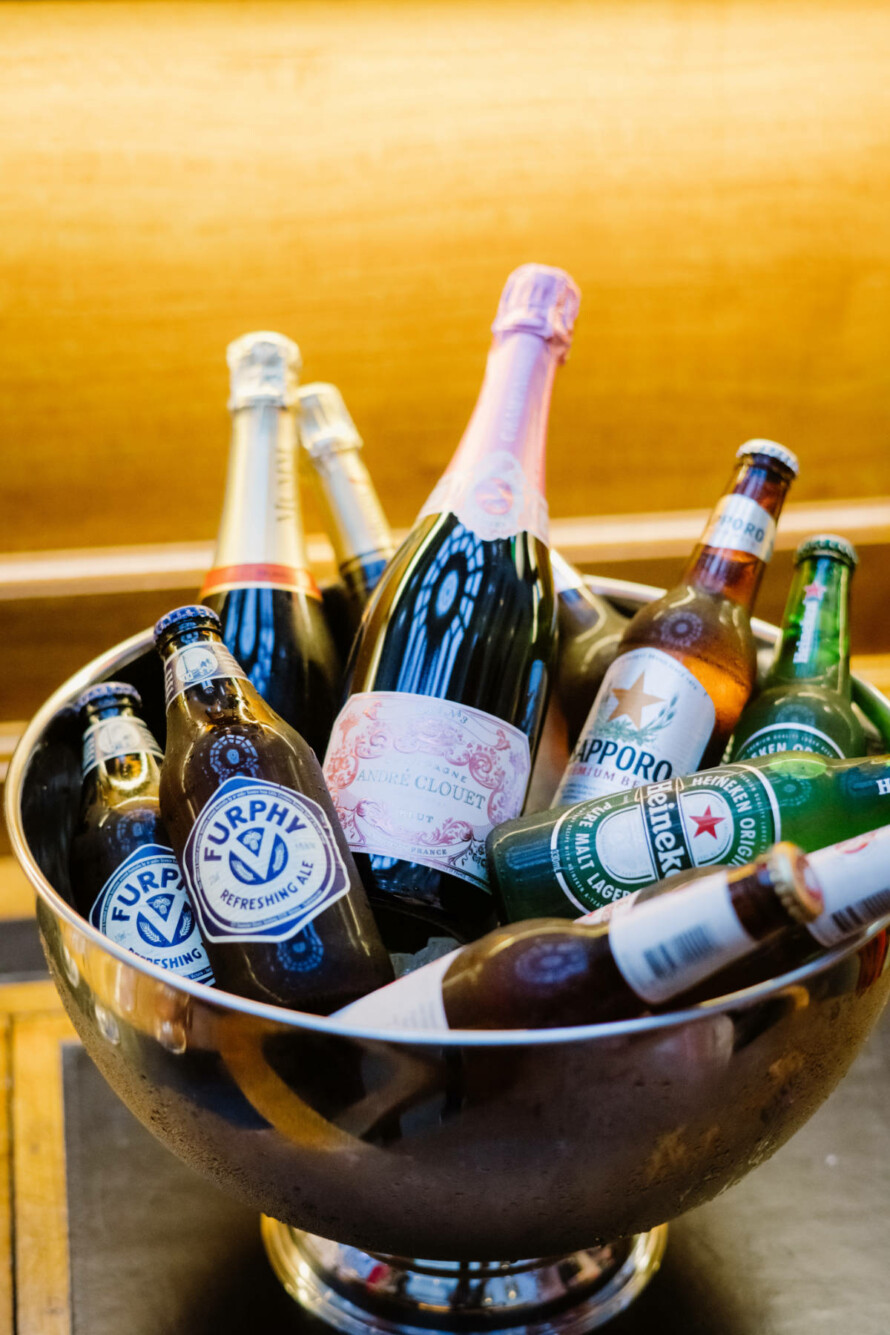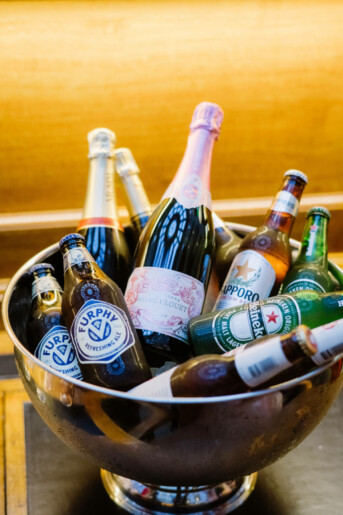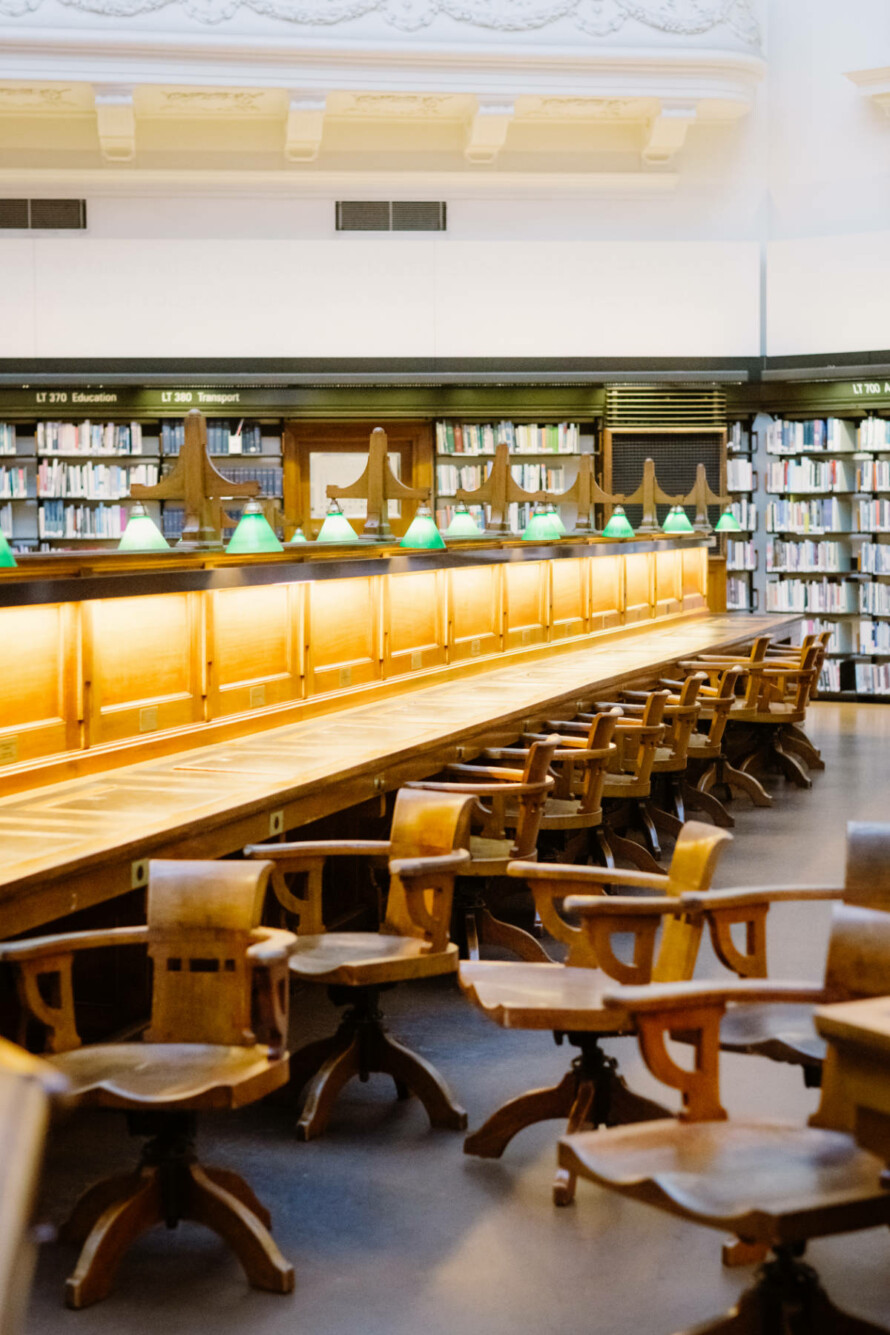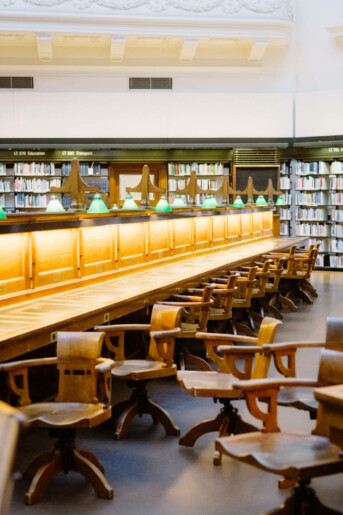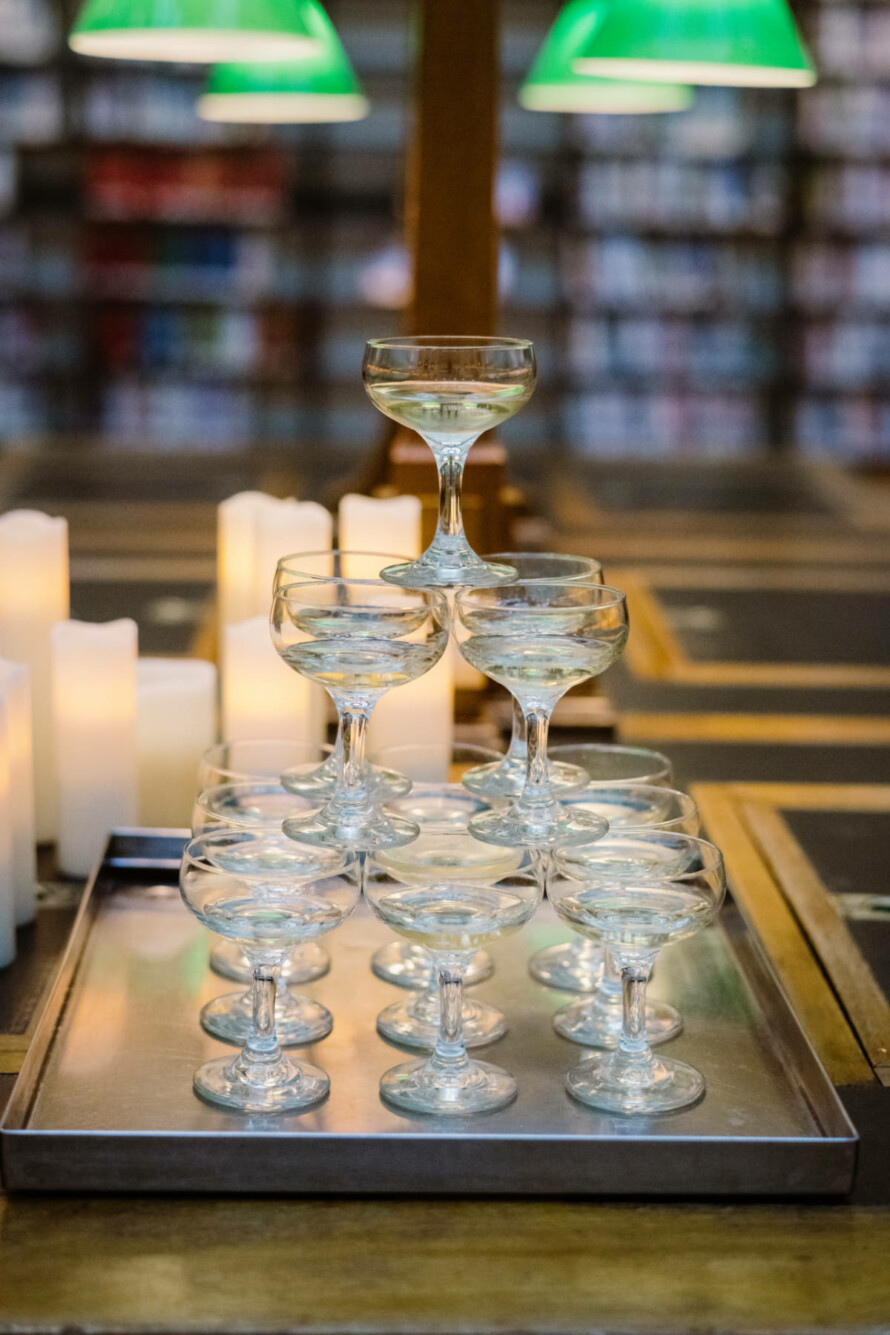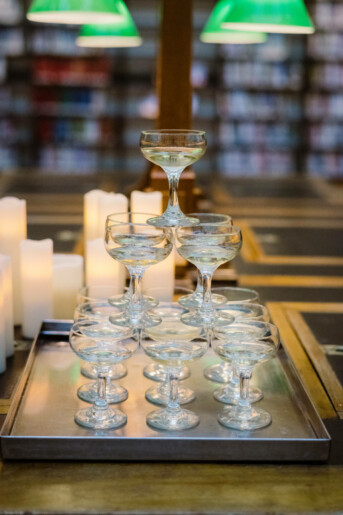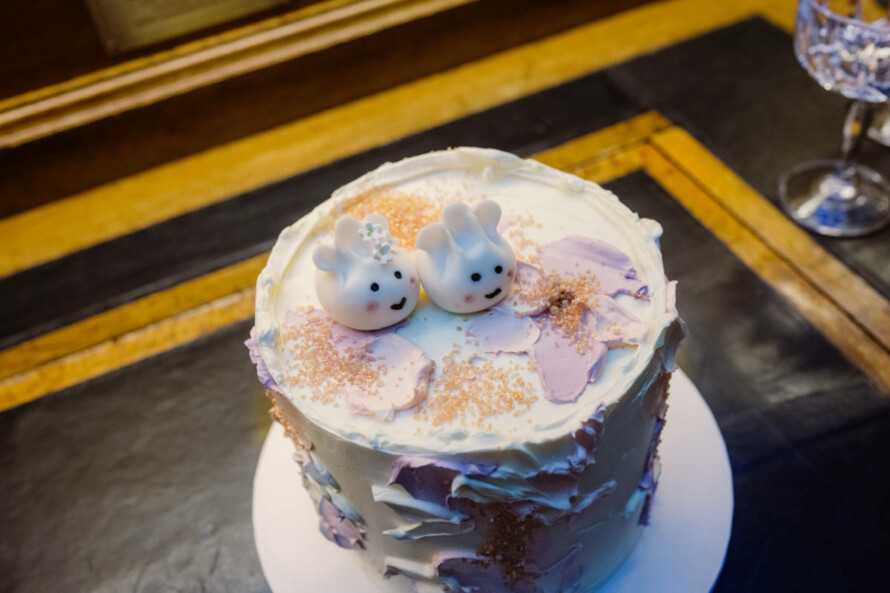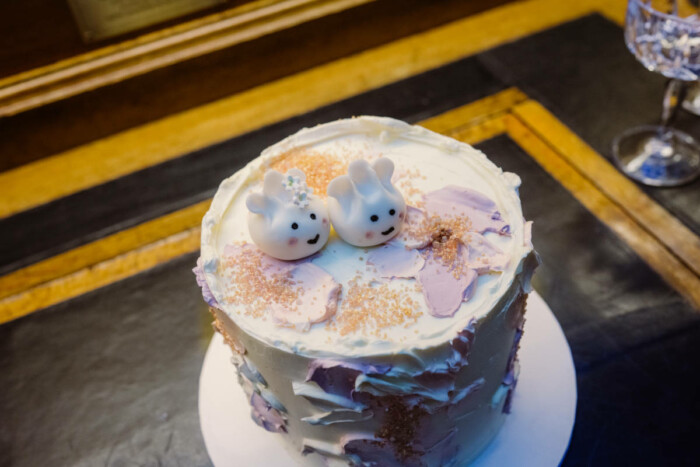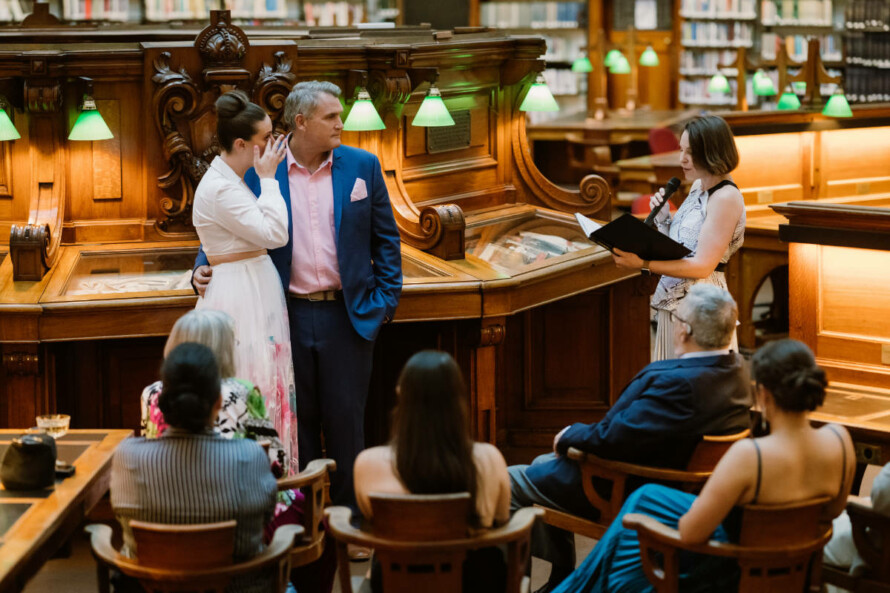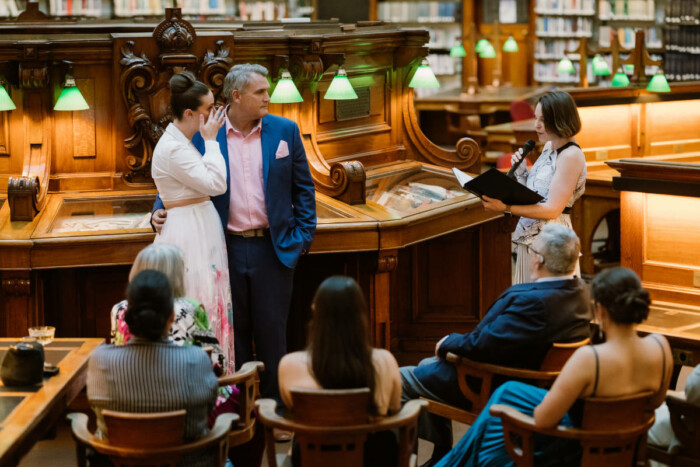 Celebrant Charis White and bride Colleen were born a day apart in the same Canadian hospital!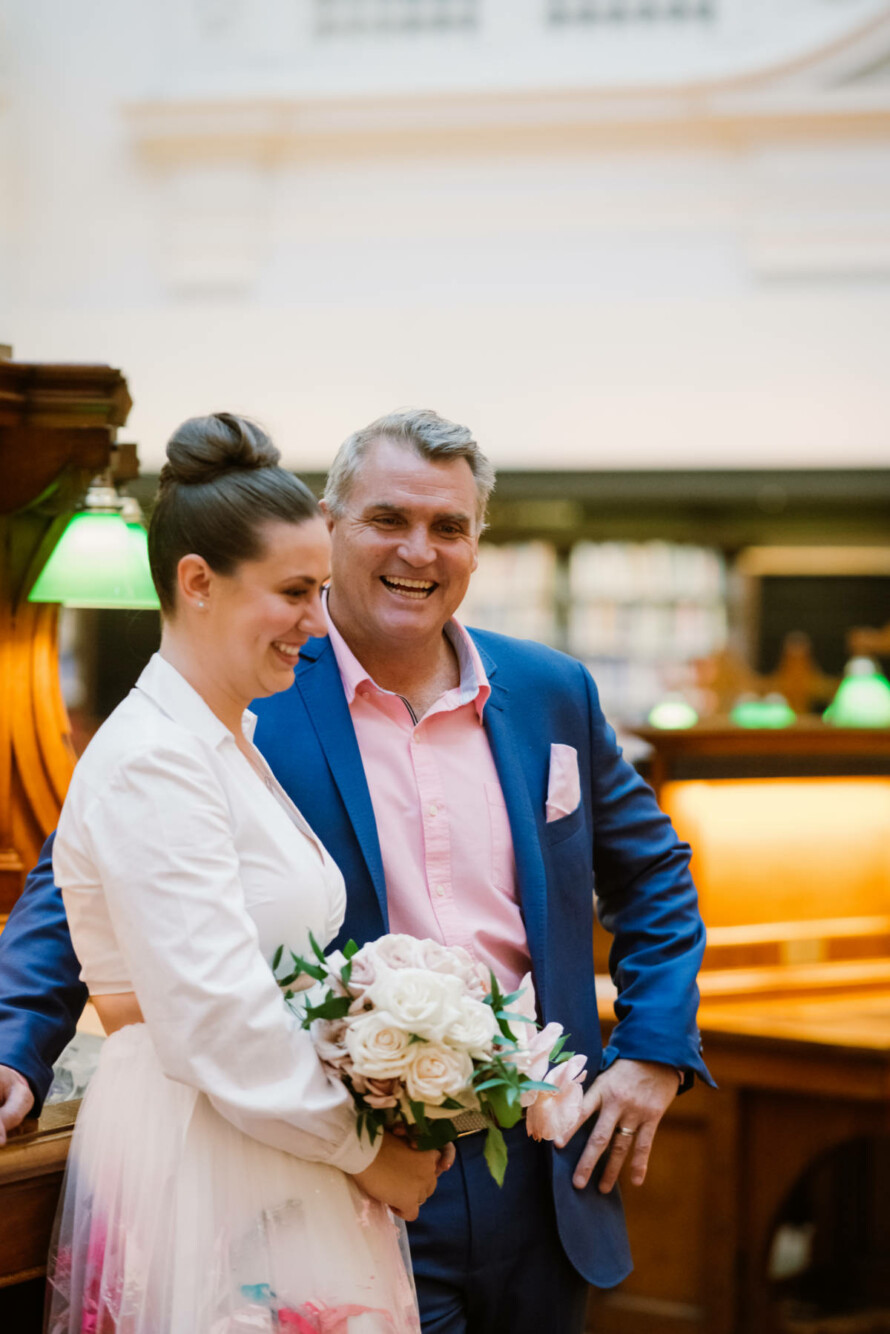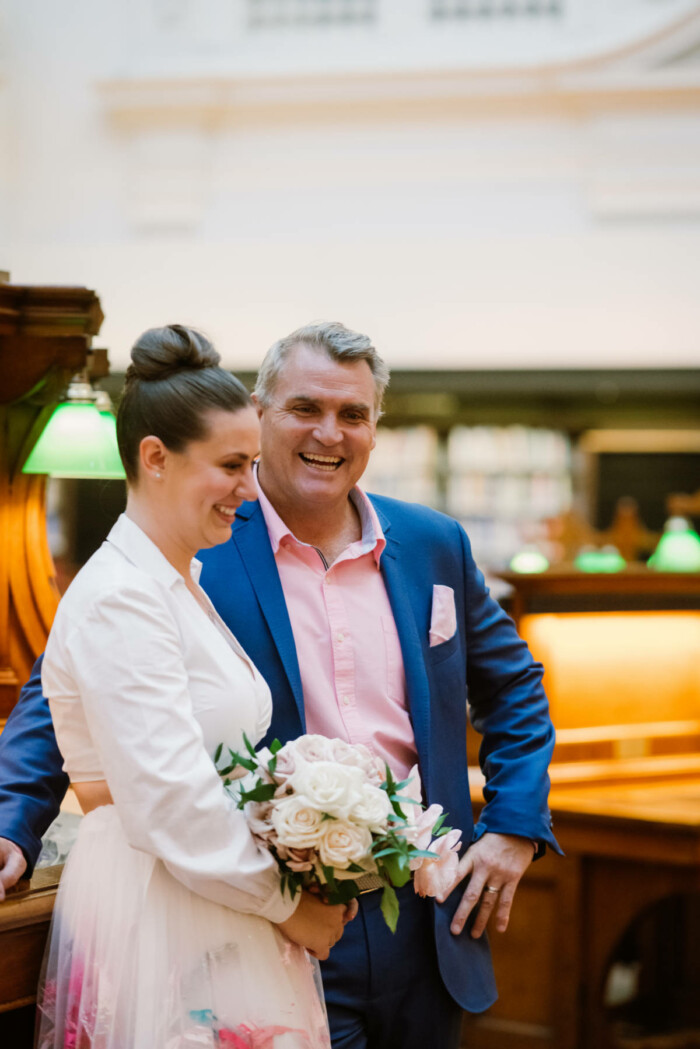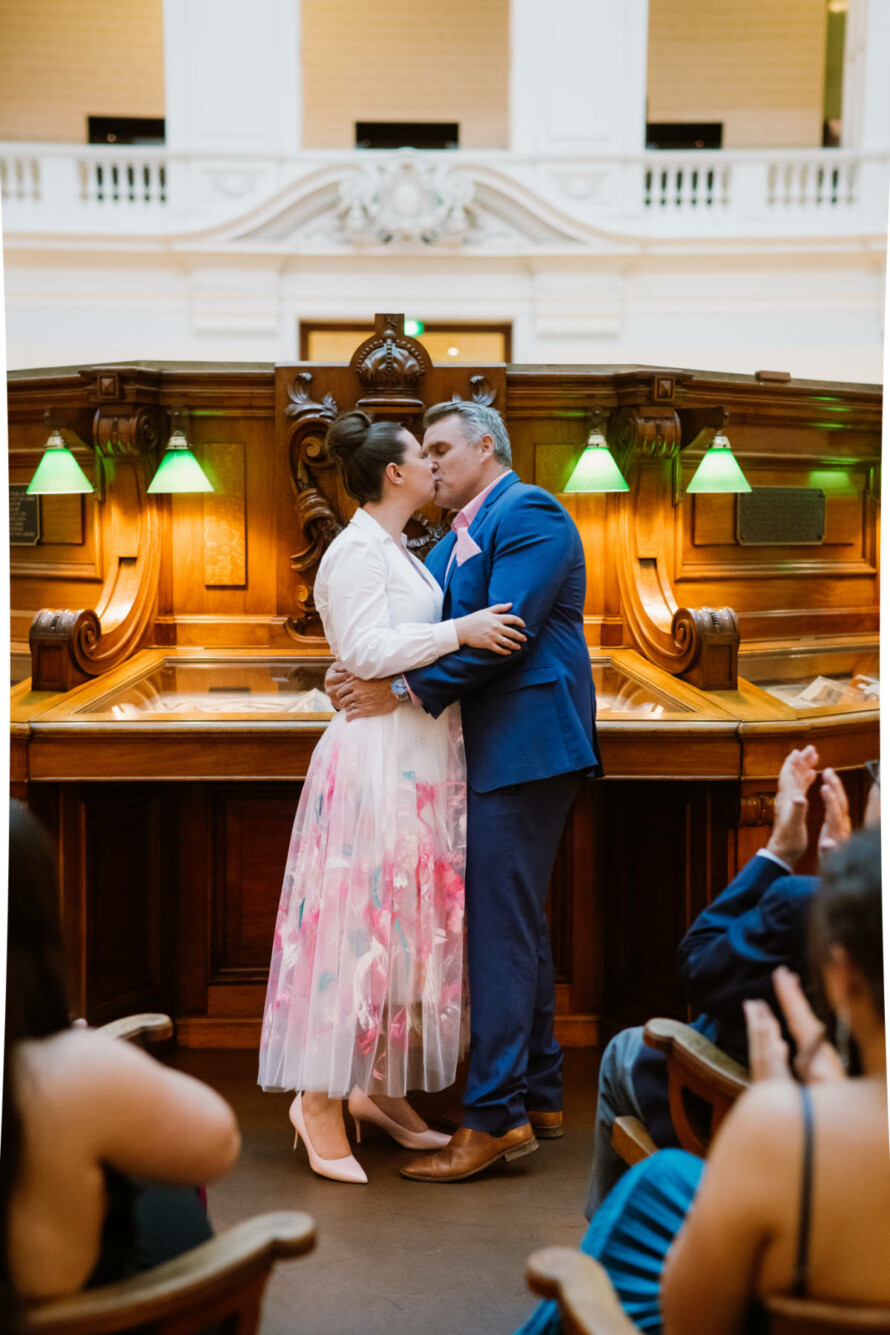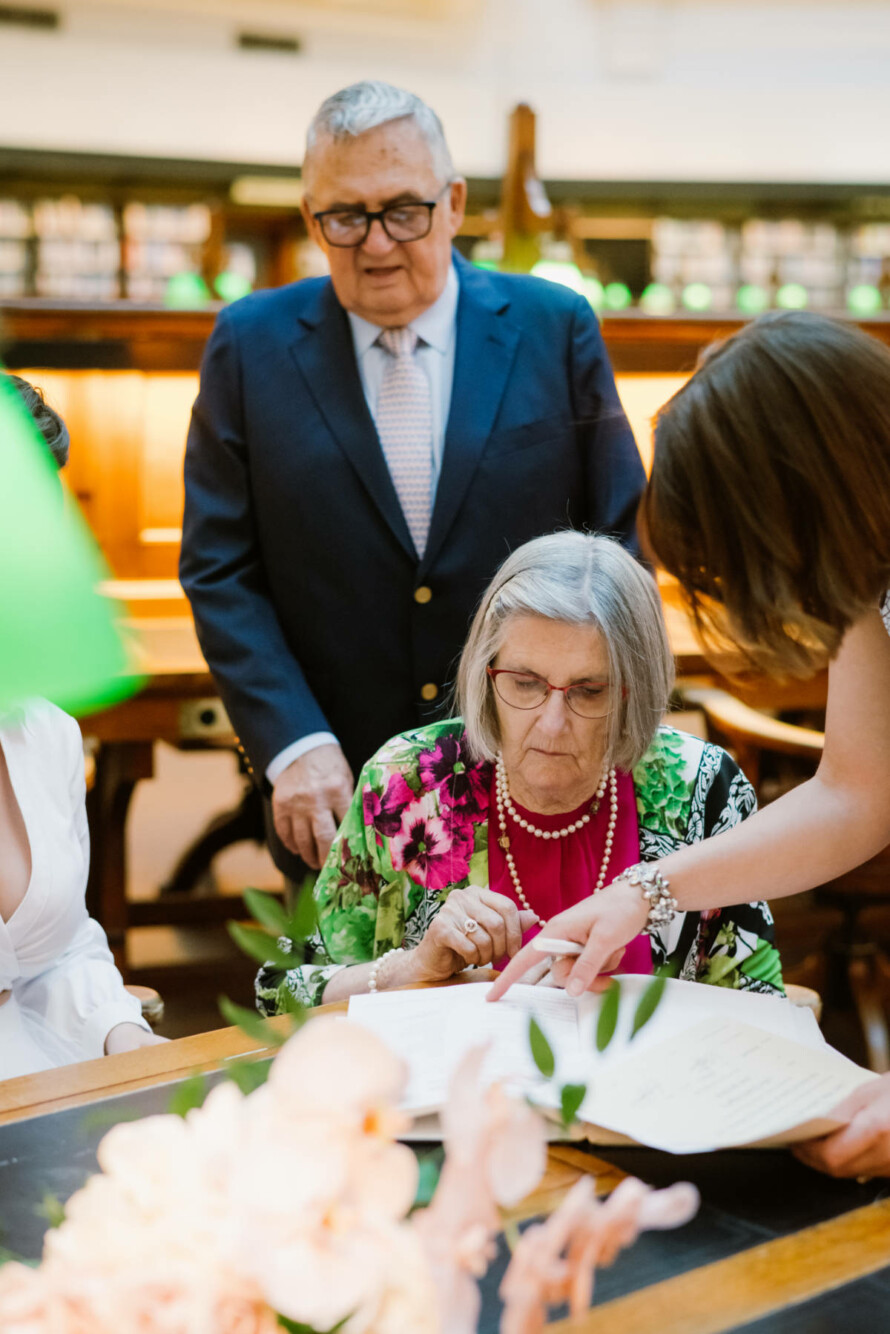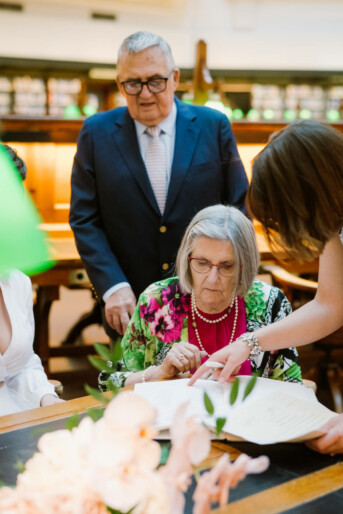 "It was so strange to be the one who was looked after, instead of the other way around! I couldn't have done the day without my partner at Showtime, Chloe."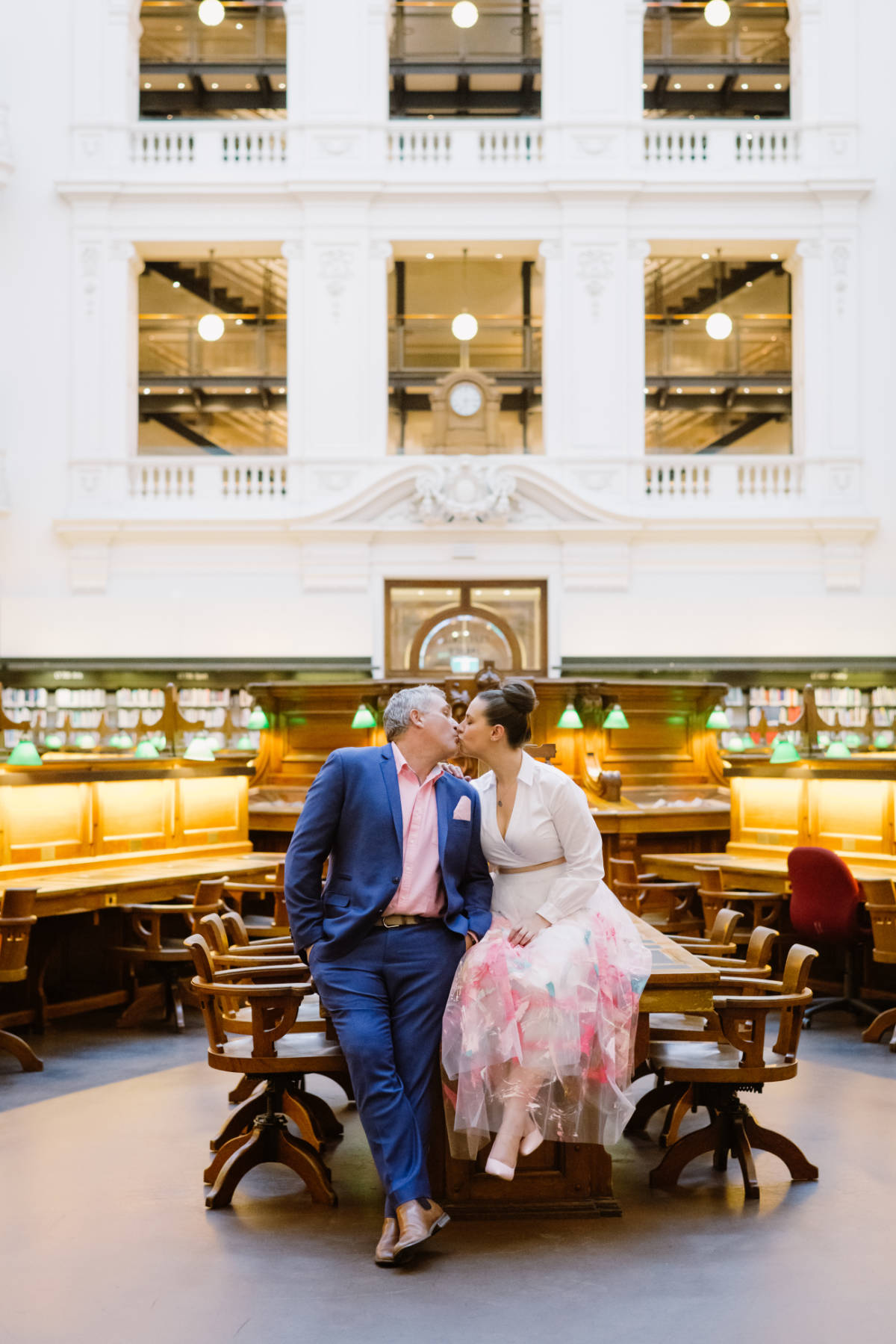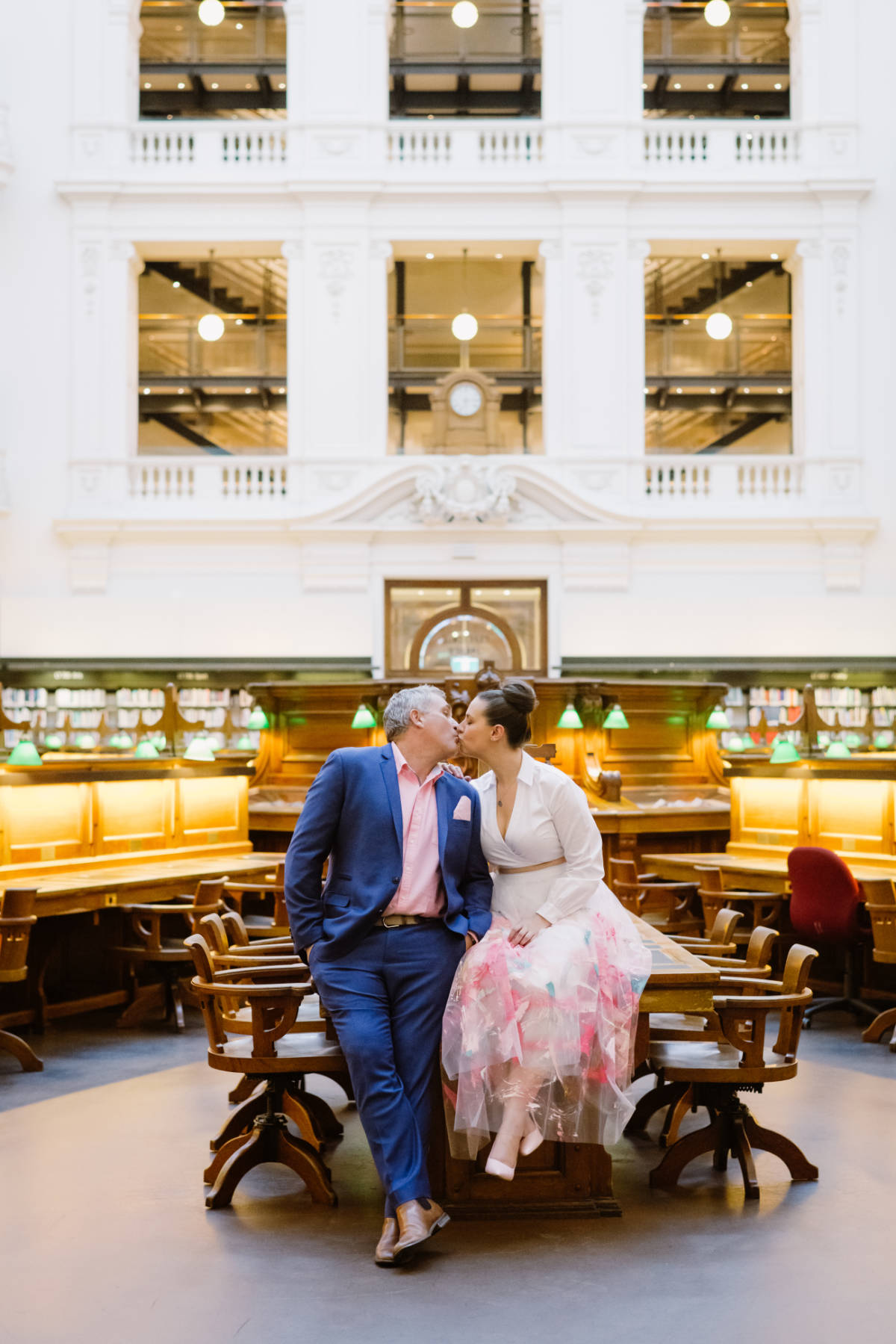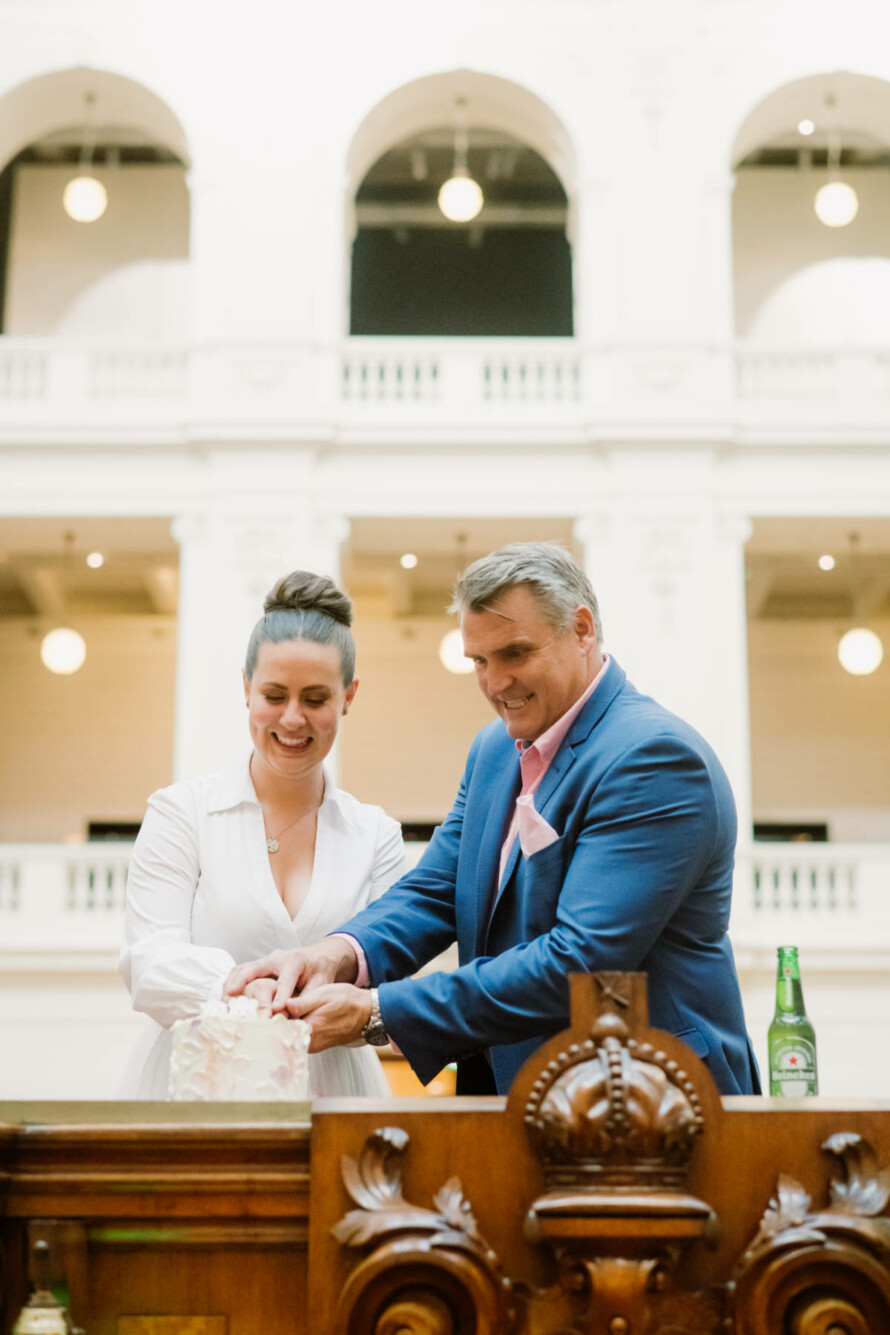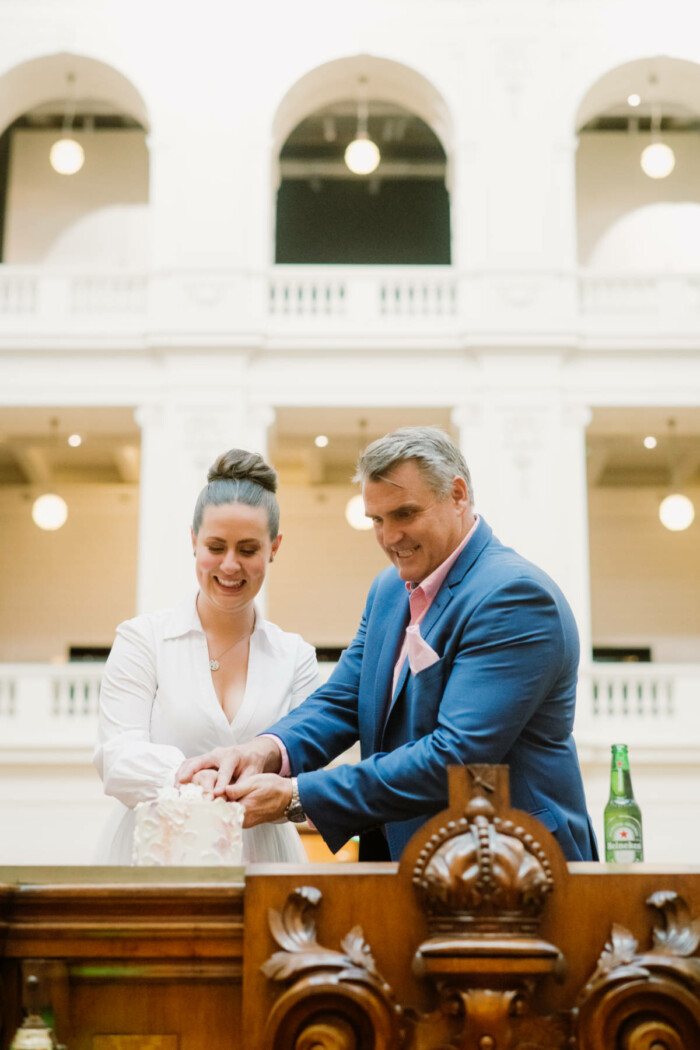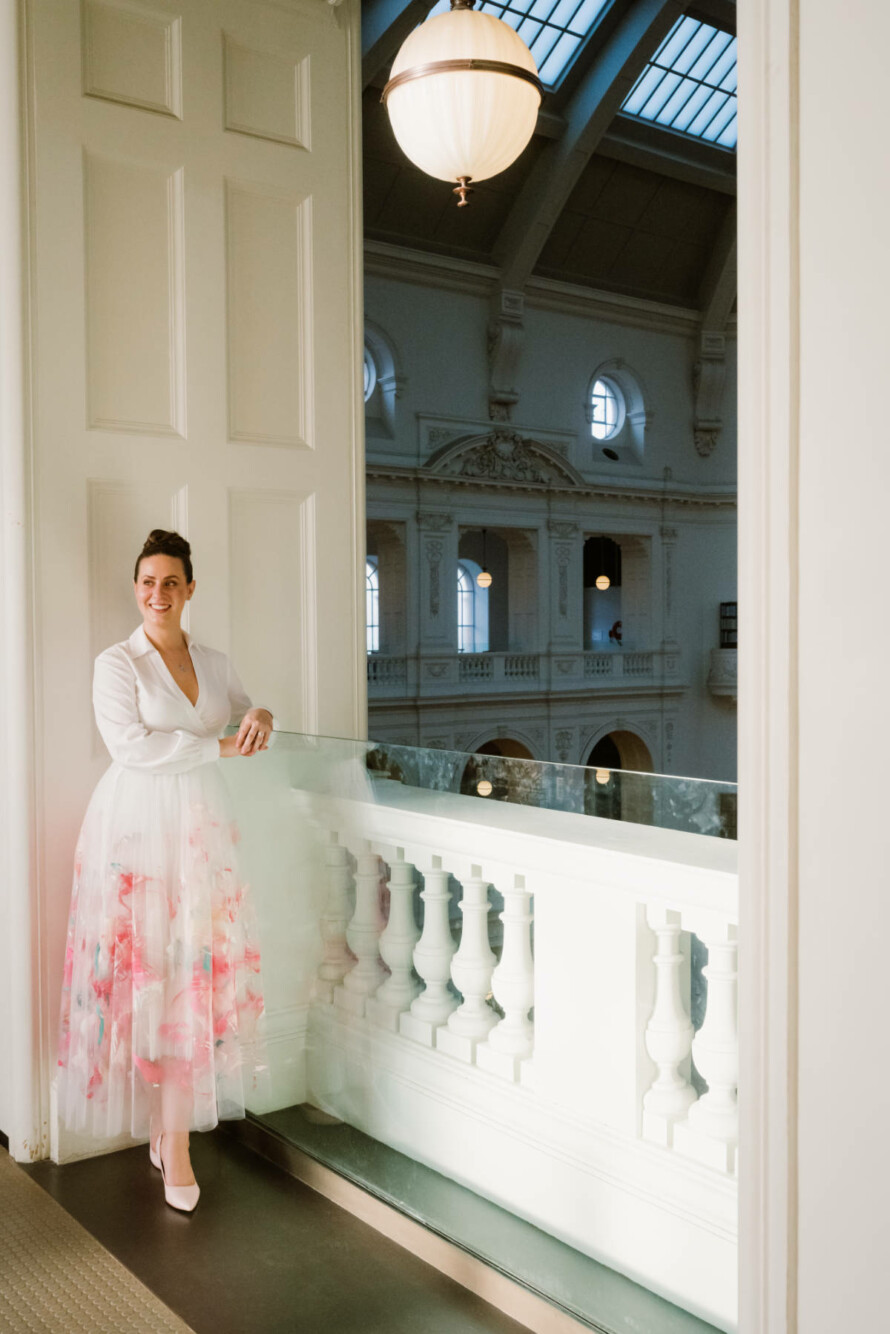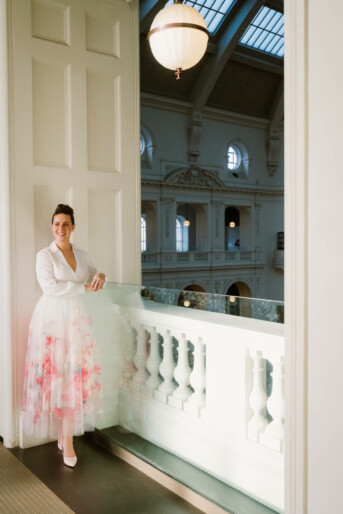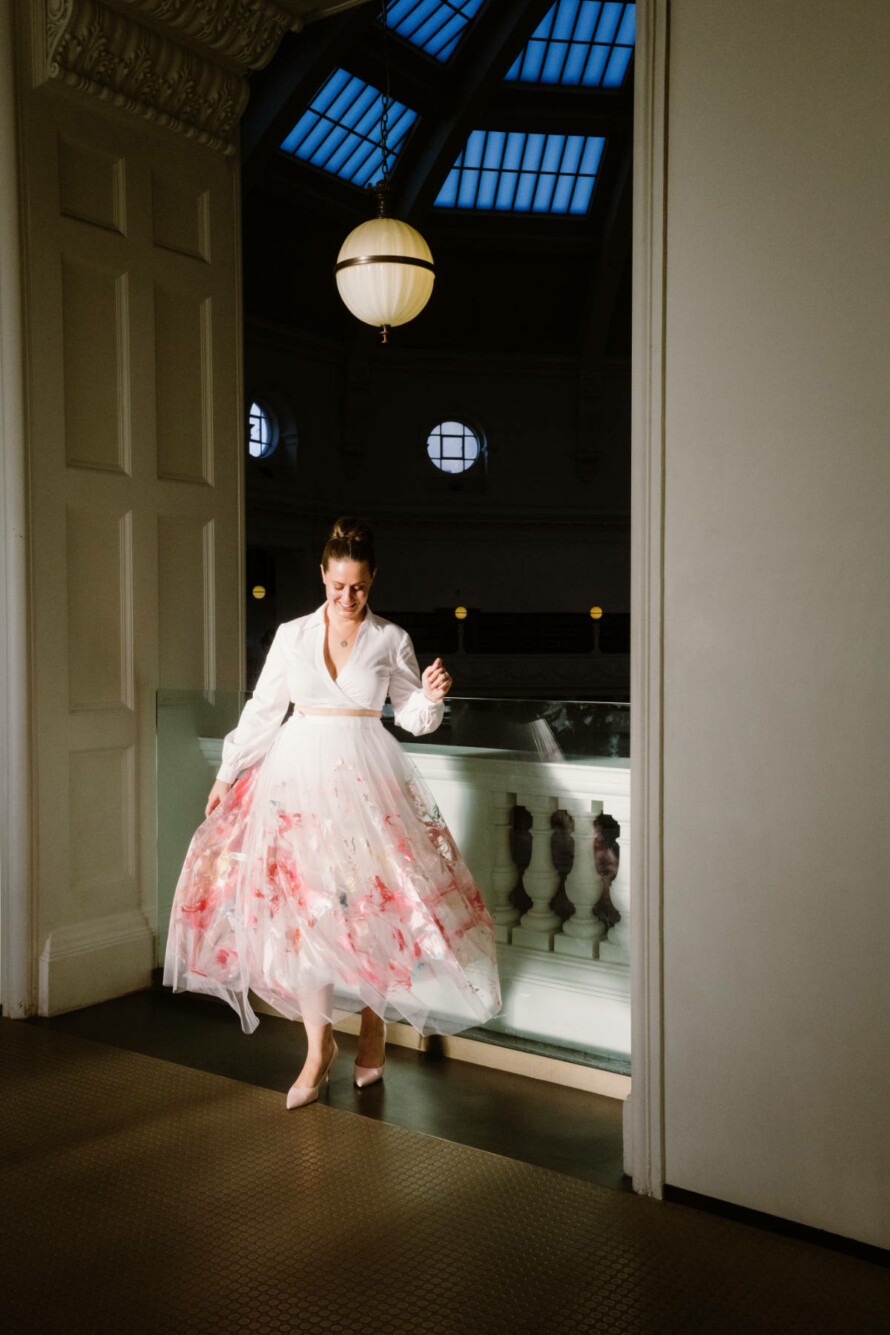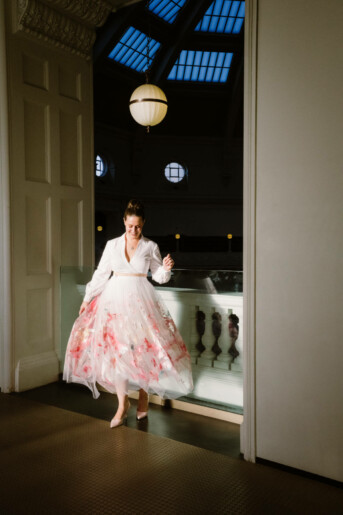 "I've had the pleasure of working with Theodore & Co for other people's weddings, and I have ALWAYS been a fan of his work. His photos are timeless, clean, elegant, just BREATHTAKING."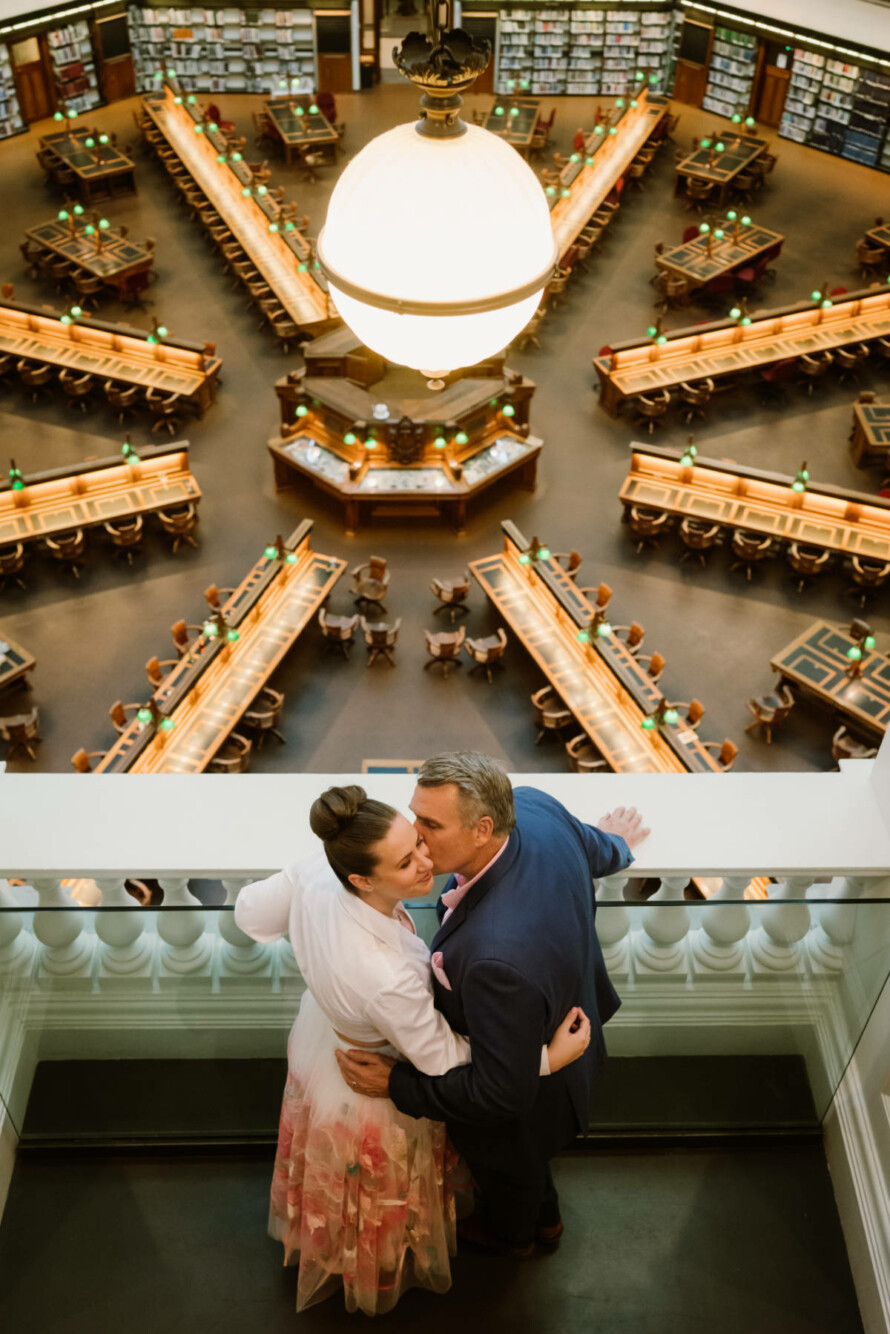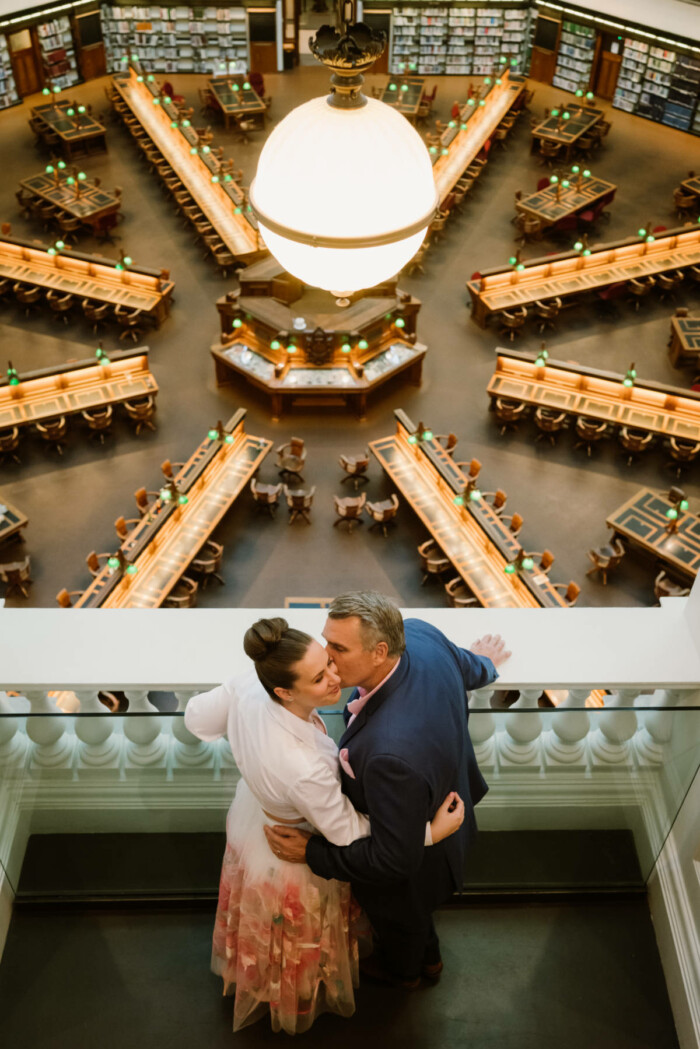 ---
How's your venue search going? From rustic wineries to unique spaces, our in-house venue specialists can suggest and plan site visits for venues that match

your

style and budget. (It's free, too!)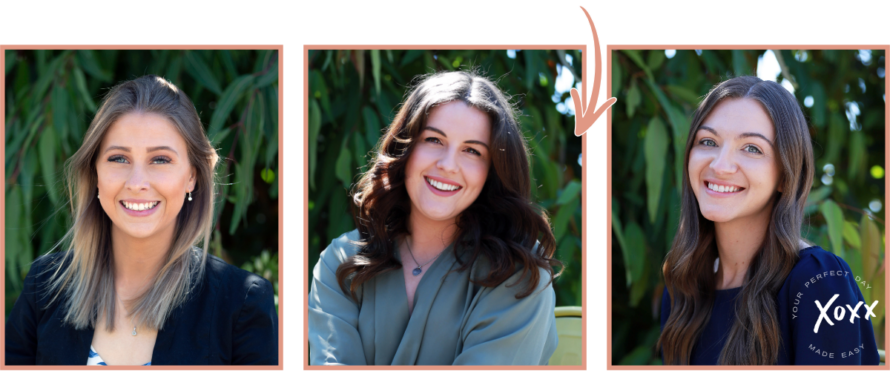 SPEAK TO A VENUE EXPERT HERE