A romantic barn venue was a non-negotiable for Anna and Kris who opted for a rustic celebration at The Shearing Shed, Phillip Island.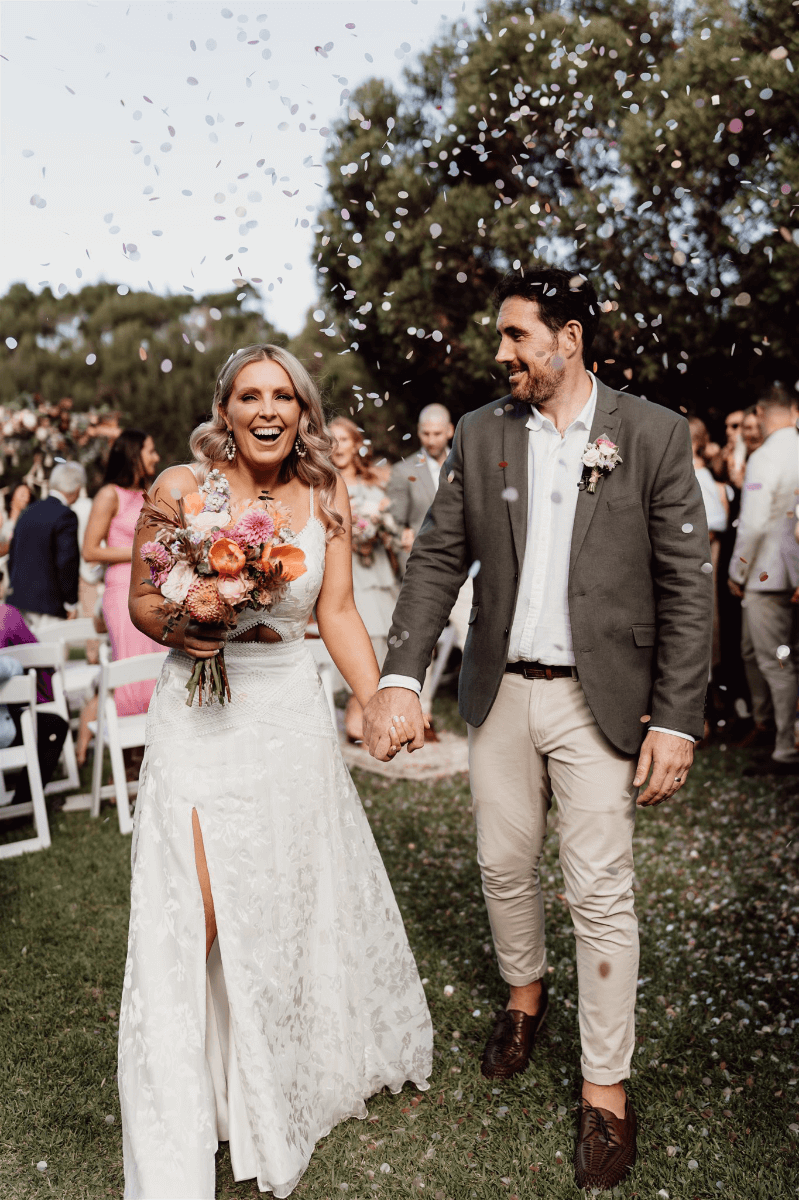 Following in the footsteps of the bride's parents who married in a barn back in 1971, this couple were set on finding the perfect rustic-chic venue to share with their 81 guests.
The Shearing Shed on Phillip Island was the perfect blend of Kris and Anna's backgrounds, with Kris having lived in the country all his life and Anna holding a lifelong affinity for the beach. They wanted a space that had existing styling, yet still left room for versatility and personal touches. Wanting to maximise the time spent with their guests meant Anna and Kris were looking for a venue that could provide equally beautiful ceremony and reception spaces.
Prior to the ceremony on March 18, 2022, Kris opened a heartfelt gift from Anna: a photo book containing photos from their years together, scattered amongst their initial conversations from when they met online. These sweet, sentimental moments were captured on film by DUUET. "They were really lovely guys and we didn't even notice they were there," says Anna.
The ceremony took place by a peaceful billabong, officiated by a trusted friend. Anna wore a custom d'Italia wedding dress with burnout floral lace, bohemian detailing, and a romantic silhouette. "I'm not very traditional, in the sense that I didn't want a veil or train," says Anna. "I just wanted a beautiful, white, boho-inspired dress that reflected my personality. d'Italia made the whole process so easy, and my dressmaker Eva Tomala created my vision perfectly."
The reception flowed from post-ceremony grazing in the festoon-lit courtyard, to a plentiful sit-down feast inside. "I'm quite a fussy eater, so I hate it when I go to weddings and can't choose what I get to eat," explains Anna of her choice to offer options to suit every palette. "I loved that there was something for everyone."
The colour palette combined natural tones of tan and sage with bold sunset hues. As a nod to their mutual love of travelling, Anna and Kris opted to label the reception tables with different locations from around the world rather than numbers. The guests also had personalised luggage tags as their "place cards", which doubled as wedding favours.
It had to be a barn. That was our number one priority as I really wanted to have that sentimental aspect following on from my parents wedding. It also needed to allow for personal touches and creativity within the space as I didn't want my wedding to look like every other wedding at that venue. I wanted to opportunity to create something unique. The Shearing Shed staff were amazing at accommodating our ideas and giving us flexibility with how we used the venue.
Anna & Kris
FIND YOUR PERFECT VENUE
---
This rustic barn wedding at The Shearing Shed, Phillip Island was captured beautifully by Claire Davie.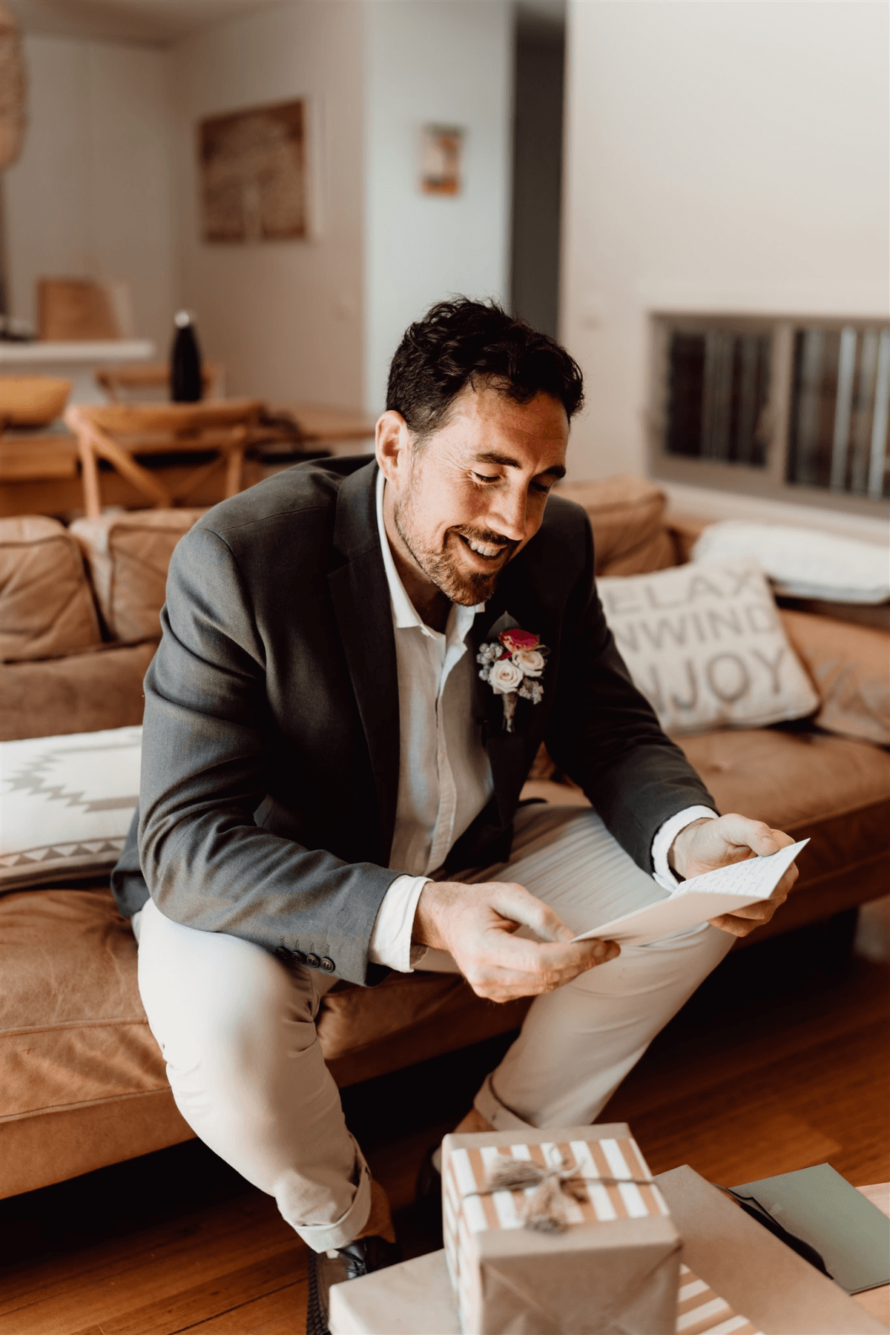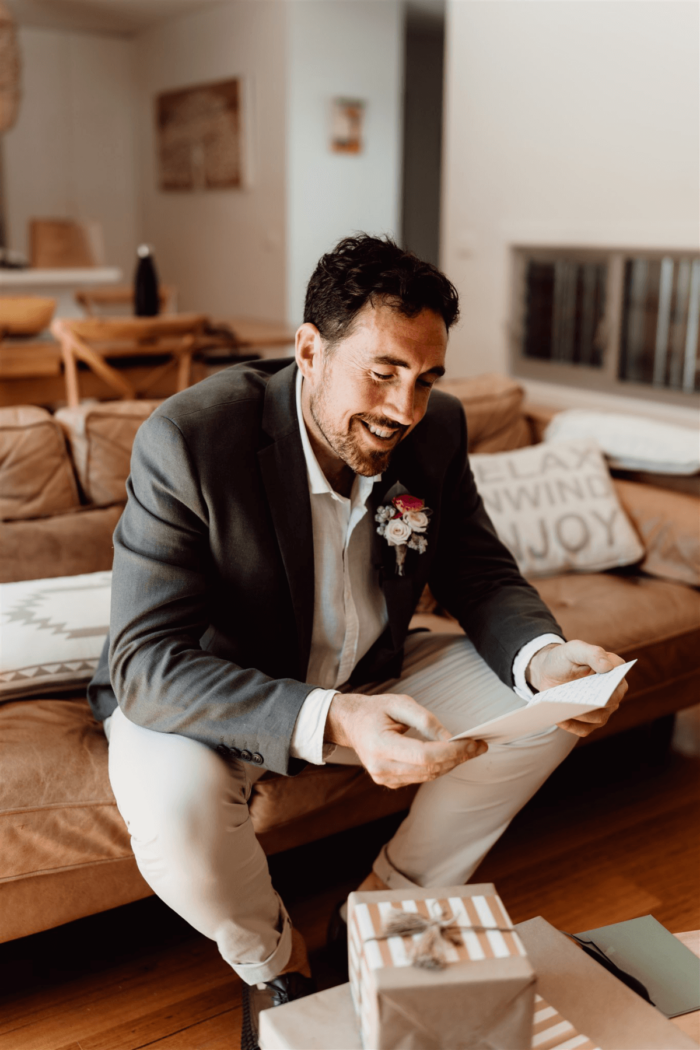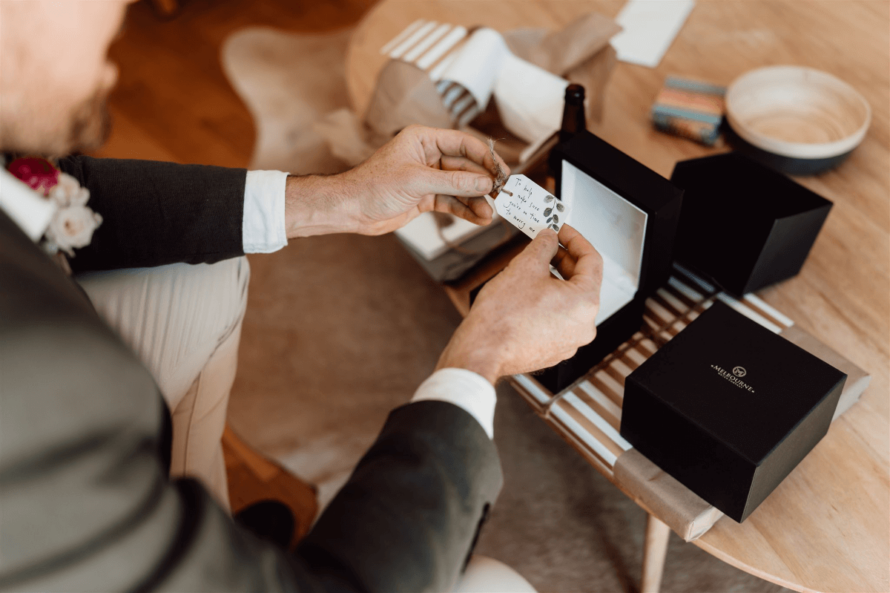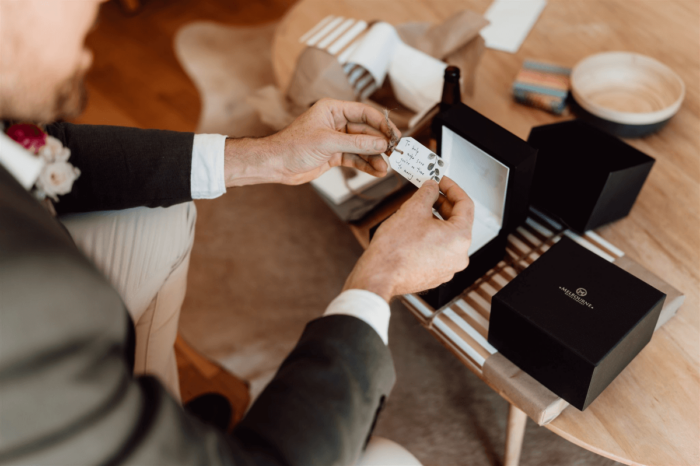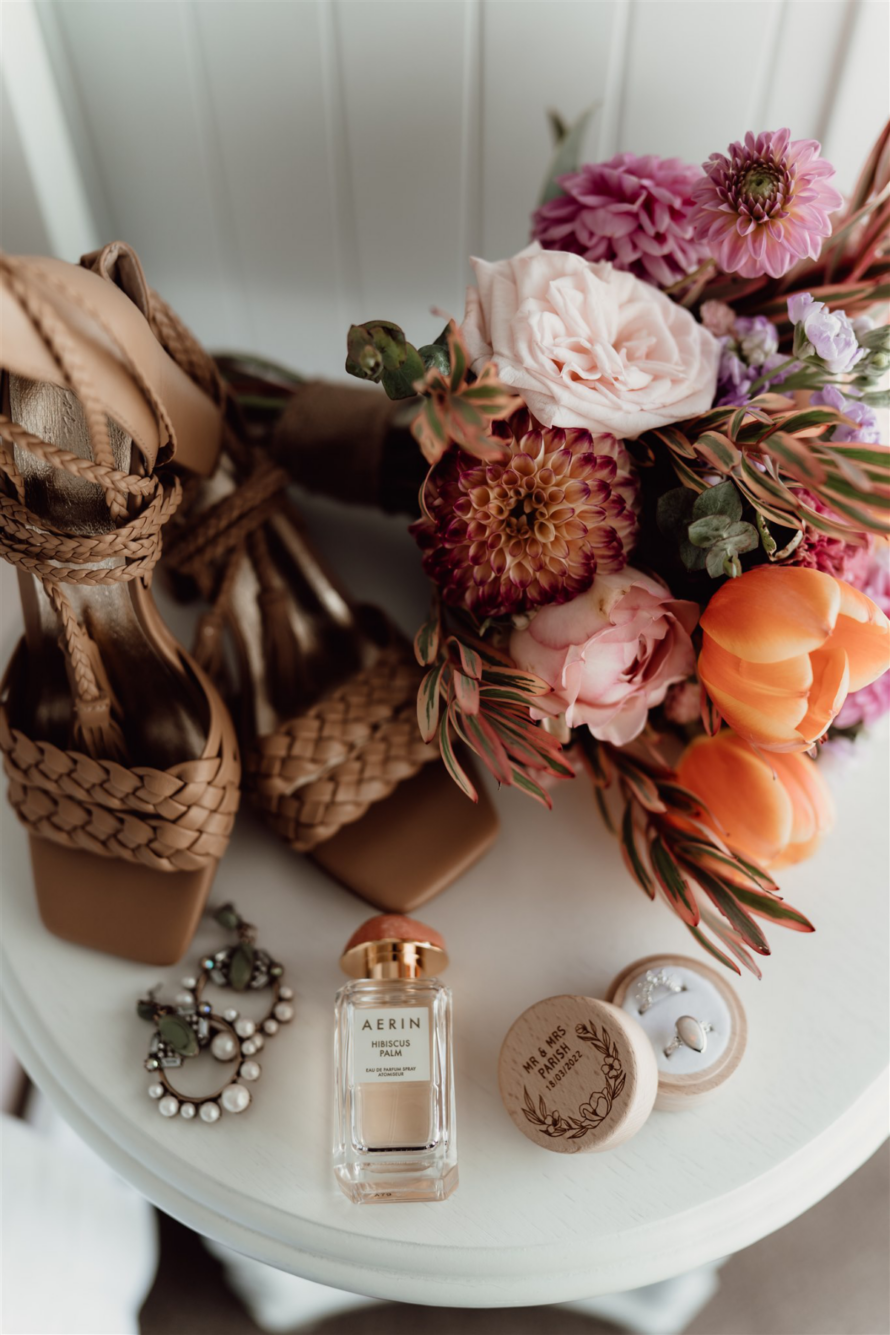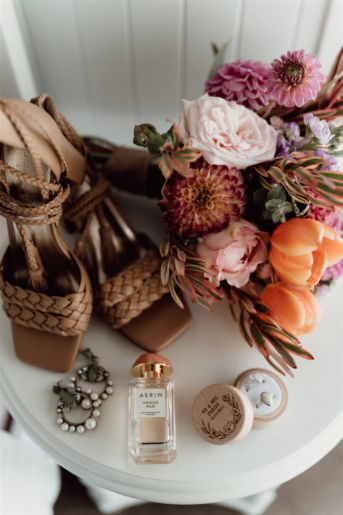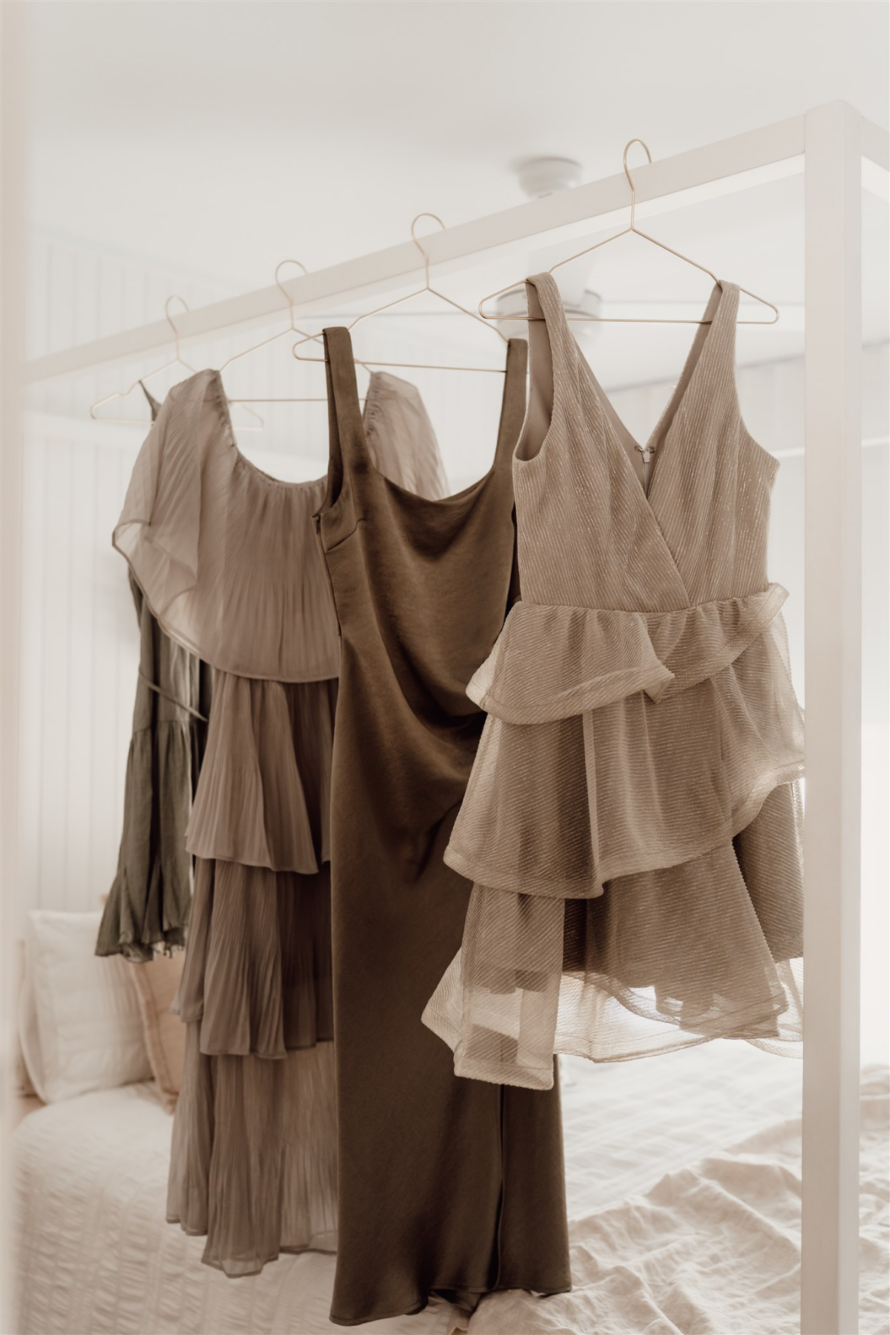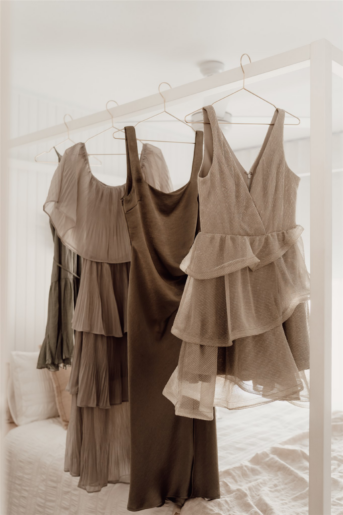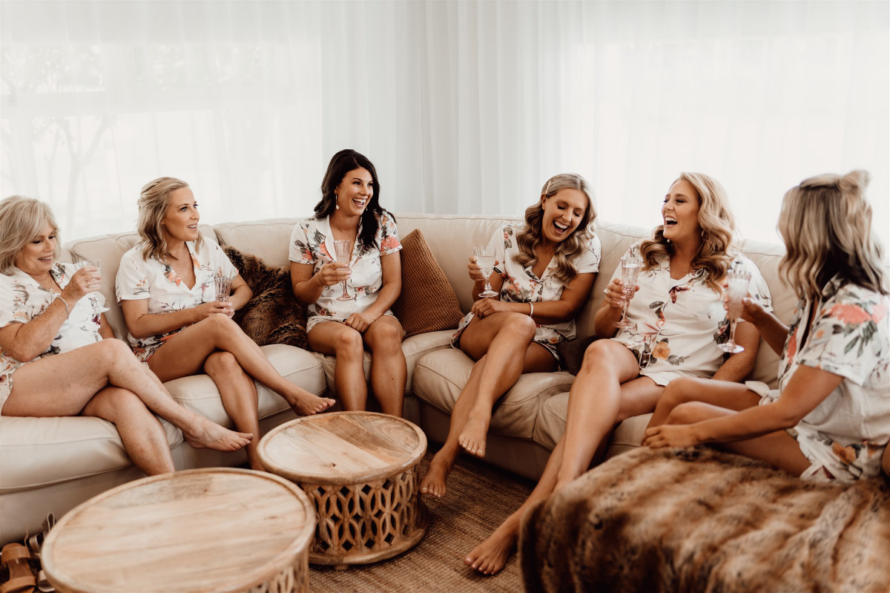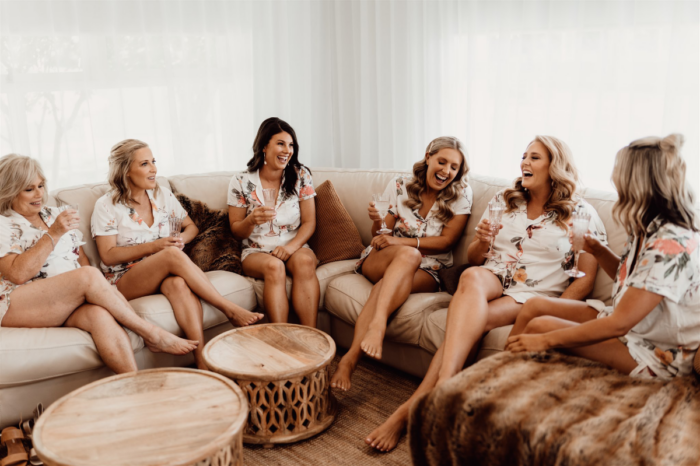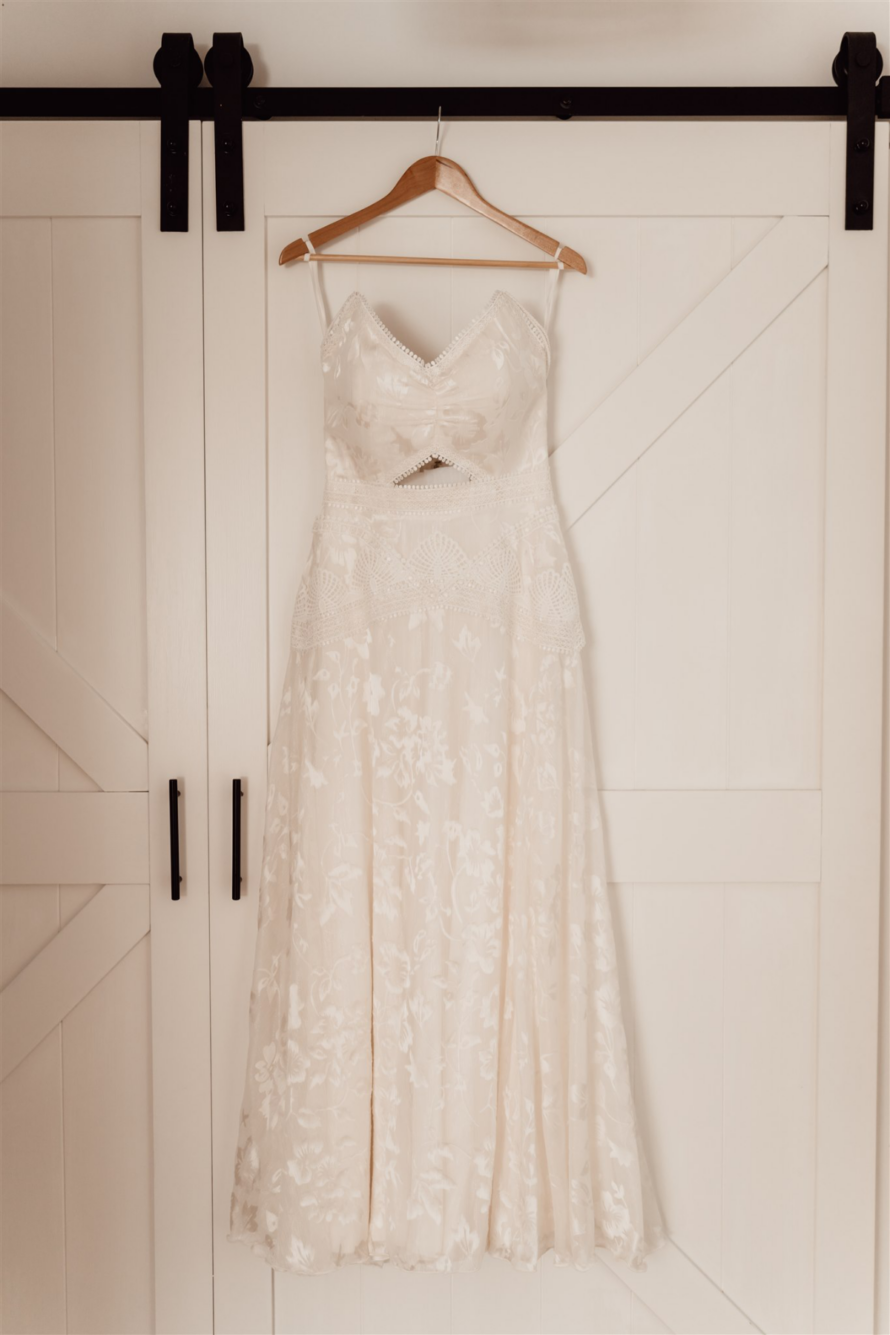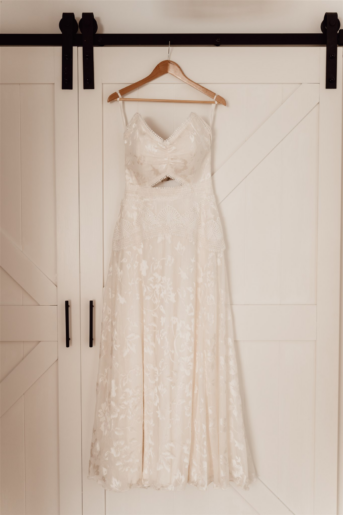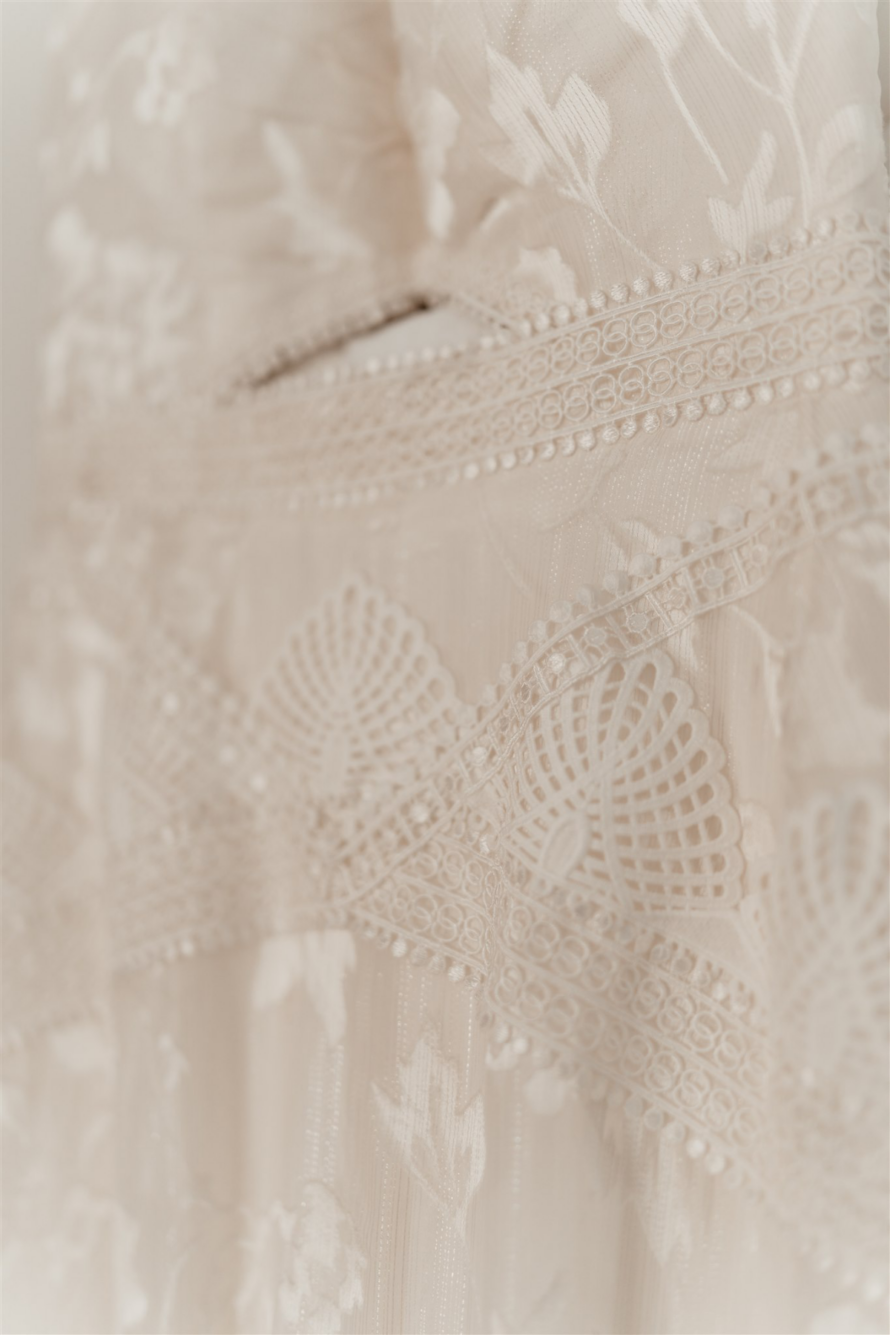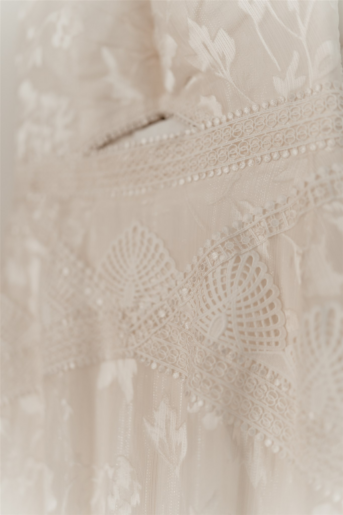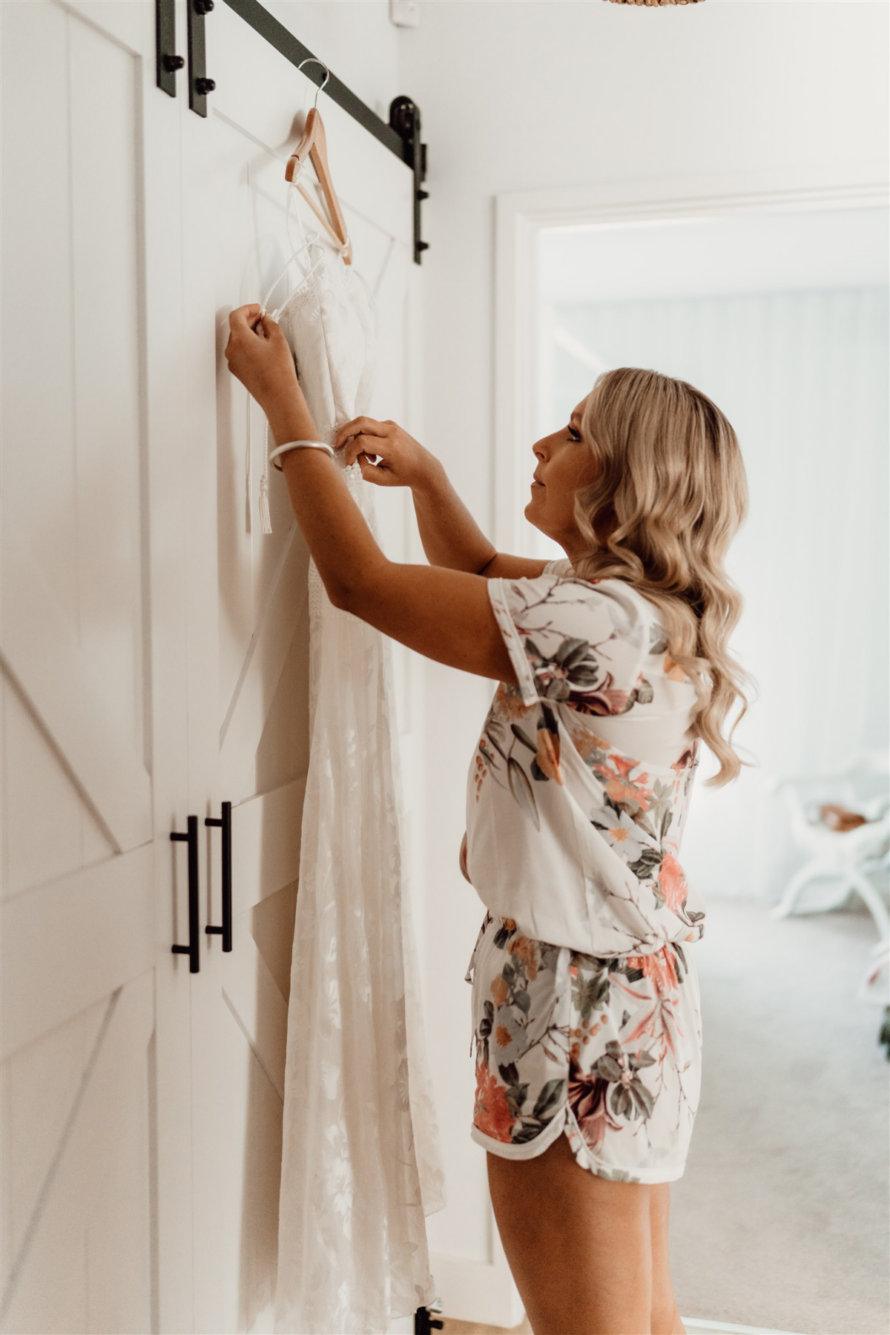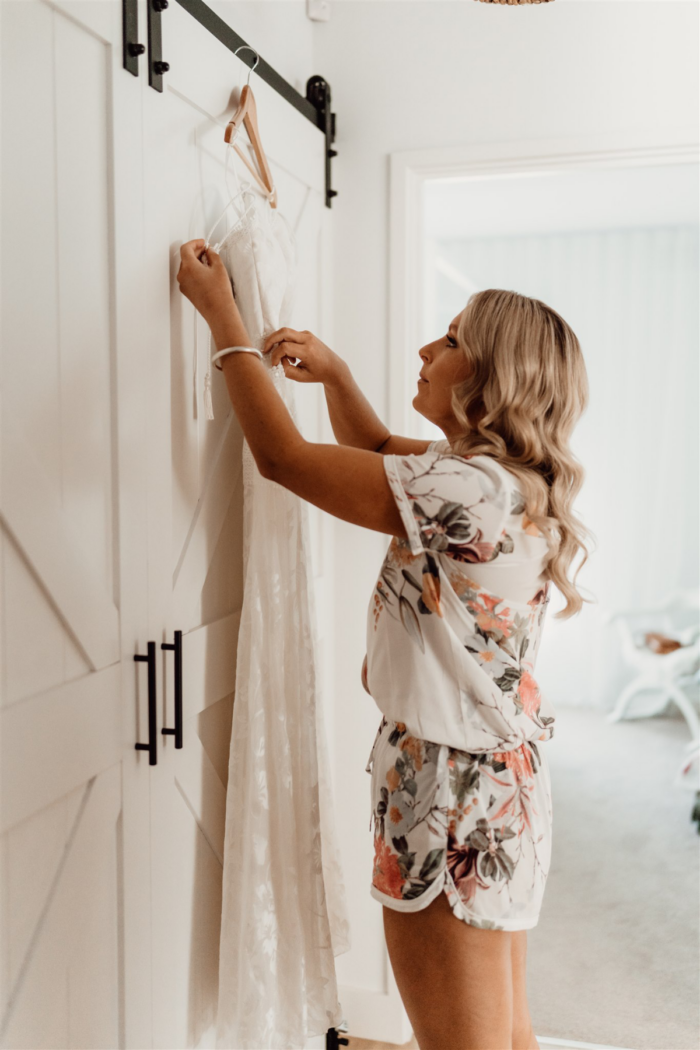 "I was worried that having a dress custom made might be too expensive, but after a consultation at d'Italia, I was so excited to find out I could create my dream dress within my budget. "
I chose a floral burnout silk, which was covered at the hips with gorgeous decorative lace. The straps draped into tassels on my back and I had a small, tasteful (I hope) cut out triangle at the waist. As I get hot really easily and I wanted to be able to dance properly I also had a mid thigh split in the skirt. I love that I have a dress that no one else in the world has.
Anna 
CHECK OUT D'ITALIA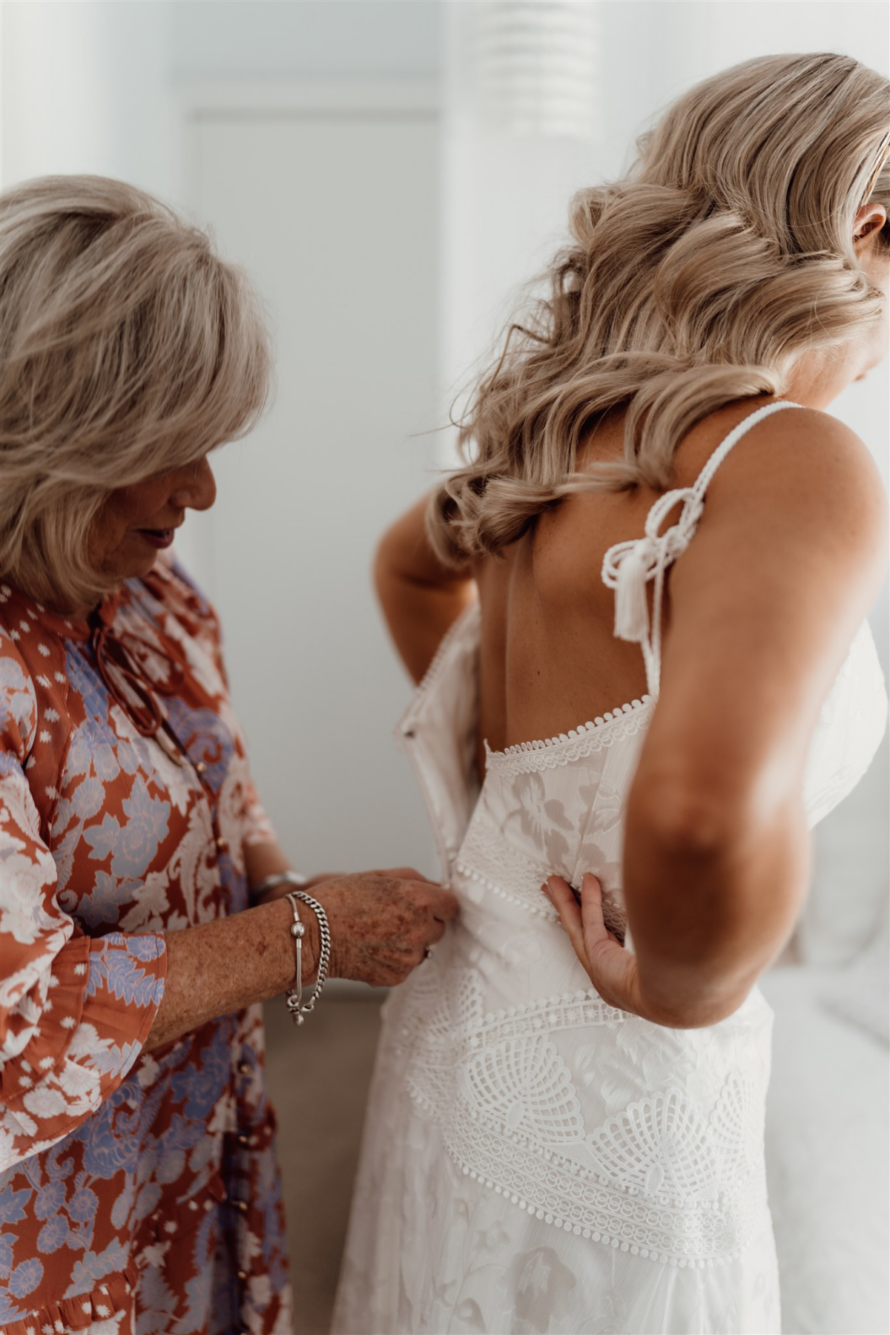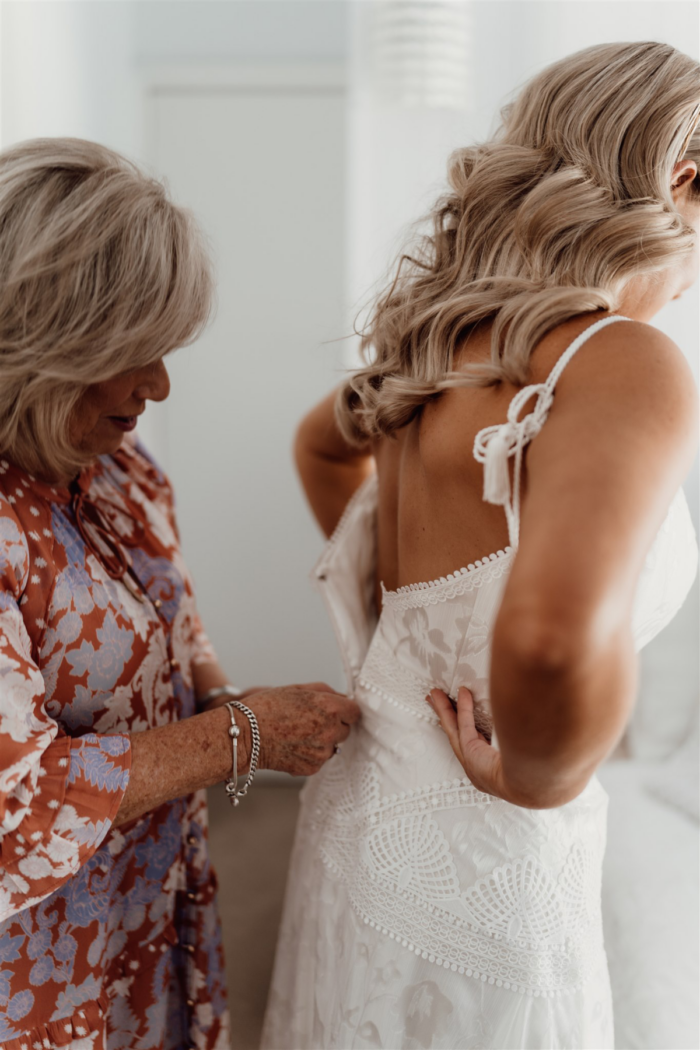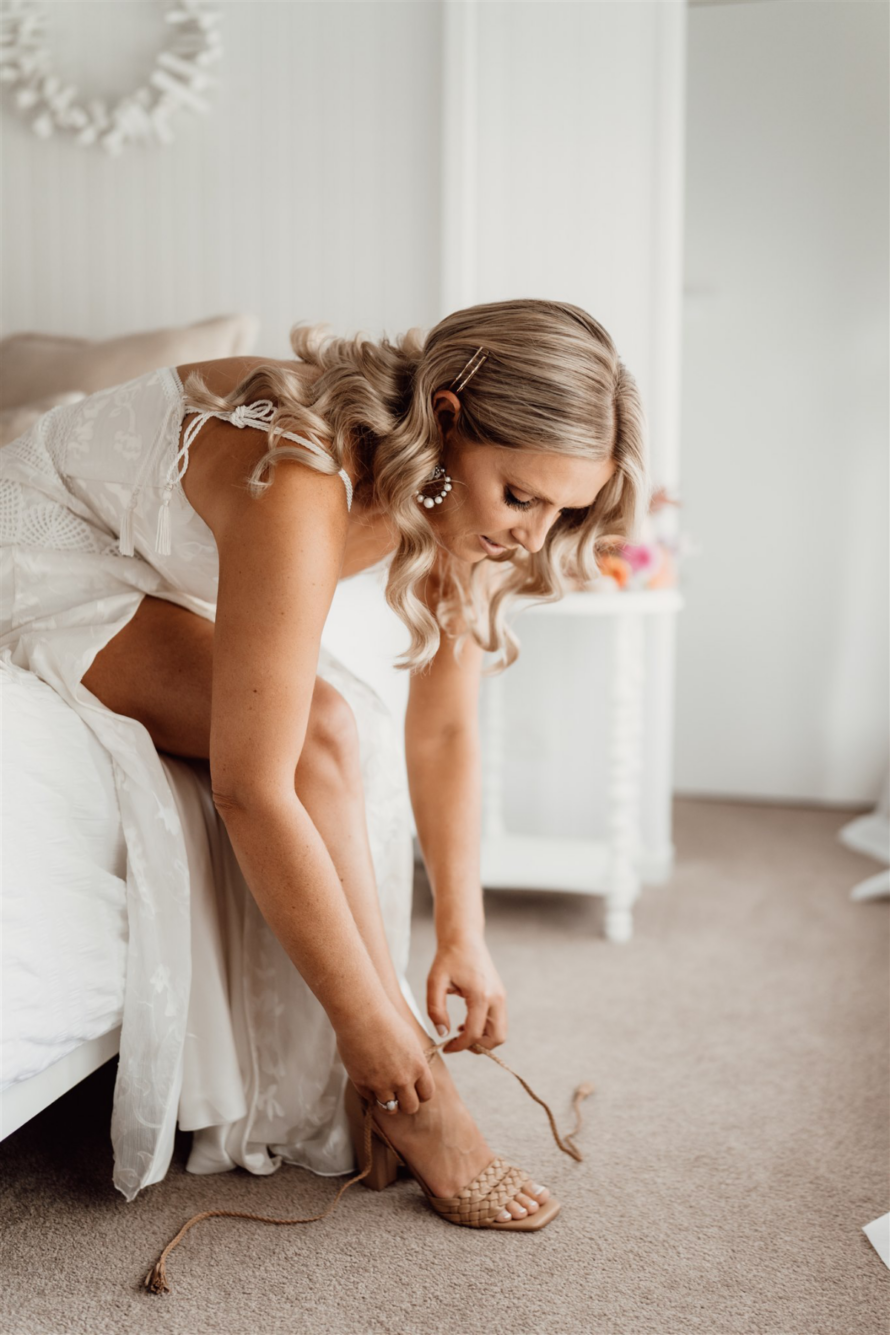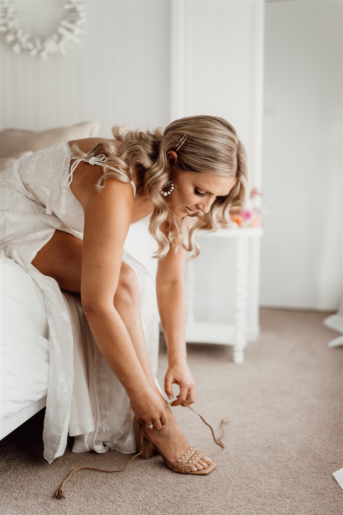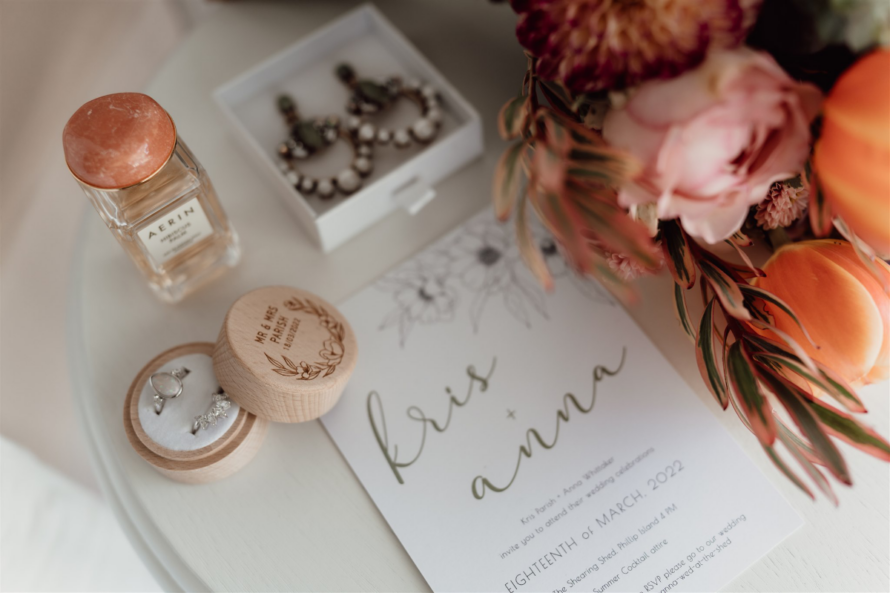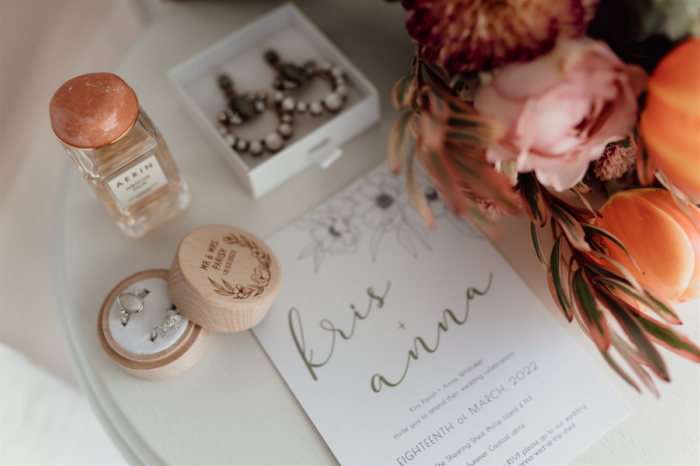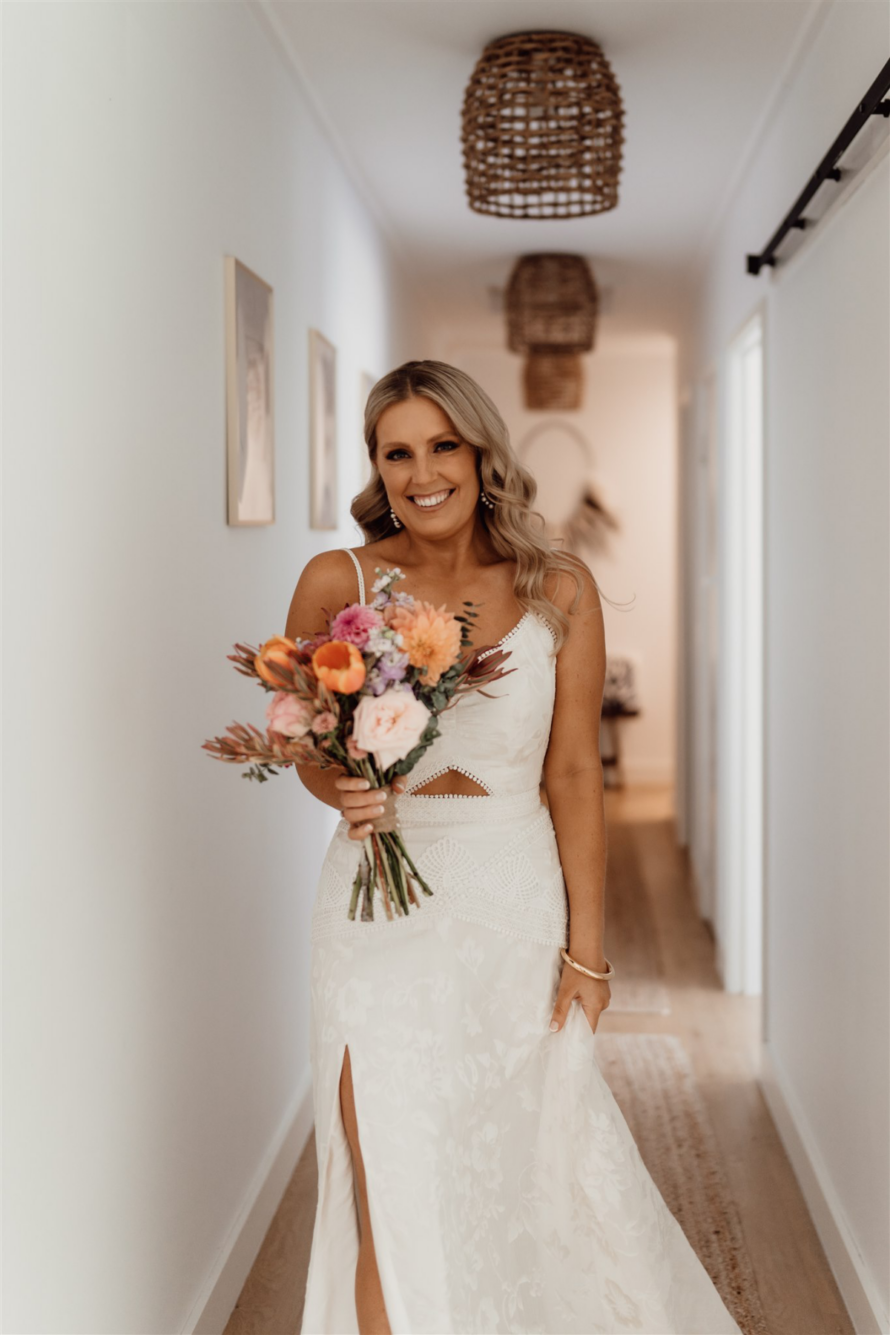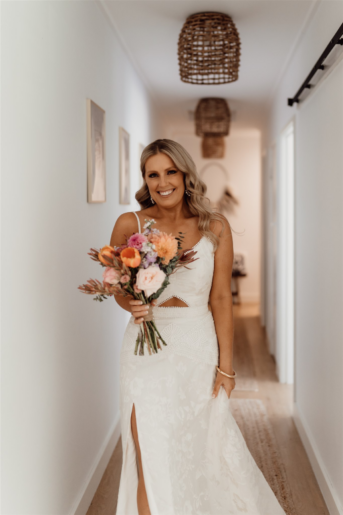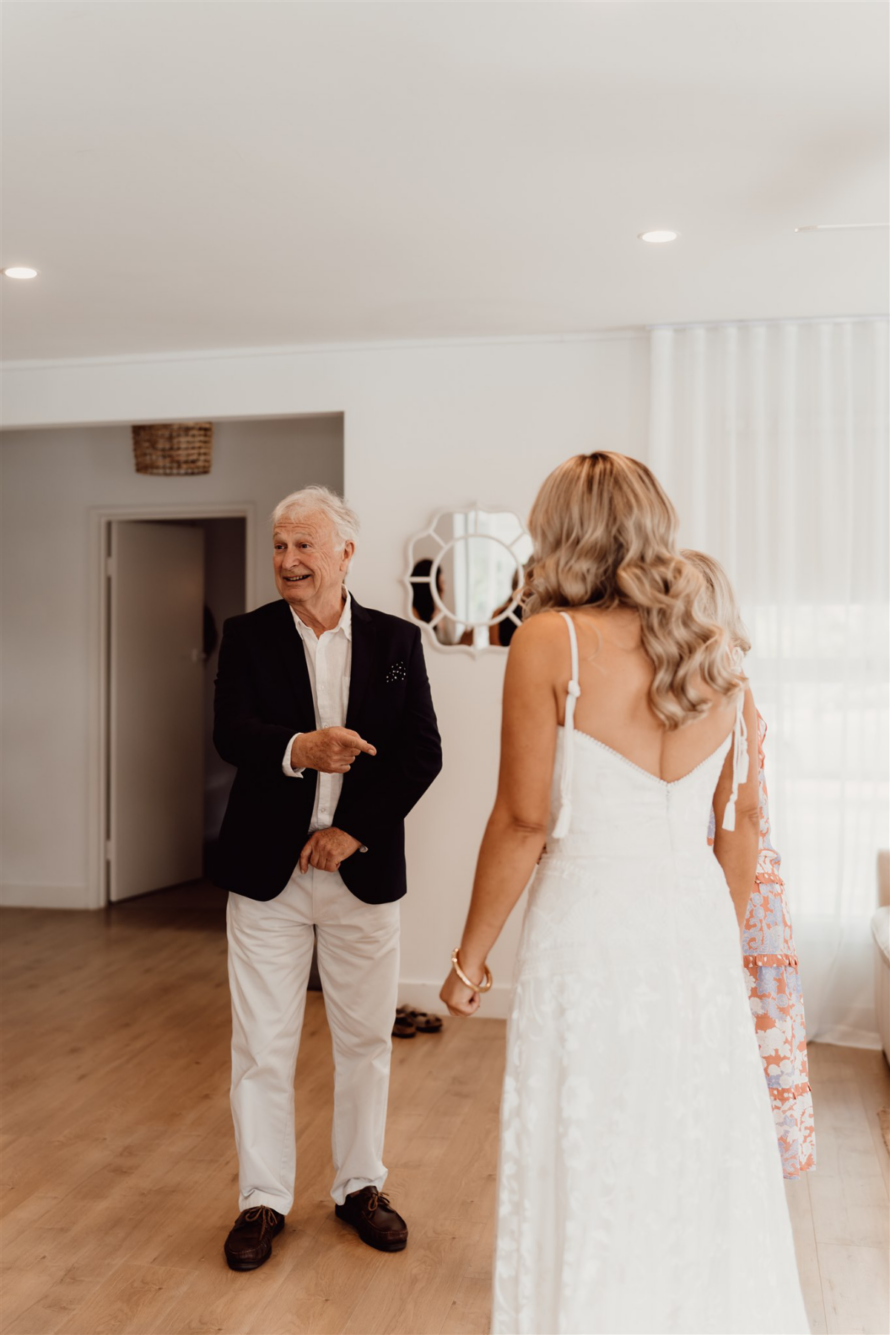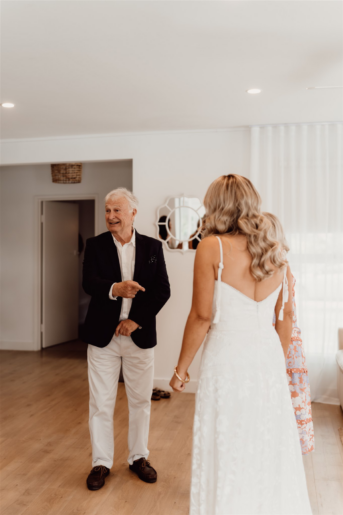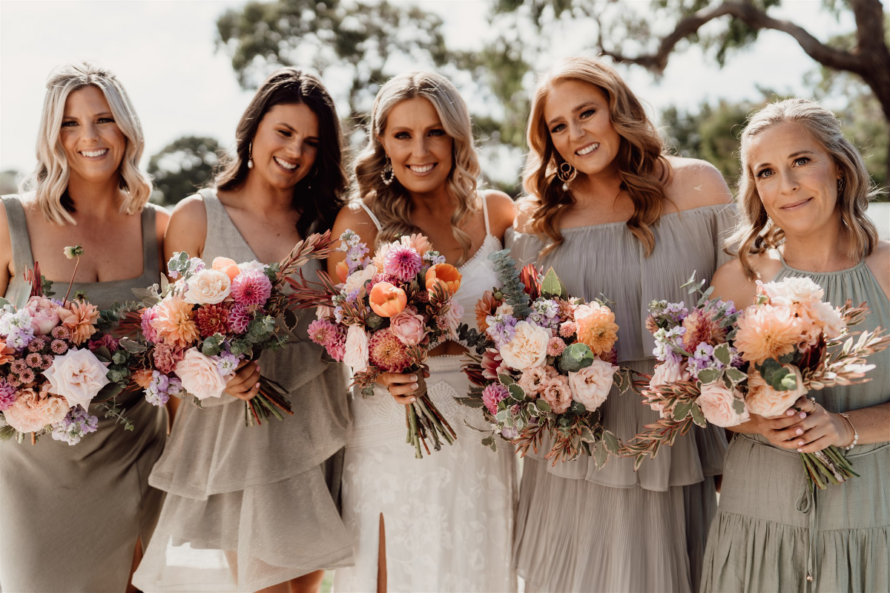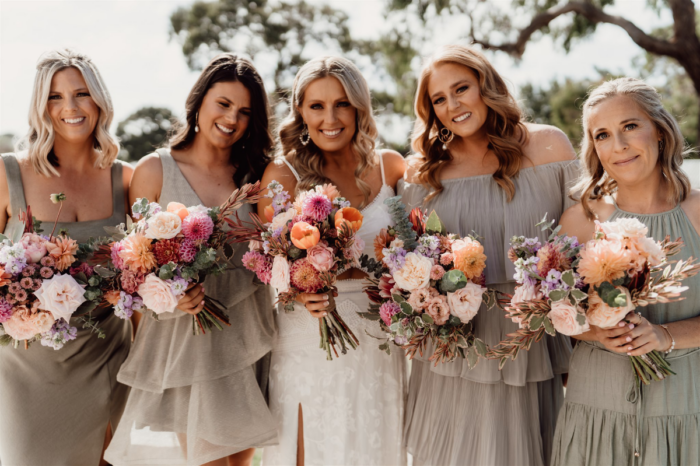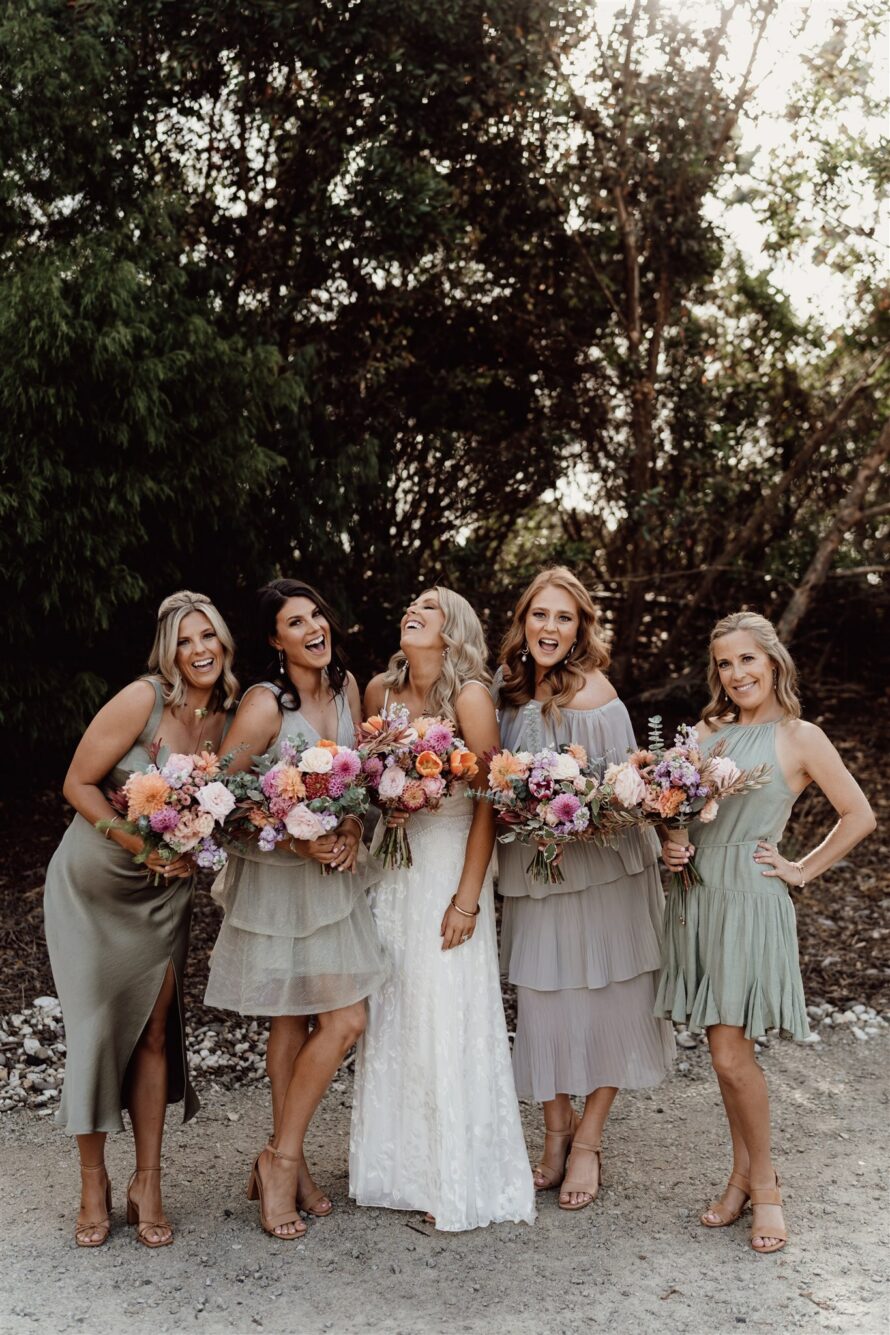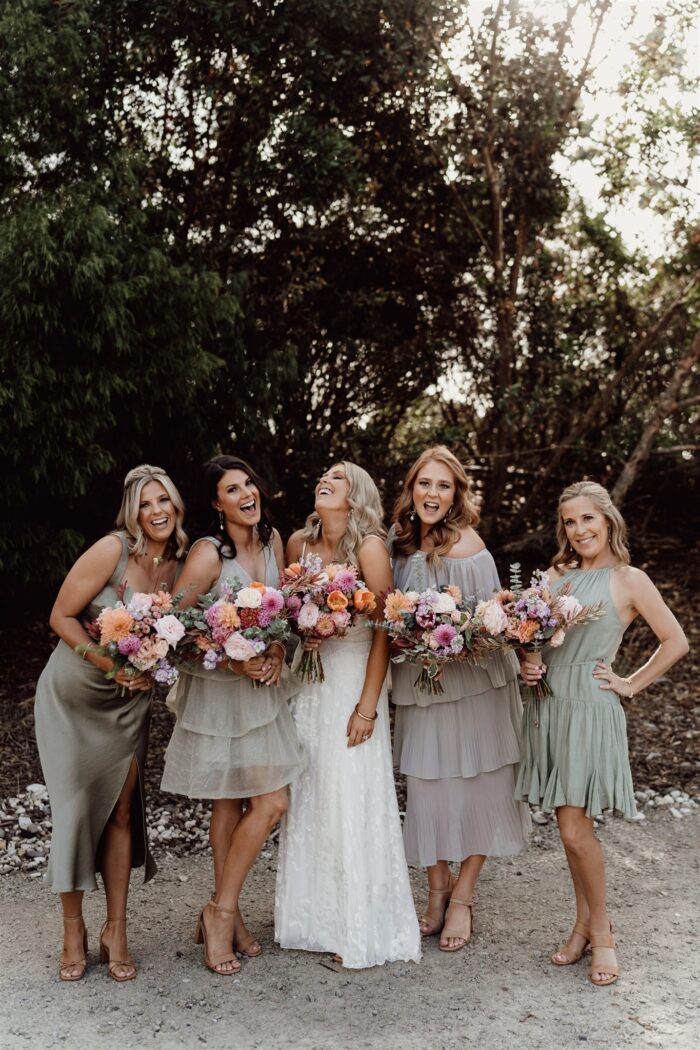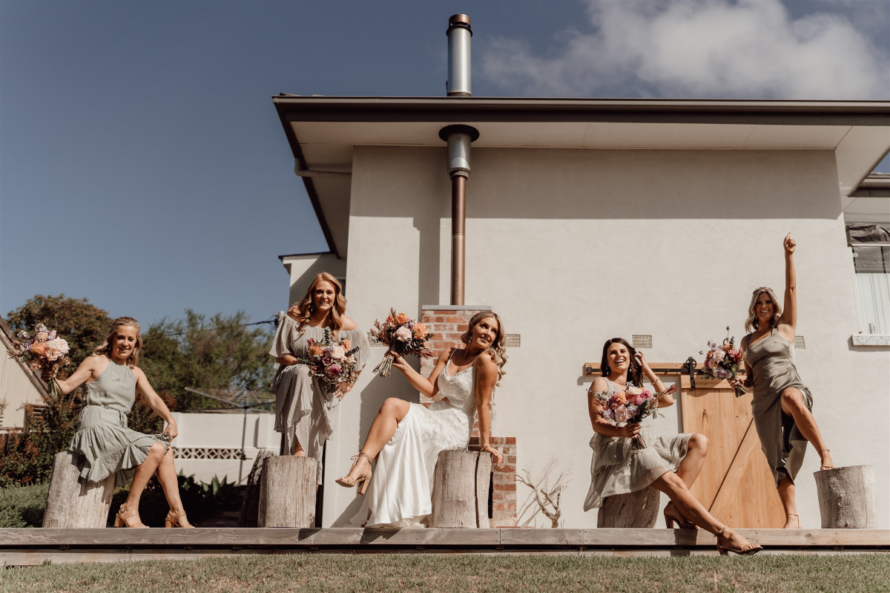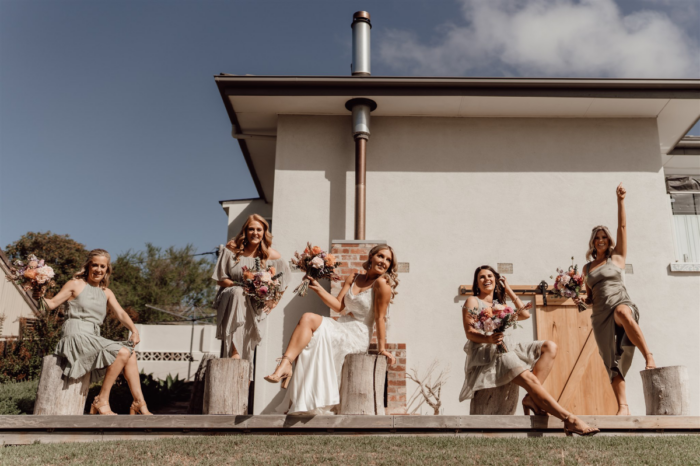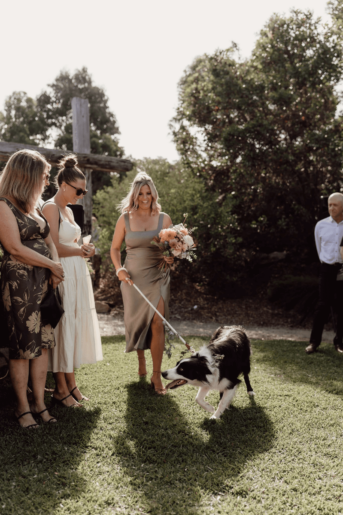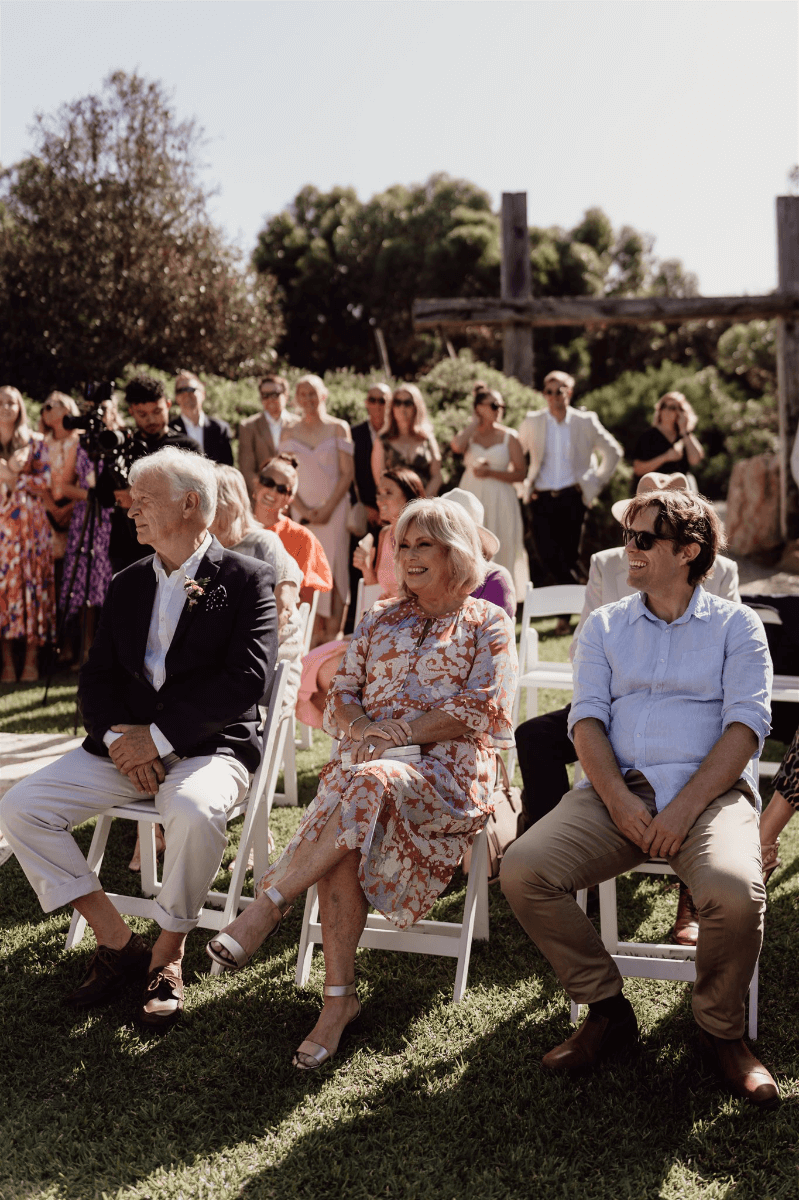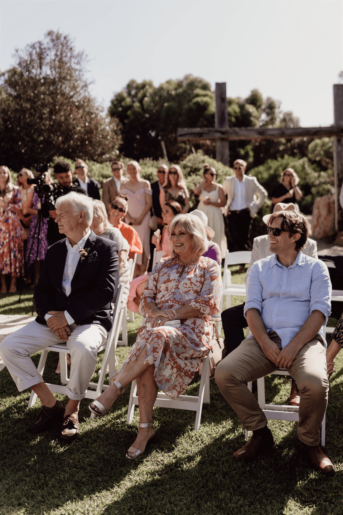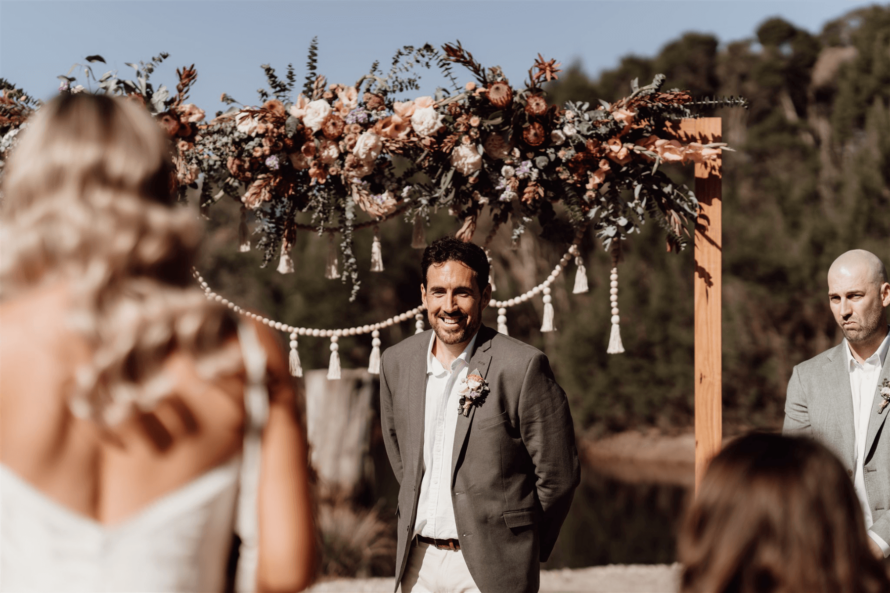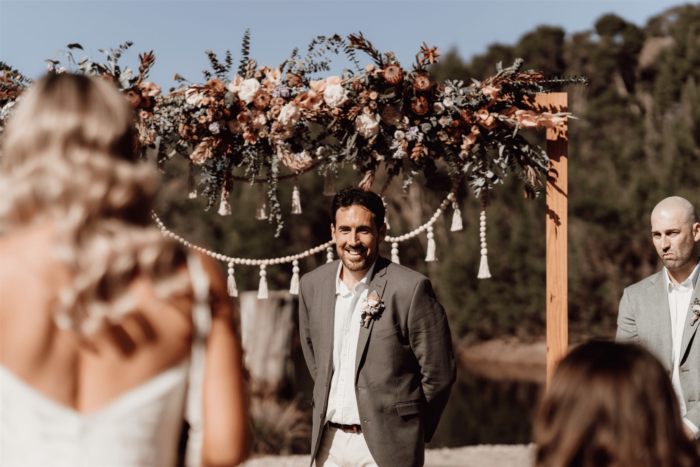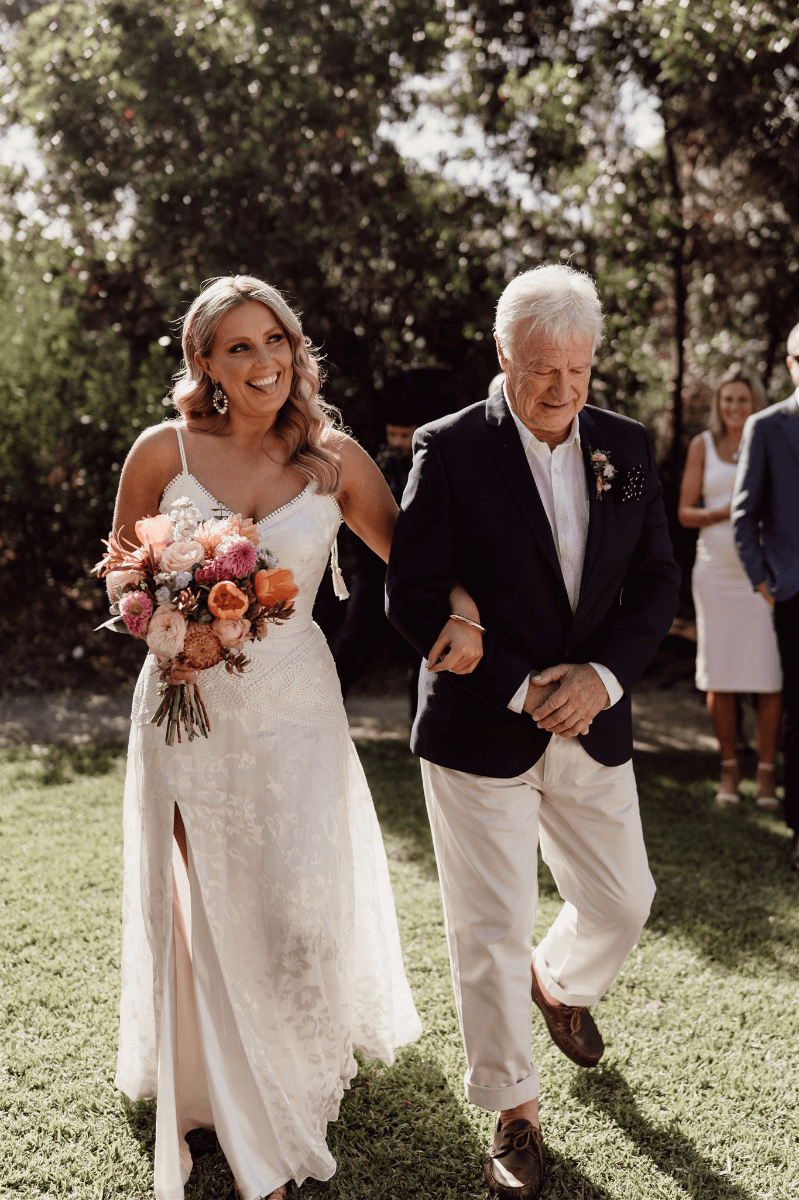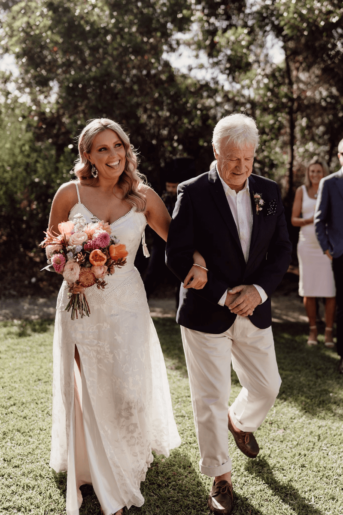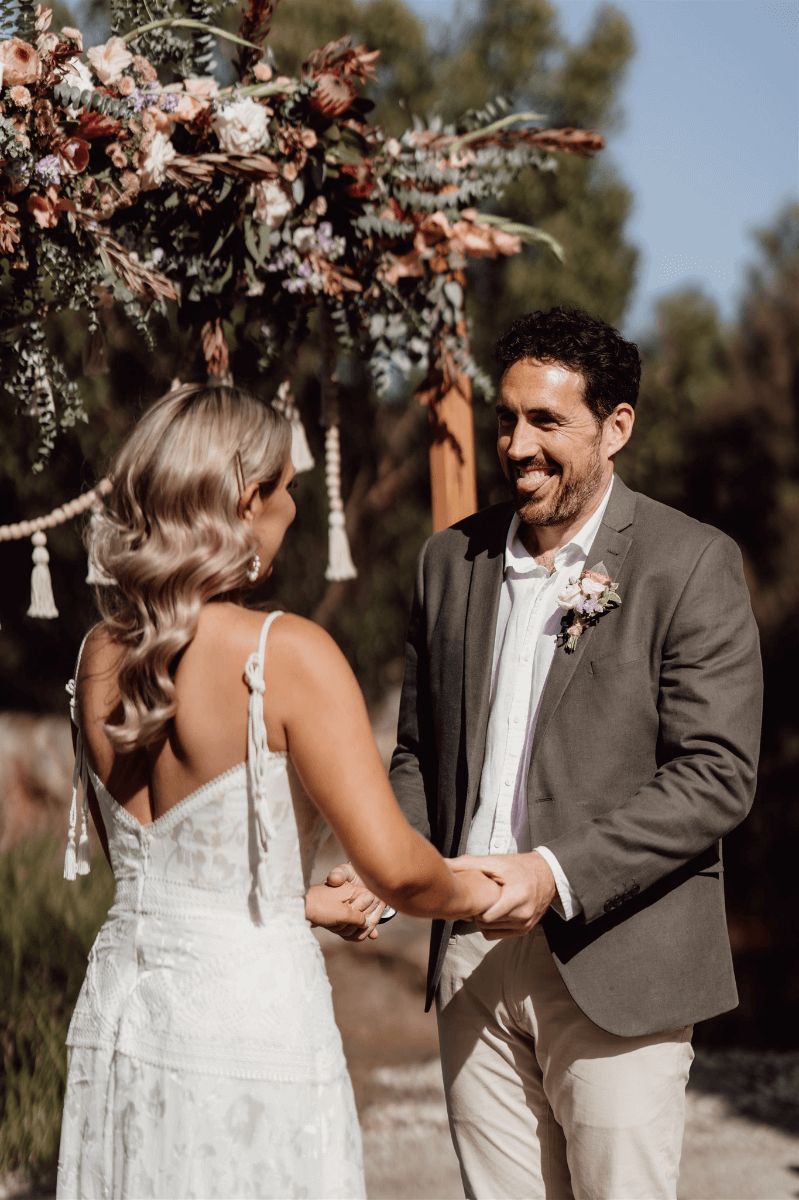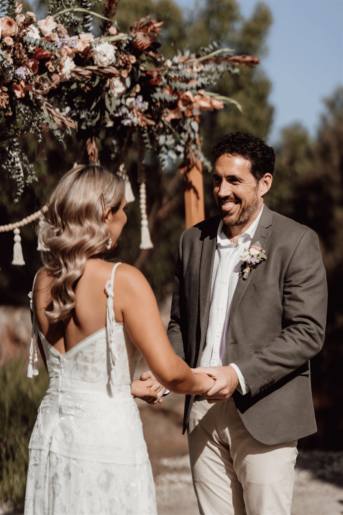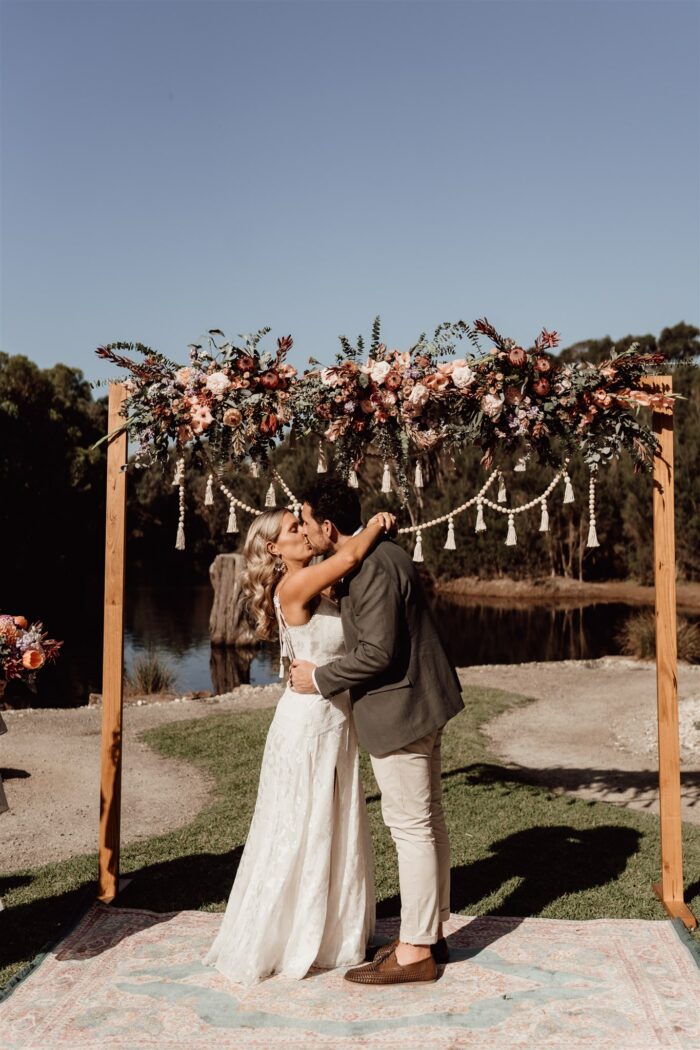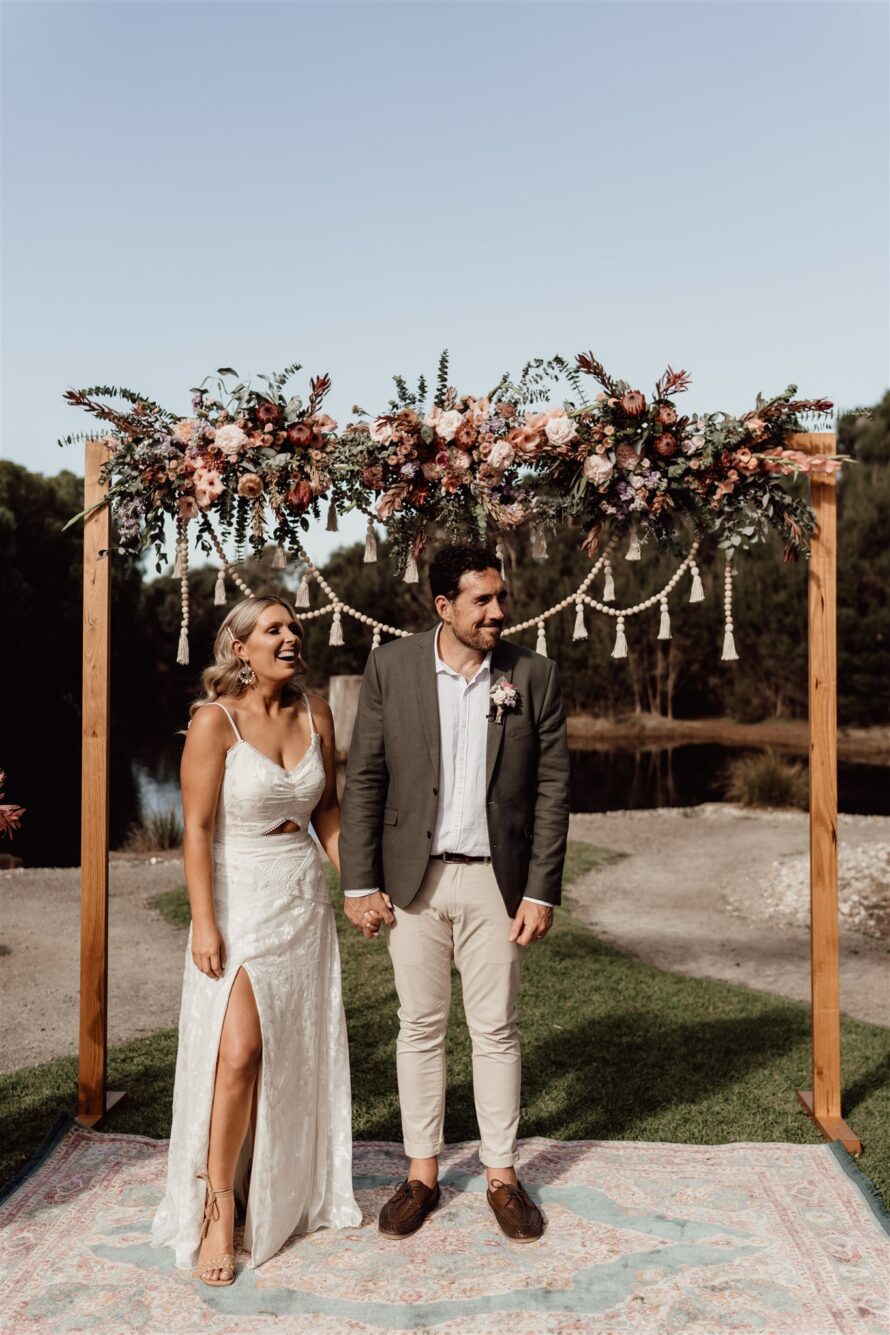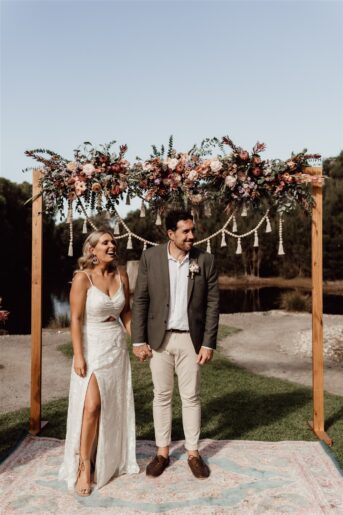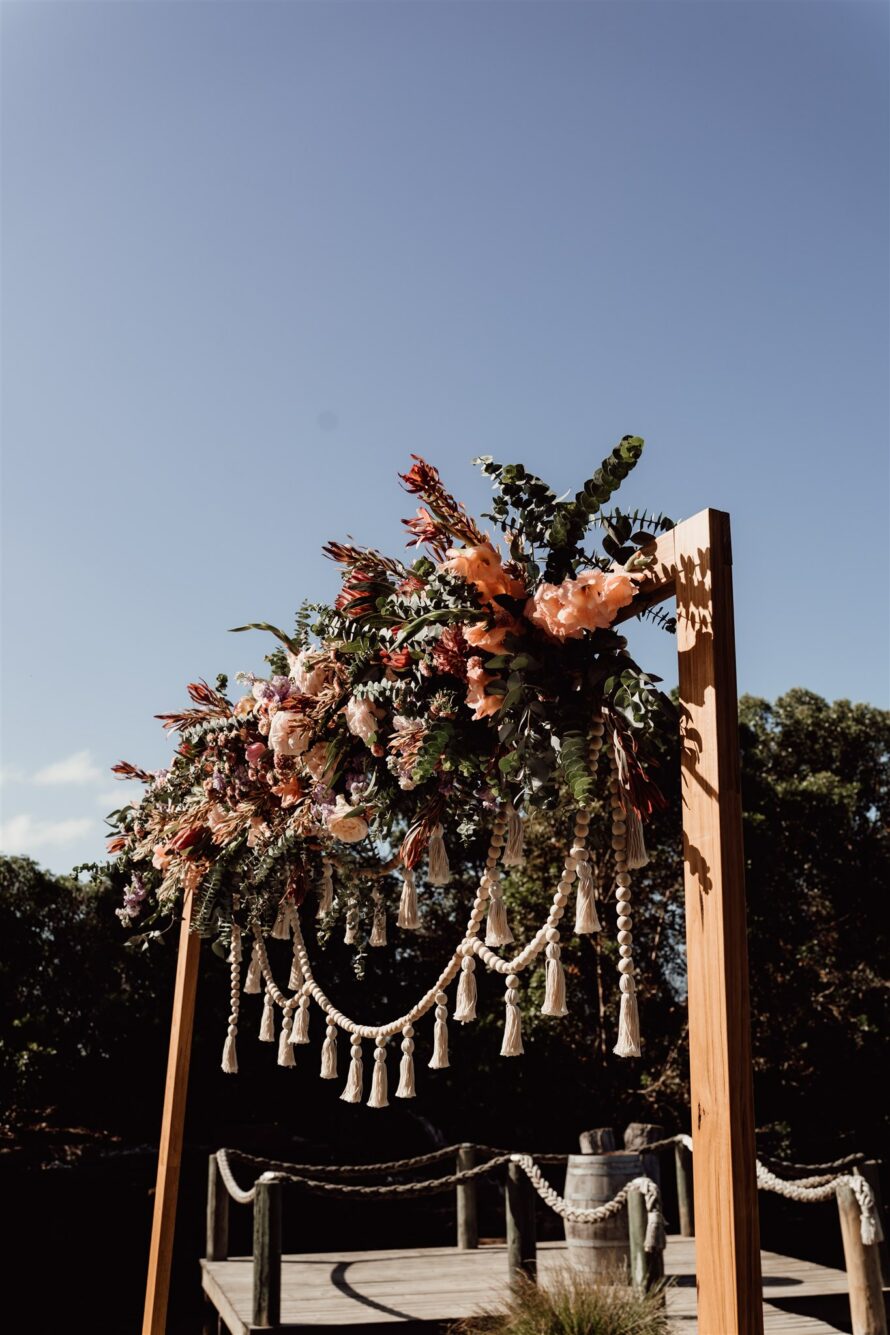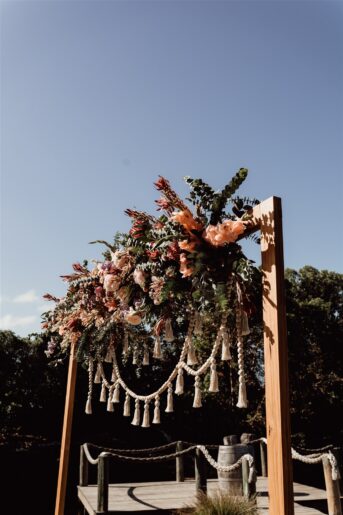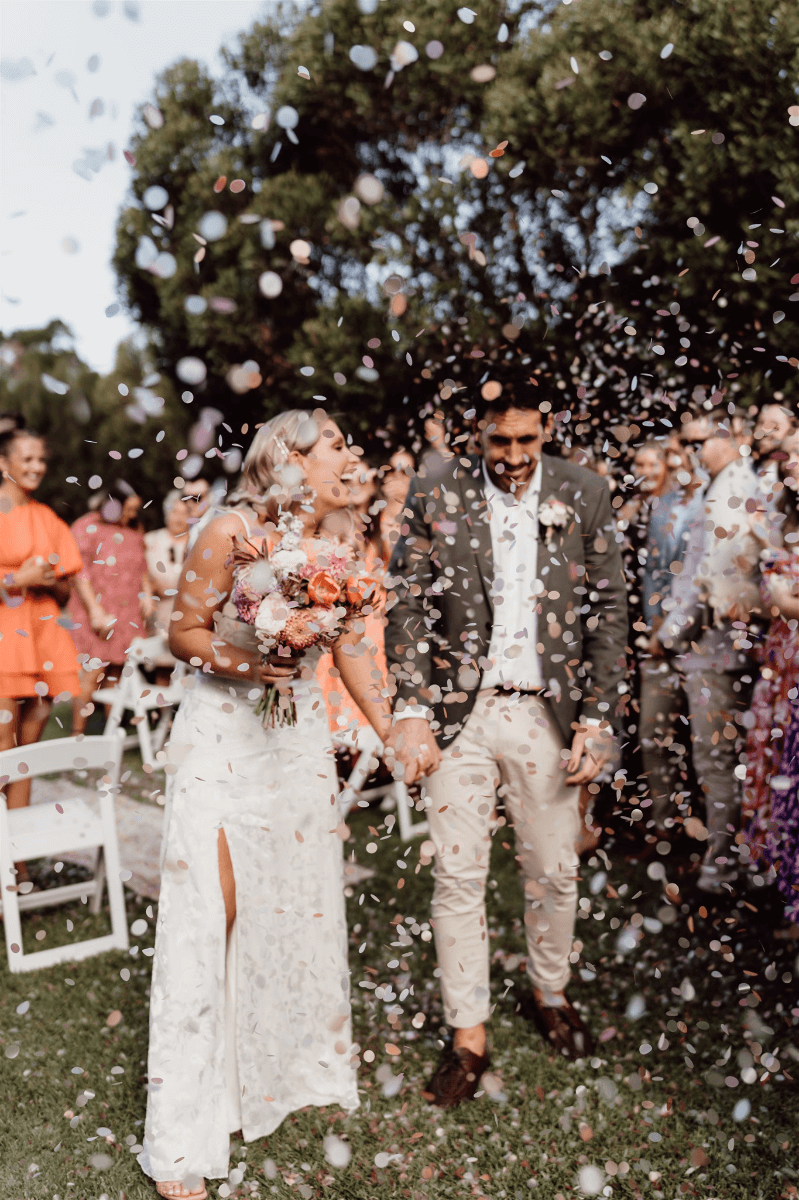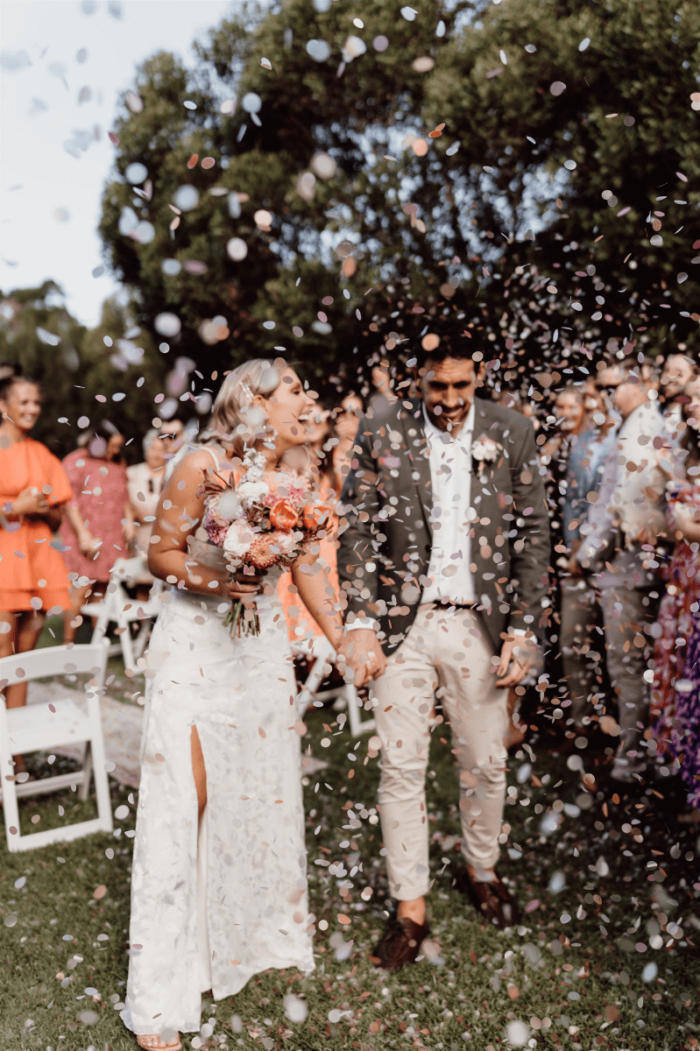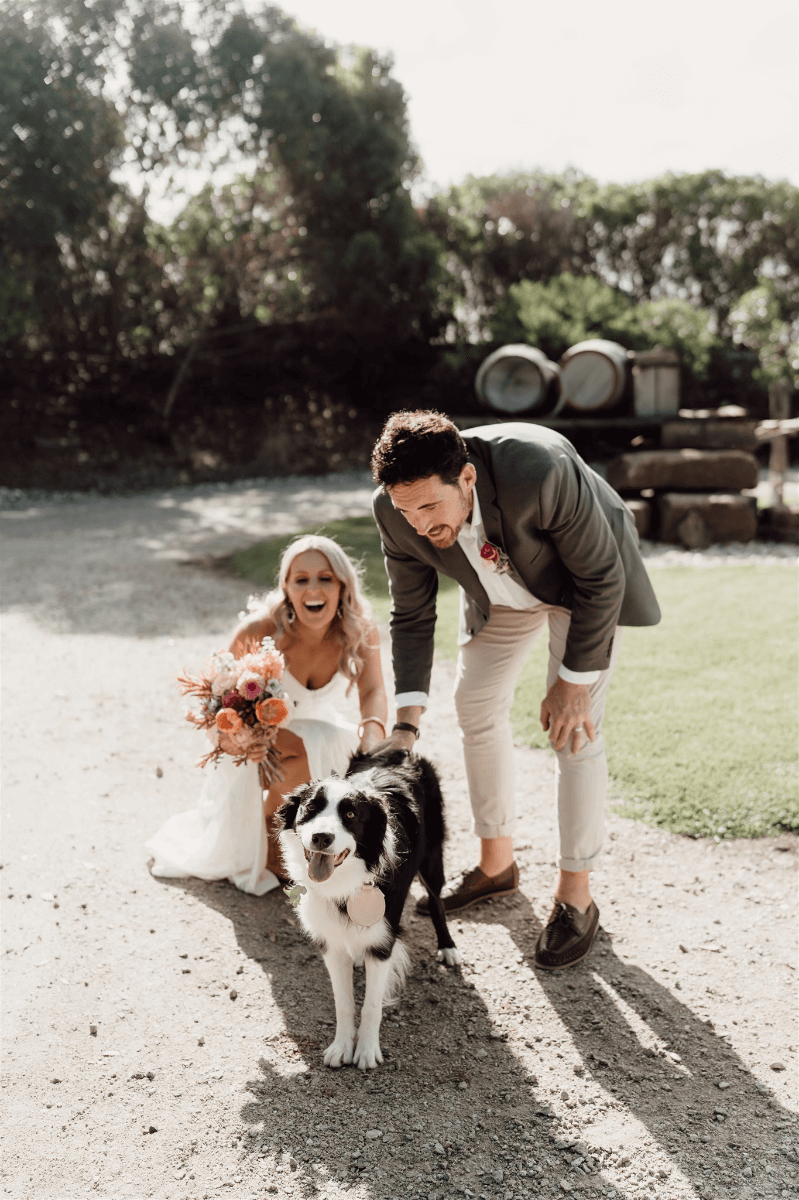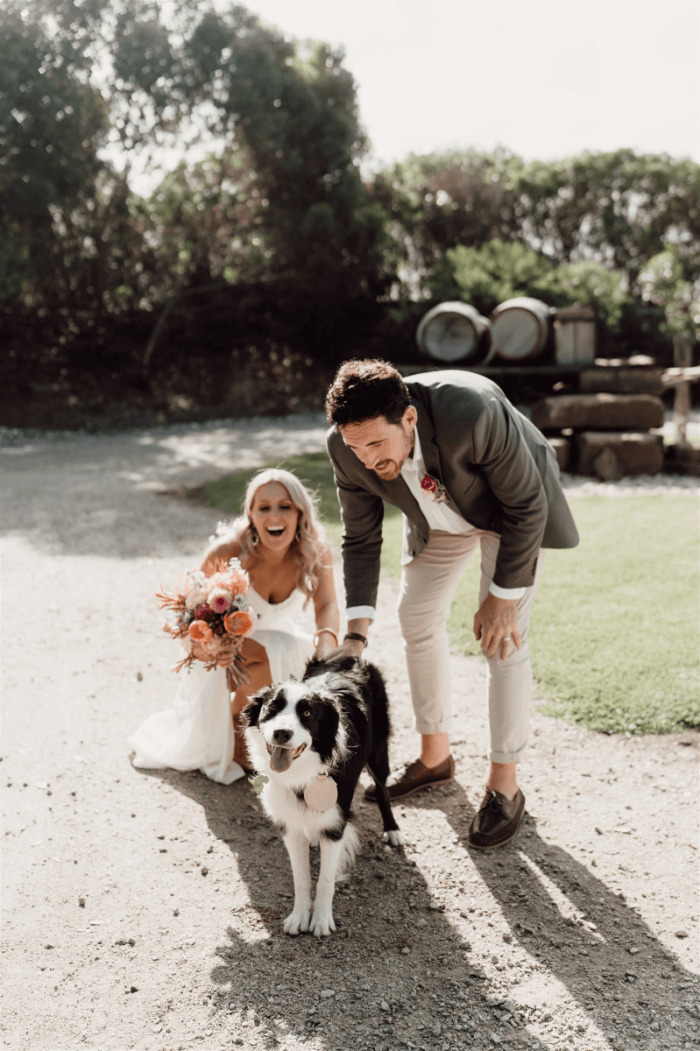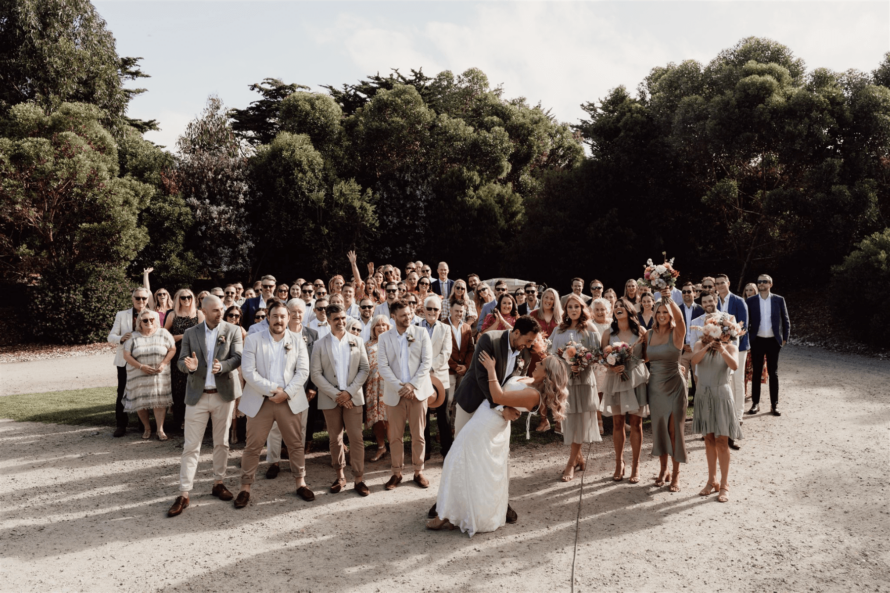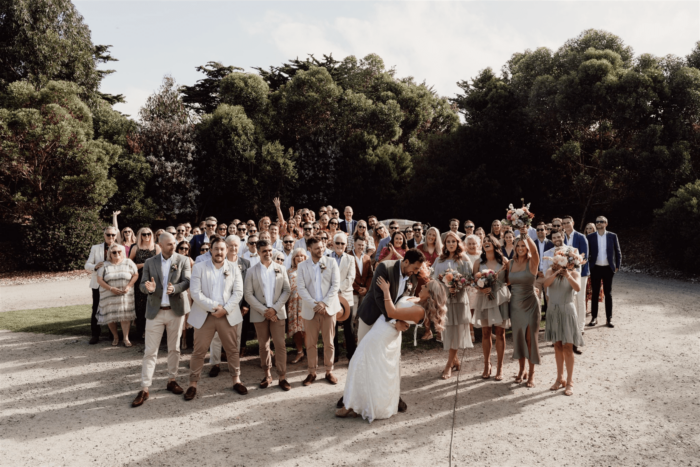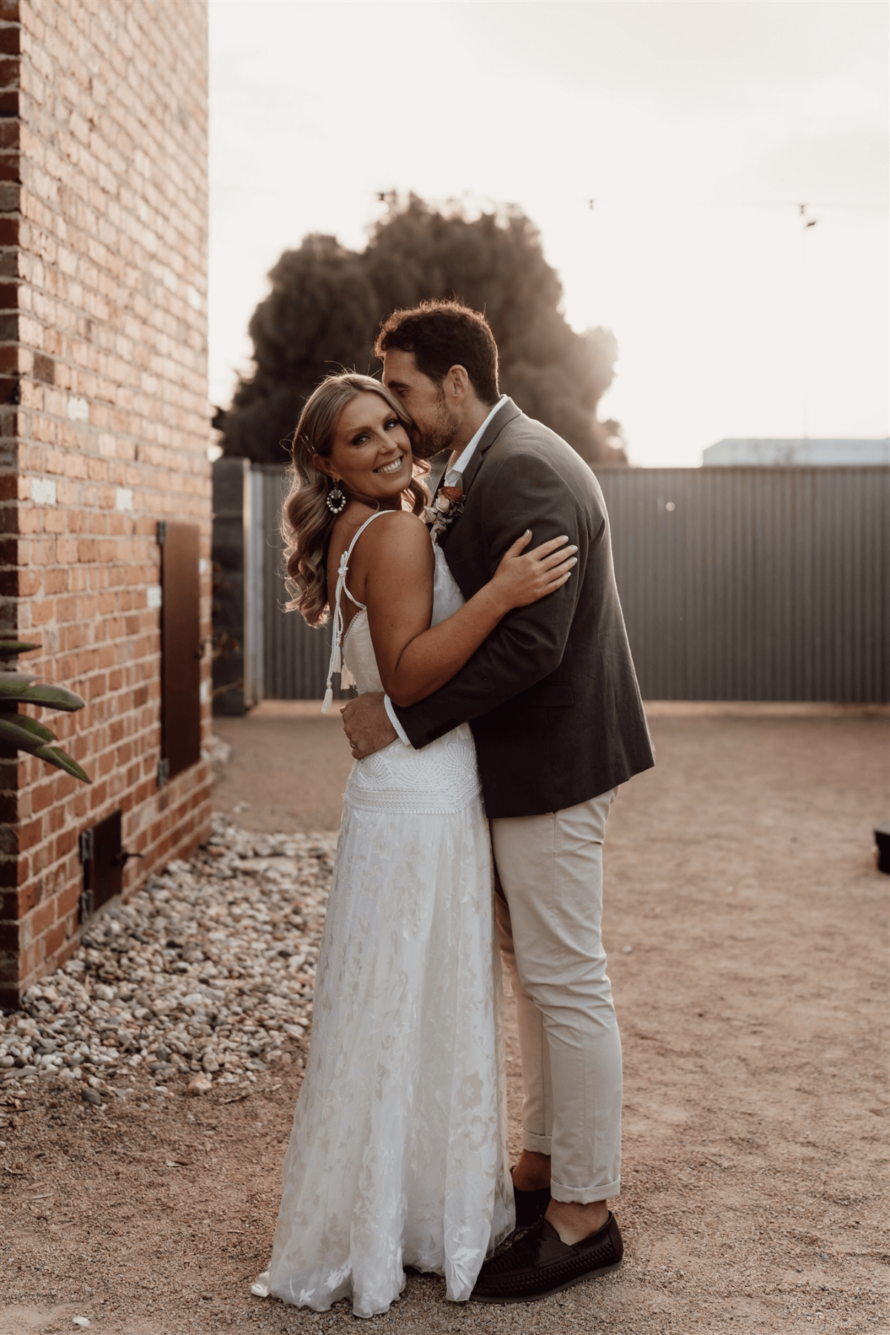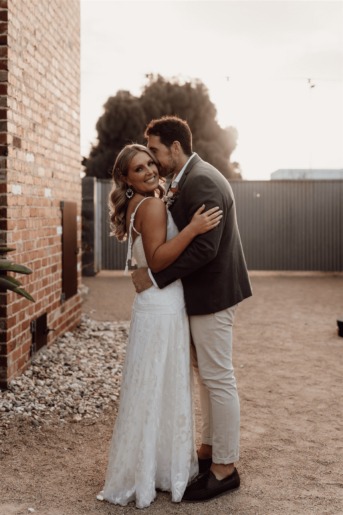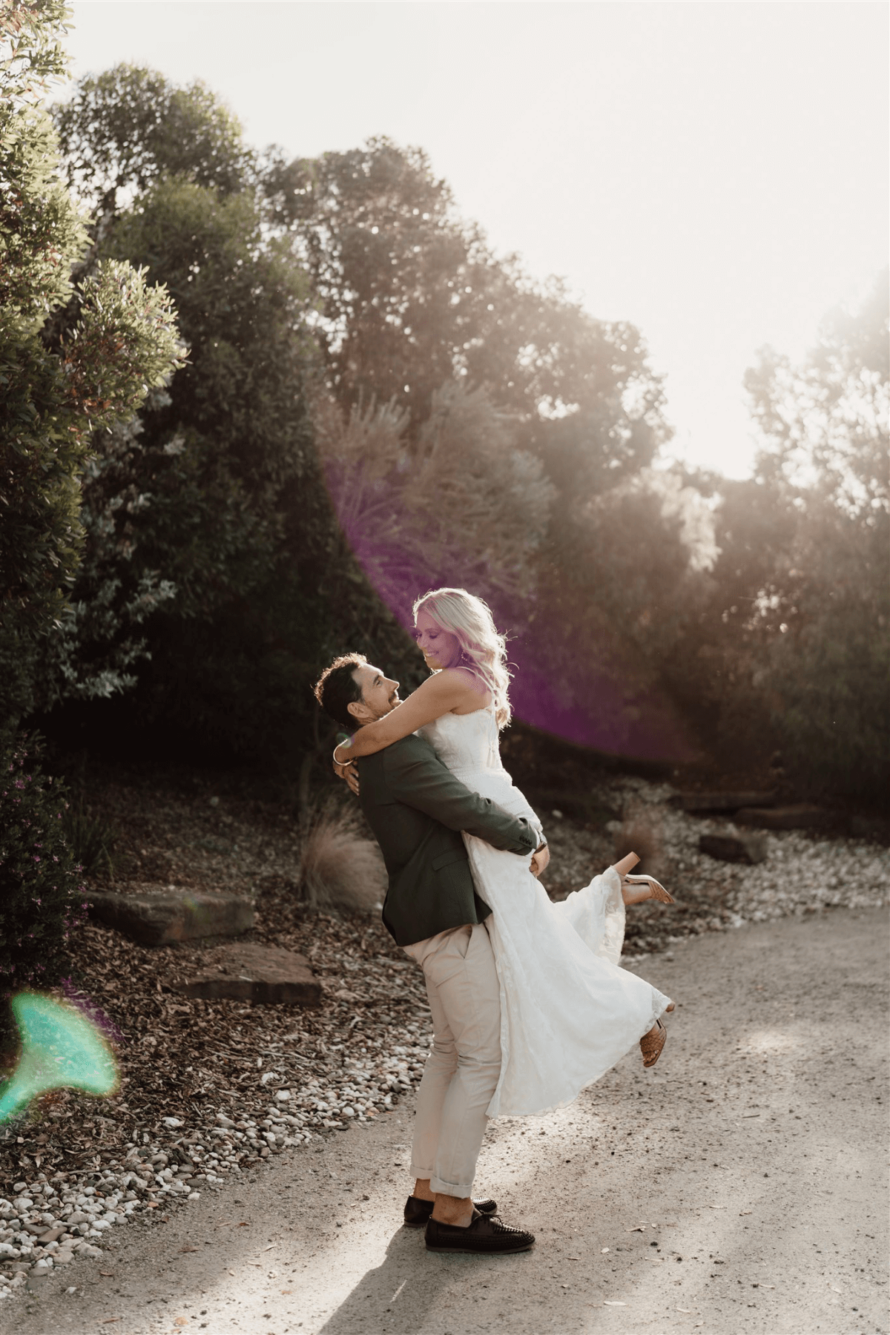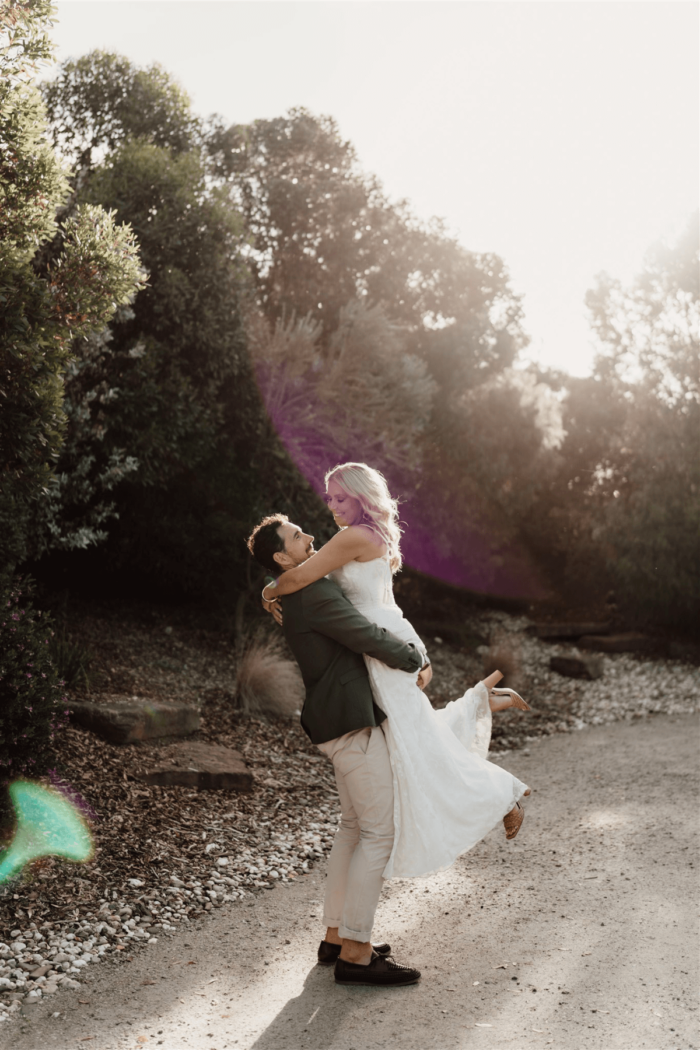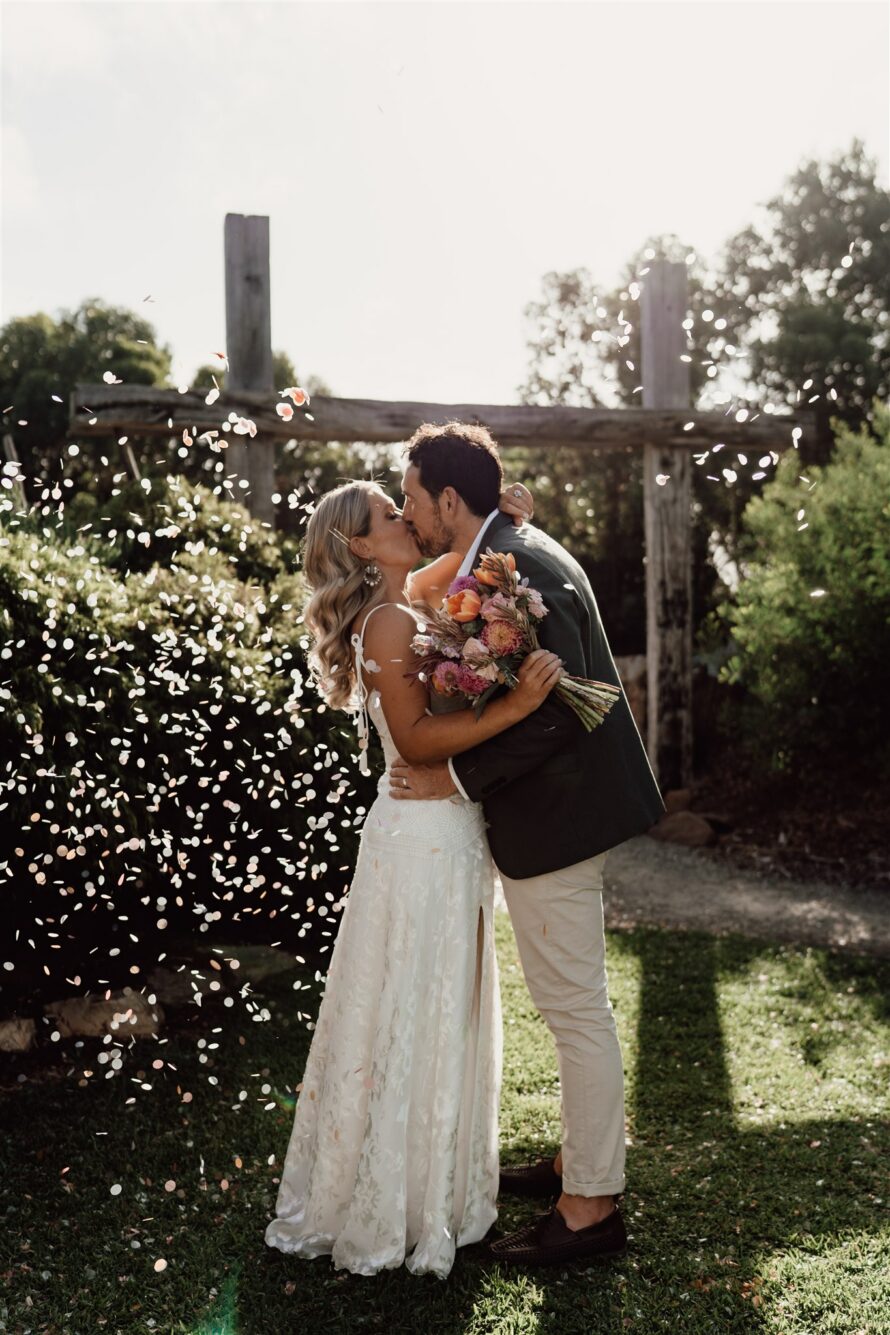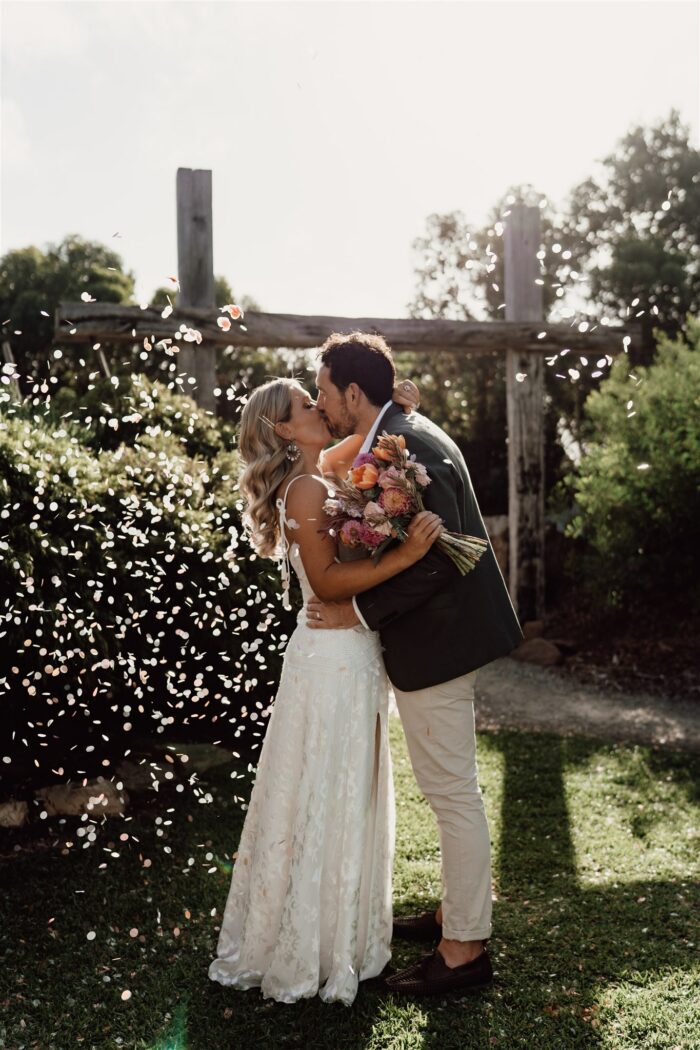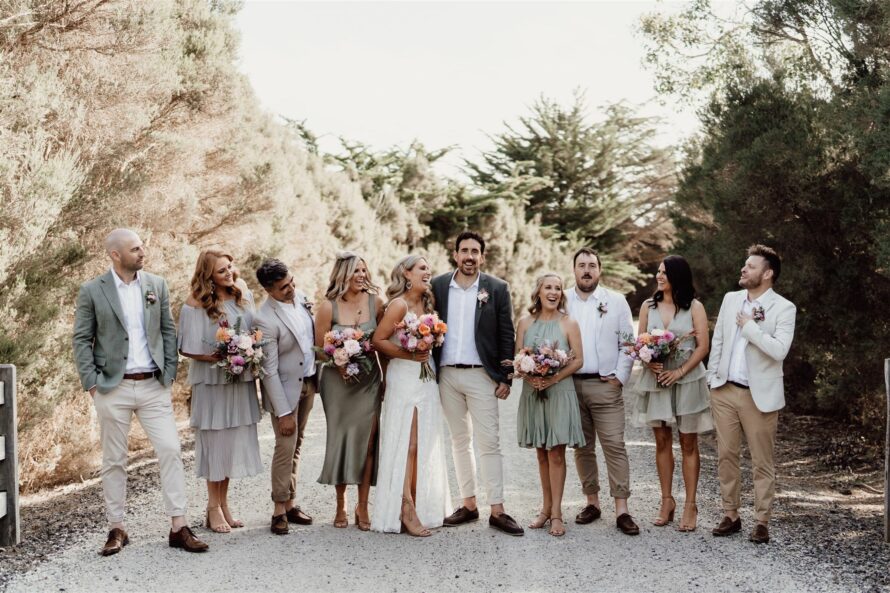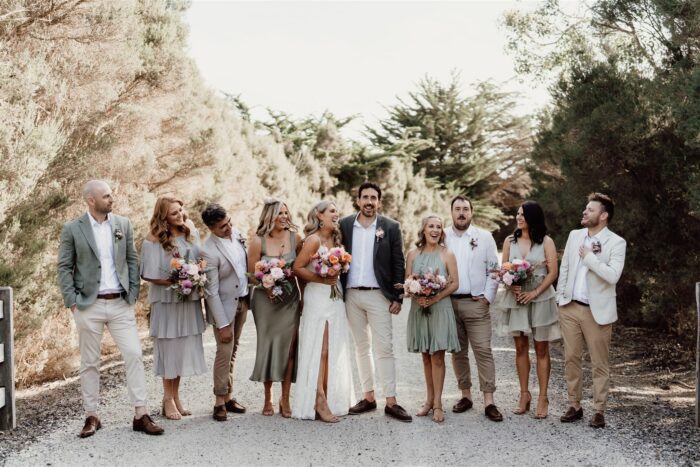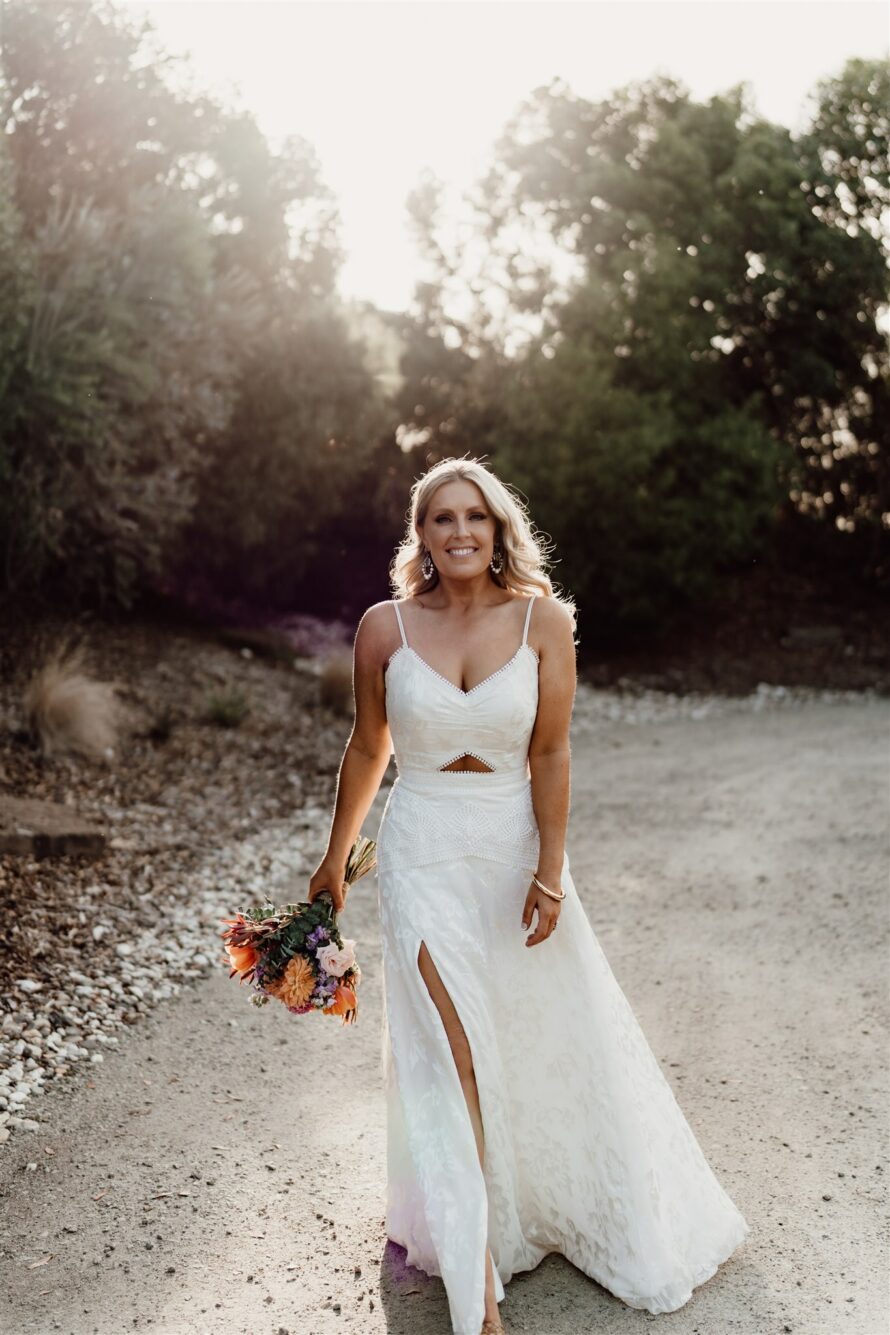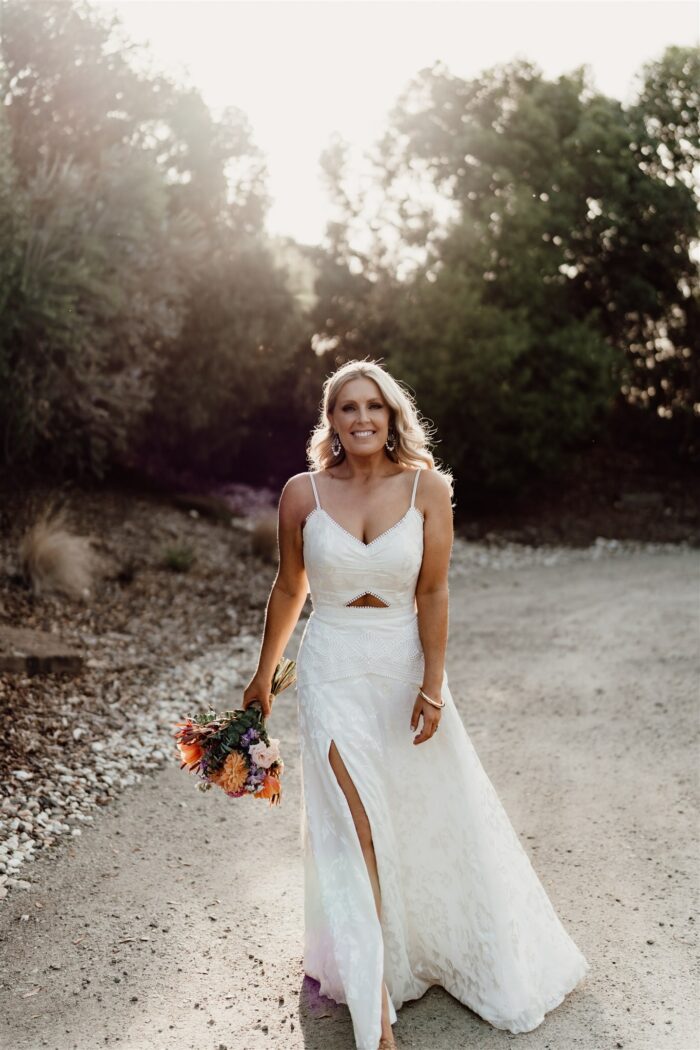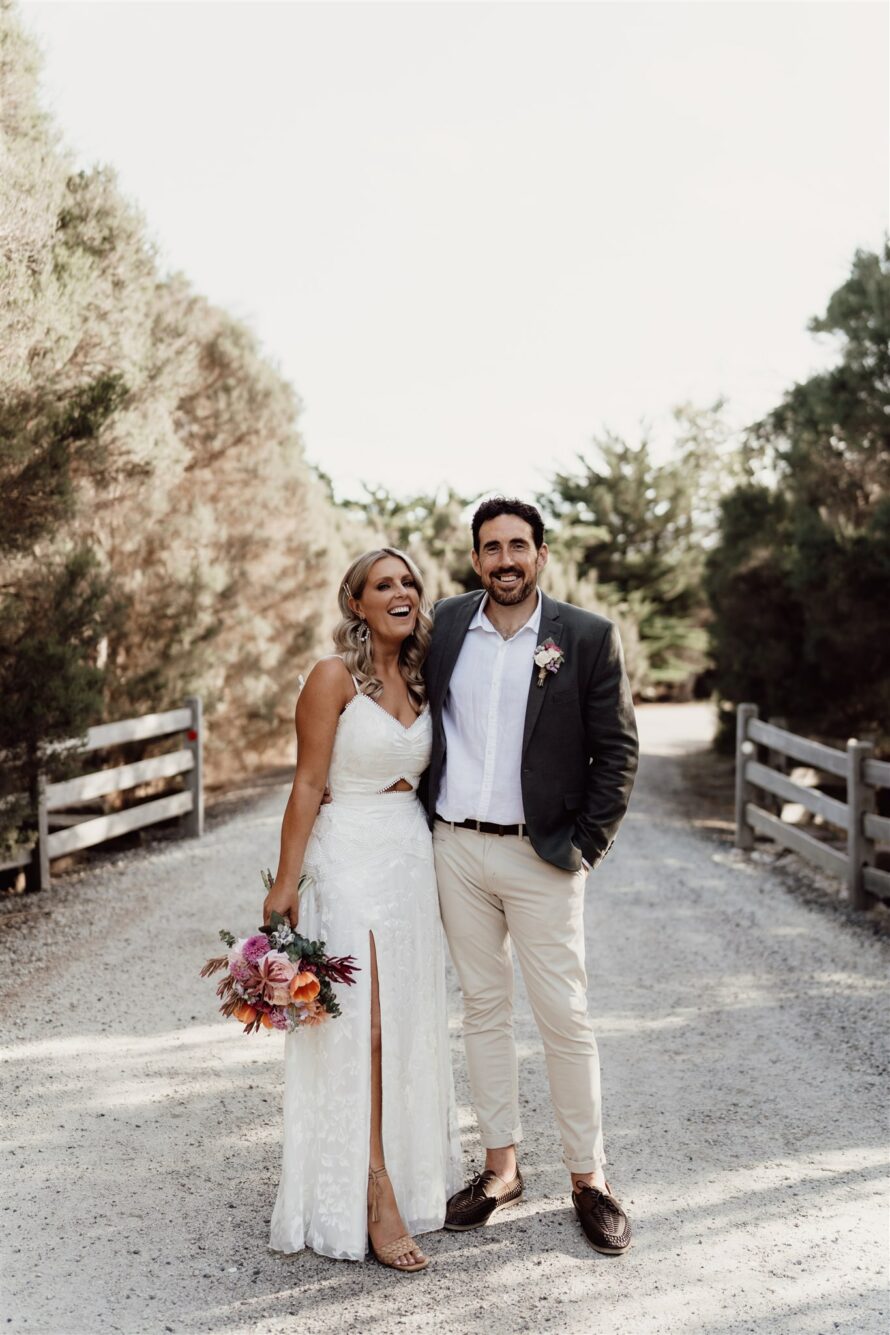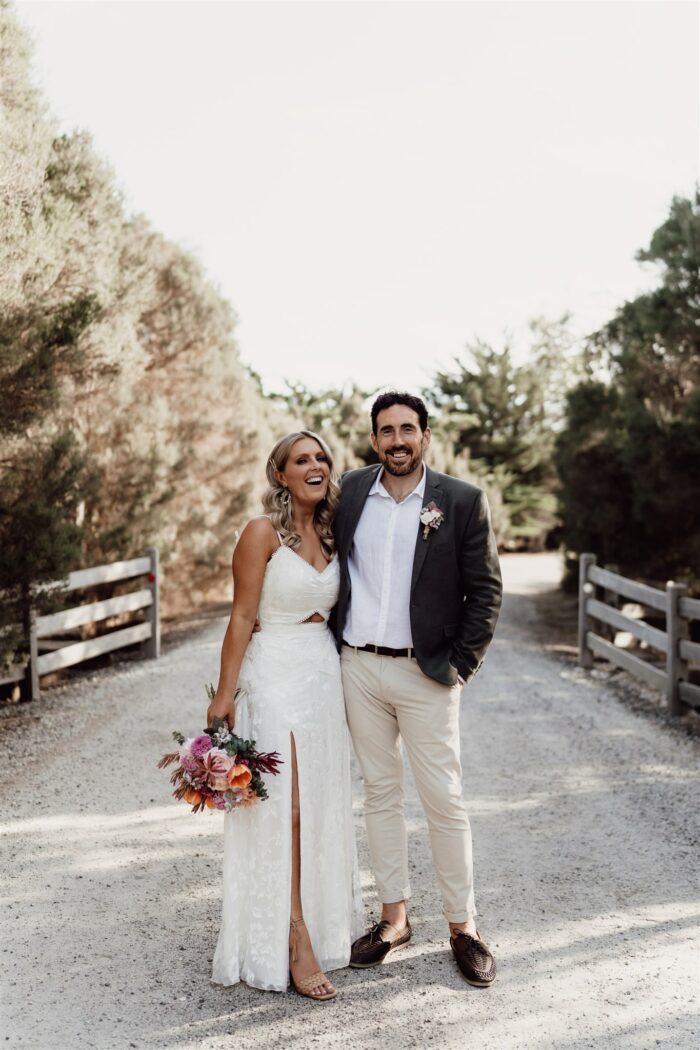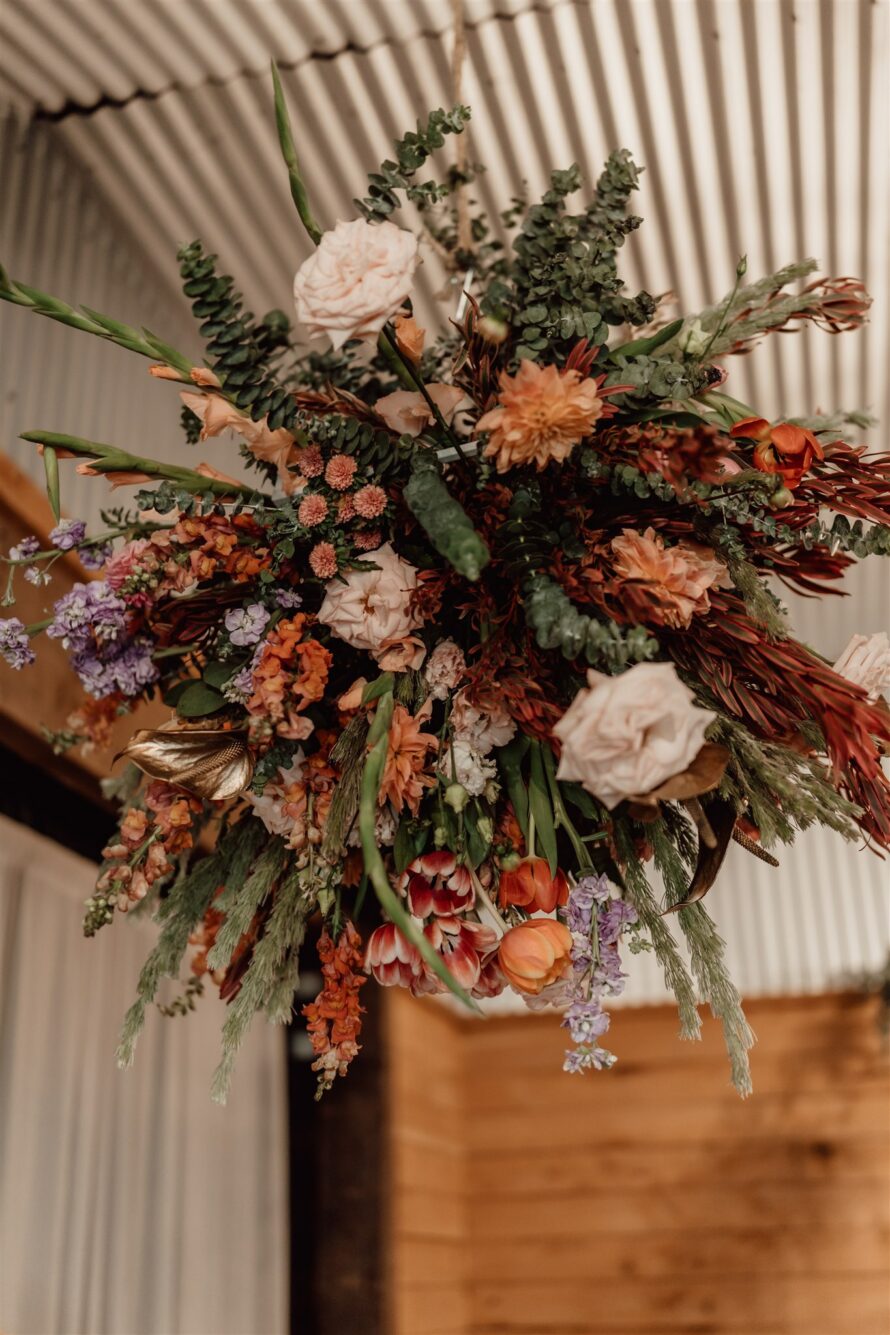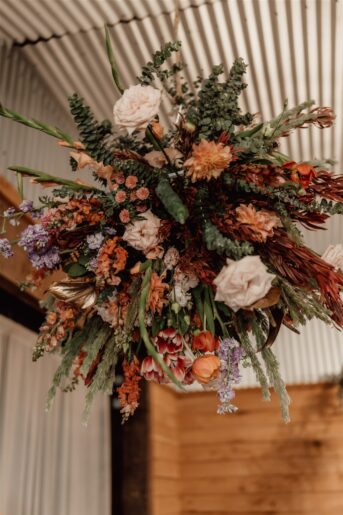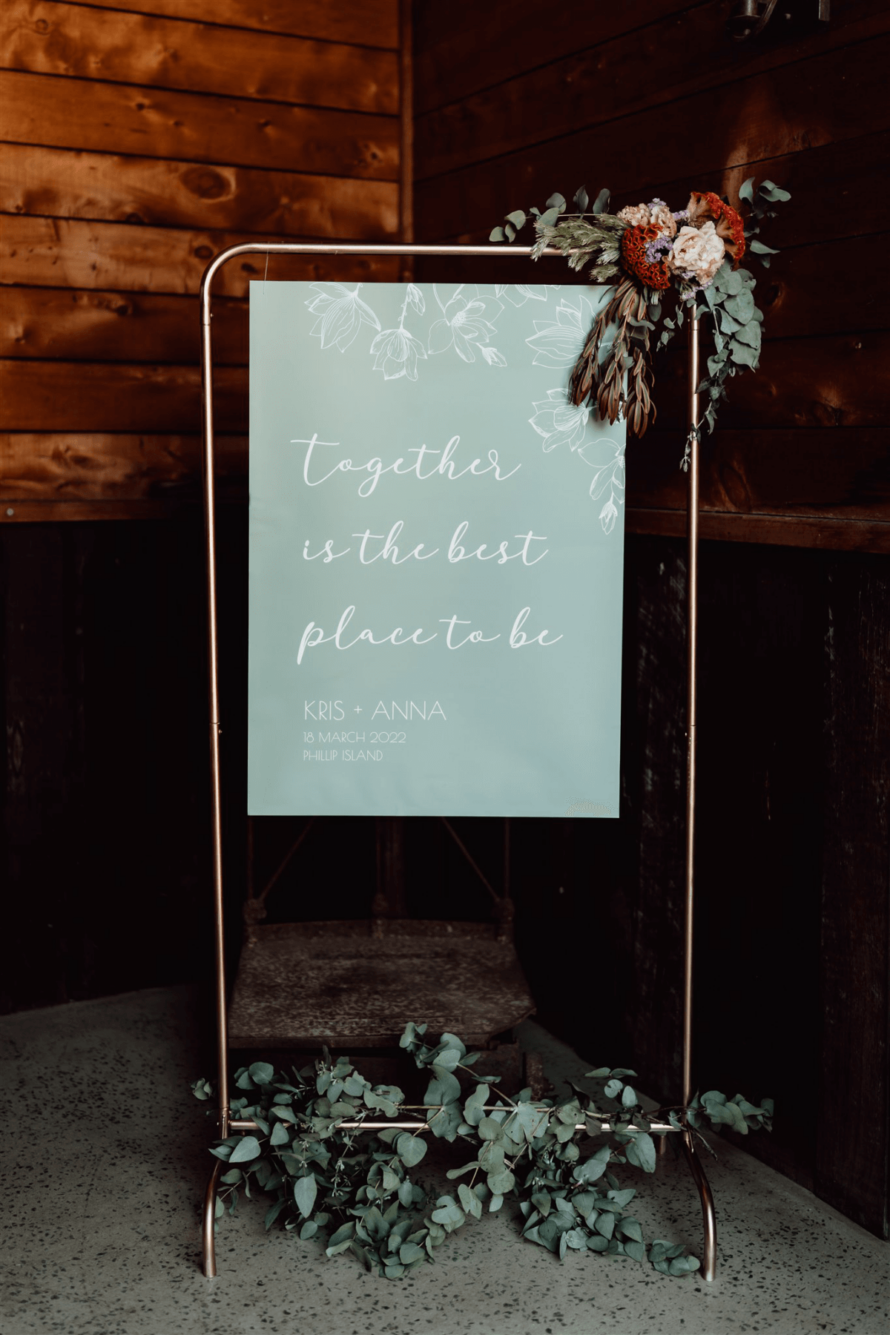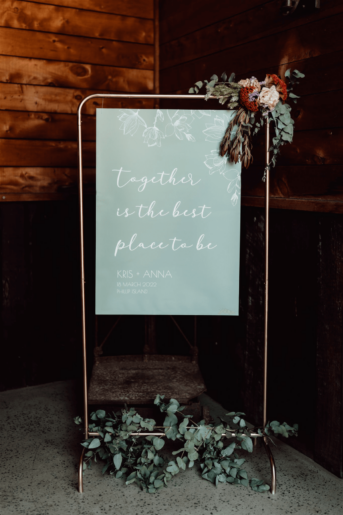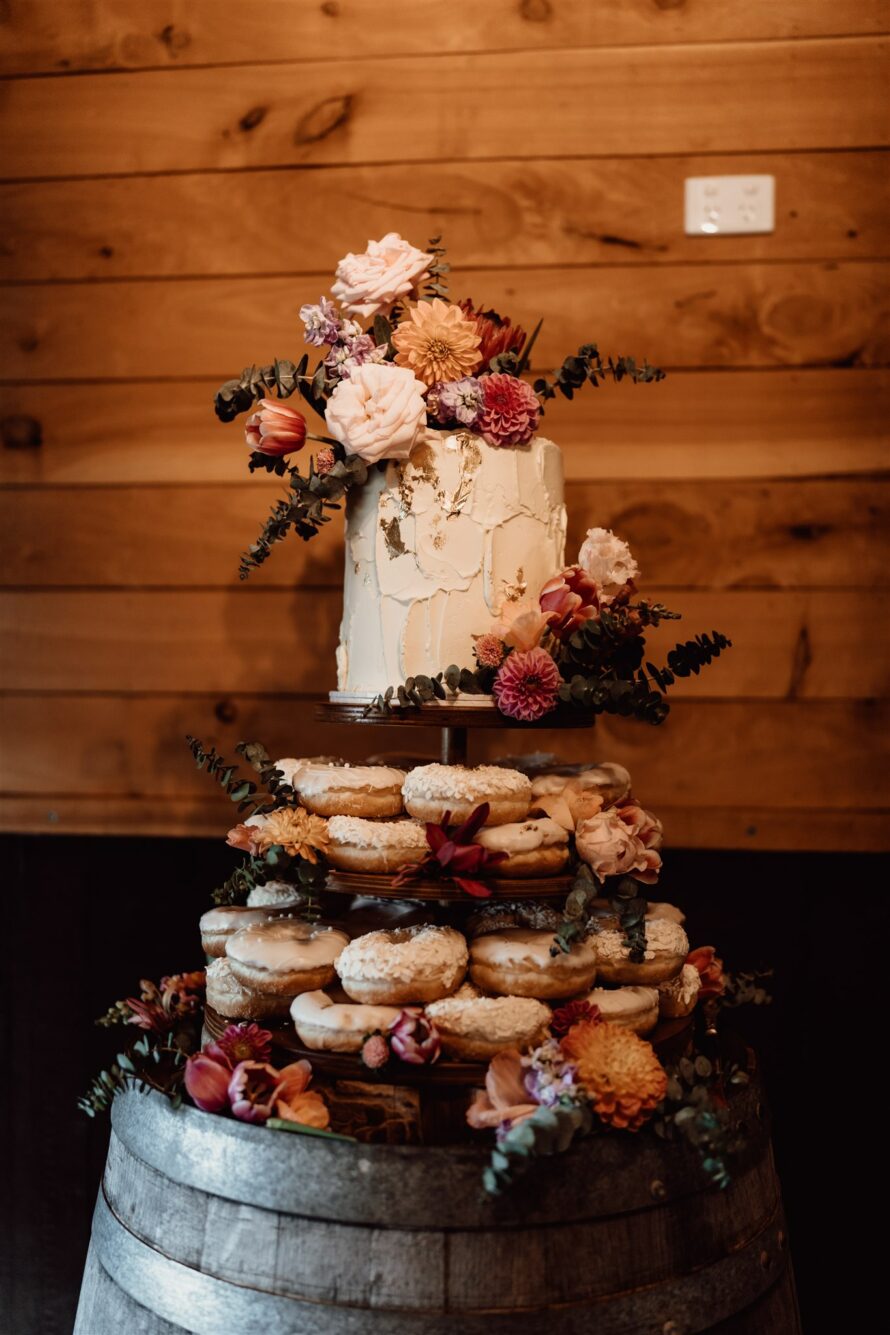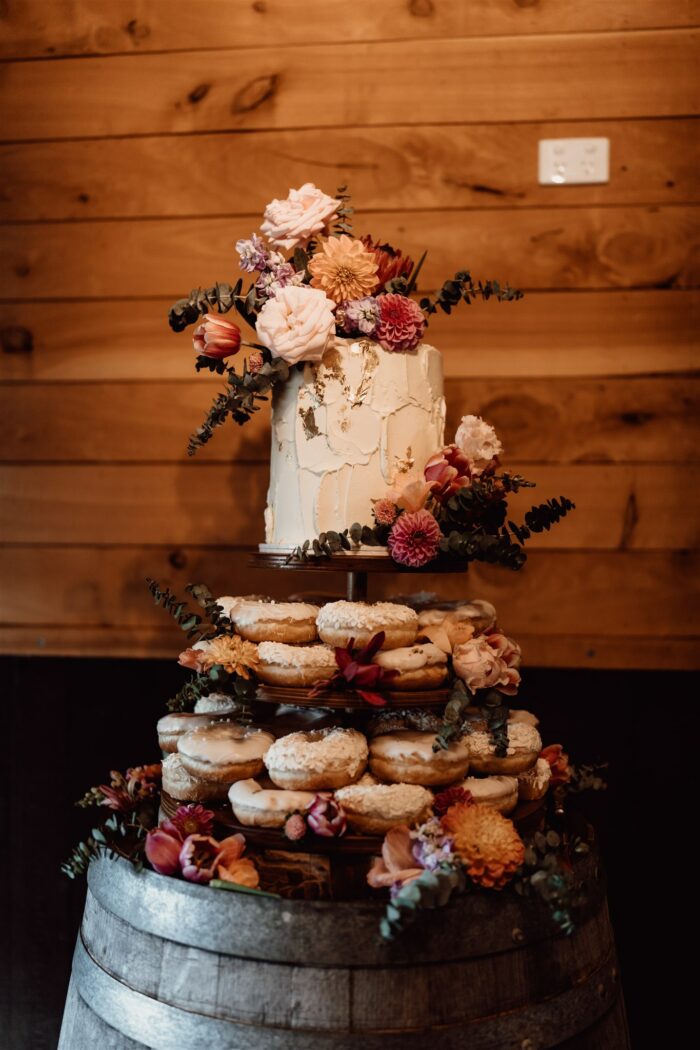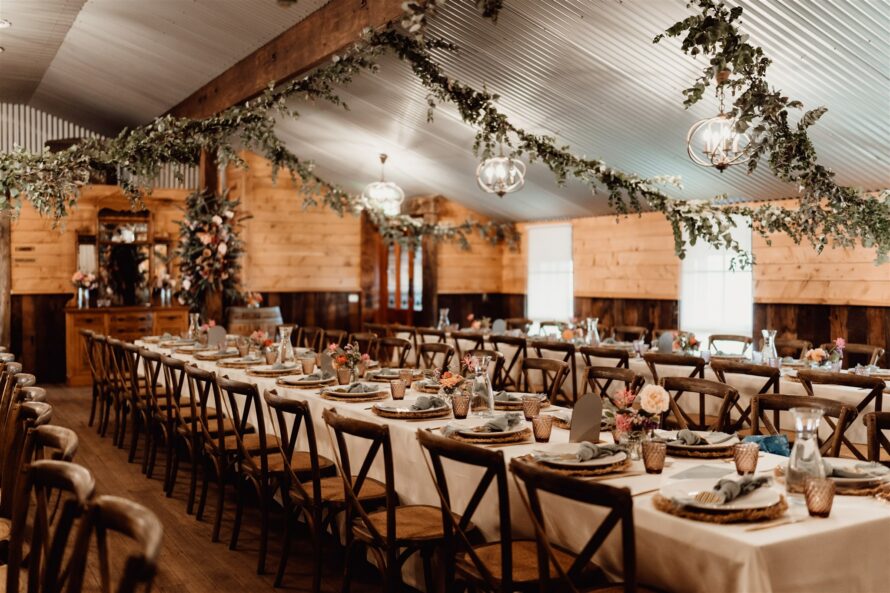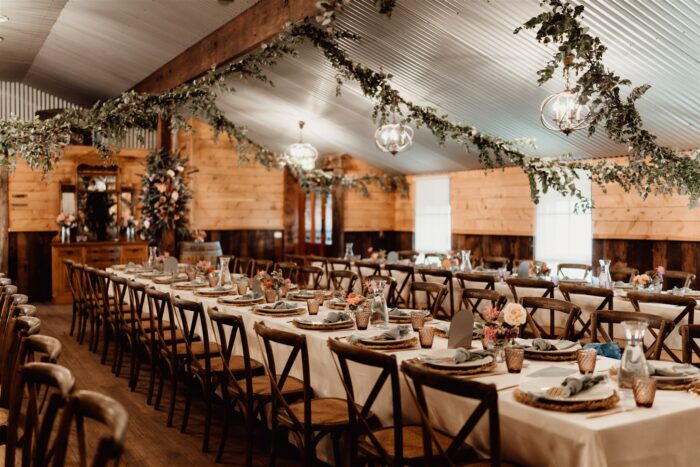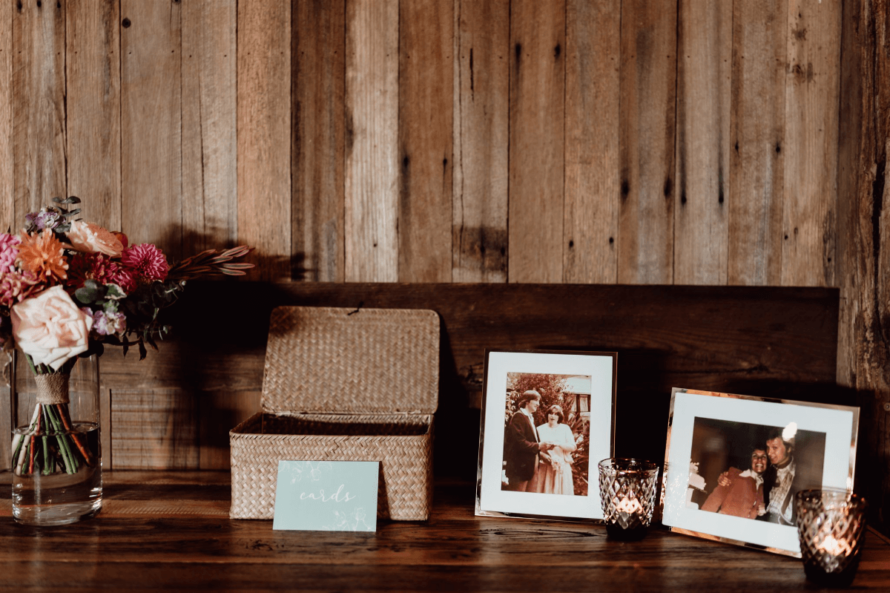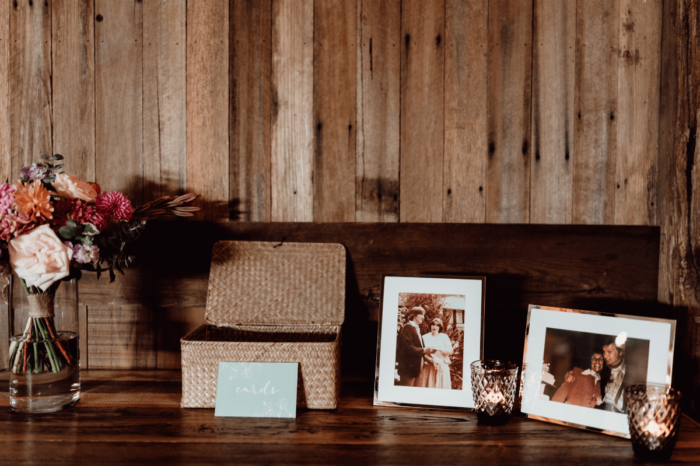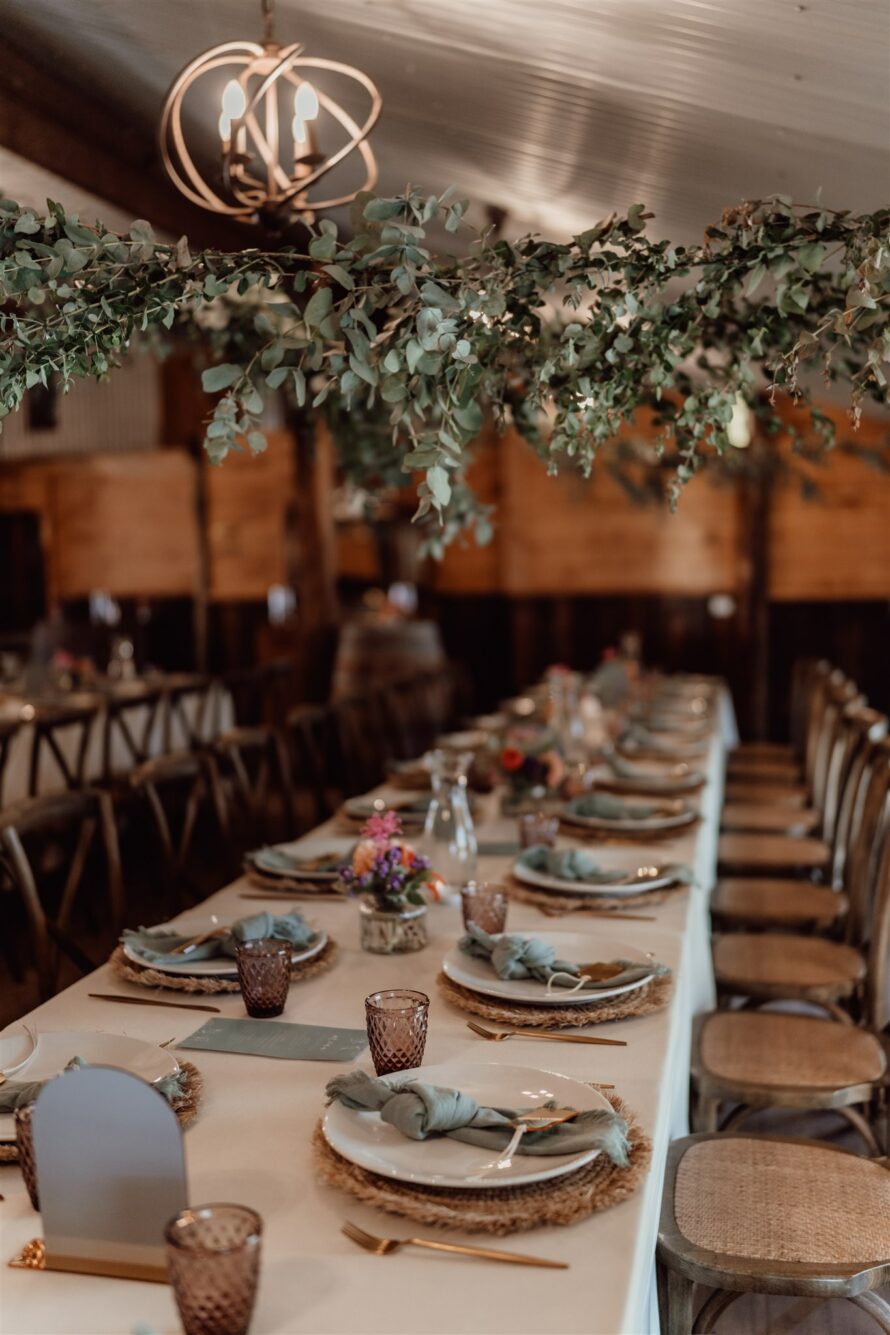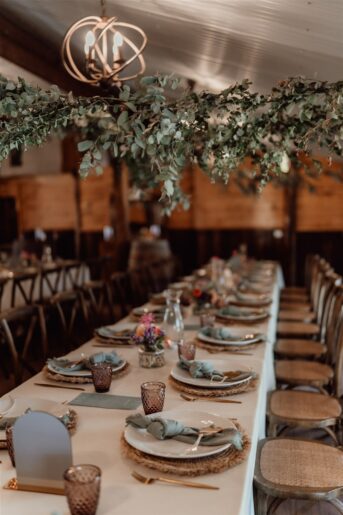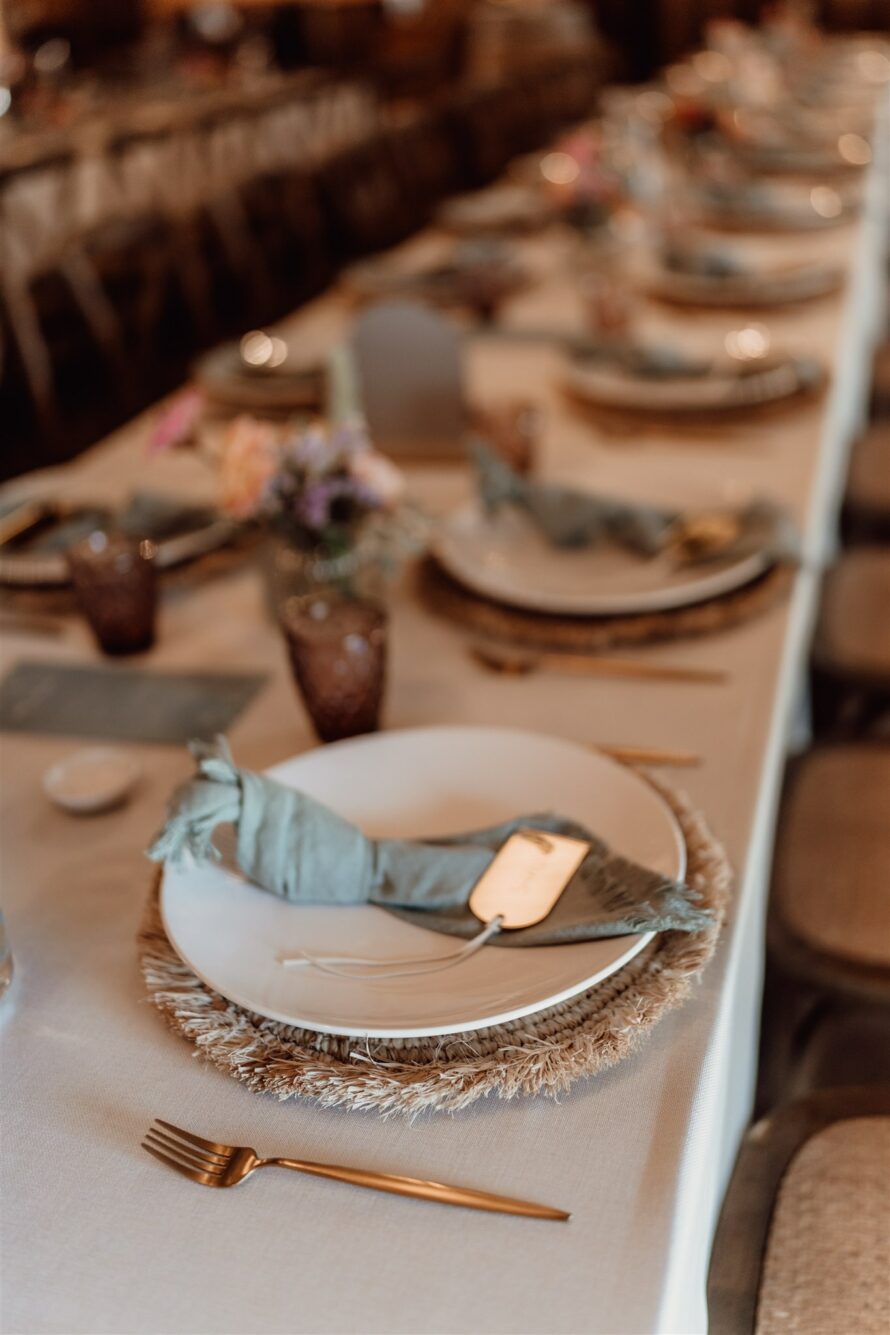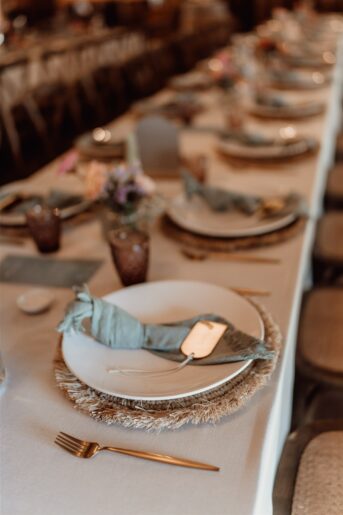 "The Shearing Shed offers a beautifully established space, but still gives couples the opportunity to add their own personality and creativity to it. "
It was perfect as I had a vision I was hoping to create that not many existing venues provide. We also wanted a place that offered a lovely backup indoor option in case the weather was unfriendly!
Anna
CHECK OUT THE SHEARING SHED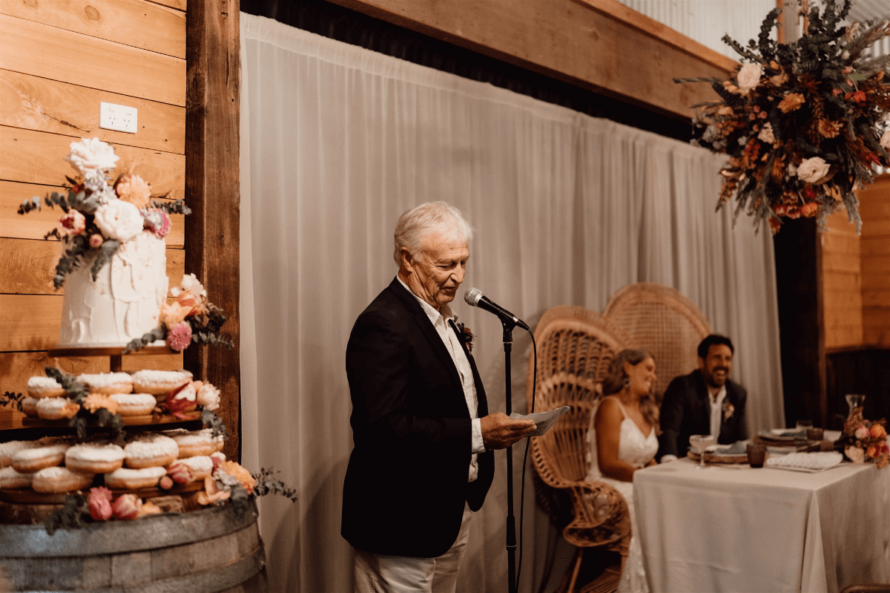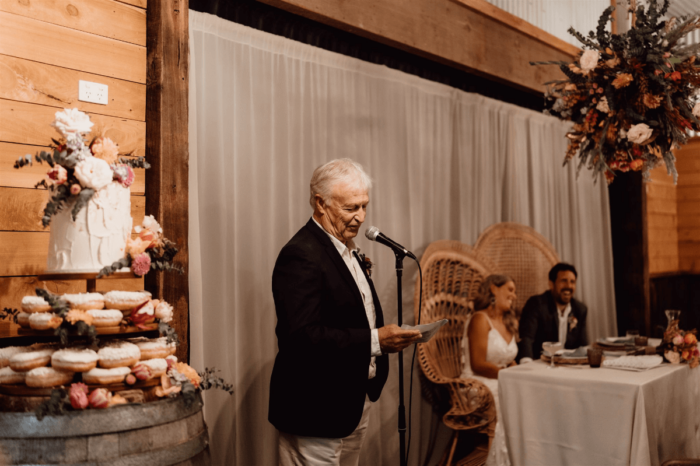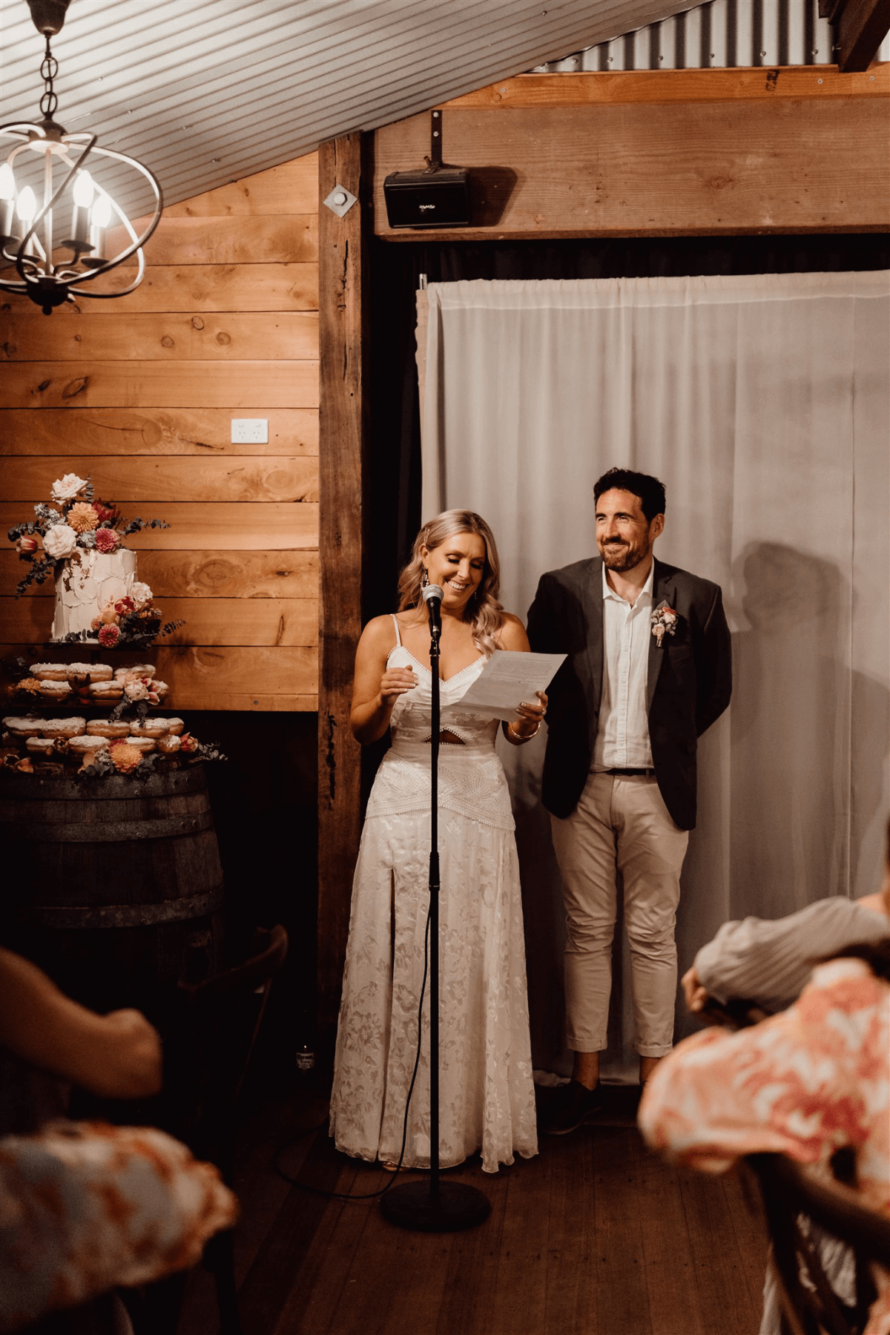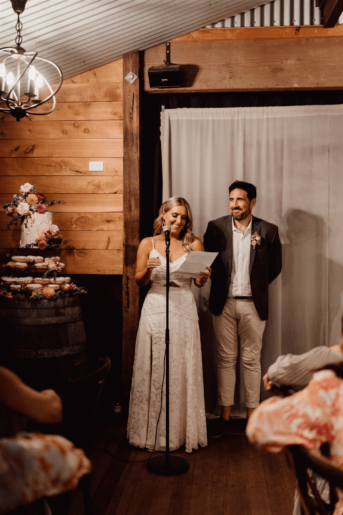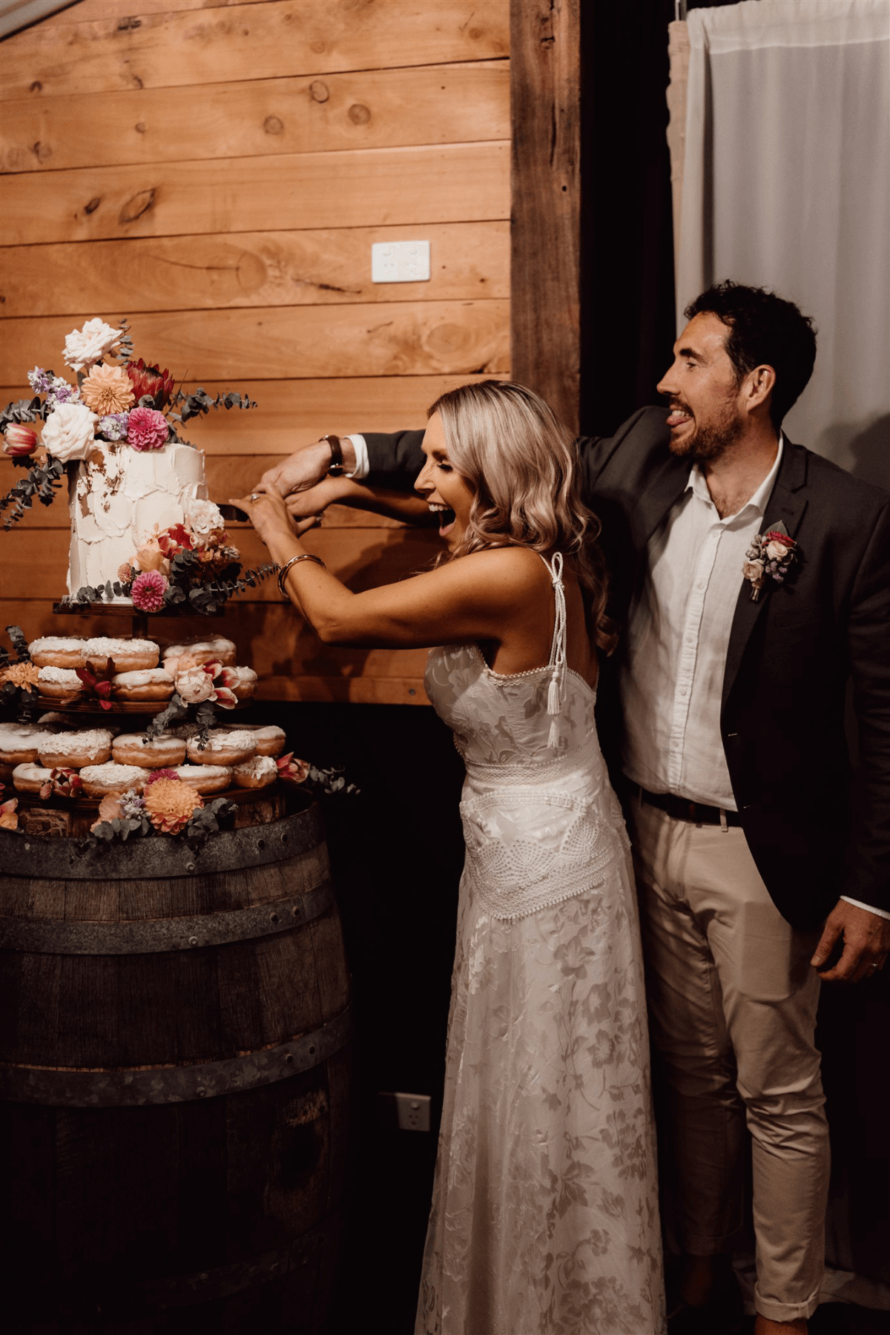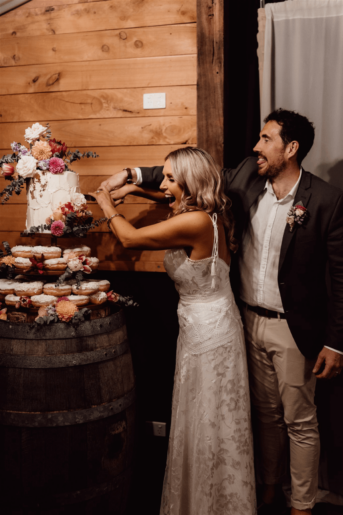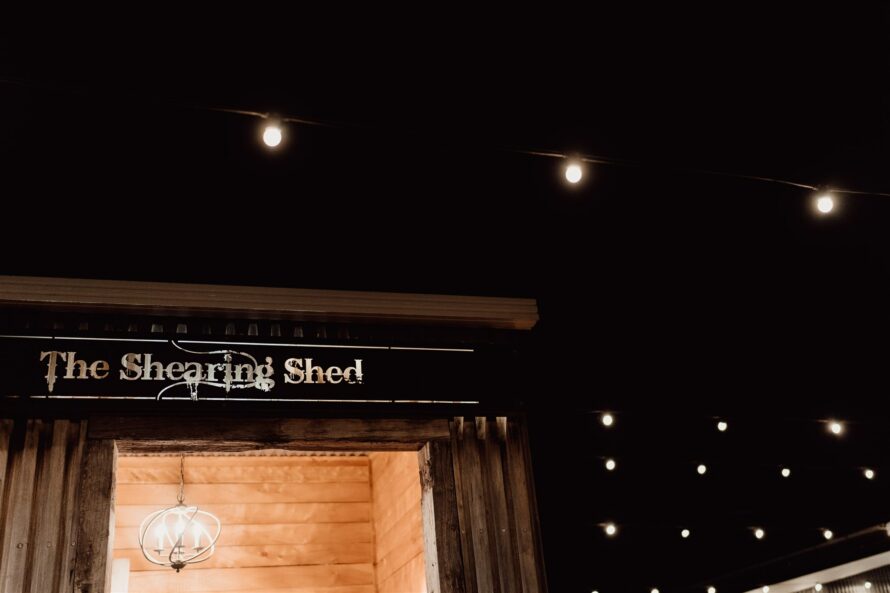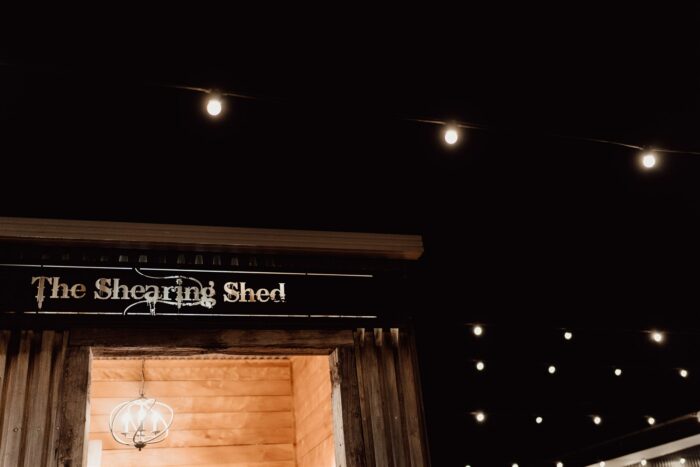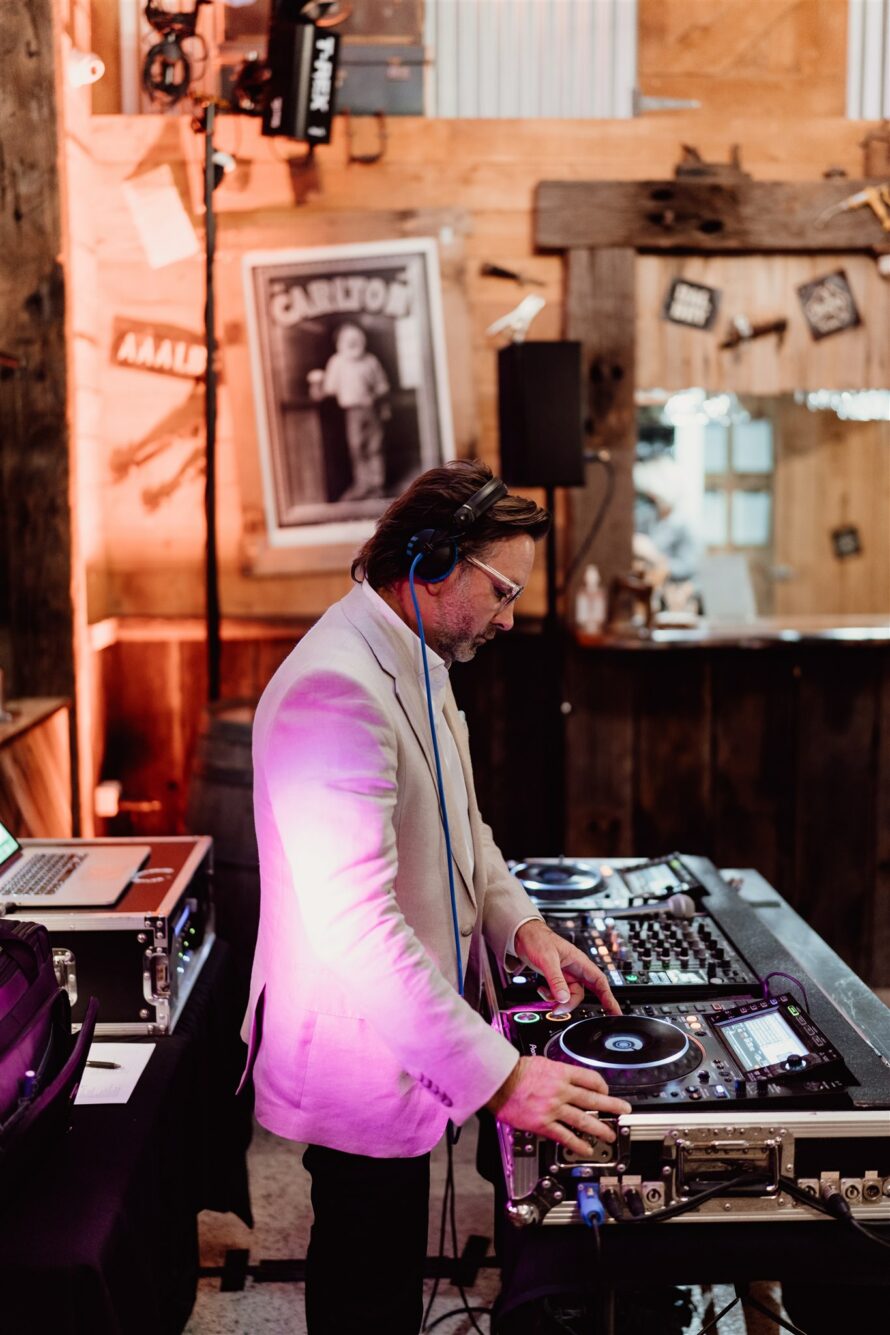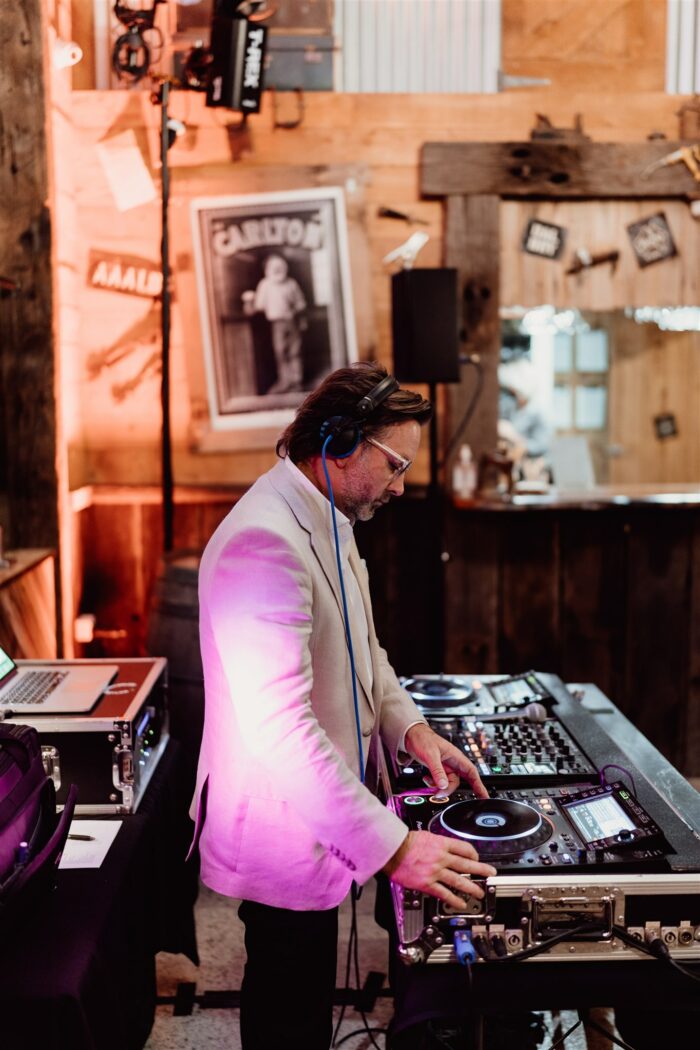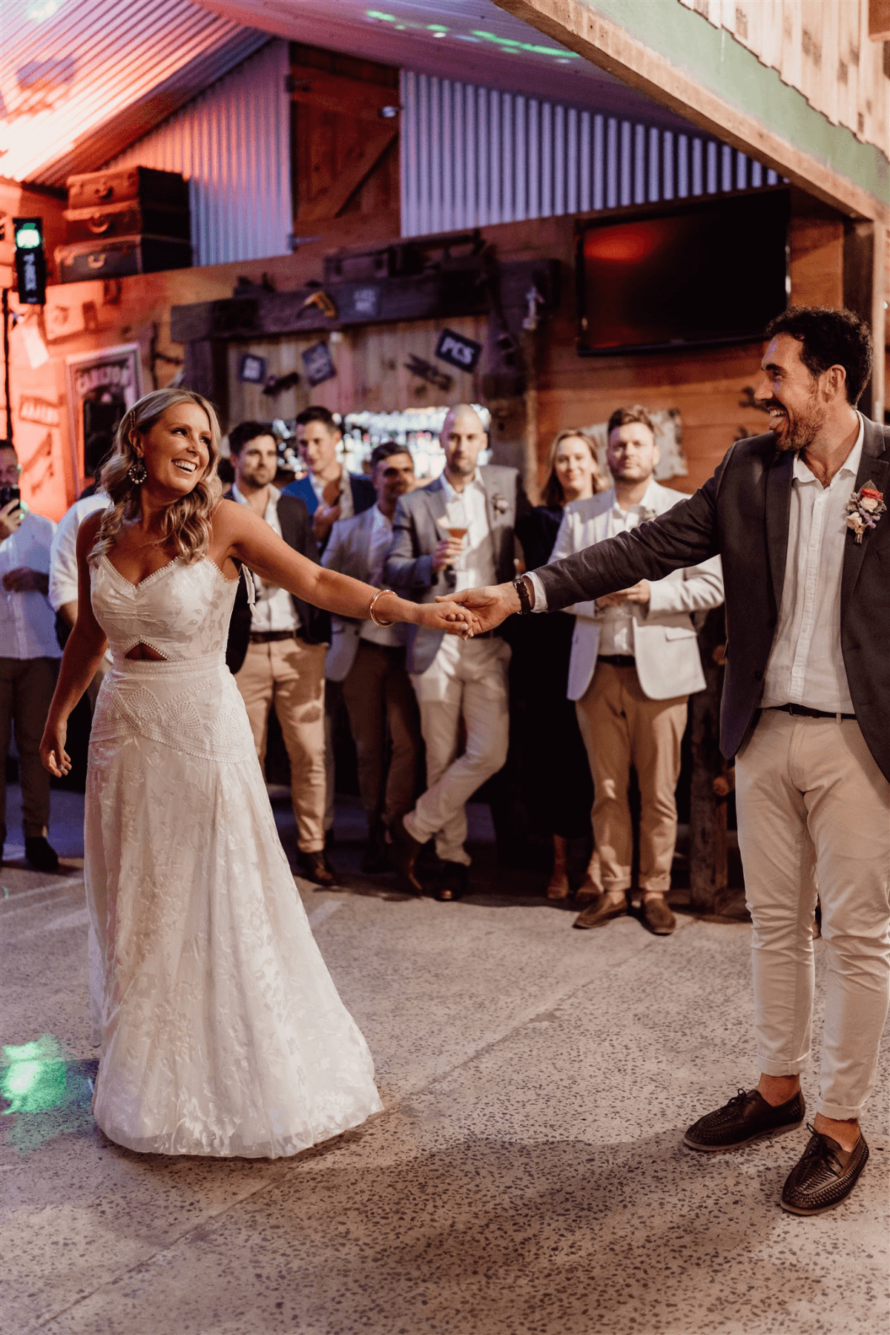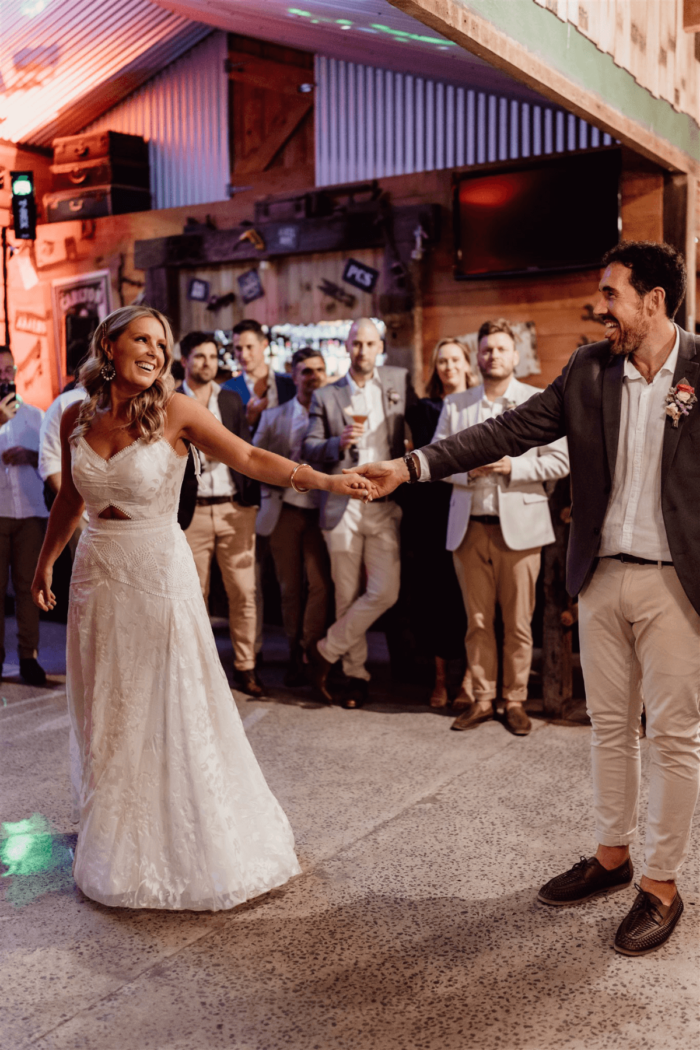 ---
How's your venue search going? From rustic wineries to unique spaces, our in-house venue specialists can suggest and plan site visits for venues that match

your

style and budget. (It's free, too!)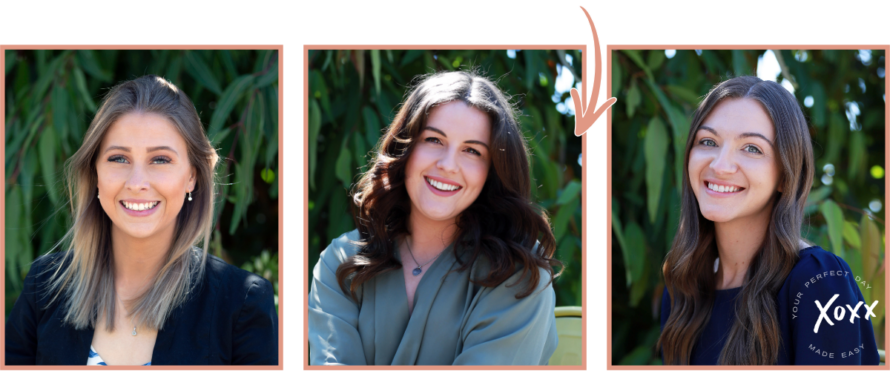 SPEAK TO A VENUE EXPERT HERE