Stephanie has never seen her husband Rob. And she'll never see their wedding photos.
The 32-year-old is blind, having gradually lost her vision due to a genetic condition called cone-rod dystrophy. But thanks to a wonderfully creative and supportive team — Steph experienced her wedding to Rob, 49, in ways others never would.
They married with a romantic garden wedding at the Glasshouse Mountains in Queensland on November 25, 2018. Steph visited this area as a child and has memories of the view, so it was a fitting spot for them to wed.
Tactile elements were incorporated into the ceremony so Steph could feel every moment. Fragrant flowers, seeded place cards and an owl landing on Steph's arm to deliver the rings were just a few.
Photographer James Day, with the help of Superfeel, Vision Australia, Vision Art — Fine Art Books and Lemon Tree Film House, also made the day extra special for Steph. "I stripped back what I did to the core. I reminded myself that, ultimately, it's my job to remind people of the love that exists in their life. Sometimes that happens by handing someone a photograph and sometimes it happens in another way entirely," James explains.
He surprised Steph with 10 pieces of different fabrics infused with different essential oils. People close to her would hand over a piece of fabric at pivotal moments, and get her to feel the textures and smell the essential oil. These fabrics were used when James revealed the collection of photographs, so Steph could smell the oils, triggering a memory from the day.
Photos courtesy of James Day Photography.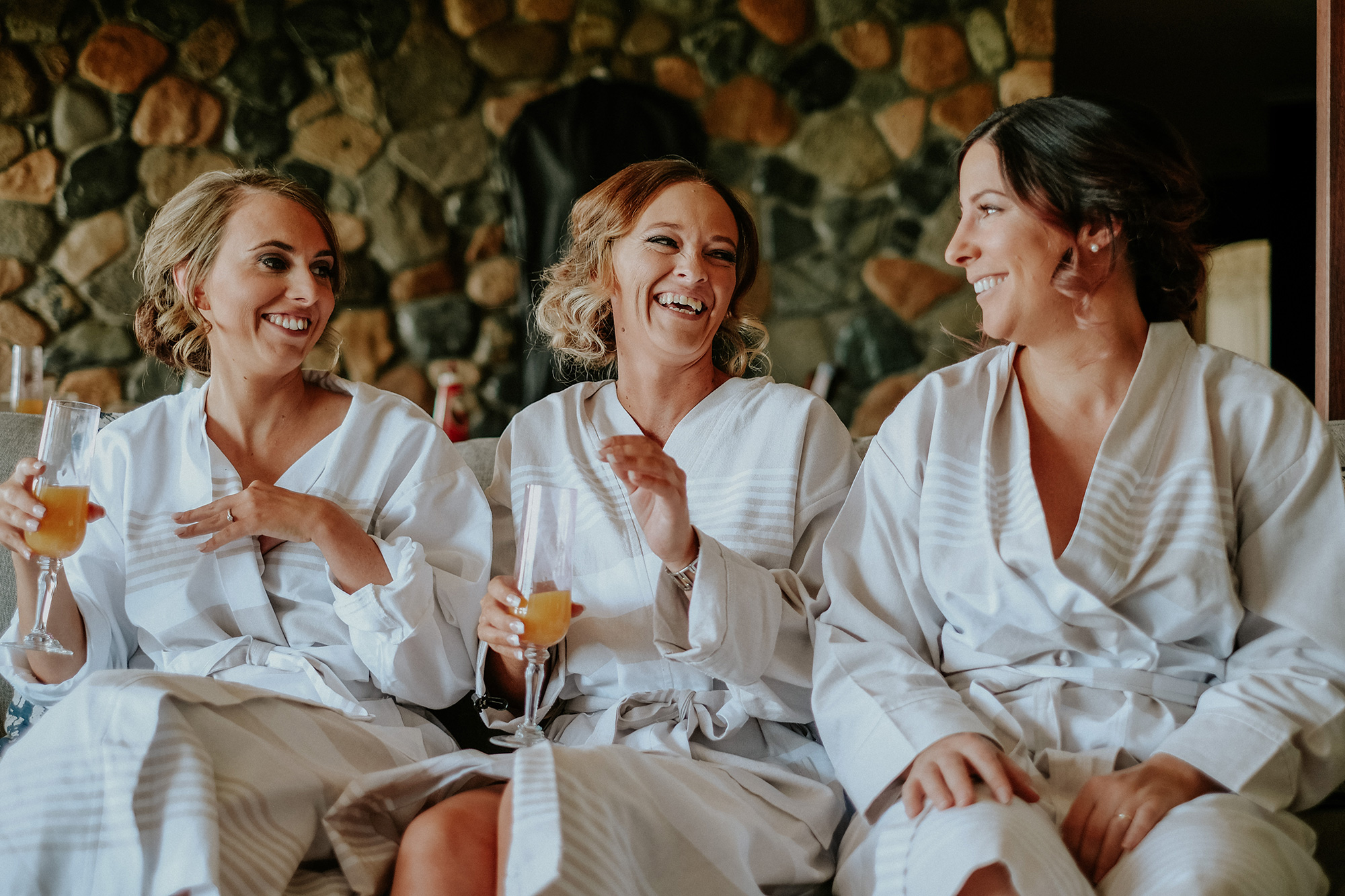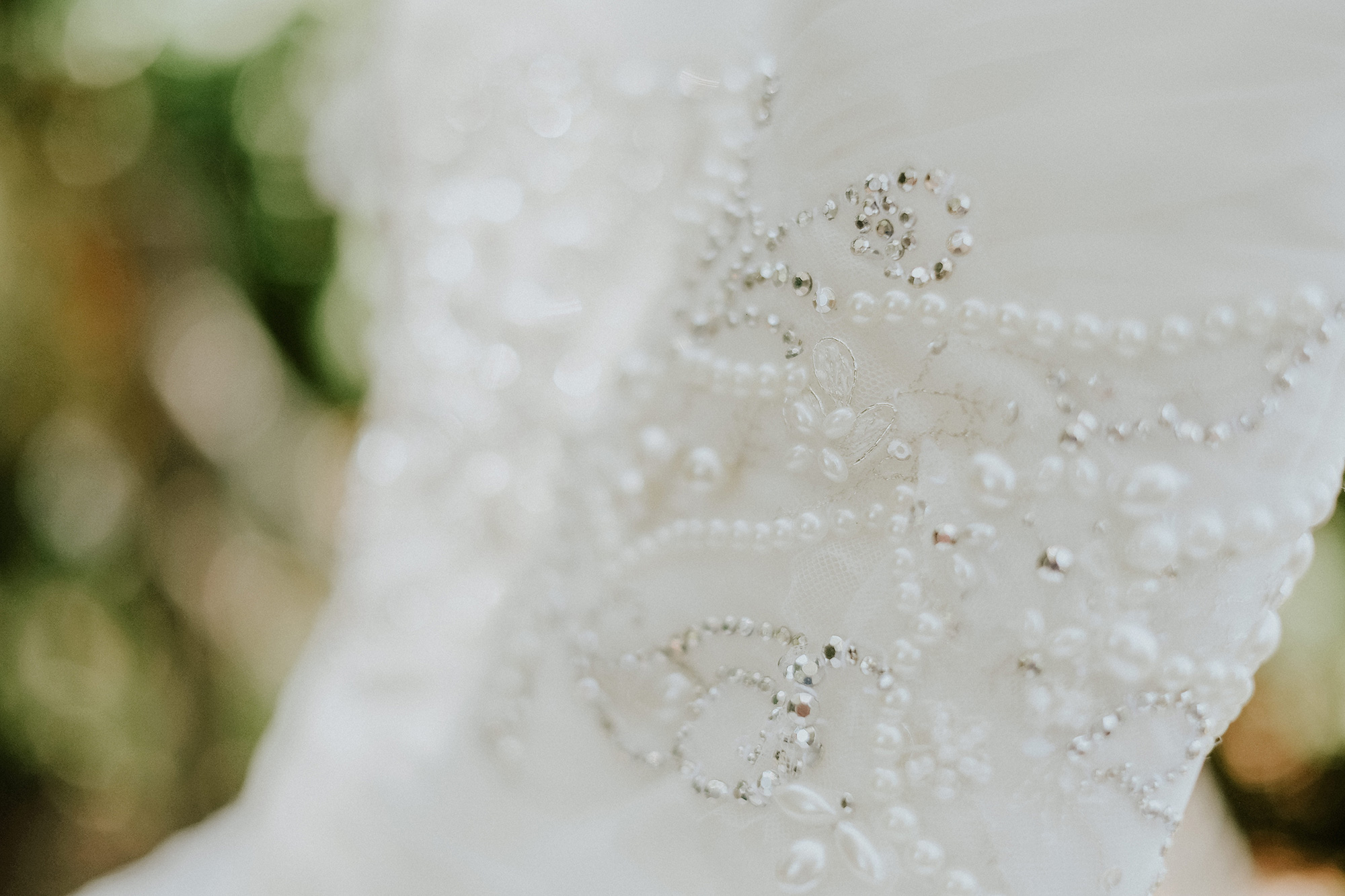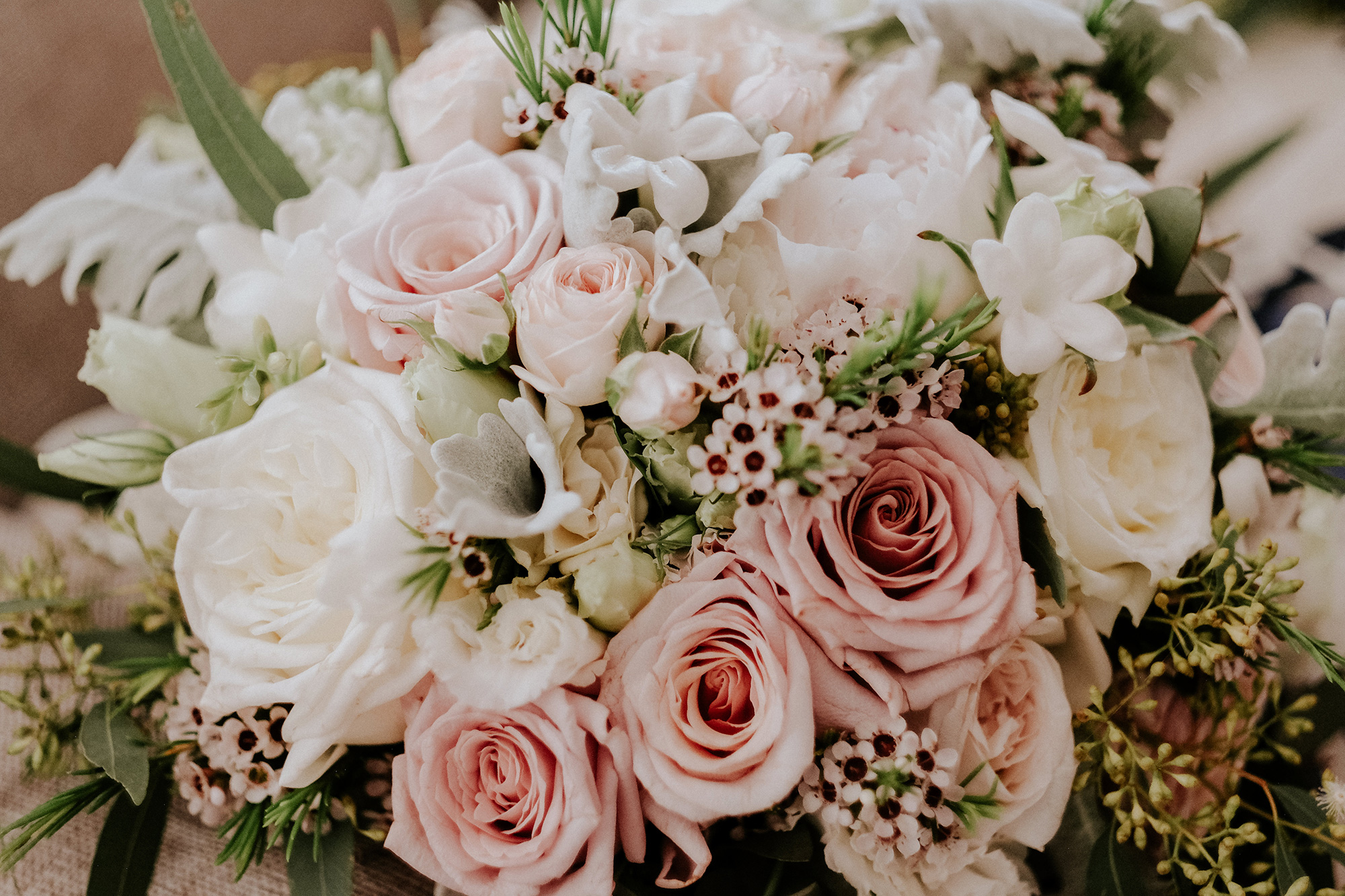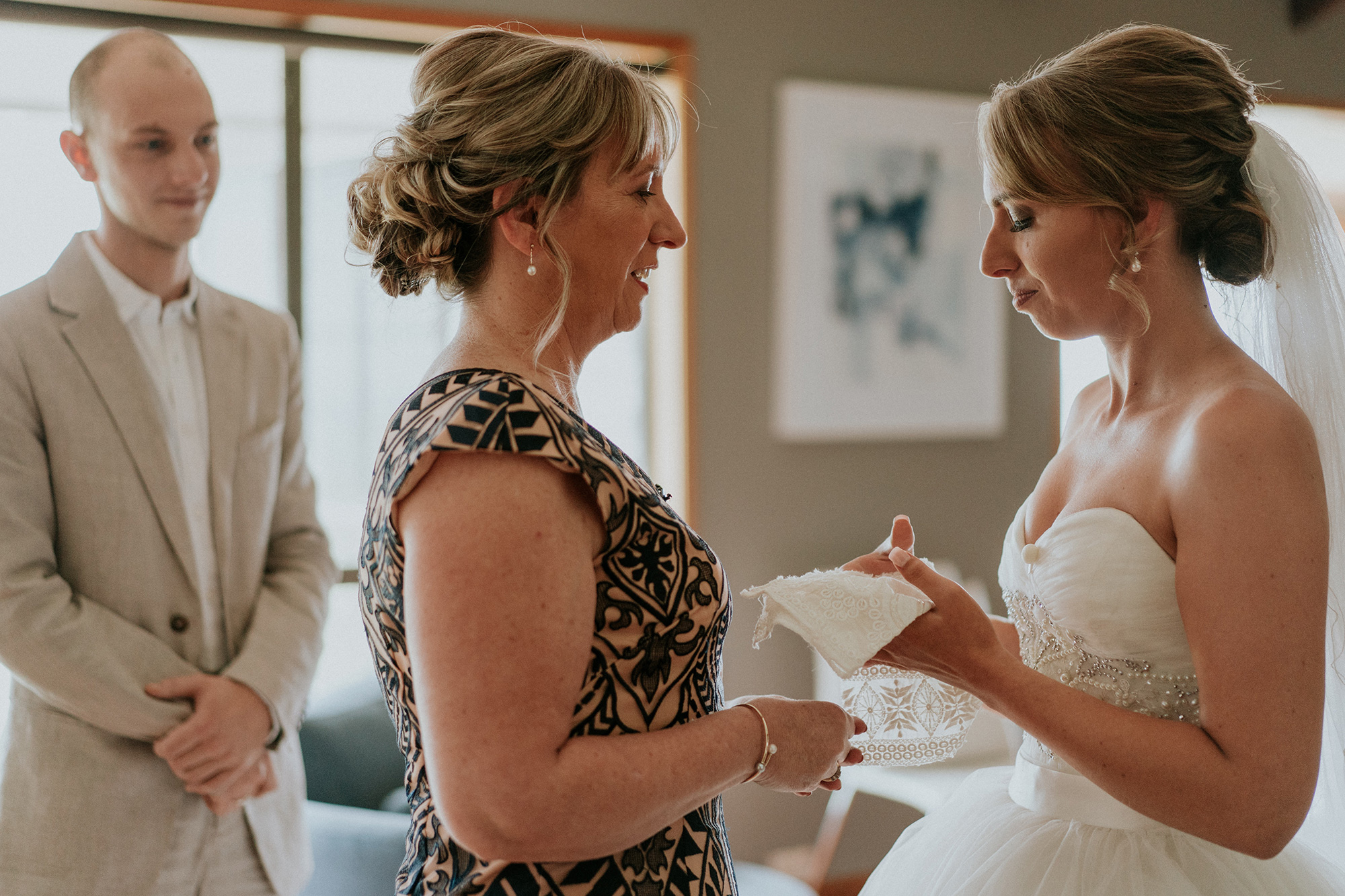 Cloths covered in essential oils were a big part of the day.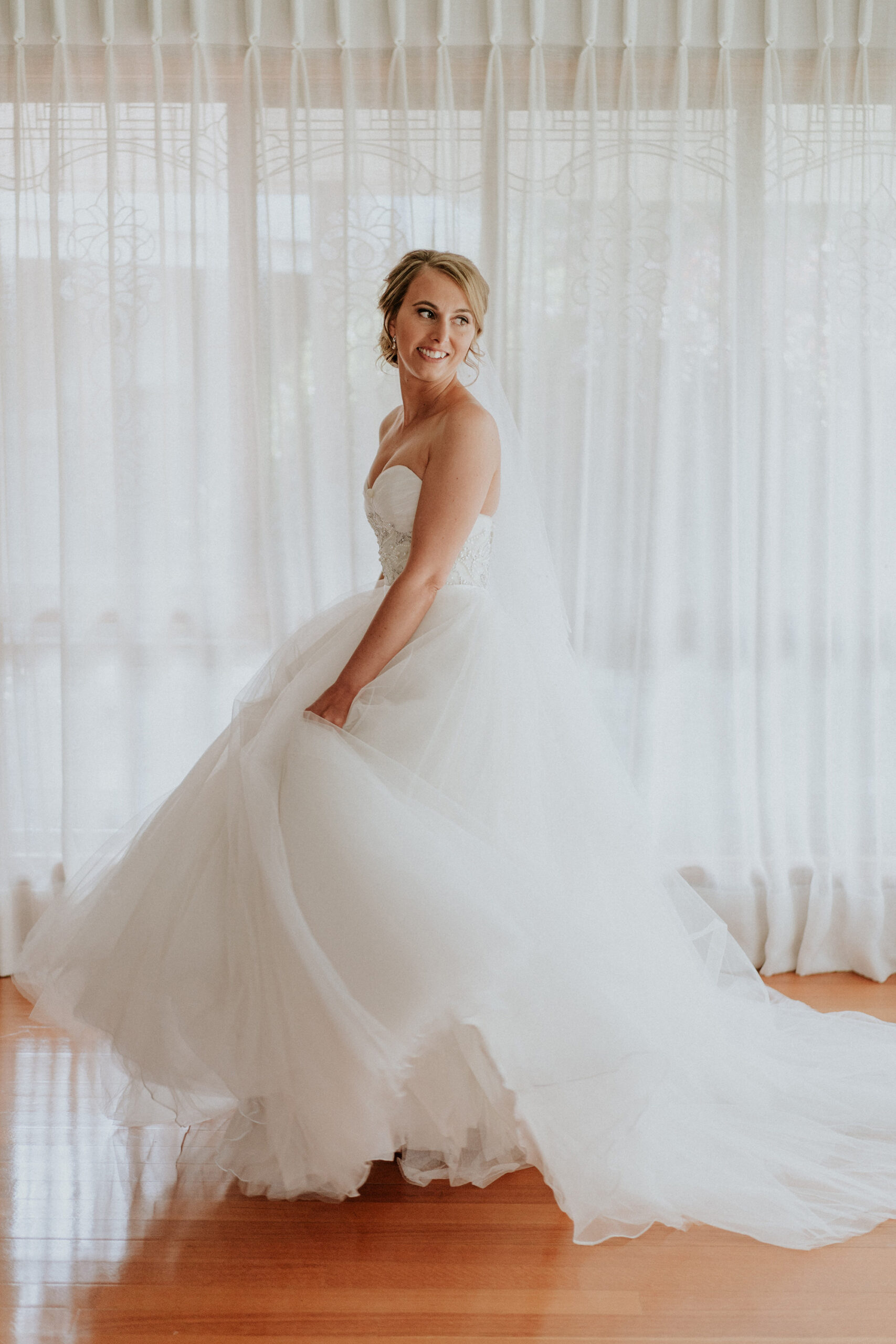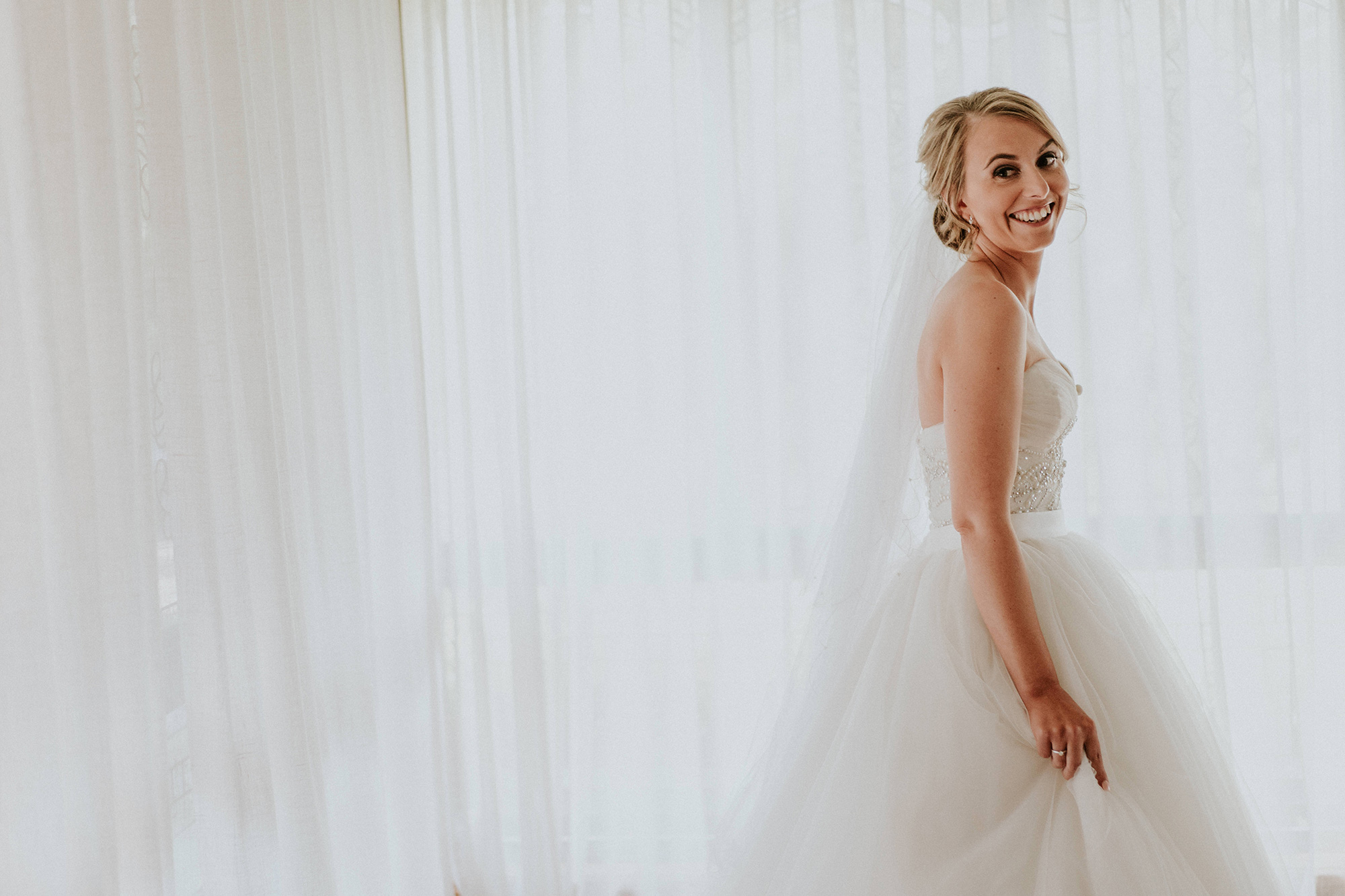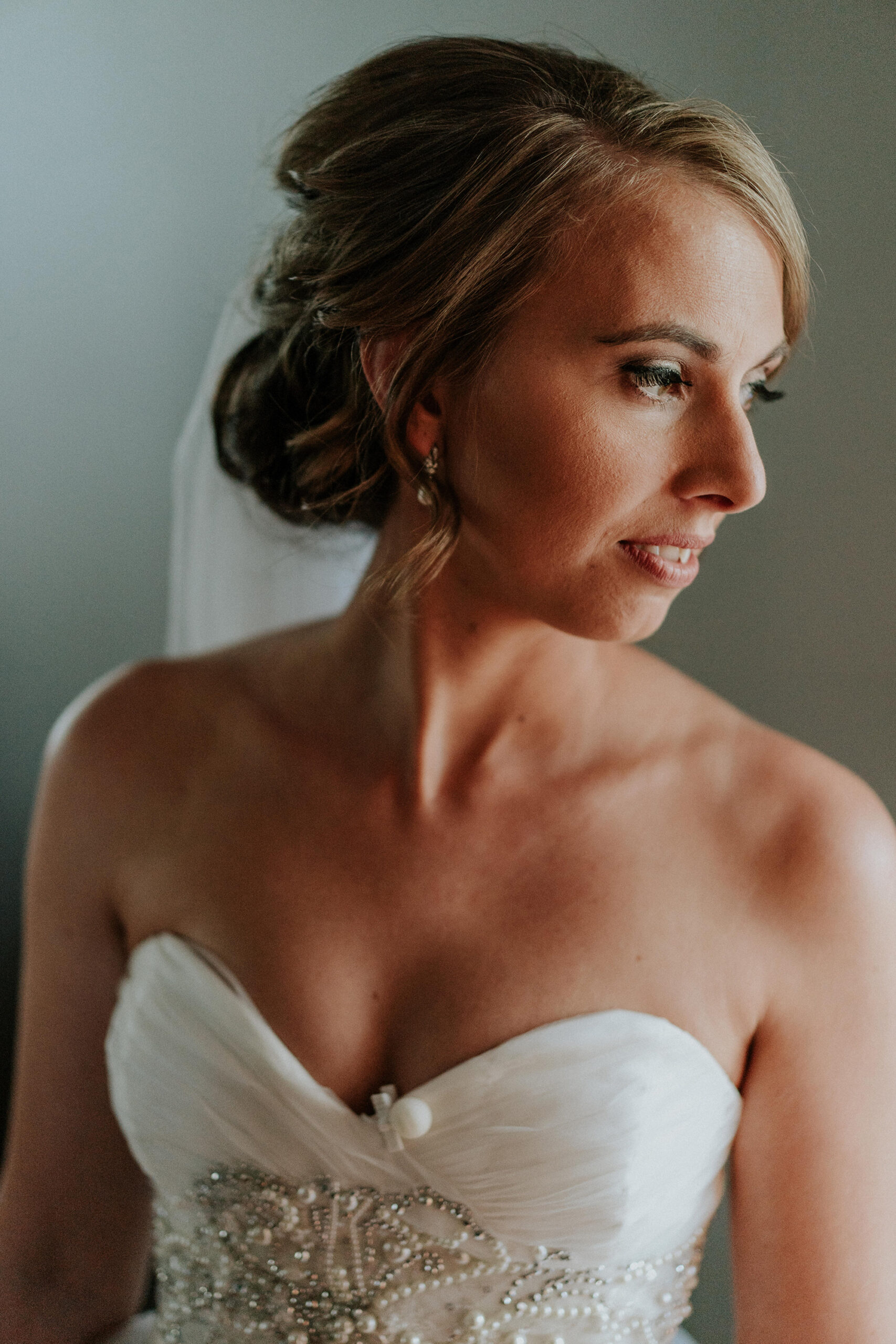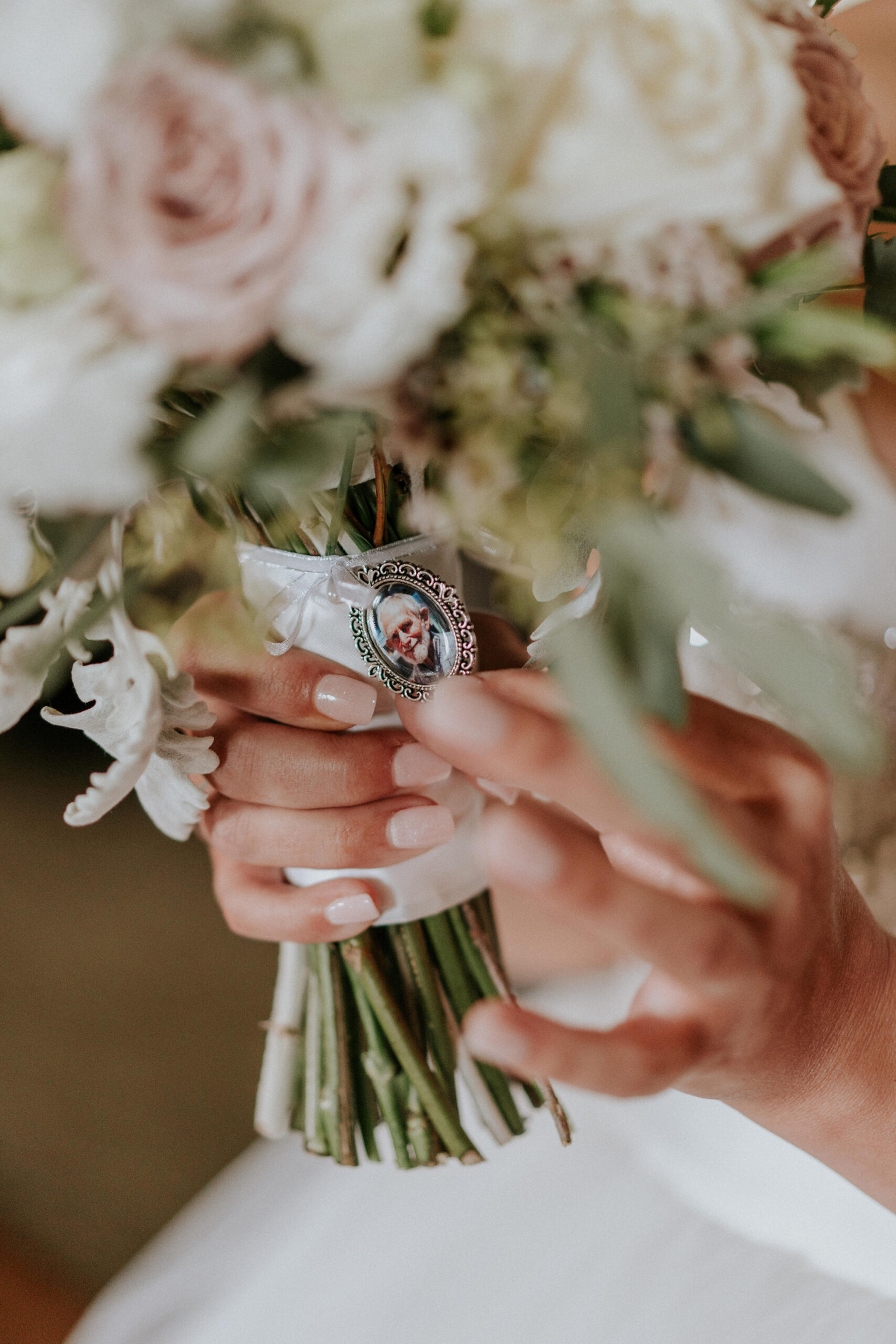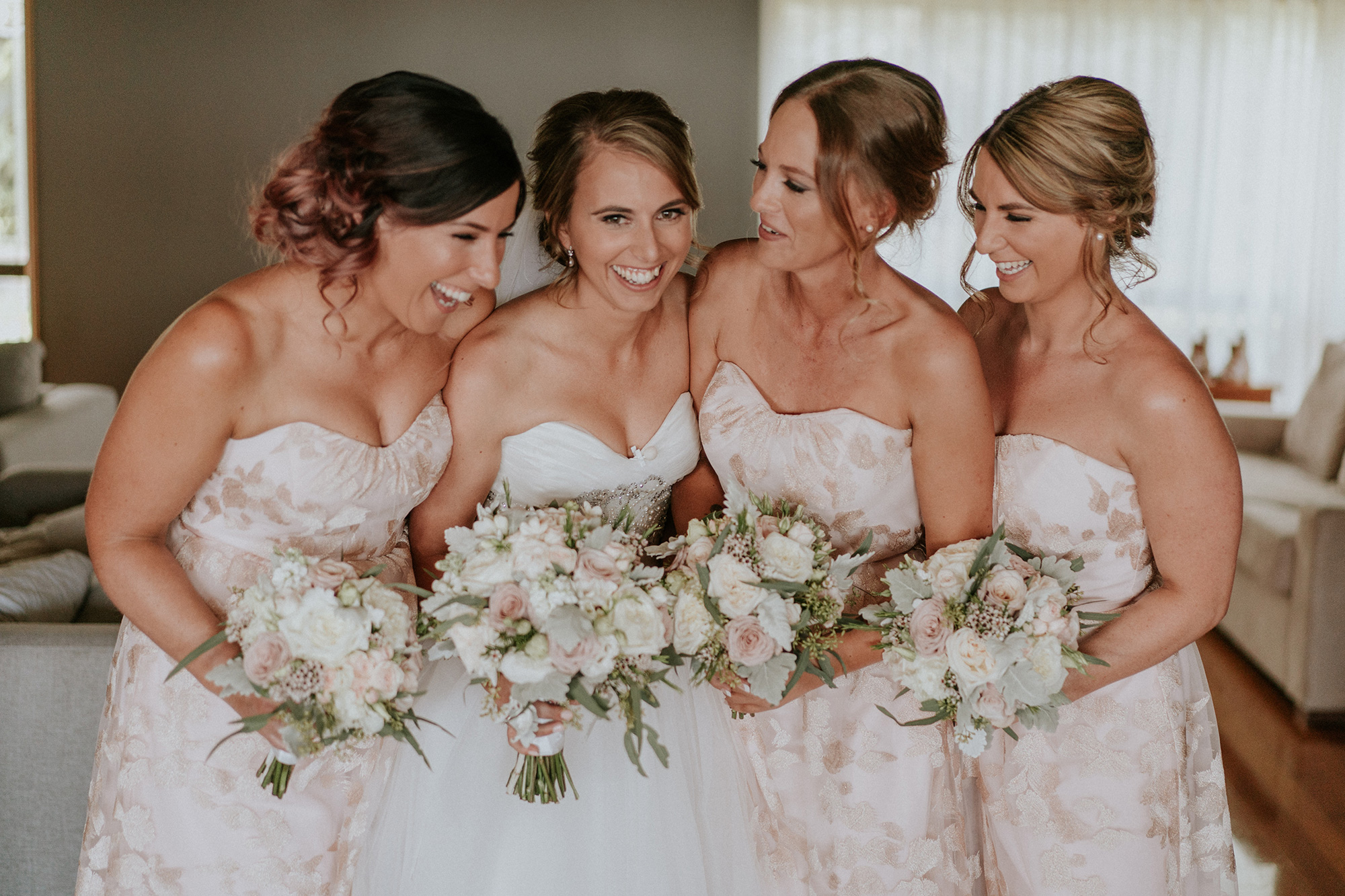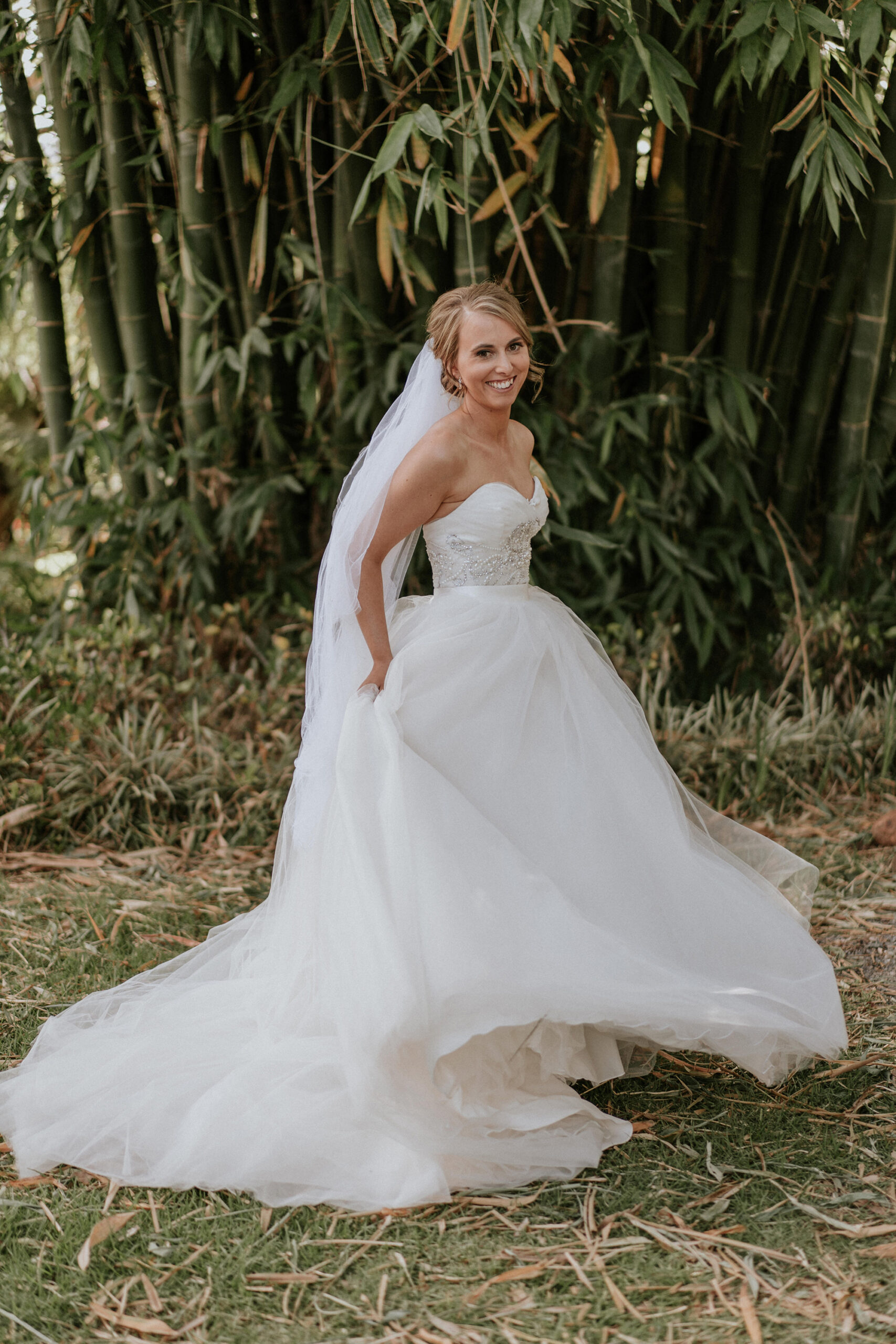 The bride sourced her princess-style gown from Eternal Weddings.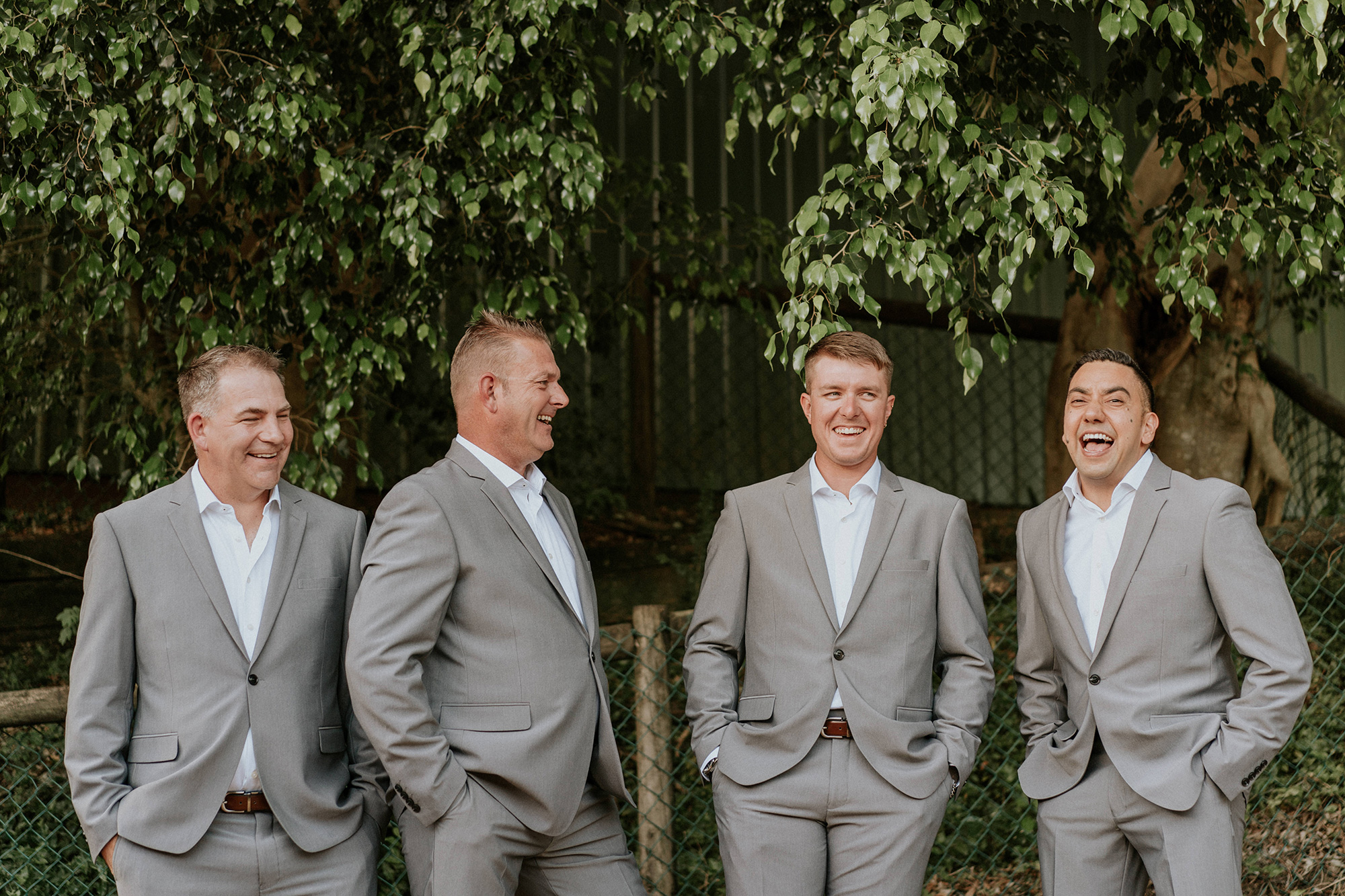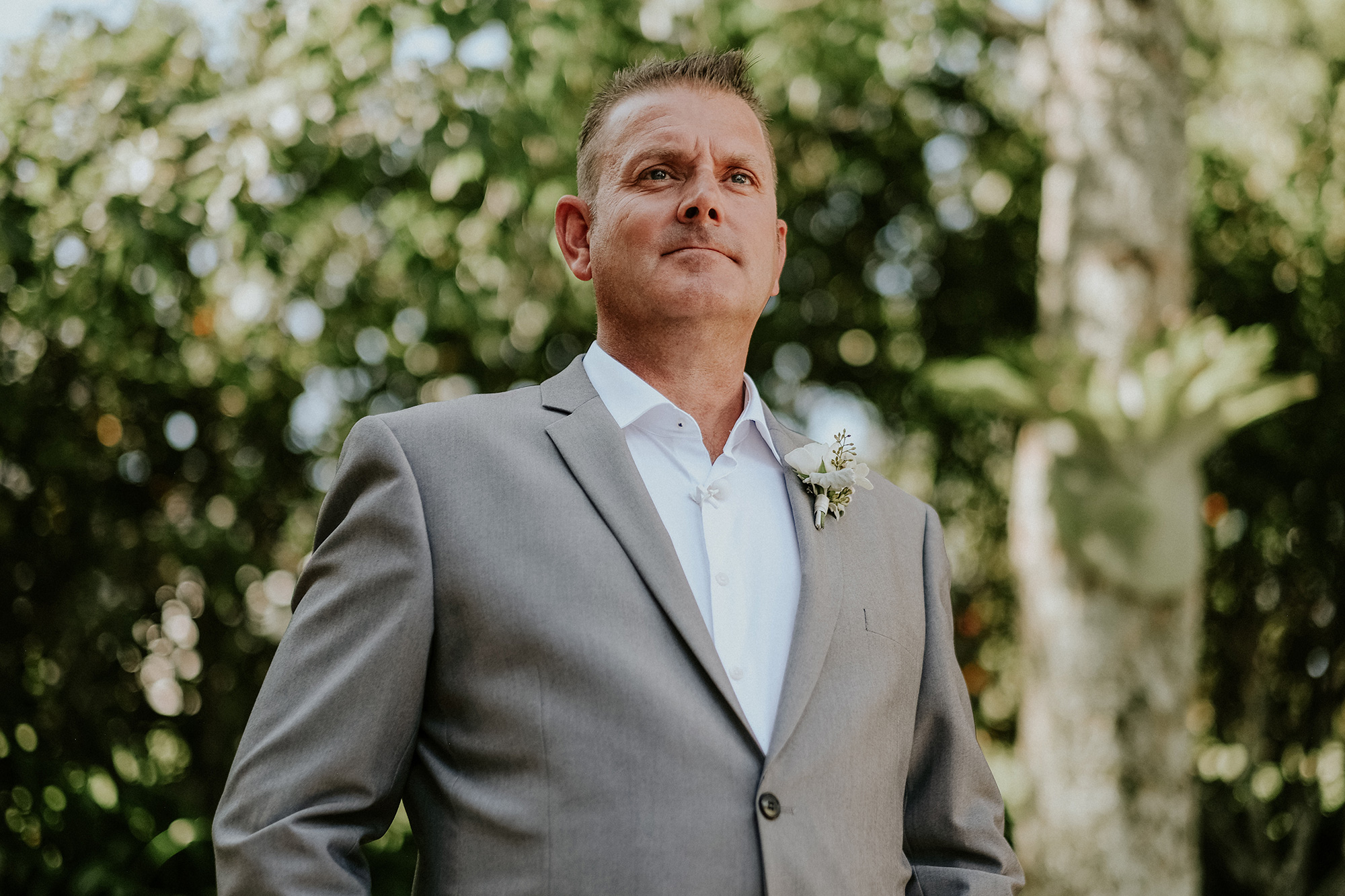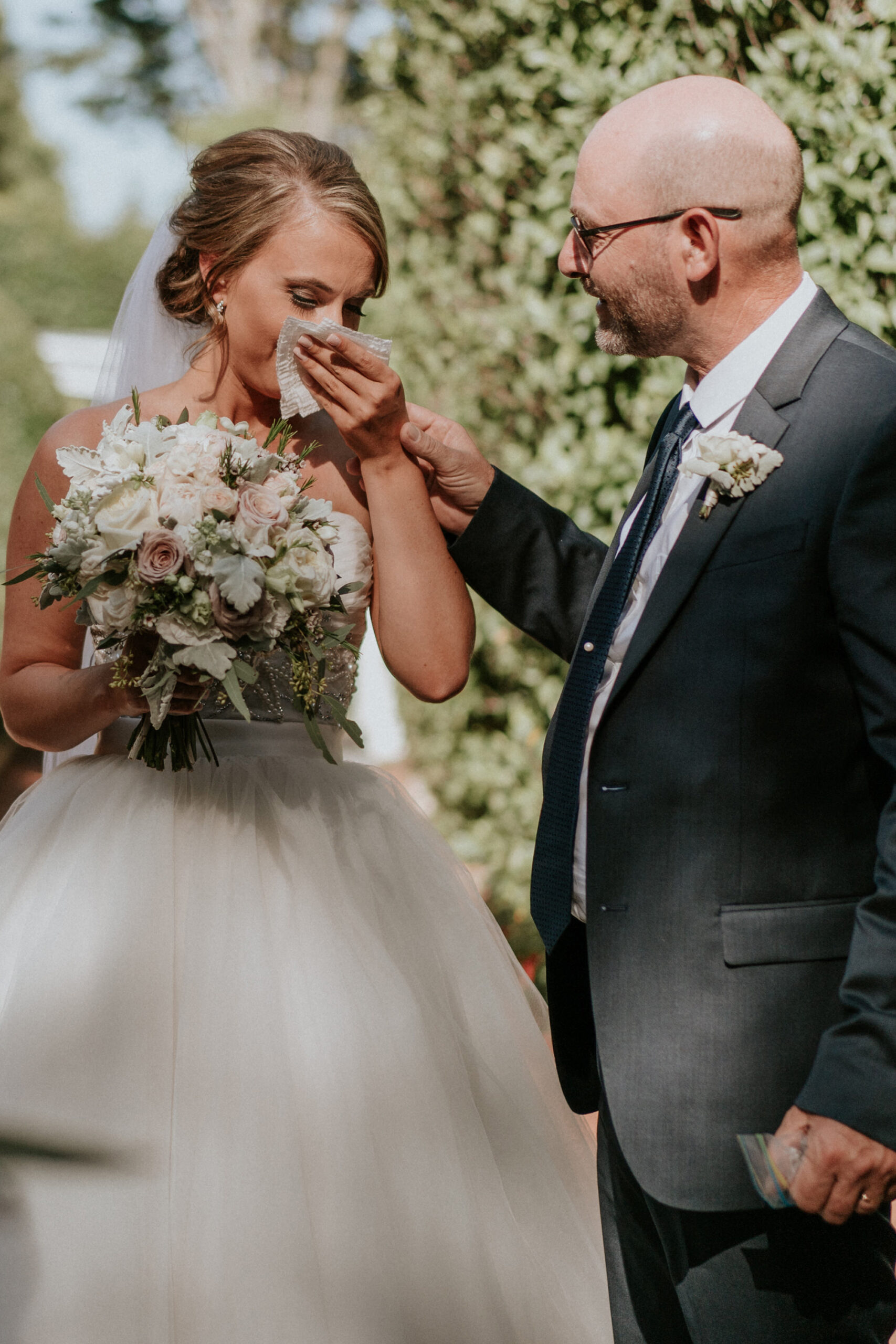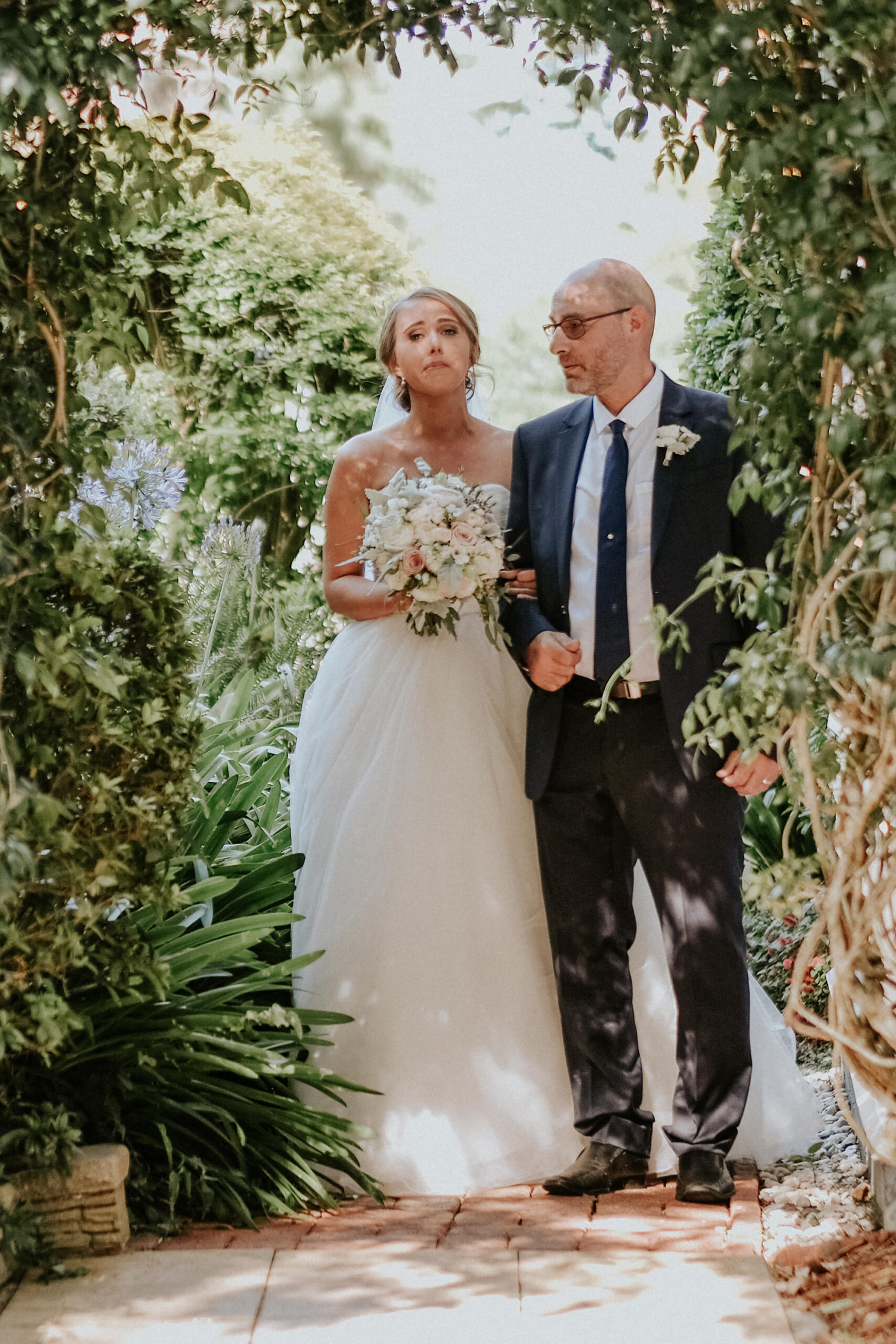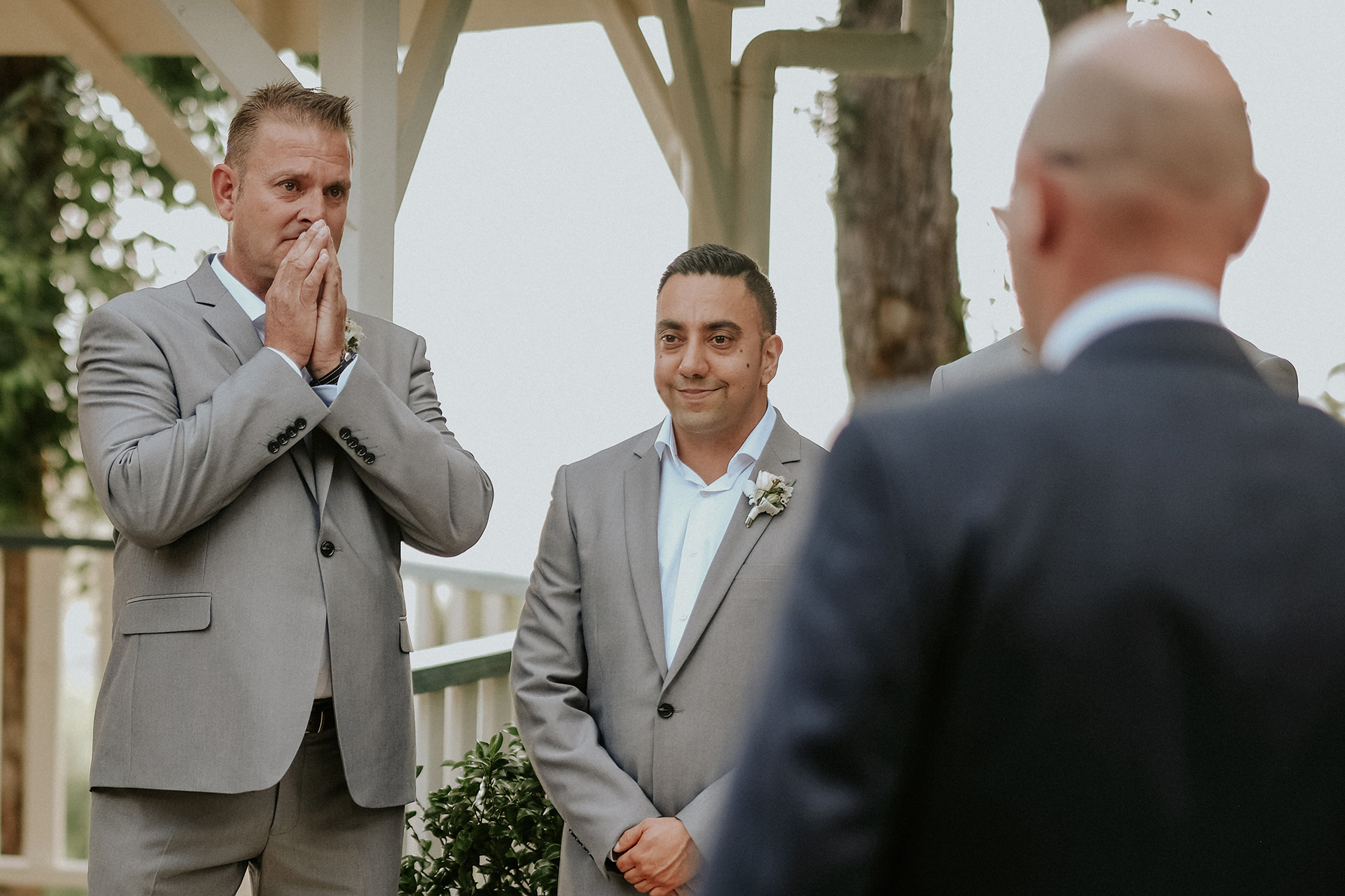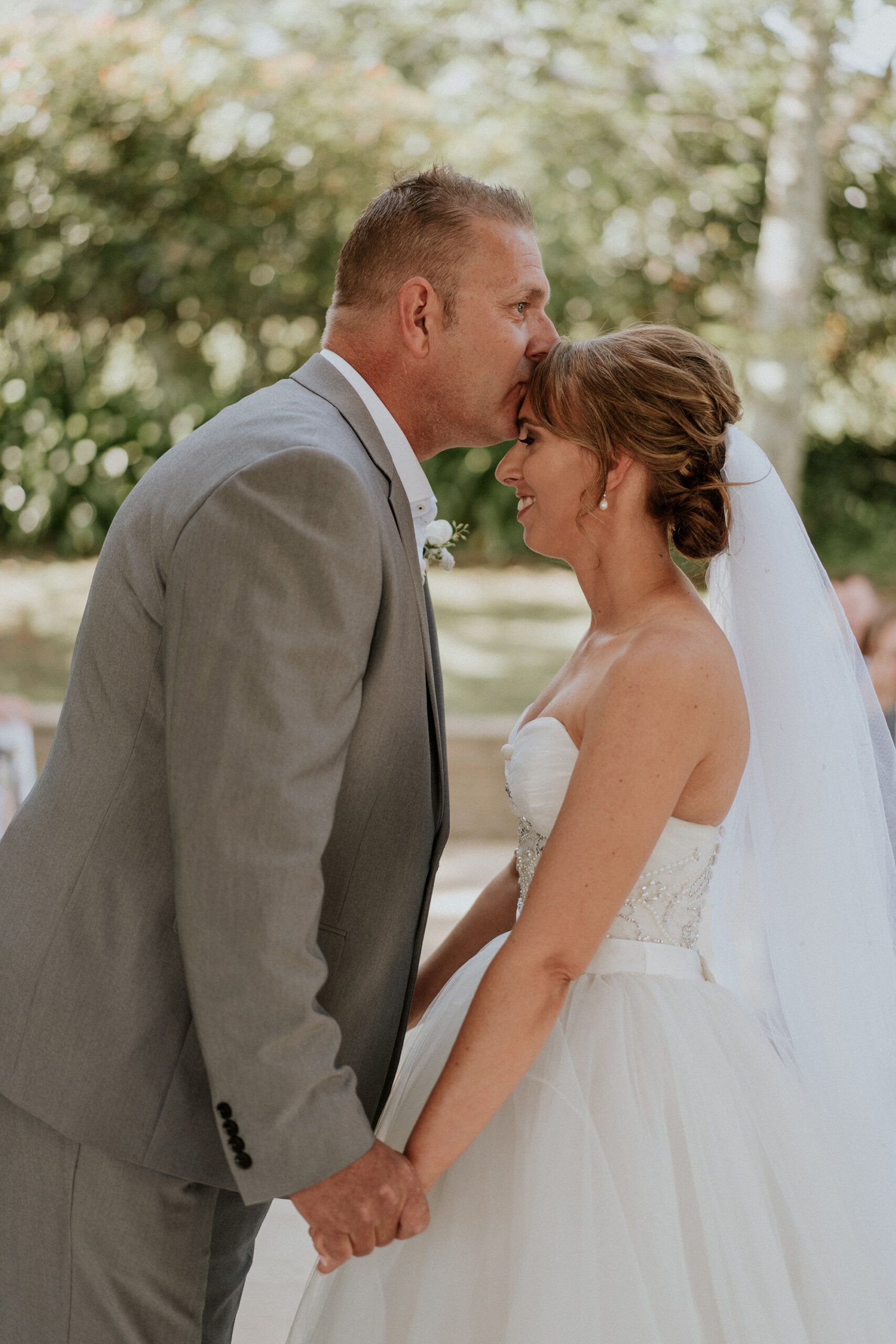 Steph has never seen her husband Rob, and they were neighbours for 18 months before meeting.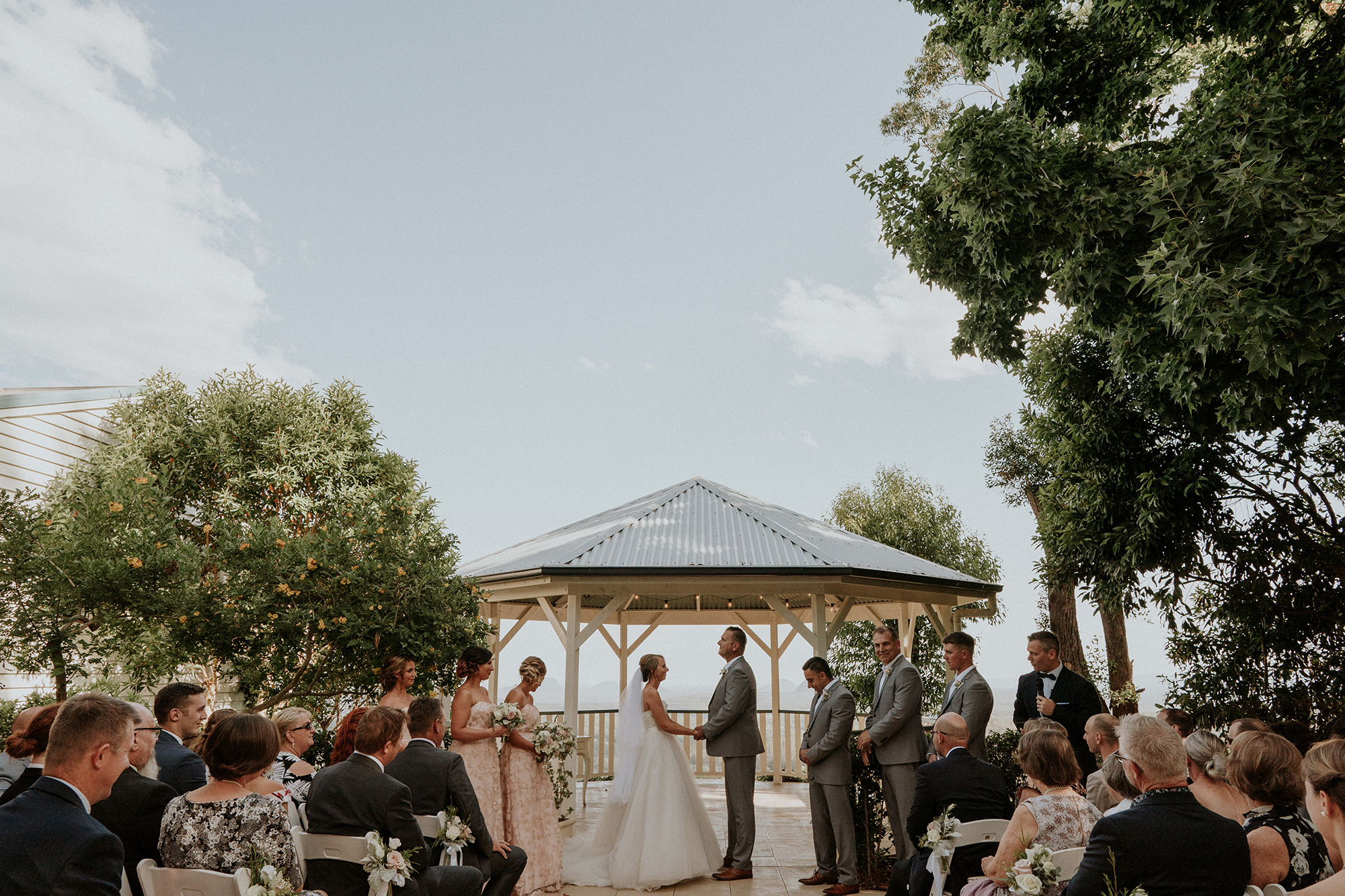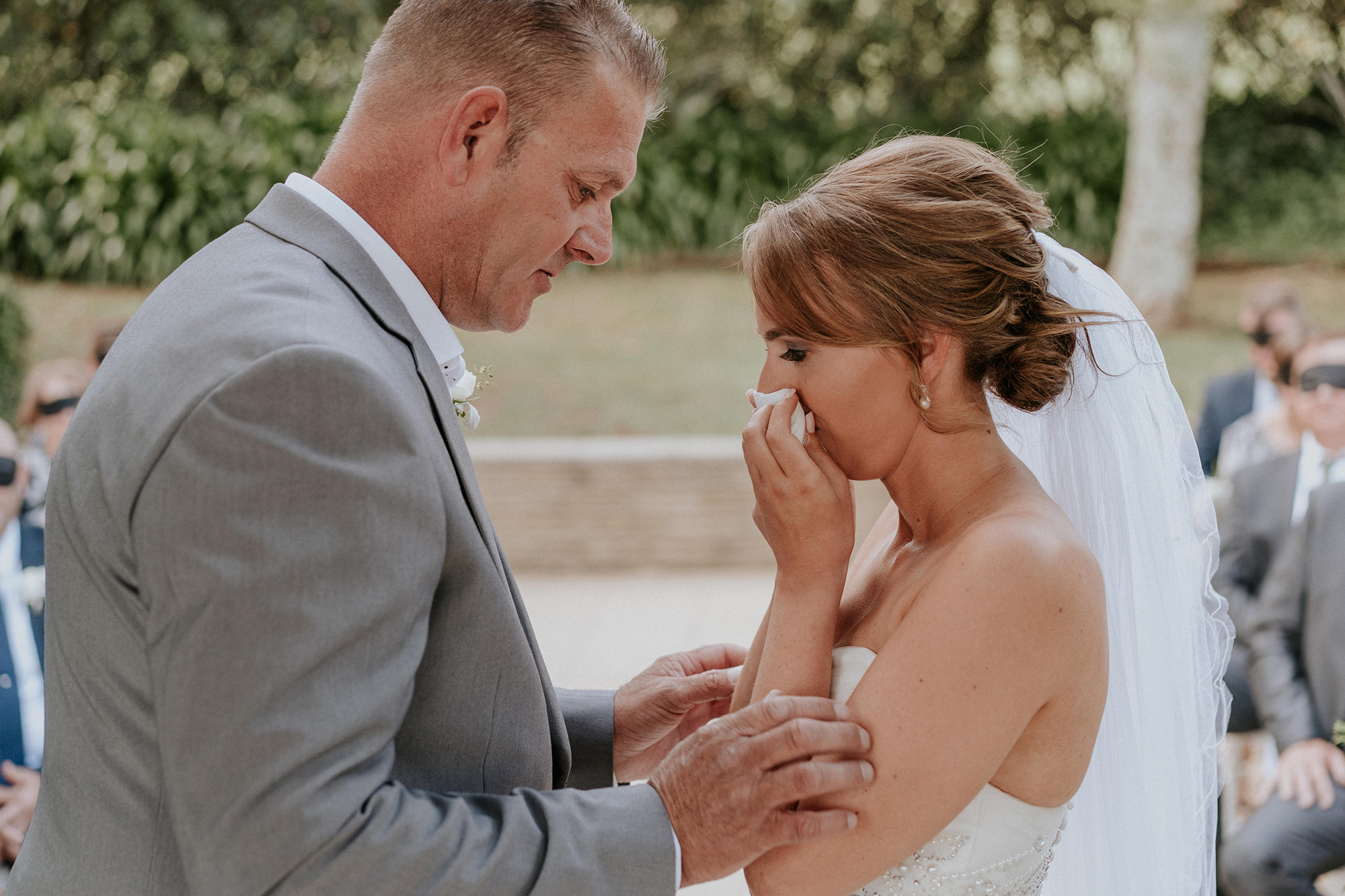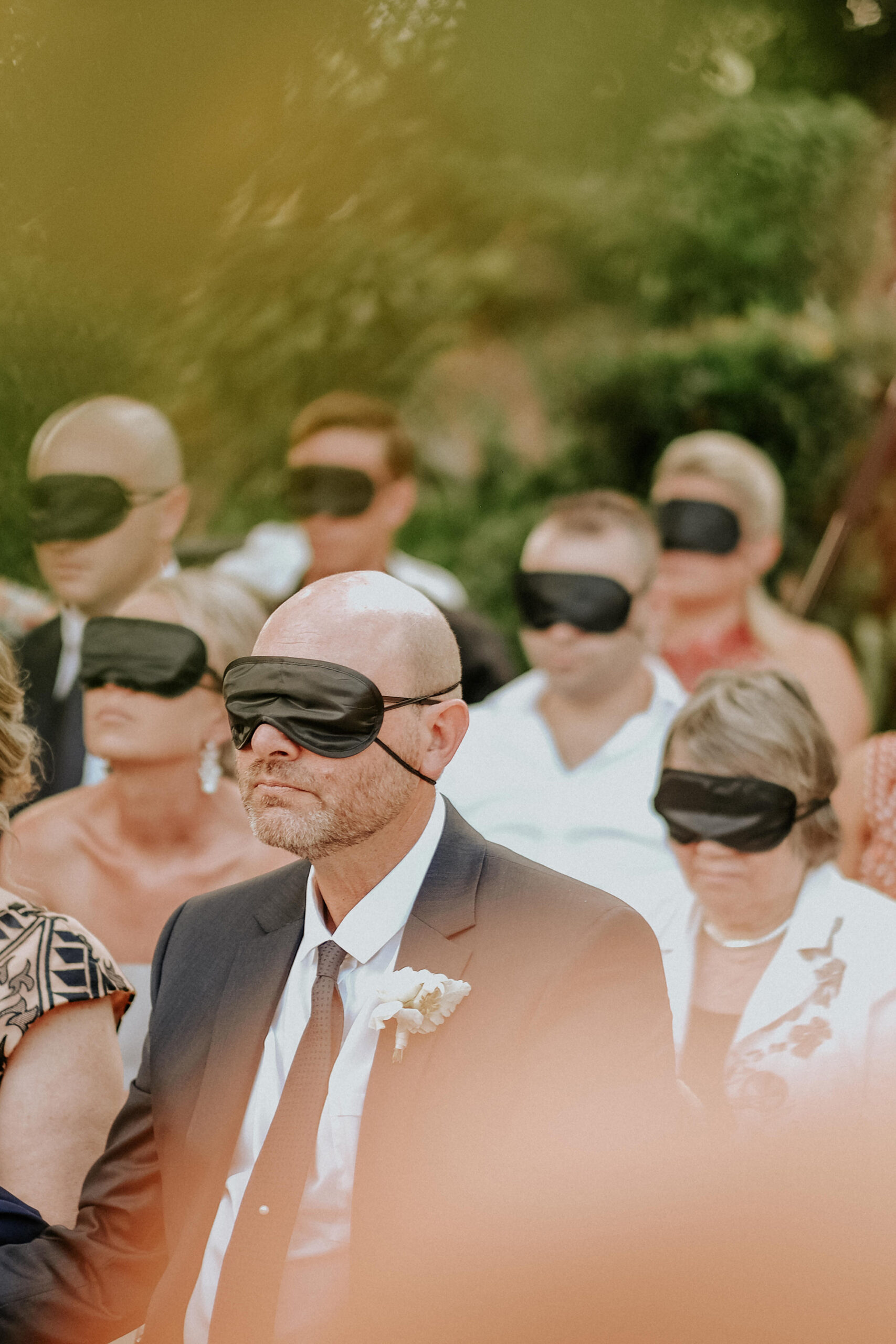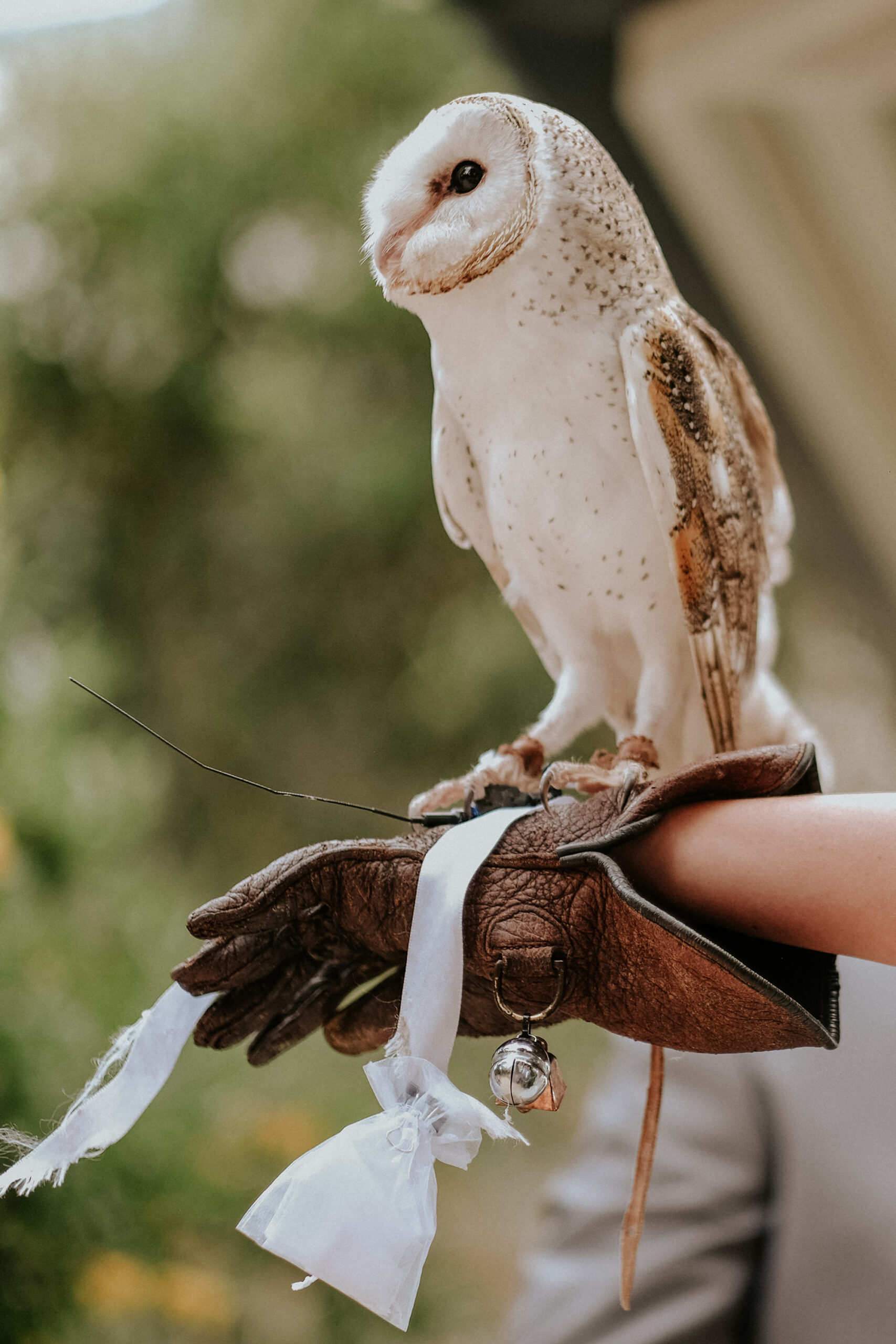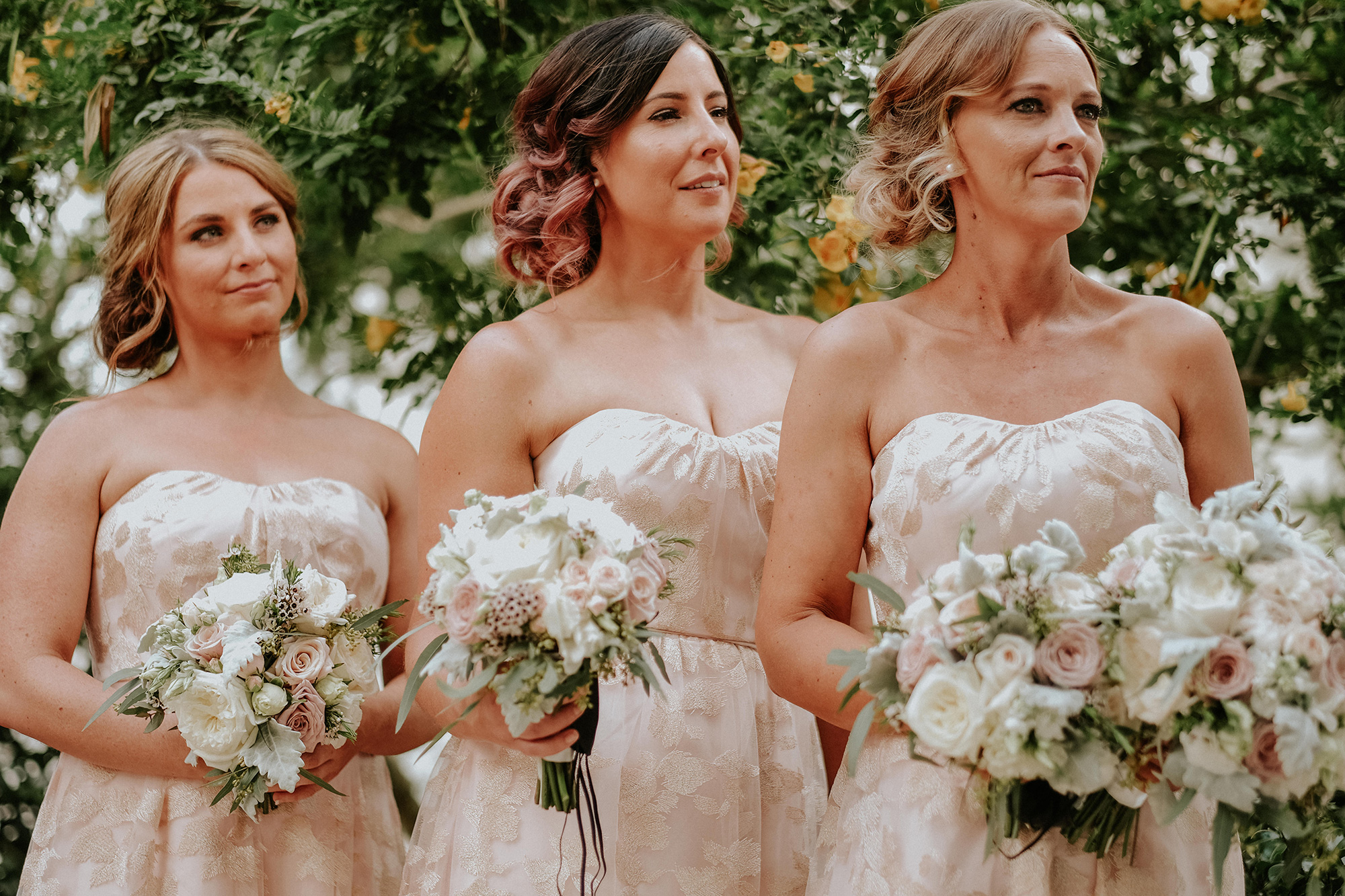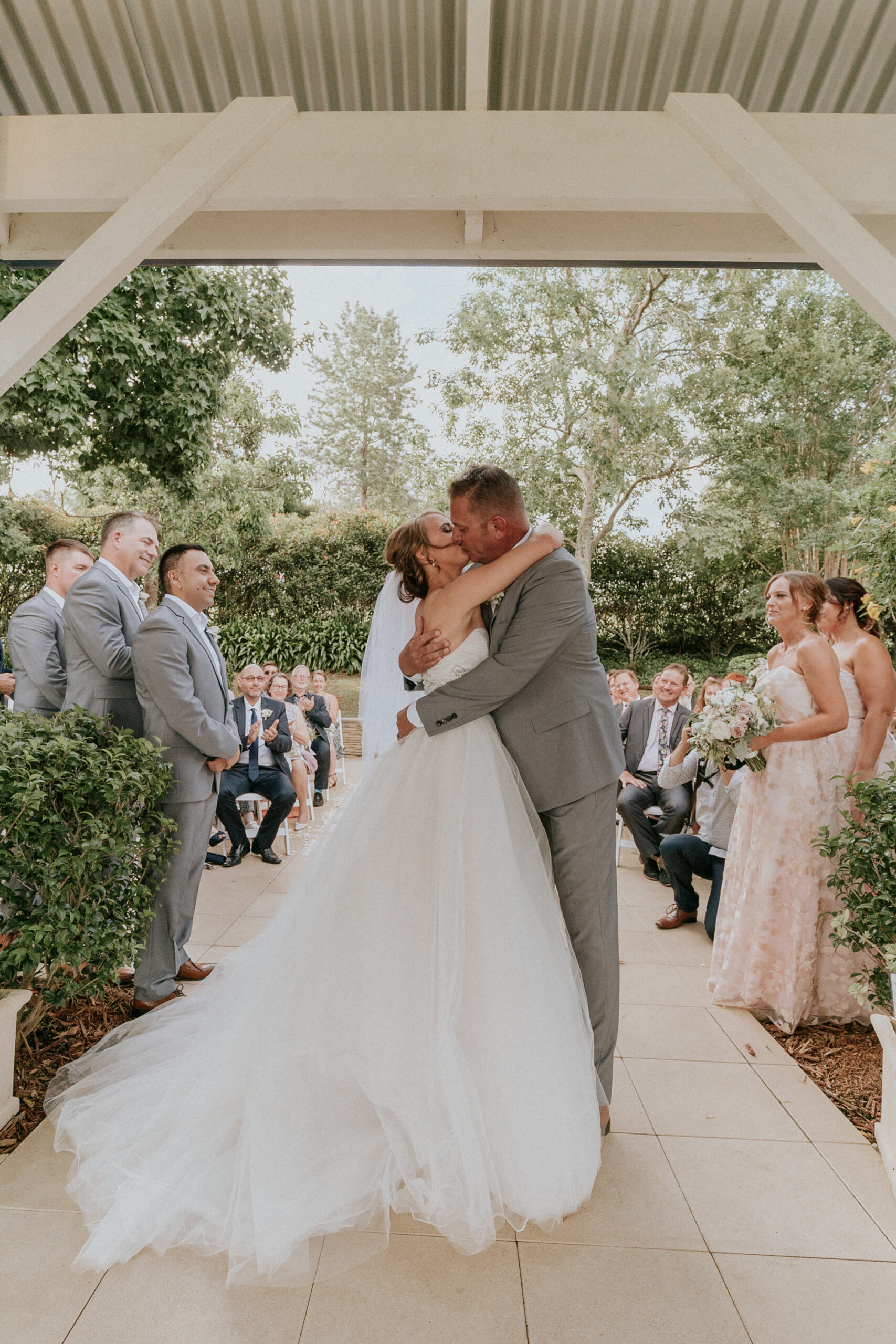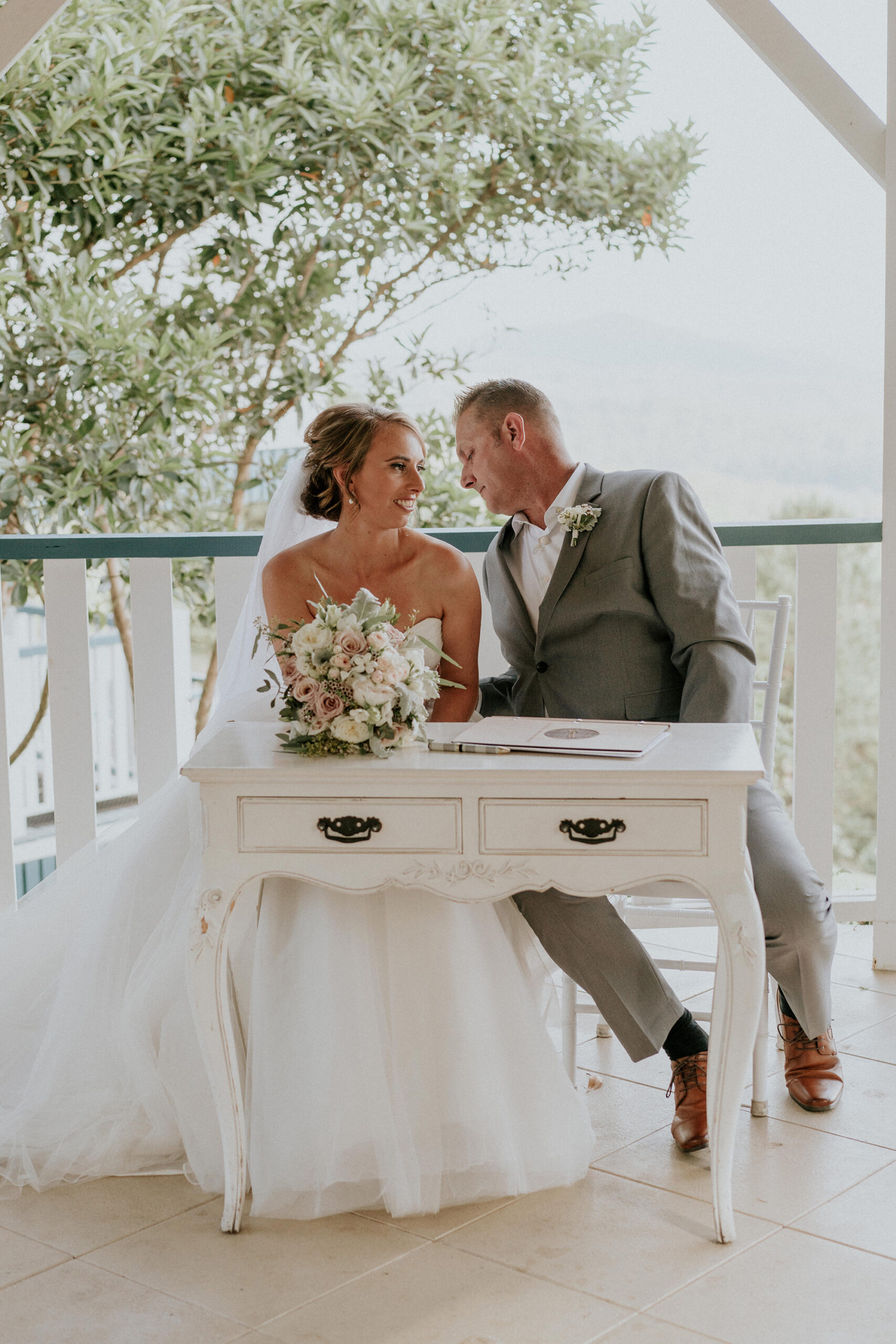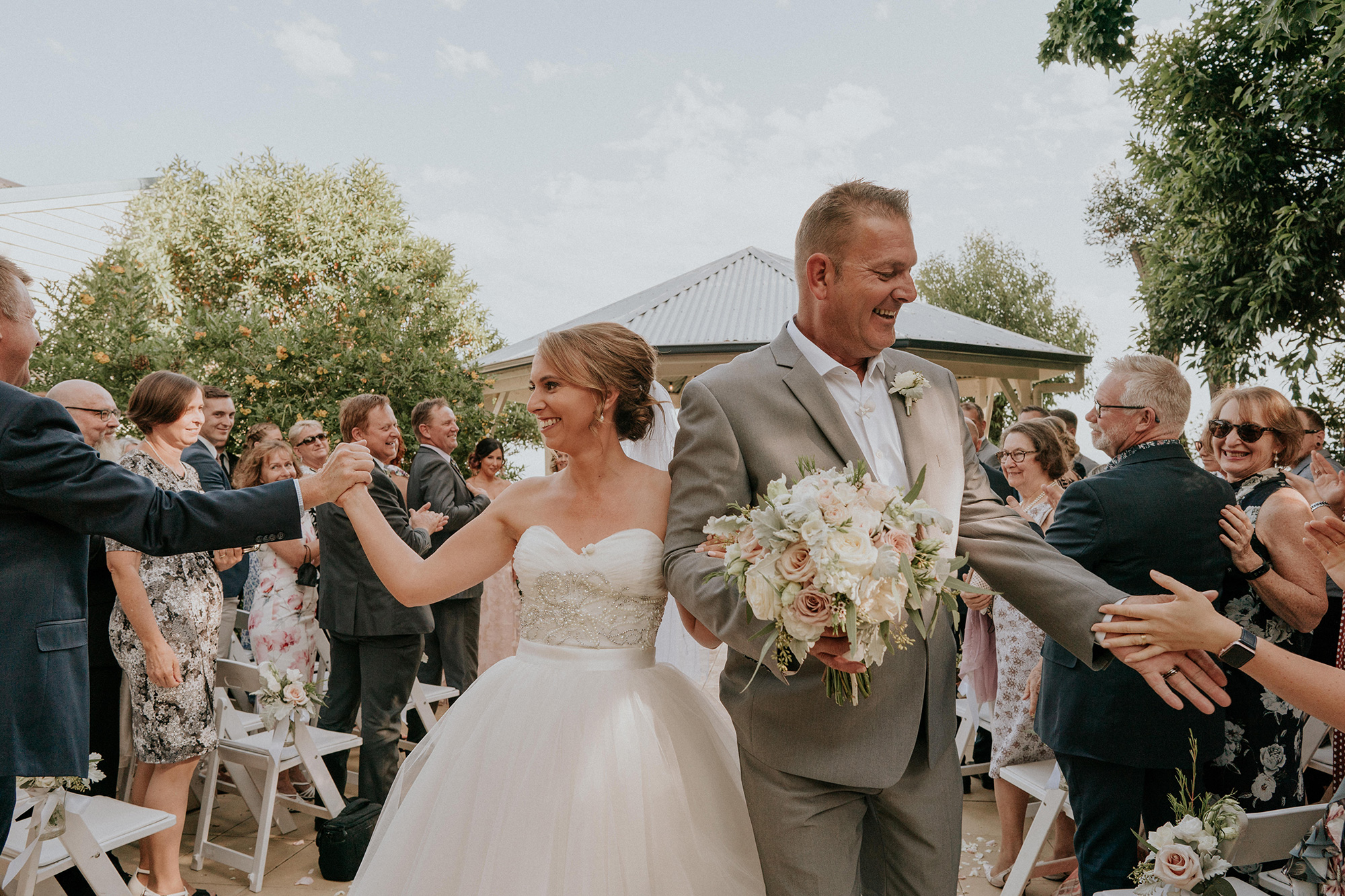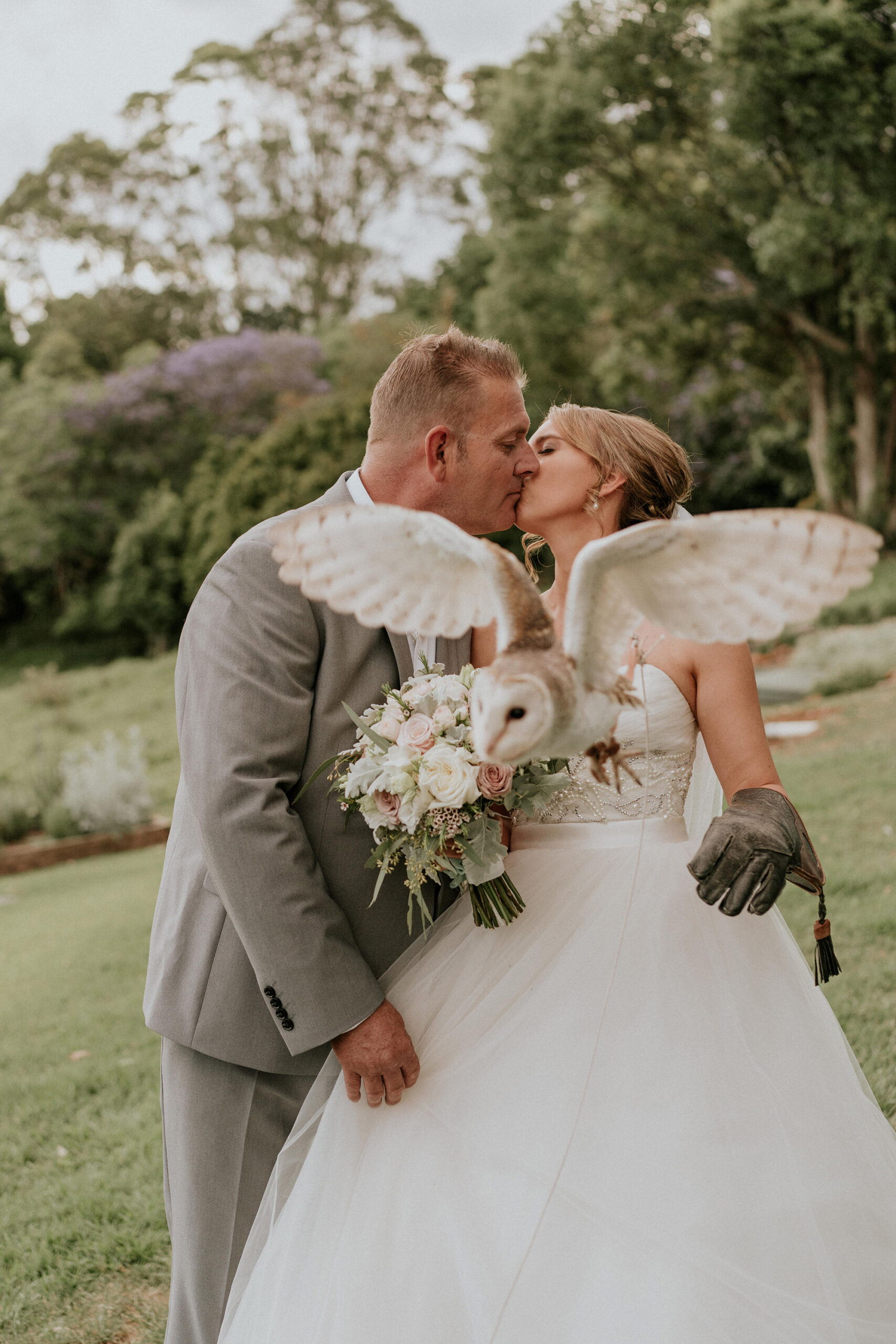 An owl was responsible for delivering the couple's rings!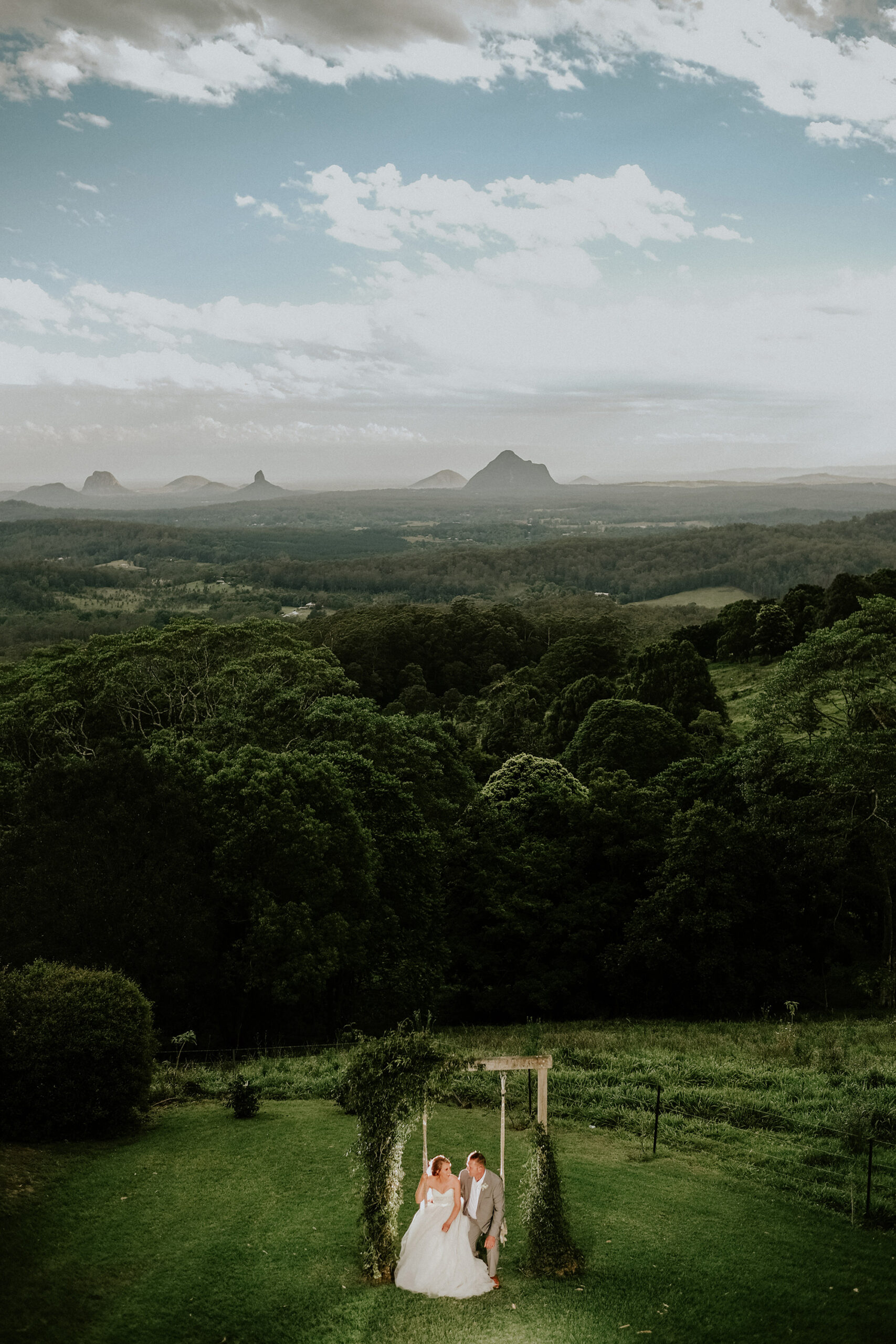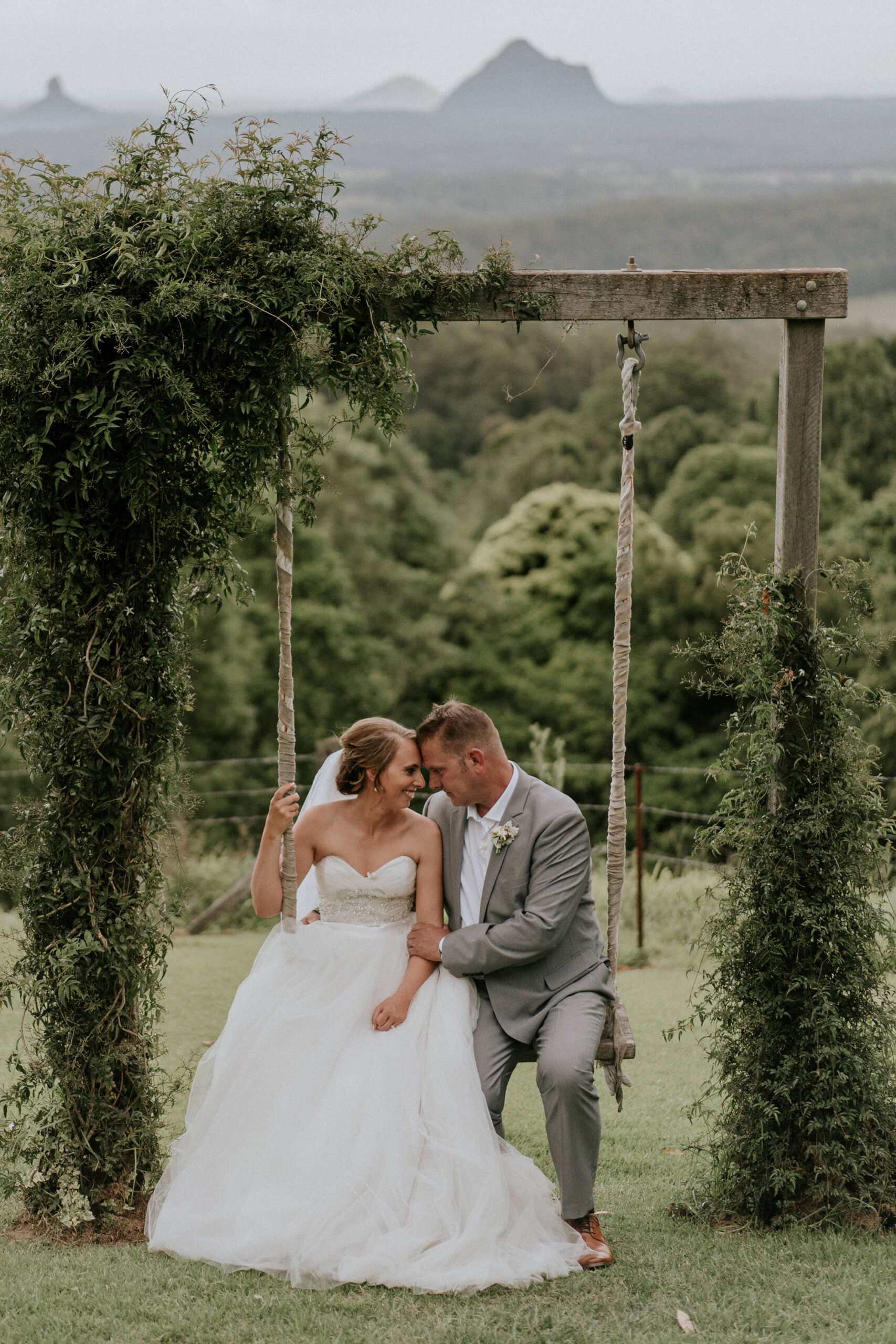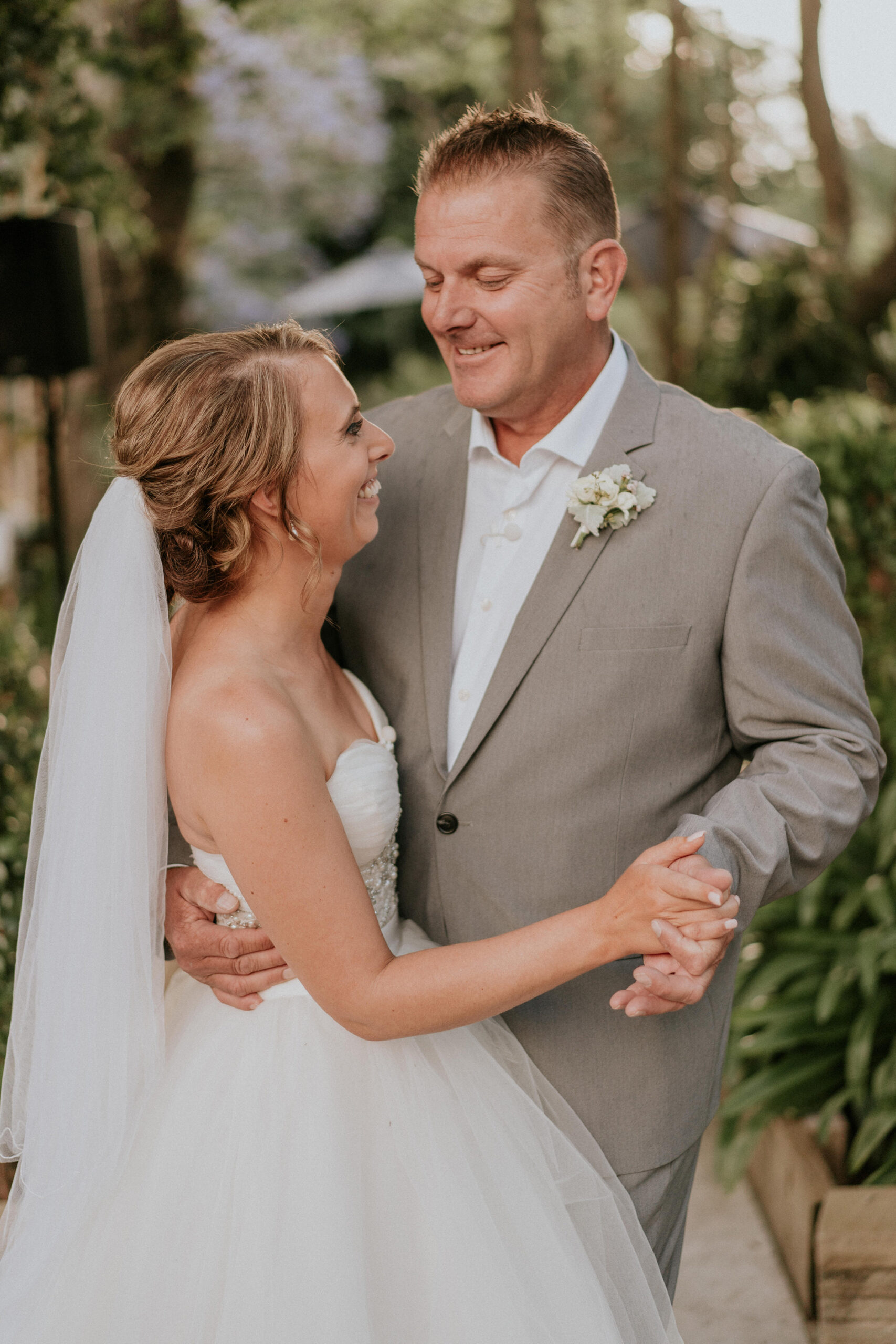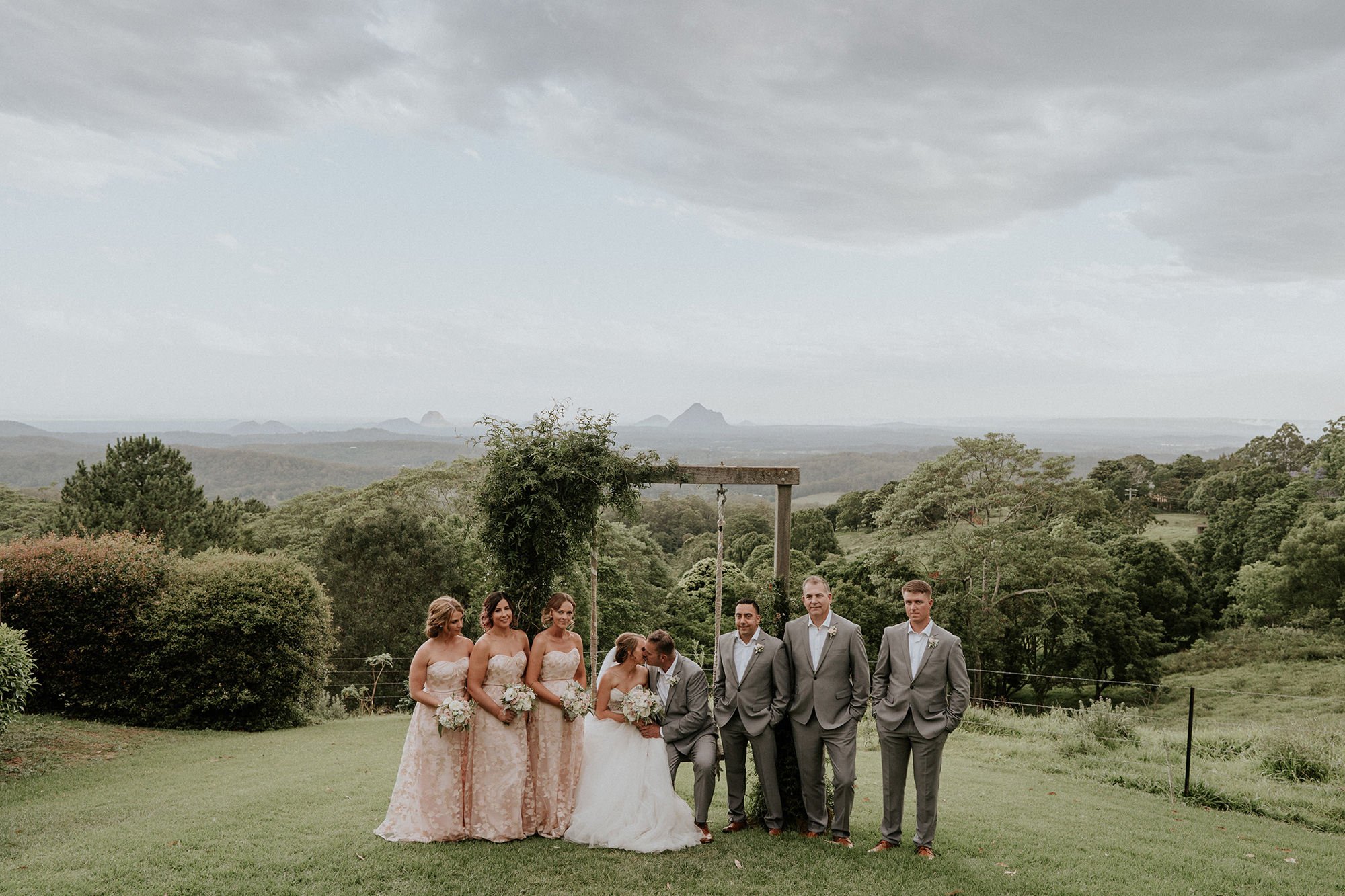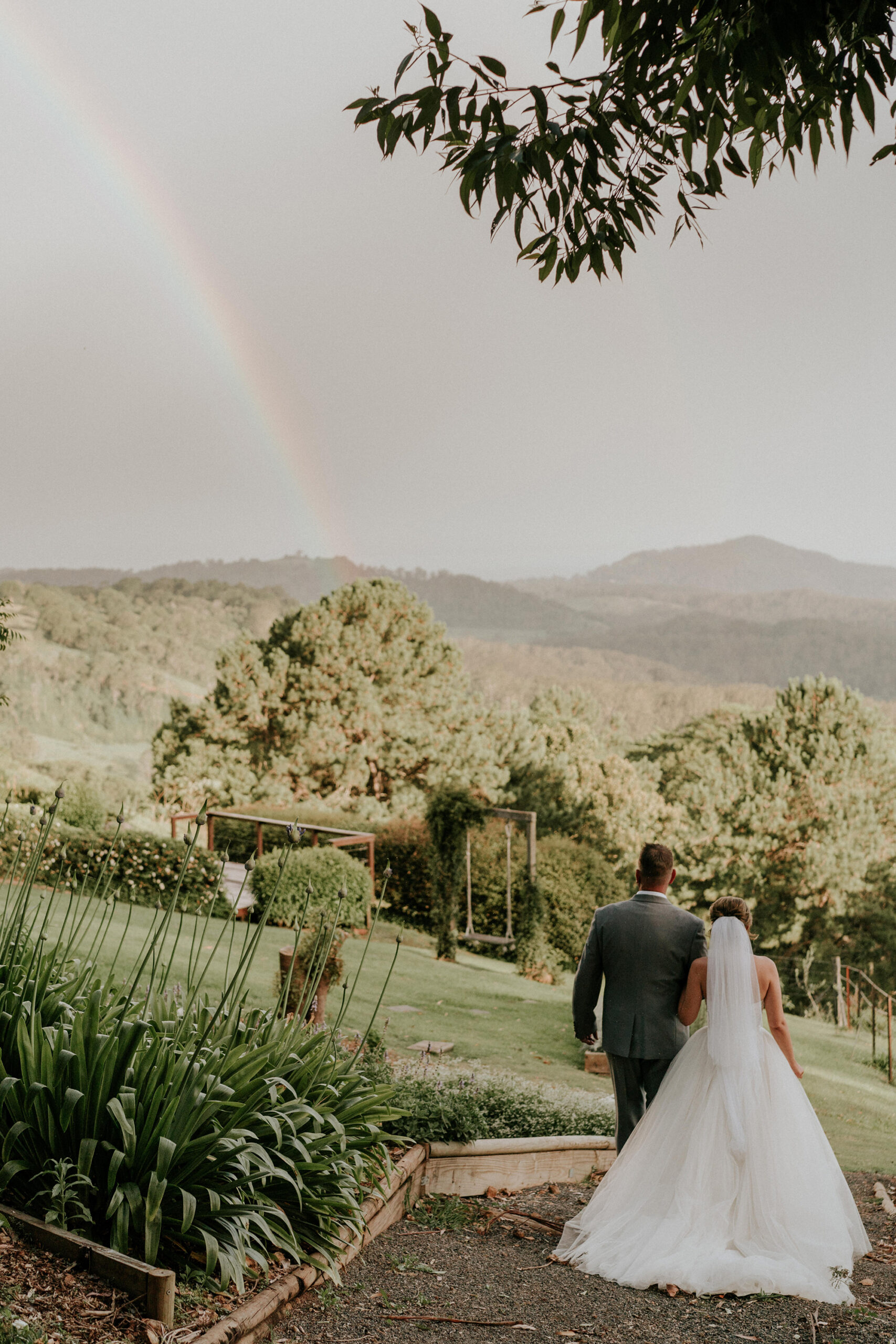 Steph remembers the views at the Glasshouse Mountains from when she was a child.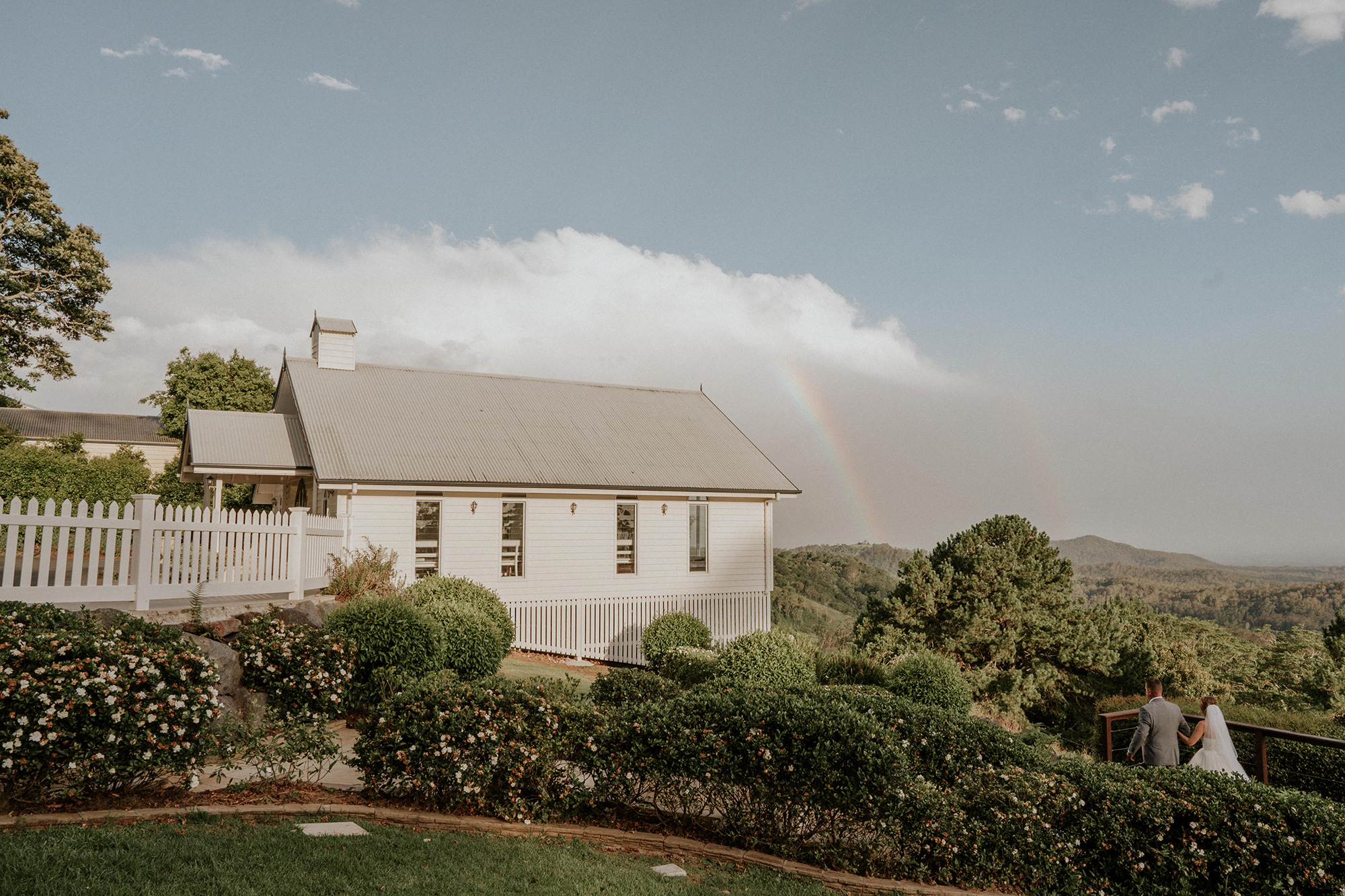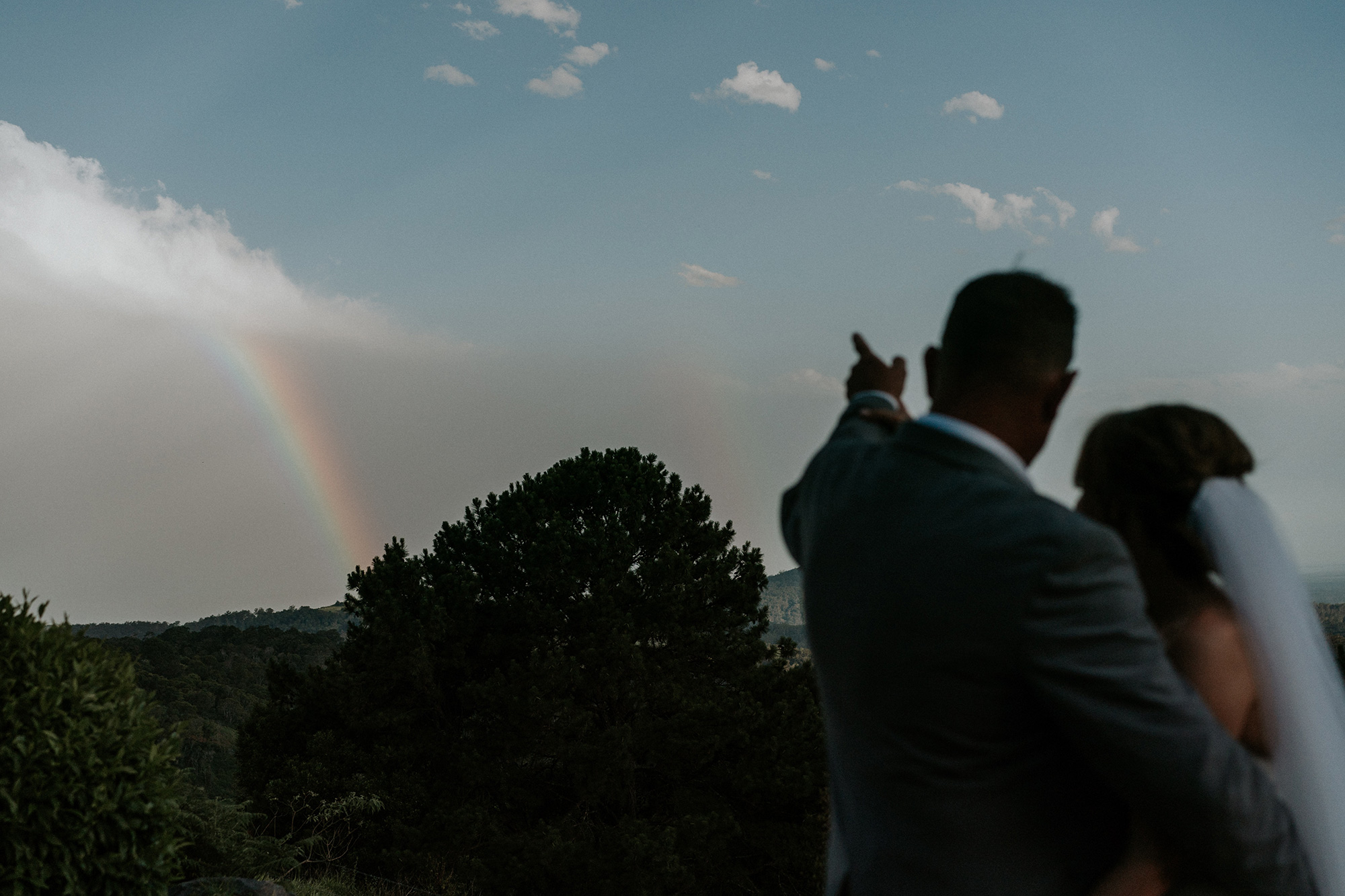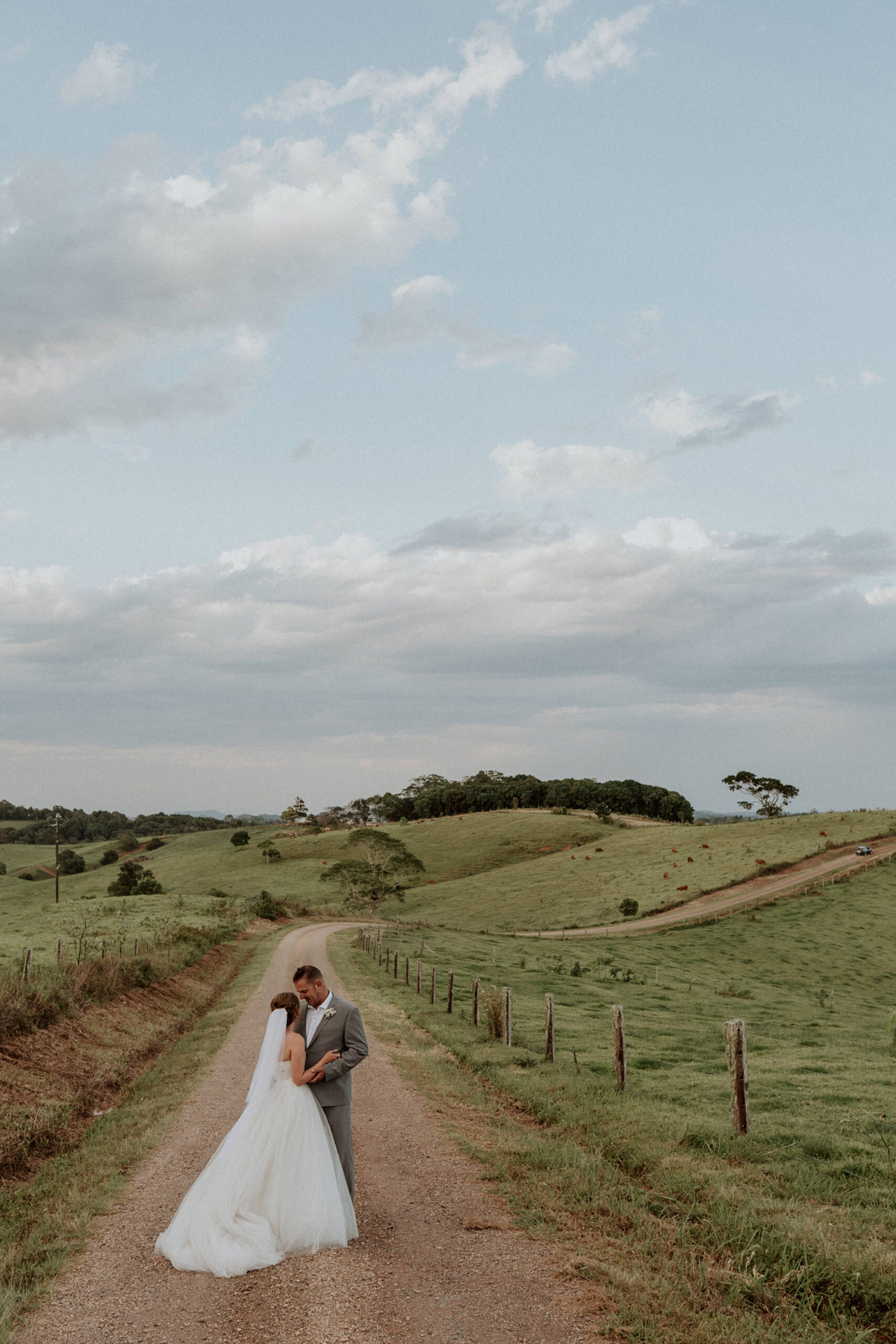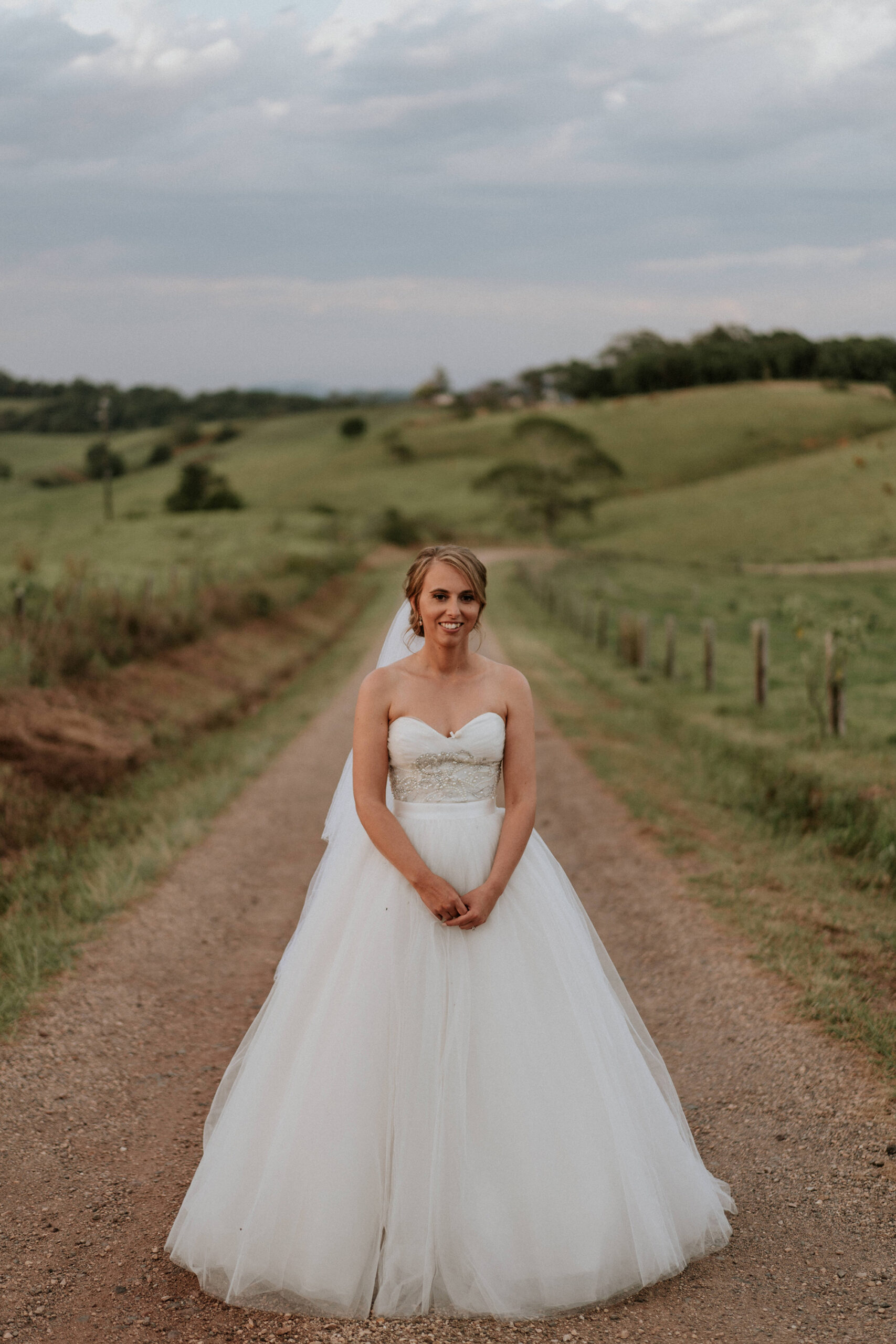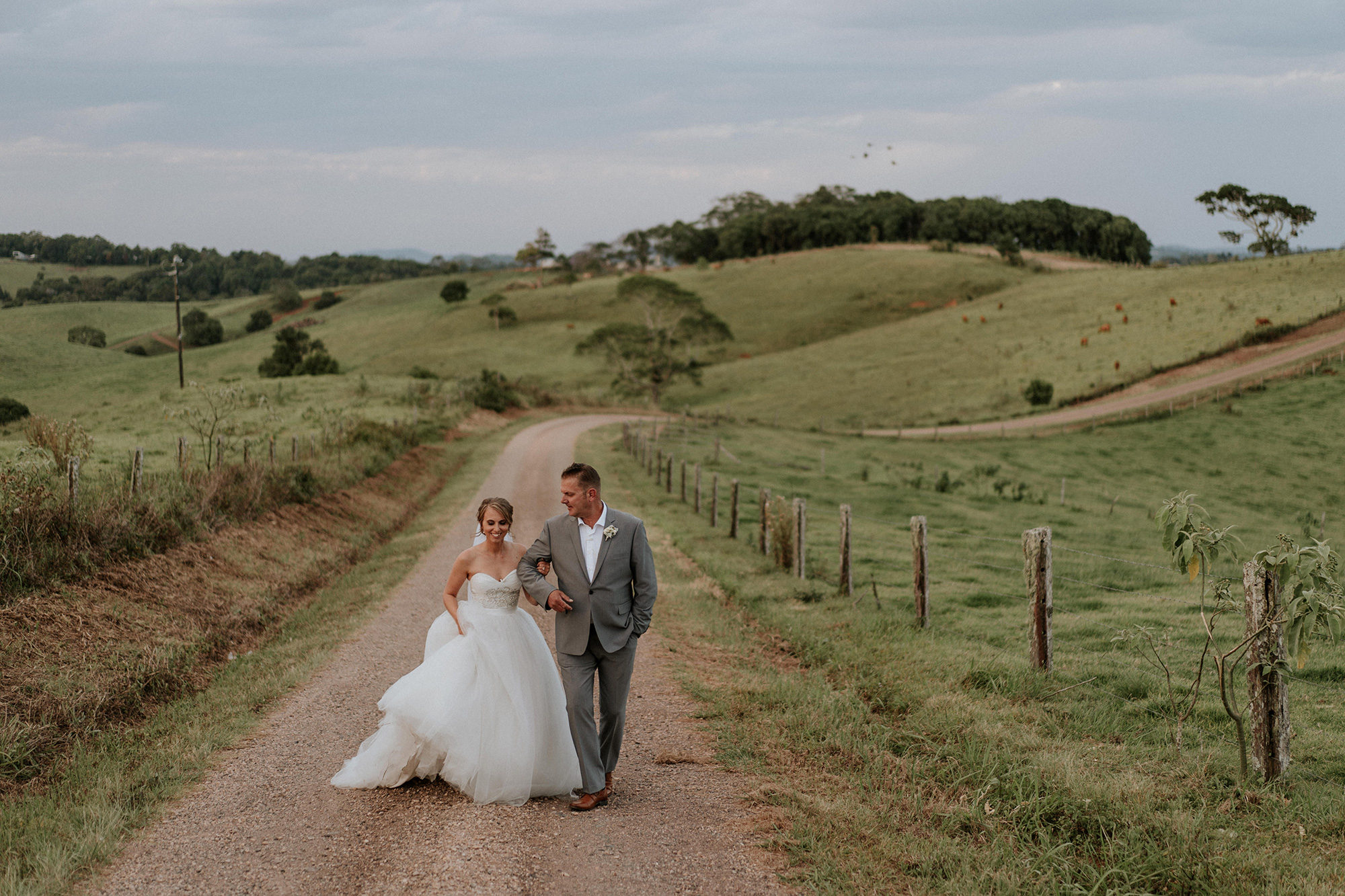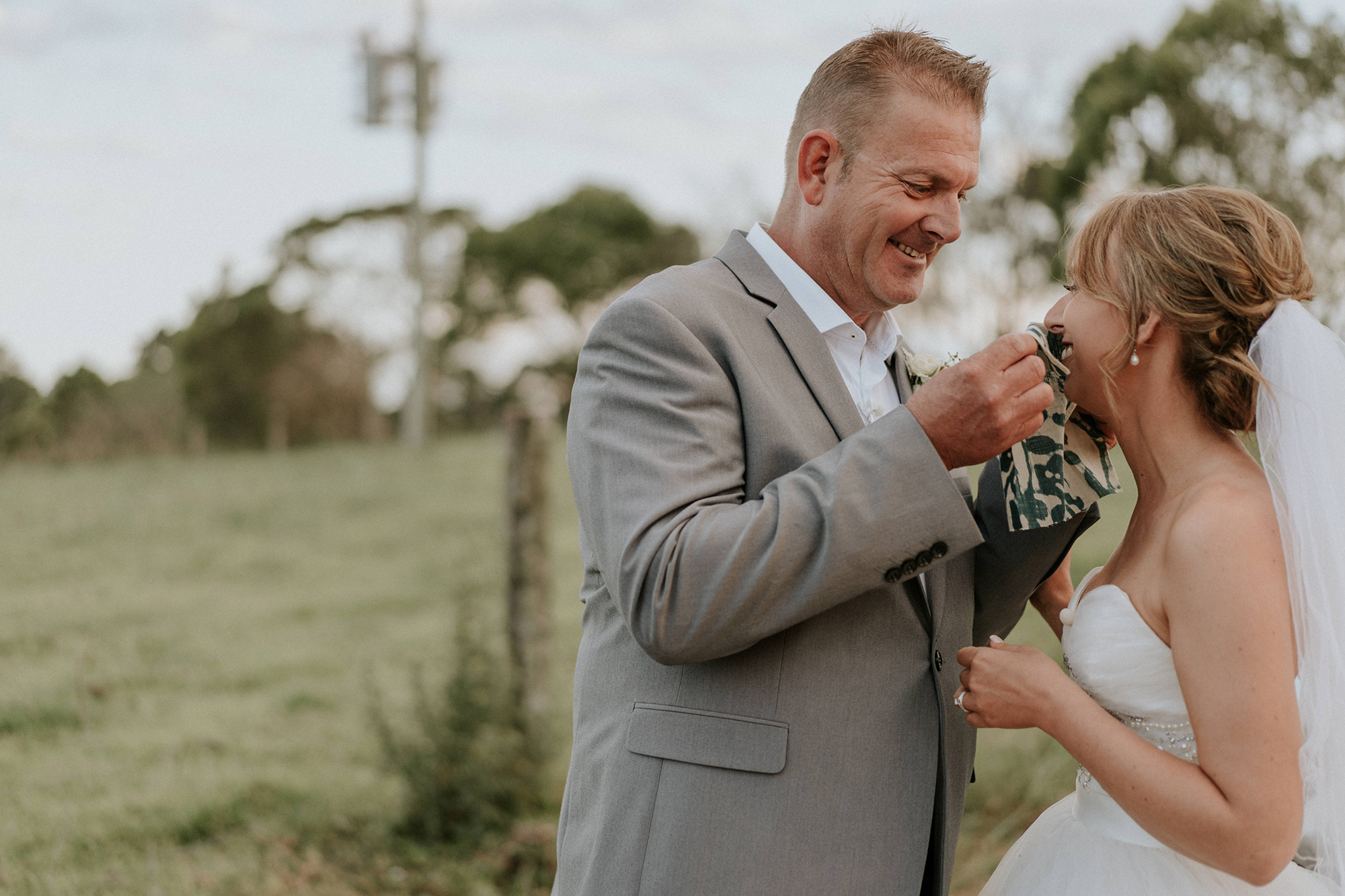 Scented cloths will help bring back memories for Steph.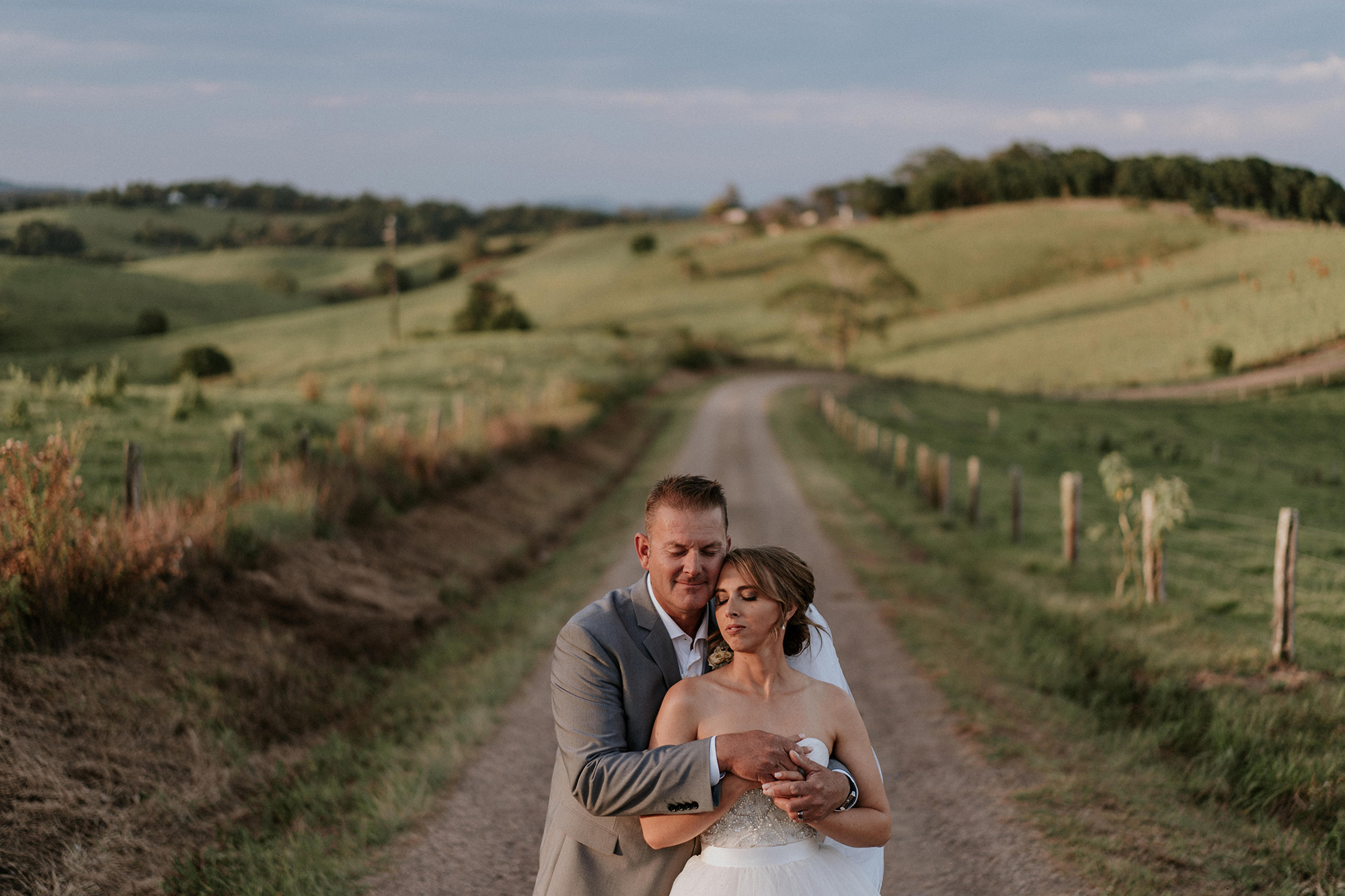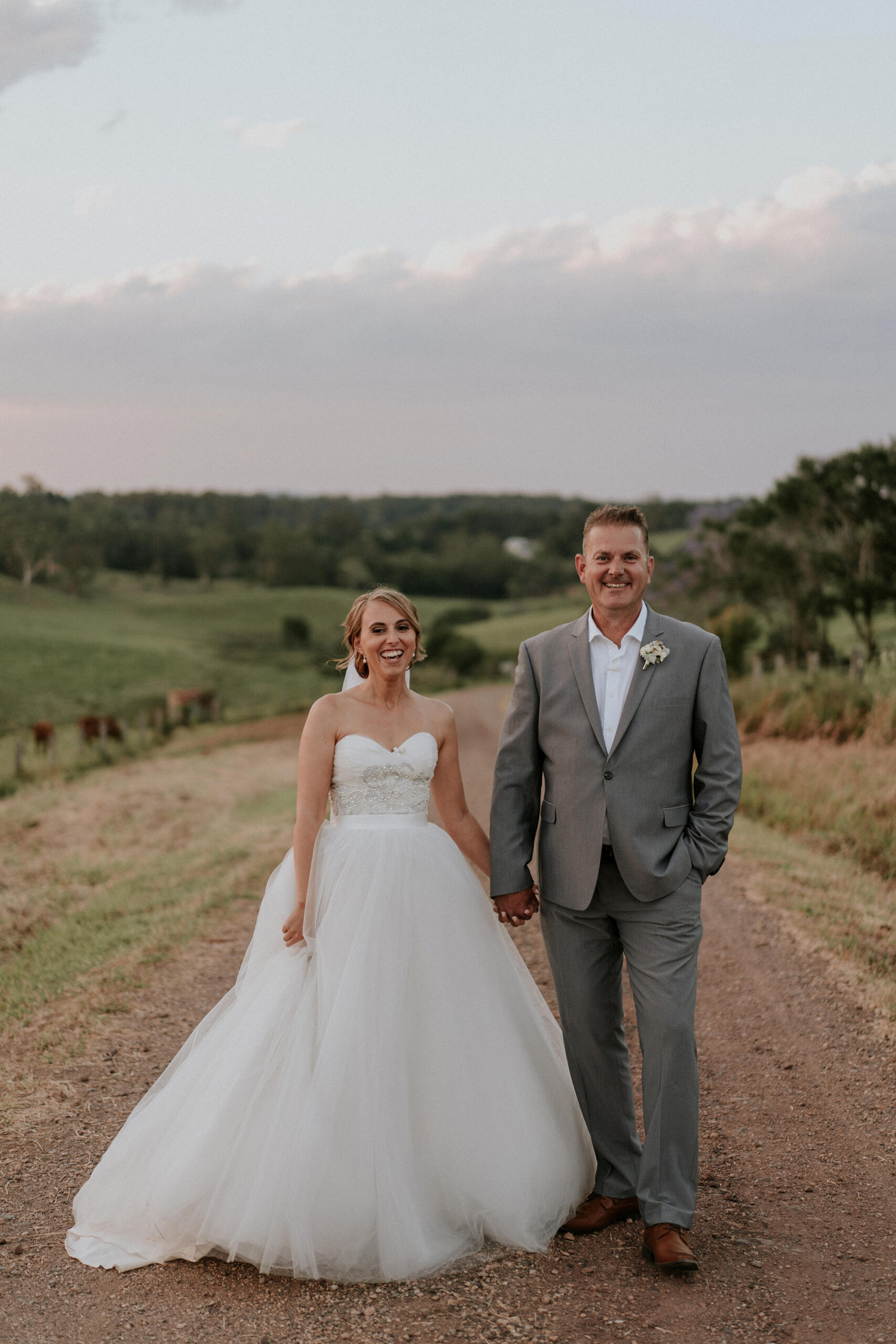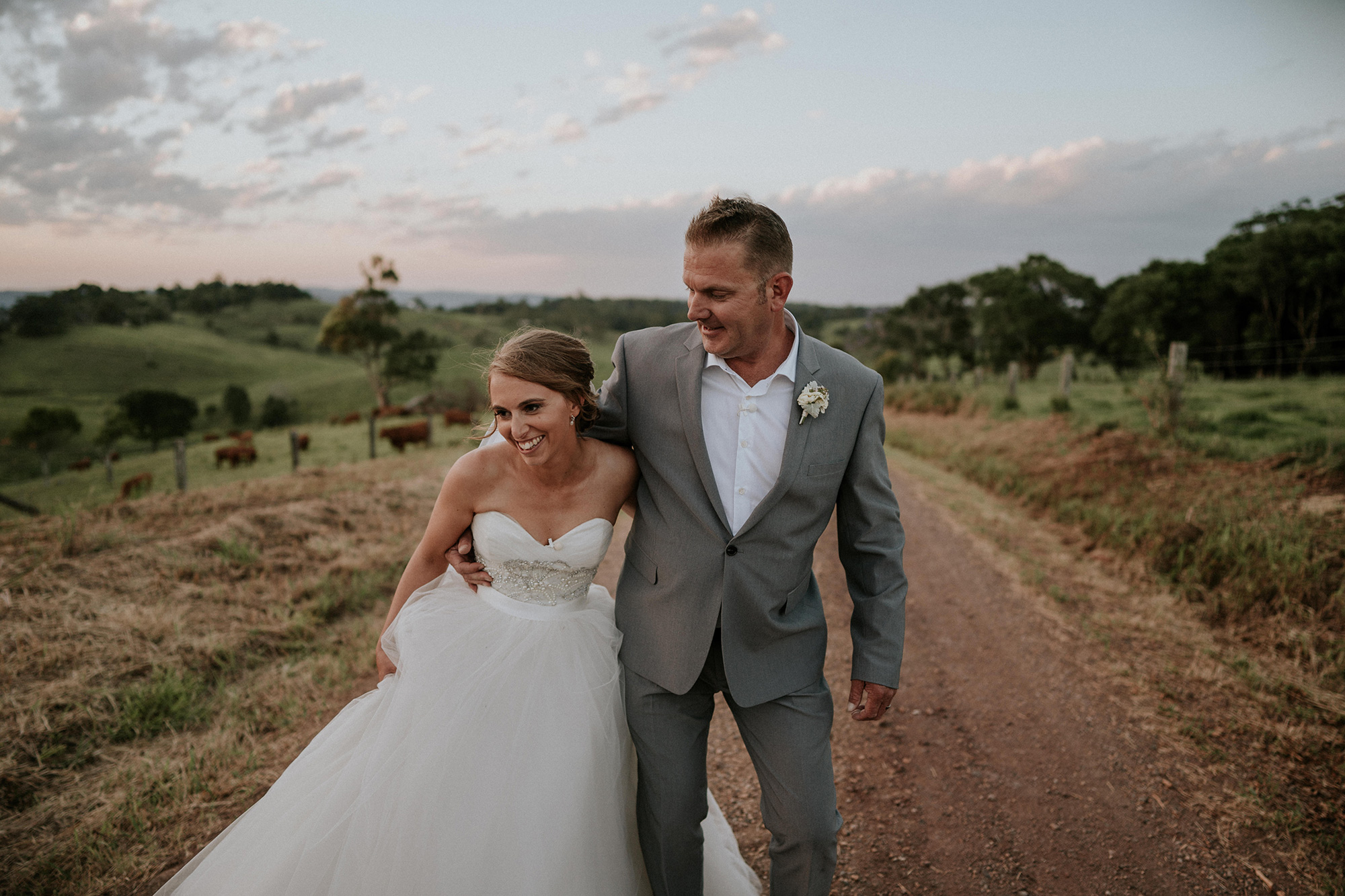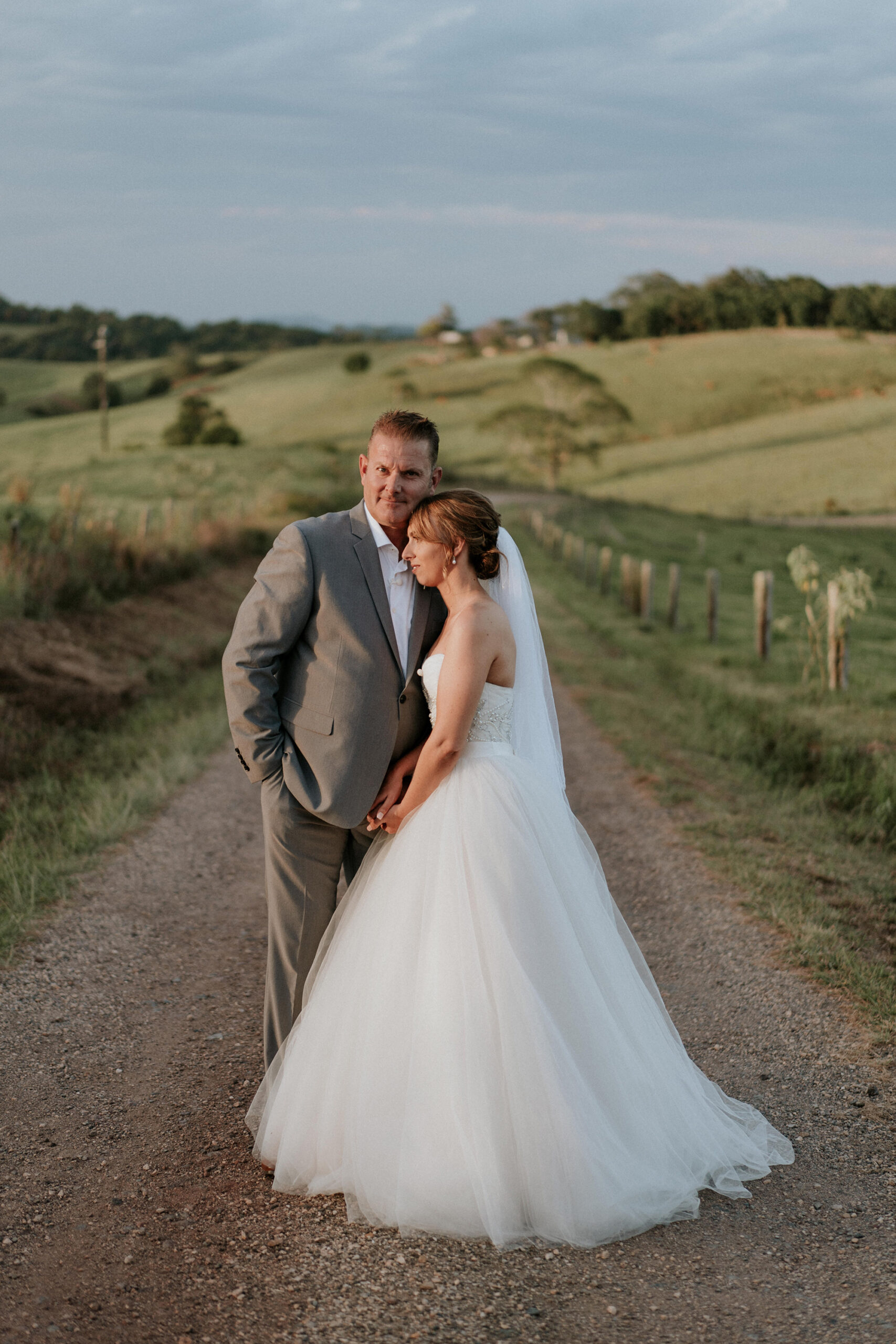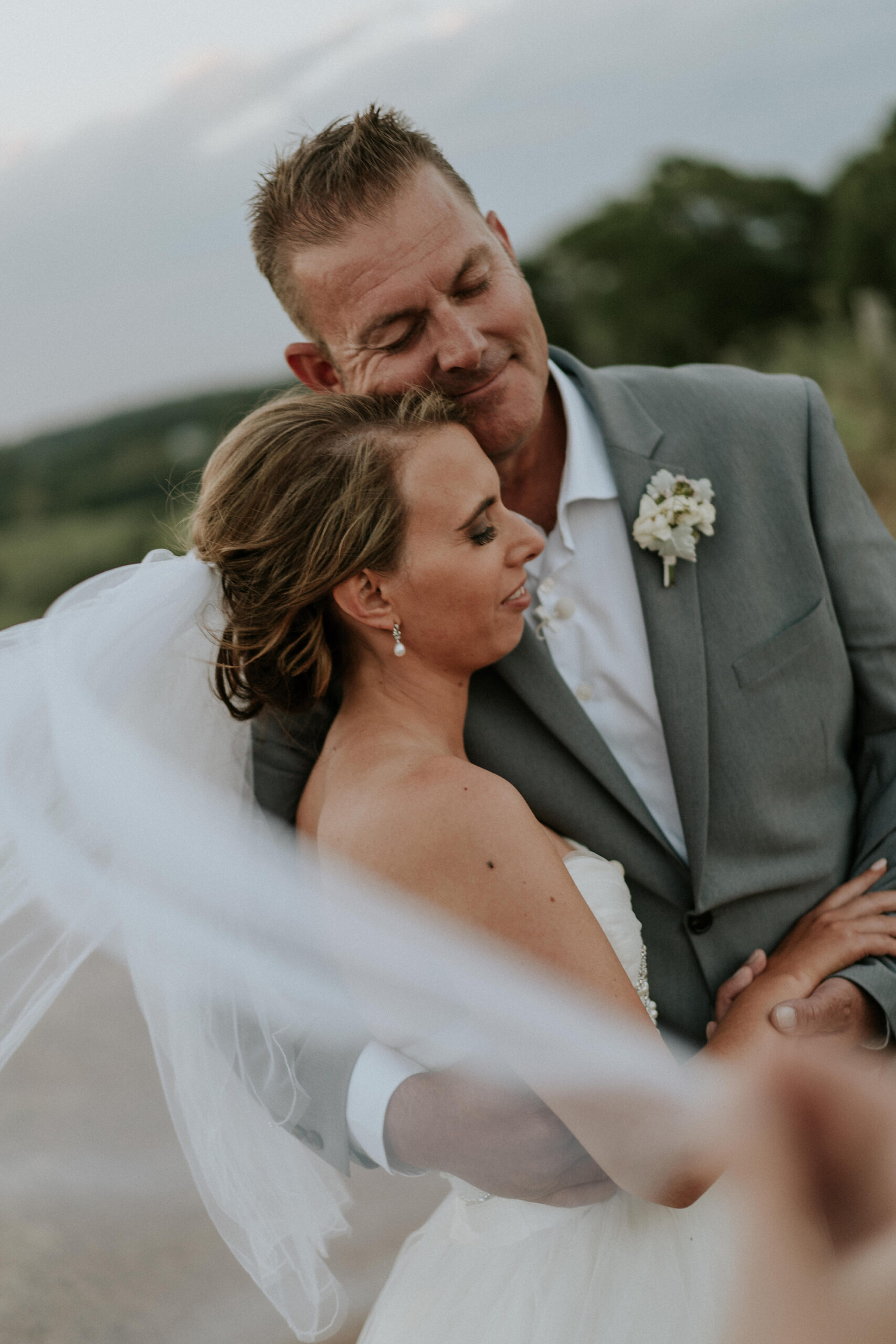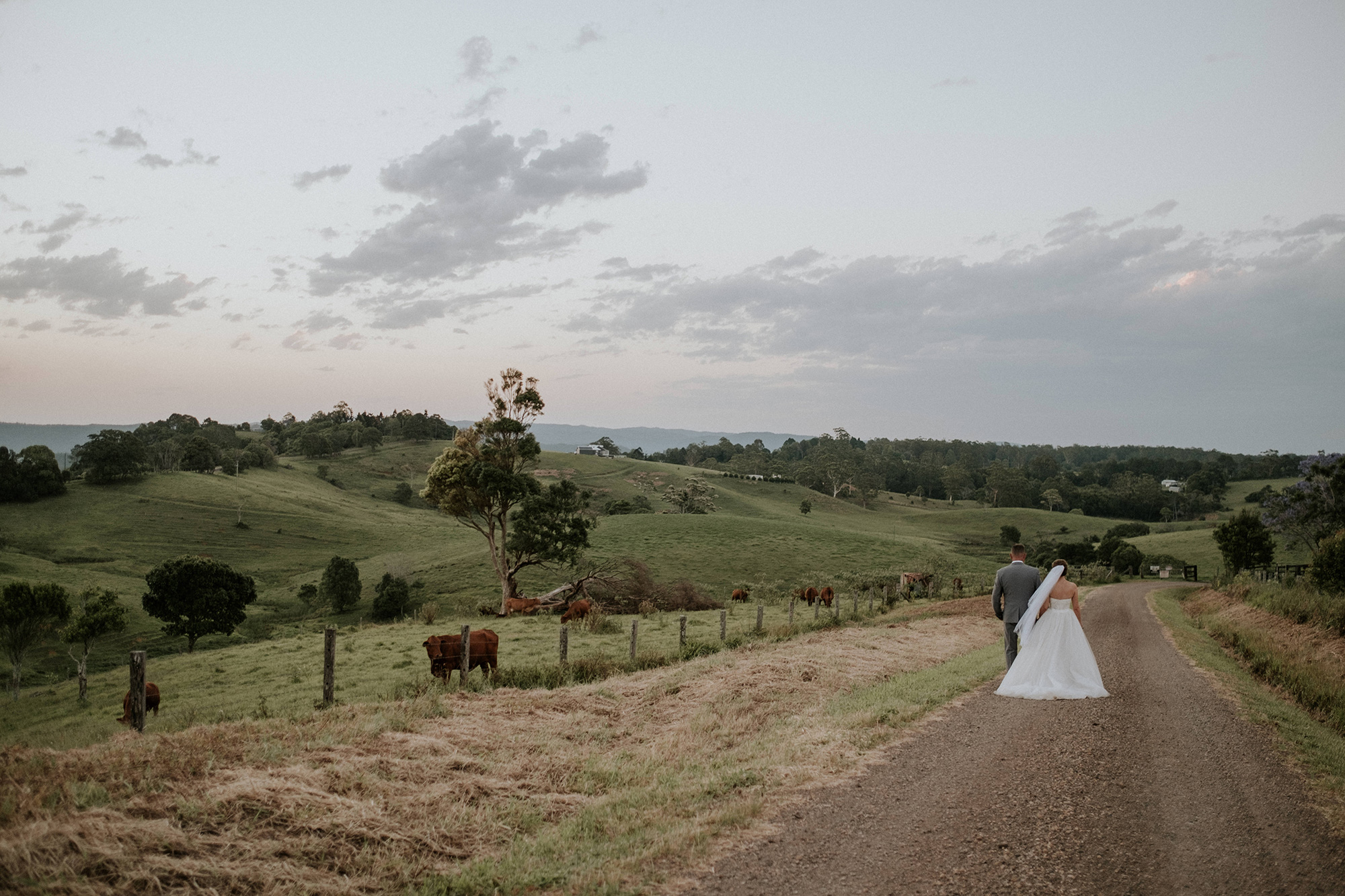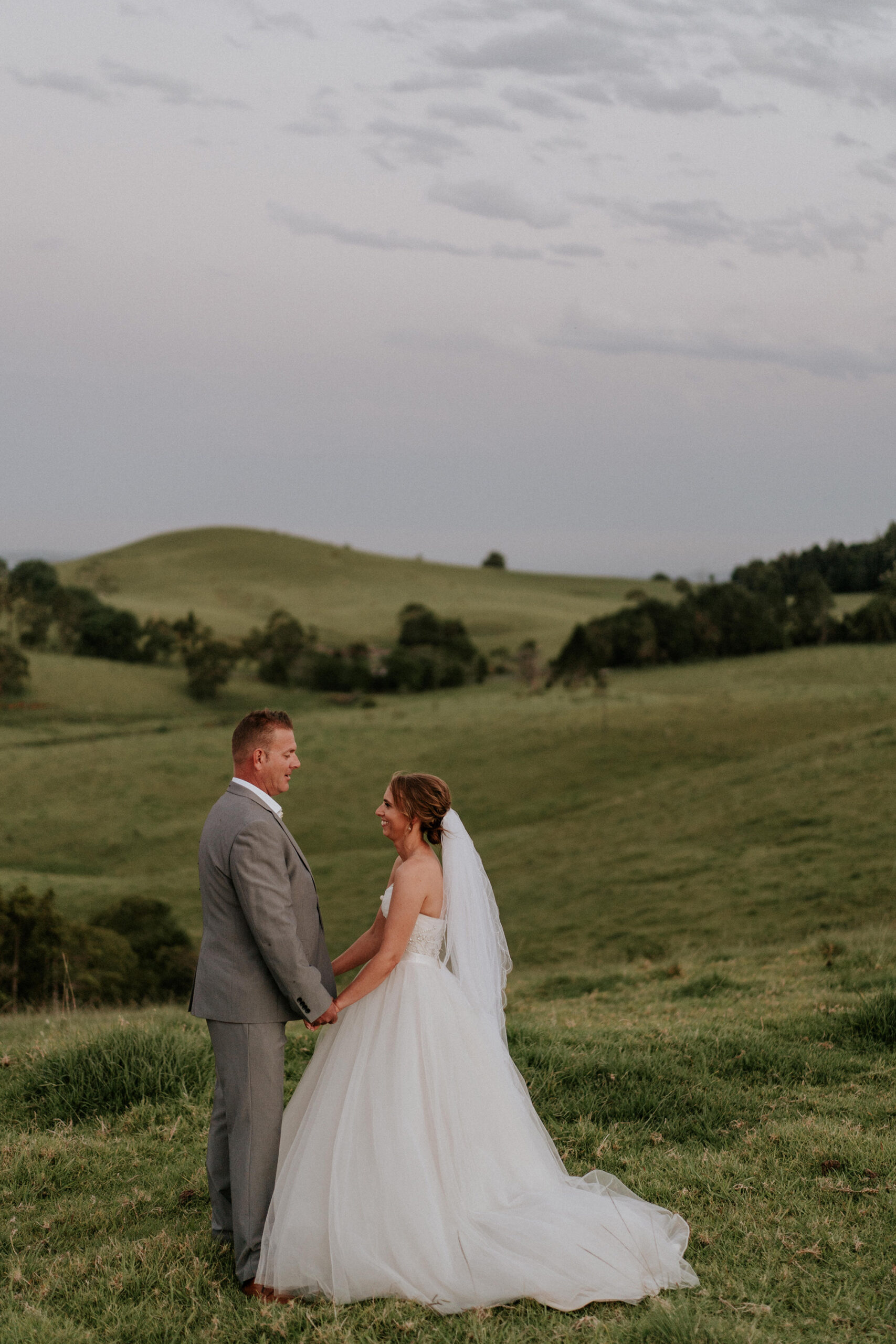 Weddings are so visual but with some thought, this wedding became inclusive for everyone.