Sarah Kempson and Breece Gevaux took the beauty of the great outdoors and brought it inside for their garden party wedding in the heart of Melbourne.
"Our wedding was planned for October 10, 2015. We chose twotonmax, an industrial space in North Melbourne that we adorned with greenery," Sarah, 32, says.
"The overall vibe was outdoor garden party, without worrying about weather."
Sarah and Breece, 33, created a casual style for their 120 guests to enjoy. The ceremony was held at one end of the venue, before a curtain was opened up to reveal the party area.
"We had a table tennis table and a dart board, for those into activity, and a dance area (we created our own playlist)," Sarah says.
The Melbourne couple served up a cocktail-style meal with tappas and pizza and a selection of desserts baked by a friend.
The couple also chose to have their photos taken before they walked down the aisle.
"Having our pictures taken before the wedding meant that we were free to celebrate with our guests immediately, instead of disappearing for hours," Sarah says.
"The photography locations were picked for special reasons – the country shots were taken at Breece's aunt's farm. The pier in Albert Park is where the proposal took place, the cafe we stopped in is where we had an early date. The city shots are my tribute to my favourite place in the world. We got the best of everything."
Photos courtesy of Meagan Harding Photography.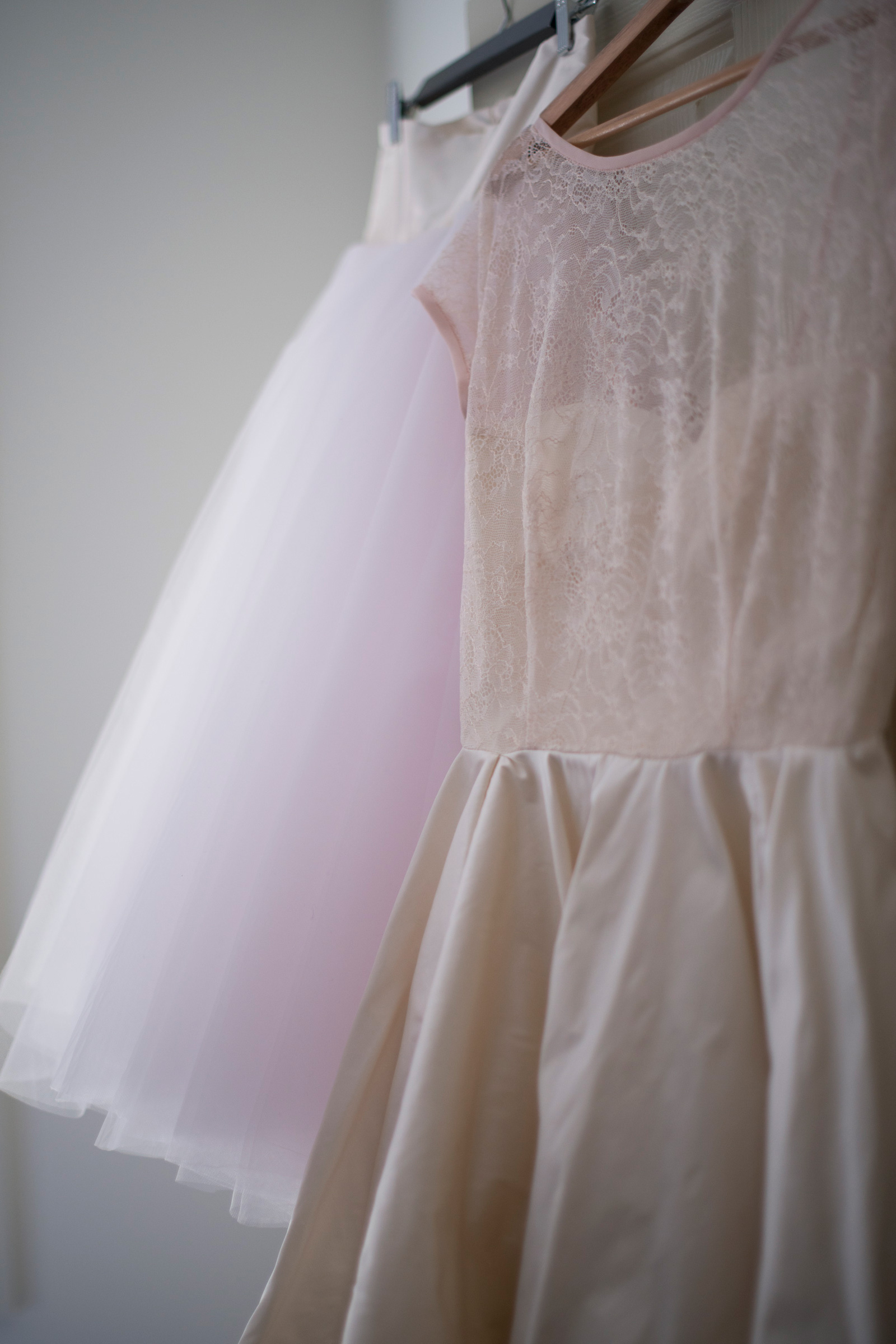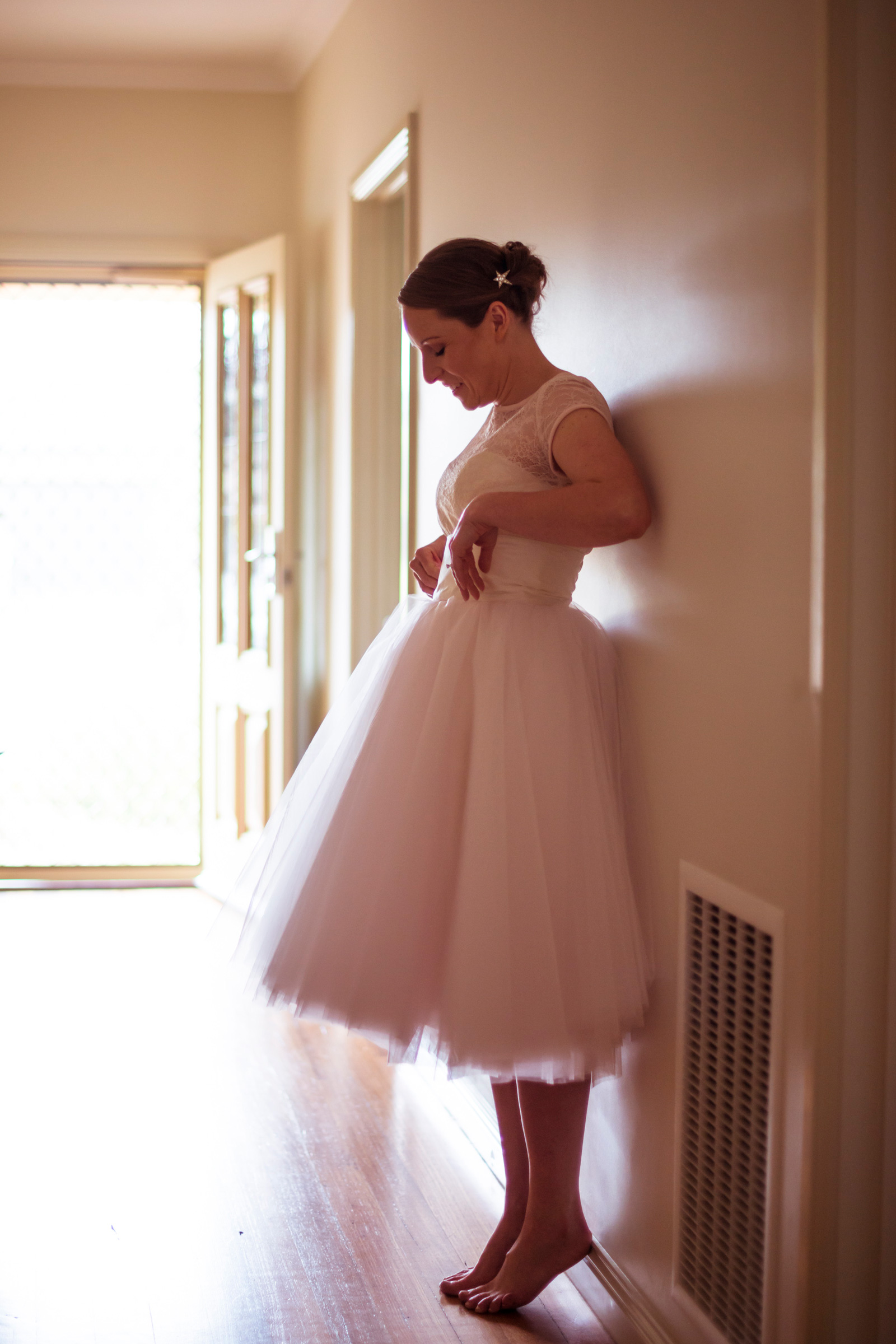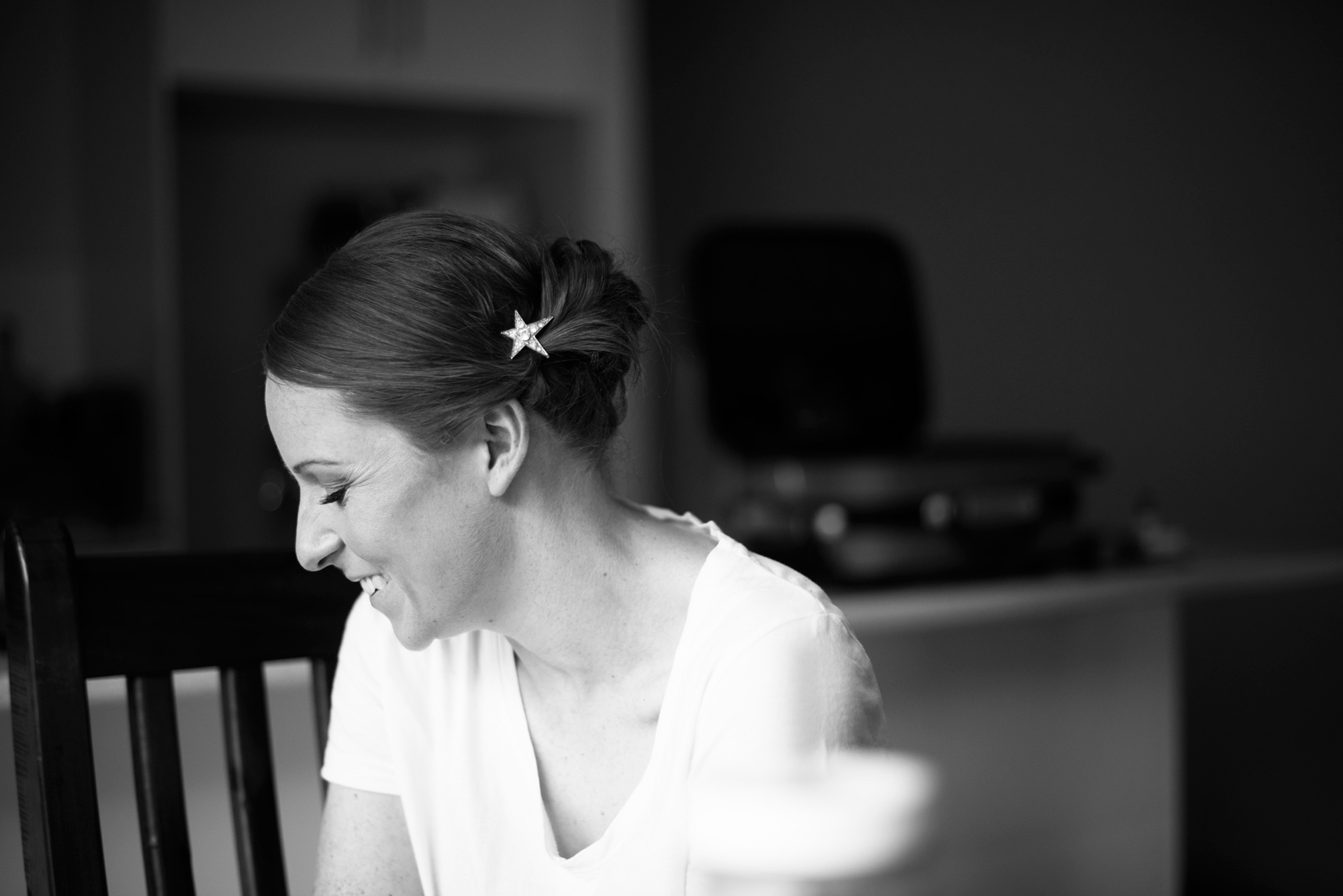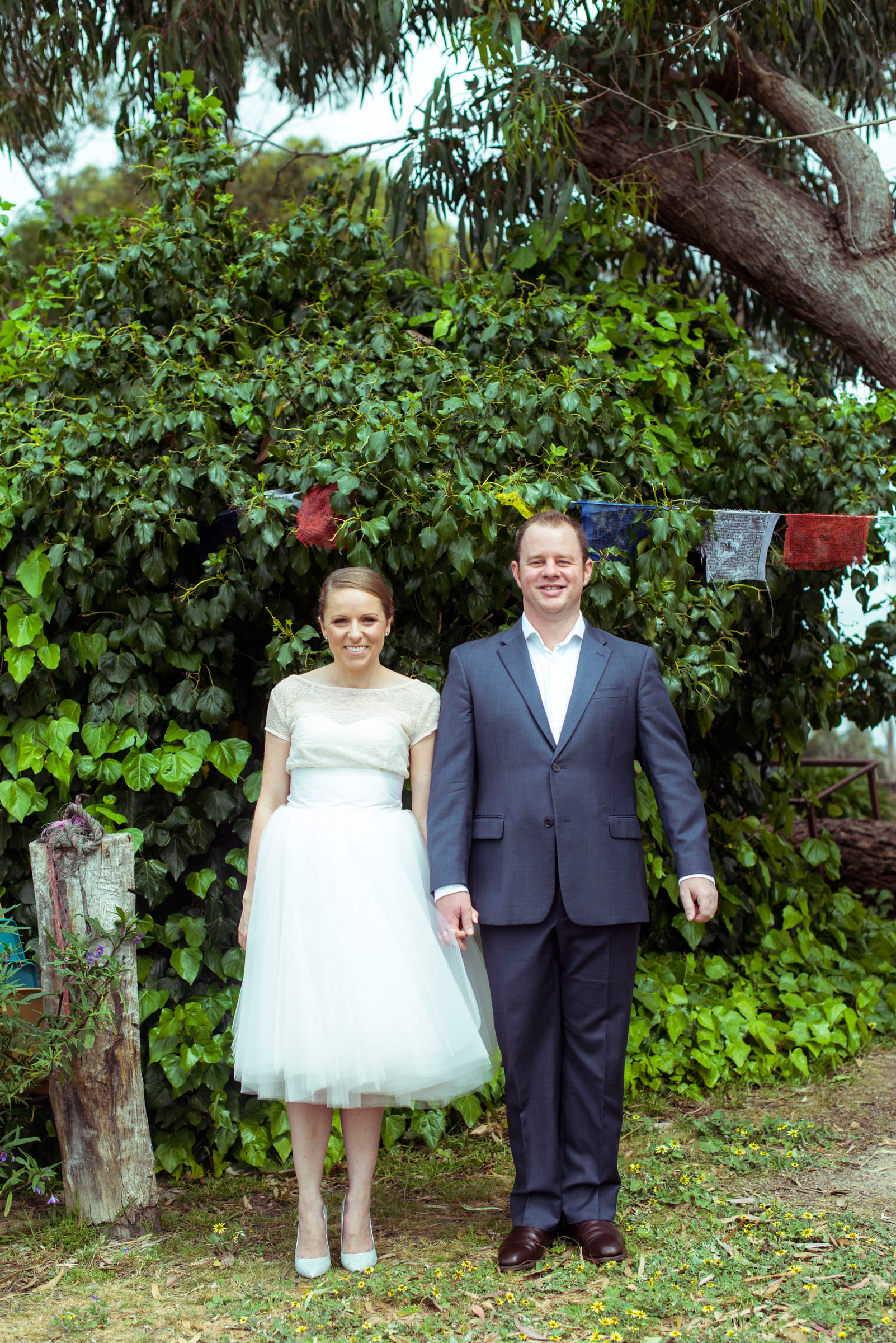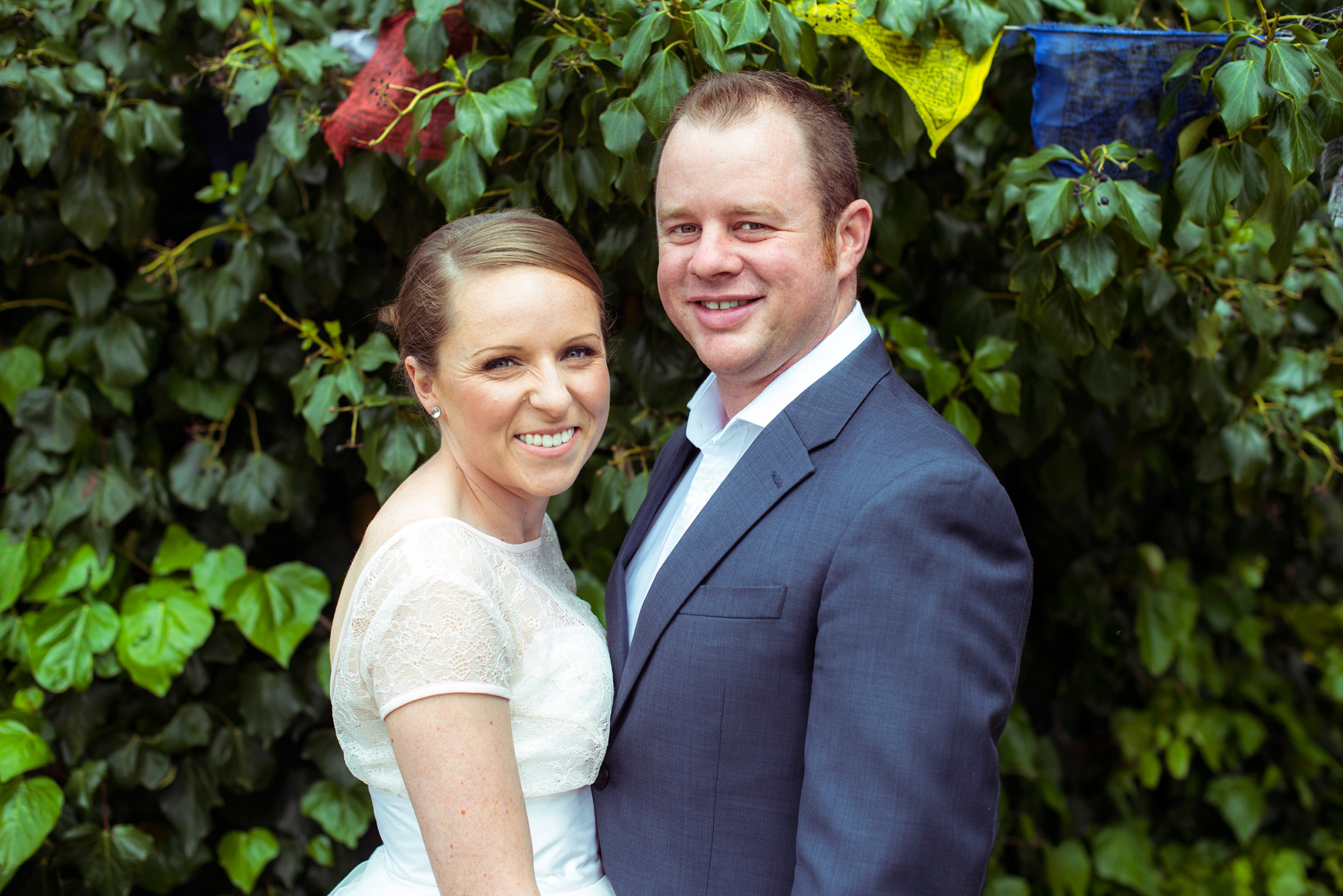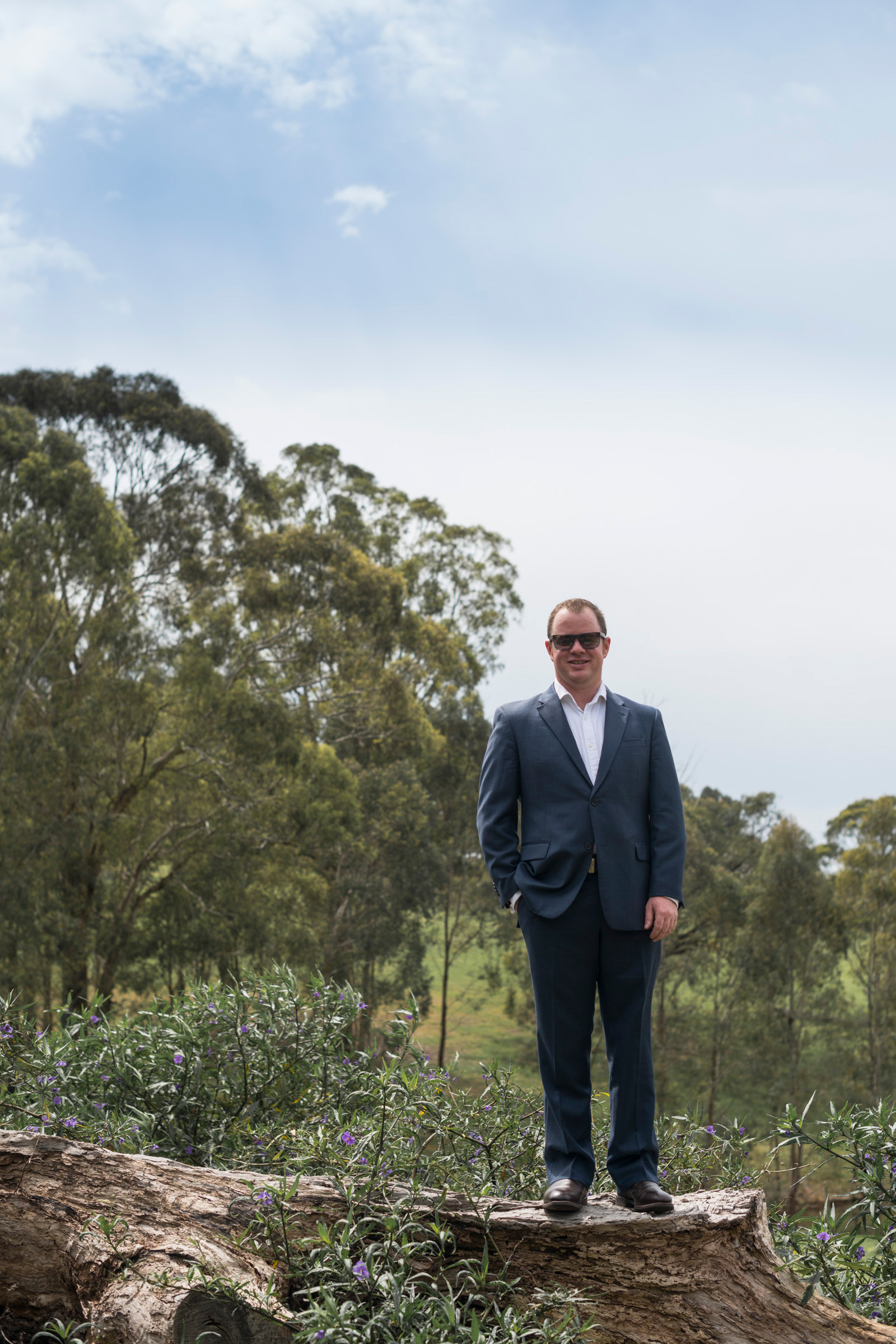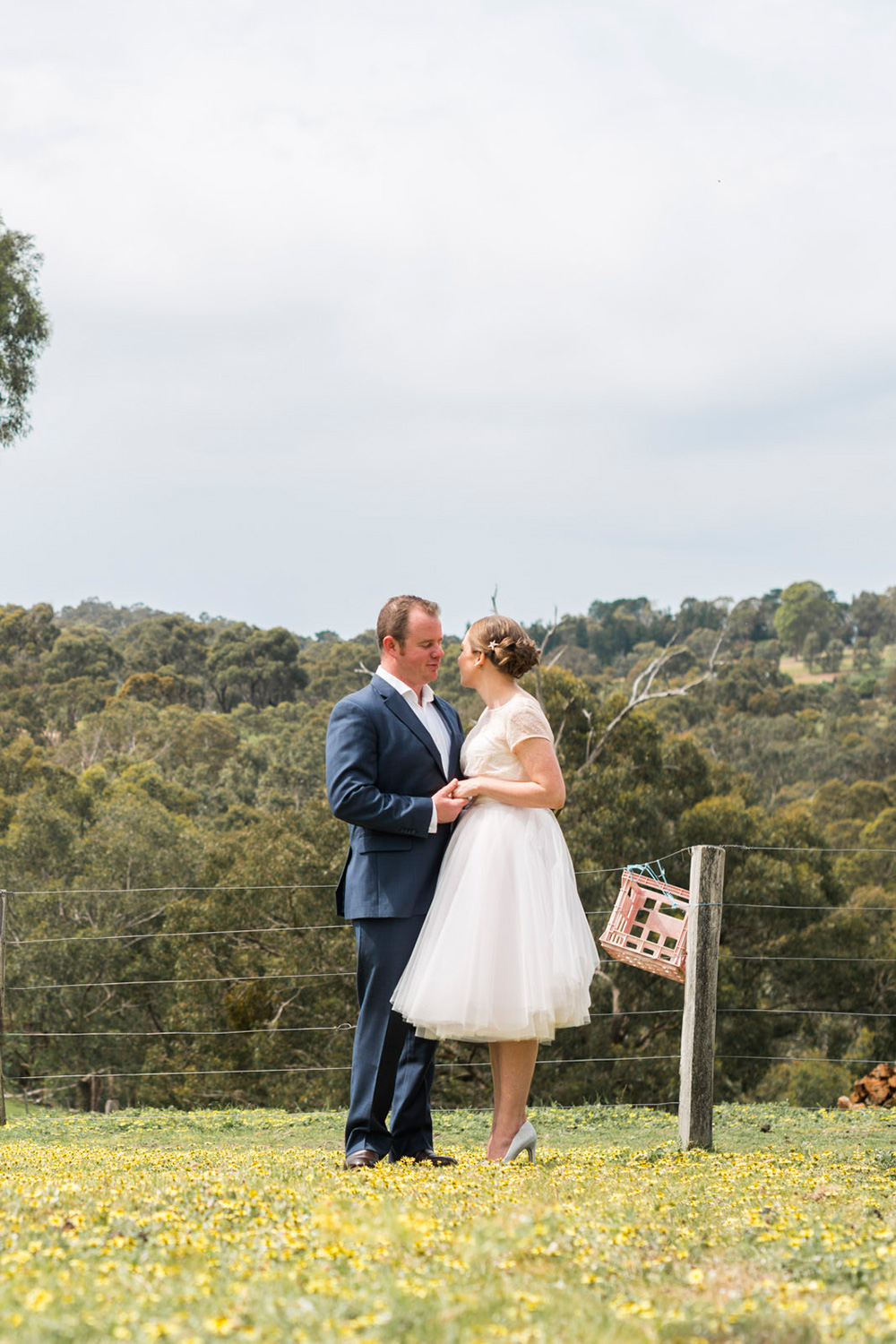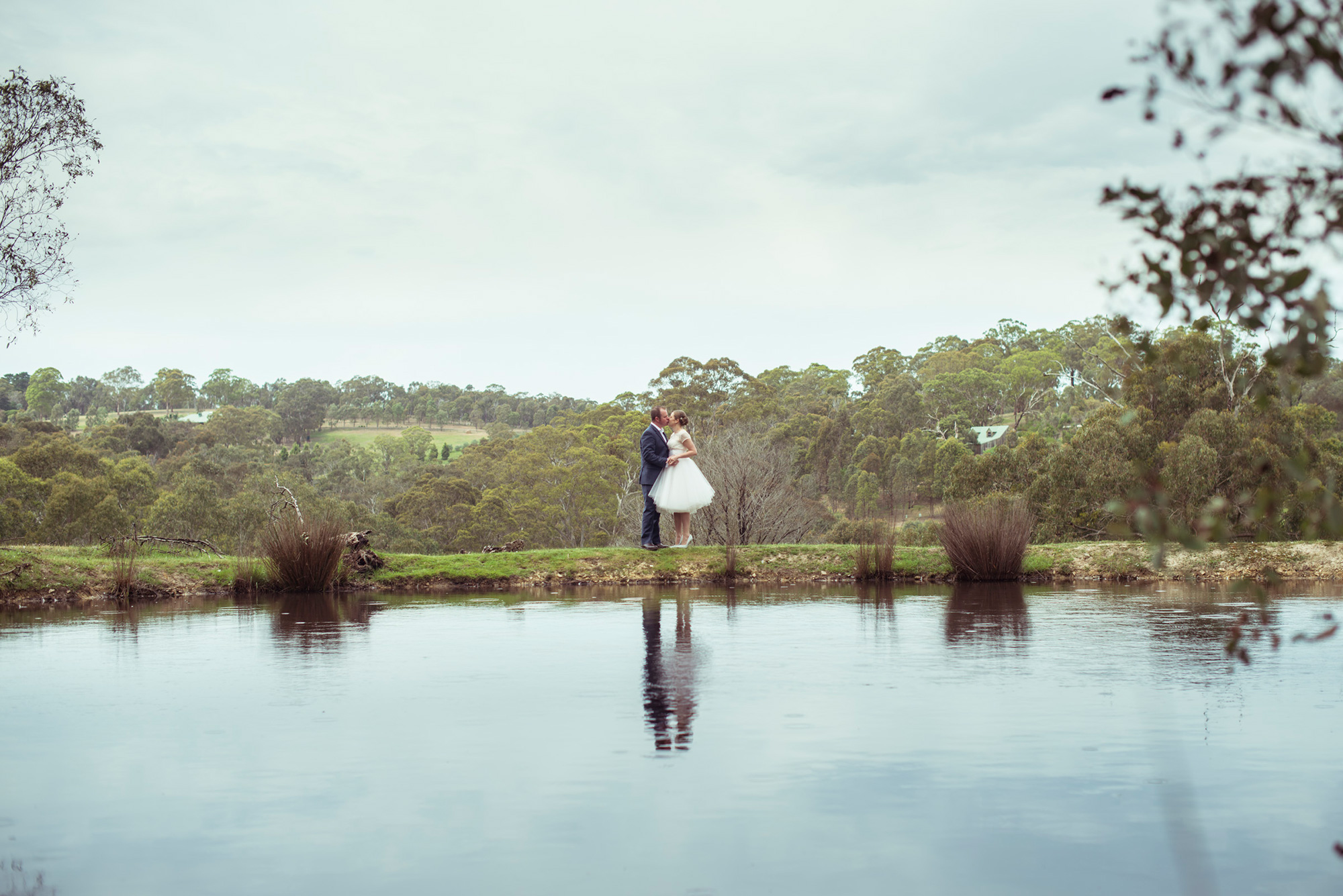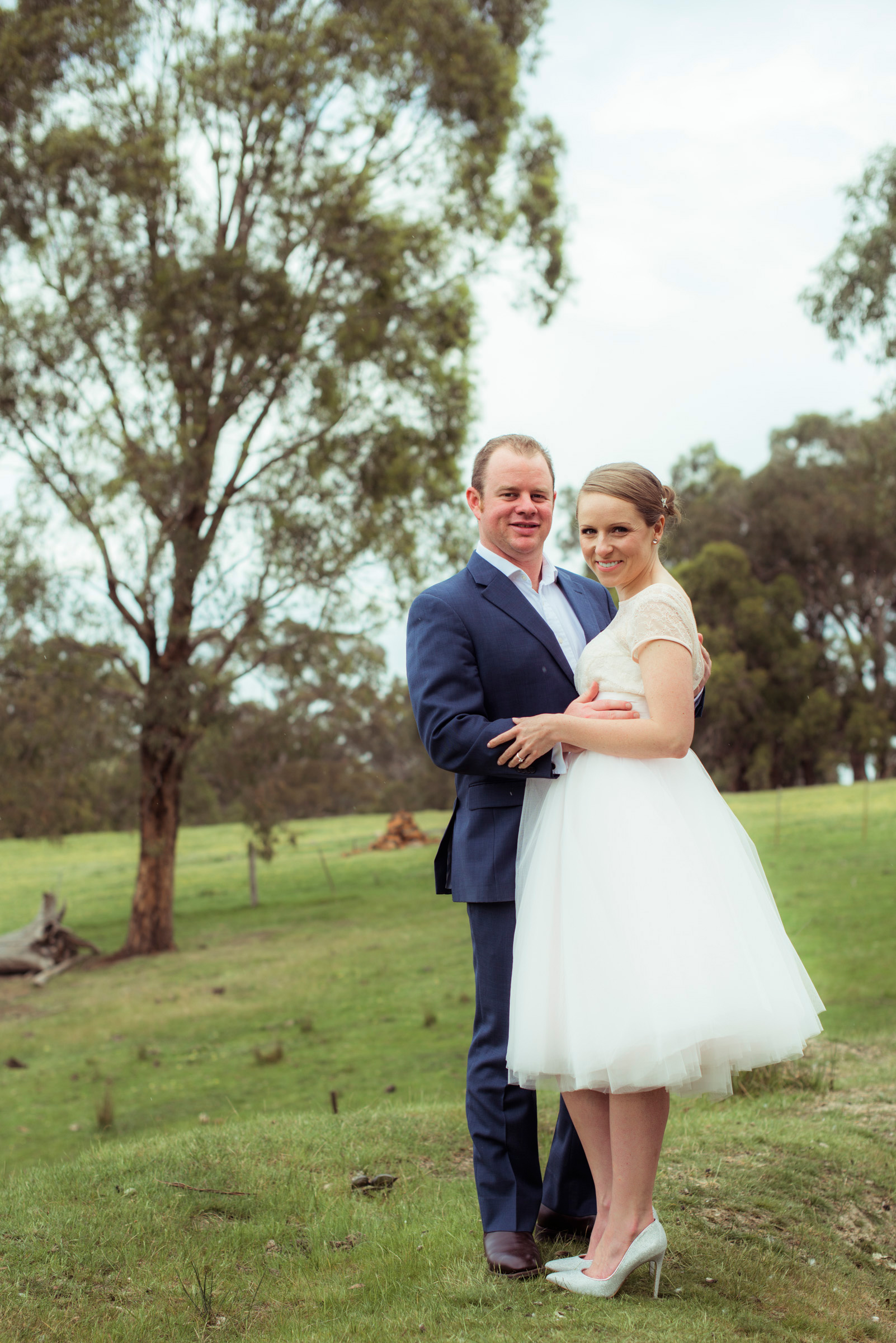 Sarah fell in love with her simple wedding dress. "I wanted tea-length and tulle! My dress was two pieces – a dress, with a full tulle skirt over the top. Now I can wear my tulle skirt with T-shirt for fun!" she says.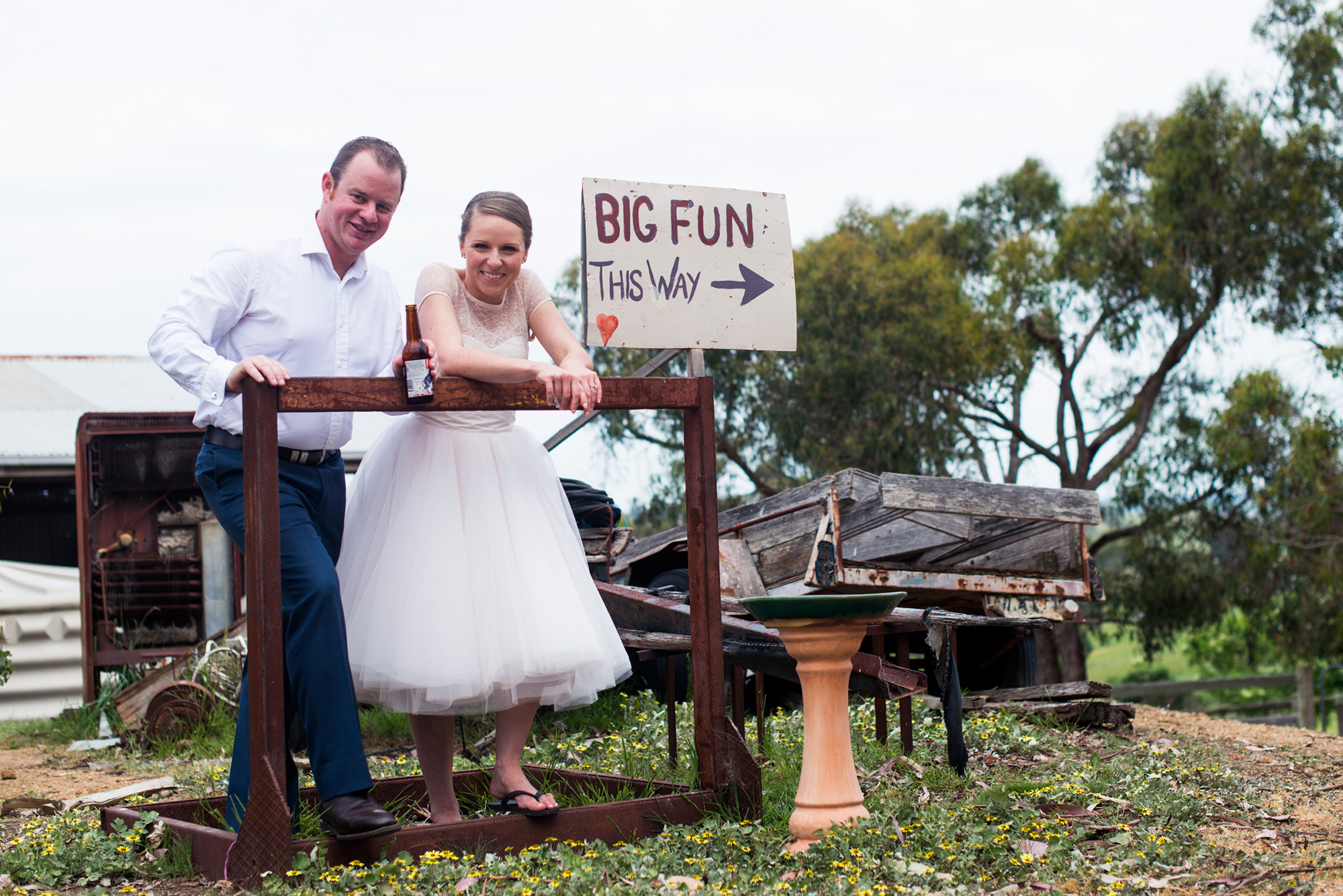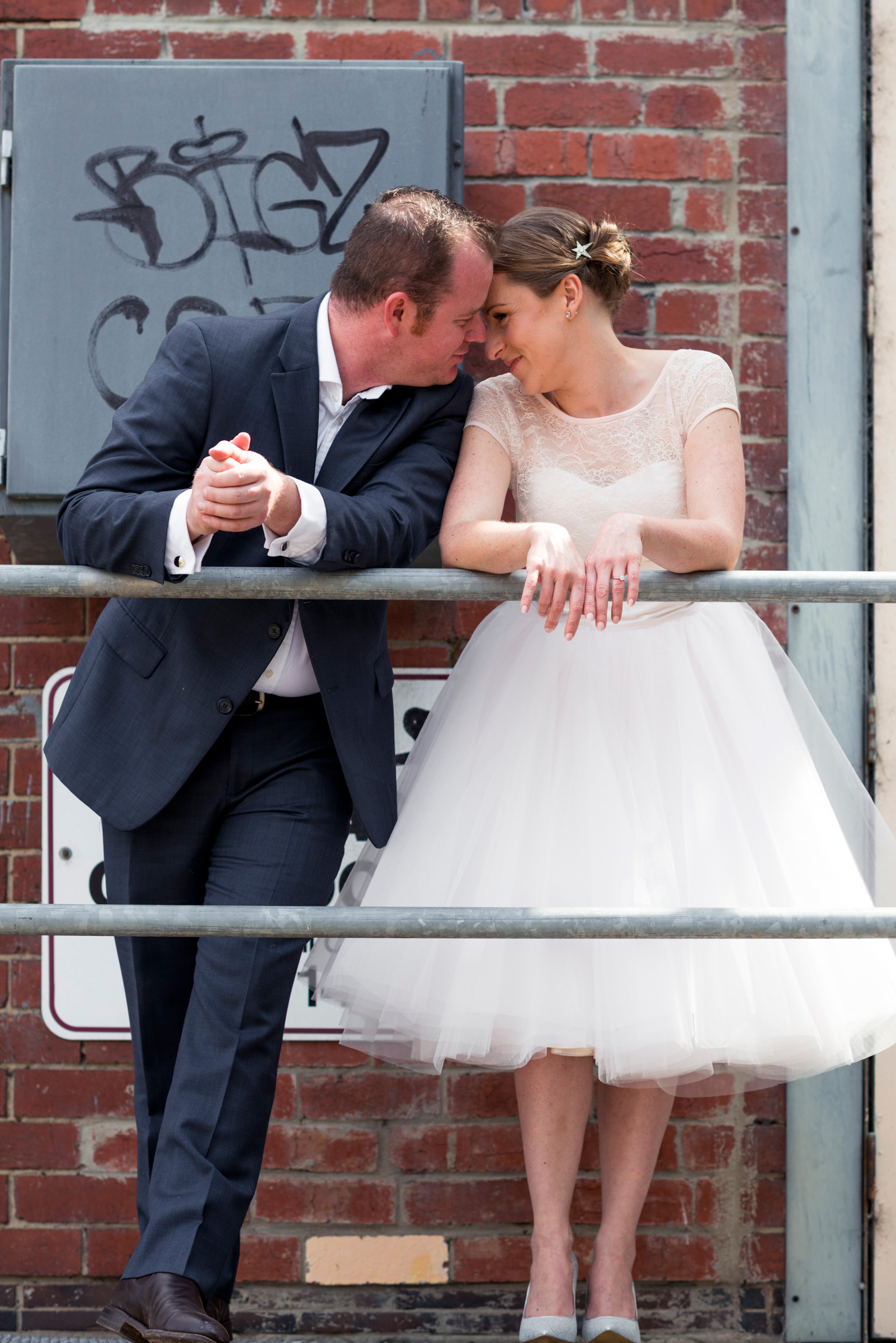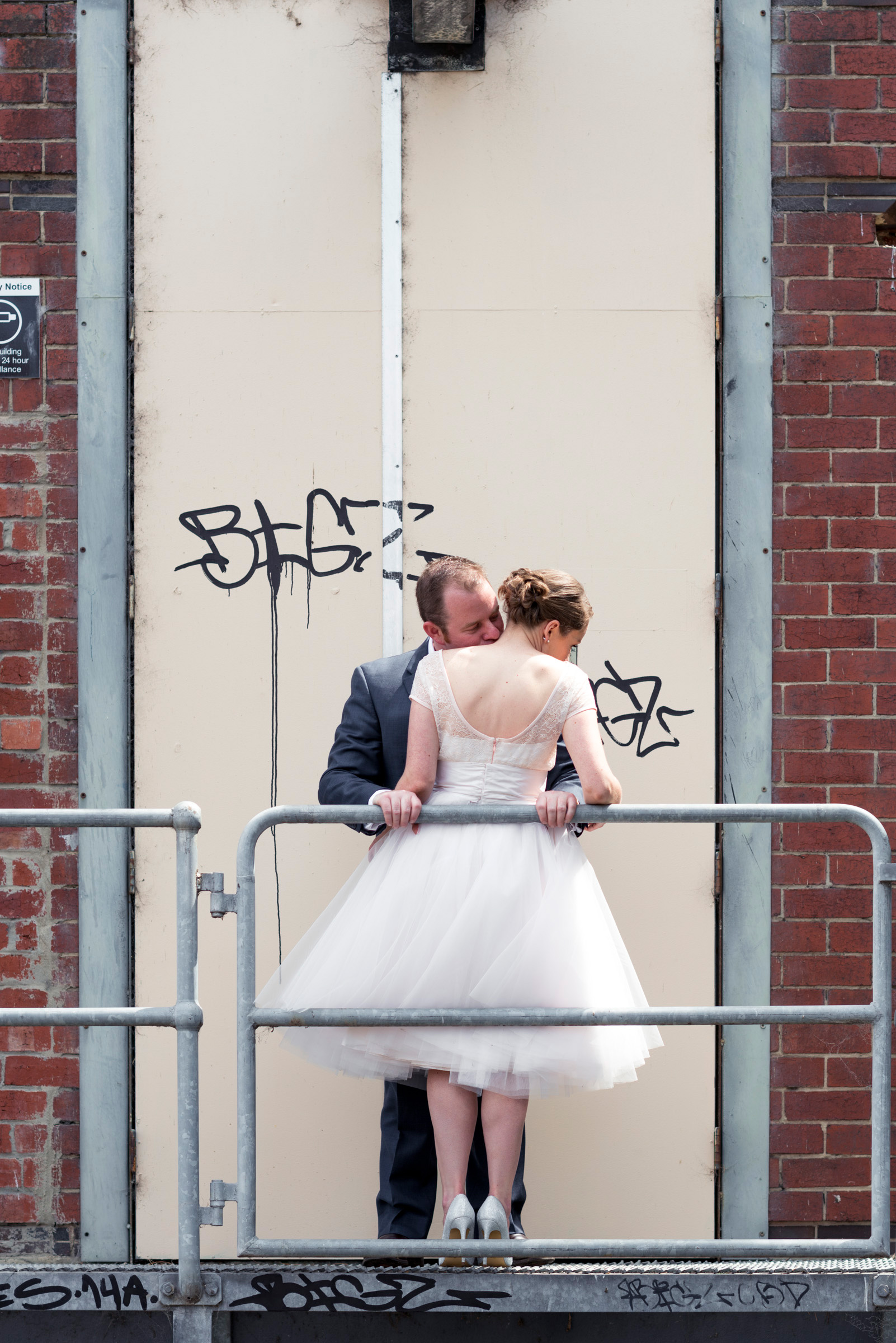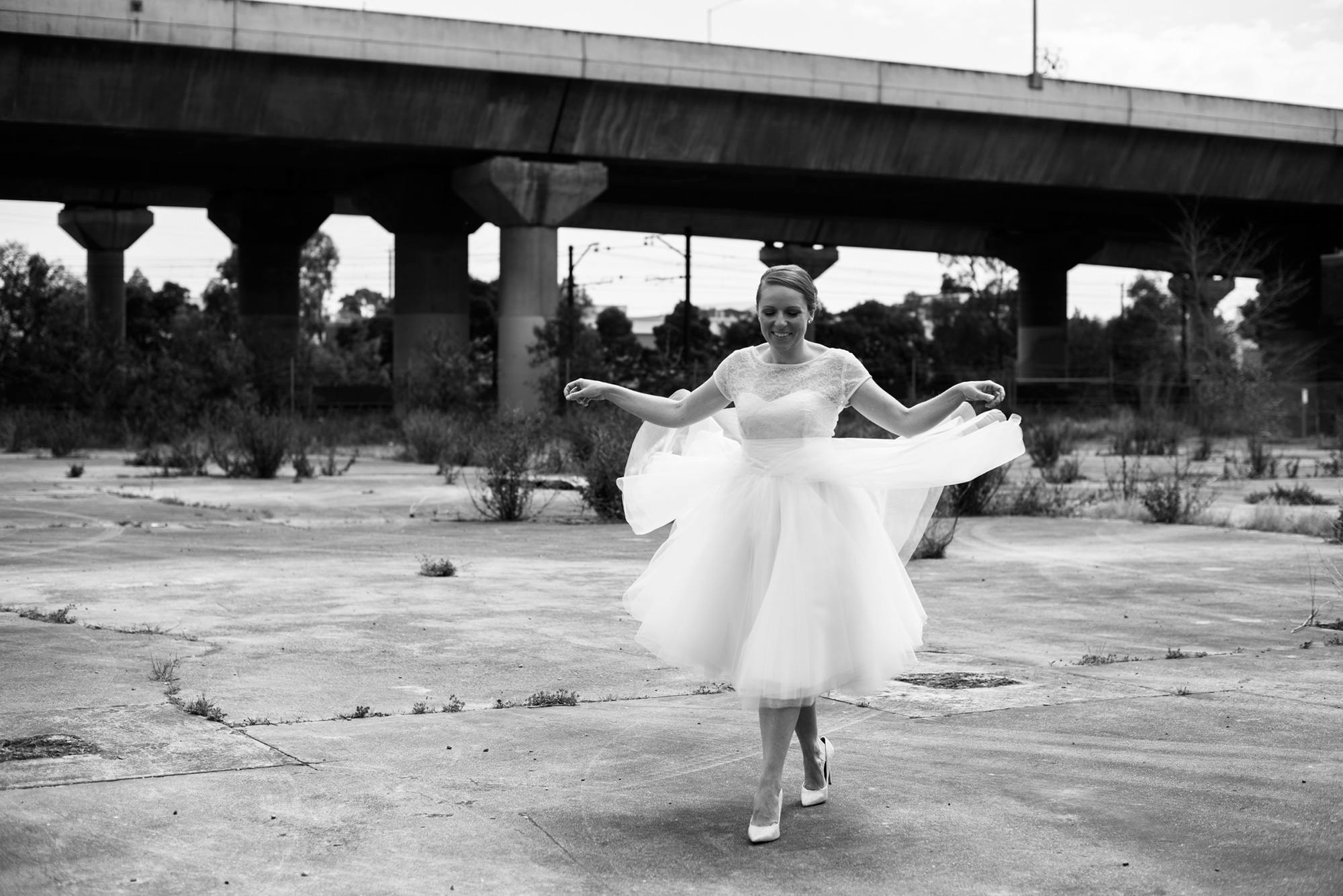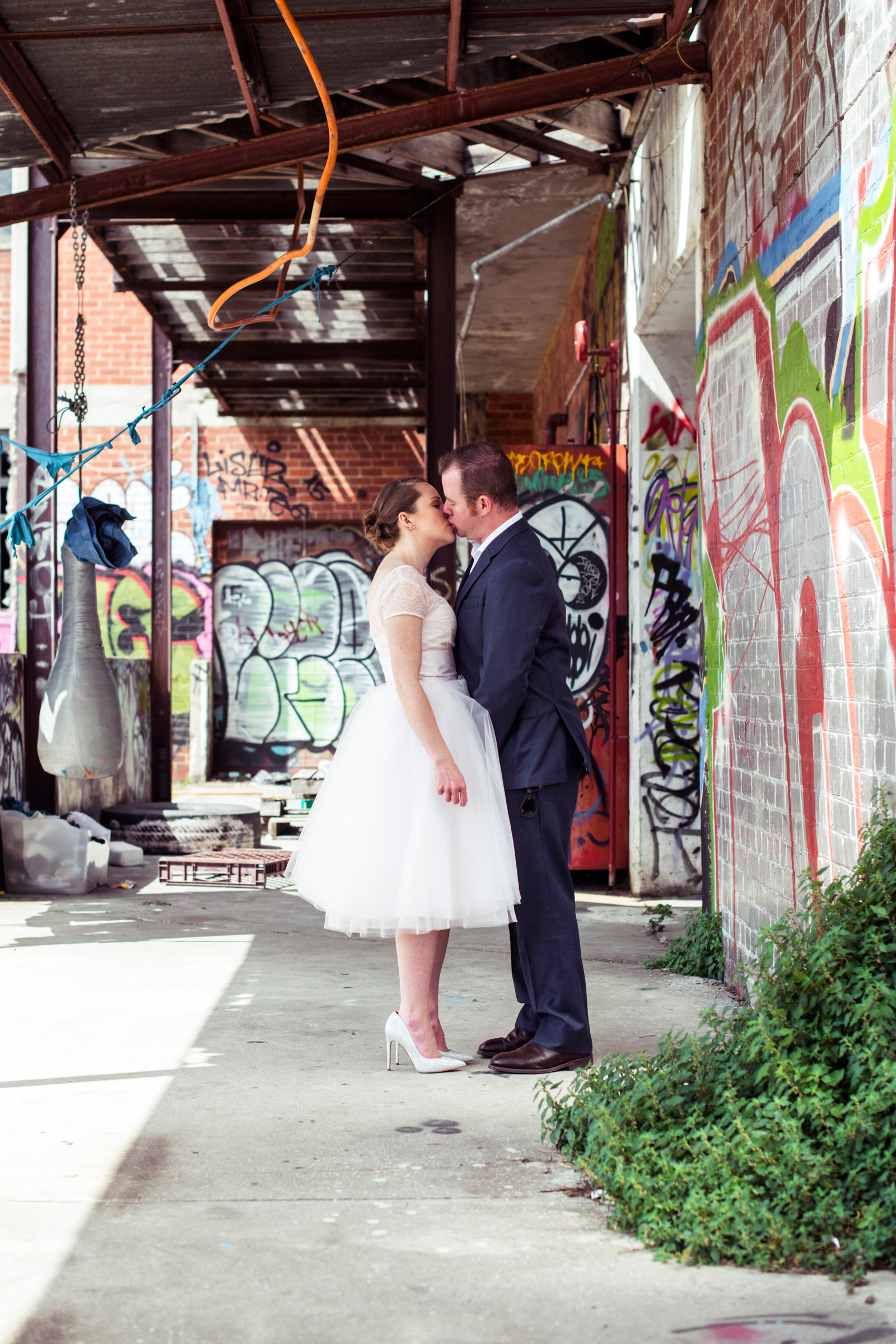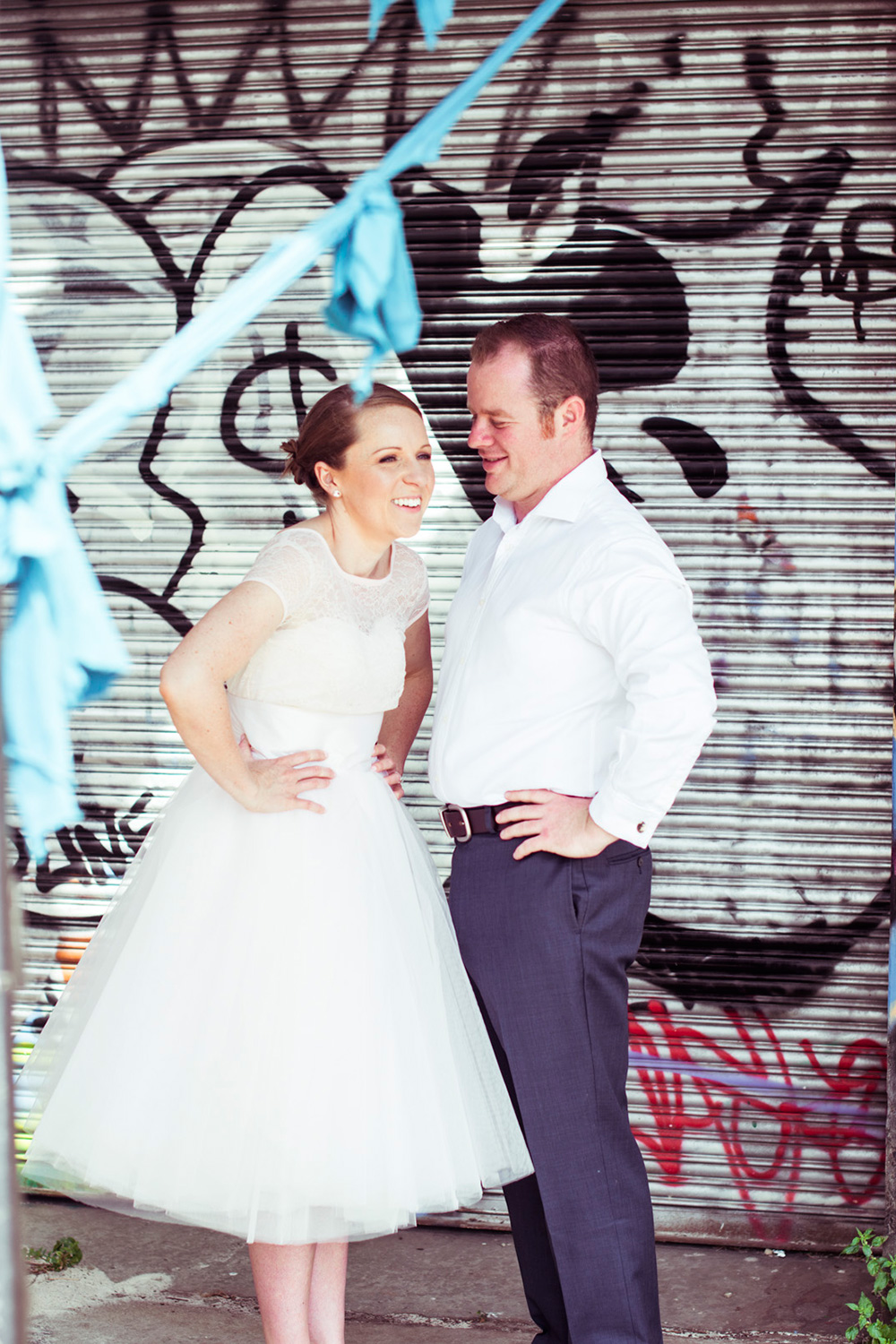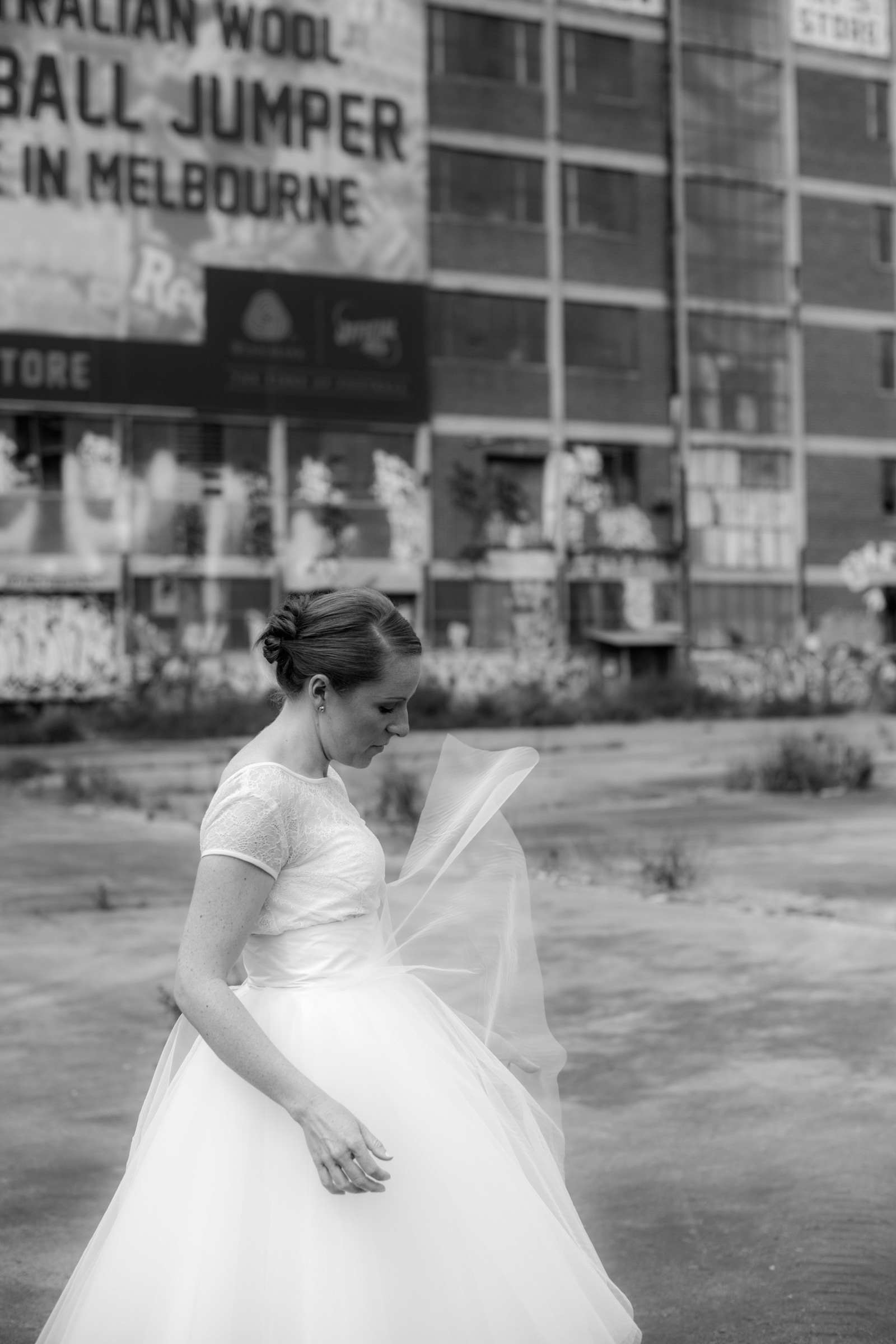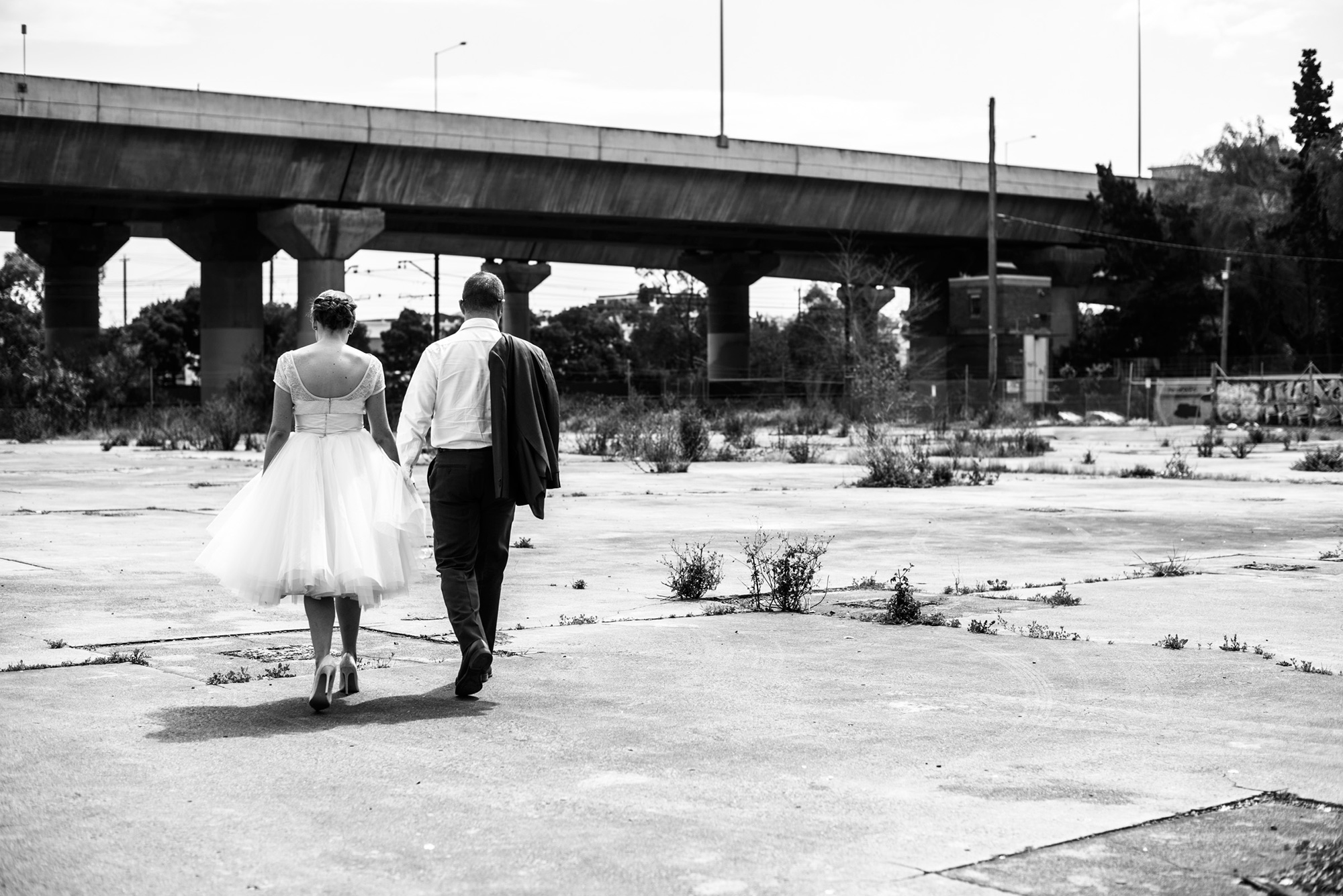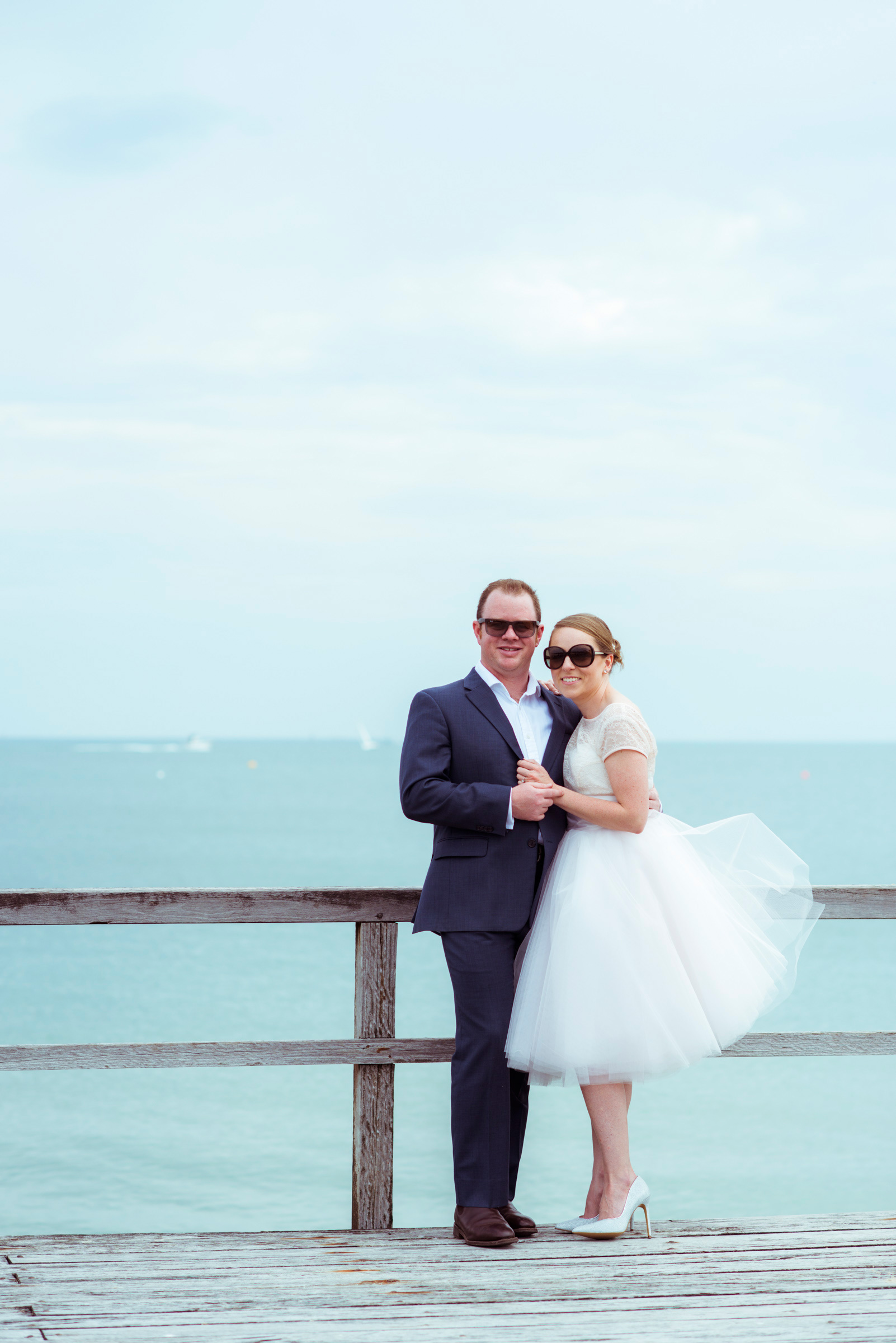 The pair met at a bar called Comme in 2011. When Breece proposed in 2014 he had "Comme away with me" engraved on the ring – a tribute to where they met and to the Norah Jones song that was playing when he popped the question. The couple have since moved interstate for Breece's job in the army. "Little did I know how much those words would mean," Sarah says.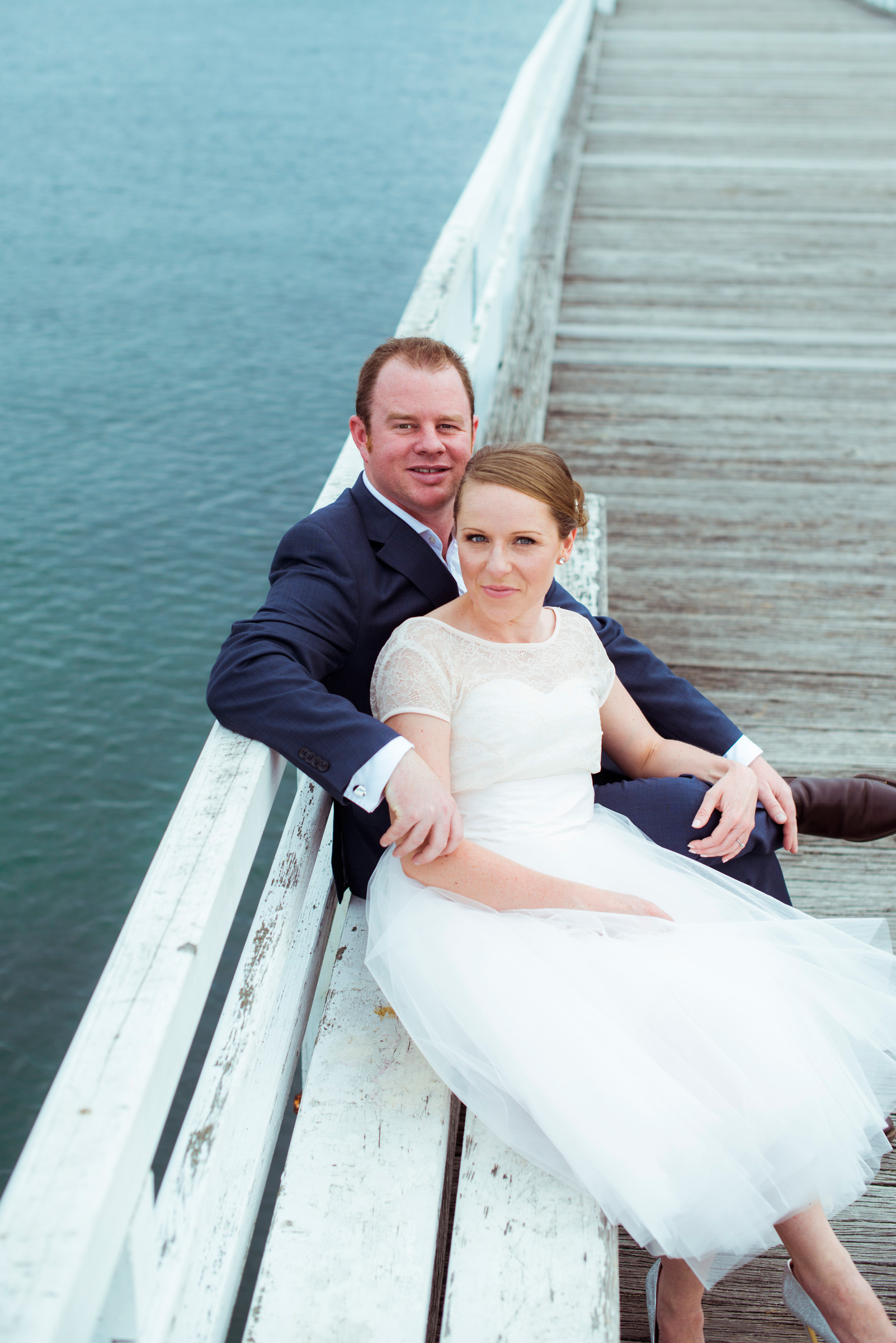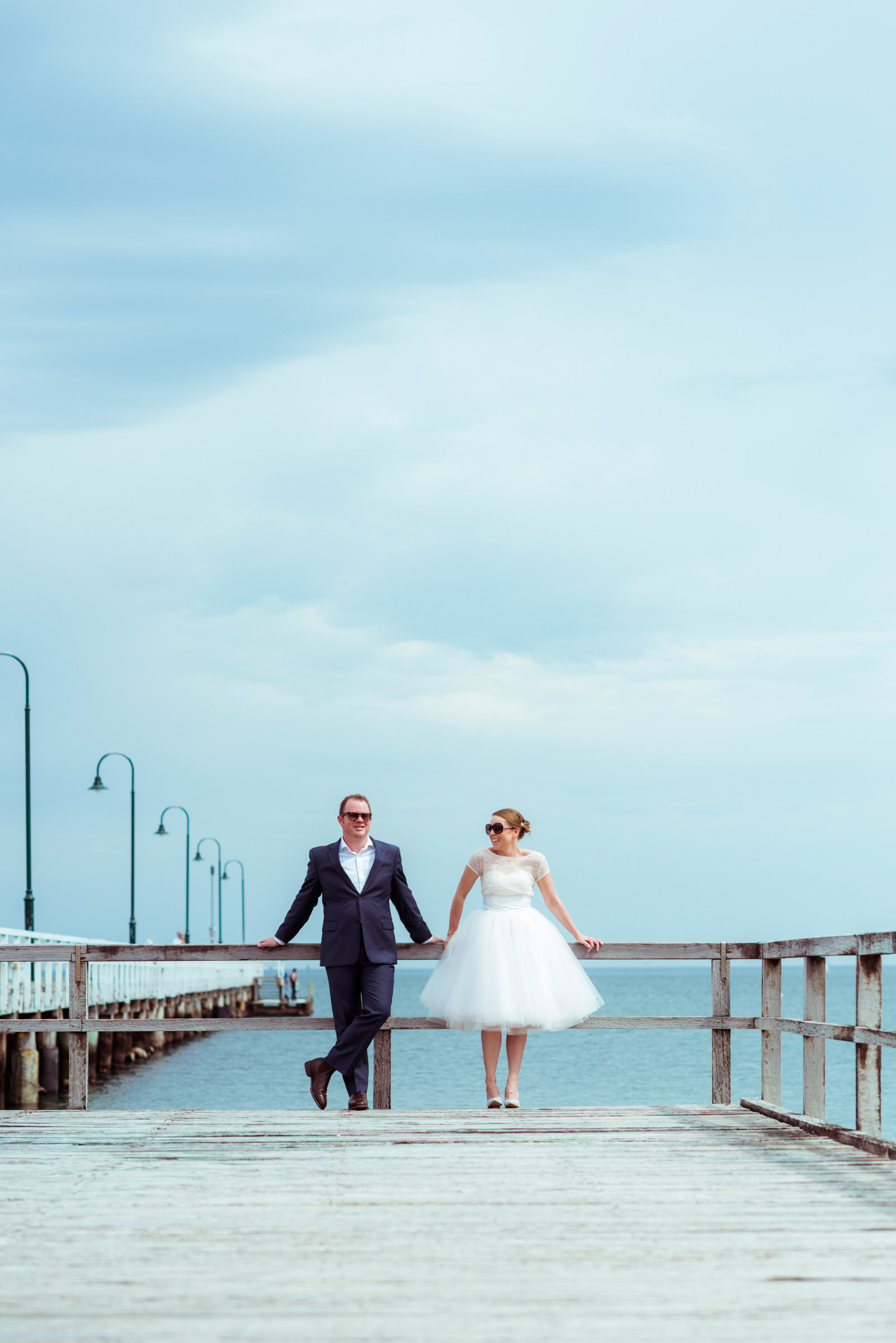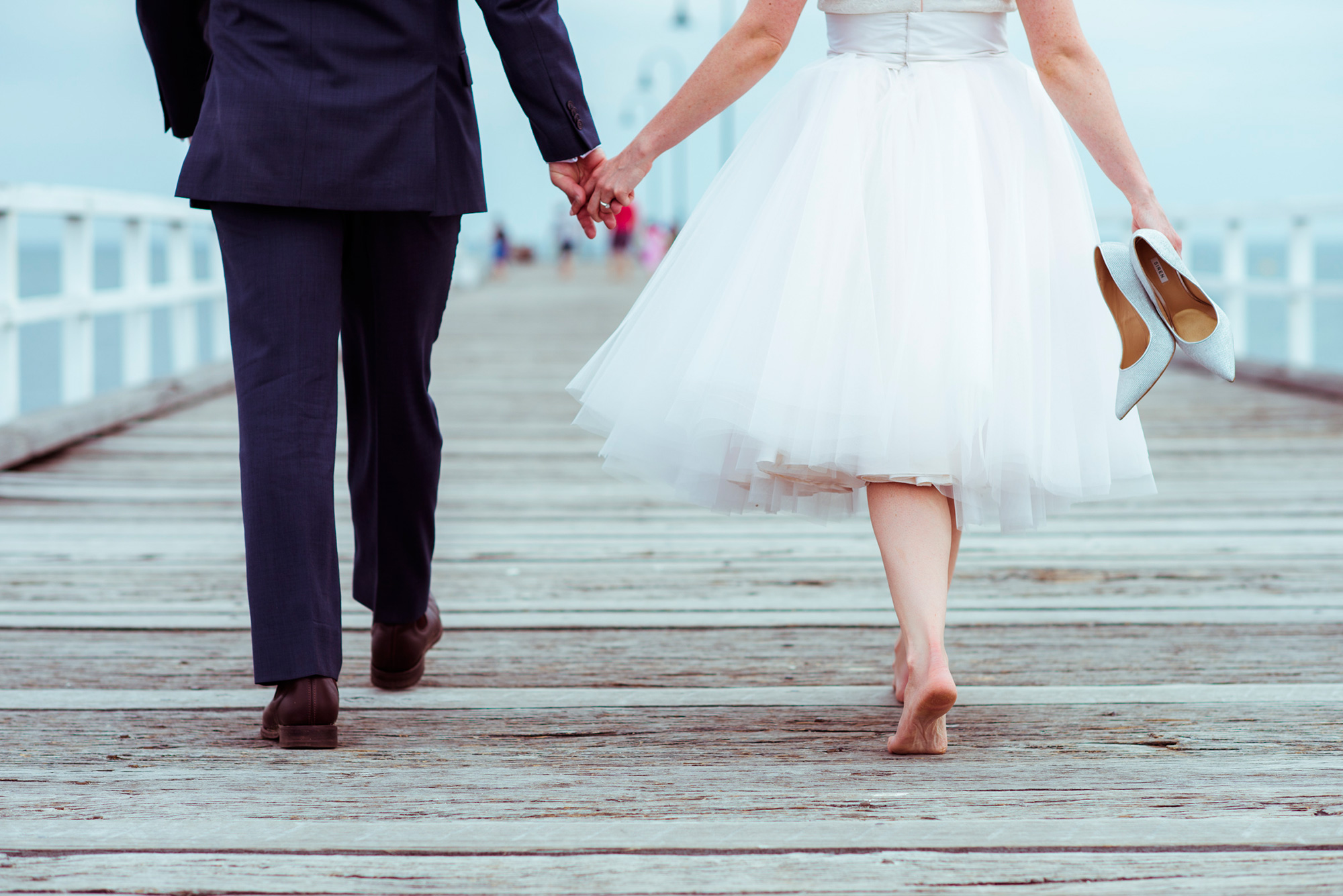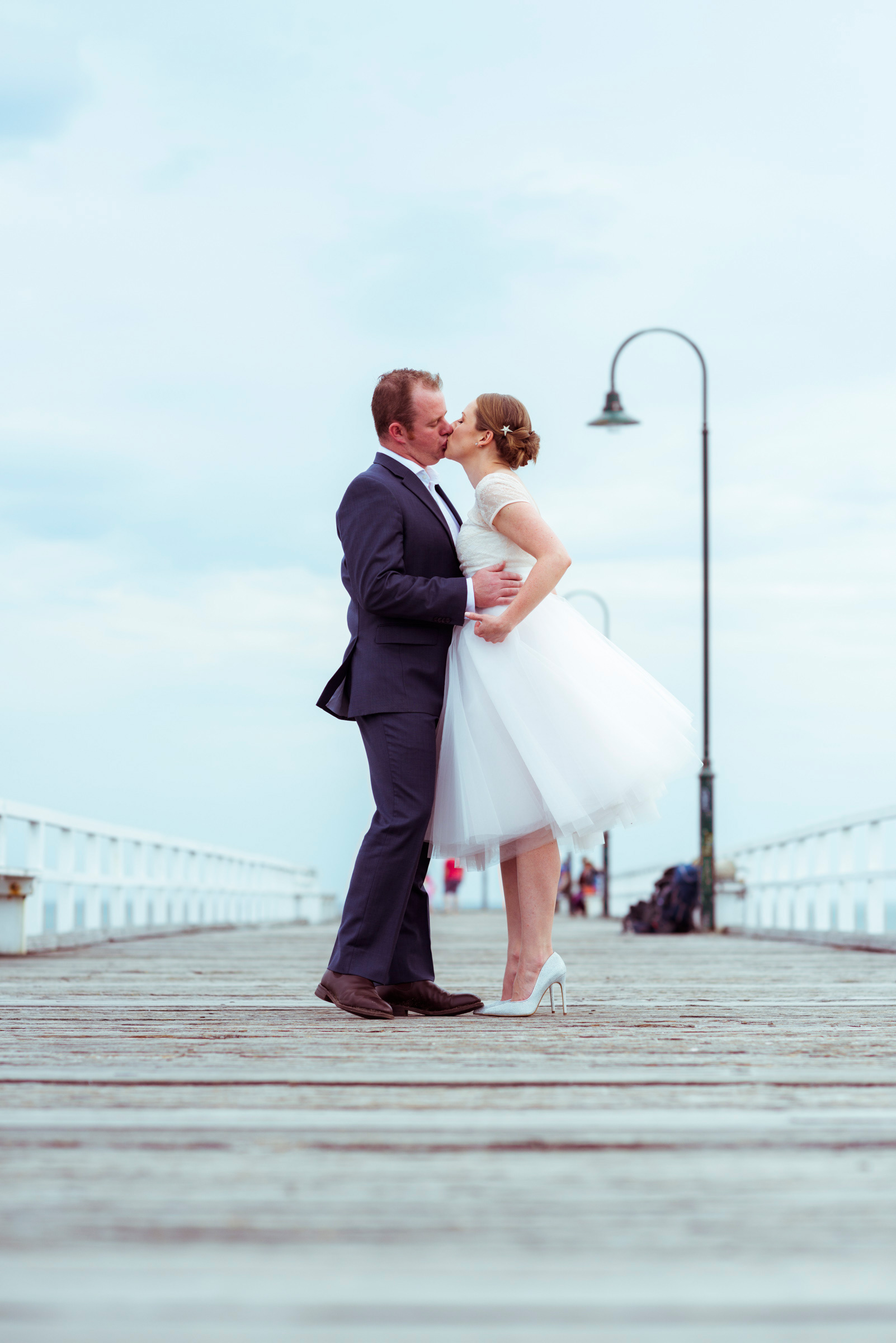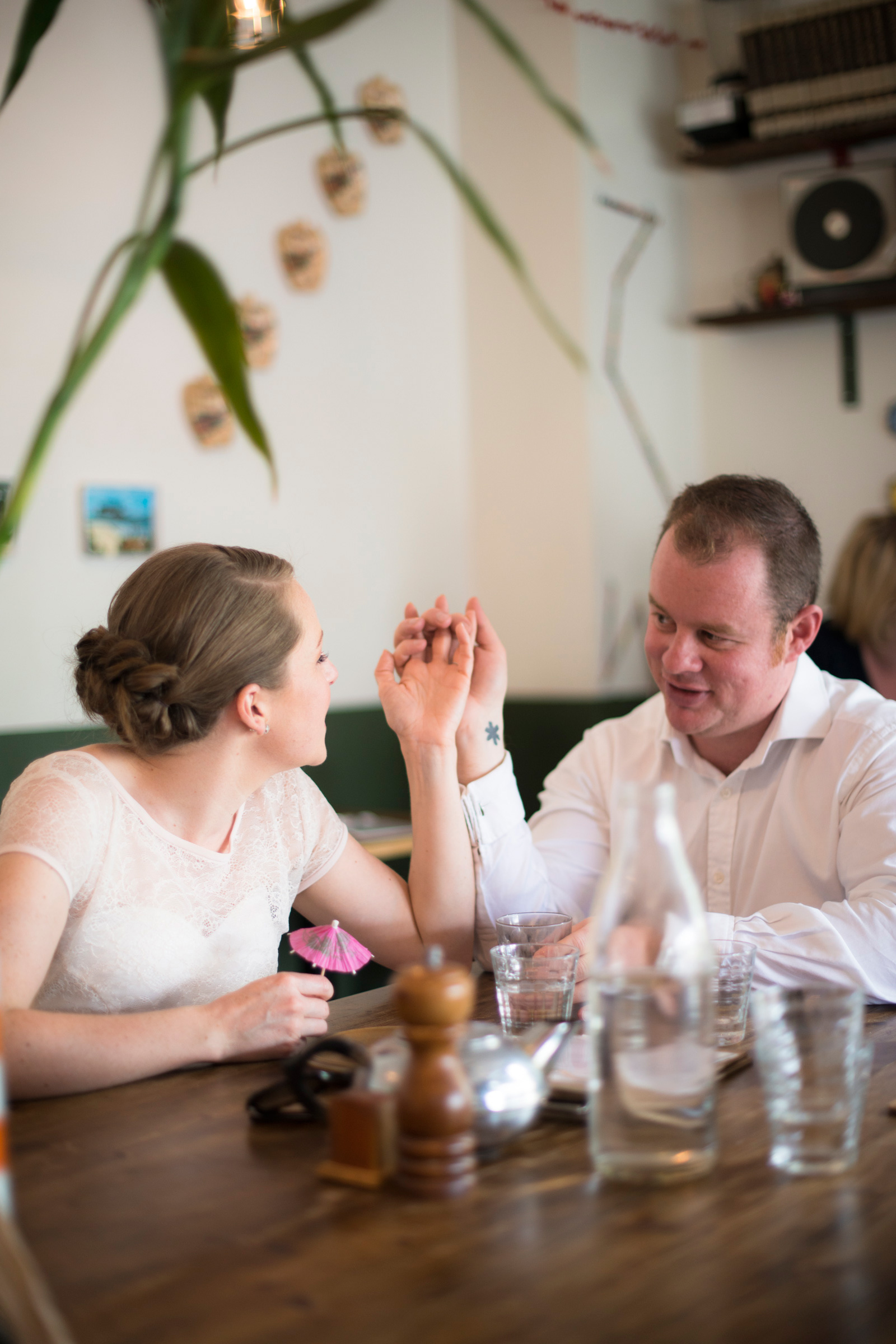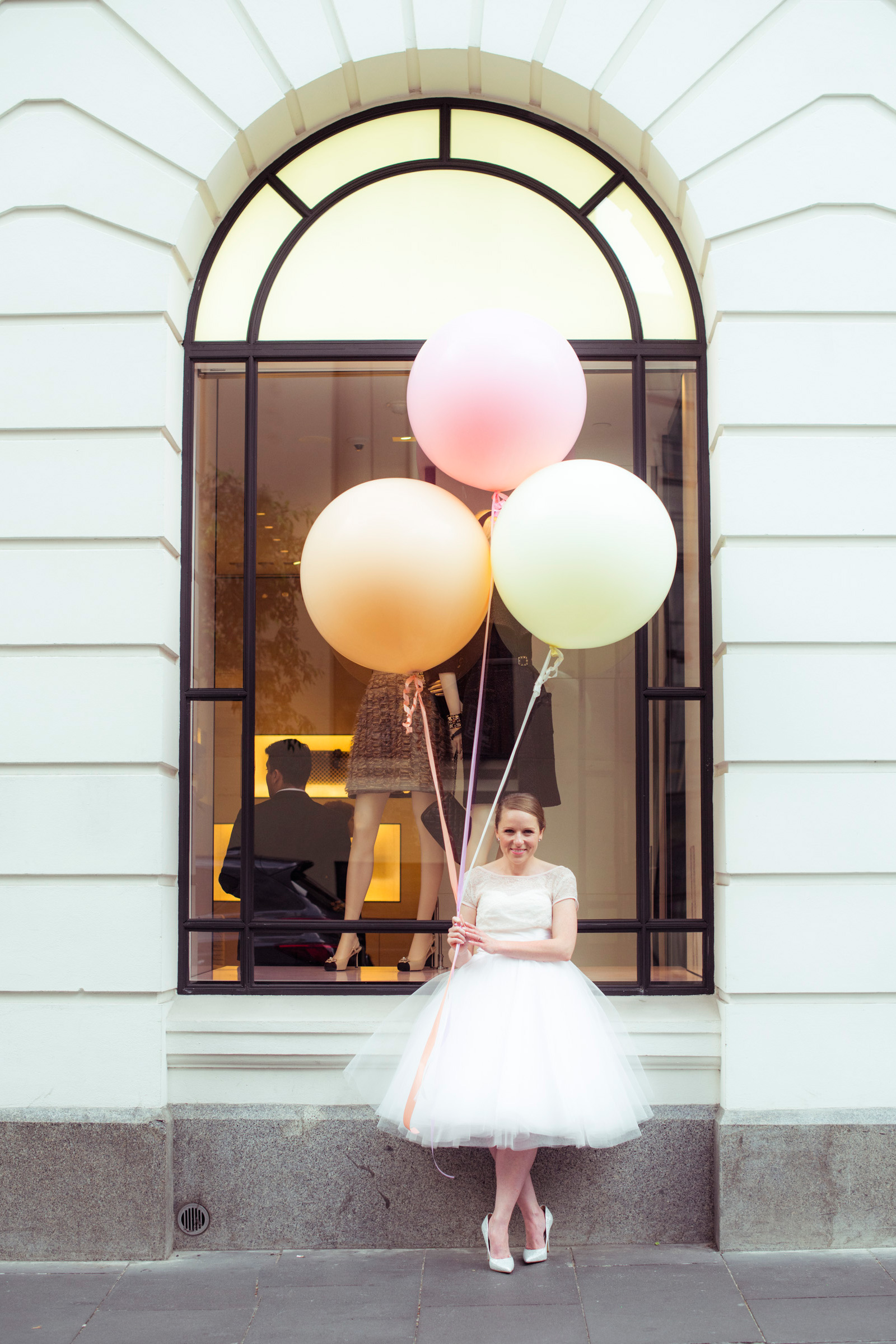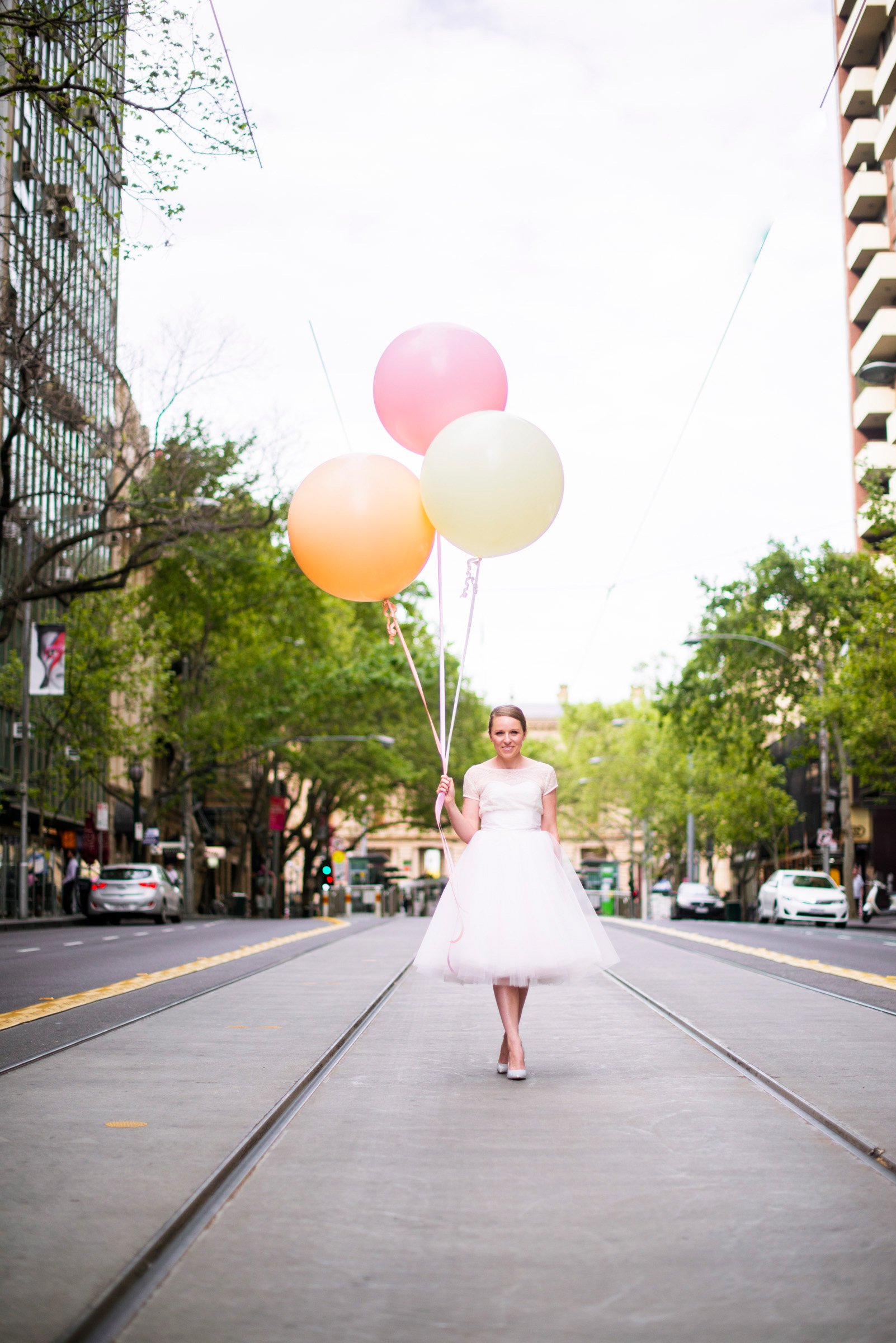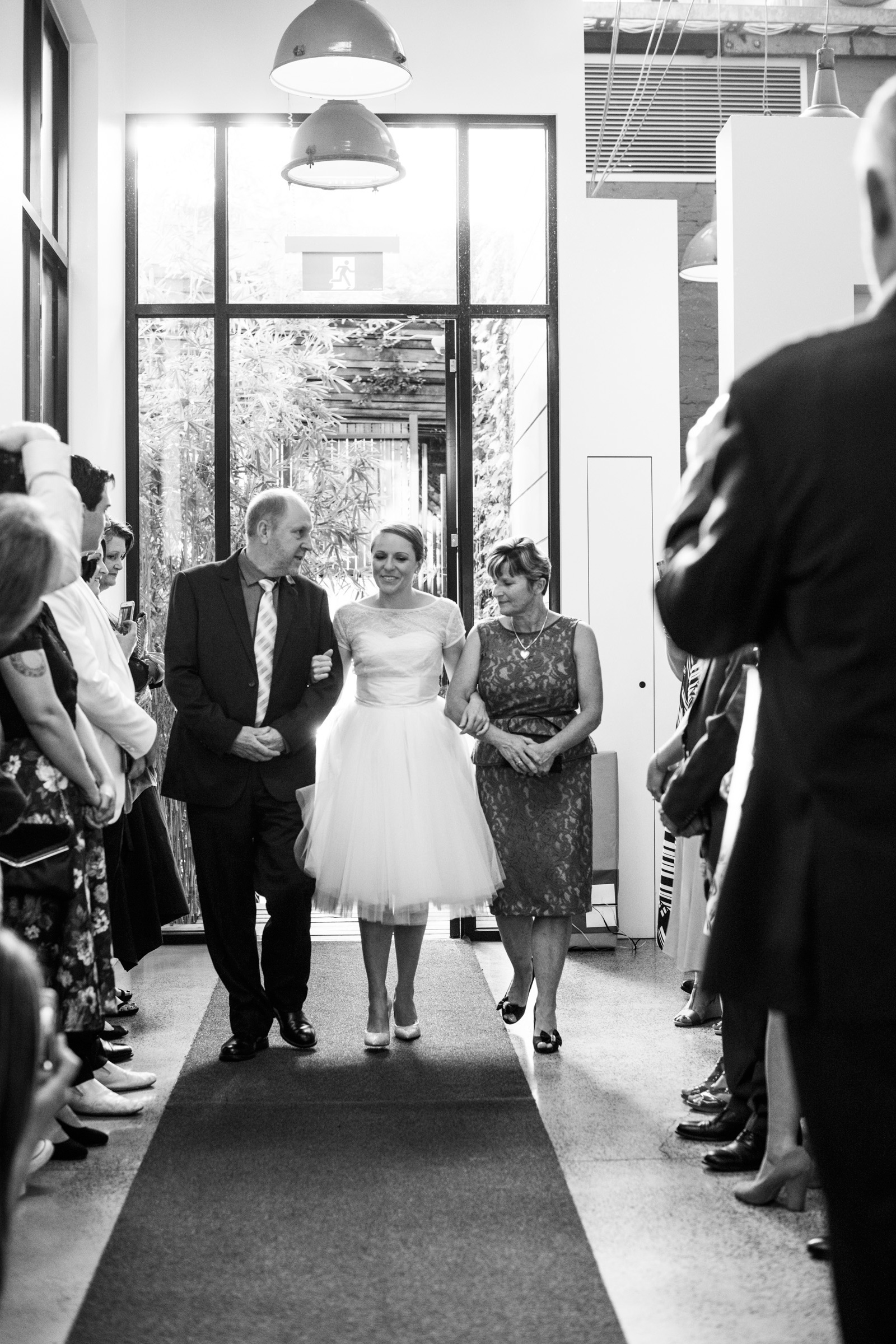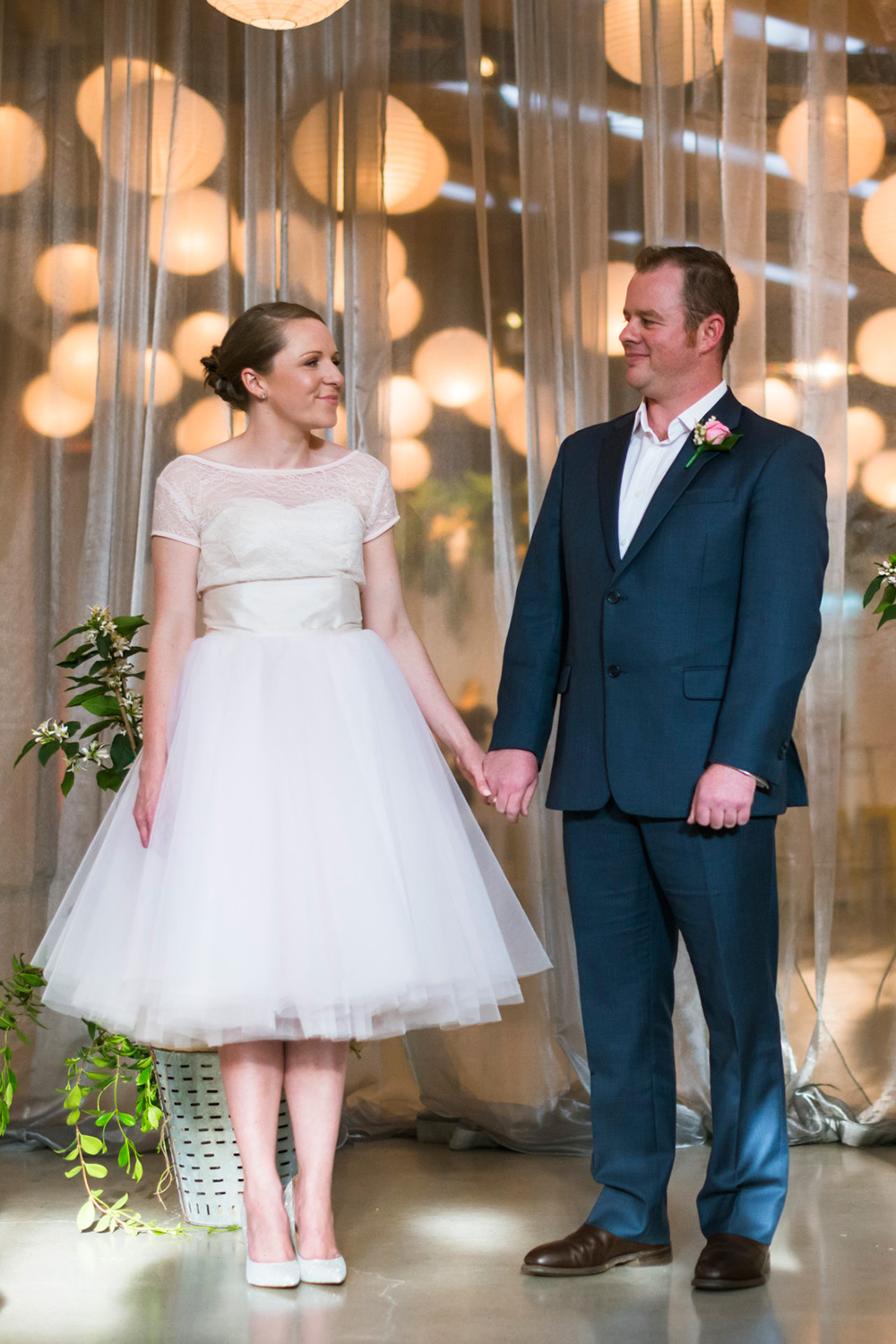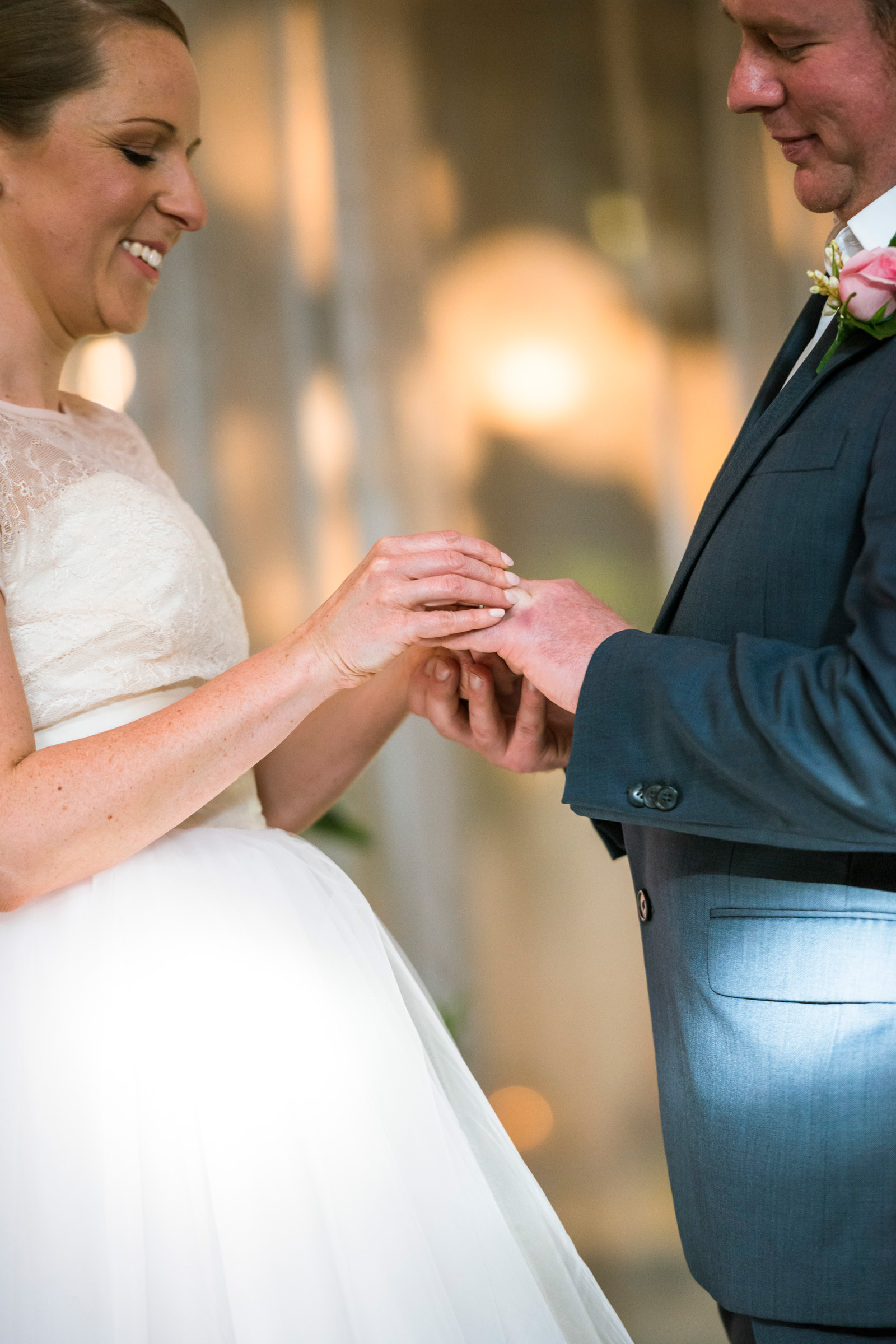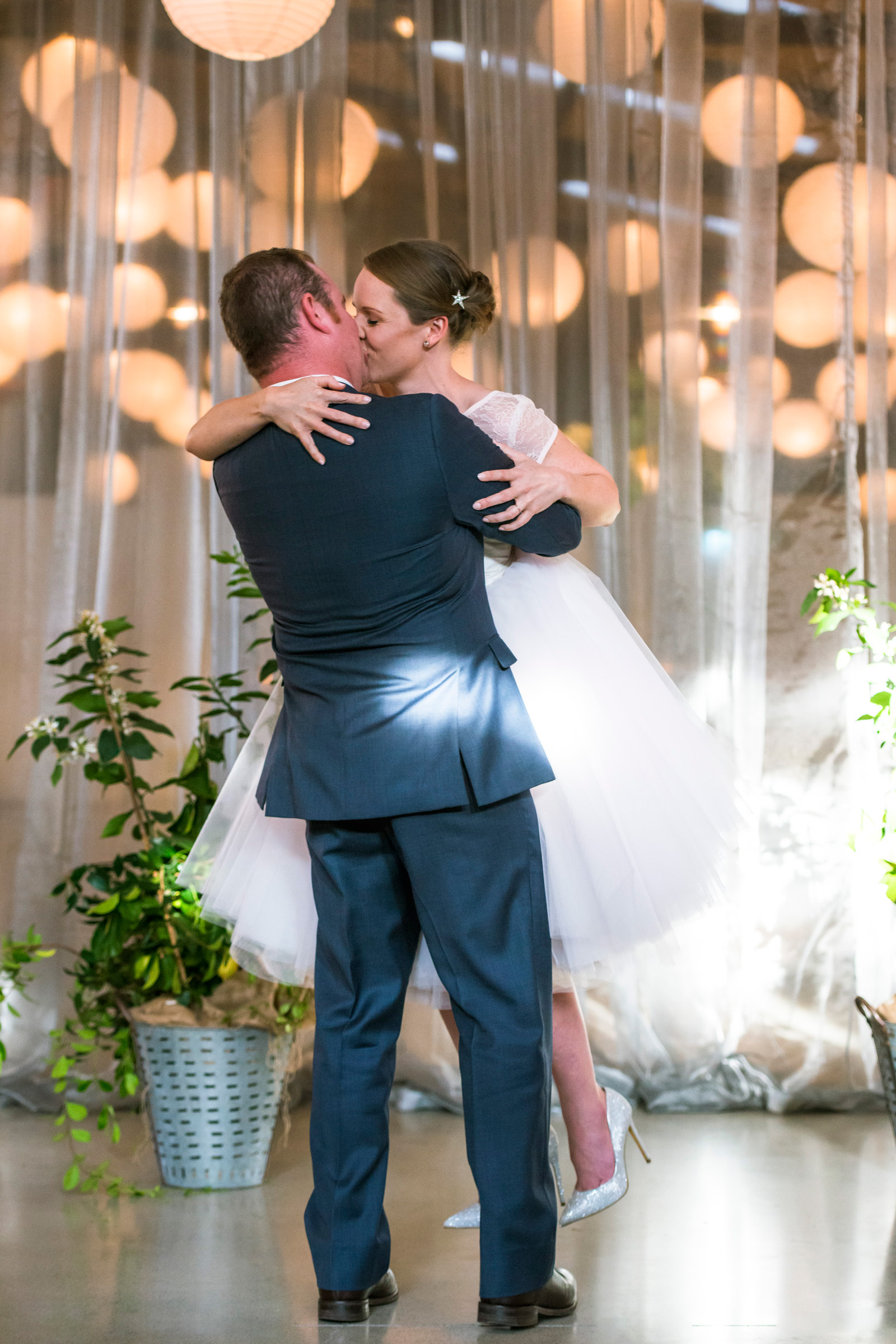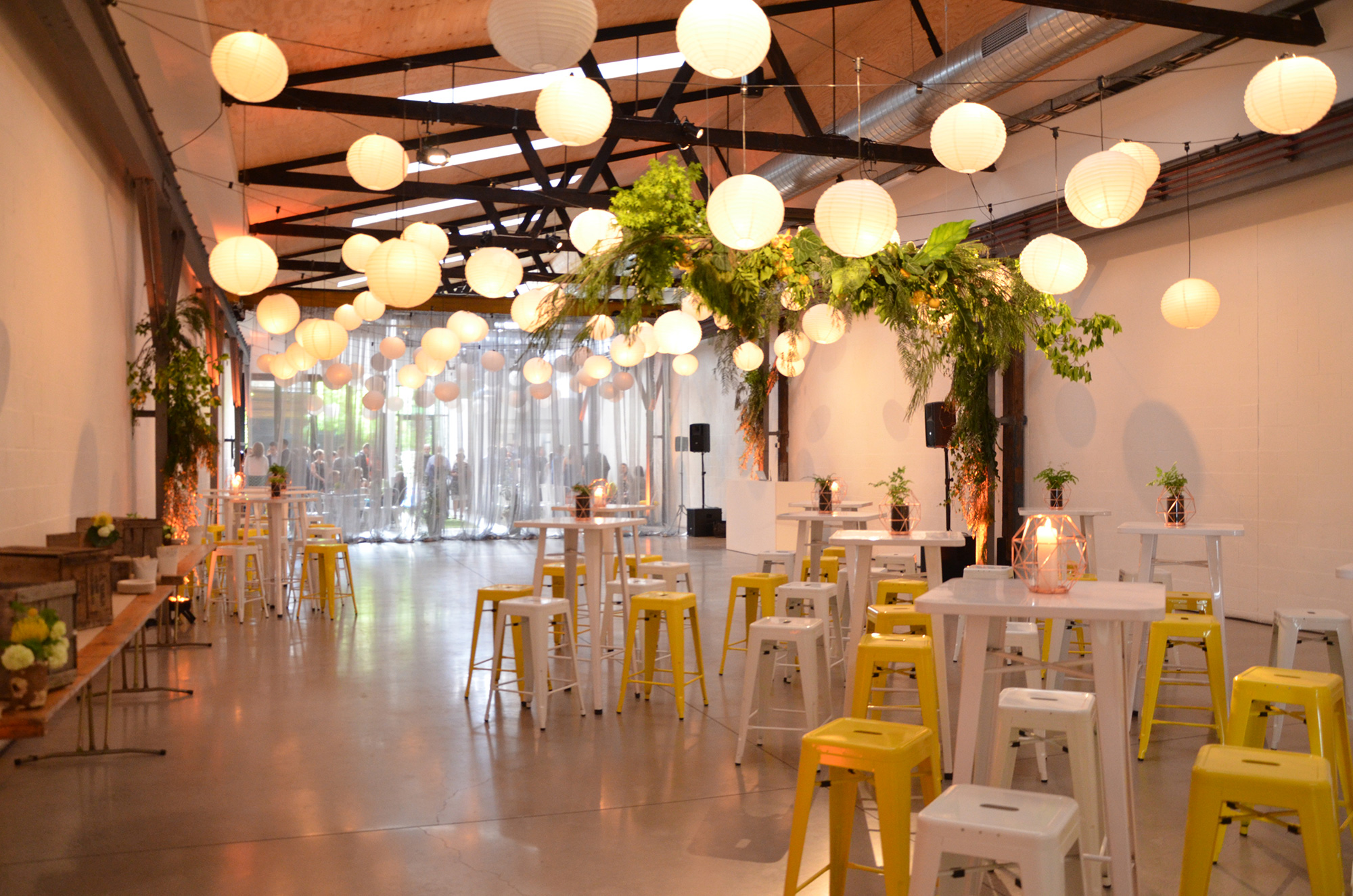 A log suspended from the ceiling and draped in greenery was a statement piece for the couple's reception. Waverley Party Hire supplied the fun furniture.