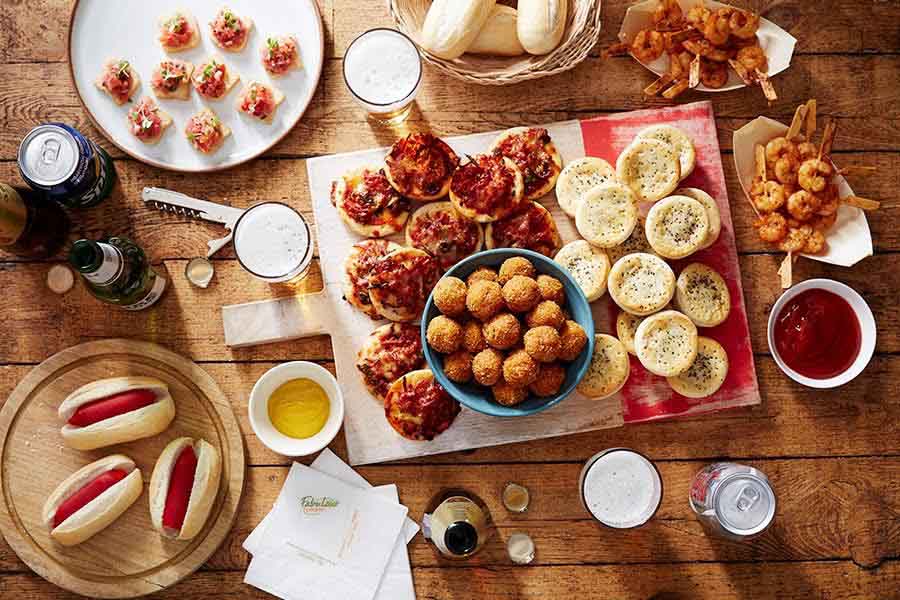 One of the biggest wedding trends this season is mini food – fun, bite-size versions of your favourite dishes. Here is some of our favourite mini food for weddings that will we bet you'll find hard to resist!
Mini pizzas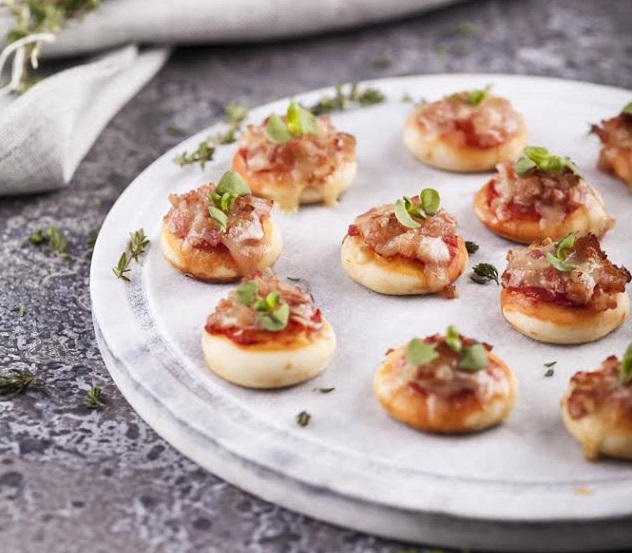 Why serve standards pizza slices, when you can serve whole mini pizzas? They look far neater and more eye-catching than a messy piece of pizza and can be downed in a single morsel. Yumbo!
[ew-supplier-carousel]
Mini tacos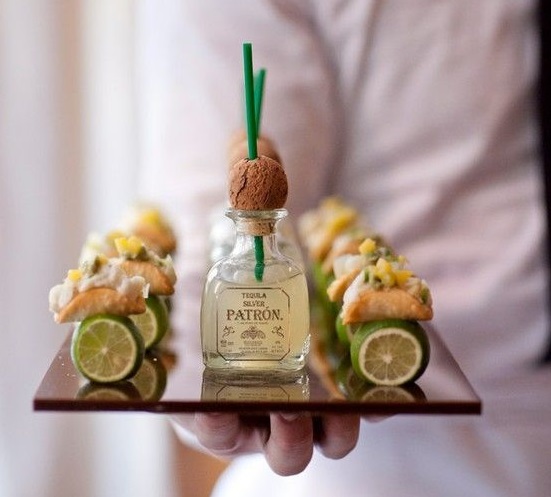 Tiny tacos aren't something you see every day, but they're utterly scrumptious and bursting with cruch and flavour. They can be filled with anything you want, not just the traditional ground beef. Try fresh halibut, topped with a tropical salsa – and don't forget to serve it with mini tequila bottles and, of course, a lime!
Mini hot dogs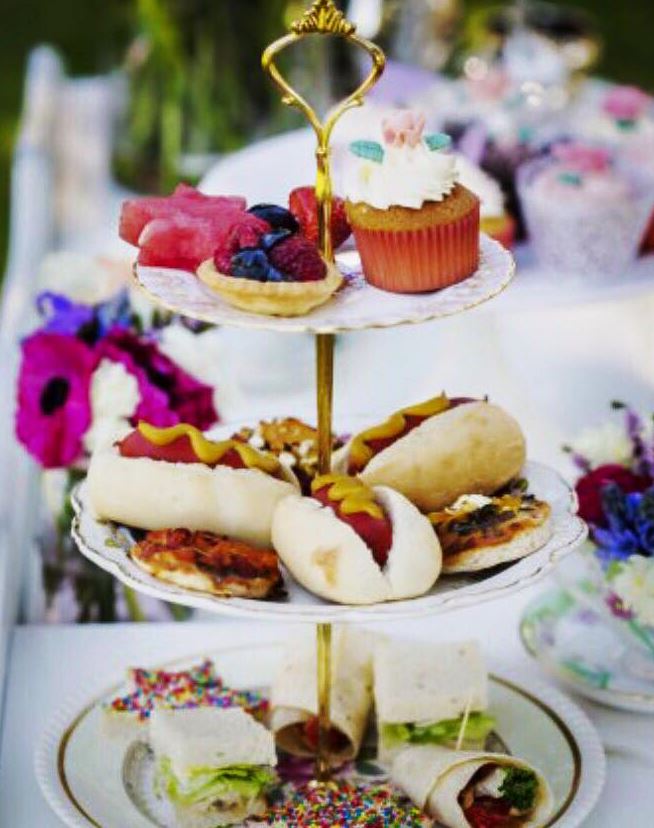 These are exactly what they sound like, teensy weensy hot dogs that you will only get one, possibly two, bites out of. Top them with lashings of mustard and tomato sauce and, if you've got vegetarian guests, replace the standard sausage with a veggie one and you'll have a snackalicious offering all your guests can enjoy.
Mini chicken parmigianas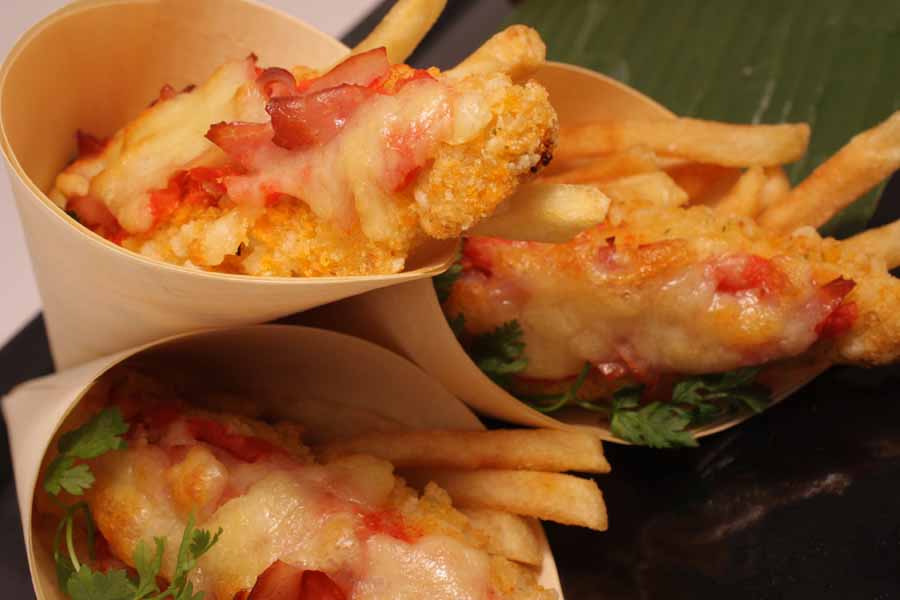 Whether you call them 'parmas' or 'parmies', chicken parmigiana is an Aussie favourite. These mini chicken parmas are finger-sized – and finger-licking good!
Mini steaks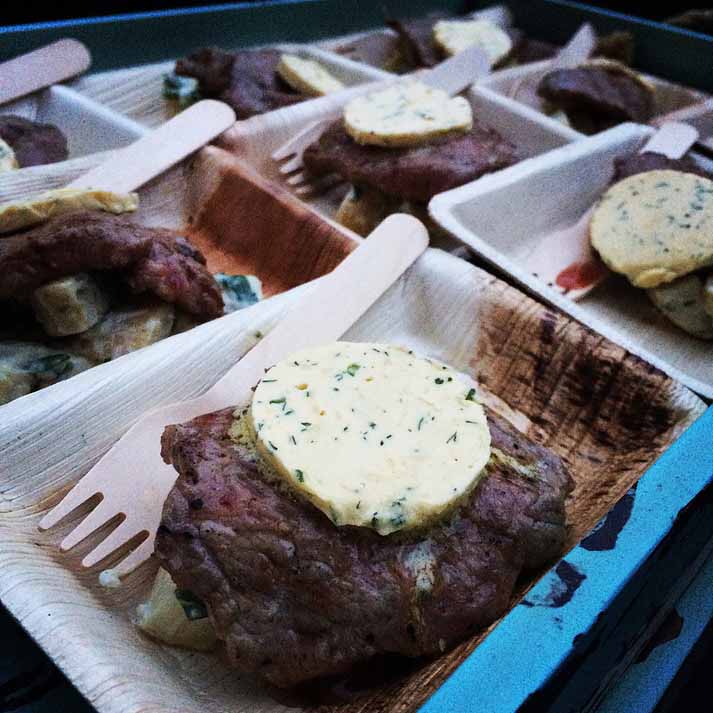 Mini food isn't just about snacky-type nibblies, you can actually create miniature versions of more substantial meals, like this mini minute steak, from Creative Hunger, which even comes with a big, fat dollop of hearty herbed butter and a classic potato salad.
Mini desserts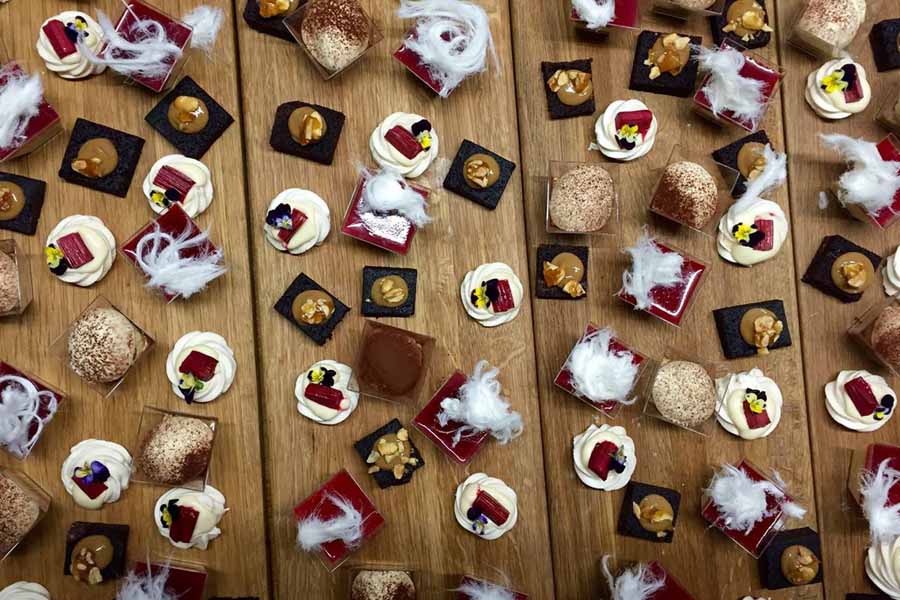 Desserts are perfect for serving in bite-sized portions. Often, they're so sweet, a guest won't be able to make it through the entire thing, however, serving miniature portions means guests can mix and match according to what tickles their tastebuds' fancy.
Mini burger – (with mini beer, of course)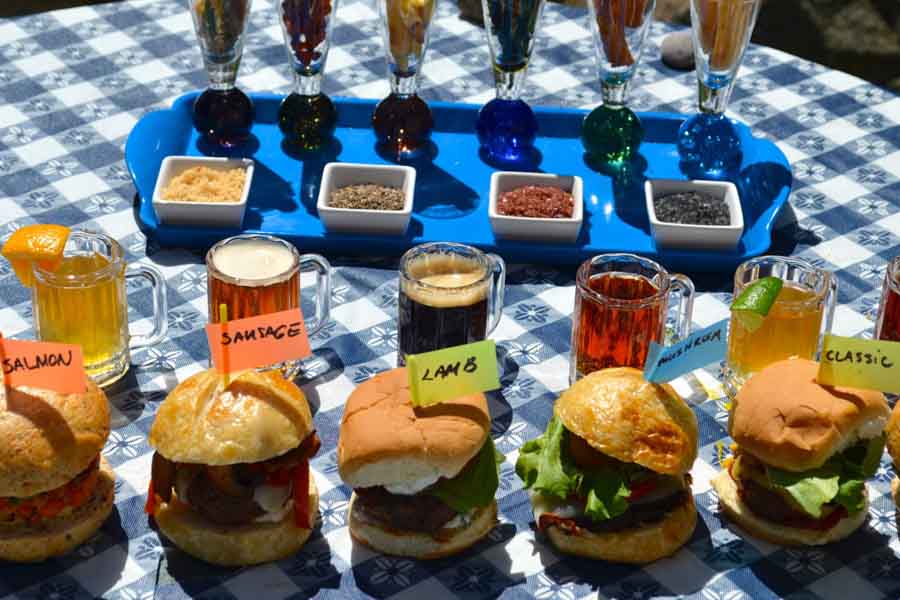 Mini hamburgers have been all the rage for a few years, but pair them with mini beers for added effect. By mixing up the beers – and what's inside the burgers – guests will experience a range of burger types (rather than having to choose a single big one) – and a range of non-standard beers. Look for local craft beers for something different.
Mini wedding cake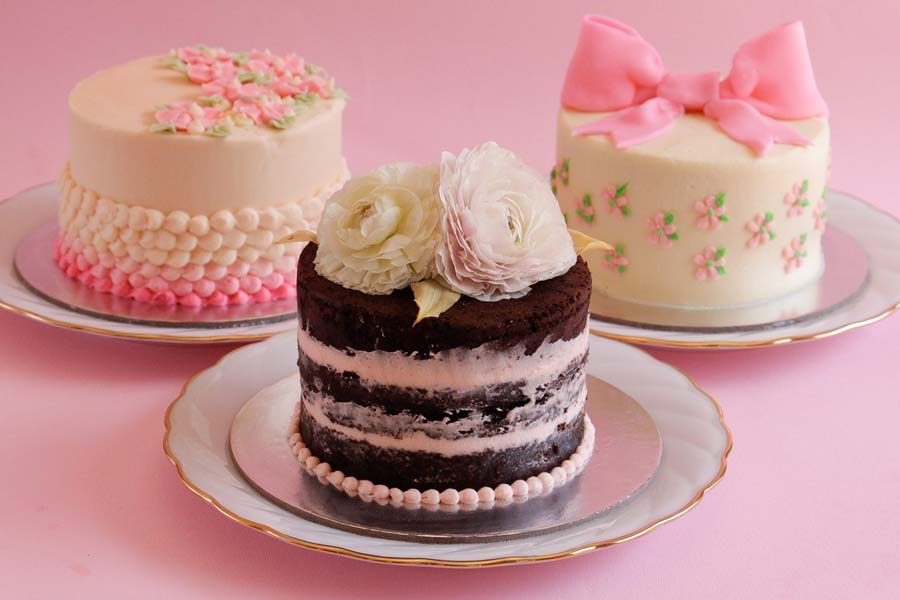 We're not talking about cupcakes or cake pops here. We're talking about serving miniature versions of a full wedding cake rather than serving slices. This one is a vanilla bean, blackberry and coconute cream cheese mini naked cake toped with fresh flowers, just like the main wedding cake was. However, there are plenty of wedding cake makers who will create mini versions of fully iced and decorated cakes and they're so beautiful, you'll be loathed to chomp into them.