Rustic weddings are always a popular wedding theme choice, especially among couples who want a cool, relaxed vibe on their big day. But what is a rustic wedding? We explain below – and show you how to pull off a brilliant one!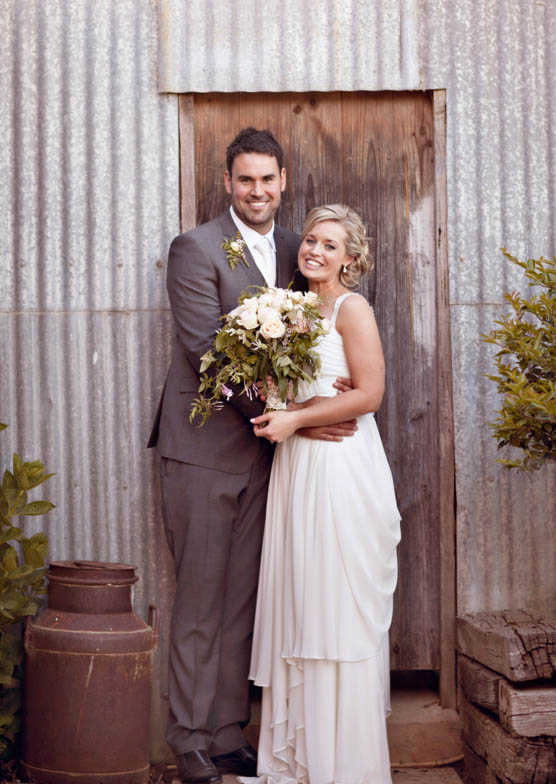 What is a rustic wedding?
Though the idea of a rustic wedding has been of particular interest over the past few years, the fact is: it's a timeless wedding theme that has been around for, well, ages. Rustic weddings have a strong country, garden or farm-like influence, and they tend to feature lots of natural textures such as bark, and various organic materials and fibres.
Rustic weddings are somewhat casual and are often held in venues such as barns, farms, mountain lodges, or ranches. In fact, anywhere that incorporates the great outdoors or the countryside is a perfect fit for a rustic theme.
The décor tends to incorporate lots of natural elements including wood, burlap, wild flowers, fruits and the like. It can be a little bit shabby and using a lot of mismatched elements is not just acceptable, but expected at a rustic wedding.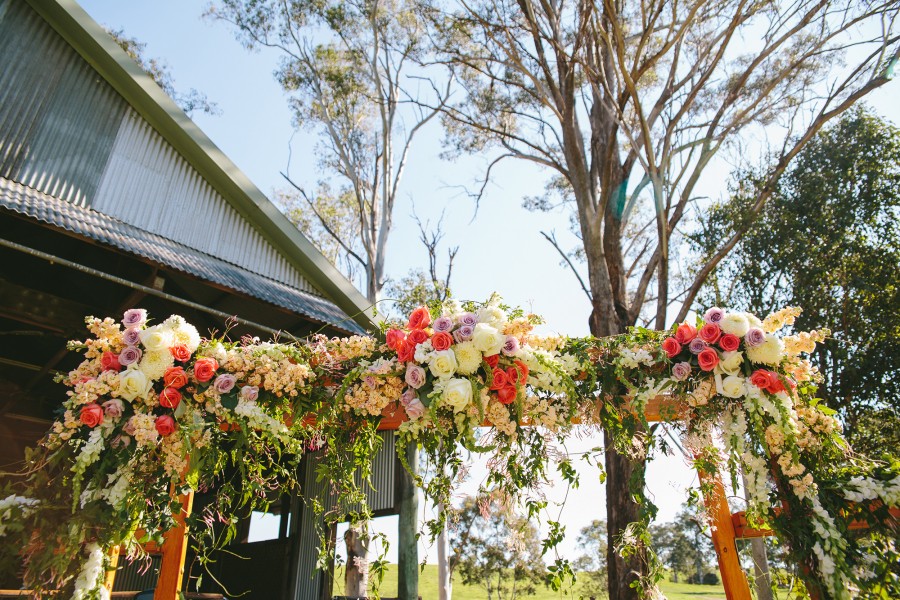 "Rustic vibe"
You don't need to have all of these elements to have a rustic wedding, for example, you could be getting married in a hotel ballroom but using rustic decor and wild flowers. It's more about the overall vibe than the individual details.
Rustic weddings should be relaxed, romantic, and natural.
Rustic weddings aren't all about being trendy (though they can be pretty trendy). Although earthy and simple items such as mason jars, mismatched vases, glasses, and plateware are commonly found at a rustic-themed wedding, the possibilities are endless.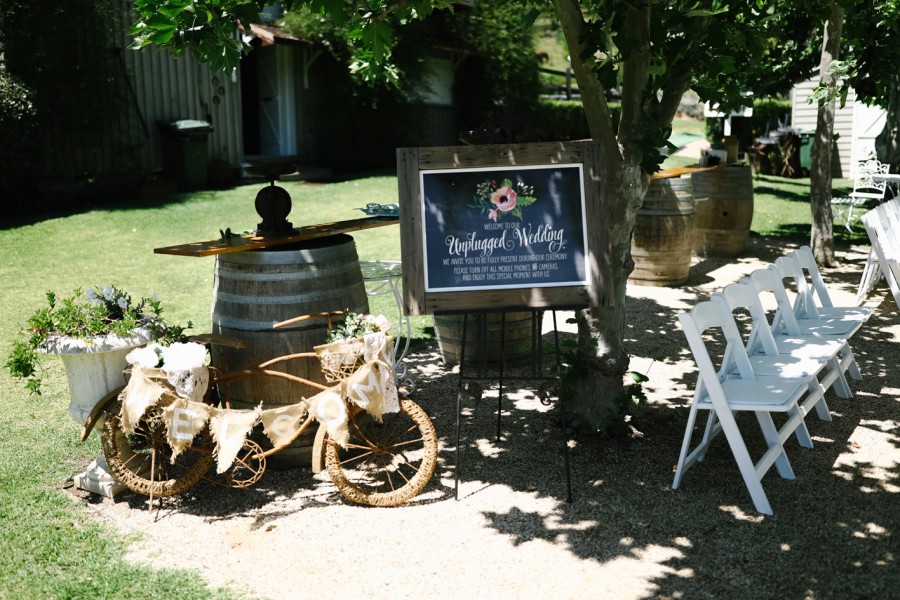 How does a rustic wedding differ from a vintage wedding?
Rustic weddings are often confused with vintage weddings, but they are actually quite different. While the rustic theme focuses more on the natural elements and the great outdoors, a vintage wedding draws its inspiration from times gone by. Vintage weddings often have an antique Victorian flavour to them.
Where rustic weddings feature mason jars full of wild flowers and burlap table runners, vintage weddings are more likely to have vintage vases, antique crockery and lace tablecloths. The only thing the two themes have in common is that they are about simplicity, nature, and character… Lots of character! (See more theme inspiration here).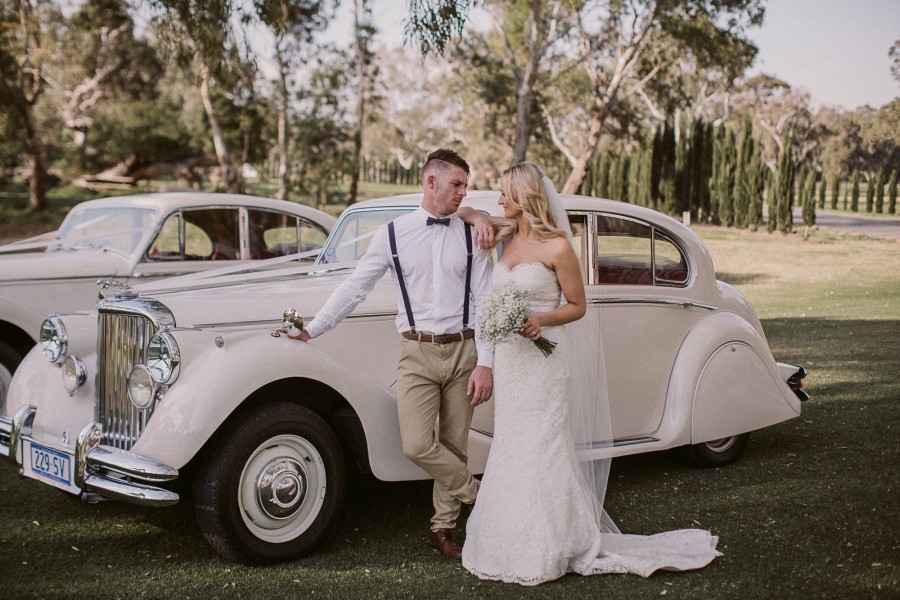 How to plan a rustic wedding
There are no hard and fast rules around pulling off the perfect rustic wedding, but the ideas below will definitely help get you on your way:
Choose a great venue
The easiest way to get your rustic wedding off to an amazing start is to pick a suitable venue.
Though, technically, almost any venue can be given some pretty convincing rustic treatment by a clever wedding stylist, a real barn, loft, or garden venue will evoke nature and outdoors with more authenticity than one that is dressed to look rustic.
Some of the places you may wish to consider are barns, farmhouses, breweries and their gardens, and mountain or lakeside wedding venues which abound all over Australia.
However, if you simply cannot find a venue like that, then you can always book a standard hotel ballroom and use decor to bring the rustic element into your wedding.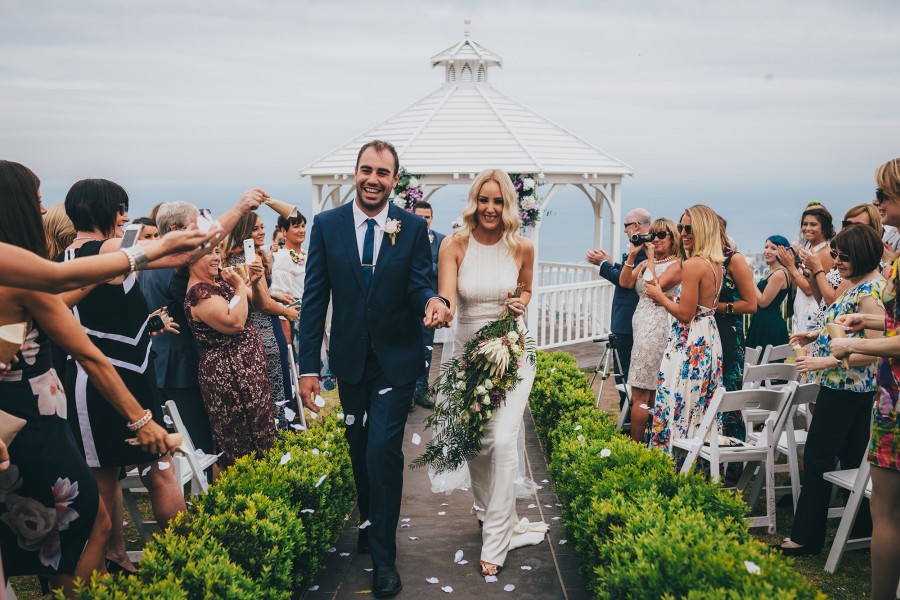 Use suitable decor
The great thing about a rustic wedding is that you can be quite eclectic when it comes to decor.
You will want to focus on natural items, so think about using seasonal fruits and wild-flowers, wood, burlap, twine, and moss to create beautiful decor.
You can also bring in country and shabby-chic elements including mason jars, lace, hay-bales, and gingham fabrics. There are lots of beautiful things that can be done with these items which will really bring your venue to life!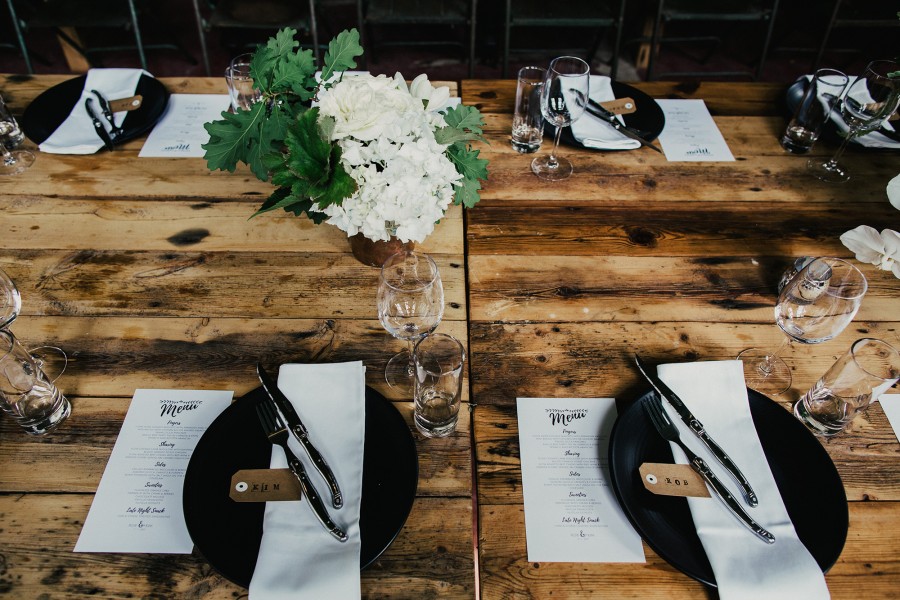 Serve up a little home-style cooking
If you are going to have a rustic wedding, then you want food that matches the theme!
While a lovely three-course meal is always a bonus, think about serving some good old home-style cooking. Look for caterers who can cook up some lovely, simple, traditional fare that will be in keeping with your rustic theme. Most caterers will happily – and enthusiastically – rise to the challenge.
Think comfort food like mac and cheese, roast chicken, and pasta salads, served up with a selection of freshly baked breads.
If you really want to keep with the rustic theme then you could also tailor your drinks to match by offering lemonade, moonshine, and strawberry wine.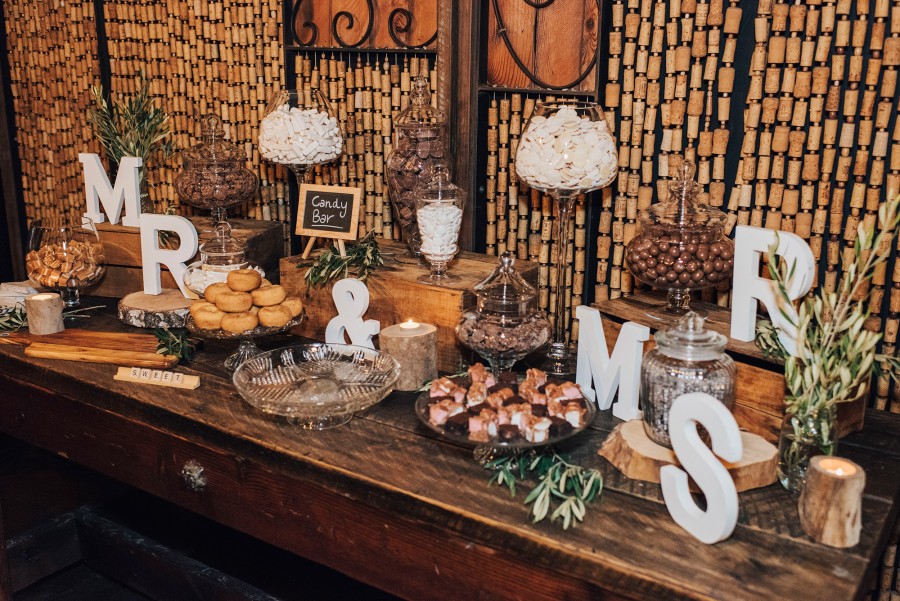 Go for a relaxed dress code
Rustic weddings are more relaxed and casual affairs, and your attire should reflect the overall theme.
Grooms look great in tweed suits and could even lose the blazer in favour of a waistcoat or suspenders. Meanwhile, brides can opt for a soft, romantic gown complimented by a rustic bouquet of seasonal wild flowers.
Some couples even choose to add some quirky touches like cowboy boots and a hat to their attire.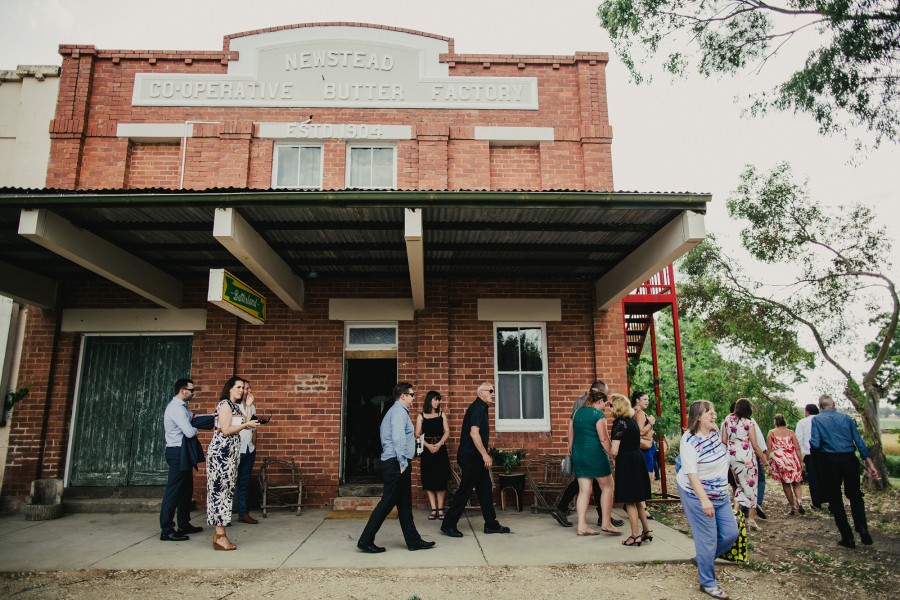 Don't be afraid of a little DIY
A rustic wedding is one which really lends itself to DIY elements. So, if you're particularly handy with DIY projects, now's the time to get stitching, gluing, and tying!
It will help you add a touch of your own personality to your big day, but don't take on too much otherwise you may become overwhelmed. You will have a lot to worry about so if you do want DIY but don't have the time (or craftiness), there are plenty of professional stylists and wedding decoration stylists who can help out.