Starting out as friends quickly grew into something more for beach-loving Perth pair Georgia Hamilton and Timothy Squire.
Georgia, 21, describes her and Tim, 24, as "young and in love", supporting each other through Georgia's nursing degree and Tim's return to study as a physio. "We both have a strong desire to help others and I think that is what attracts us both so closely to each other," she says.
After a romantic autumn proposal in a secluded corner of Perth's Kings Park, the couple began planning the wedding of their dreams with one key ingredient – the beach they love so much. "We love to go to the beach and we both love to swim," says Georgia.
Their vintage beach wedding was held on "perfect 33 degree" day on January 31, 2015 with 135 loved ones.
The celebrations began in Tim's childhood church, Gosnells Baptist Church, before moving to Fremantle's Salt on the Beach. "The restaurant has always been my dream venue," Georgia explains. "It overlooks Port Beach and a pair of French doors open out onto the sand dunes."
The couple lists their happiest moment as wandering out in the sand, with guests in tow, for an impromptu celebration. "We all took off our shoes and went crazy!" Georgia says.
"We had the most incredible sunset erupt over the entire beach. Every single guest streamed out onto the sand and soaked in the view. Our favourite place was the beach and there we were, with everyone we loved dearly, finally married!"
Photos courtesy of Nika Savins Photography and Imogen Brand-Rakers.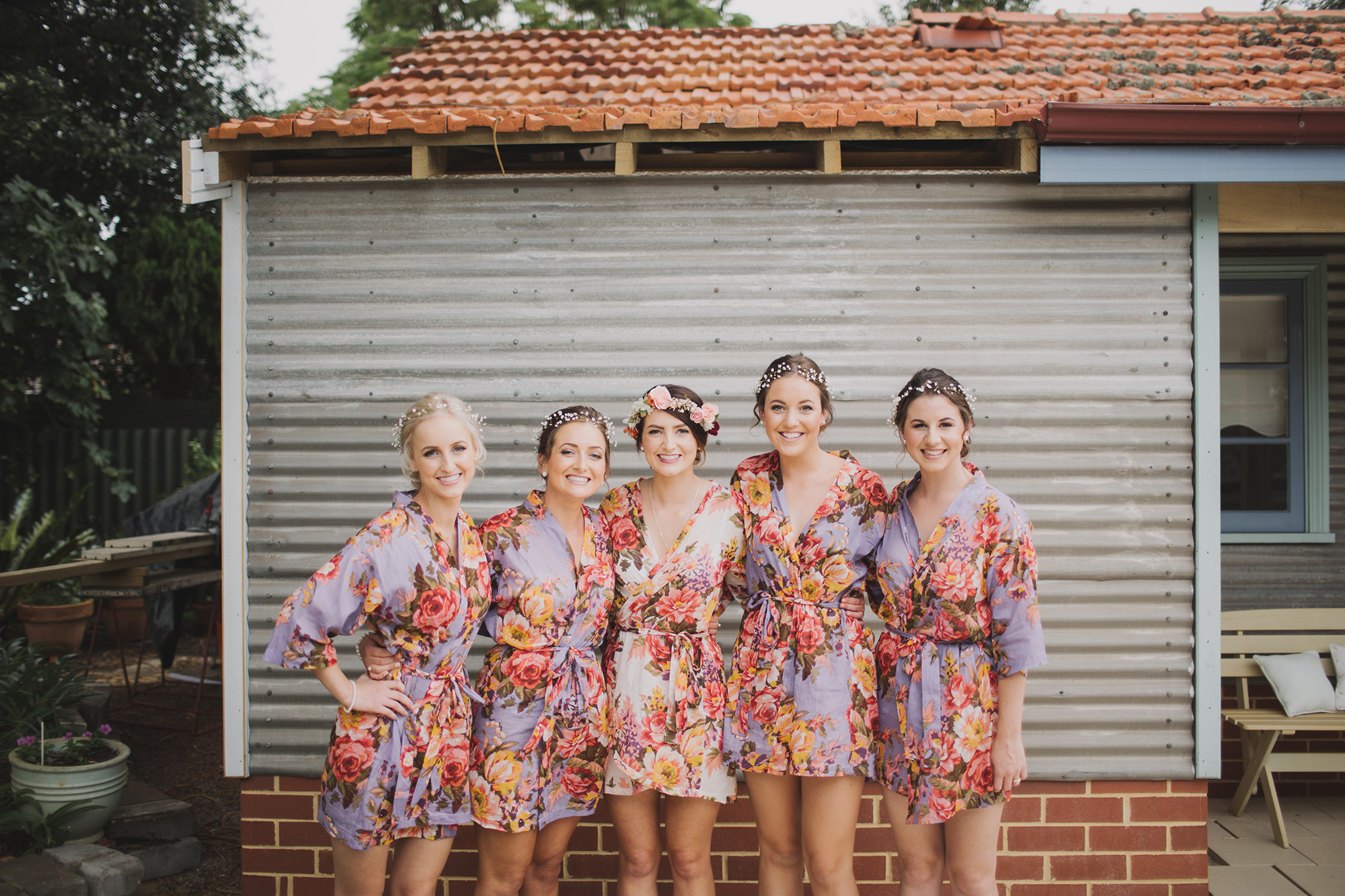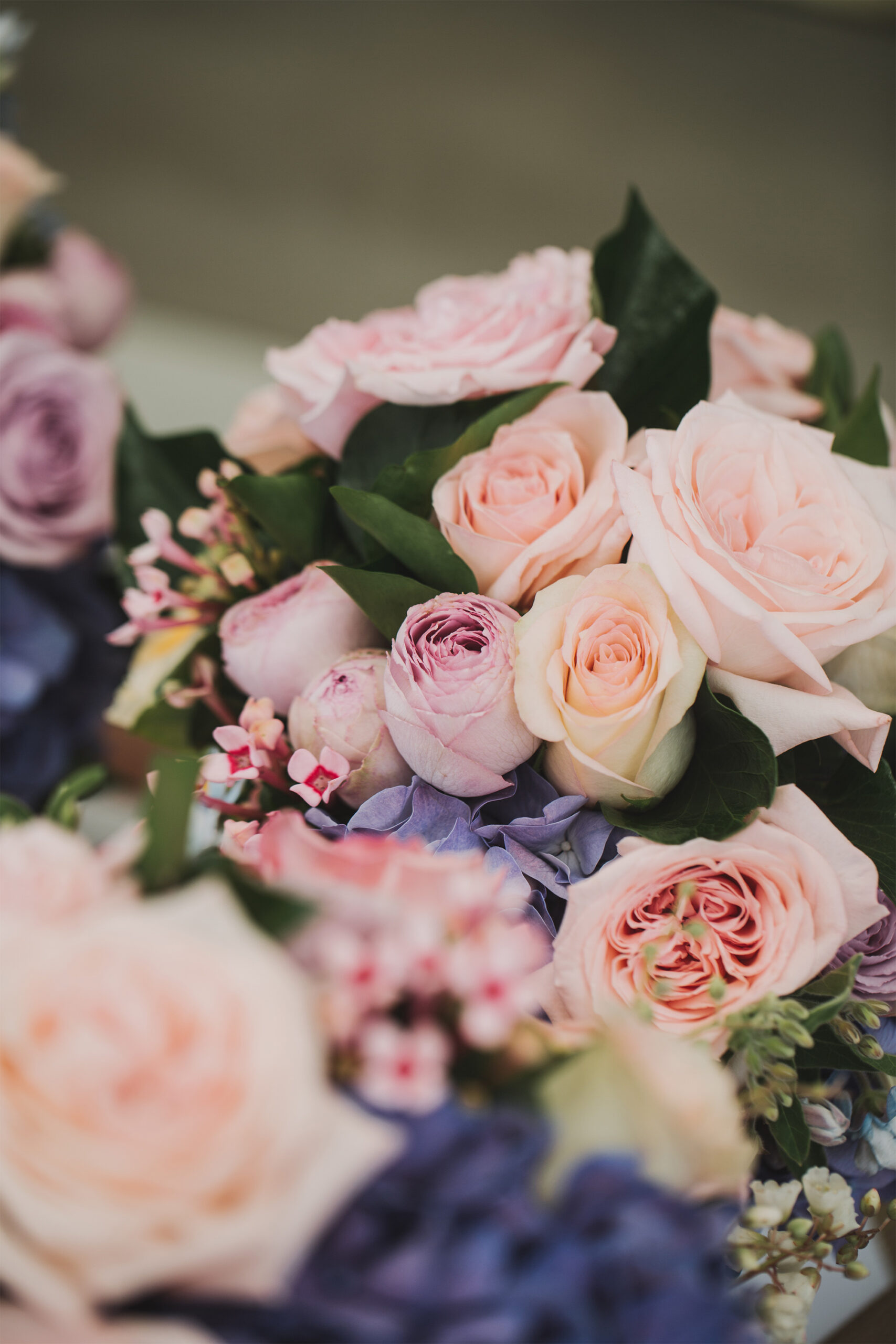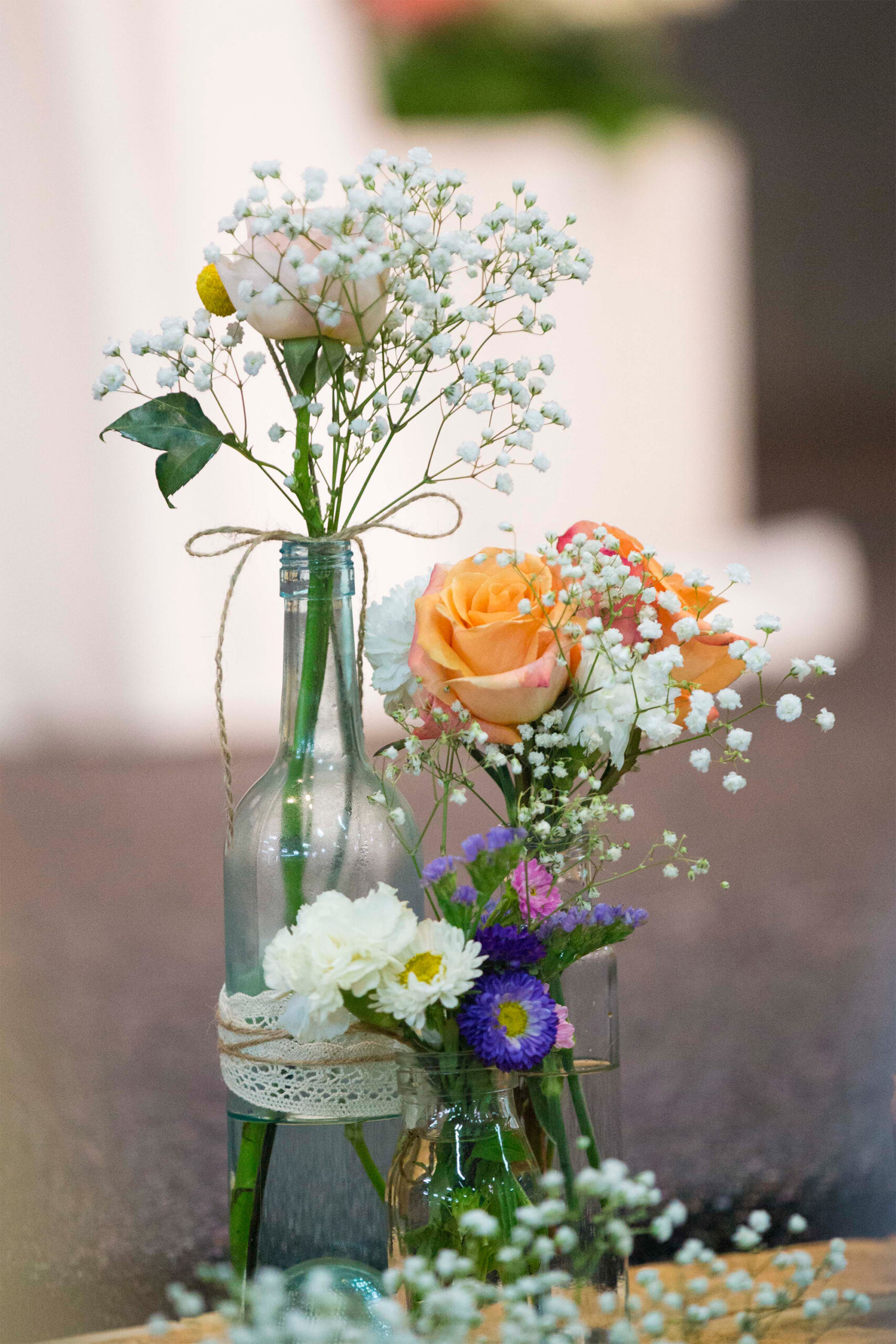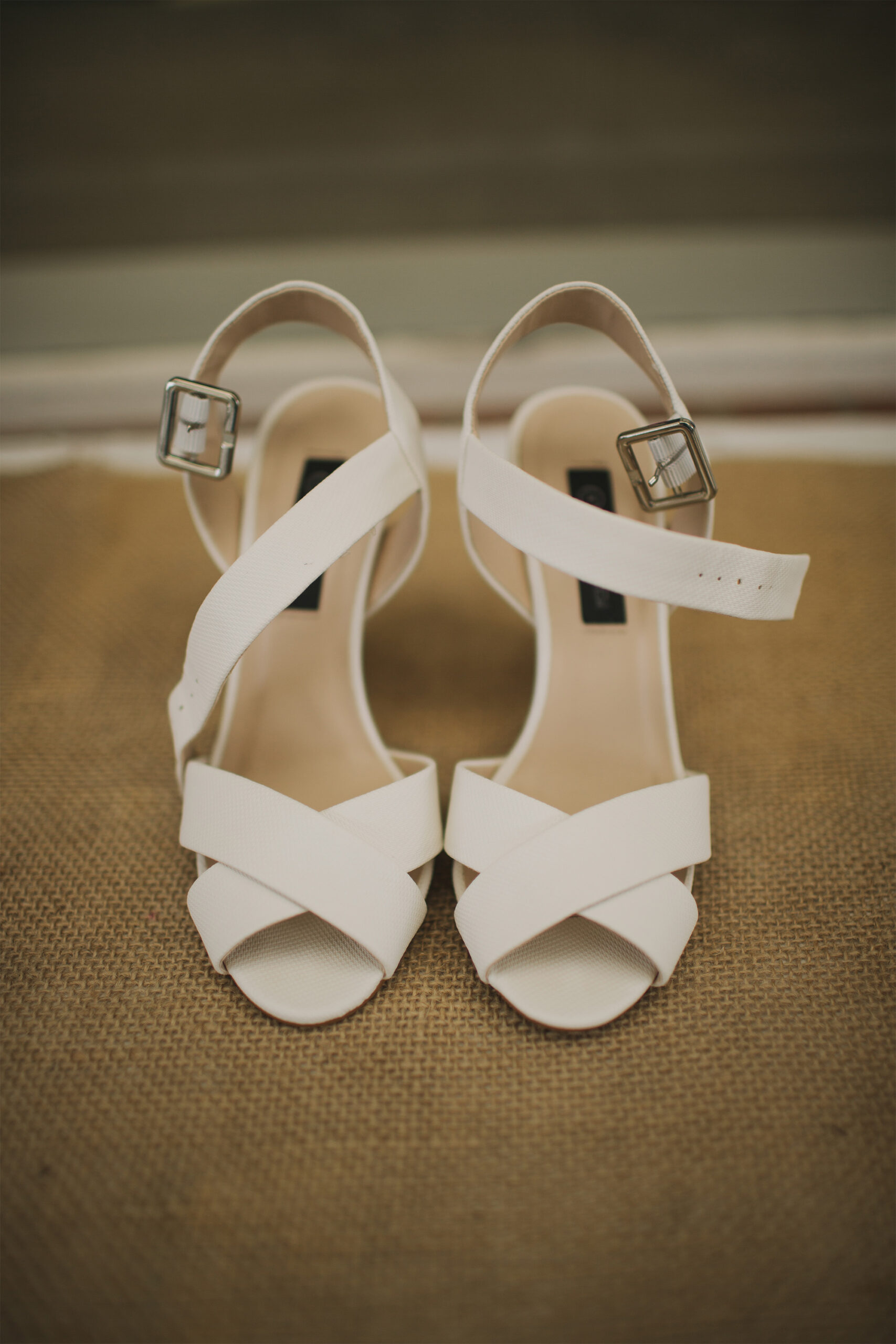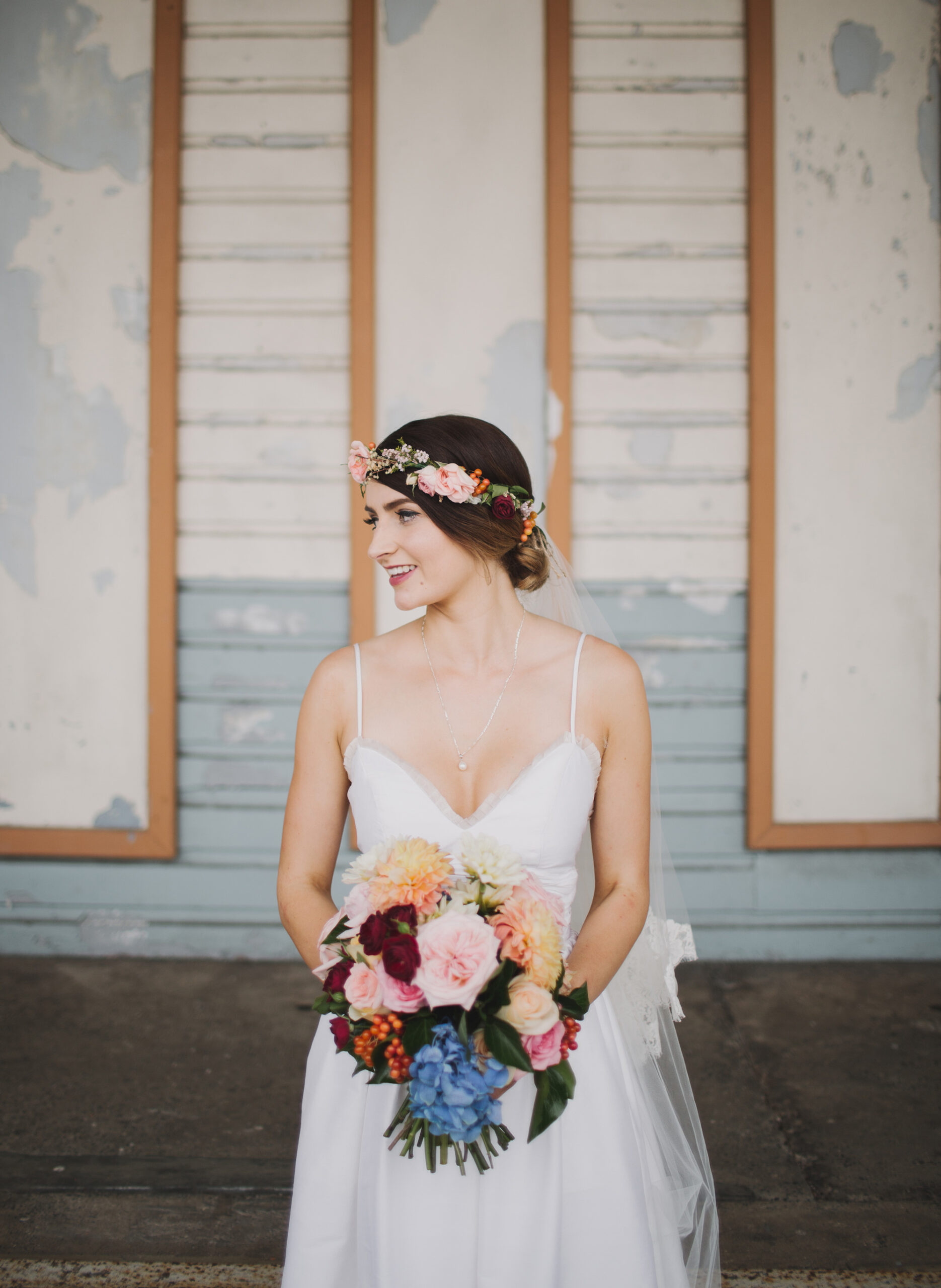 Georgia teamed her gorgeously simple gown with a vintage-themed bouquet and lace-trimmed bridal veil.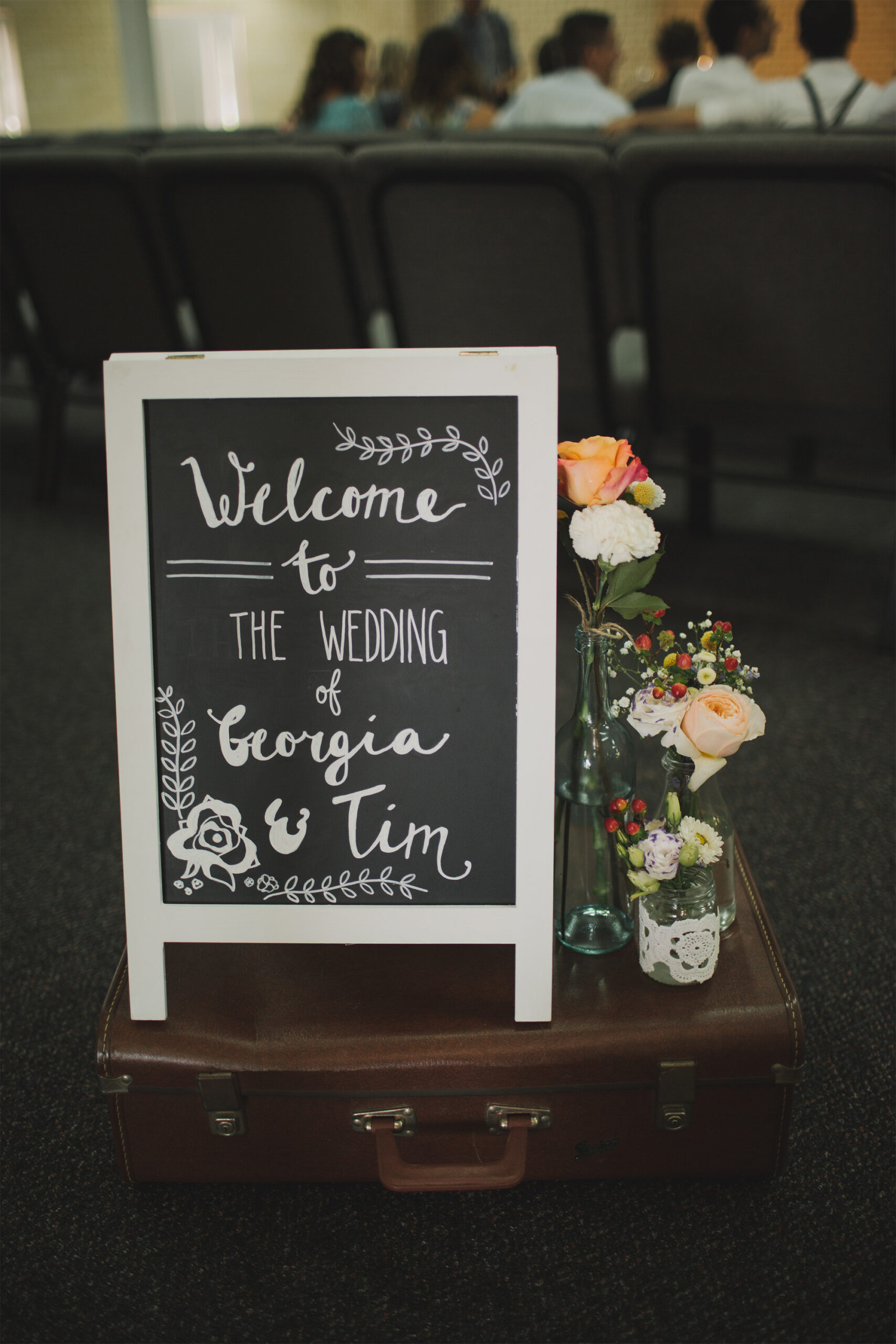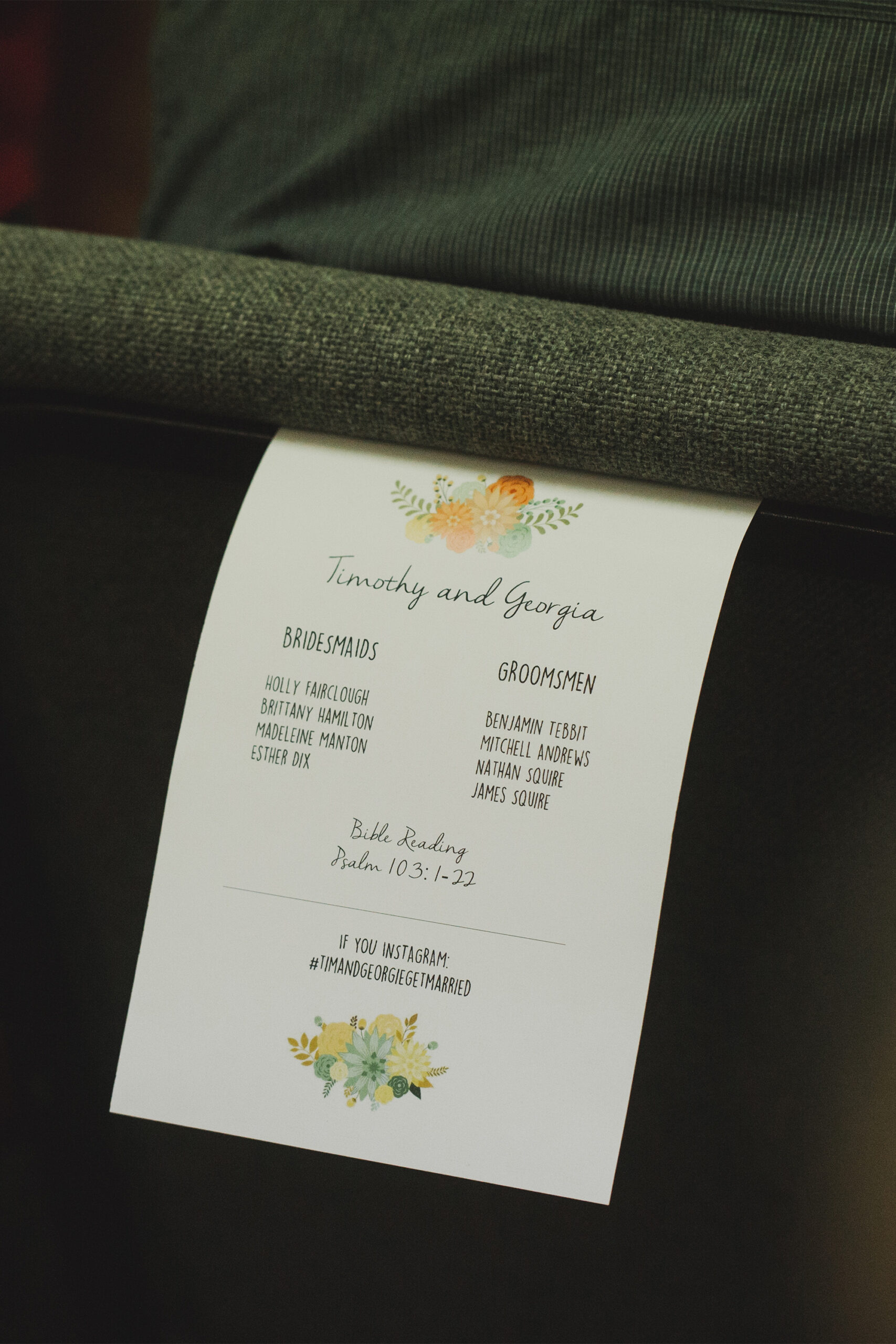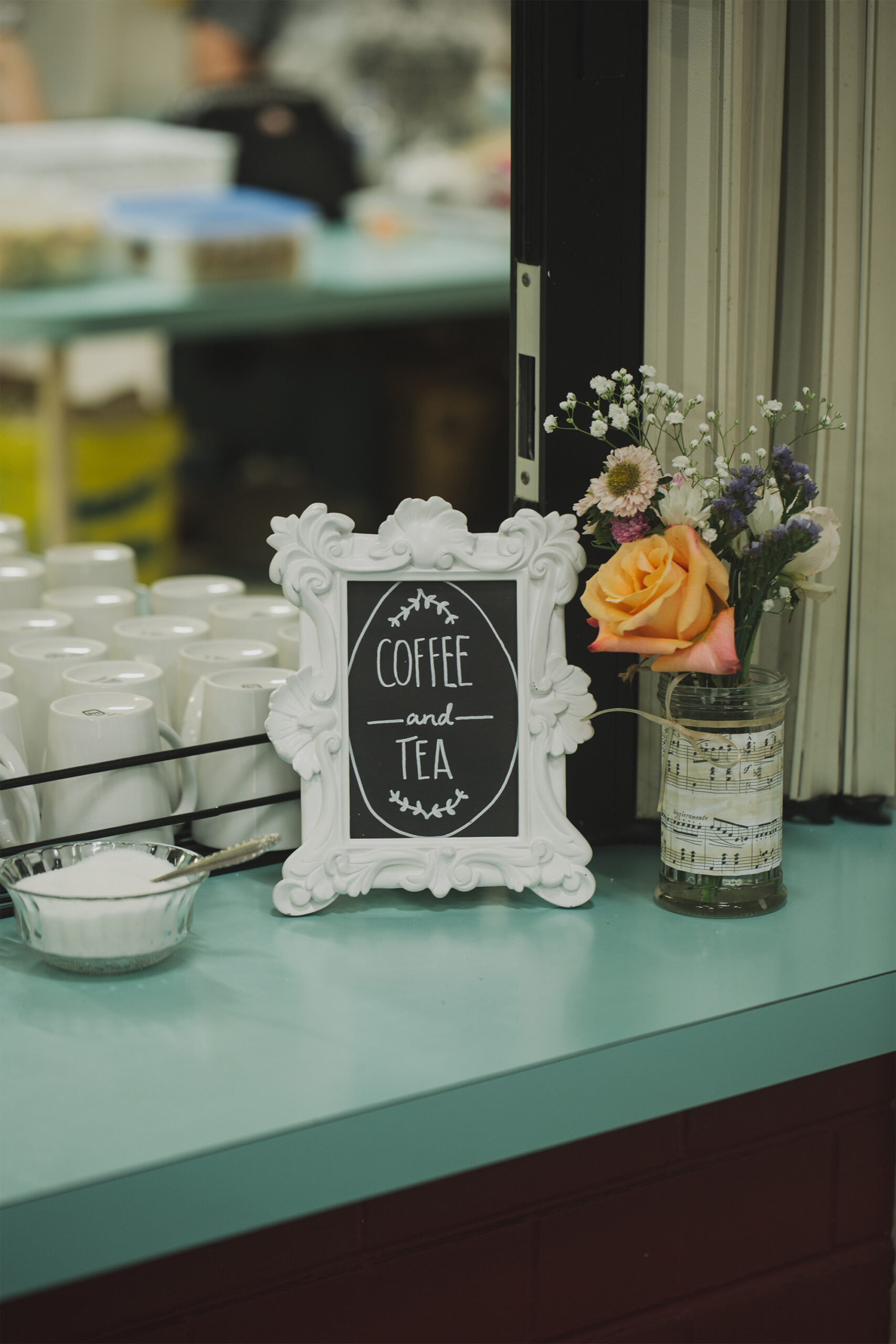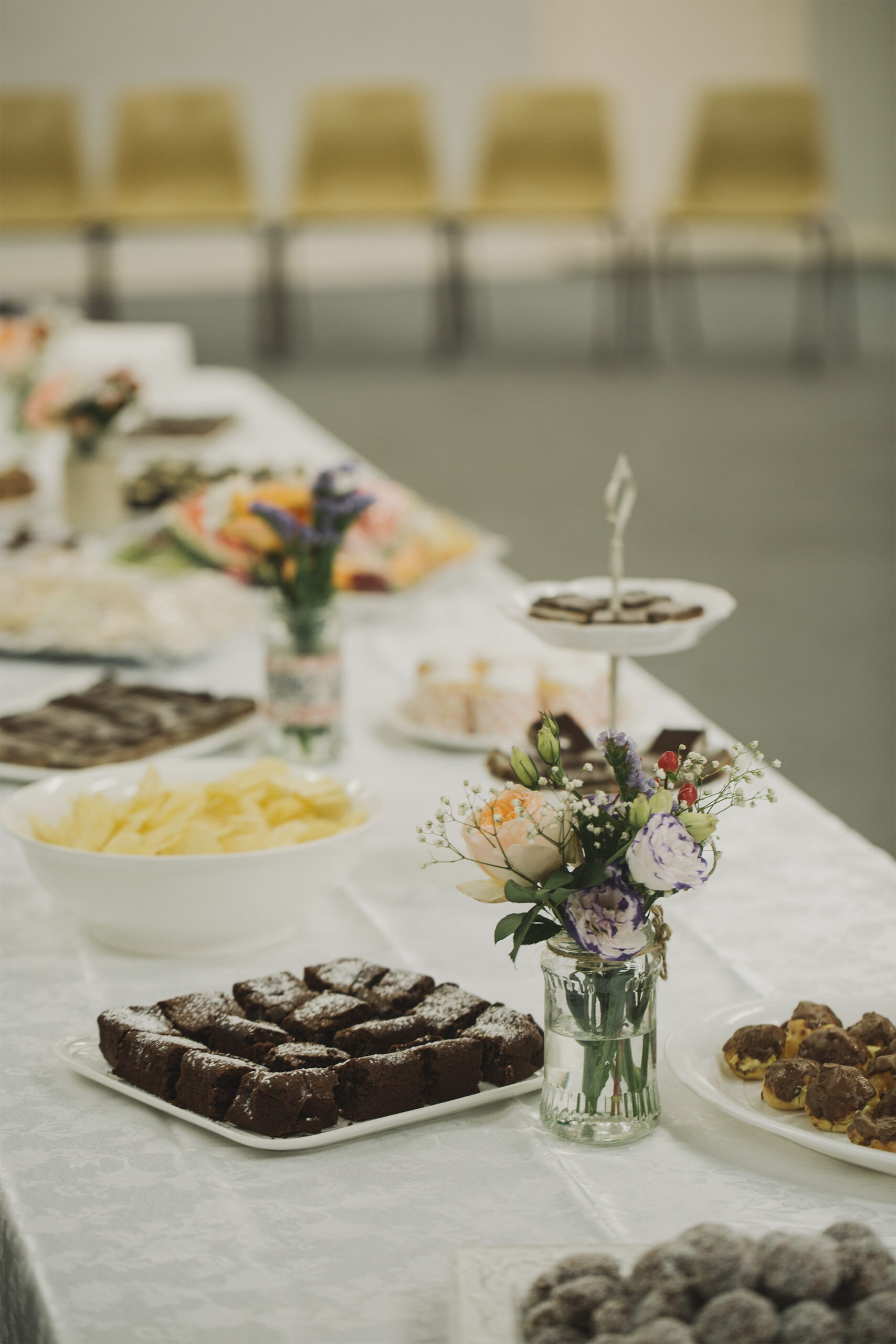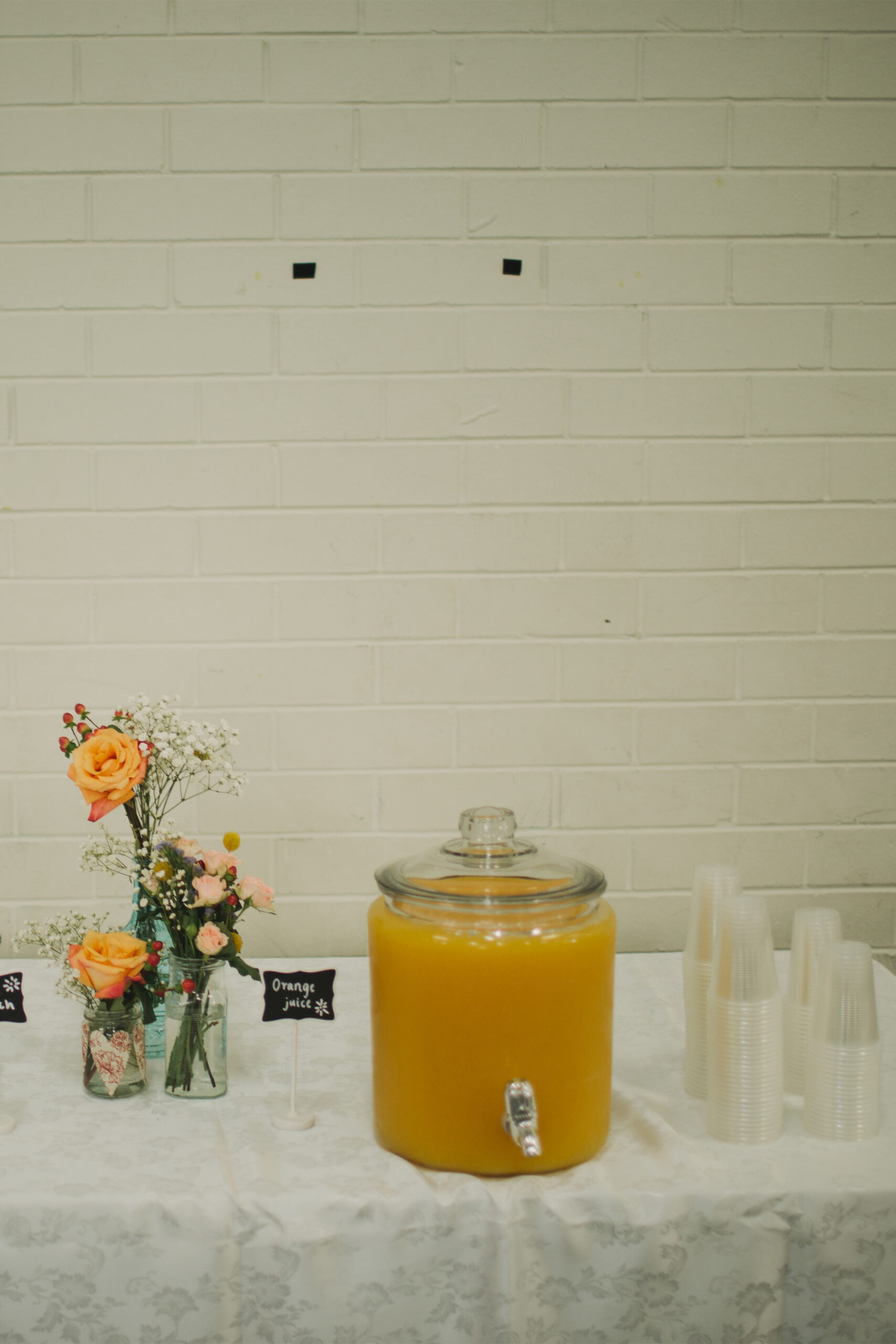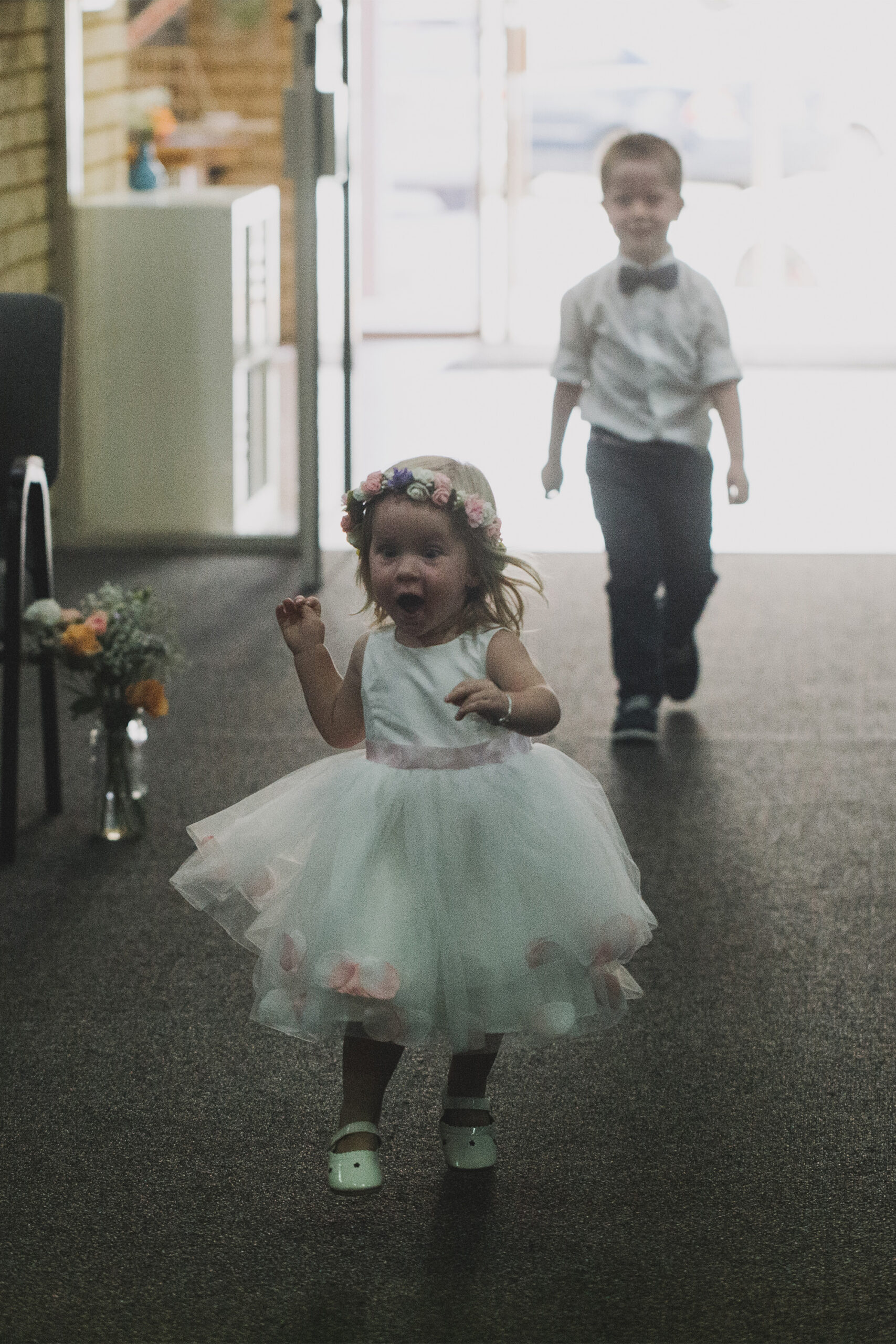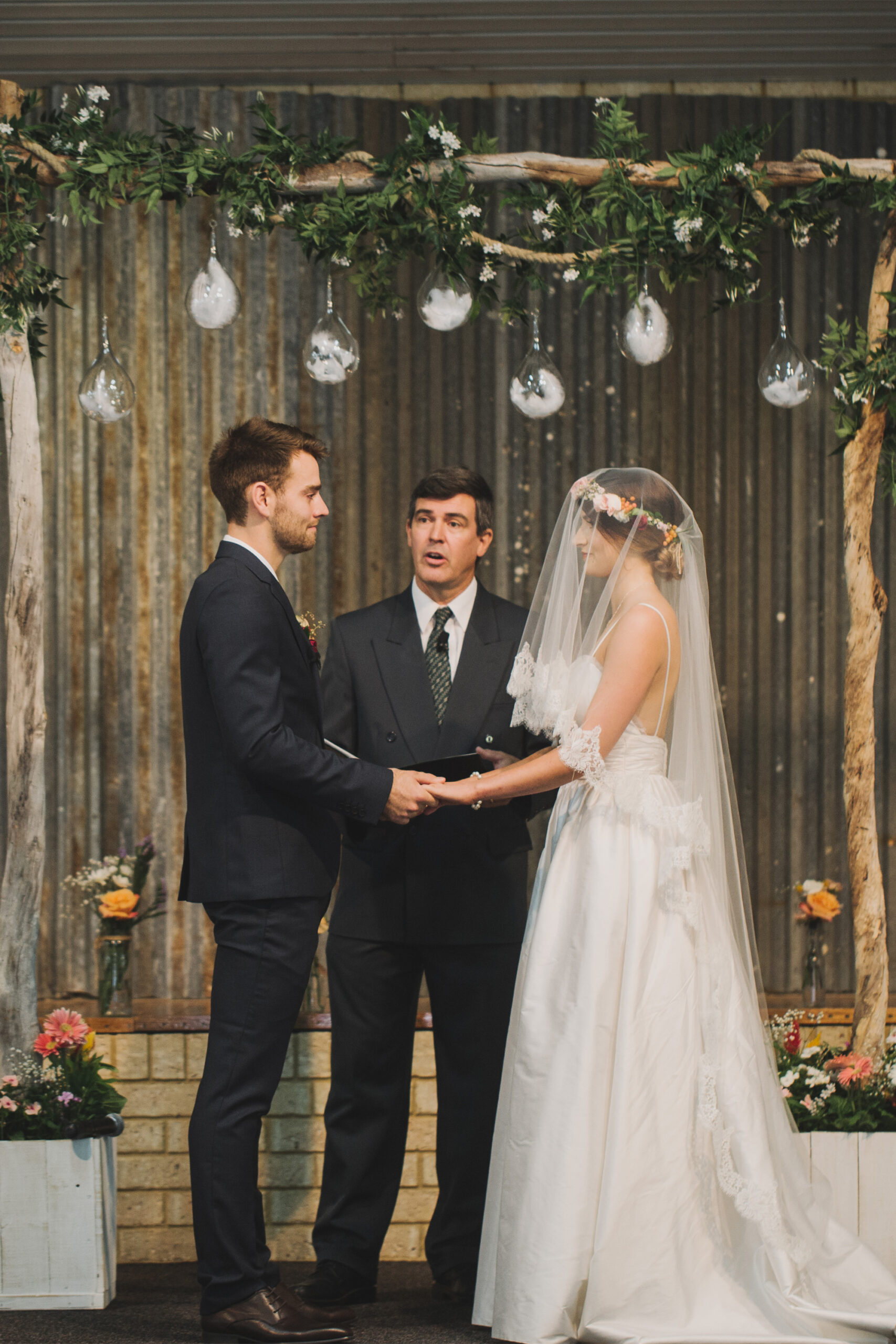 Georgia wanted to decorate the ceremony venue with a rustic theme so filled the church with jars of flowers. The couple also made their own arch from branches scavenged from Tim's family property.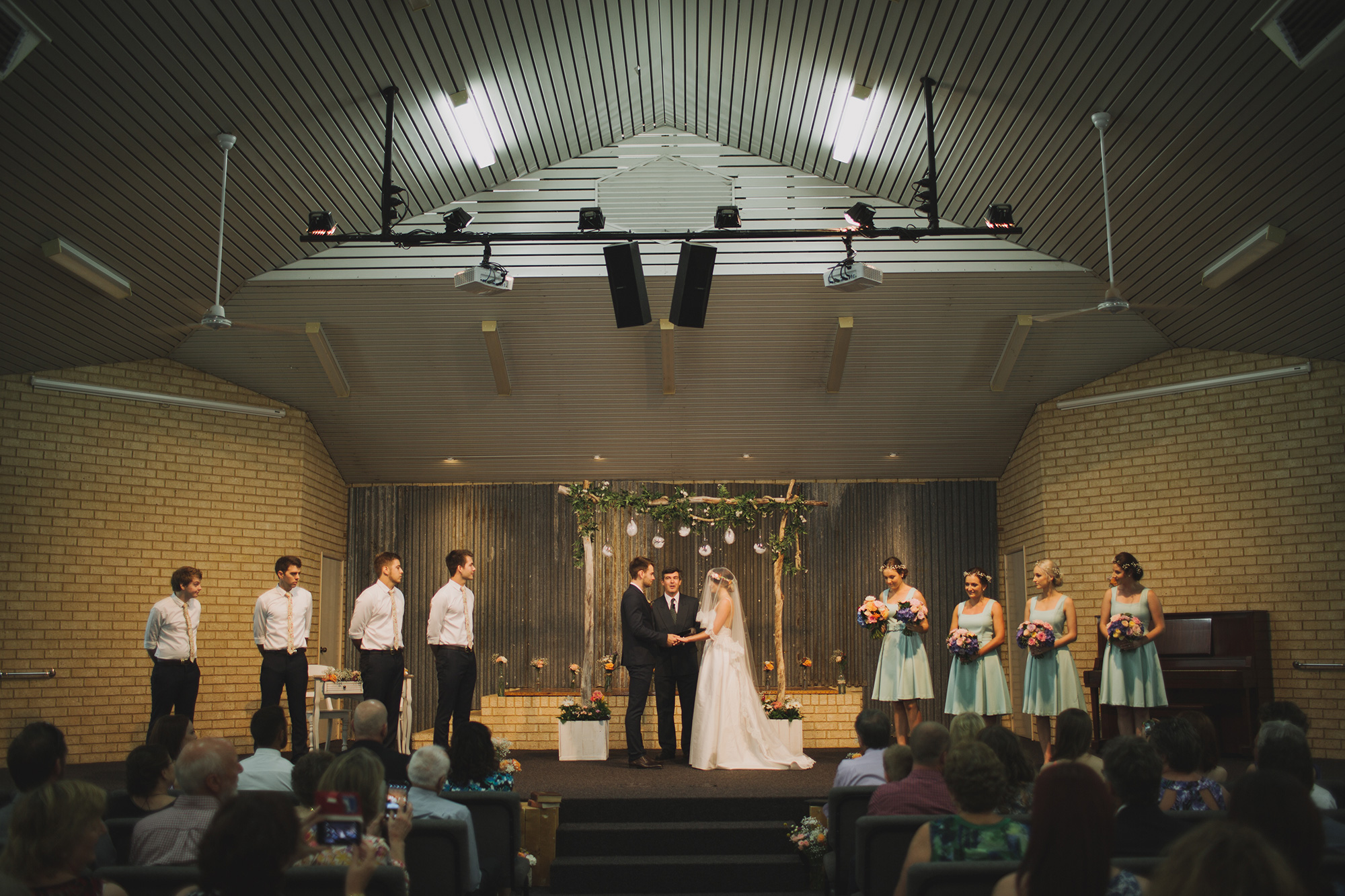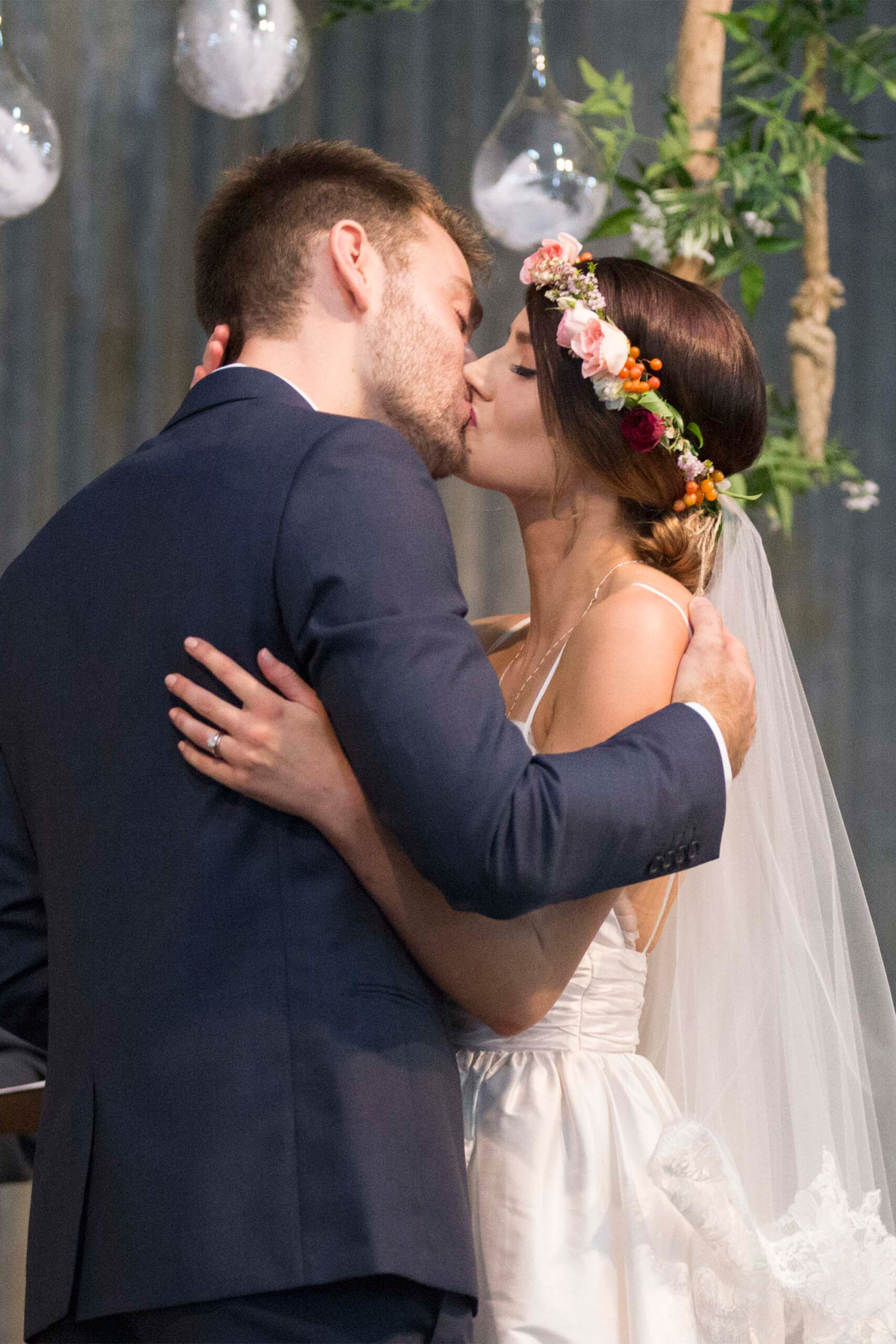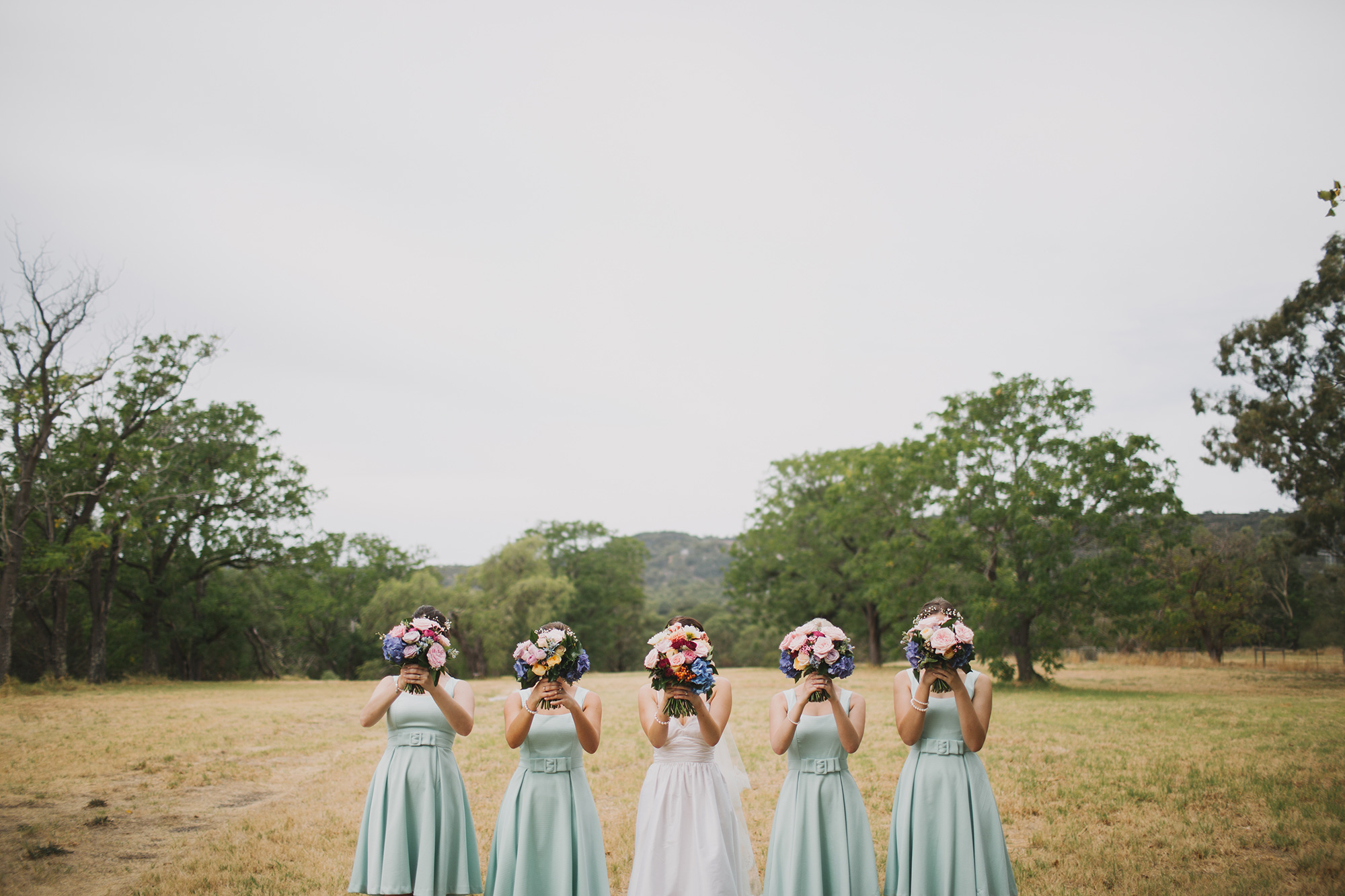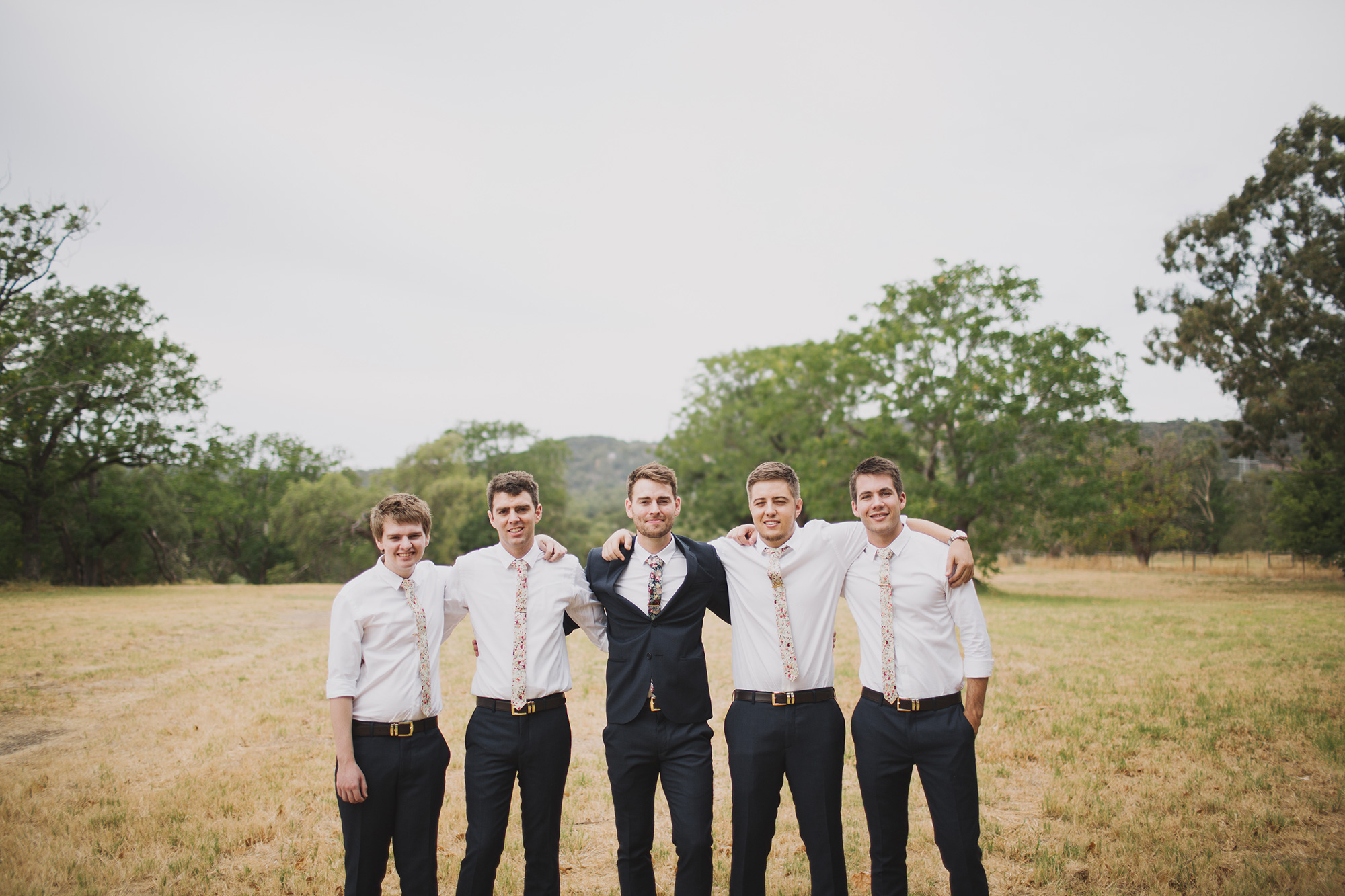 Tim and his groomsmen looked the part in stylish matching suits from Roger David.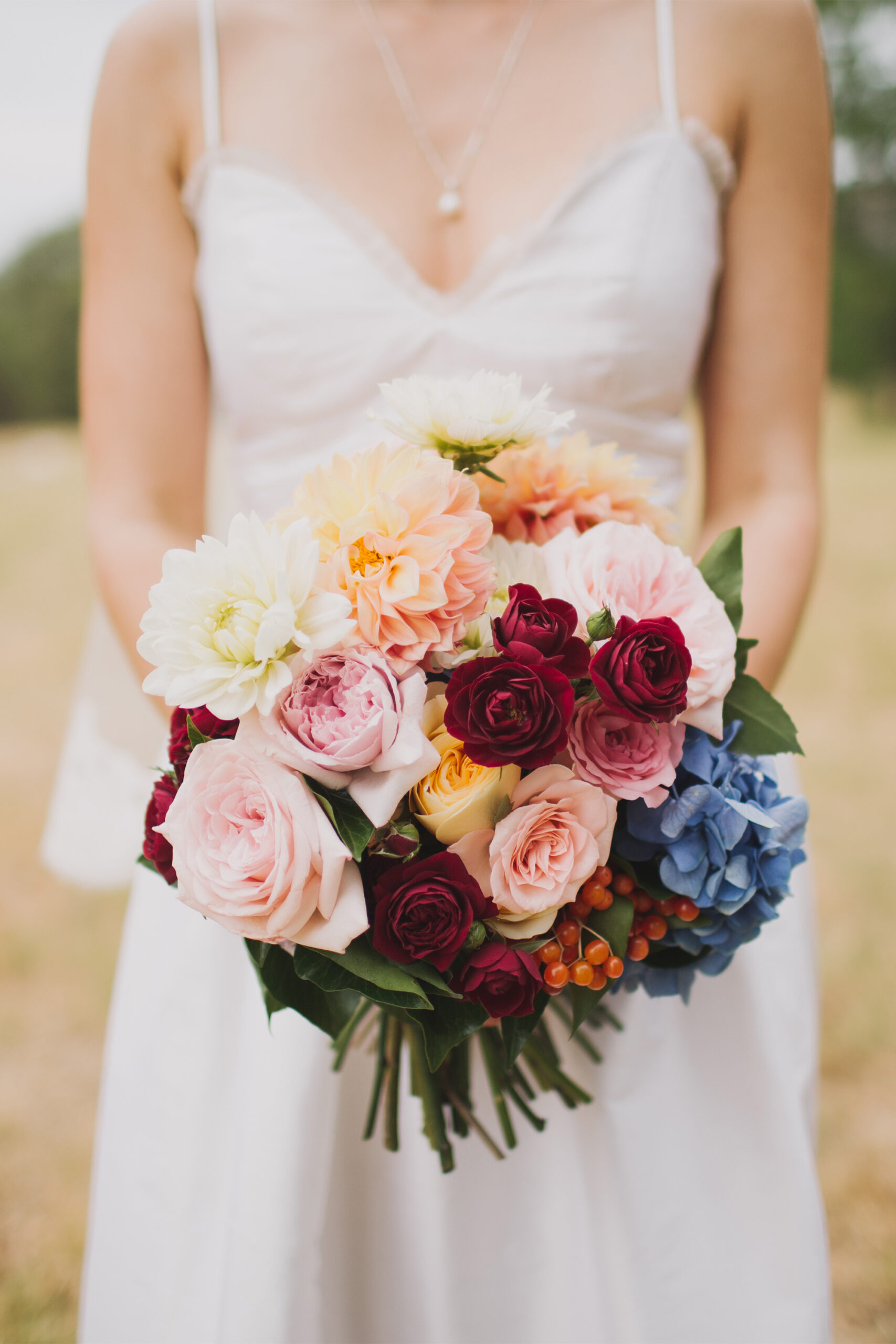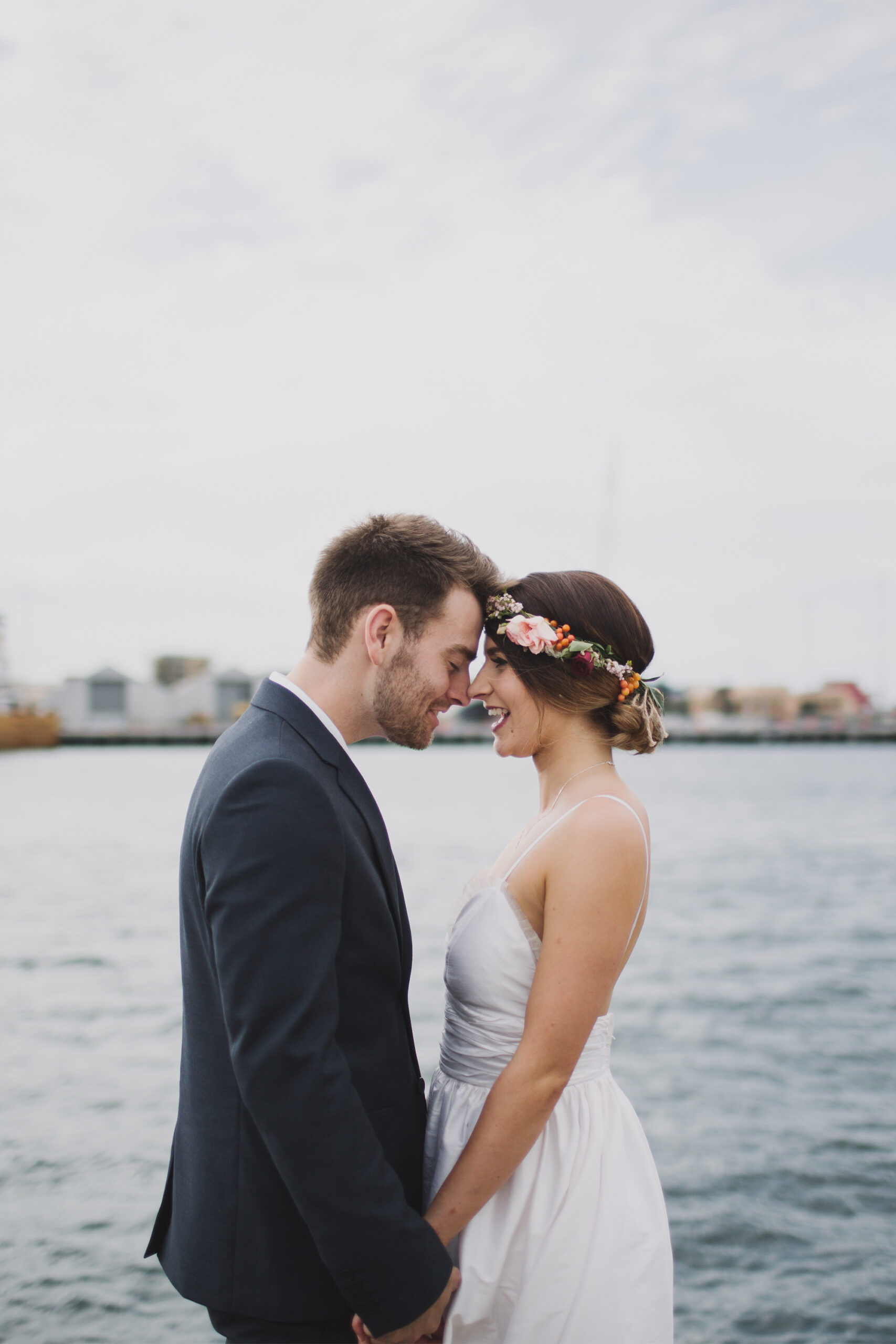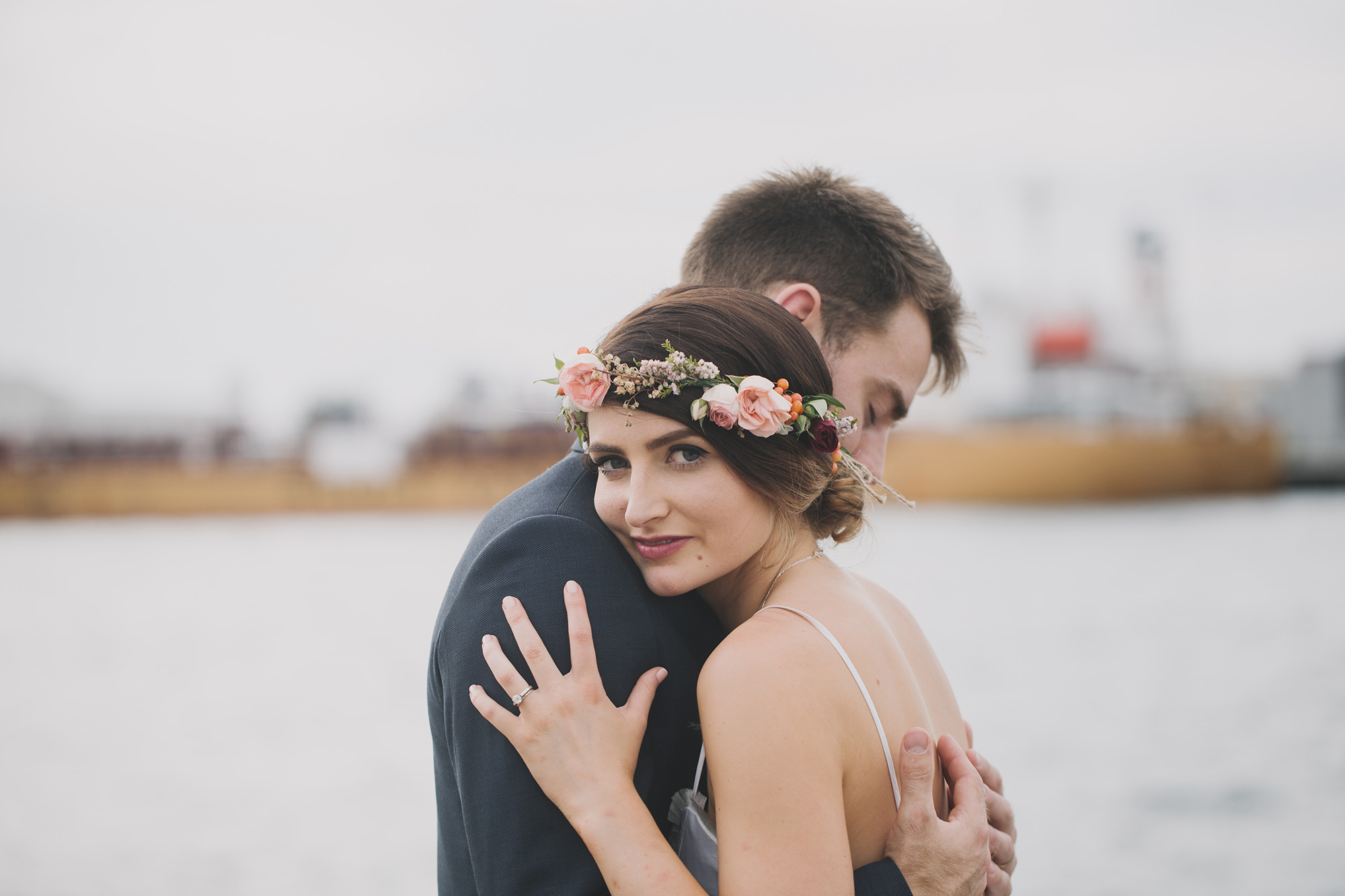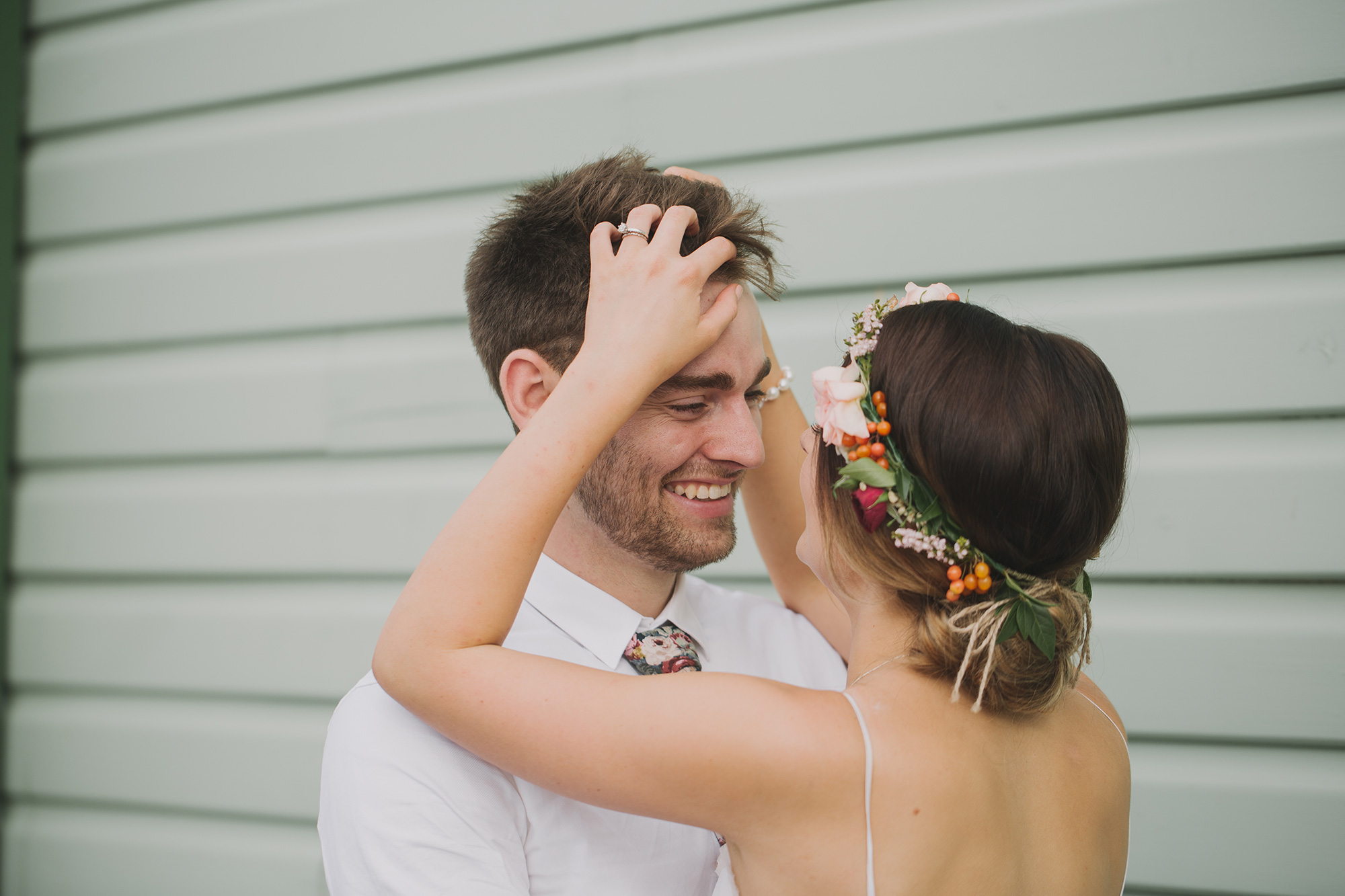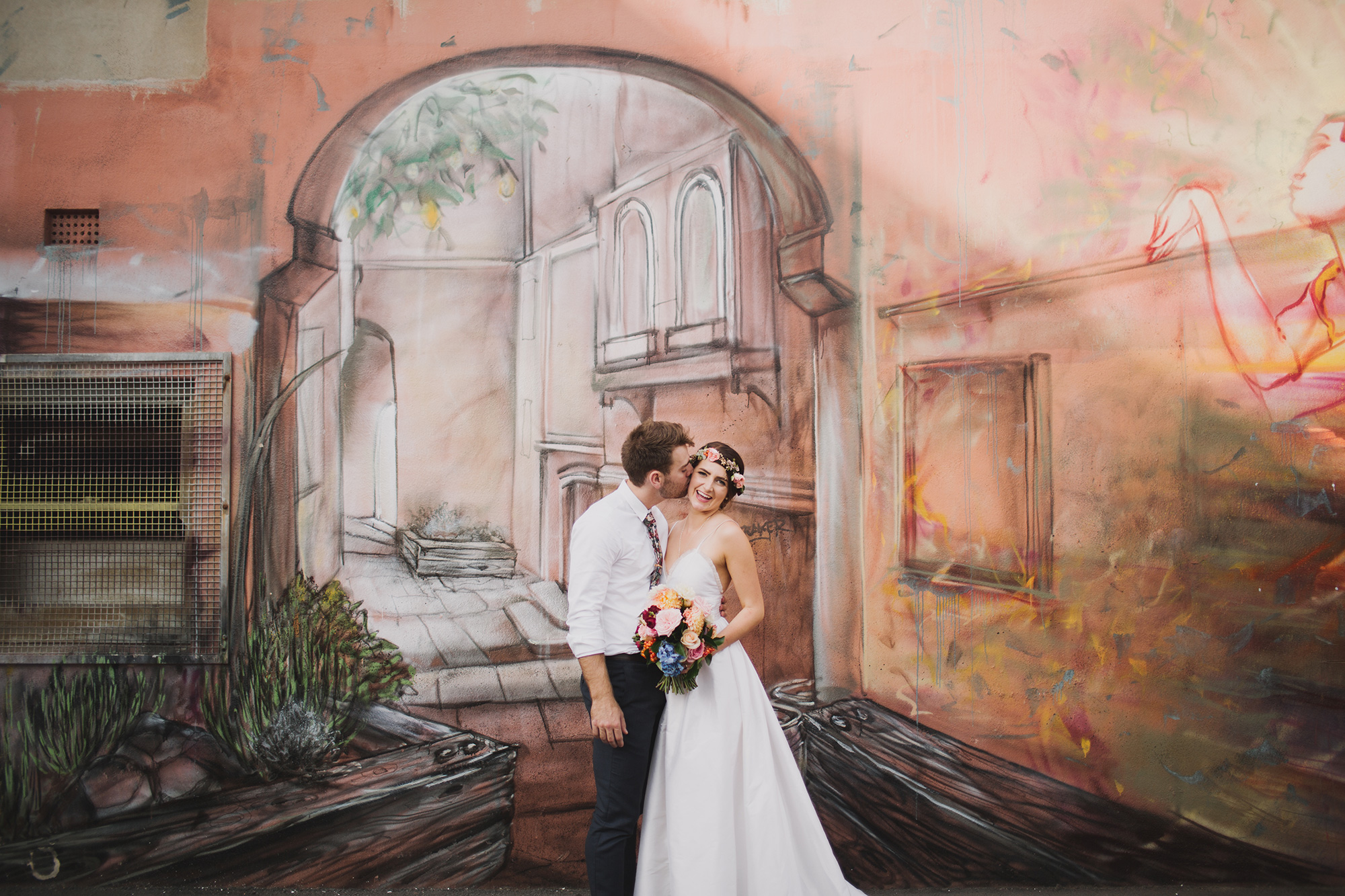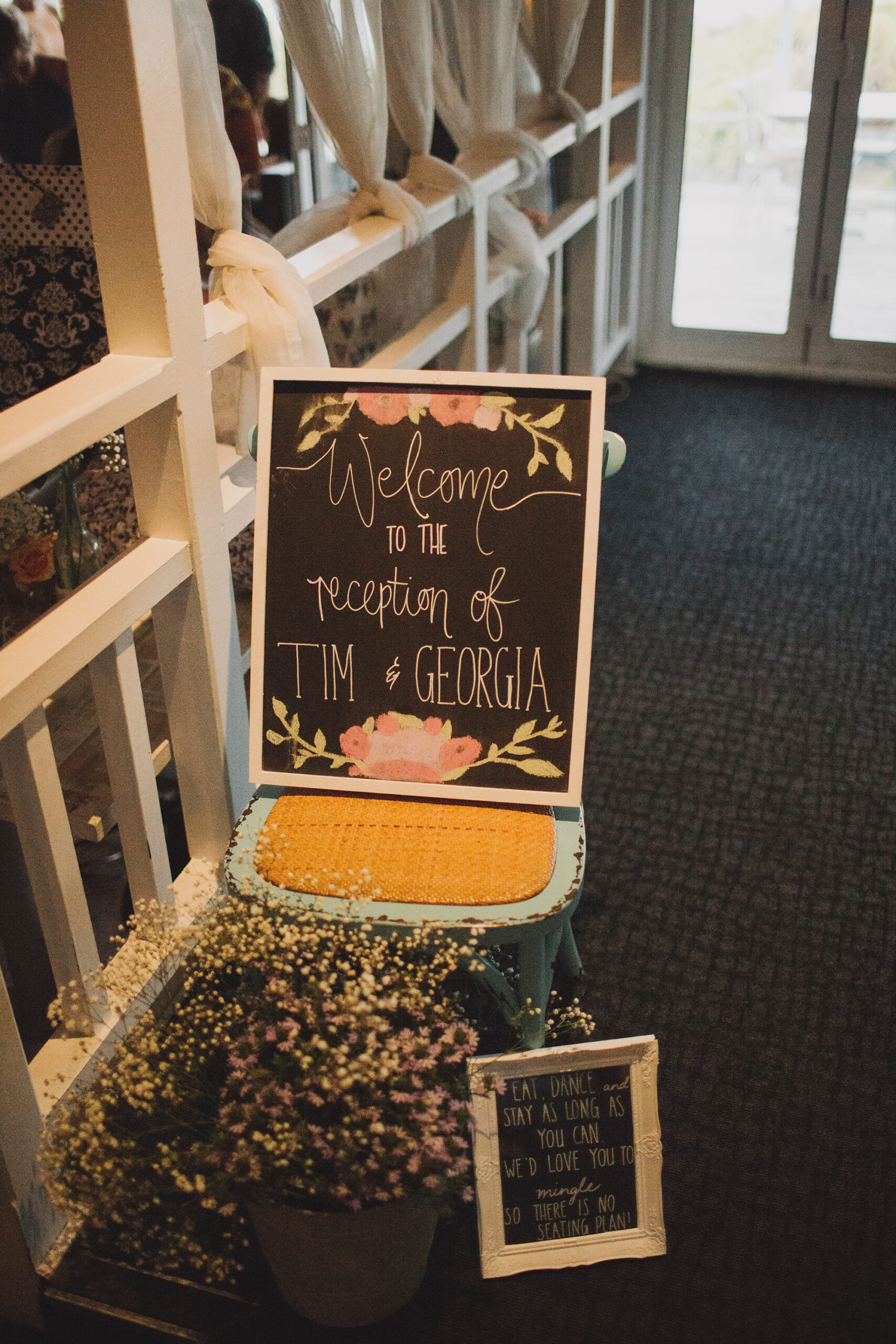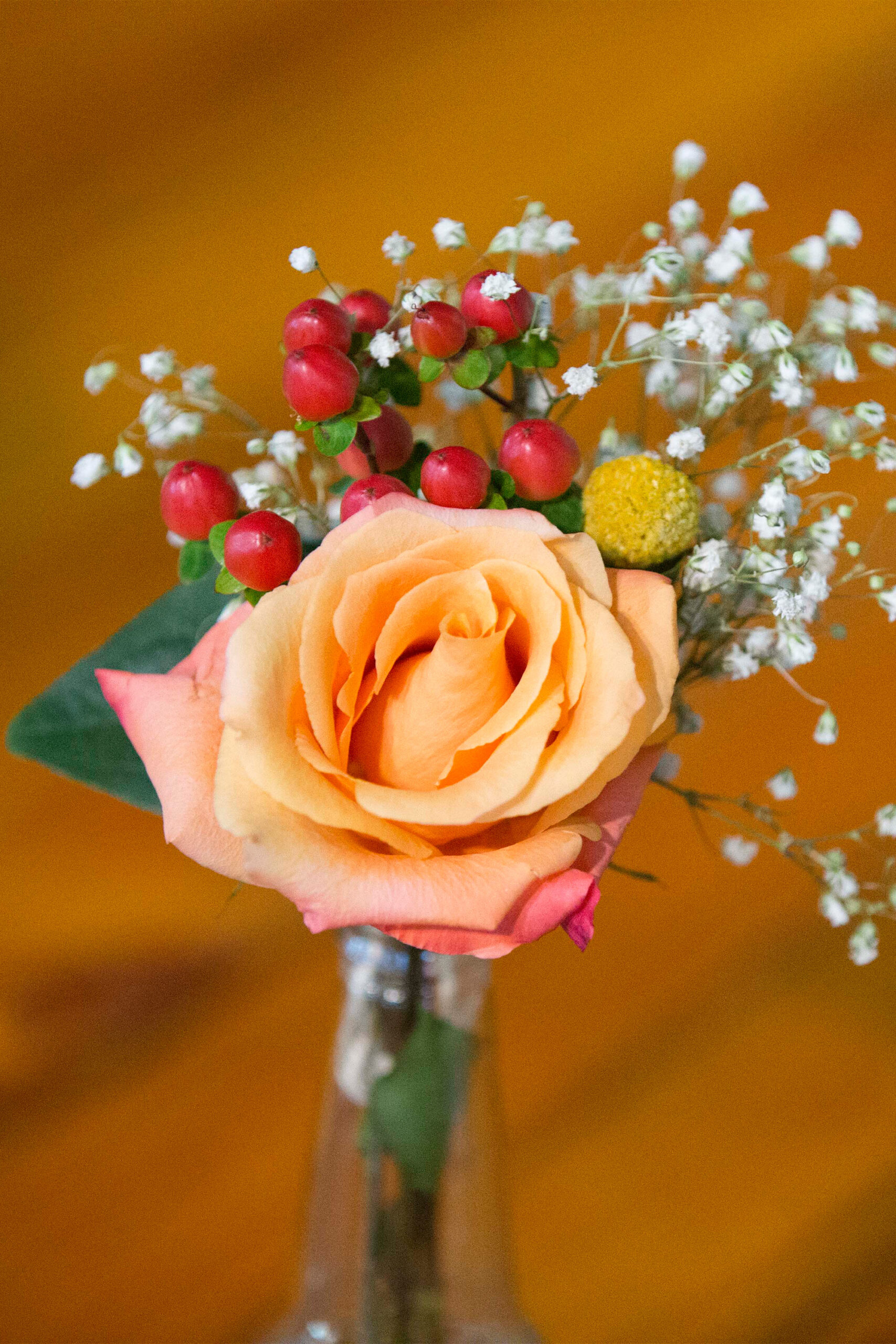 As part of her DIY wedding decorations, Georgia created her own lolly buffet and scattered blackboards around the venue with cute messages.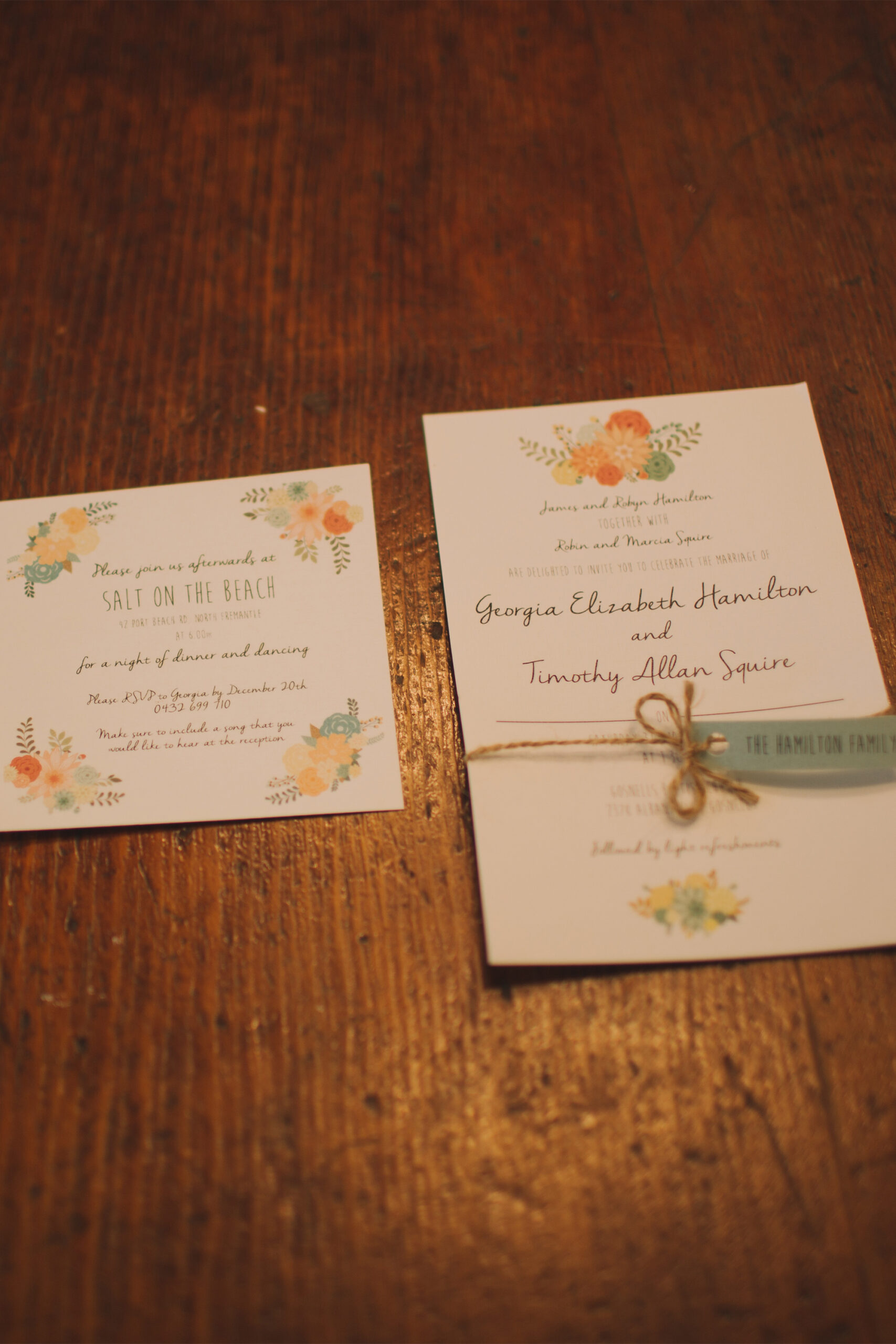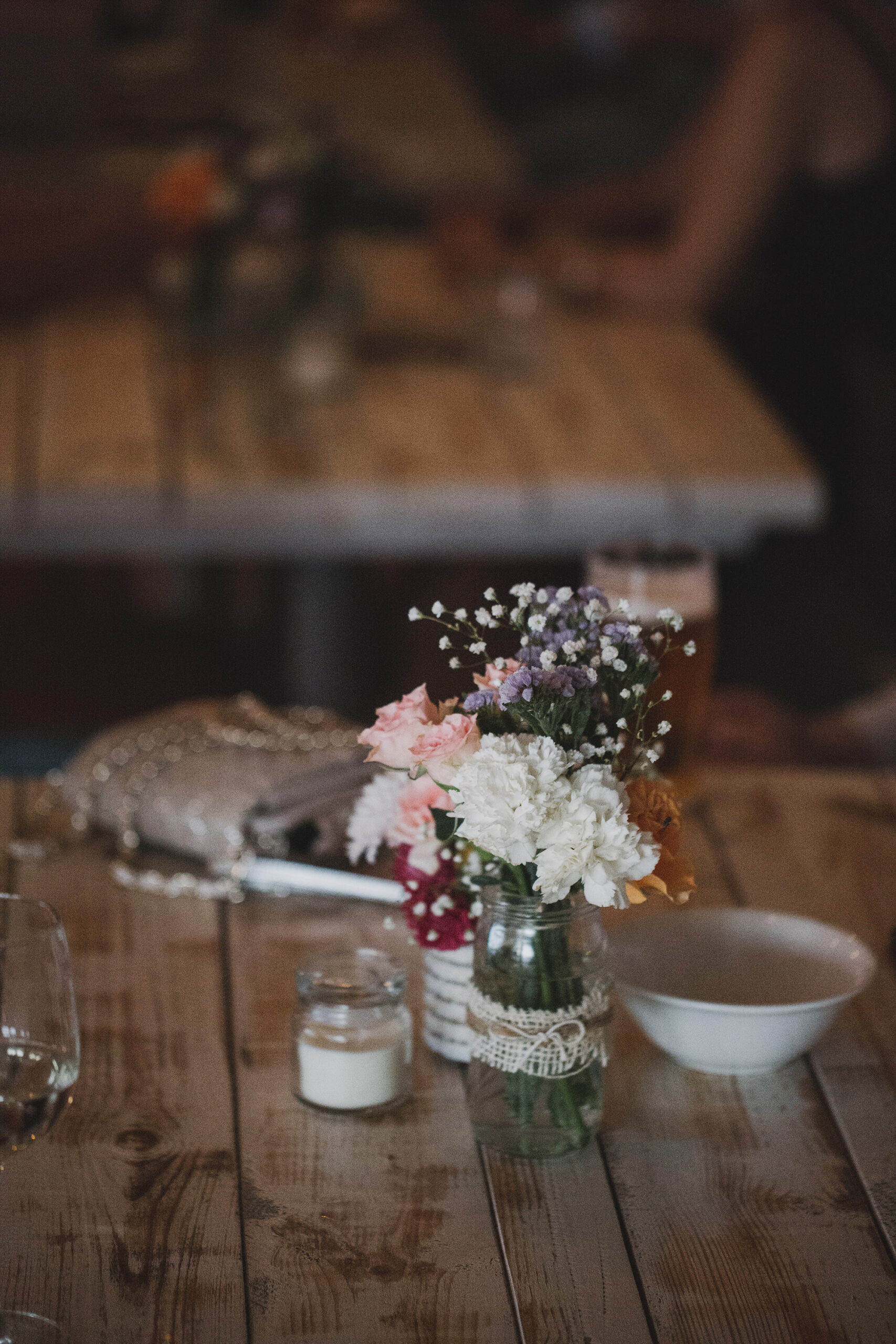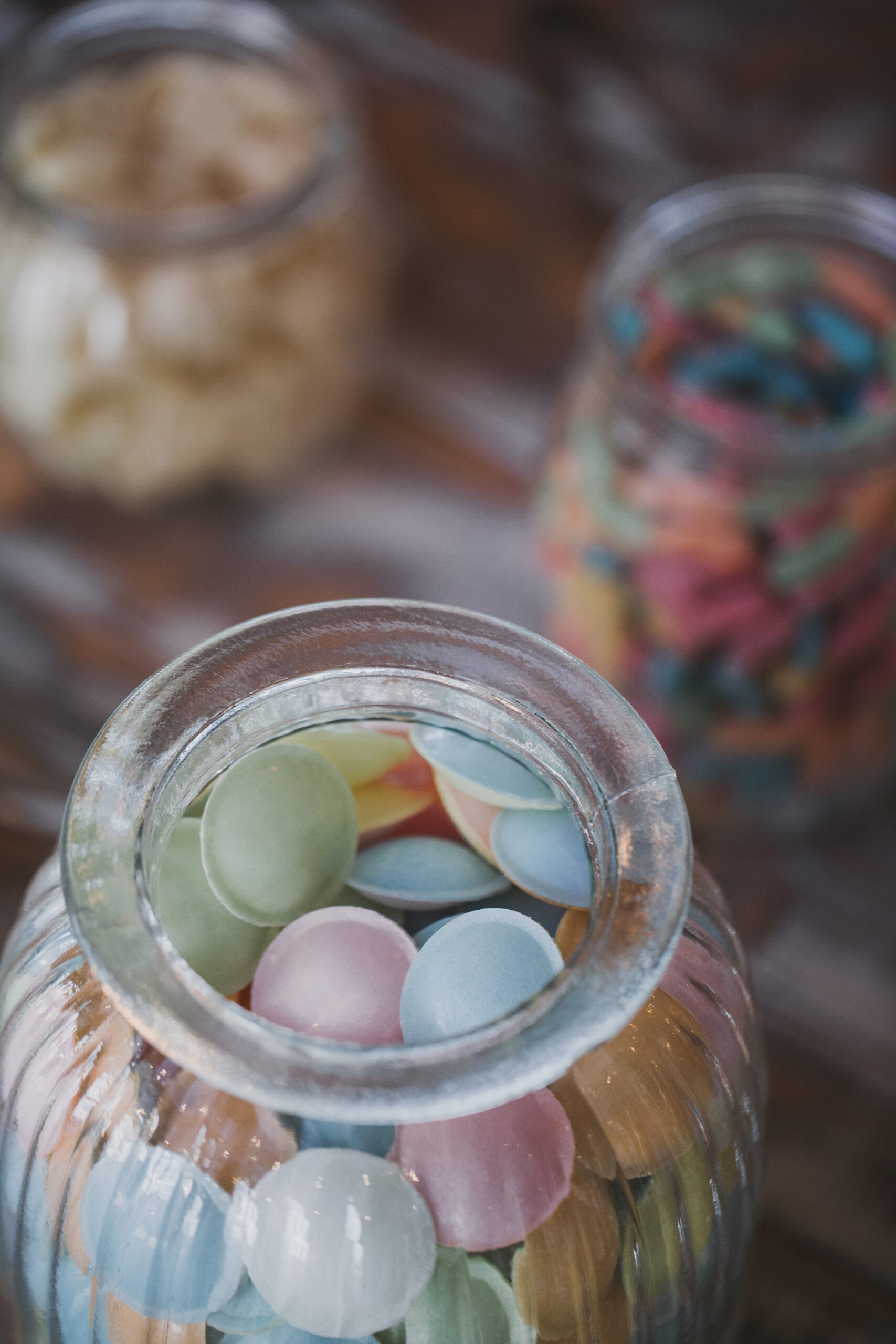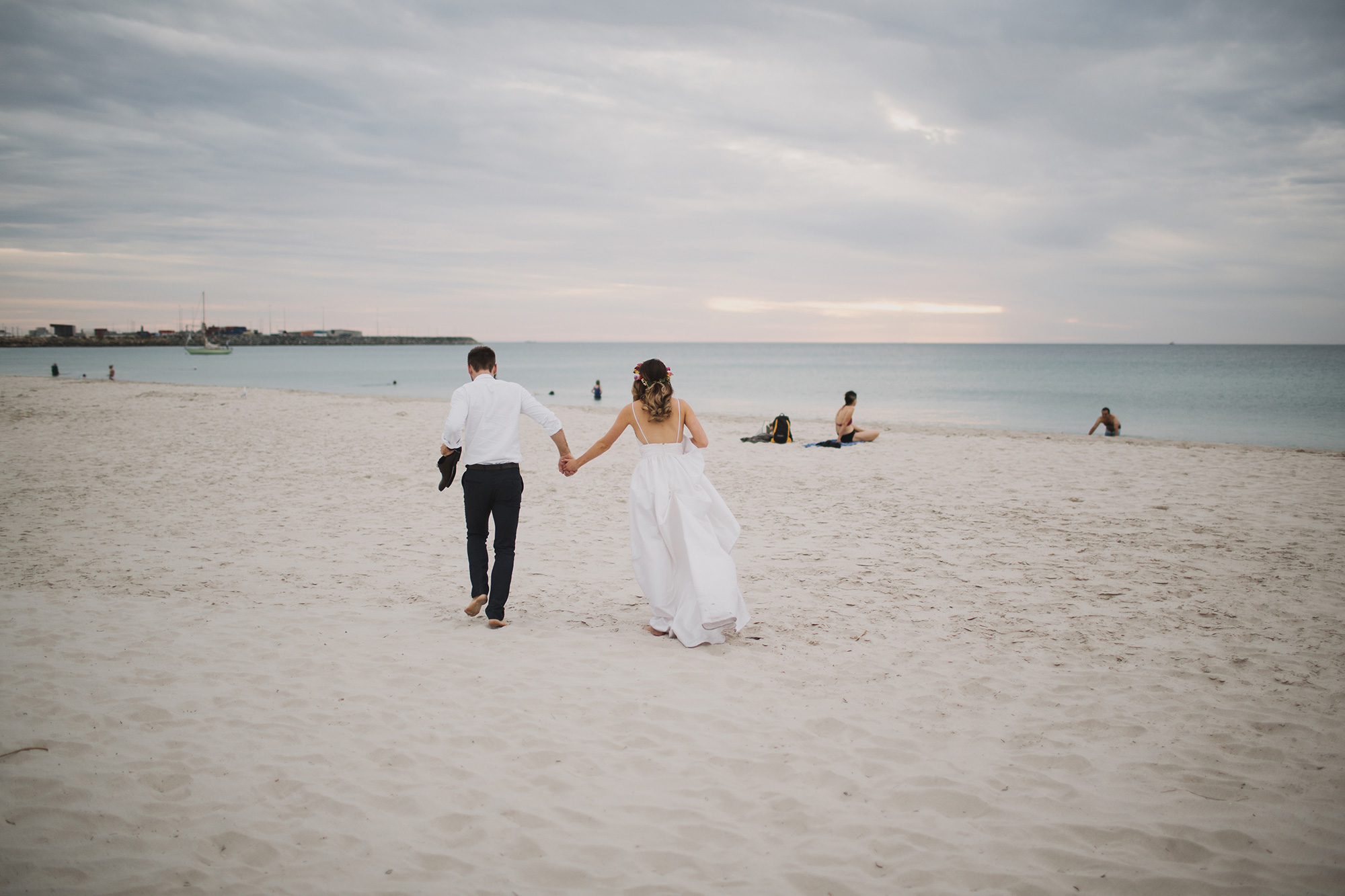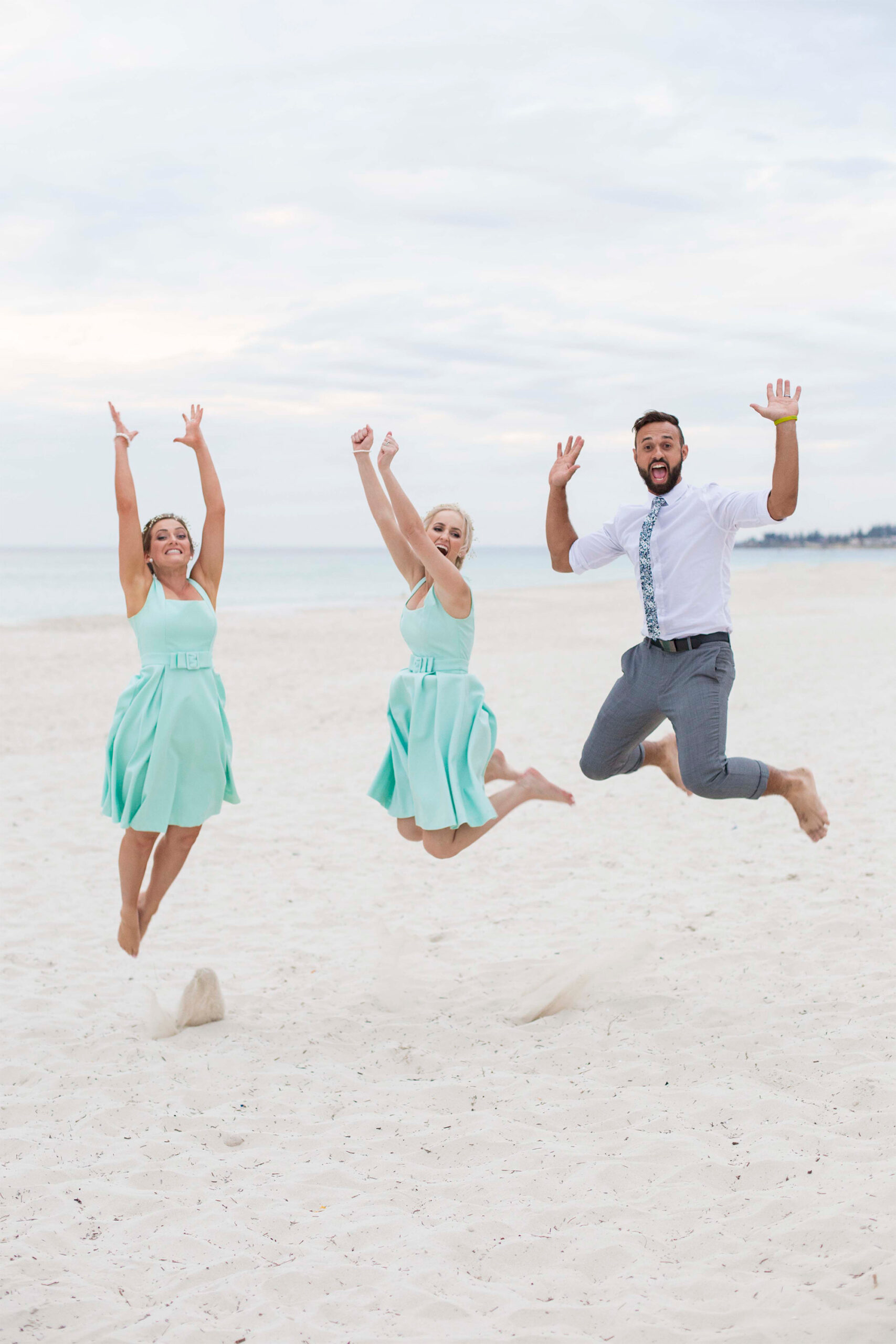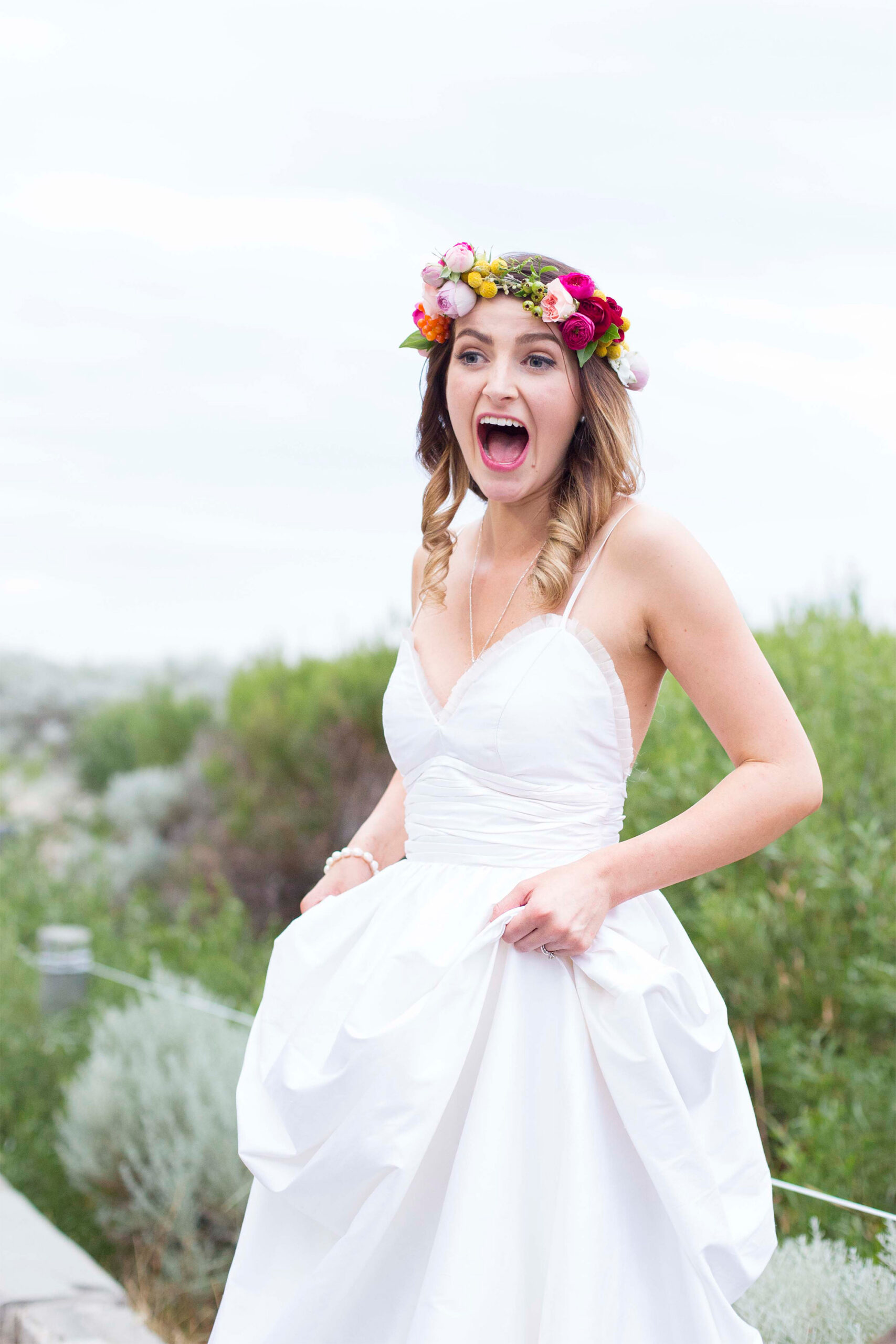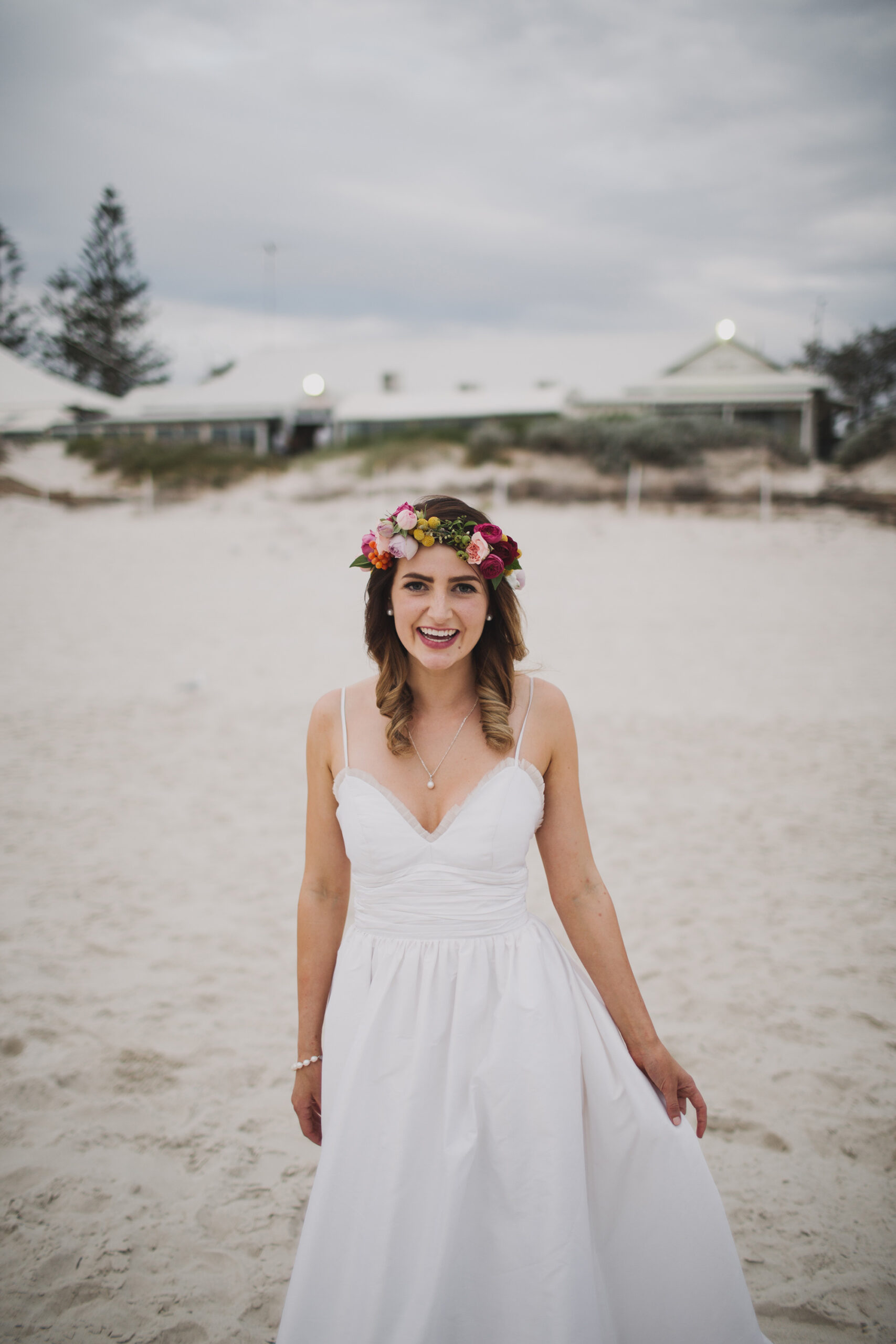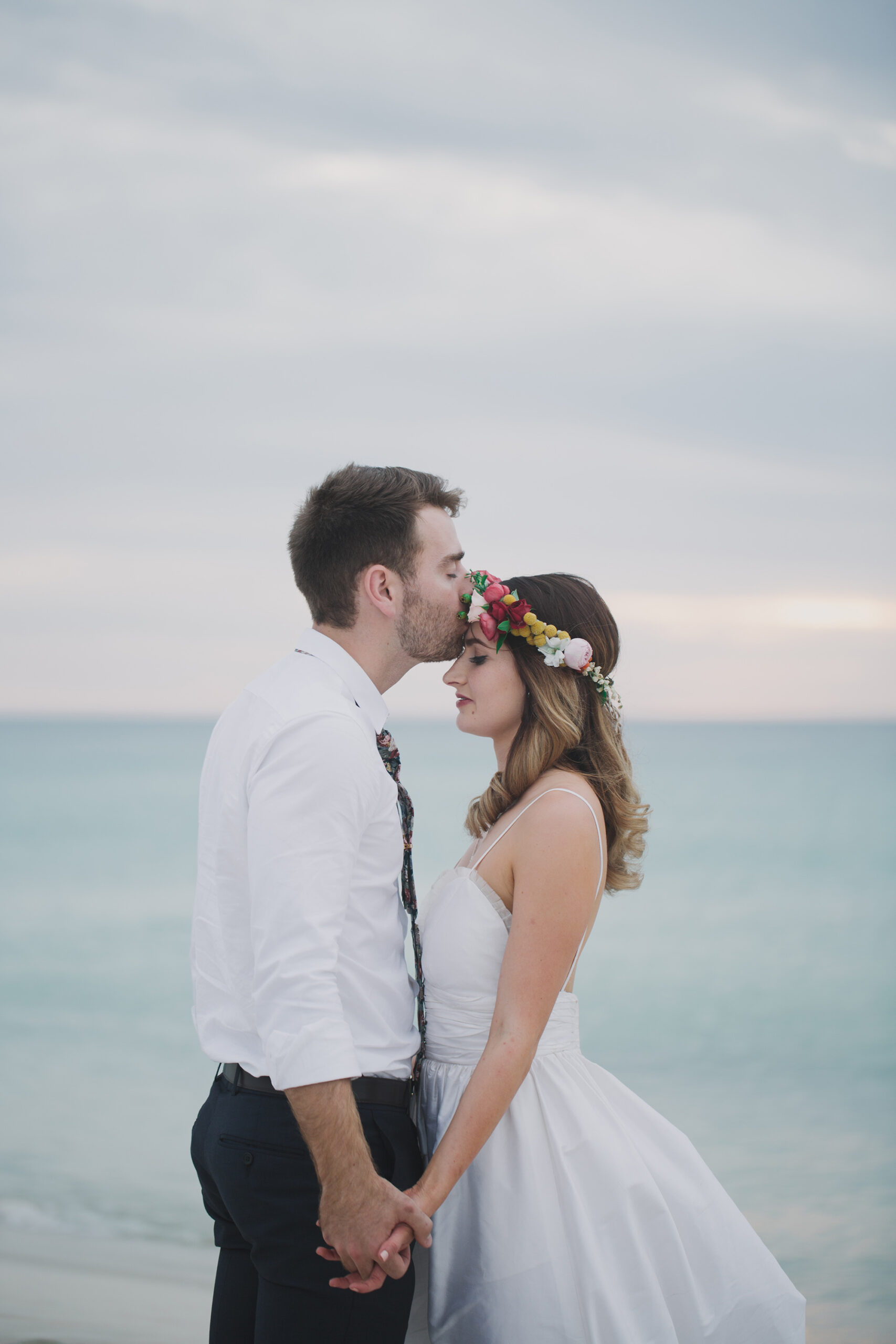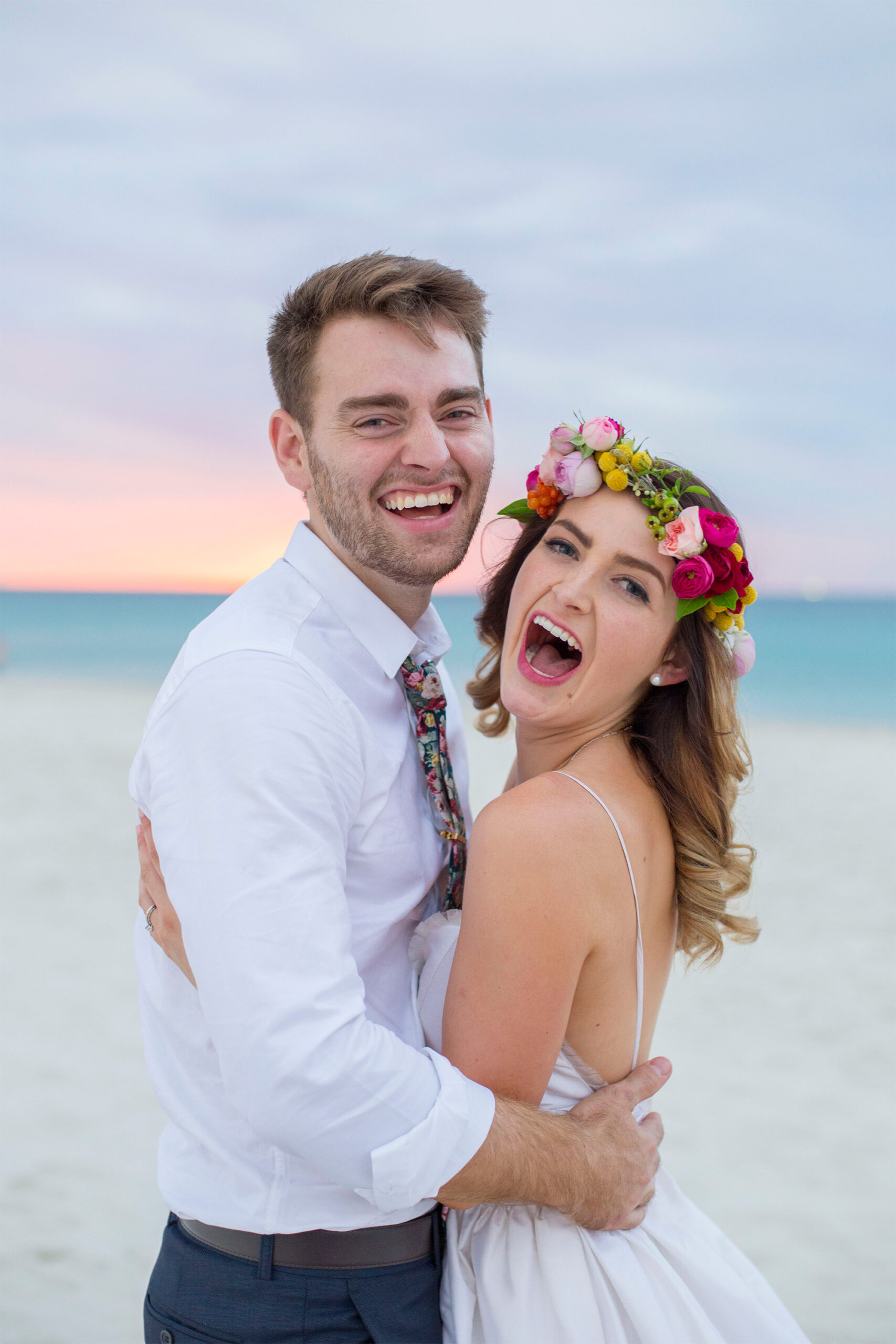 "To live the same day all over again would be absolutely magical," Georgia says.