Nothing says bride like a beautiful bridal veil. Here are a few of the common bridal veils styles explained so you can decide which one would work best with the style and formality of your wedding dress.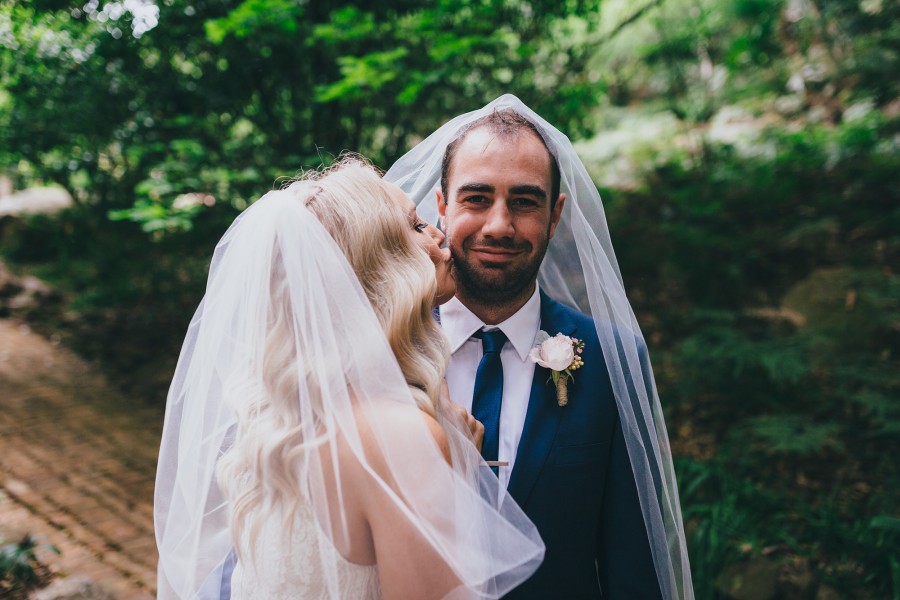 Blusher
It is often referred to as the bouffant or shoulder length veil, however this is a misconception. Traditionally, the blusher is the veil piece which comes forward, covering the face. Any style veil can have a blusher. There are no rules or restrictions for this. Alternately, the bride may chose to wear a veil that does not have a blusher at all. The blusher is generally 18 inches in length.
Bouffant
This is a very short veil. It was very popular back in the 1960¦s. This really suits a simple gown, or a bride with a shorter hairstyle. The standard length will sit just touching the top of the shoulders.
Shoulder
This style of veil is really the extended version of the bouffant veil as it sits just below the shoulder, in line with the top of the armpit.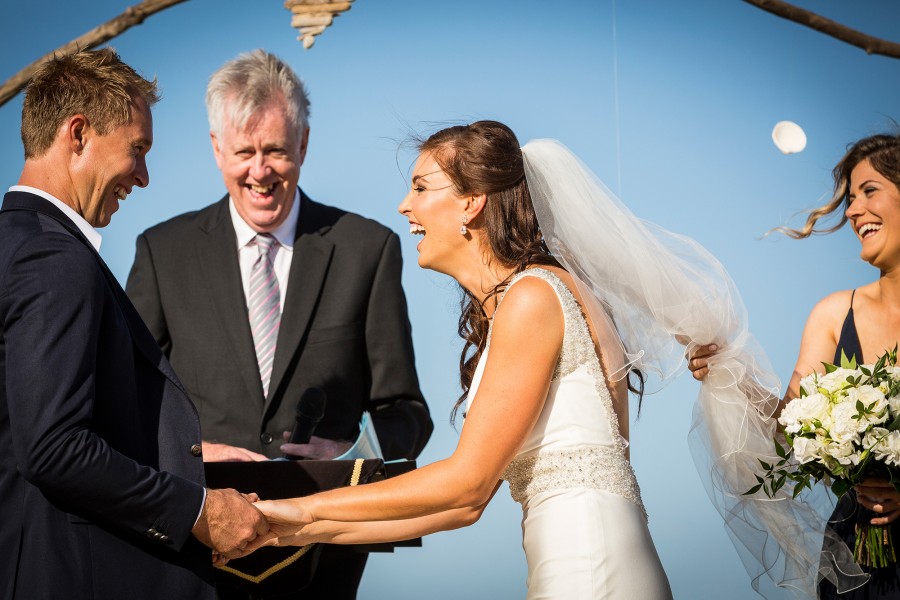 Elbow
This style is still a shorter style veil. The Elbow length veil, sitting just at the elbow, is very flattering for younger brides in their early twenties when worn with a strapless ballgown style wedding dress.
Waist
This veil is an extended version of the elbow veil. The veil will sit just at the waist, being one or two inches longer than the Elbow length veil. This style can look most elegant on small petite brides wearing a slimming gown with no train.
Fingertip
This veil ends at the fingertips, and is a very versatile style veil as it suits all gowns, and brides of all ages. Brides that are significantly overweight are best to select this style if they are seeking shorter veils.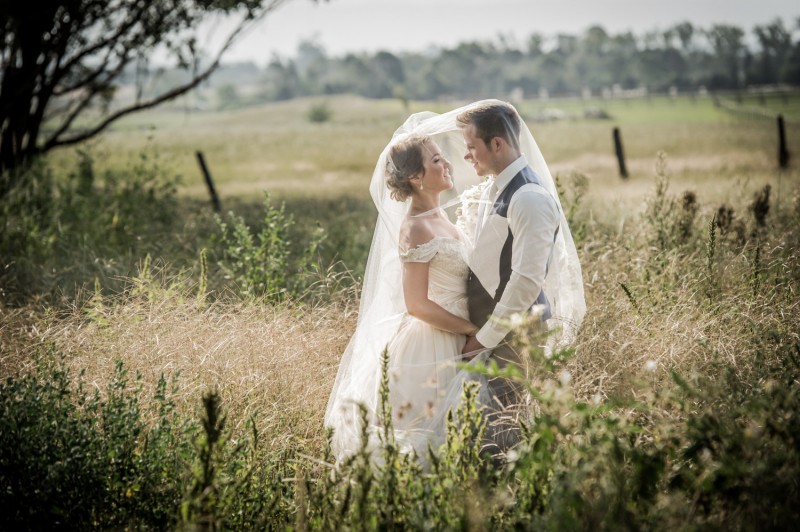 Knee
This style is extremely attractive when worn with tea length gowns. This is very much an American trend. Regardless, it has a very light refreshing appearance about it, and extremely appropriate for informal day weddings. (Tea length gowns are mid-calf length).
Waltz
This is a very elegant and charming style veil as it has just enough length to touch the floor, or alternately, fall half an inch short of the floor. Ideally, the length of this veil will be determined by the length of the gown. A gown that sits flush on the floor will generally have a train of equal length. There is no train. This look was very popular back in the 1920s, and also back in the early 1800s.
Chapel
This is the first of the veils to have a train, being 108 inches in length. Whilst it is traditional that the length of your veil should match the length of the train on your gown, this is not by any means a hard and fast rule. In fact, wearing a veil with a train can be very elegant when the gown itself is floor length (no train at all). This look is very soft and very feminine.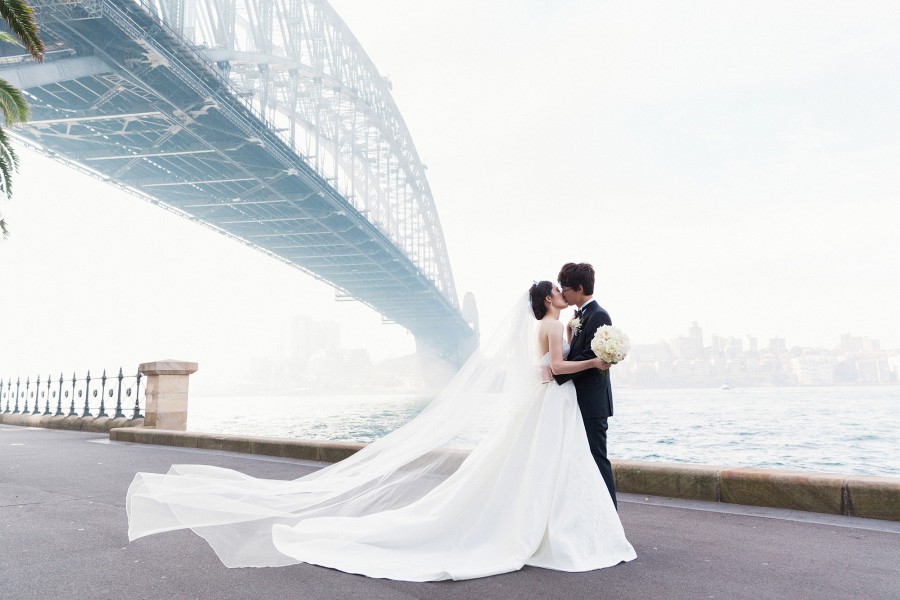 Cathedral
This veil is 144 inches in length. It is quite a long veil, and whilst it appears to be very elegant and classic, it is not the easiest of gowns to manage. You need to ensure the bridal party assists with lifting it when walking, and setting it out when taking photographs. Many brides do feel this is too cumbersome, particularly when they are going to spend a considerable amount of time outside in a windy environment.
Royal
This is the most regal of all veils, sitting 180 inches in length. Not many brides chose this particular length as they feel it is highly impractical. This length will also prove to be quite costly.
Detachable Veil
Brides who want the best of both worlds can have a veil that comes in two segments. This is far too difficult to explain so you really need to visit a bridal store and see for yourself. However, the significant feature is that the bride may present at the church and attend the entire ceremony with a lovely chapel or cathedral length veil, allowing her to separate and remove the longer portion of the veil, leaving a fingertip or elbow length veil only. This option is useful only for practical reasons.
This article was provided by: Sweet Petites