MSN – bringing Gen Y babies together since the '90s.
Emily Goldstein, 22, and Rhys Velingos, 23, met in high school and quickly turned to the chat room, MSN, to develop their romance. "Although we were in separate years we still had classes together and next door to each other where we would push little love letters under the wall," remembers Emily. Once they had the permission of Emily's mum, achieved easier than expected, they officially became a couple.
Six years later Emily was surprised with a romantic proposal while dressed in motorbike riding gear! After a hot day of riding, Rhys dragged his girlfriend up a hill where a helicopter was waiting to take them to a private picnic. There, he proposed. "It was the perfect moment. Time stood still," smiles Emily.
Their country chic wedding on March 8, 2015 was celebrated with 90 guests at Oakville House, NSW. "Our ceremony was outdoors under a tree… a really hot day, guests sitting on bales of hay, violins playing," describes Emily. "There were no bridesmaids and groomsmen, as we wanted it to be a very intimate ceremony."
The couple are planning a honeymoon in Europe.
Photos courtesy of Ben Newnam Photography.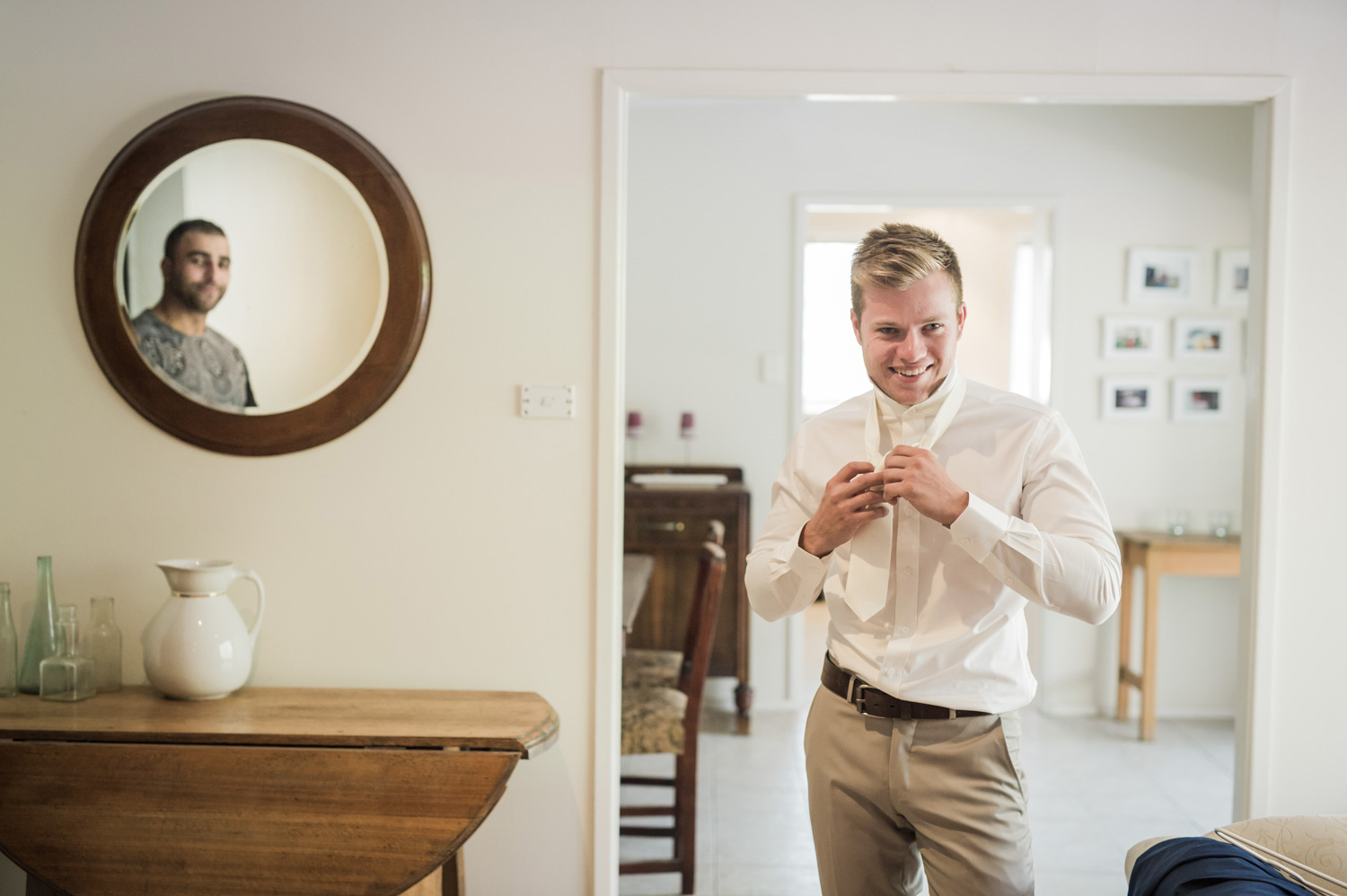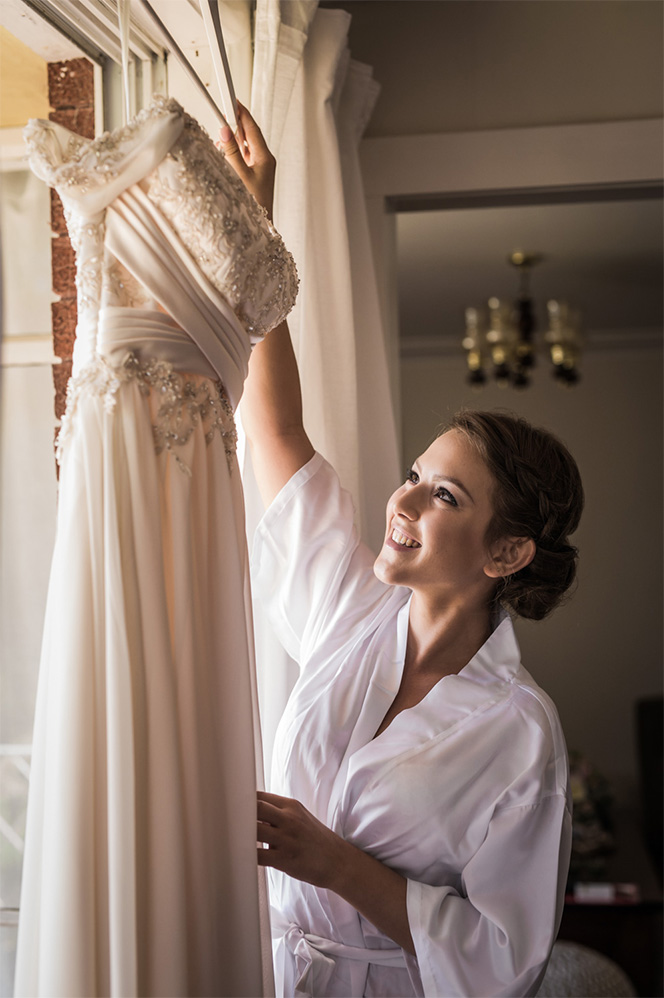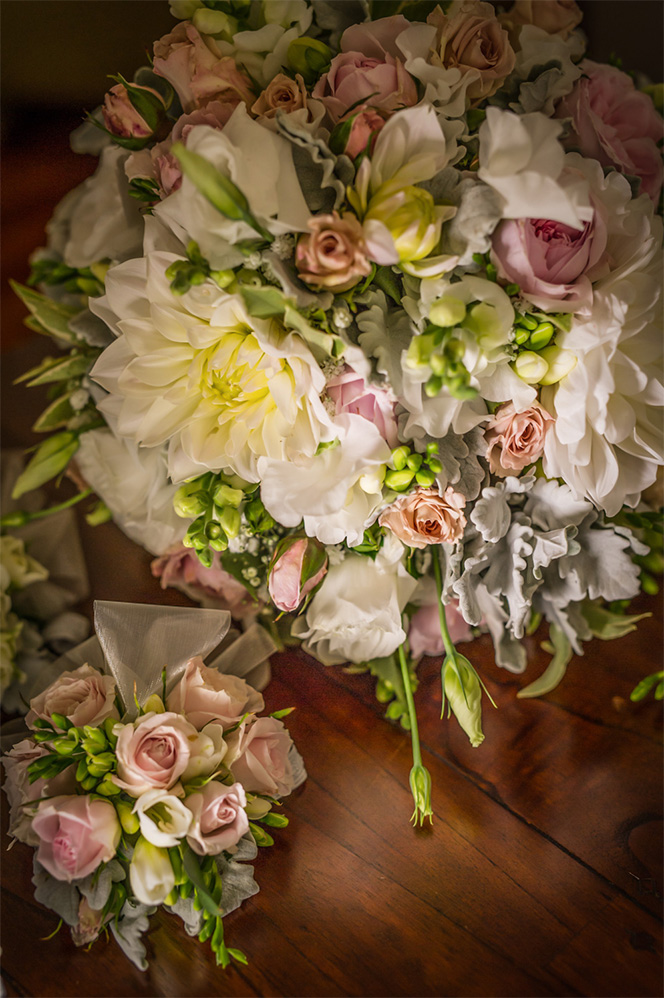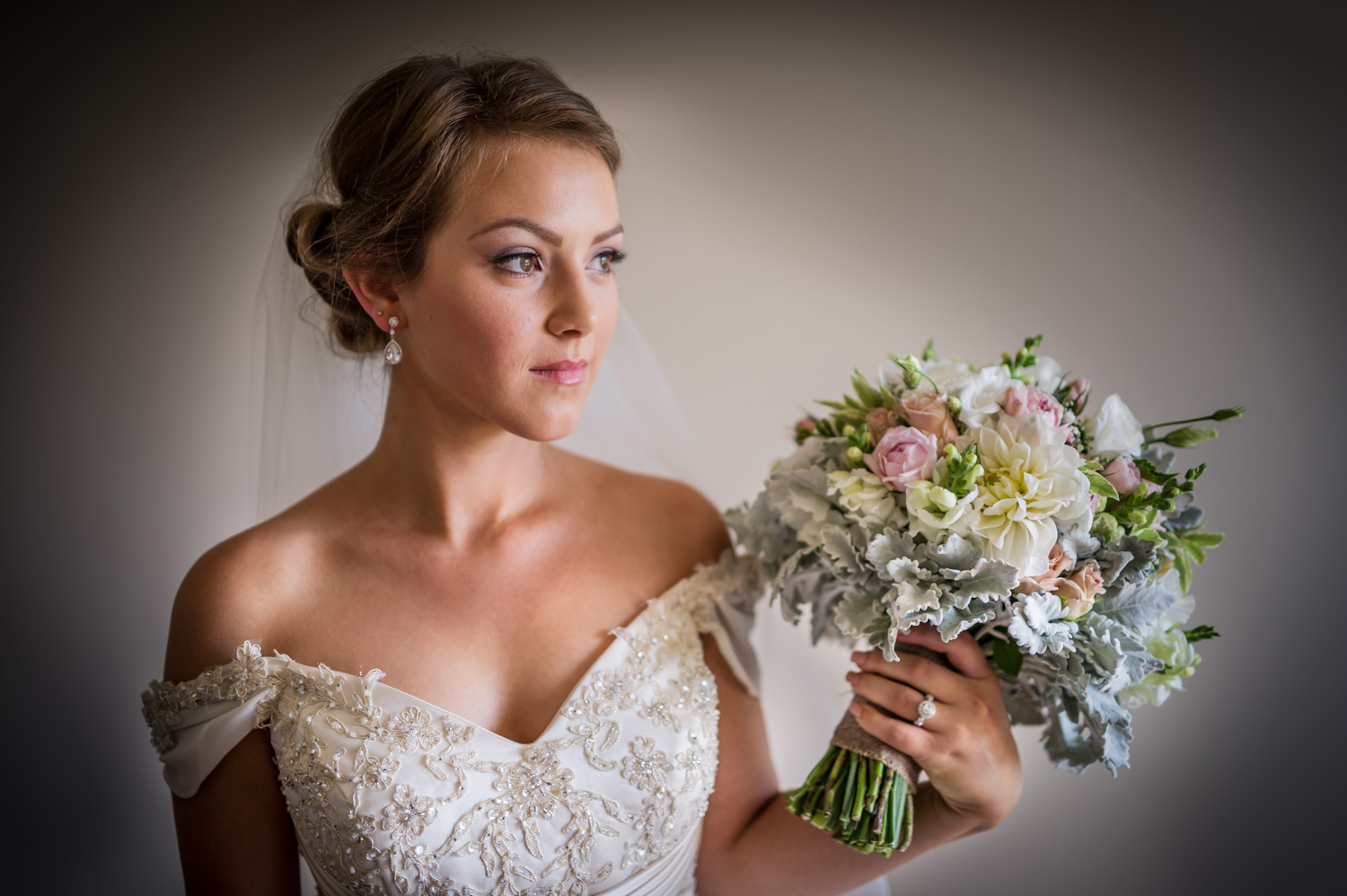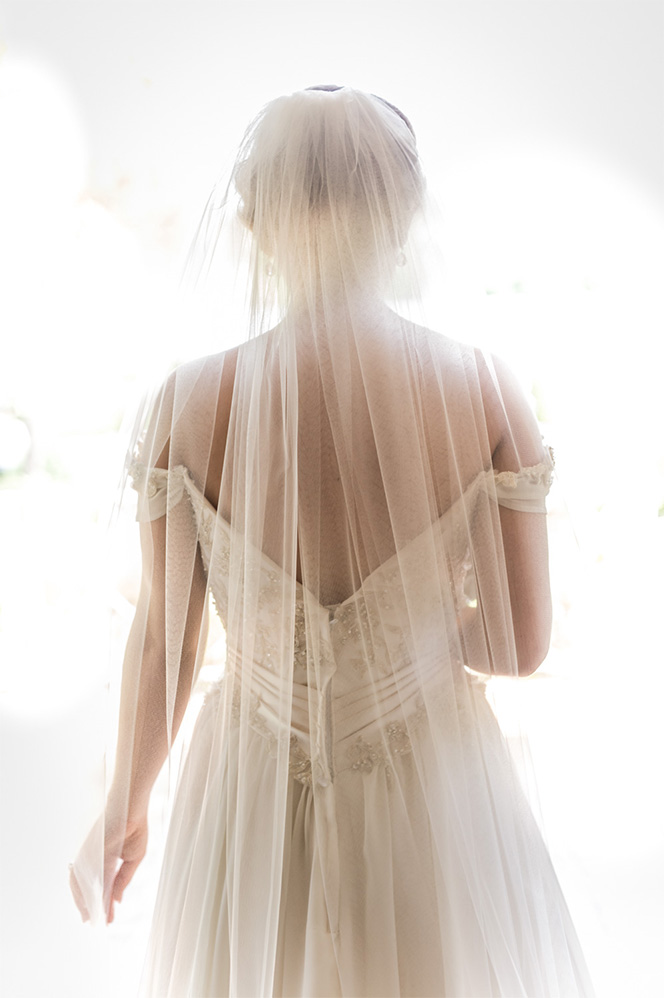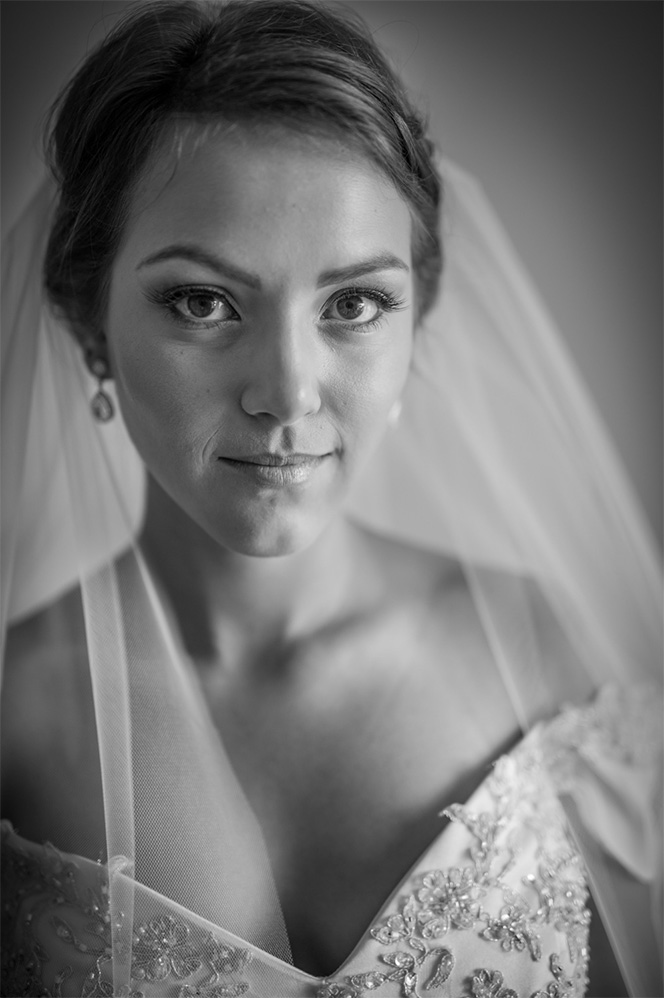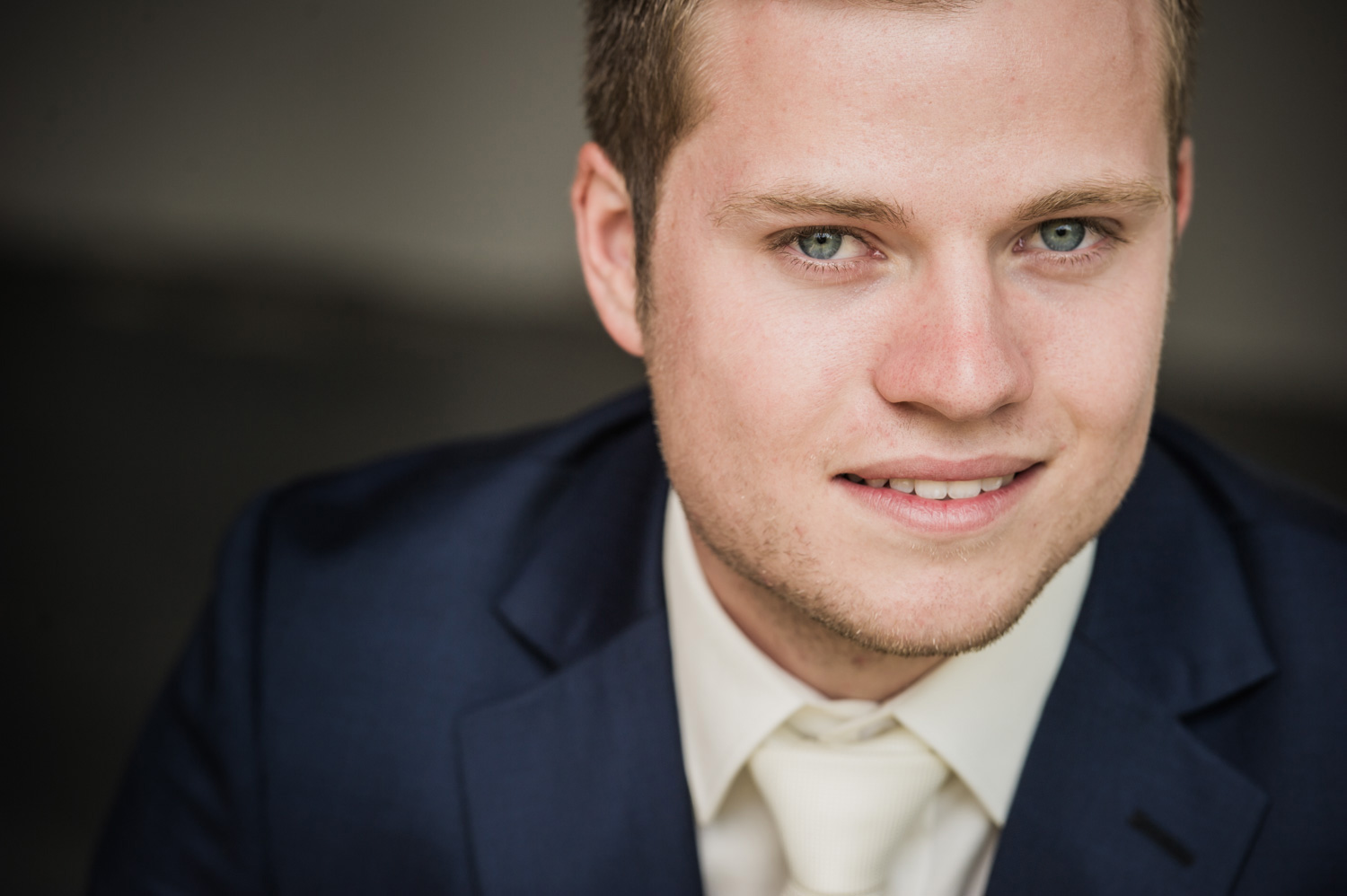 "What I love most about Rhys is how he is a very kind person, so selfless and always willing to help someone in need," praises Emily.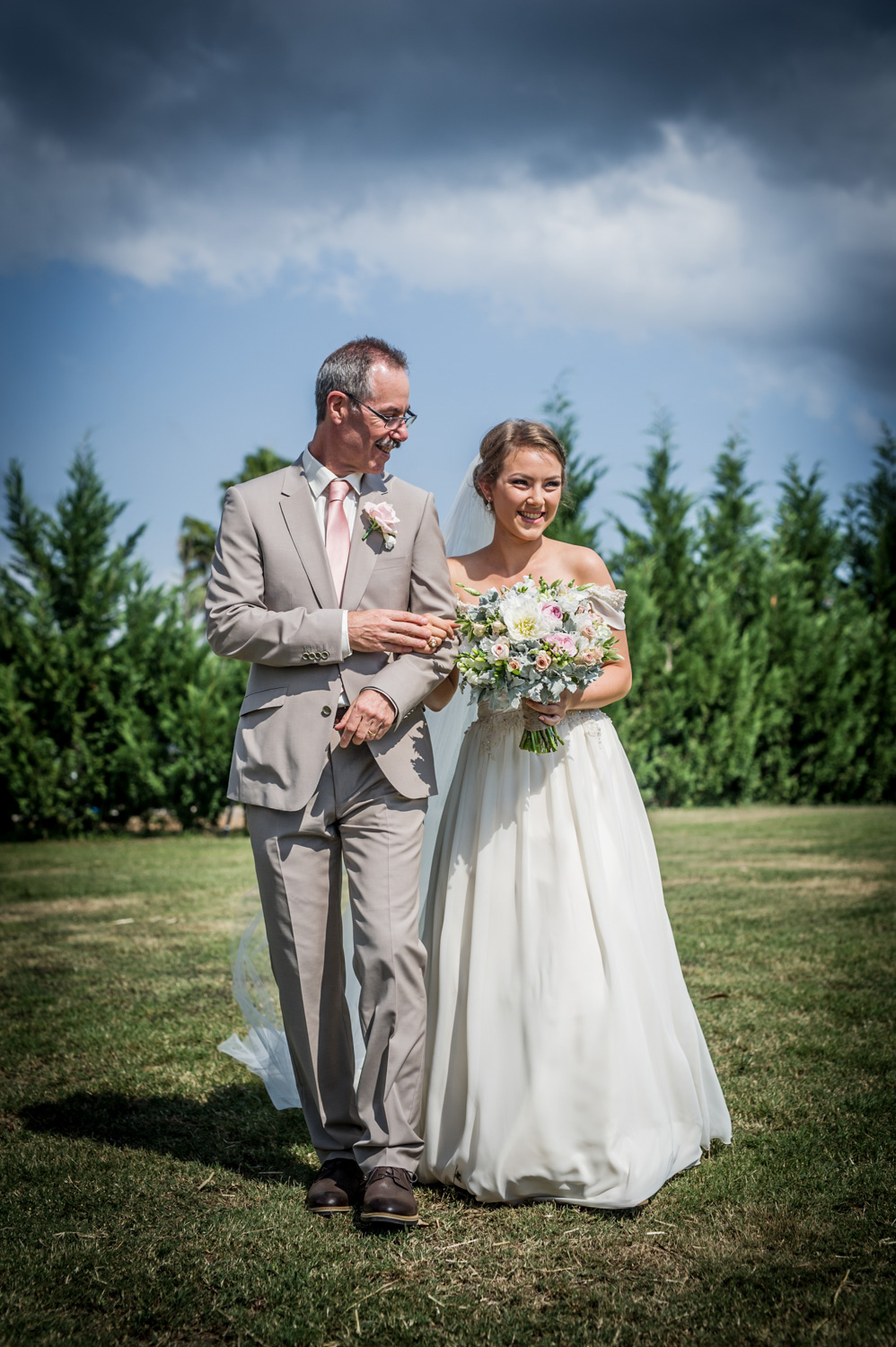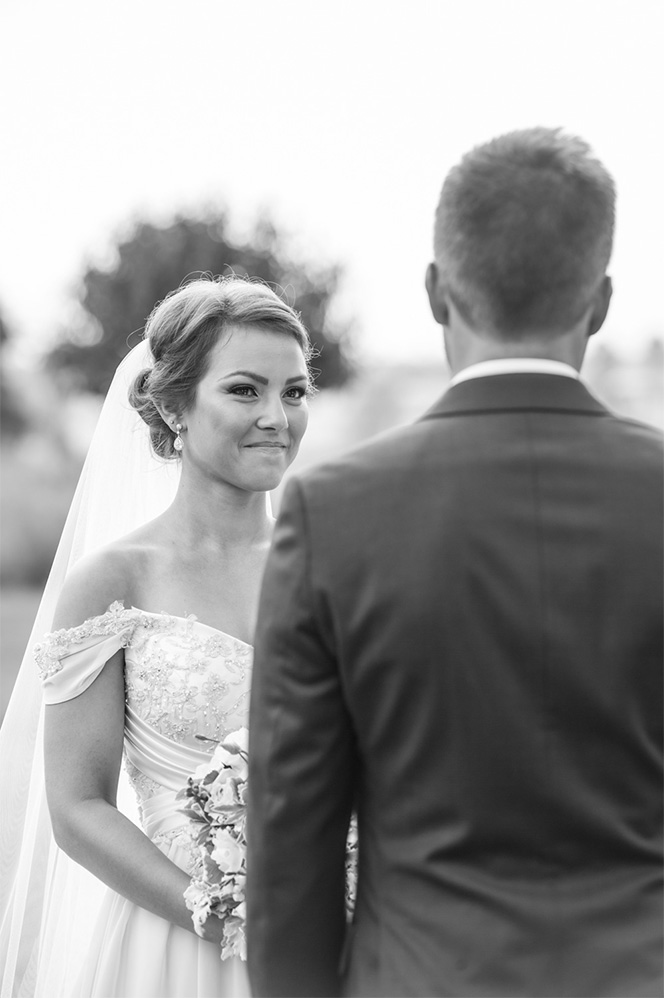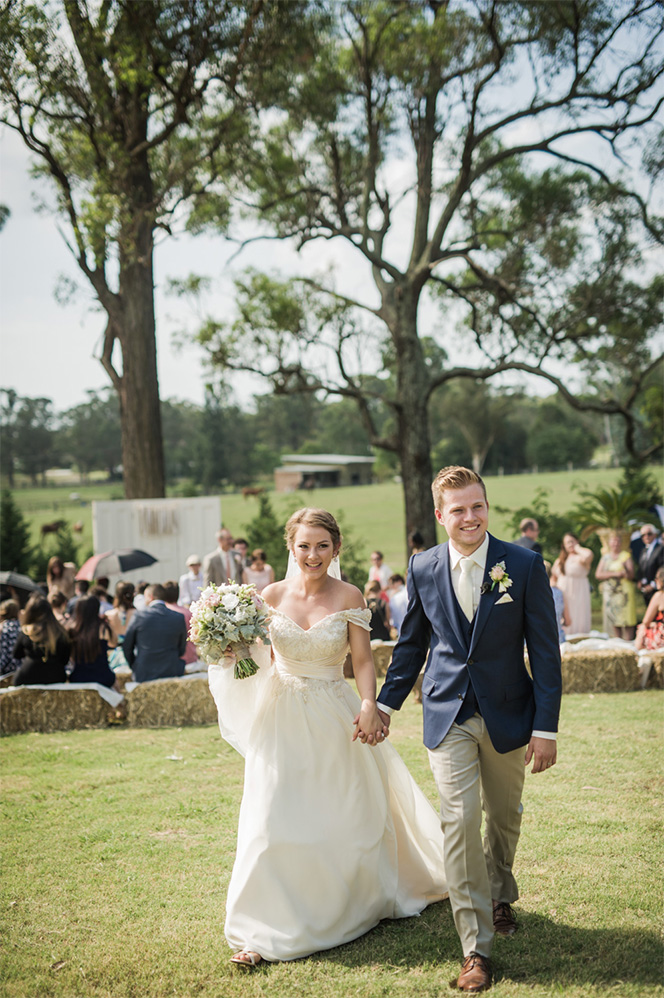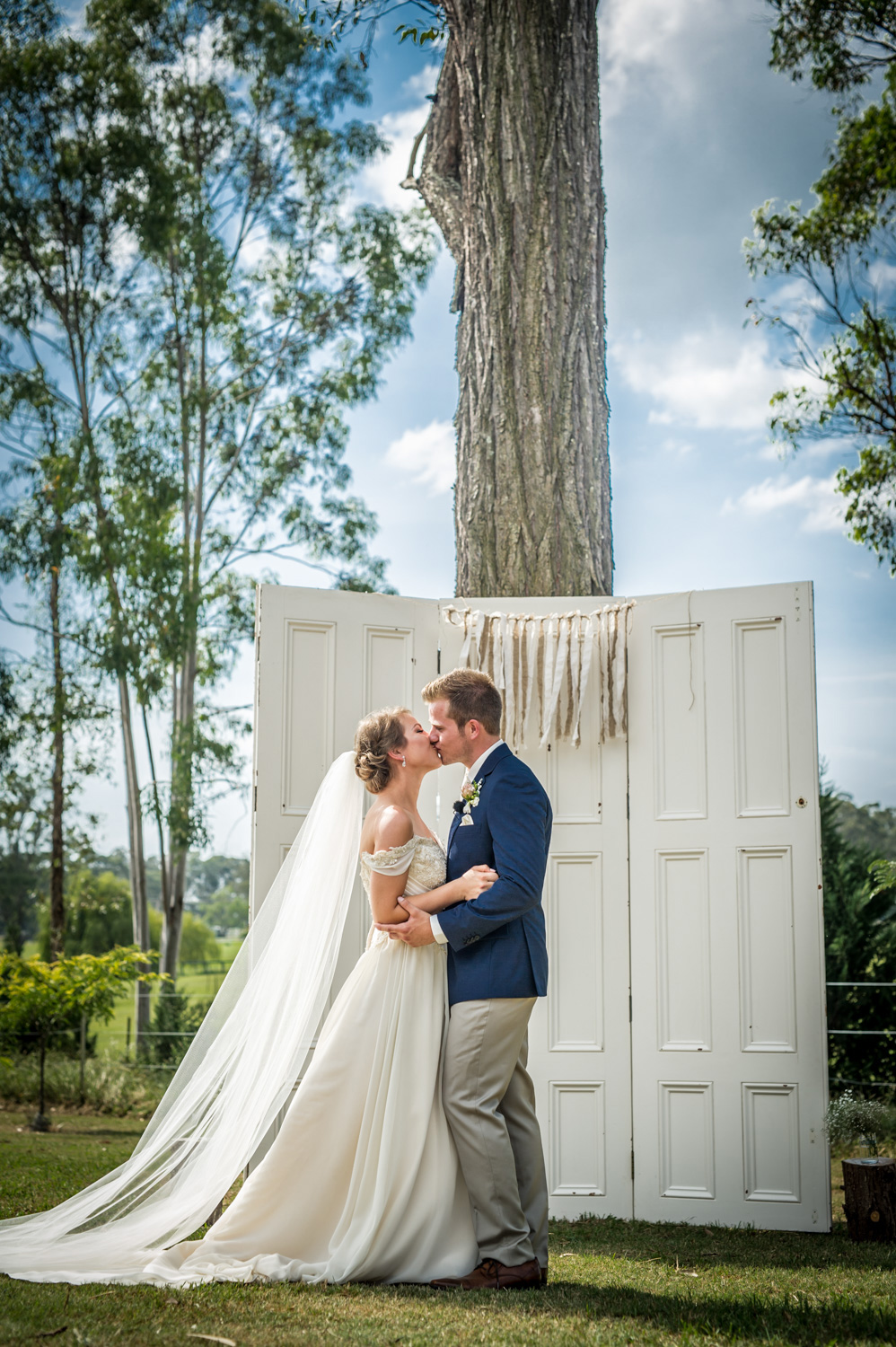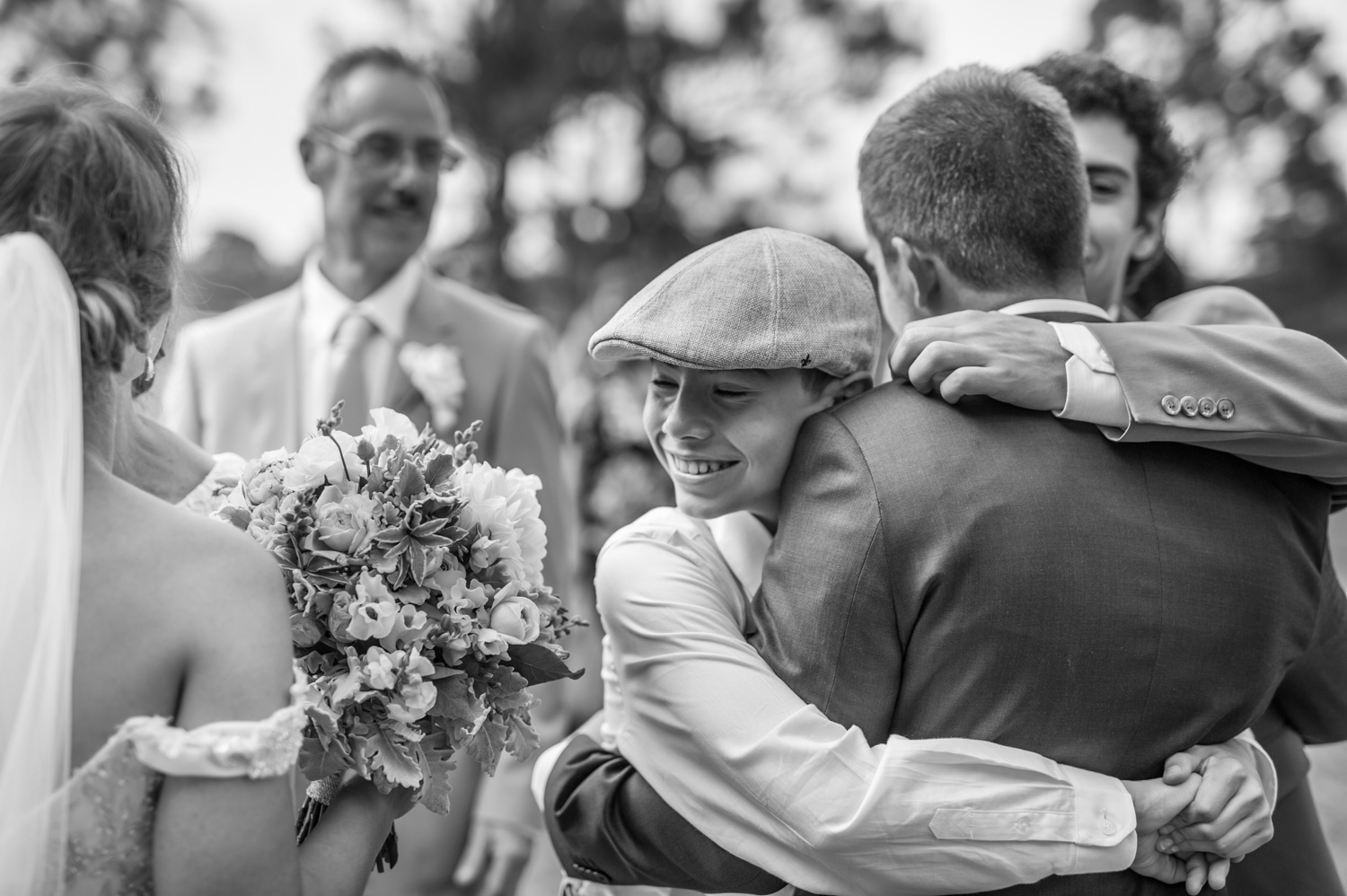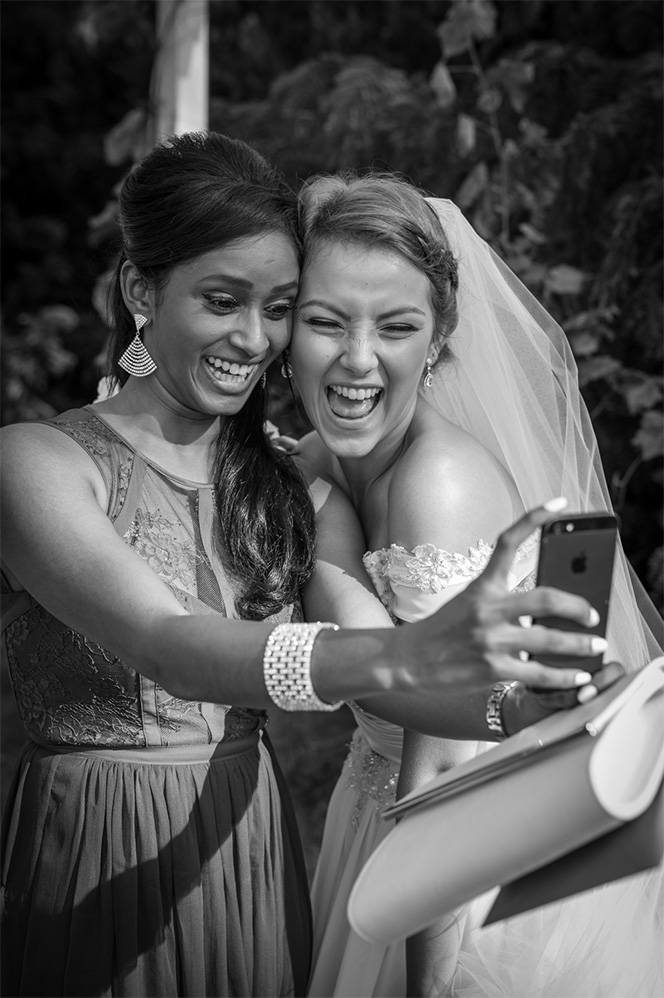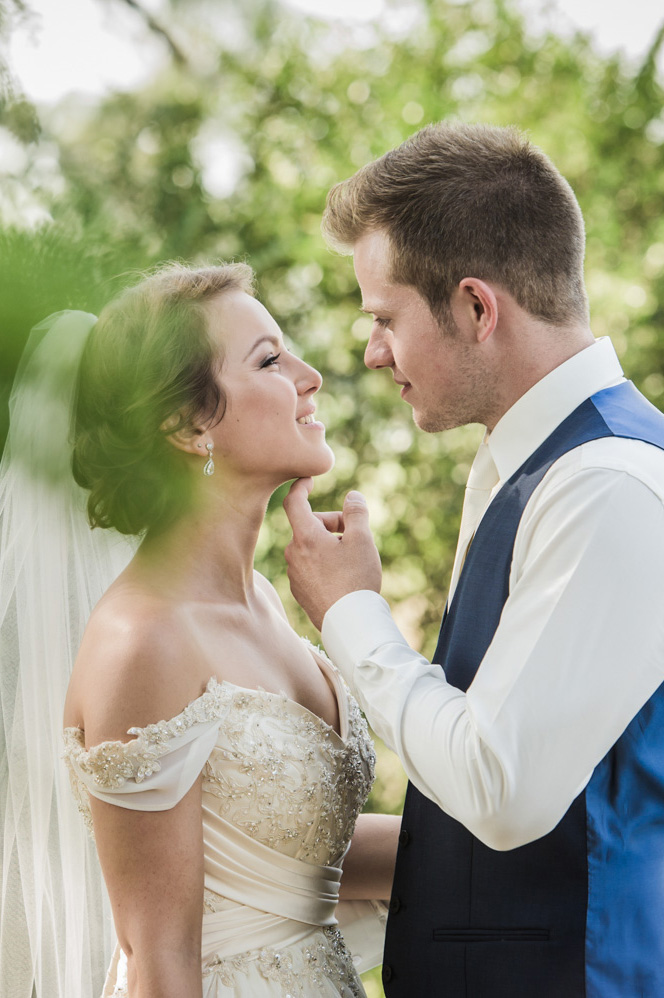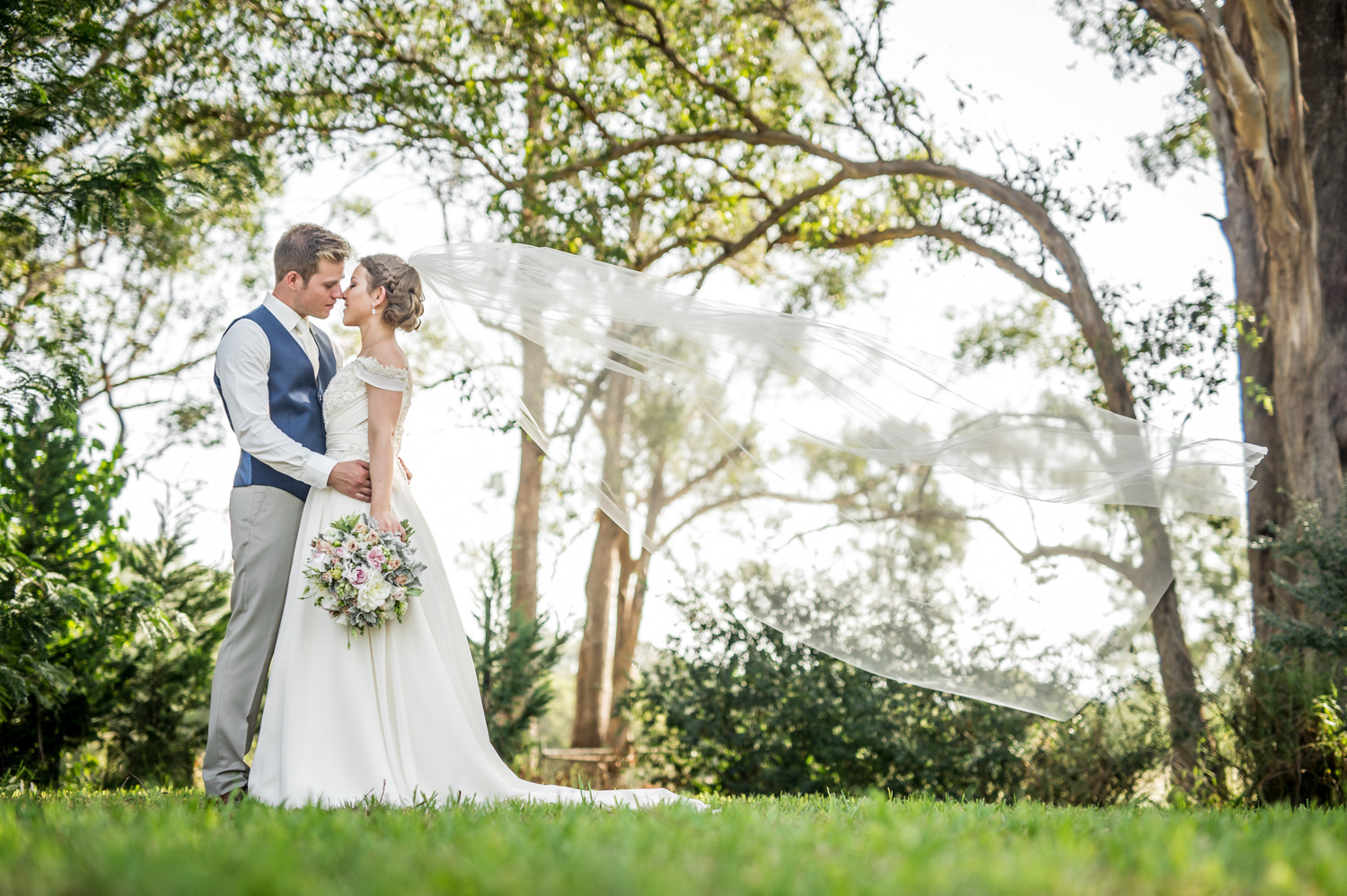 Rhys says he loves Emily for her determination to reach goals, but most of all, he loves her cooking.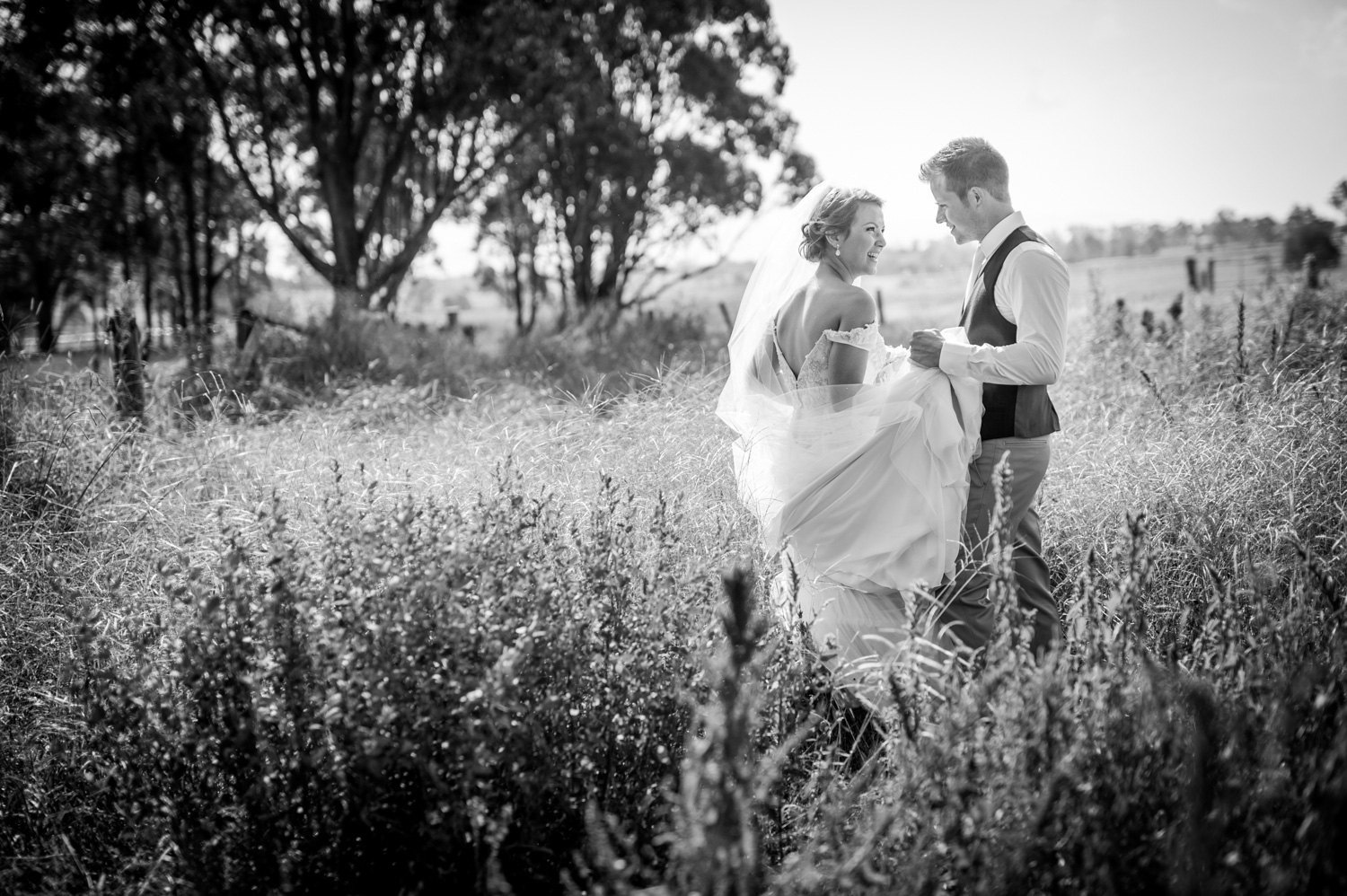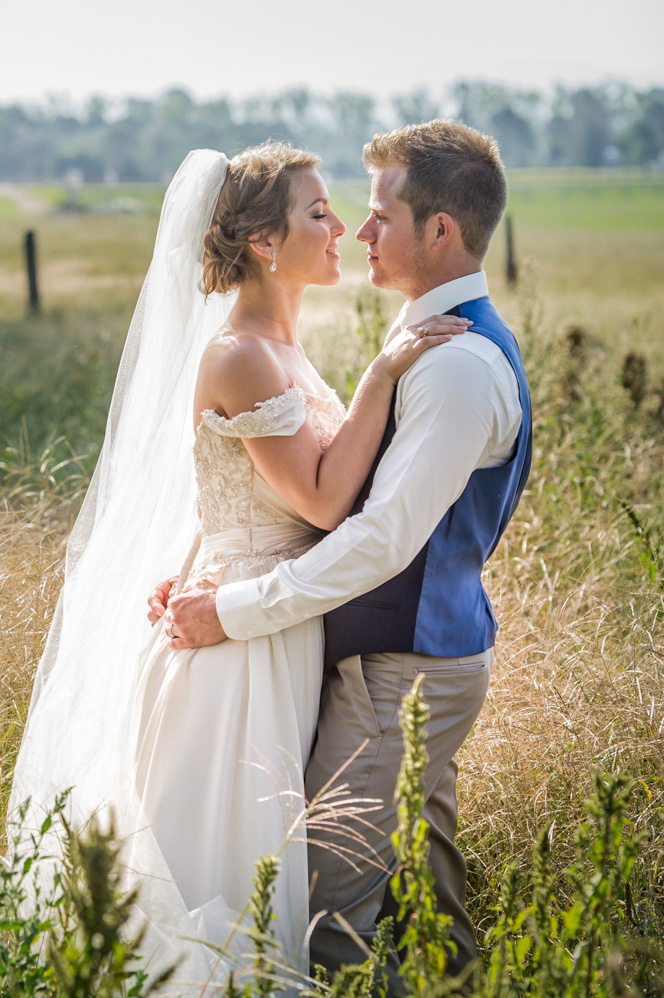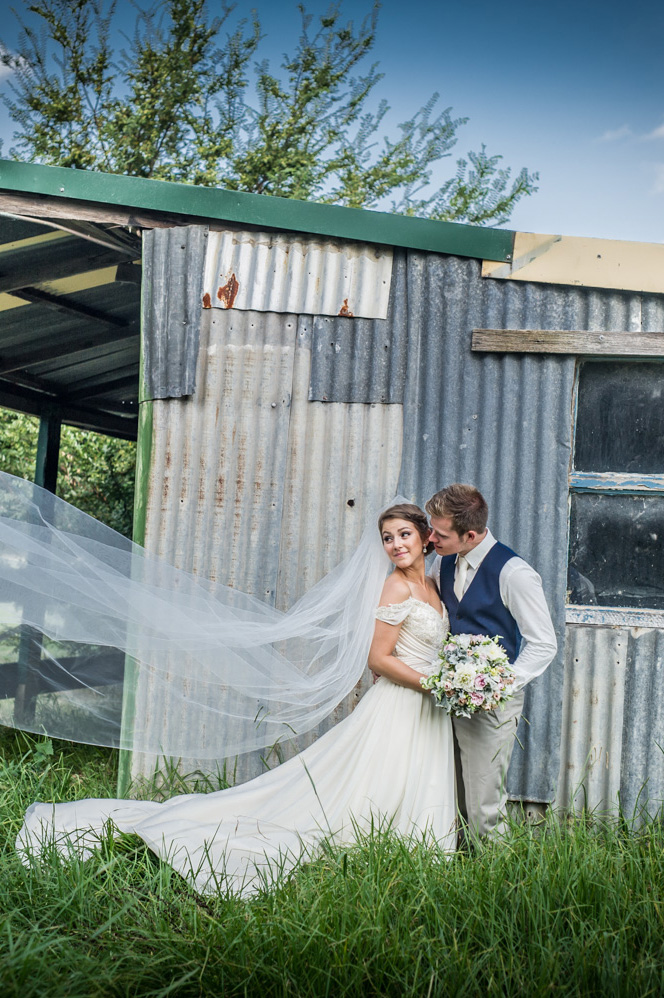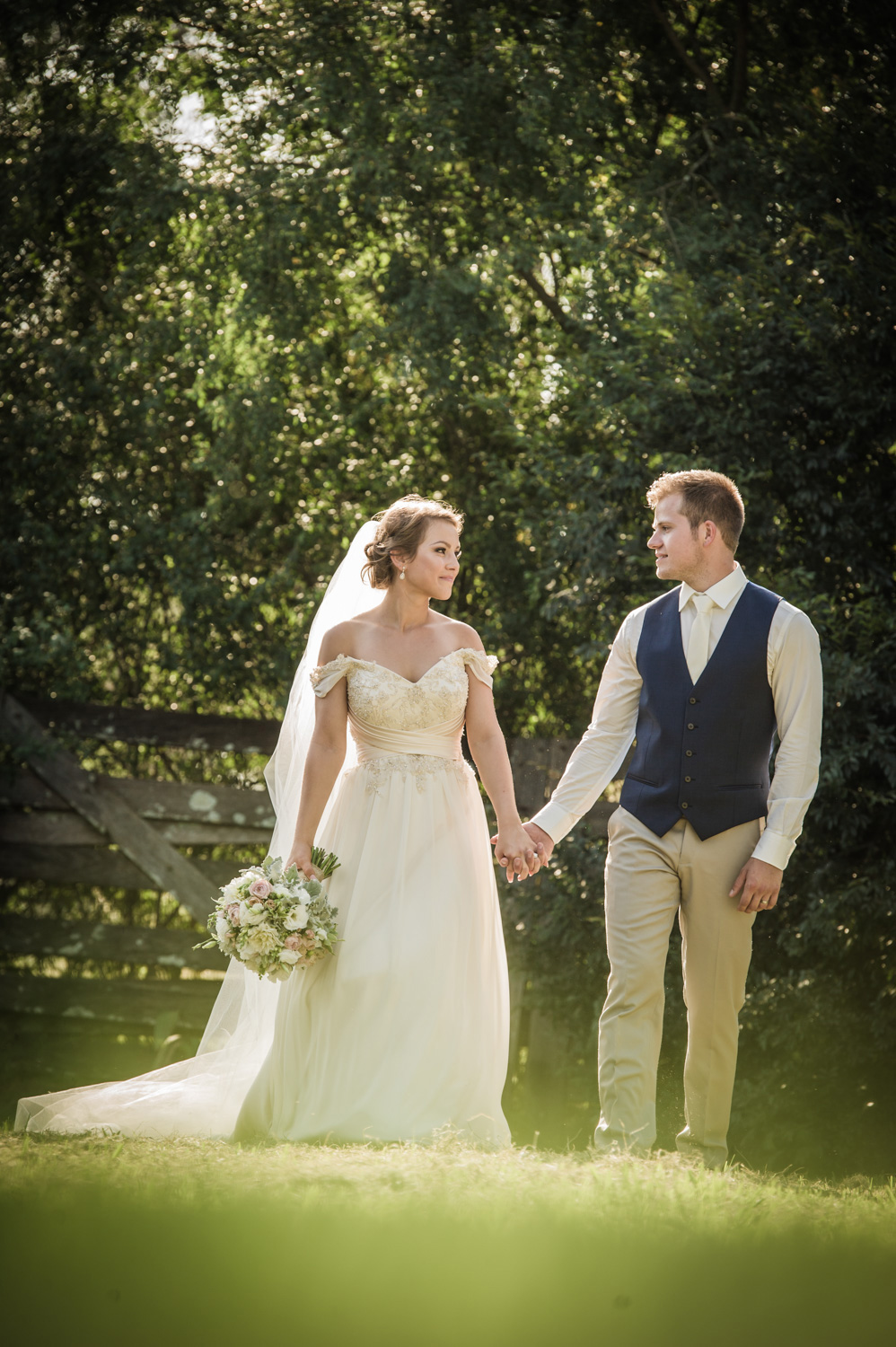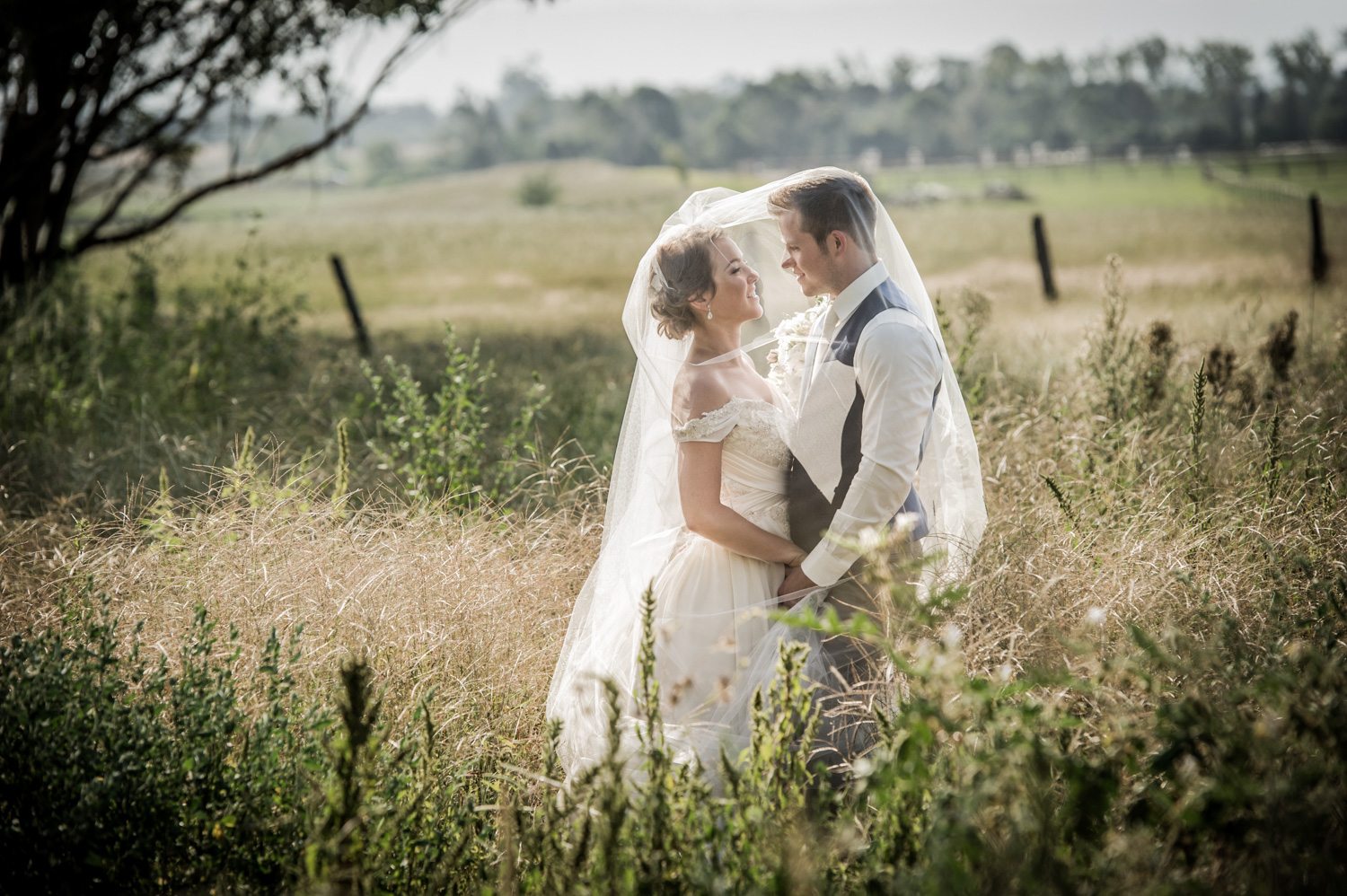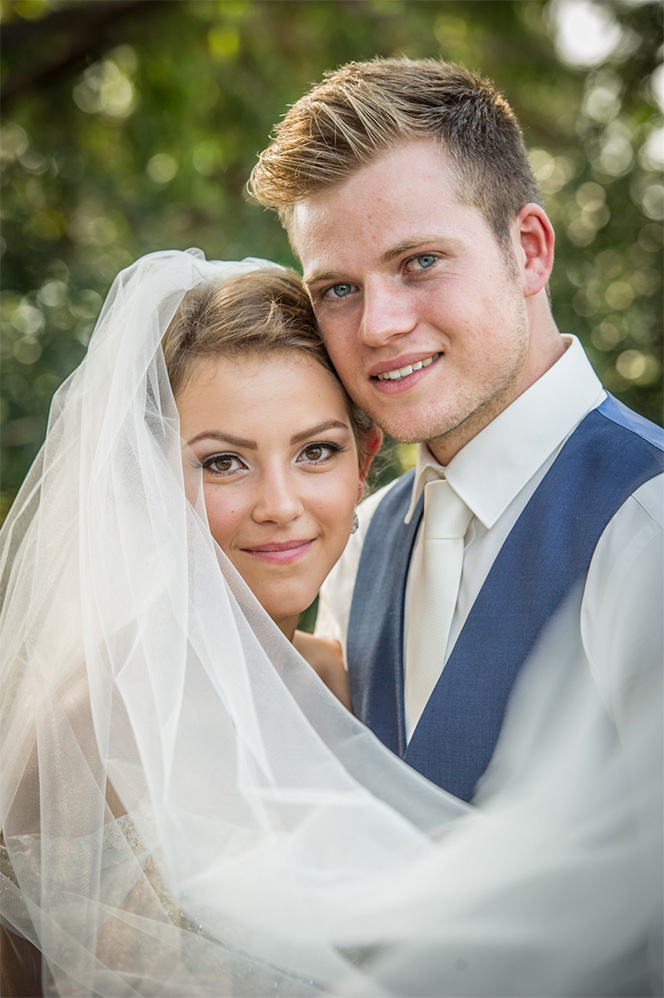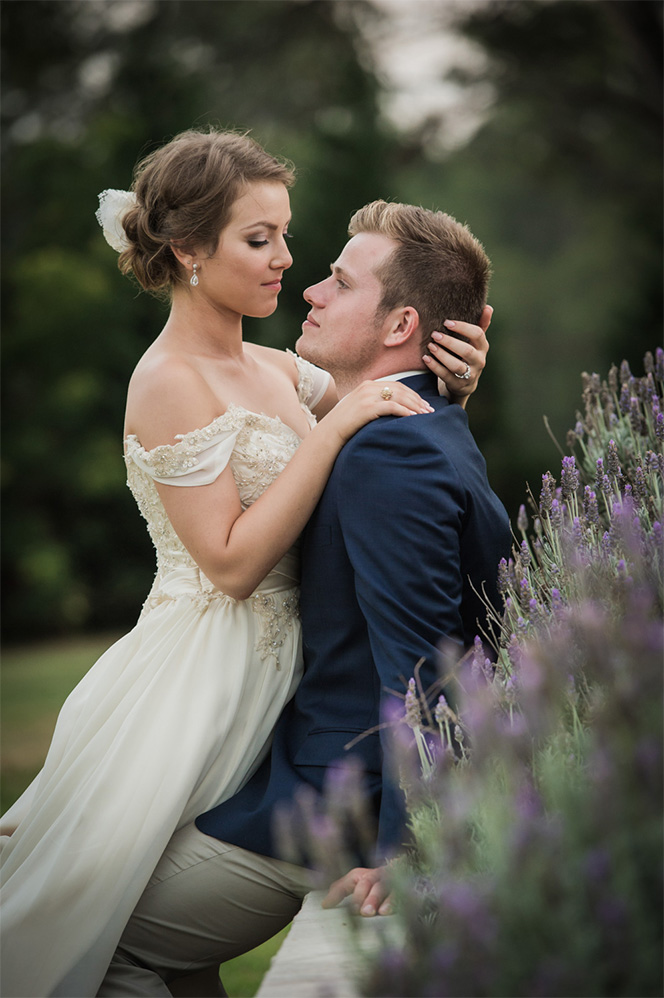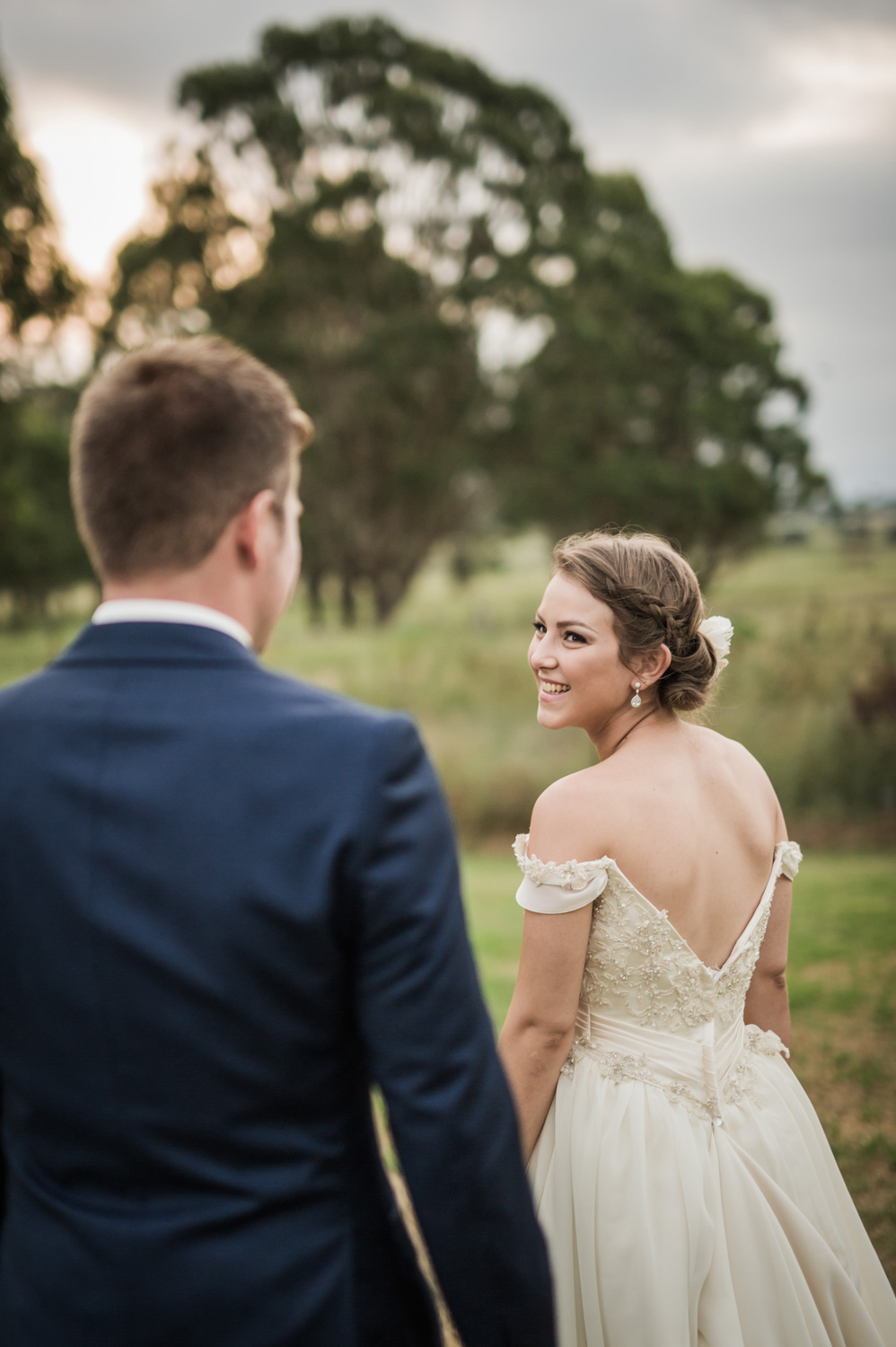 After the ceremony guests played outdoor games while the happy couple went off for photos.