Although they did not officially date in high school, Mache and Michael jumped both feet in when they reconnected years later.
"Michael asked me out in Year 10 and I didn't say 'no' and I didn't say 'yes' either, I told him to ask me later," recalls Mache with a smile.
"As time went on, we graduated and went our separate ways and lost touch. One night, years later, I messaged him saying let's catch up soon and he replied instantly and we caught up that same night at a ridiculous time!"
Needless to say, the Perth pair has been attached at the hips since and three months after they built a house together, Michael proposed in their not-yet-furnished theatre room surrounded by fairy lights and red rose petals.
The loved-up couple, both aged 30, tied the knot at Darlington Estate Winery in the presence of 77 of their closest family and friends on August 3, 2019.
"It was definitely the wedding that Michael and I have always dreamed of and I wouldn't have done anything differently."
Photos courtesy of Manis Moments.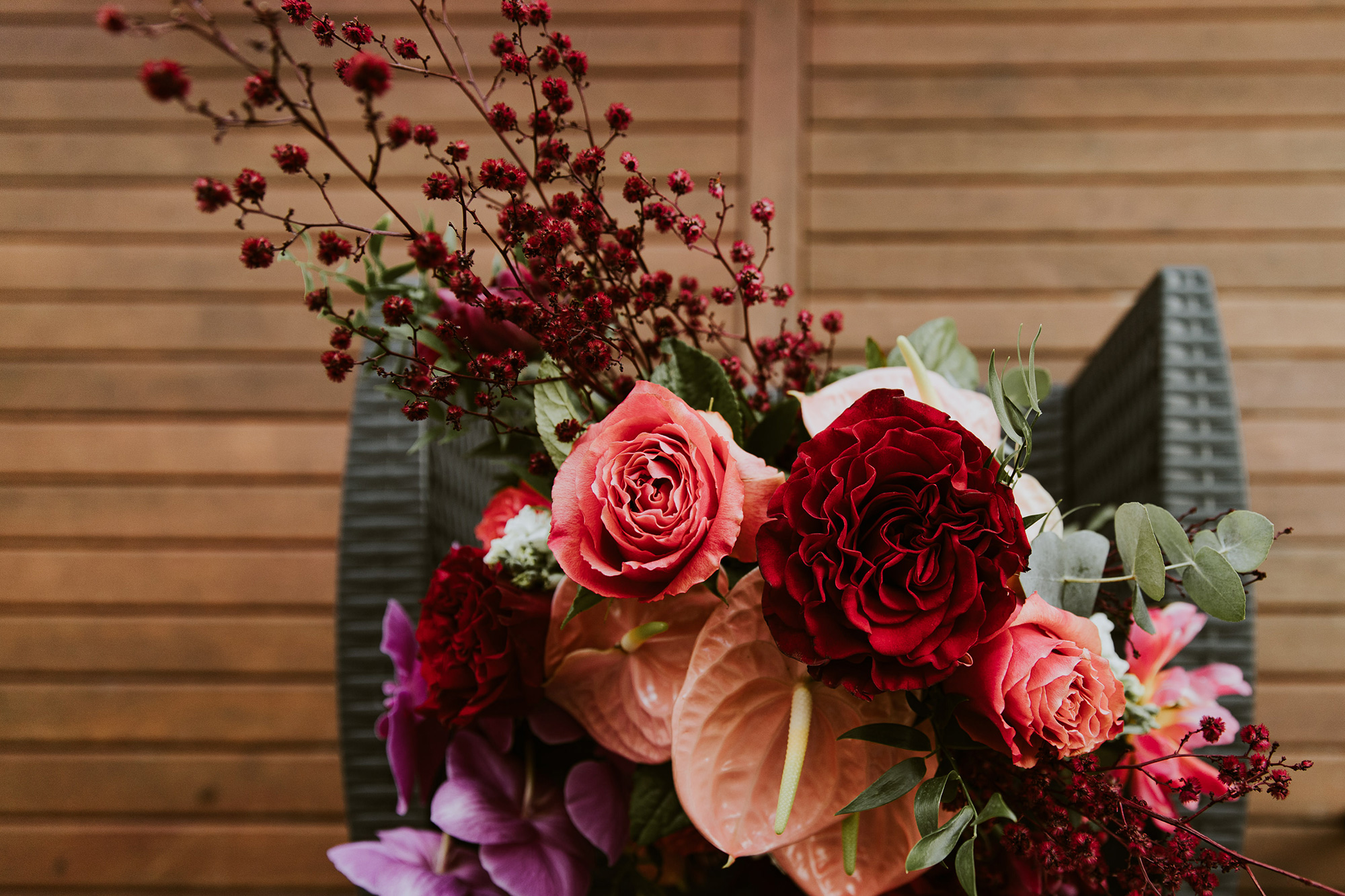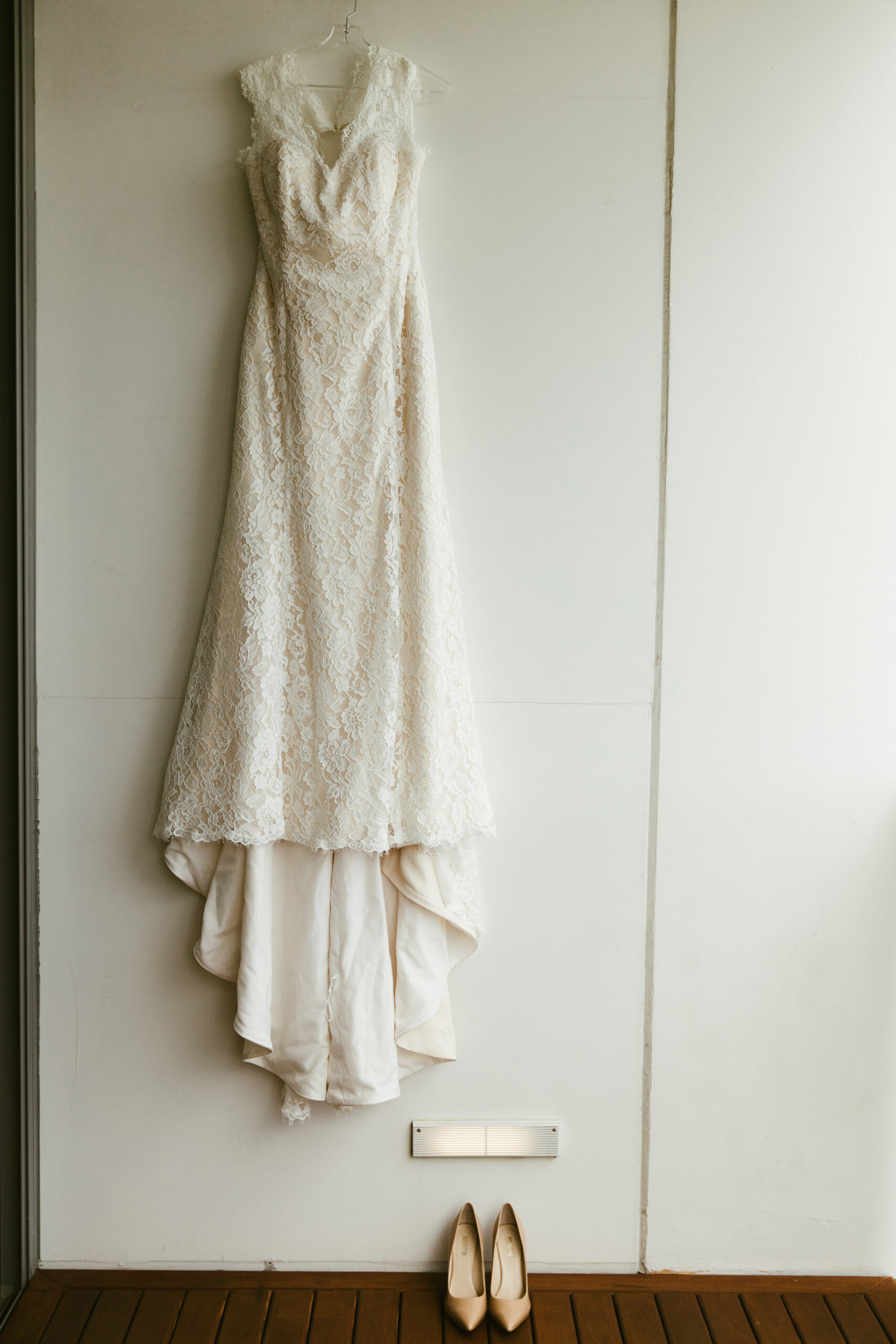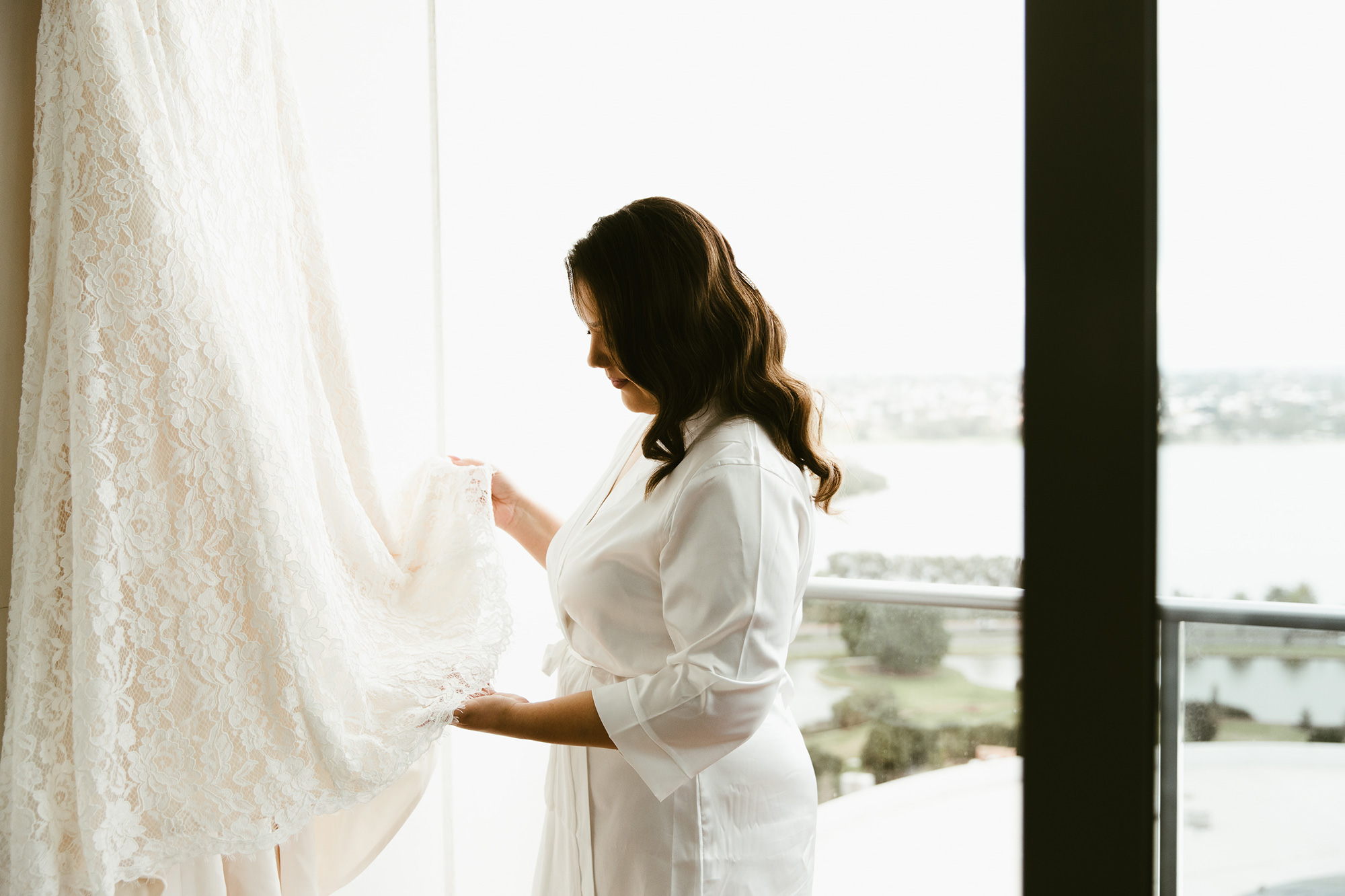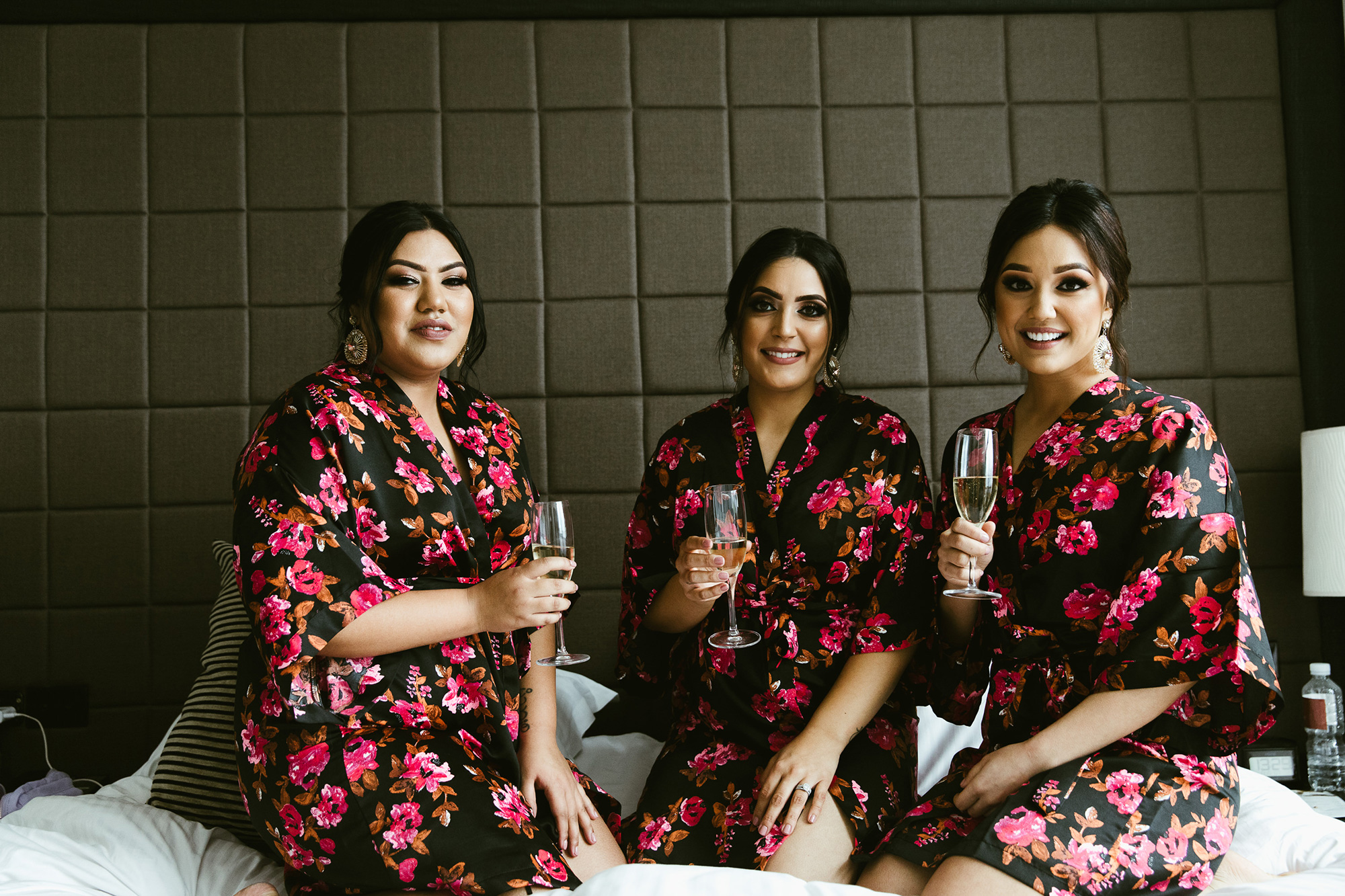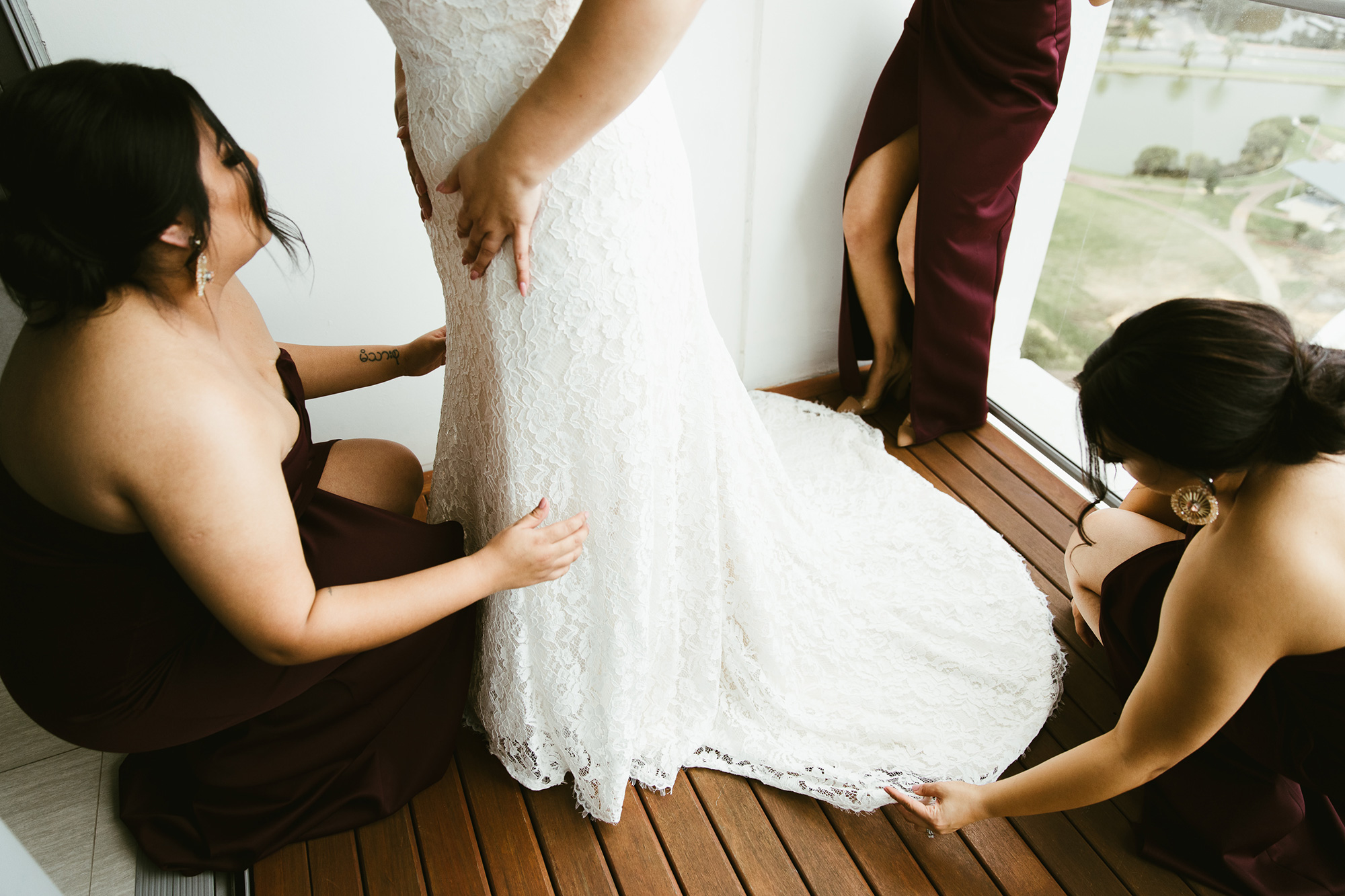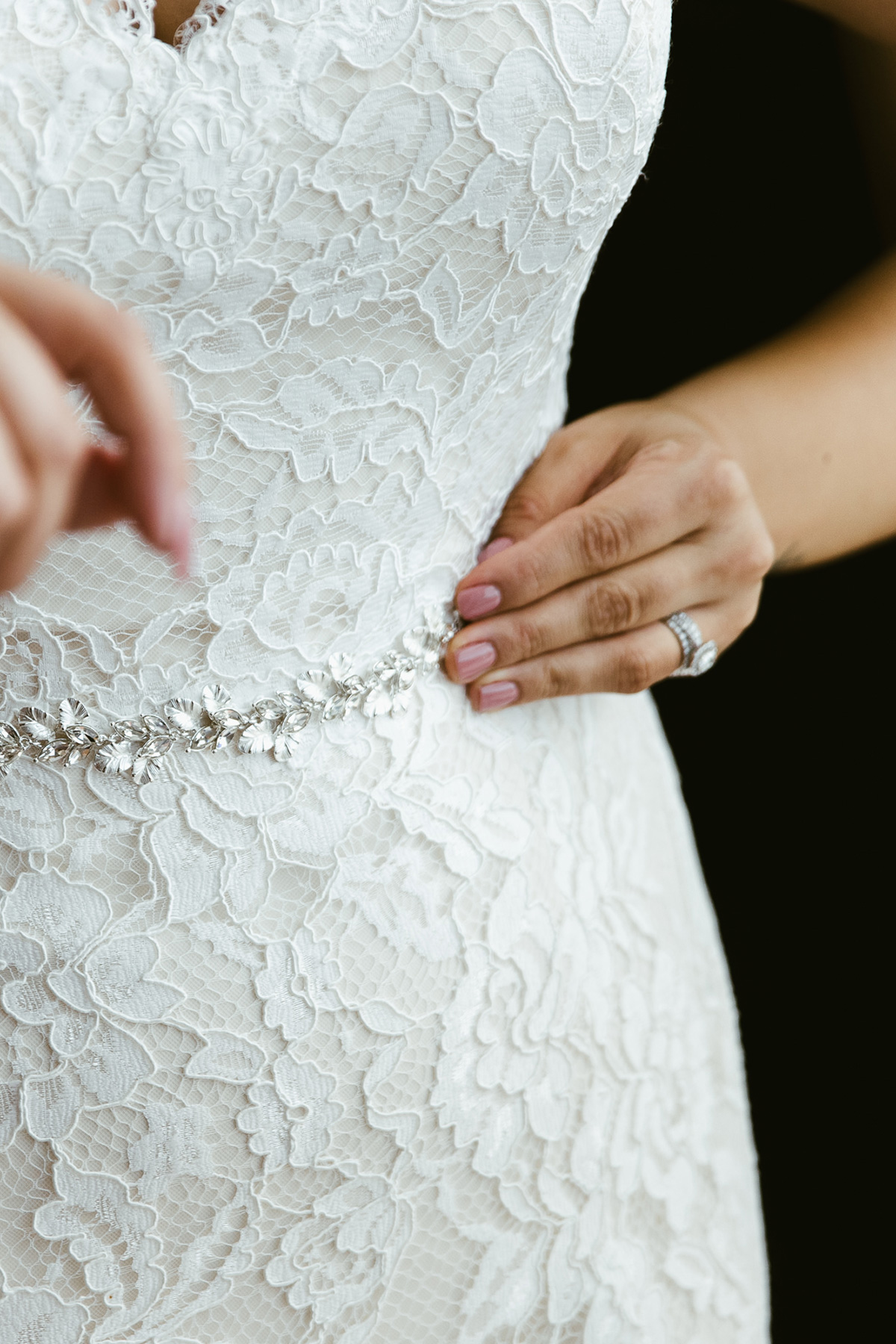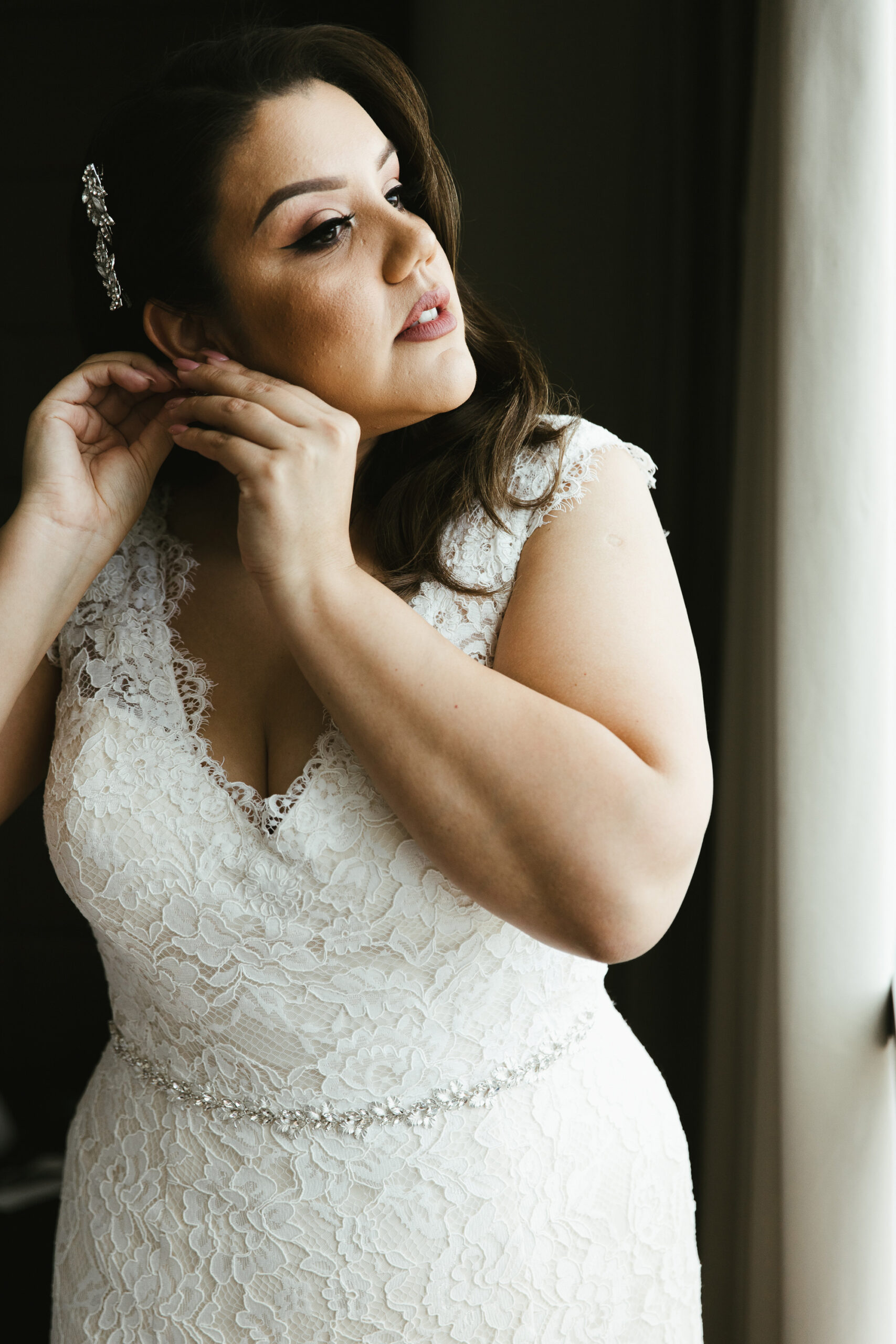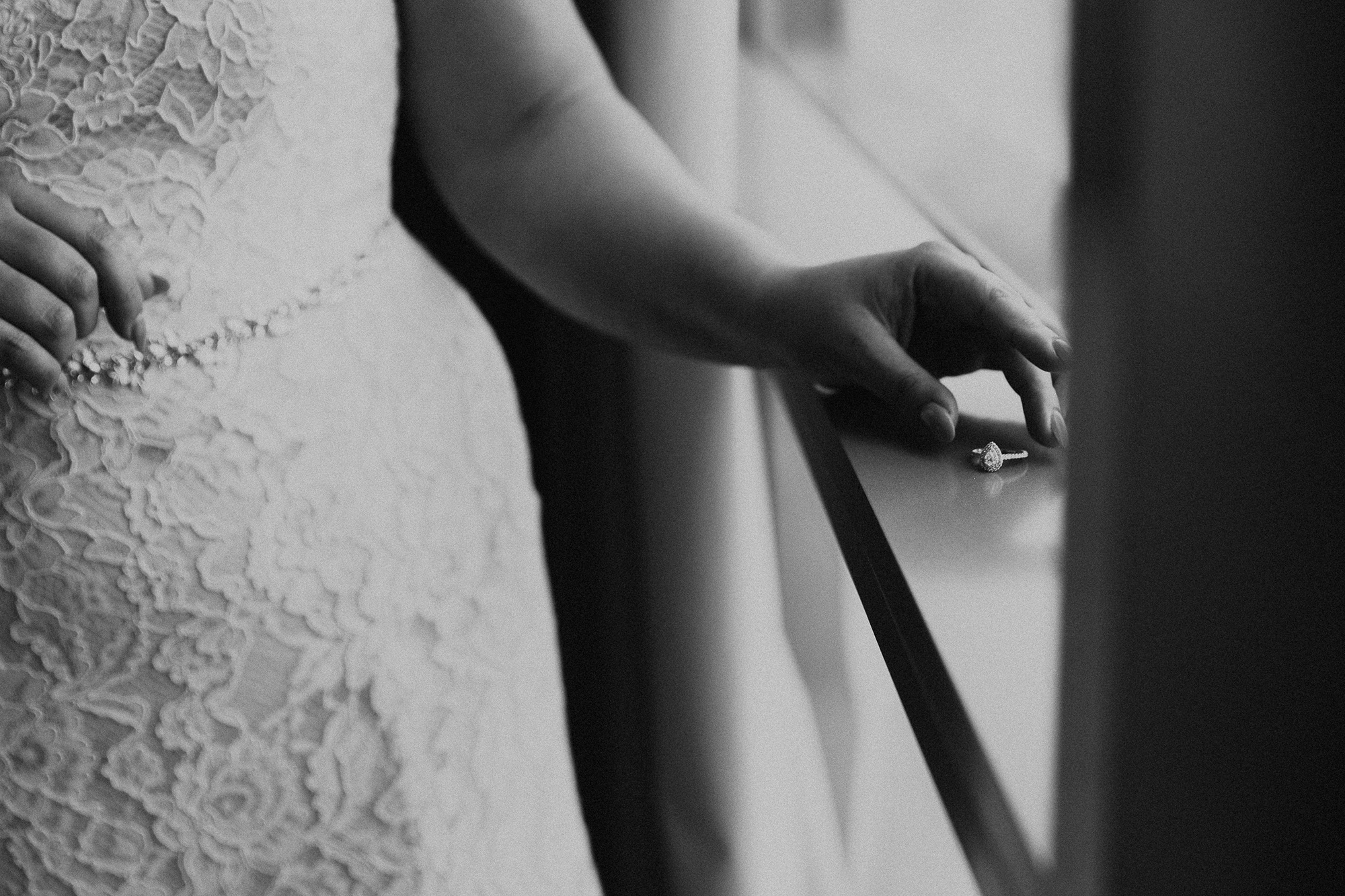 The couple sourced their wedding rings from Michael Hill Jeweller.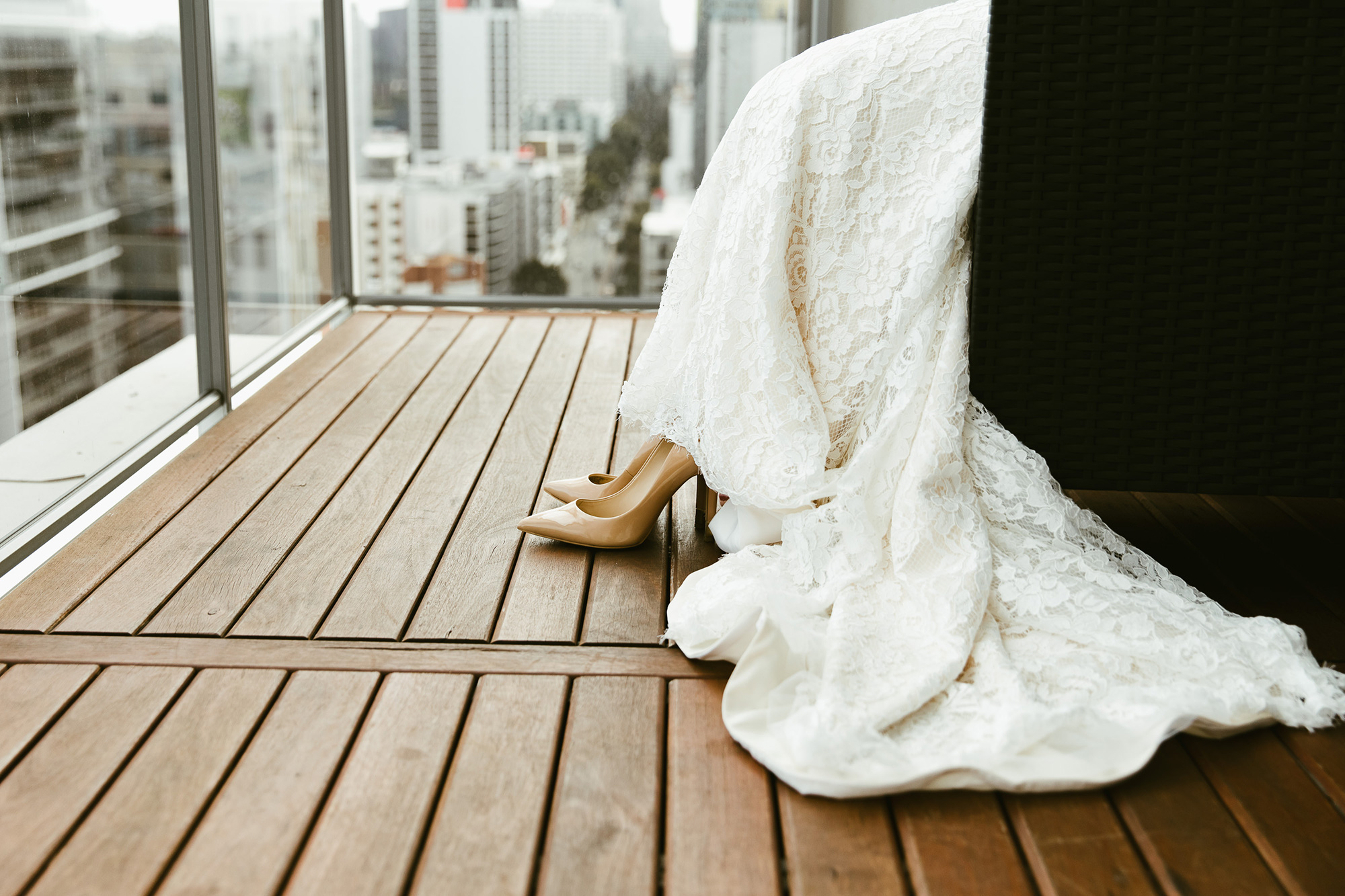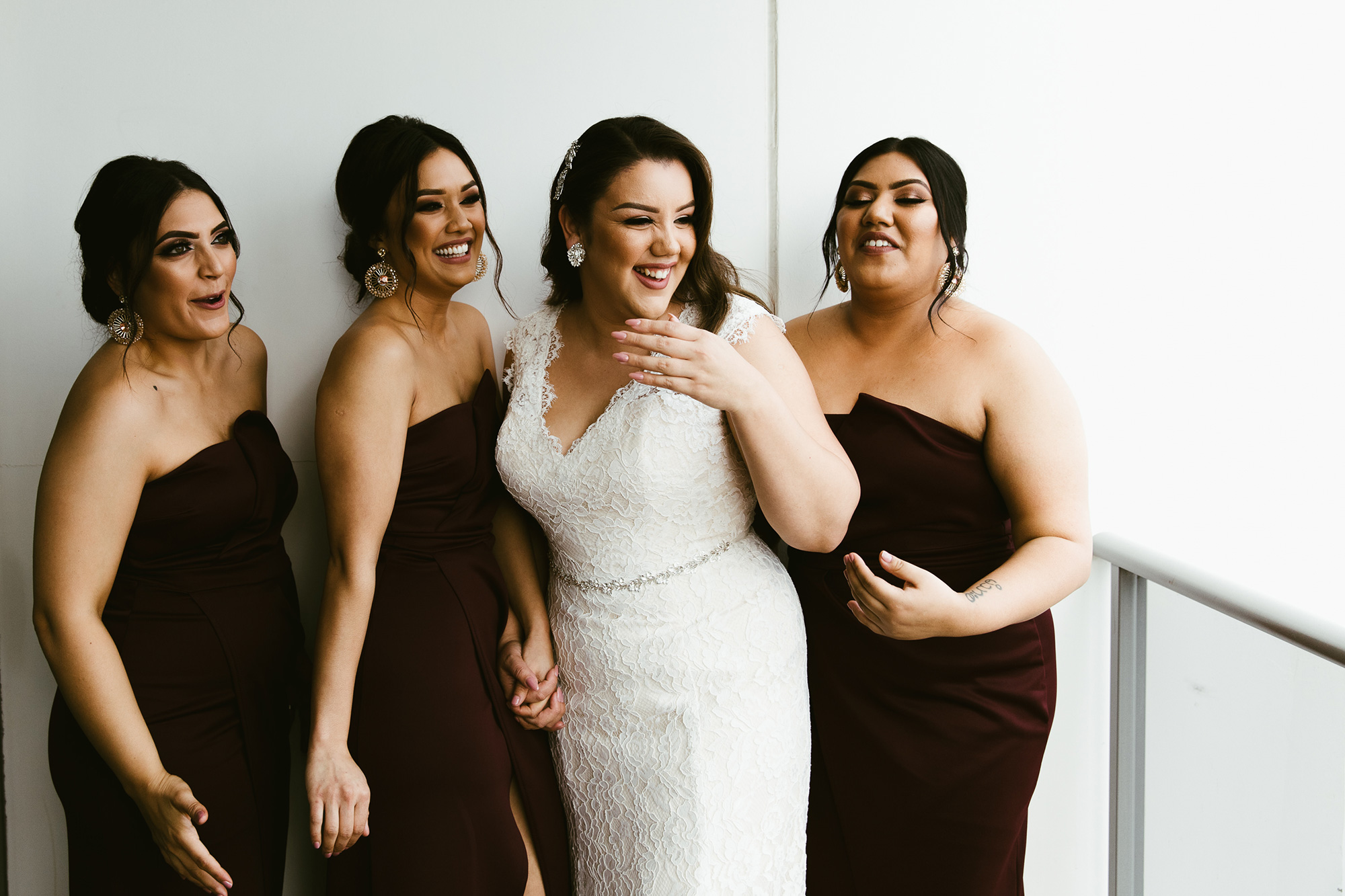 Mache wore a gorgeous, sleeveless lace gown from Luv Bridal & Formal.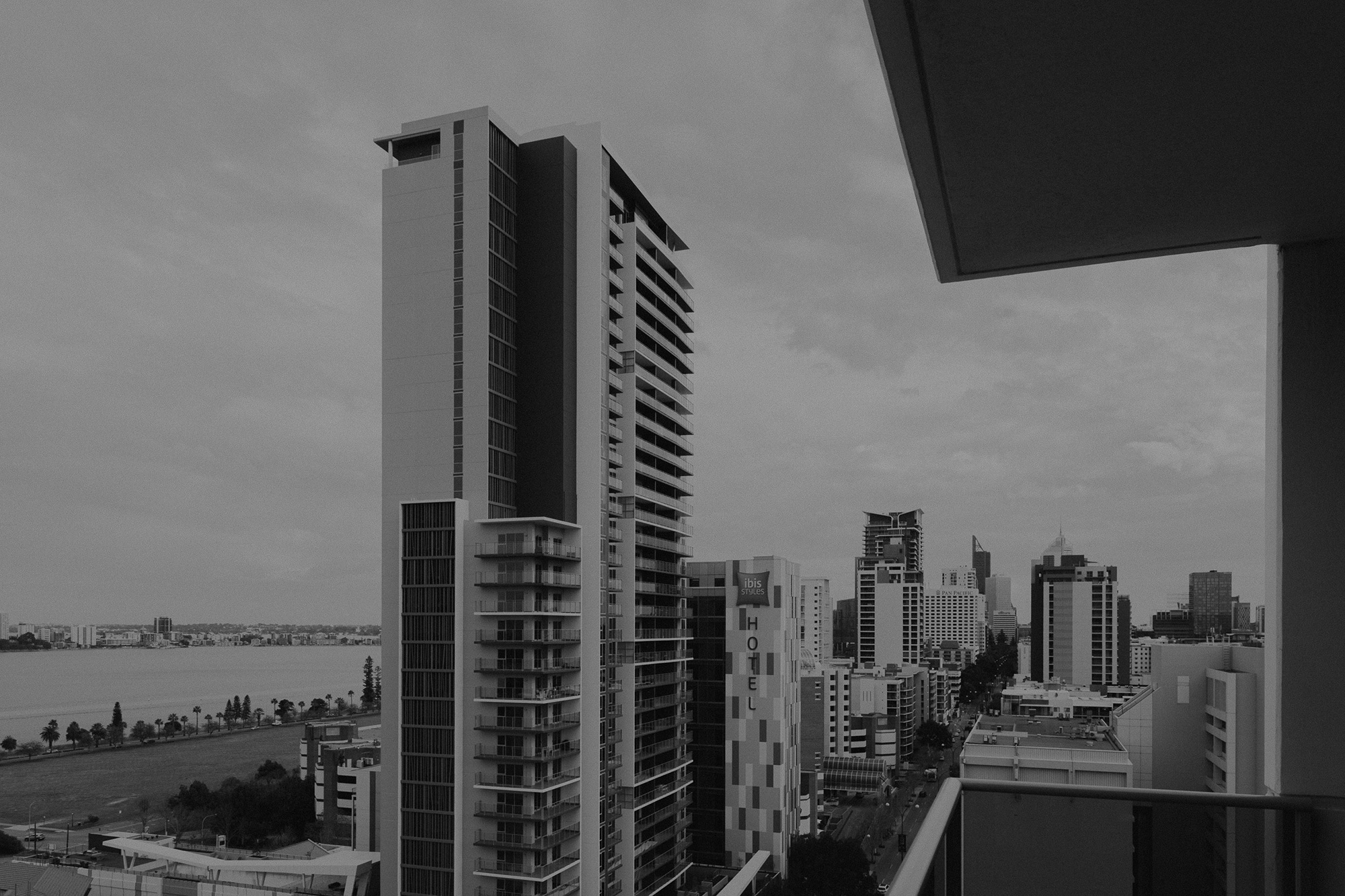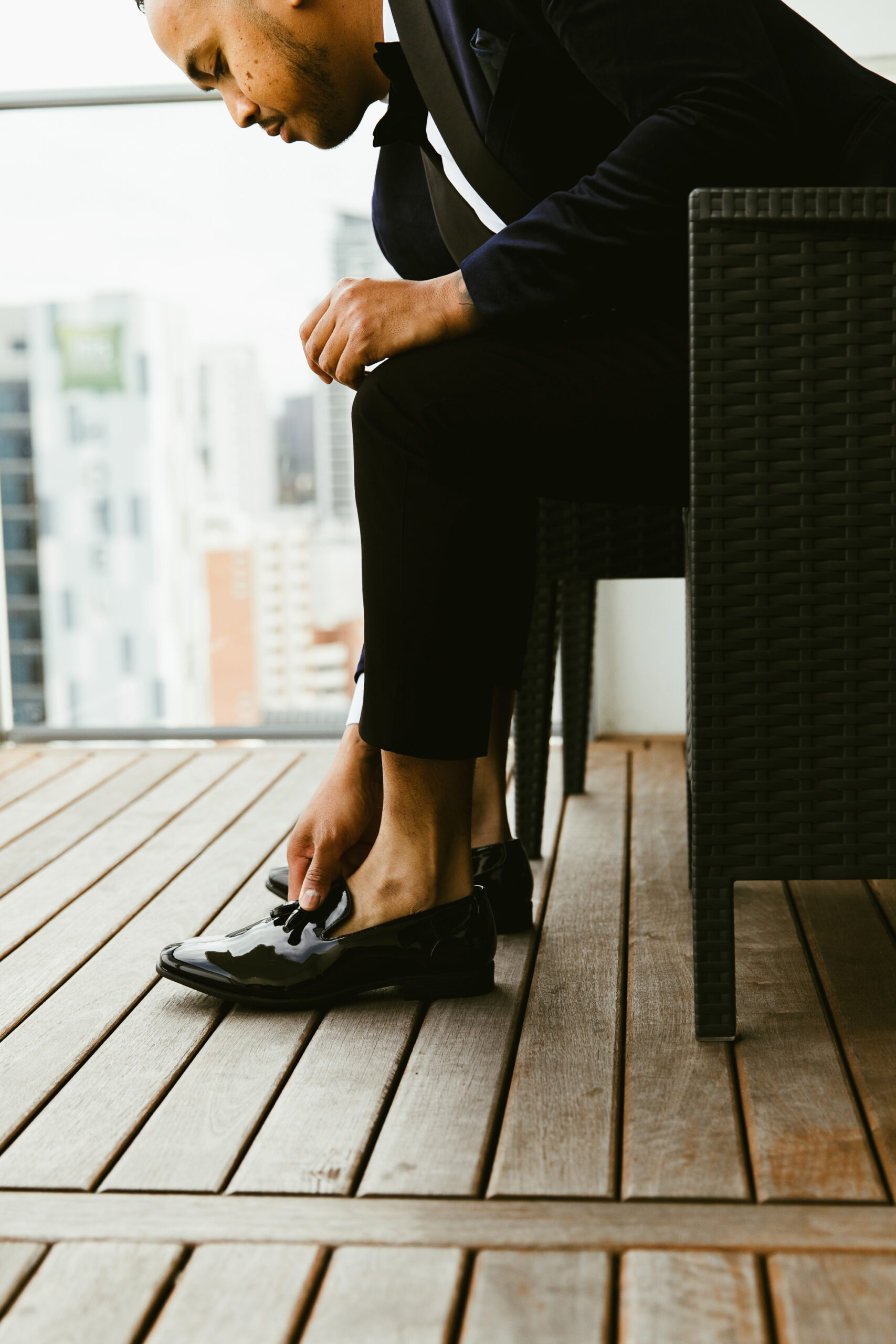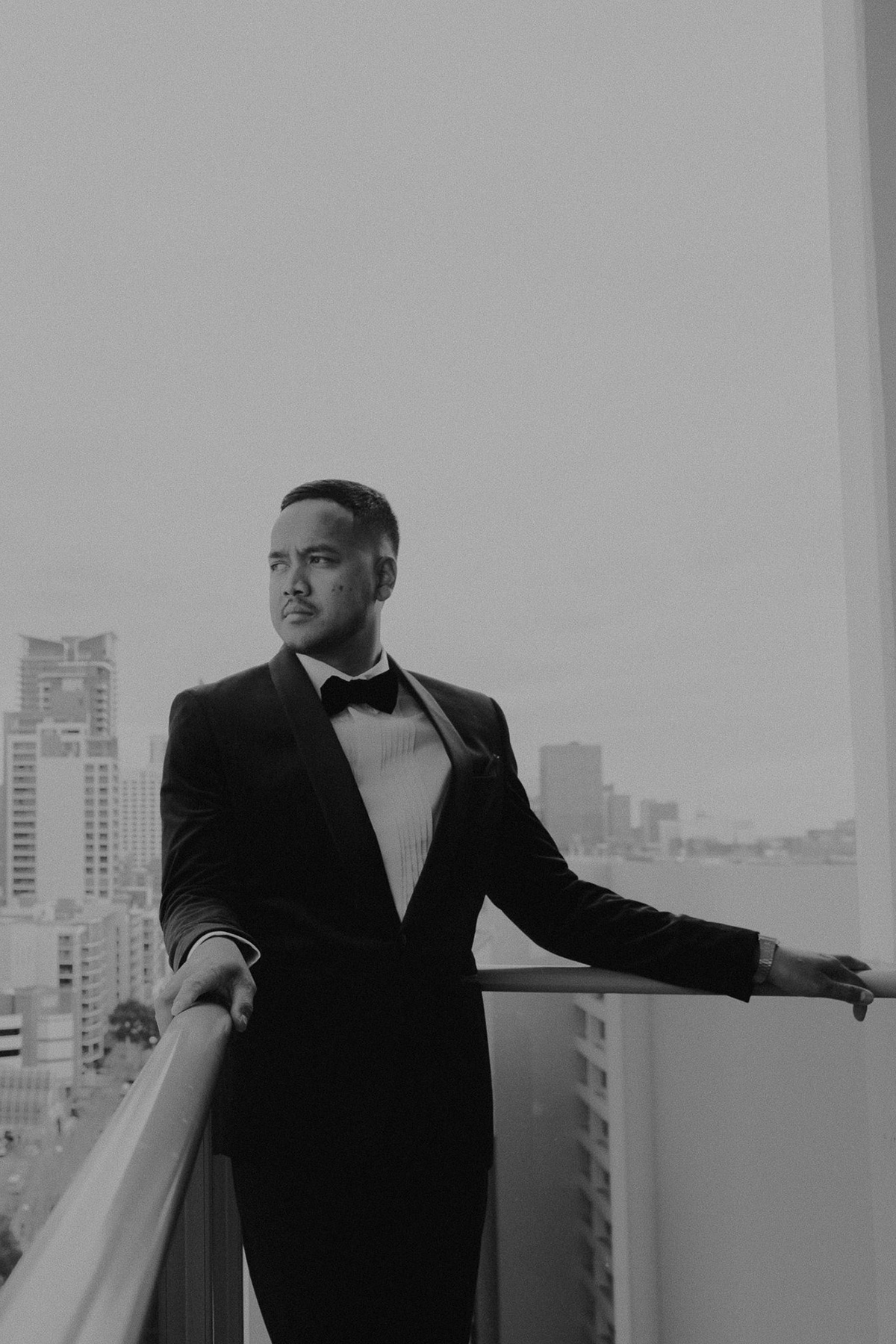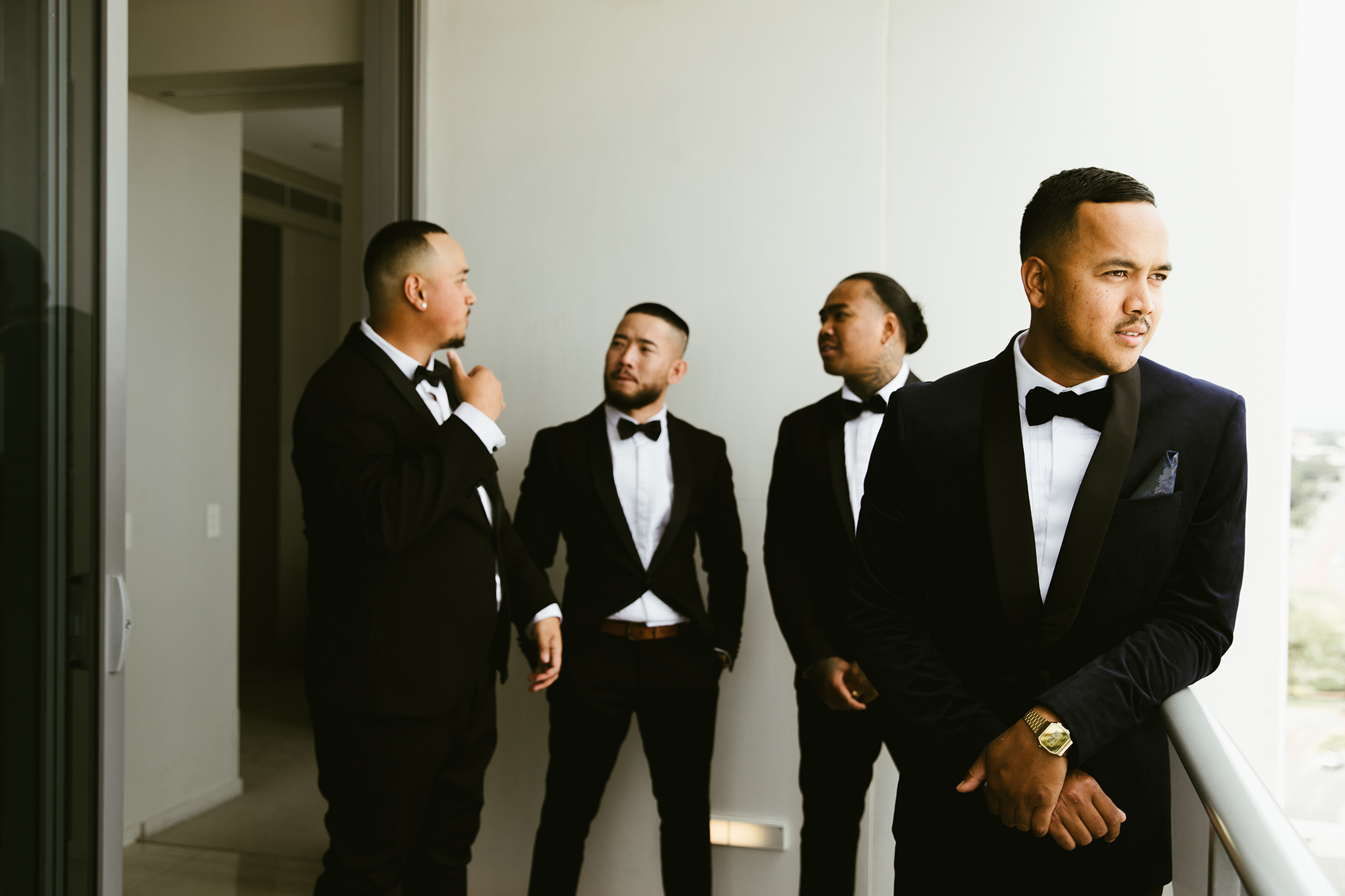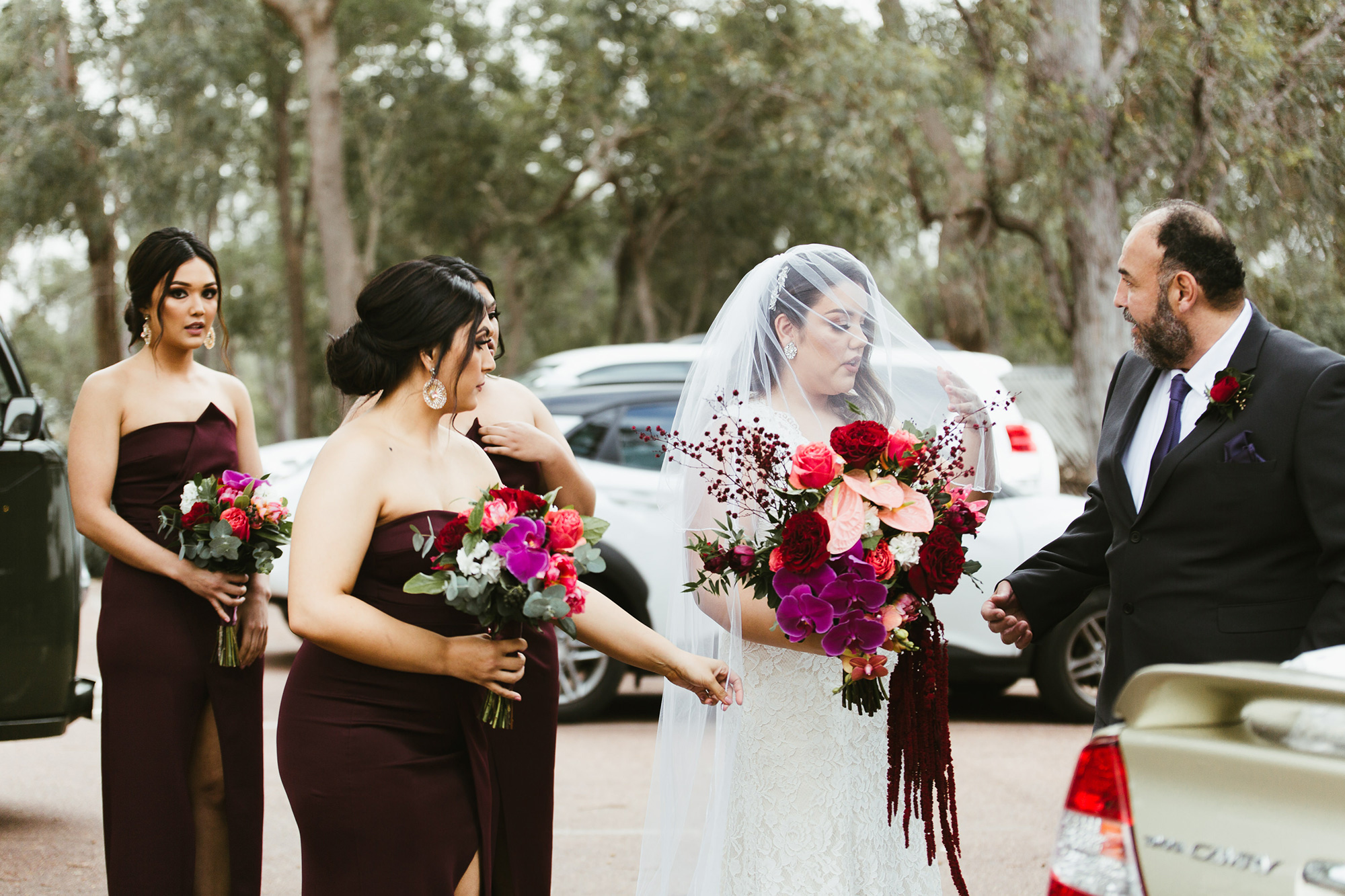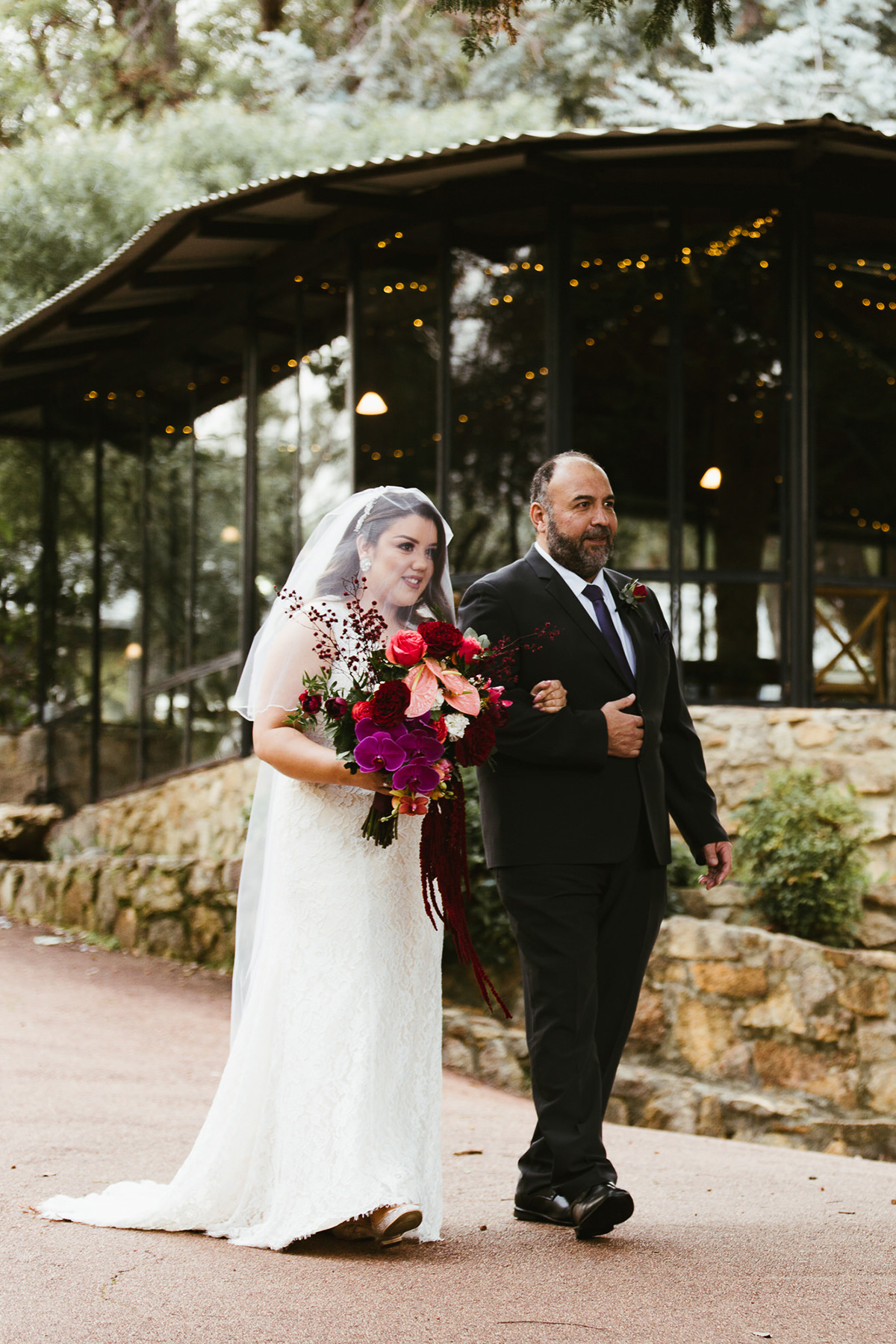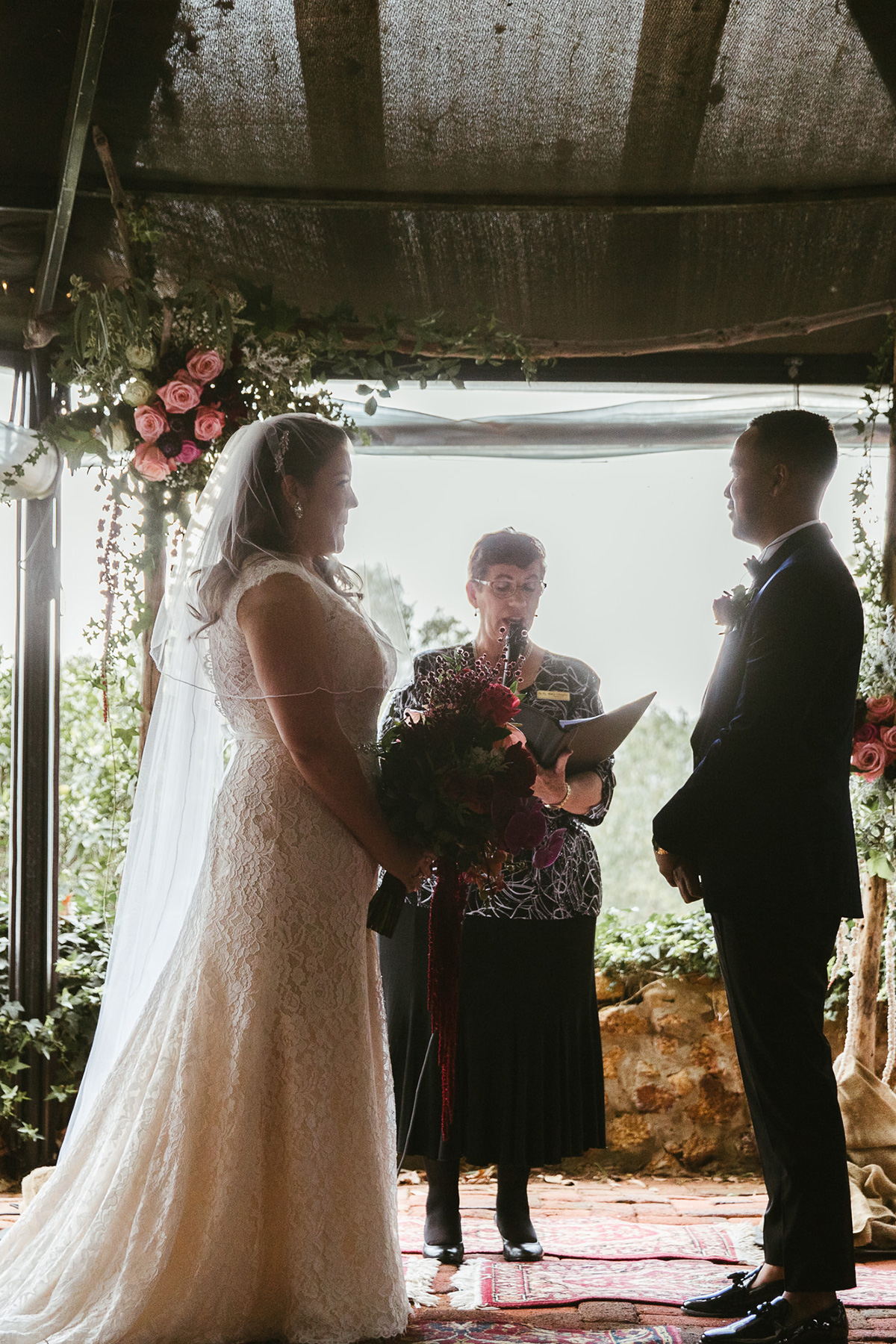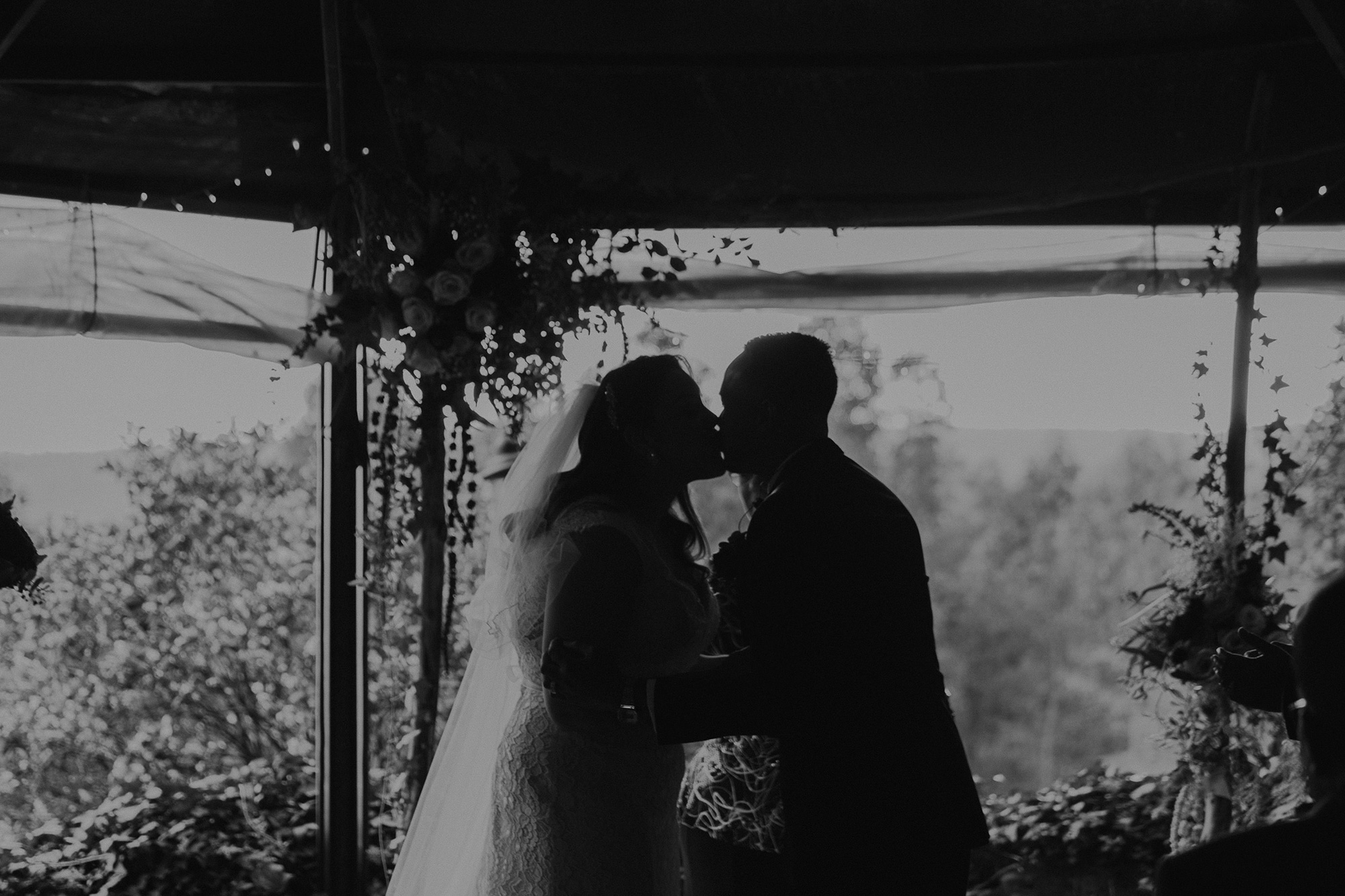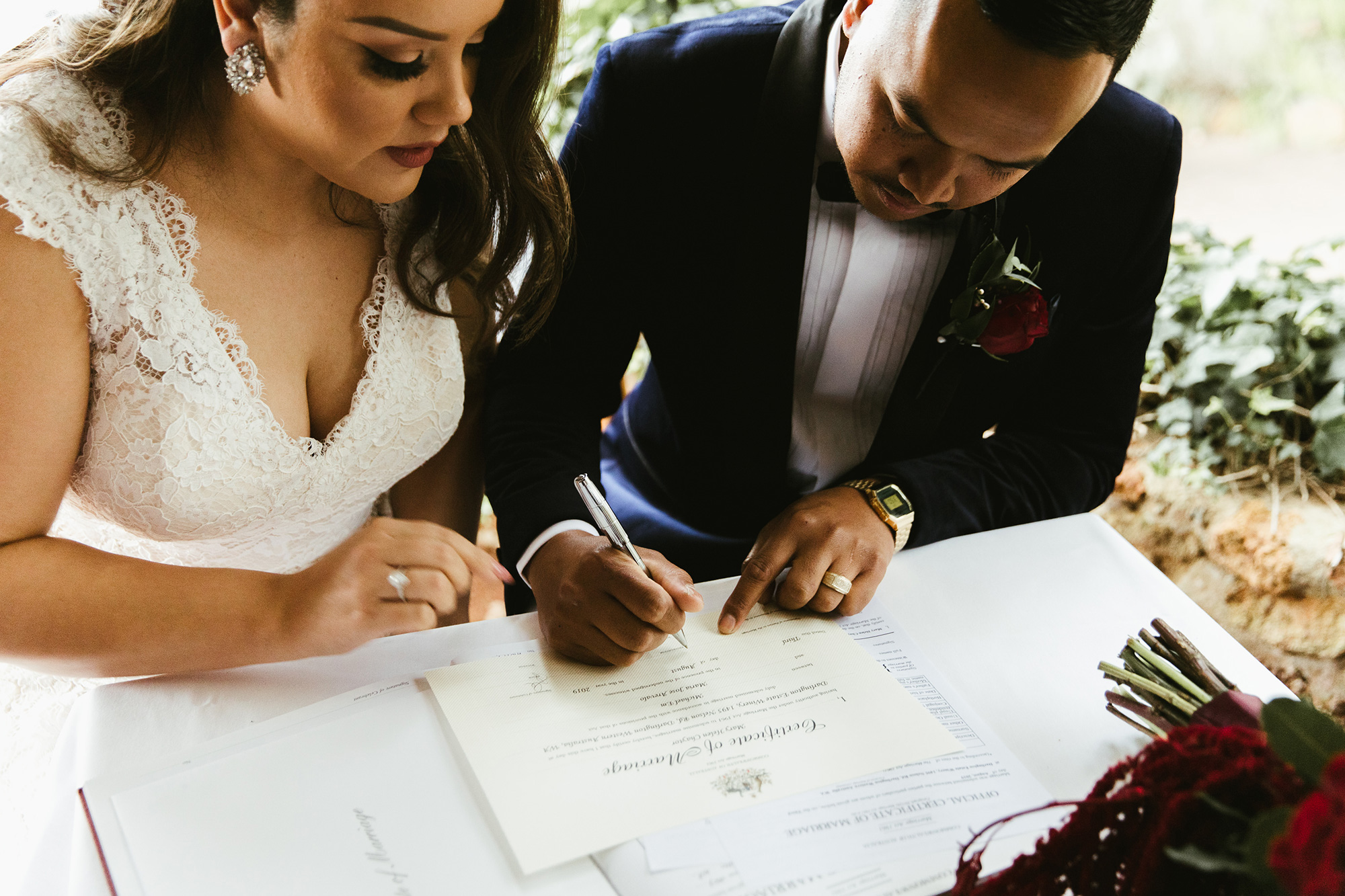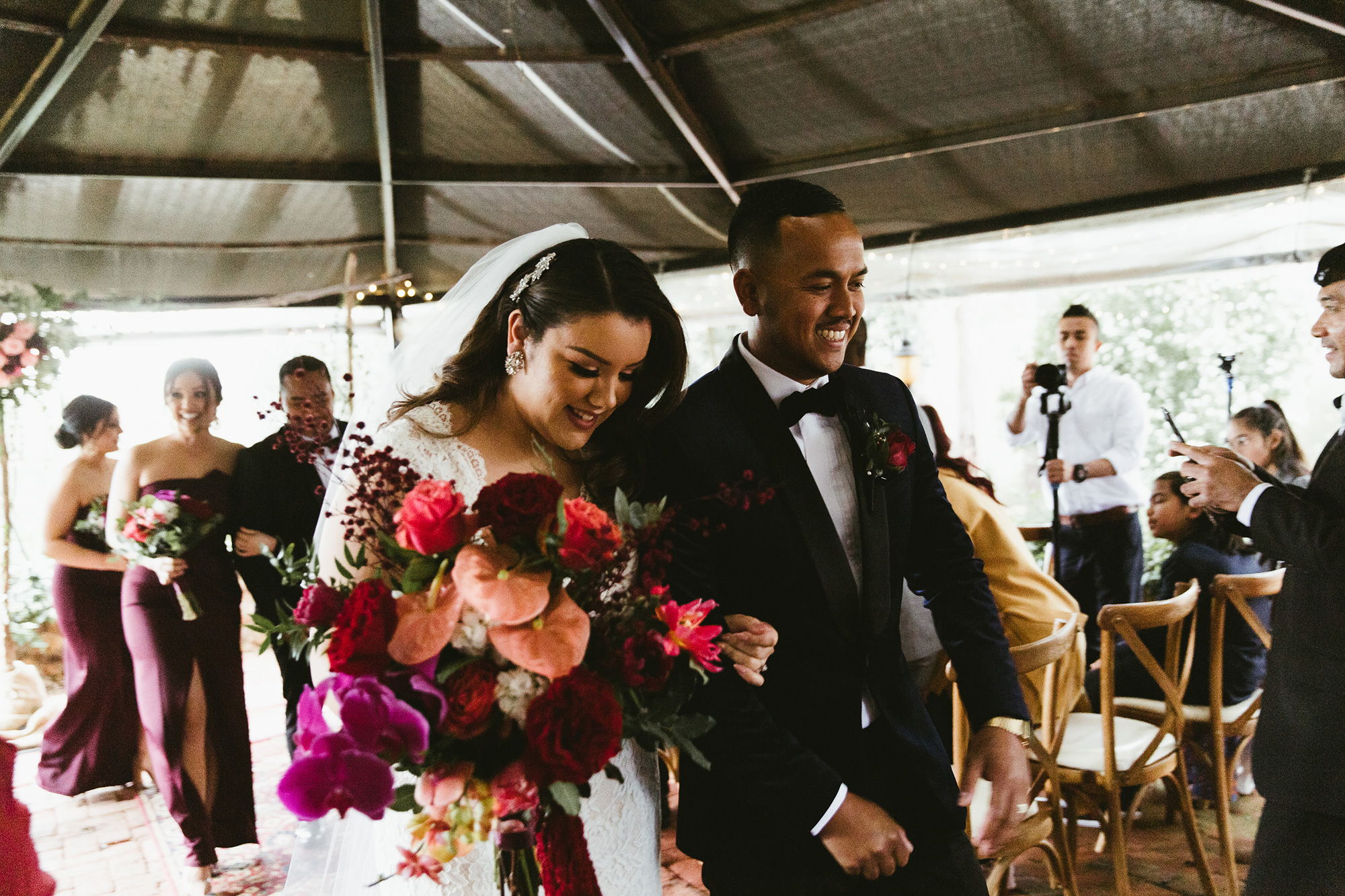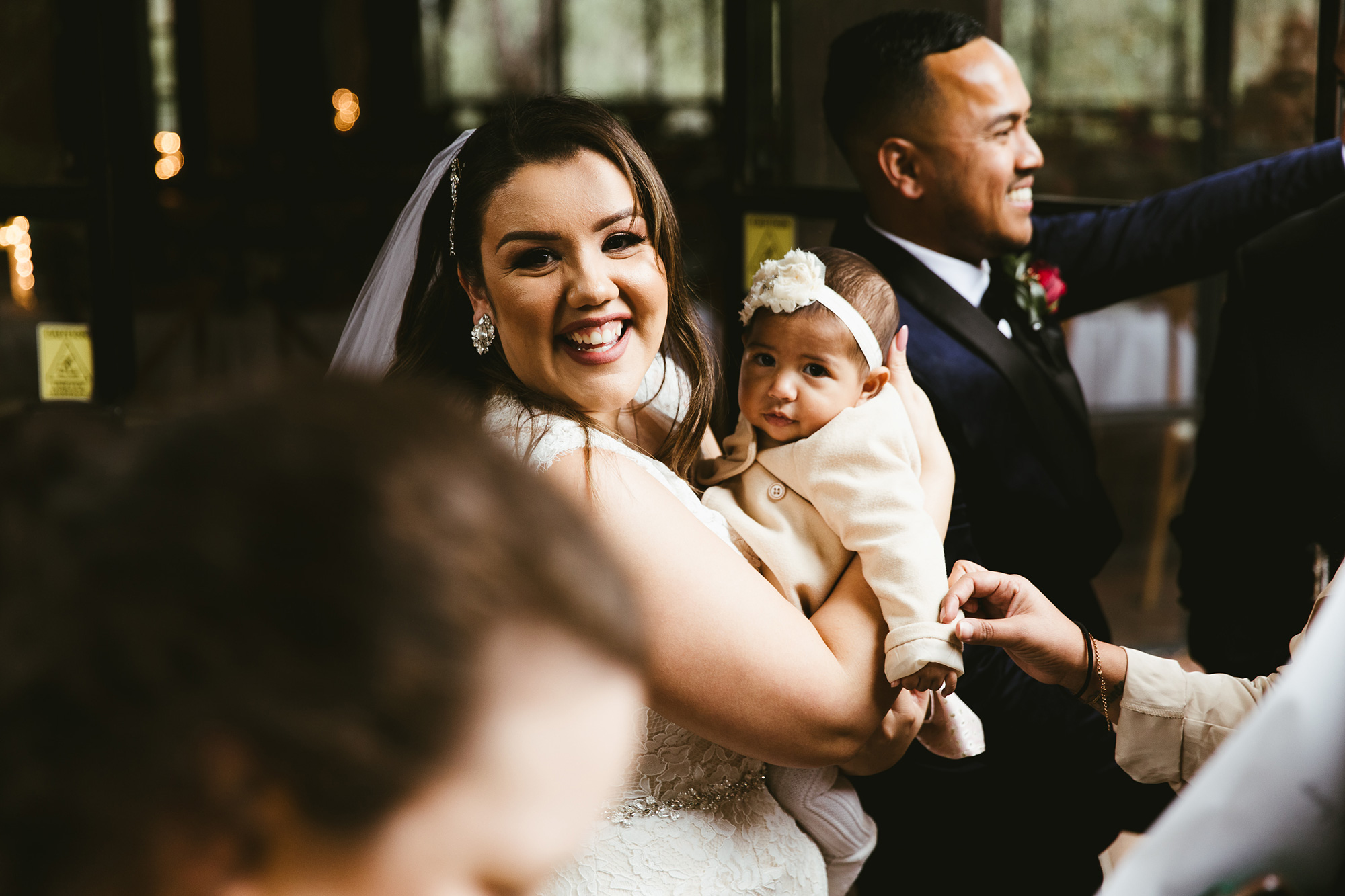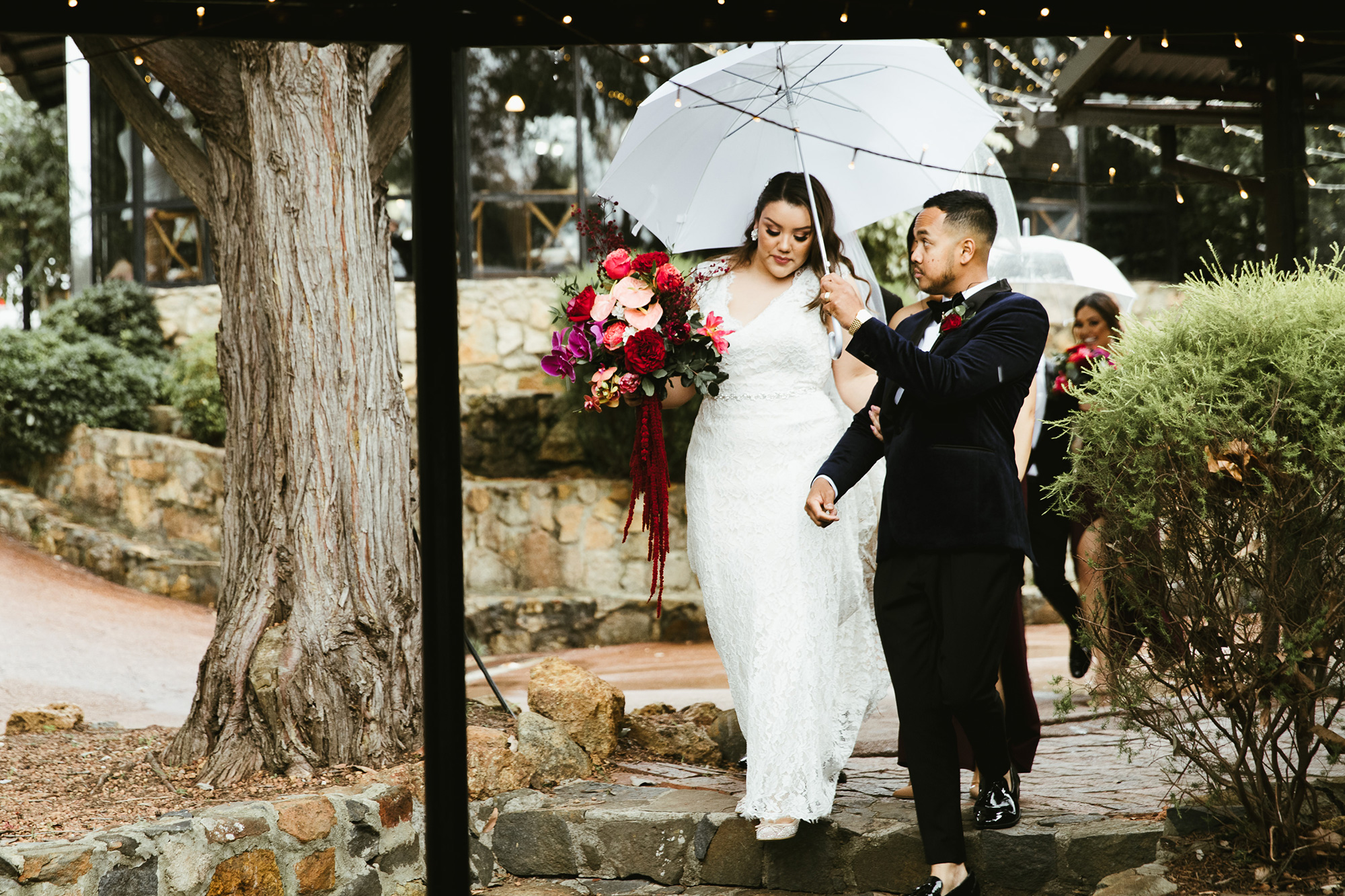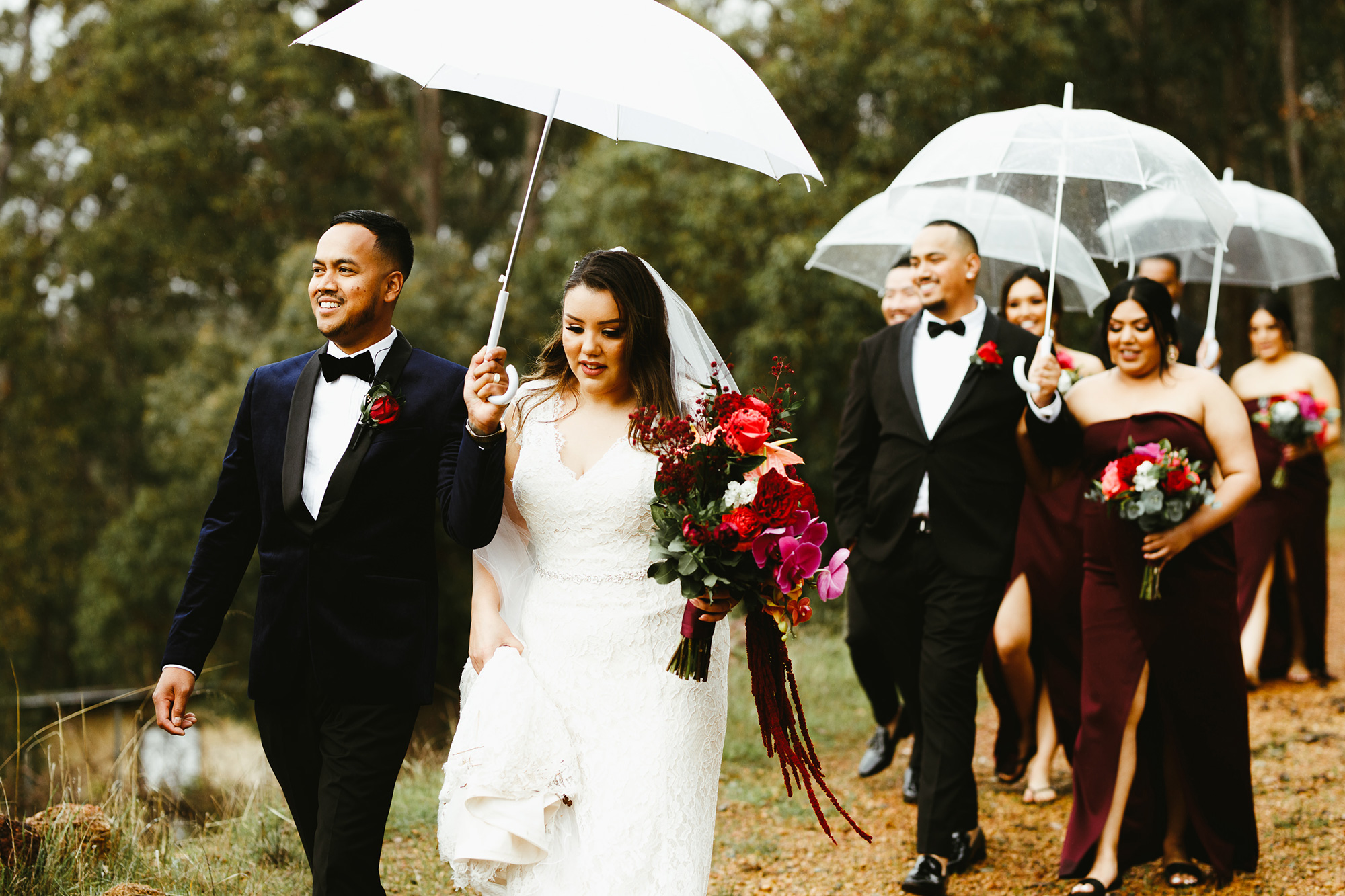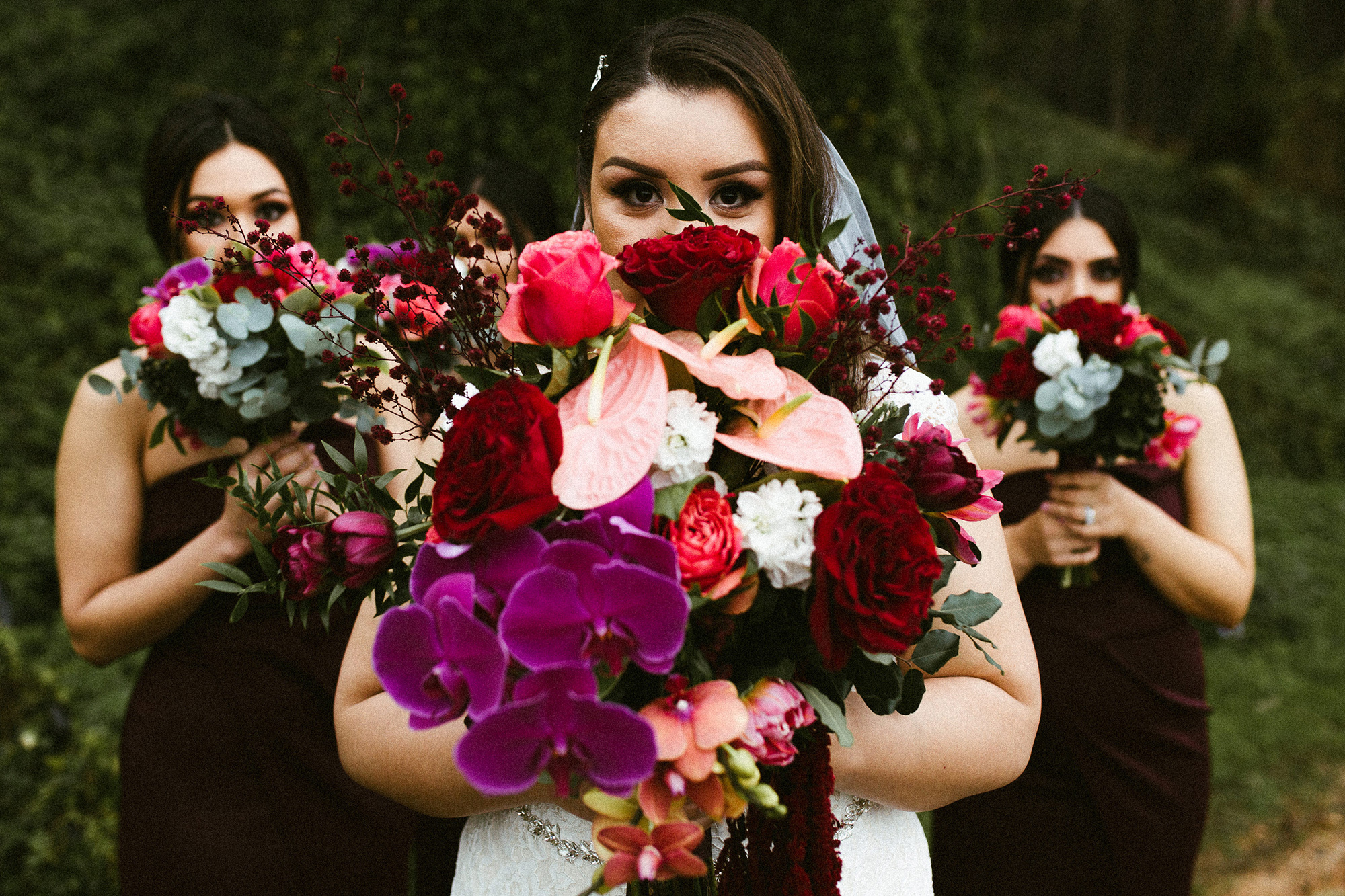 How gorgeous are the colourful blooms in the bride's bouquet?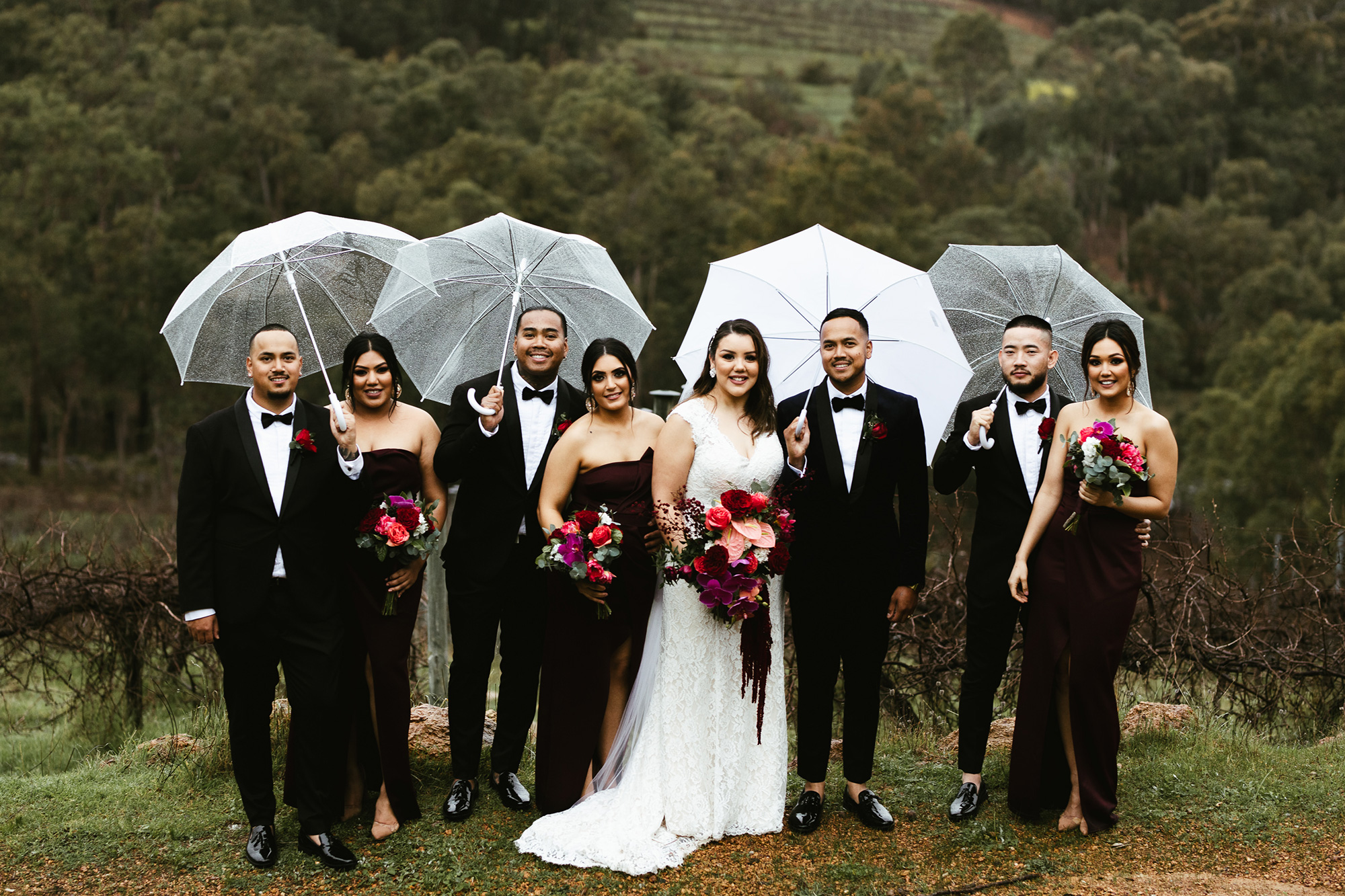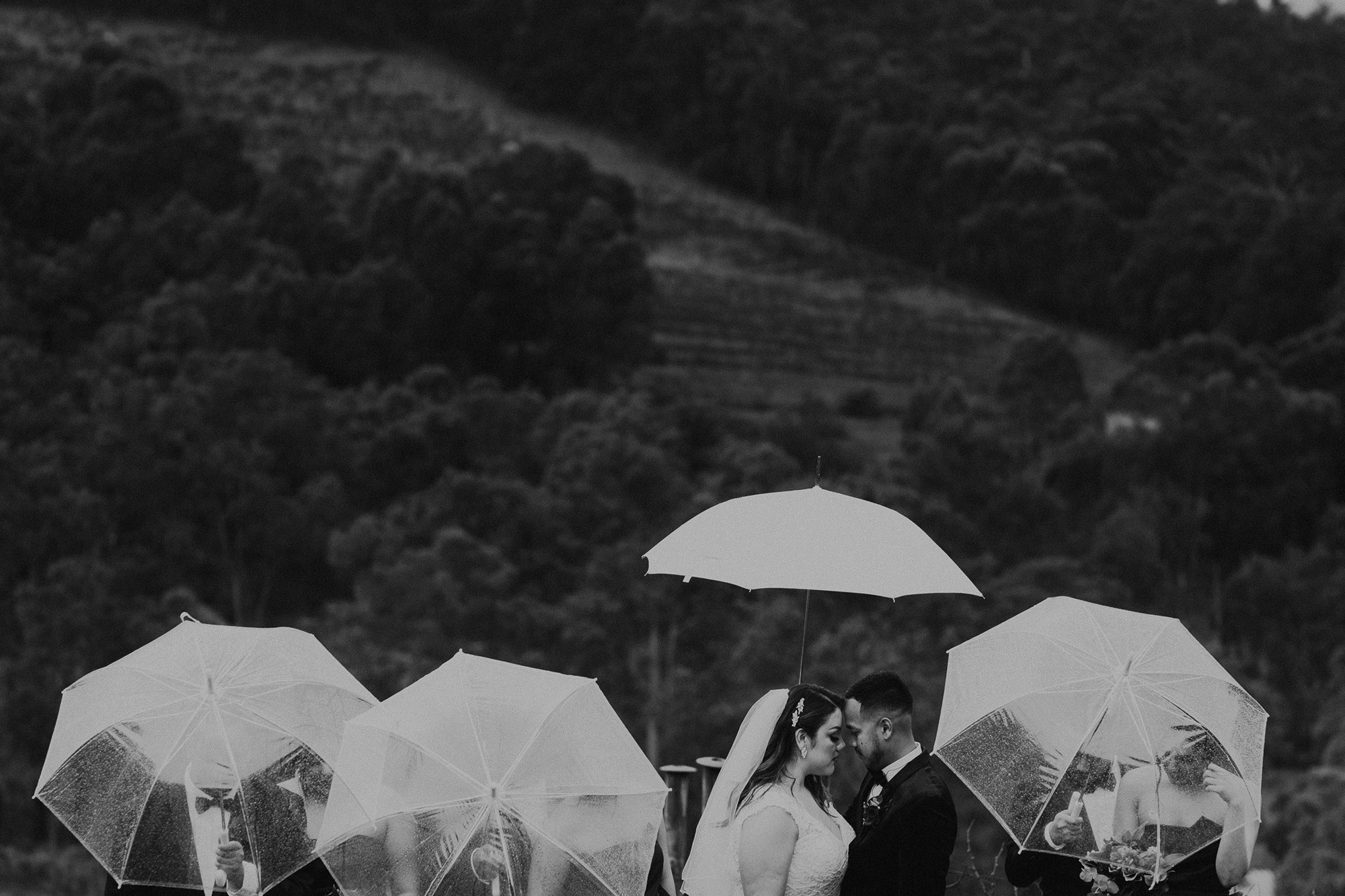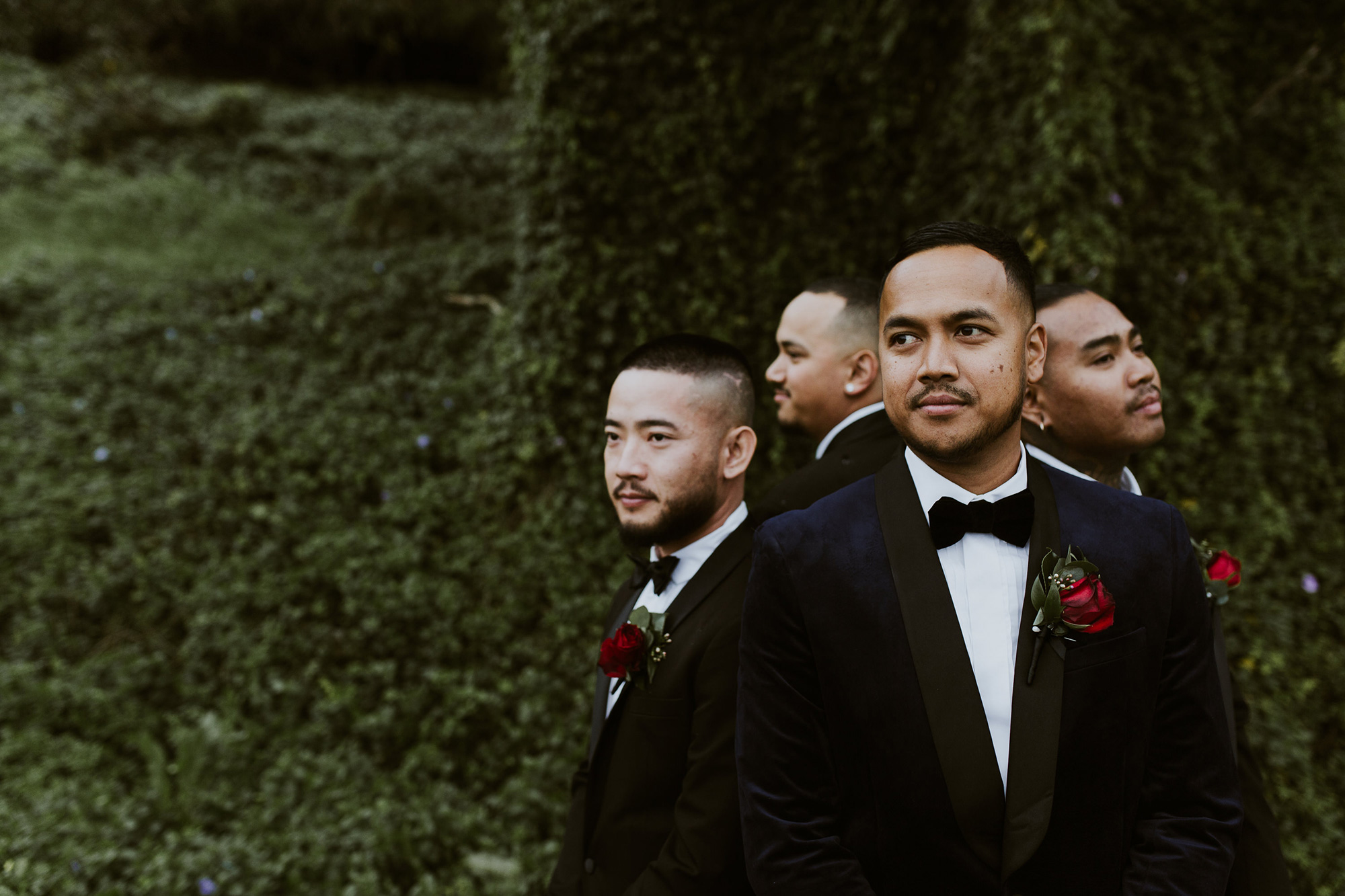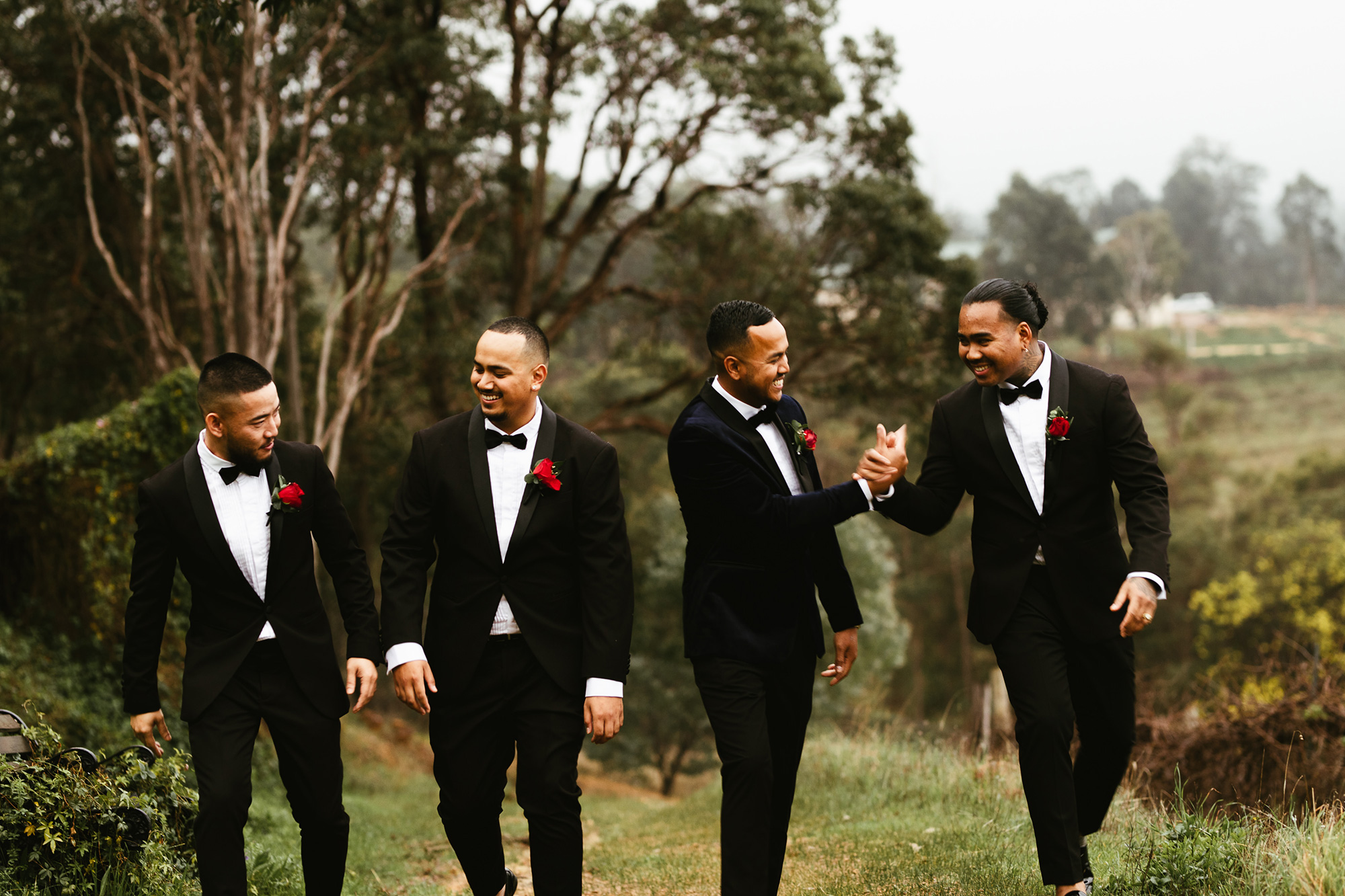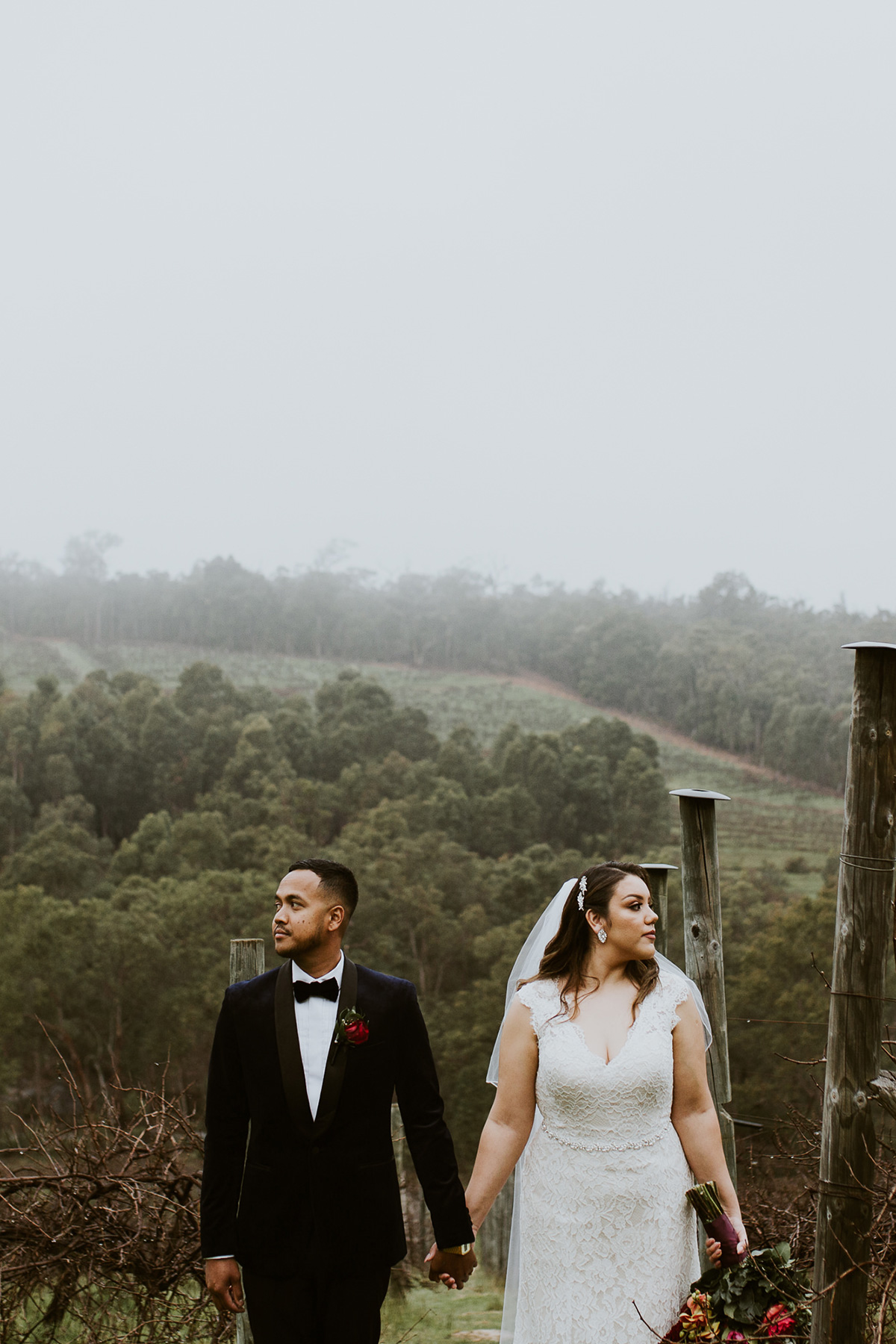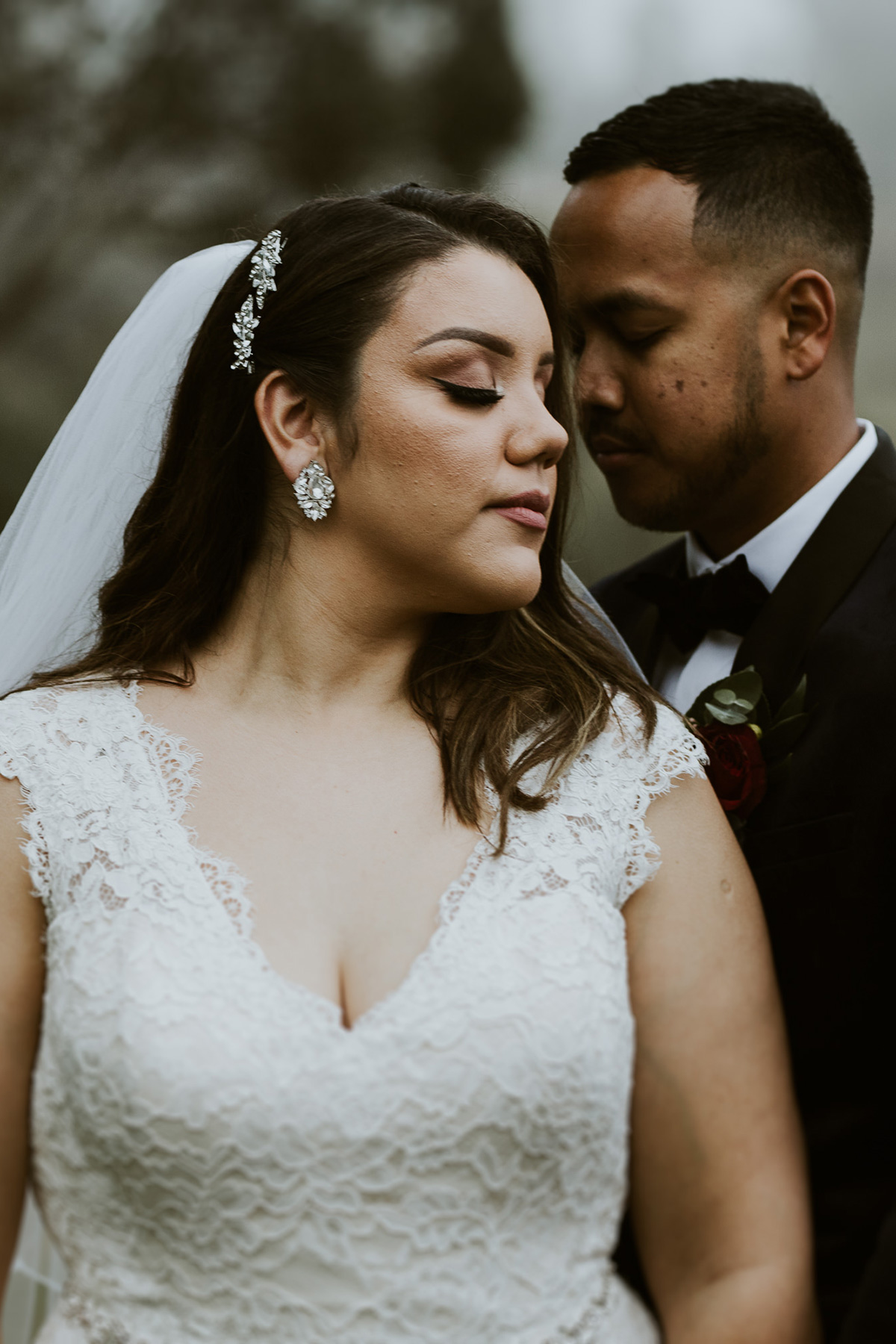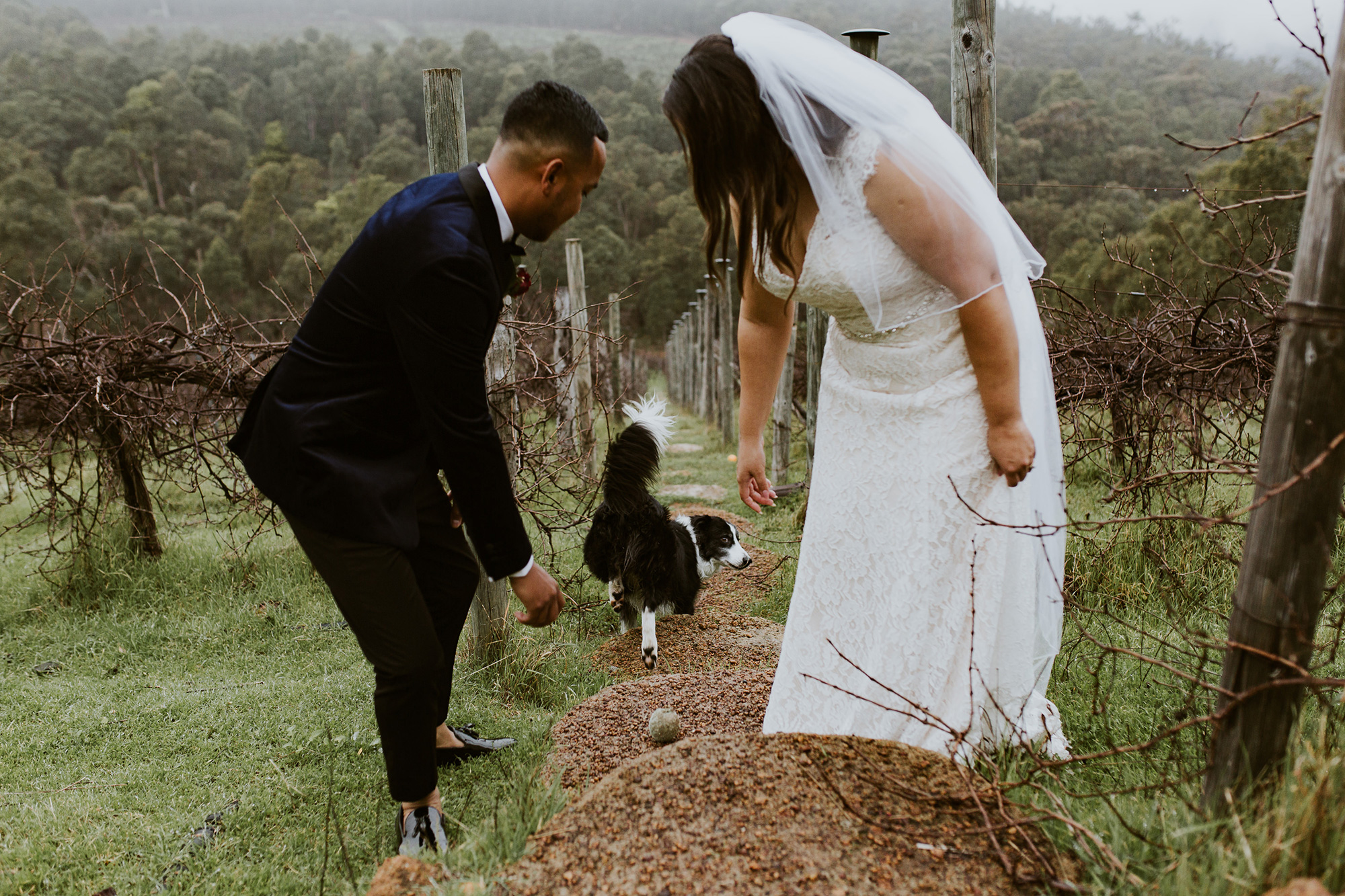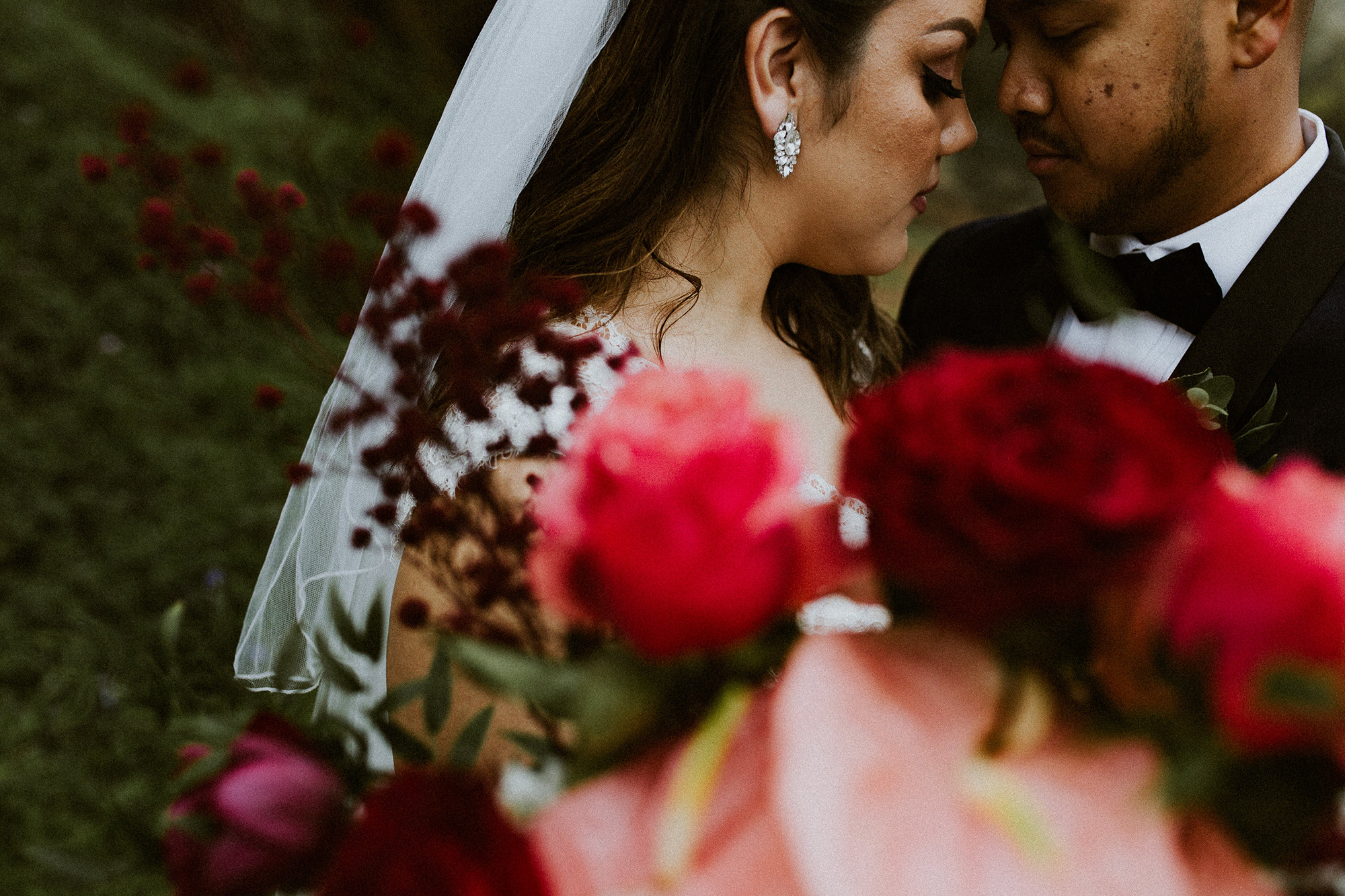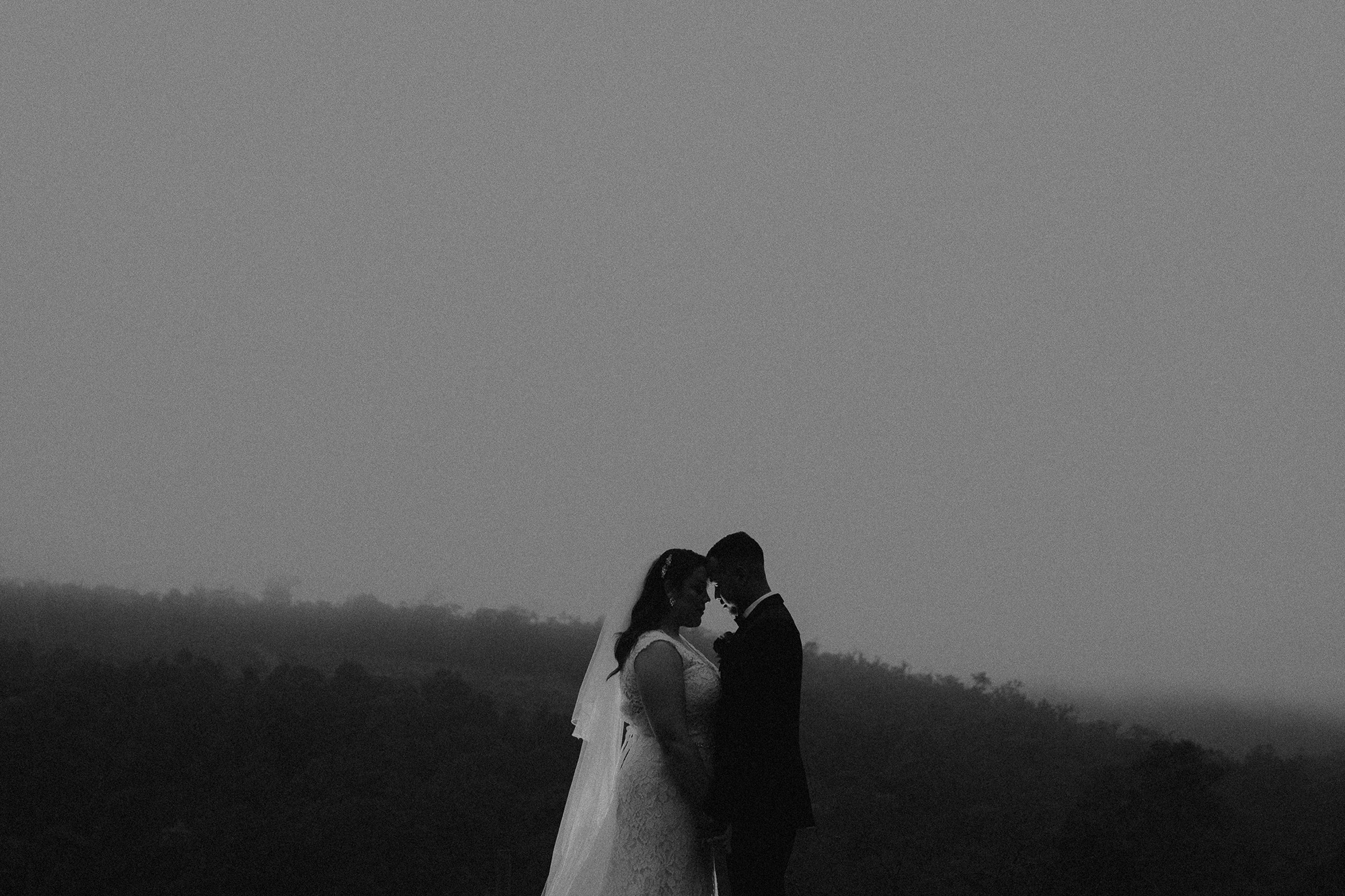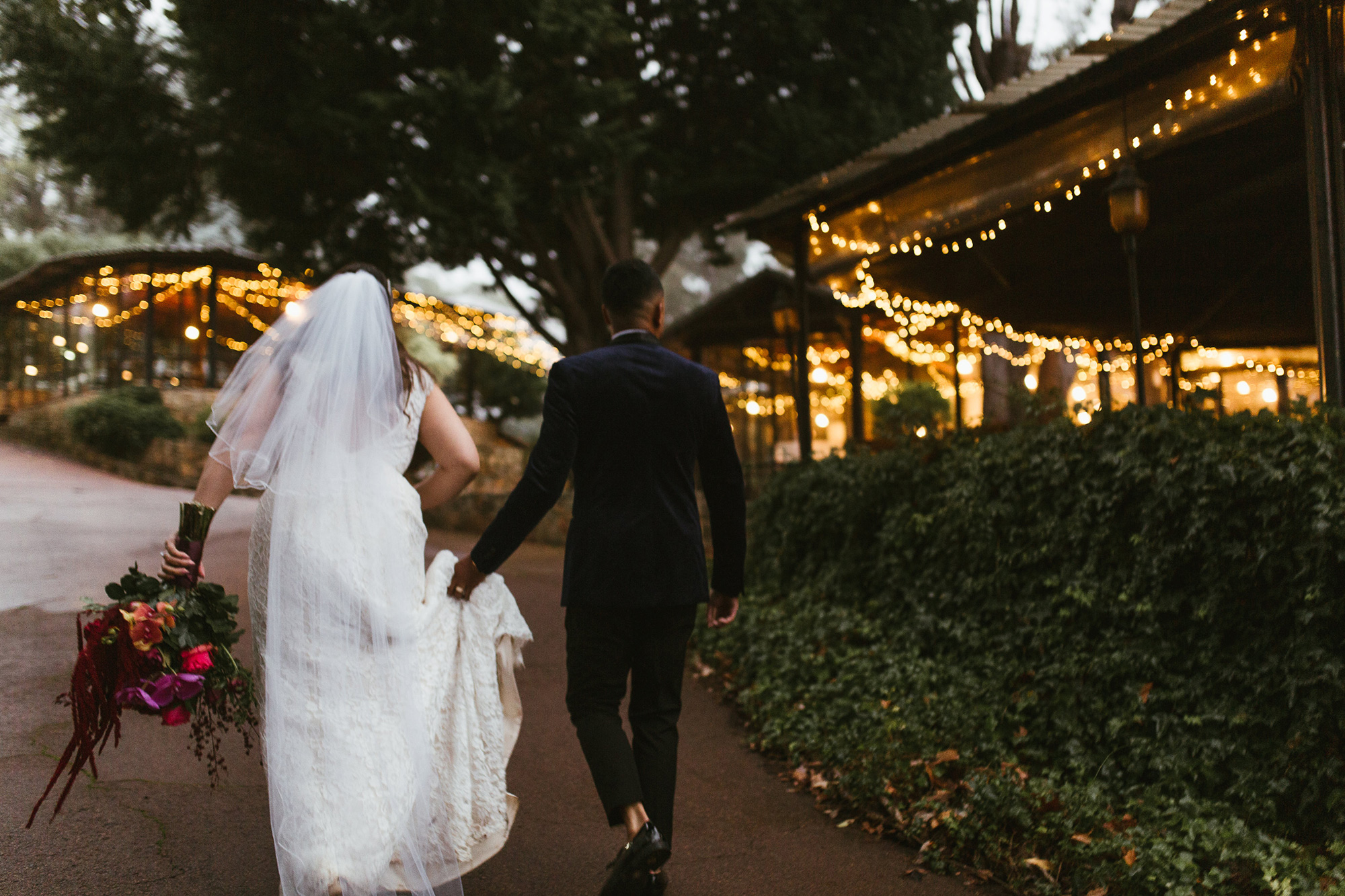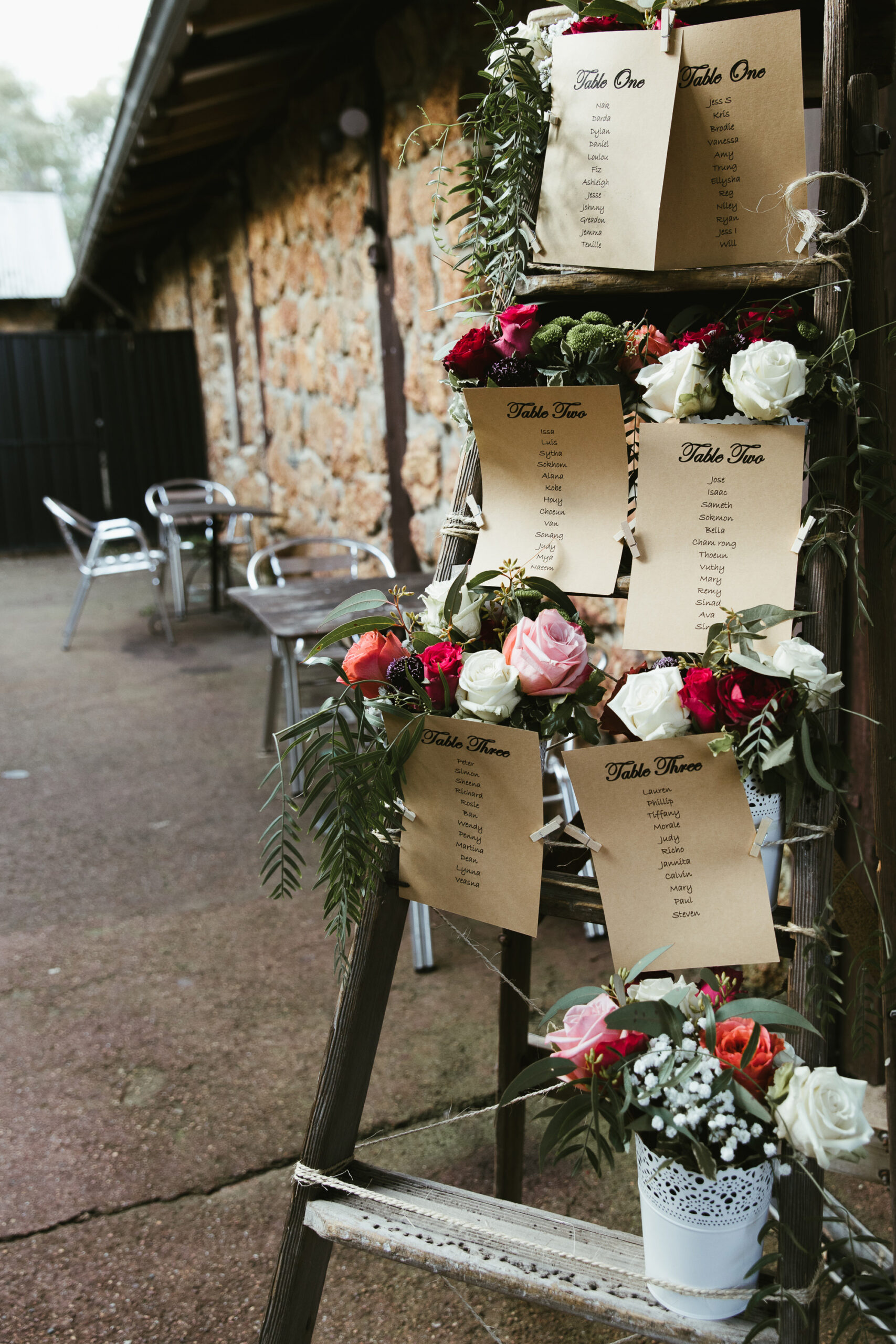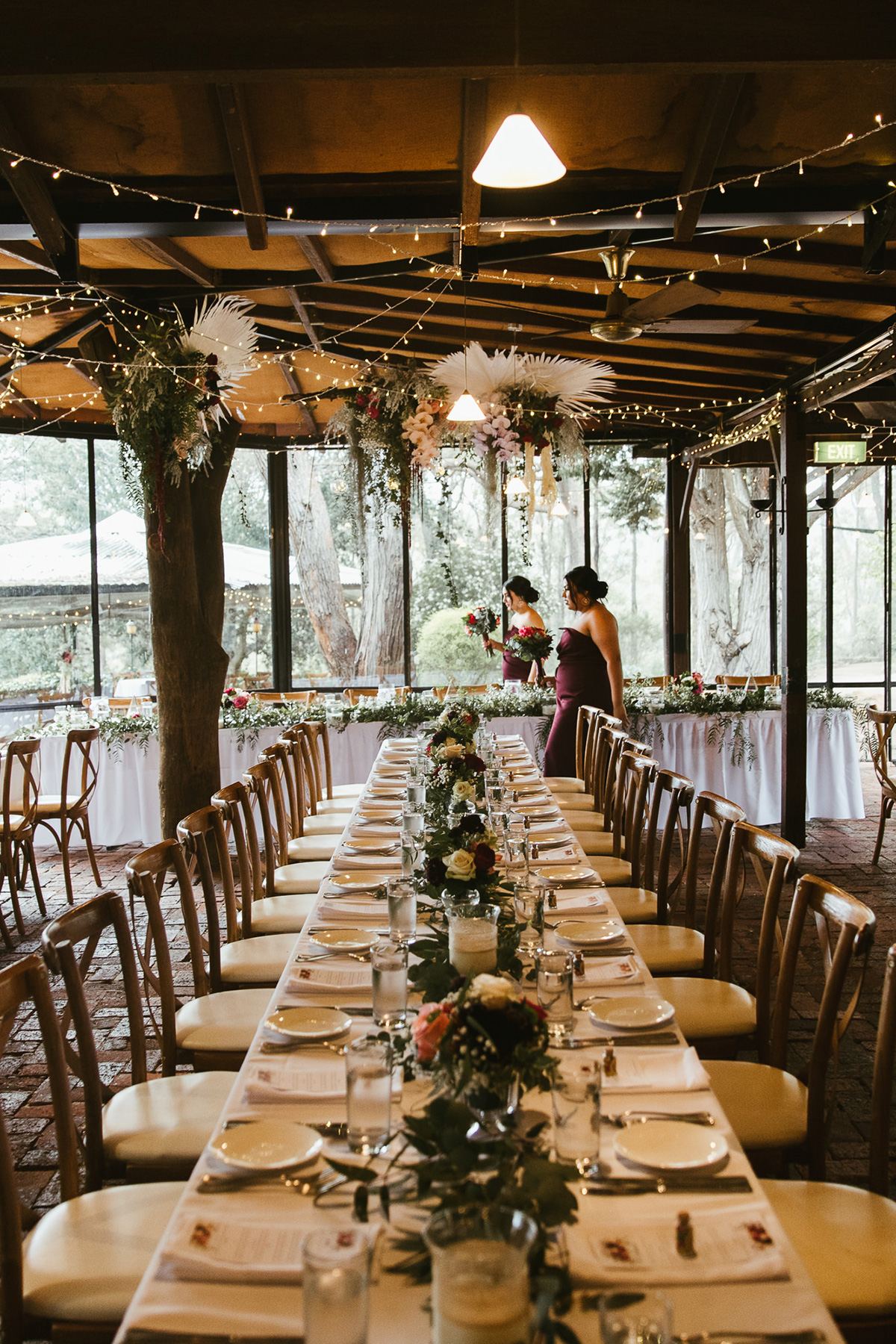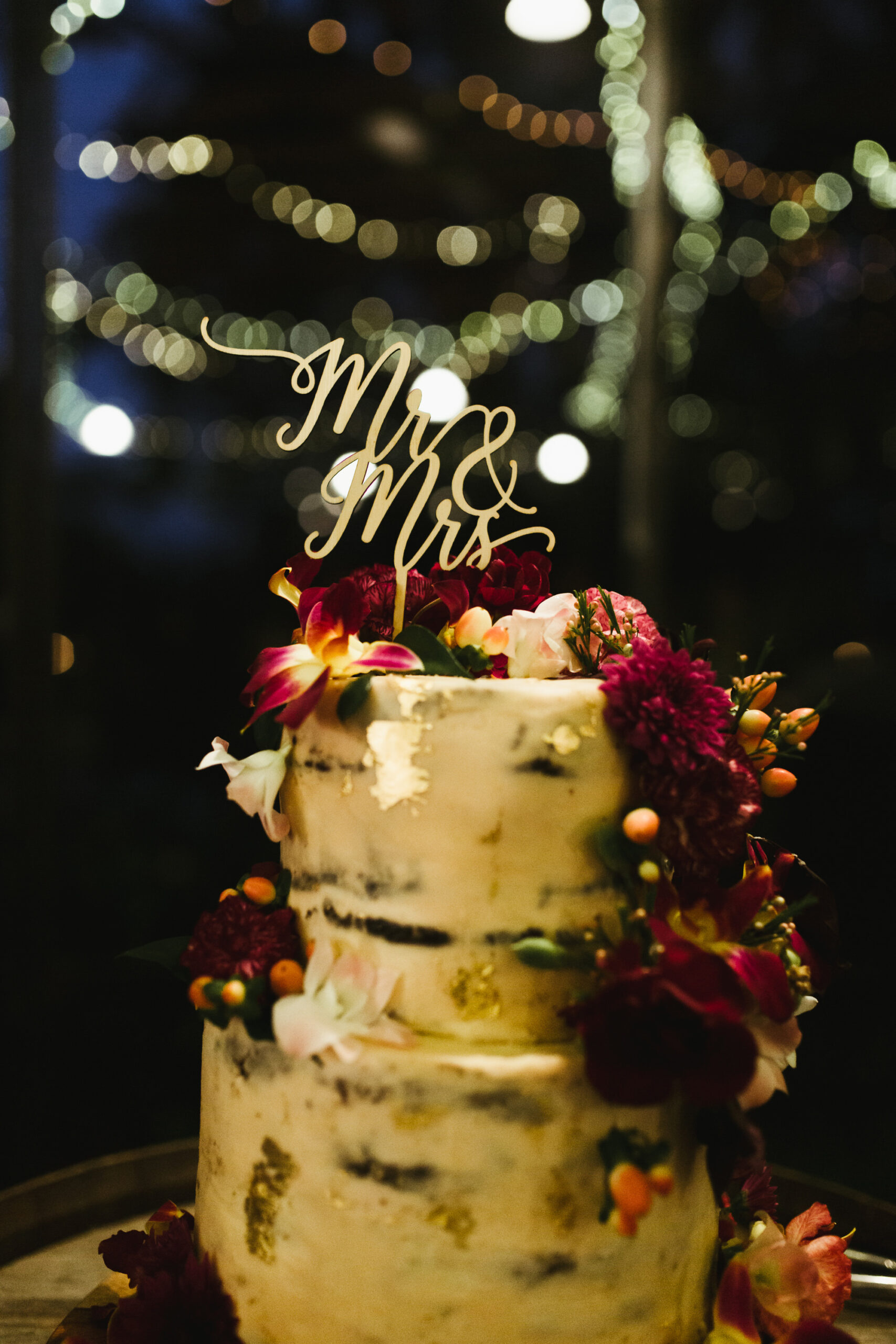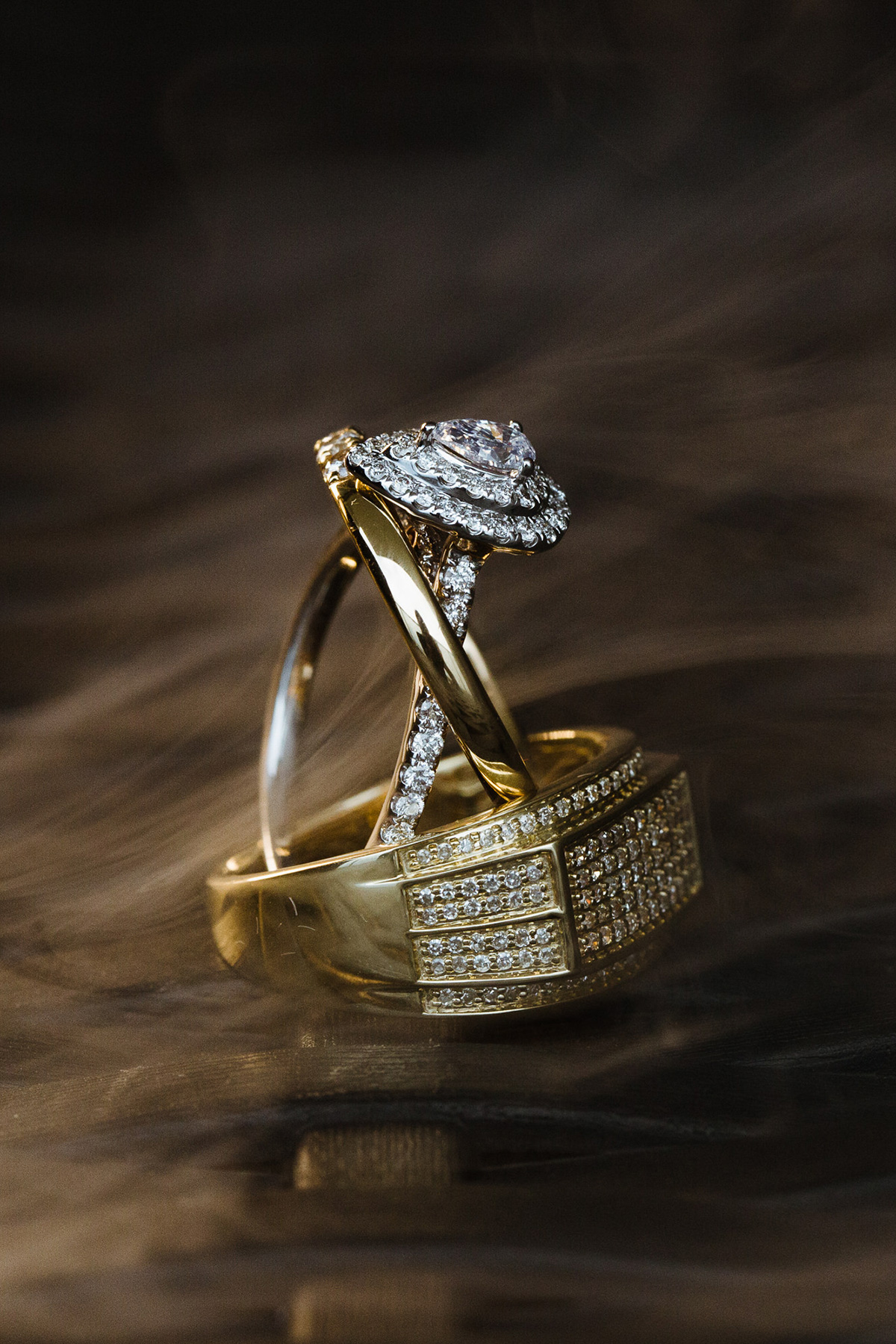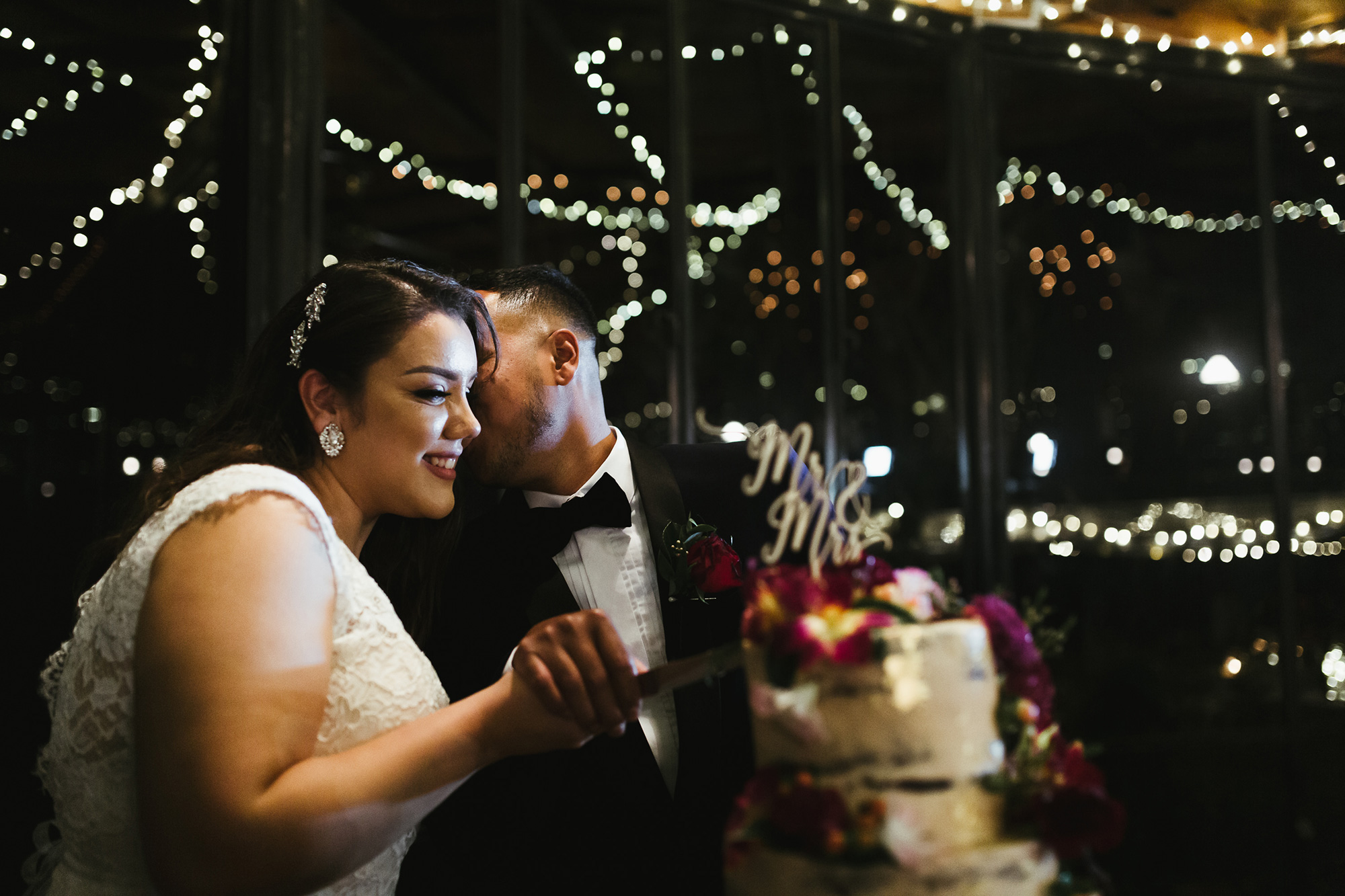 Fraser Suits Perth provided wedding night accomodation for the newlyweds.