Racheal, 32, and Craig, 34, married at their resort wedding on August 18, 2018 at popular Queensland holiday destination, Port Douglas.
"When the day arrived the sky was blue, the waves were calm and the scenery was perfect," recalls the bride. "Our wedding was held at Thala Beach Resort."
Racheal says a grazing table, generous bar tab, cocktail dinner and local entertainment were just some highlights on the day.
Their photographer flew in from overseas especially for the big day. "Three years prior to our wedding we were attending another wedding in Fiji where a lady asked us to stand in as practice for her upcoming photo shoot," explains Racheal. "She offered us the pictures and we stayed in touch ever since. We could not believe she was able to fly from New Zealand to be a part of our big day."
Guests were treated to fresh coconuts on the beautiful Oak Beach while the couple had their photos taken, and after sunset gathered on the wooden verandah overlooking the coast line of Port Douglas for continued drinks, dinner and a night of dancing.
Photos courtesy of Sarah Clements Photography.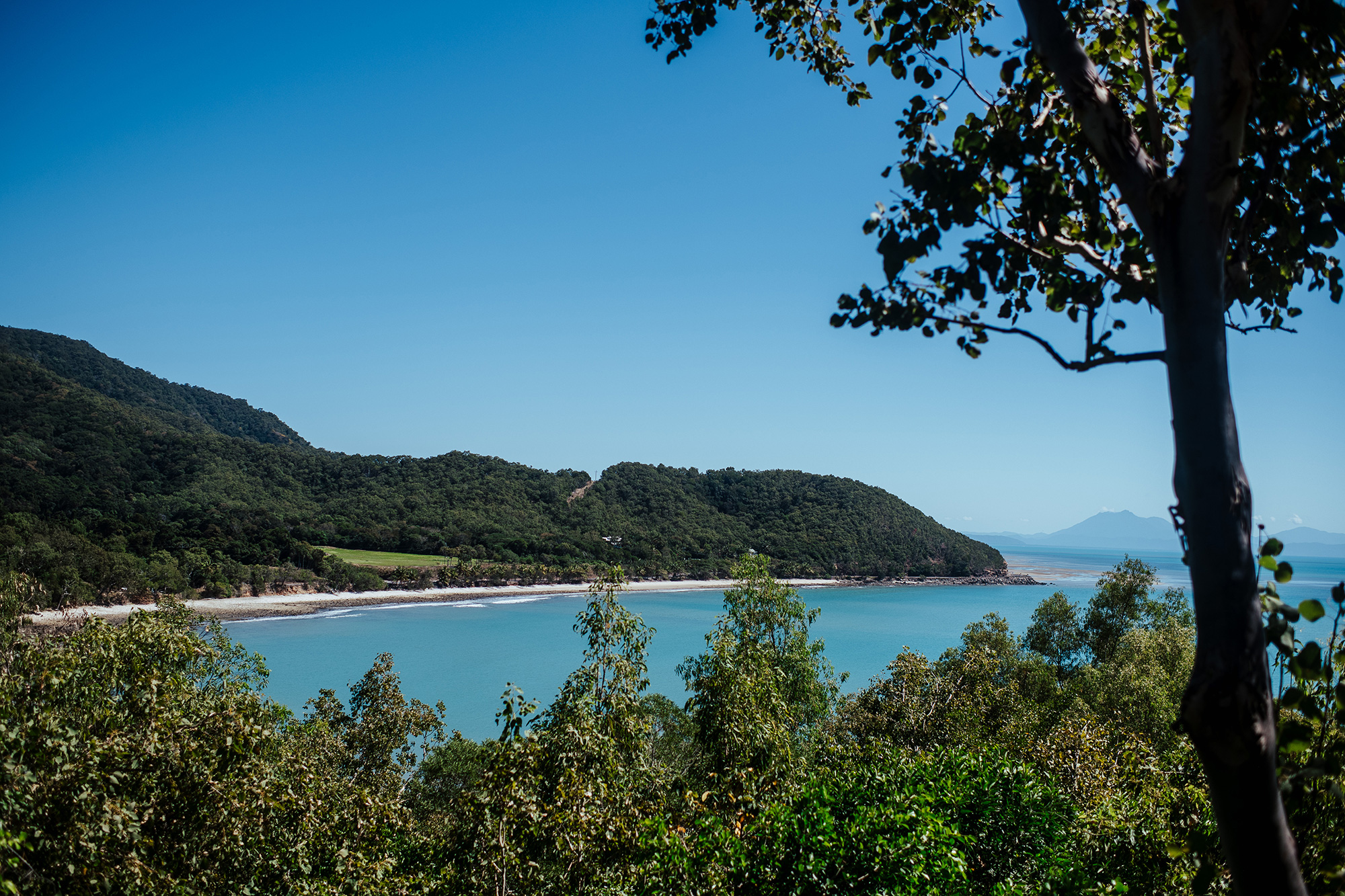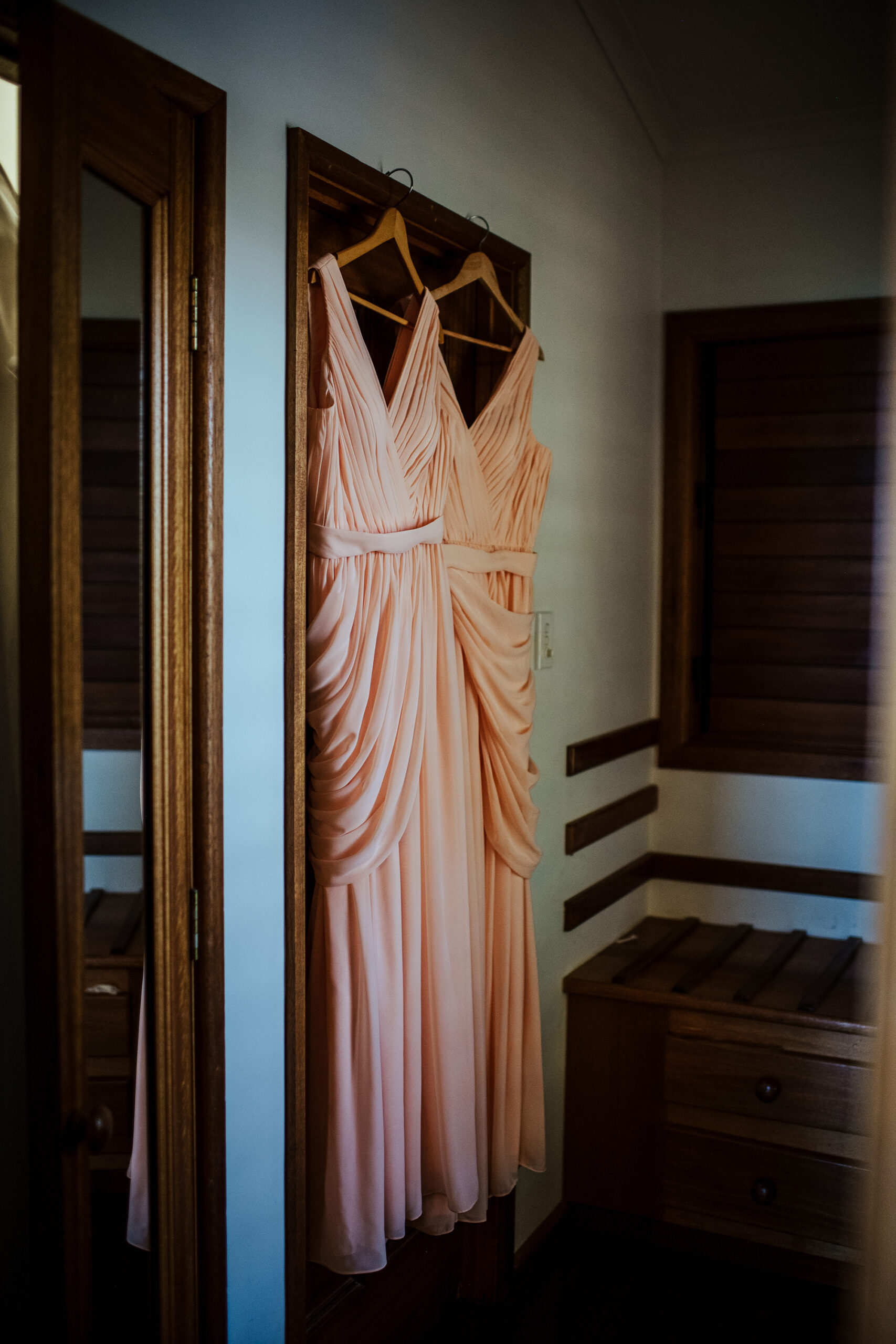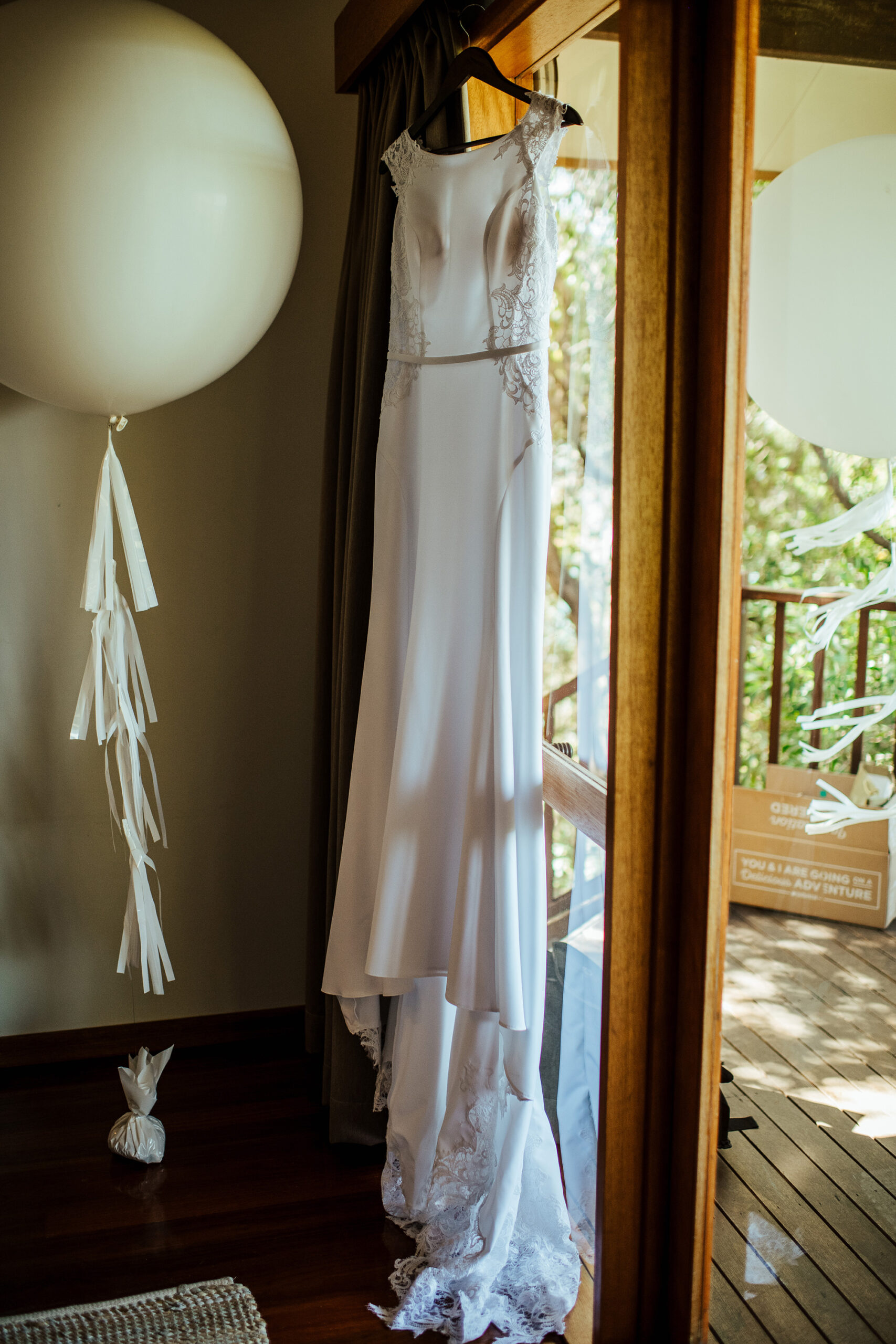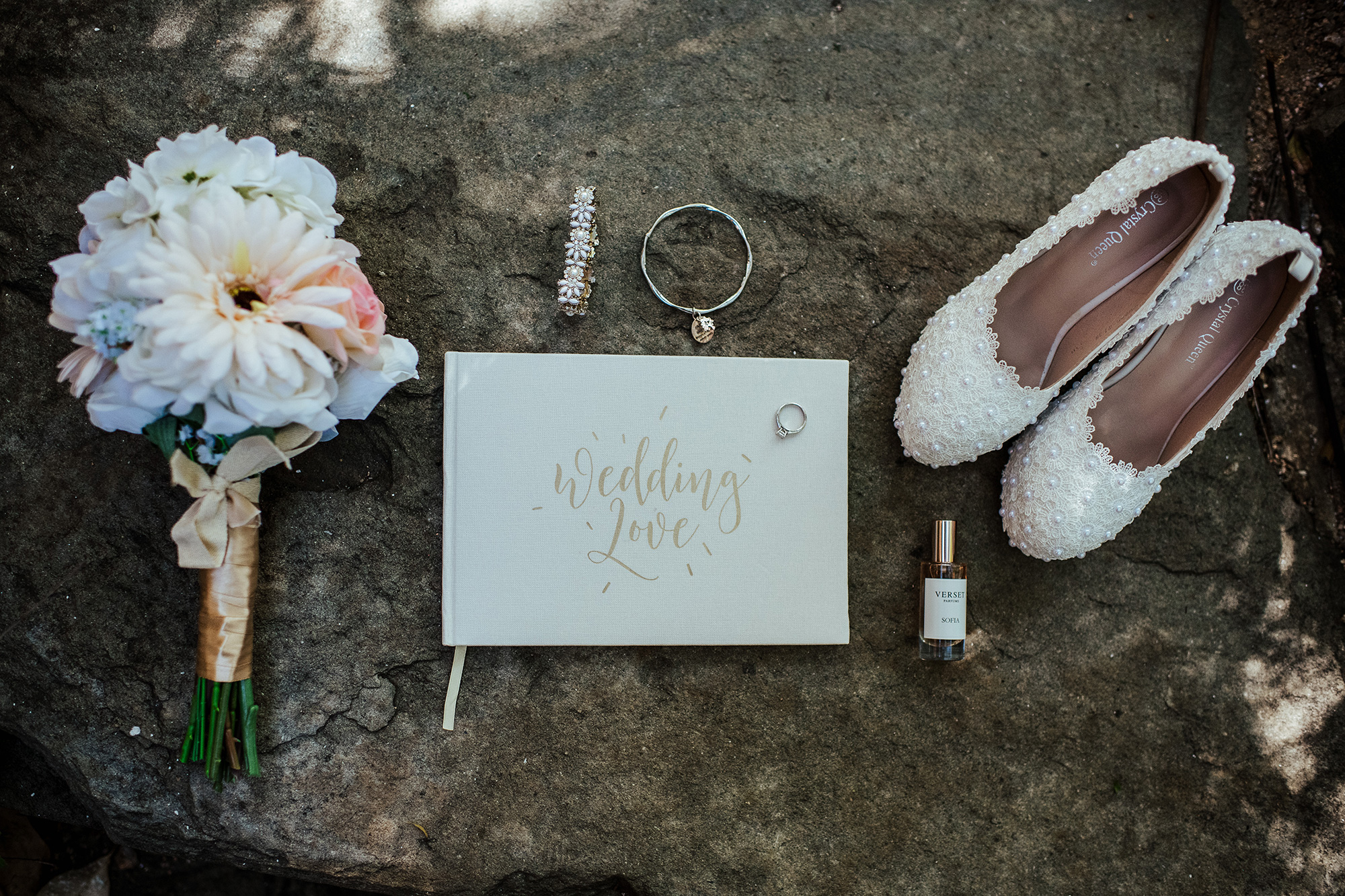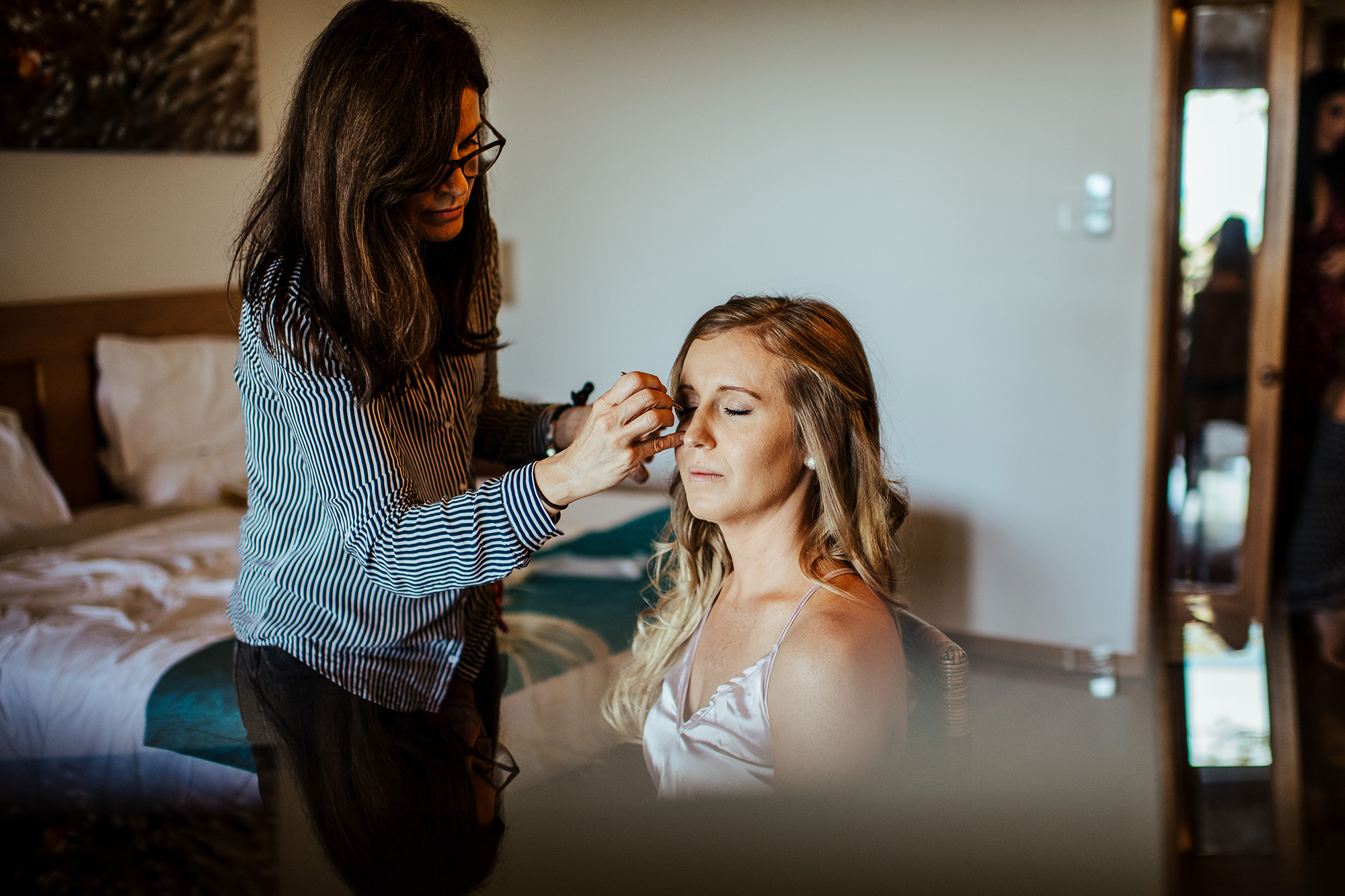 The bride's flowing locks were created by Rebecca Pinder Hair & Makeup.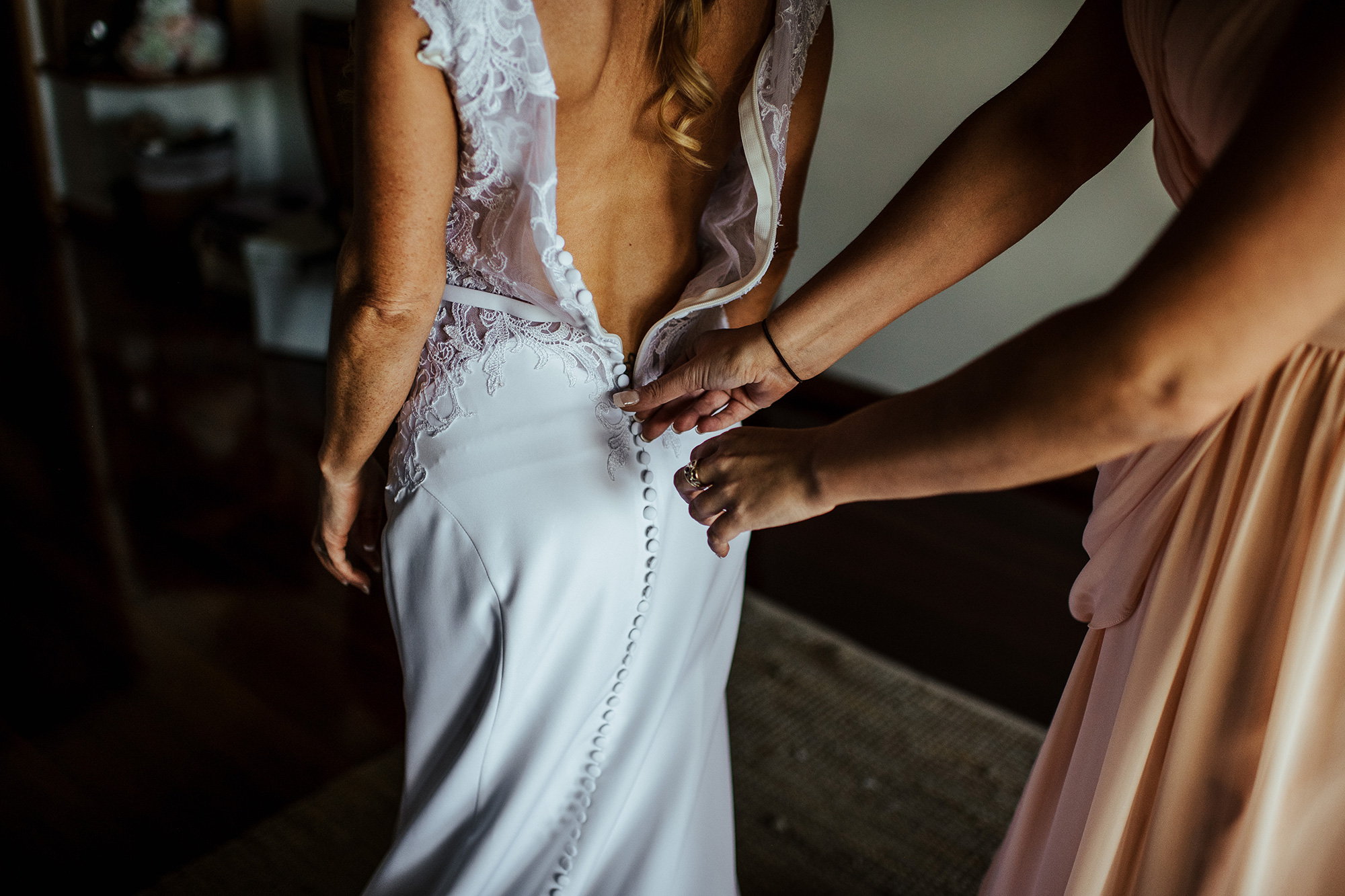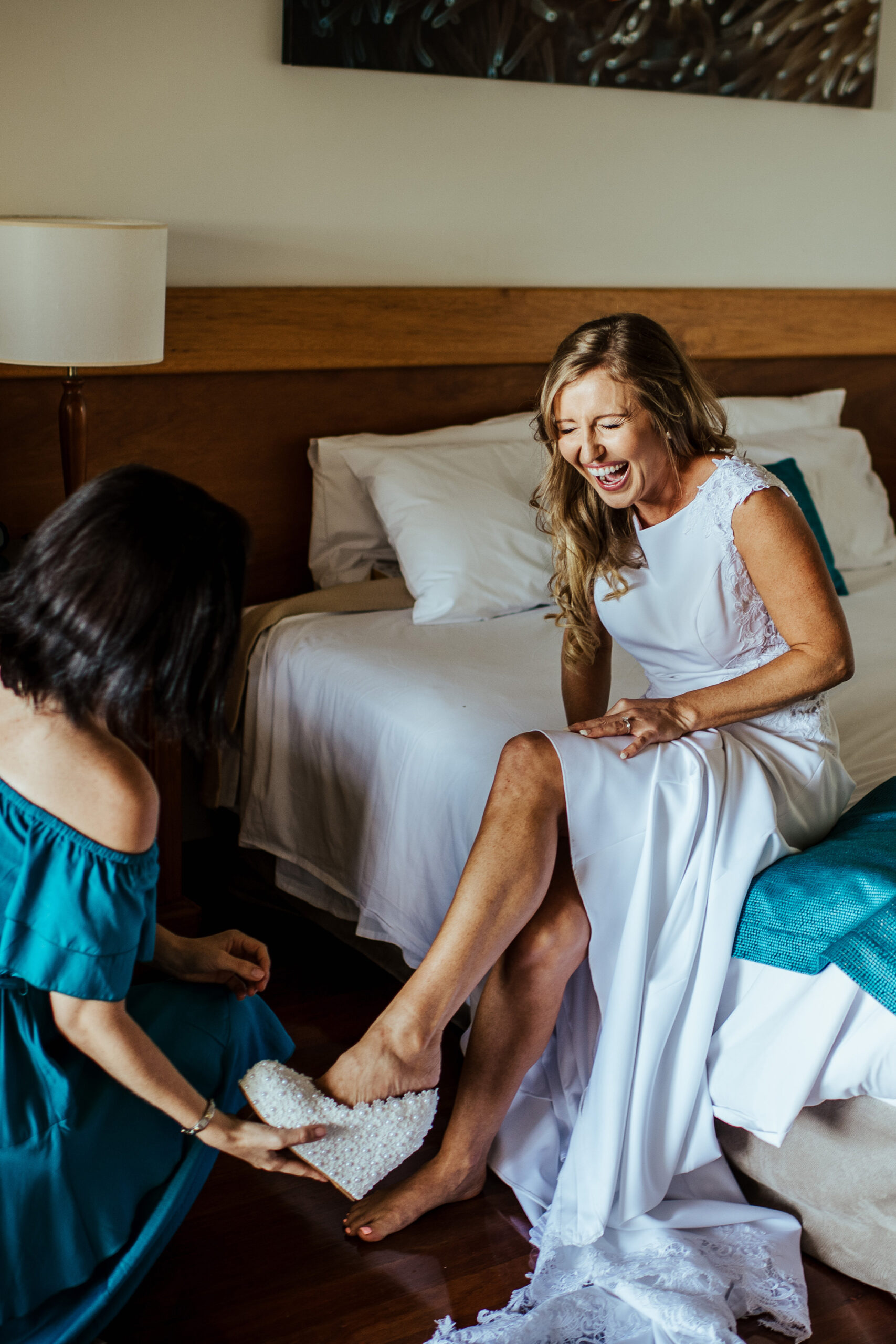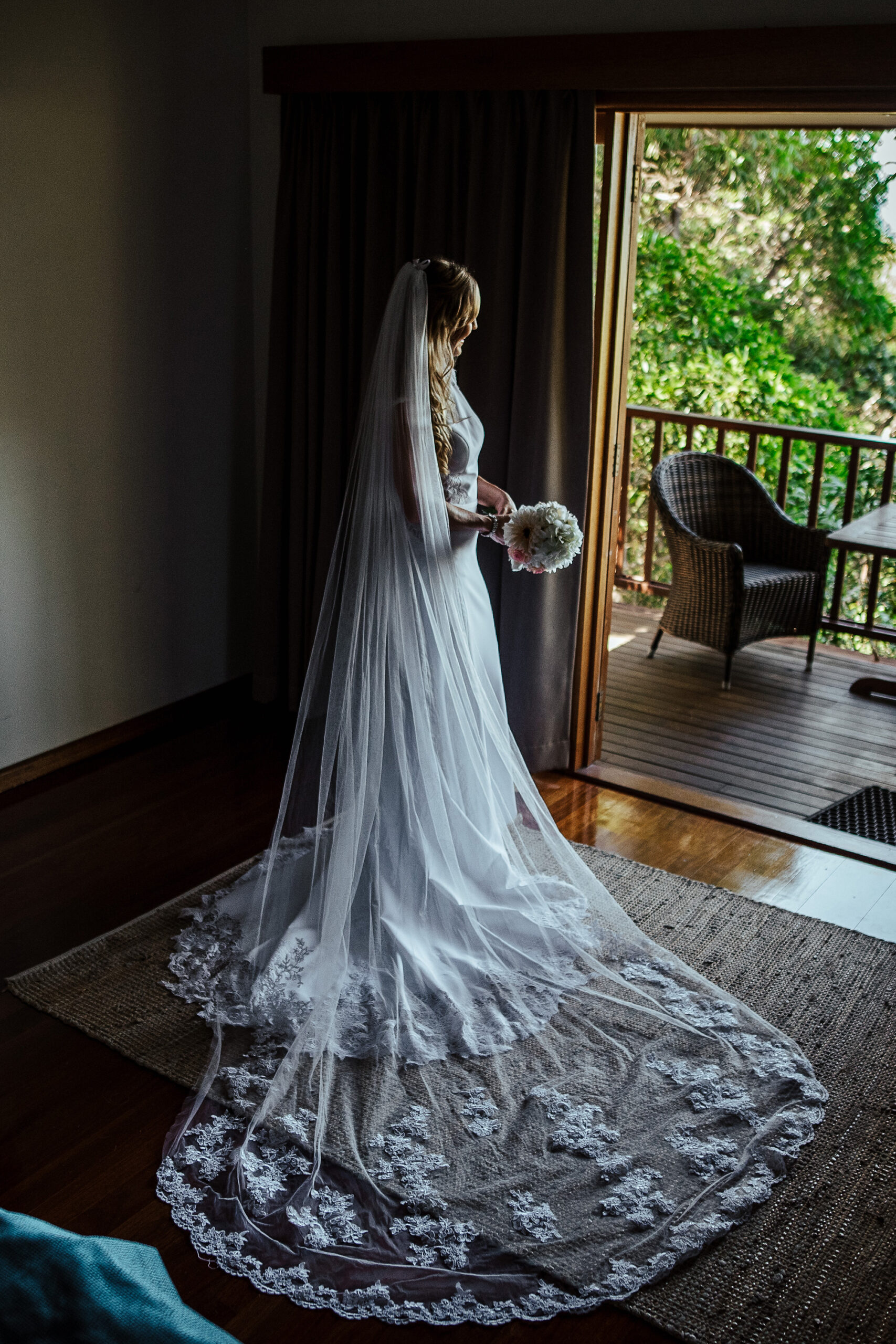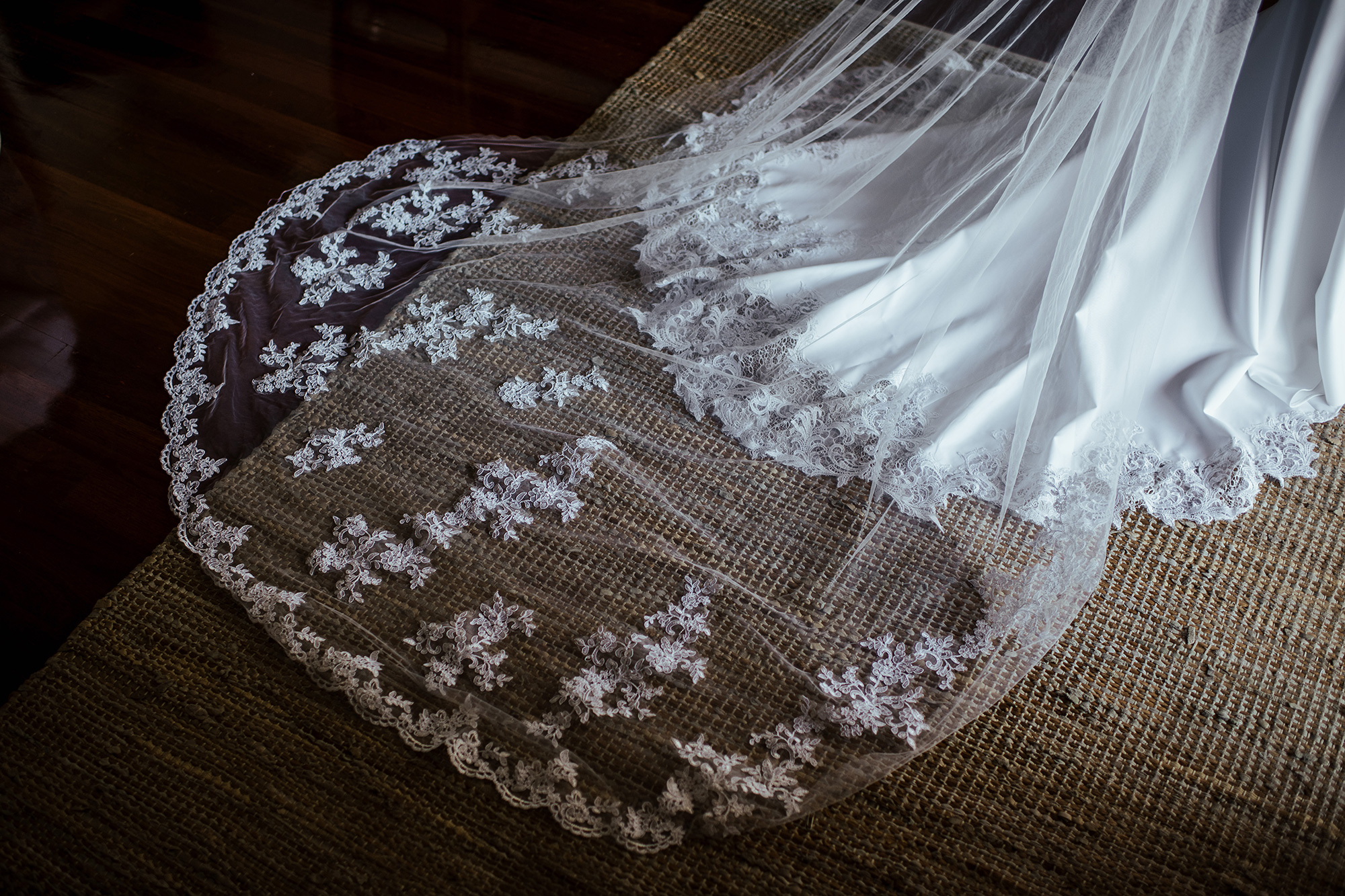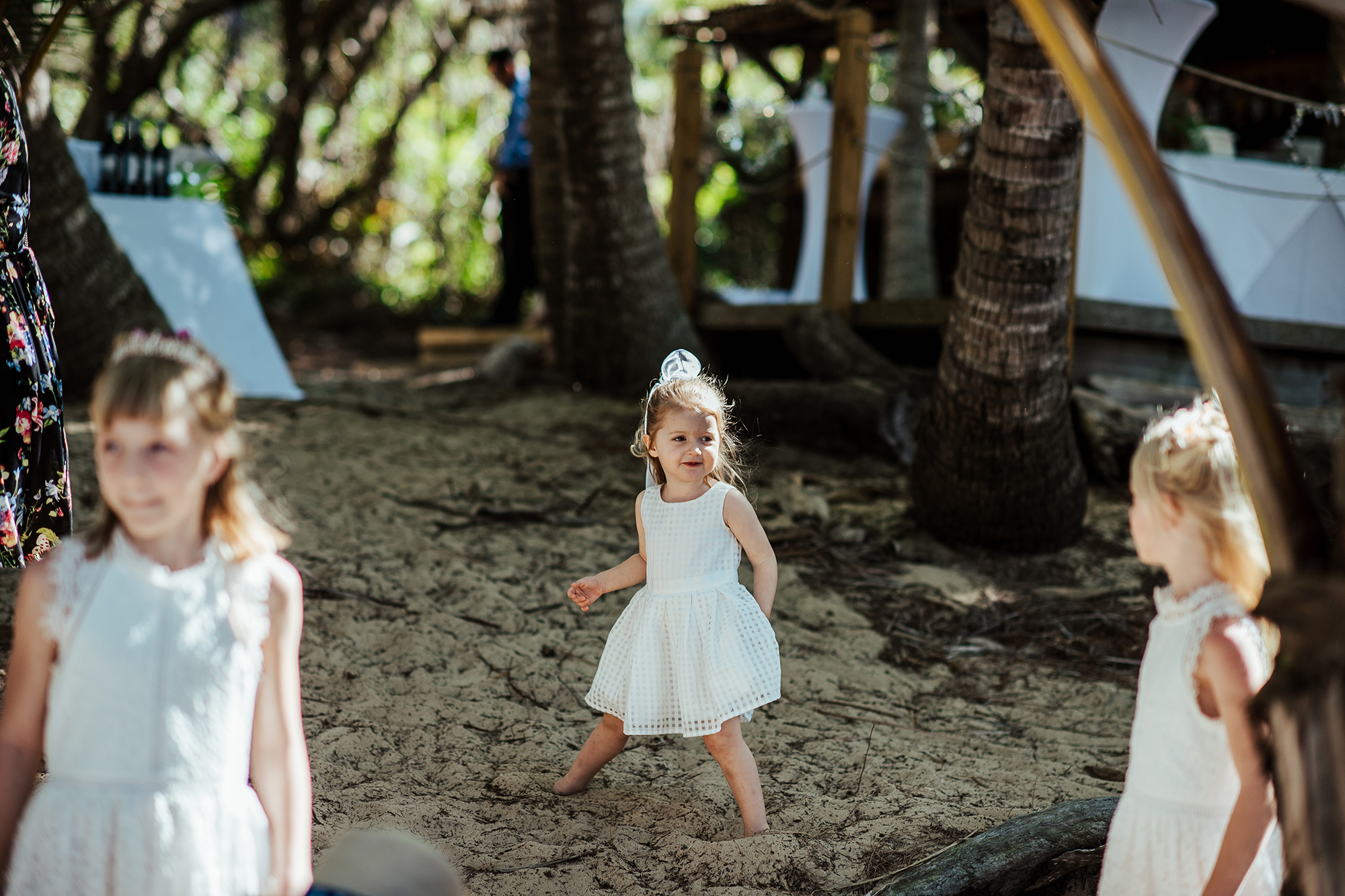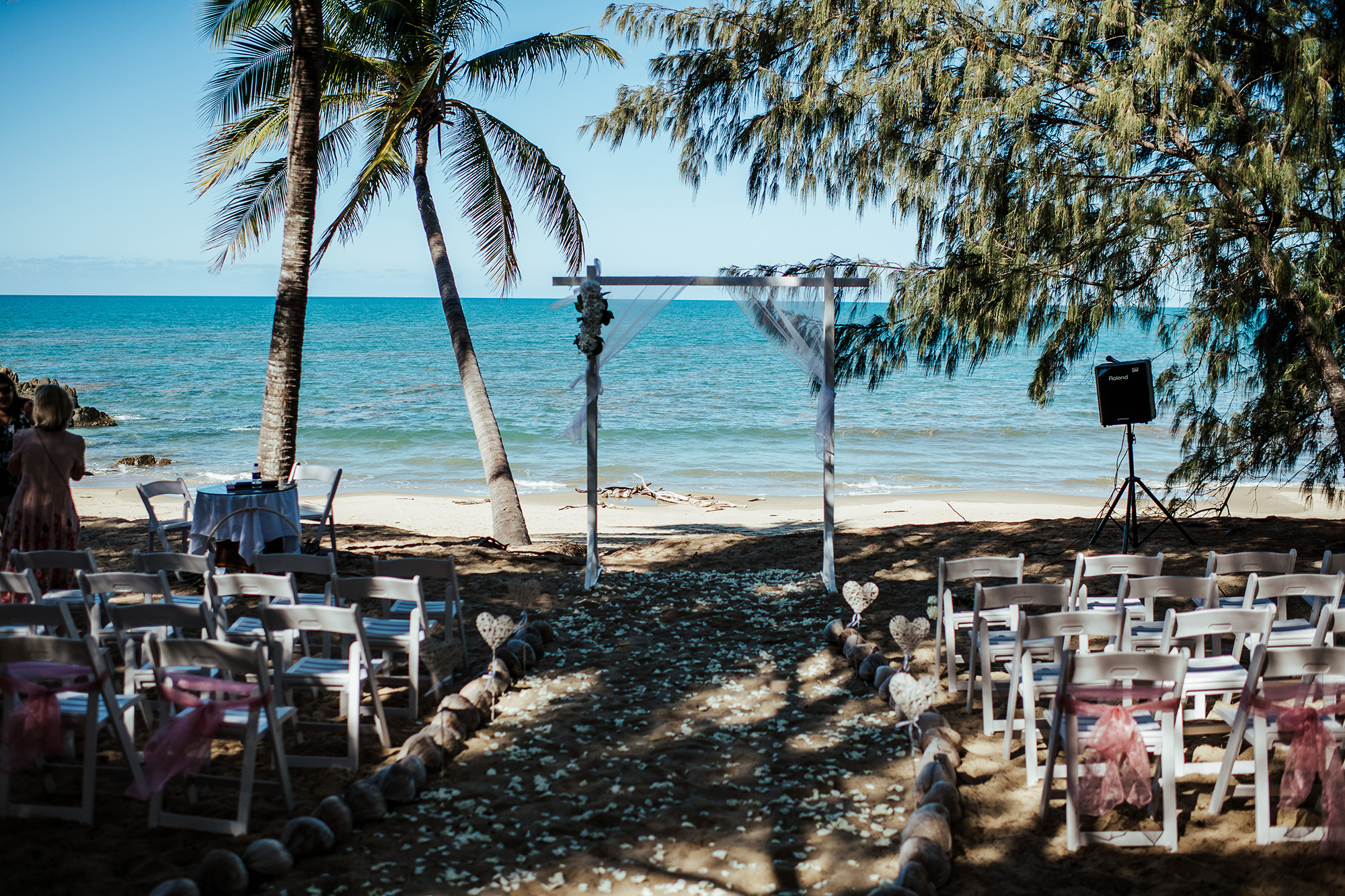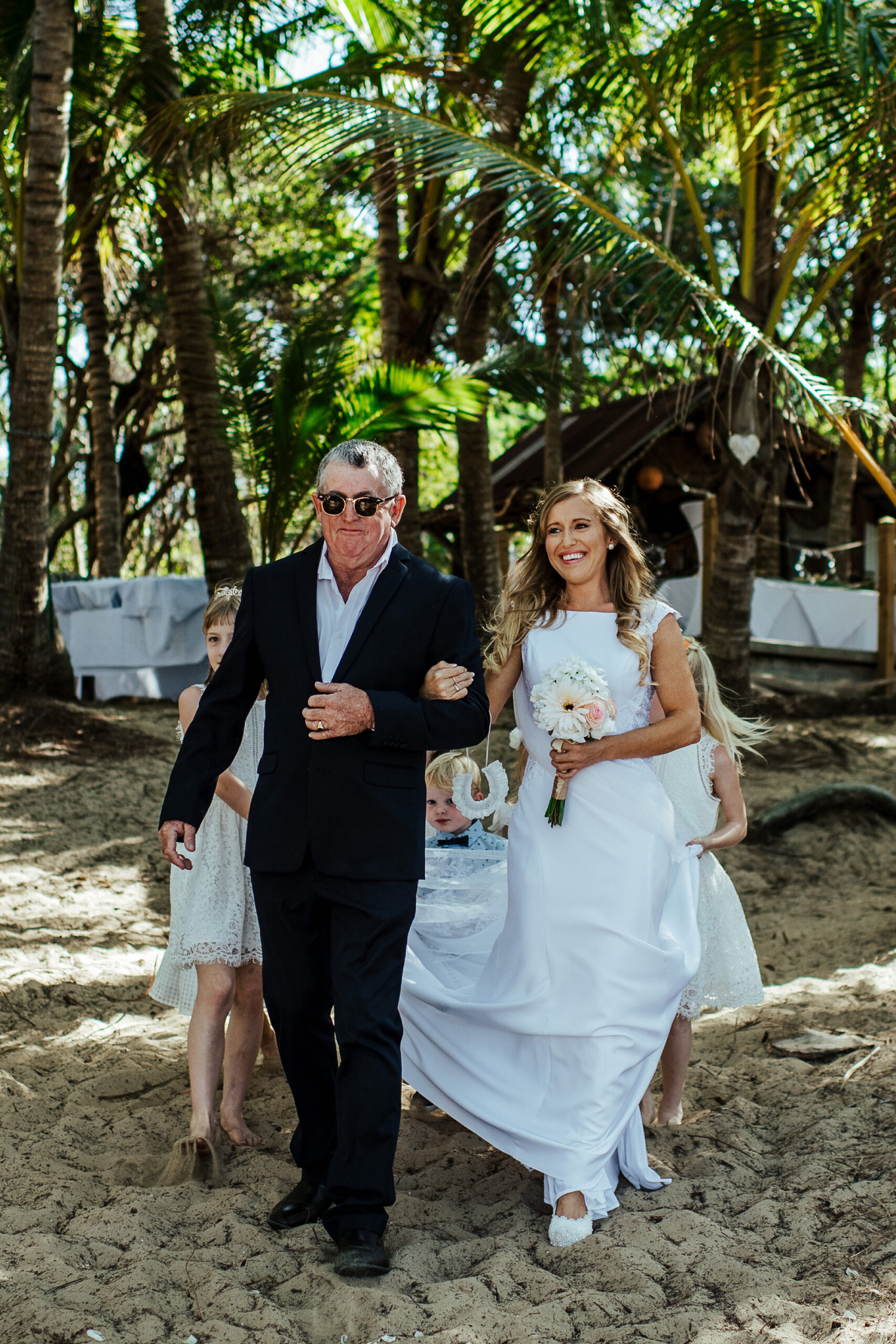 Port Douglas is one of Queensland's most popular holiday destinations.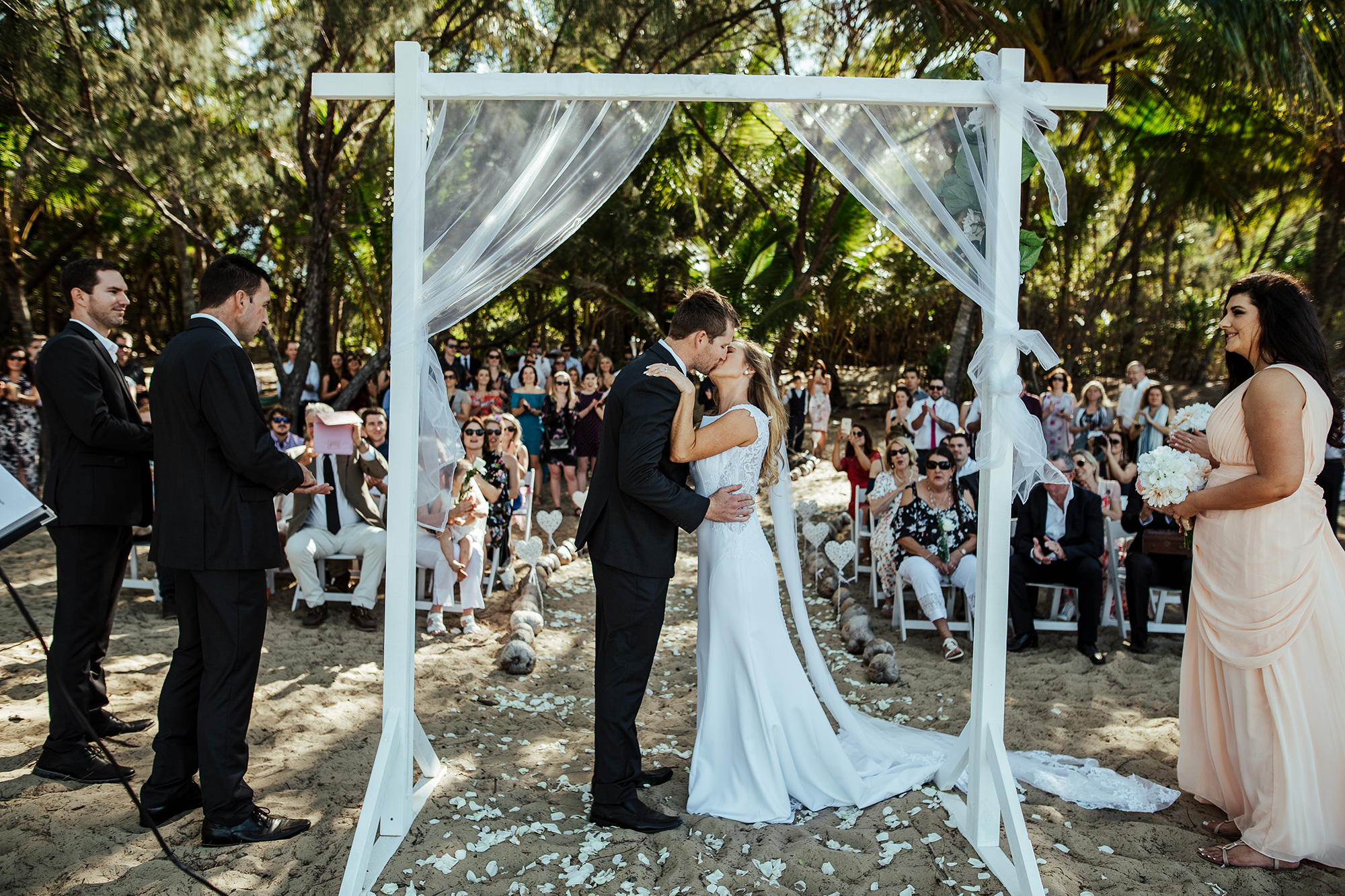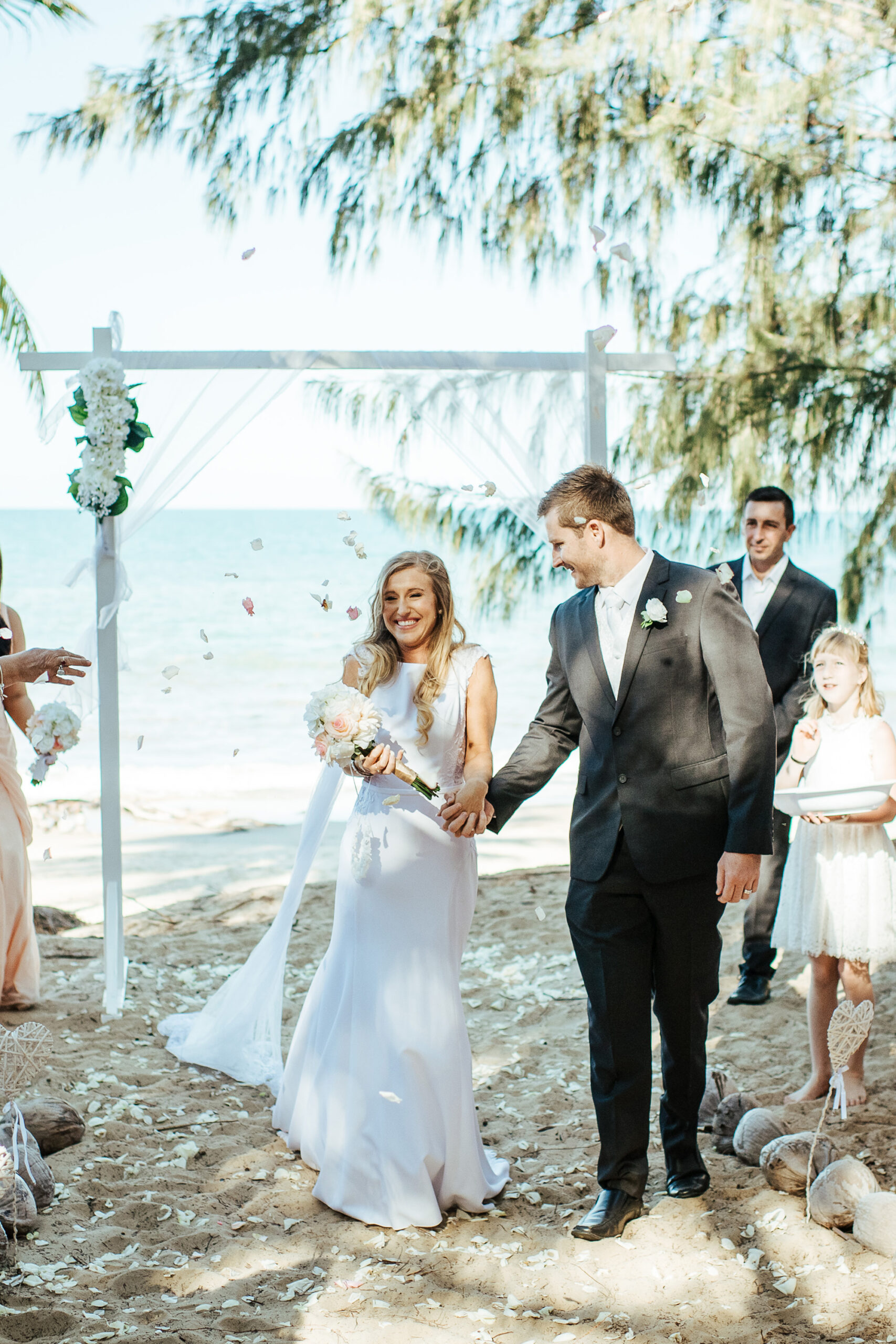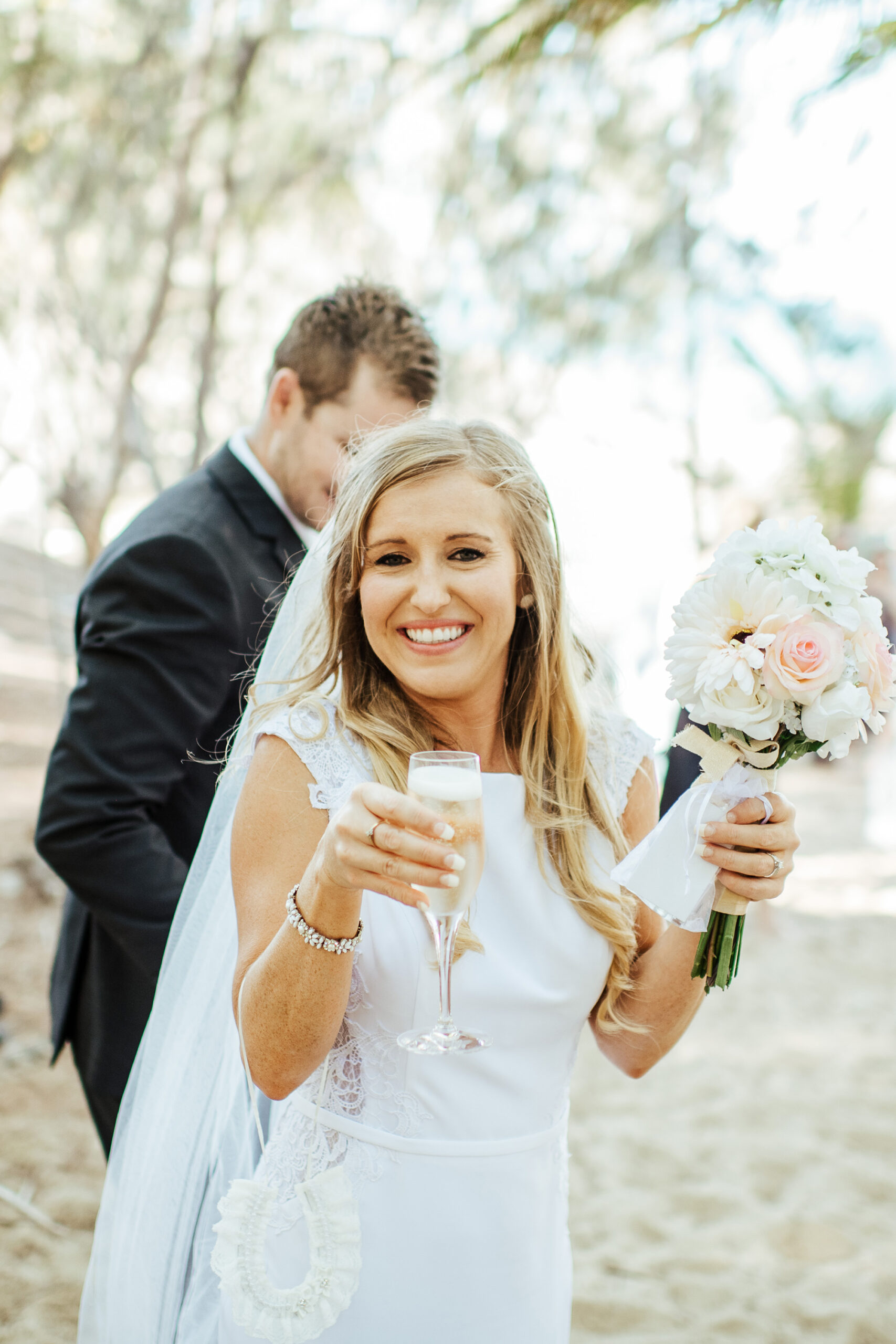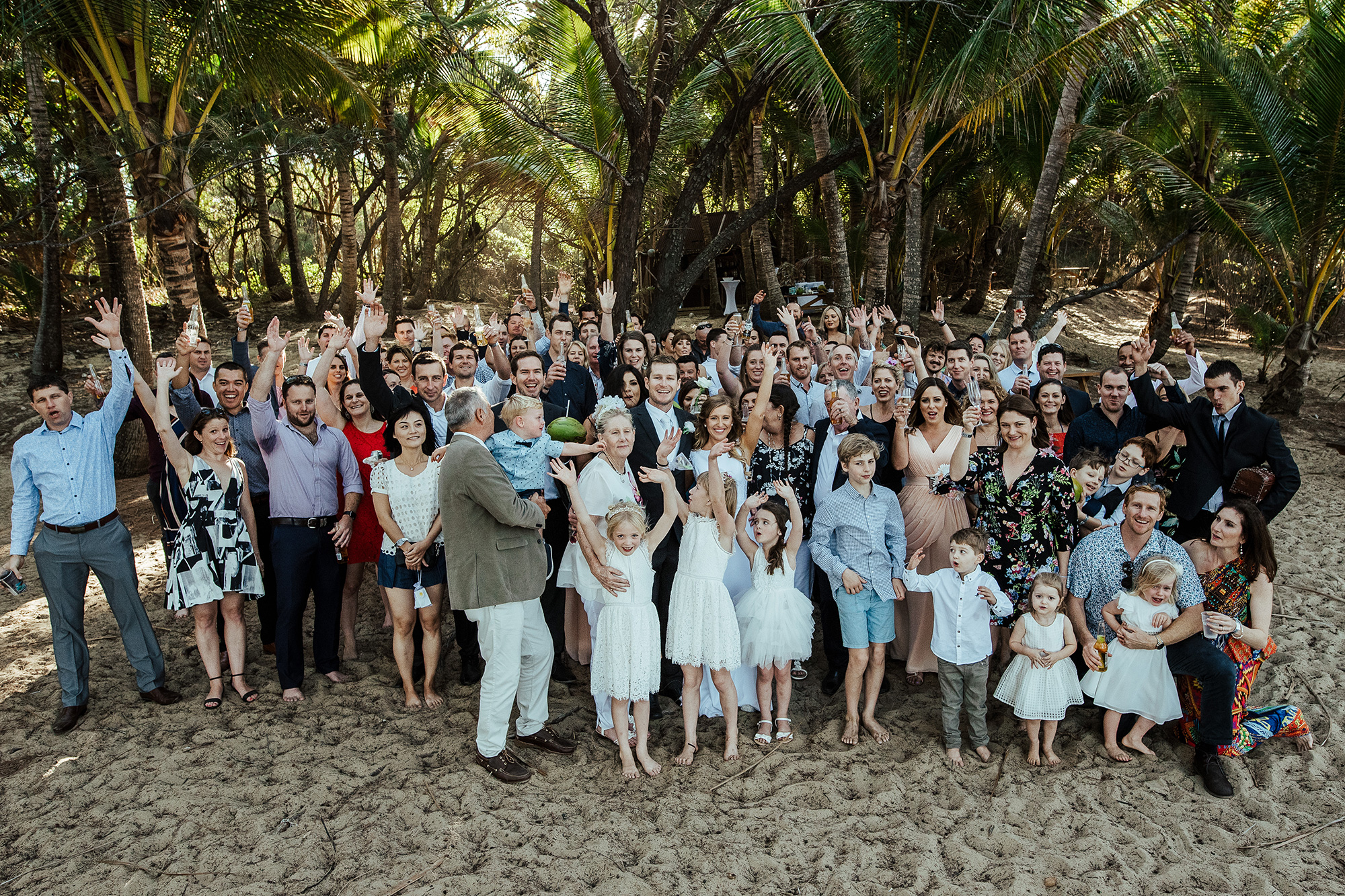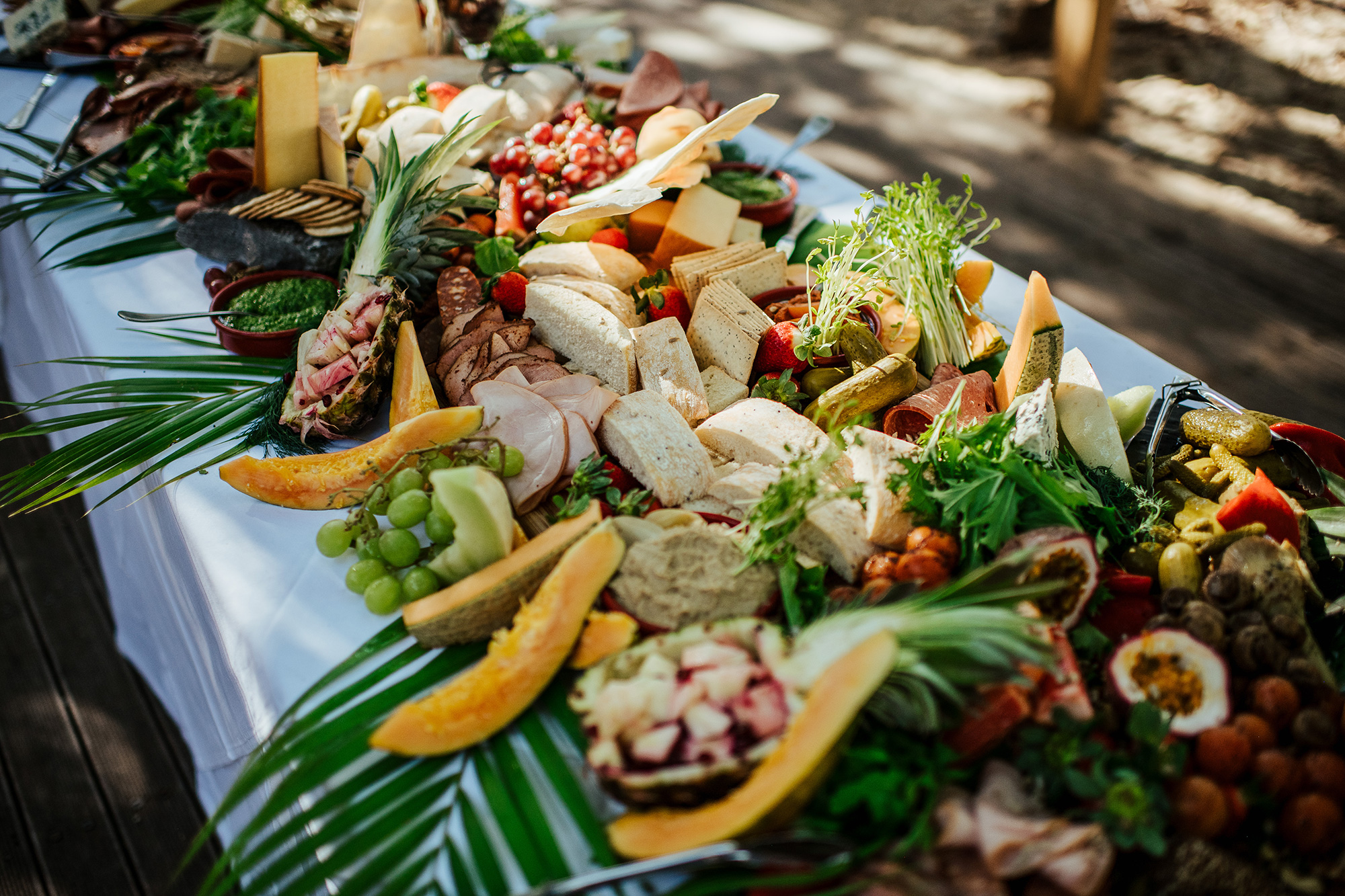 Guests were treated to grazing tables at the ceremony.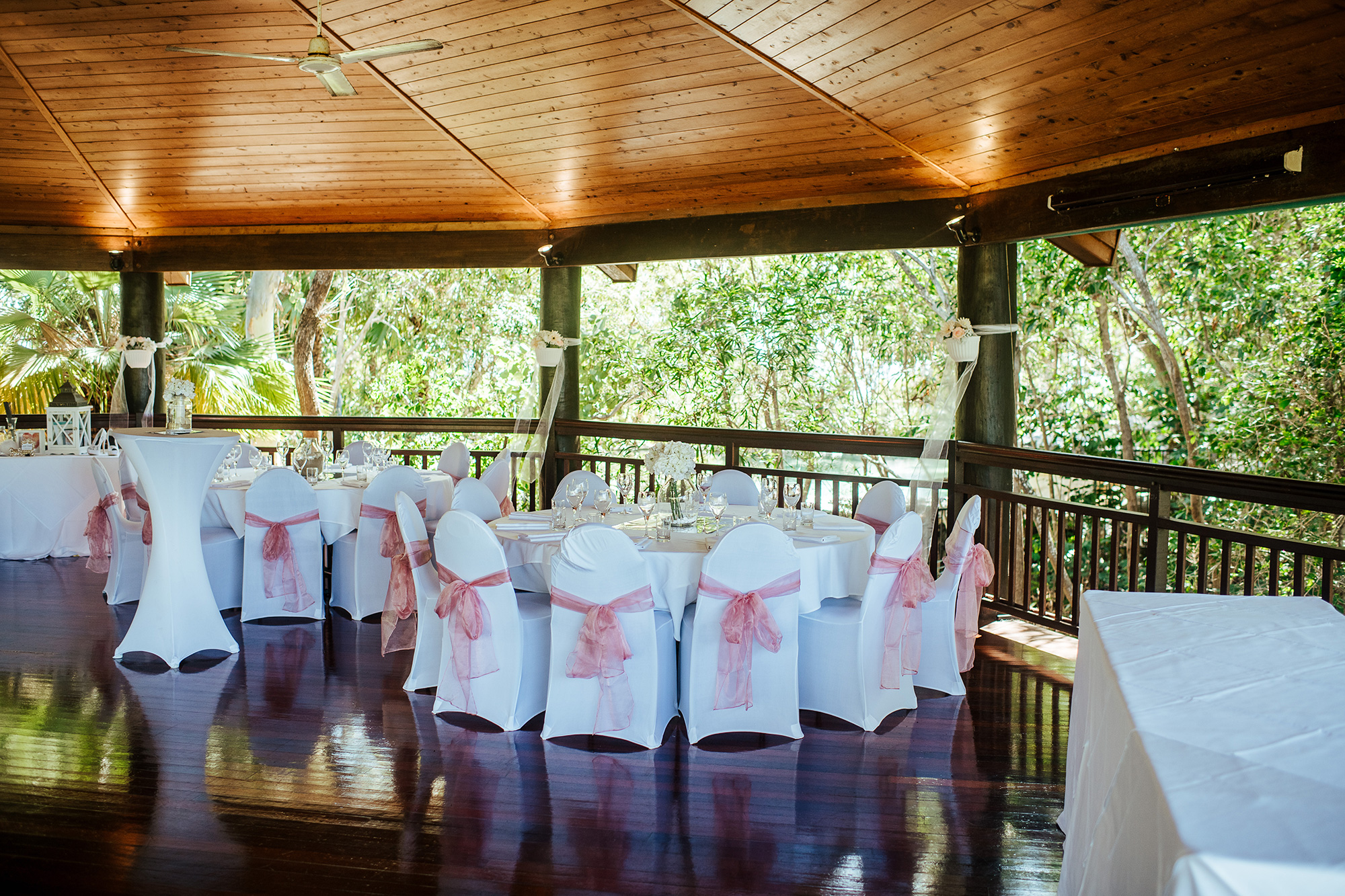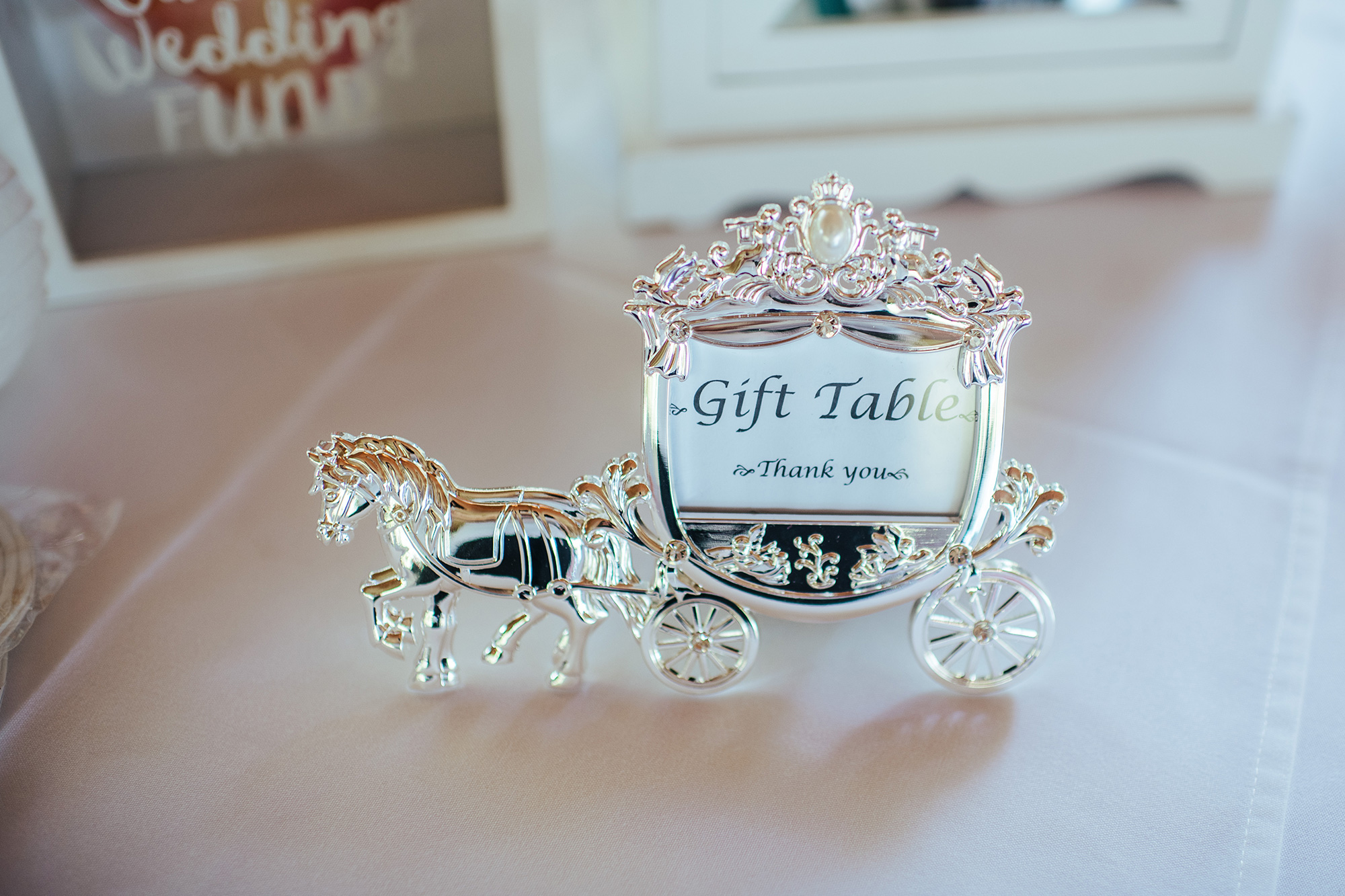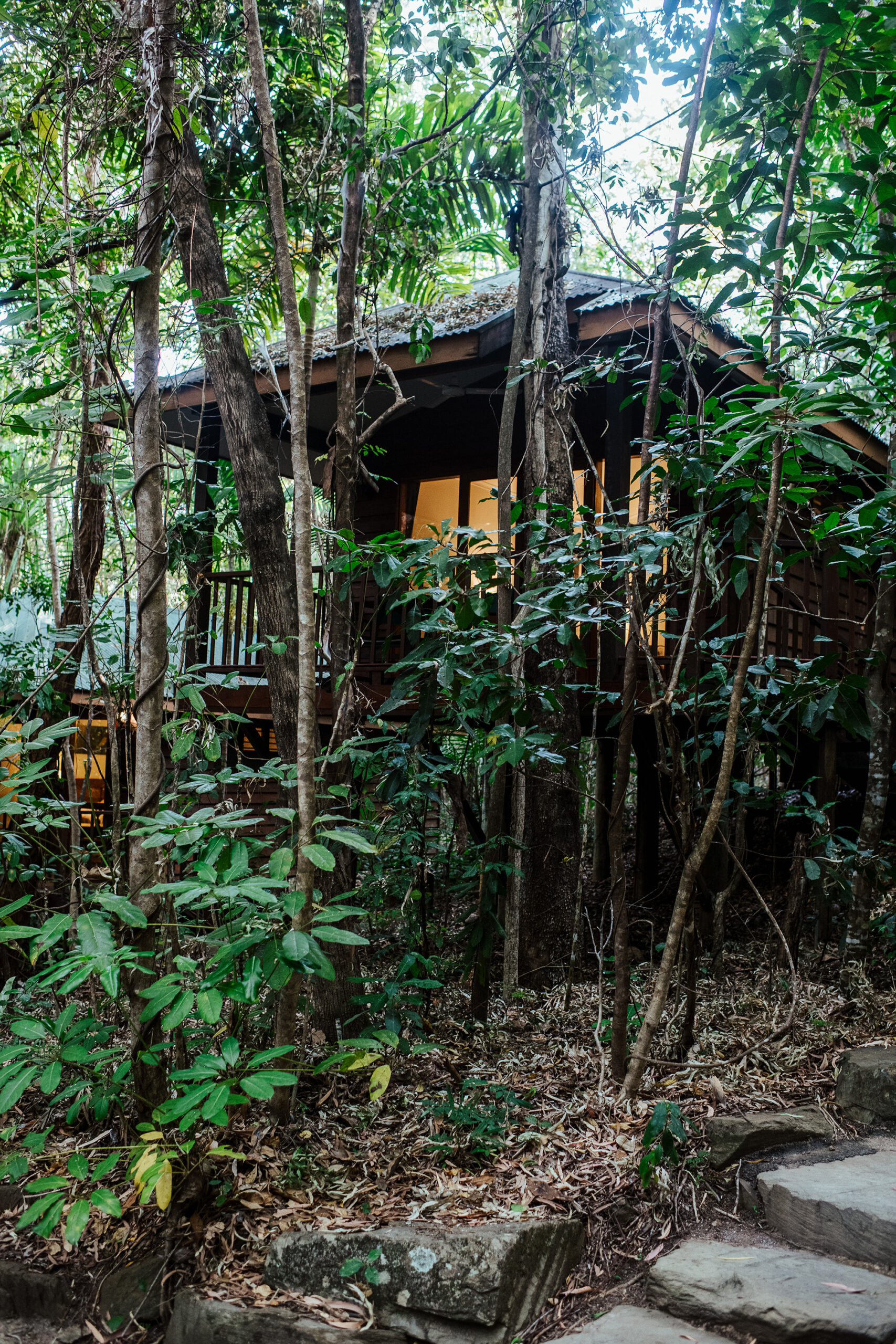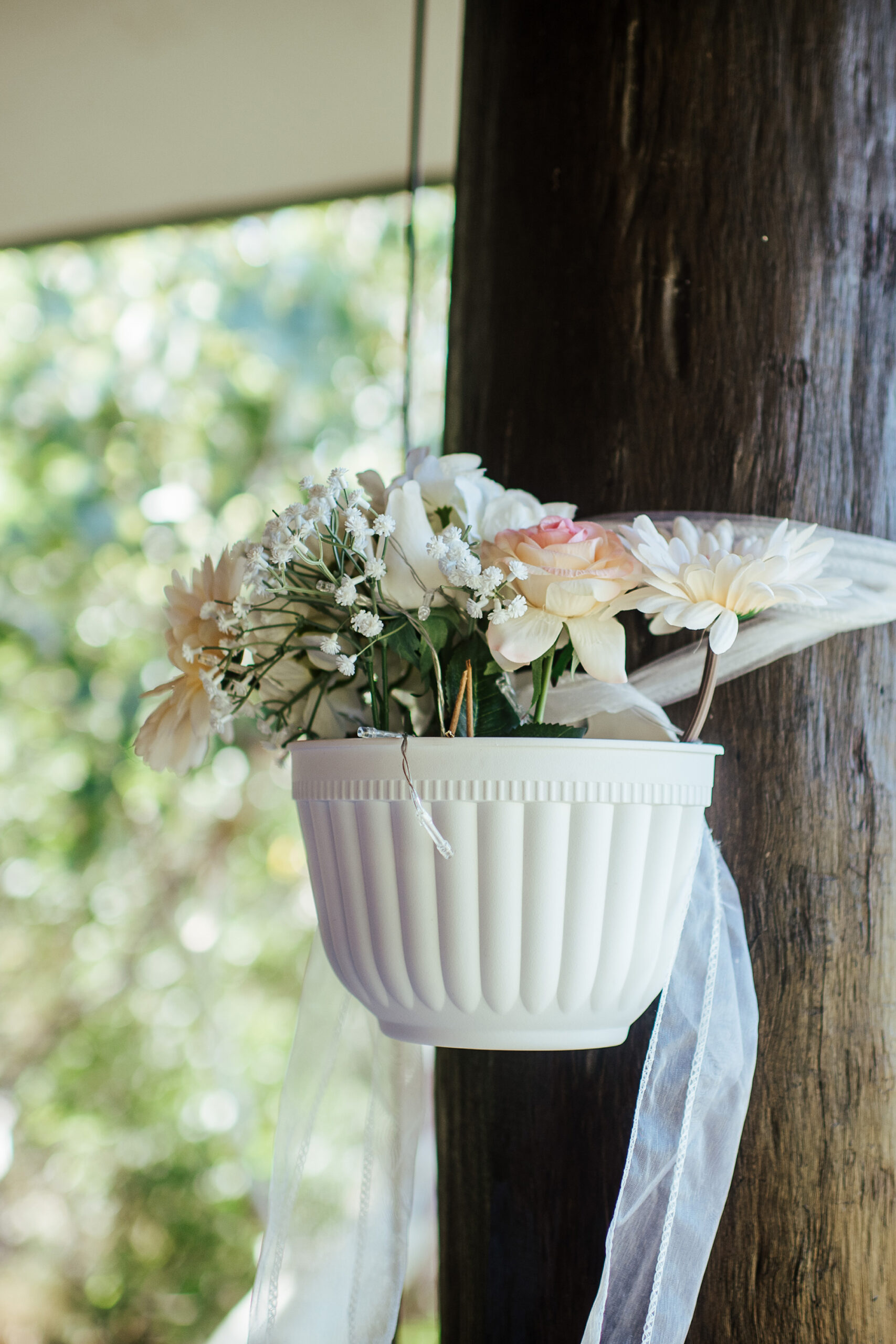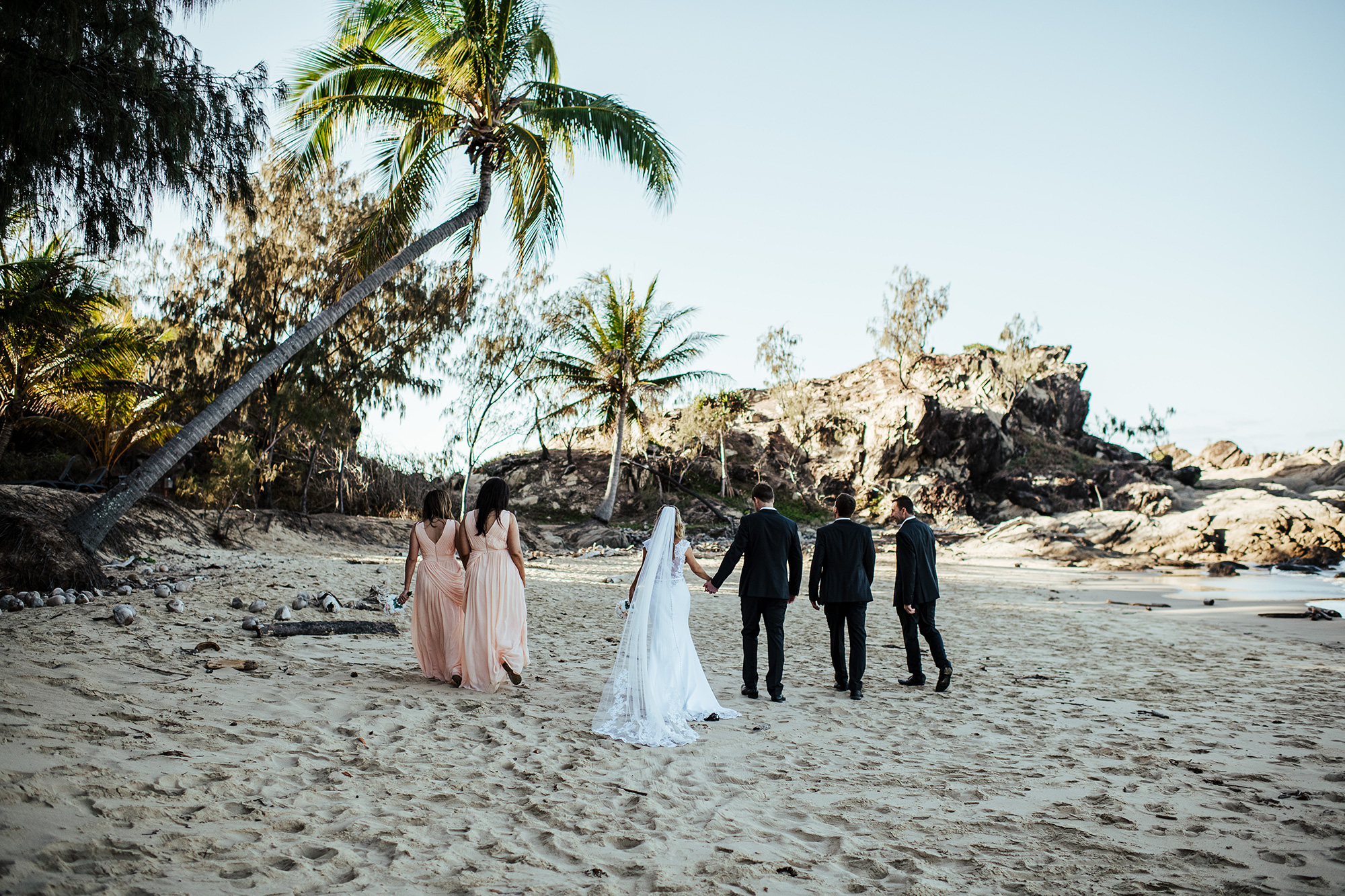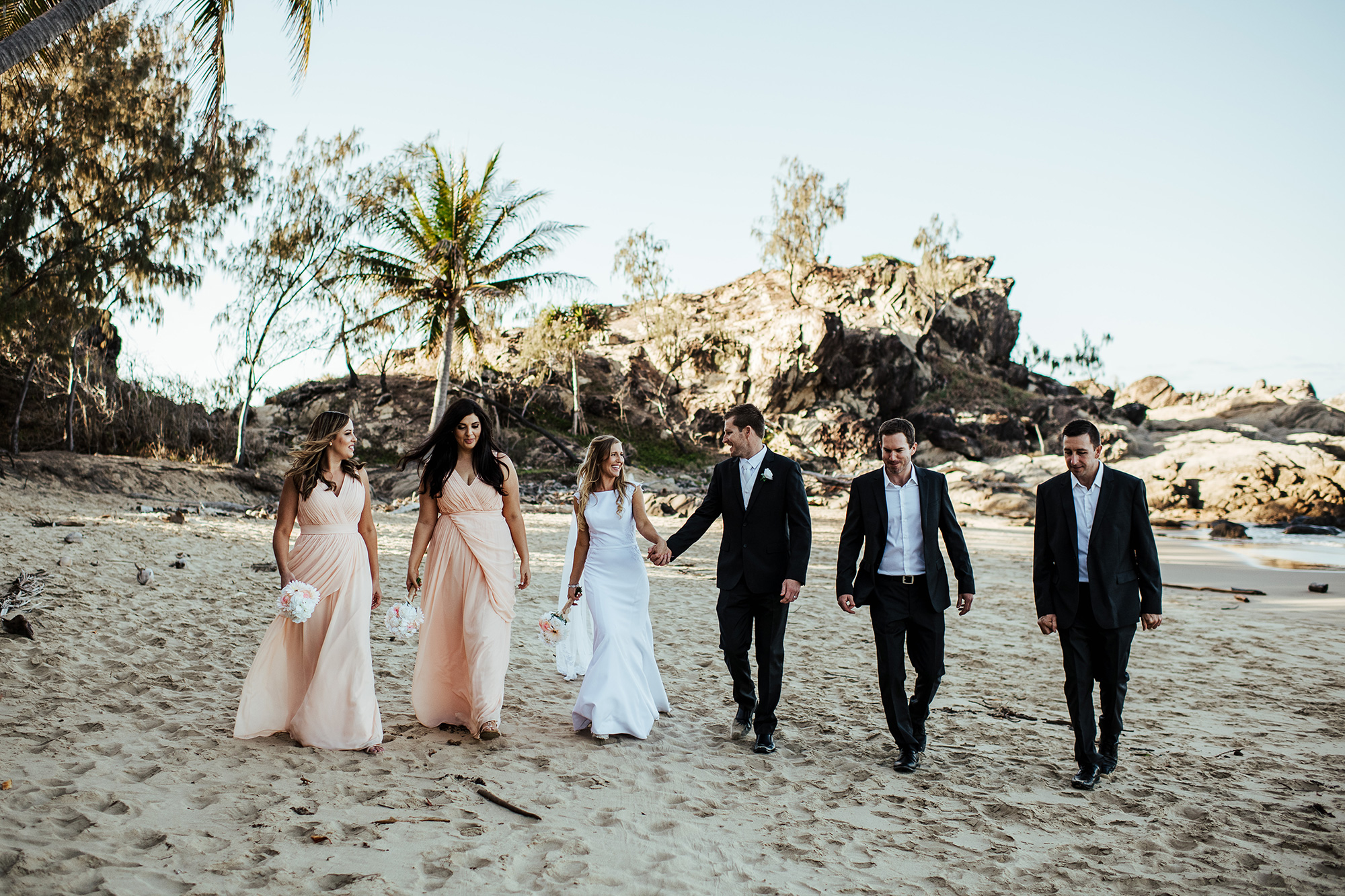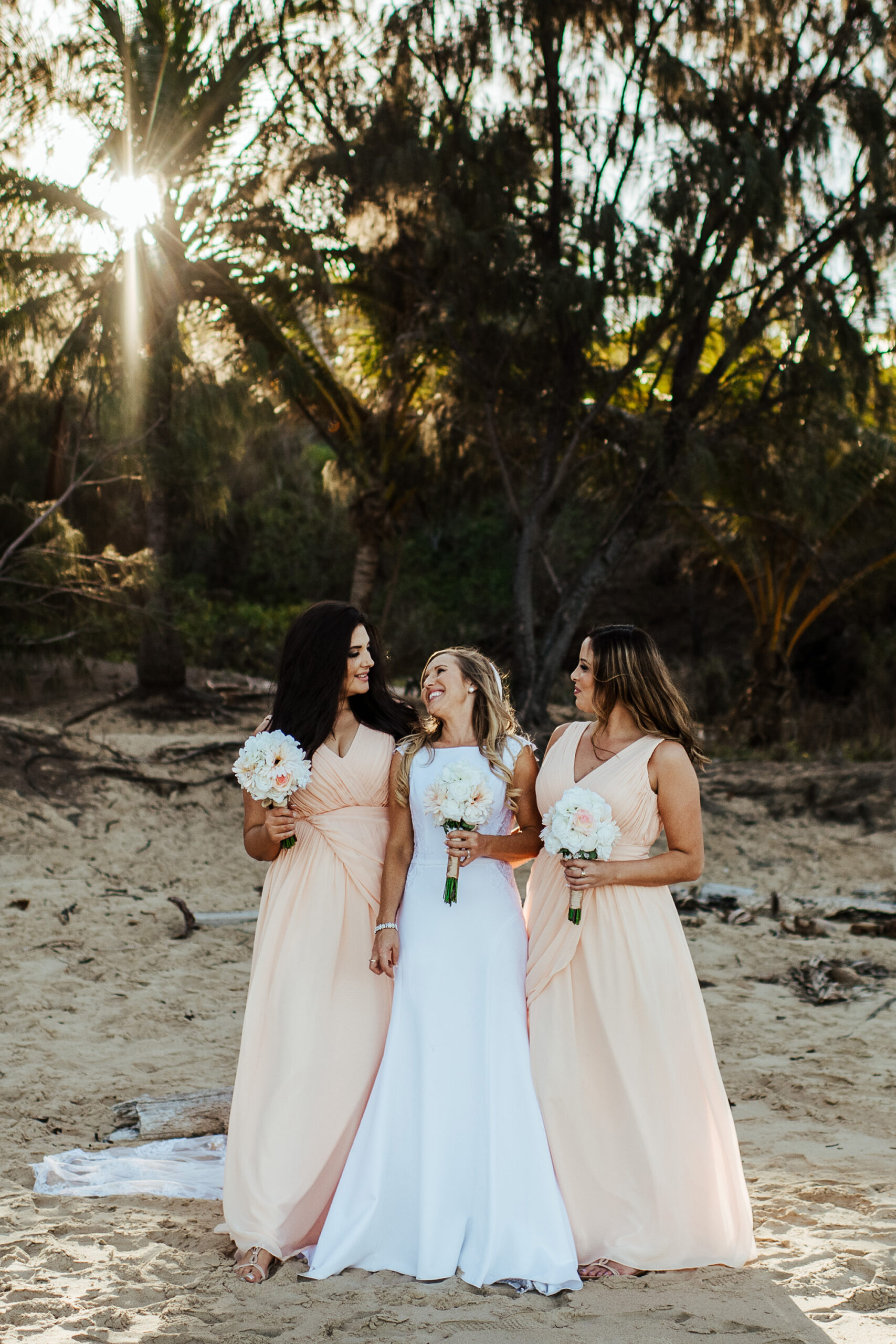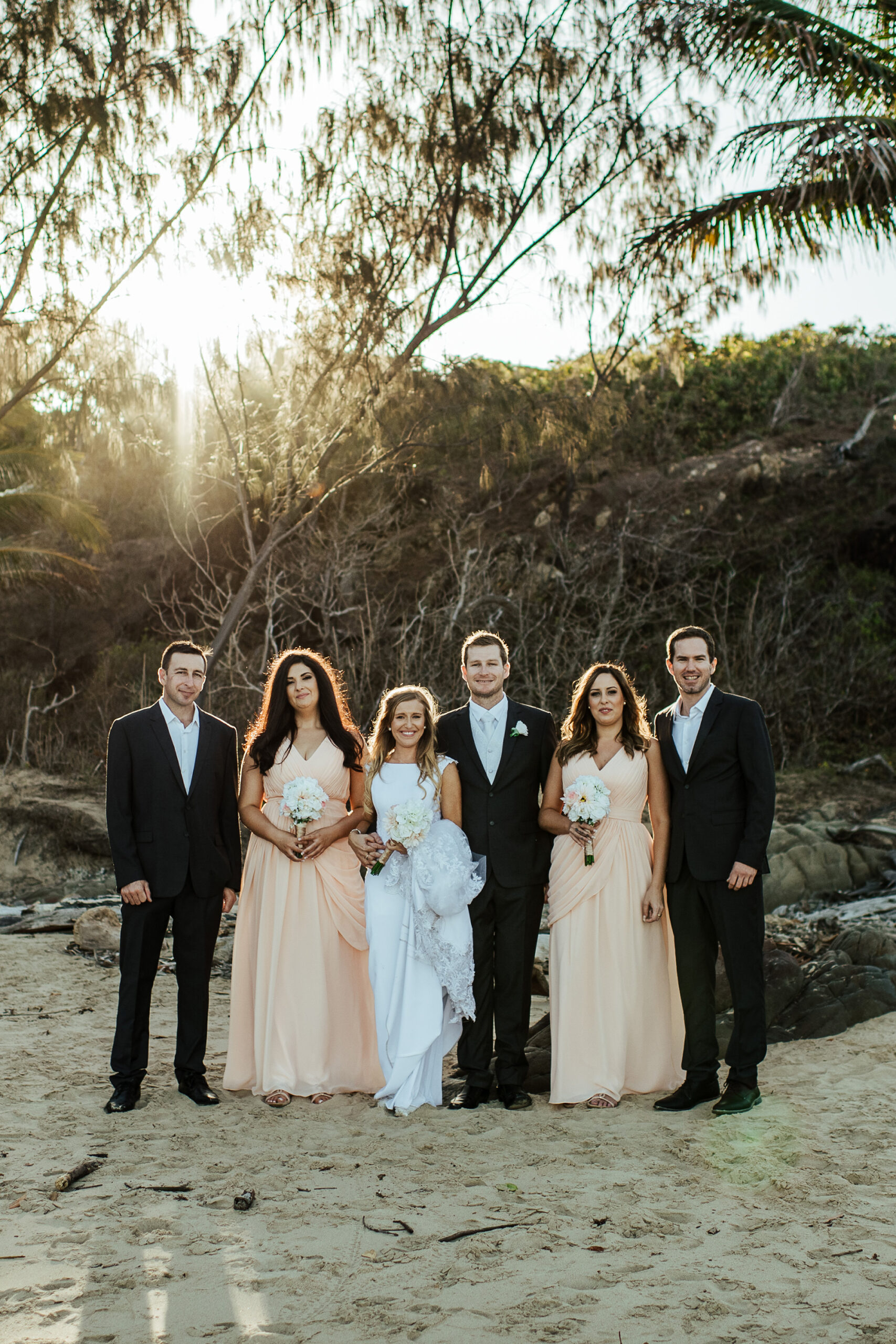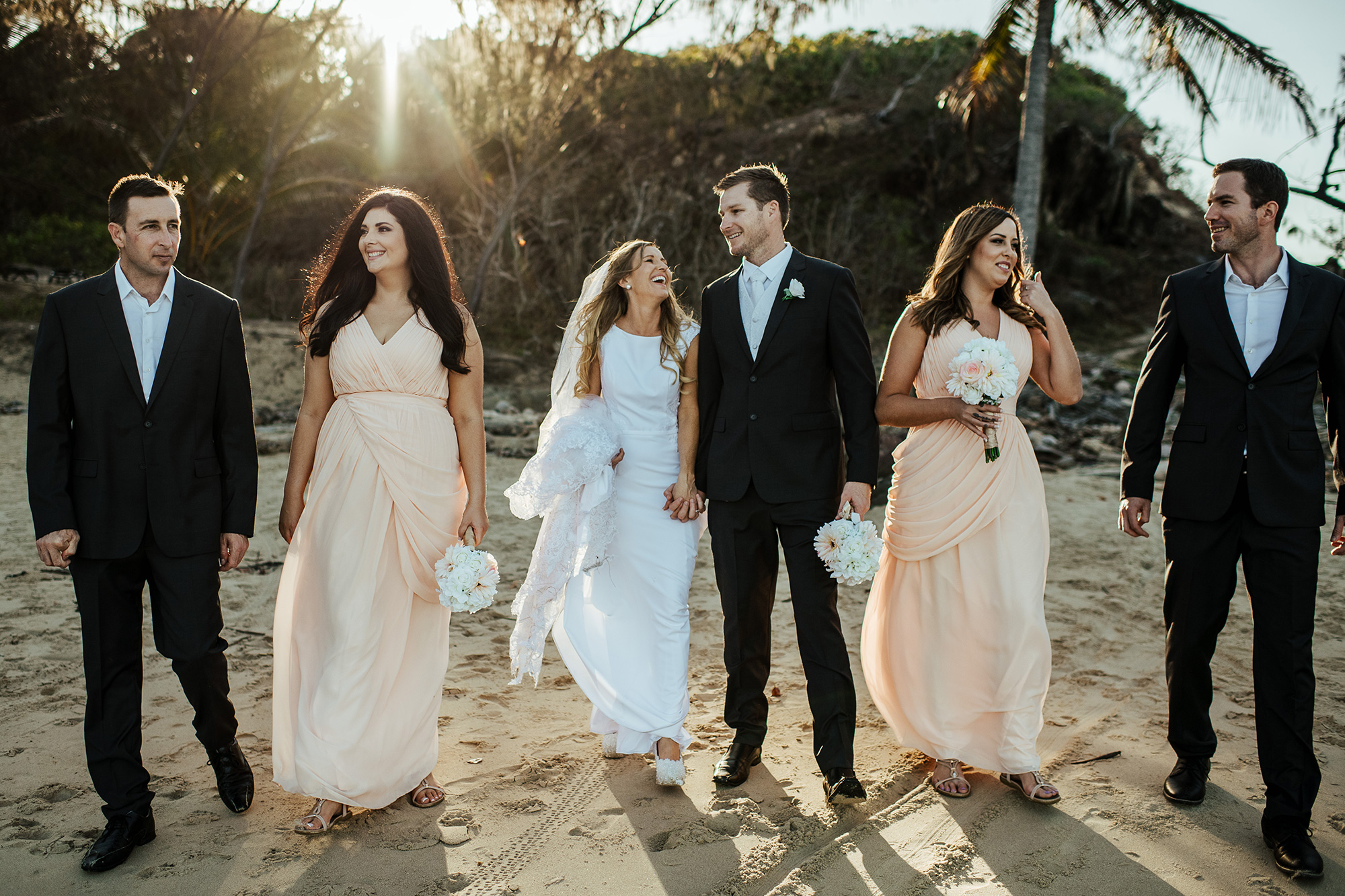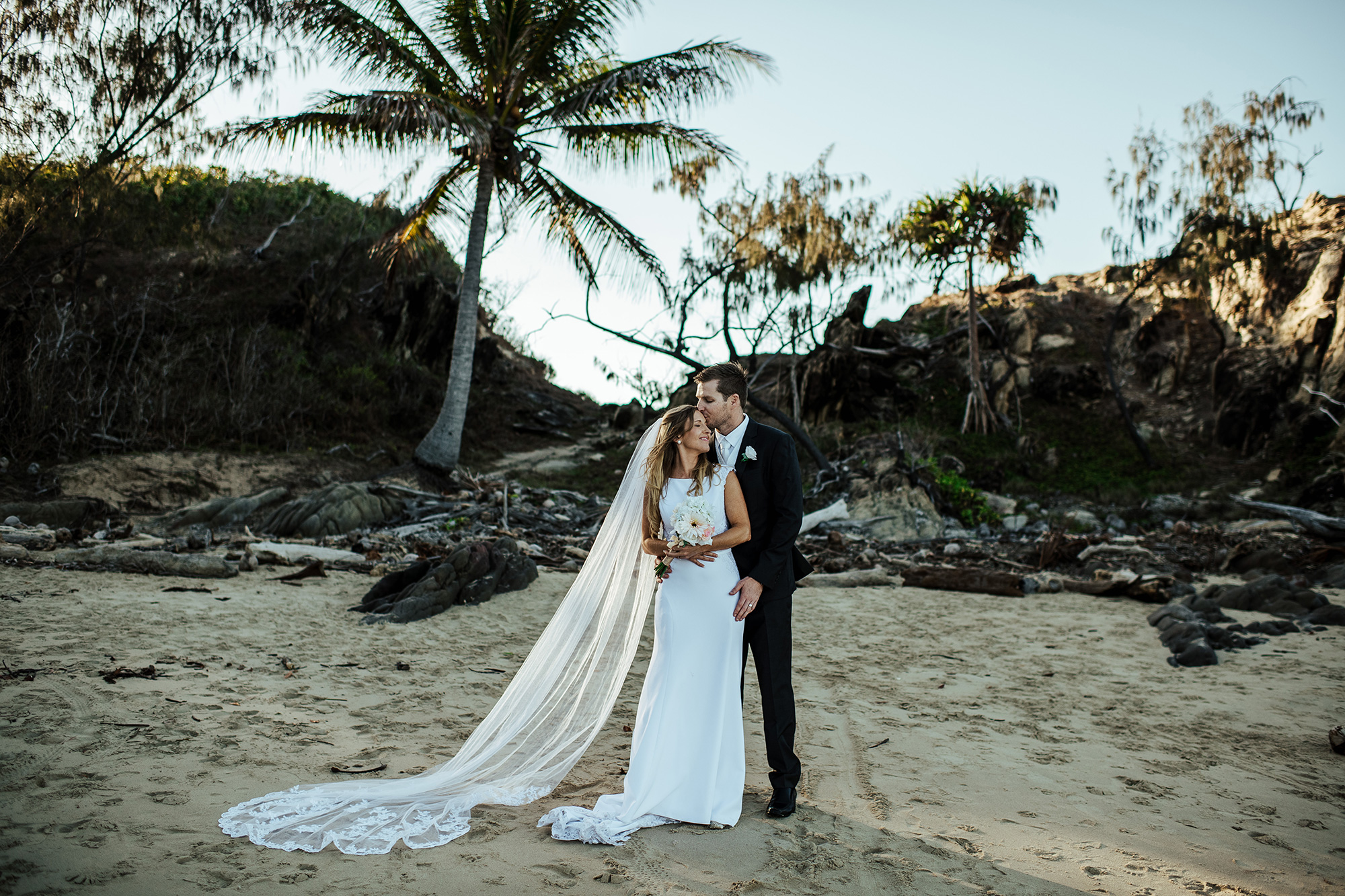 "We both have the same qualities on what makes a healthy relationship and that is by commitment to one another, loyalty, compromise, respect support, love and forgiveness," smiles Racheal.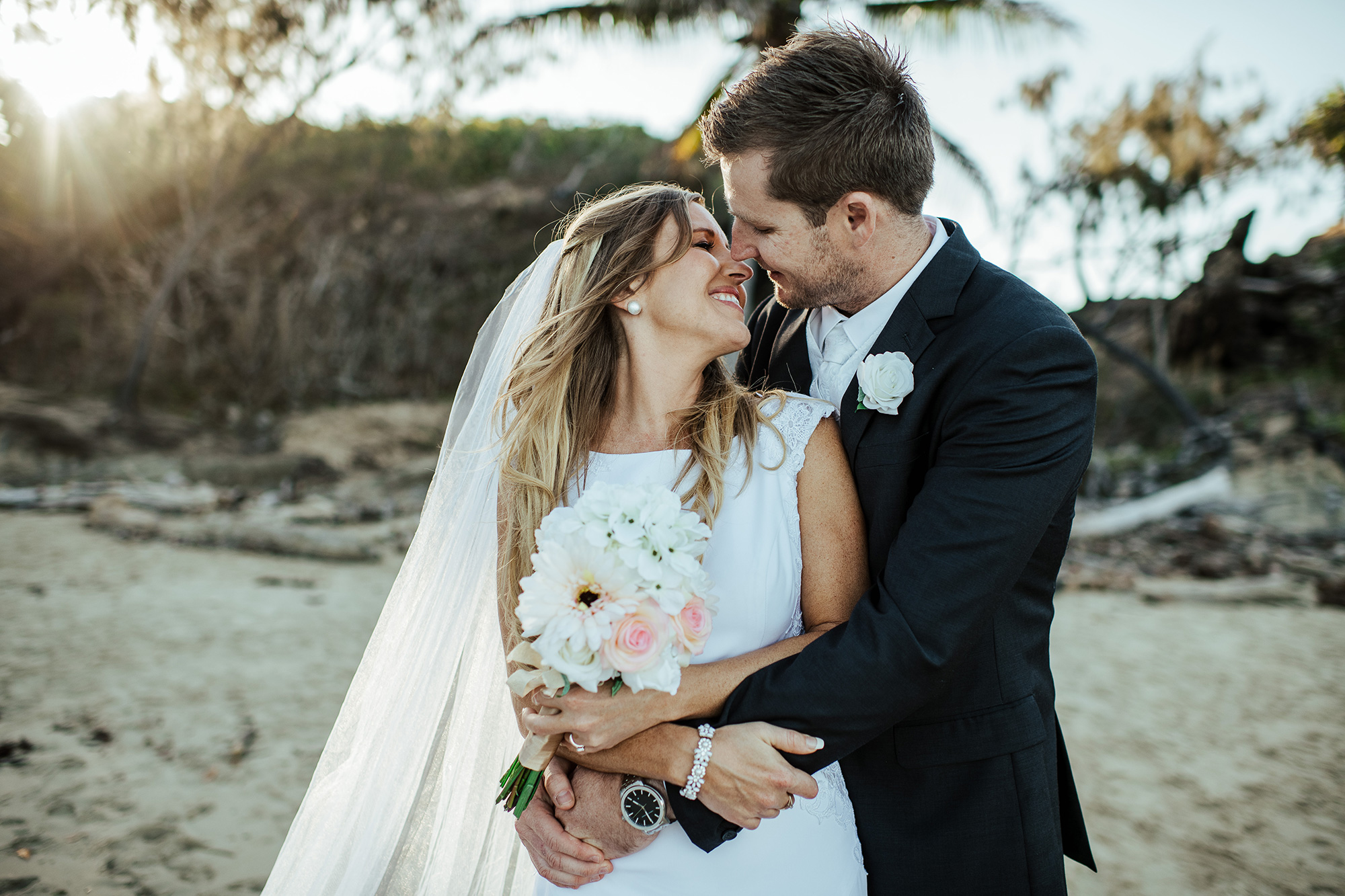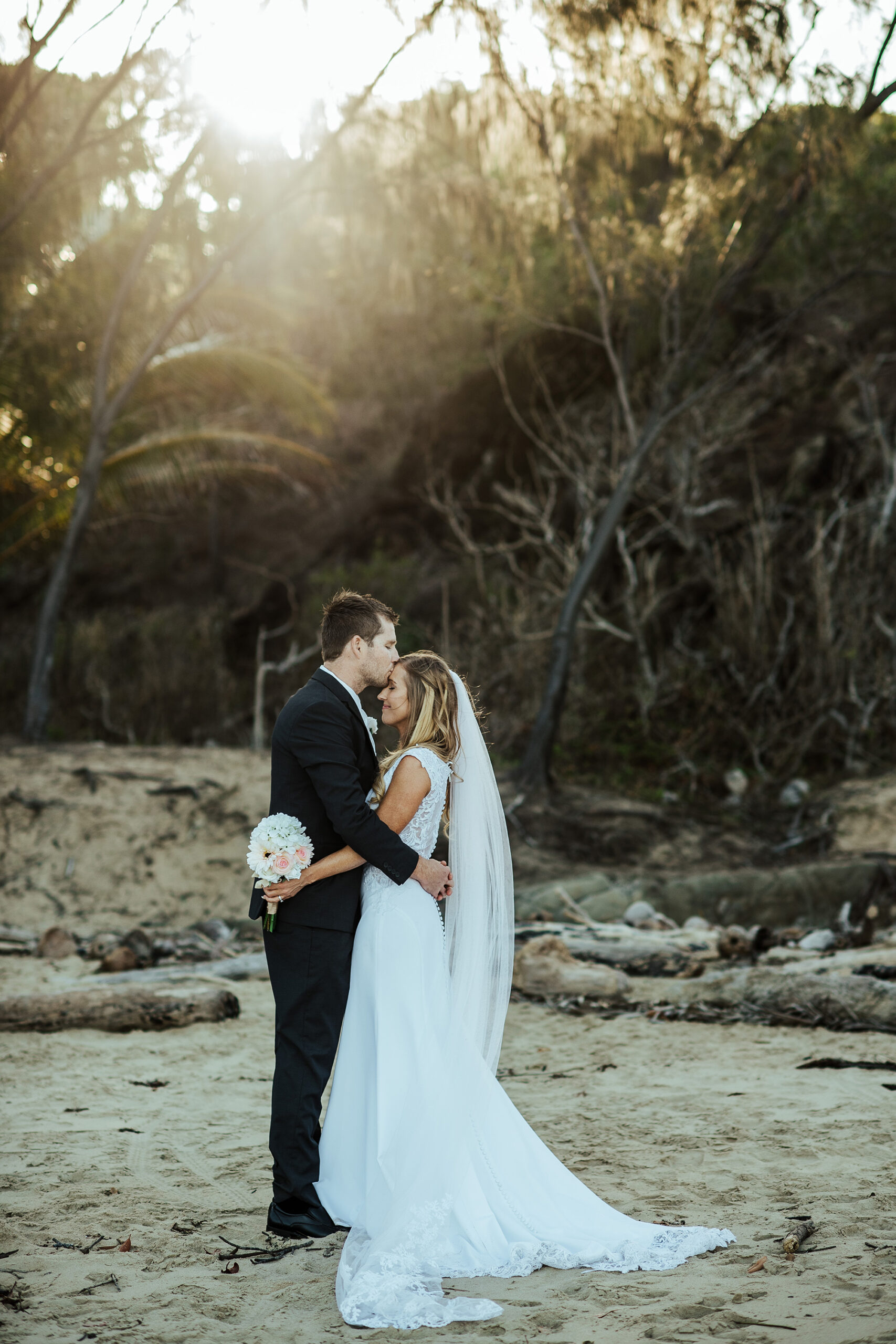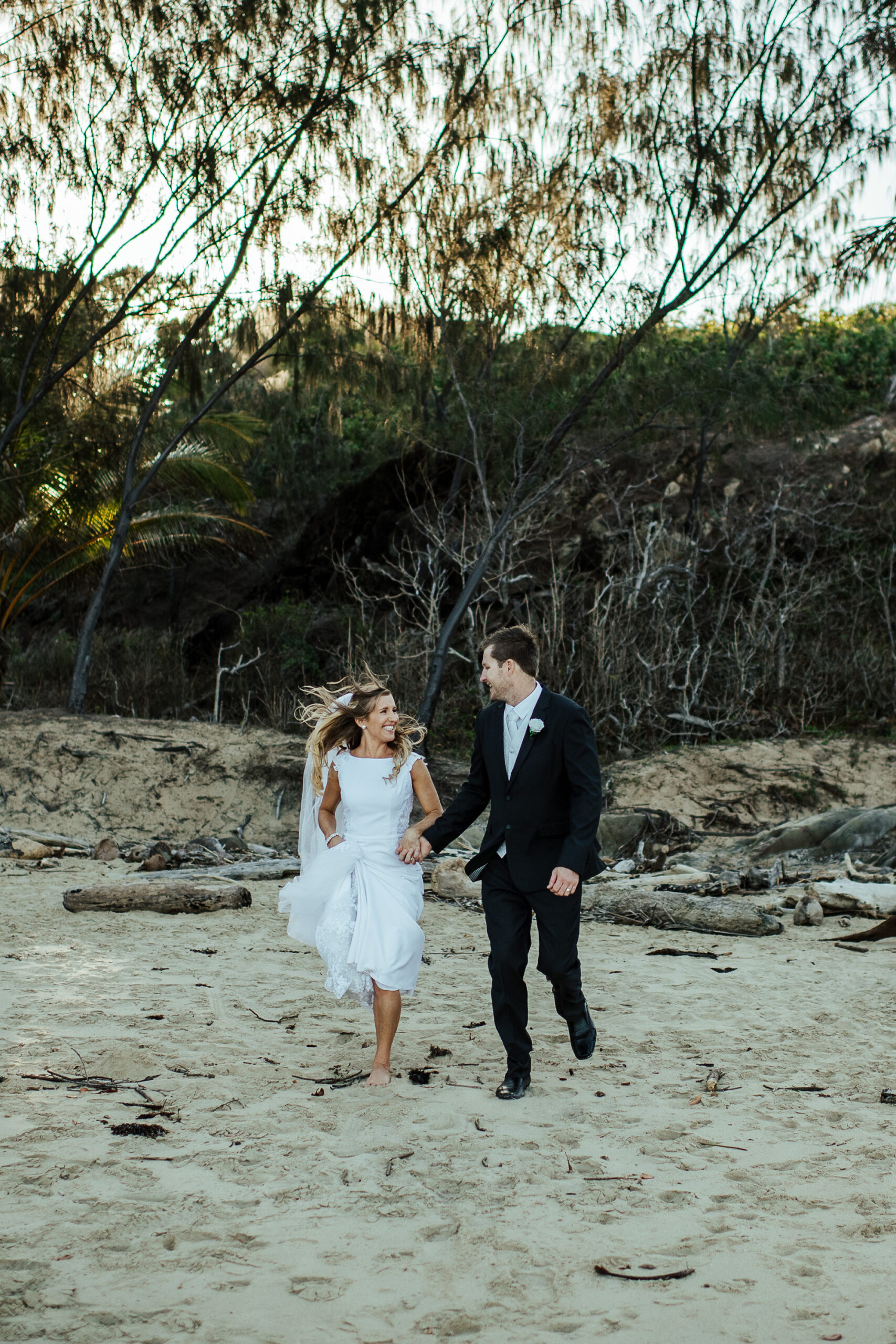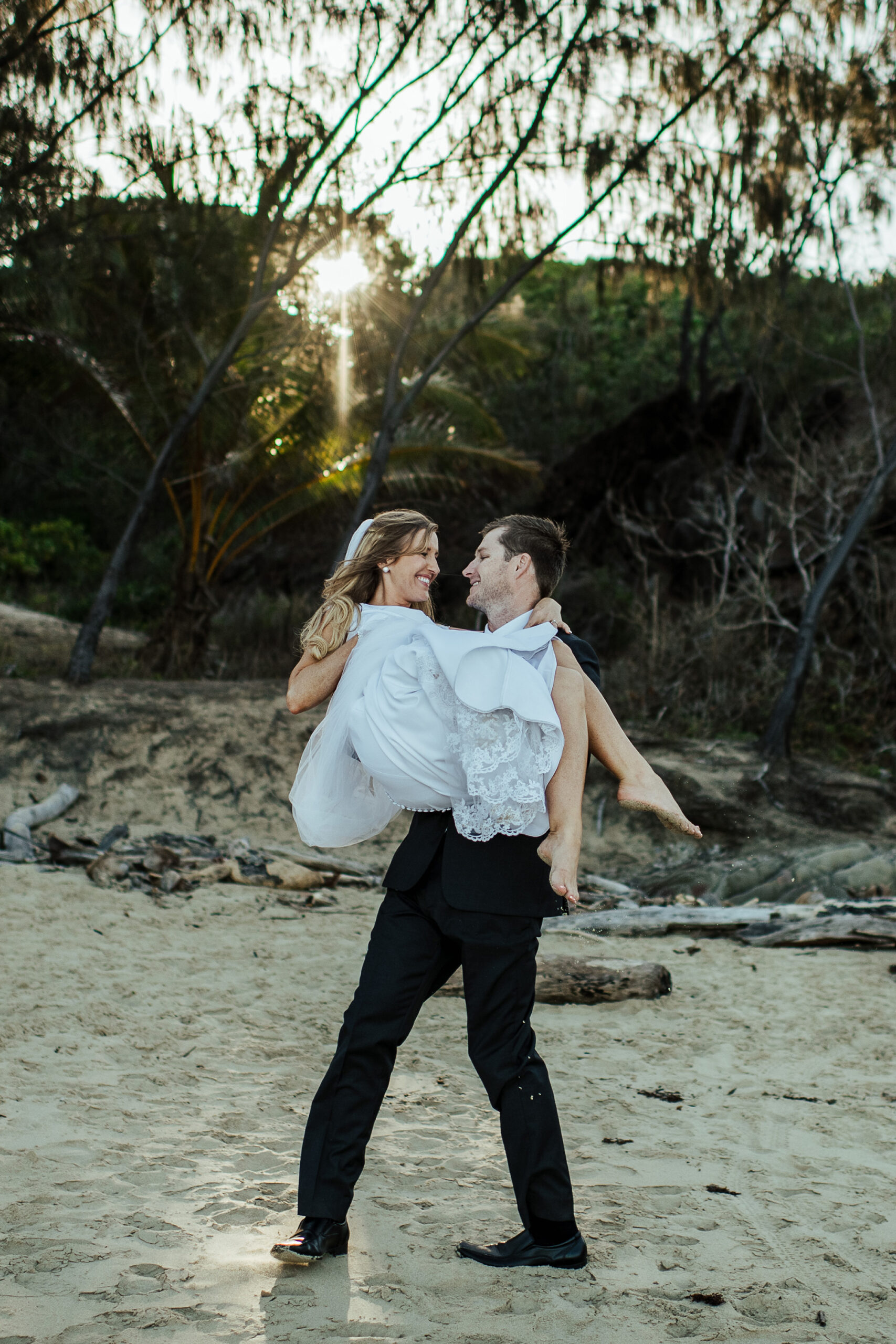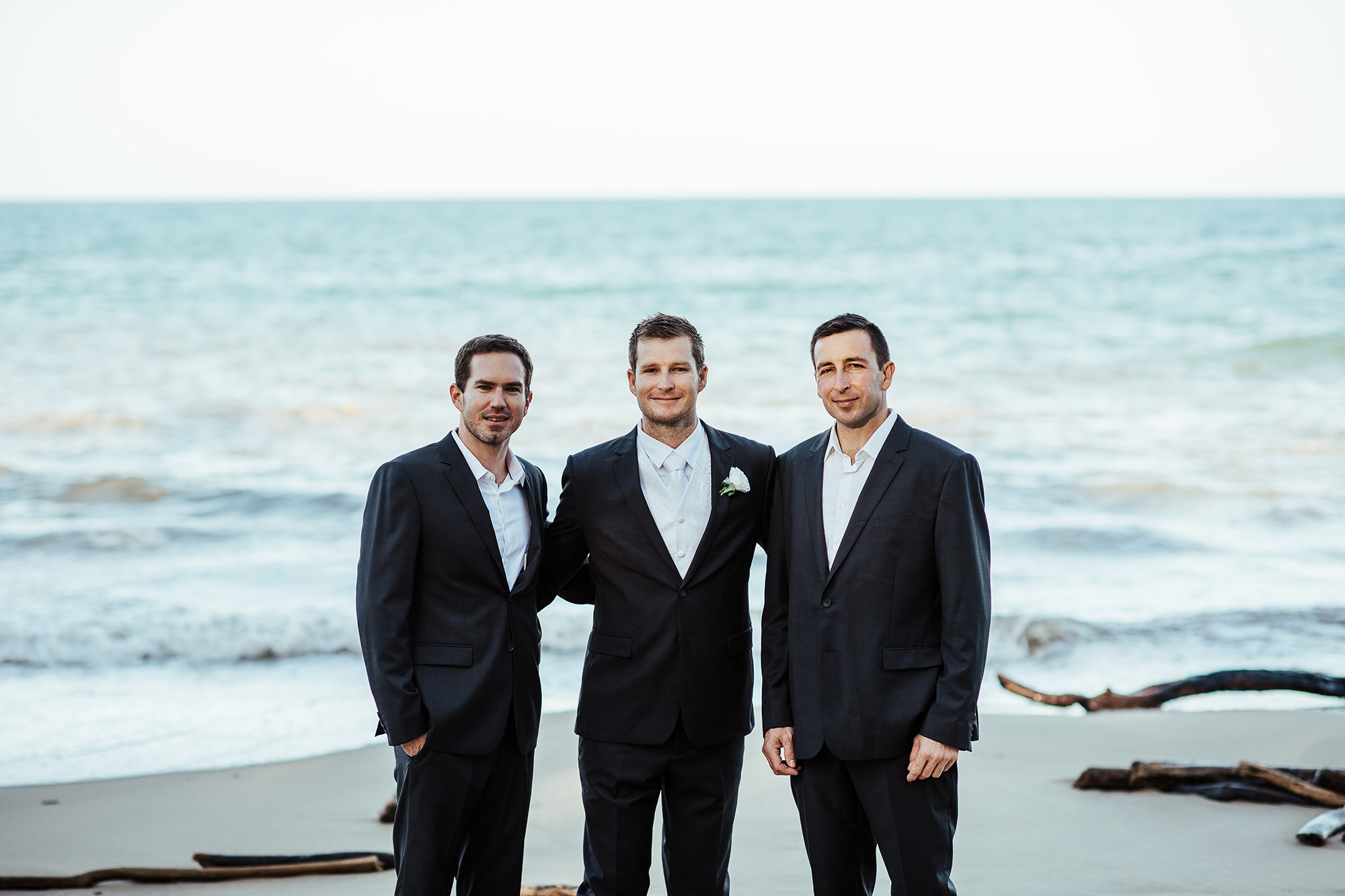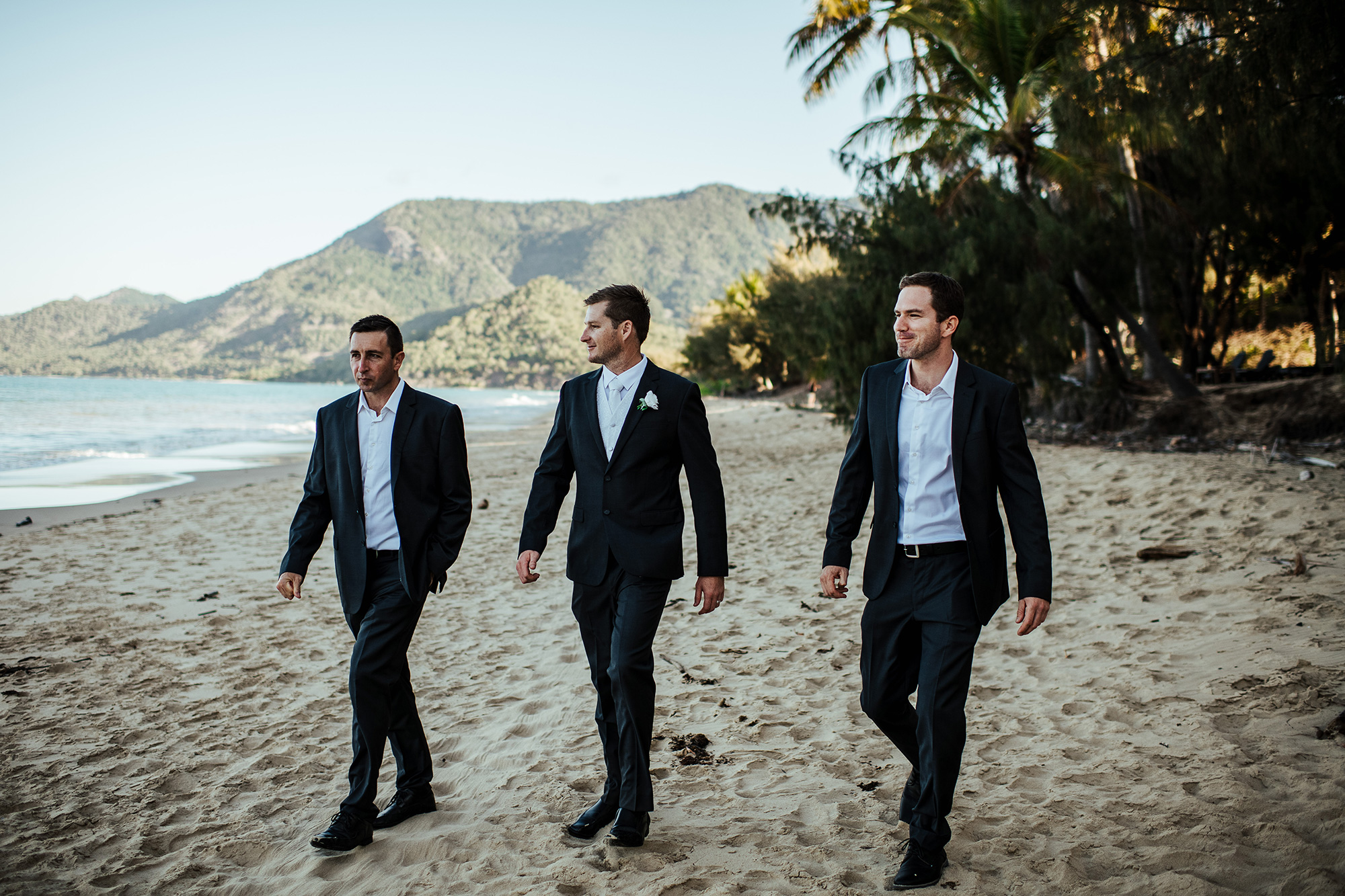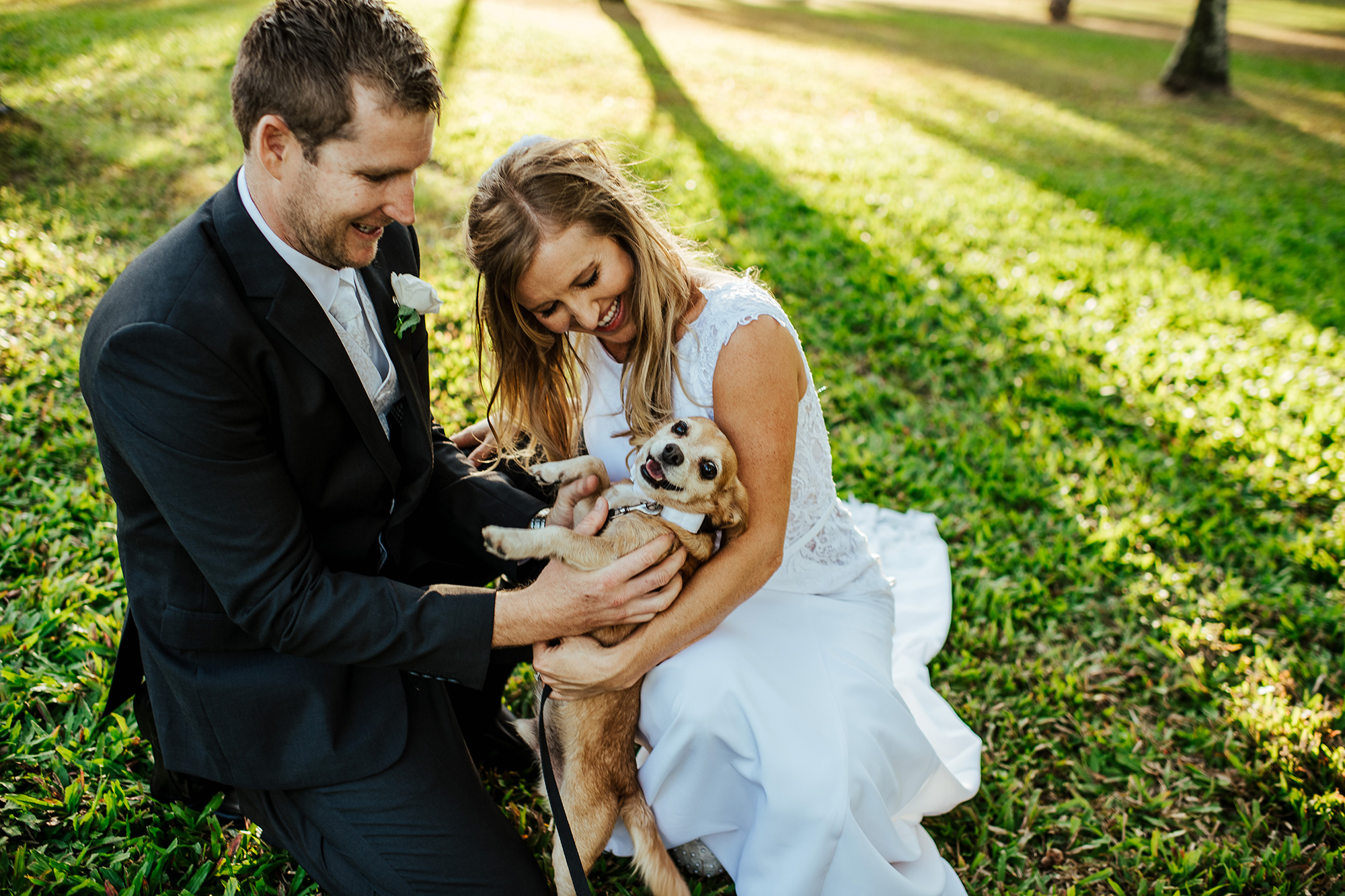 Racheal's dog Sunny also stole Craig's heart.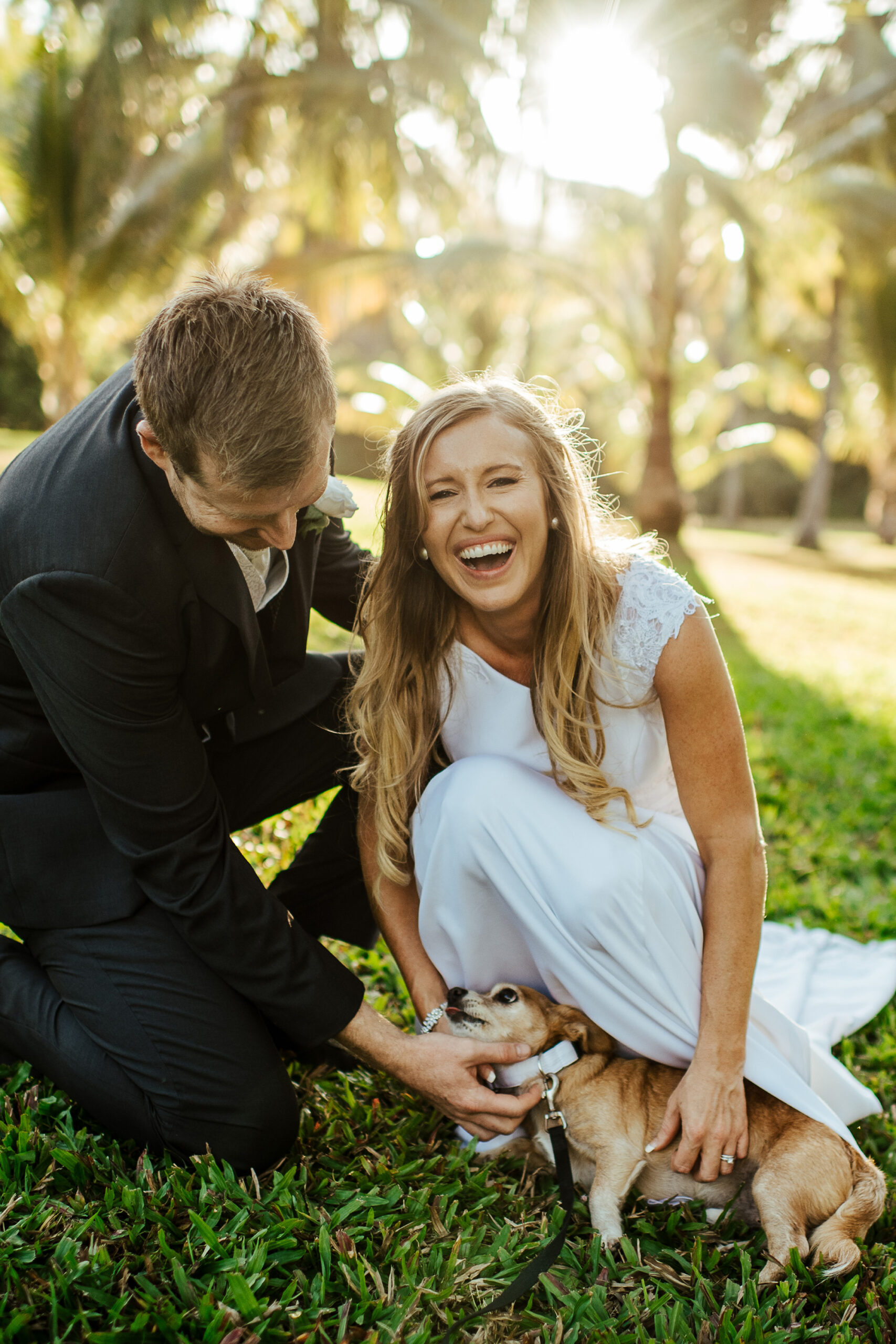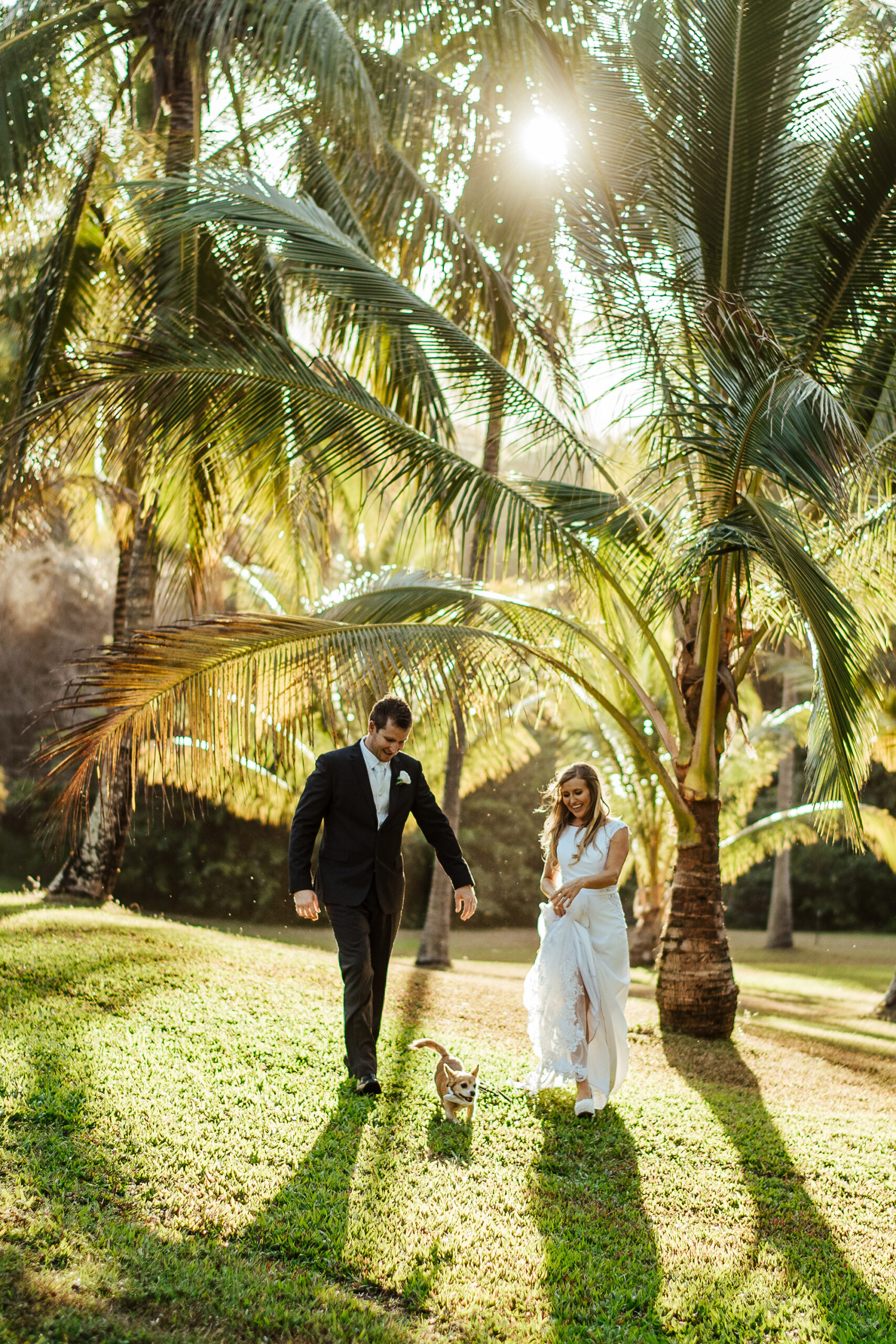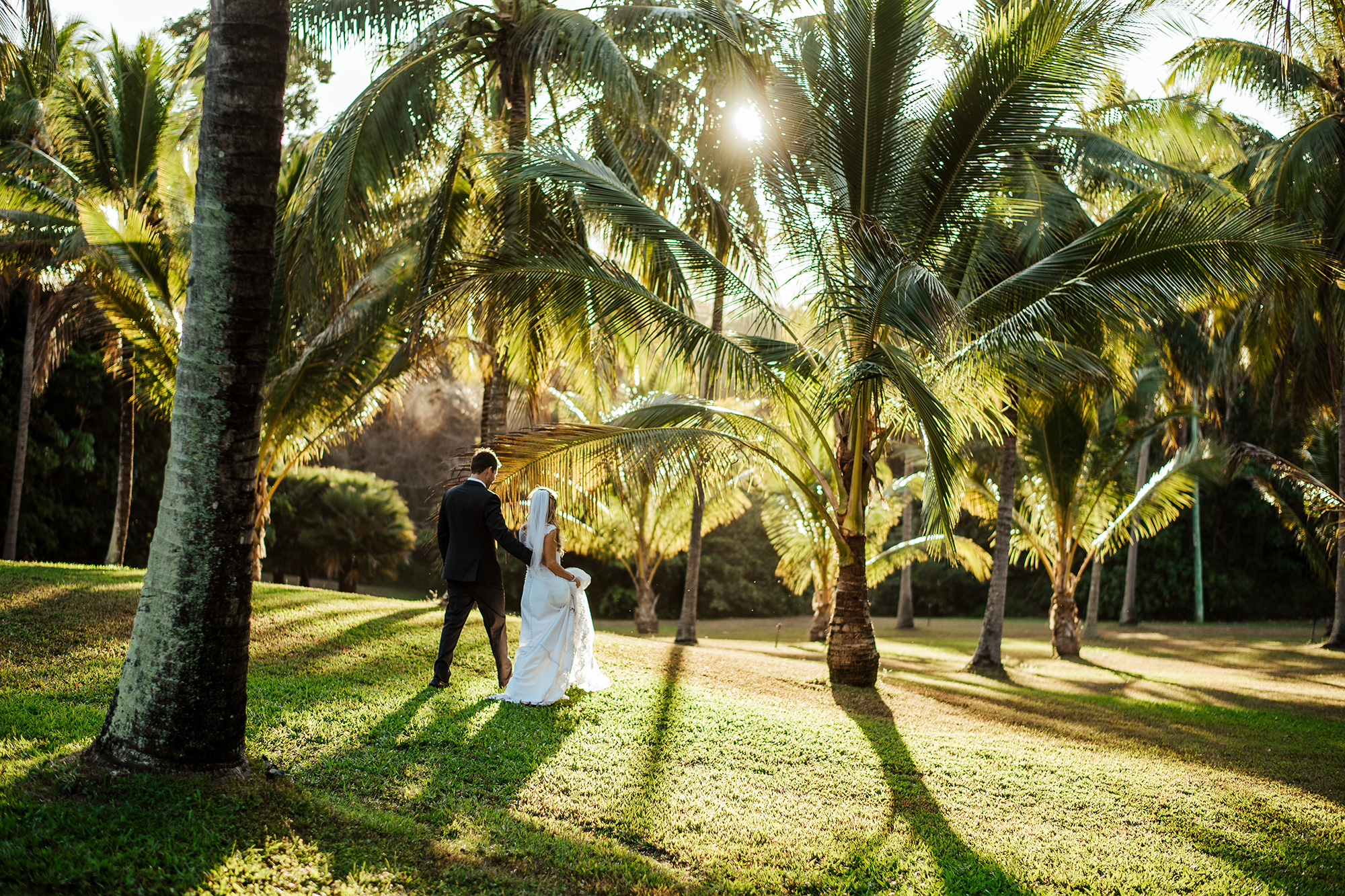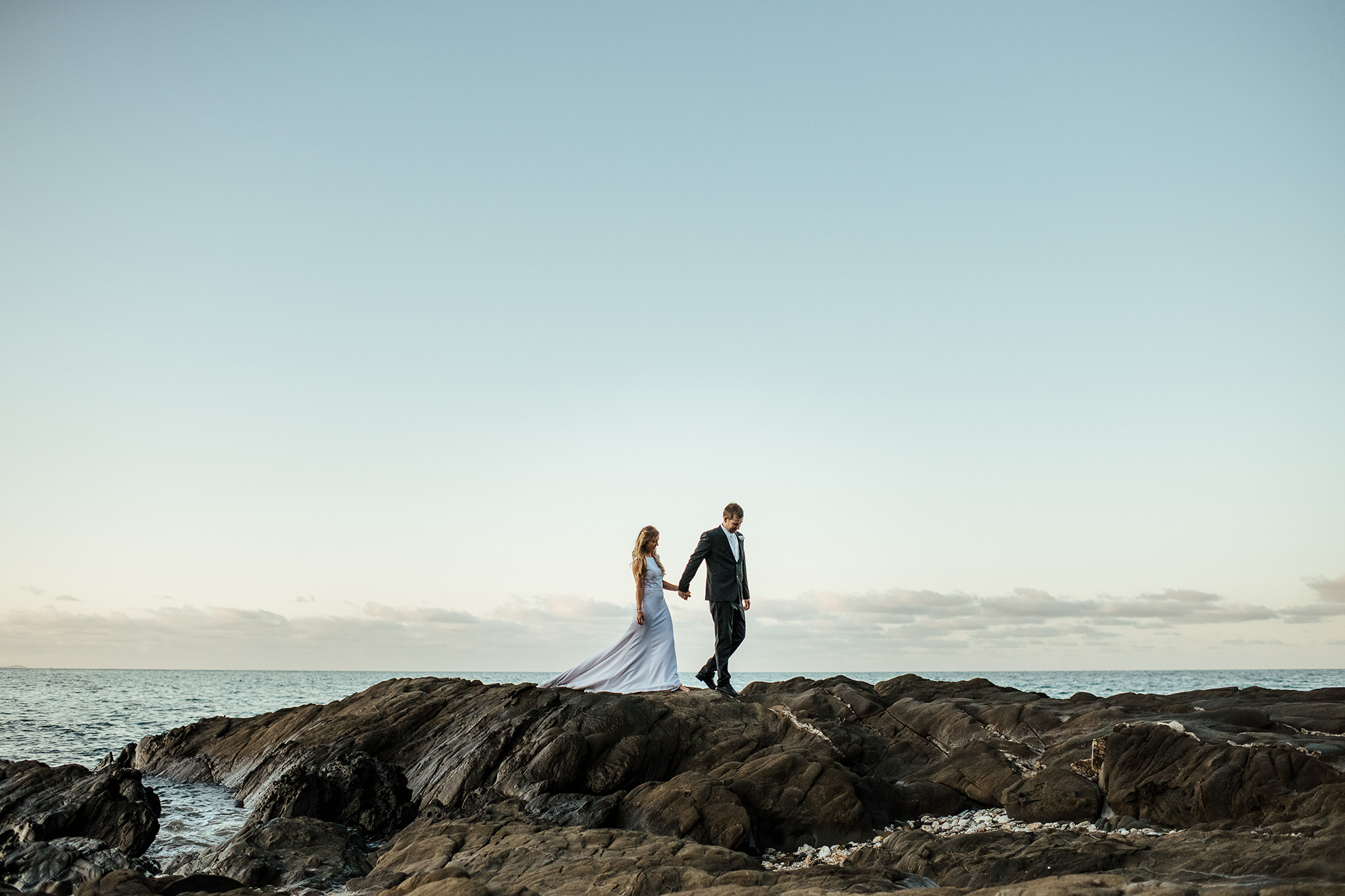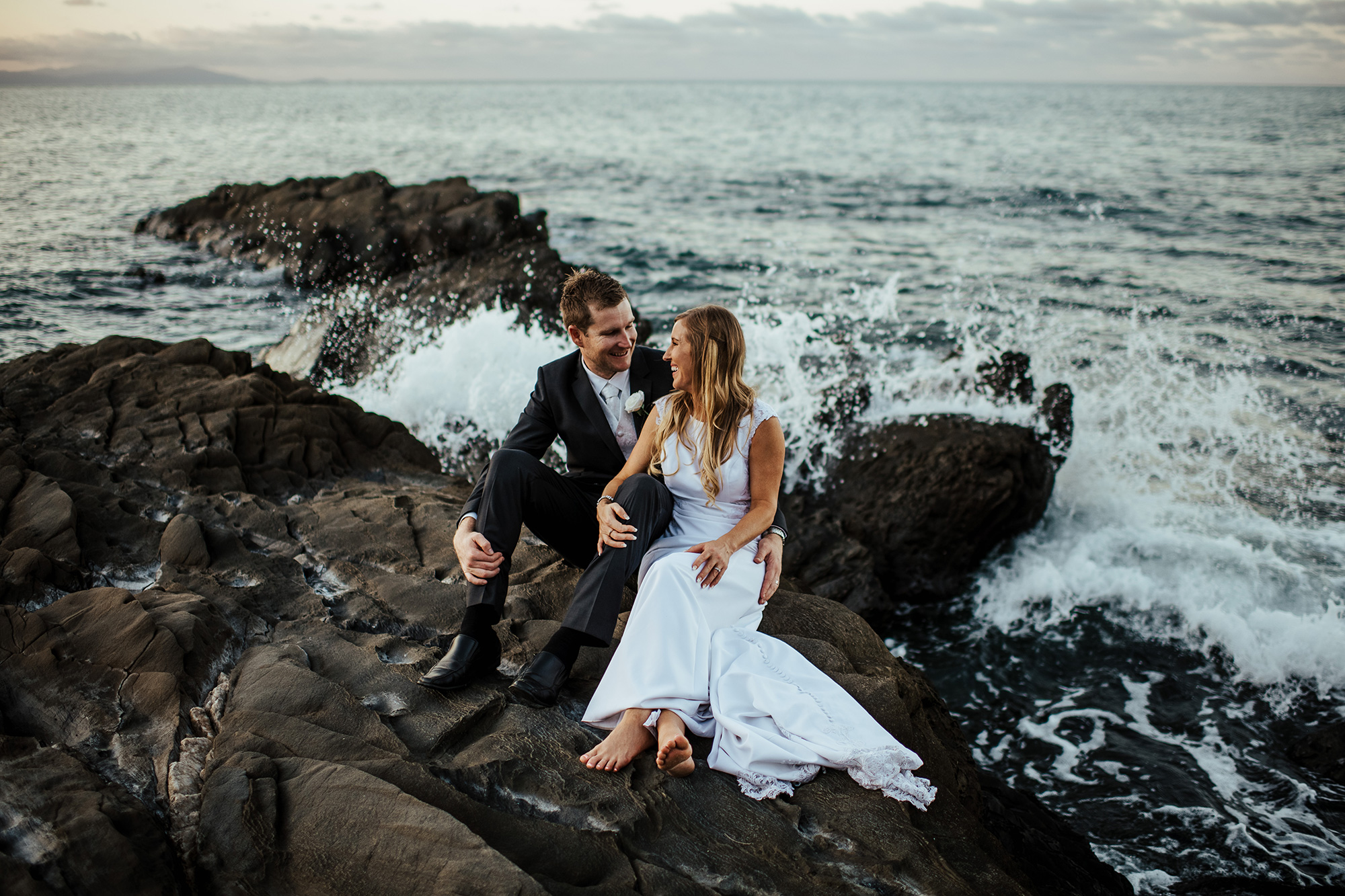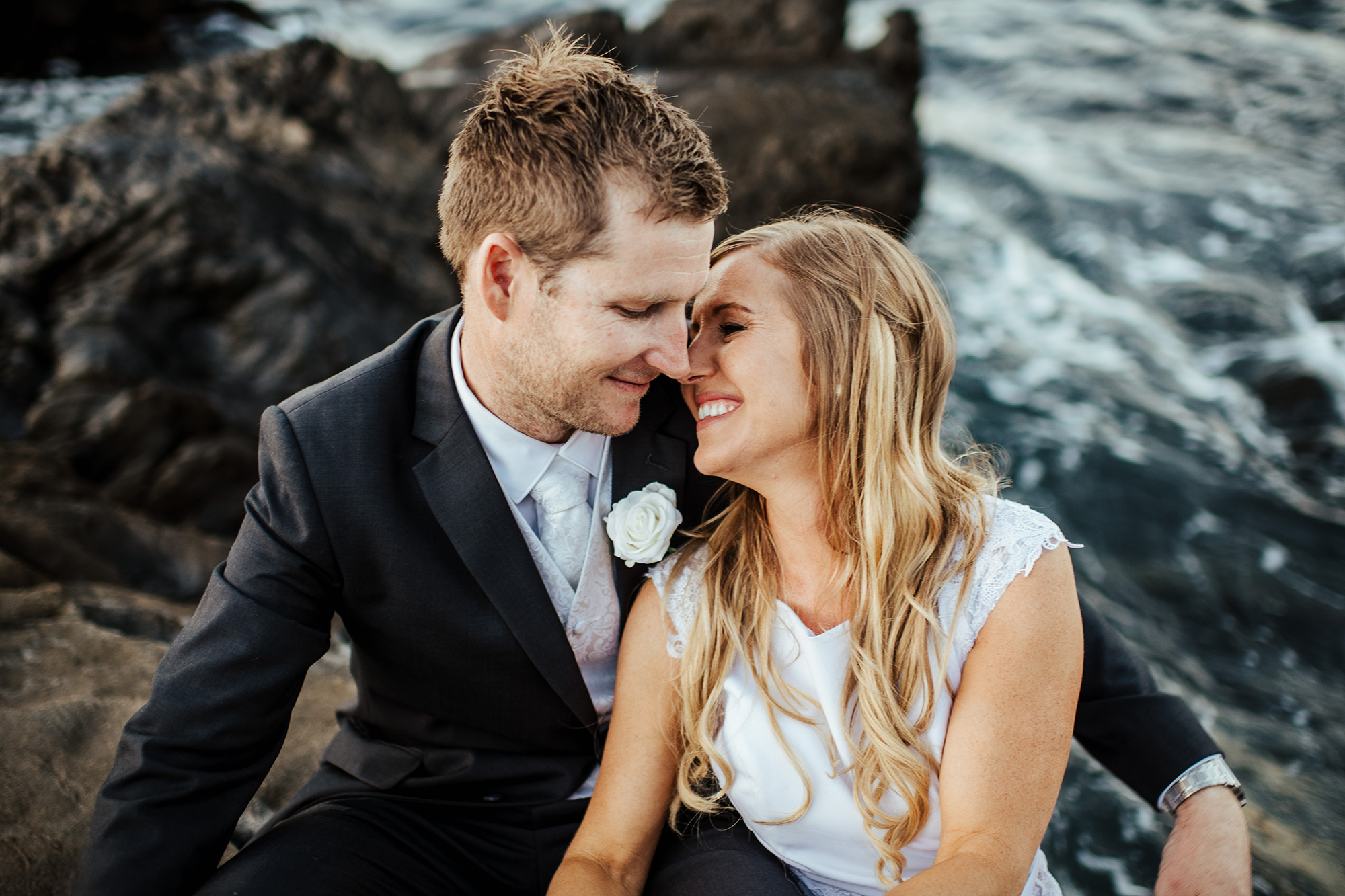 "We have shared many special moments together from buying a house, travelling to various countries, road trips, camping under the stars and simply by spending time together," recalls the bride.