This Poet's Lane real wedding in the Dandenong Ranges celebrated the marriage of a pair of high schools sweethearts. The style was all about the enchanted forest setting — an elegant example of a wedding venue creating the perfect scene.
Jacinta and Samuel's Poet's Lane wedding was an exact reflection of their dream wedding day. "Our priorities were to feel like we were in a fairytale — surrounded by gorgeous scenery, incredible food and all of our loved ones," says Jacinta. The towering trees and manicured gardens of Poet's Lane in Sherbrooke set the perfect tone, allowing the natural surroundings to provide the day's dream-like atmosphere.
The couple's wedding festivities began with a ceremony in the forest, surrounded by tall eucalyptus trees, lush tree ferns and the magnificent Australian bush. The ceremony was led by celebrant John Beck. "We wanted a formal ceremony, not too quirky and not too many puns or dad jokes — John was perfect," says Jacinta.
Following the ceremony, guests made their way into the bright, elegant dining room at Poet's Lane, a space with large windows capturing that forest feel indoors, with a cosy fire going for the reception. Good music was also a top priority for the couple, and Melbourne-based Brothers in Harmony performed throughout both the ceremony and reception.
Photography was another top tier priority for this Poet's Lane wedding. Jacinta says, "Teo was our first vendor — we chose her before we settled on a date or even a venue. She's the most beautiful, kind-hearted girl I've ever met and we instantly felt like she was our best friend! Having that connection was really important to us because we knew how much time we'd be spending with her on the day." What they loved most about working with photographer Teodora Tinc was her natural, candid style.
Are you considering a forest wedding venue near Melbourne? If so, here are some highlights of Poet's Lane.
---
Location: Sherbrooke, Melbourne's Dandenong Ranges, VIC
Capacity: Up to 170 guests
Accommodation: 22 guest rooms including country cottages and motel (sleeps 62)
Venue Style: Garden weddings tucked into the forest
Views: Sherbrooke Forest
---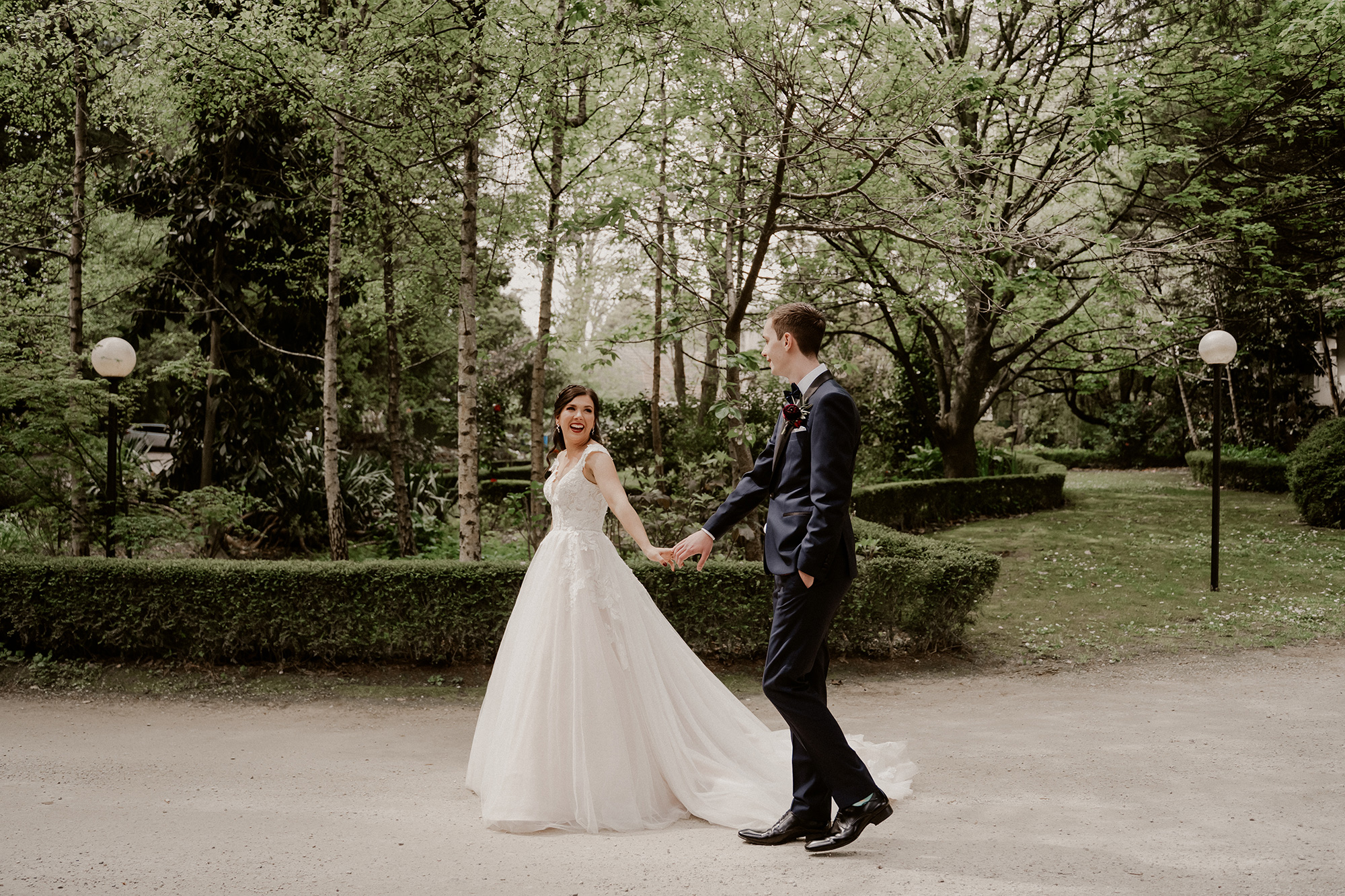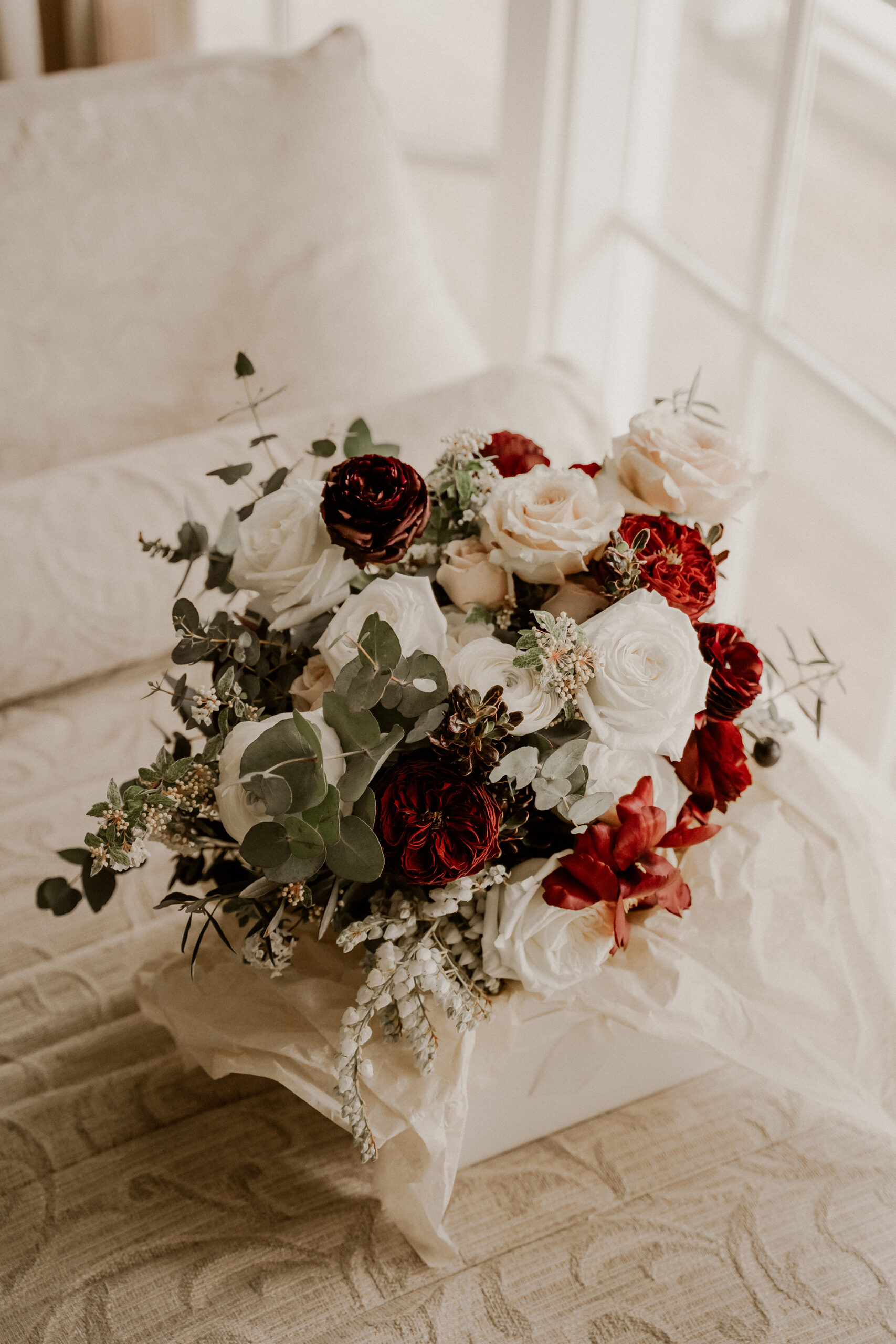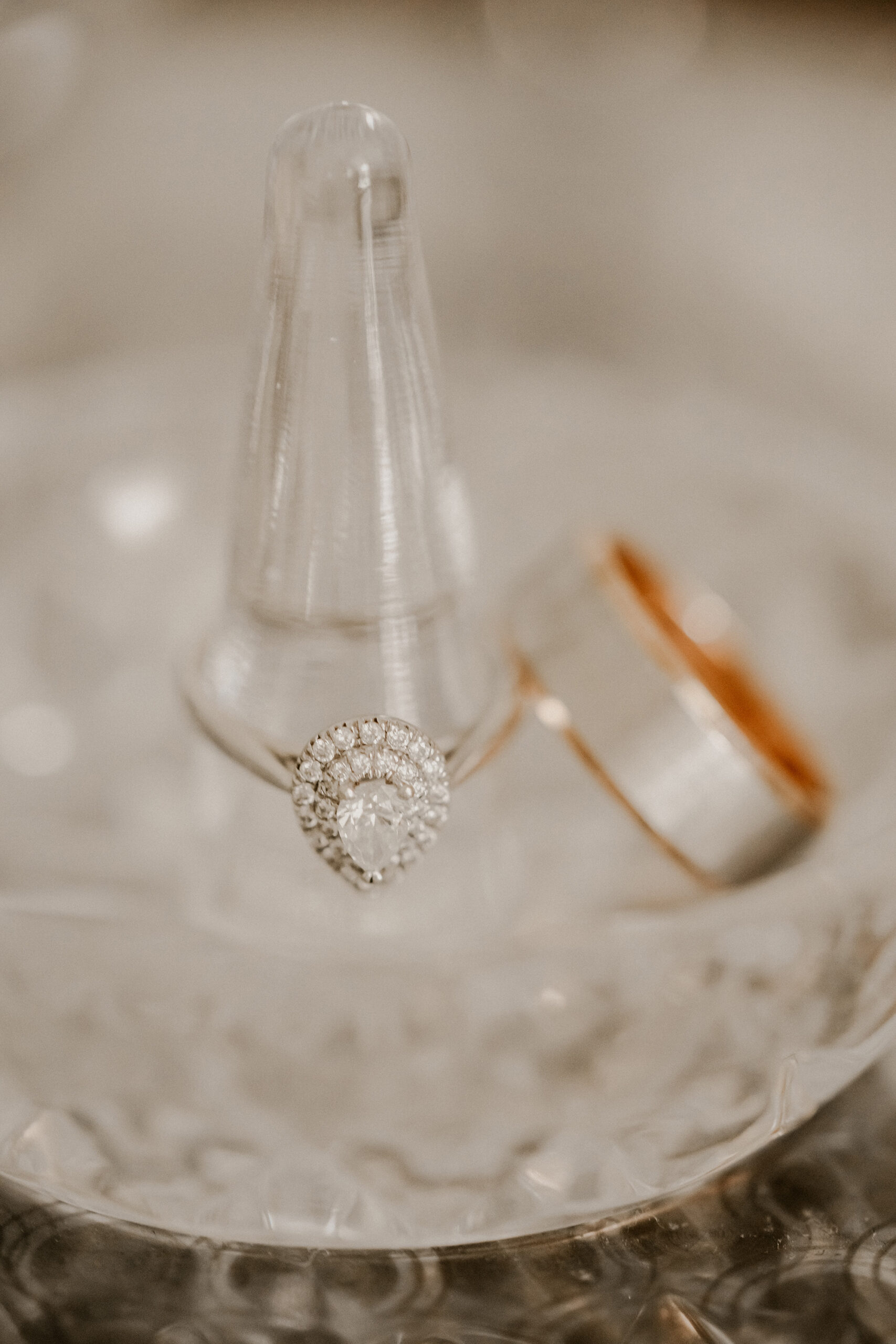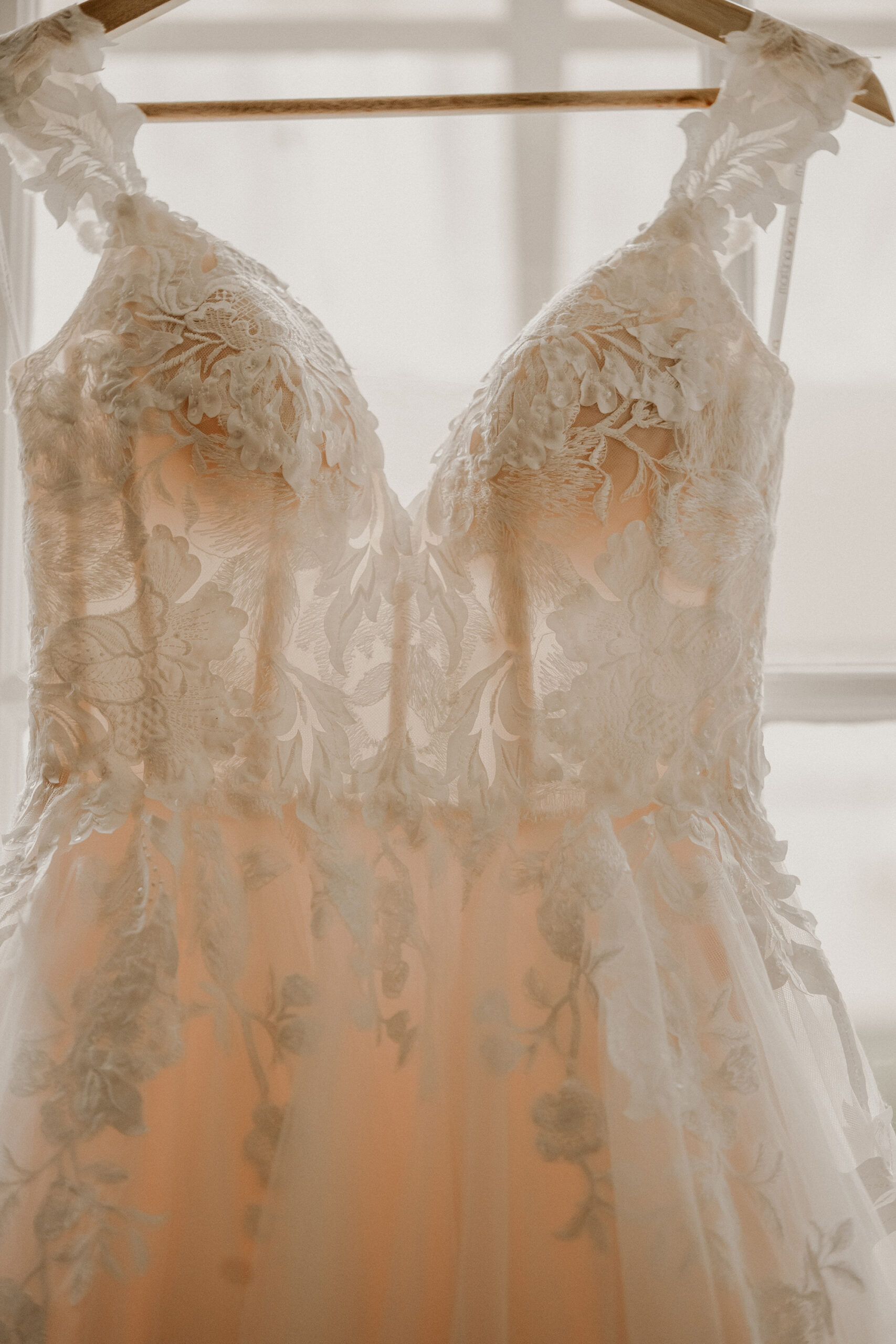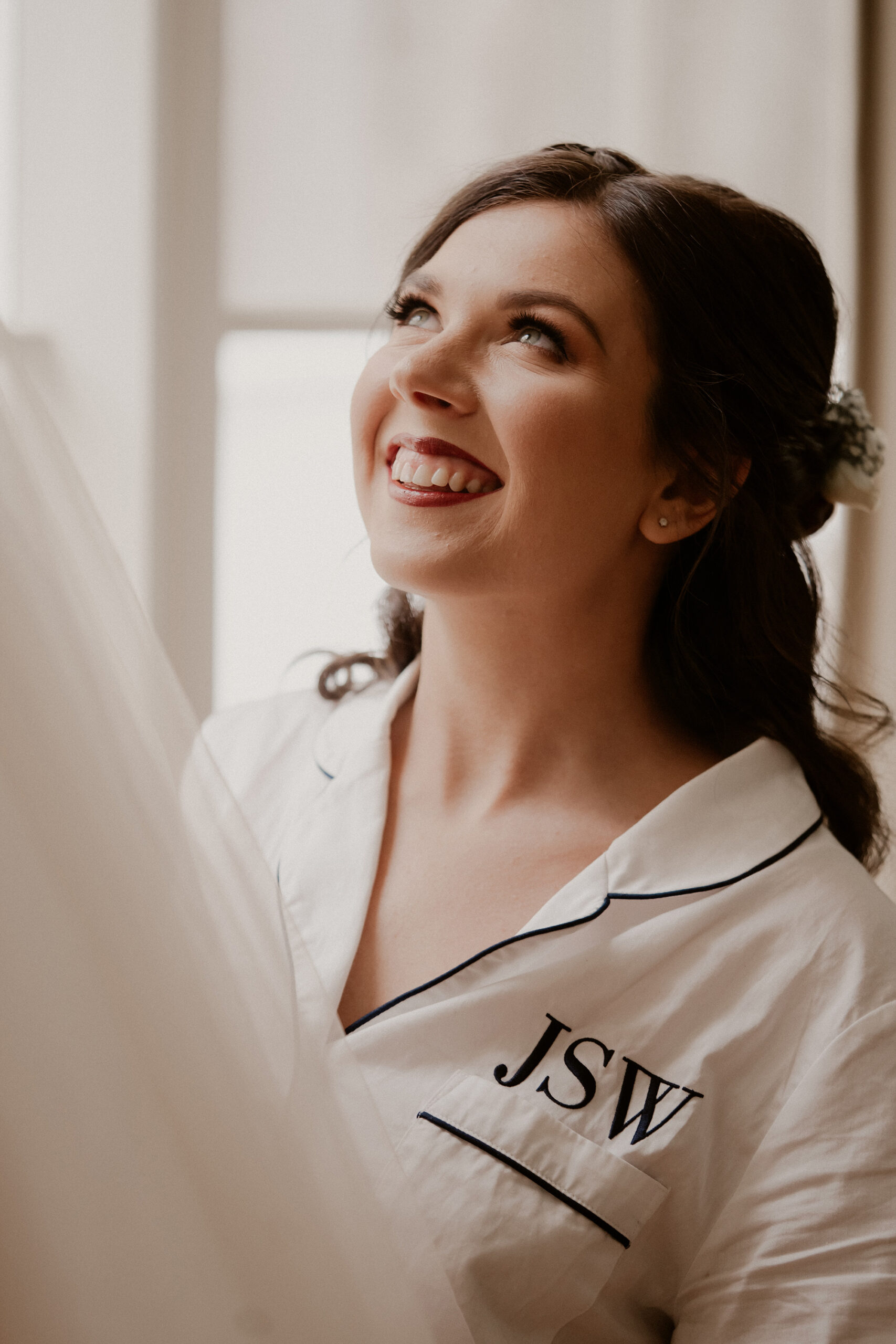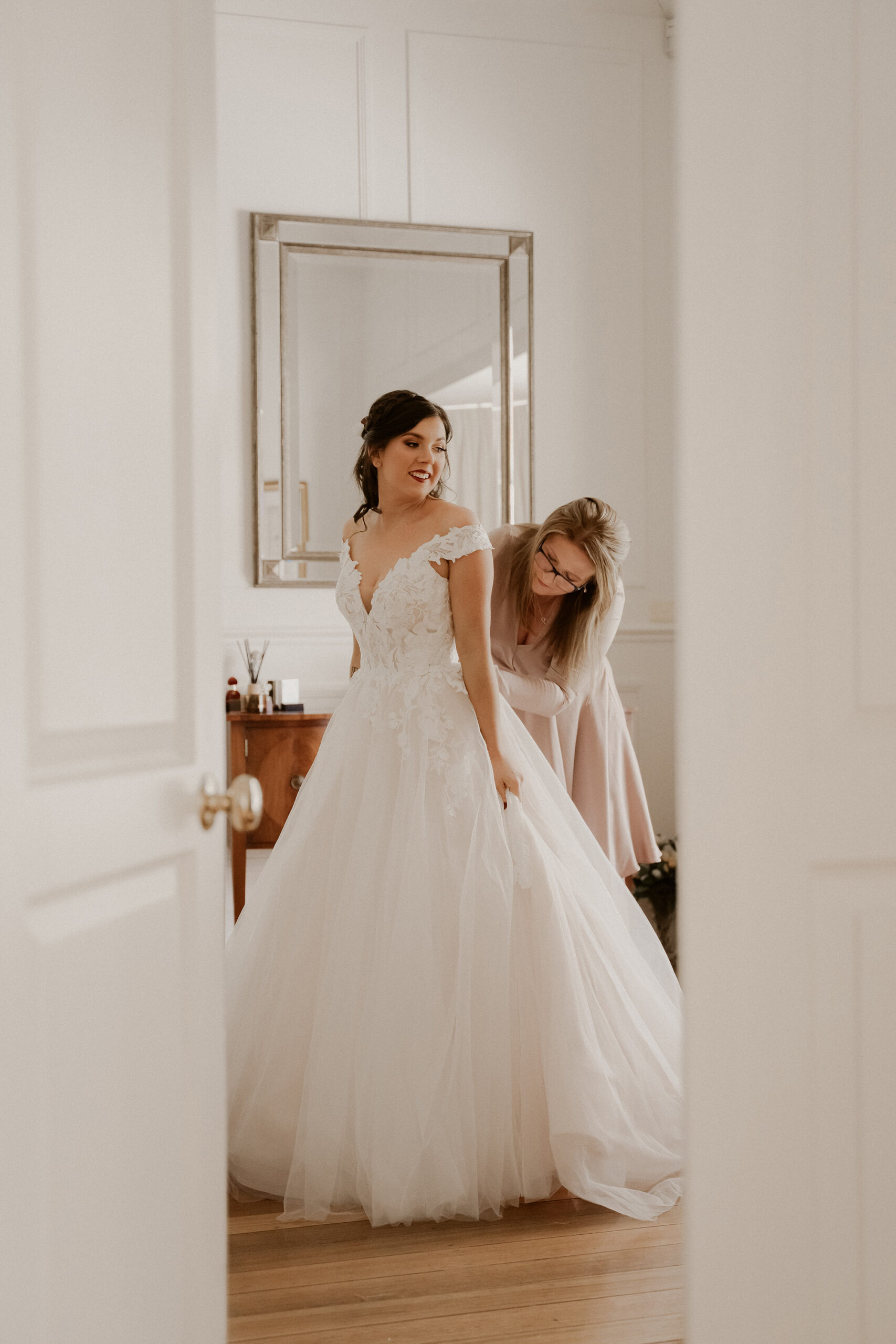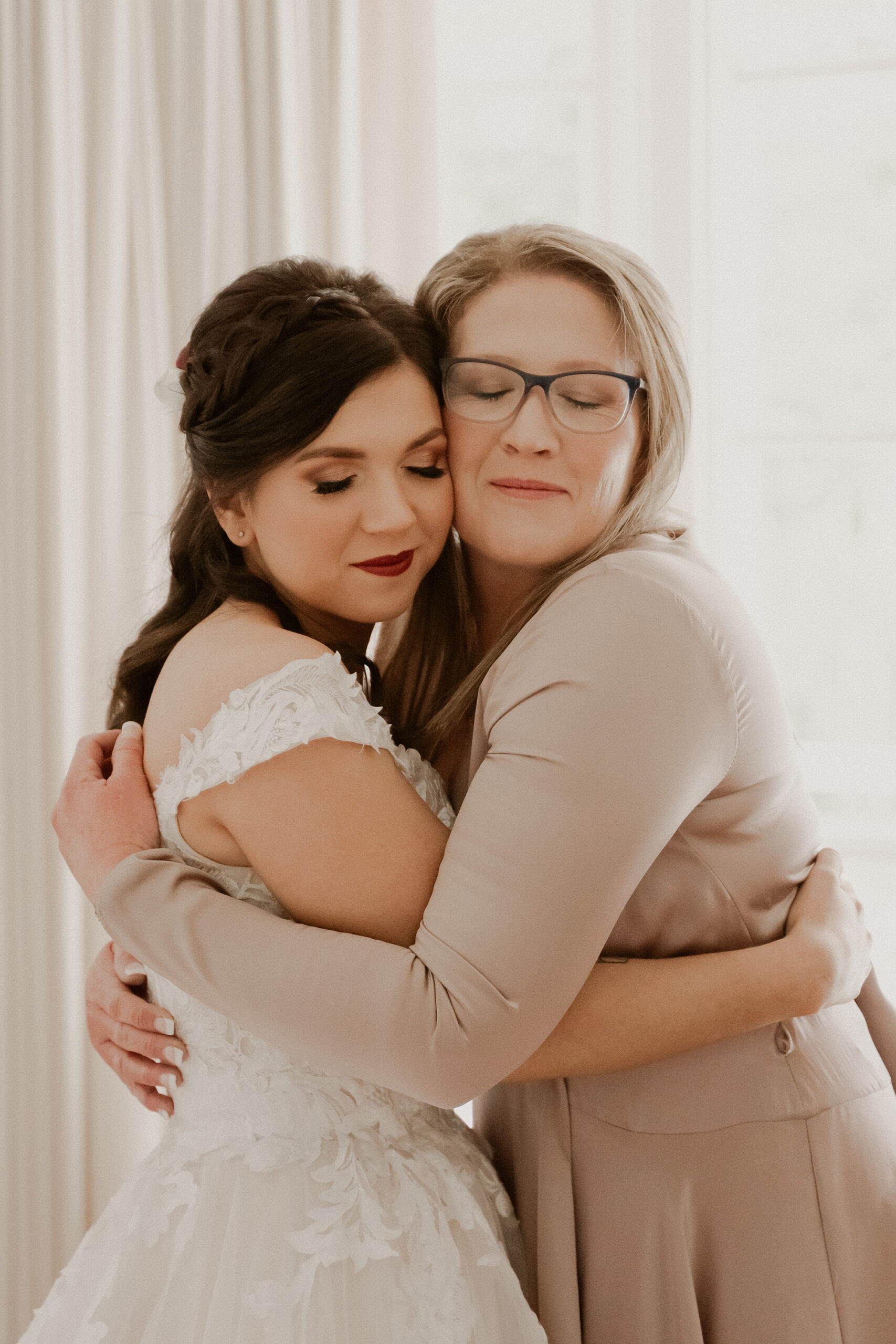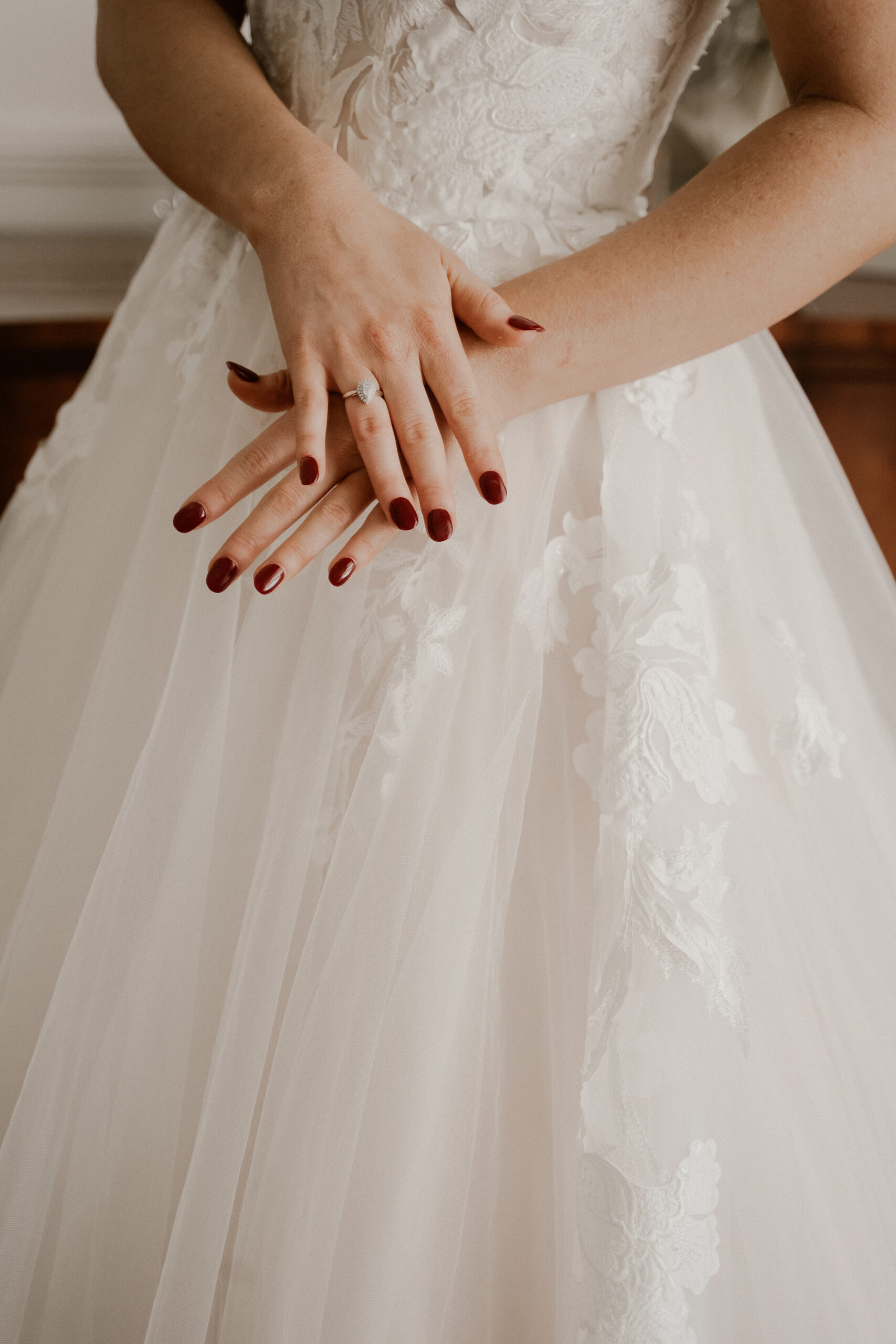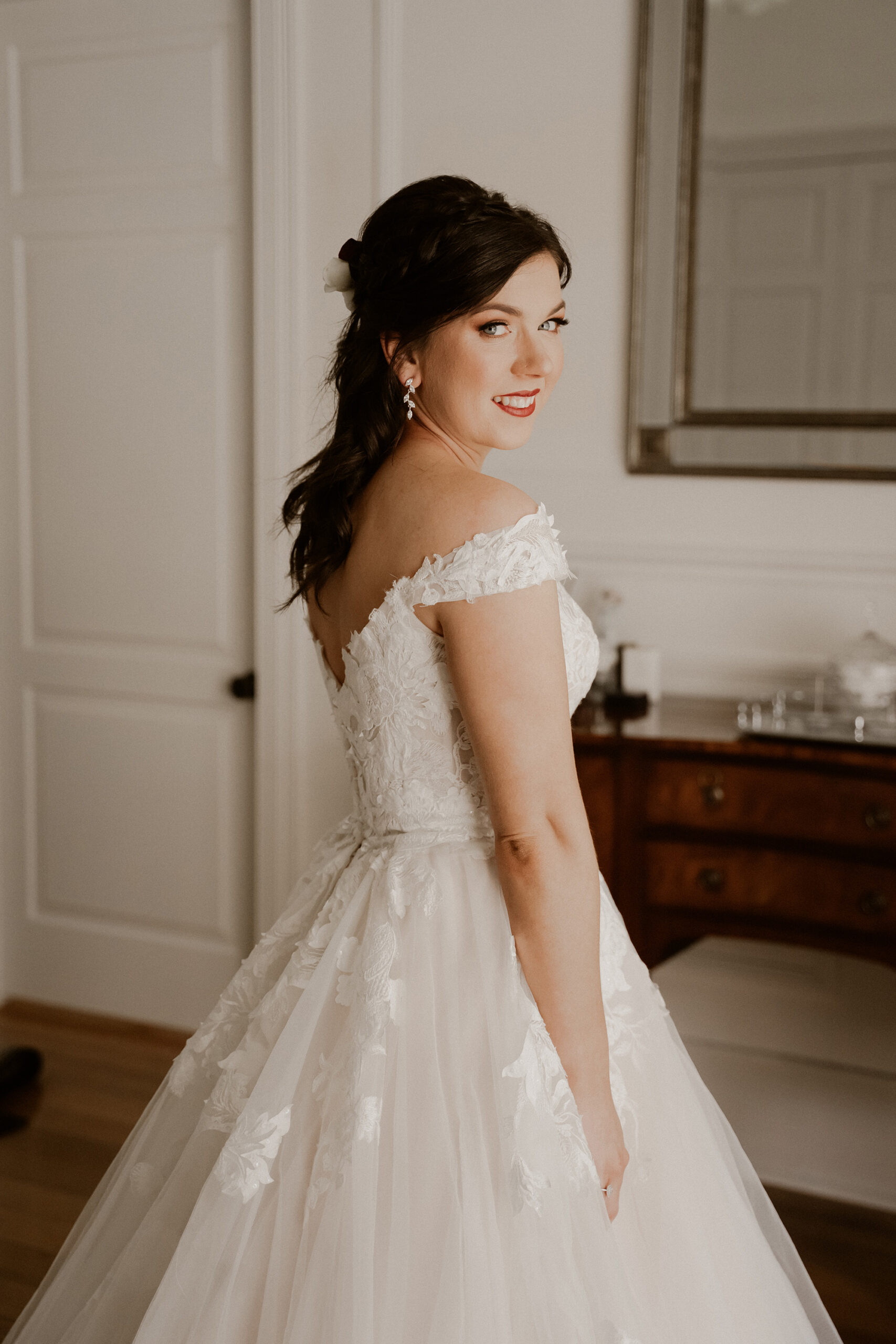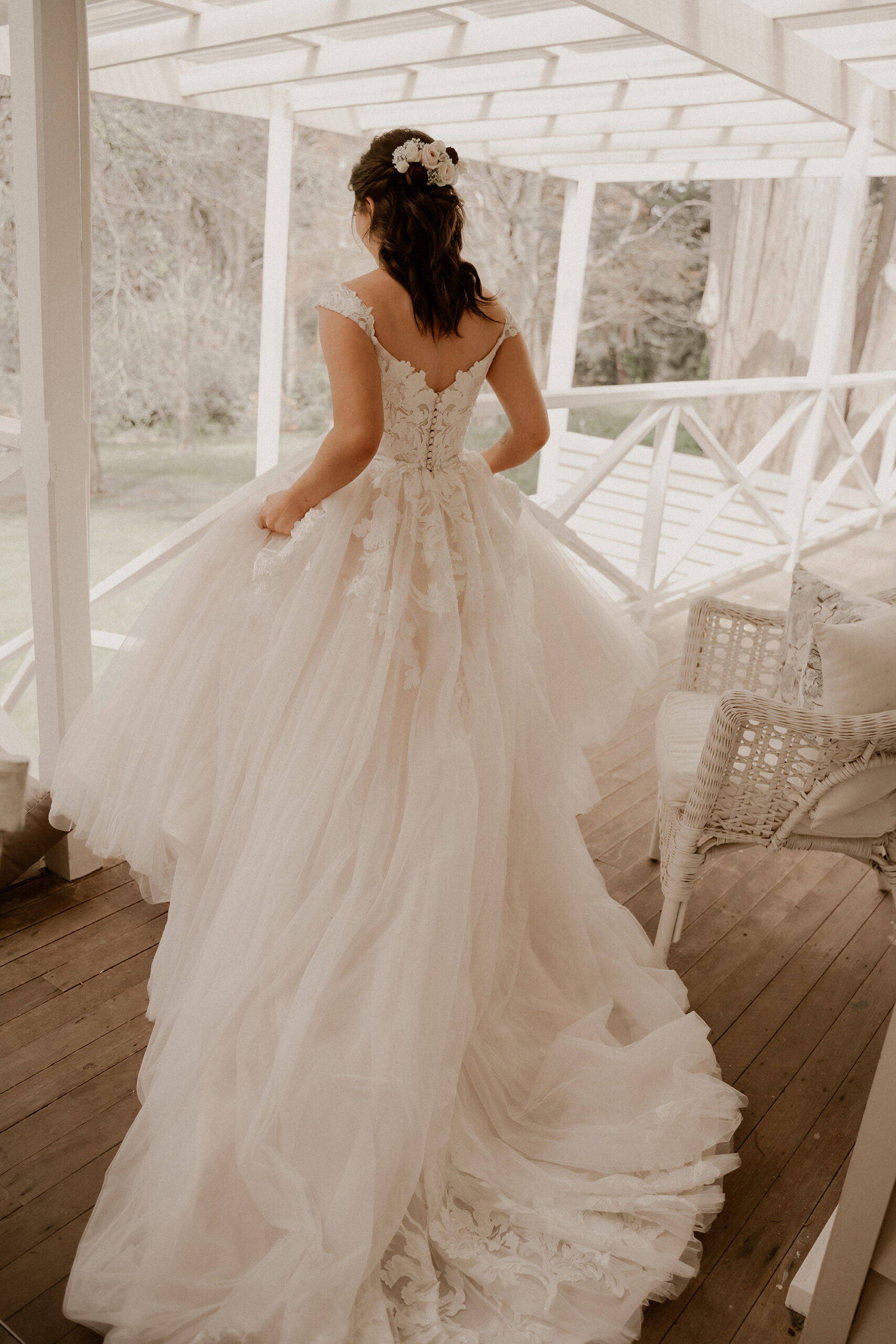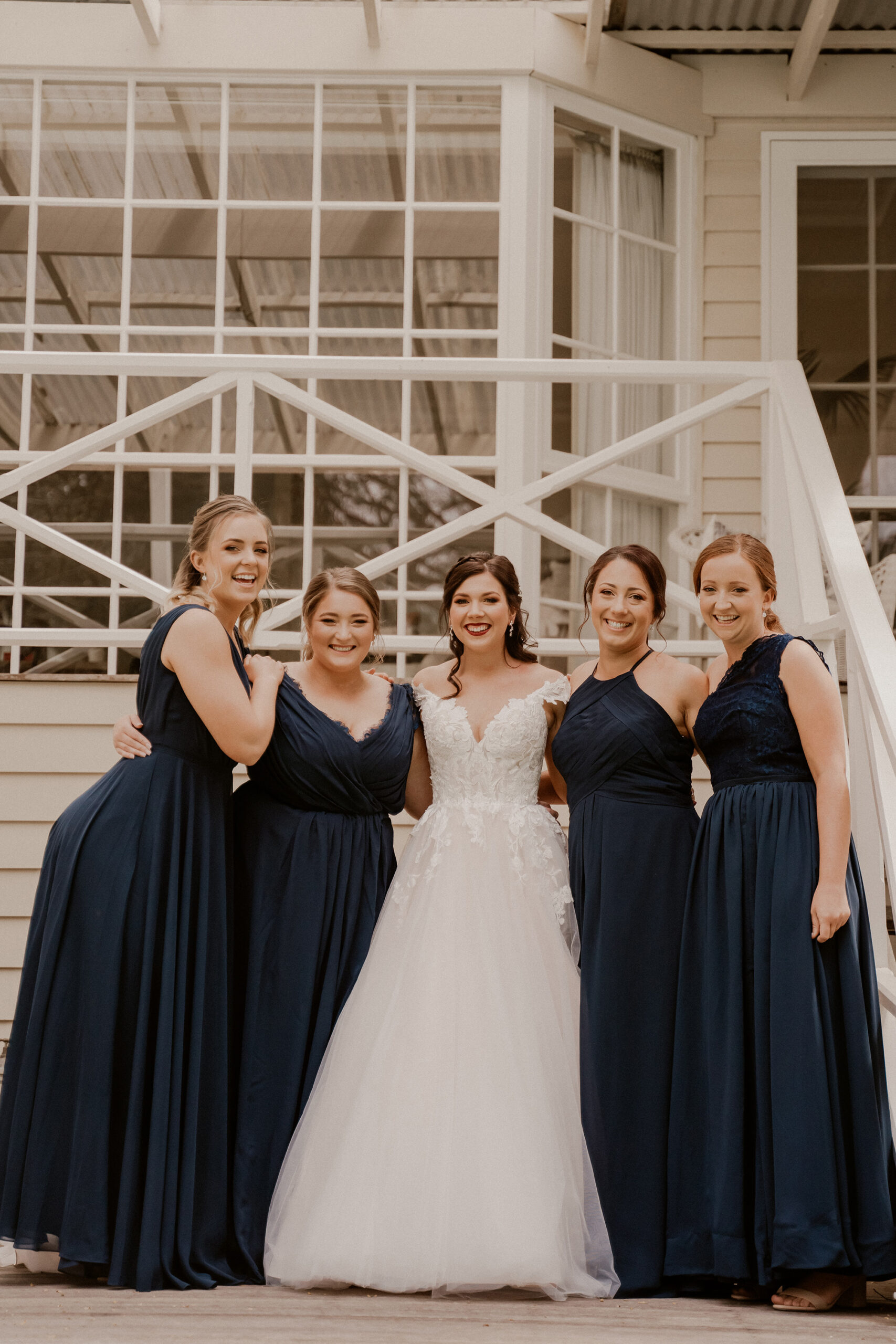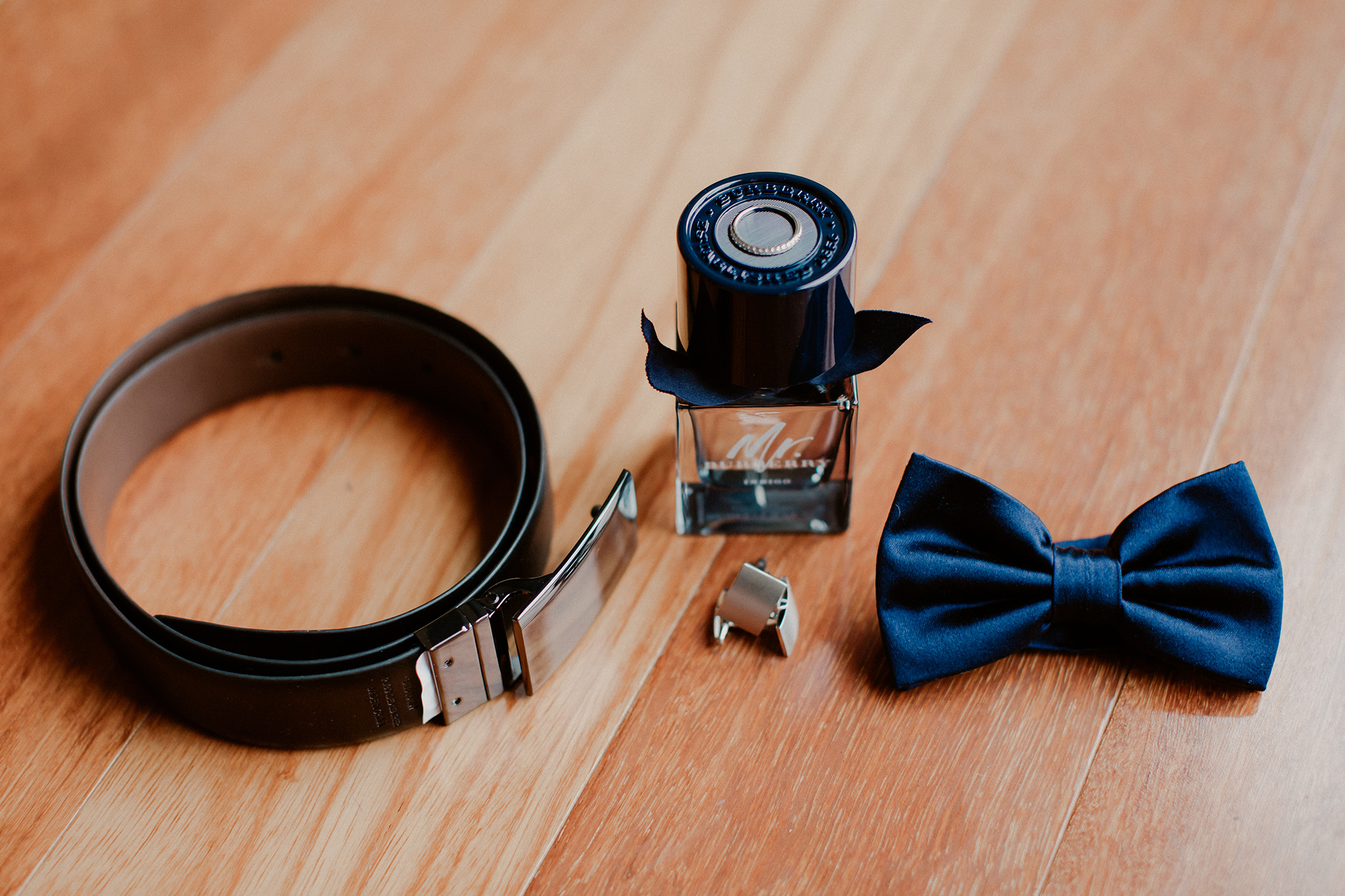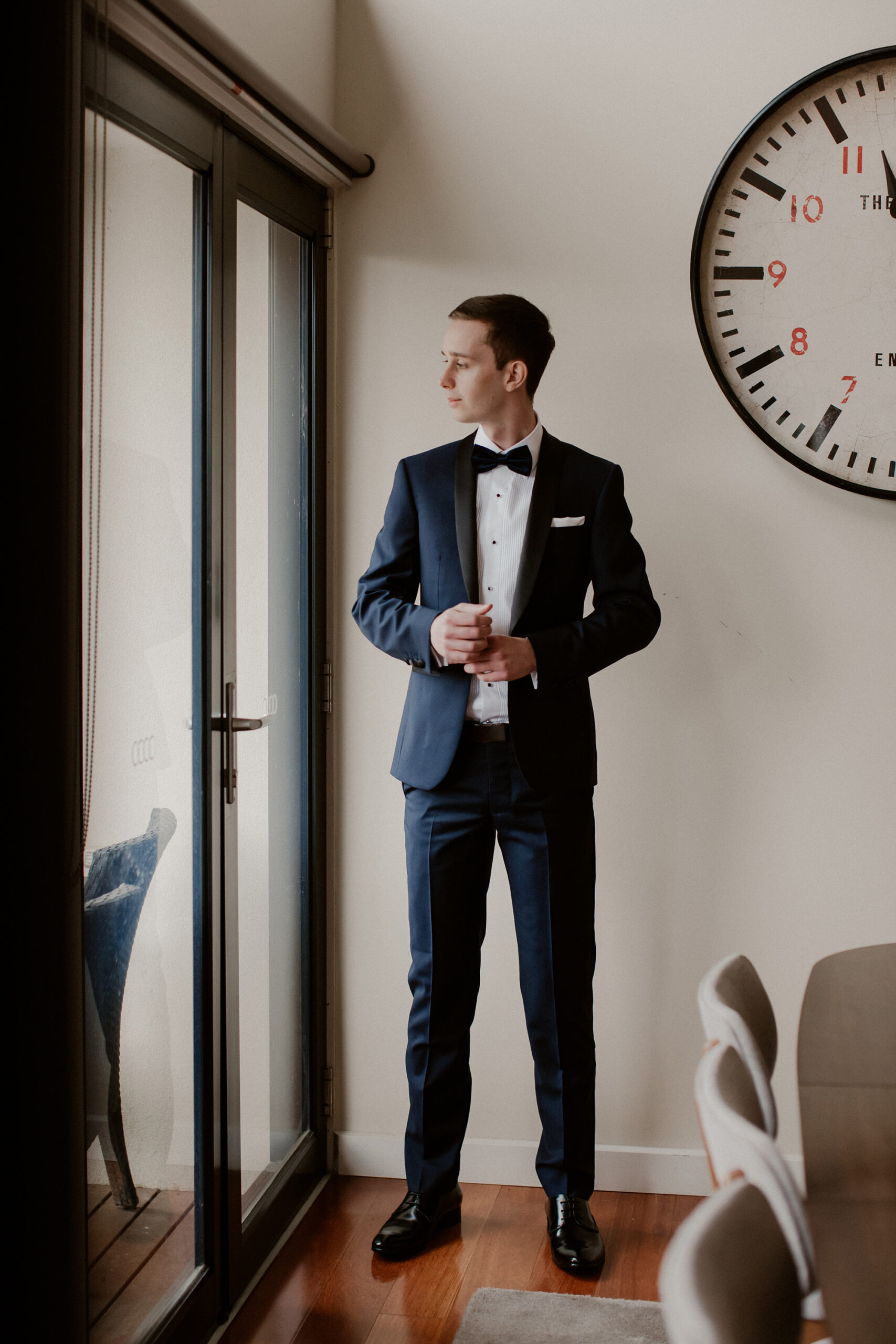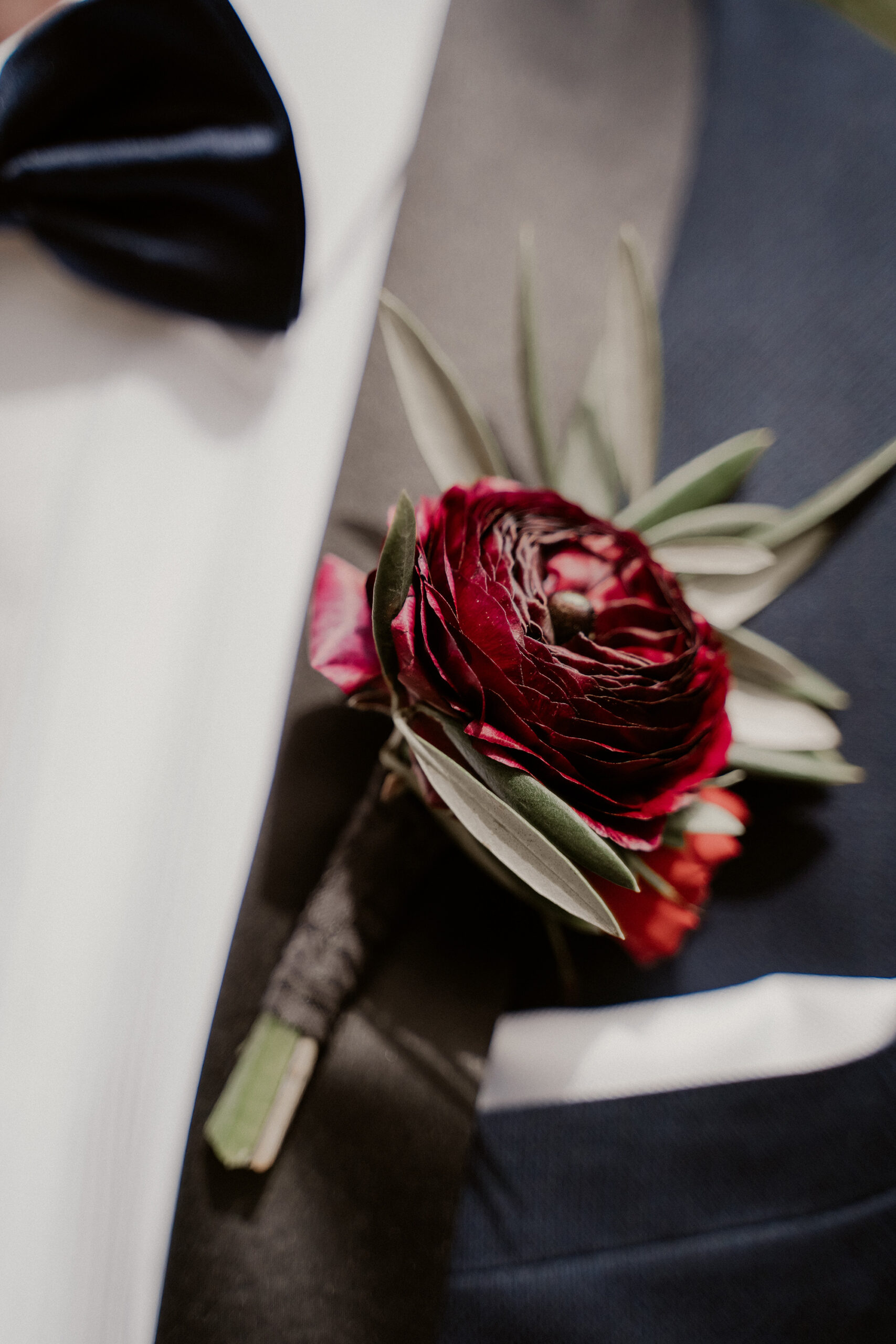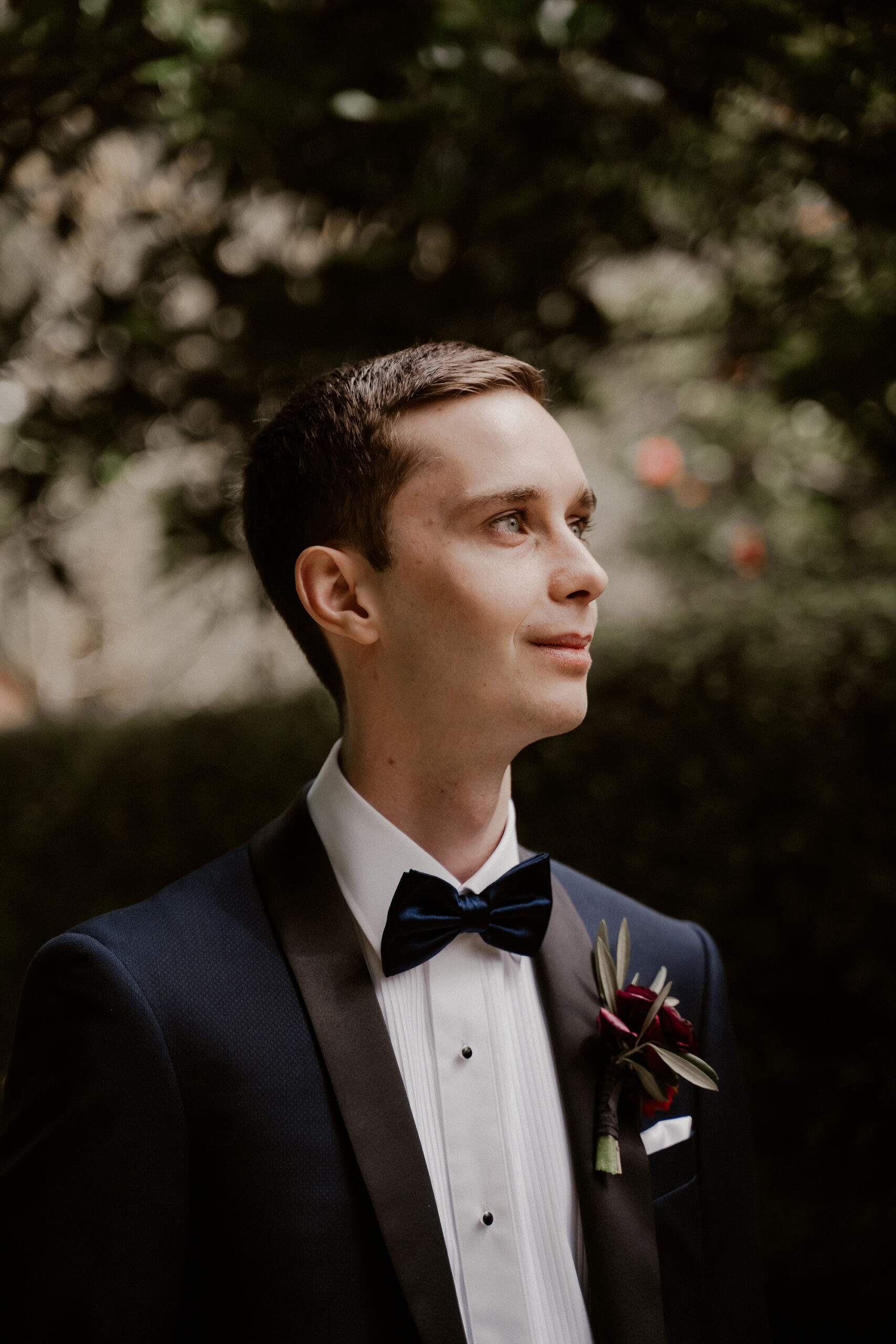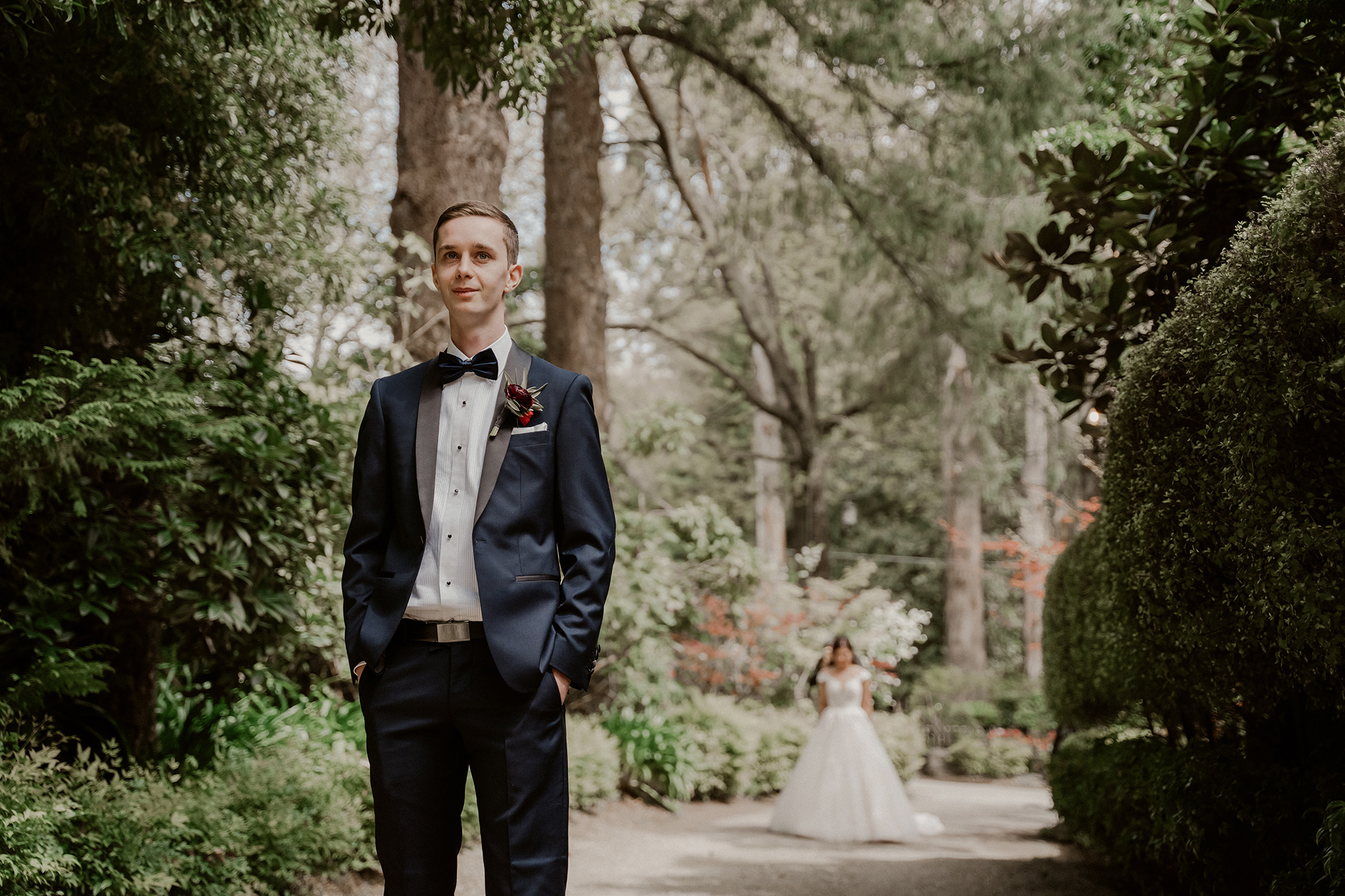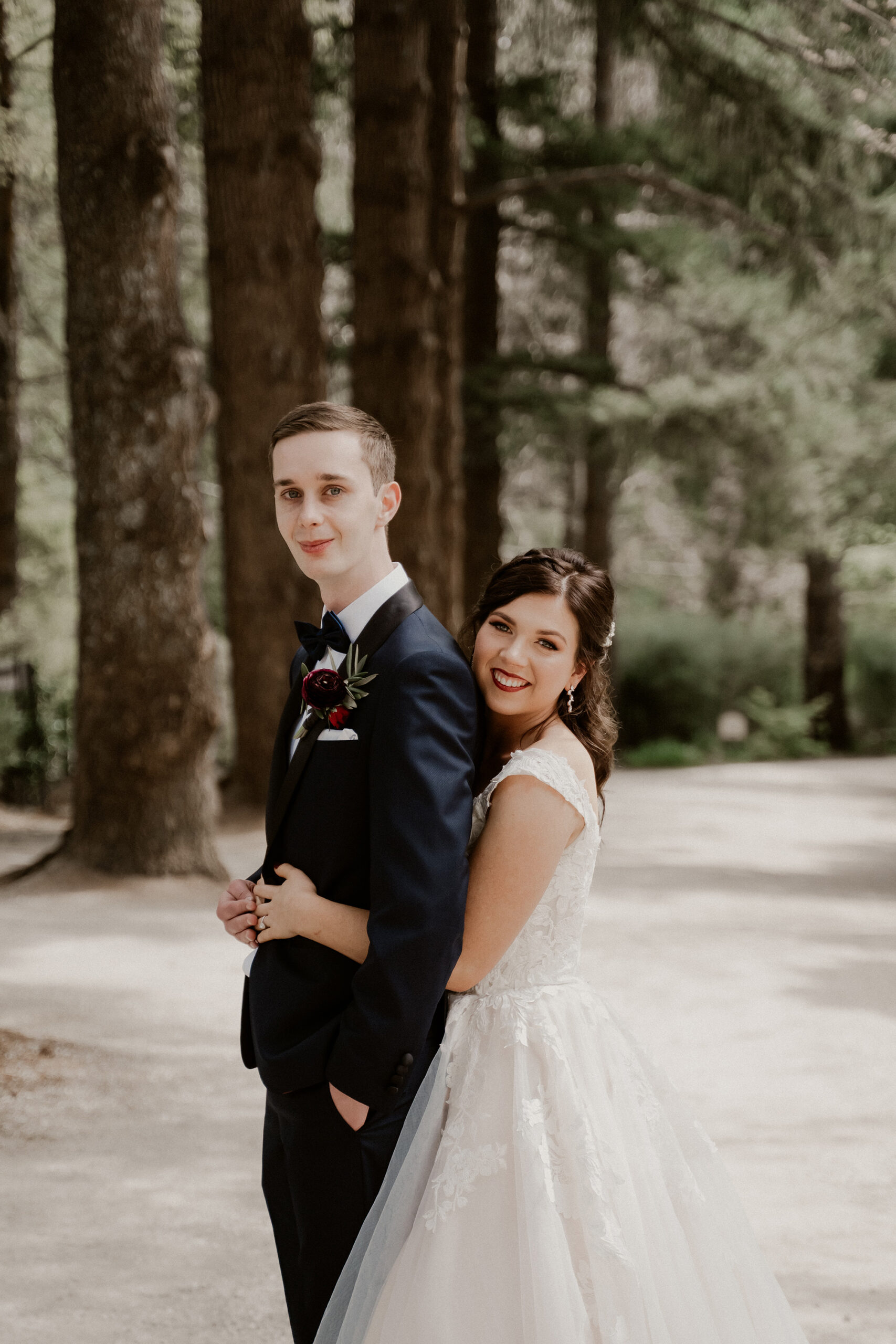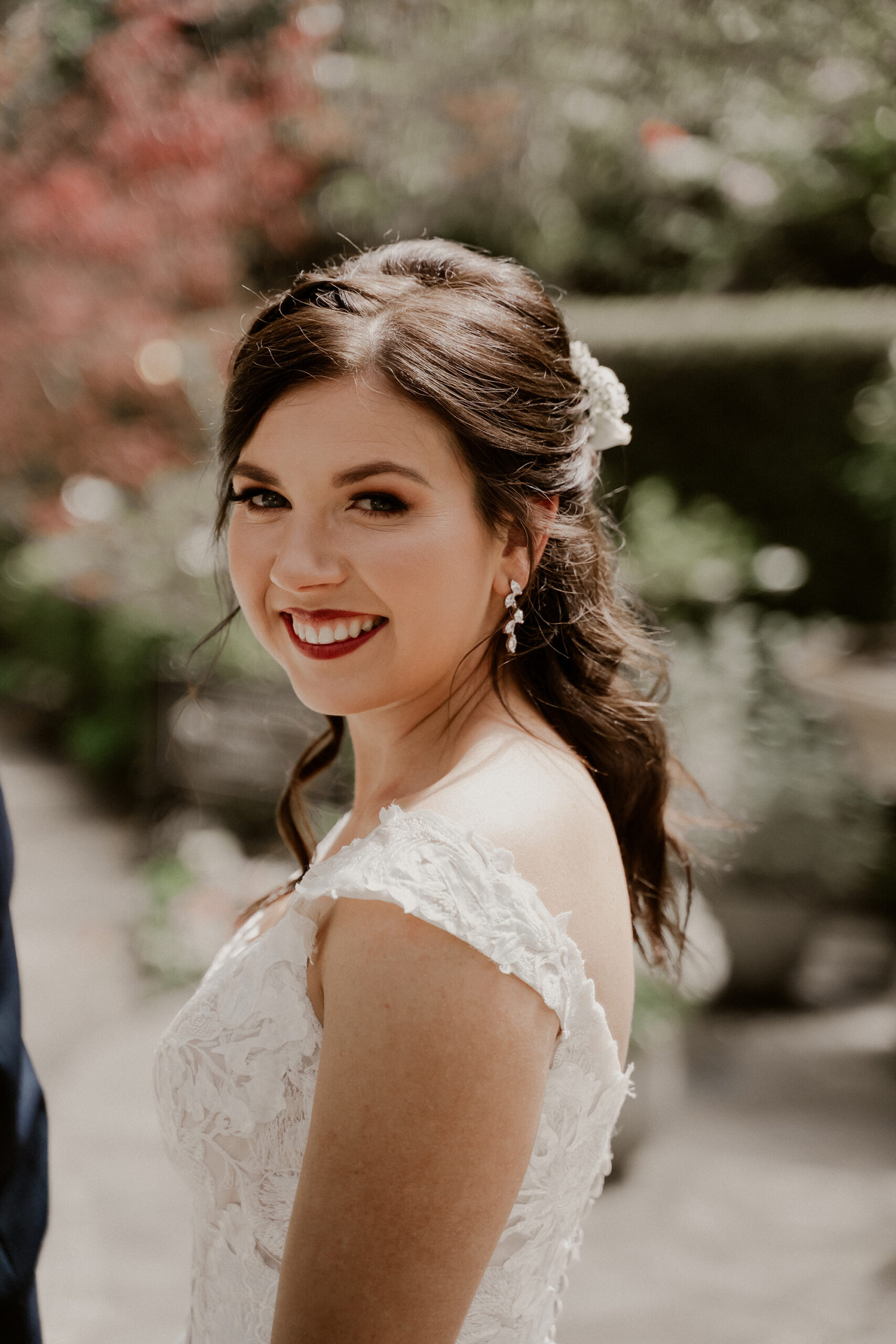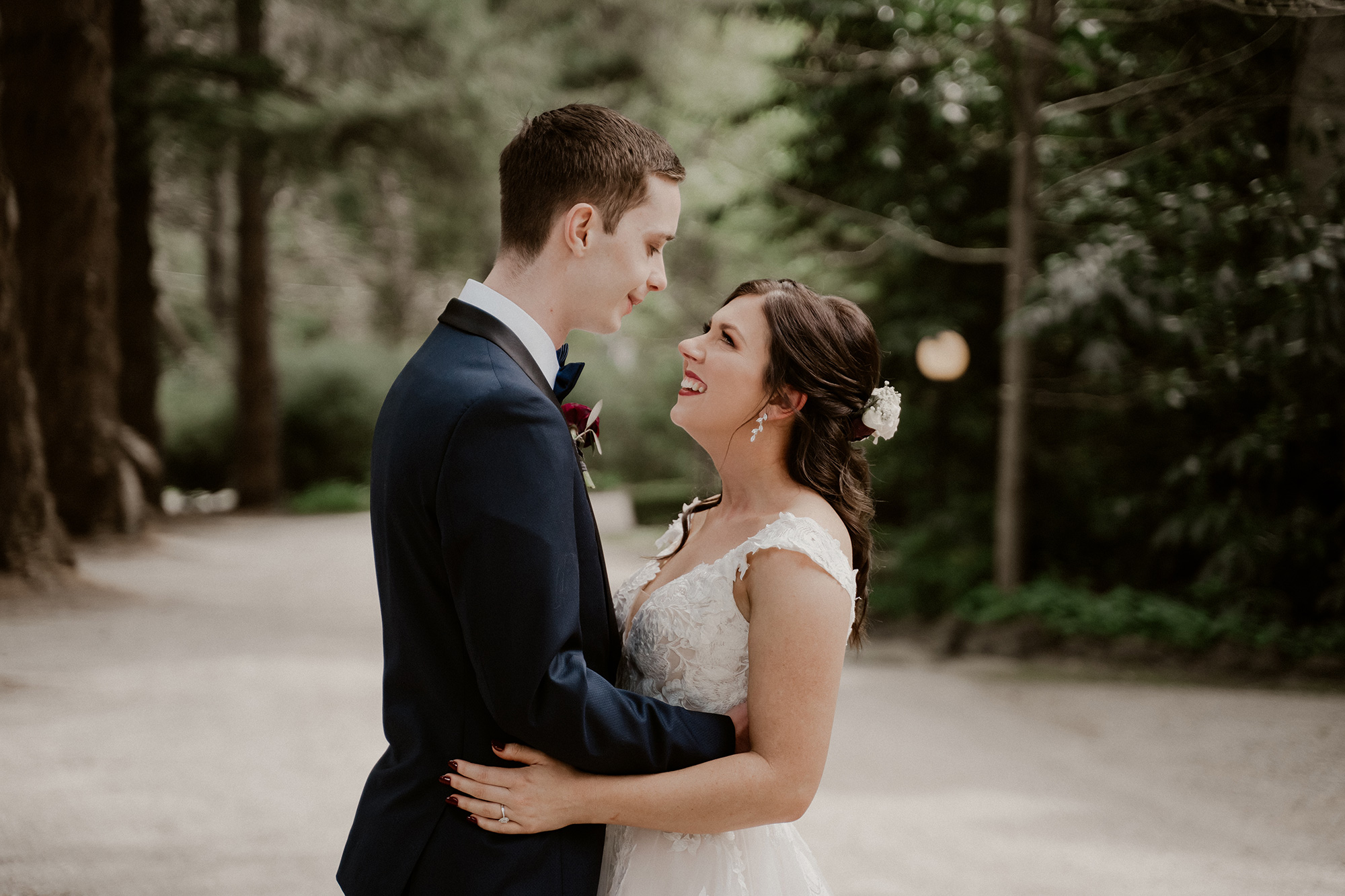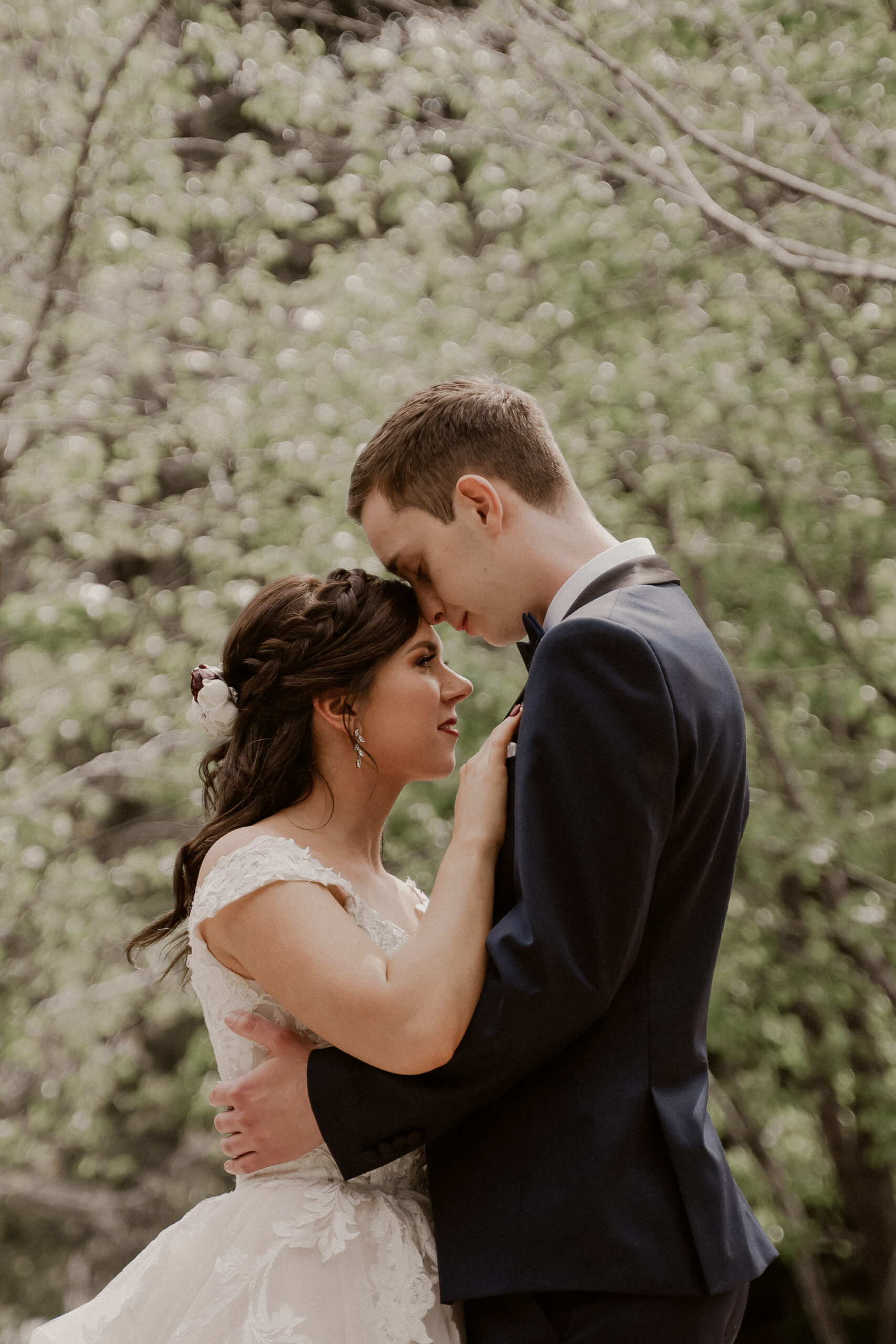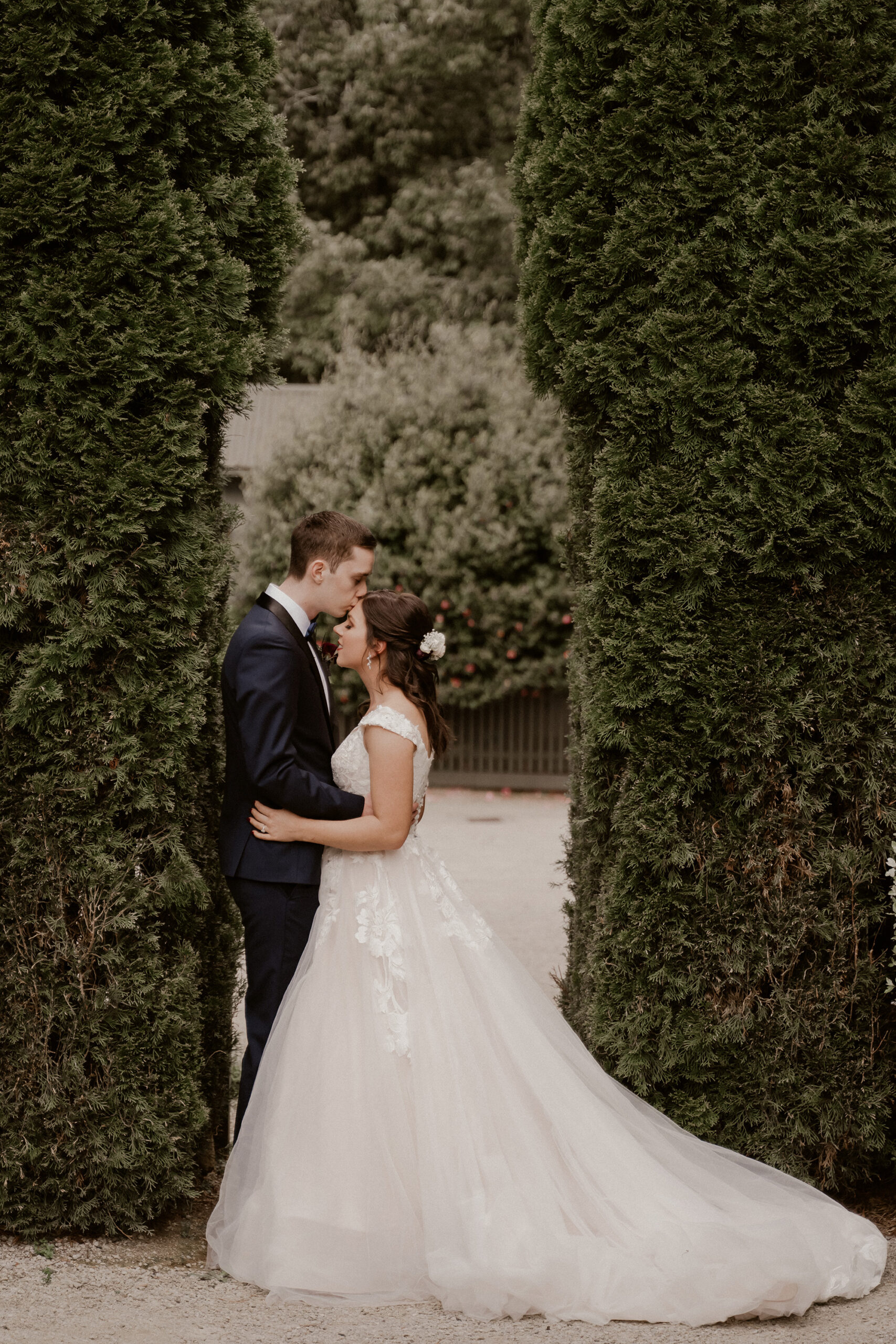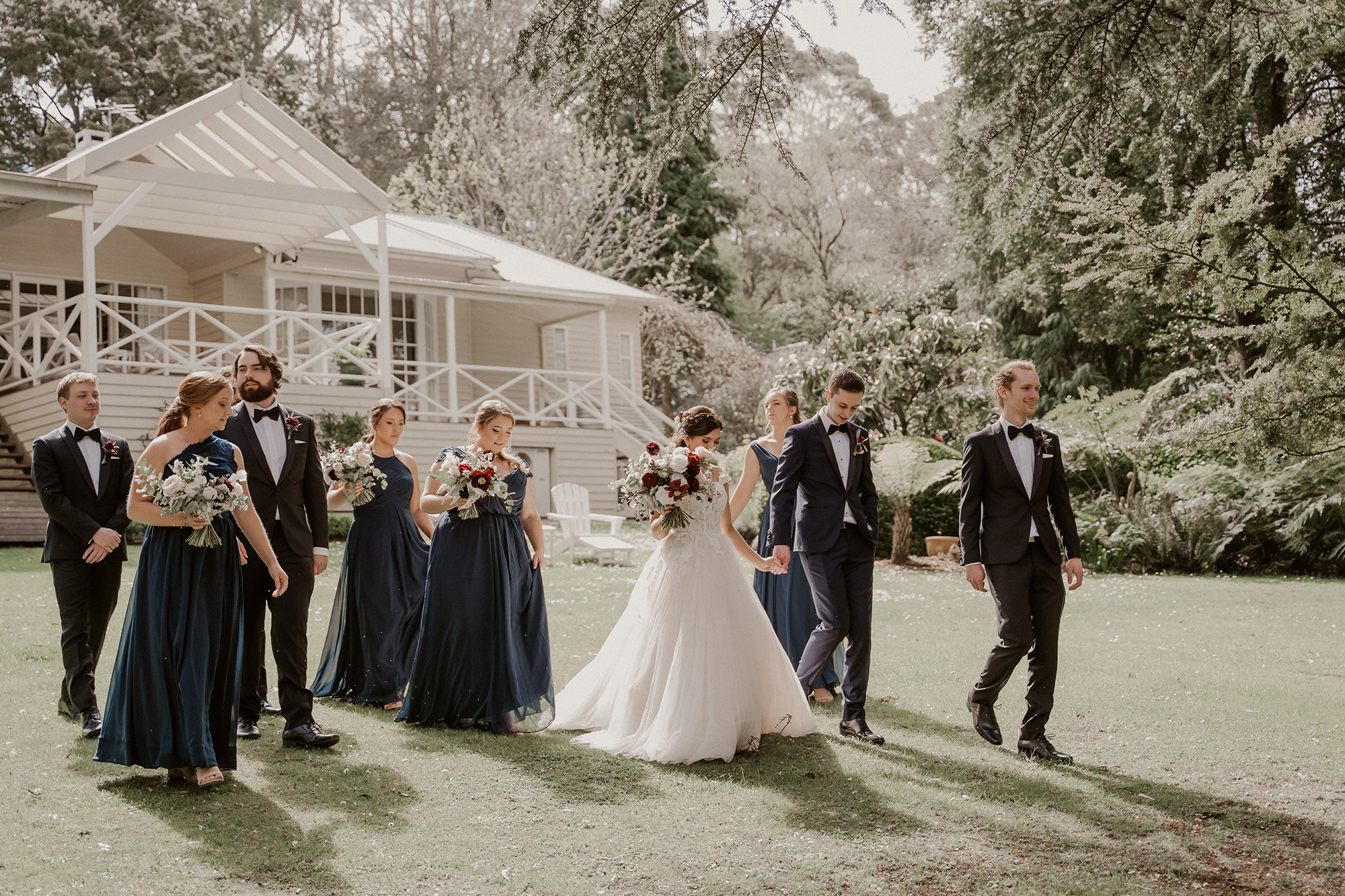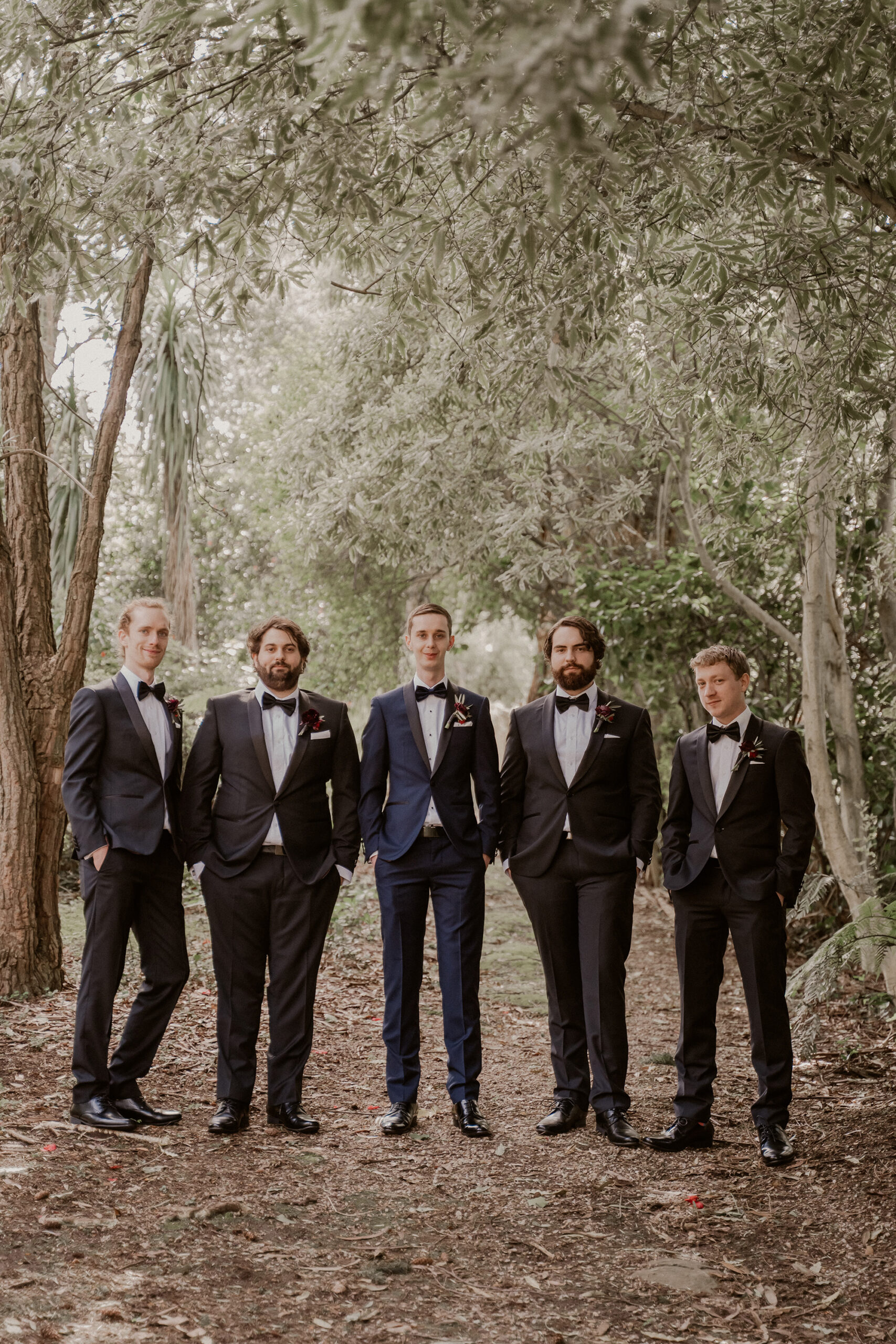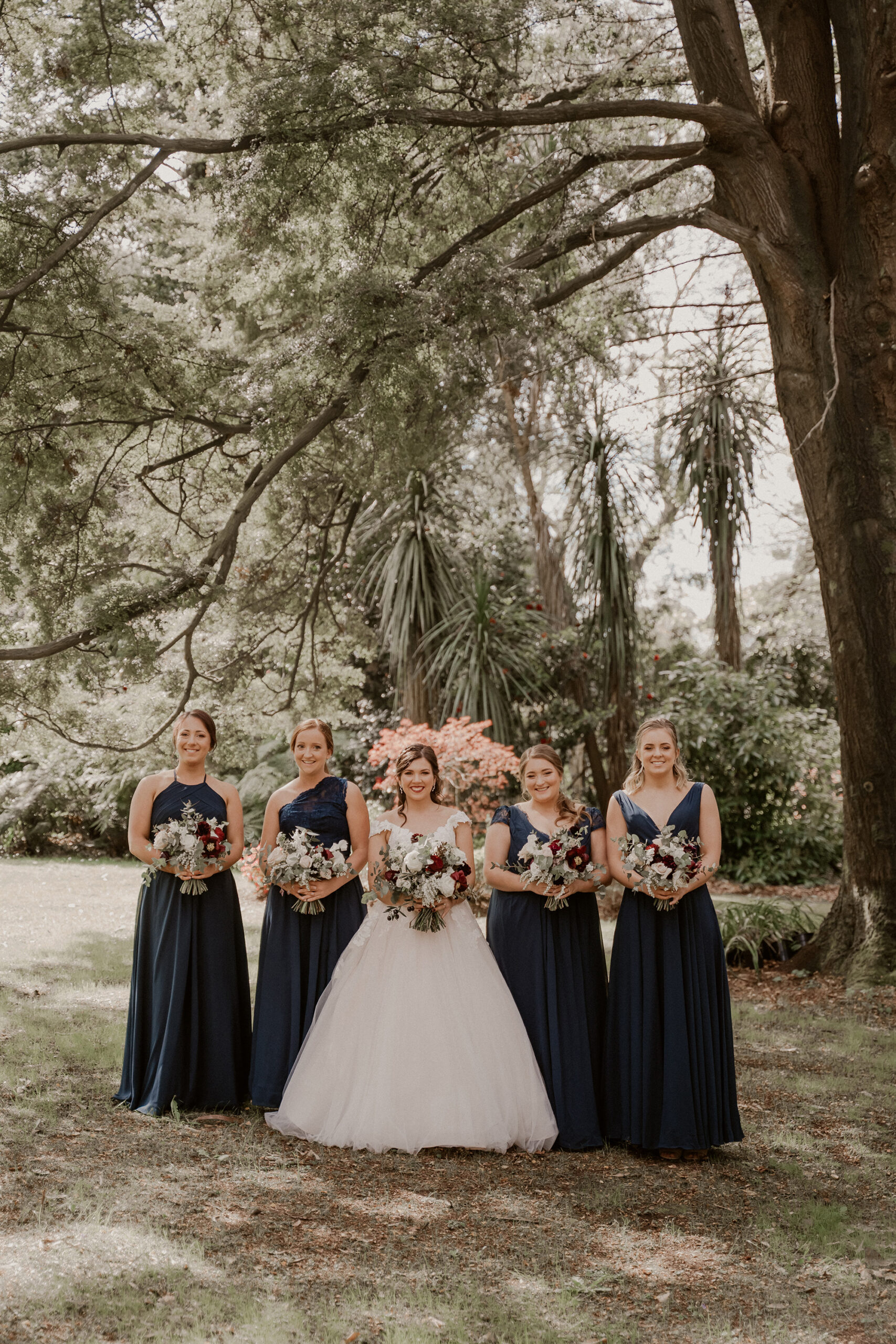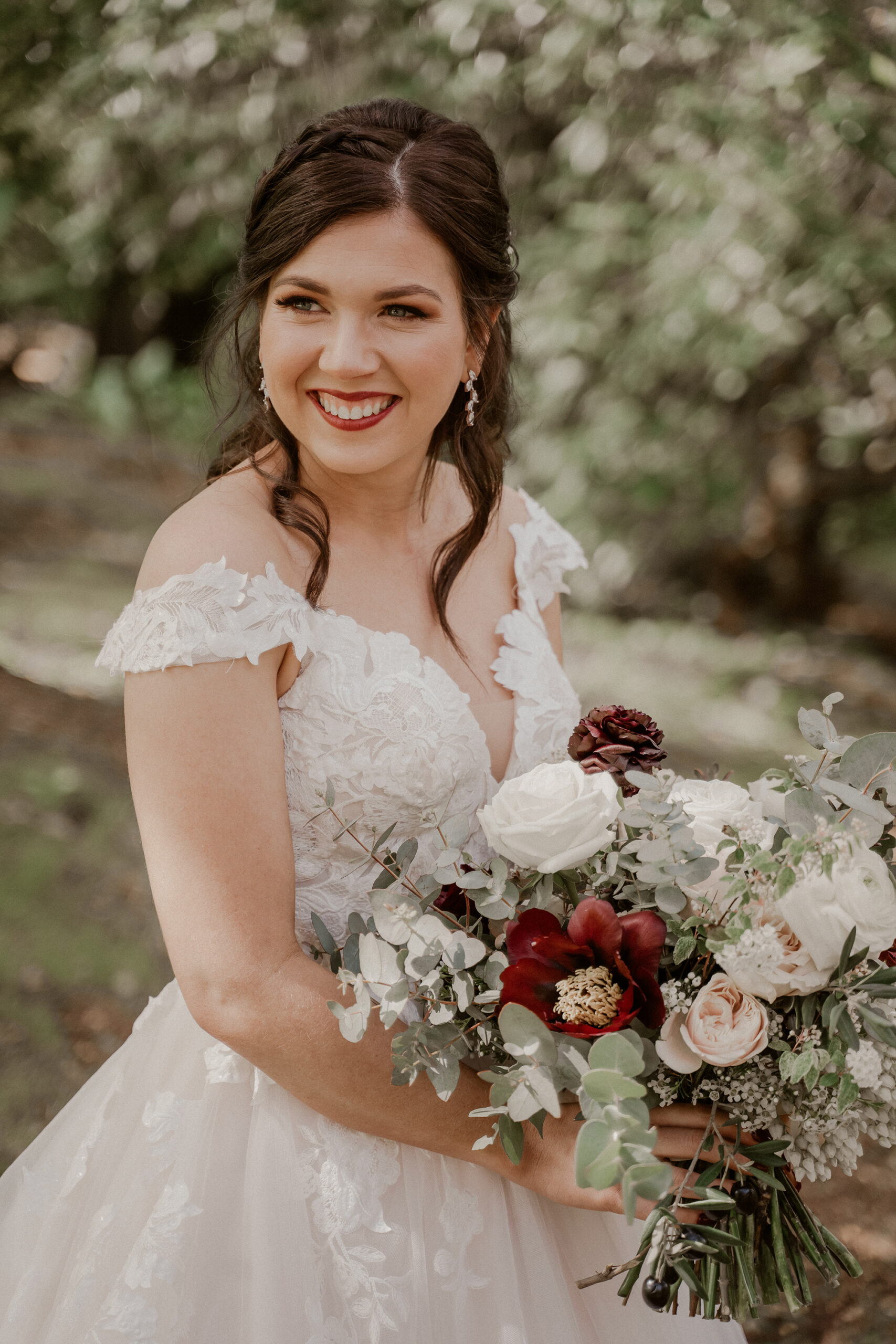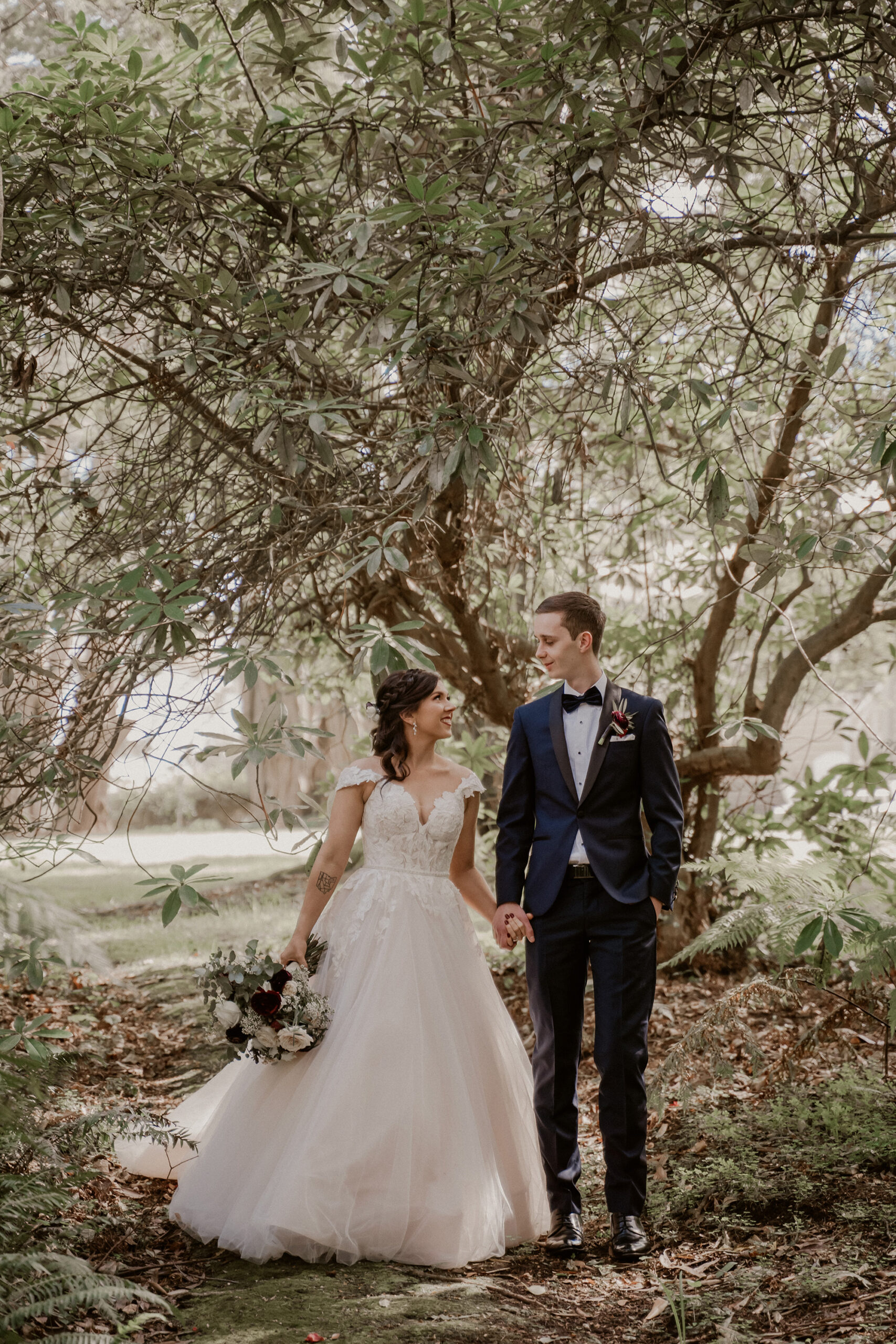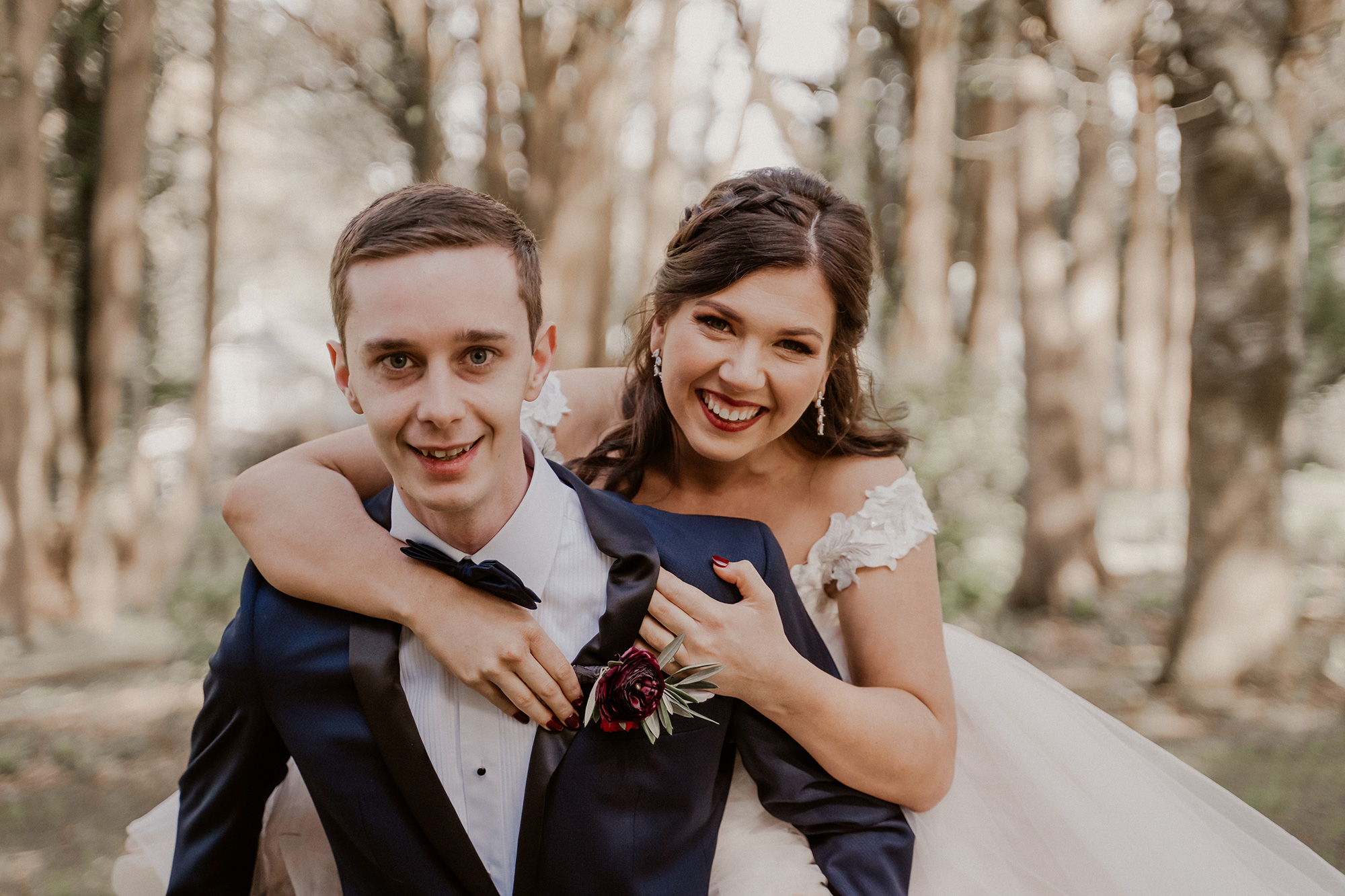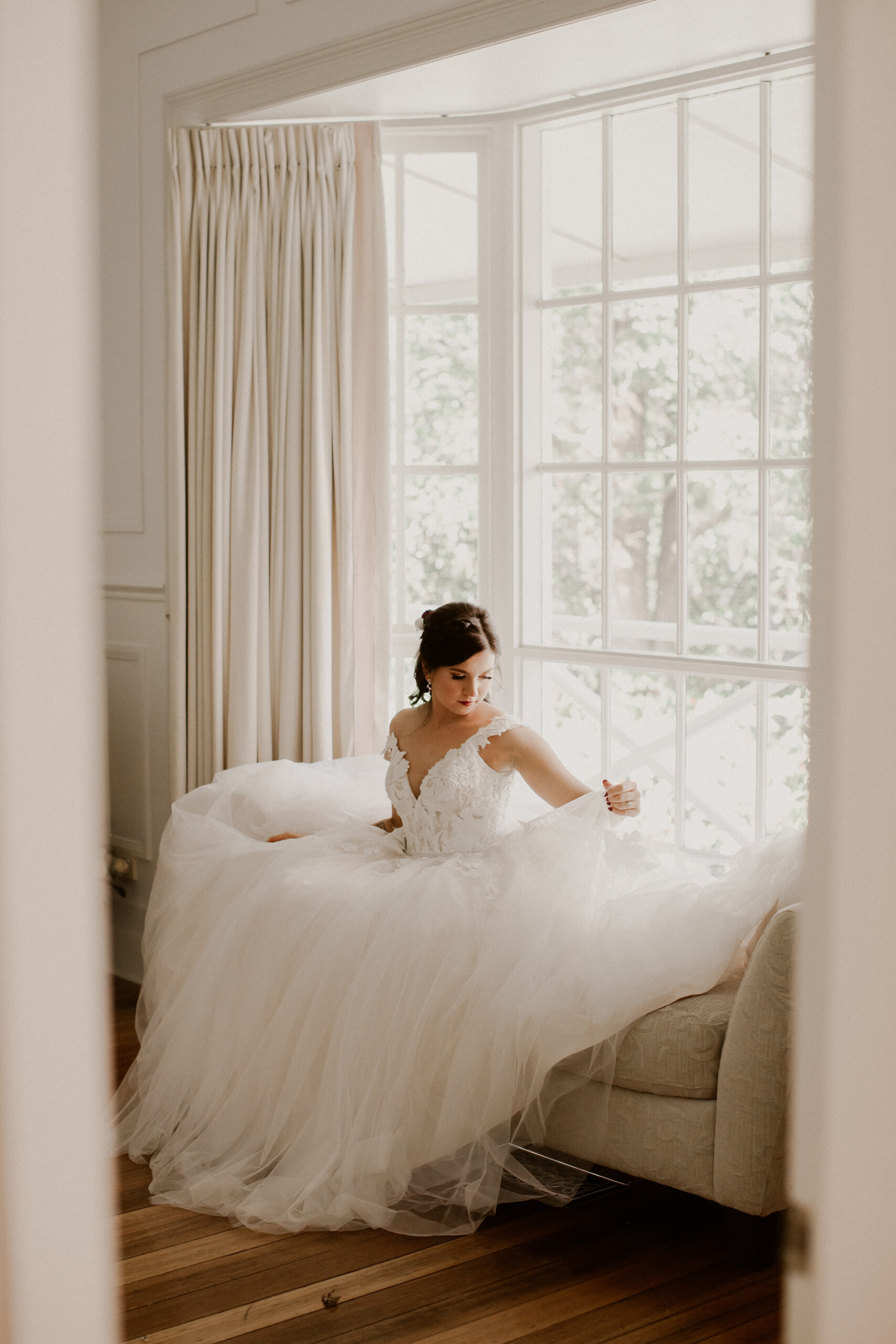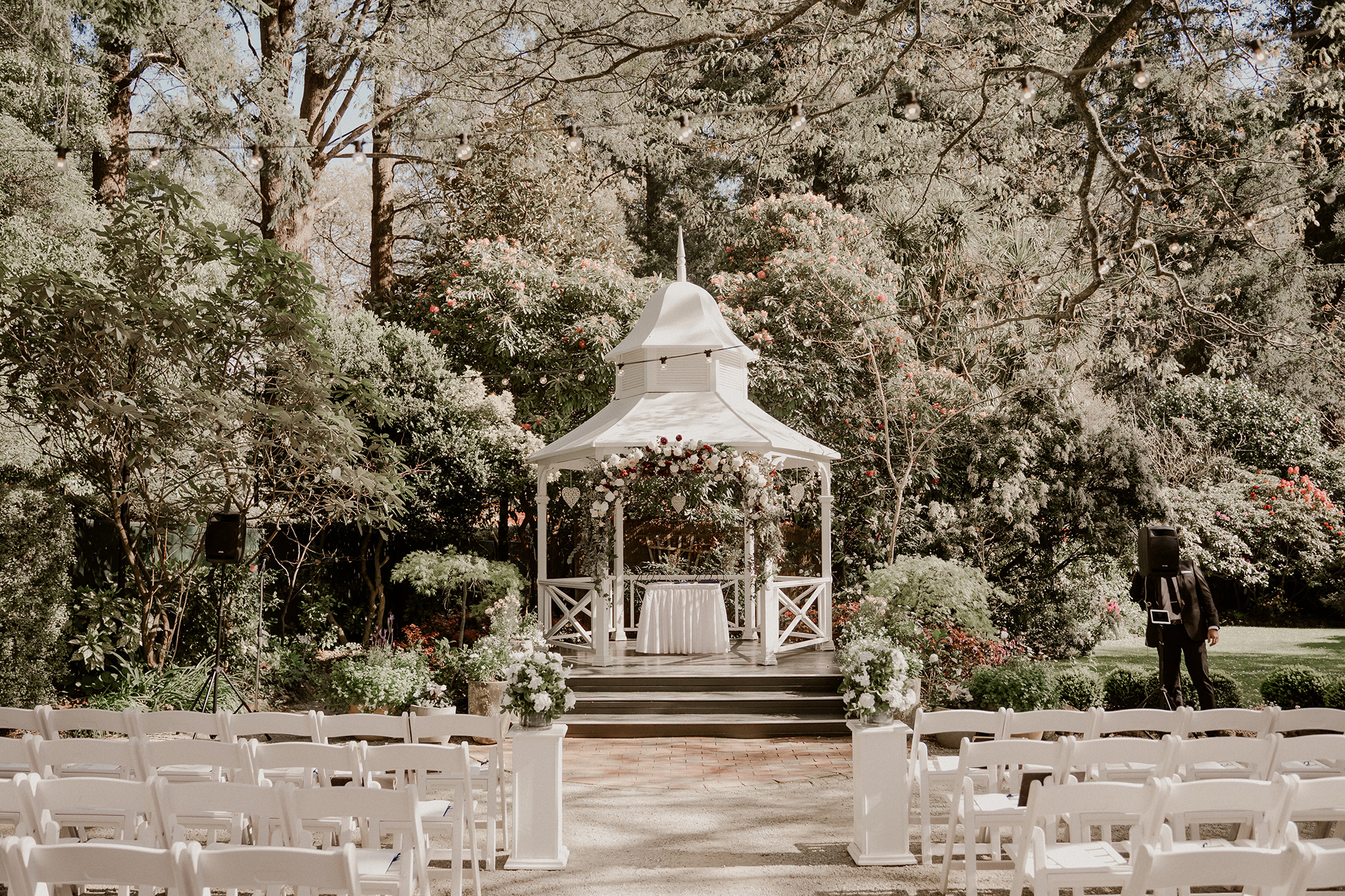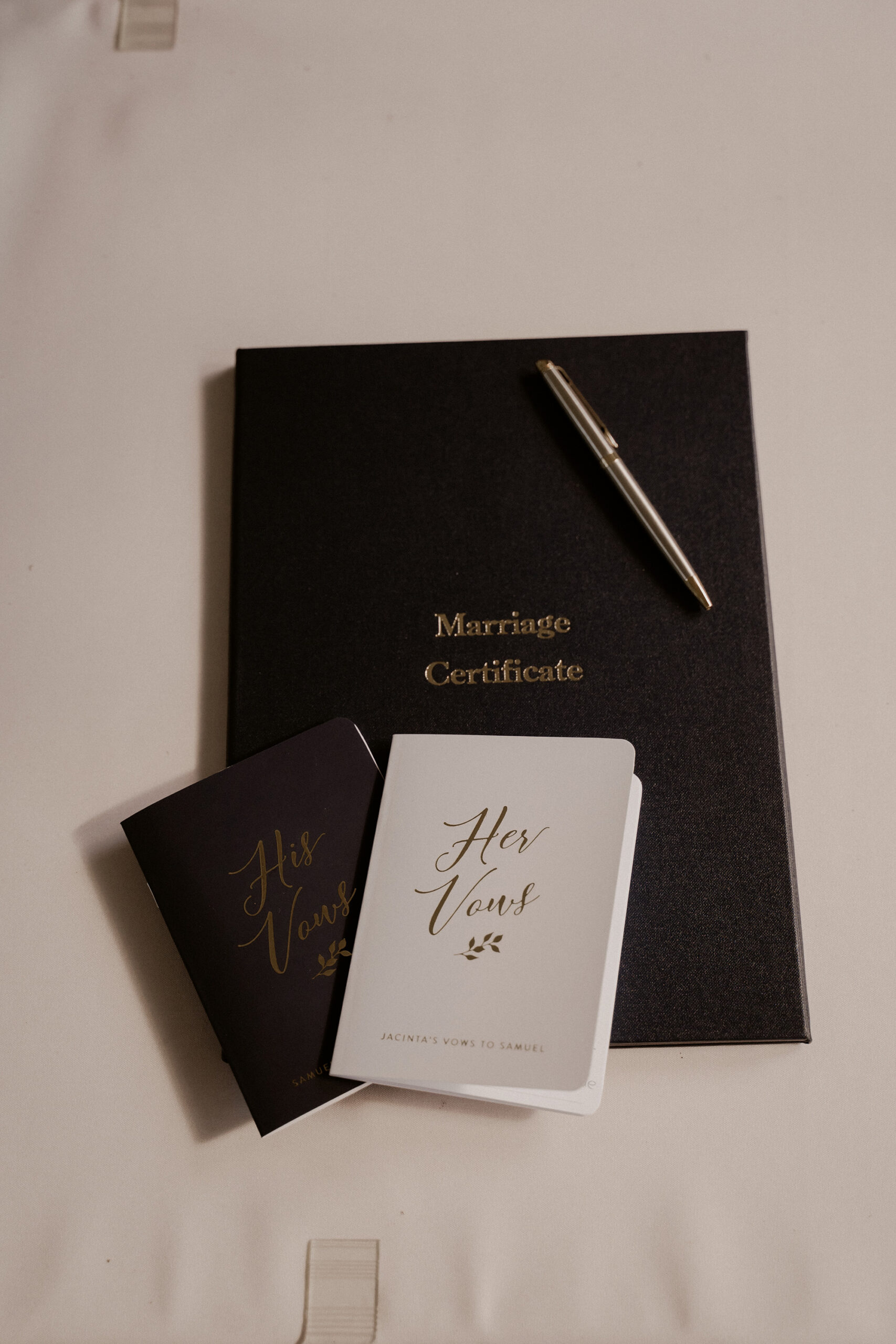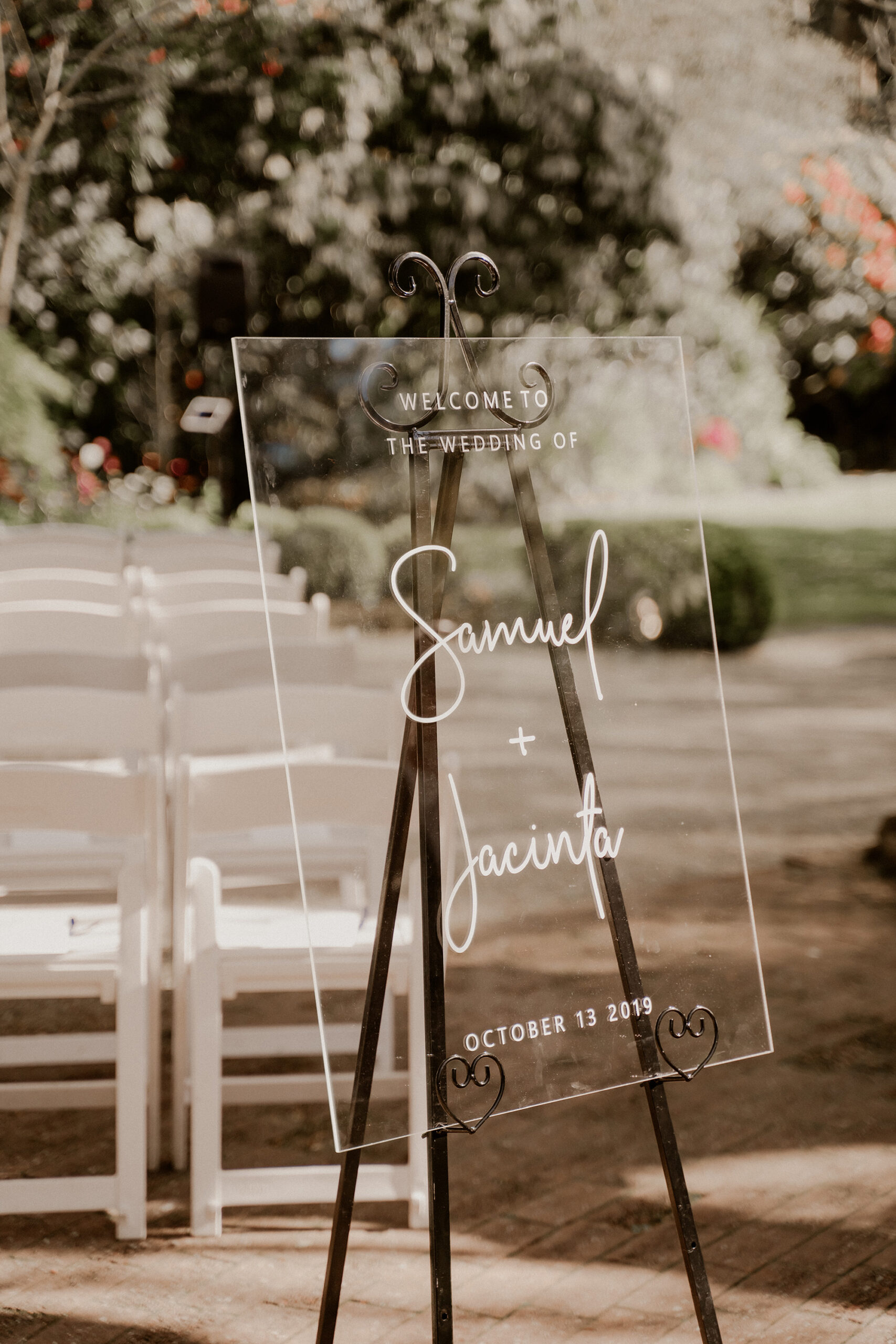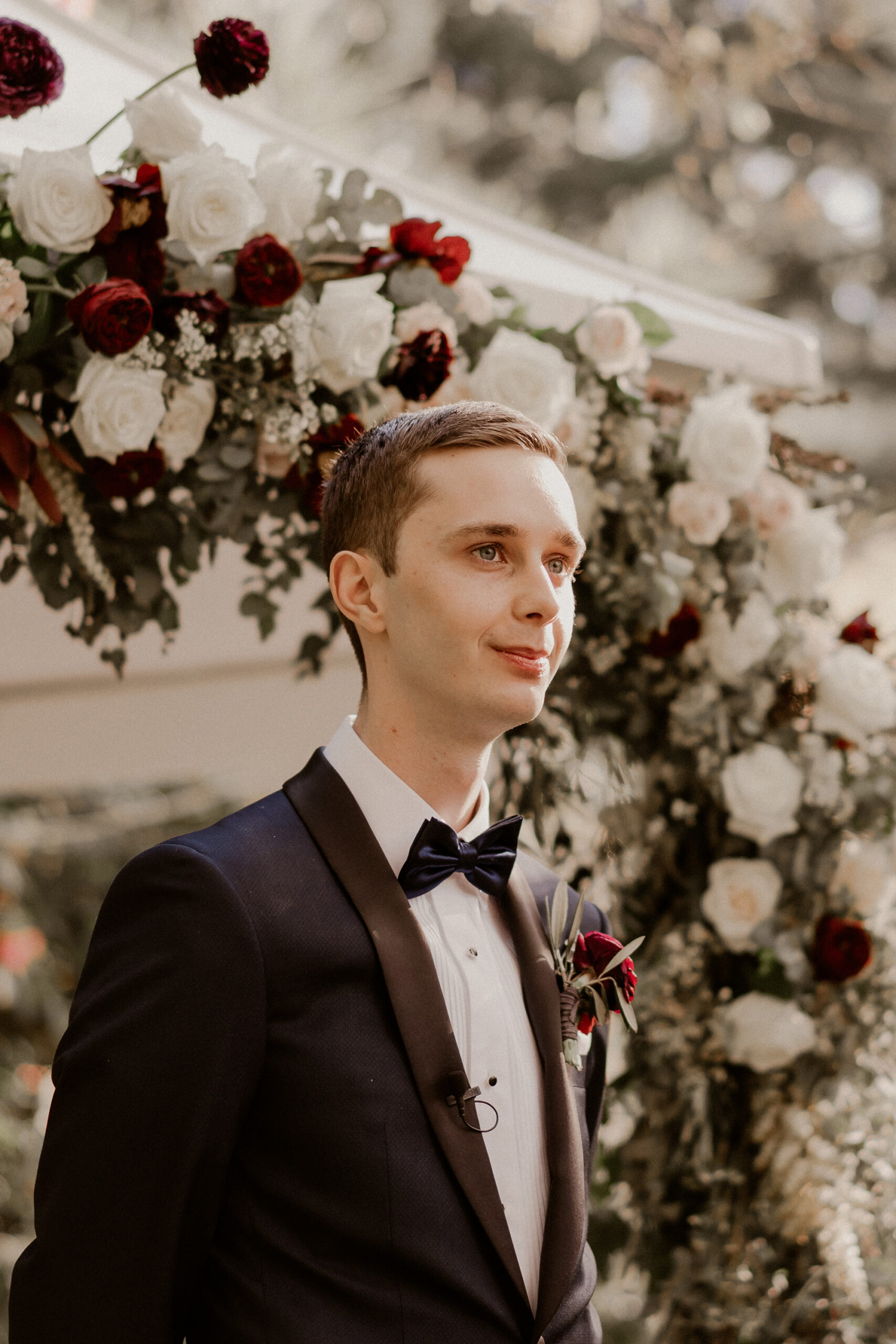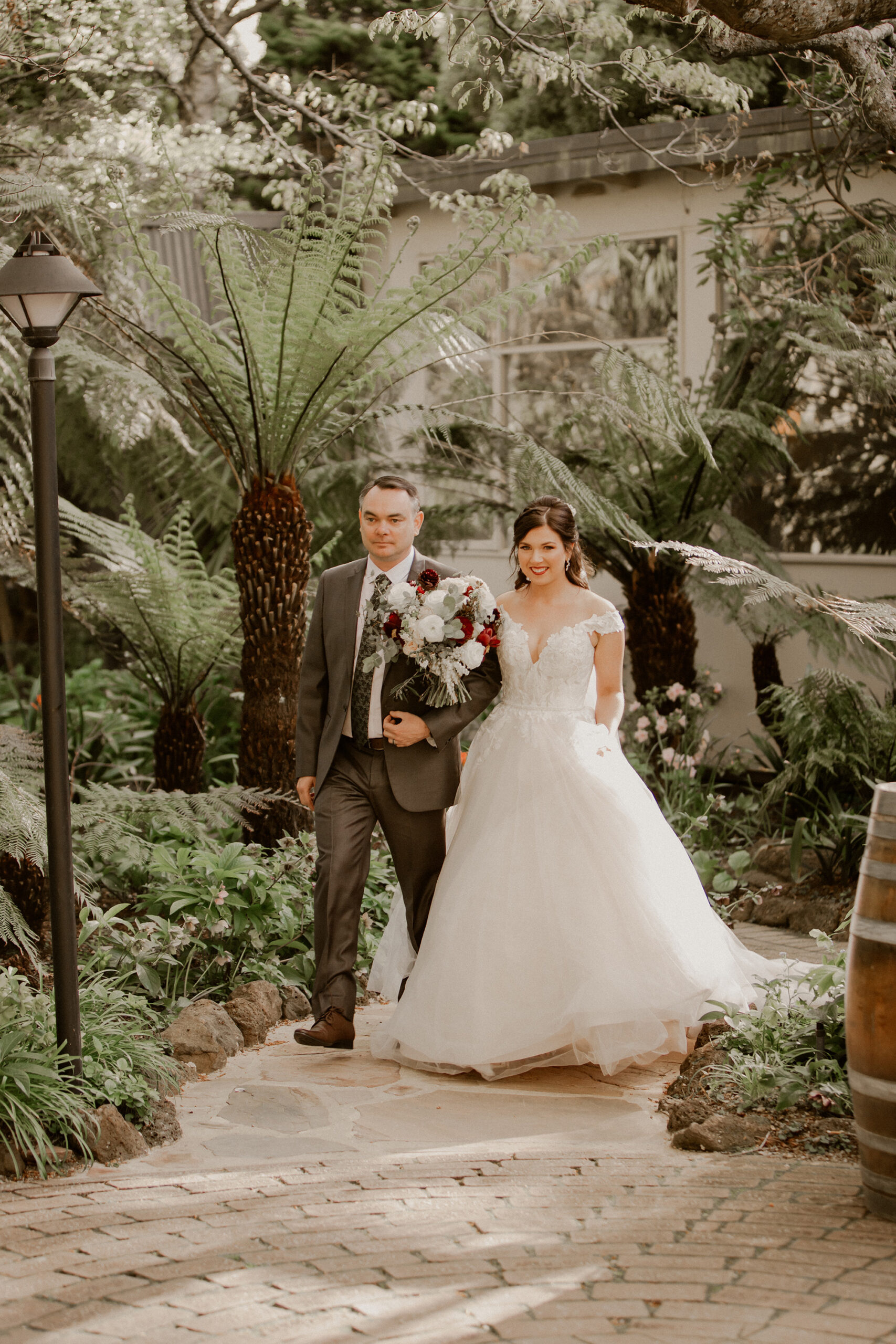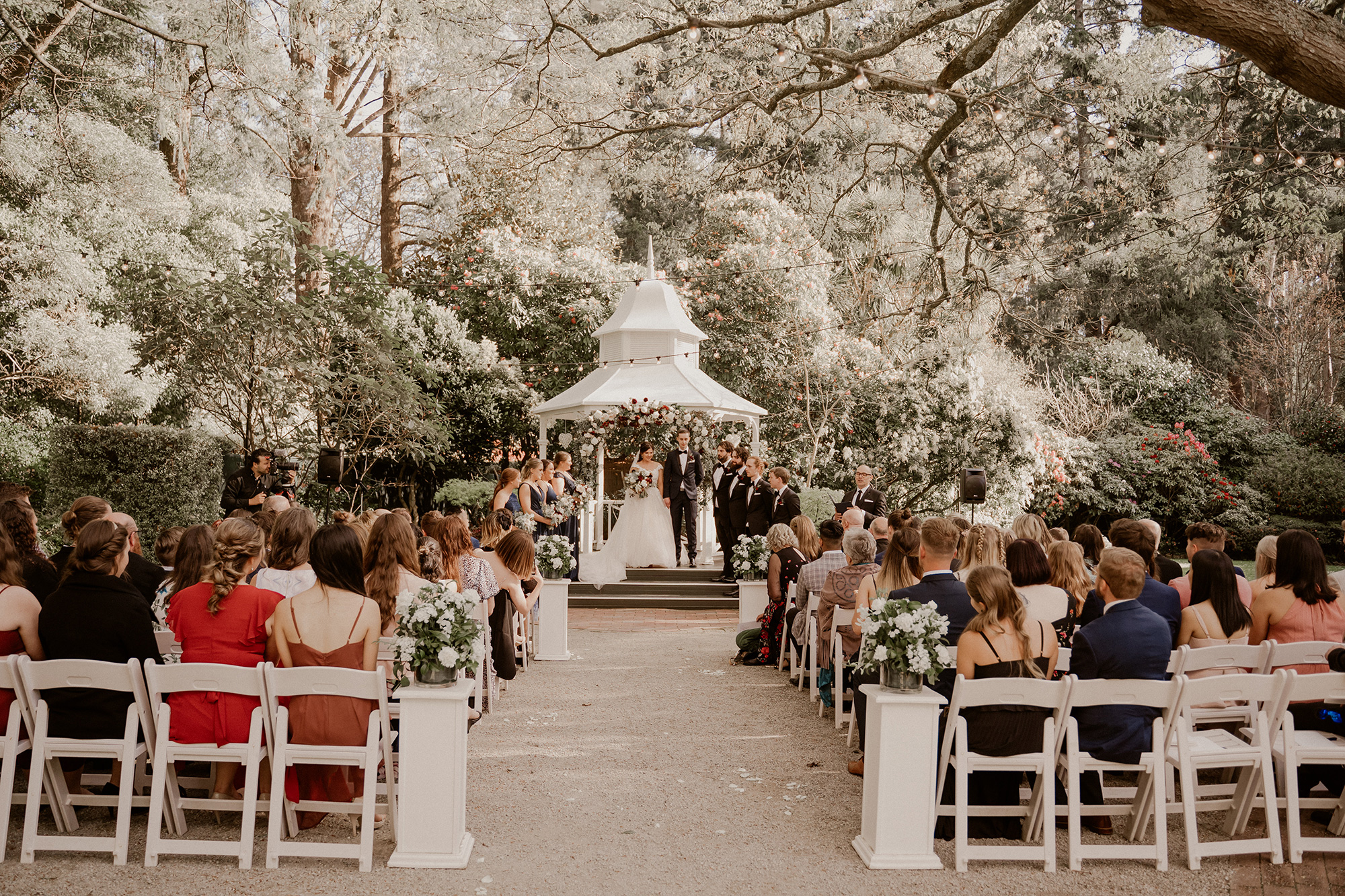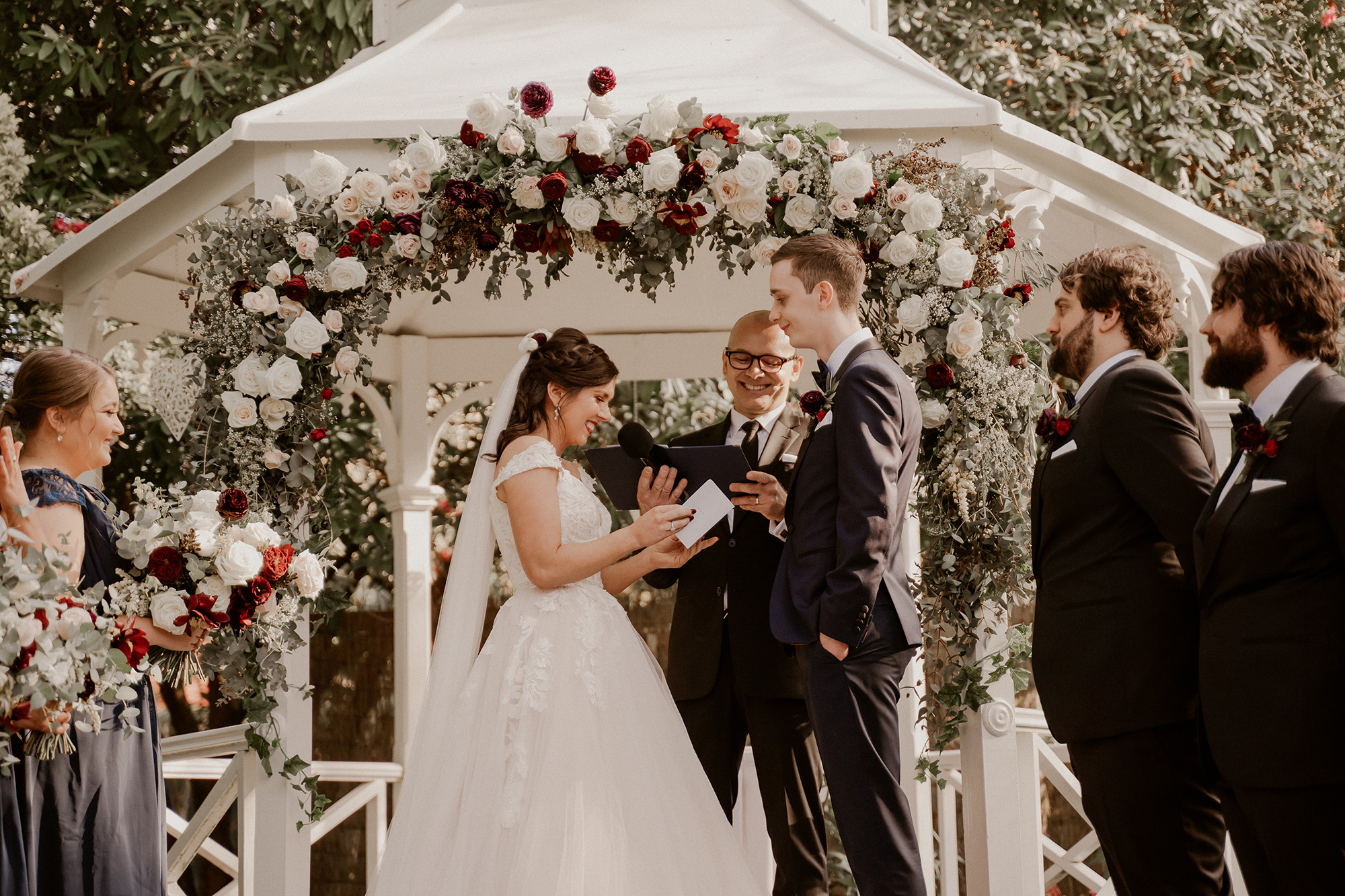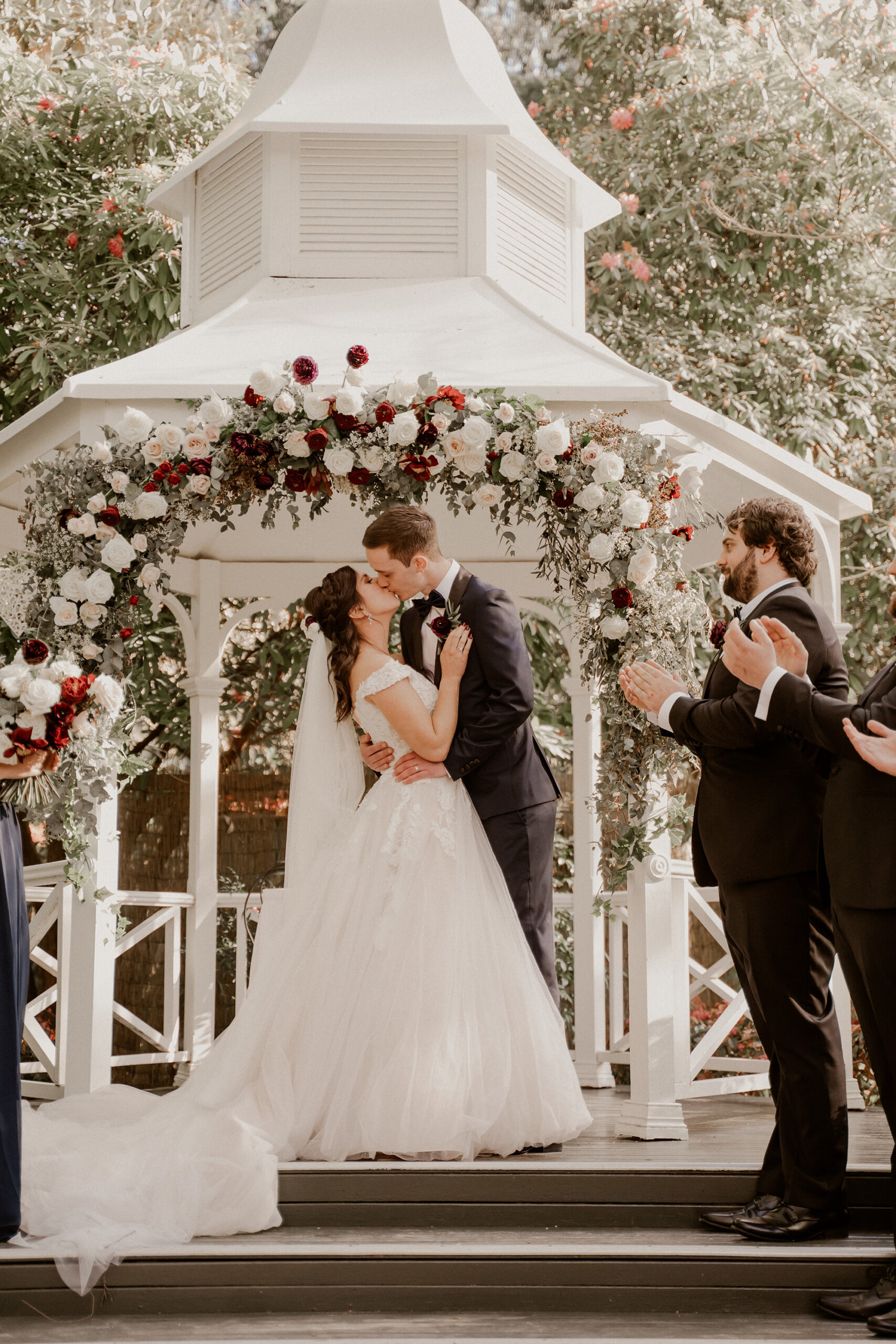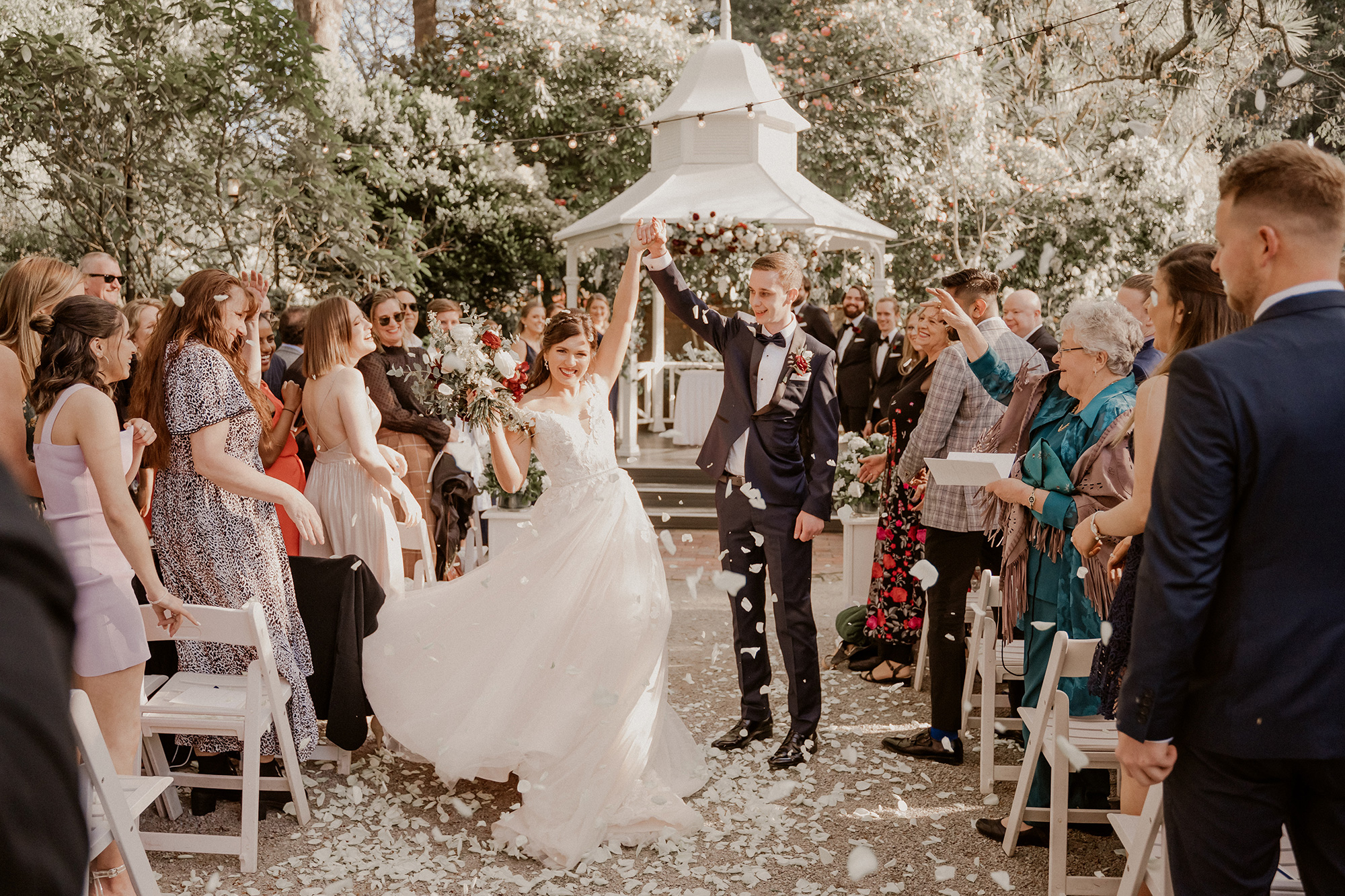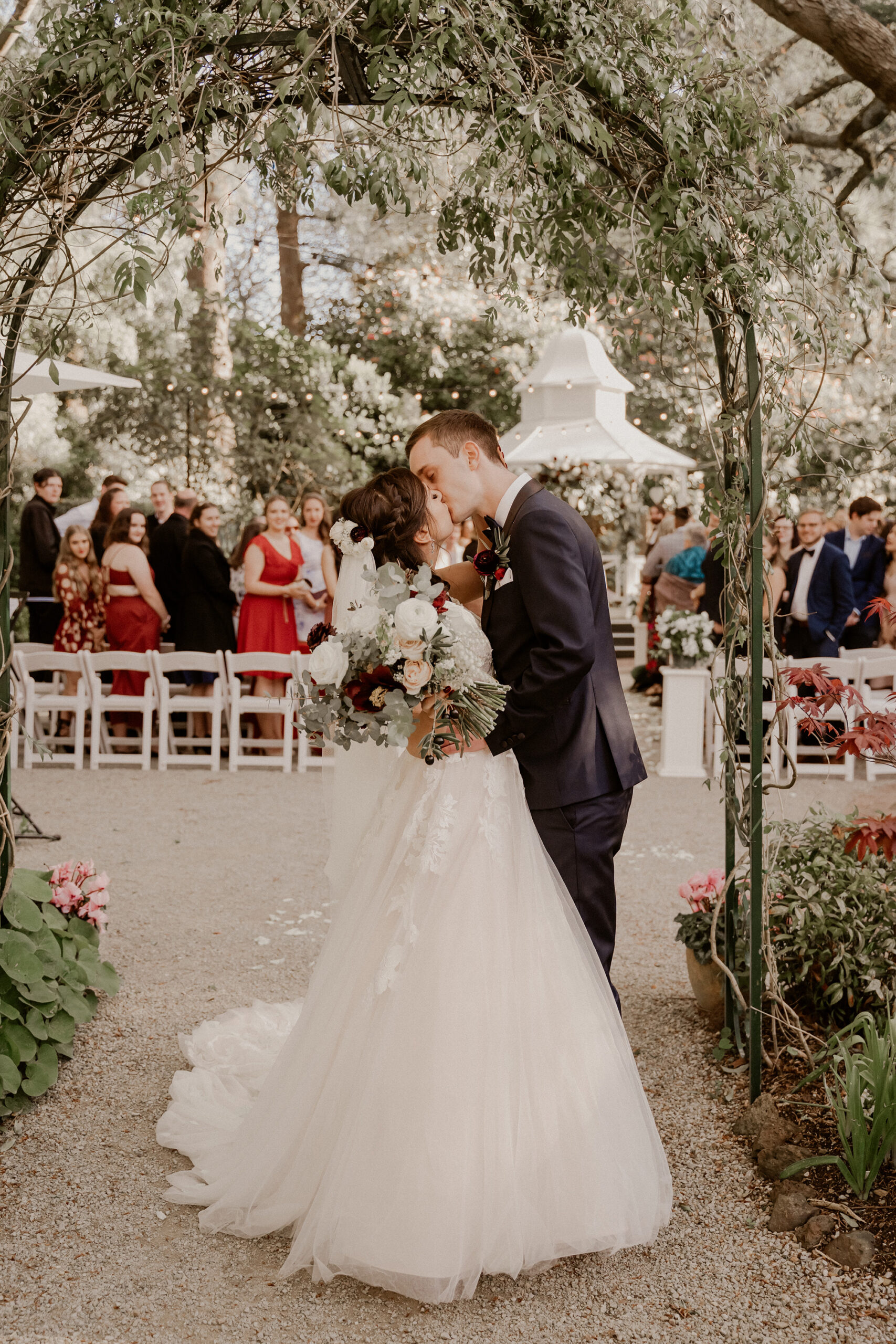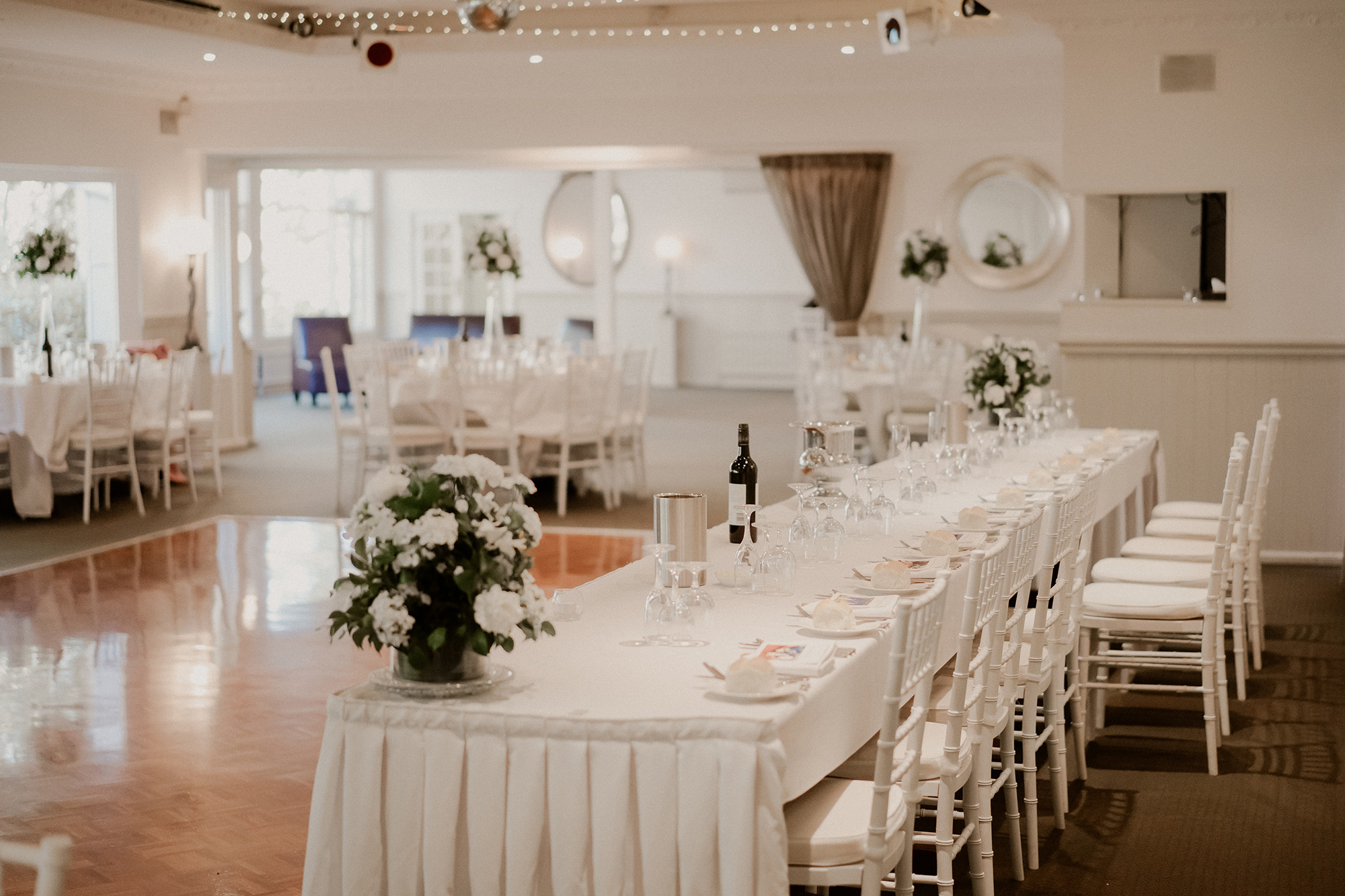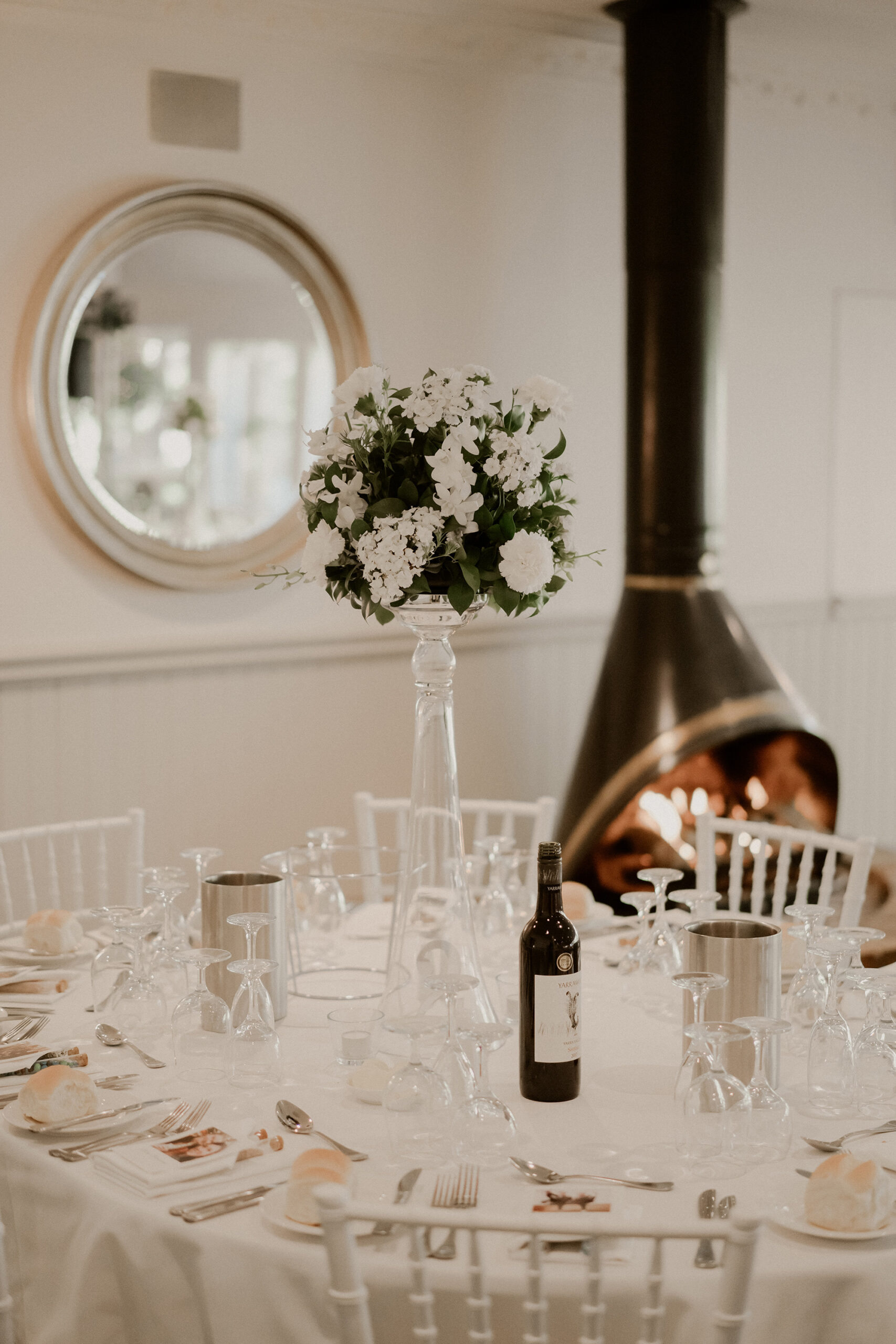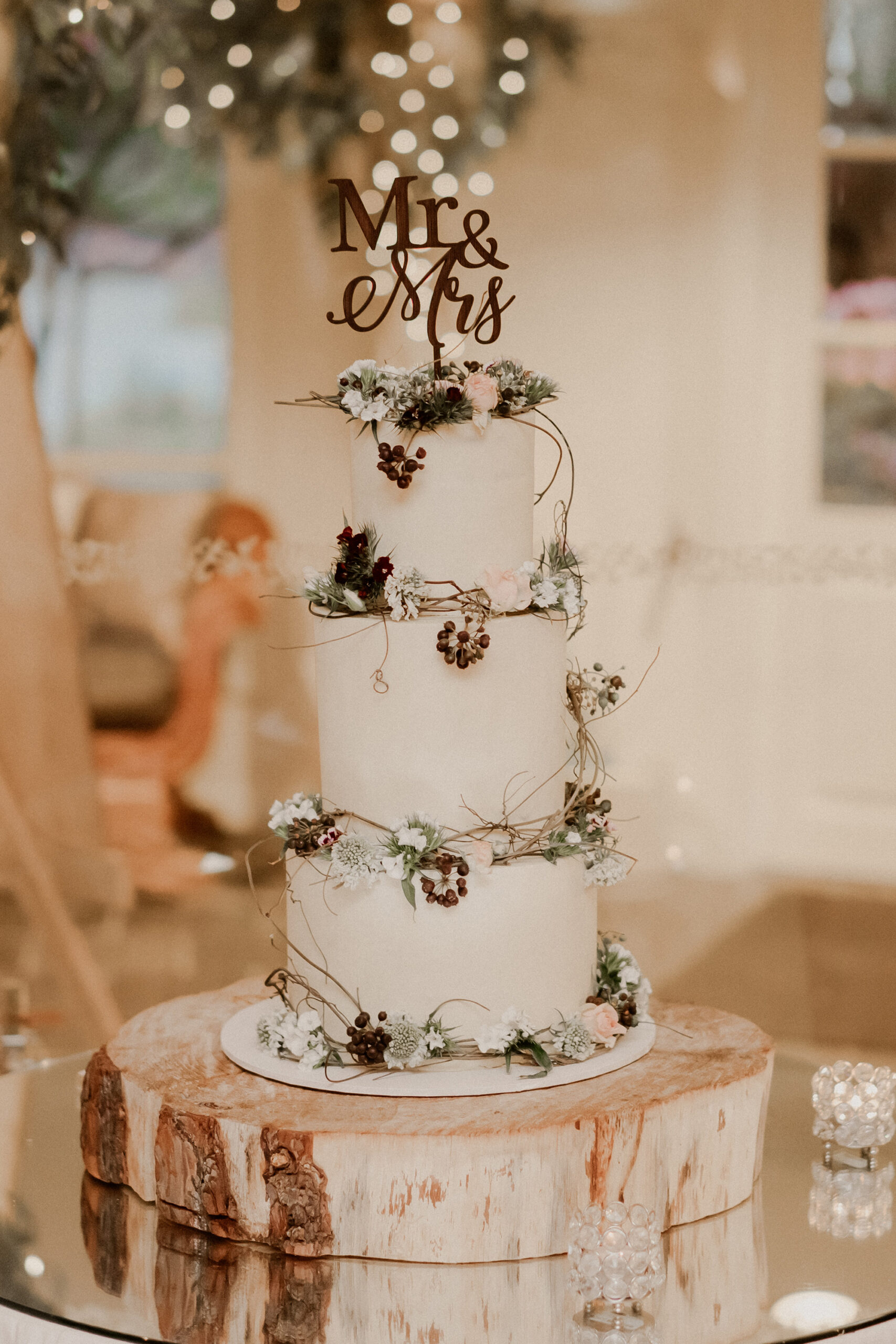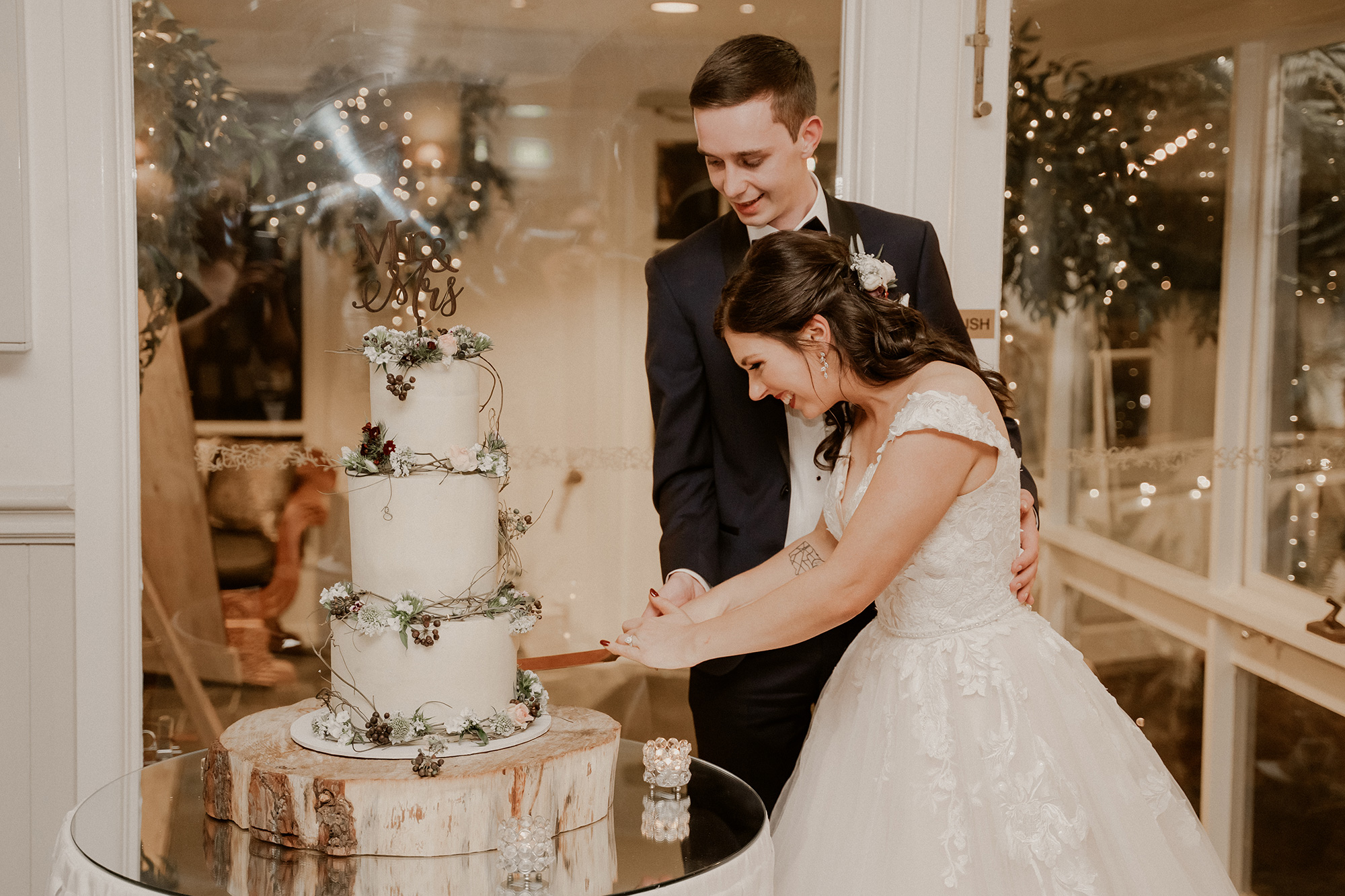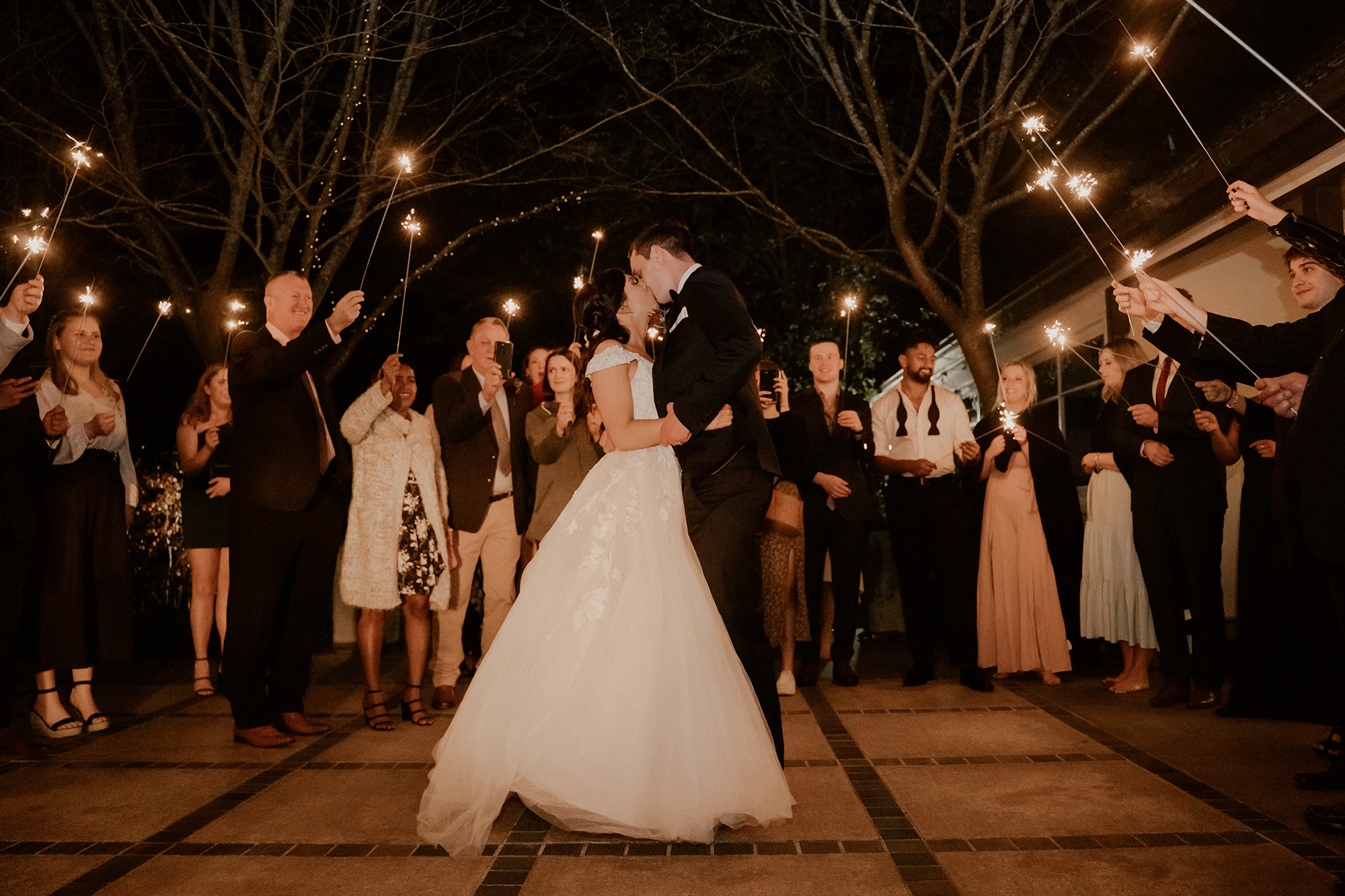 Video by Artistic Films.