Hannah Blennerhassett and James Black hosted an epic do-it-yourself picnic for their relaxed boho wedding on April 8, 2017.
The pair, both aged 22, wanted to keep to a budget so engaged their DIY skills for the event in Treeton, Western Australia. A picnic with about 140 guests was followed by an intimate family dinner in the evening. "Picnicking has been something we have always done as a couple and so it just made sense to host a giant picnic as a lunchtime reception," says the bride.
The creative pair from Busselton worked hard to craft the wedding particulars. "My Nanna made my wedding dress, James' aunty made the cake, James' uncle was the celebrant and it was also his property that we got married on," explains Hannah. But it didn't stop there.
The bride and her bridesmaids picked flowers to create the bouquets the night before, and did one another's hair. James collected wood for several of their features and centerpieces, and friends were asked to cook for the reception. "Honestly, I think the only thing that was not DIY was Shannon Stent Images – he and his wife Jayde were amazing," smiles Hannah.
Photos courtesy of Shannon Stent Images.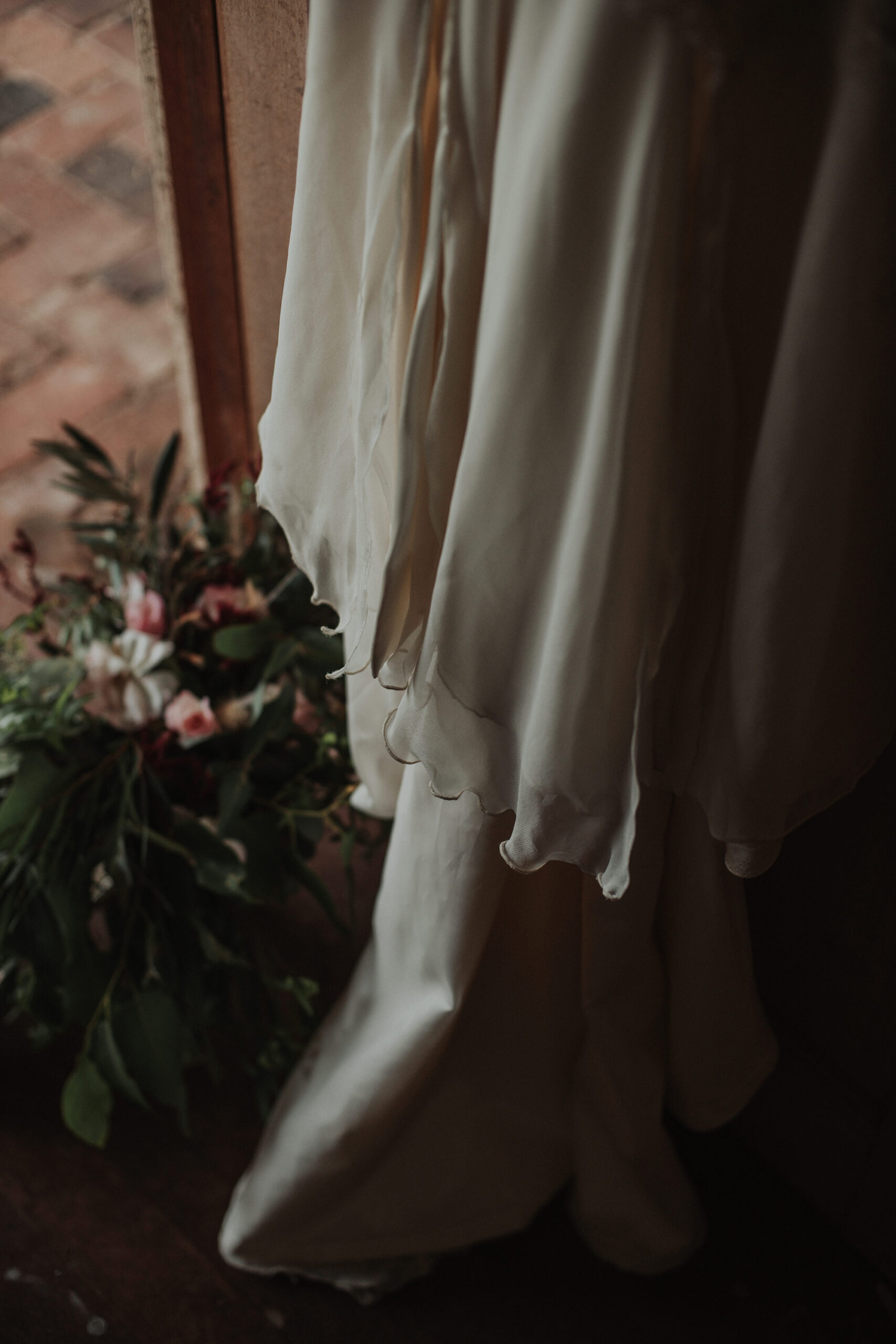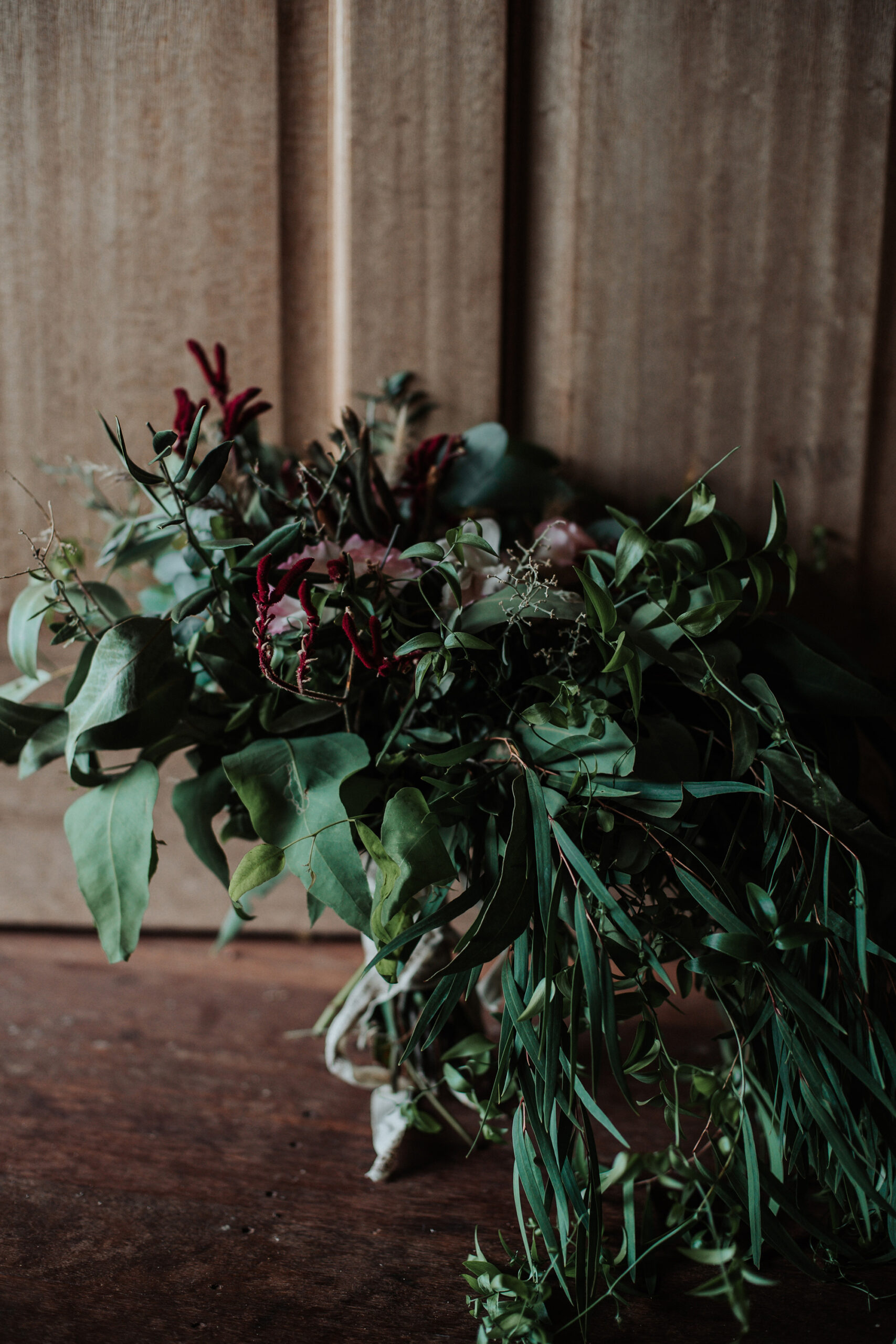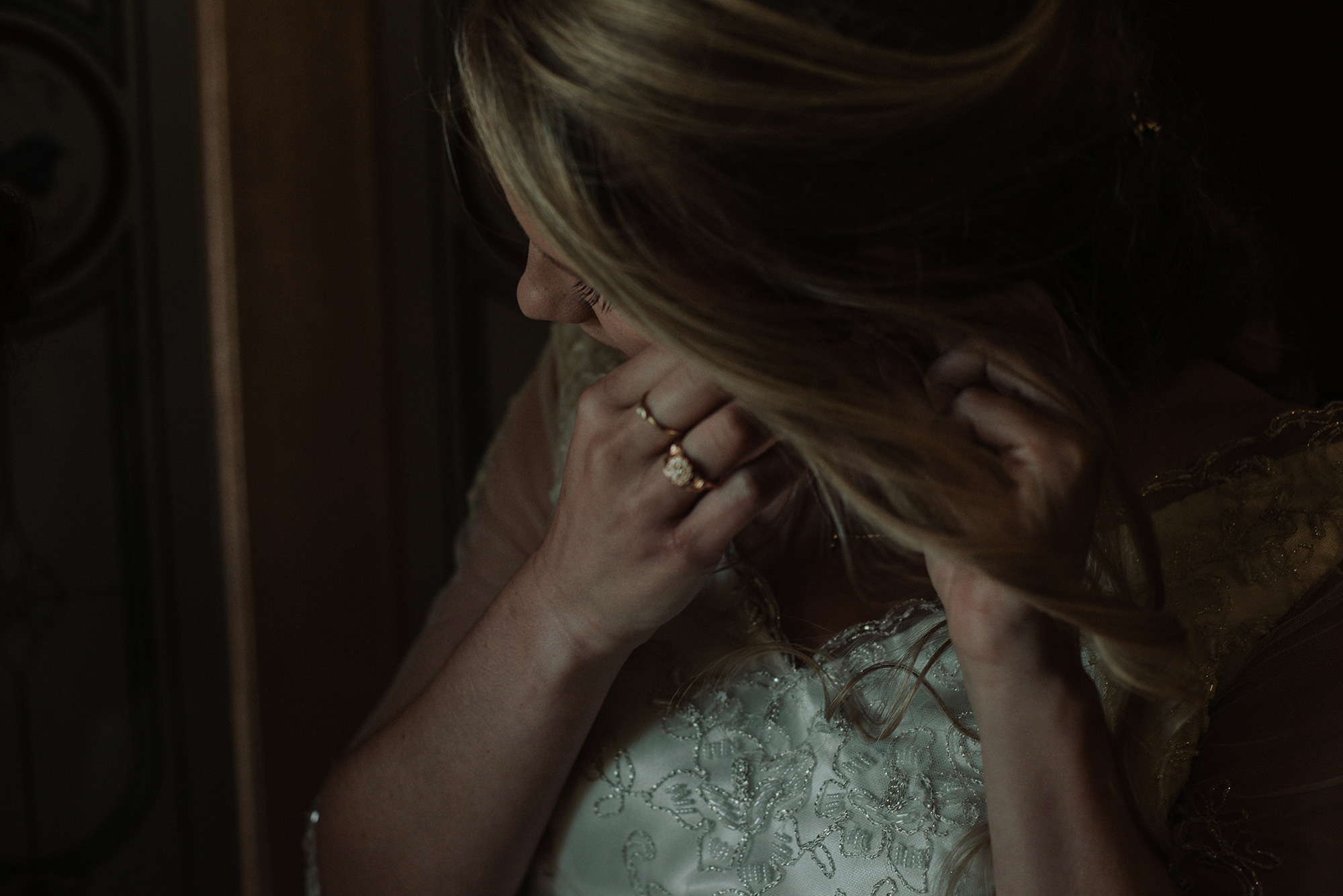 "I really just wore the same jewellery I always do, because they are special to me," explains Hannah.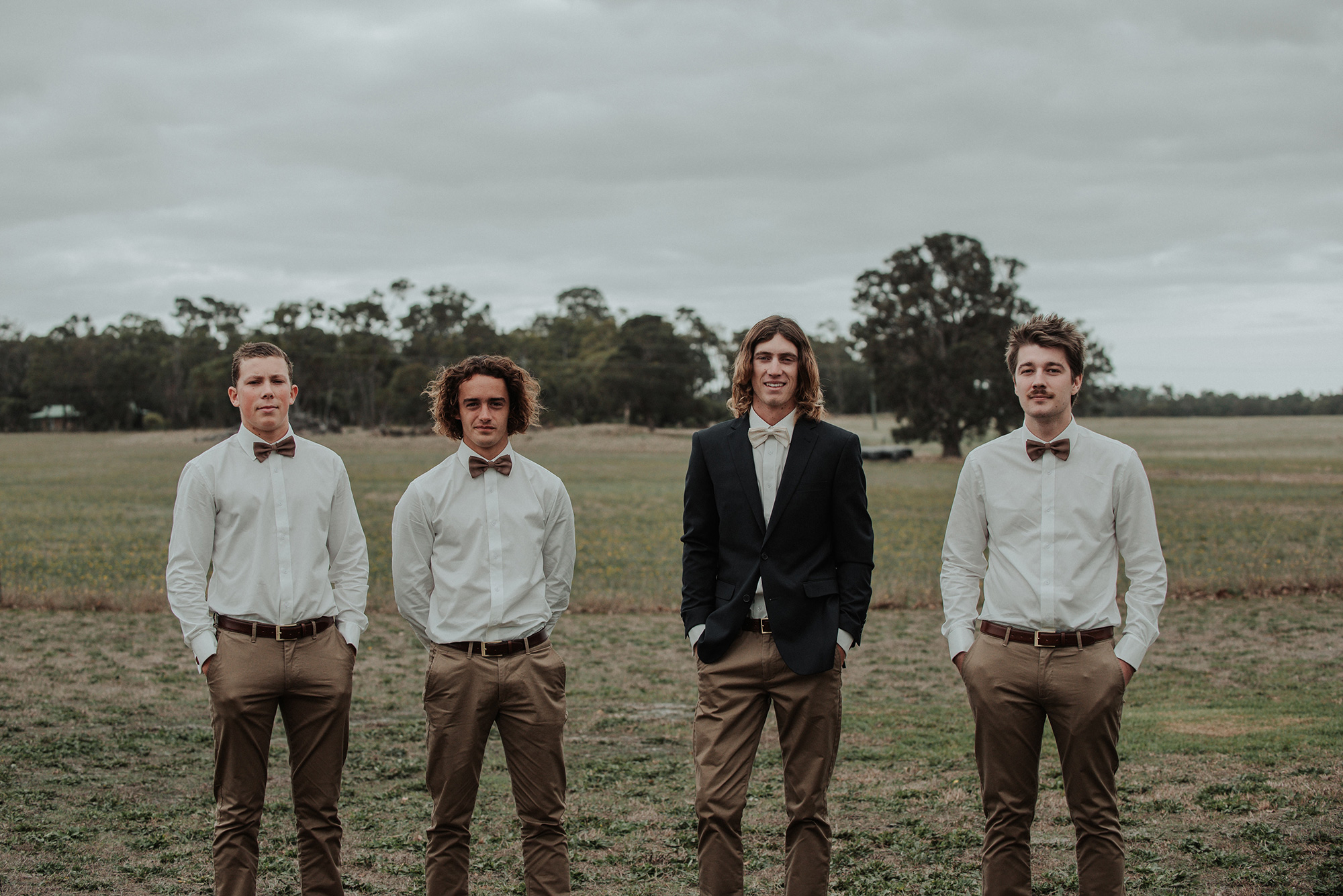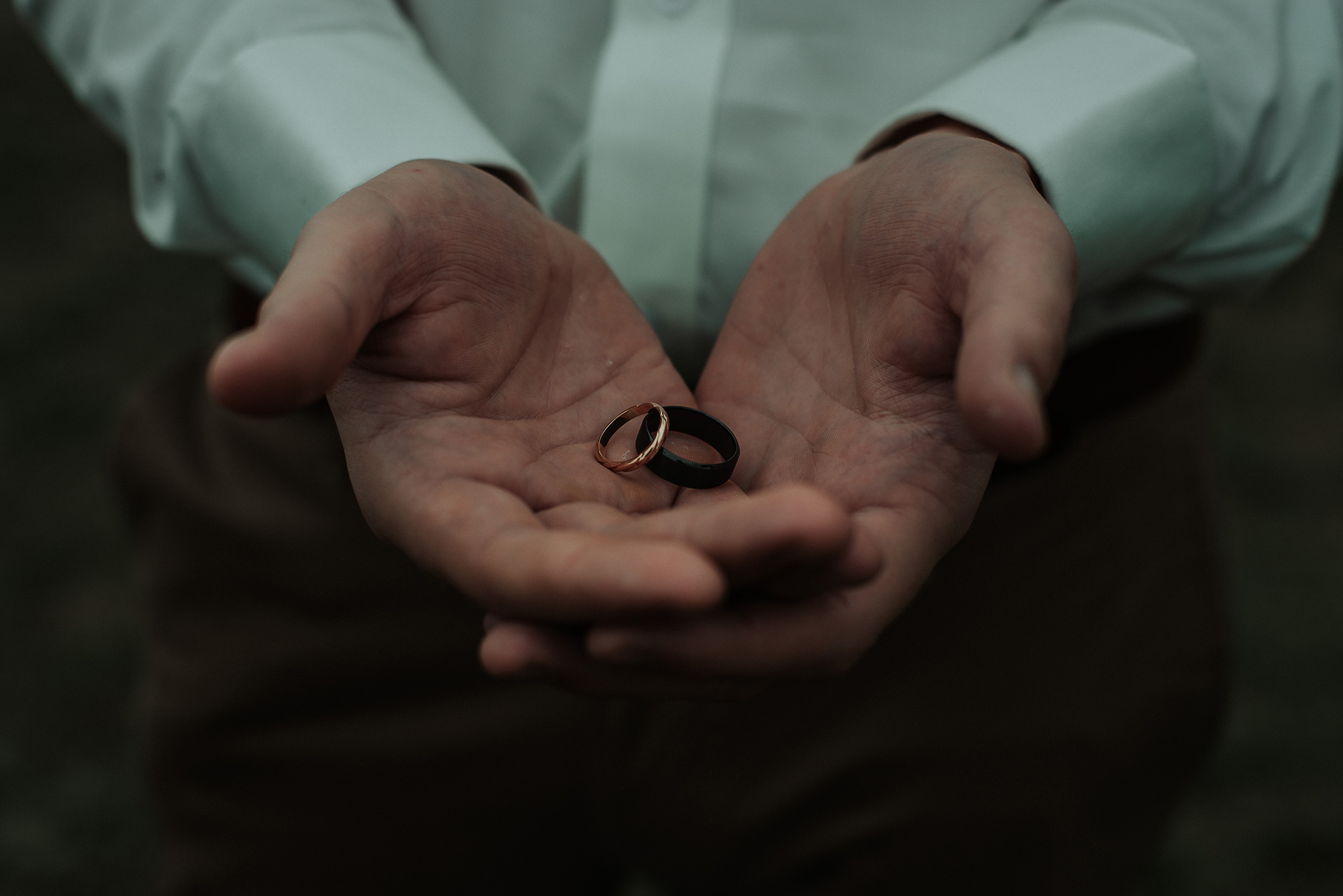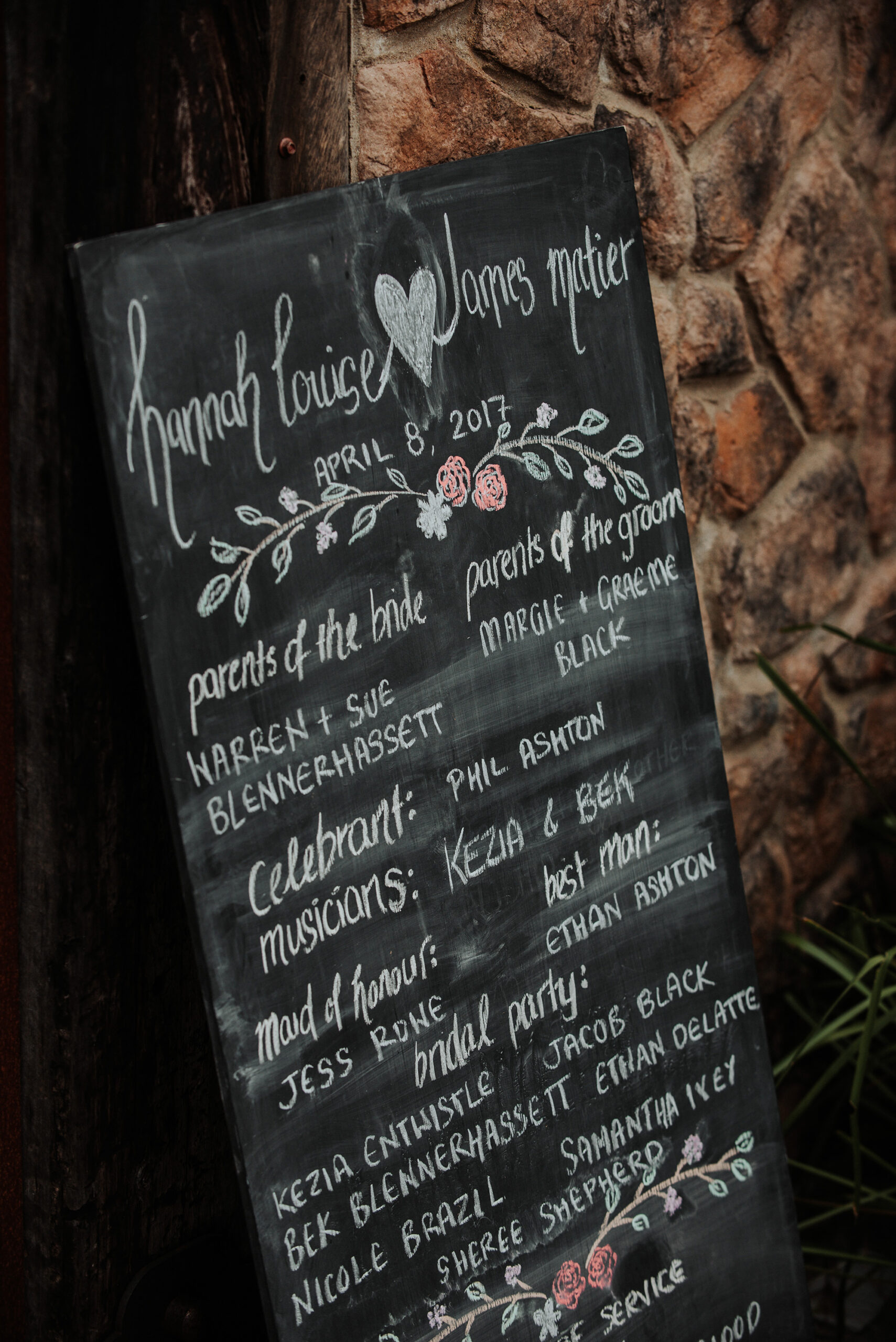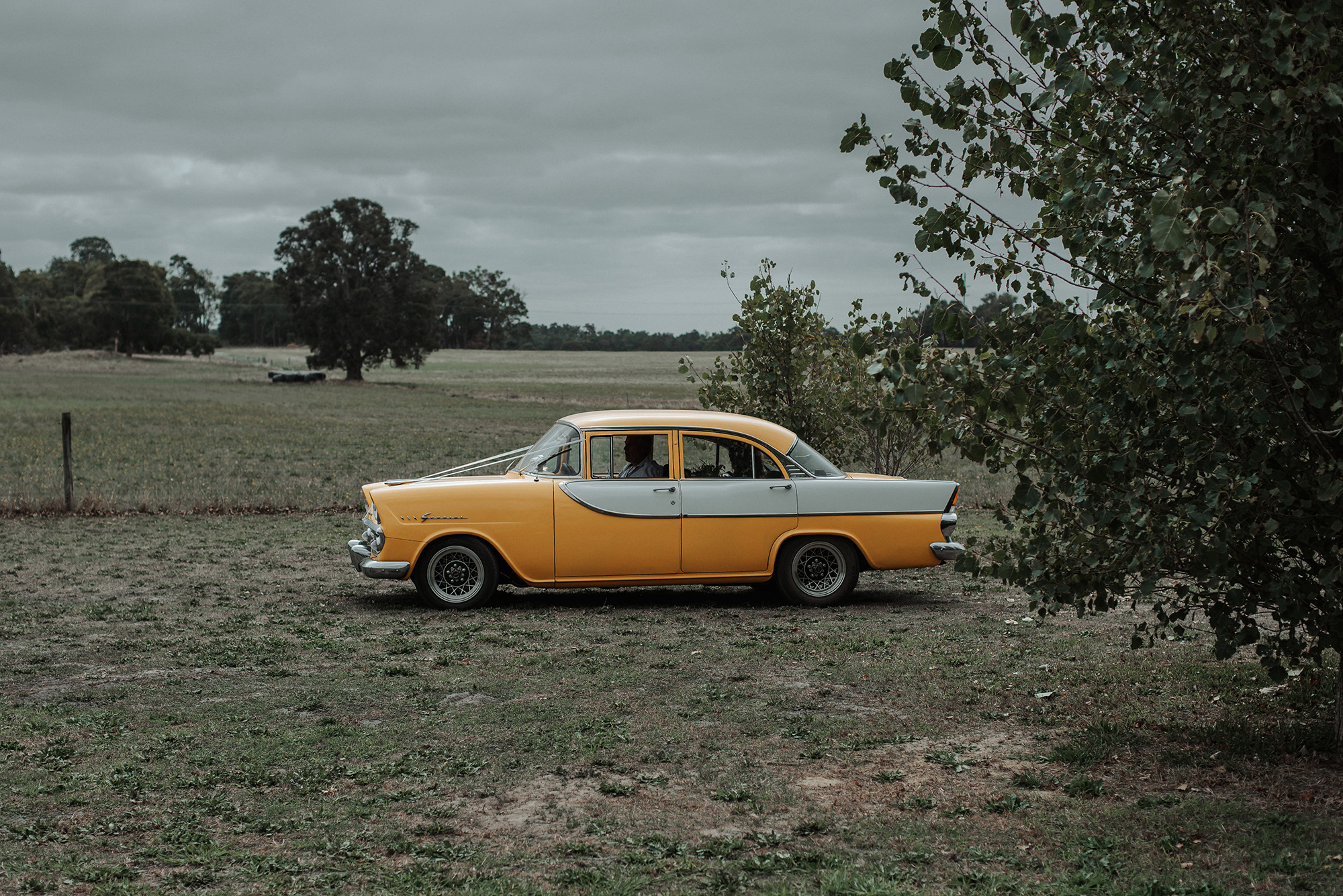 "We used classic Australian muscle cars that James' dad and uncle own," says Hannah.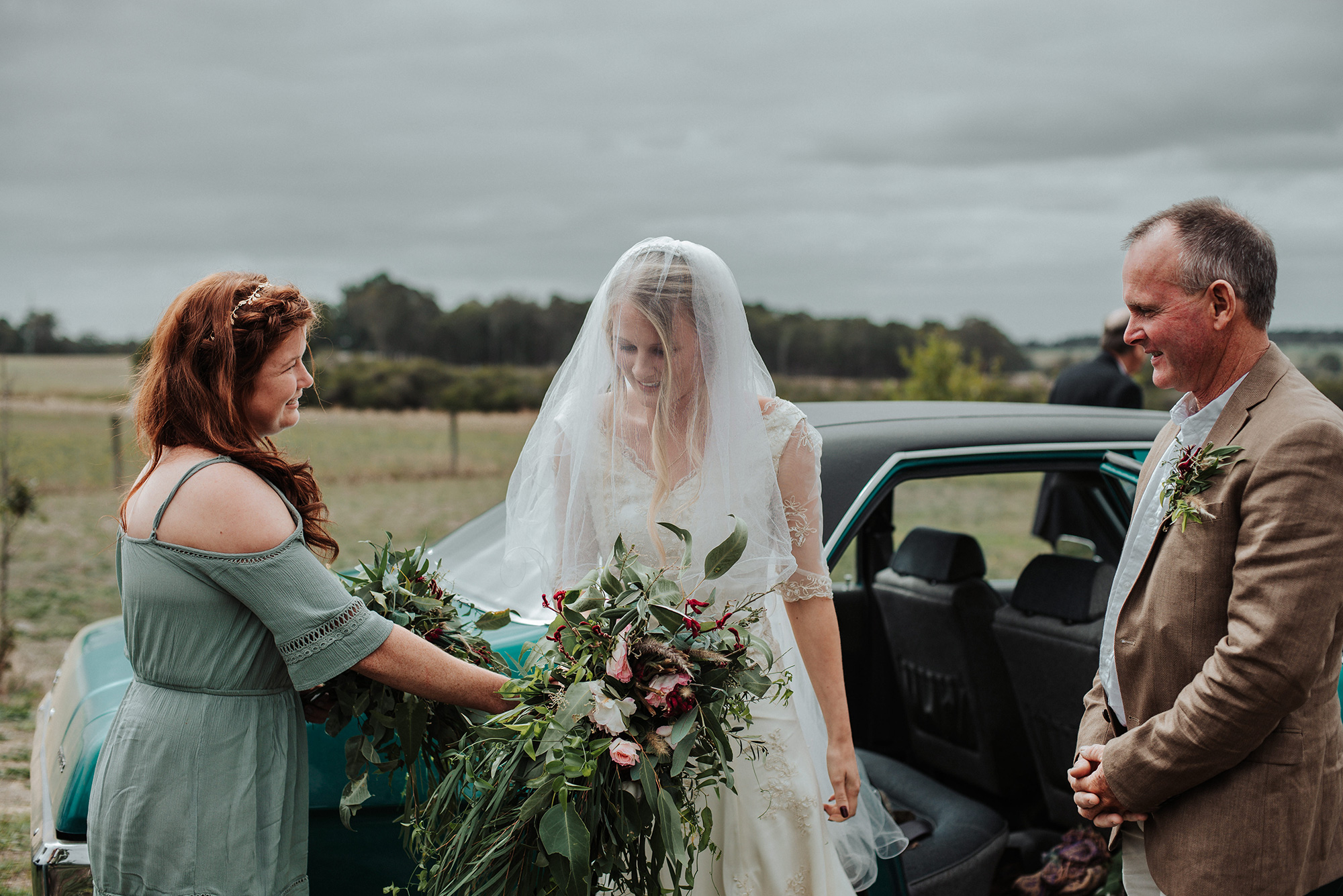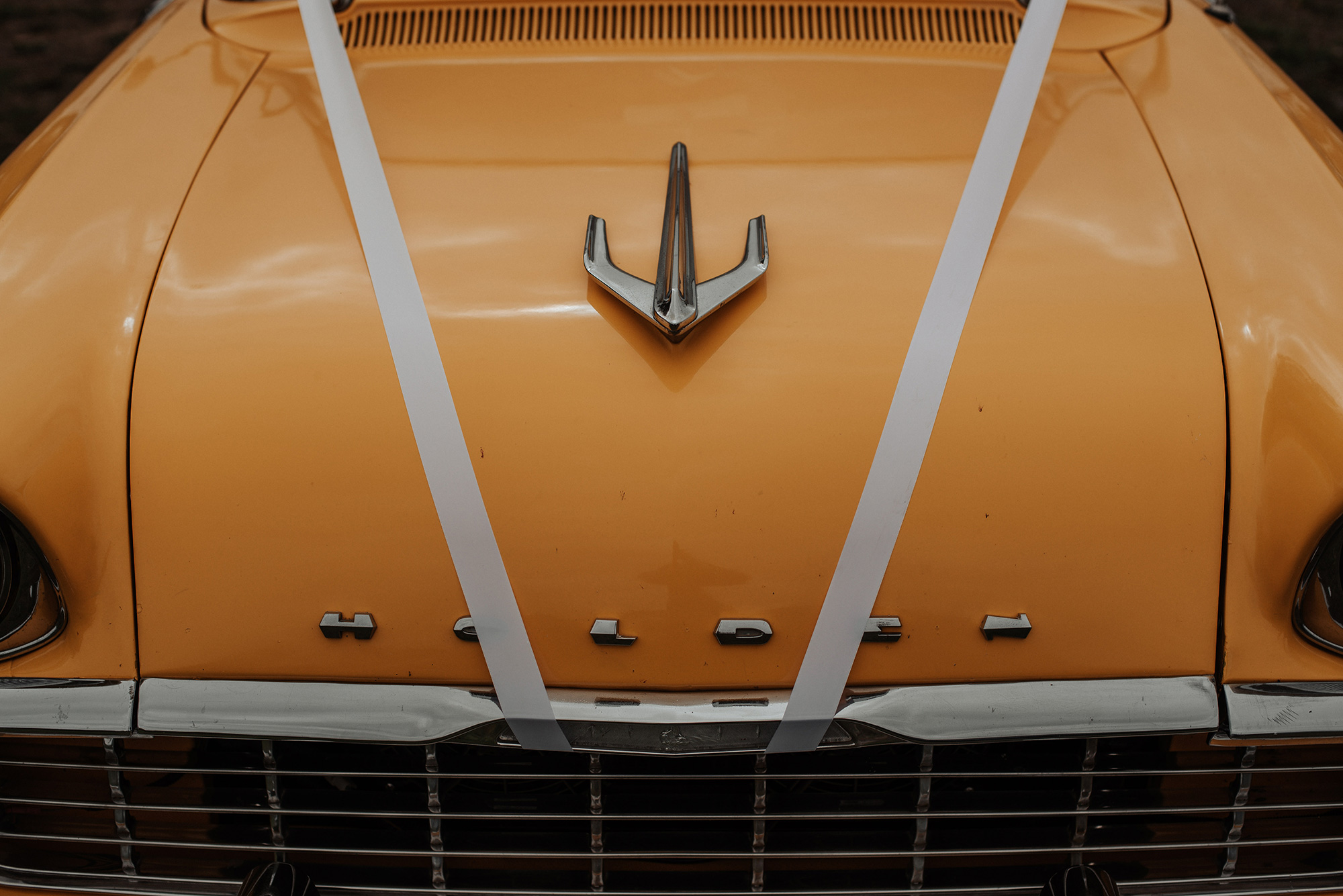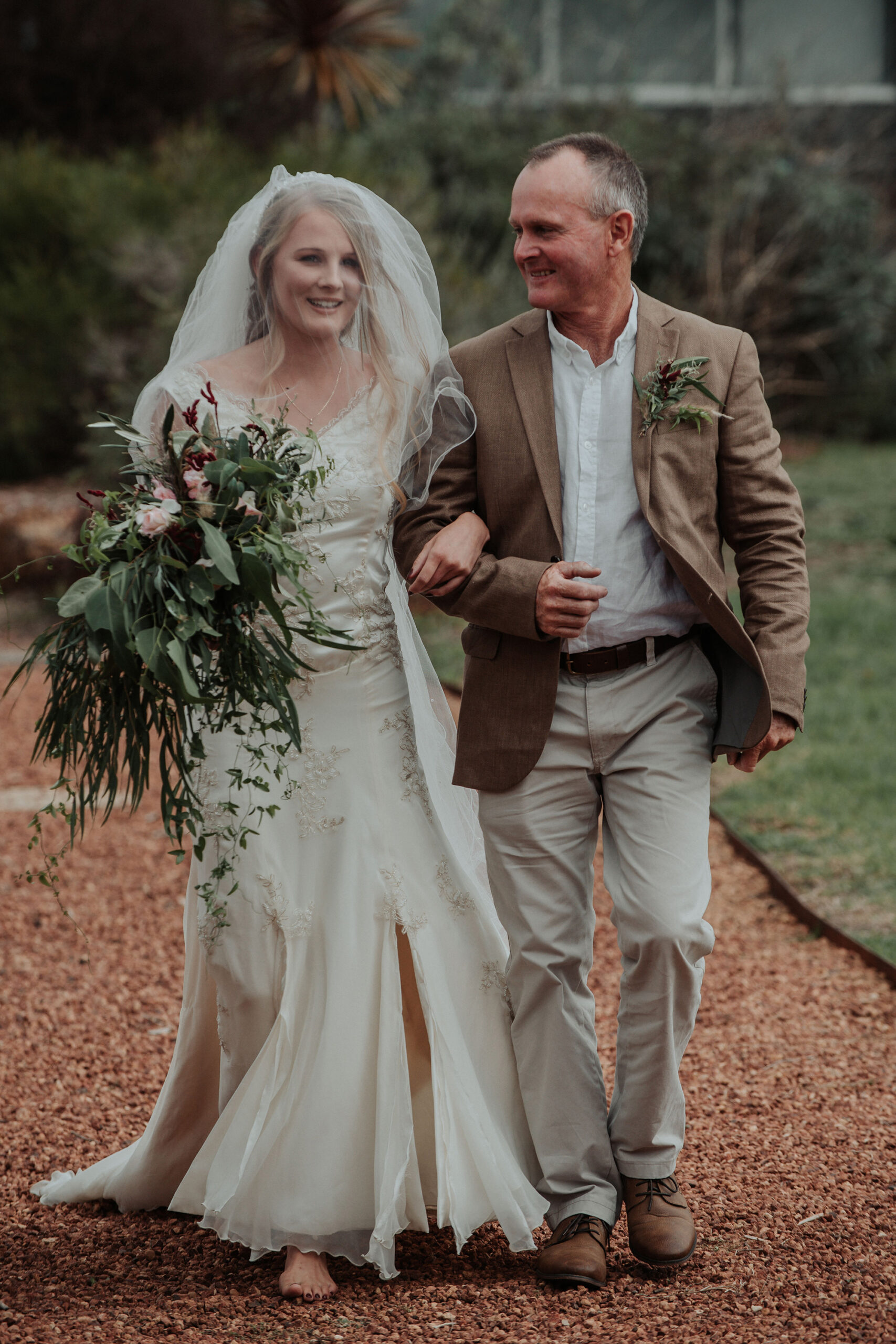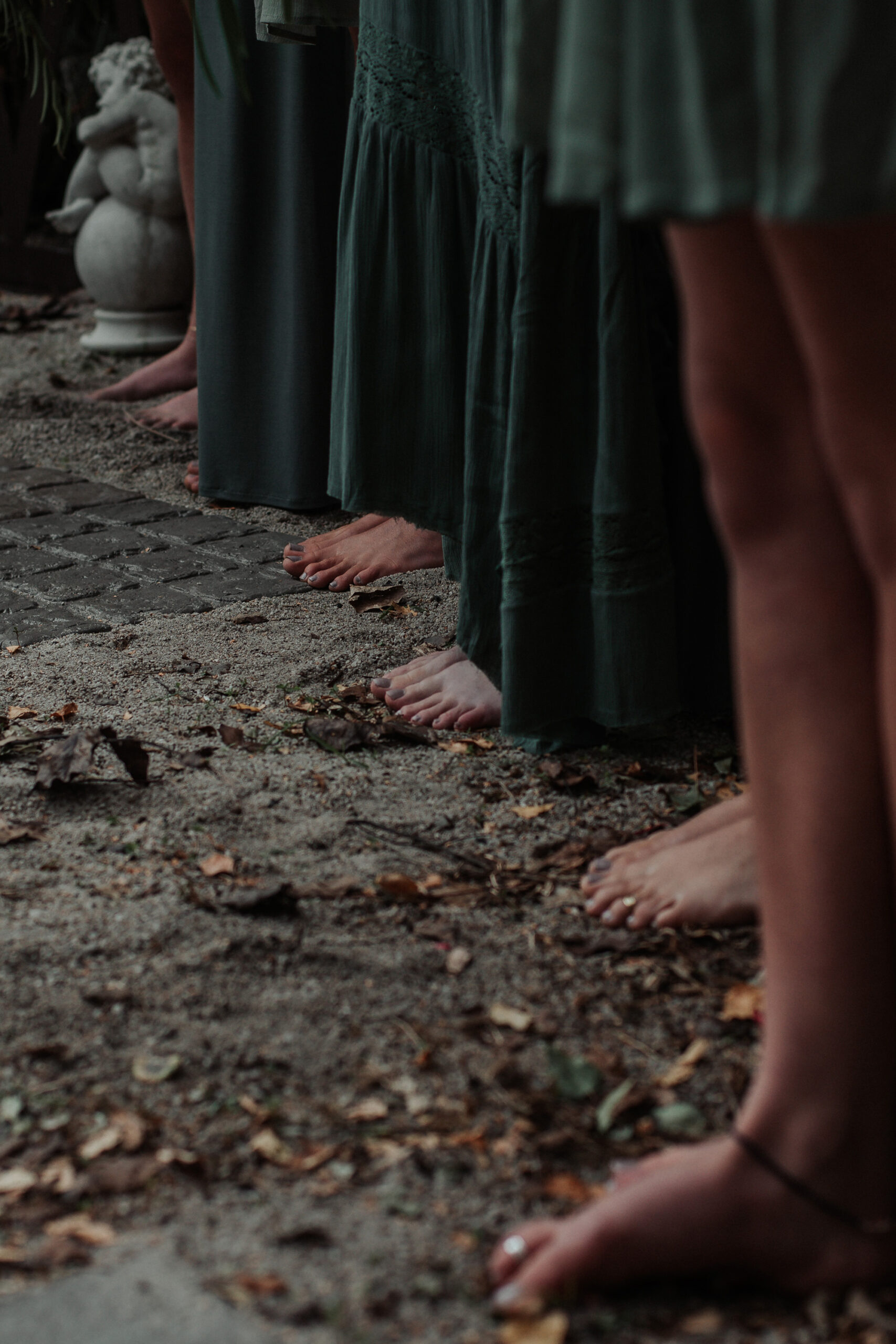 The bride and her bridesmaids decided to go shoeless for the wedding!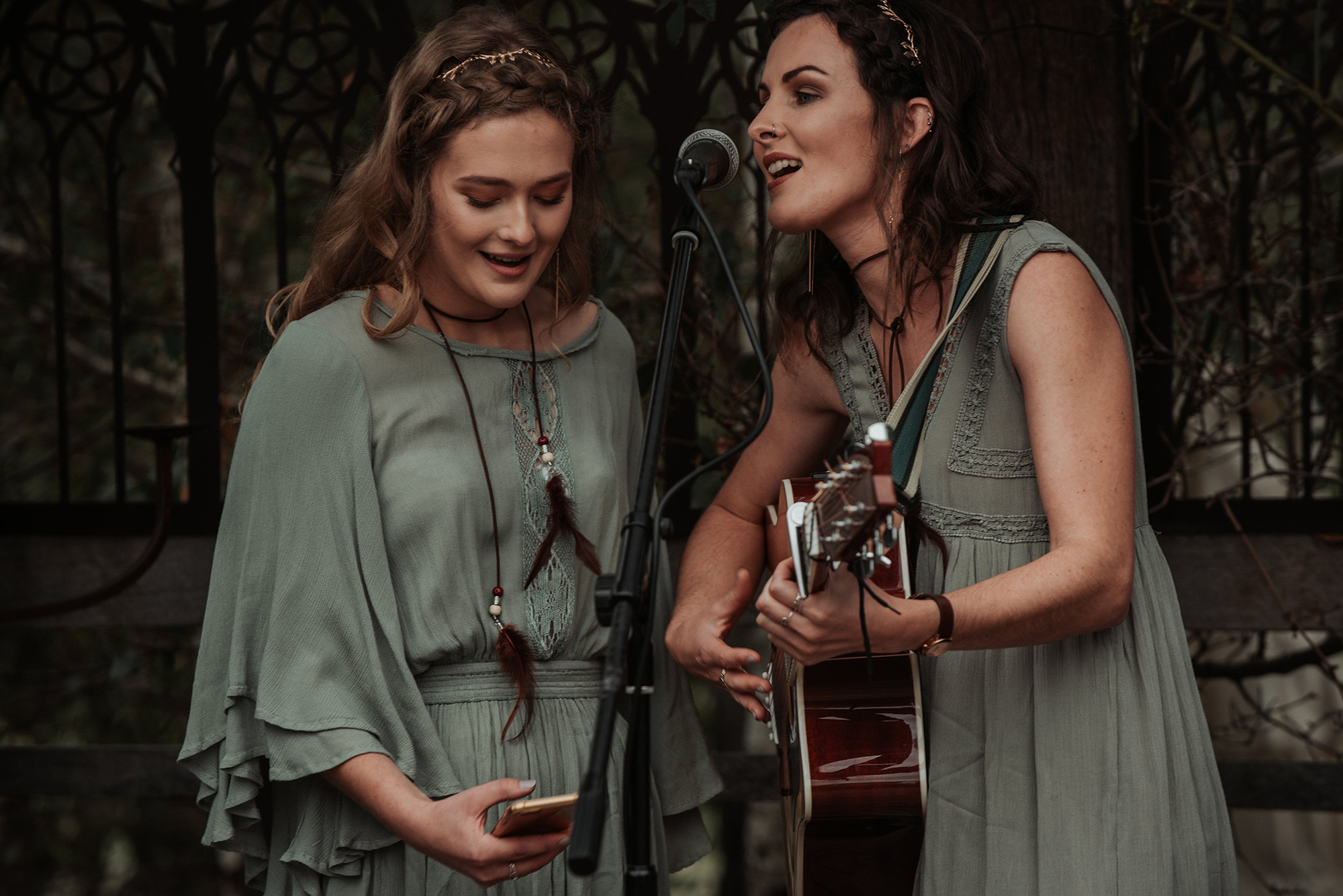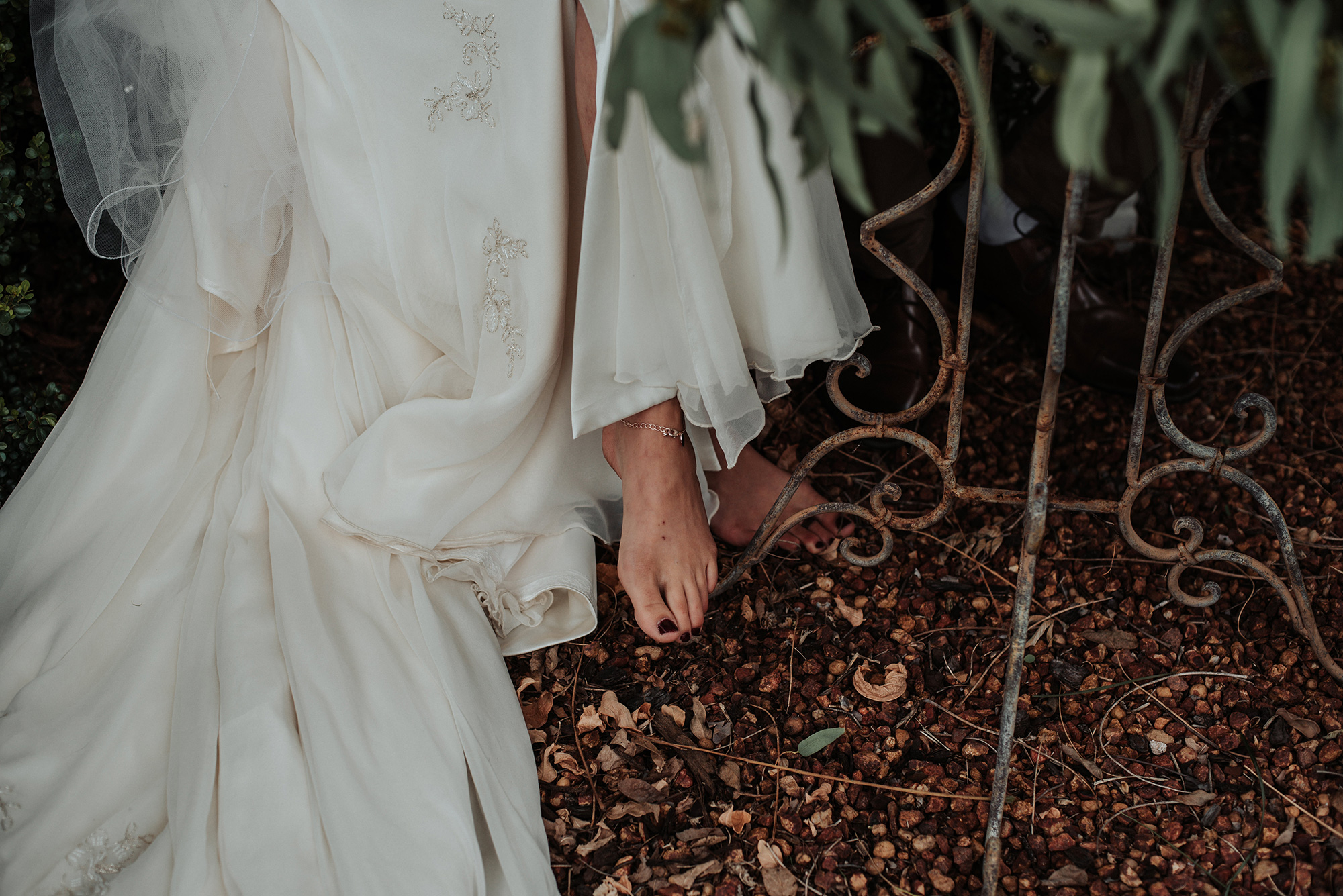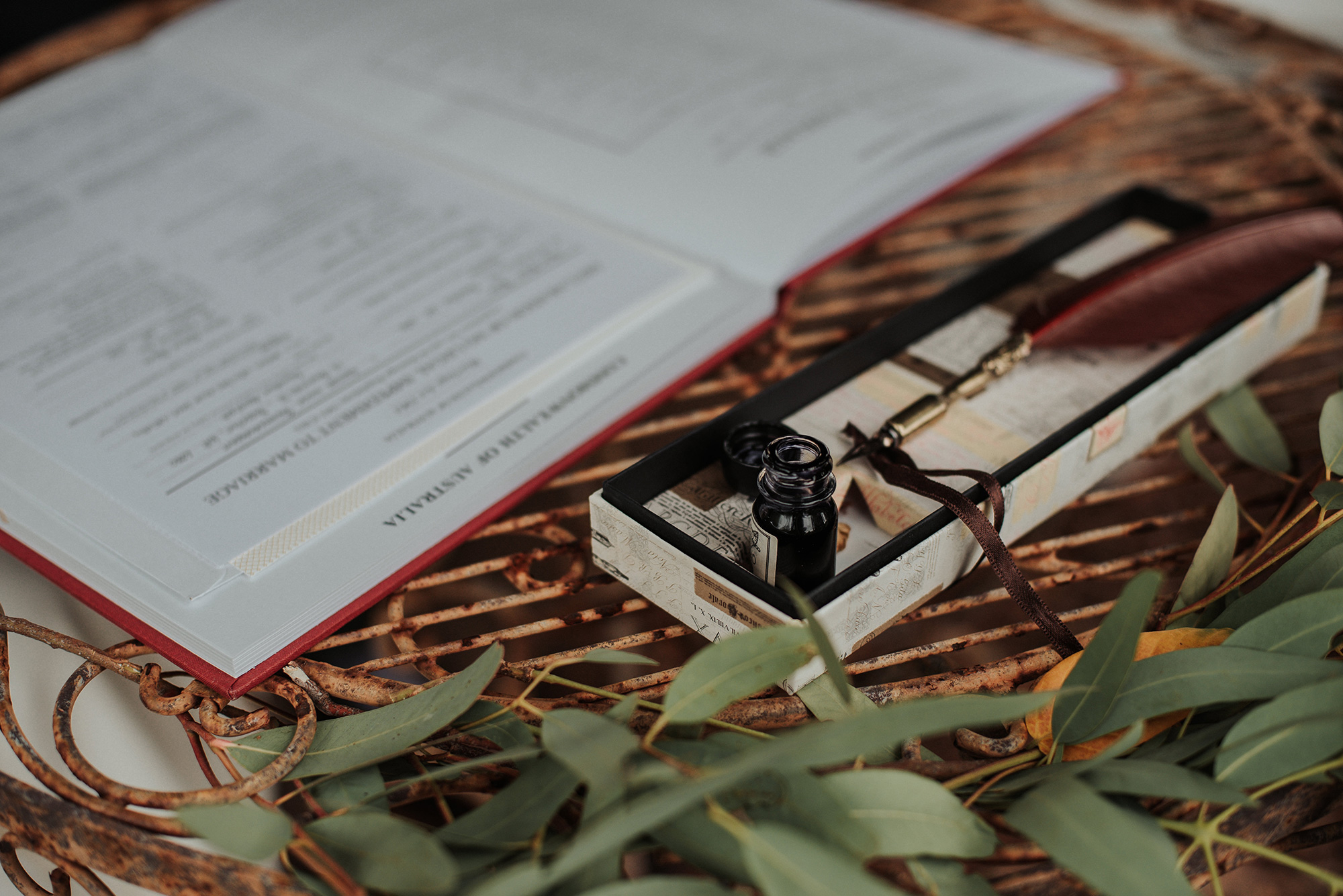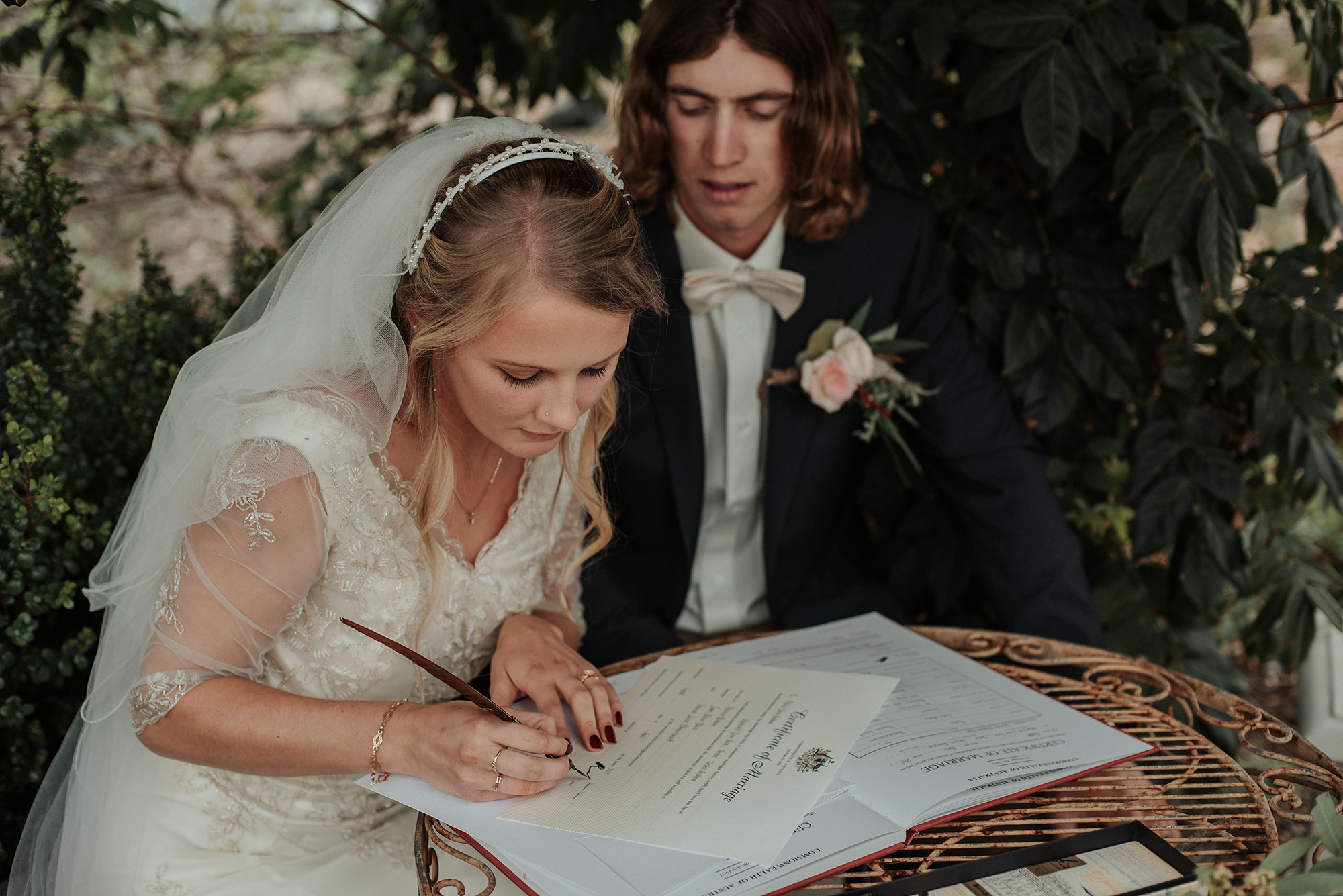 "James really appreciated having someone we knew marry us," says Hannah of the groom's uncle. "He made it fun and enjoyable for us both."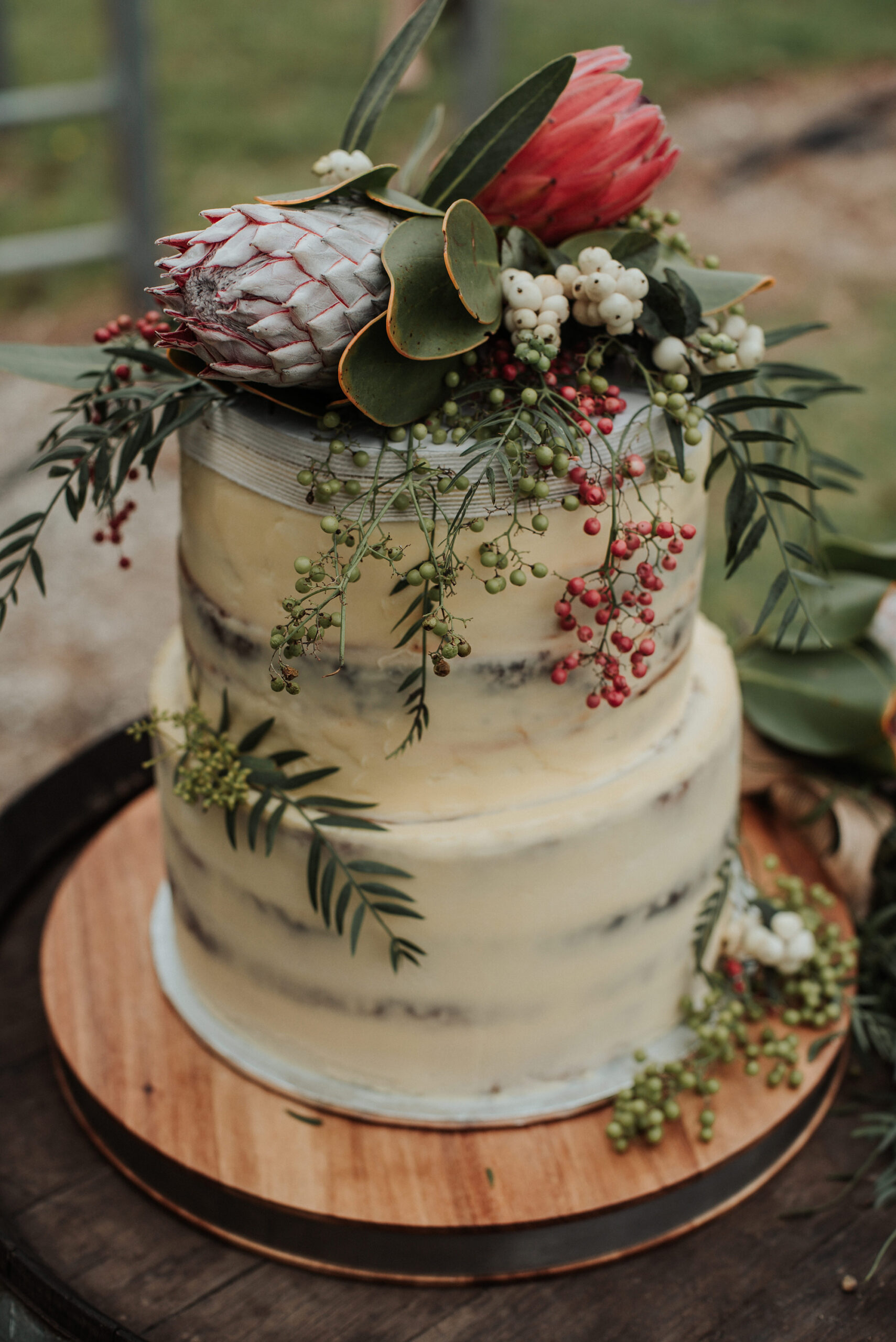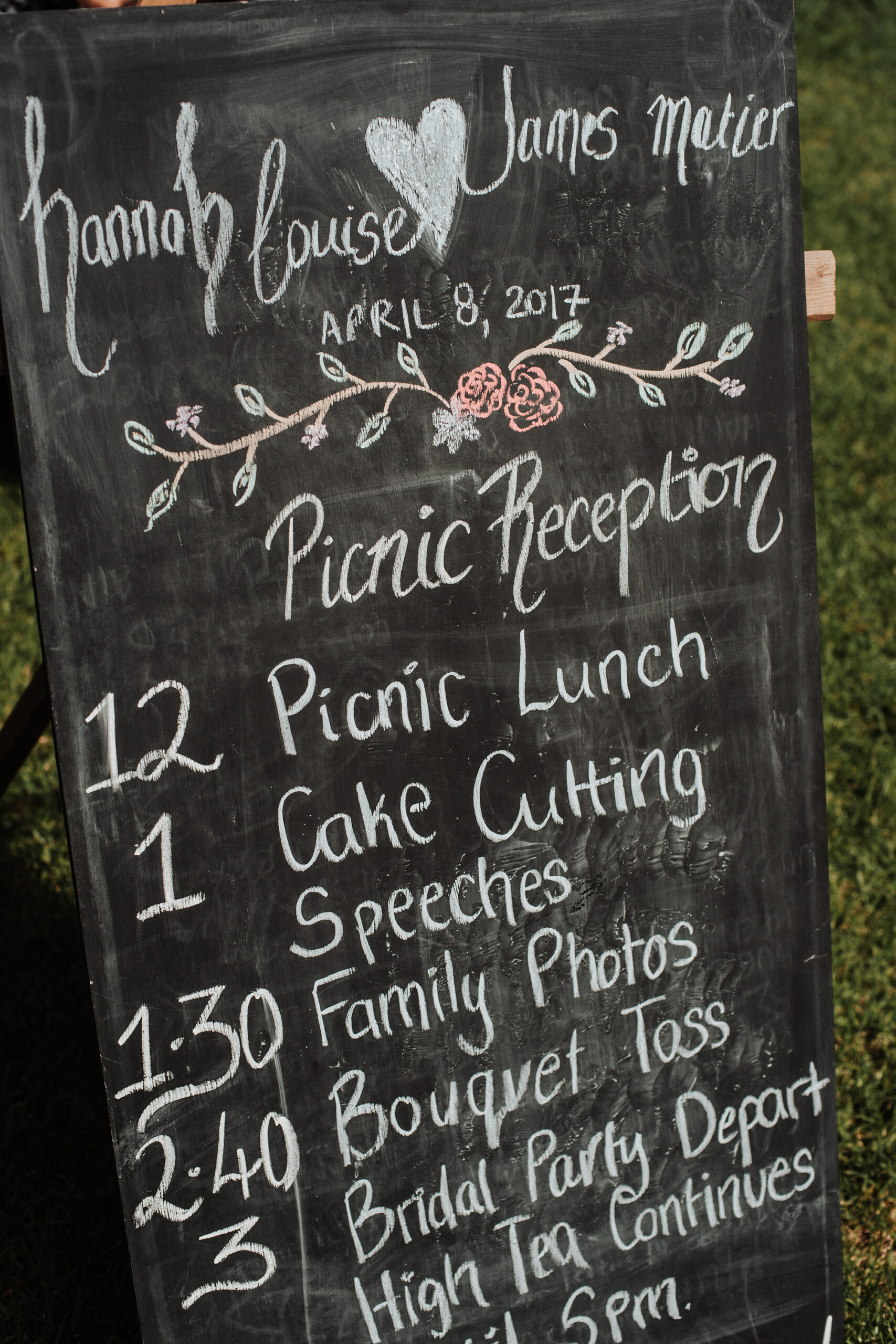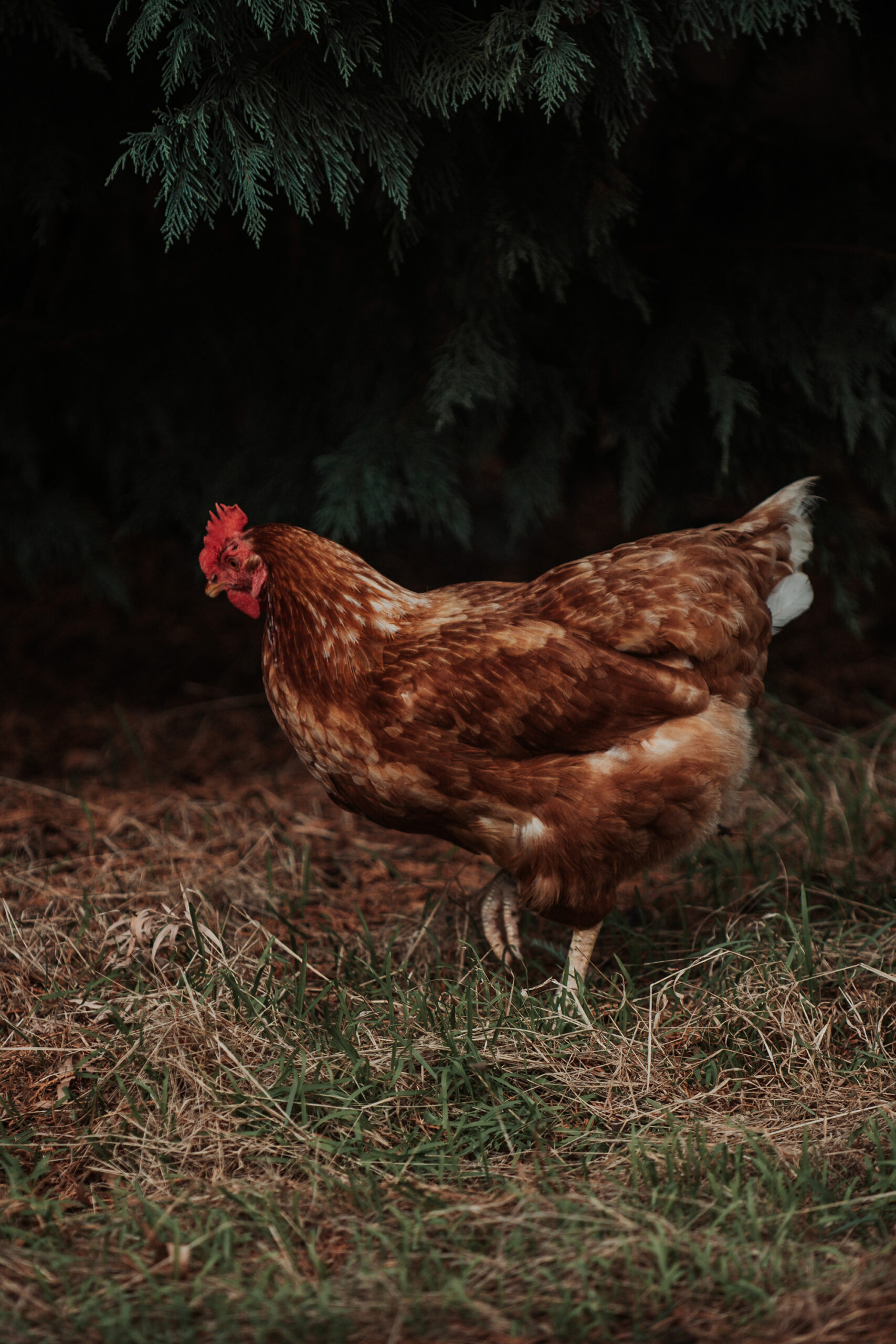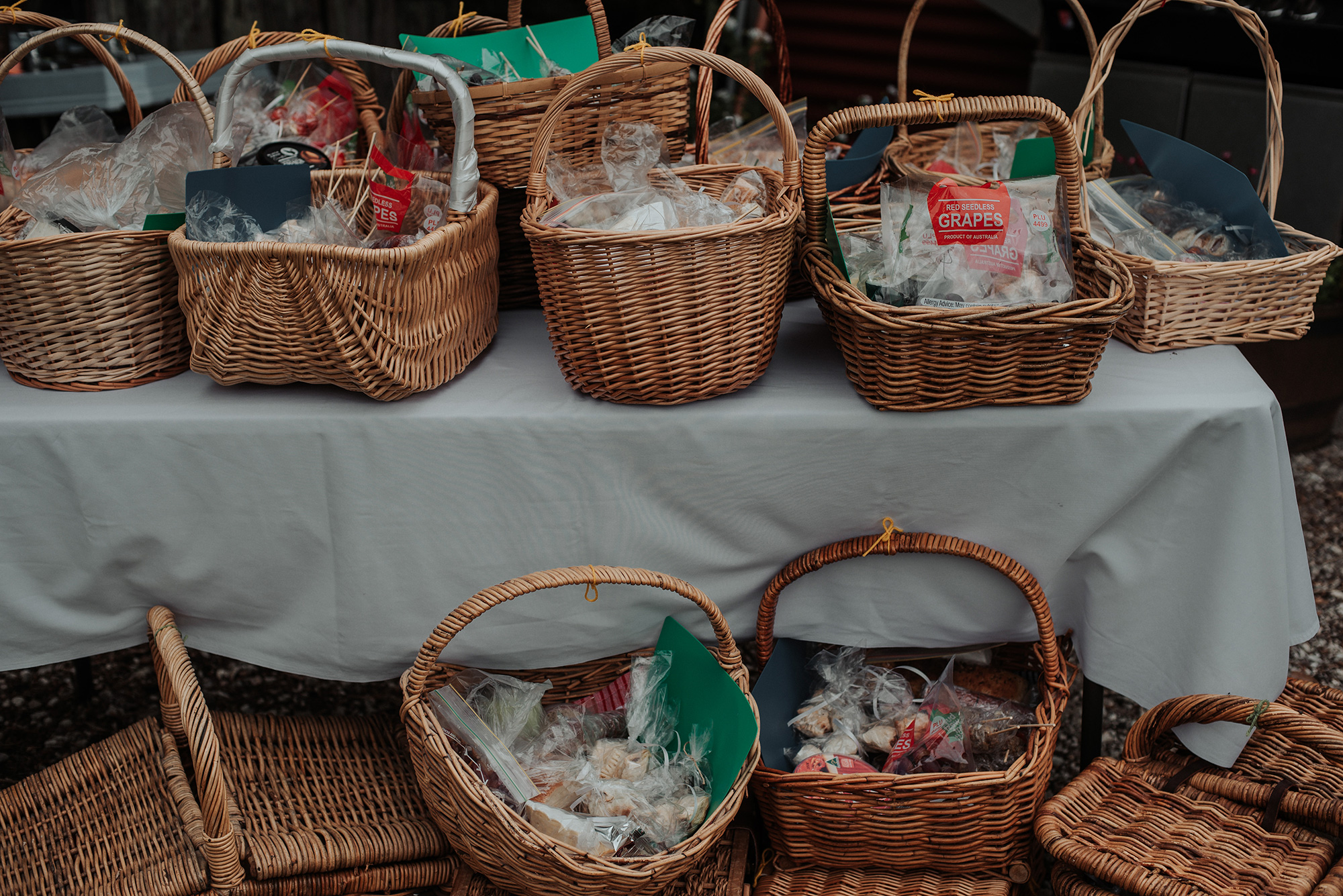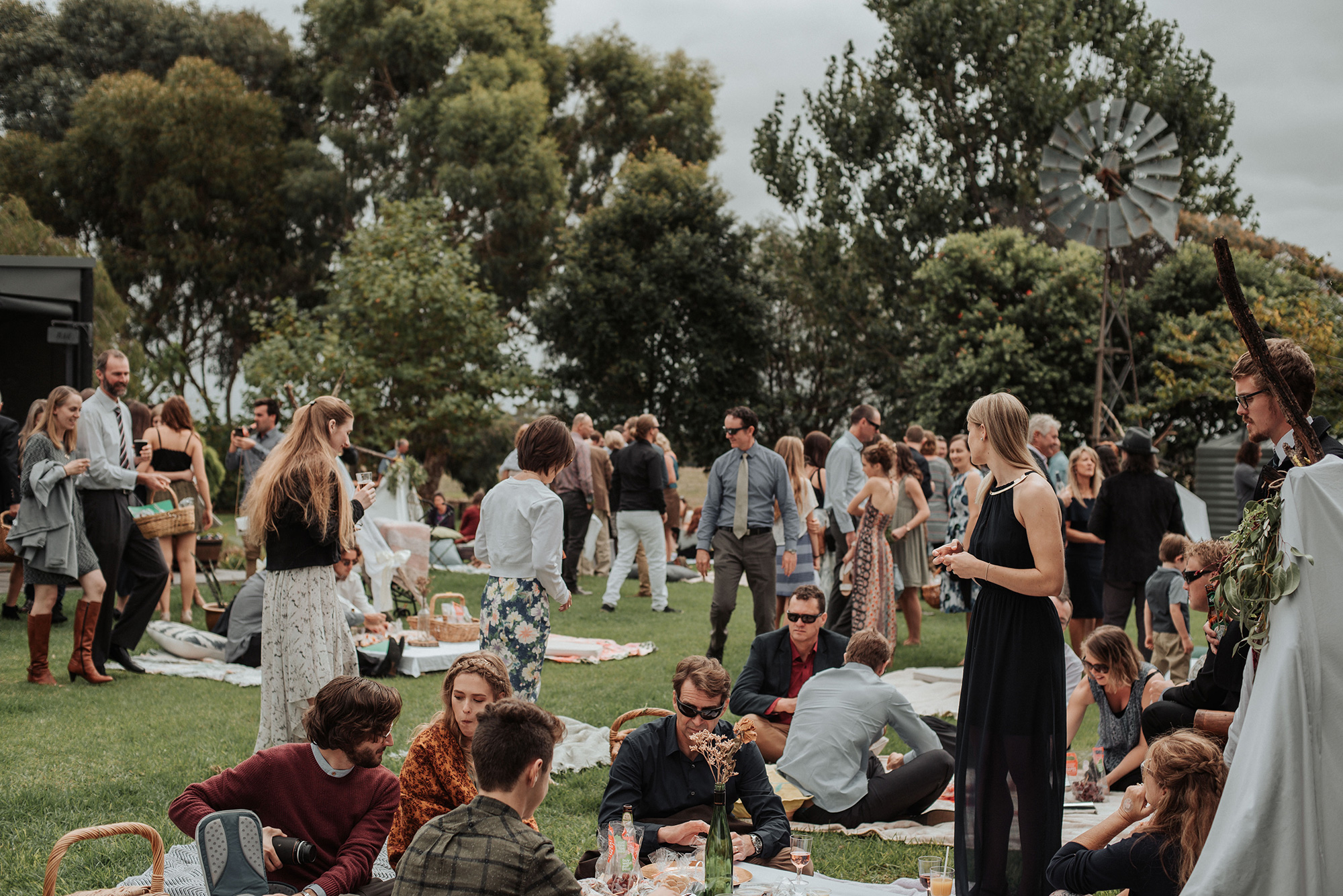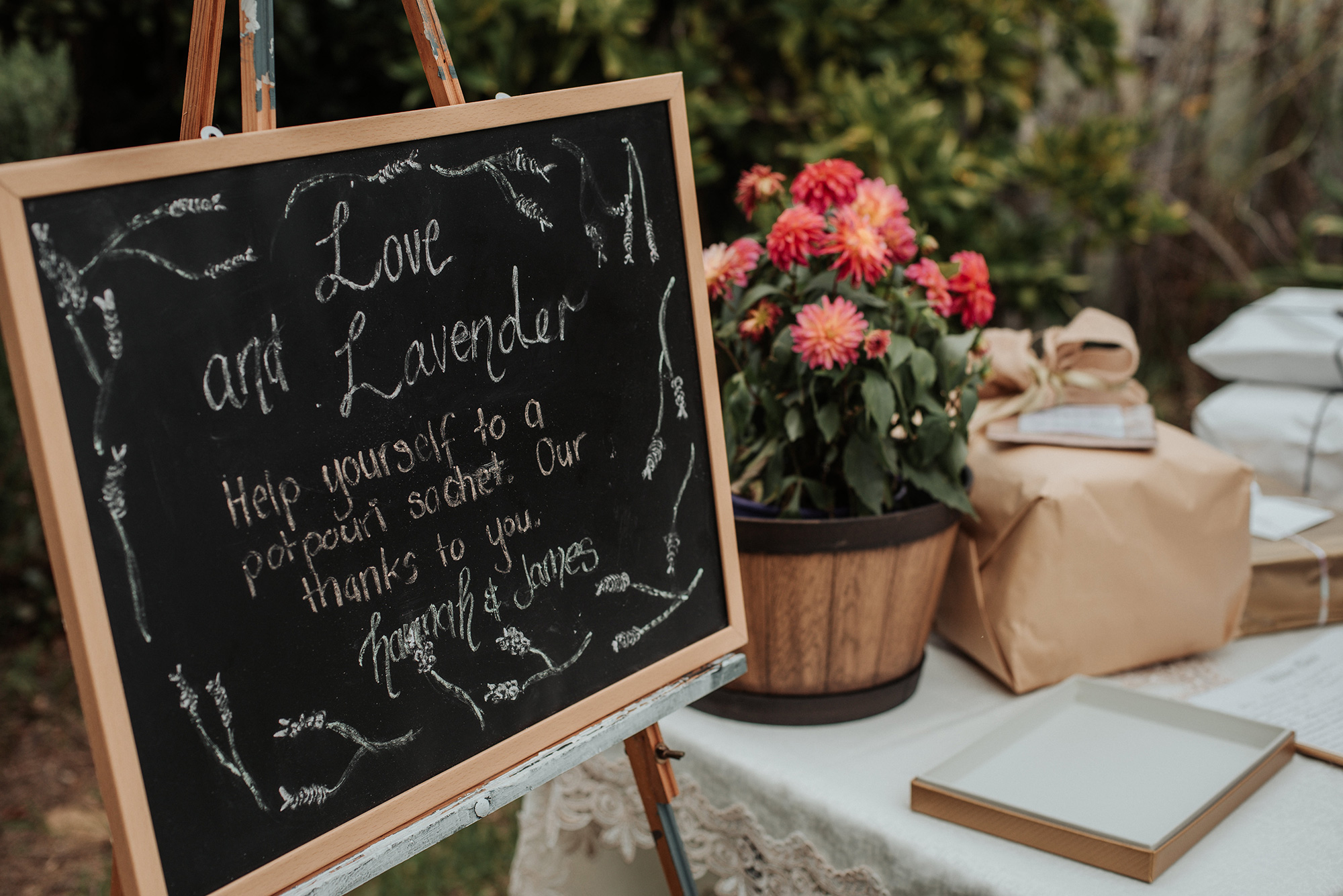 "We bought organza bags and picked lavender from our garden to fill them," the bride says of the wedding favours.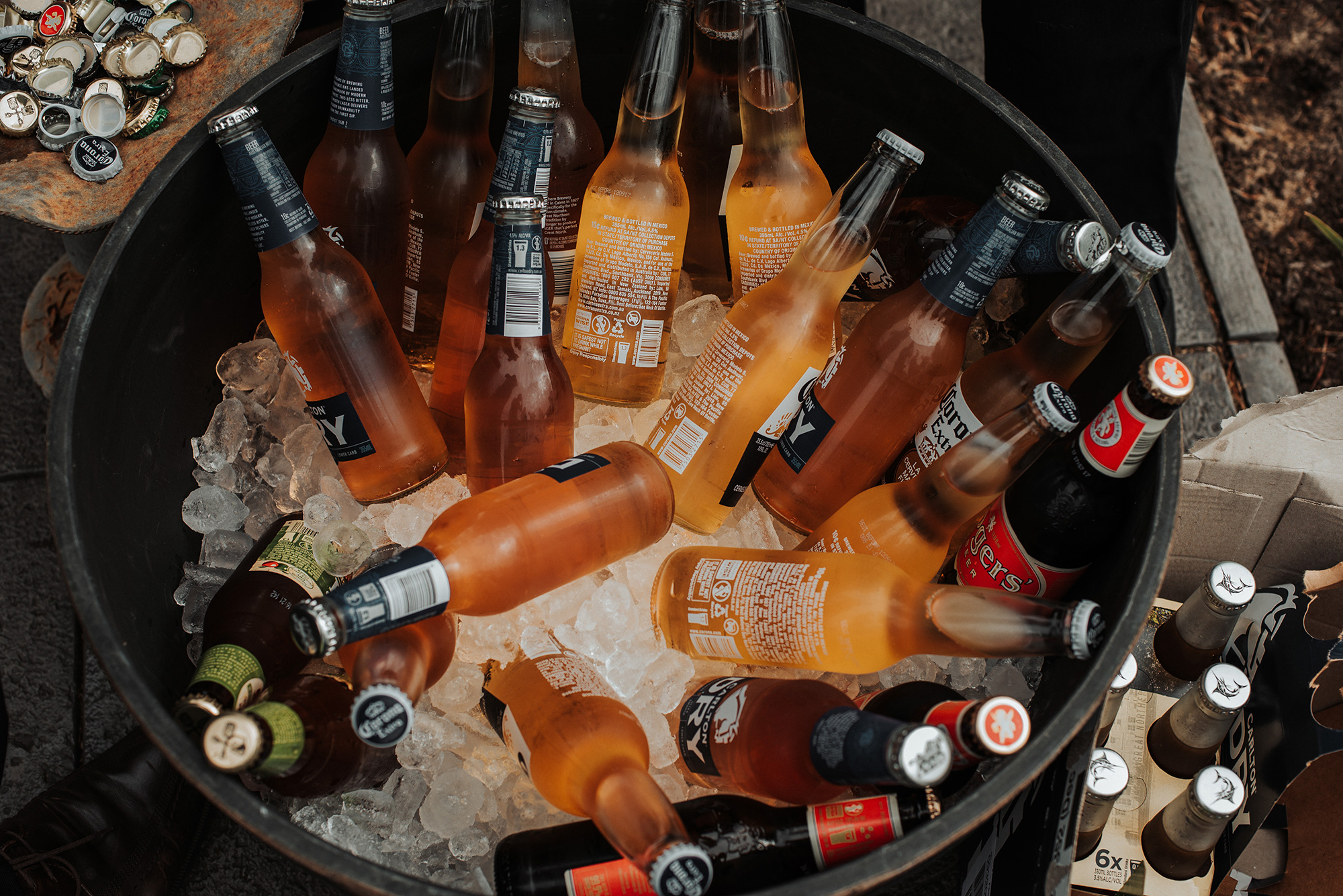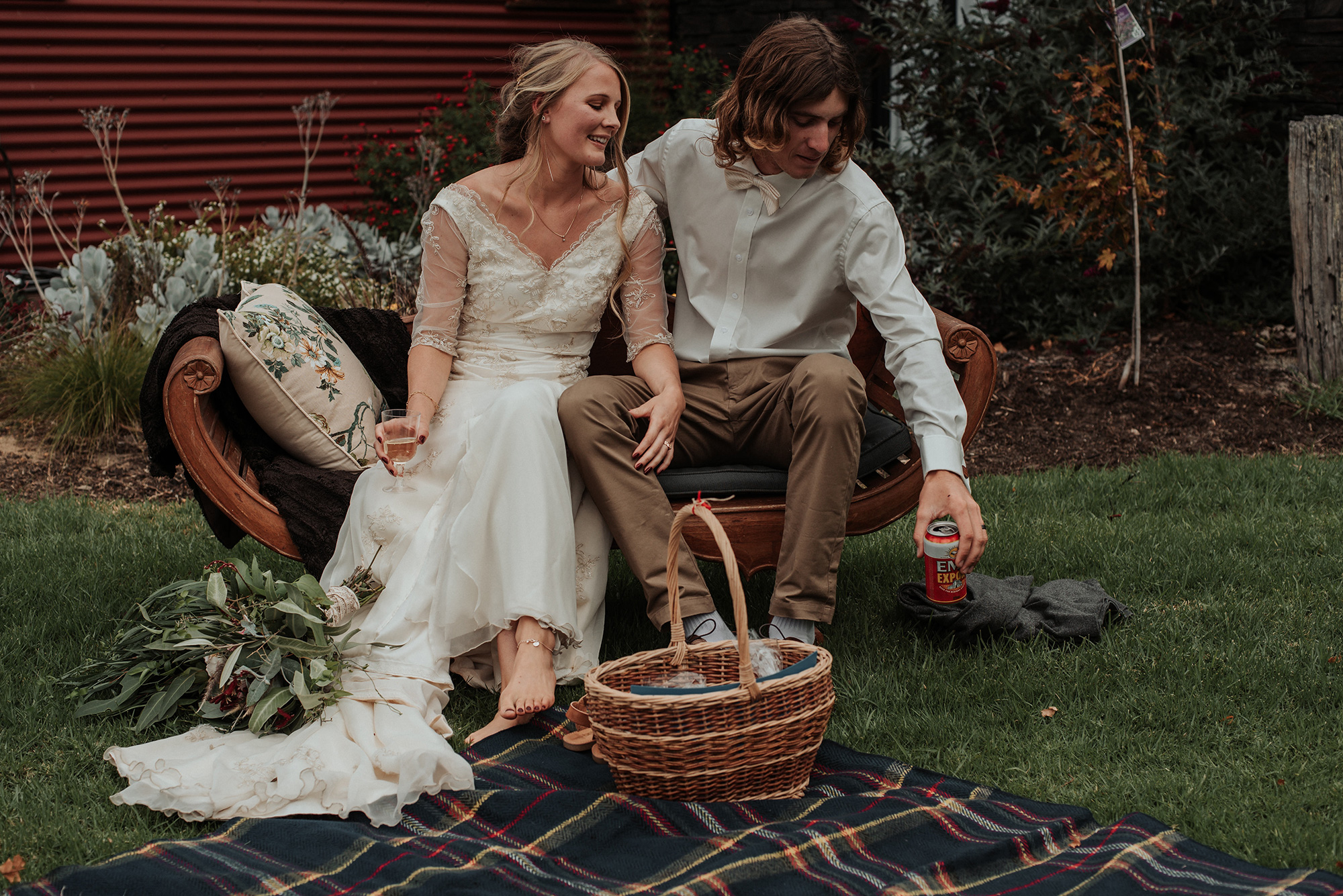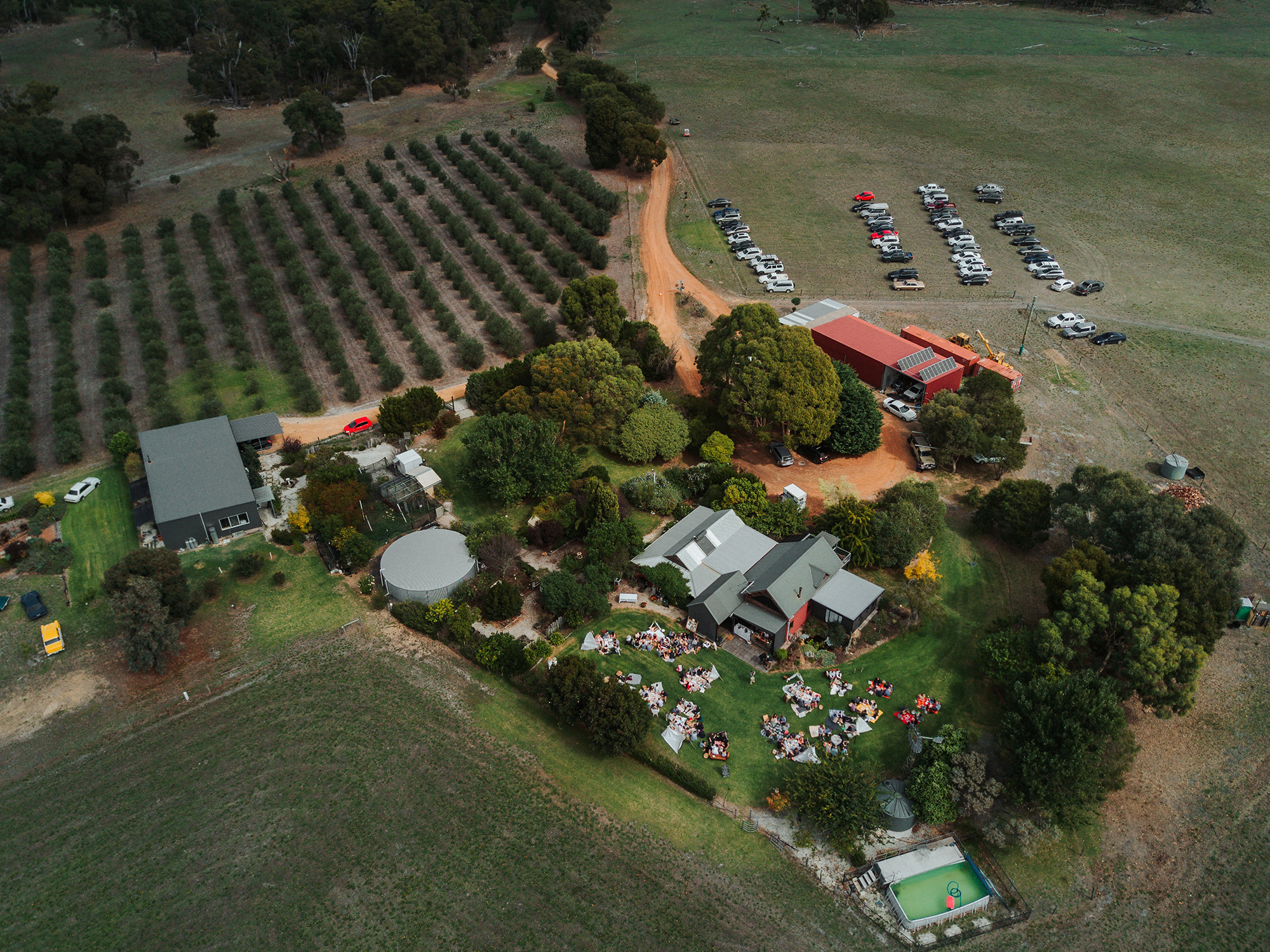 "I guess we just loved our day because of the way our own little community of family and friends pulled together to get everything done," praises Hannah.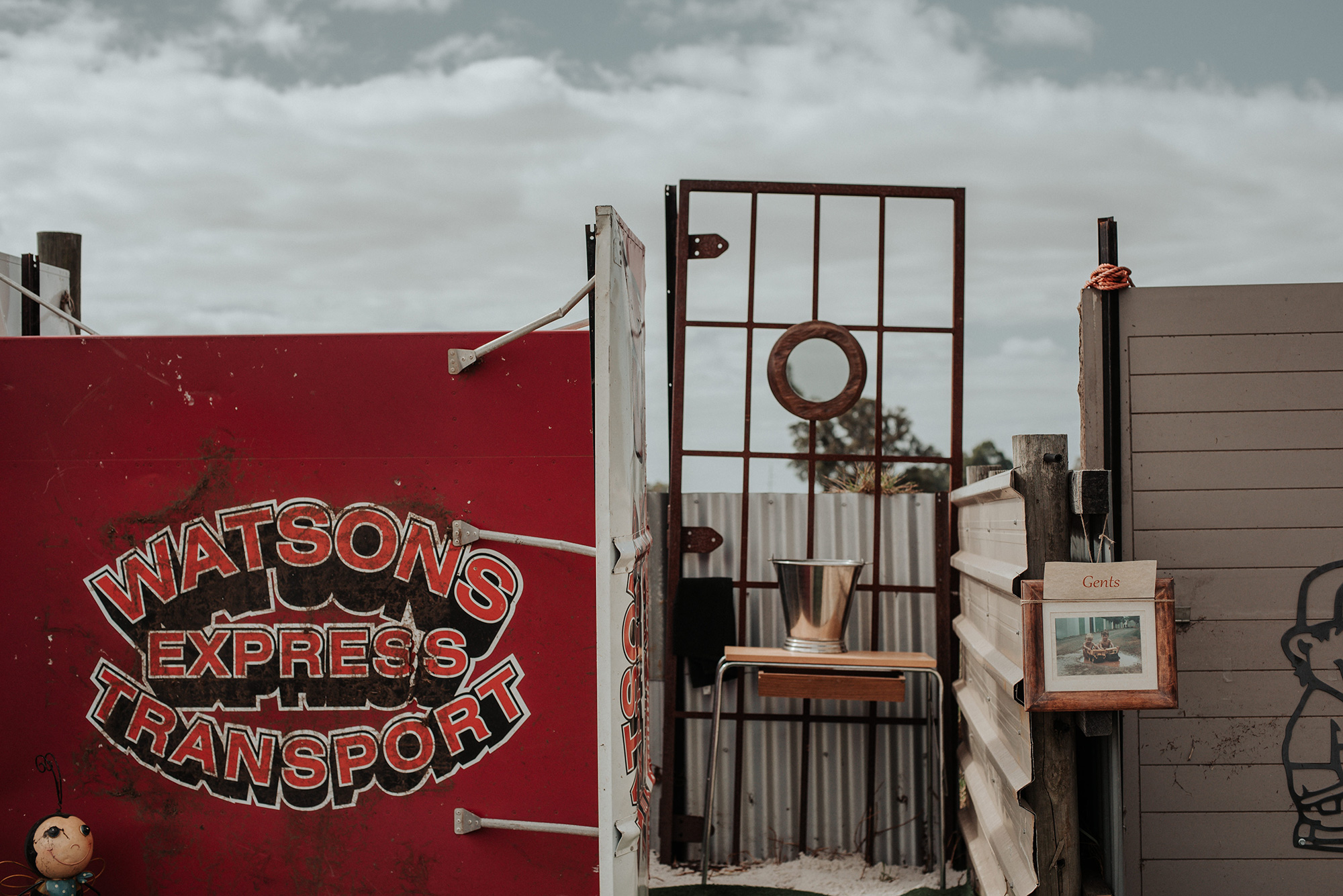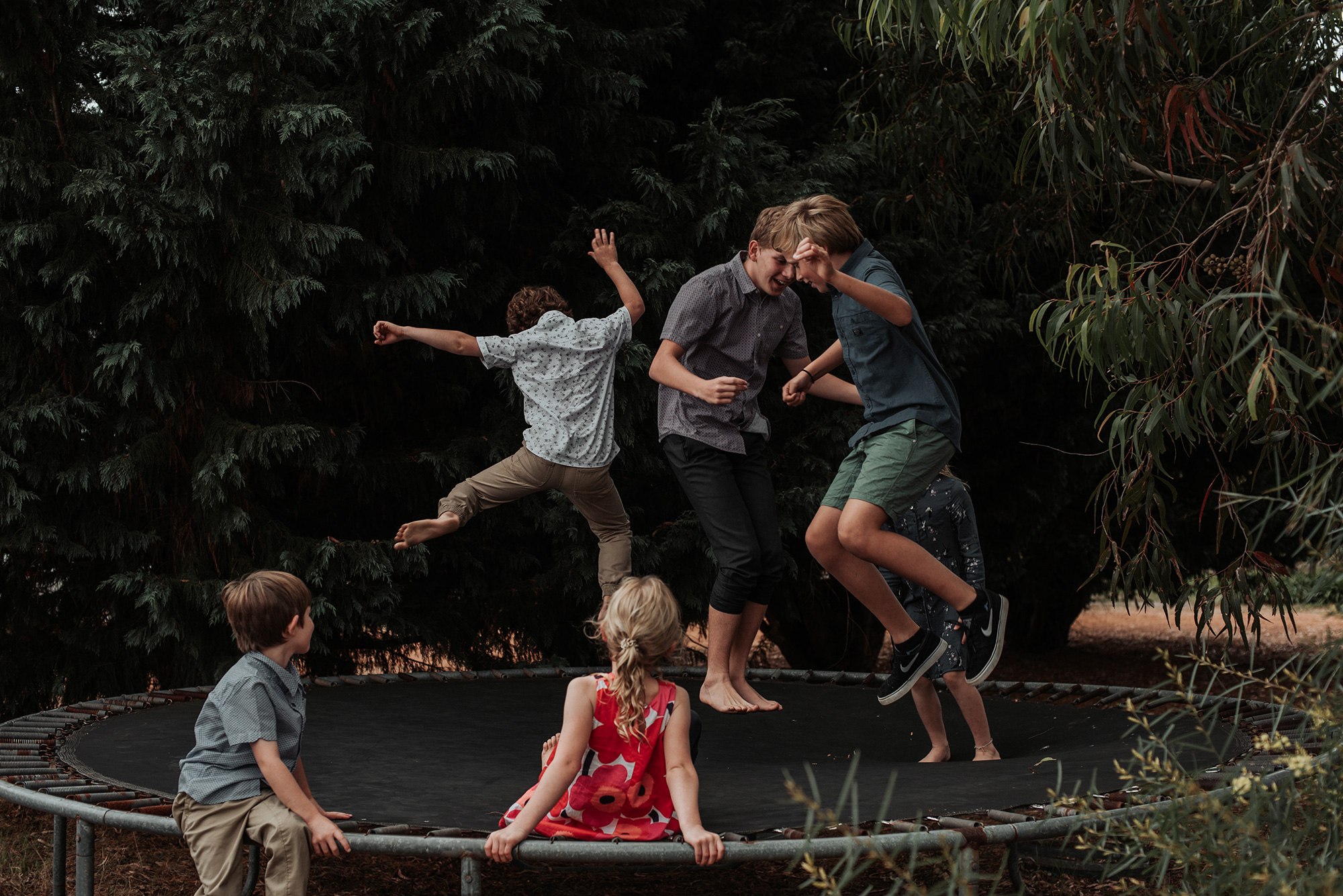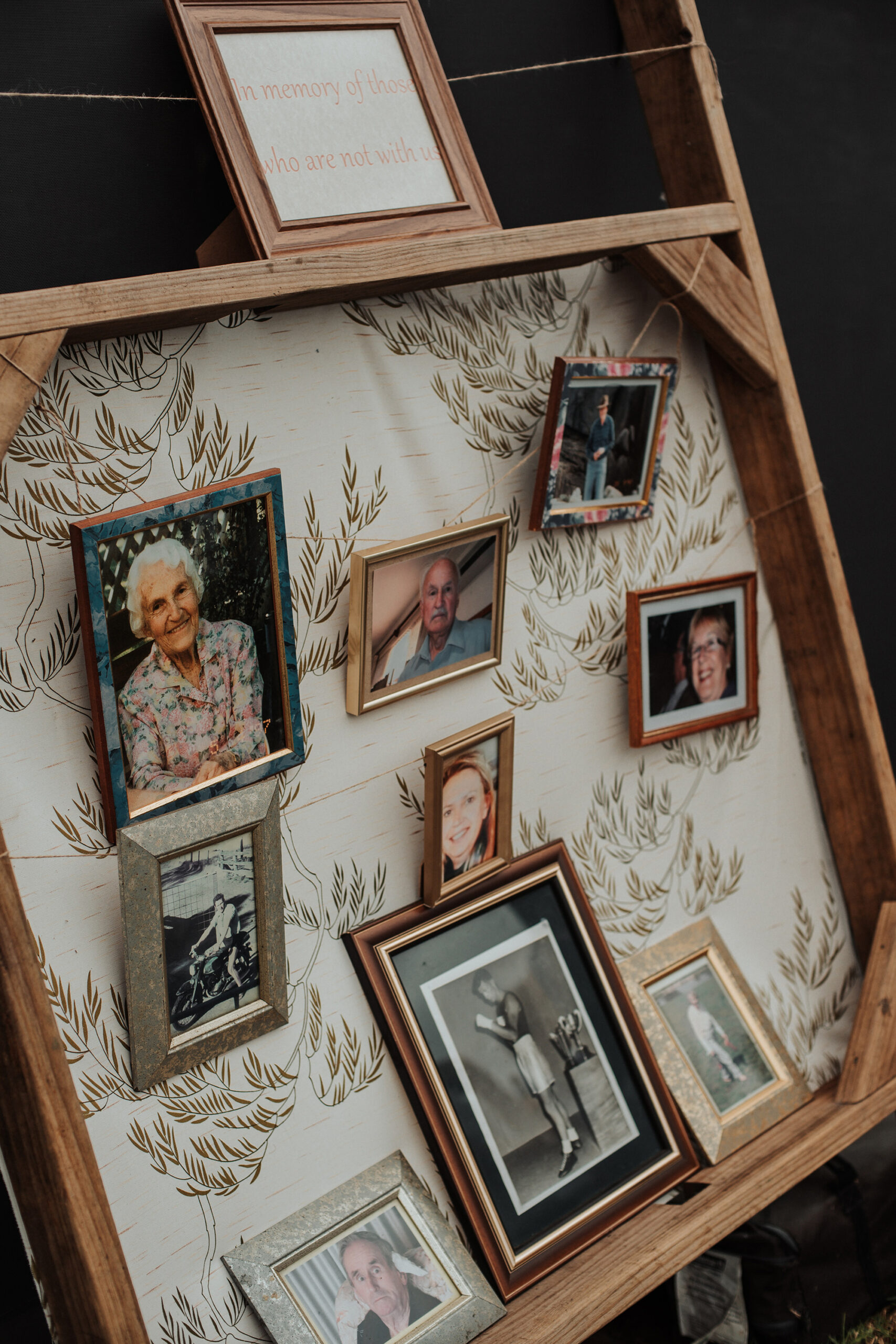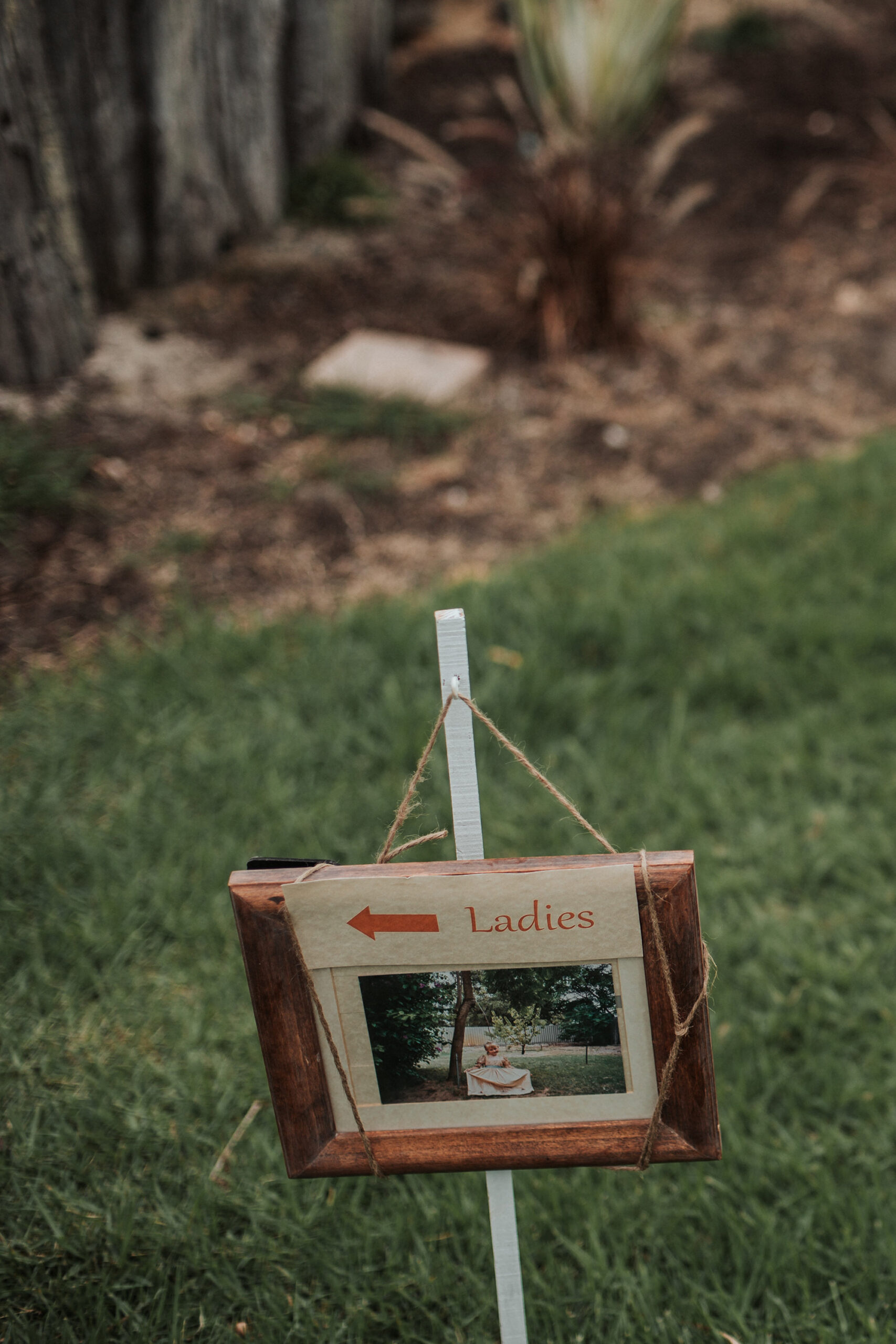 "Decorations were minimal because the place is beautiful enough, but what decorations there were, we did ourselves," says Hannah.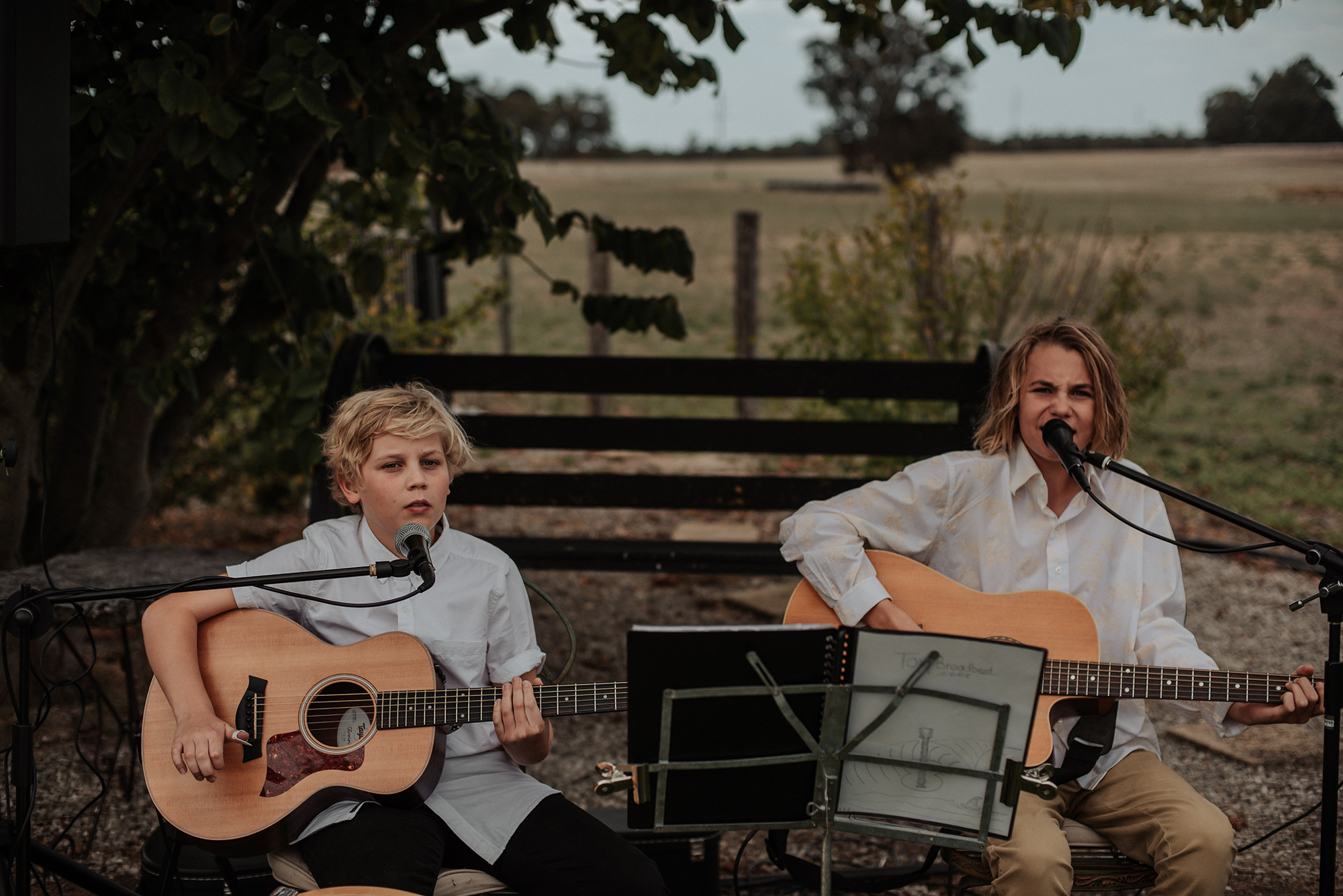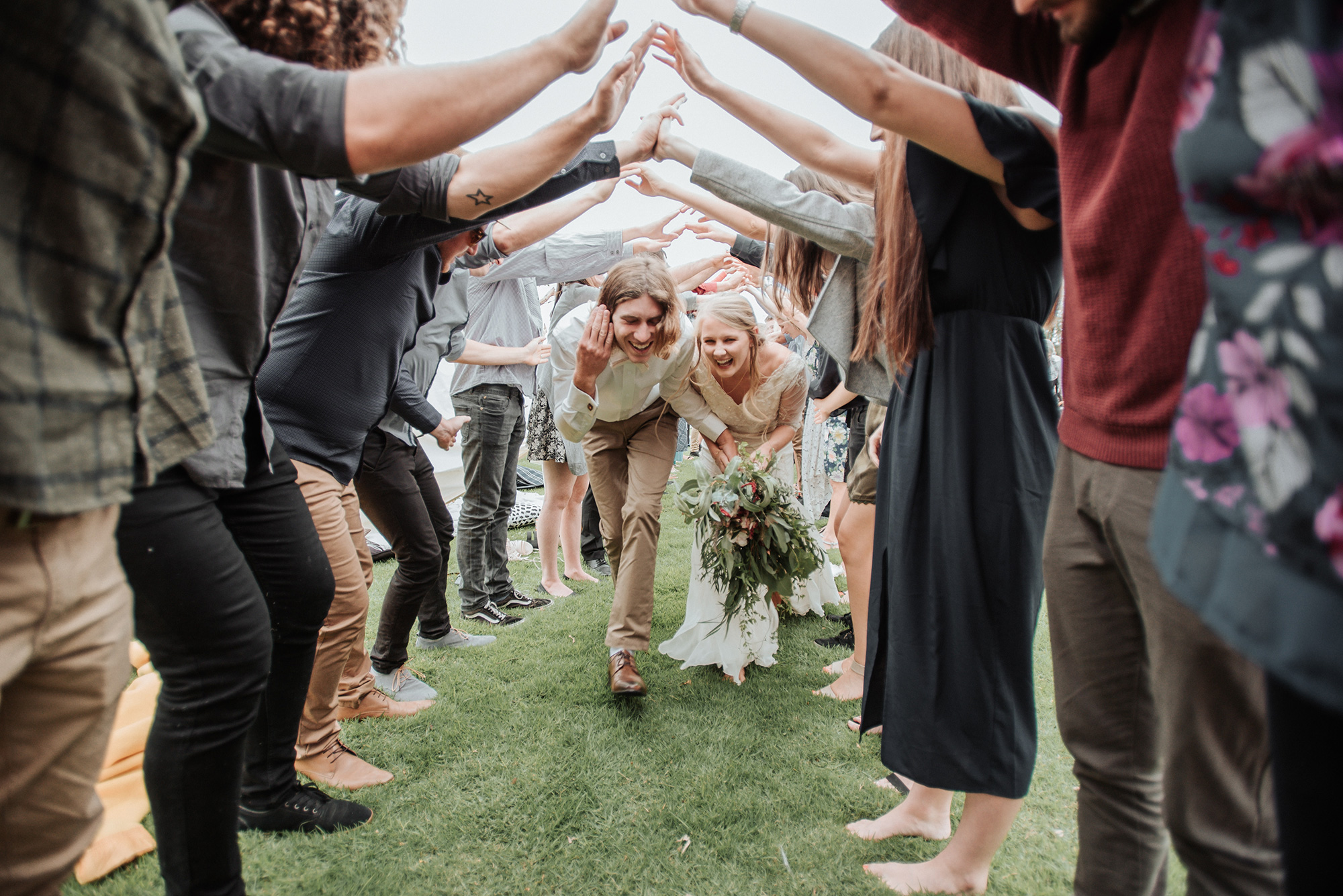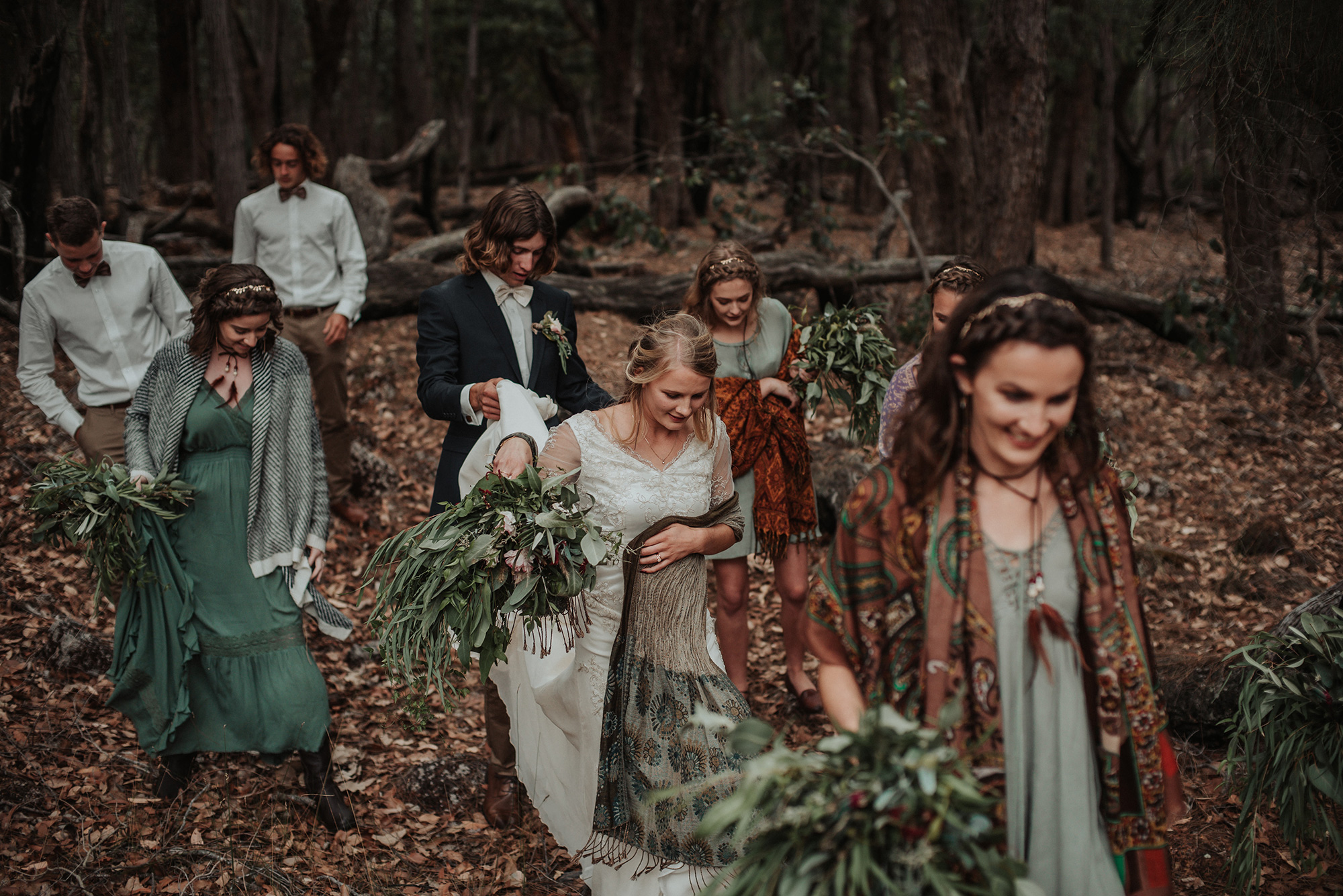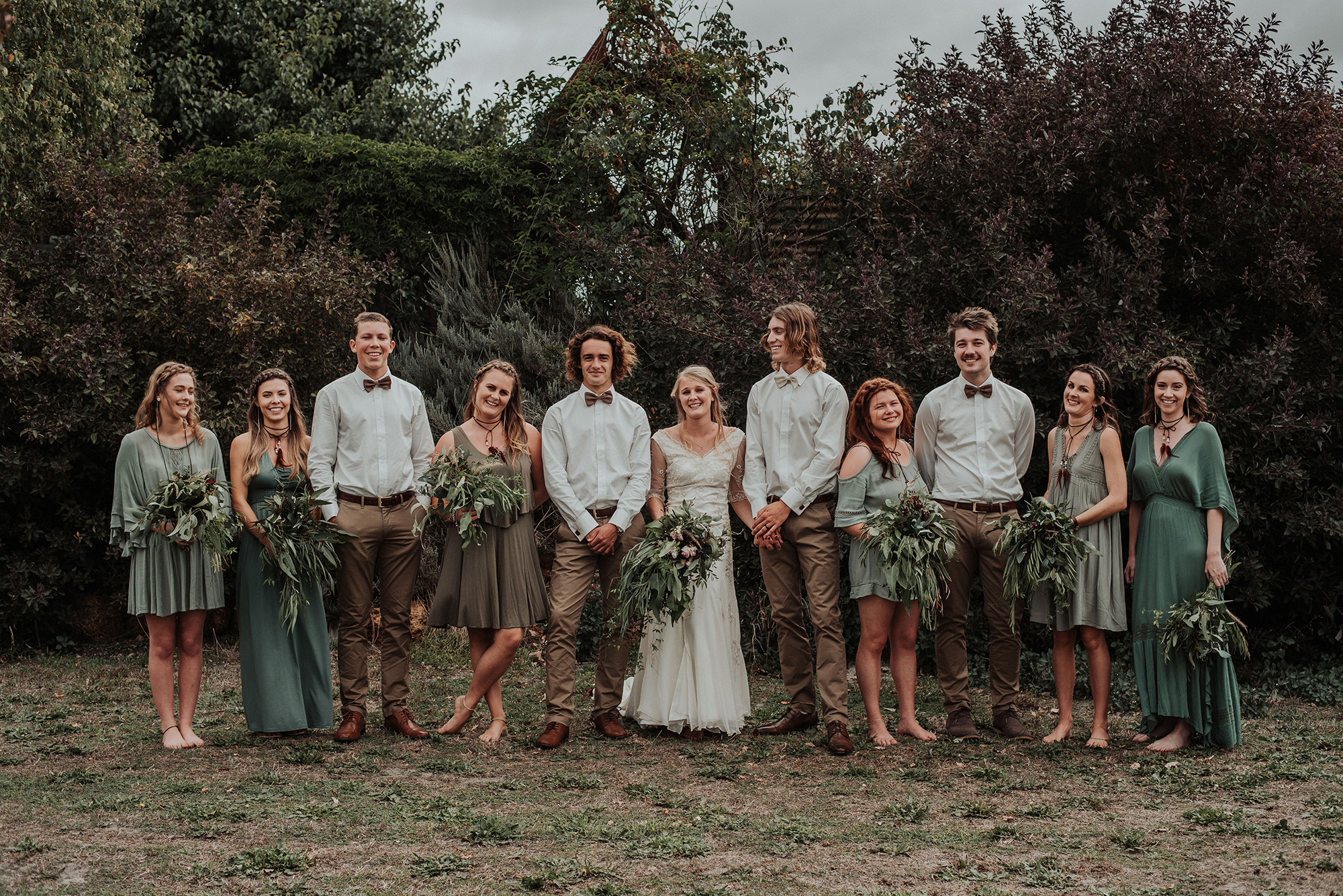 Hannah's instruction to her bridesmaids: "I told the girls a rough colour and style and they all just bought what suited them."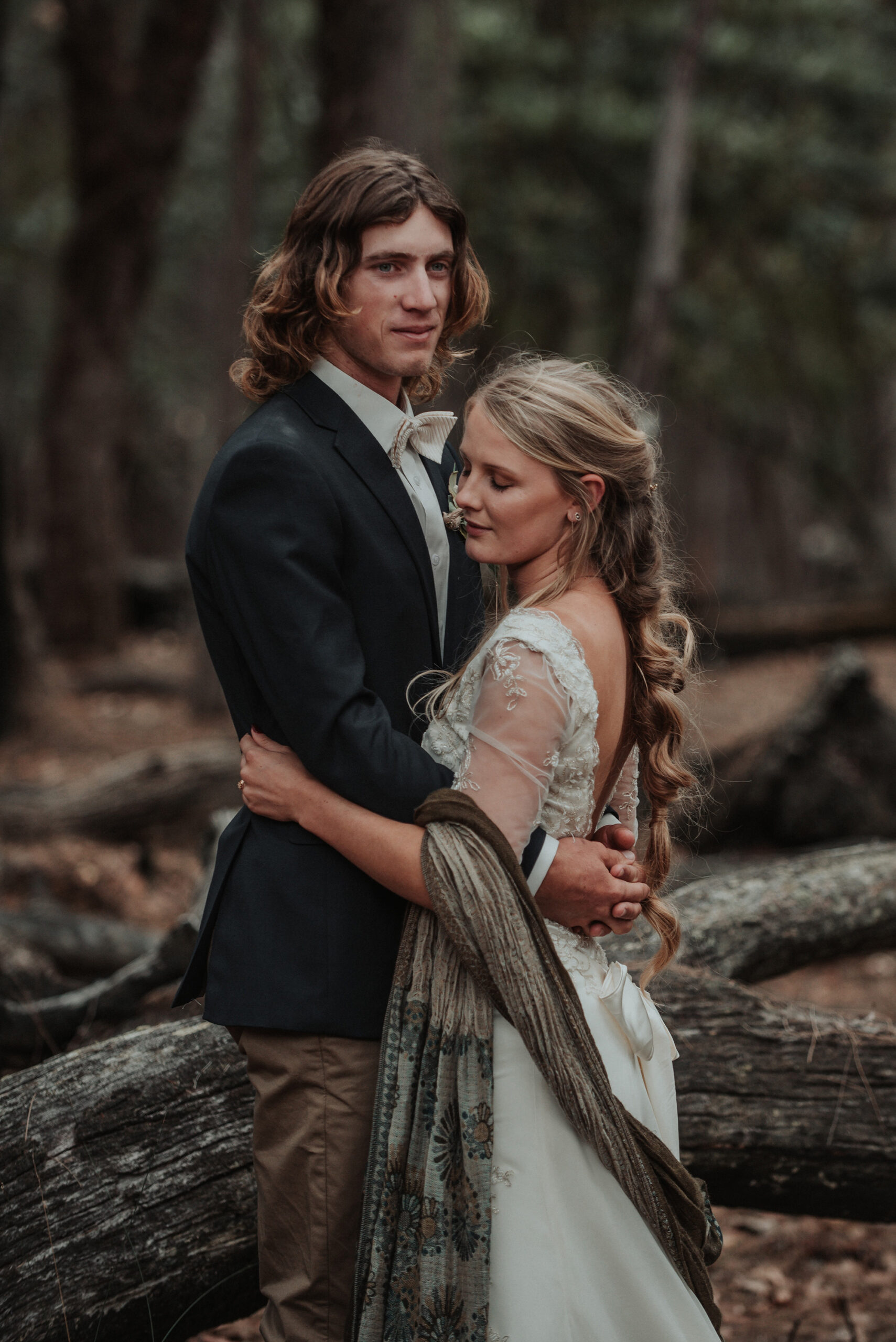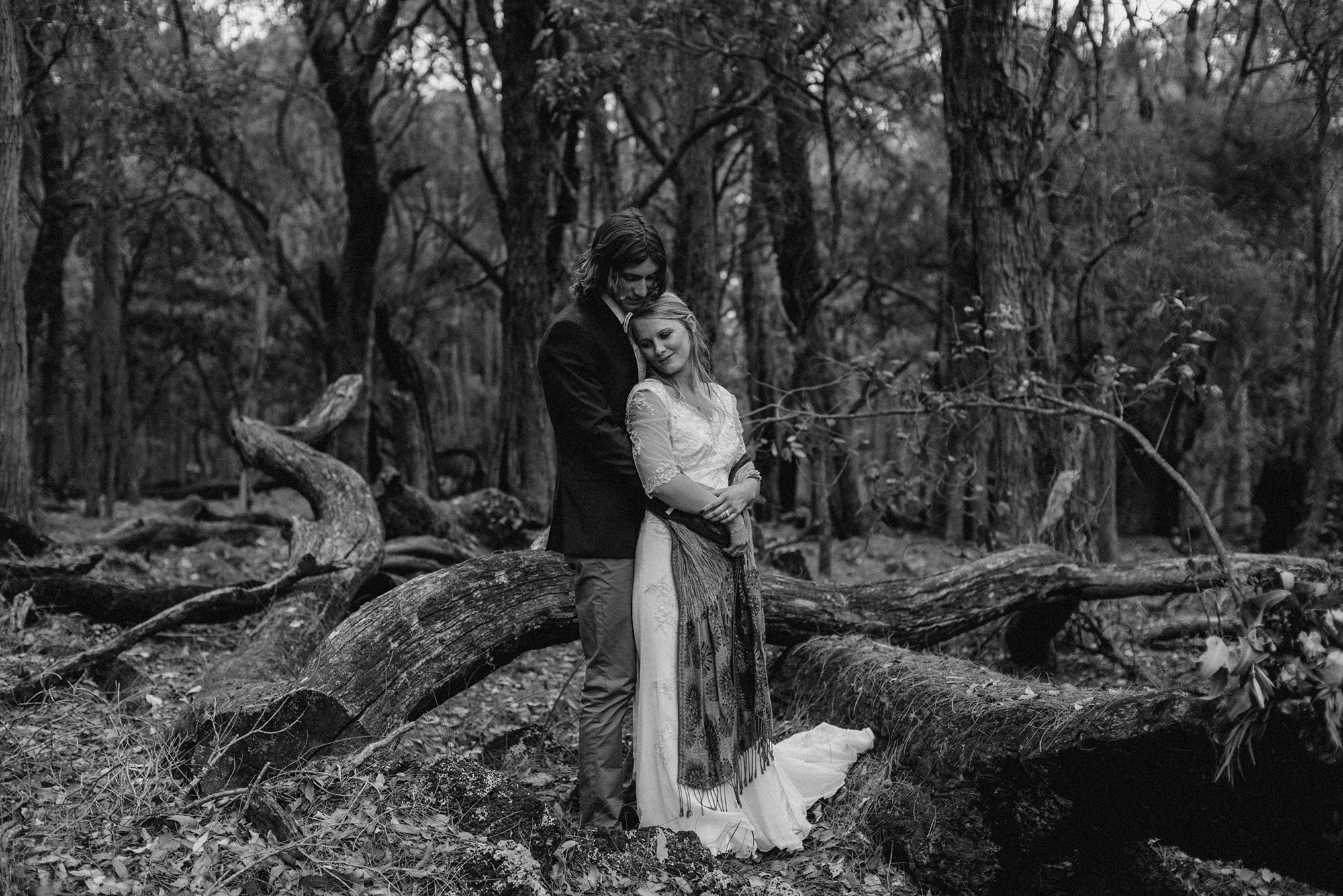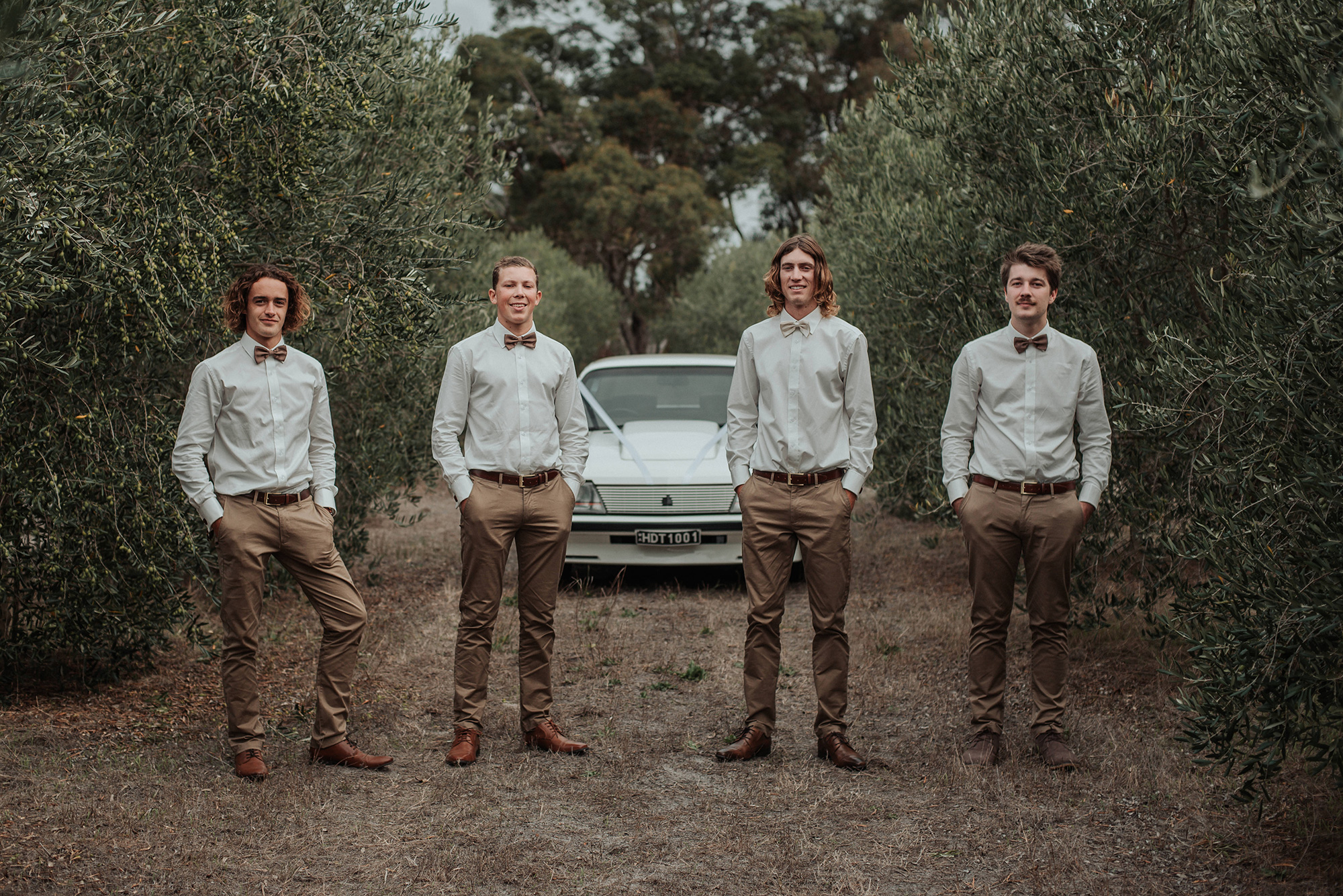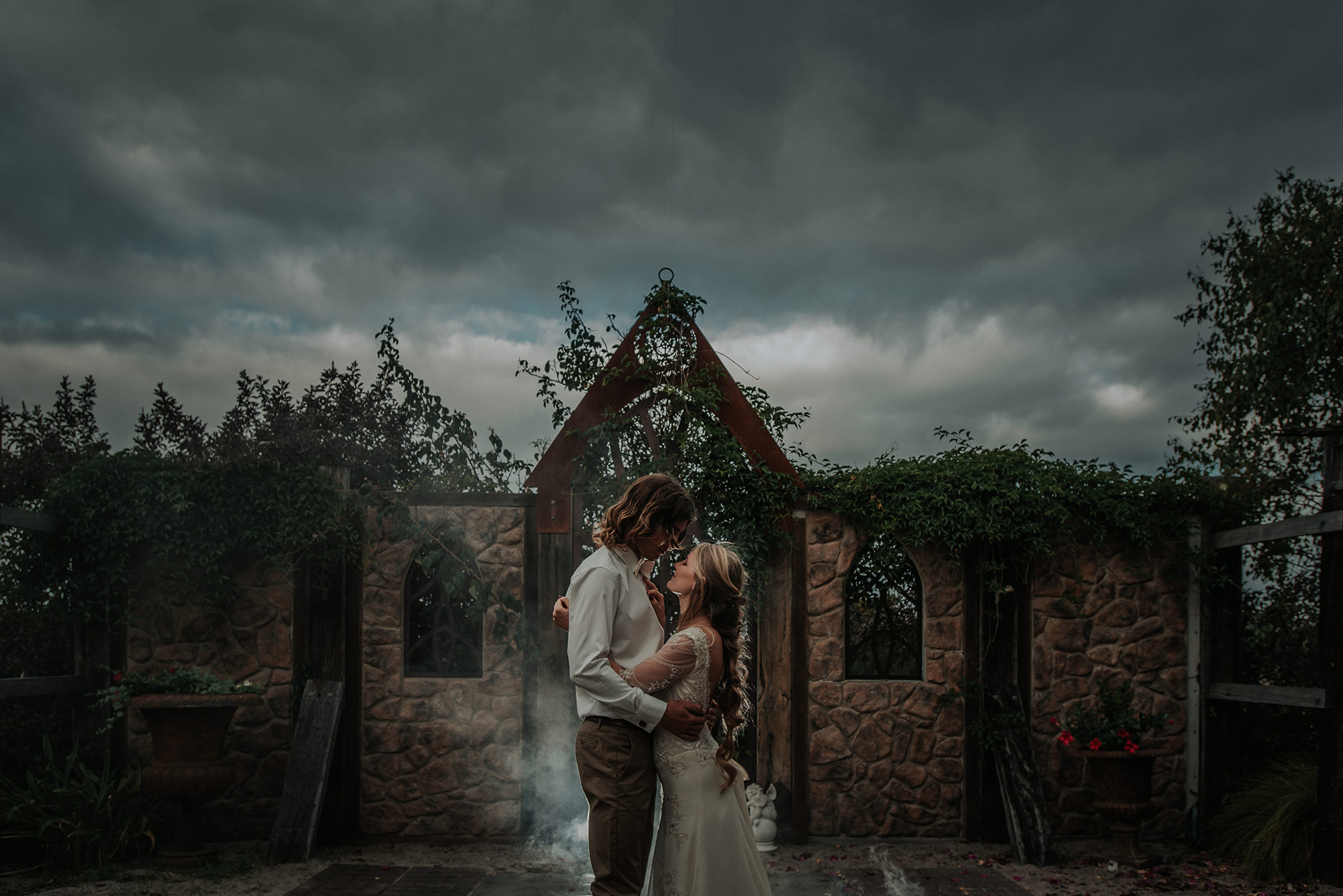 "These guys blew us away with their beautiful photos," smiles the bride of Shannon Stent Images.