Ashlee and Johnno wanted their romantic rustic wedding to be one big party from beginning to end.
"When it came to planning our wedding, we knew from day one that the main things we wanted
were, rustic, laid back, HEAPS of food, great music and flowing booze, we basically wanted a big party!" Ashlee, 30, says.
She and Johnno, 32, first met on Tinder and the Melbourne couple got engaged 15 months later.
"We knew from day one that we were meant to be," Ashlee says.
The couple chose Wandin Park Estate for their romantic rustic wedding on May 5, 2018, inviting 140 friends and family to join in the celebrations.
"A lot of people we knew were getting married in wineries or beautiful city venues, so we opted to try something a little different," the bride says.
"This venue was out of this world, rolling hills, greenery everywhere, horses and kangaroos
running free, and the woolshed itself was just divine, fairy lights everywhere, wooden features, a fireplace, a beyond gorgeous balcony where you could just look out and get lost in the hills."
The foodies brought in a fleet of food trucks to tempt their guests and the woolshed reception venue provided the perfect rustic backdrop.
"It was us to a T," Ashlee says.
Photos courtesy of Love and Other Photography.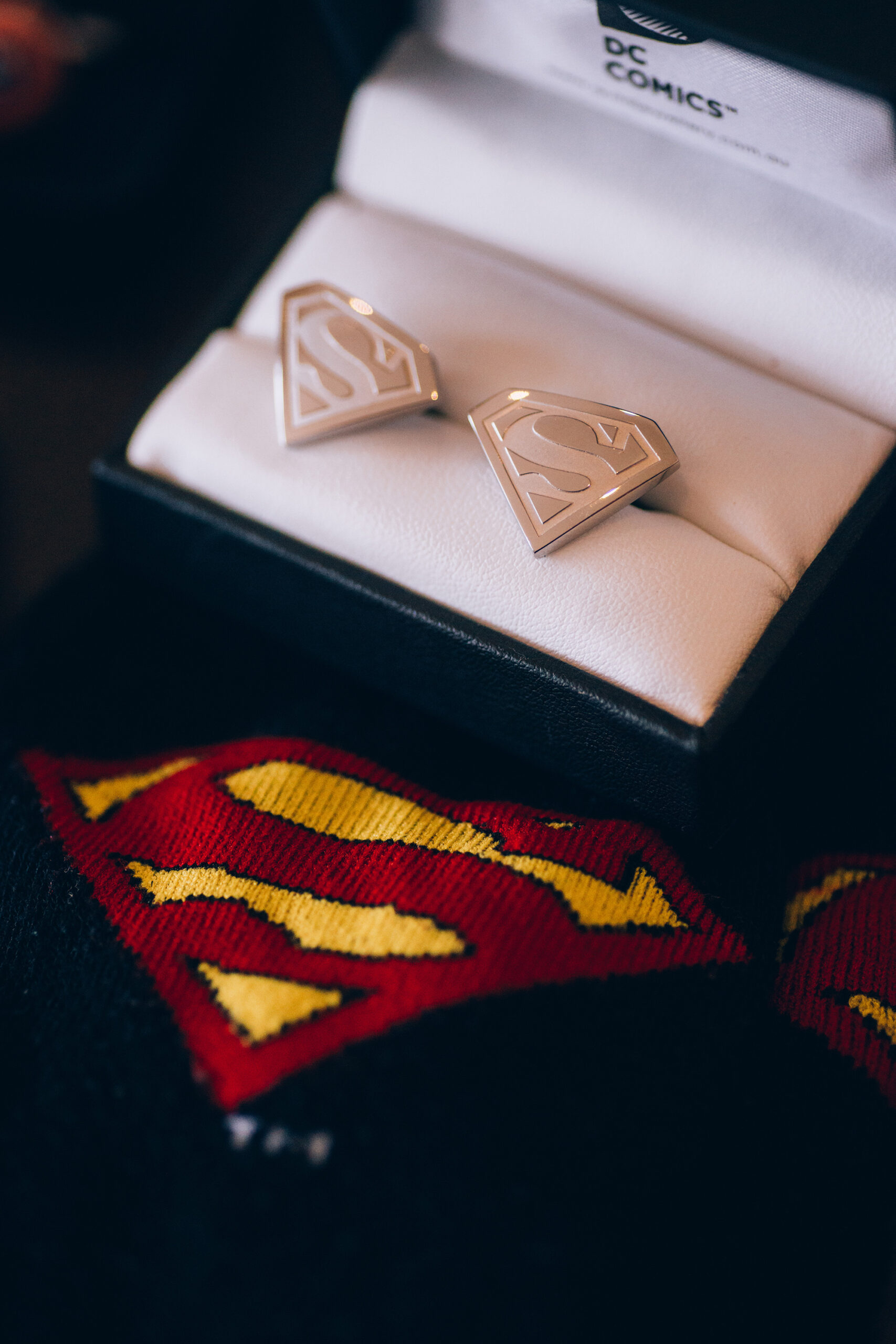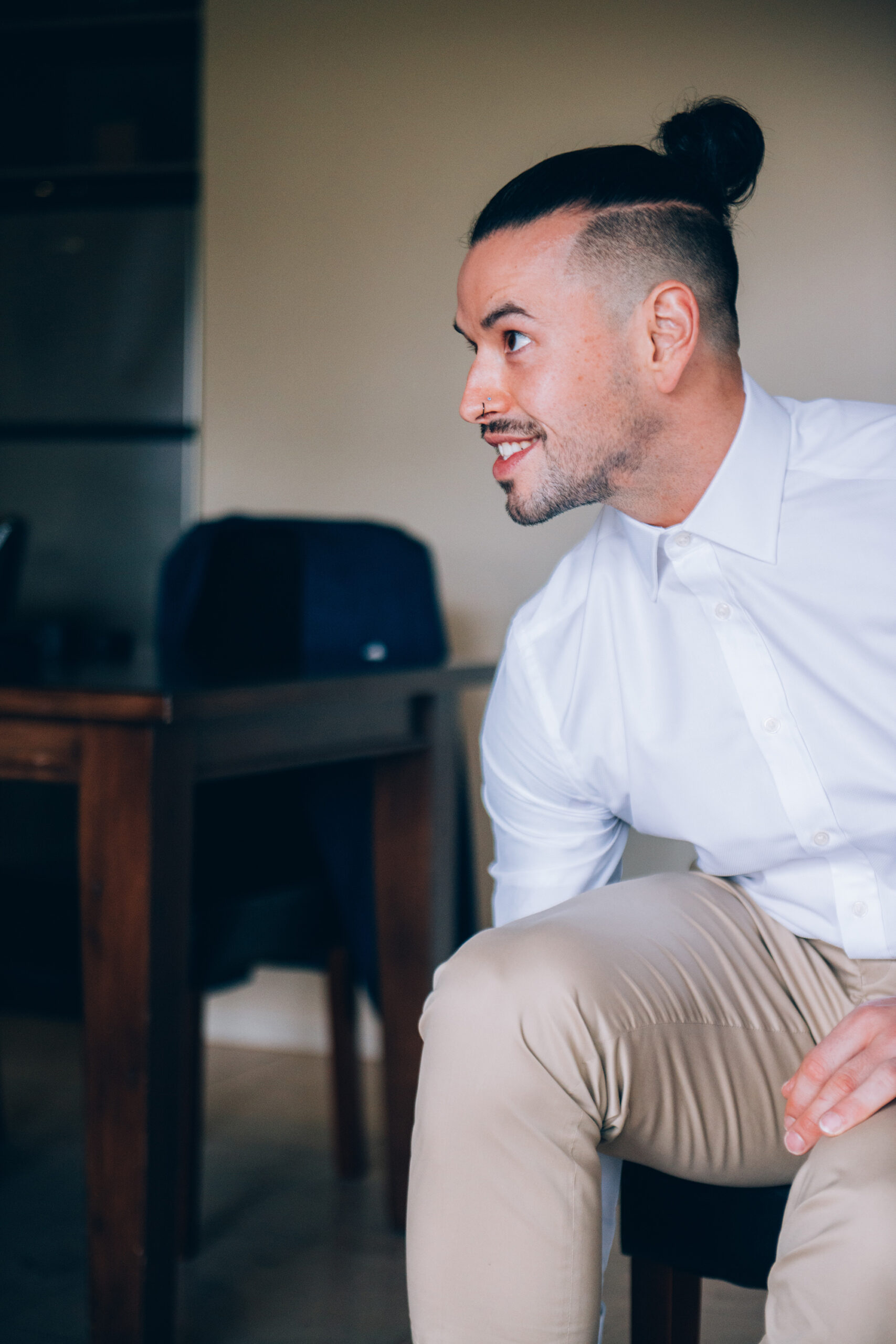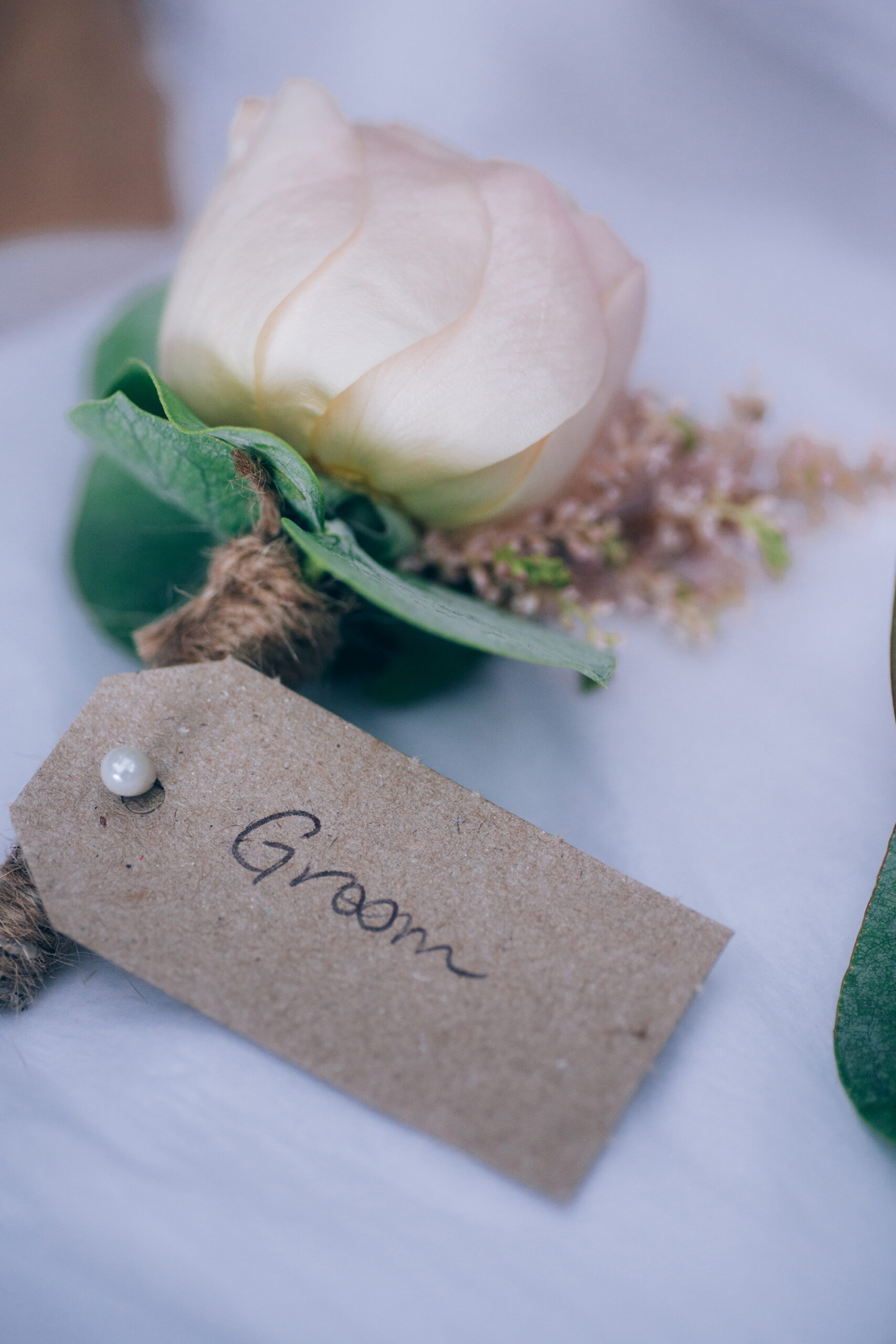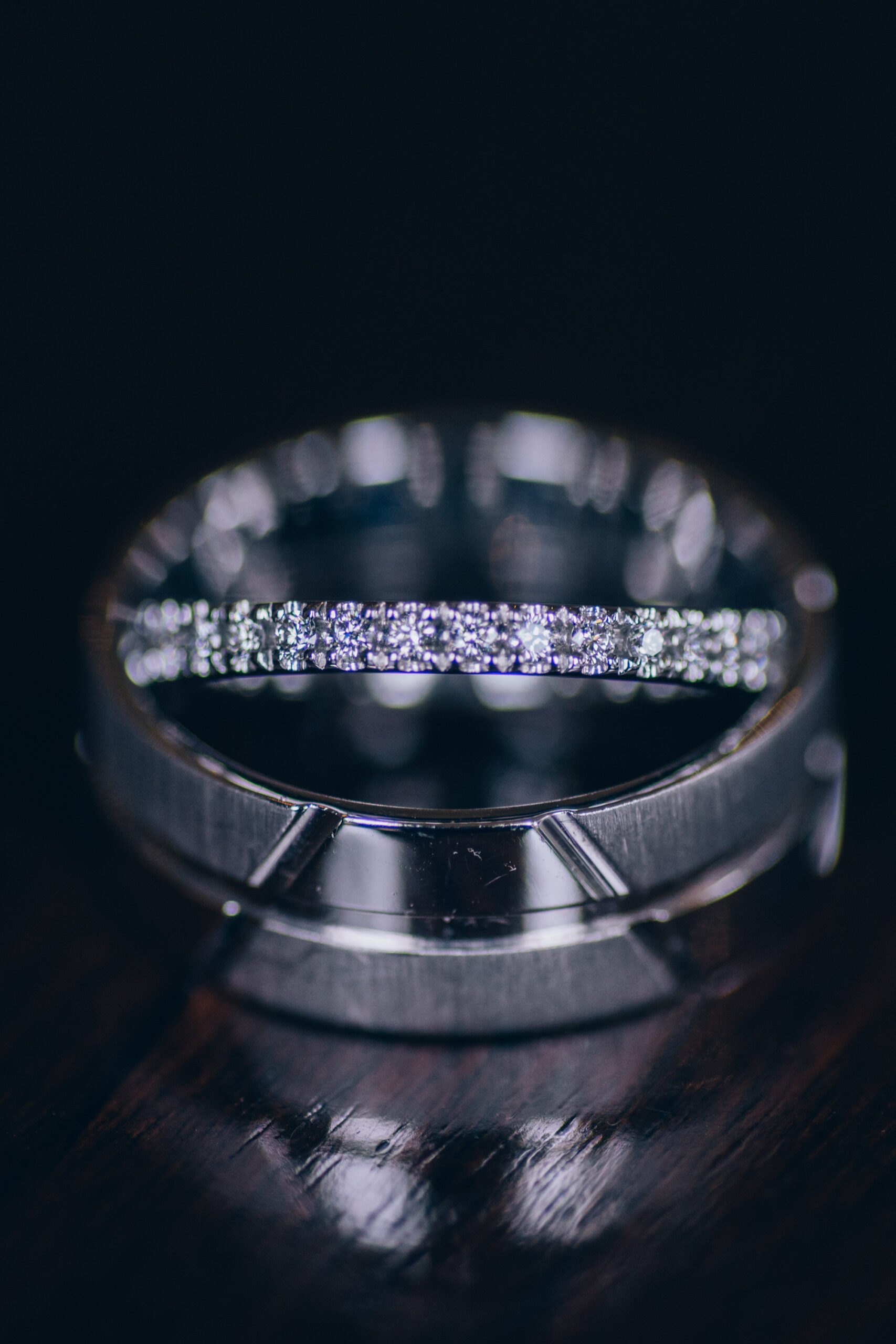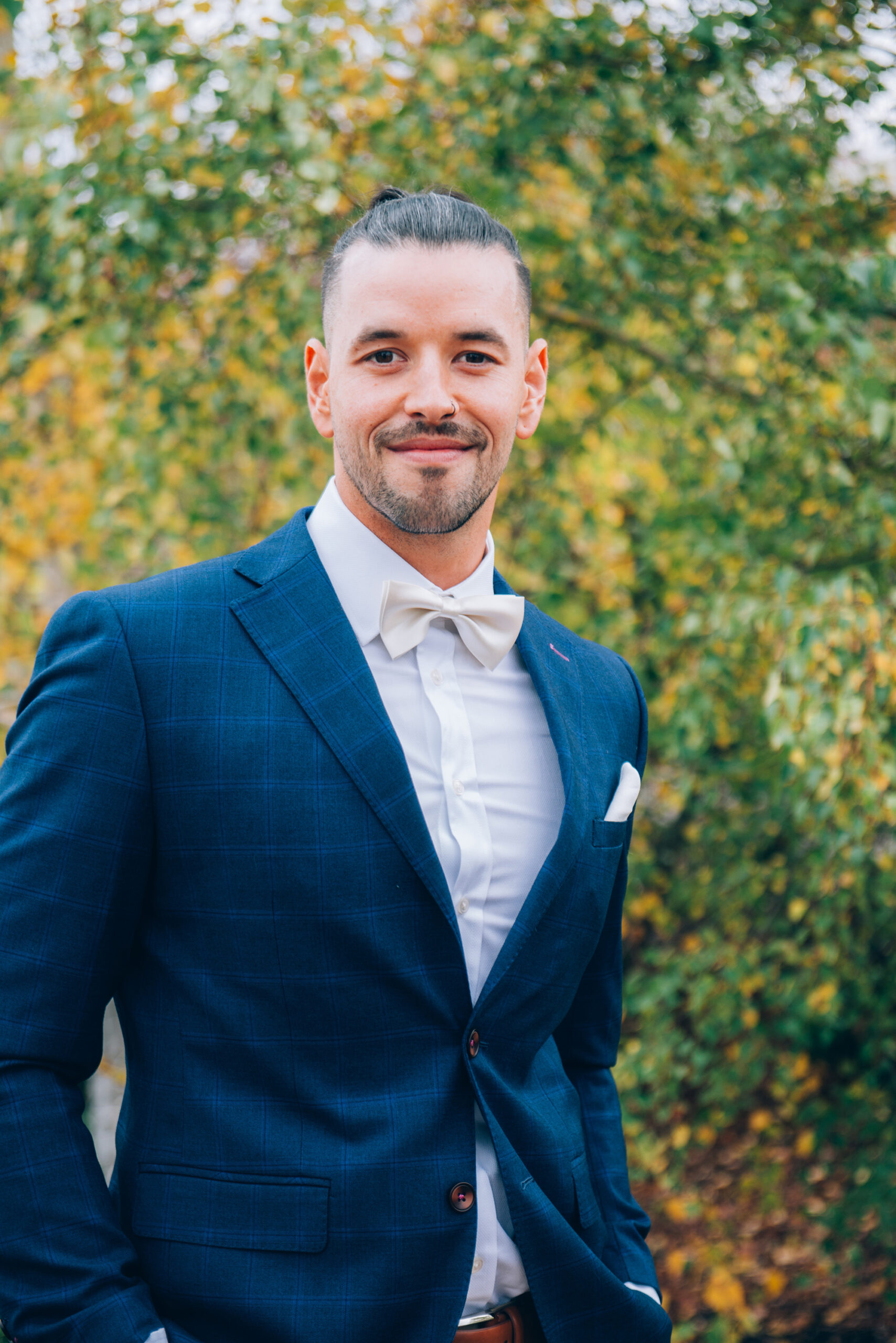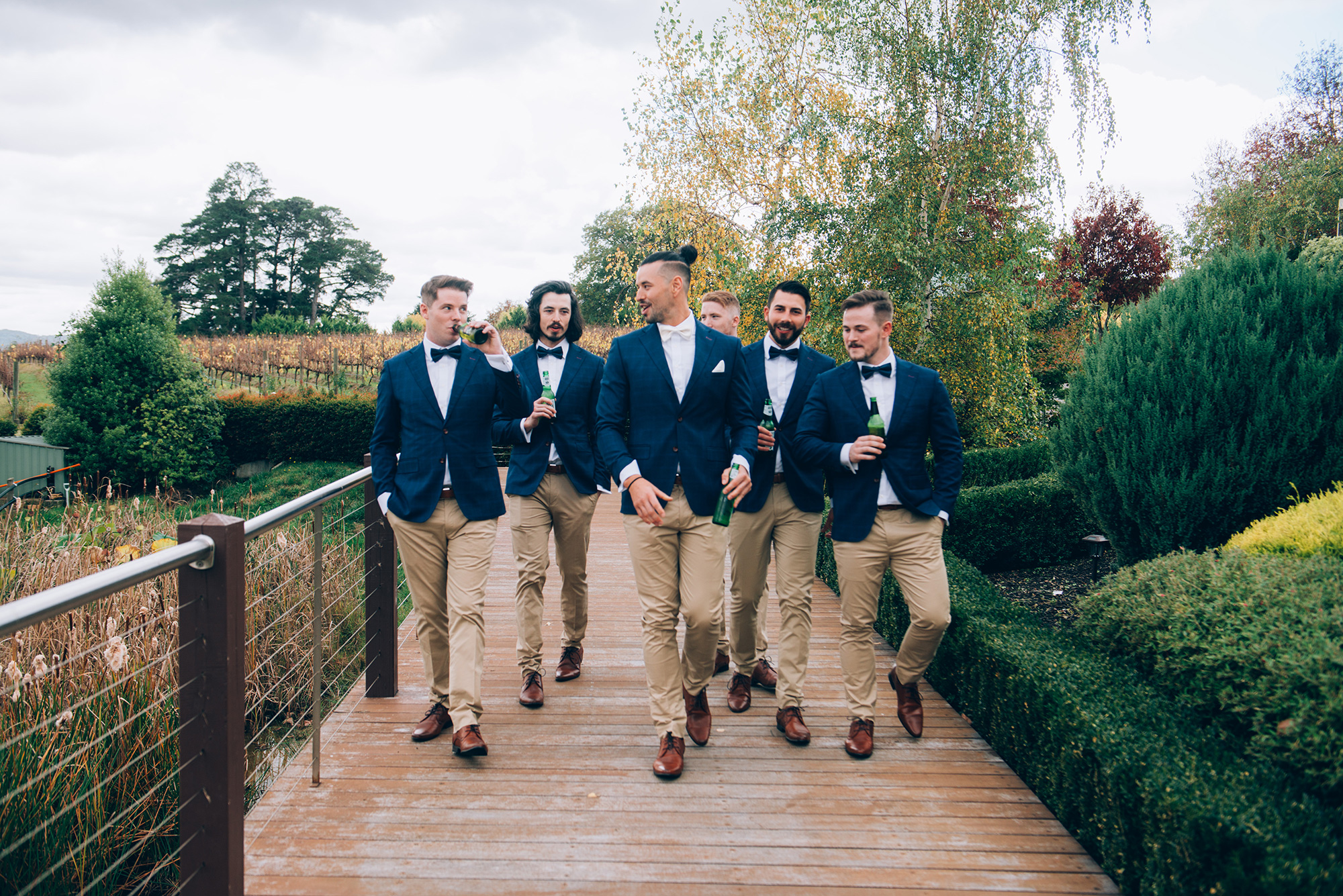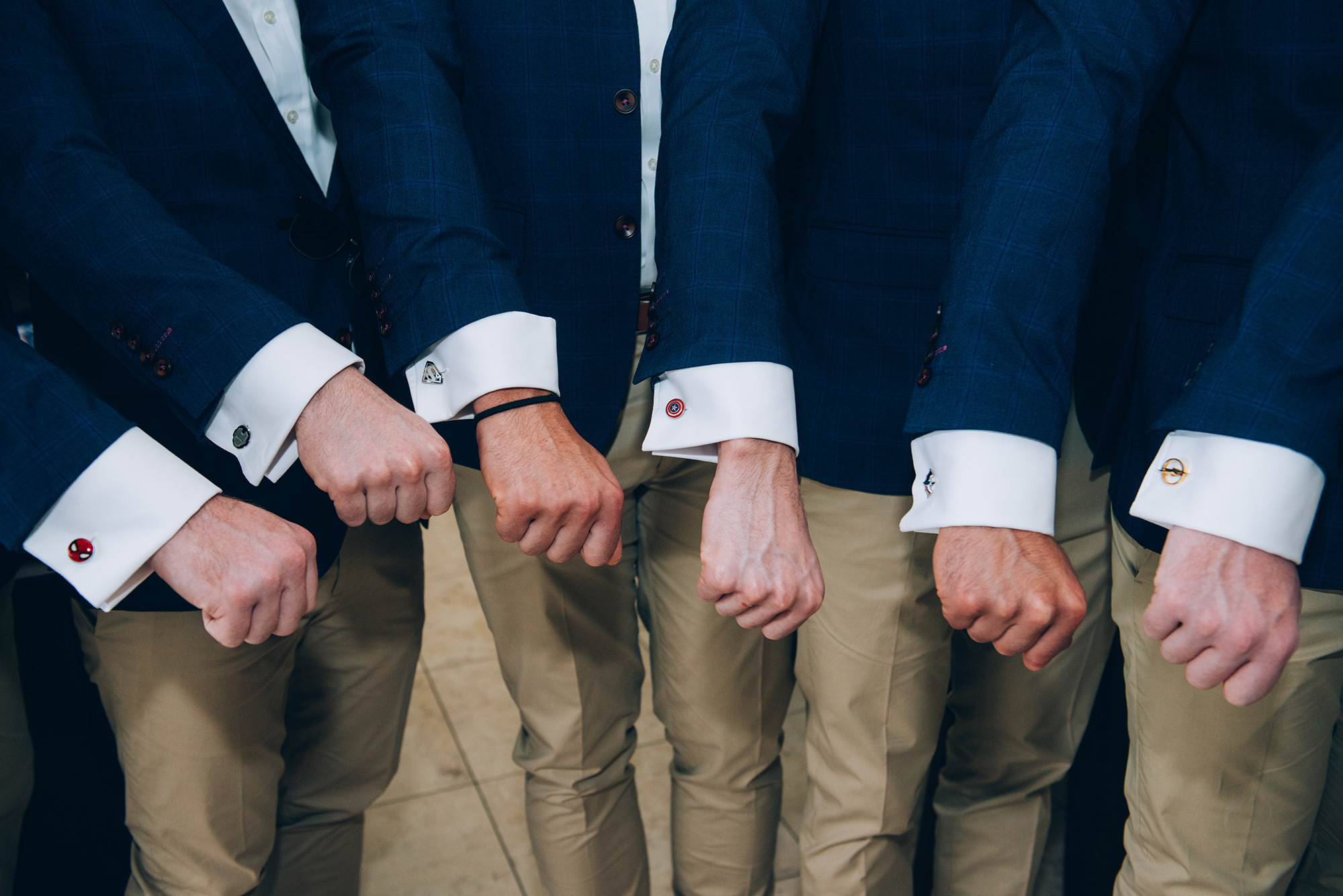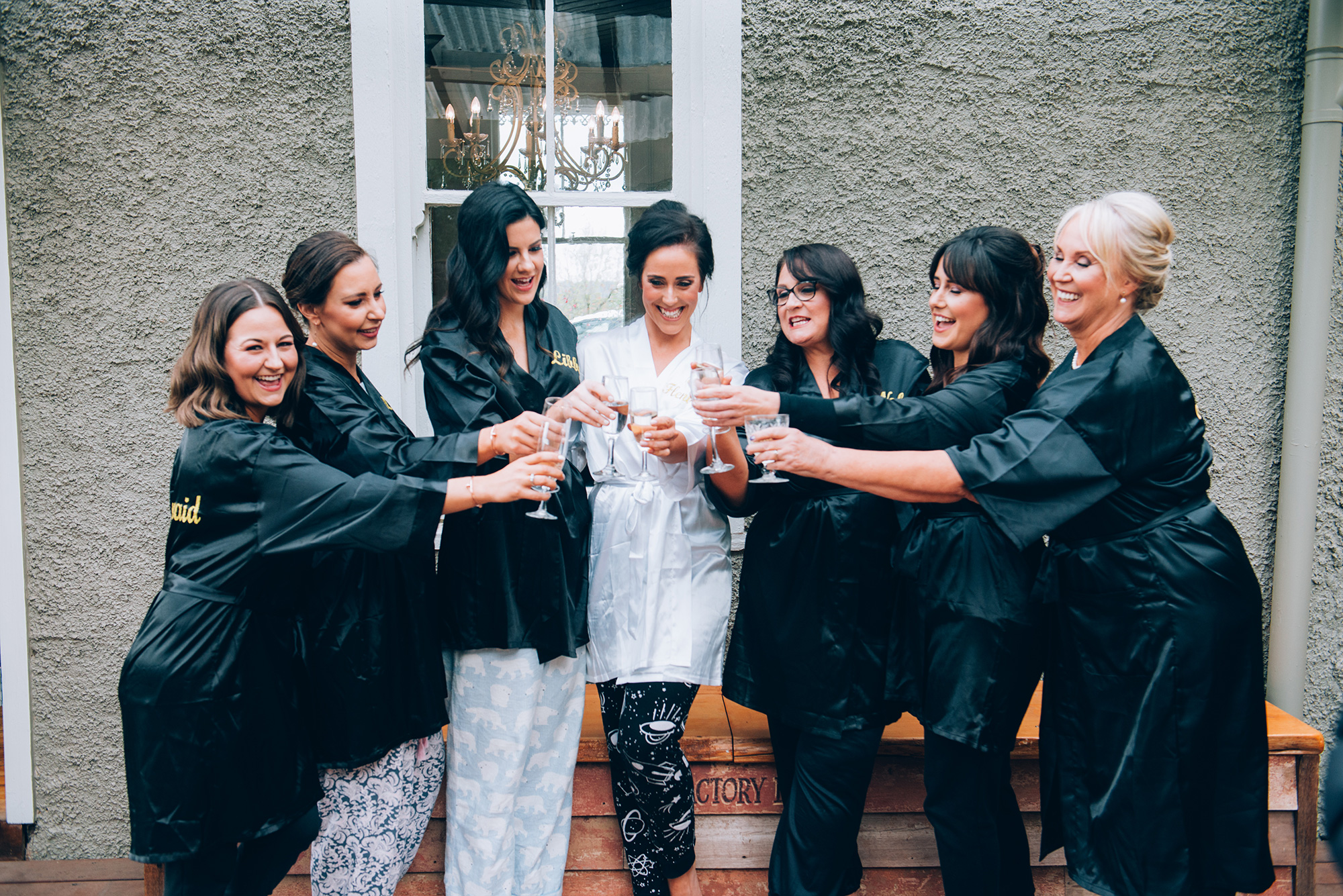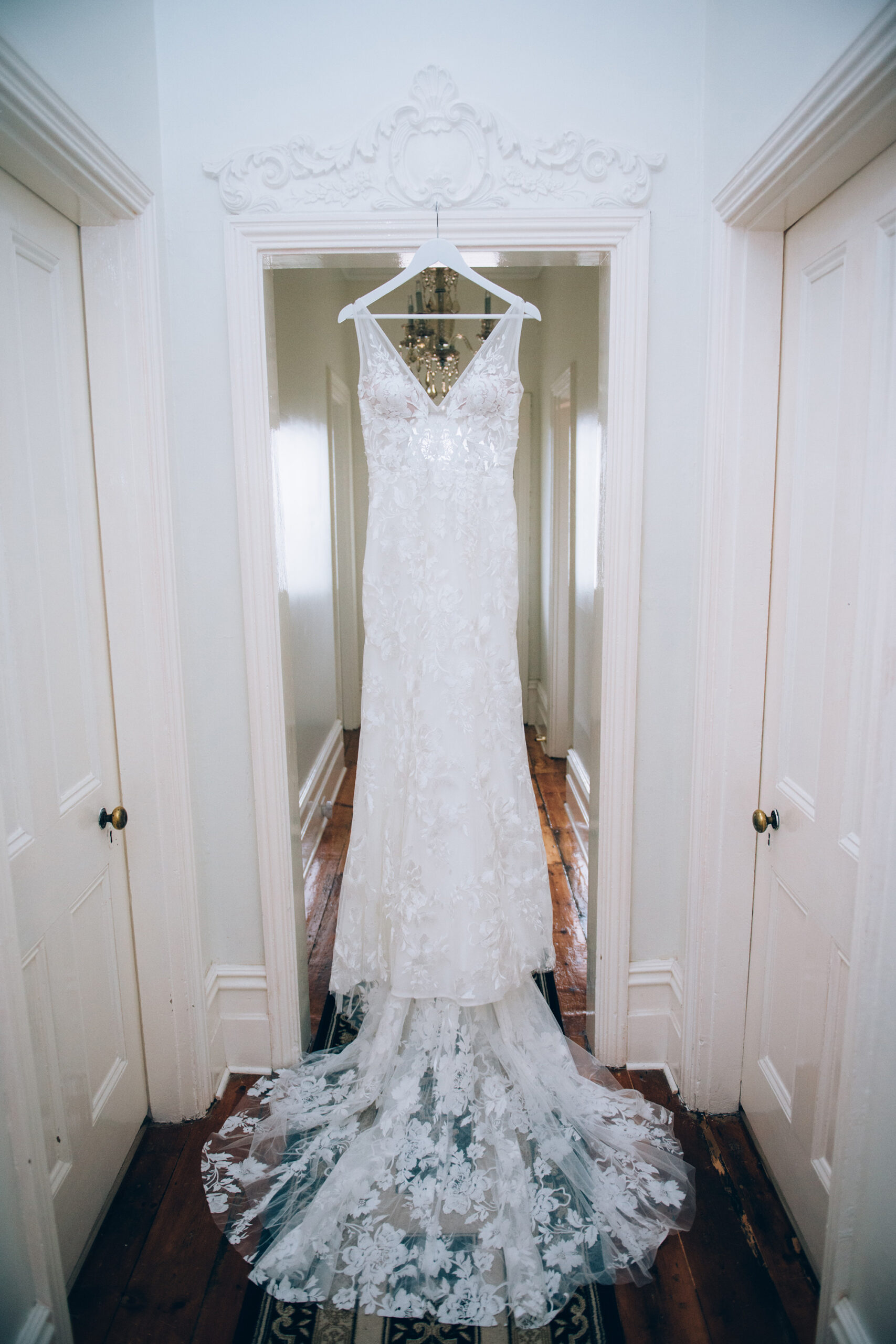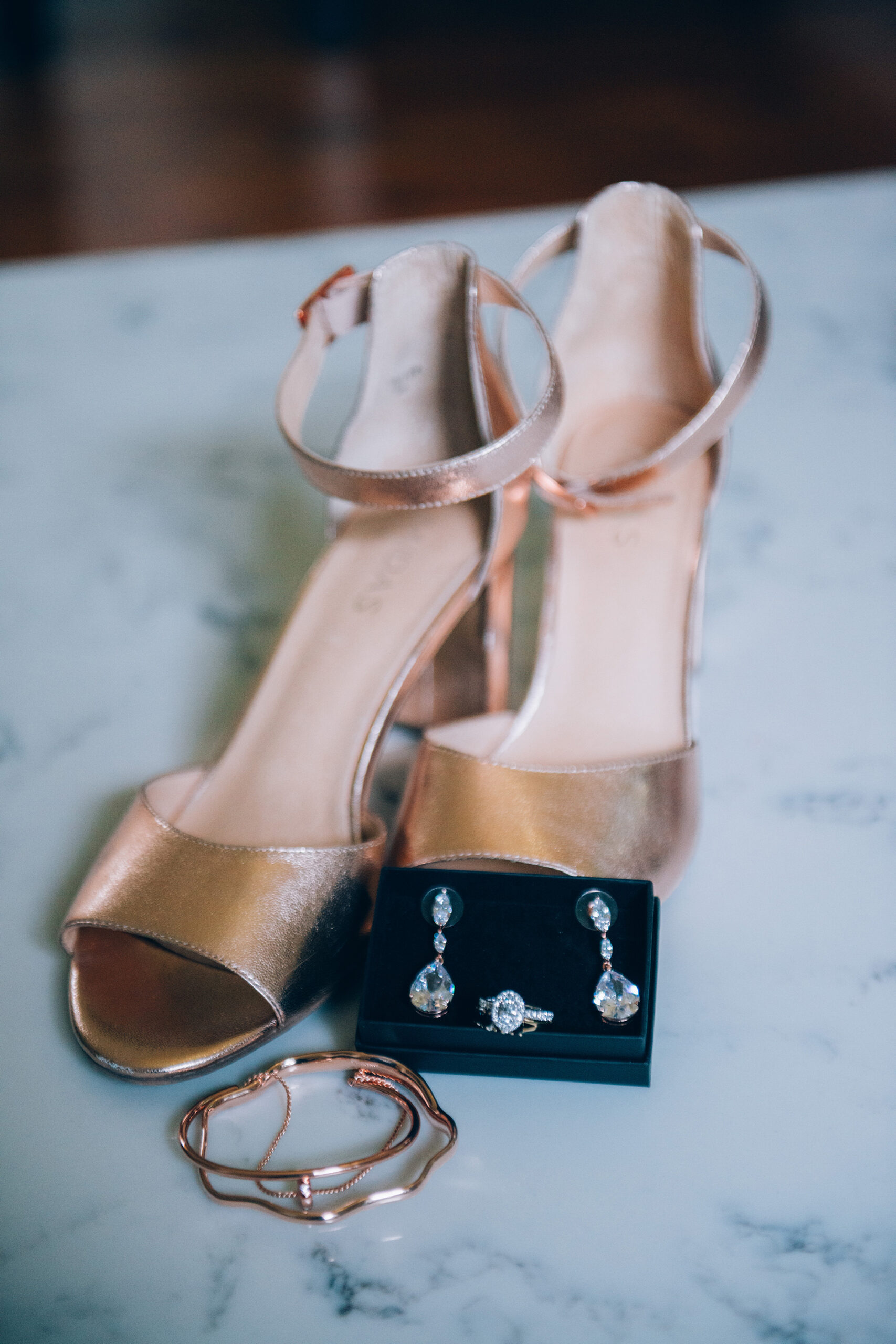 Ashlee found her dream dress at Bluebell Bridal.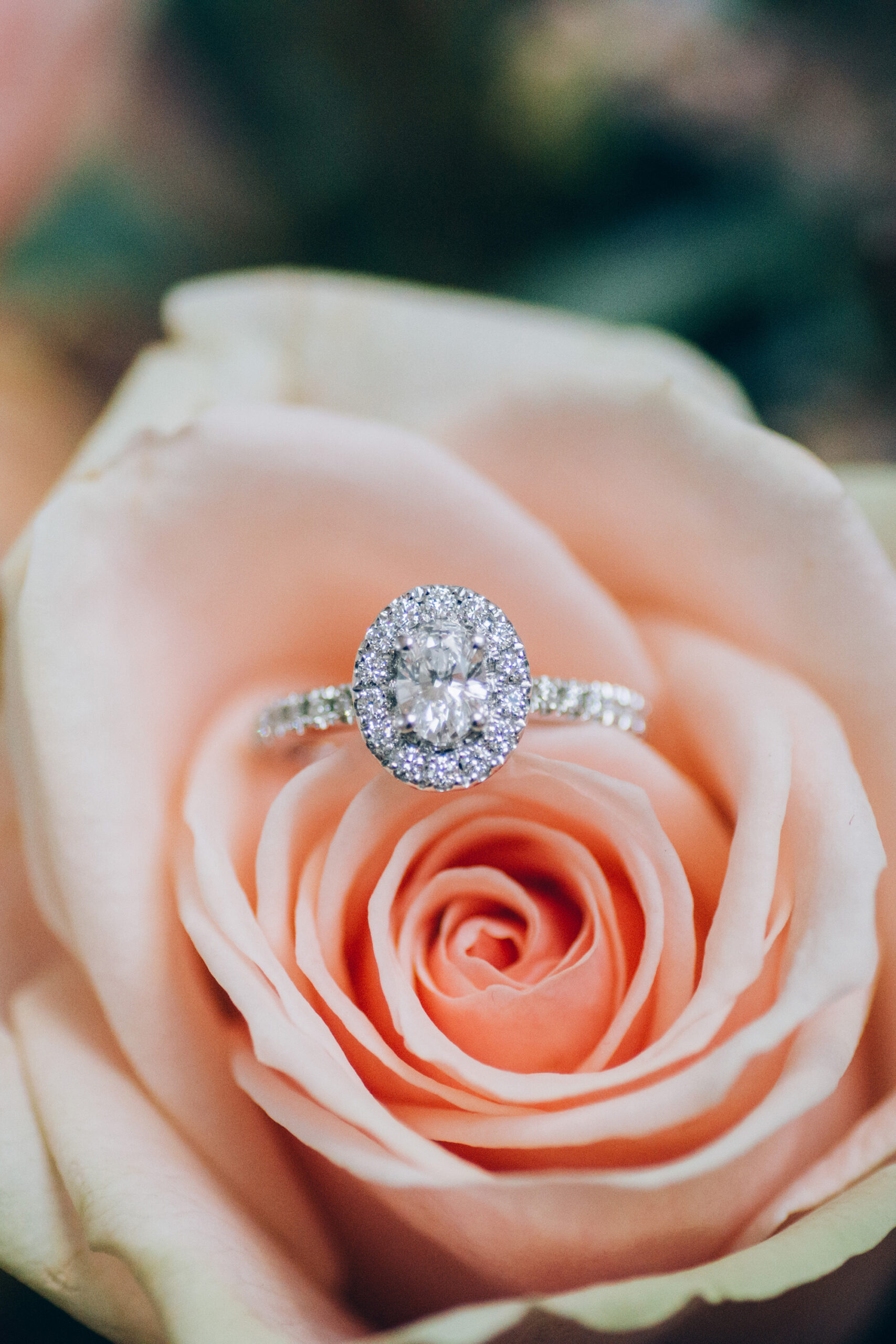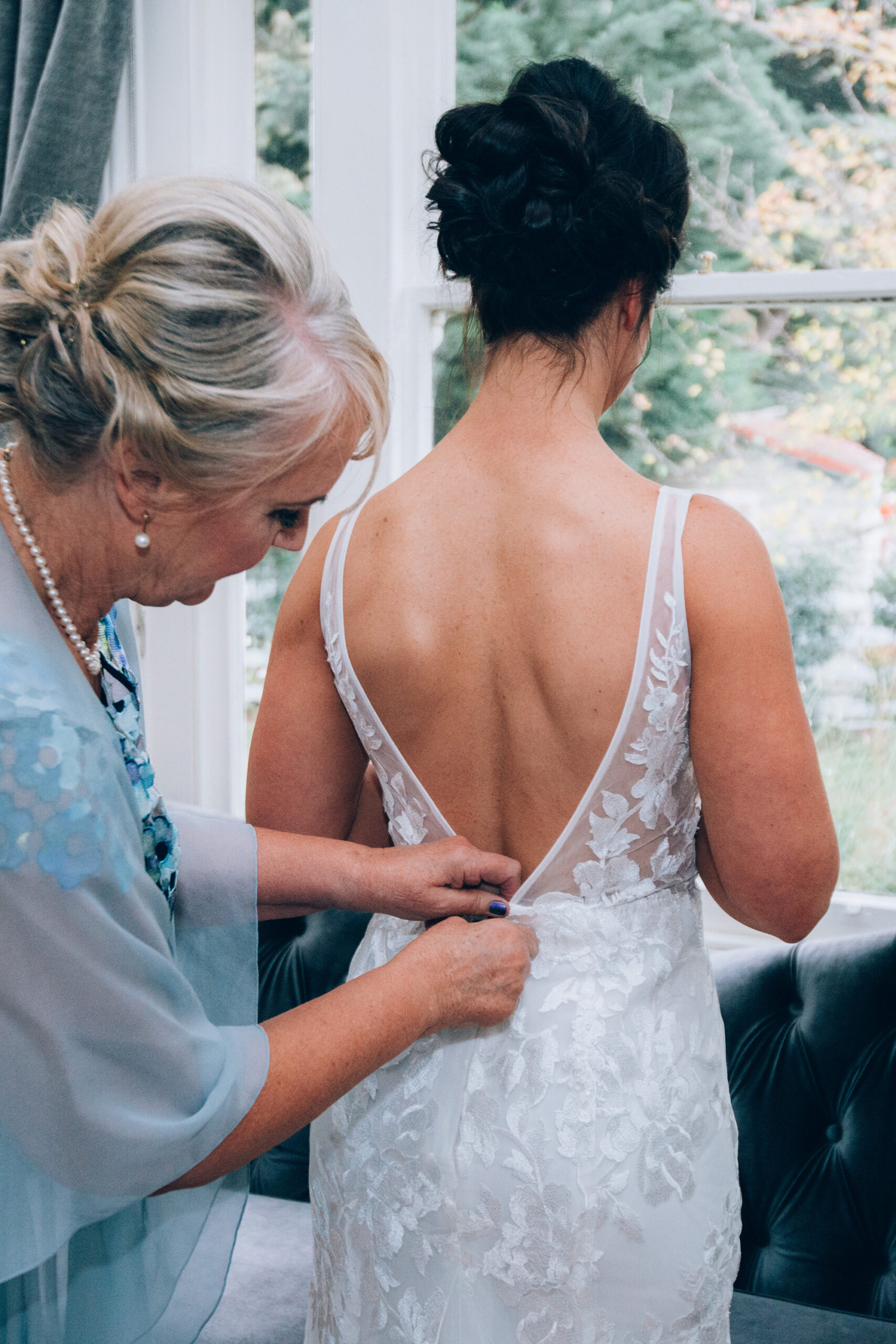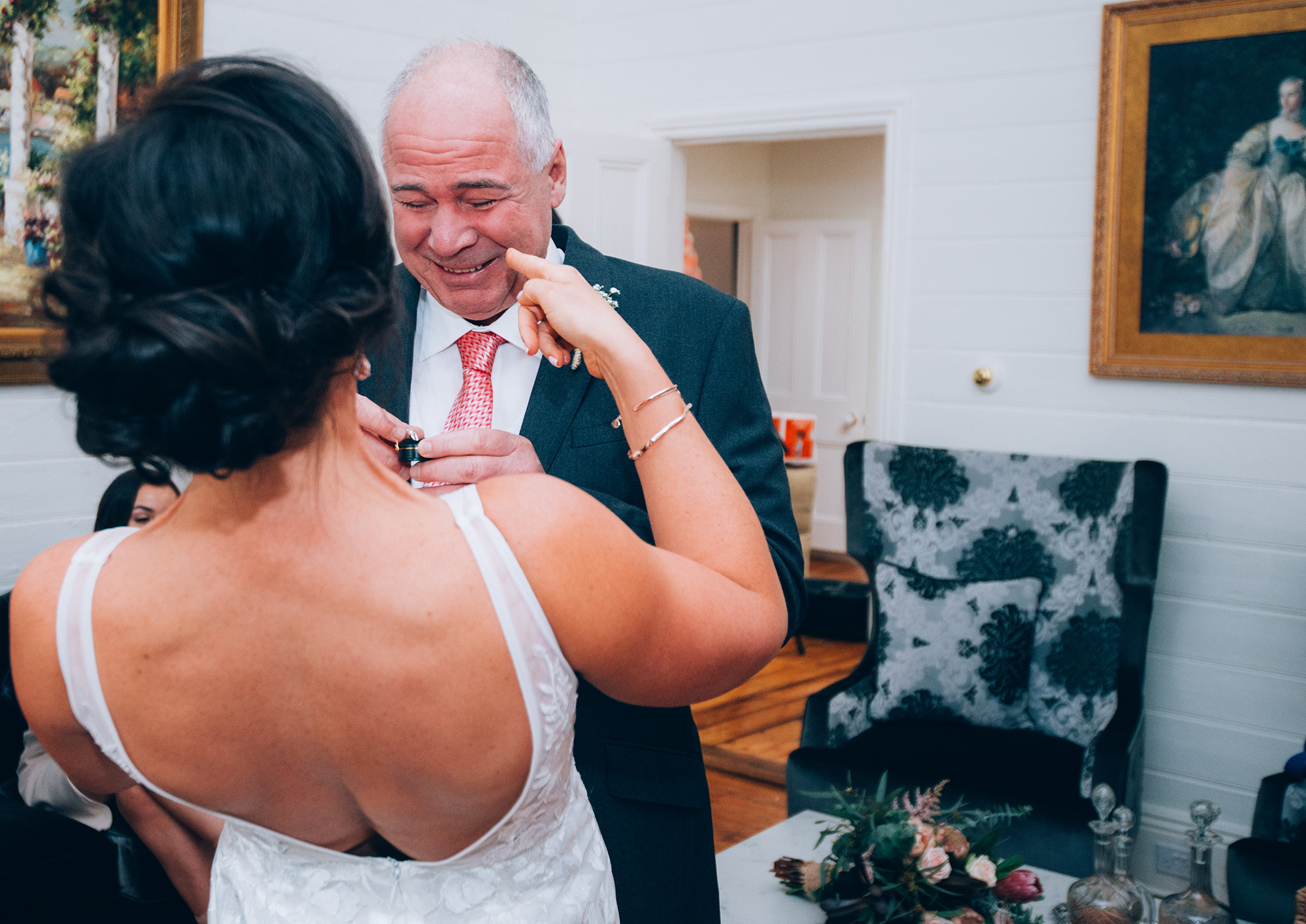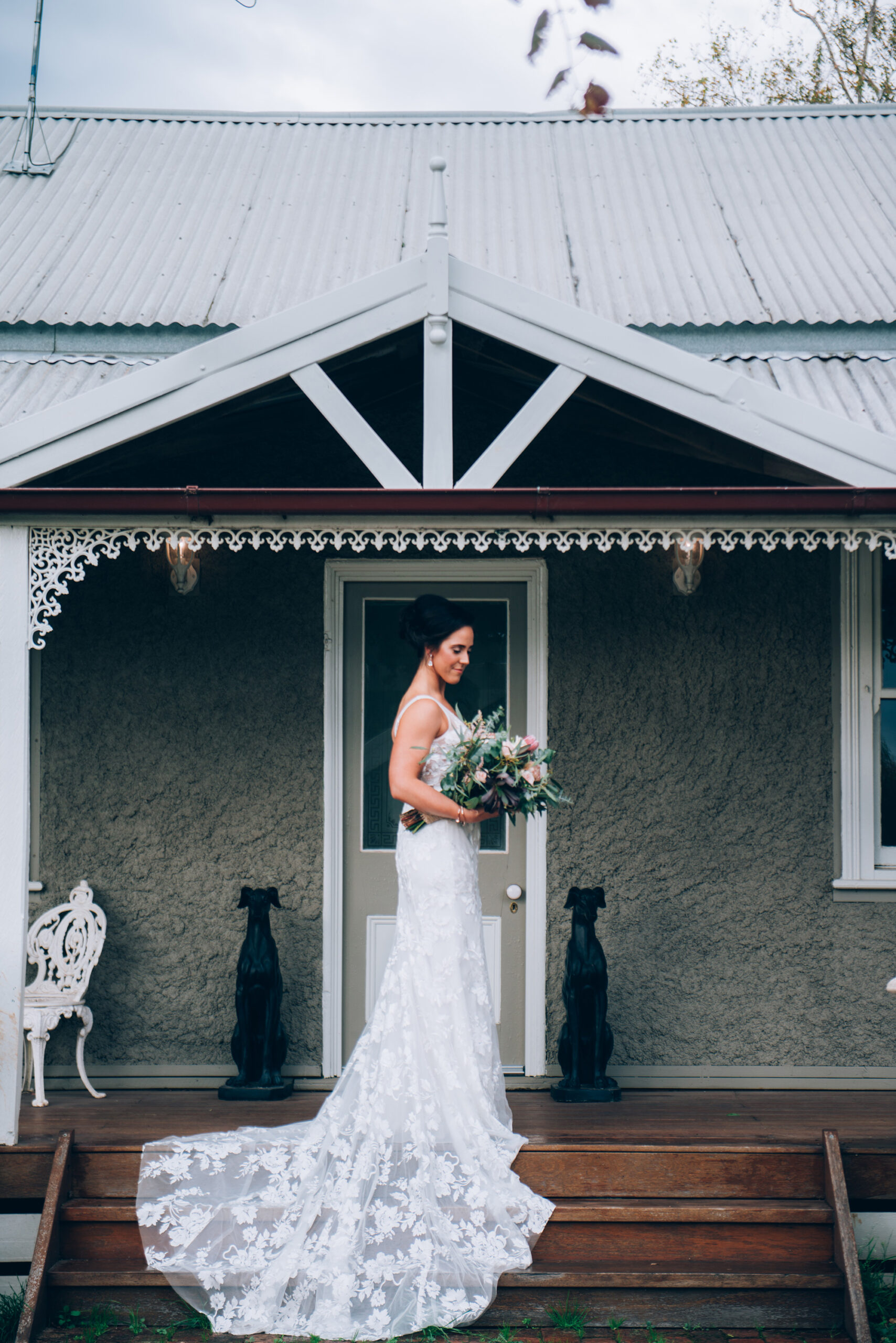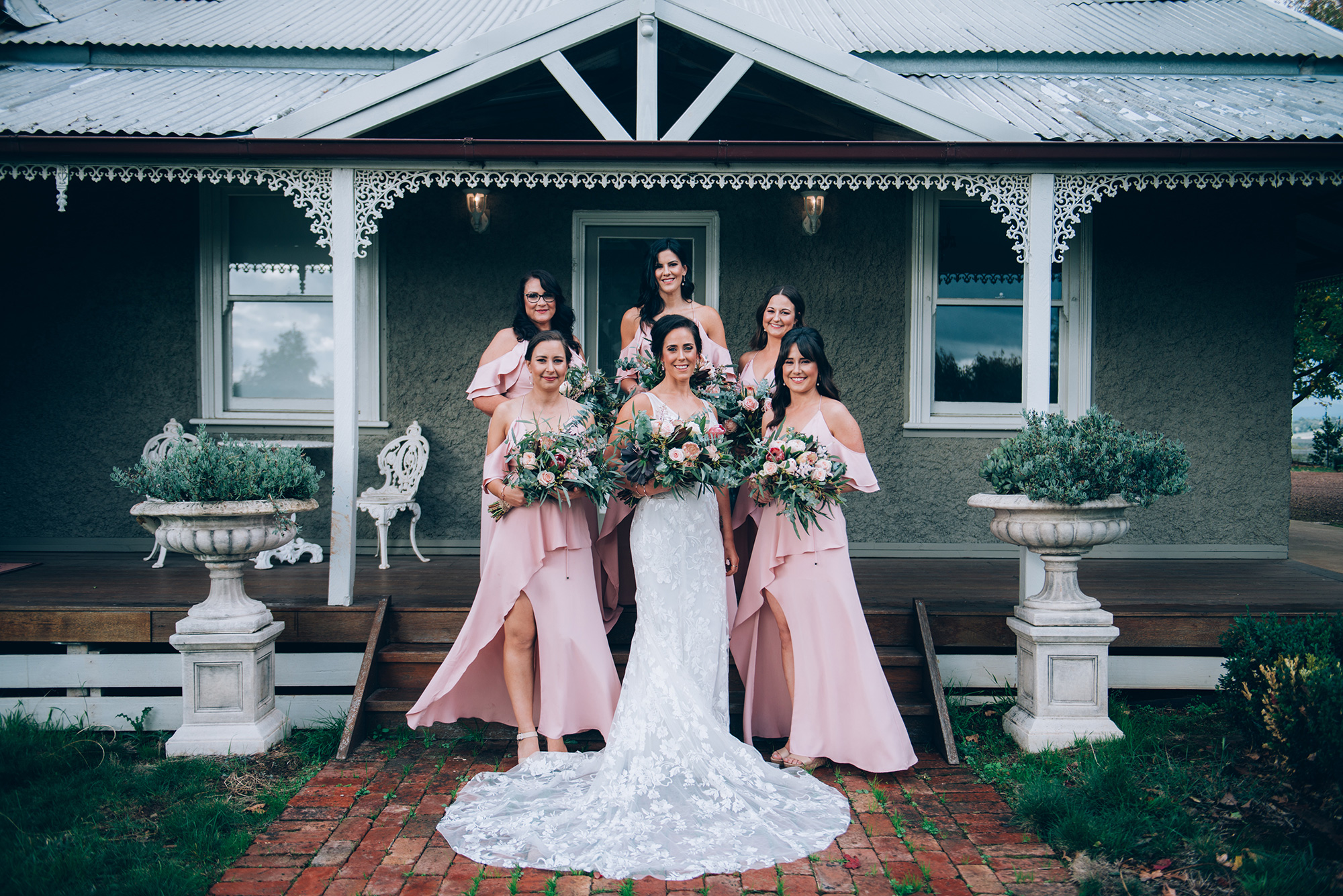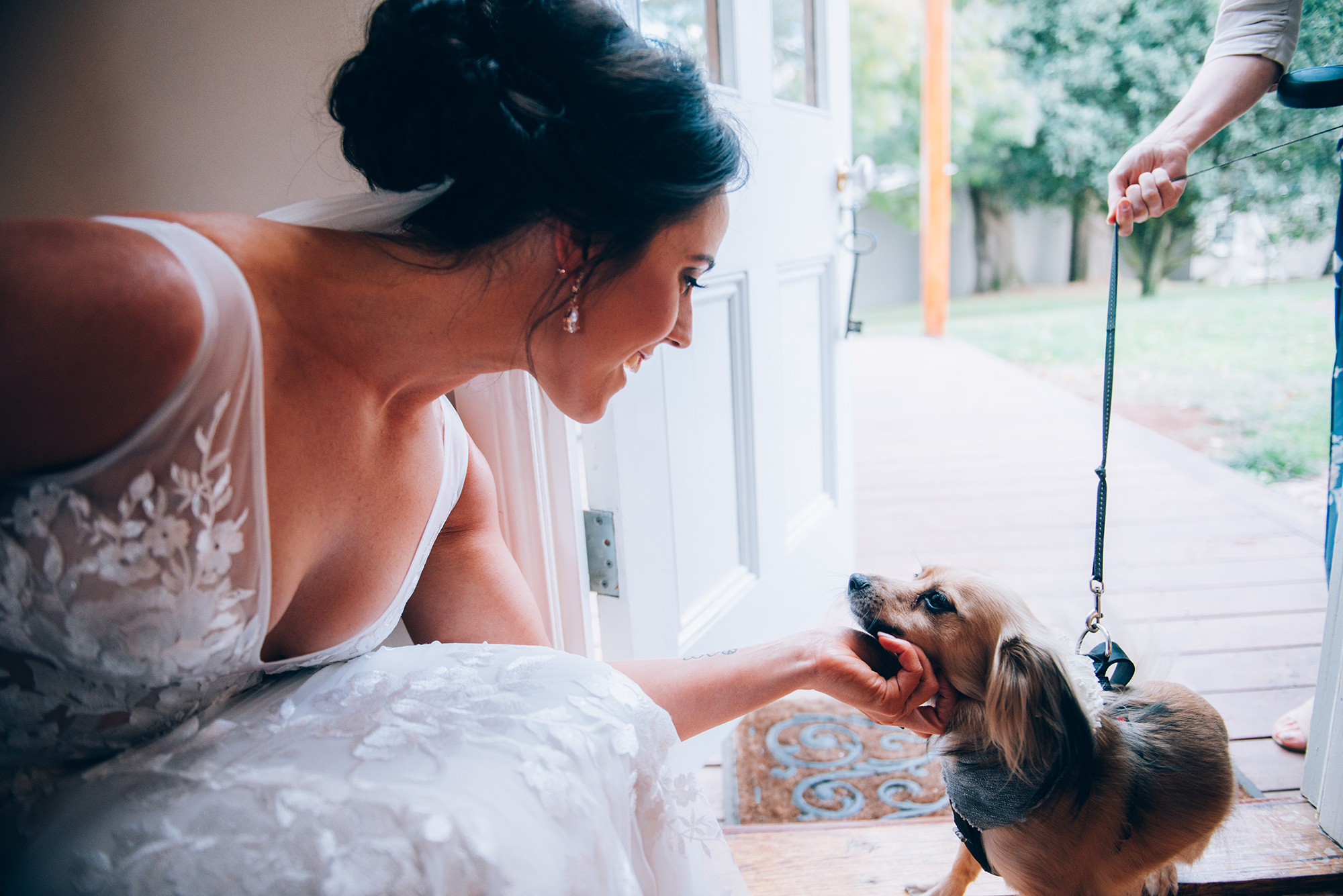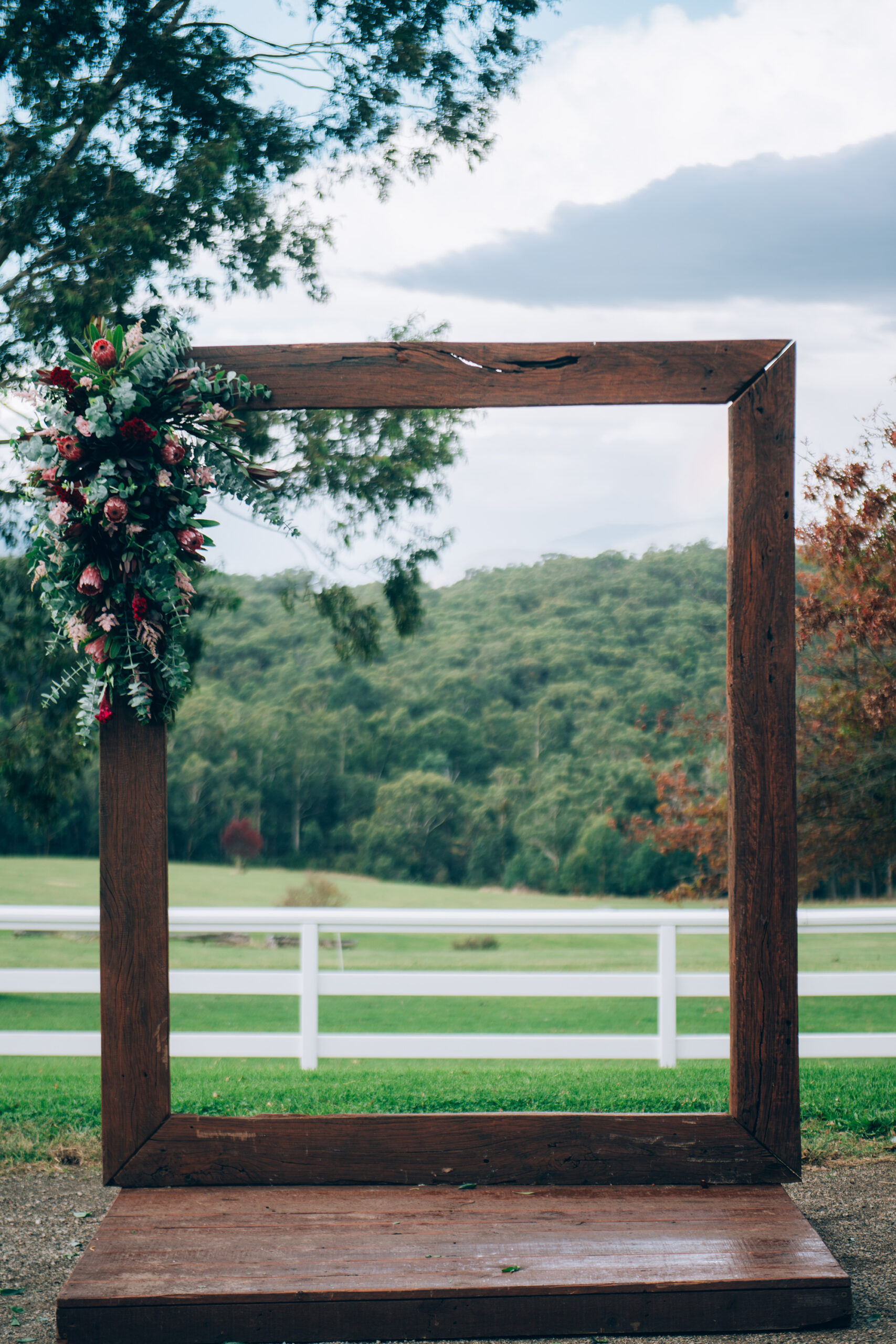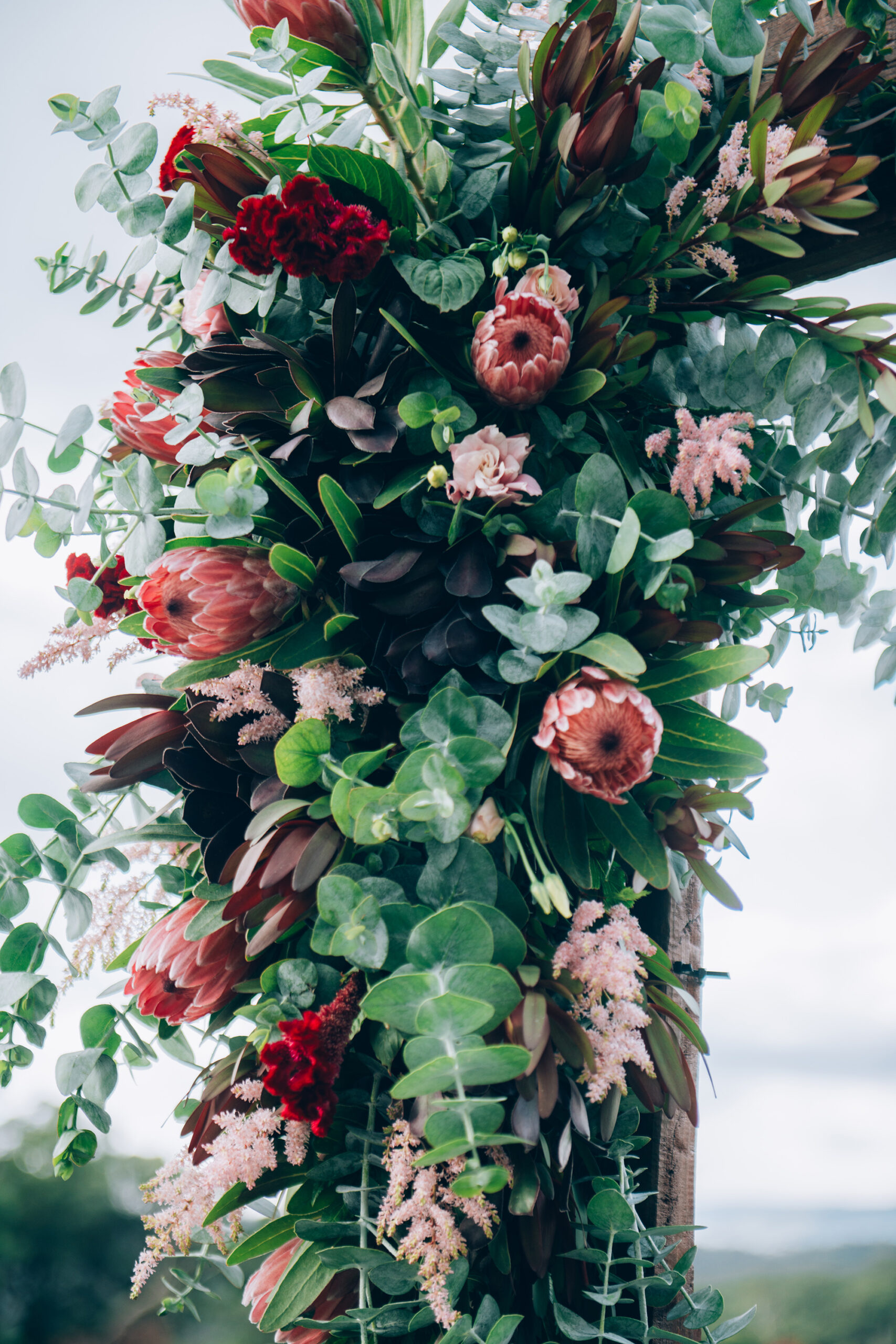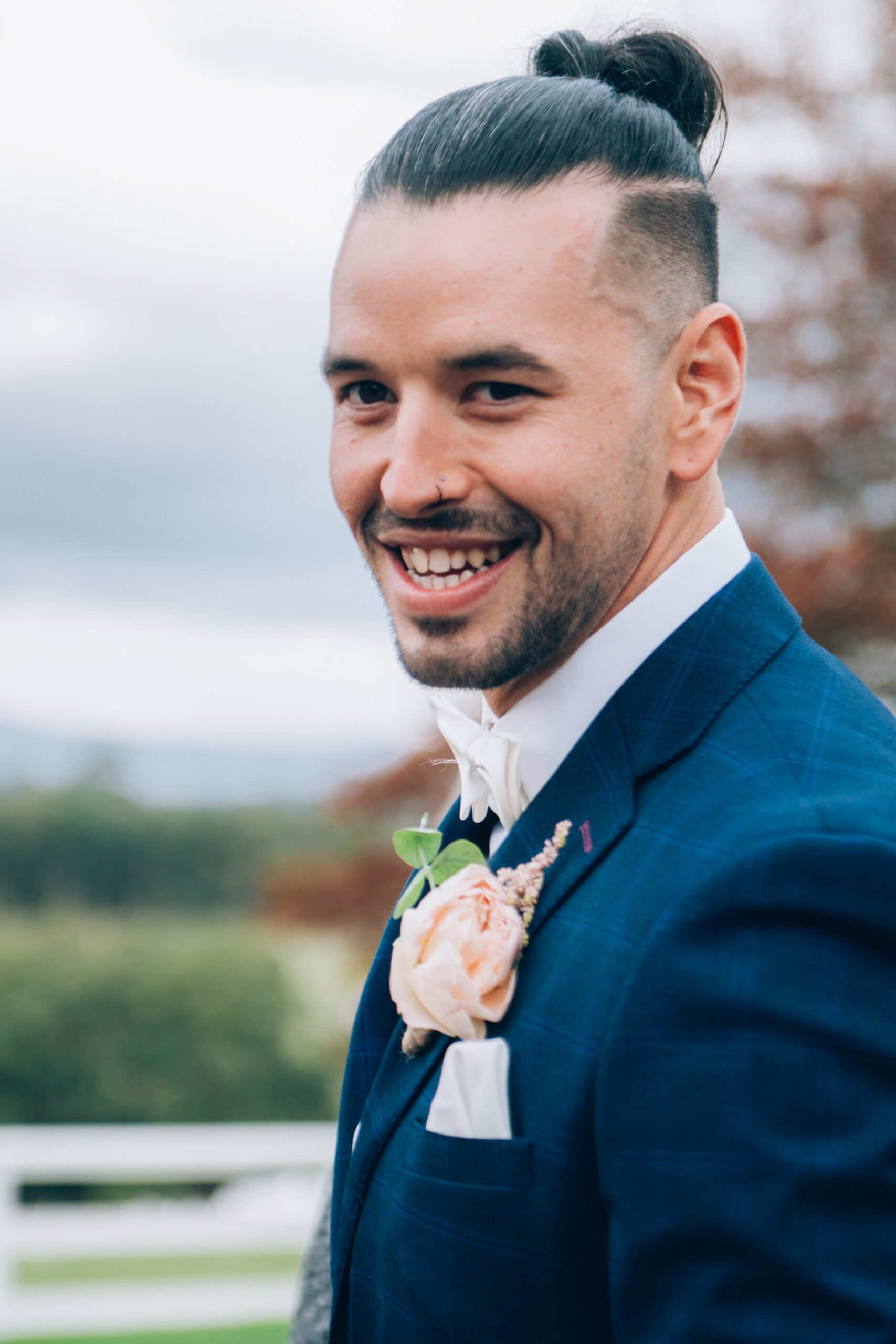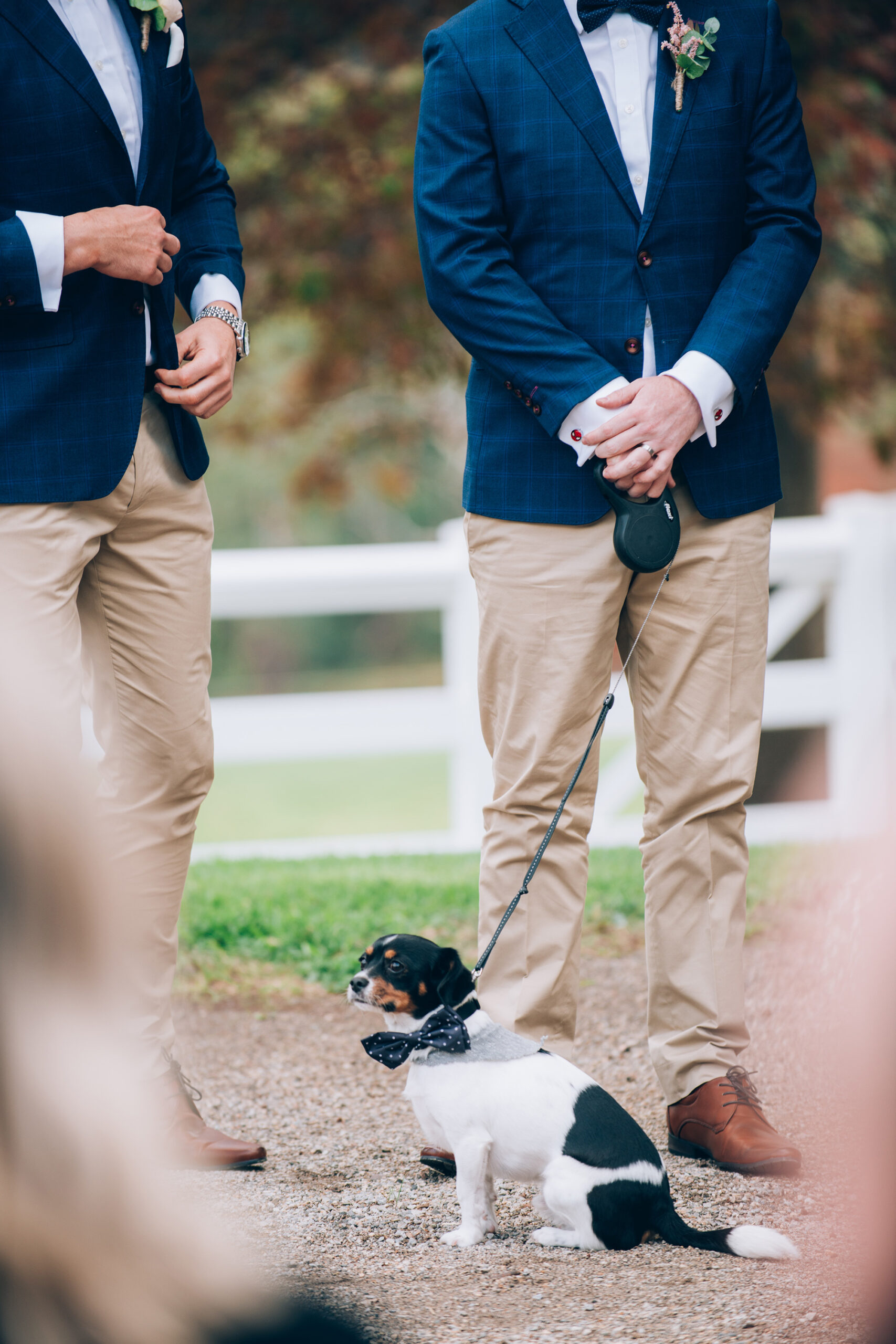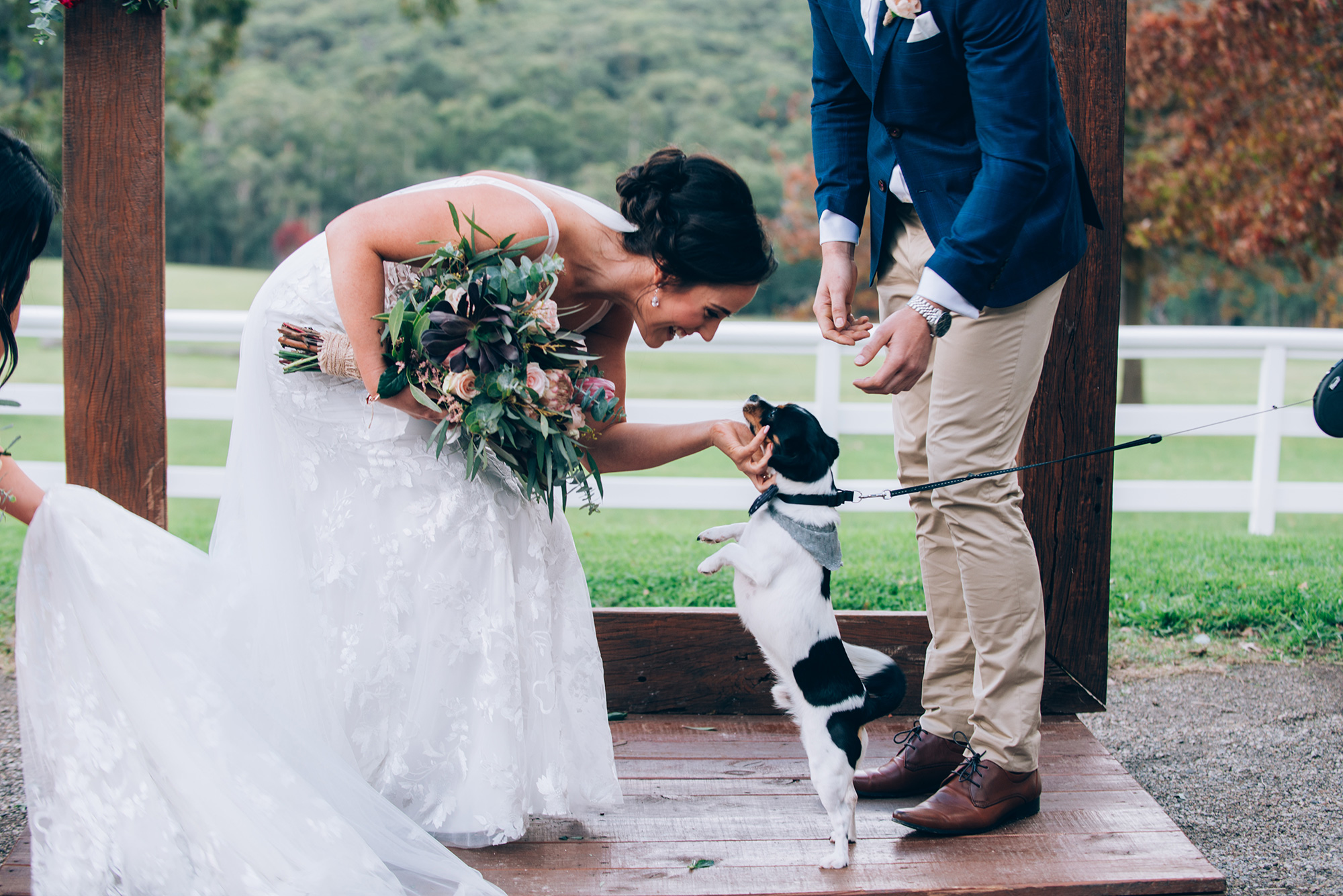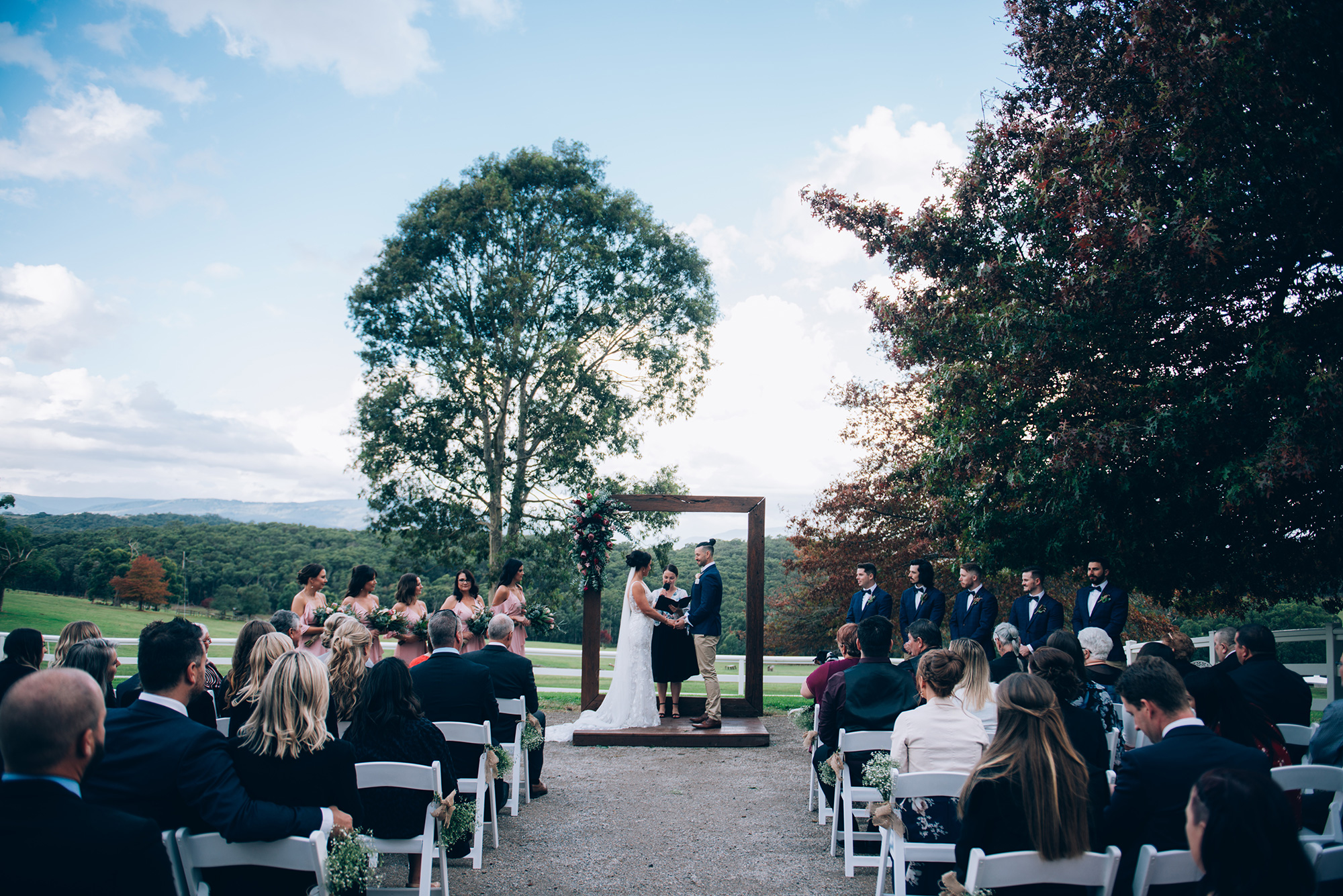 The bride first met celebrant Lisa Graham while travelling through Morocco and had an instant bond. "I couldn't have had anyone else," Ashlee says.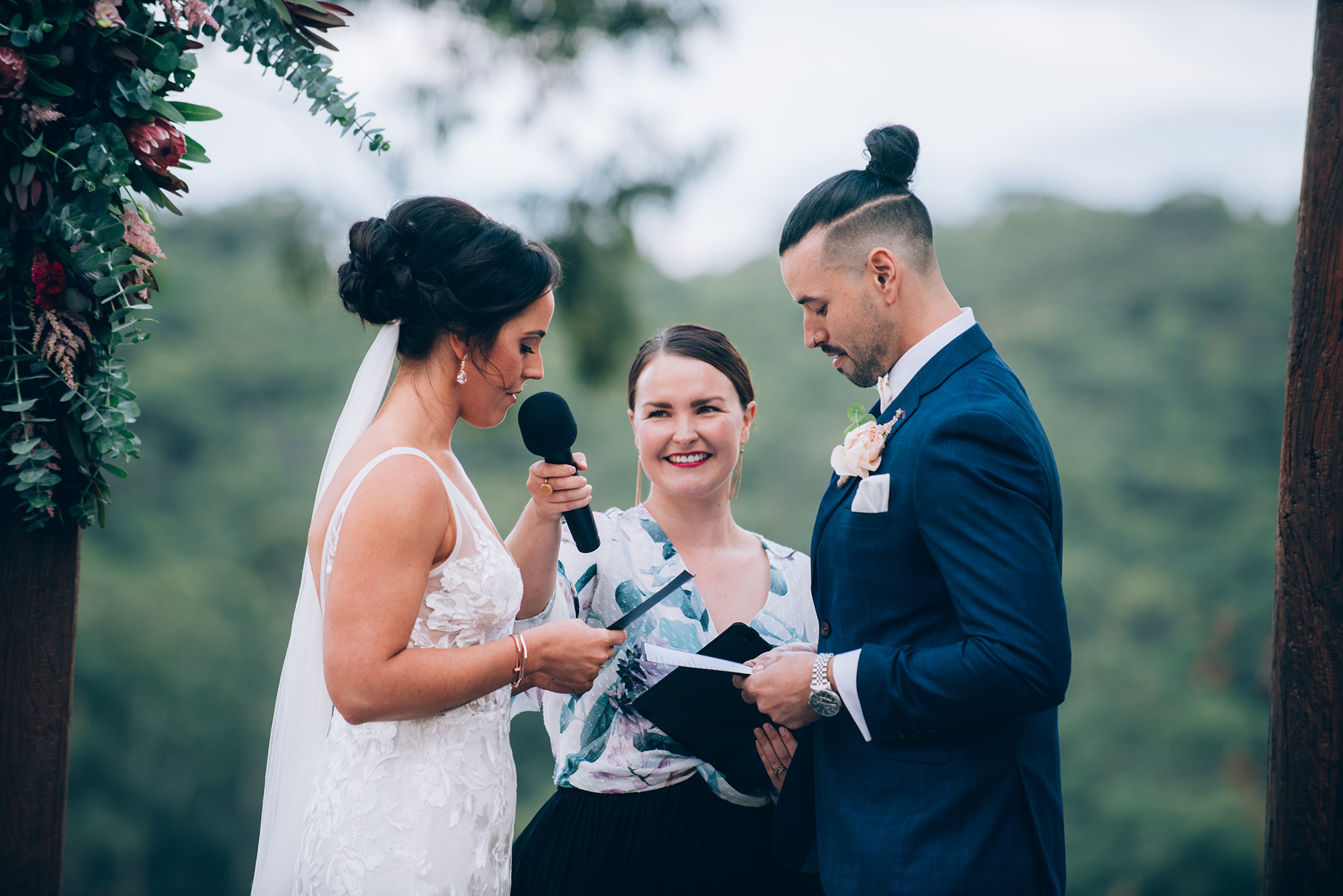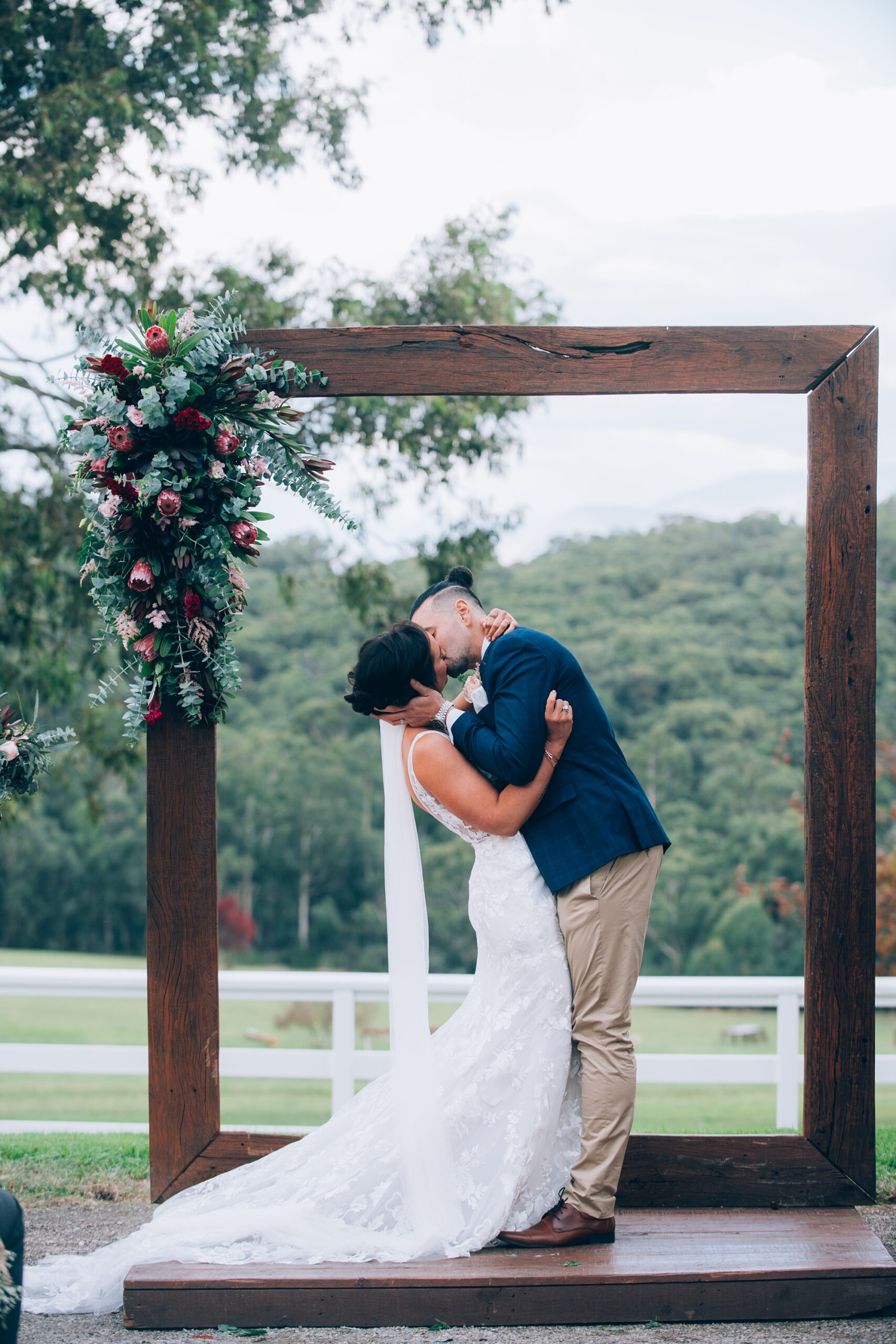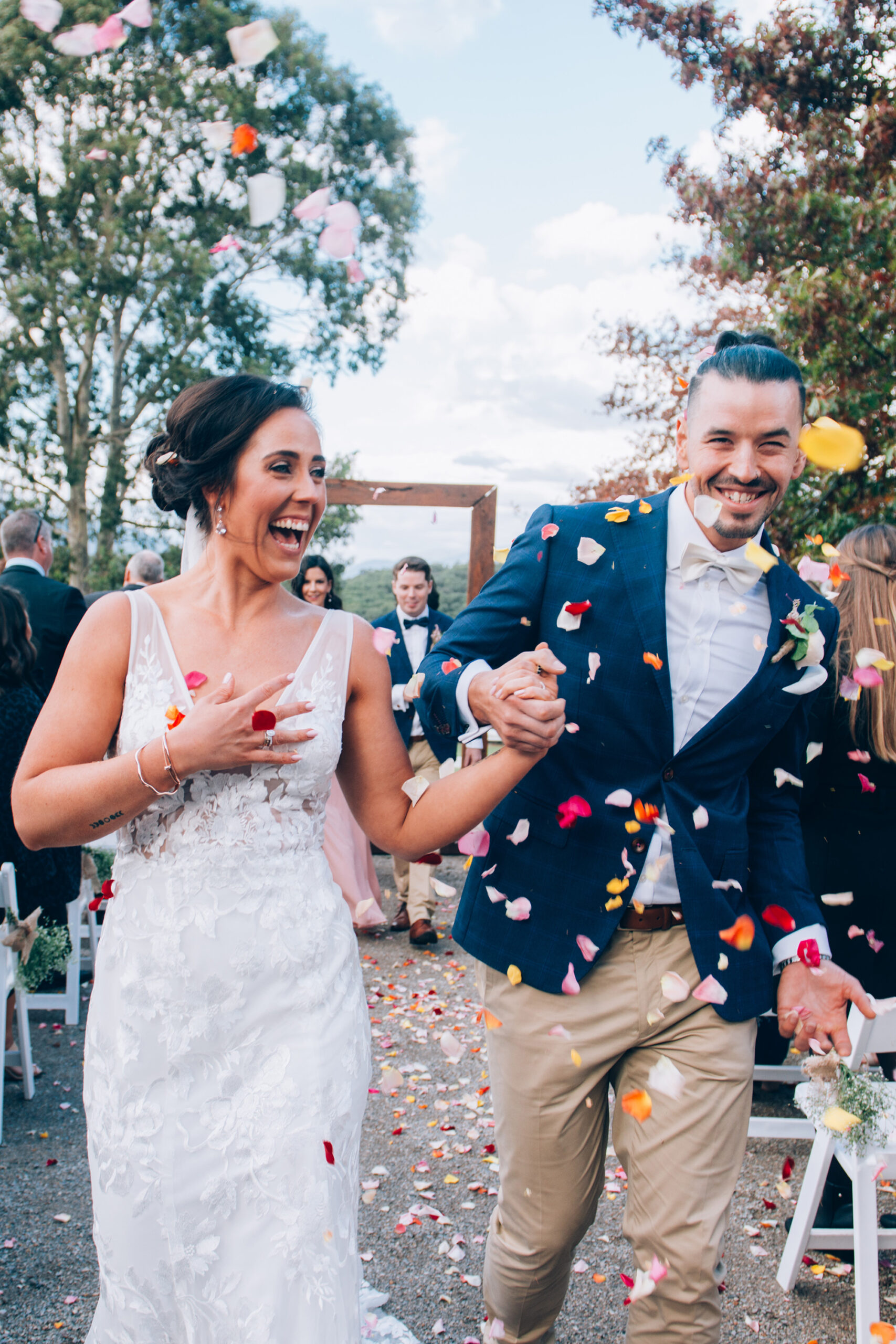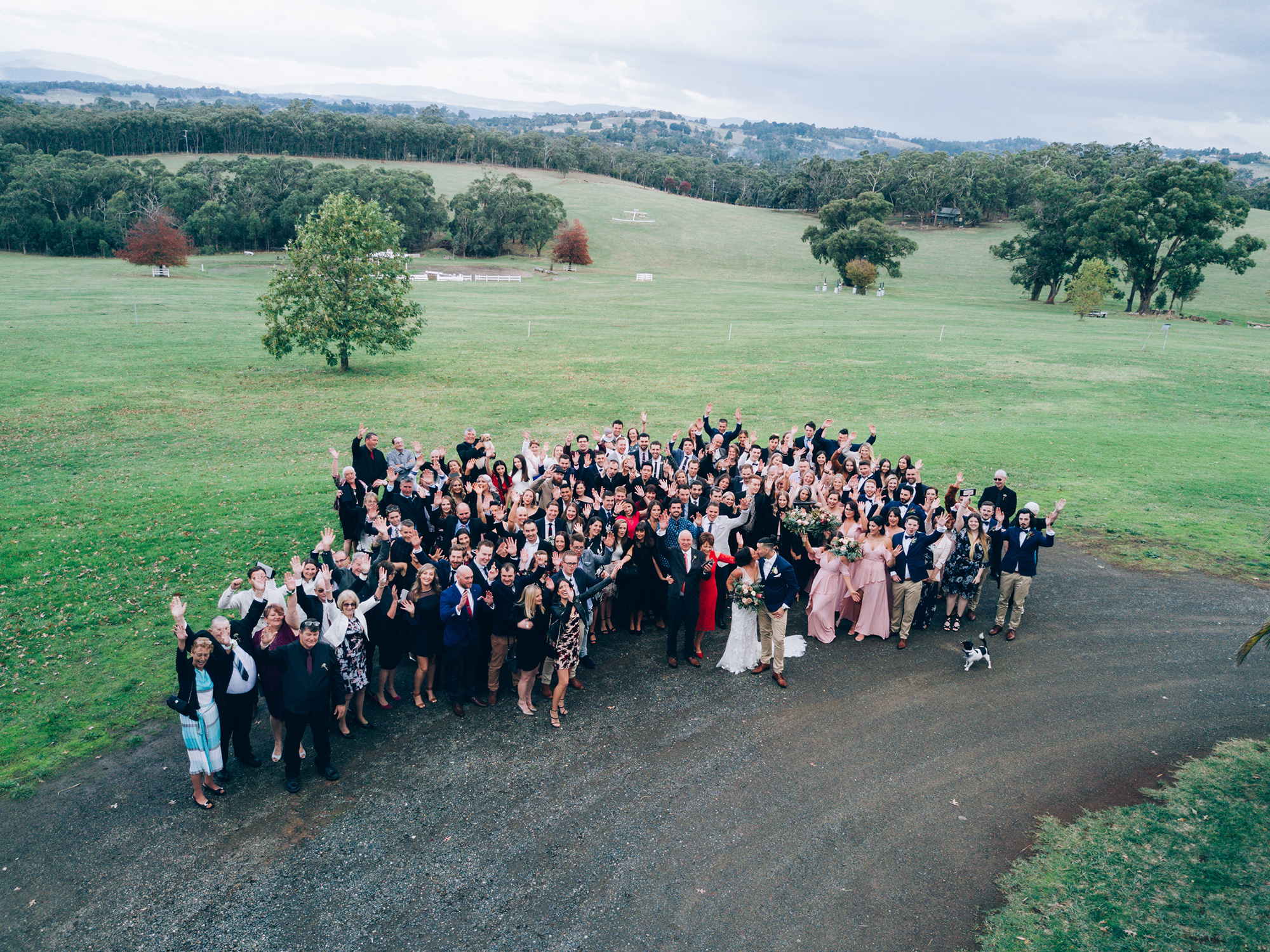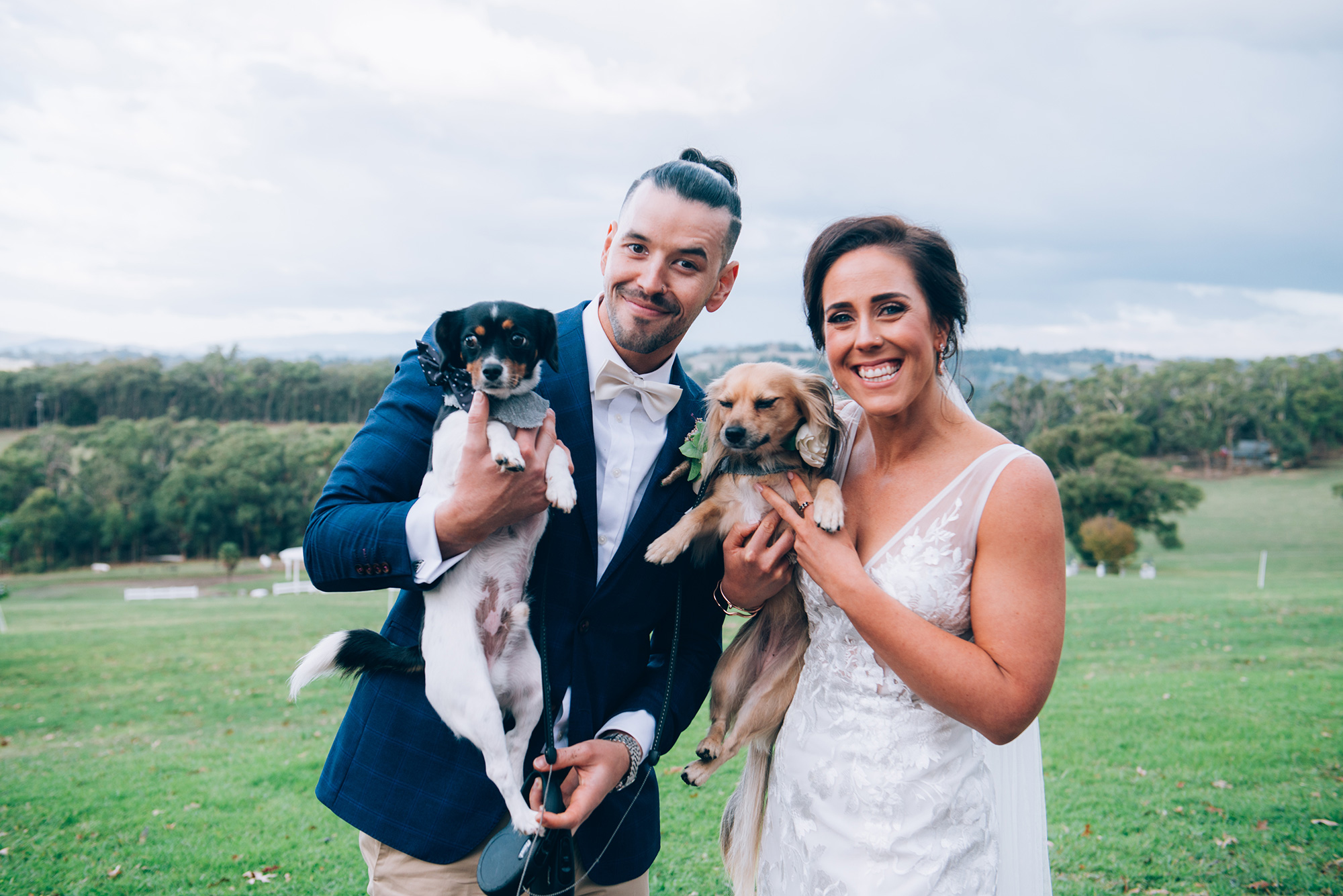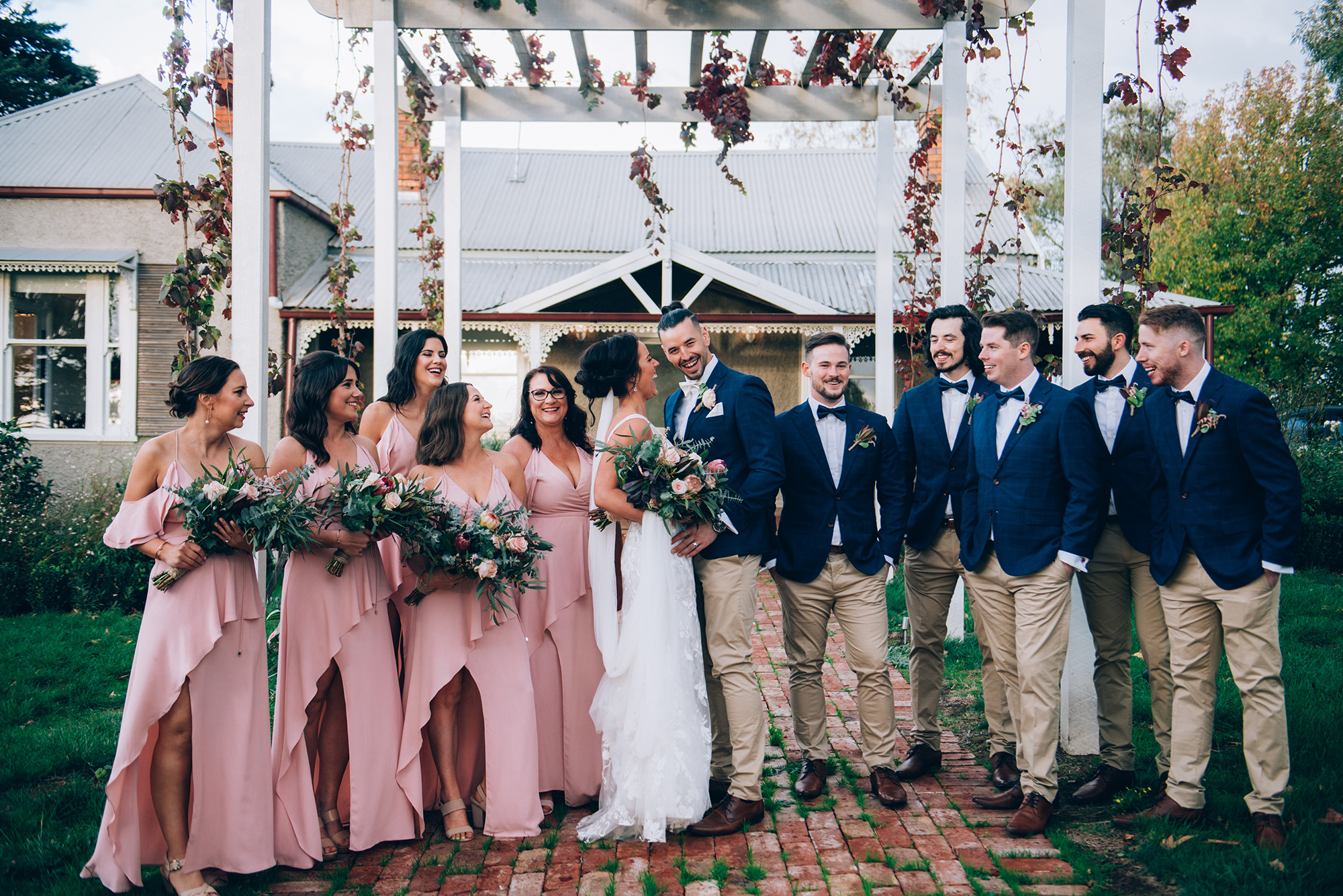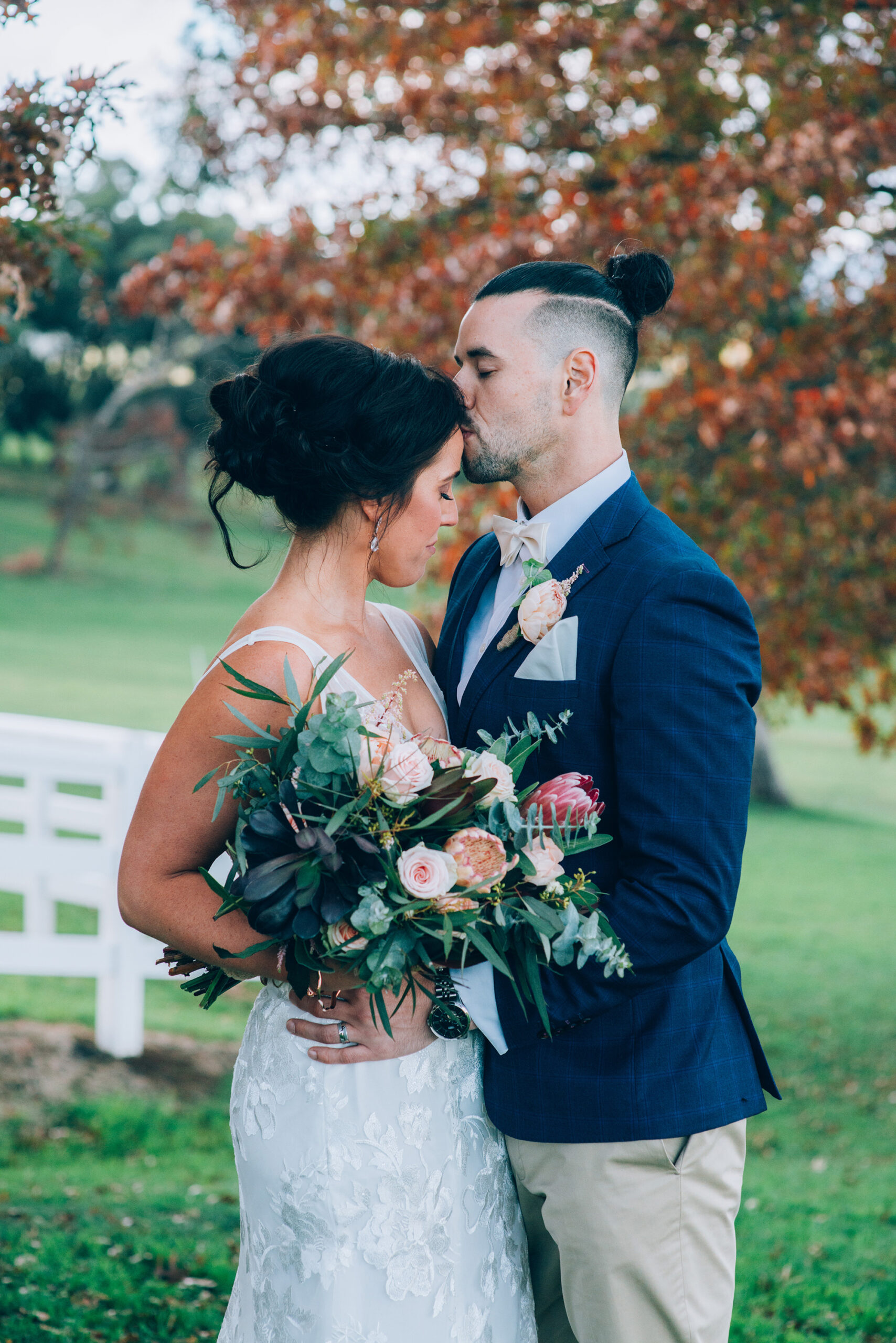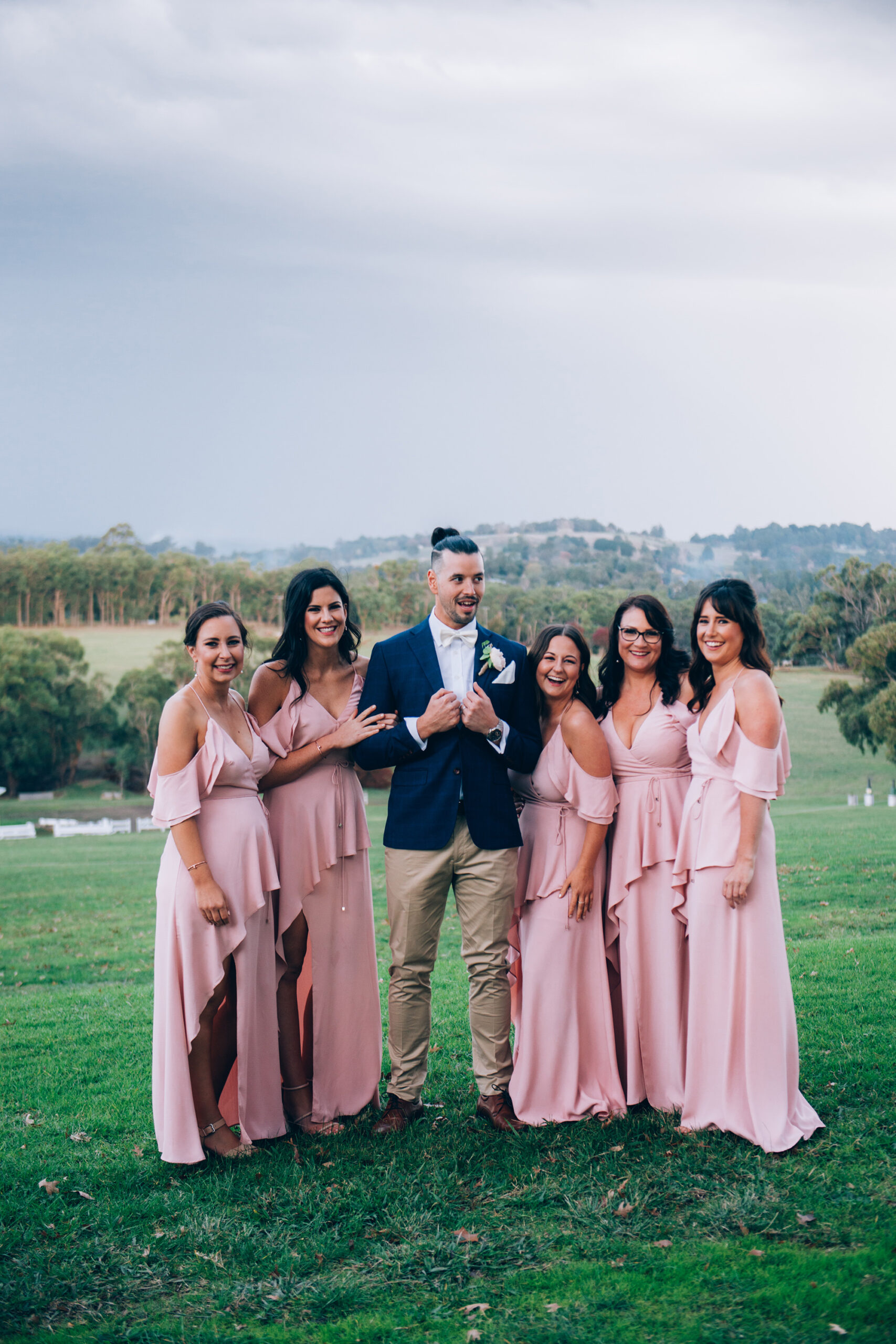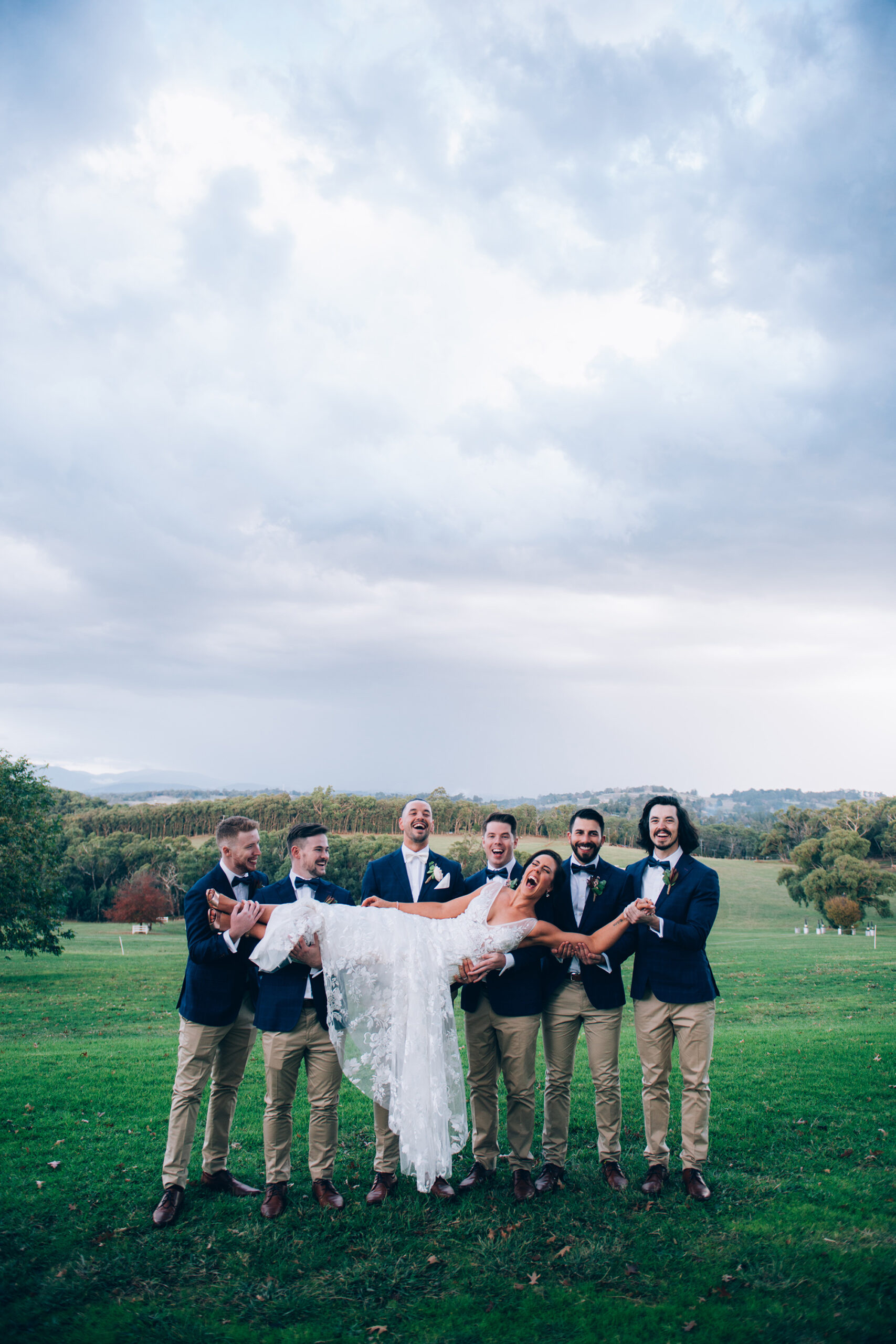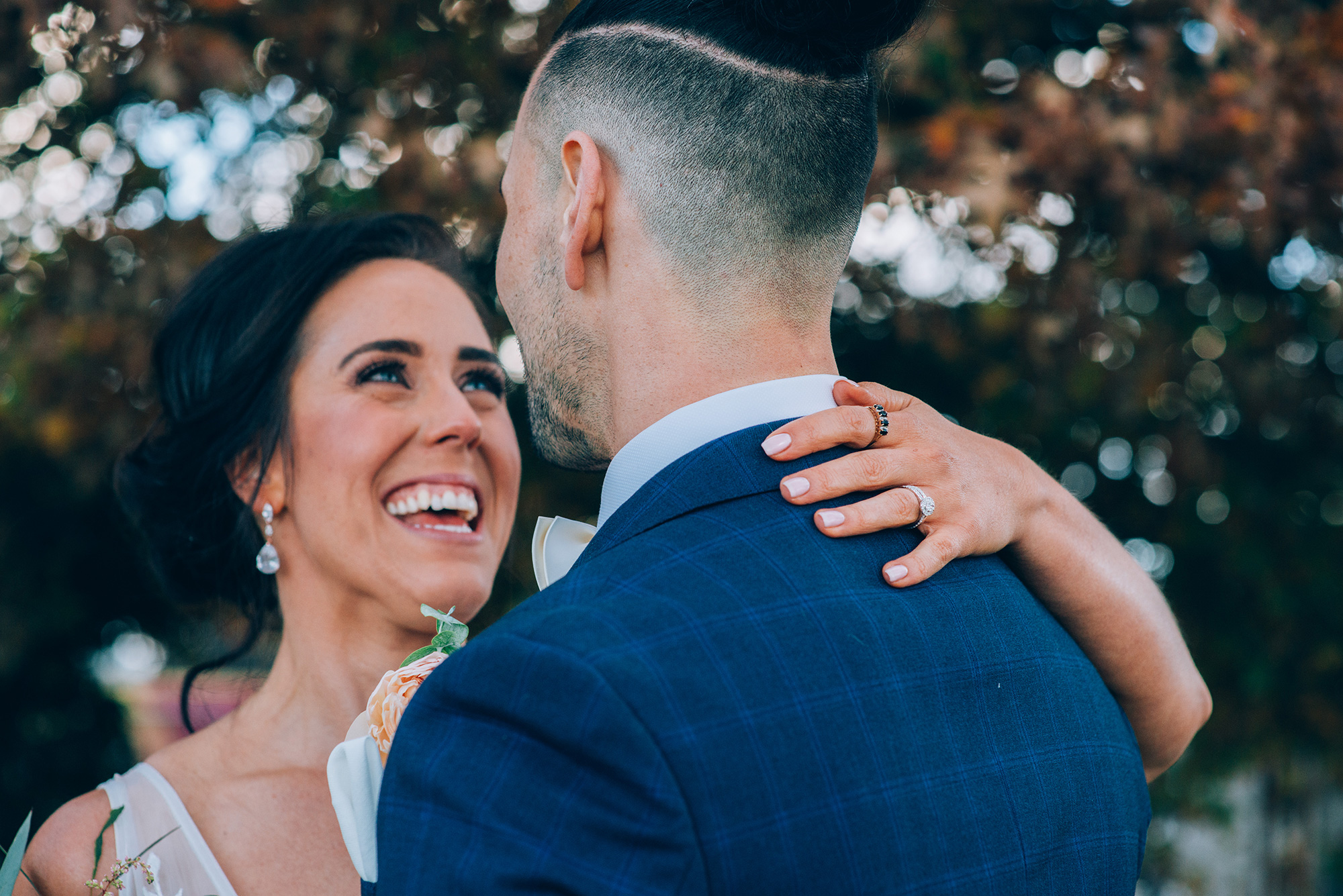 Johnno popped the question at sunrise on the beach at Lorne. "He also organised his best mates (who are also wedding photographers) to photograph the whole thing from inside a bush! So we have some gorgeous memories to always look back on," Ashlee says.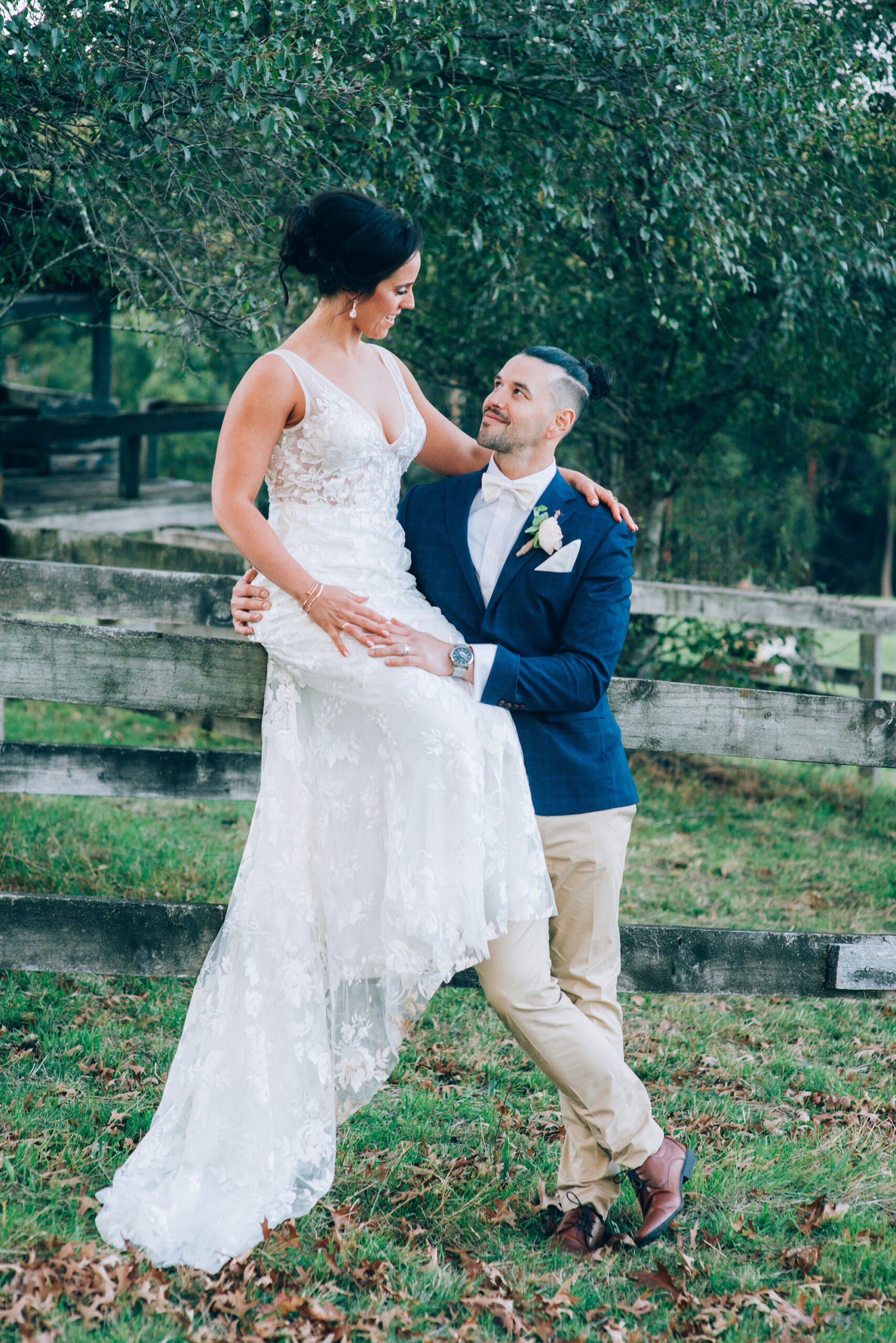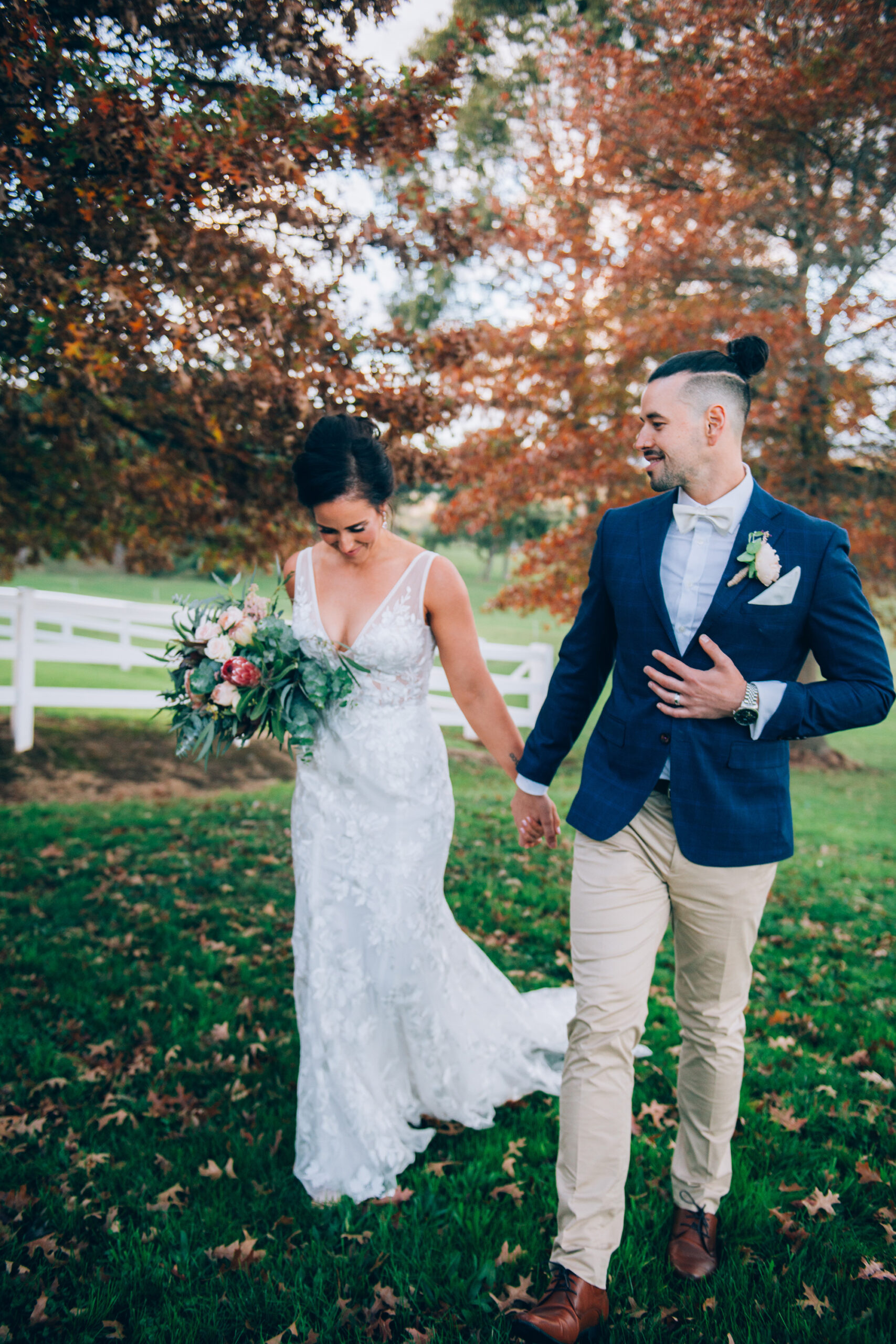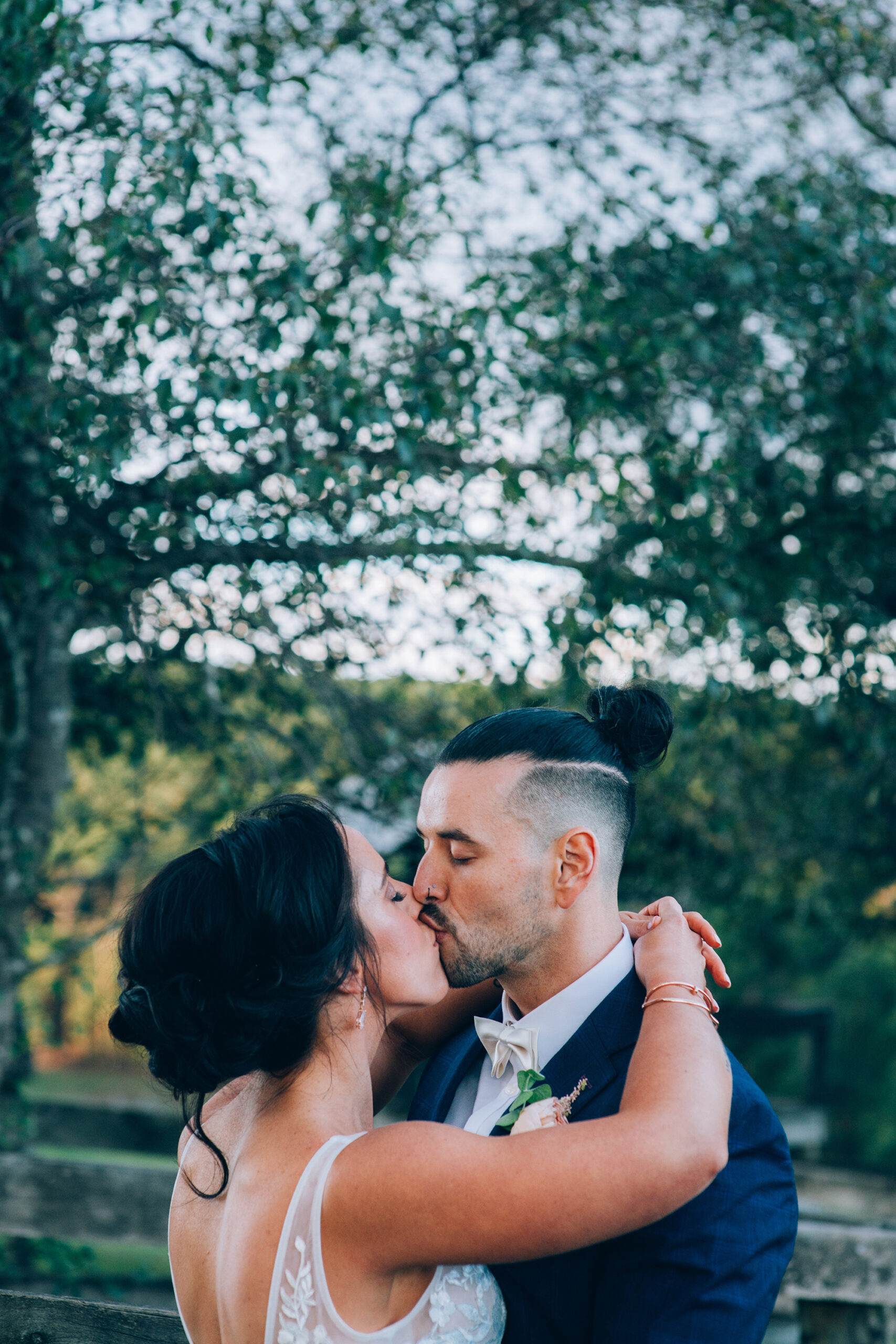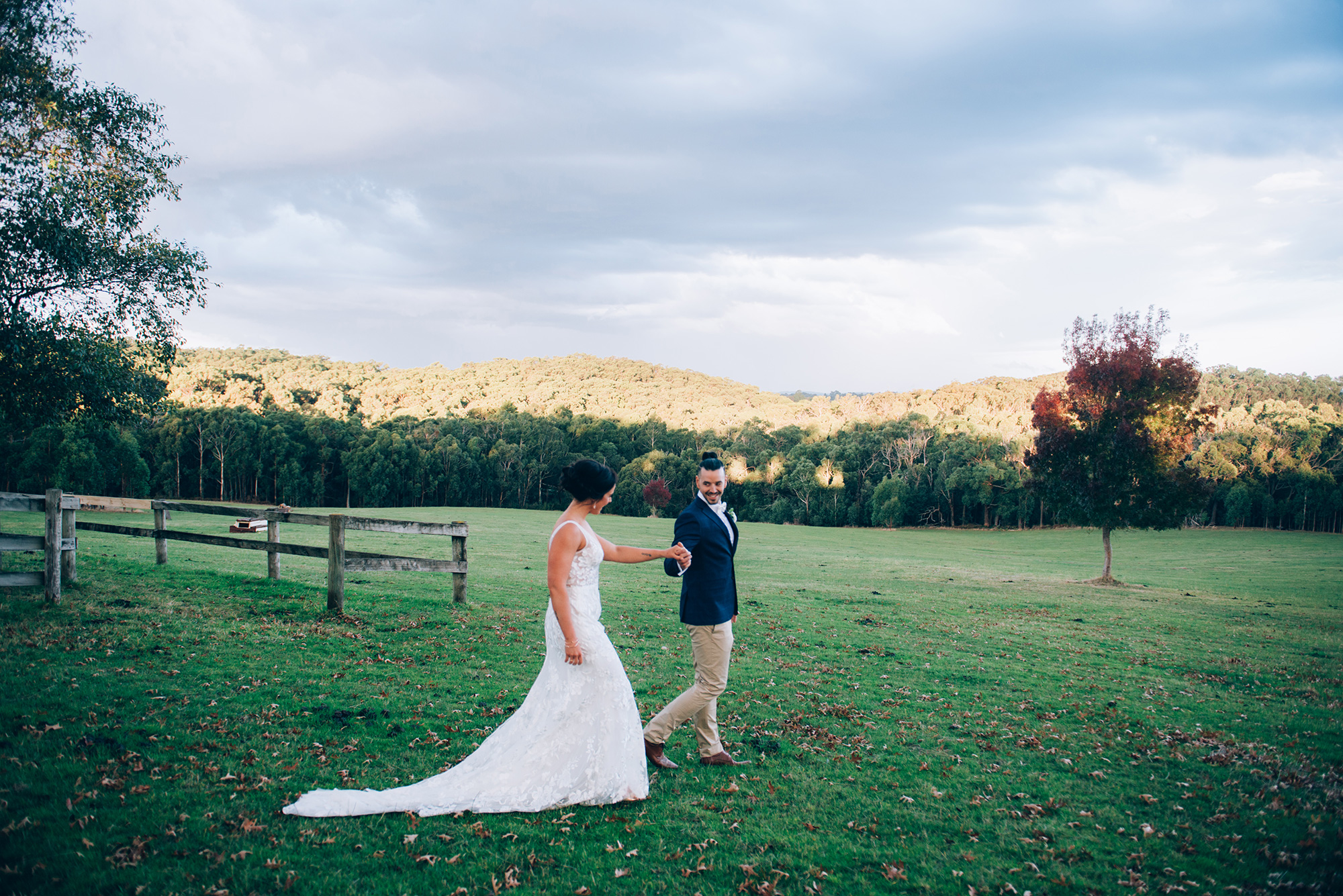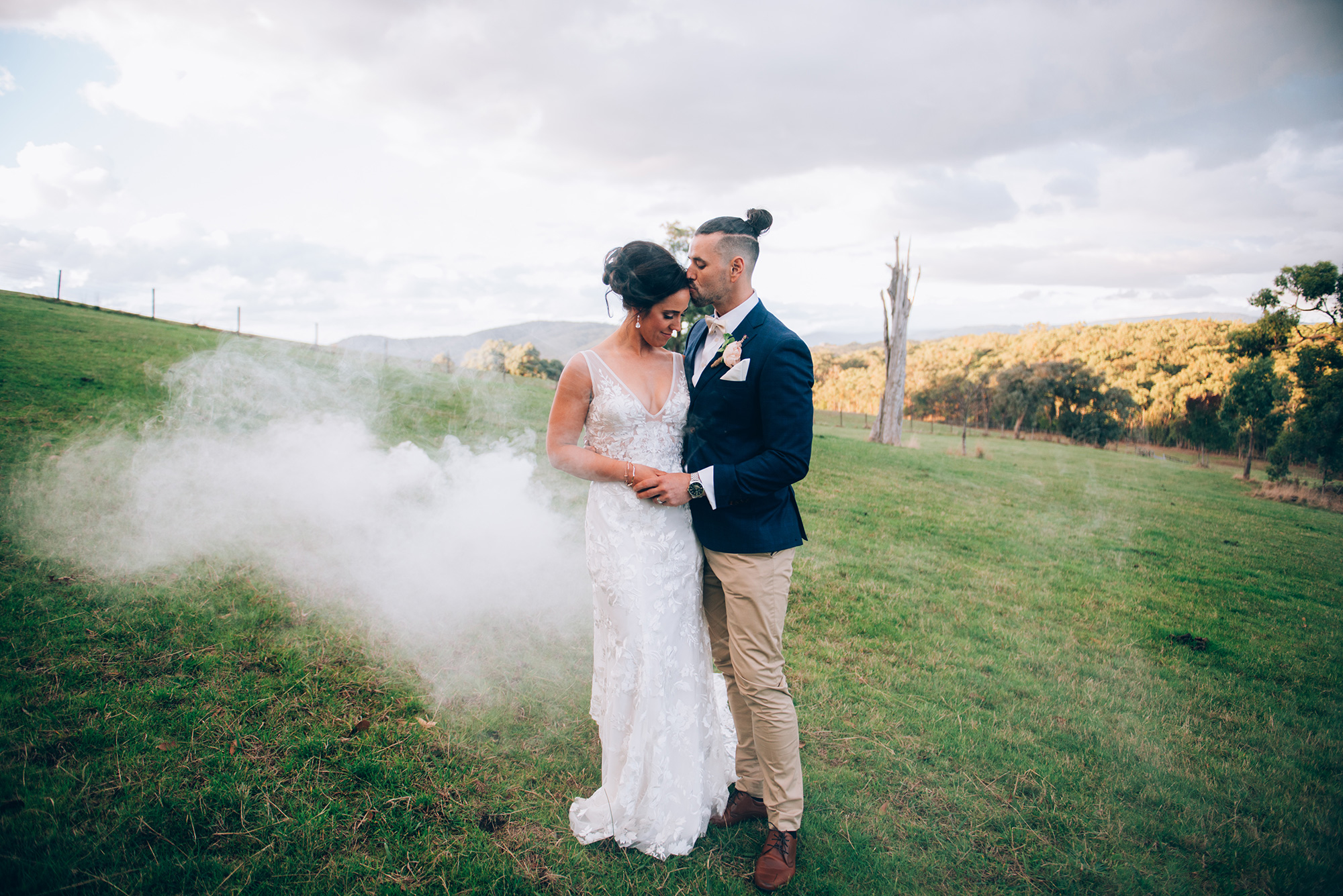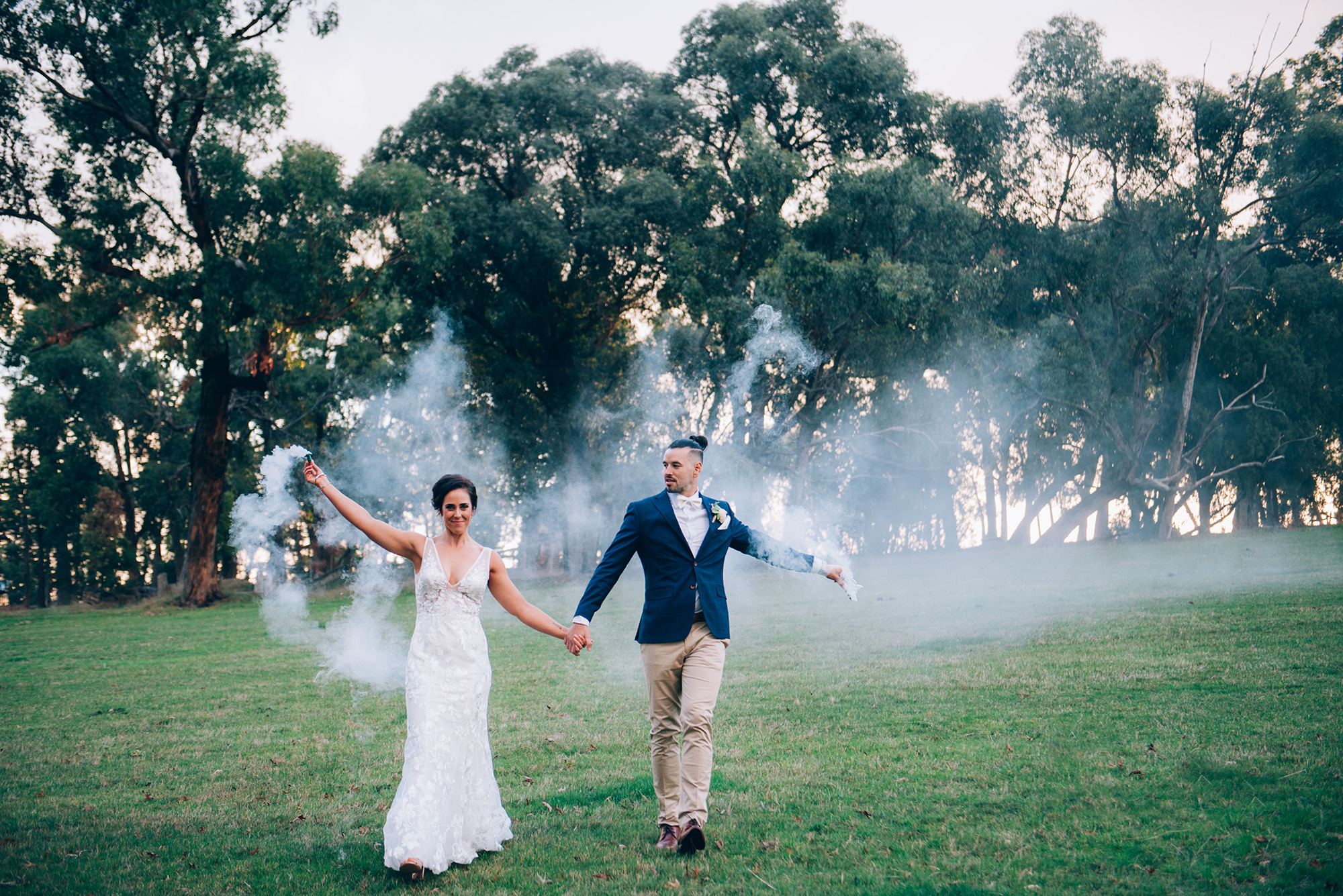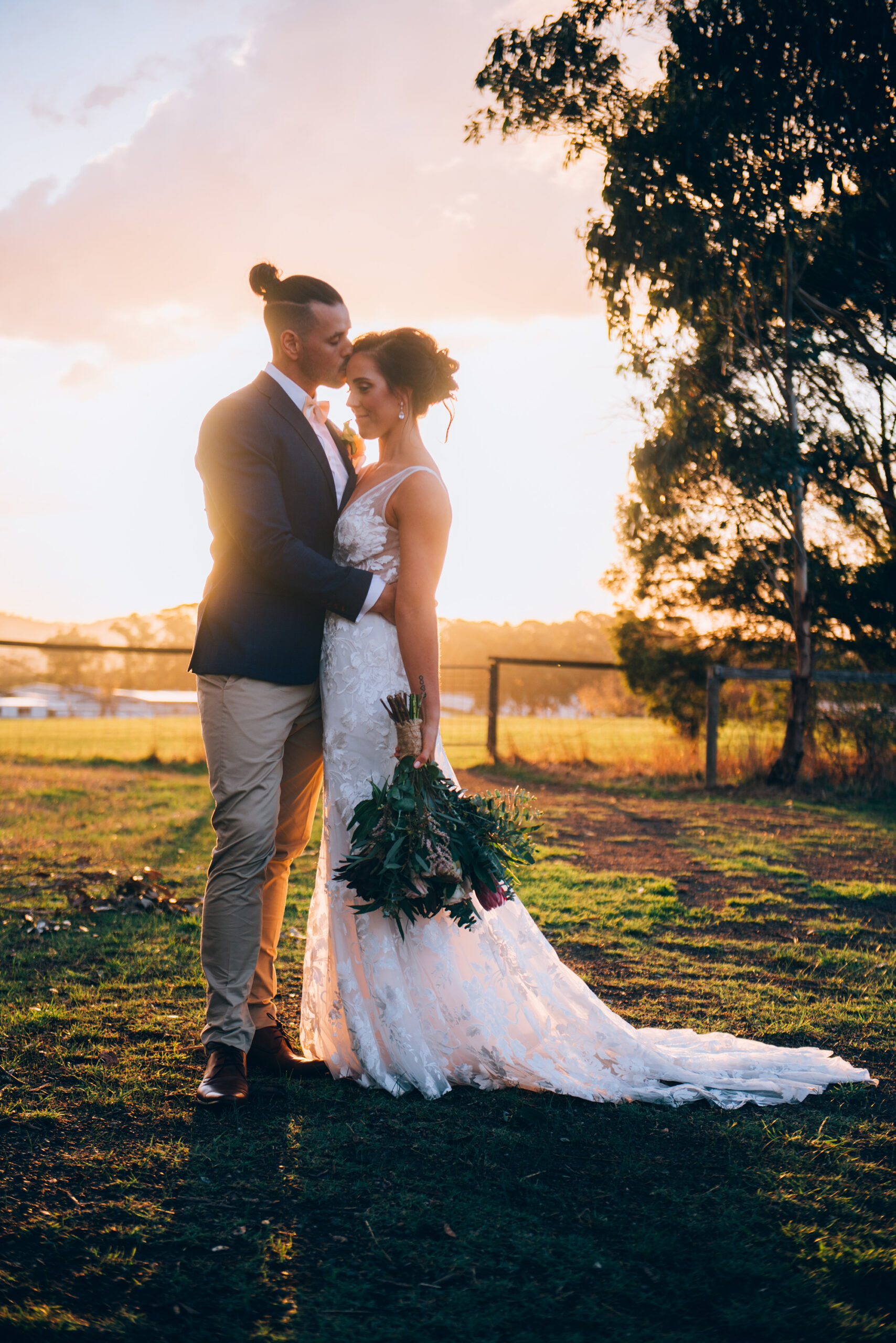 Ashlee advises future brides to always stay calm. "Everything happens for a reason, and trust your gut! It's always right," she says.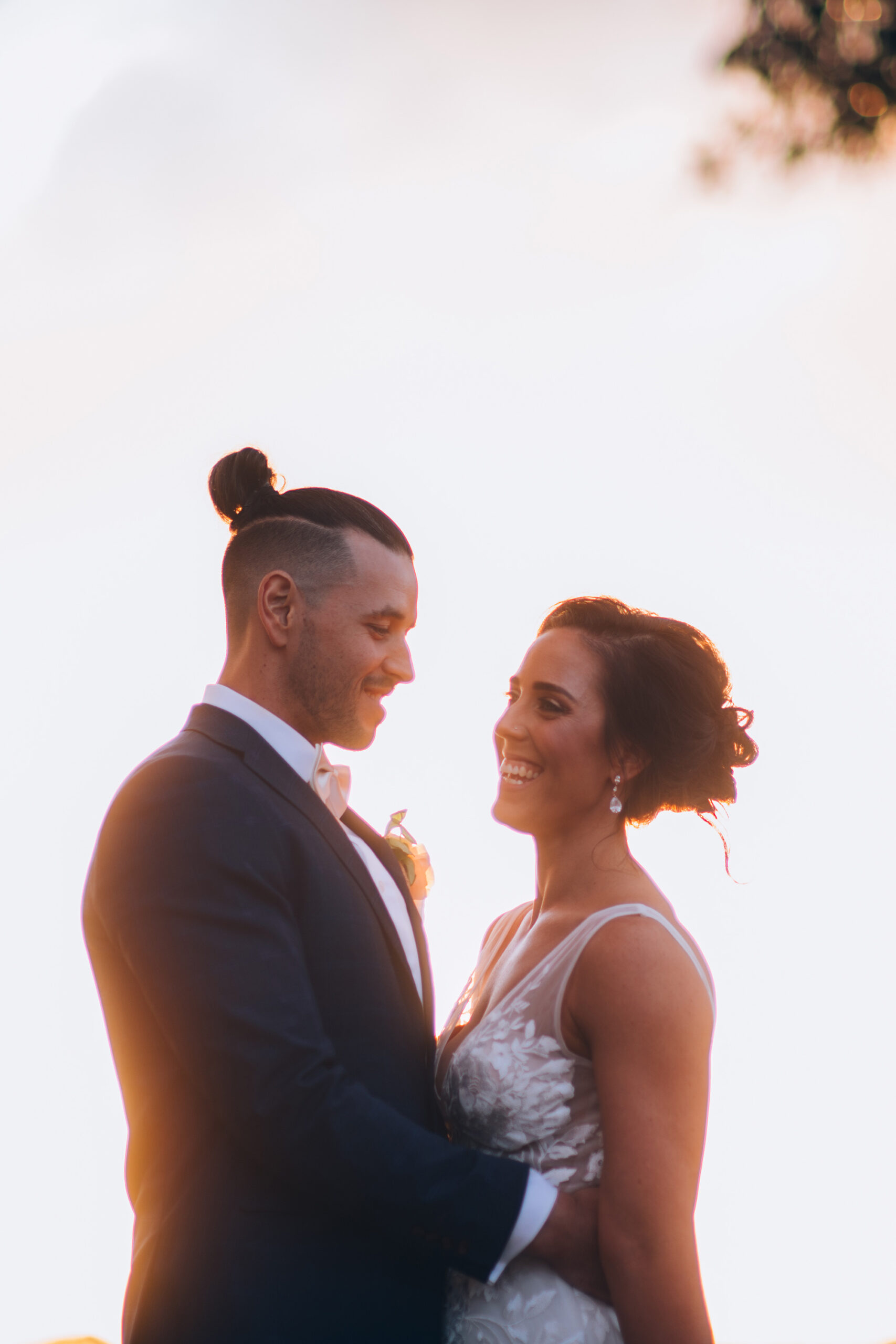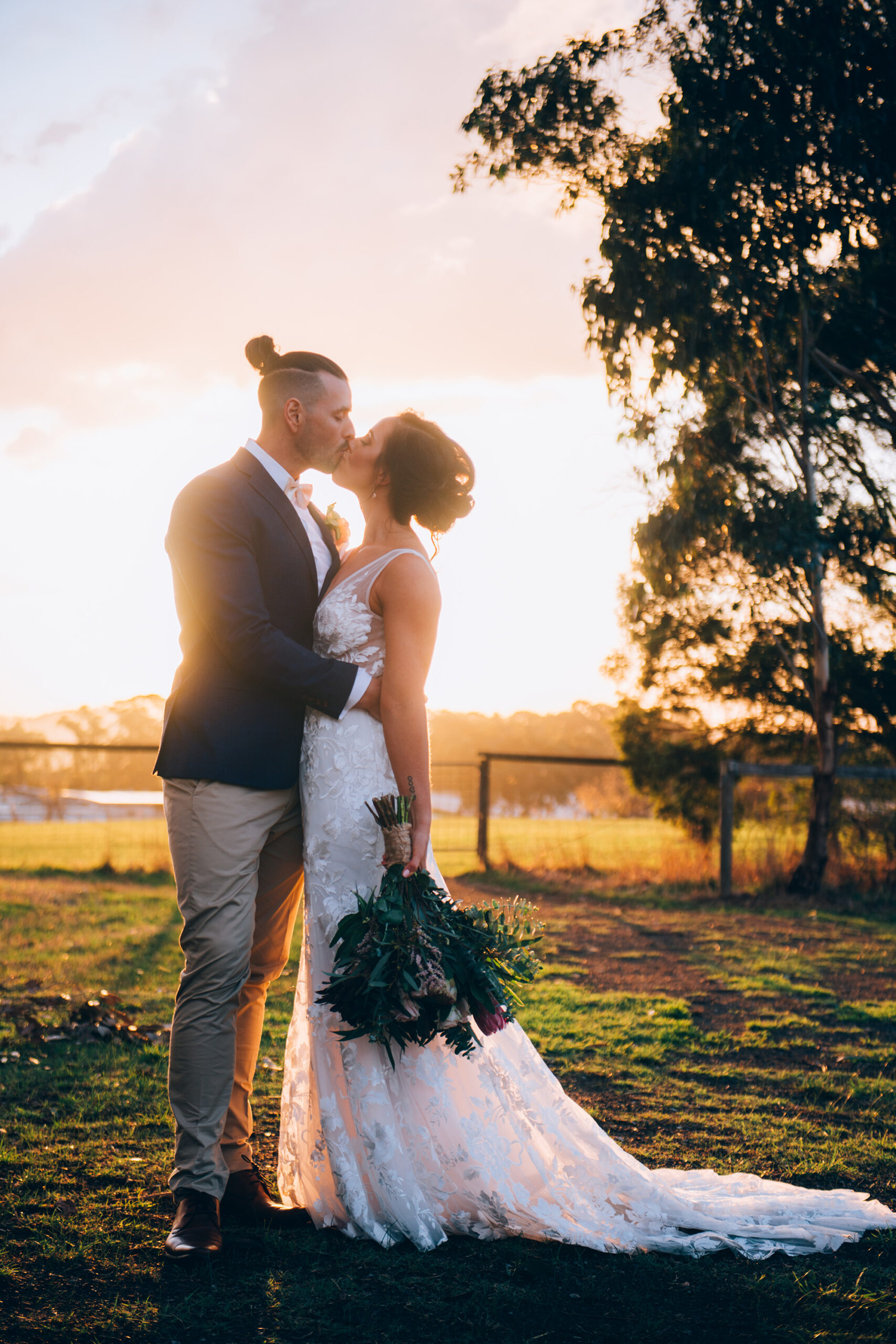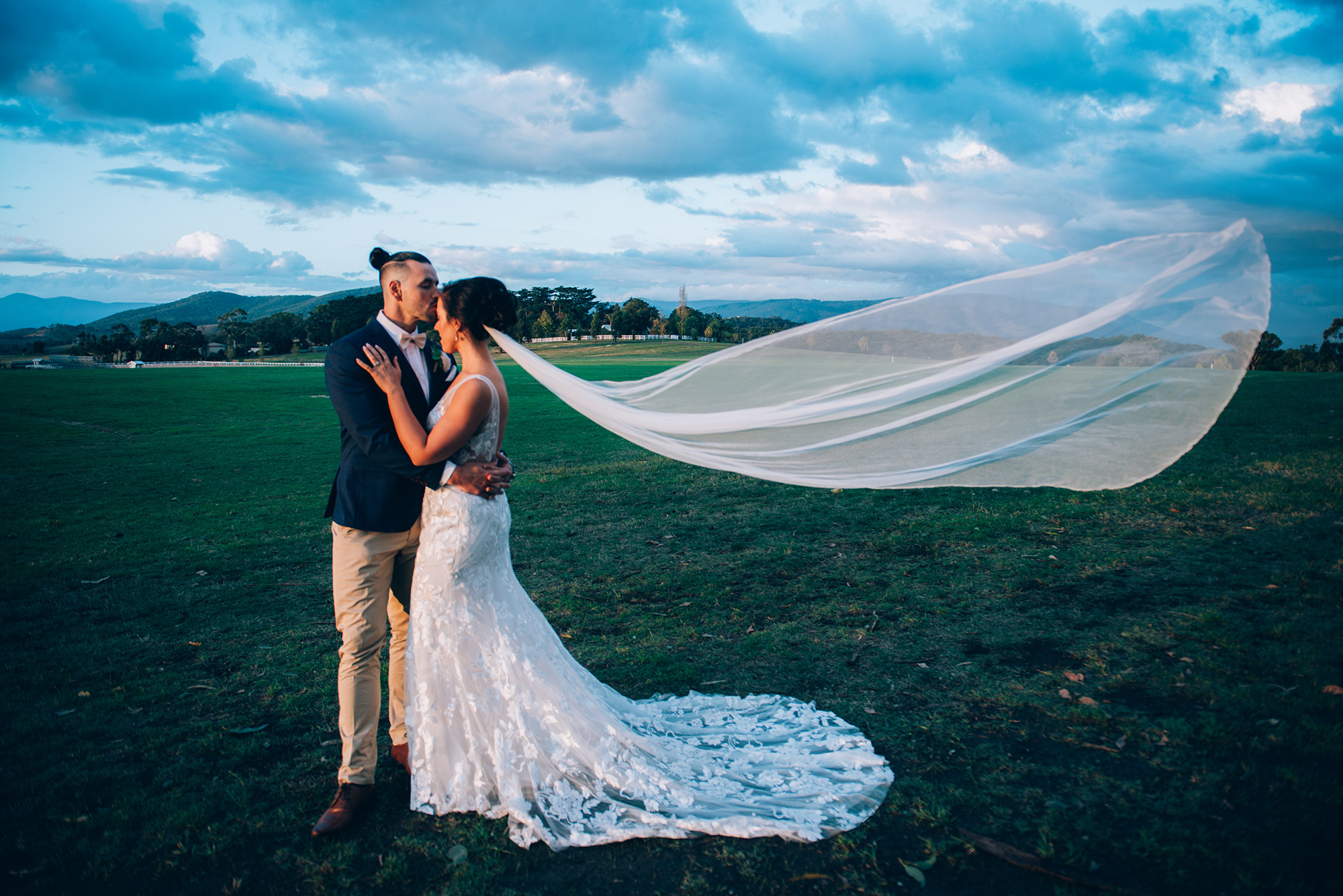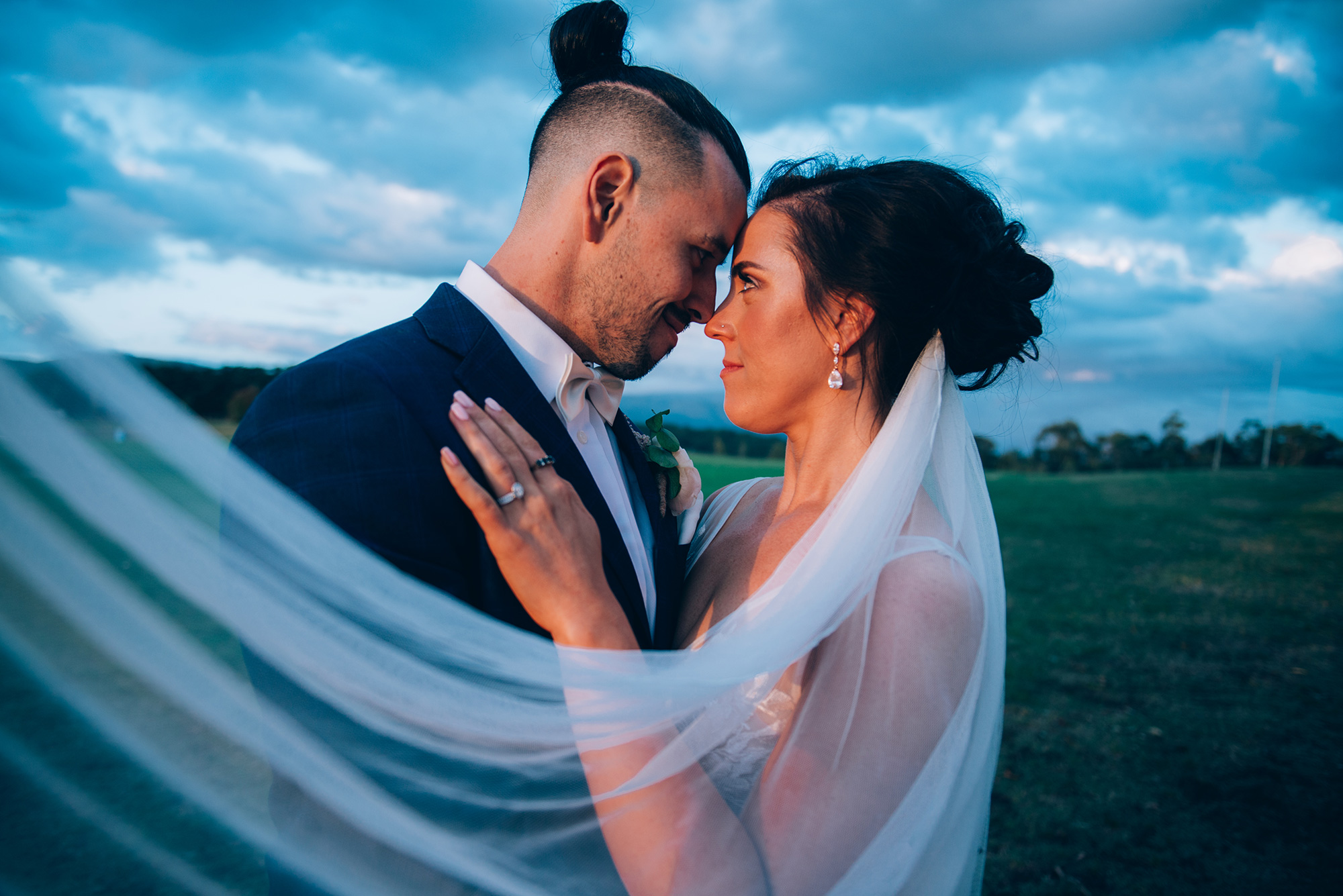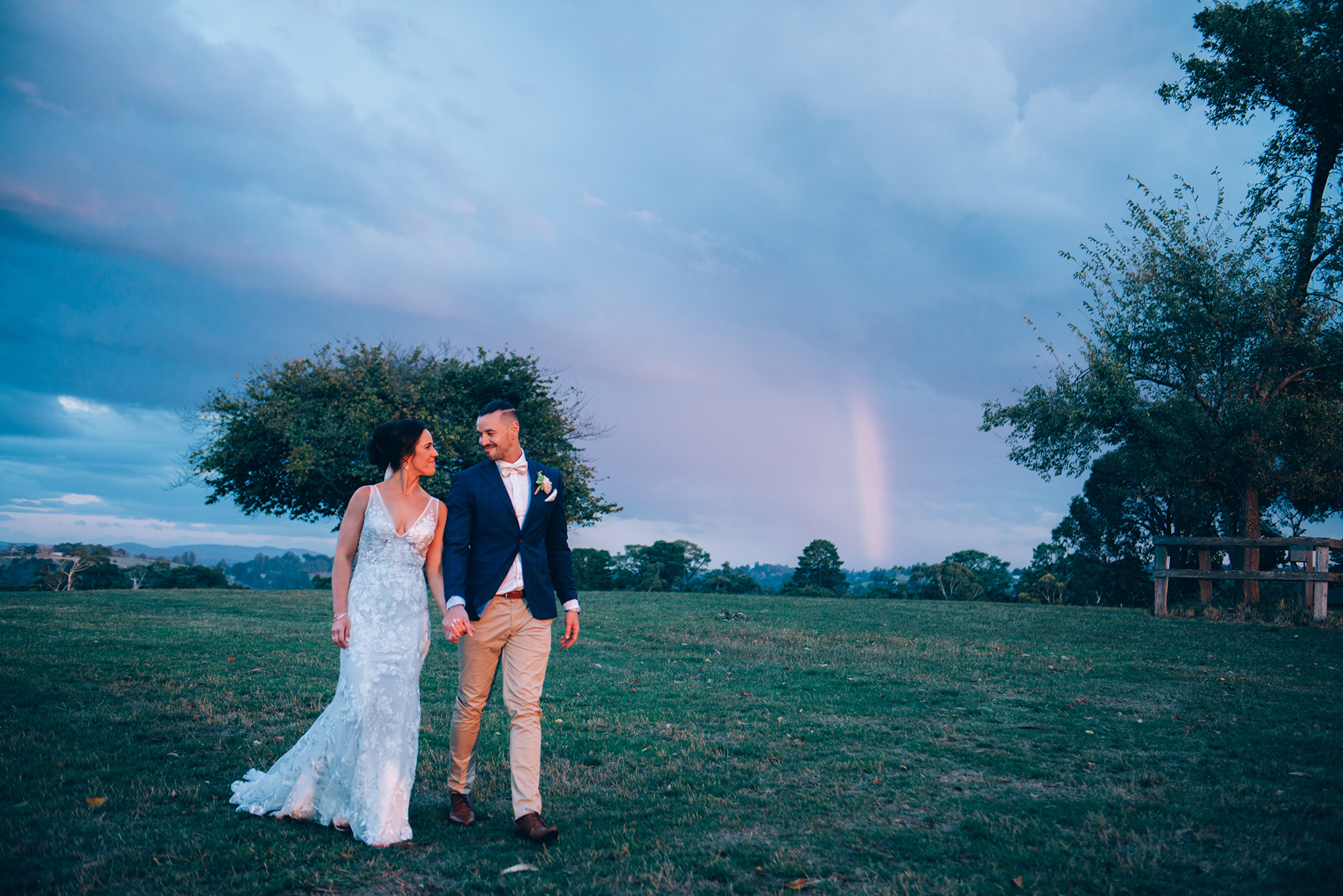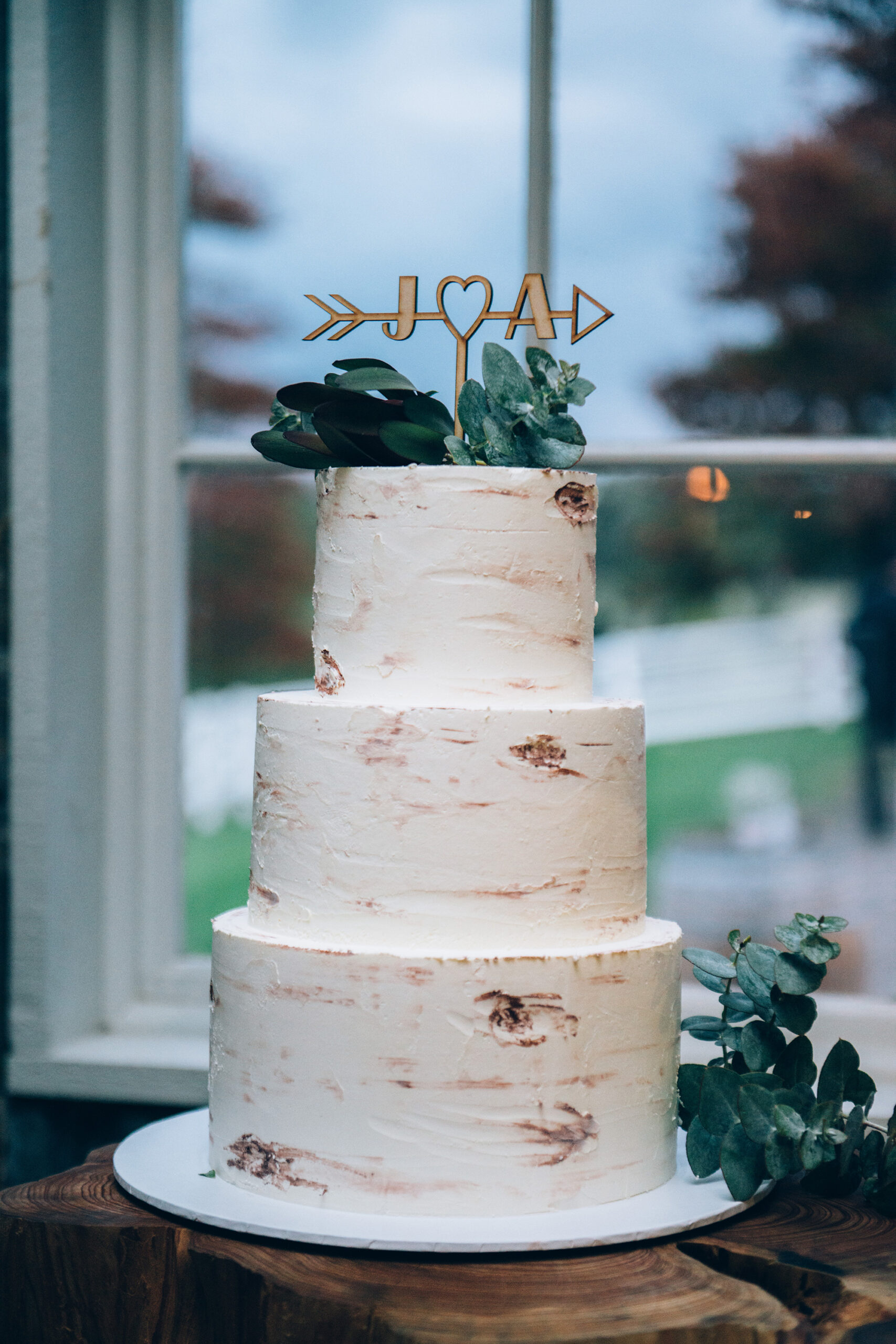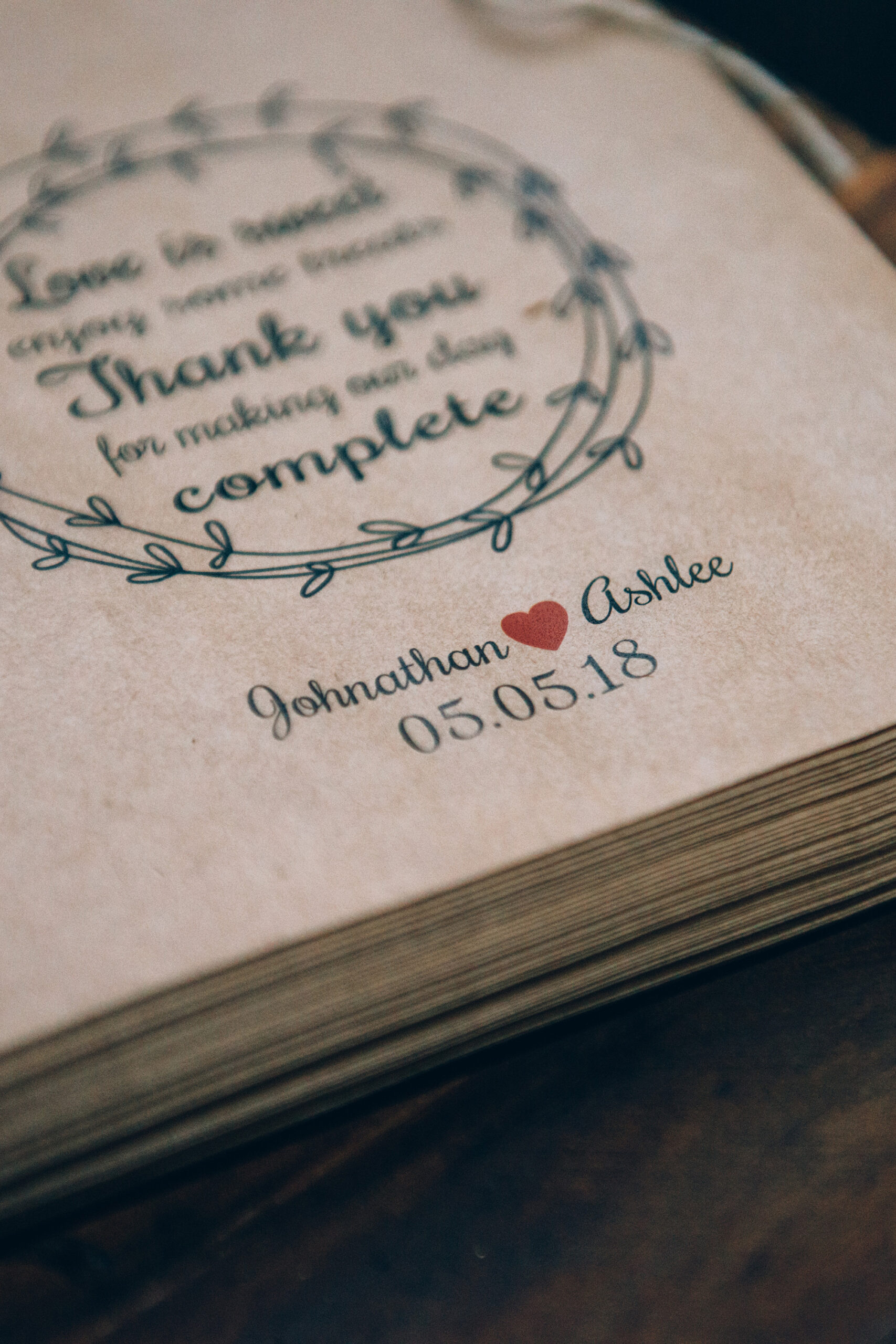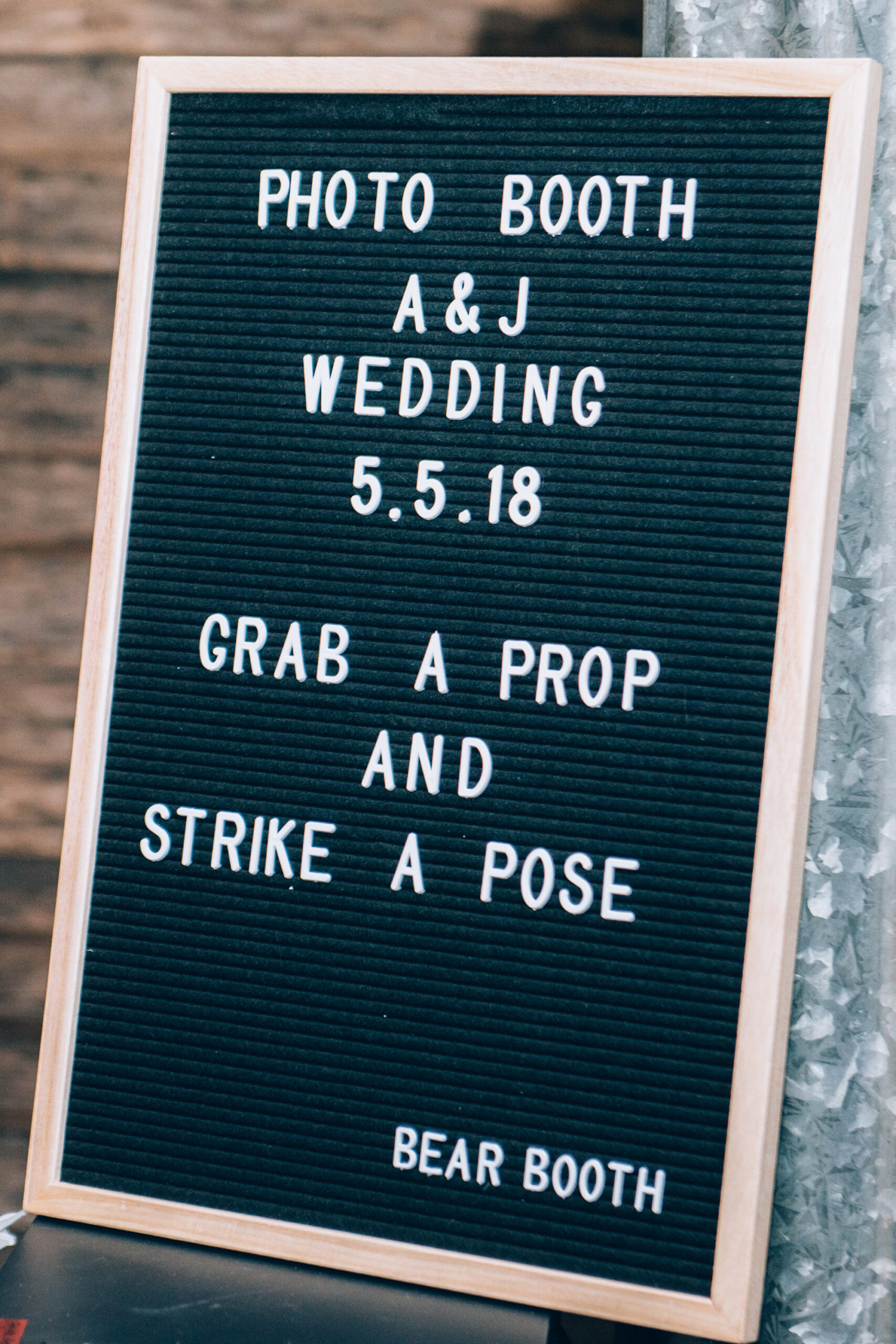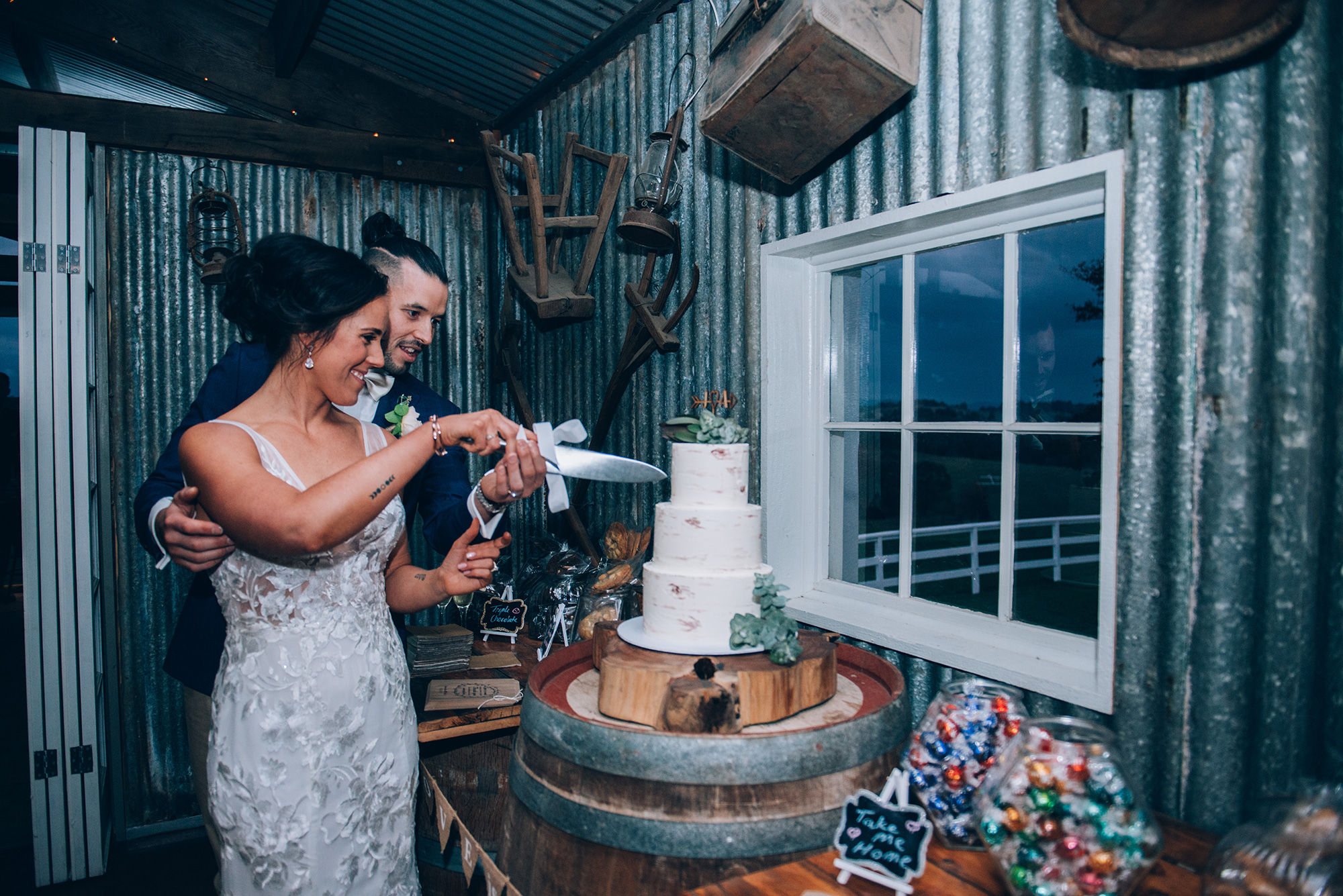 Ashlee describes their cake, created by Renate Elise Designer Cakes, as "the most amazing cake you will ever taste".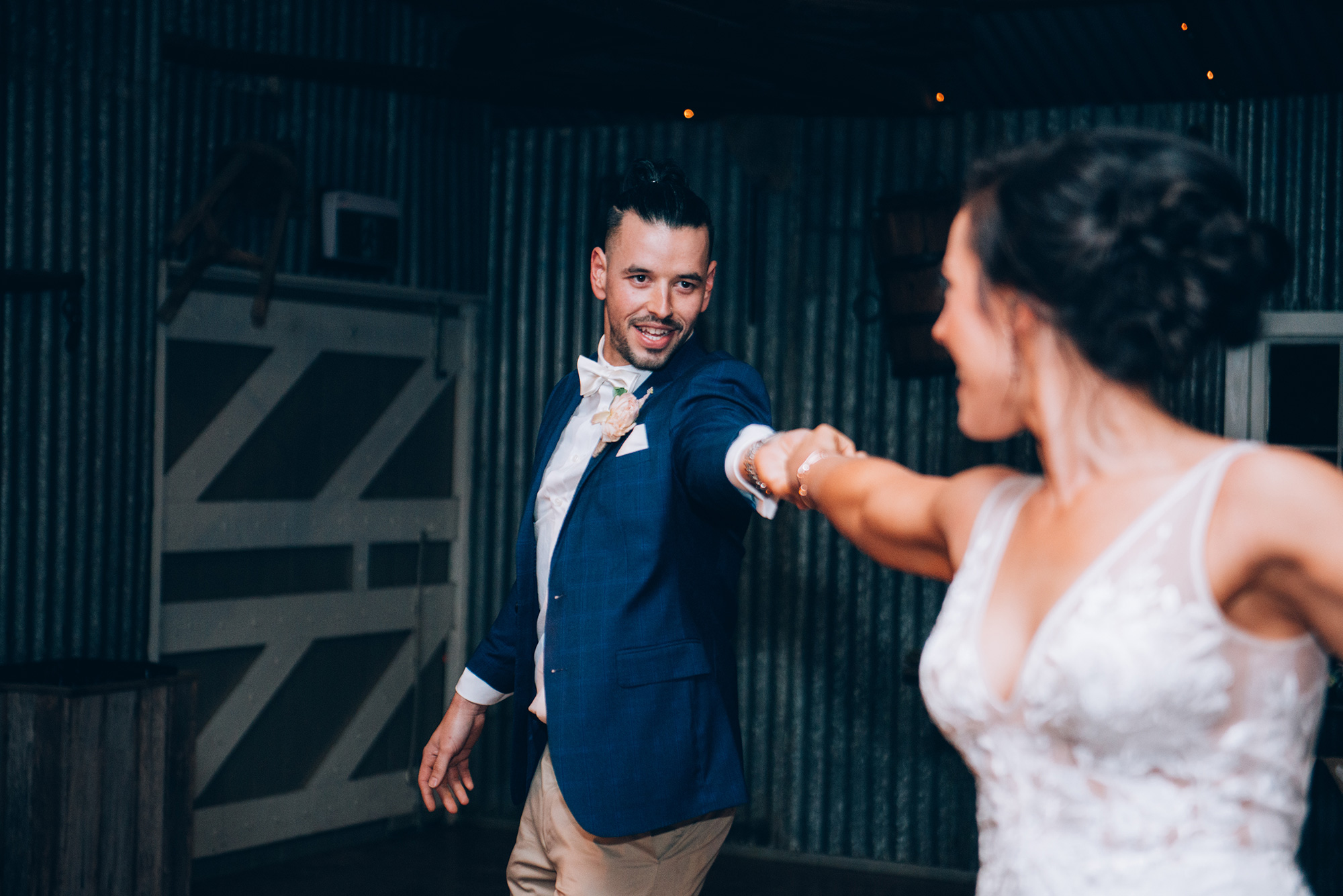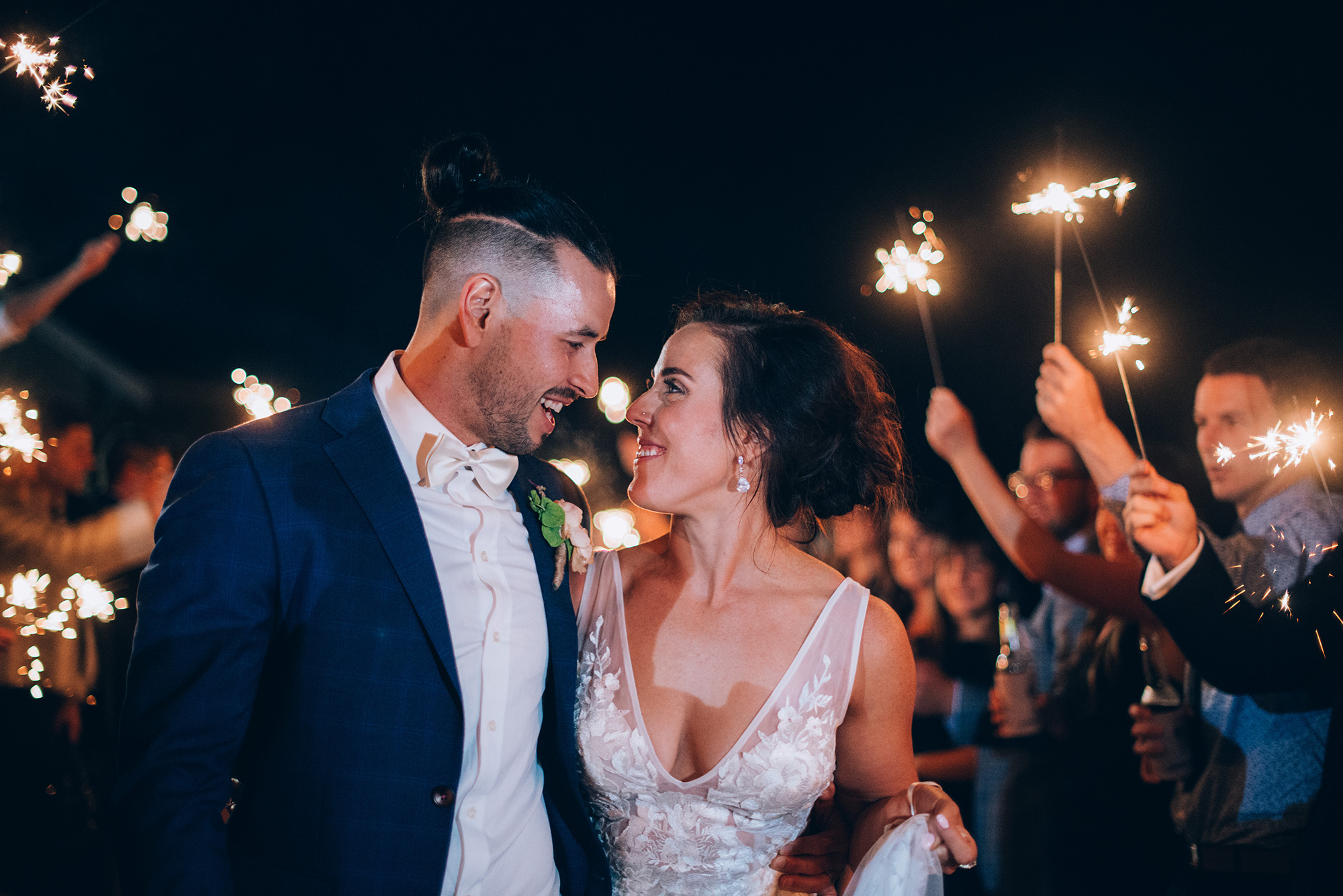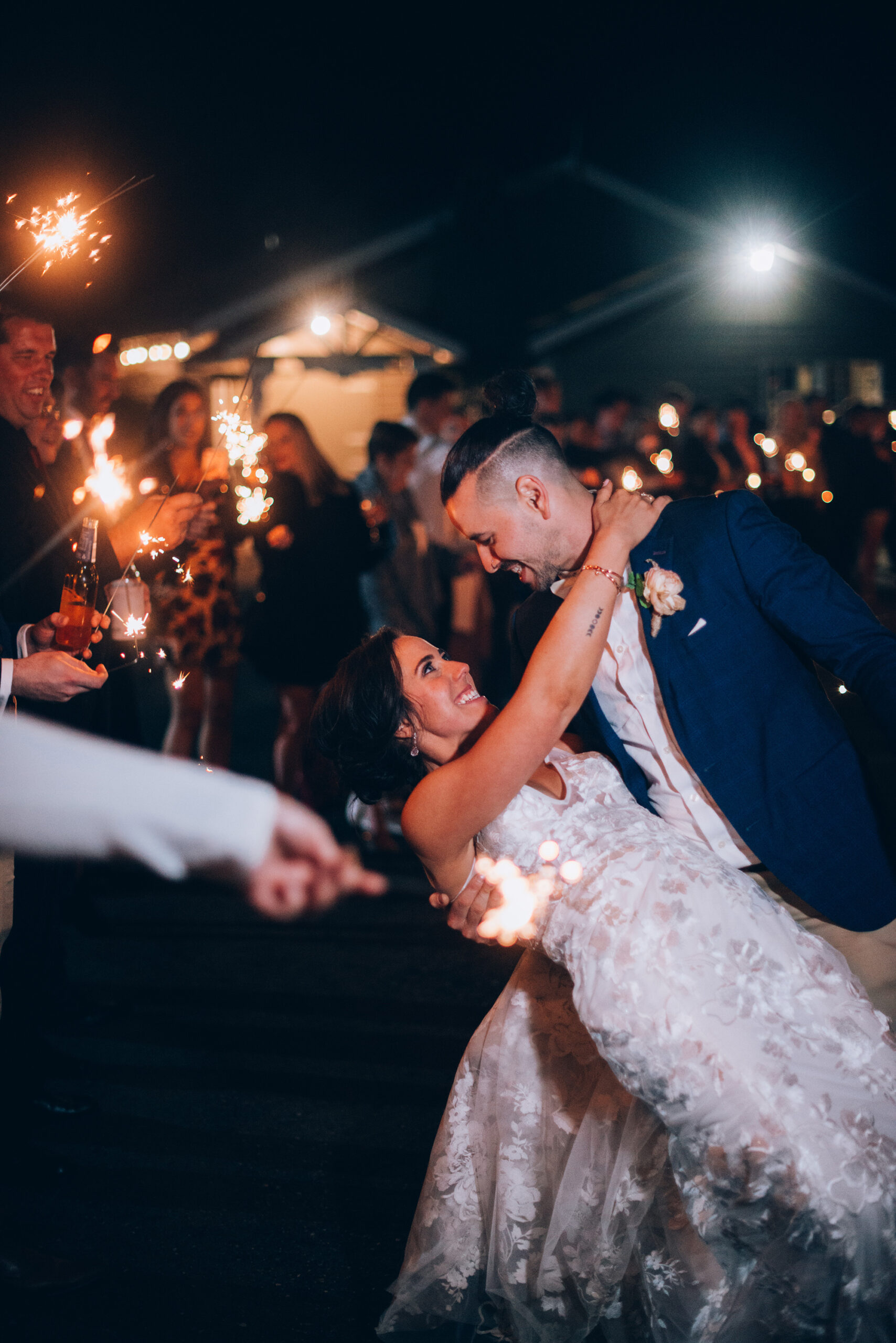 Video by Love and Other Photography.