Californian couple Pamela and Michael Ostrowski loved Sydney so much they decided to get married there.
The best friends who "work together, live together and travel together" had previously relocated from the United States to Singapore and took the opportunity to explore Australia while in Sydney visiting clients.
It was out diving on the Great Barrier Reef that Michael, 40, proposed. "He didn't have a ring but he was holding a beautiful shell and asked me to marry him," Pamela, 42, smiles.
Back in Sydney and enjoying themselves so much, the pair decided why wait? They planned their Australian elopement in under a month, held at Blues Point Reserve on August 26, 2017. "Just the two of us, our celebrant Toni Elsley and our photographer Russell Stafford," explains Pamela. "Toni's husband and Russell were our witnesses!"
But despite the small party of five, Pamela and Michael's loved ones were not to miss out, "attending" the nuptials from afar thanks to modern technology. A simple stand to hold Pamela's iPhone, a Facebook group, and streaming feature Facebook Live was all it took for 12 family members in Japan, Peru and the US to connect and watch the ceremony.
"It was very emotional since everyone was so far away, but at the same time I felt that they were there with us," recalls Pamela. "Michael's mum and family from Chicago were waiting for the ceremony to start with a bottle of Champagne. So cute!"
The couple are planning an 'in-person' celebration in Mexico in early 2018, bringing their two families together so they can finally meet for the first time.
Photos courtesy of Russell Stafford Photography.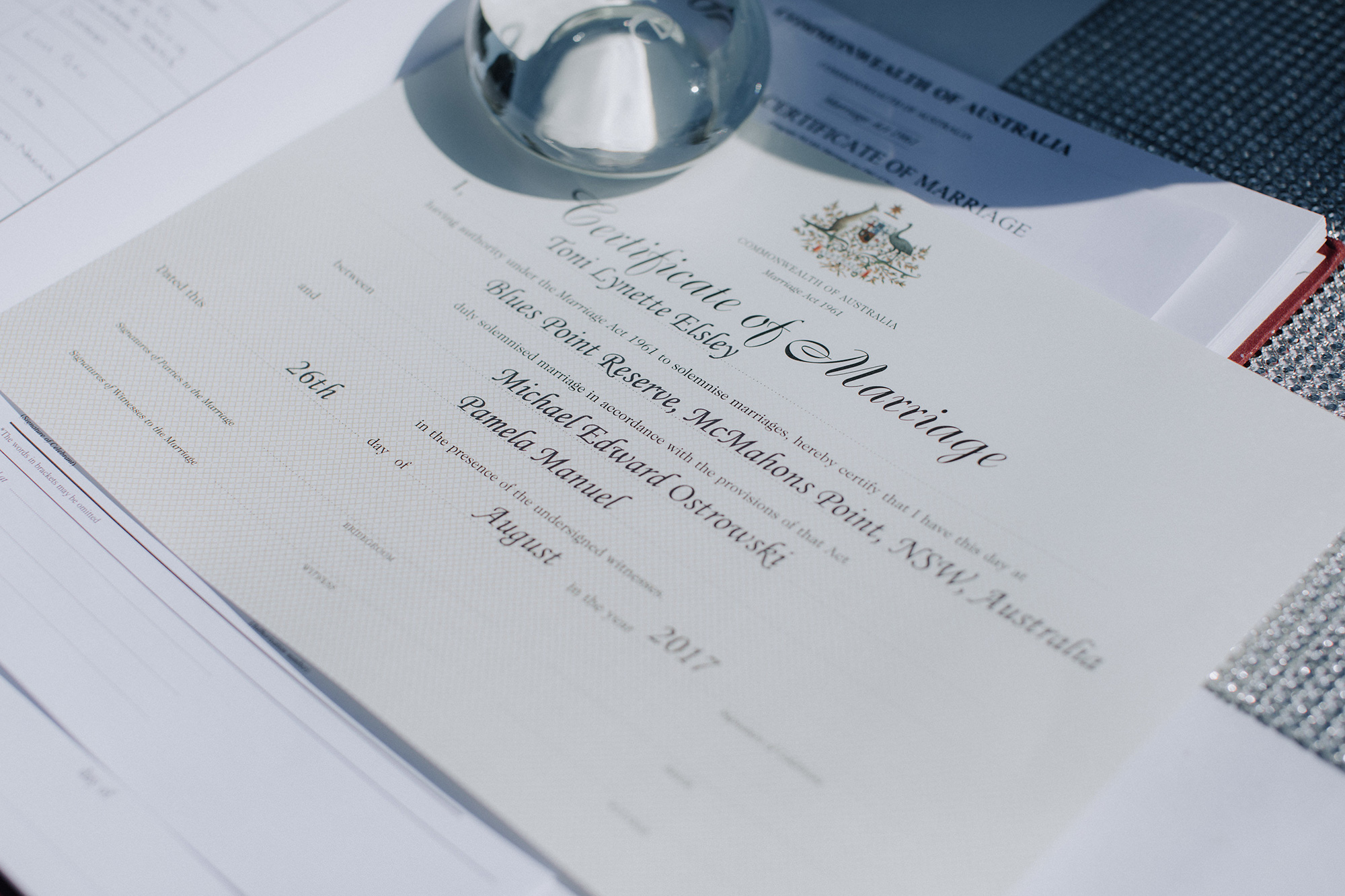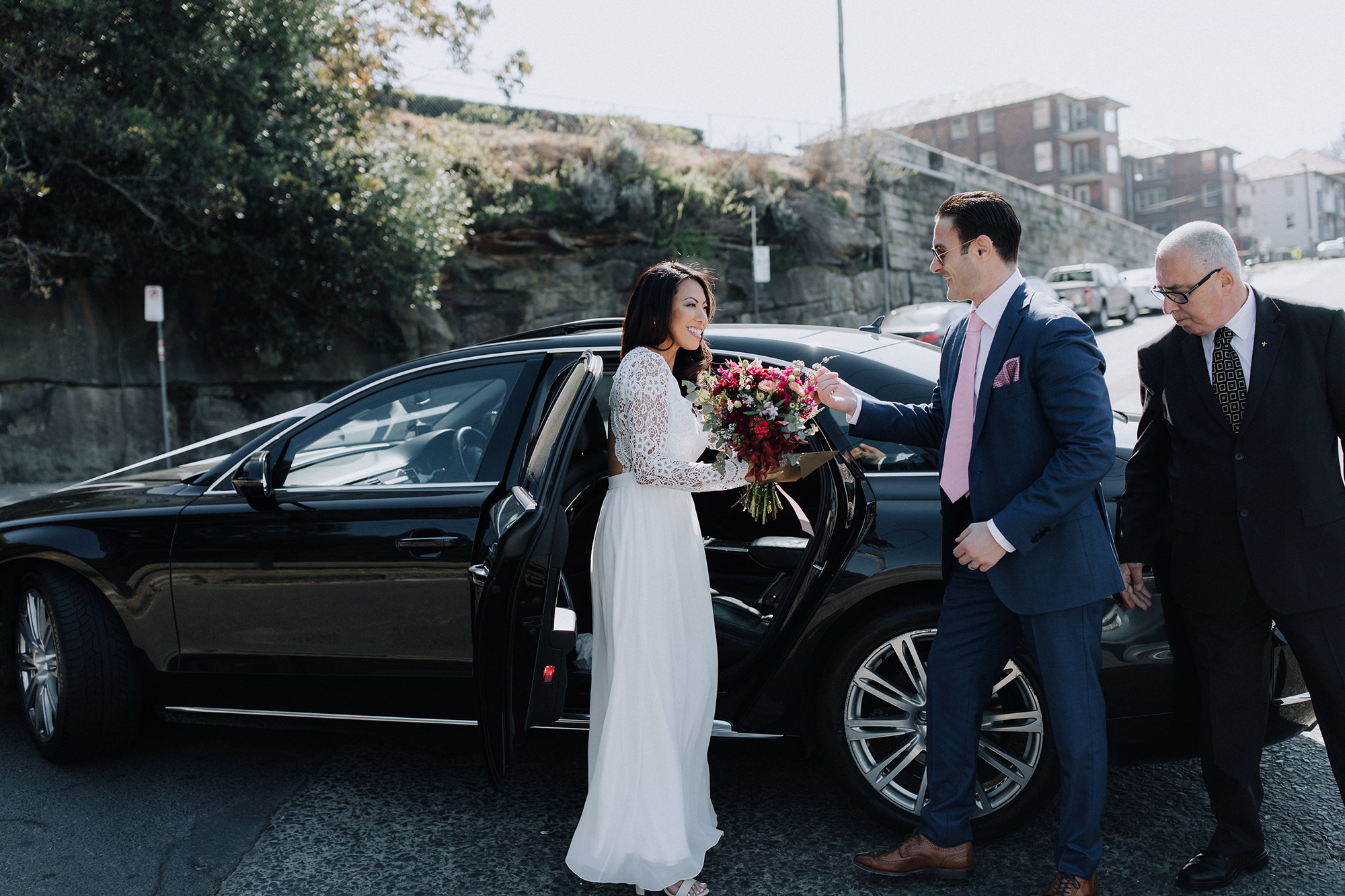 Pamela's gorgeous bouquet was made entirely of Australian Natives.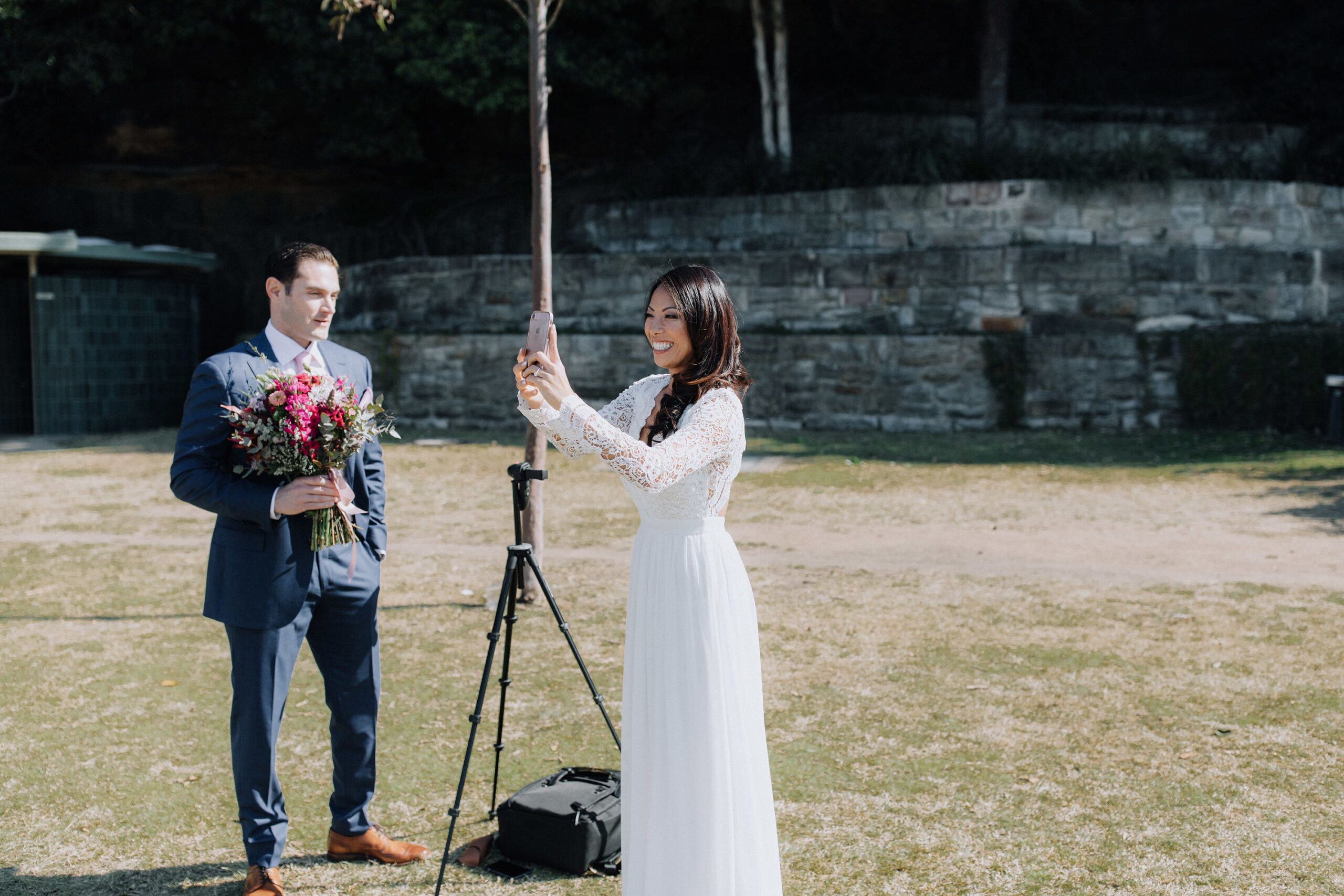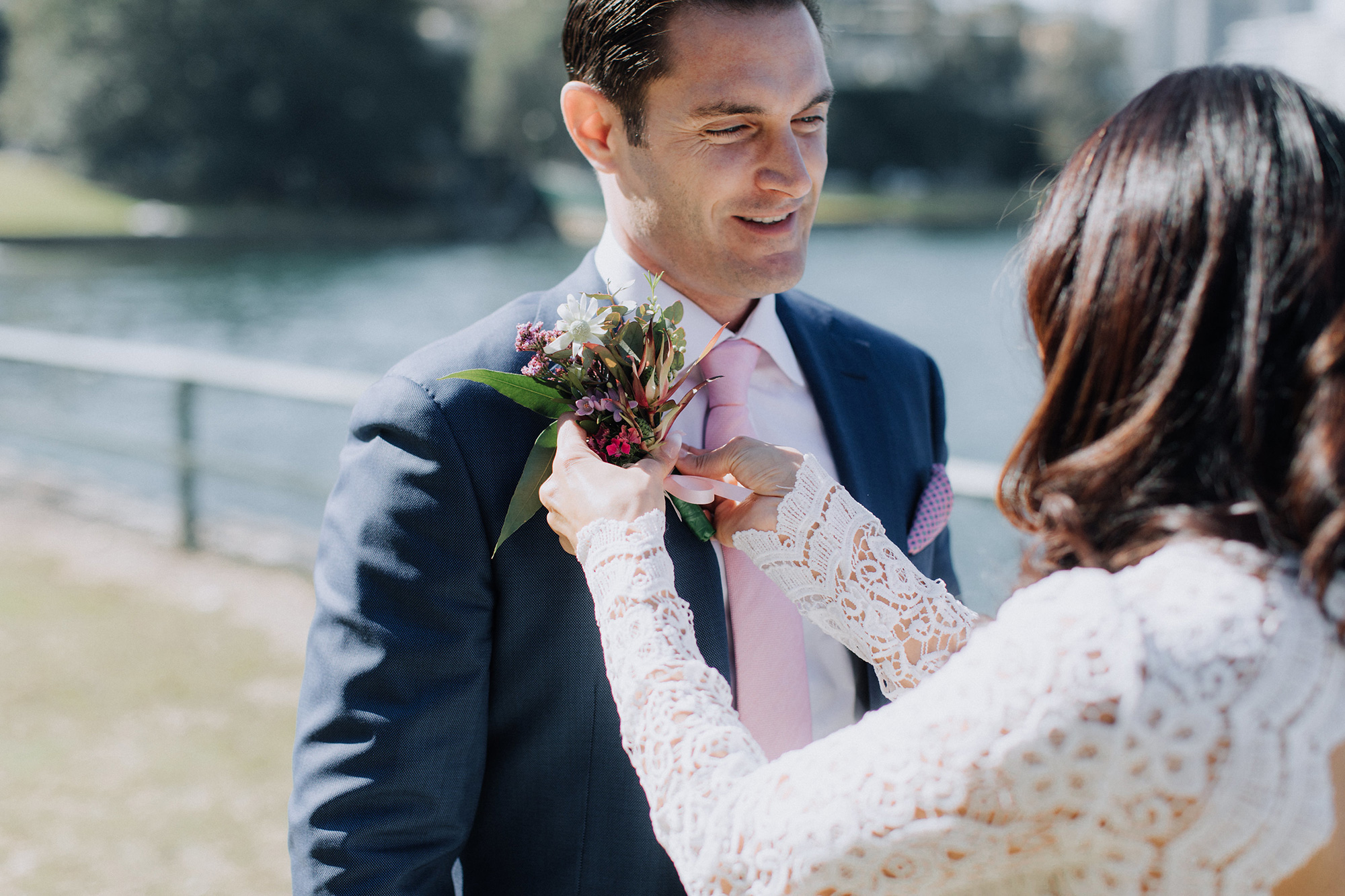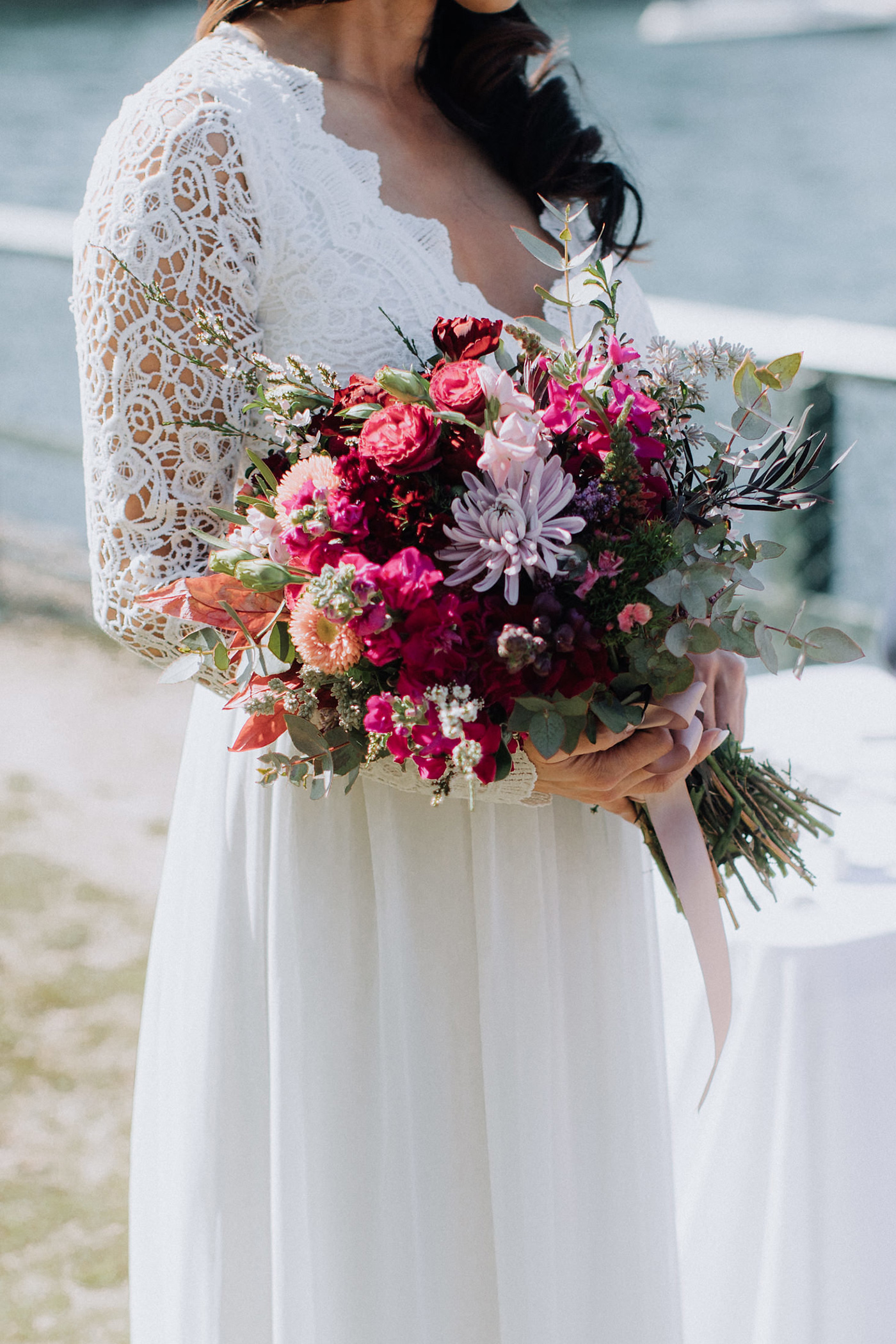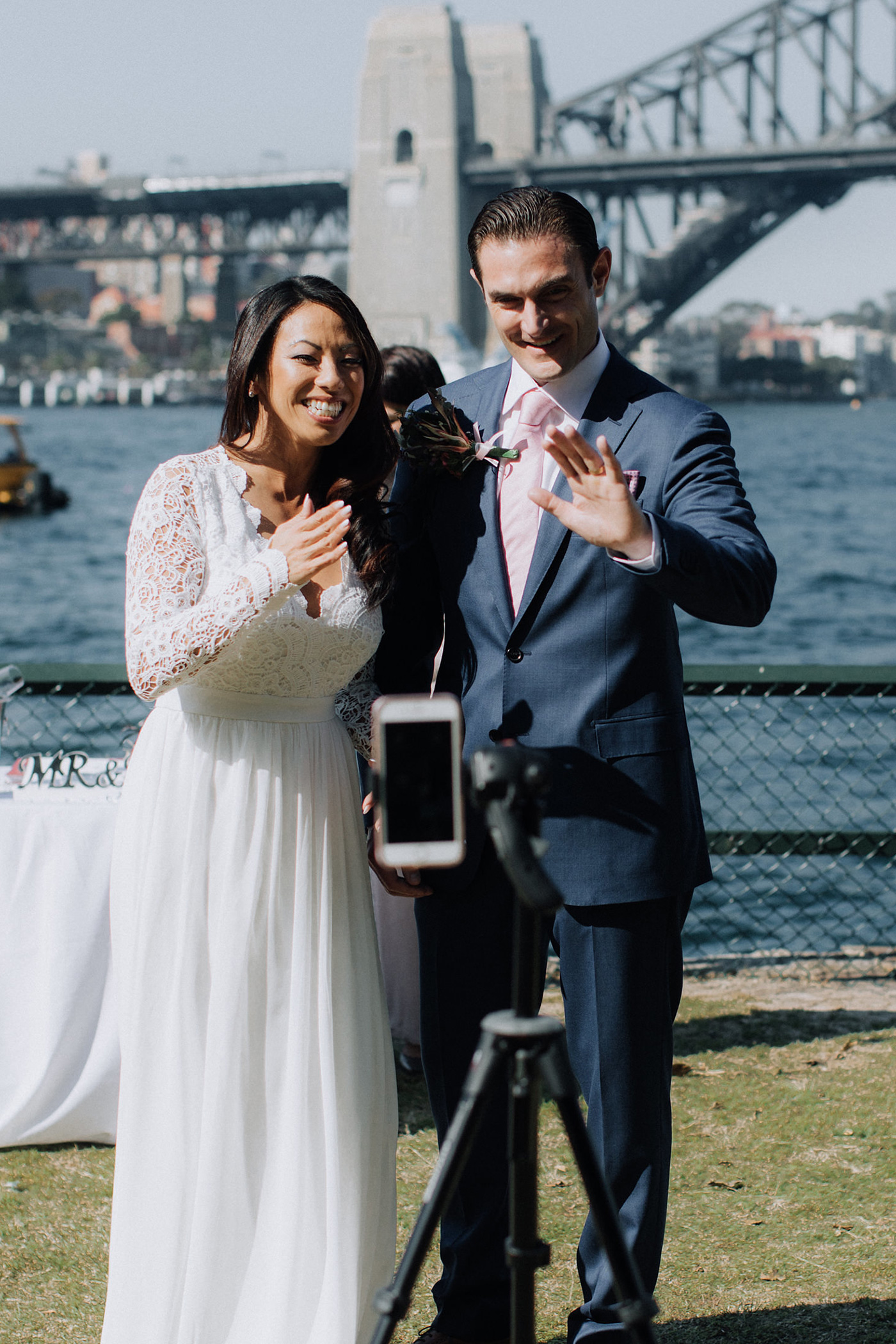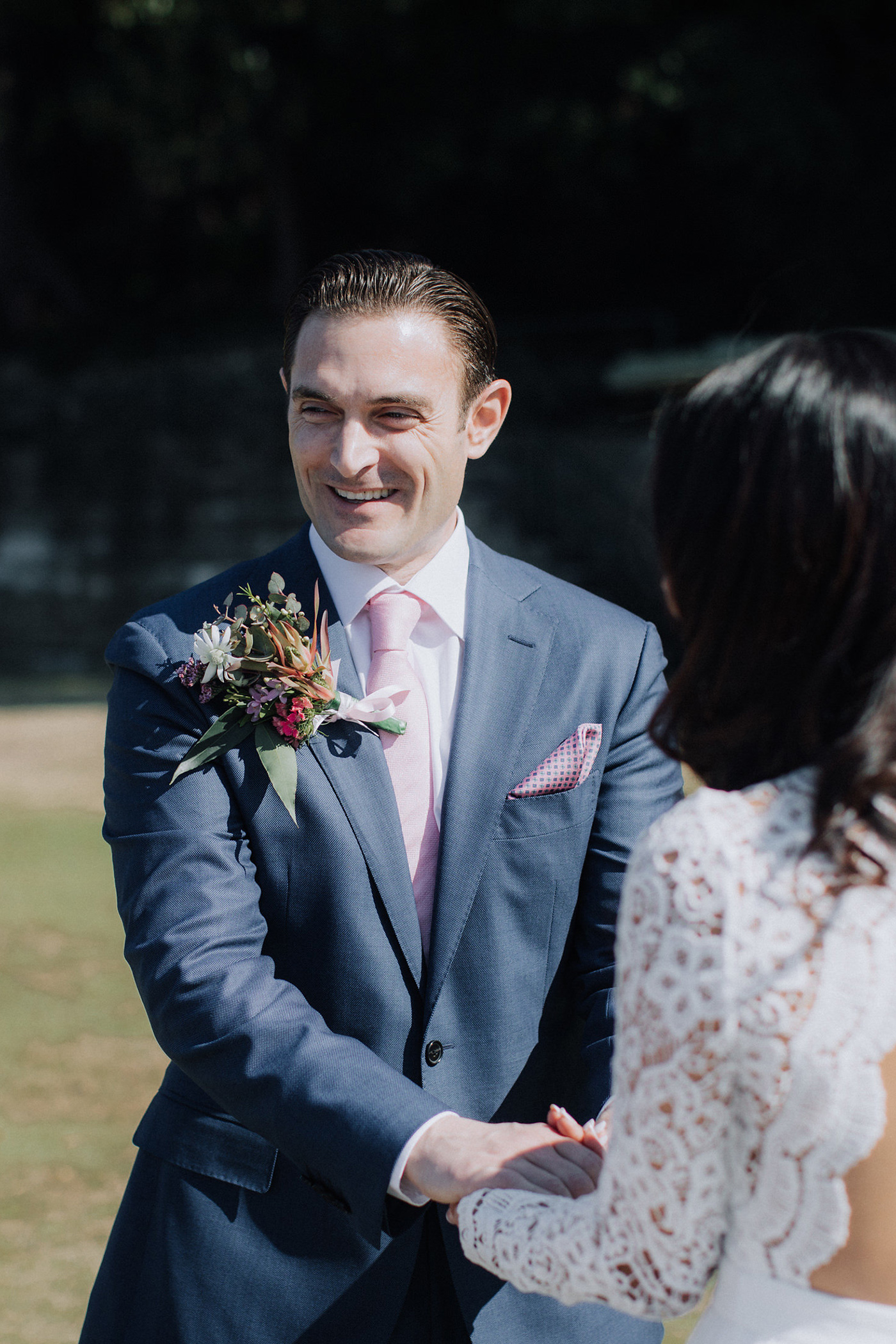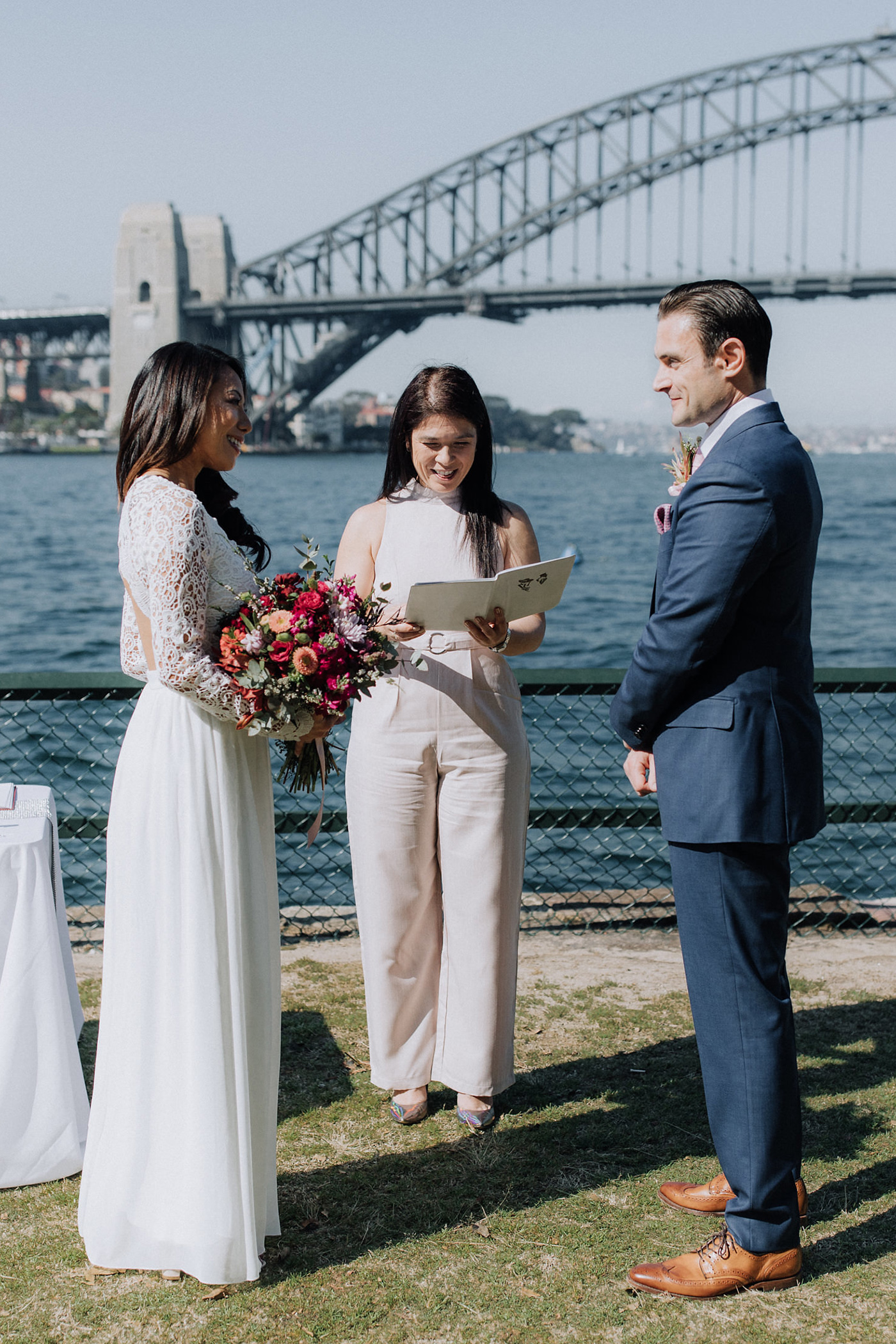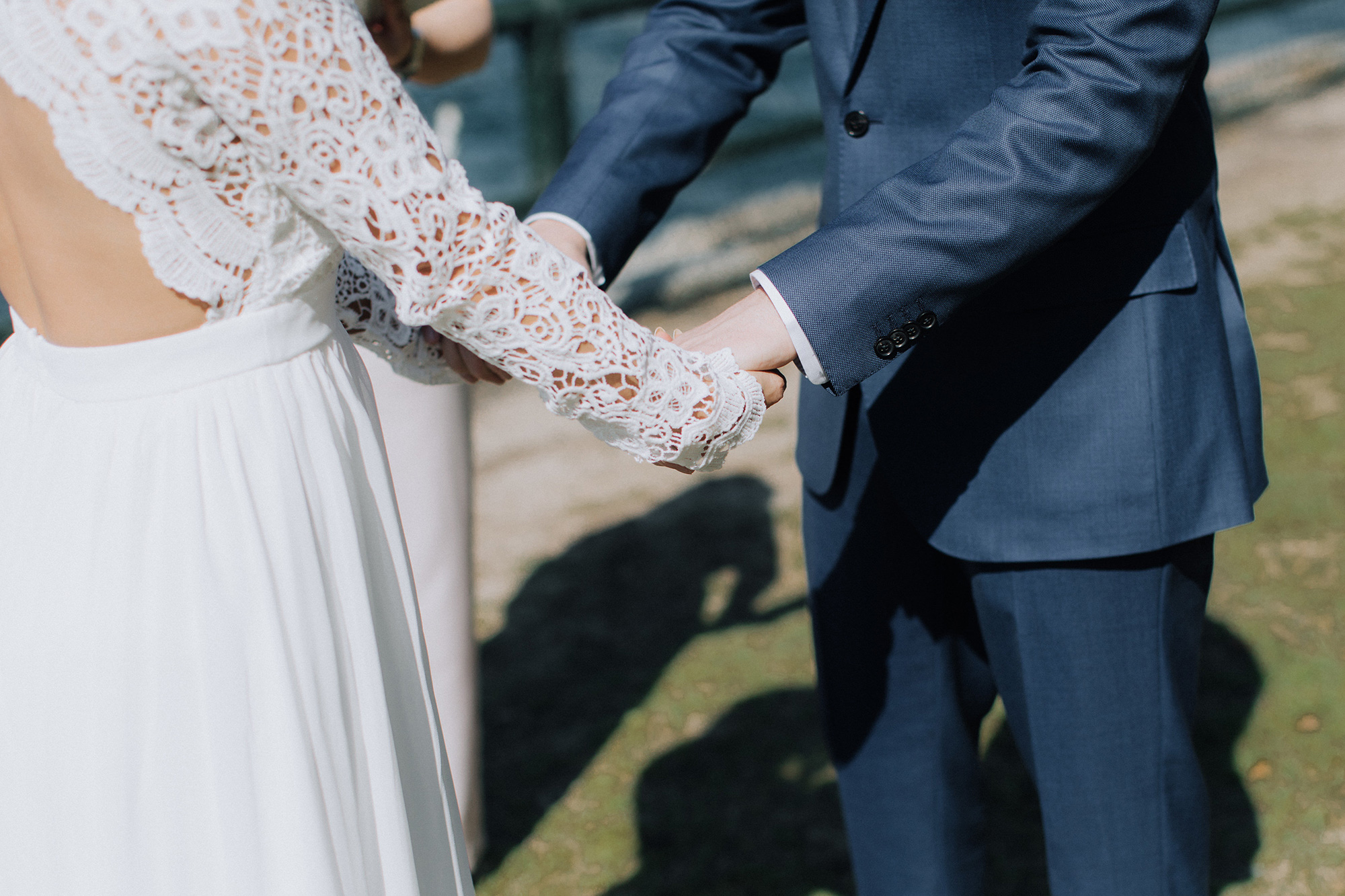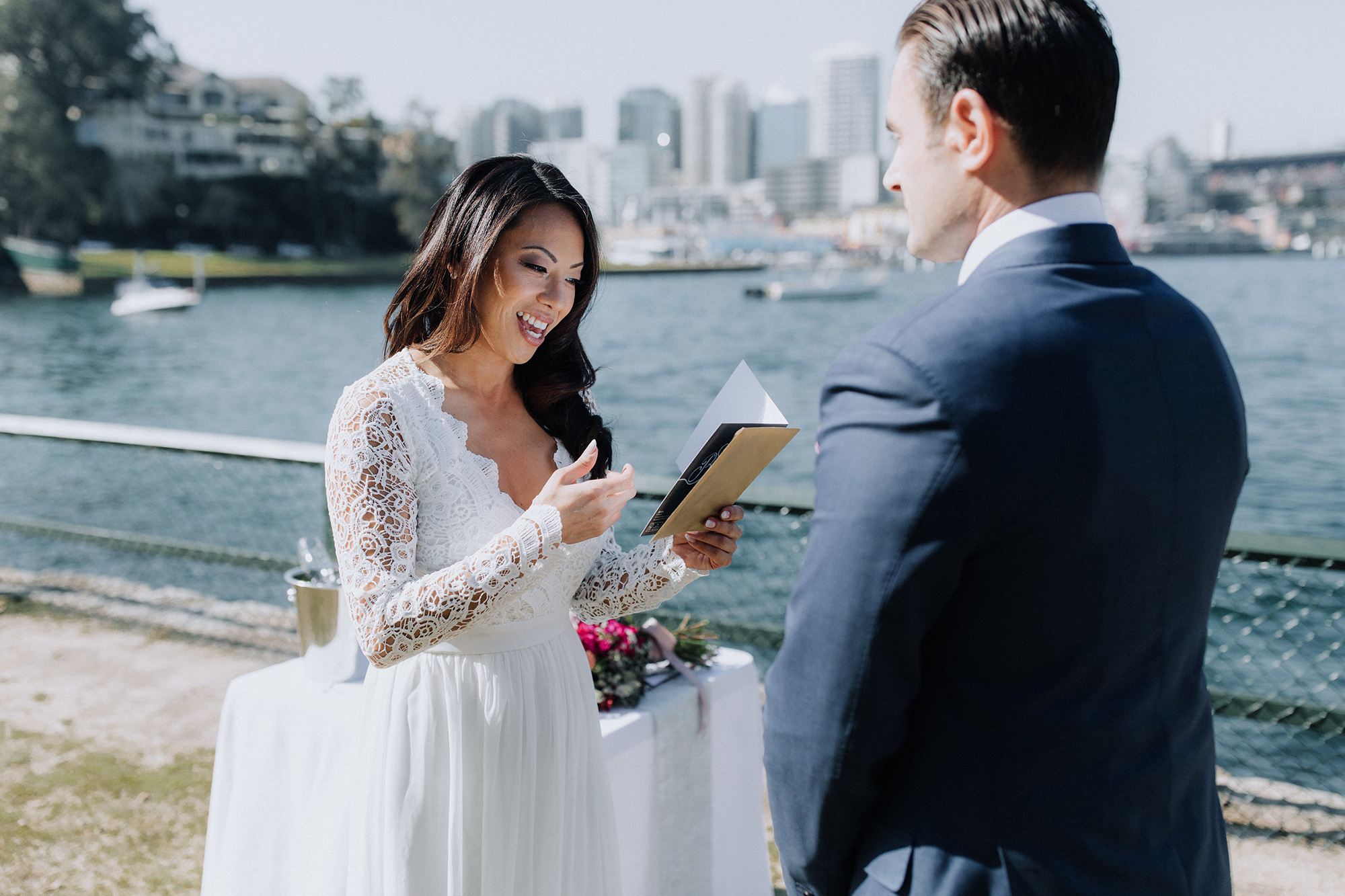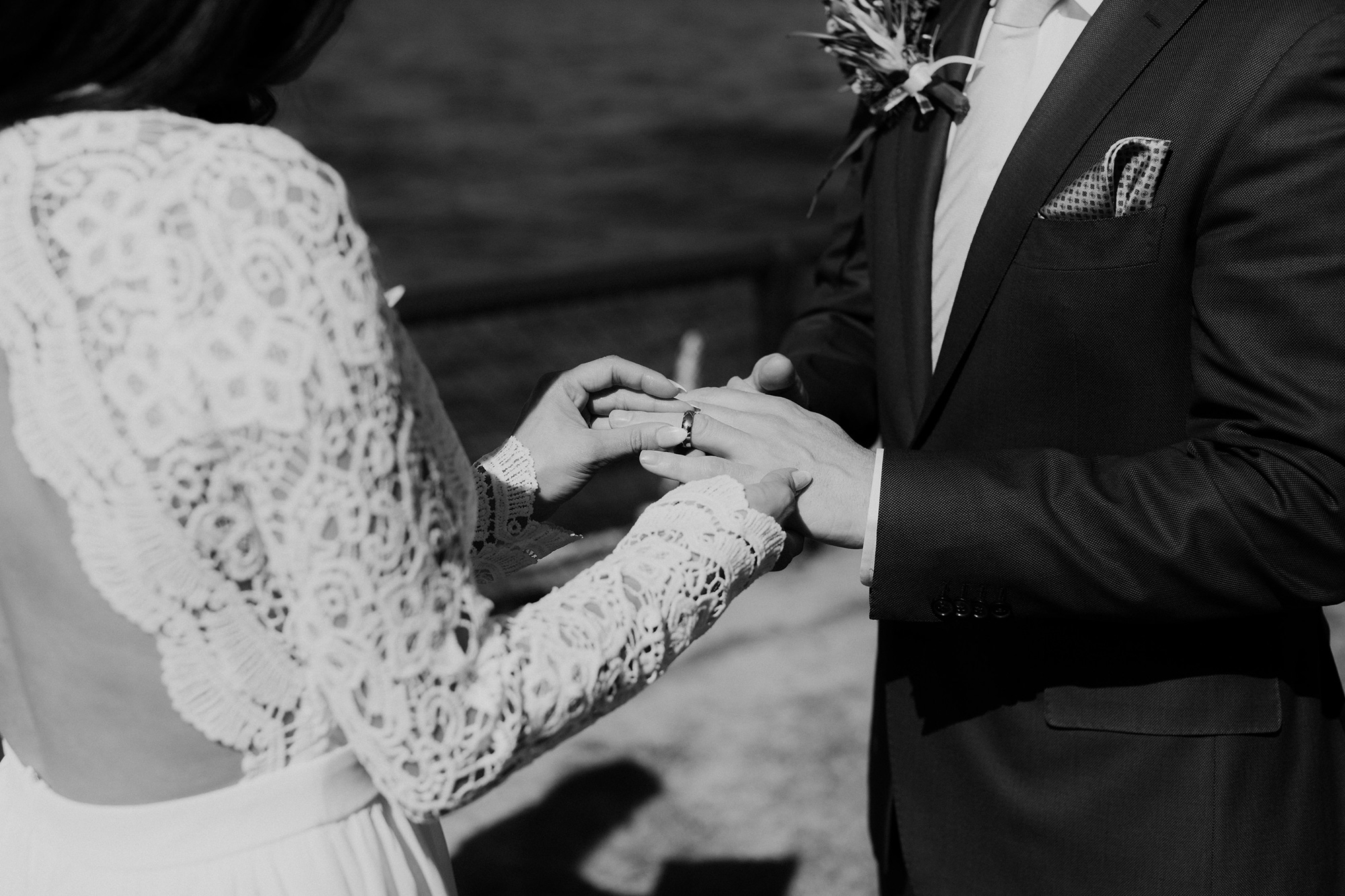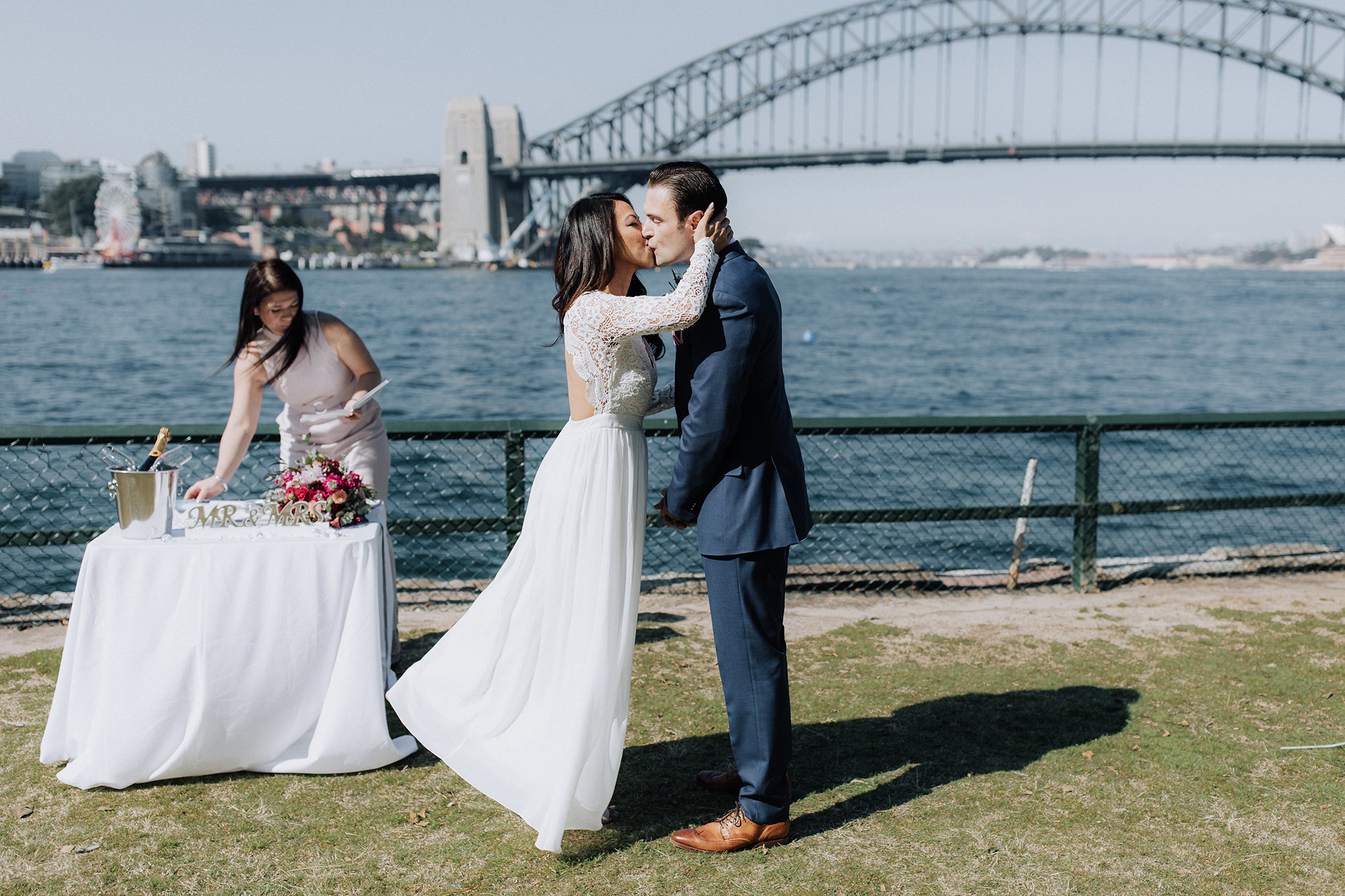 Pamela says she's so grateful to have found celebrant Toni Elsley on Easy Weddings. "She's just amazing! She helped us with all the paperwork, ceremony, and even brought her husband to be one of our witnesses. She has a great energy and really made our wedding day so special."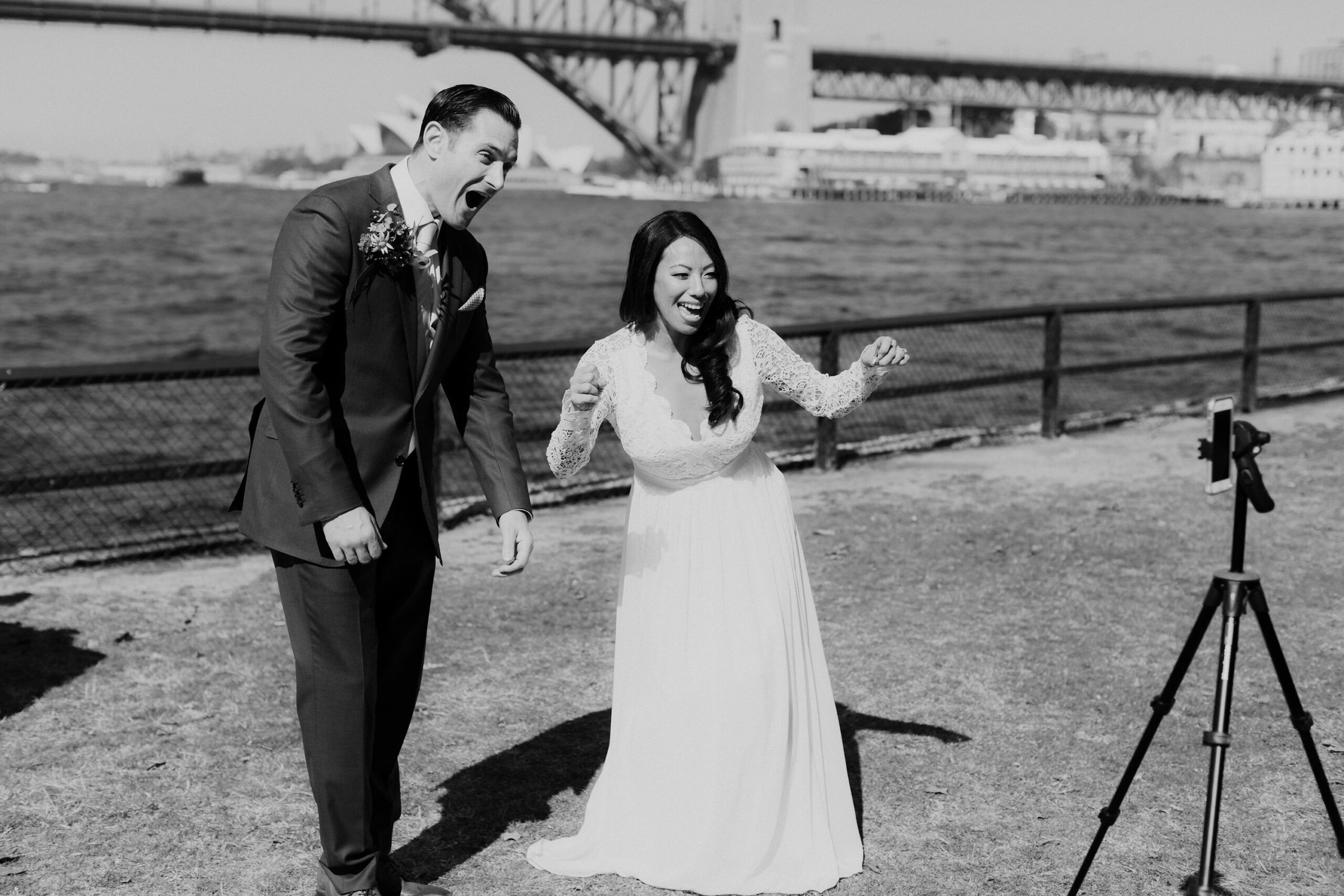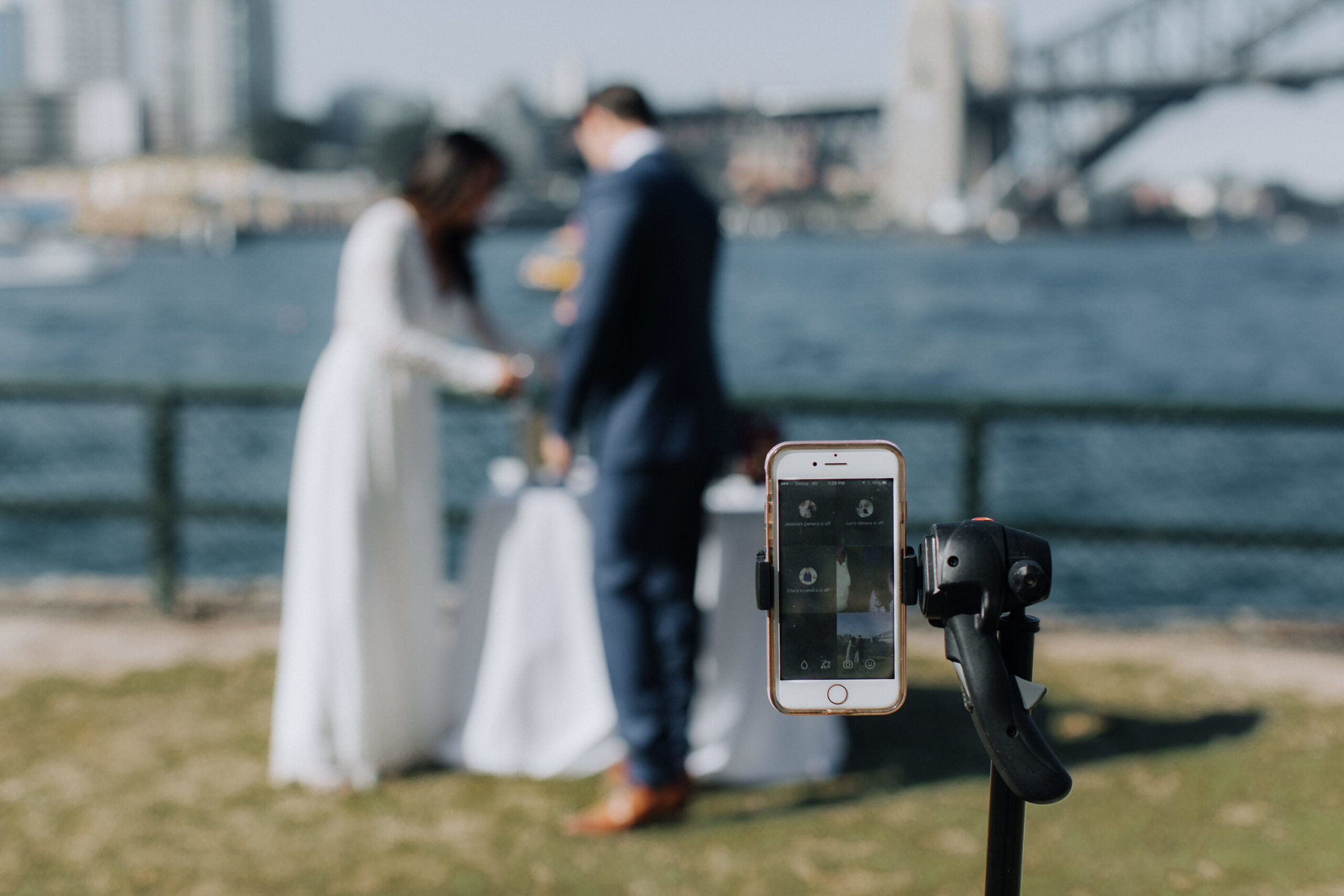 The couple's Sydney Harbour ceremony was streamed to friends and family real-time using Facebook Live.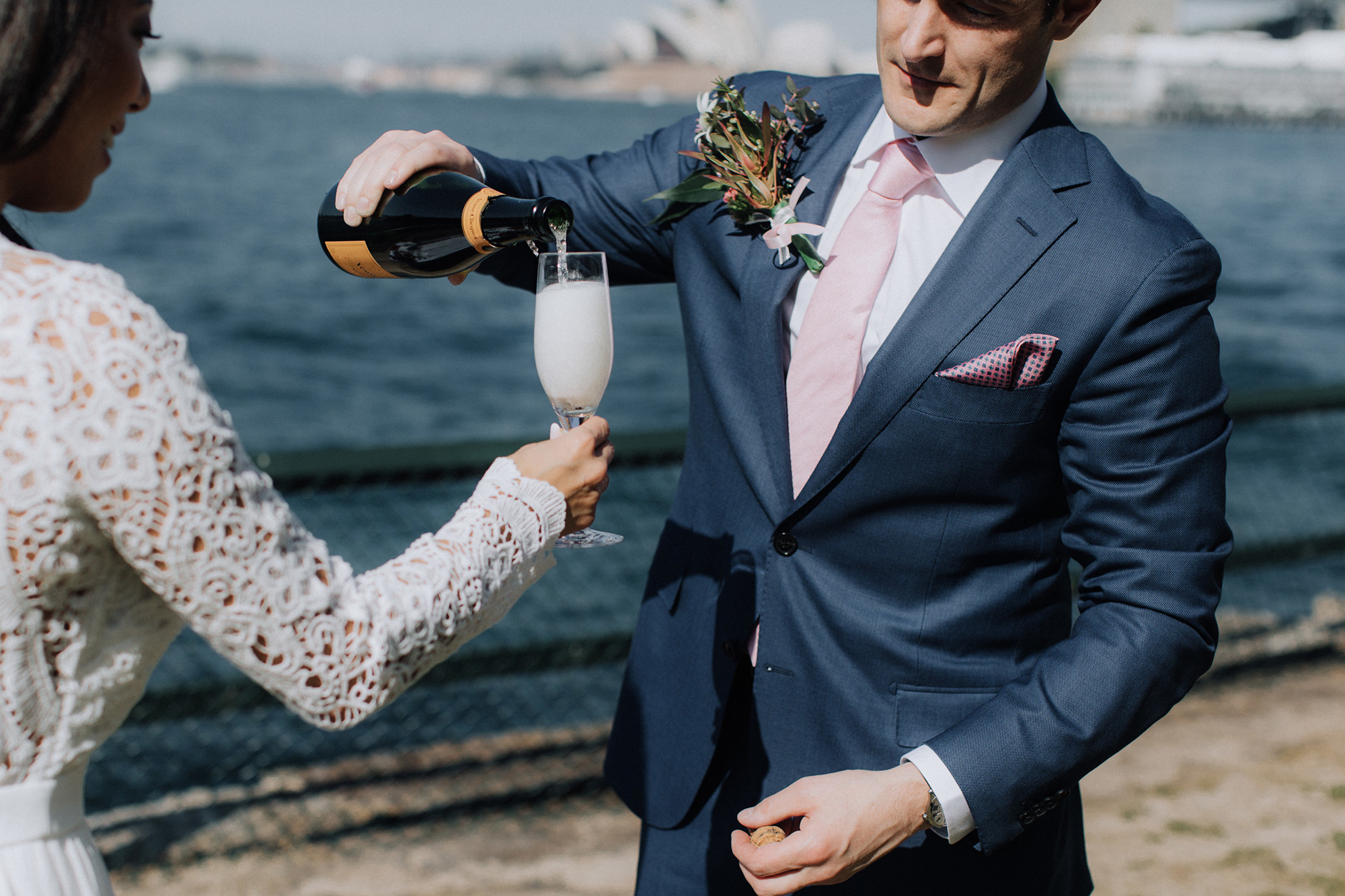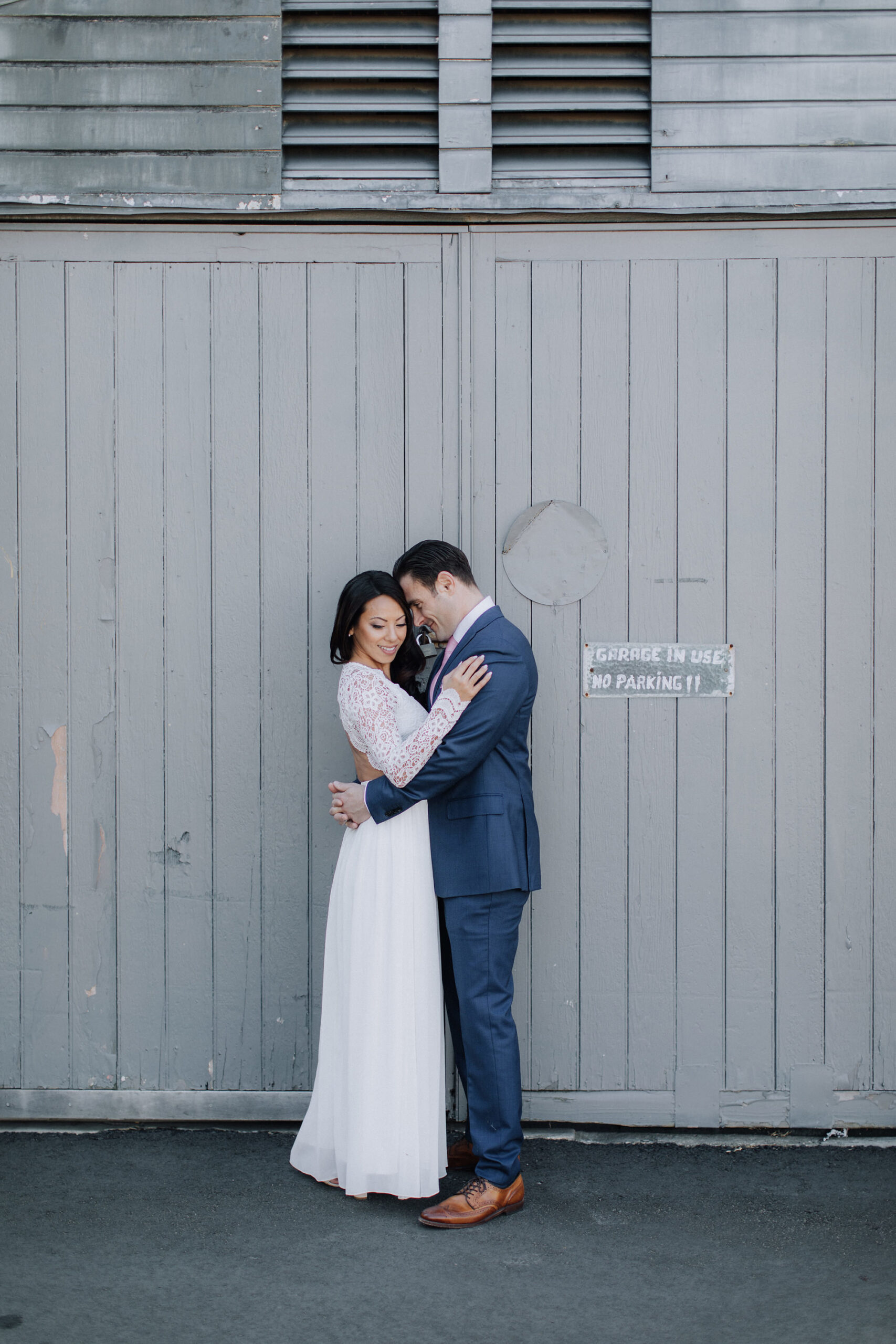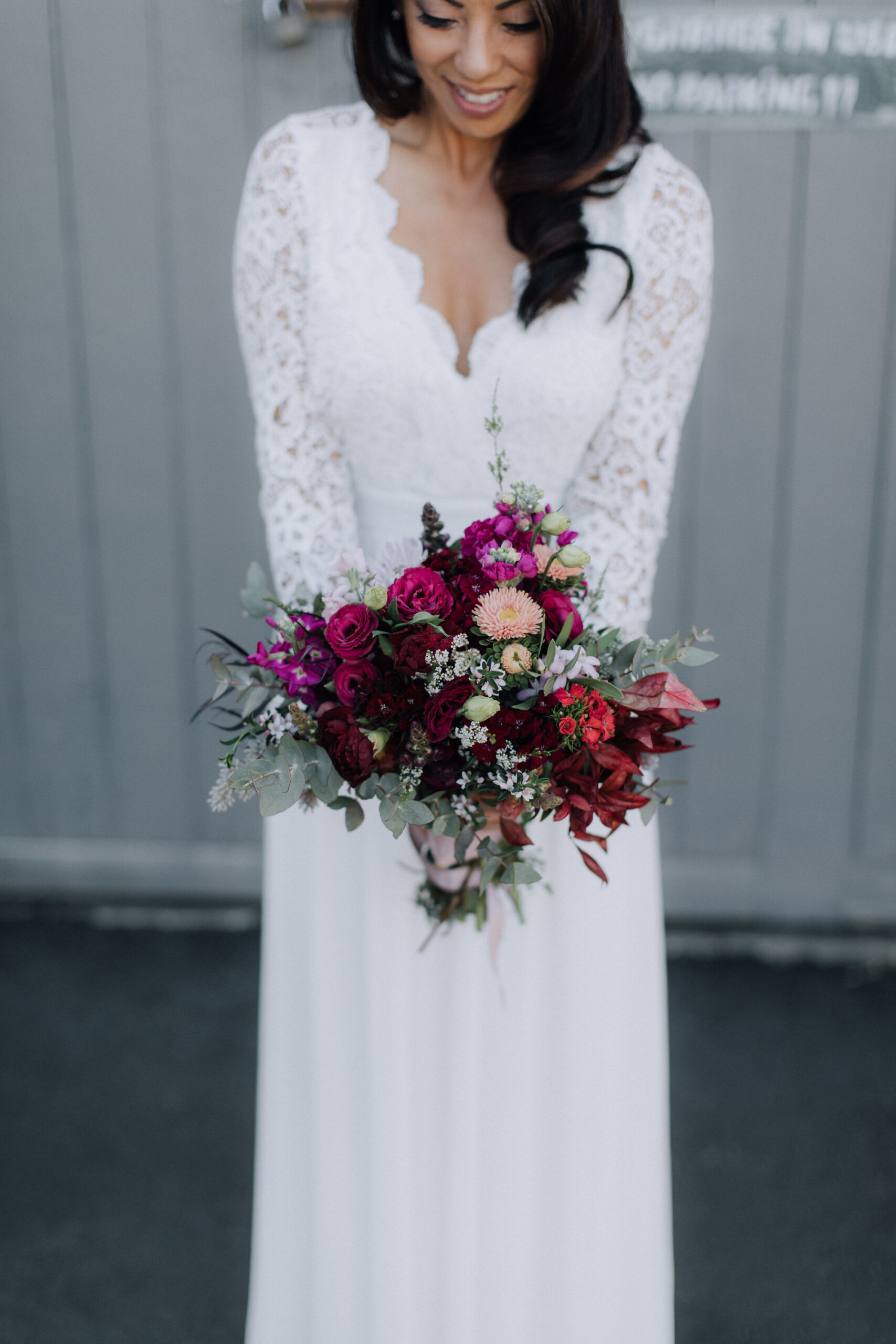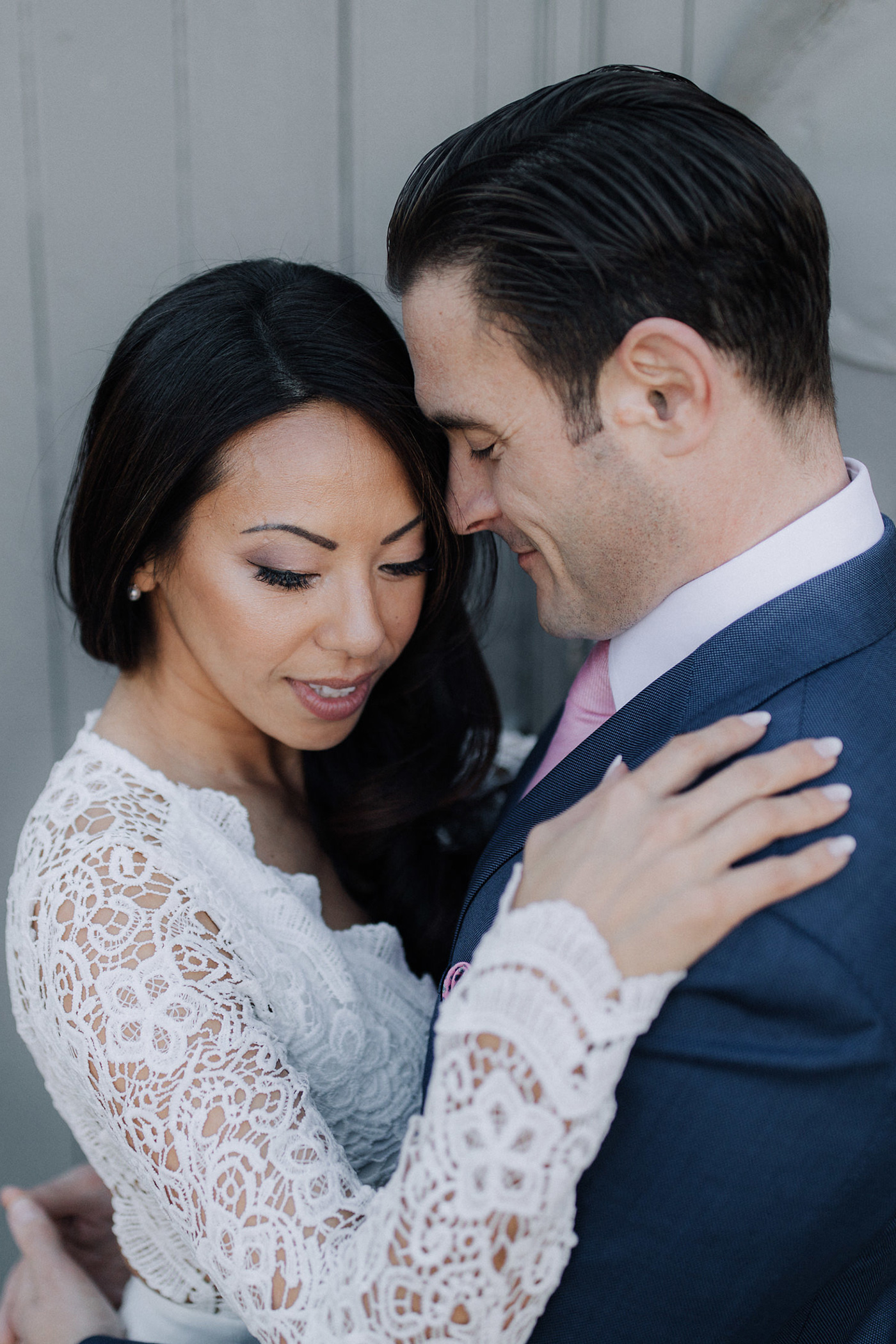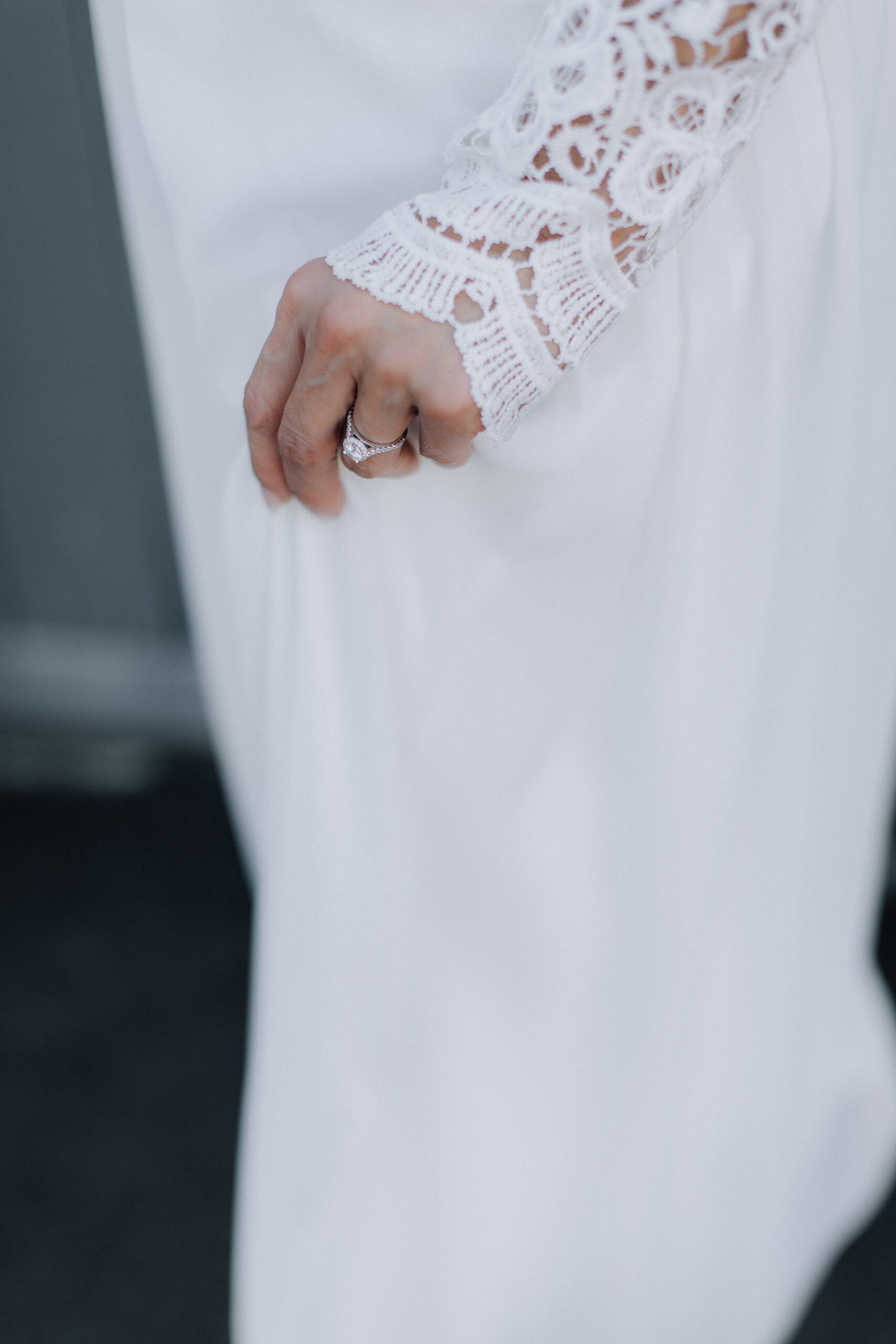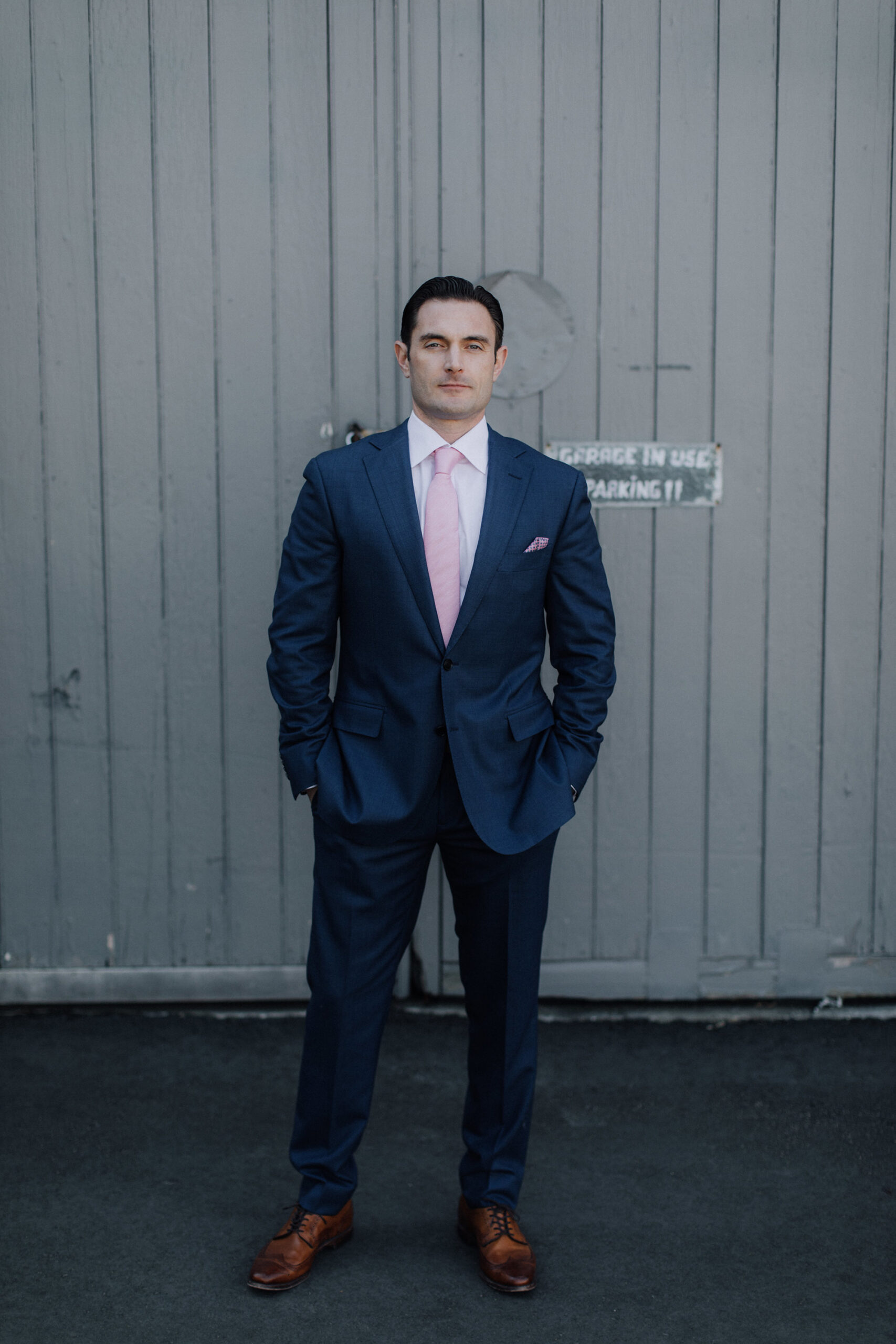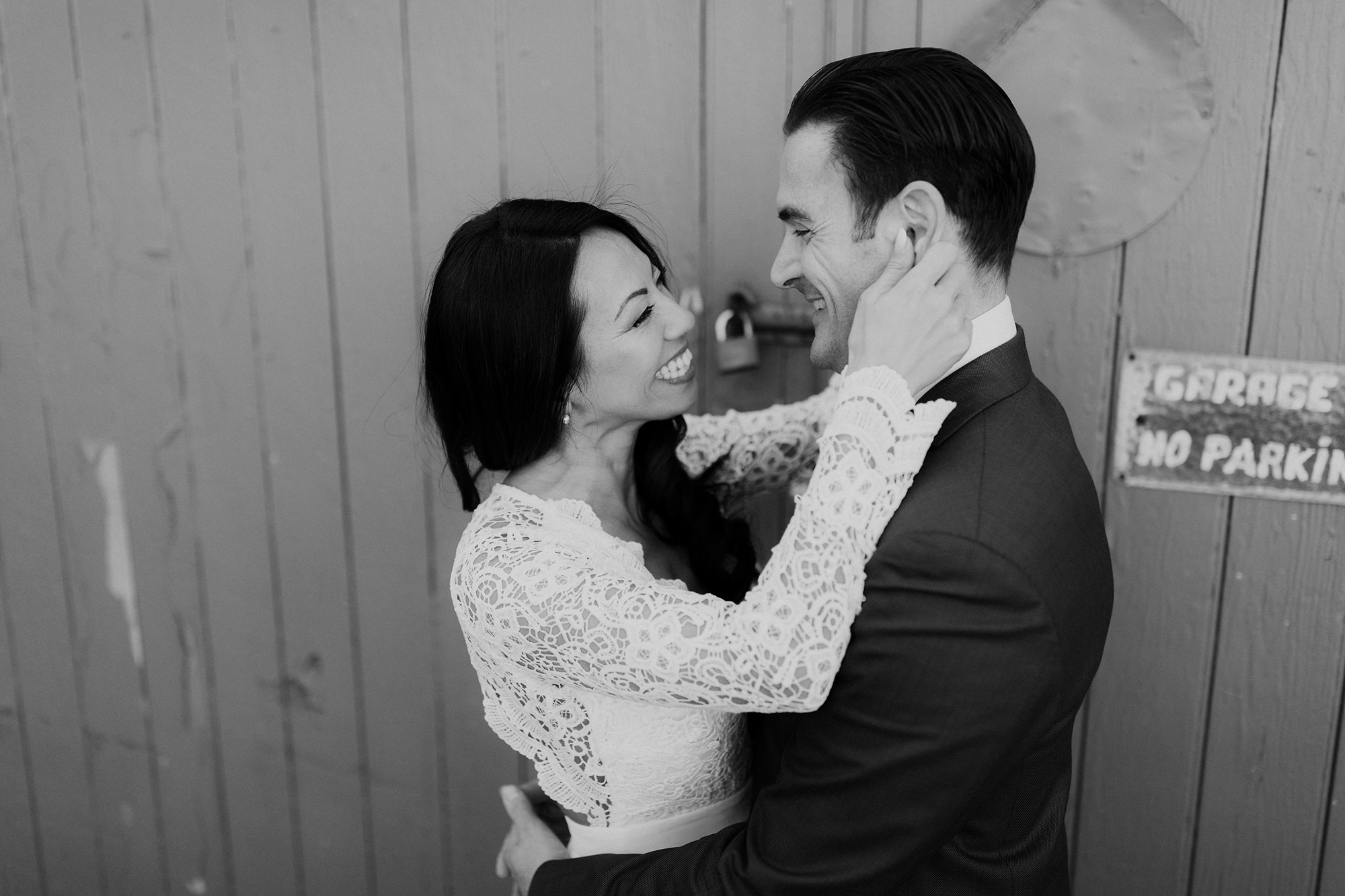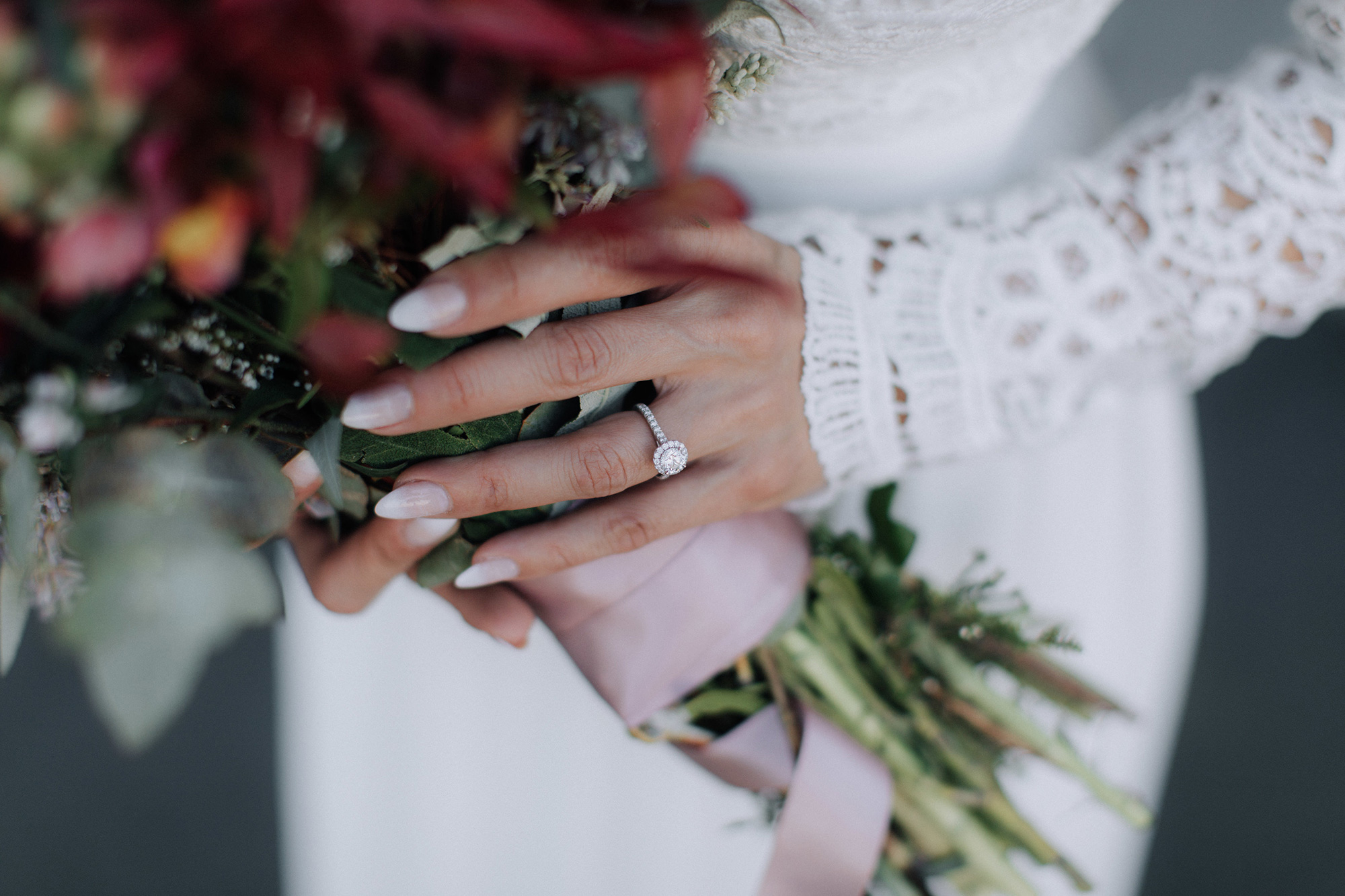 After his 'seashell proposal', Michael headed to Arman's Jewellery who helped him pick out this halo diamond ring. "I never had such a beautiful ring and it is so special," says Pamela.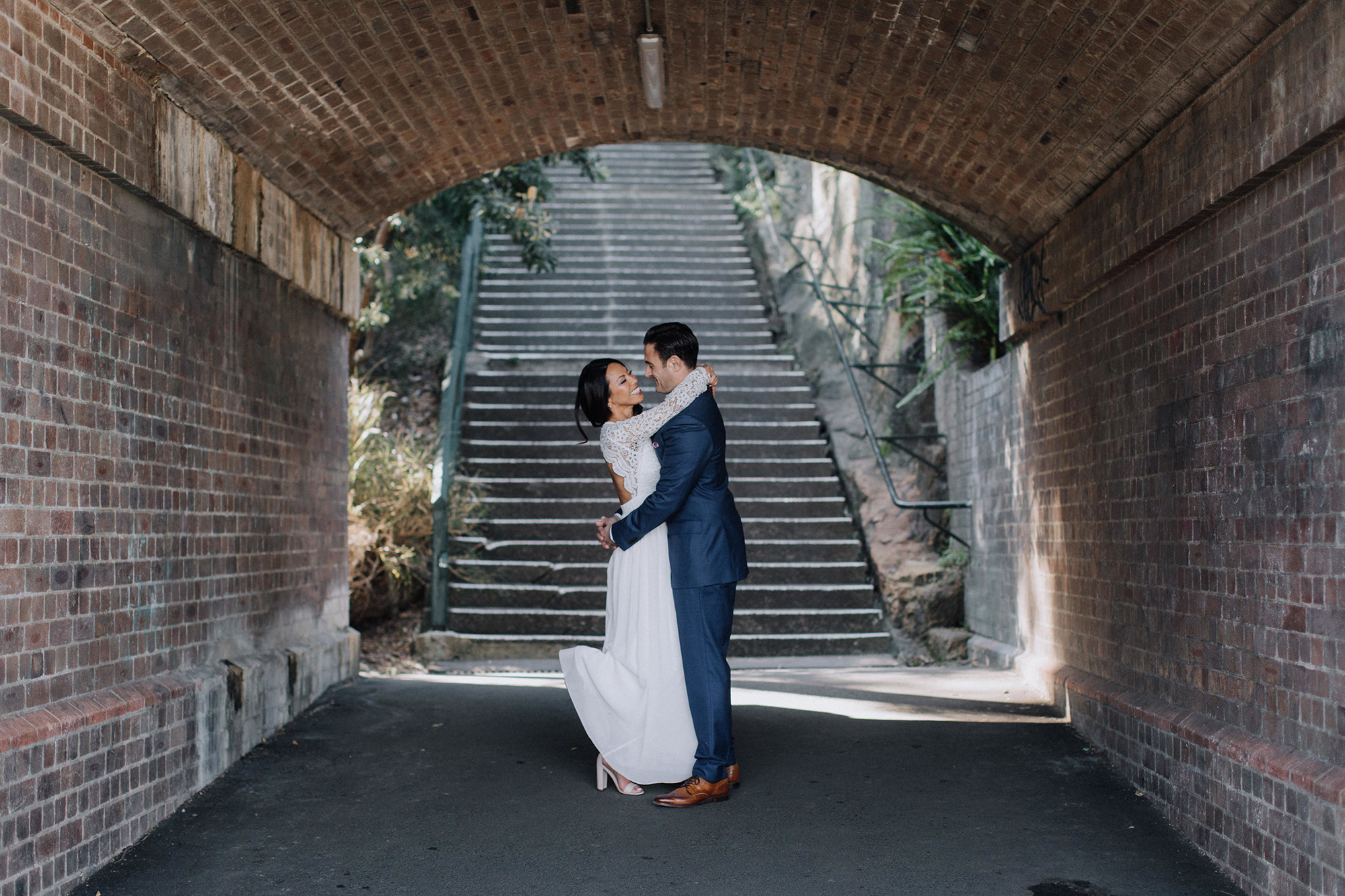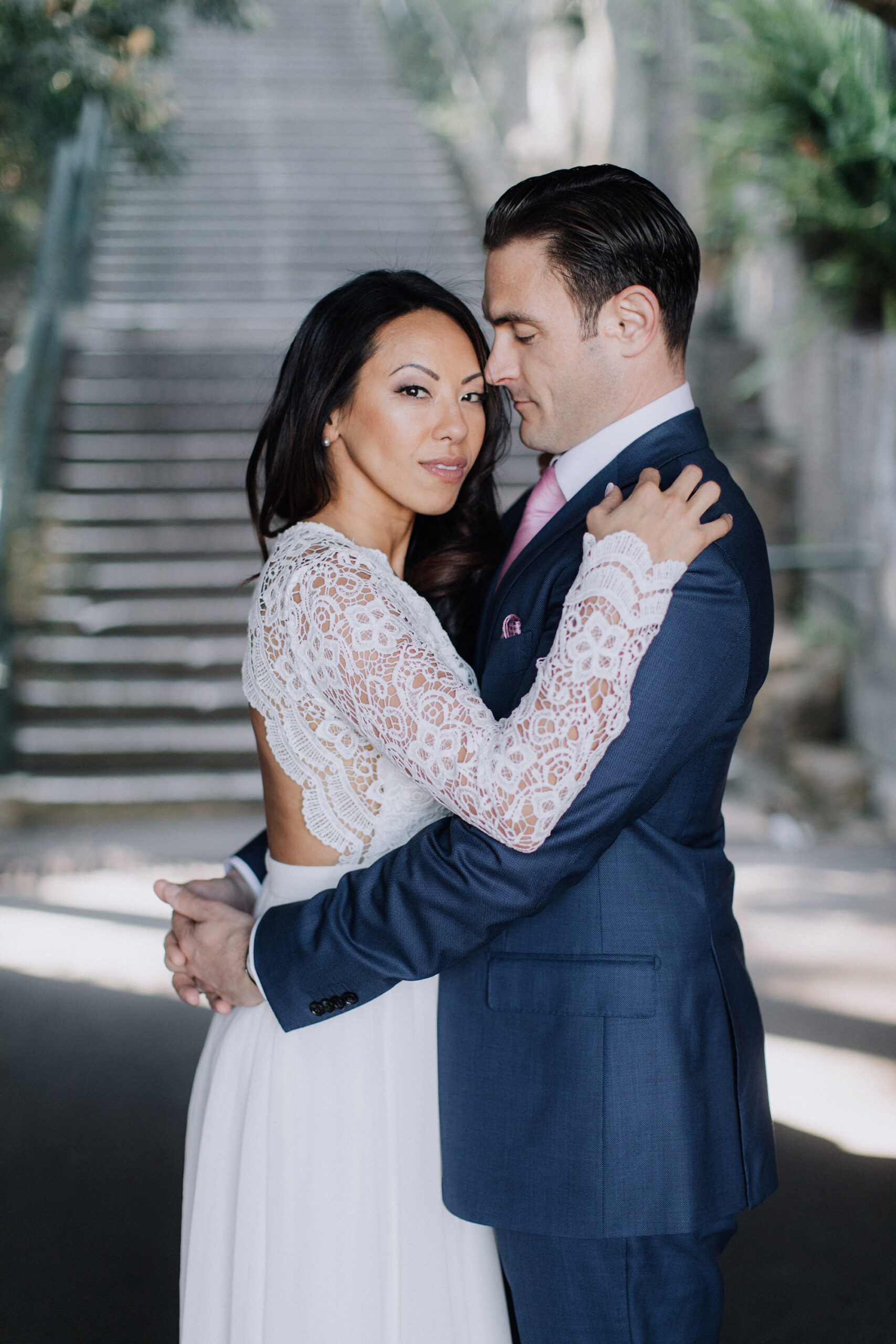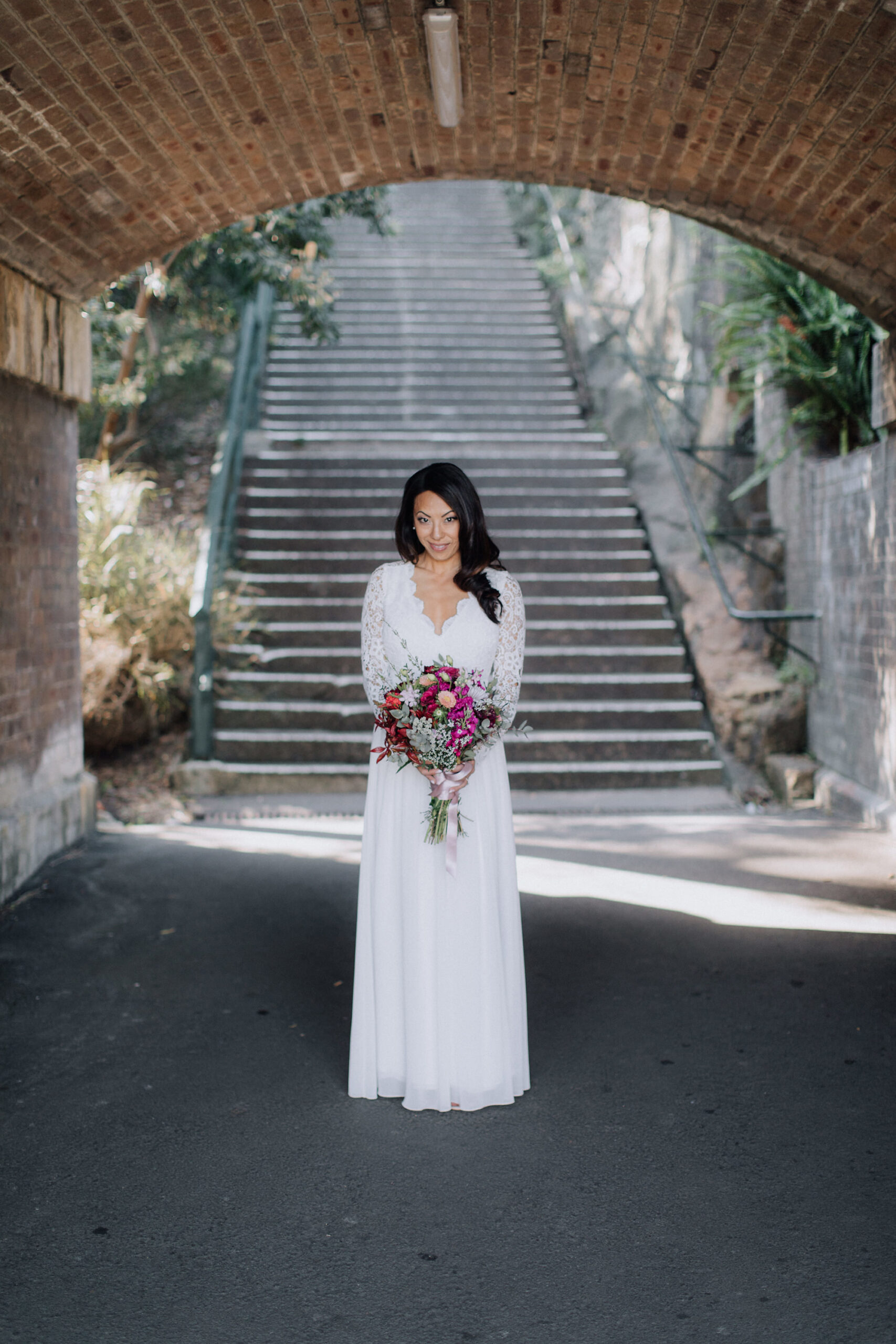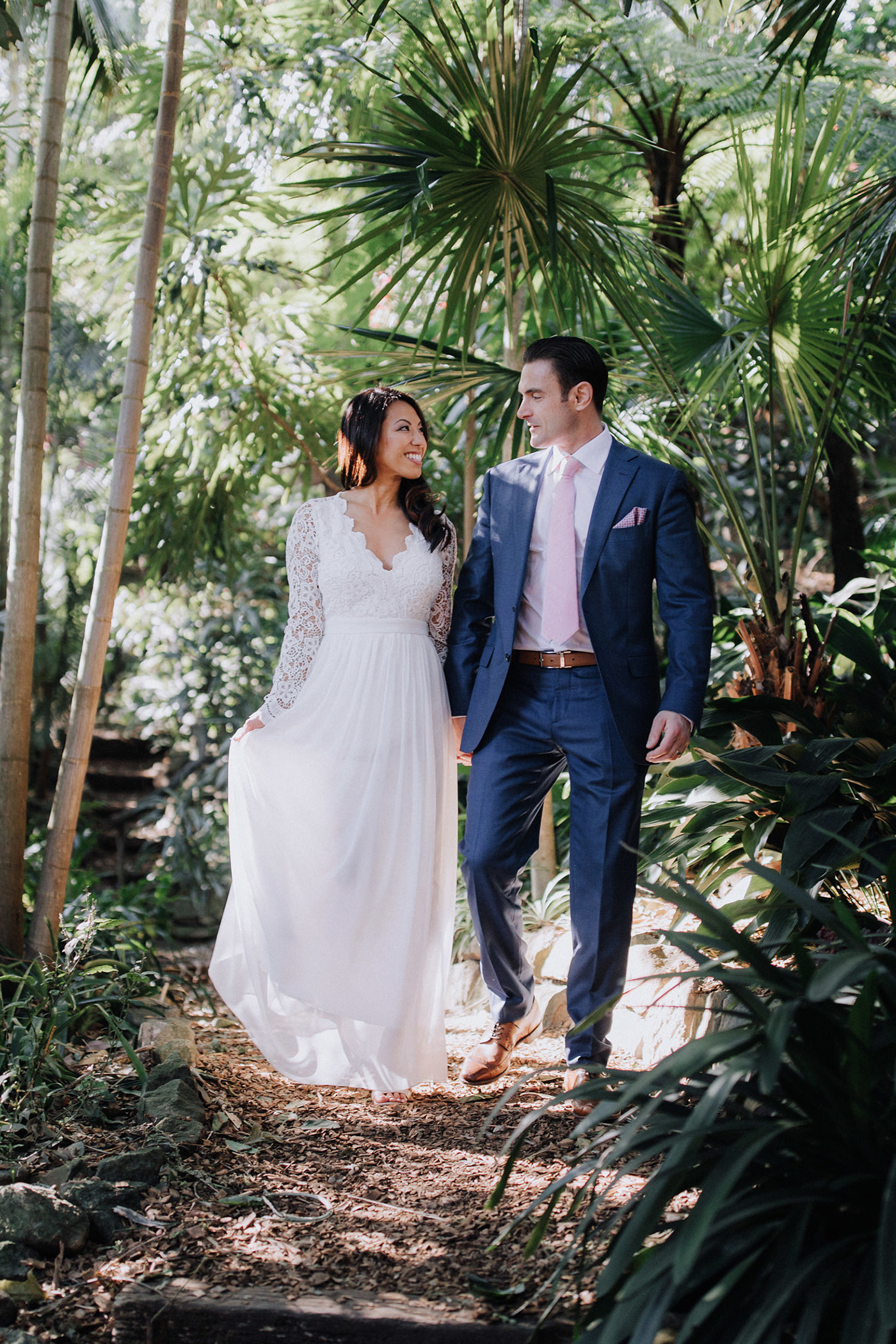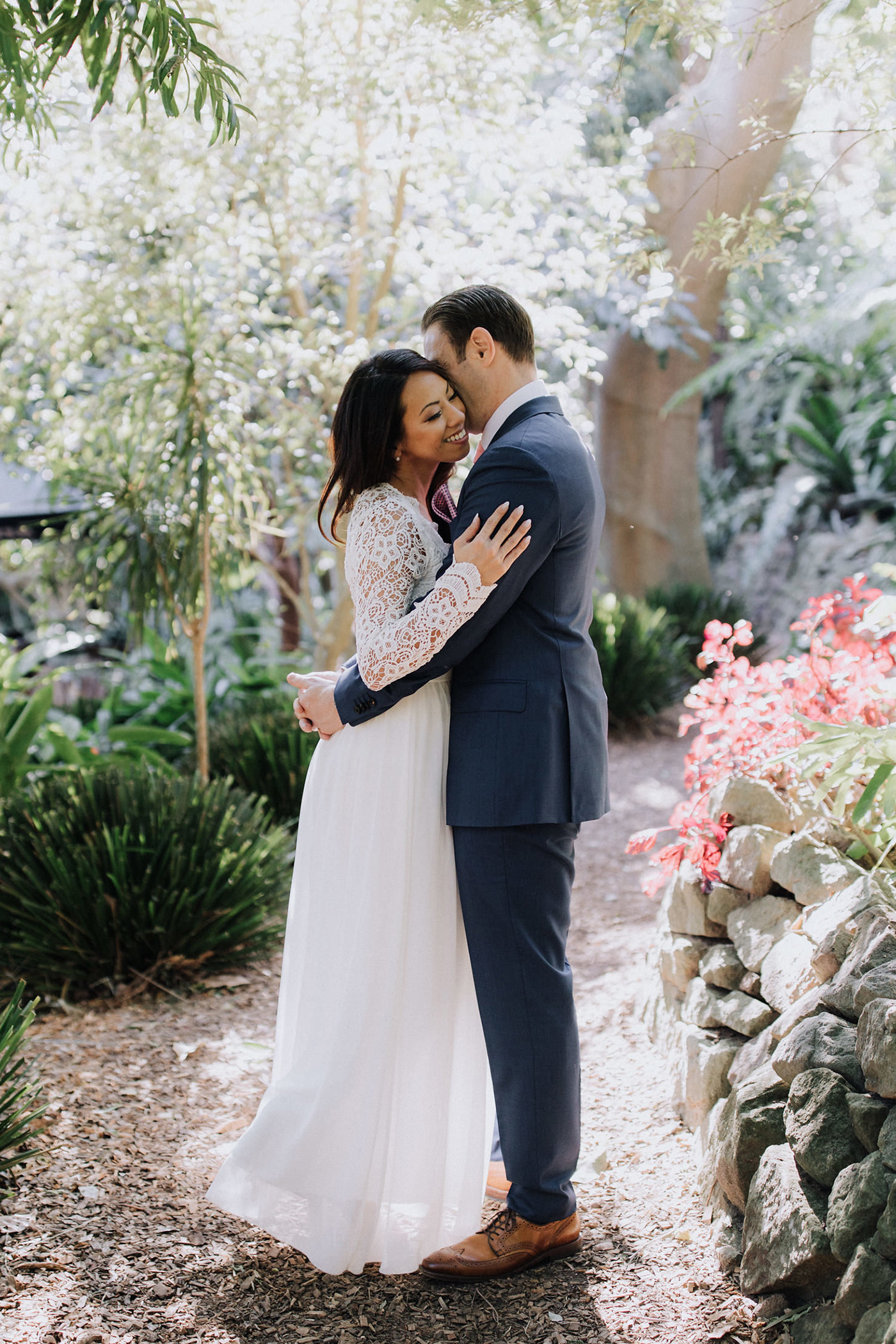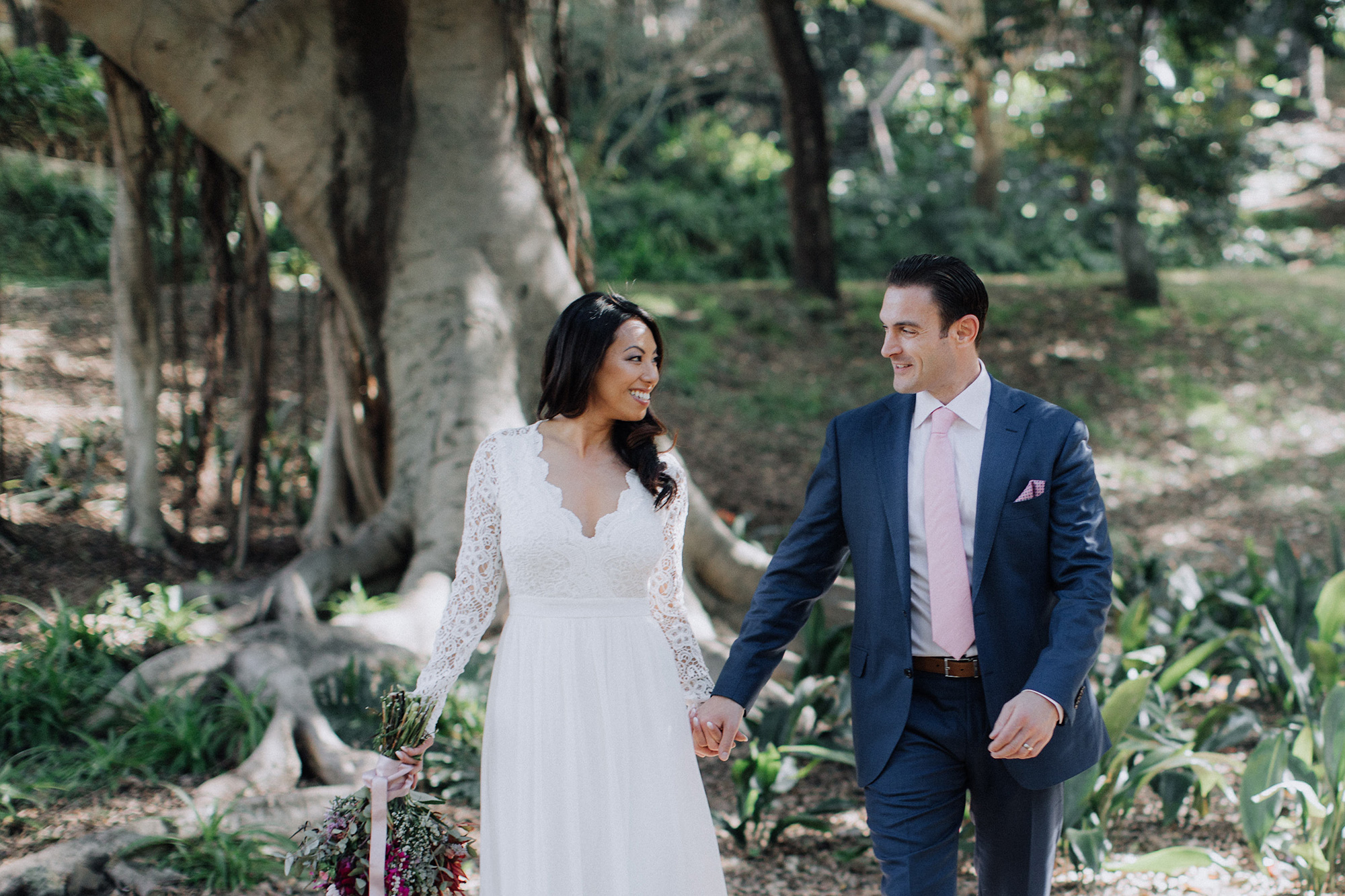 In addition to producing "the best pictures ever", photographer Russell Stafford doubled as the pair's second witness.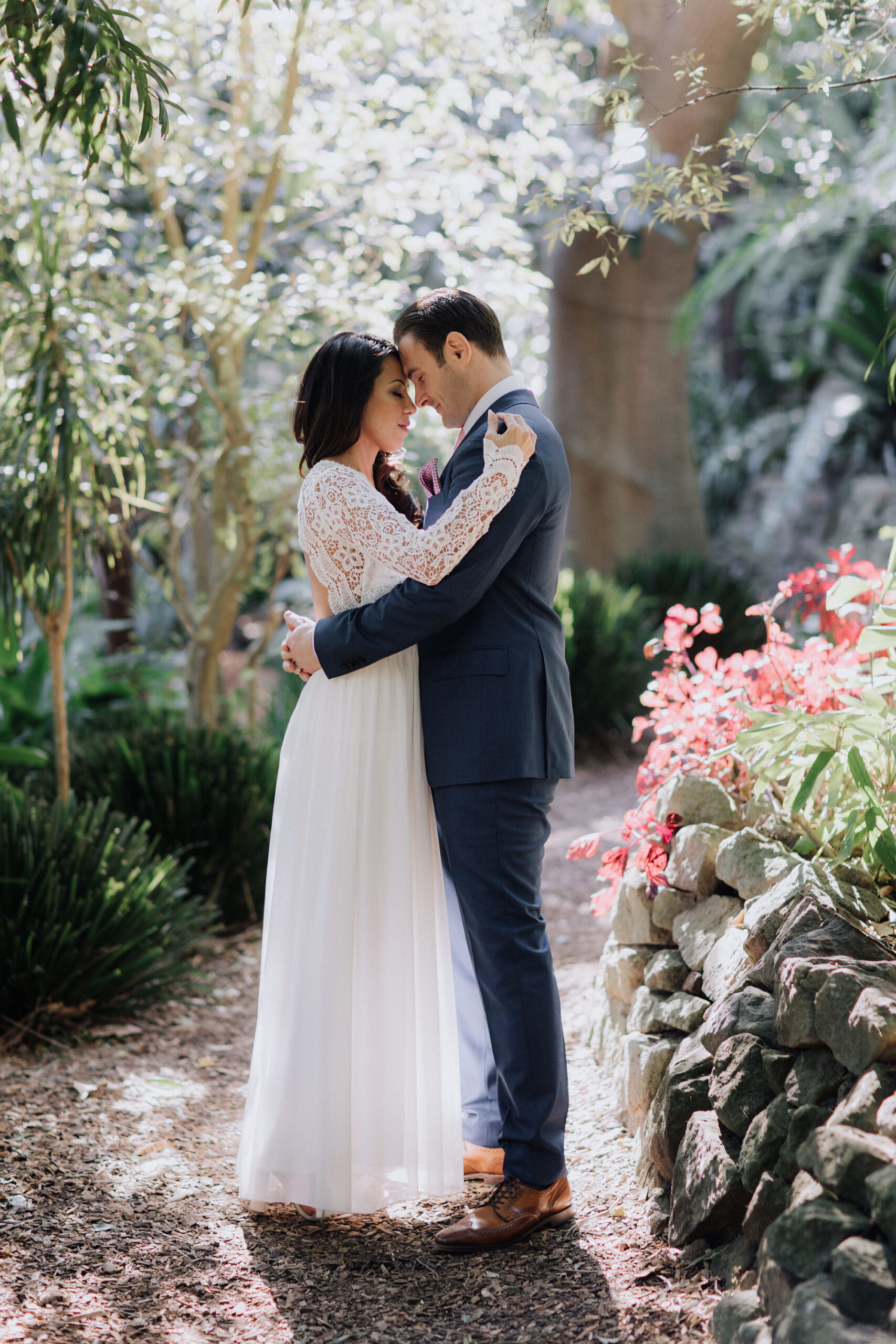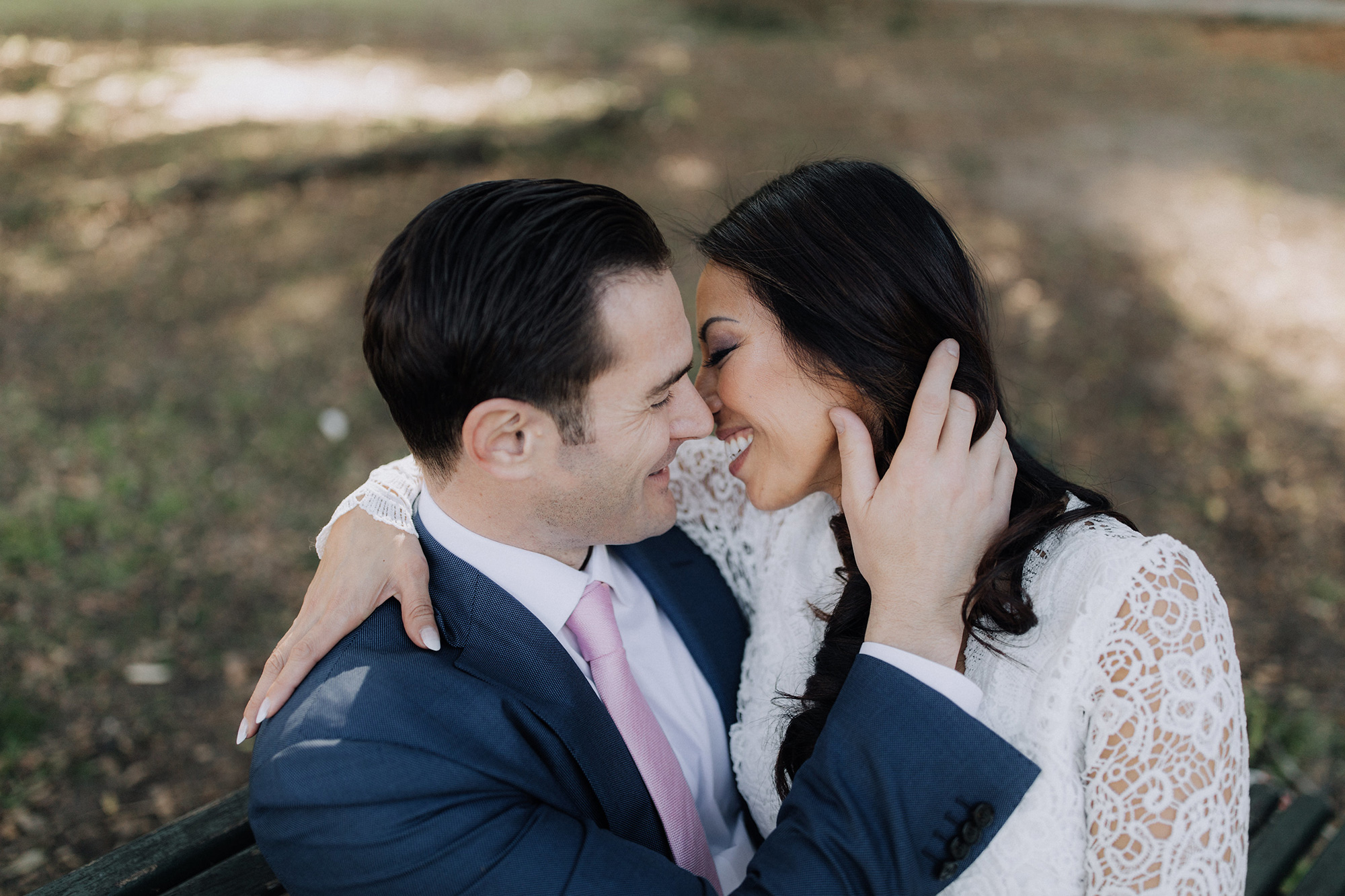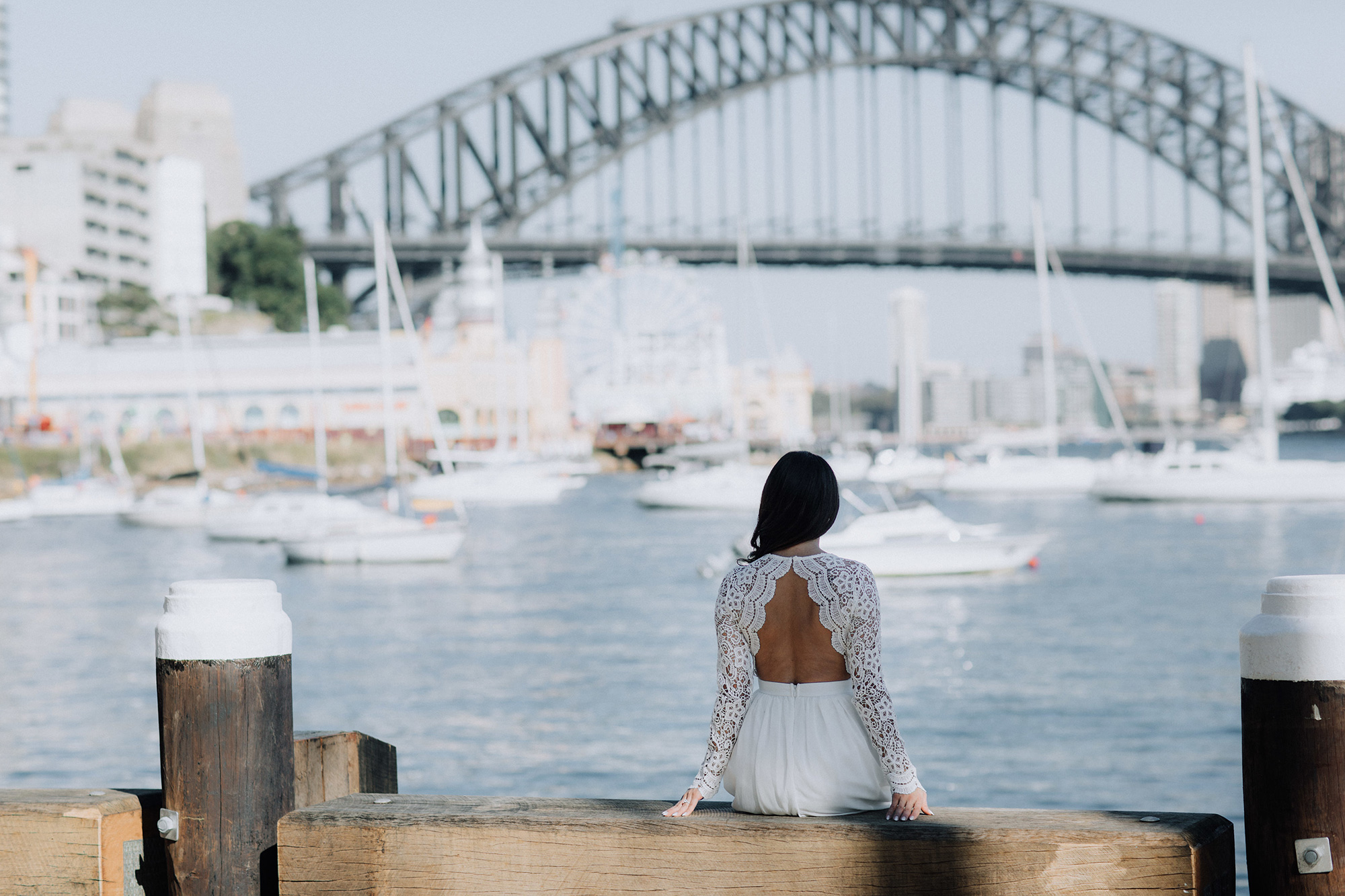 The bride's stunning backless dress was matched with modest long lace sleeves.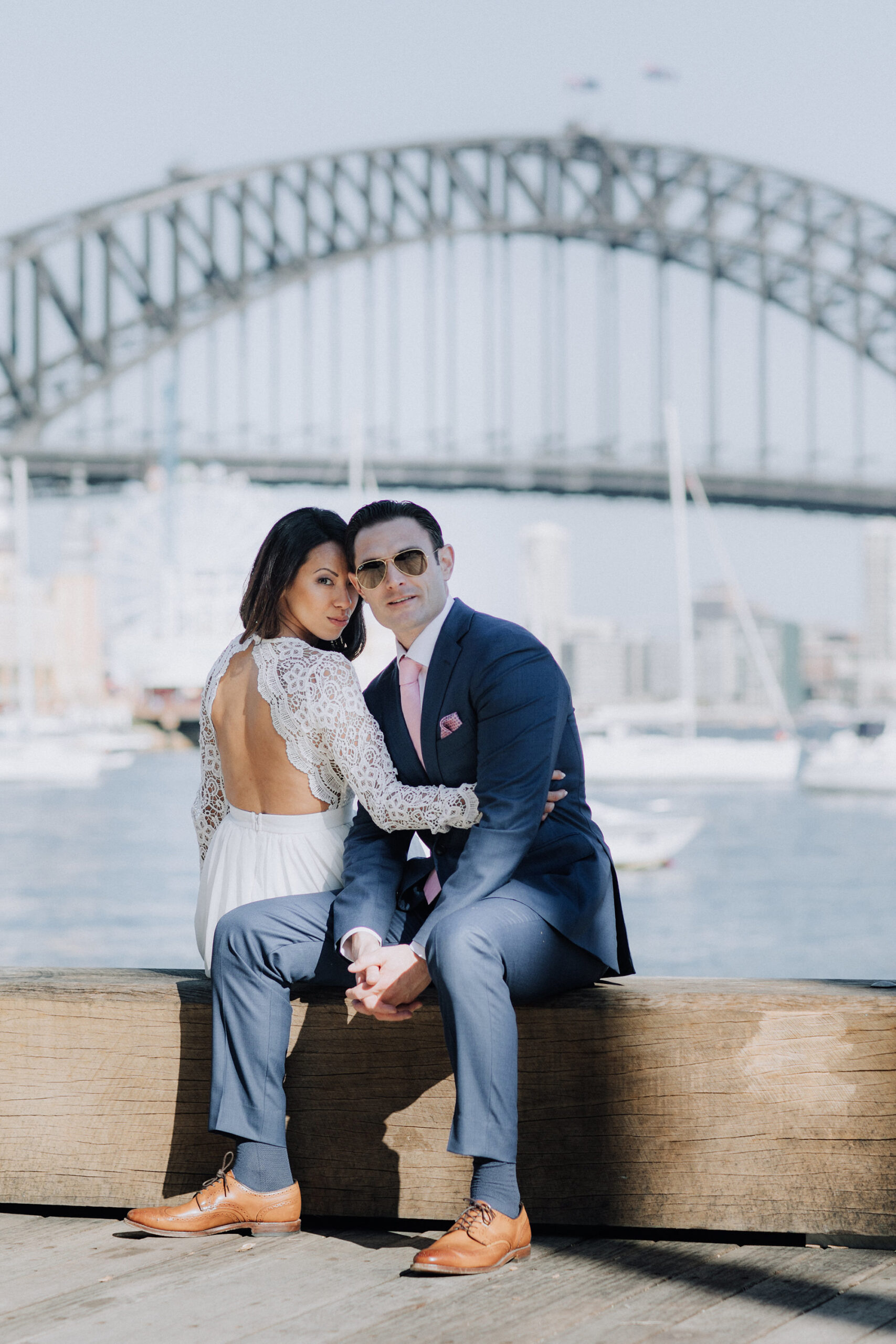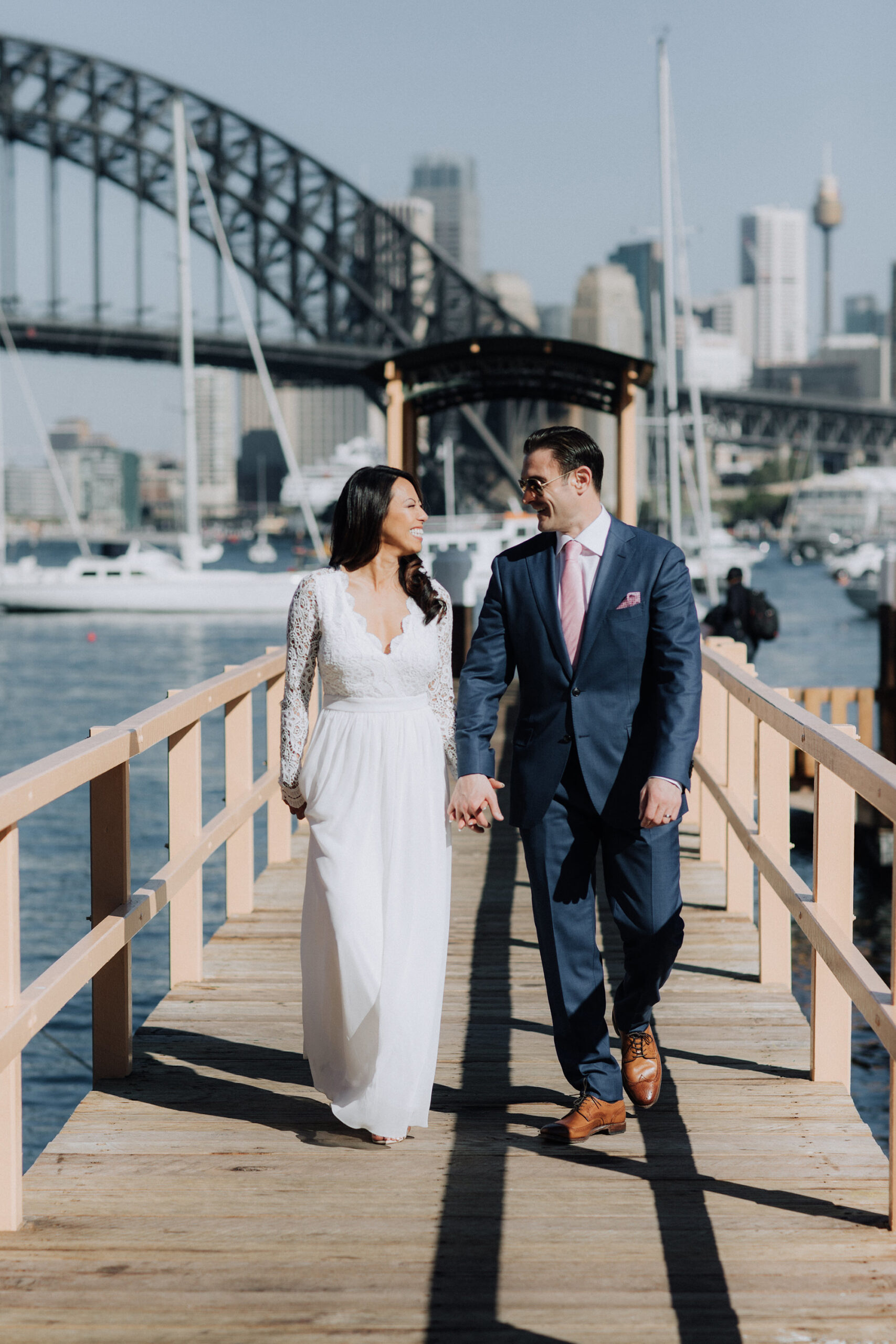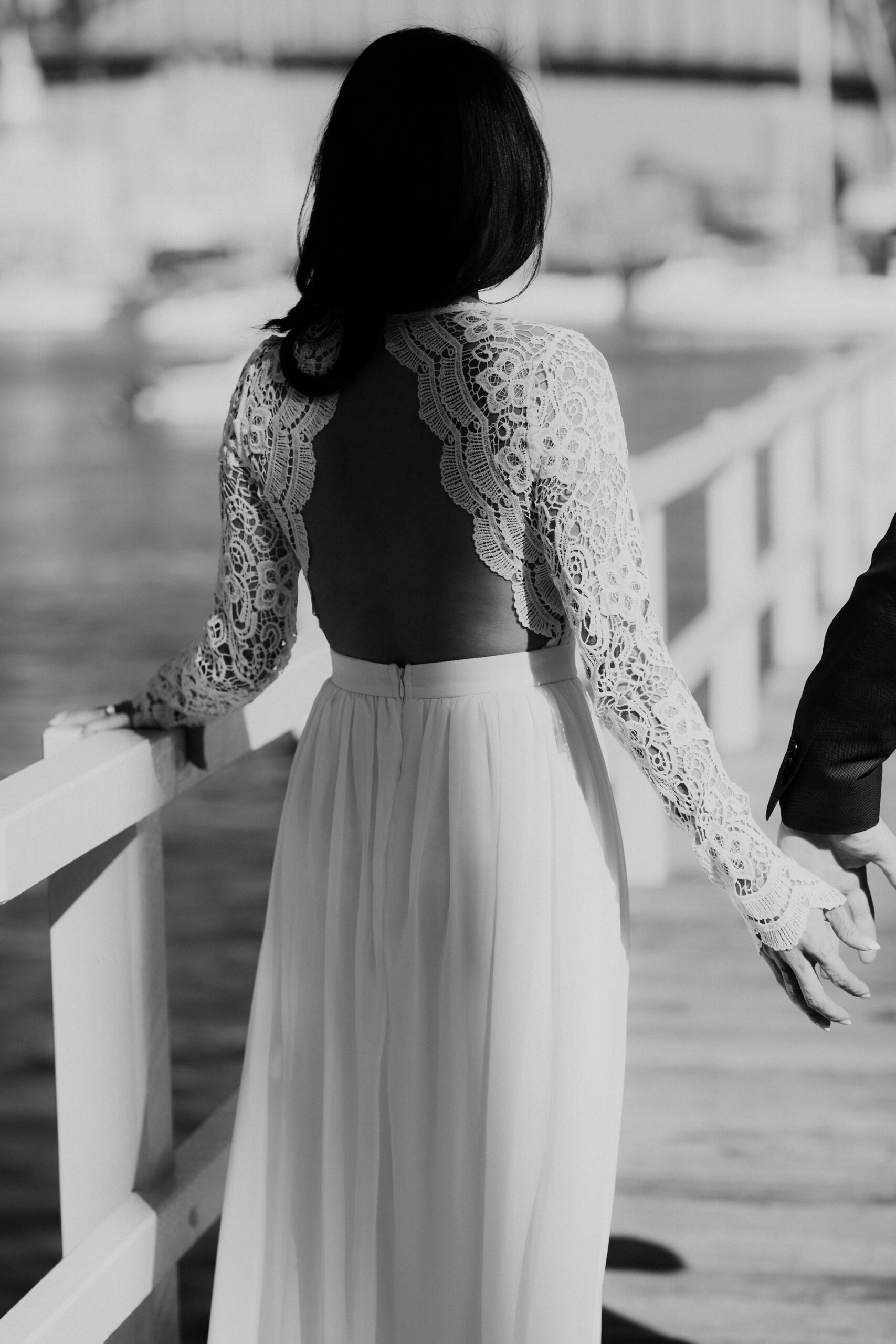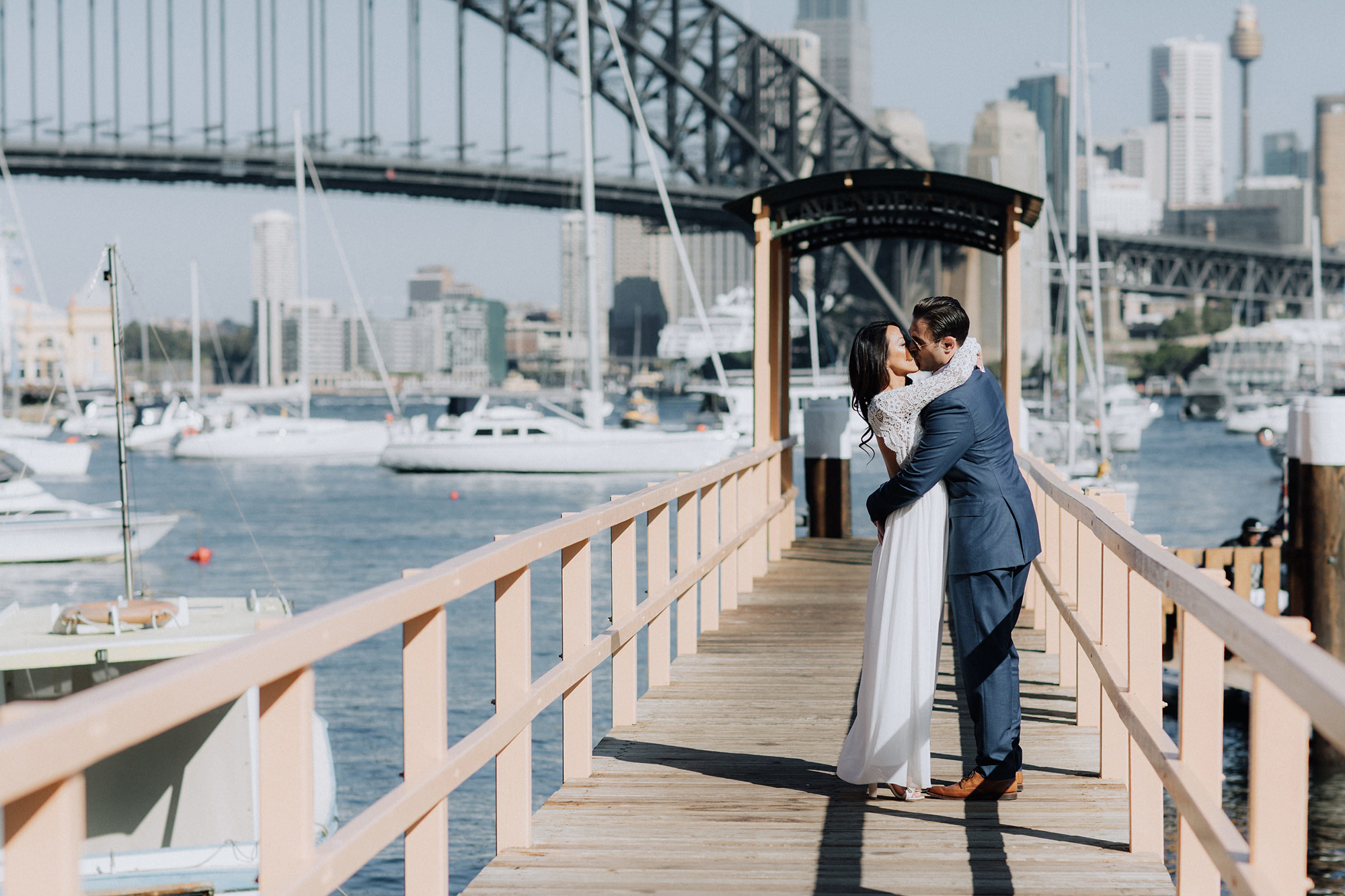 "Our destiny somehow sent us in this direction to be in this beautiful city with such beautiful, positive people." Pamela says. "They helped us make our wedding day so perfect."