It's not every day that you sign up for a winemaking course and meet your perfect match, but that's exactly what happened for Hannah and Andrew. The pair married on Hannah's family's vineyard, Ocean View Estates Winery & Restaurant, where they both work, and had one absolutely gorgeous celebration filled with good wine, great music, golden light, and vintage styling.
Tucked into rolling vineyards, Ocean View Estates Winery & Restaurant is a gorgeous winery wedding venue in the hills of Brisbane. The estate is home to a set of cosy cottages, a modern Australian restaurant, a providore for cheeses and charcuterie spreads, and an award-winning winery.
Hannah grew up on the vineyard and met her husband Andrew while taking a winemaking course. "We started talking and hit it off right away, made friends on Facebook, and chatted constantly for three days," she says. "I really liked Andrew and I was impatient (Andrew was shy), so I asked him if he wanted to date. After about a year, Andrew came to work with me in the family business making wine and brewing beer."
When Hannah and Andrew decided to get married on the family's property, they knew they wanted to shake it up and do things differently from what most couples do for their weddings at the venue. Instead of marrying in the gazebo, they created a magical little spot of their own in the tall grasses beside the creek, calling it the fairy creek.
Hannah describes all the details behind her wedding day below. To view Ocean View Estates Winery & Restaurant for your wedding, visit their profile.
---
Ocean View Estates Winery & Restaurant Wedding Venue Highlights
Location: Ocean View Hills, Brisbane Region, QLD
Capacity: Up to 250 guests
Accommodation: Three cottages on-site (1, 2 & 5-bedroom options)
Venue Style: Winery, Modern, Relaxed
Views: Mt Mee, rolling vineyards, lake
---
Photos courtesy of Lovelenscapes Photography.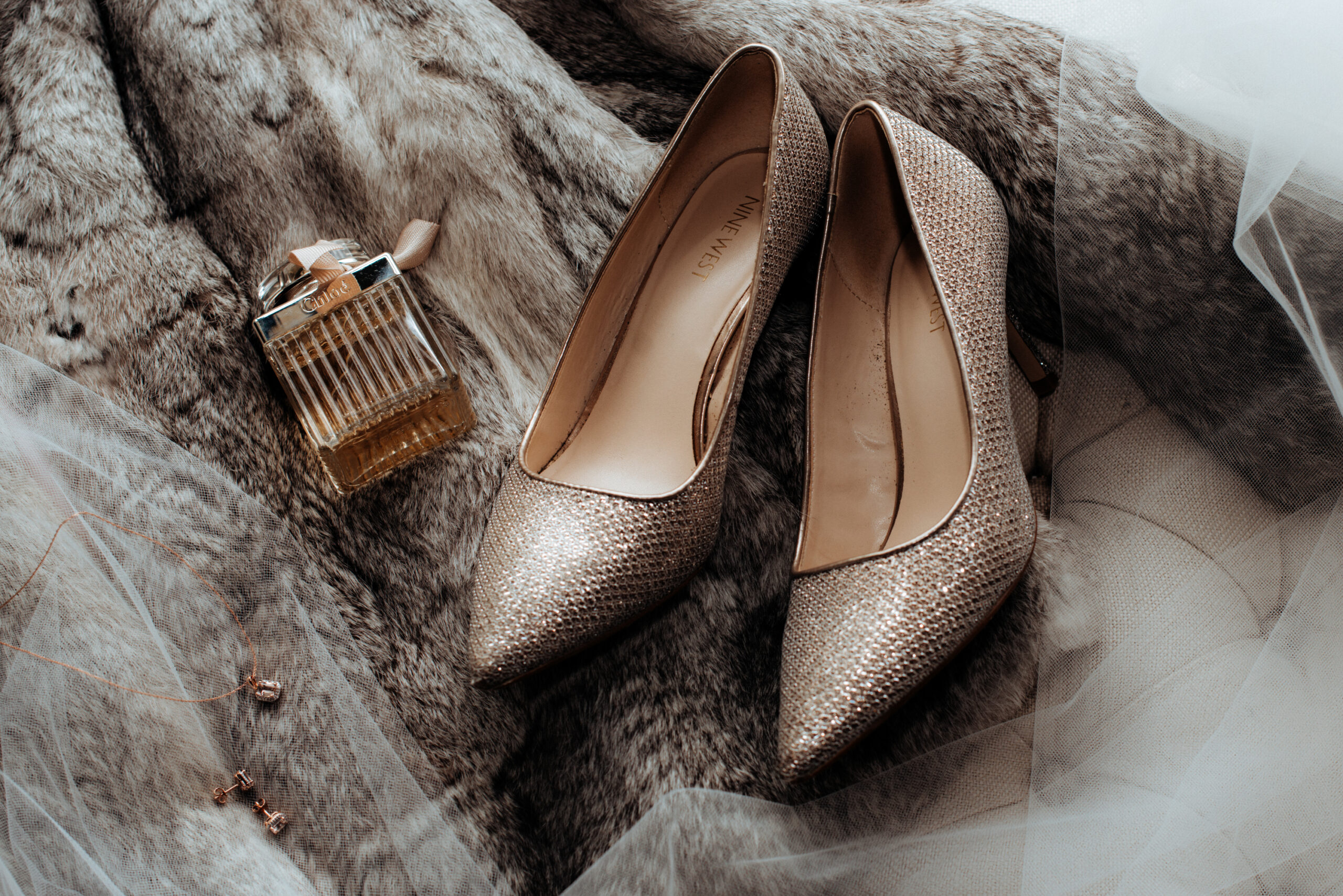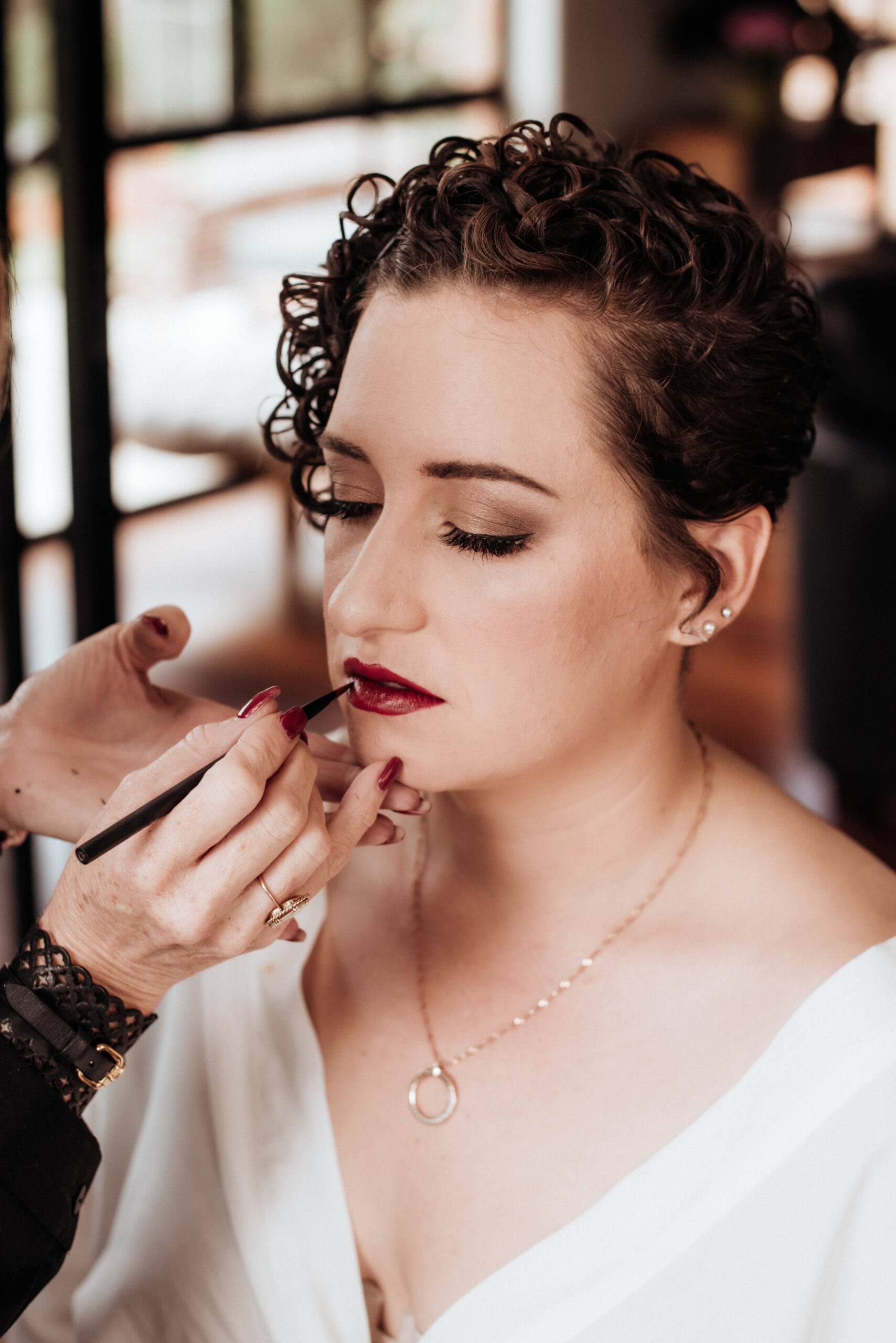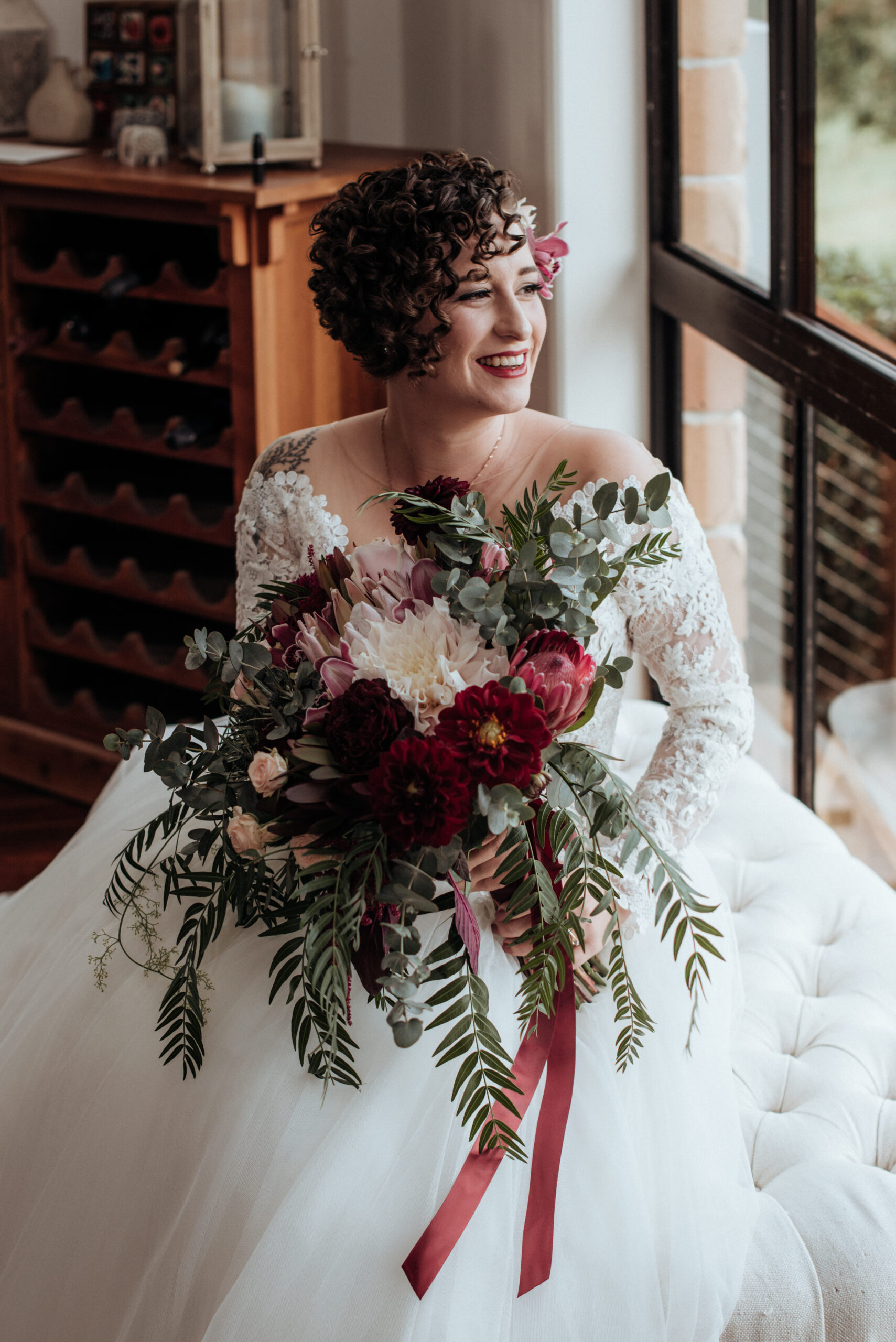 For our wedding, we wanted to get married at the winery, but not where everyone usually does because that felt like work. So, we chose a secluded spot near what we call the fairy creek (a name my sisters and I came up with when we were little and played down there a lot). It's a round little meadow bordered by the creek. We let the grass grow long and mowed out a square to create a beautiful wild grass border.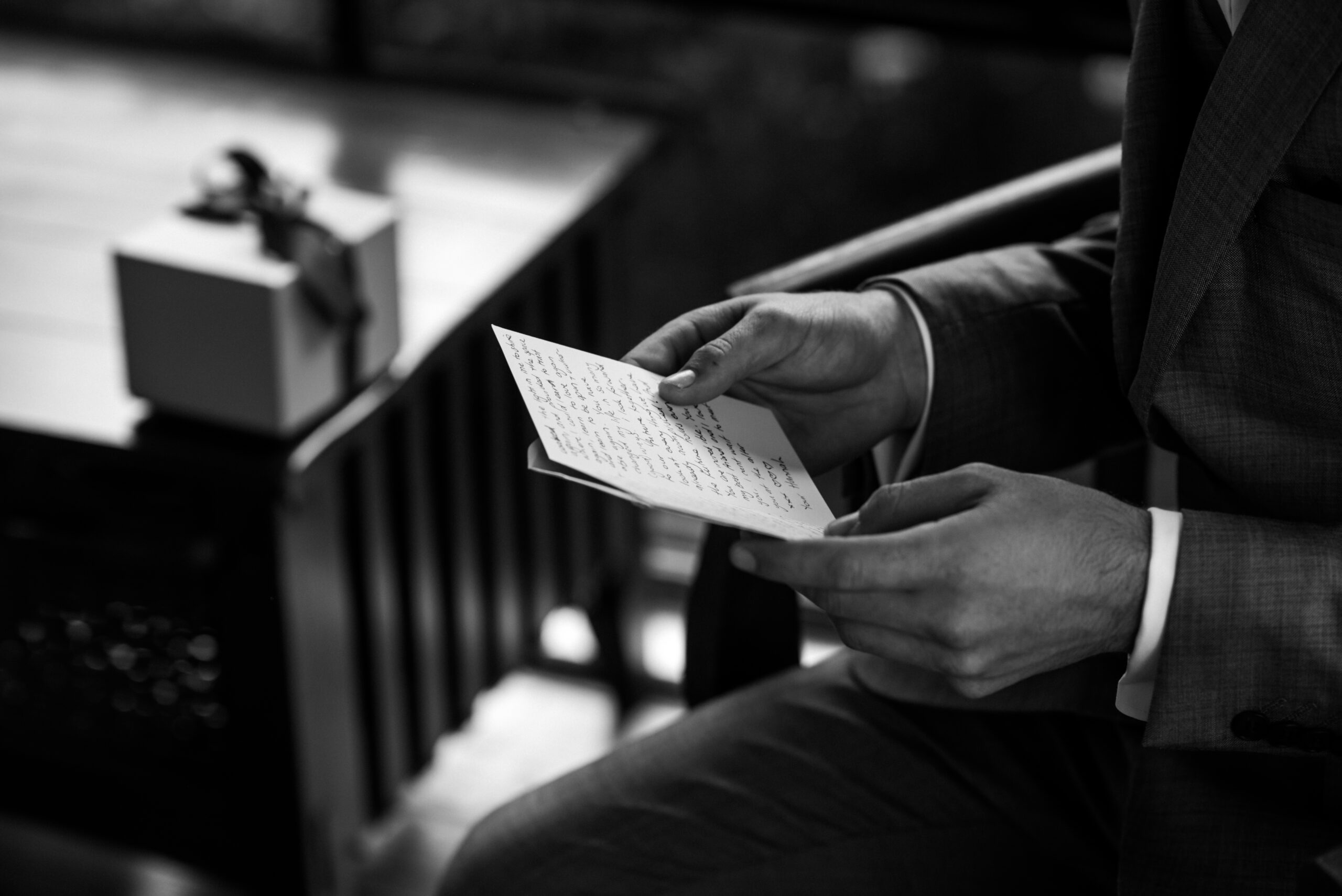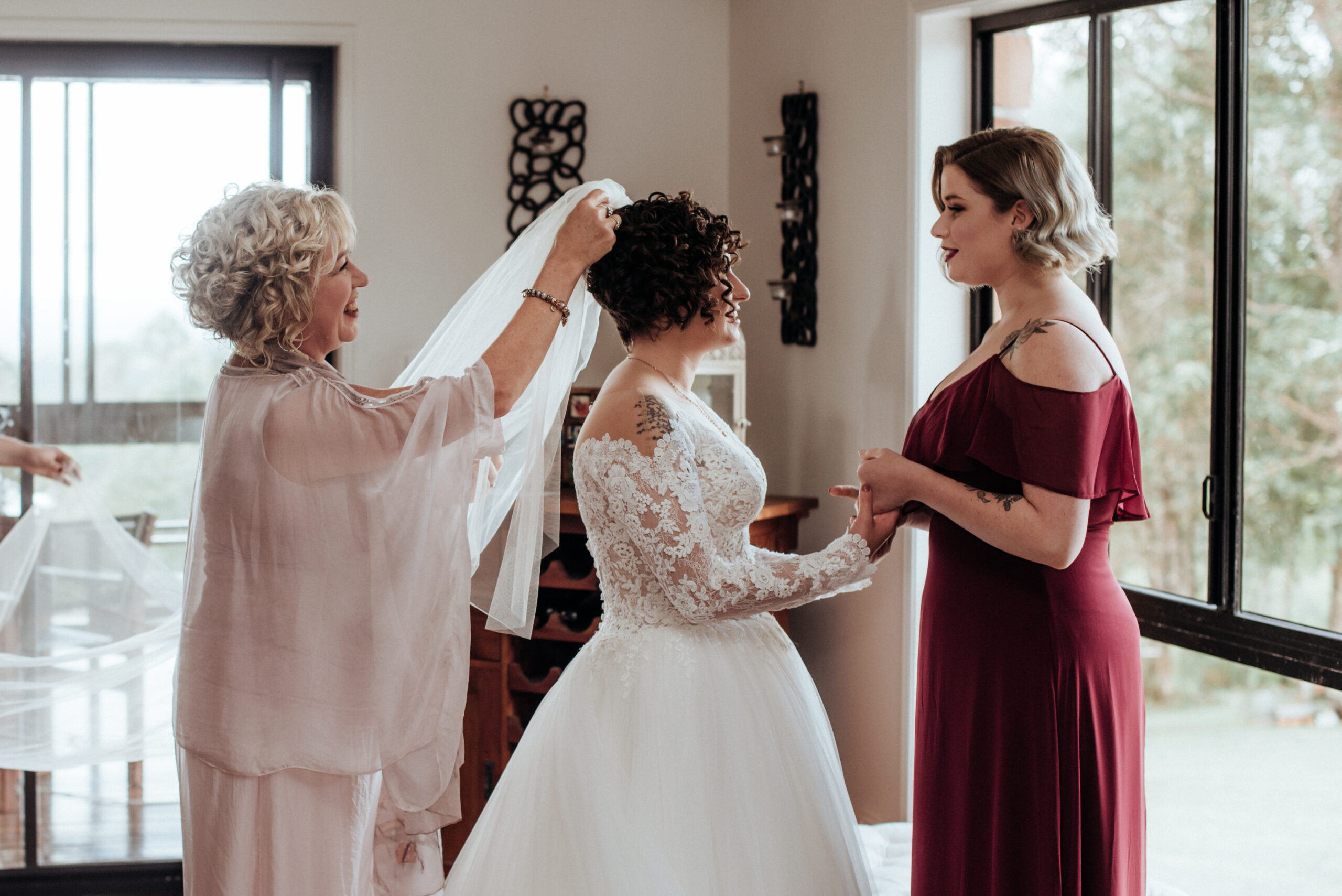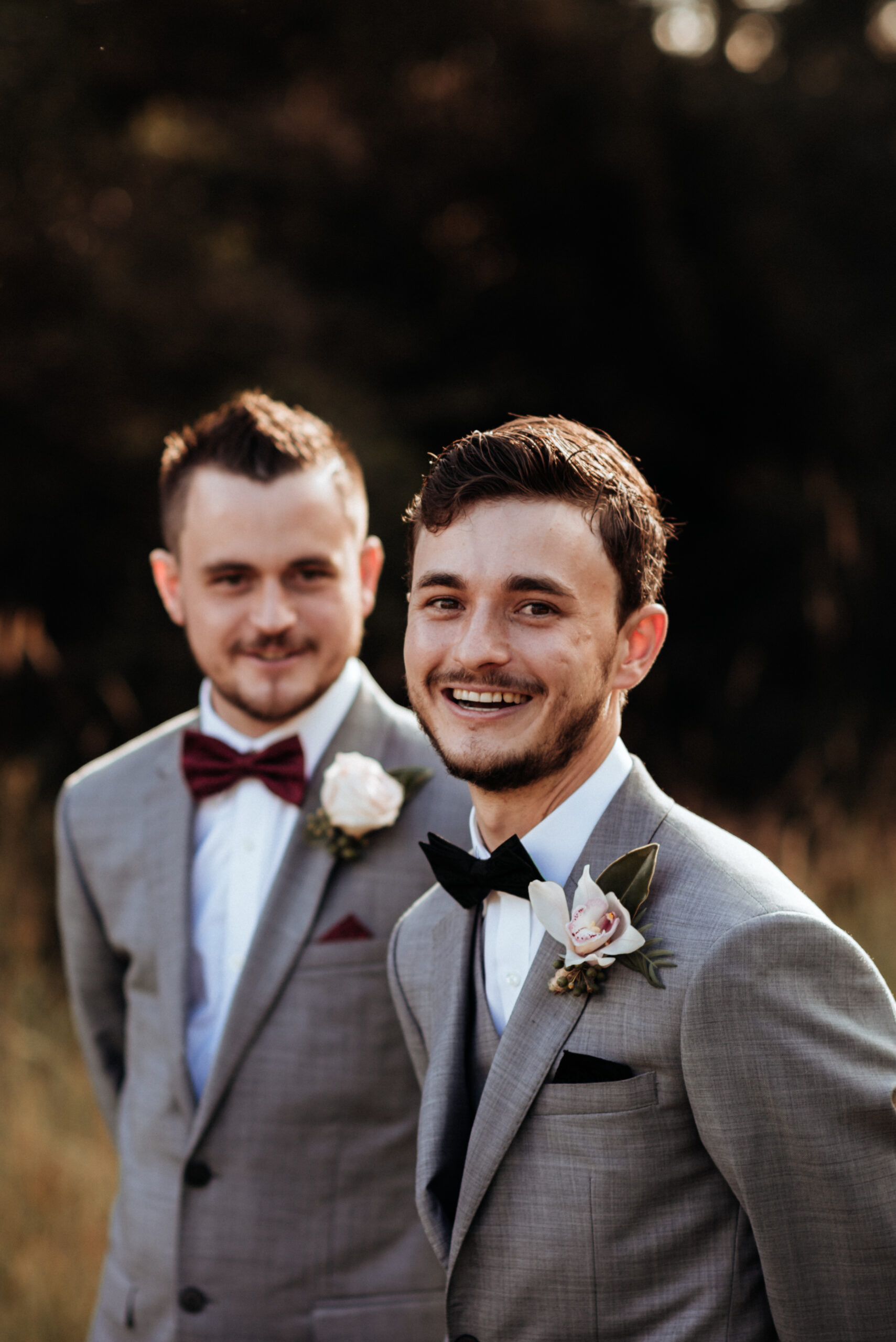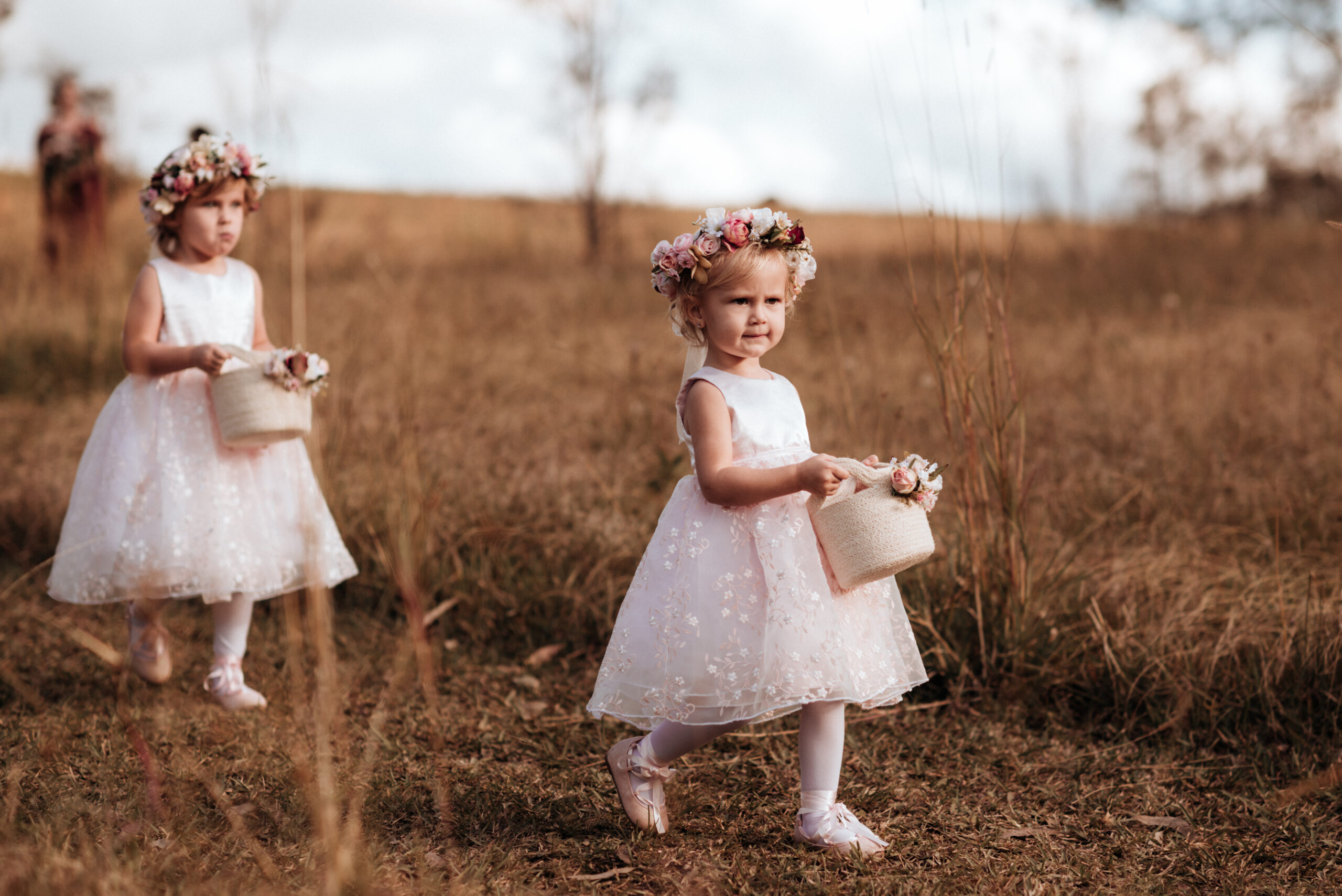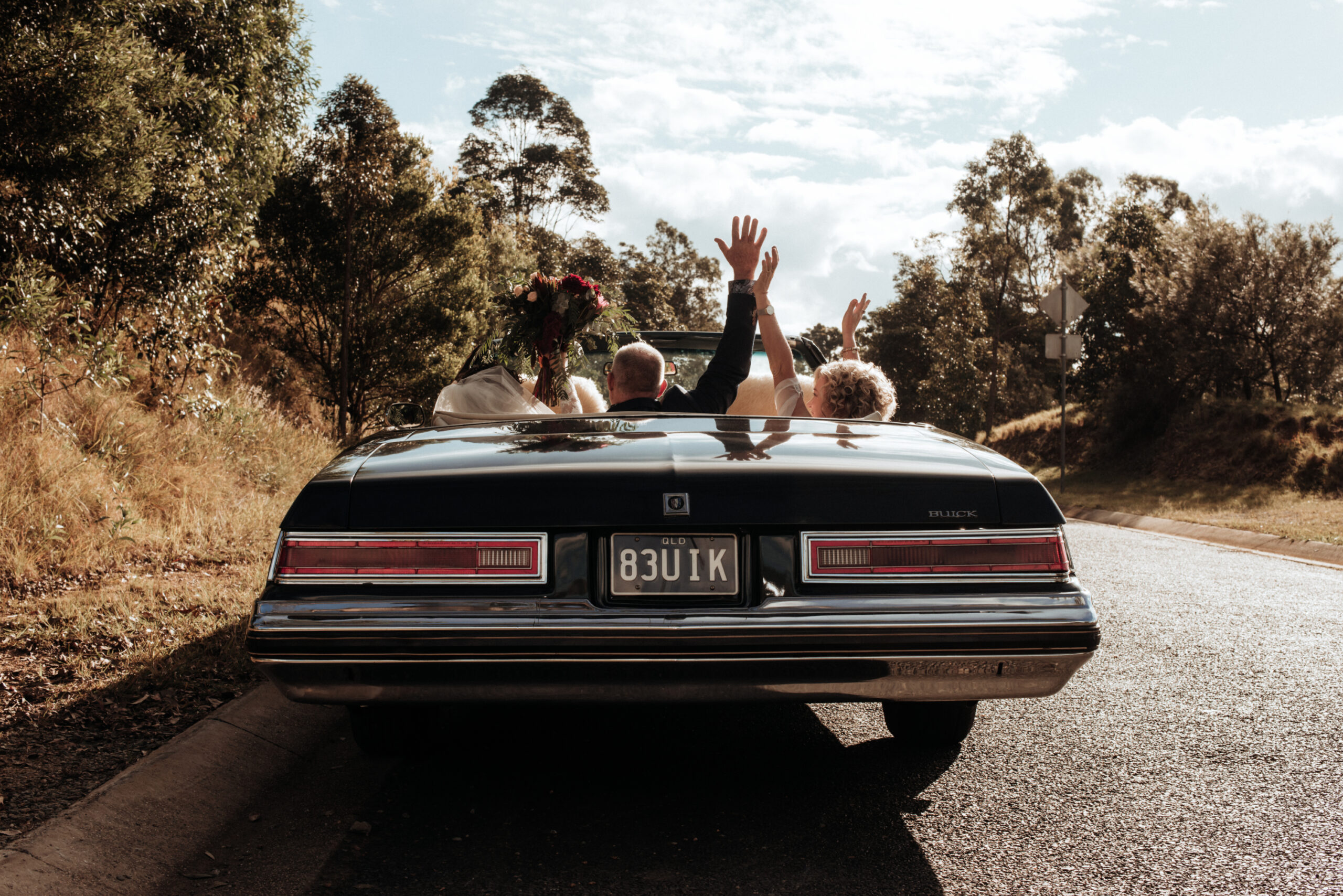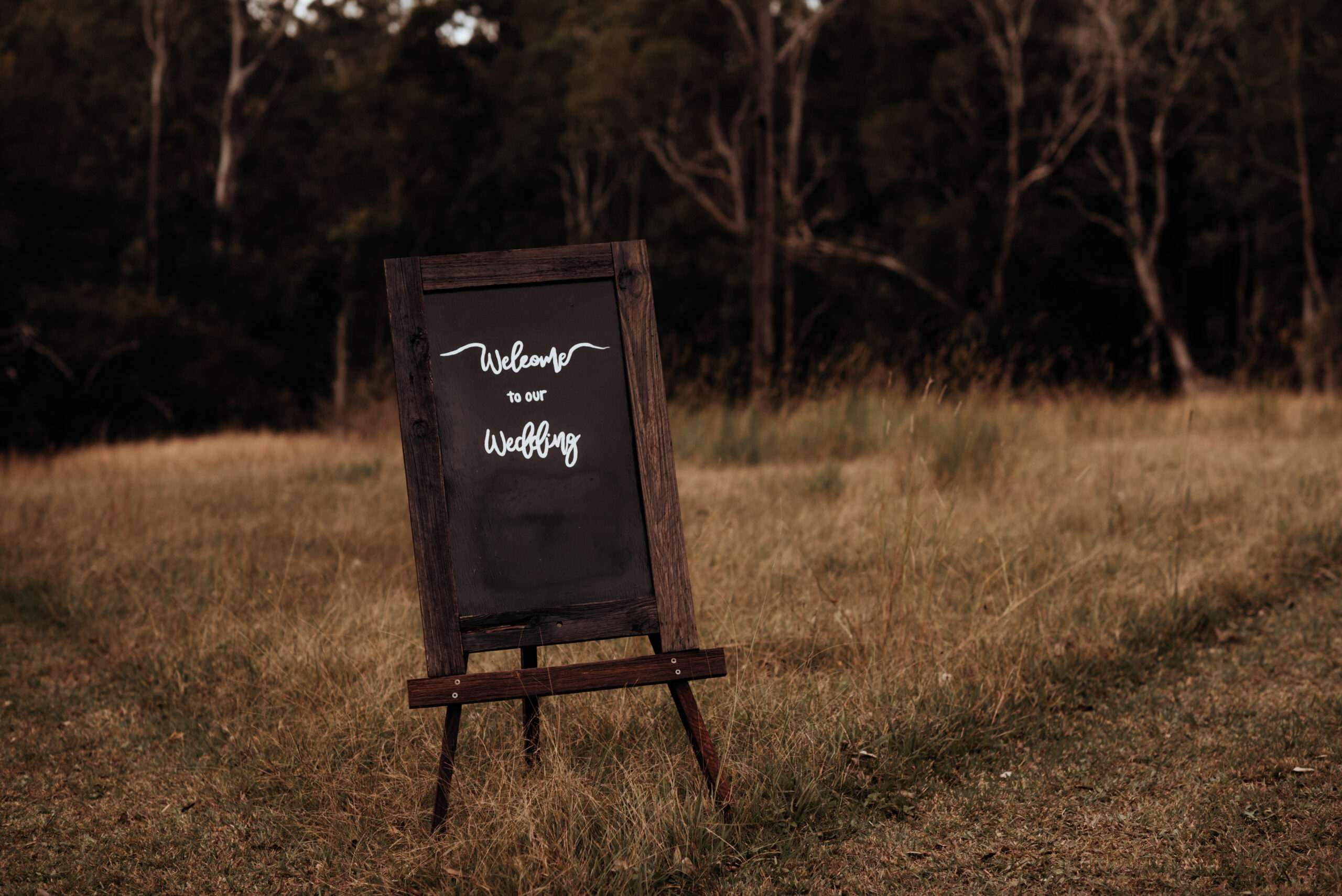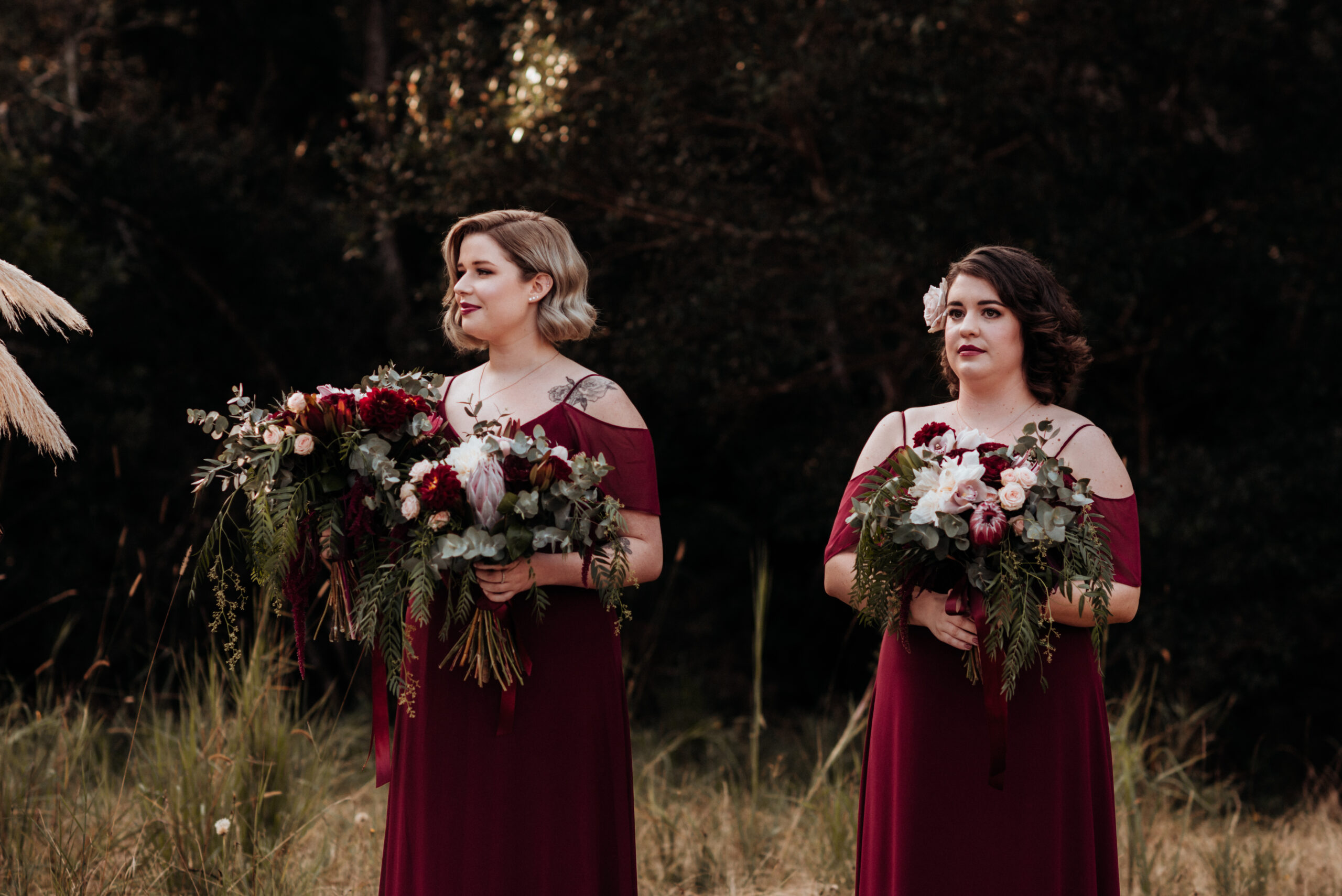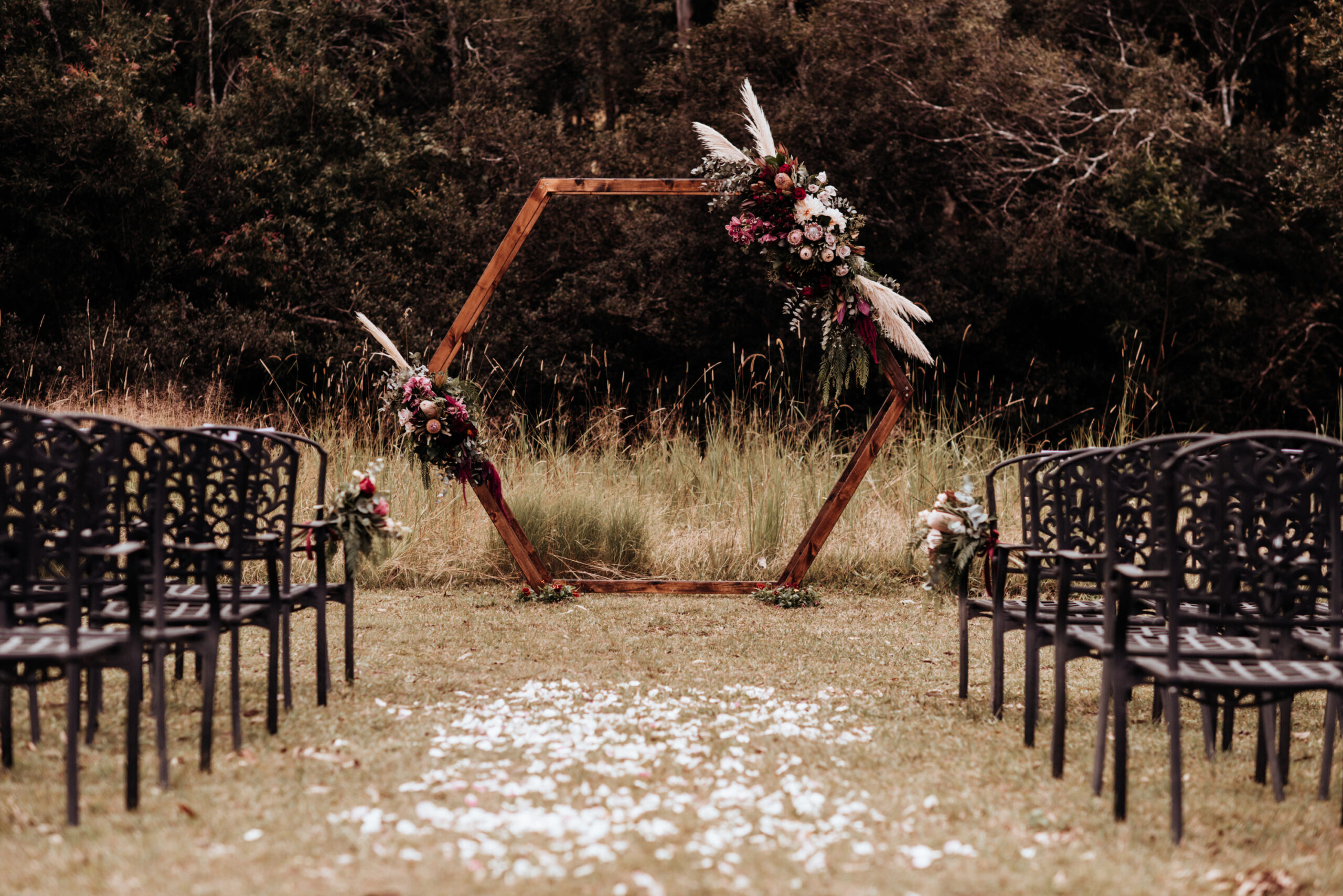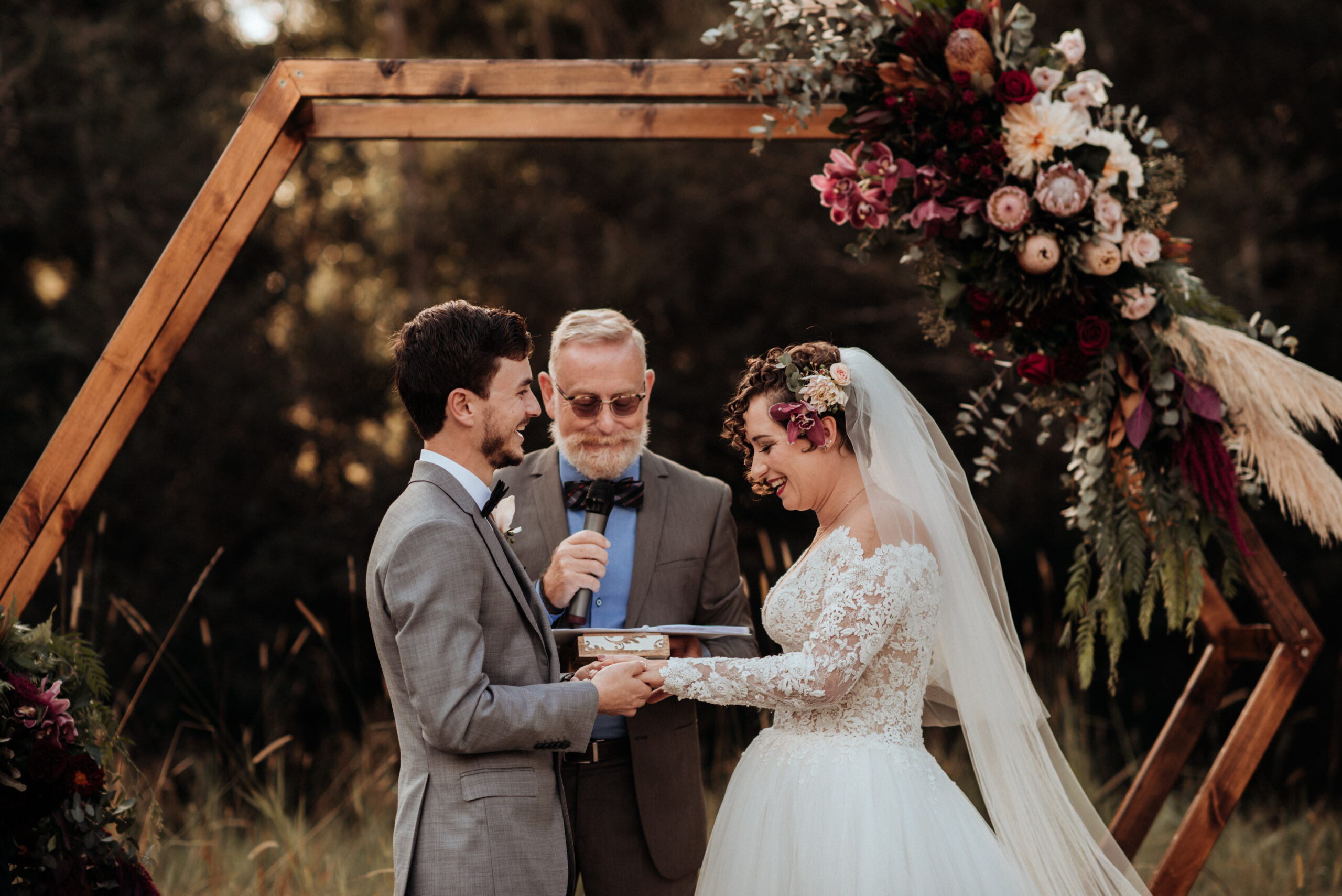 What was the most important thing about your wedding day?
The ceremony was beautiful, we had our Senior Pastor Rob Porter officiating for us. He was amazing. He made us laugh and made us cry. We had all our family and friends there and both felt very loved and supported on our big day. What was most important for us on our wedding day was making a commitment together, in love, to be there for each other for the rest of our lives and to be able to do that in the presence of those we love was very special. Everything else came second.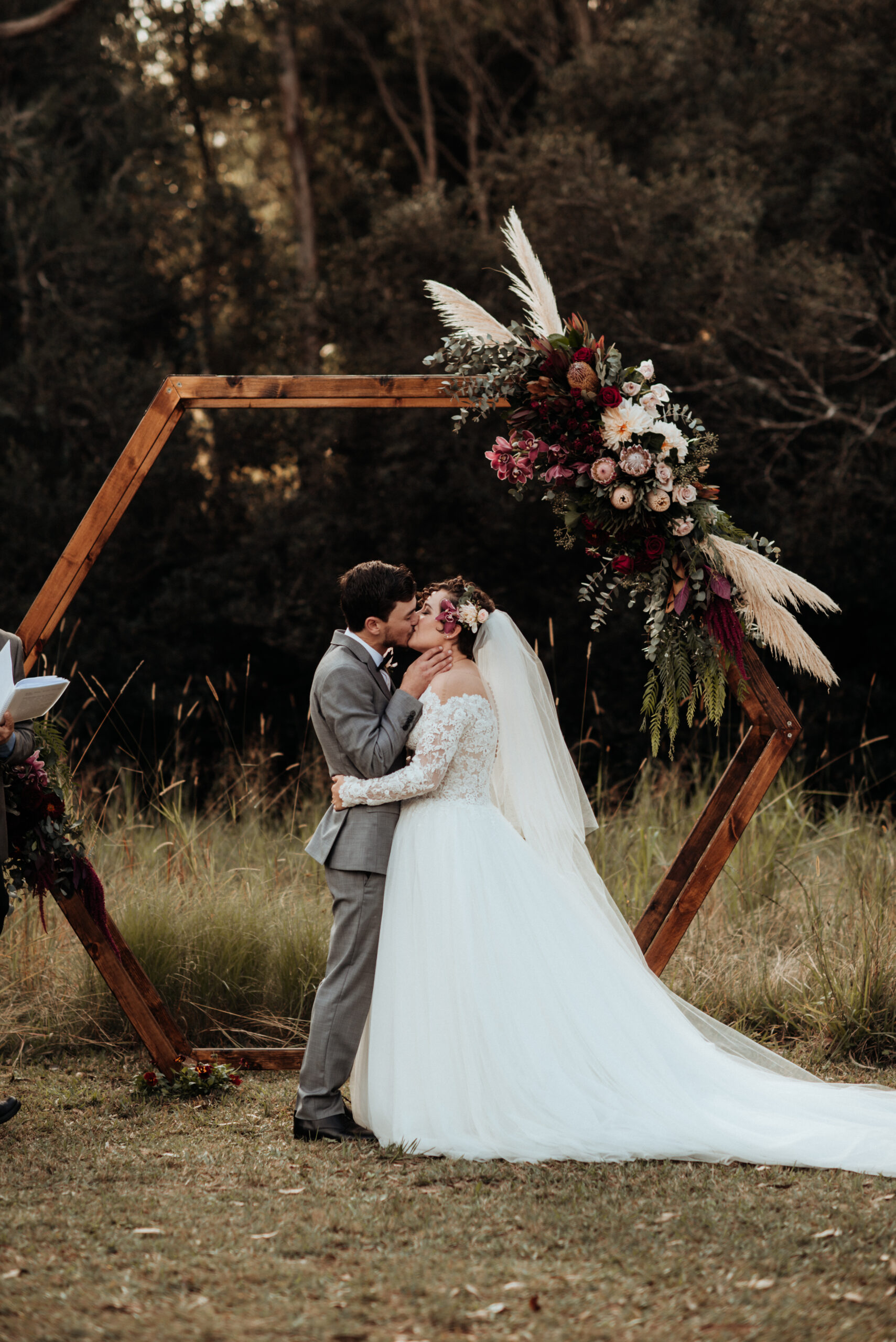 Tell us about the styling. Love those beautiful florals!
Andrew and I love beautiful things and love styling and planning, so we put a lot of care into choosing our flowers and making the arbour. Choosing my dress and having great live music was important too. All of it made the day so fun and so special.