A surprise birthday party turned into a surprise wedding for the guests at Nicole and Andrew's elegant barn wedding.
Andrew, 32, had popped the question back in 2015, but soon after the Melbourne couple had discovered they were pregnant and wedding planning was put on the back-burner.
Fast forward a year, the couple had settled into parenthood and again turned their mind to their big day.
"Not wanting the pressure and a big build-up and all the stress I have seen others go through when planning their wedding, we decided that a surprise wedding was what we wanted to do," Nicole, 30, says.
The bride's 30th birthday was to fall on a Saturday, and the couple seized the opportunity to stage their surprise elegant barn wedding.
They chose the Briars Barn on Victoria's Mornington Peninsula for the celebrations with 100 guests on May 26, 2018.
"After so many years together, I knew family and friends would be suspicious. Determined to keep it a surprise, we decided my bridesmaids would organise my 30th as a surprise party, when all along I was actually planning my wedding," Nicole says.
"The main priority for our wedding was to have a relaxed night without the pressure without the pressure and lead-up of a big wedding day."
Photos courtesy of Sean and Danni Wedding Photographers.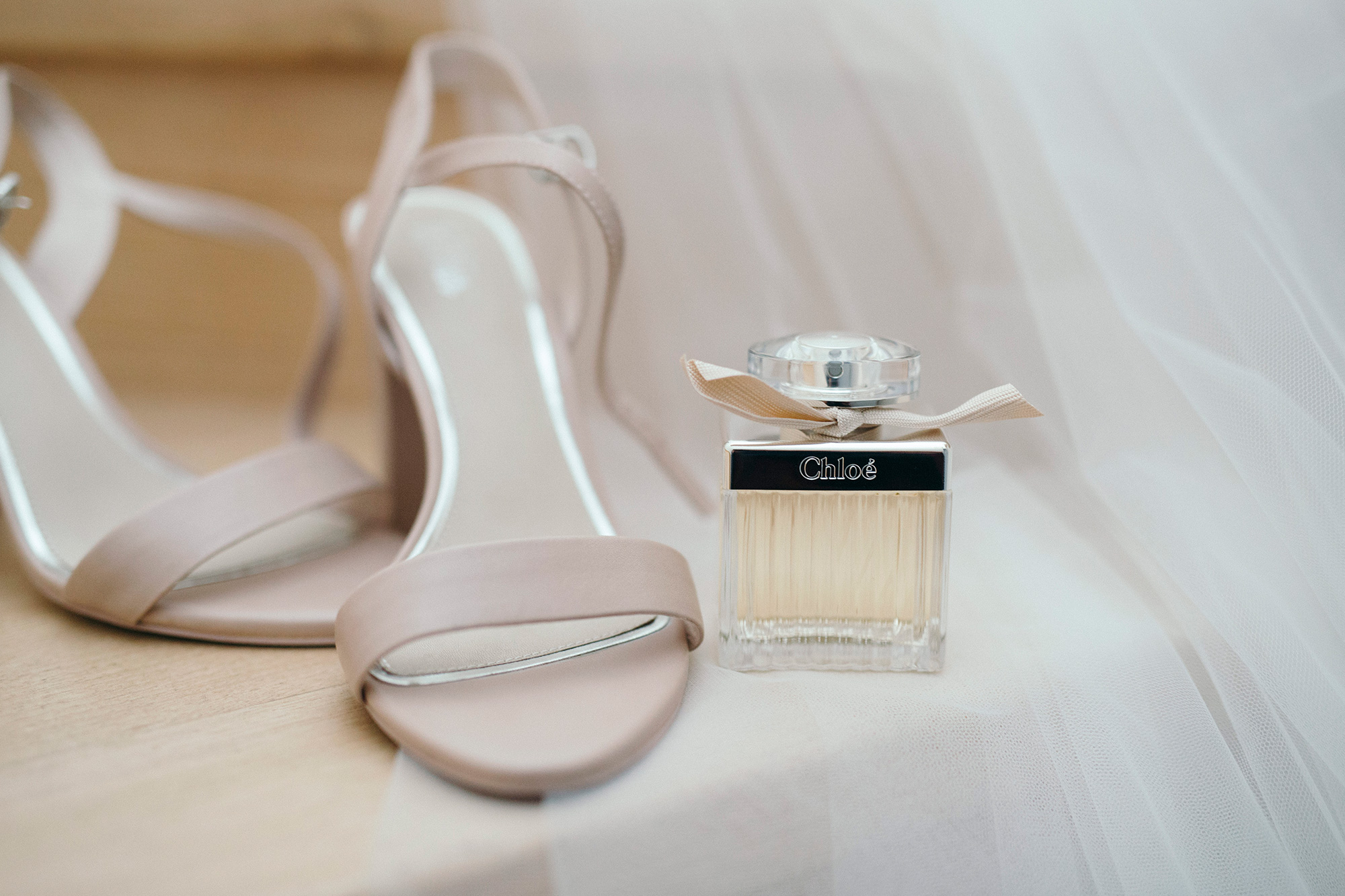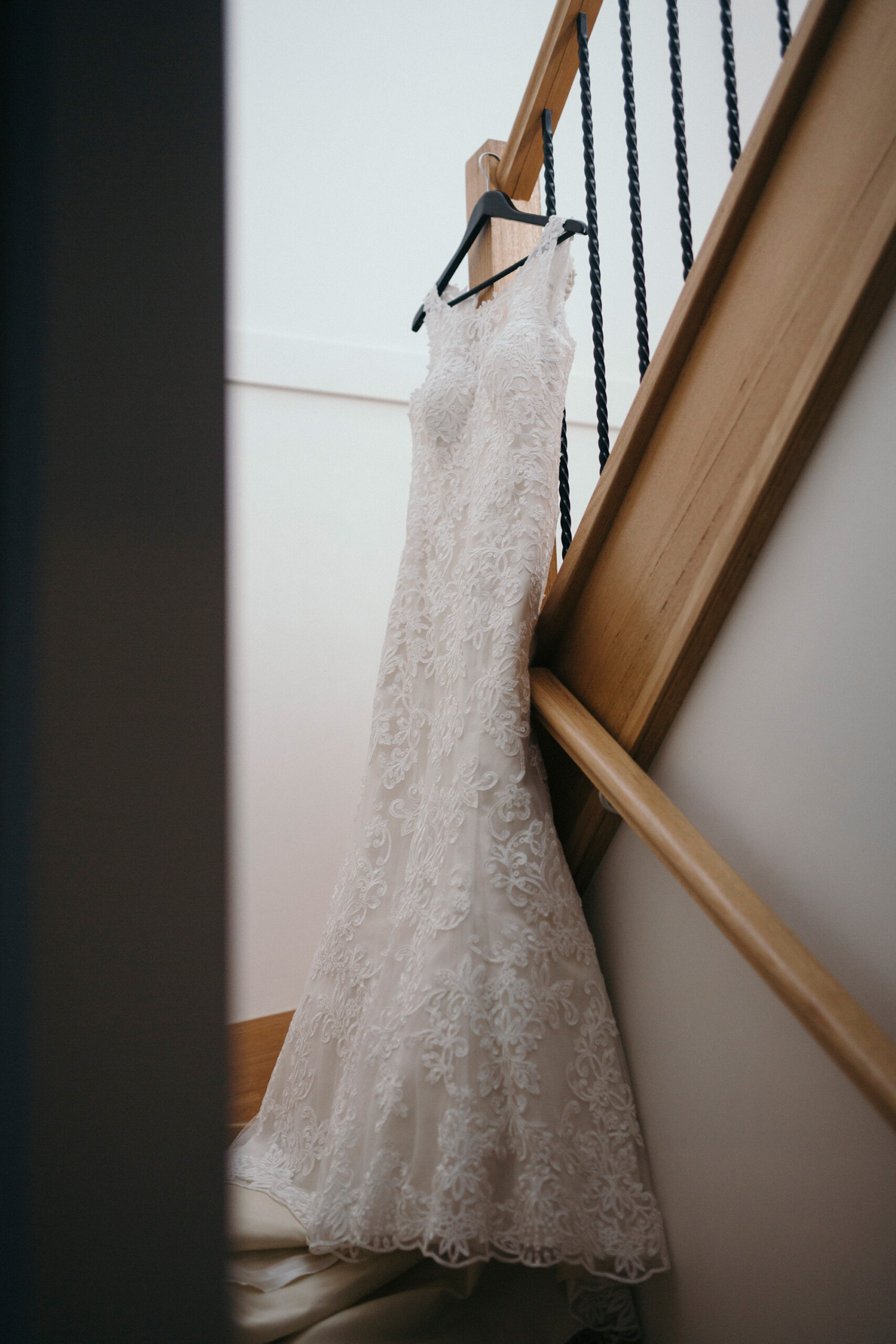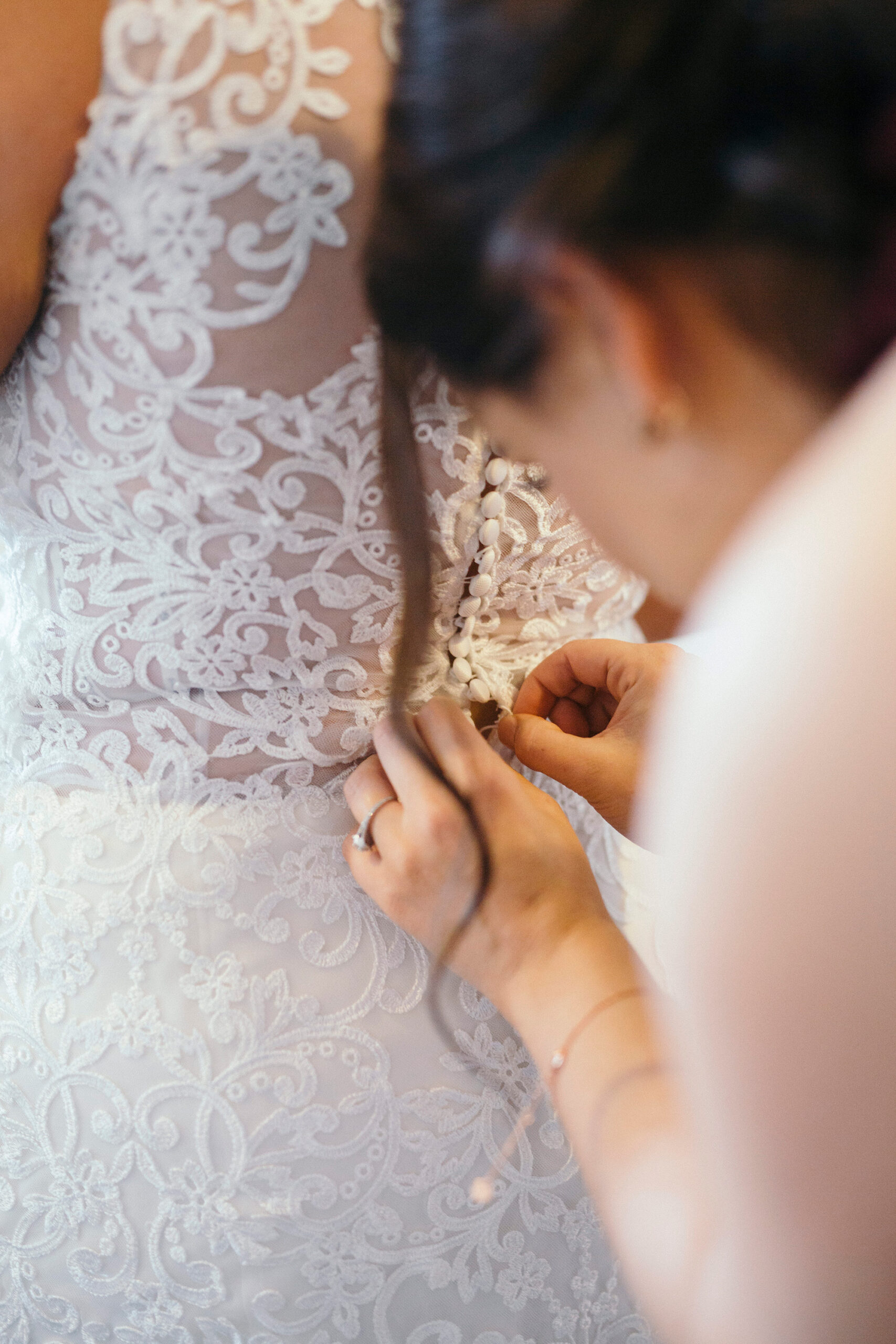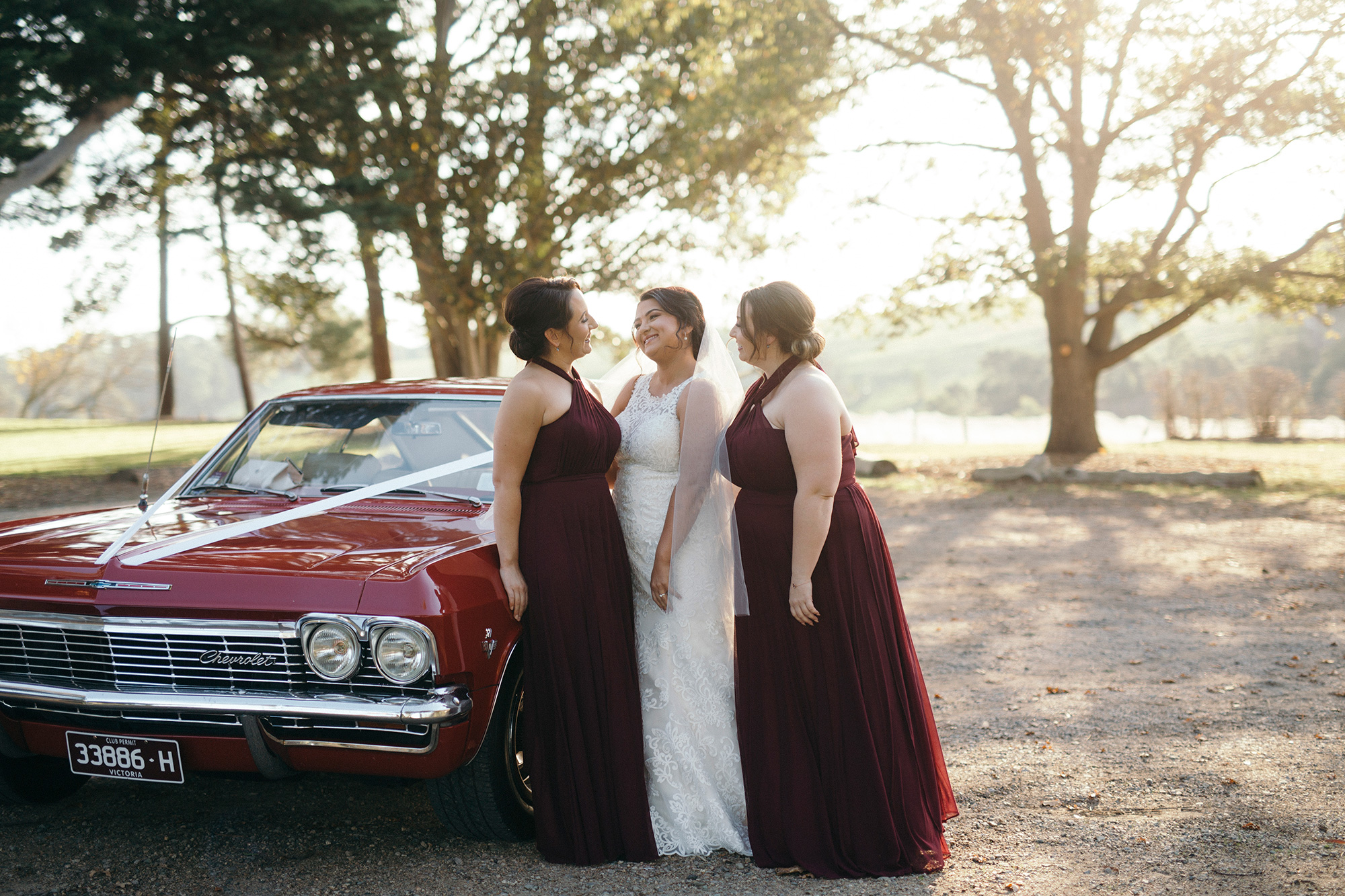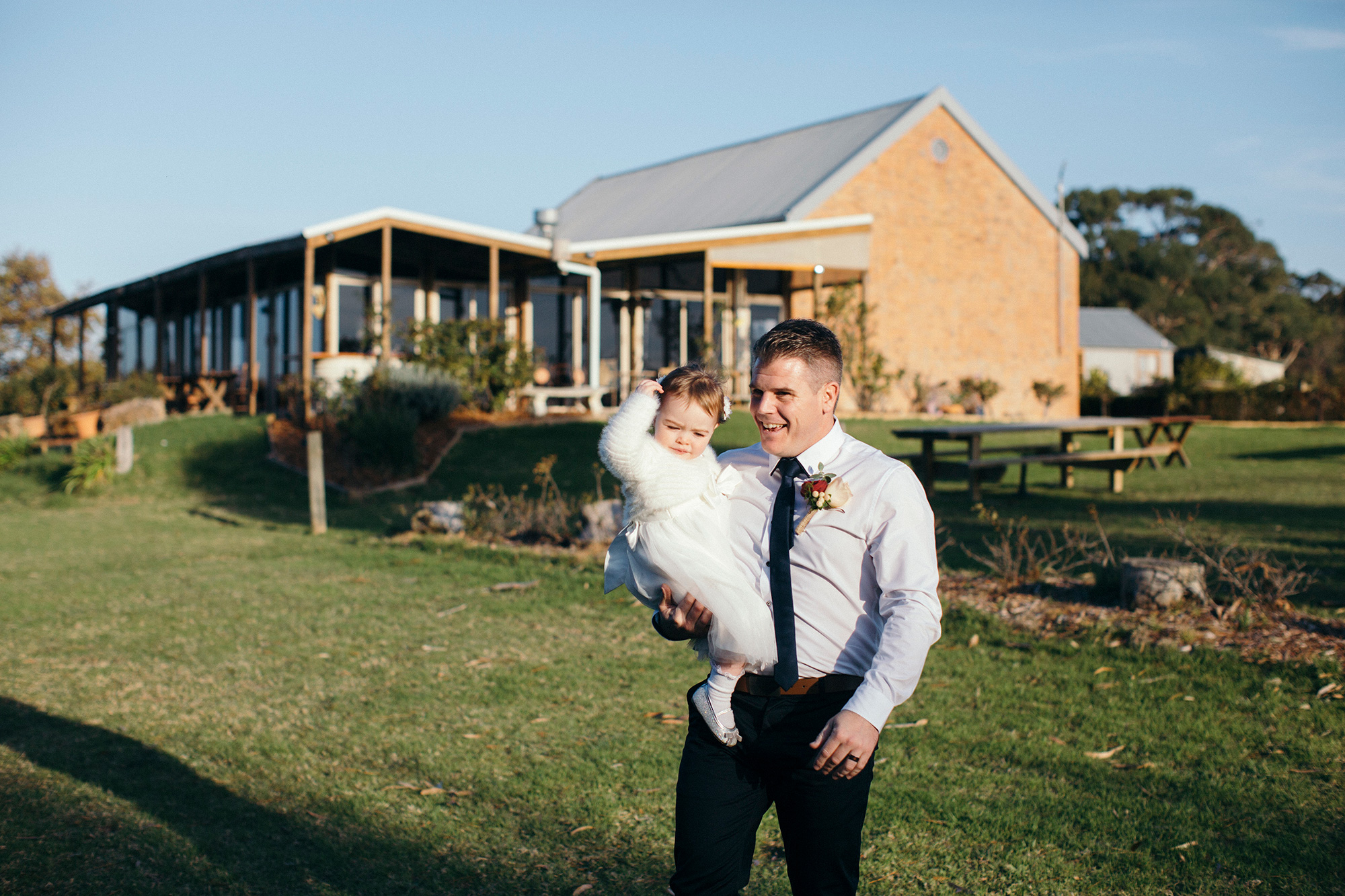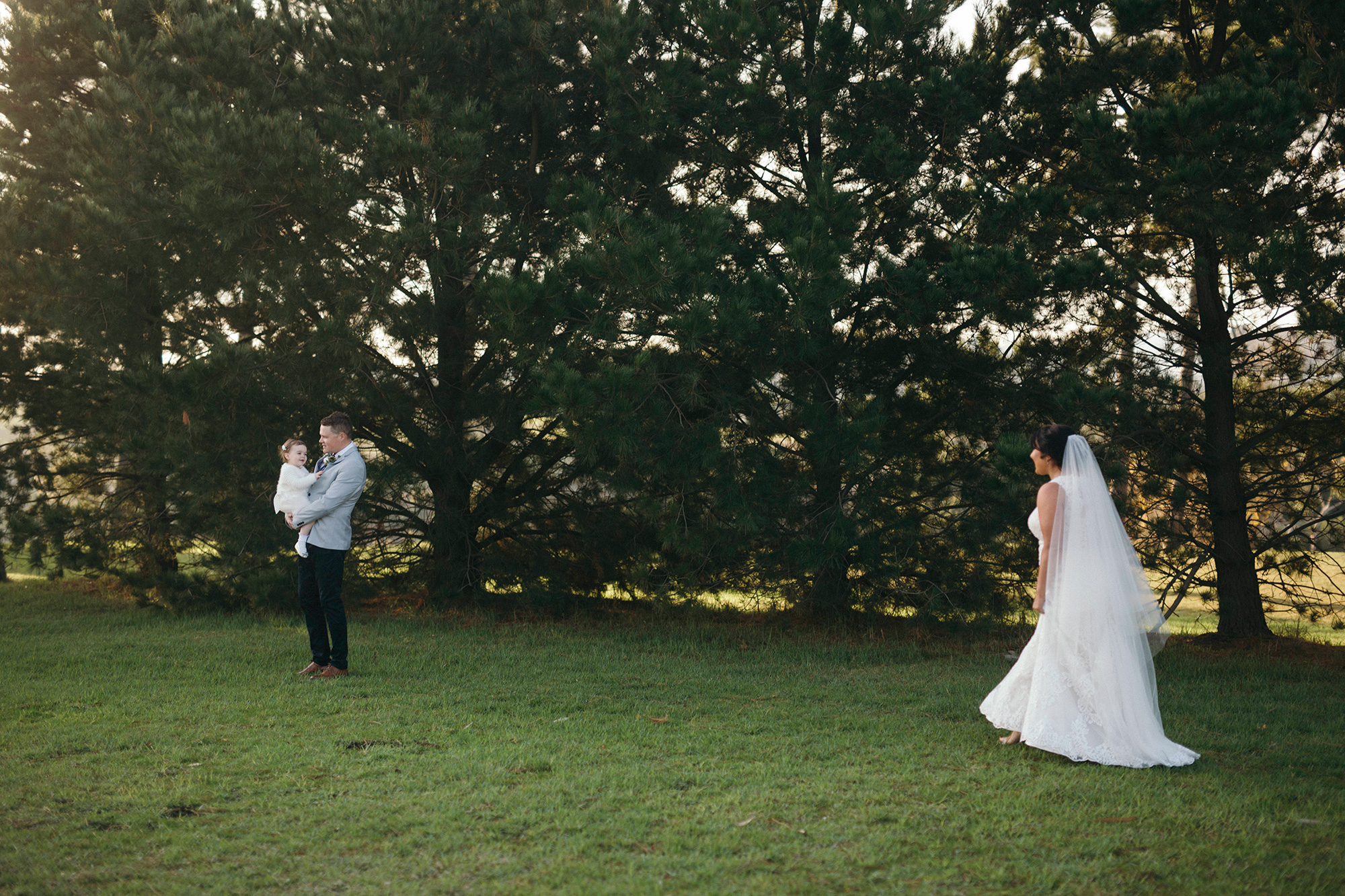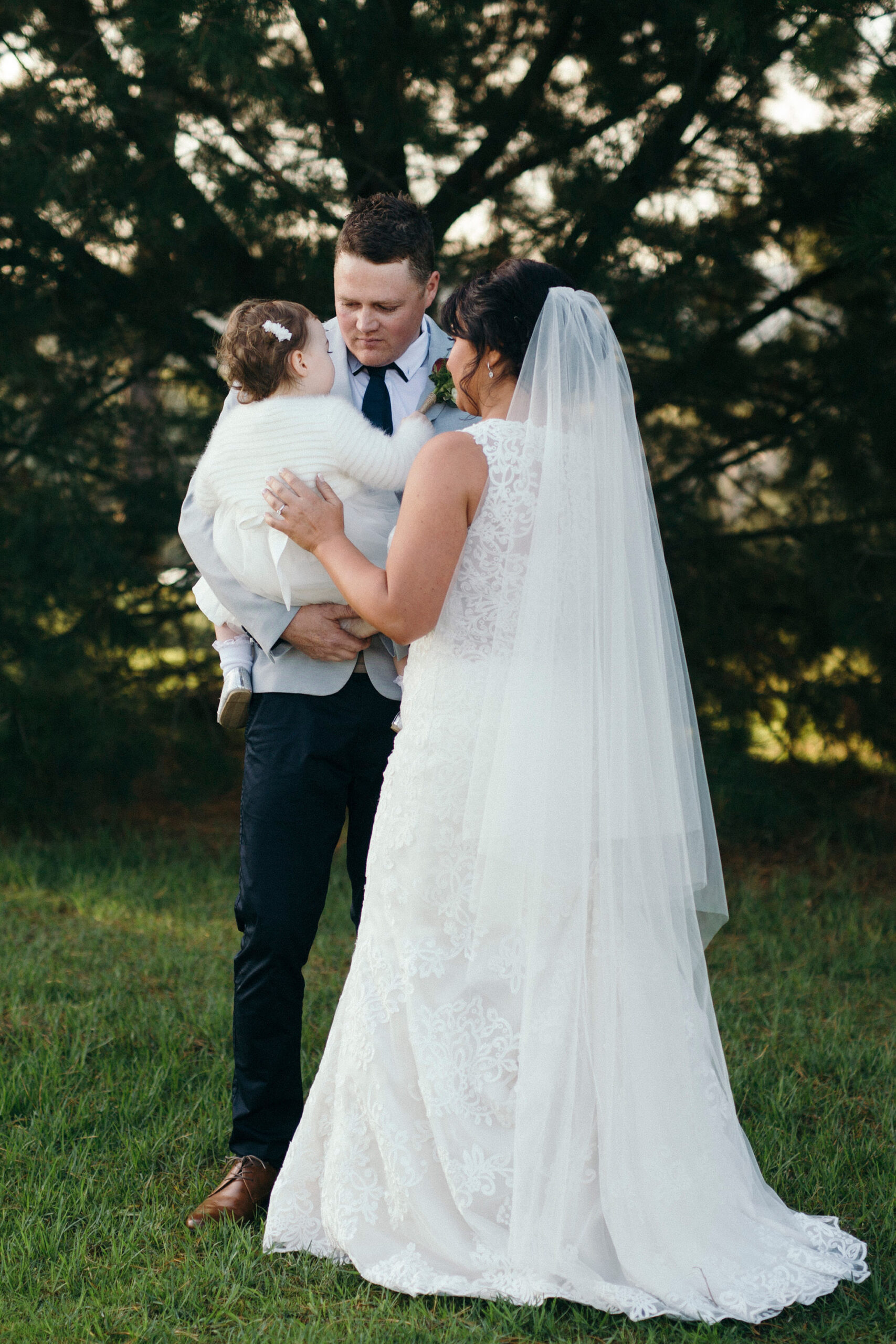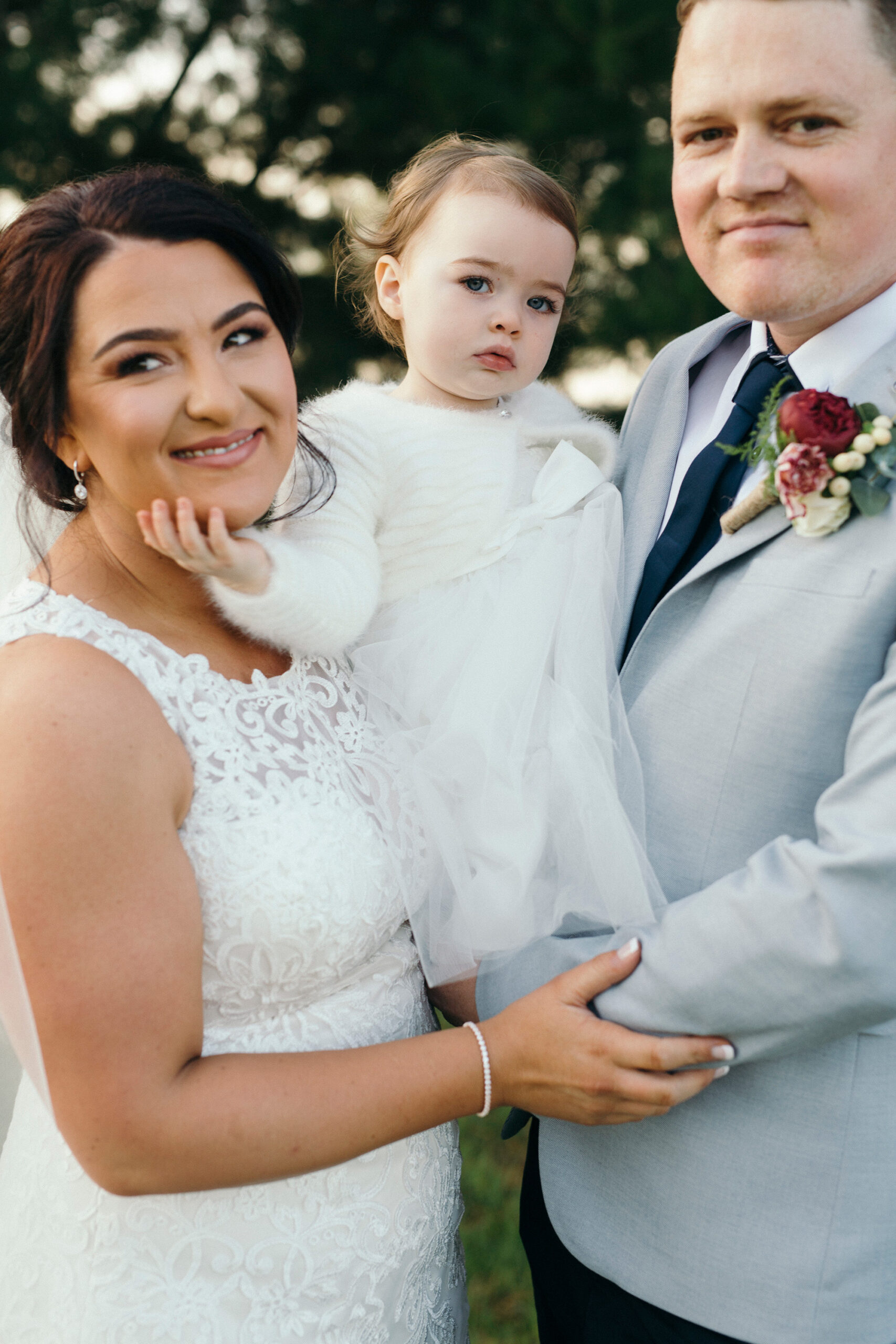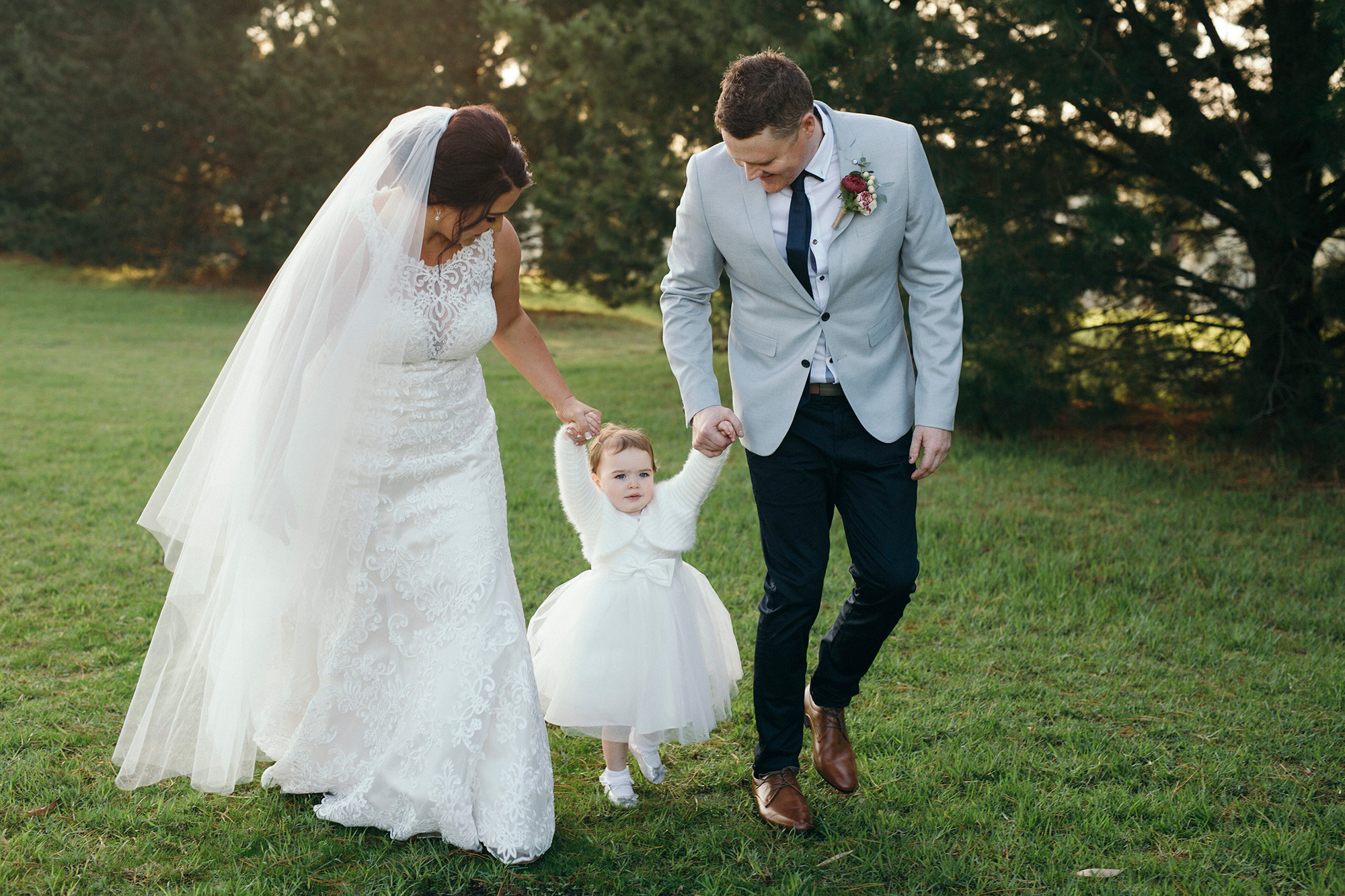 "We had the most remarkable day, and to have our daughter so involved in our day meant we have memories to cherish," Nicole says.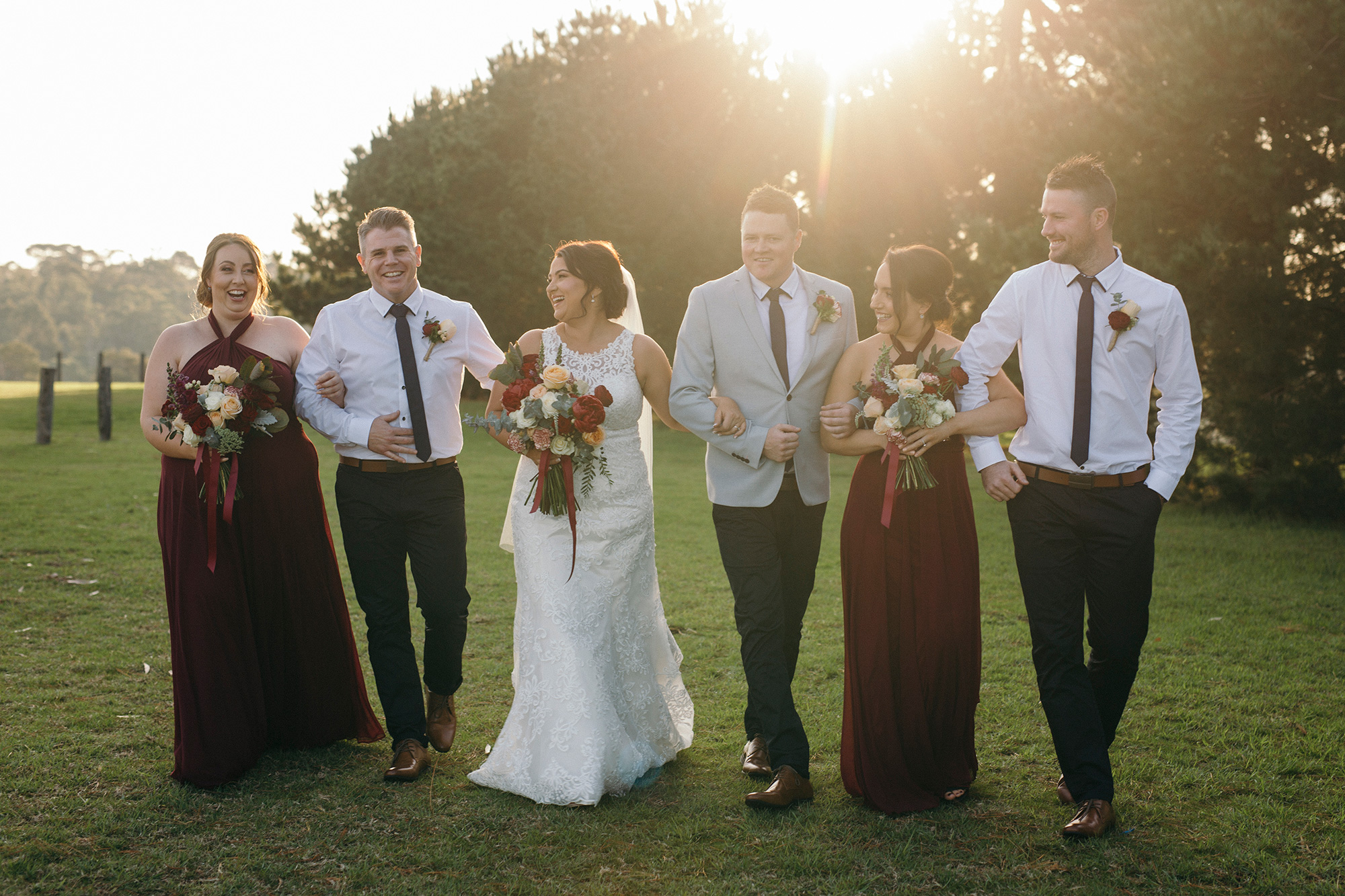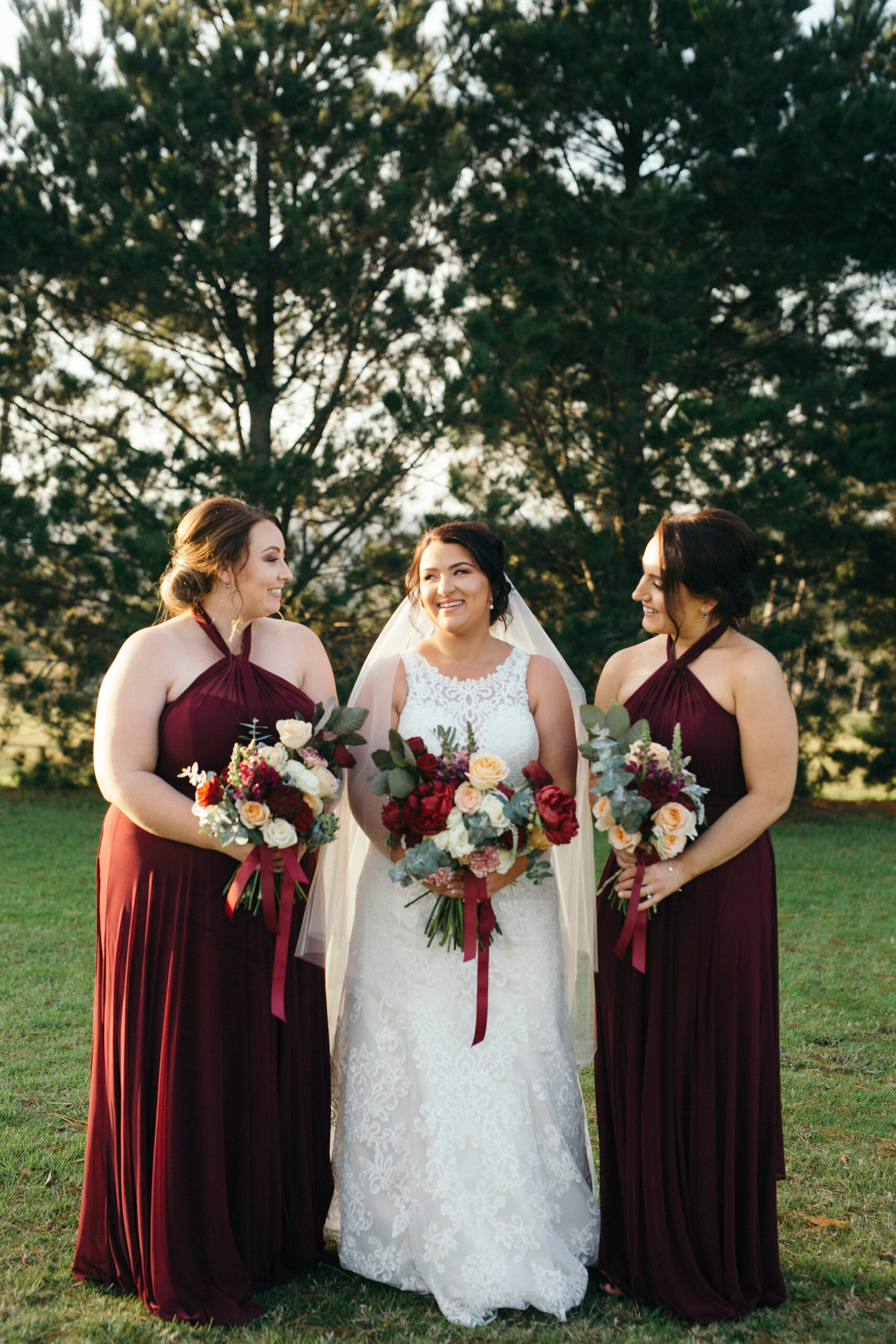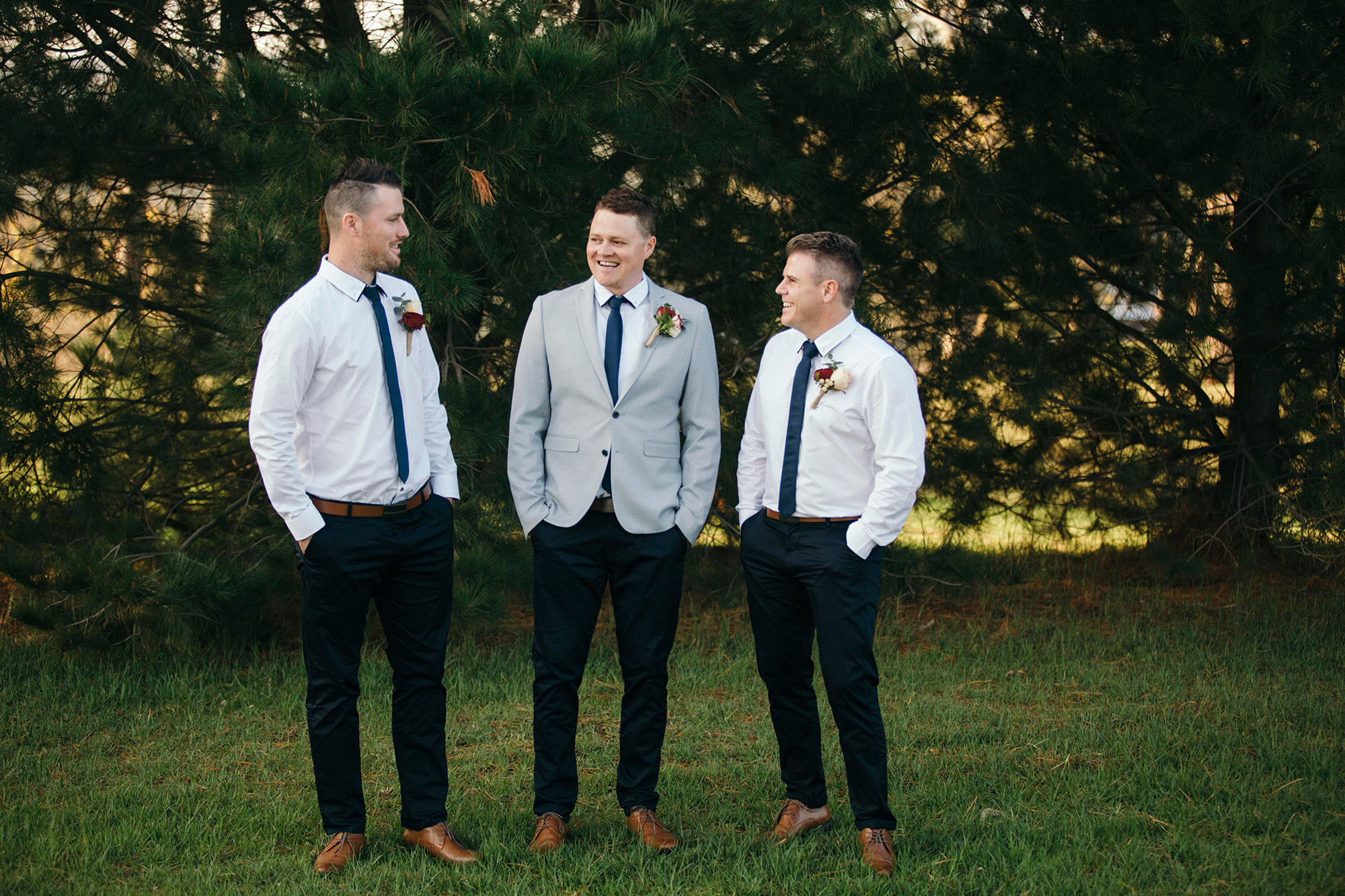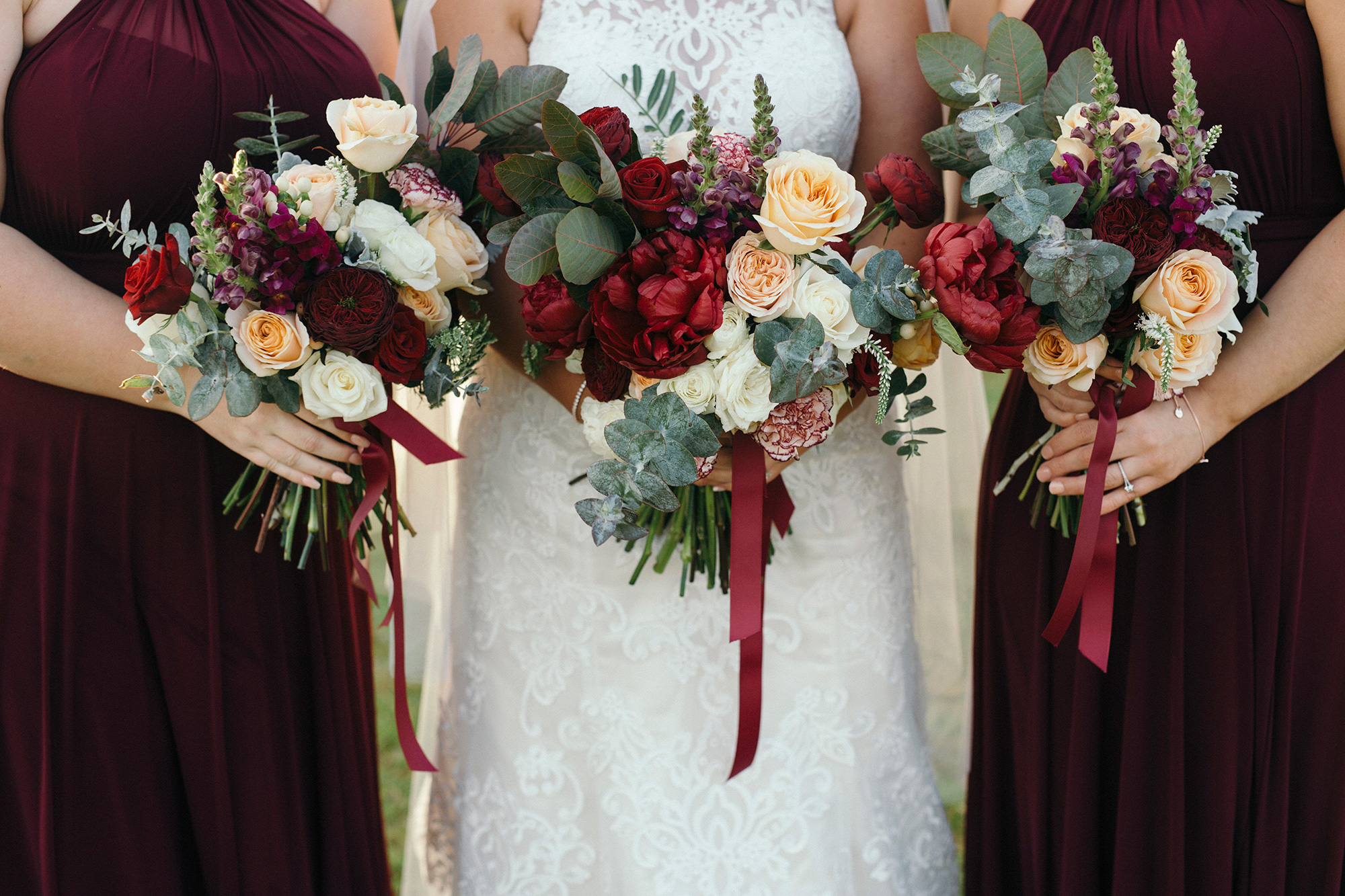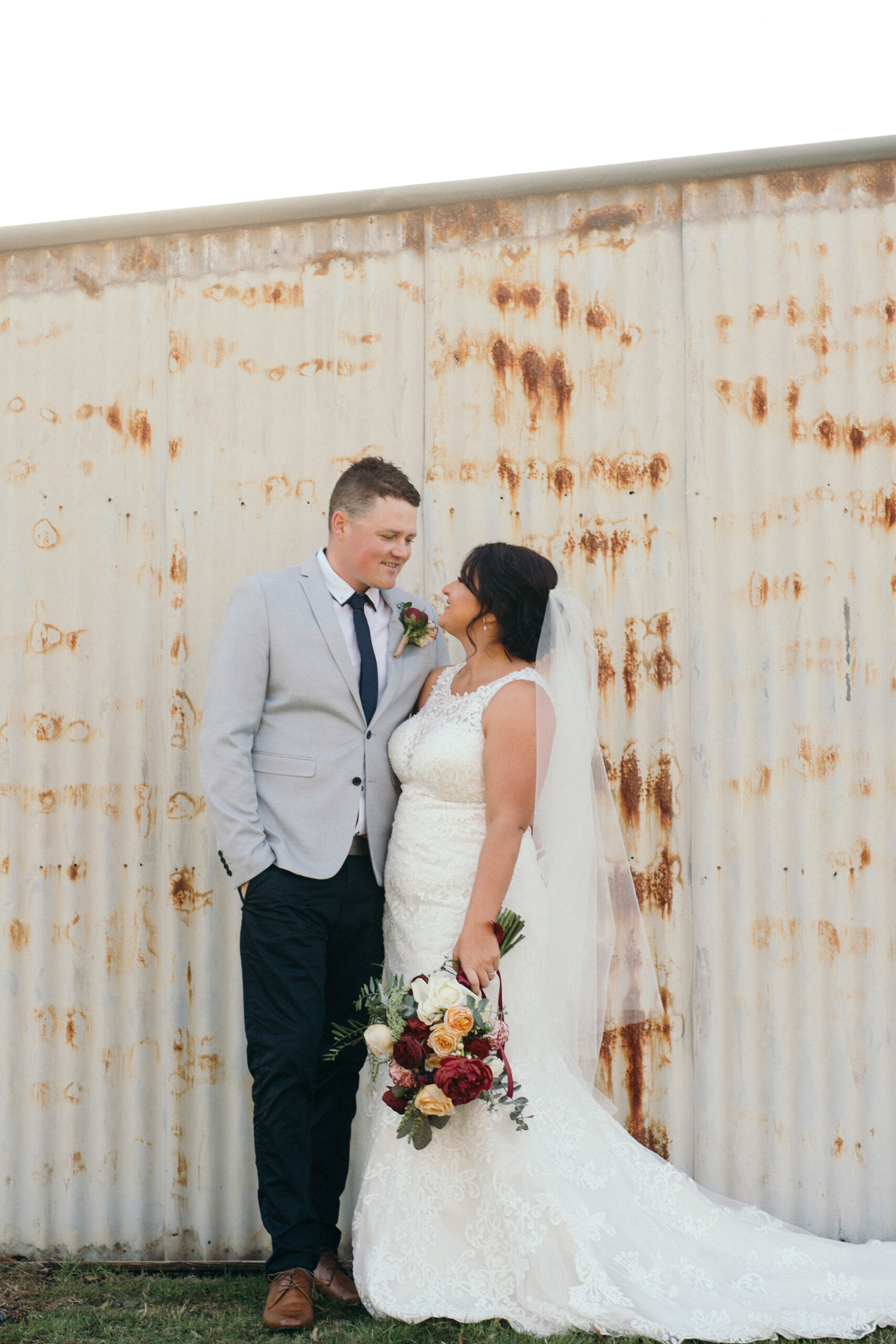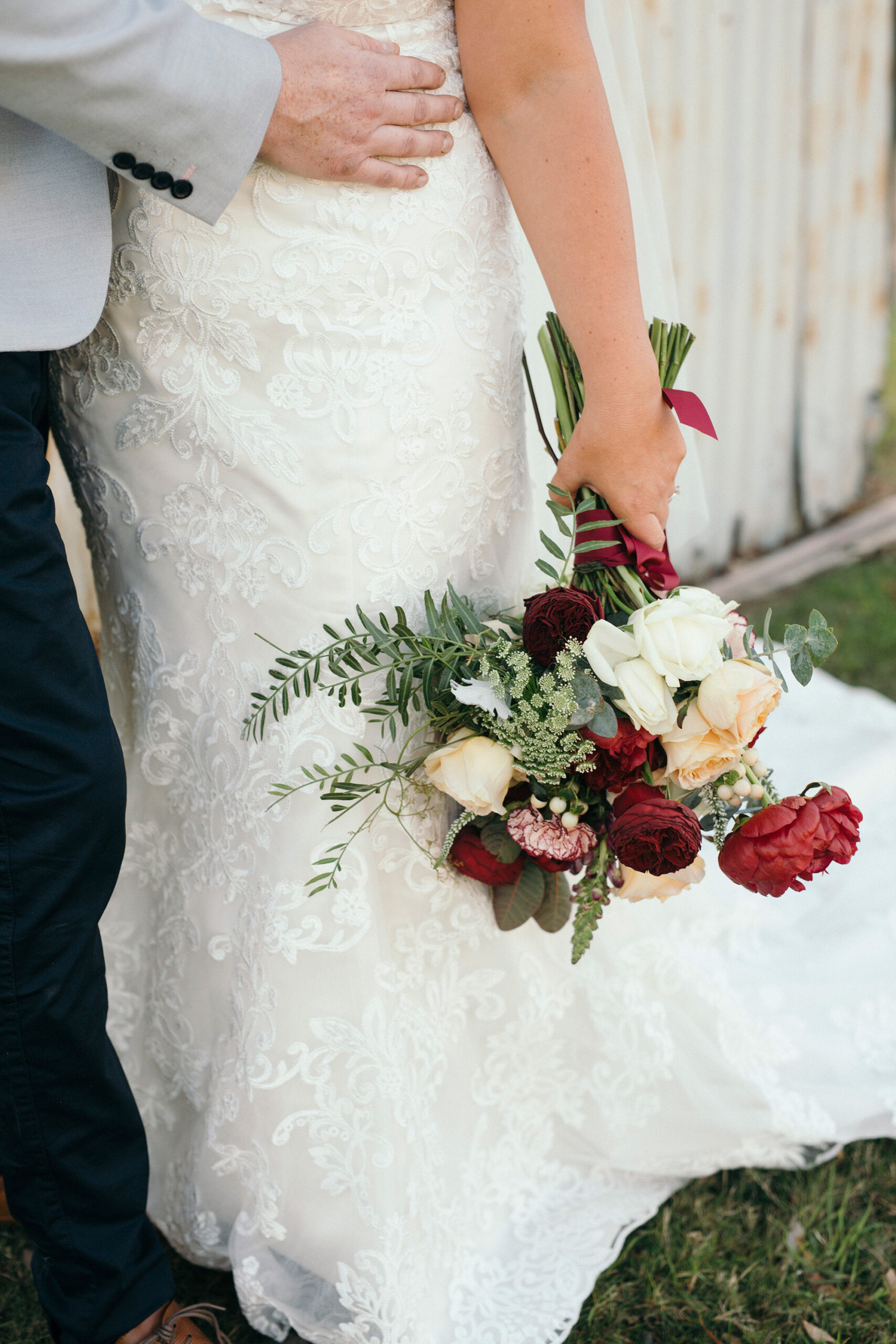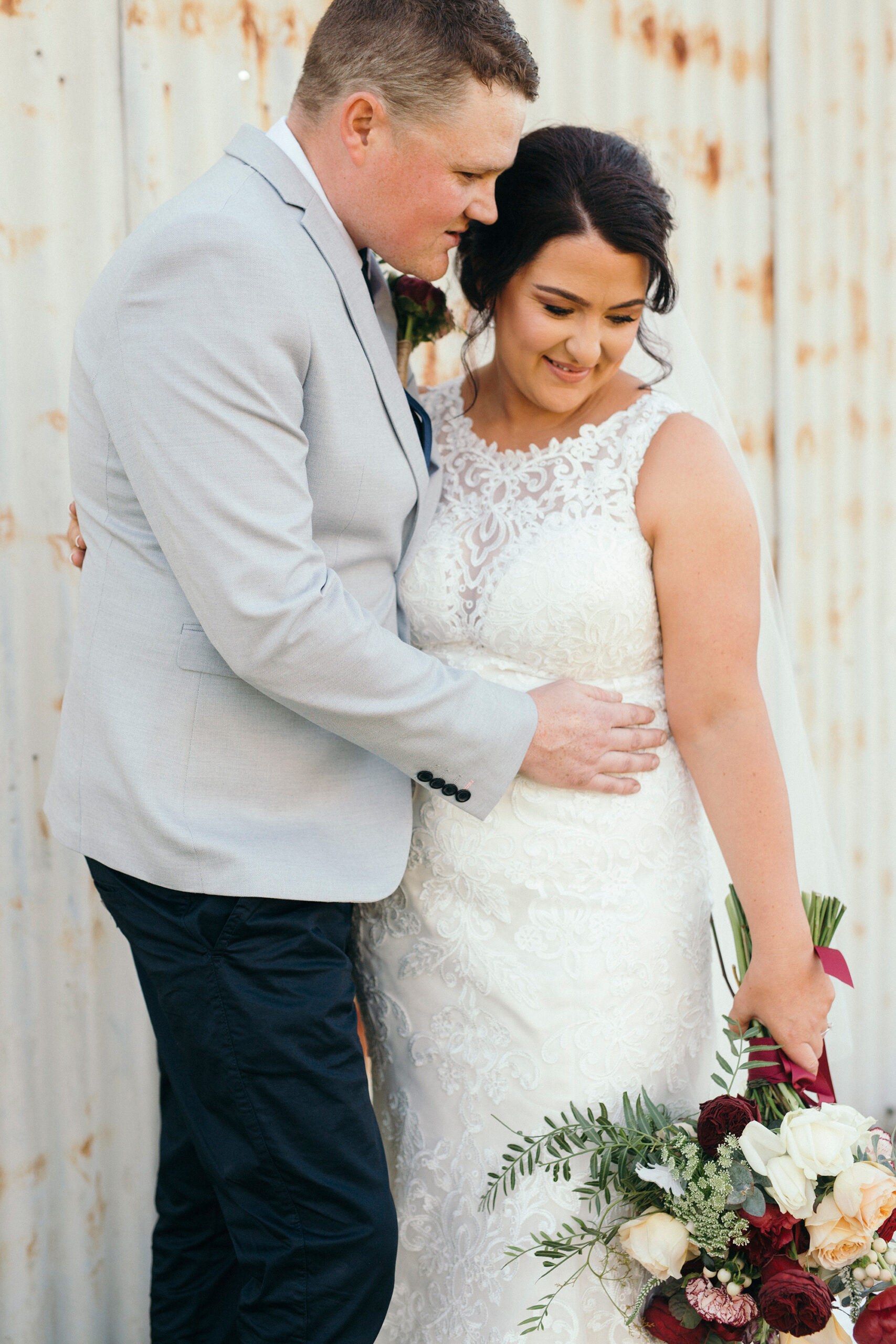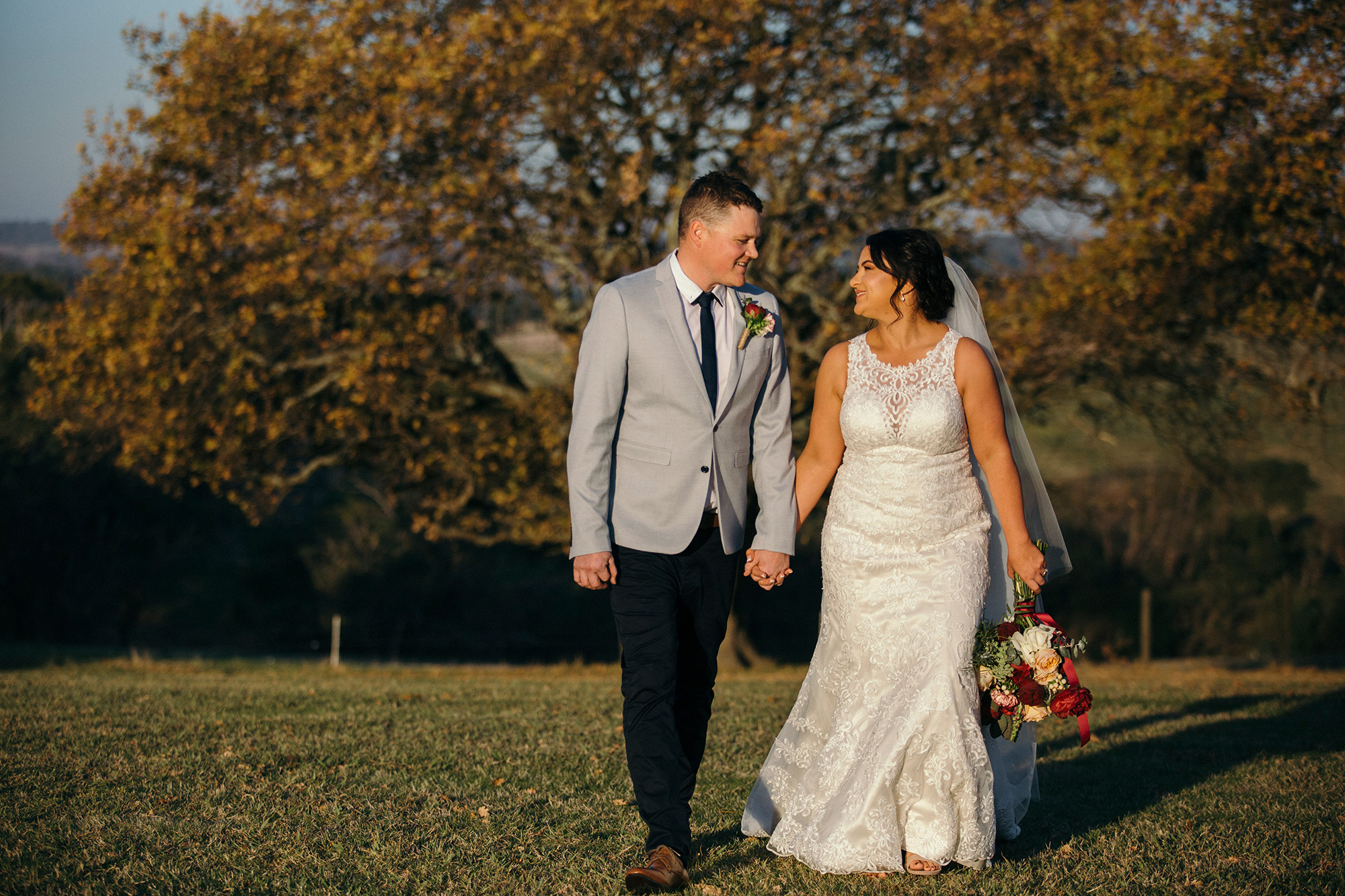 Andrew and Nicole met on the dancefloor at the Stamford Hotel, Rowville almost 10 years ago. "We soon learnt we had many similar interests and were a perfect match," Nicole says.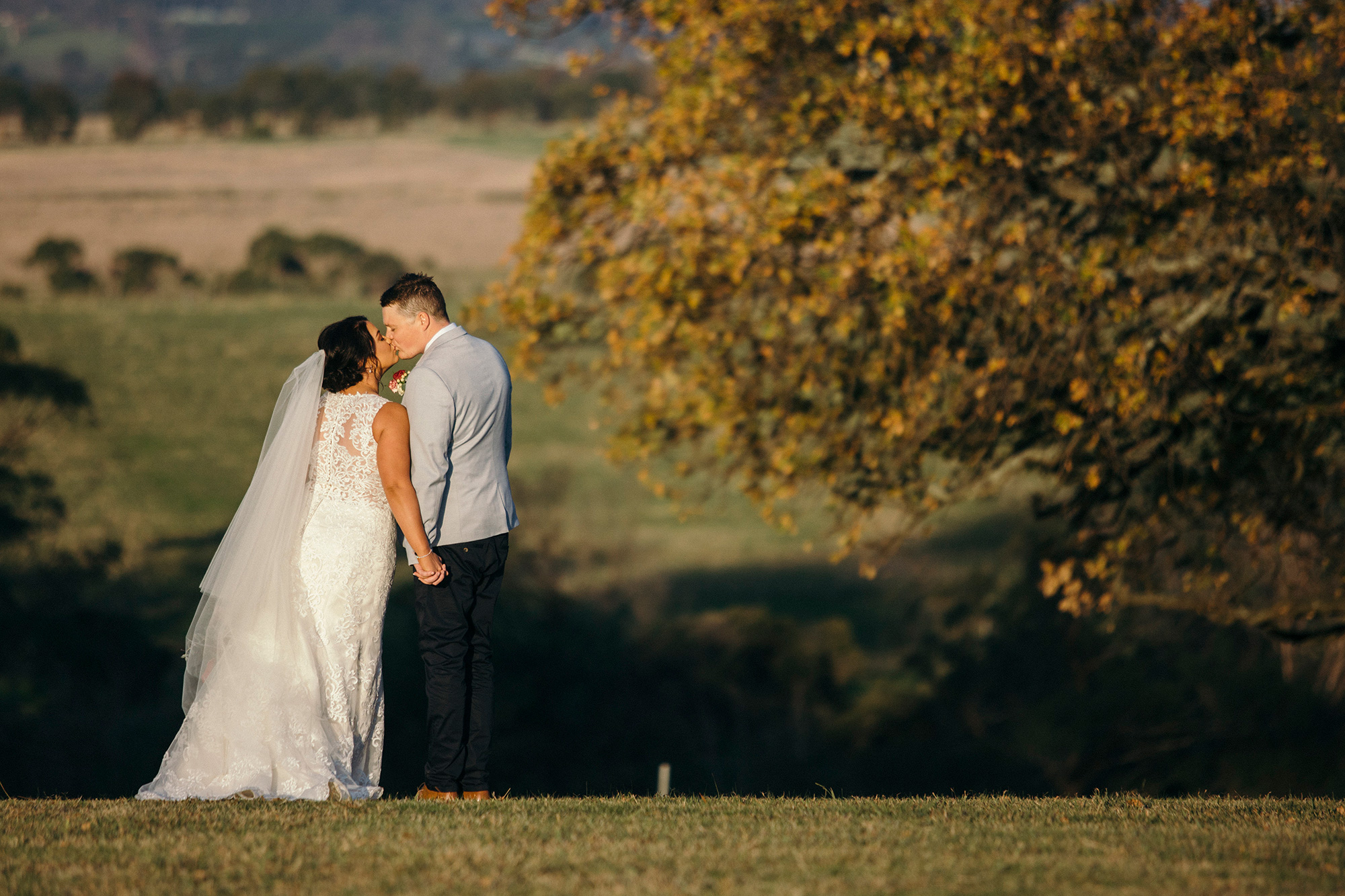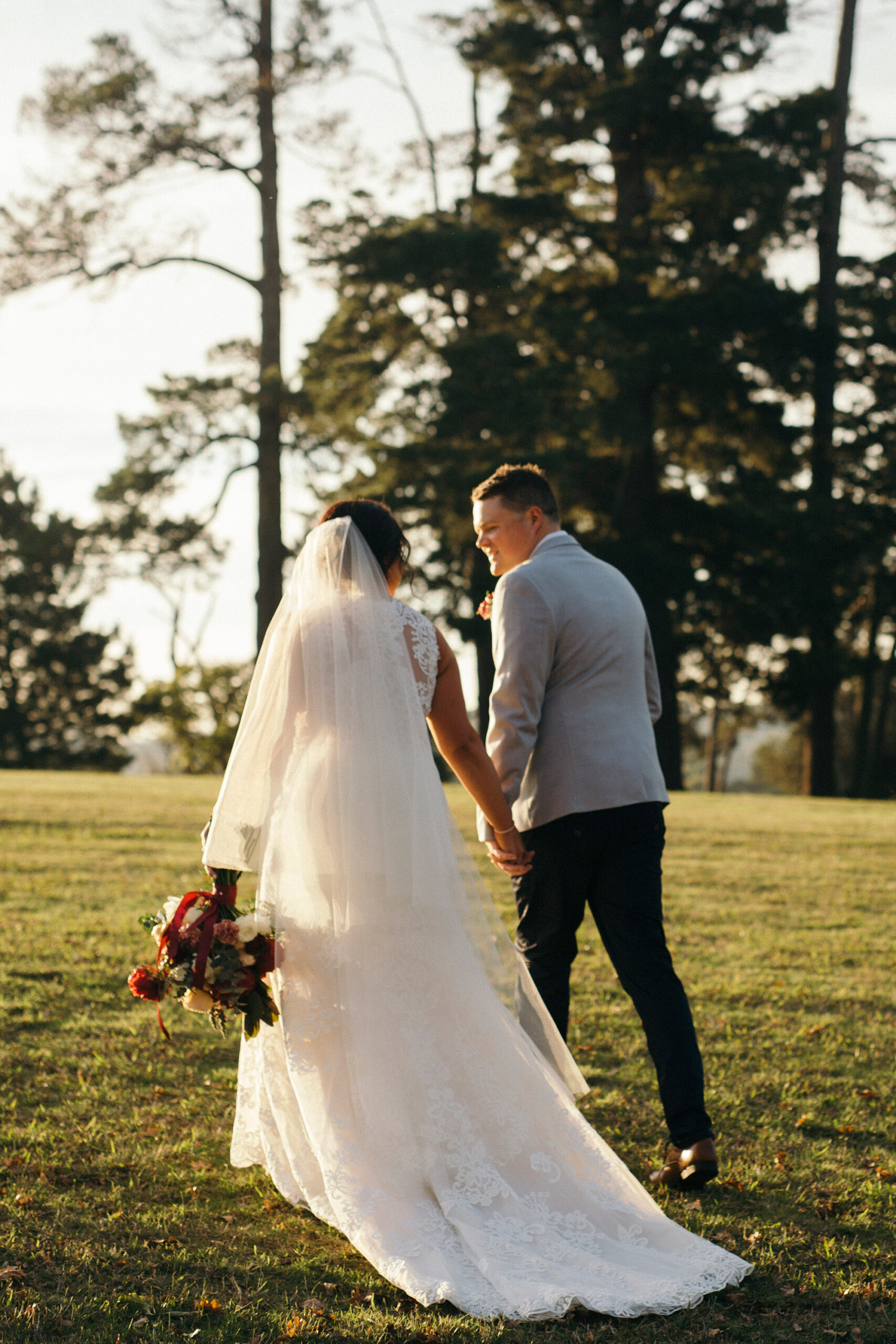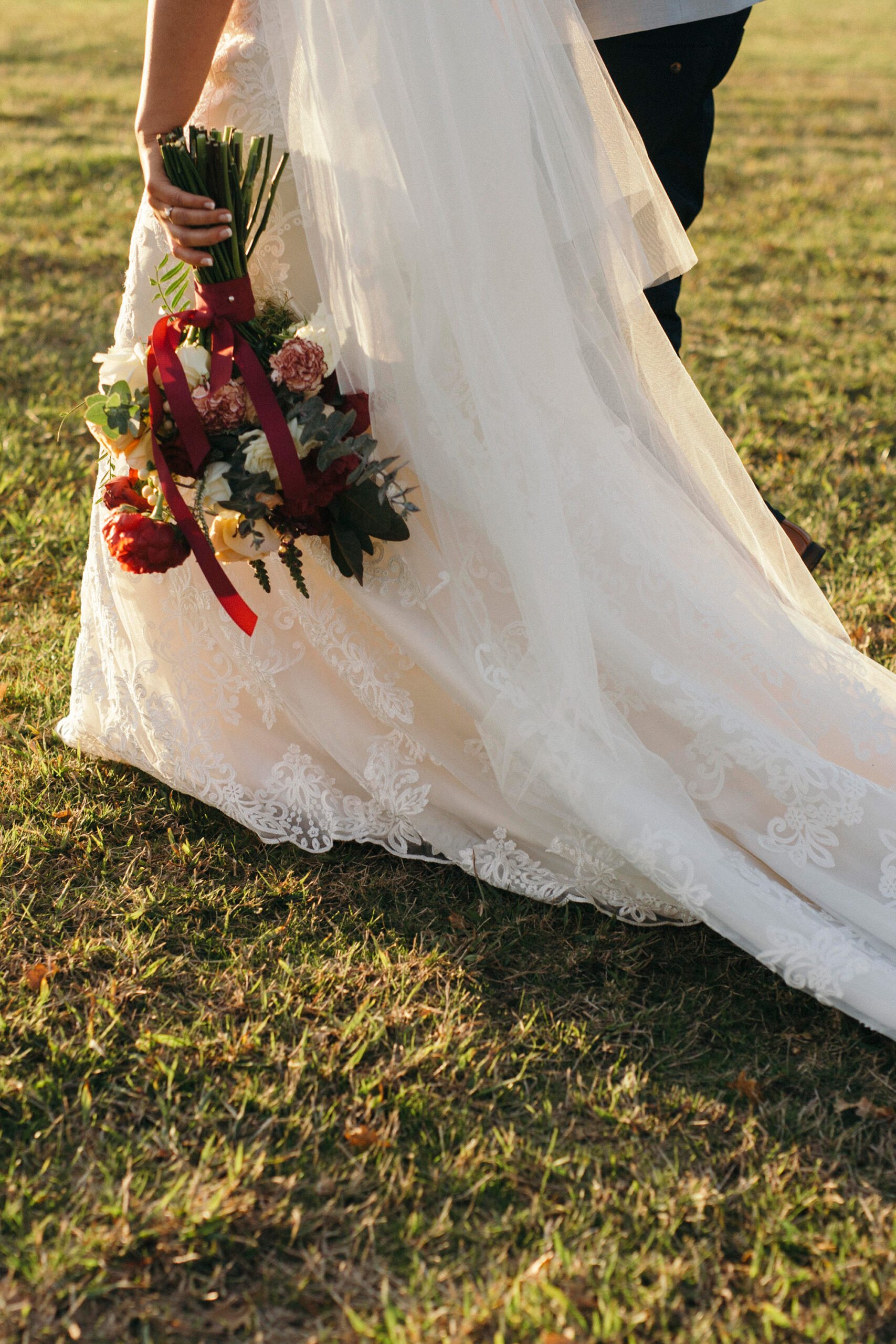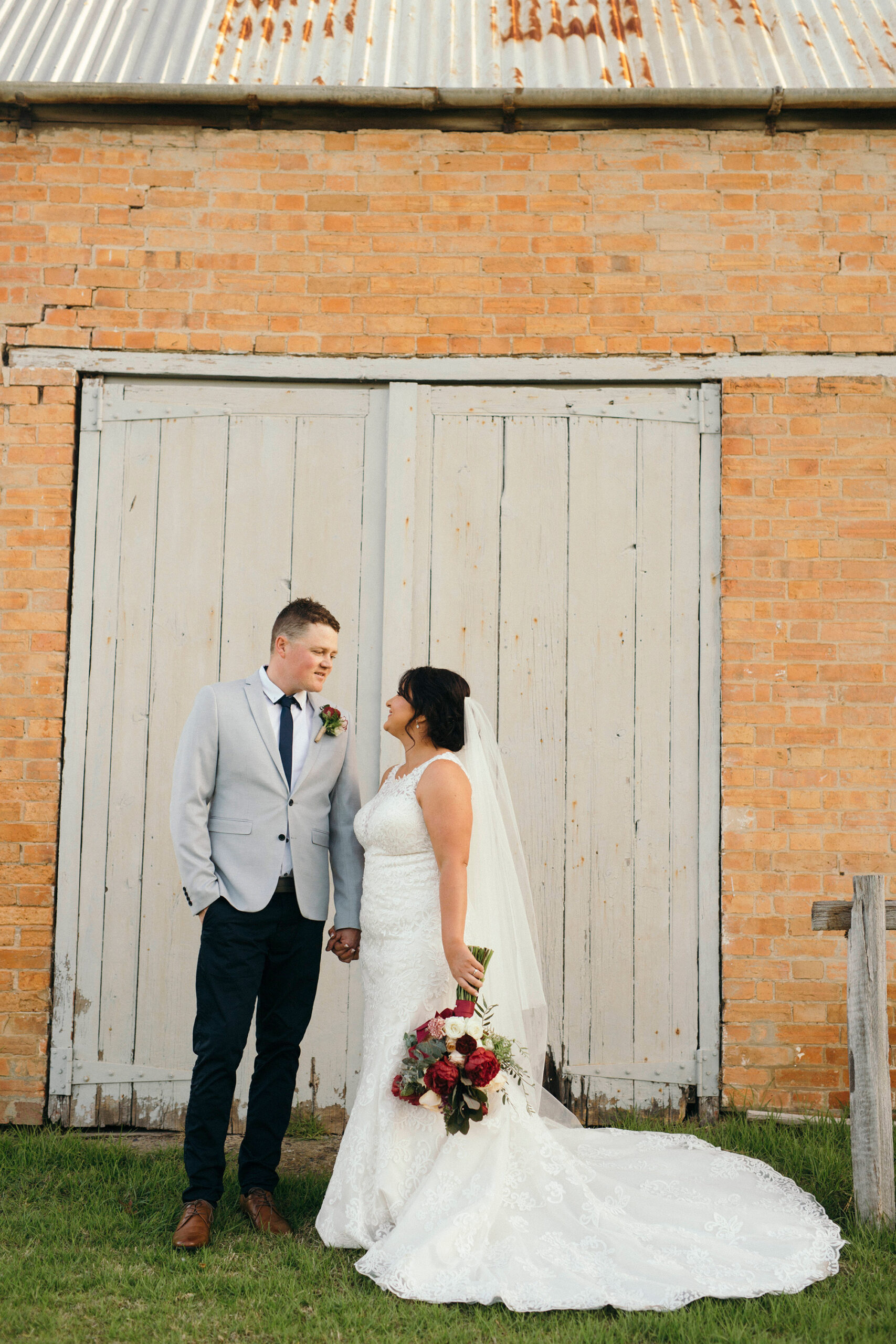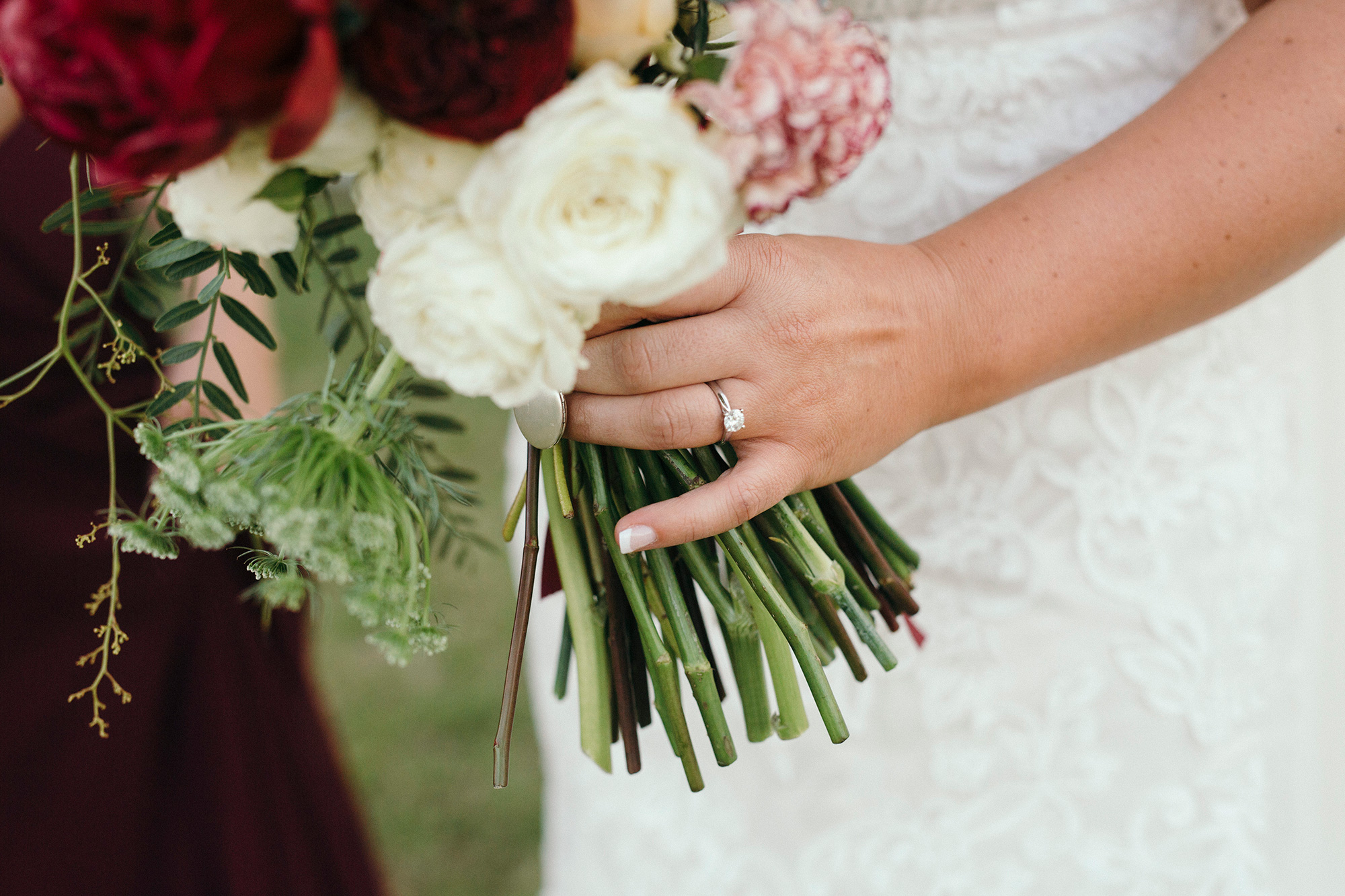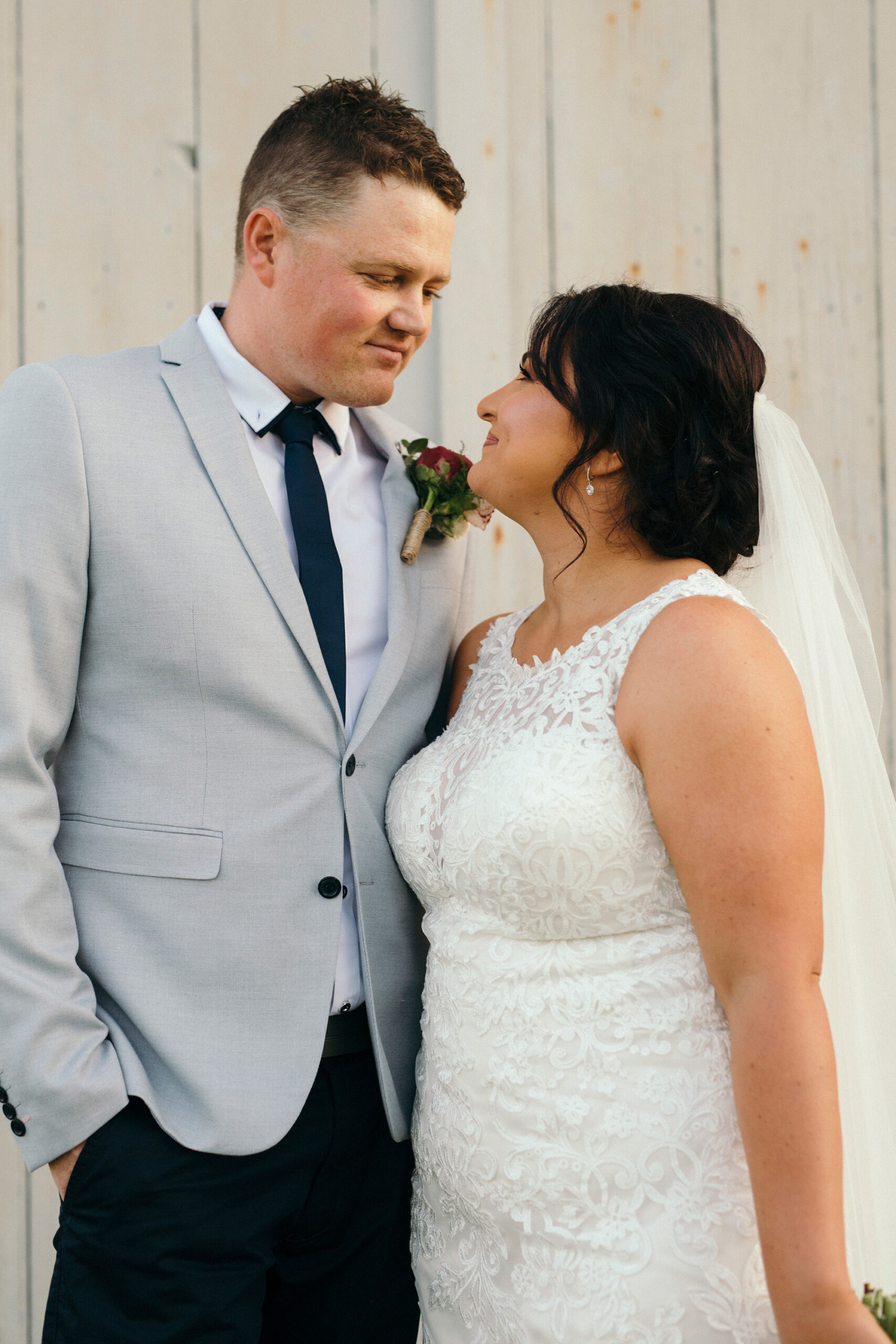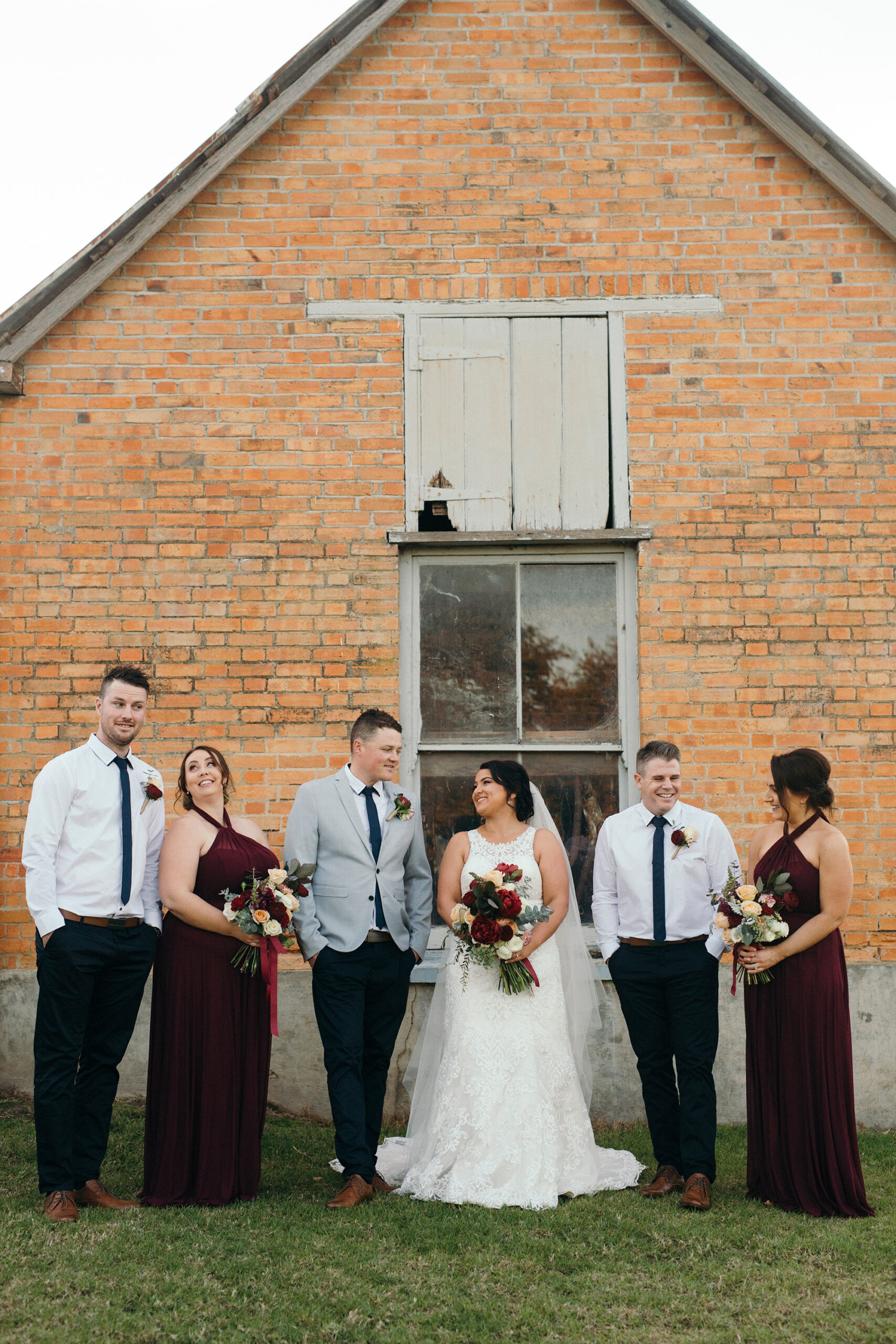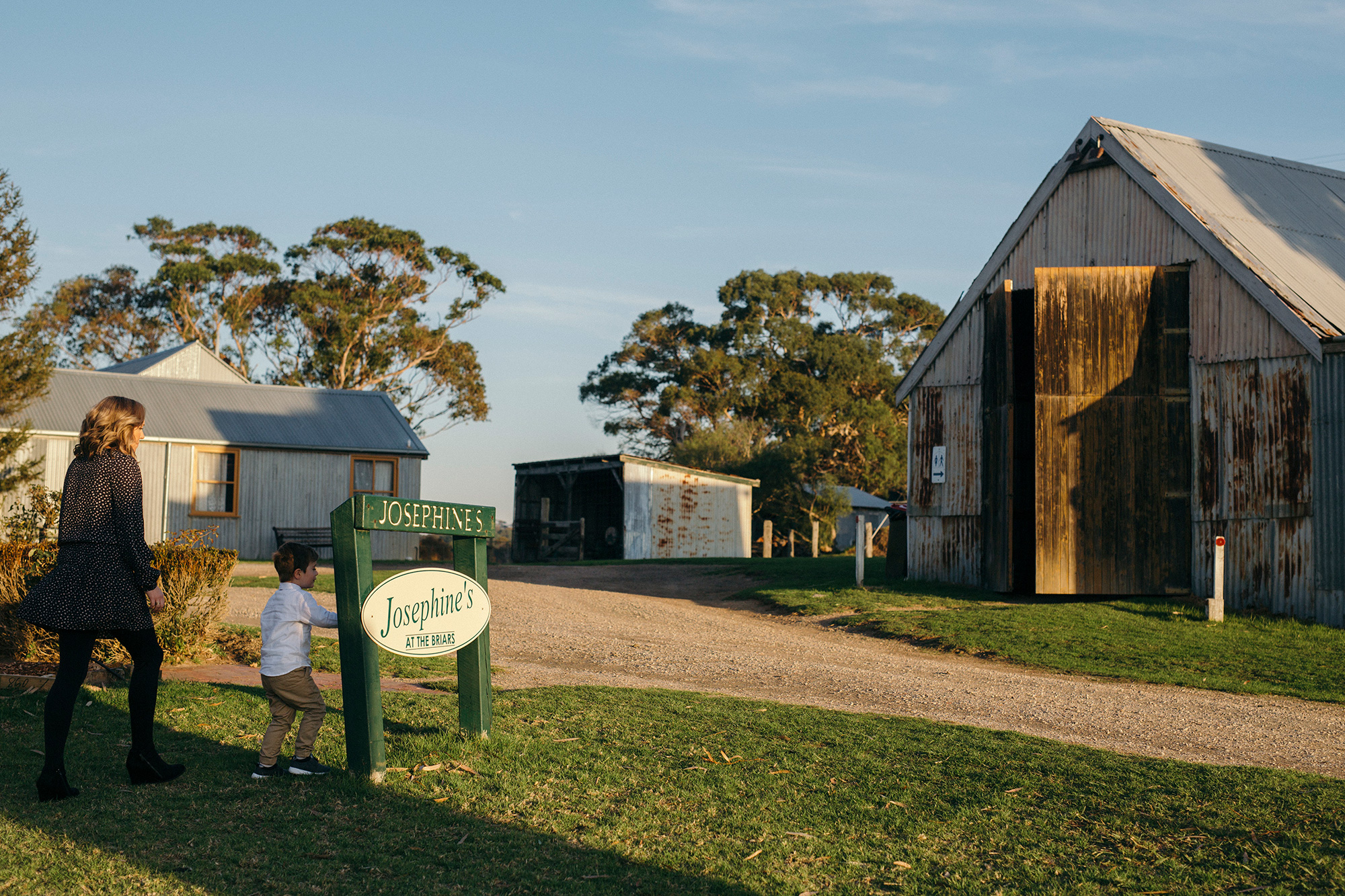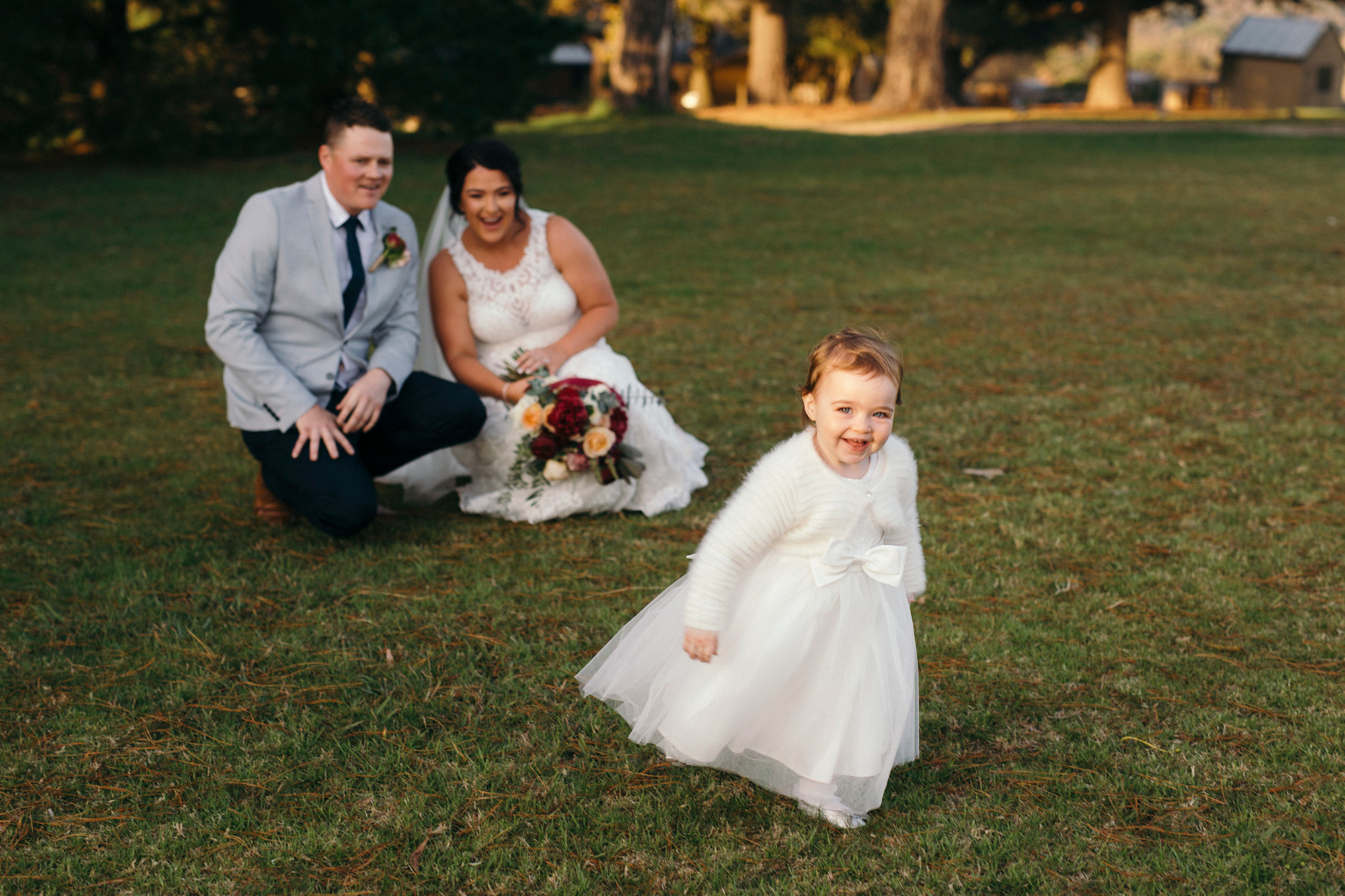 The couple's gorgeous daughter was dressed in her own white dress from Ollie's Place.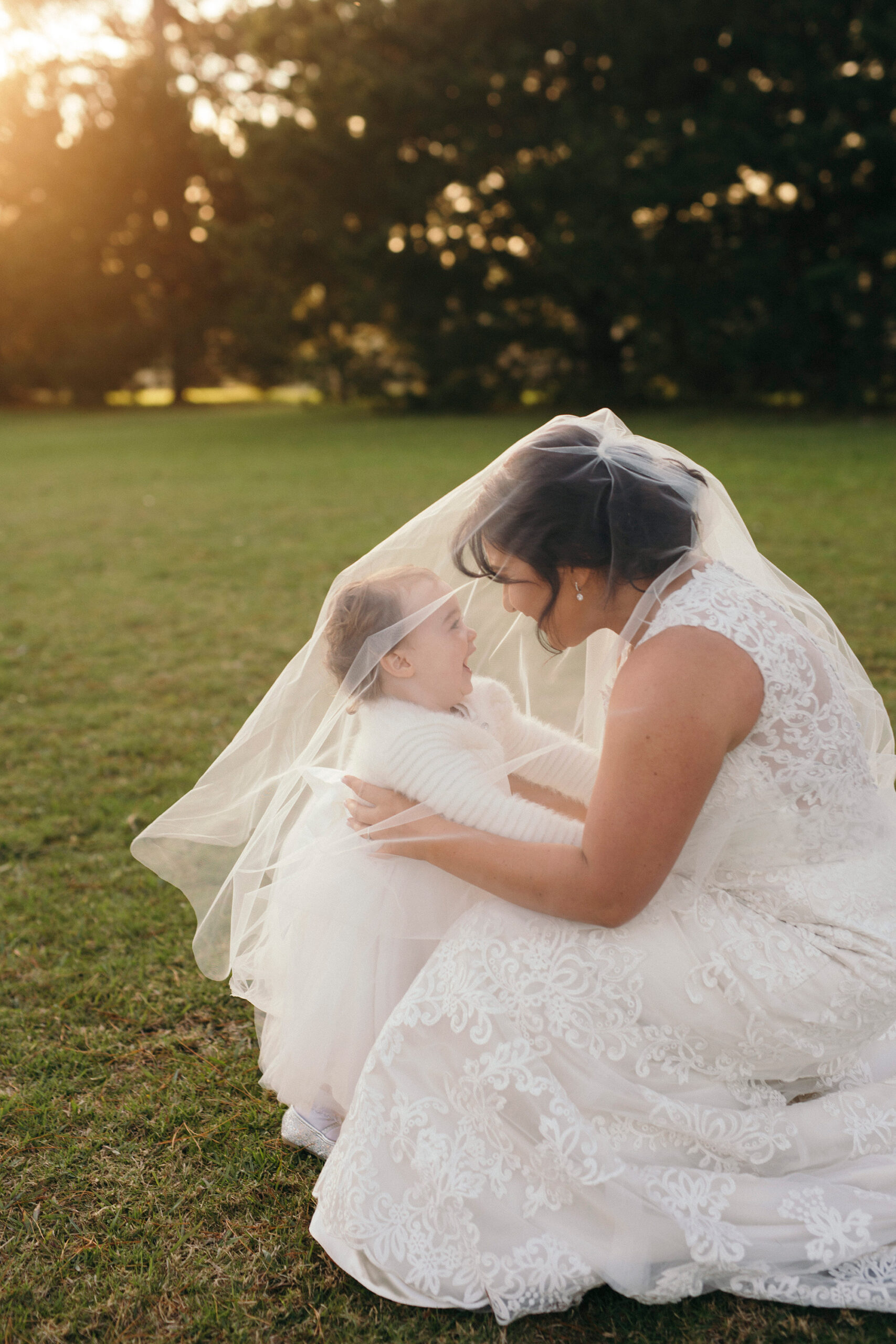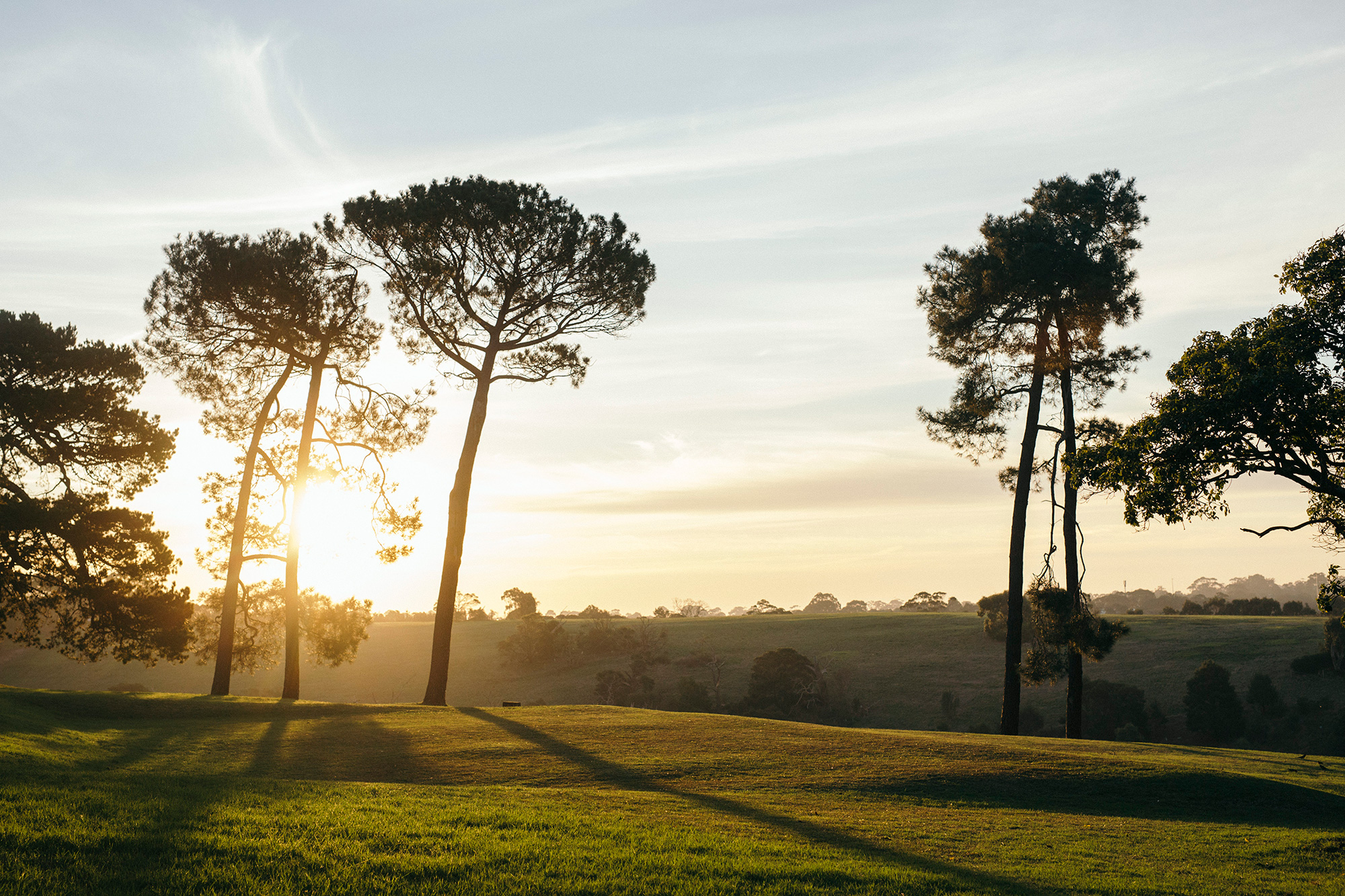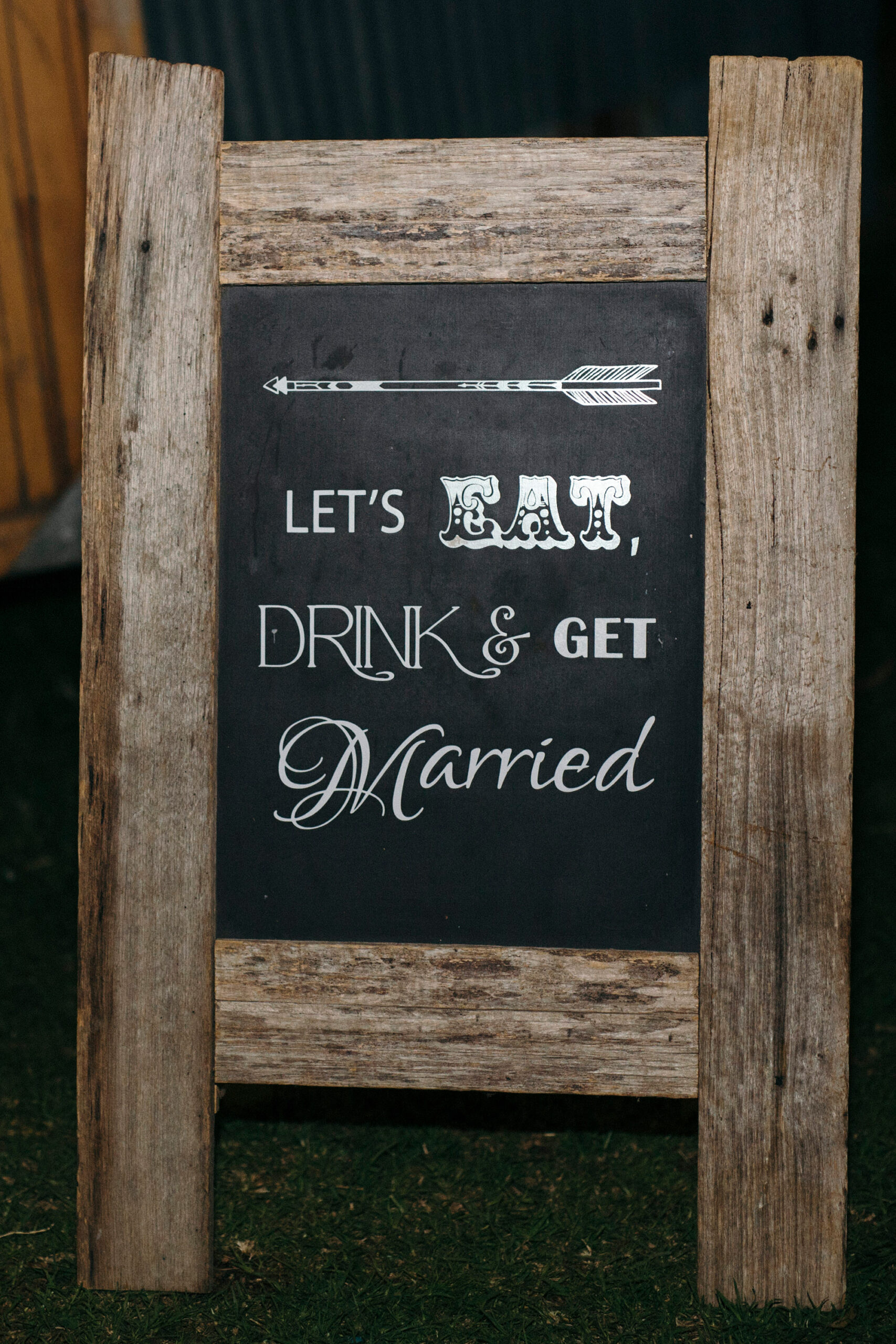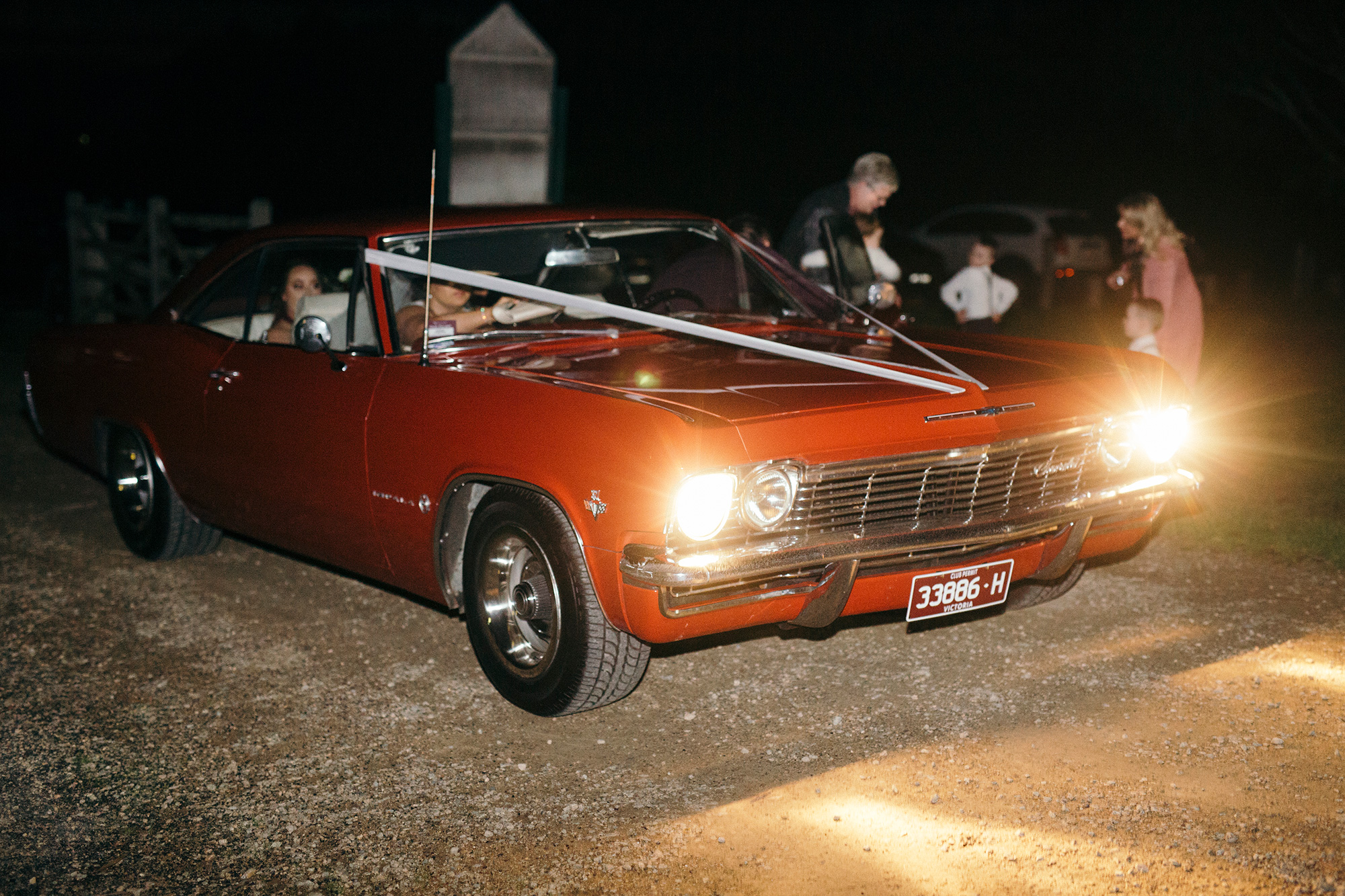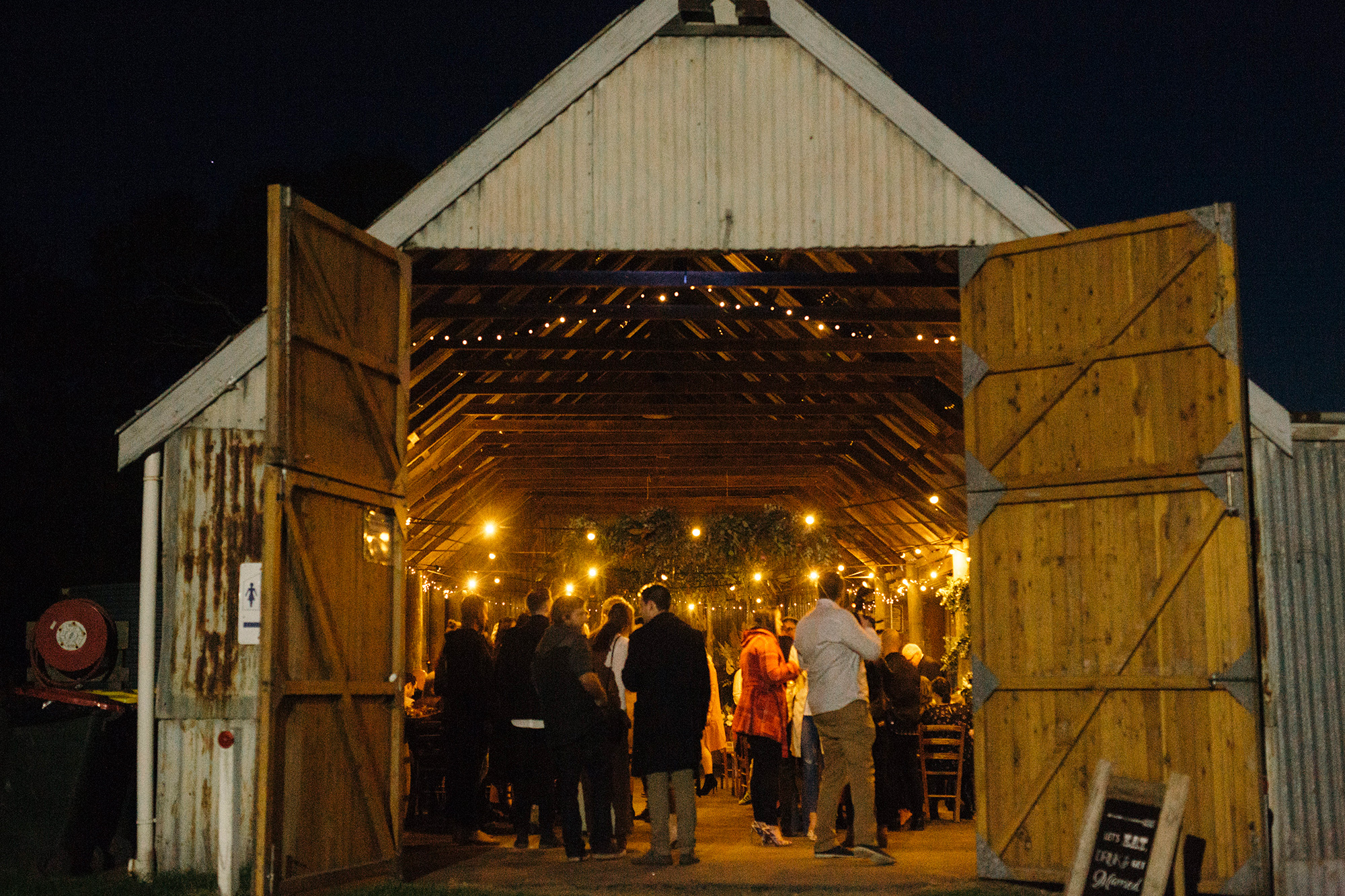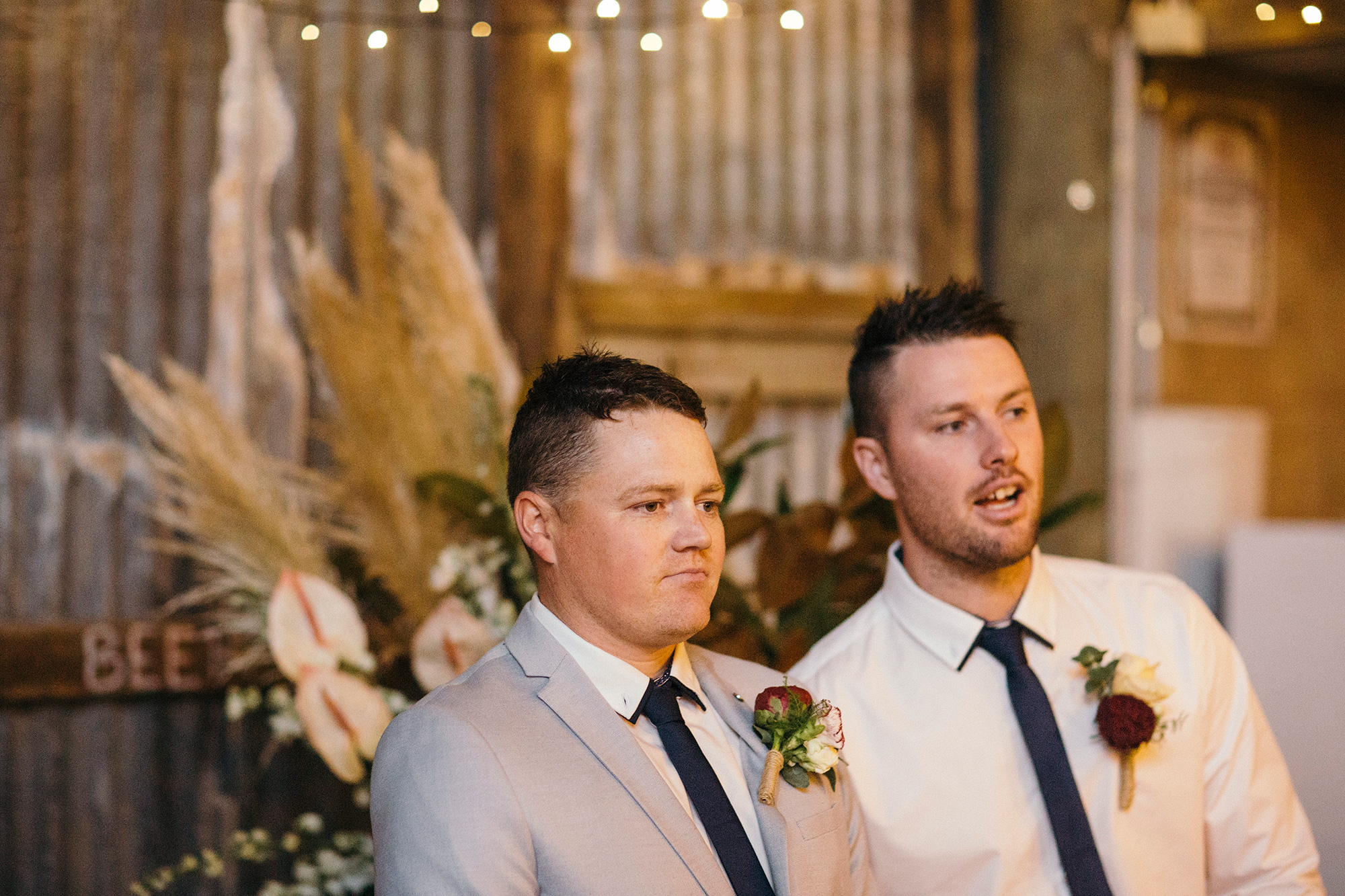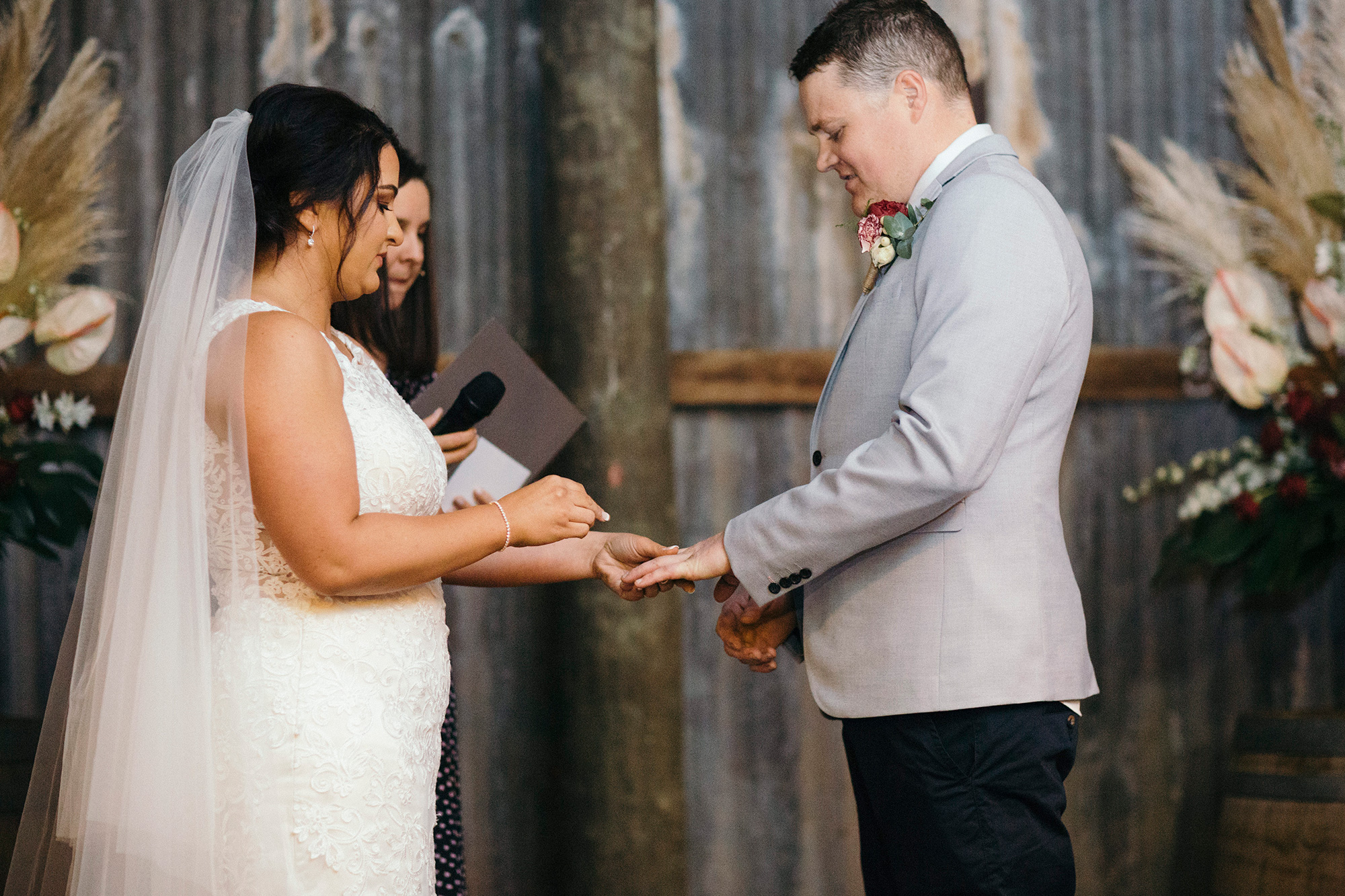 Bride Nicole says surprise wedding planning is hard, she thanked celebrant Rebecca Mayo for making it that much easier.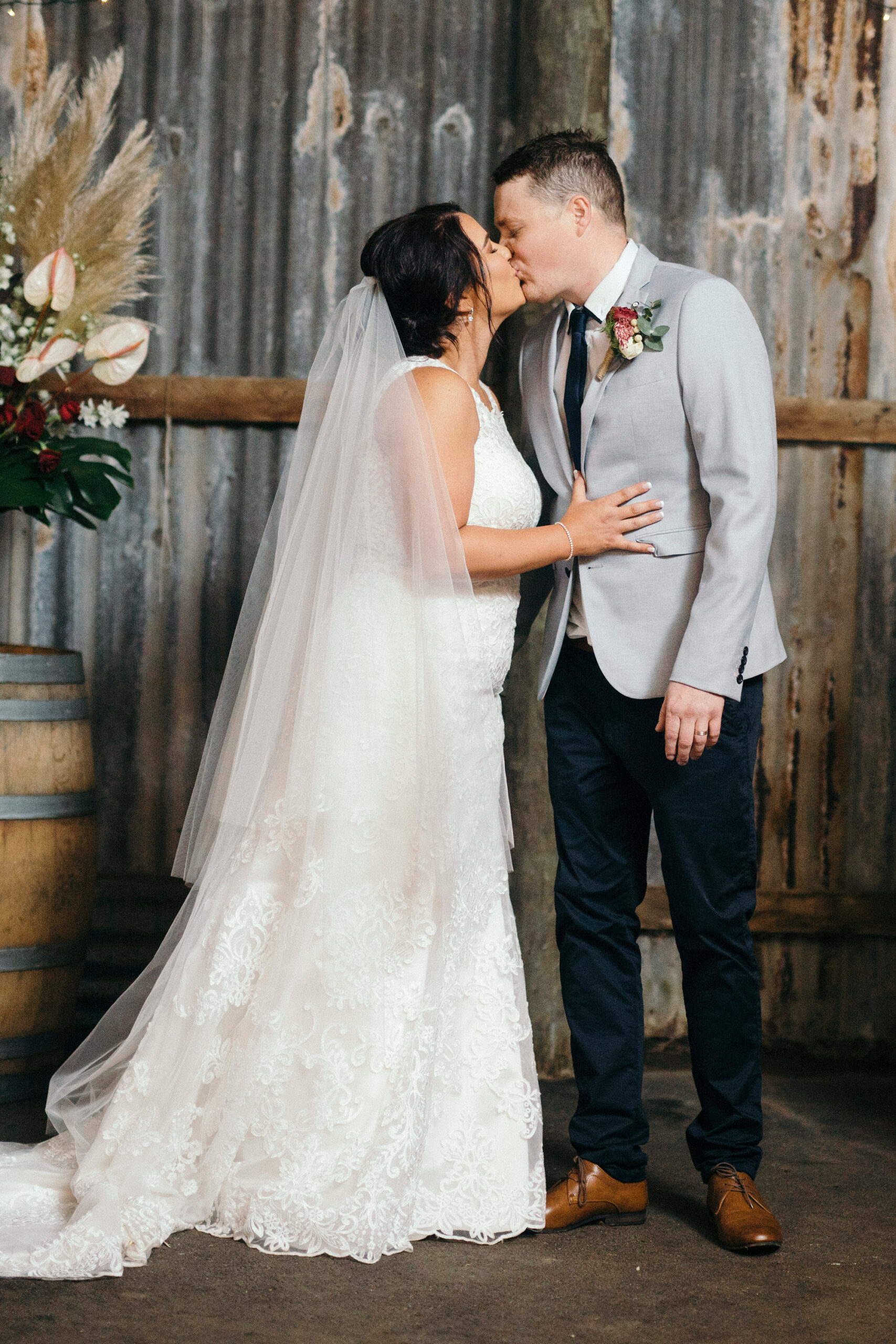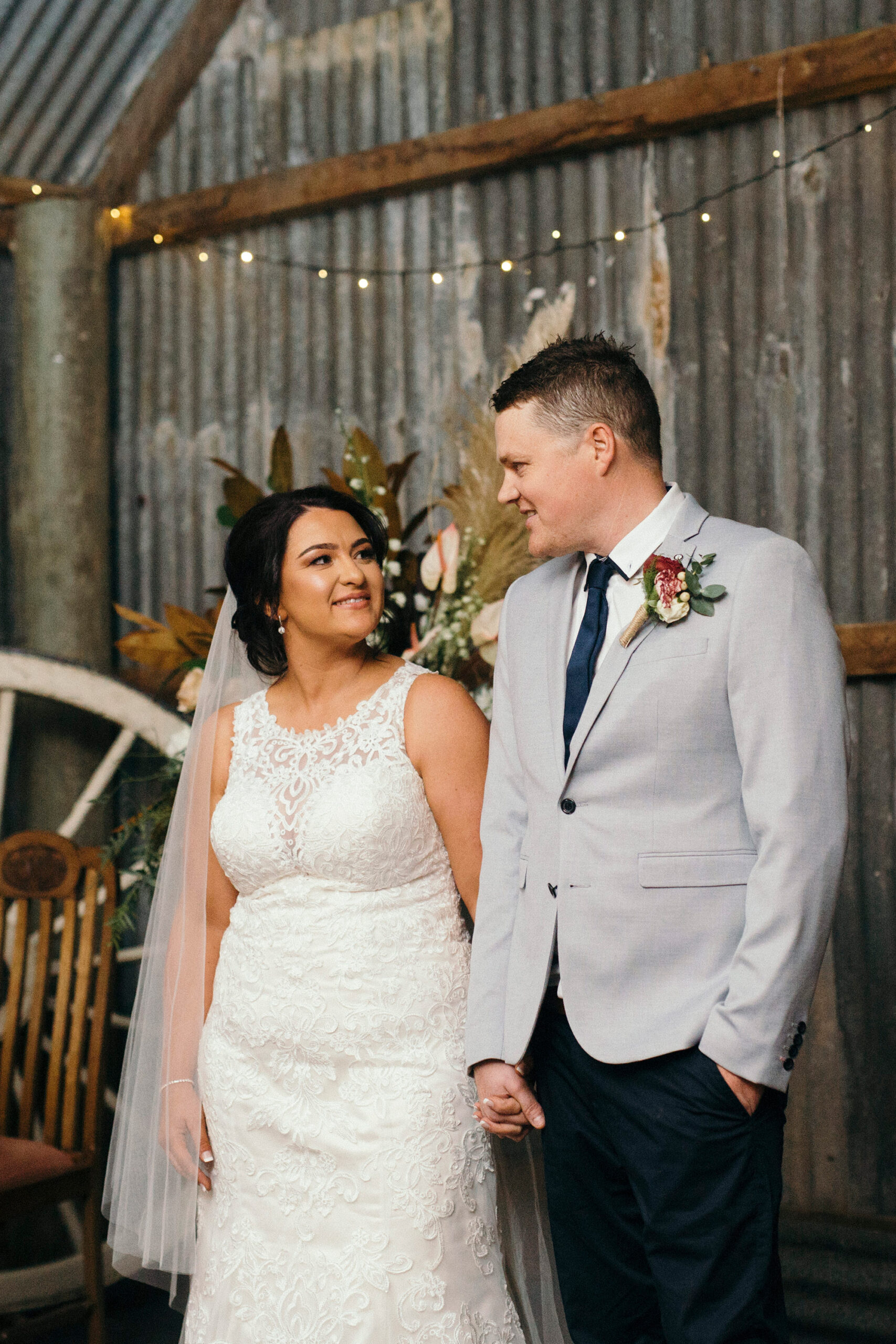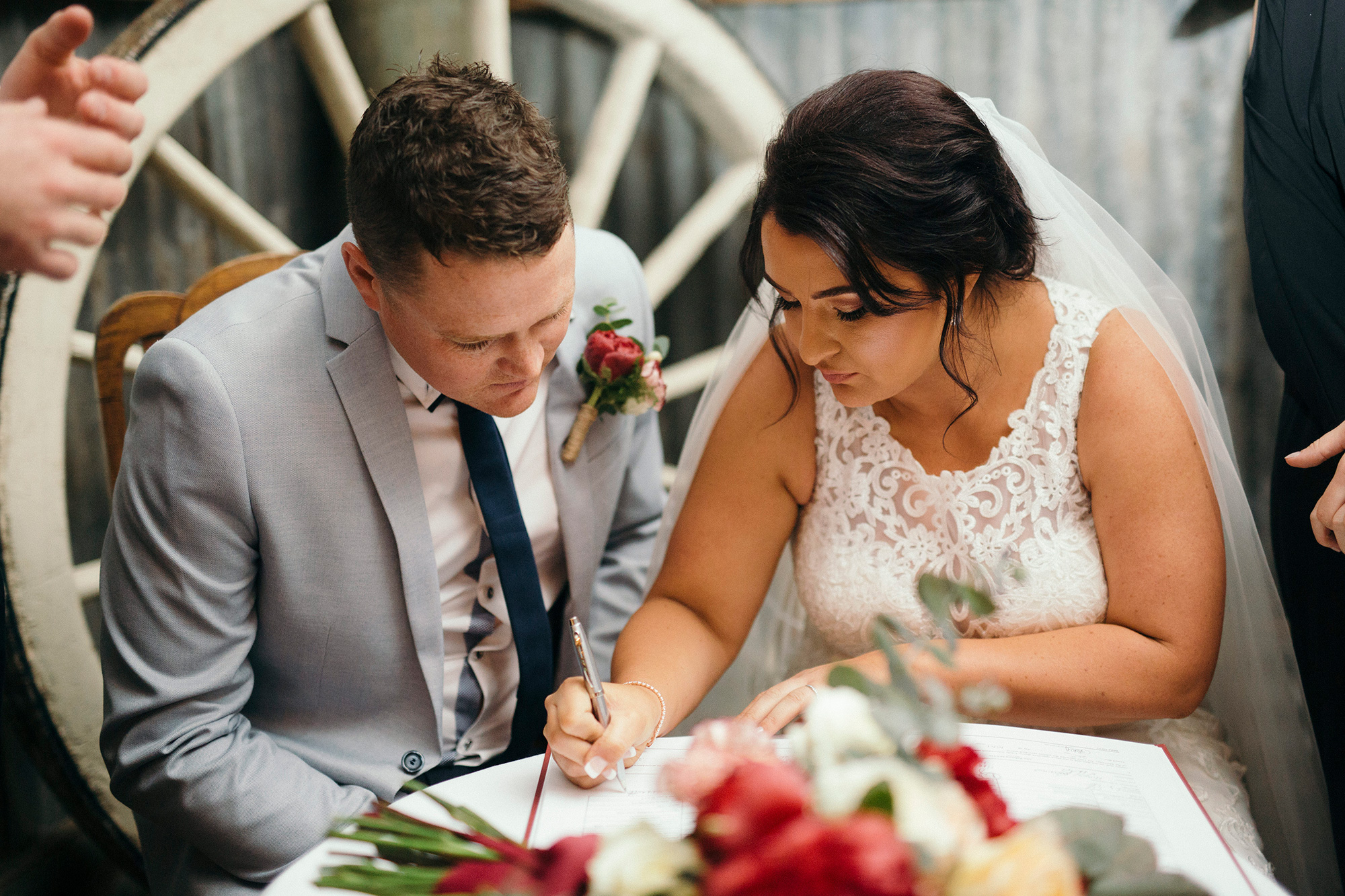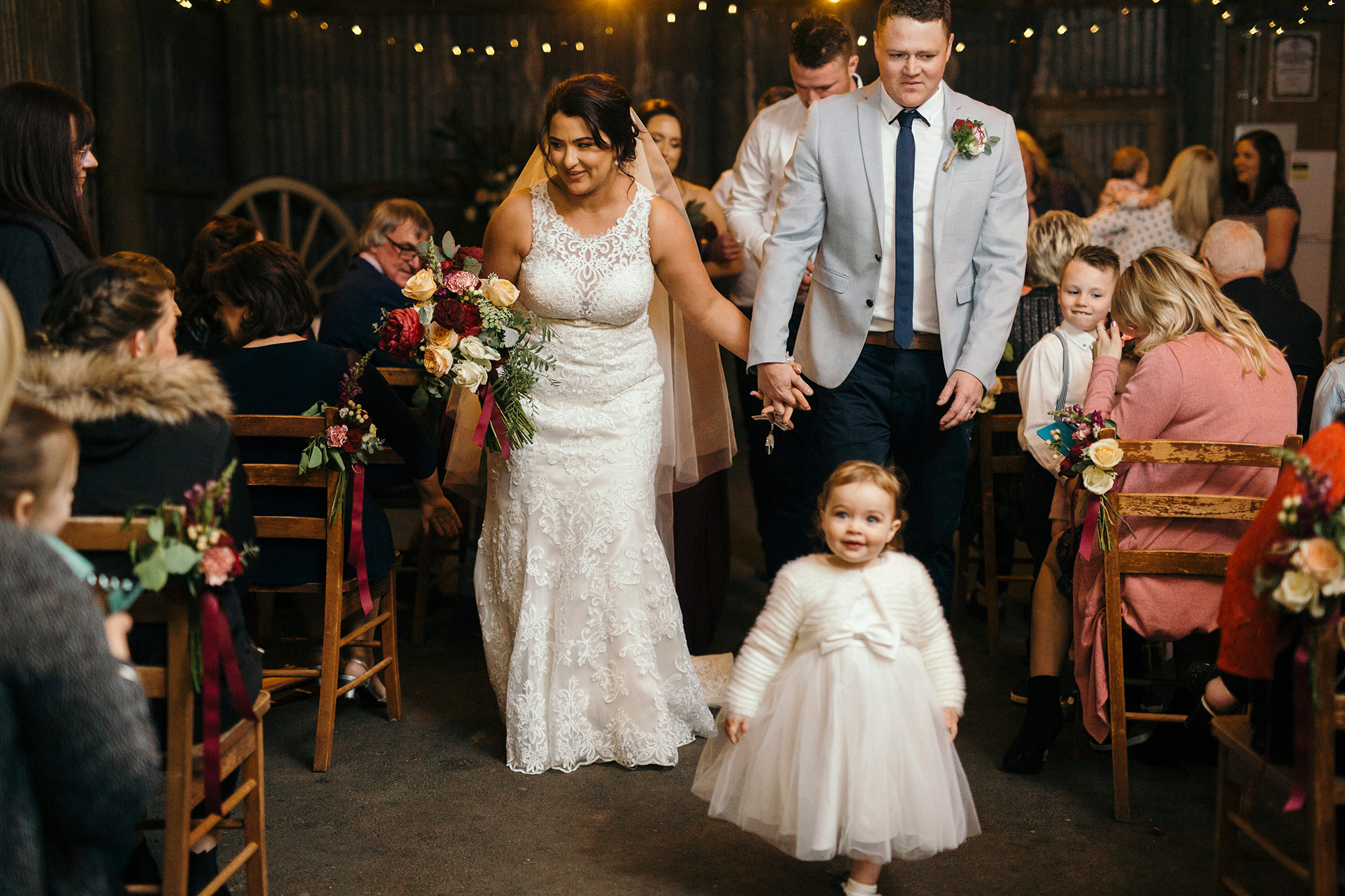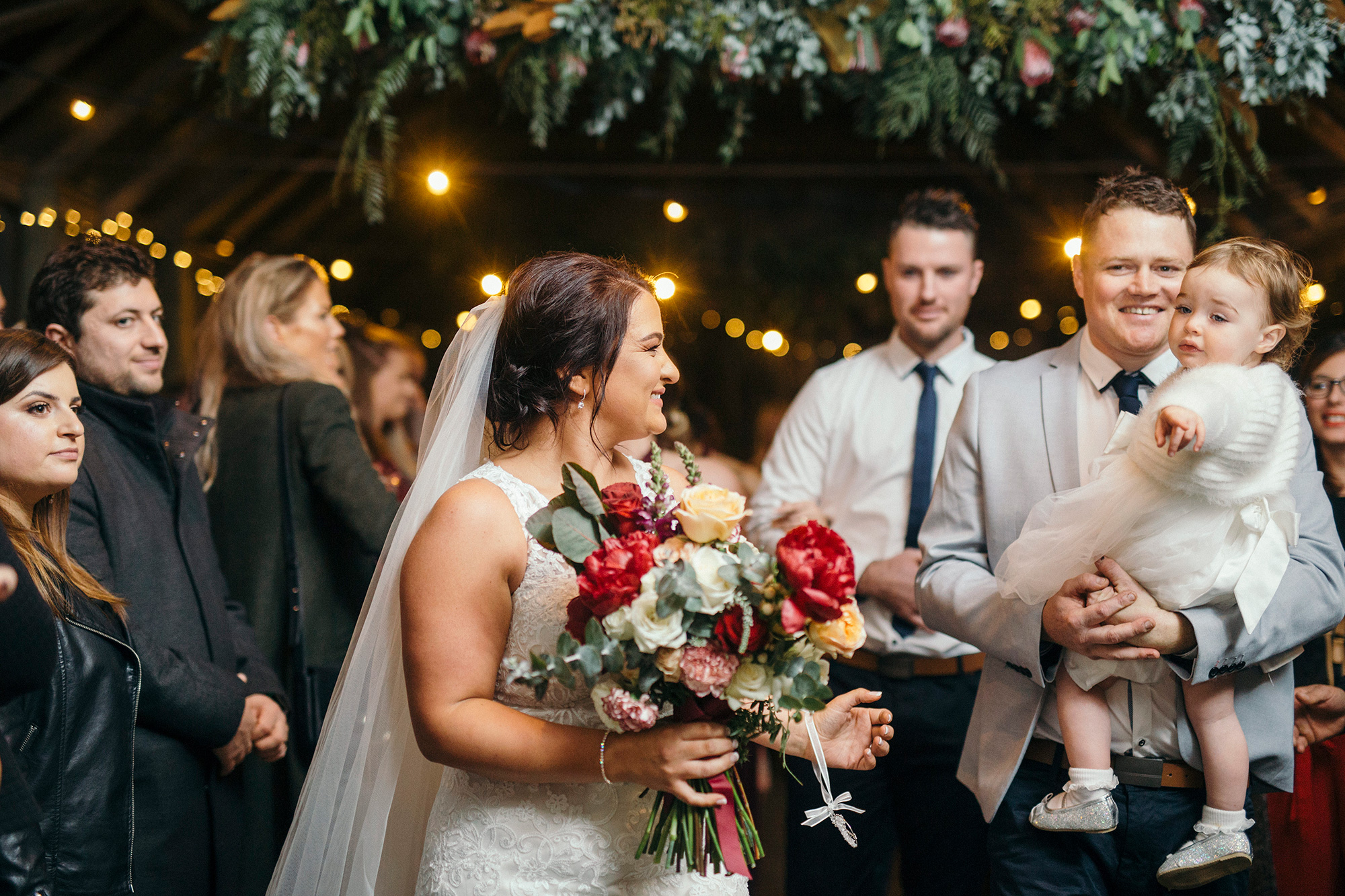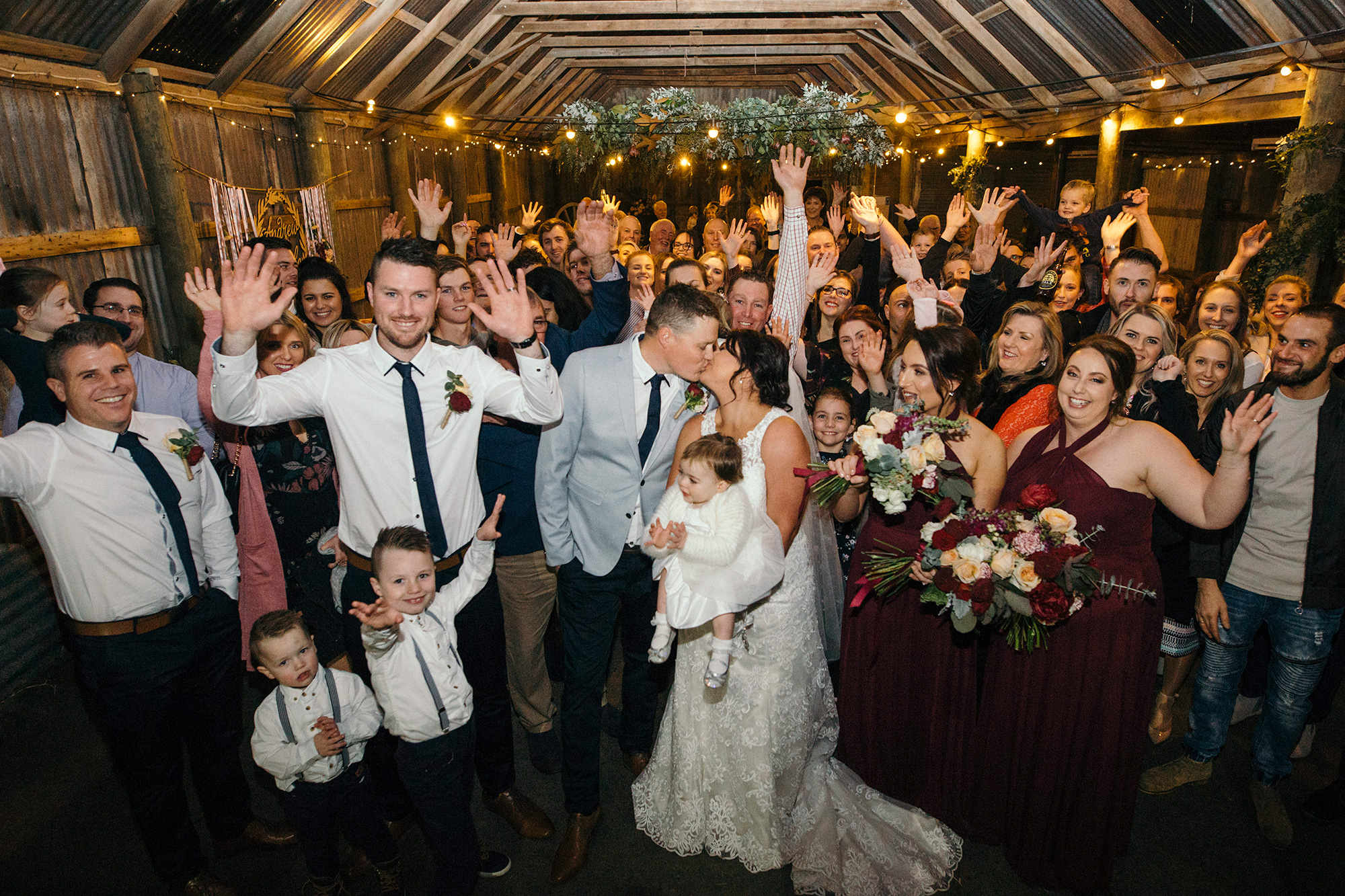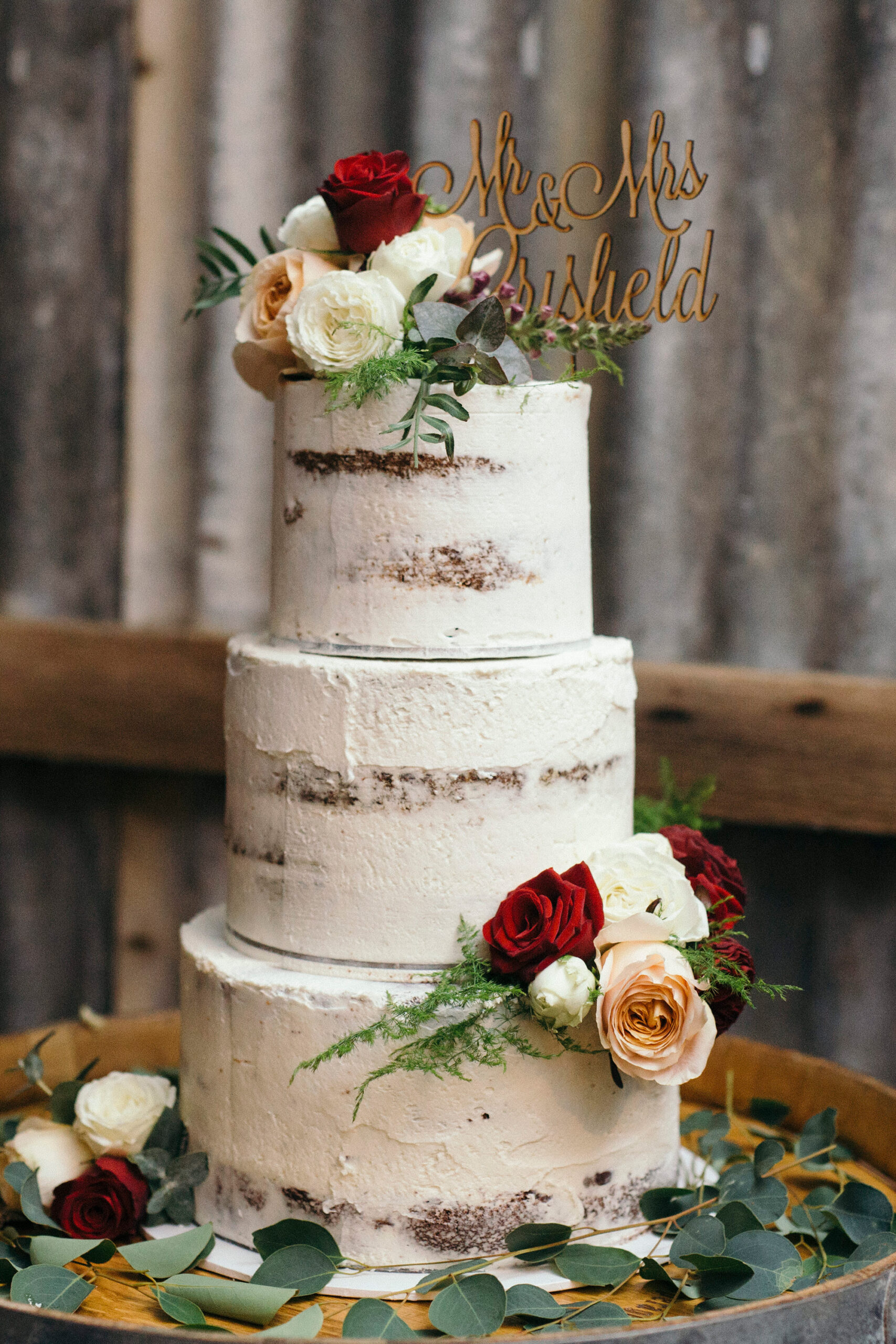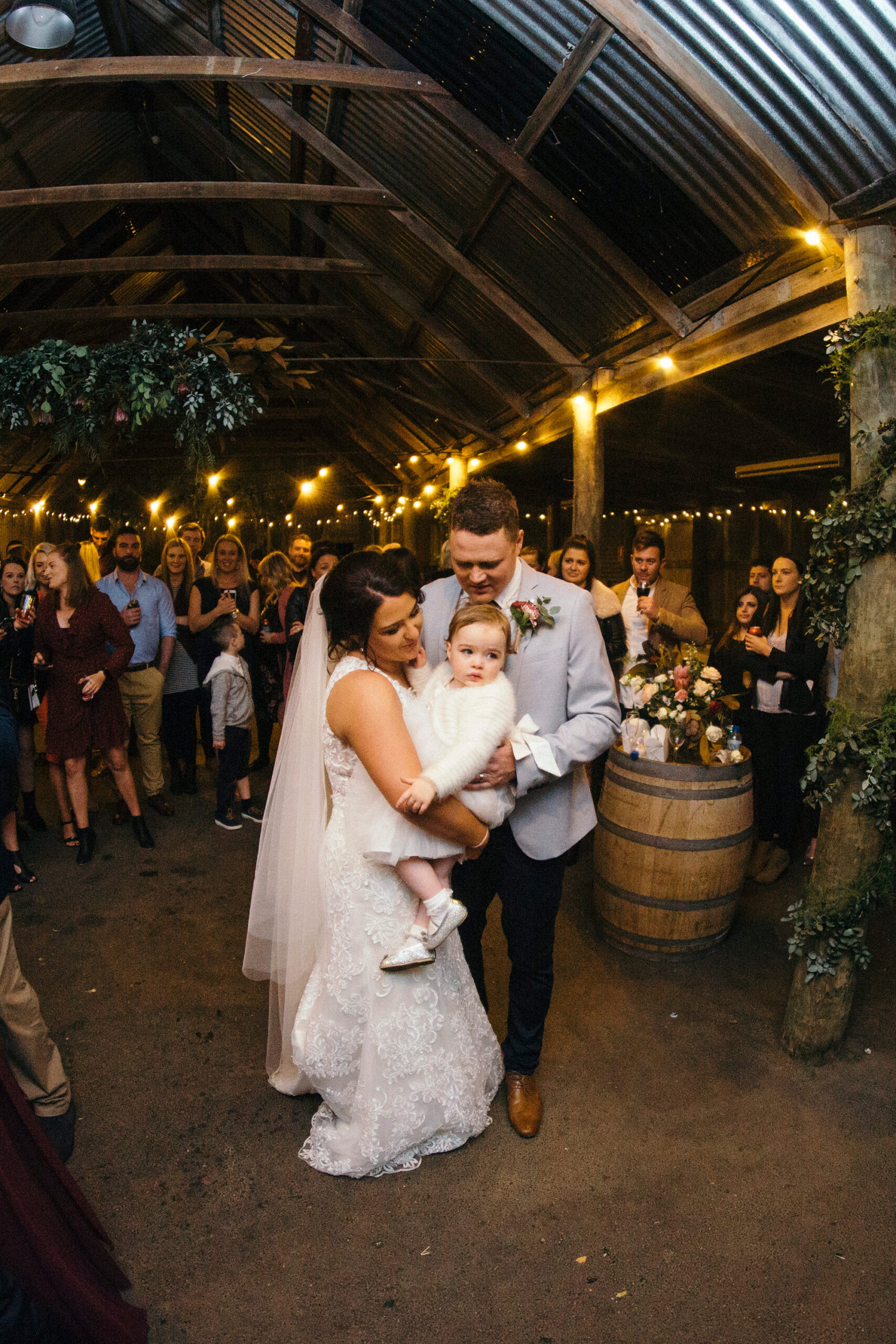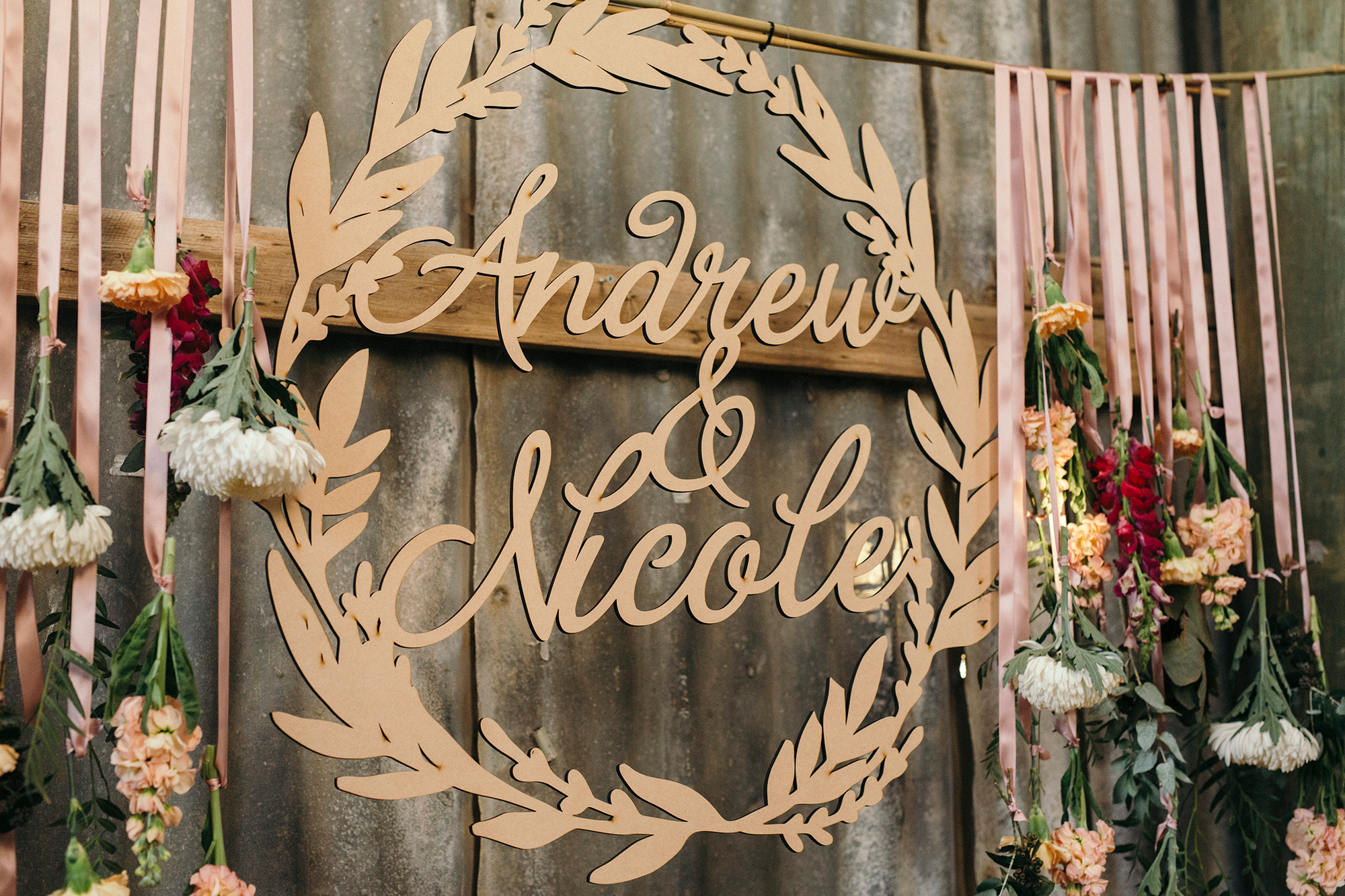 "My style was incorporated throughout the wedding," Nicole says. "Beautiful burgundy was showcased wherever possible, along with the understated tones of the day."