It was love in rain, hail or shine for this smitten pair as they celebrated their March 11, 2022 wedding surrounded by loved ones at Middle Ridge Golf Club, Toowoomba.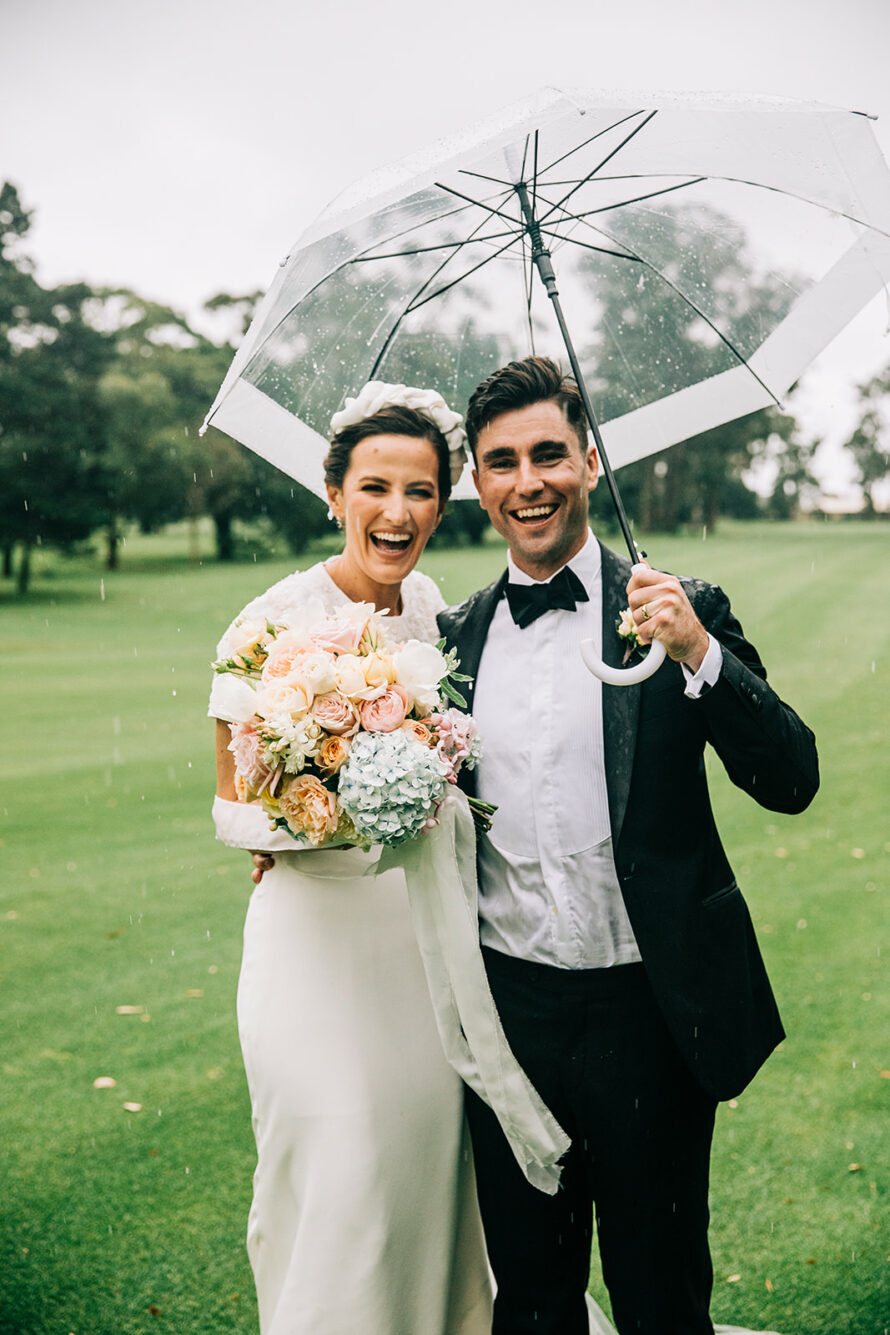 After a romantic Mornington Peninsula proposal, Fiona and Ben exchanged vows in front of 120 friends and family, under the iconic  camphor laurel tree at Middle Ridge Golf Club.
"Ben and I always wanted to have a wedding that brought together both of our families," says Fiona. "After all, there aren't many times in your life that this happens, particularly with both our families being on other ends of the country." The result was a three-day celebration, which included an intimate rooftop welcome dinner in Toowoomba, a Friday ceremony and reception, followed by a garden recovery party.
Despite a drizzly morning, the rain cleared just in time for Fiona and Ben's romantic garden ceremony. As their guests enjoyed champagne and canapés, Fiona and Ben zipped around the greens to a selection of the venue's picturesque photo spots, making use of a golf buggy decorated by Fiona's brothers. Although the rain had resumed, nothing could dampen couple's beaming smiles shining out from under their clear umbrella.
"It was incredible having so many of our family and friends involved in different elements of the wedding," explains Fiona. "We had lots of different people make cakes for us, my mum did the wedding flowers, and my sister helped out with a lot of the styling and invitations."
This sentiment was also reflected in Fiona's custom d'Italia wedding dress. The ivory gown featured a modern silhouette juxtaposed with classic lace, which was thoughtfully gifted by Fiona's mum and grandmother from their own wedding dresses.
"I'm so glad I ended up going down the pathway of getting a dress made!" says Fiona of her experience creating her dream gown. "The dress turned out exactly as I'd hoped and the whole process was seamless. D'Italia were wonderful to work with and their fabrics are simply beautiful. Mary was such a lovely person; she brought my wedding dress vision to life!"
The spirited wedding reception took place in a spacious clear marquee on the Middle Ridge Golf Club greens under thousands of twinkling fairy lights.  For the second time that day, the clouds cleared as if on command as Fiona and Ben enjoyed a first dance under the camphor laurel tree.
The best thing for us was the location at Middle Ridge Golf Club. We debated having the wedding at home in our backyard, but this was definitely a better way to go. It was so much easier to have the venue organise all the ins and outs of the day. Plus it was such a beautiful setting in the garden outside. They were also an amazing team at the golf club, and we felt confident they'd have everything sorted perfectly for us on the day.
Fiona & Ben
FIND YOUR DREAM VENUE HERE
---
This romantic and classic wedding at The Middle Ridge Golf Club was captured beautifully by Anna Tomlinson Photography.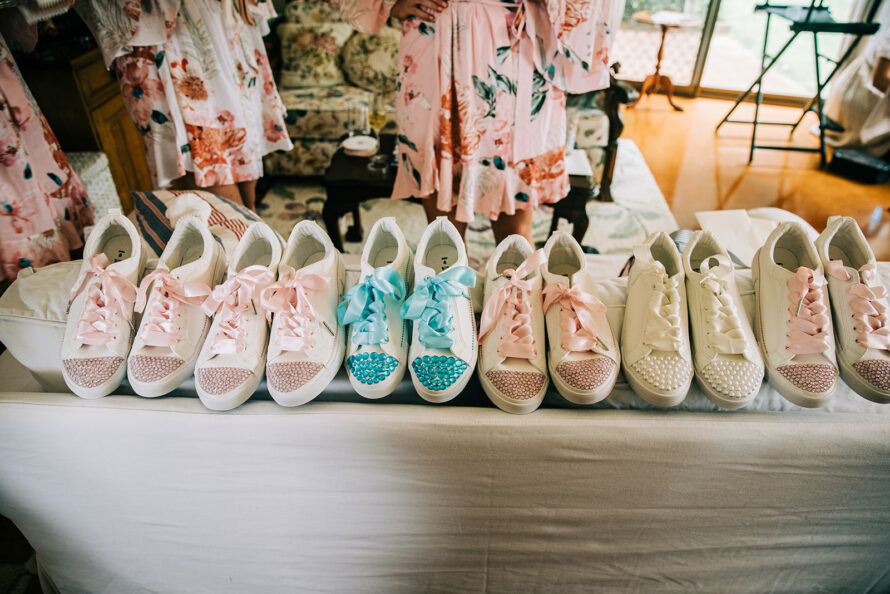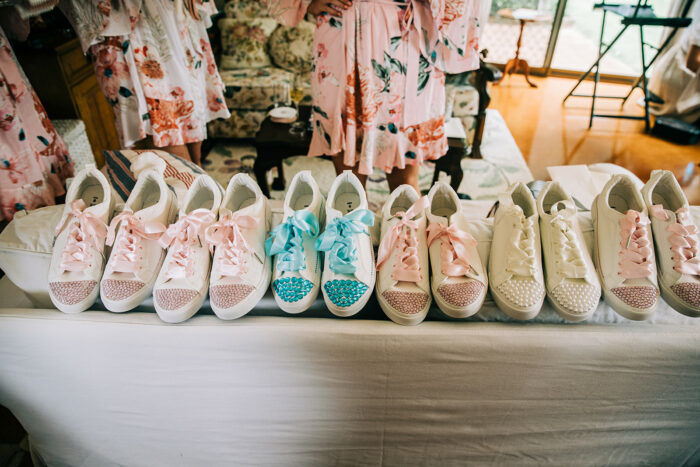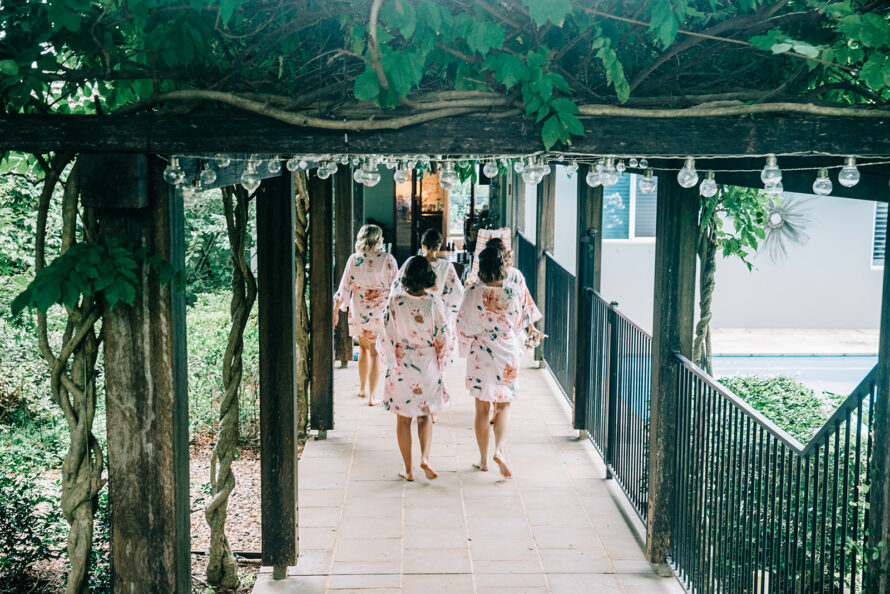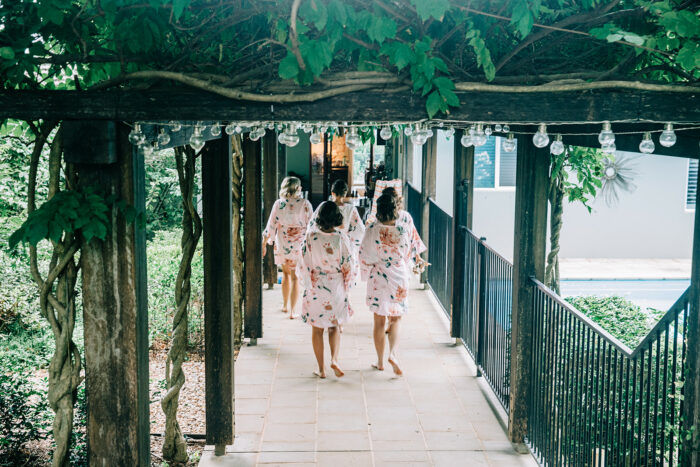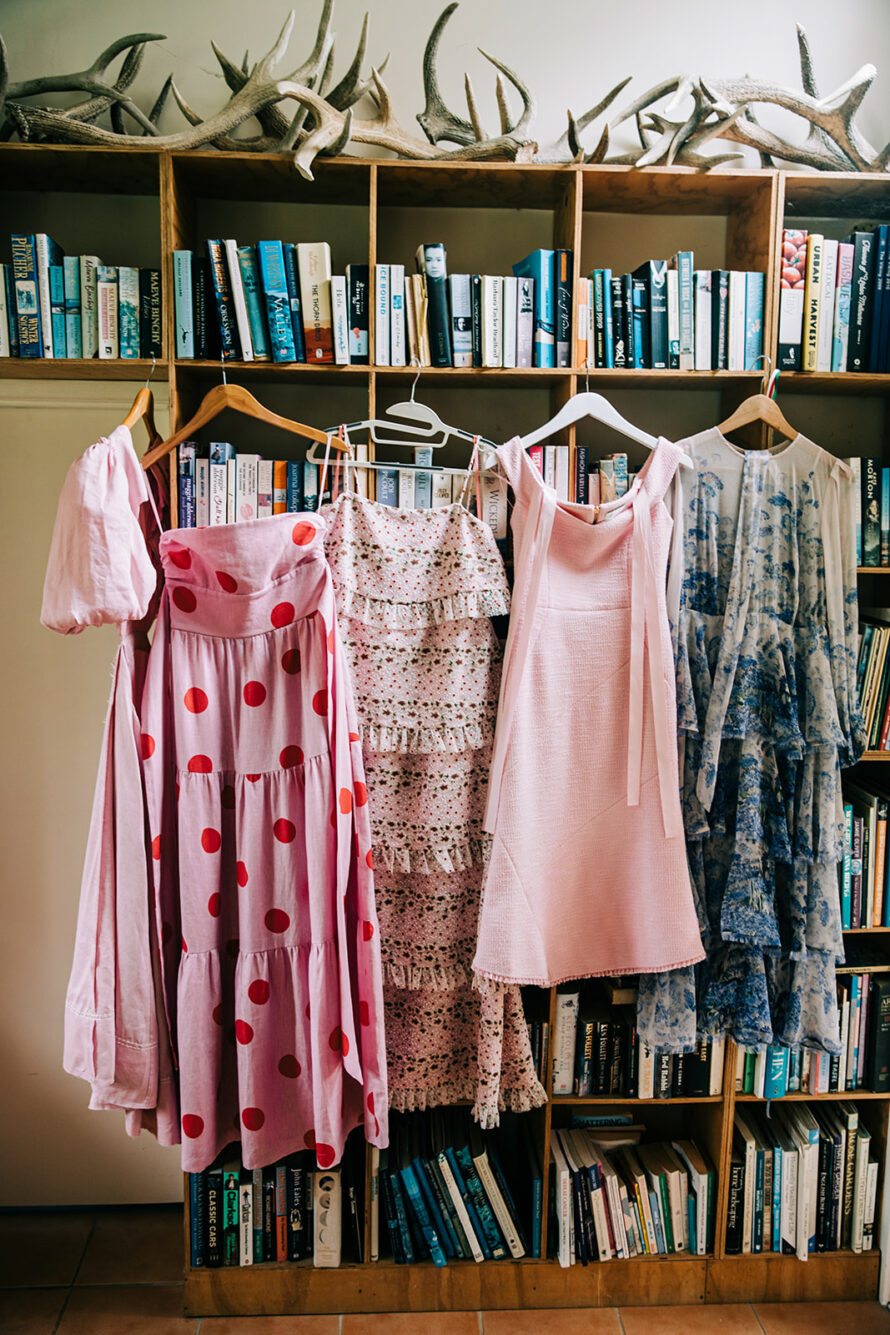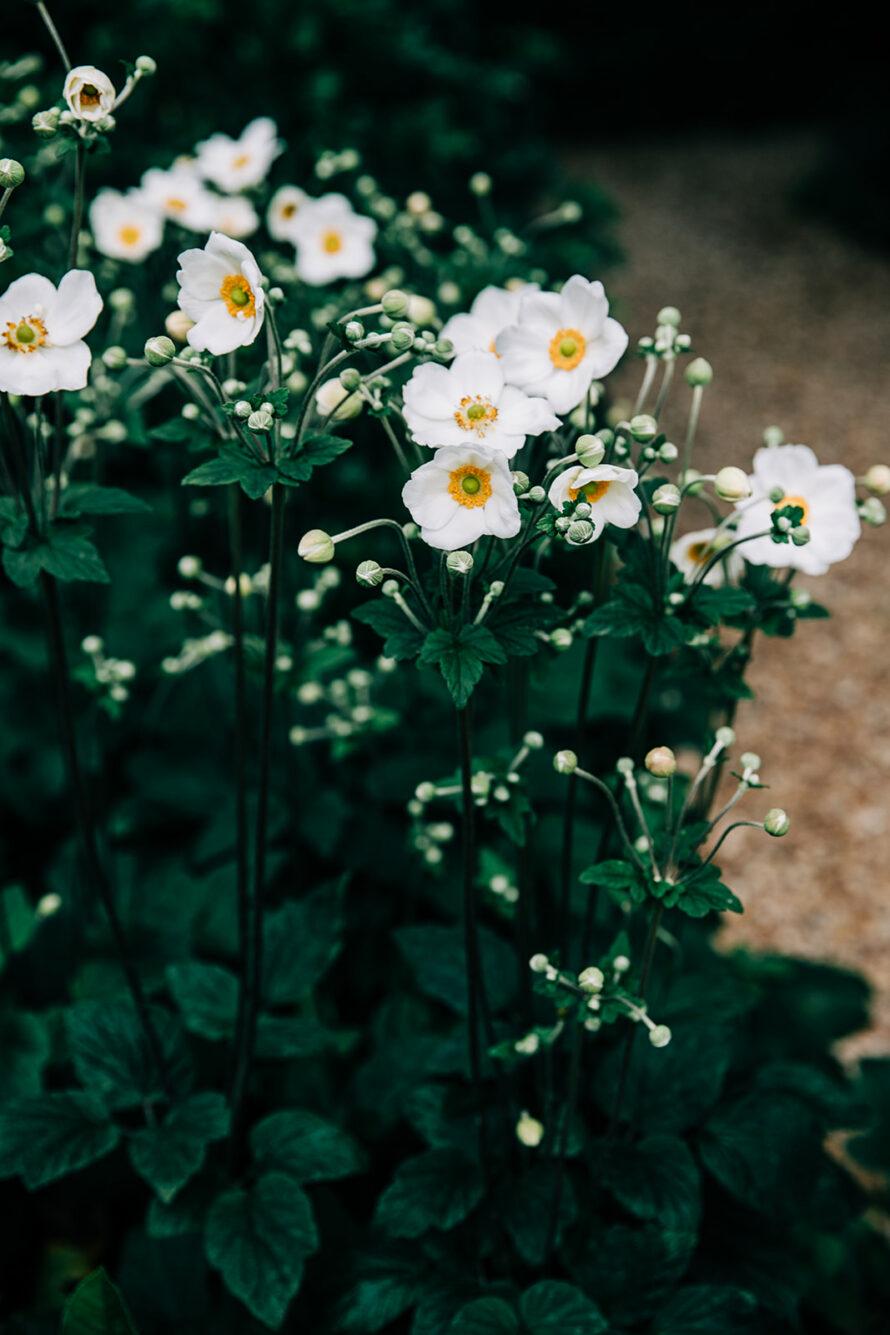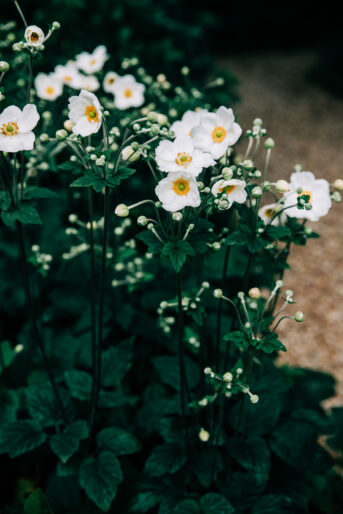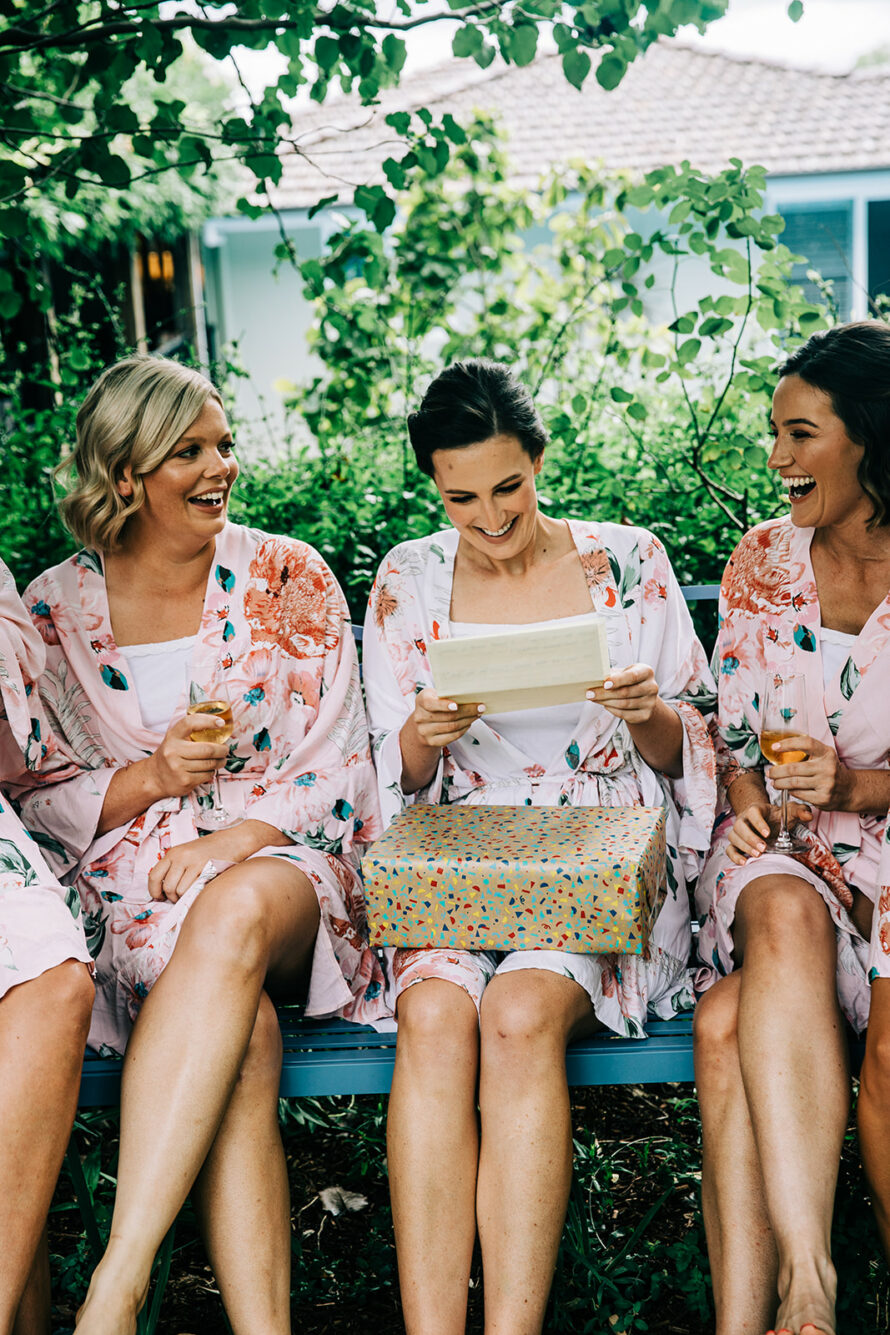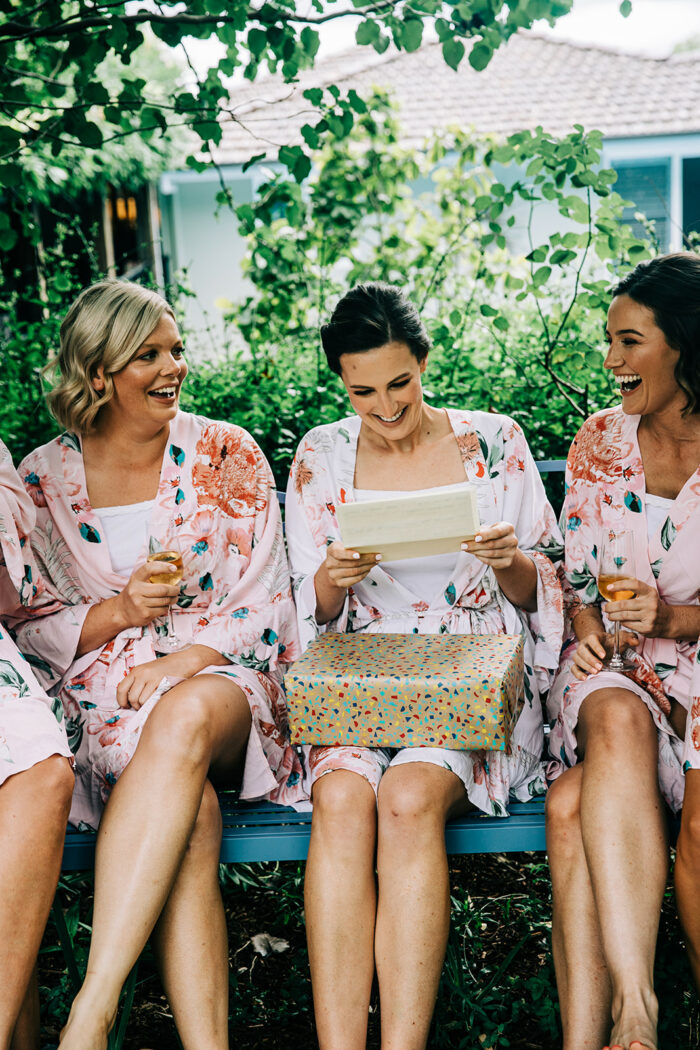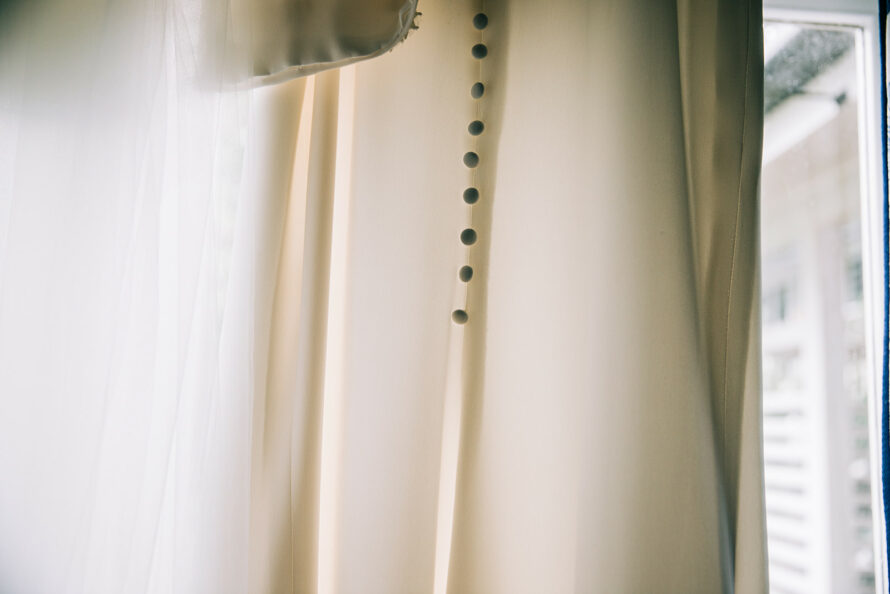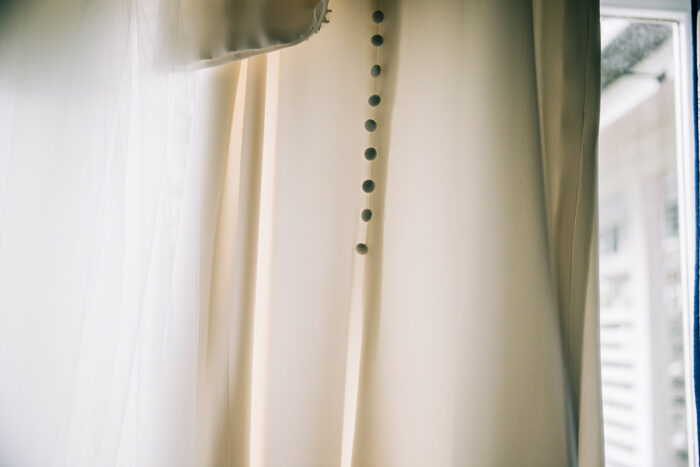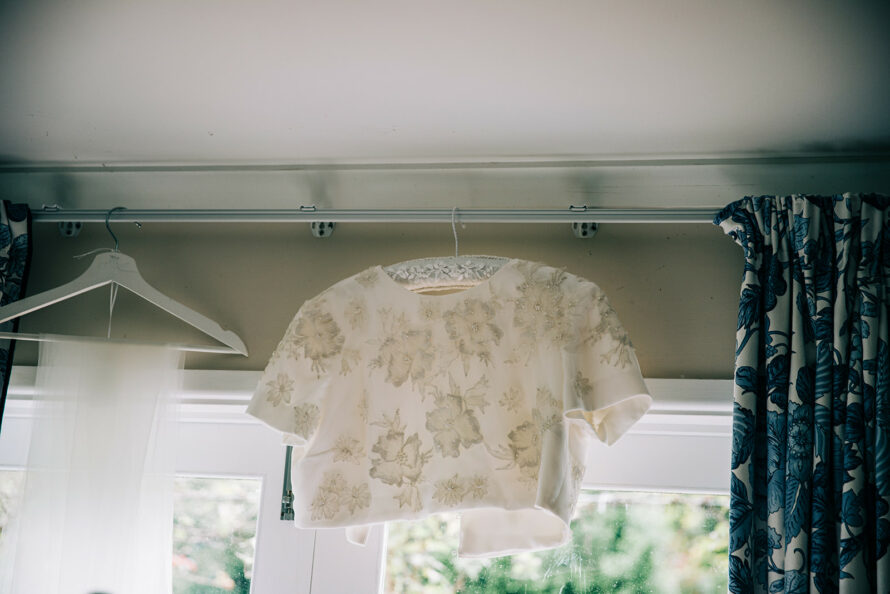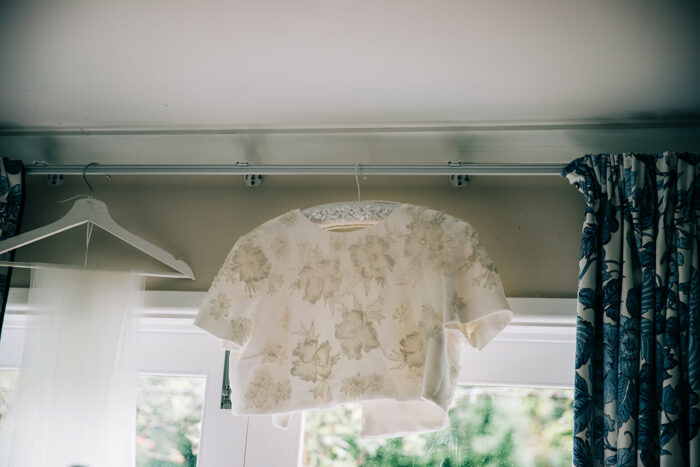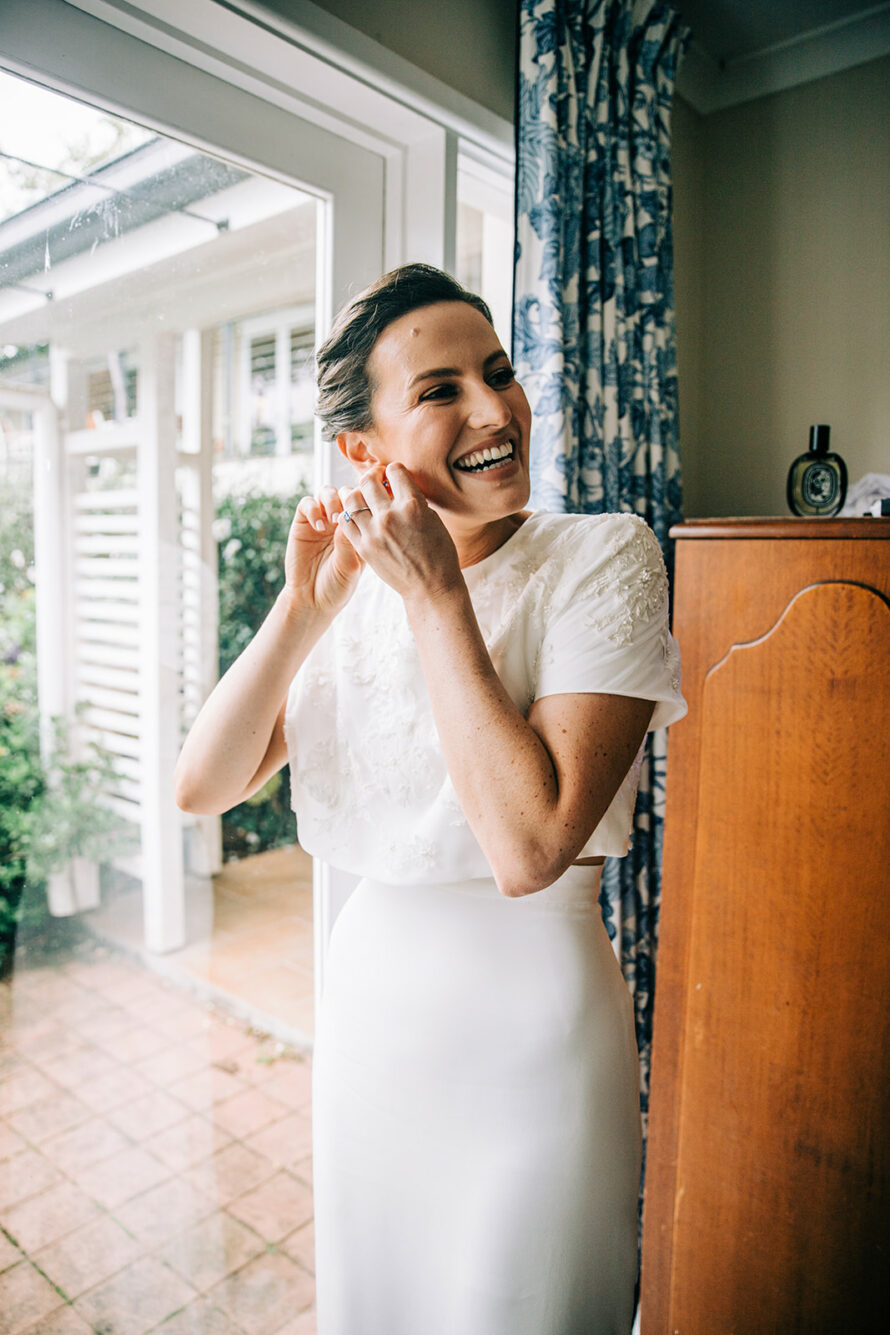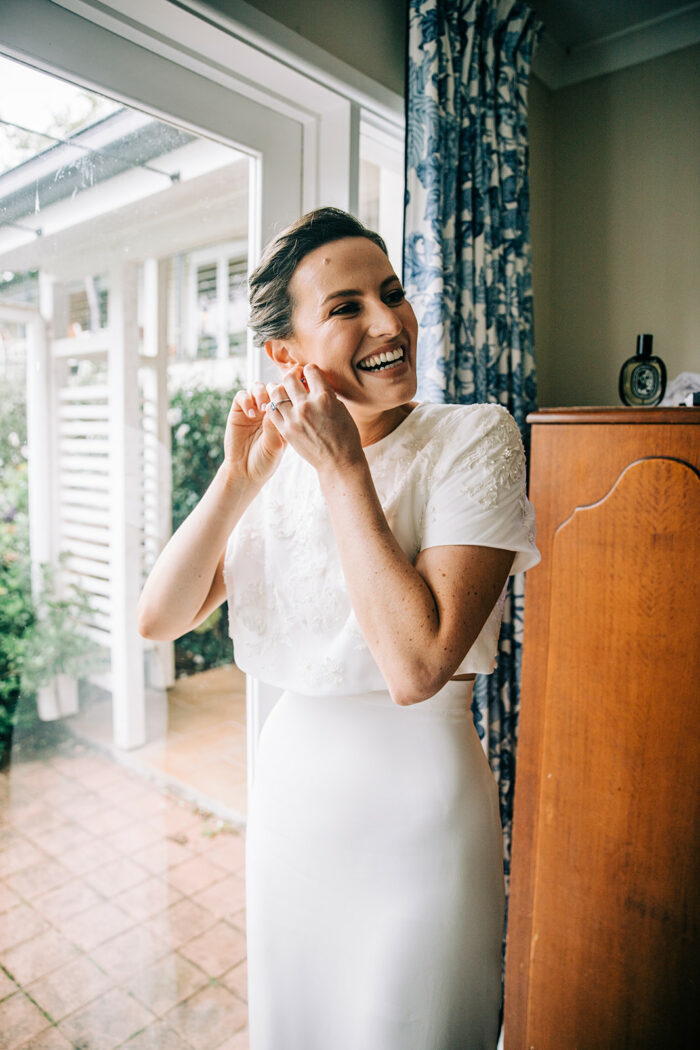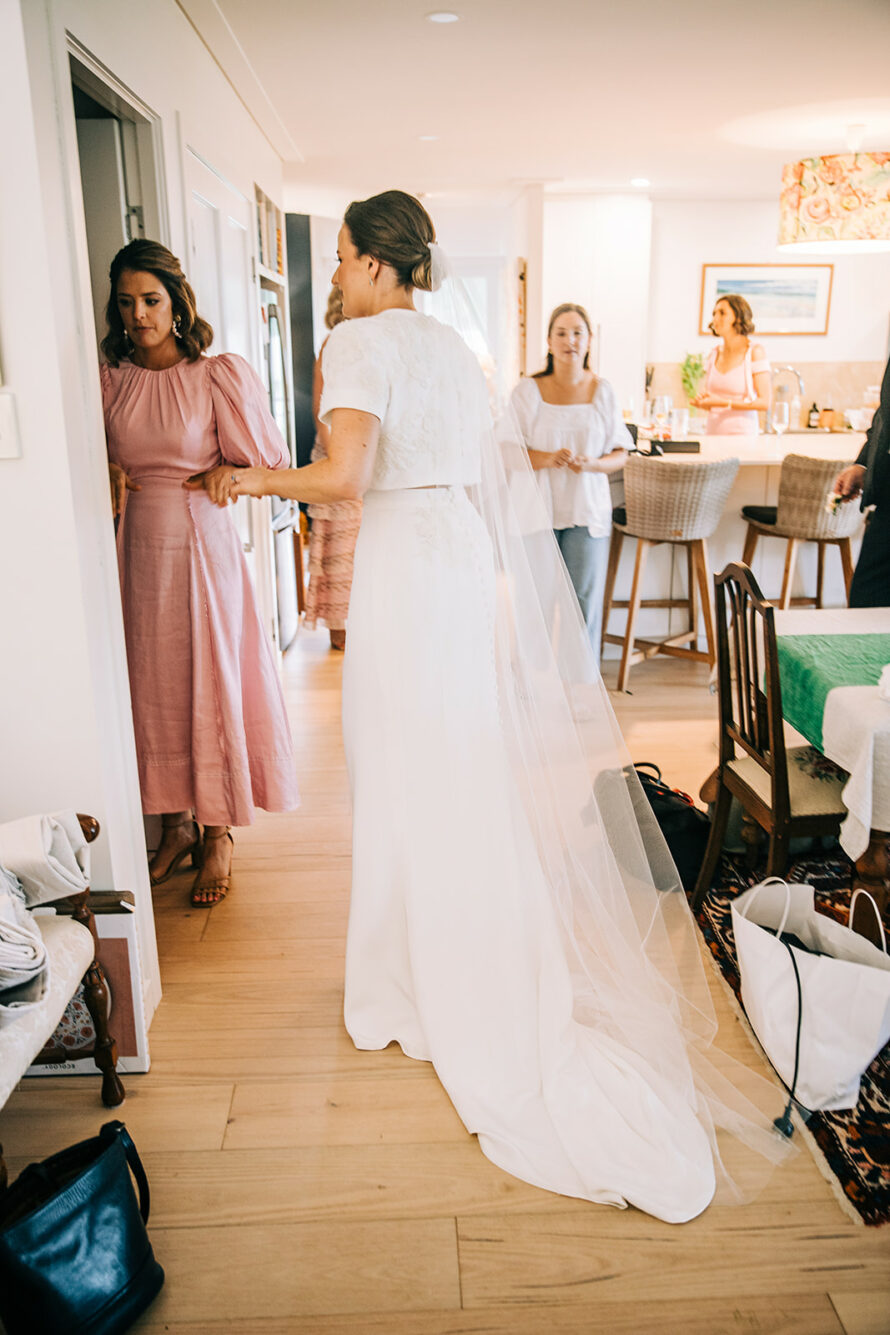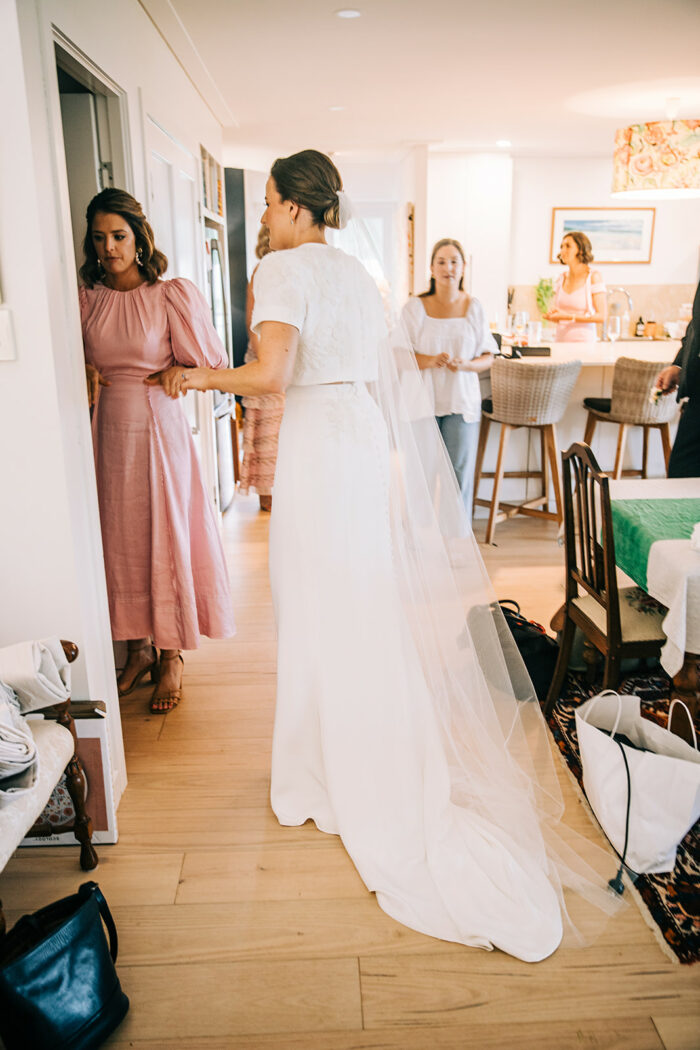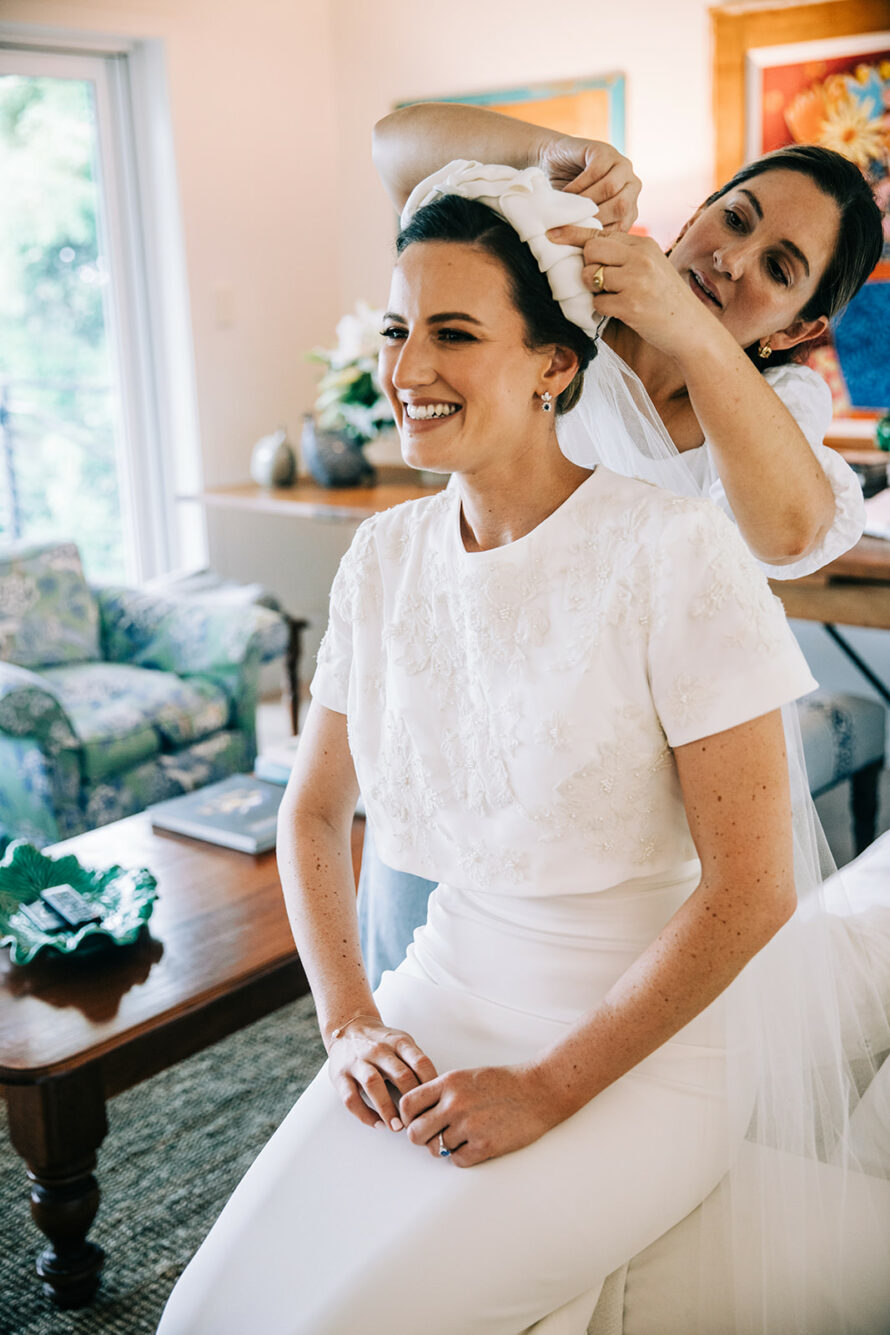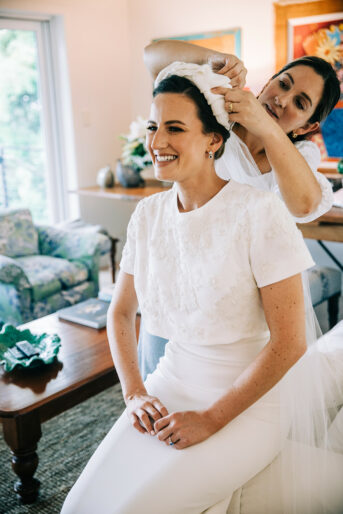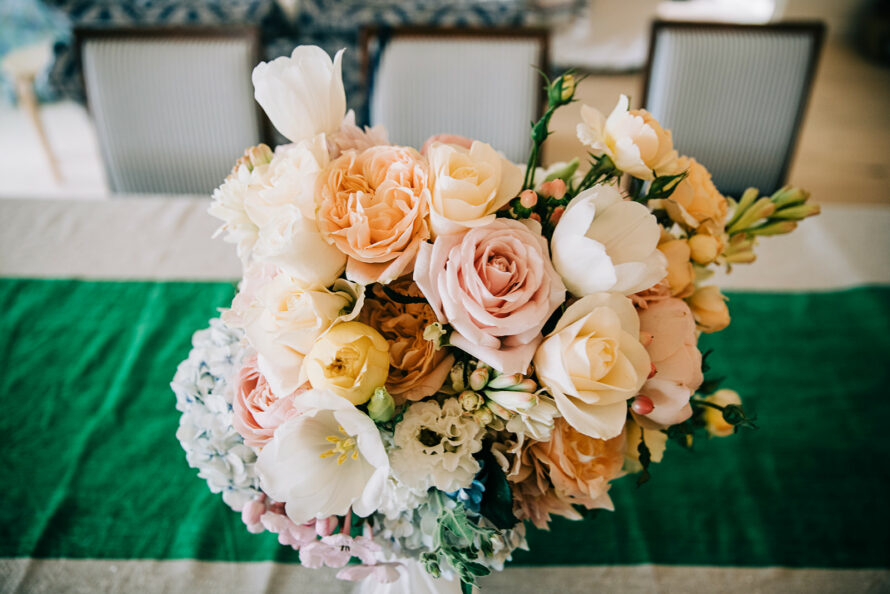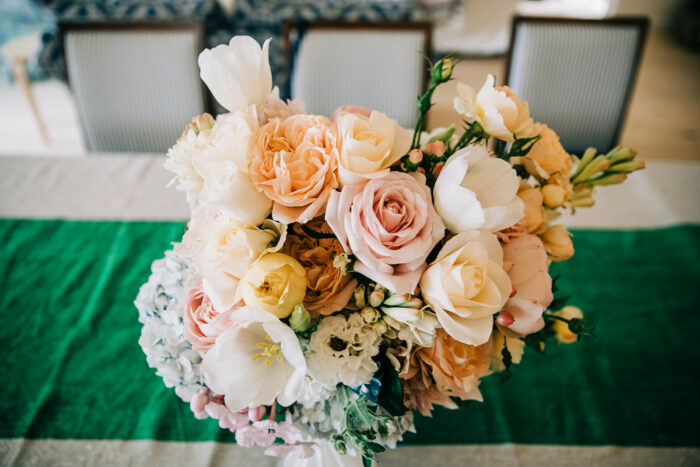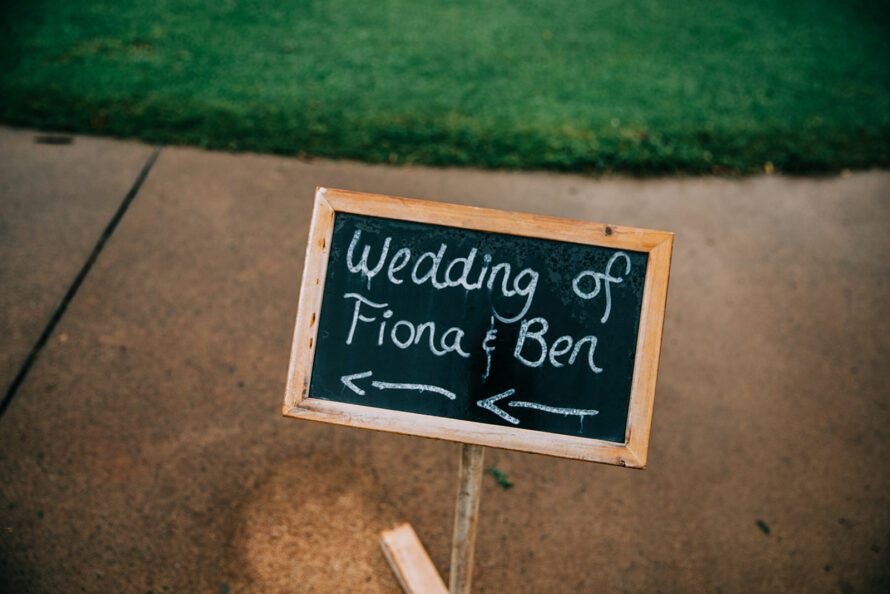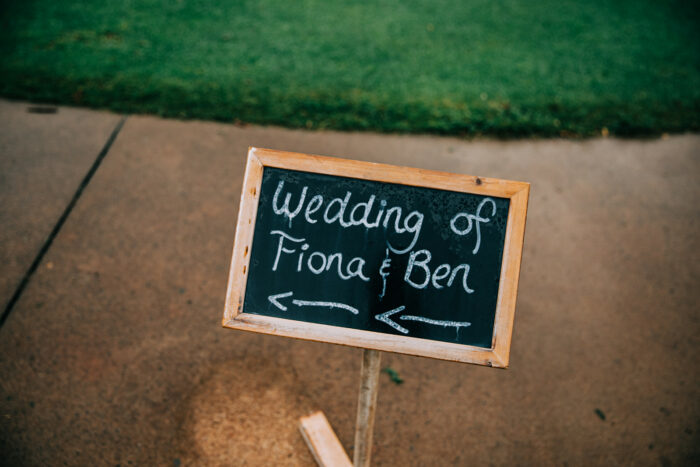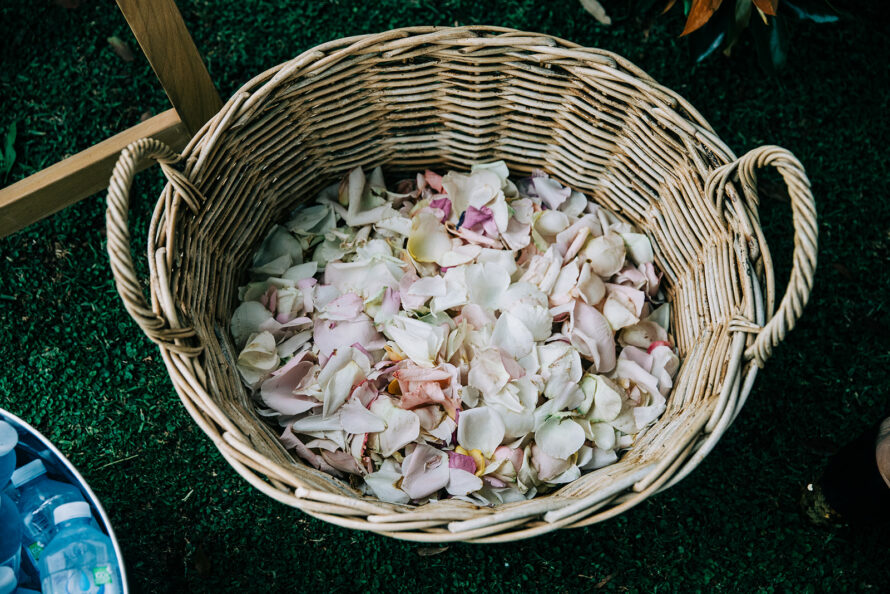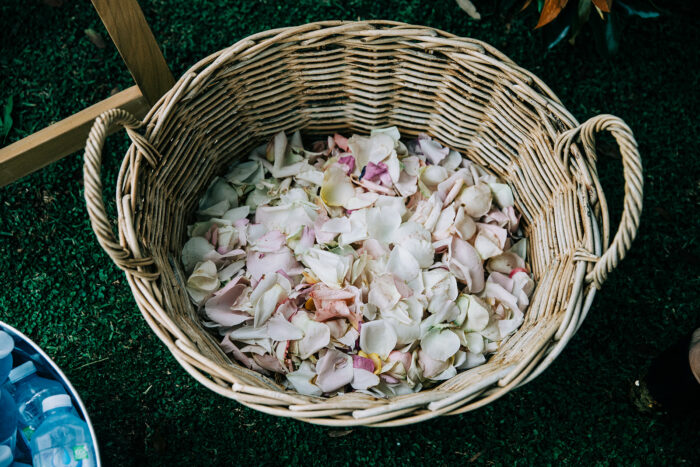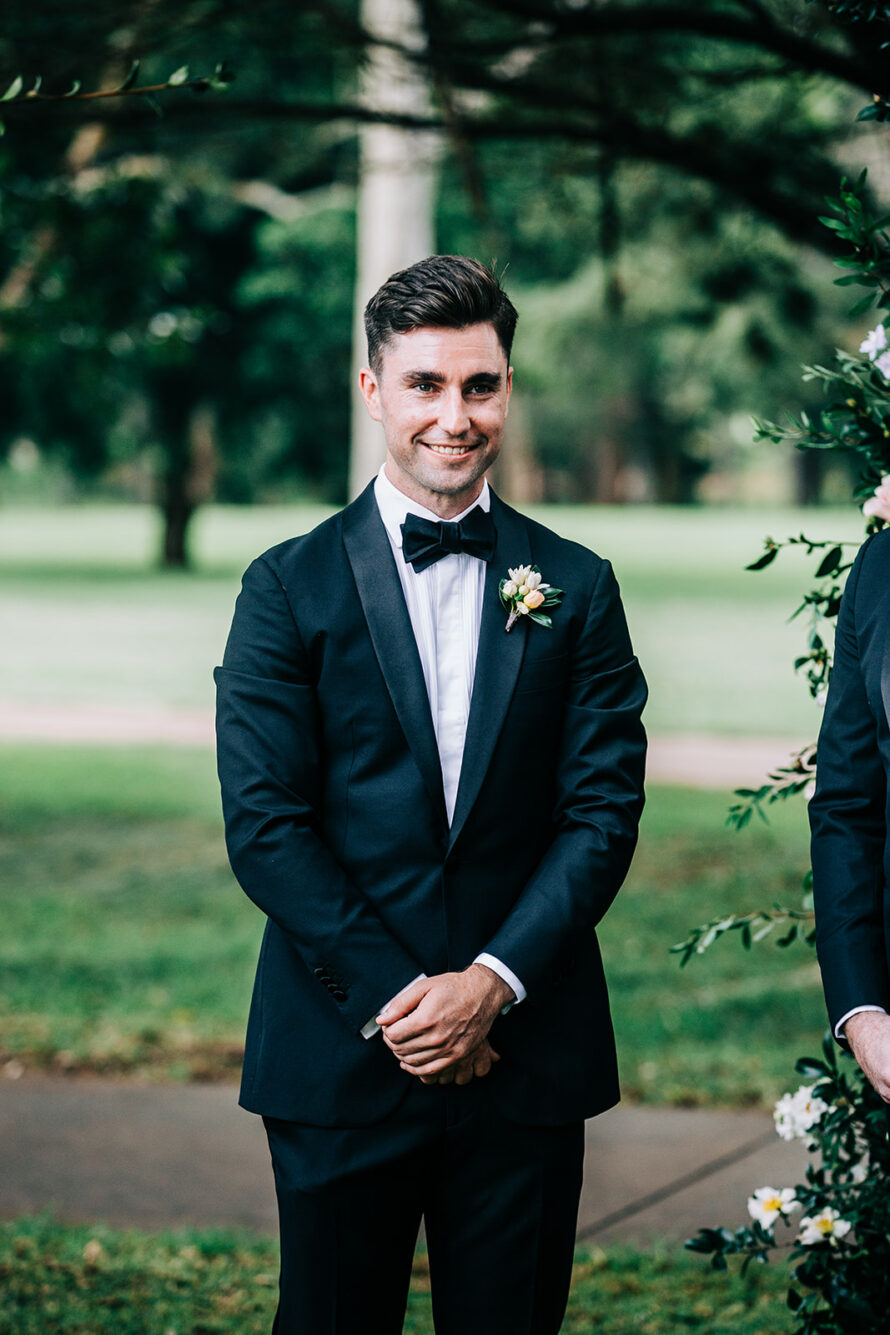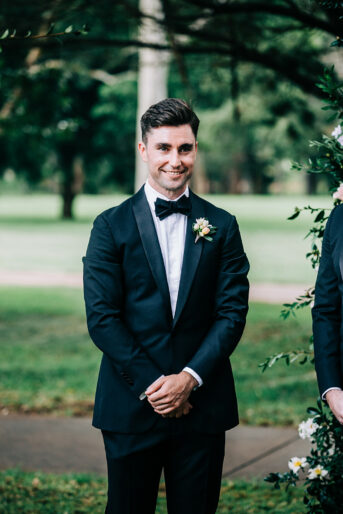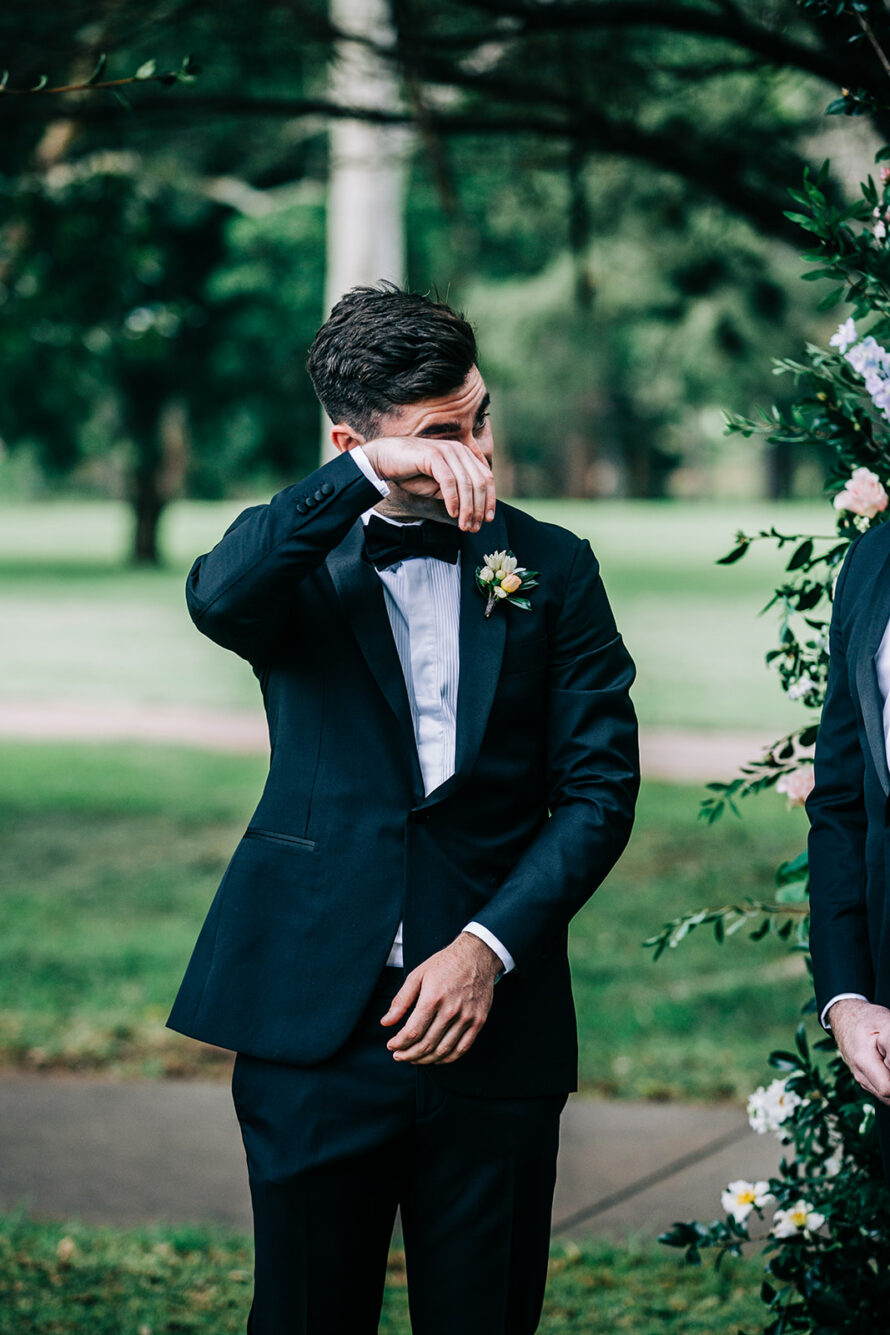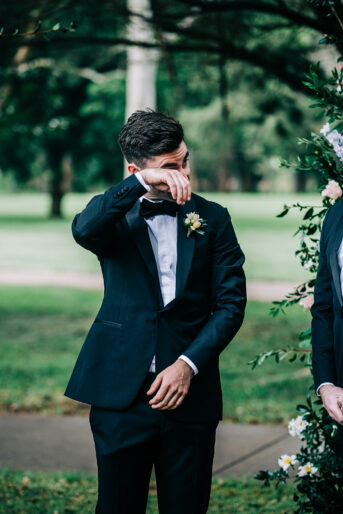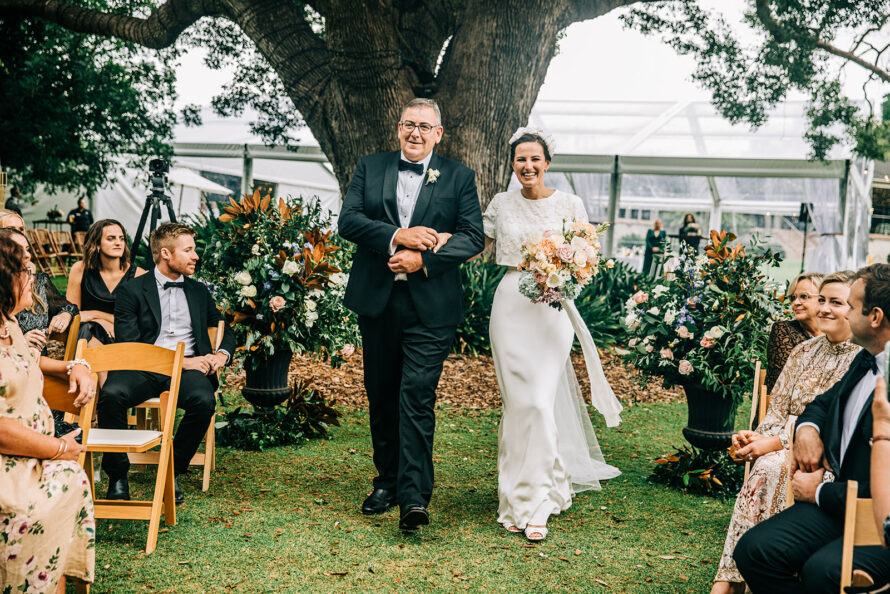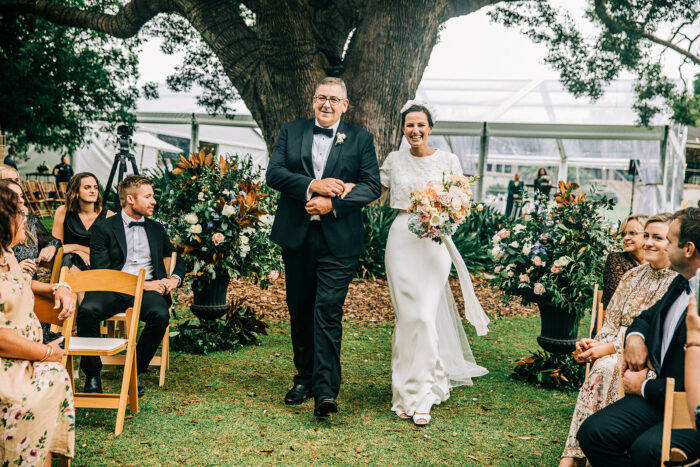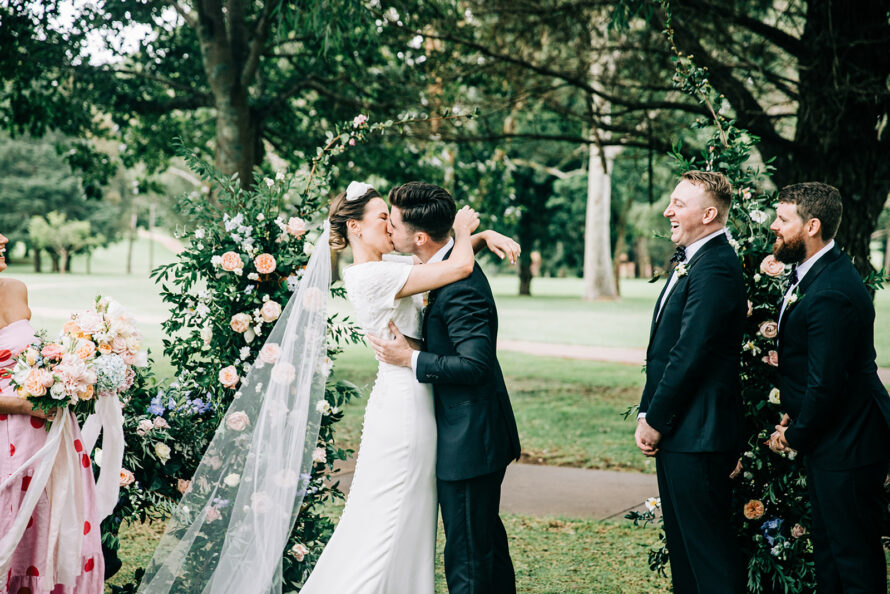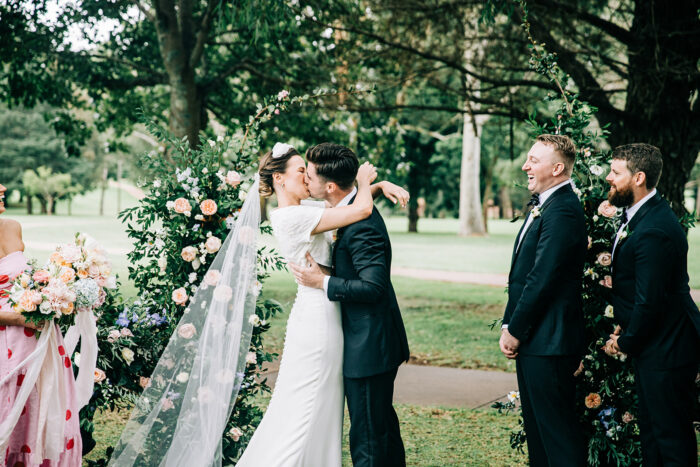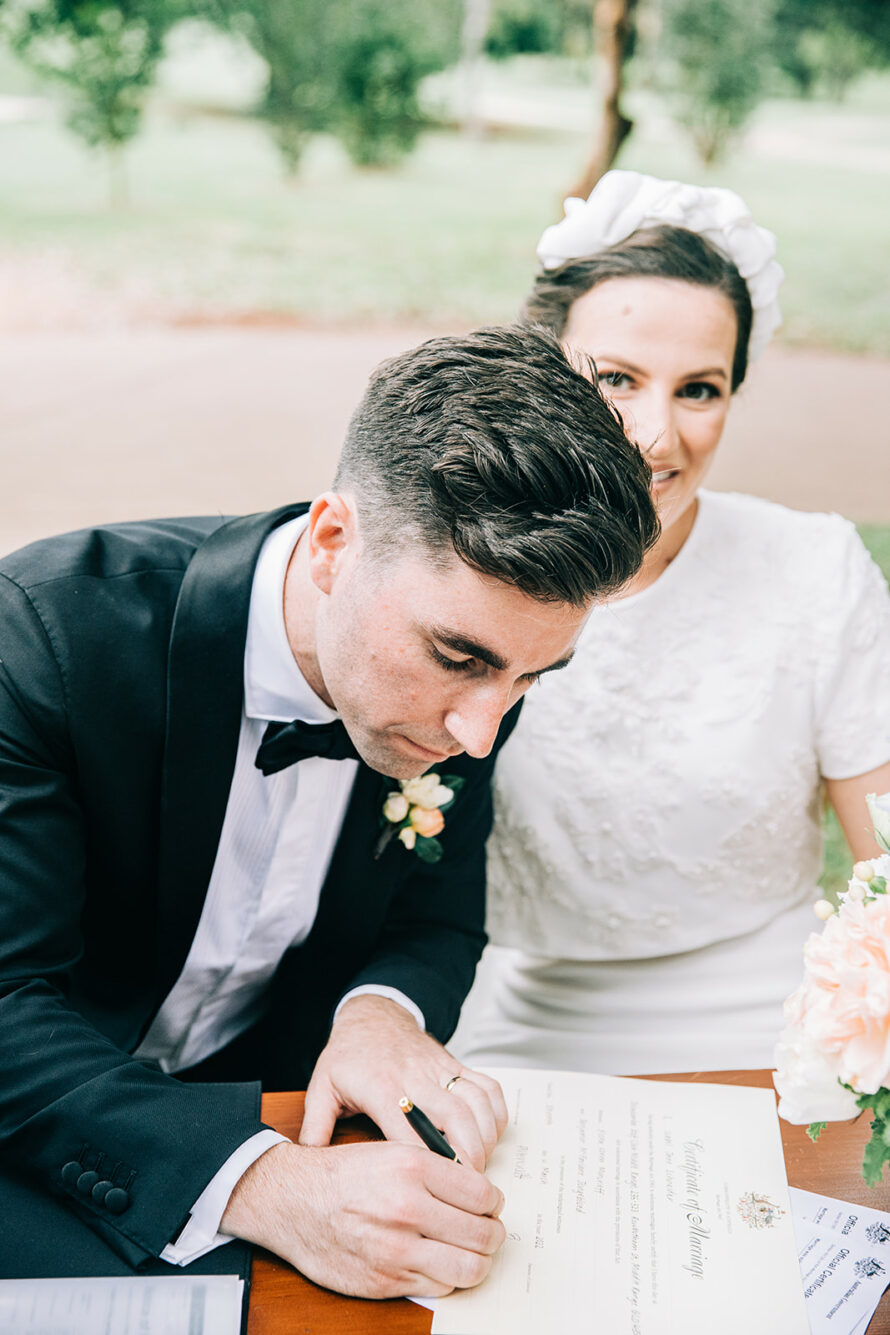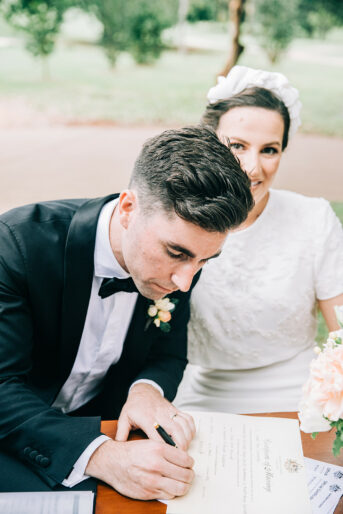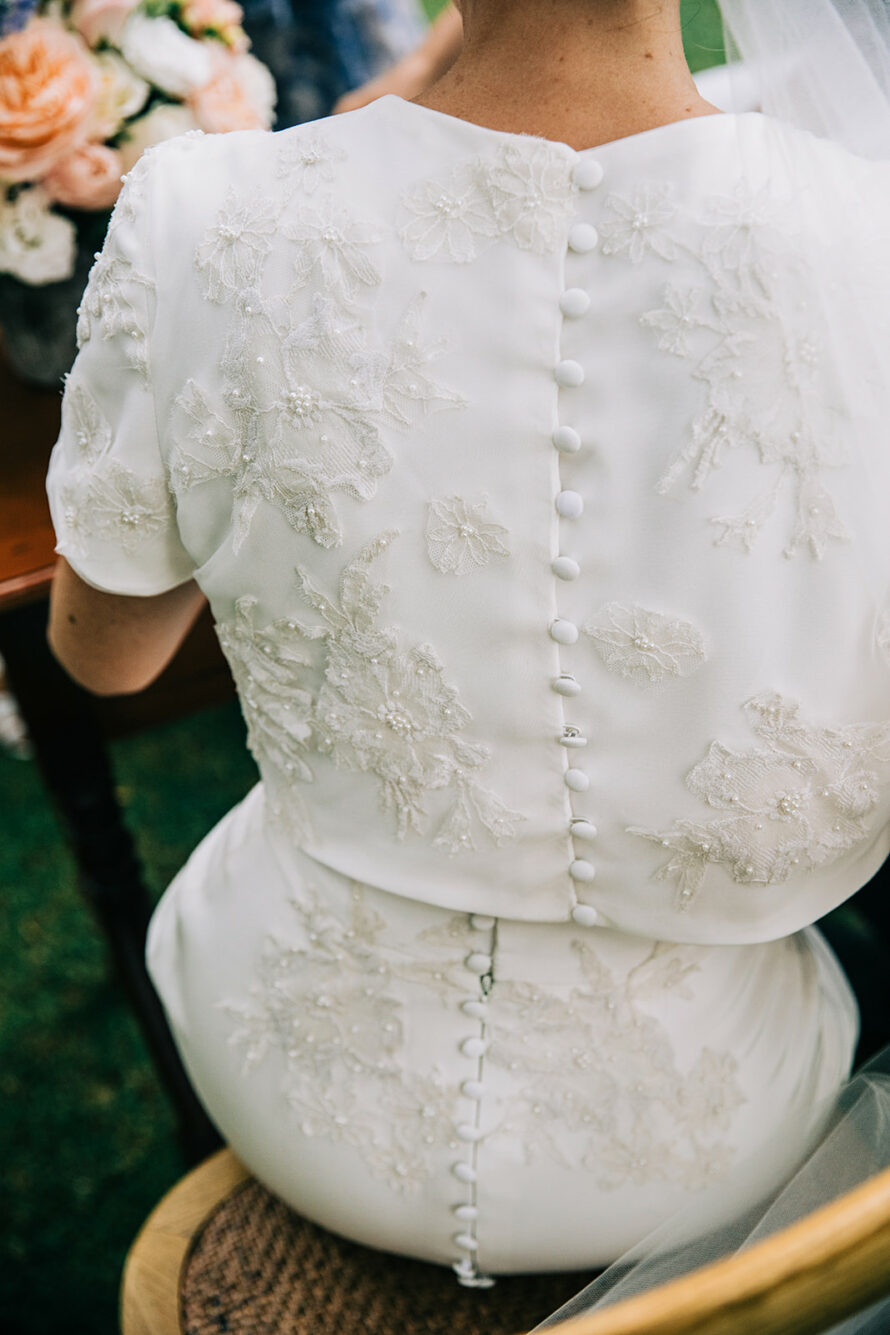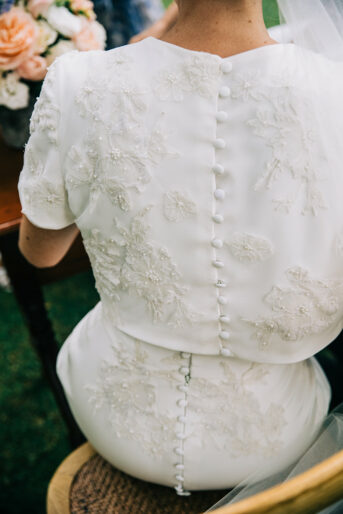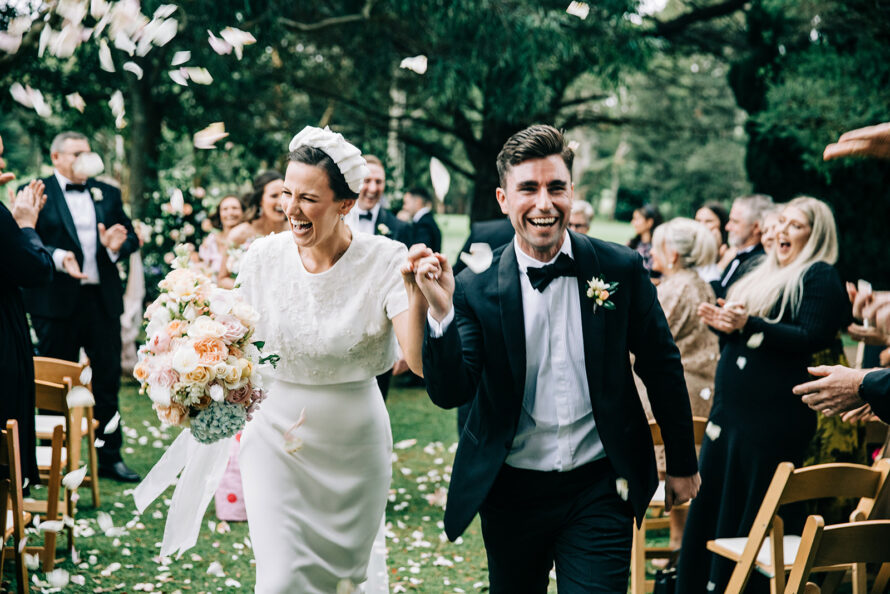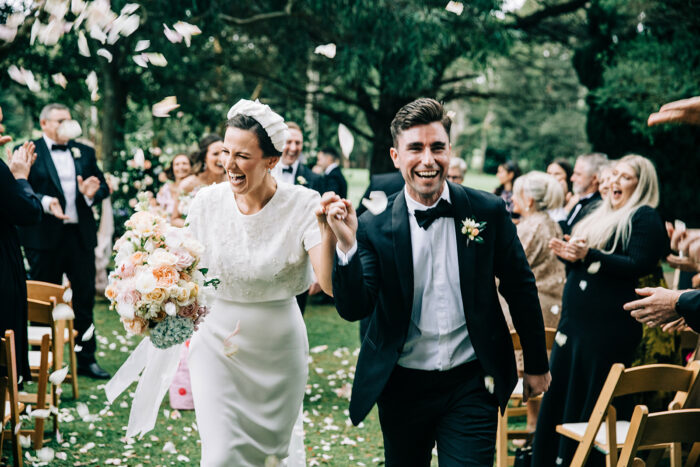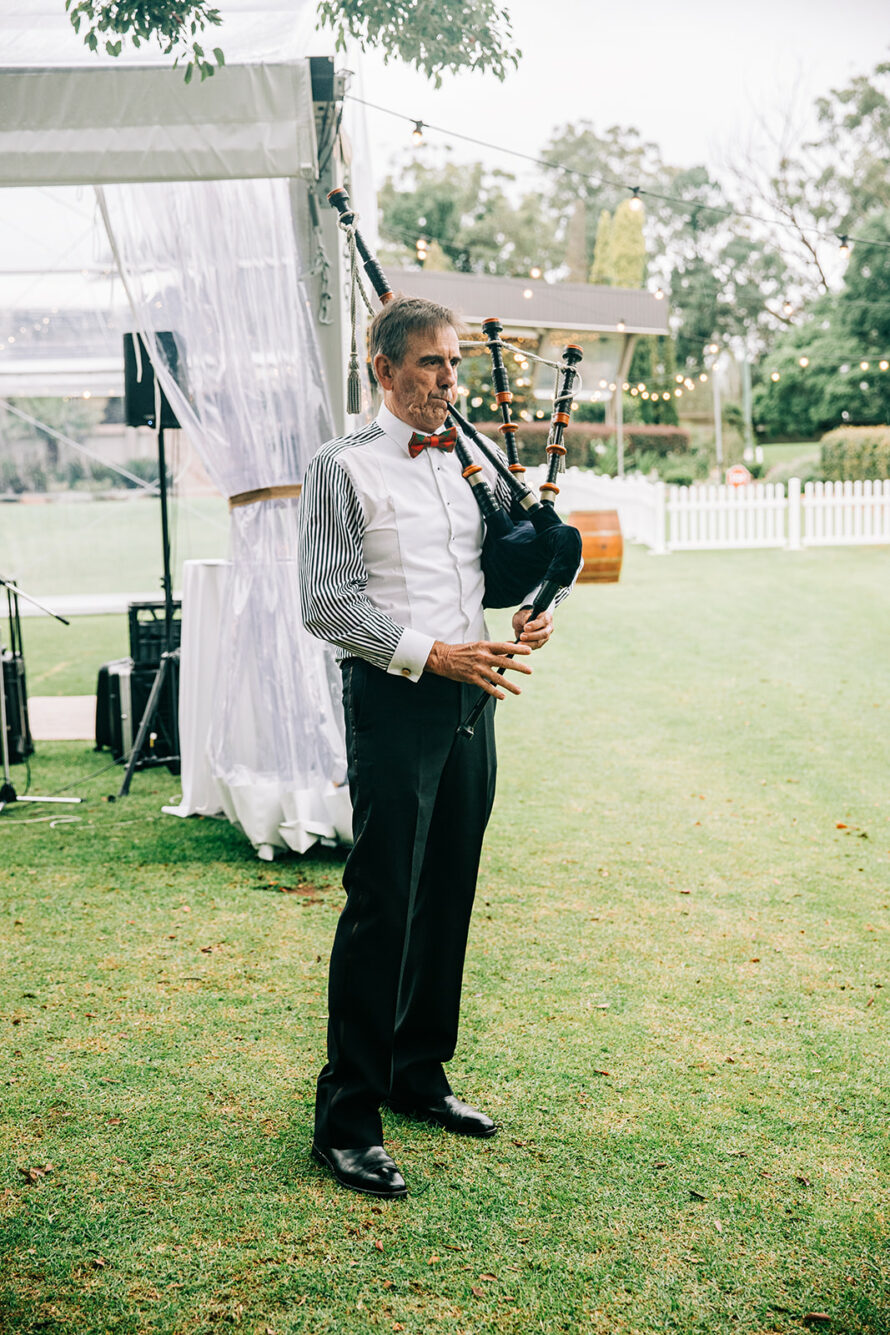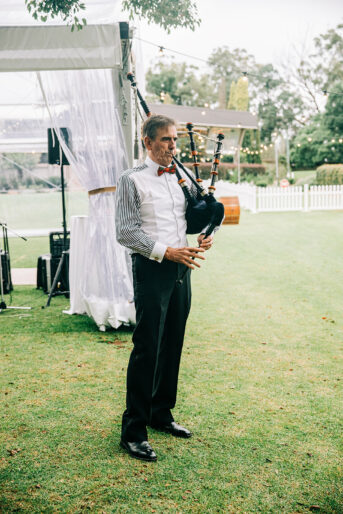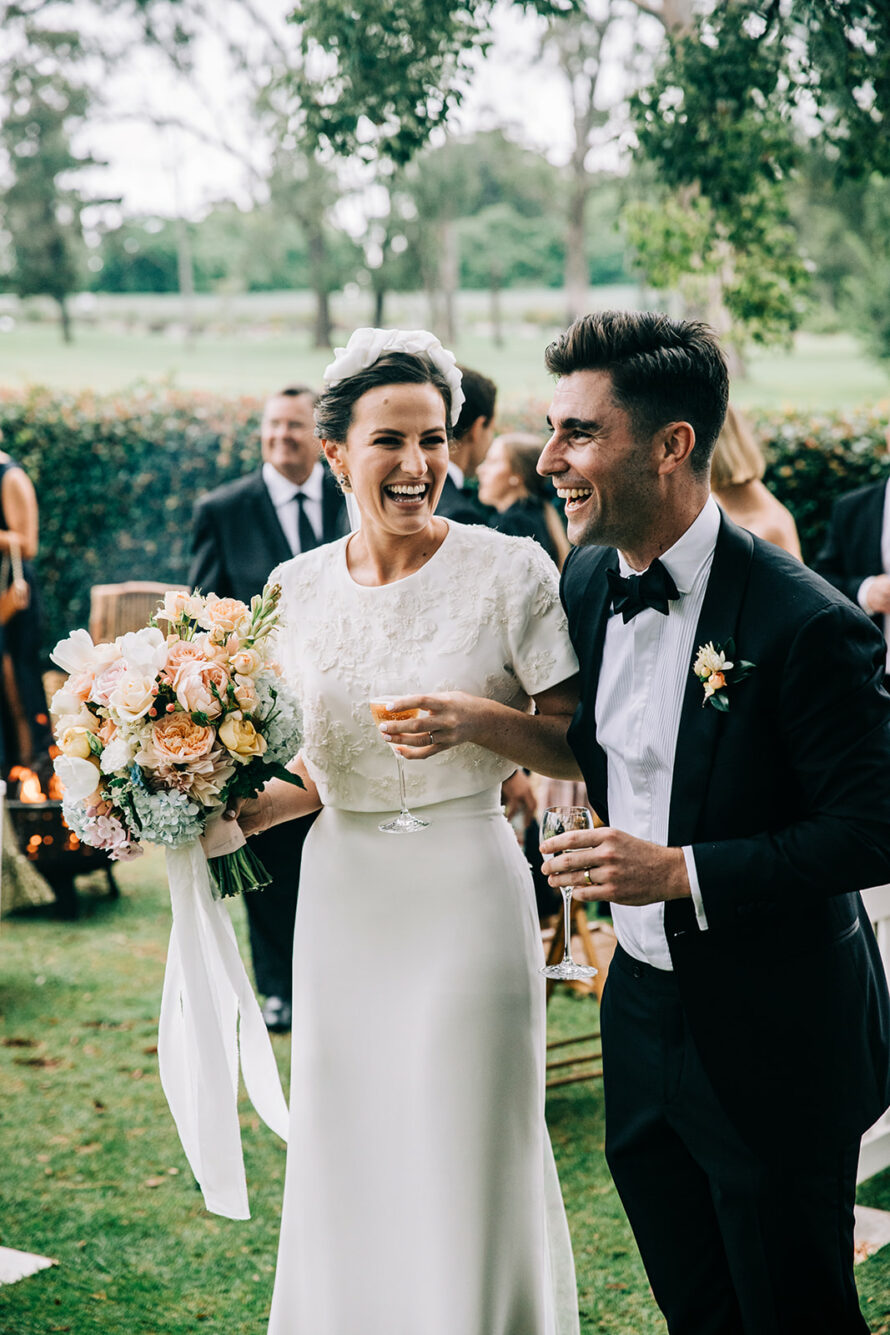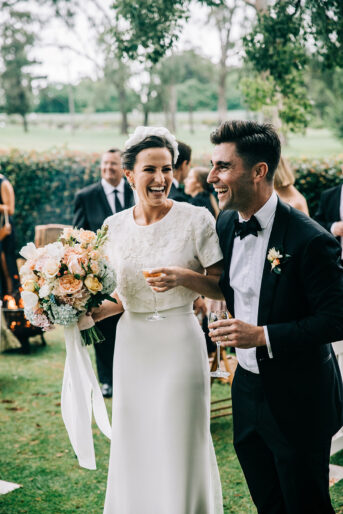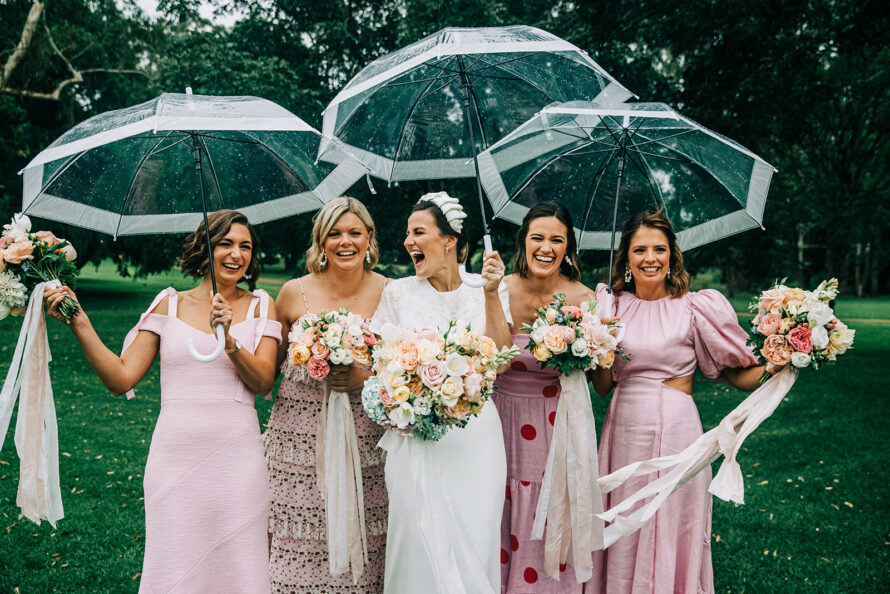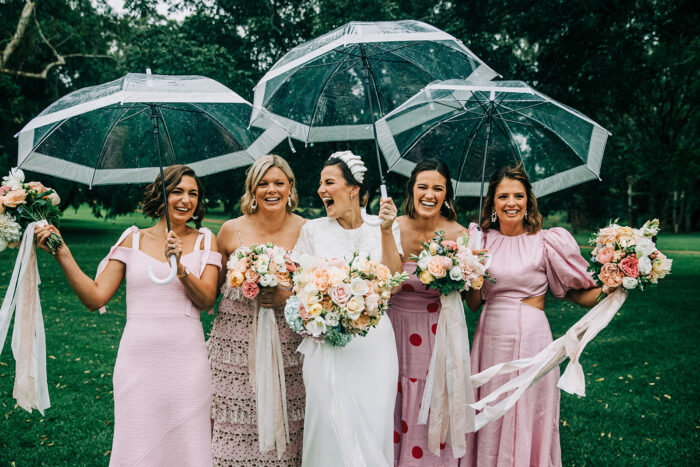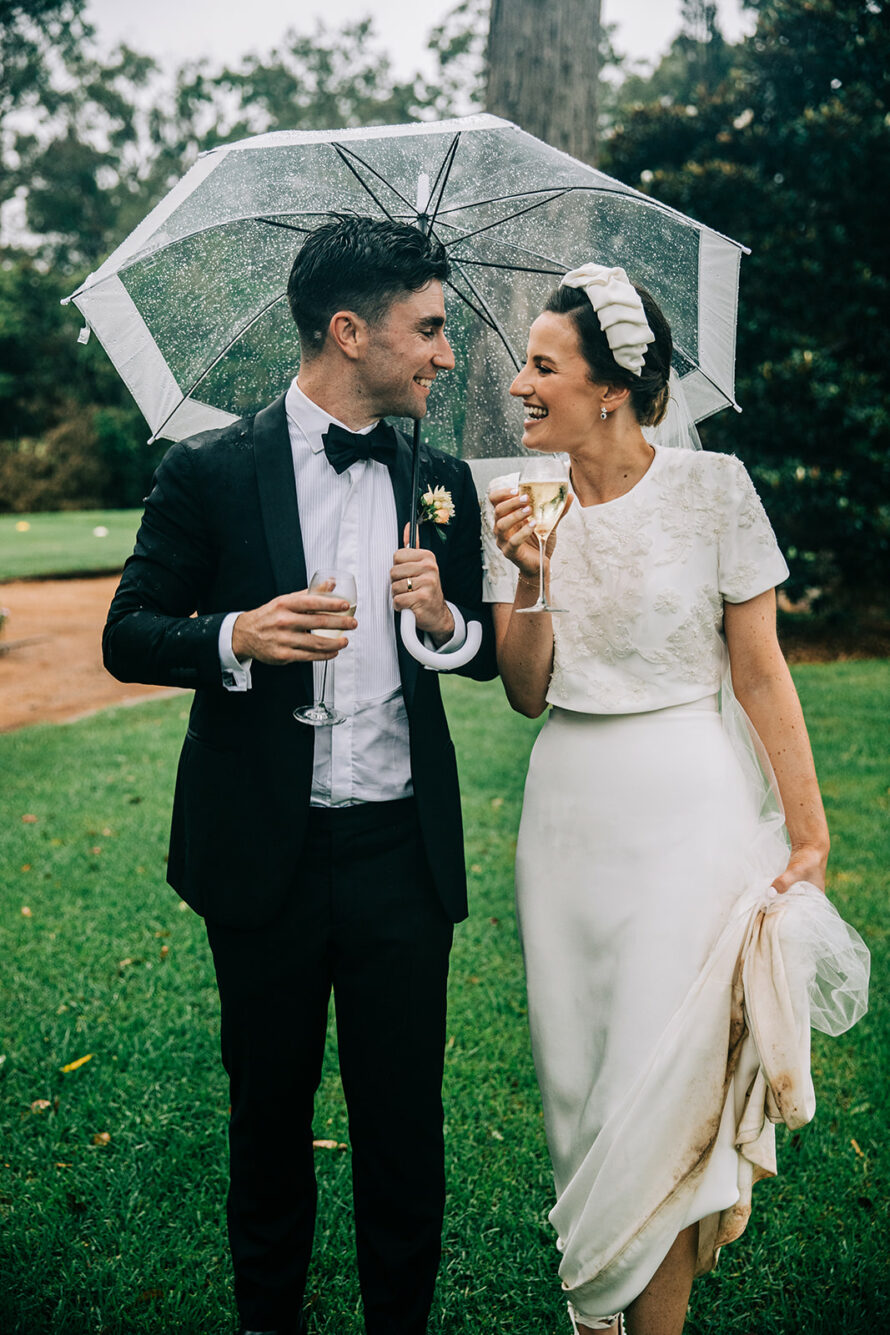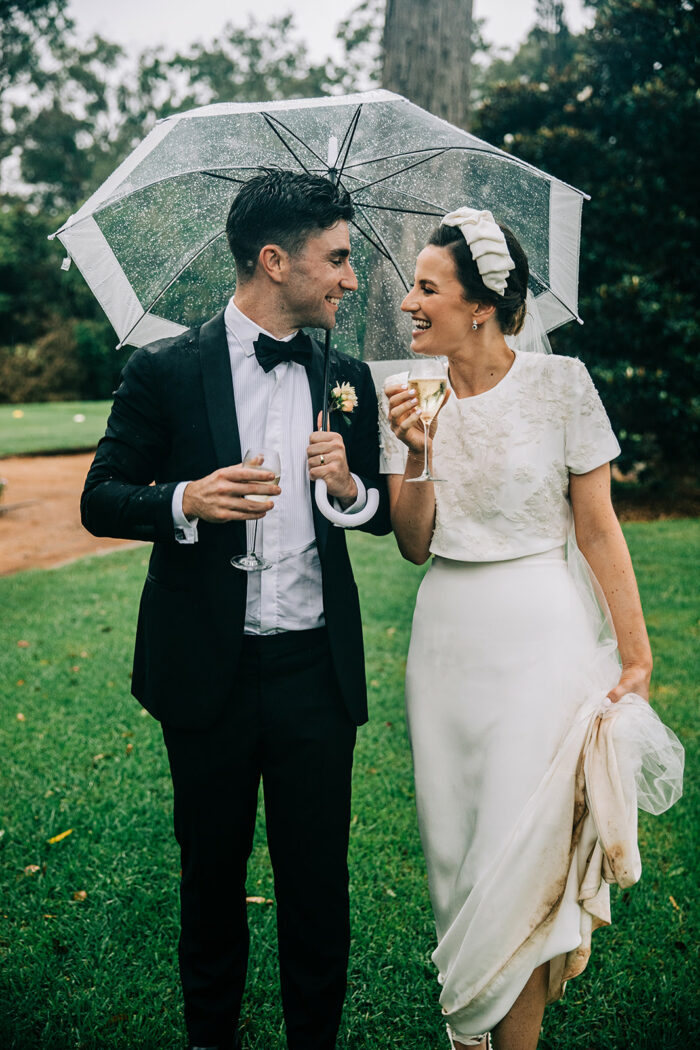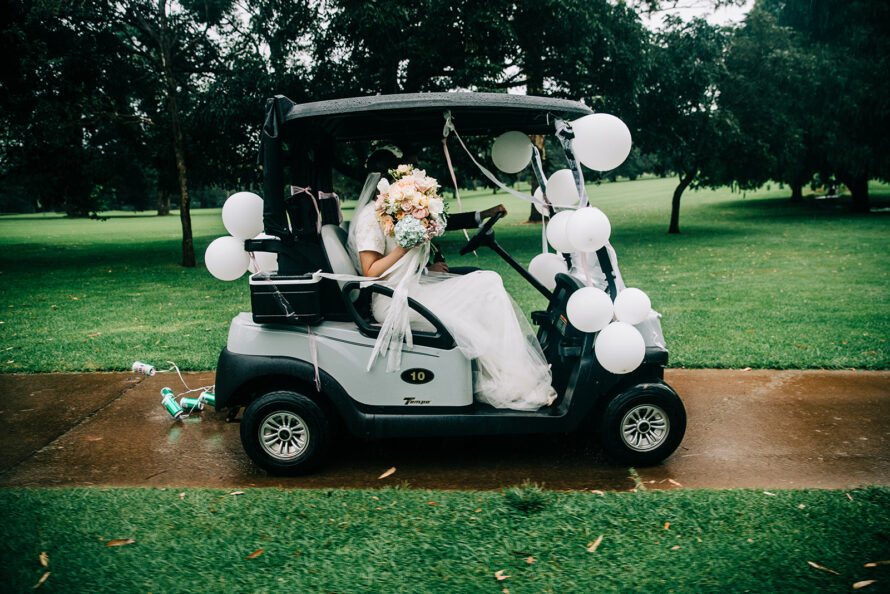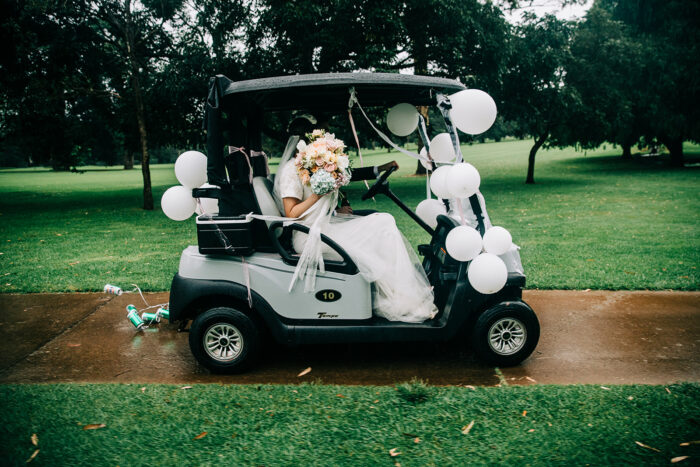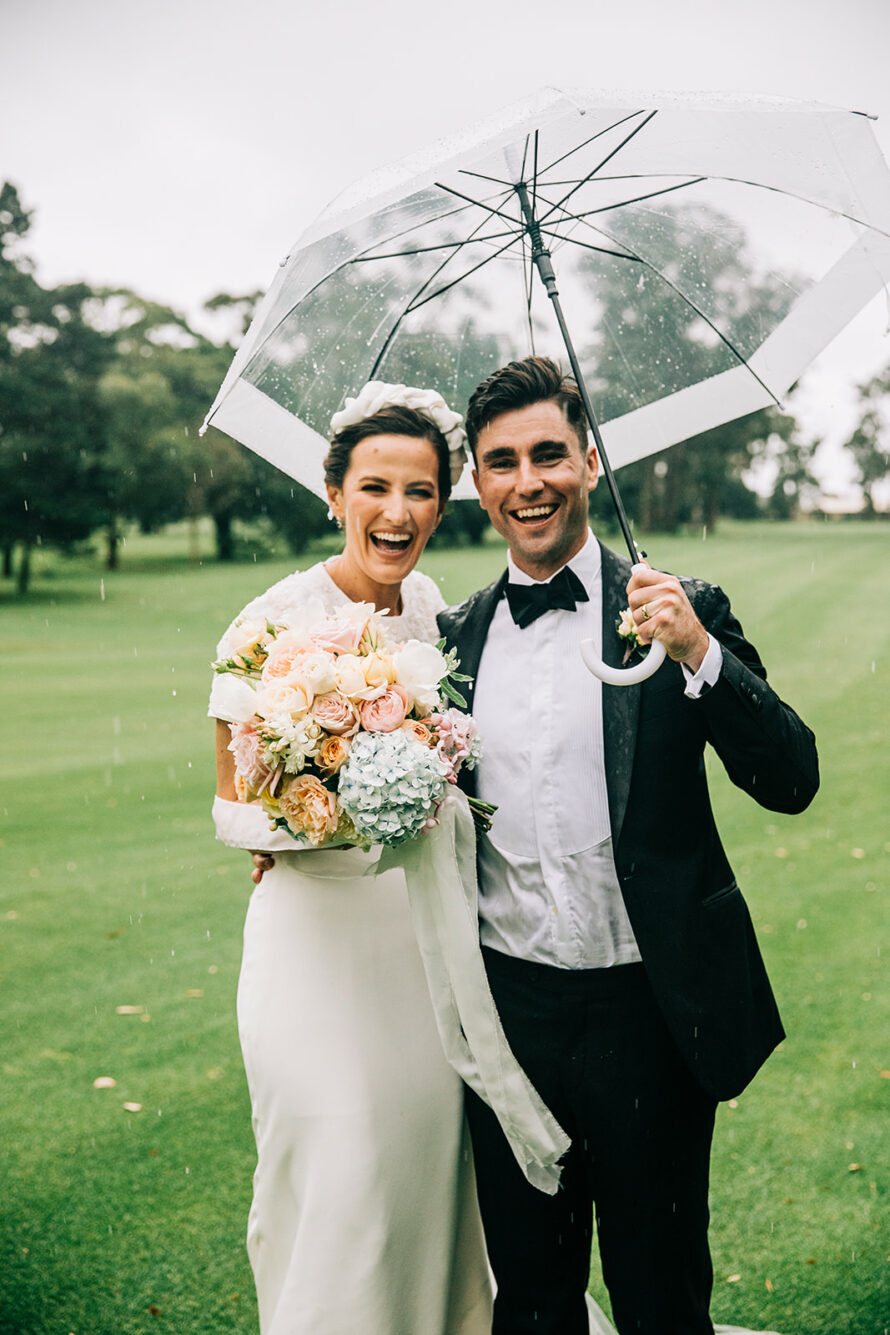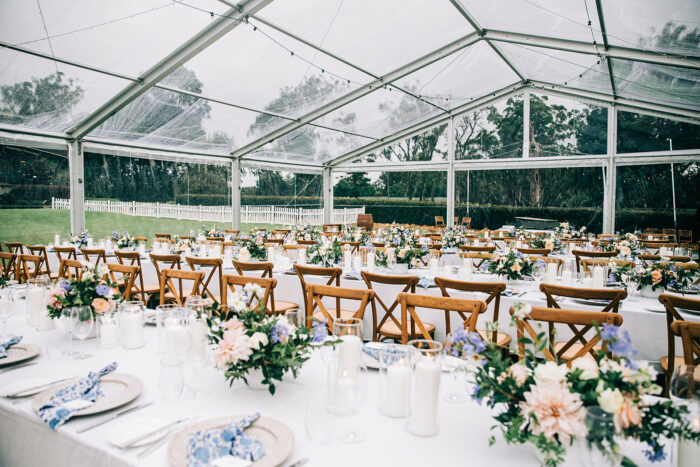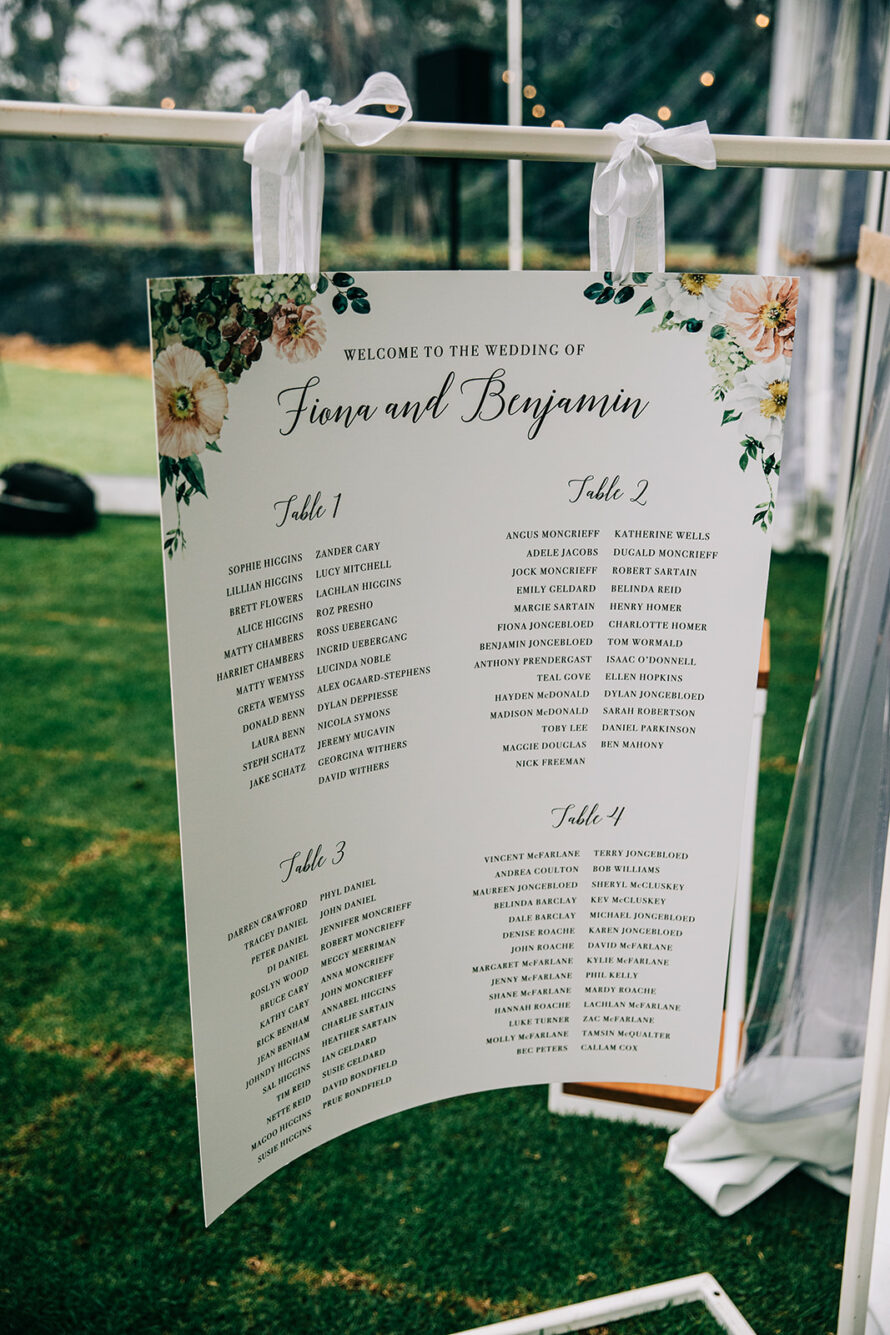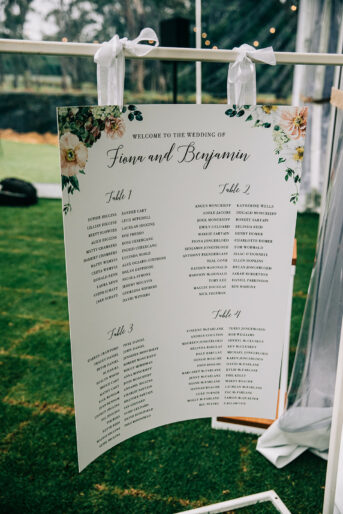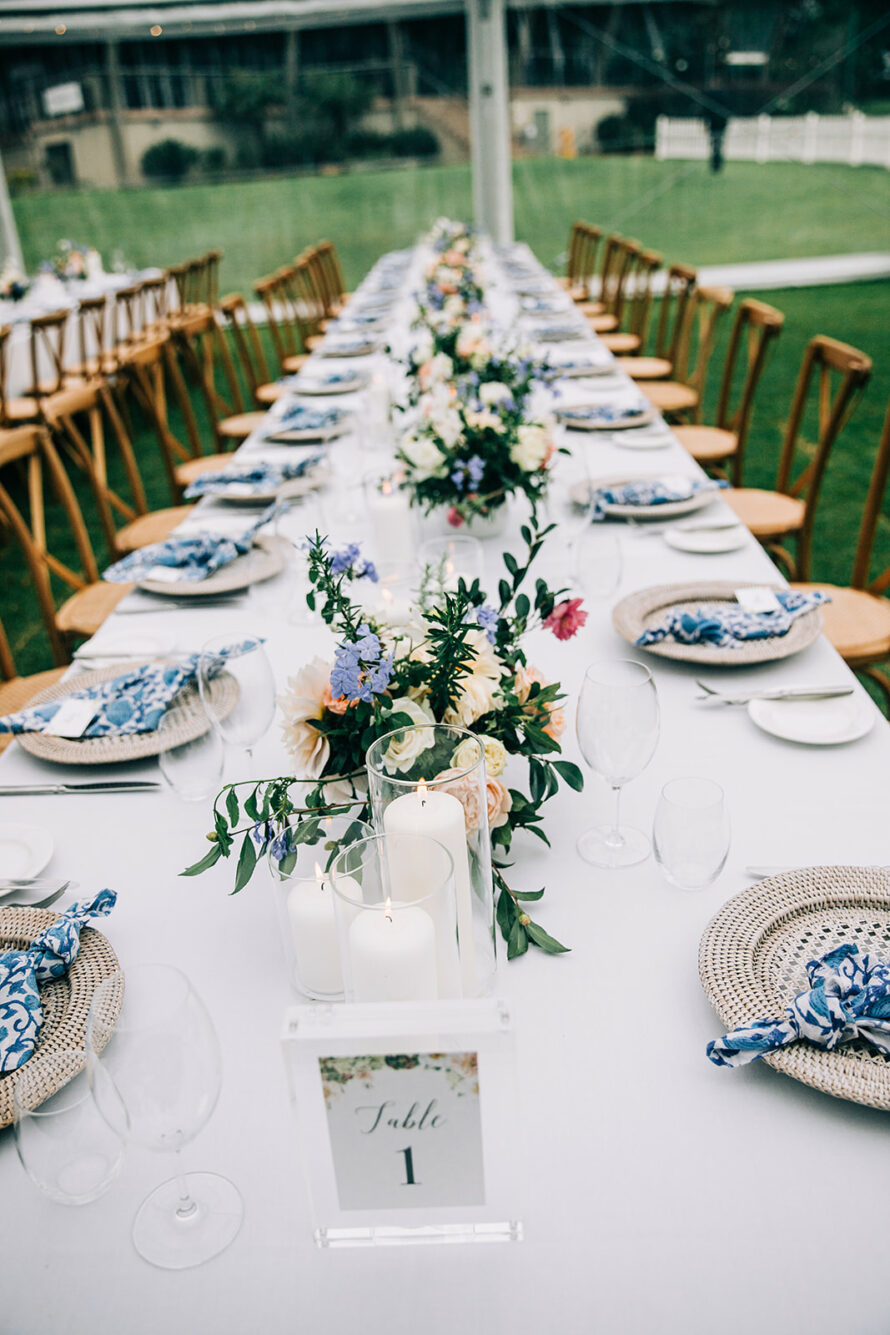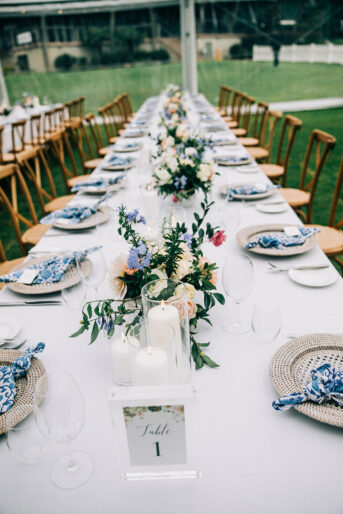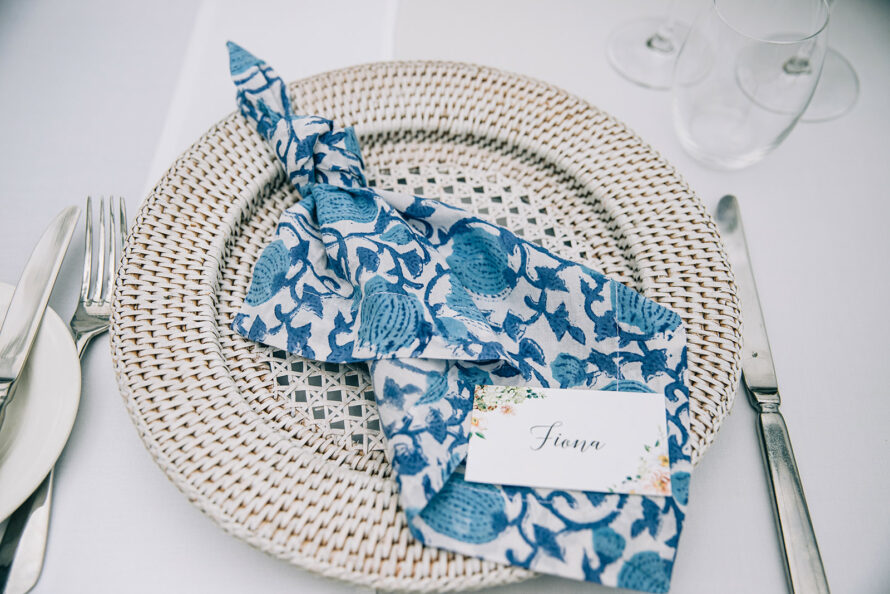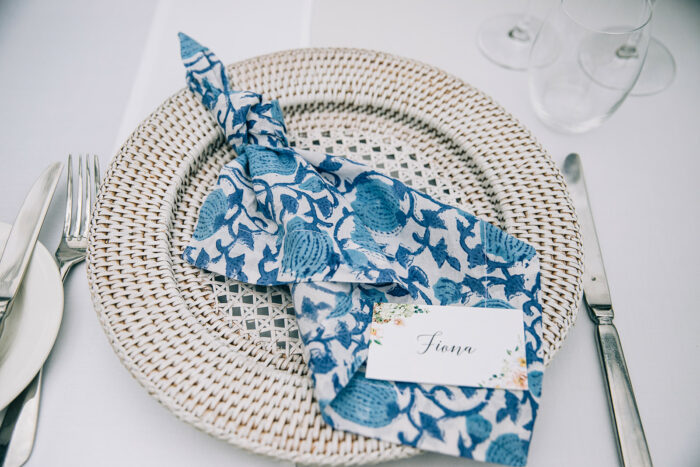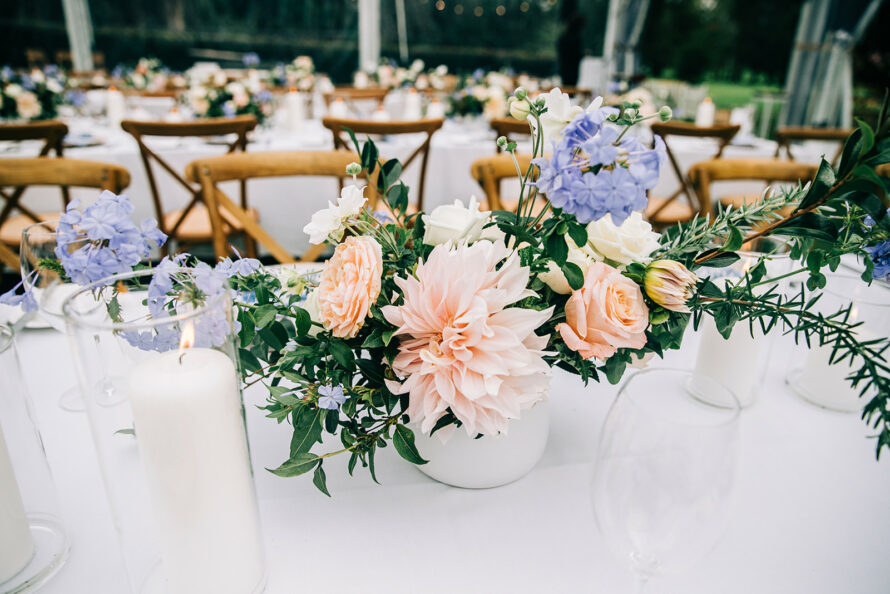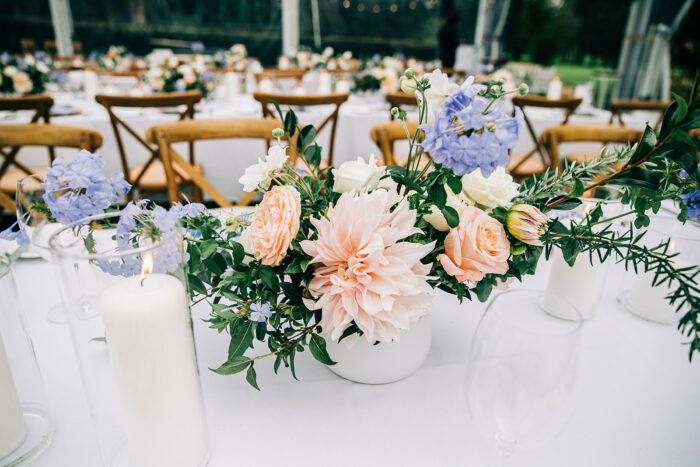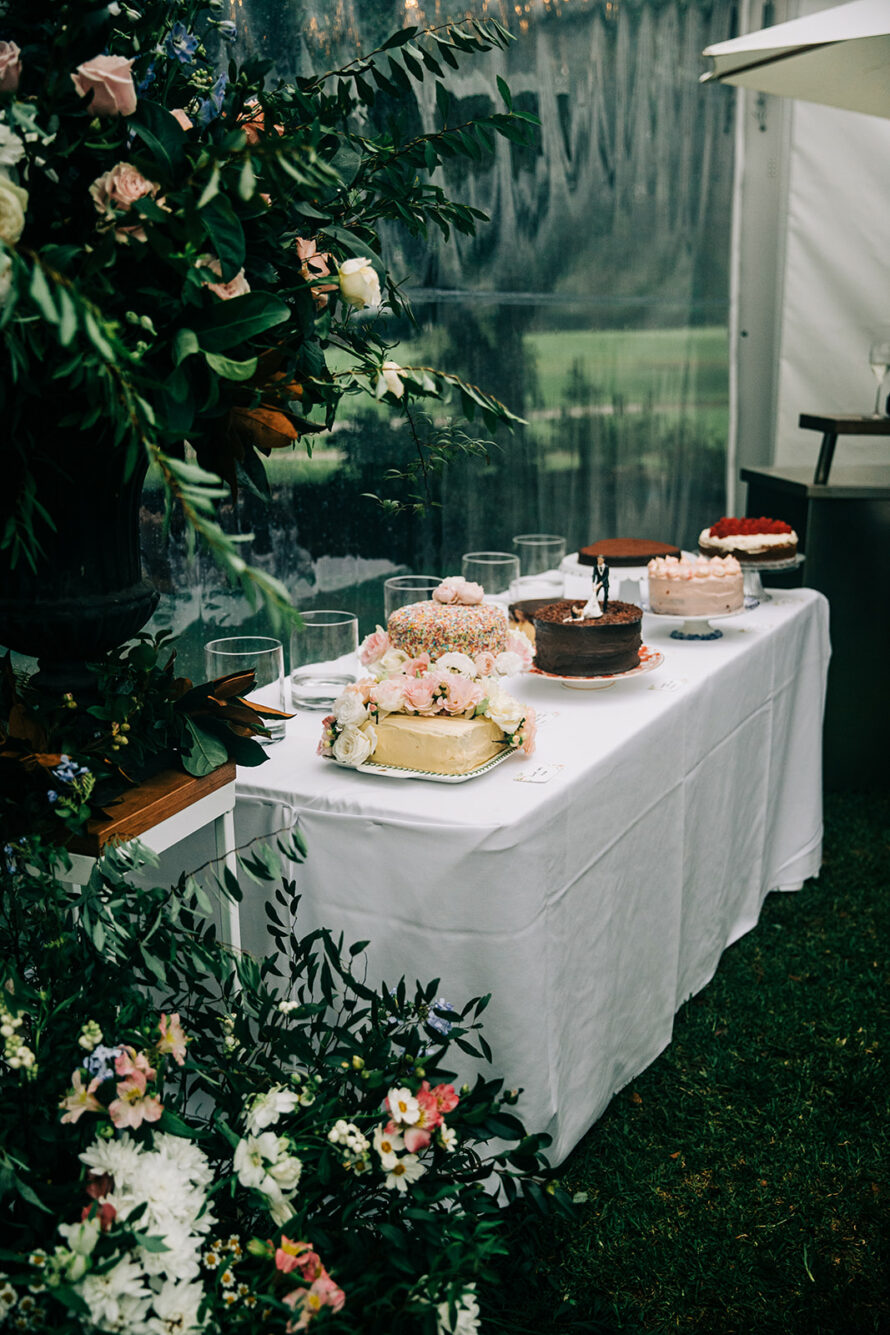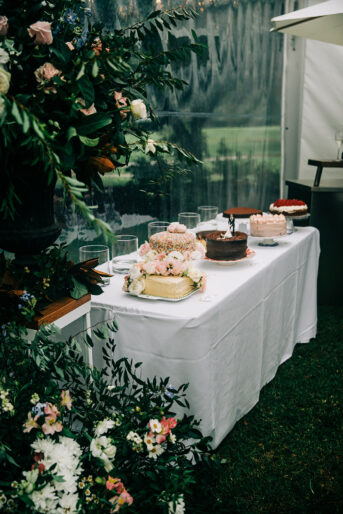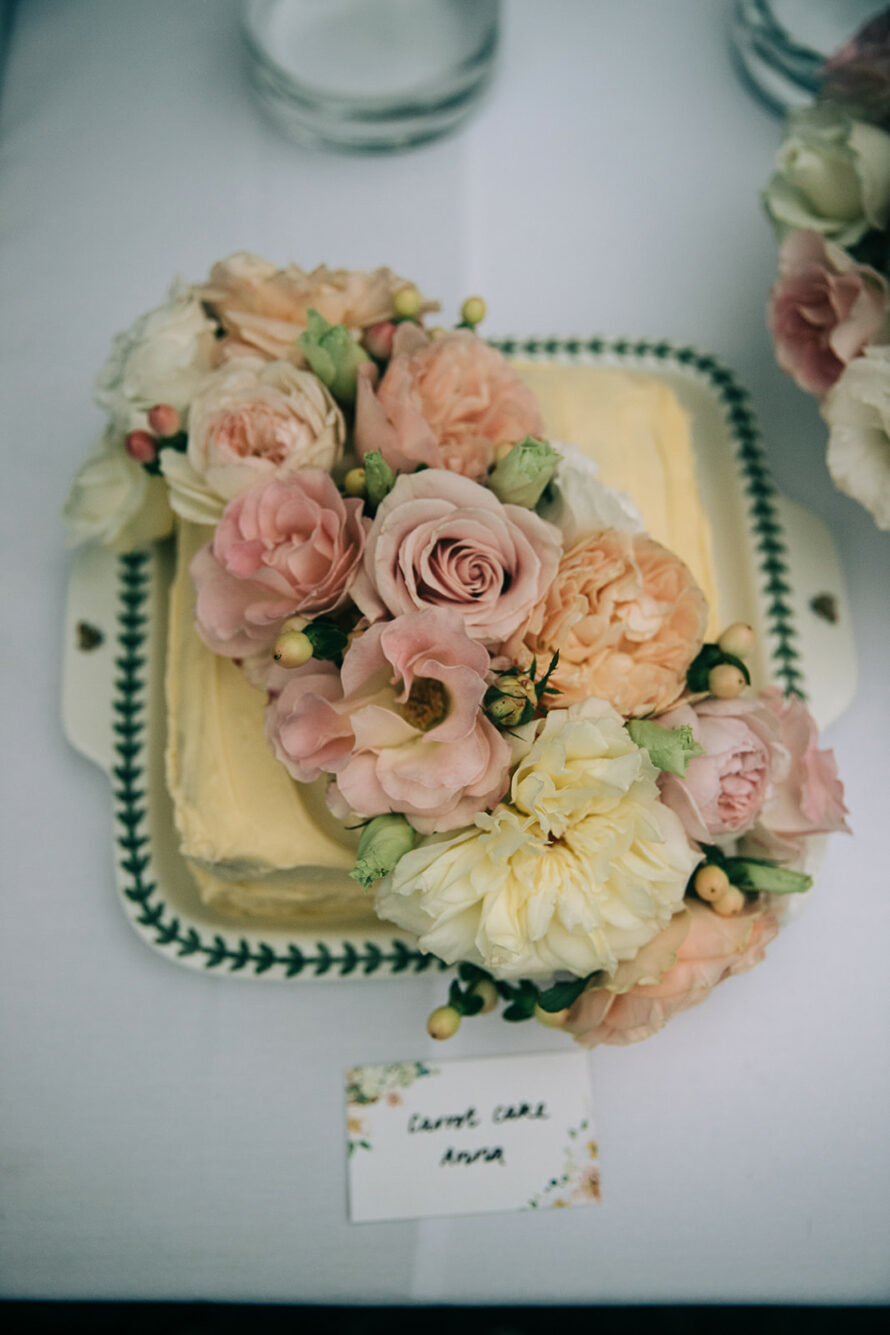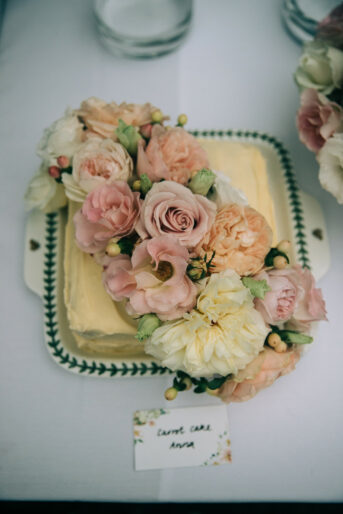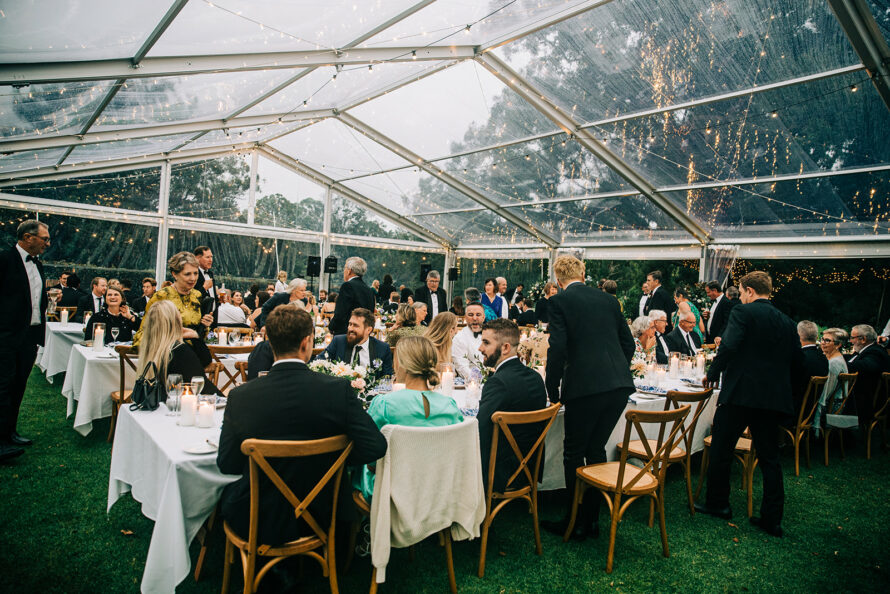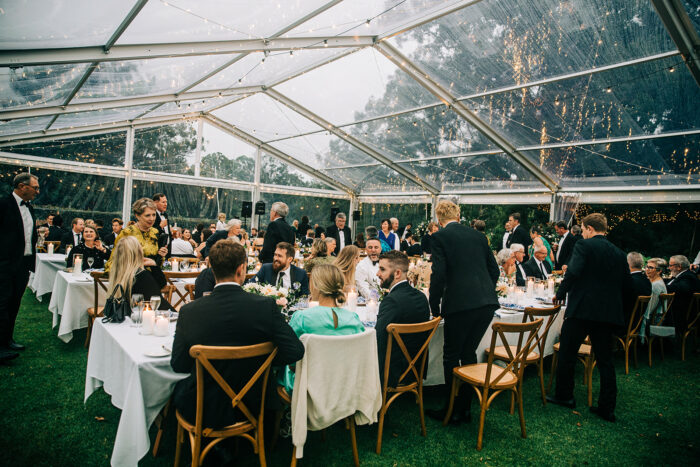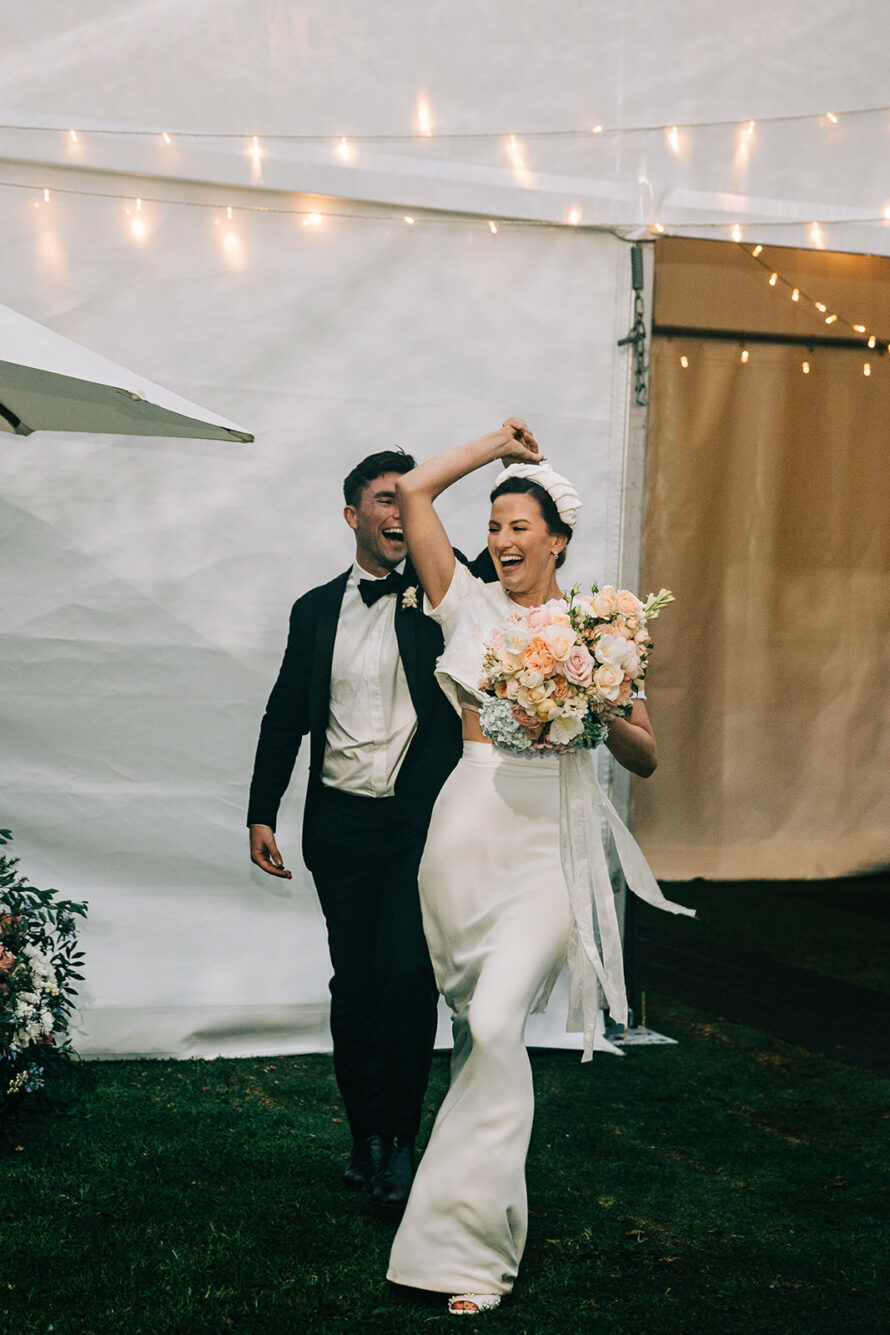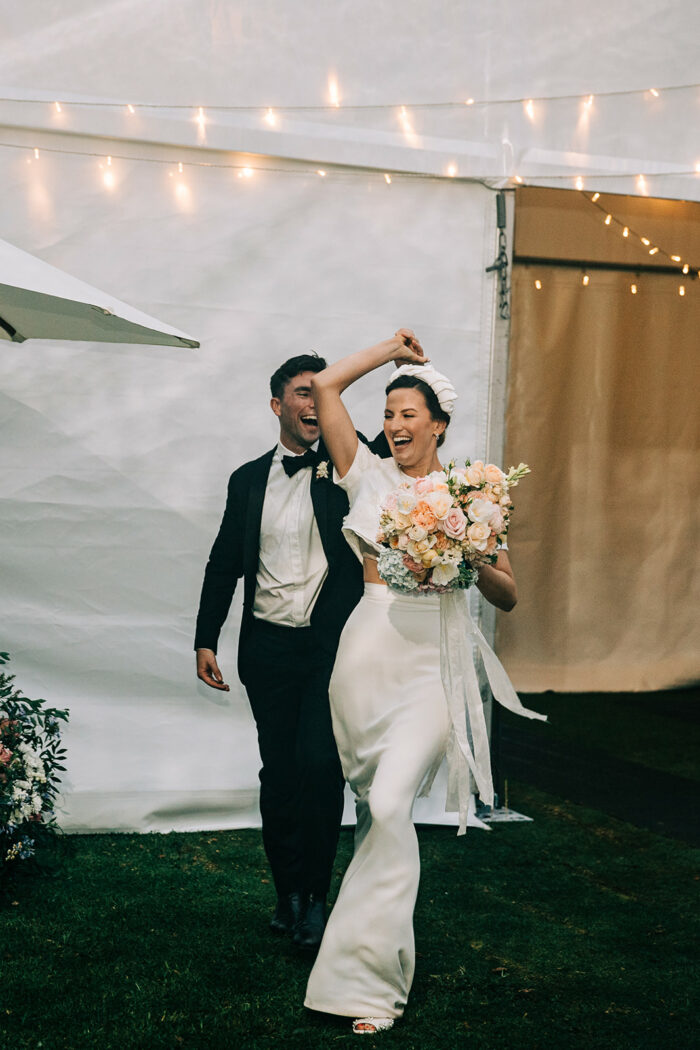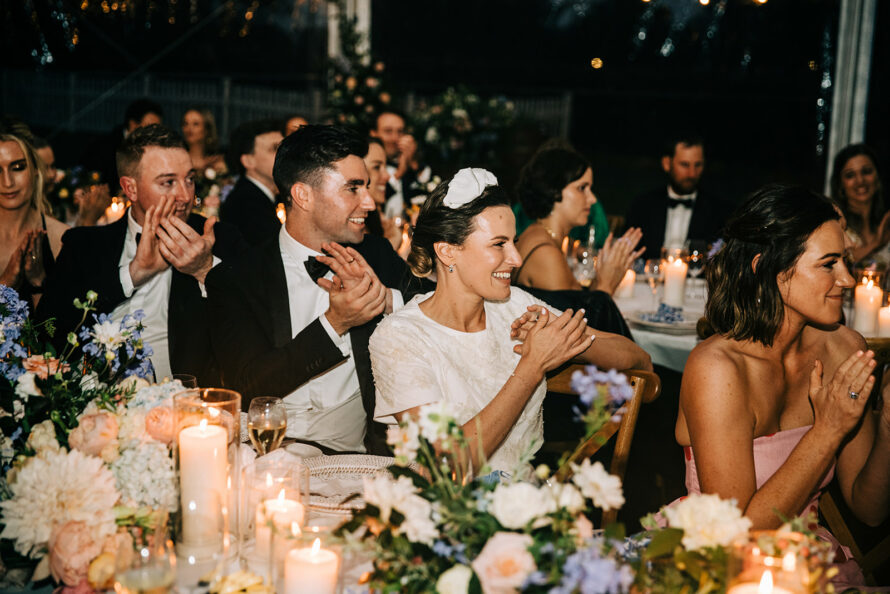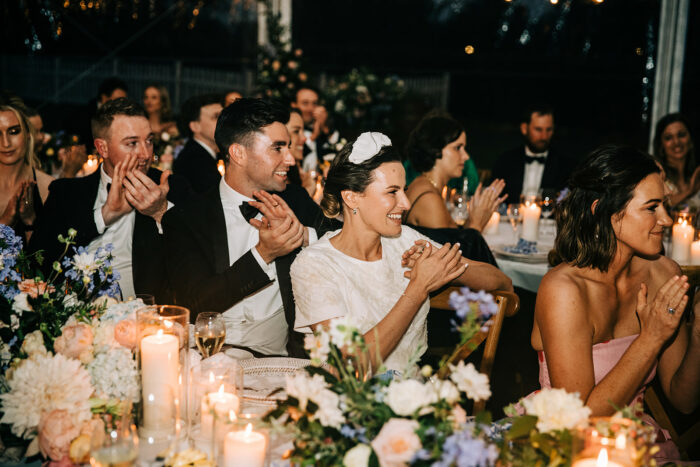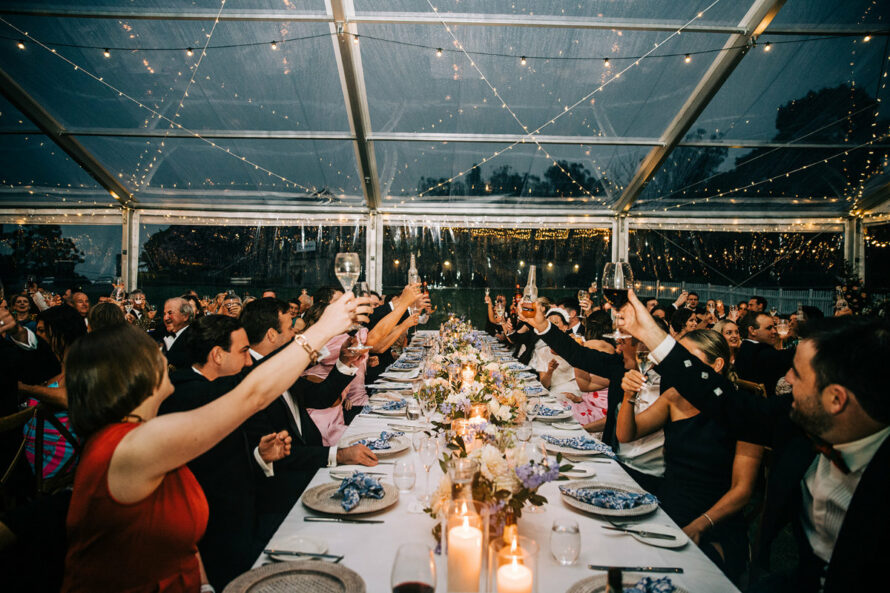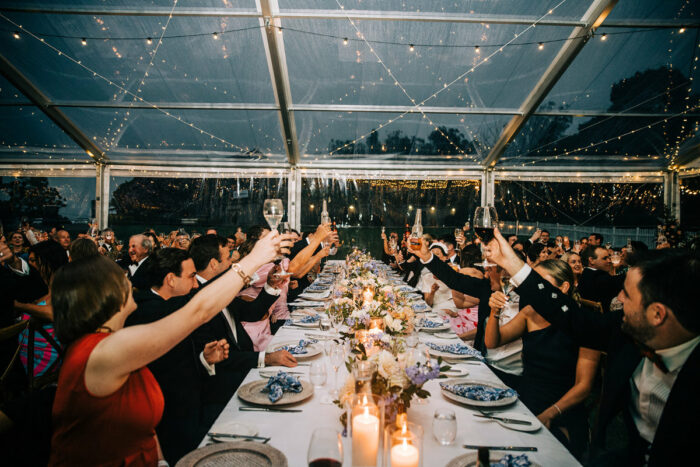 ---
How's your venue search going? From rustic wineries to unique spaces, our in-house venue specialists can suggest and plan site visits for venues that match

your

style and budget. (It's free, too!)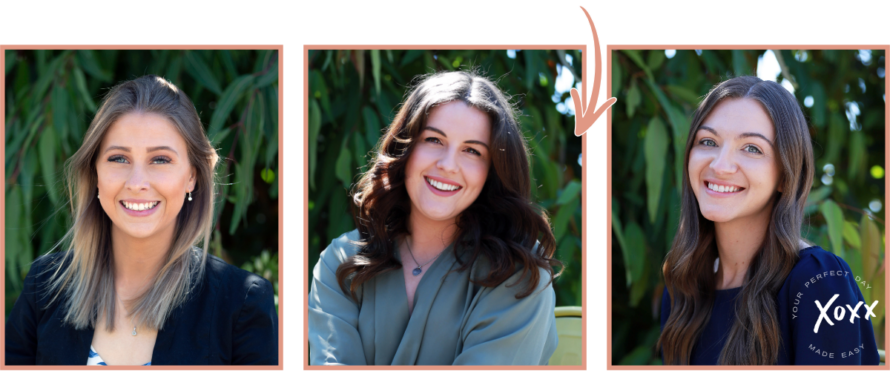 SPEAK TO A VENUE EXPERT HERE