Tara and Robert experienced a whirlwind romance at the young ages of 19 and 20, but after eight months they decided just being friends was best.
"Much to the dismay of my best friend and mum, who both said Robert and I were meant to be together," recalls Tara, now 30. "Luckily for us our fairytale romance picked up again some five years later, when Robert invited me over for dinner."
From there it was on and the couple moved in together and began a small business. After Robert proposed at Shoal Bay in Port Stephens, they began planning their luxe rustic wedding for February 16, 2018. "As soon as we discovered Centennial Vineyards, Robert and myself fell in love with the whole feeling, beauty and atmosphere of the venue," says Tara. "We both goose bumps and said, 'This is the place! We must have our wedding here!'"
Tara describes the vineyard and the restaurant at Centennial as "truly beautiful". "From the moment you enter the long tree-lined drive, stepping into the stone courtyard and trussed ceiling of the hall, the ambience of a romantic European winery is all around you."
Photos courtesy of Thomas Stewart Photography.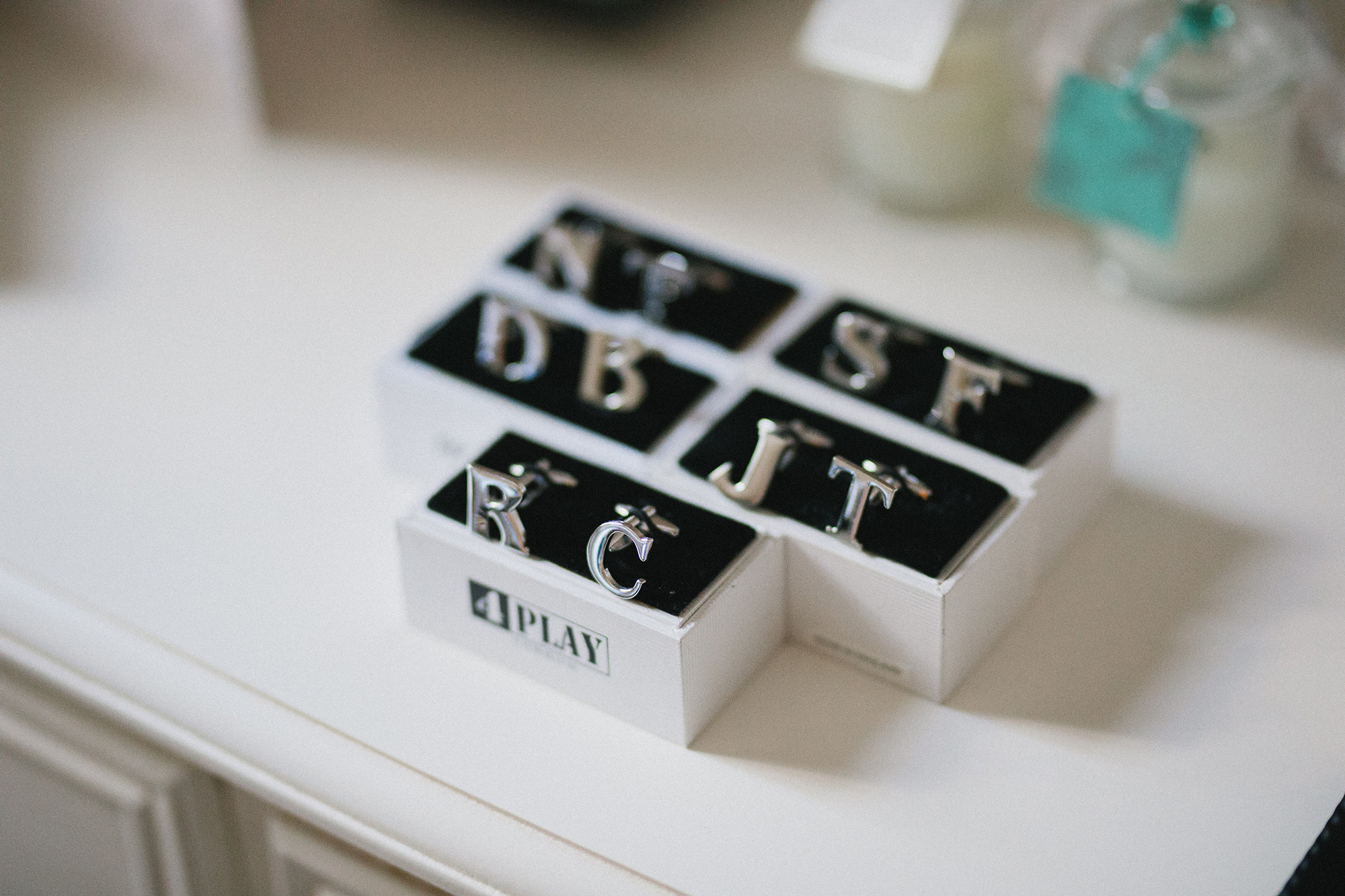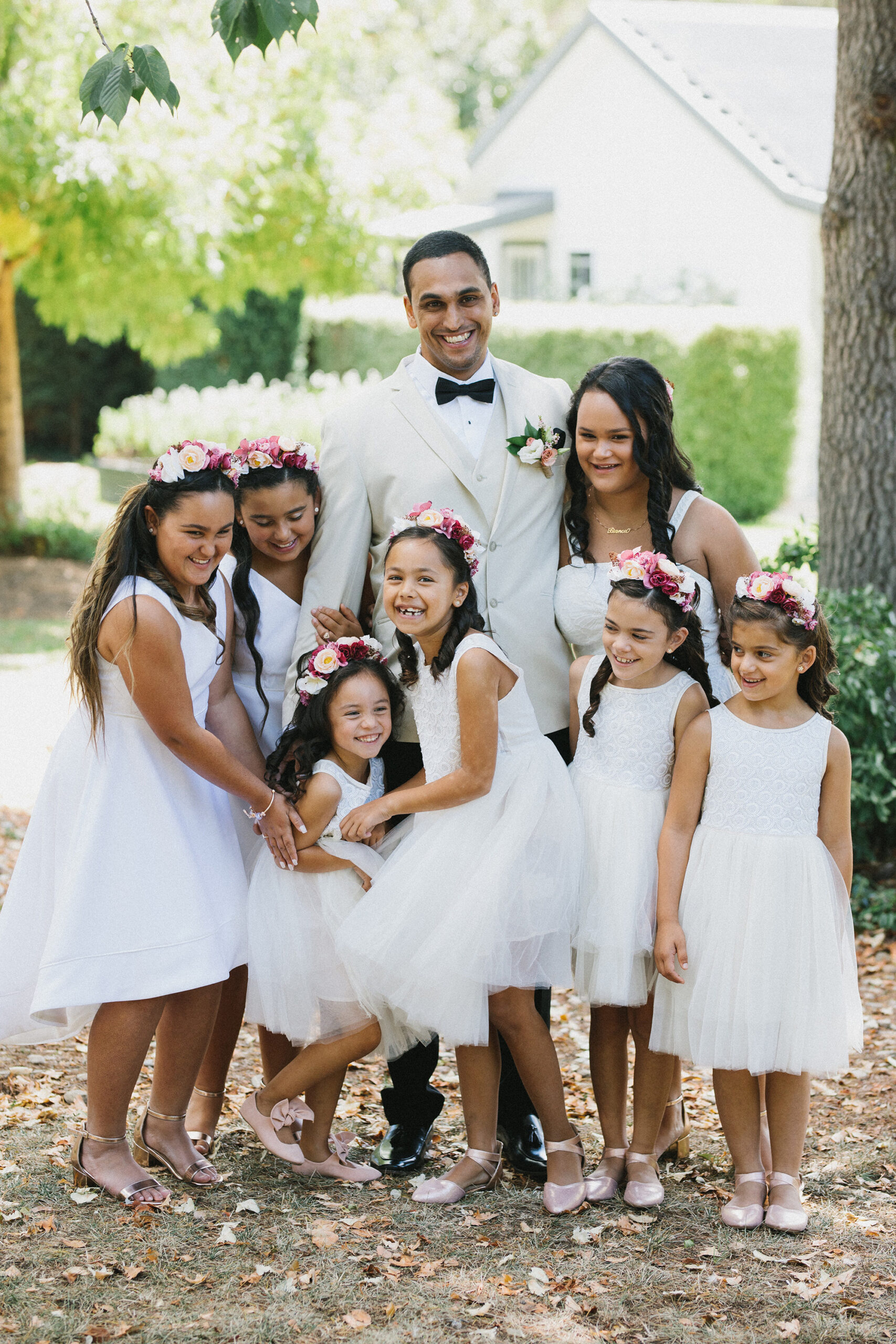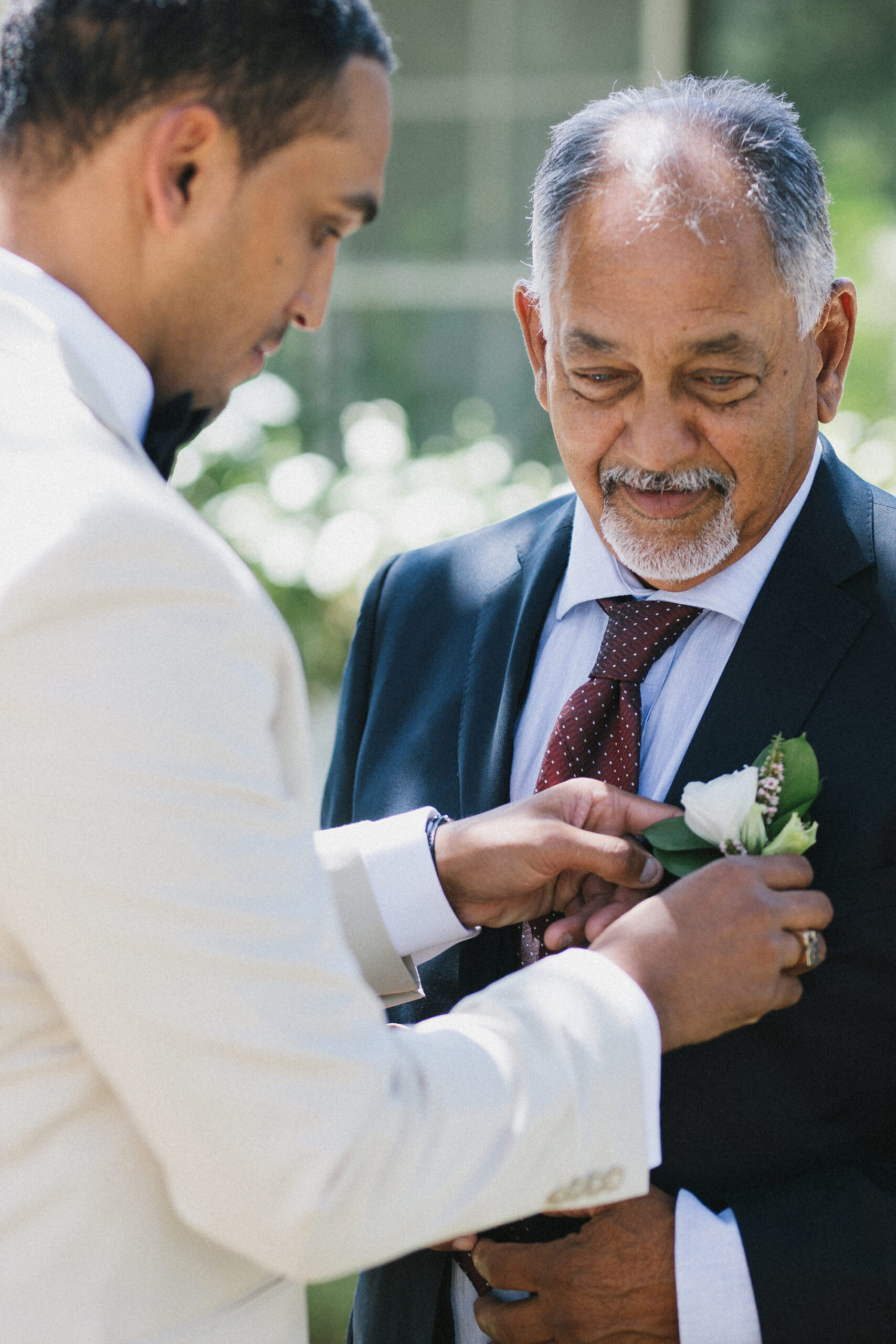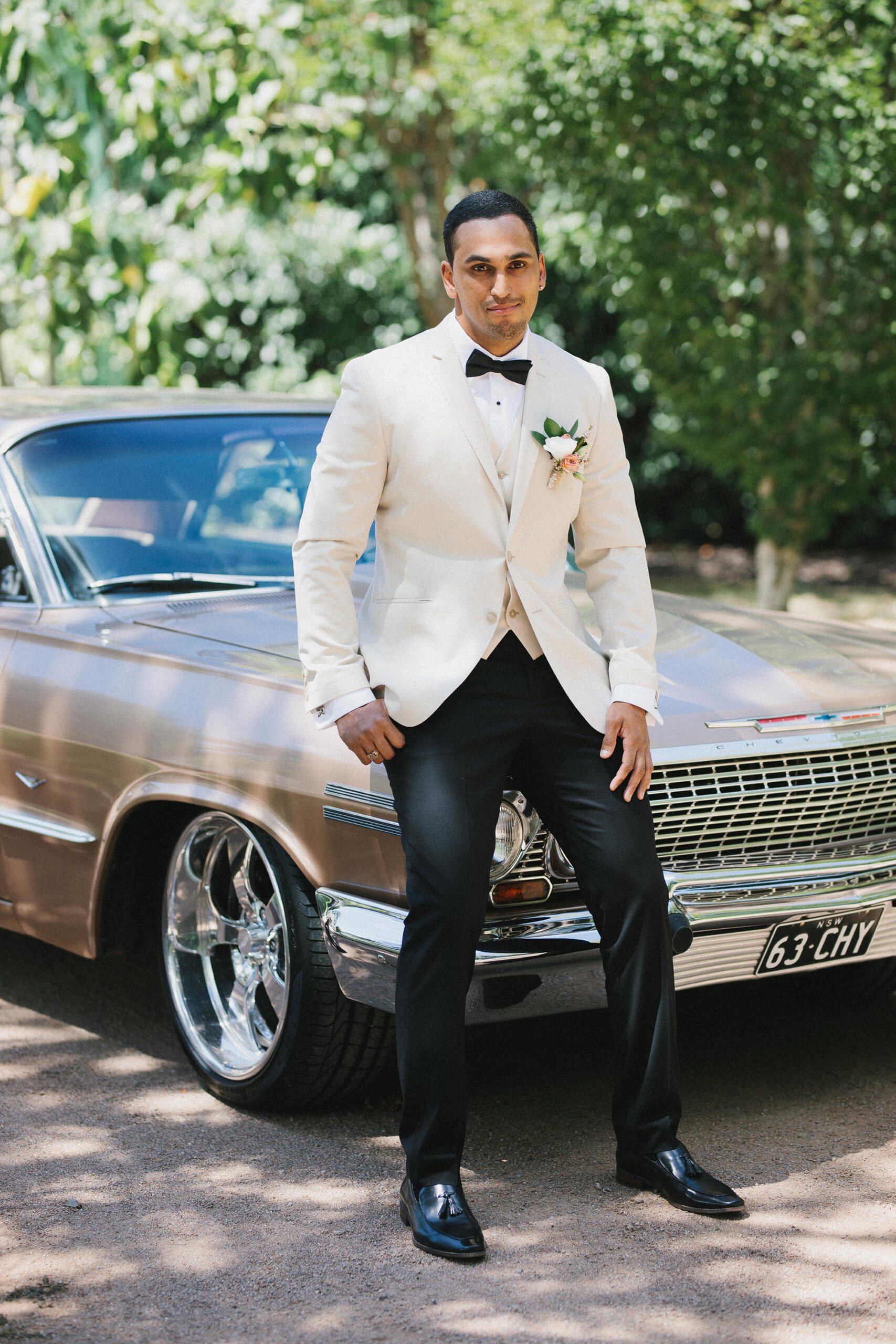 "Our fairytale romance began in the winter of 2006 at the most popular Thursday night ball in Sydney – The Greenwood Hotel, North Sydney," remembers Tara.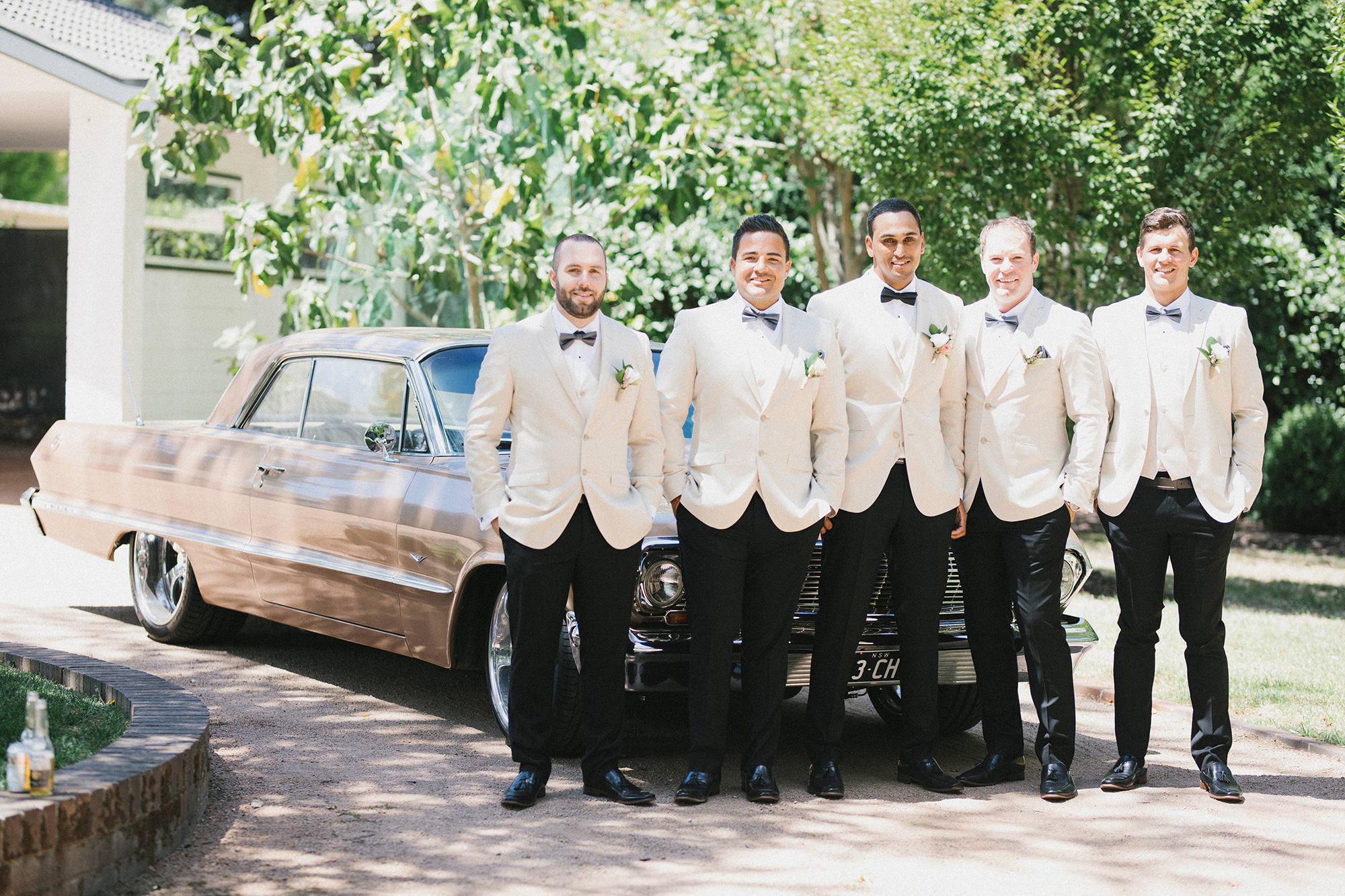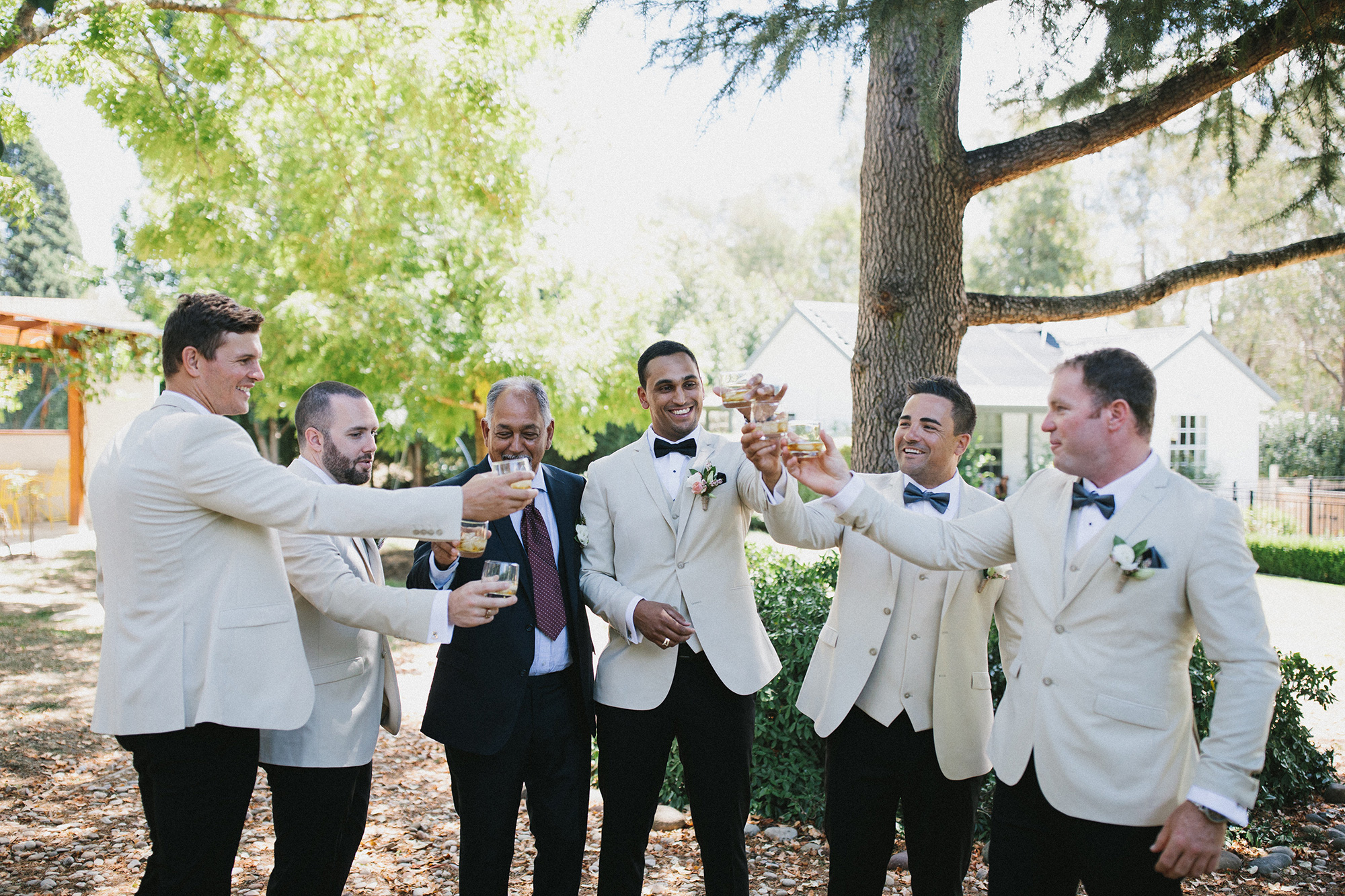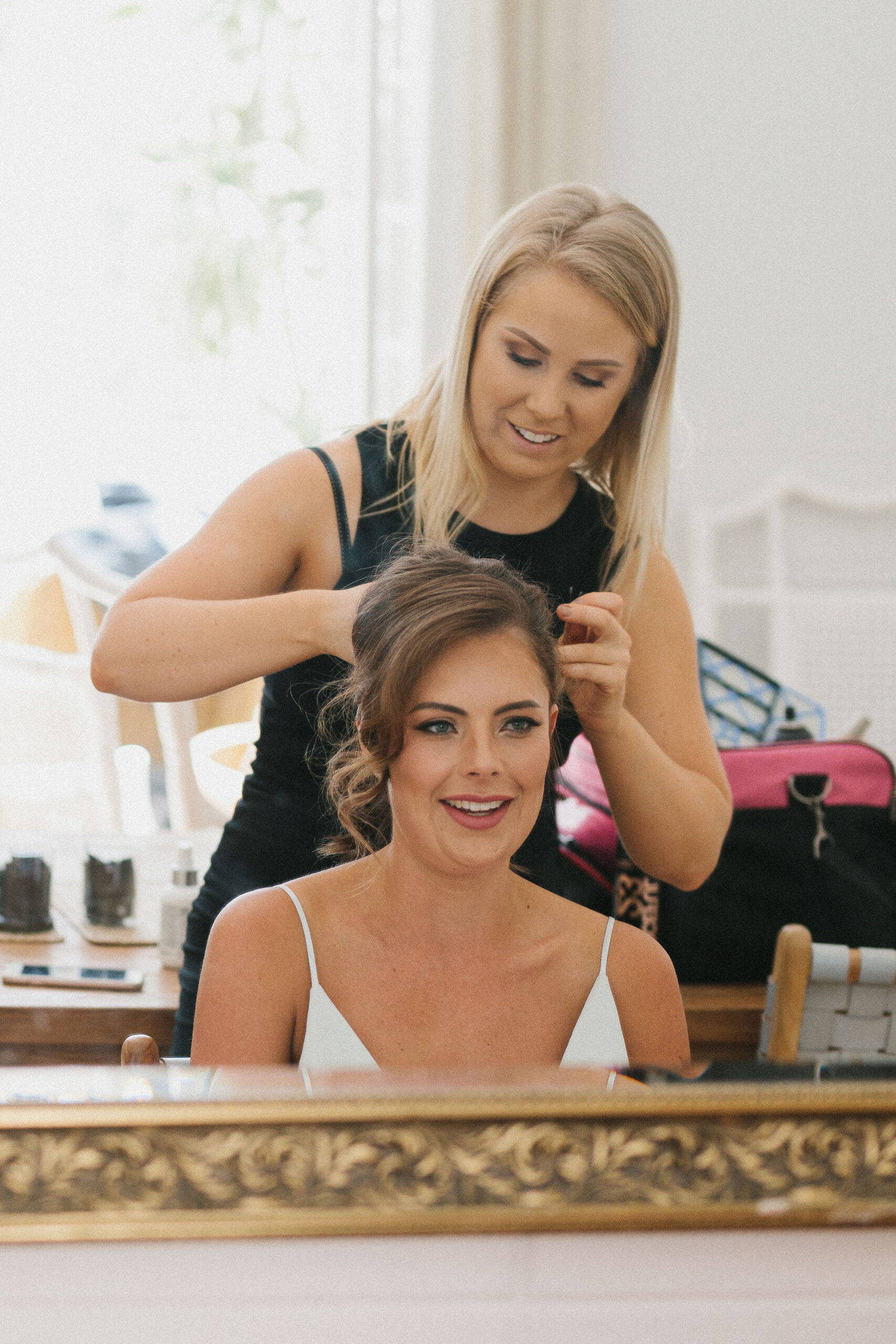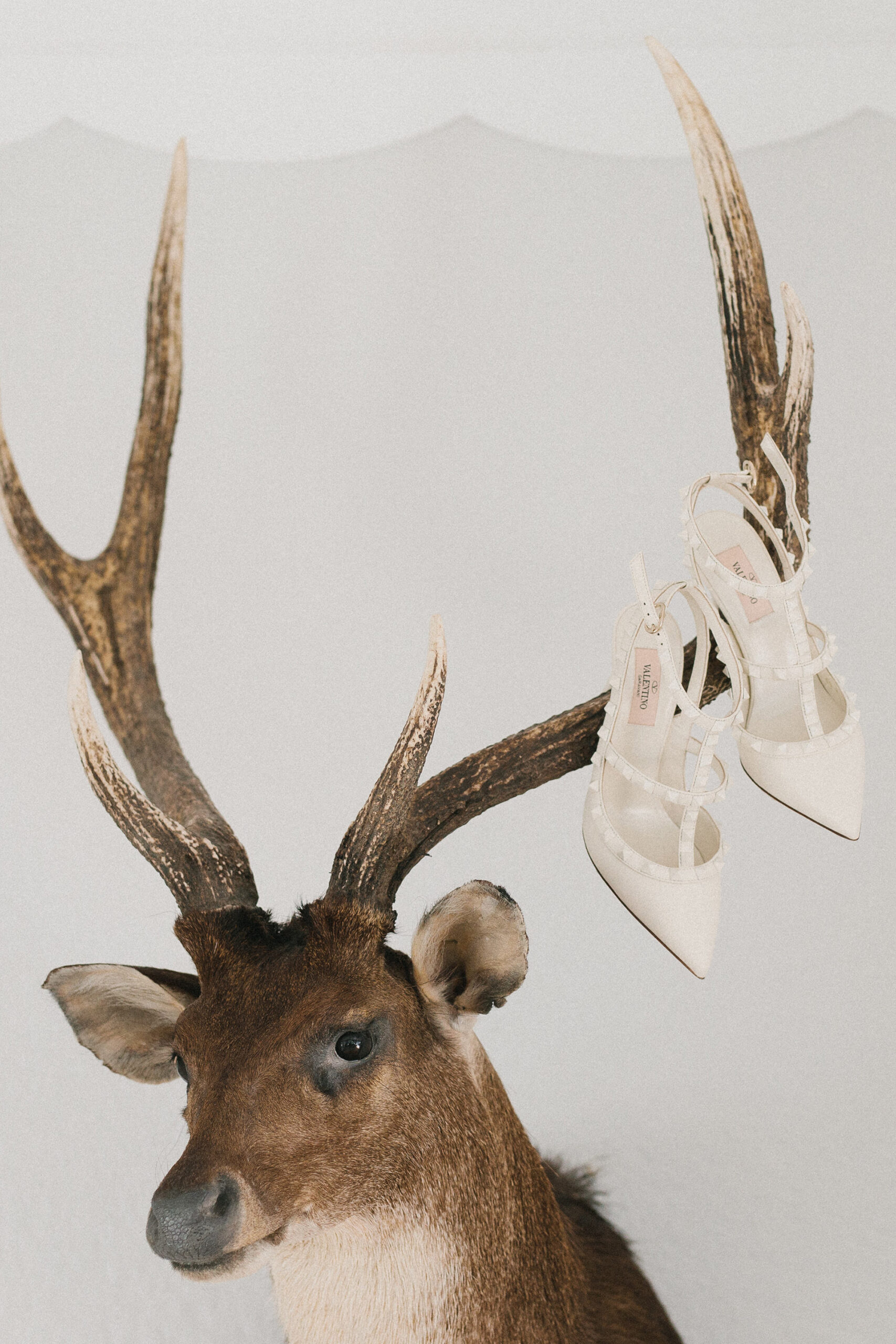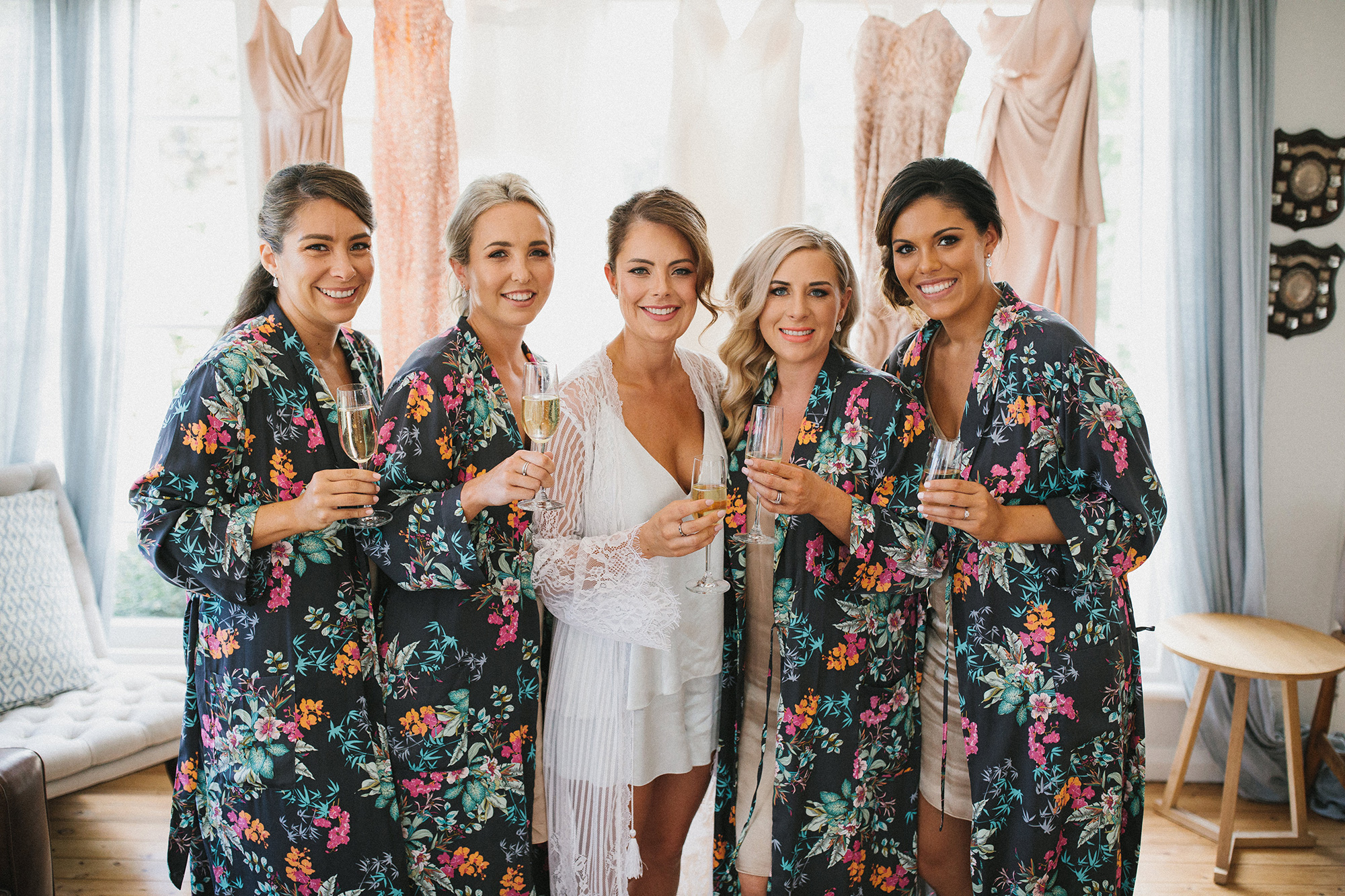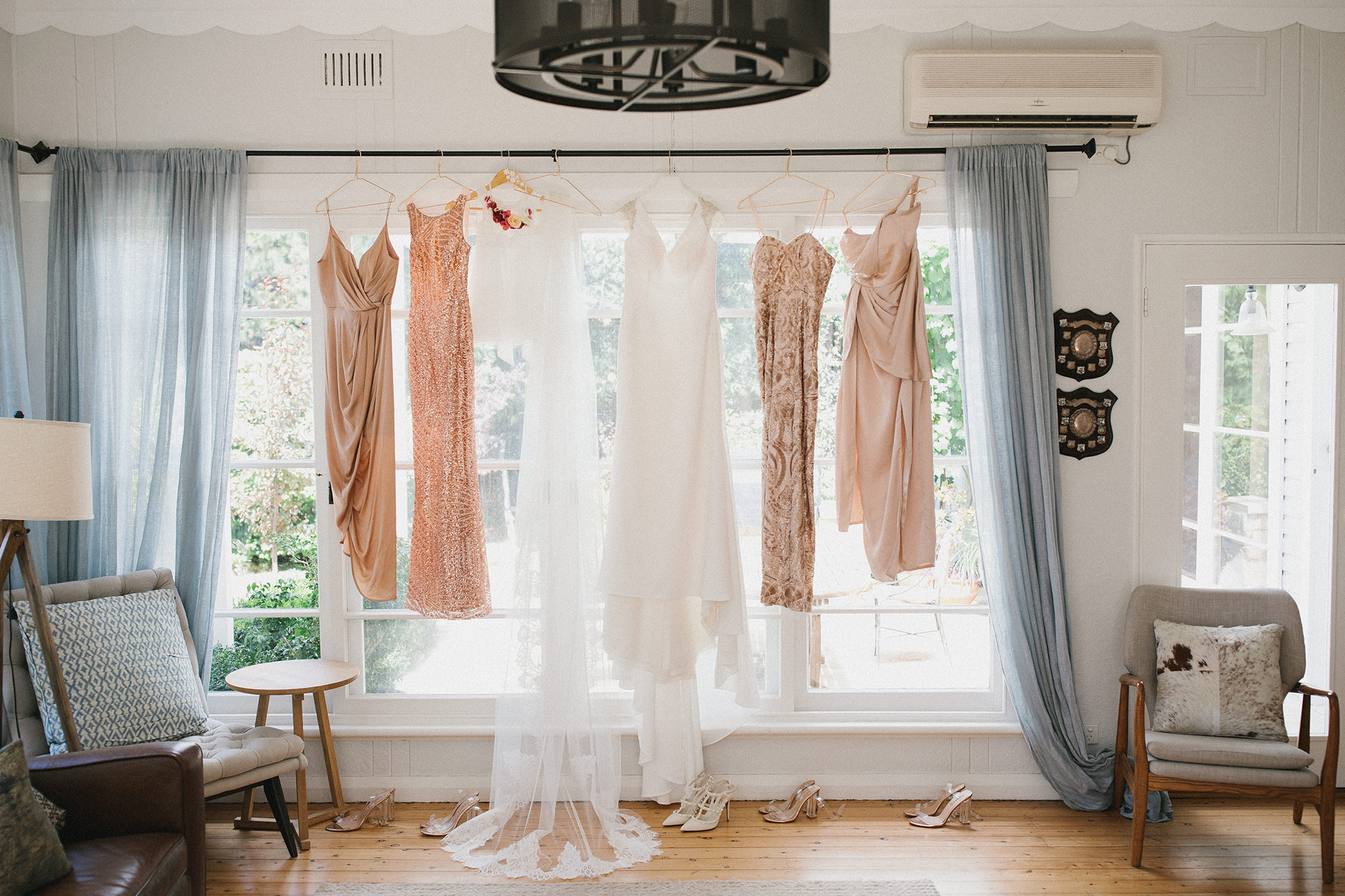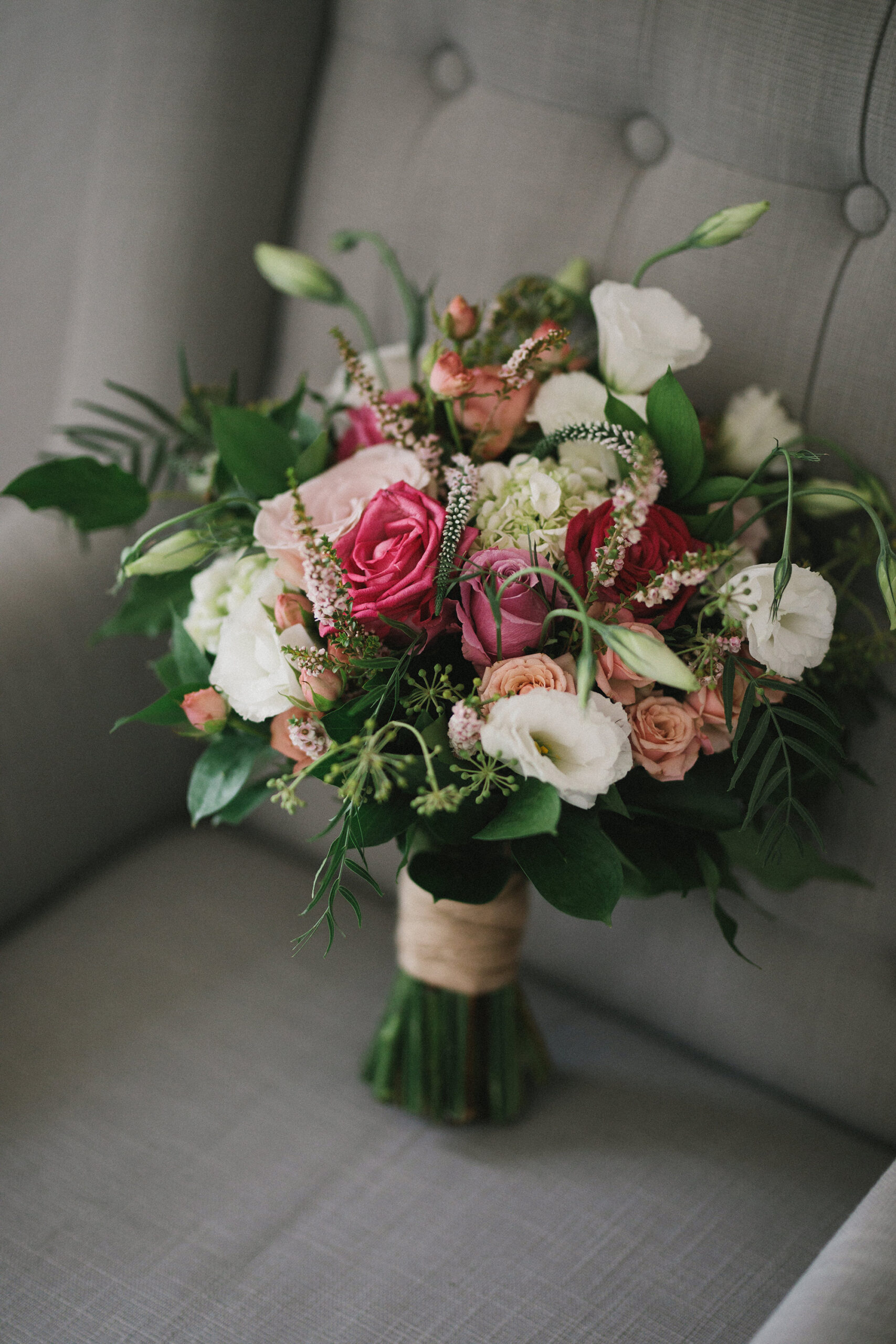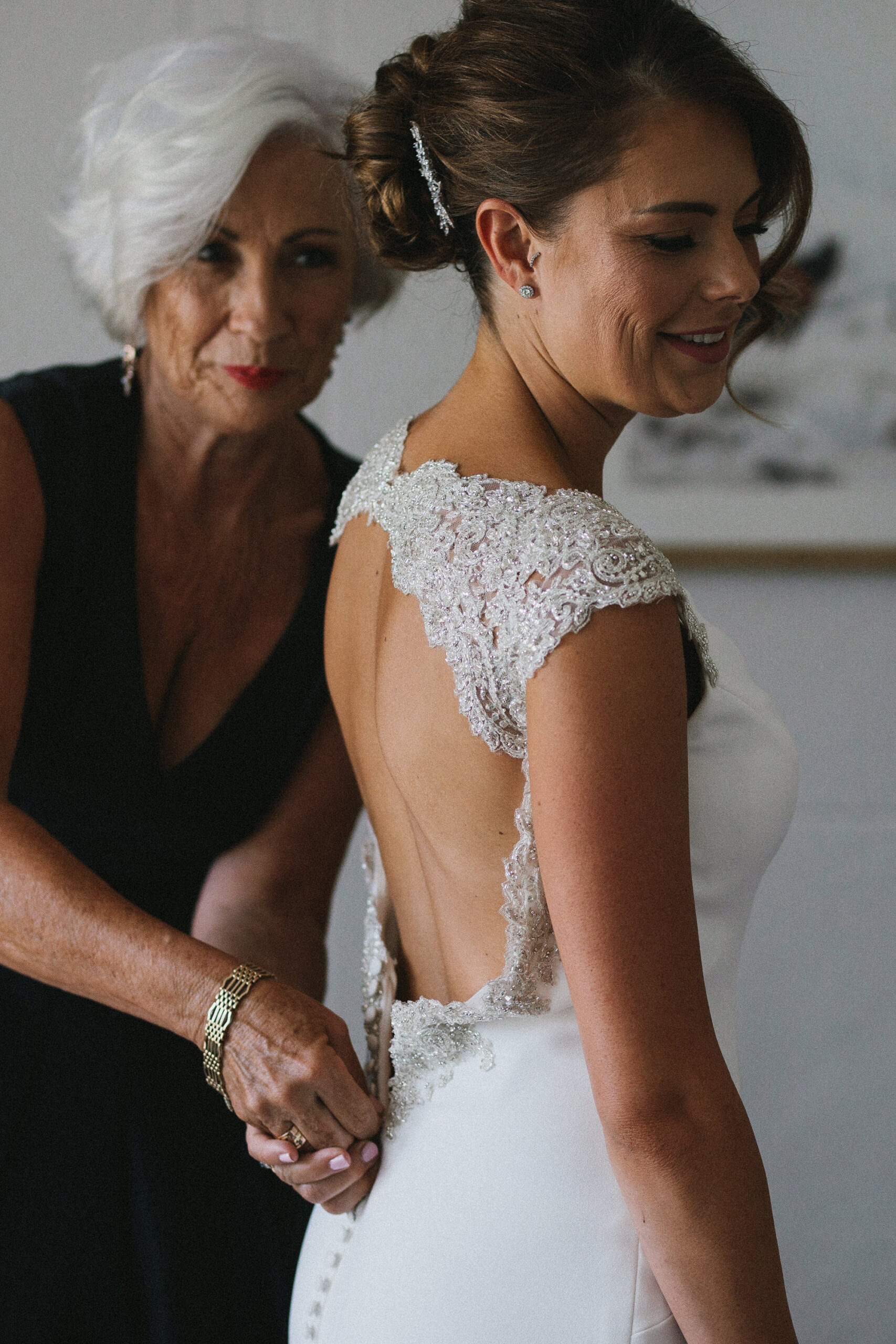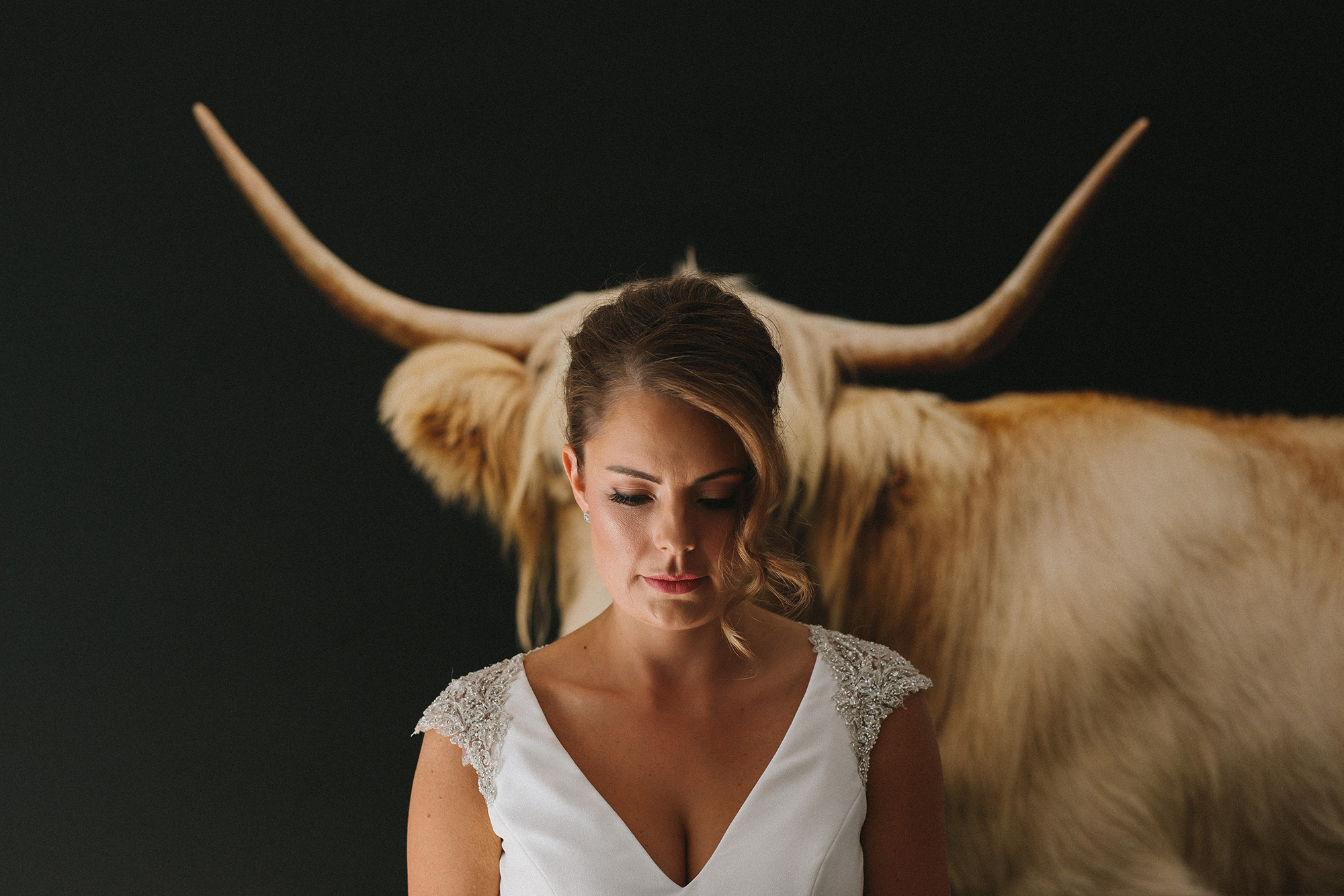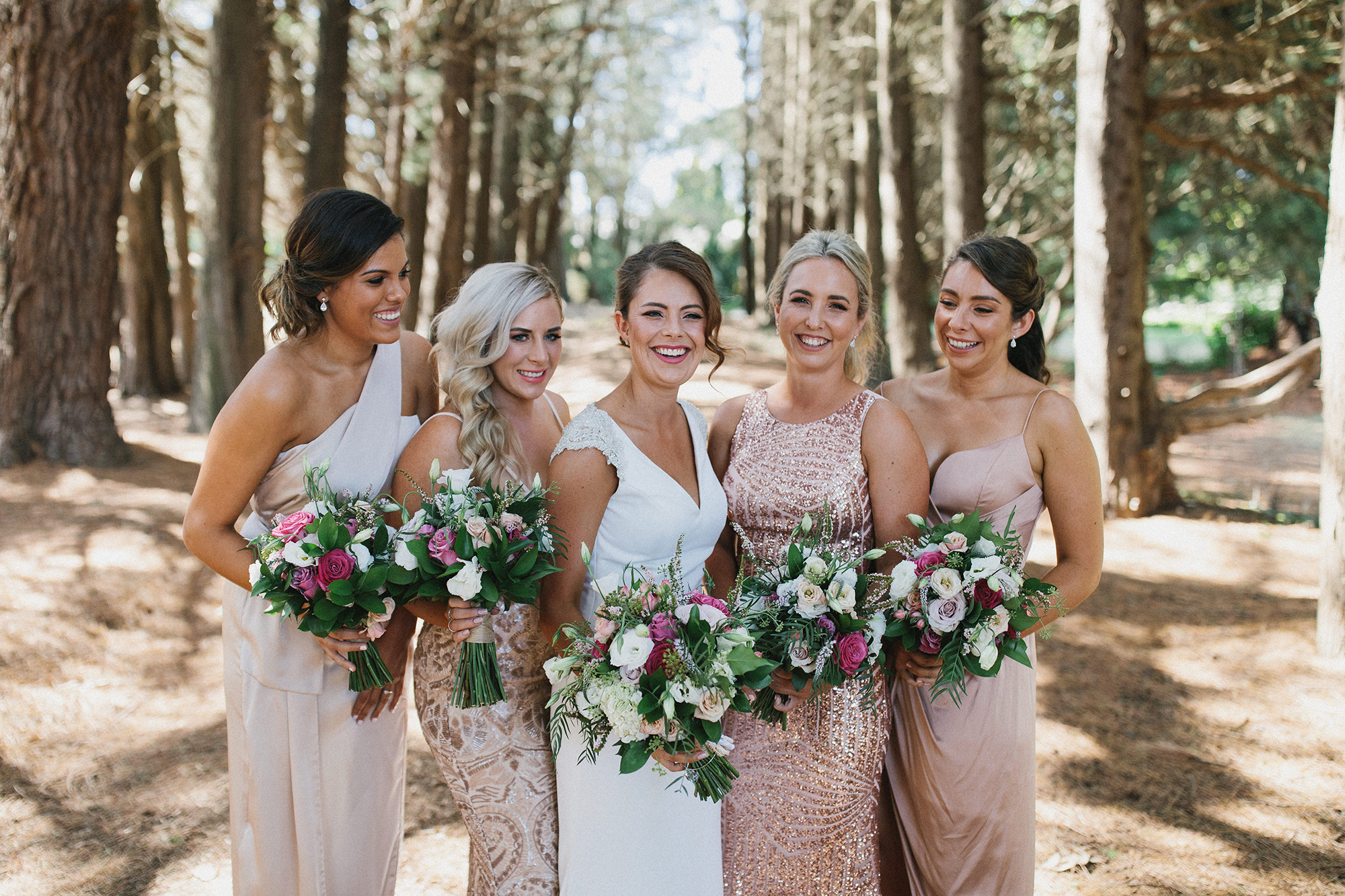 "I had always dreamt of having different bridesmaids' dresses for all my girls, even though there were a few stressful times while searching for the best dresses," explains Tara.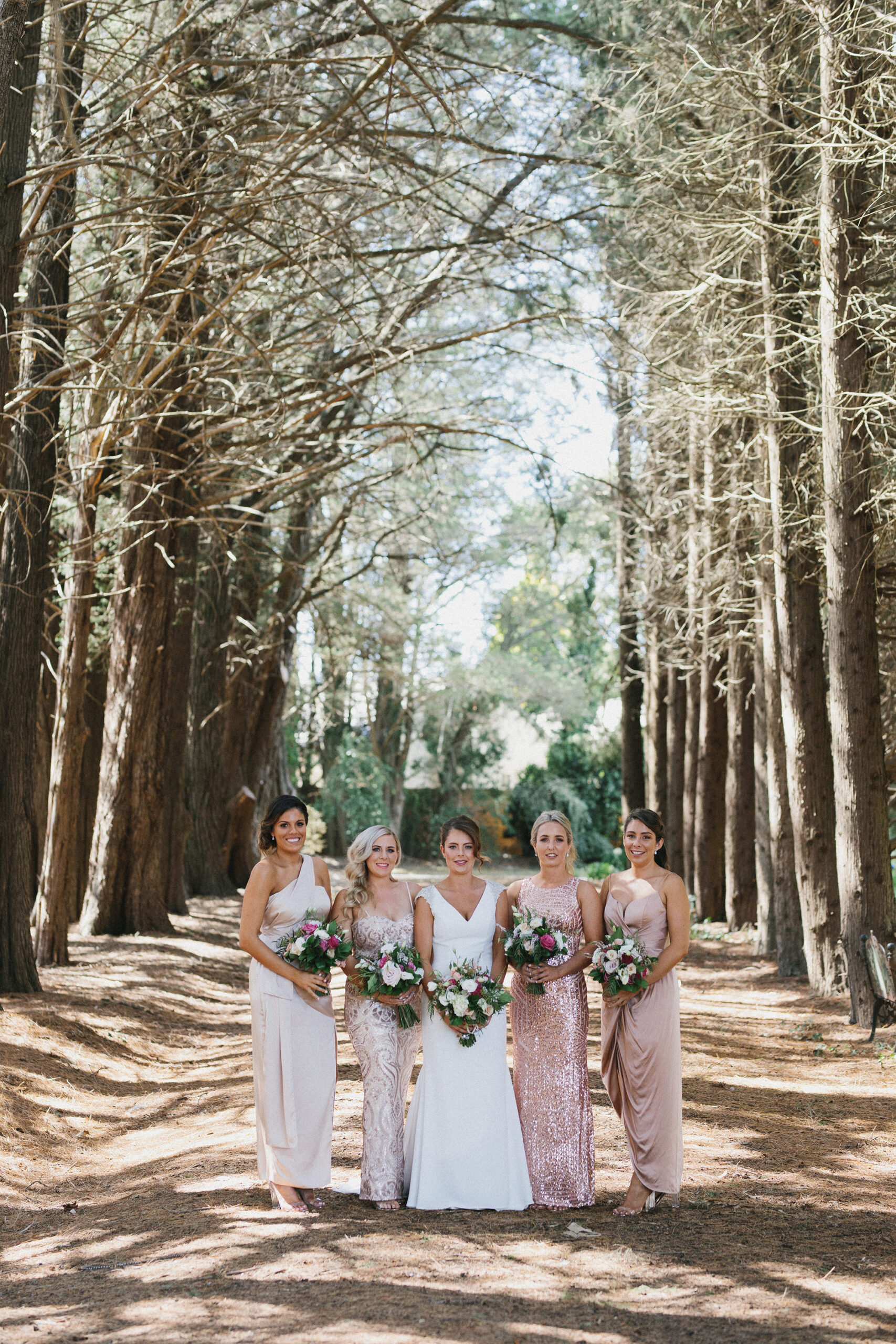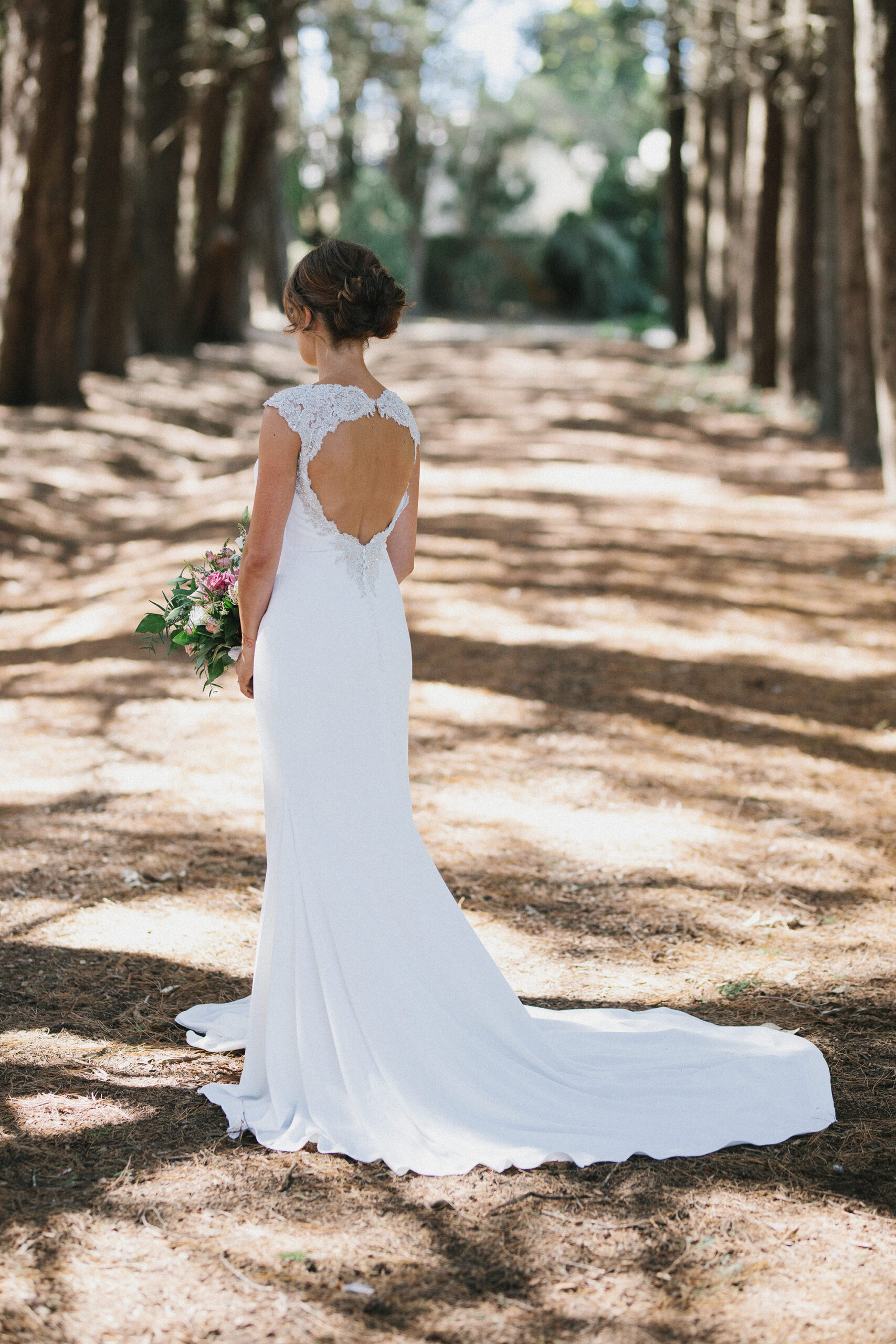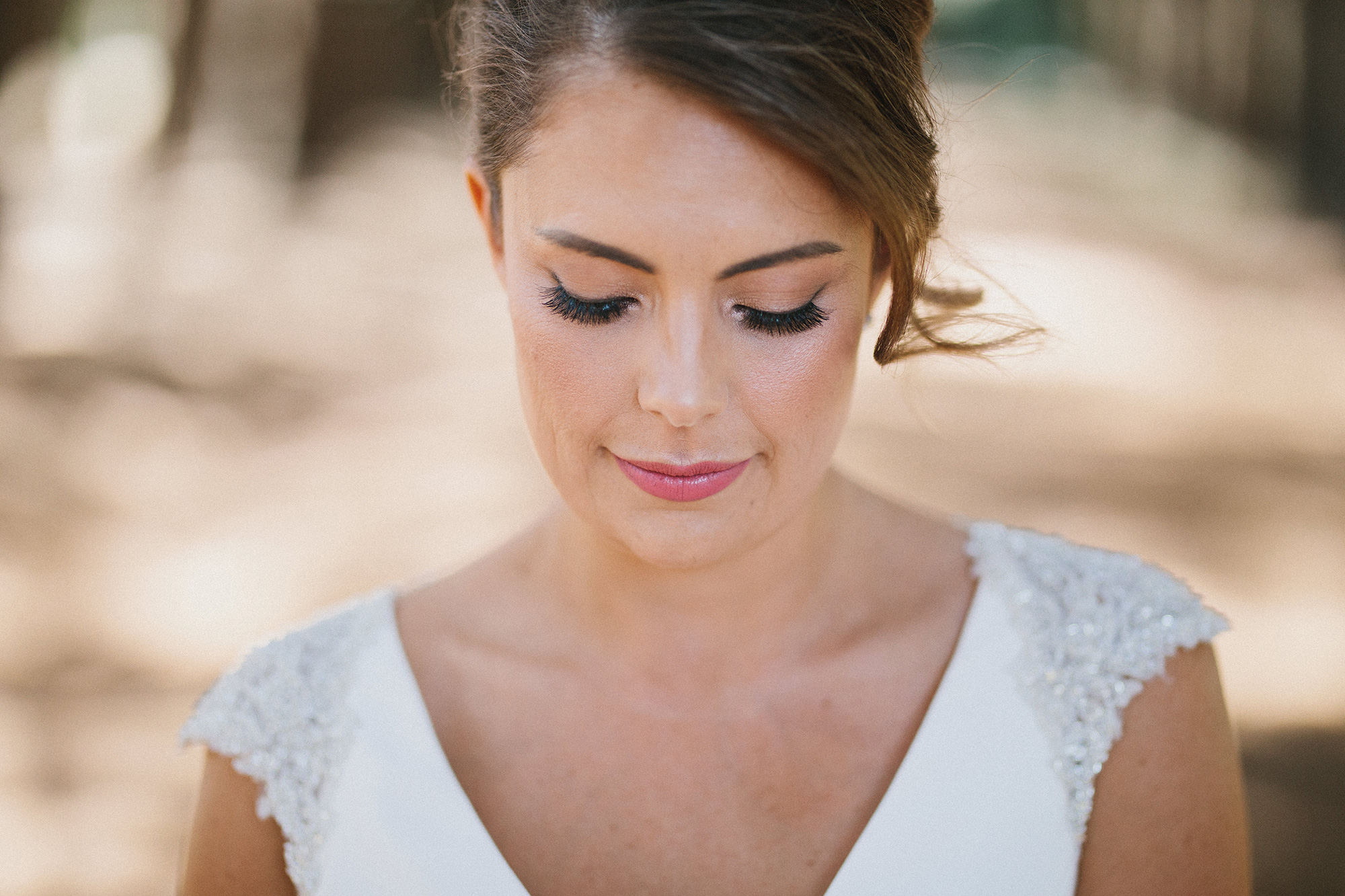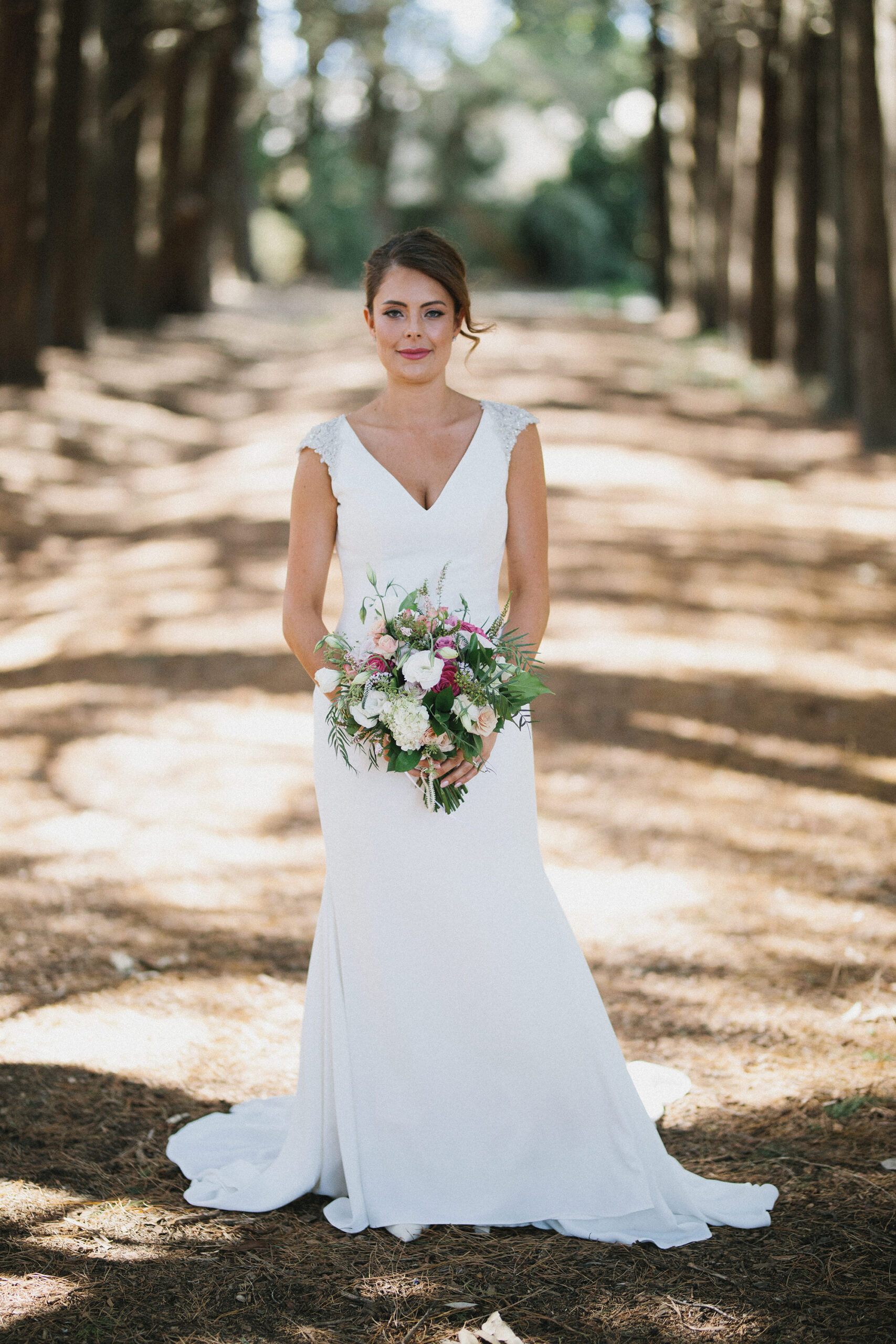 Tara's amazing gown with deep neckline and shoulder detail was found at Instyle Bridal. "Even my bridesmaids had goosebumps and started to tear up," Tara says of the moment she found her dress.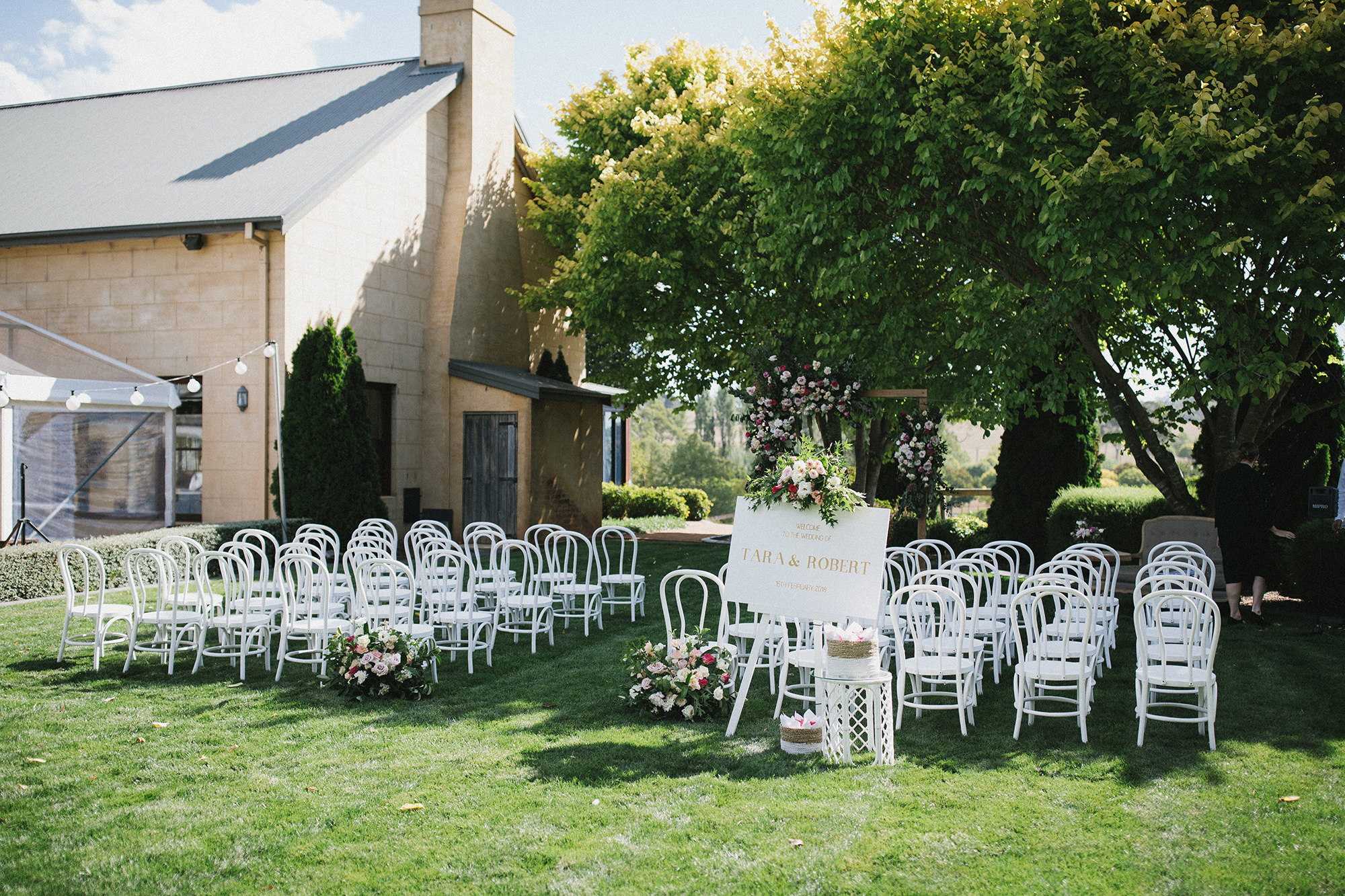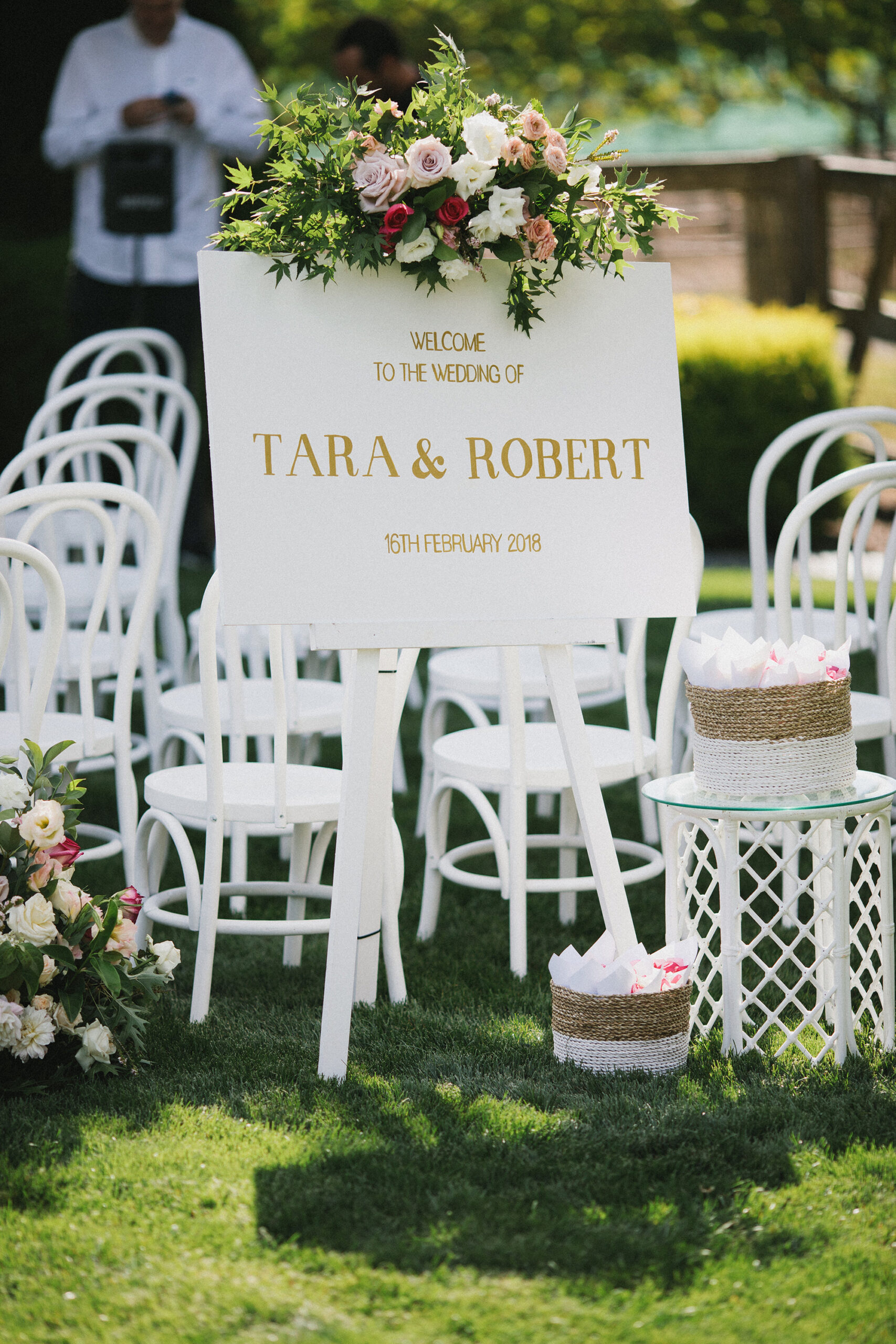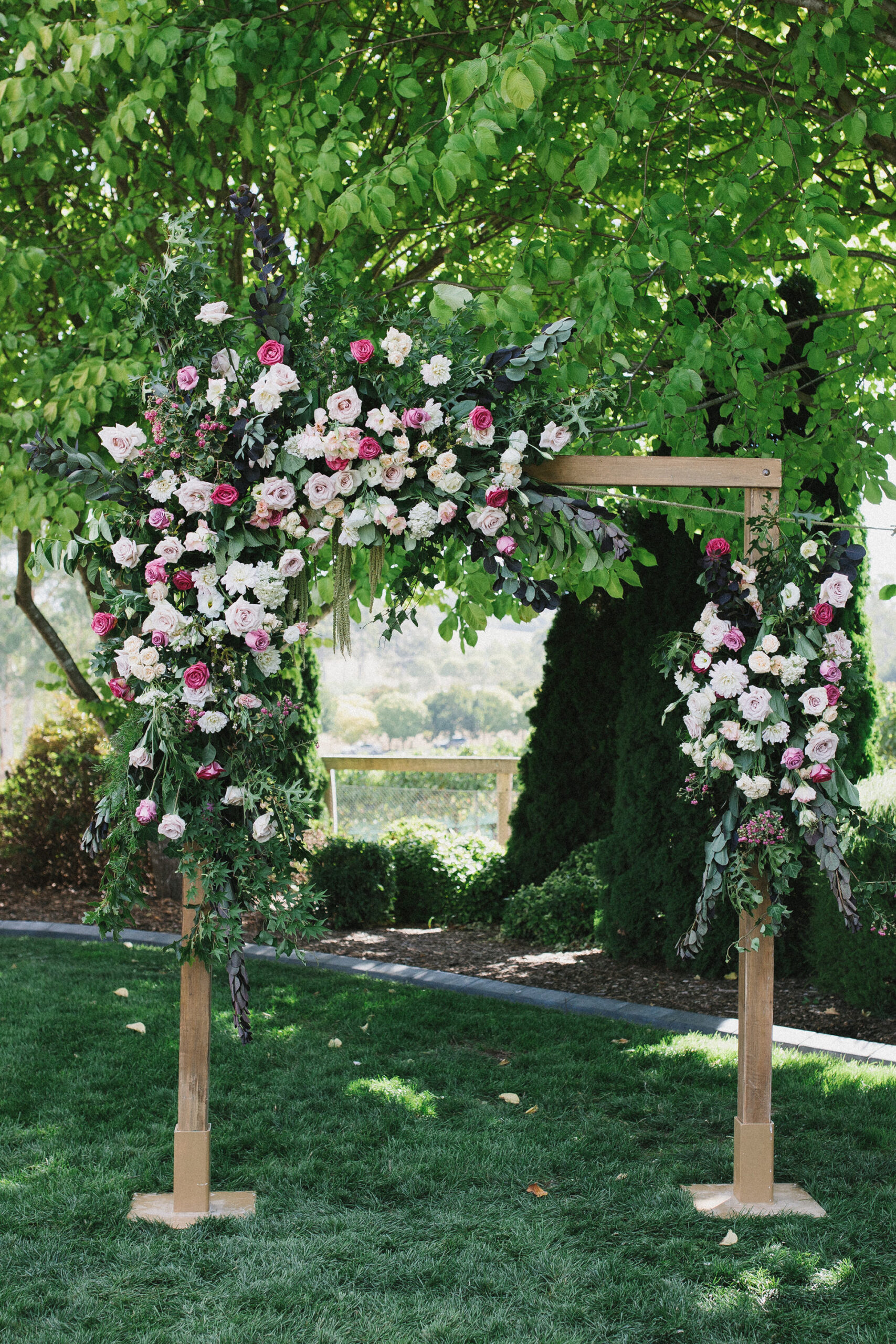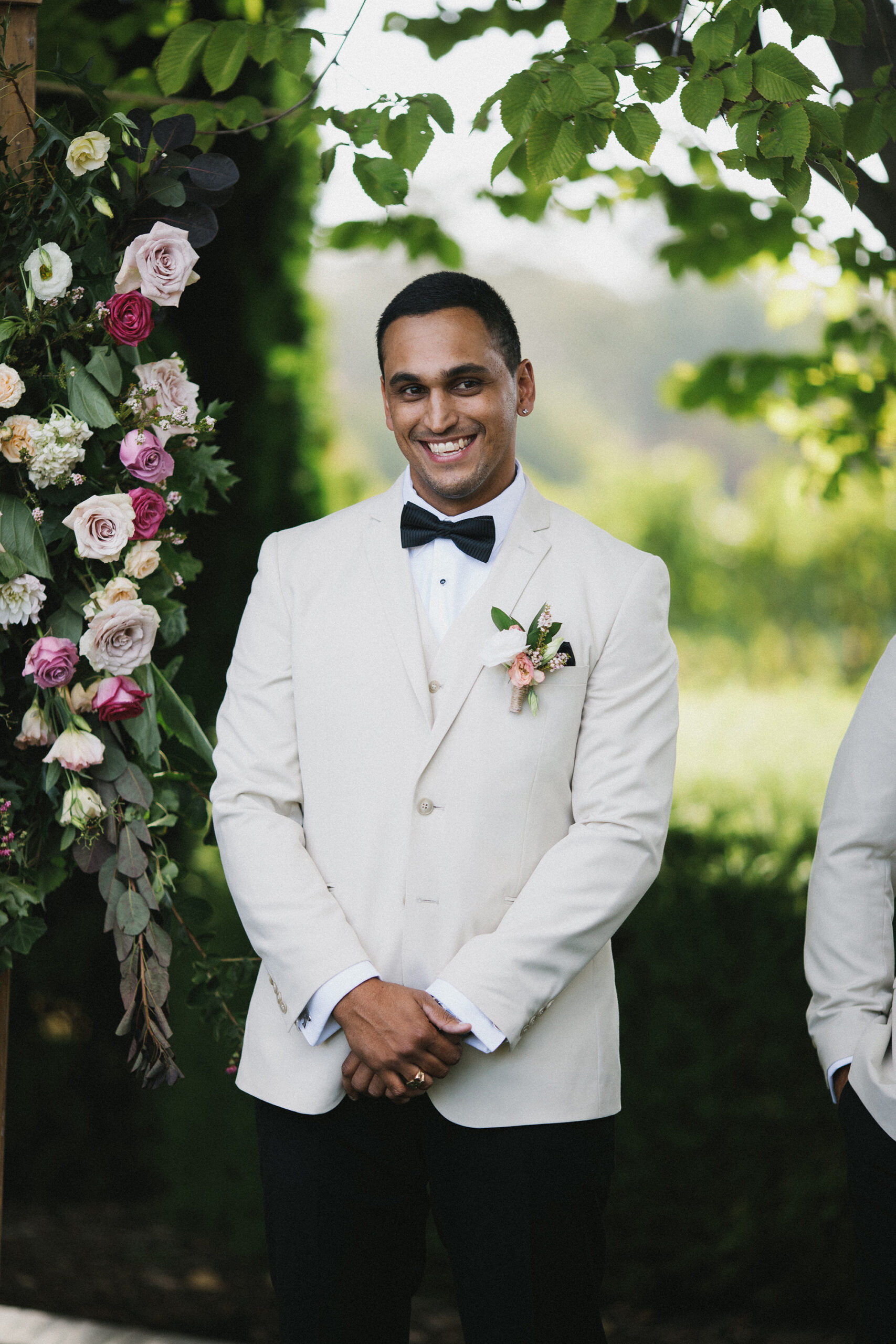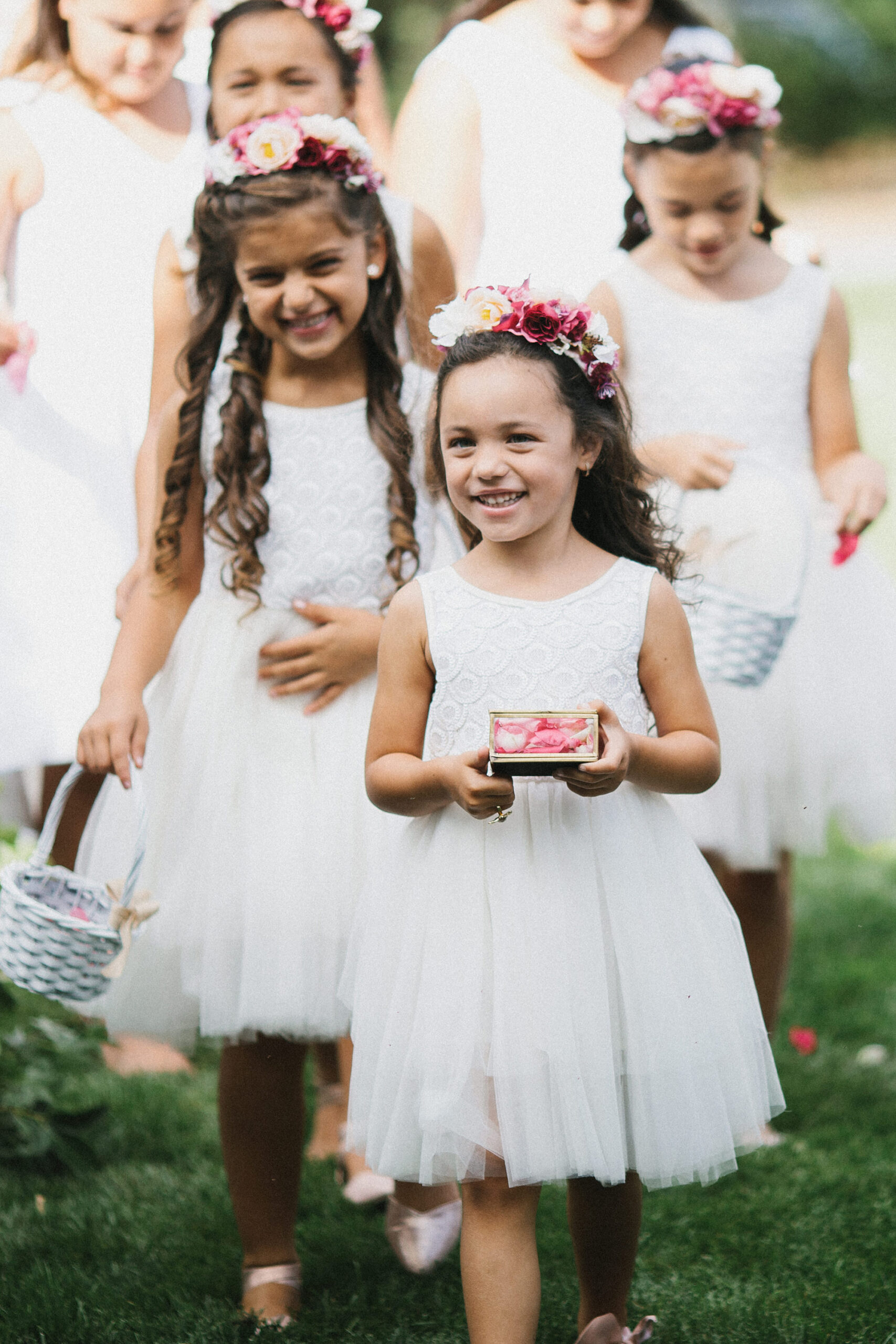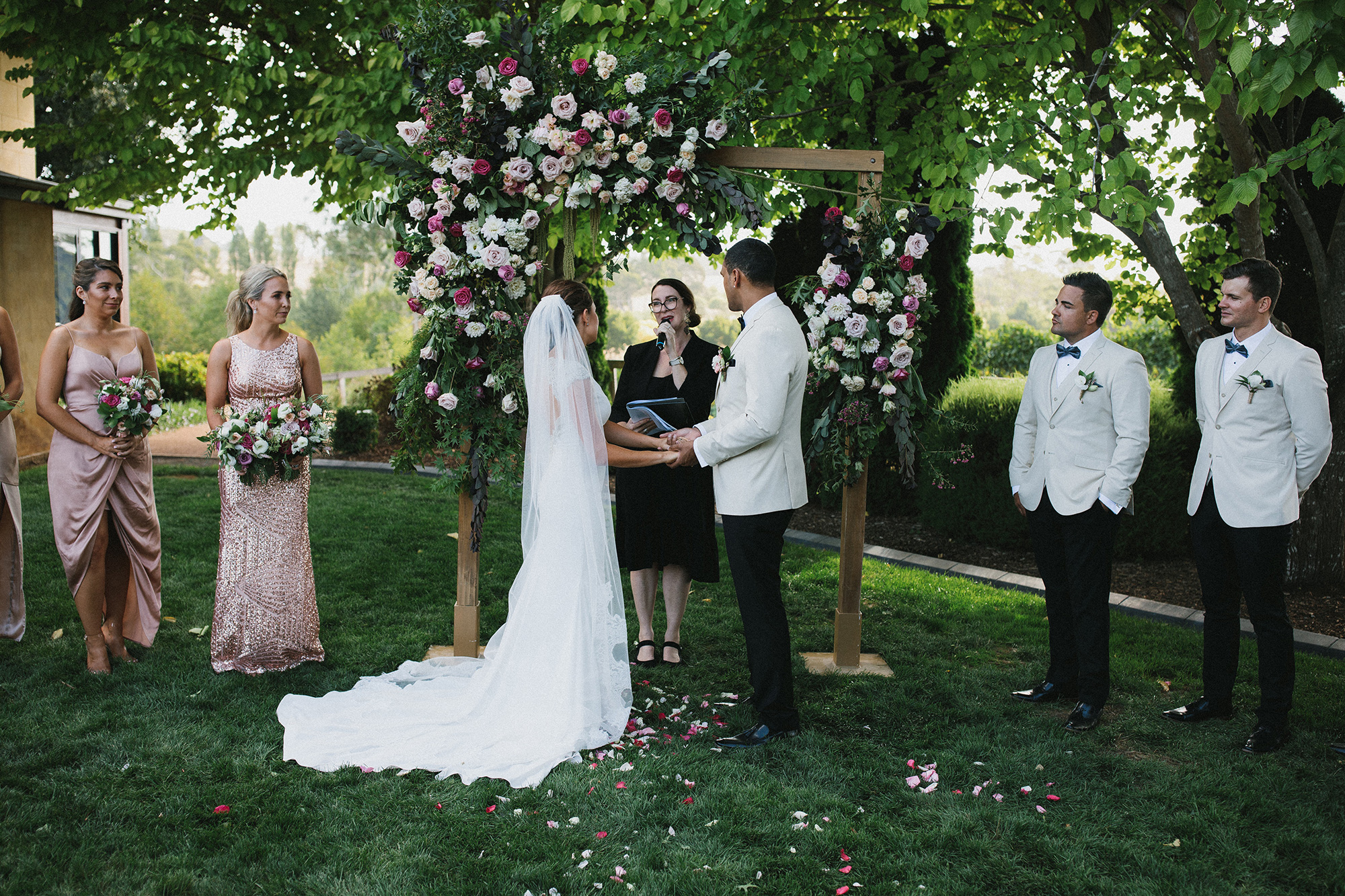 "Rob and I felt an instant connection with Nina and her ceremony style," explains the bride.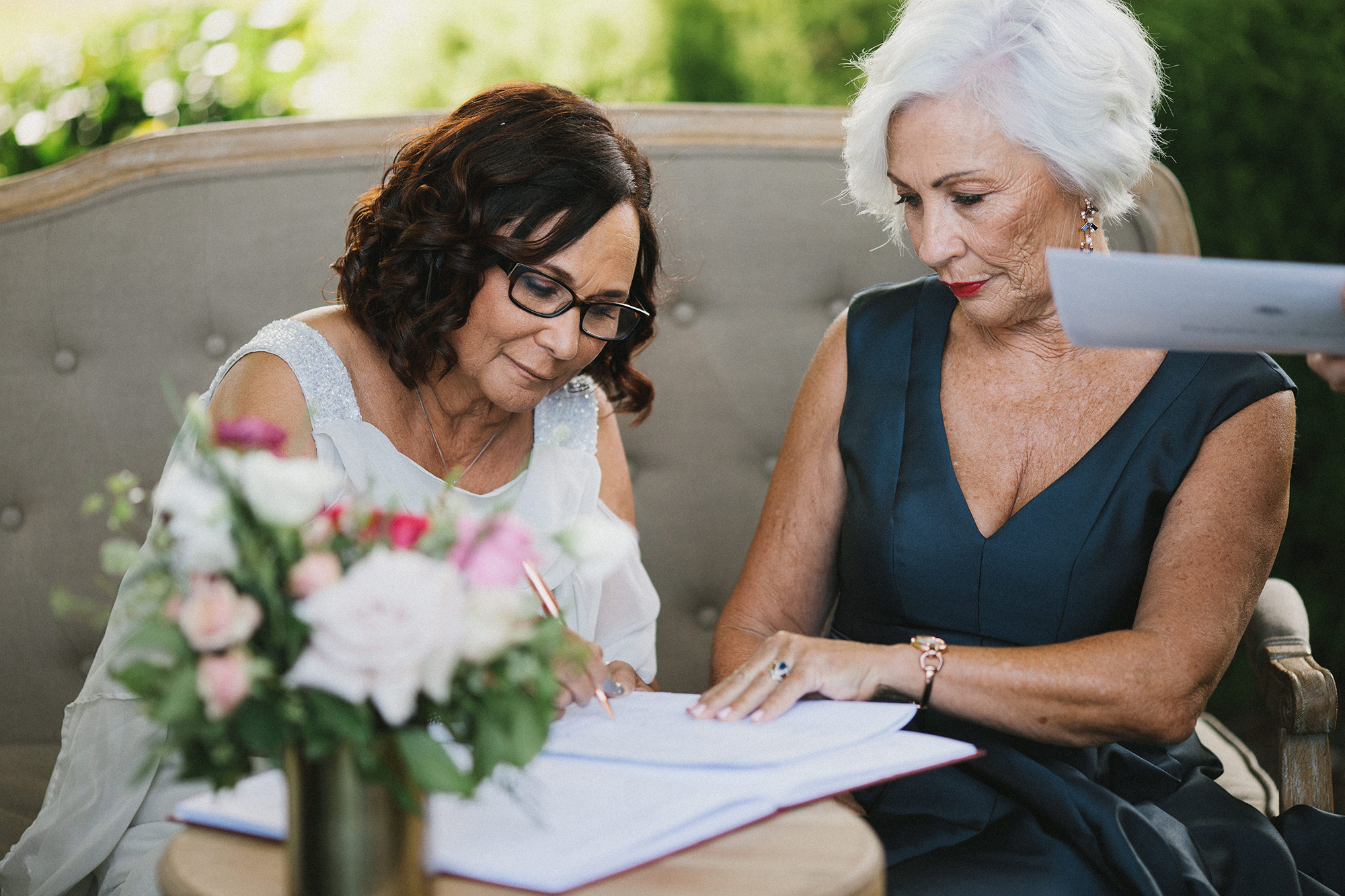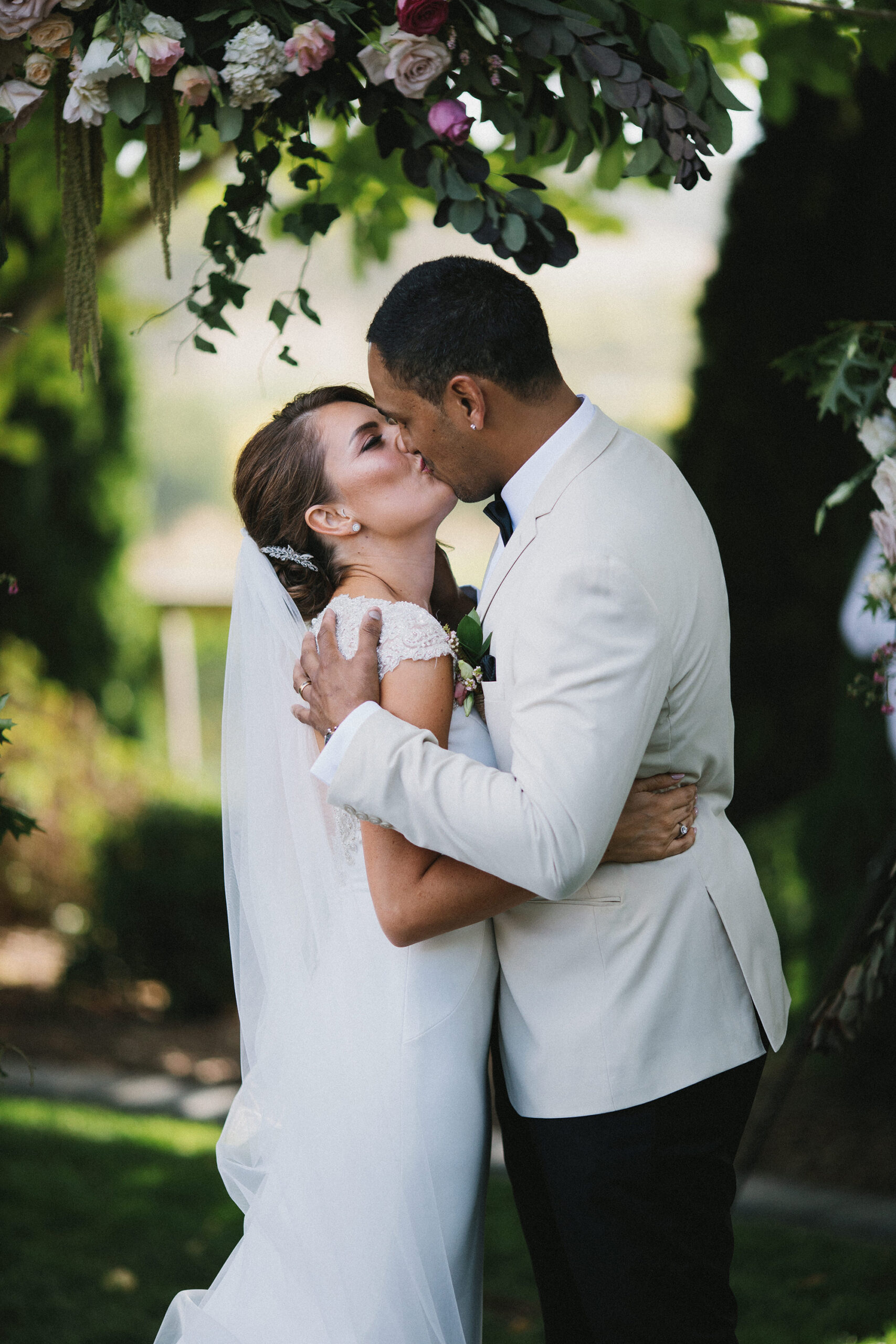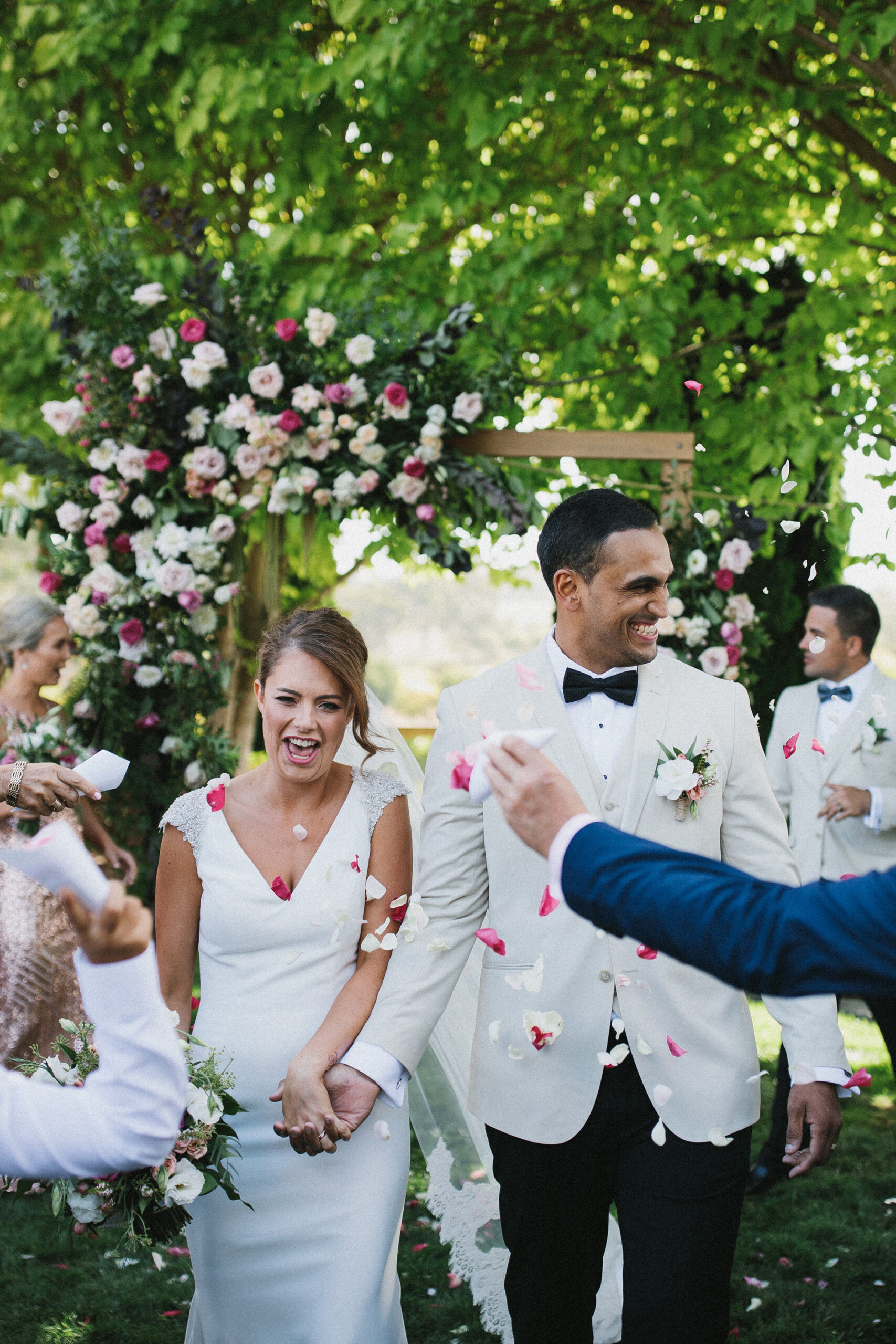 "Robert and I couldn't believe we were at our very own wedding," smiles Tara.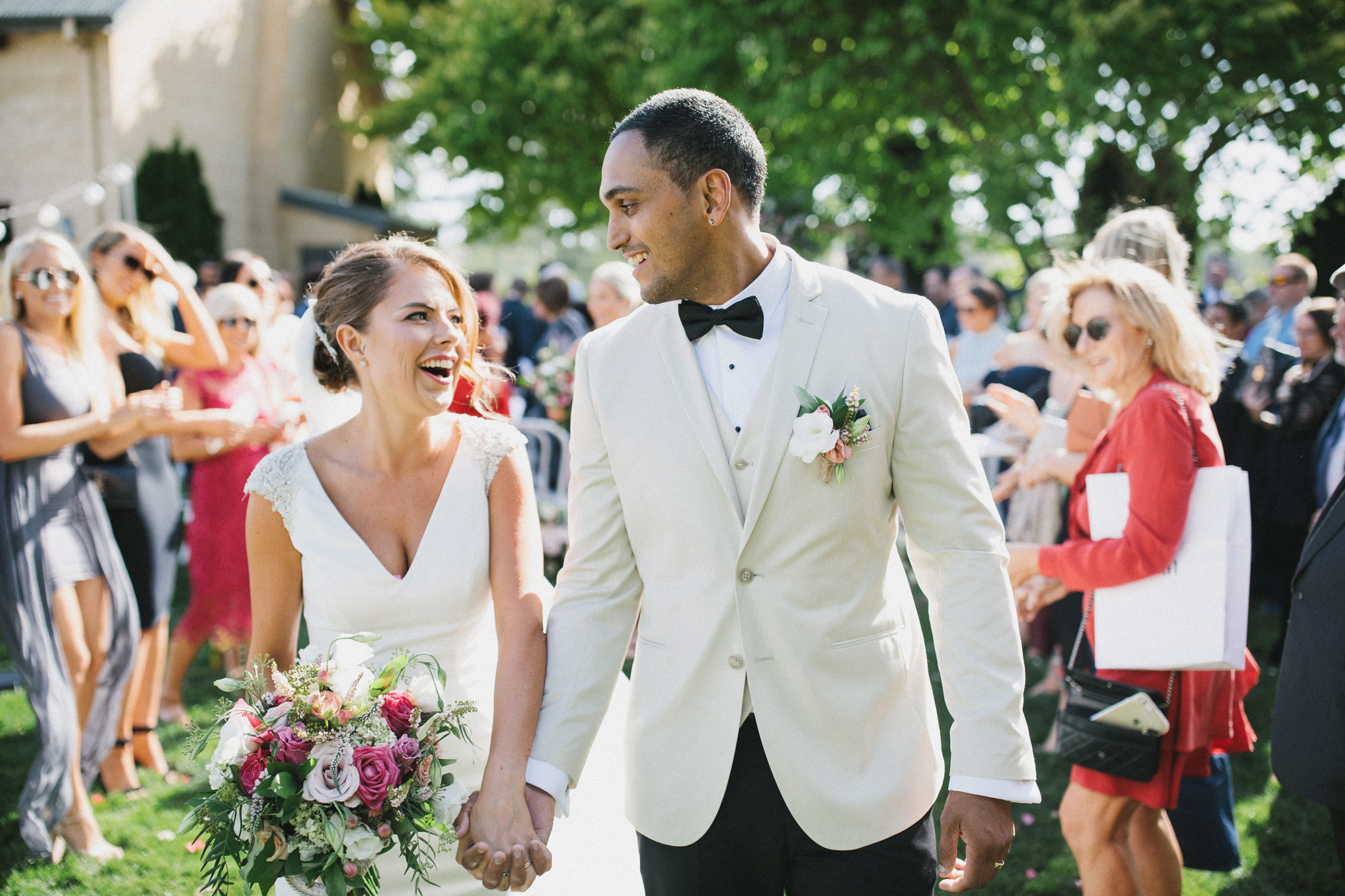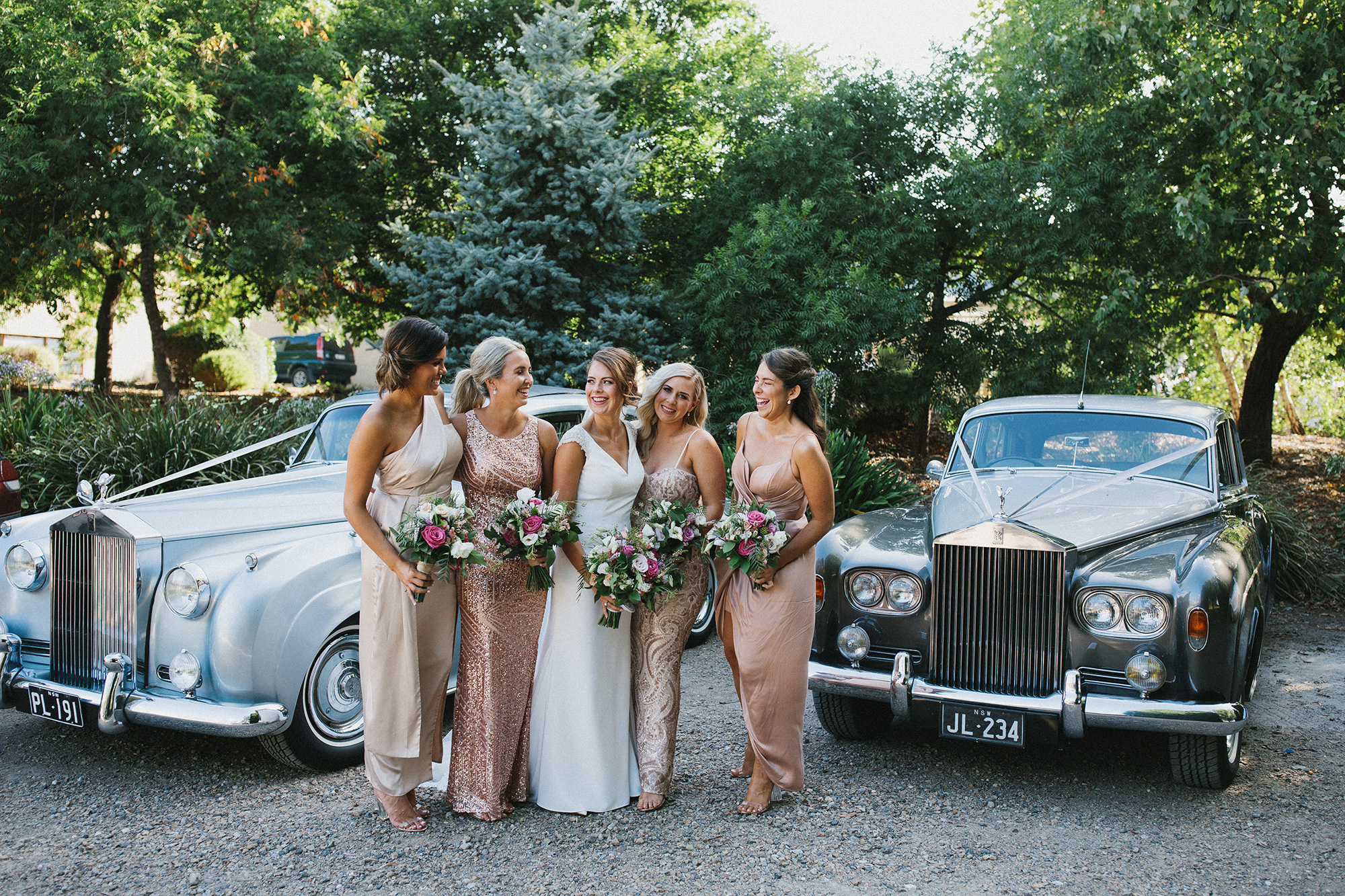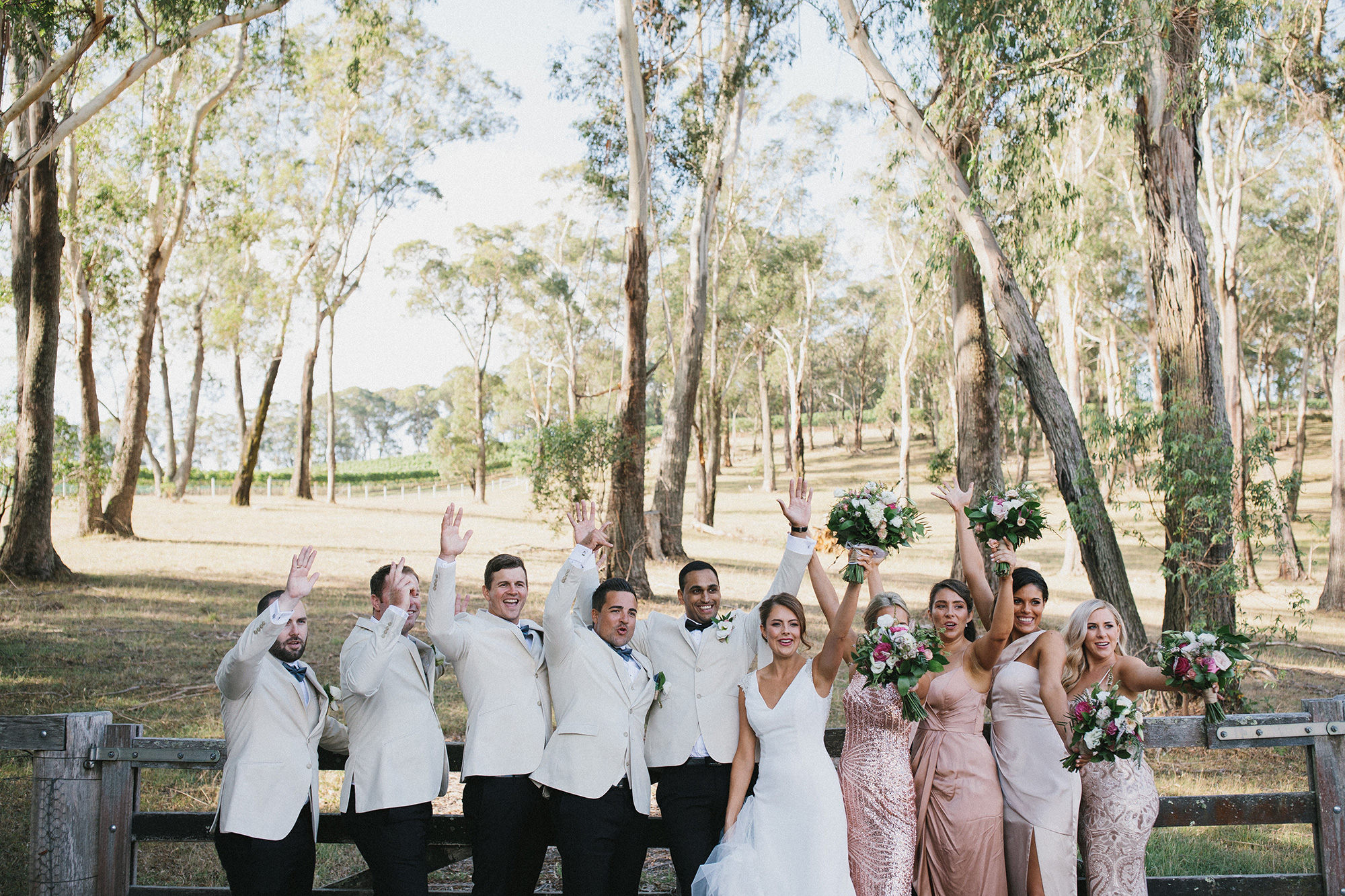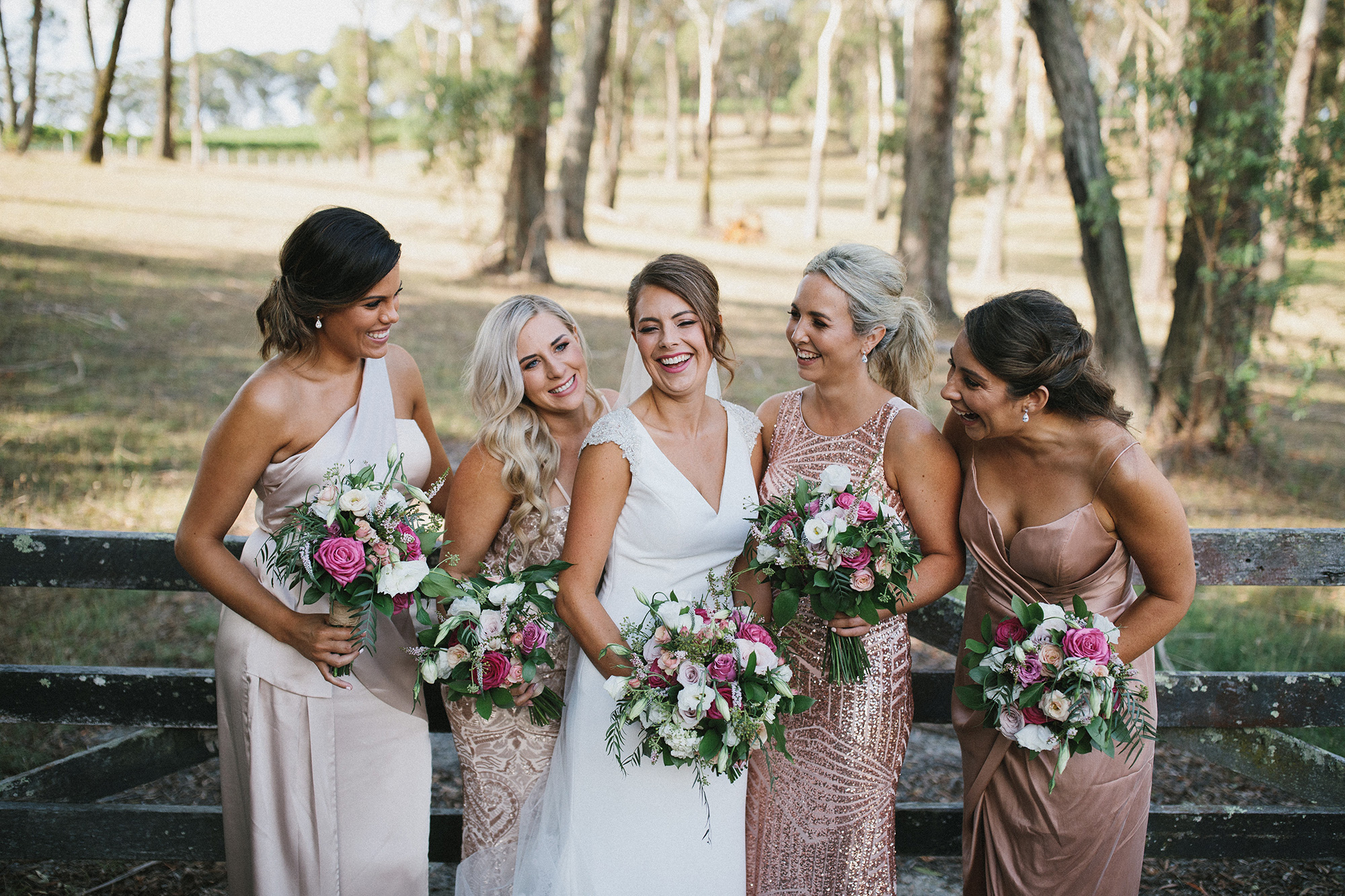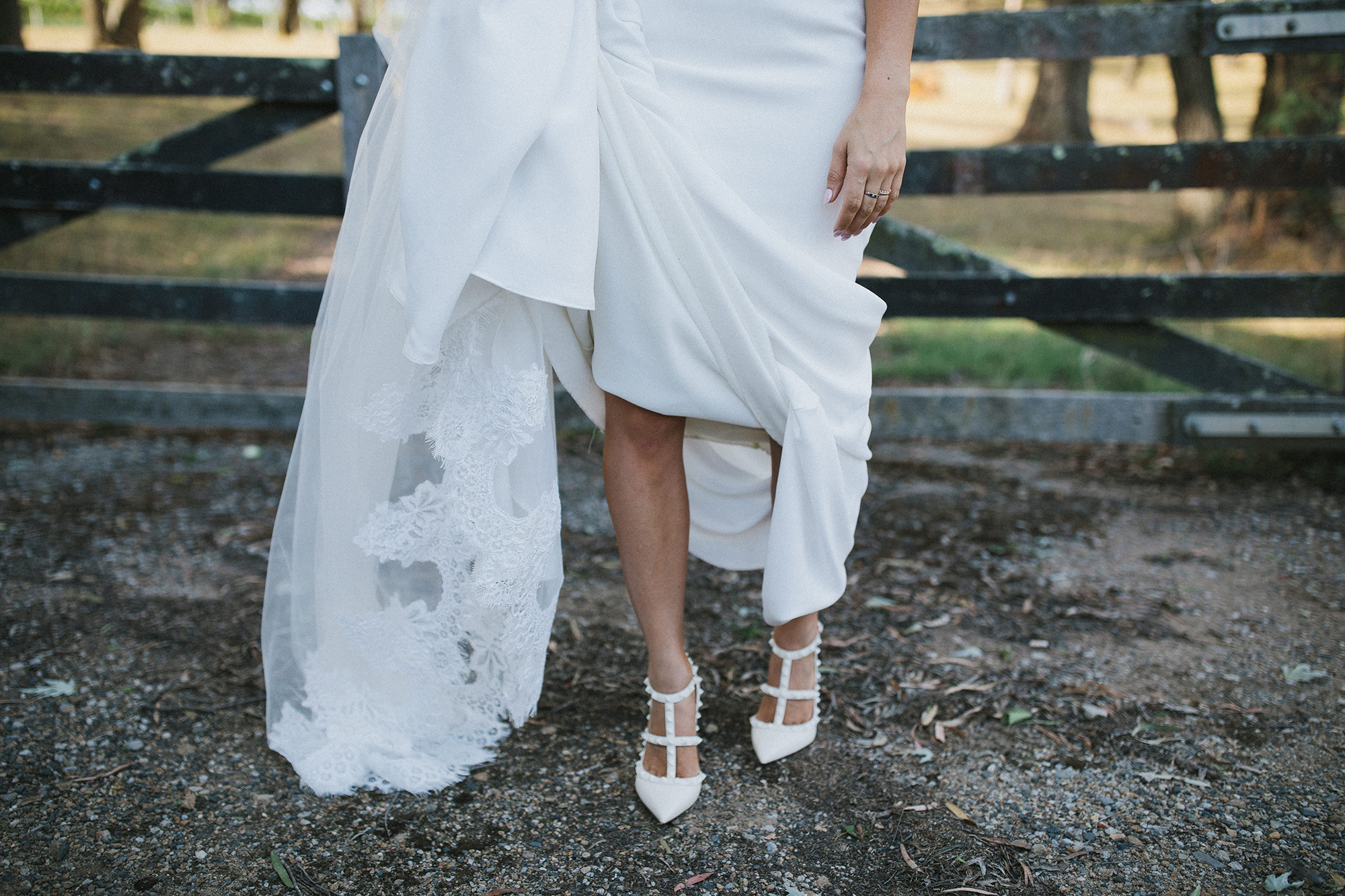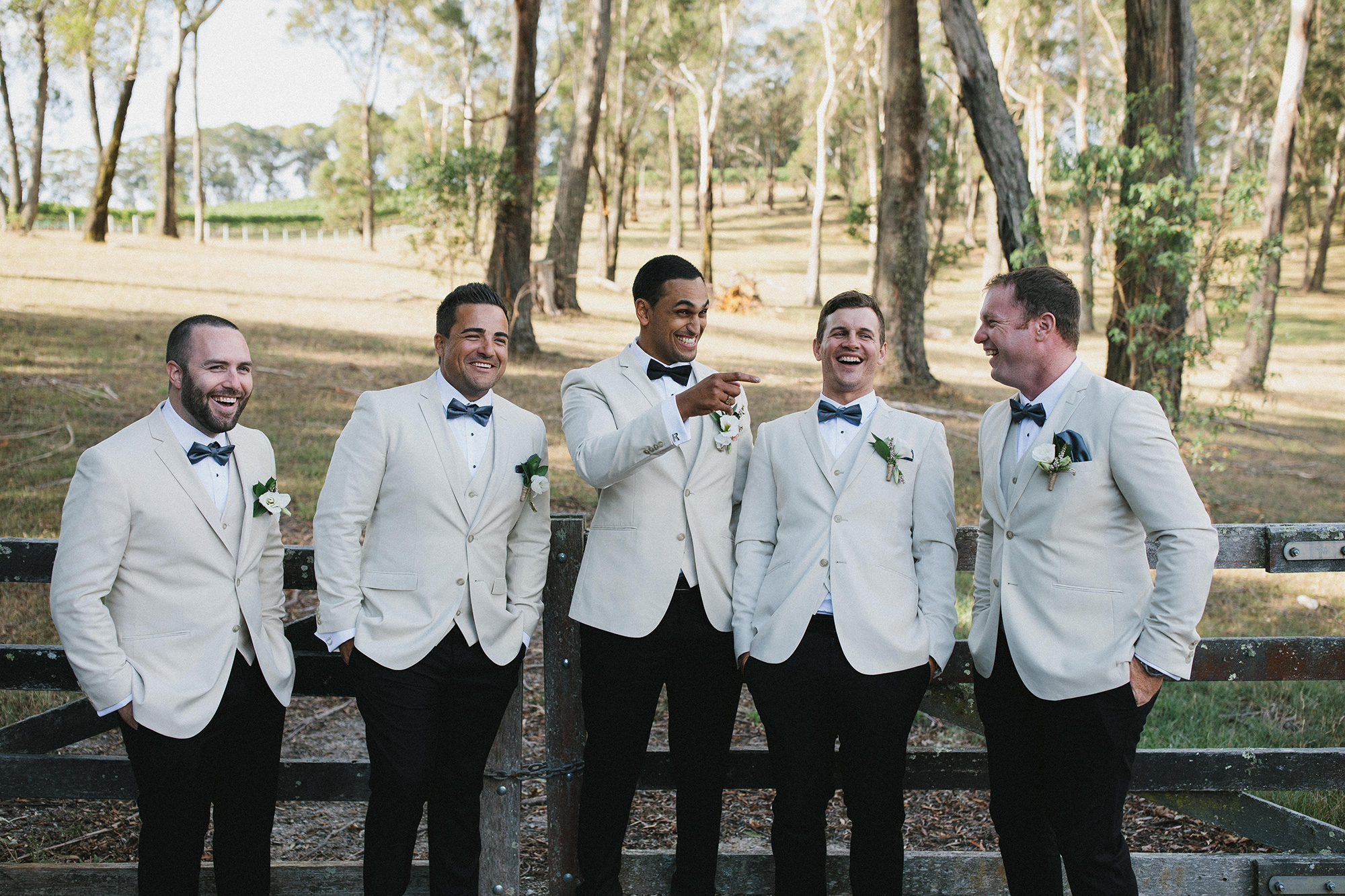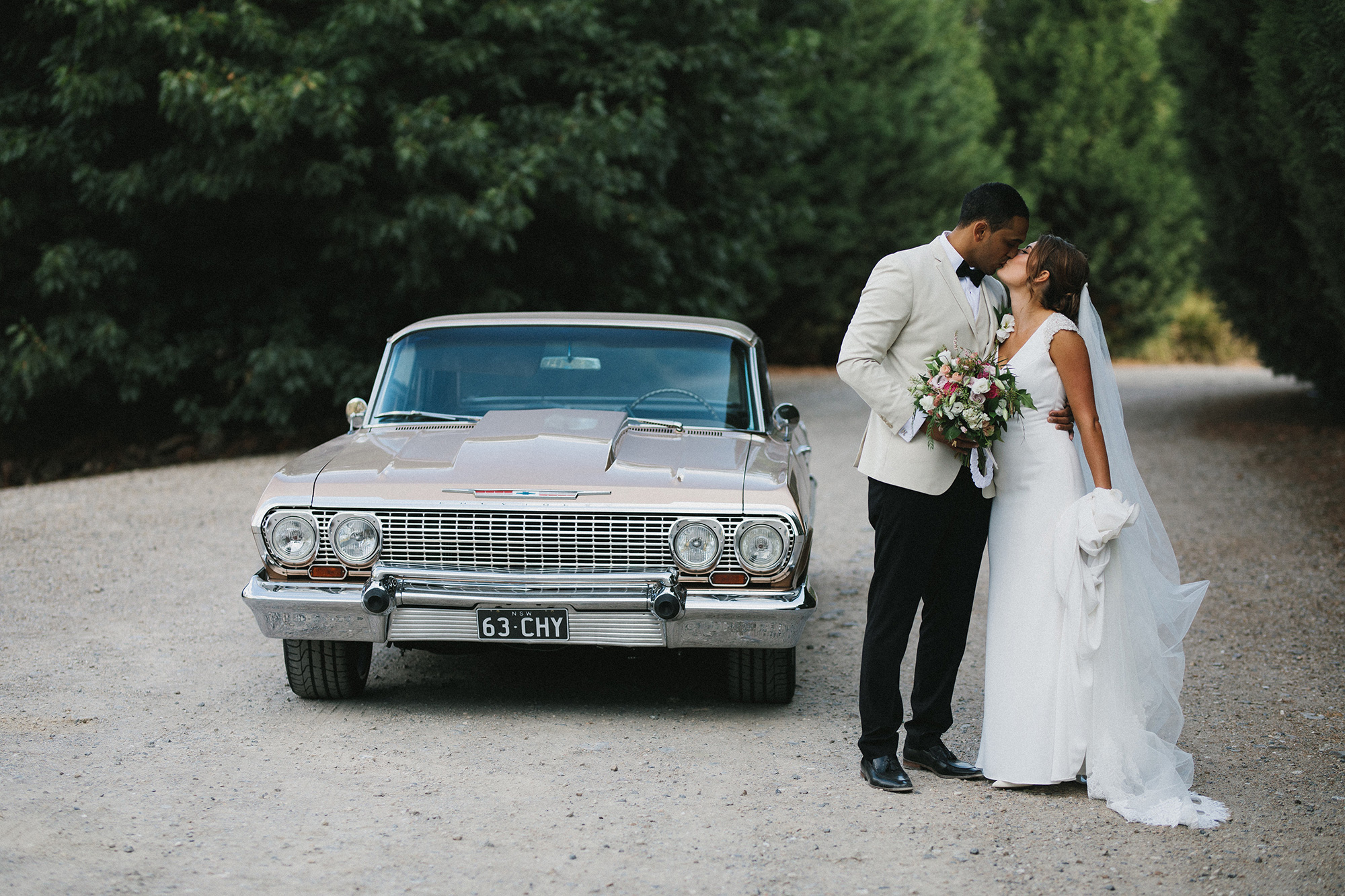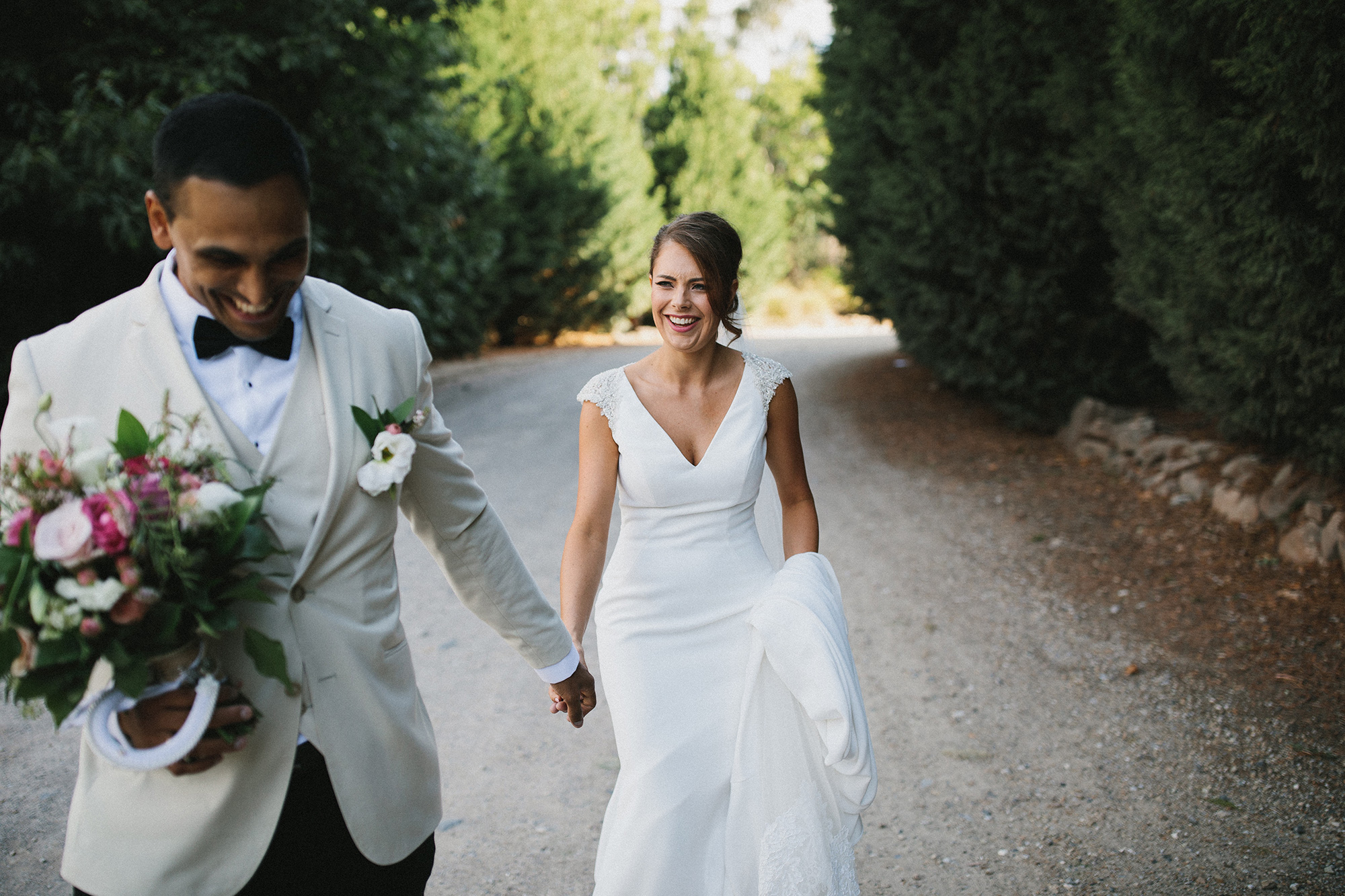 "He is superb at his craft, very creative and also has a very natural approach," the bride says of Thomas Stewart Photography.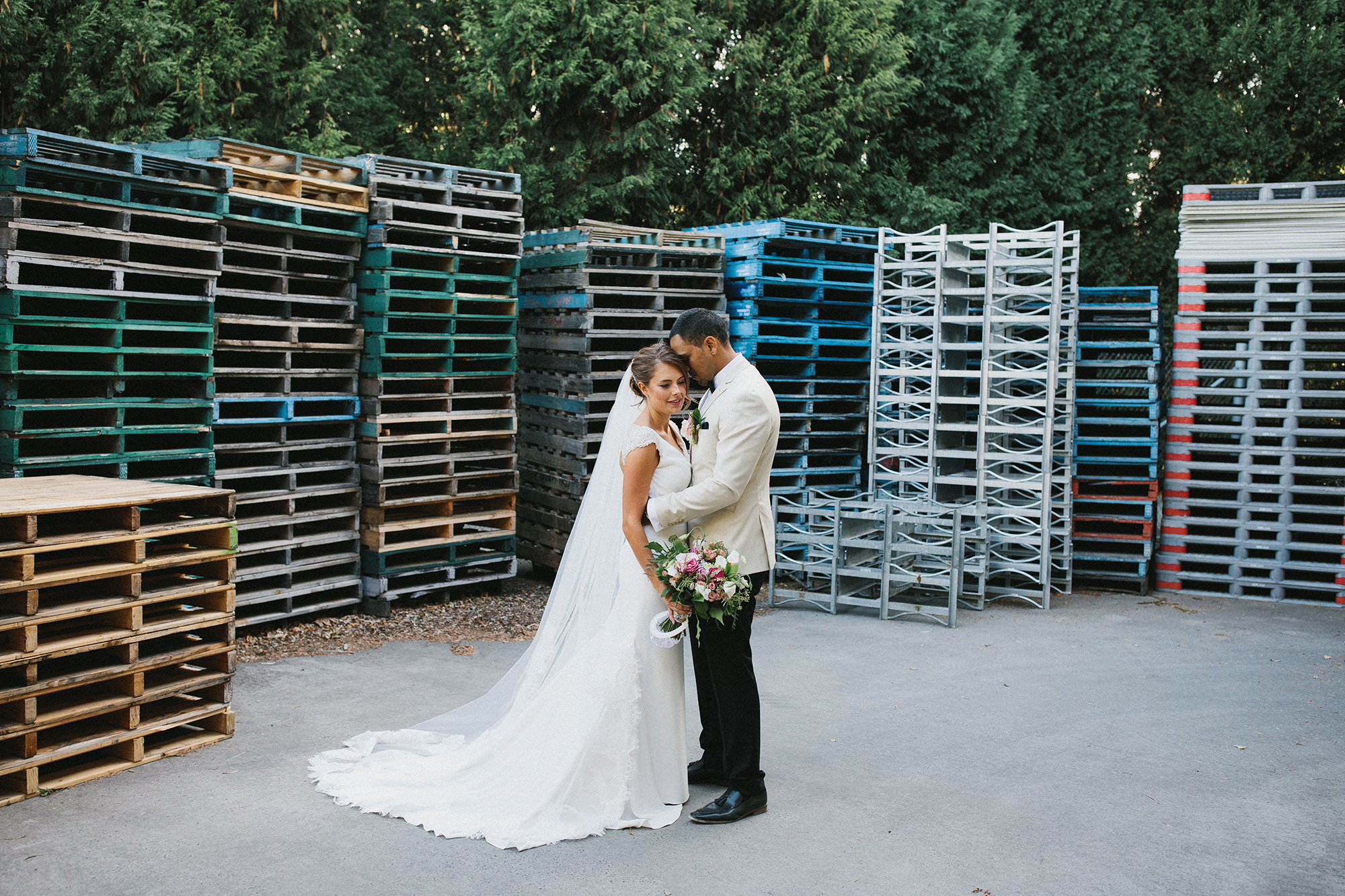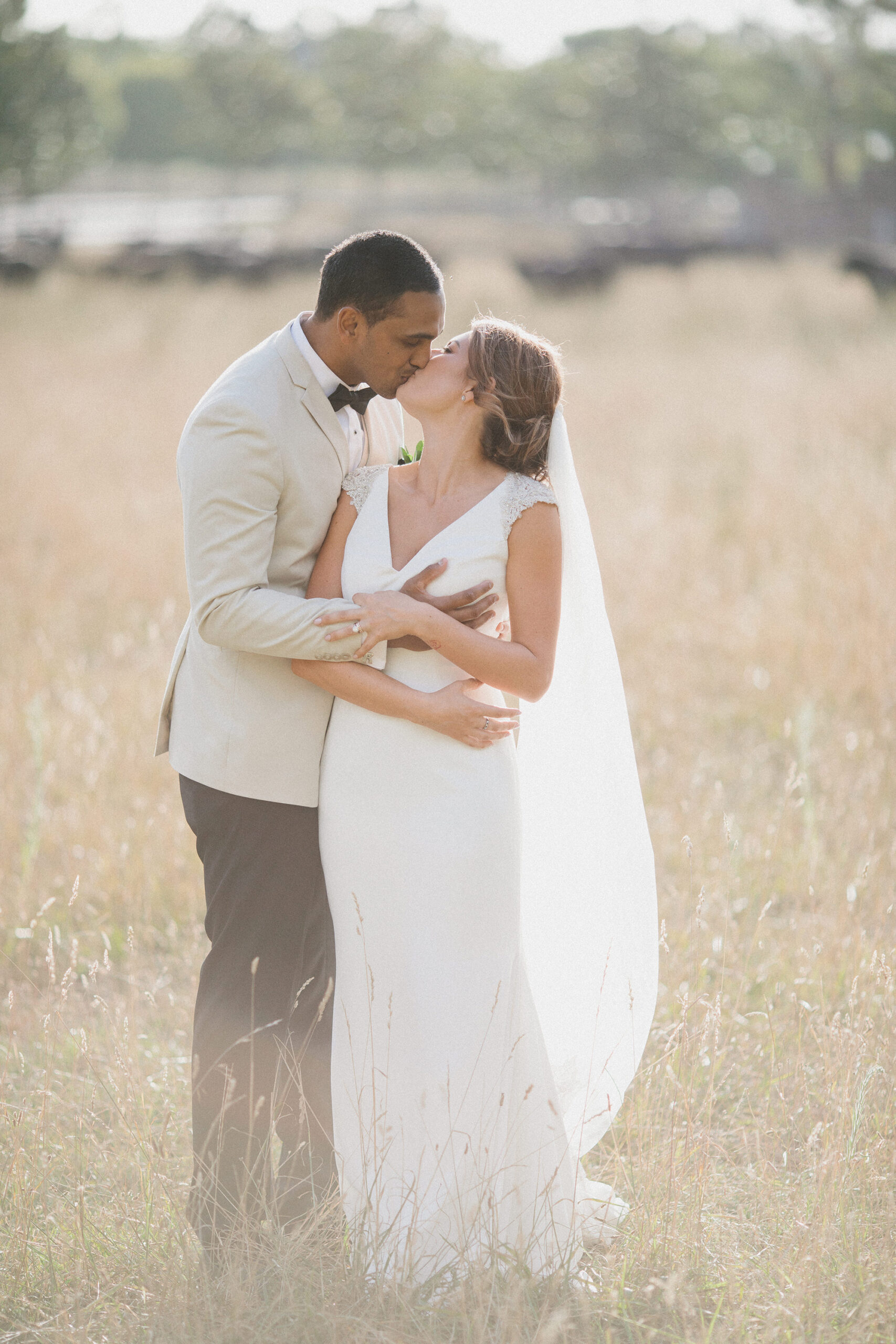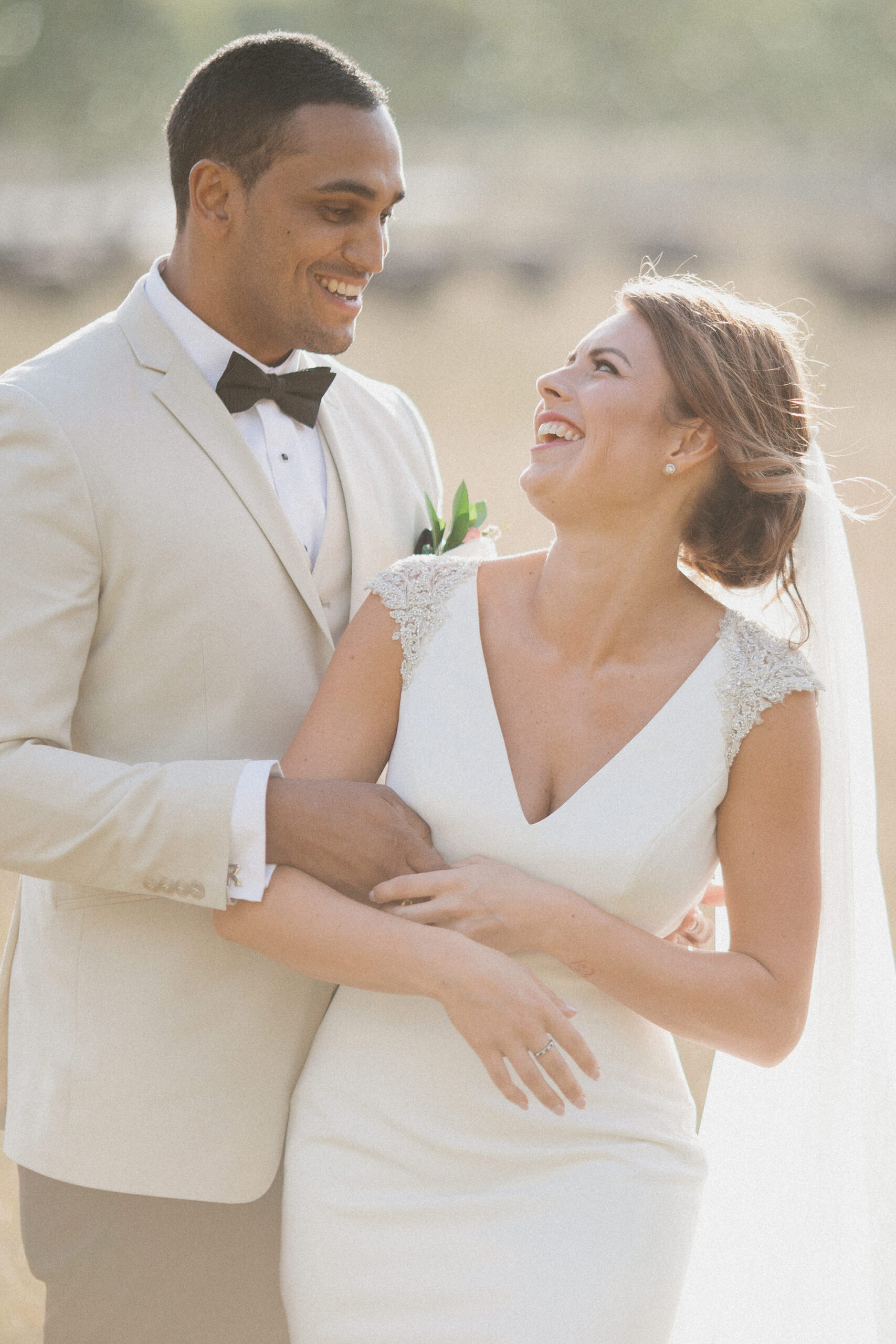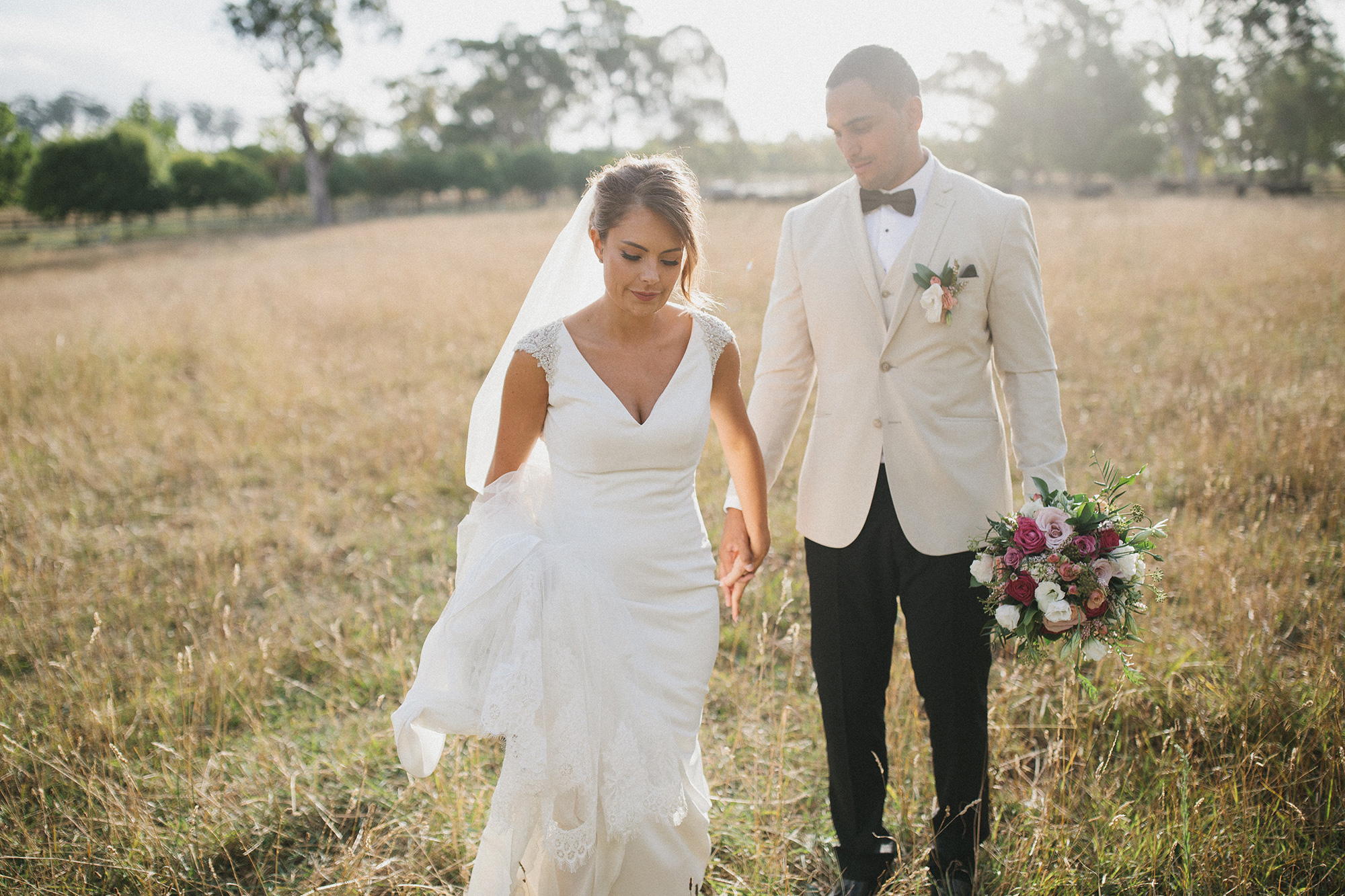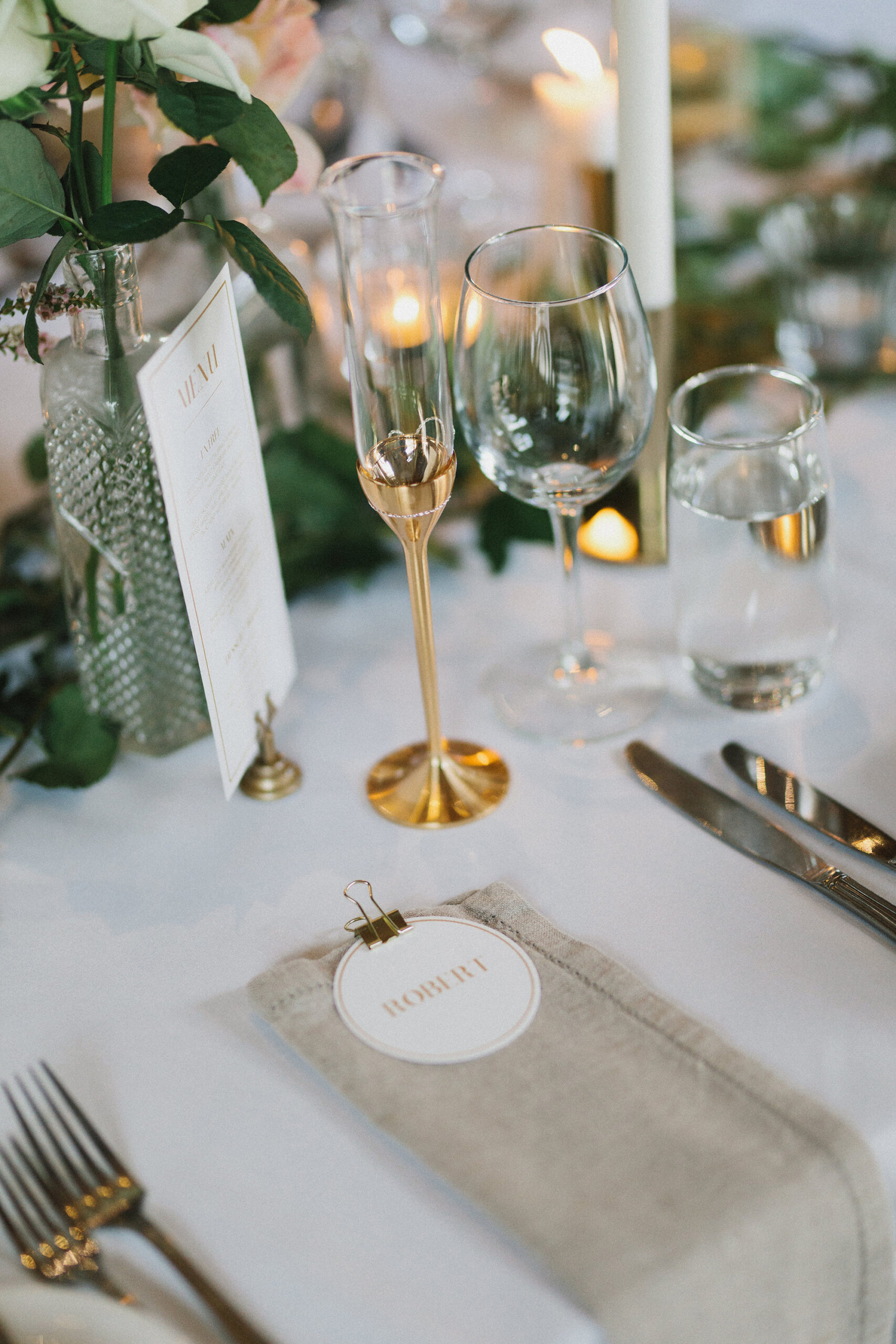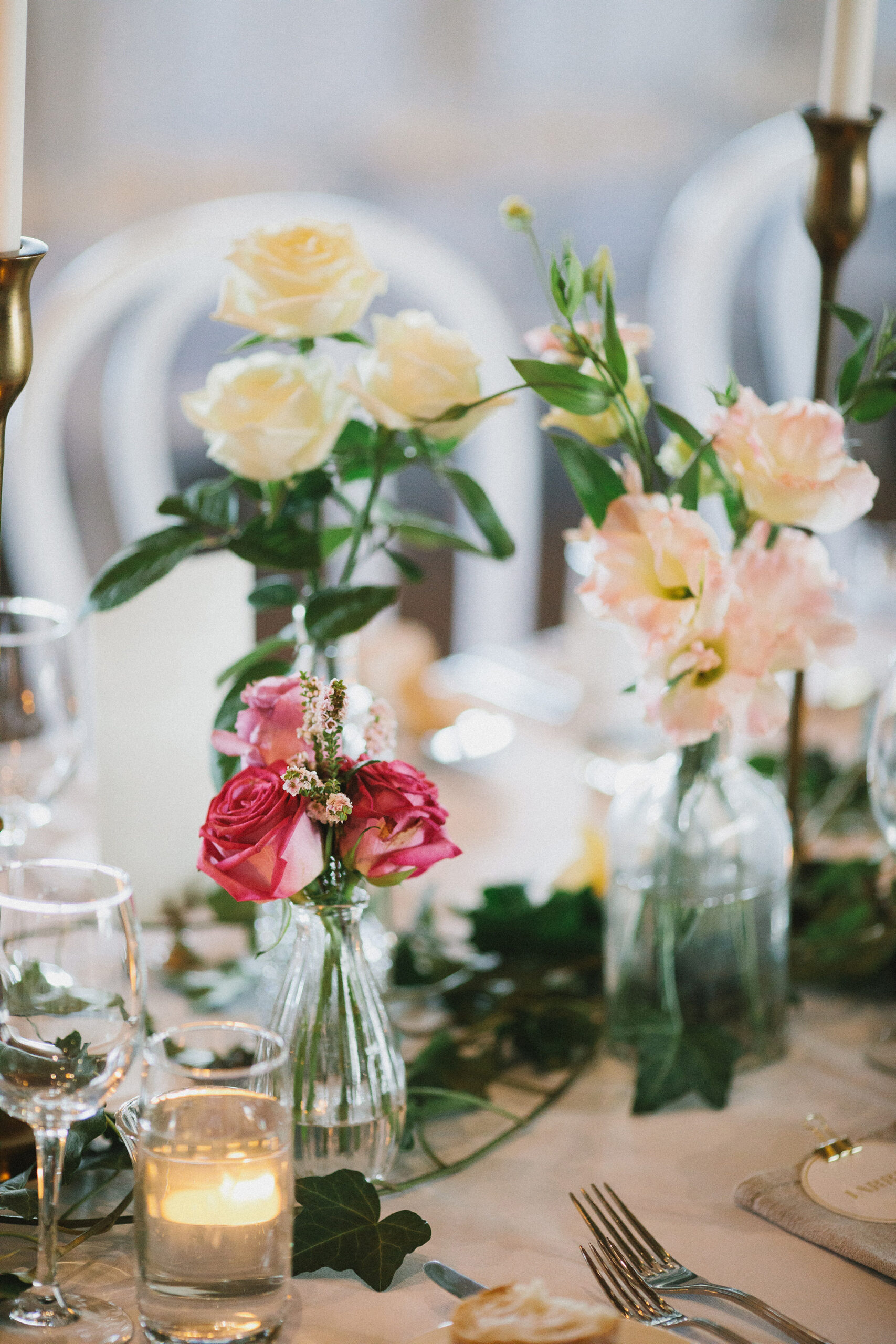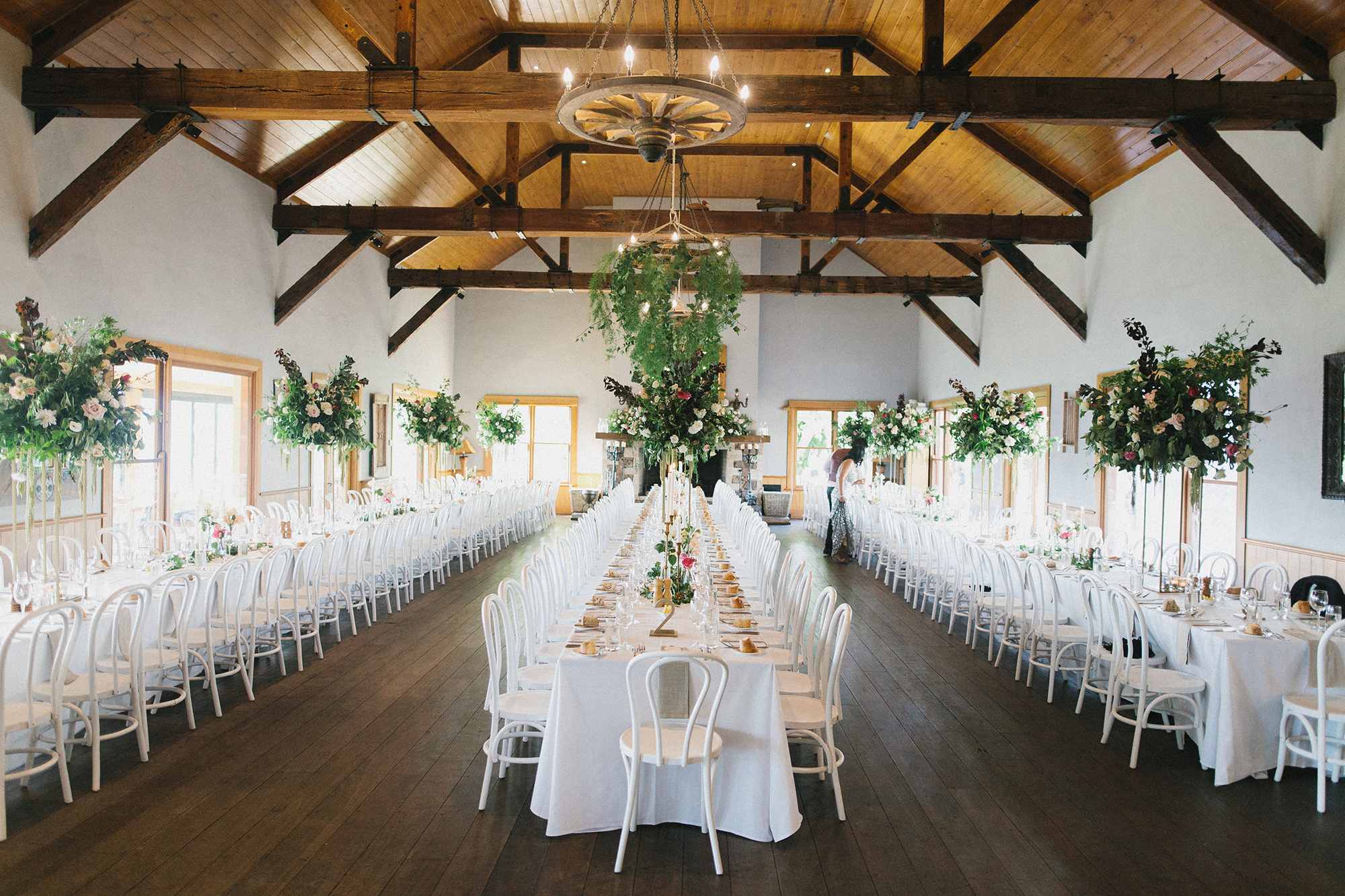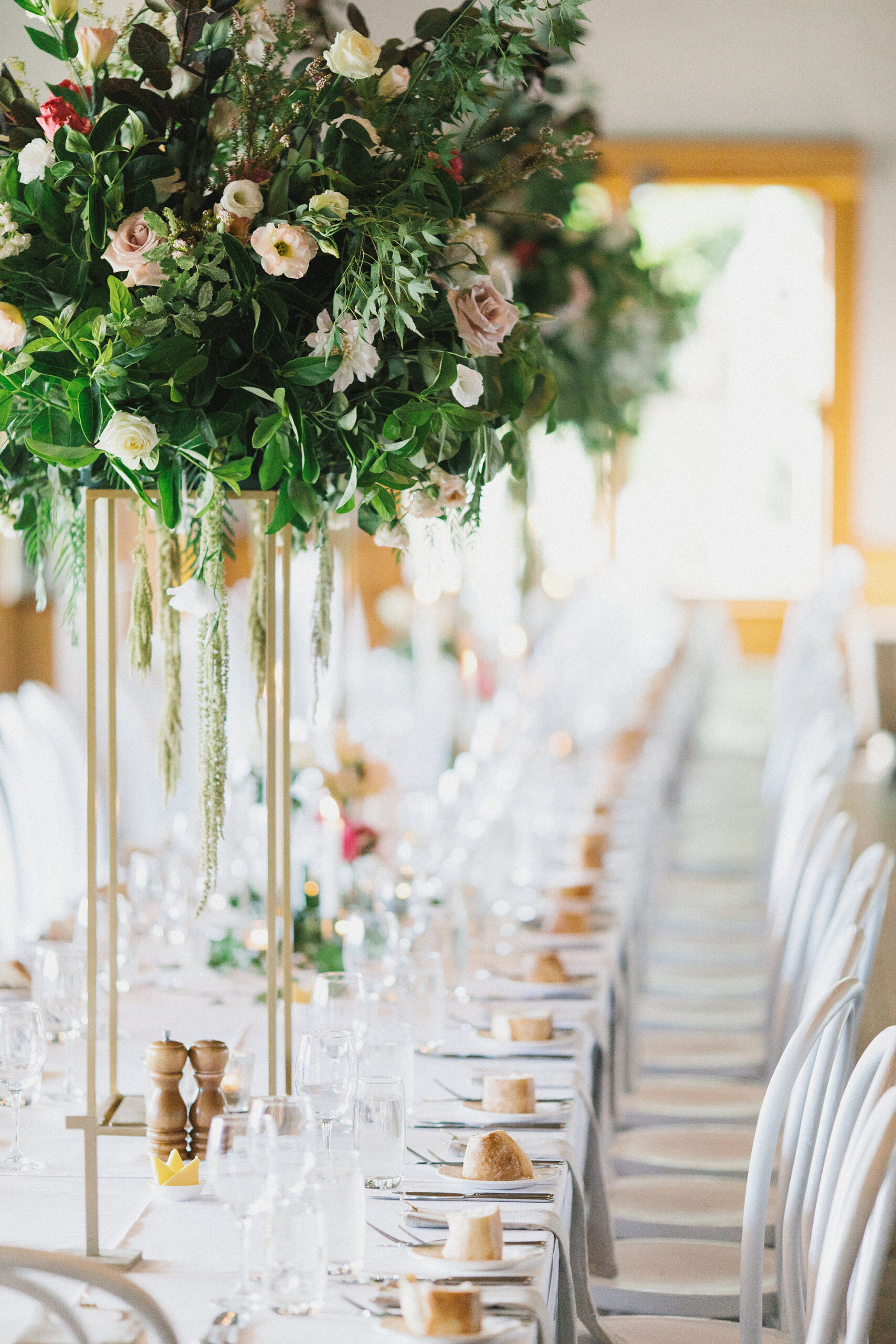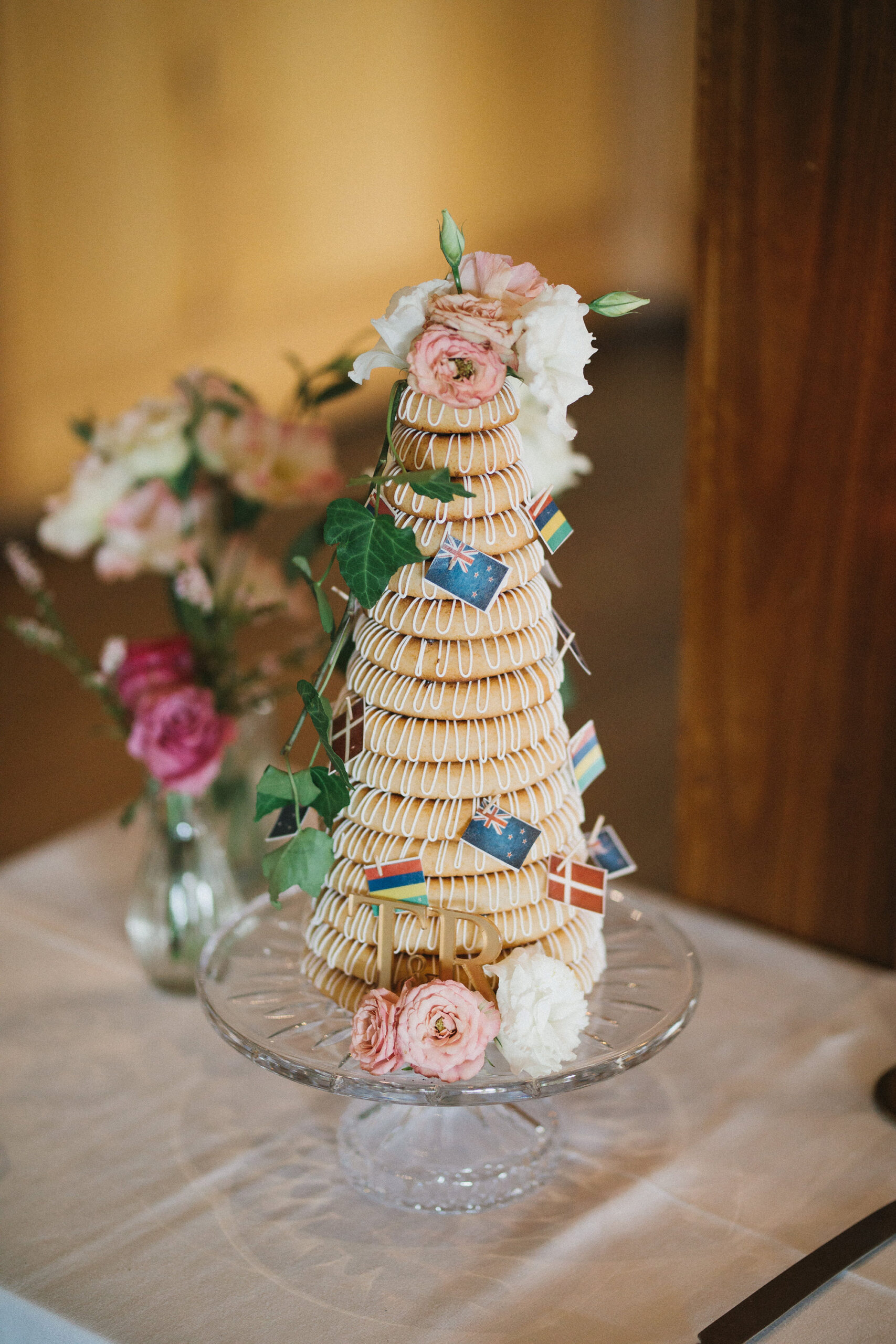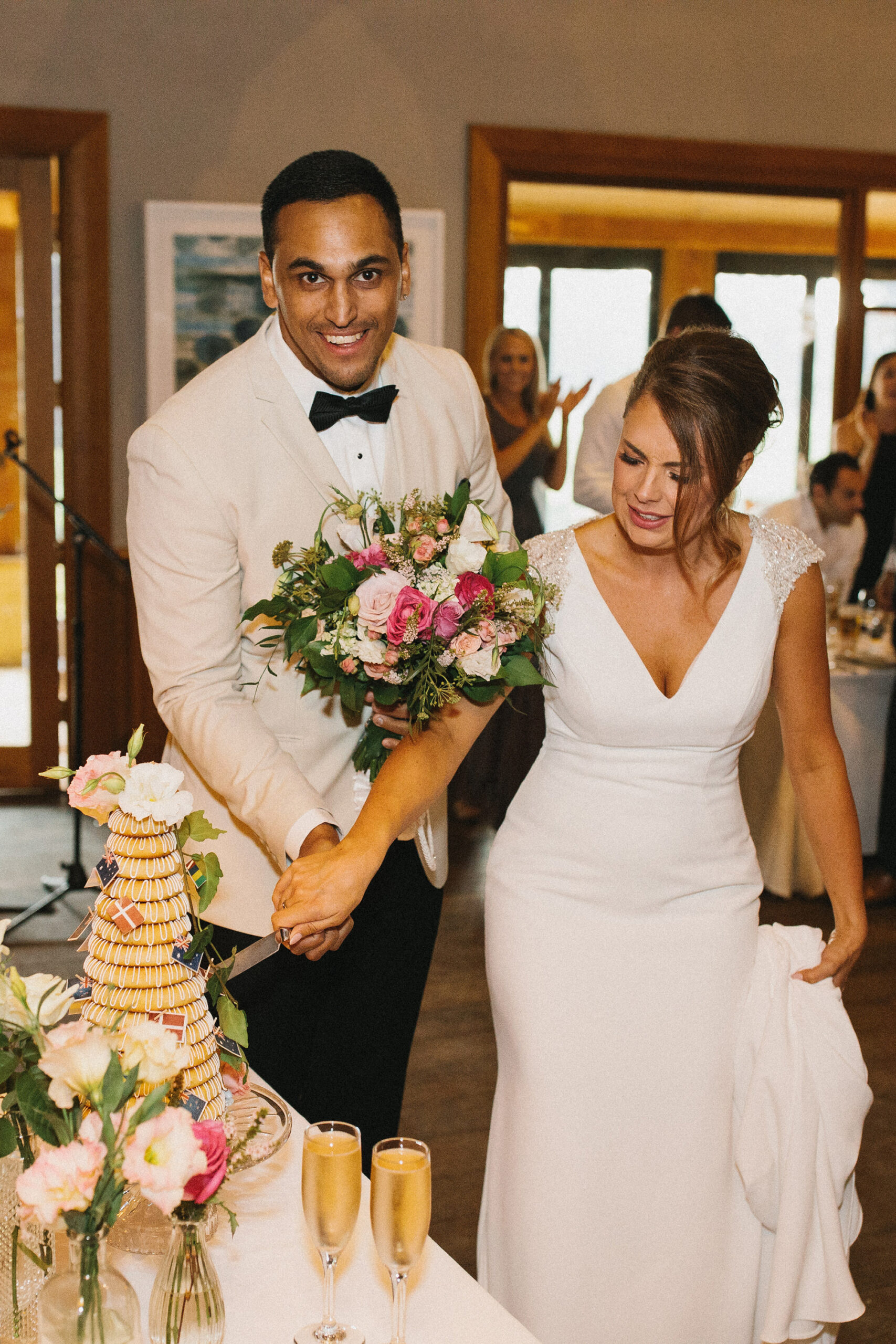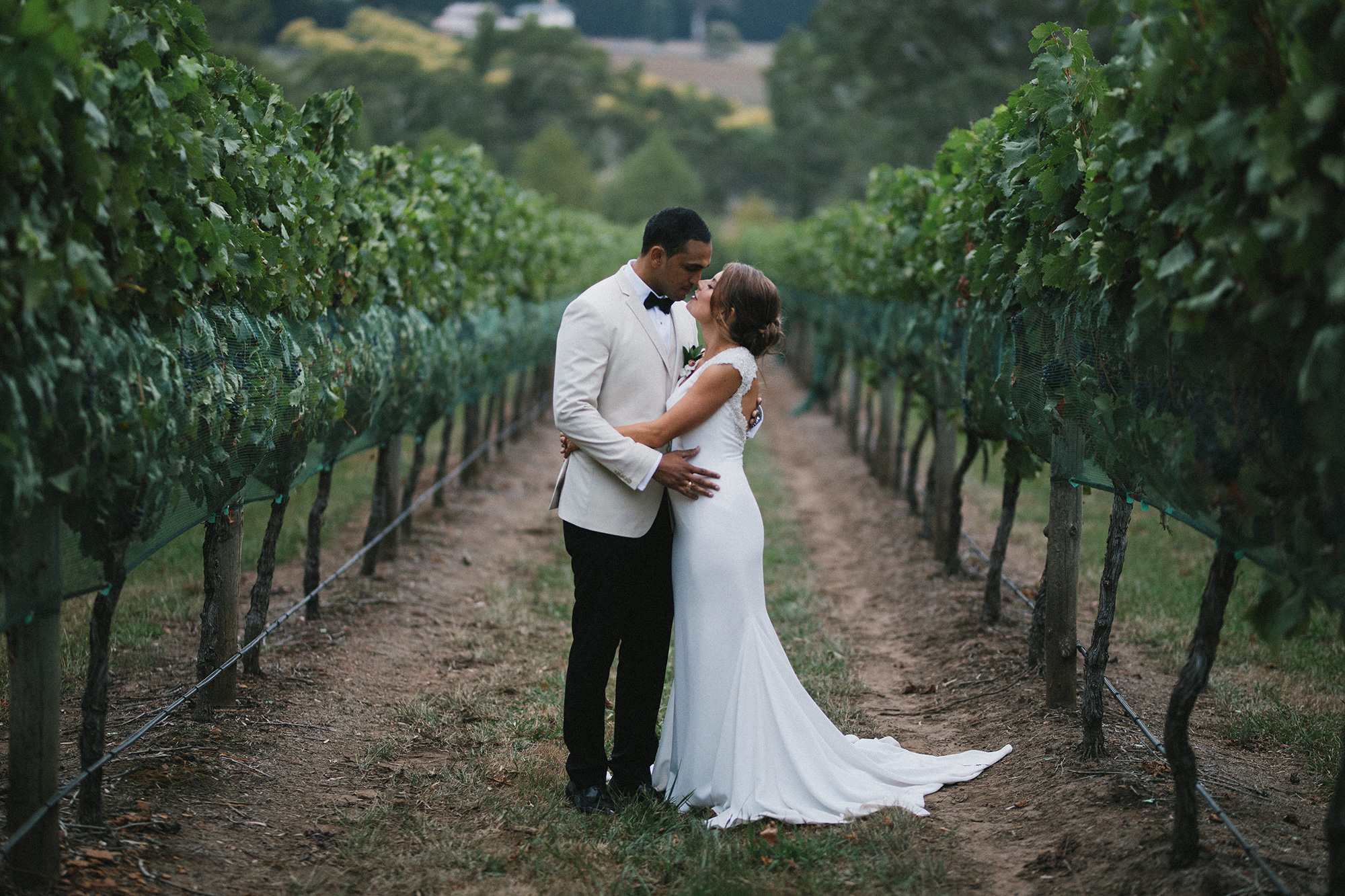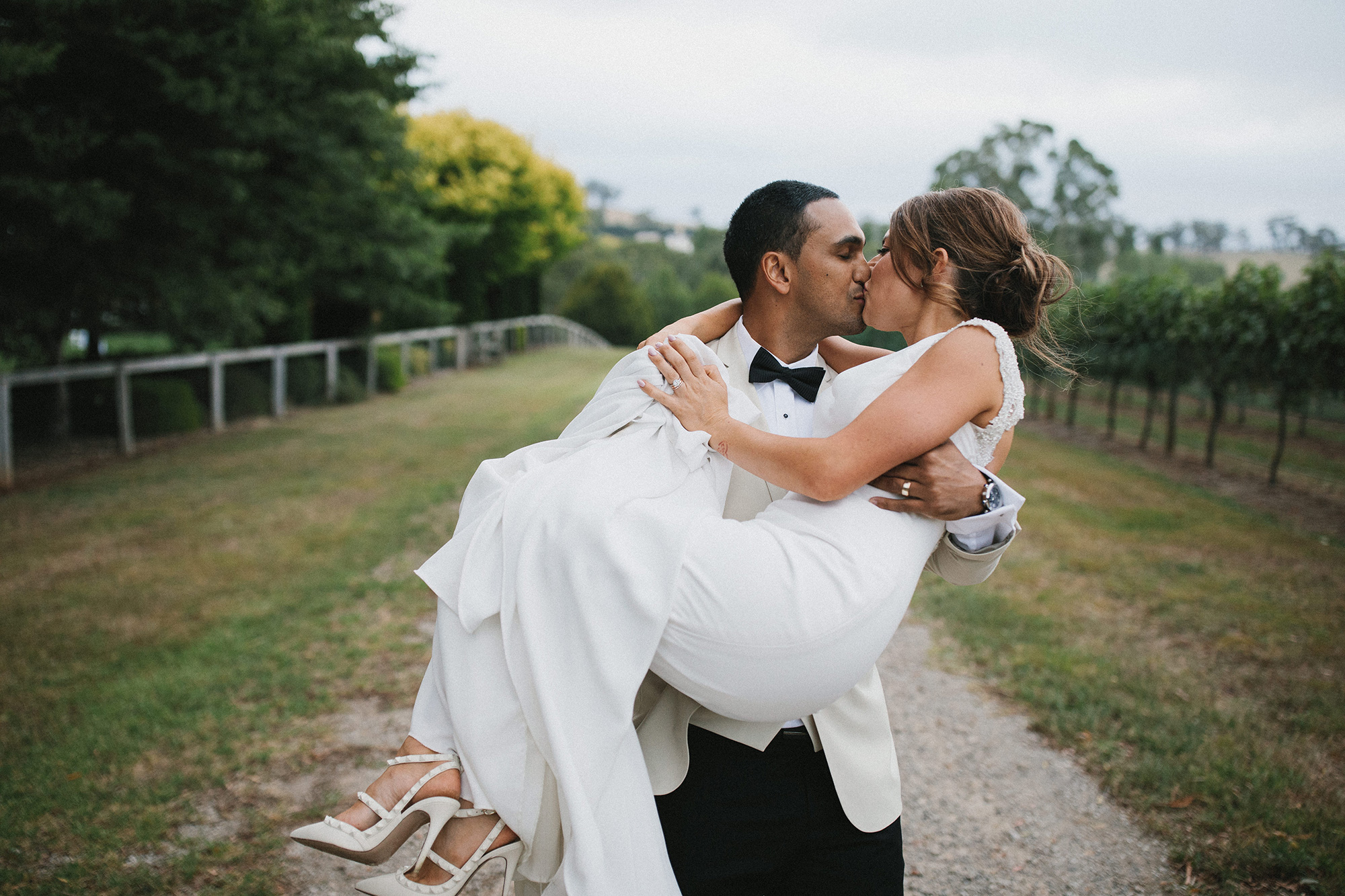 "Believe in yourselves and don't second guess or overthink any decision you and your soon to be husband will make," Tara says of the planning process.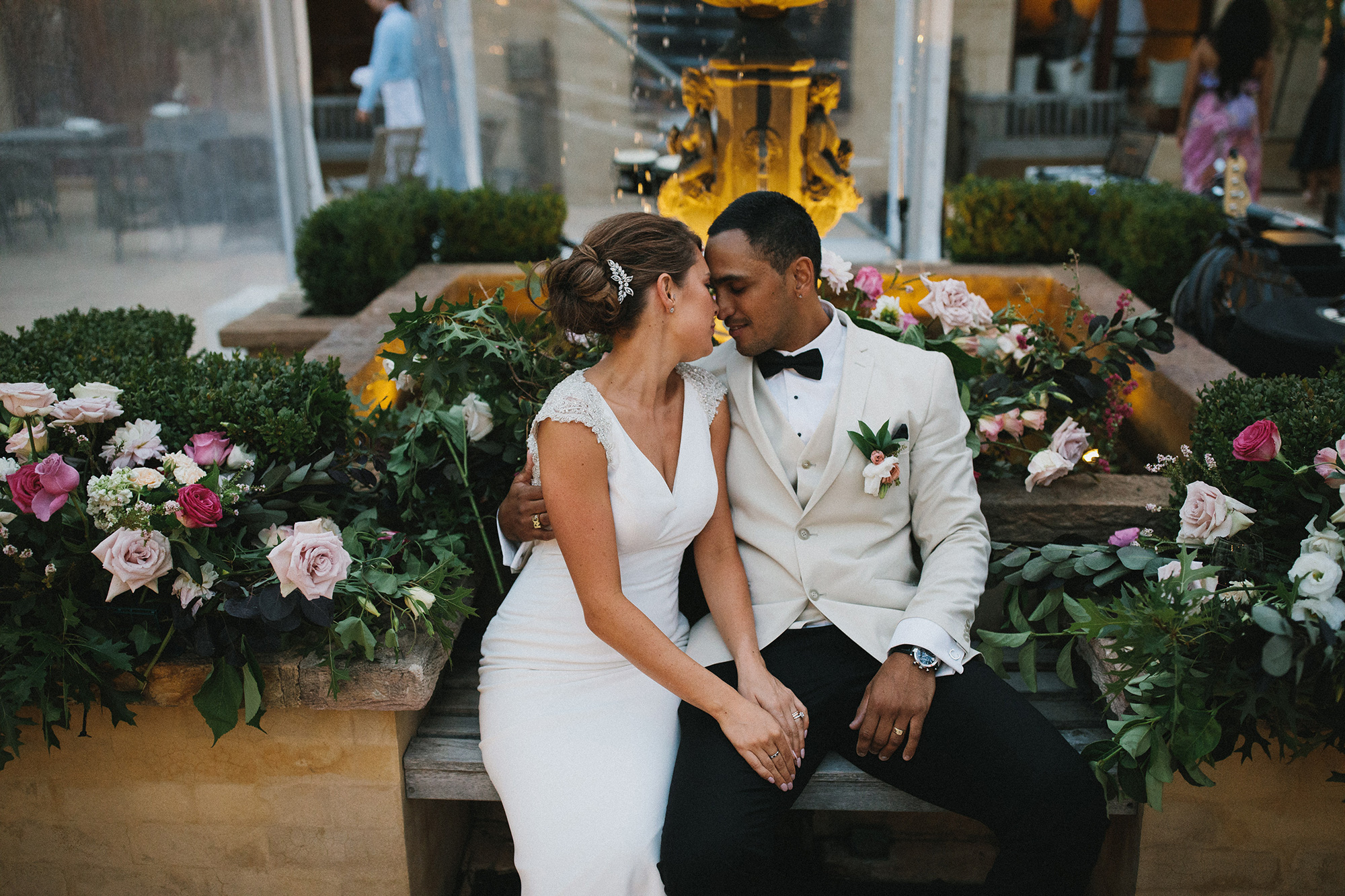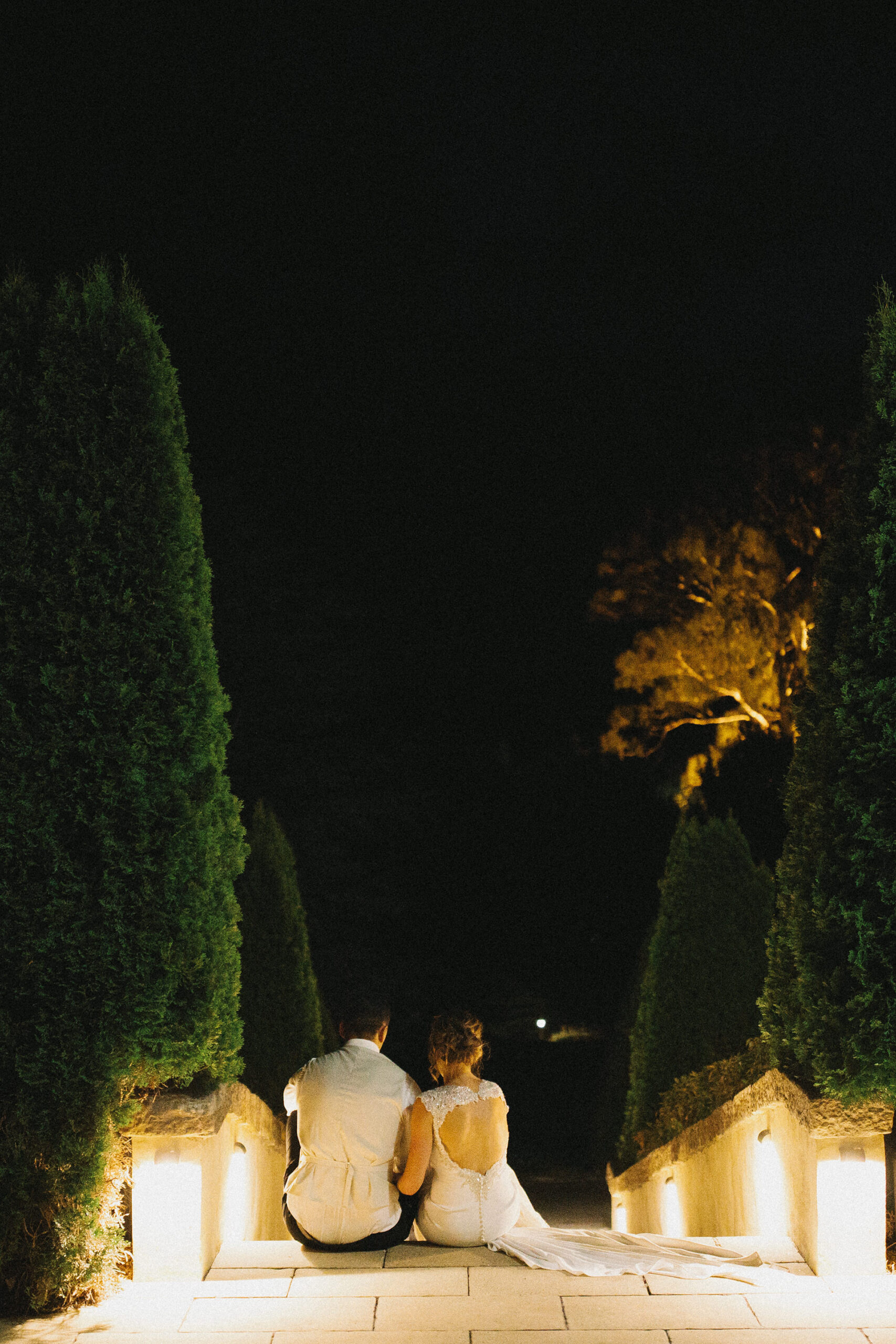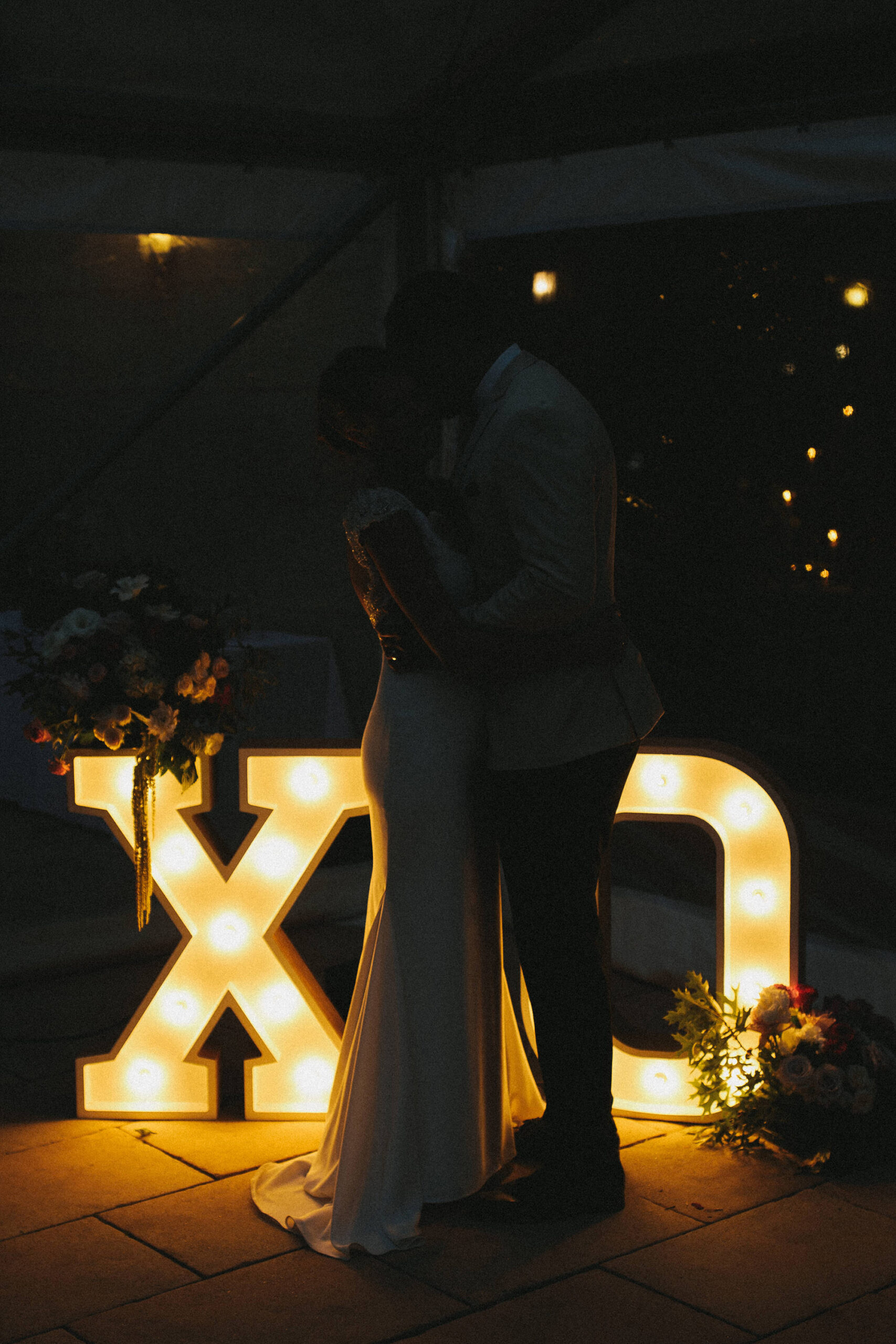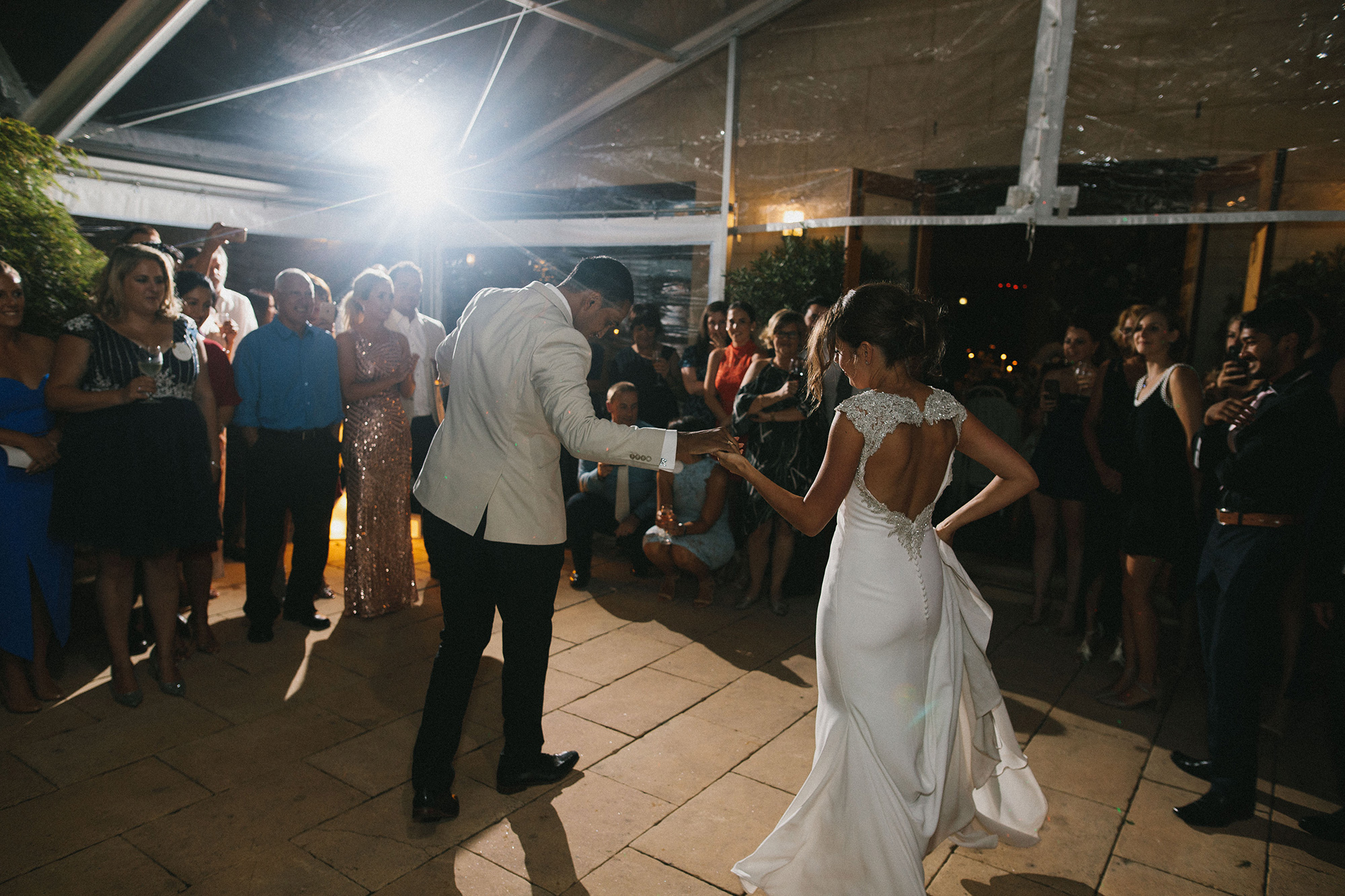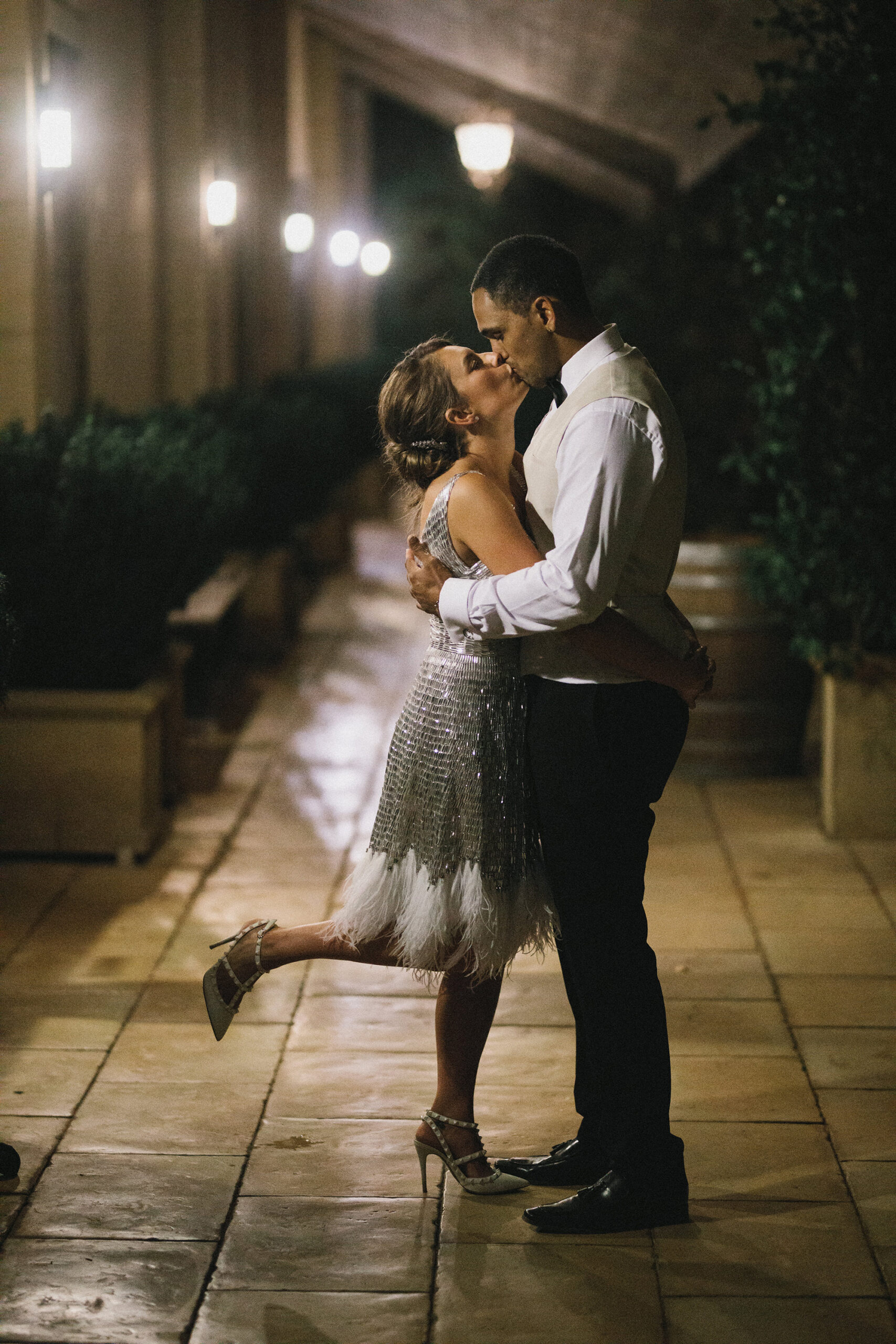 Video by Tom Healy.