Looking for some wedding inspiration for some unique wedding themes that will perfectly compliment the two of you as a couple? Here are 10 amazing unique wedding themes and our real weddings that have pulled them off perfectly.
Cheyanne and Jonathan were married in an epic movie-themed wedding. The bride firstly surprised the groom with Storm Troopers and other Star Wars characters arriving at the ceremony to line the aisle, and their vows referenced the Star Wars theme as well. The characters stayed for the photoshoot and added a touch of fun for this personalised wedding.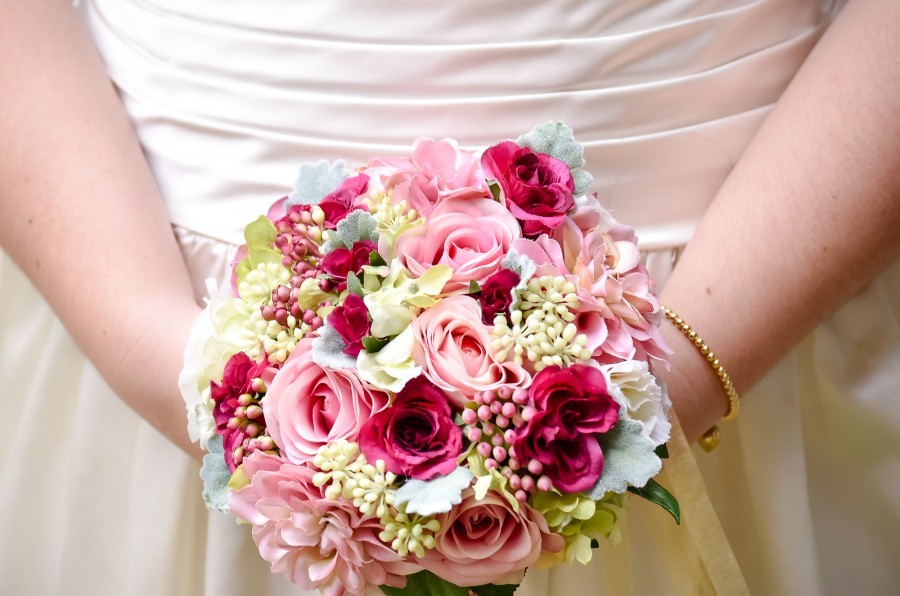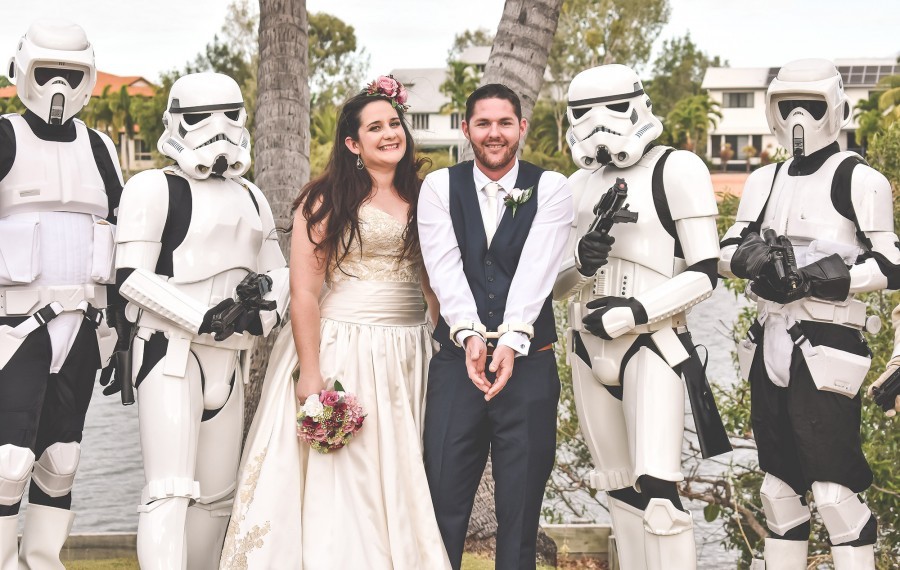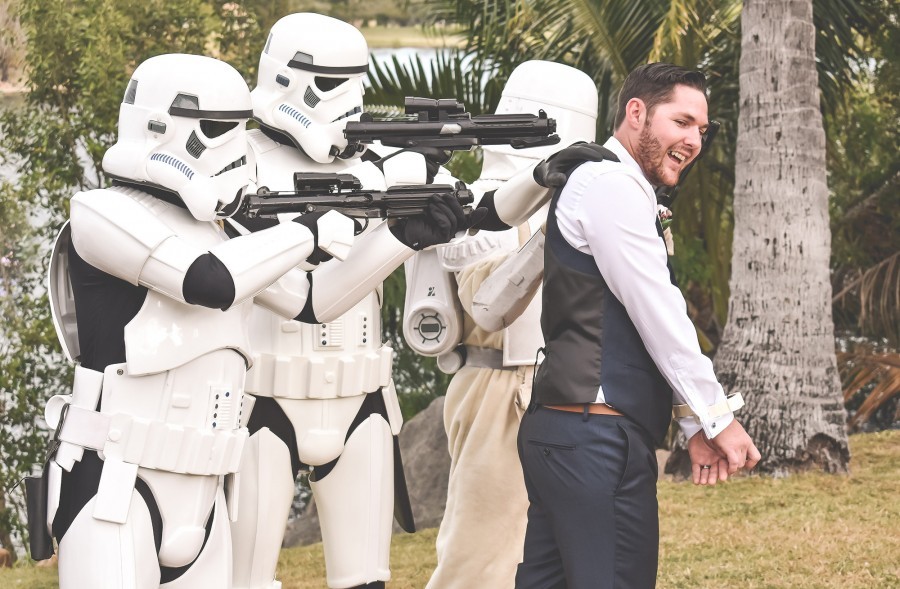 A Japanese Zoo wedding
With a mutual love of Japanese food, Elizabeth and Nash knew as soon as they walked through the Japanese Garden at The Royal Melbourne Zoo that they'd found their perfect wedding venue.  Elizabeth said that, "When we saw the beautiful lake with the birds, the shady trees and the turtles walking around at our feet, we decided on the spot!" They combined this perfect venue with over 3000 paper cranes folded by the bride and her mum to really allow the theme to come to life. They even used origami cake toppers. See the real wedding here.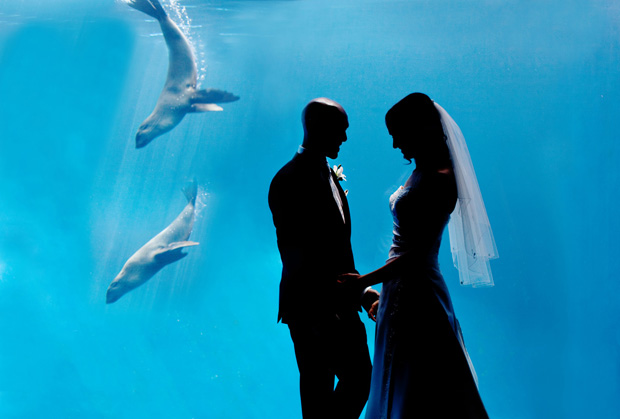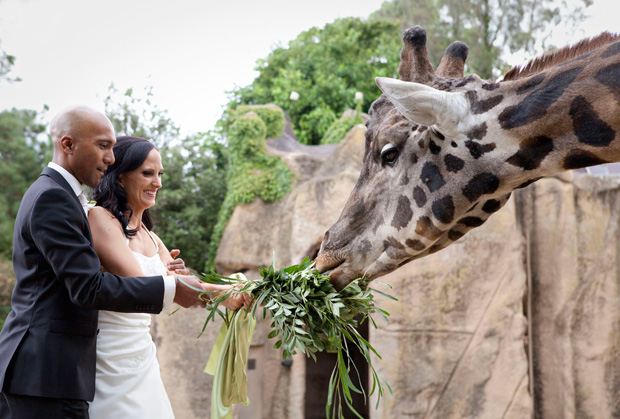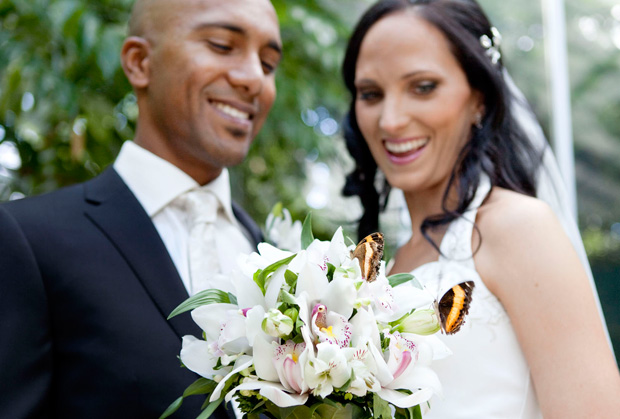 This stunning wedding shoot set in the Beerwah State Forest really brought the woodland wedding theme to life. The styling epitomised the woodland feel, with tiny mushrooms, moss and deep hues bringing the styling to life. Wooden slabs to present the beautiful cakes and bones add some beautiful boho elements to the shoot. How beautiful is this location? QLD couples- it might be worth checking out for an engagement shoot!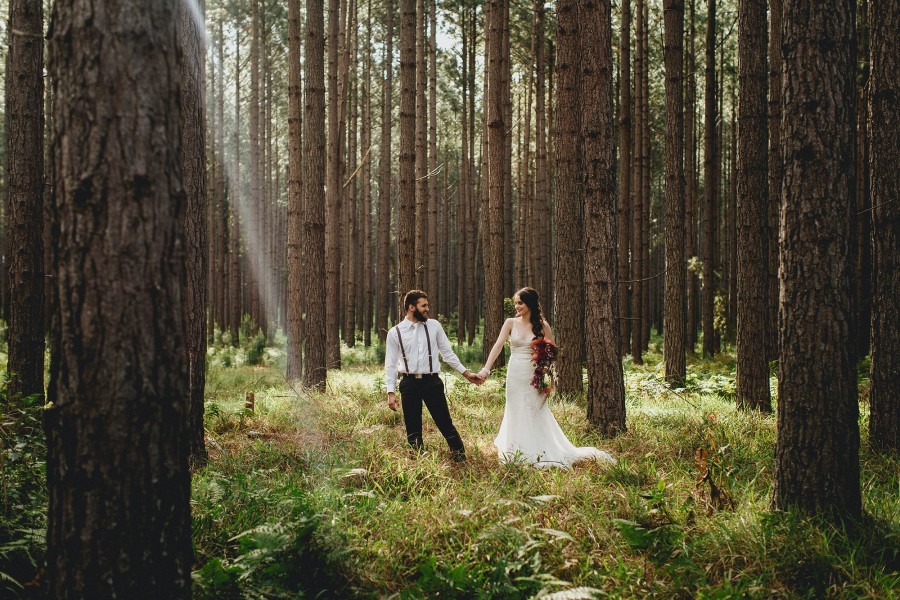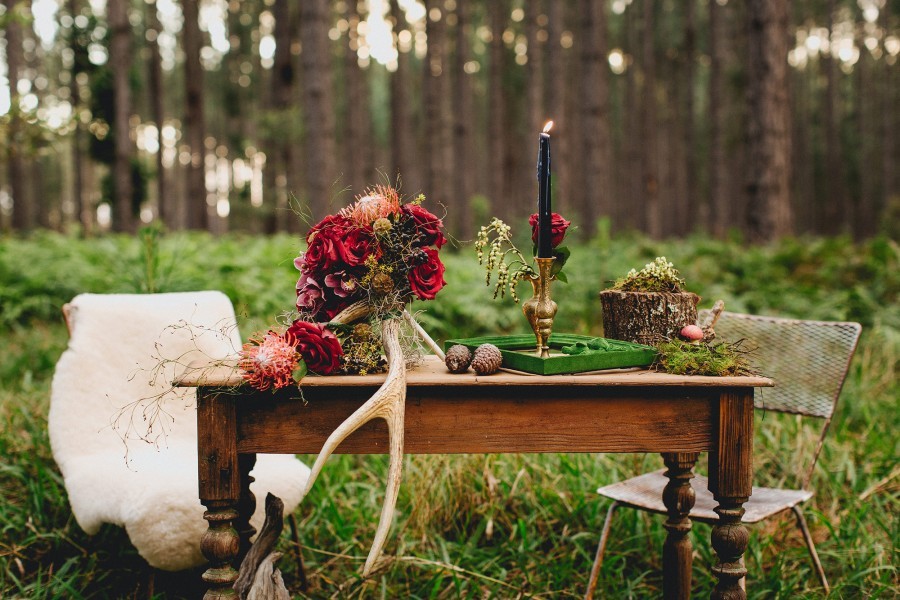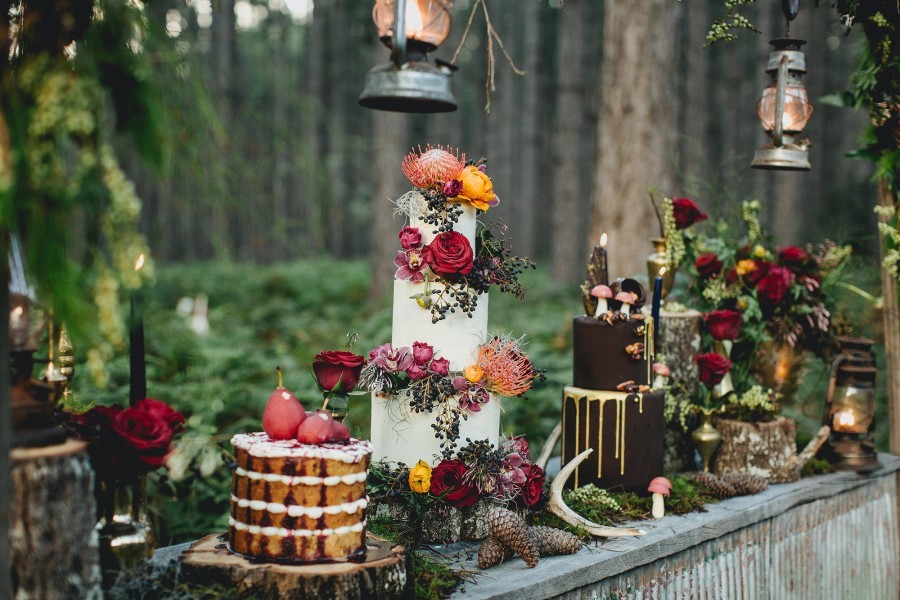 A Disney wedding
Amanda and Joel celebrated their love with a Disney themed wedding after getting engaged at Disney World in America a few years before they got married. To them, a Disney theme seemed like the obvious choice. The bride opted for blue glittery princess shoes as her "something blue" and the coupled ended their night with fireworks as a farewell with classic Disney songs playing while they were wearing Mickey and Minnie ears. It truly was the magical fairytale that they both imagined!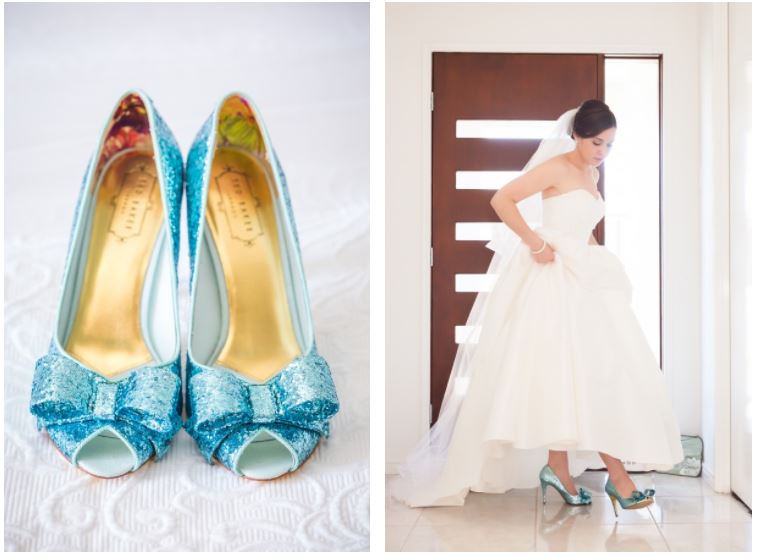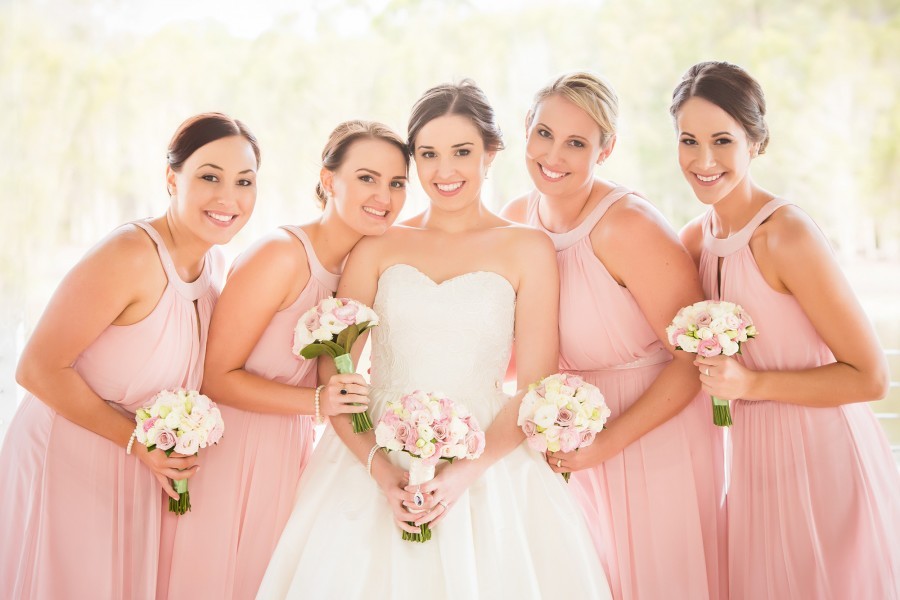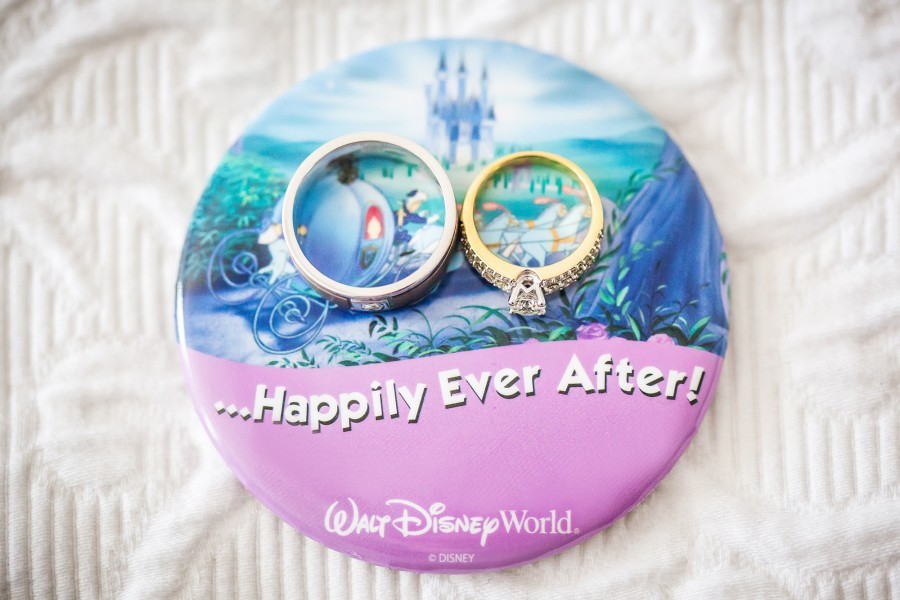 Laurette and James held their glamourous art deco "Great Gatsby" wedding in an art gallery. The unique venue suited their 1920s style perfectly. "Guests were treated to divine red velvet and vanilla gold foiled cupcakes and sipped on J-L personalised champagne, while acoustic versions of our favourite tunes played," Laurette recalls. "I was very specific with my stylist that we didn't want the venue to look 'too wedding like' and instead wanted it to look a super sleek and sophisticated dinner party," Laurette says. We think they pulled it off perfectly! We love the detail in this wedding.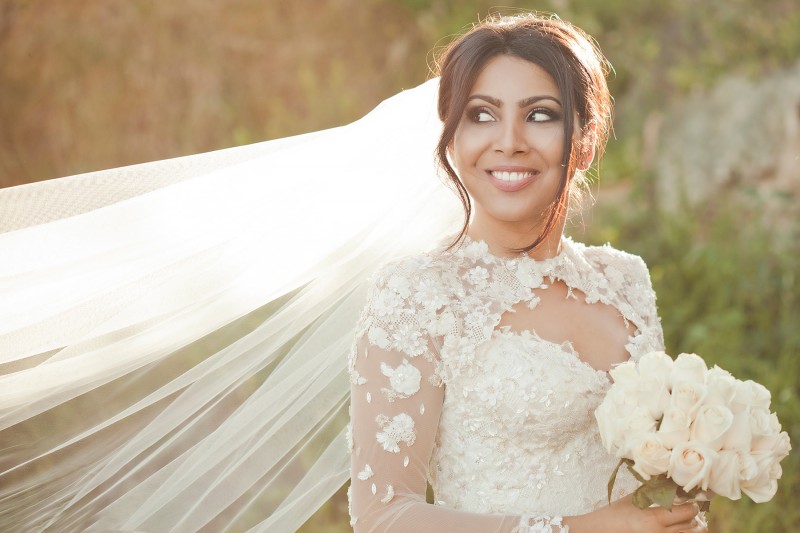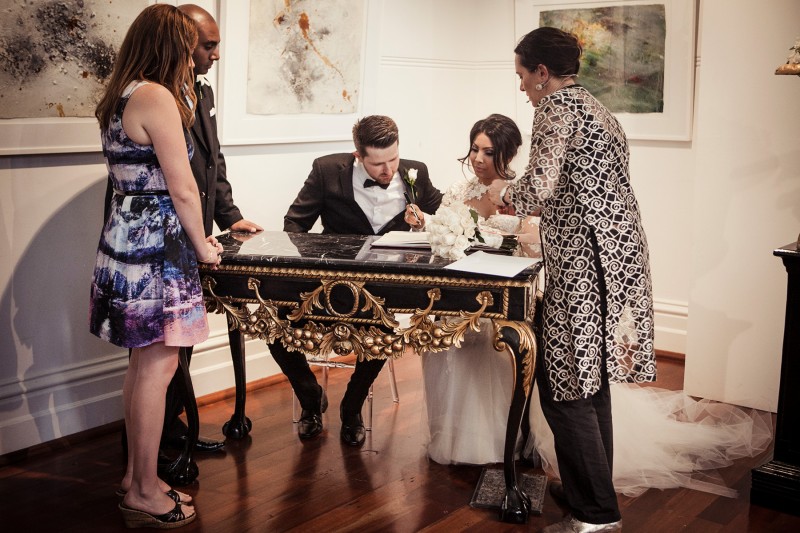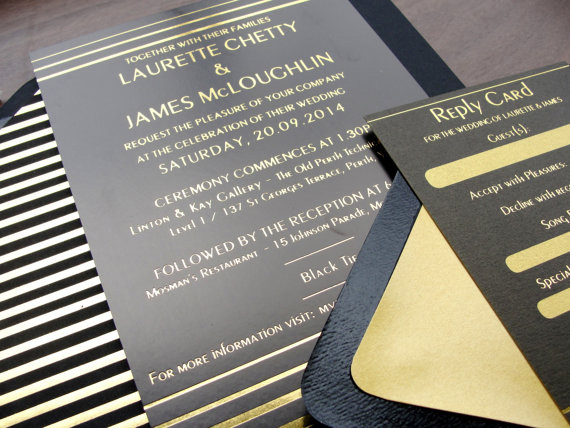 A mythical forest wedding
Matej and Gina had five thousand roses and enough floral streamers to span an Olympic sized swimming pool at their unique wedding. Gina, a florist, created floral umbrellas for the ceremony and put months of preparation into creating the perfect mythical forest theme for their wedding day. Their unique wedding theme not only took inspiration from her world of blooms but also from their passionate proposal in Matej's home country. "He took me to a mystical forest where his parents own a wood cabin hidden in between a magical valley of Soca River," marvels Gina.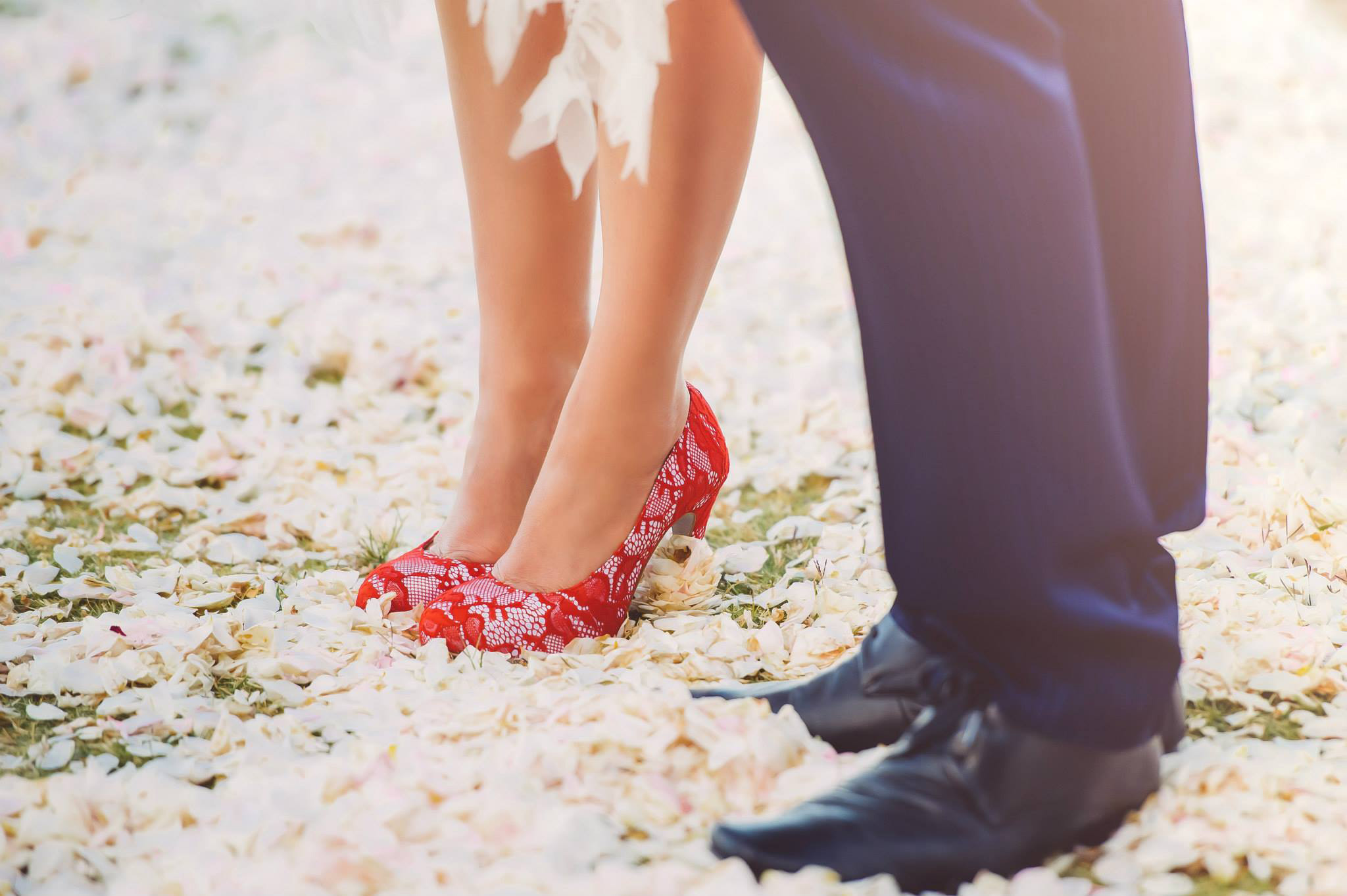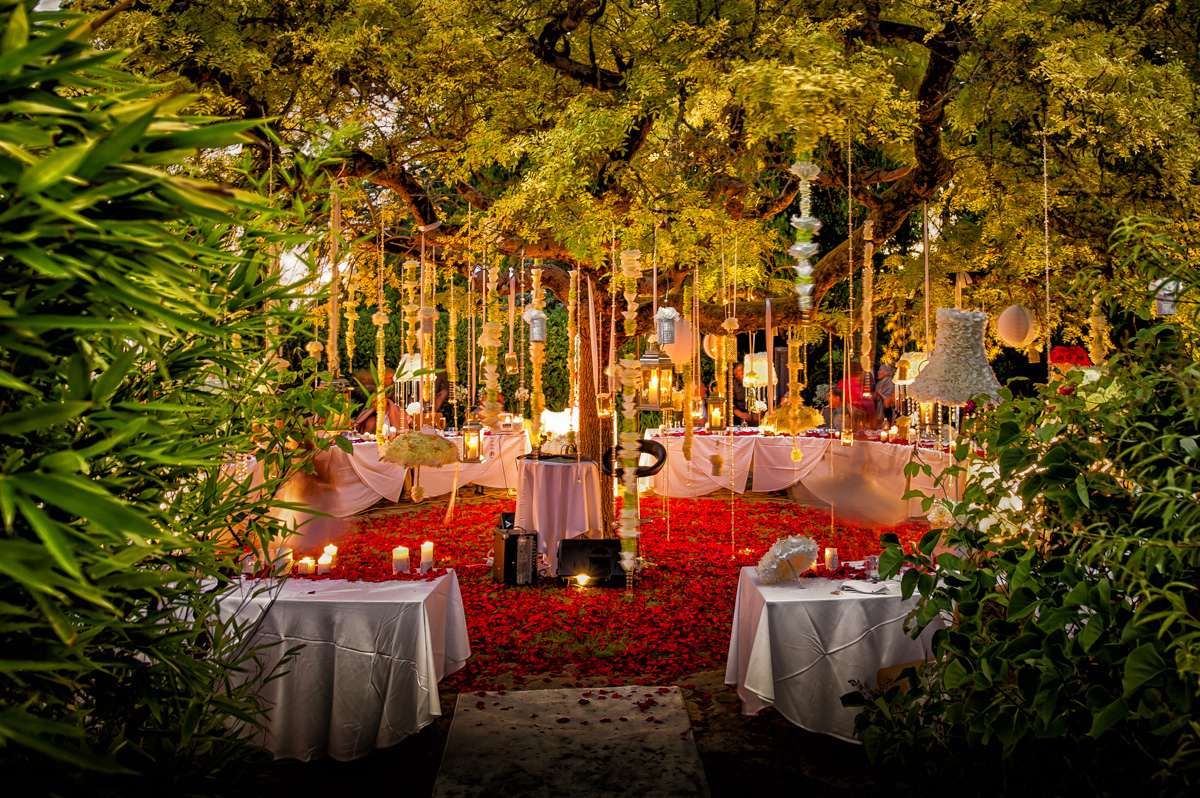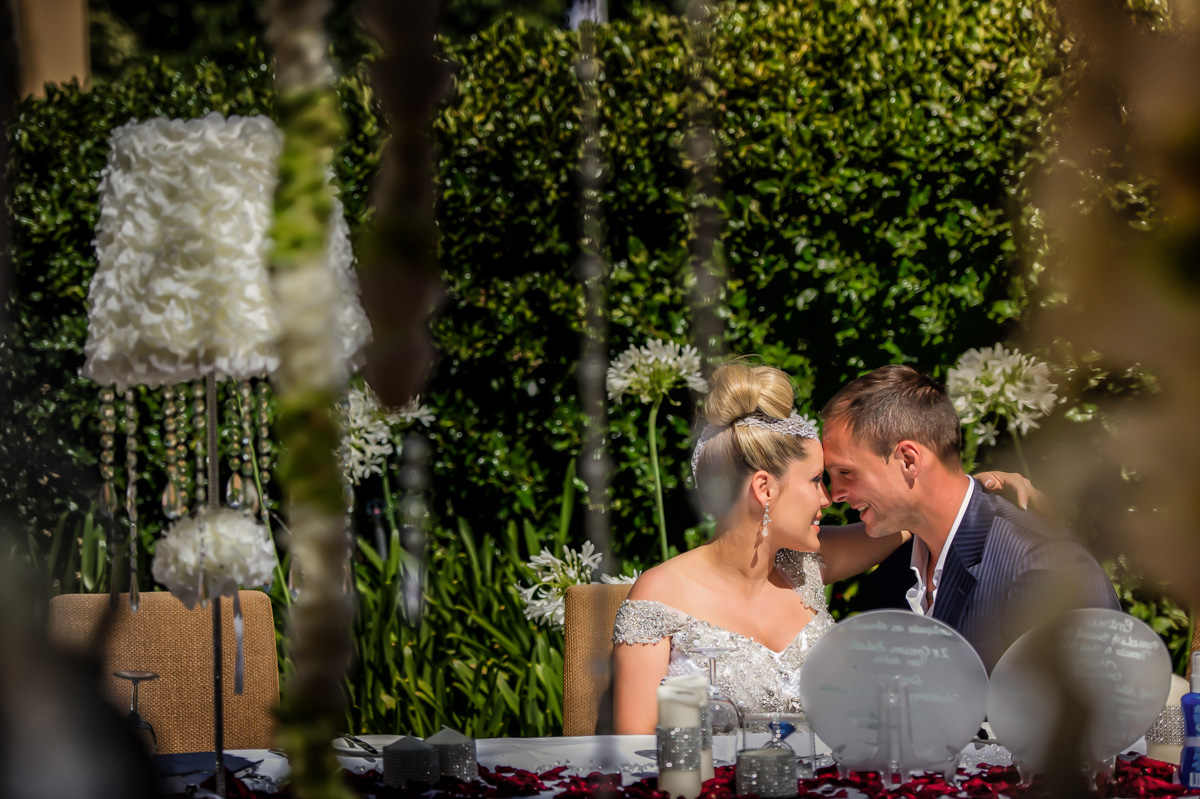 A spooky Halloween wedding
Revecca and Ryan share a love of all things horror. Their day began at the gothic St John's Cathedral in Brisbane, guests' first shock was her incredibly long 10-metre veil. The surprises kept on coming at the wedding celebrations continued. With Rev wishing for "not one boring moment" for guests: "We hired a zombie crew to scare our guests at the reception," says Rev. "The MC announced a zombie apocalypse – 'everyone watch-out!' – and out came the crew to Michael Jackson's "Thriller."" Then, the bridal party came out, as if infected by a zombie virus. In addition, their guests dressed up for the occasion, donning some realistic costumes to get into theme.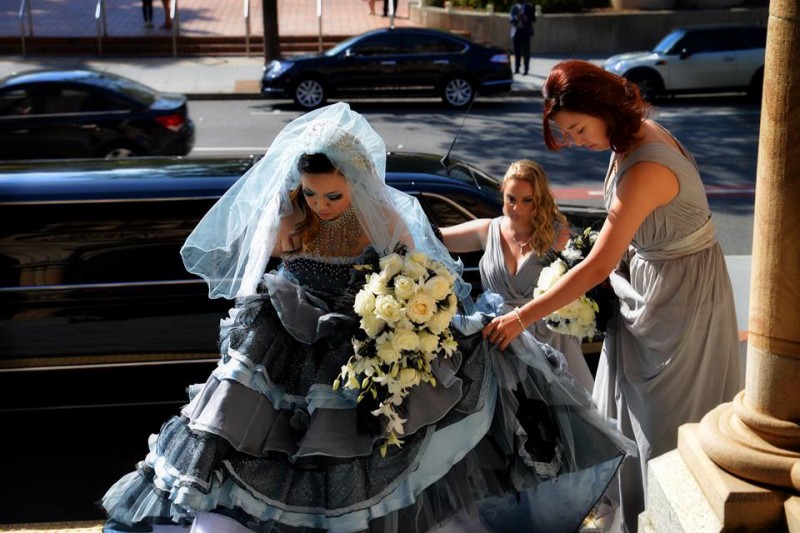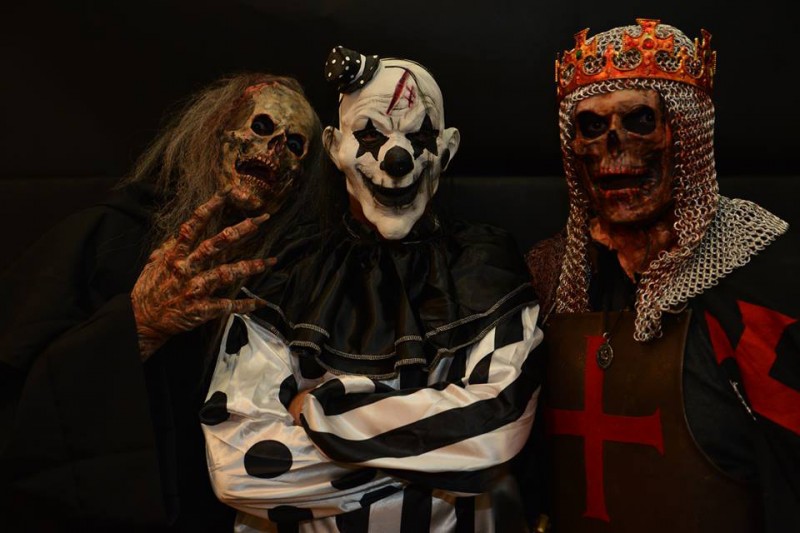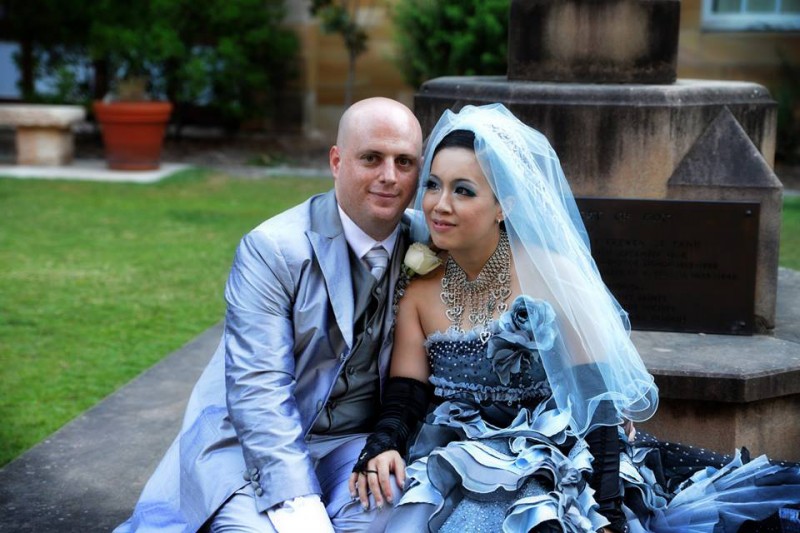 Ultra glam husky wedding
Chloe and Geoff opted for a glamorous wedding featuring the other loves of their lives… their Huskies!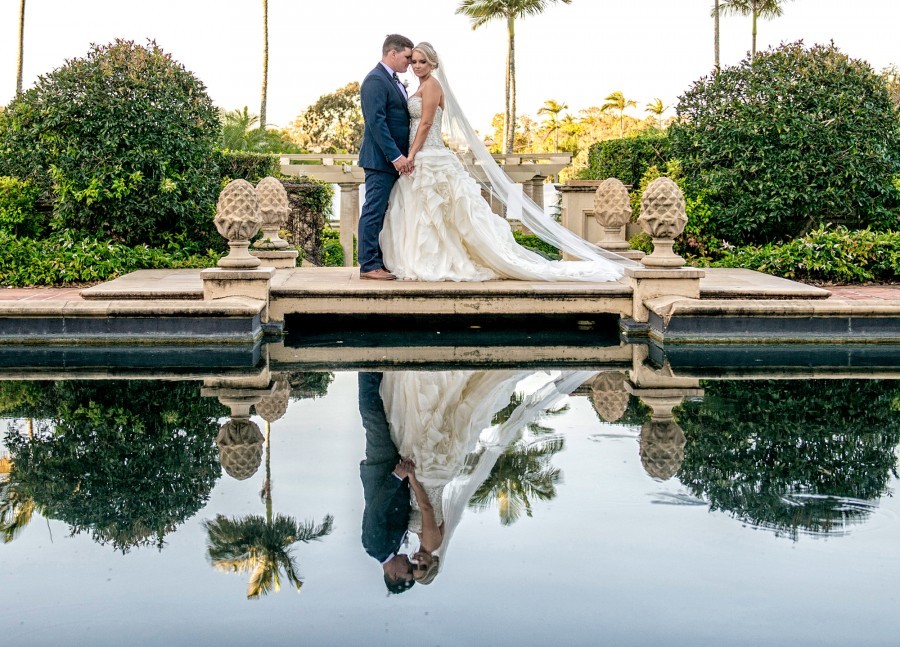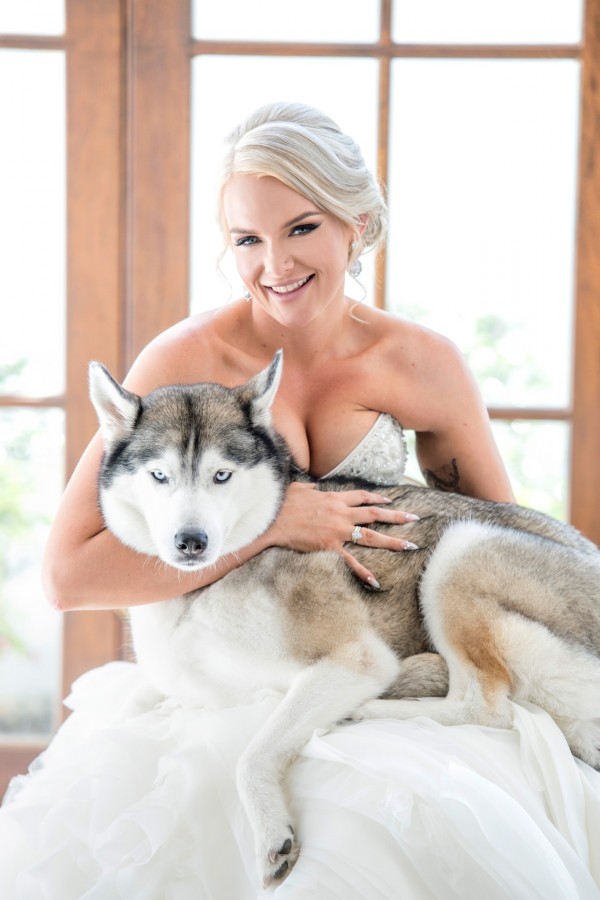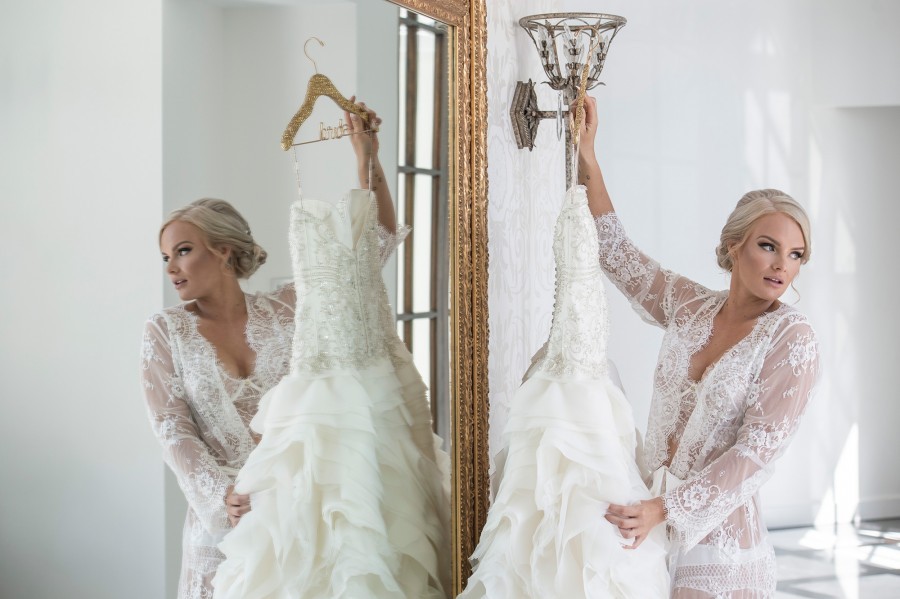 An Italian garden wedding a Nonnas
Shae anbd Robert were high school sweethearts. Having spent many enjoyable large family dinners at Robert's nonna's house, her backyard was an obvious choice for their Italian garden wedding. "The one thing we were sure about was that we wanted a very homely, family-style wedding," explains Shae. "Things fell into place after that and we found a hidden away, beautiful, outdoor garden chapel close by for the ceremony."  But it was the ceremony that has most captured Shae's memory. "The aisle was 60 meters long and began in the garden outside the chapel," she describes. "My dad walked me down the garden aisle, and as the music played and the people looked out from beyond the chapel doorway he said to me 'remember to just enjoy this day'."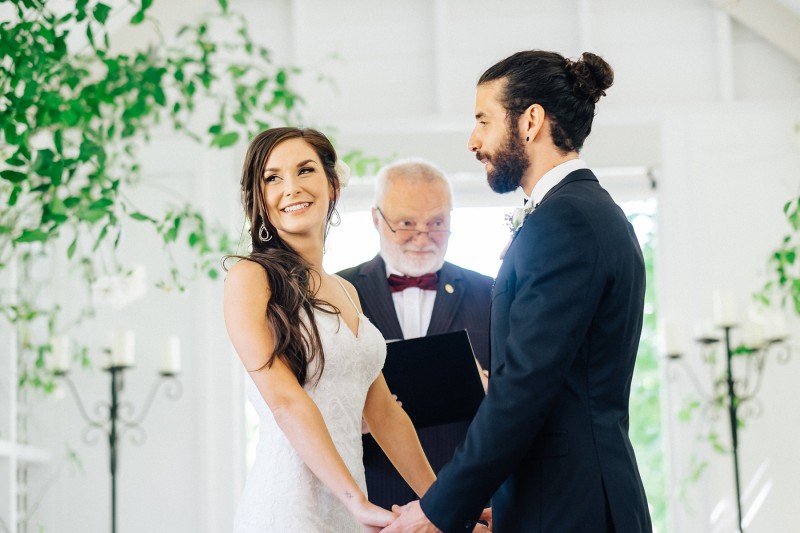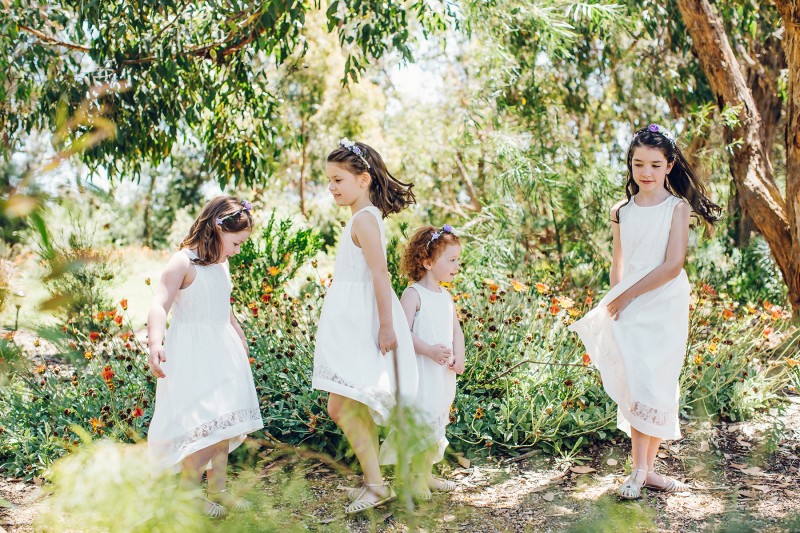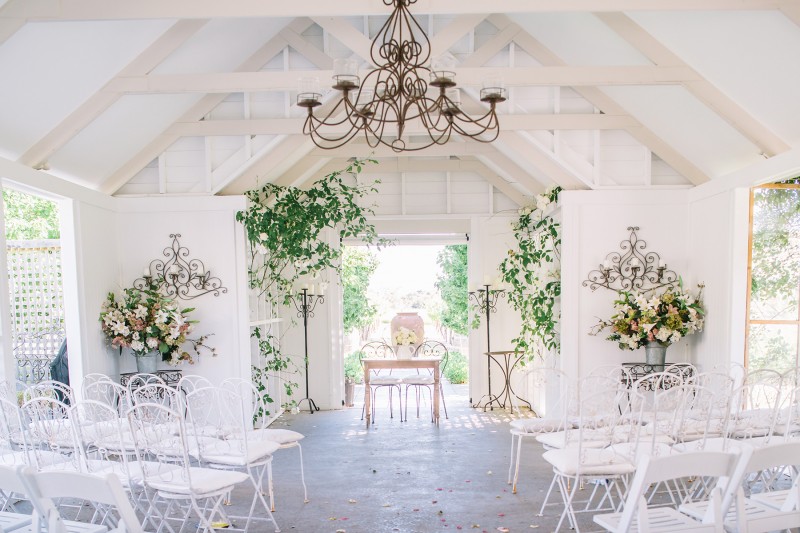 A wedding fiesta
Aaron and Candice opted for a colourful wedding fiesta to celebrate their marriage. The pair married at Perth City Farm and invited 120 guests.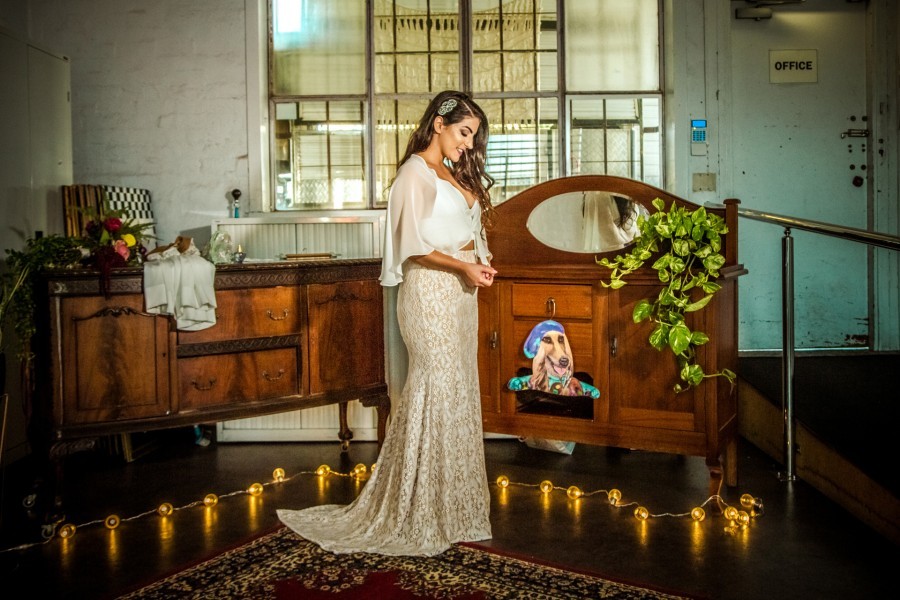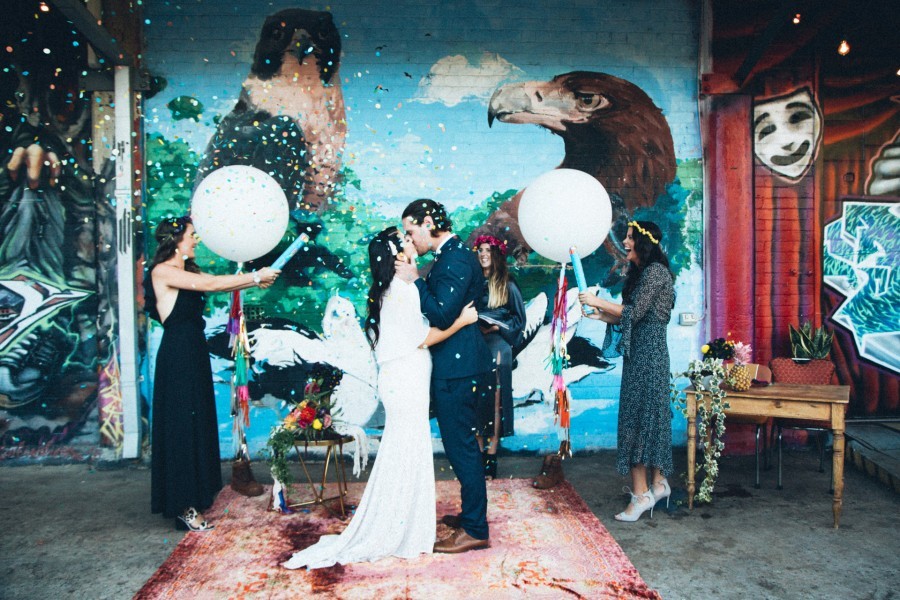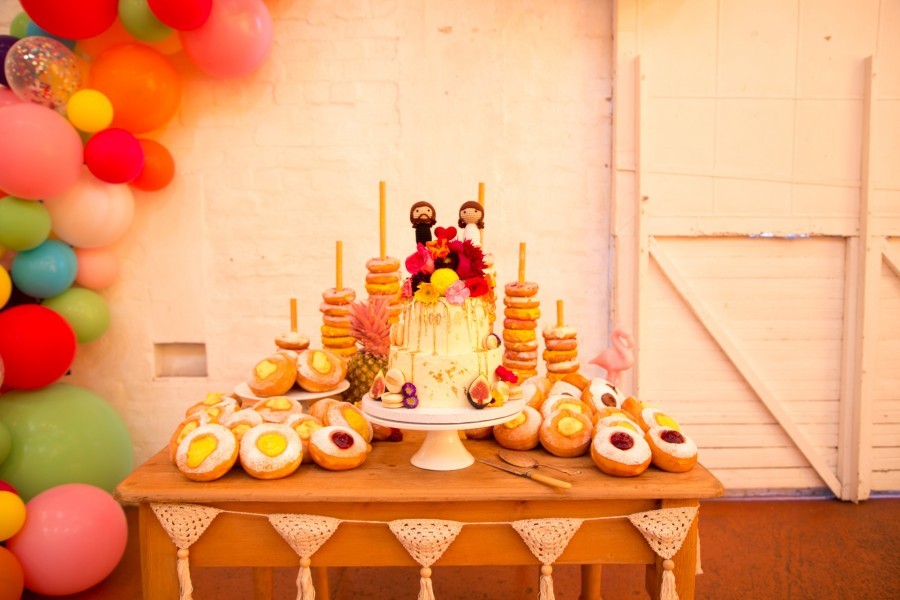 An eclectic country wedding
Can we take a moment to appreciate that blazer?! Kelly and Damian opted for stunning venue Gum Gully Farm for their nuptials, which were a stunning eclectic mix of styling with beautiful colours, prints and textures.