When Maxine got to know Ed, it was like a missing piece of a jigsaw puzzle falling into place.
"Ed and I are kismet," she says. "From our first meeting at a bar that neither of us wanted to be at until we made eye contact. The first time we snuggled it felt like a piece of a jigsaw puzzle locking into the right place."
After about three years together, Ed, originally from the US, popped the question under the Christmas tree at the Rockefeller Centre in New York, a scene that echoed the spot under a Christmas tree in Sydney's Martin Place where they first said "I love you".
The couple's authentic, relaxed wedding in Melbourne was a three-day celebration.
"As 90 per cent of our guests were flying into town for the wedding, we decided to have the girls (hens) and boys (bucks) events on the same weekend, so it became a three-day nuptial extravaganza," Maxine says.
For the main event, on February 17, 2019, the couple chose Topiary, a renovated warehouse attached to Bells Hotel in South Melbourne.
"My approach to the wedding was to throw a really great dinner party, it just happened to have something at the beginning (the ceremony)," Maxine explains
"This is why we had one long table so everyone could sit together, we served the food family-style on platters and we didn't have a stipulated timeline or structure to the reception. It was all very relaxed and free-flowing.
"Our wedding became one big party where everyone was family."
Photos courtesy of SR Photography.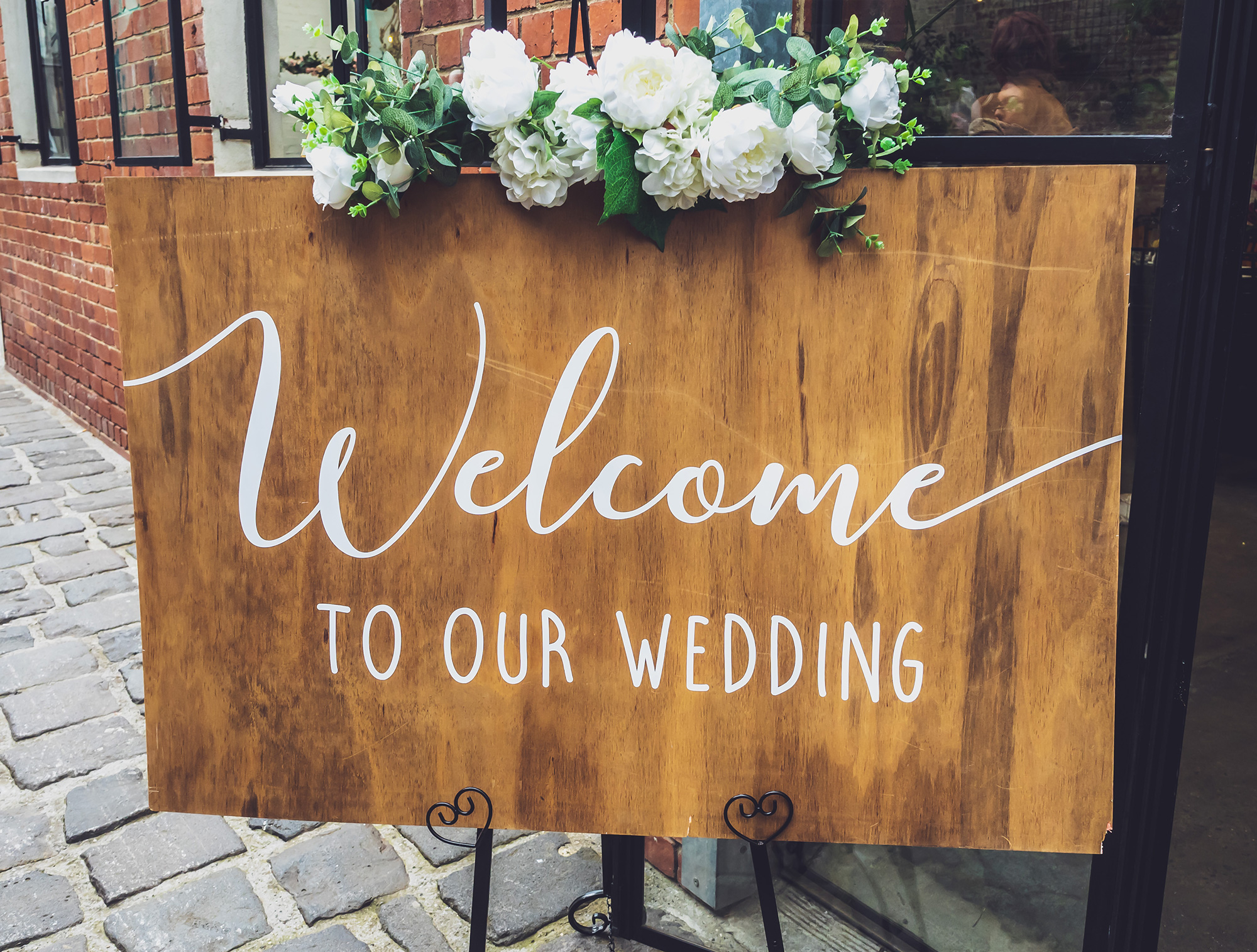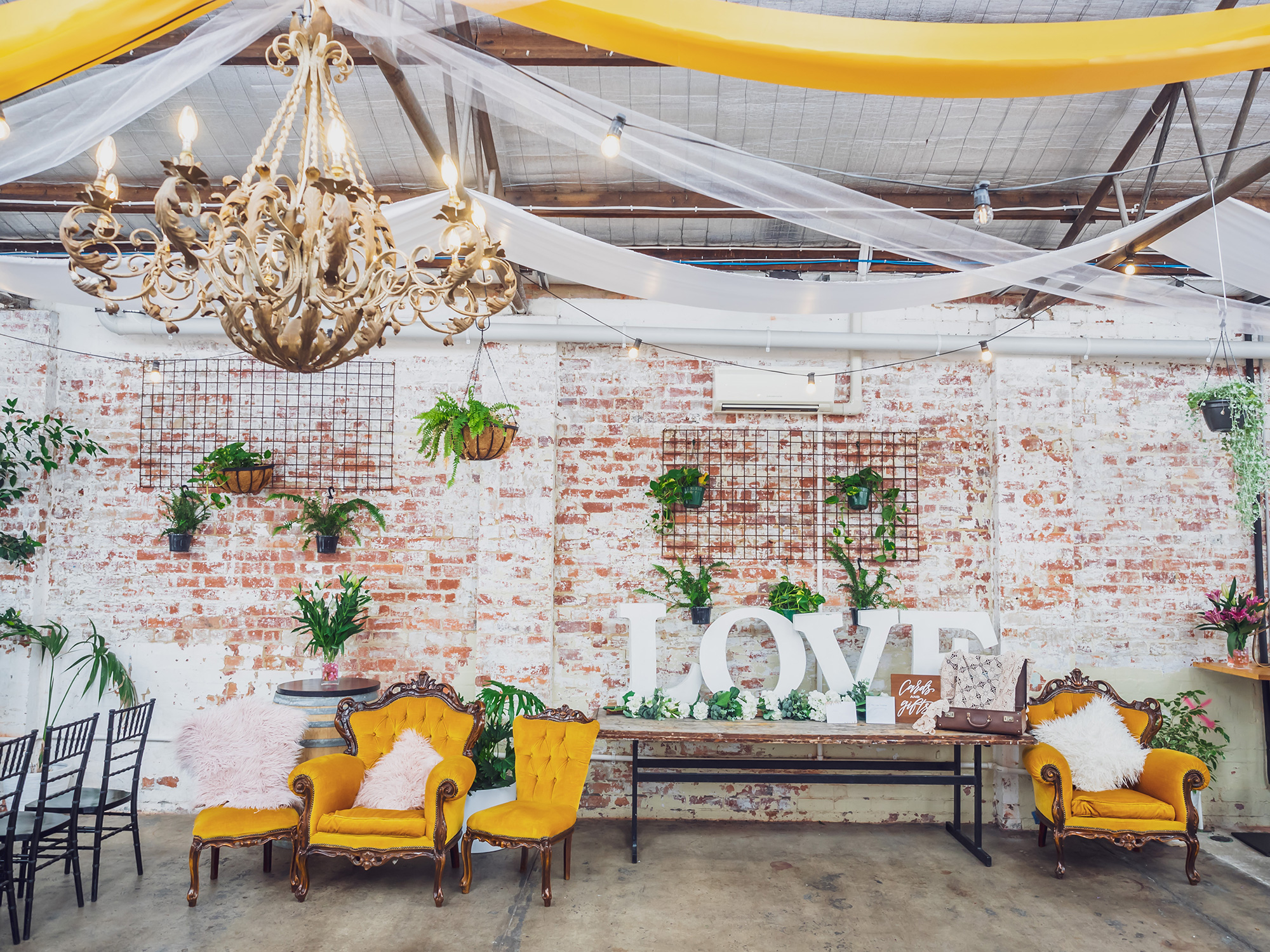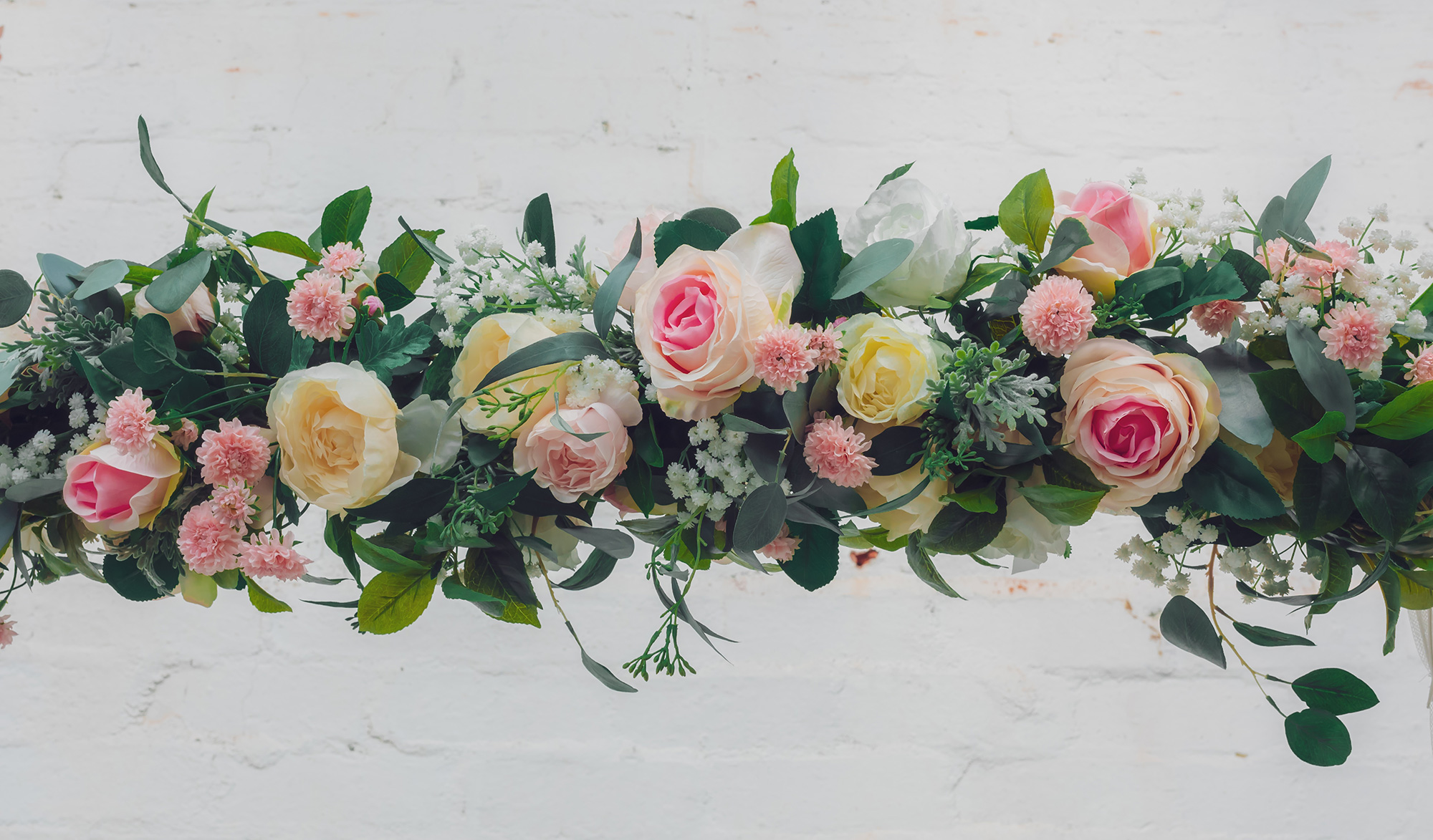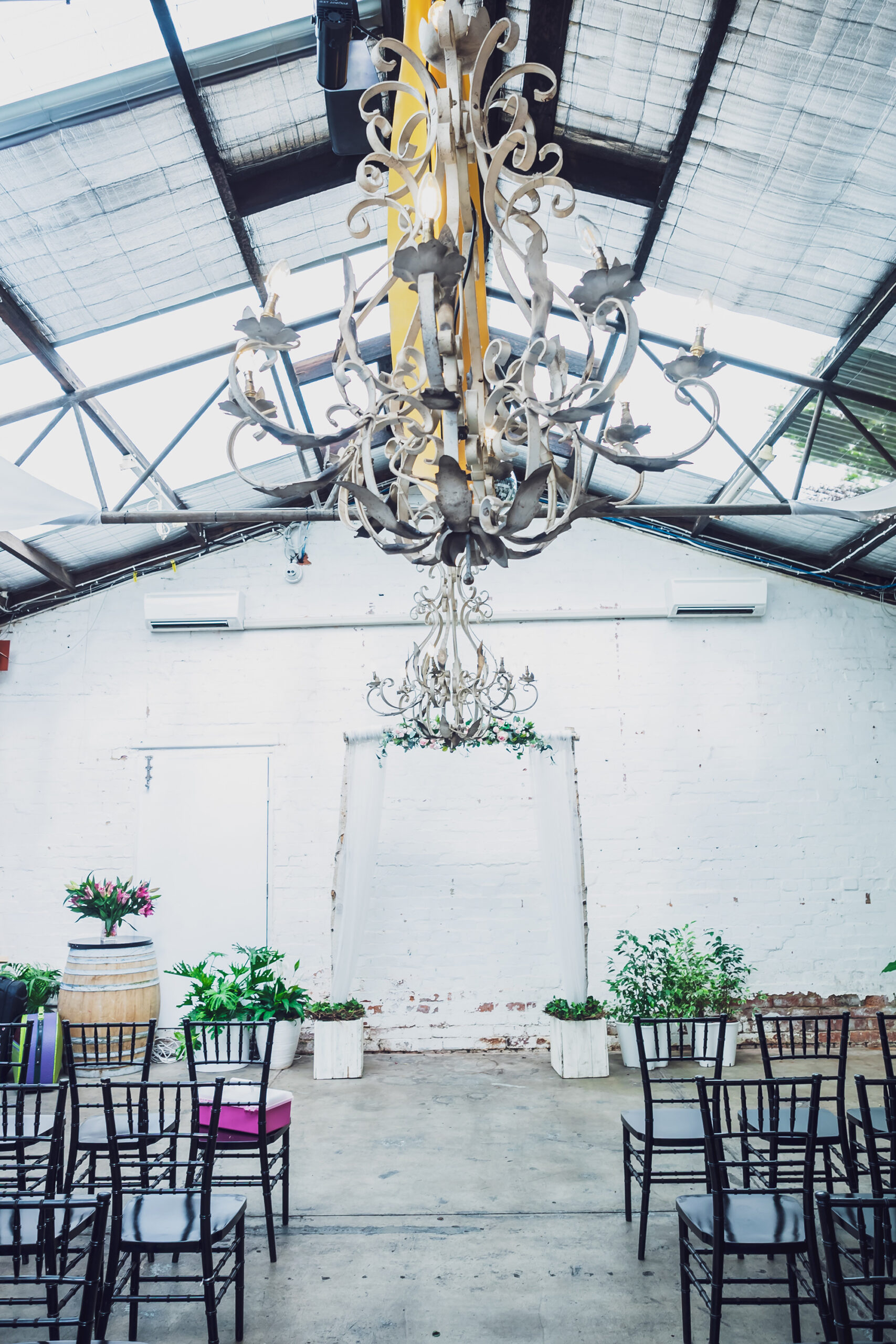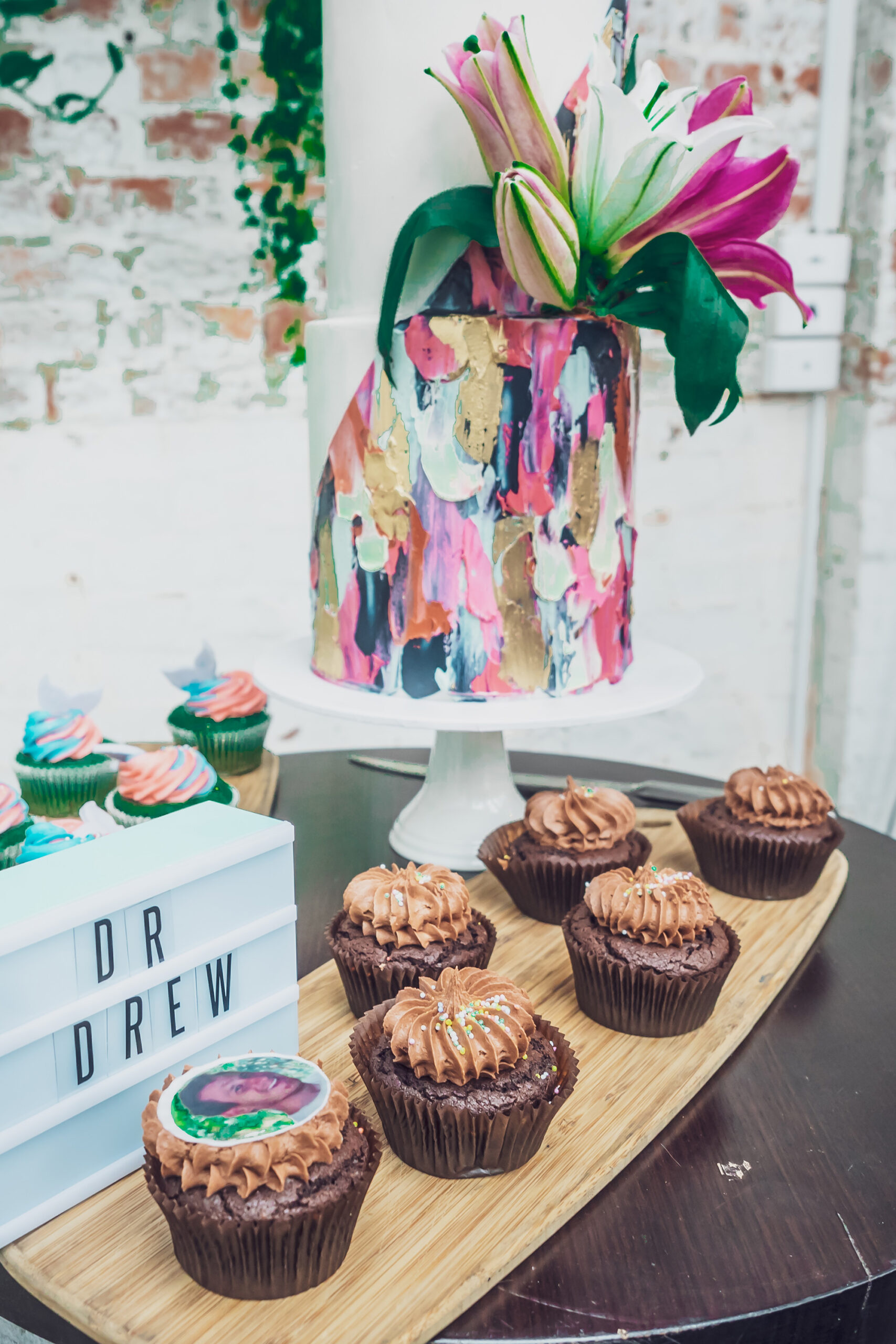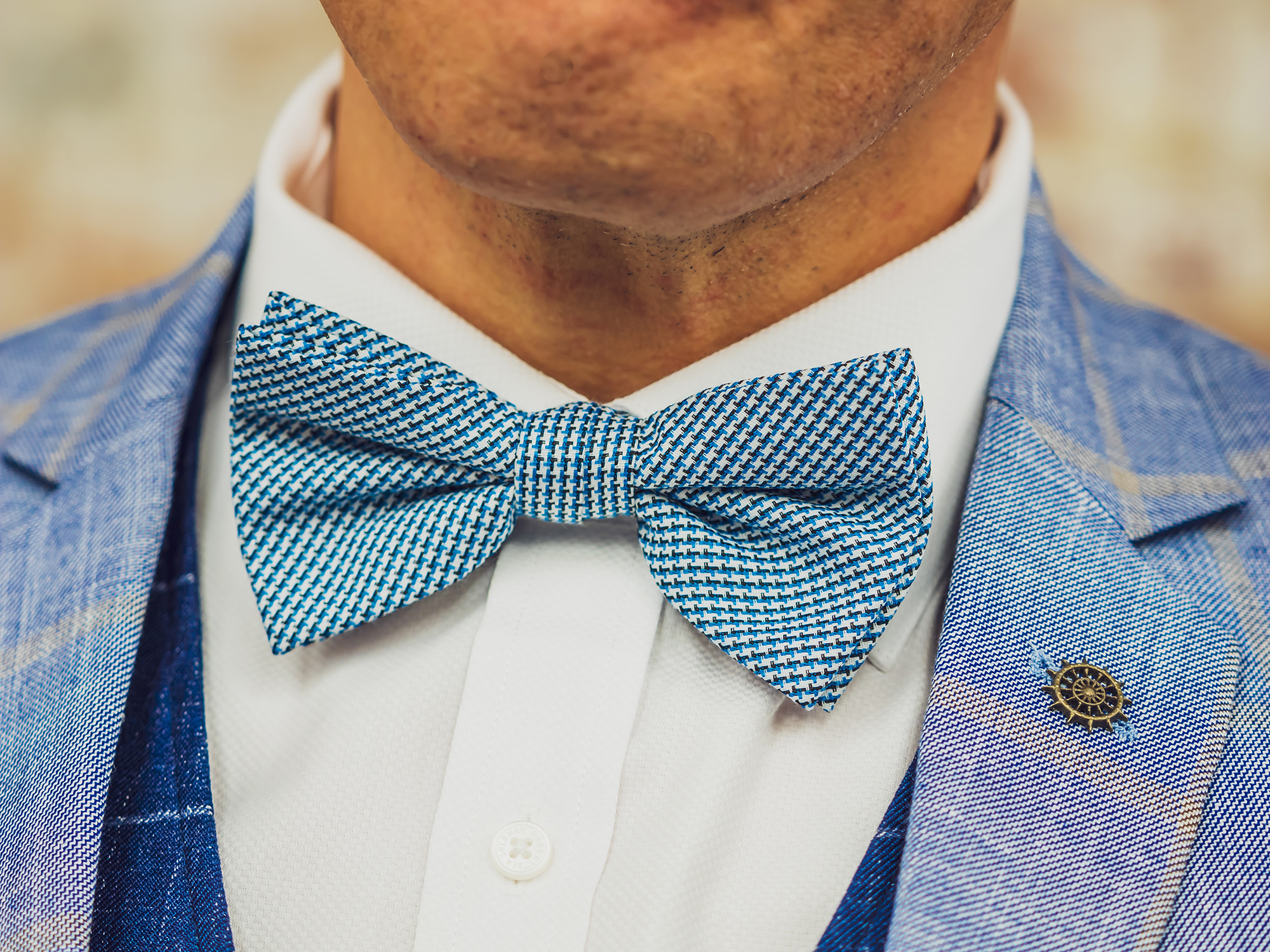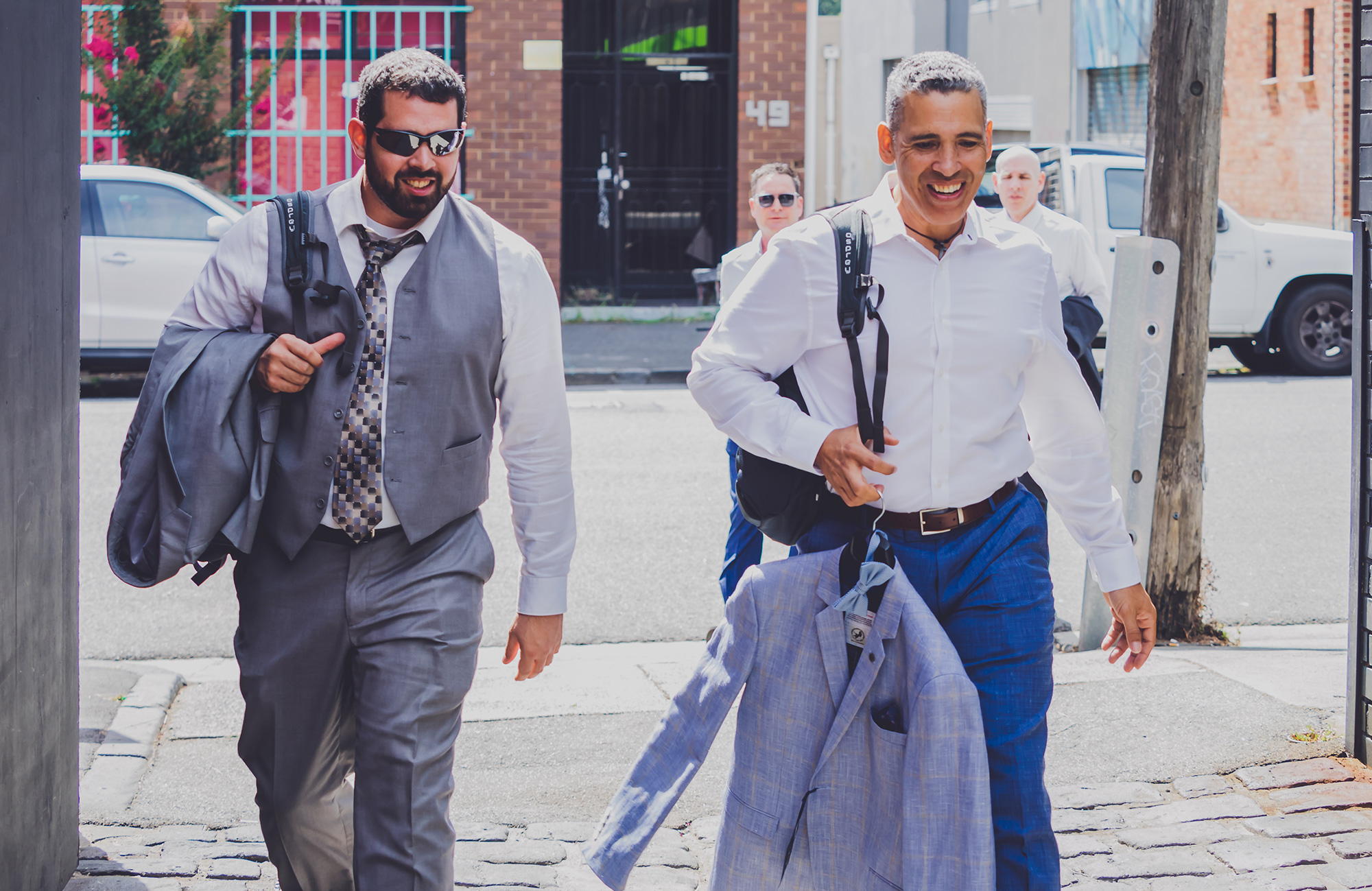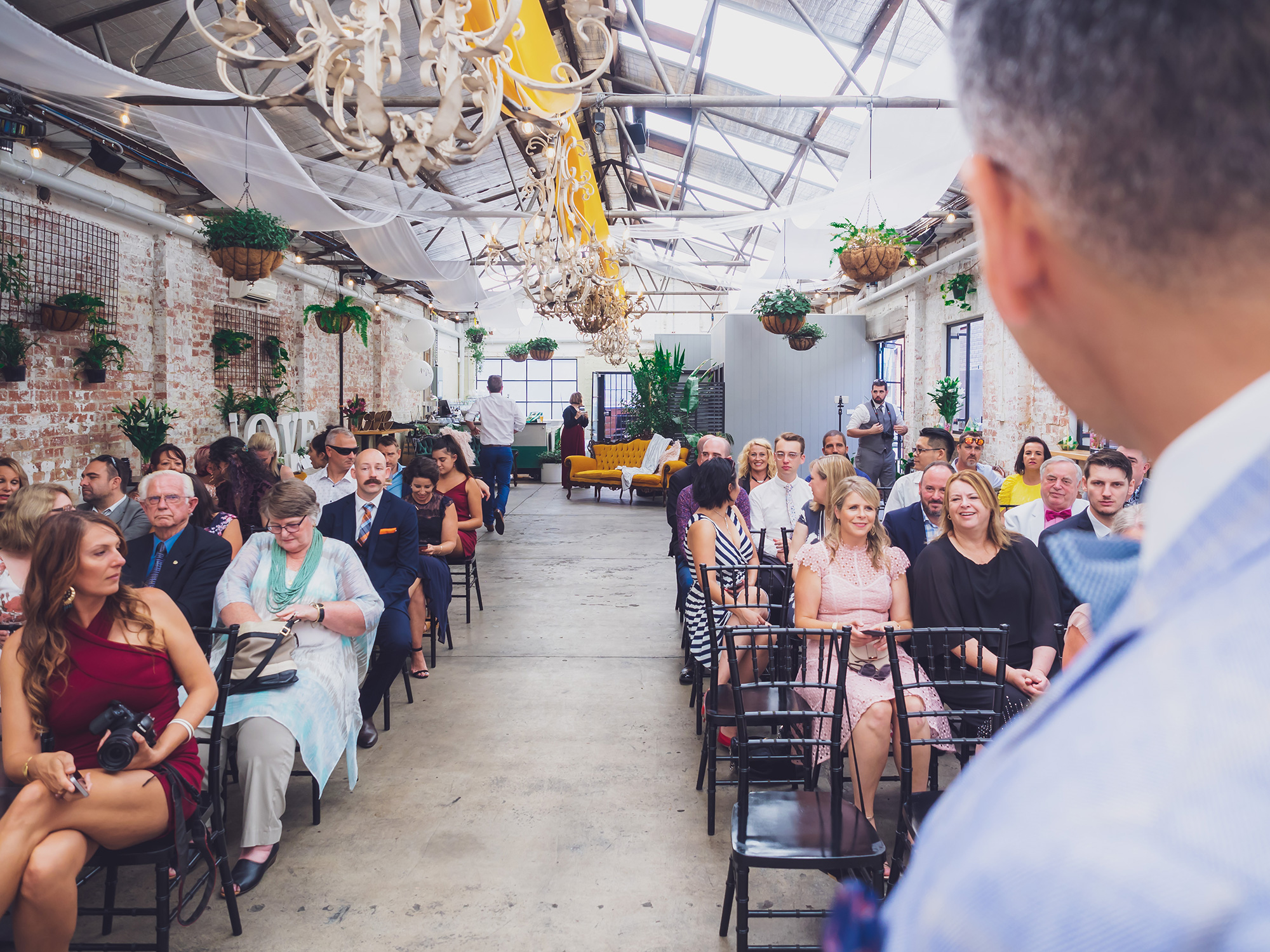 "It's very Melbourne with it's white washed brick walls and greenery and rustic accents," Maxine says of the venue. A few special pieces from Kelly Ann Events had it looking fabulous.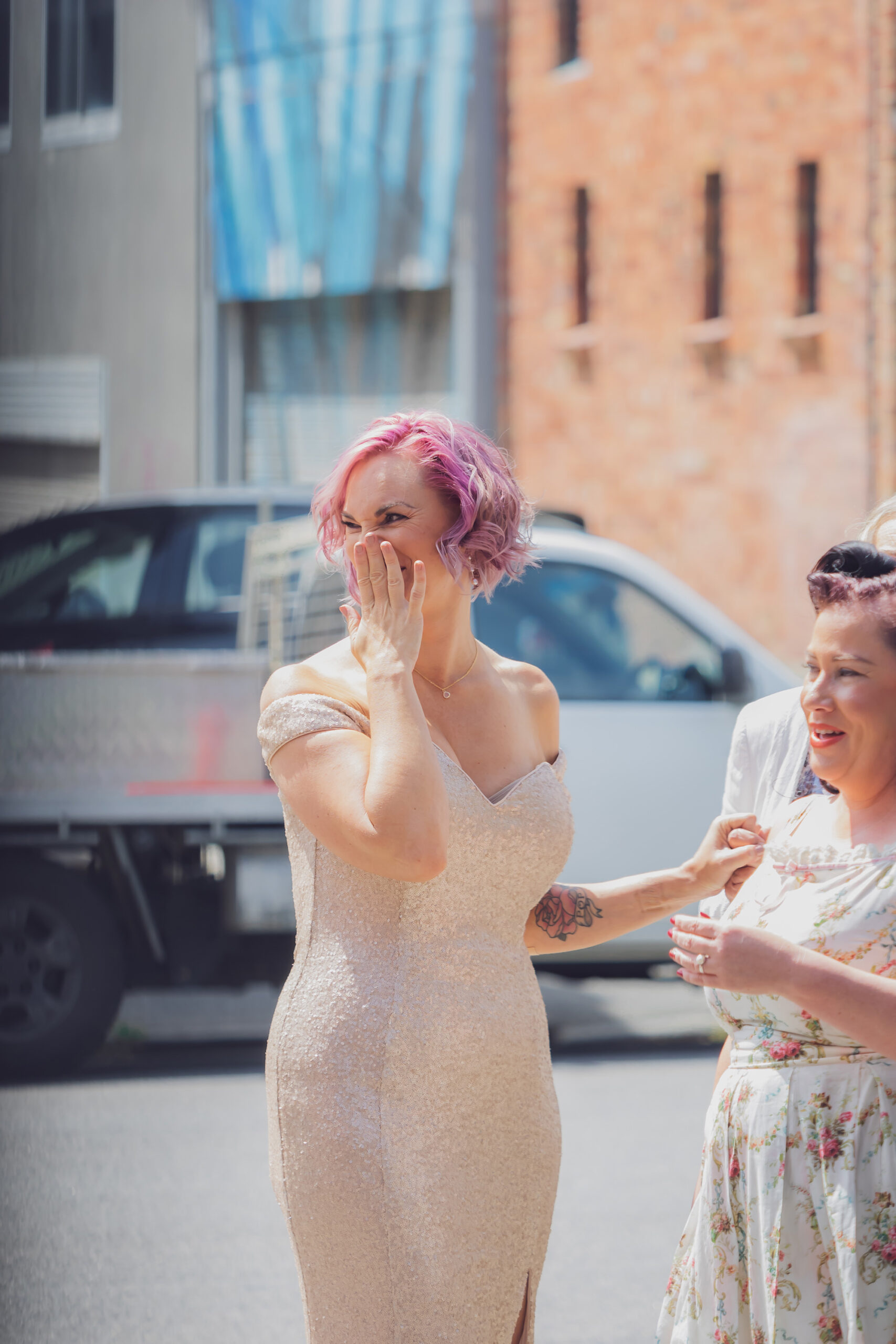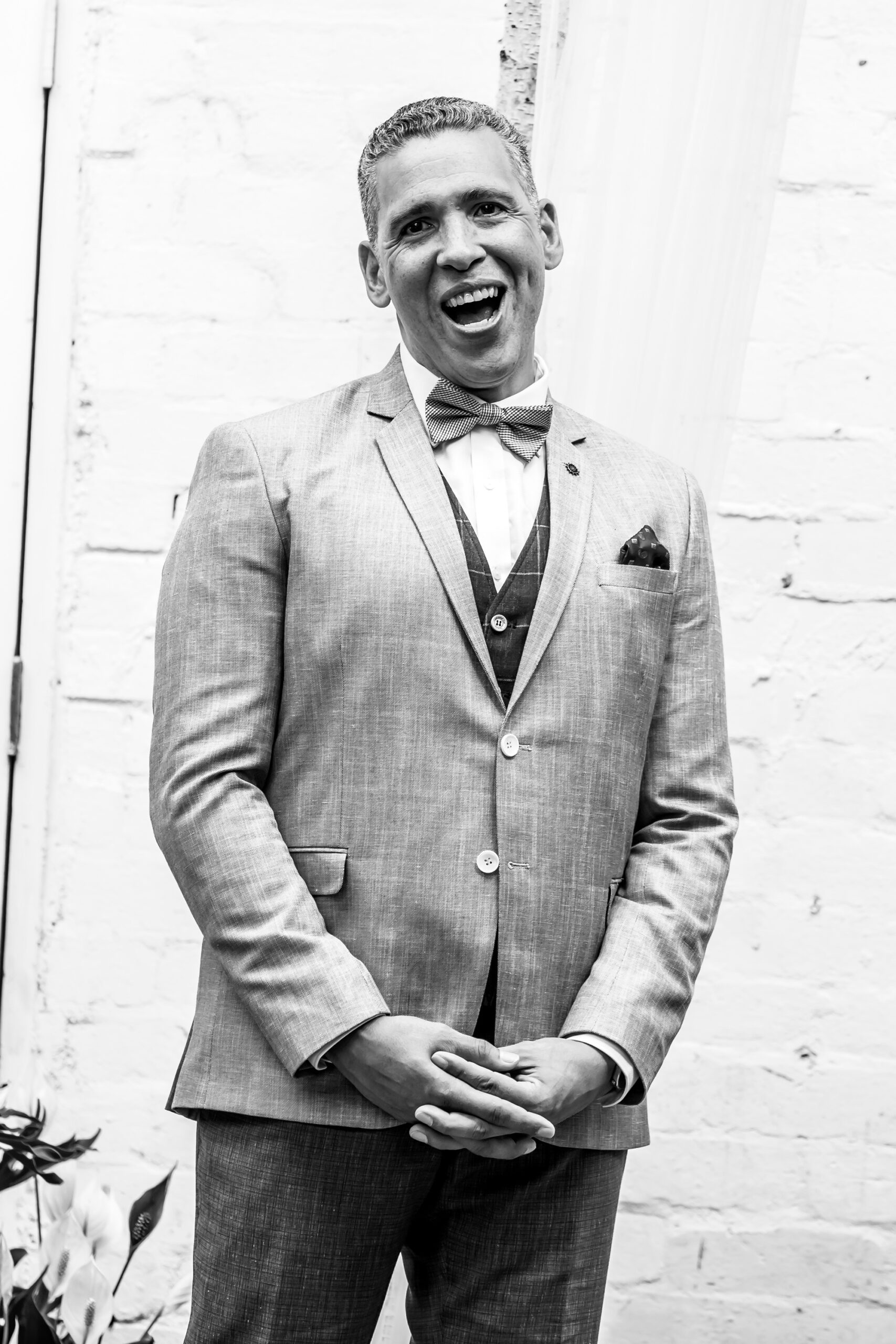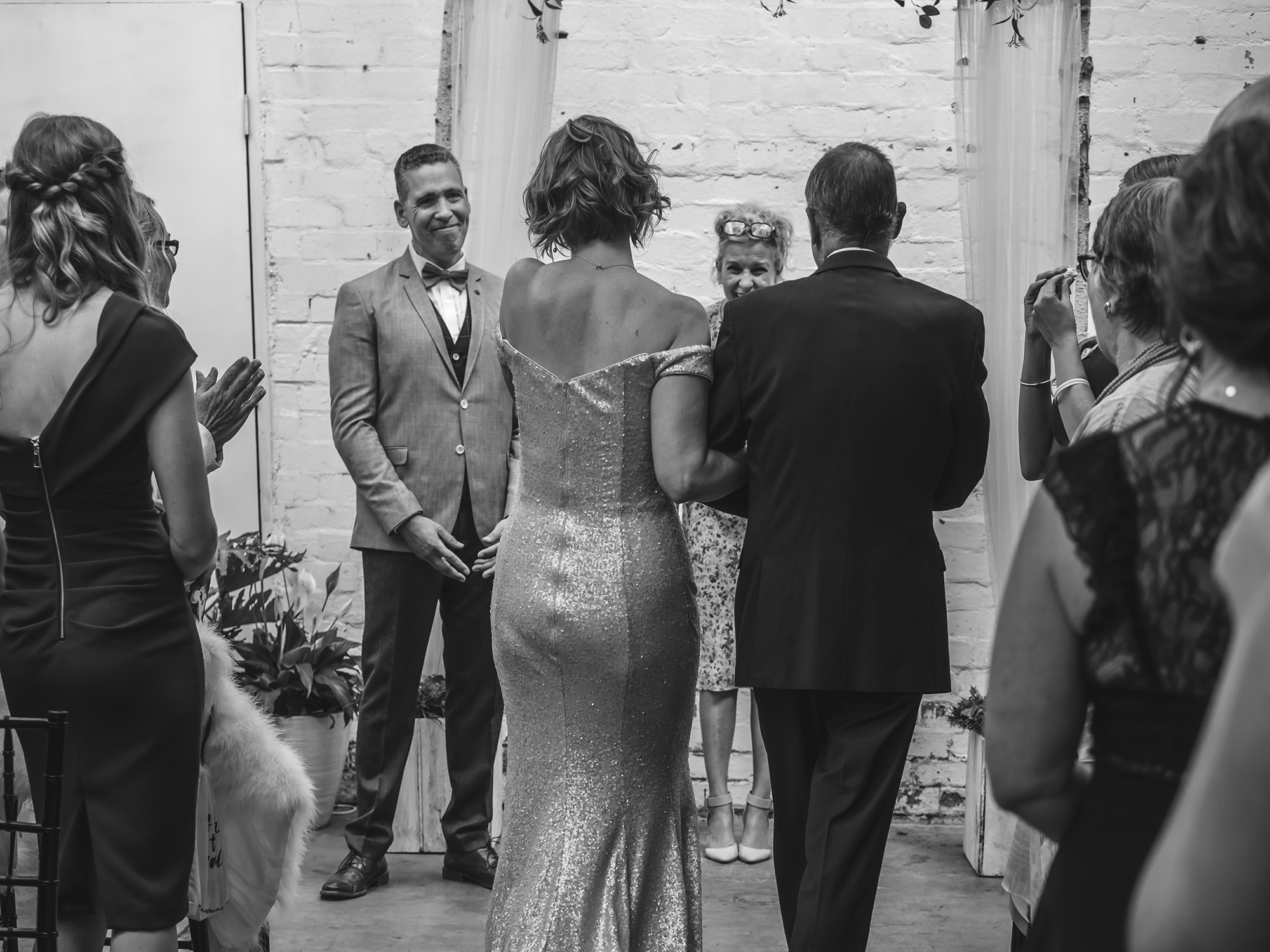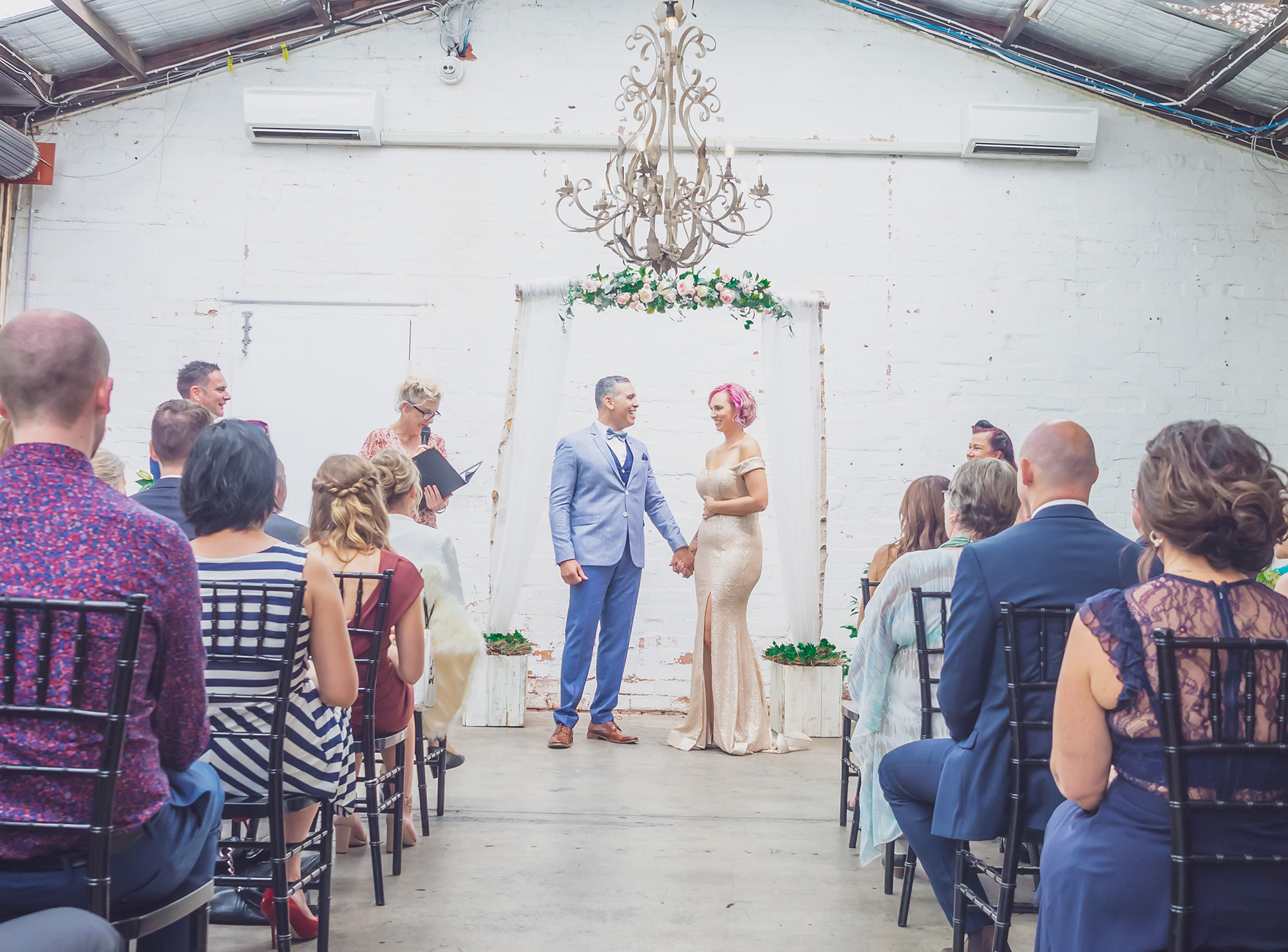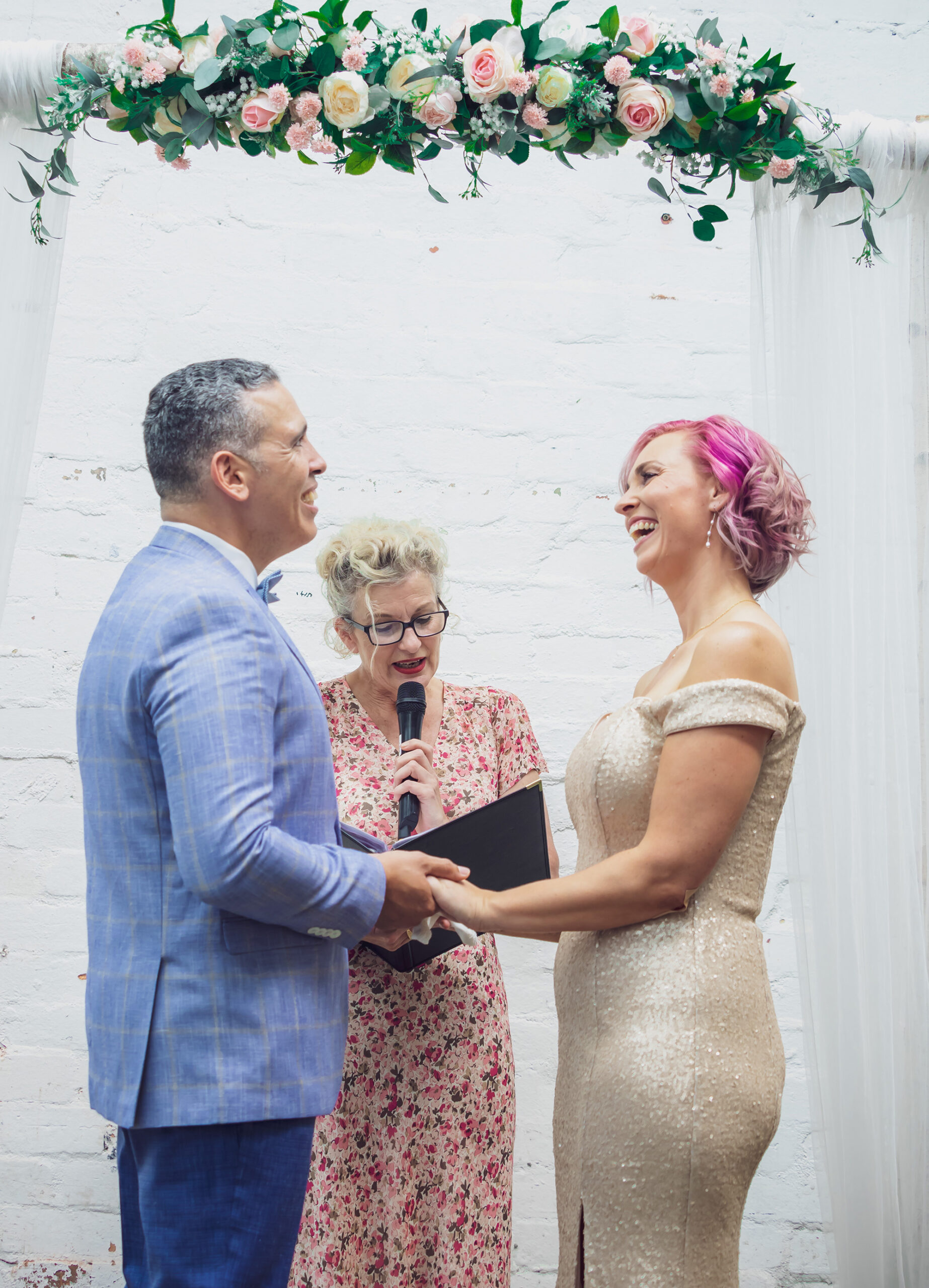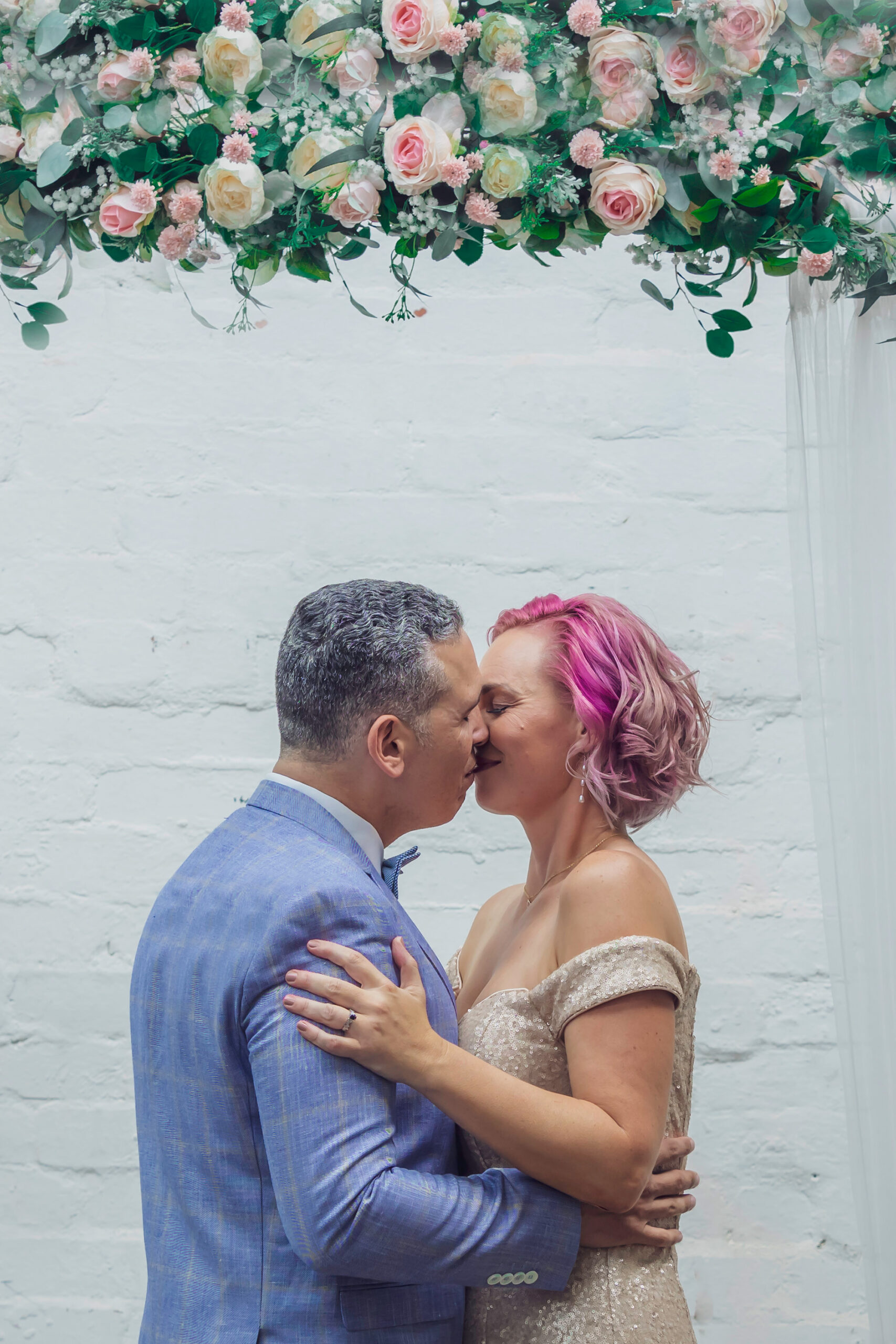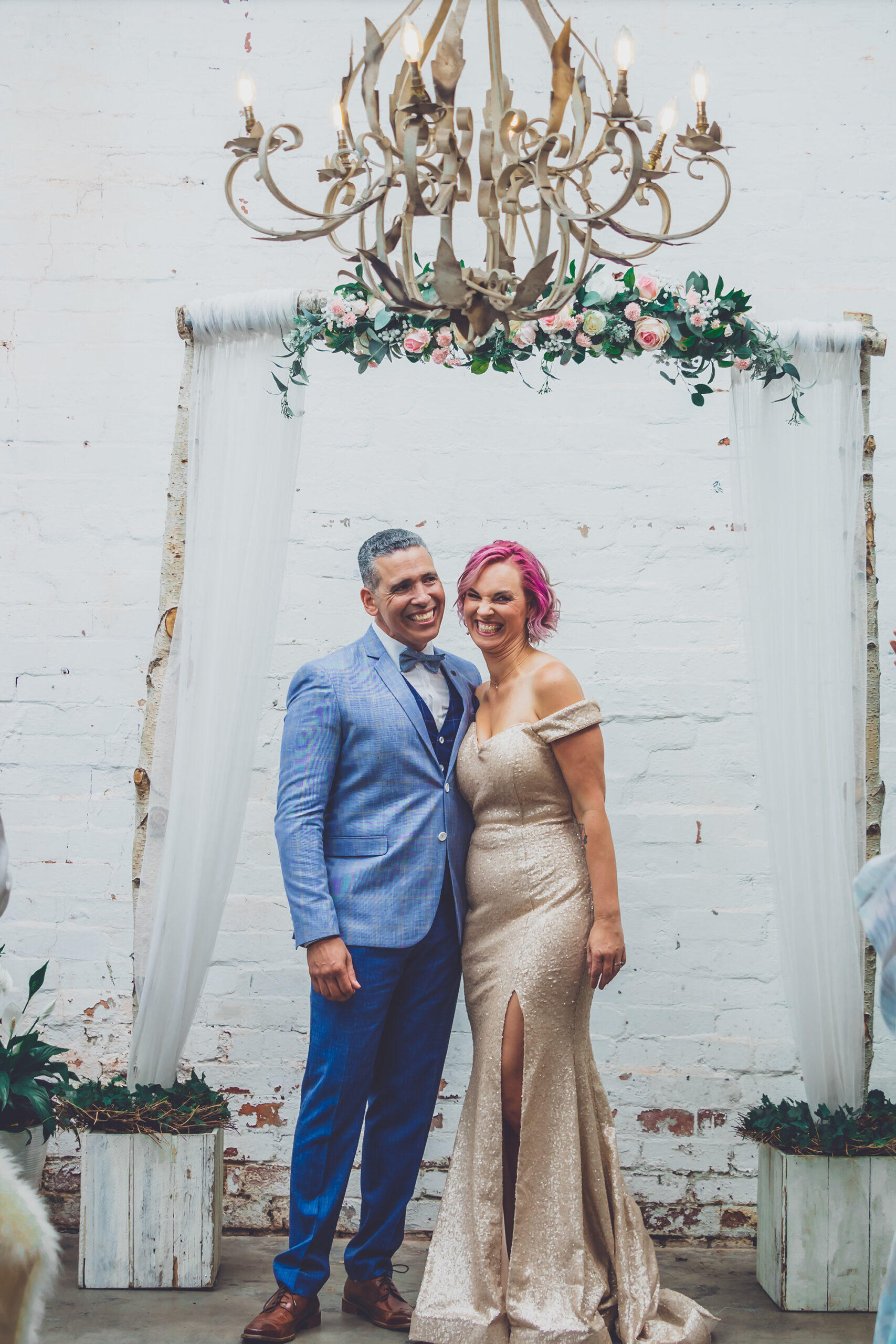 The green-thinking and socially-conscious couple were careful of their vendor choices, including Maxine's use of Nicole Groch Cruelty Free Vegan Hair & Makeup.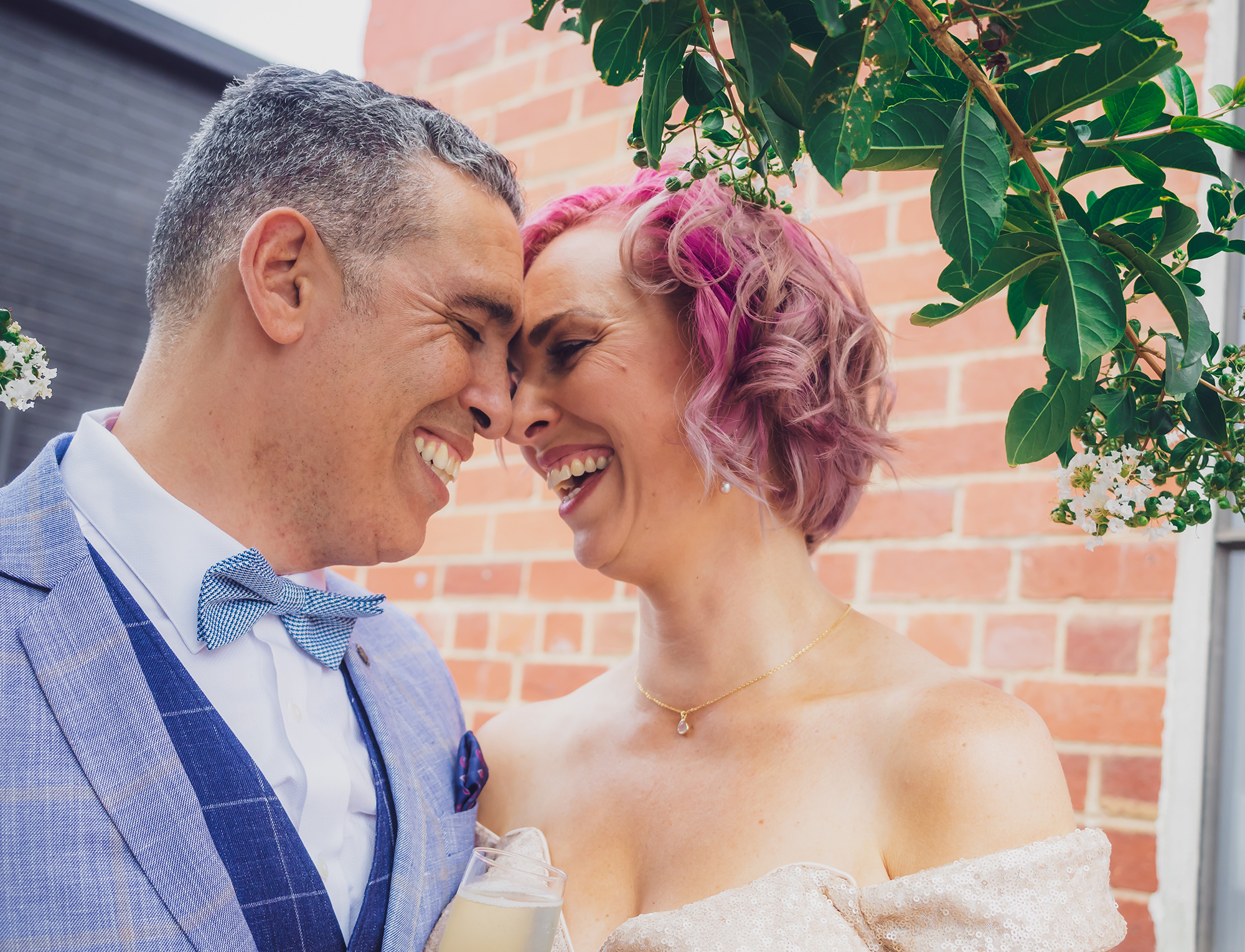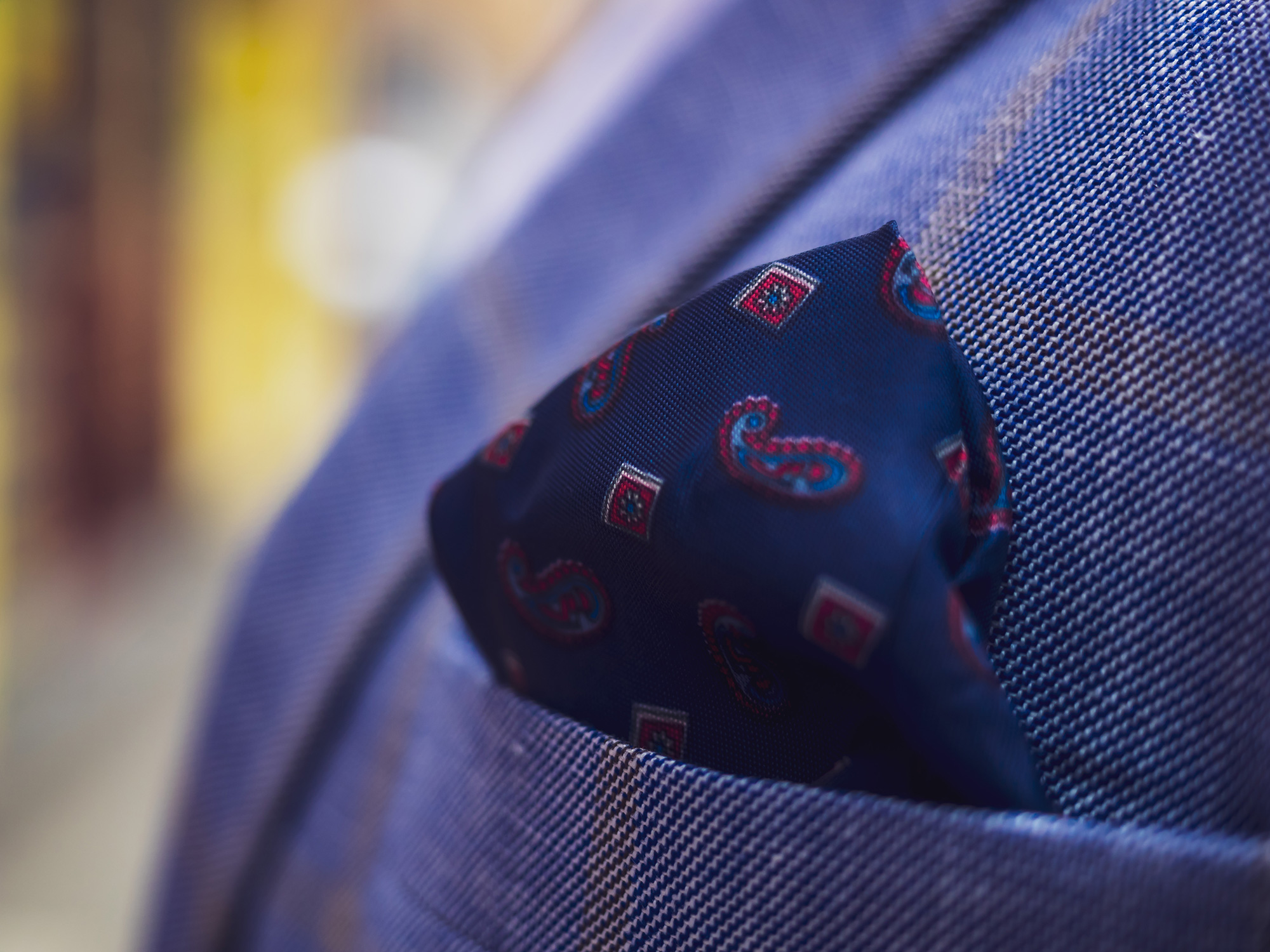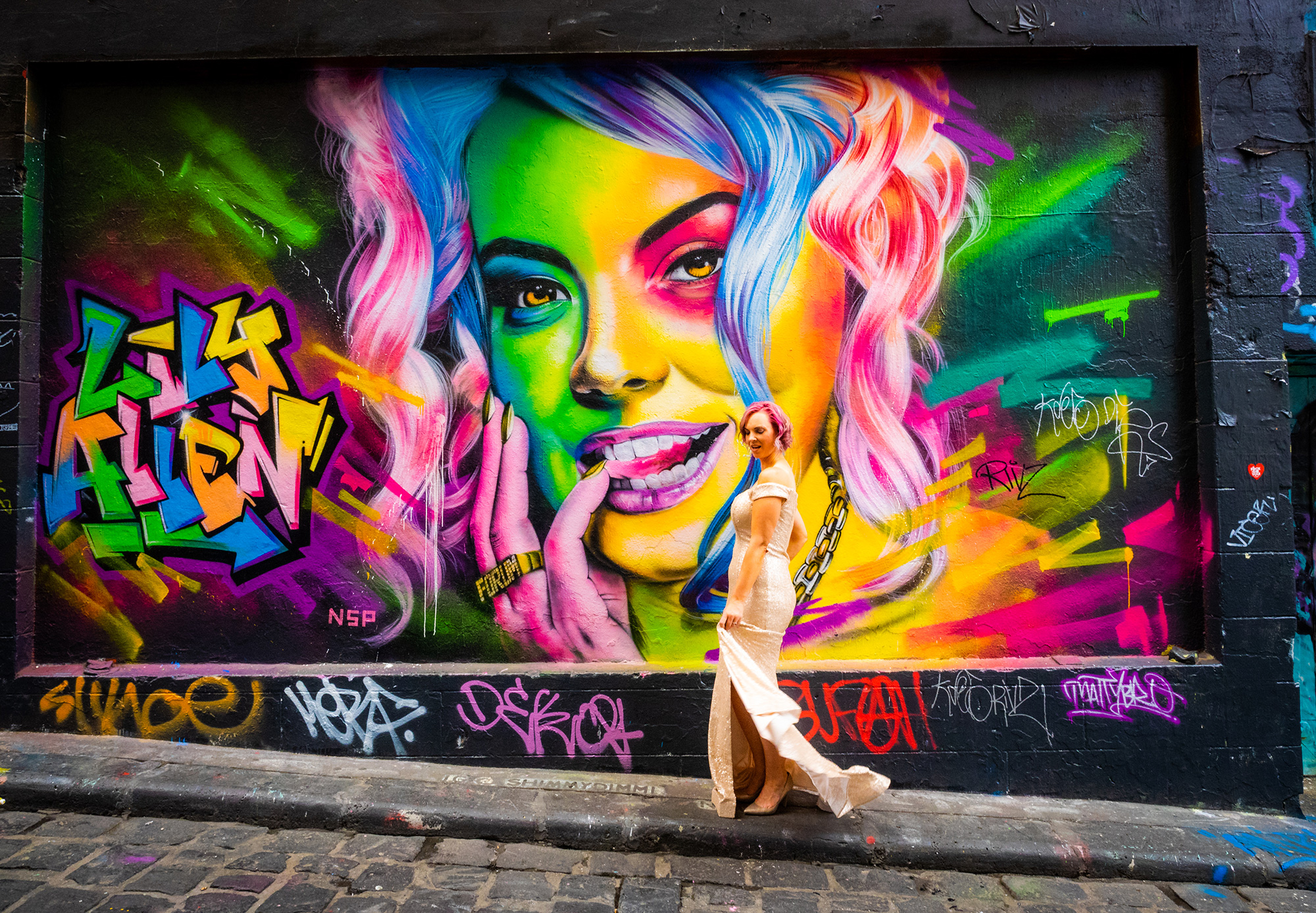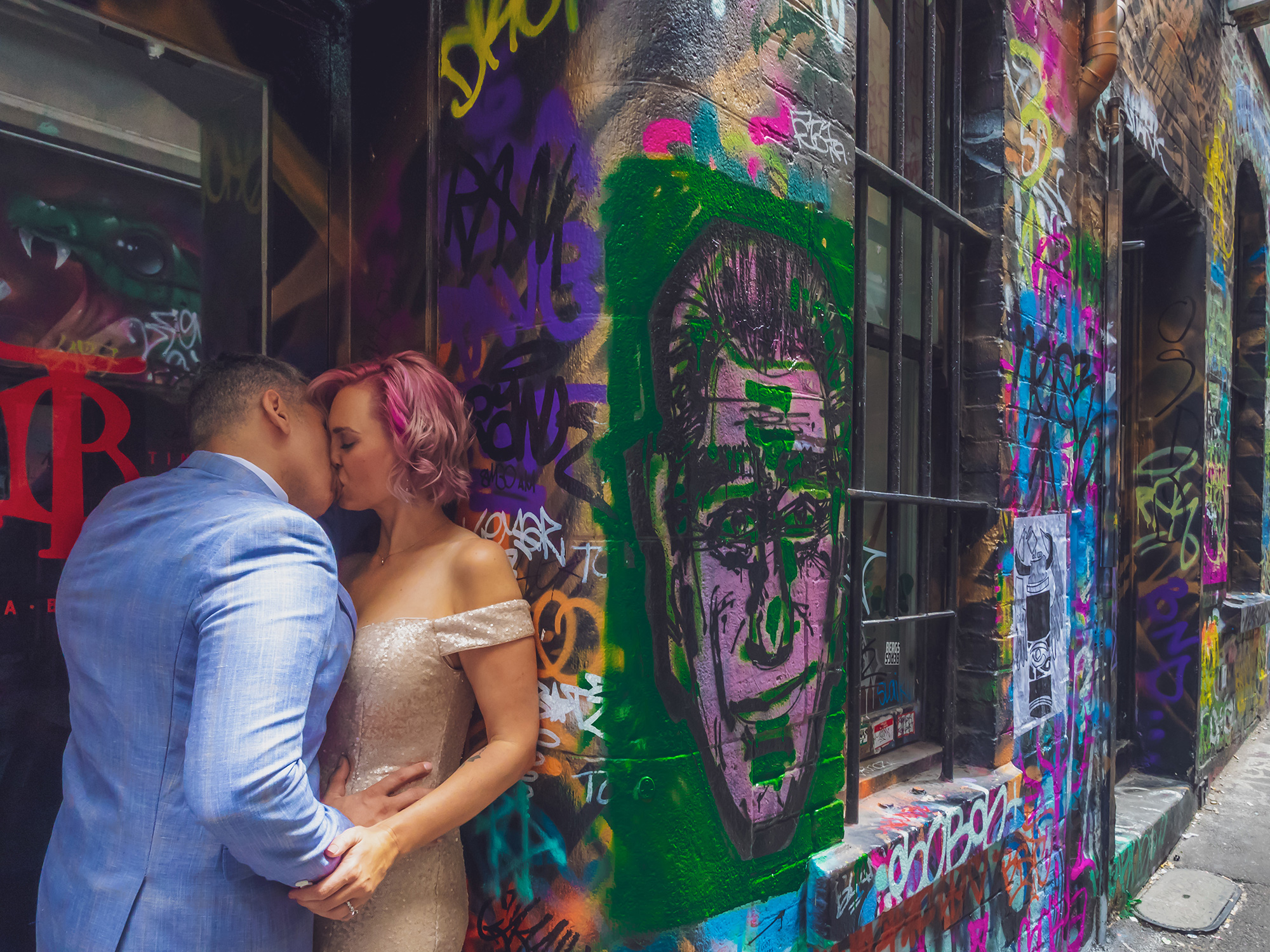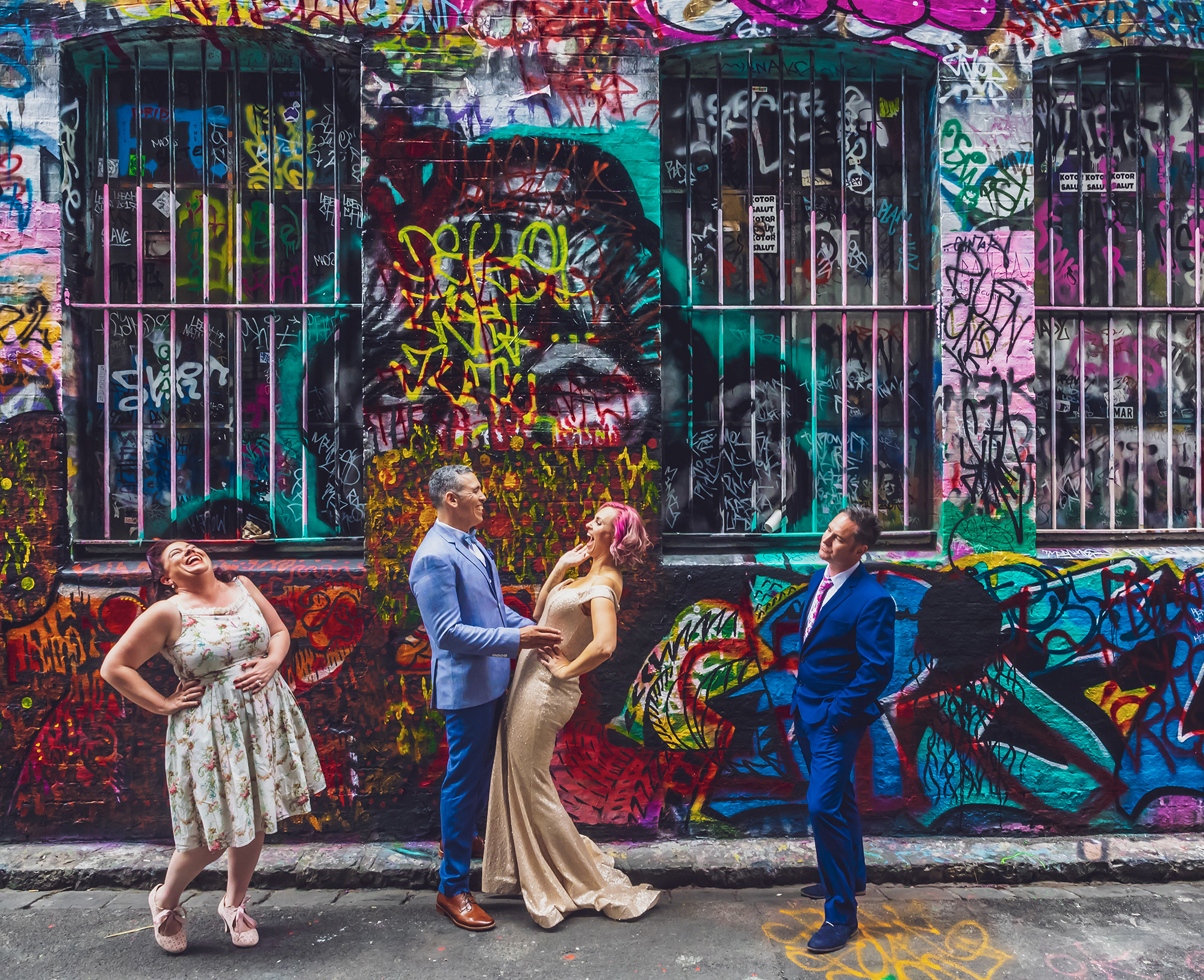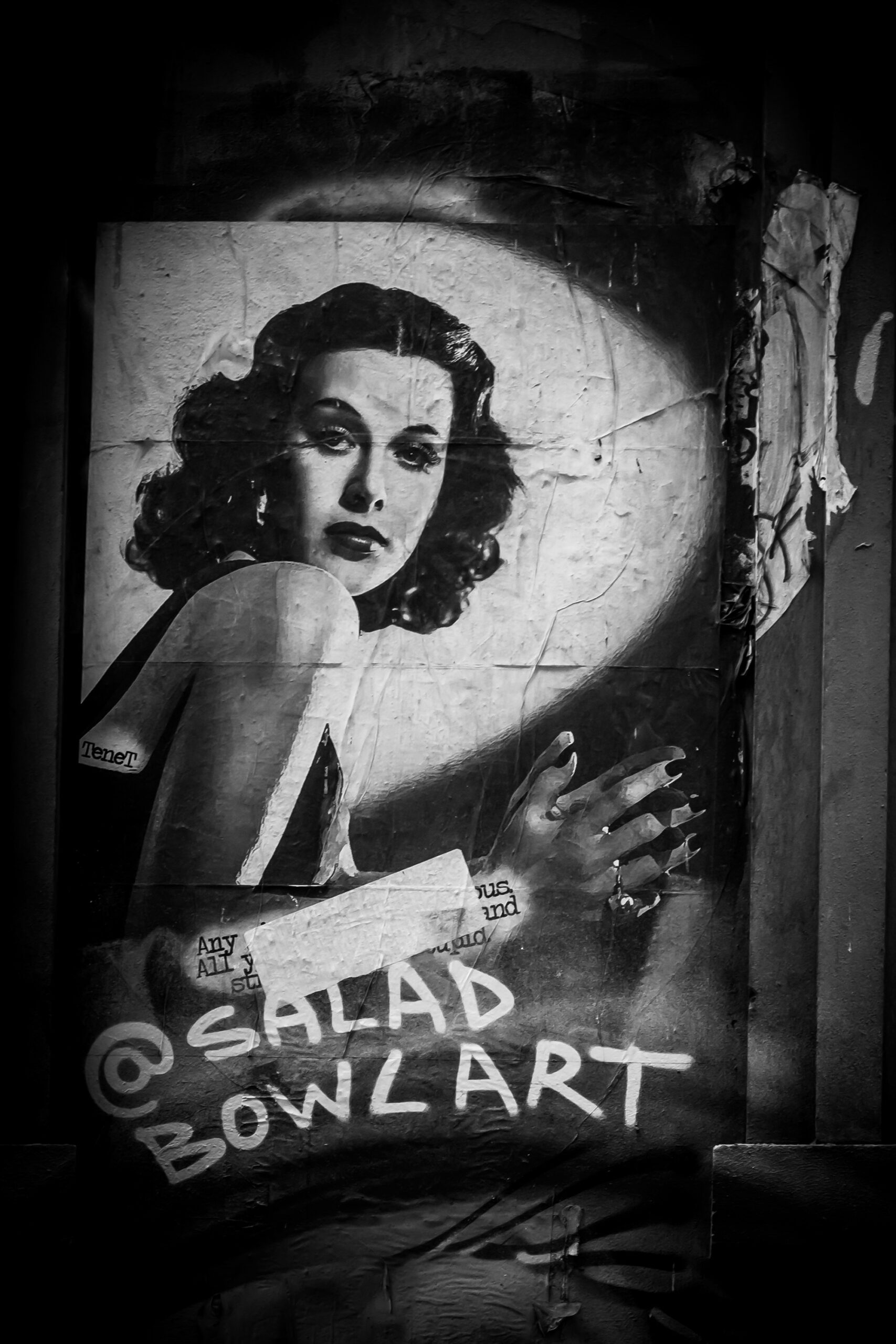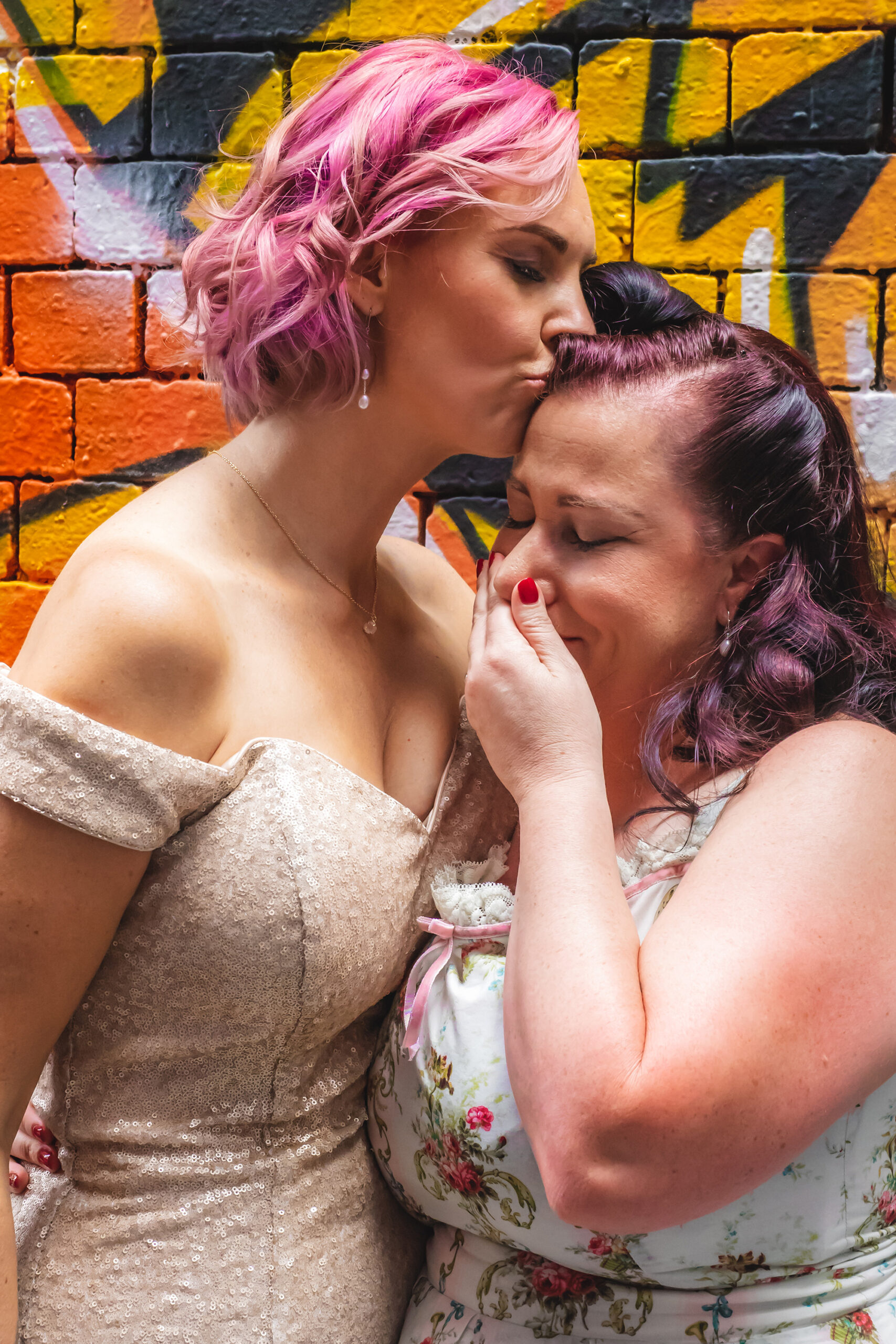 "For our wedding, the main focus was to share the amazing moment of us coming together as a couple with the people we loved," Maxine says.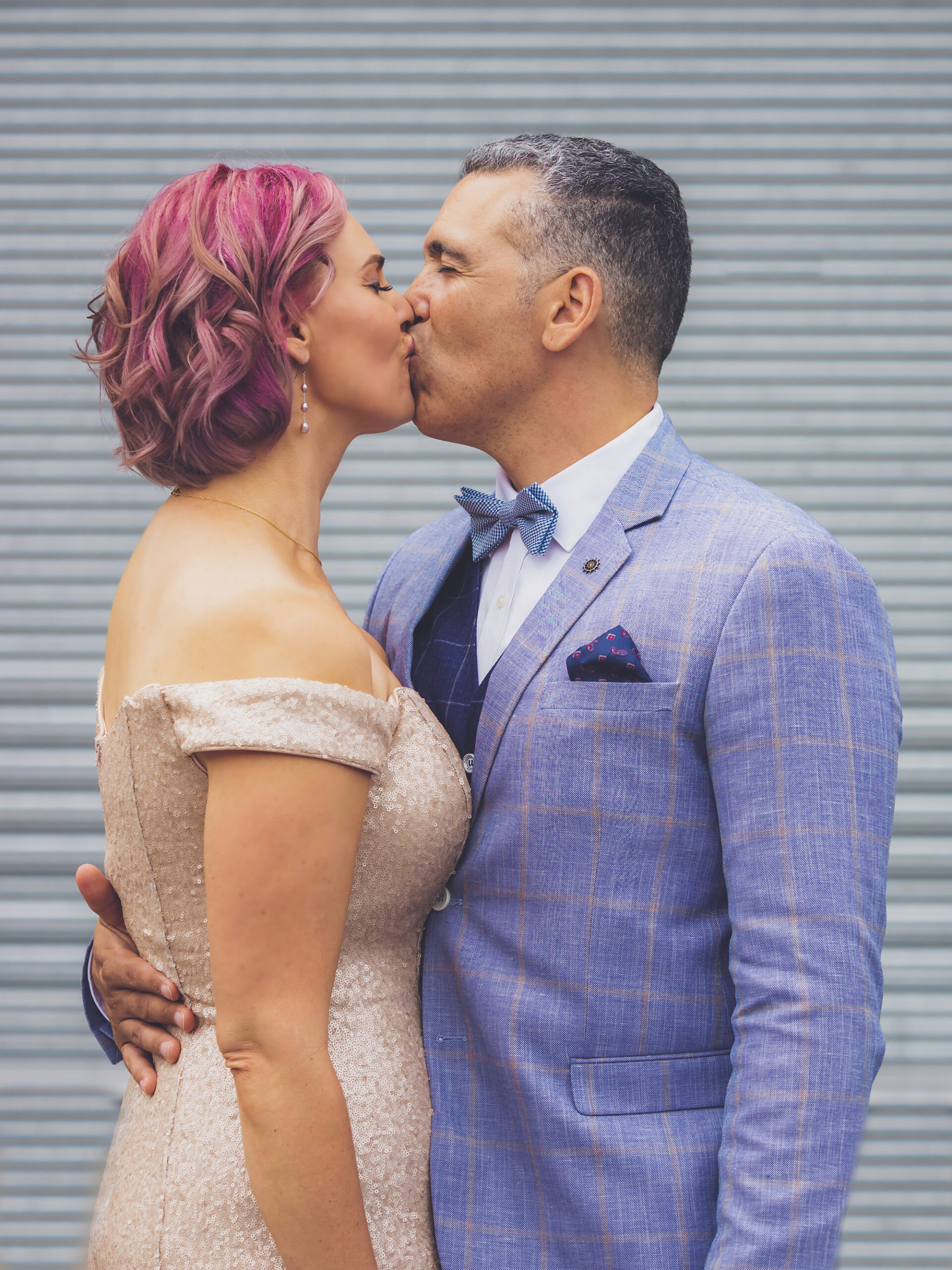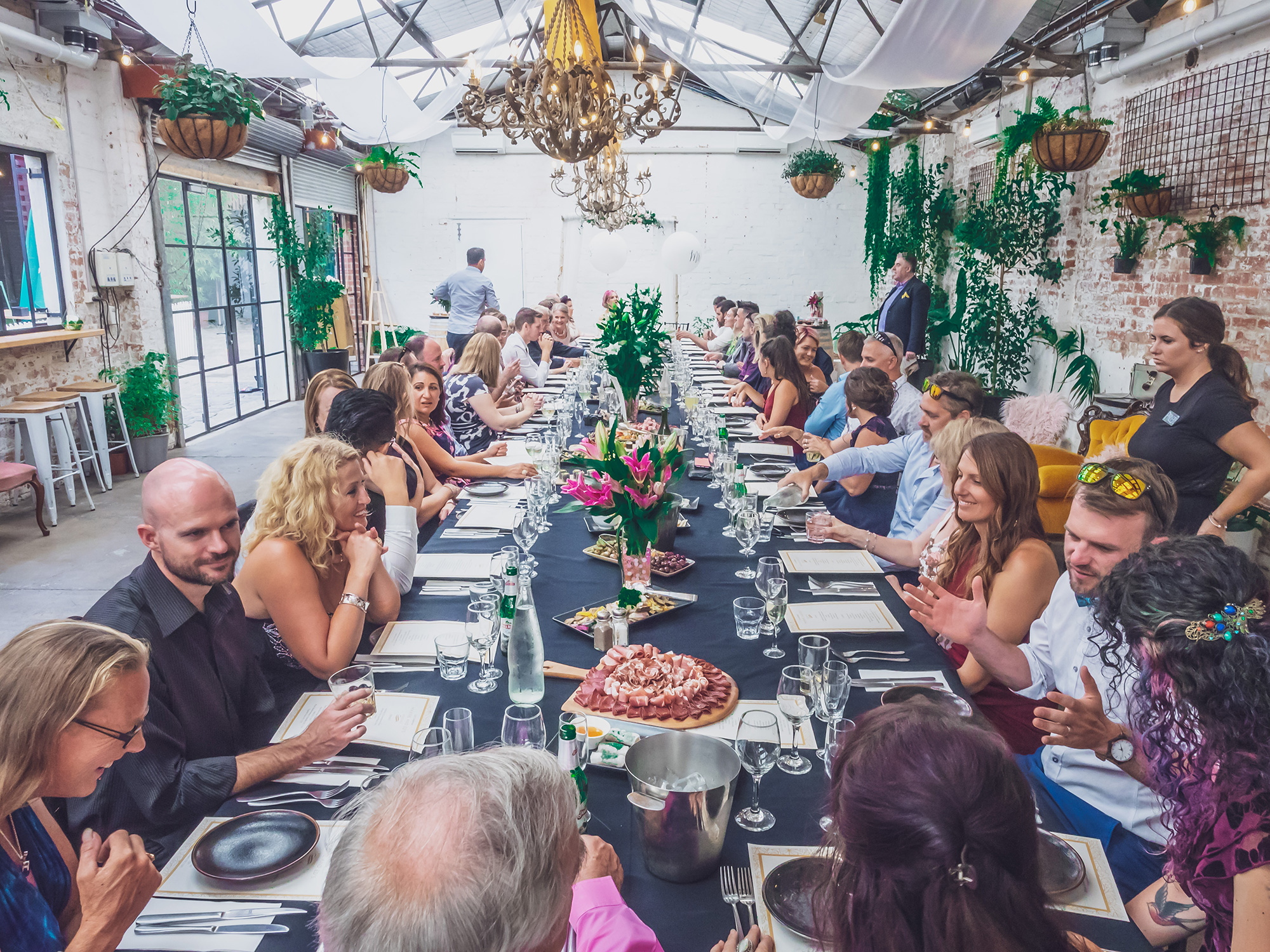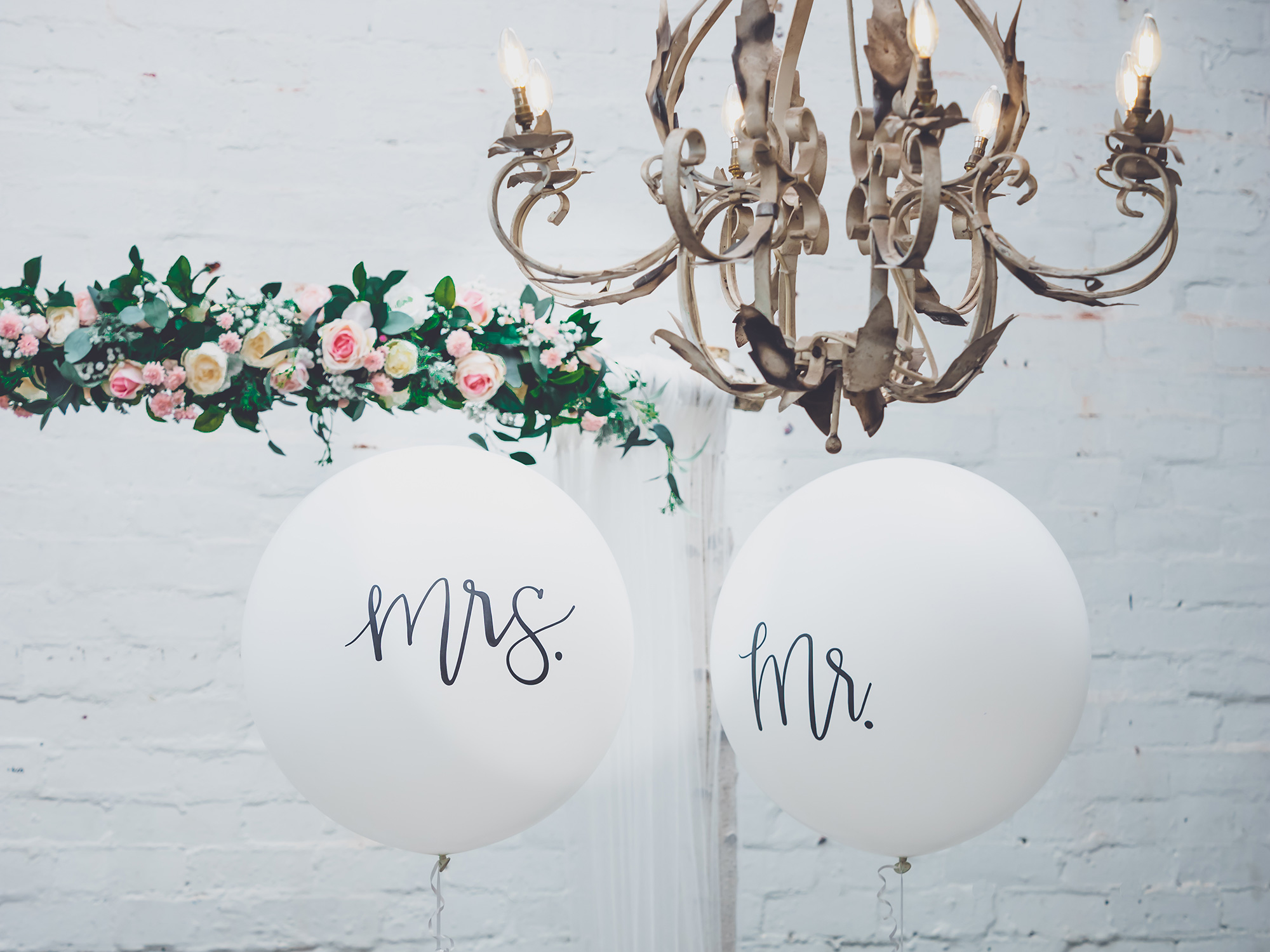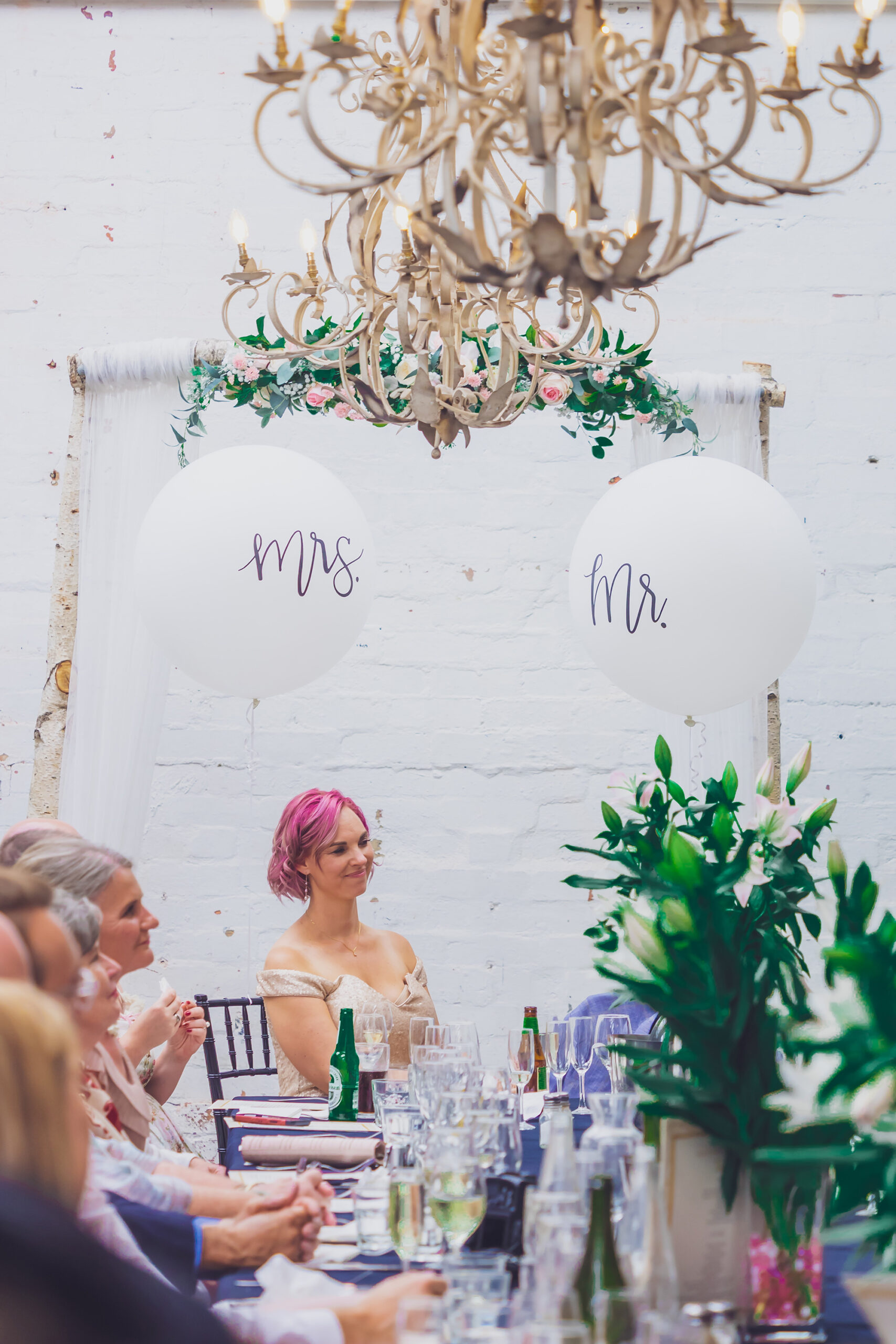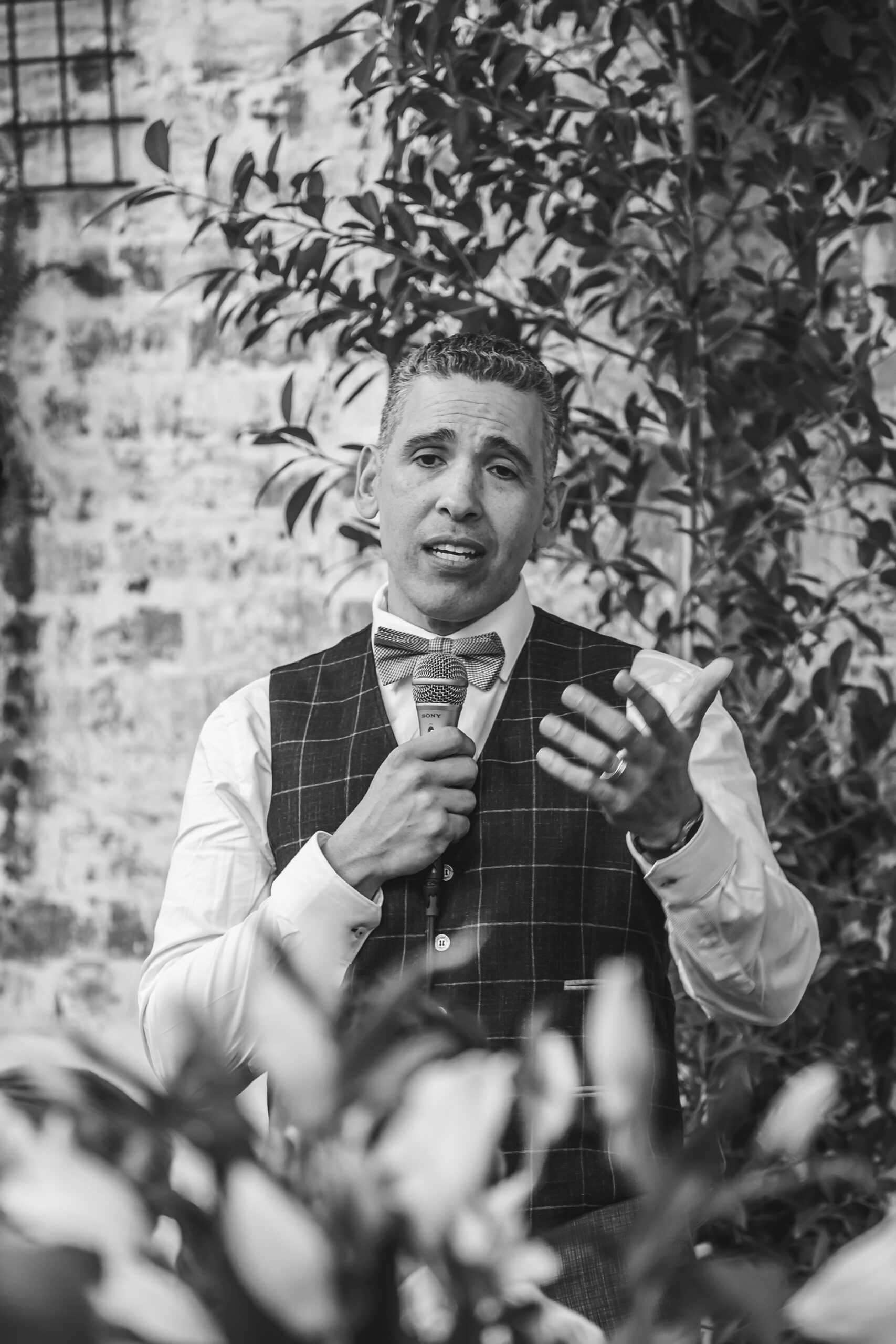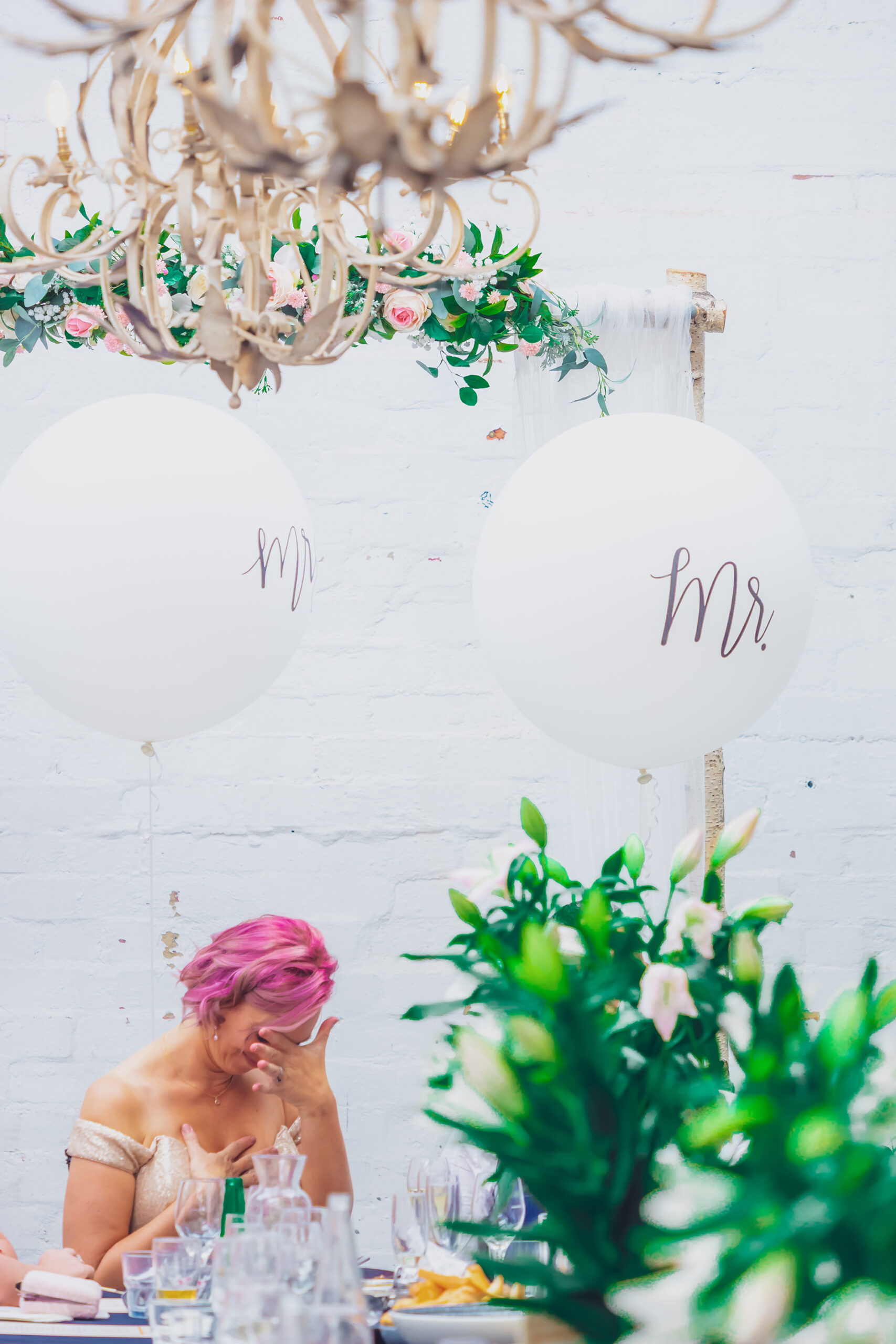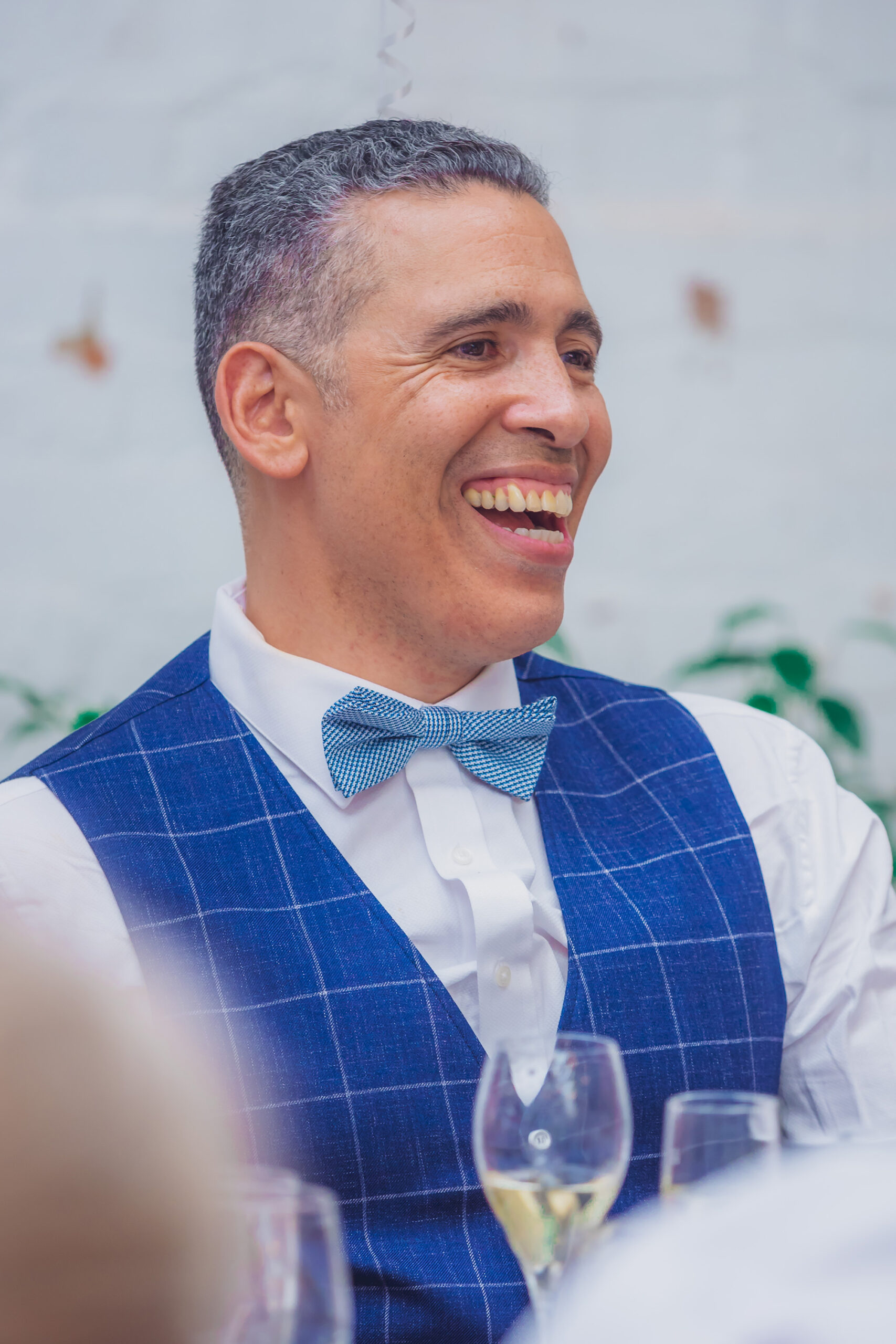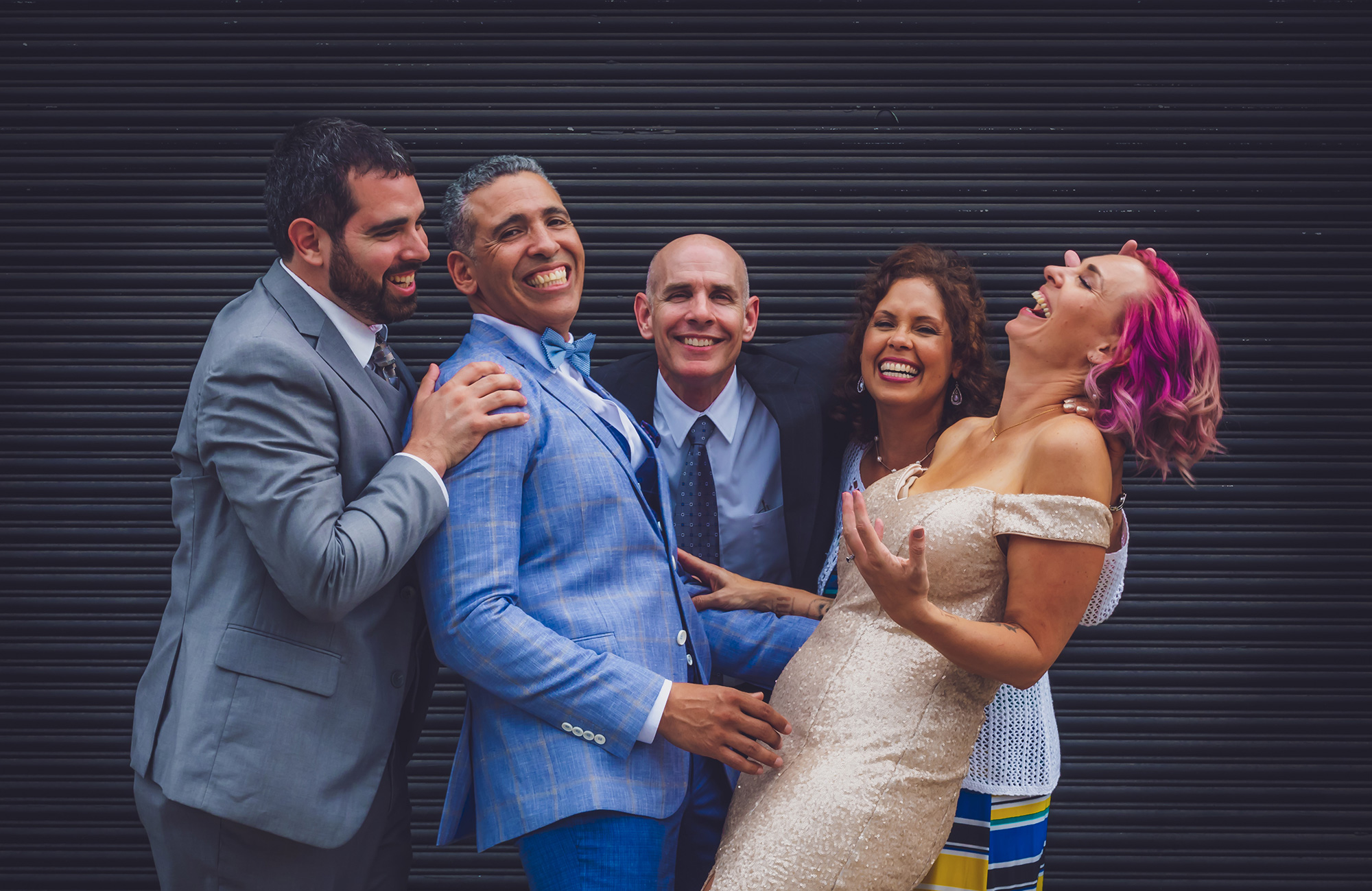 Maxine says Sean, of SR Photography, perfectly captured the essence of the day. "I particularly love the photos from Hosier Lane with the street art. The juxtaposition of us in all our wedding attire with the graffiti looks fantastic," she says.