Every groom should "man up" and not just "show up" is Nigel Rimmer's philosophy when it comes to weddings.
"We believe that how you approach your wedding day is how you approach your relationship," Nigel, 35, says of his wedding to Jade Smith, 29. "Jade and I are a team. As the groom I believe the day is ours, not a 'day for the girls' or something the bride should look after by herself."
The couple held their Margaret River wedding on October 18, 2014. Titled a "simple family getaway," they invited 100 guests to celebrate for the weekend. "We were fortunate enough to find an amazing property overlooking Margaret River, which could accommodate both of our immediate families, could fit a marquee and we could hire for the entire weekend at a very reasonable price," explains Nigel.
He says the wedding planning was a breeze because the two made sure to listen to one another's desires. "Jade and I are an amazing team and we look after and help each other with everything," praises Nigel. "We work well together planning and our wedding was no different."
The Perth couple honeymooned in Tasmania.
Photos courtesy of Fotografia Coppola.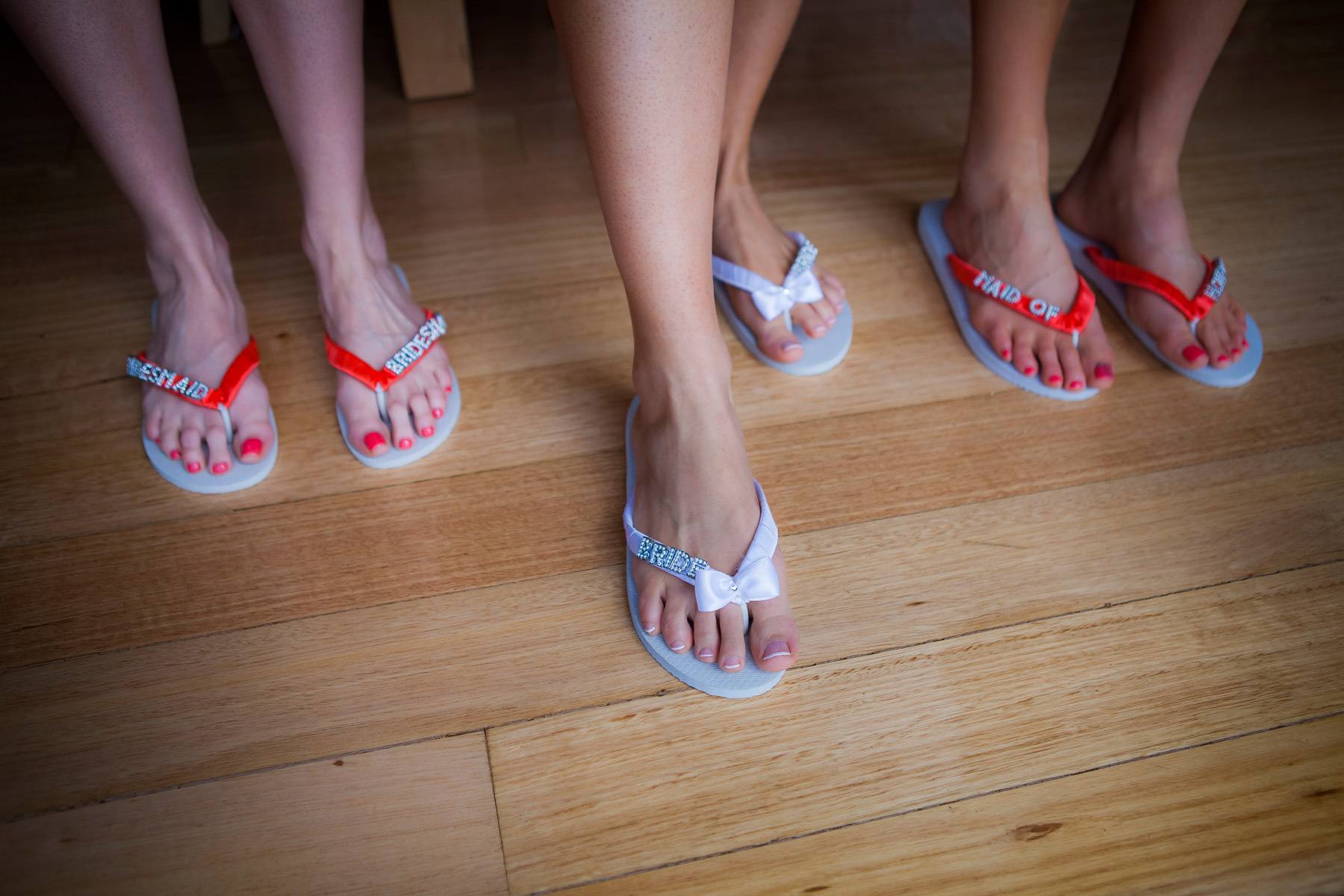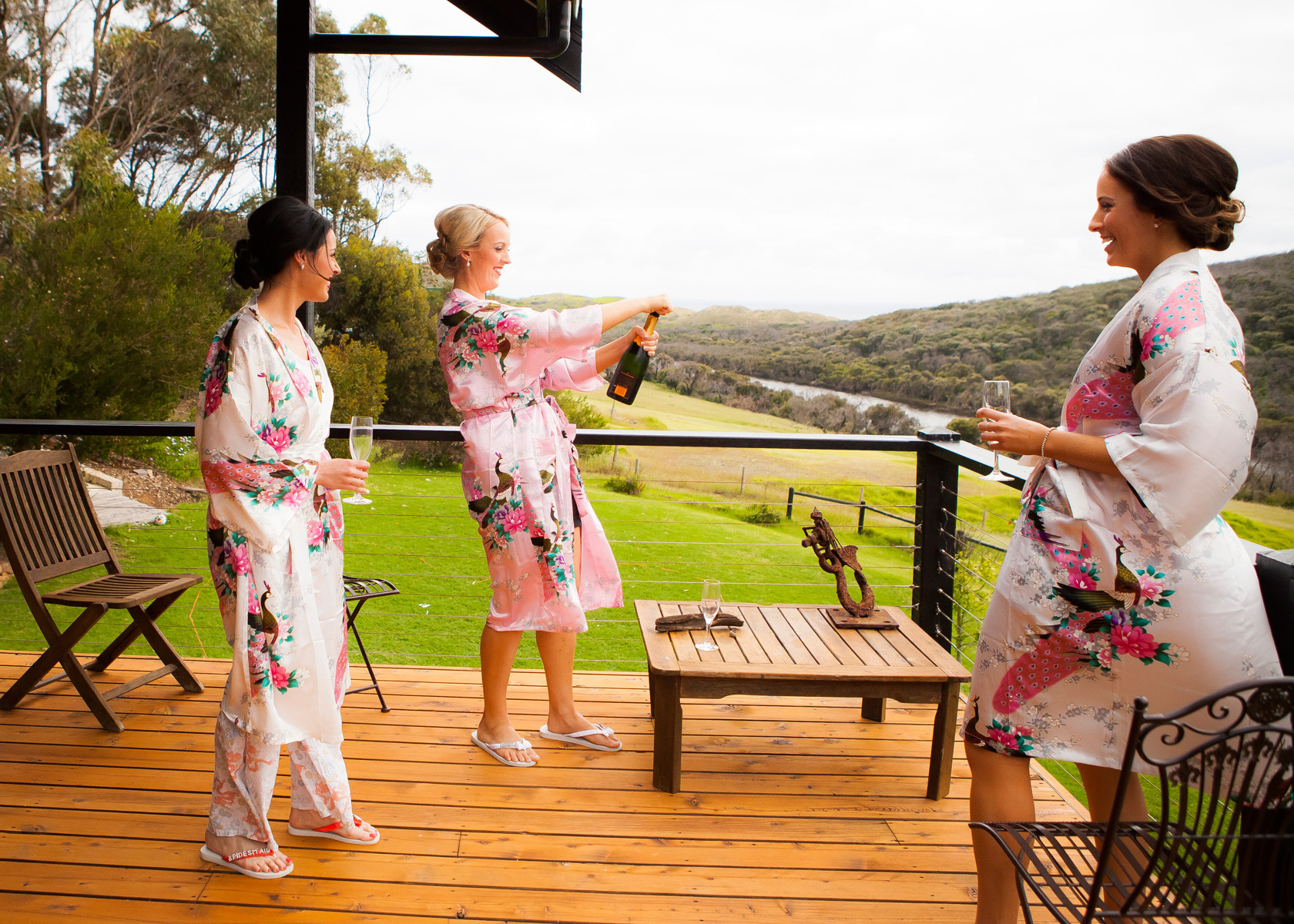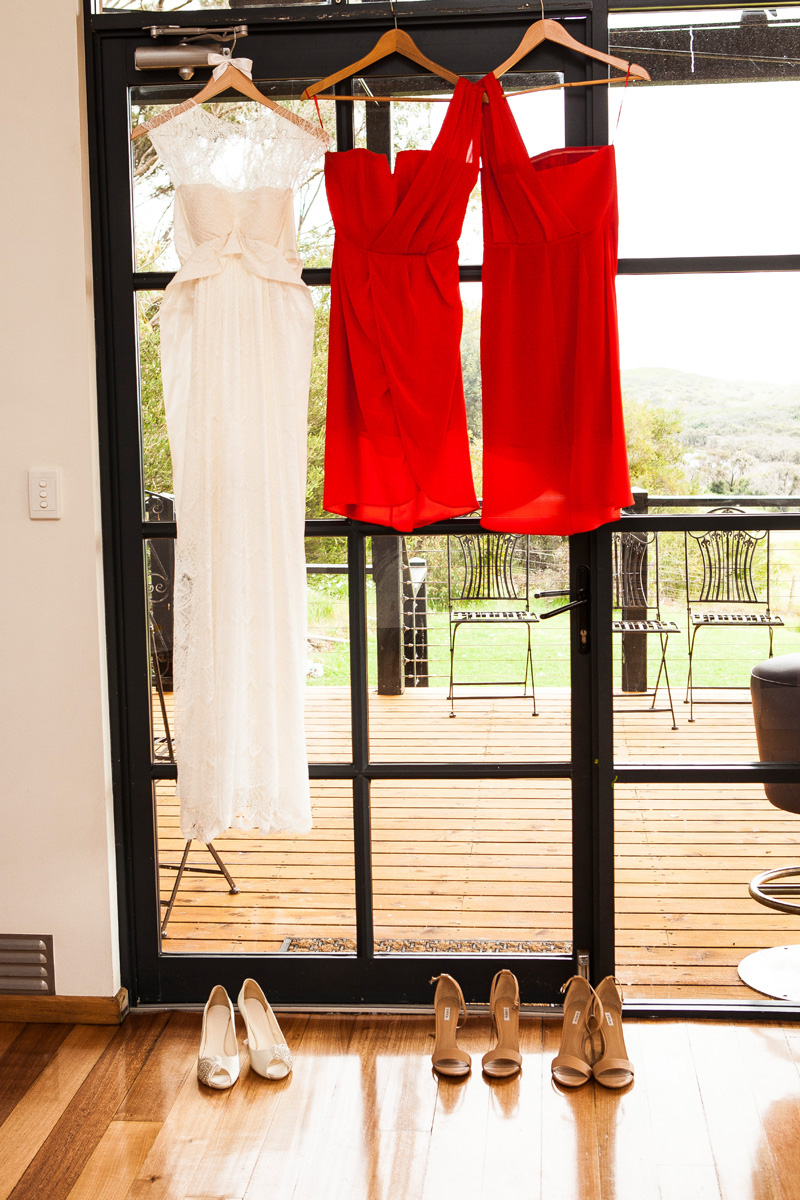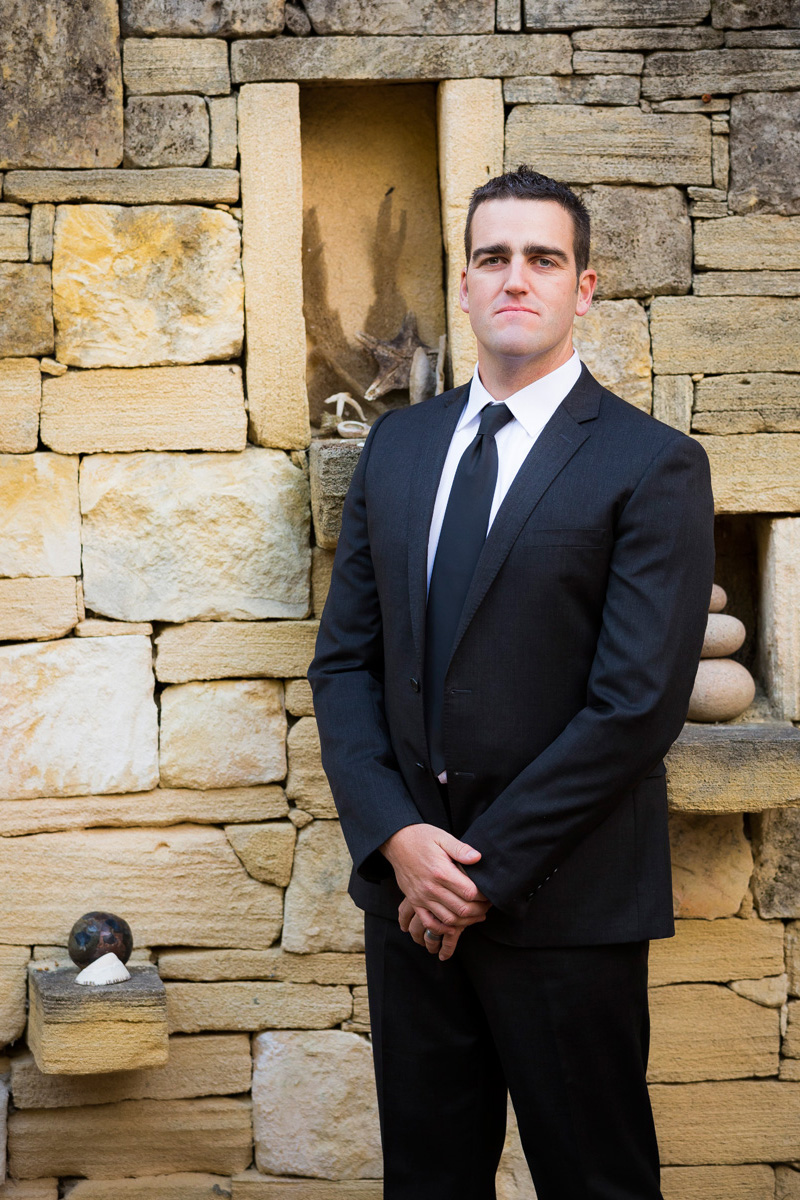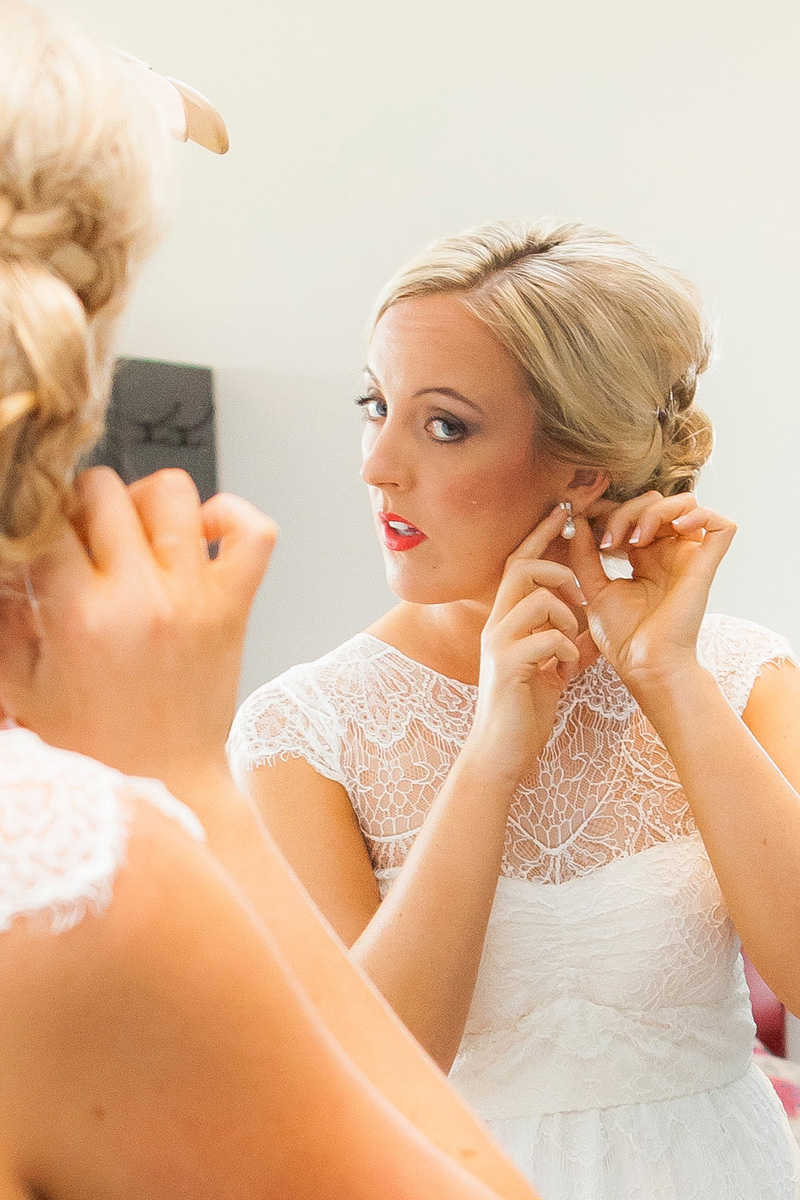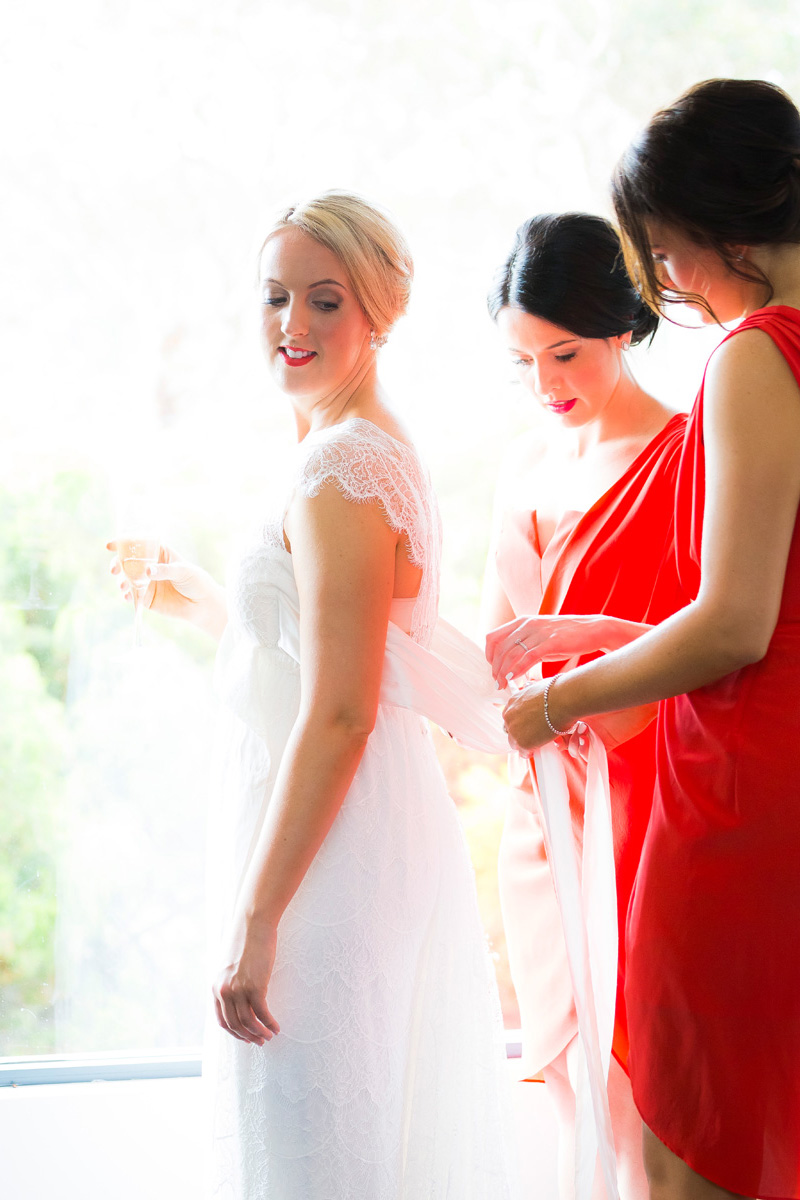 Jade wore heels for the ceremony and flats at the reception. "It's all about comfort," she smiles.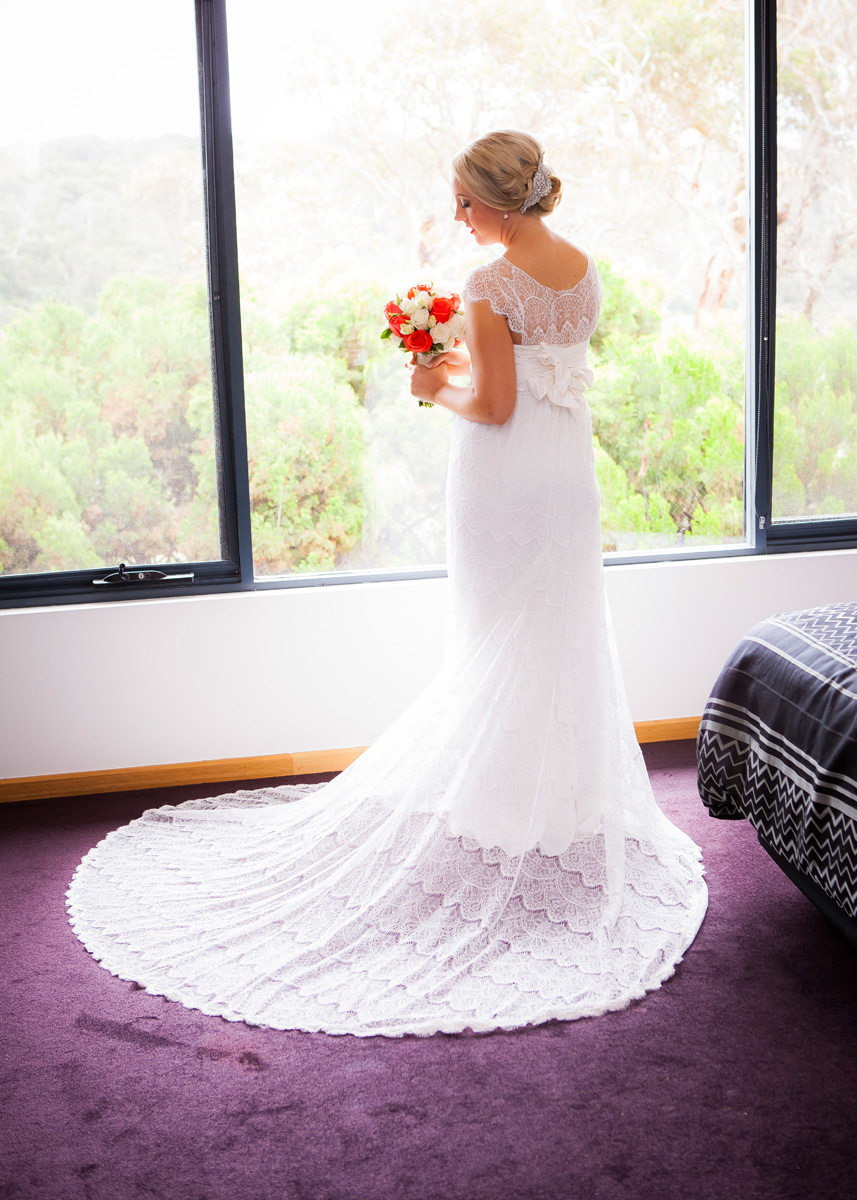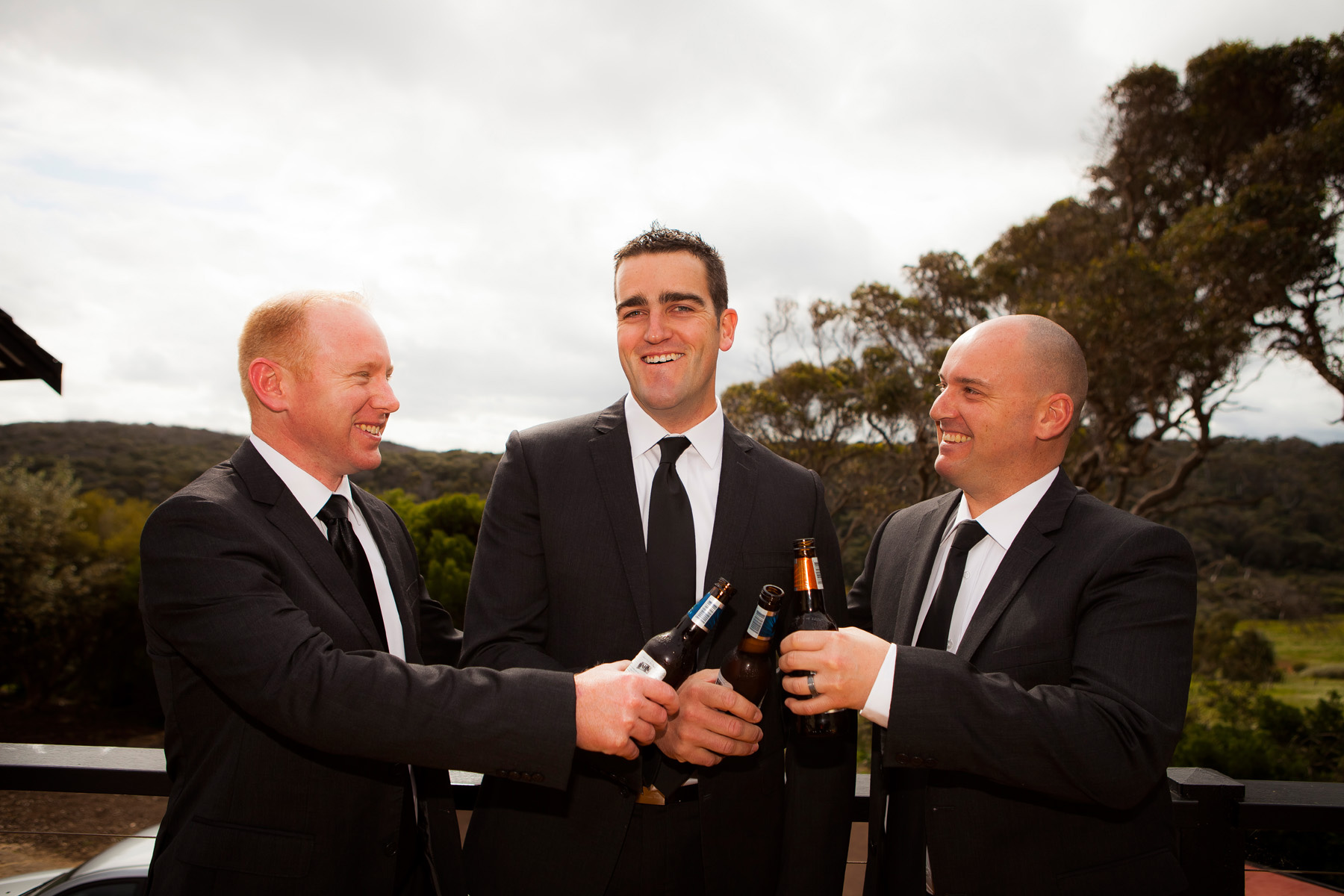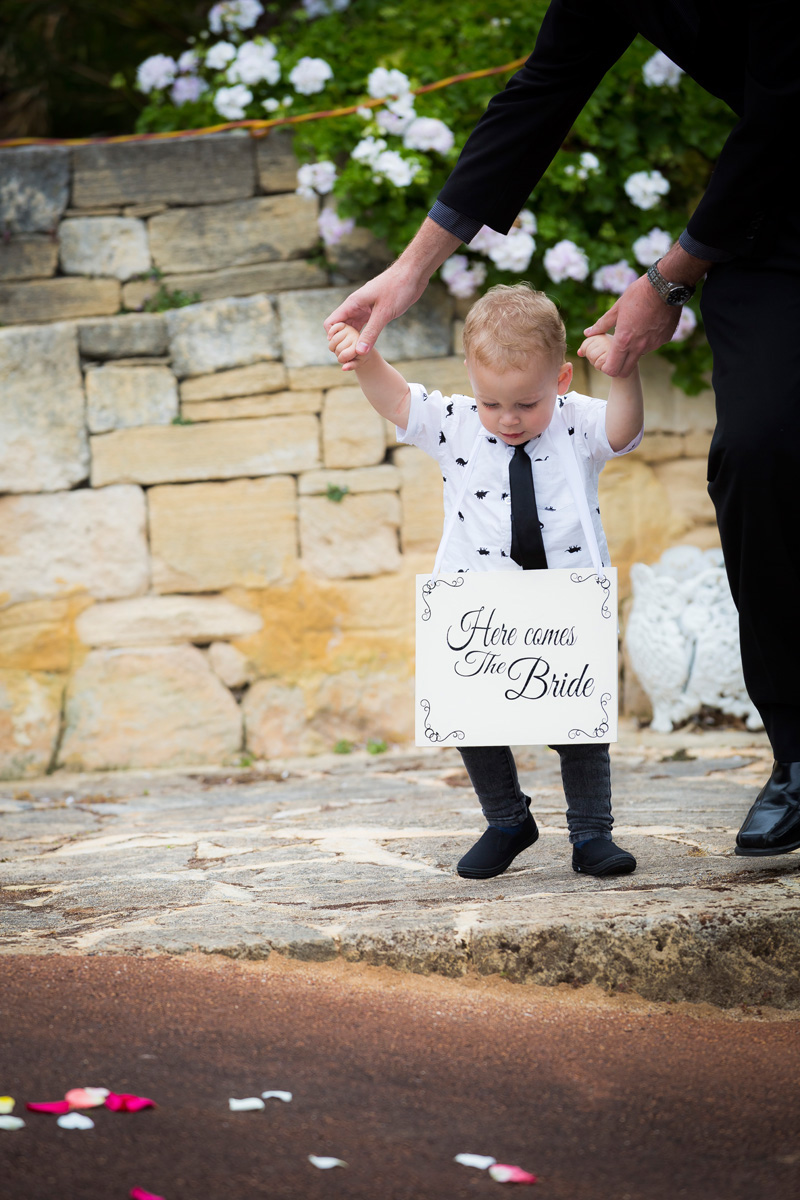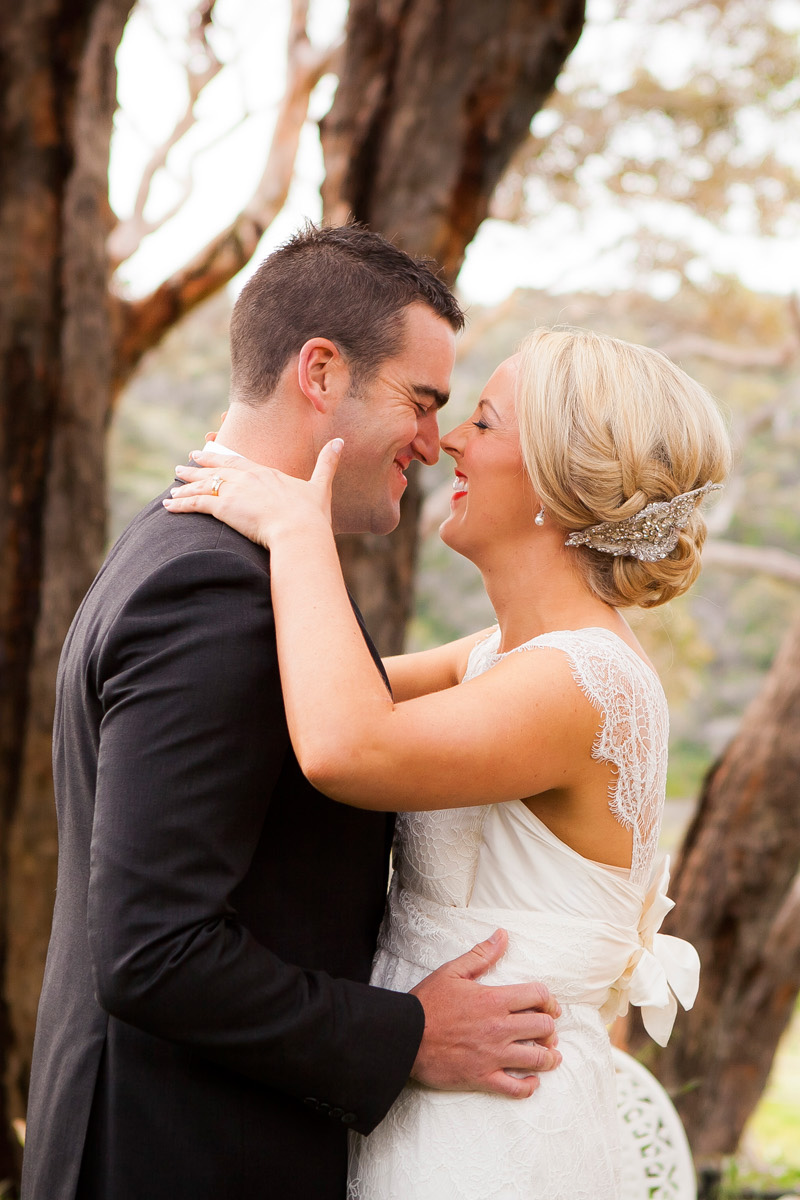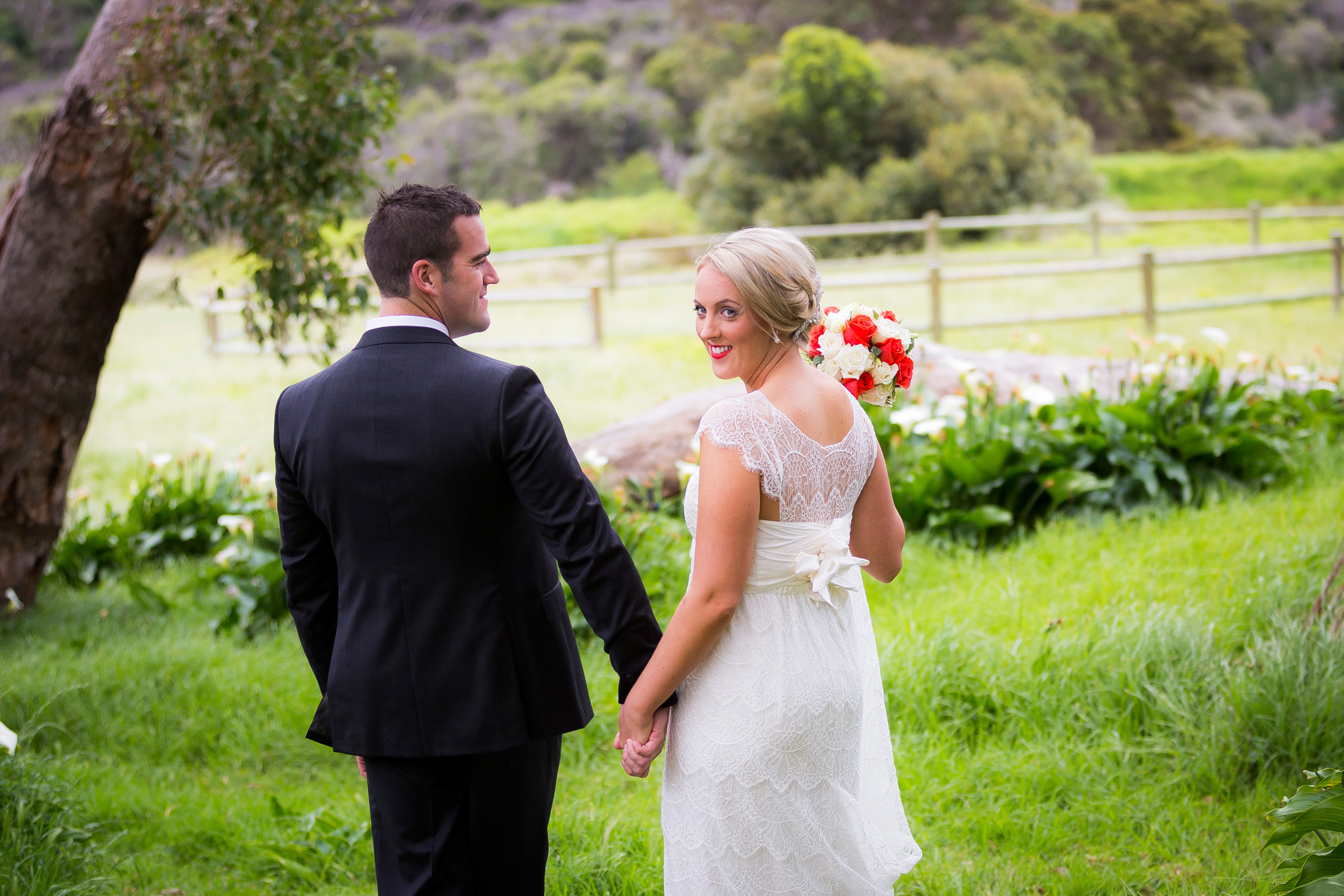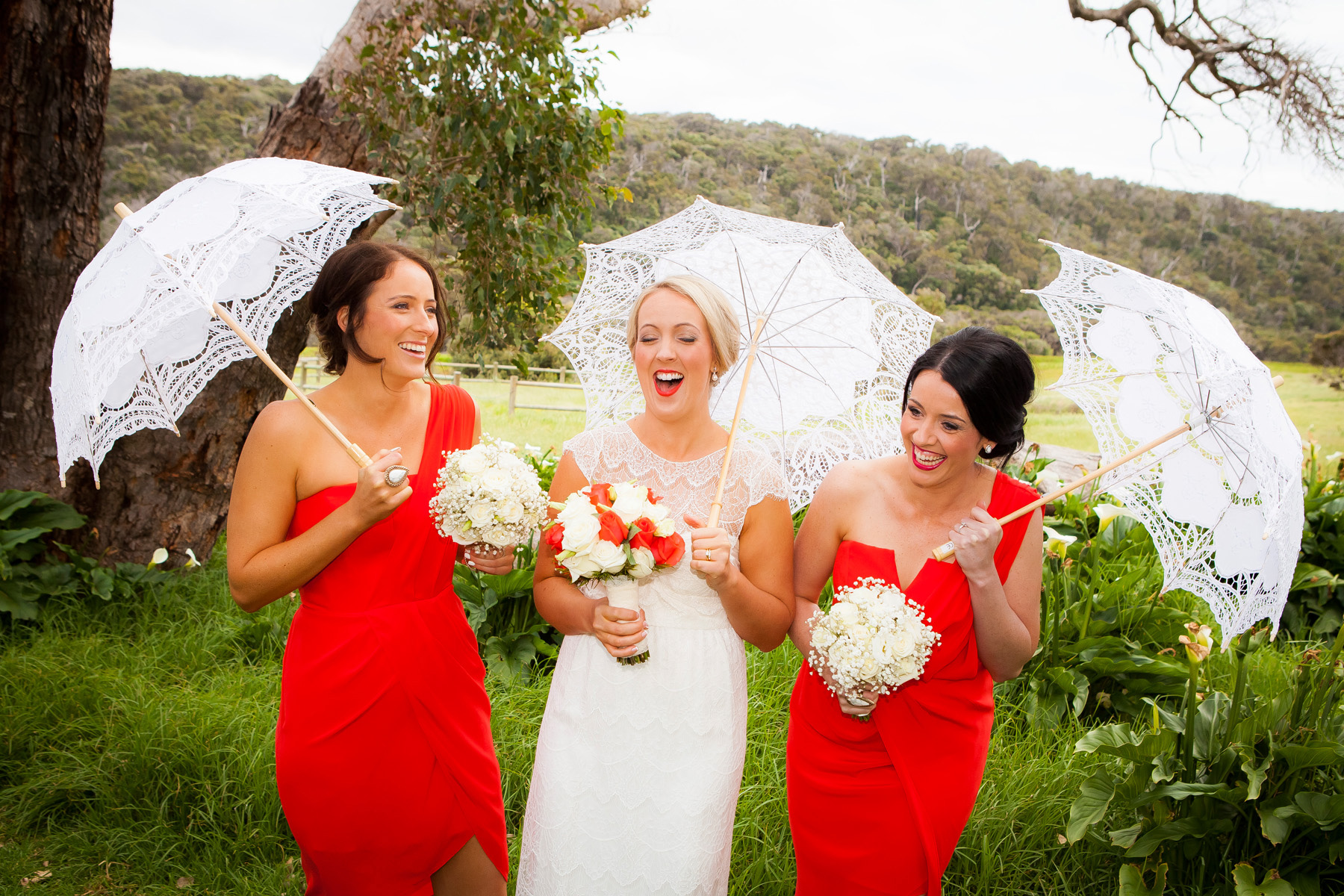 Jade's lace-detailed dress was by Melbourne designer Anna Campbell.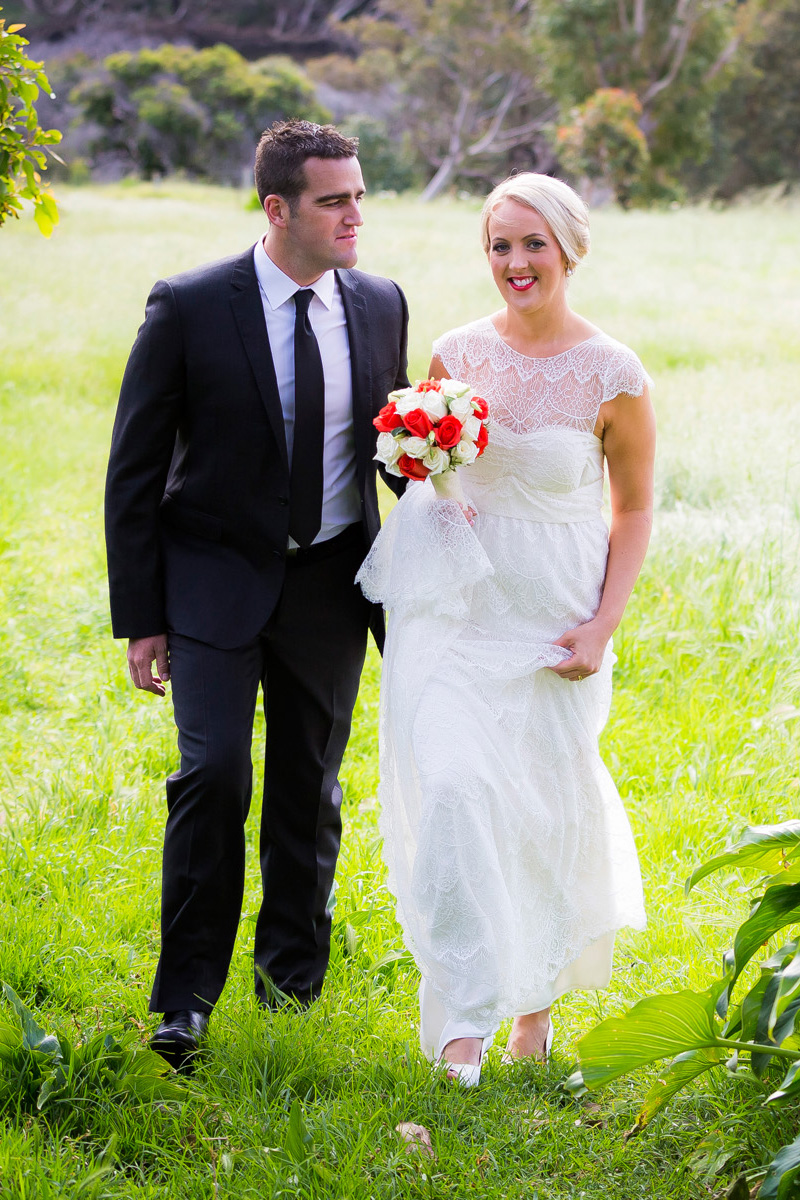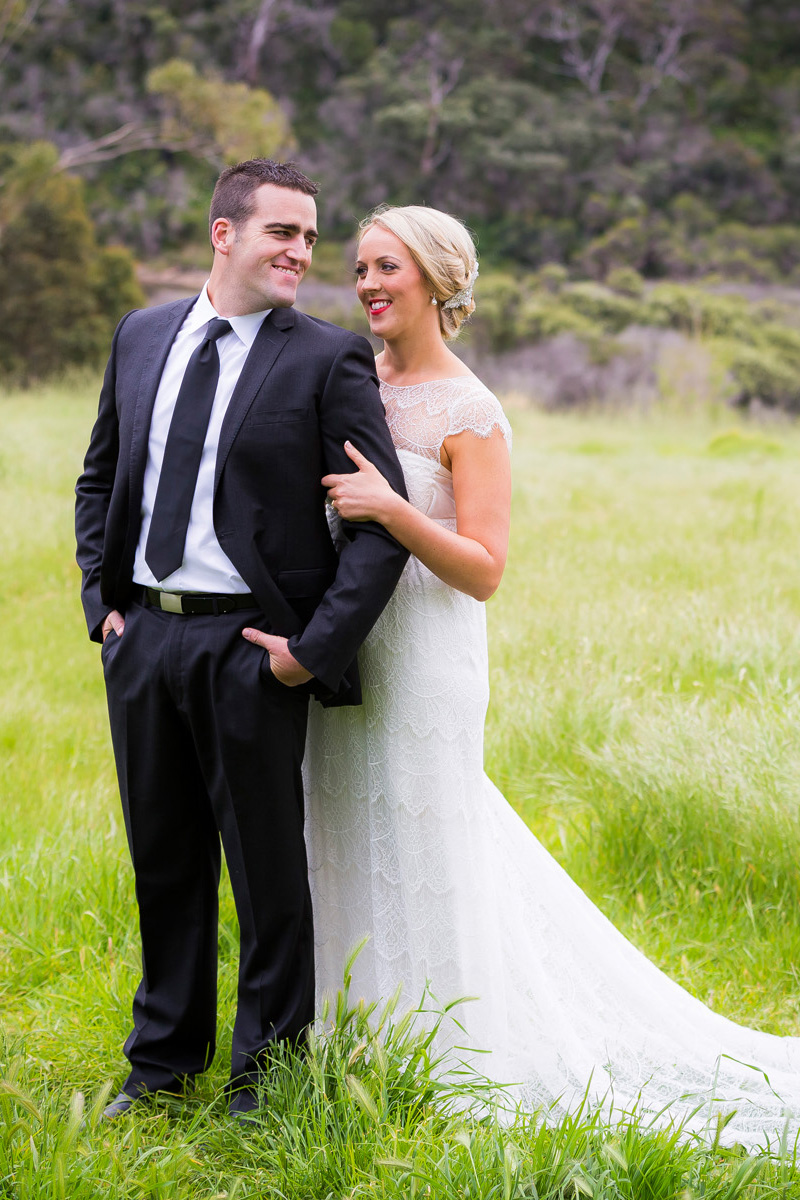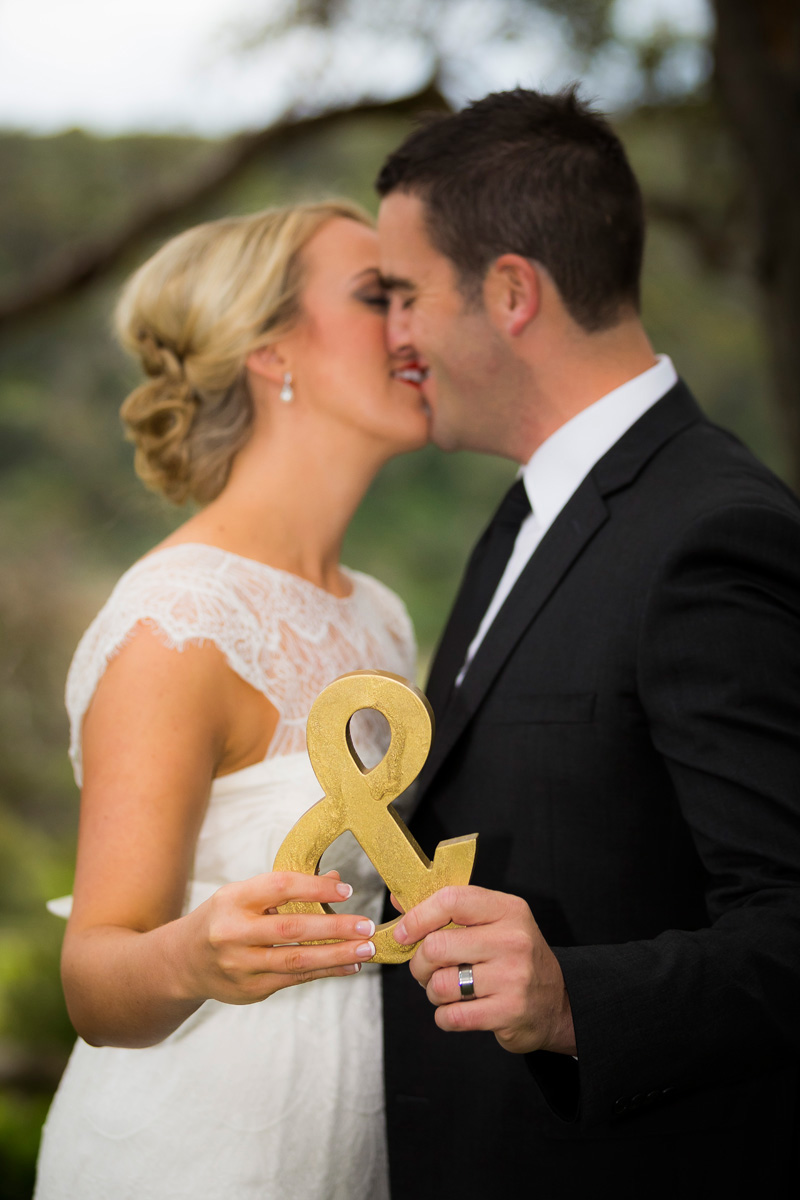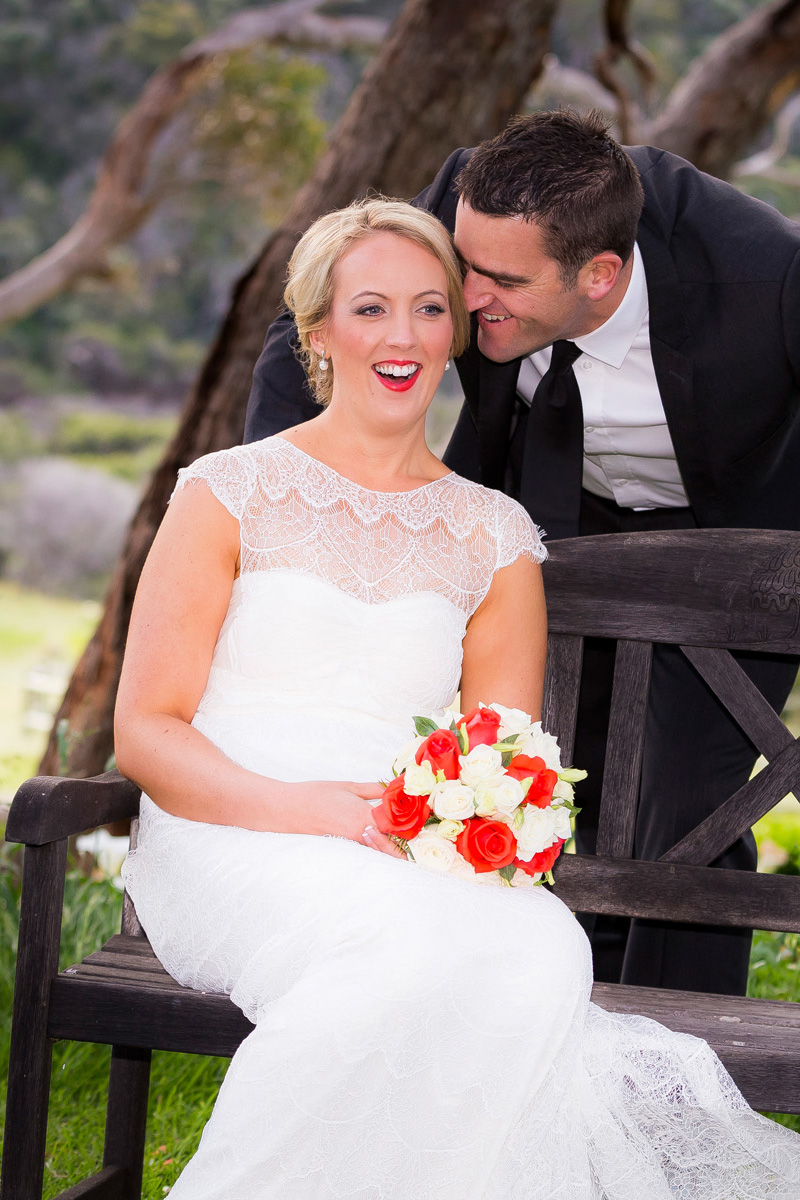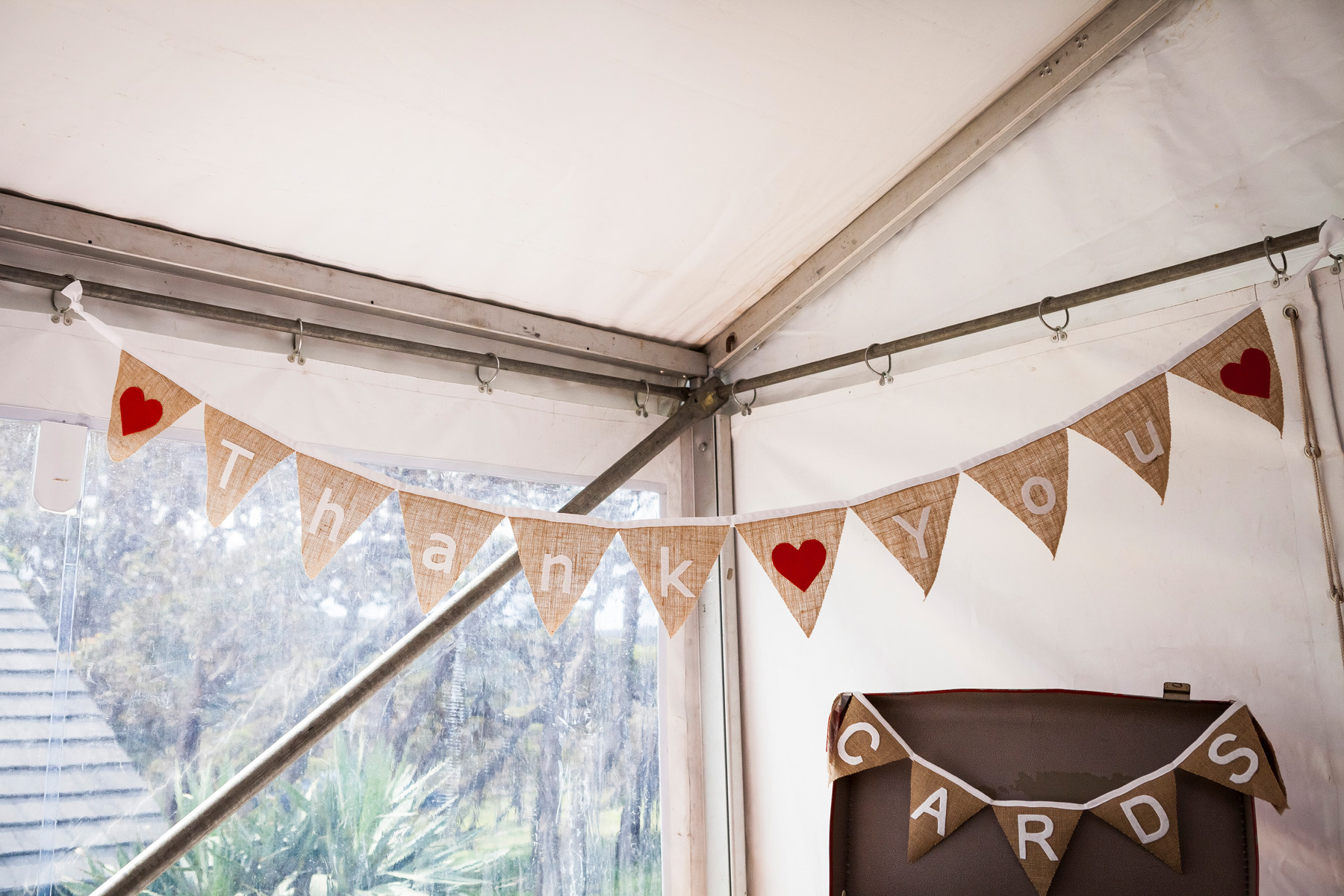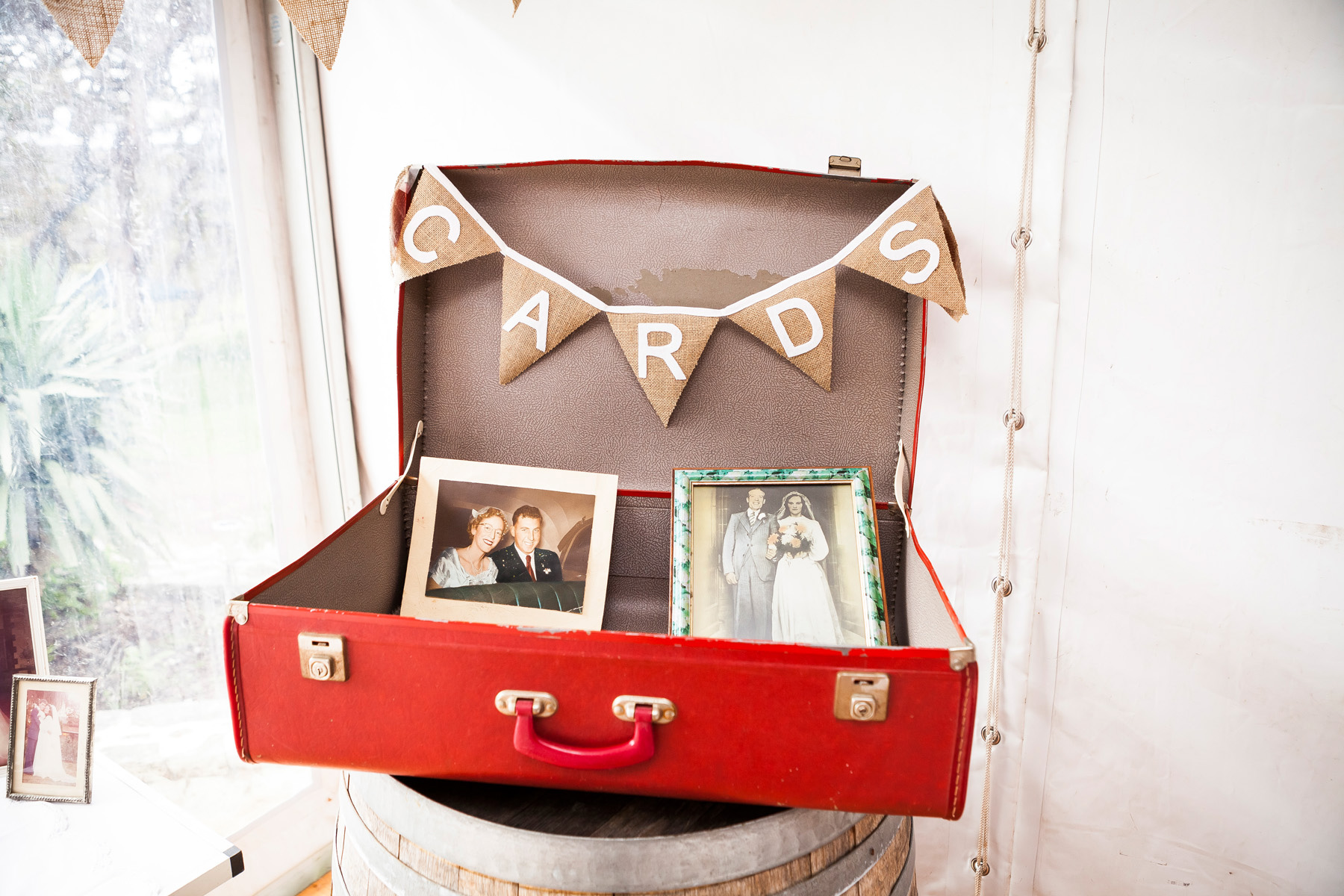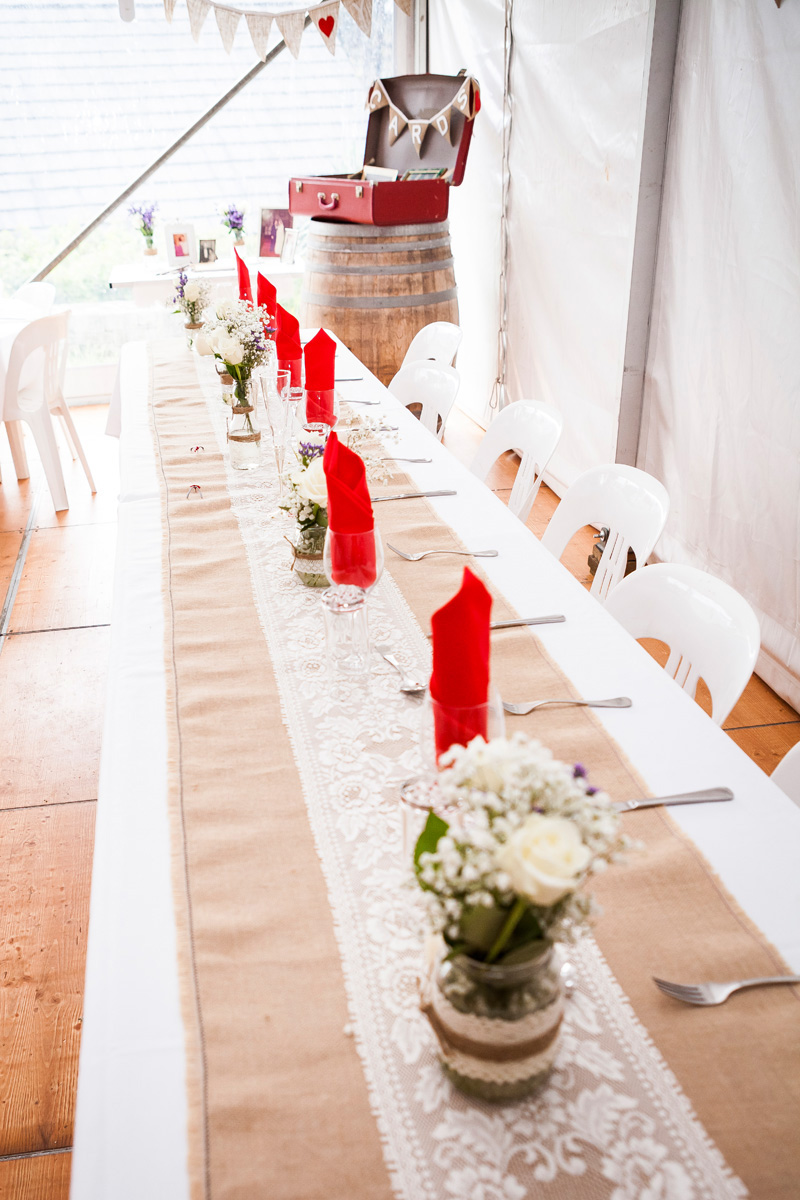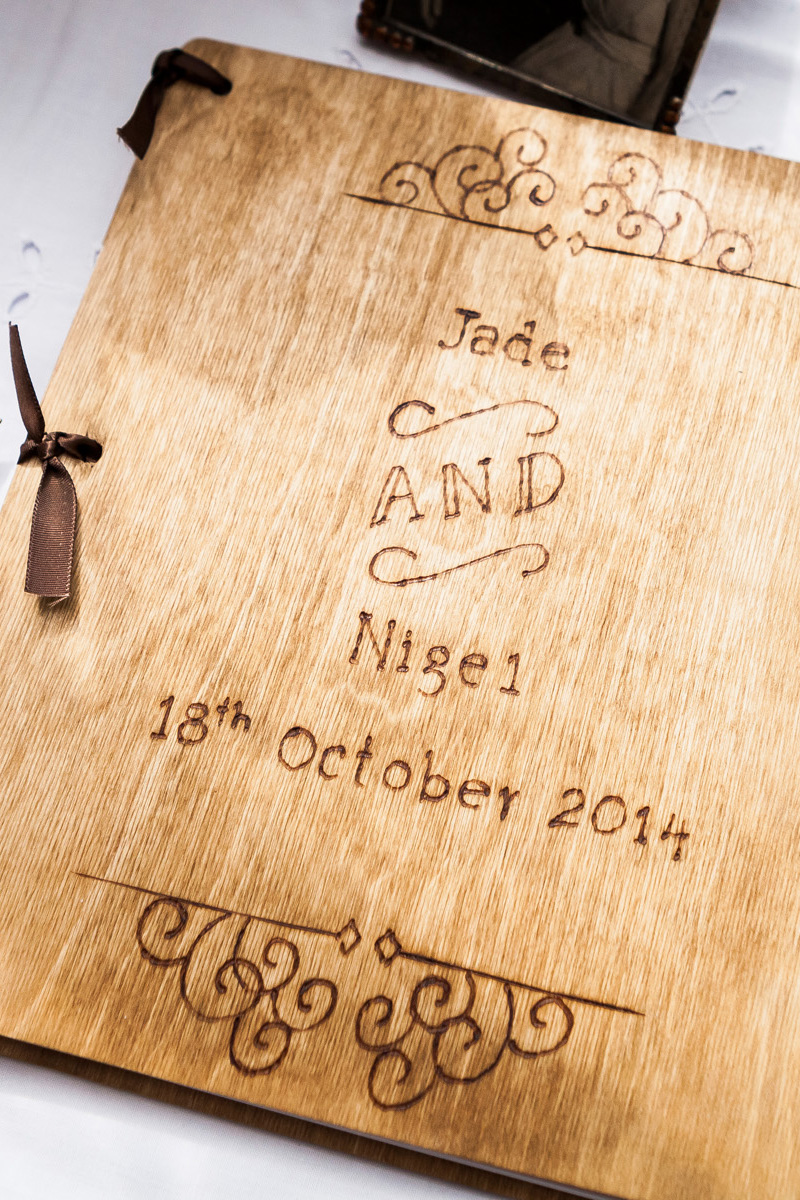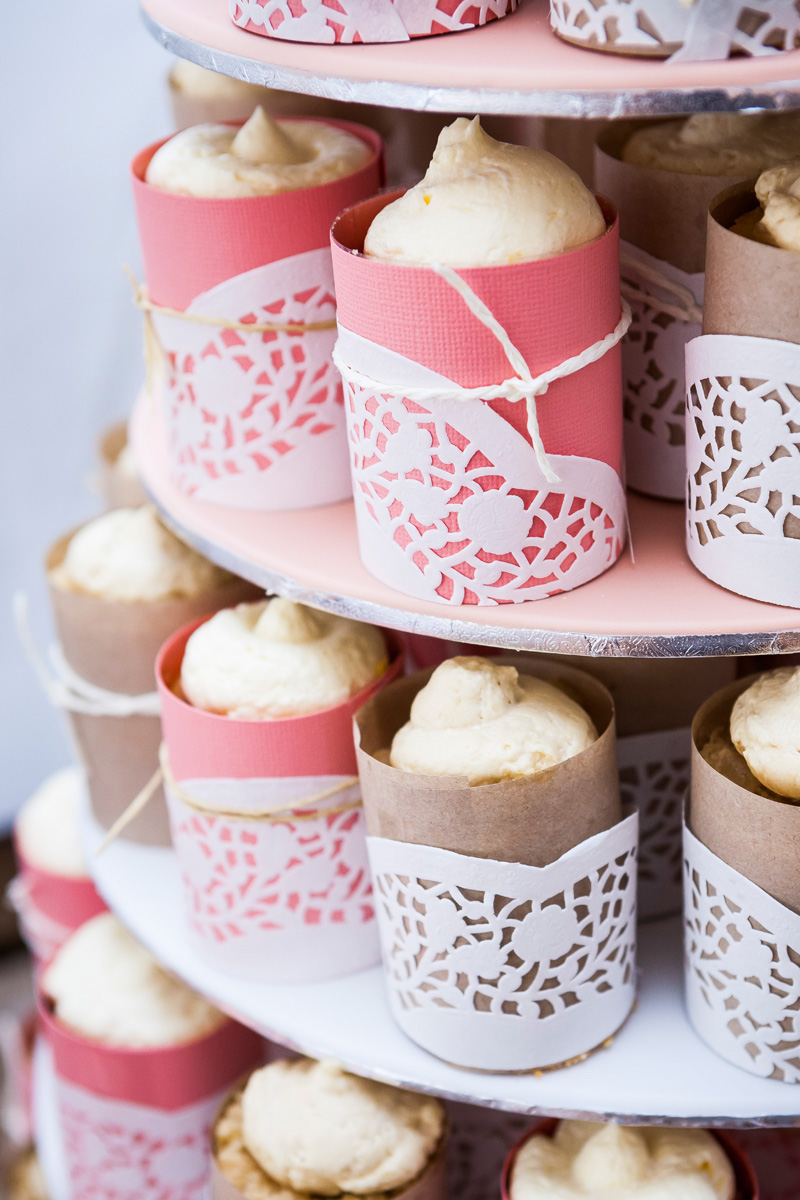 The mother of the bride was in charge of all the reception decorating.