Not long after meeting Matt Frankland, Lyndal Thorsby was already thinking of their picture-perfect destination wedding.
"Shortly after meeting Matt, I went on a family holiday to Hawaii. I couldn't stop thinking about him and about how I would just love to marry him in a dream wedding in Hawaii," Lyndal, 28, says.
The dream came closer to reality for the Gold Coast girl when Matt, also 28, popped the question just 10 months later. "He had been away on a boys' trip for a week and came to my work to take me out to lunch," describes Lyndal. "He proposed along the beach when I least expected it – who would ever expect a proposal on a Monday lunchtime?"
The couple knew straight away they wanted to get married in Hawaii and, on April 6, 2016, wed in Waikiki at the base of Diamond Head in front of 48 friends and family.
"We originally picked Magic Island, but two days before the wedding, when we had our rehearsal, we arrived to the park and there was construction going on. Red dirt, bright orange tape, and workmen," Lyndal says.
"Our celebrant refused to let us get married there and managed to change the venue to Diamond Head Beach Park. We didn't have time to see the park until we arrived for the wedding so I had to put all my trust unto the celebrant…  I am so grateful that happened because the park was so private and the views were so much better."
Reception celebrations followed at the Coconut Club, which offered 180-degree views of Waikiki.
"It was simply stunning. Our wedding was so relaxed, fun and beautiful, the essence of our relationship. It was the most perfect day to marry my soulmate," Lyndal says.
Photos courtesy of Studio 3511 Photography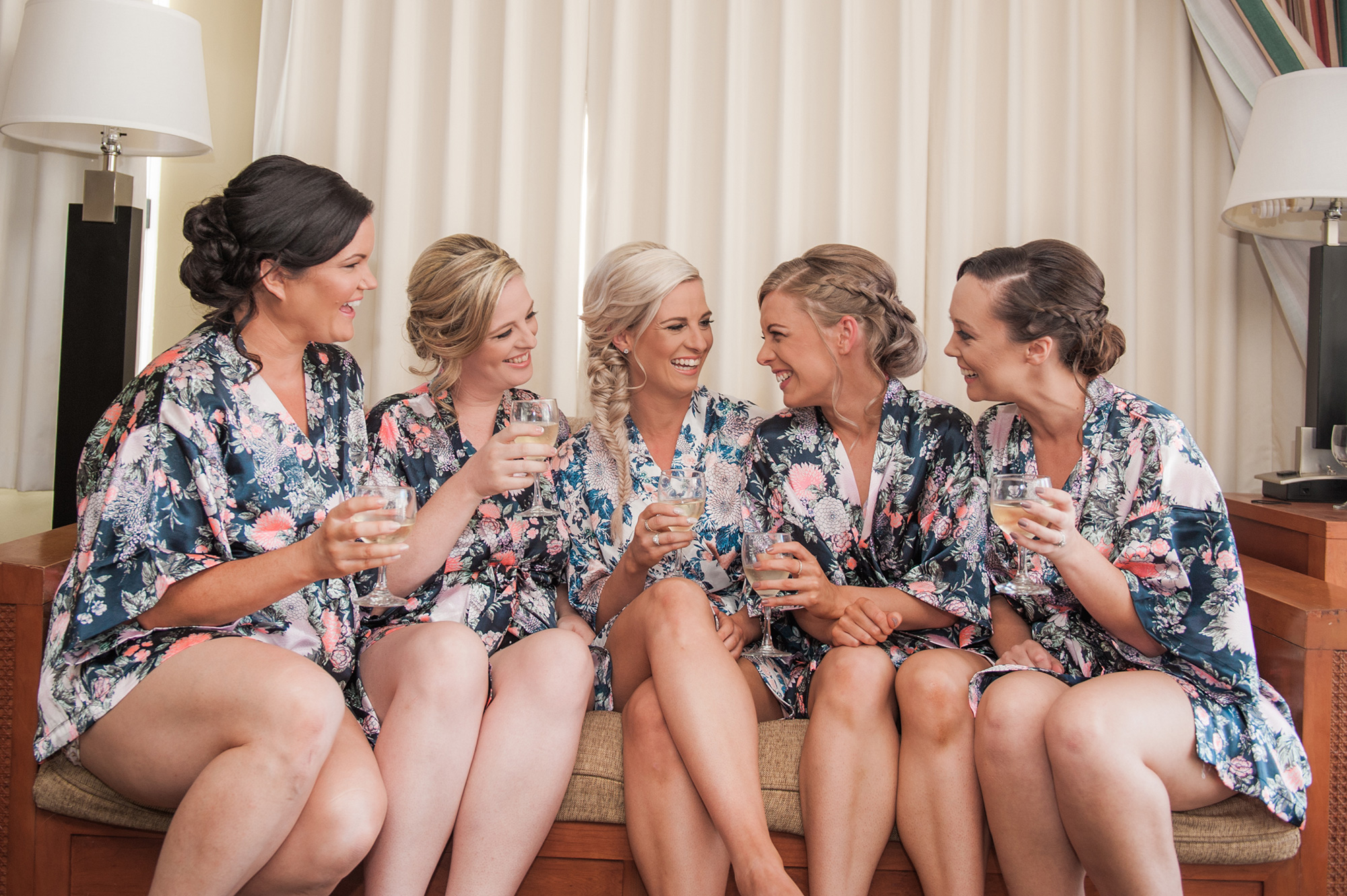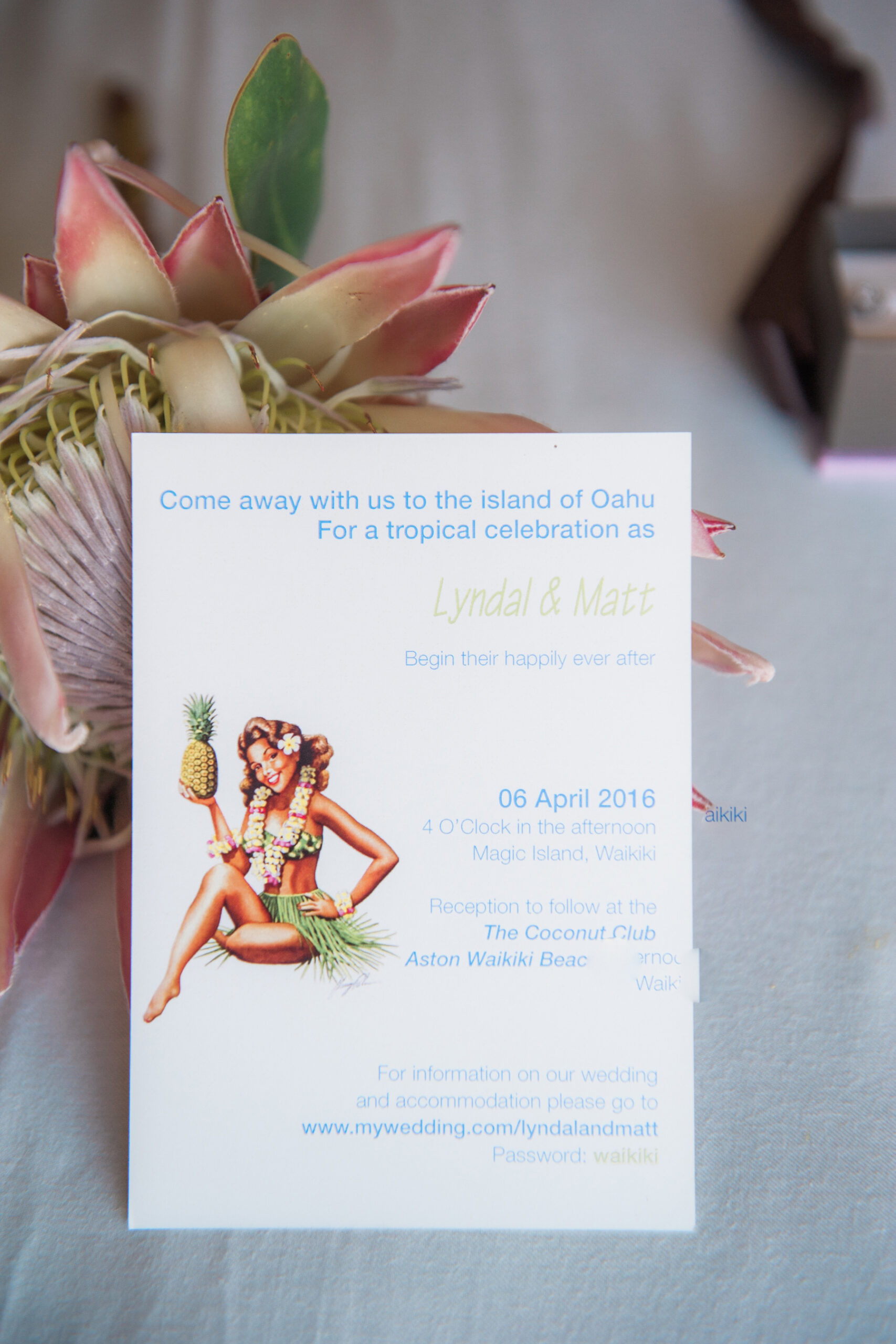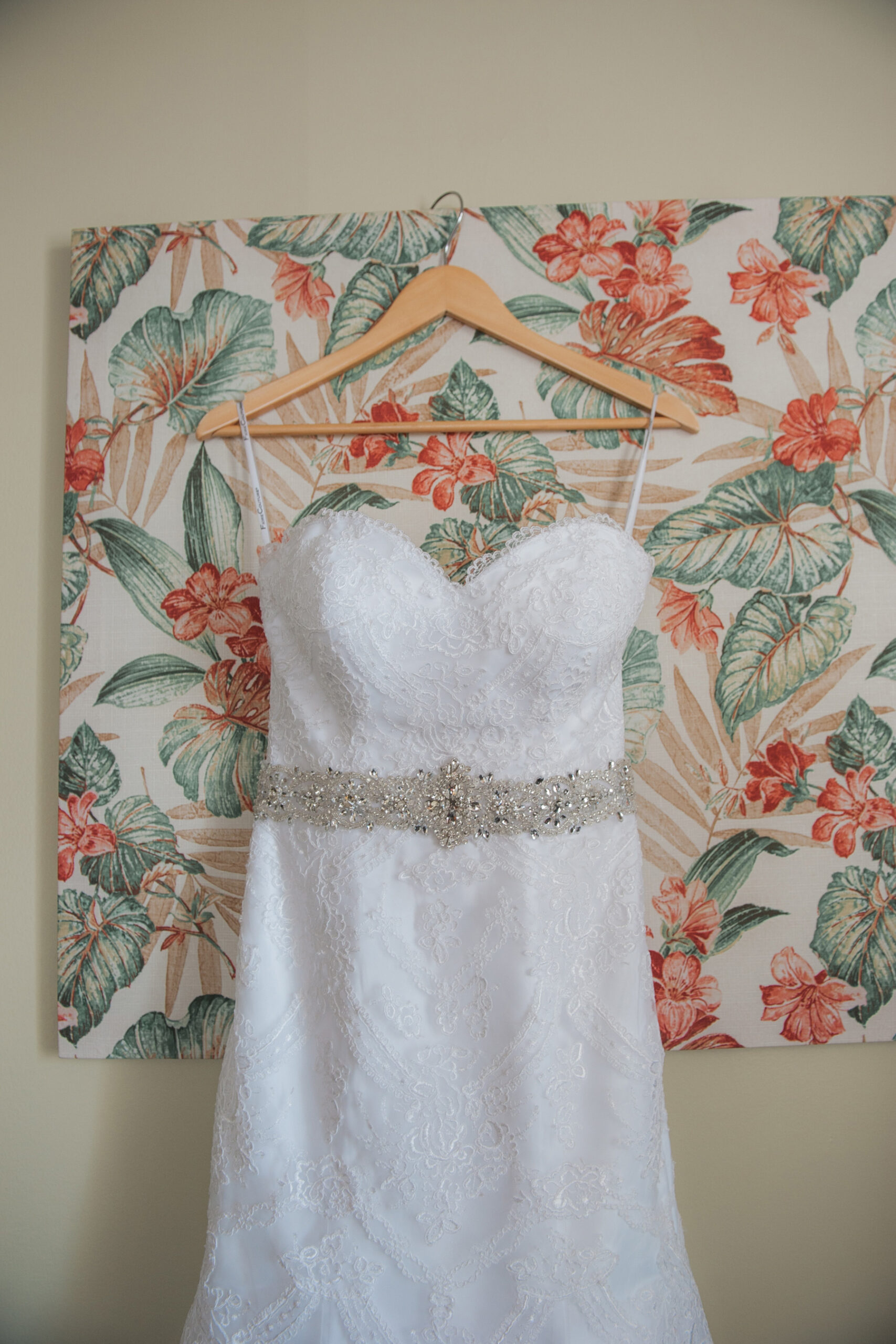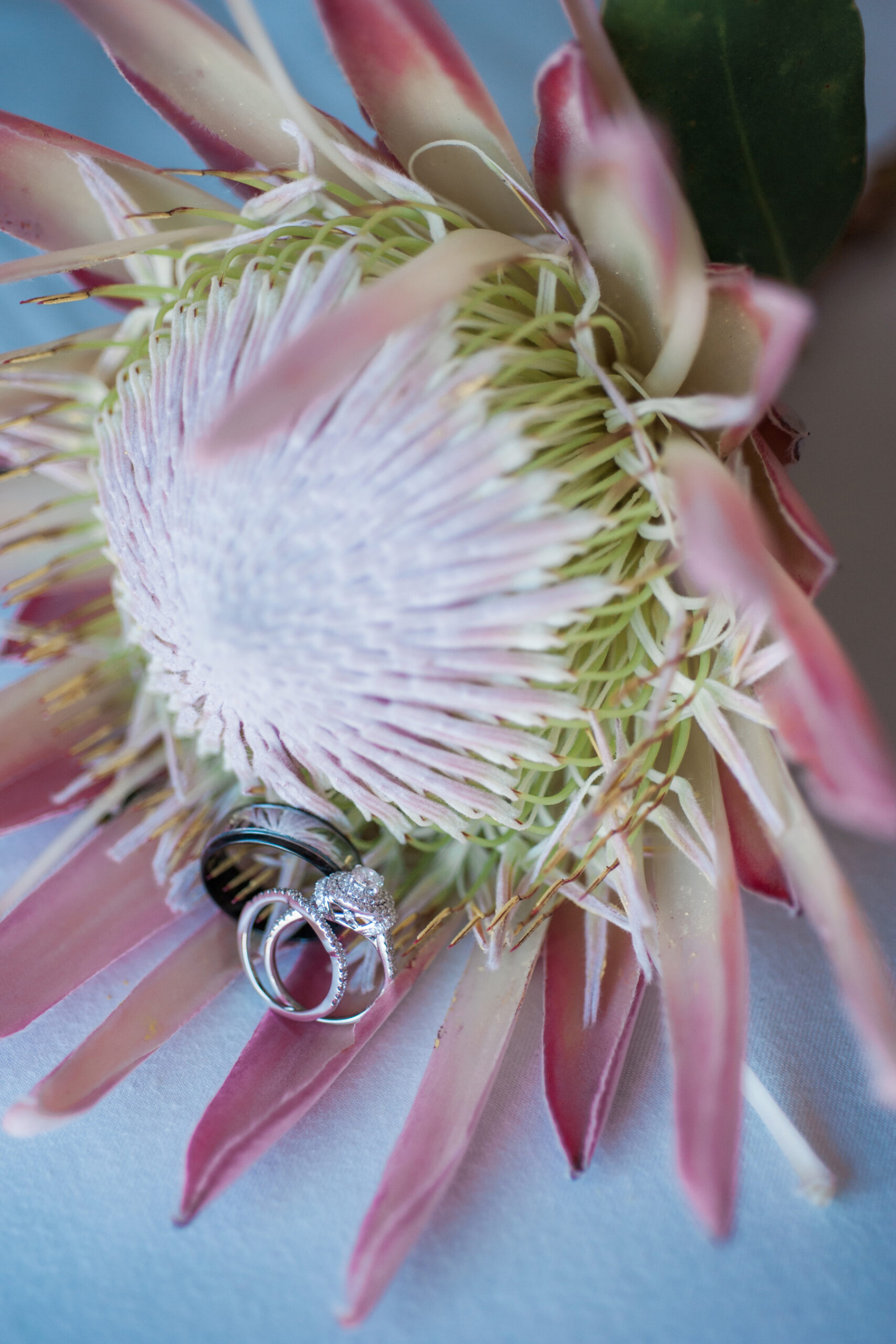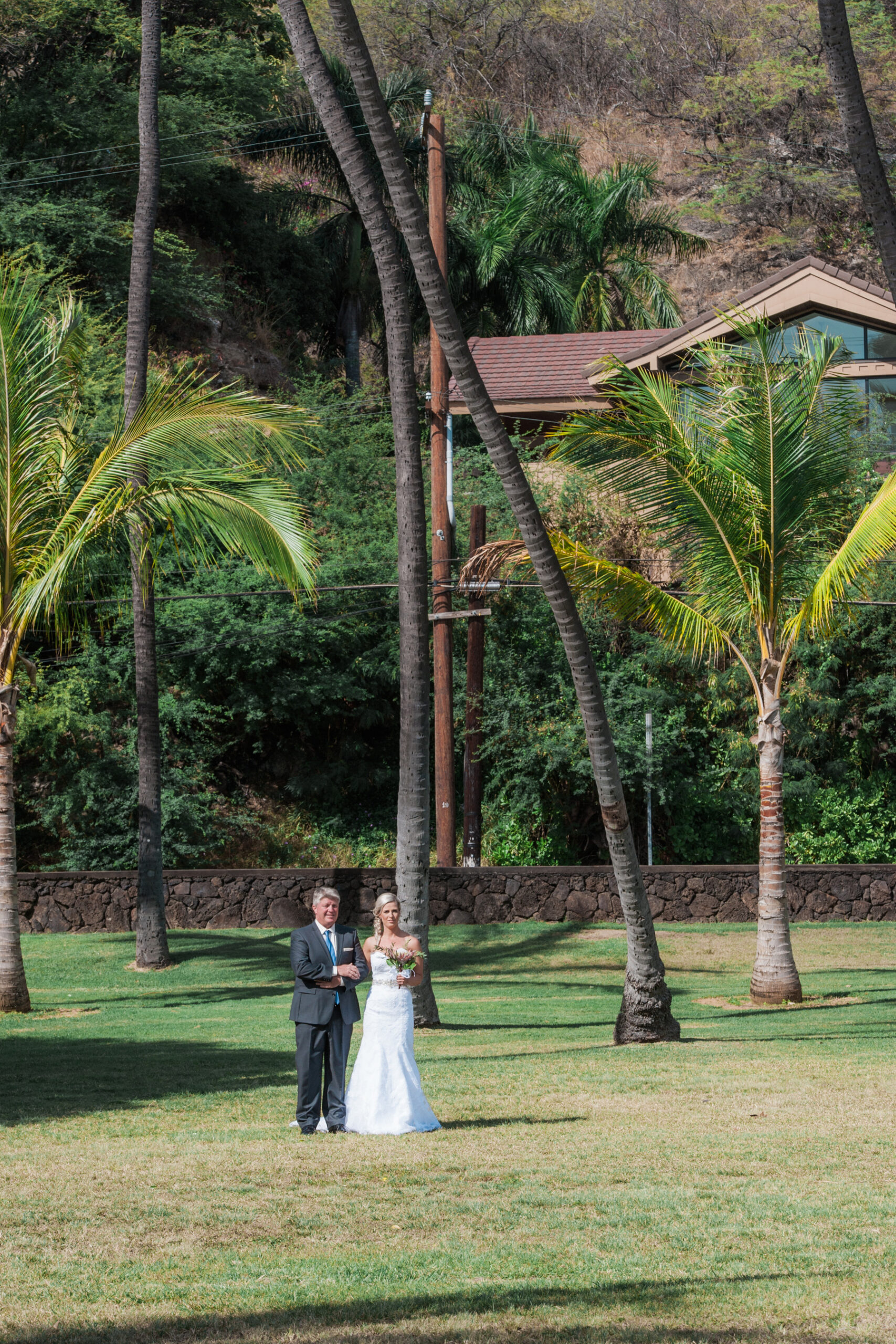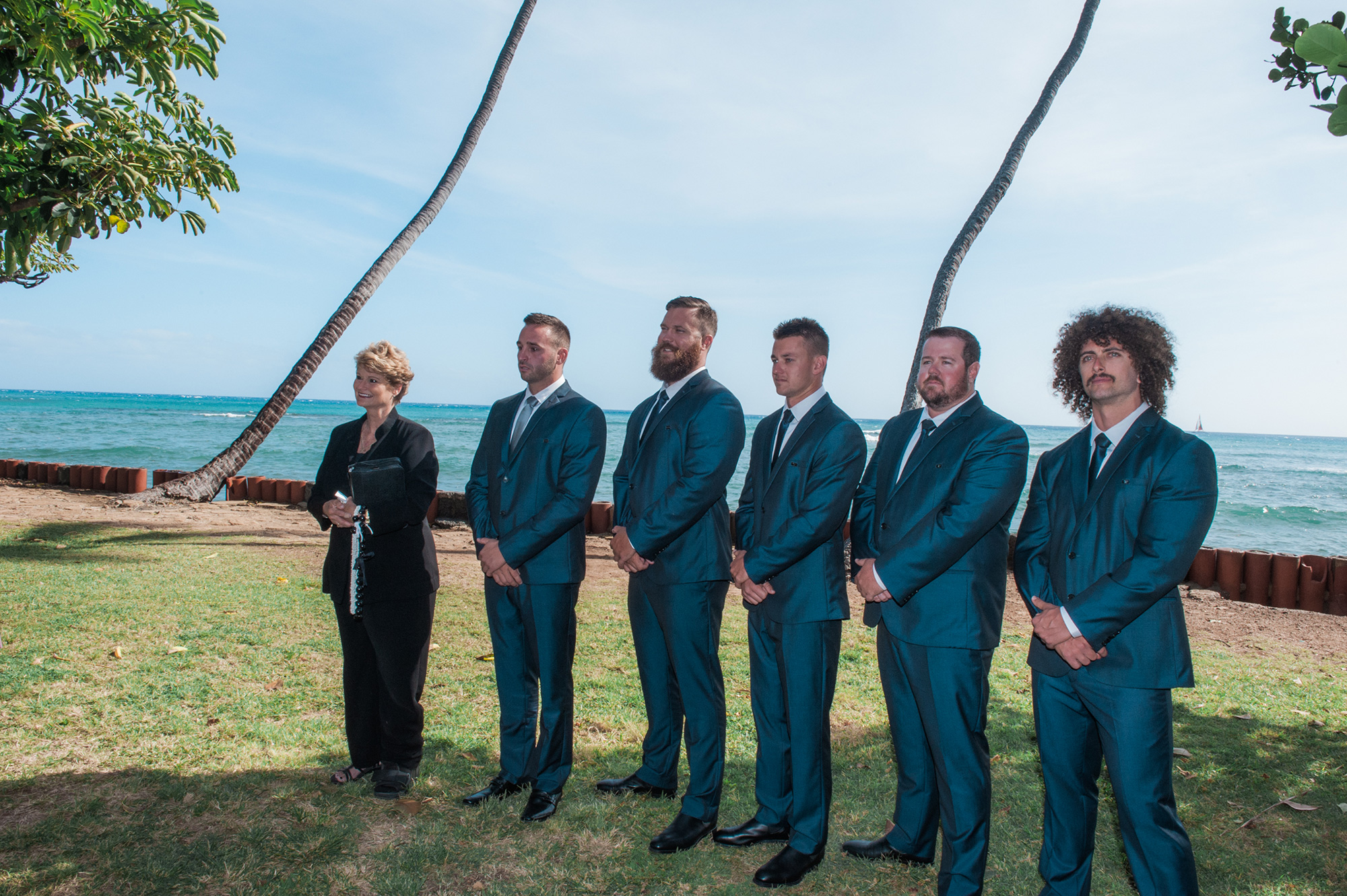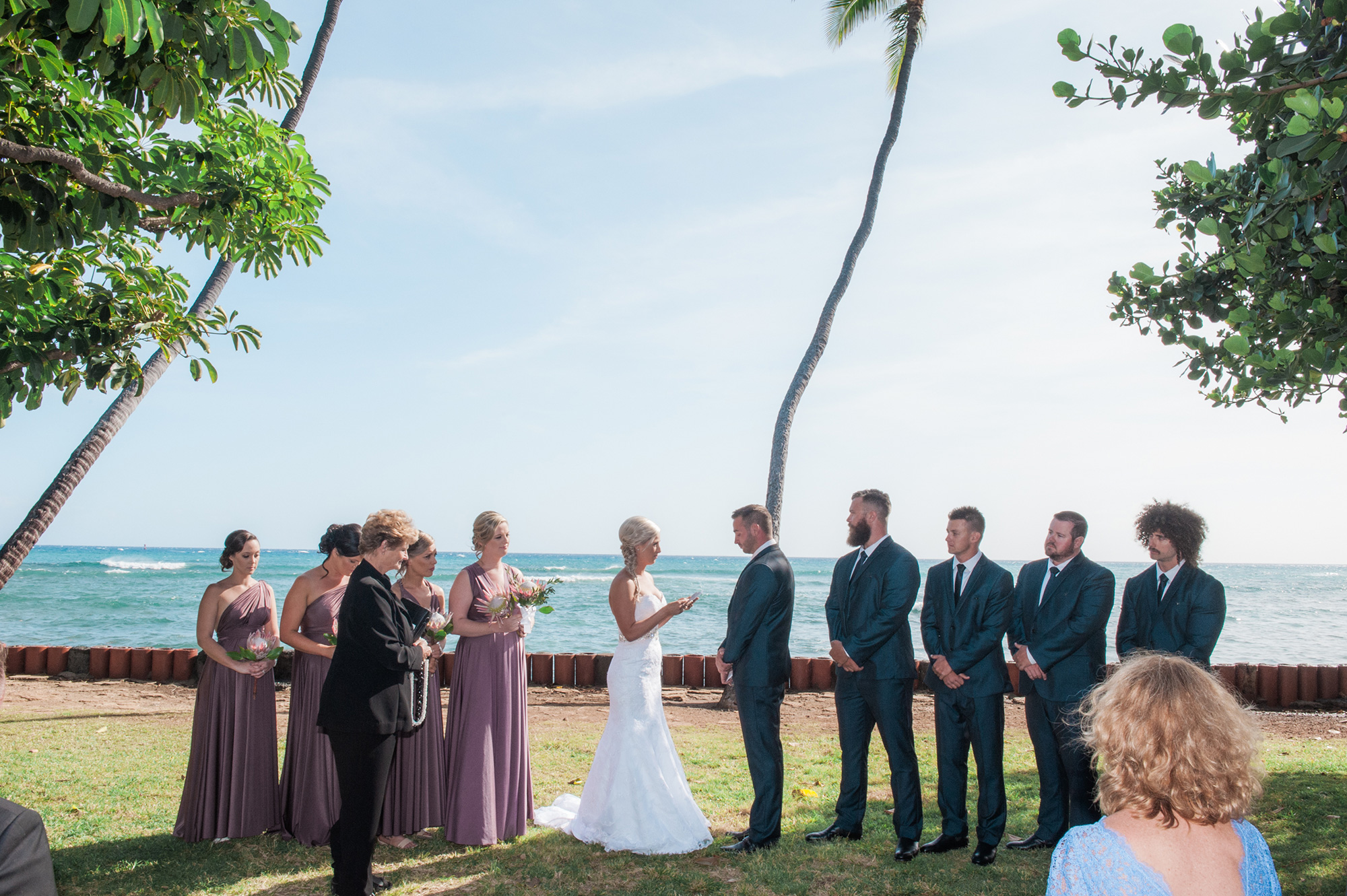 Lyndal and Matt chose an idyllic beachfront setting for their destination wedding.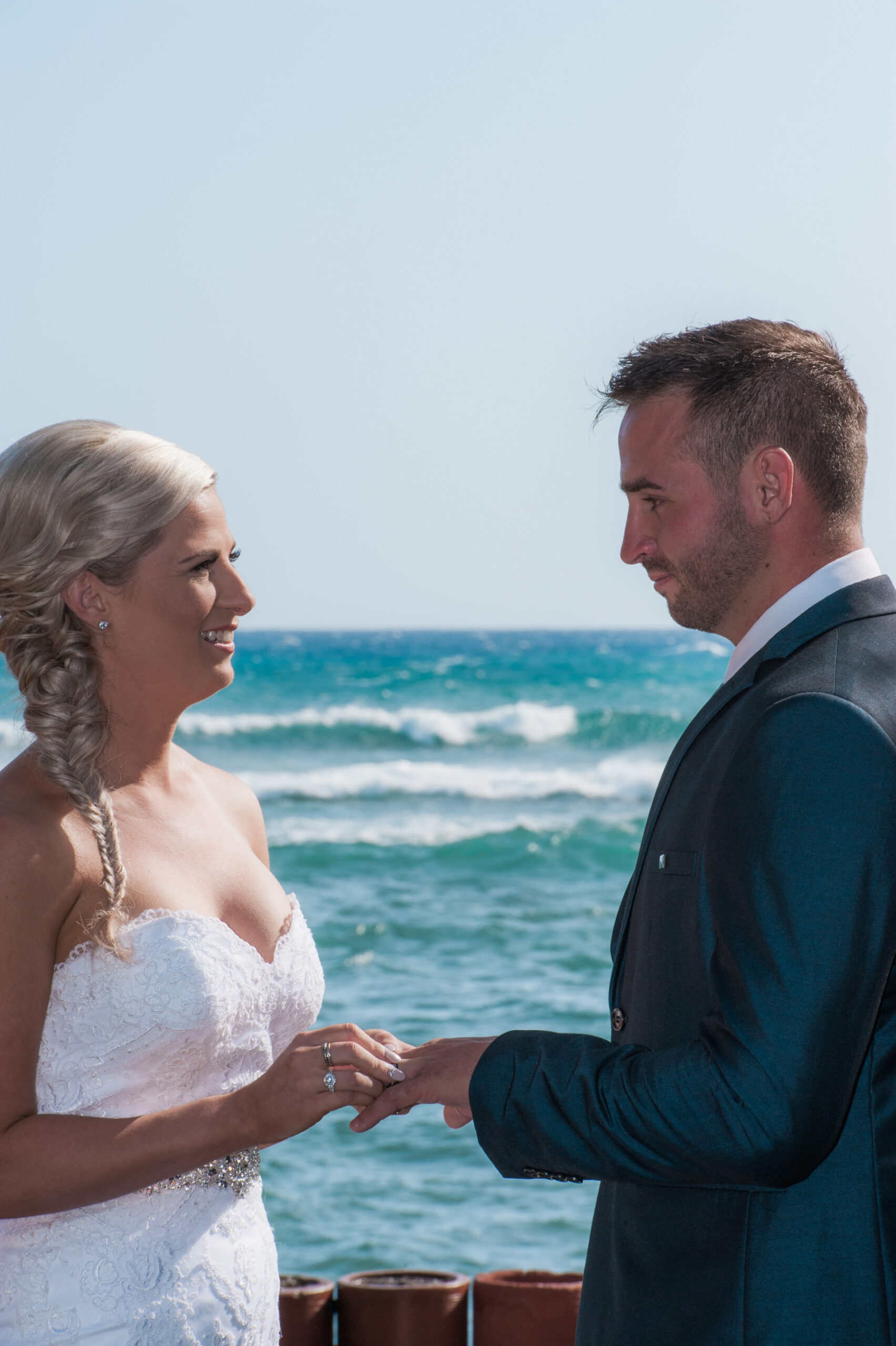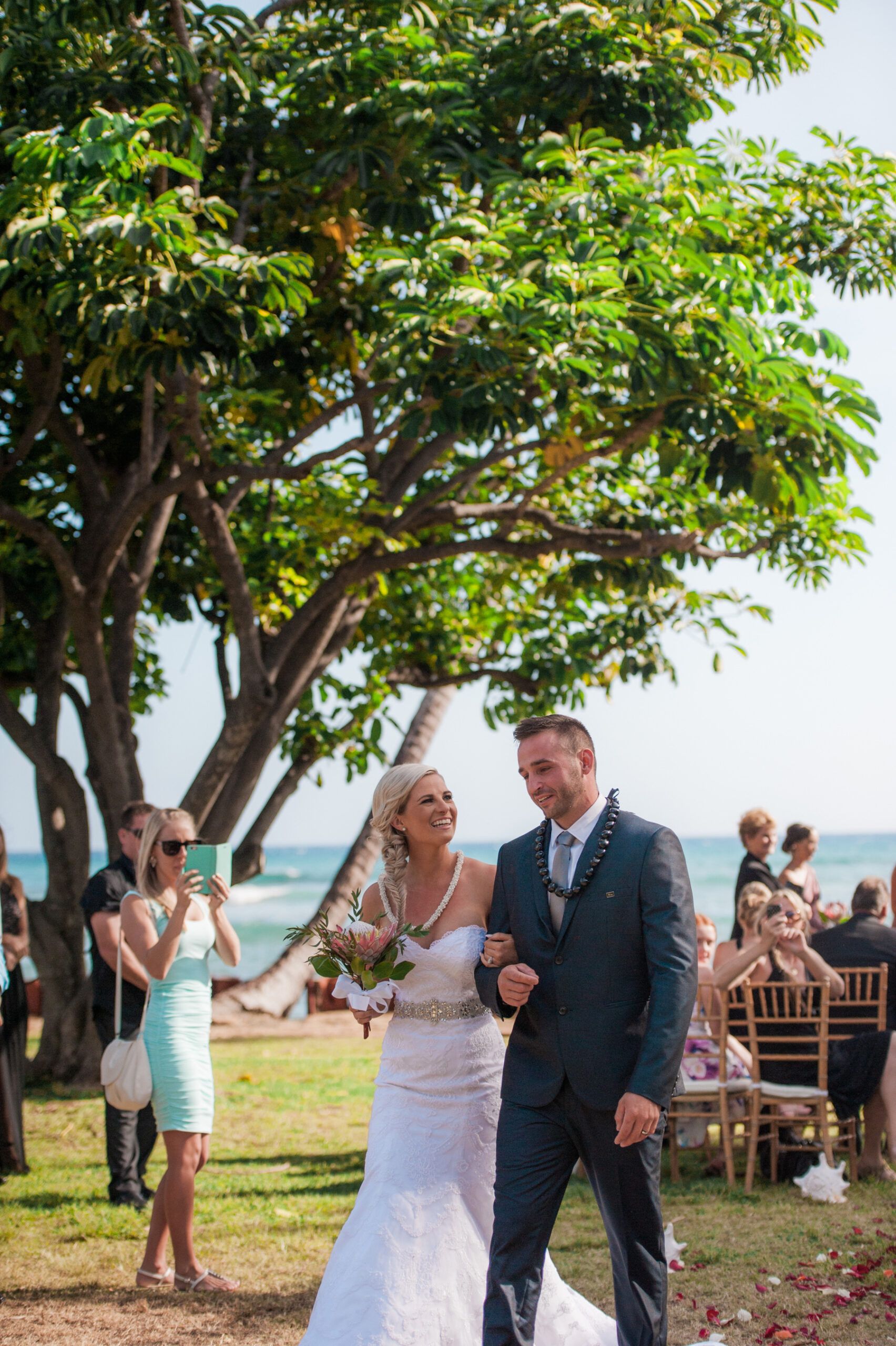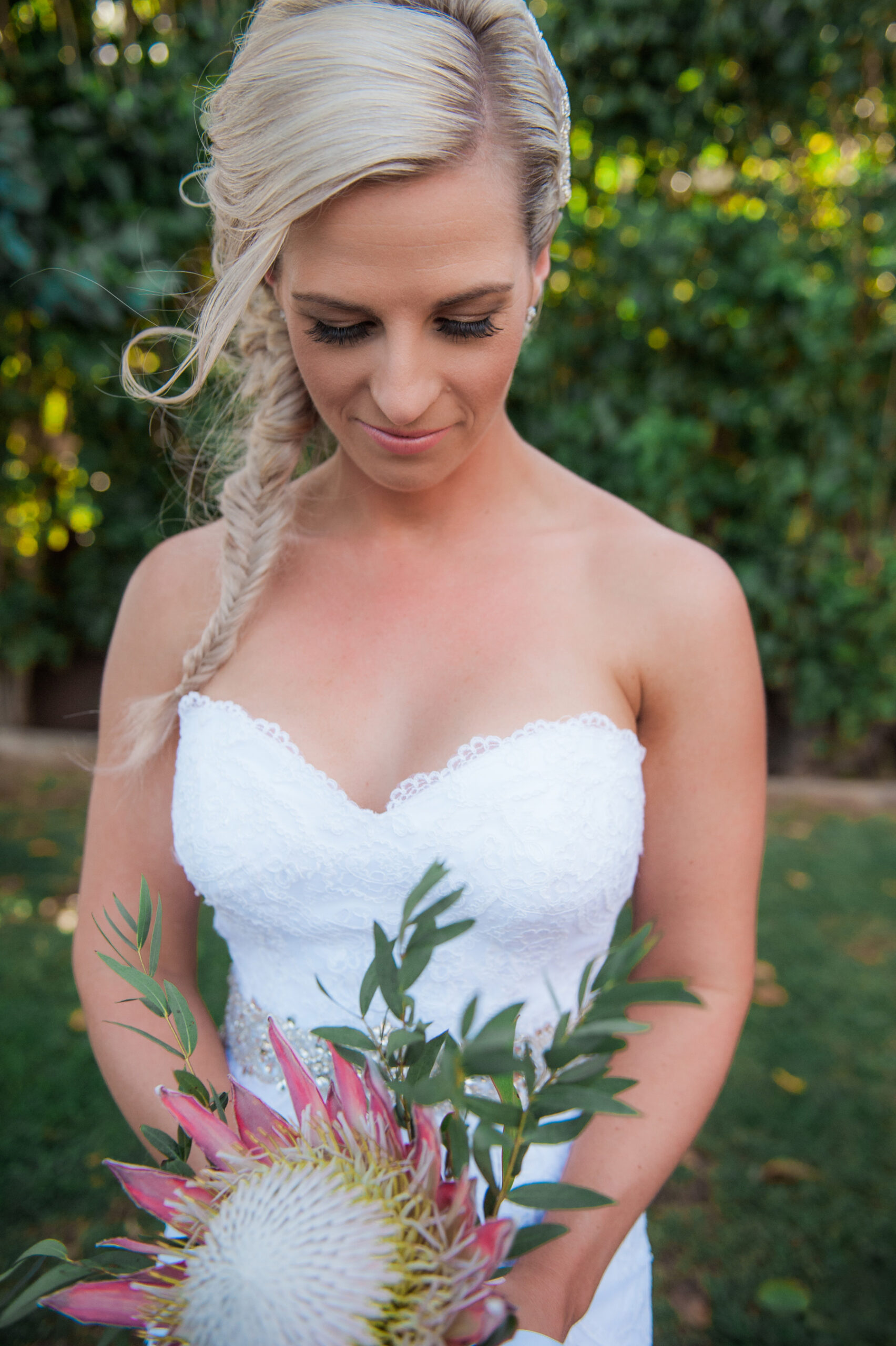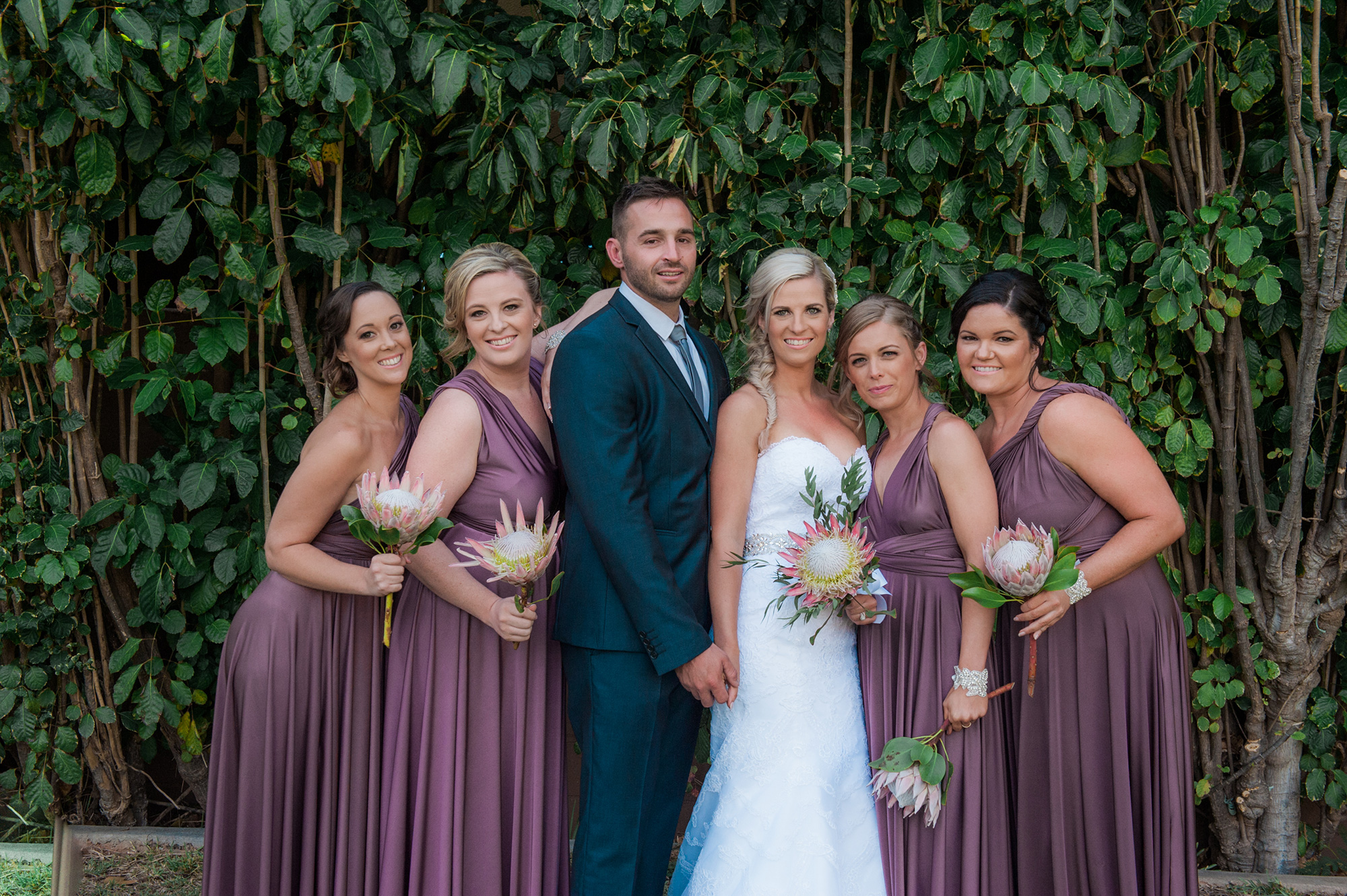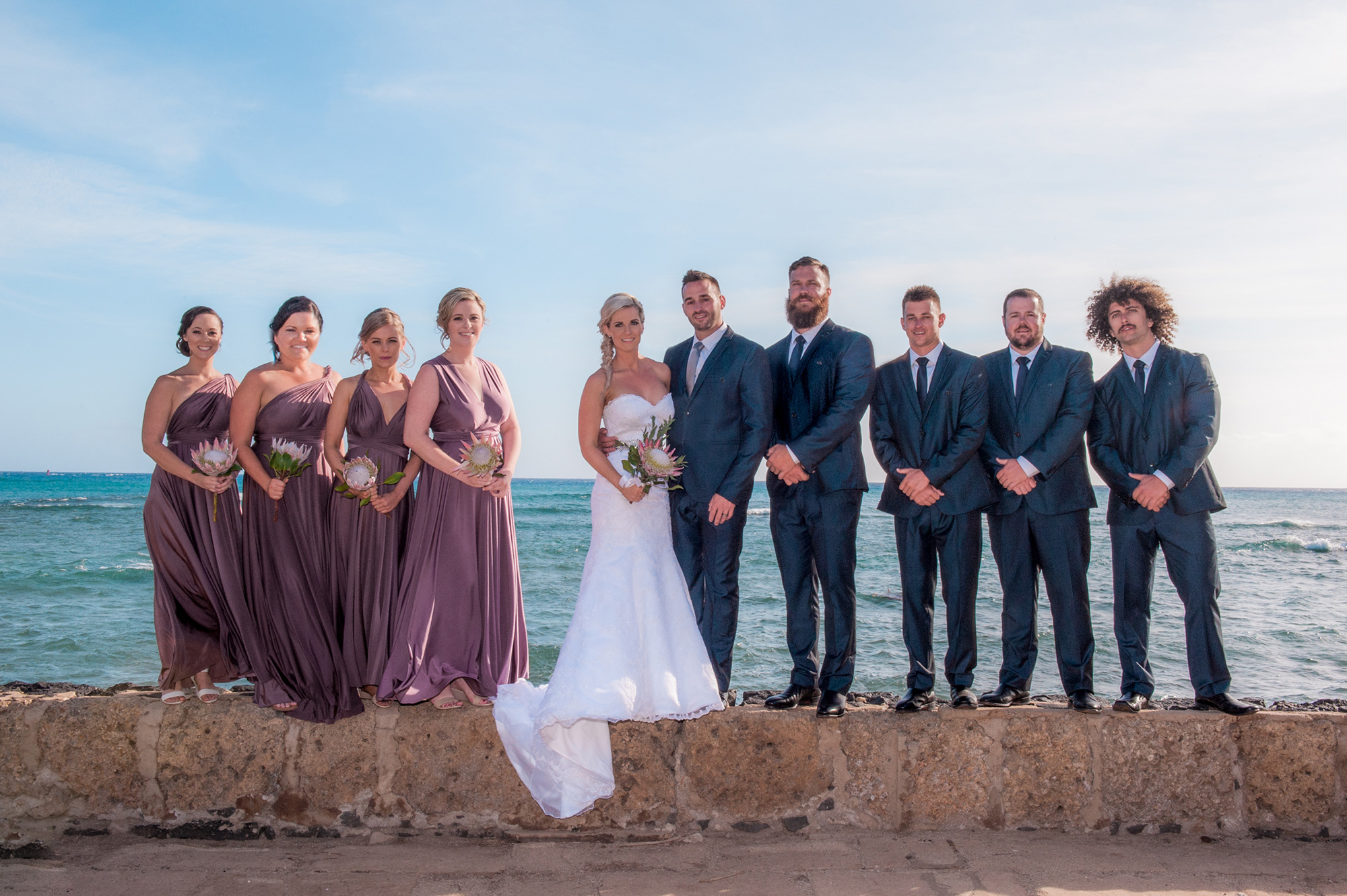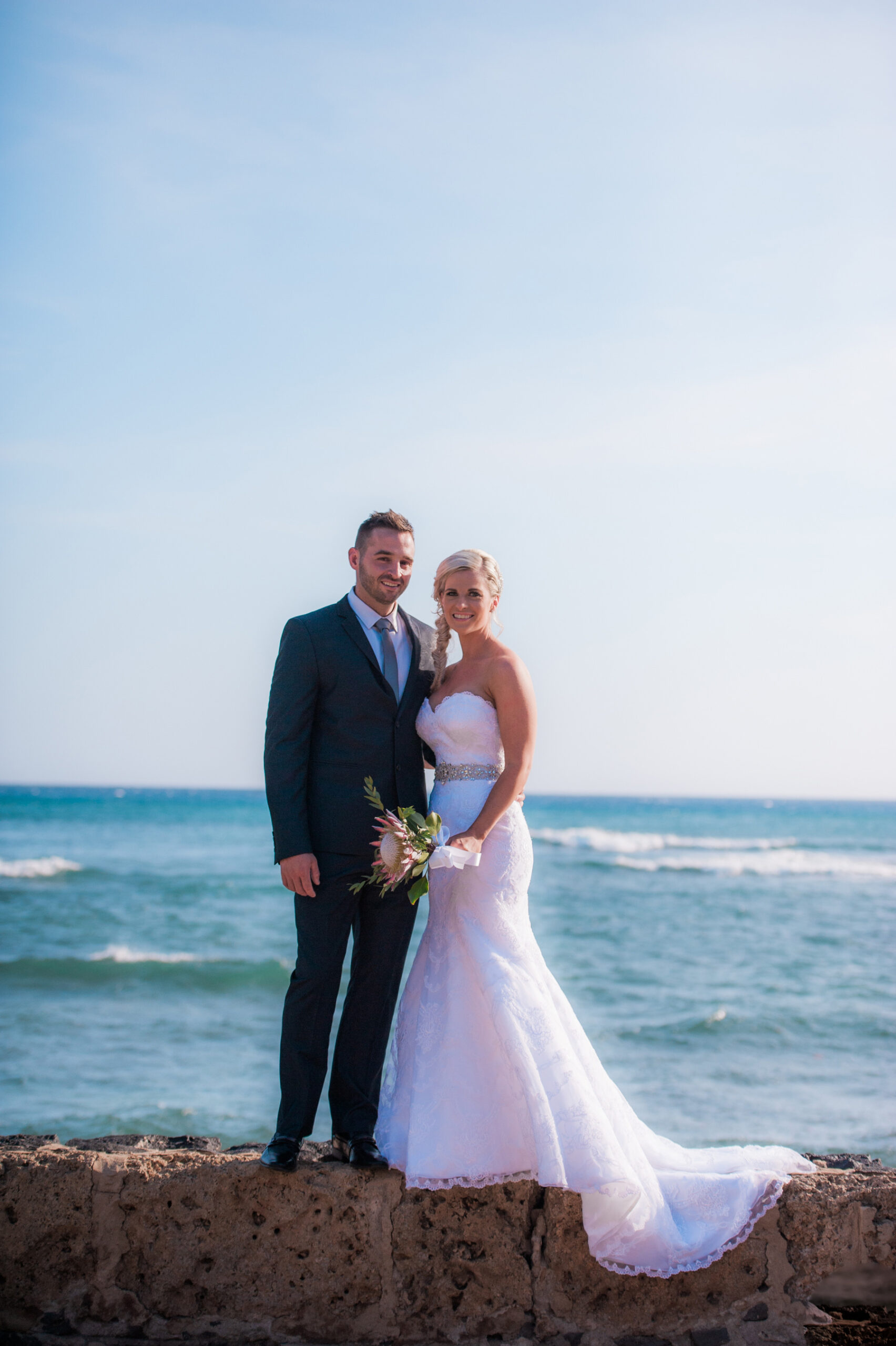 Lyndal wore a chic fishtail braid for the big day – perfectly tamed in the ocean breeze!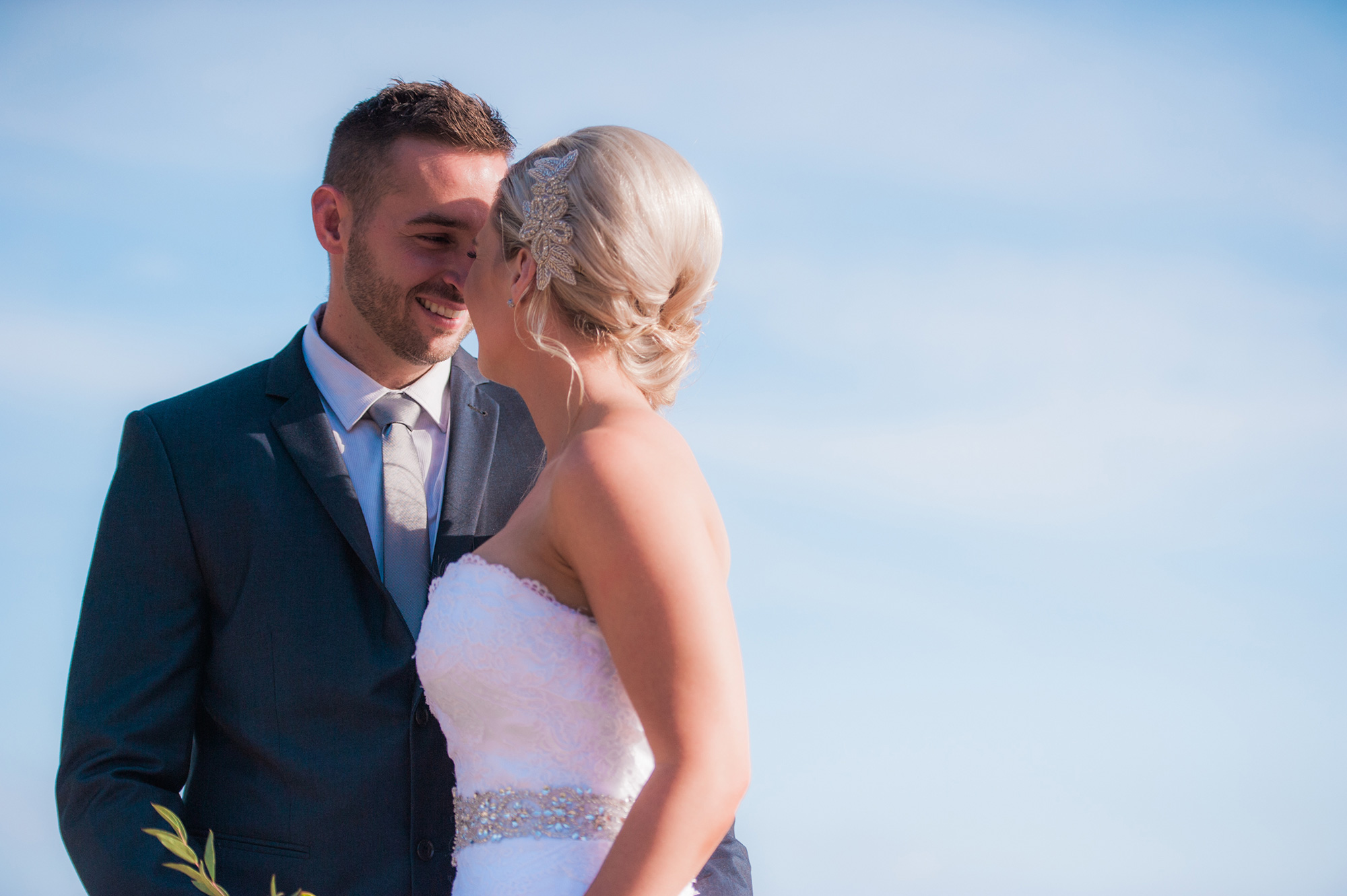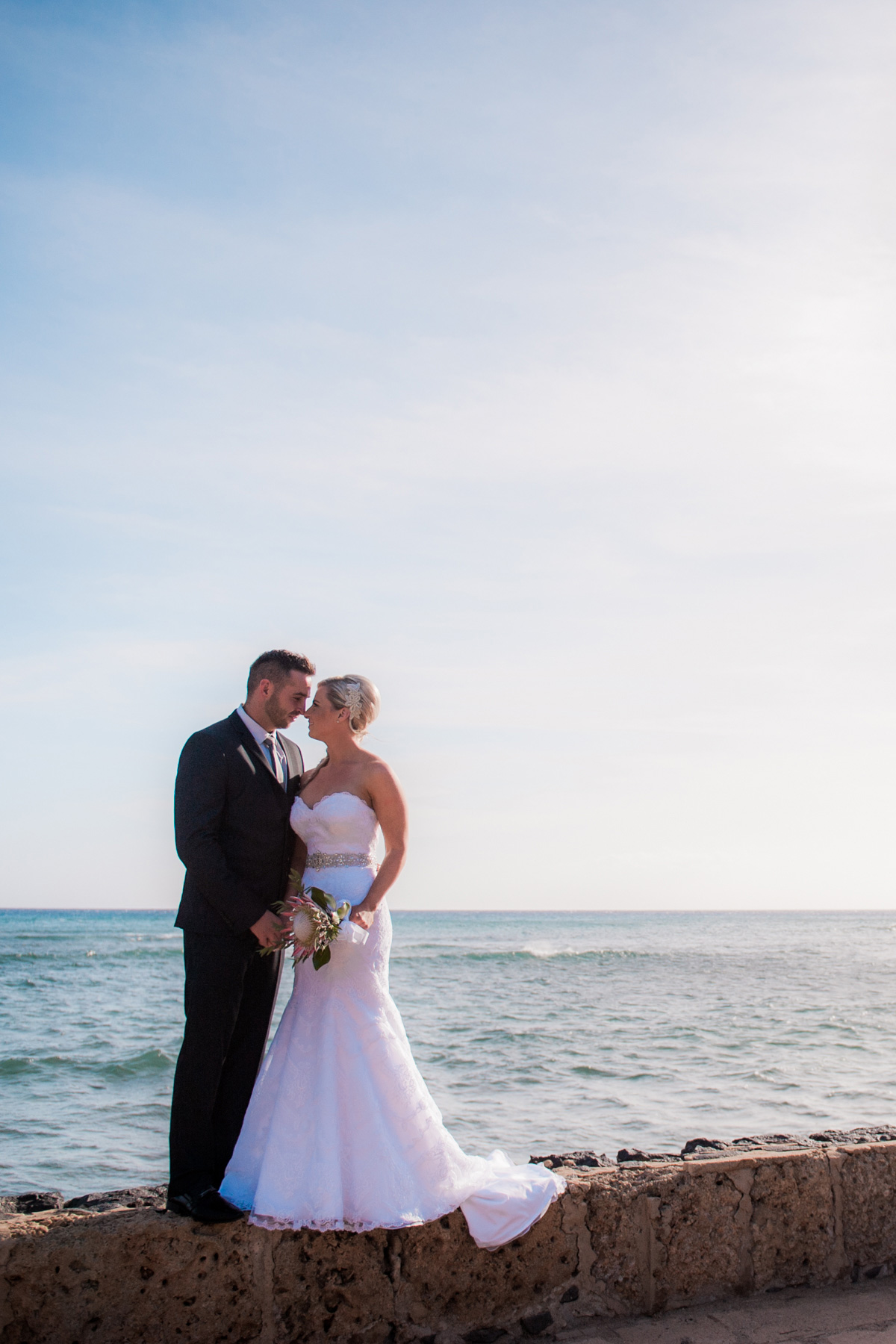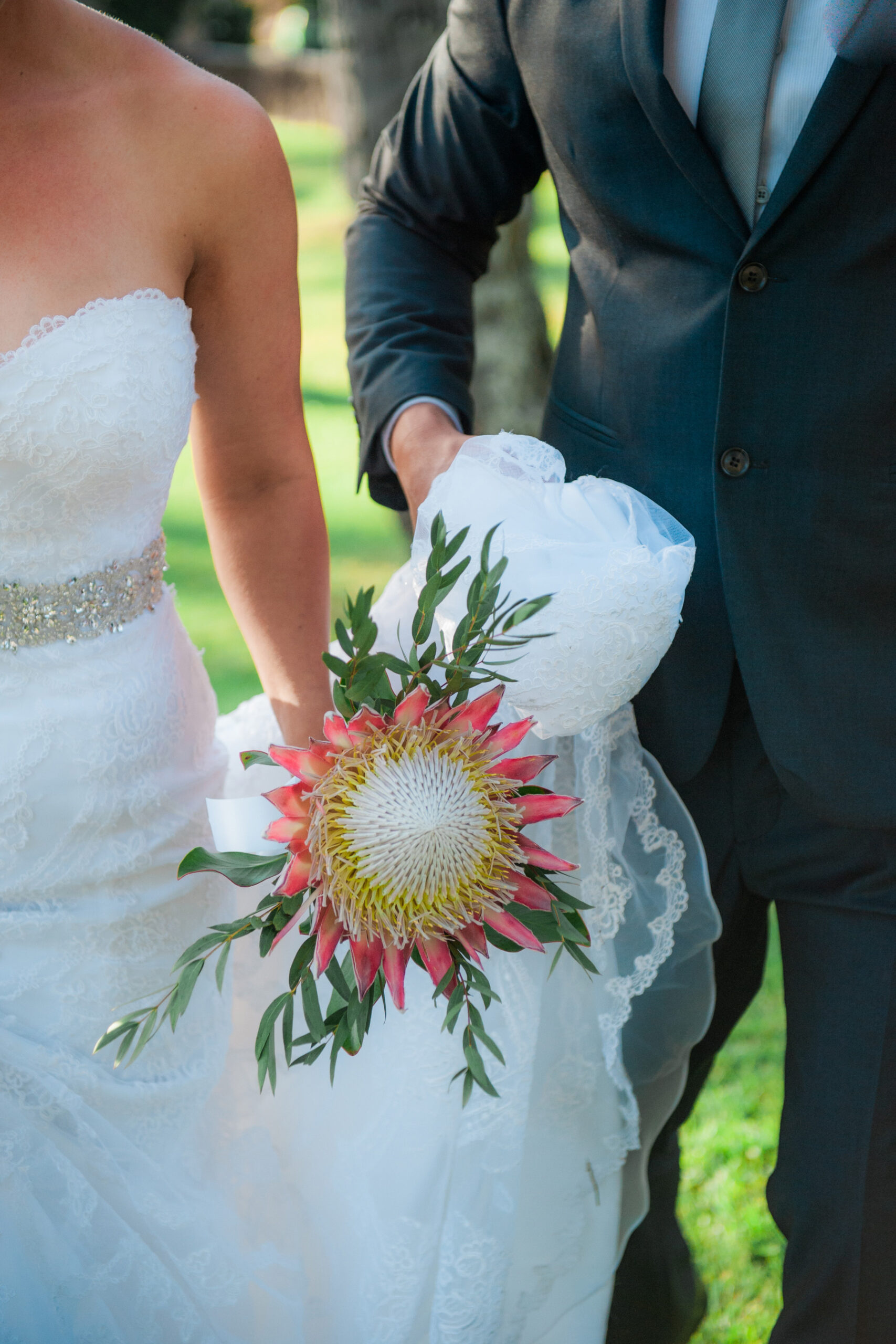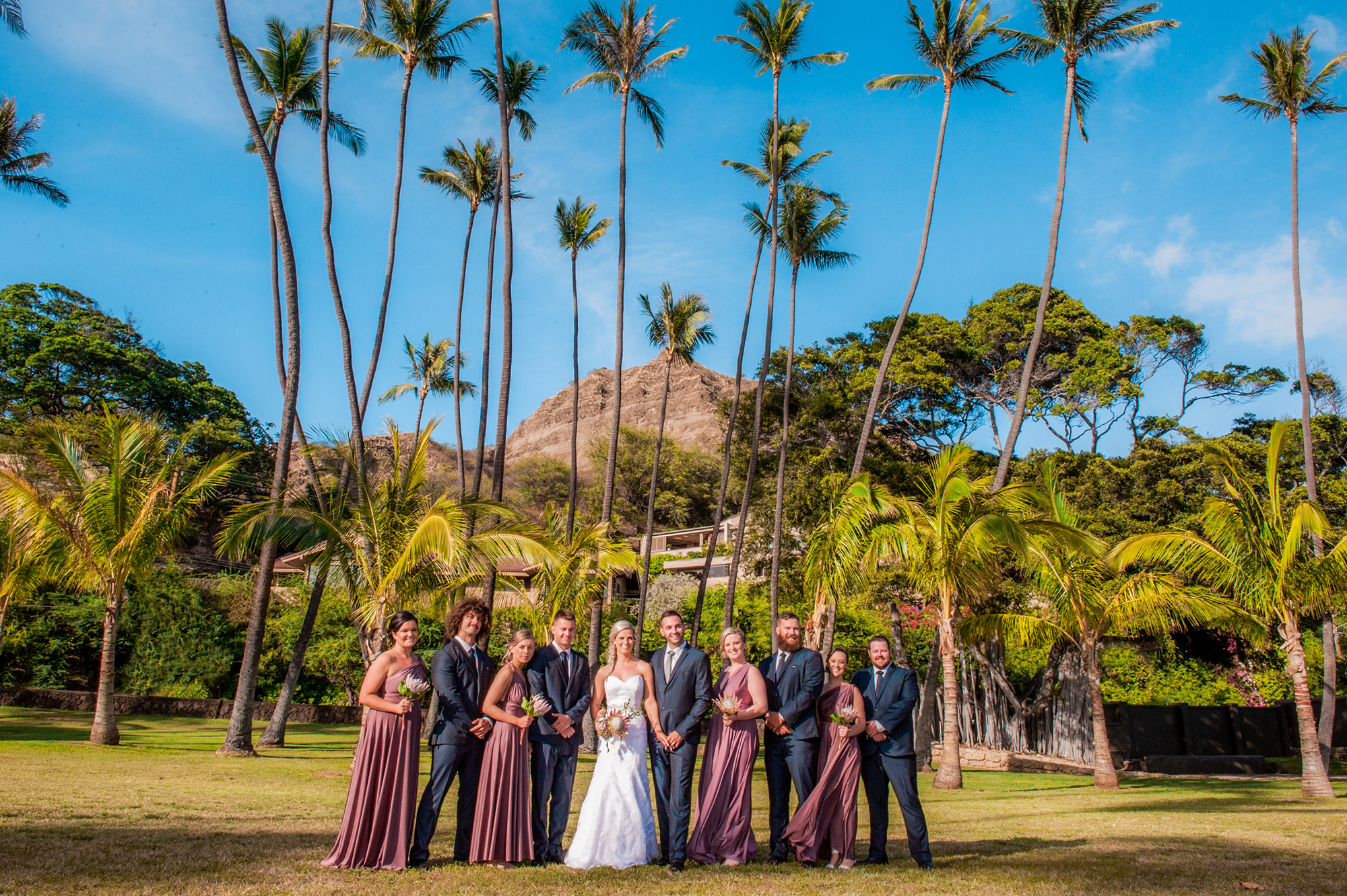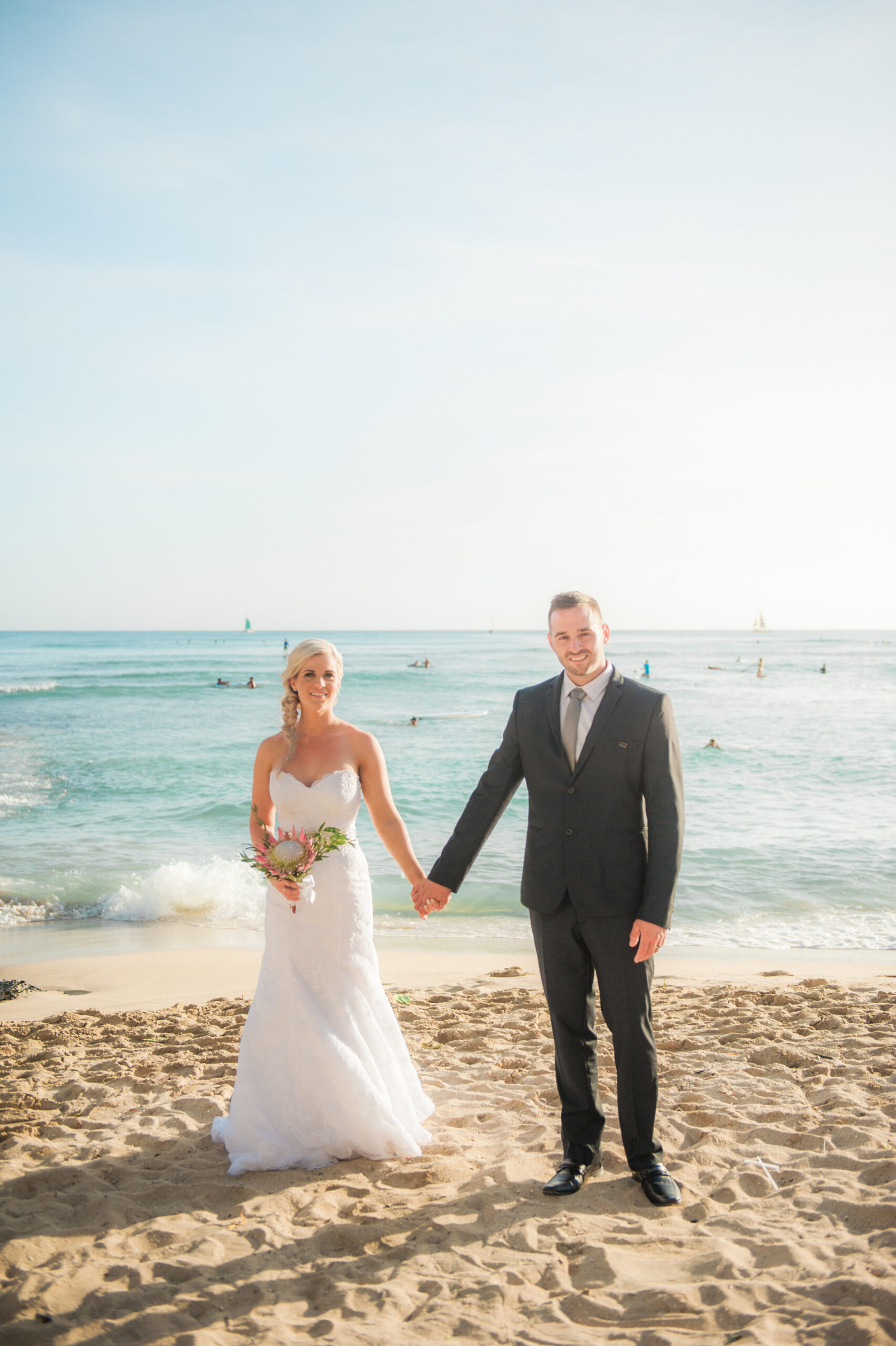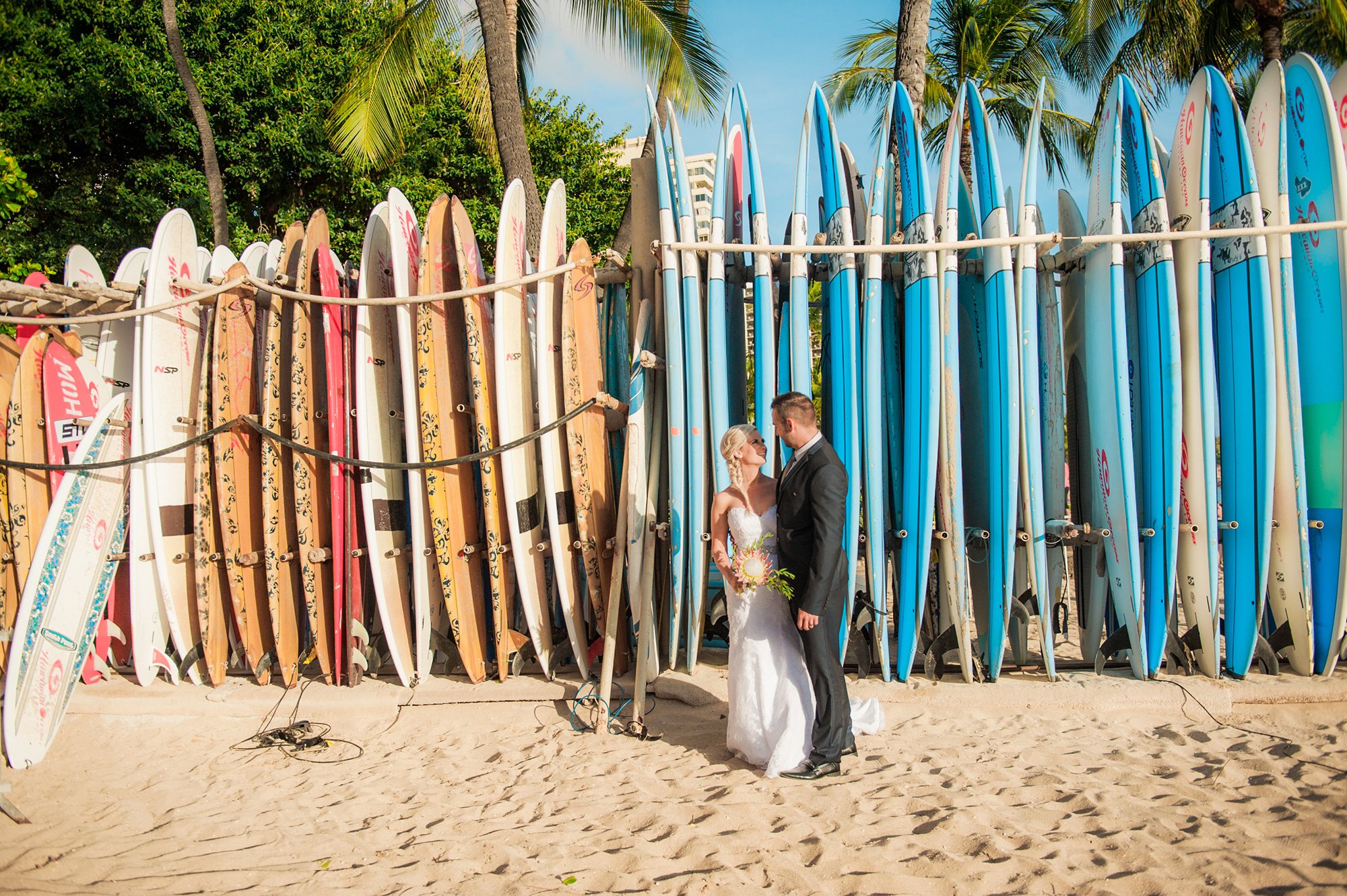 "Matt and I had one of those whirlwind romances. I met him one night, he asked me on a date the next day and we have been inseparable ever since," Lyndal says.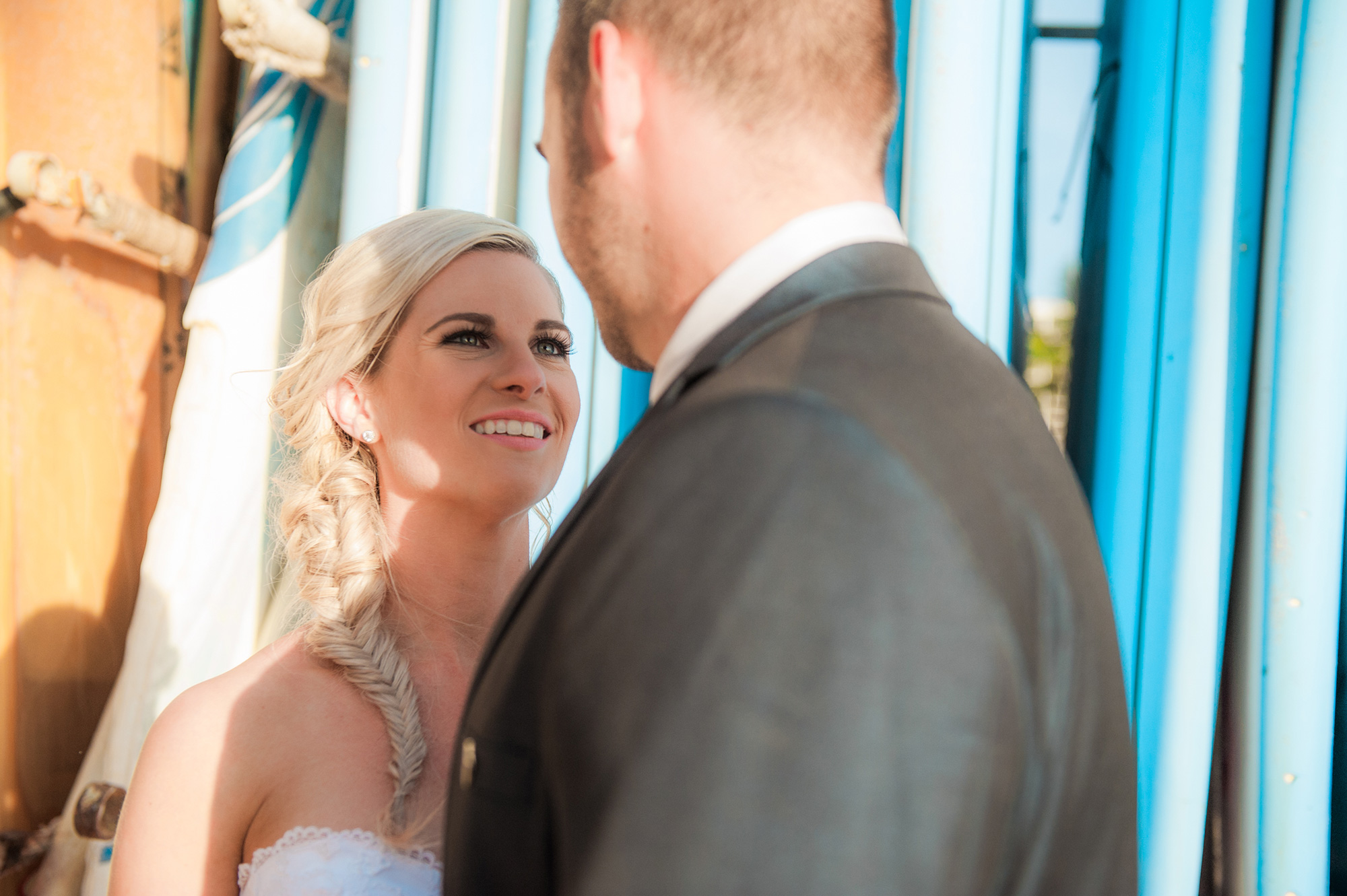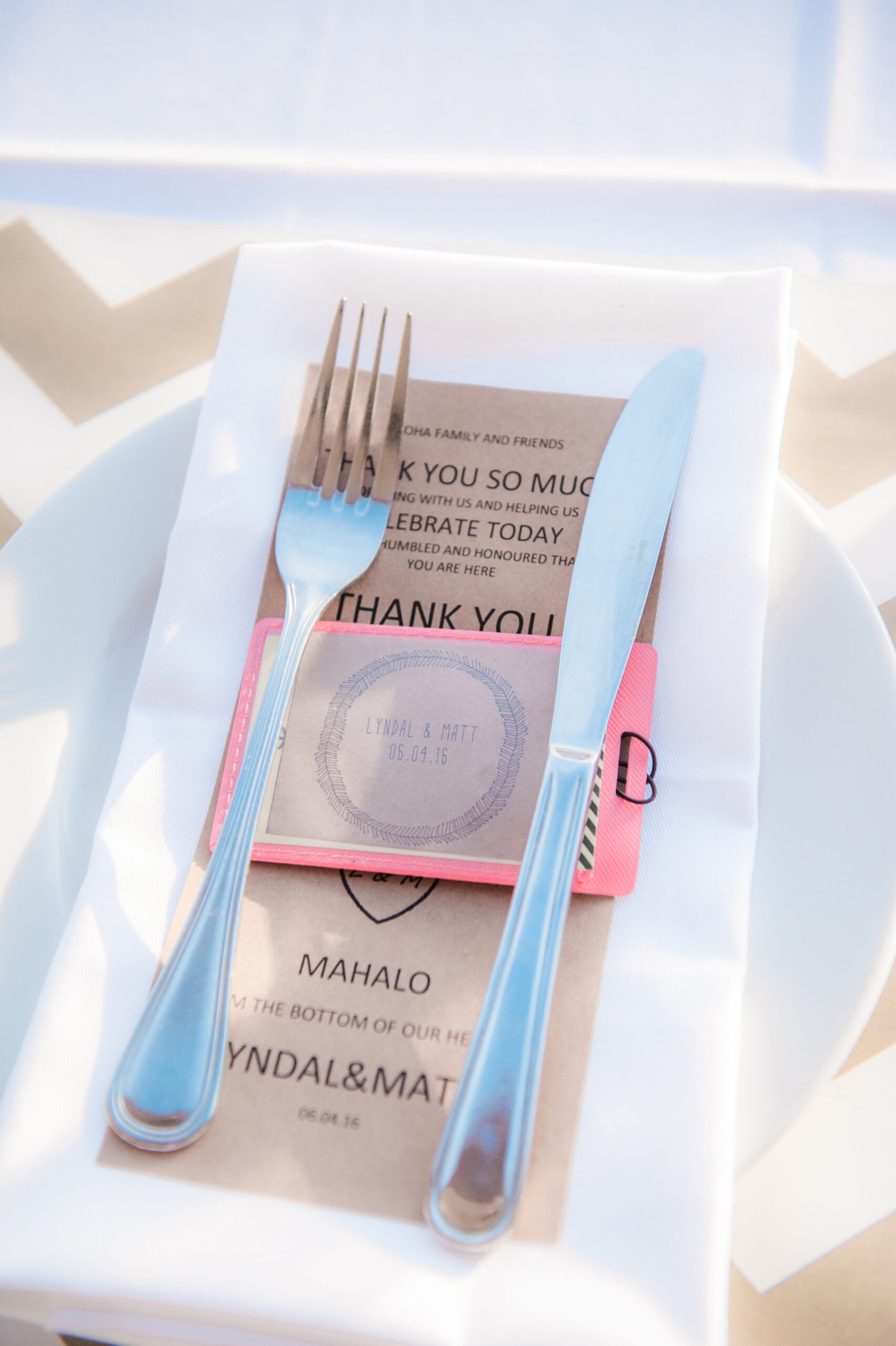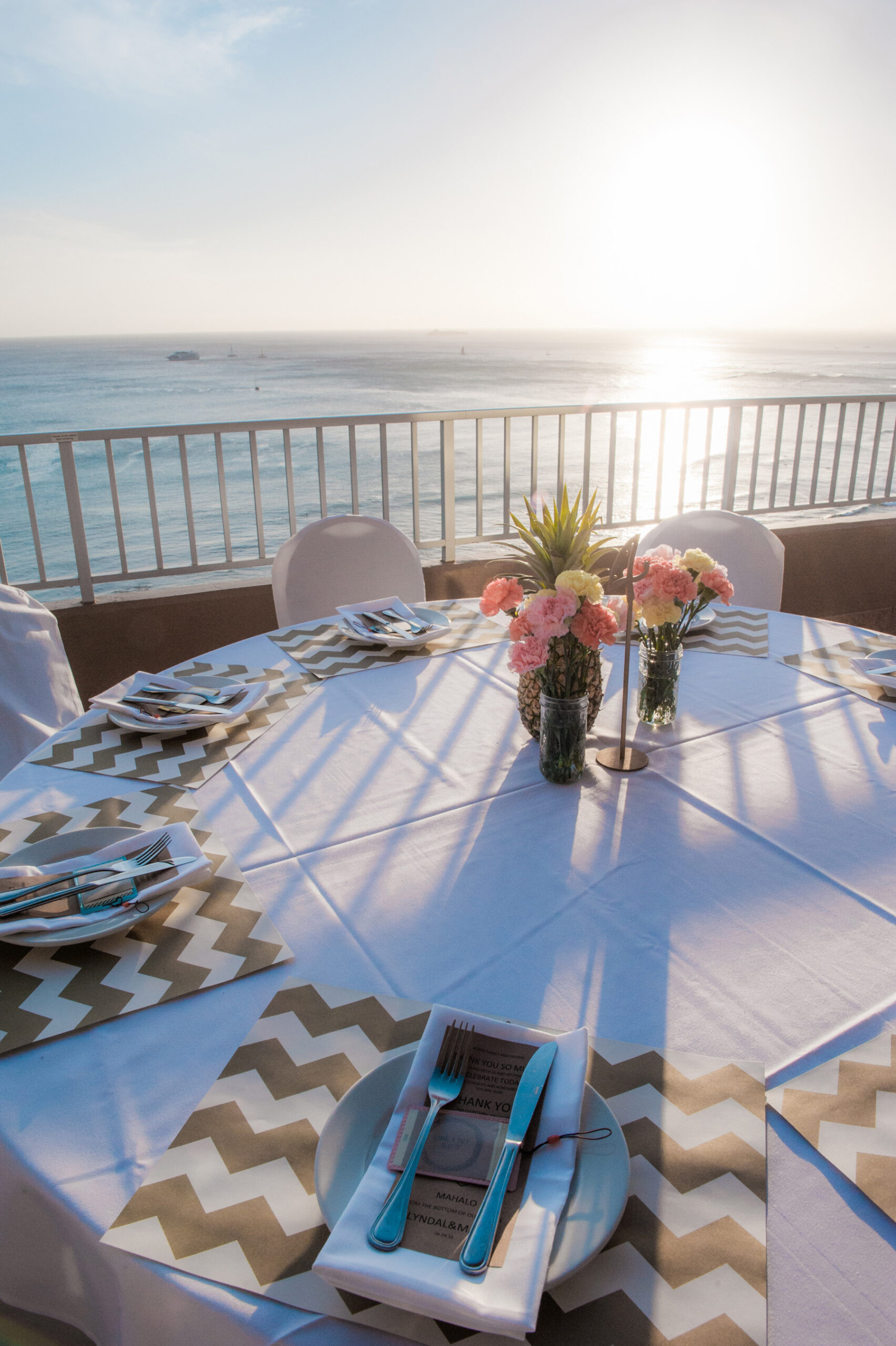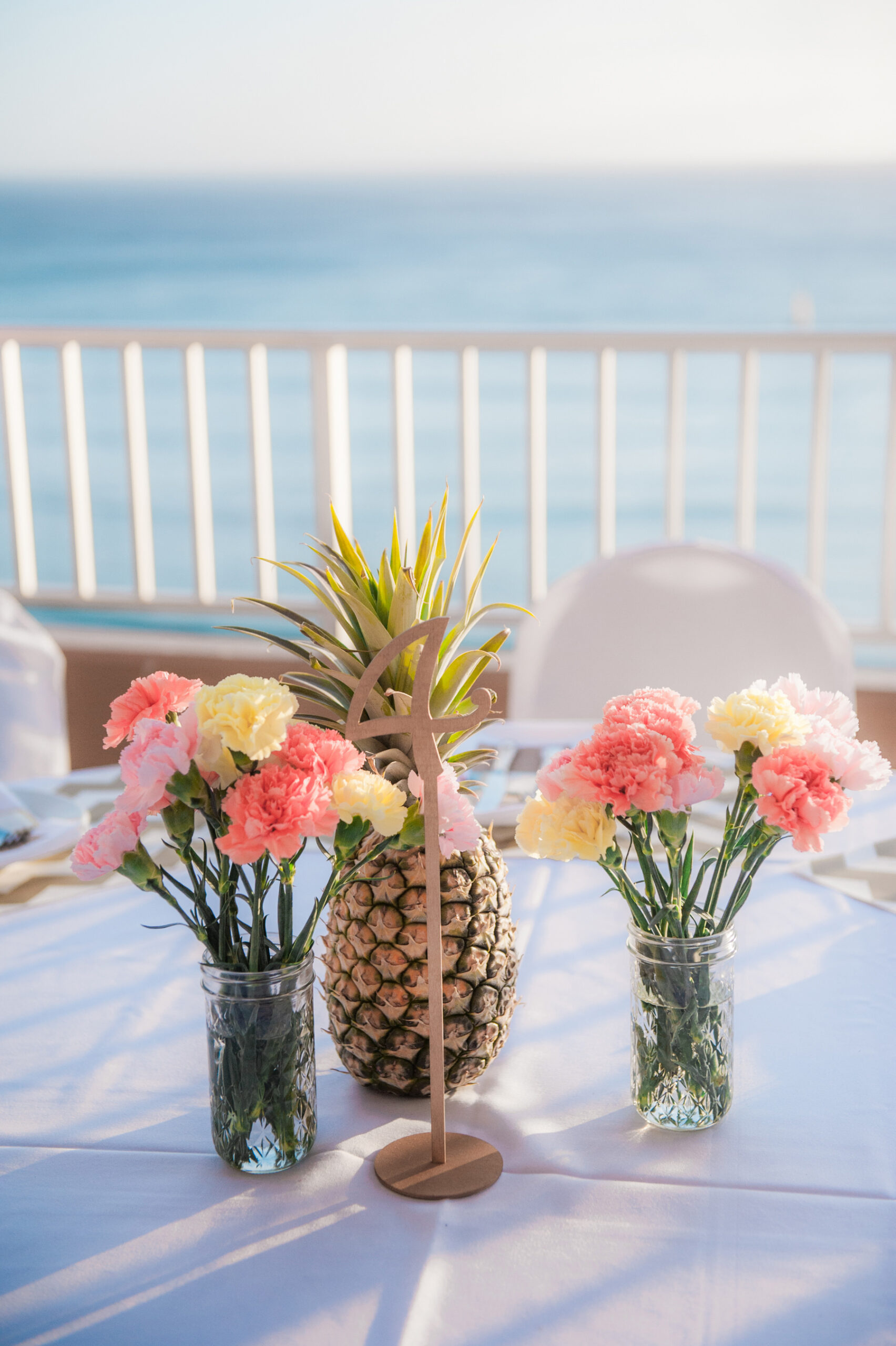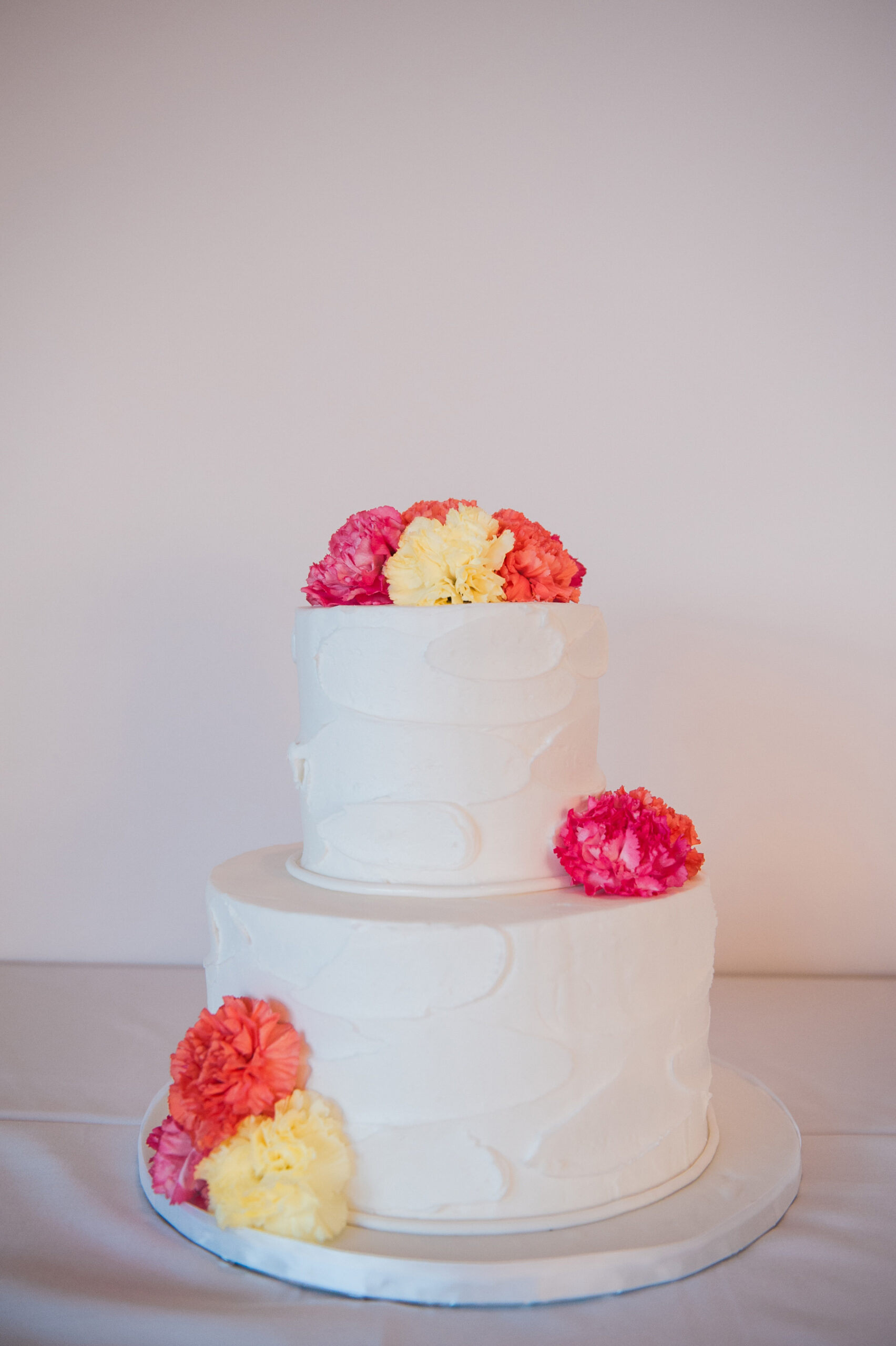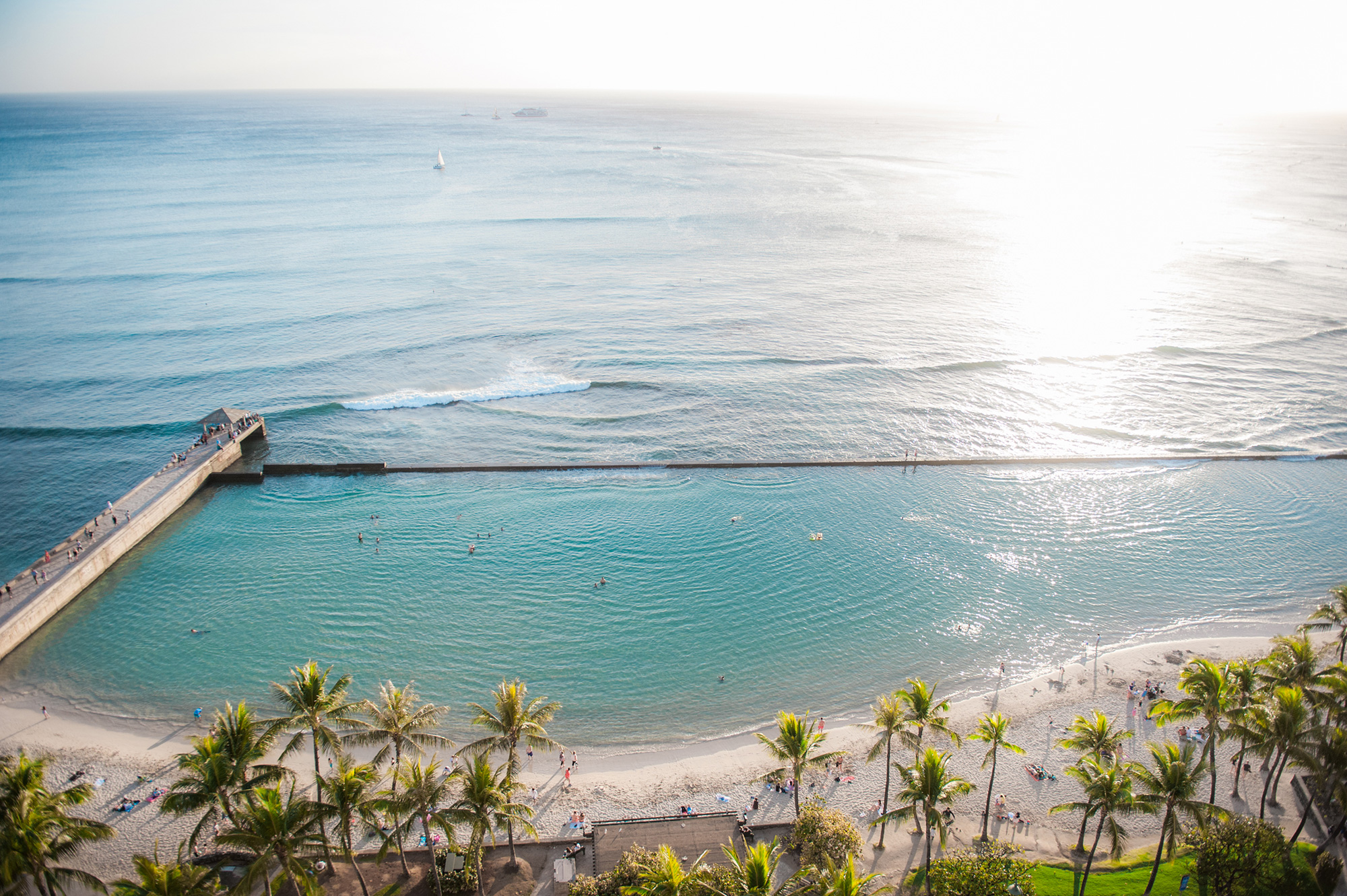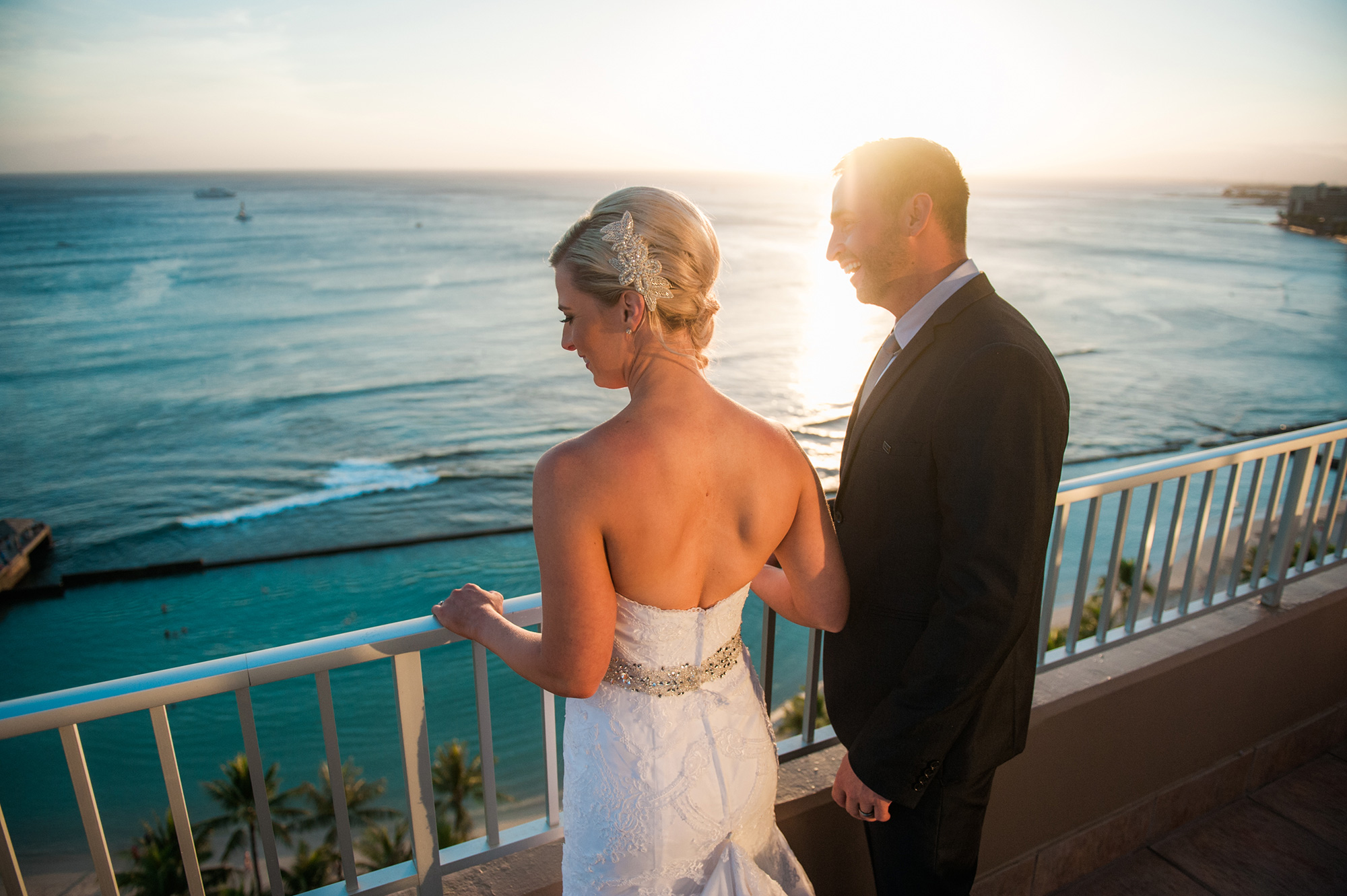 "We couldn't have dreamt about a more perfect day. Everything captured our personality and relationship perfectly. It was relaxed and so much fun," Lyndal says of the beach wedding.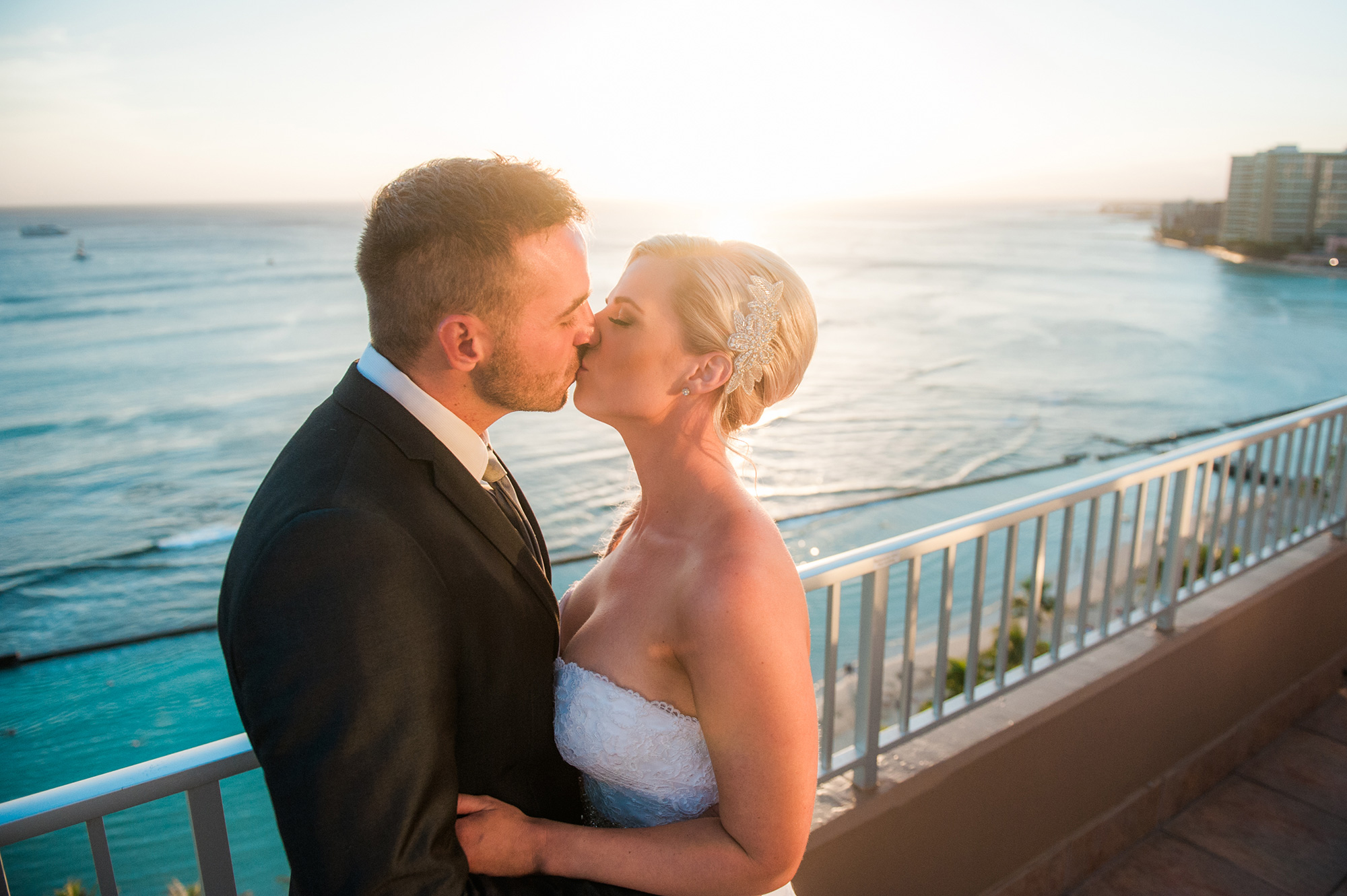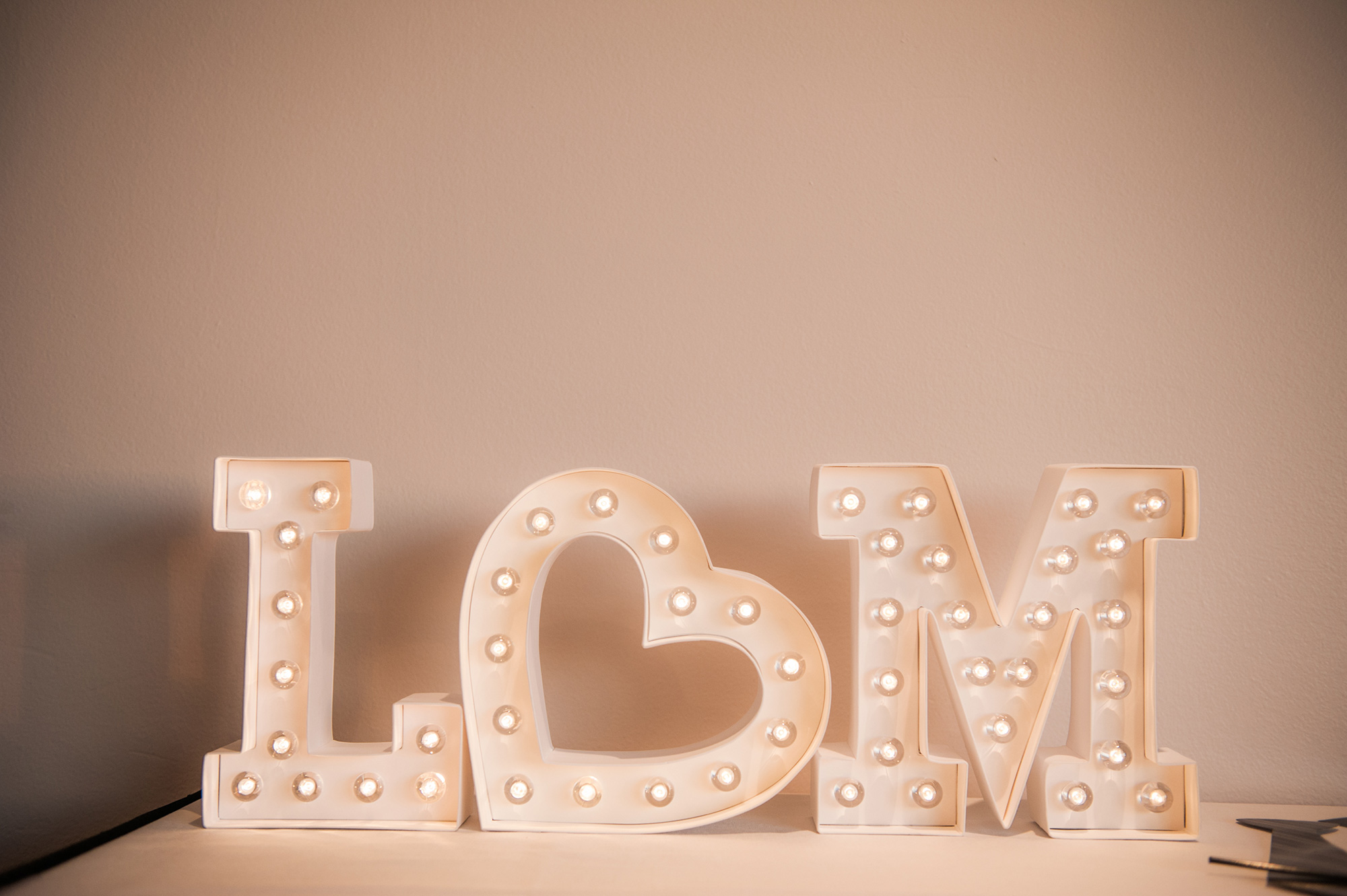 Video by Hapa Film Studios and Sarah Di Bella Photography.