When Erin proposed to her girlfriend Lauren, same-sex marriage wasn't legal in Australia.
Nor did they think it would happen in their lifetime. "We had been together for five years and Erin knew she was ready to ask me, so she went ahead regardless of what the law said and thank goodness she did," smiles Lauren. "We couldn't believe that in the same year we got engaged that this was happening around us."
But while movement to change the law was exciting, it was equally hard. "At times it was difficult to watch the television and there was a lot happening, but throughout Erin and I always remained positive regardless of what was said, or the result, and we thoroughly enjoyed our engagement year," recalls Lauren.
They married at their elegant garden wedding on March 3, 2018 with 70 guests. A ceremony at Harold Boas Gardens in West Perth was followed by a reception at Erin's family home. "It was amazing to see it lit with fairy lights," says Lauren. "The wedding day was absolutely perfect, the sun was shining, and everything ran smoothly. Erin looked amazing and I felt like a million dollars."
Photos courtesy of Sara Hannagan Photography.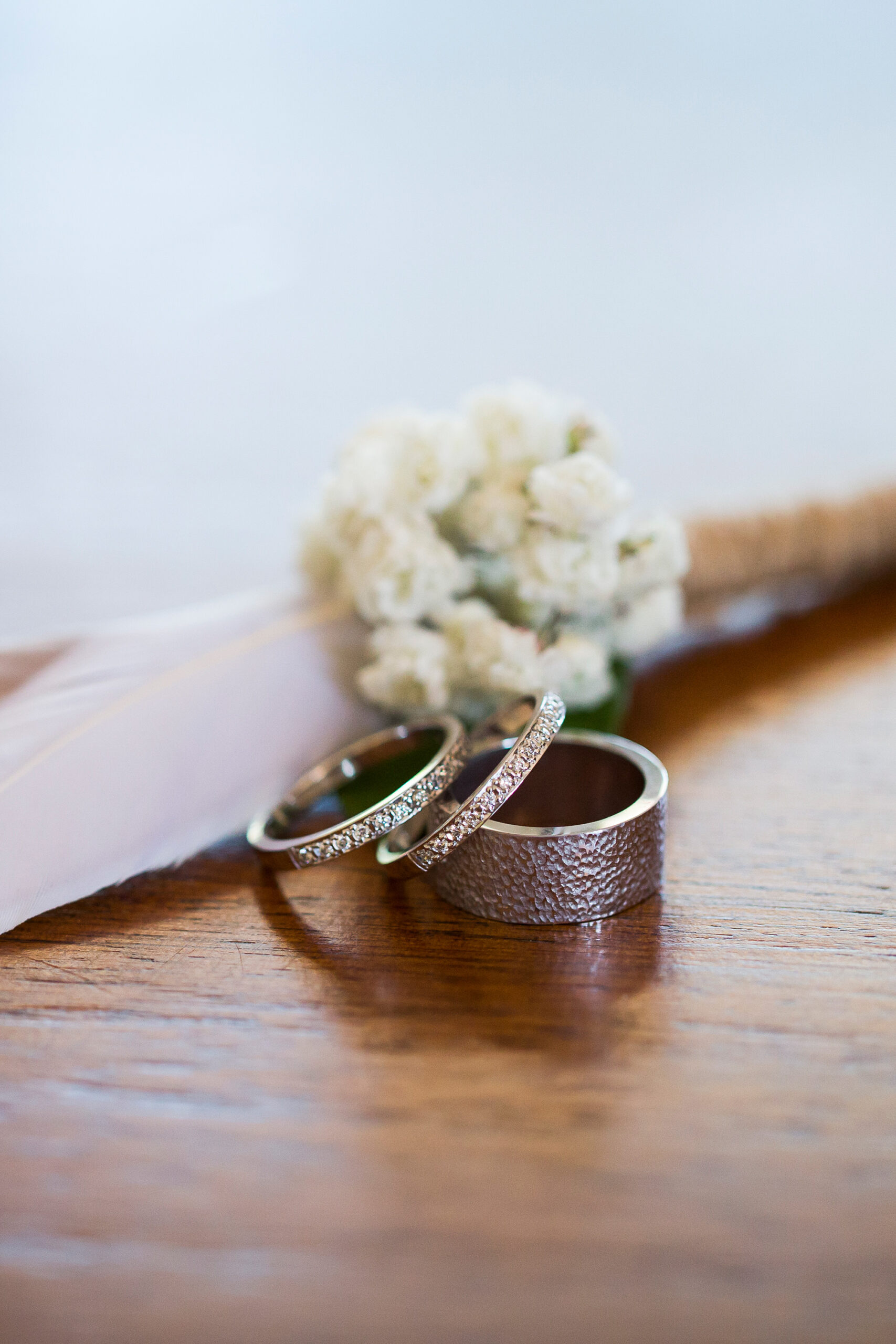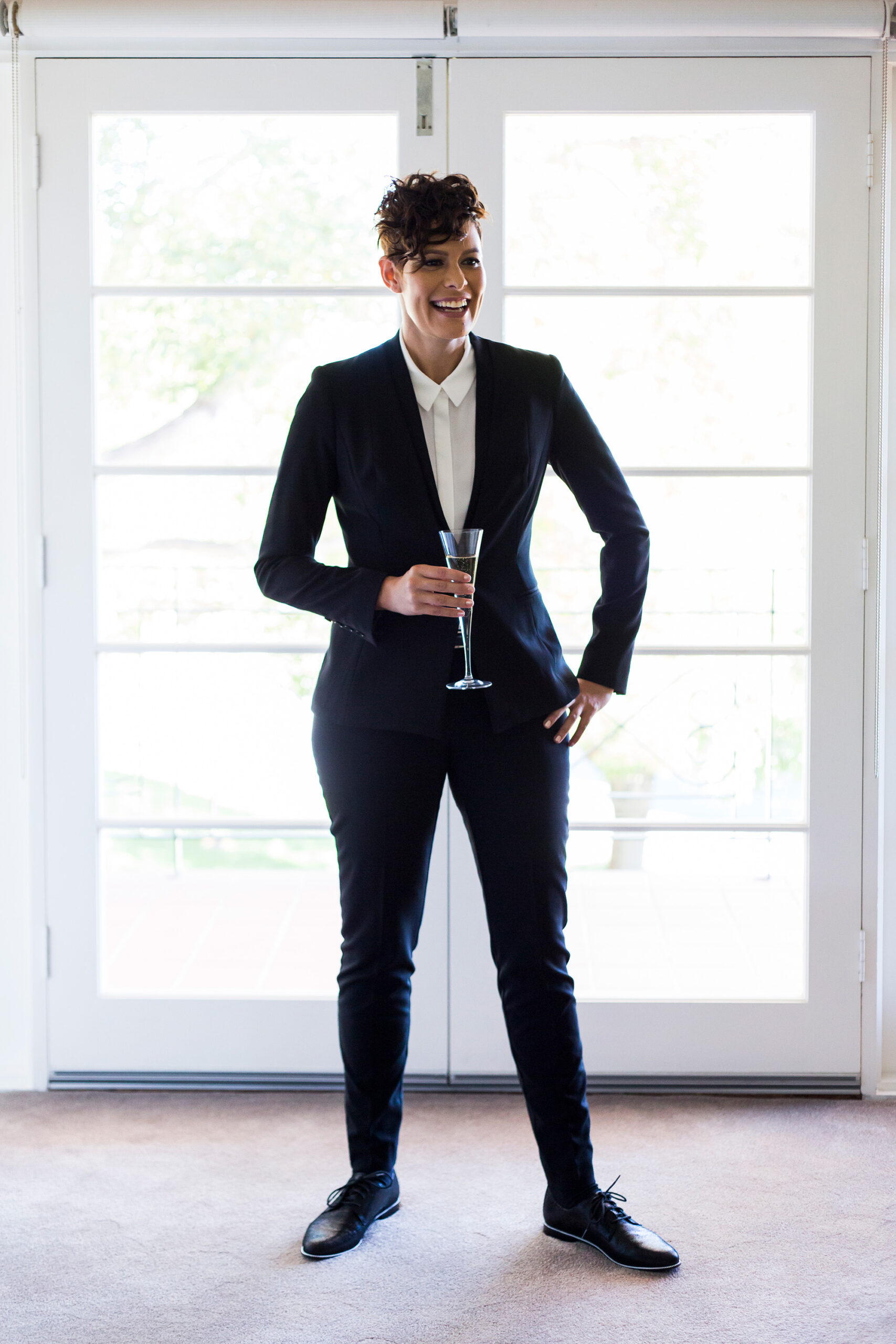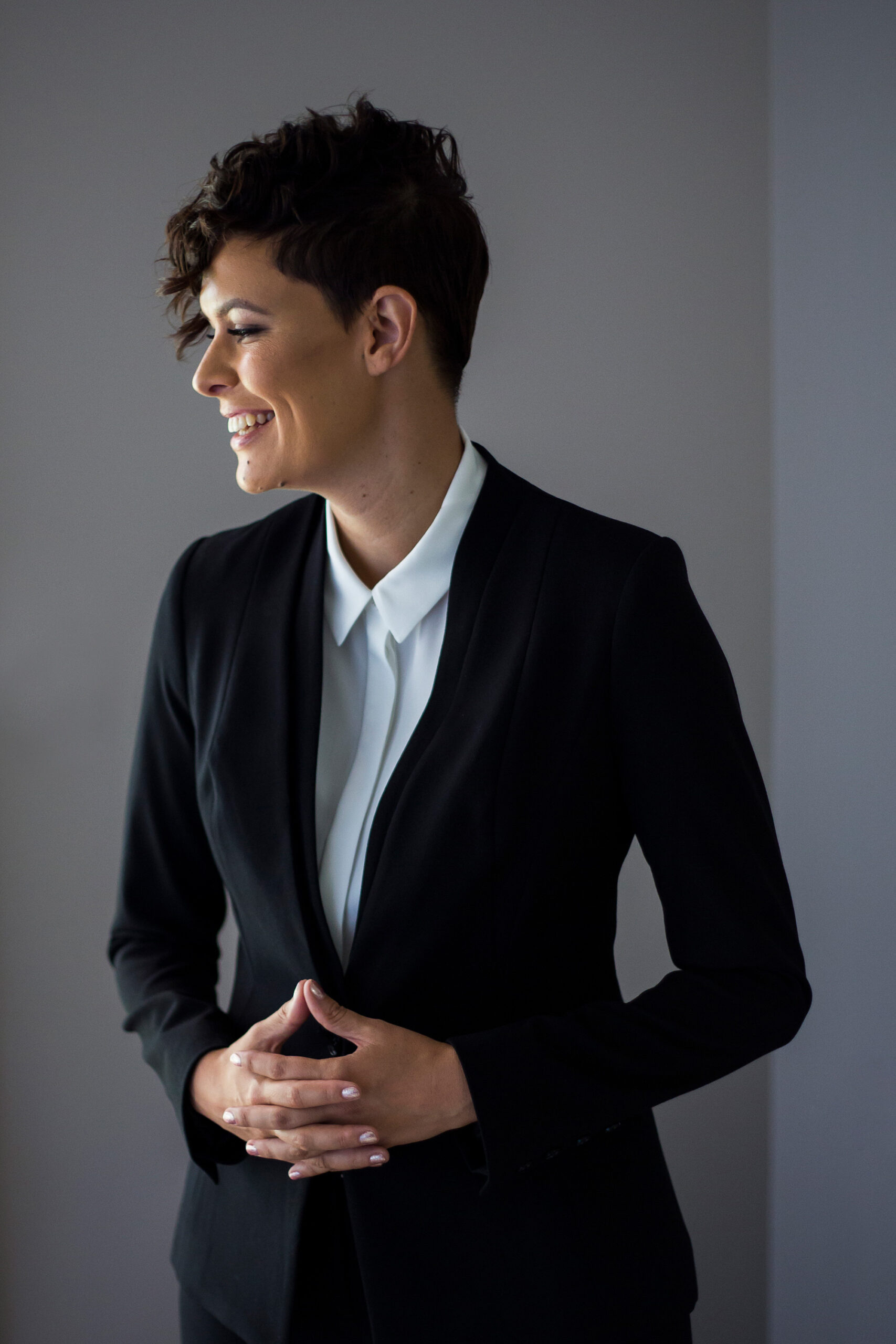 Erin proposed on a bridge in Venice, Italy, in January last year.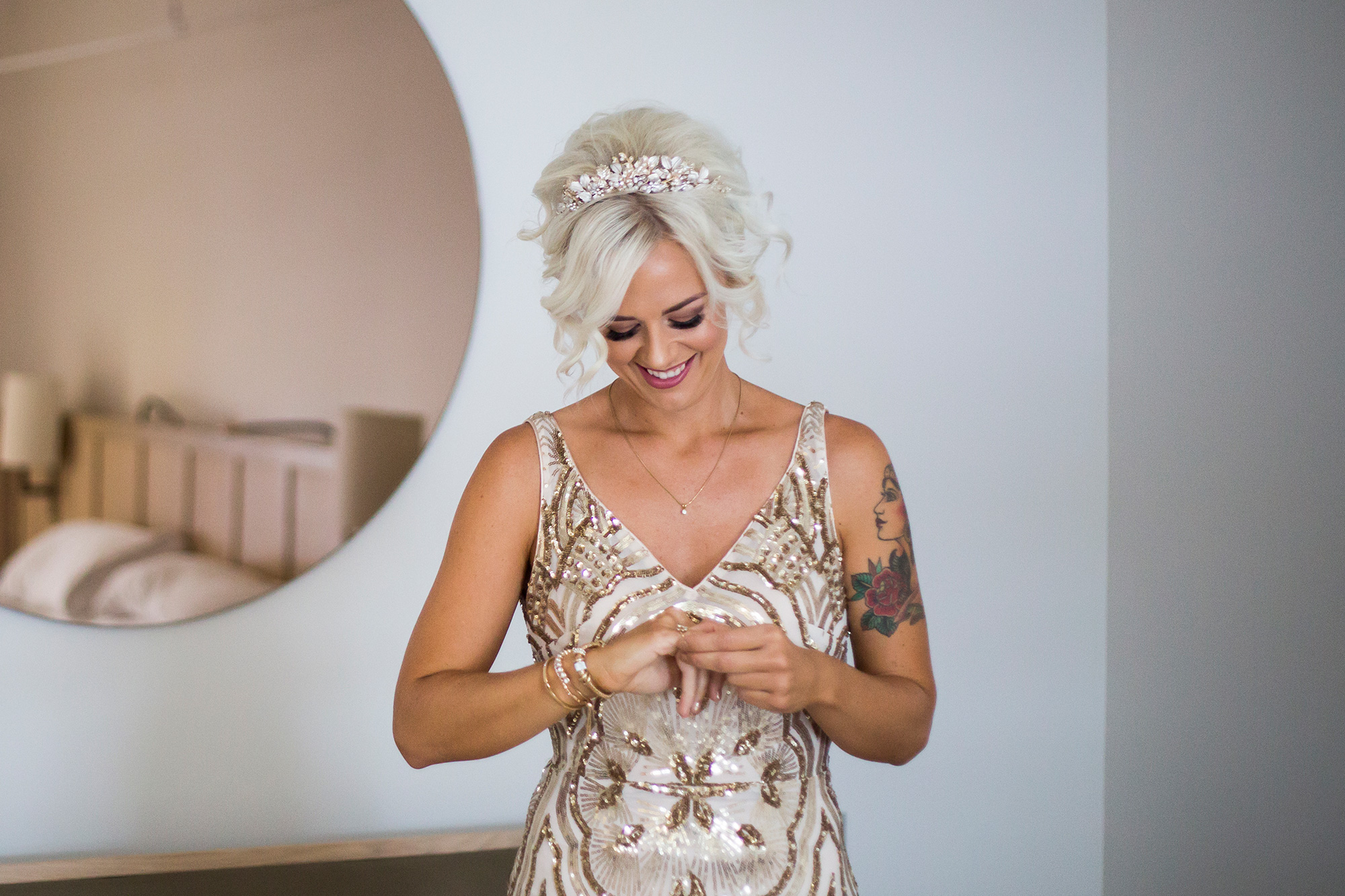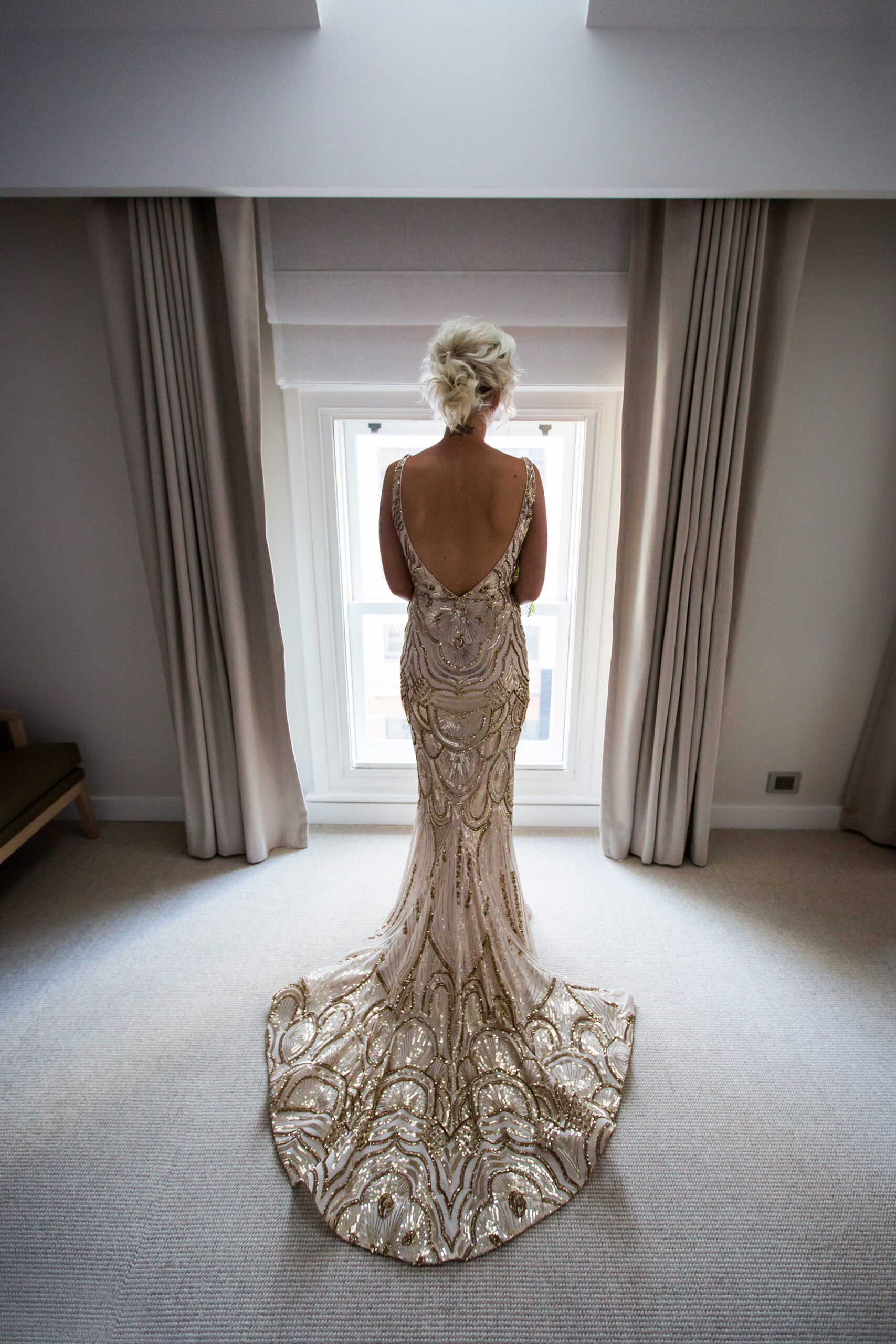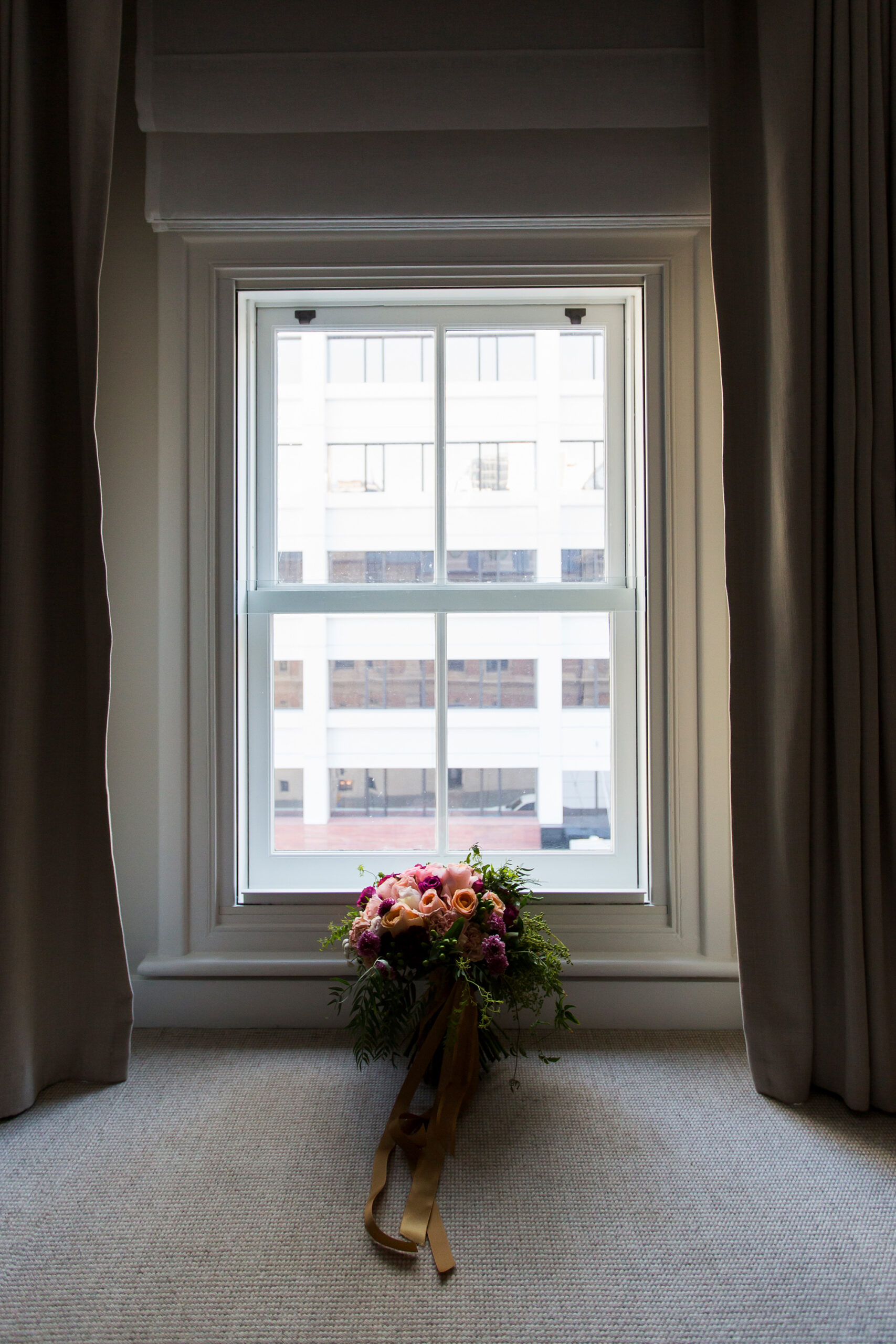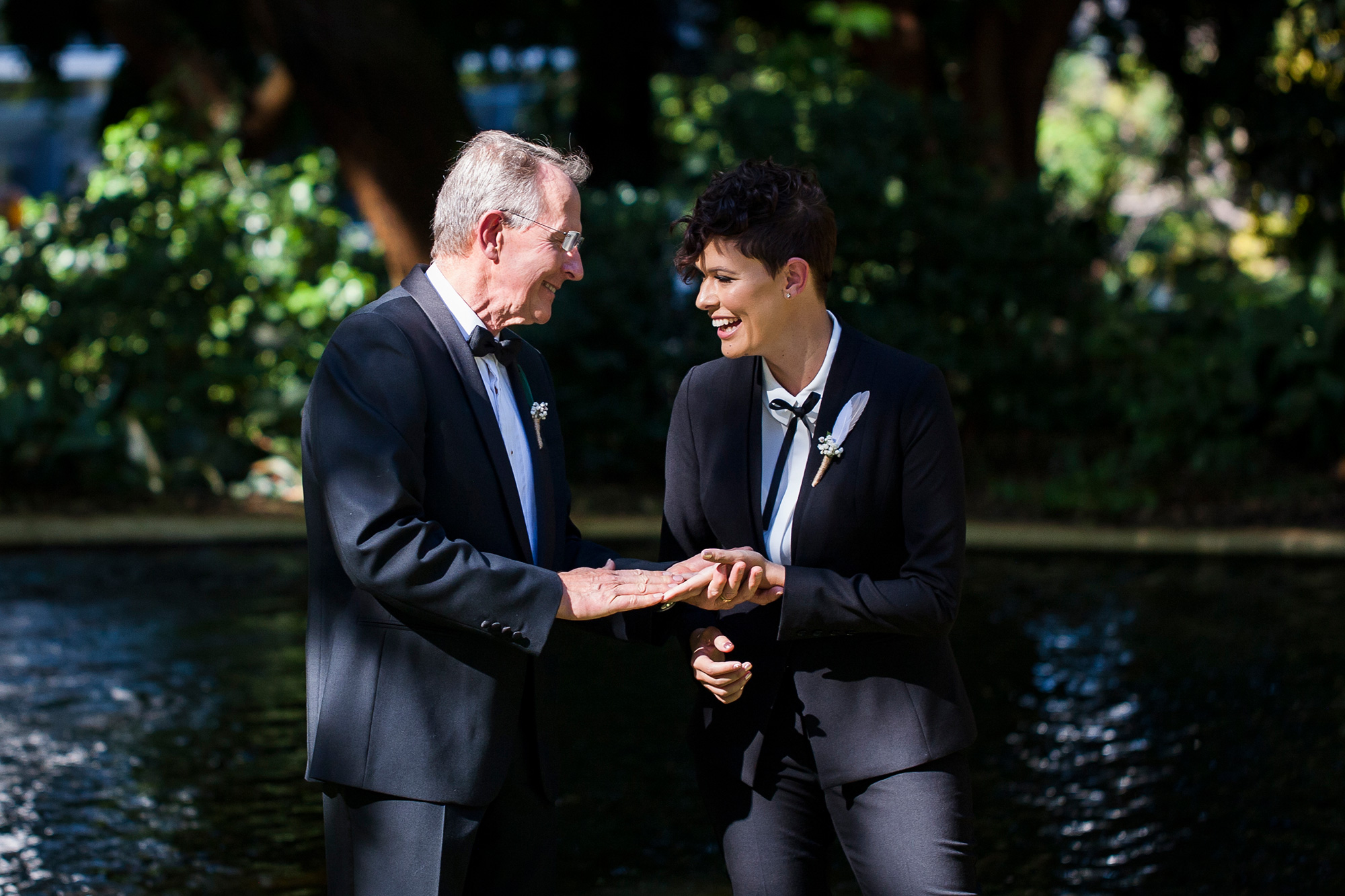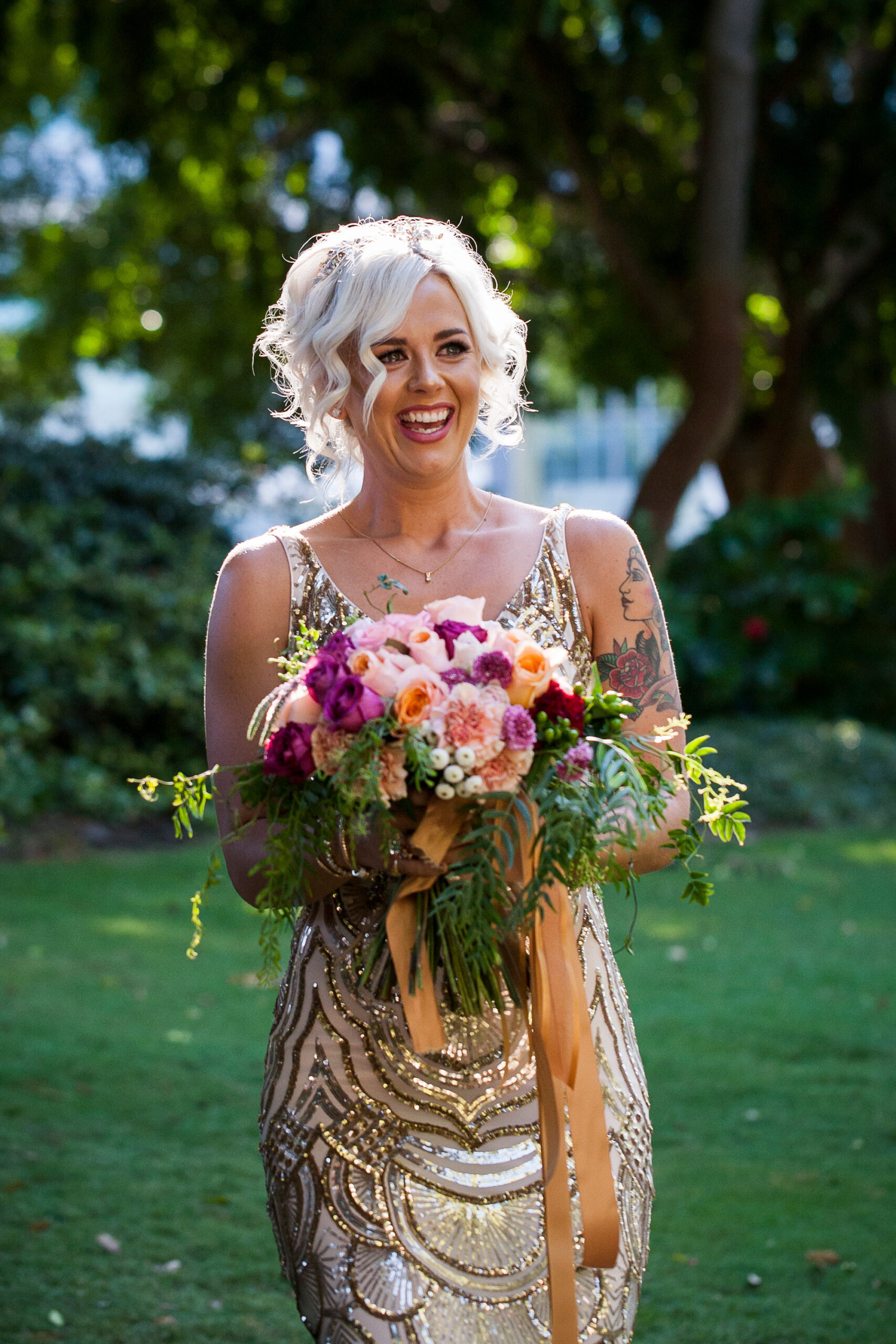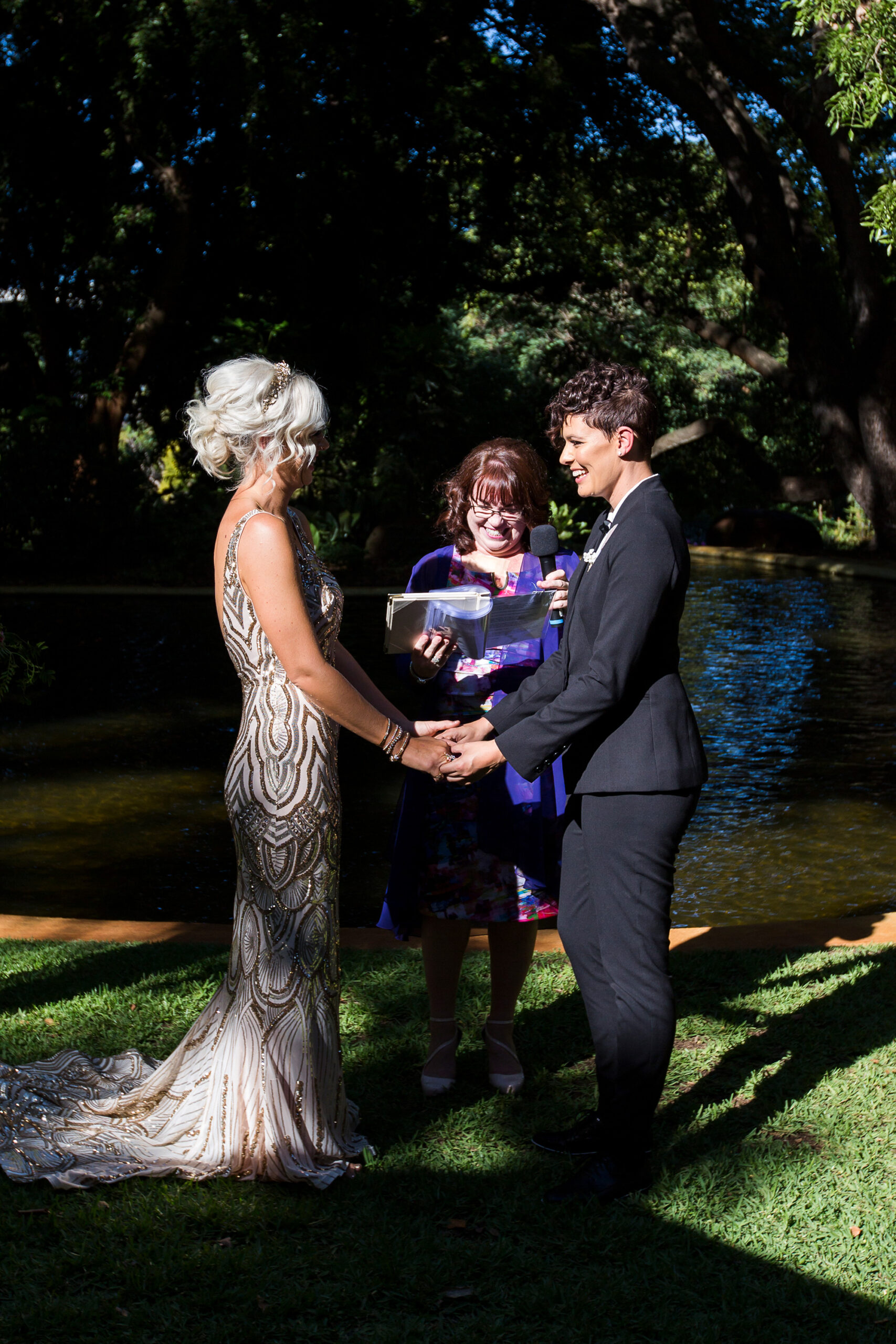 "We couldn't have asked for a better celebrant in Kylee Payne," says Lauren. "She was super supportive and made us feel so at ease."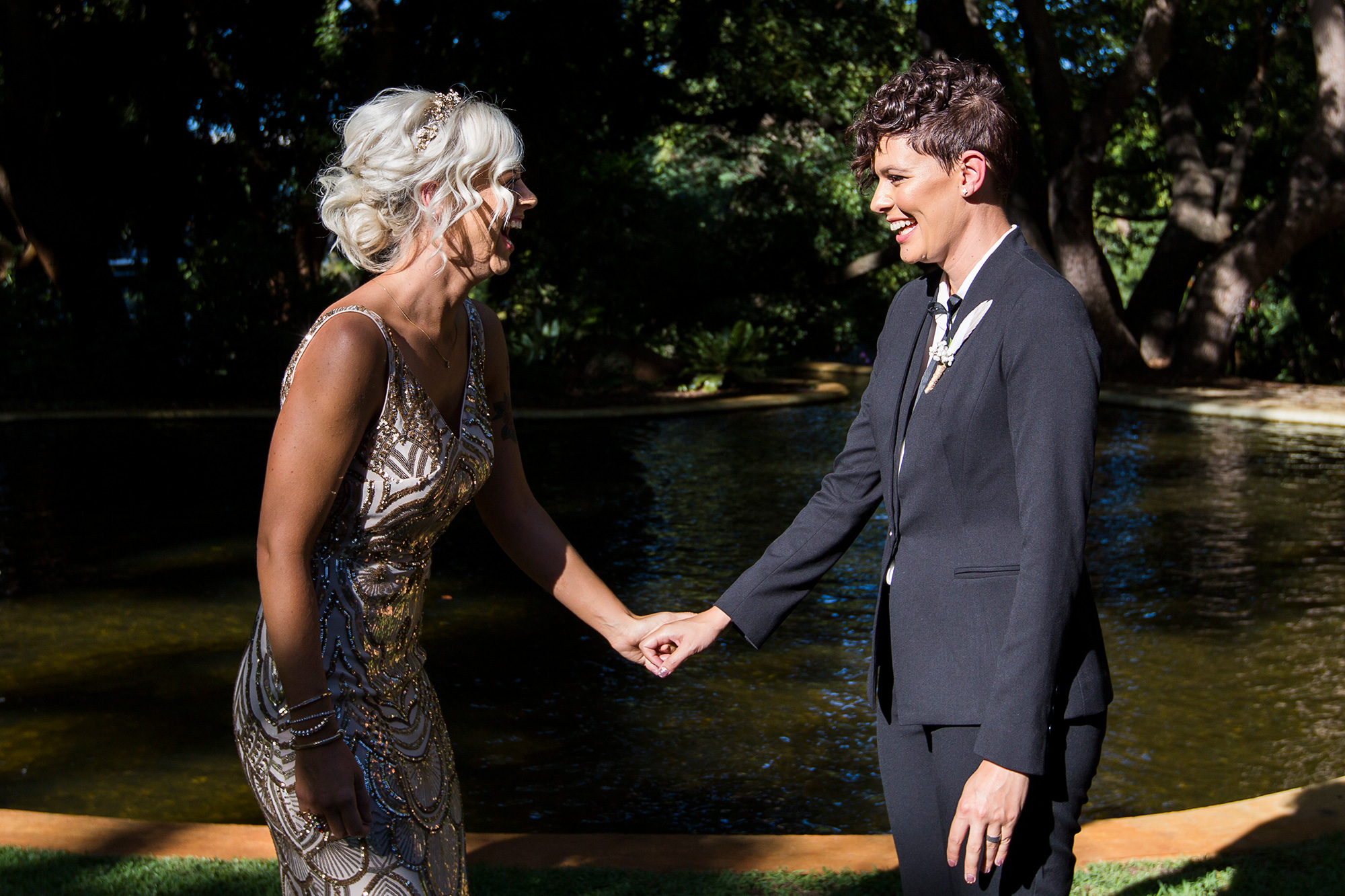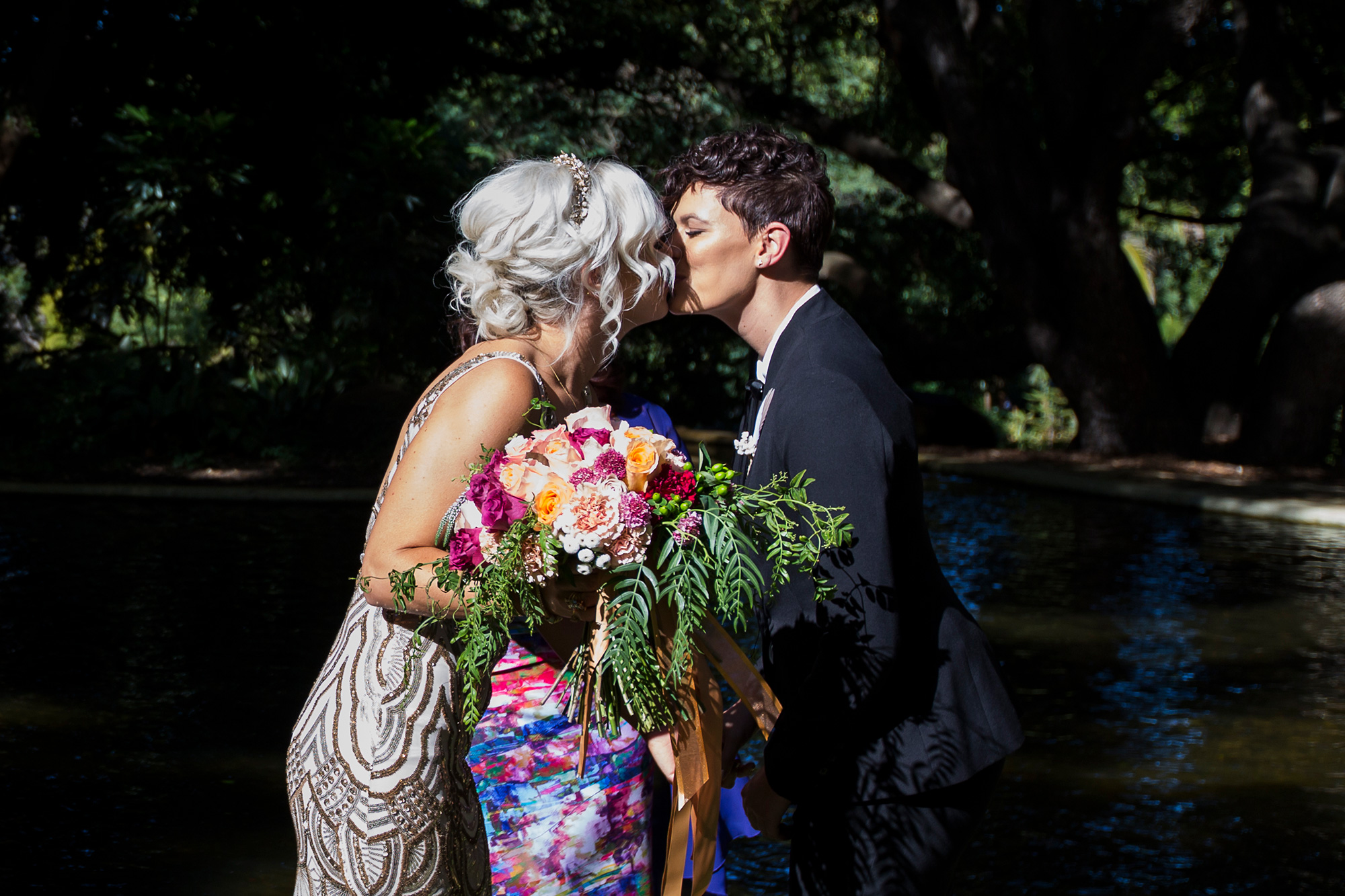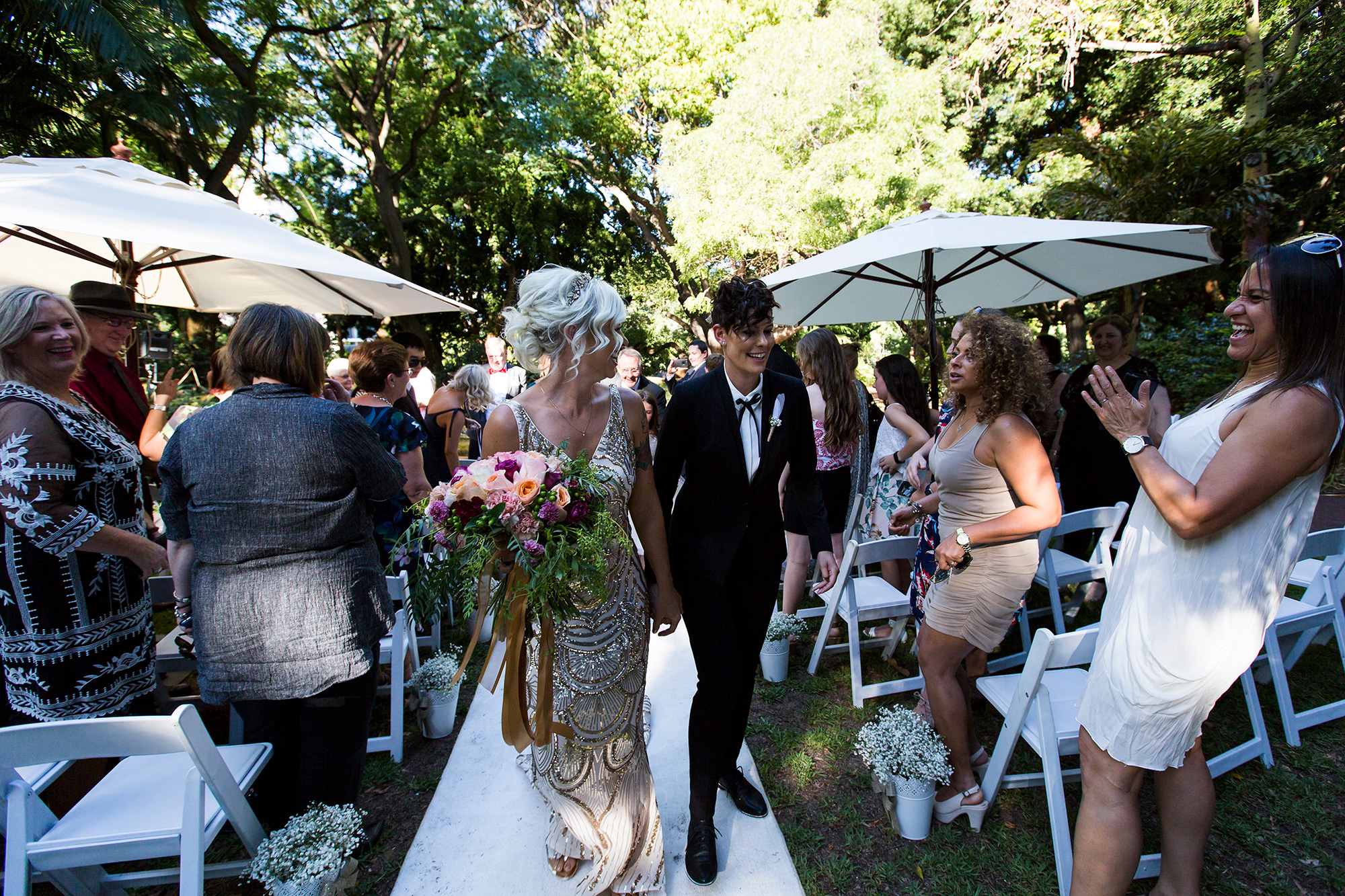 Lauren created all the flower arrangements herself with the exception of the bouquet.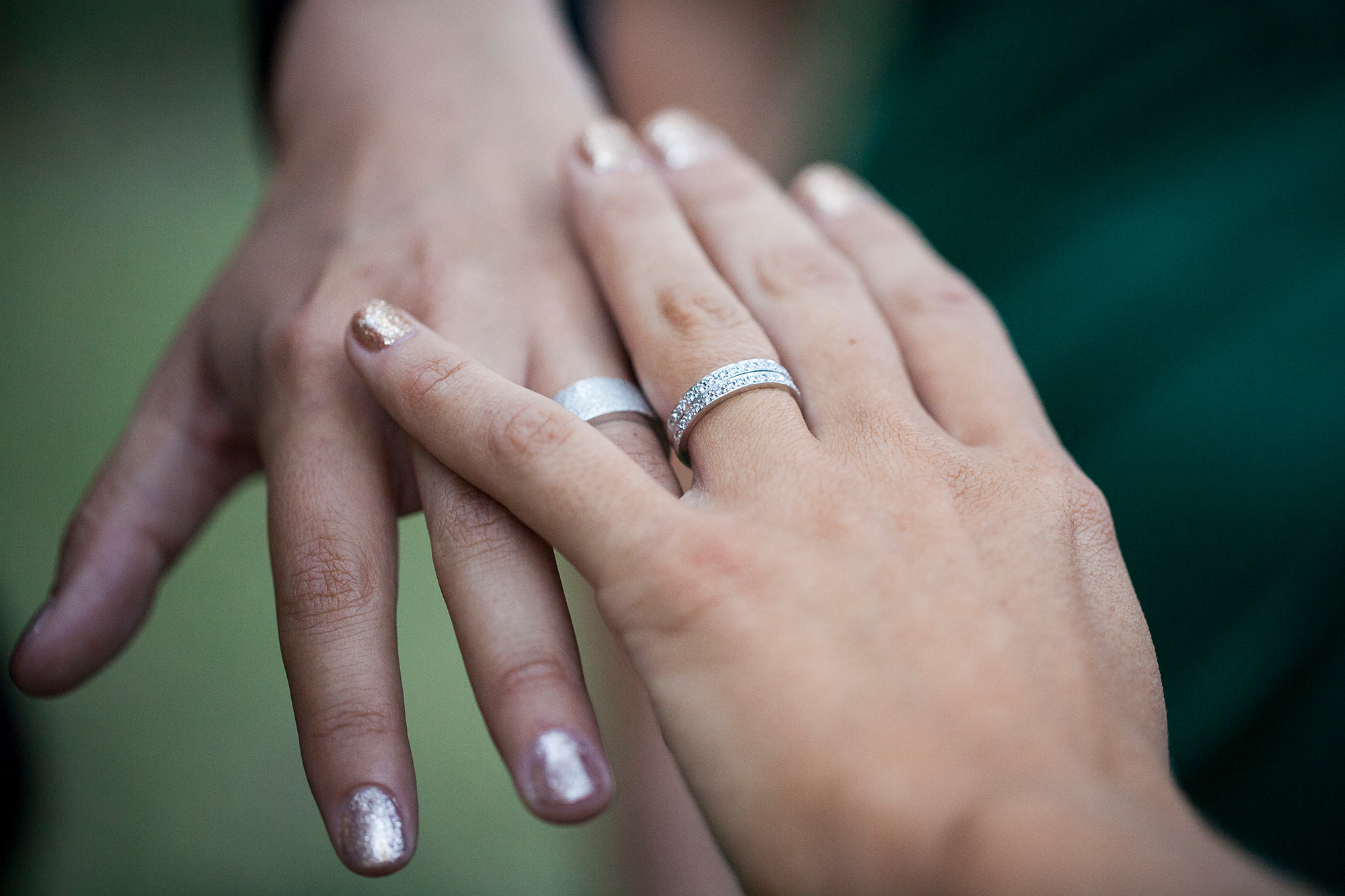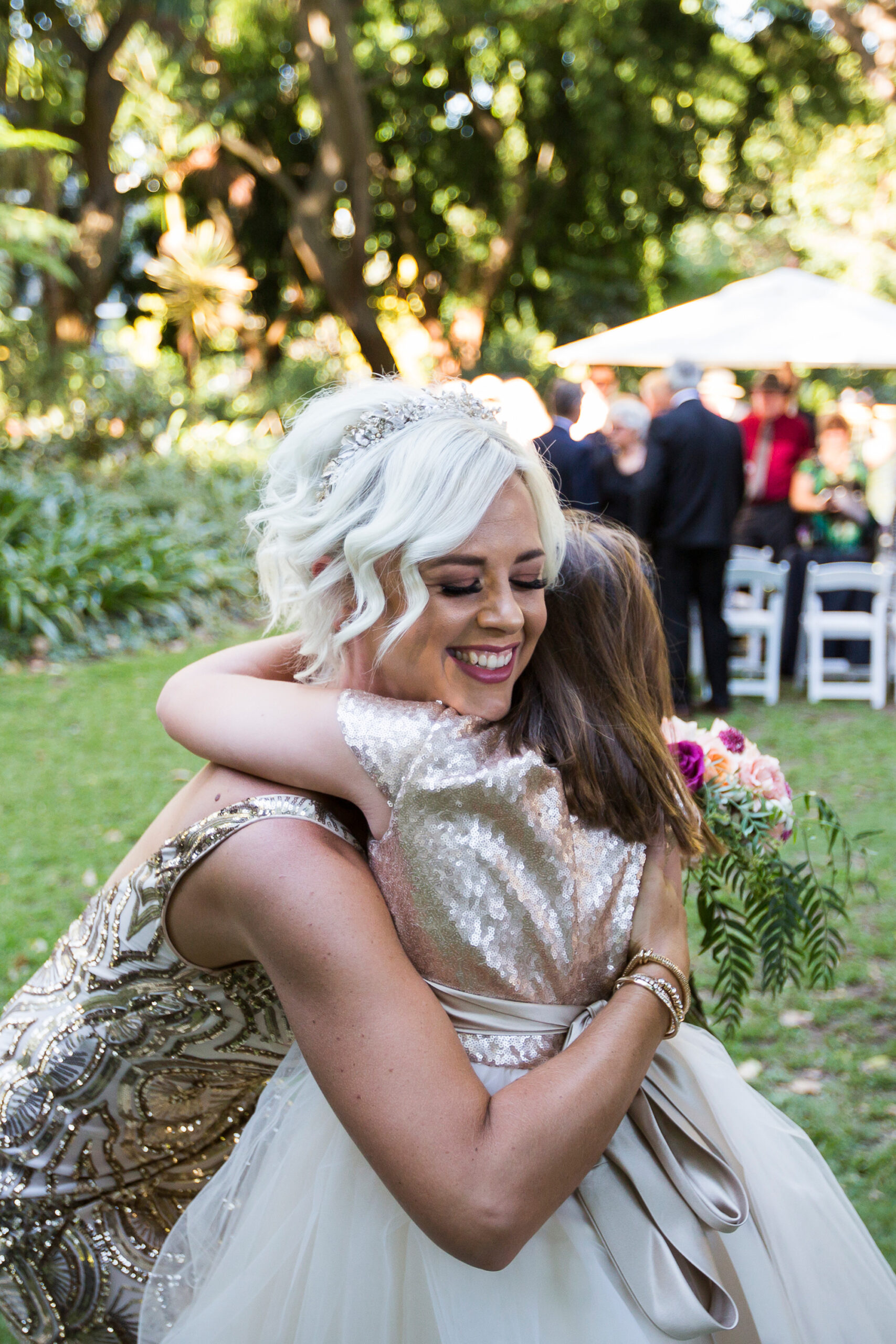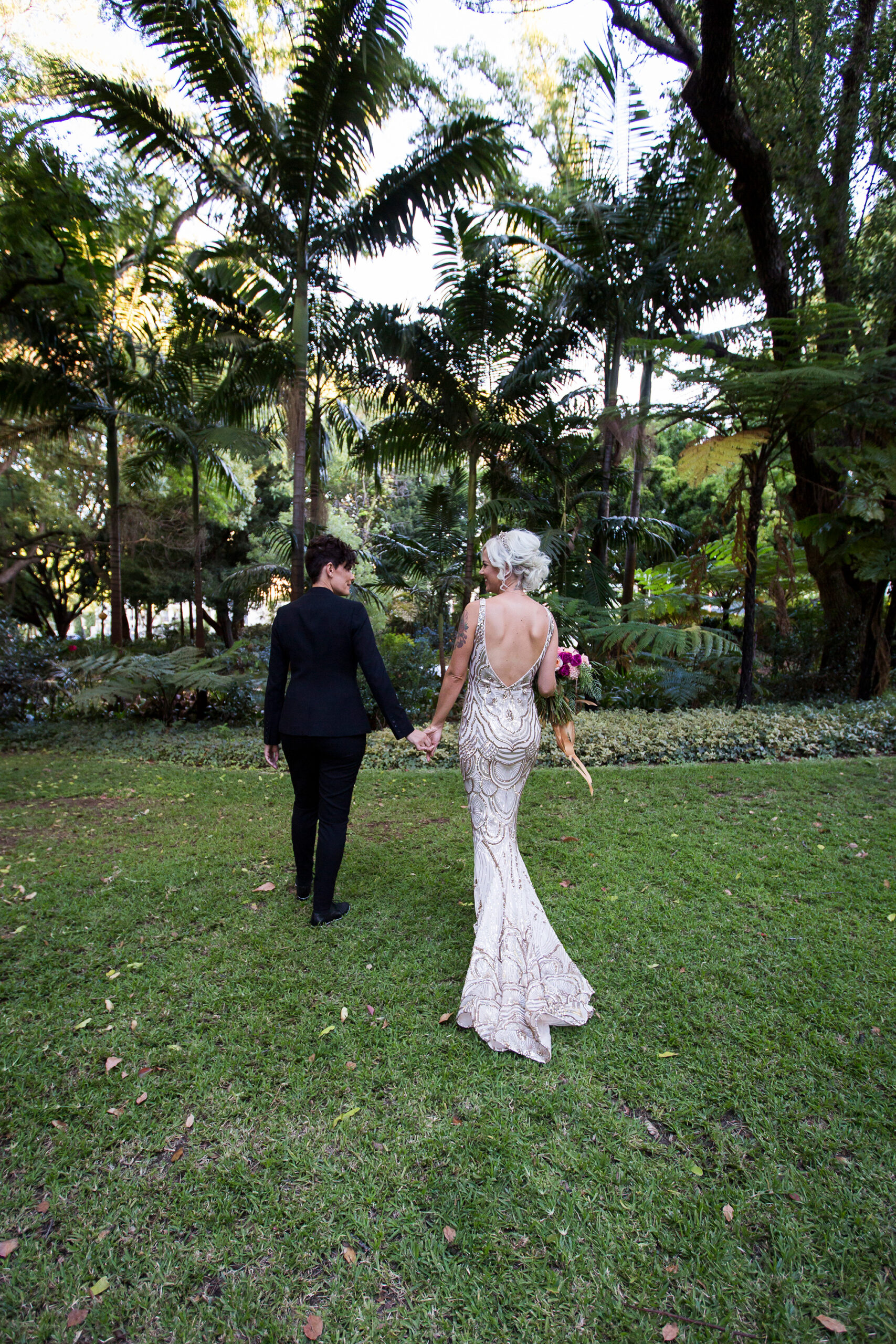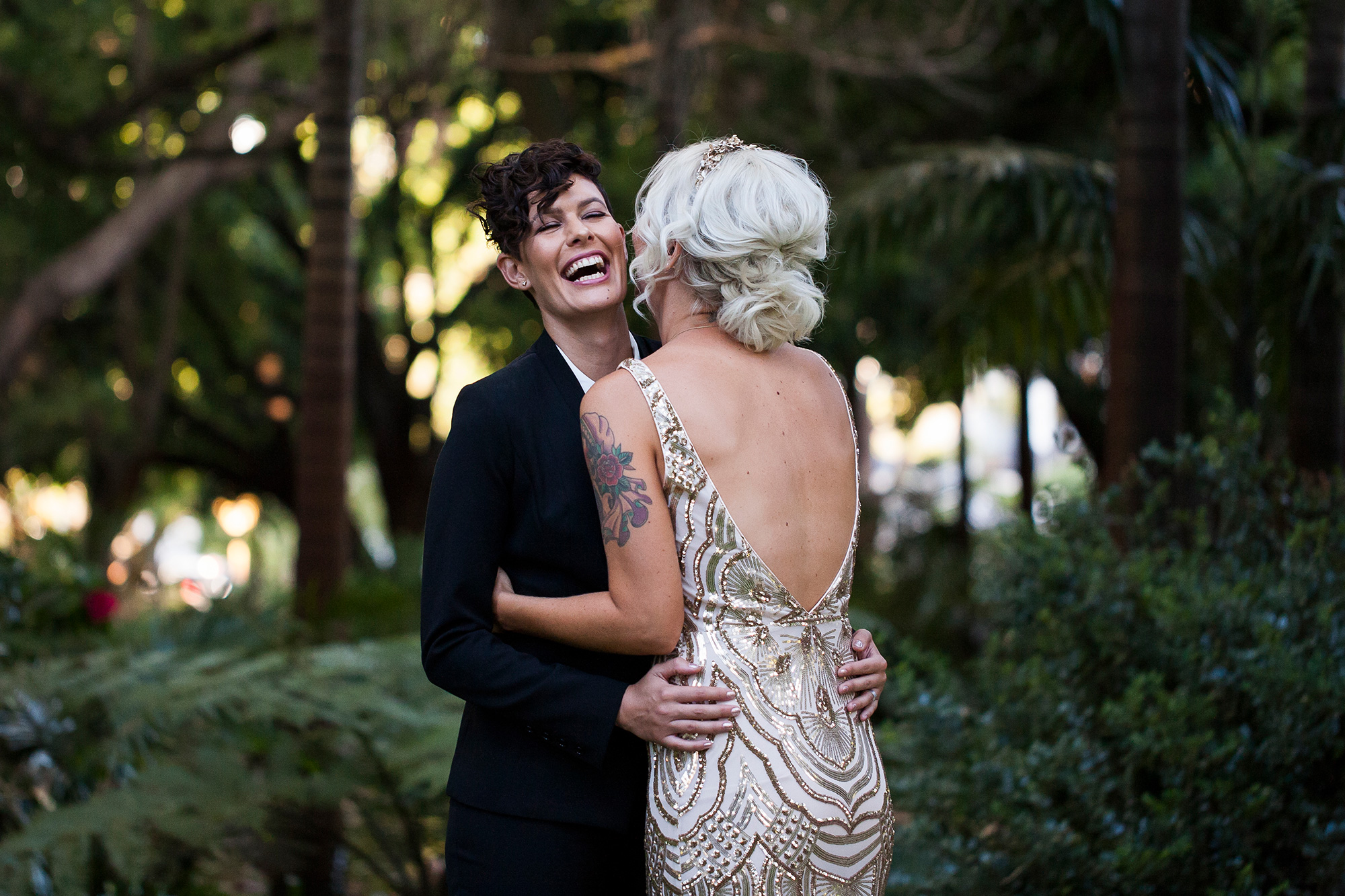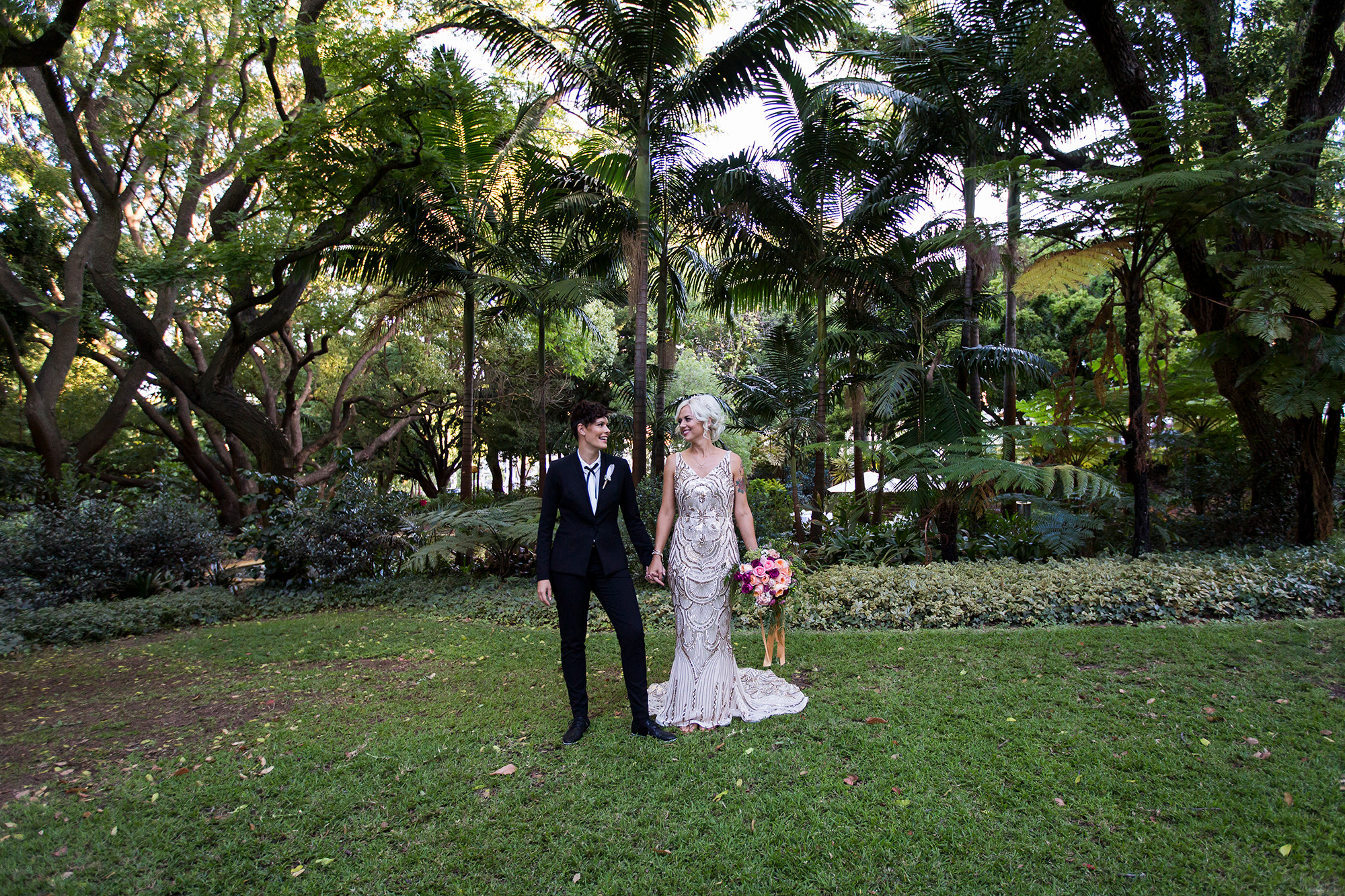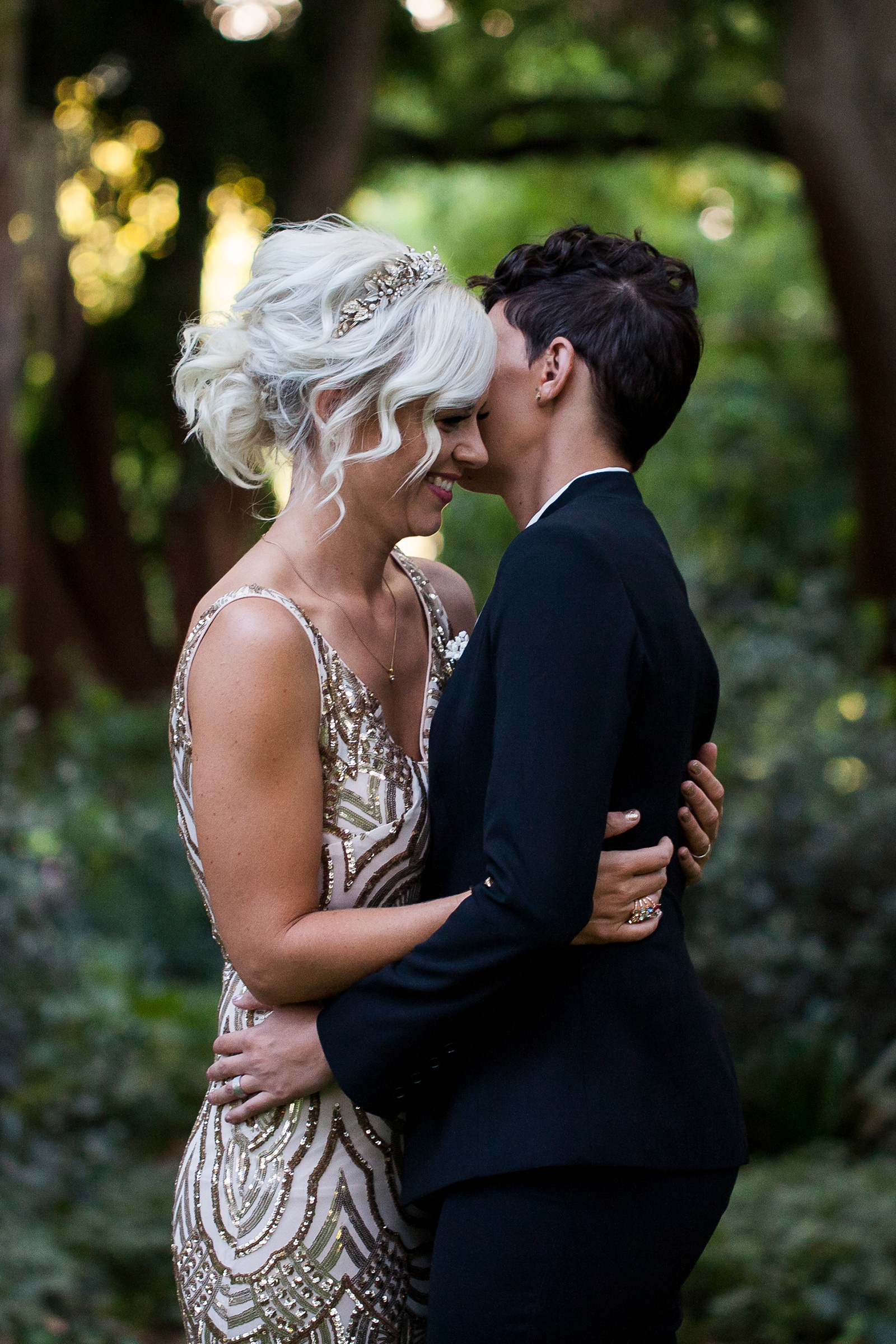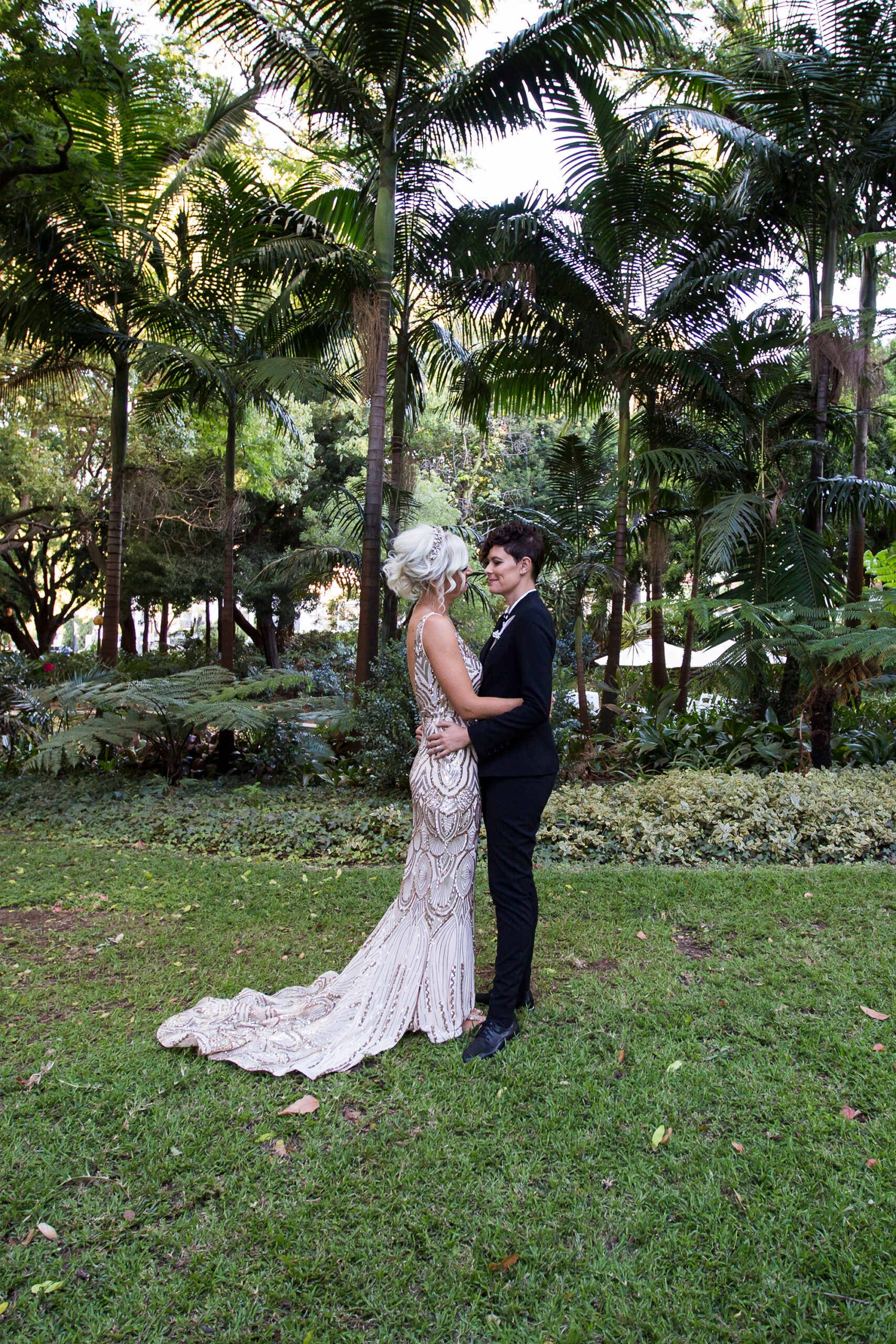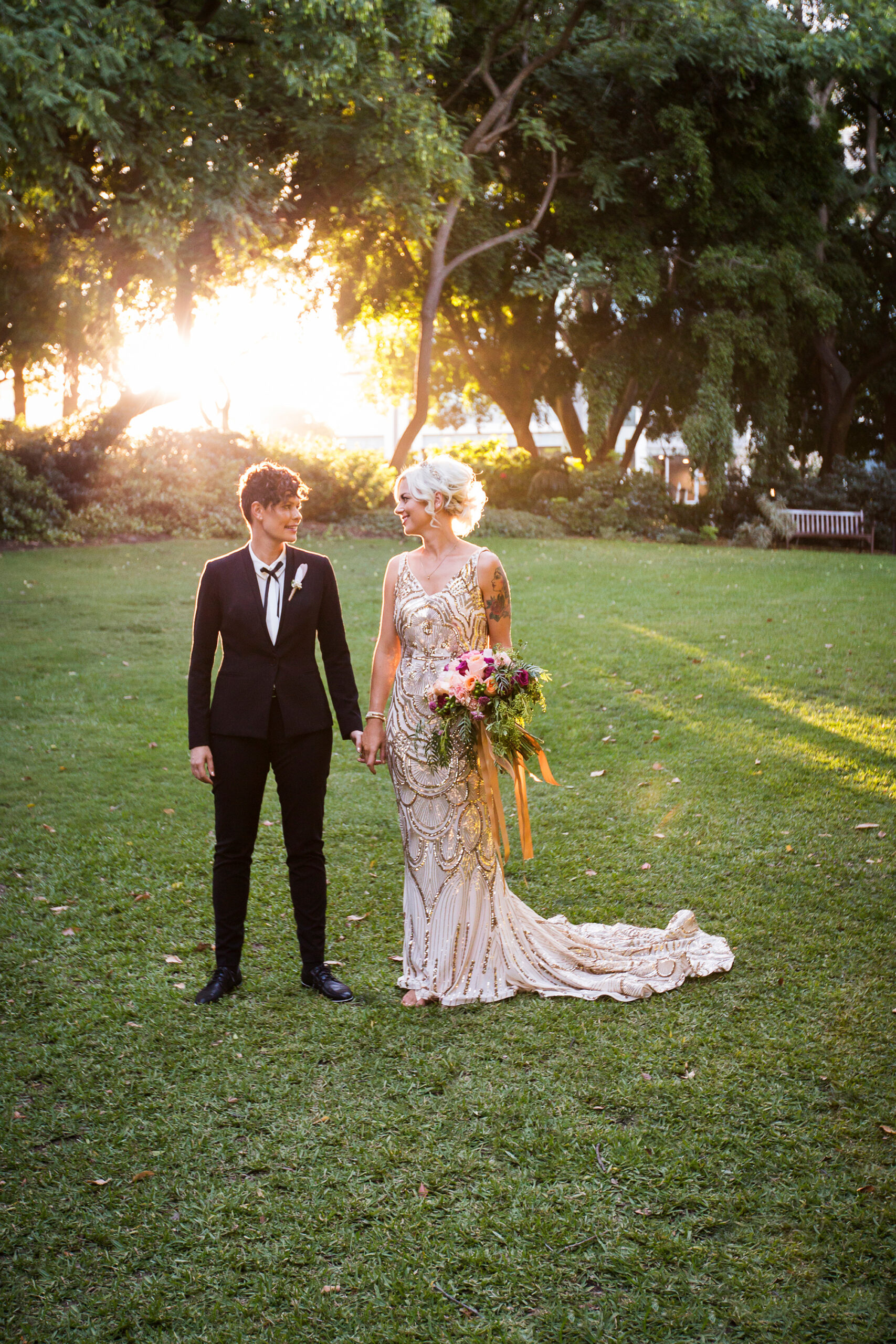 "Sara is a phenomenal photographer, we did an engagement session with her and it really gave us confidence for the wedding day," praises Lauren.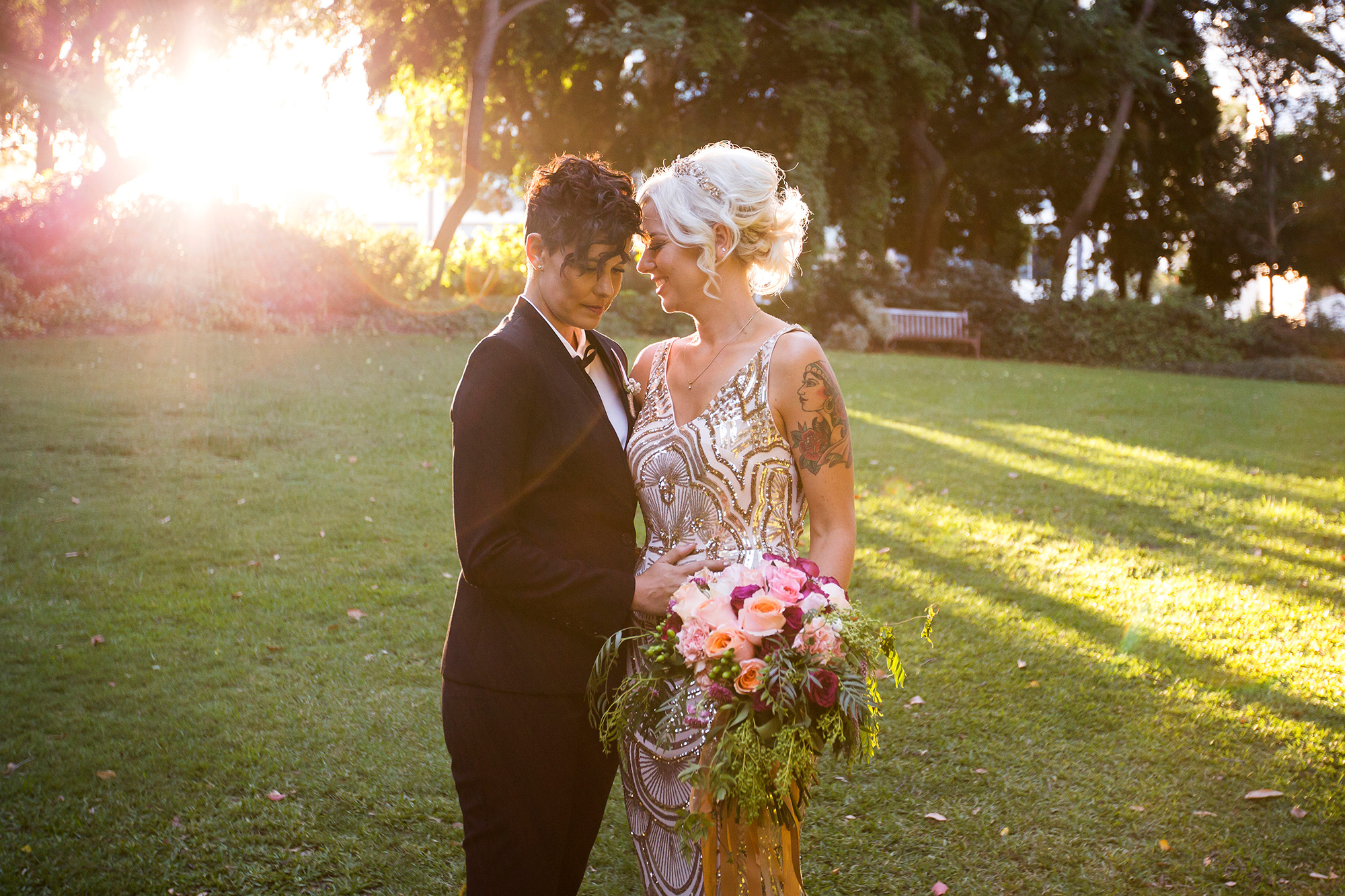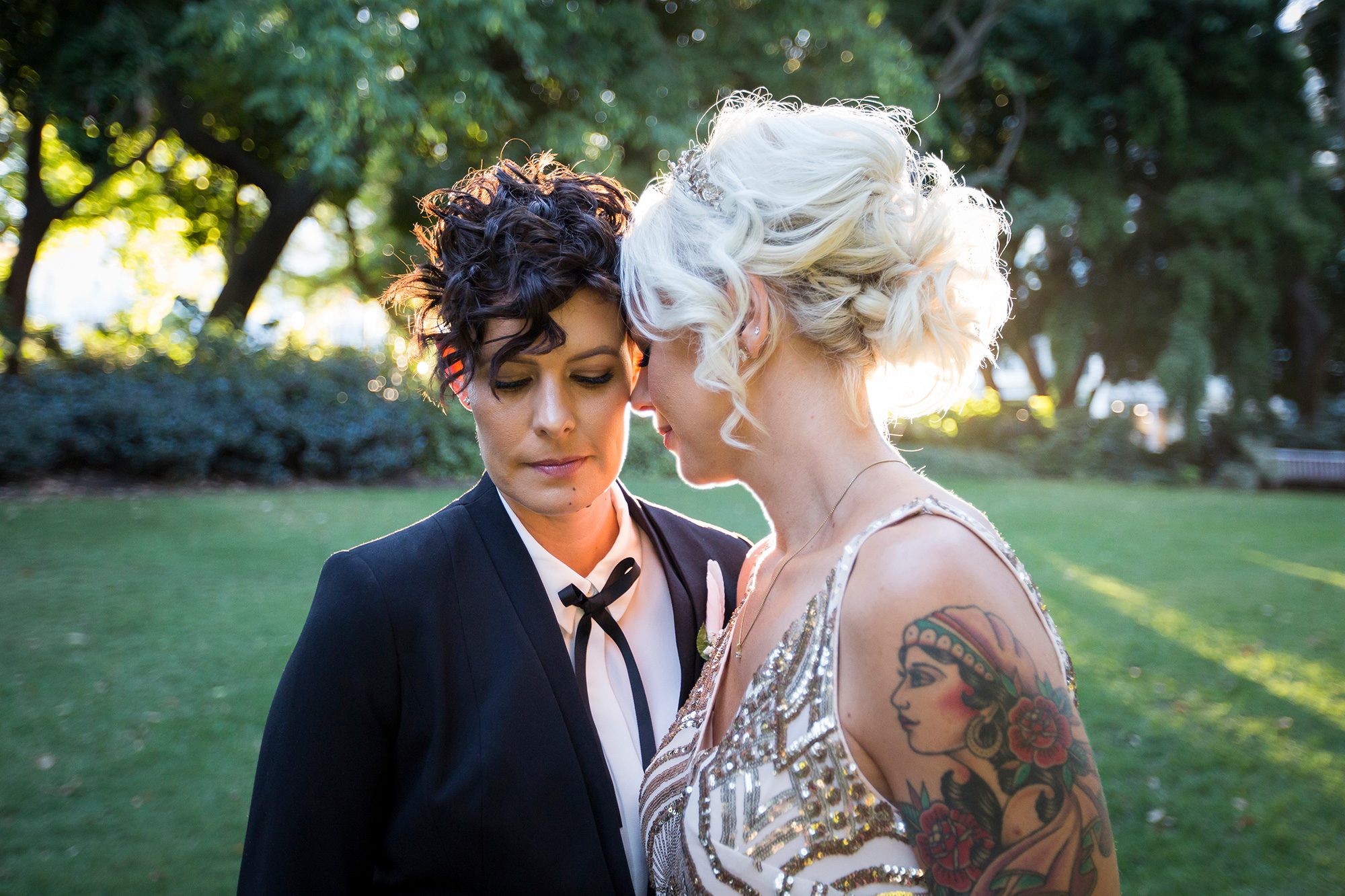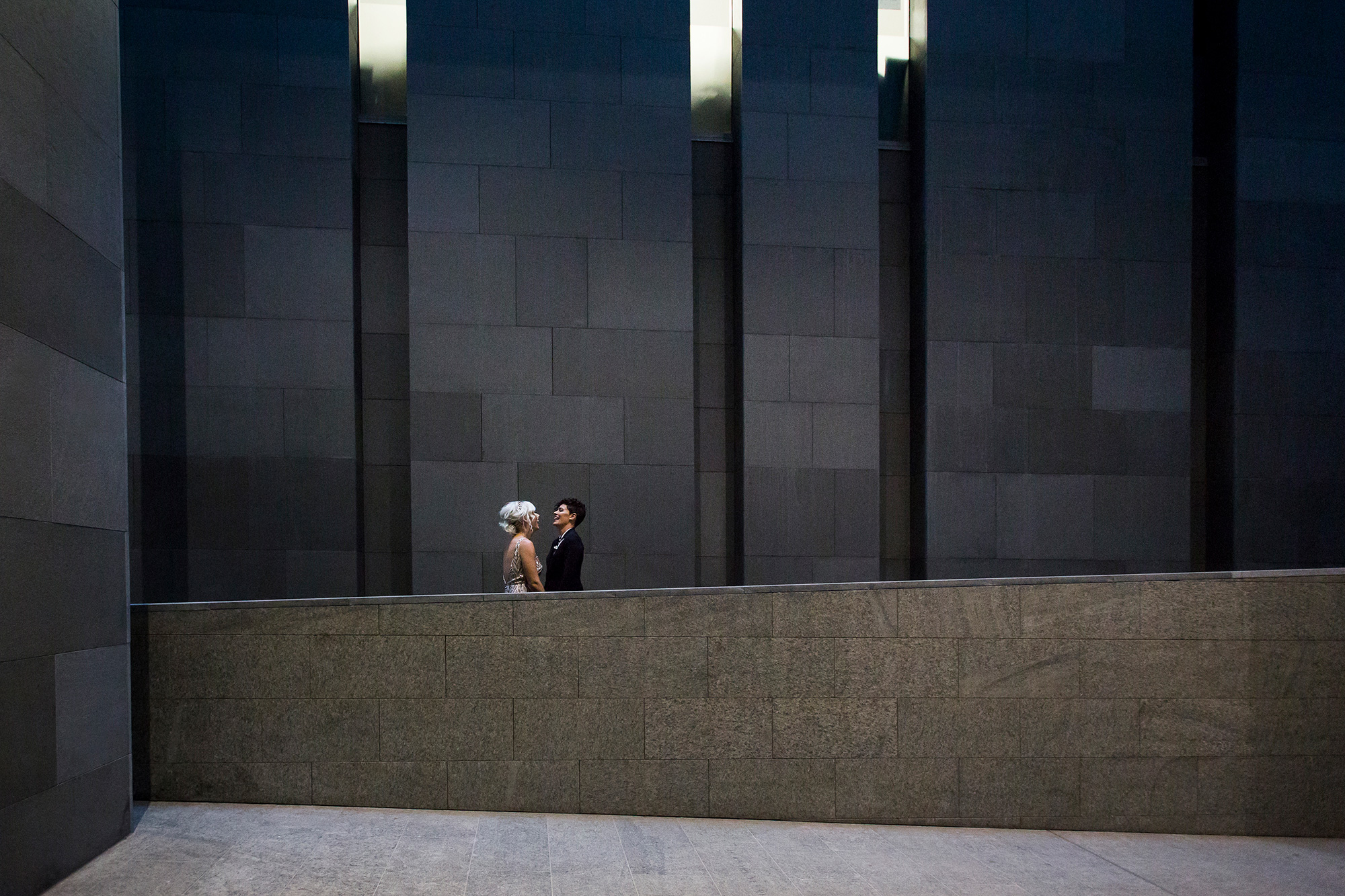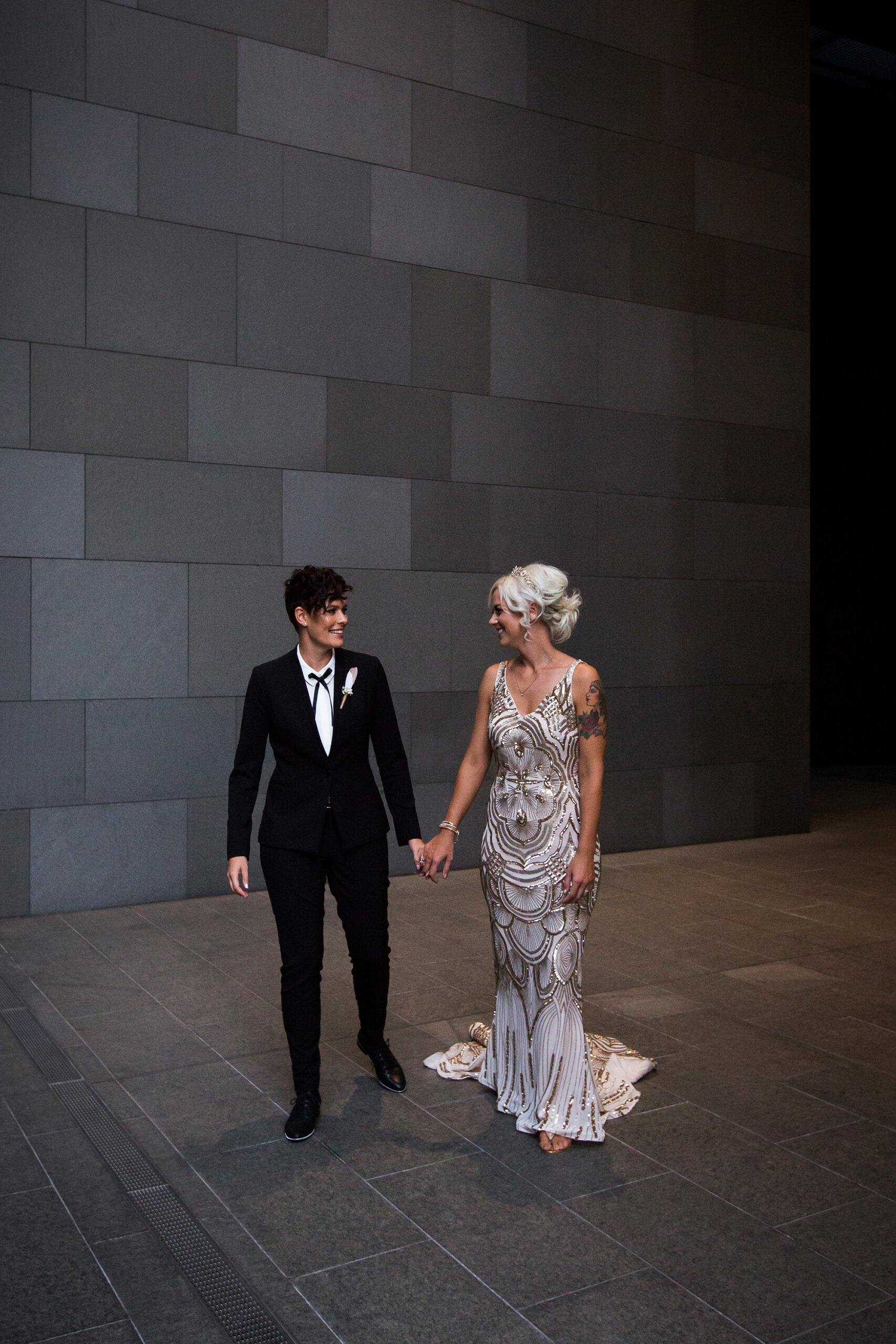 The pair headed to Melati Beach Resort & Spa in Koh Samui for their honeymoon. "Absolutely amazing, would recommend to anyone."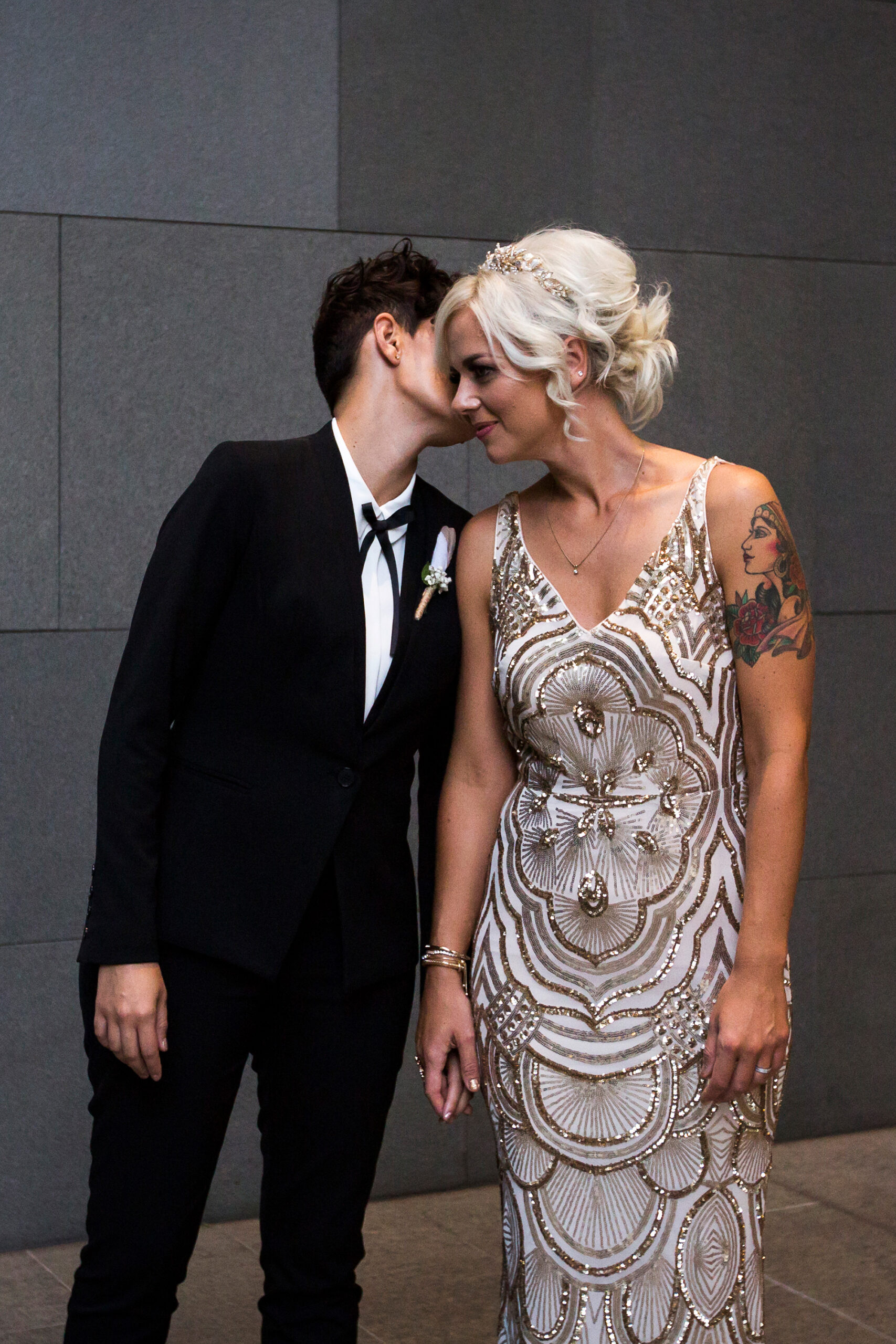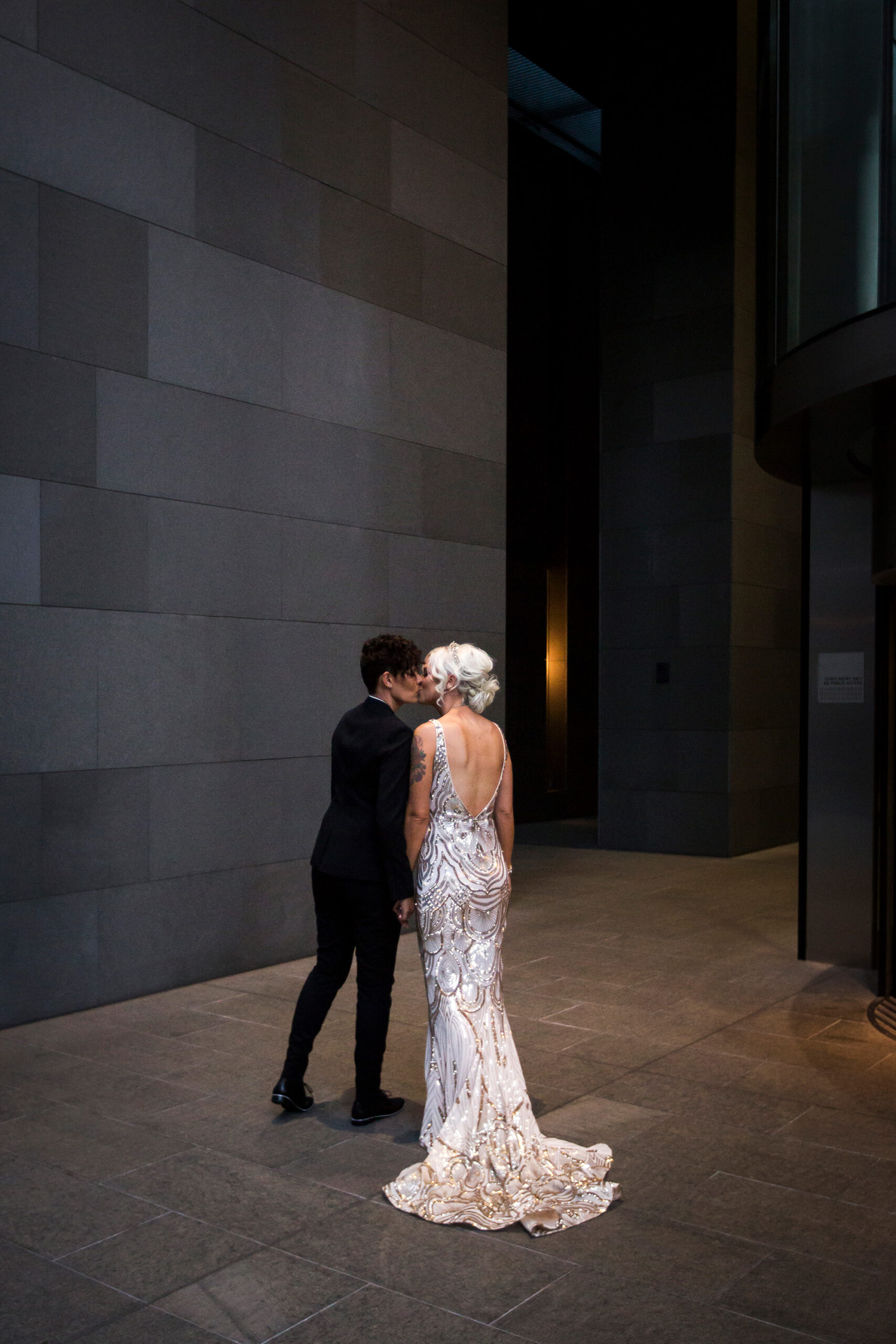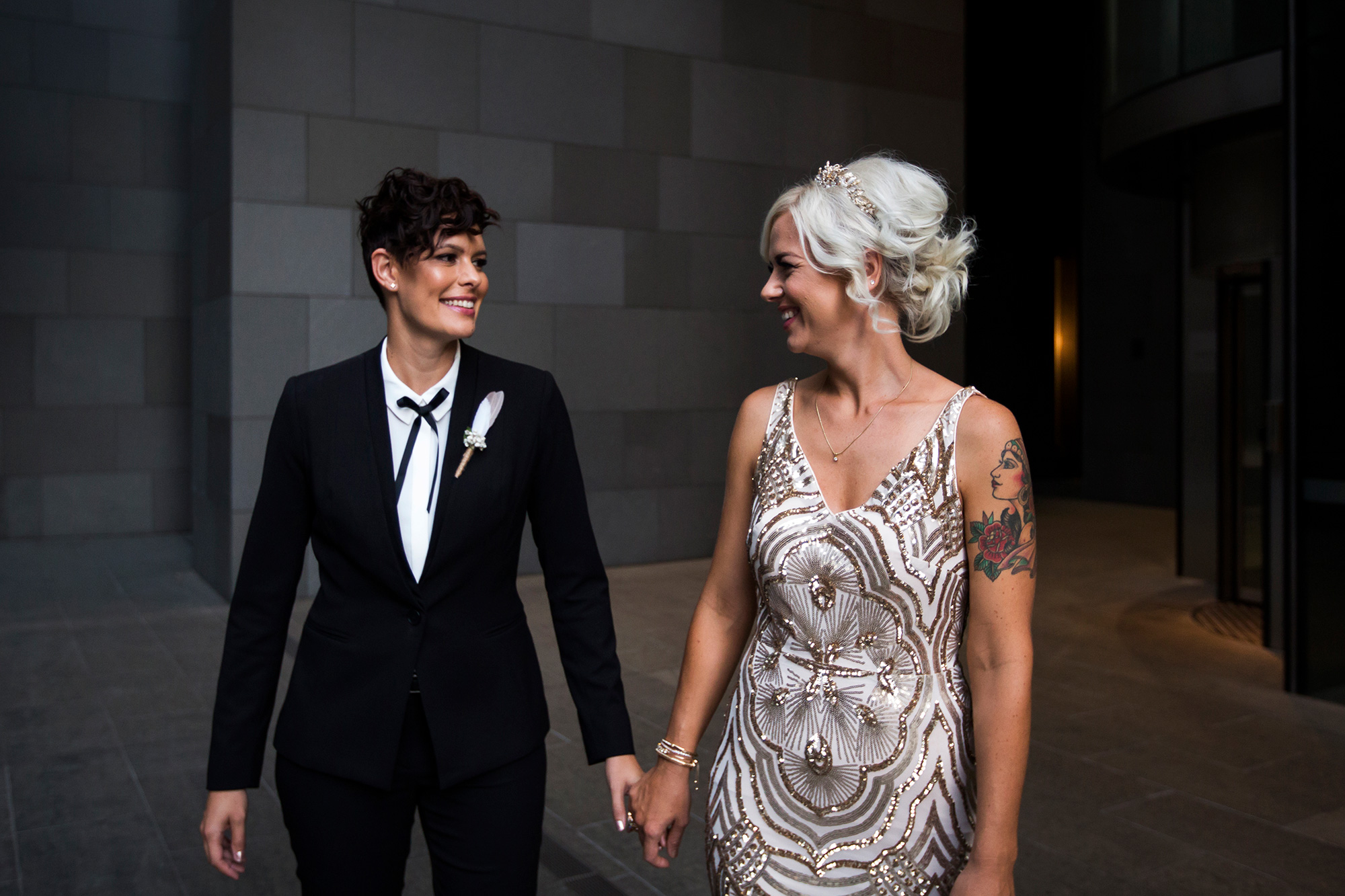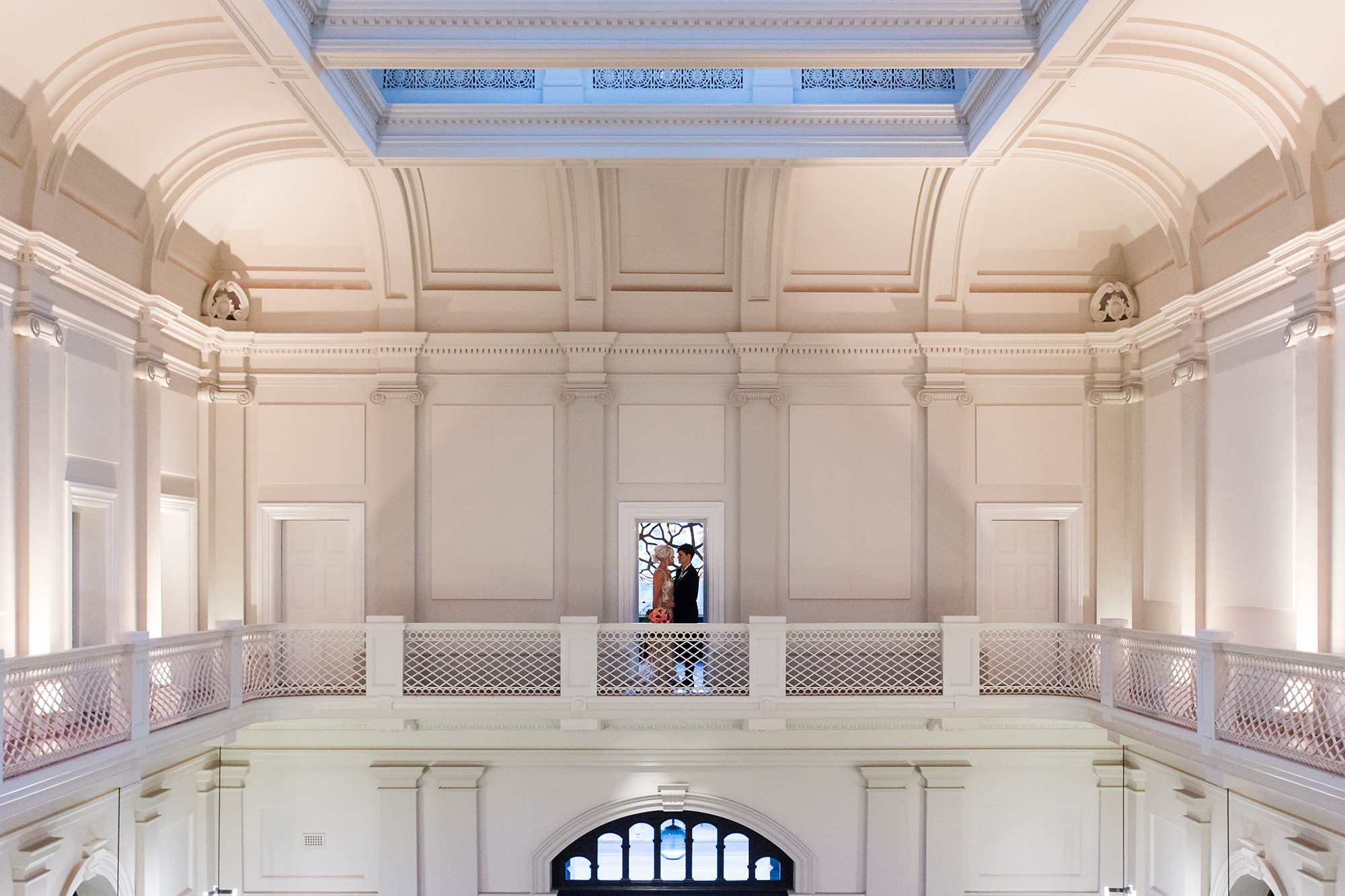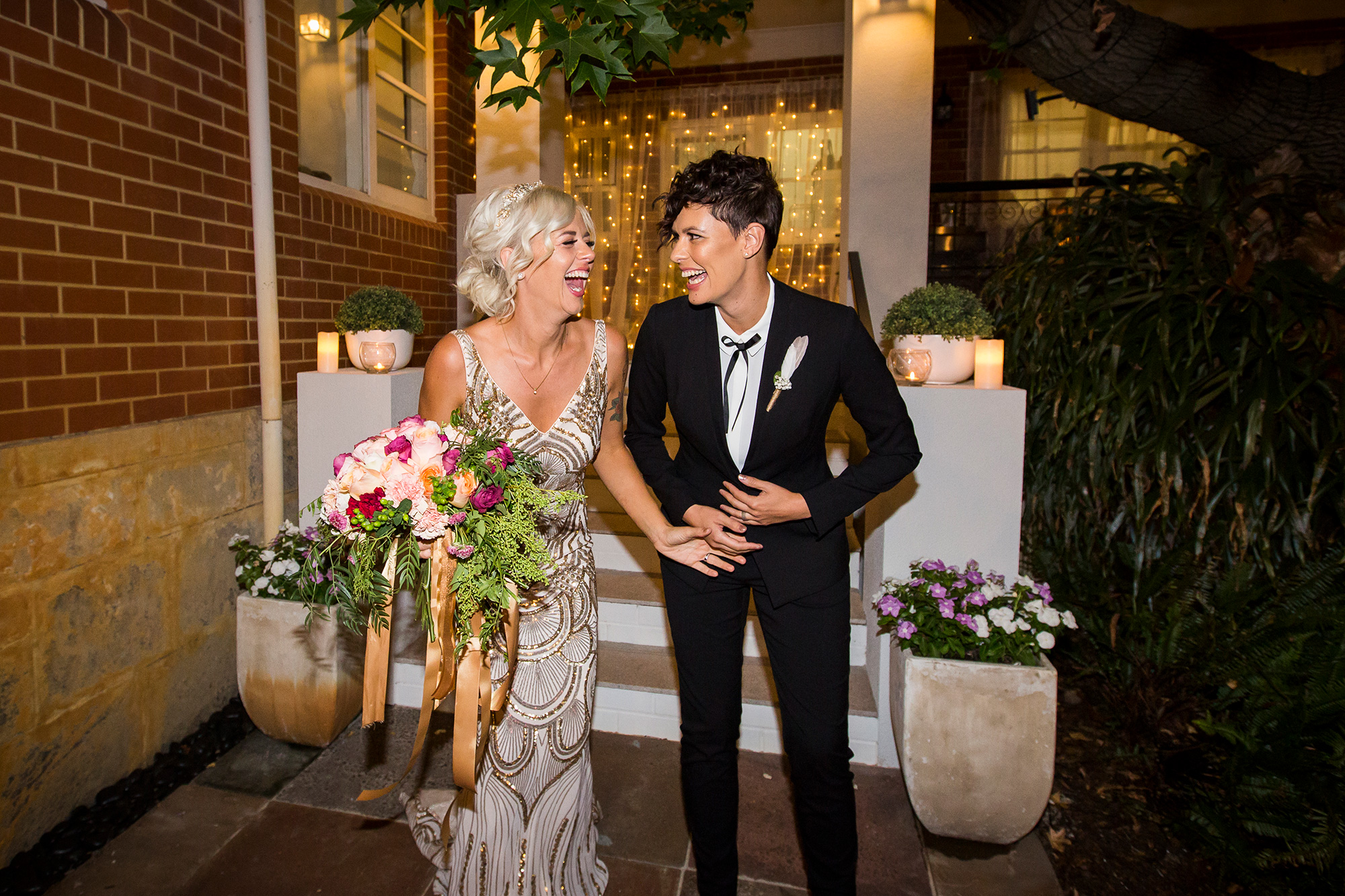 "Invest in a hot glue gun, they help any creative project," is Lauren's advice for brides-to-be!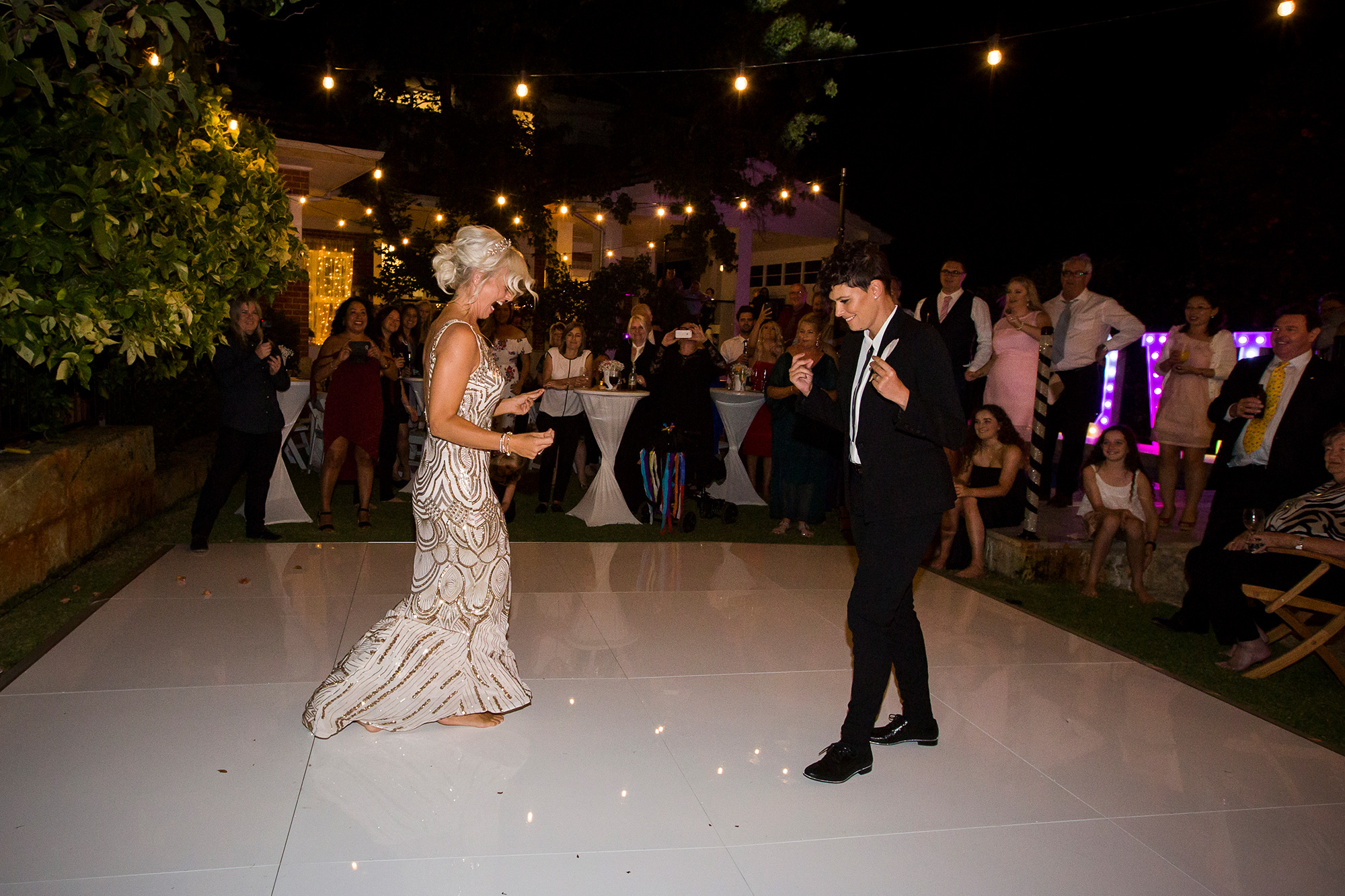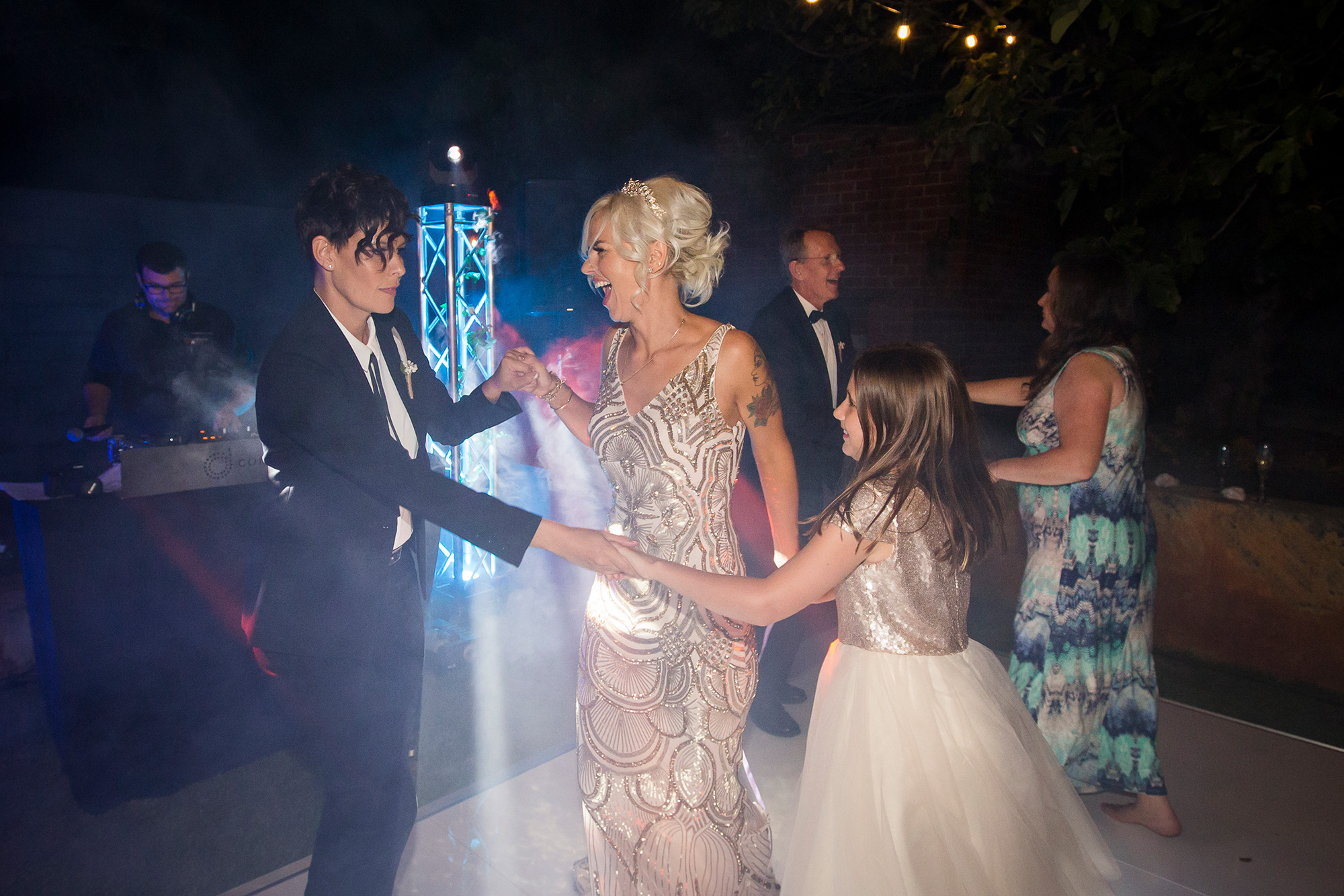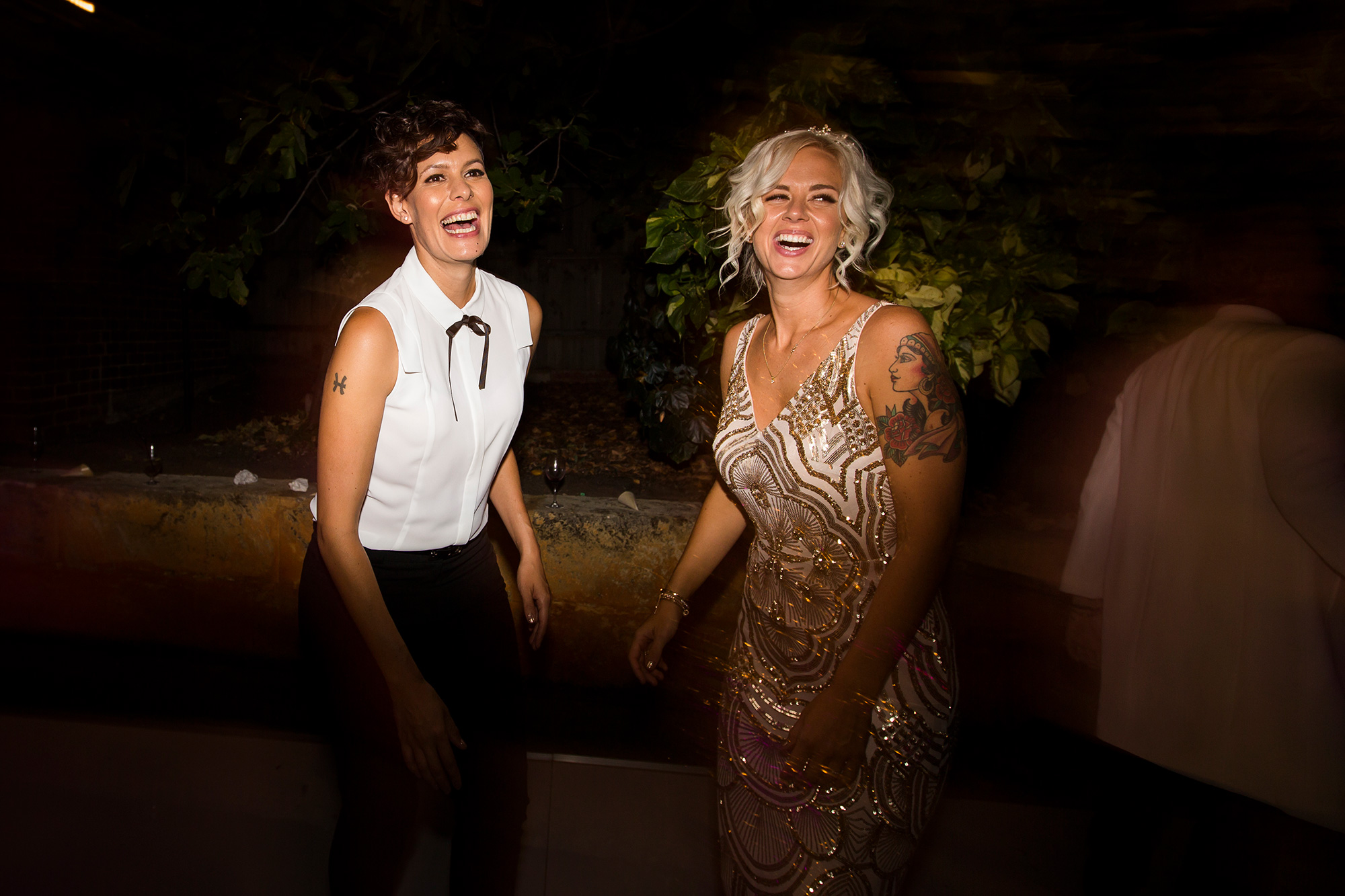 "The team at Complete DJ were fantastic, they came the day before to set up the lights and test everything," says Lauren.