The magic was all around at Kristy and Ernest's modern wedding.
The wizarding world of Harry Potter inspired their elegant celebration and what better venue than the Great Hall at the University of Sydney?
"It was the only venue we considered," Kristy says, despite having to wait more than 18 months for a date at the popular spot.
Looking just like a scene from the movies, family and friends gathered in the historic venue for the September 28, 2019 modern wedding.
"We put everything we like into our special day," Kristy says.
Magical touches included a Marauder's Map seating plan, a mirror photobooth inspired by the Mirror of Erised (thanks to Photos4fun) and bridesmaids and groomsmen's outfits made to look like the uniforms of Beauxbatons Academy and Durmstrang Institute. "They even did a special entrance like in the movie," the bride says.
The couple, who first met at university, could not be happier with their Harry Potter-inspired modern wedding.
"It is a very special wedding that was full of love, laughter, tears and magic," Kristy says.
"It may be the best Harry Potter-themed wedding party!"
Photos courtesy of At Dusk.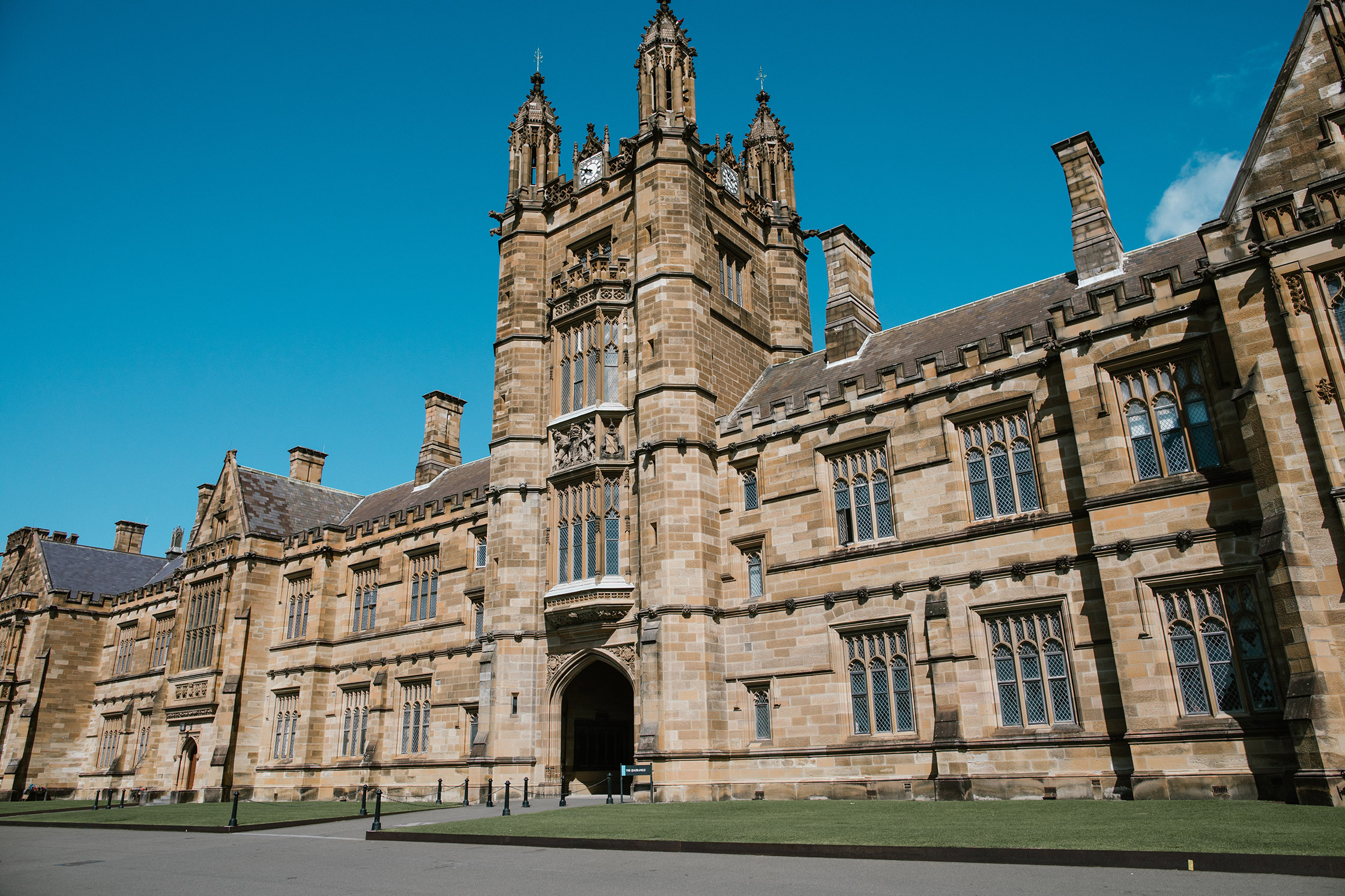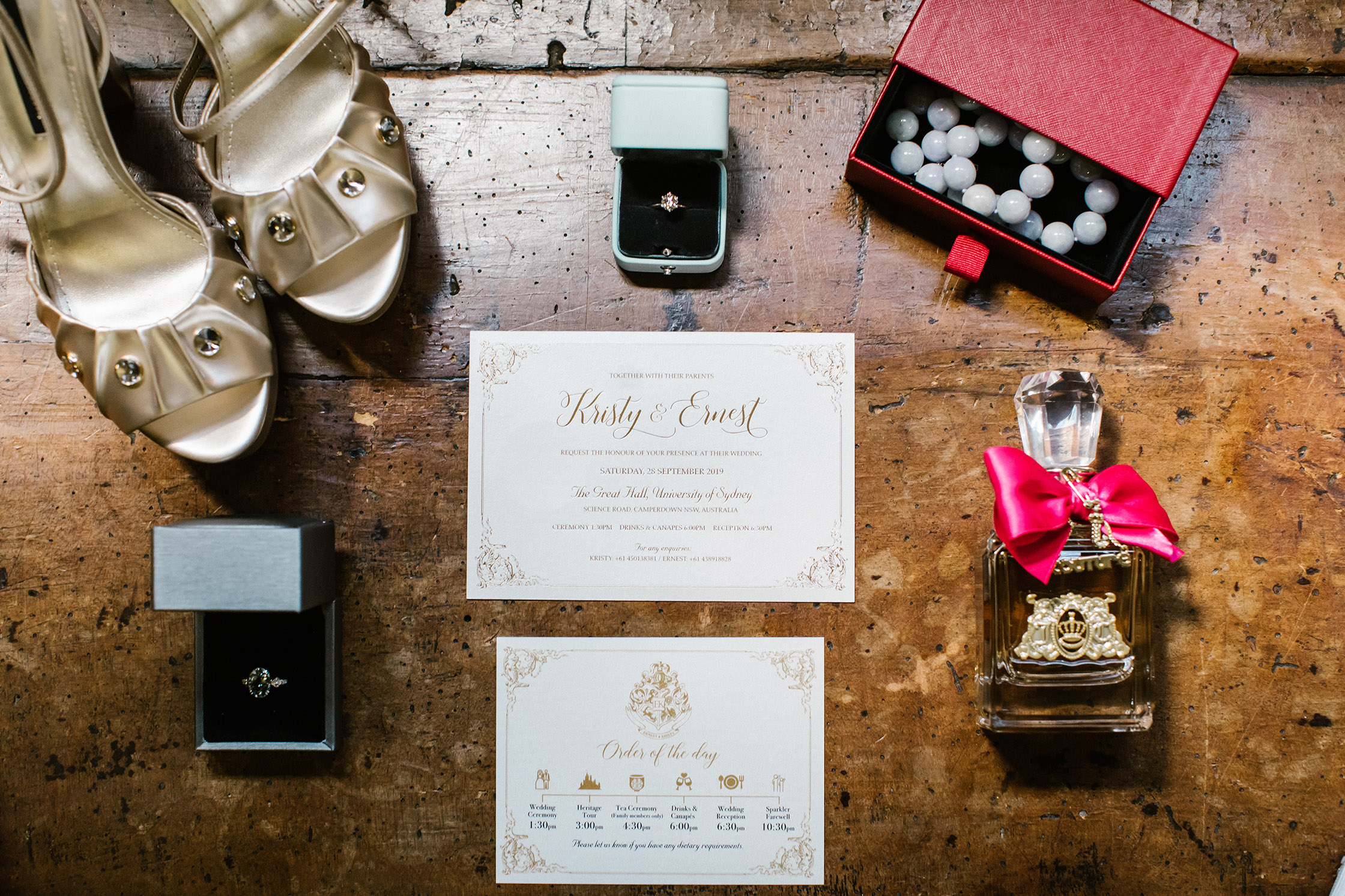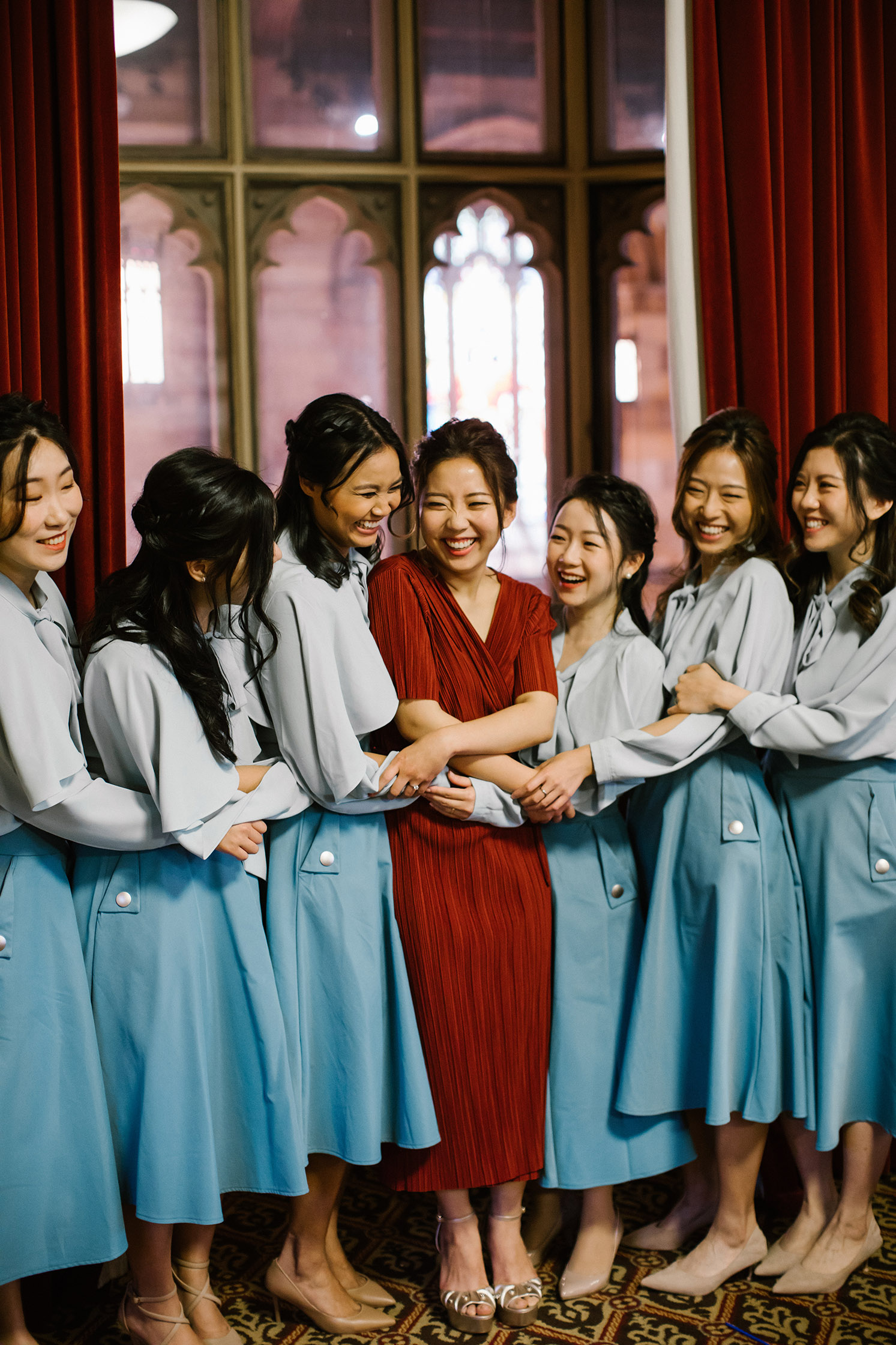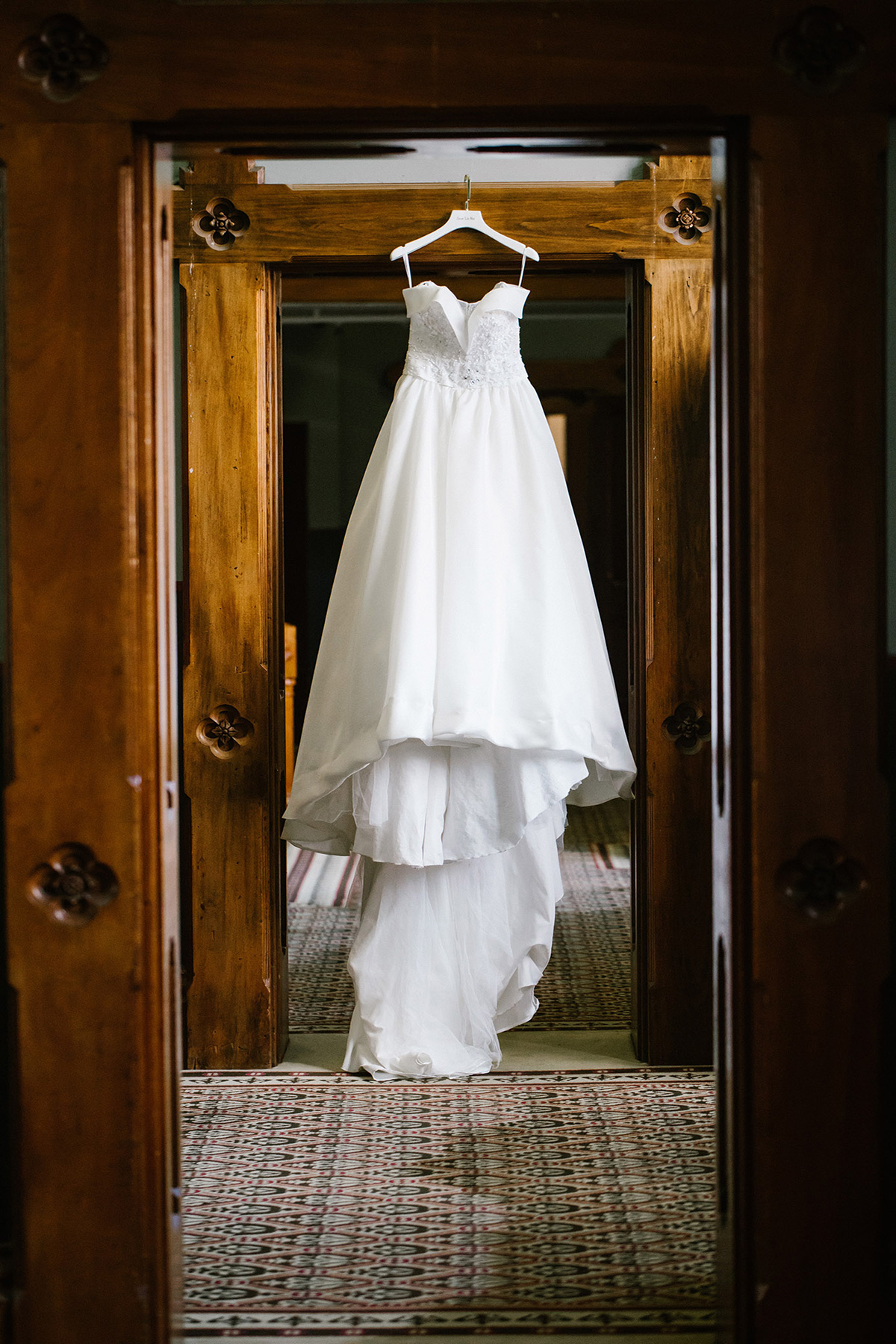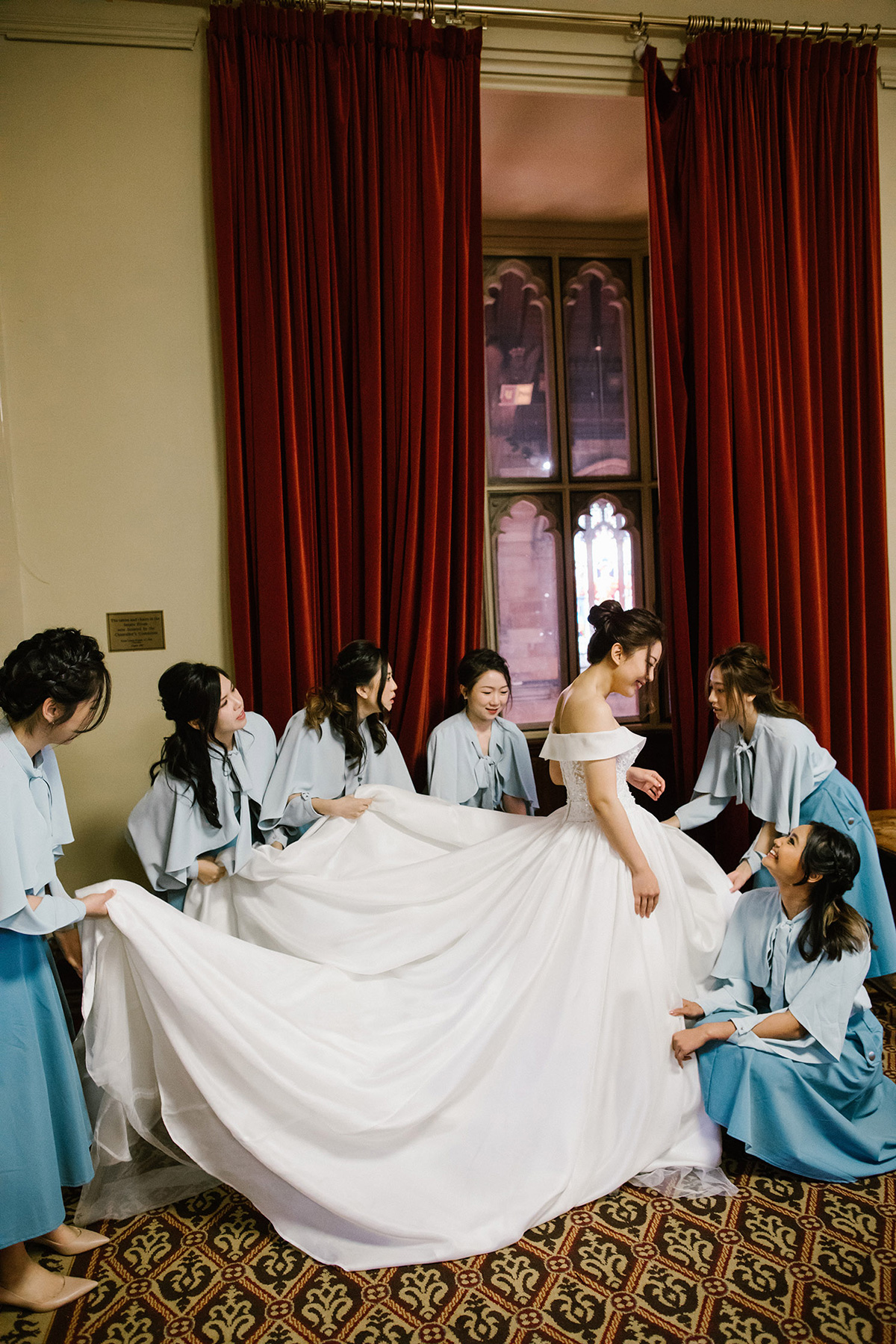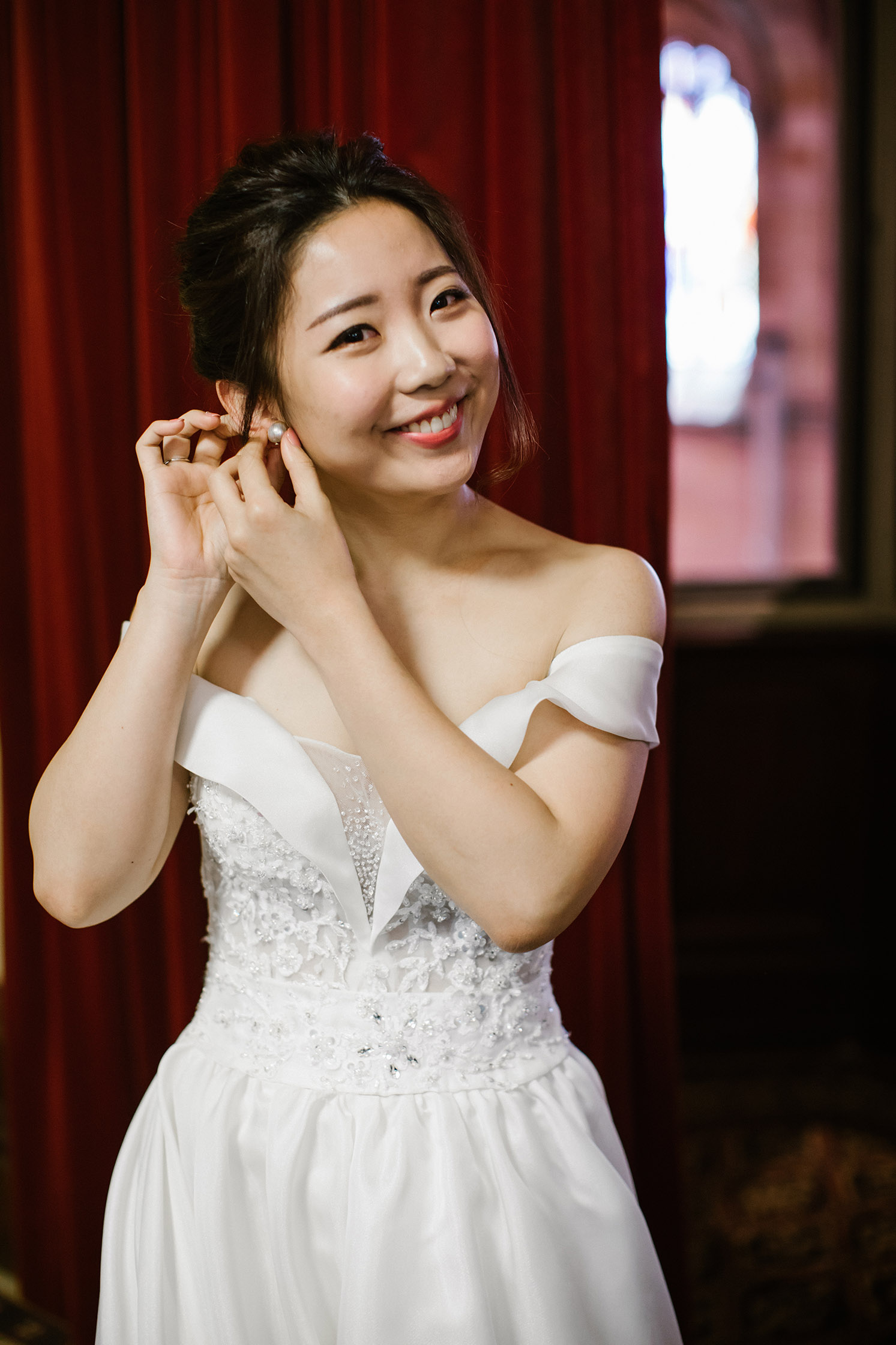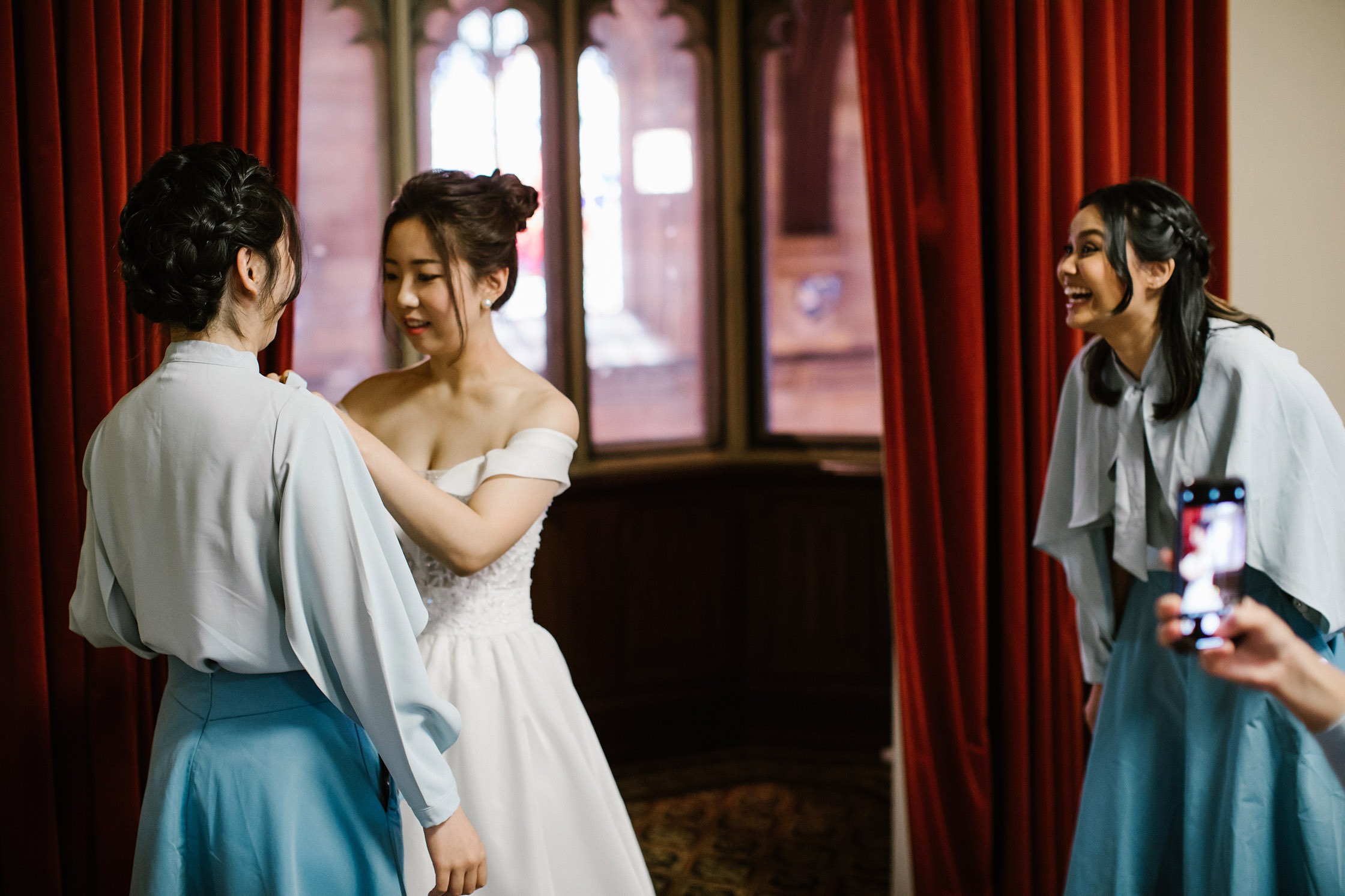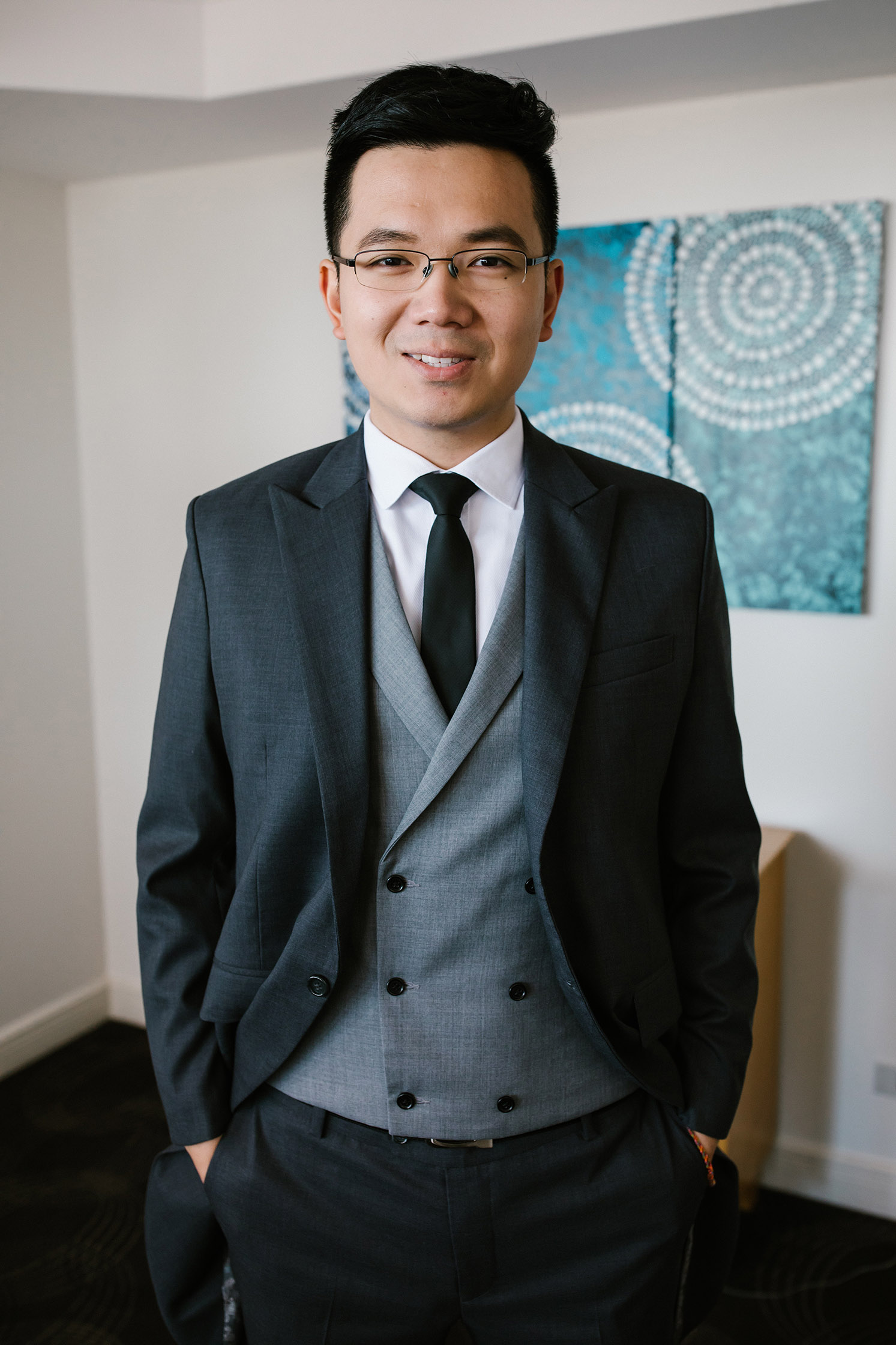 "Ernest and I met during university days and it was love at first sight for him," Kristy says. "Back then, Ernest was vice-president of the Hong Kong Student Society and helped organised many social events. He would invite me to them all so we could spend more time together."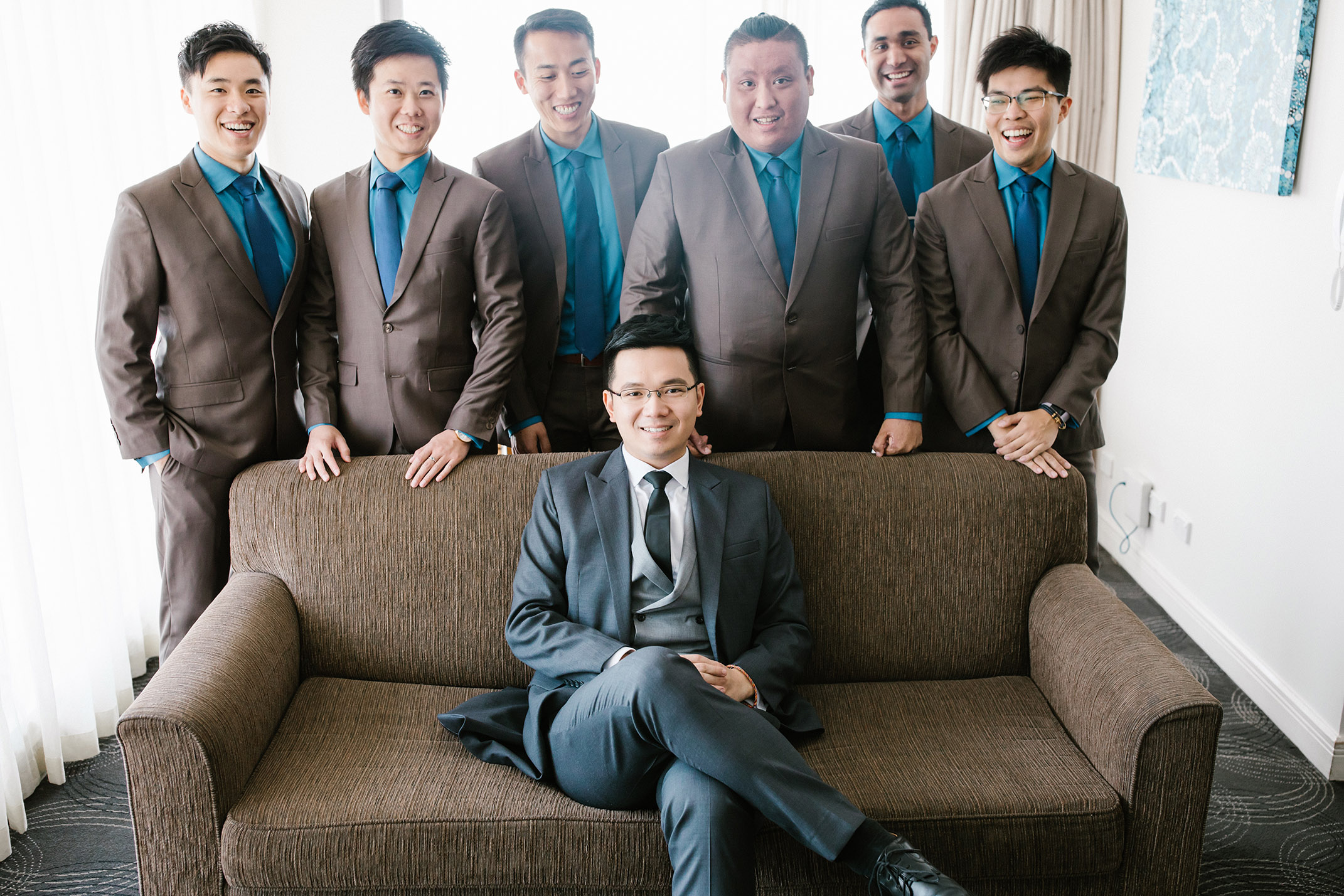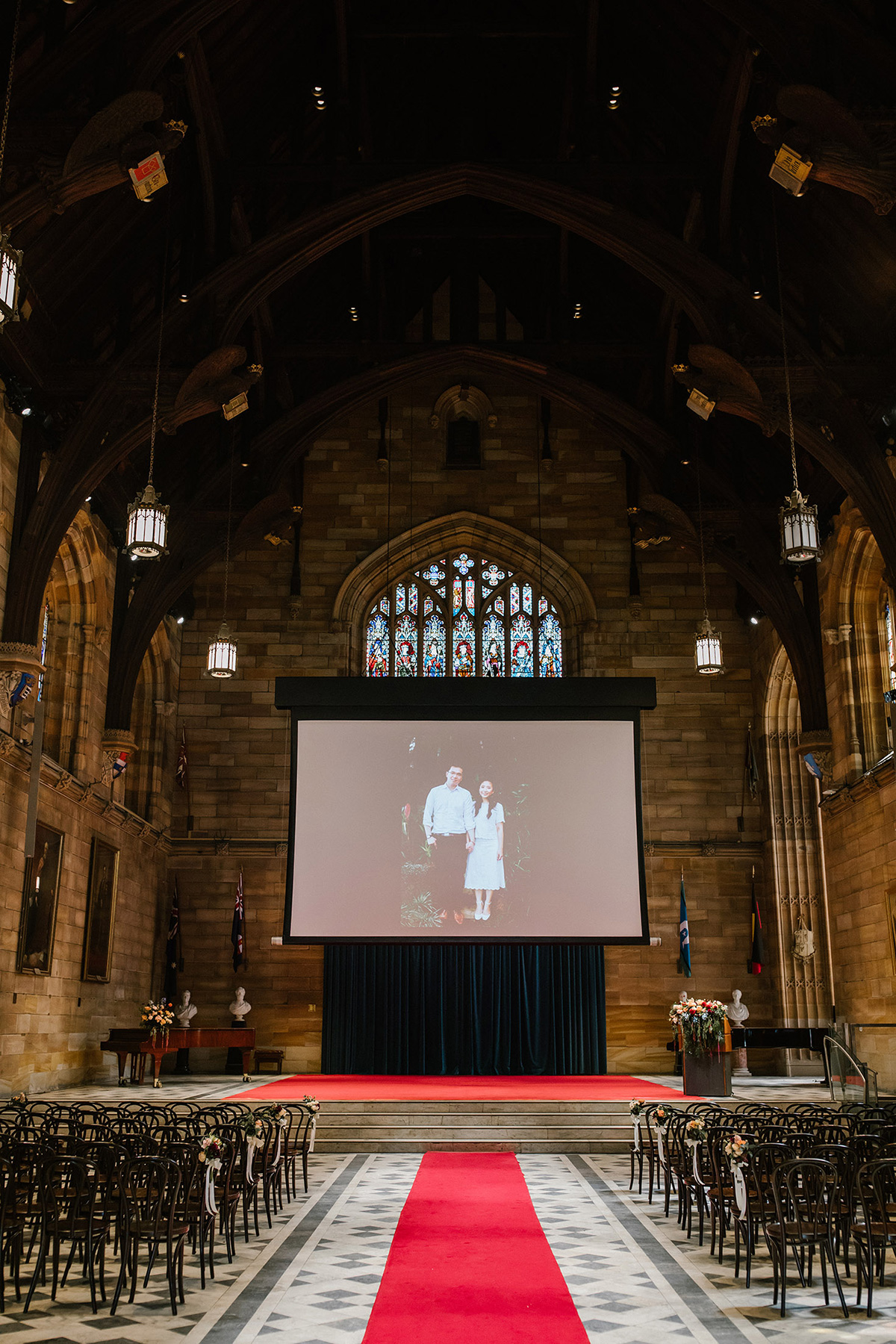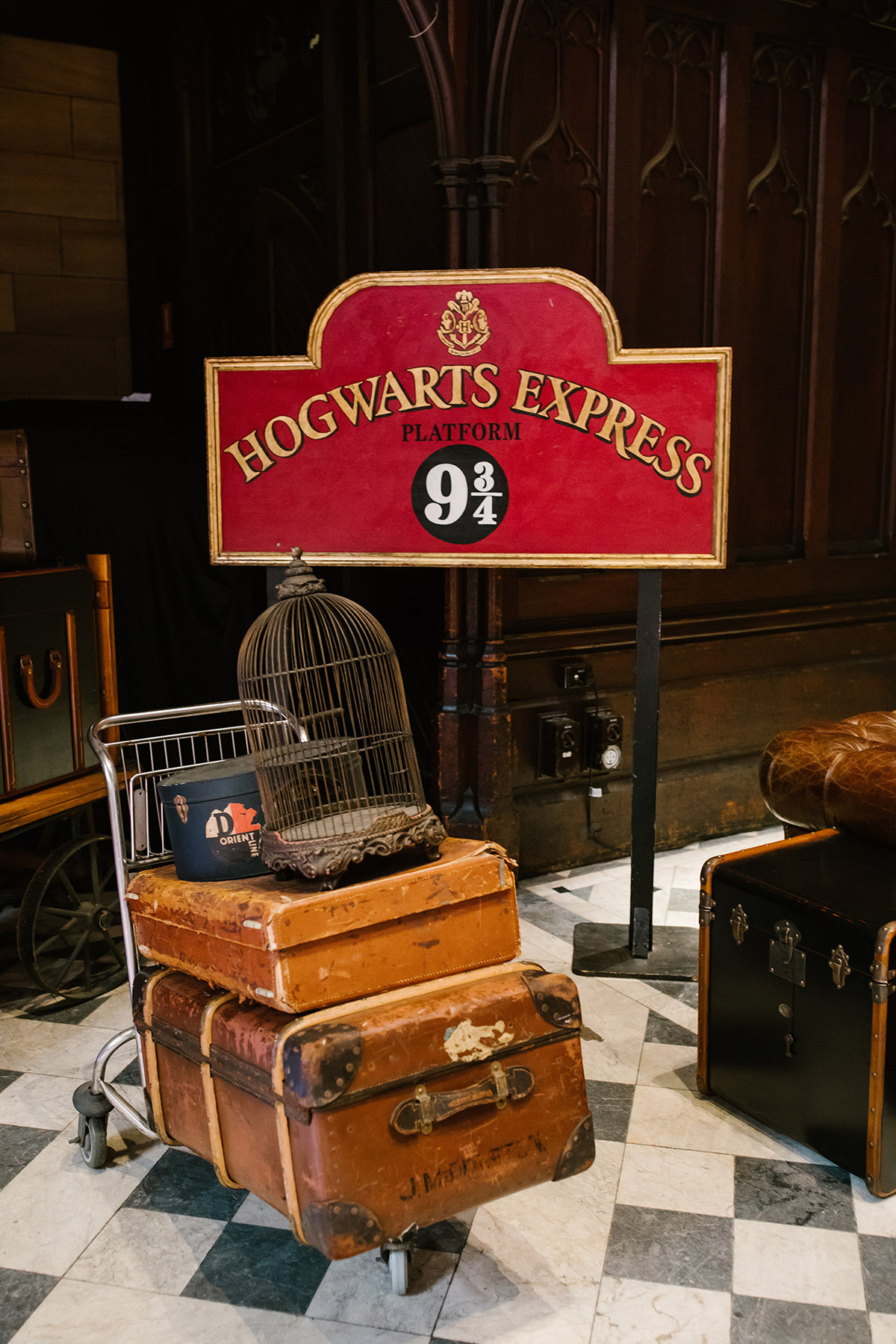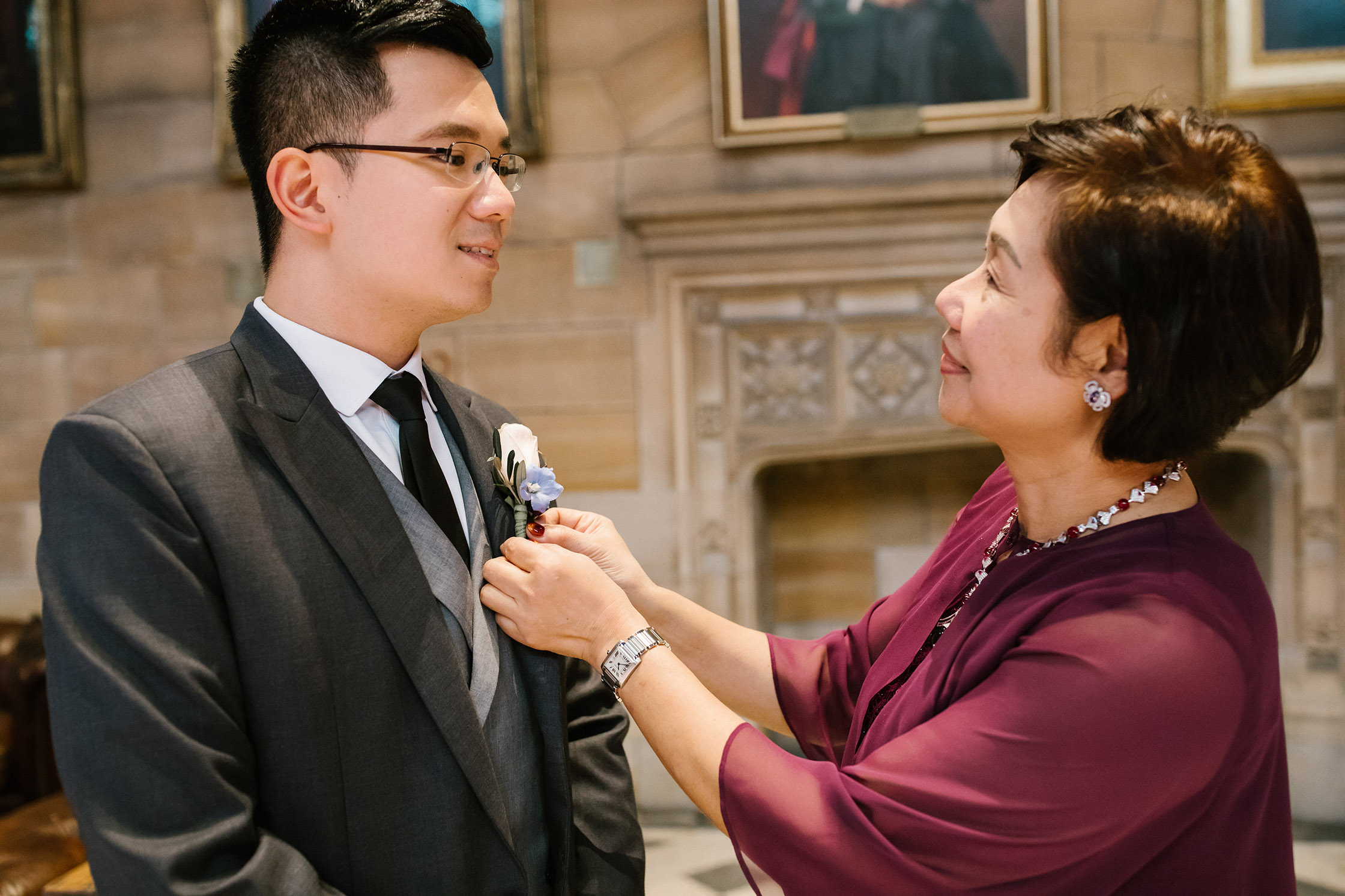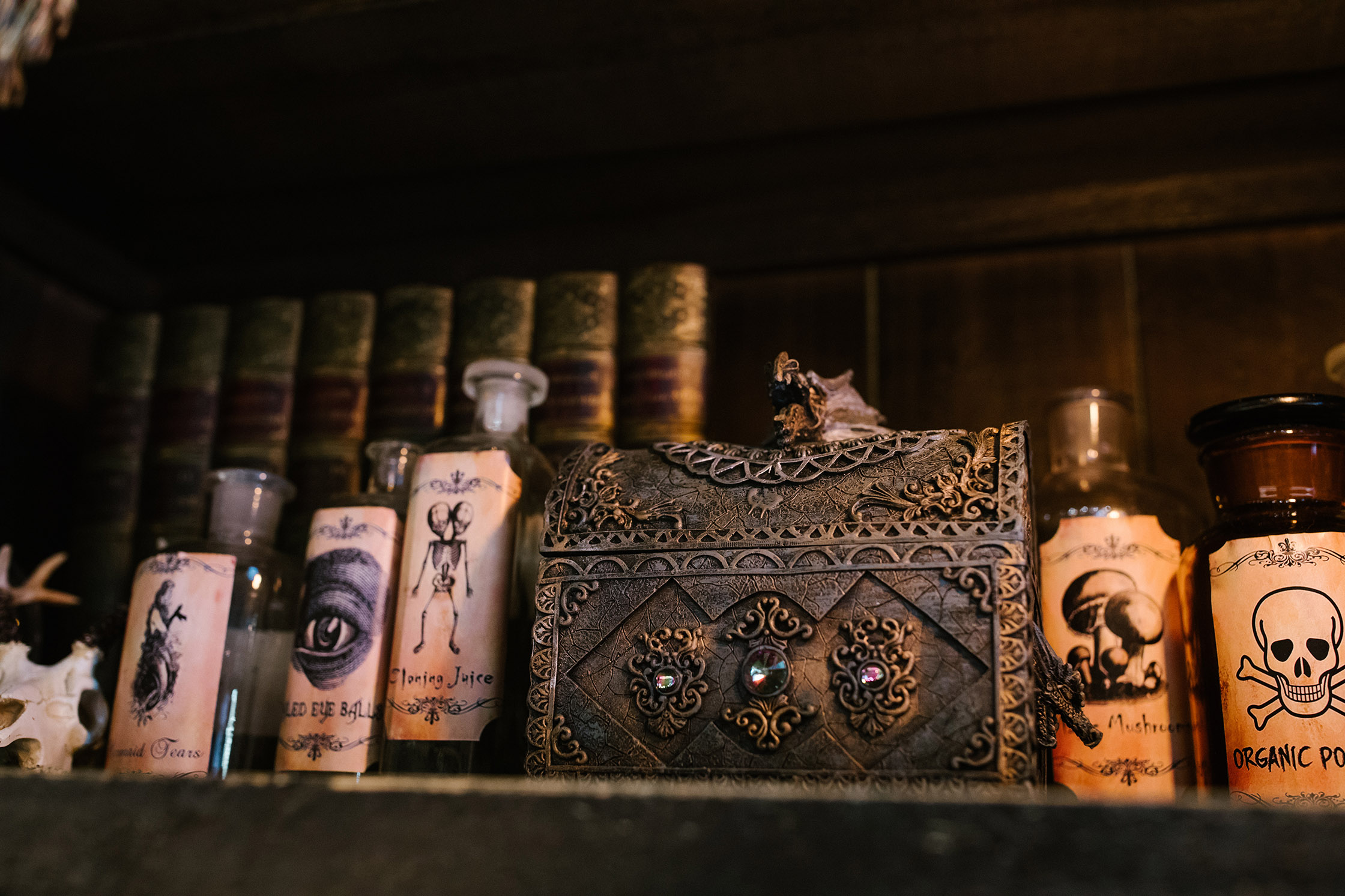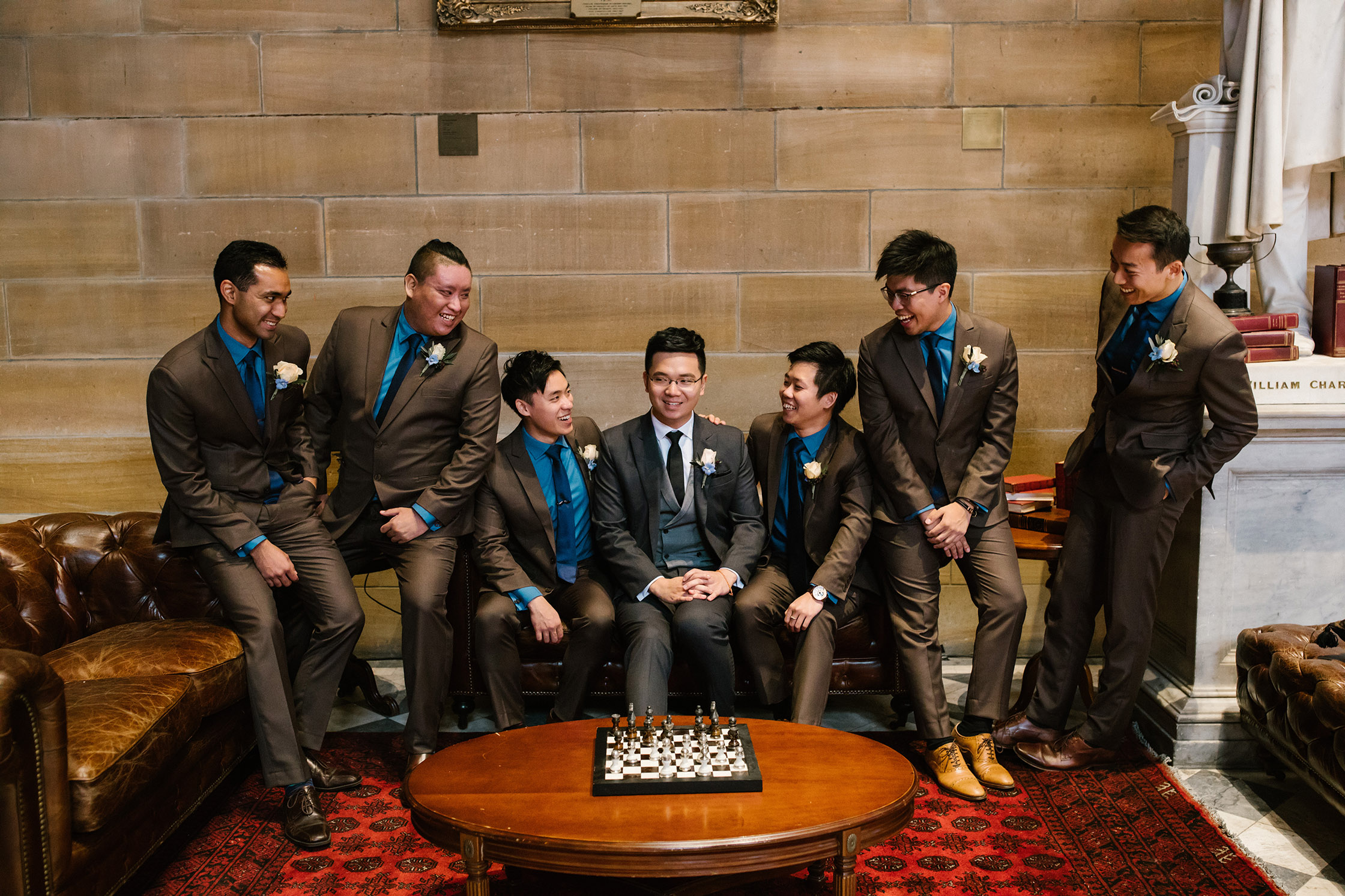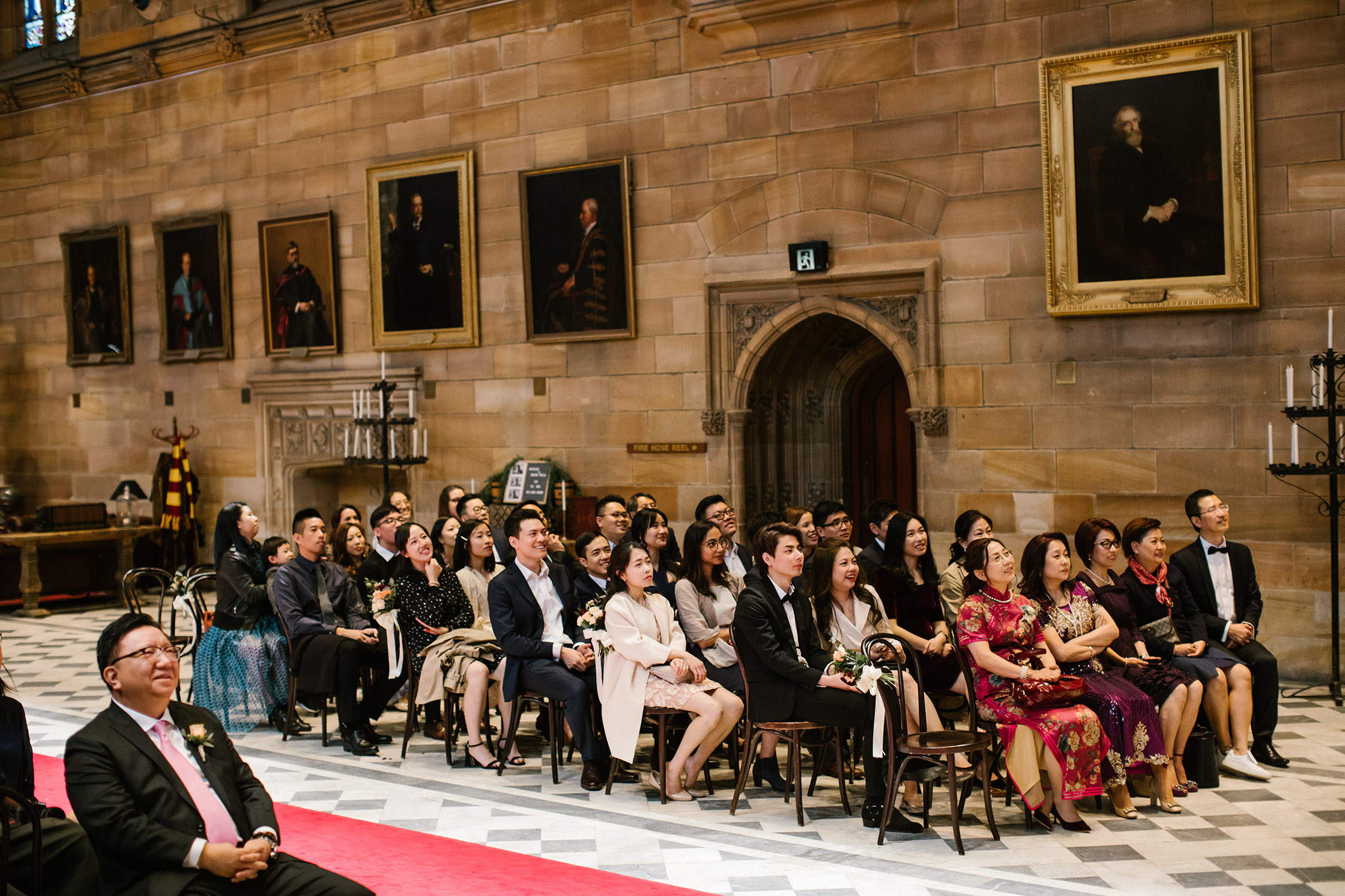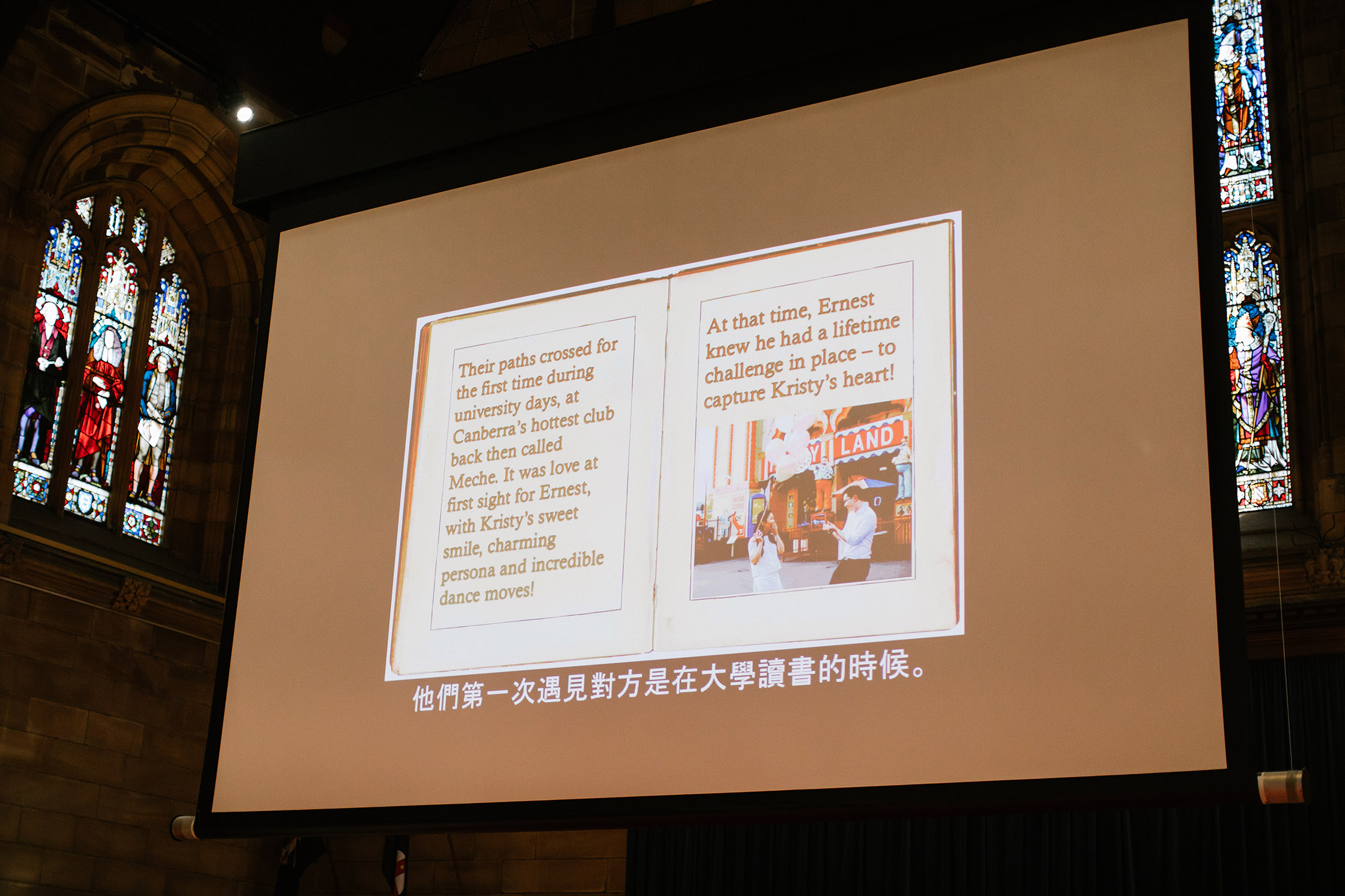 "We prepared a 'story-telling' video played at the ceremony that showed how we grew up, how we met and what happened at the proposal," Kristy says.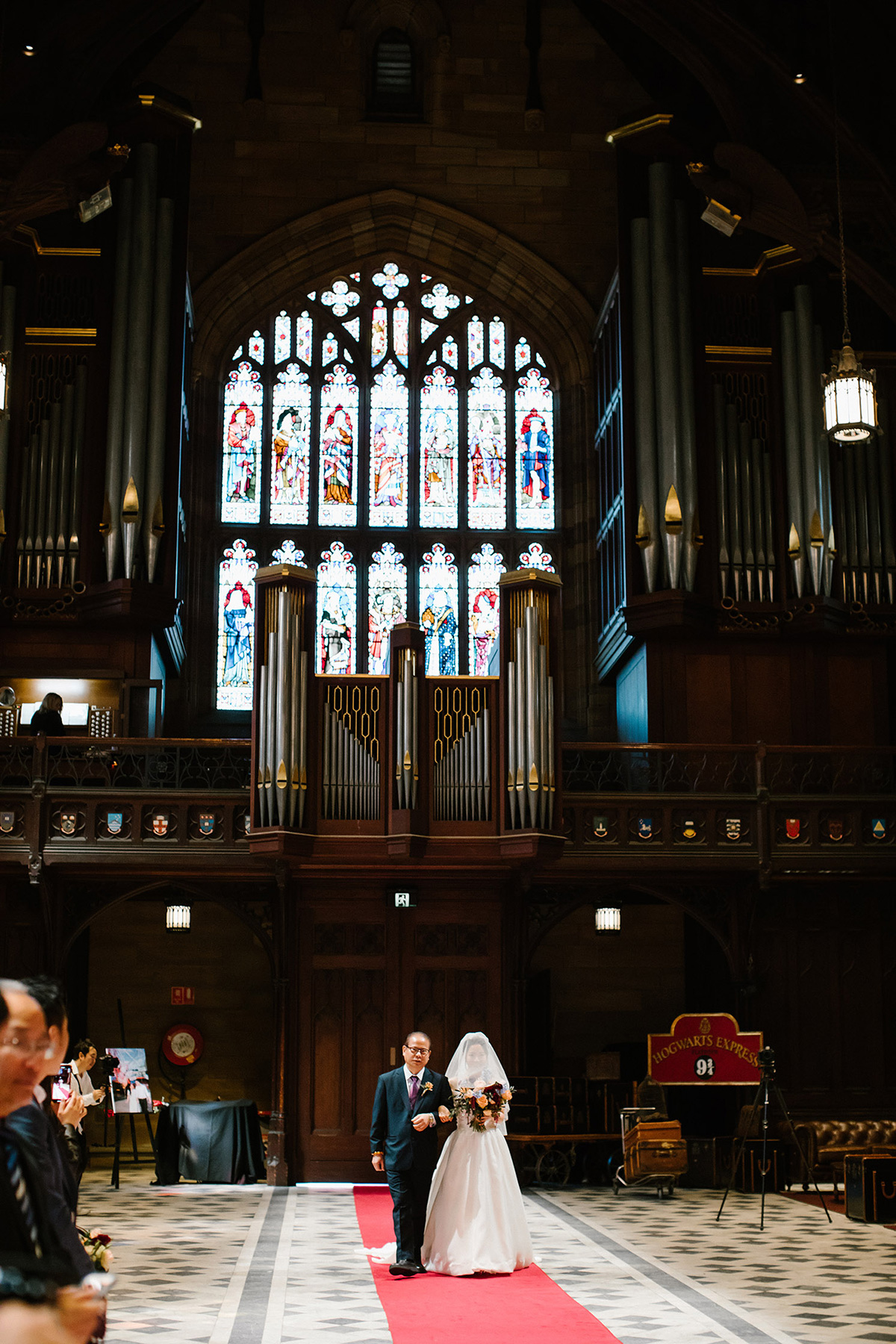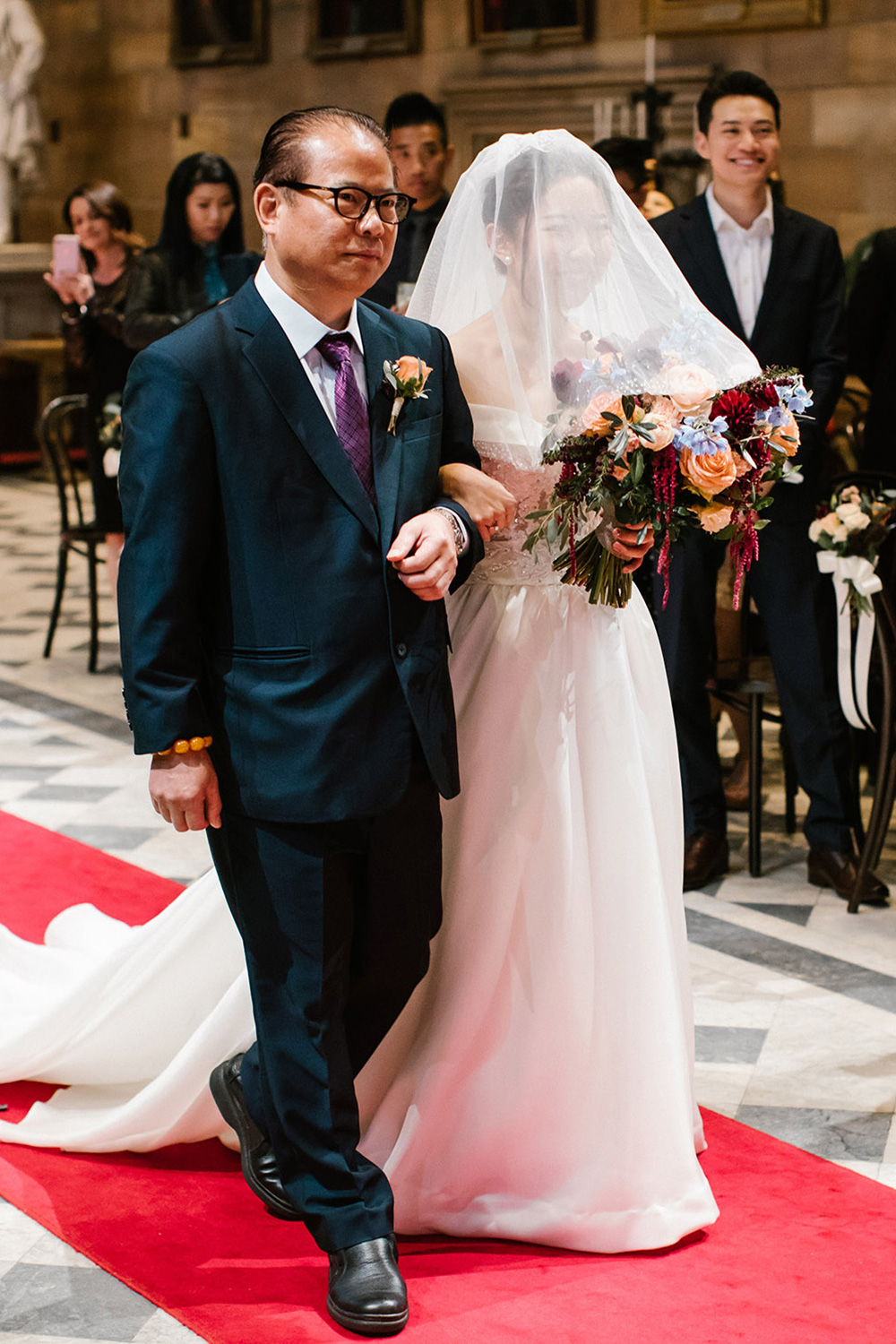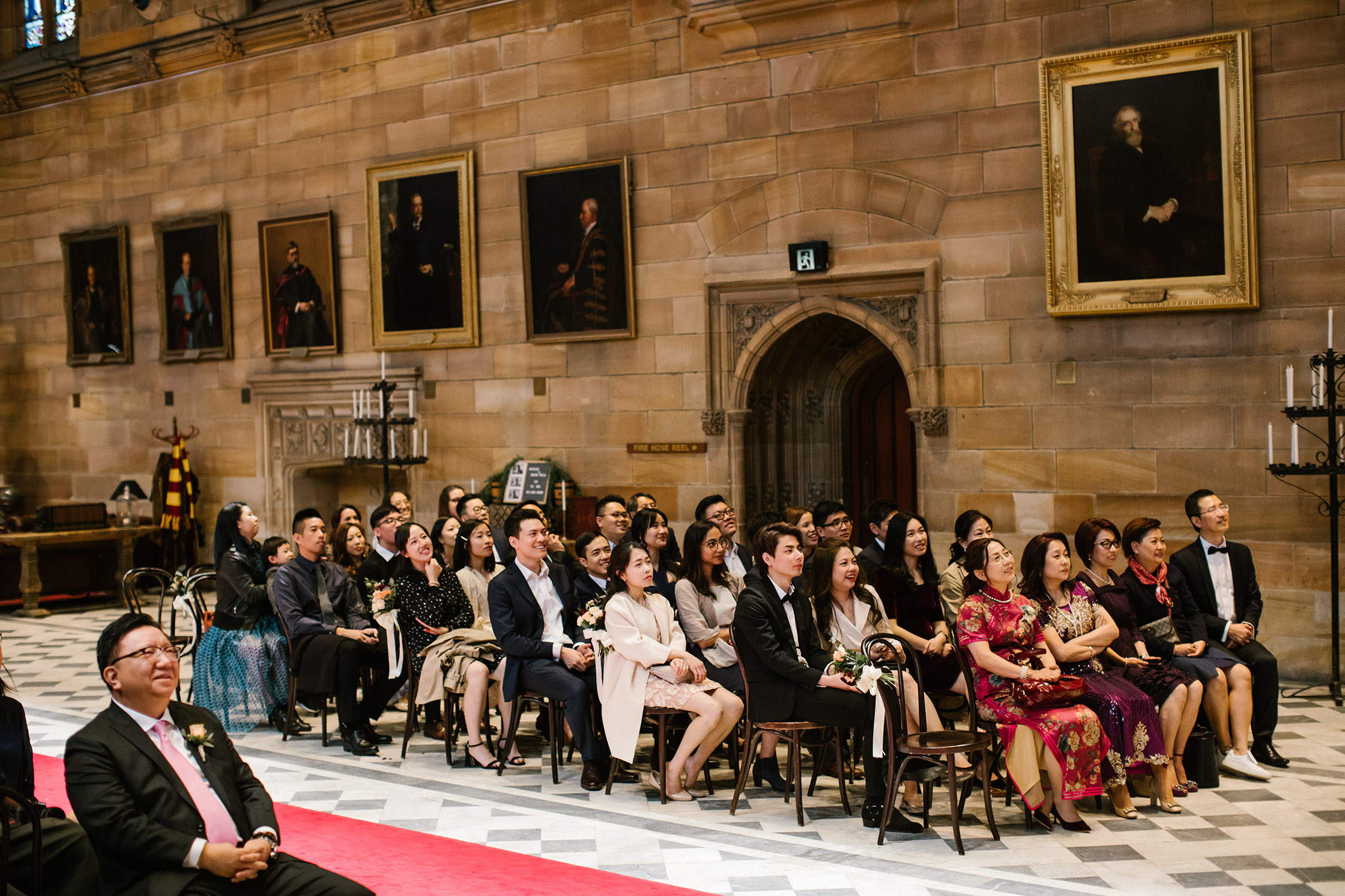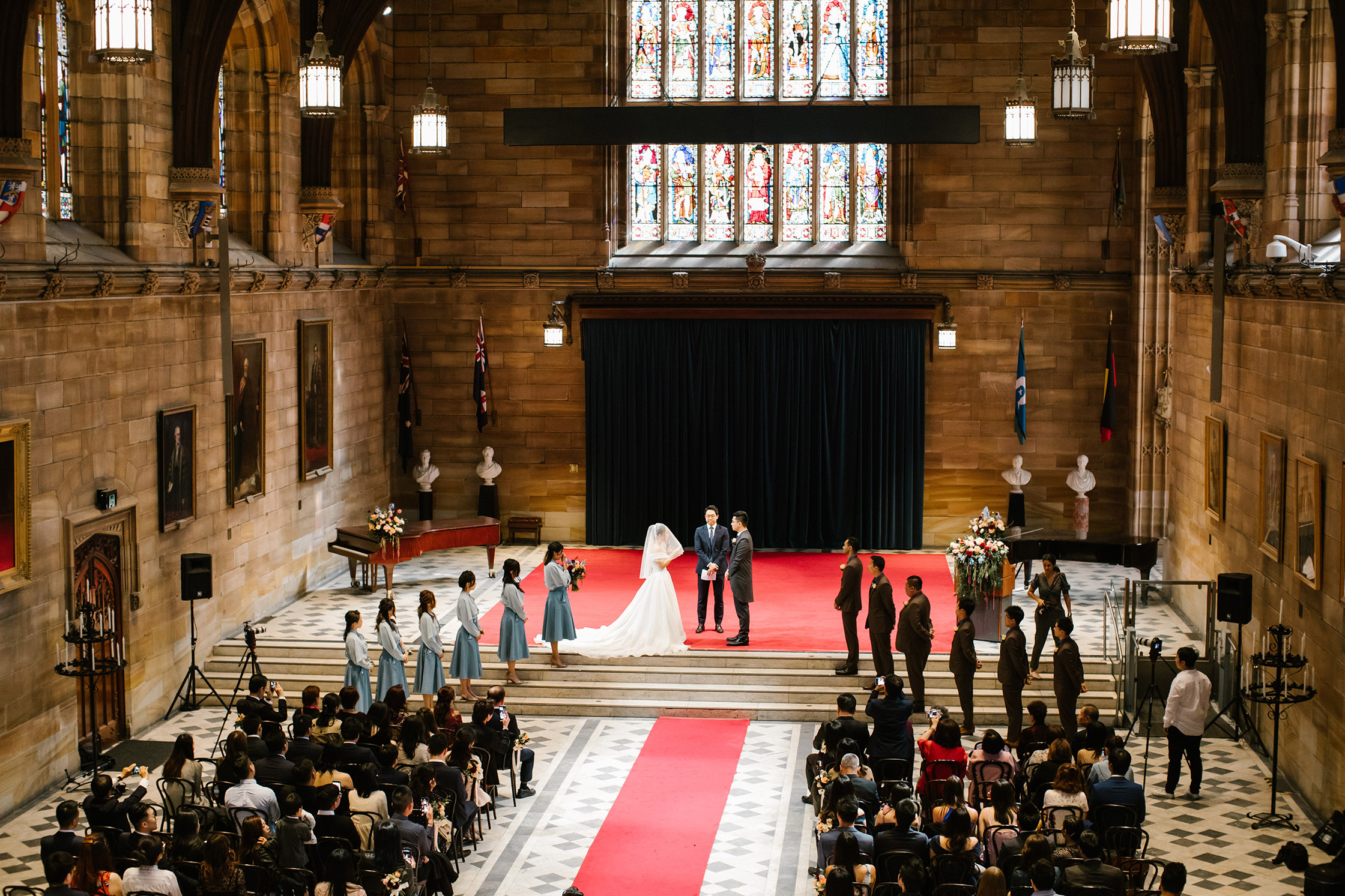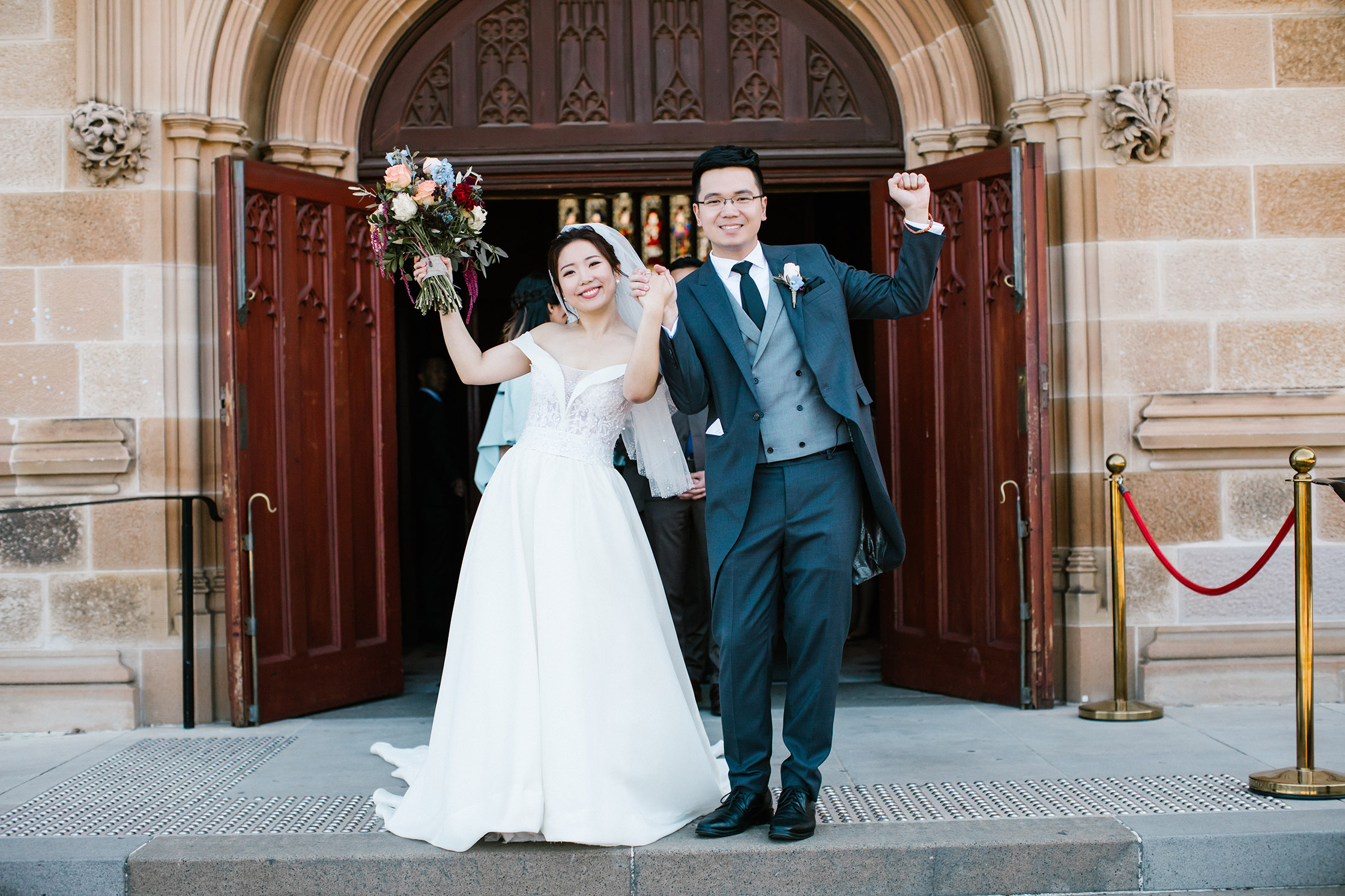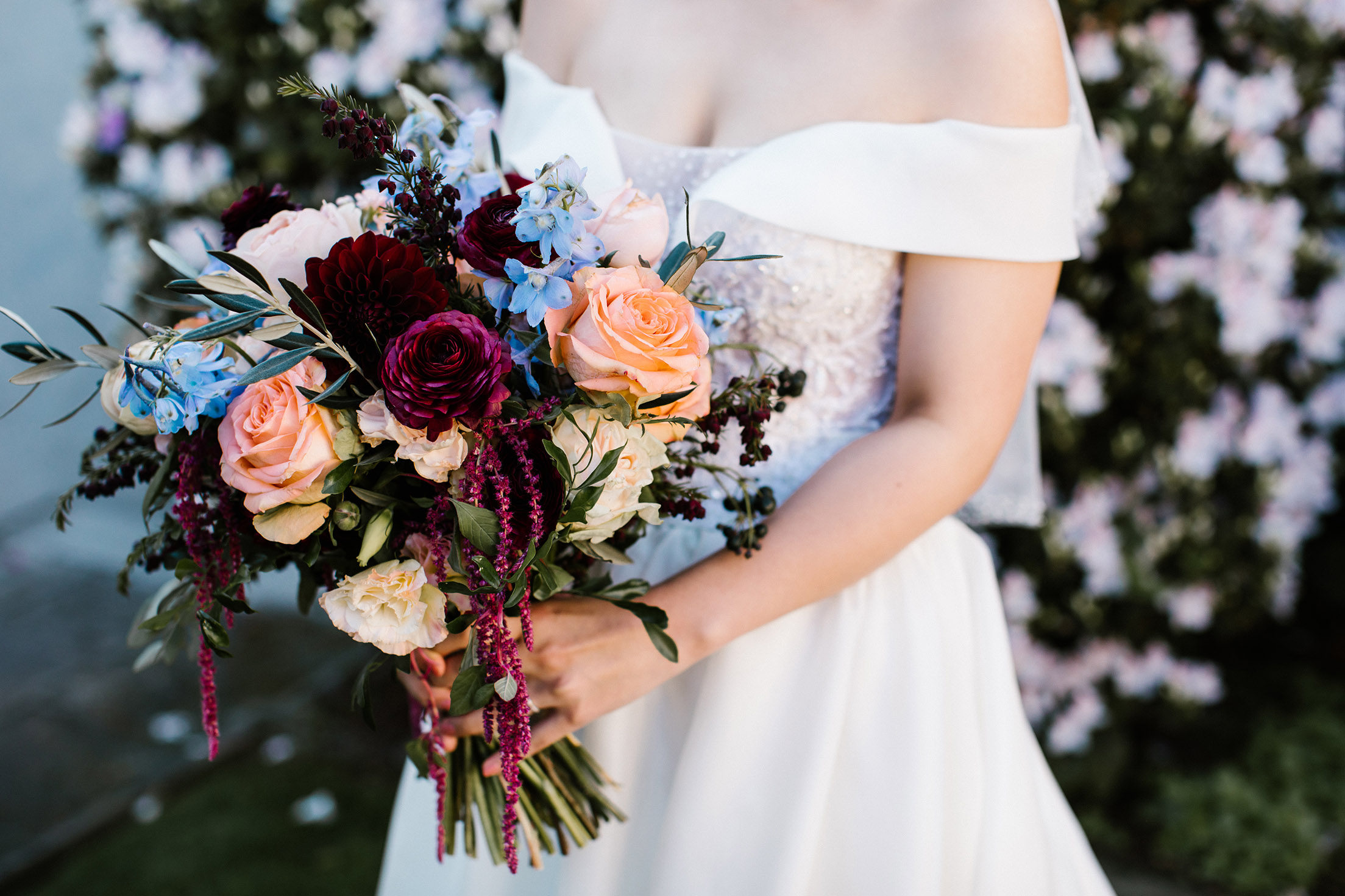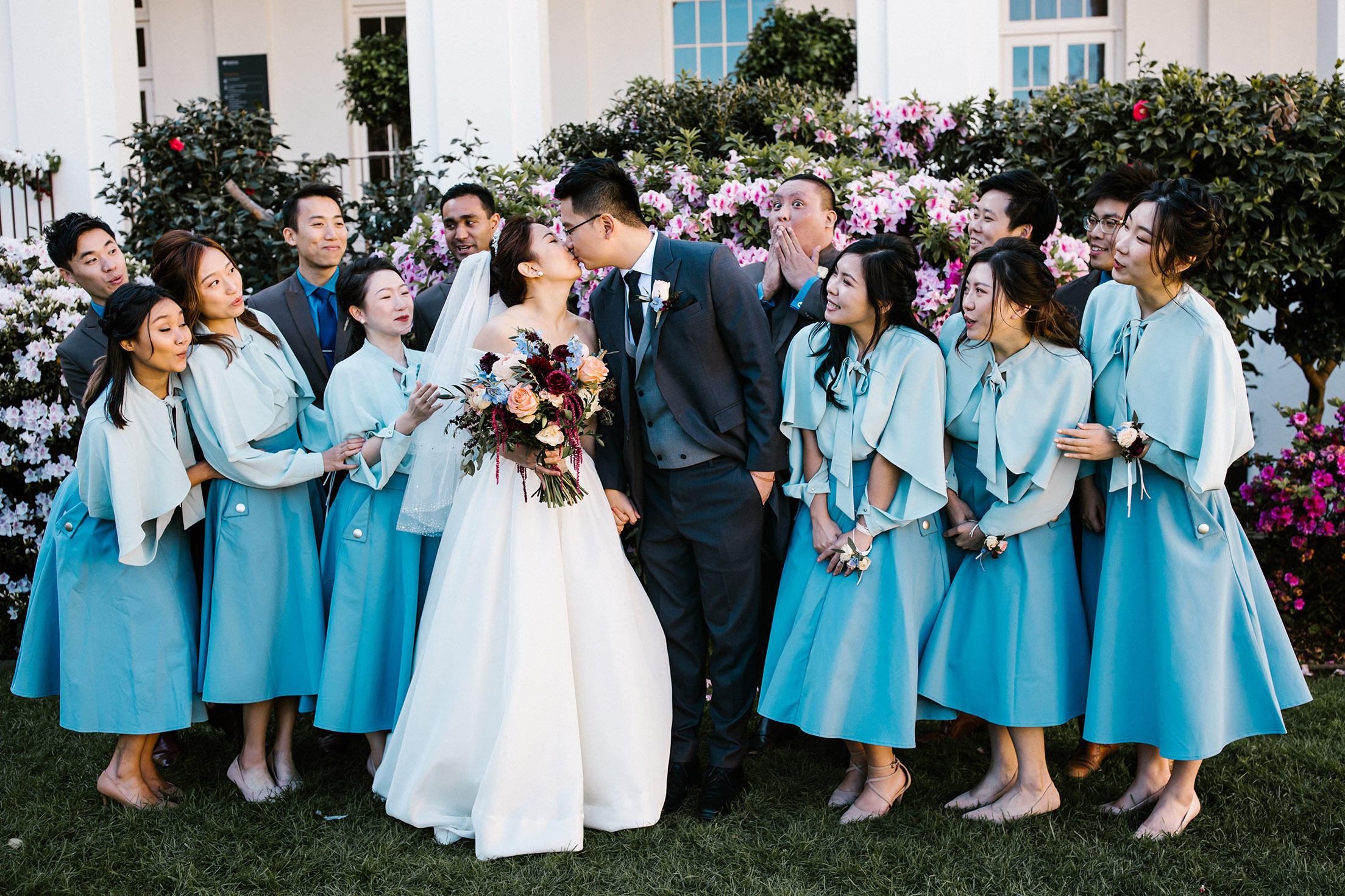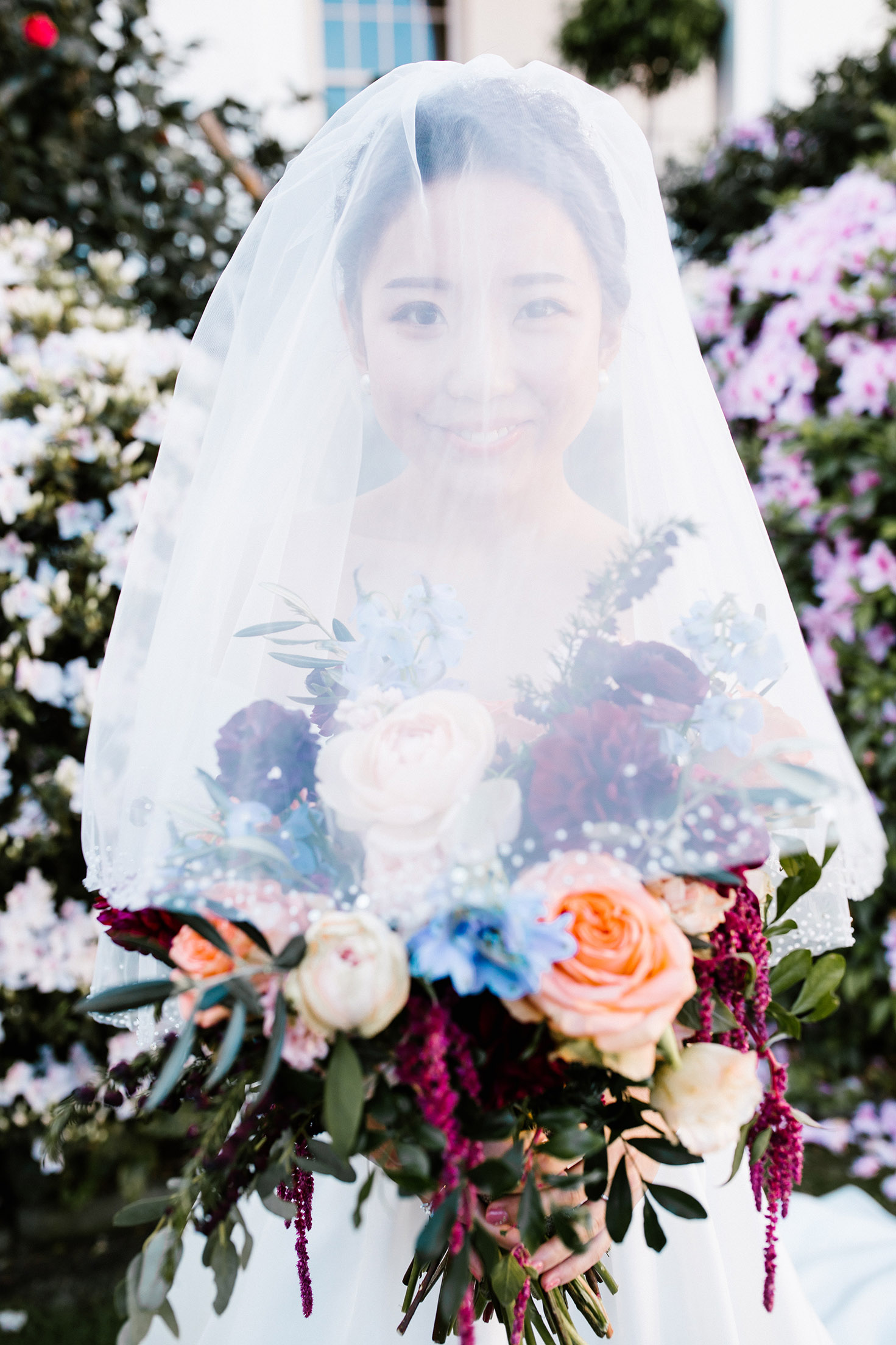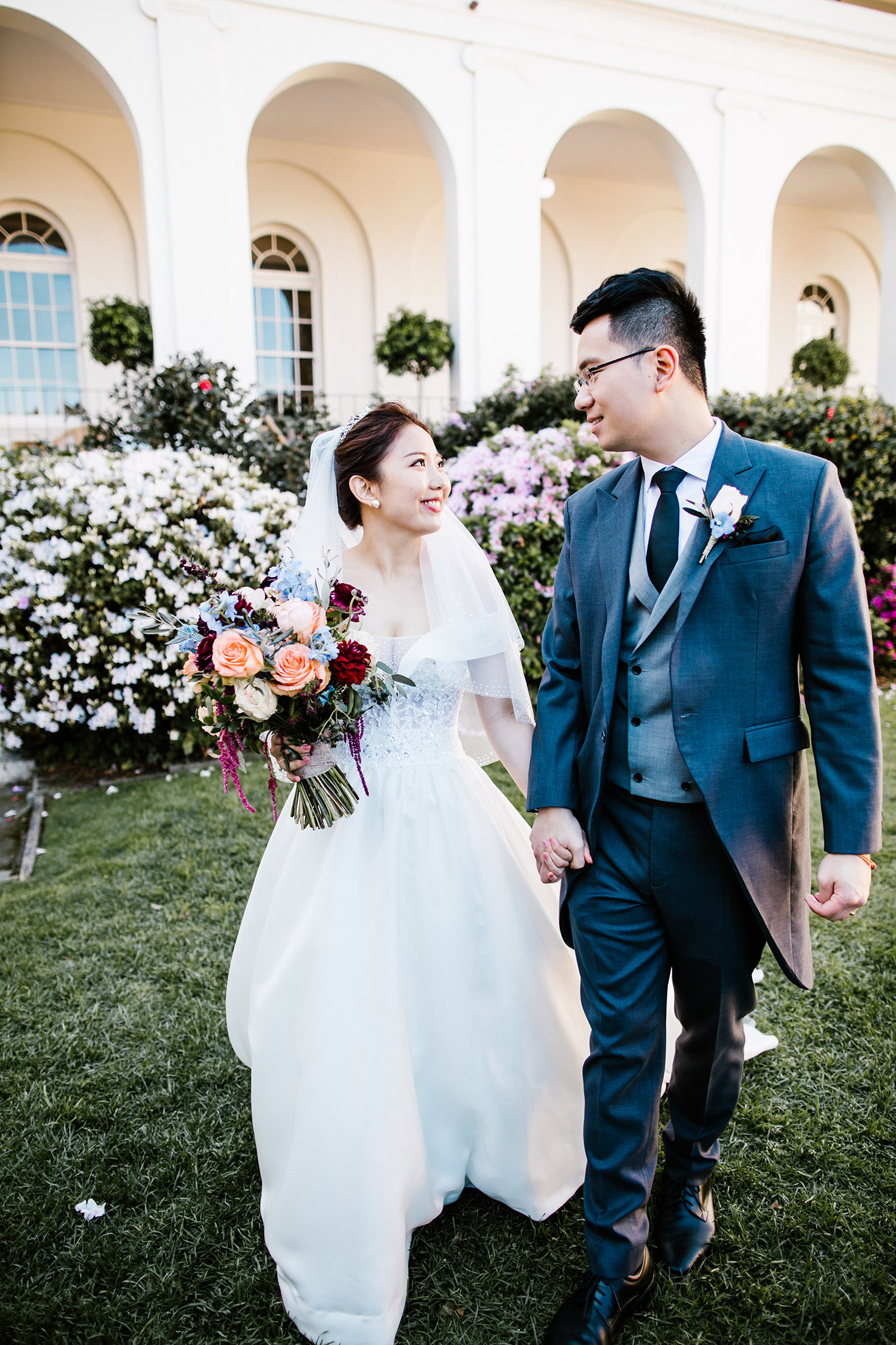 Kristy found her dream dress at Since We Met. Chiho Kobayashi Flowers created beautiful arrangements featuring burgundy, blue and peach blooms.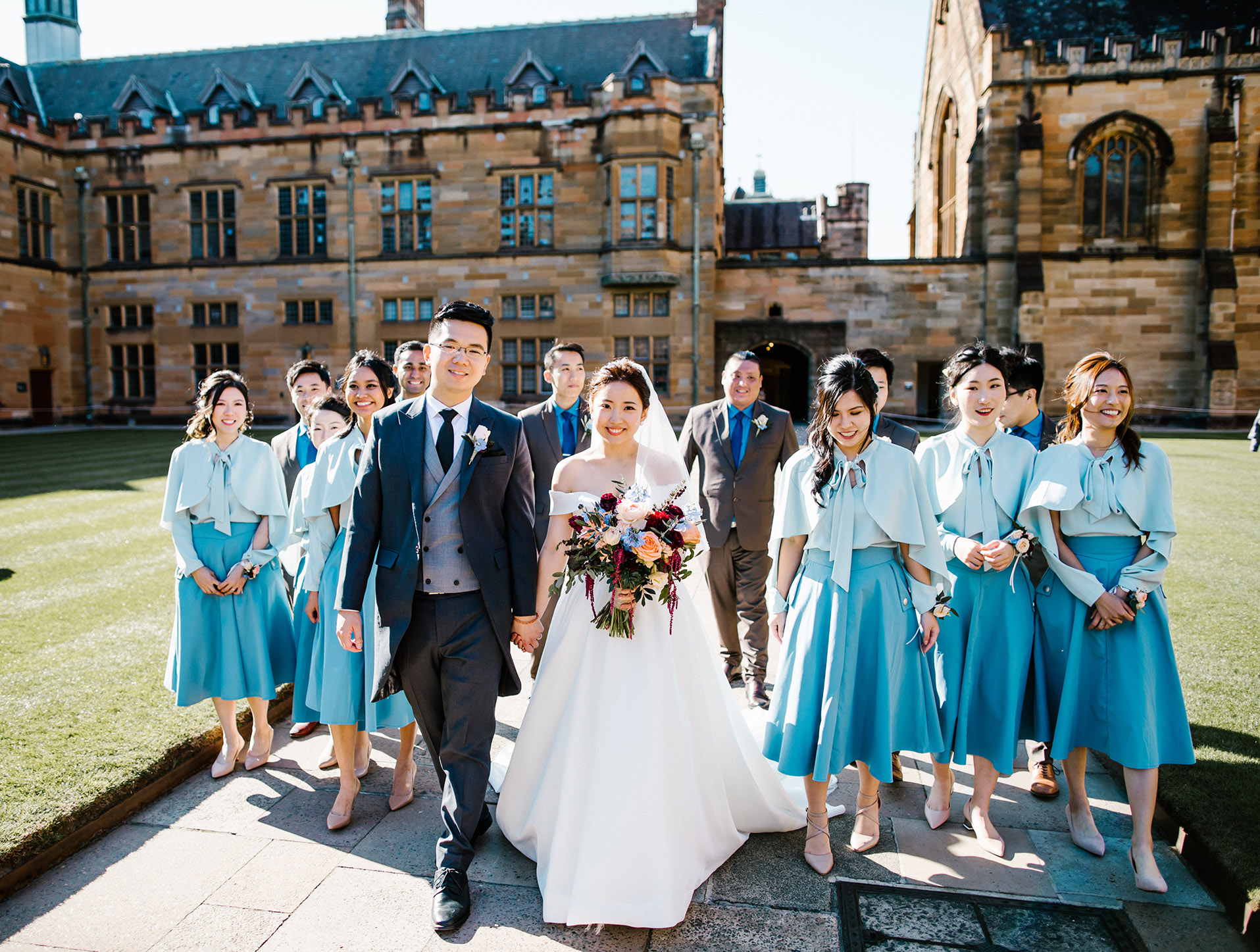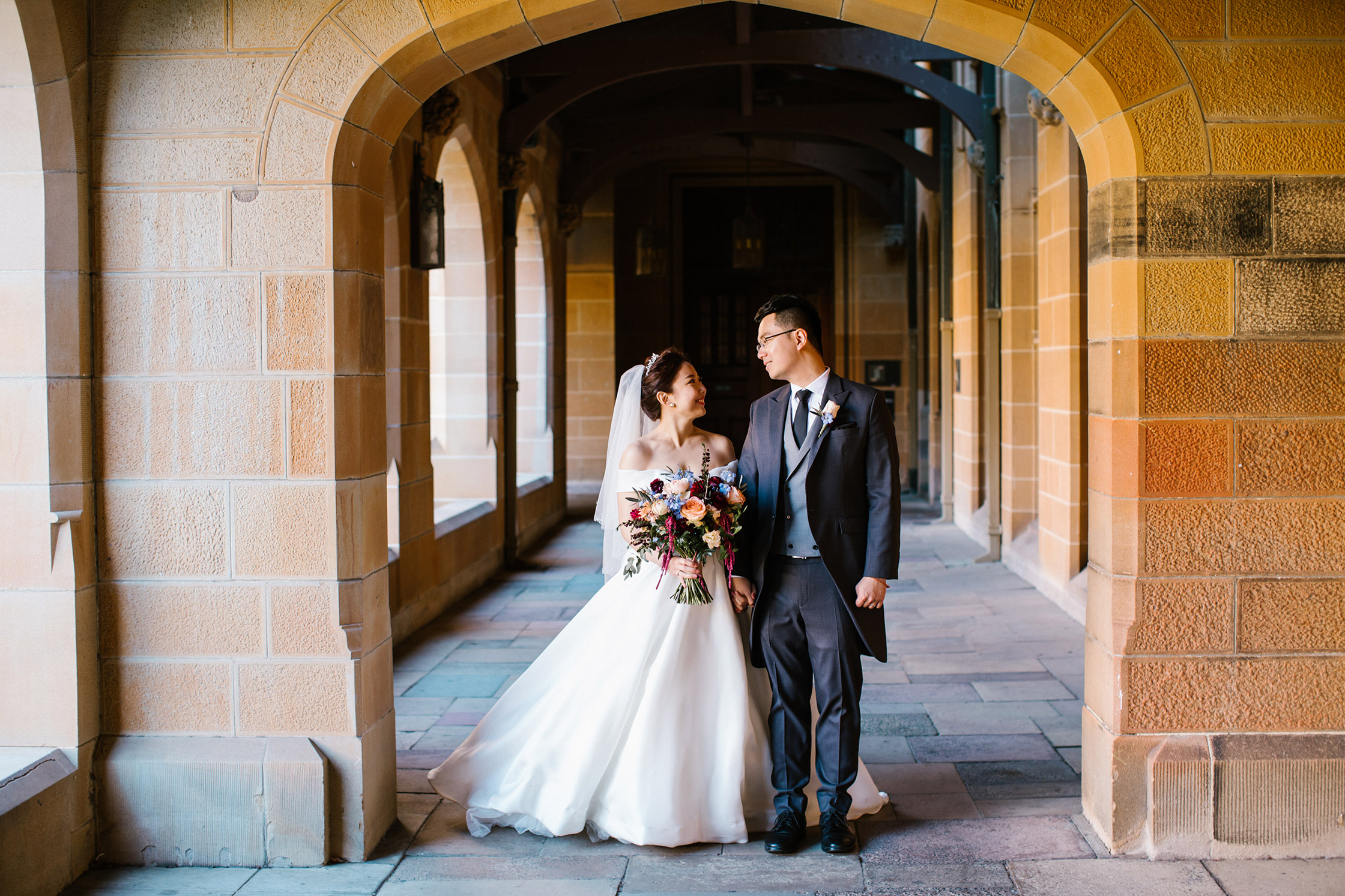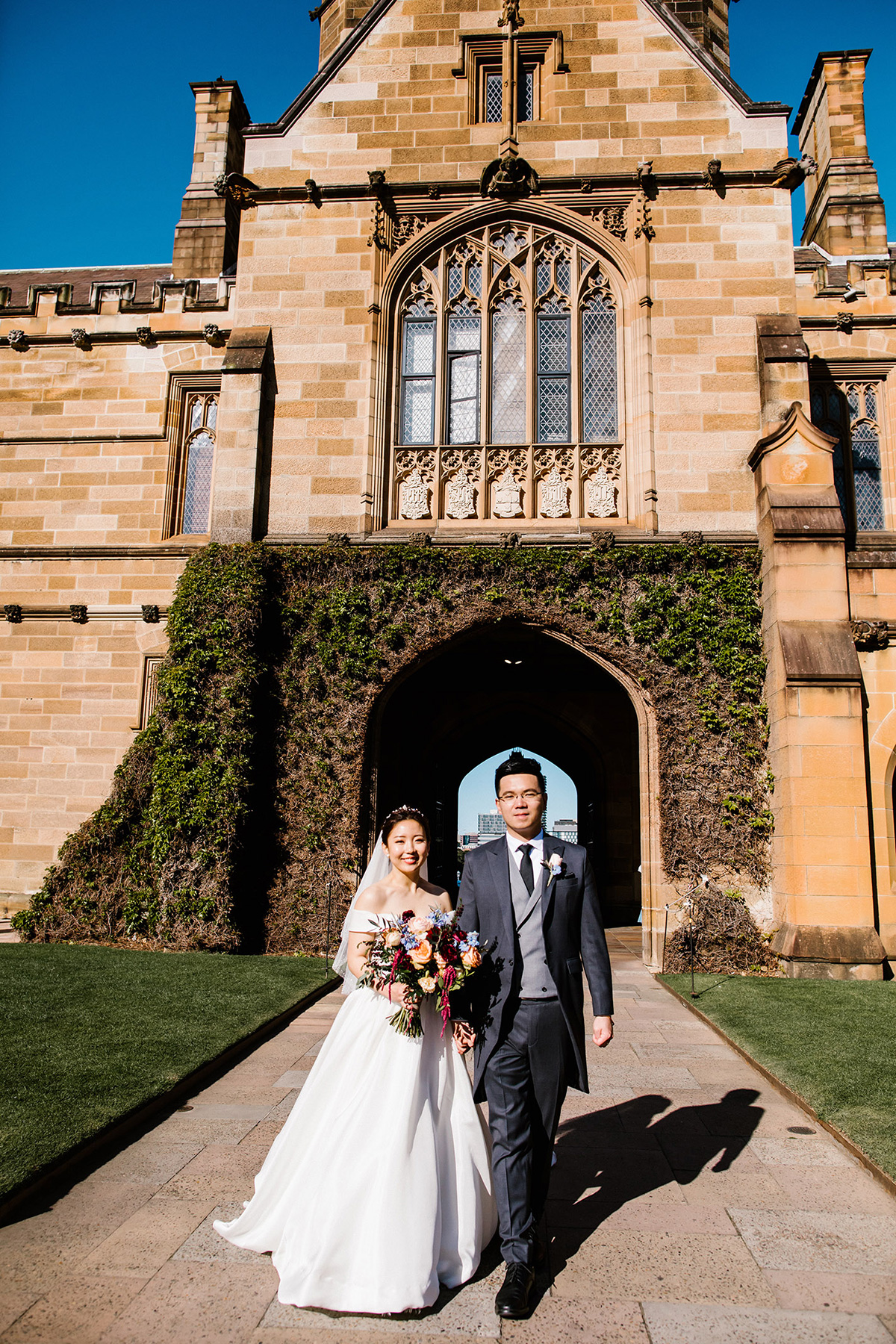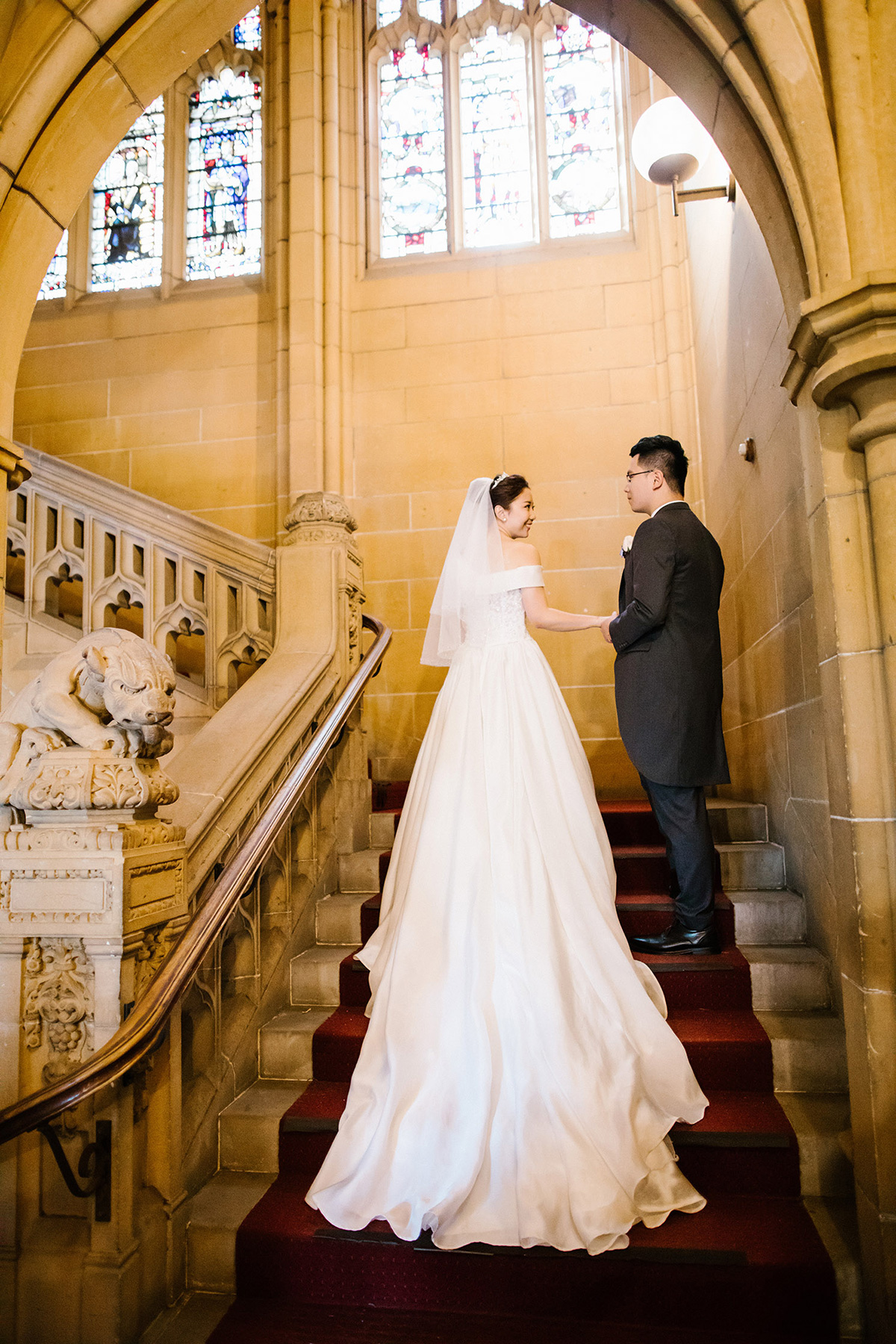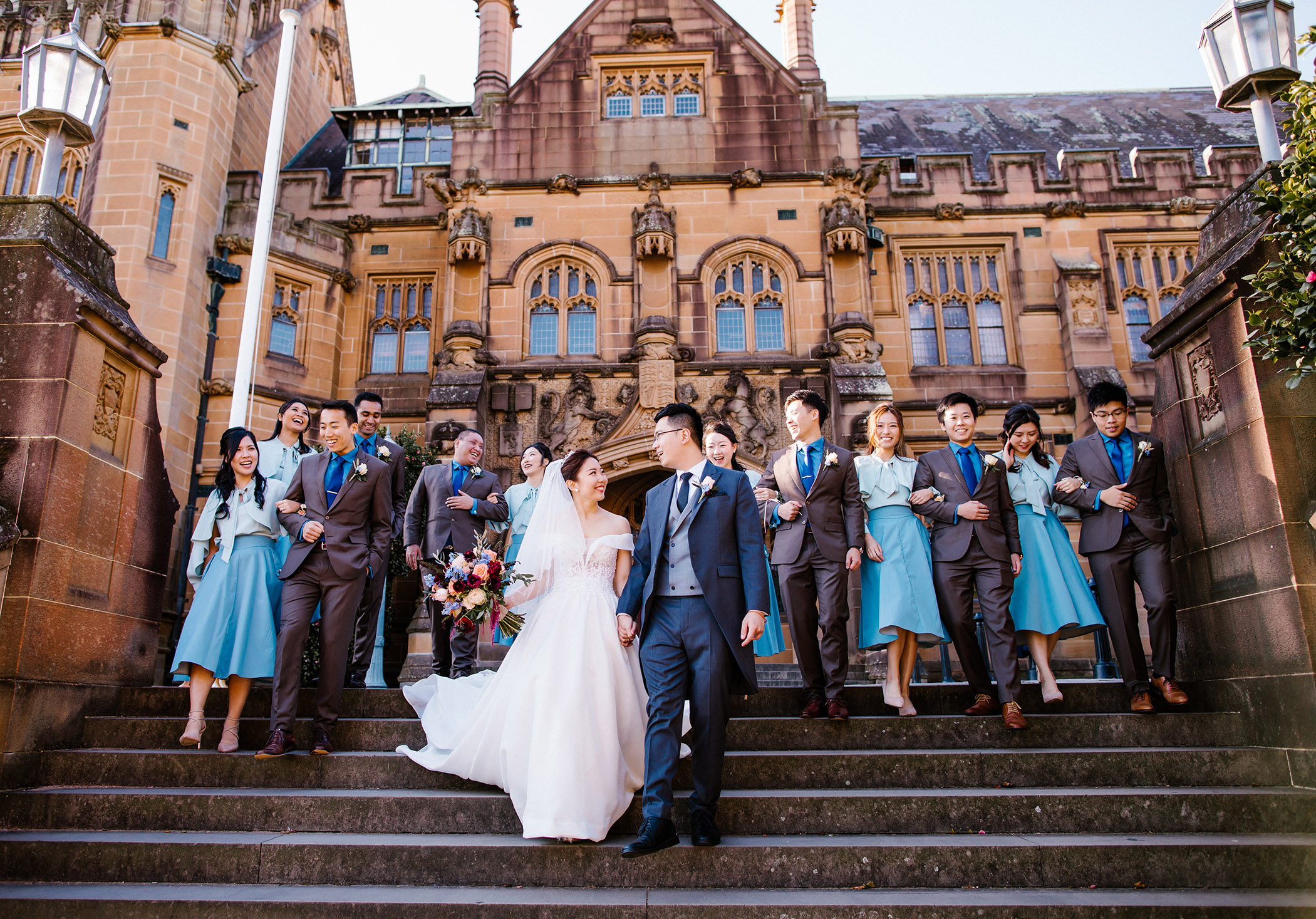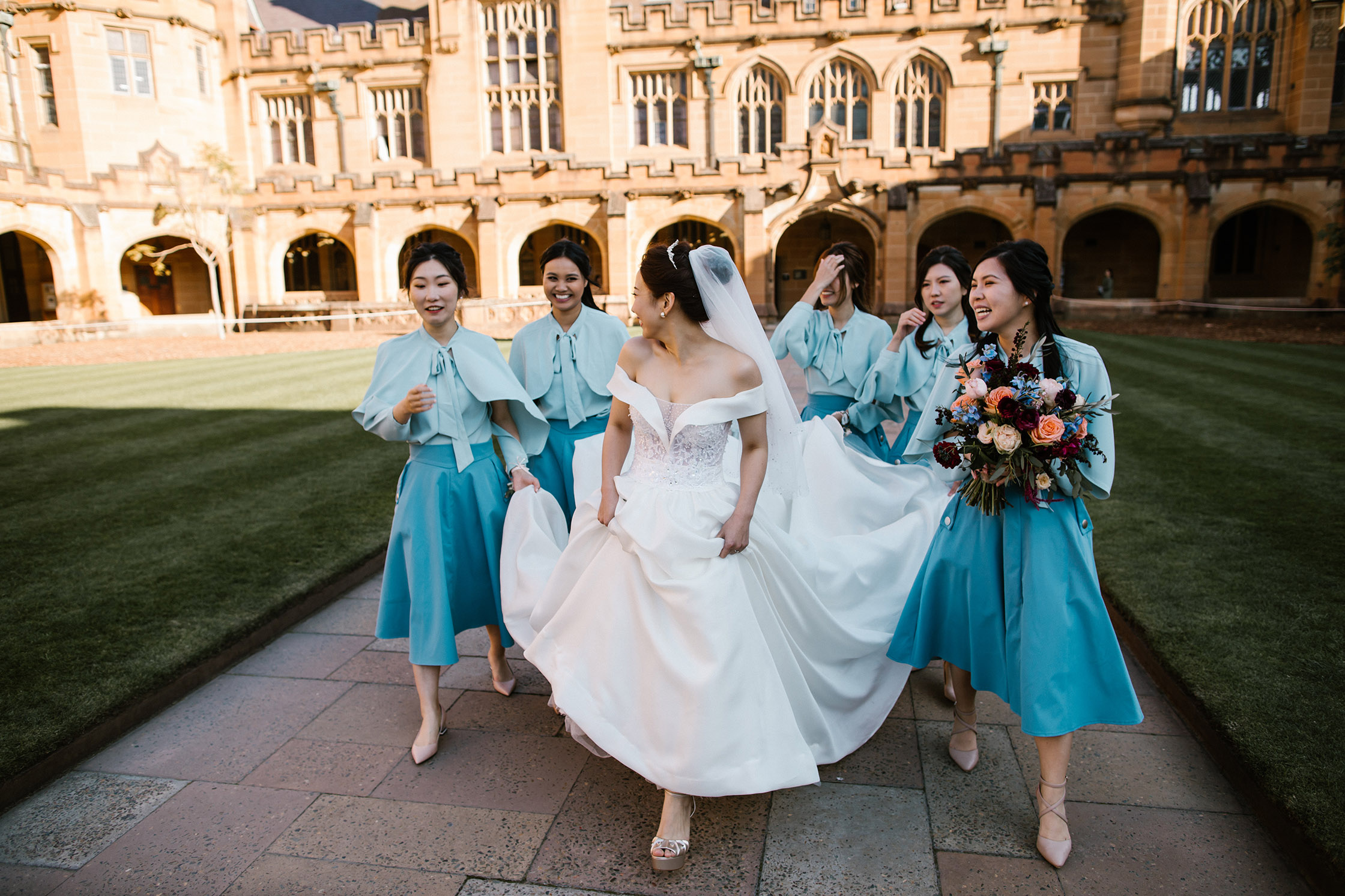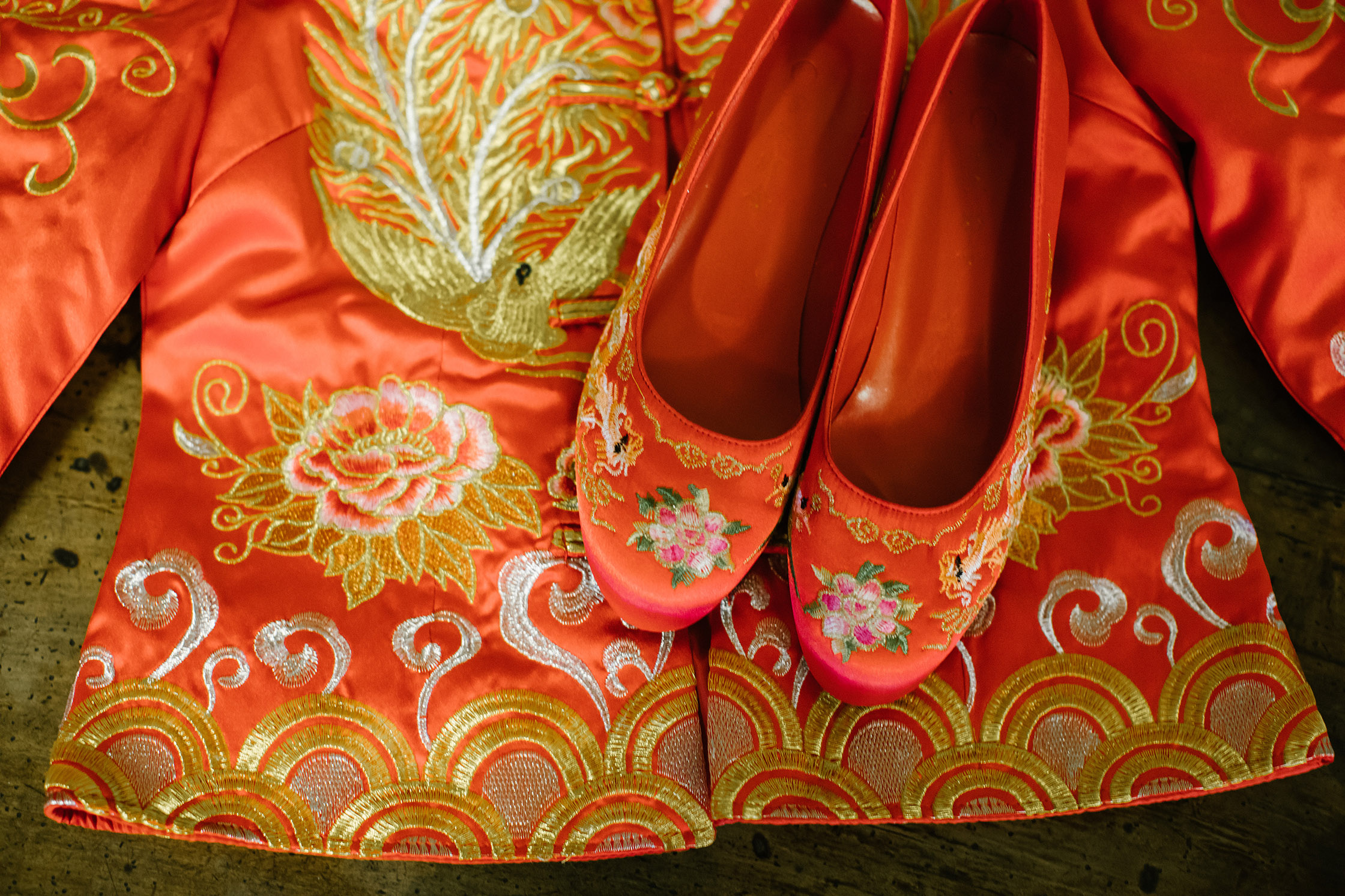 The couple also had a traditional tea ceremony to celebrate their union.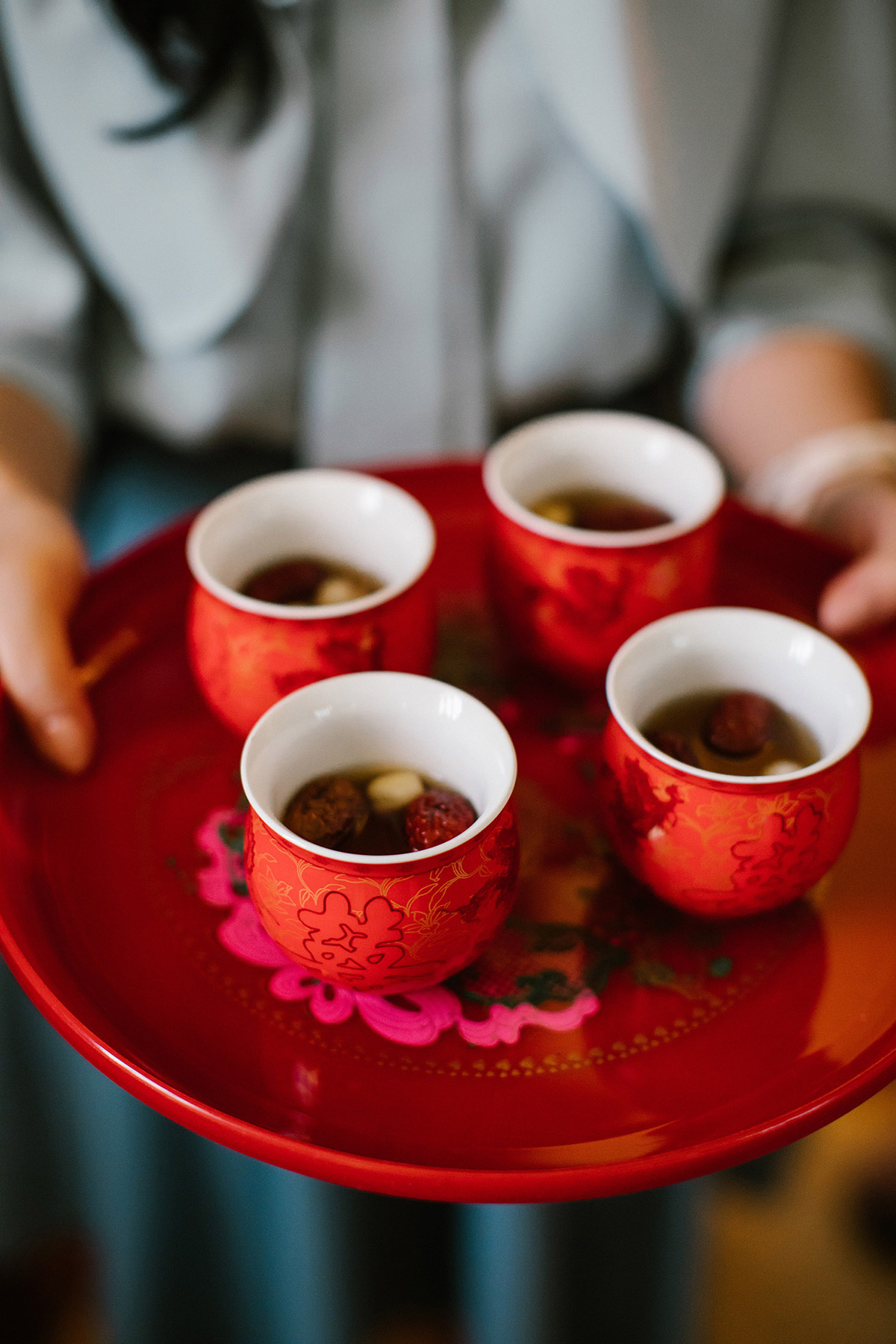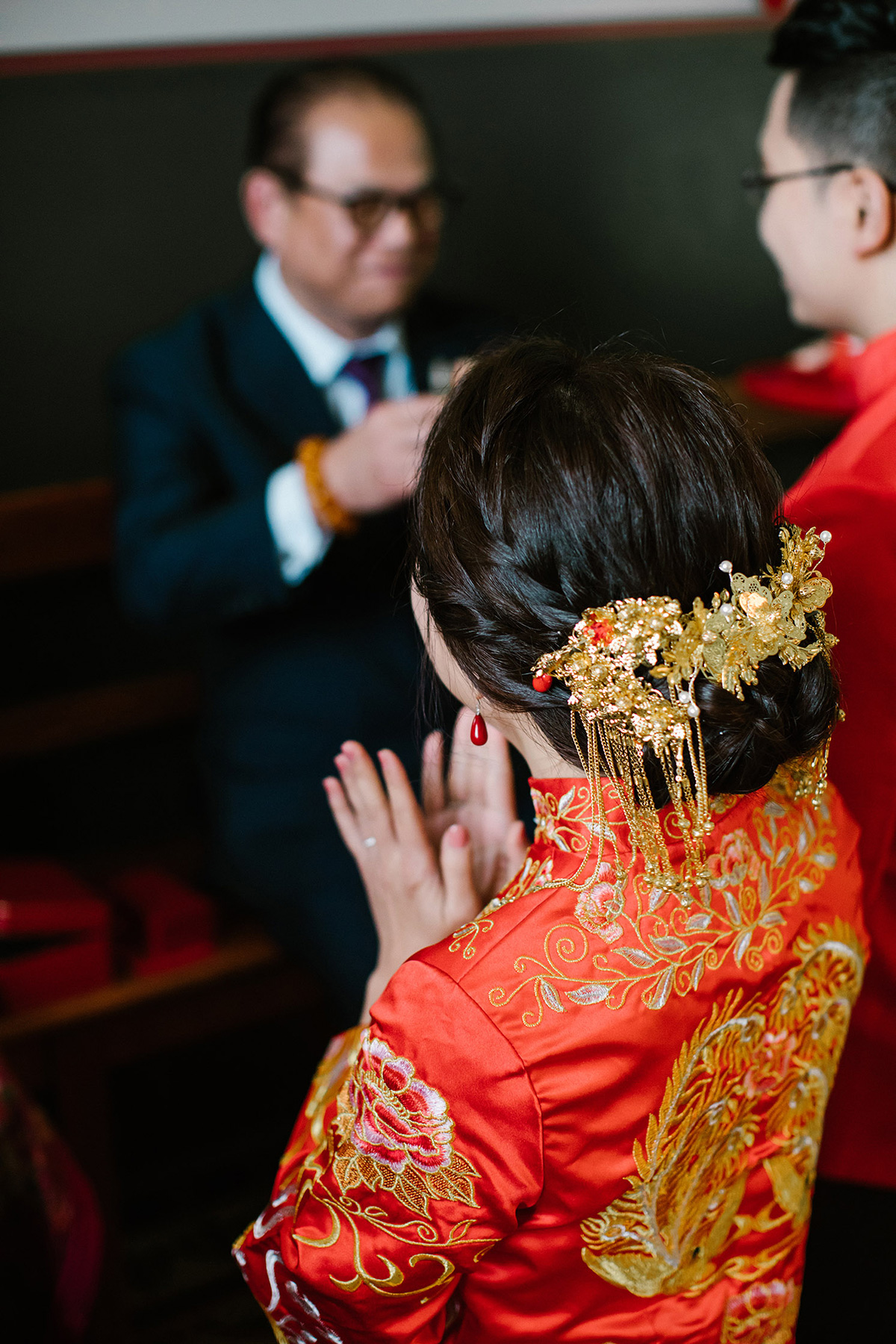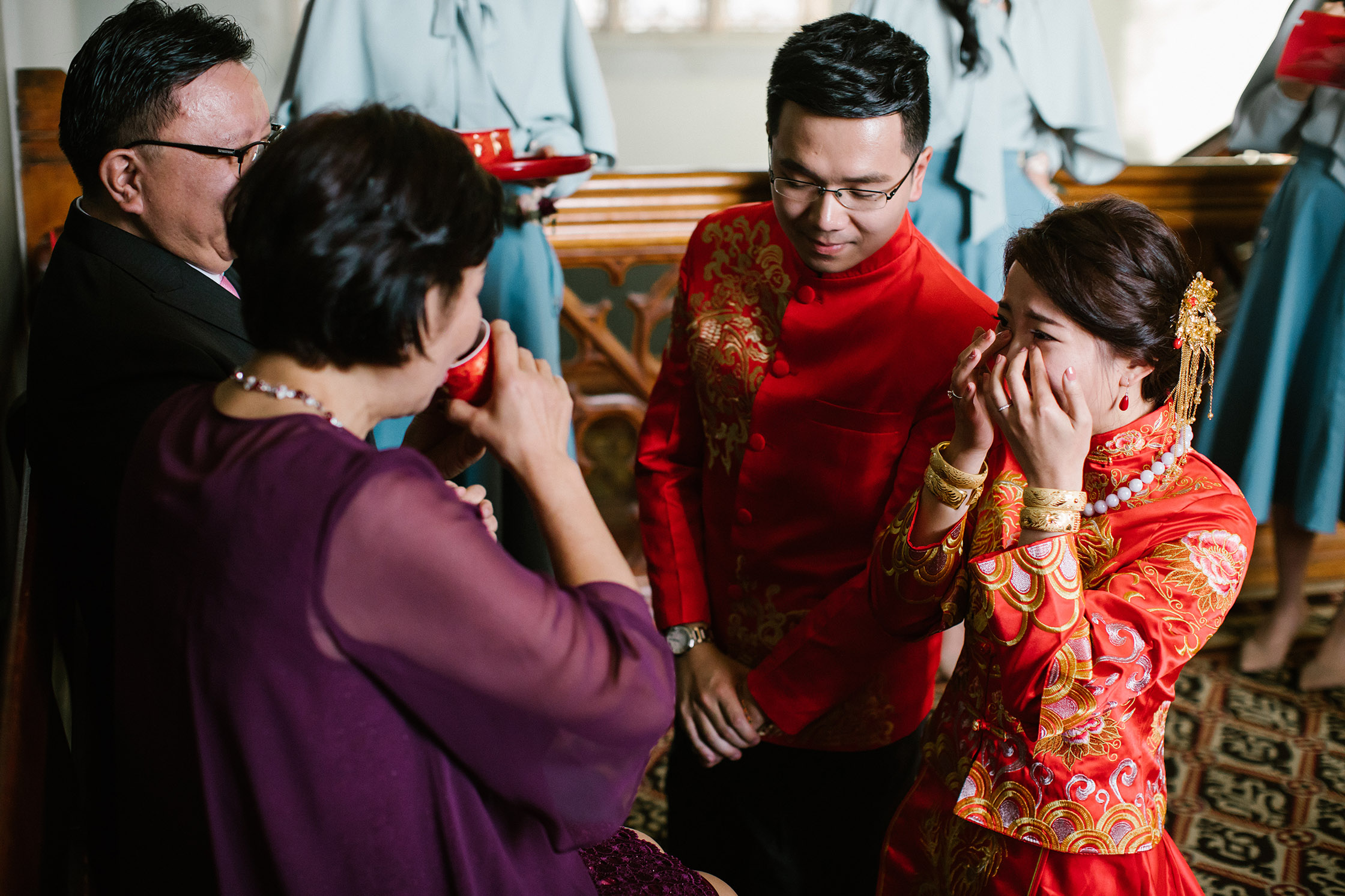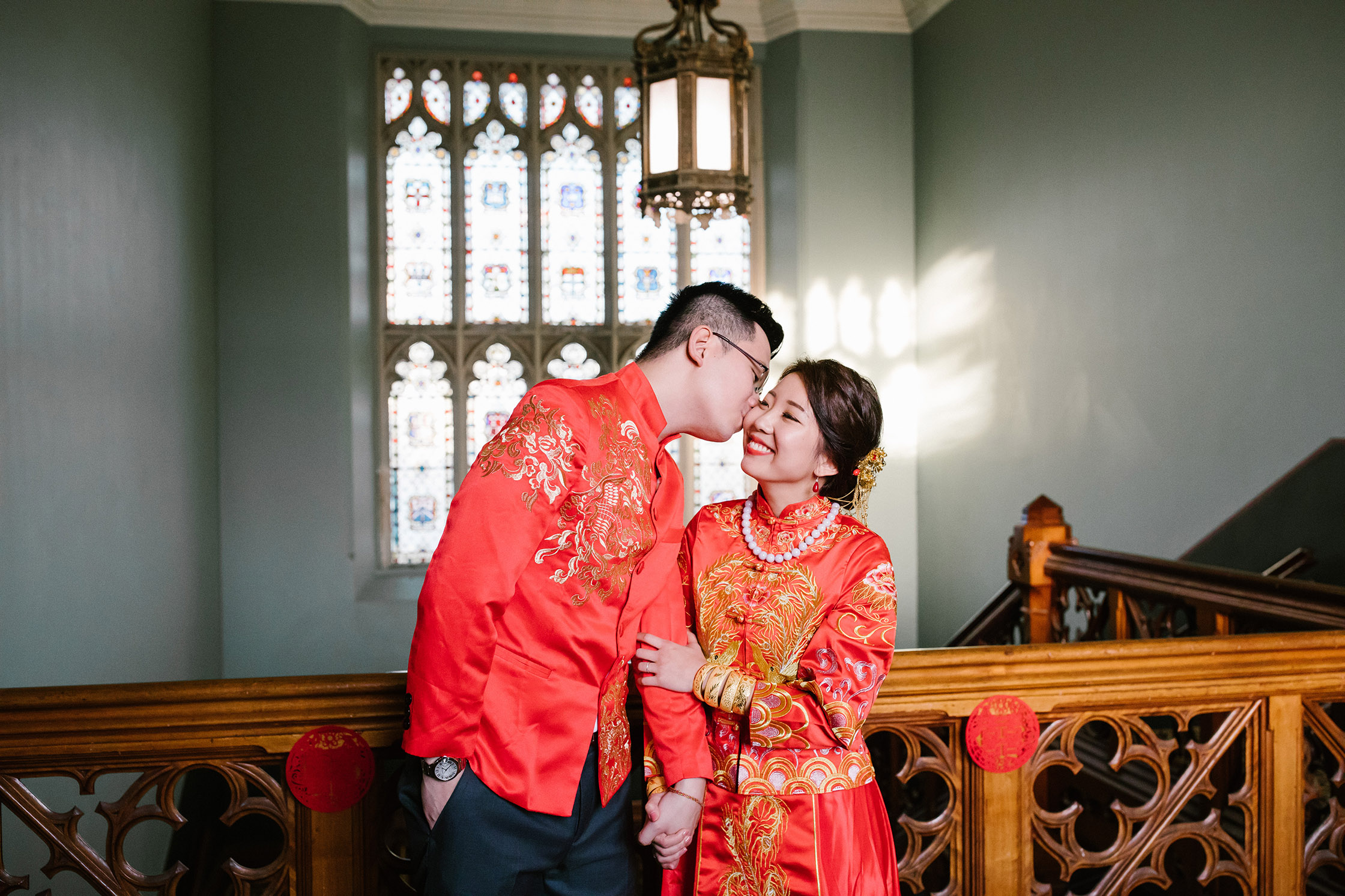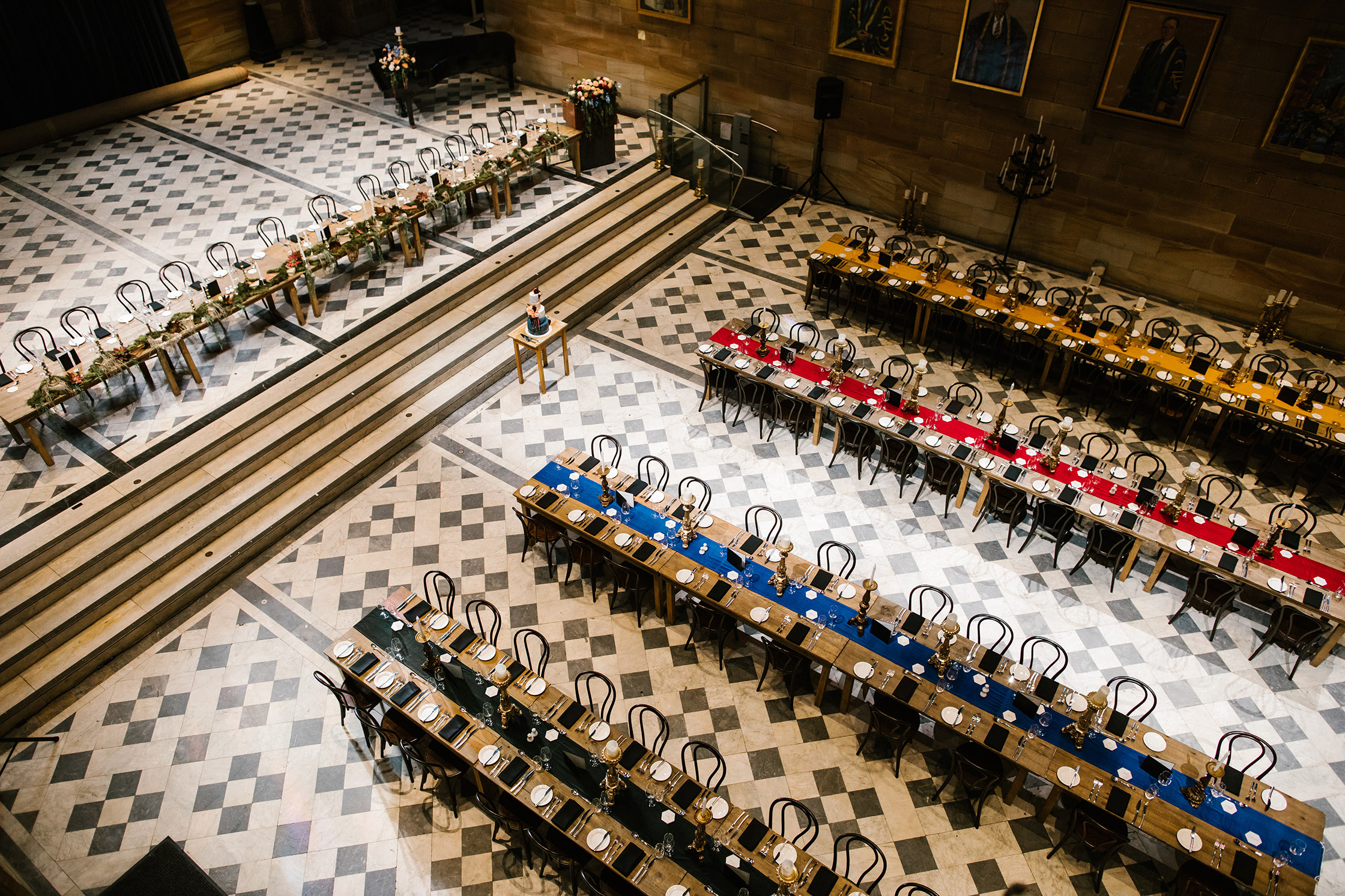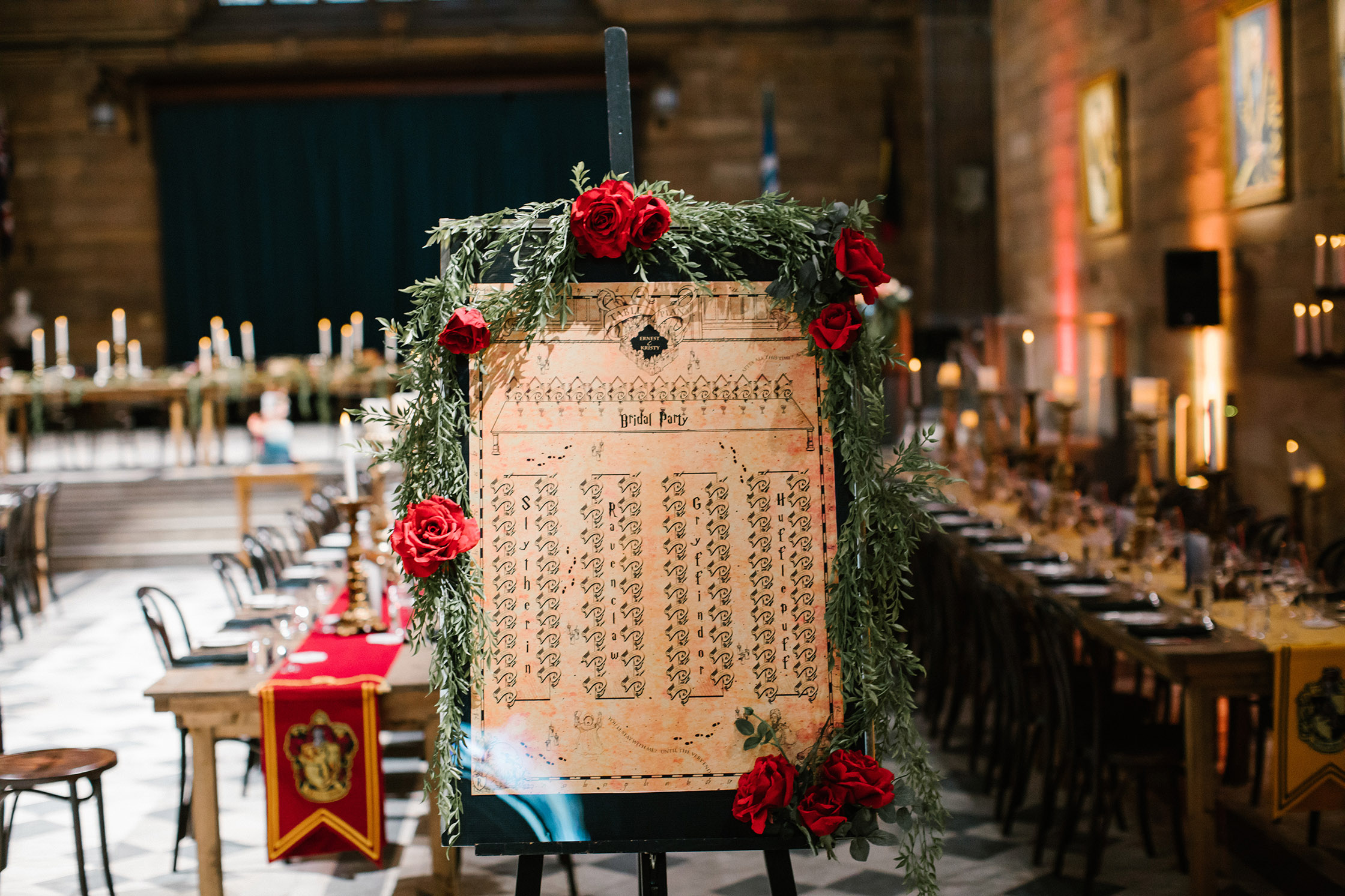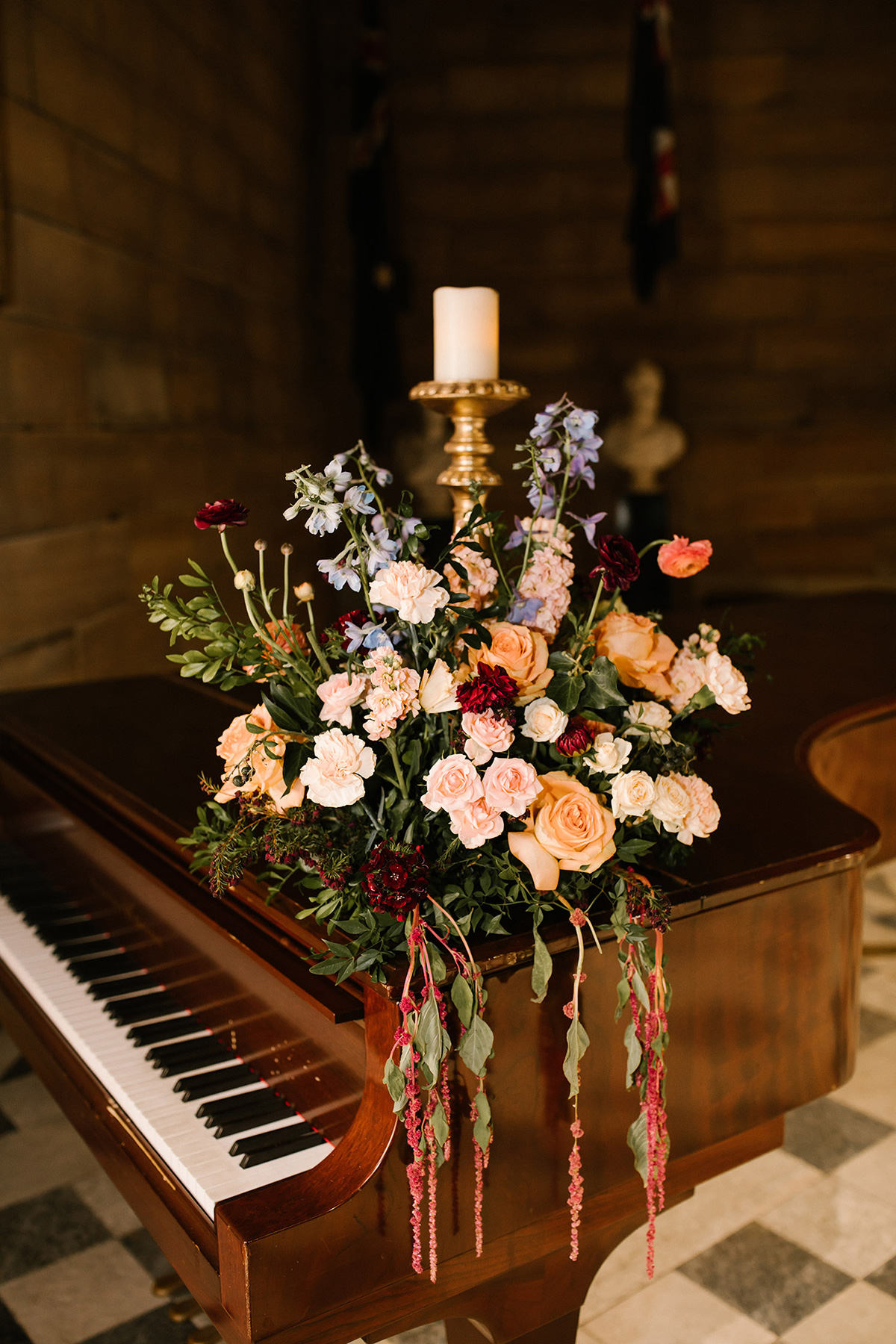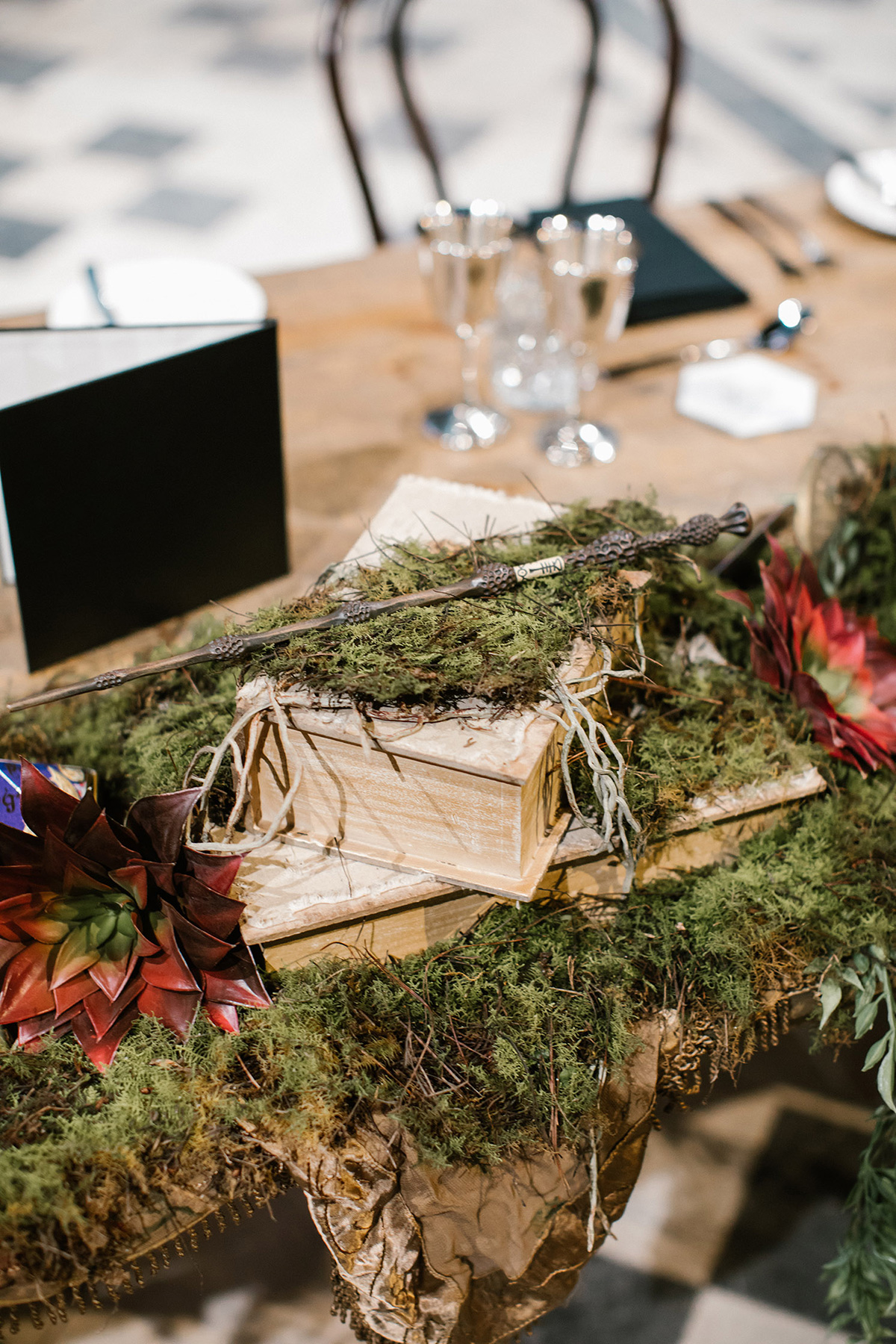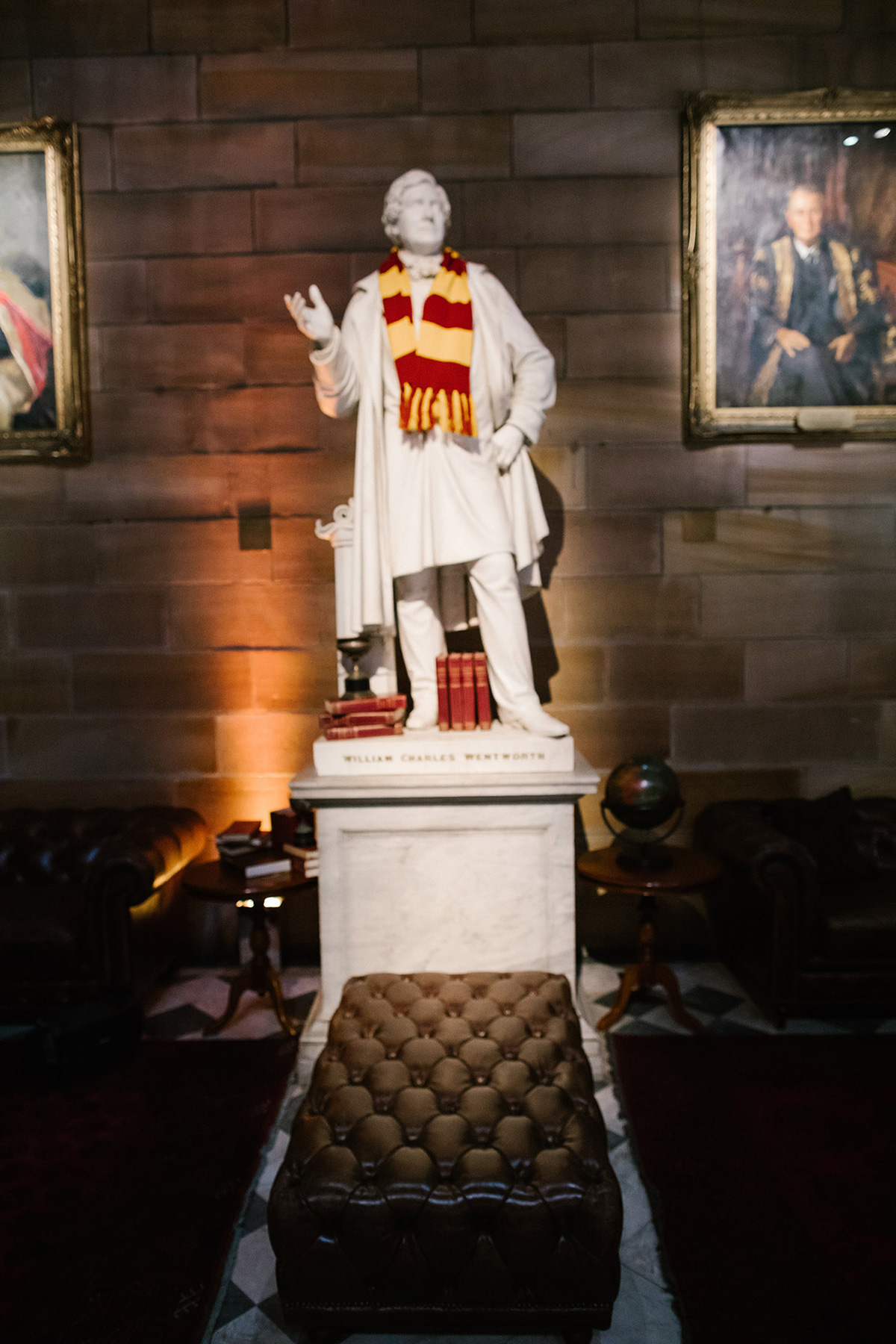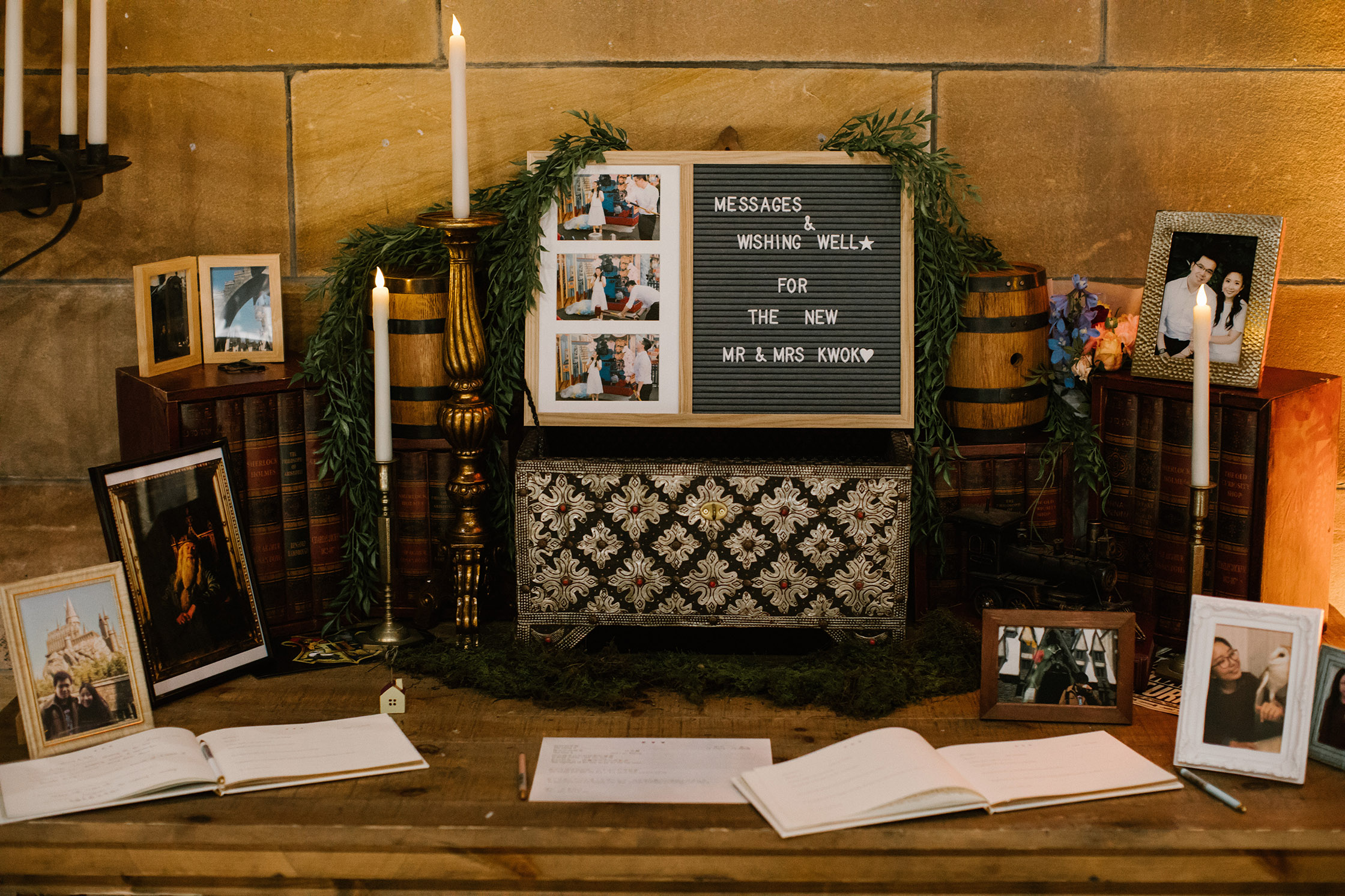 "On the wishing well table, other than our pre-wedding photos, we also prepared our moving photos and our photos with owls (we went to owl café in Tokyo for those!)," Kristy says.