Leah Jack and Shane Staker are proof that everything happens for a reason.
"Shane and I met seven years ago in 2010 through mutual friends," Leah, 35, explains.
"We separated three-and-a-half years later because things were not headed in the right direction. We saw each other again at a social event and the rest is history. The universe obviously had plans for us and from this day we have never looked back."
Shane, 32, popped the question on a romantic night away and the Adelaide couple began planning their elegant vineyard wedding.
"It was the most magical day we have ever had and could have ever hoped for. We still pinch ourselves that we are husband and wife," Leah says of their celebrations at Kingsbrook Estate, Currency Creek.
They wed on April 8, 2017, in front of 112 family and friends in a beautiful garden ceremony before the reception in a marquee on the vineyard grounds.
"We had the most amazing journey and even more amazing wedding day," Leah says.
"I wouldn't change a single thing. At the end of it all I am married to the man I want to spend my life with and the man I want to grow old with."
Photos courtesy of Jonathon Colovos.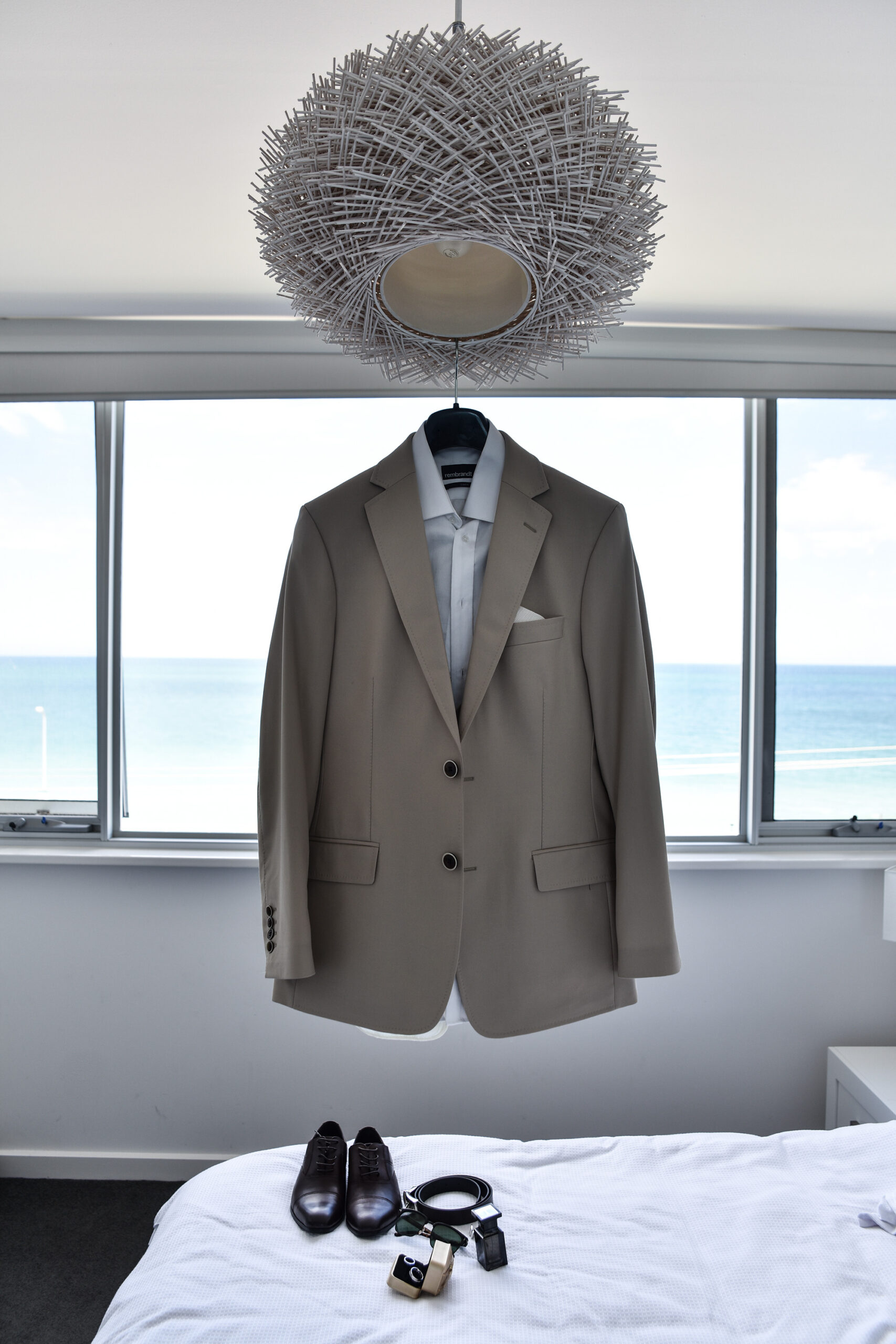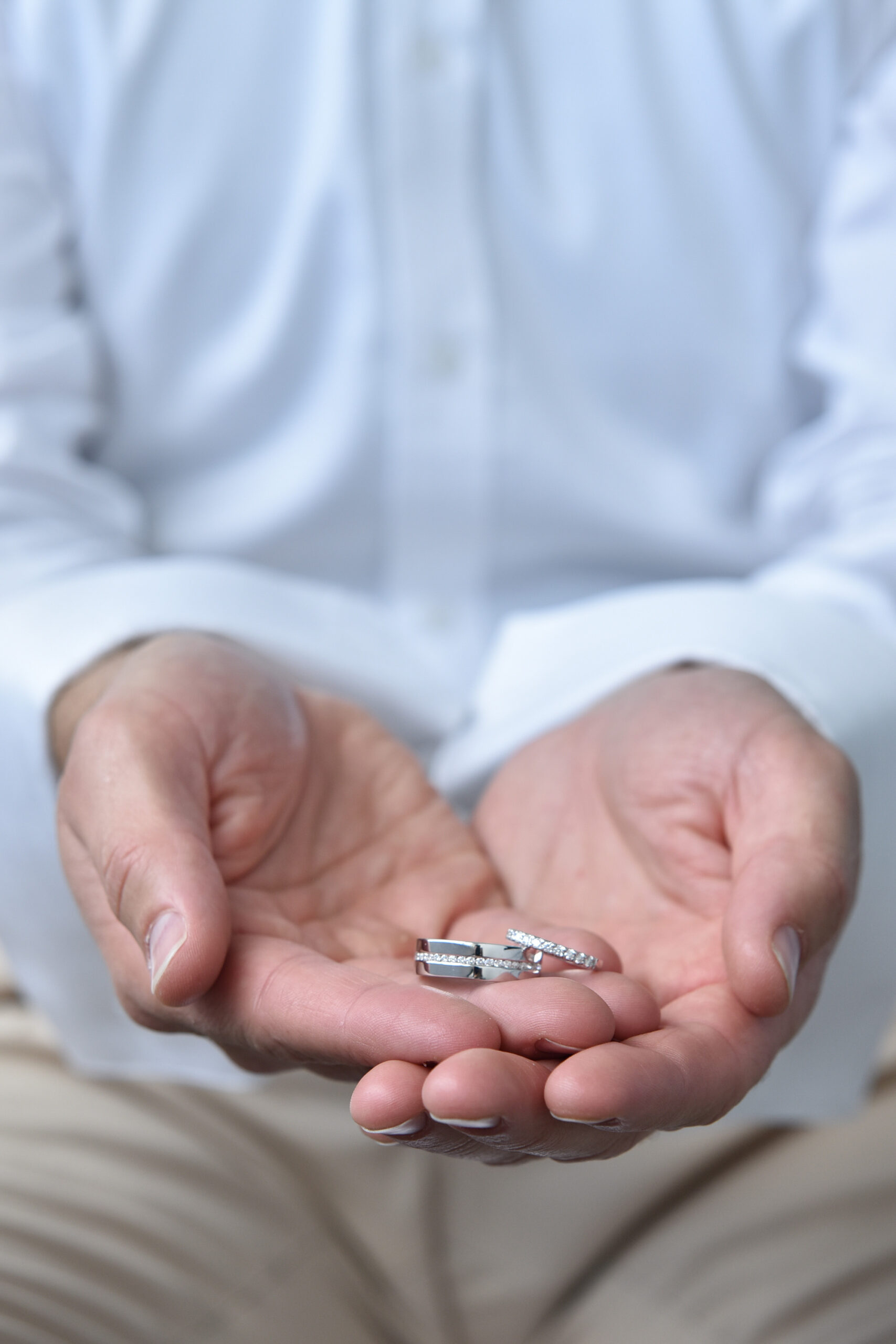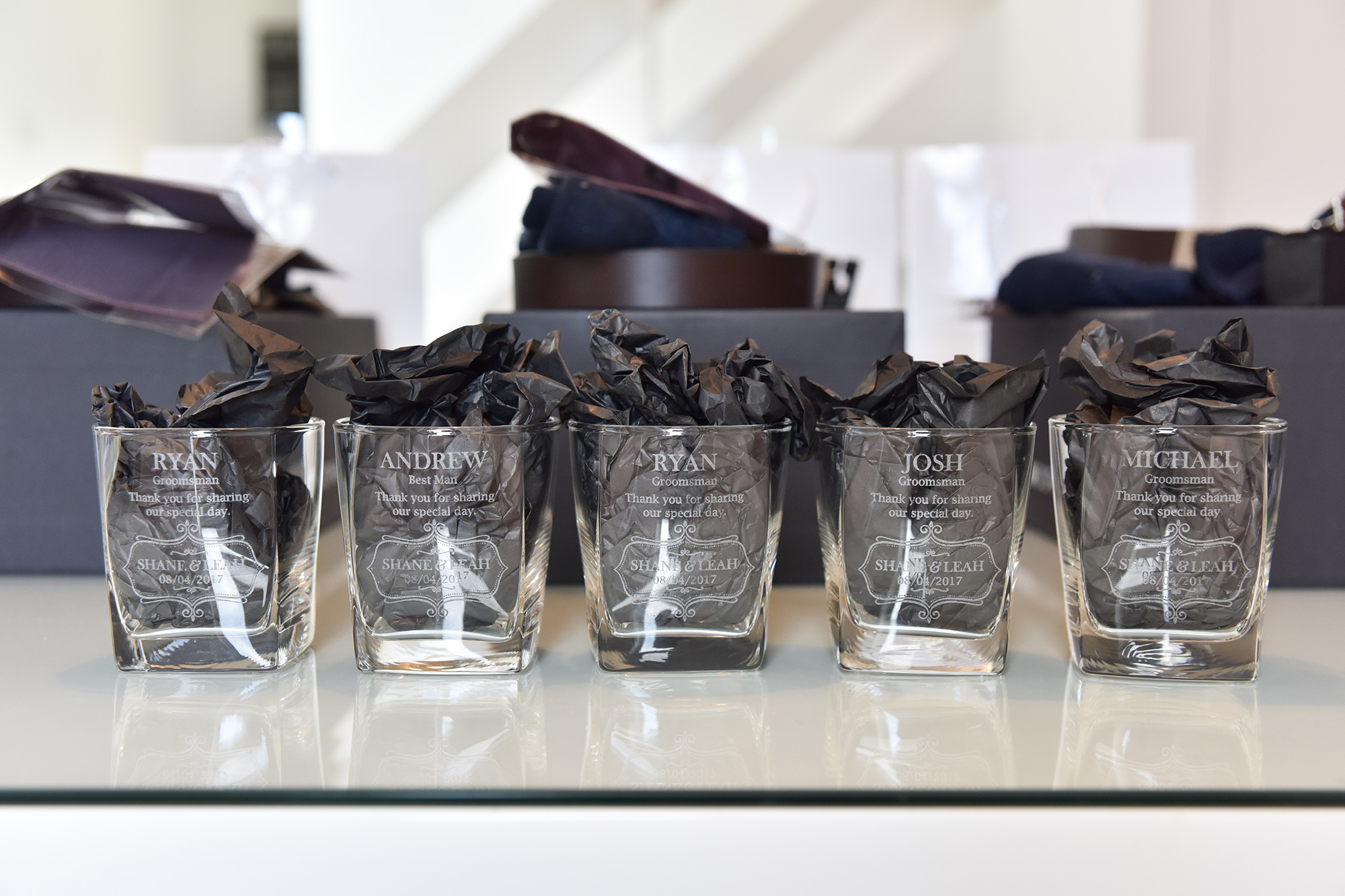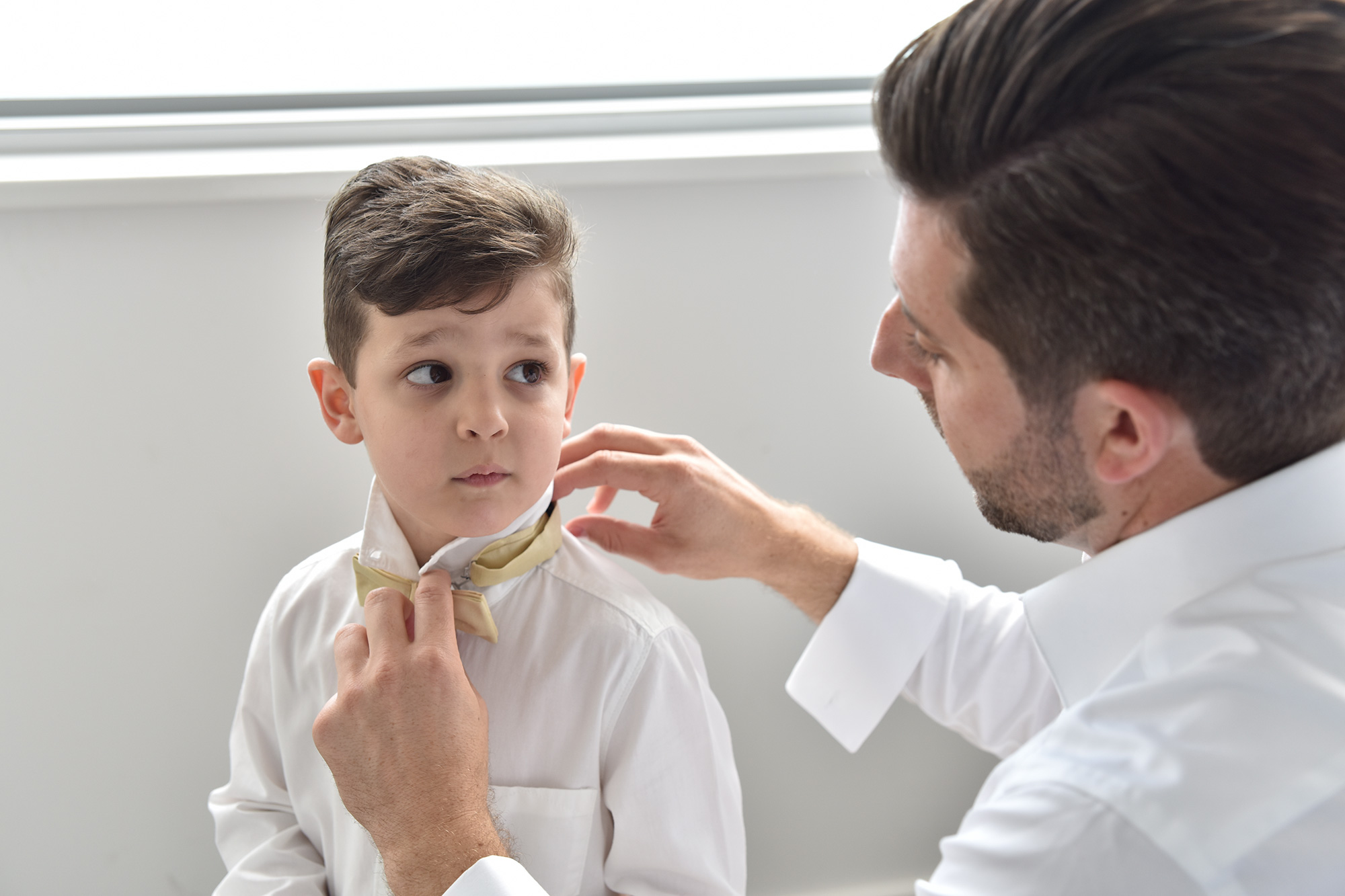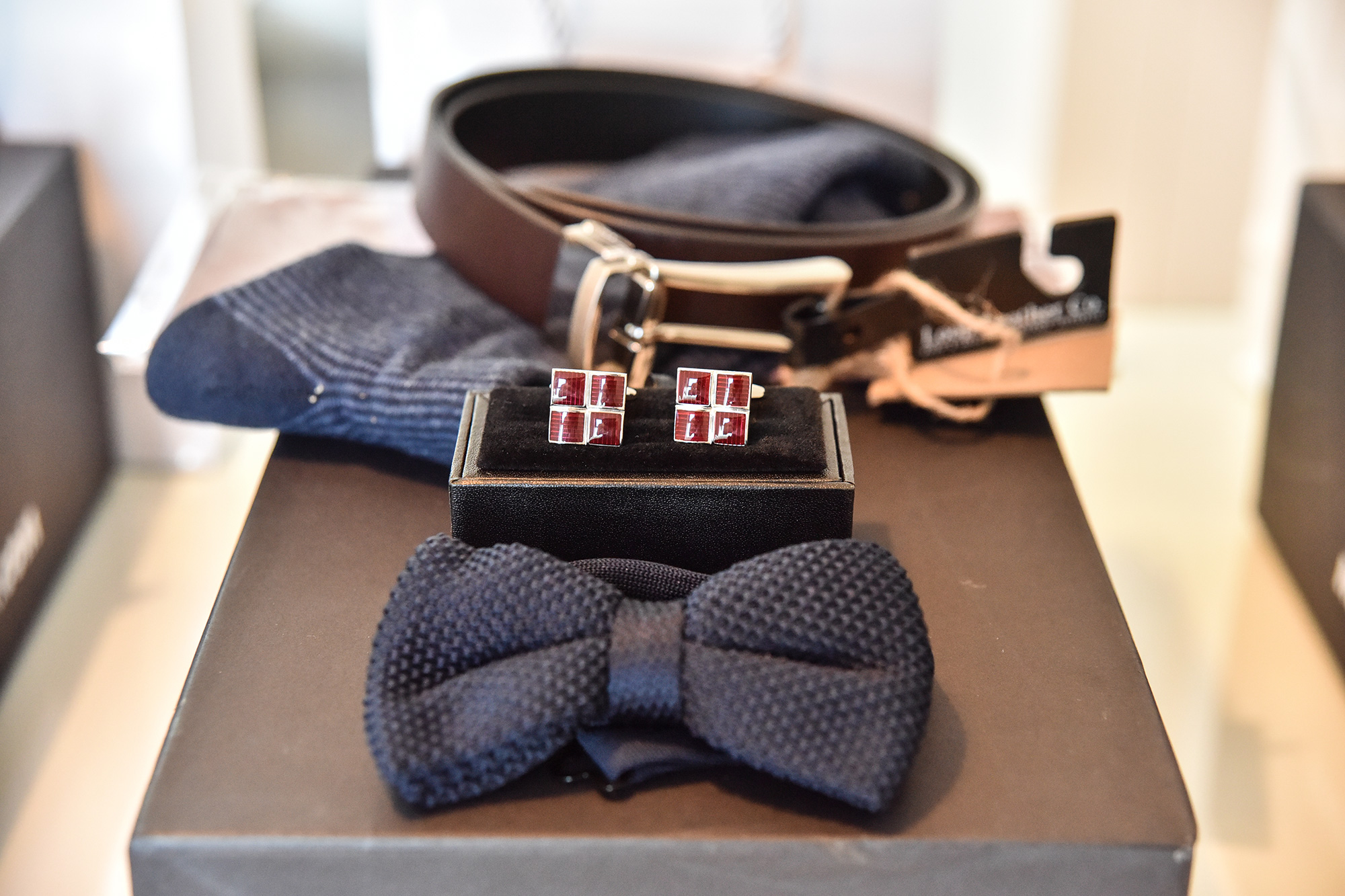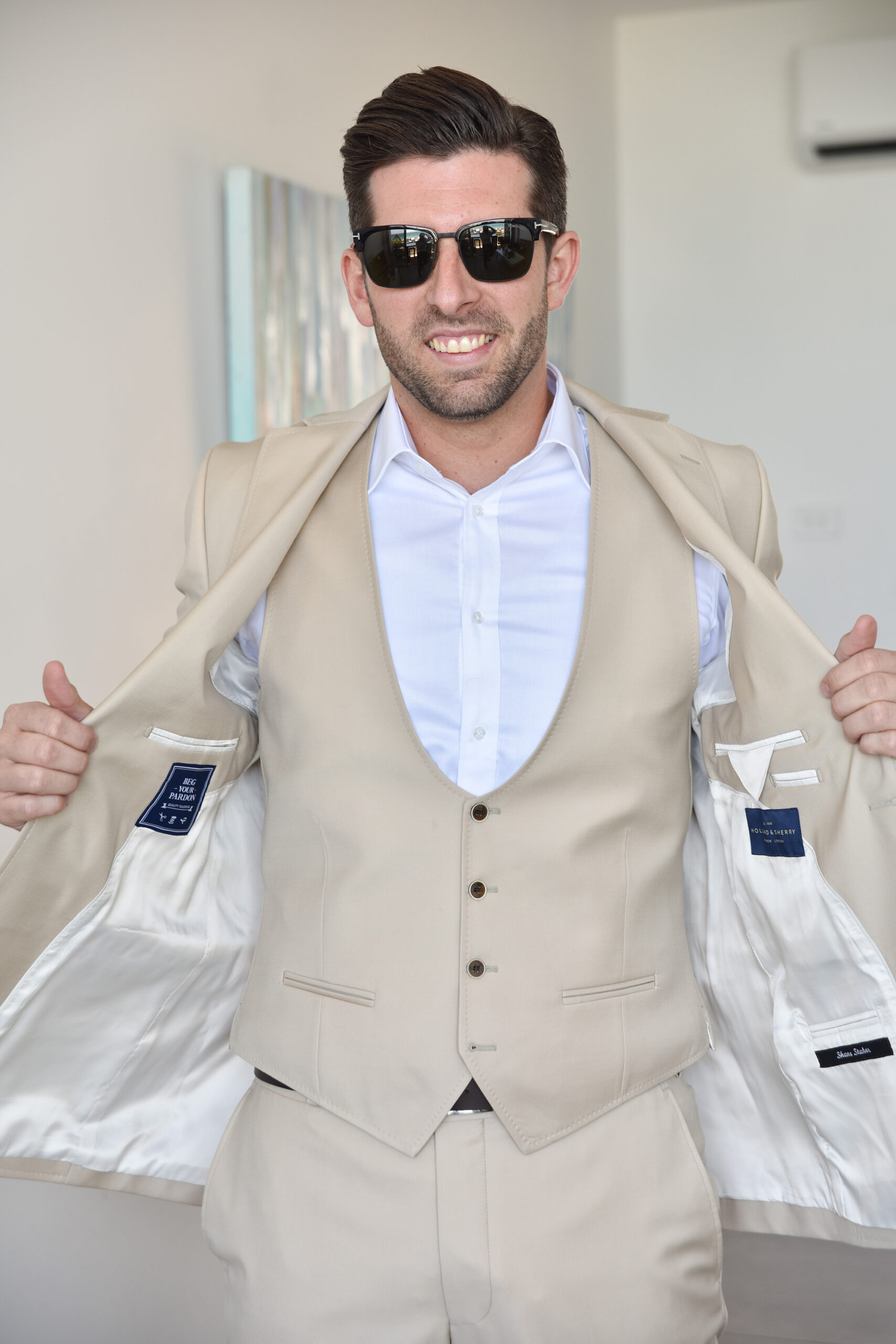 Shane had his bone coloured three-piece suit tailor made, contrasting to his groomsmen who went formal in navy blue suits and bow ties.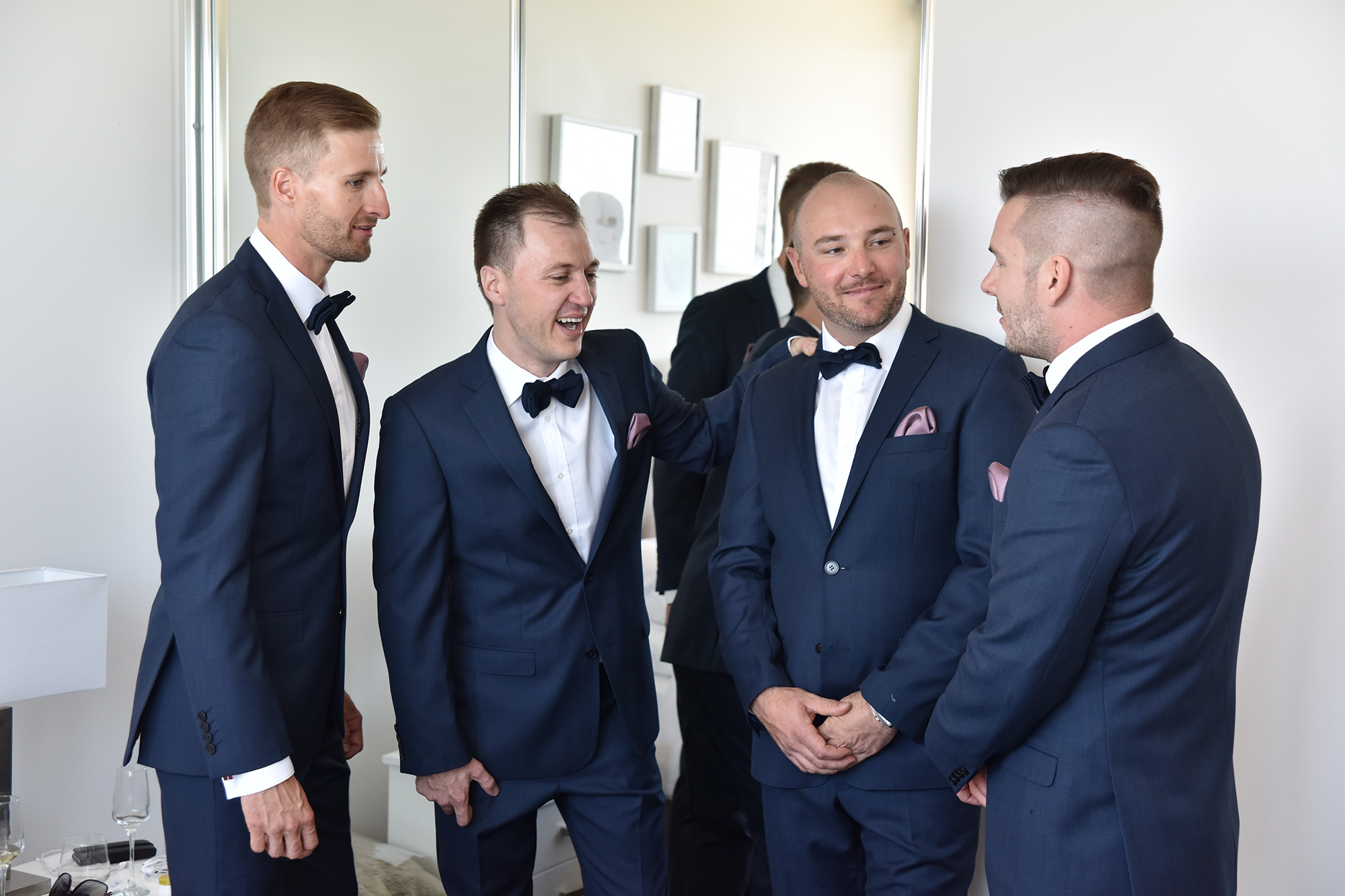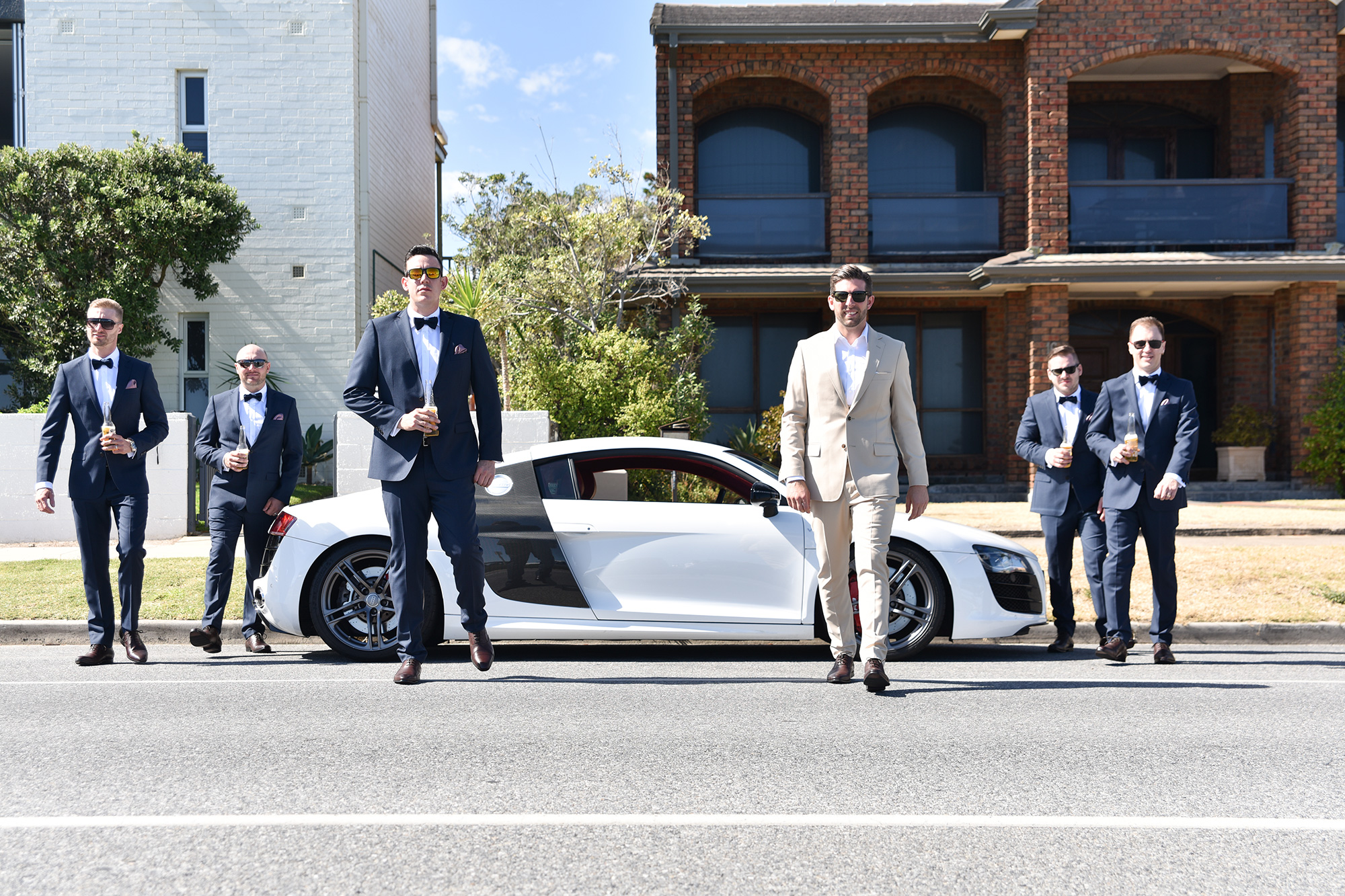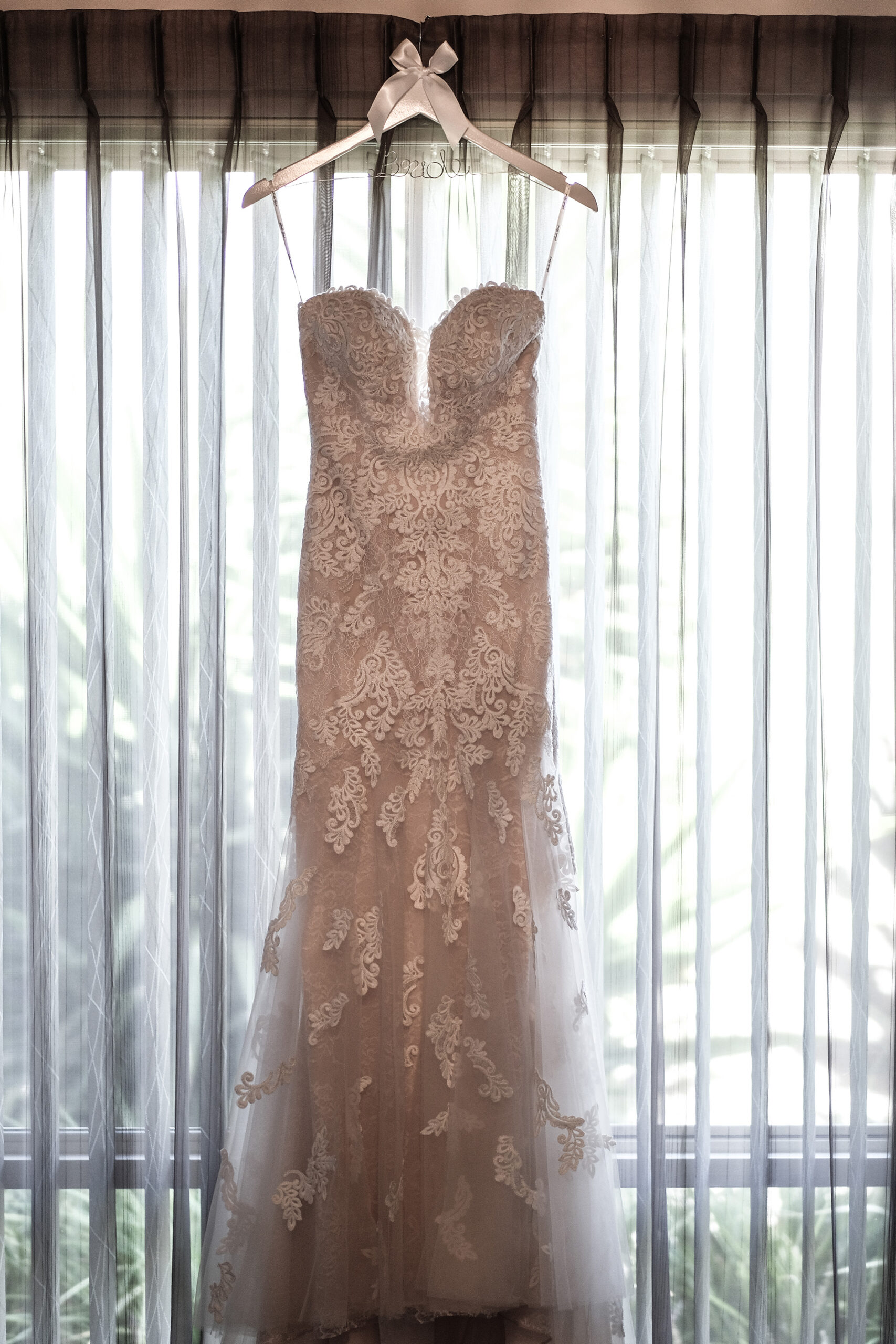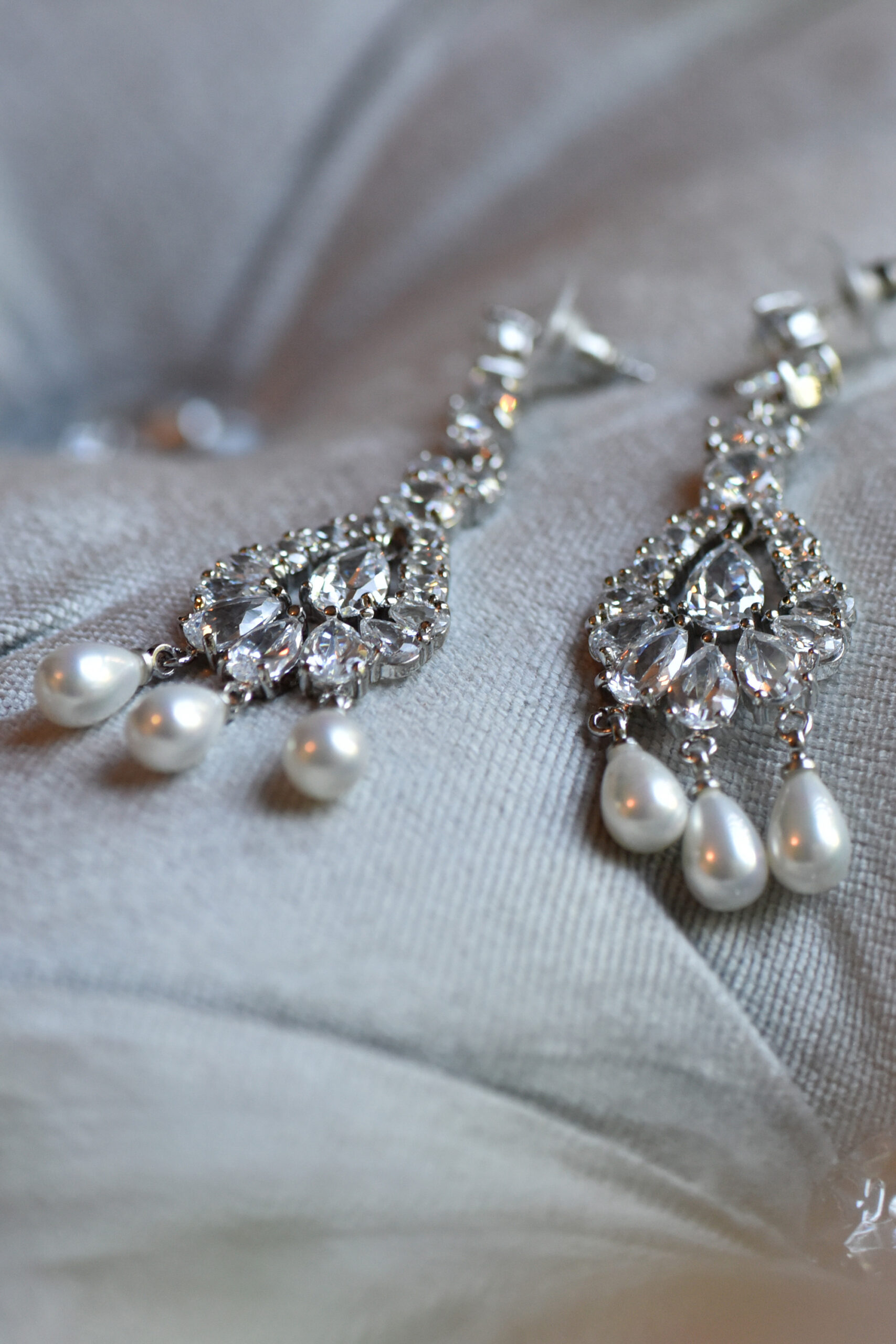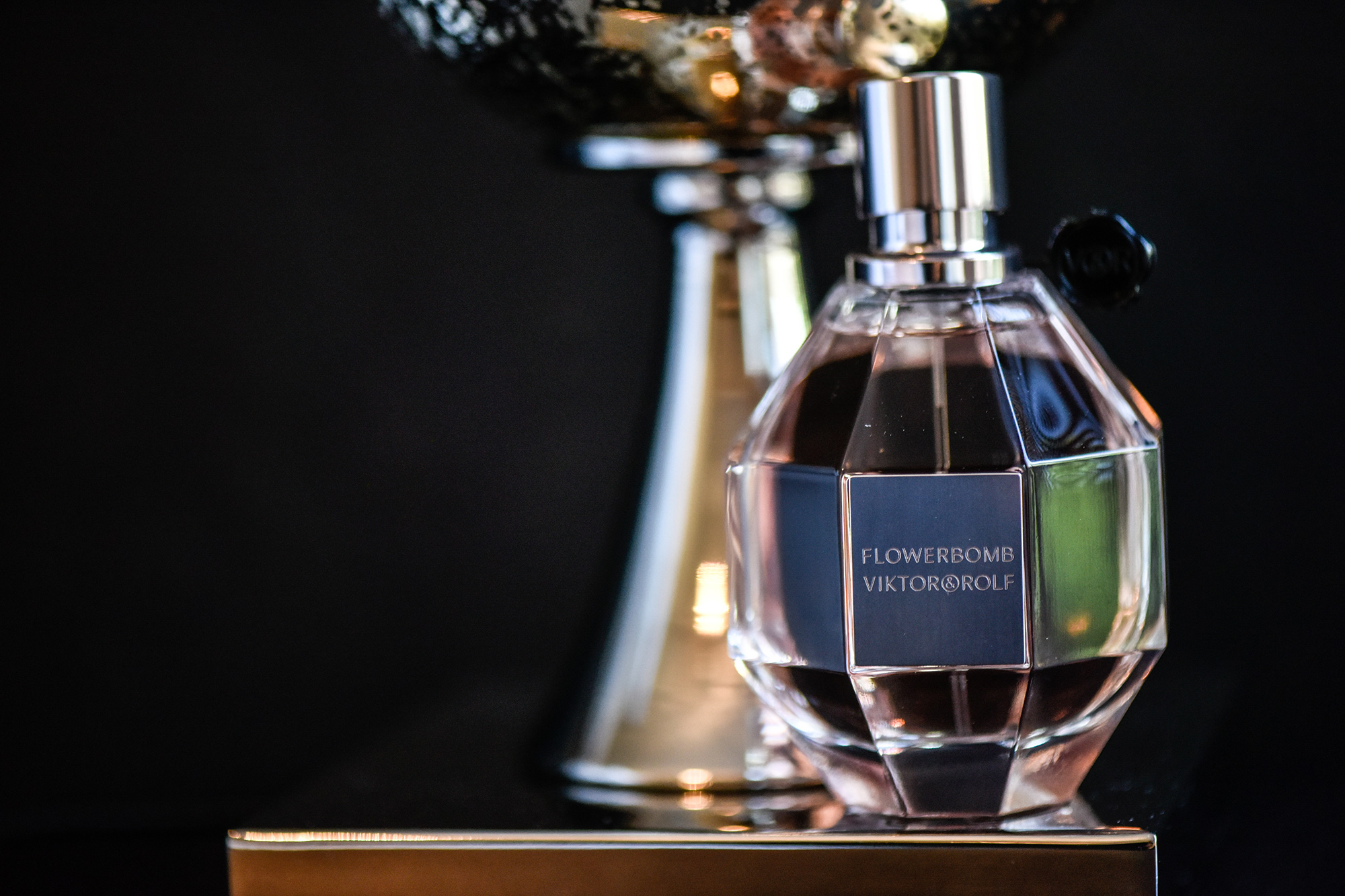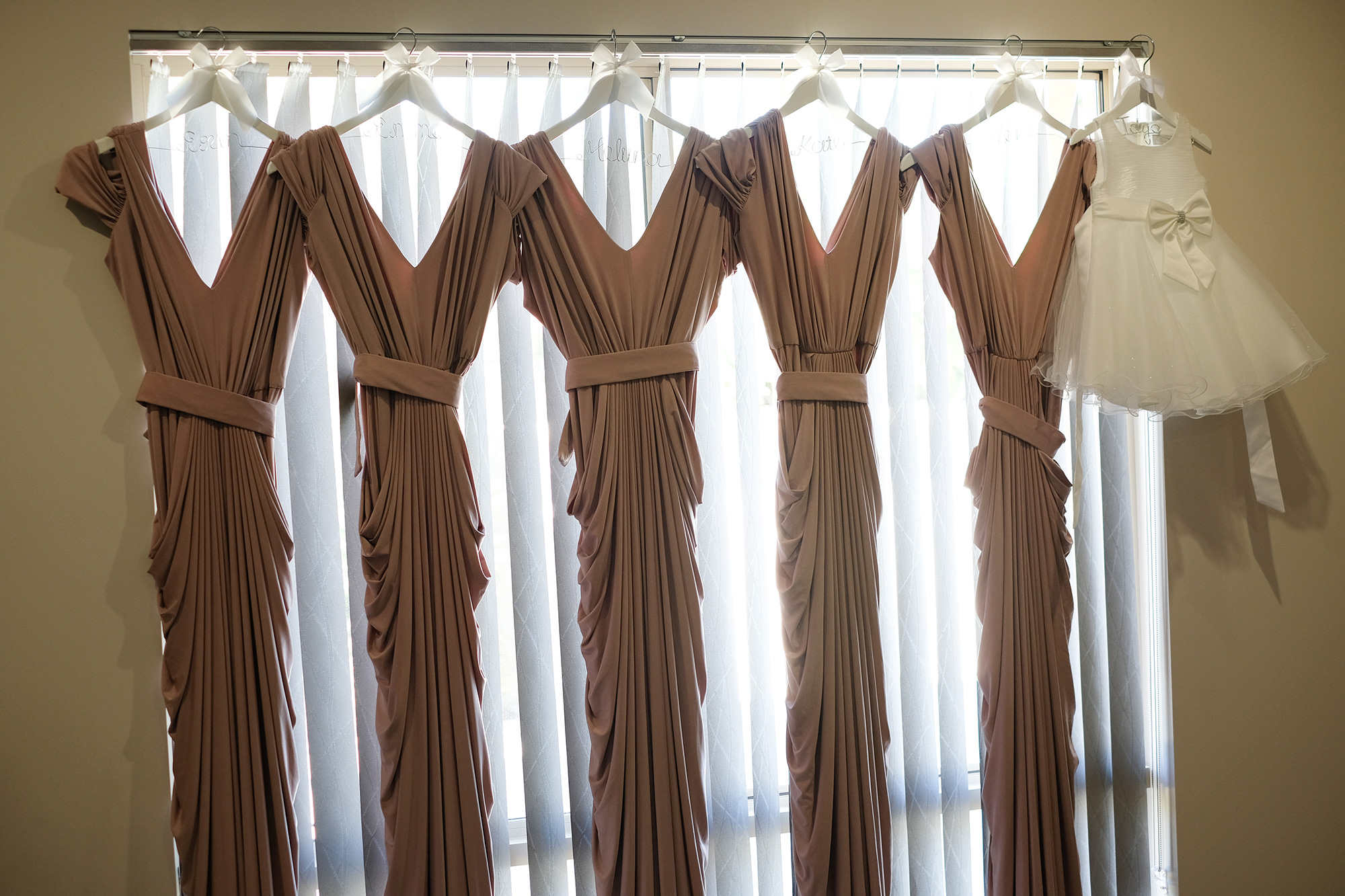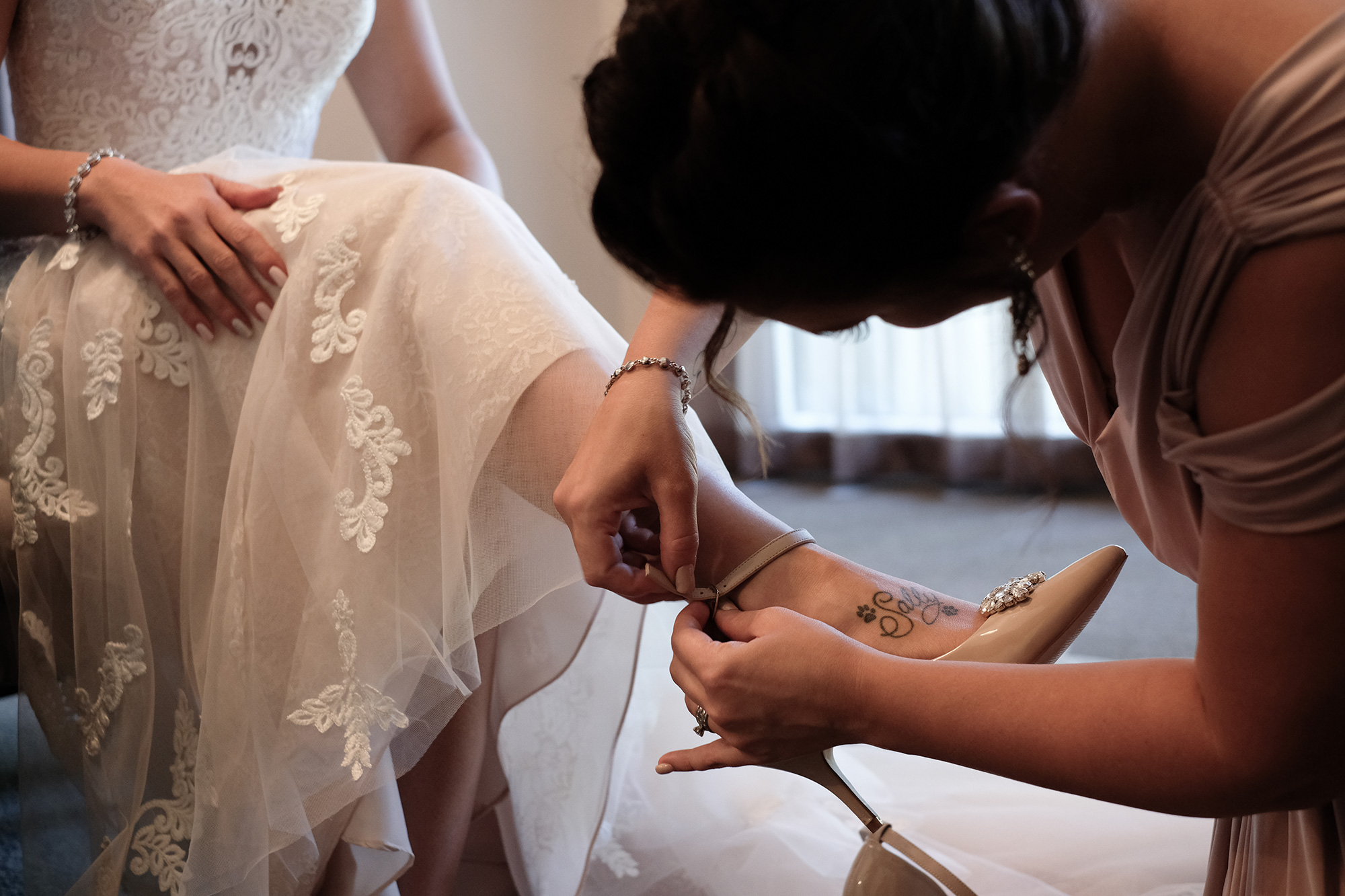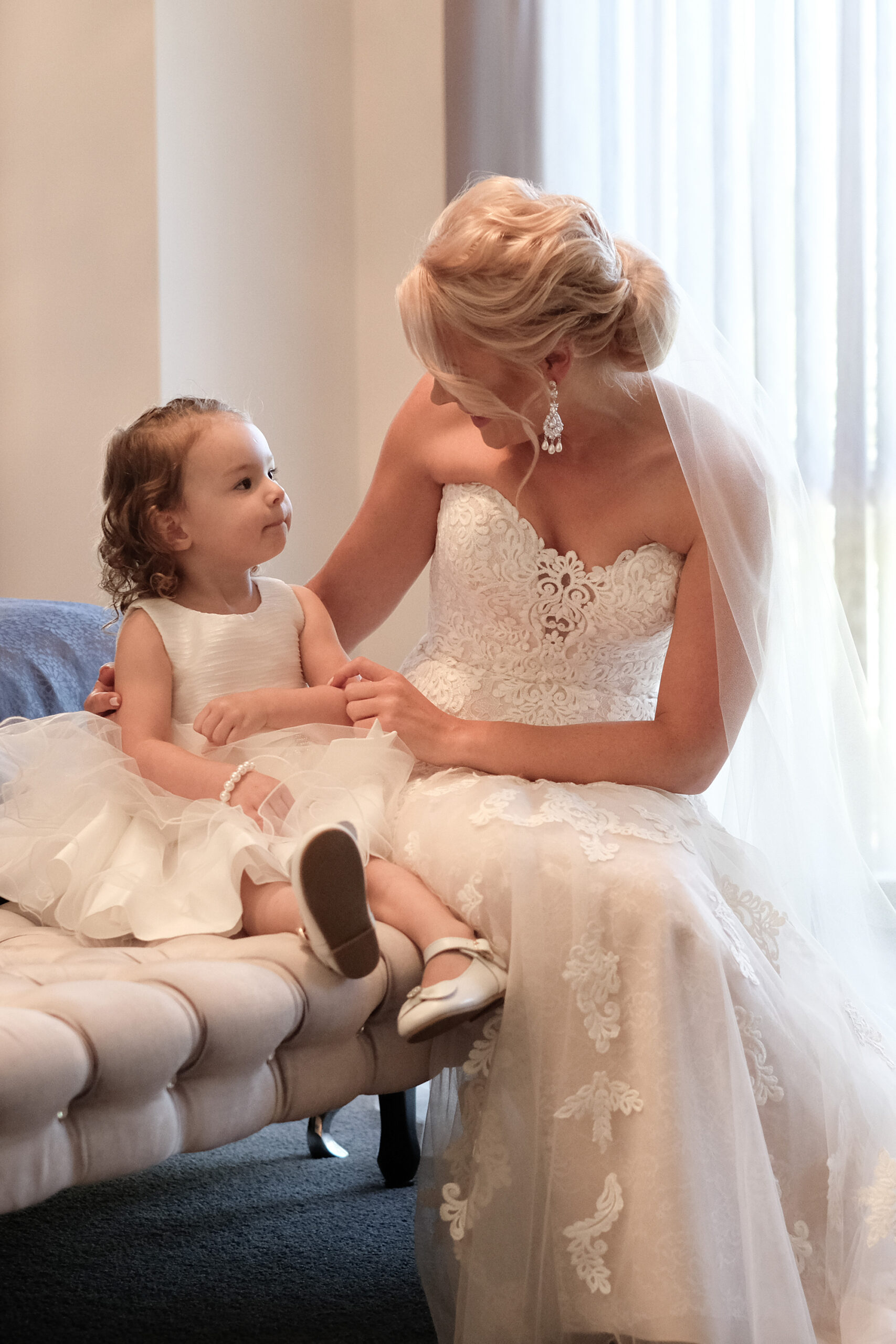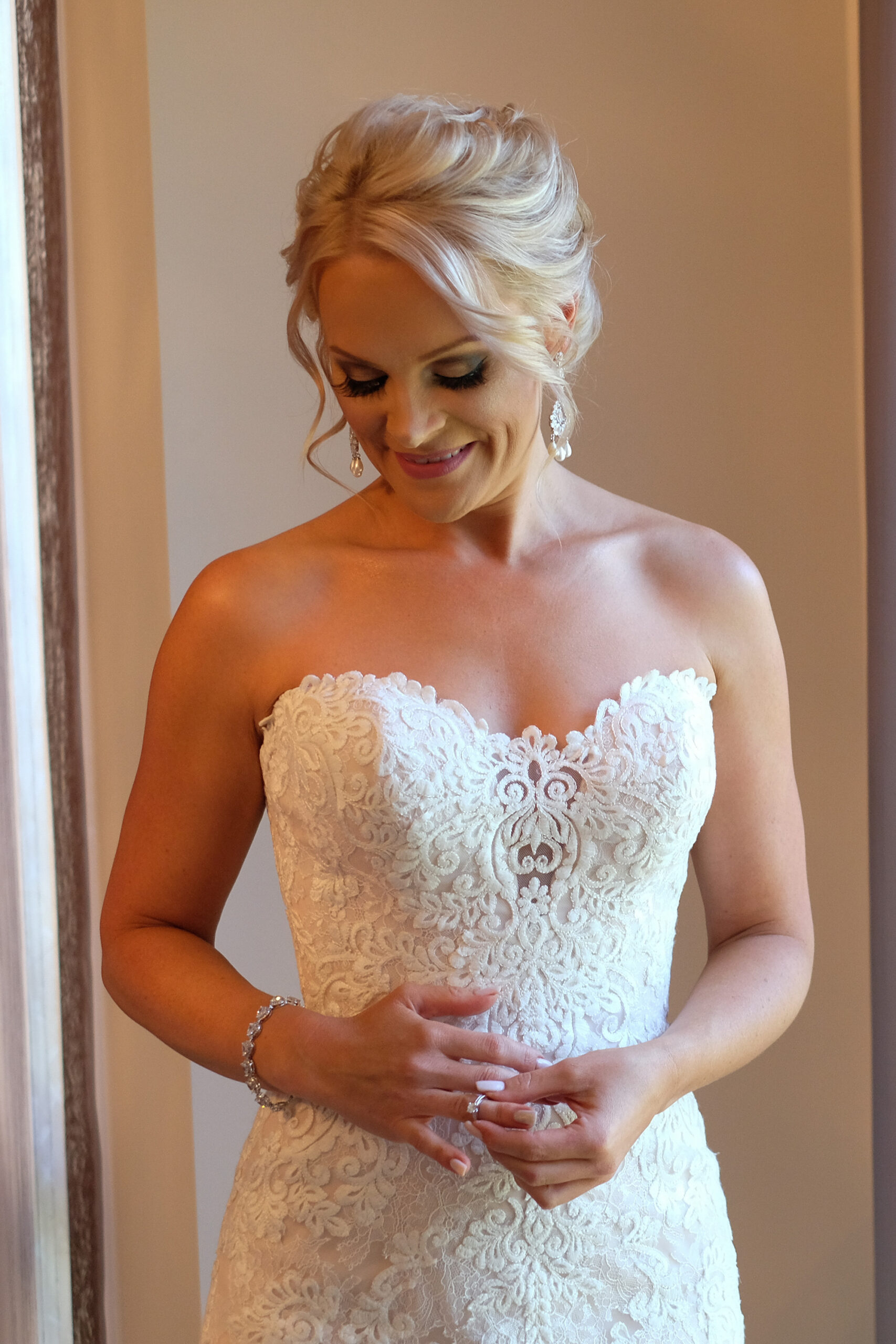 Leah found her dream strapless gown from Jenny & Gerry's Bridal Centre, which she completed with a soft up-do, custom lace headpiece and crystal drop earrings.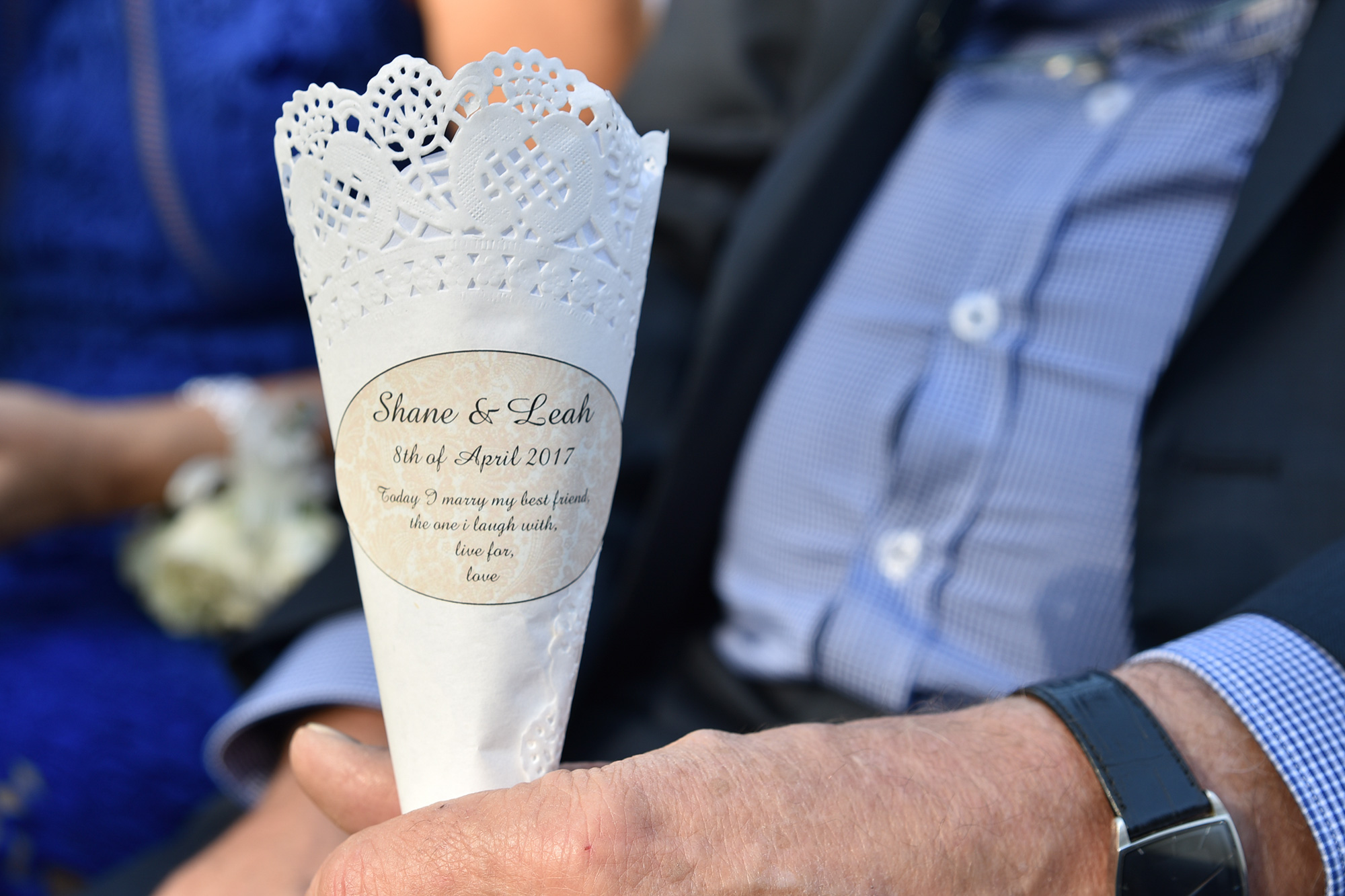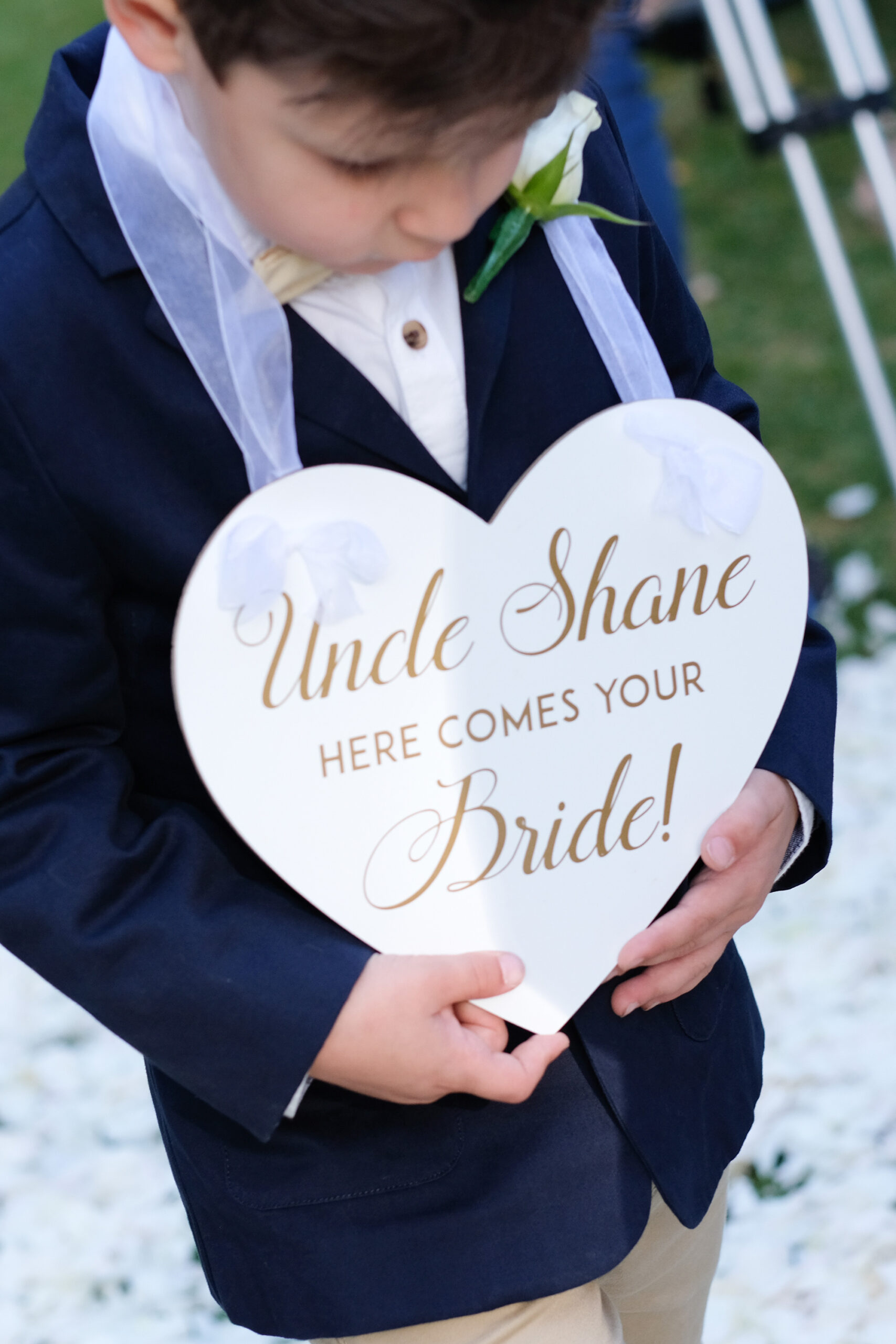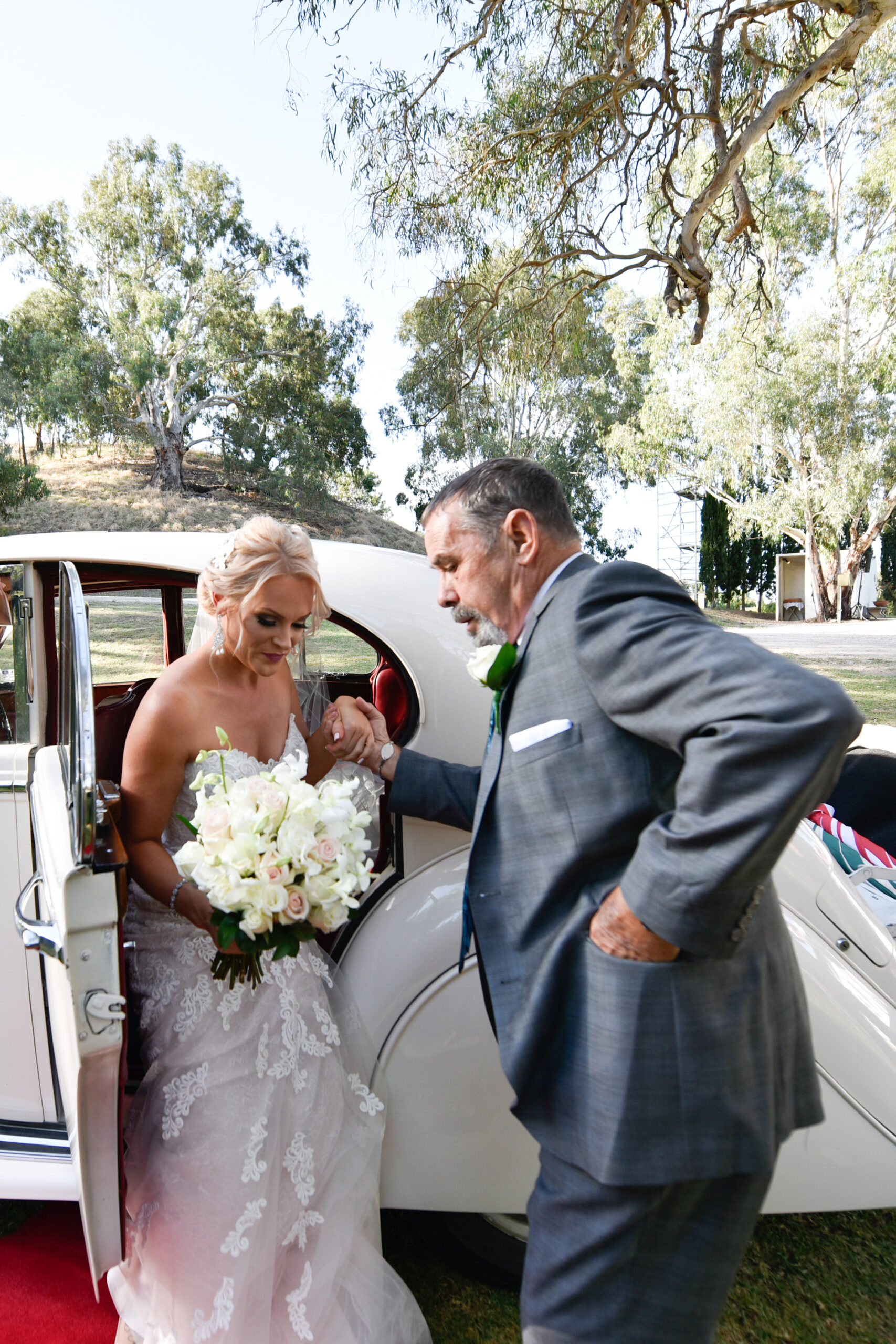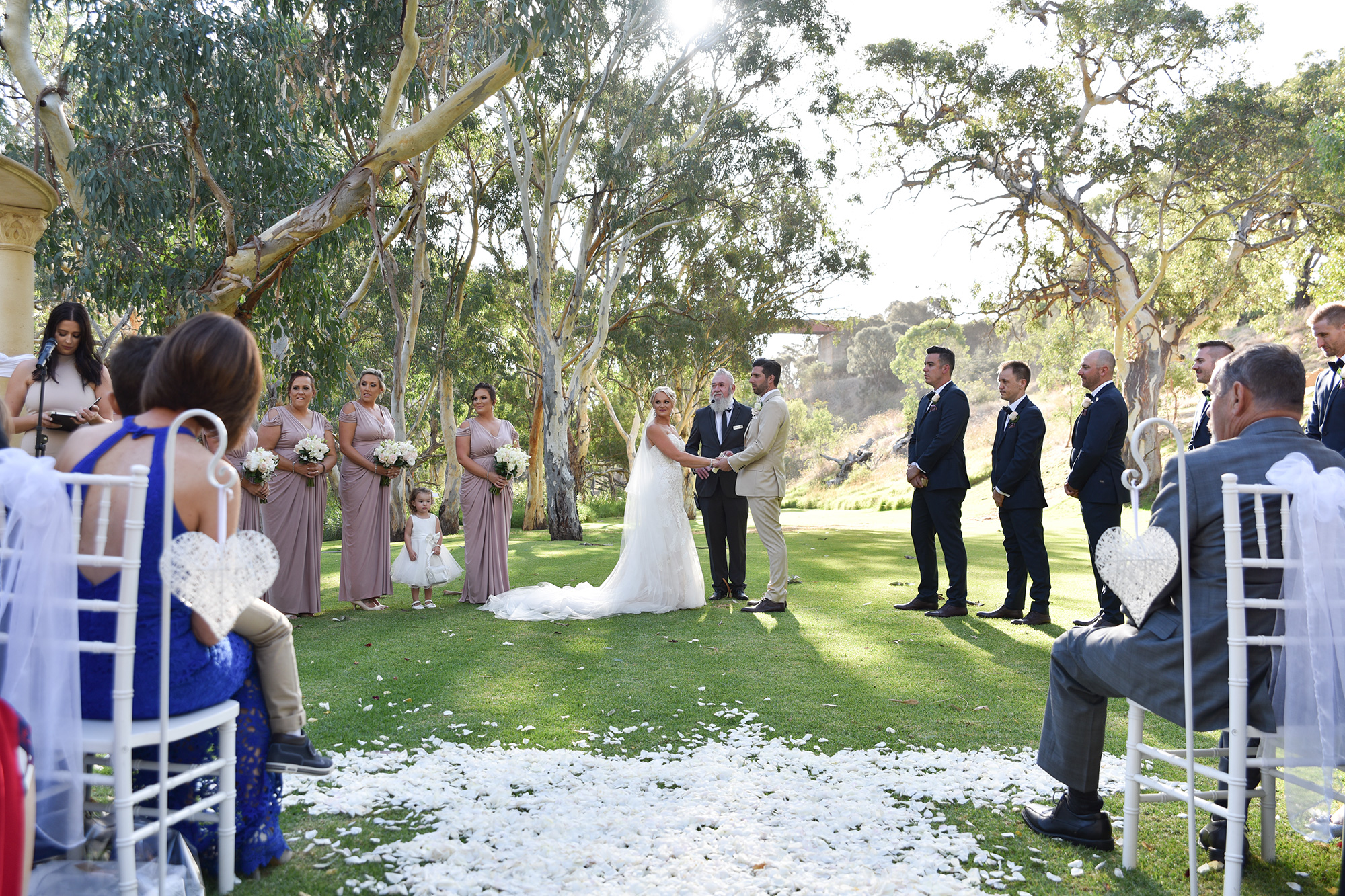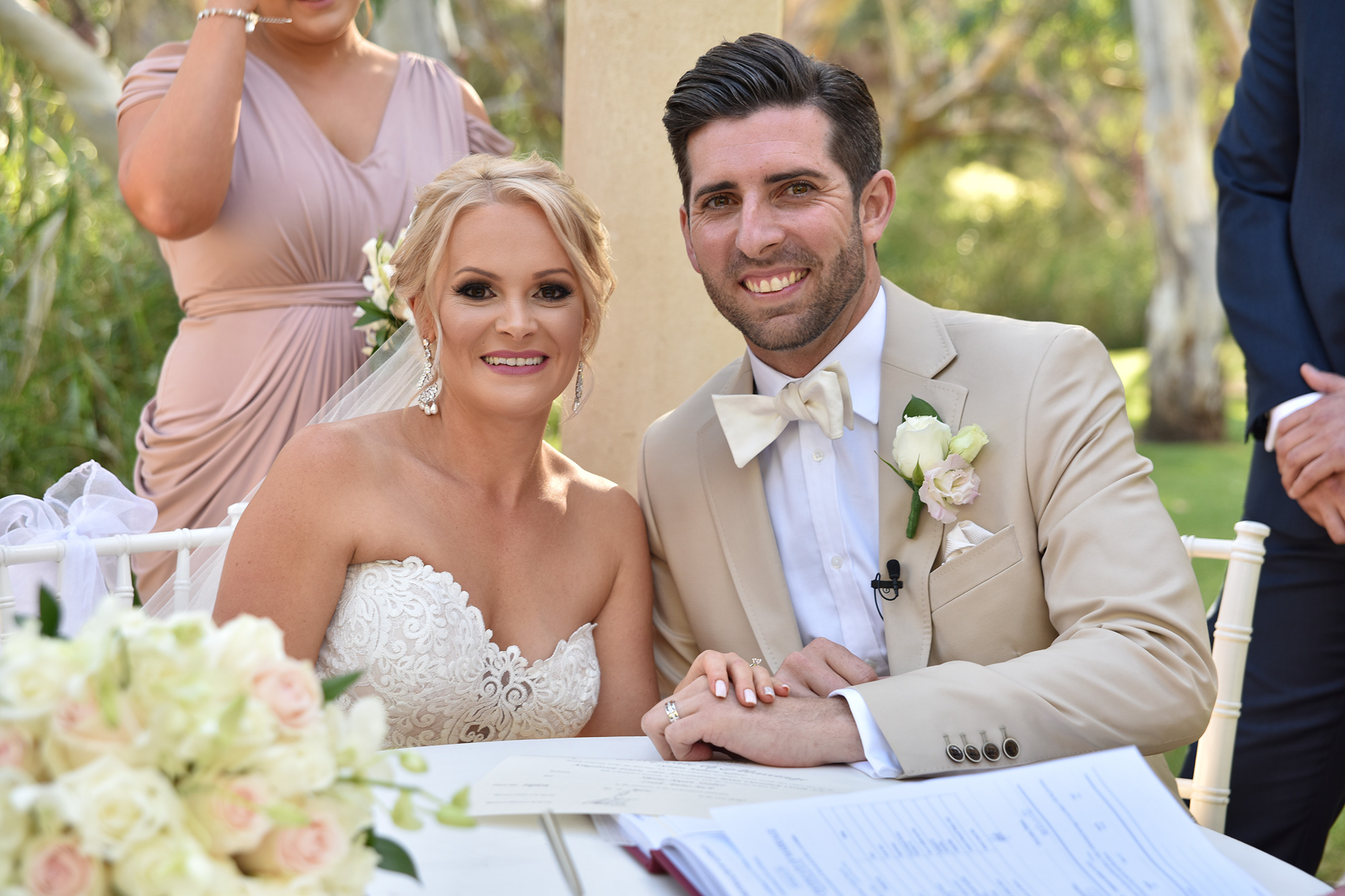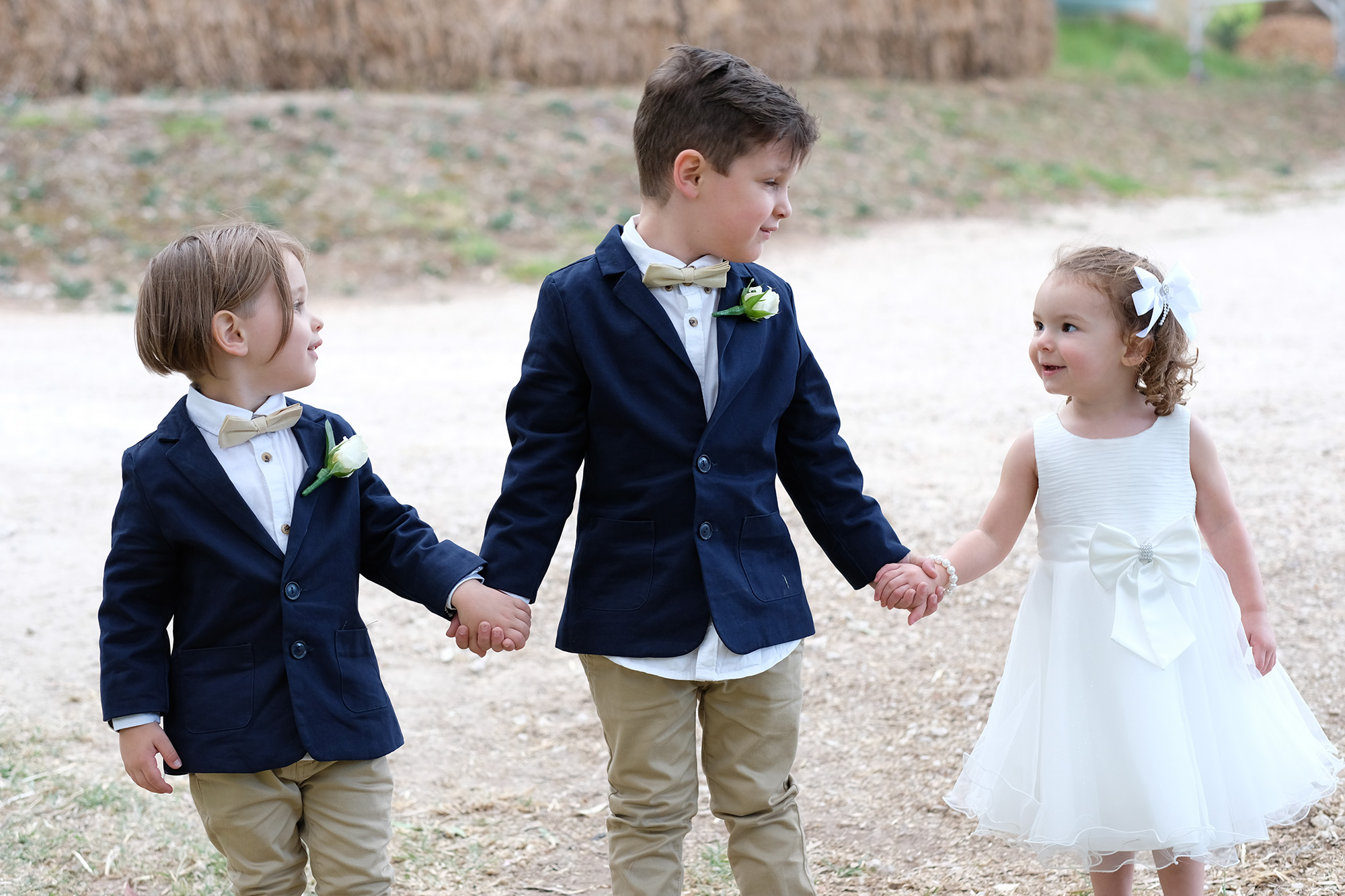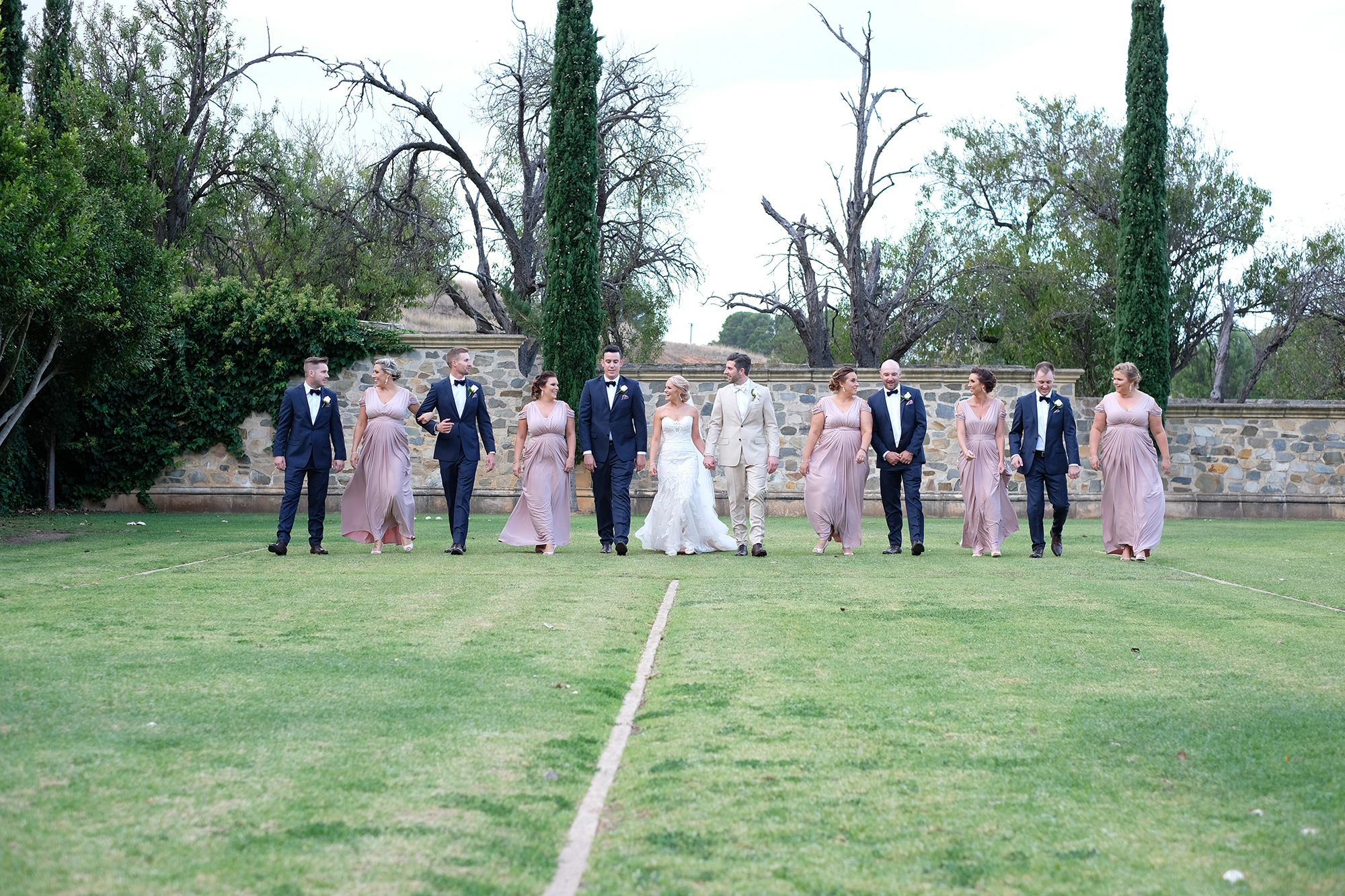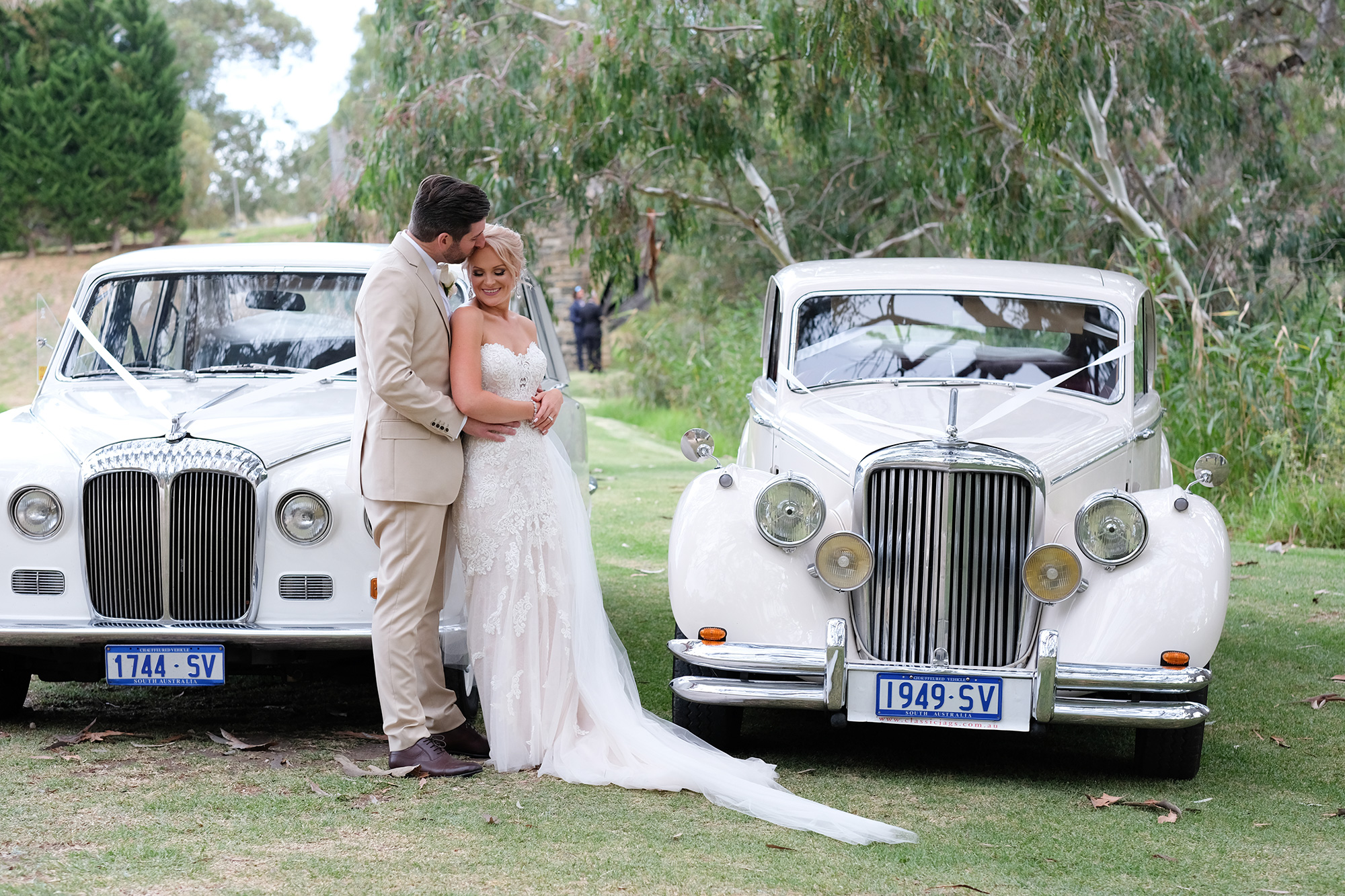 The newlyweds travelled in vintage style courtesy of Classic Jags.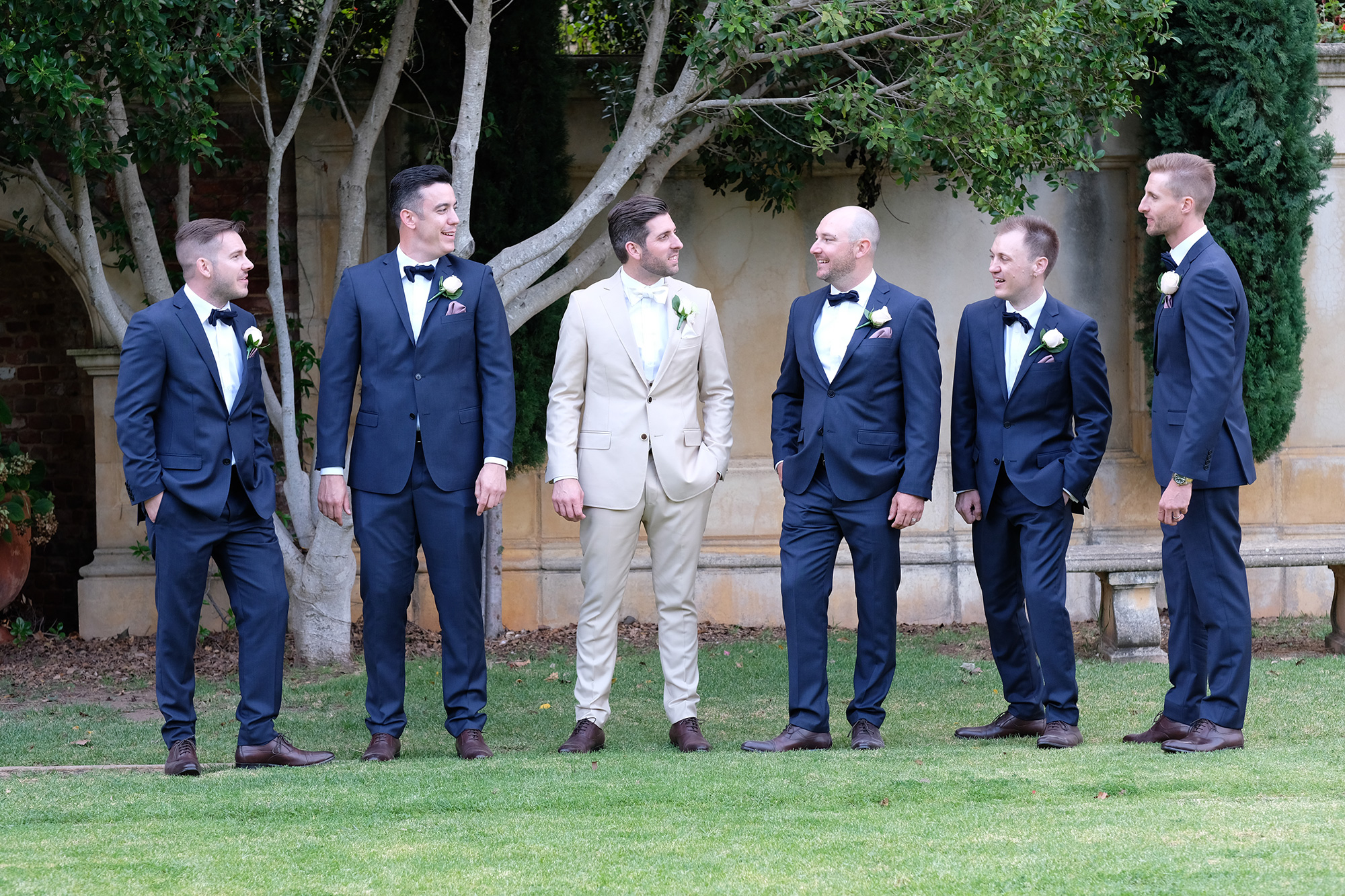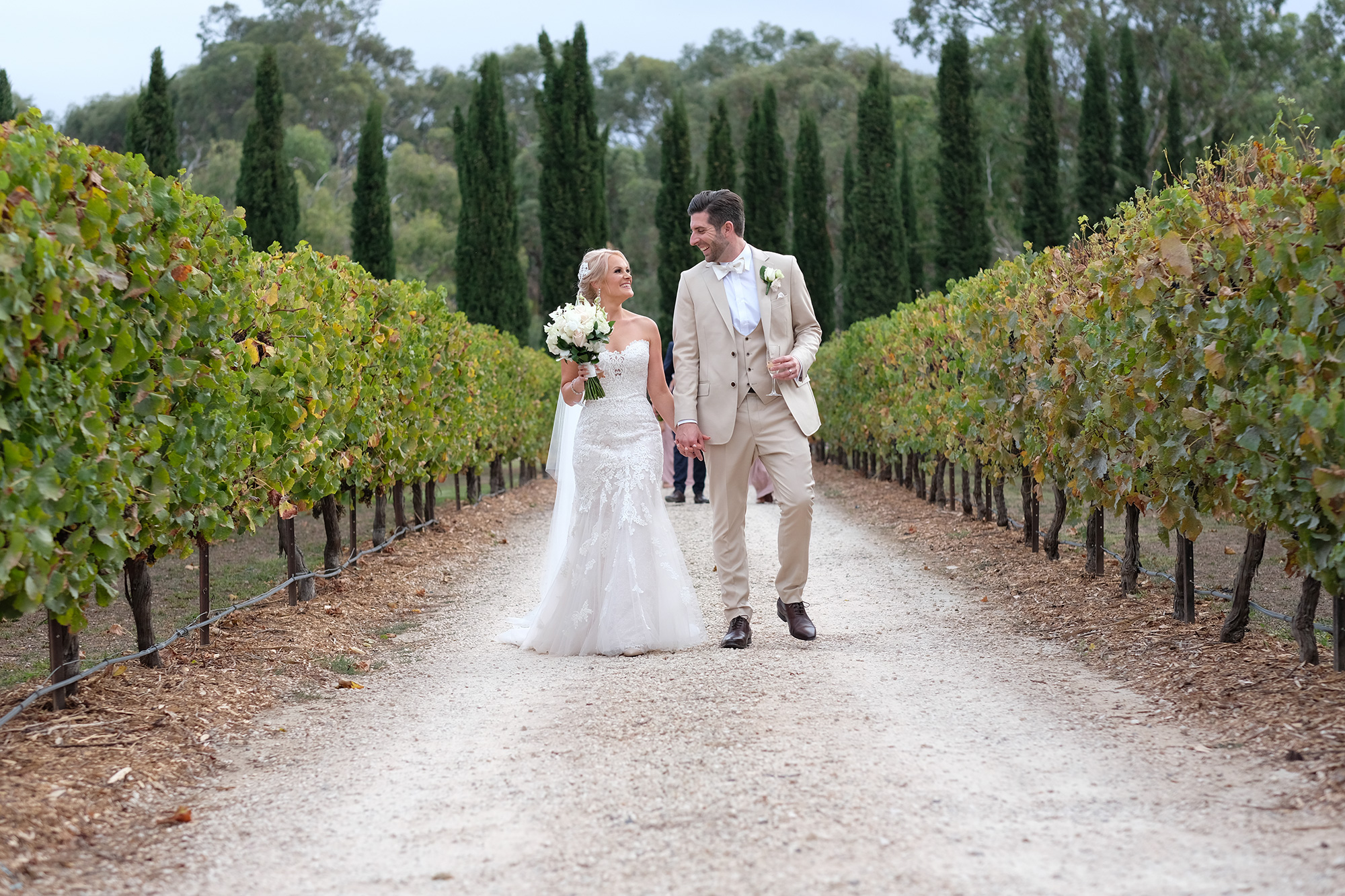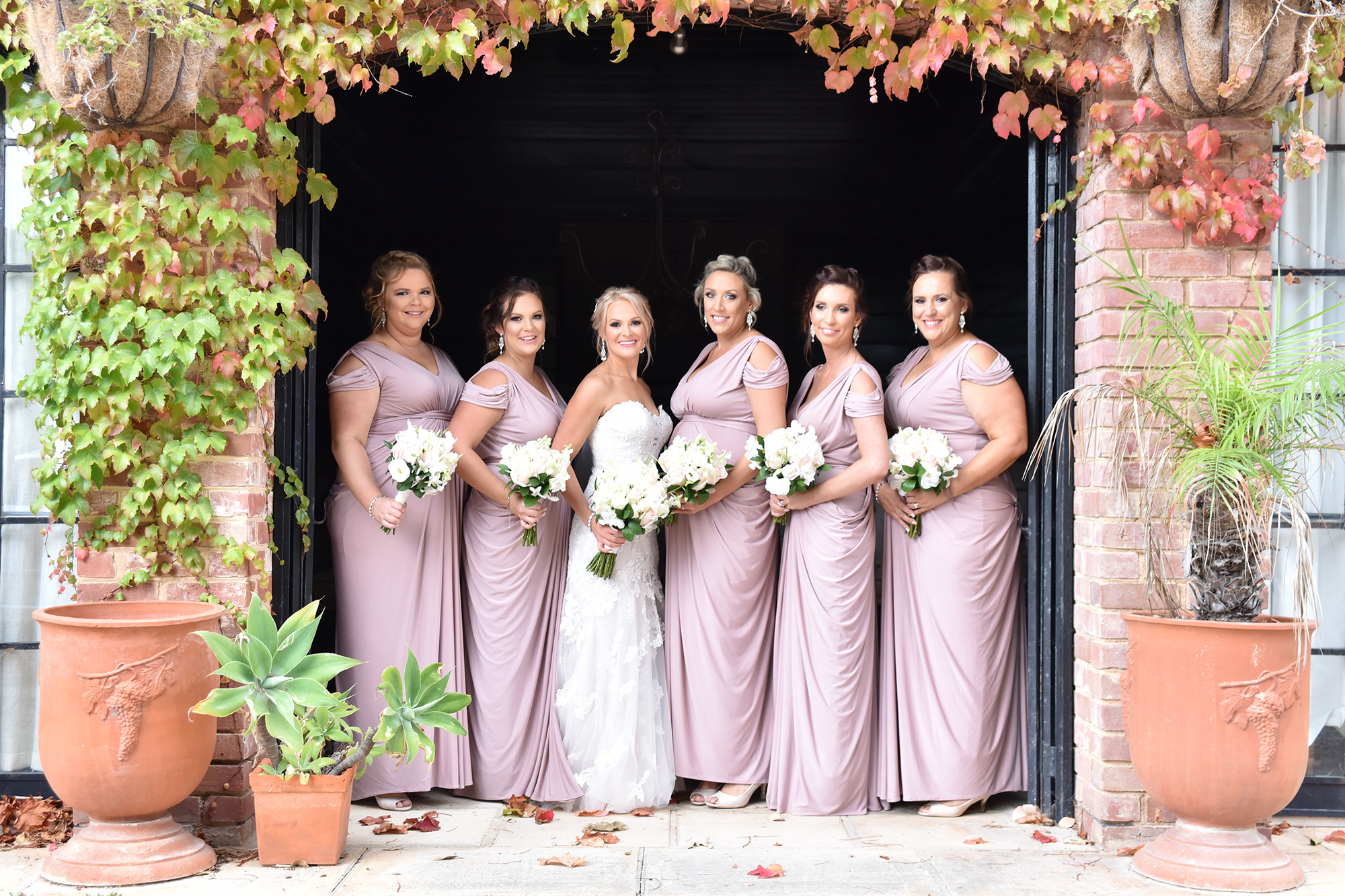 Classic rose bouquets were crafted for the elegant affair by experienced Adelaide florist, Flowers by Zofi.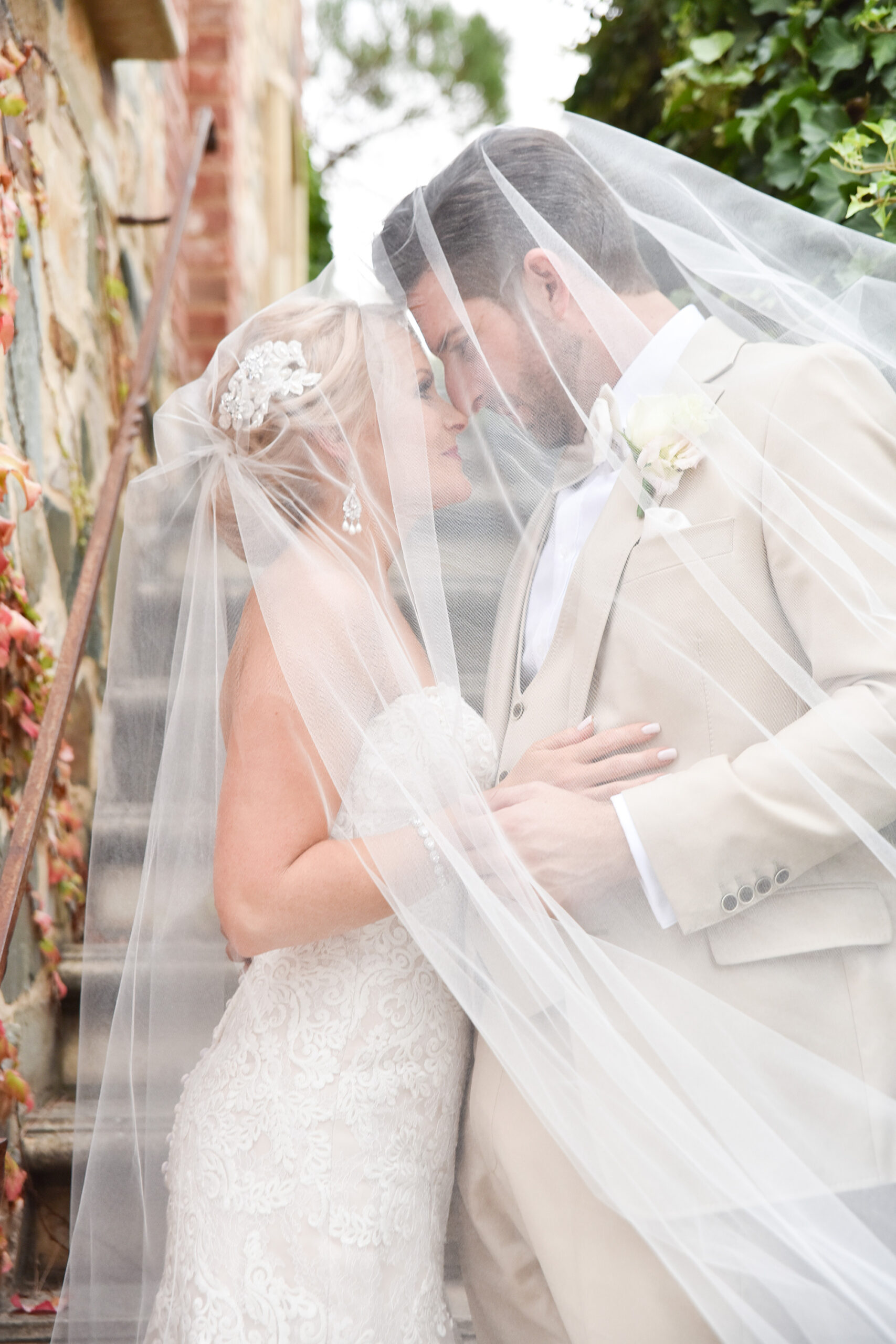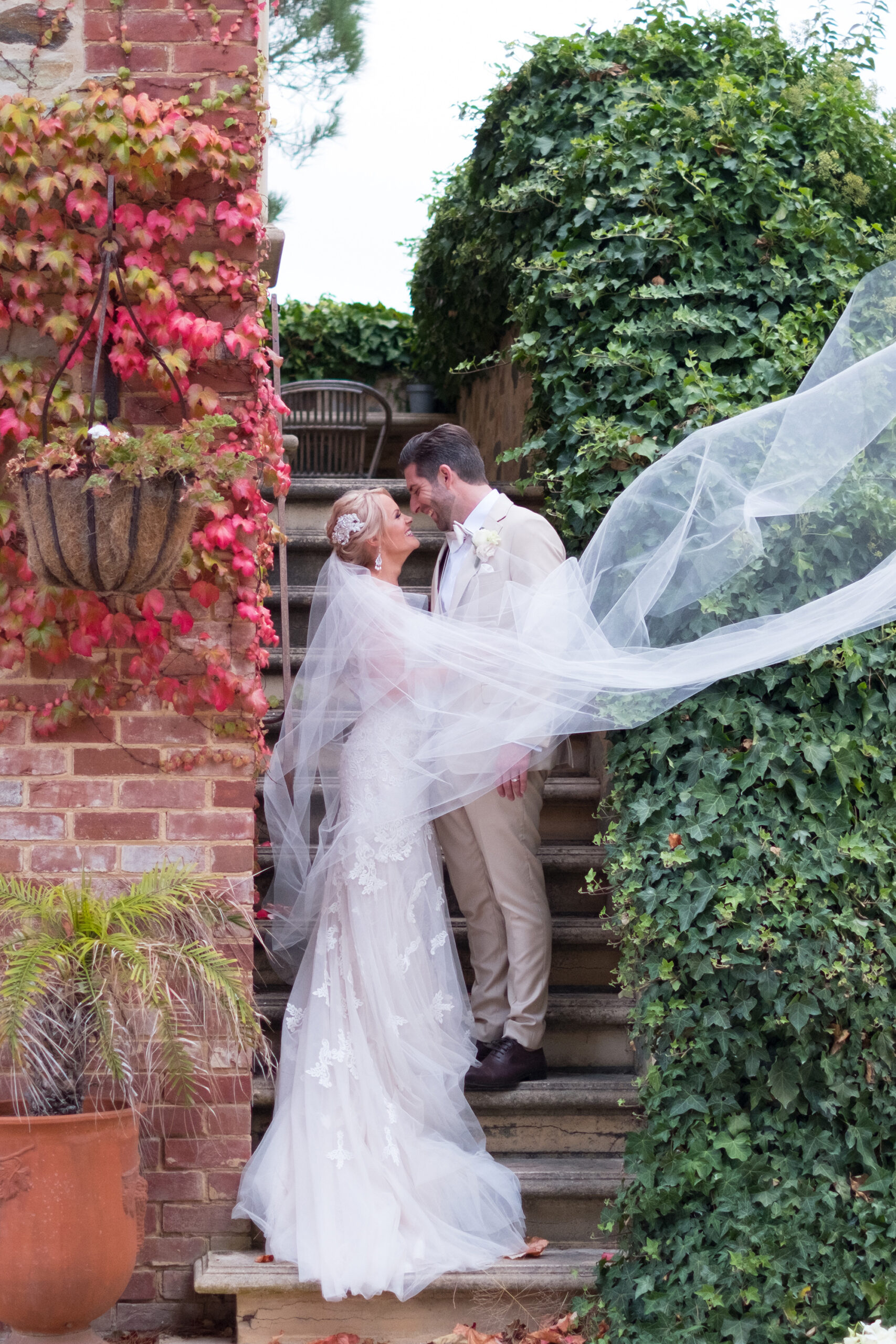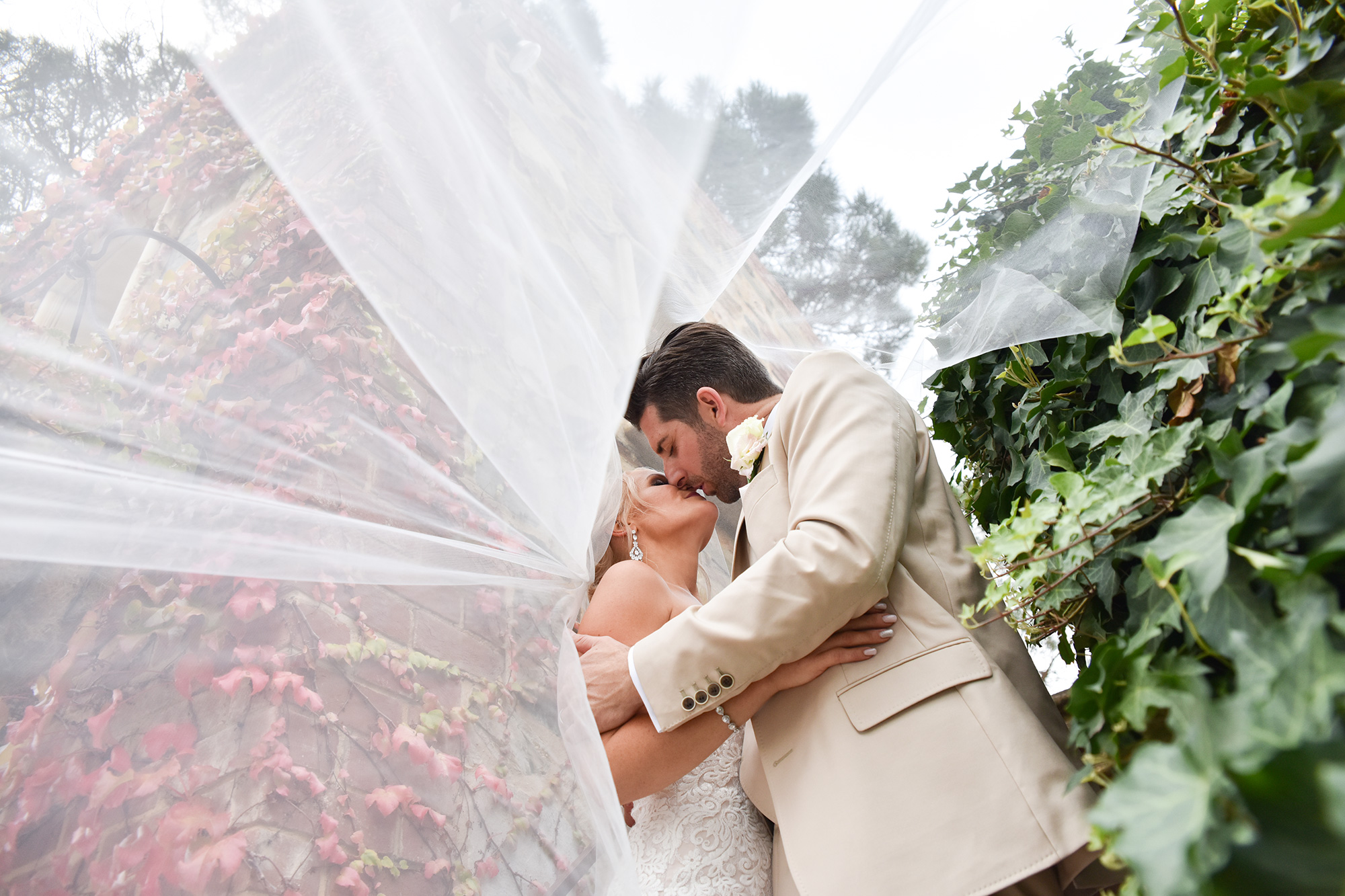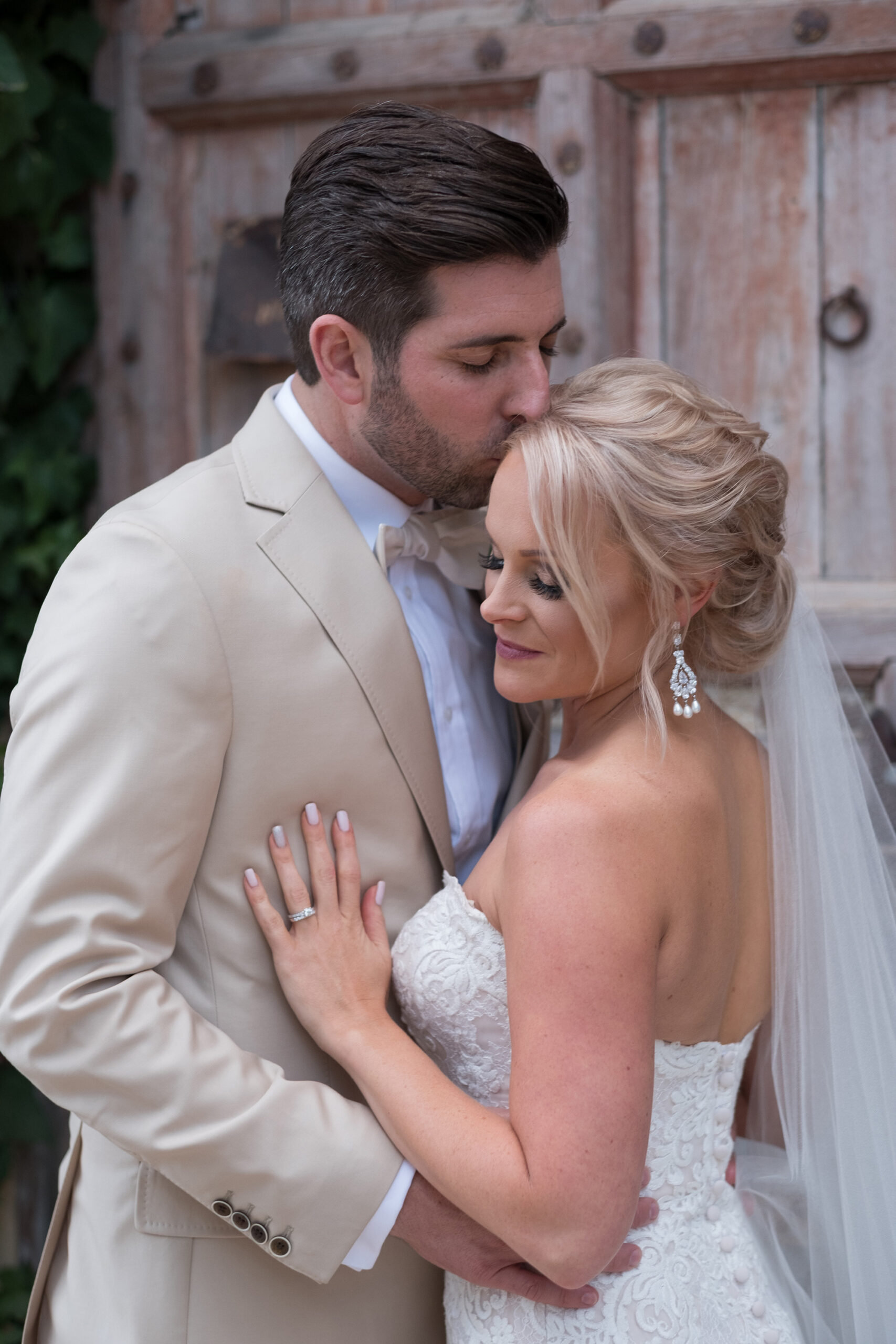 Leah and Shane had a hand in making their own wedding bands with Everett Brookes Jewellers, where customers get to roll, file and hammer gold into their very own rings. "It was a lovely experience," praises Leah. "Shane had my engagement ring designed and made by them so we were definitely going to go there for our wedding rings. They are fantastic."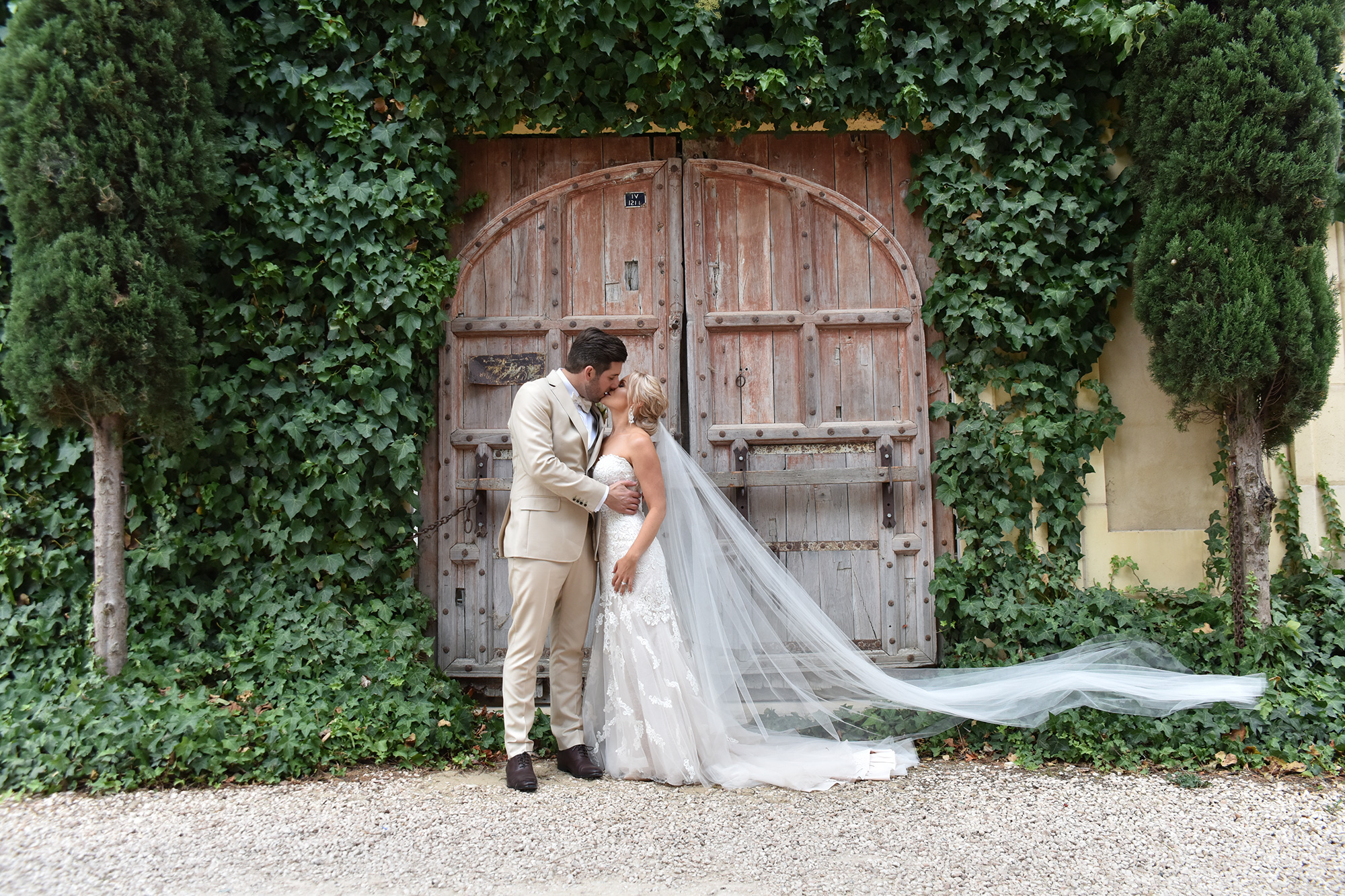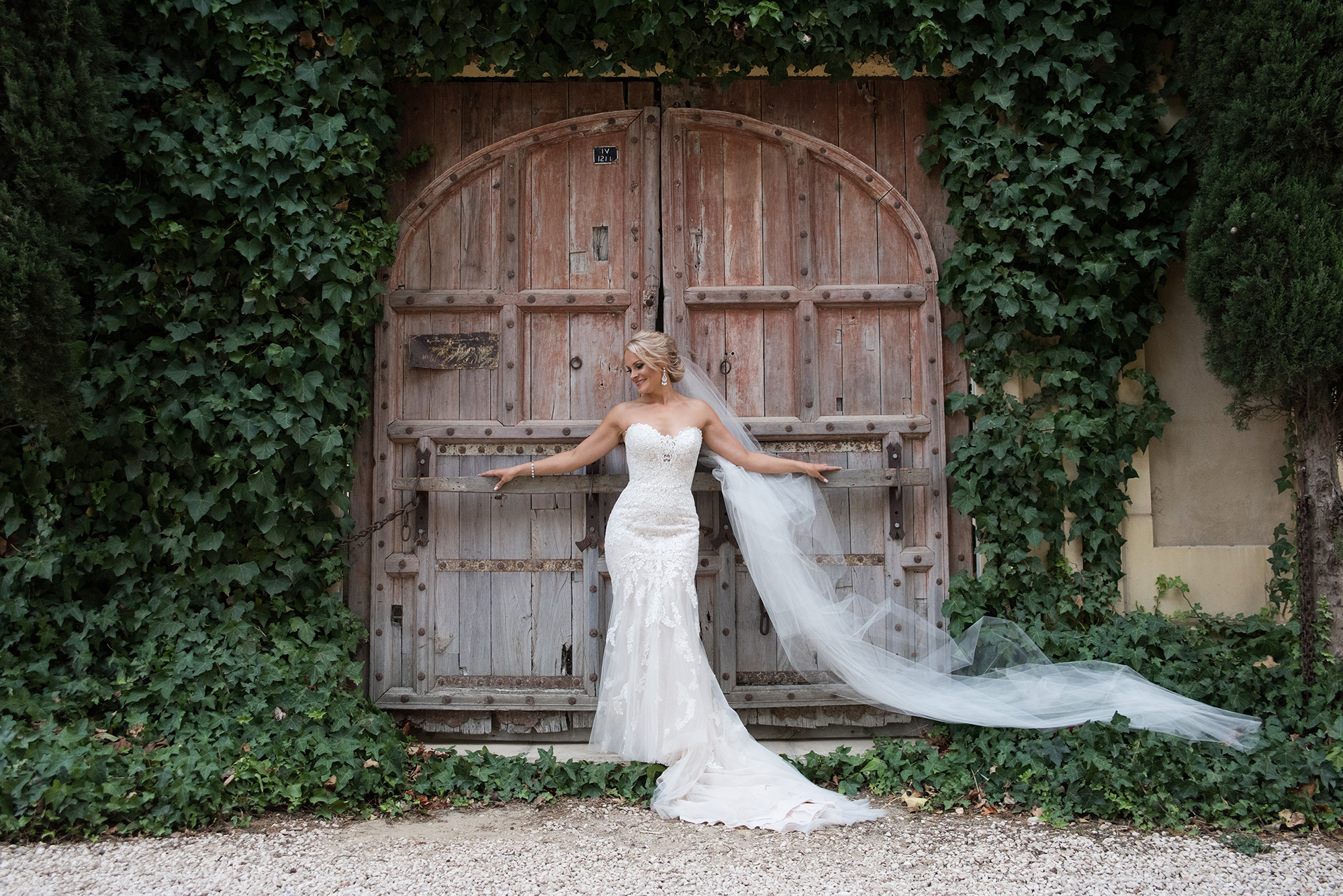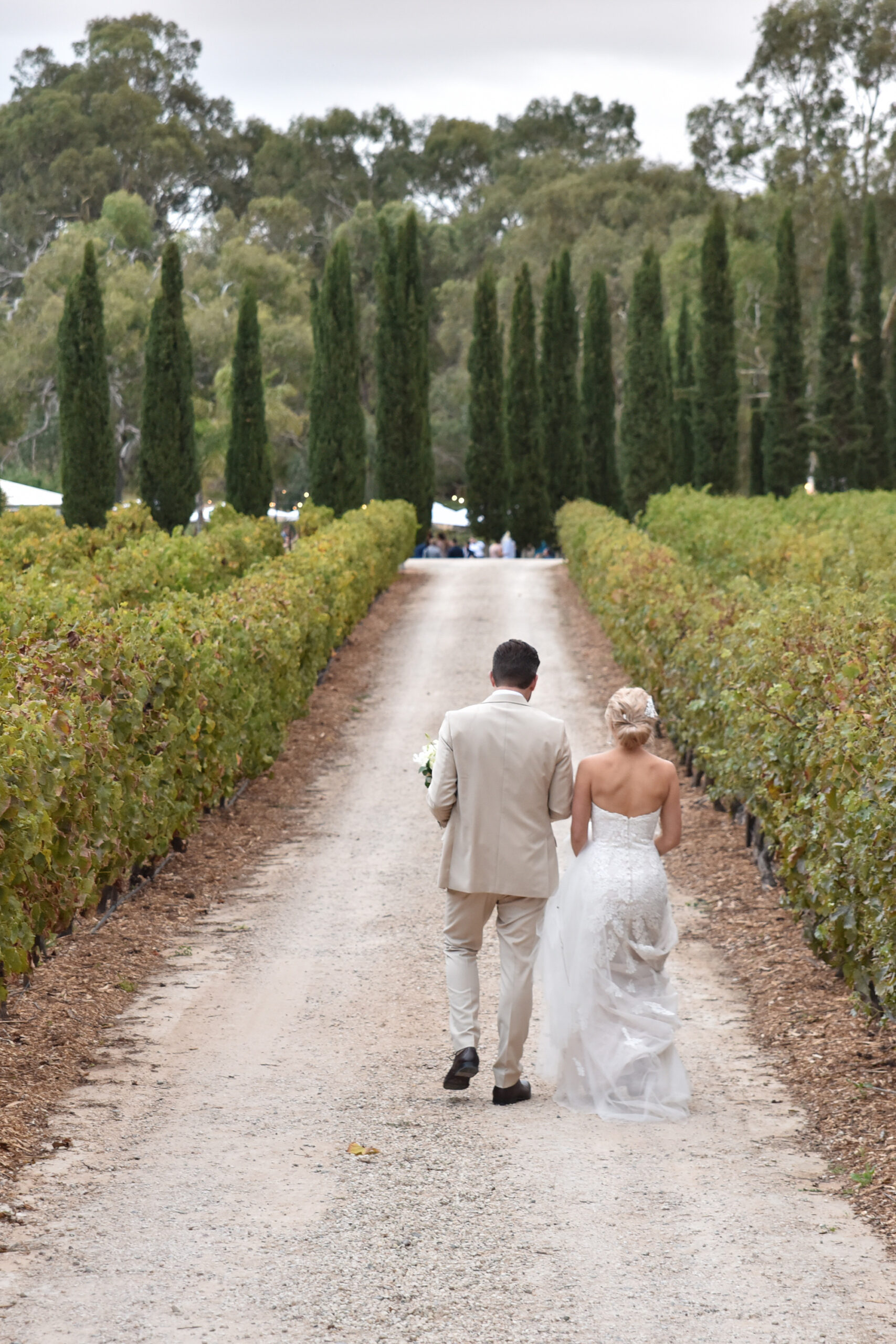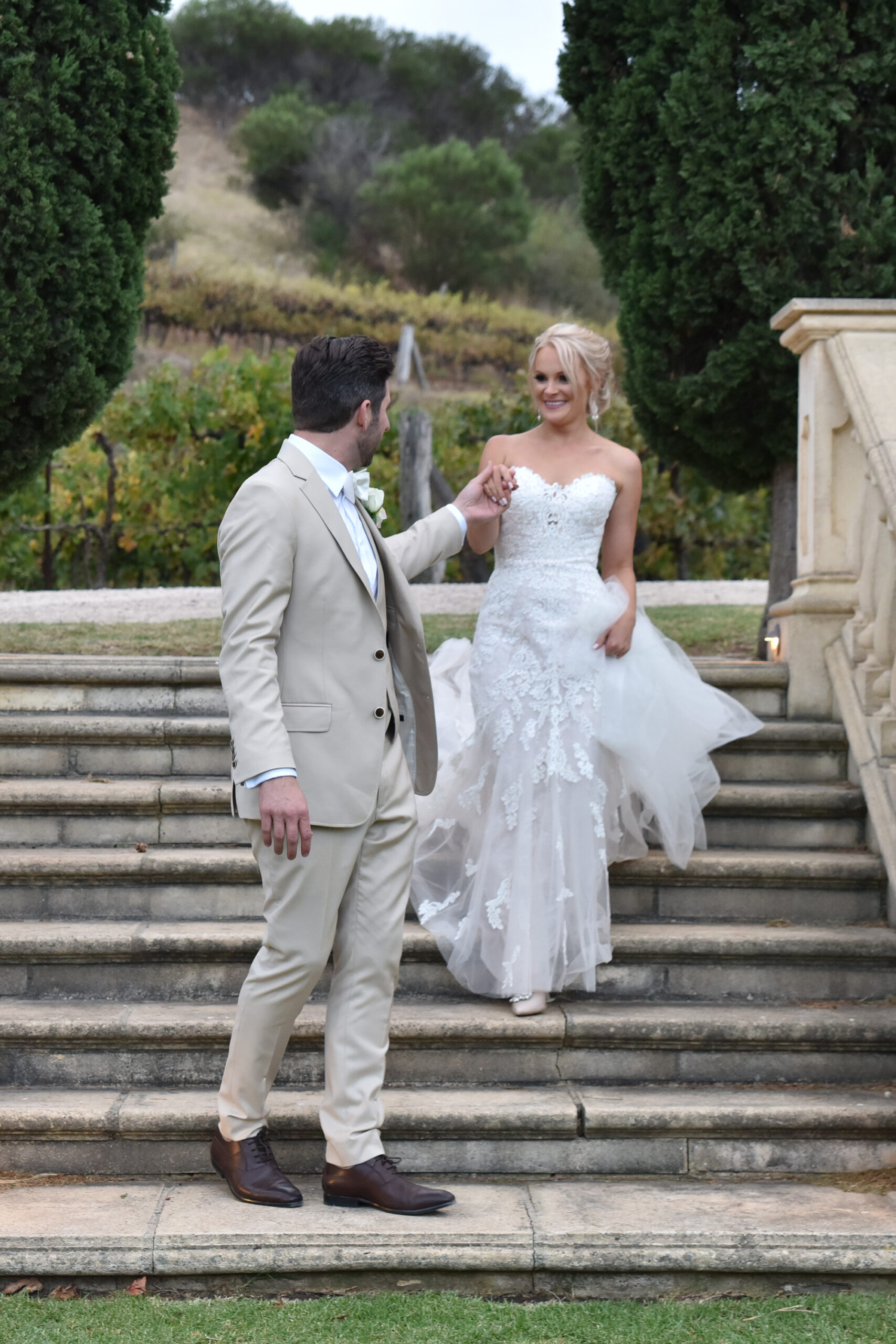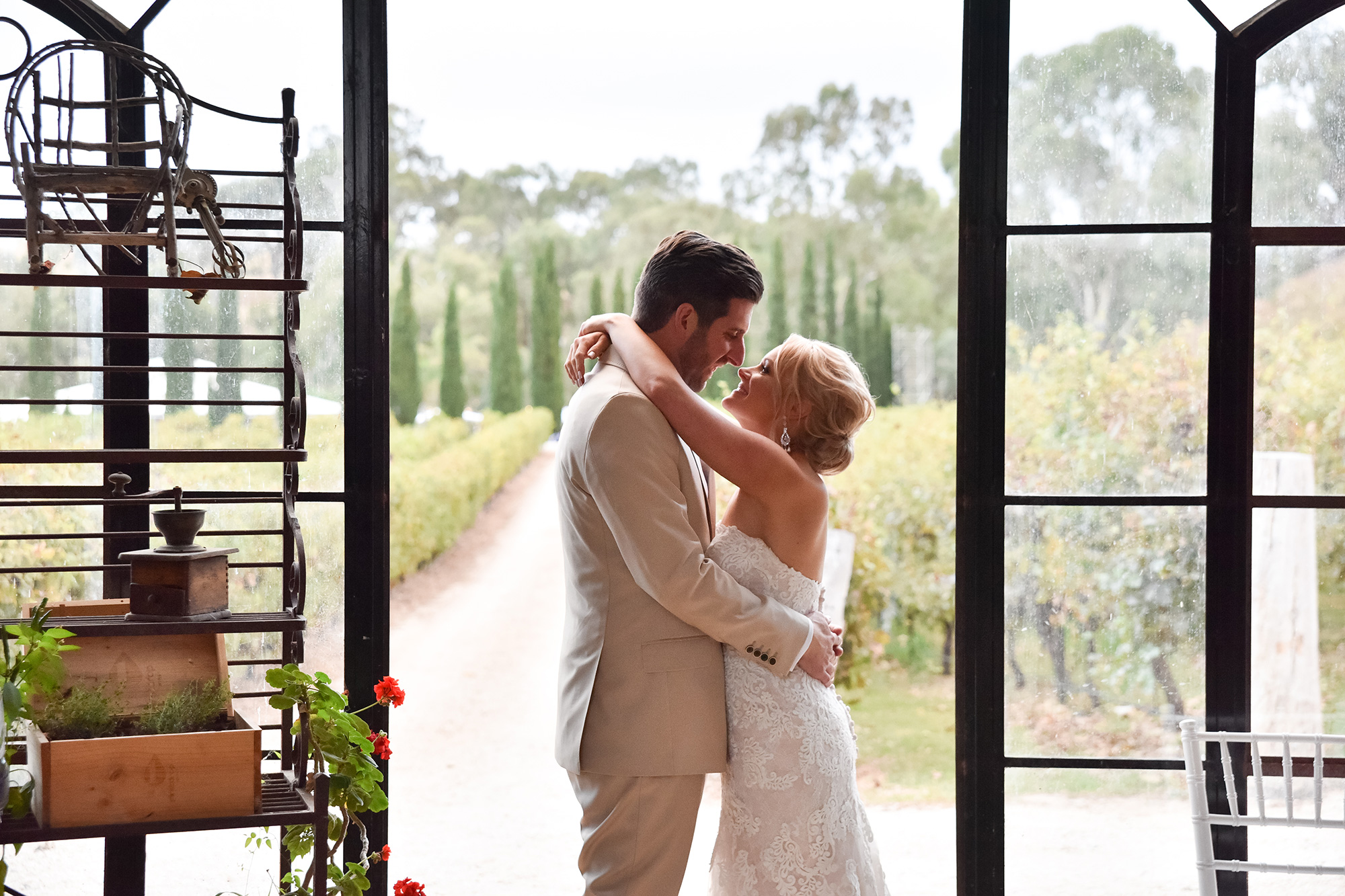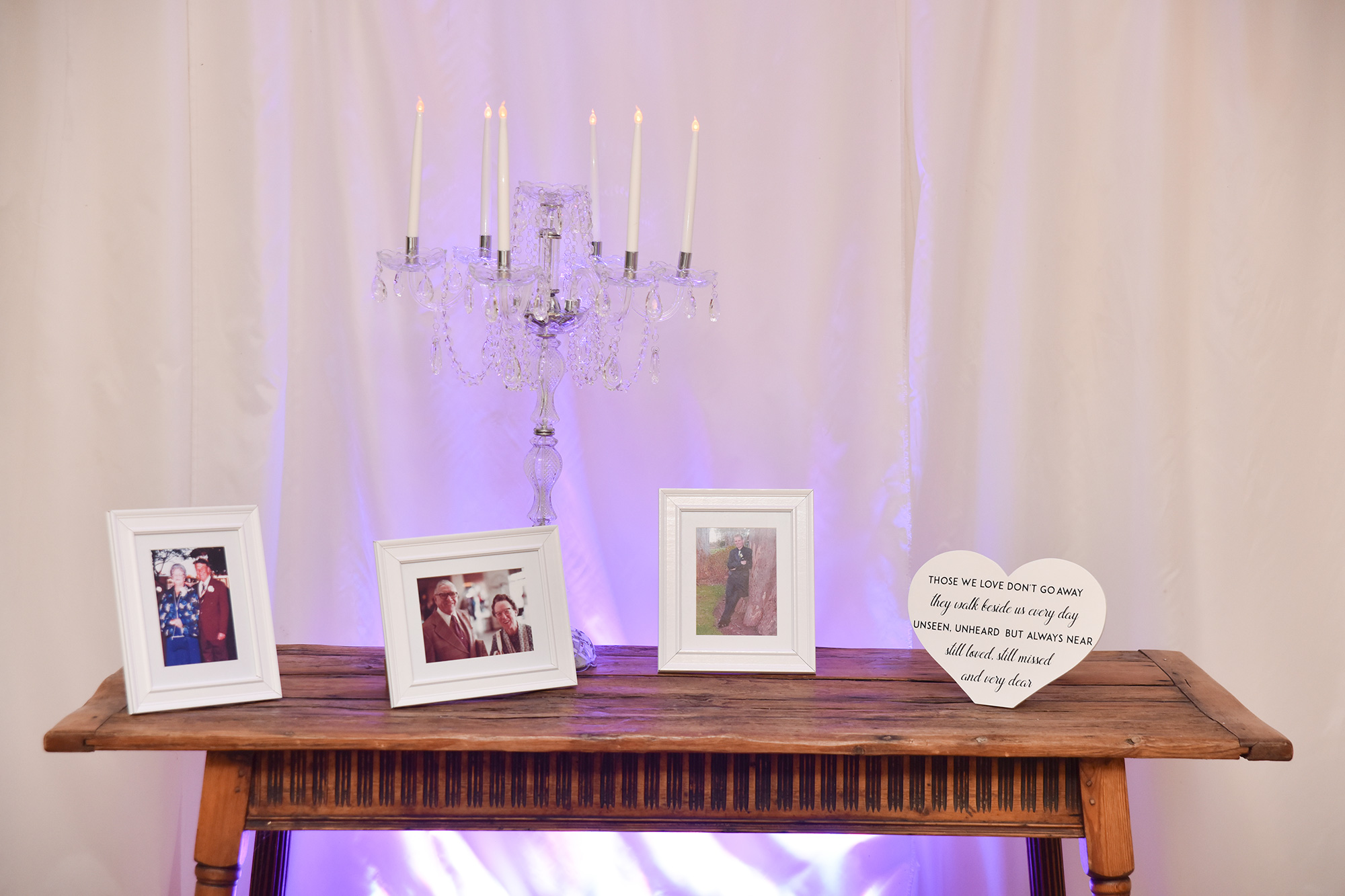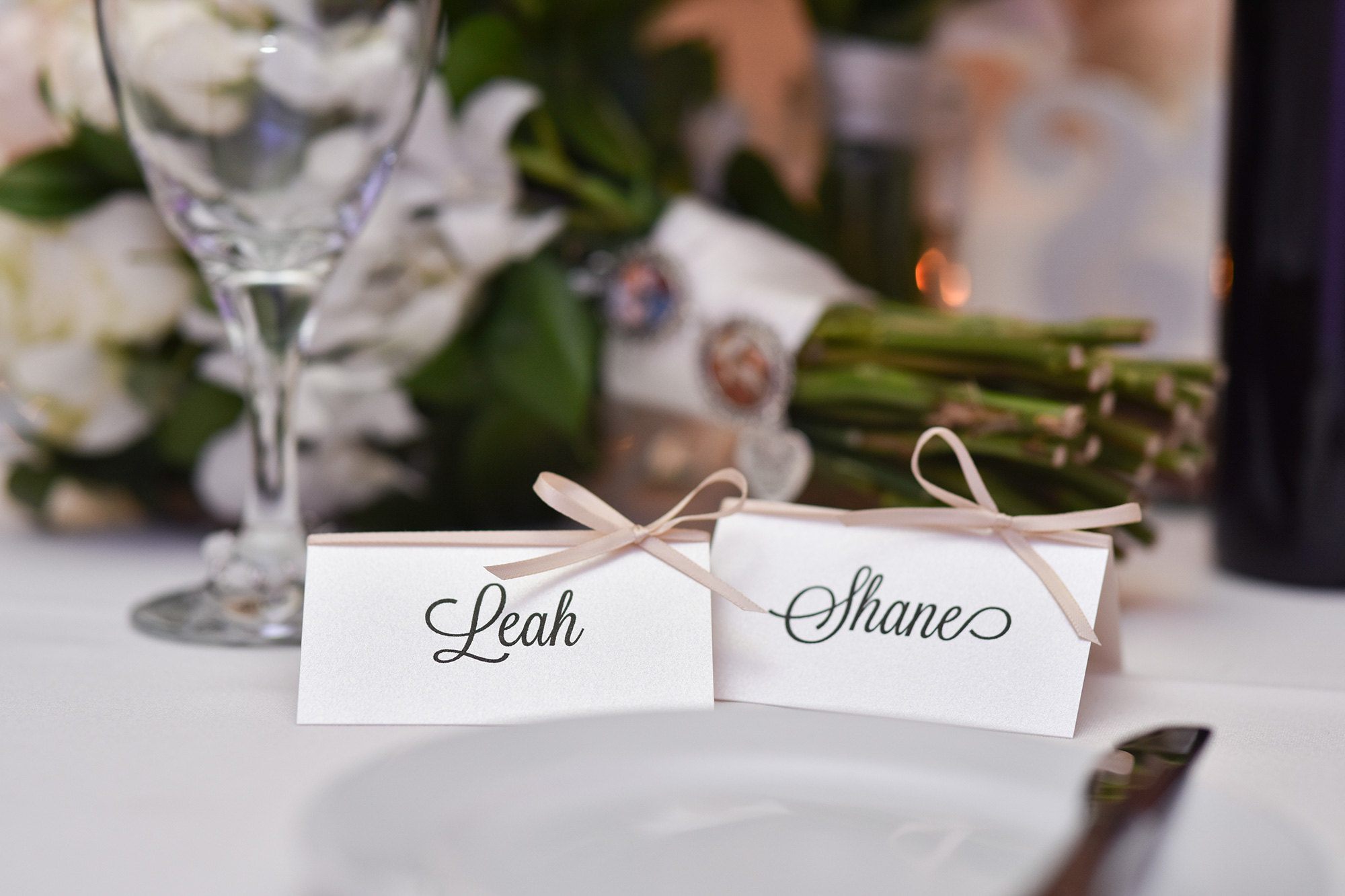 "We both really love that we consider ourselves like ying and yang, my strengths are Shane's weaknesses and vice versa. I love how Shane can always make me laugh and make any situation fun and exciting," Leah says.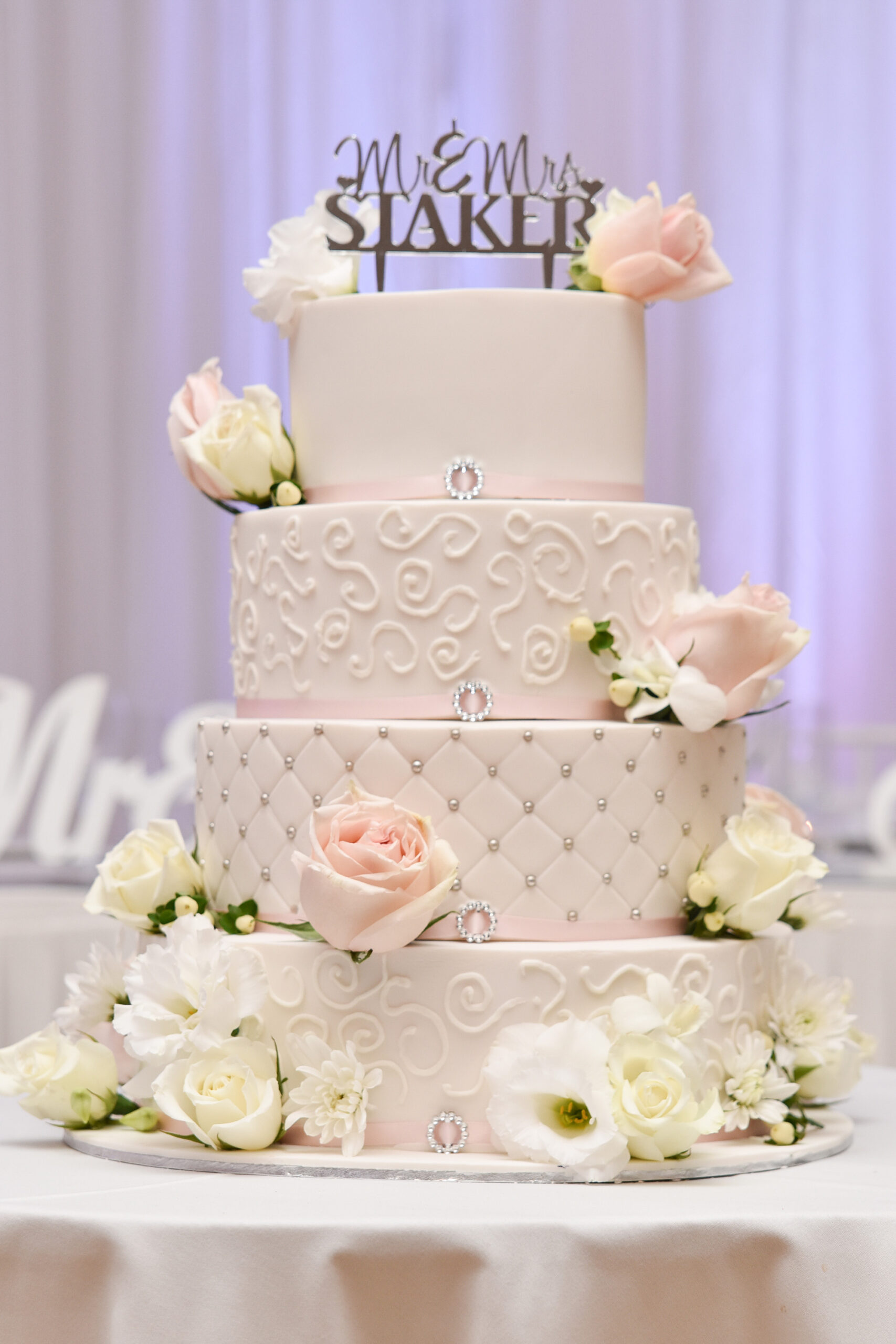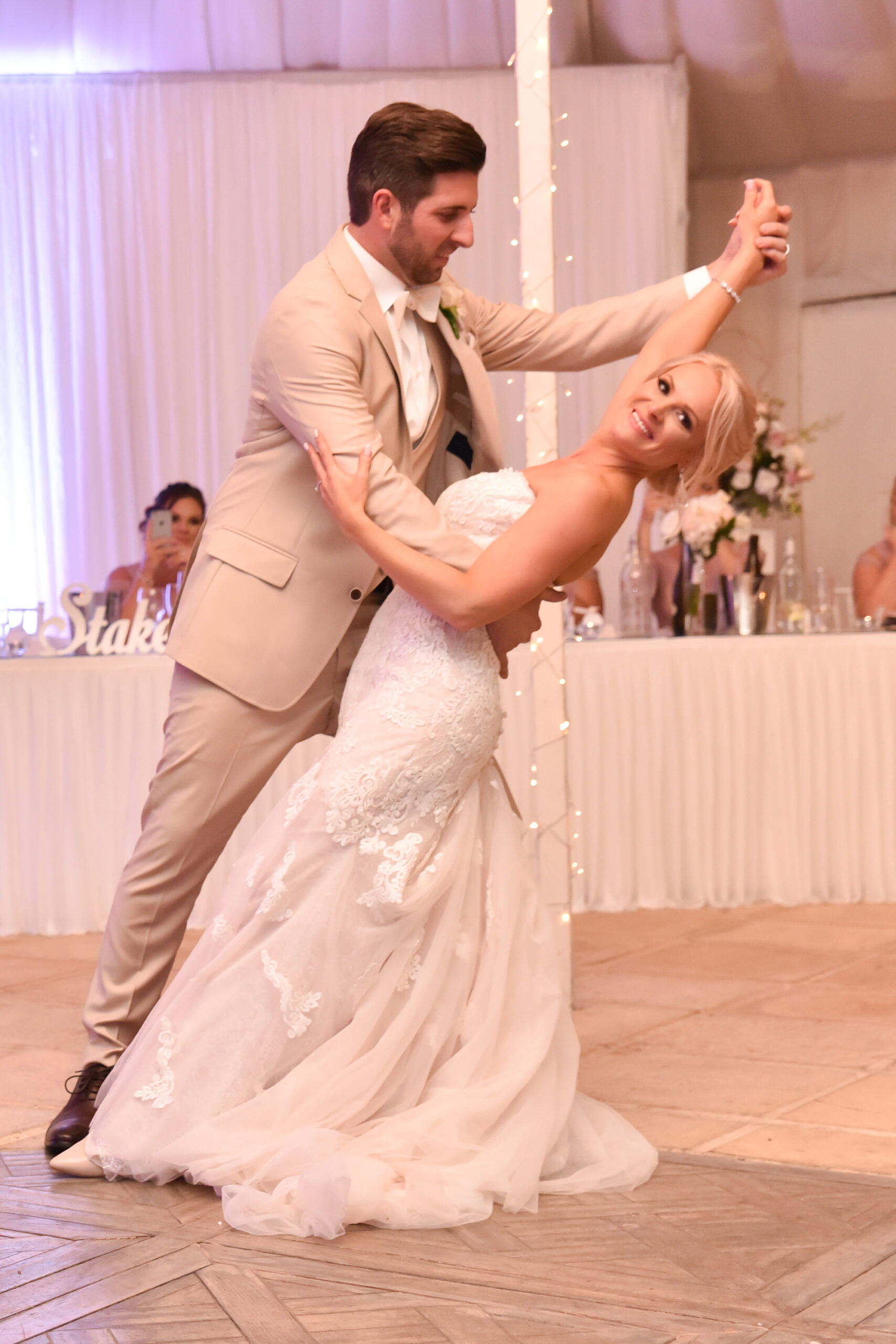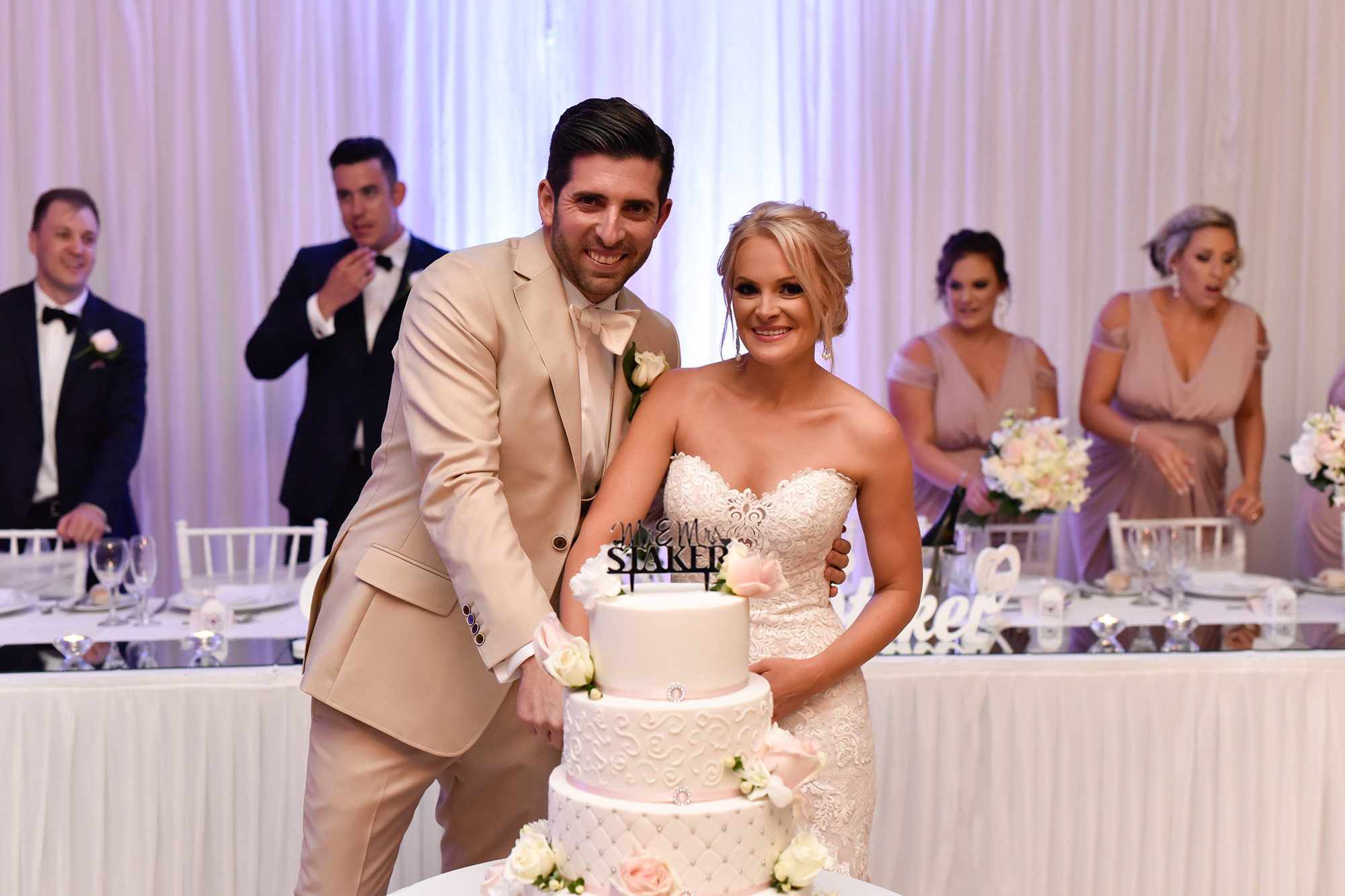 The couple's marquee wedding reception was styled elegantly with the help of Hire Me SA and a backdrop by Venue Productions.