Joel Dodson's heartfelt proposal to Ellen Morales paved the way for the couple's romantic classic wedding.
Eight years after the high school sweethearts first met, they were at their favourite camping spot –  Lake Conjola on the NSW South Coast – with family friends when Joel, 26, decided to pop the question.
Joel headed off on what he said was a fishing trip with one of his mates. About an hour passed when the mate excitedly returned saying Joel had caught a huge fish and was waiting at the lake for Ellen, 26, to head down with her camera.
"So on the boat I went… By that stage it was quite dark and we were turning the corner to approach the bank that Joel would be waiting on… There were rows of bamboo torches surrounding a picnic blanket and a nervous-looking Joel. By the time I took in the surroundings, It was apparent that there was another reason I was supposed to be there. Getting off the boat all teary-eyed, I walked up to the beautifully romantic setting, where the love of my life got down one knee," Ellen says.
The Erskine Park couple then began planning their classic wedding for May 6, 2016, at Blessed Sacrament Catholic Church in front of 160 family and friends. "The ceremony was one of the highlights of the day. It was so beautiful and surreal to be walking down the aisle to the boy I fell in love with almost 10 years ago. Nothing beats that moment," Ellen says.
The celebrations continued at Sergeants Mess' in Mosman, a venue the bride describes as "absolutely stunning".
"We wanted as much dancing as possible. To set the tone for the evening, as soon as we entered the venue, we got our guests up dancing  – and it worked! Everyone was on their feet and loving it," Ellen says.
"We are so fortunate to have found each other so early in life. It really is so special to grow up alongside your best friend and soulmate."
Photos courtesy of Milenko Weddings.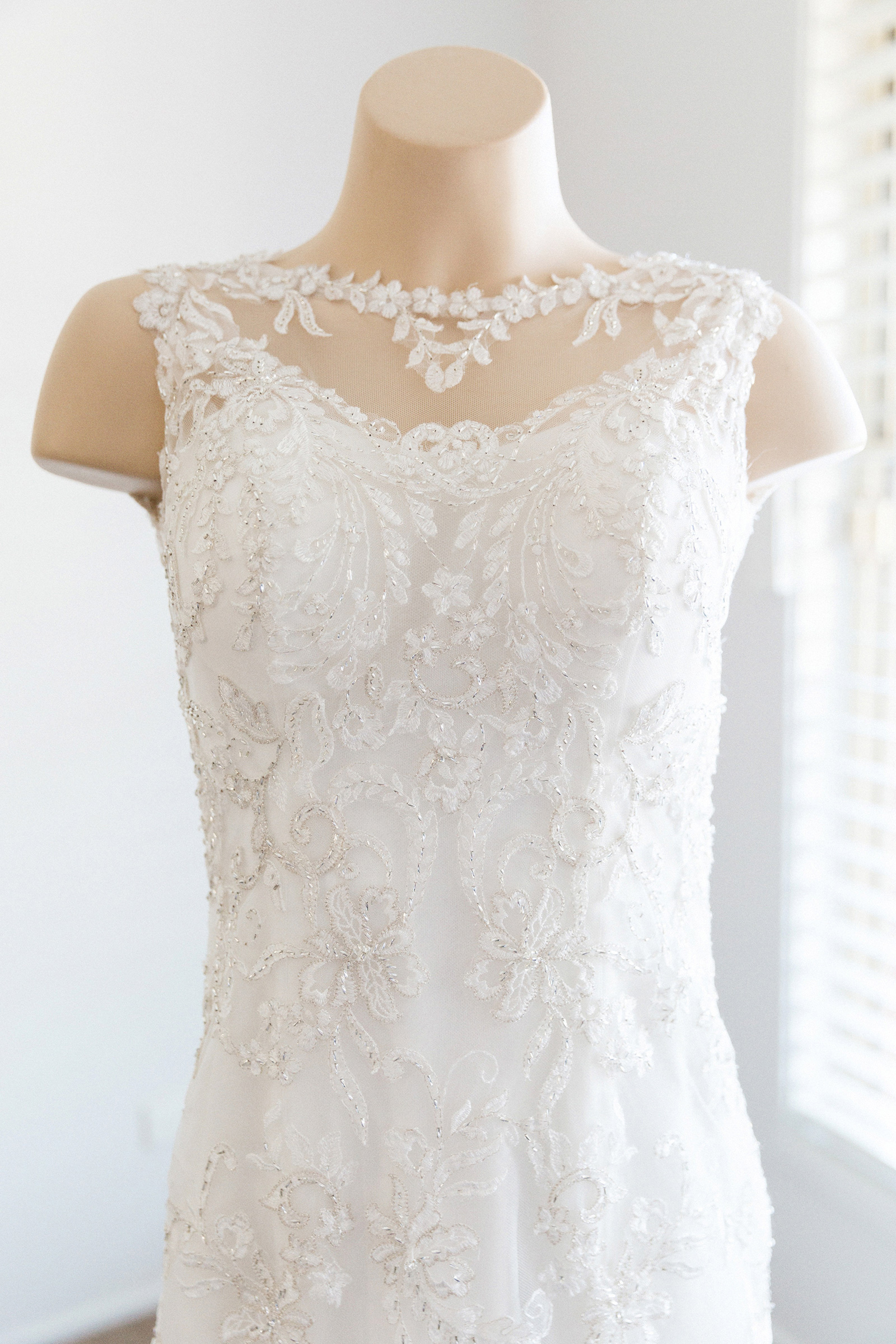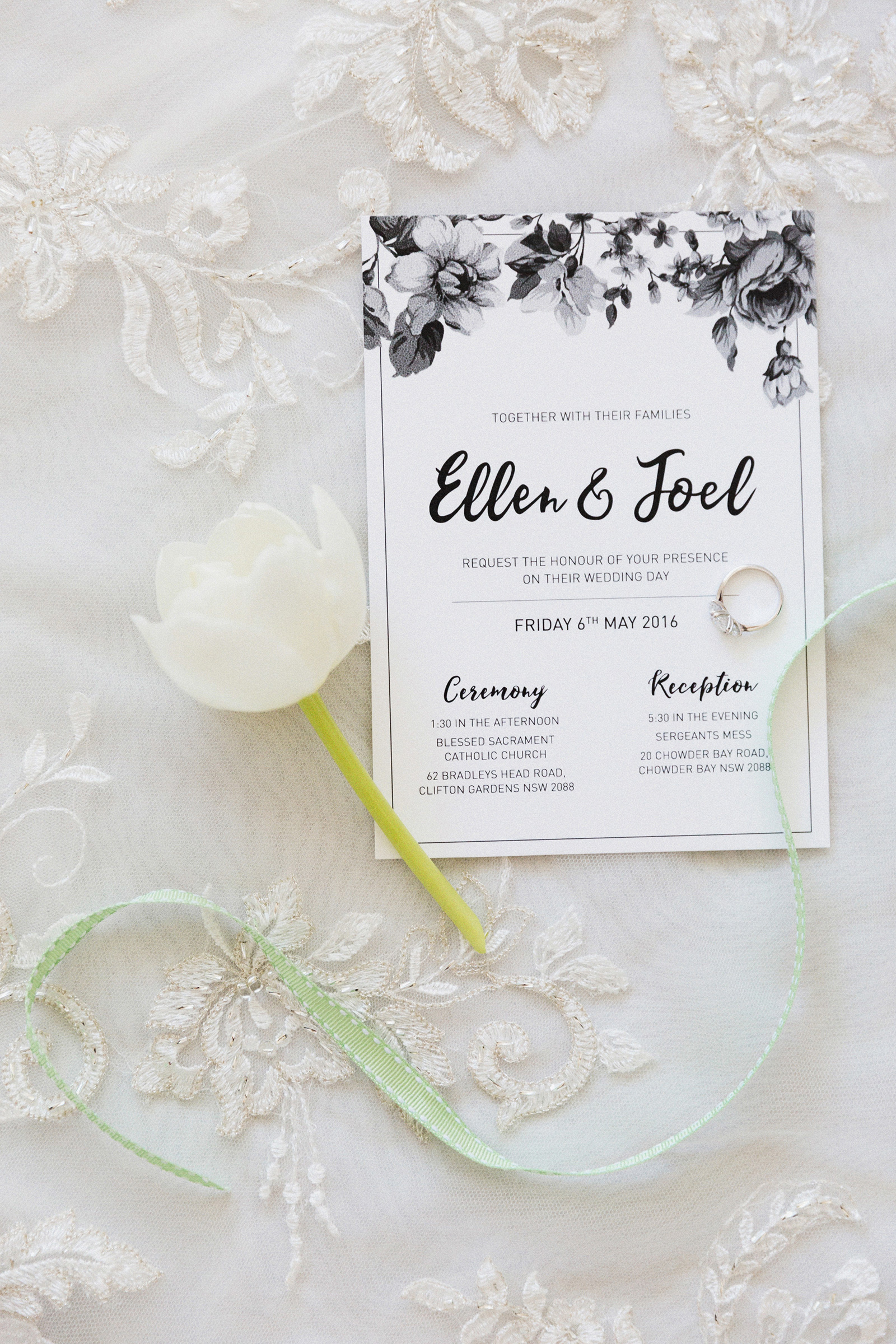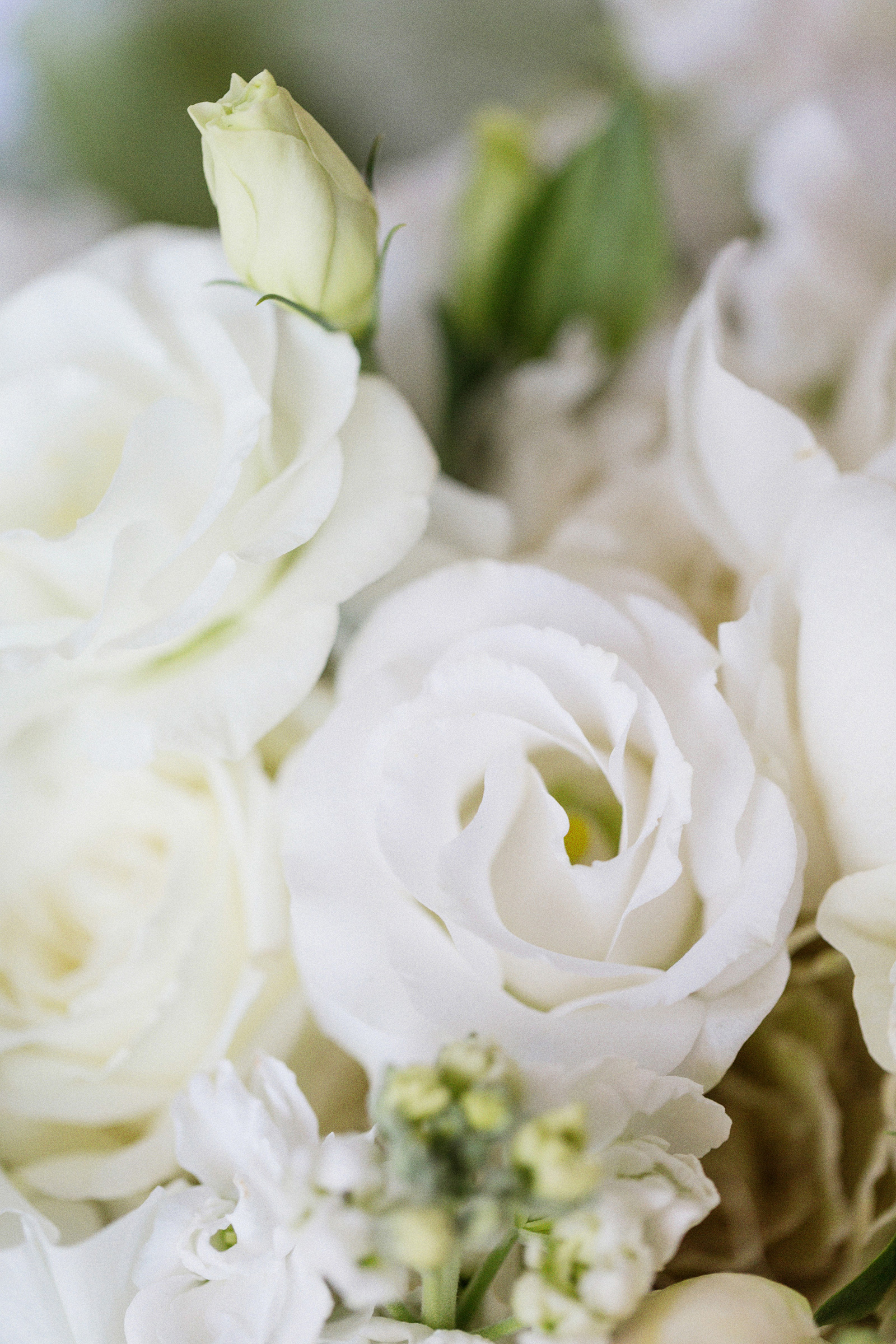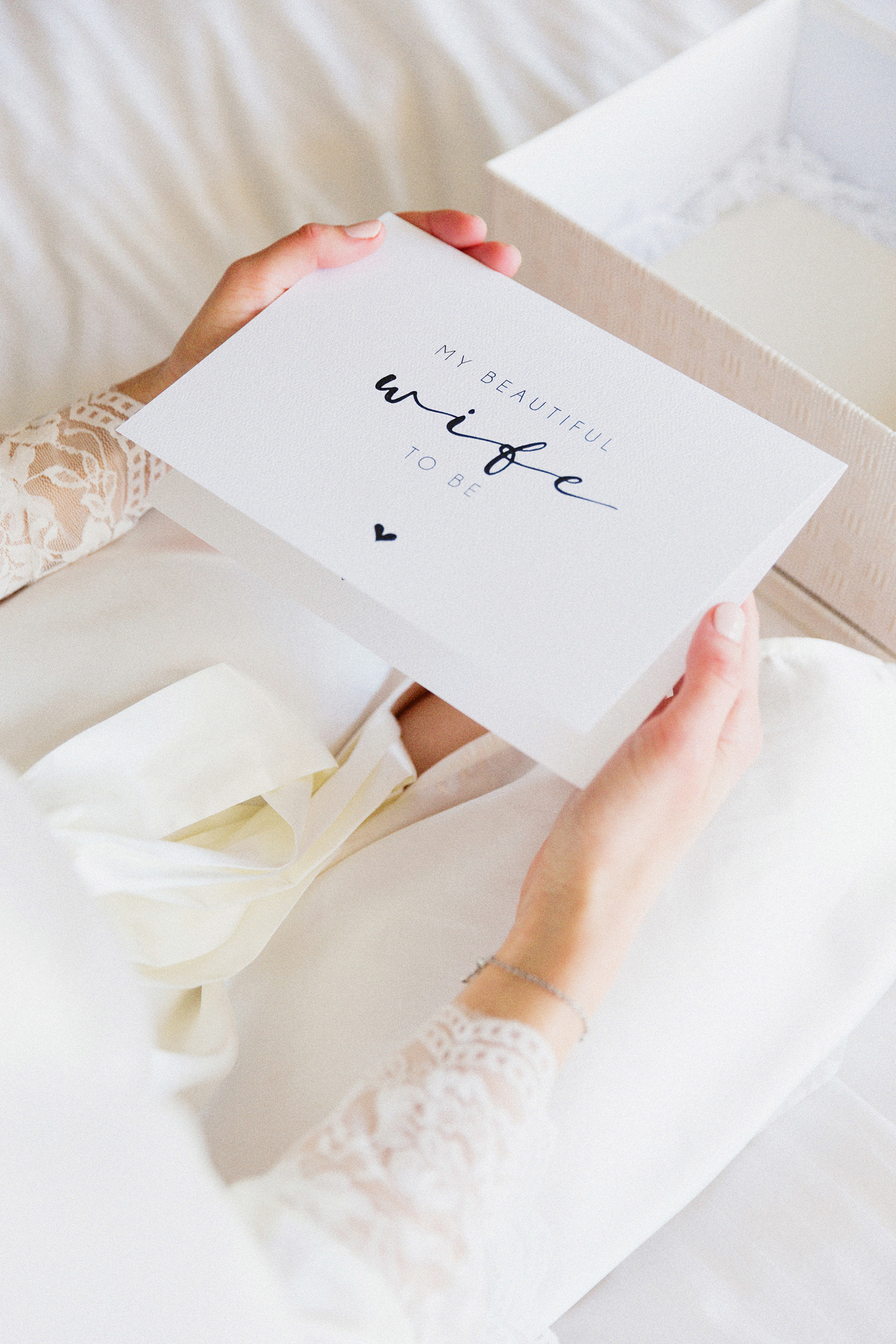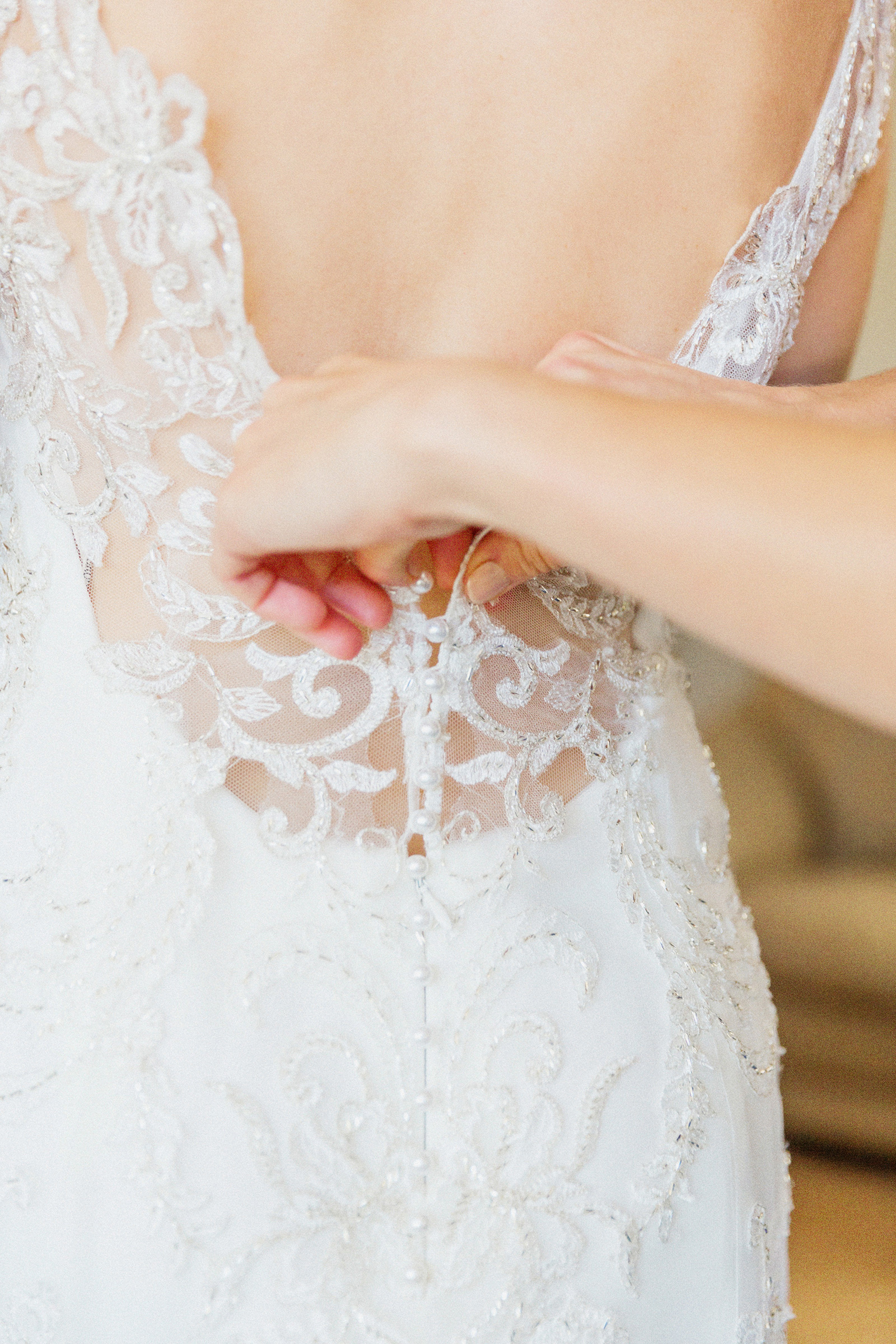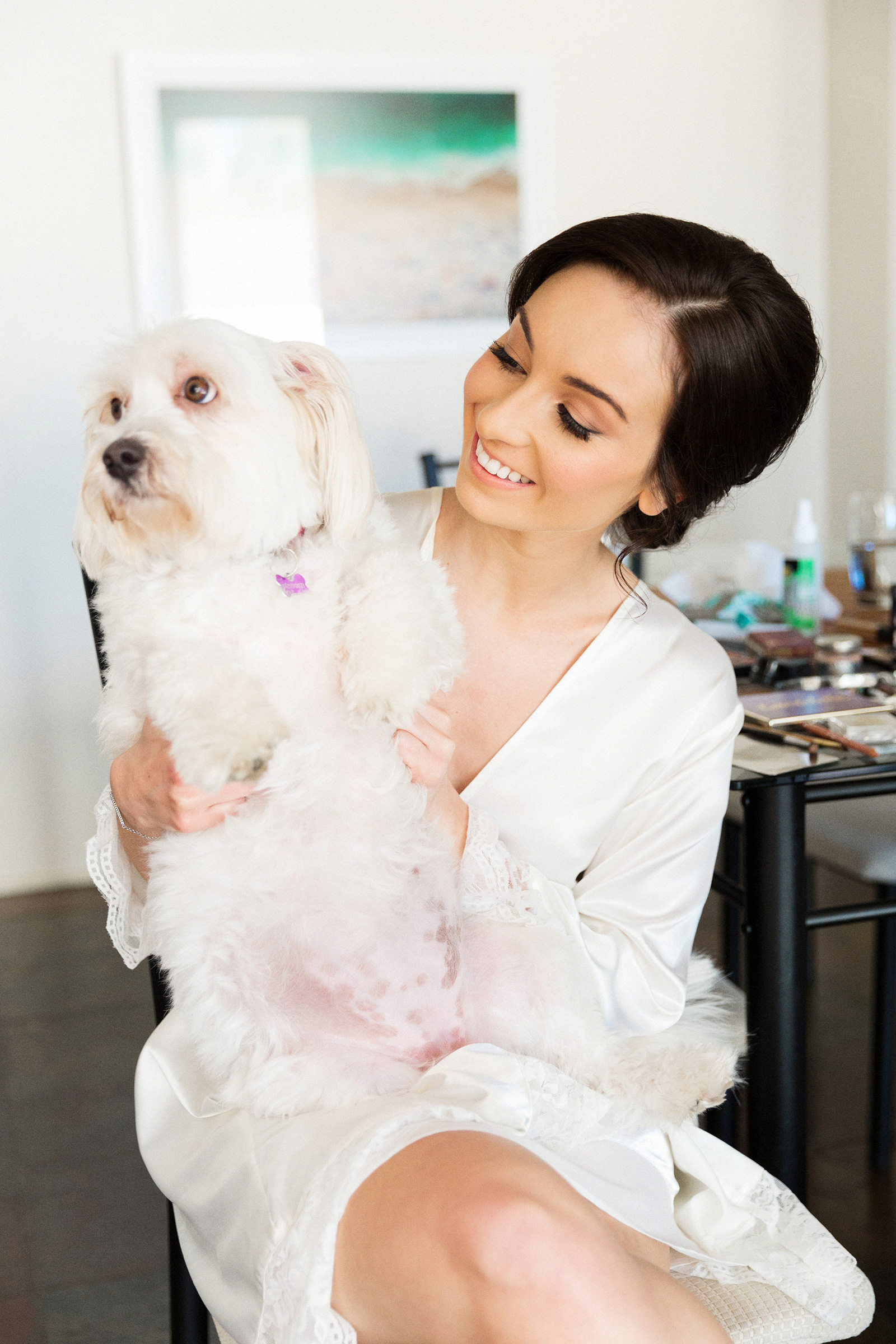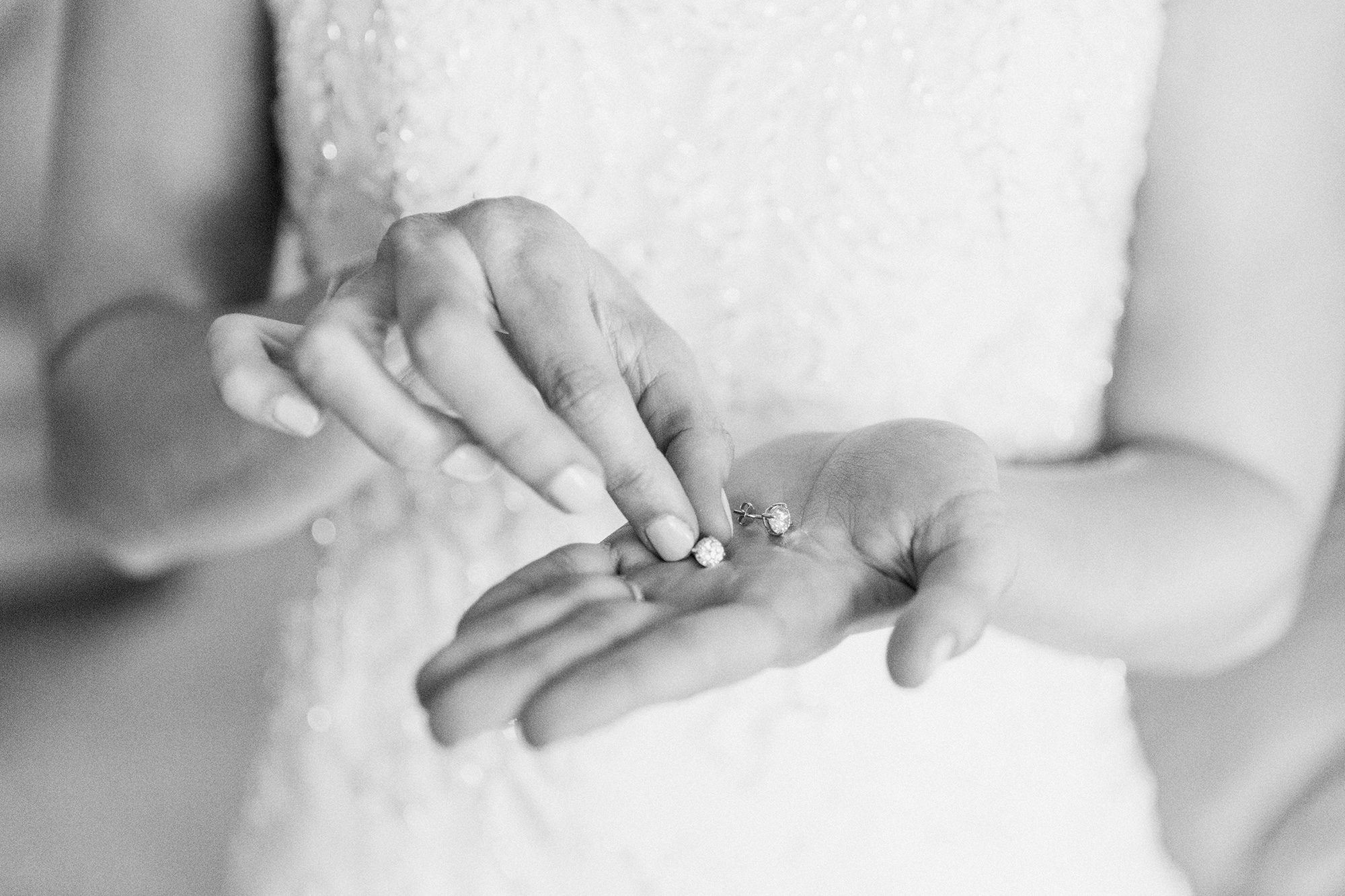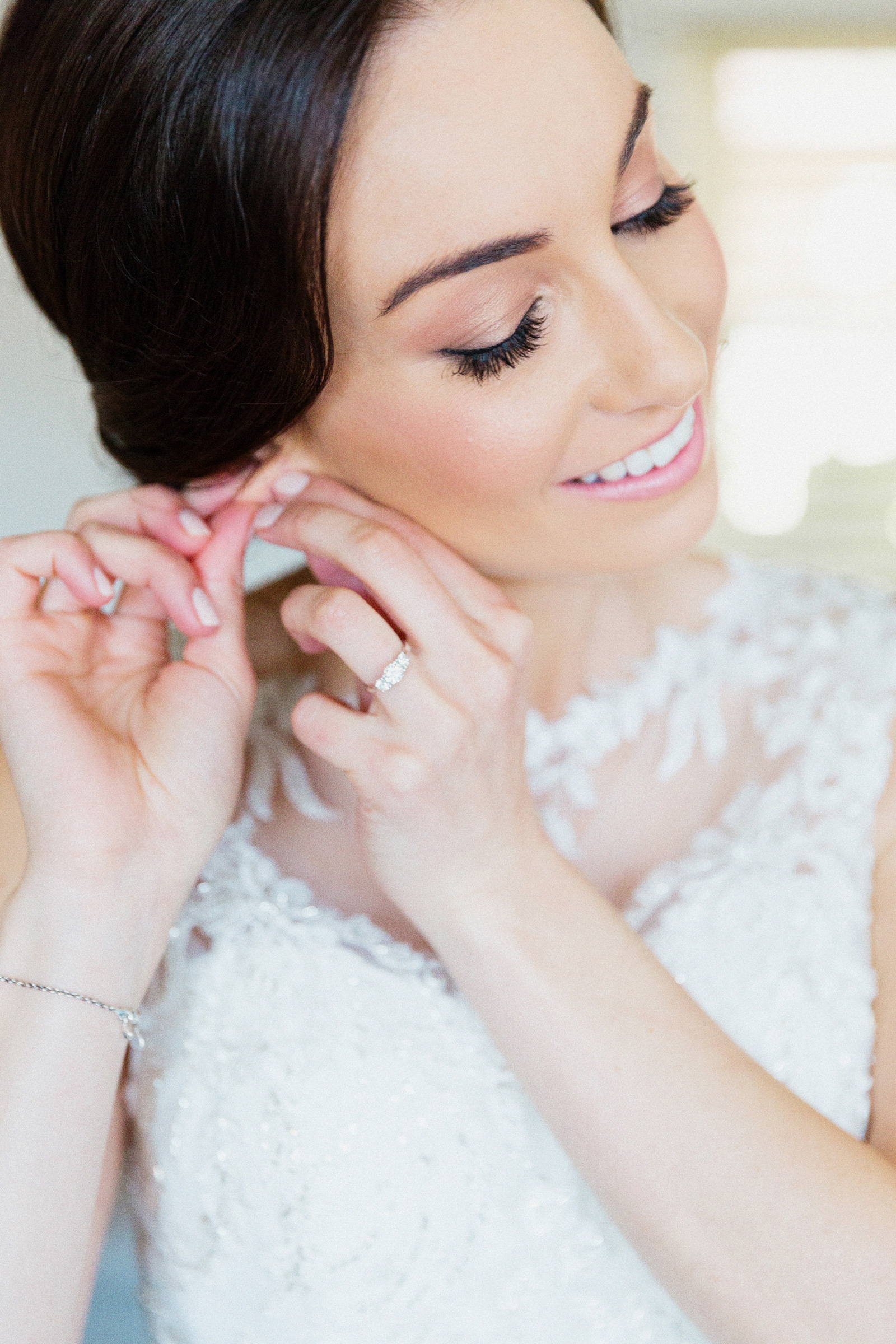 Ellen kept her accessories simple to showcase her gorgeous lace gown.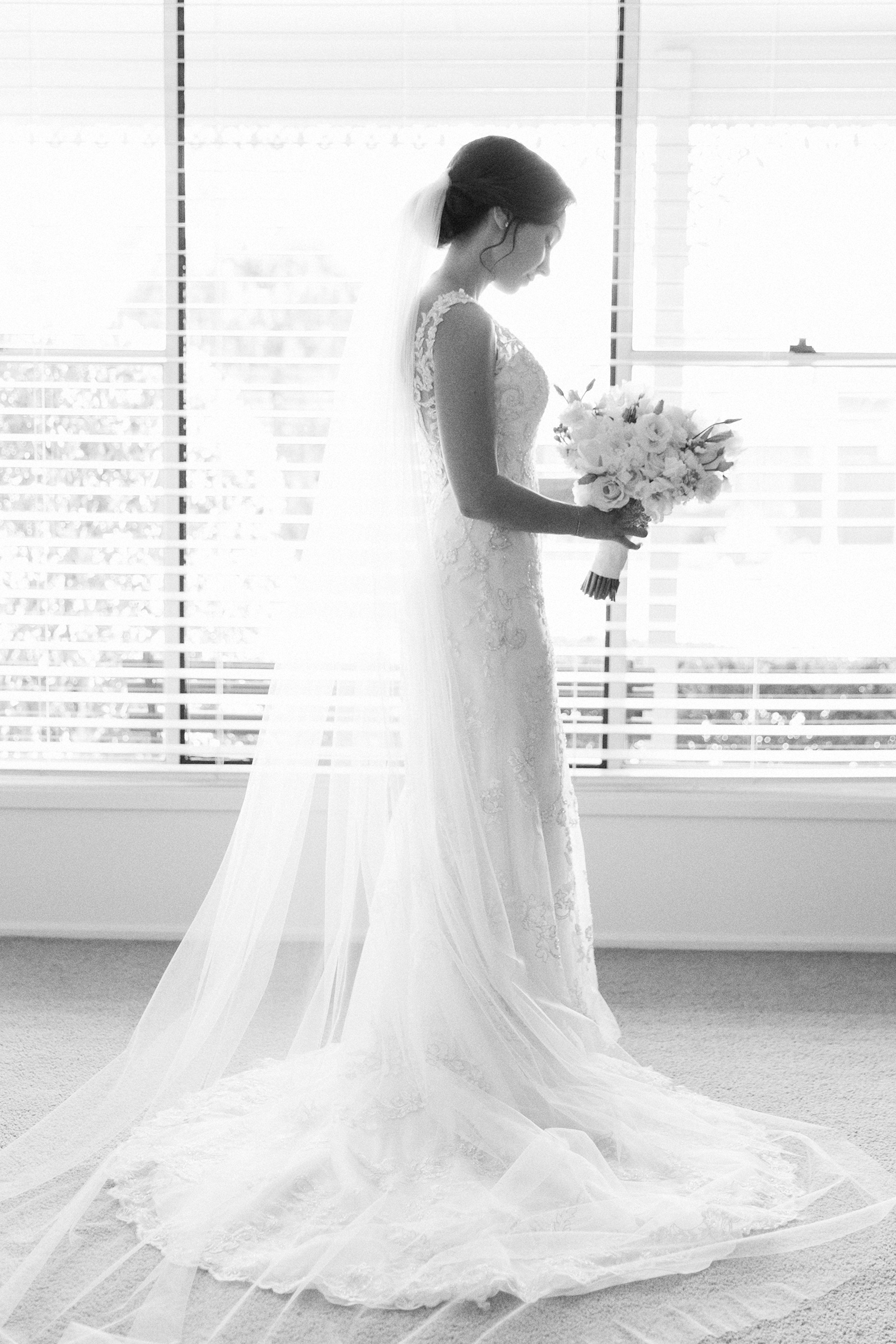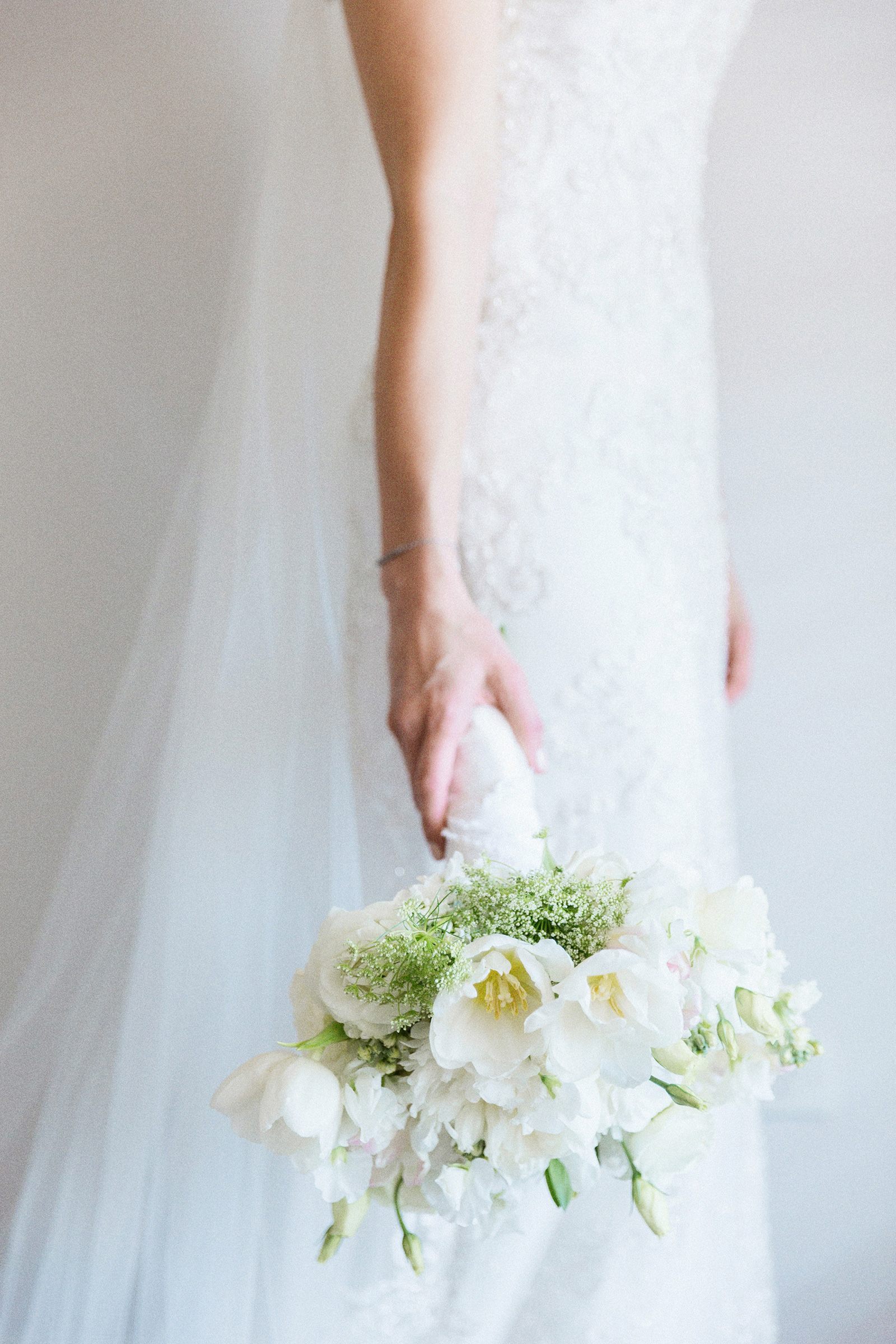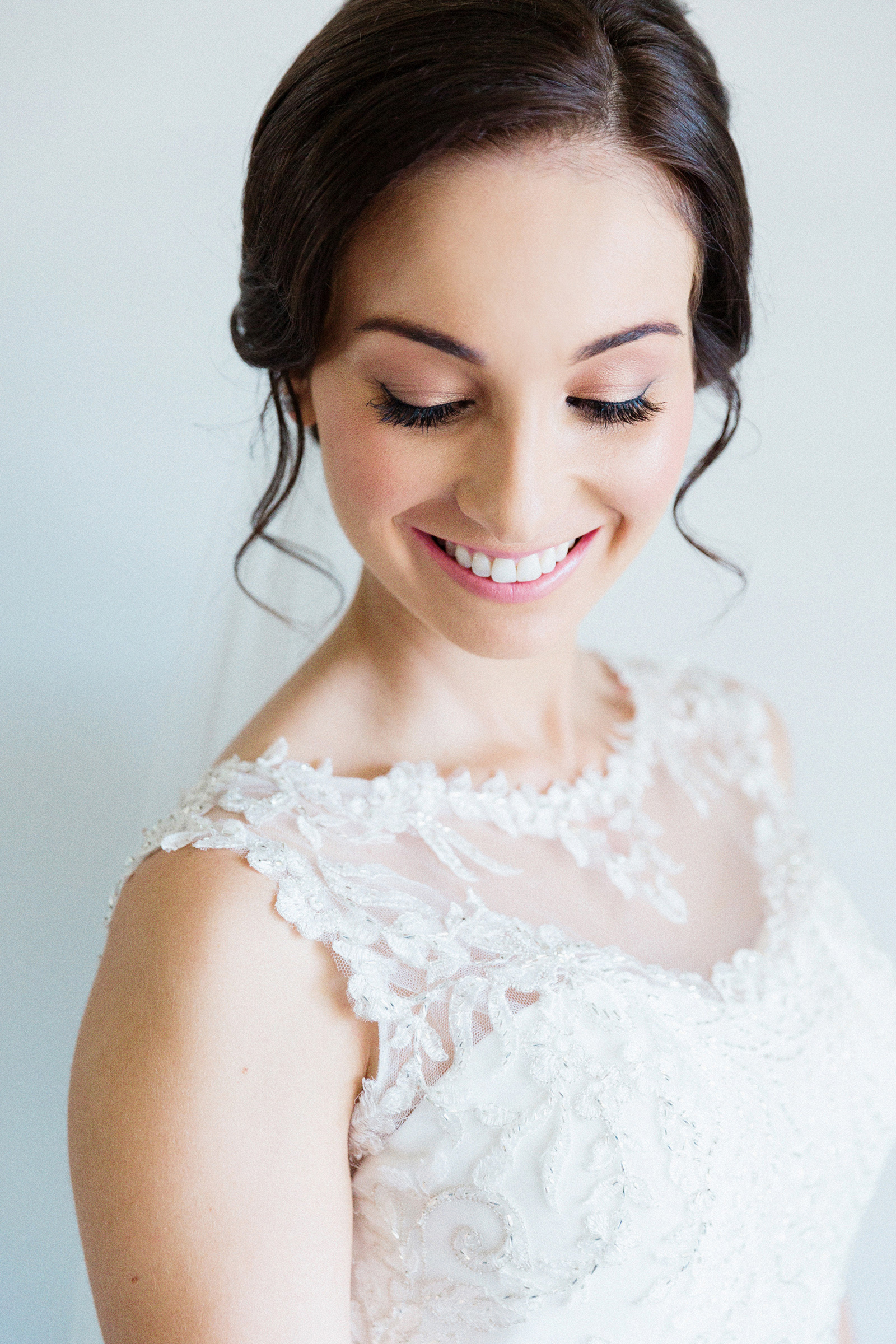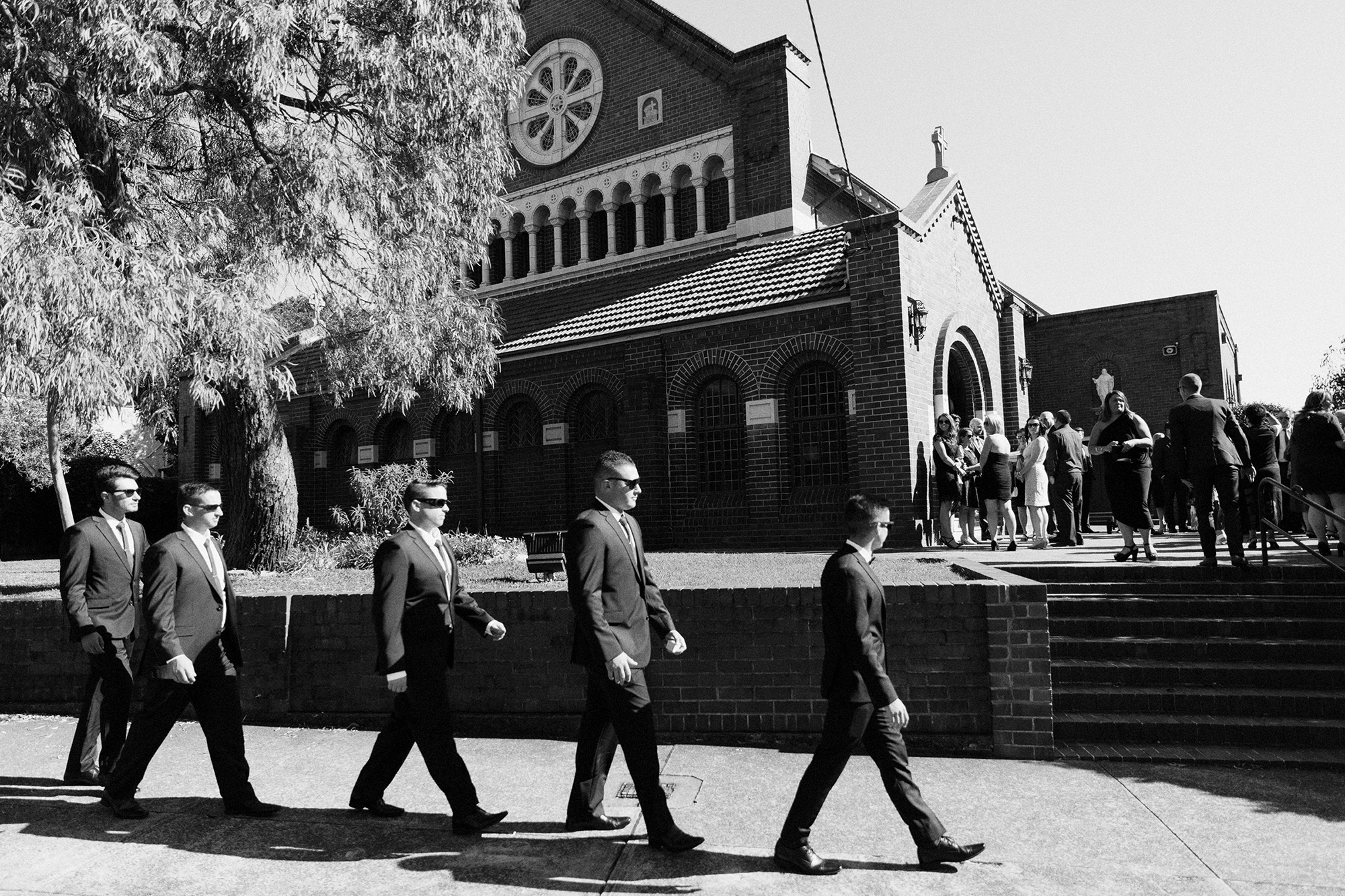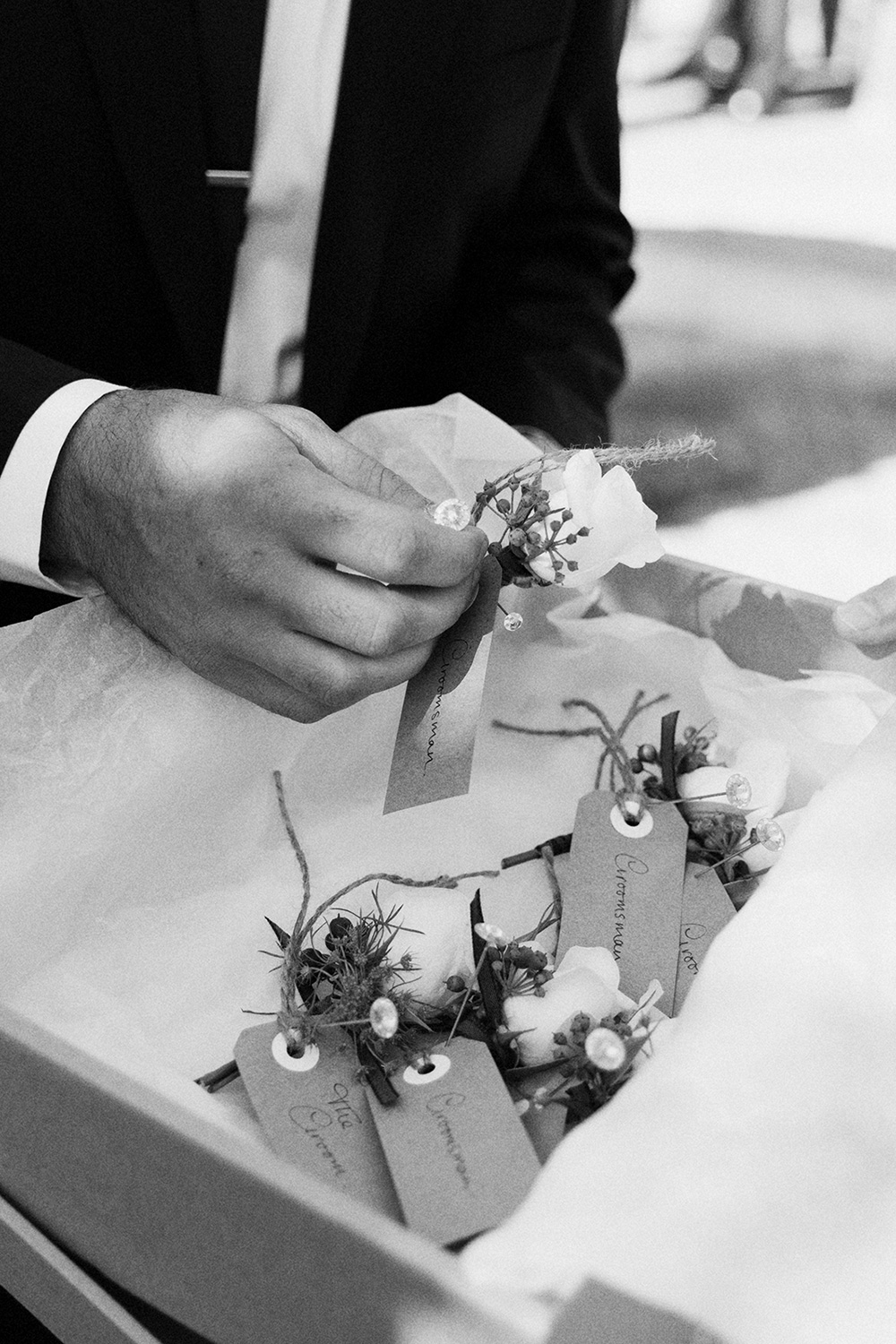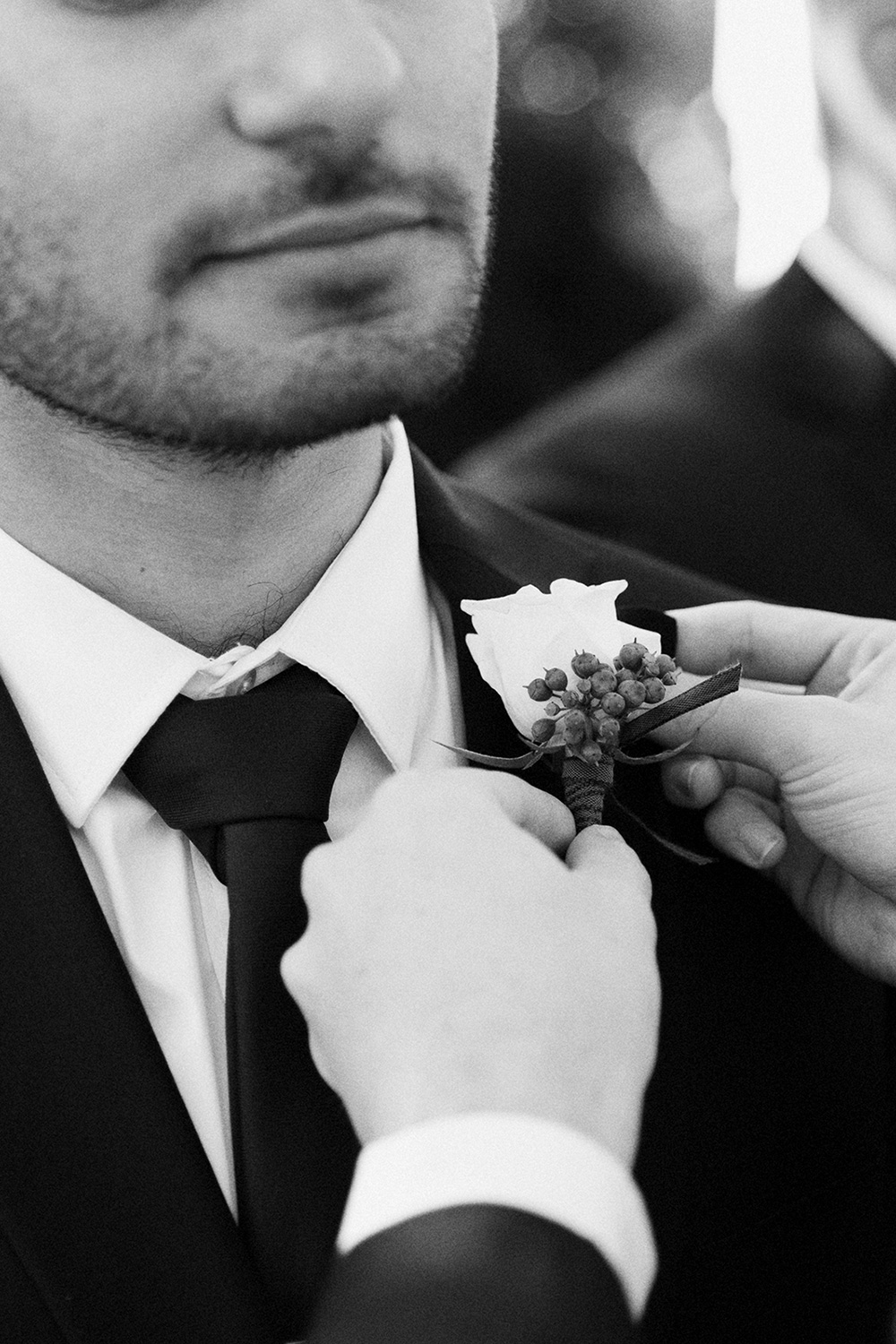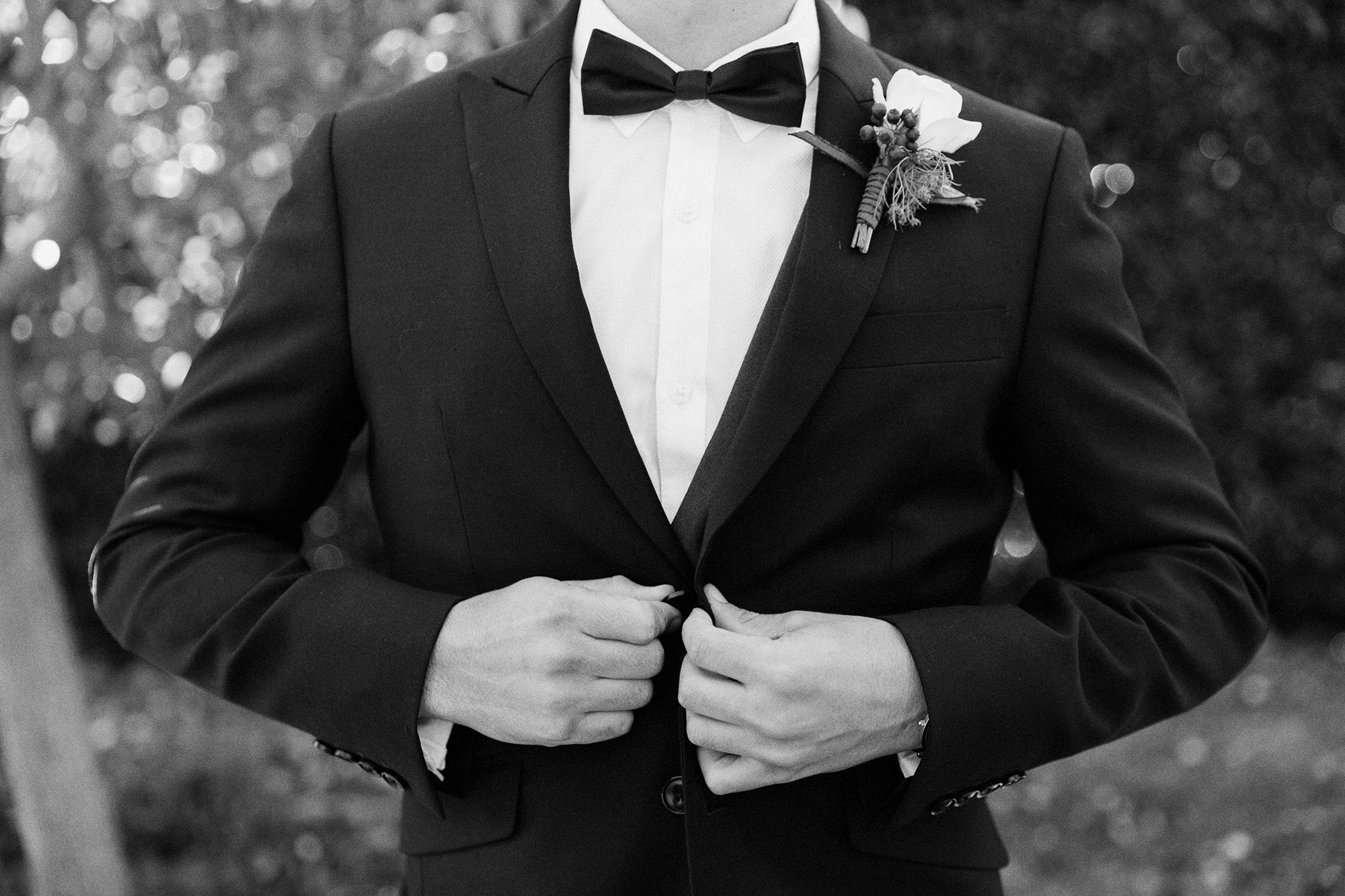 Joel looked sharp in a fitted black suit and bow tie from Montagio Custom Tailoring.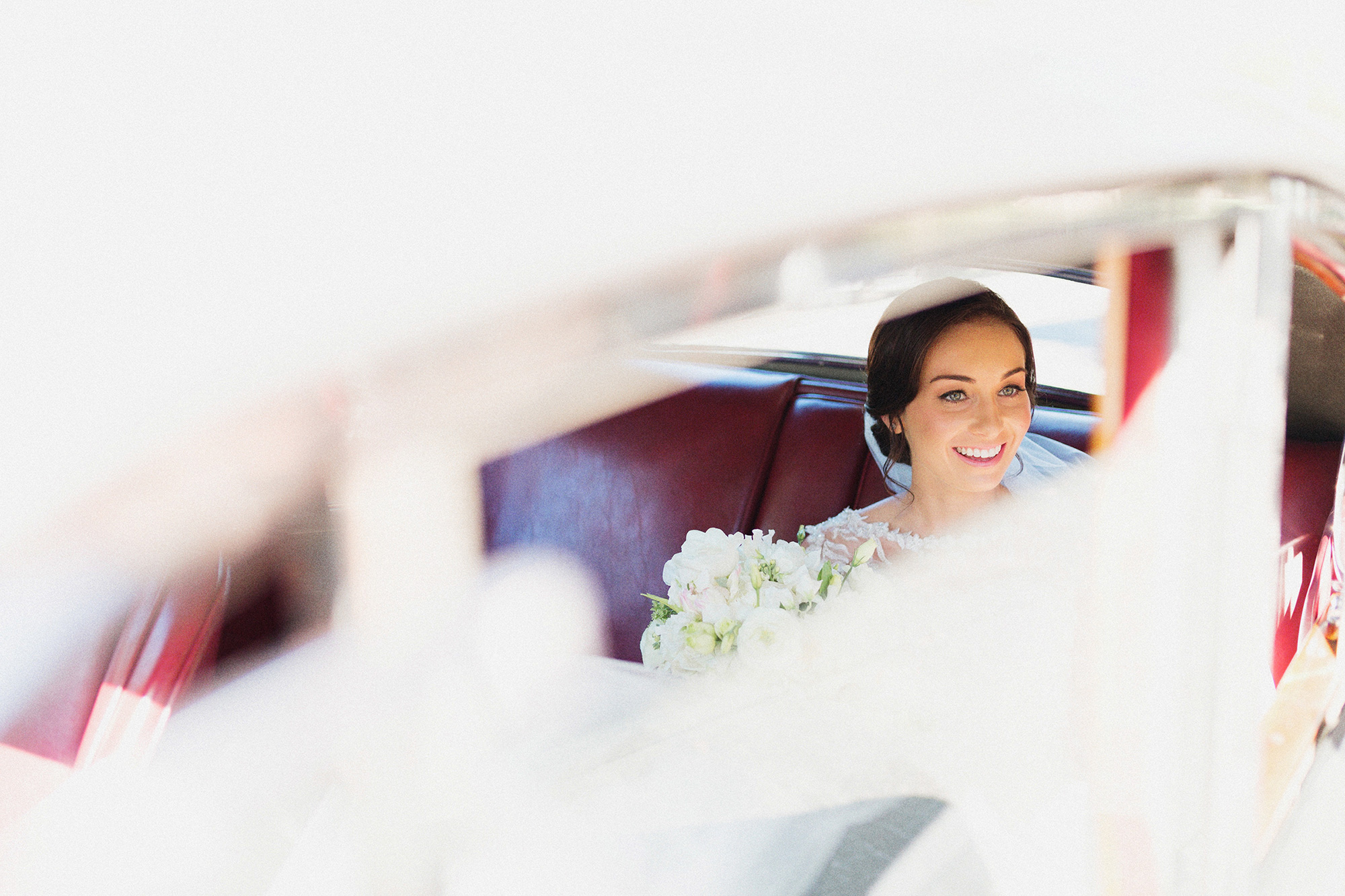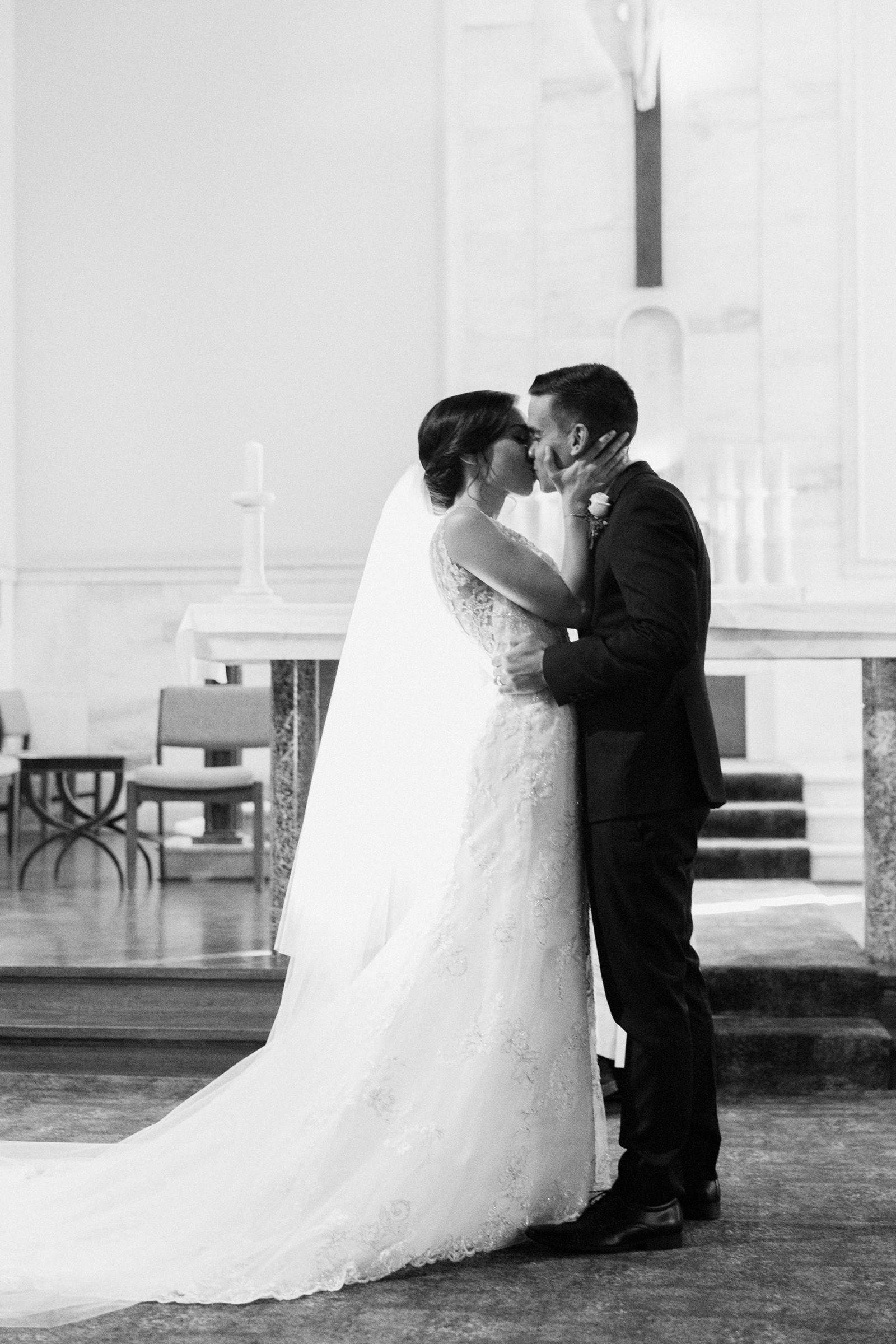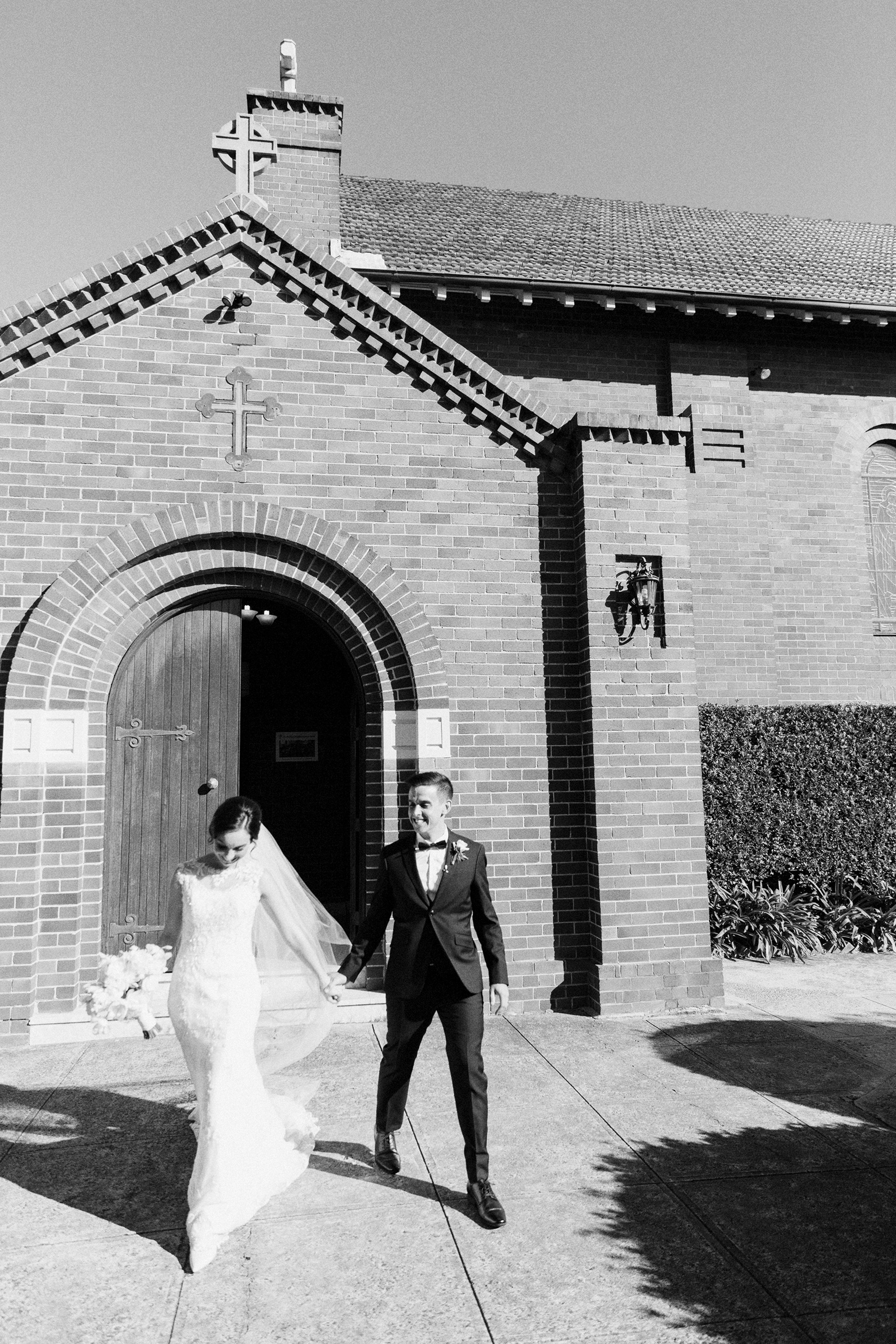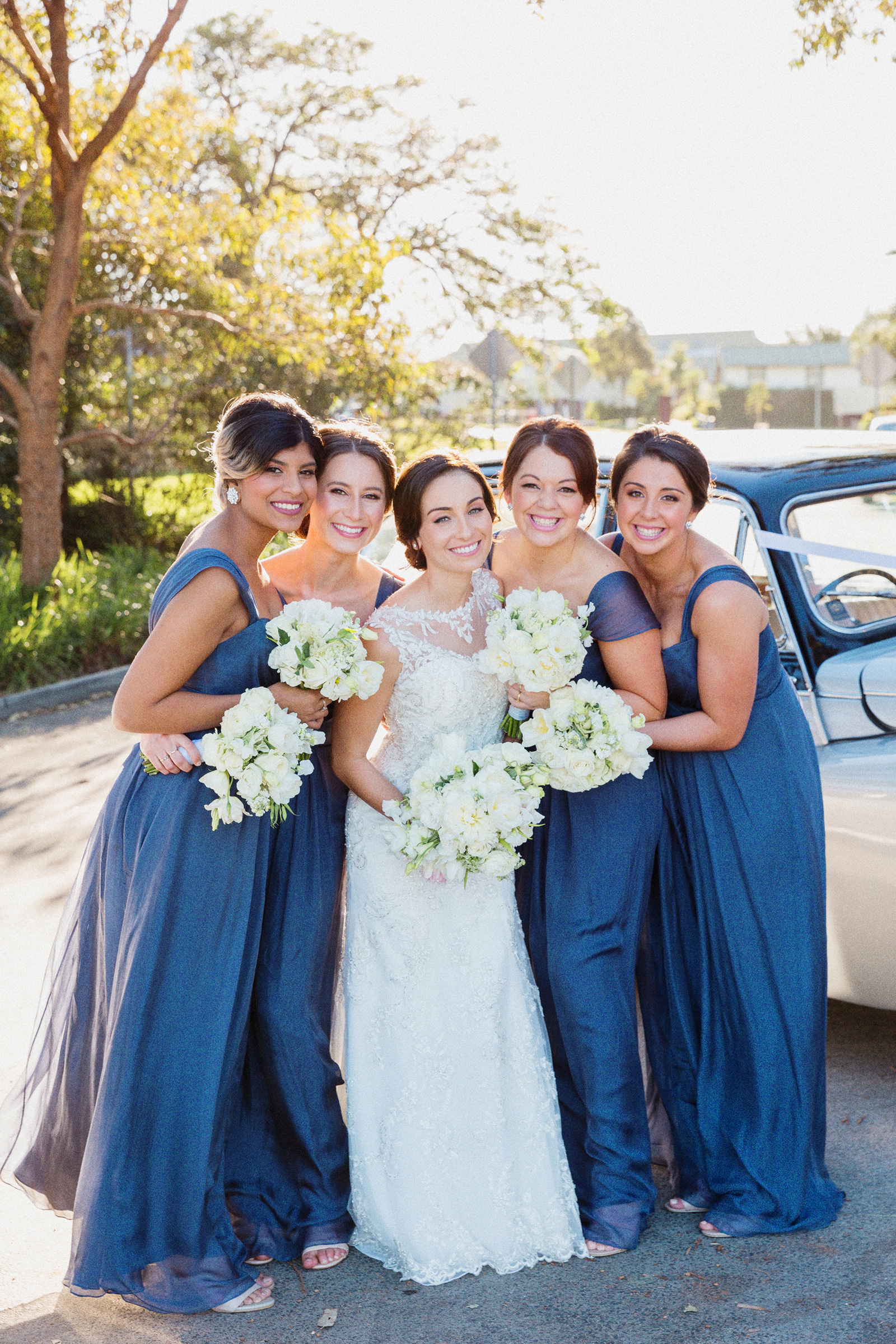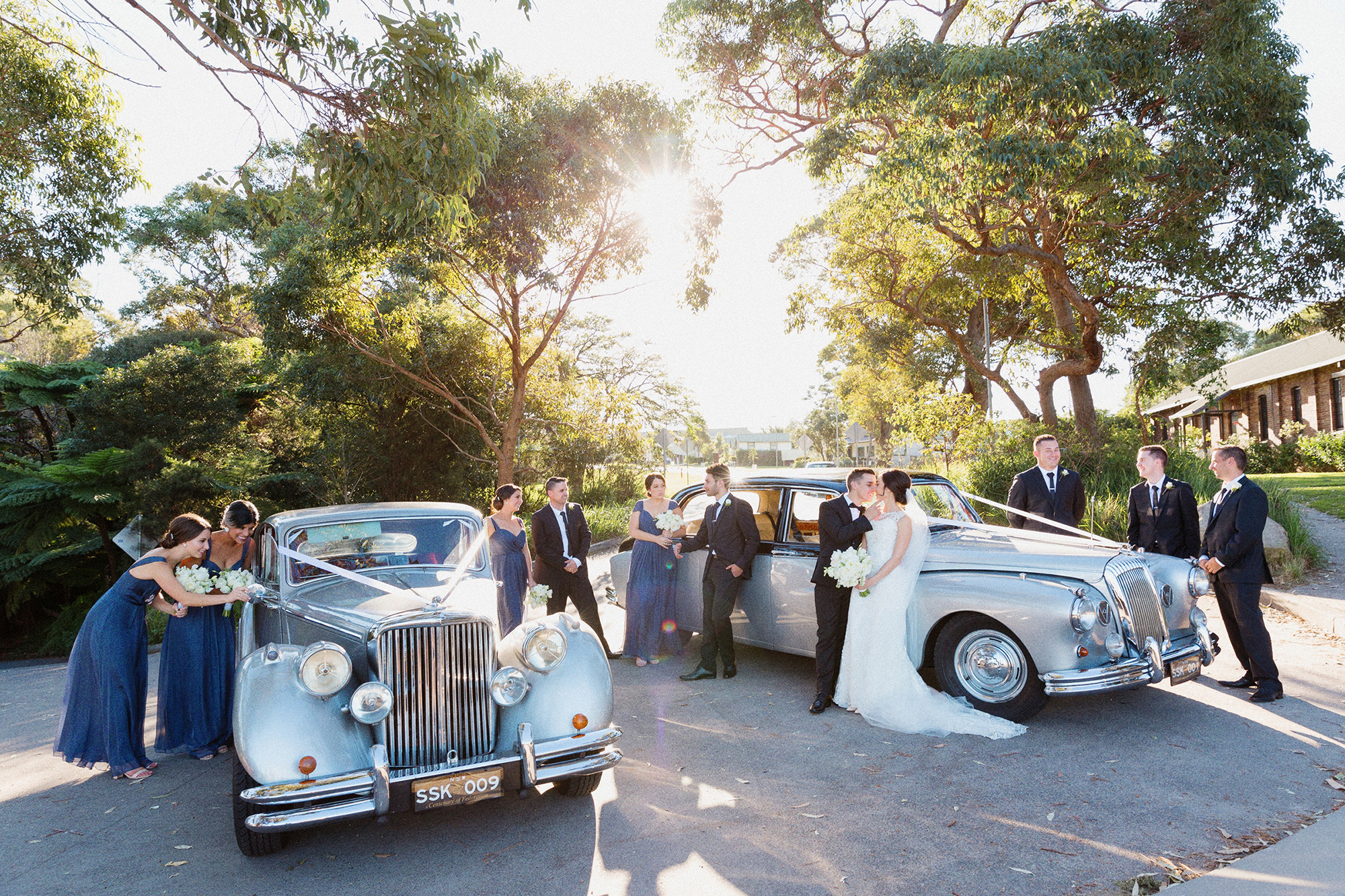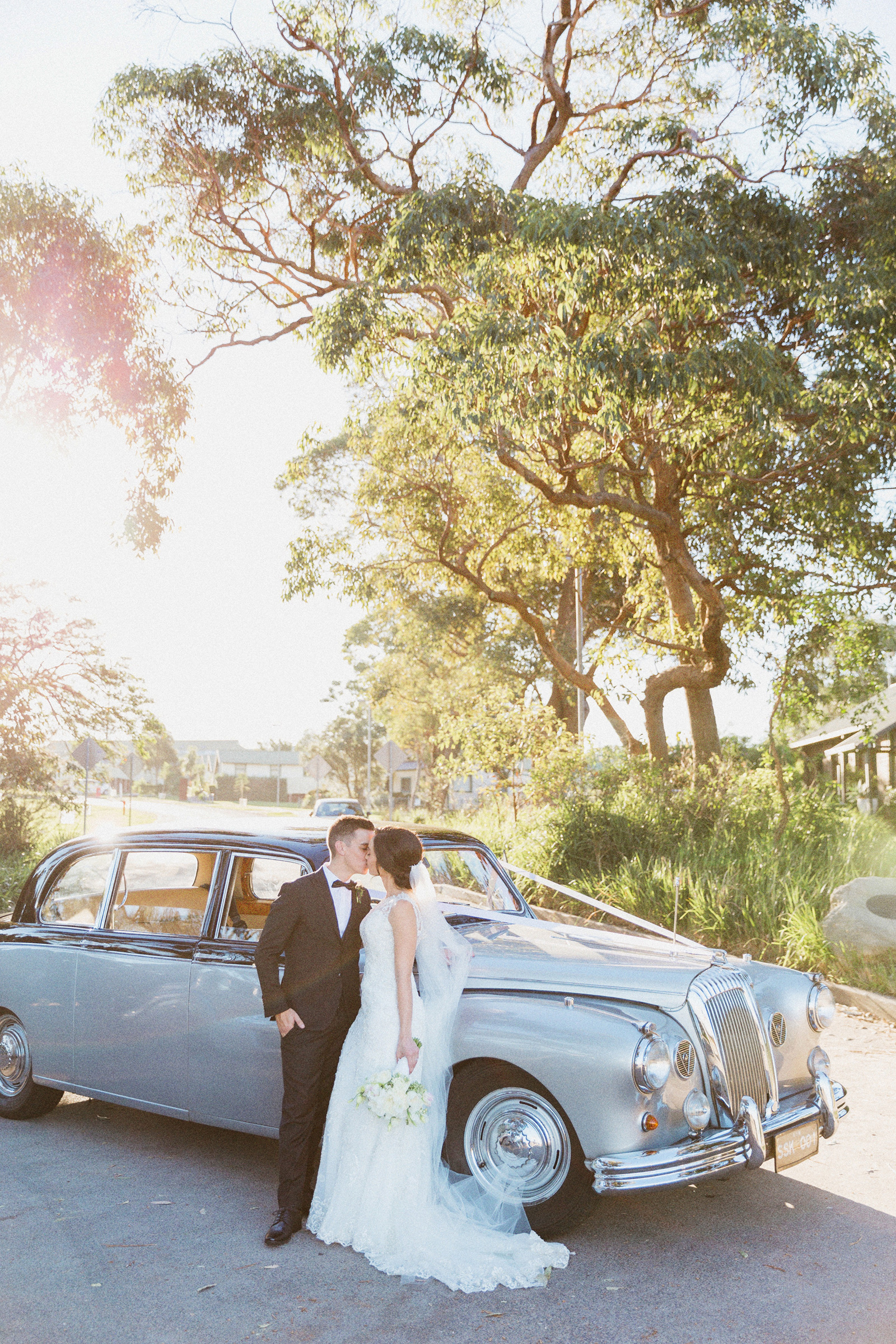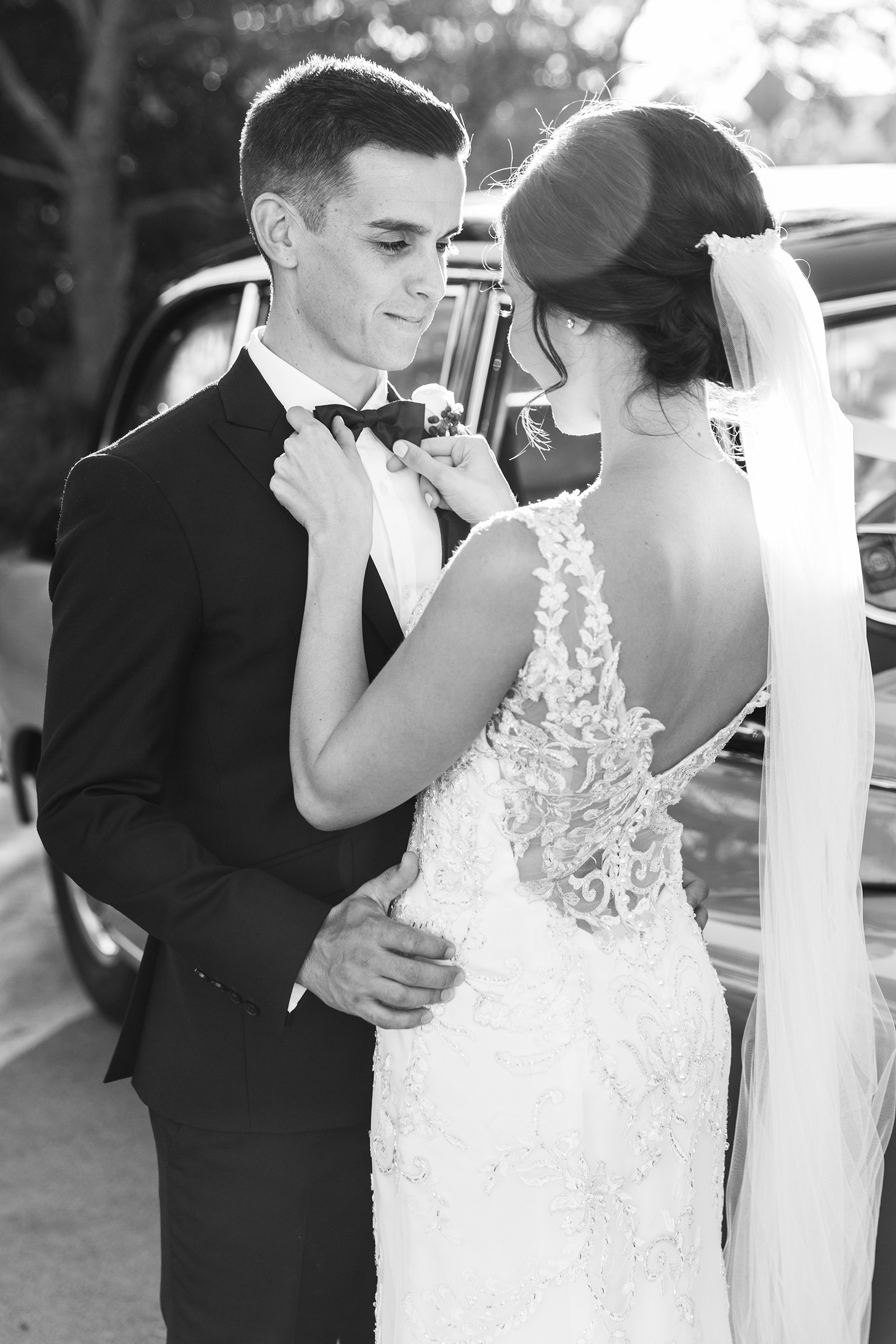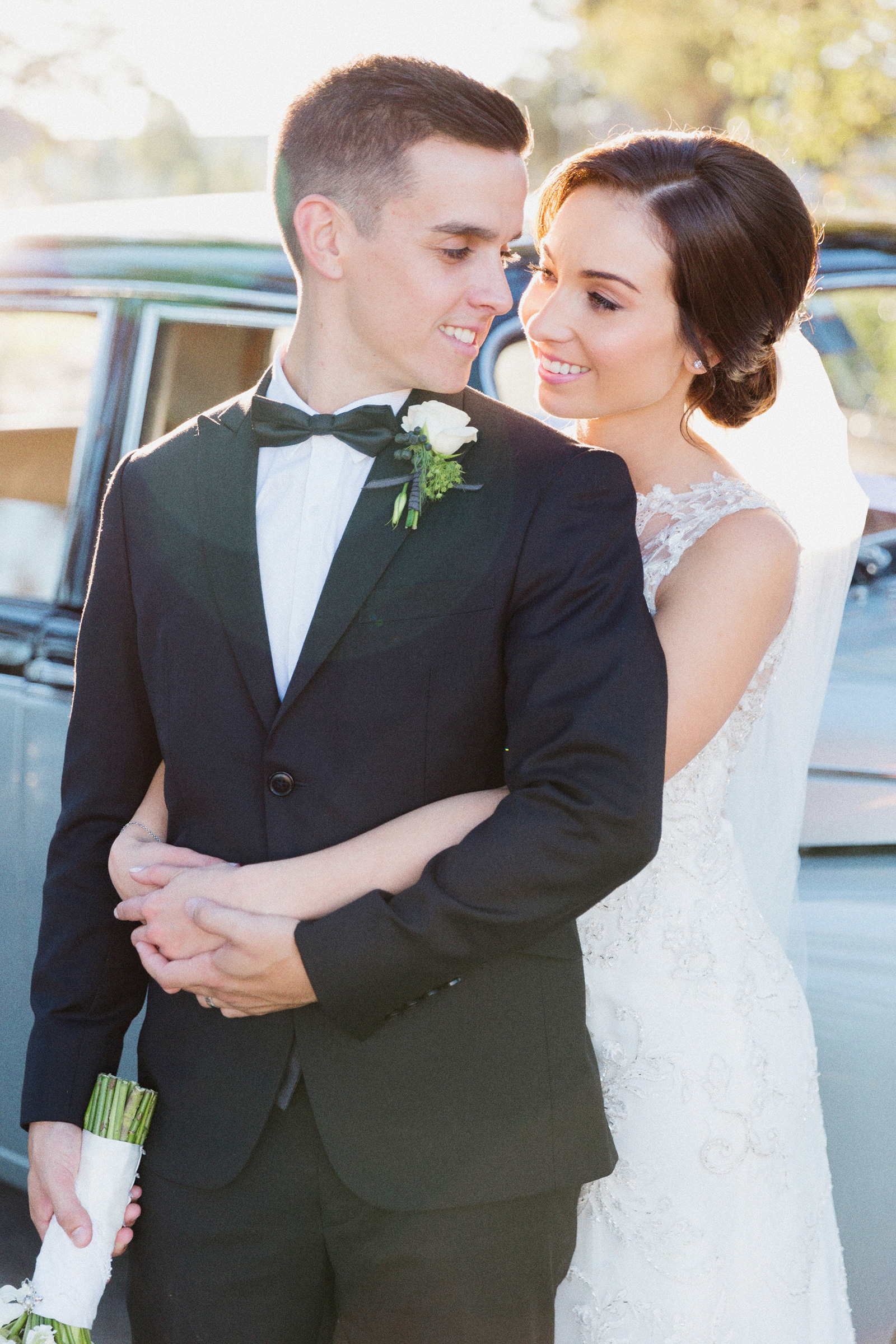 "Our wedding story encompasses a journey that we both have taken together, in a room full of friends and family who have been by our sides since day one," Ellen says.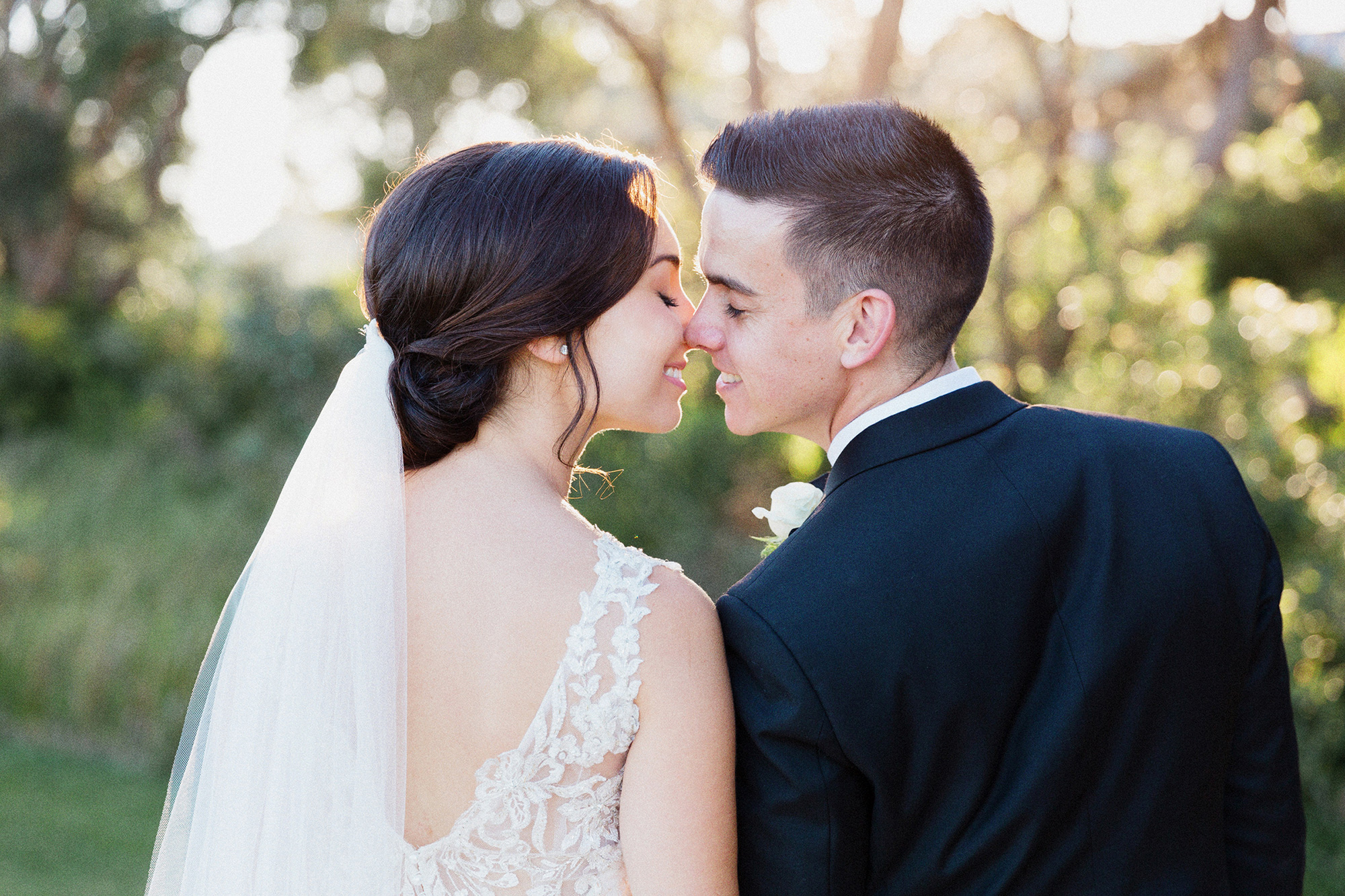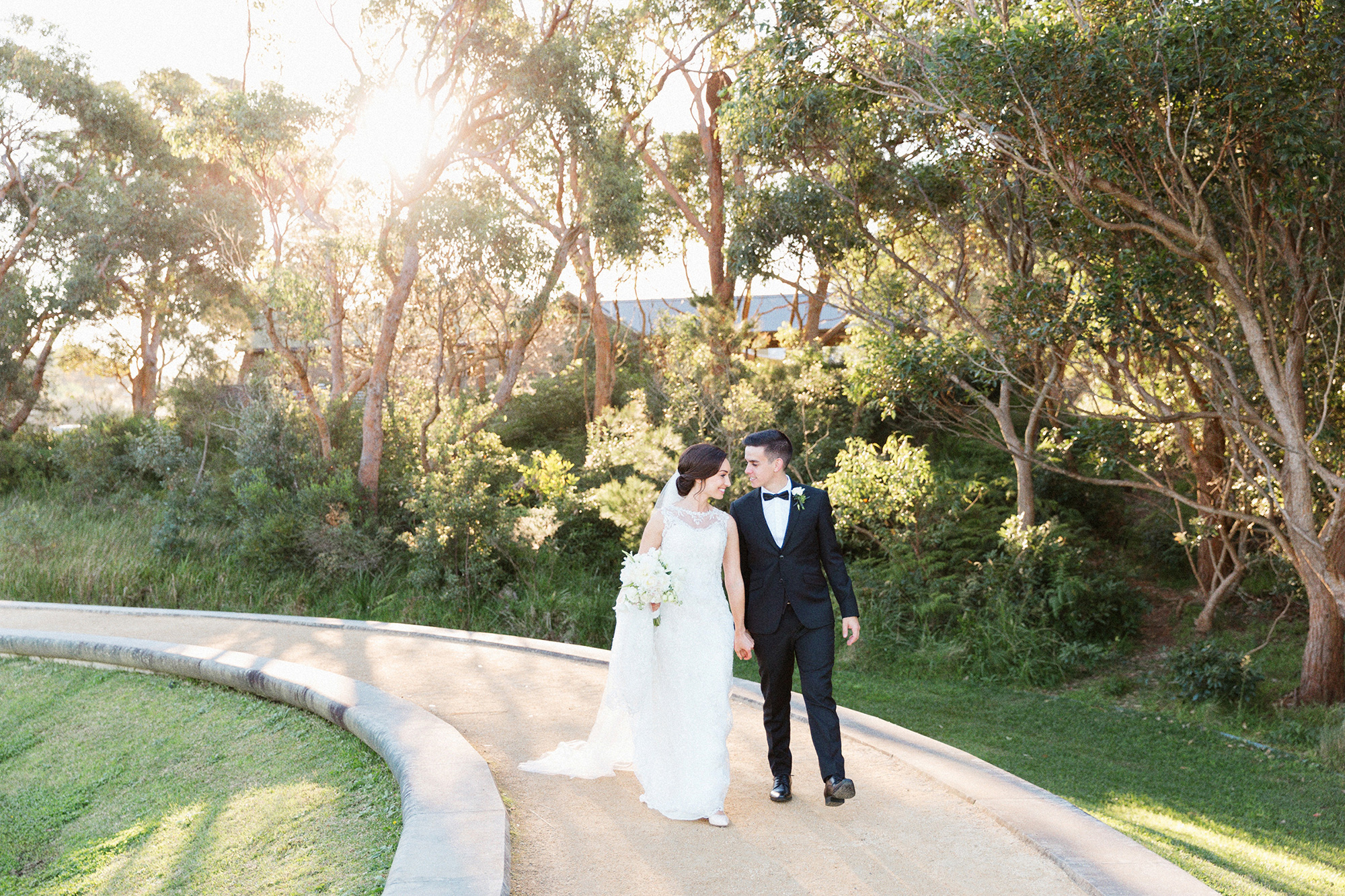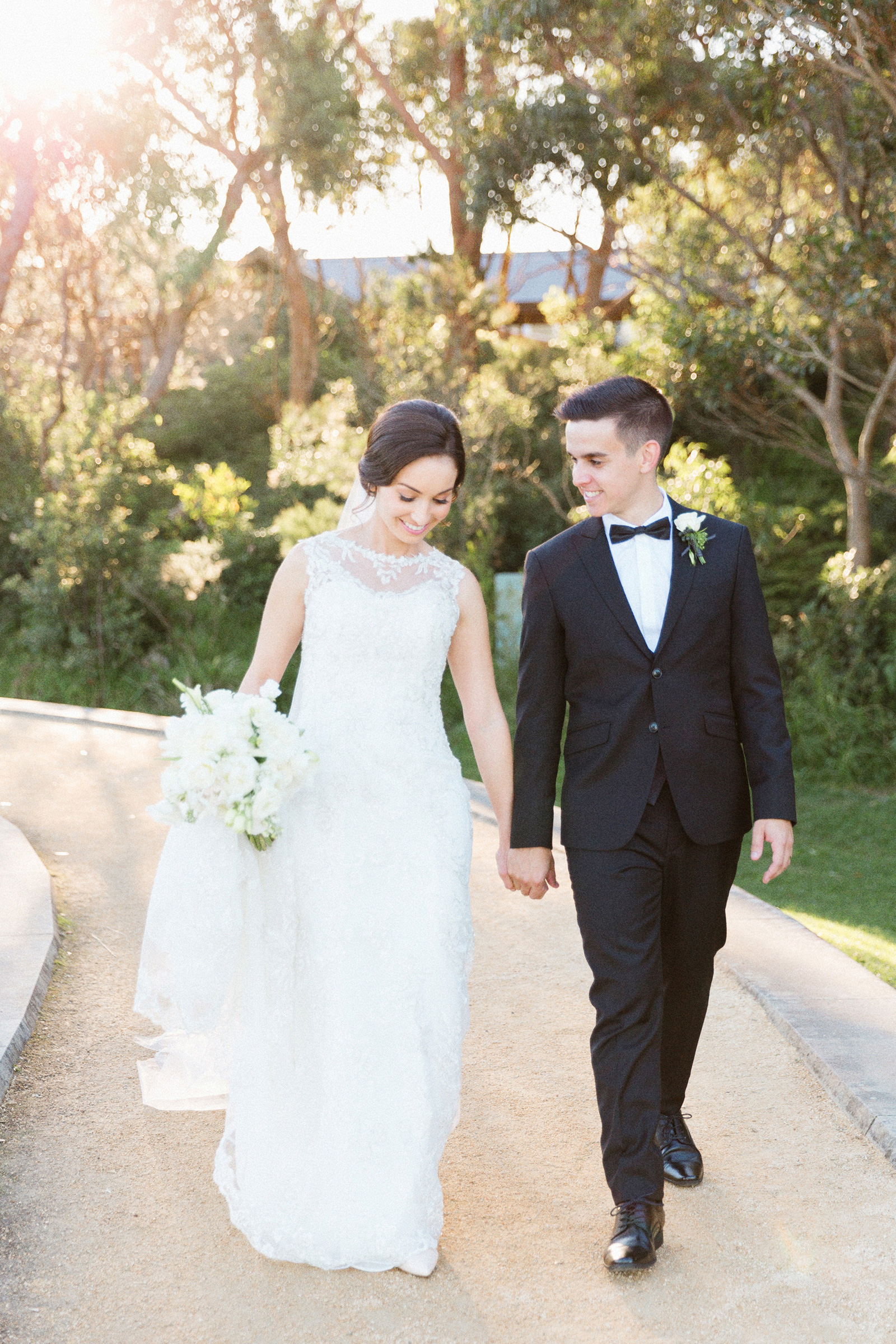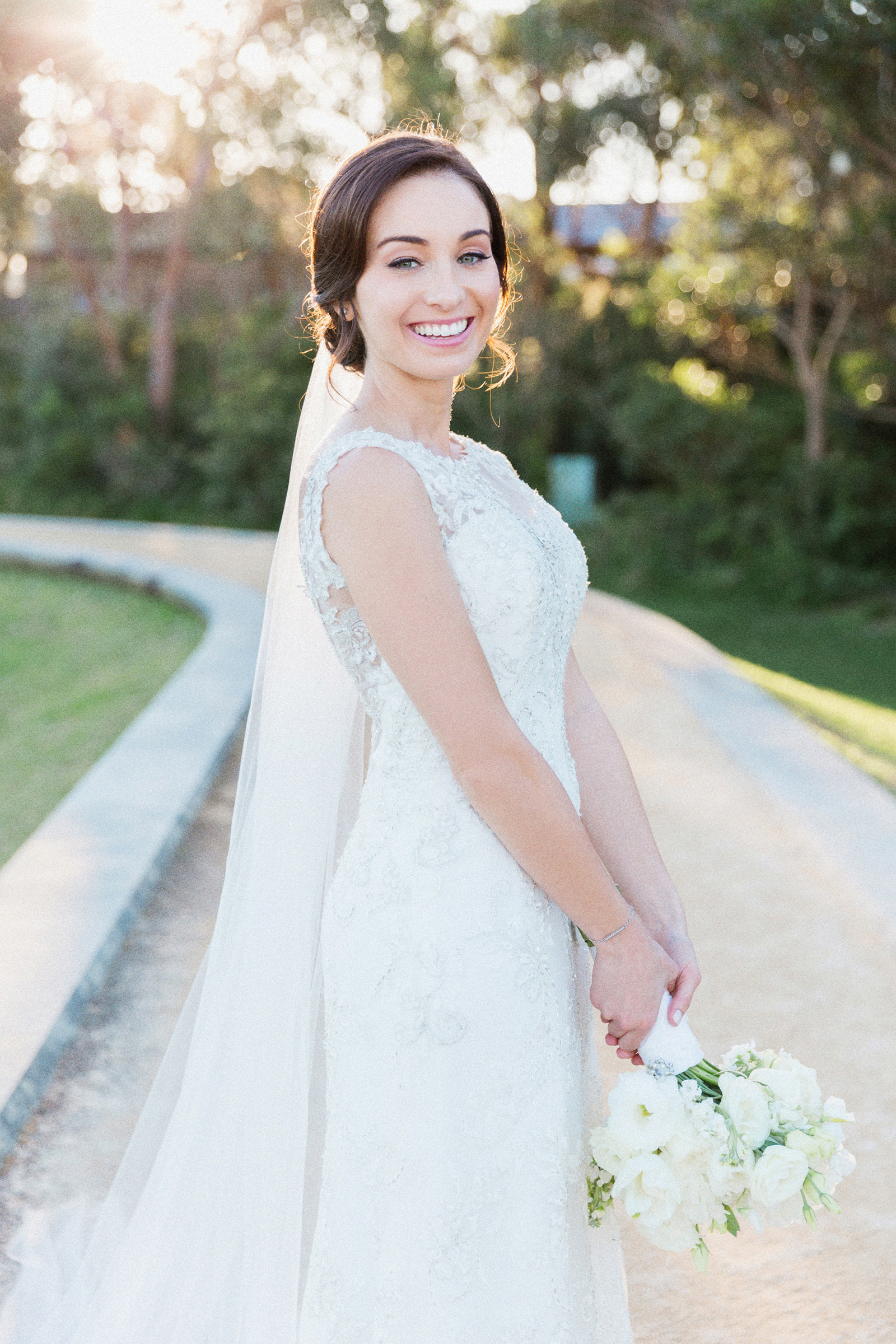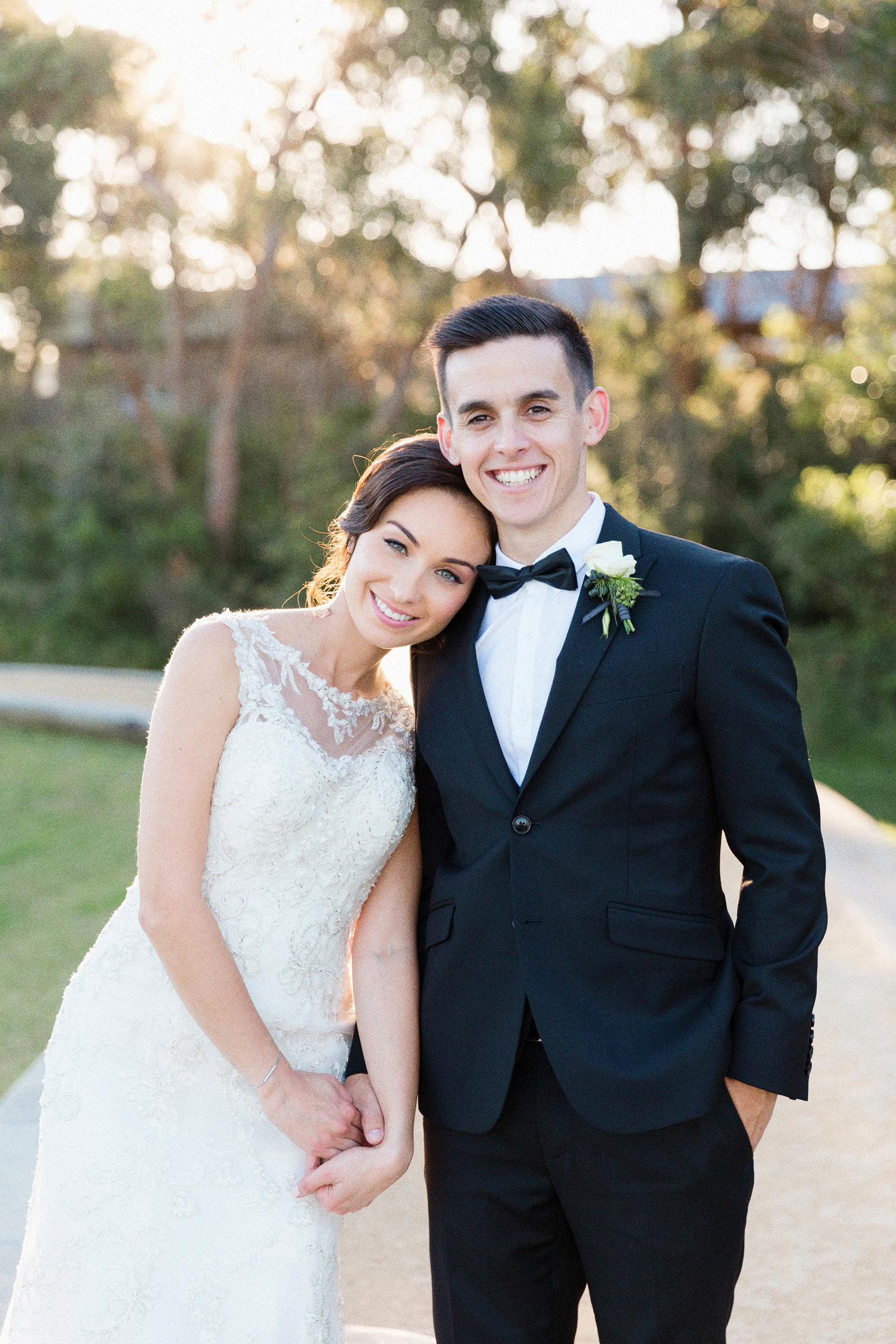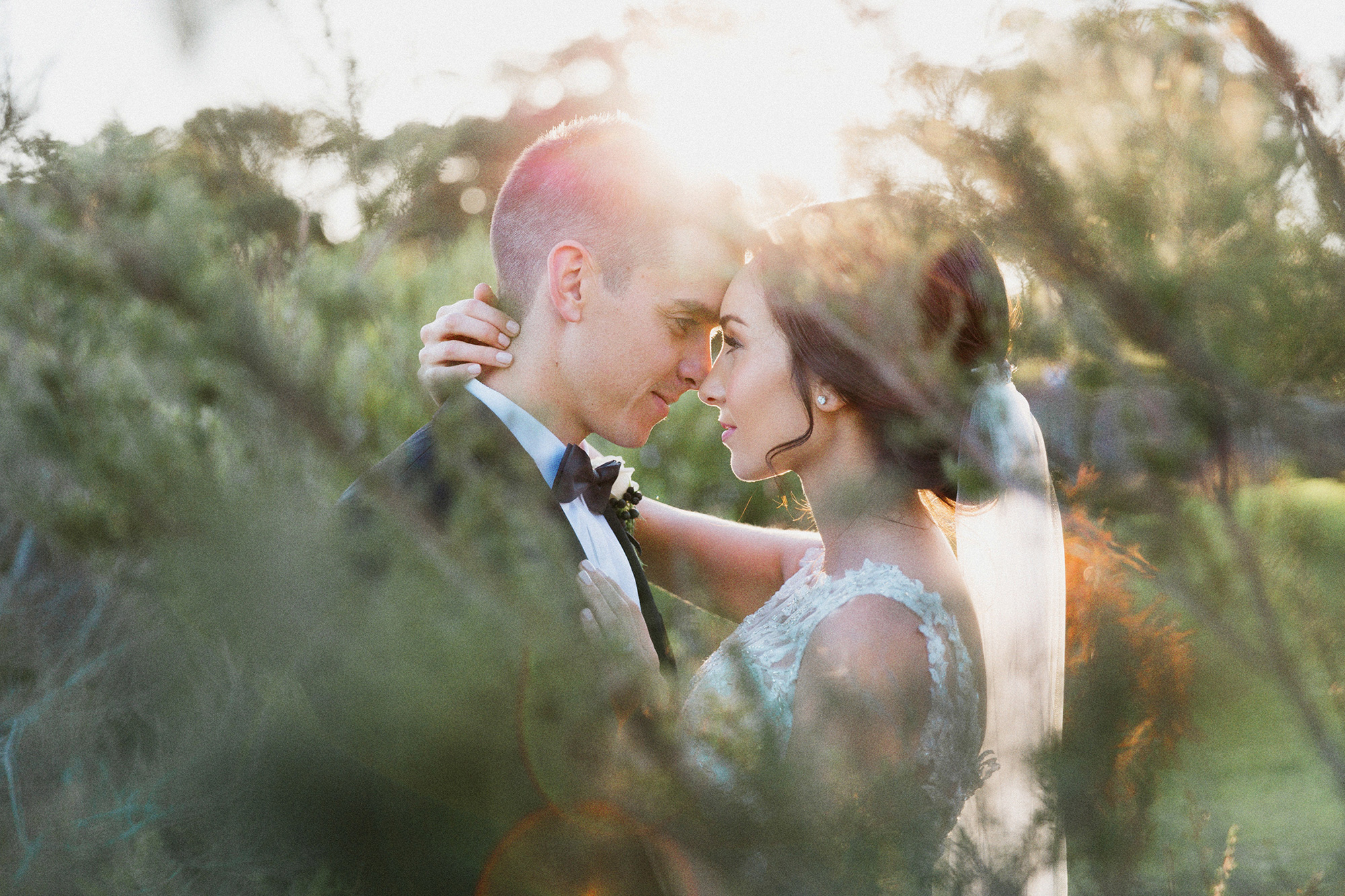 Ellen has simple advice for future brides – get some beauty sleep! "If I could do it all over again I would make sure I was in bed super early and save all my energy for the big day ahead," she says.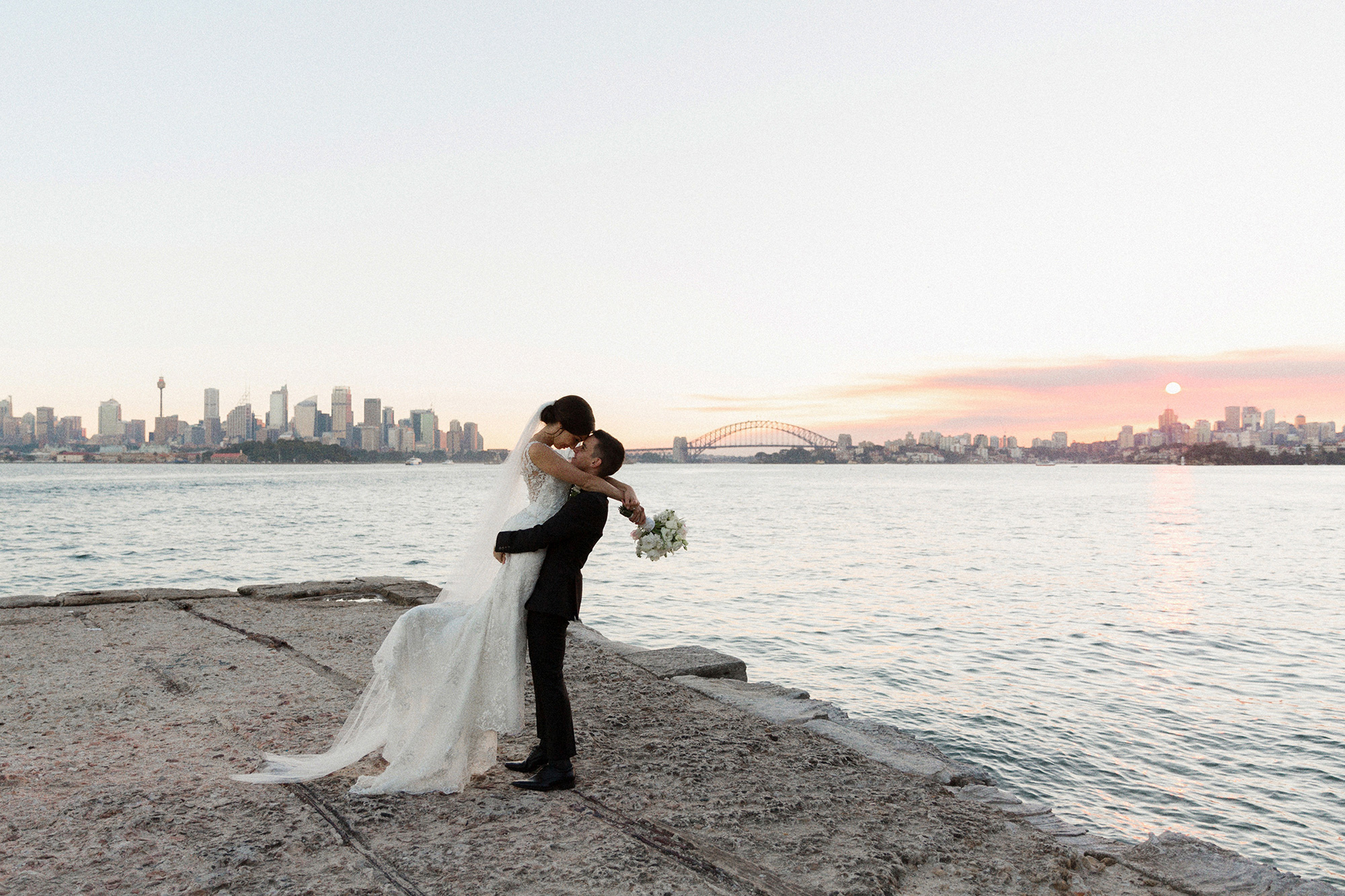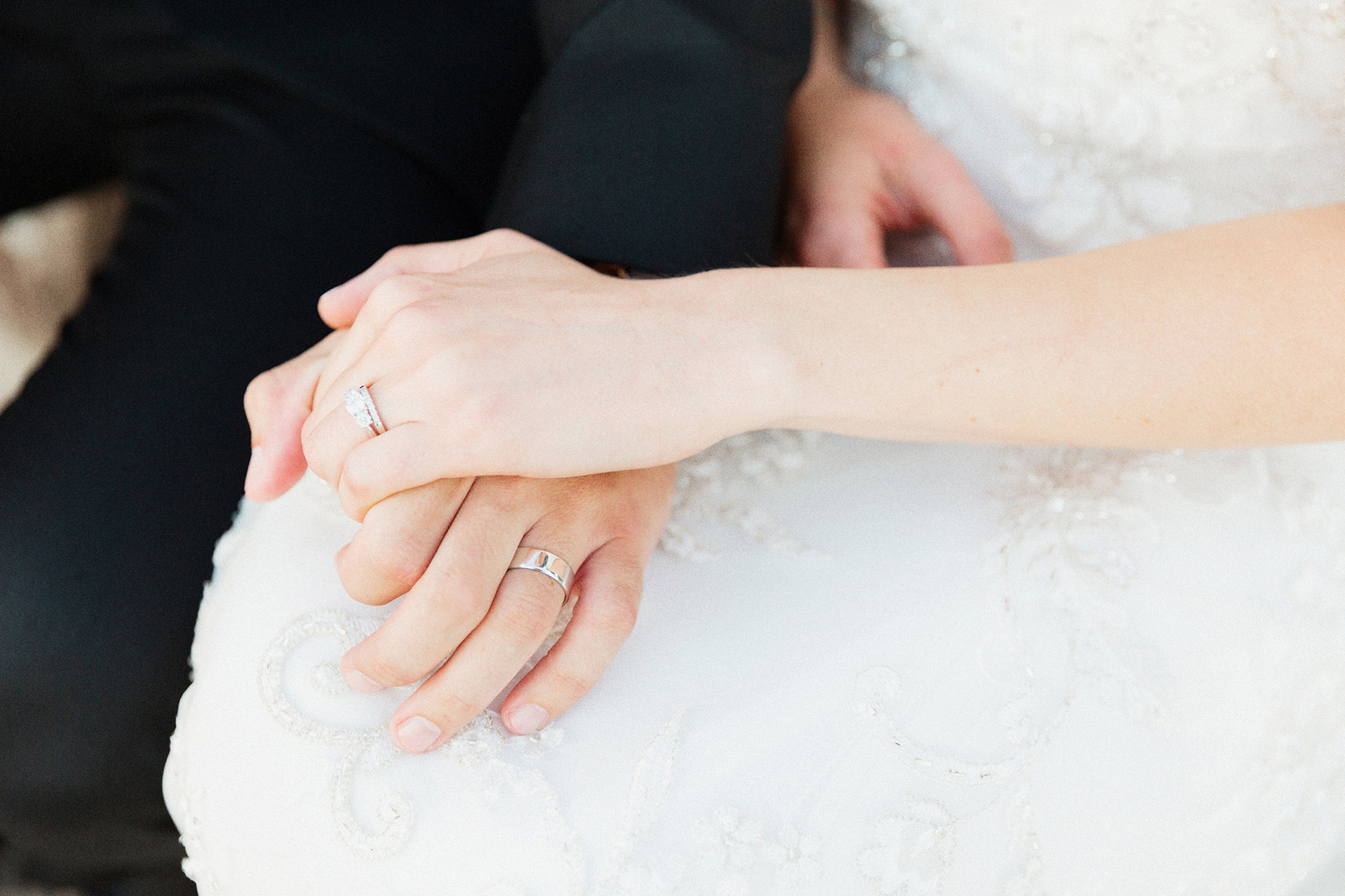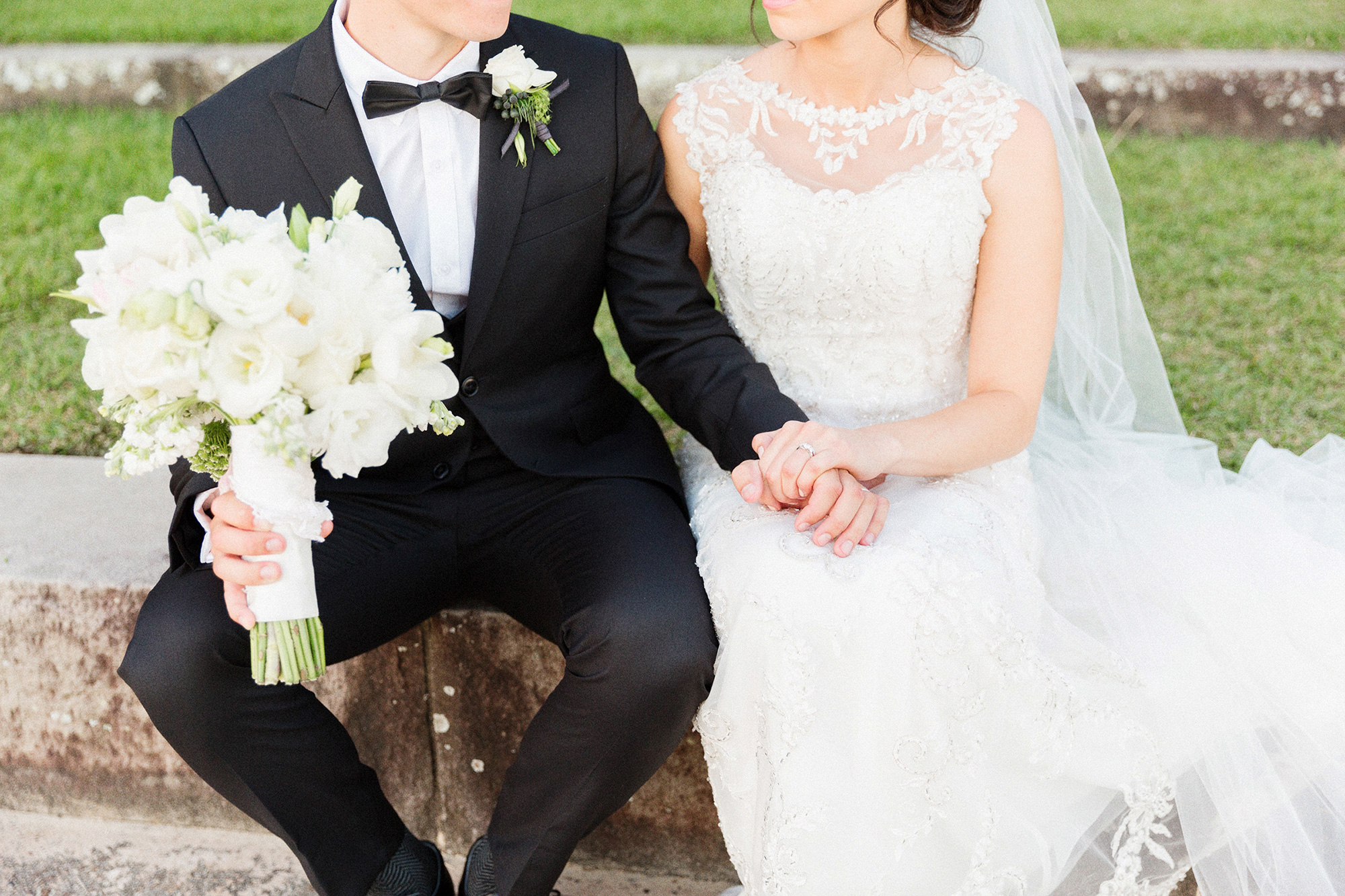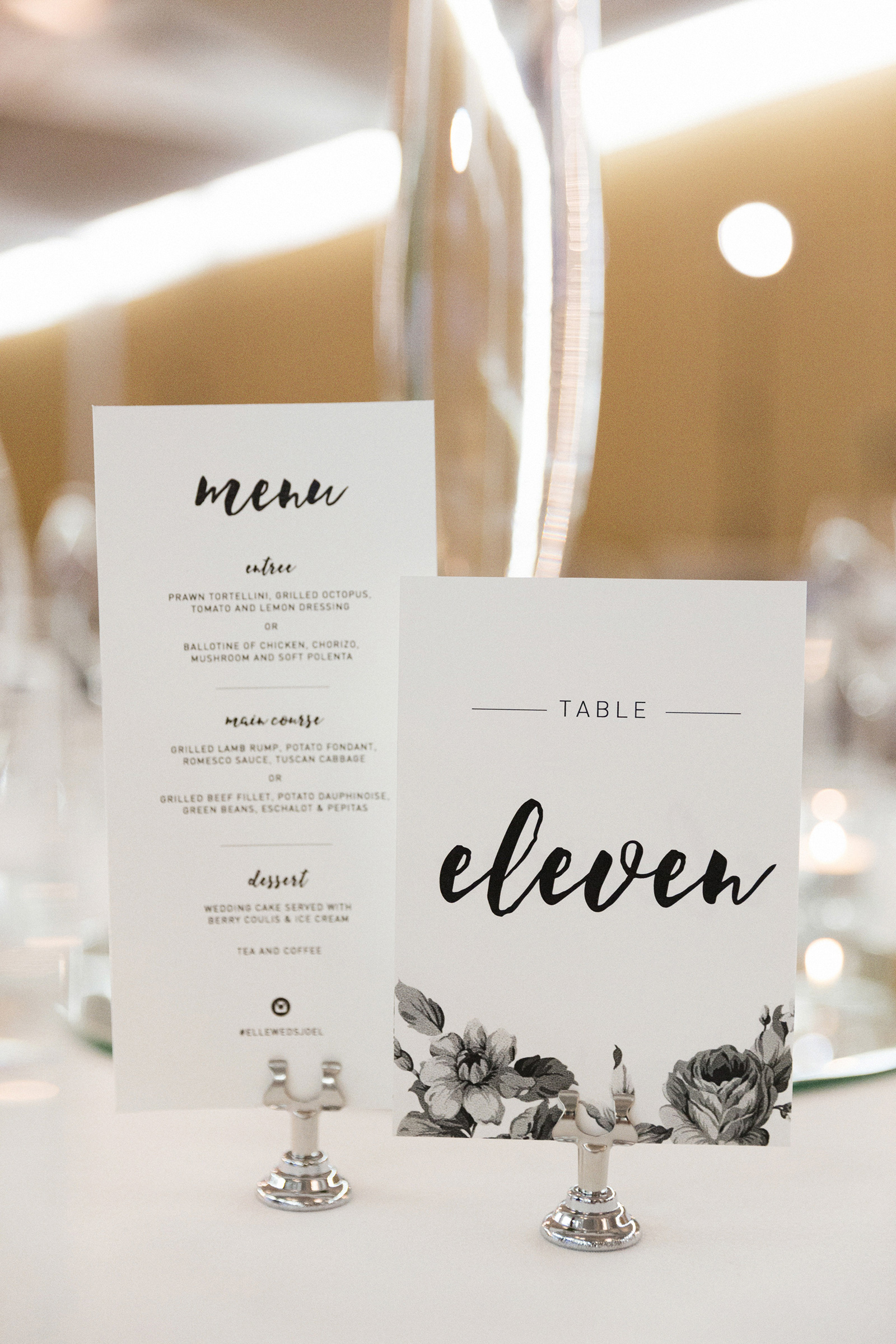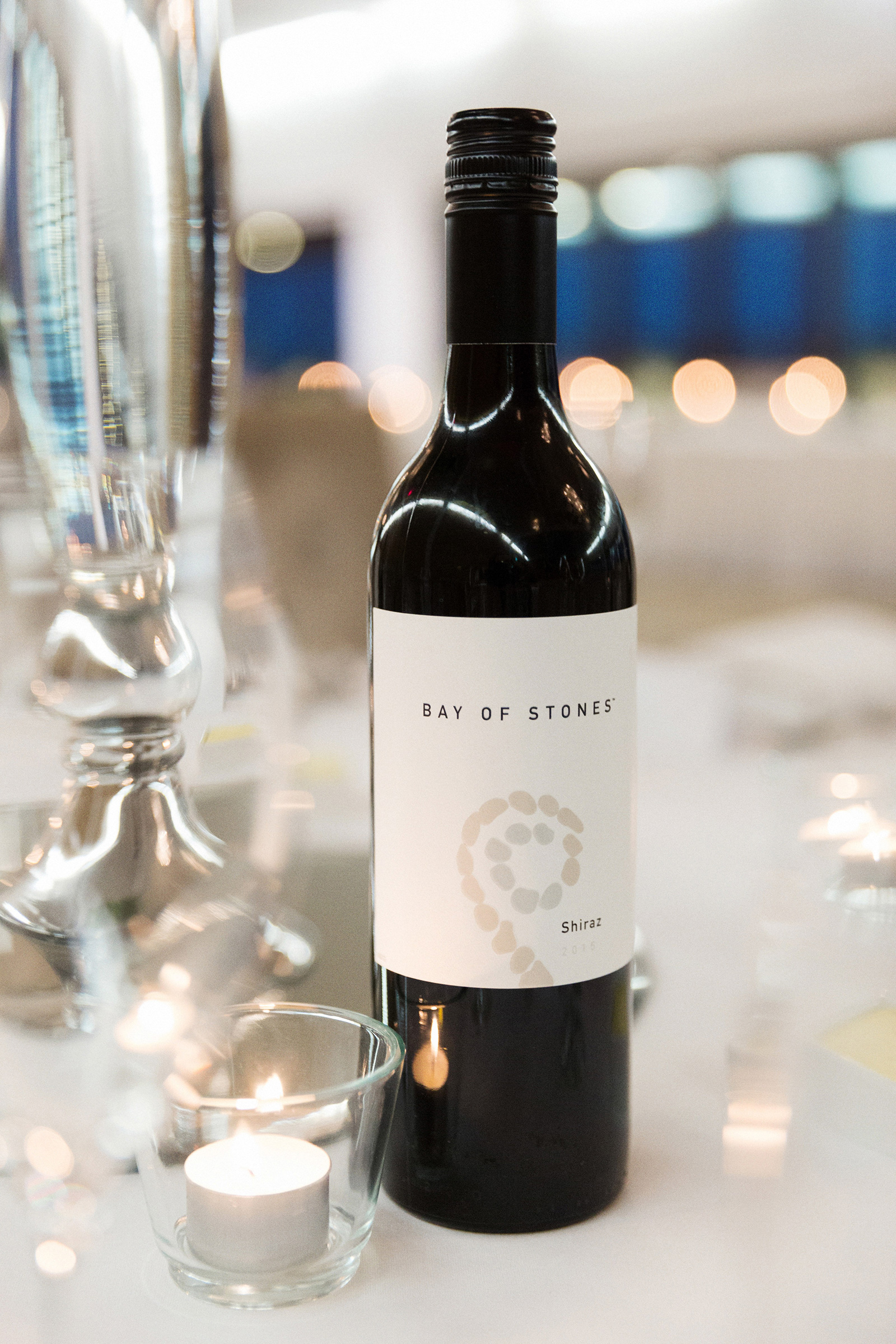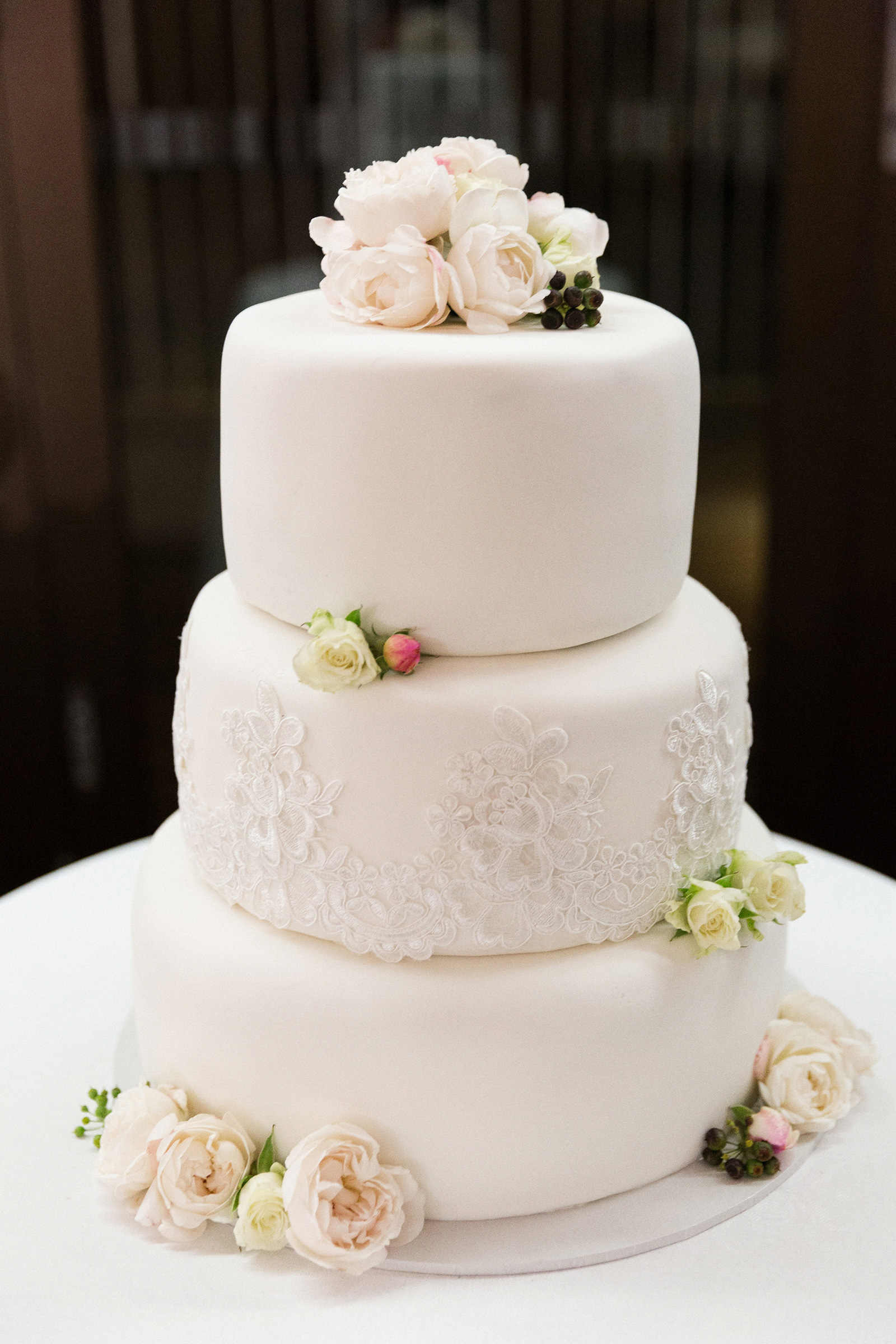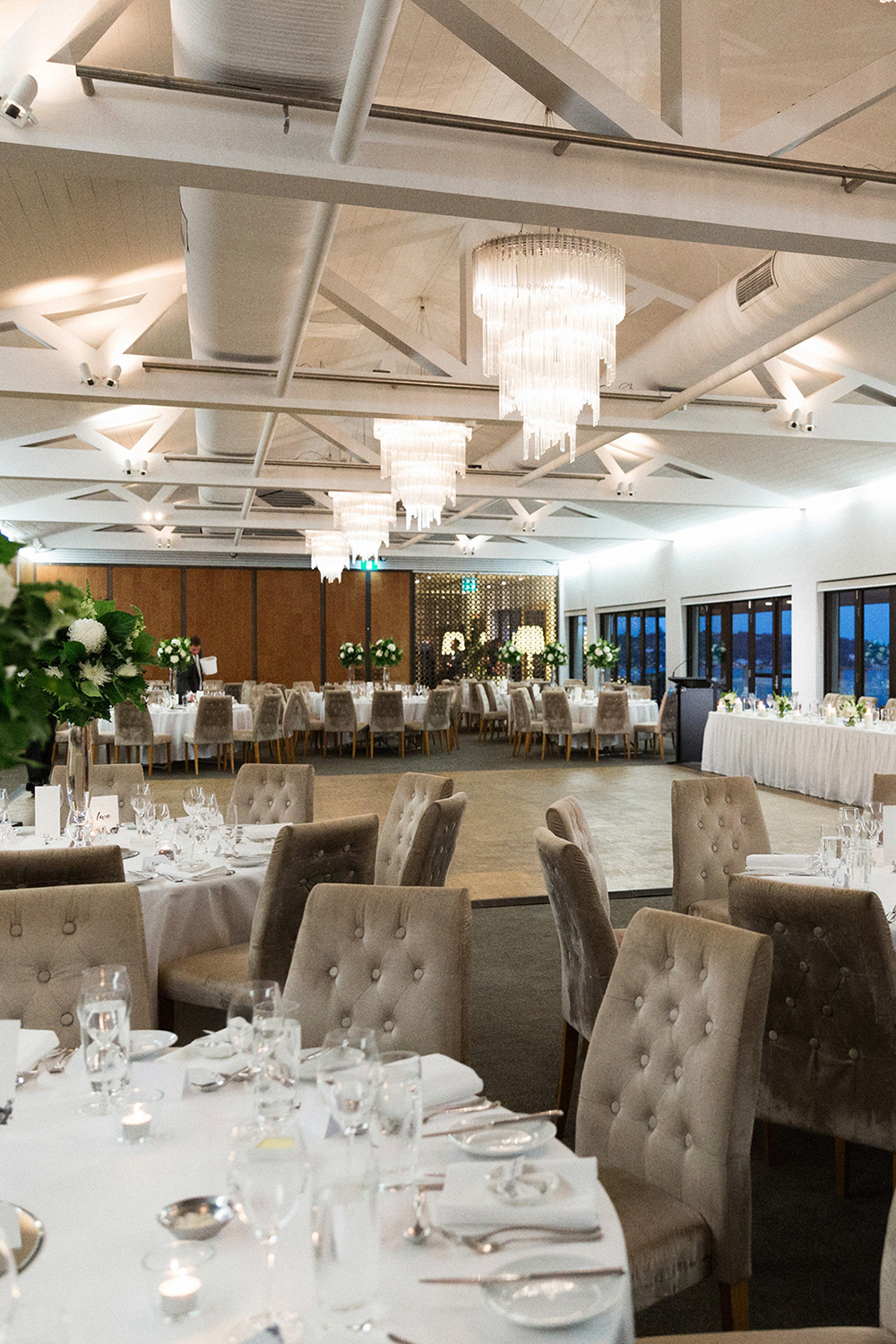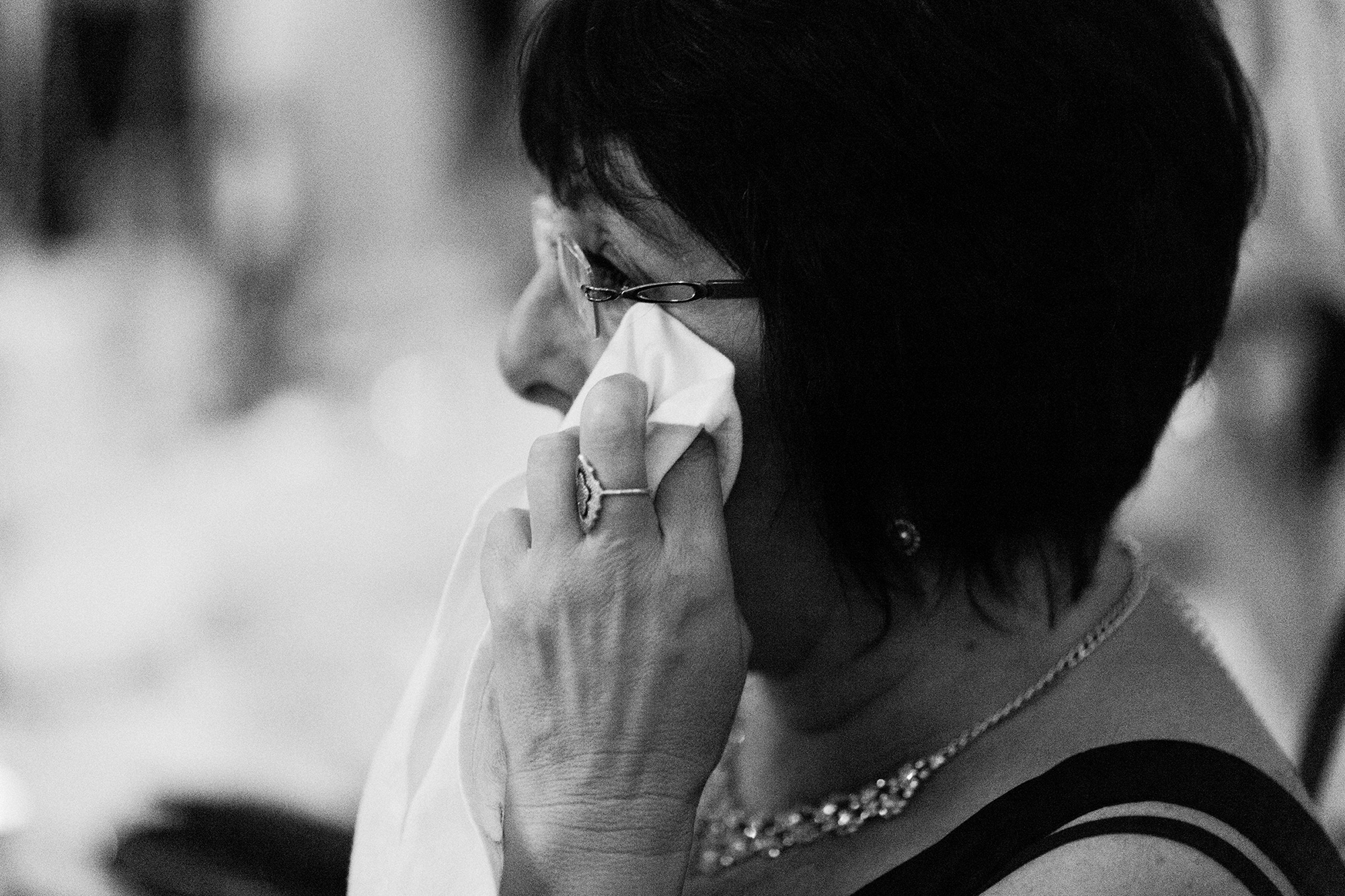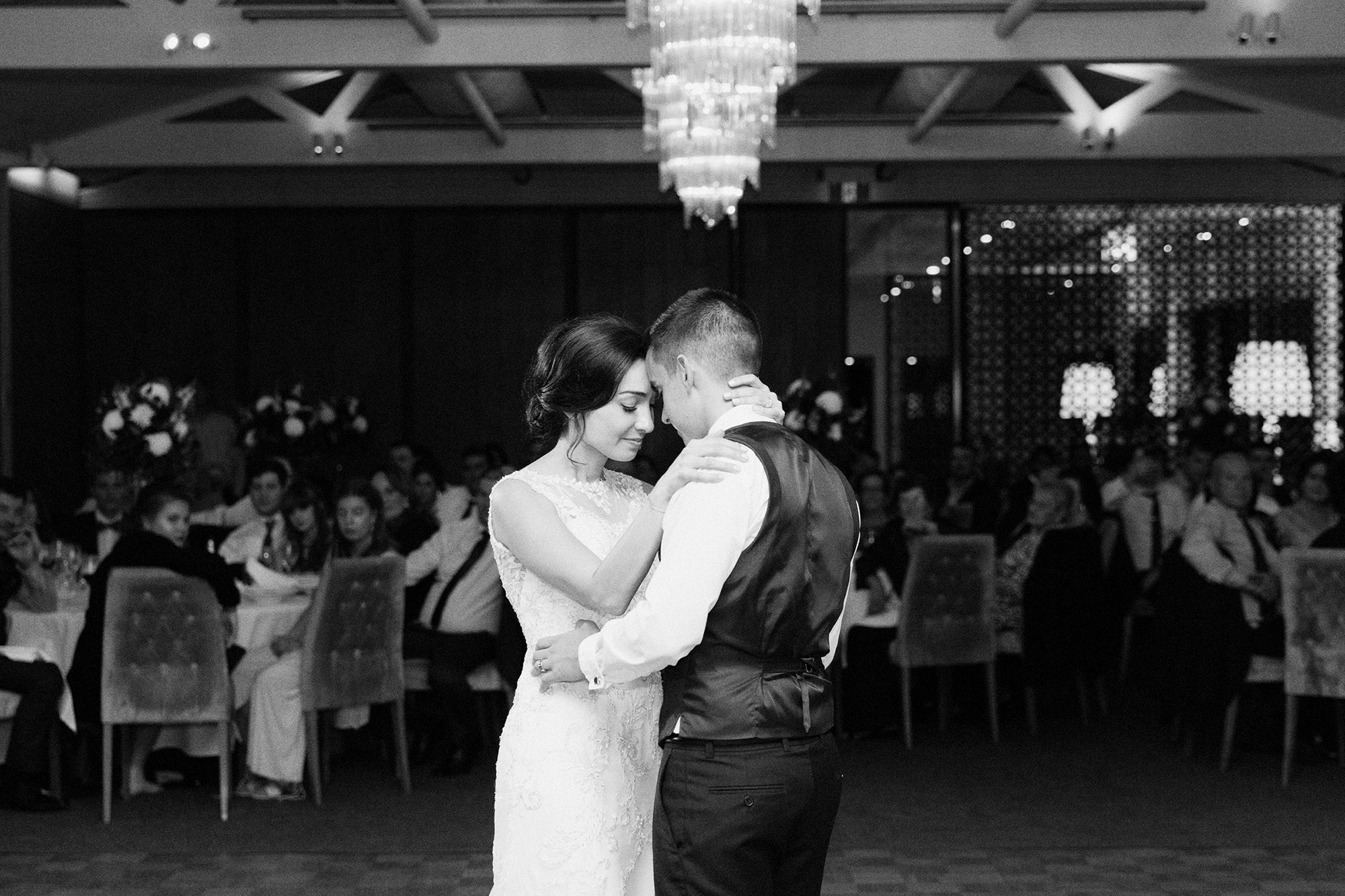 Ellen says the photo shoot with photographer Milenko Weddings was a highlight. "And not for the reason you'd expect," she comments. "Lara asked us to go for a walk and be natural with each other. I love that our photos capture that moment of bliss. I remember thinking that I would be content with the day finishing then and there."