When Elle Blythin and Sean Lightfoot started planning their white wedding together, they had no idea how stressful it would be!
The "match made in heaven," as Sean describes the pair, first met working at a bottle shop. Fast forward a few years, the birth of a puppy and their first home, Sean, now 29, proposed to Elle, 31, after a Margaret River wine tour. "Naturally she said 'yes' and we began the one-year 'stressventure' of getting married," he laughs.
Unexpected issues including vendor cancellations just weeks out from the big day had the West Australian couple cursing they hadn't eloped. But the "crazy amount of stress and planning" finally paid off, with the couple walking down the aisle on November 28, 2015.
Eighty five guests attended the riverside nuptials at Heathcote Reserve followed by a beautifully-styled white wedding reception at Pagoda Resort & Spa.
Elle graced a white strapless gown and blue replica heels from Sex and The City, offset by the bridesmaids' champagne dresses and the groomsmen's dark suits with matching white ties. Pagoda's restaurant was classically decorated with white linen tablecloths, white flowers, and delicate white laser-cut butterflies resting atop champagne glasses.
Despite the initial hiccups, Sean says the day went surprisingly well and surprisingly fast. "We finished the weekend with a carefree mini-moon to Bali, where we relaxed and completely de-stressed."
Photos courtesy of Erica Serena Photographer.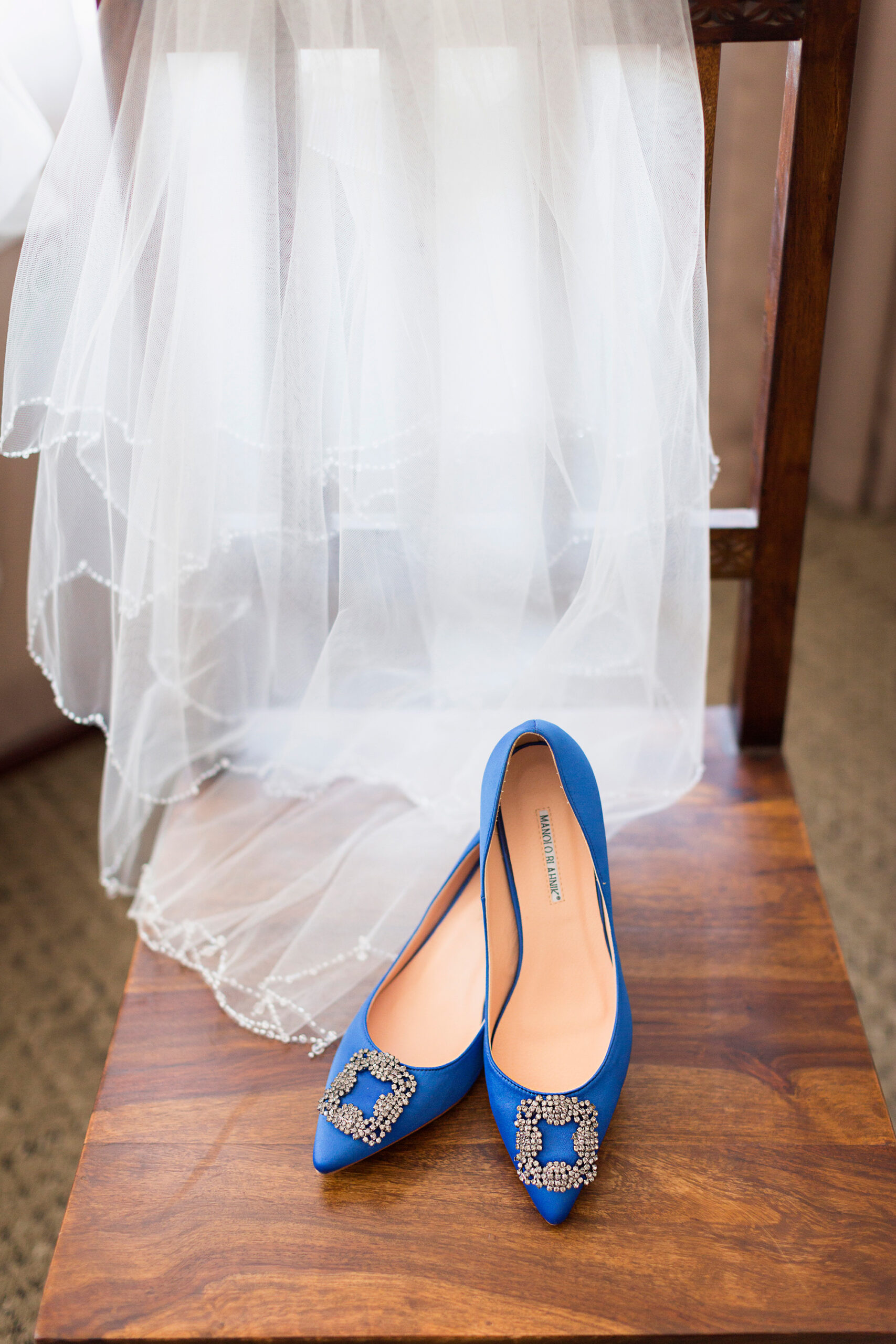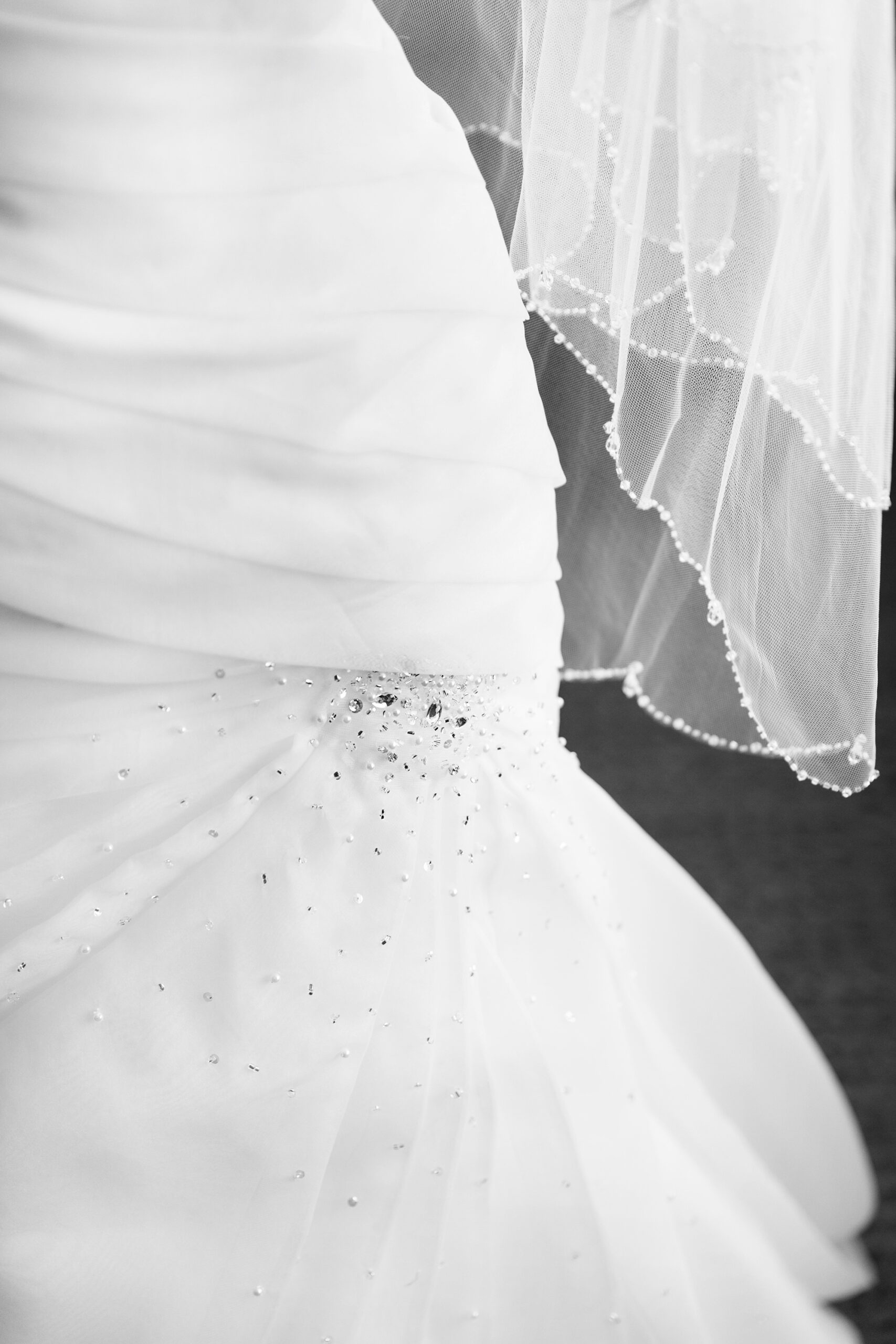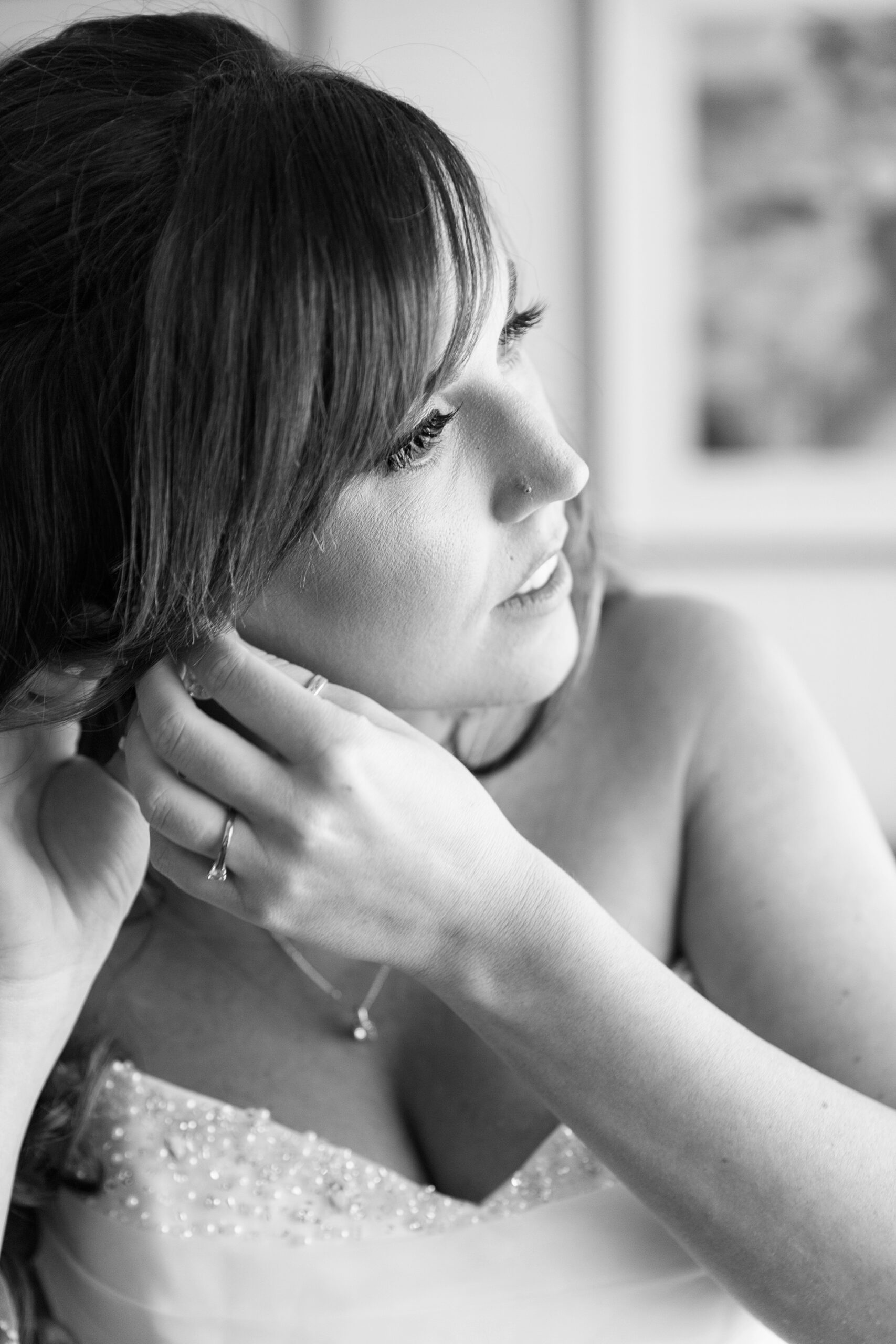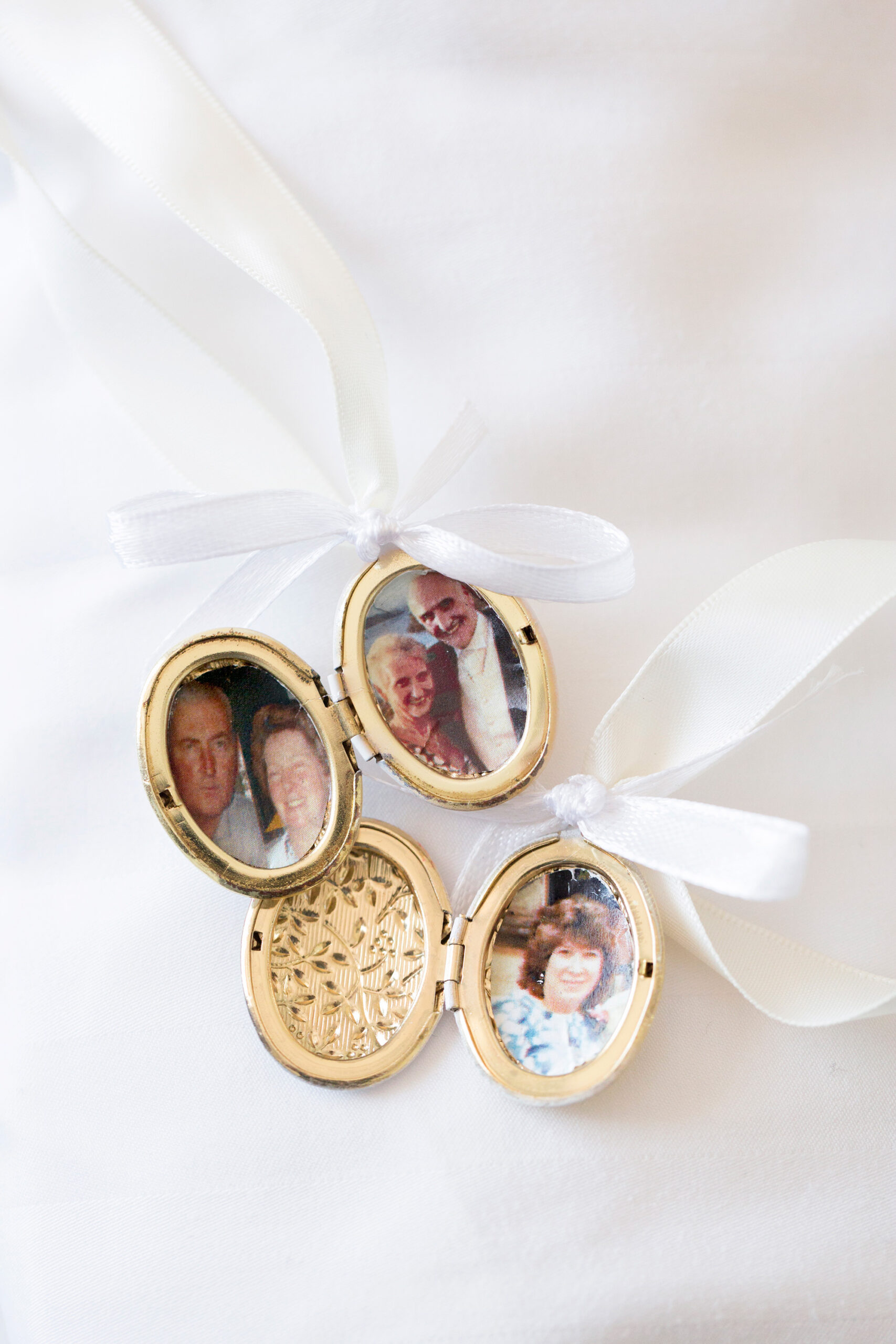 Elle wore lockets with pictures of passed grandparents.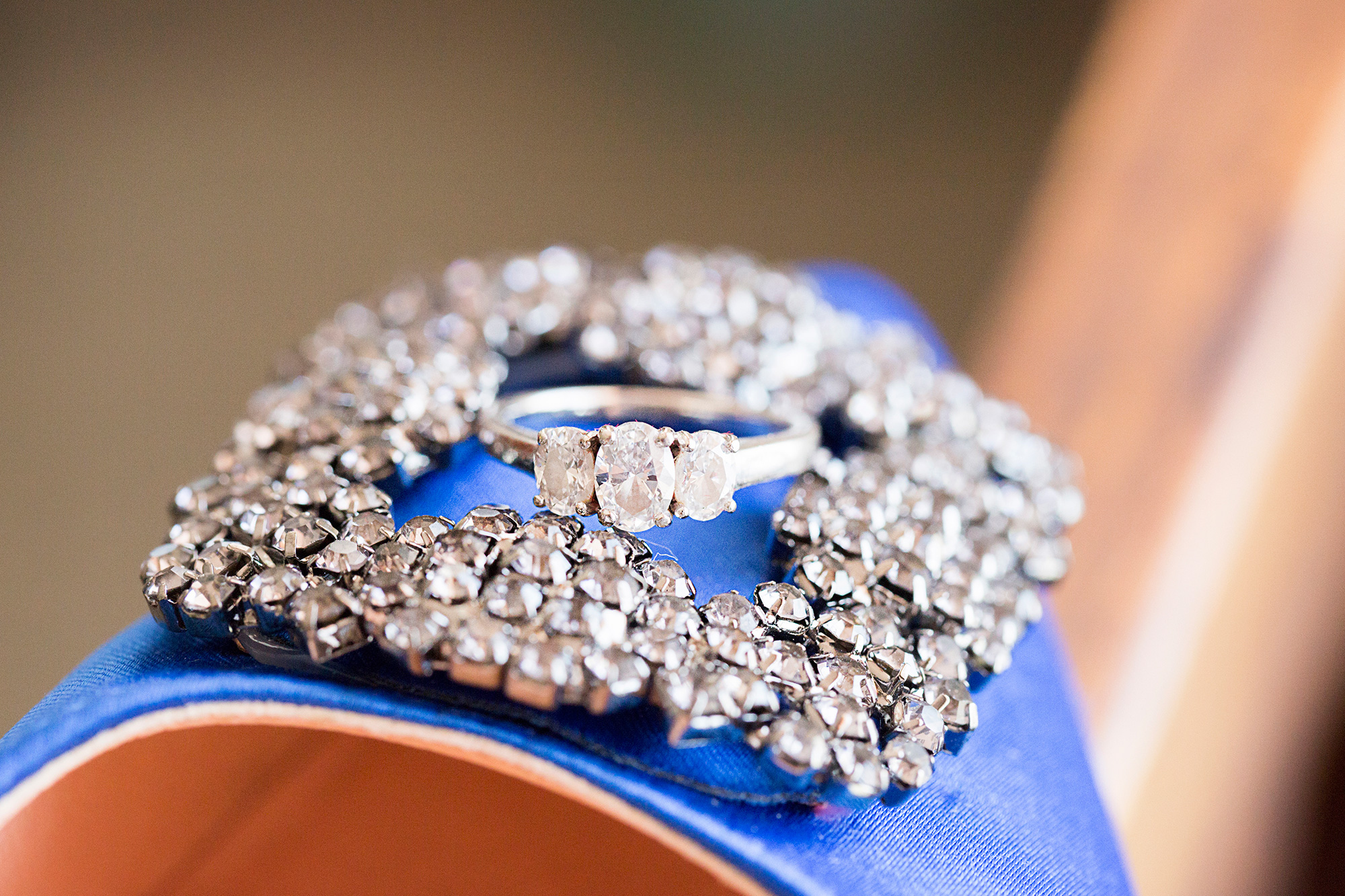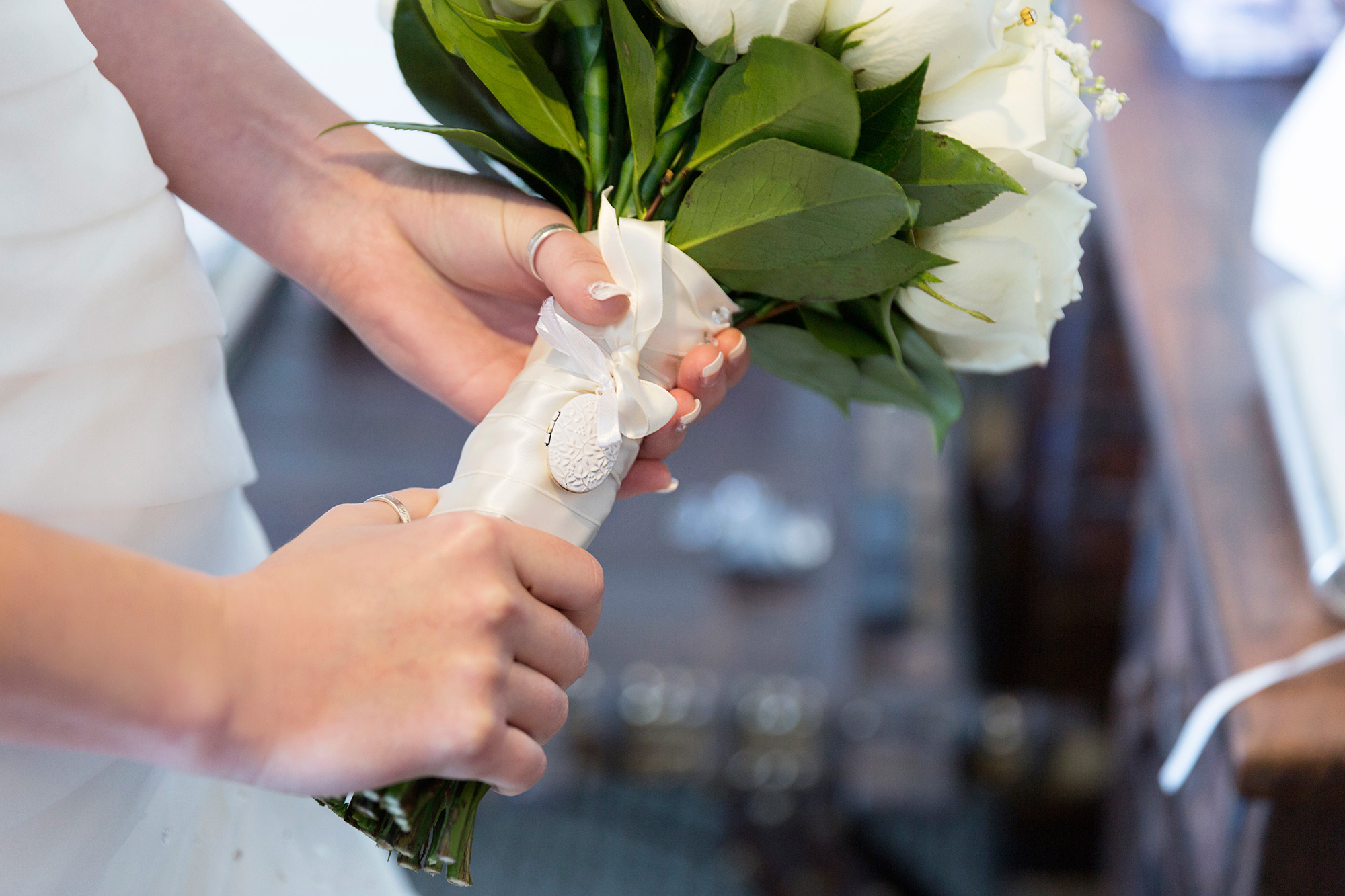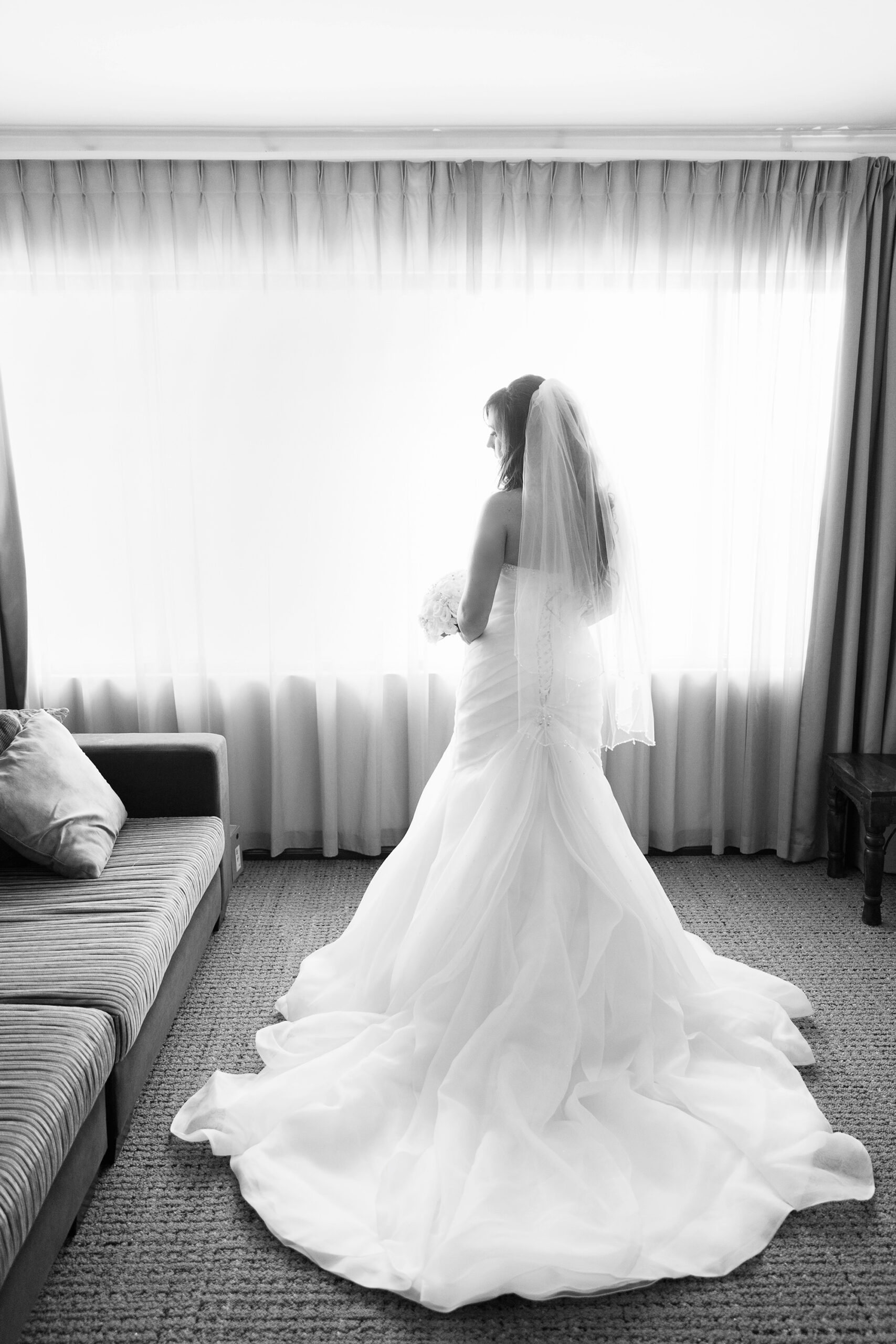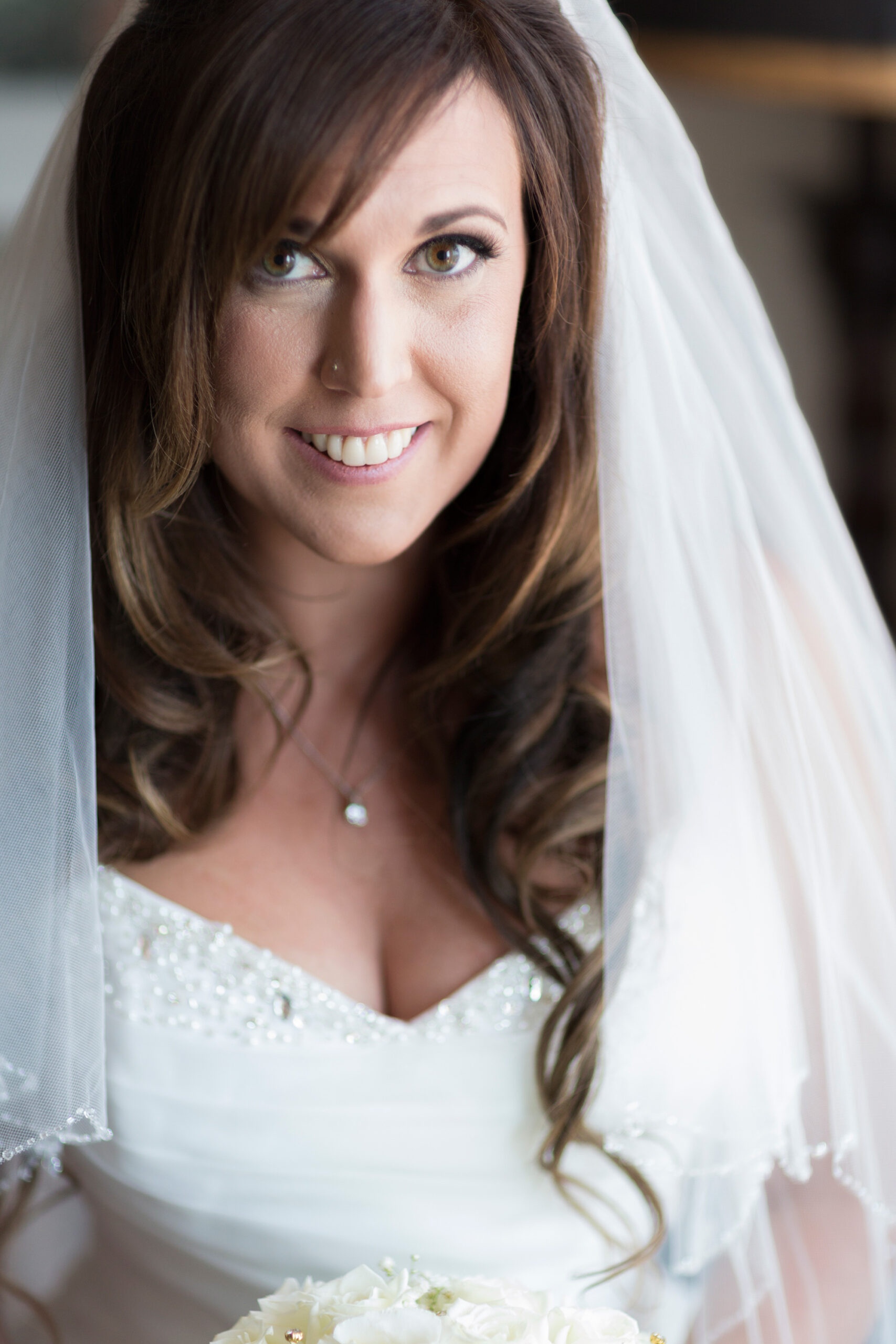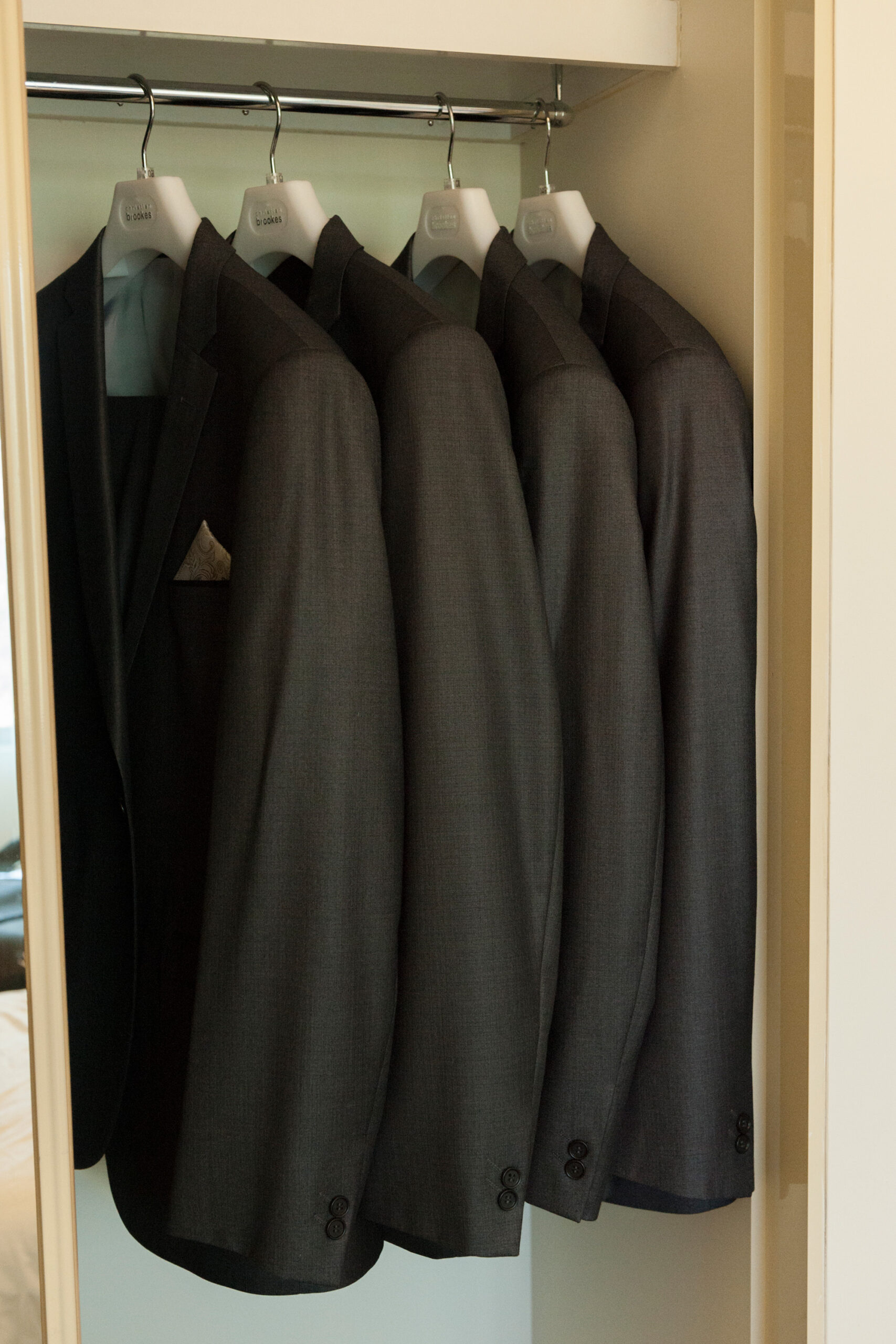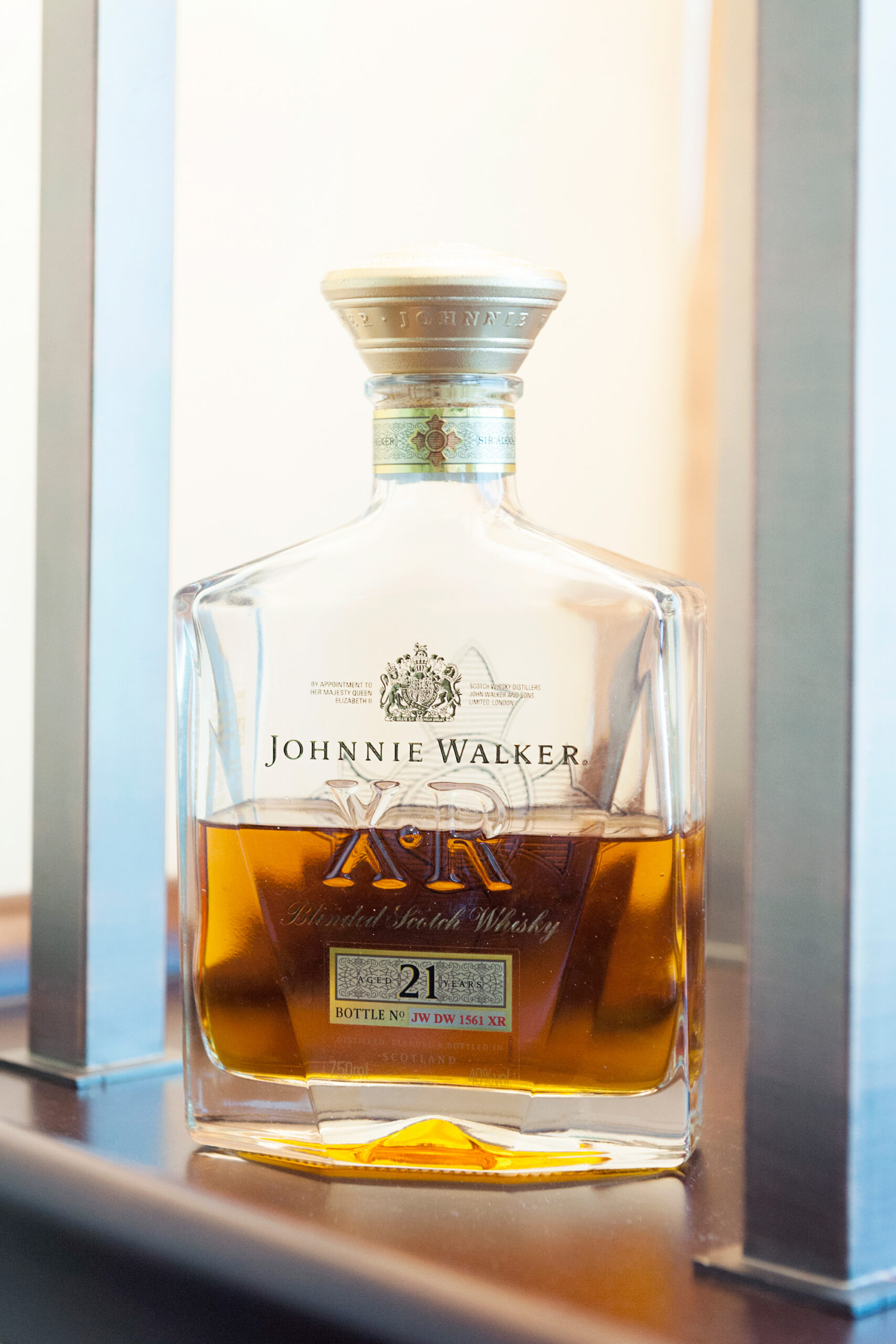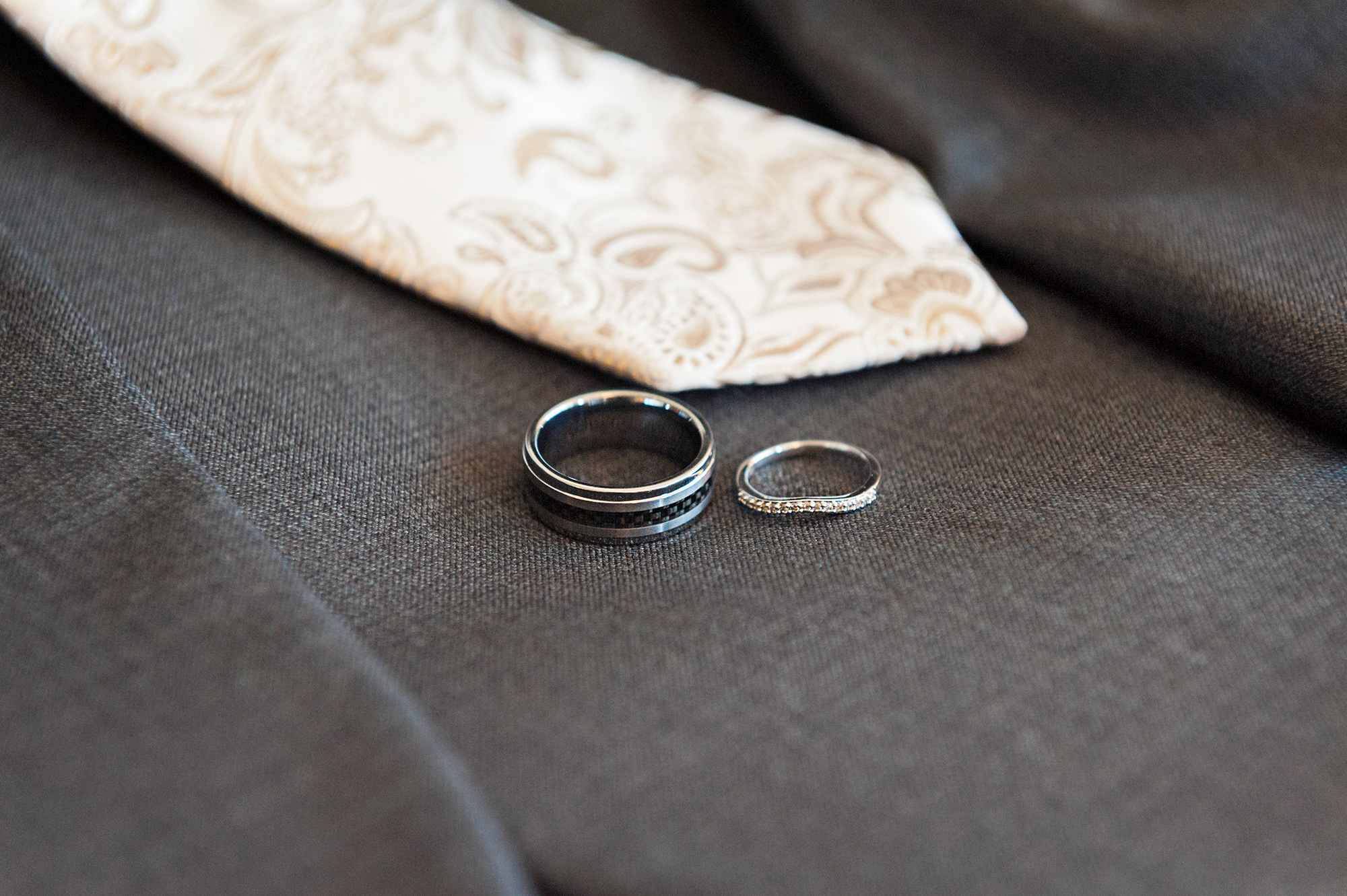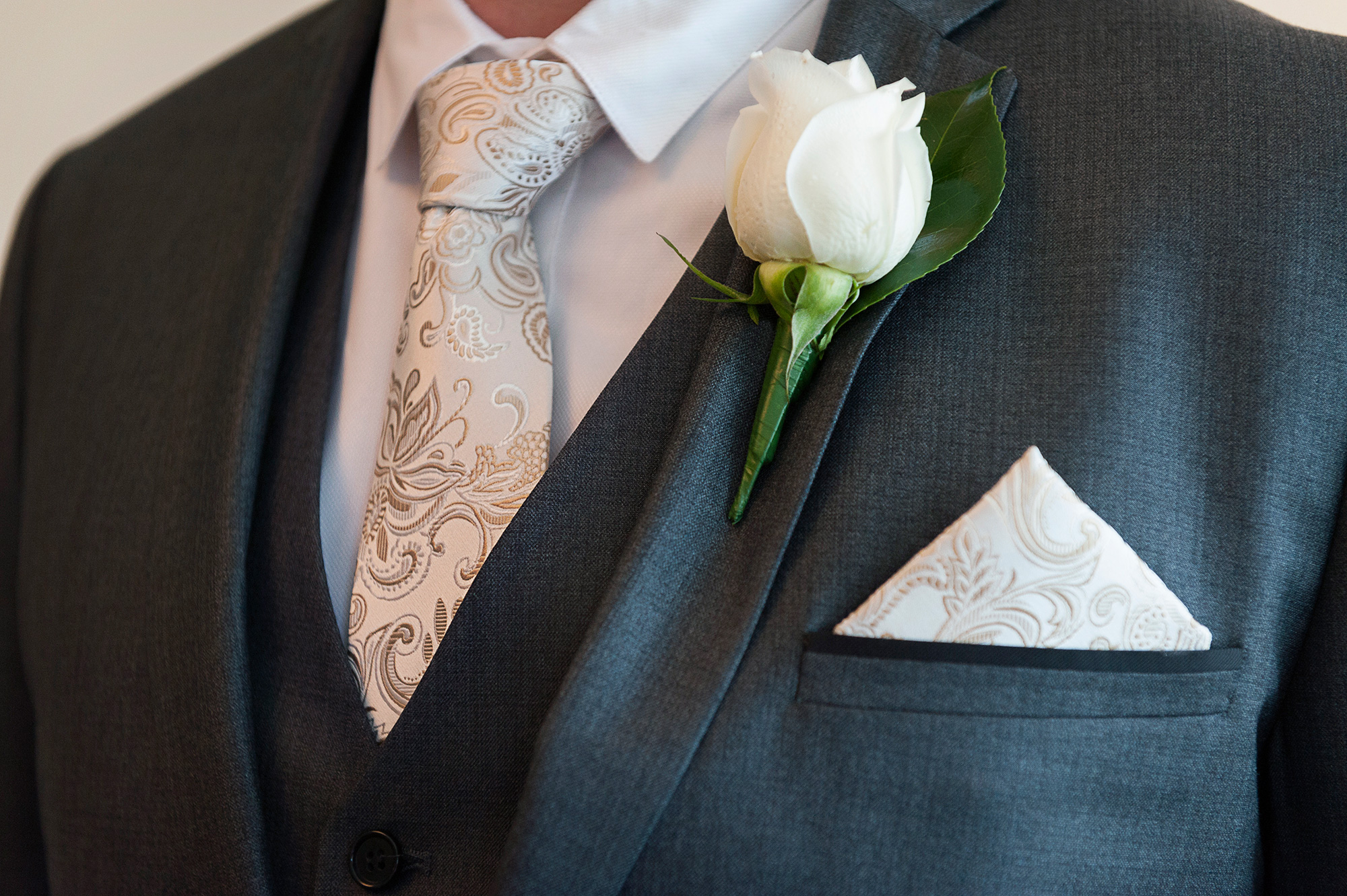 Sean and his groomsmen were immaculately dressed by Ferrari Formalwear.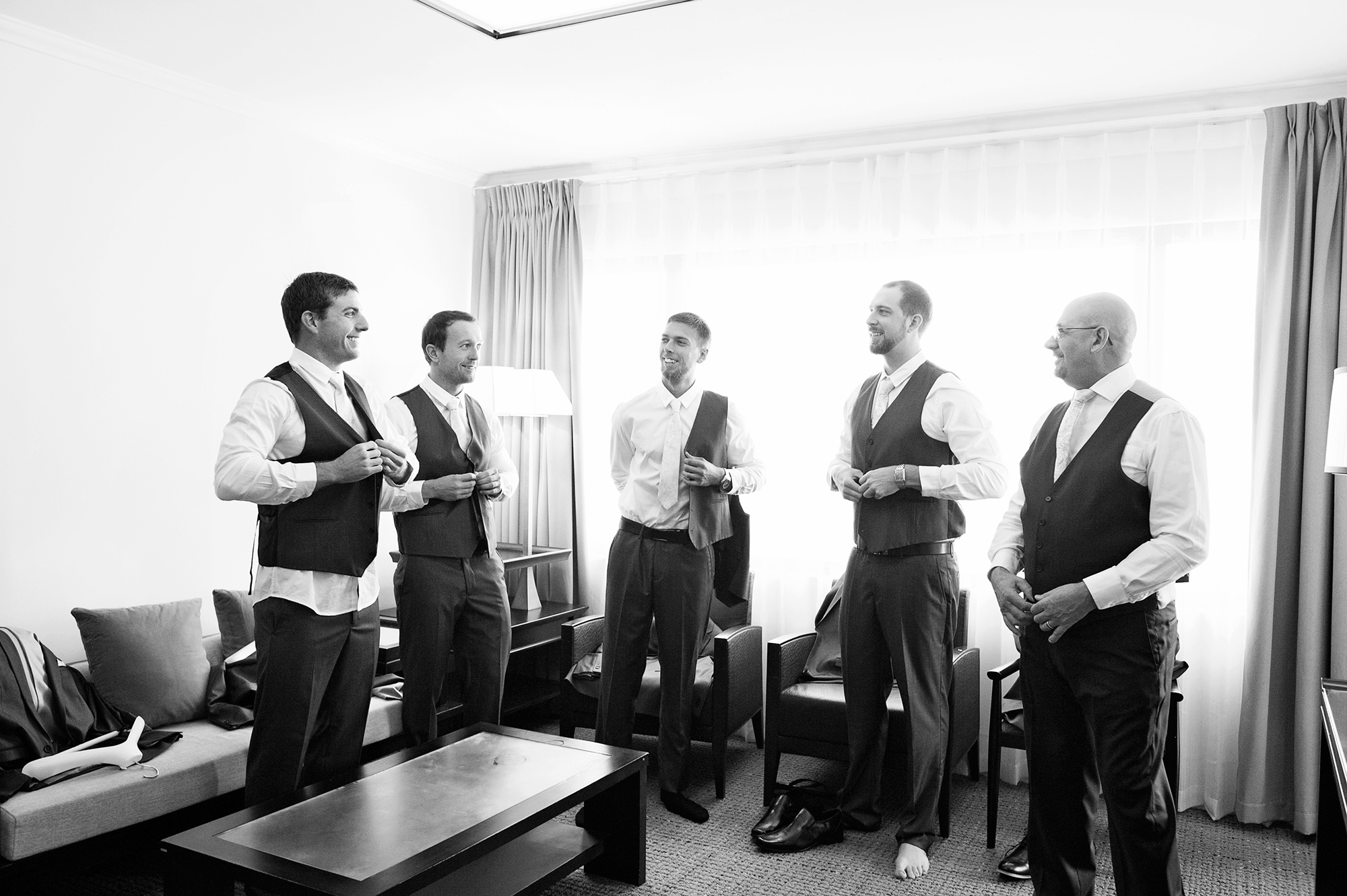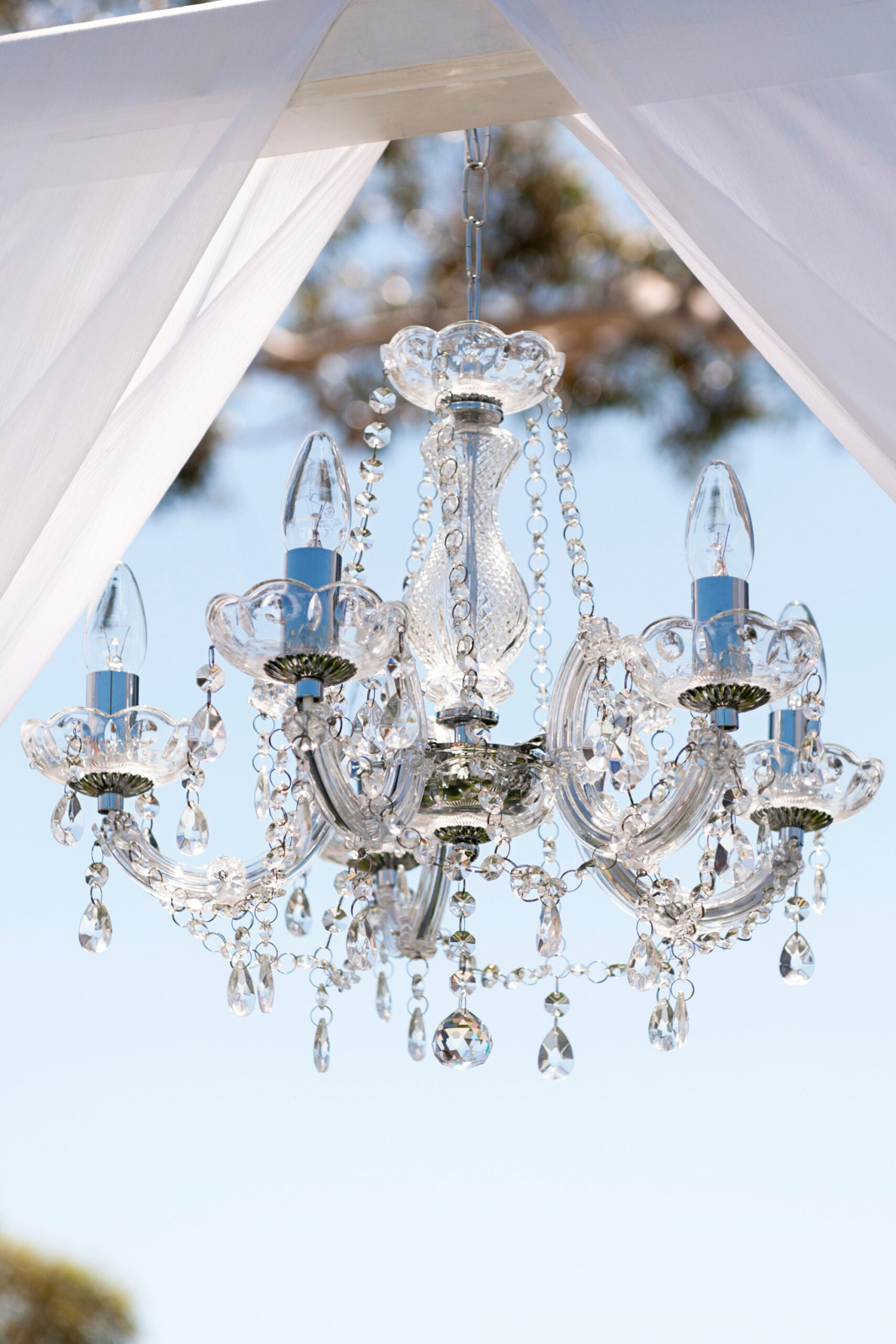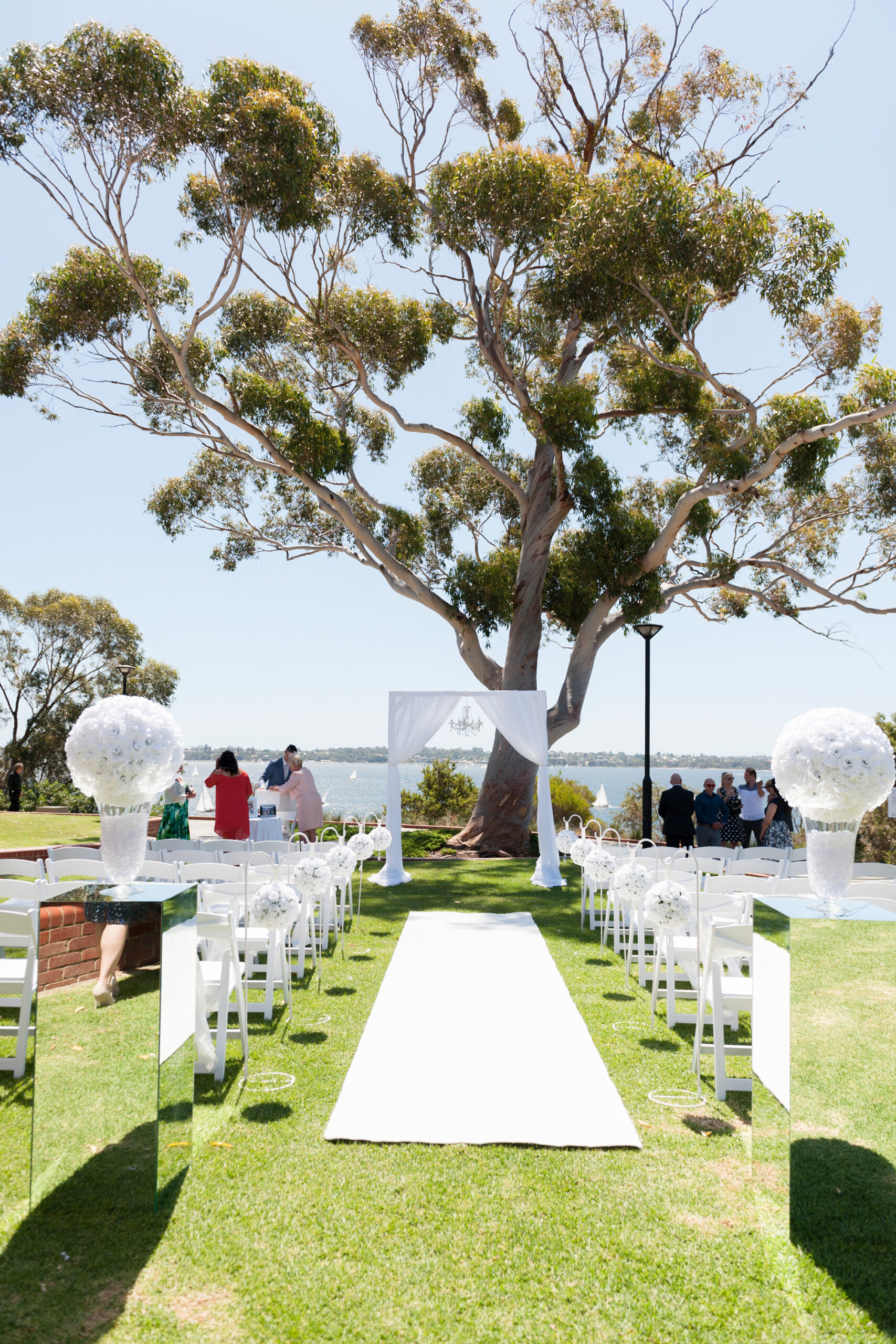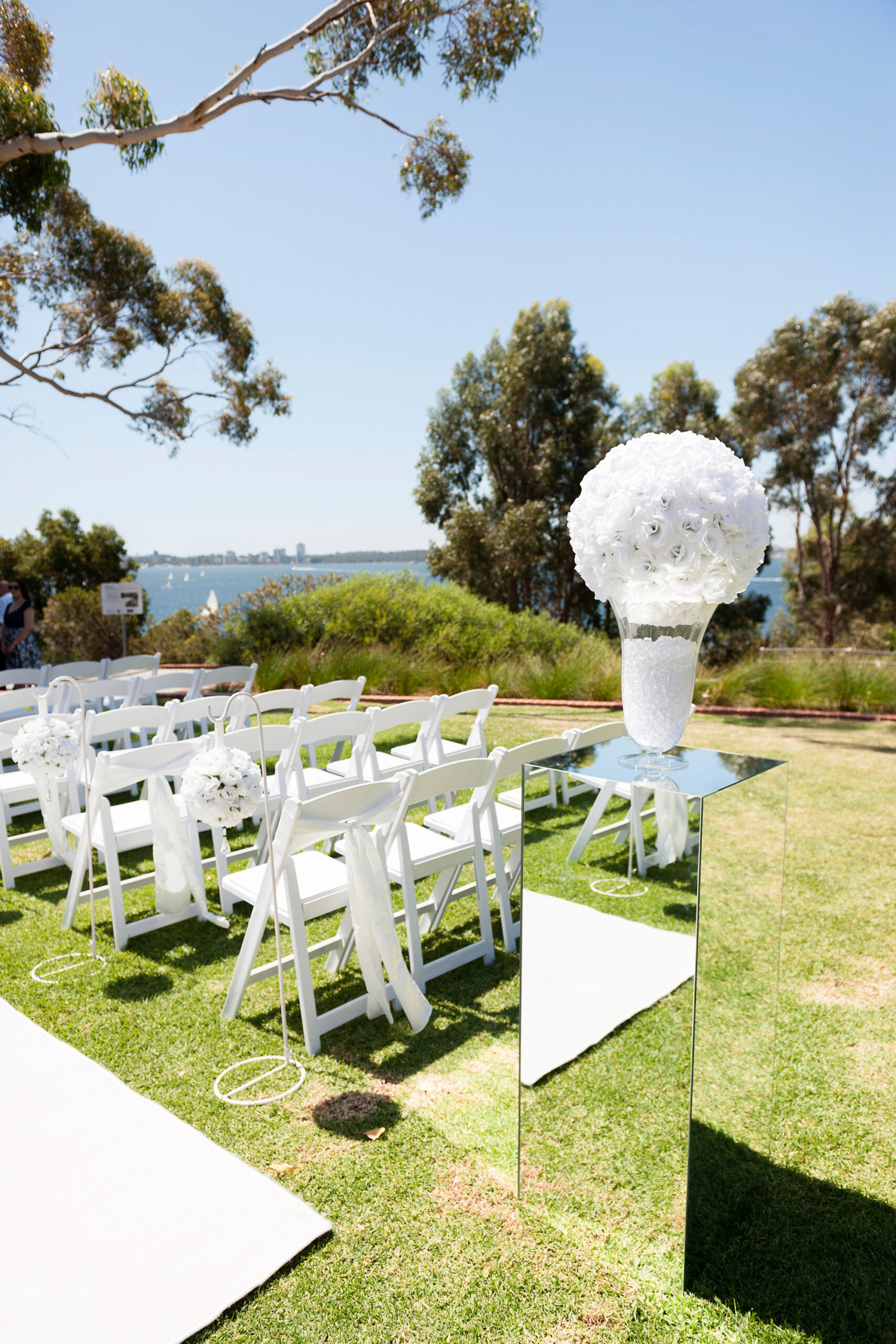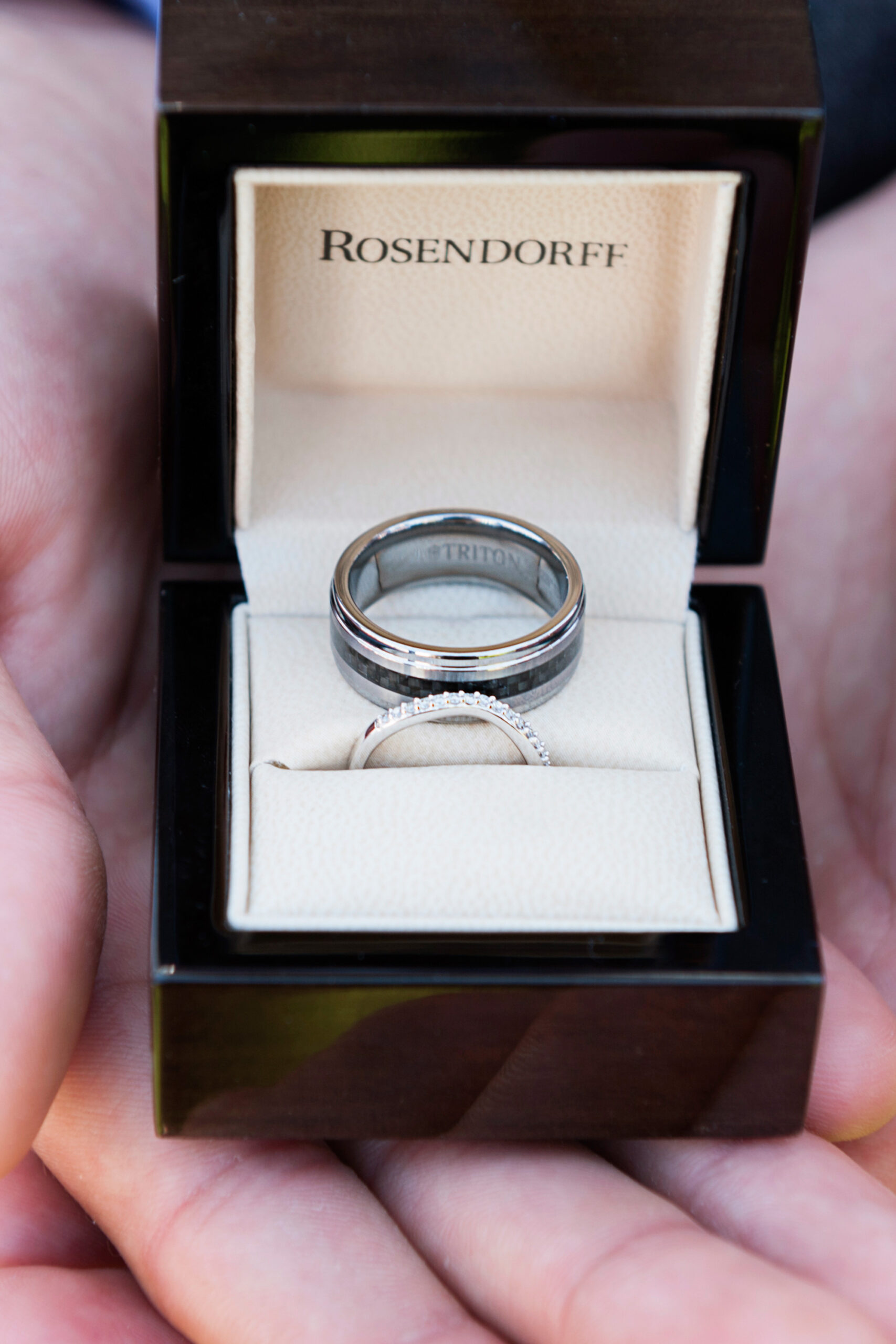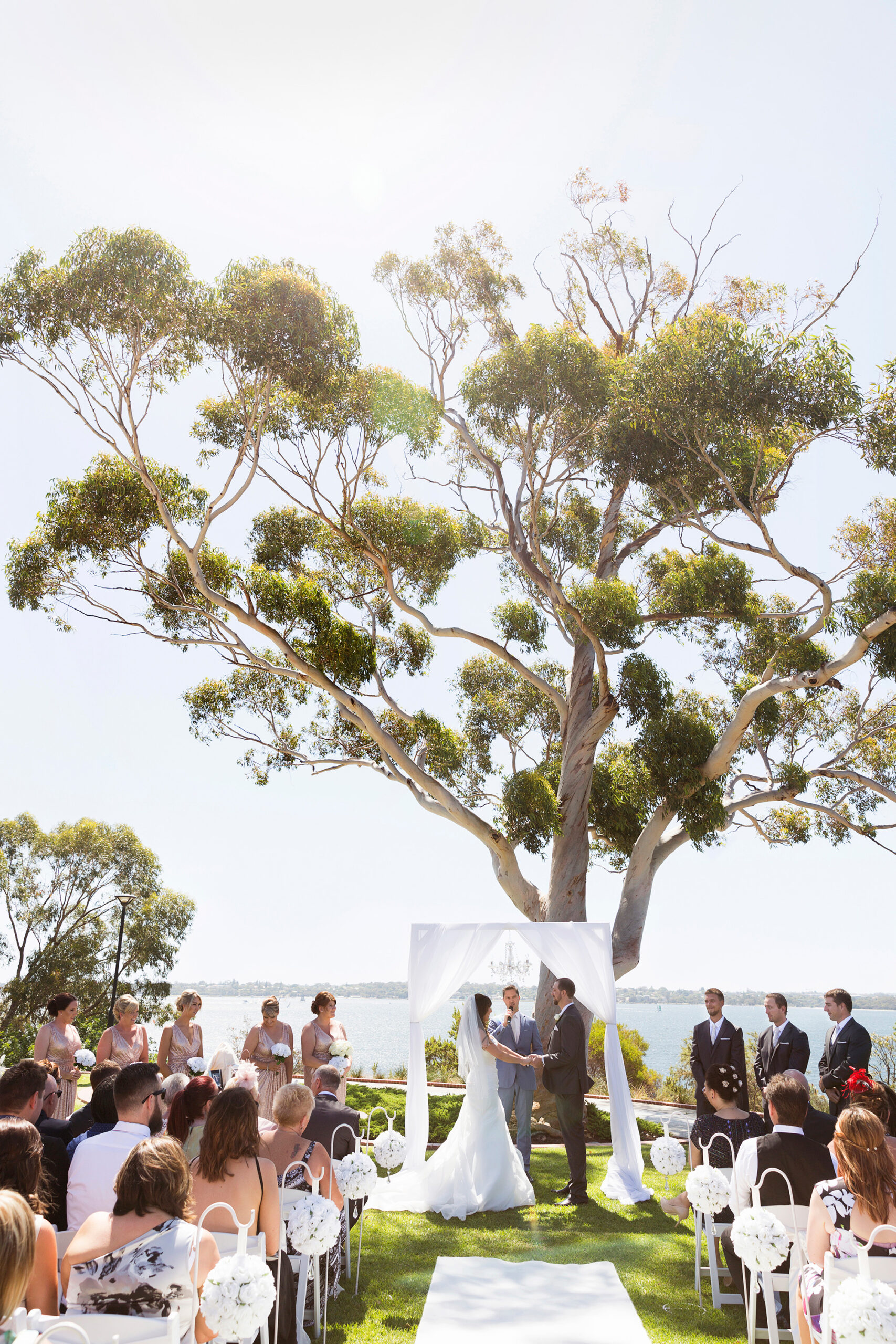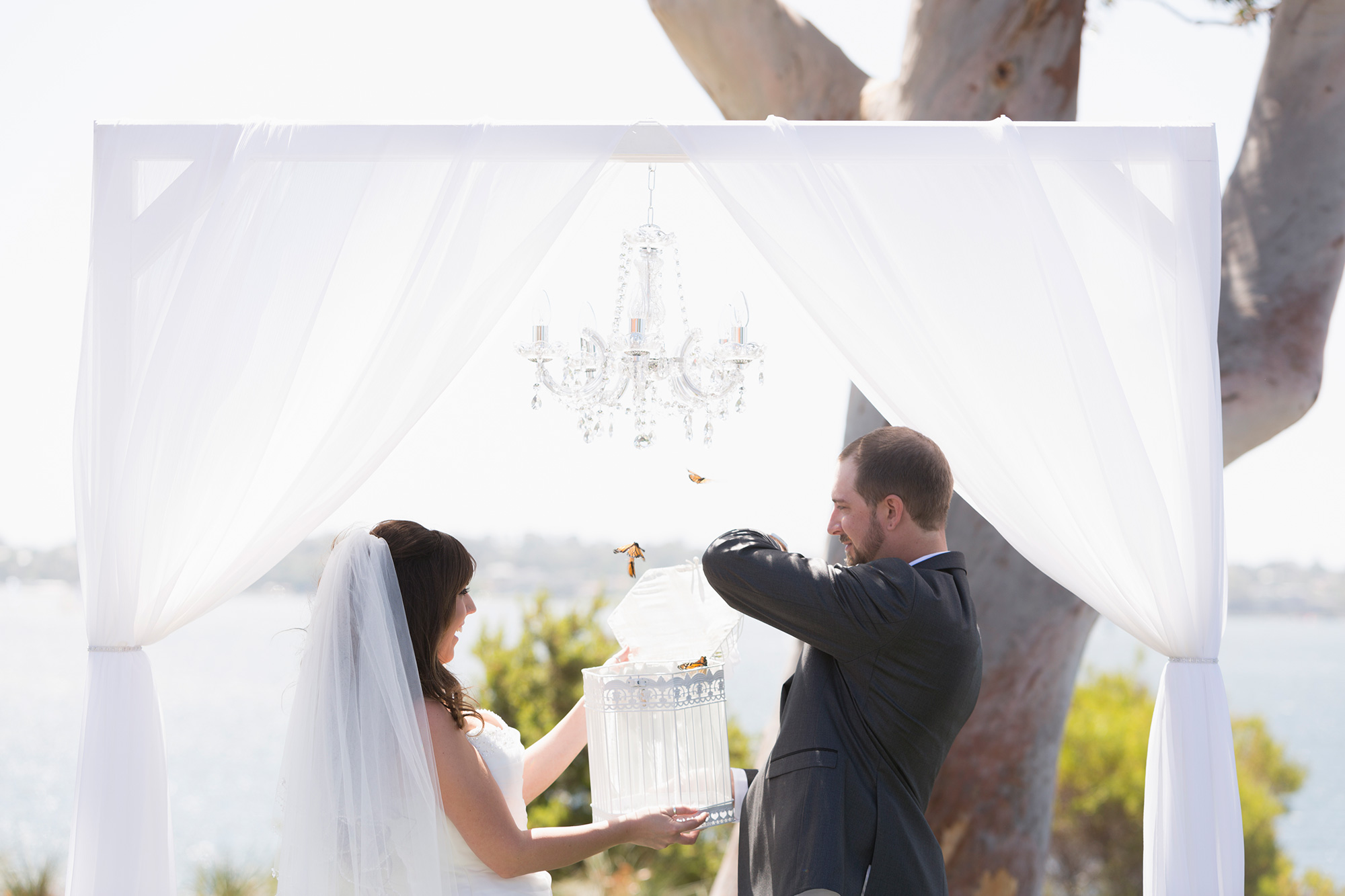 Celebrant Luke Firth conducted Elle and Sean's personalised ceremony, which included a butterfly release.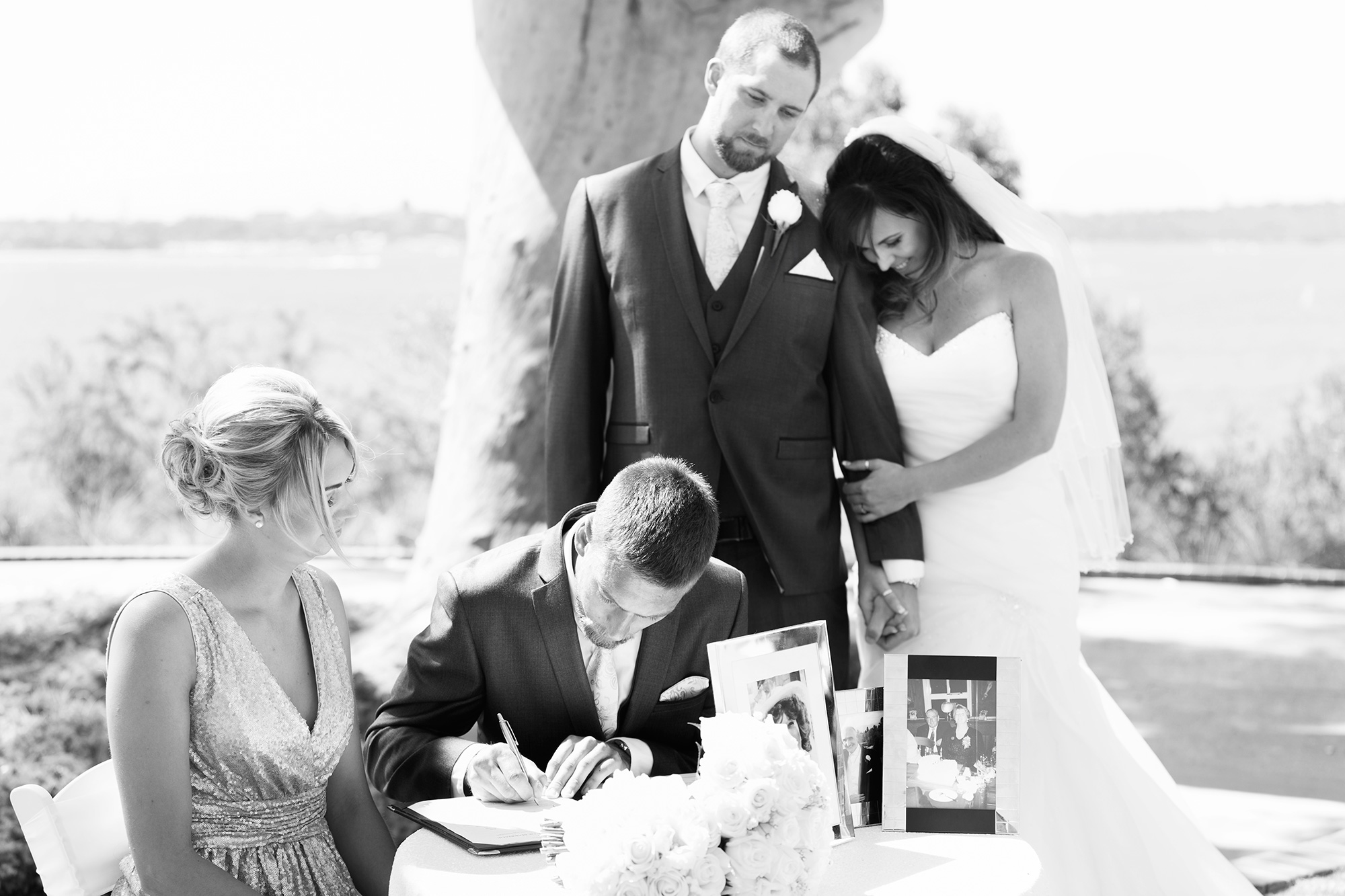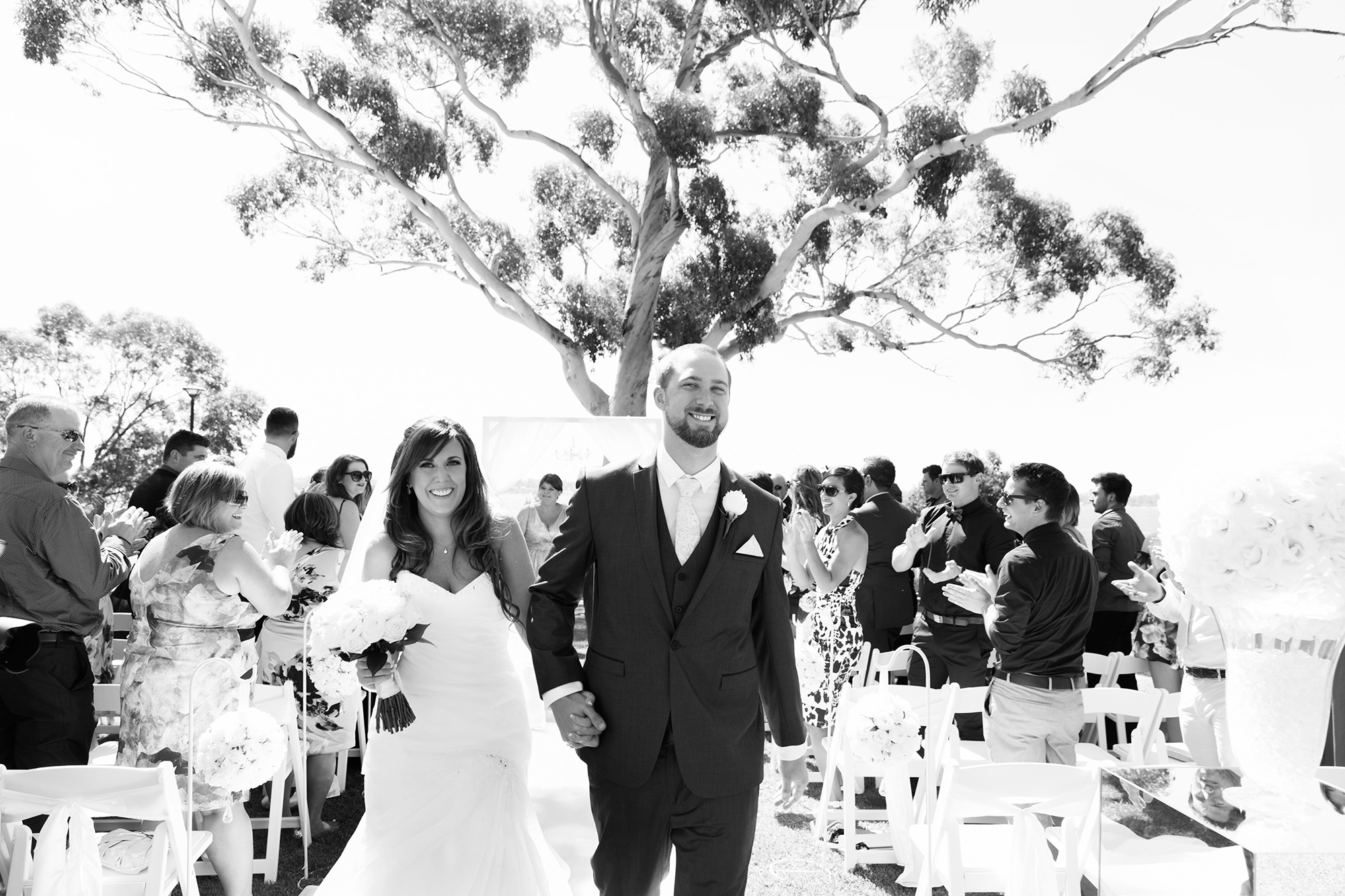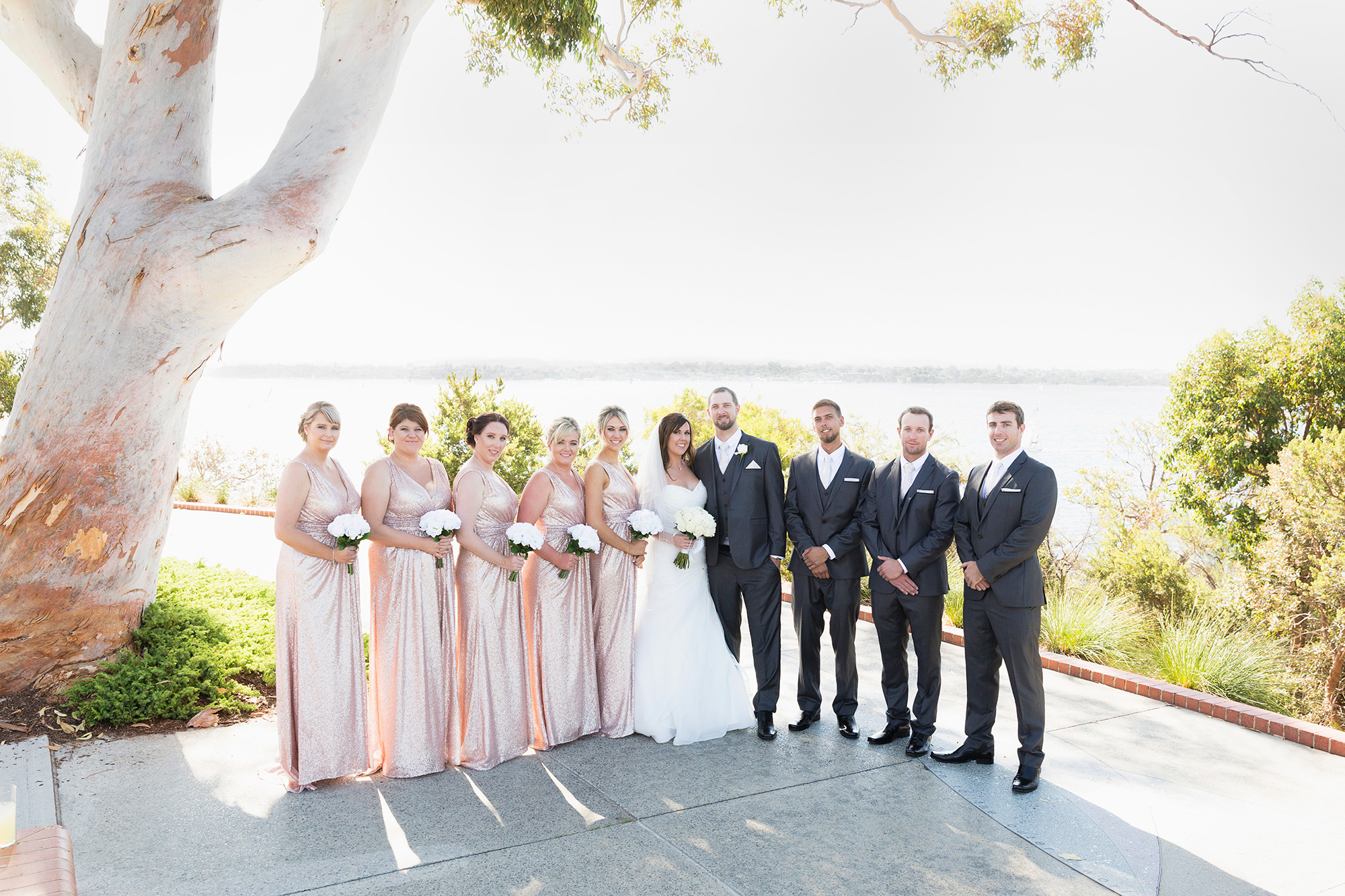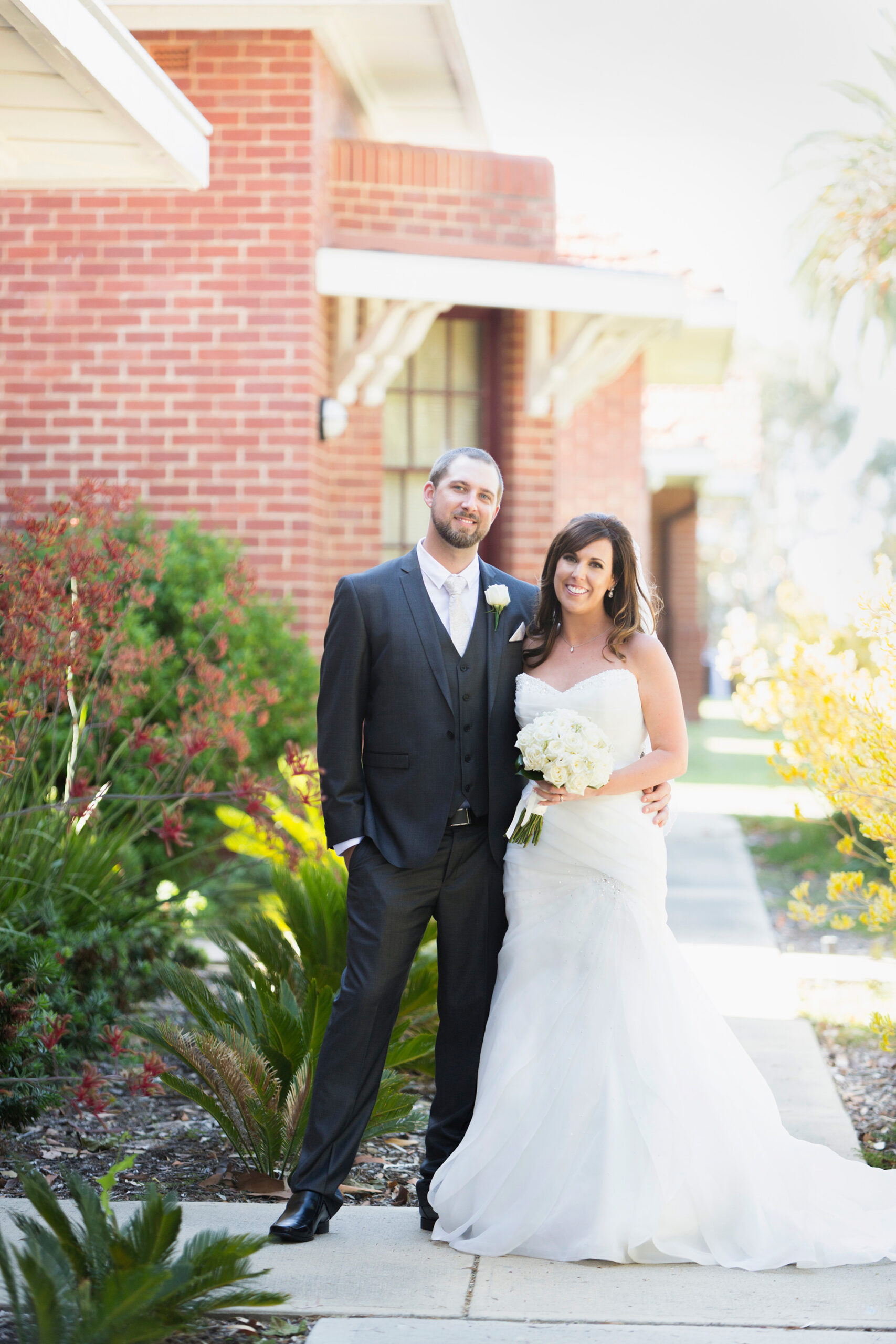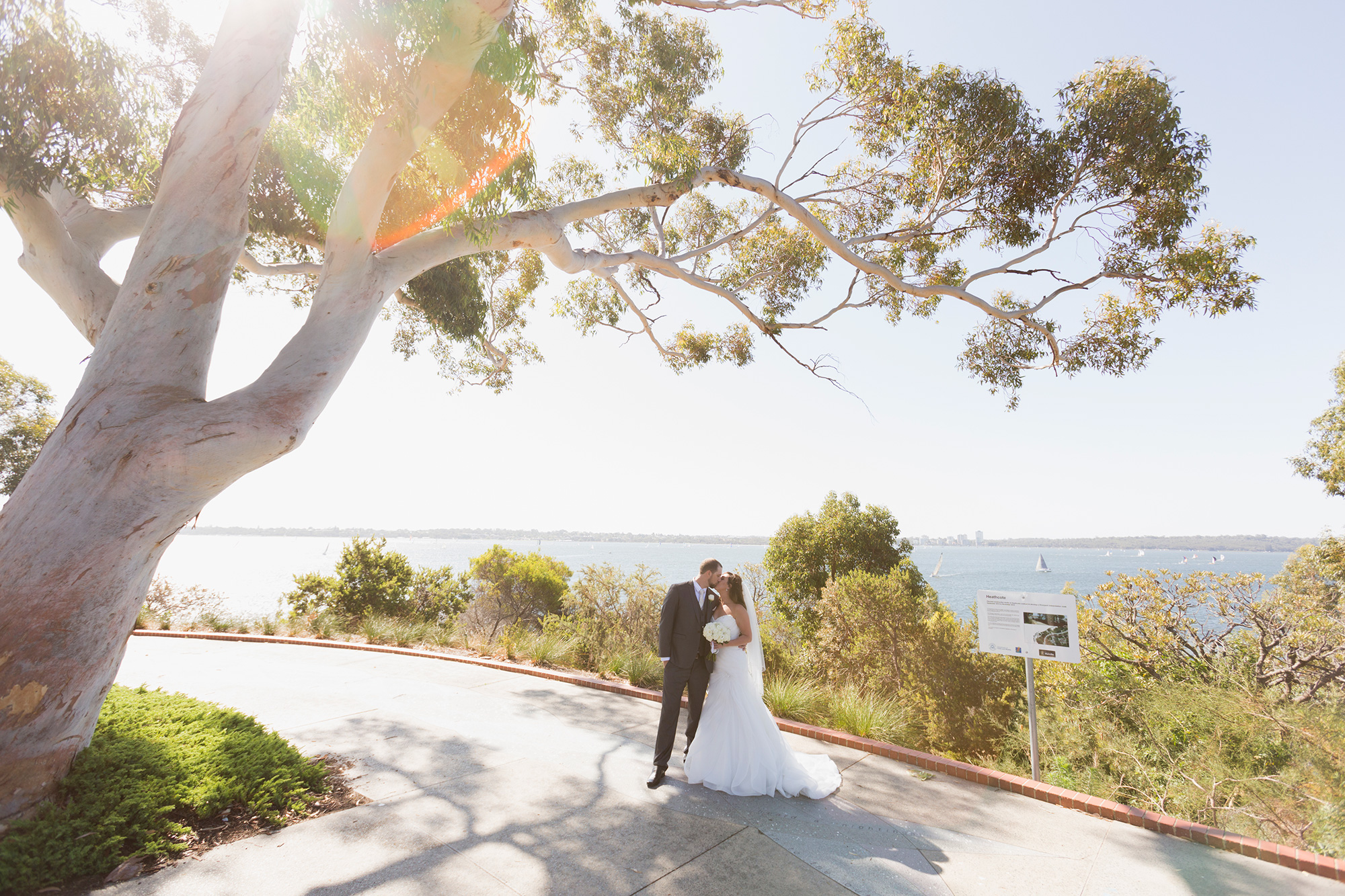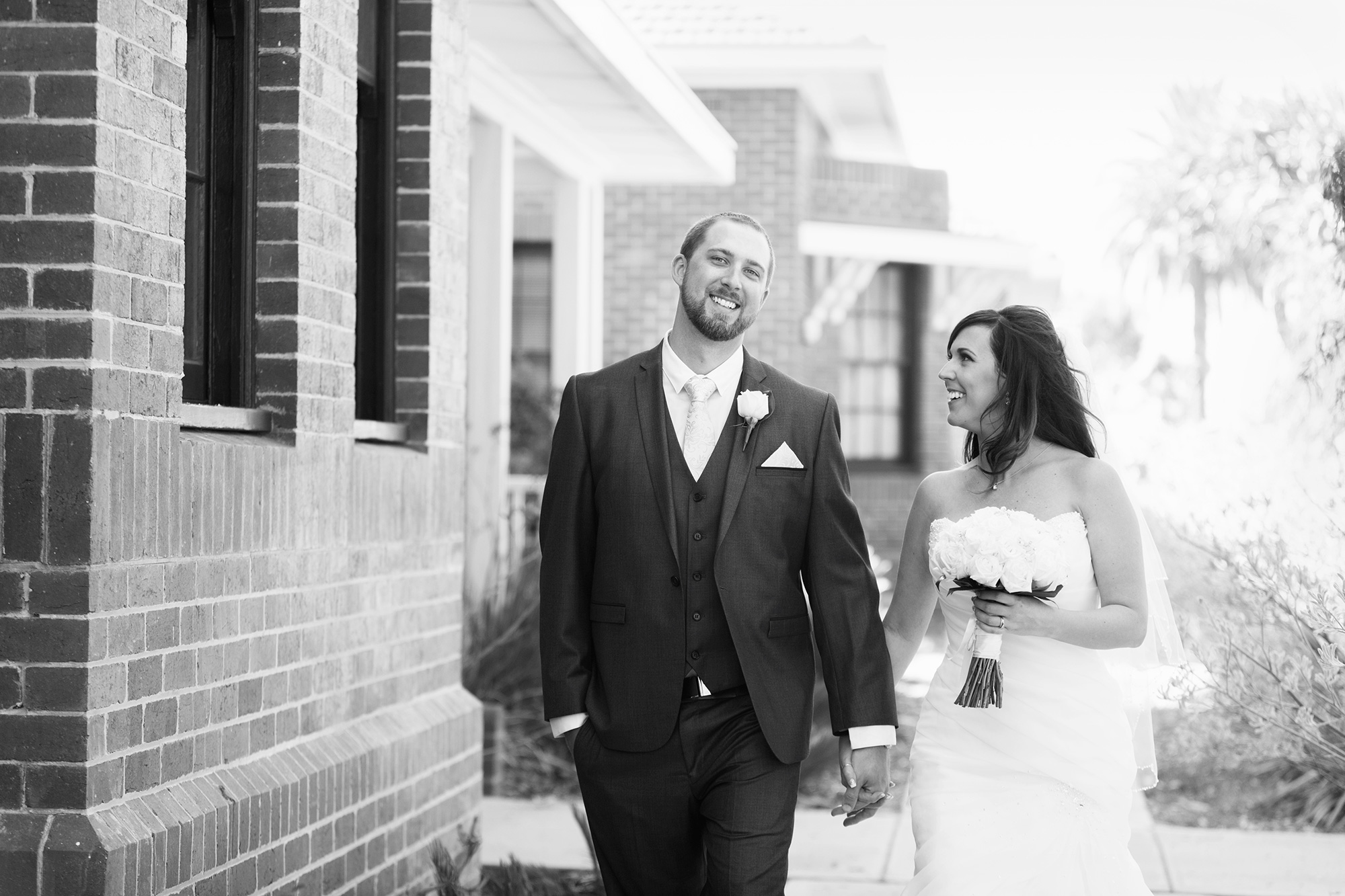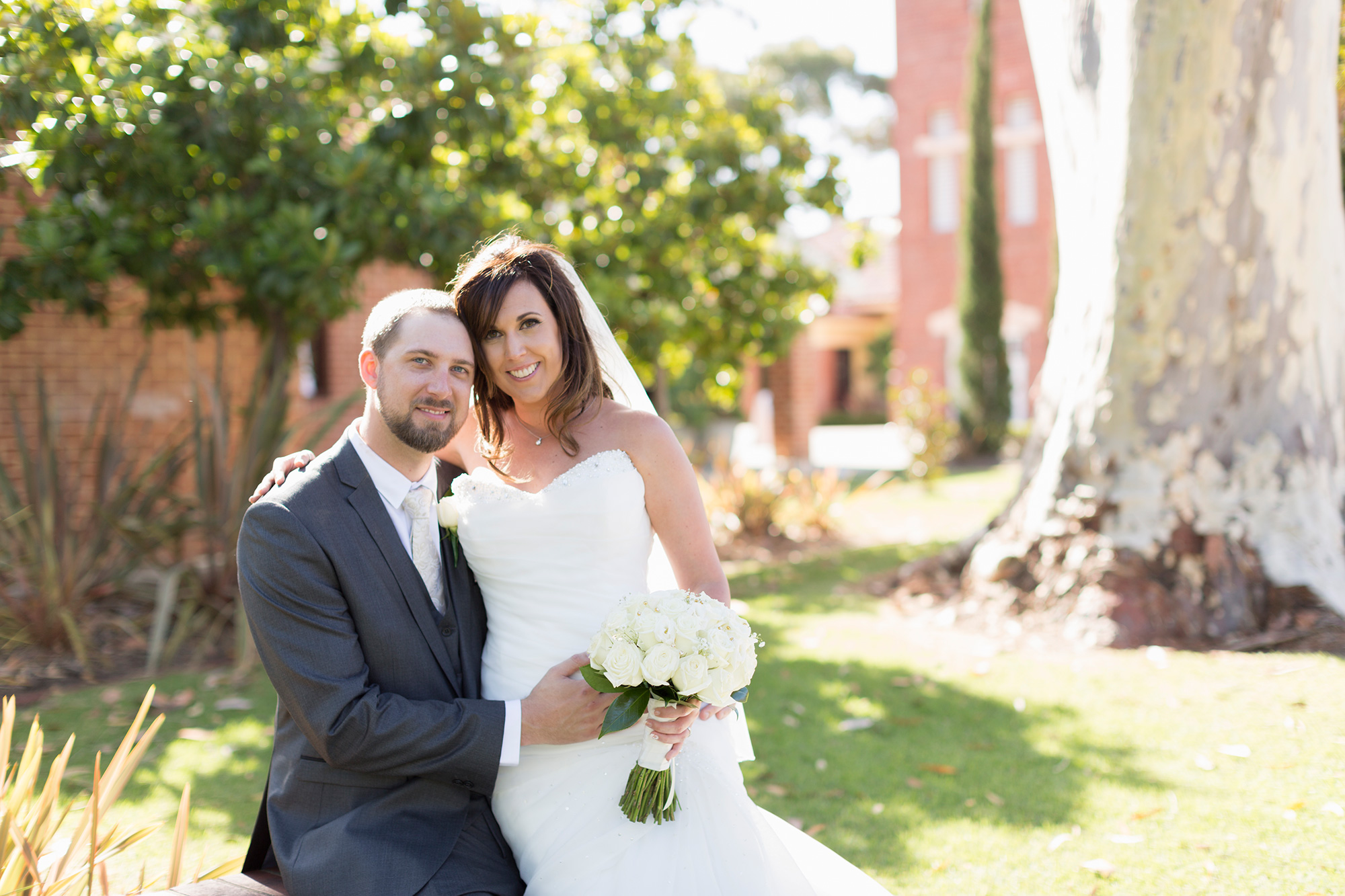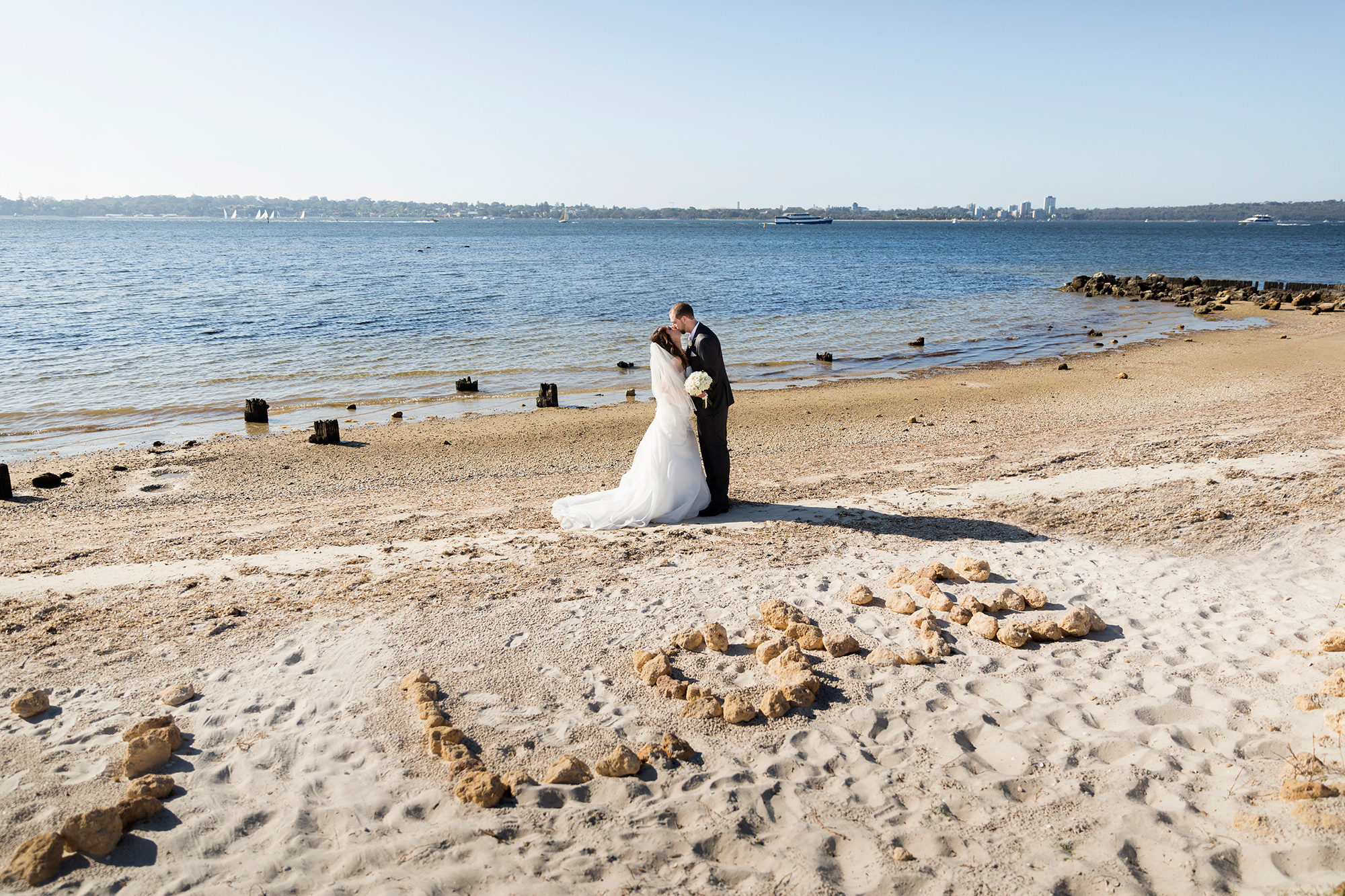 Tells Sean, "We went down the river to find some good places for photos and randomly came across the word "LOVE" spelt out in rocks on the beach, which was a surprise!"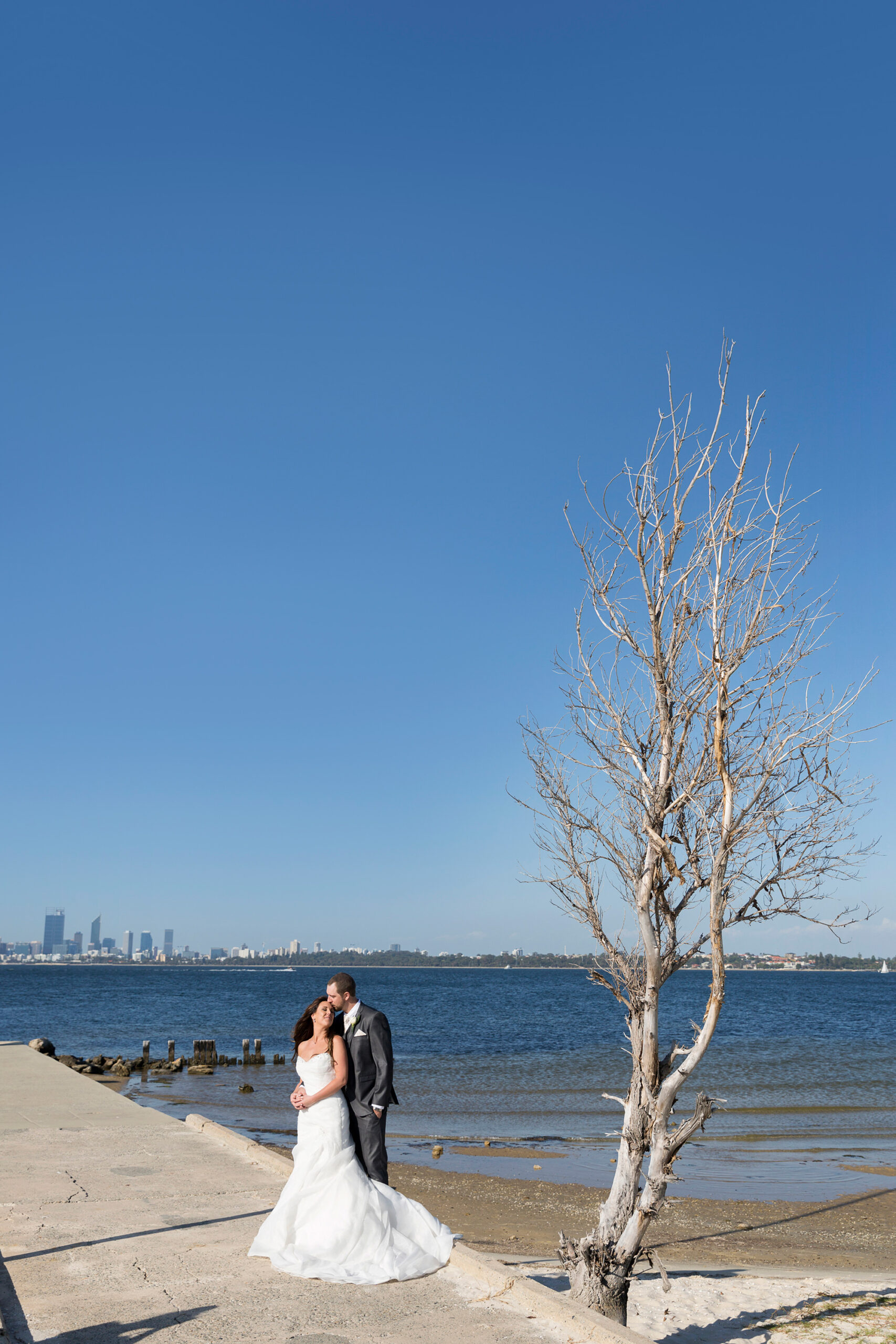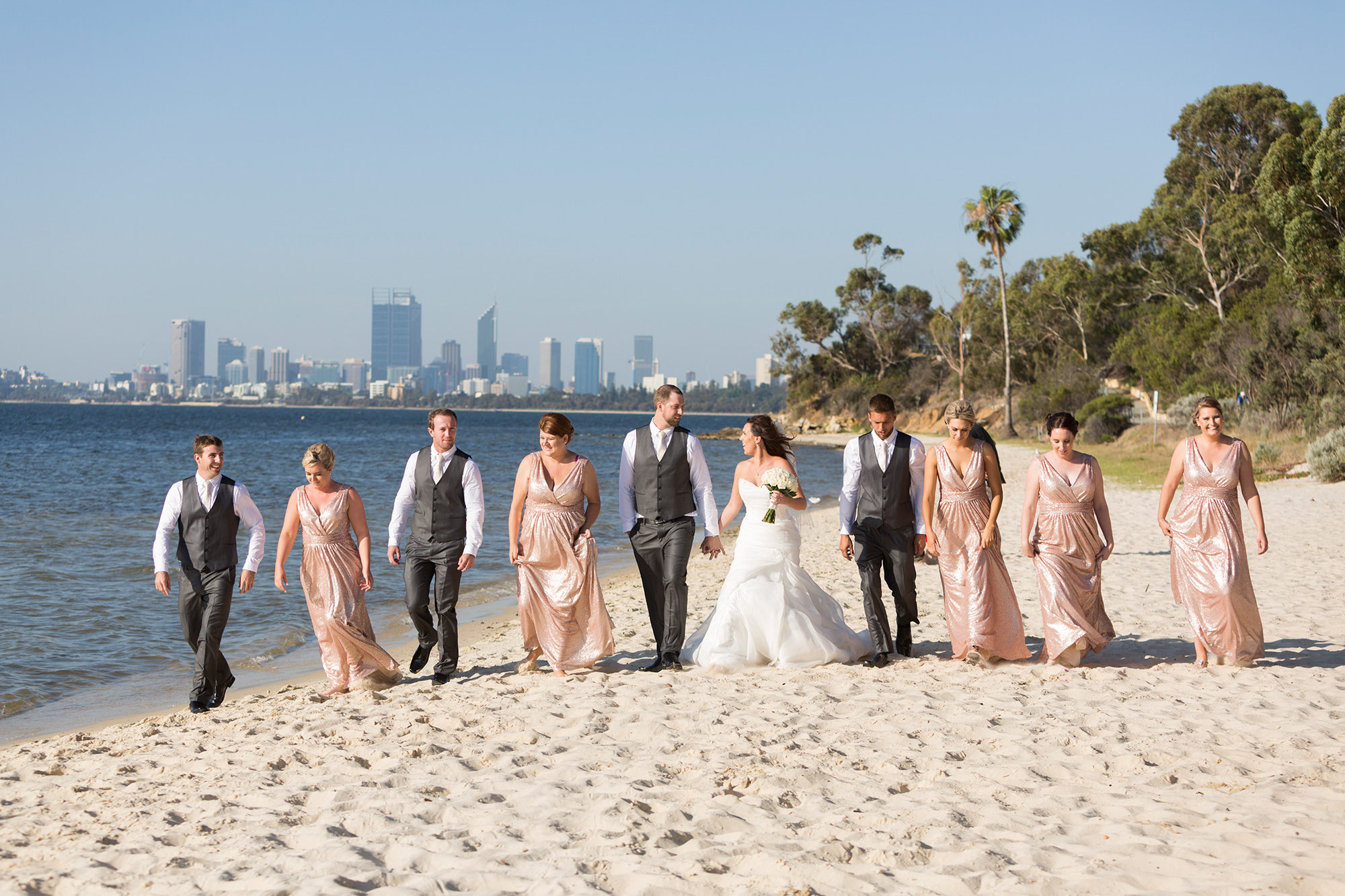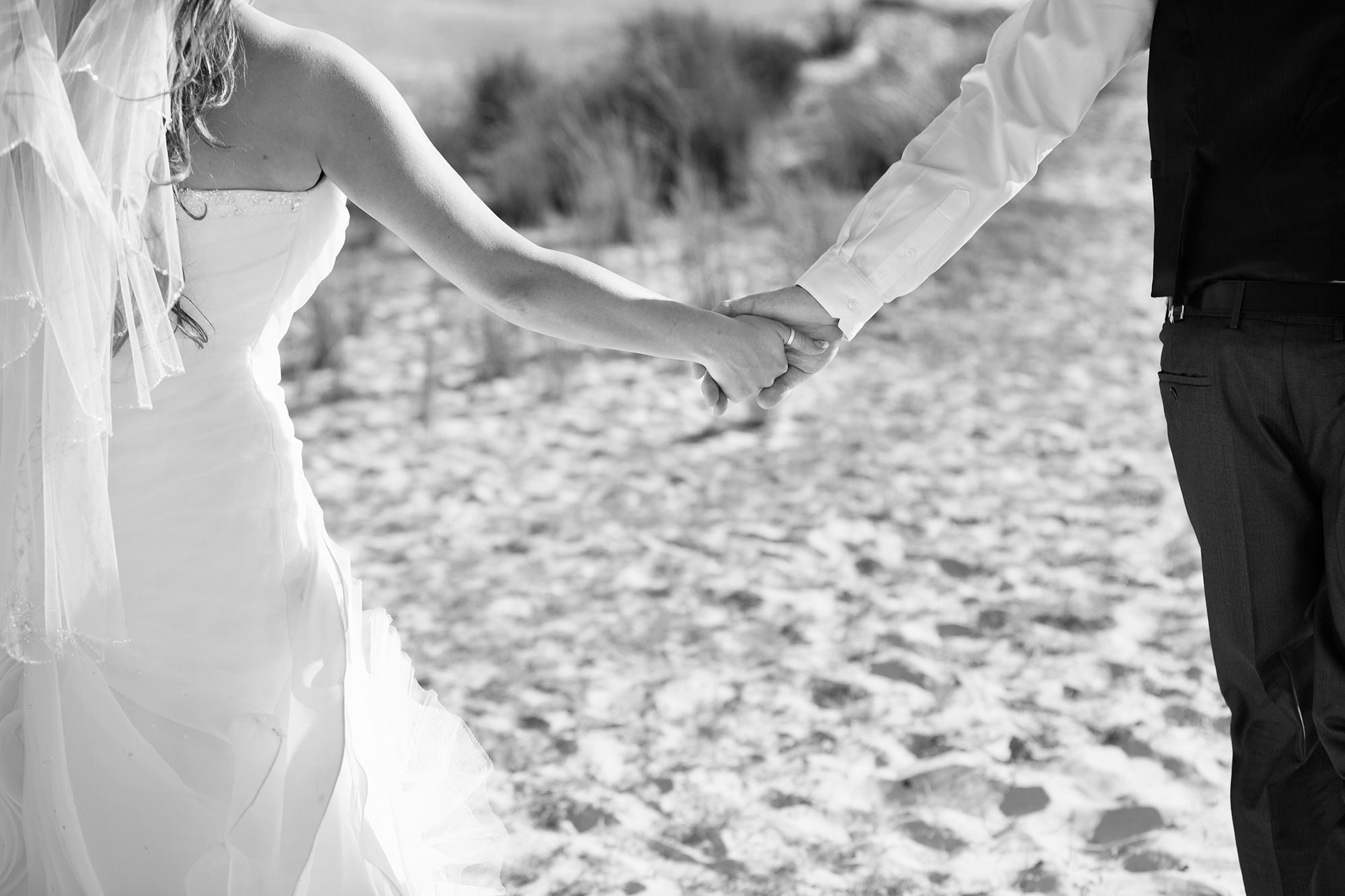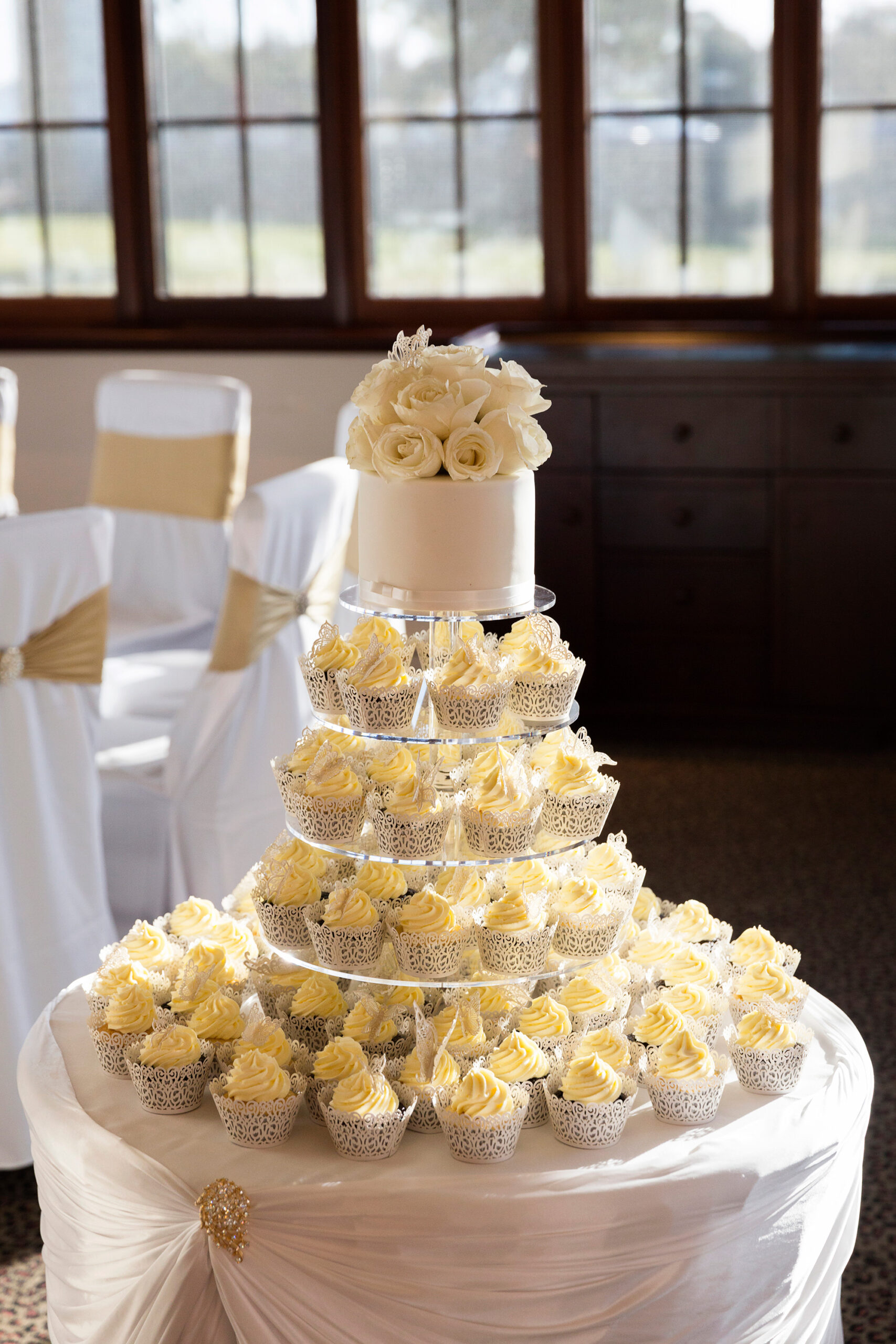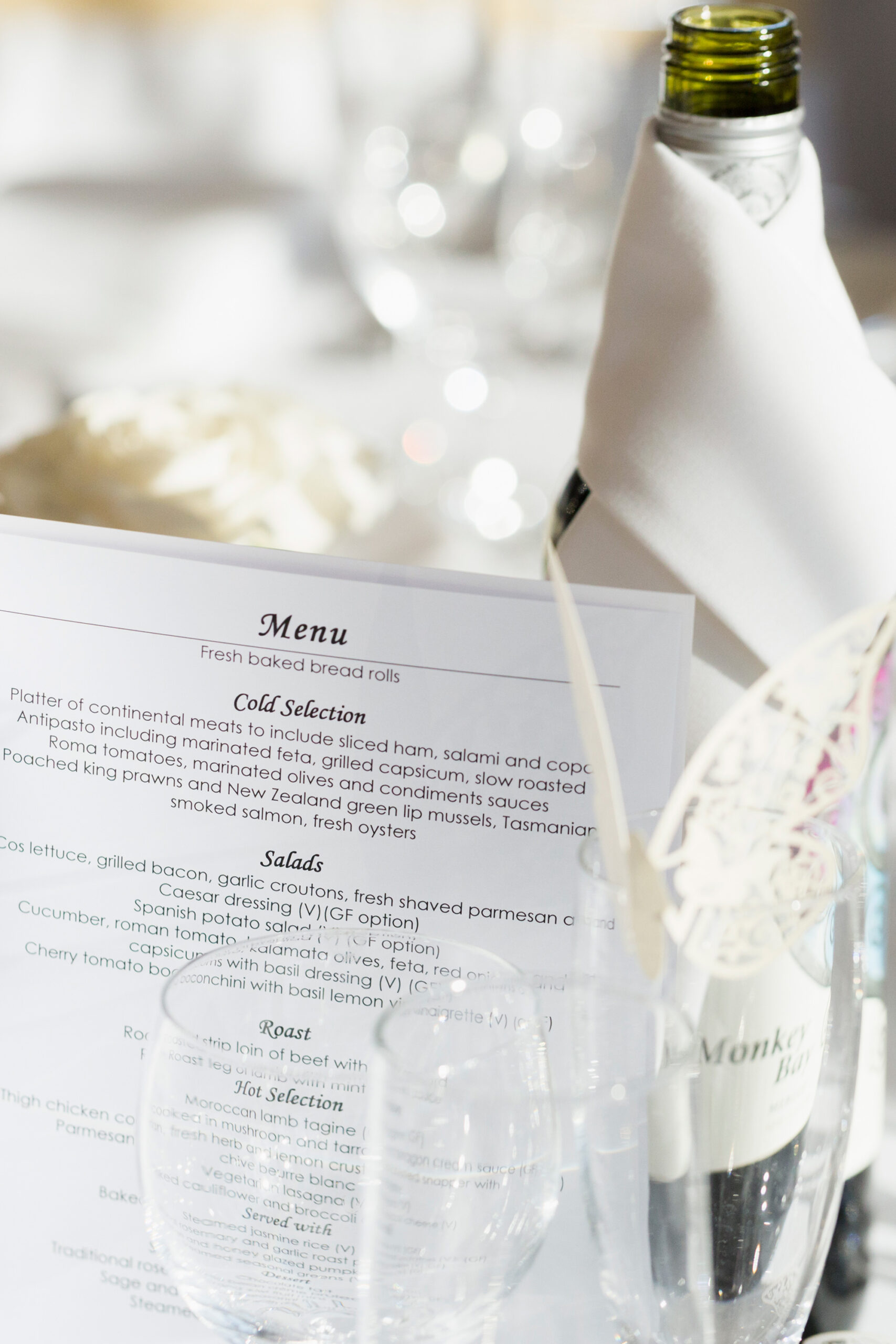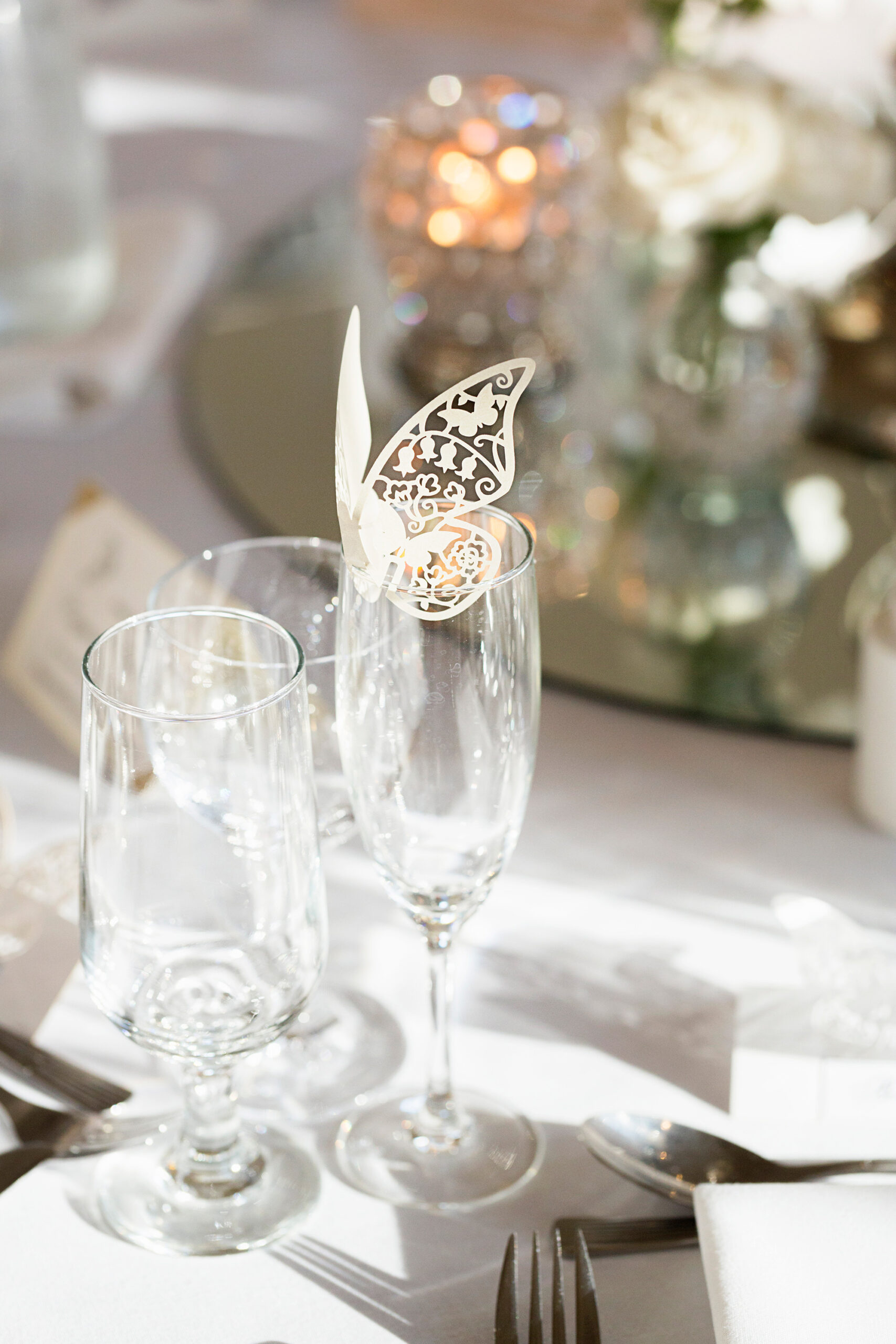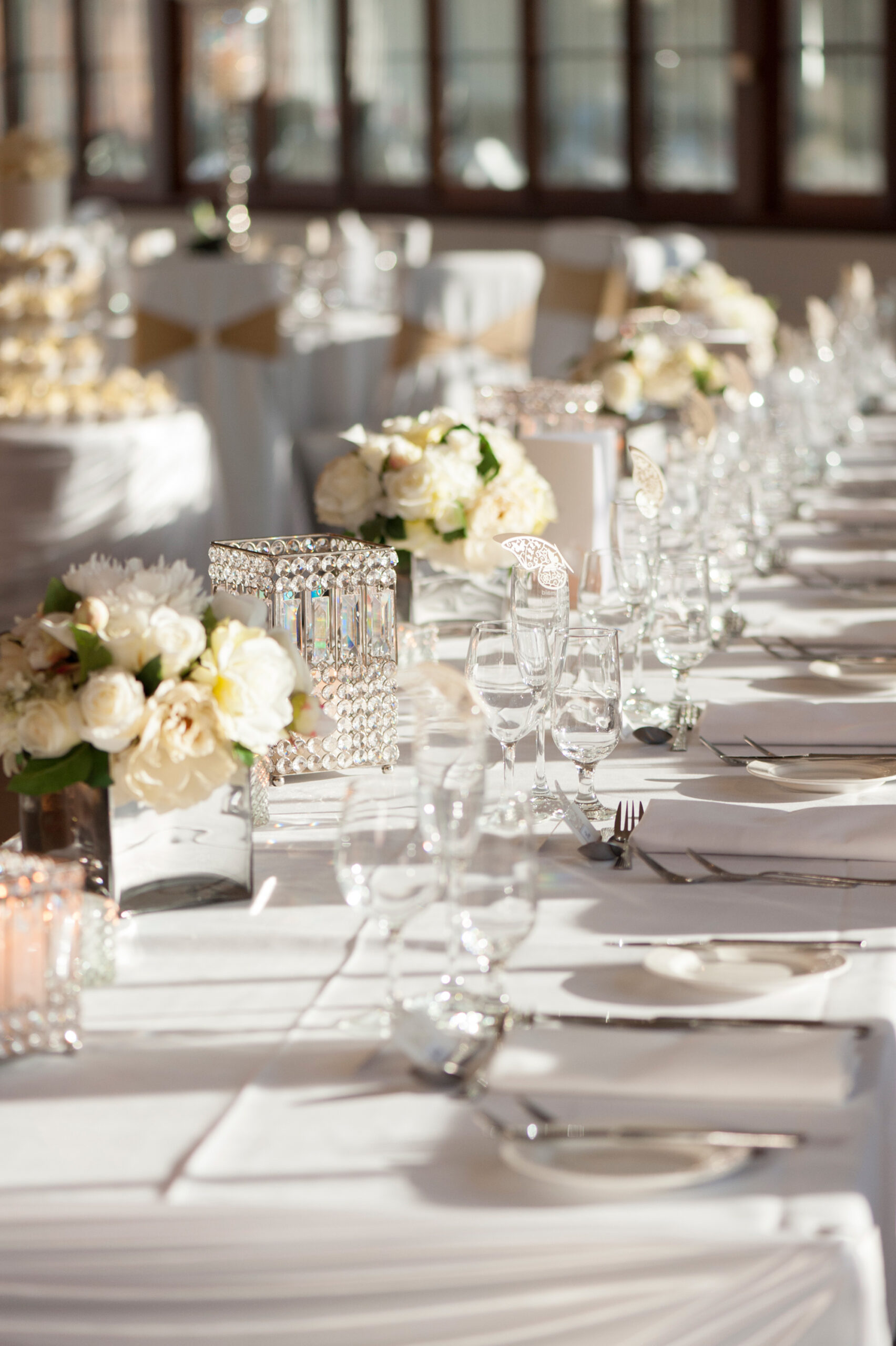 Stunning table decor was styled by Pagoda Restaurant.