Kylie Parata and Ben Goldie saw out 2014 with a bang – hosting a New Year's Eve wedding by the beach.
The Wyong, NSW pair shared the day with 110 friends and family, marrying at St Cecillia's Church, Wyong on December 31, 2014.
The celebrations continued at Soldiers Beach Surf Life Saving Club.
"Being New Year's Eve it was important to us that our friends and family brought in 2015 with a bang," Kylie says of the party-like atmosphere.
"It was a glamour garden party theme with the operative word being party!"
The high school sweethearts, both 28, opted for a neutral colour scheme throughout, which allowed for dramatic pops of colour in things like the flower bouquets.
"A New Year's Eve wedding is something different," Kylie says.
"Everyone agreed it was a great way to end the year, a magical celebration of the beginning of 2015 and the rest of our lives together."
Photos courtesy of Cavanagh Photography.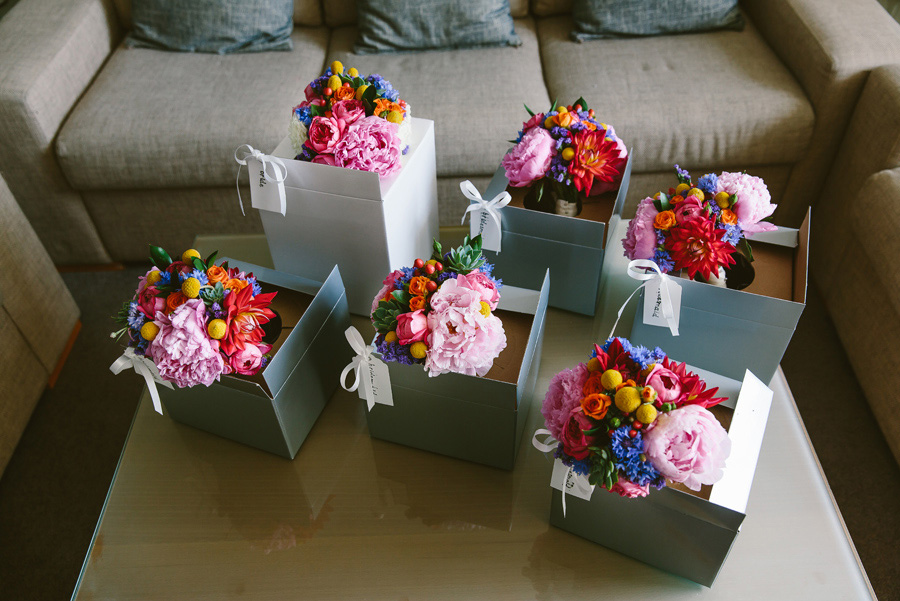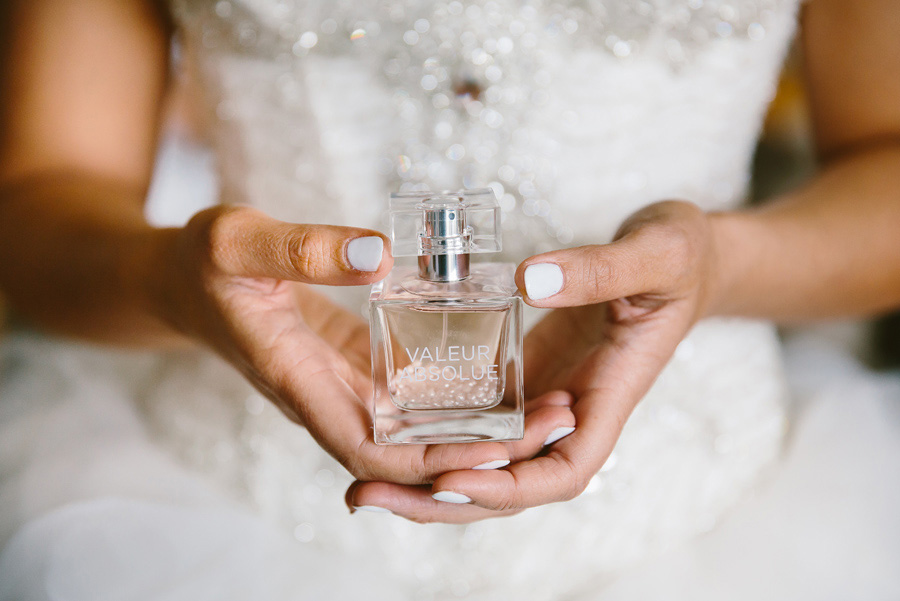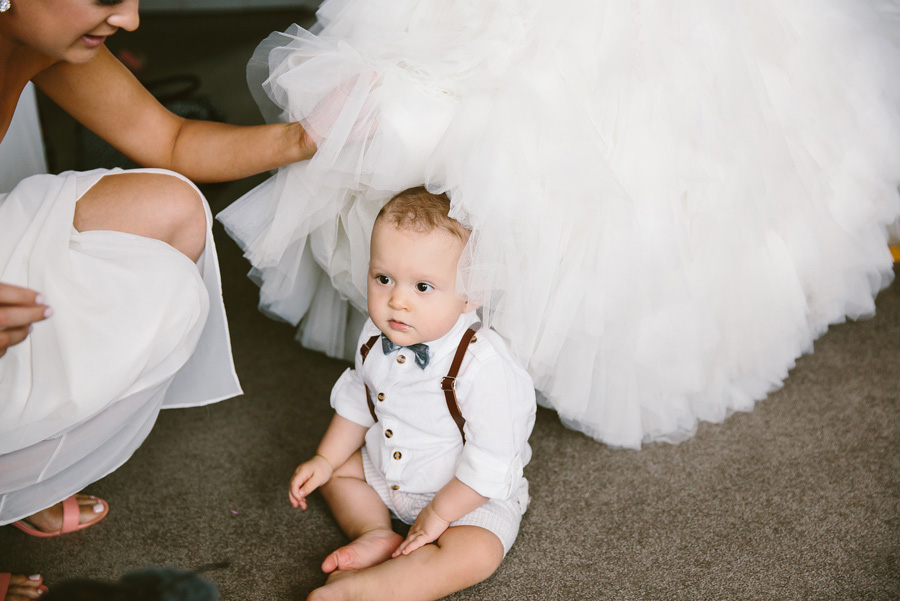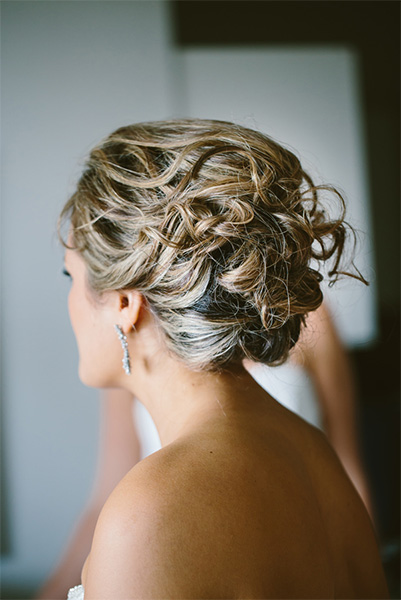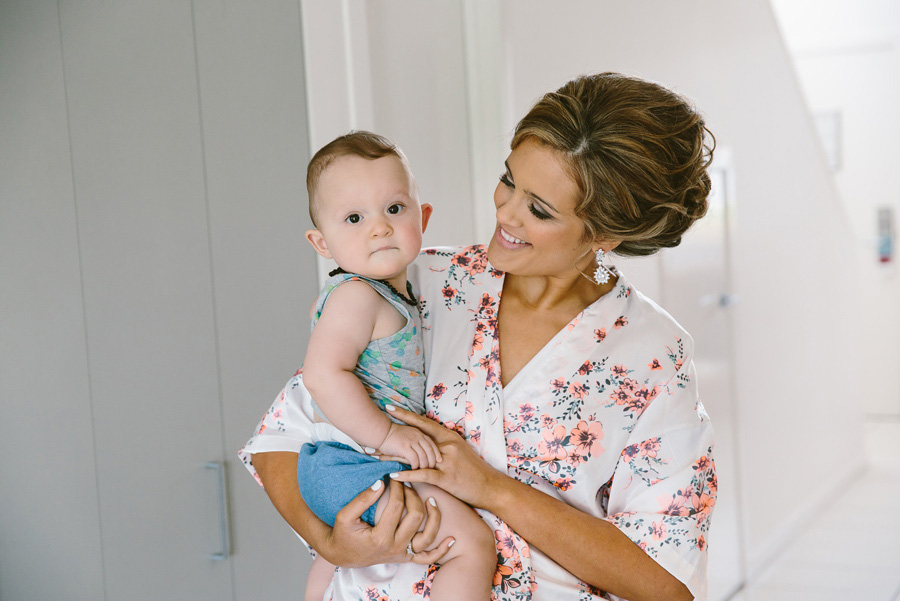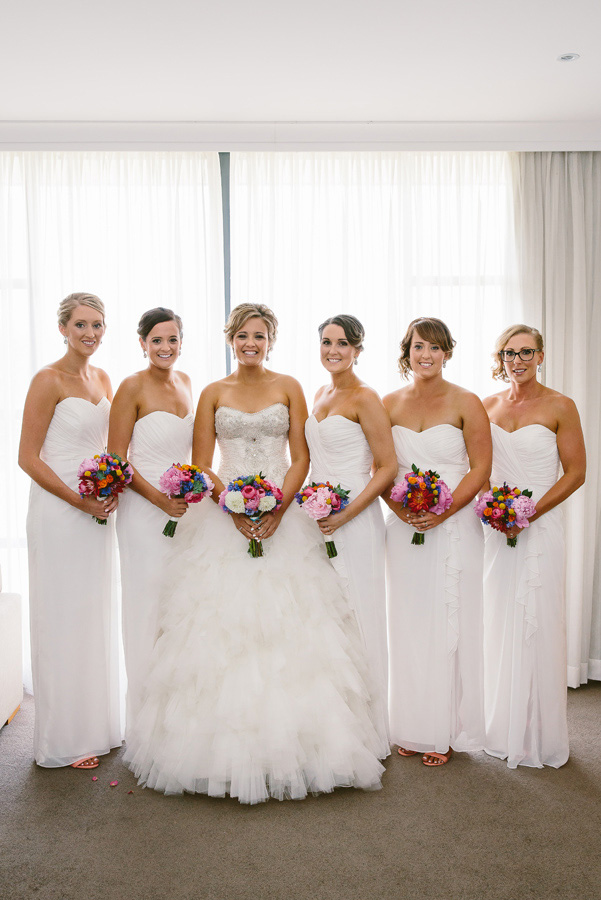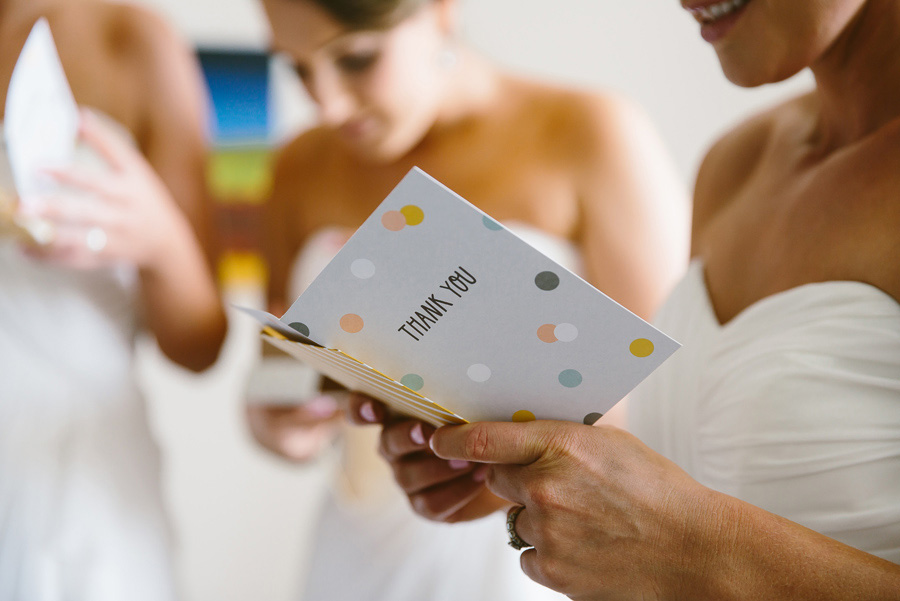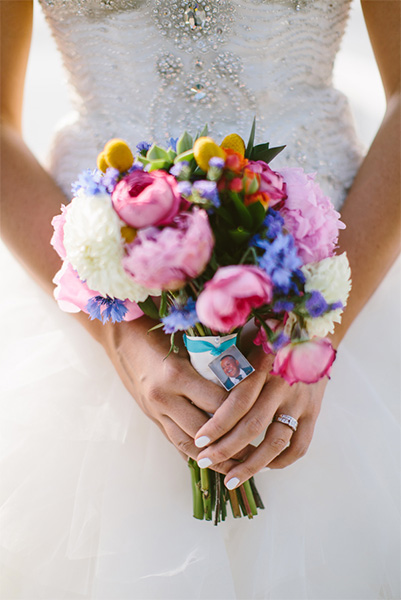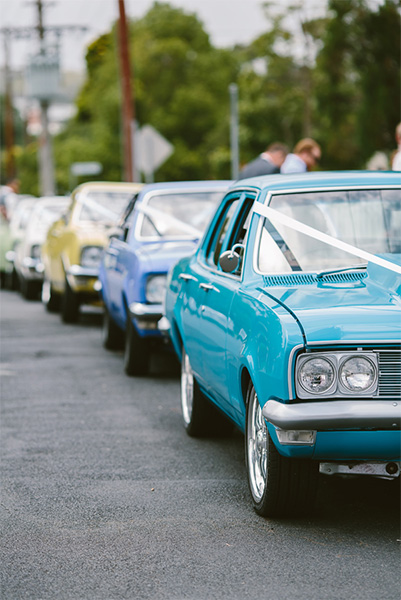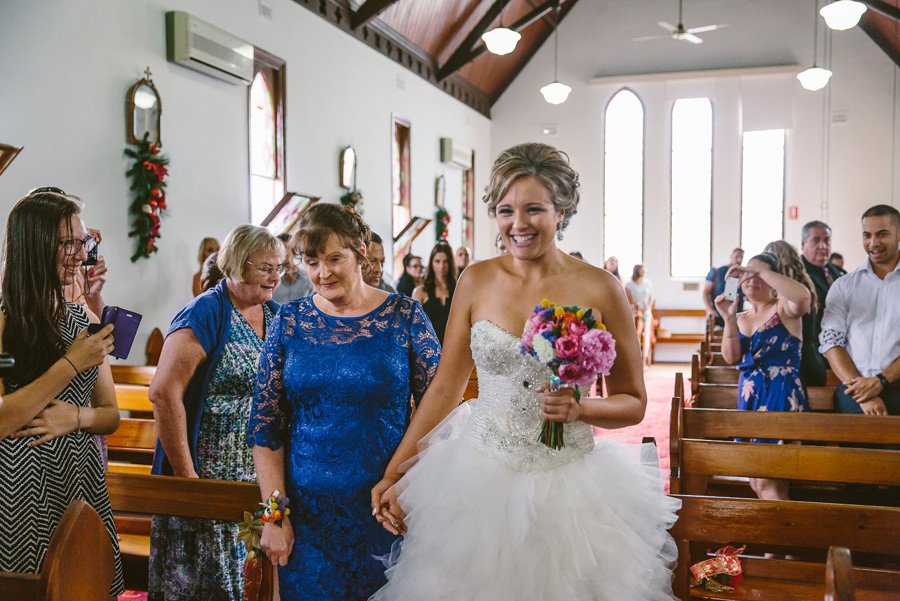 "The day I found 'the dress' was unexpected," Kylie says of her Demetrois strapless gown. "I had no idea of the style I wanted, however the sales assistant knew exactly what would suit my style."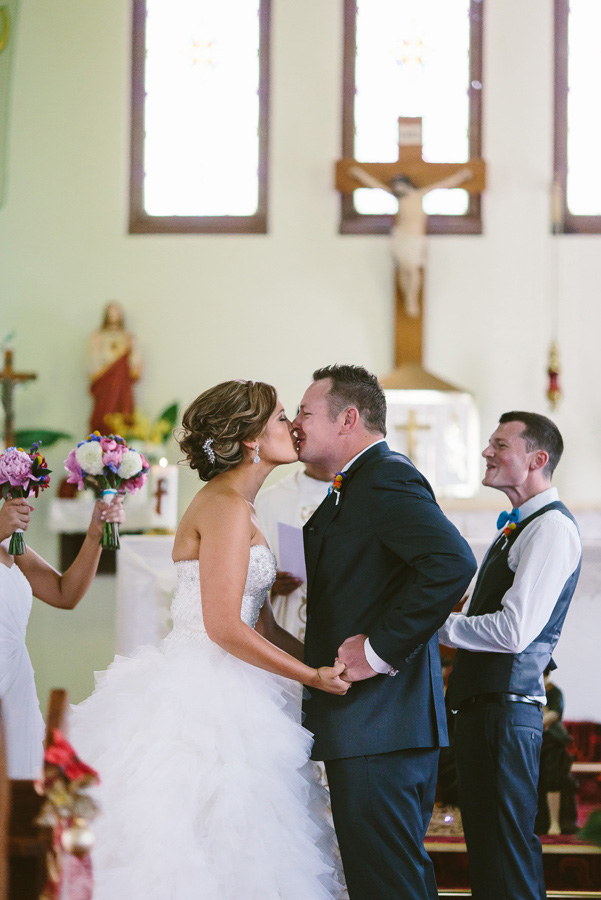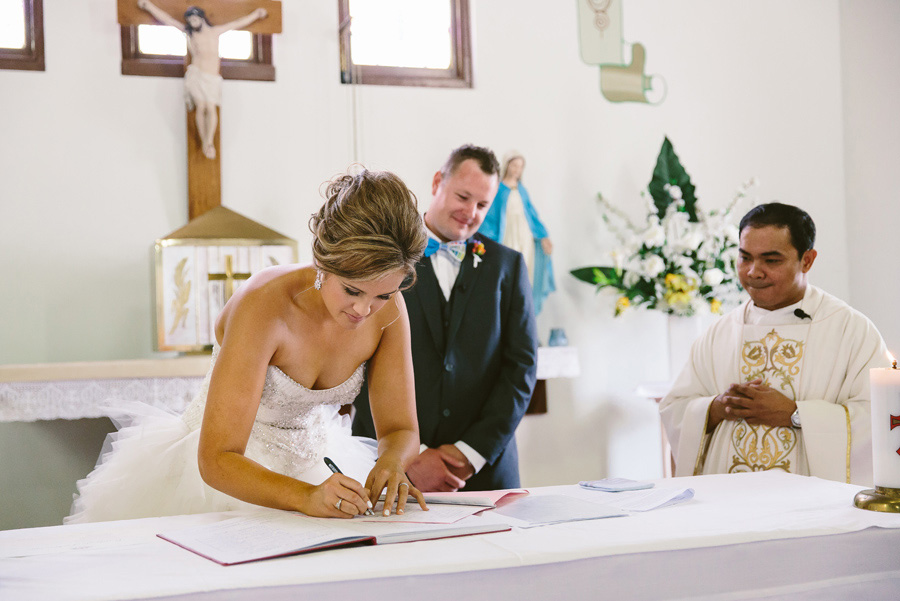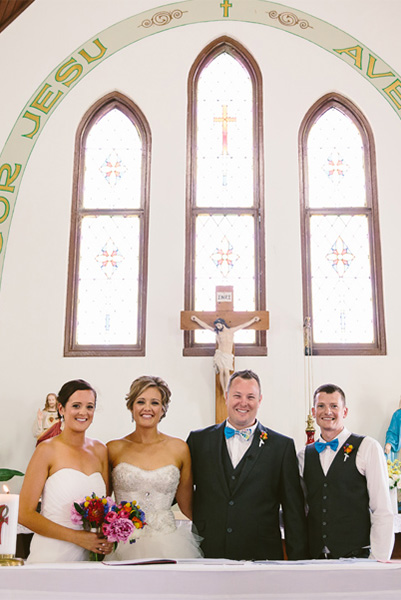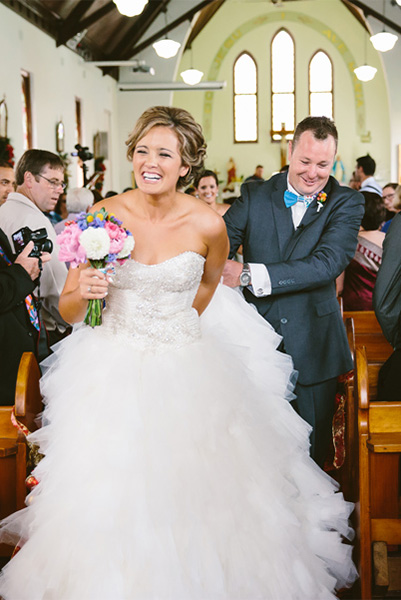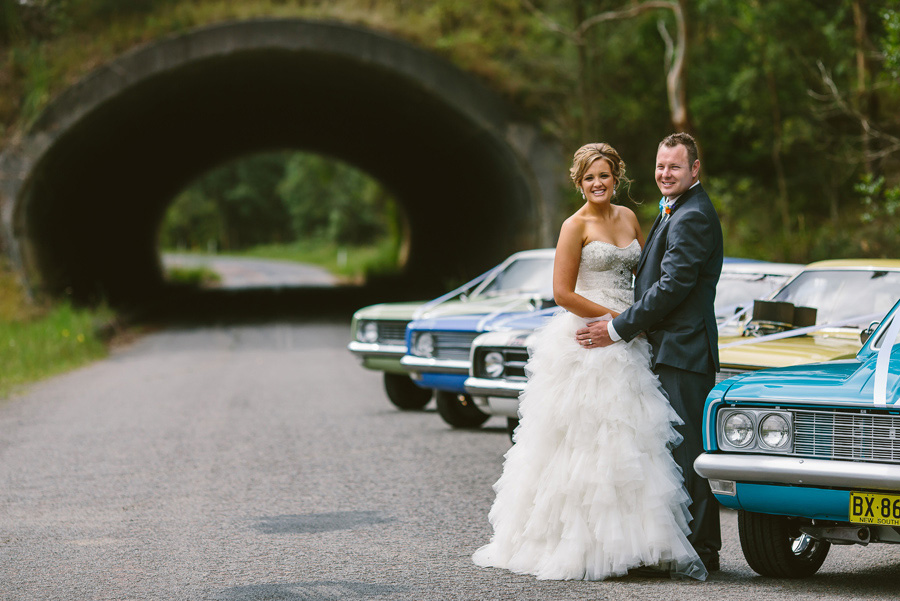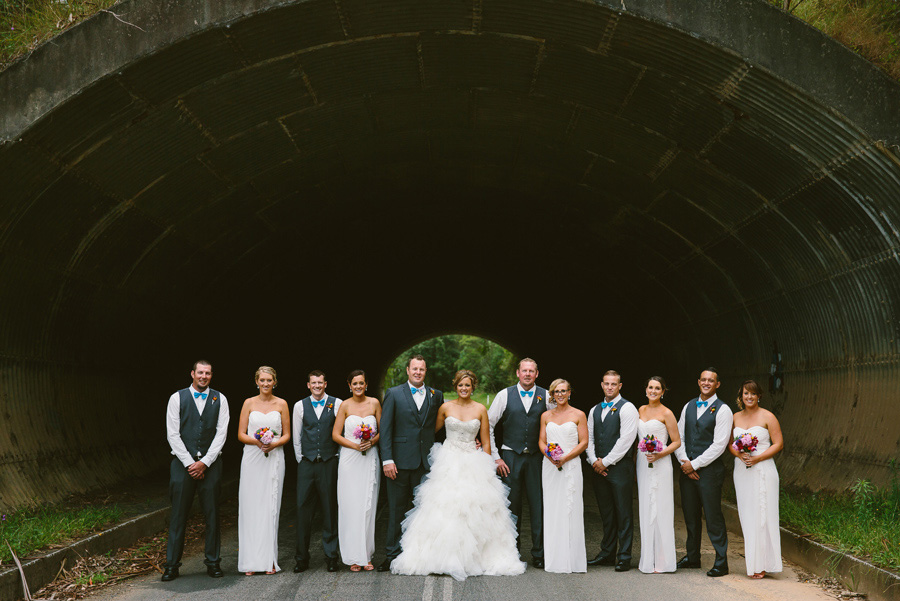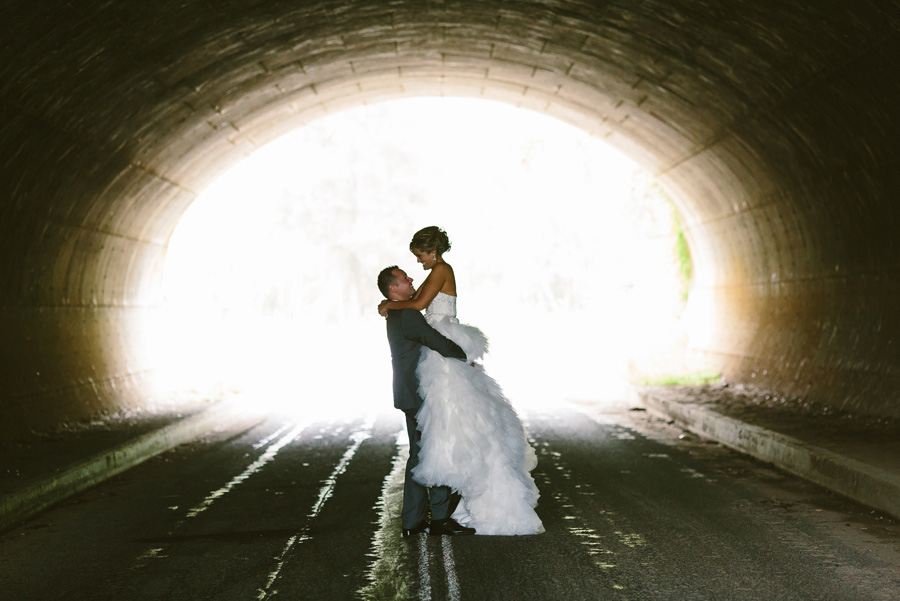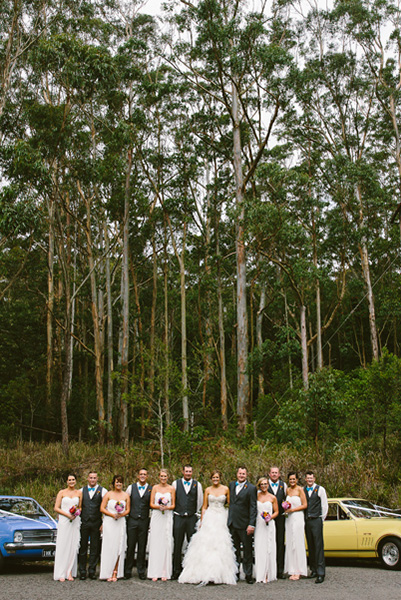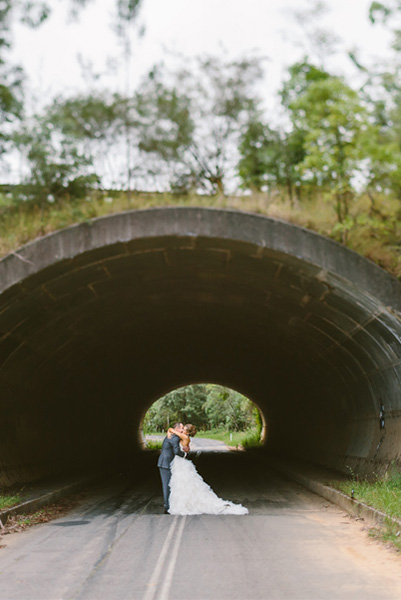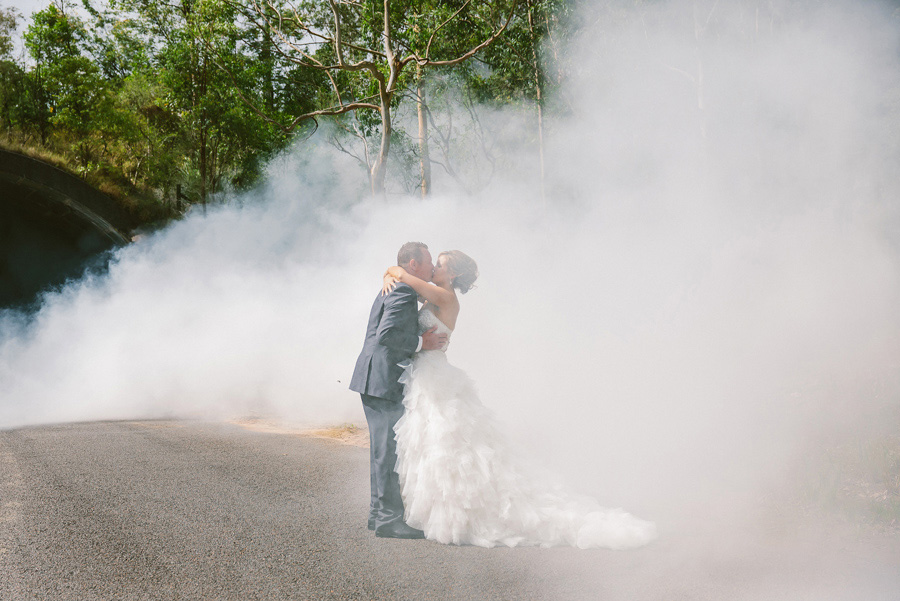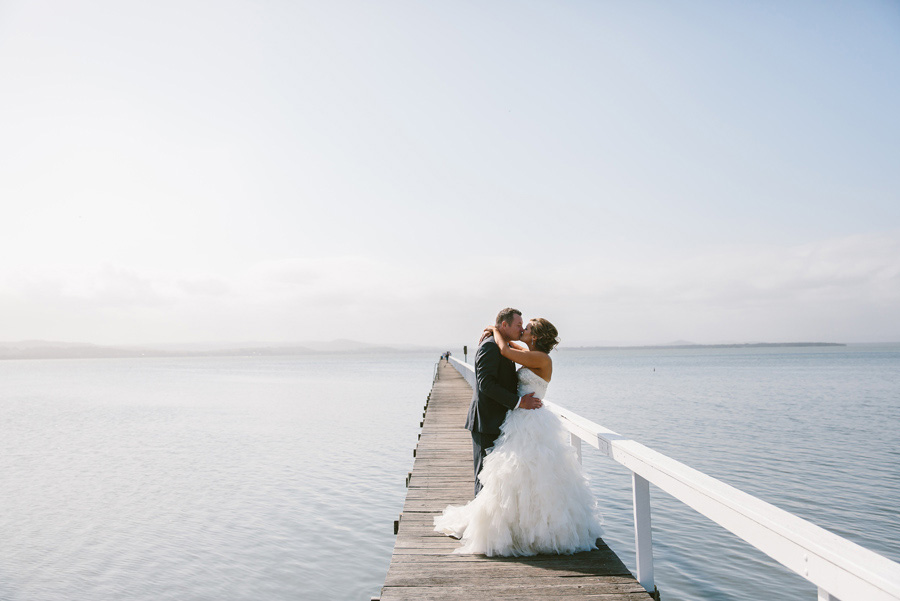 The couple had two hours with their photographer and videographer between the ceremony and reception, allowing them plenty of time to get a range of photos in different locations.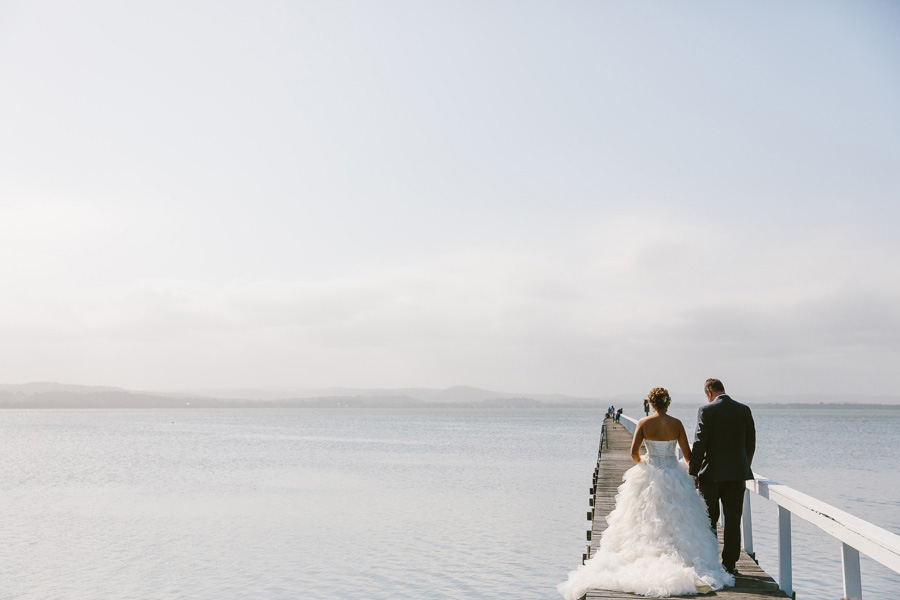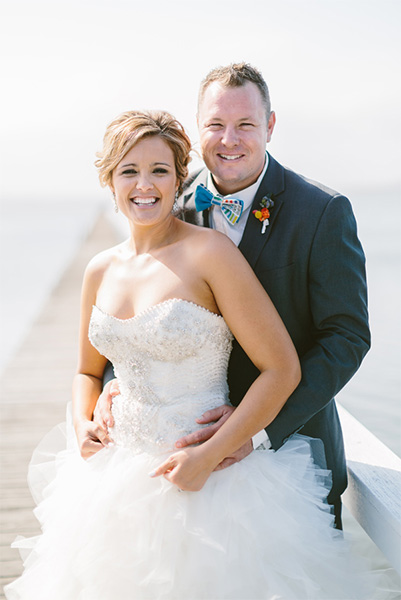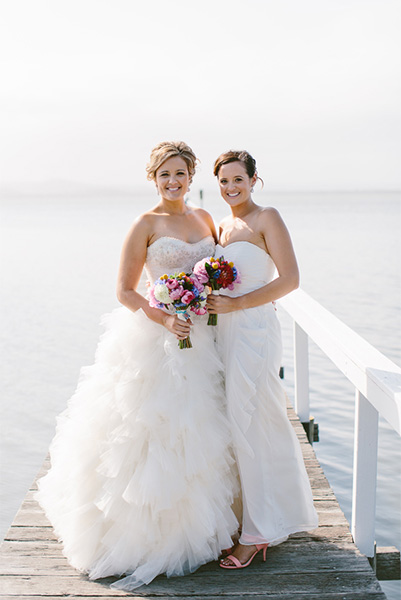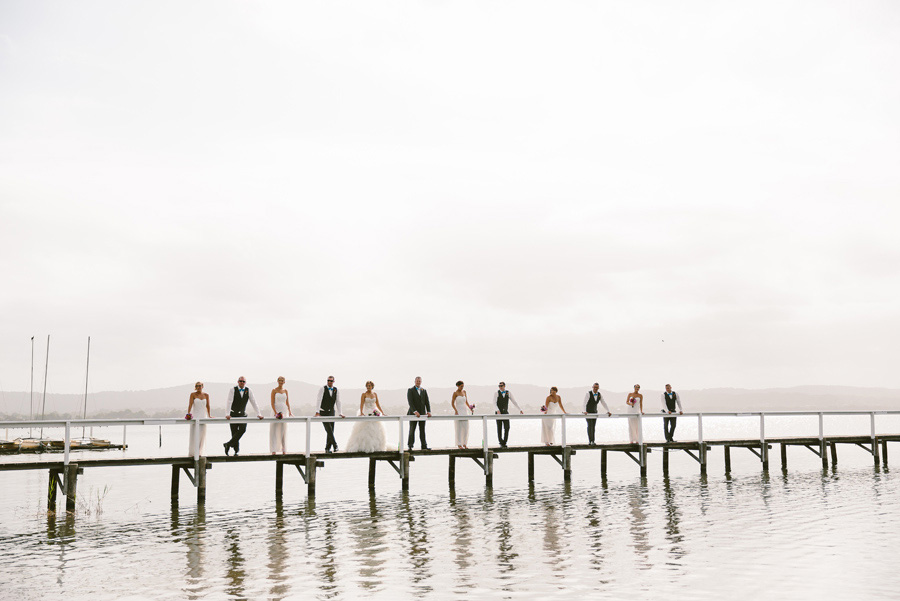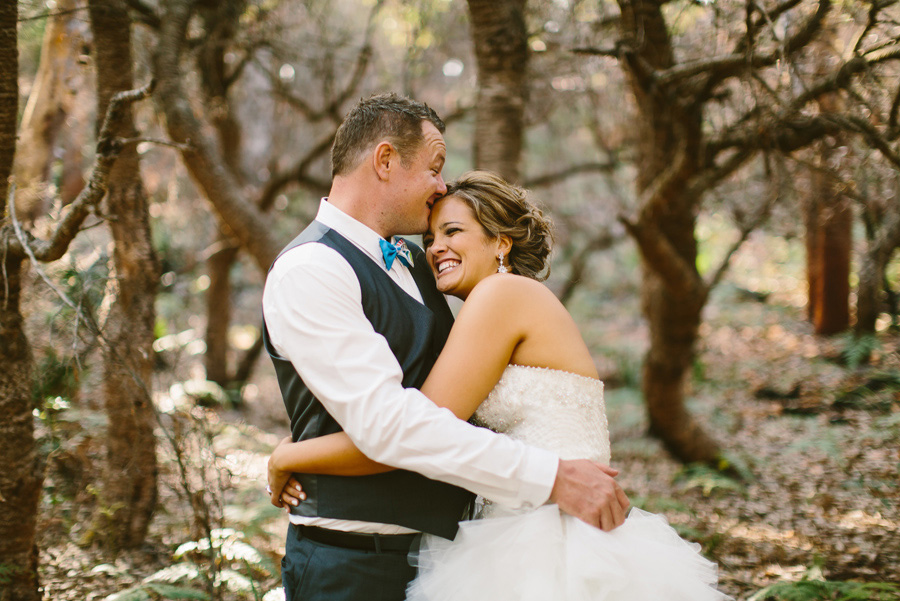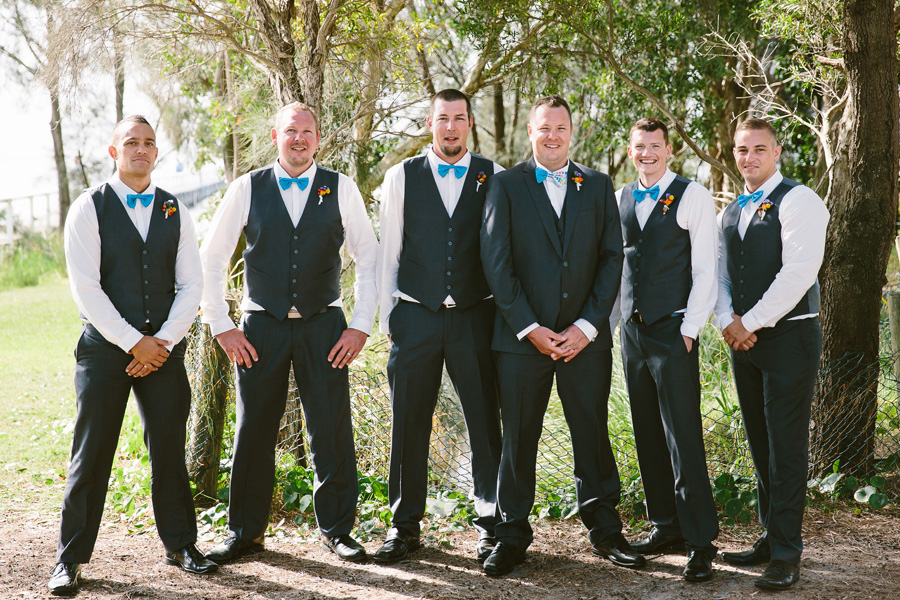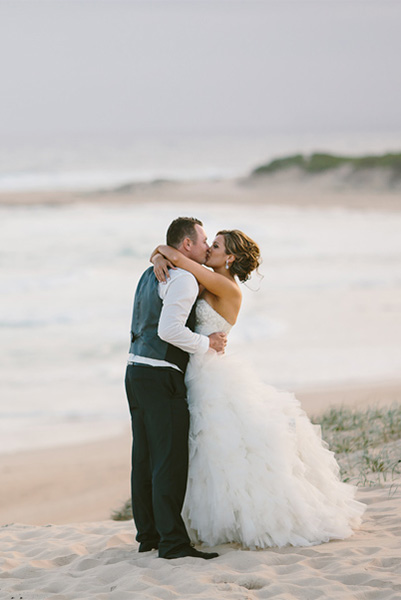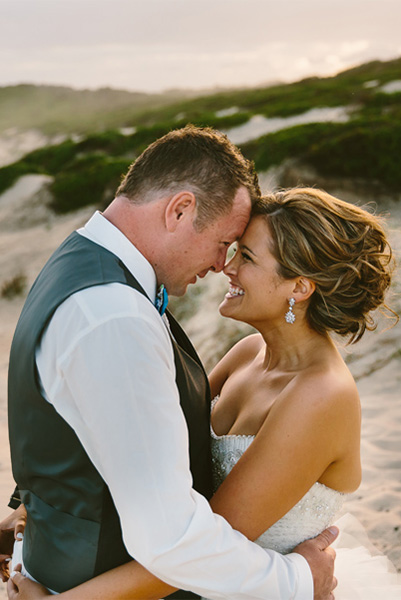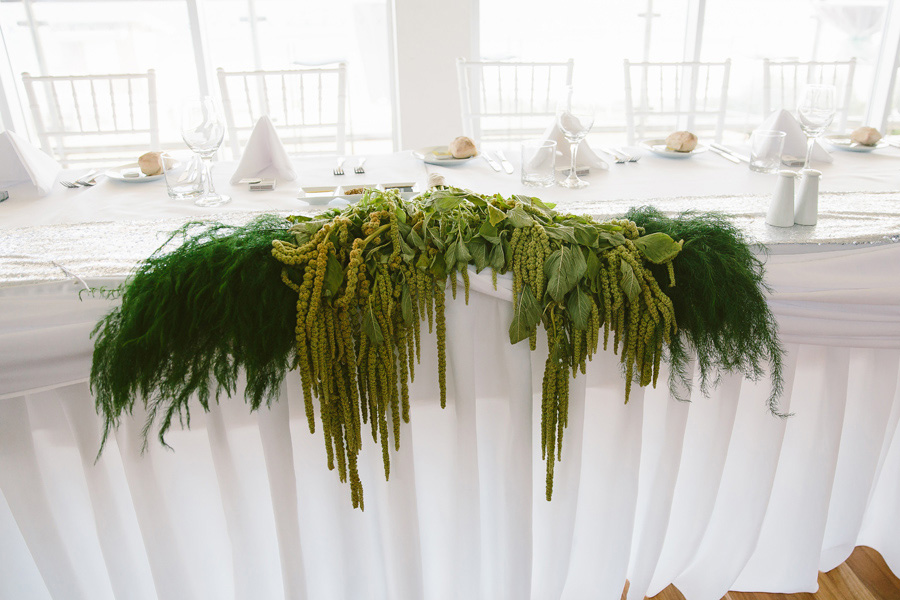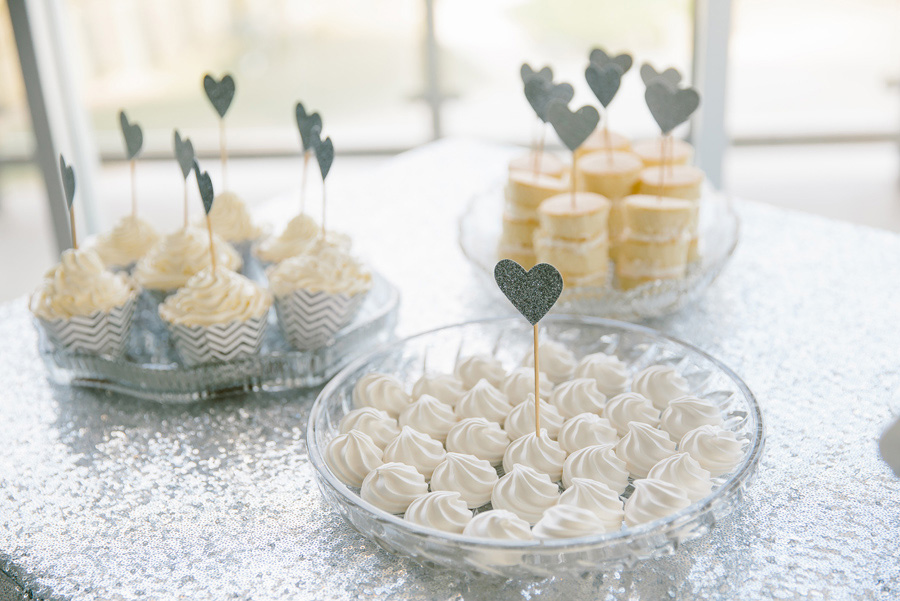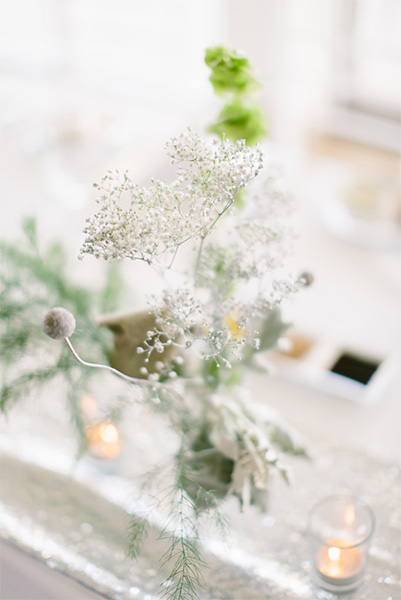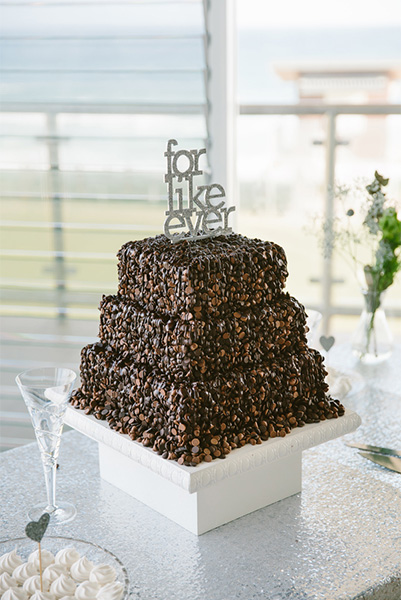 A close friend made the pair's "choc wasted" wedding cake to cater for Kylie's love of chocolate.