Kobhi and Andrew returned to the exact spot where they got engaged to celebrate their rustic vintage wedding.
"Andrew surprised me, asking me to marry him while we were collecting kindling out on my parents' property. We decided to have our wedding at the same place he had asked me to be his wife," Kobhi, 30 explains.
About a year was spent planning the backyard wedding, with the Perth couple spending many days of hard work preparing the property for the big day.
"We built the structure that held our ceremony and all of the bar tables and bar were made by us," Kobhi says.
On October 28, 2017, Kobhi and Andrew, 31, were married on the very spot that Andrew had proposed.
"We shared our happy day with 120 of our family and friends. We had the most amazing day," Kobhi says.
"Many of our guests have described the event as 'magical' and it was truly the most magical day of our lives to date."
Photos courtesy of The Love Story.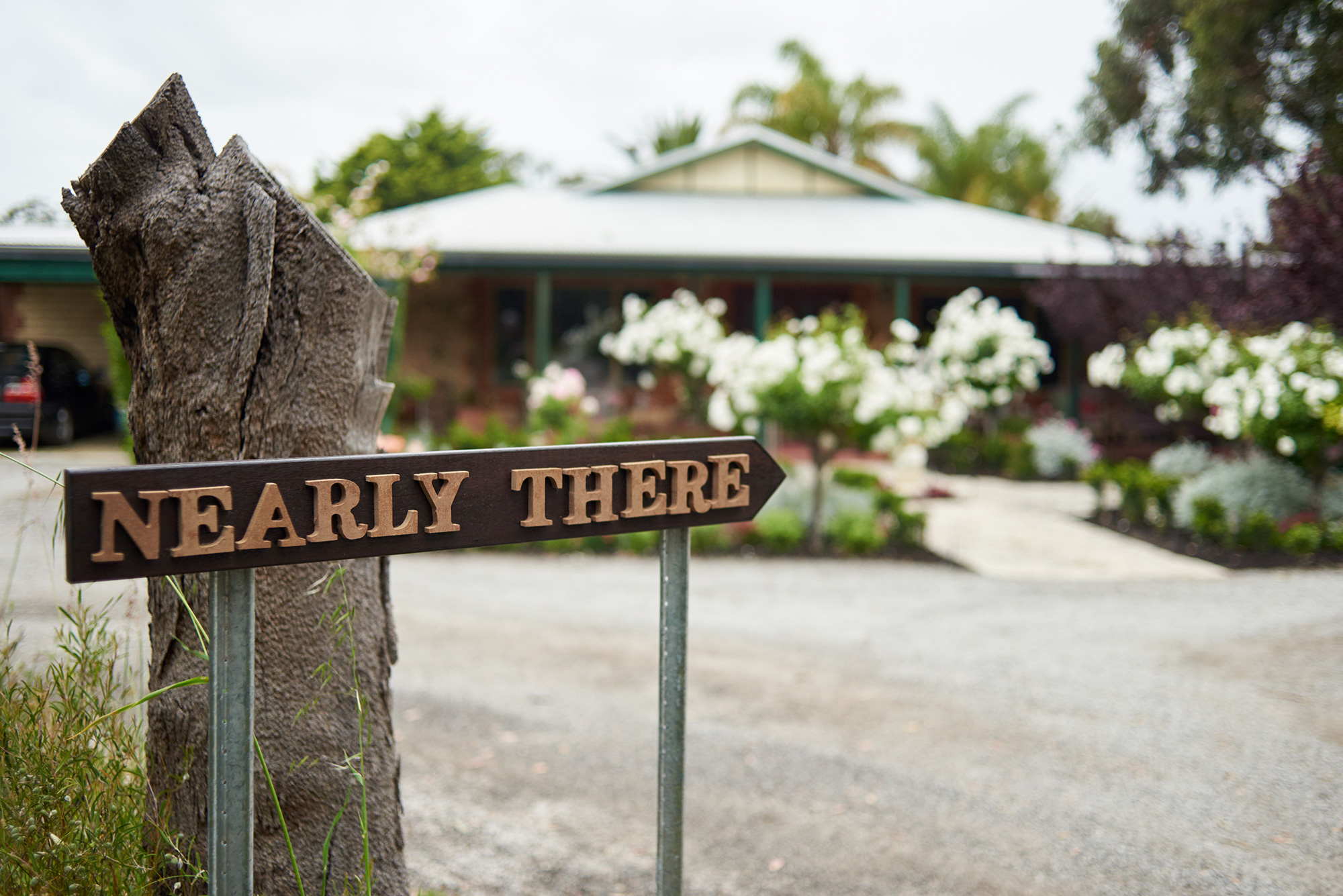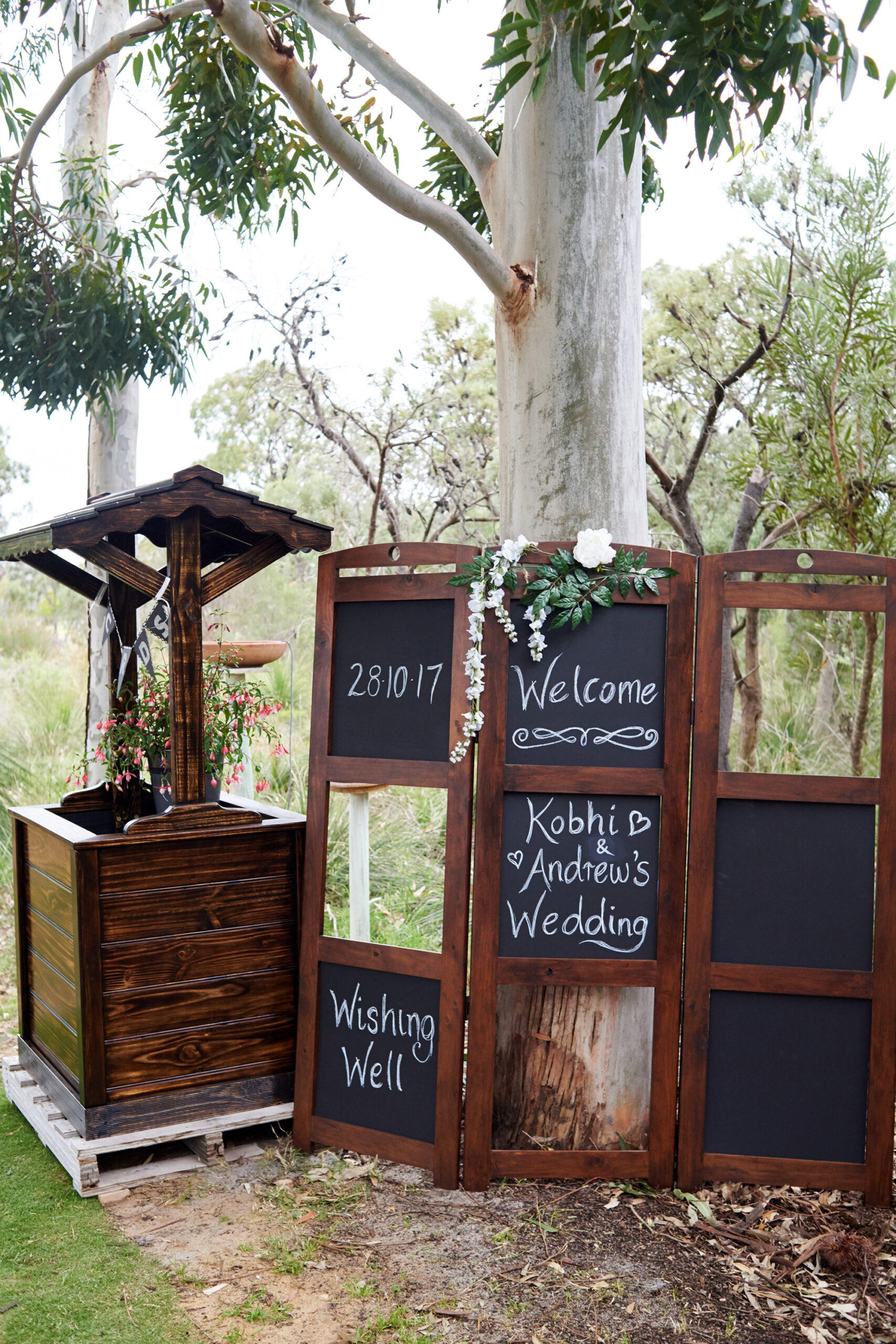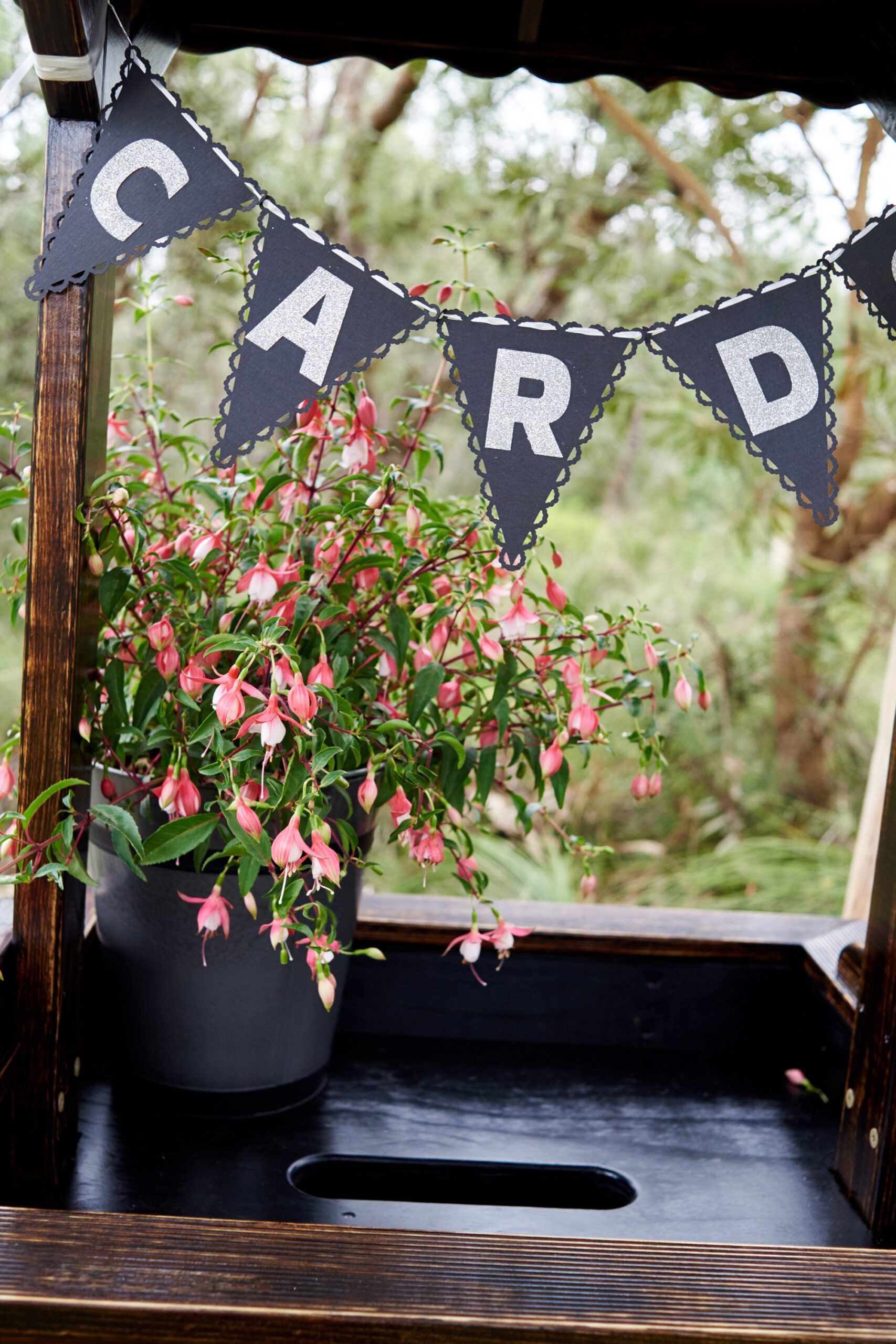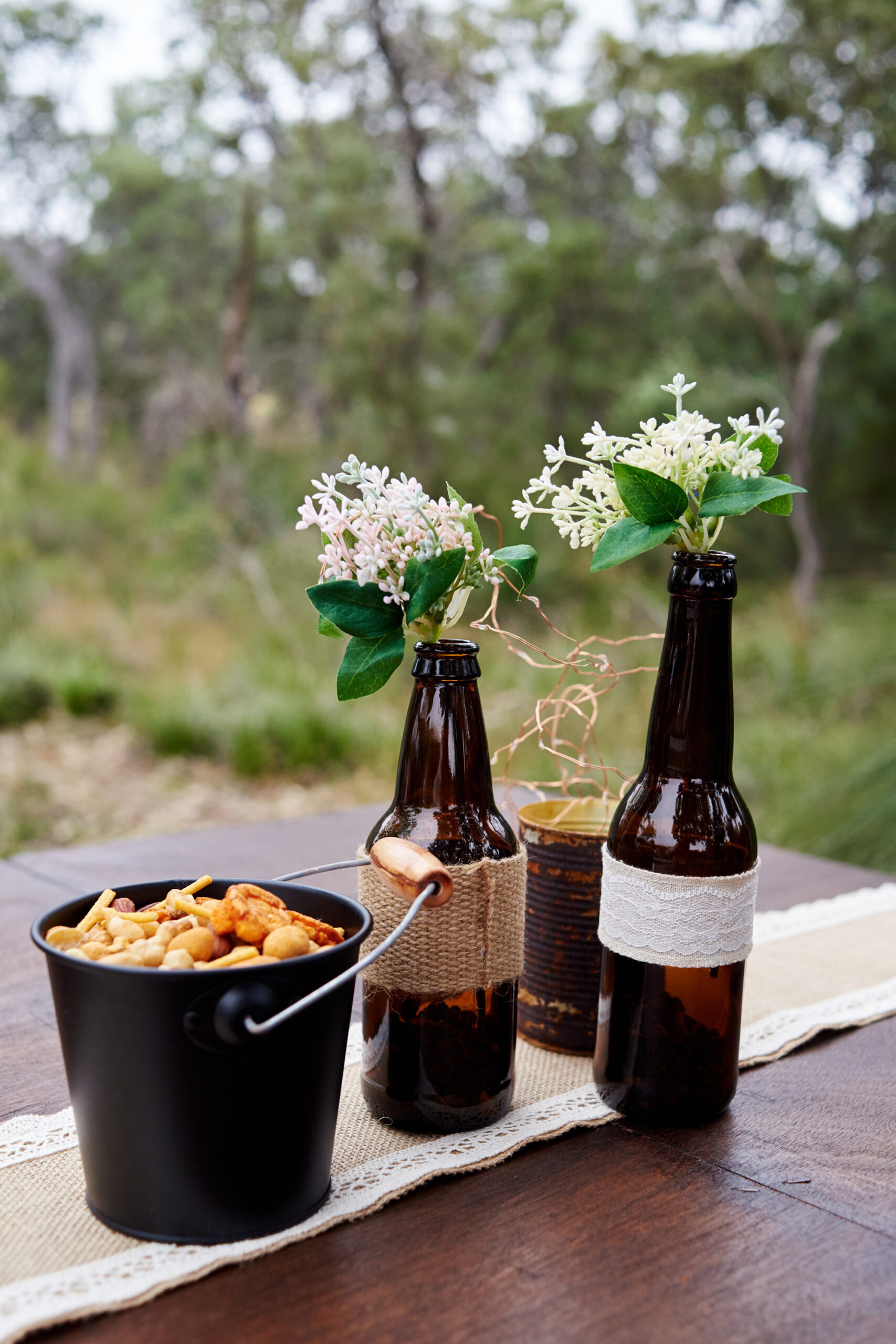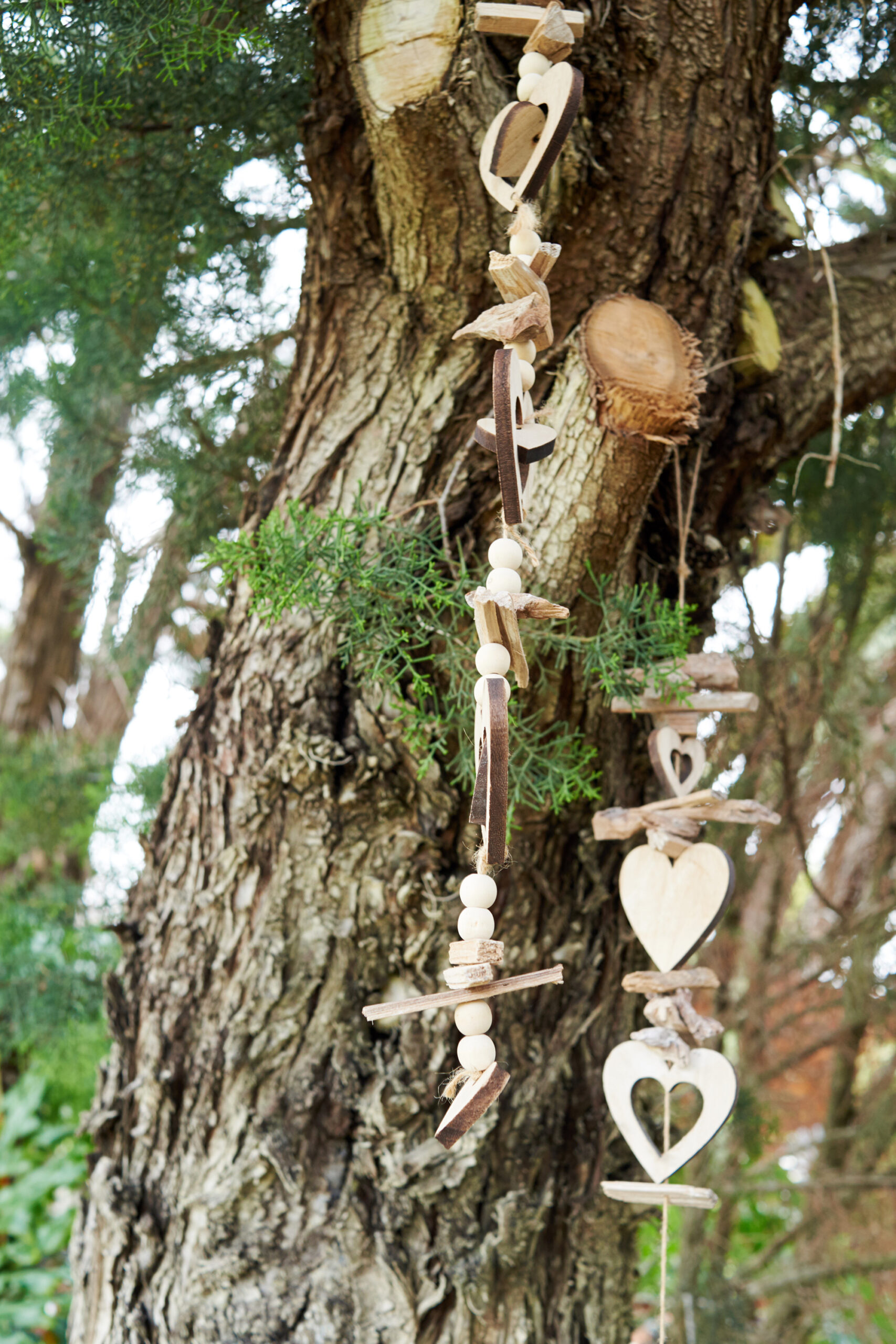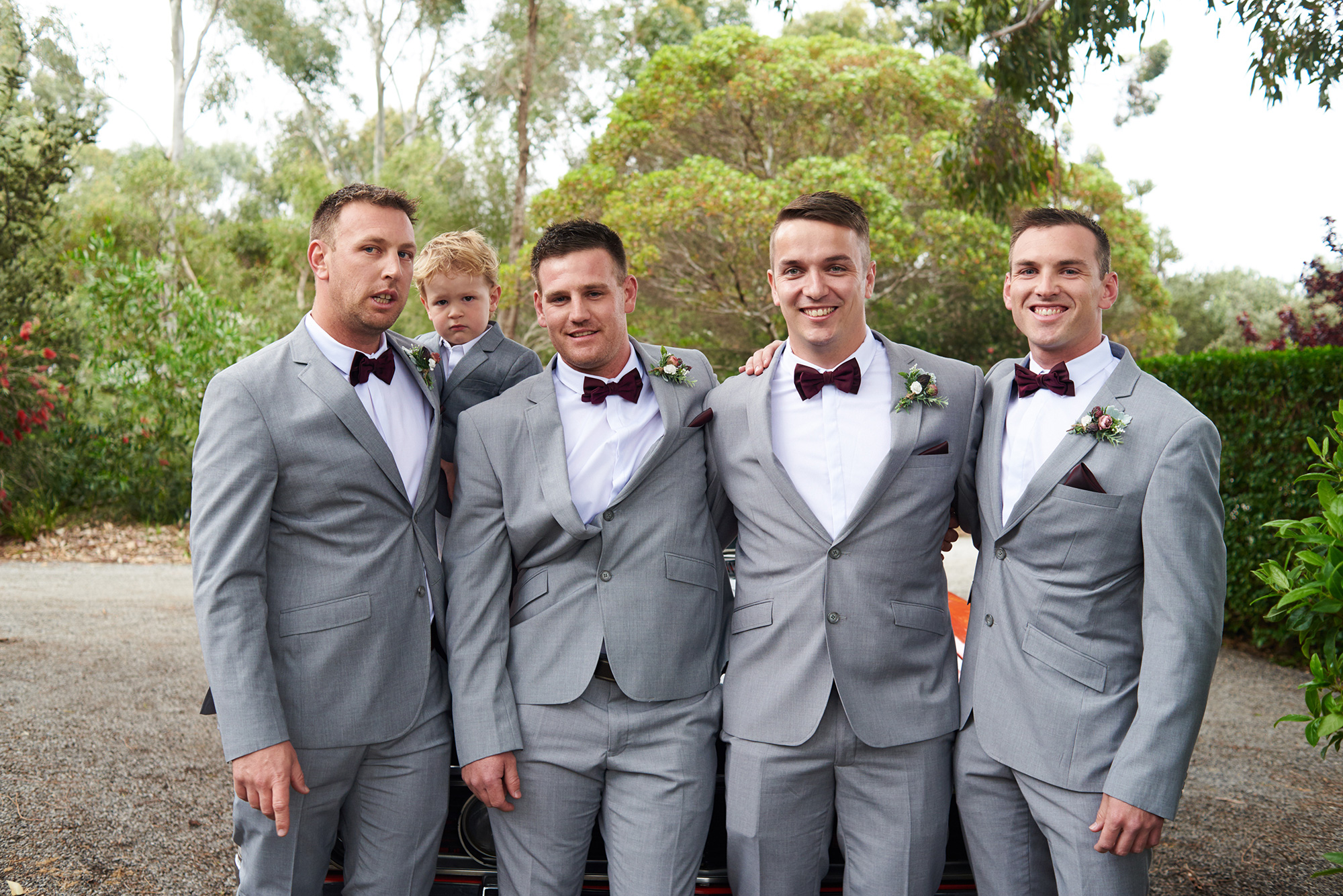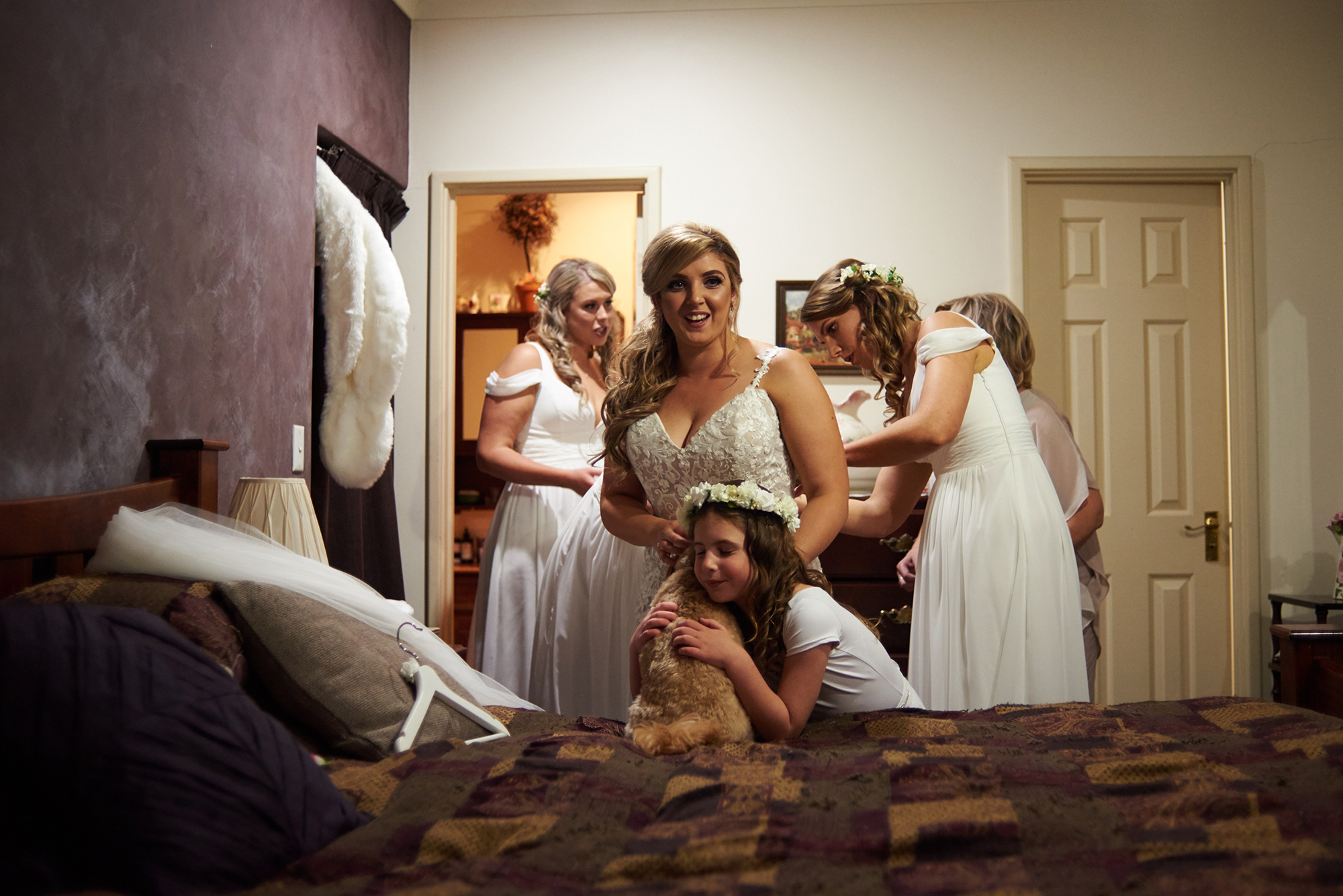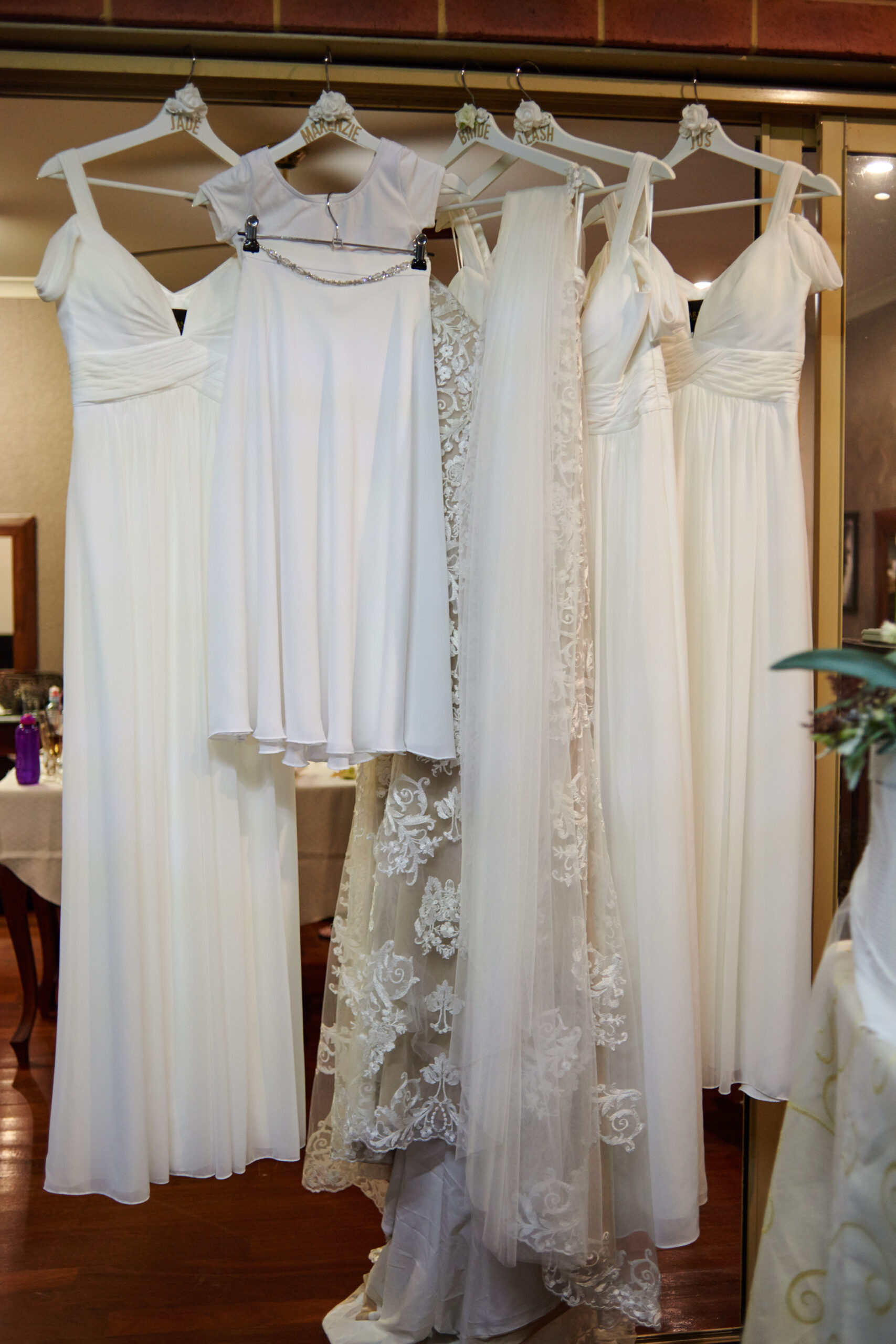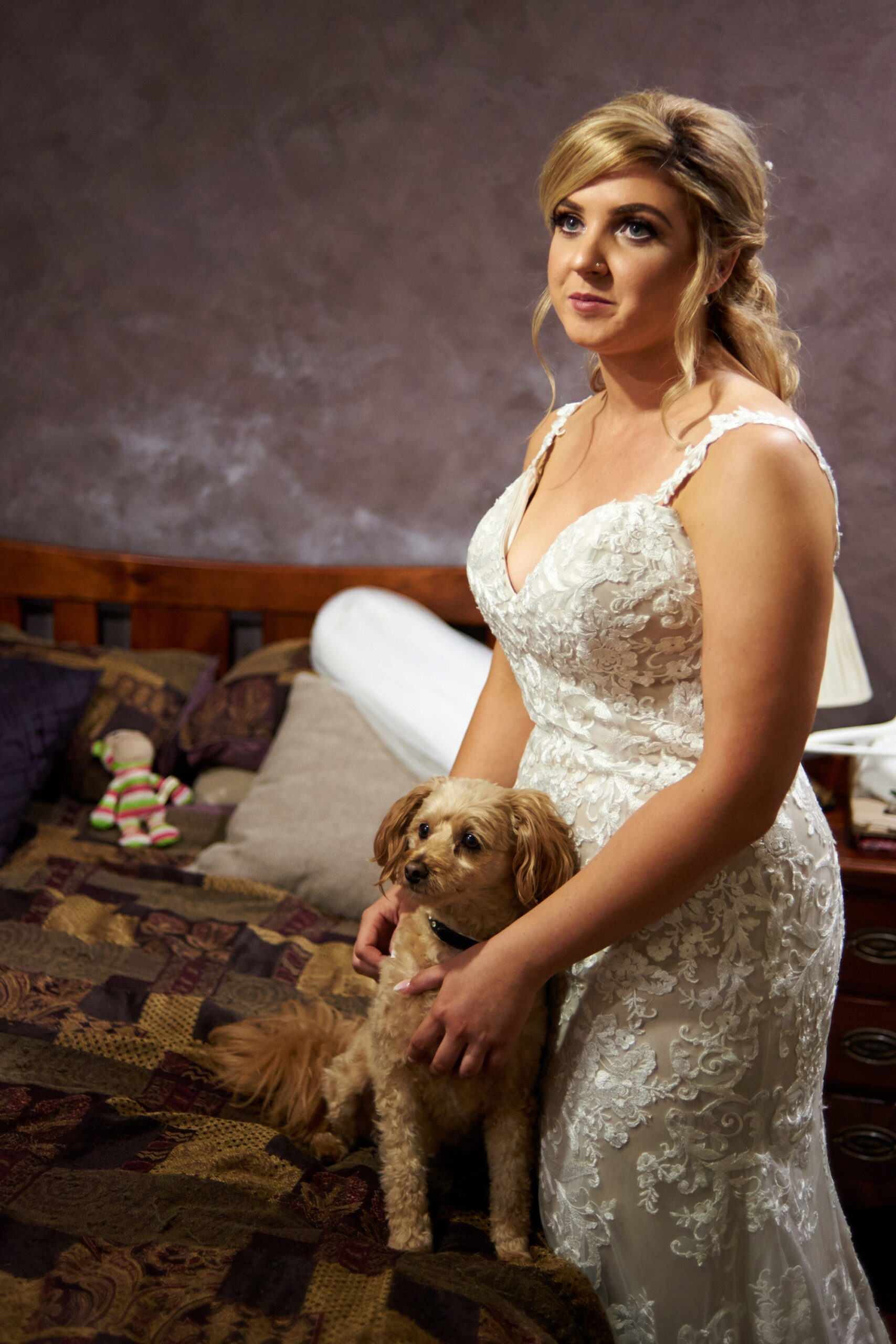 Kobhi found her gorgeous gown through Luv Bridal and Formal.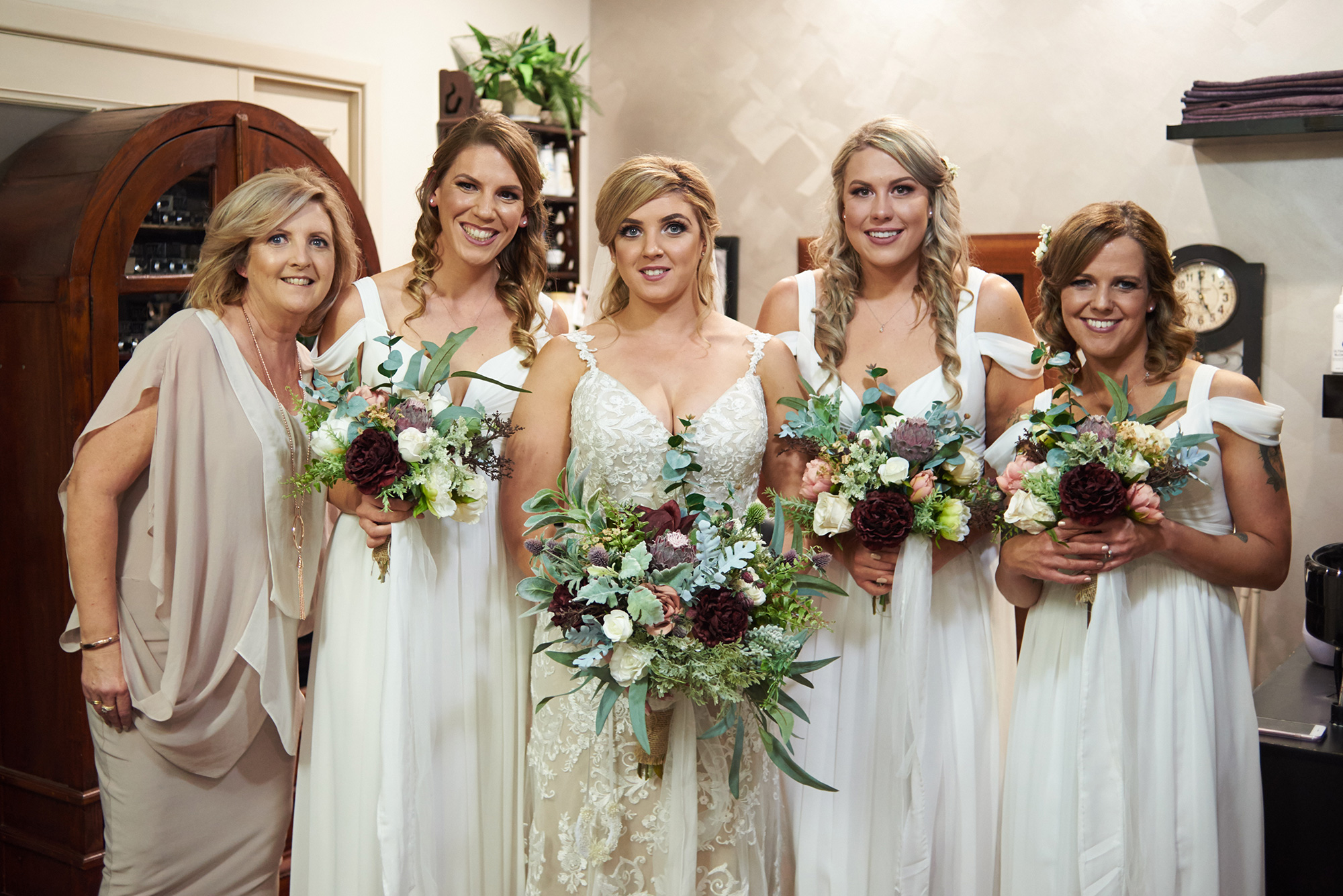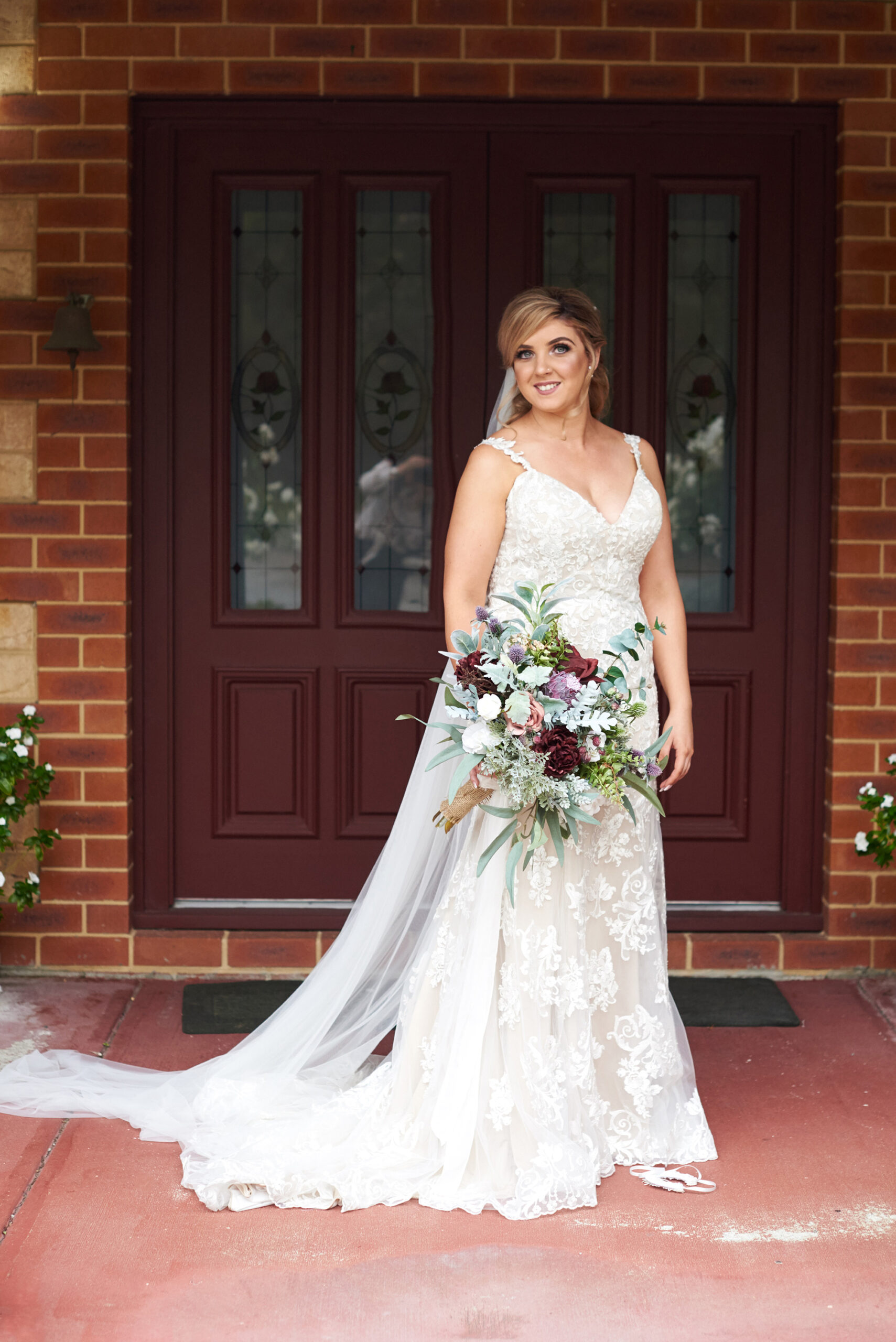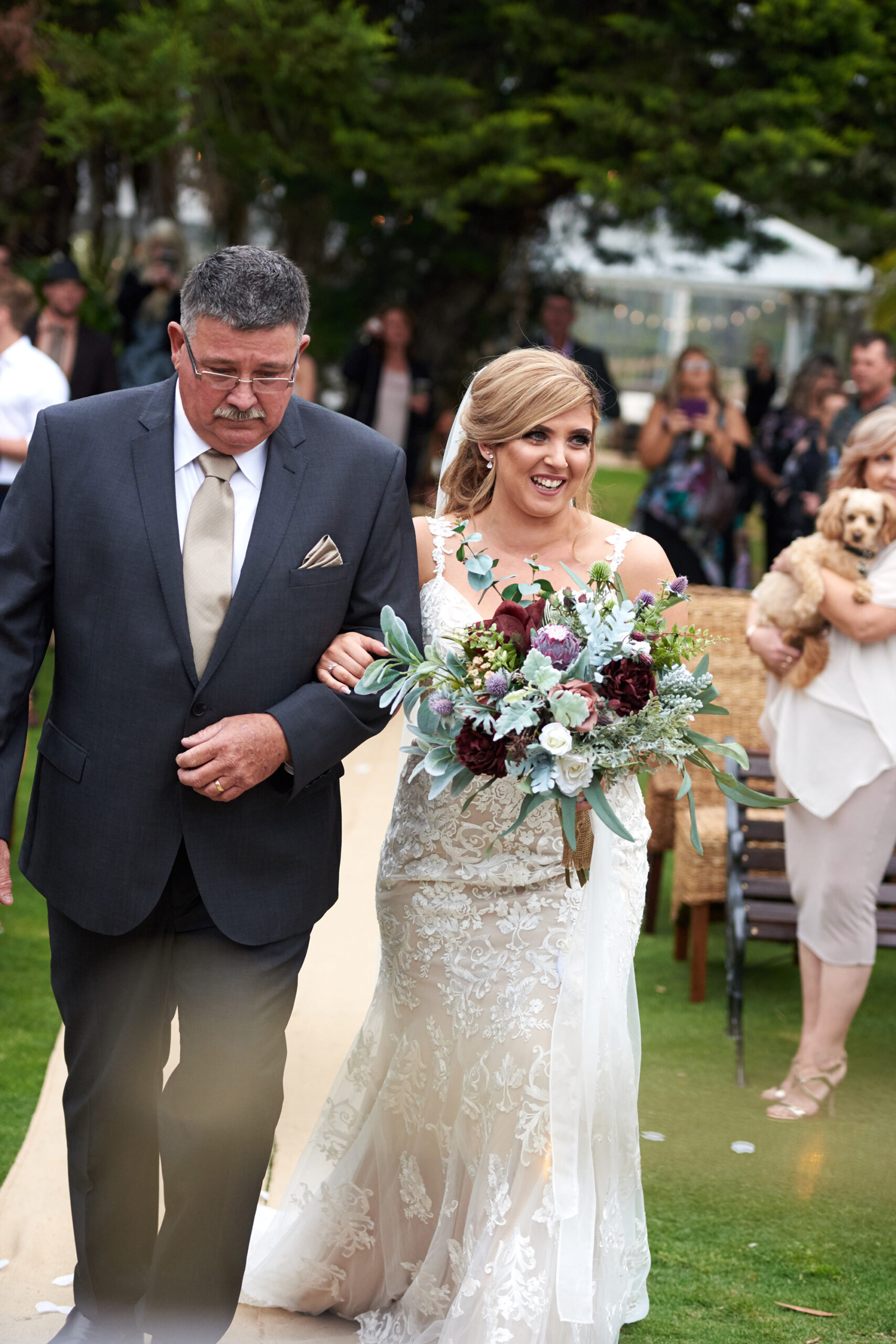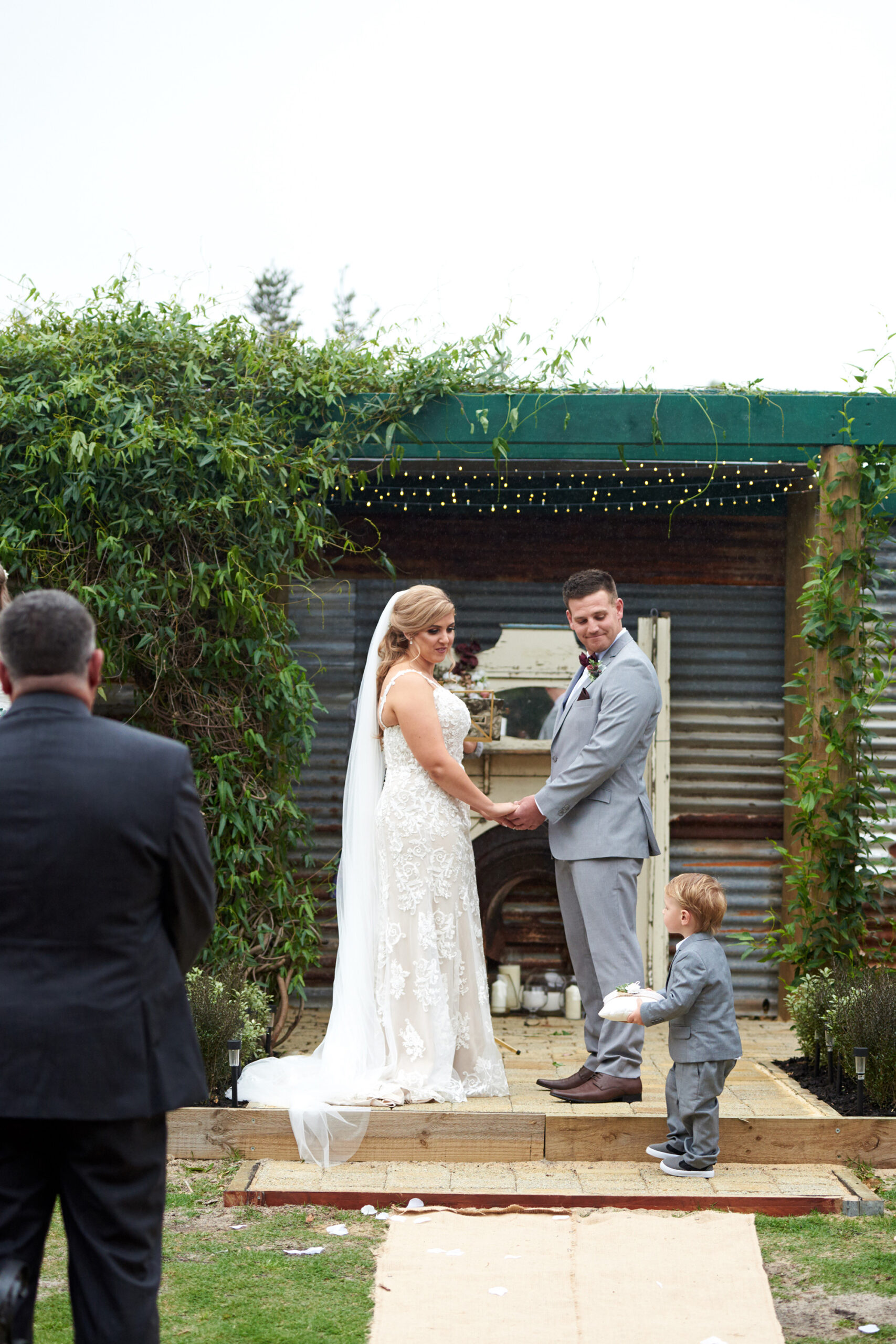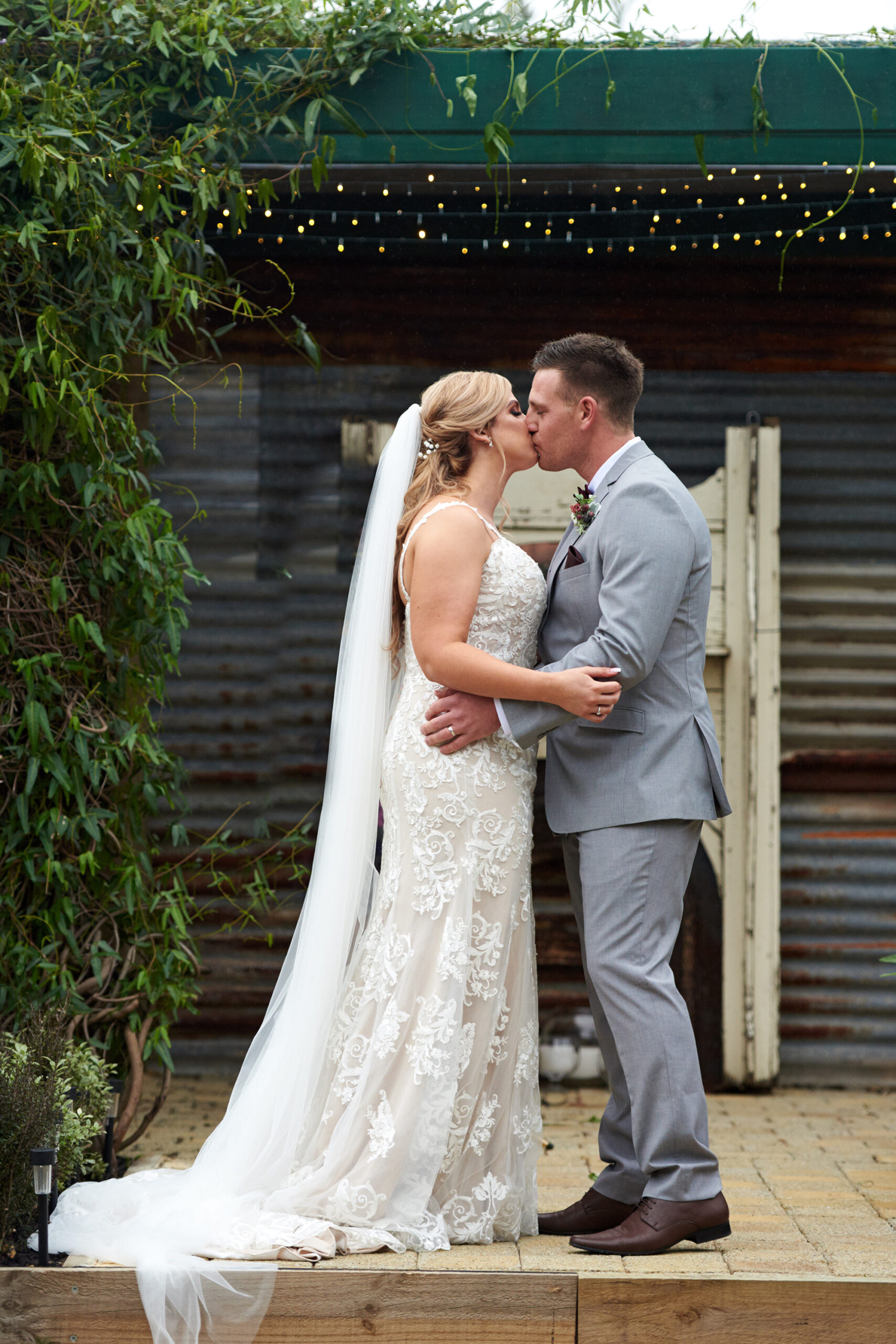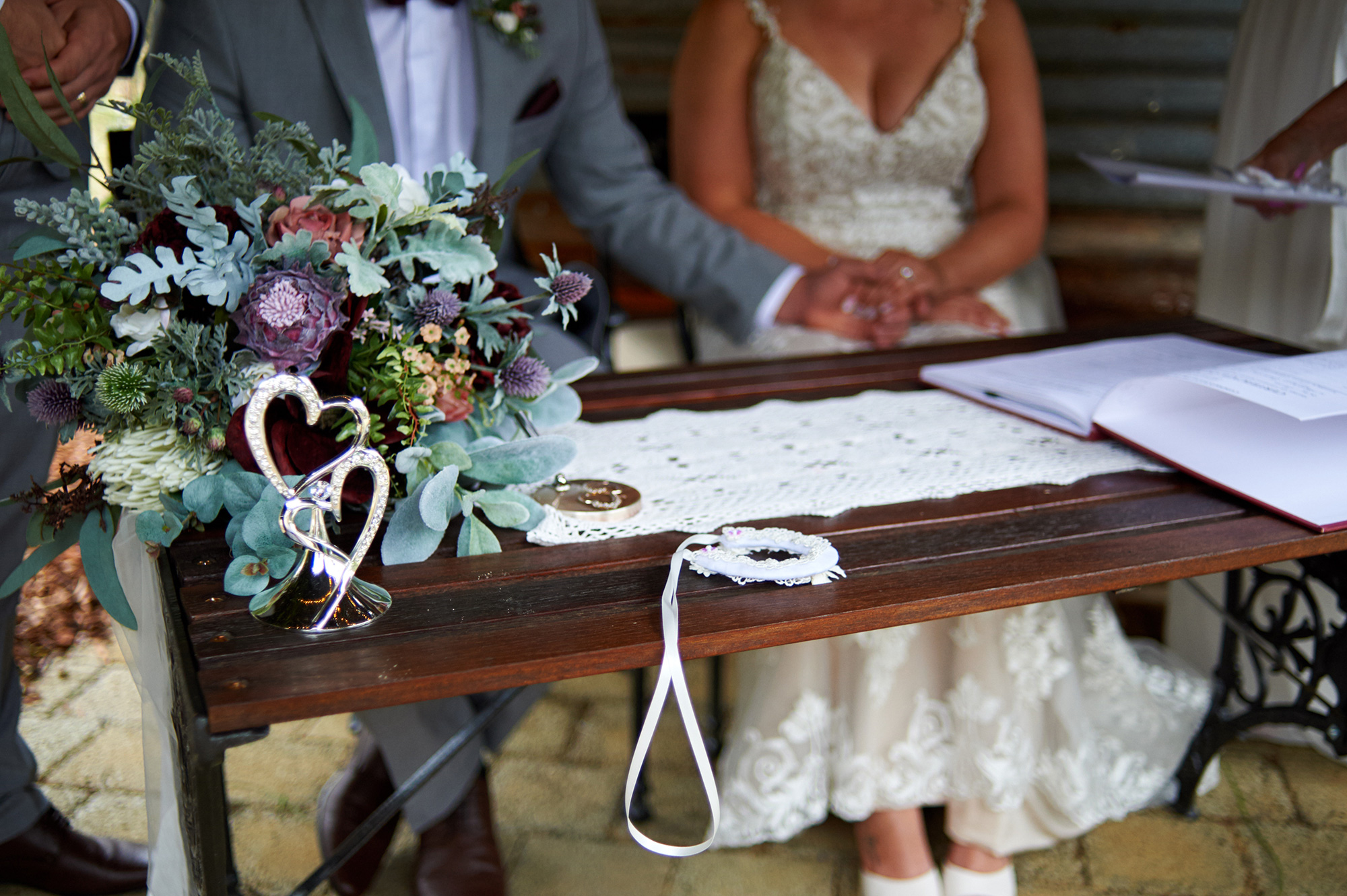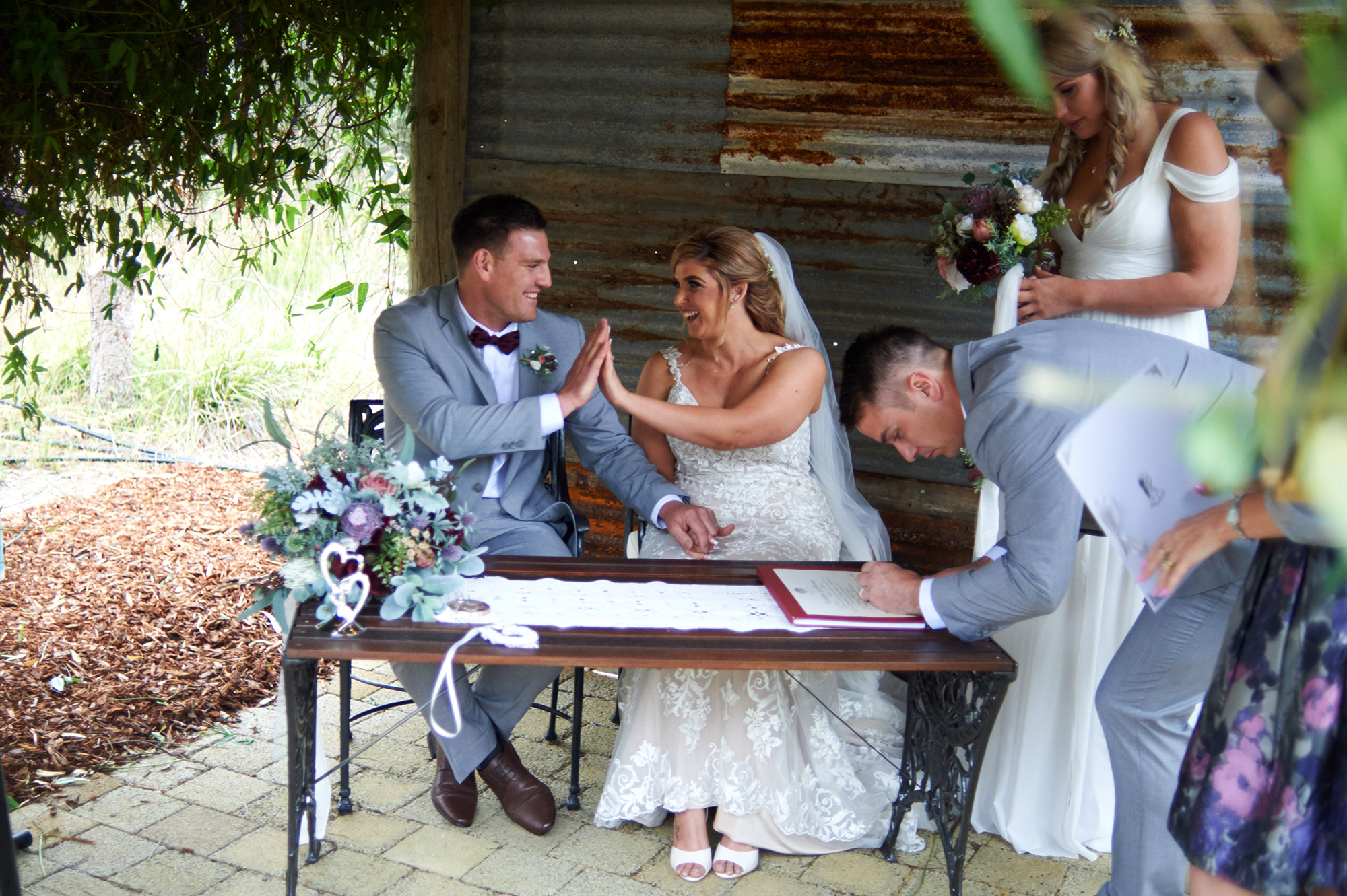 Andrew and his groomsmen put a twist on the classic tuxedo by going with a lighter shade, found at Ferrari Formalwear & Bridal.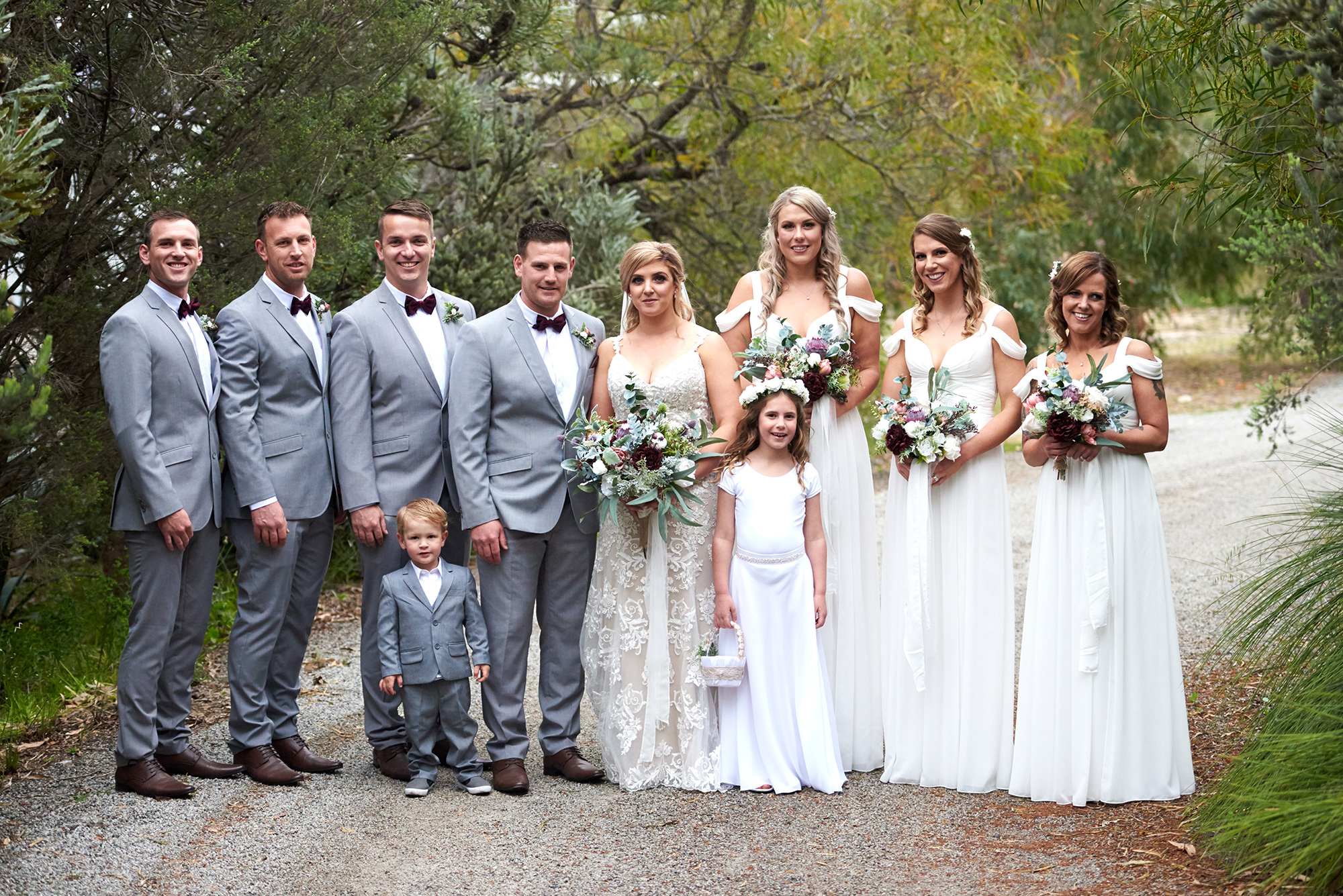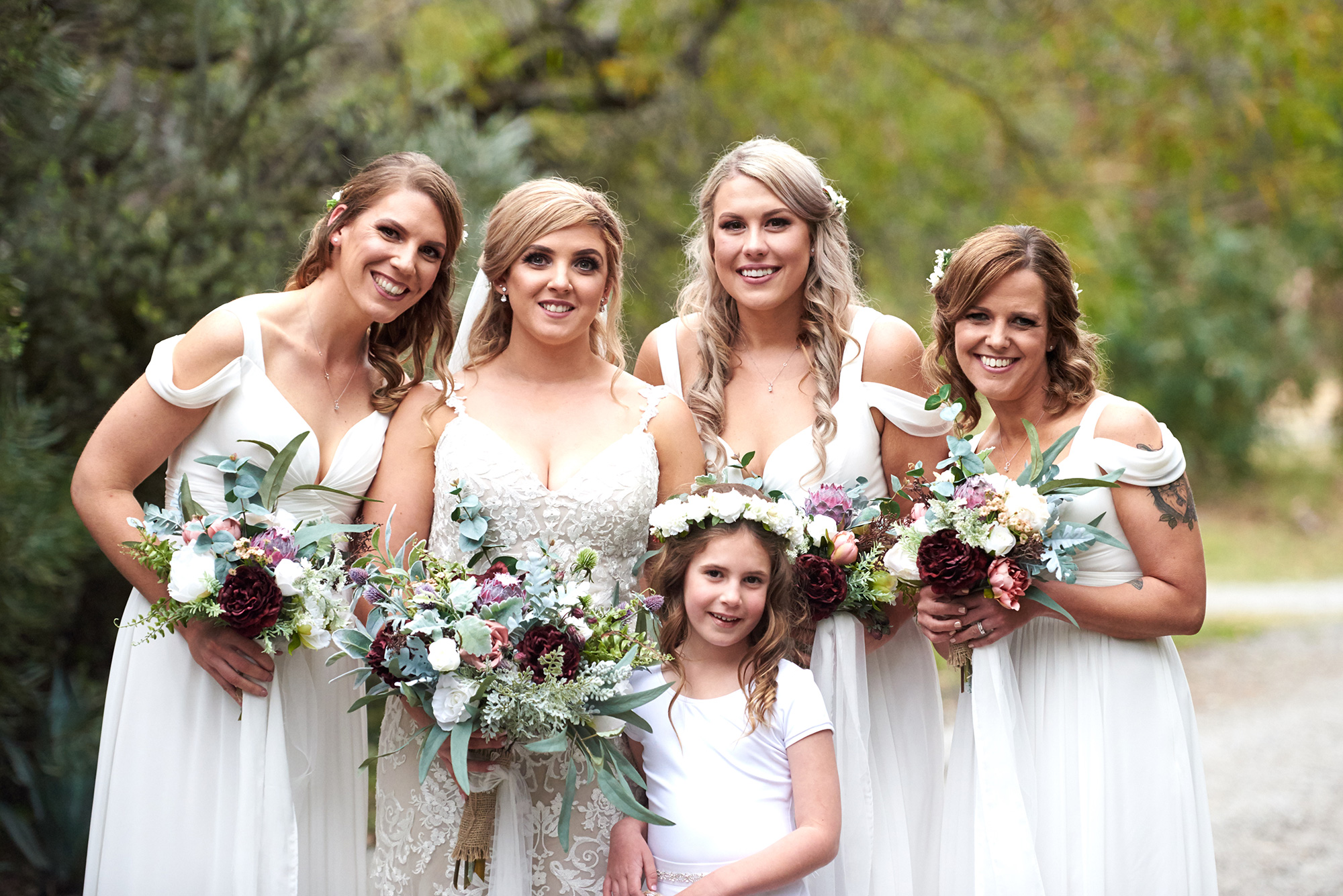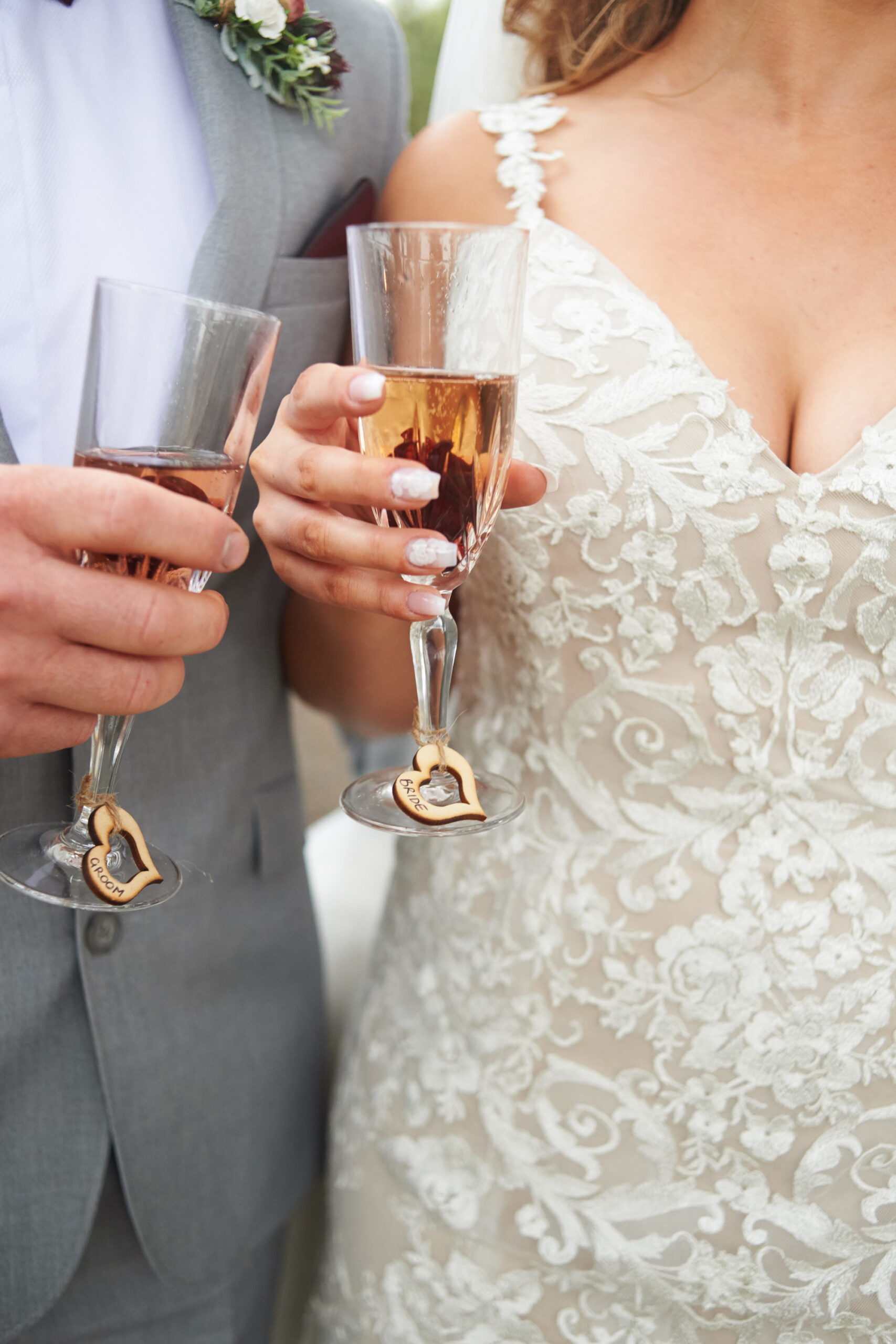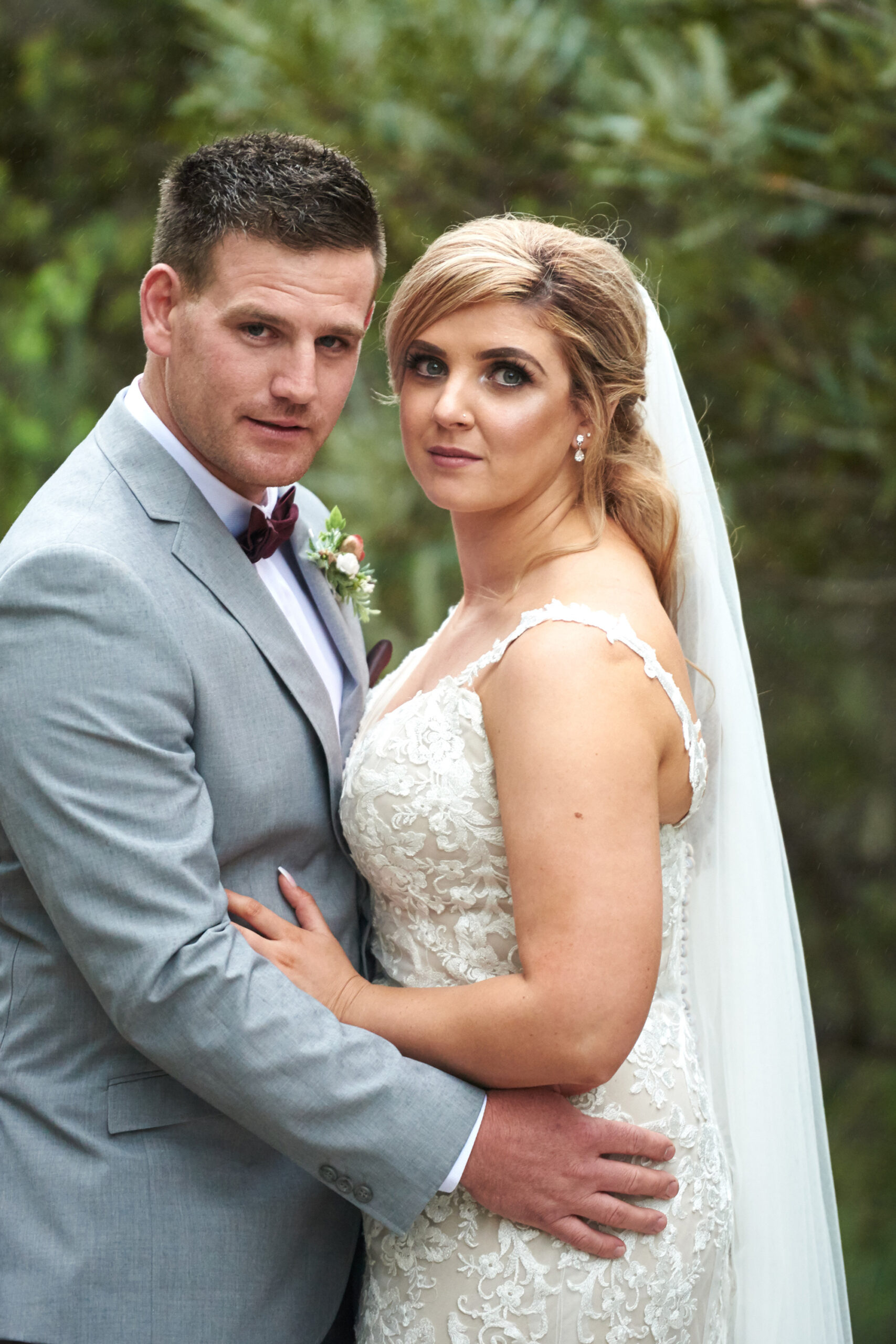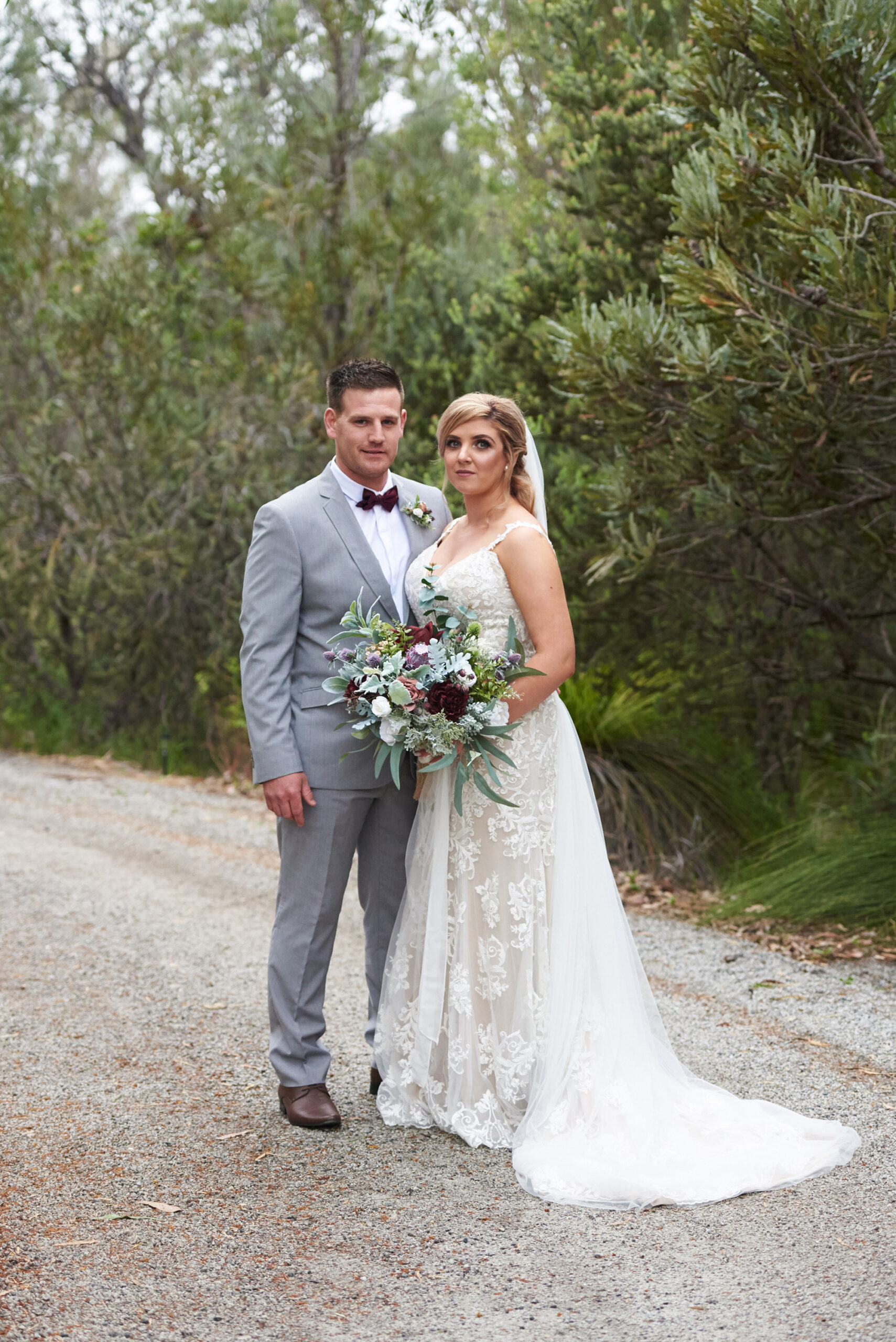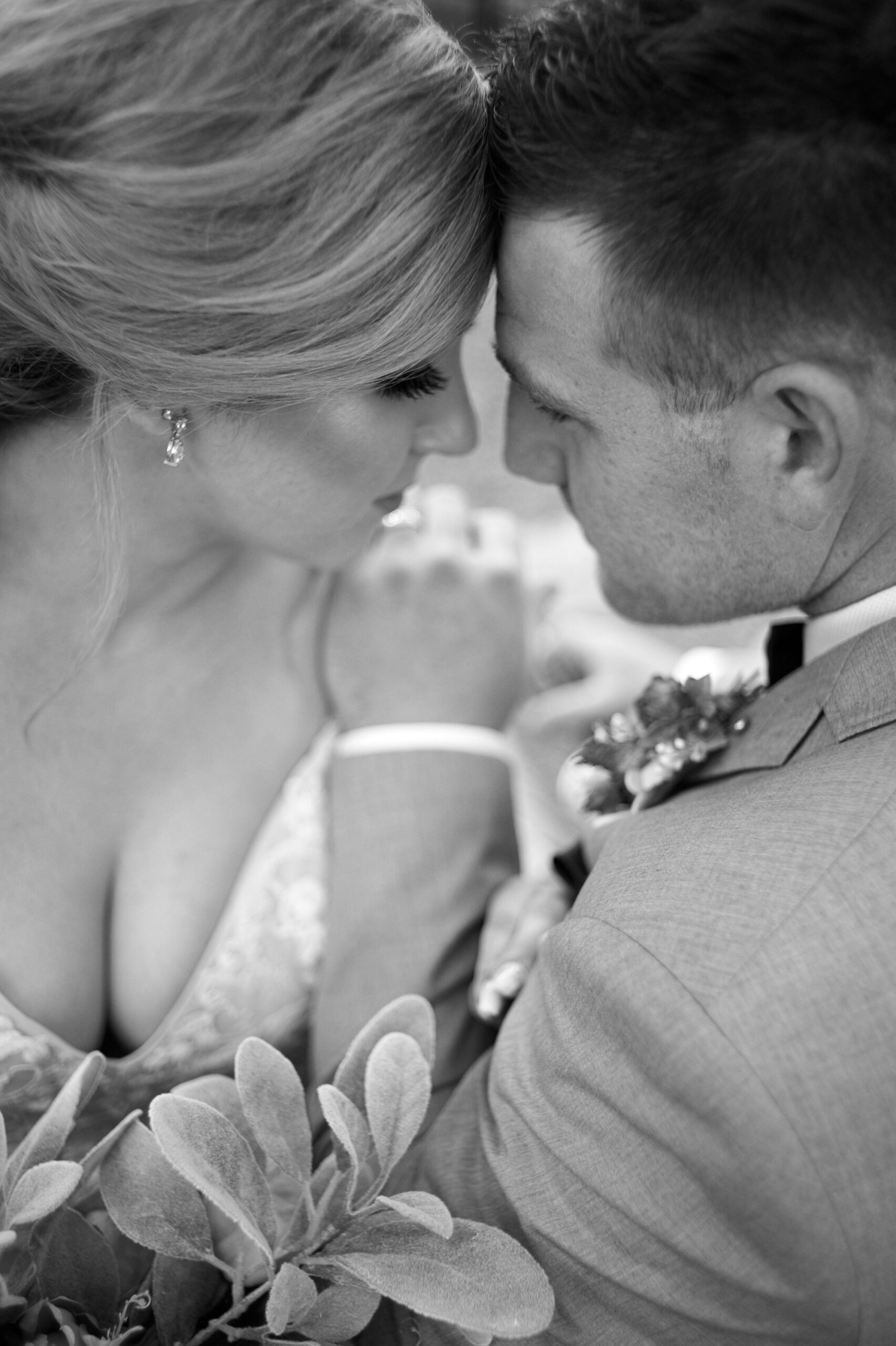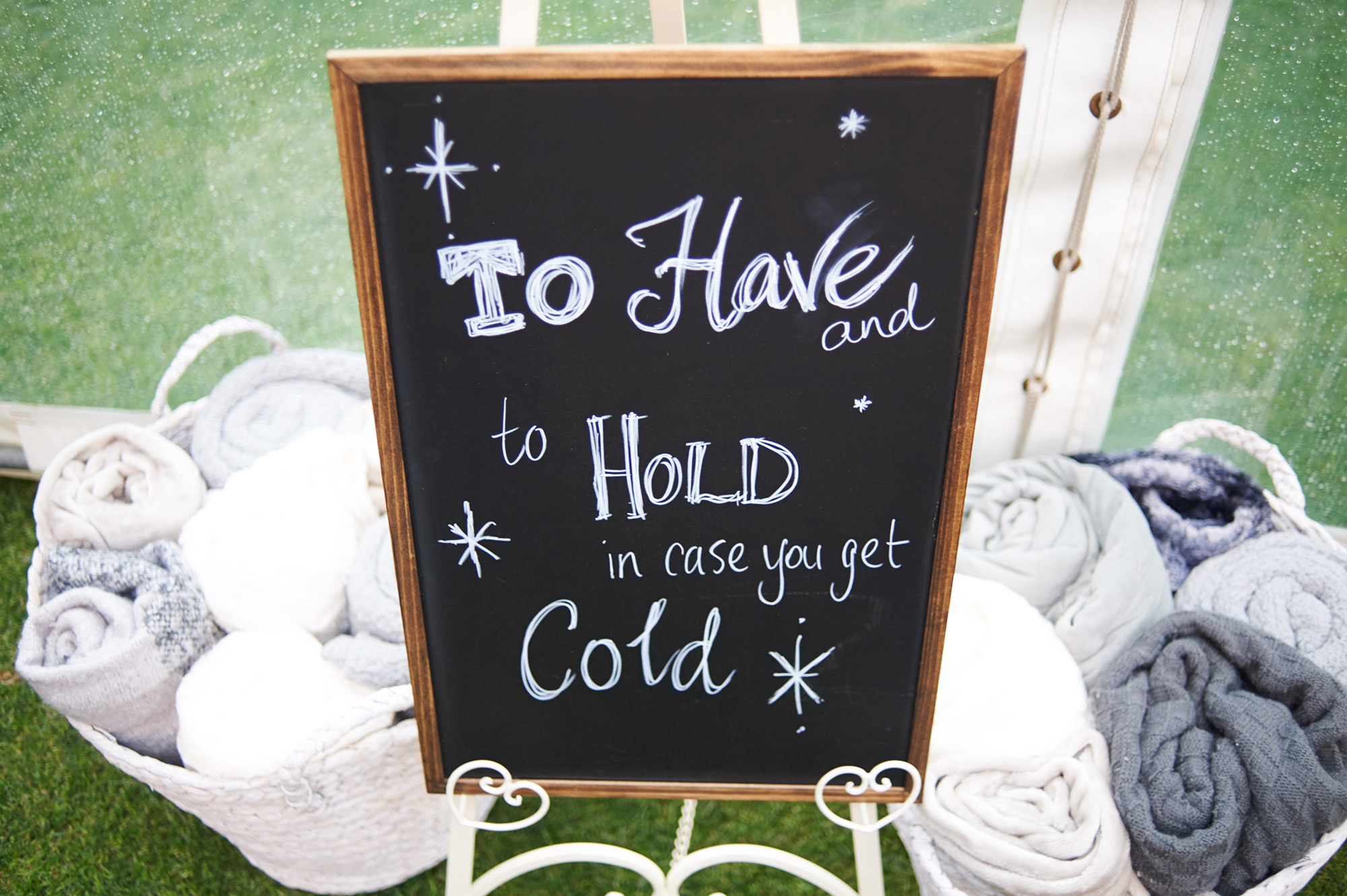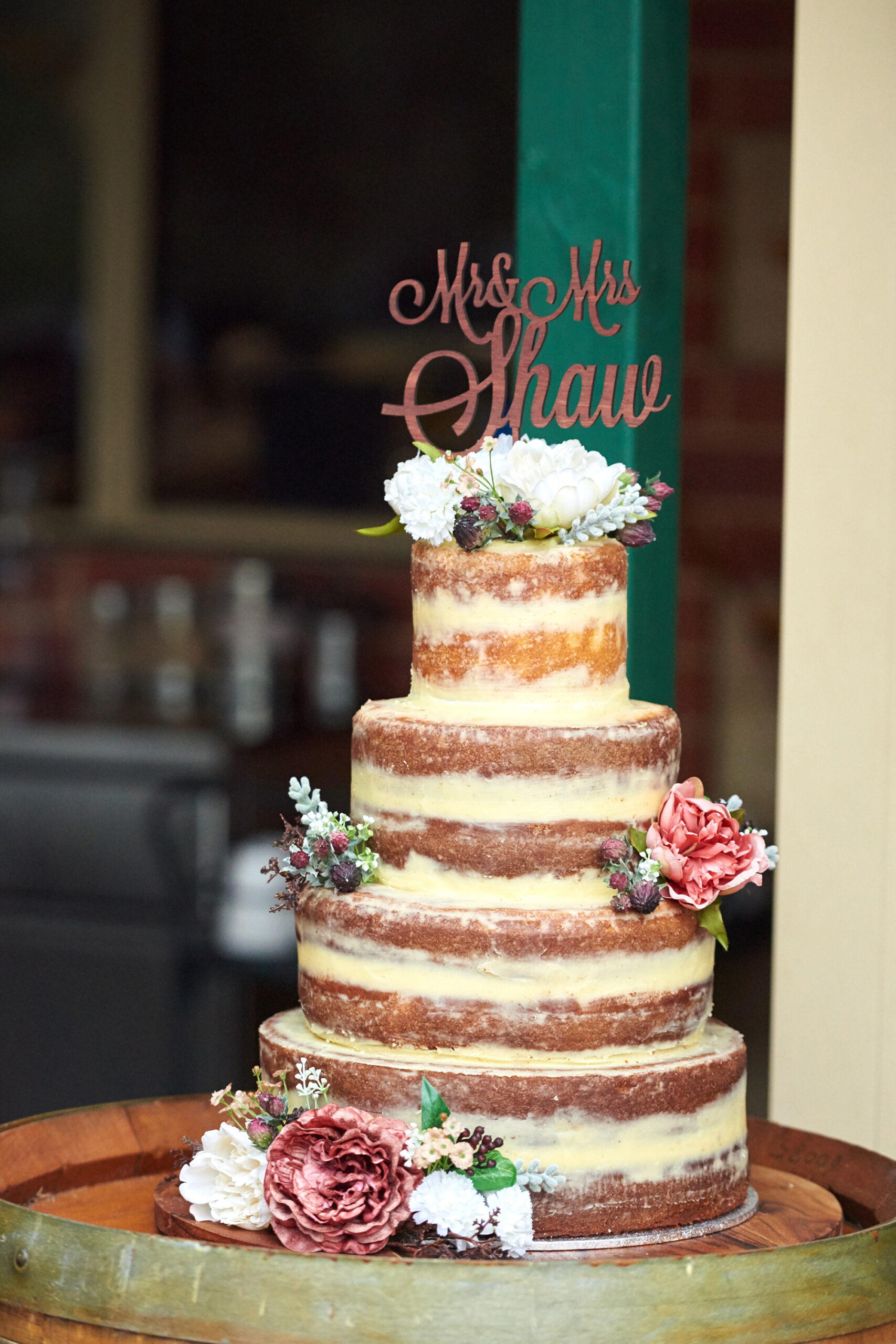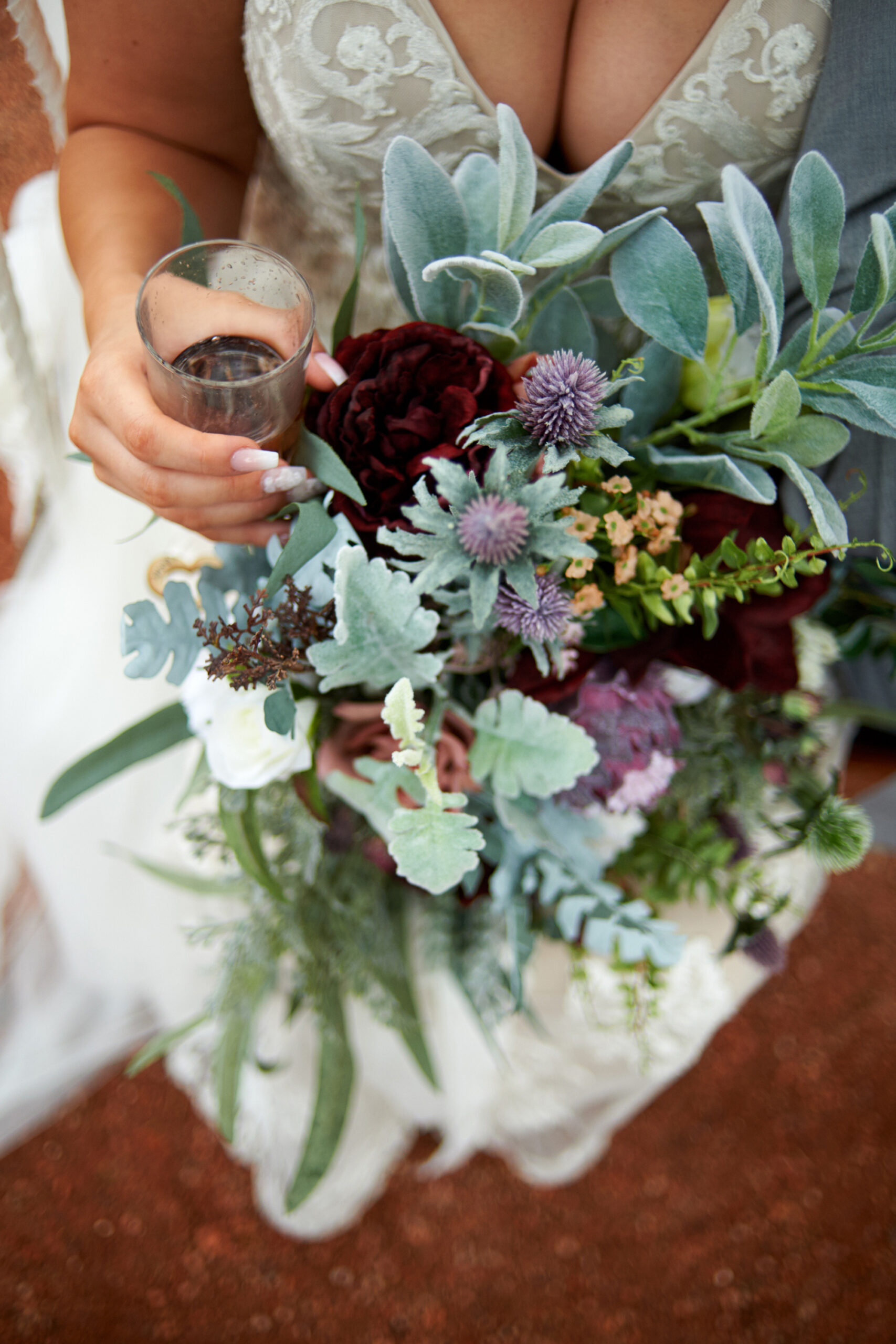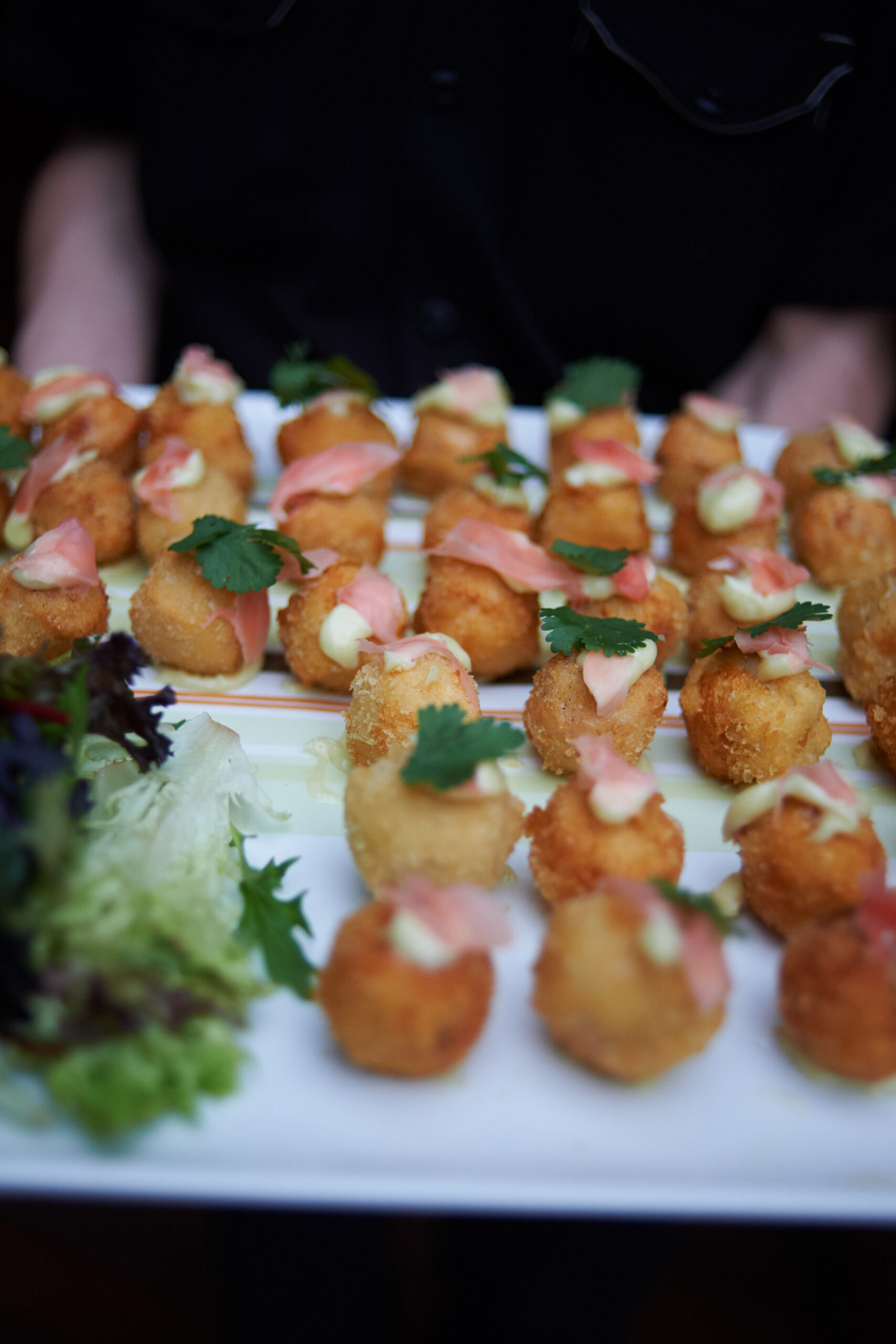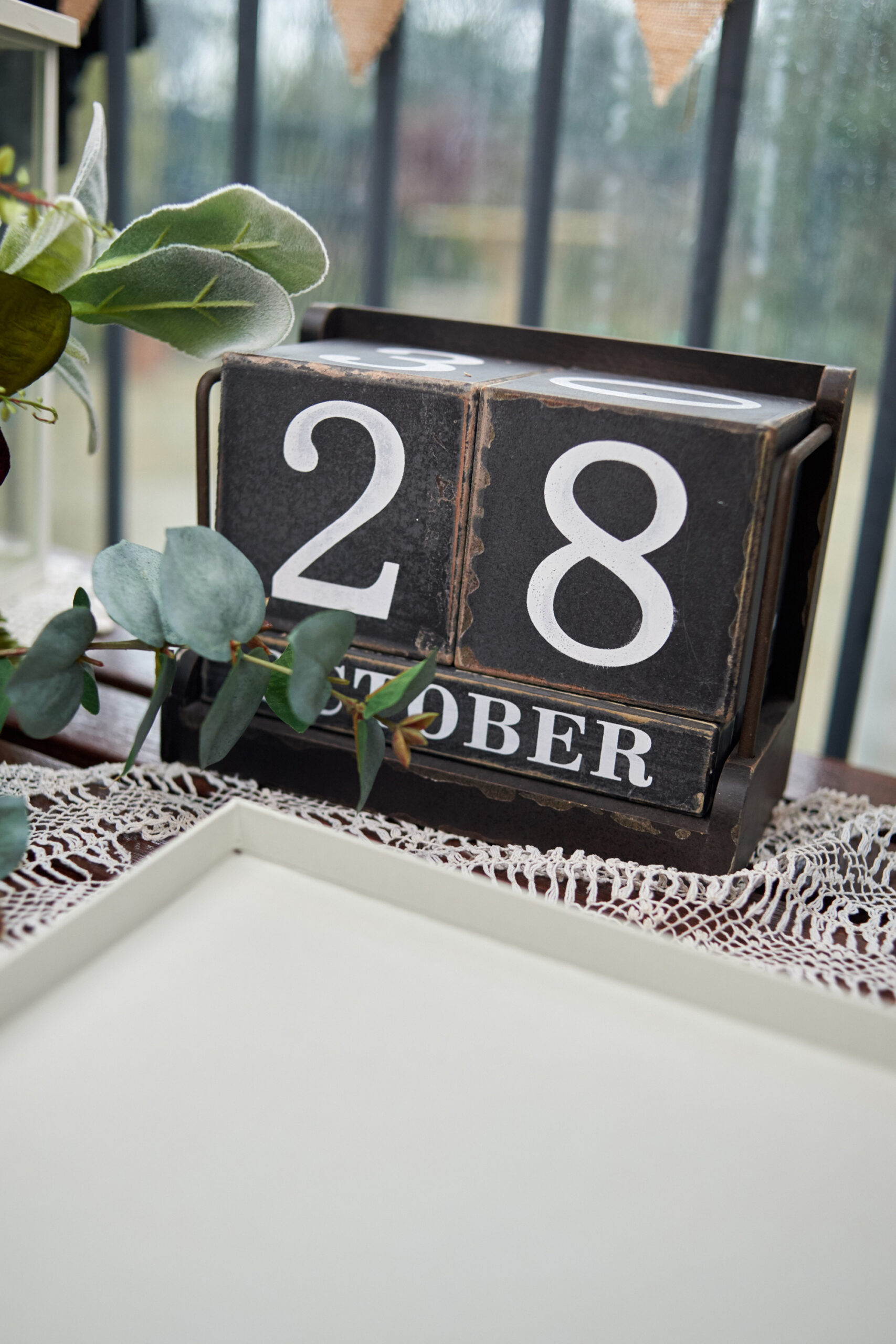 "Our wedding was unique in the way that it was very personal and portrayed our life so far together," Kobhi says. "It took many months of hard work from us and our close family to get the property exactly how we wanted for our wedding. We wanted to create a relaxed but beautiful setting for our guests to join our celebration."