Having both being married previously, Keli and Wayne had put off their own wedding year after year, instead prioritising holidays.
But after seven years together, the pair decided it was time to get hitched, but they didn't have to sacrifice their love of getaways. "We worked out a way we could do both – we'd elope," explains Keli, 36 of her Vanuatu elopement wedding with Wayne, 40 on November 6, 2018. "This time the mutual agreement was that if we were going to finally go ahead and do it, we wanted it more fun and low stress."
The couple were keen to include their children, so they decided to split the ceremony and reception. "Our ceremony was to take place at home with just two witnesses and our children," says the bride. "It was a lovely low key day followed by a meal out before flying out and still eloping for just our photos with our photographer of choice – Groovy Banana – while on honeymoon."
"All this was kept on the quiet with the announcement to our friends coming after turning an already planned 40th birthday party into our reception party!" recalls Keli.
Photos courtesy of Groovy Banana.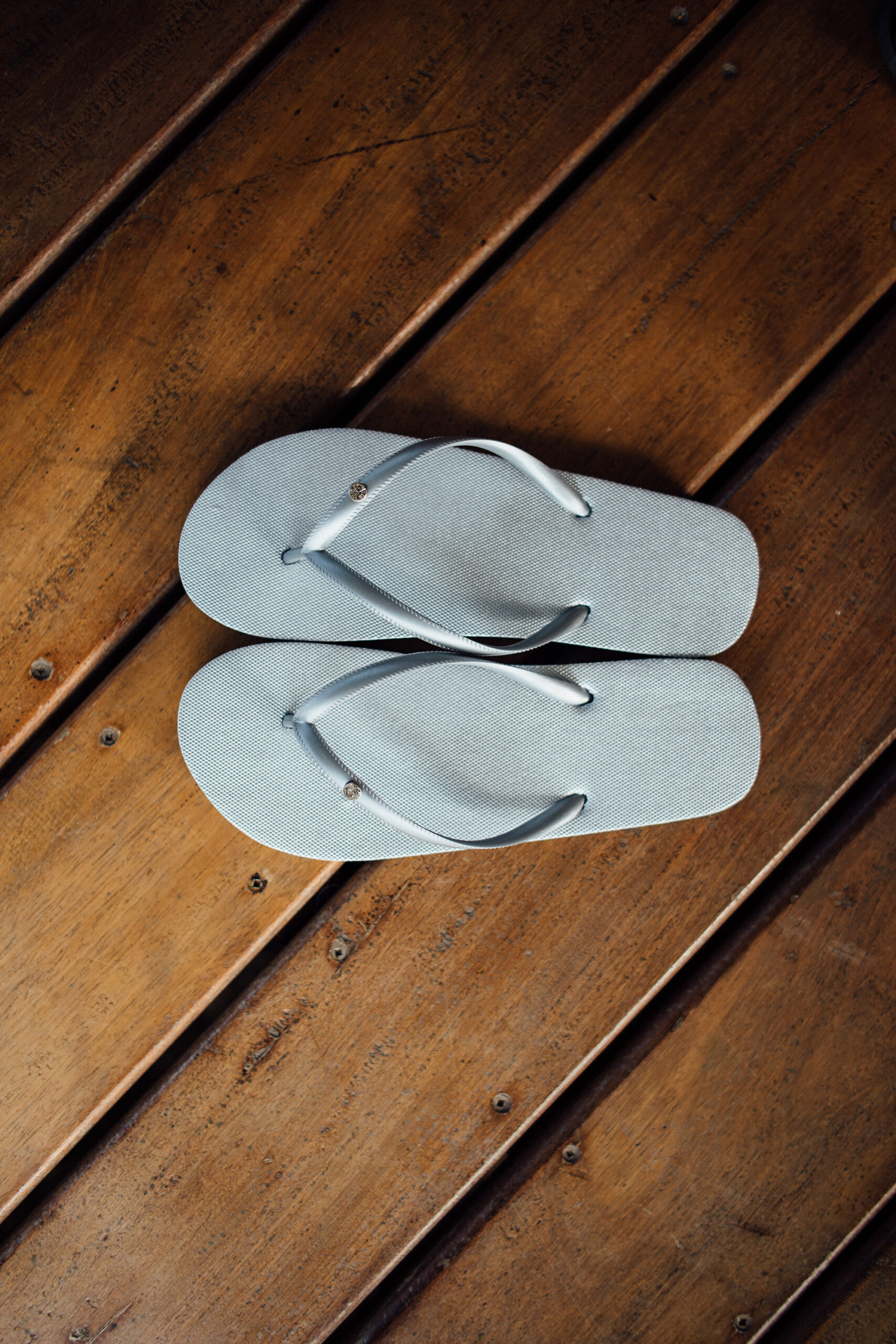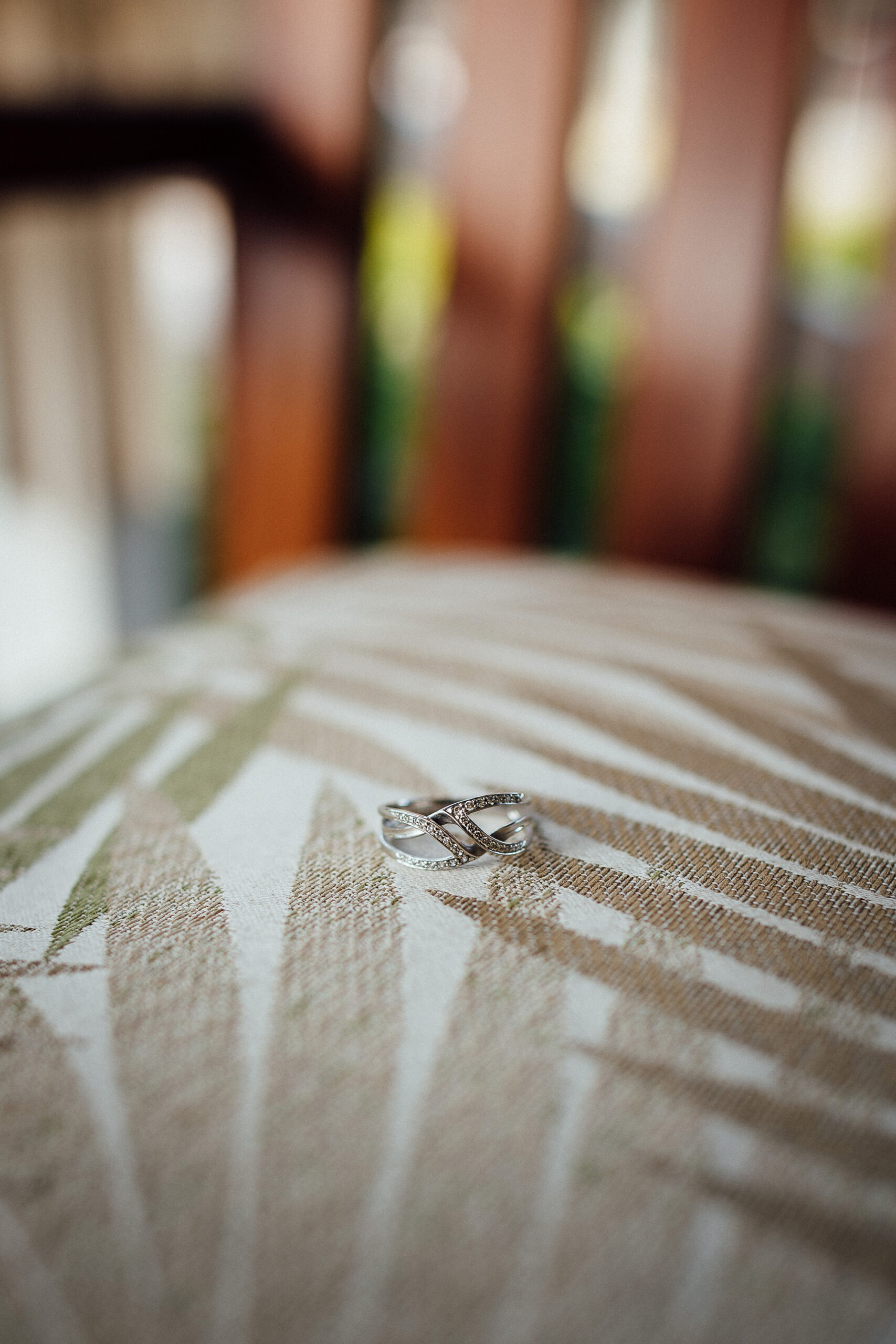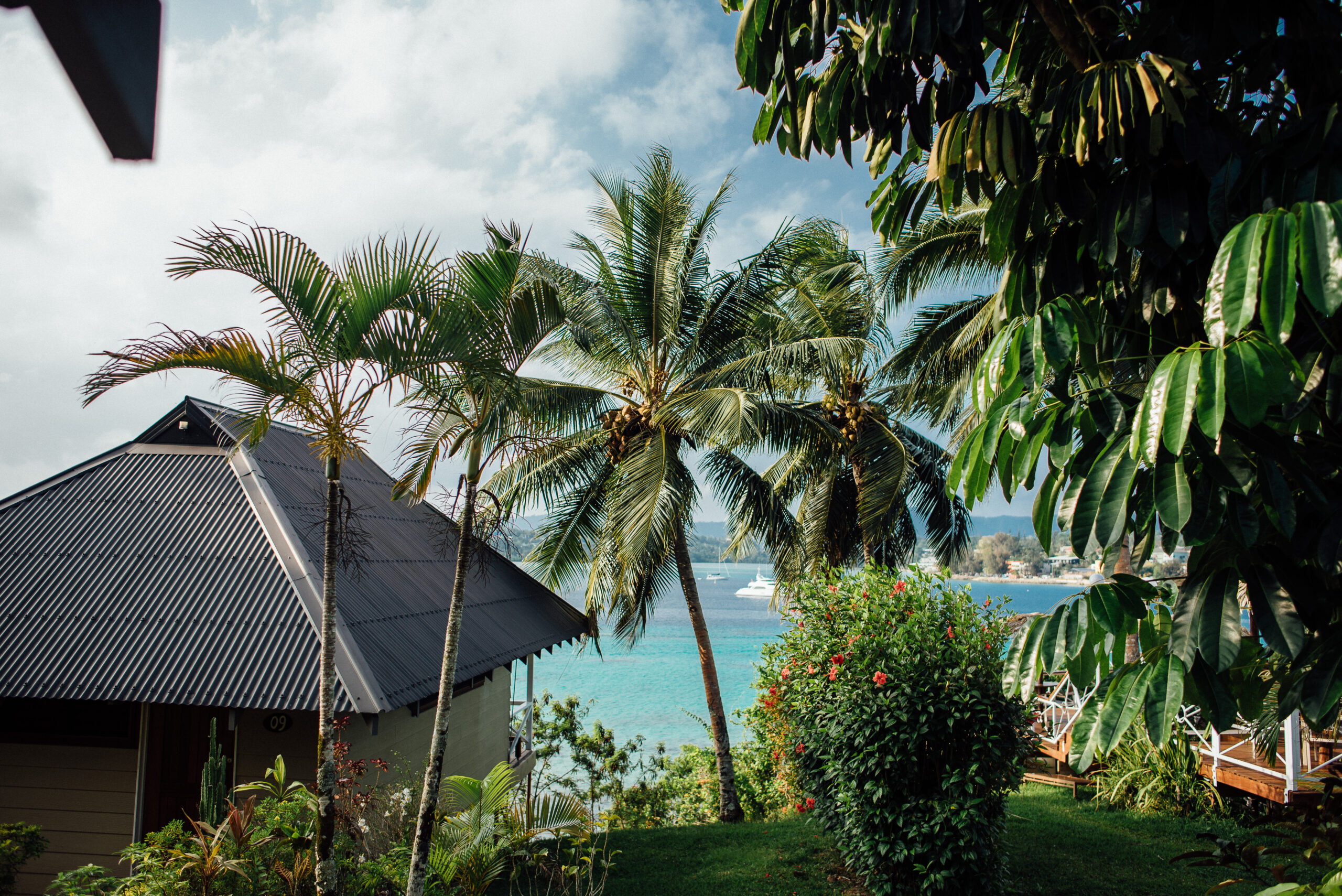 The destination choice for the couple's wedding was easy – Vanuatu is where they had their first holiday together.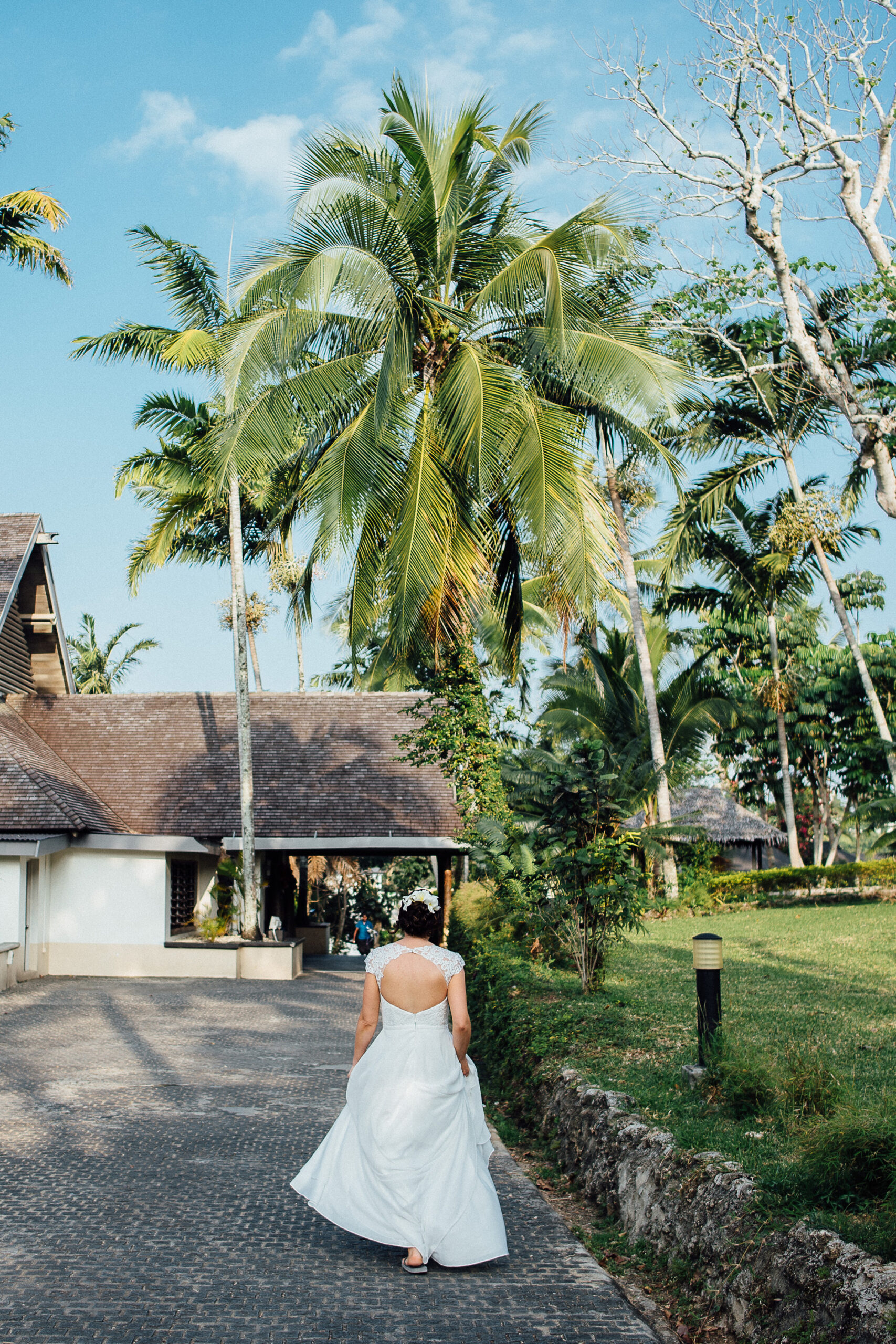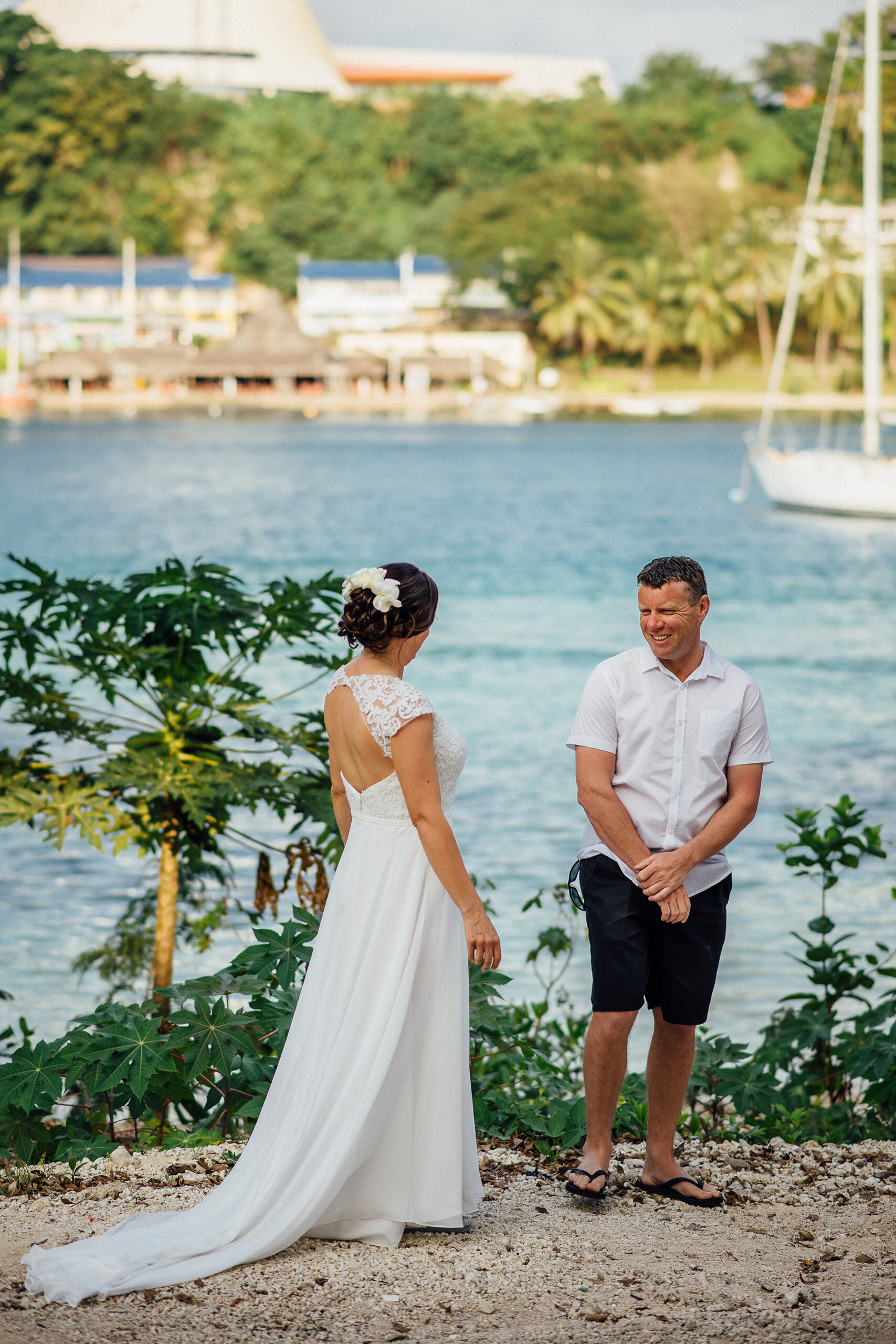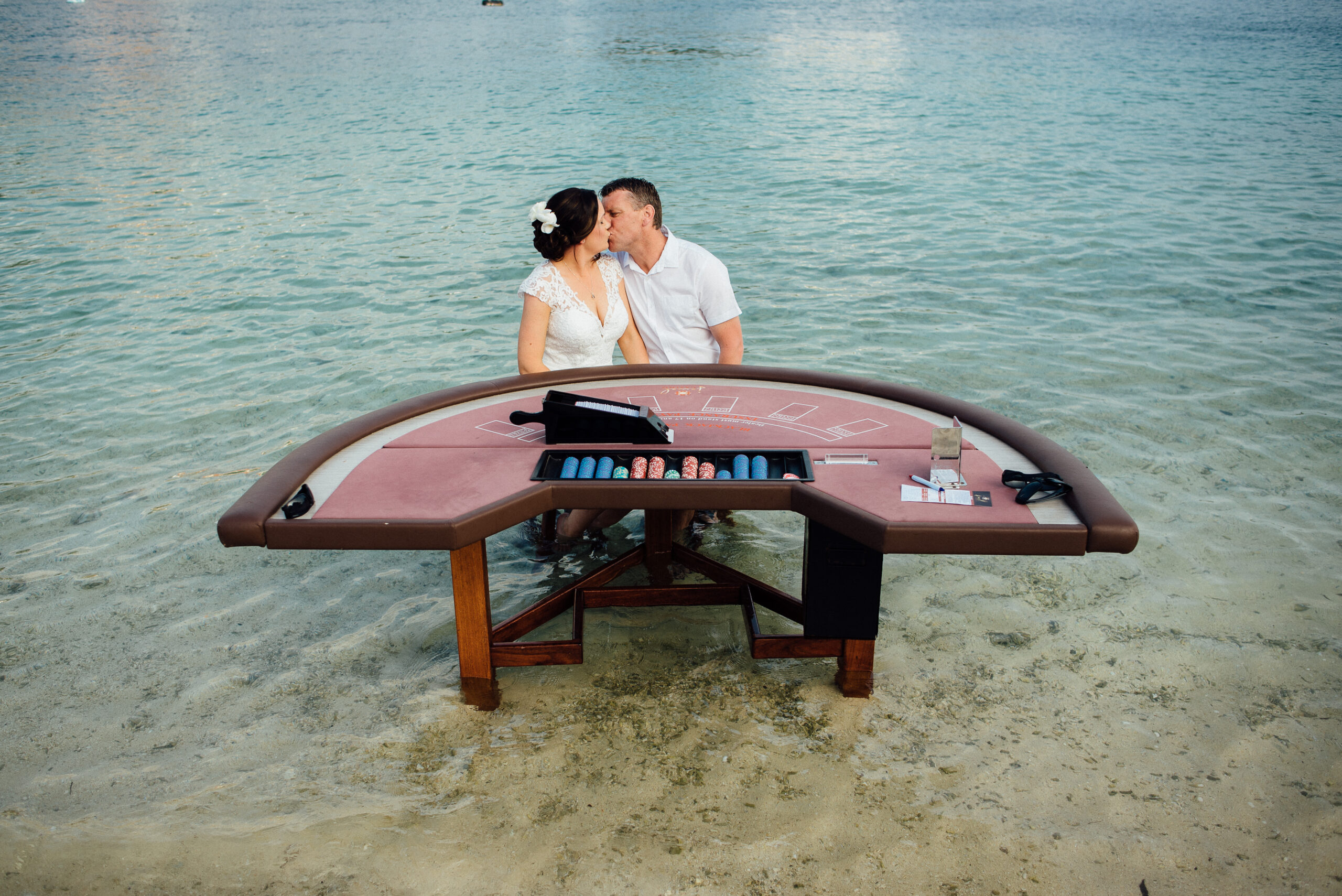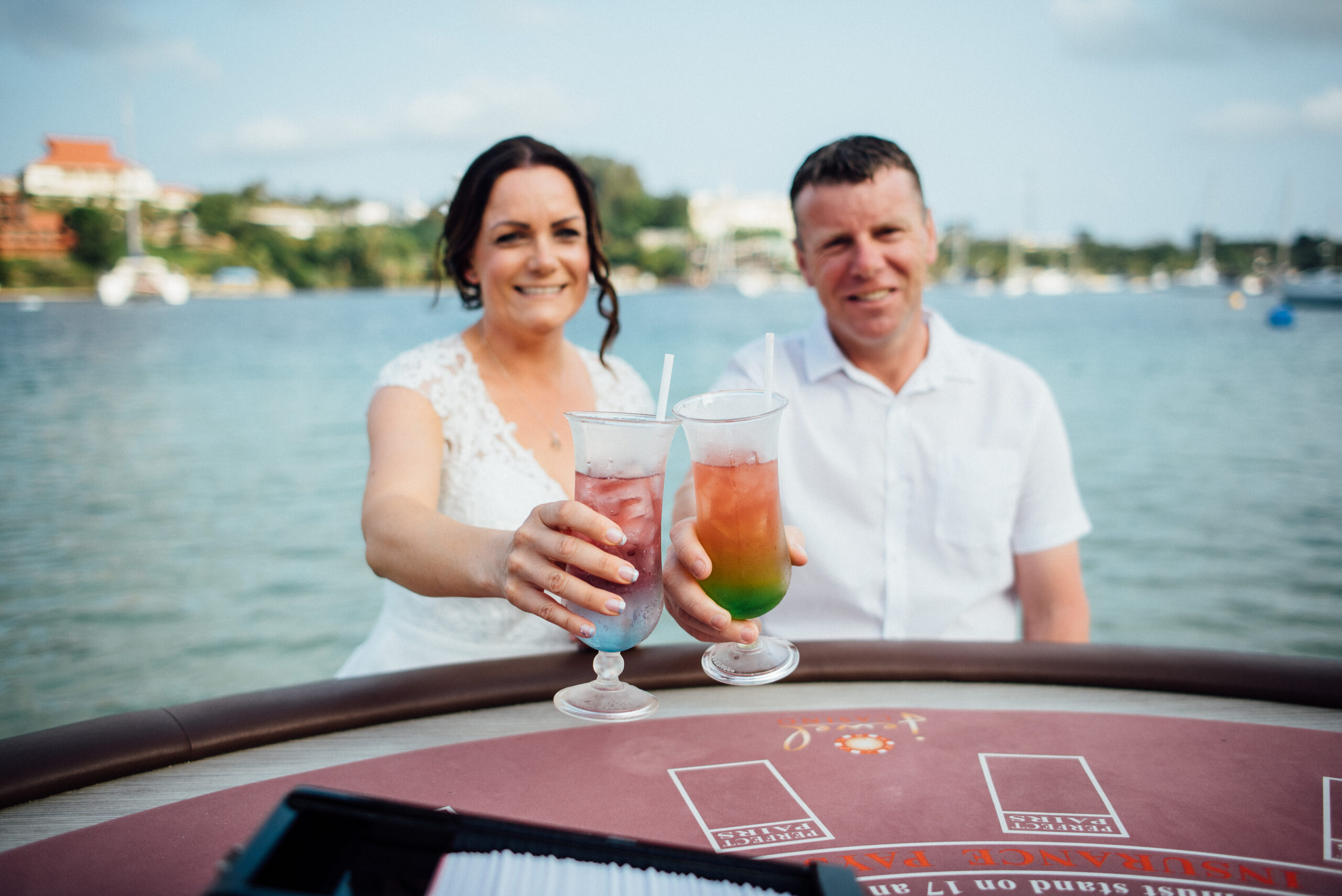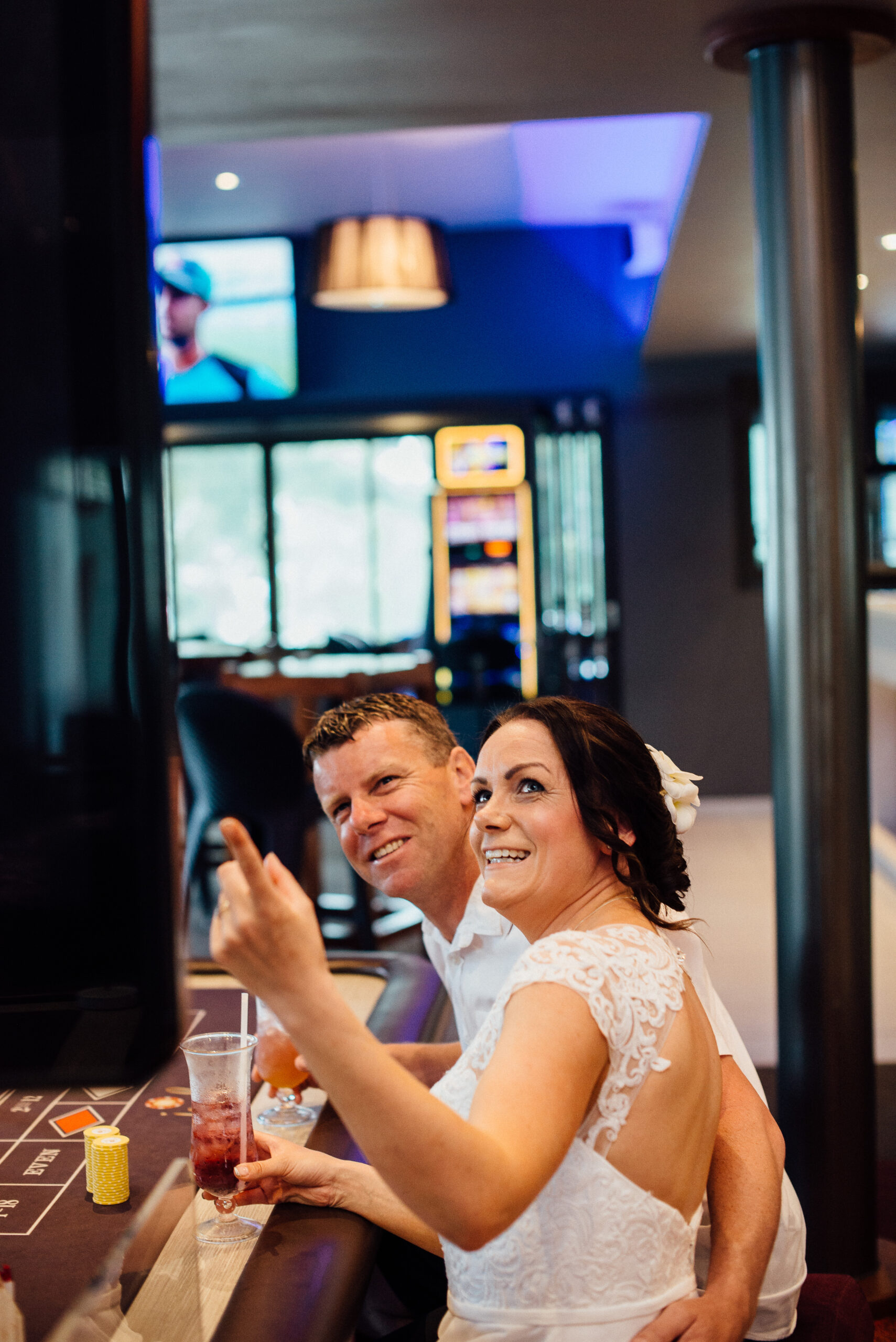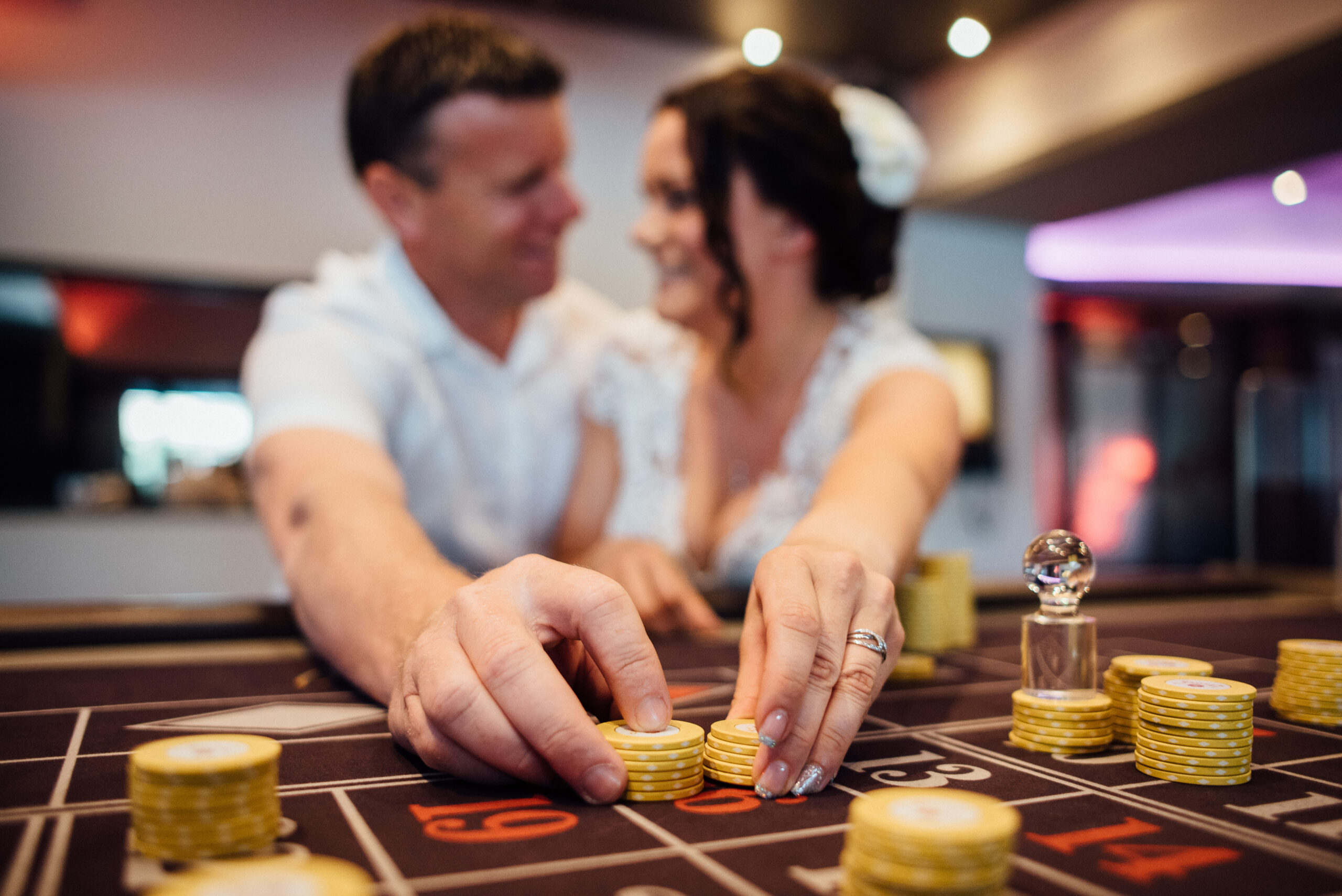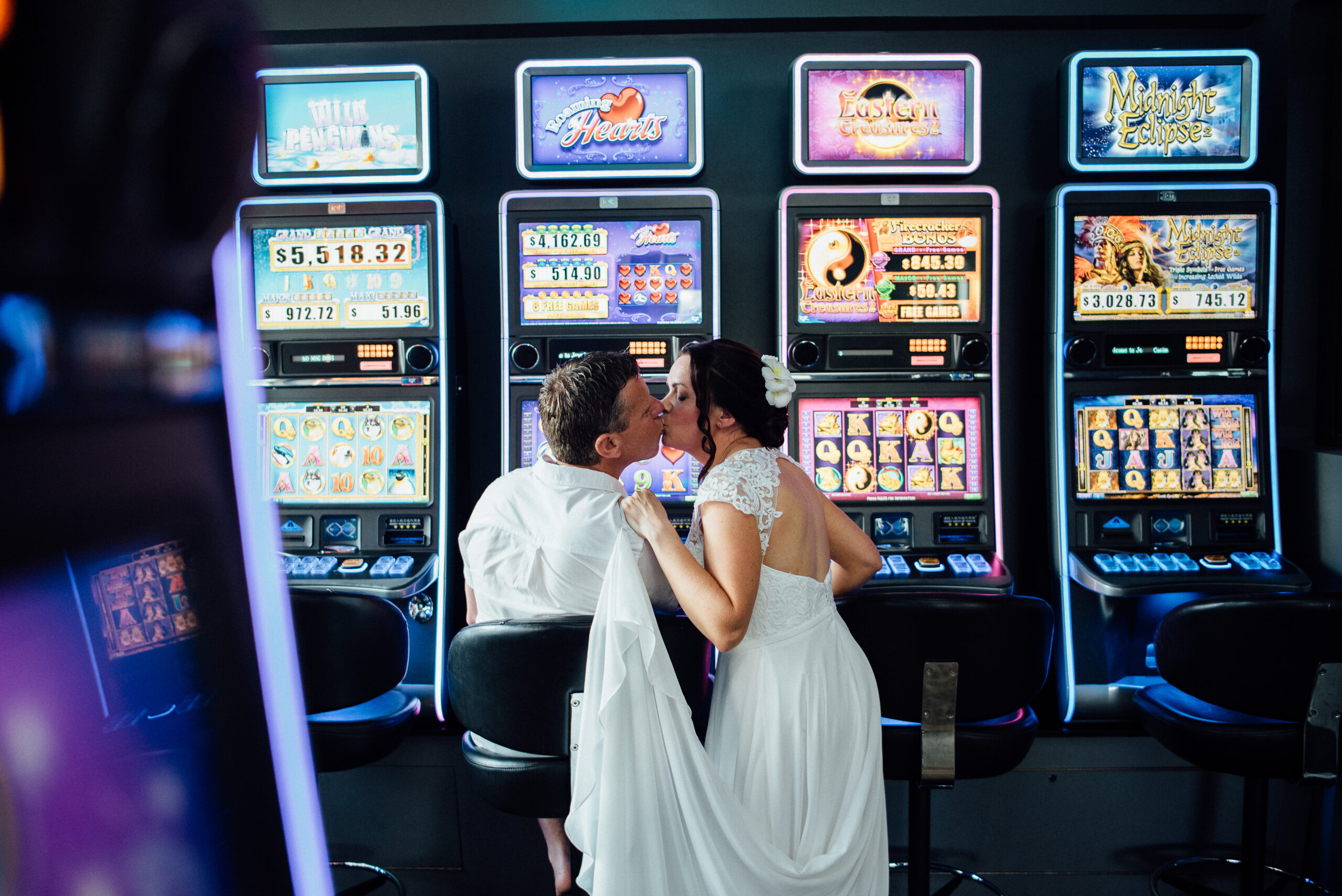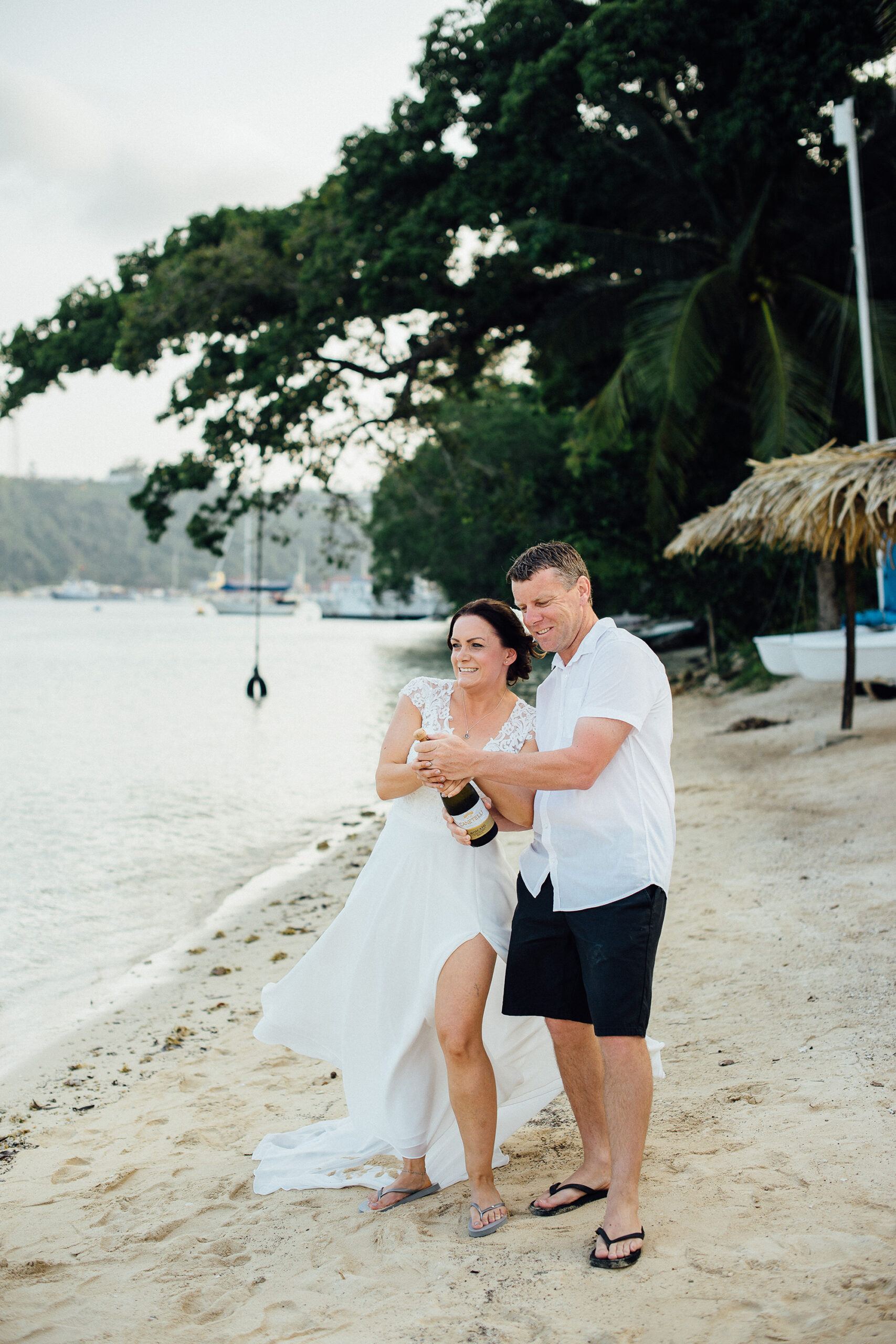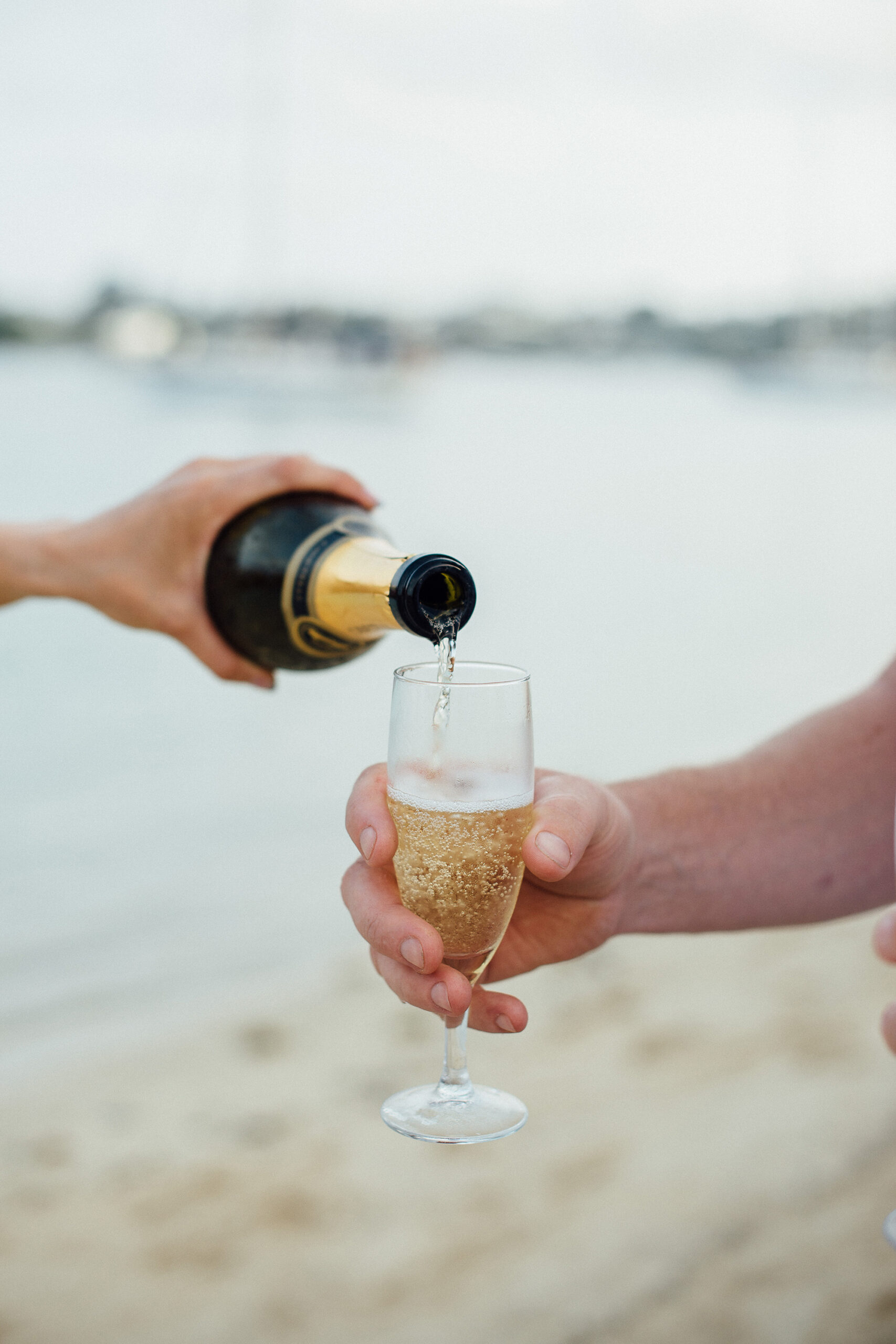 There are pros and cons to eloping for your wedding day. For Keli and Wayne, it was the ideal choice.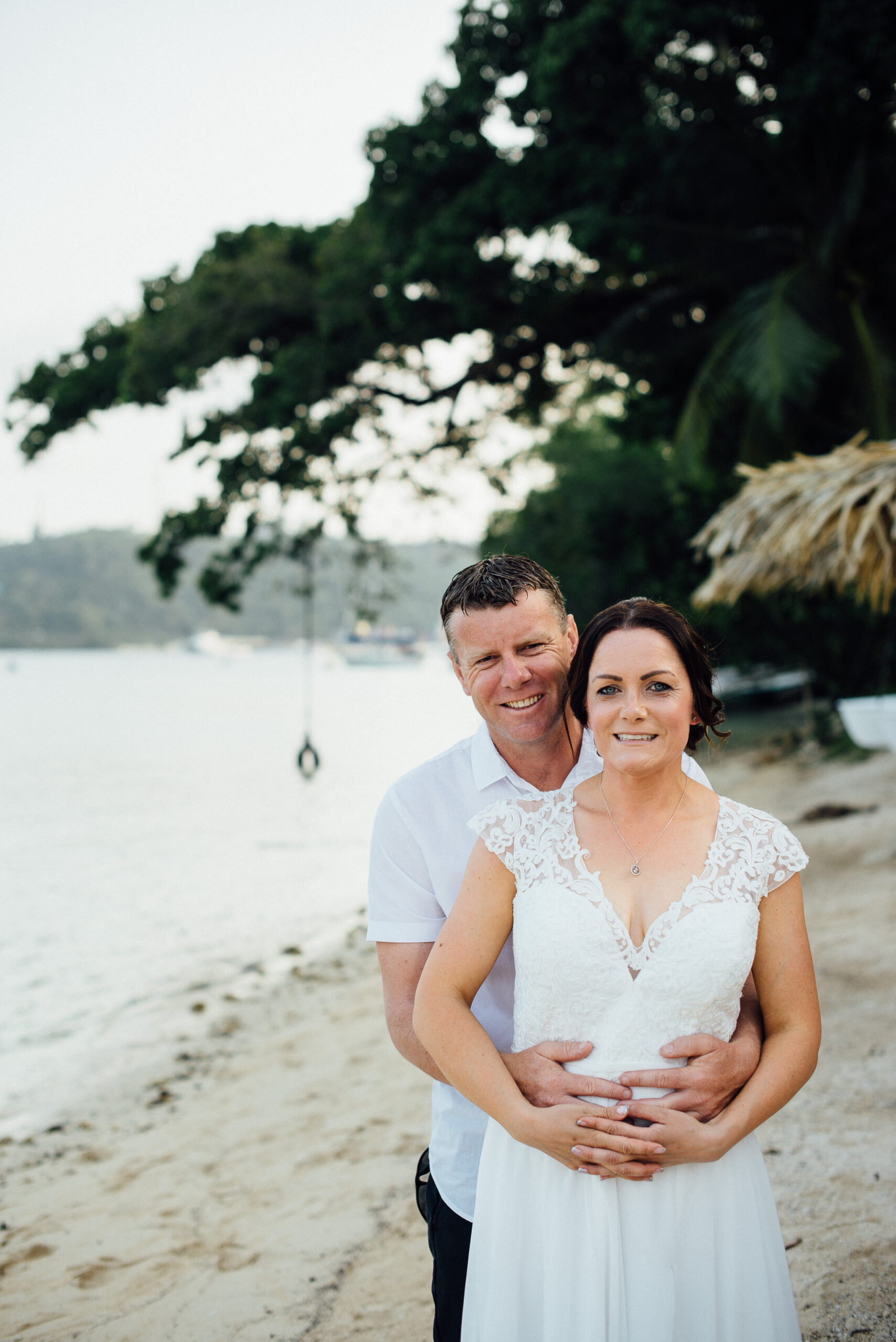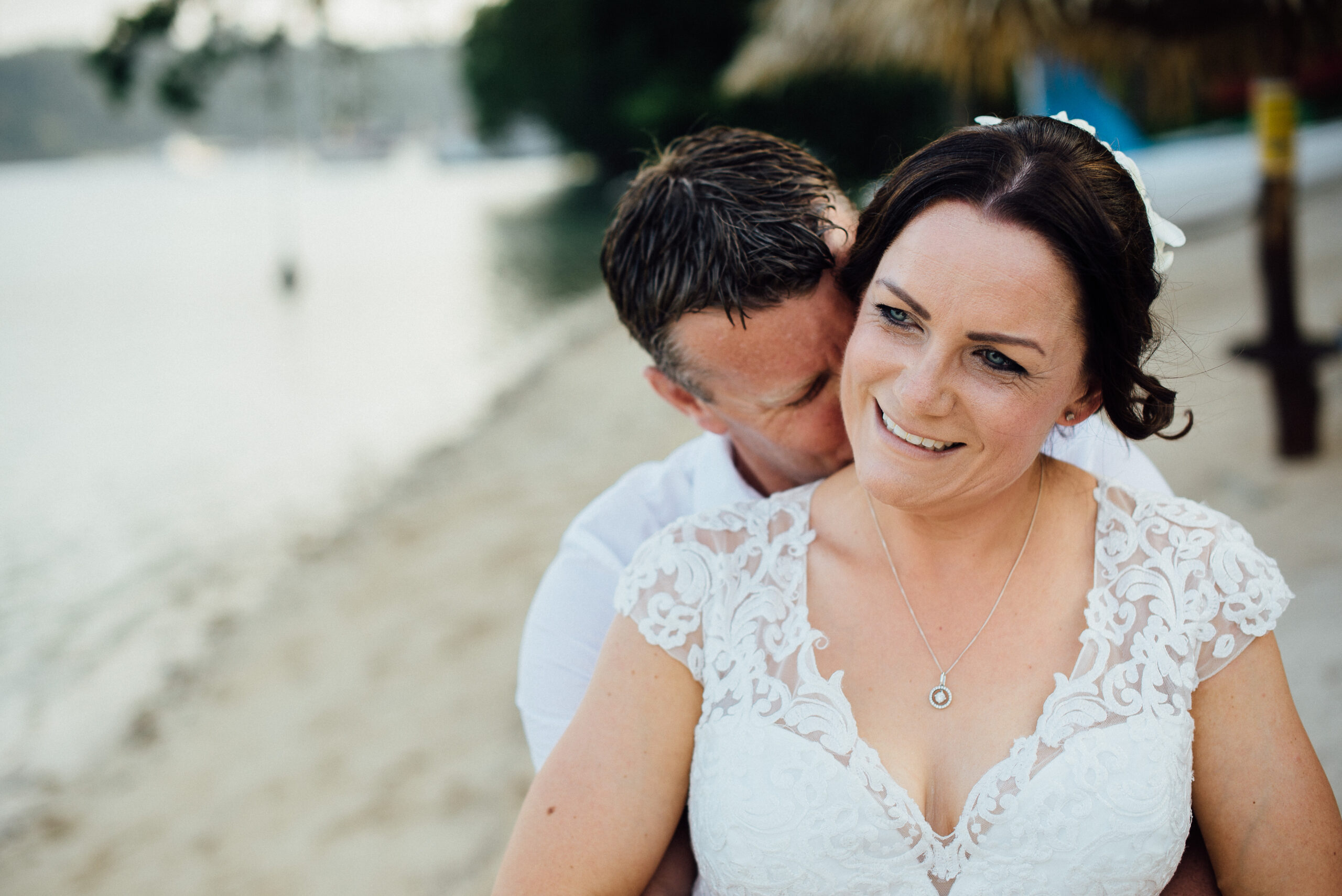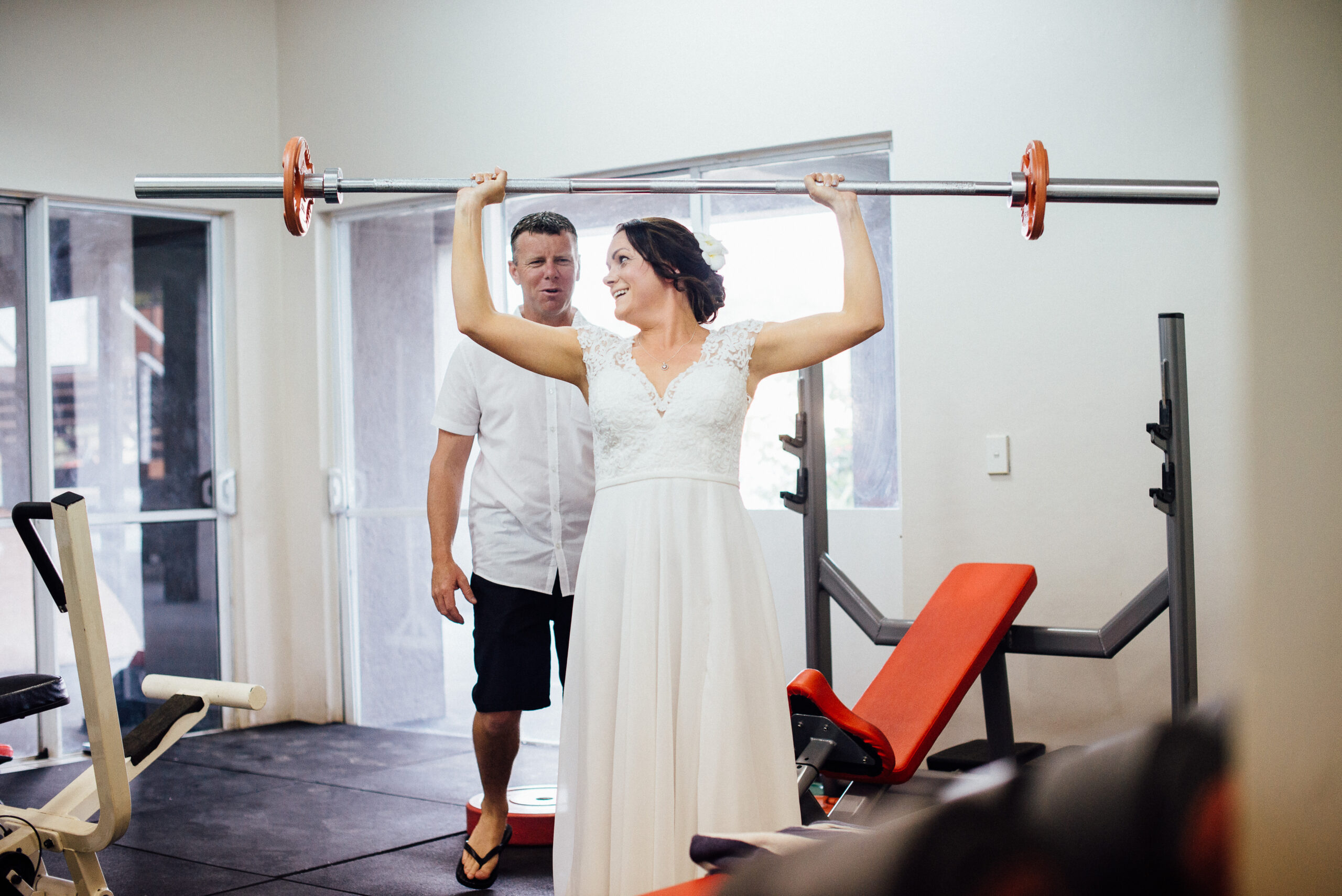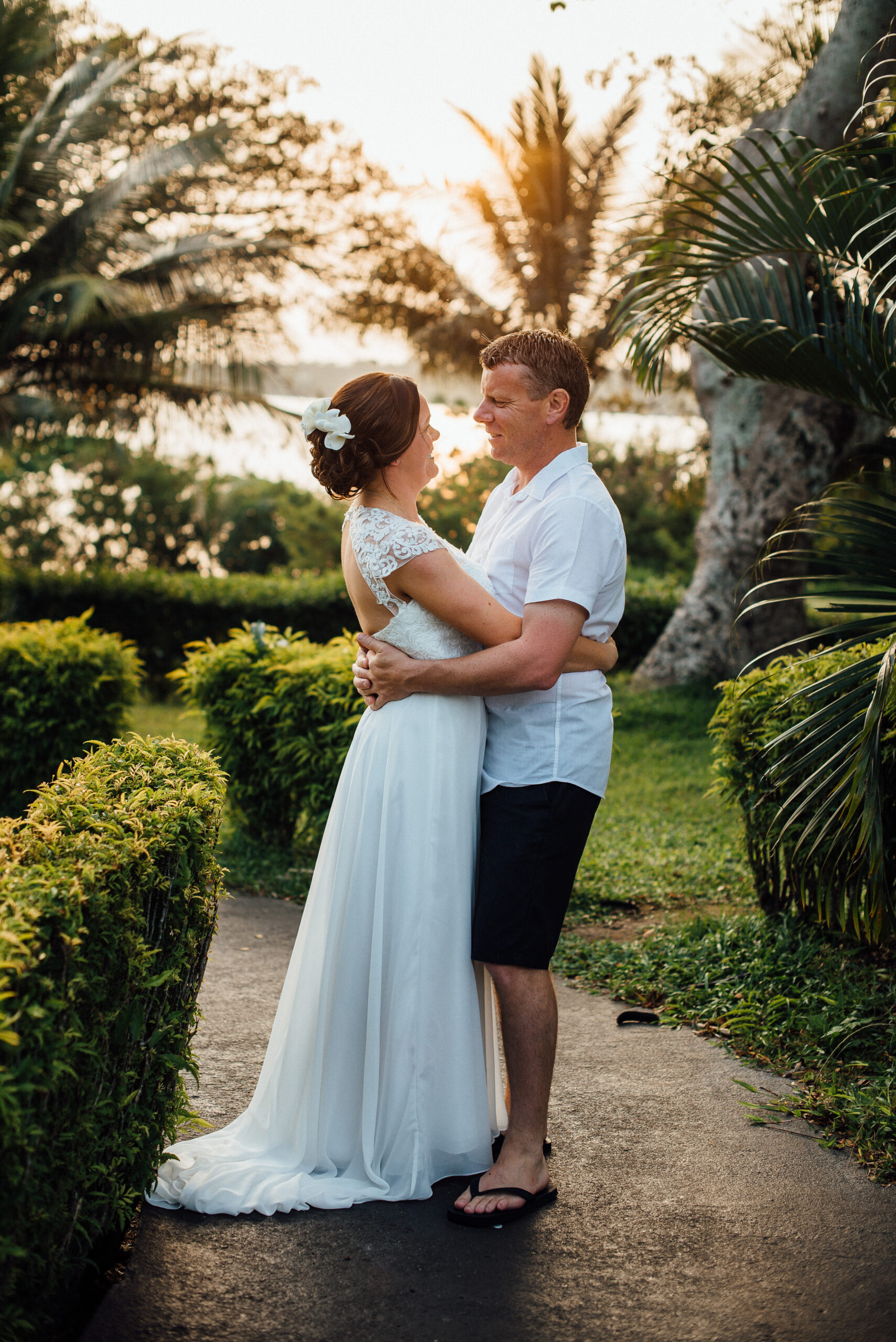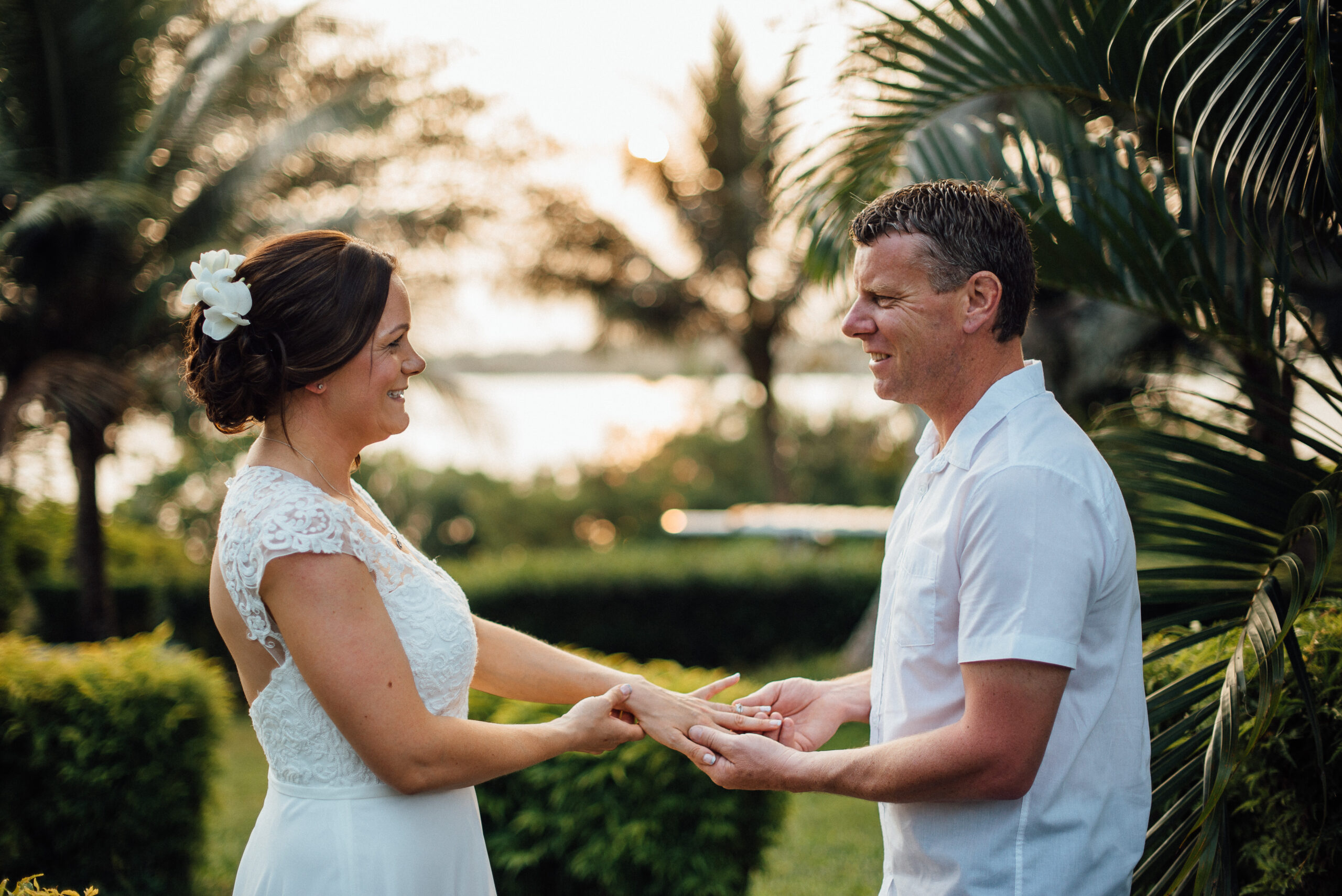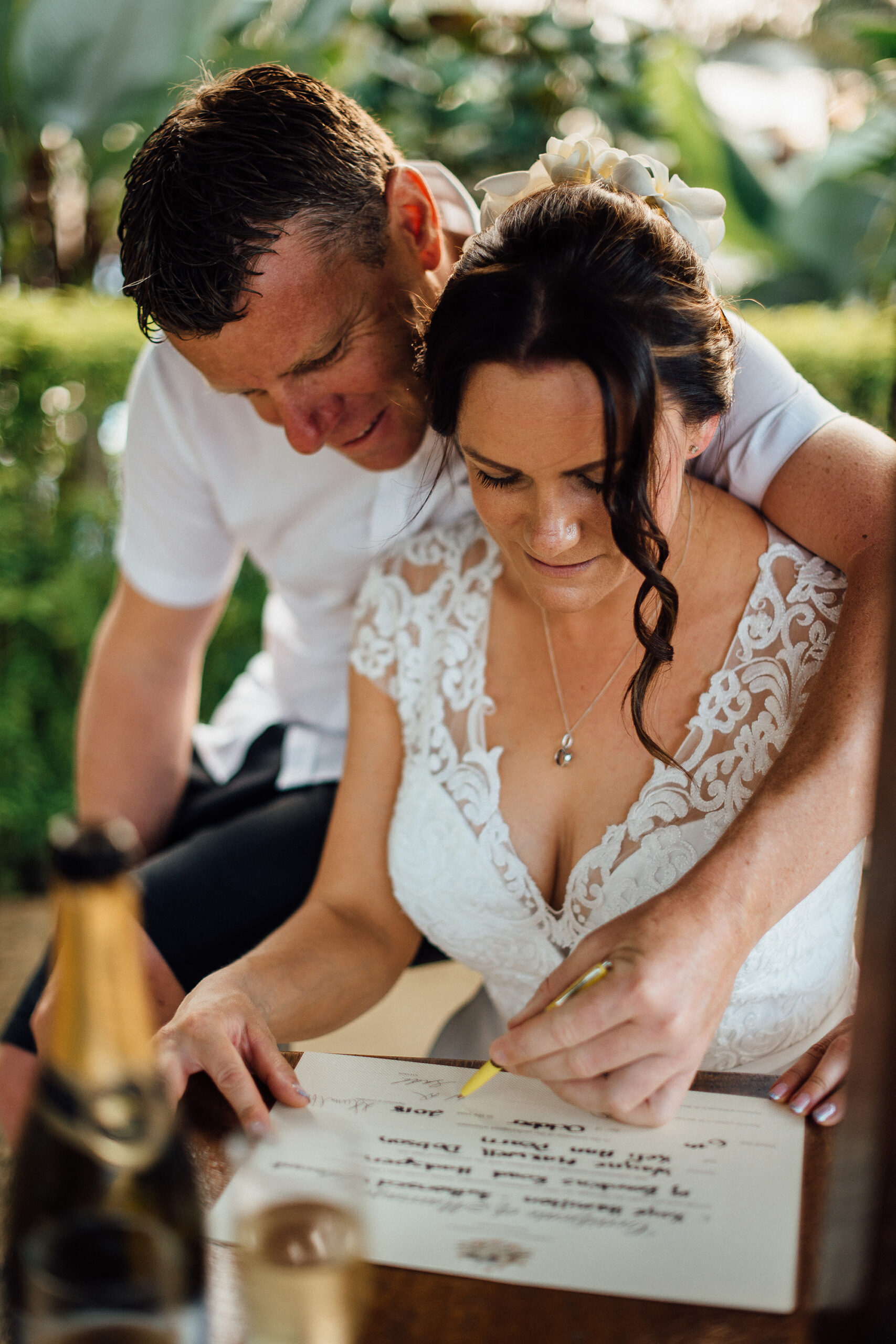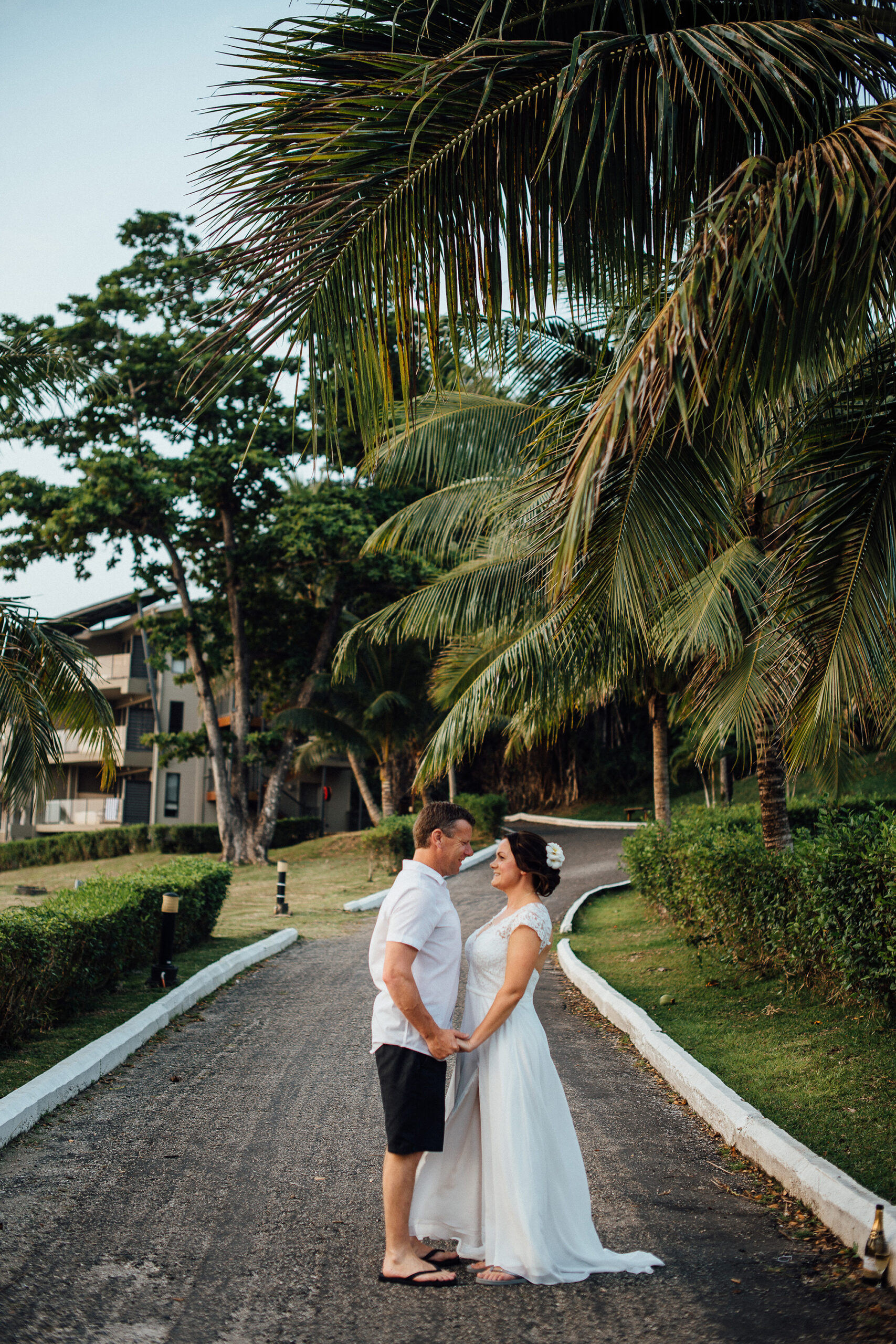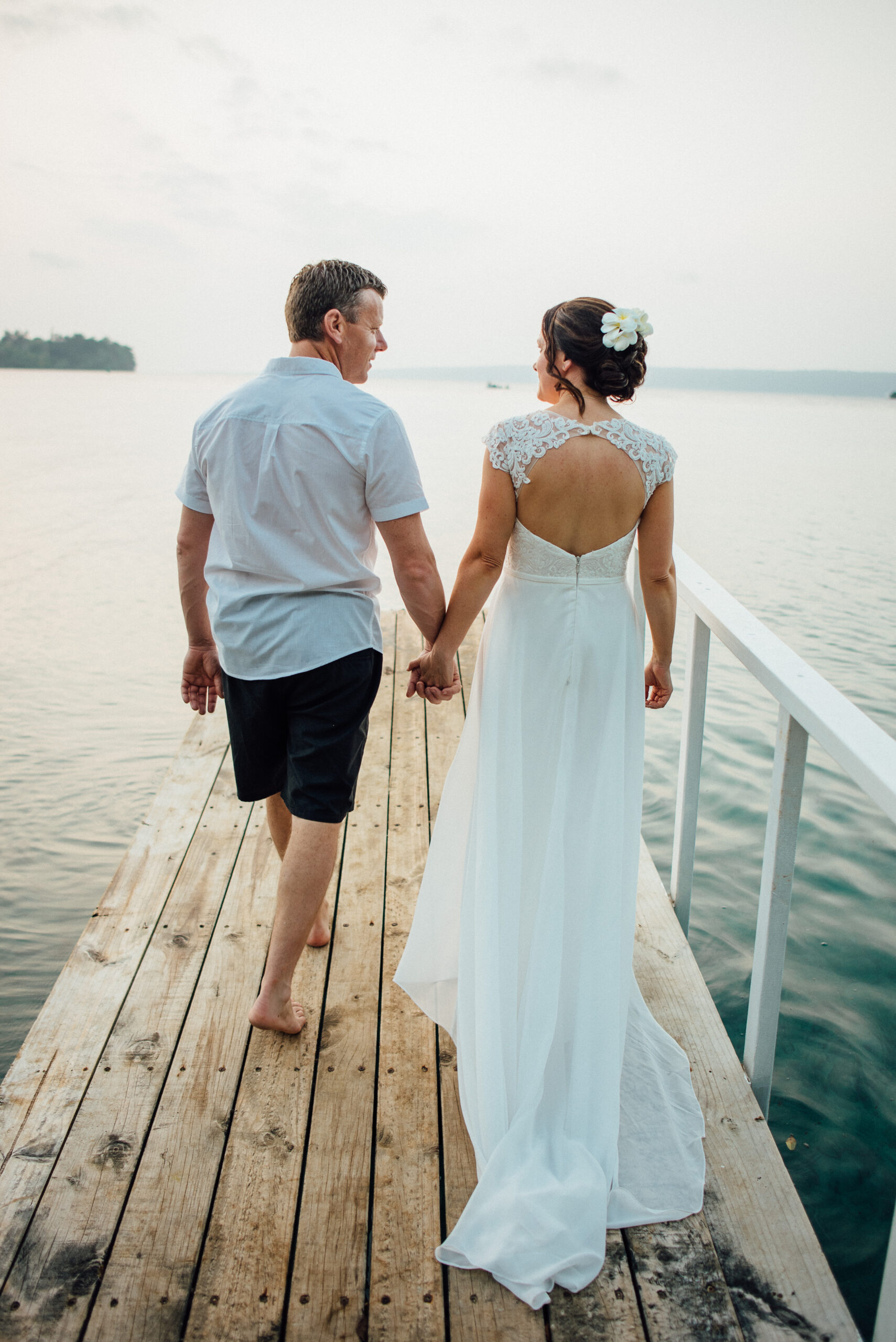 The bride's stunning lace gown made for beautiful photos on the island's beaches.