Jemma and Ryan were super keen to DIY everything they could for their rustic cave wedding on October 7, 2017.
But it came at a cost after all. The pair, aged 26 and 33, were preparing favours (homemade succulent logs) for their 120 guests when Ryan accidently drilled through his foot. "He ended up extremely sick from infection just months before the wedding, losing eight kilograms and was bed ridden for weeks," explains Jemma. "Luckily, he made a speedy recovery ready for our big day."
The Bunbury couple persevered with making everything for their wedding day, which was to take place in the most natural of surroundings. Their ceremony in Yanchep National Park was followed by a reception in the park's best spot. "Our ceremony was in front of the lake and our reception in a beautiful jewel natural cave," says the bride. "We made sure we didn't forget any fine details, it was exactly how we envisioned it to be. The hard work of planning, finances and creating everything paid off."
Photos courtesy of Simone Addison Photography.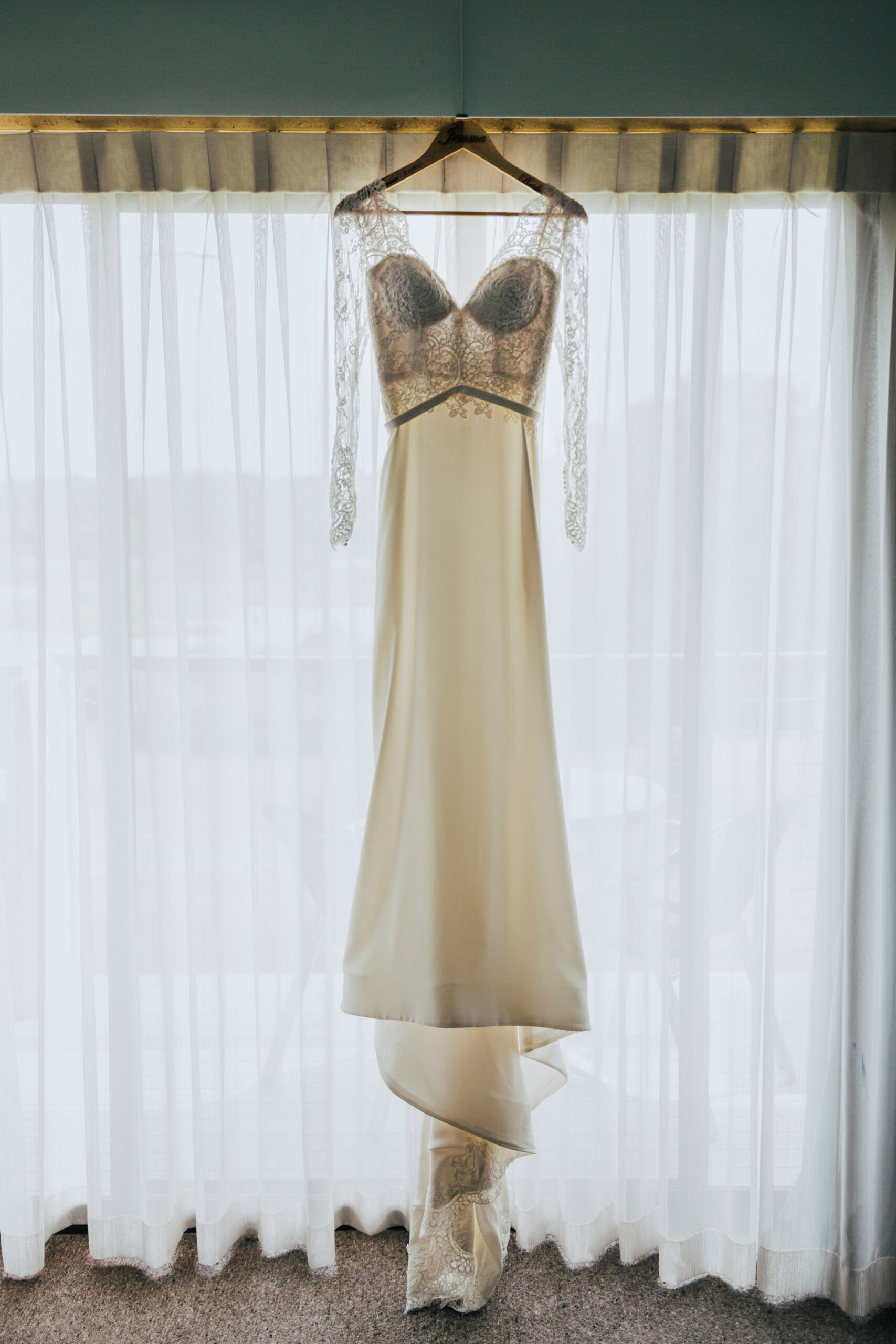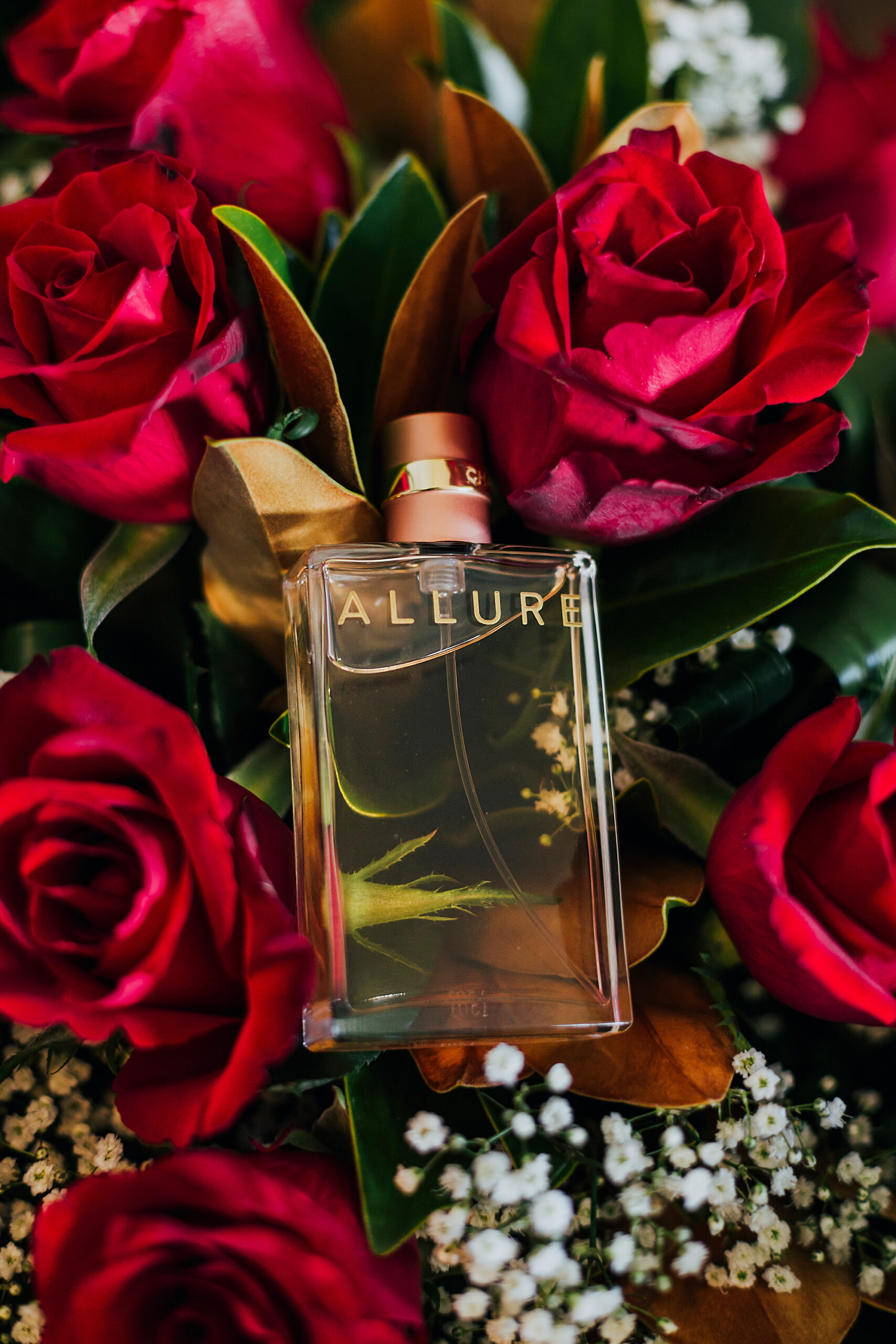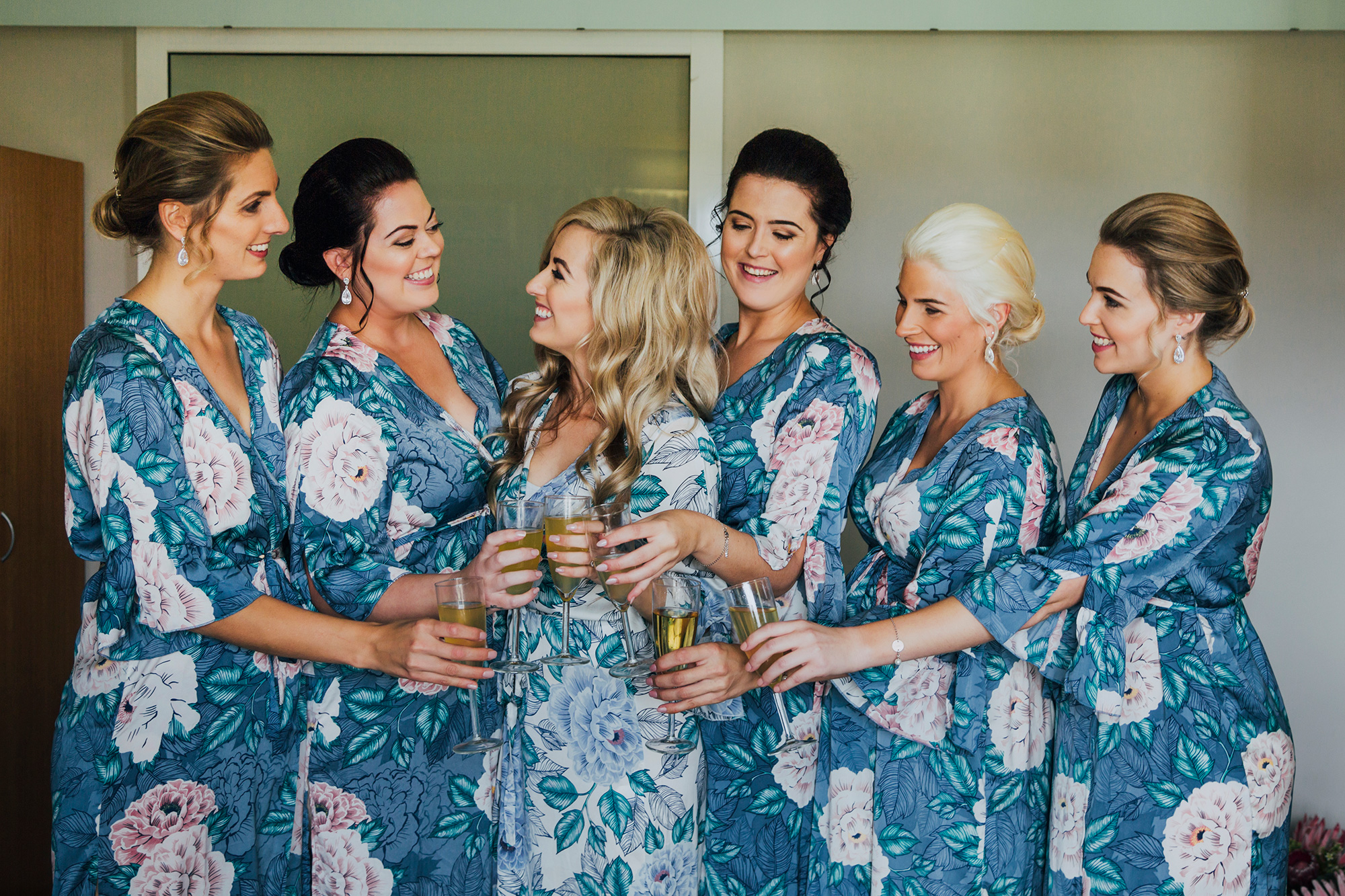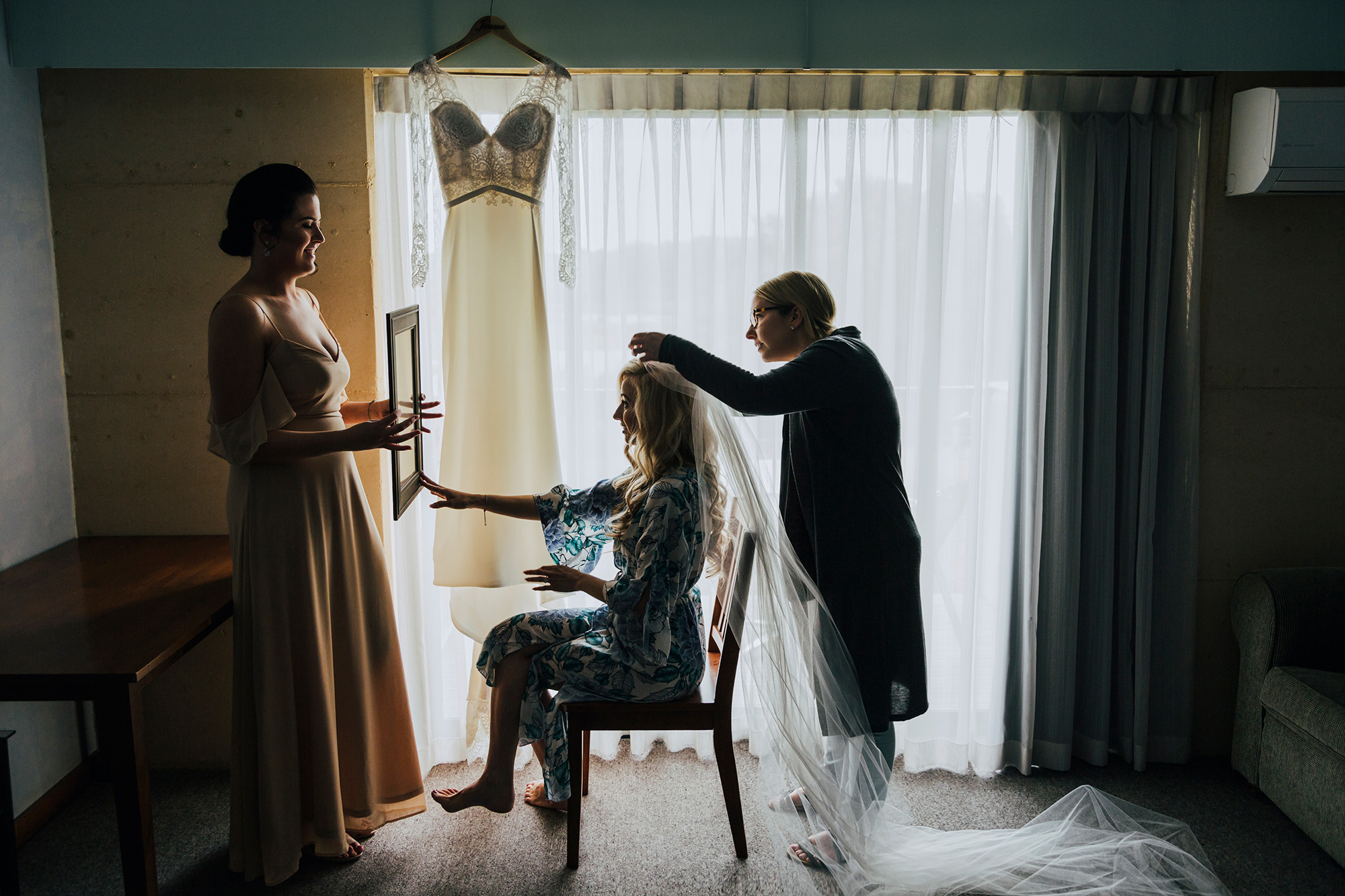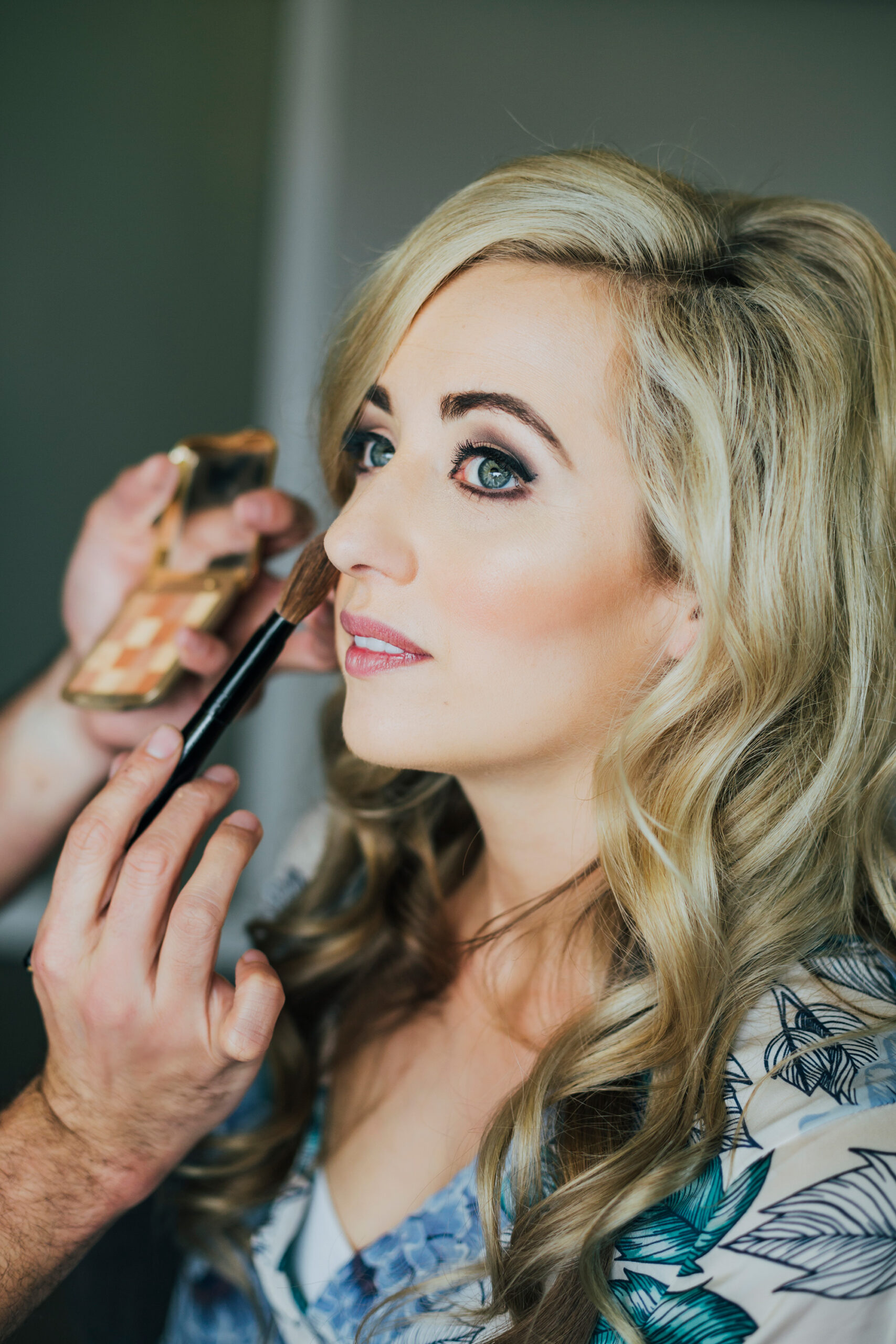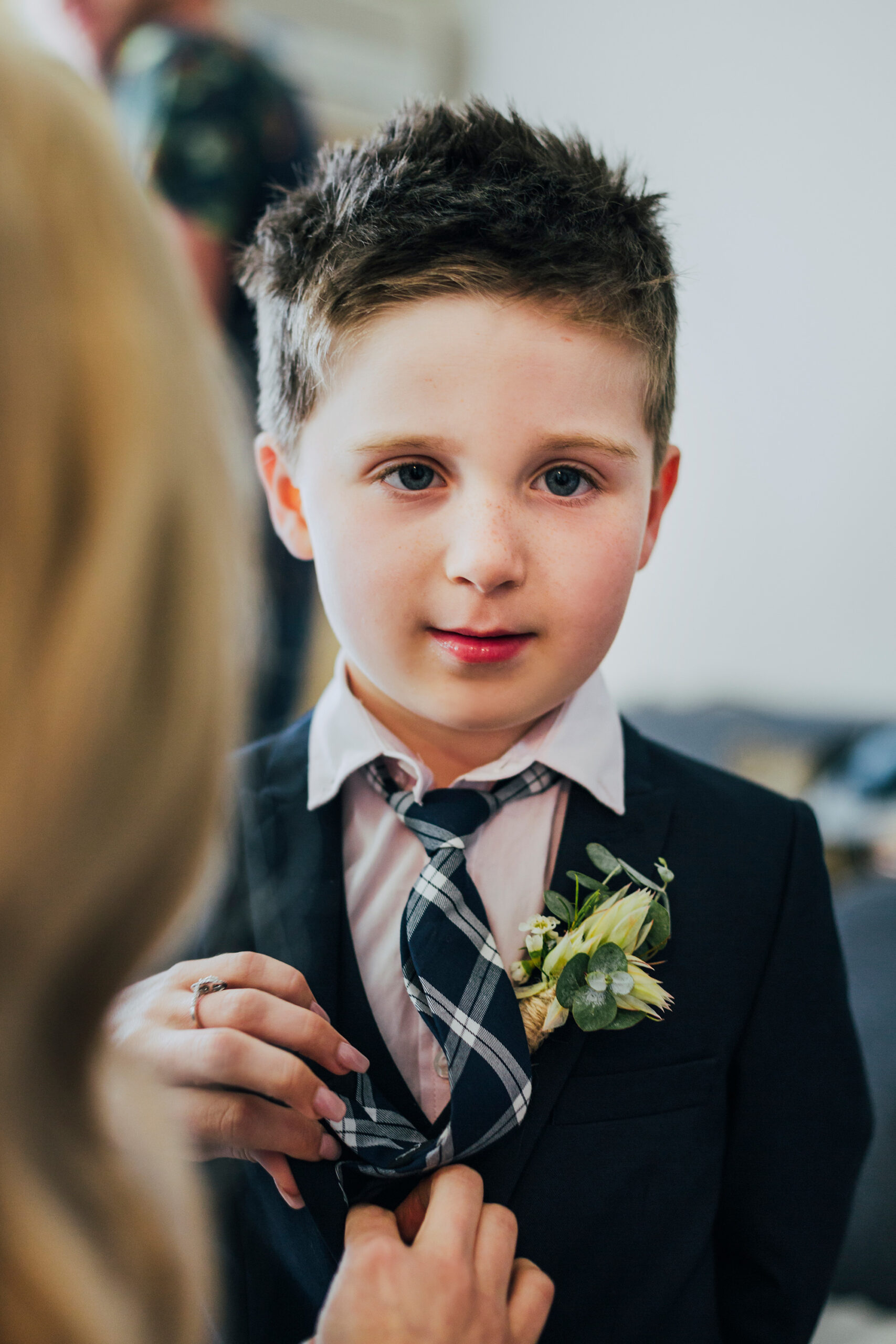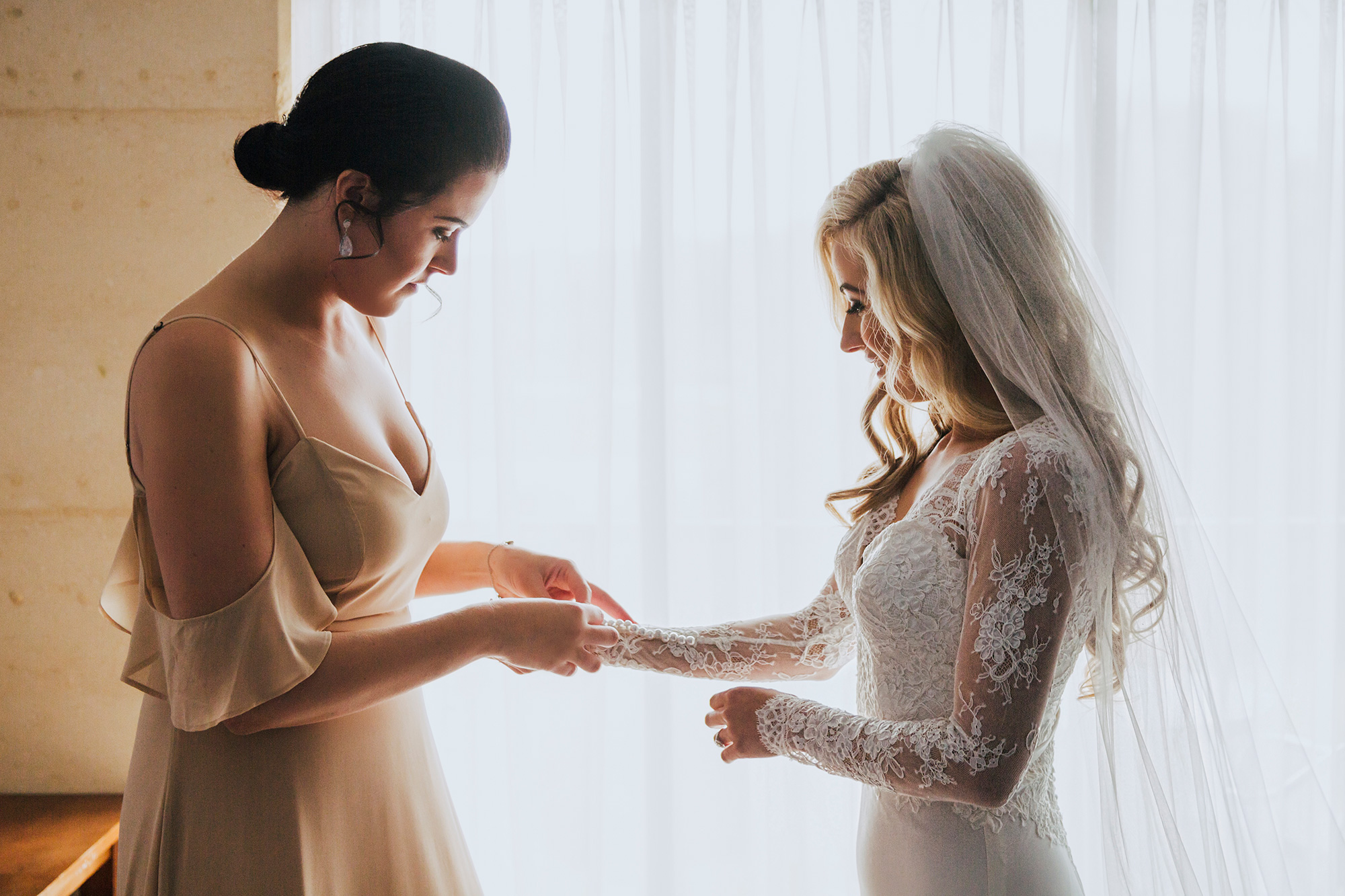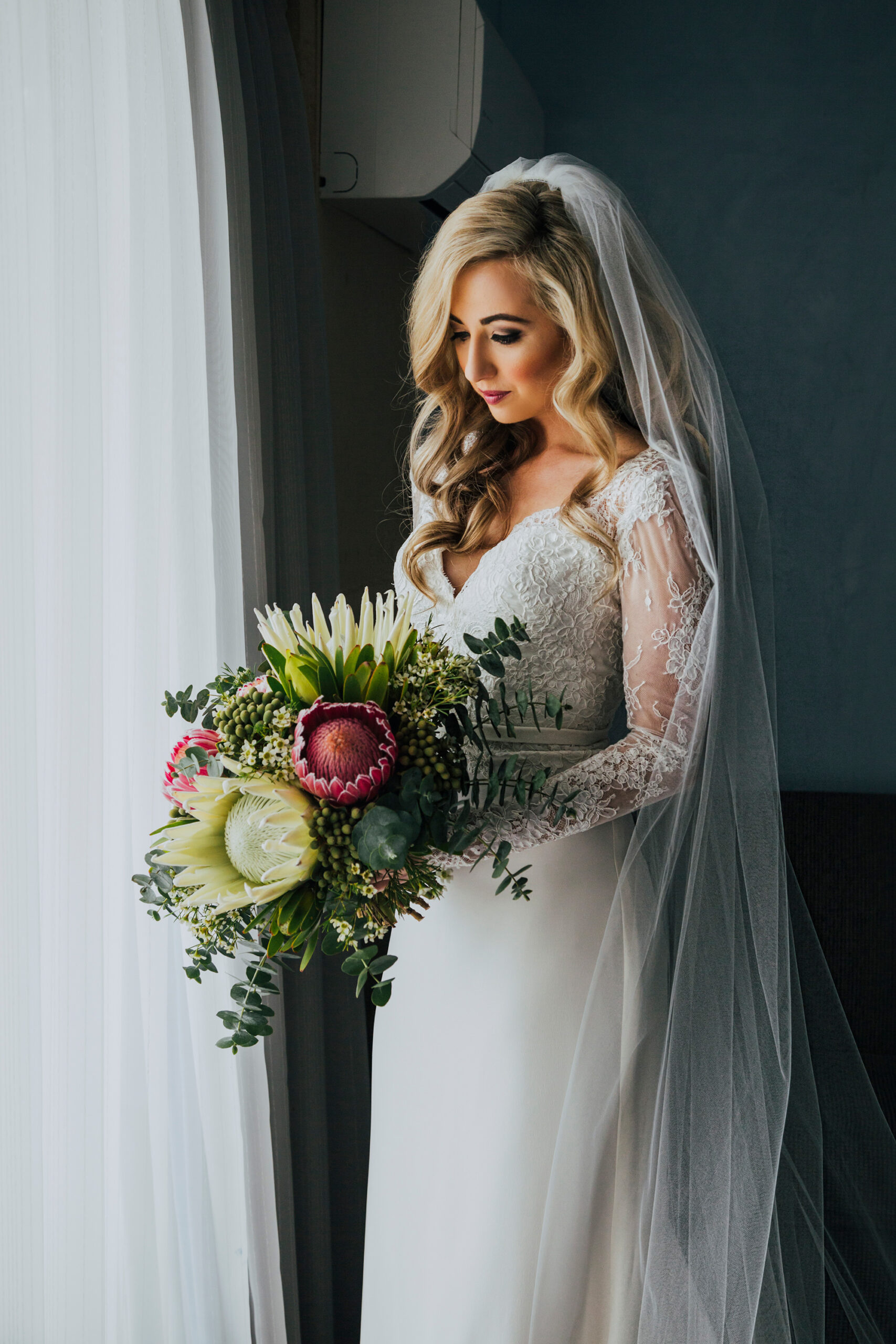 Jemma's silk gown with long lace sleeves was designed from a sketch she drew.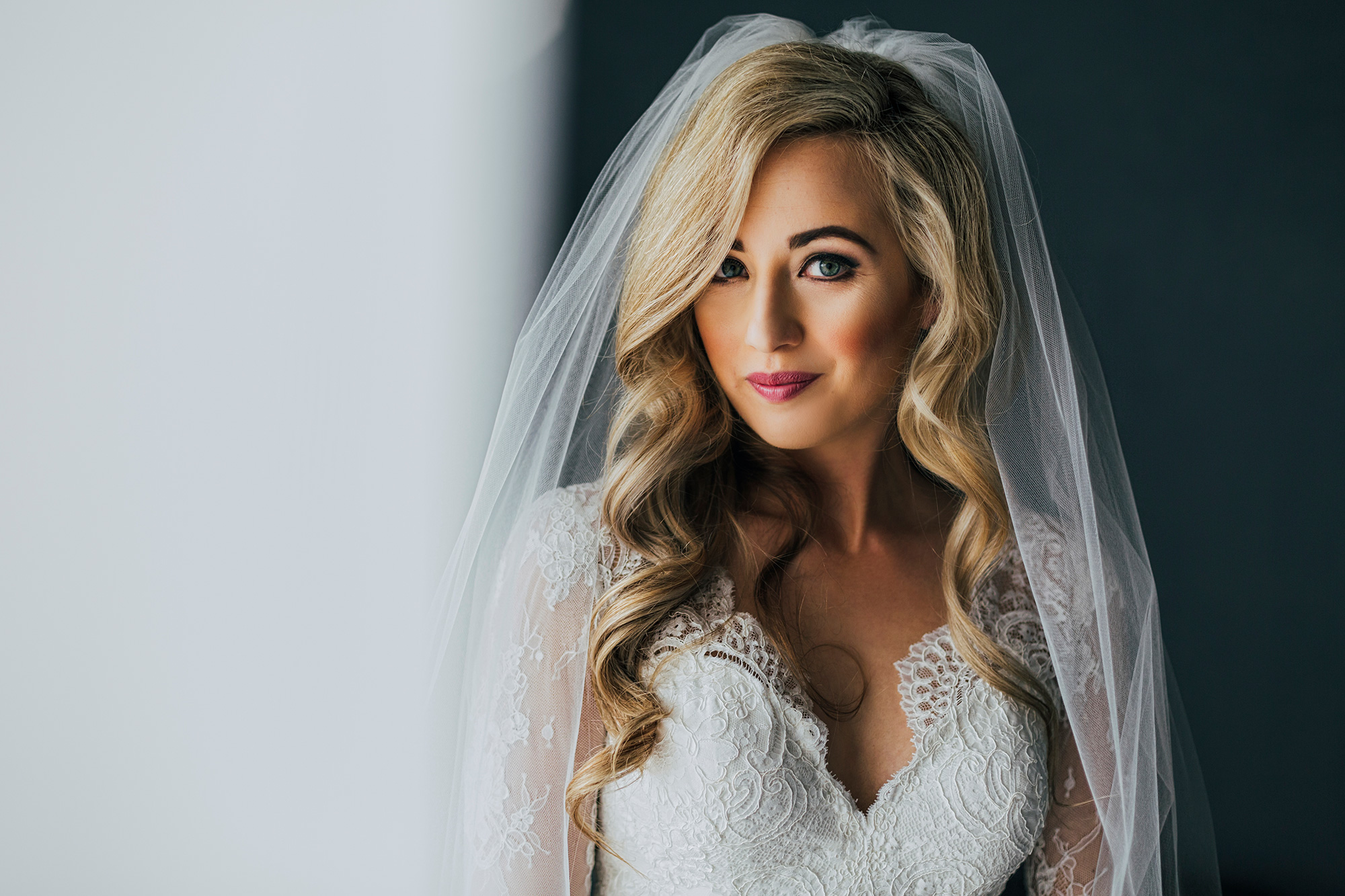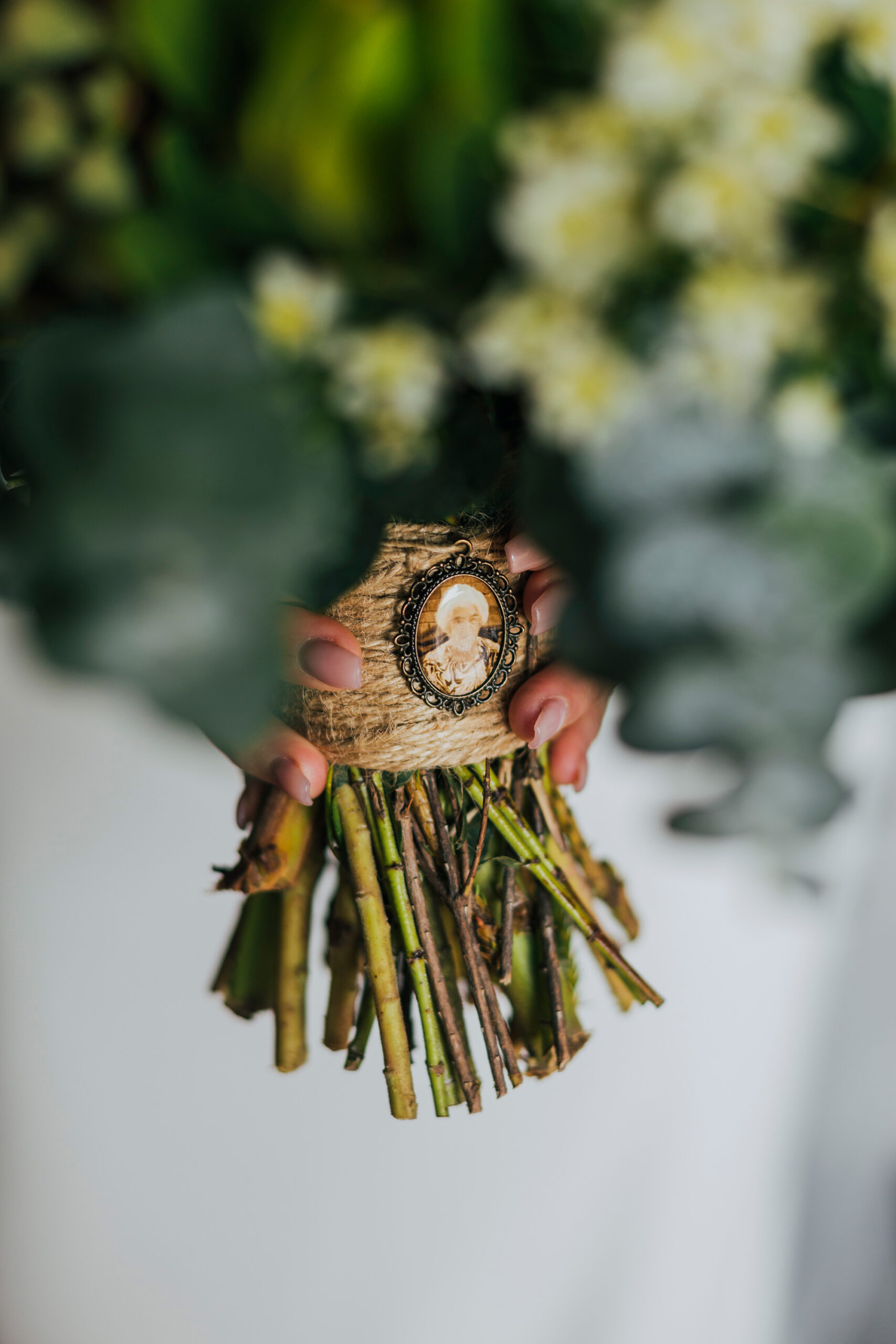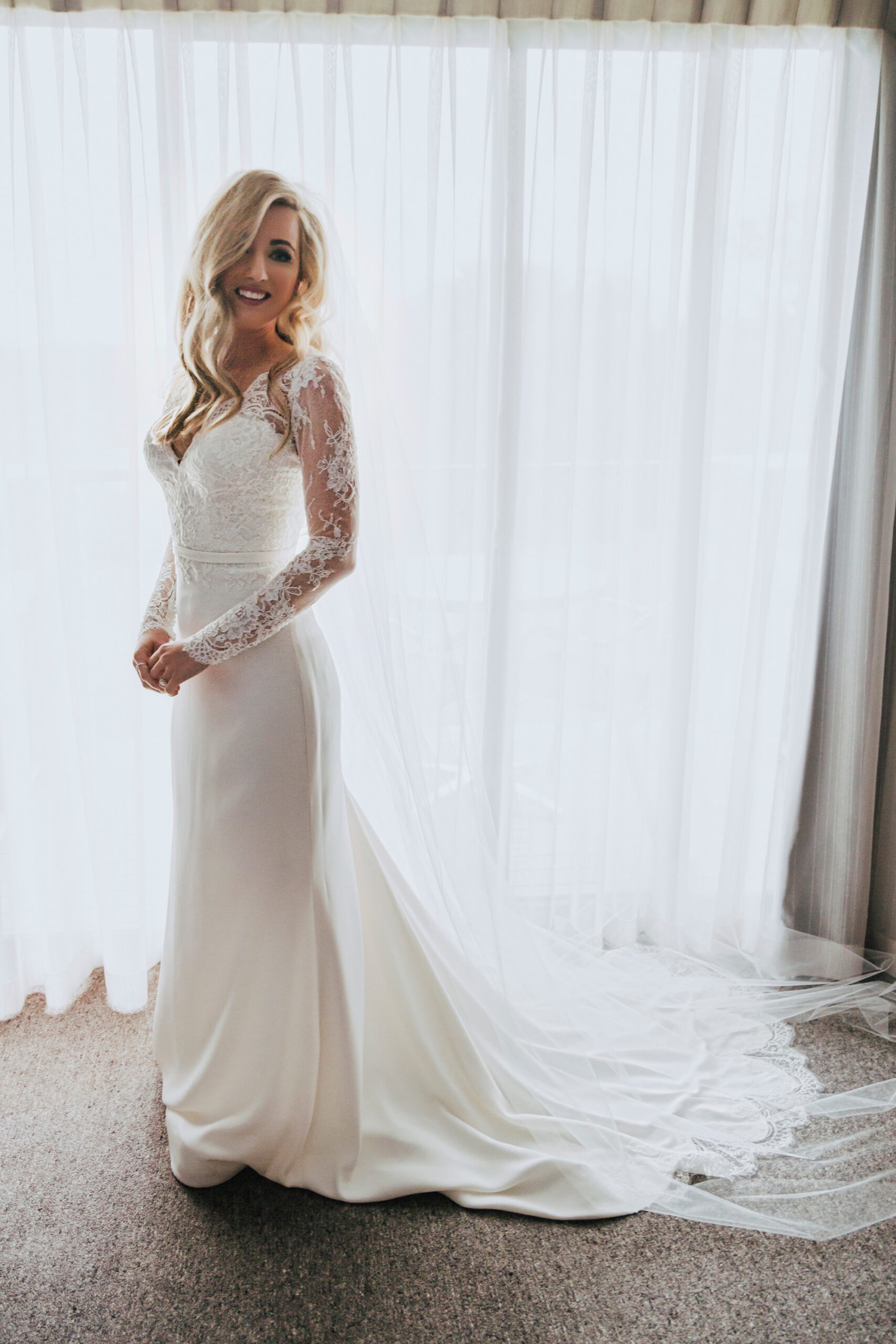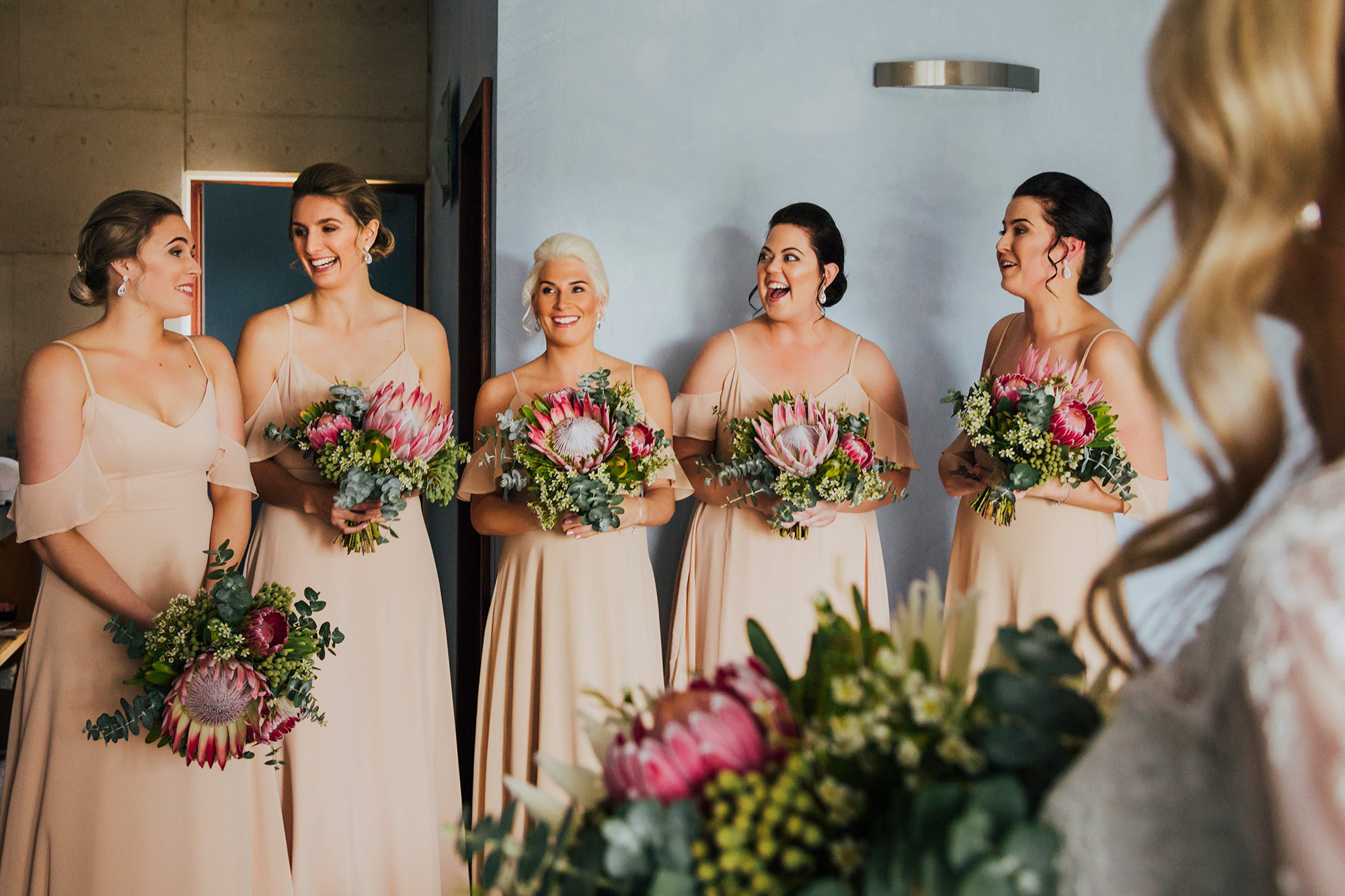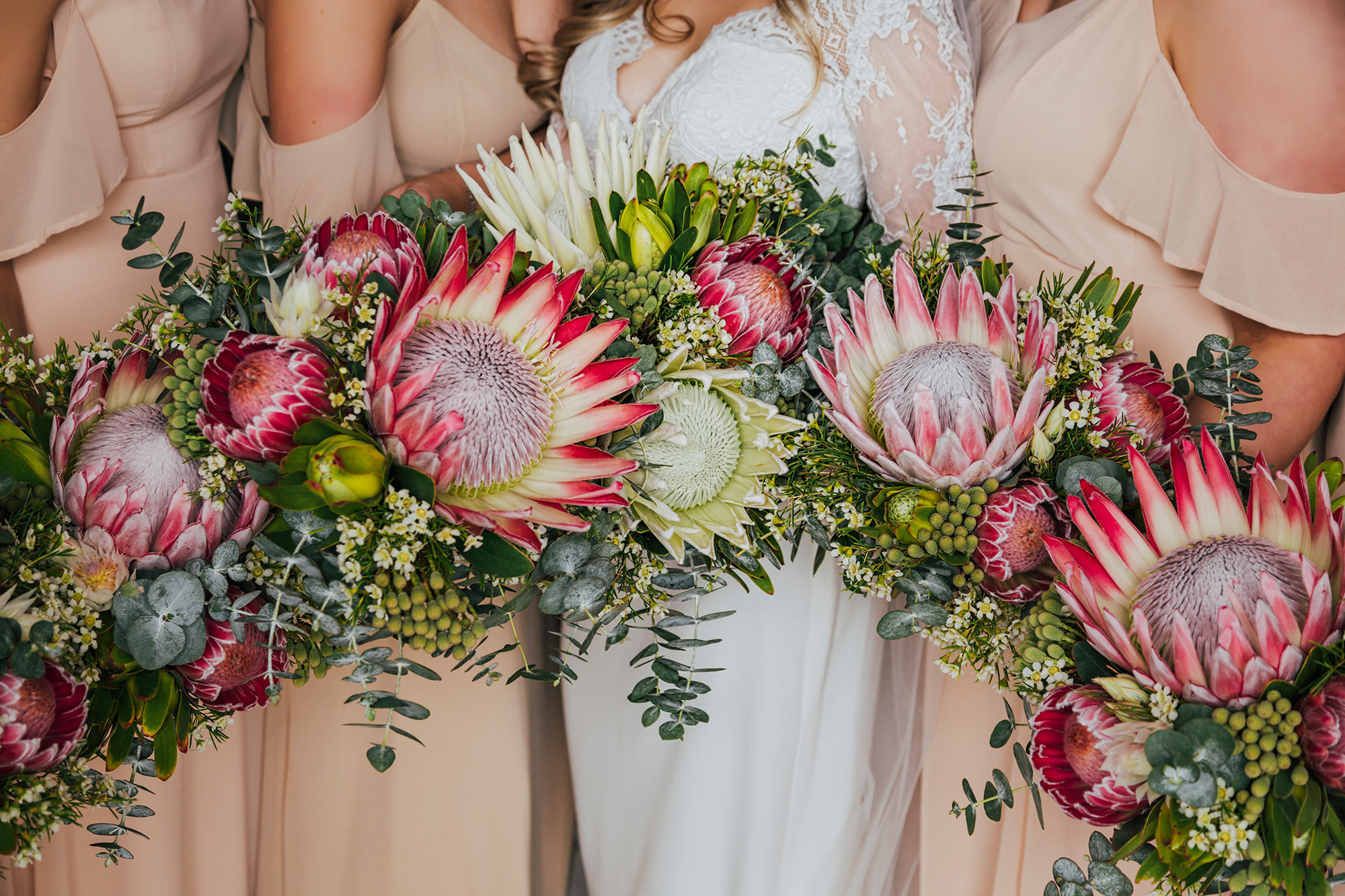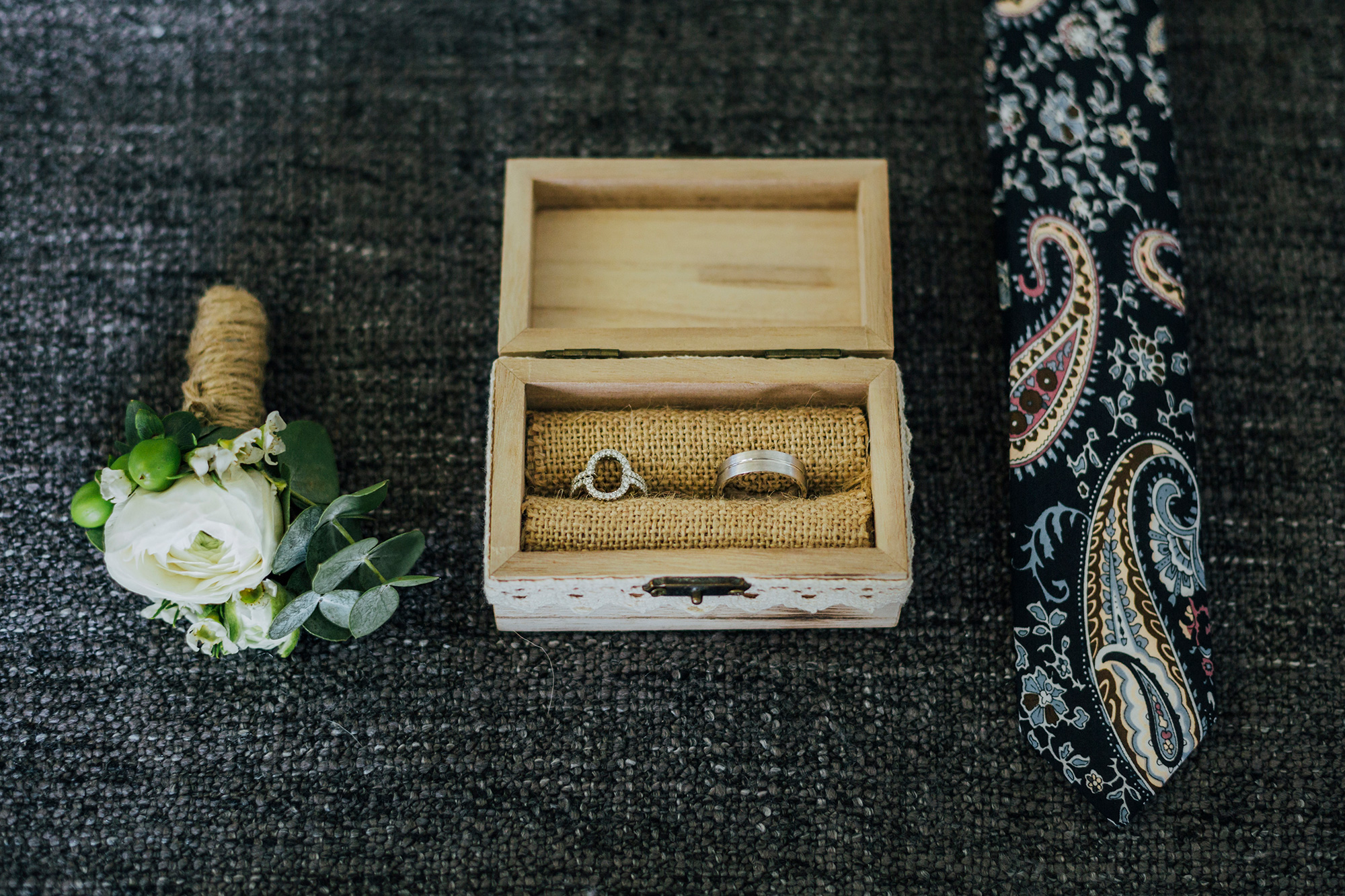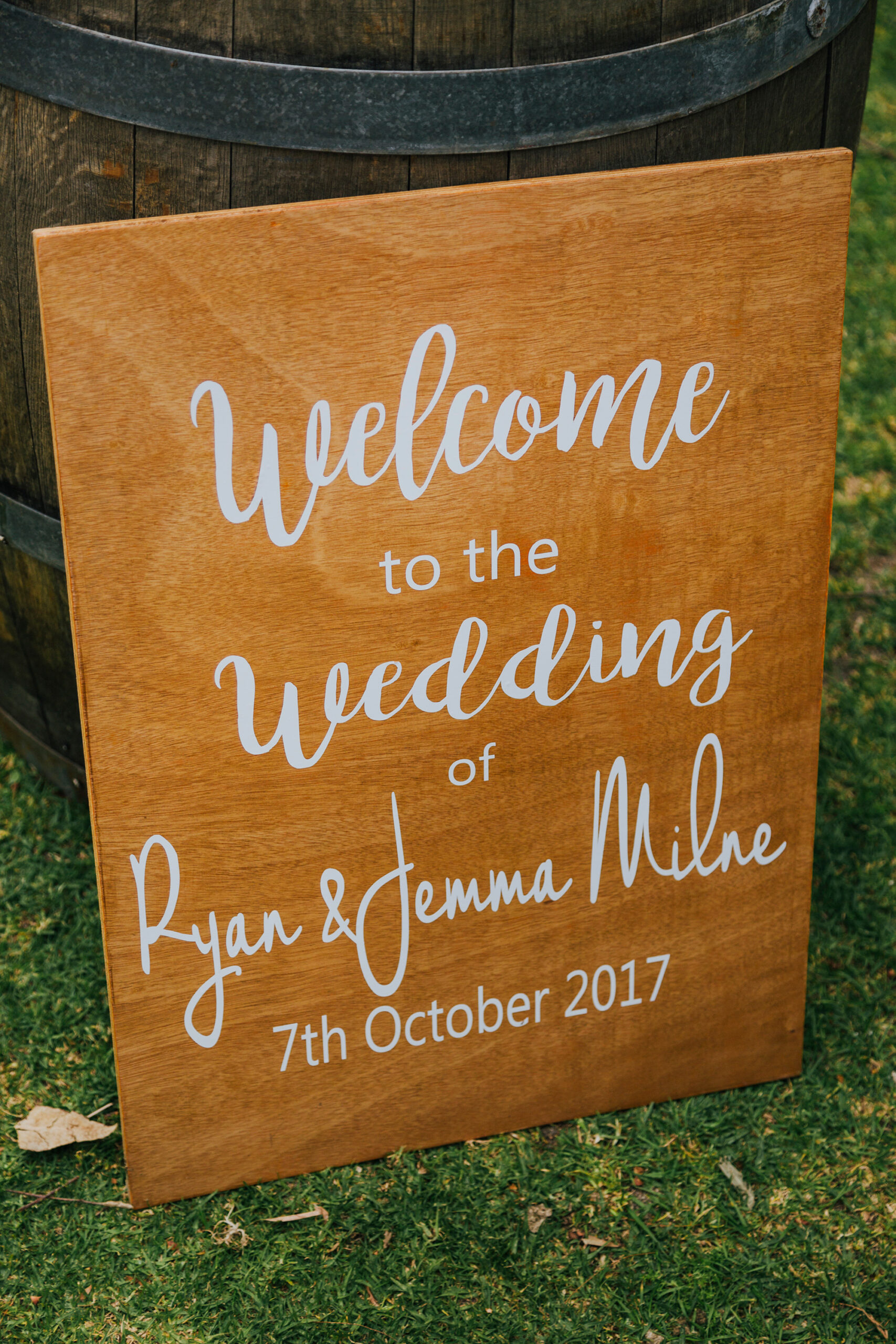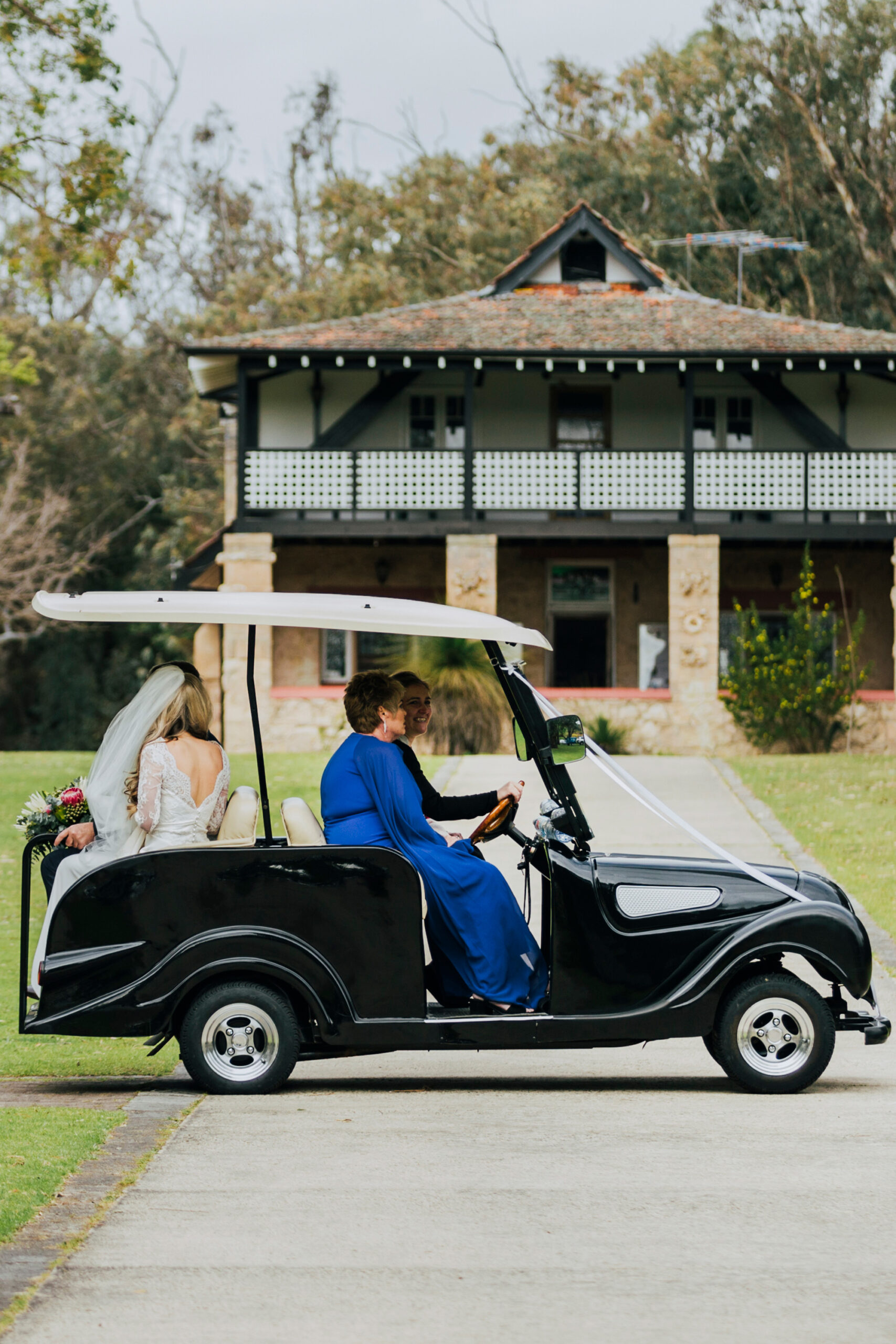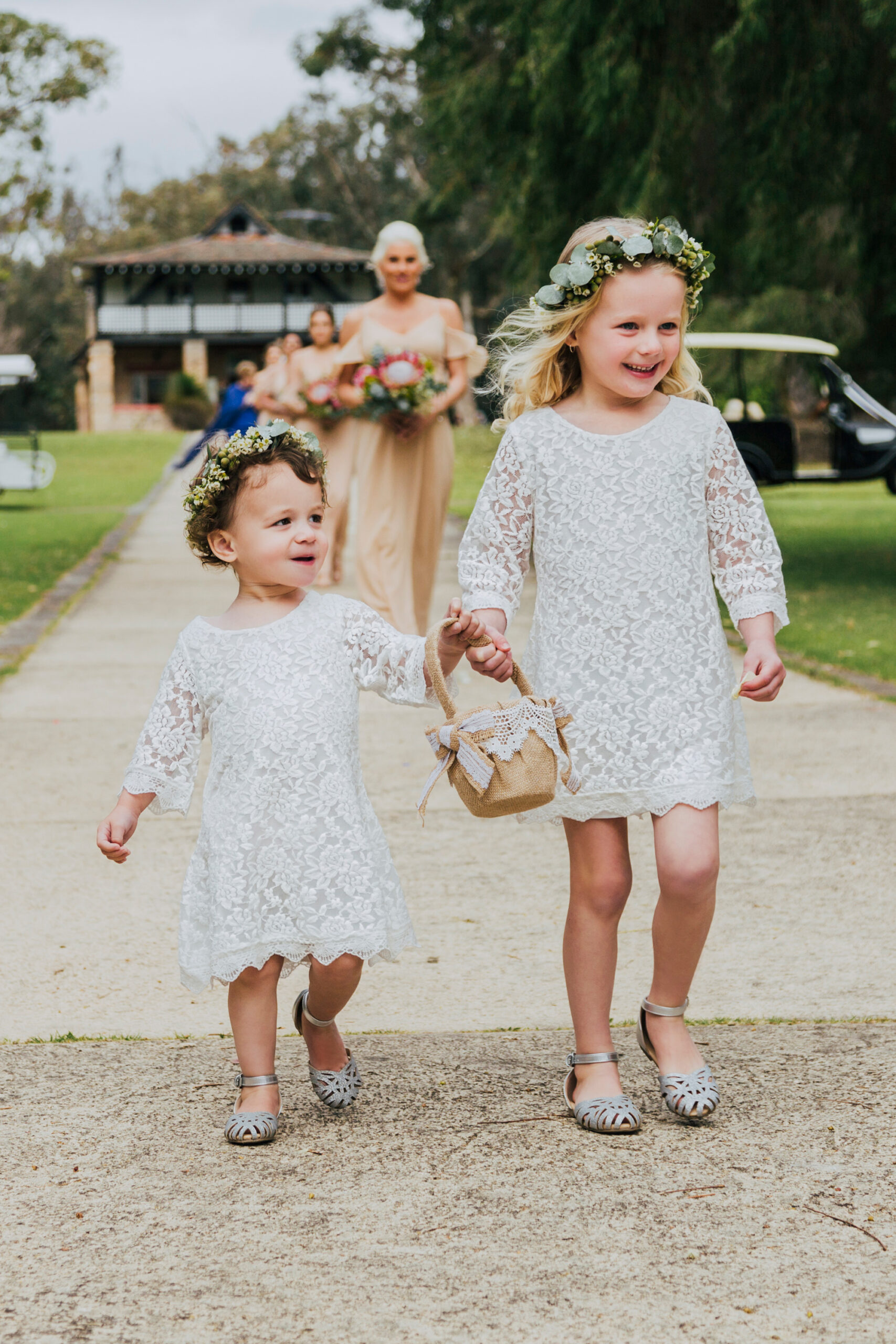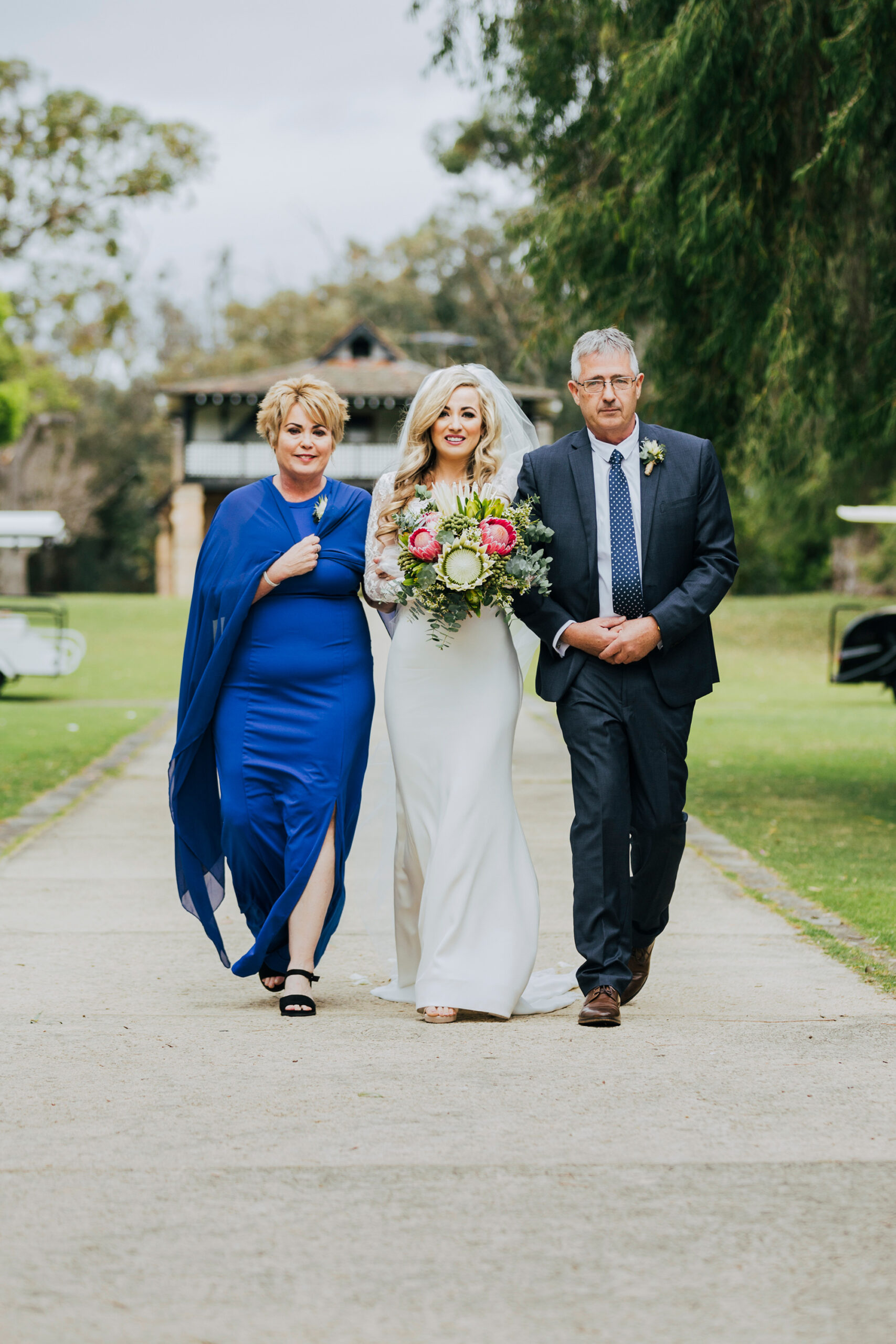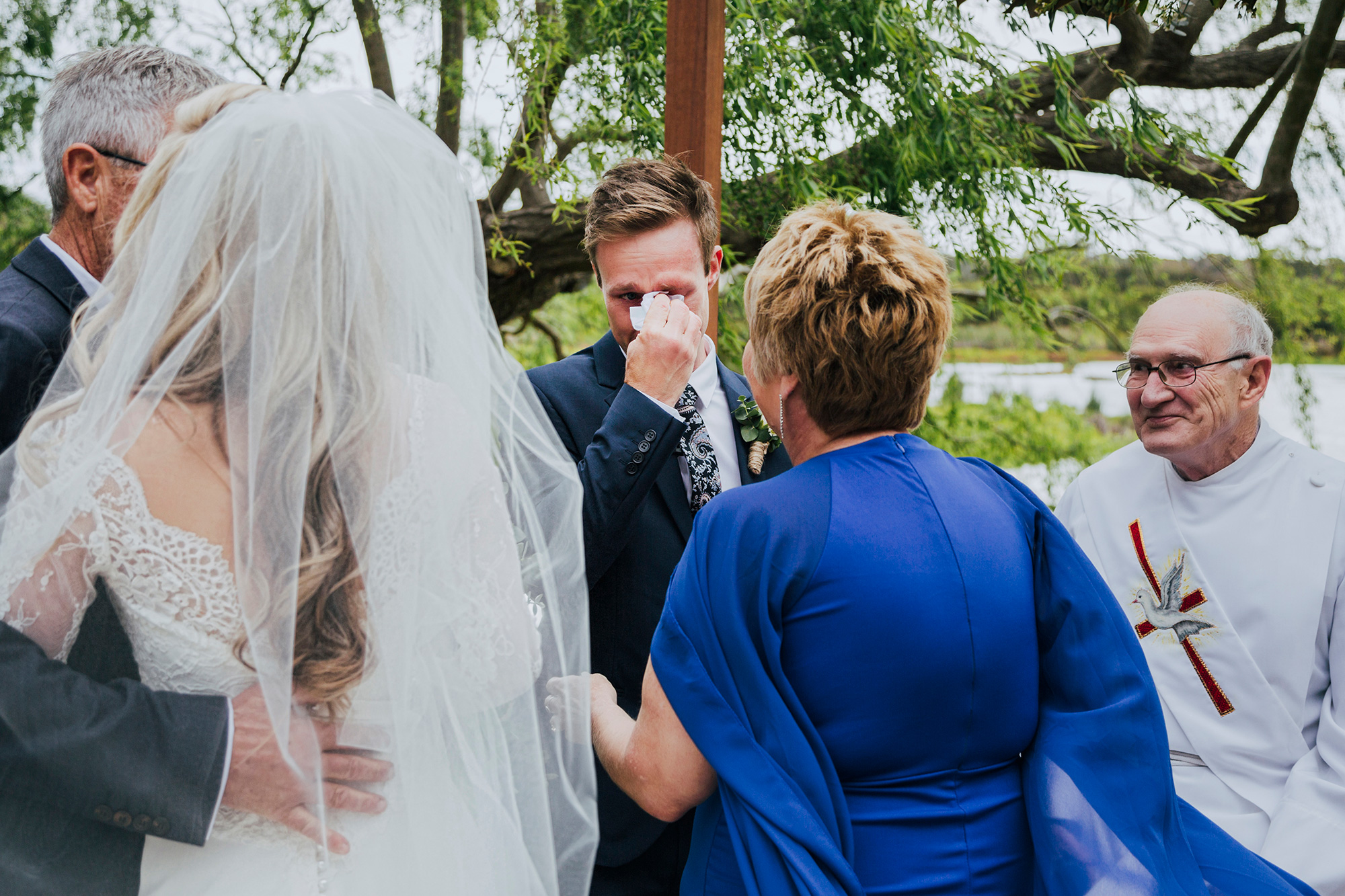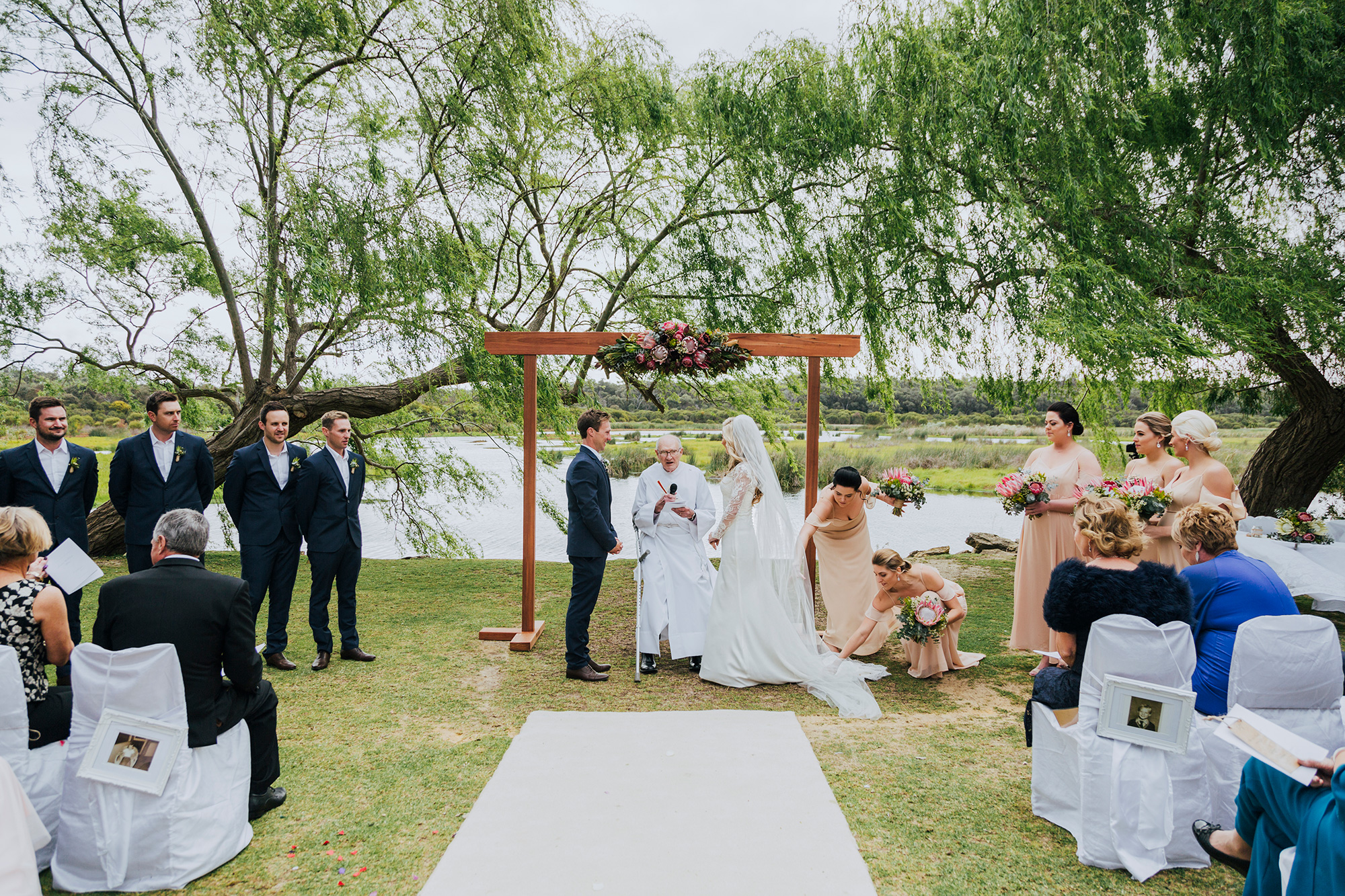 The couple were married underneath beautiful trees lakeside.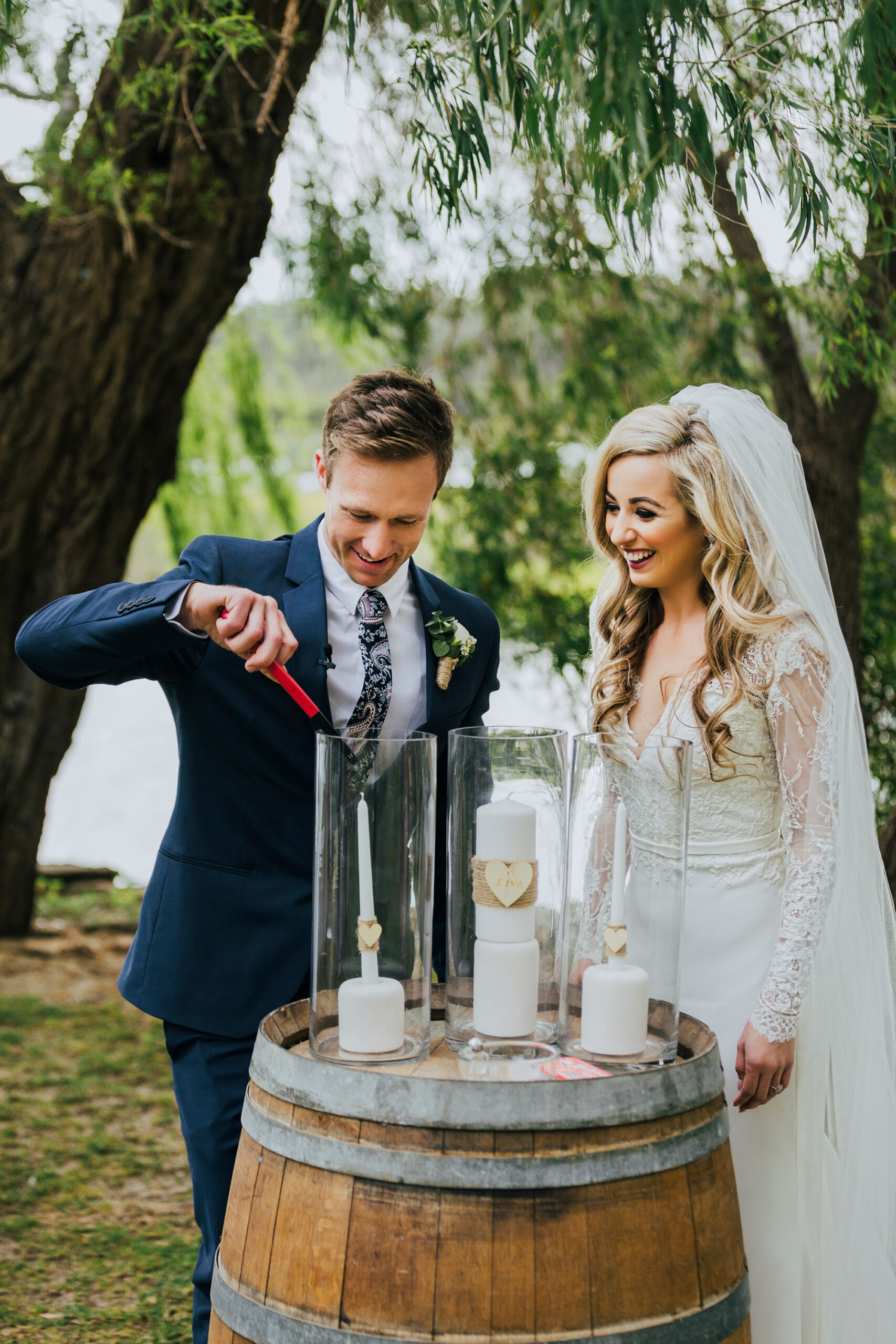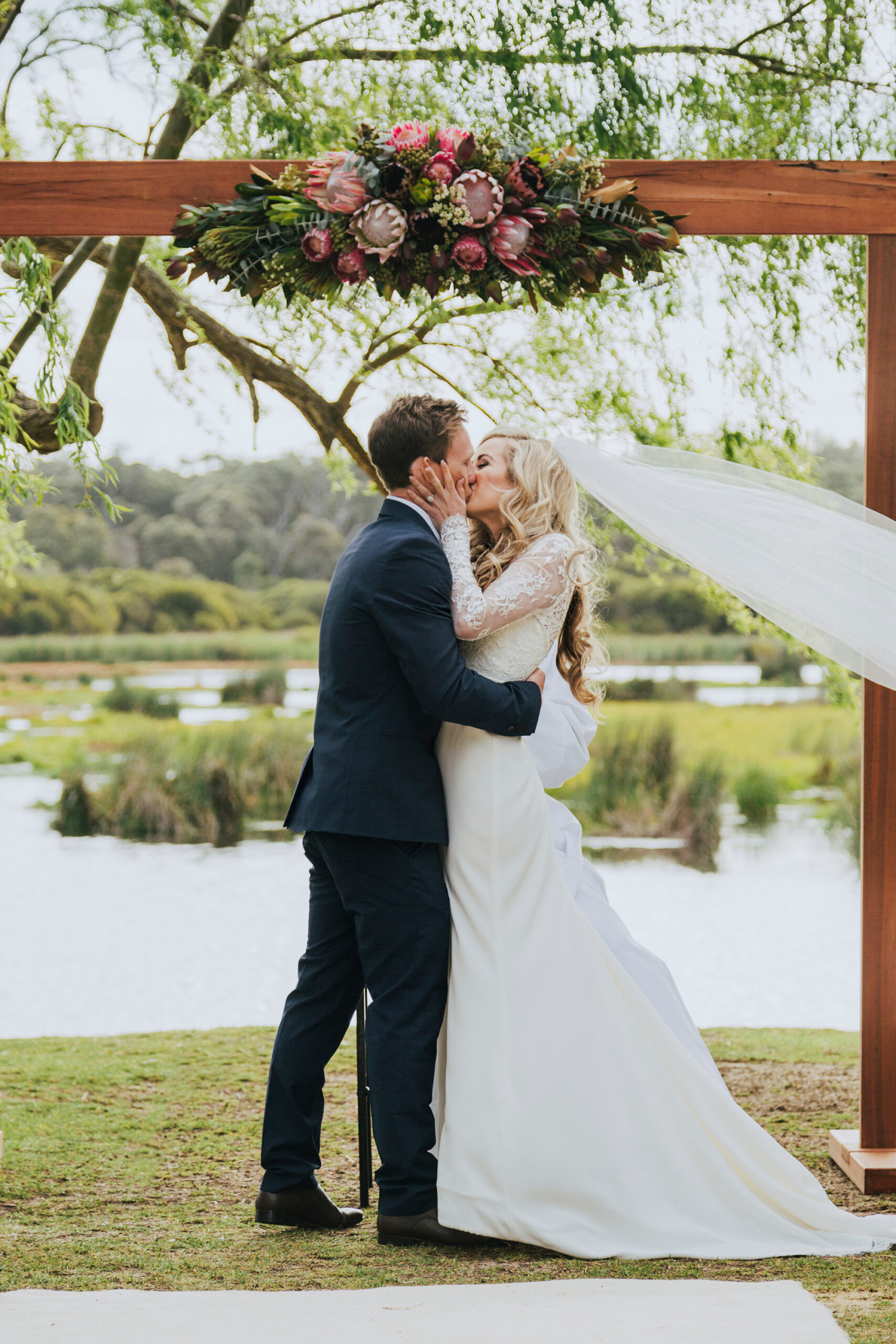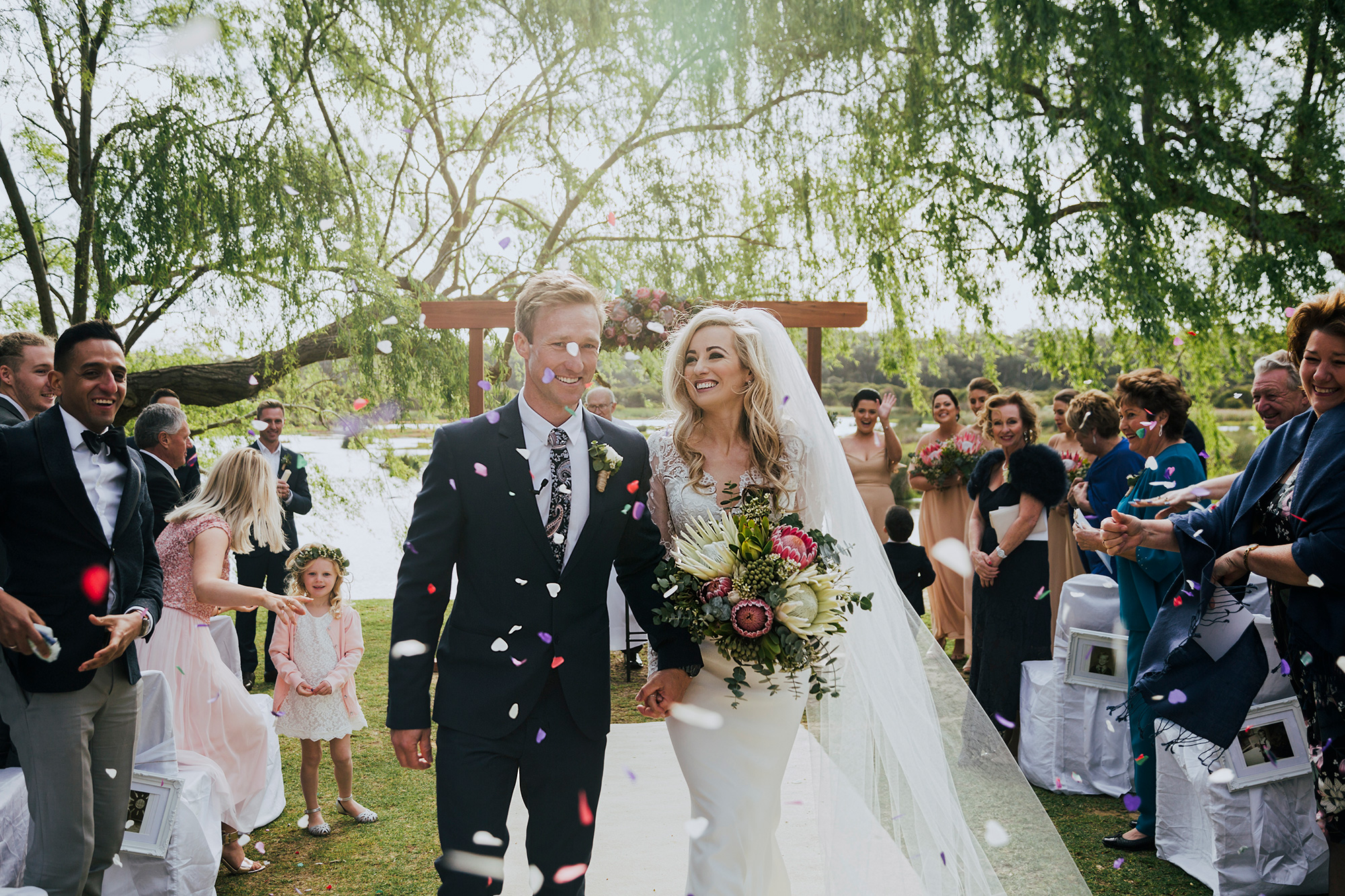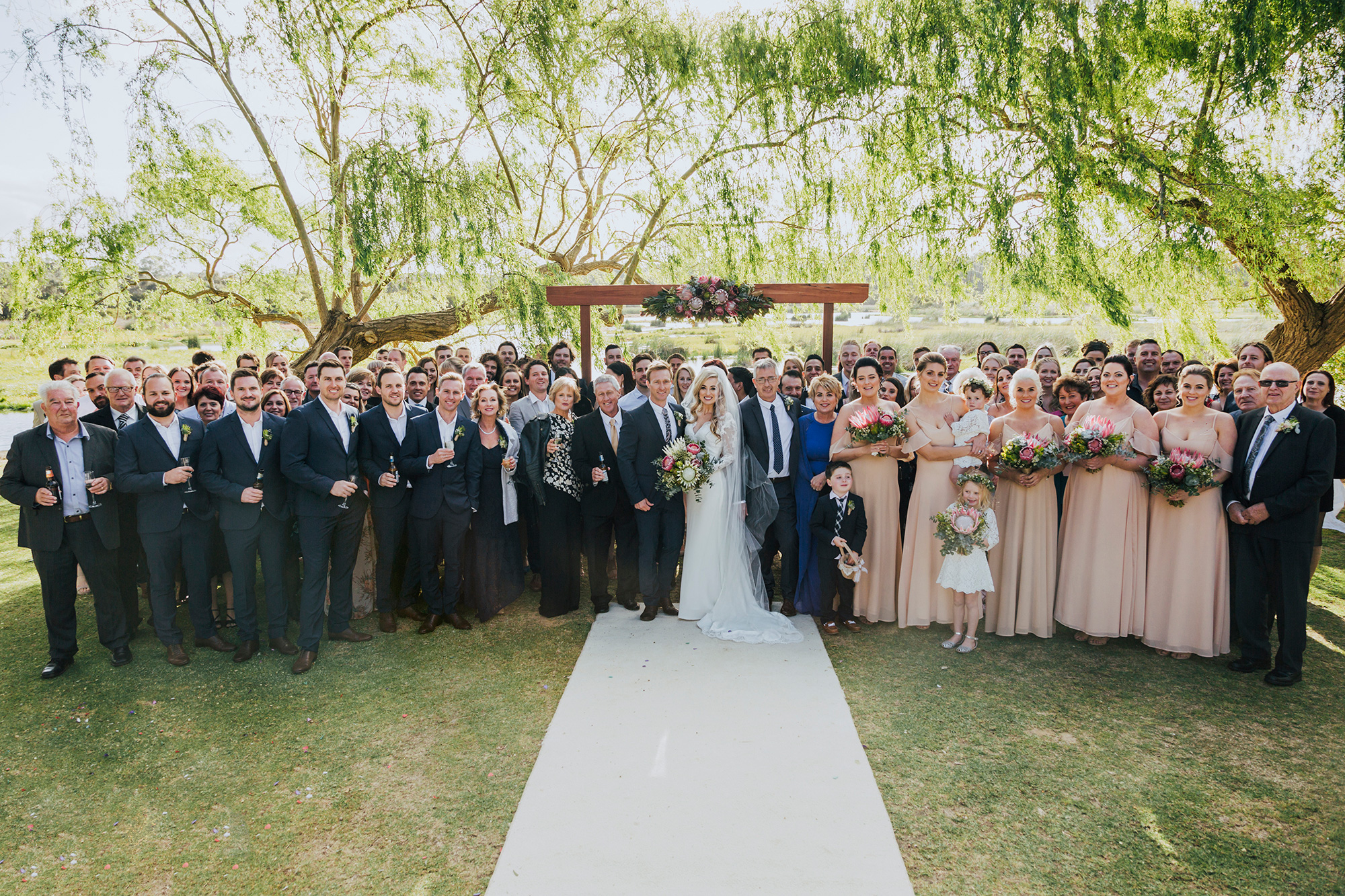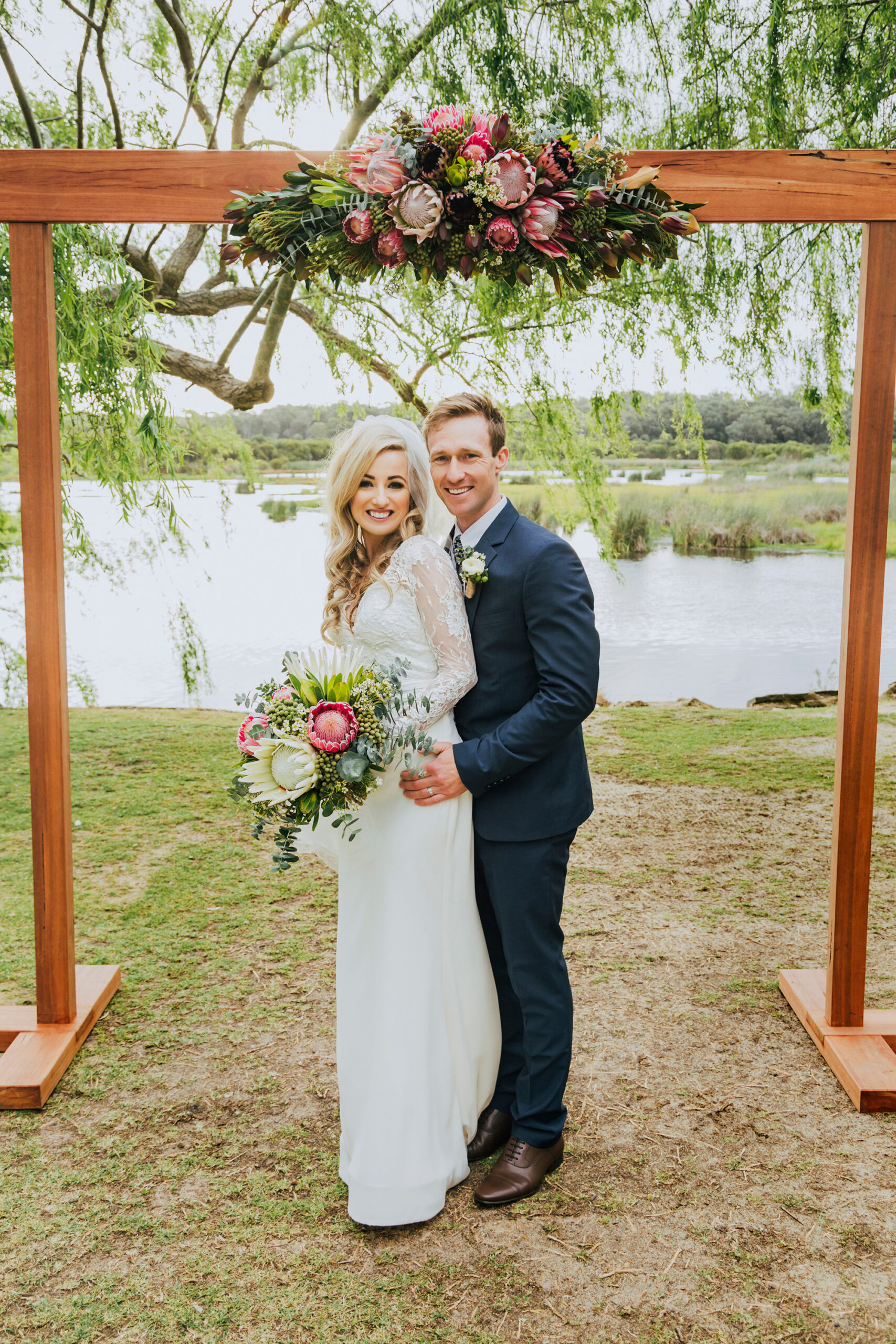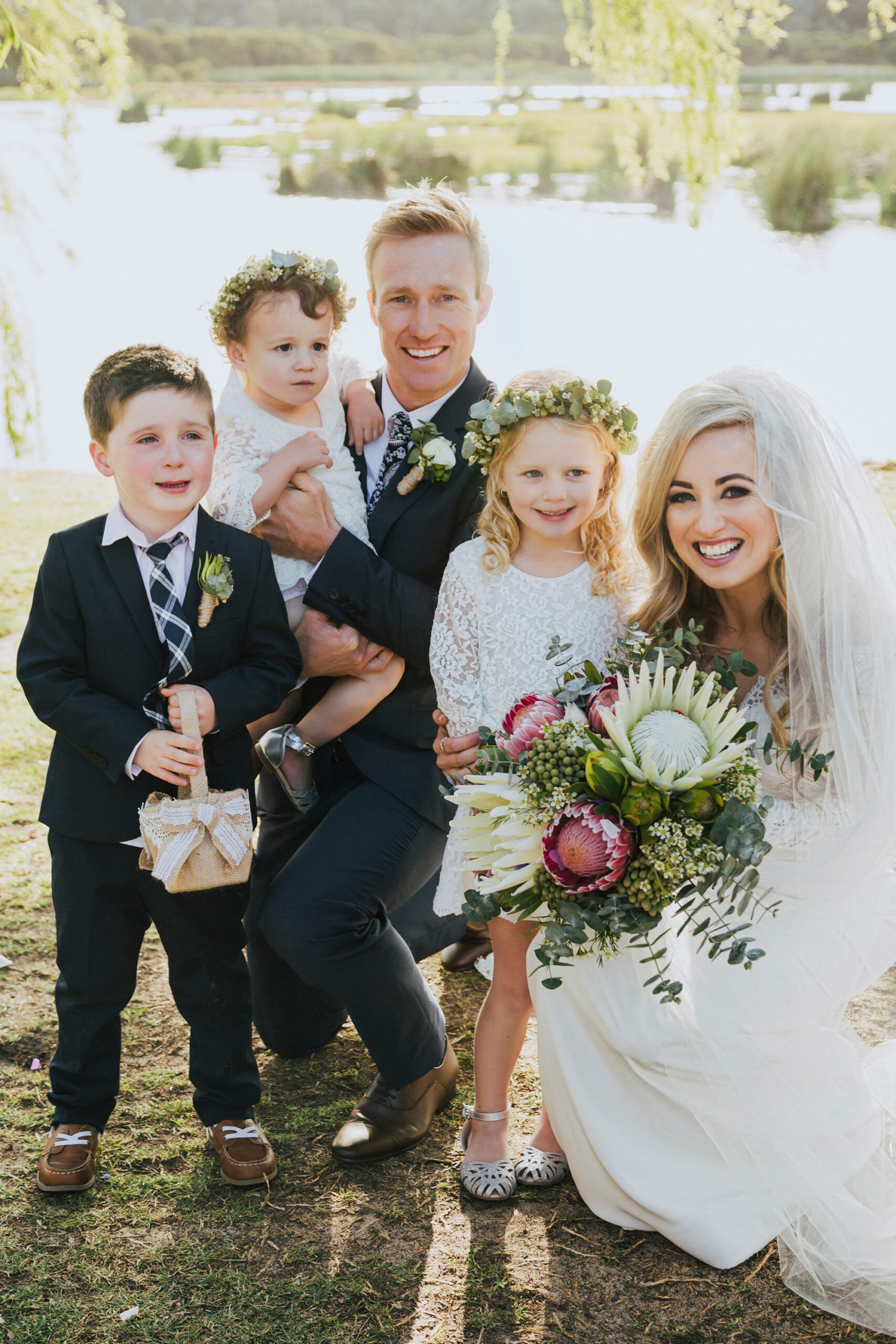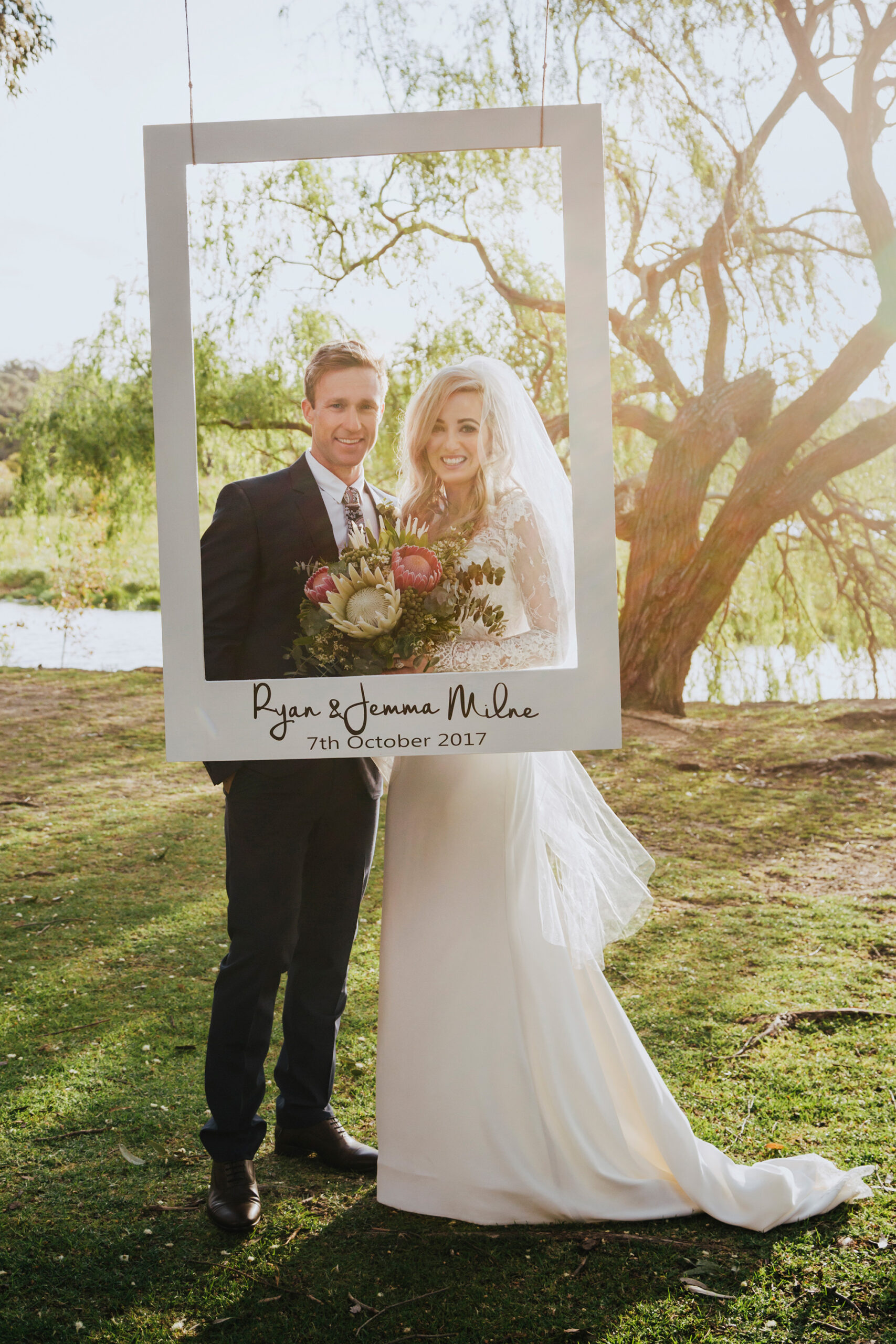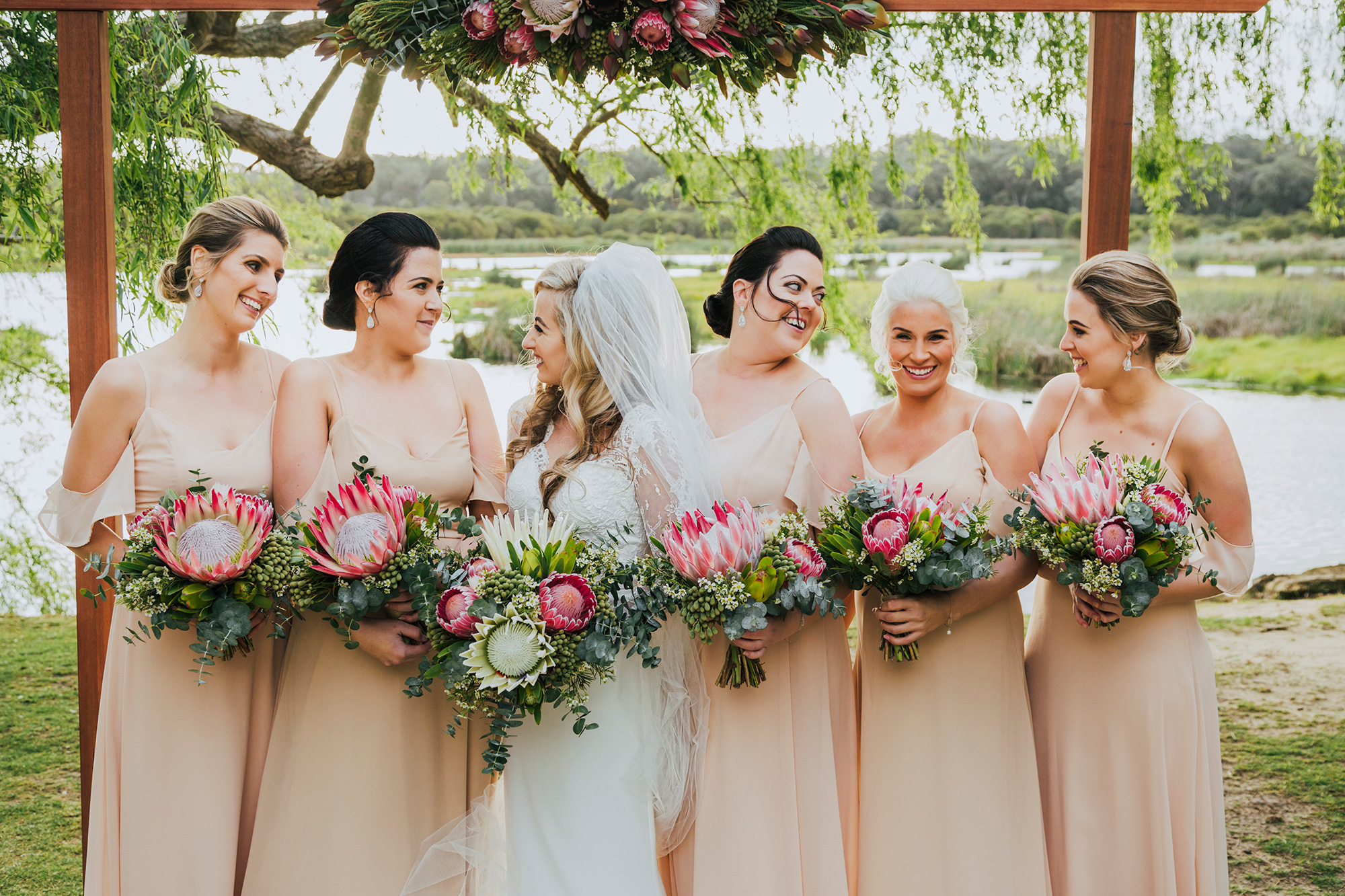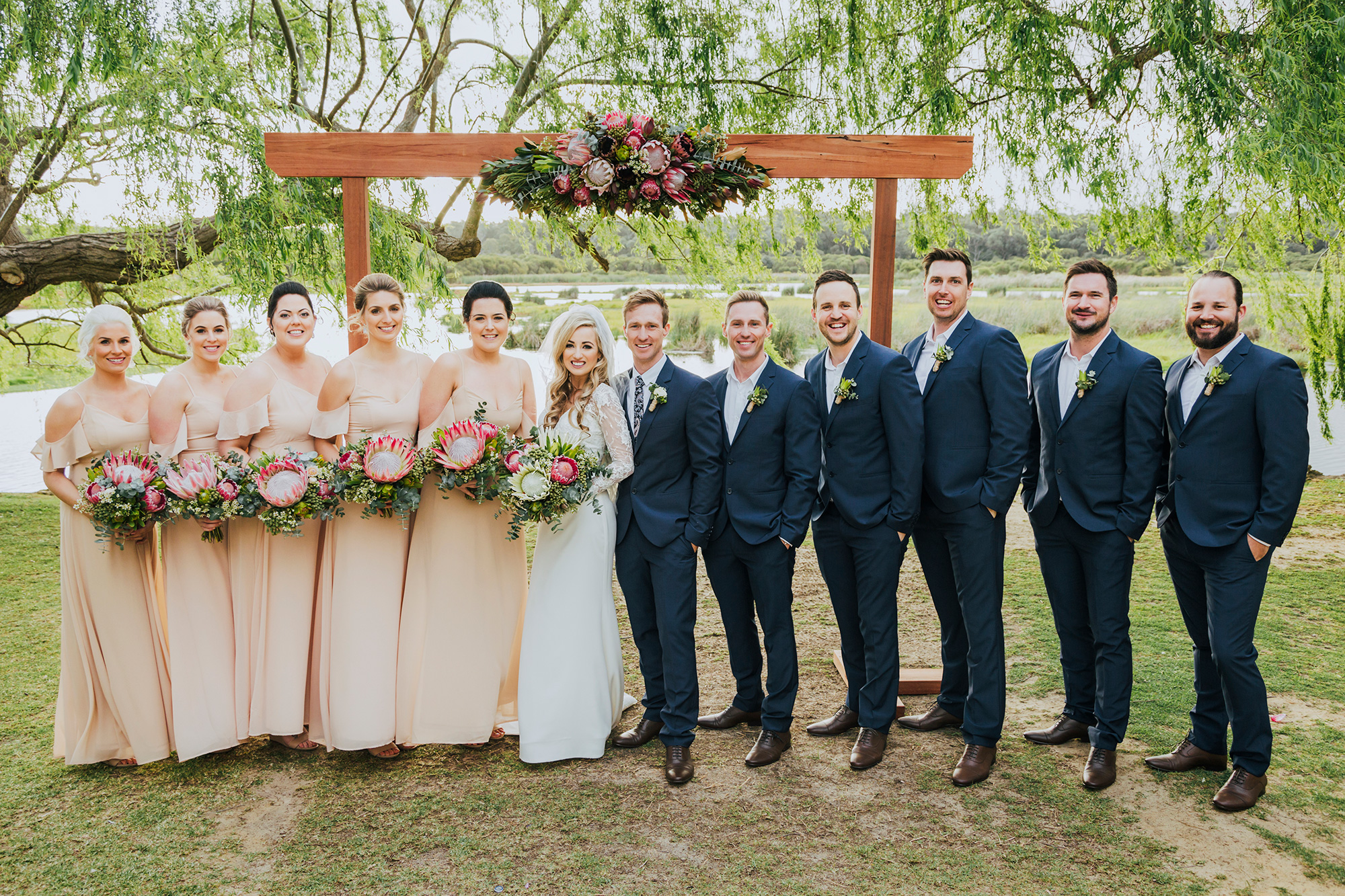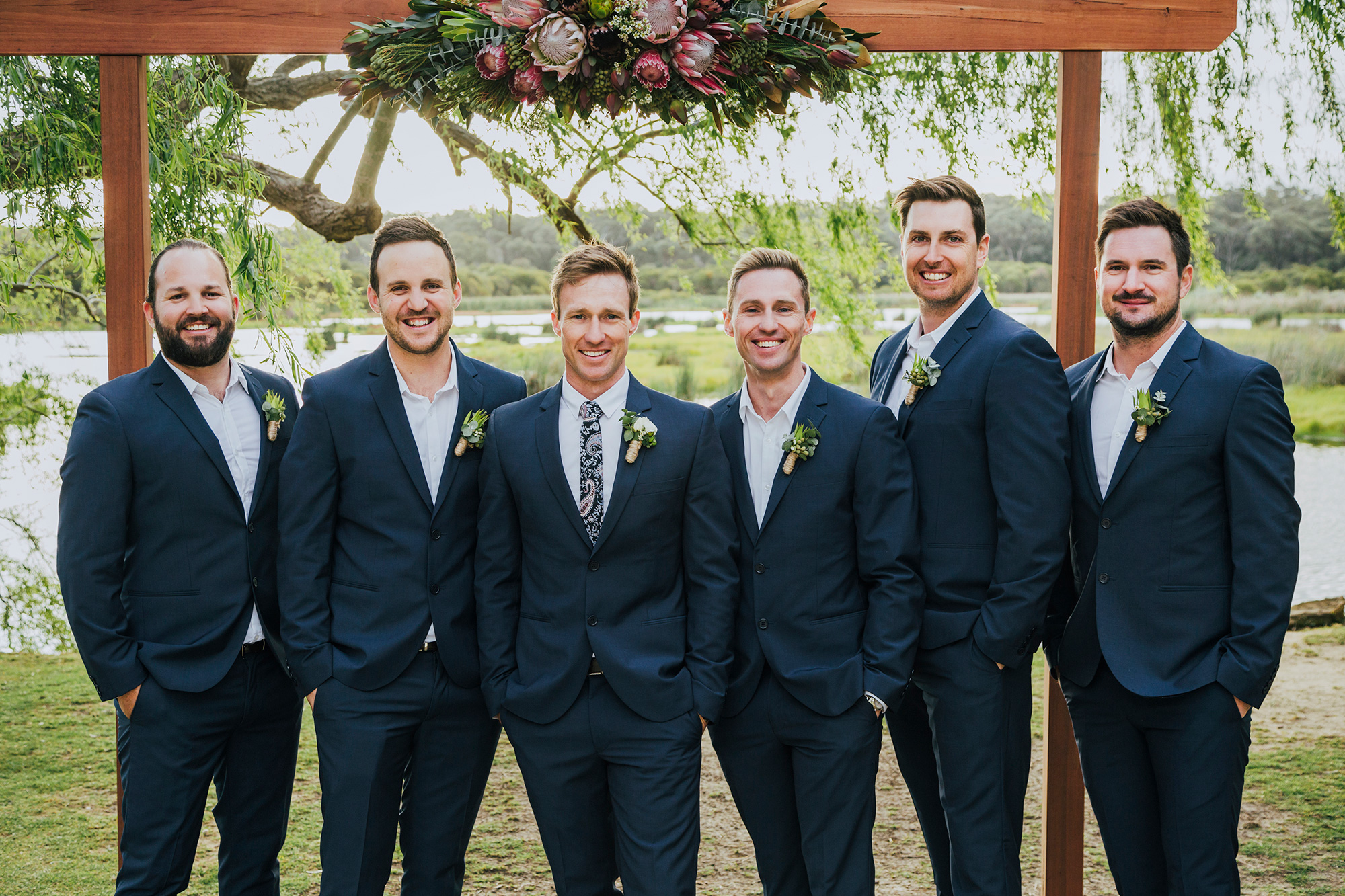 The groom and his dashing team were dressed by Roger David.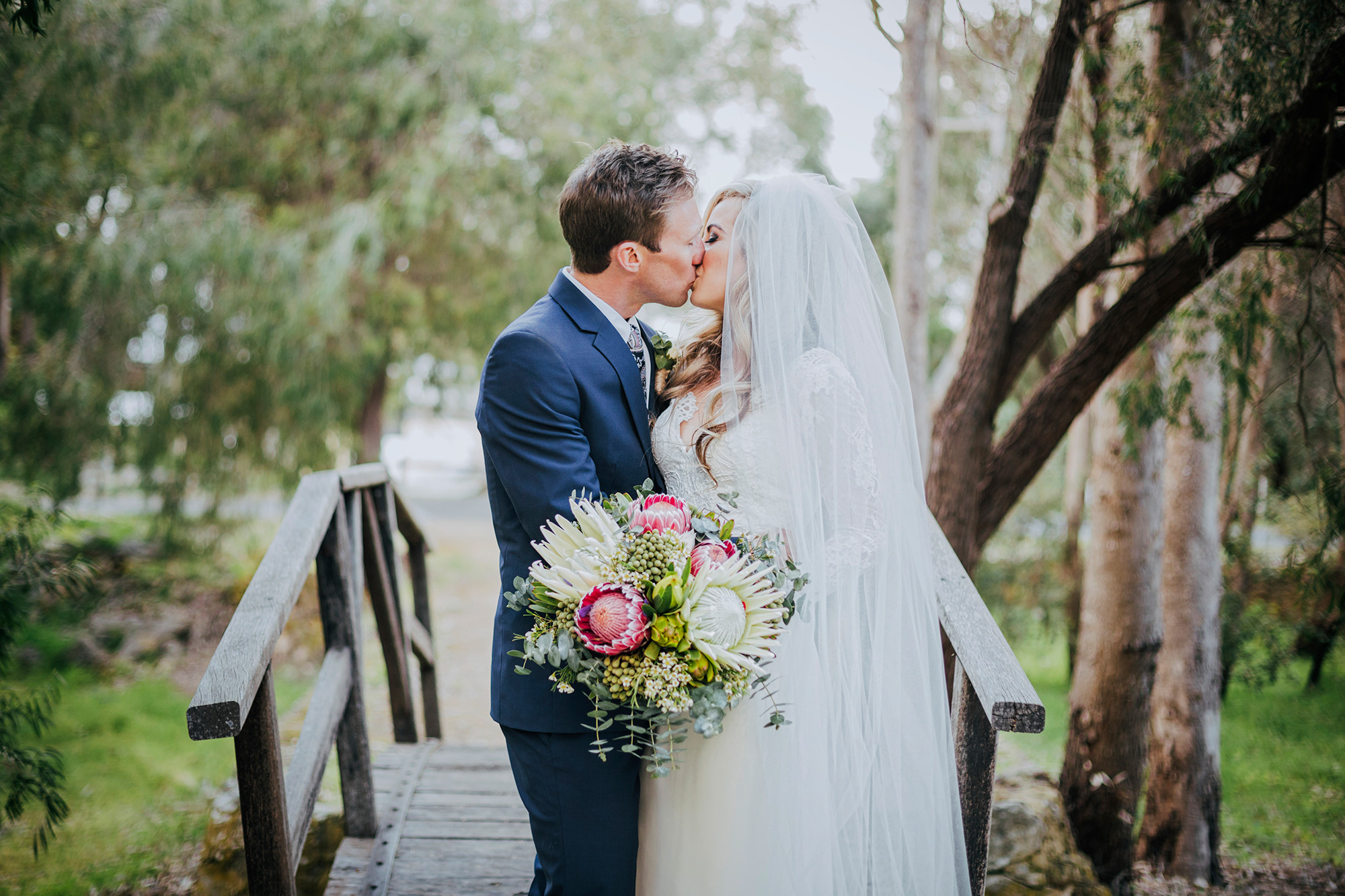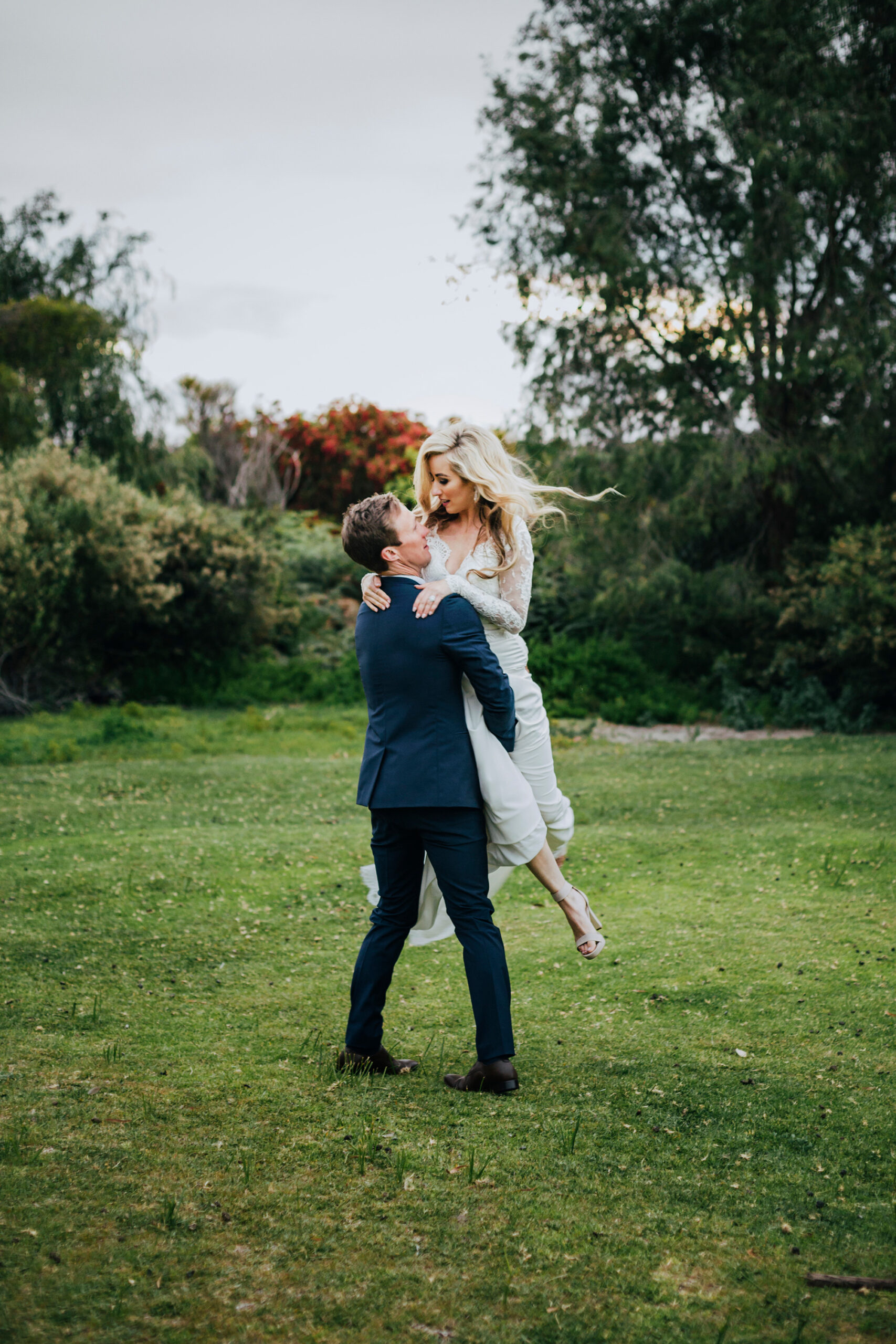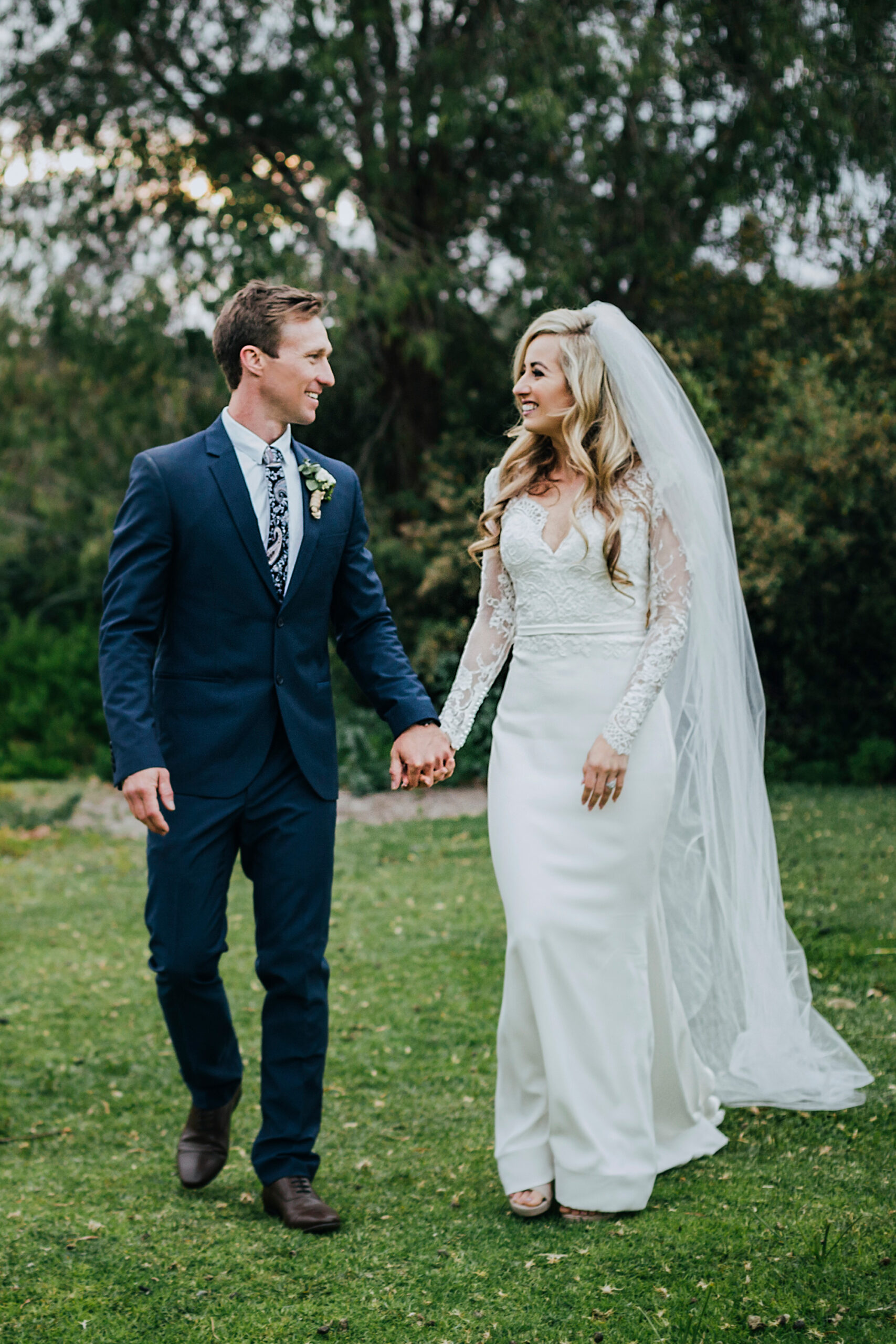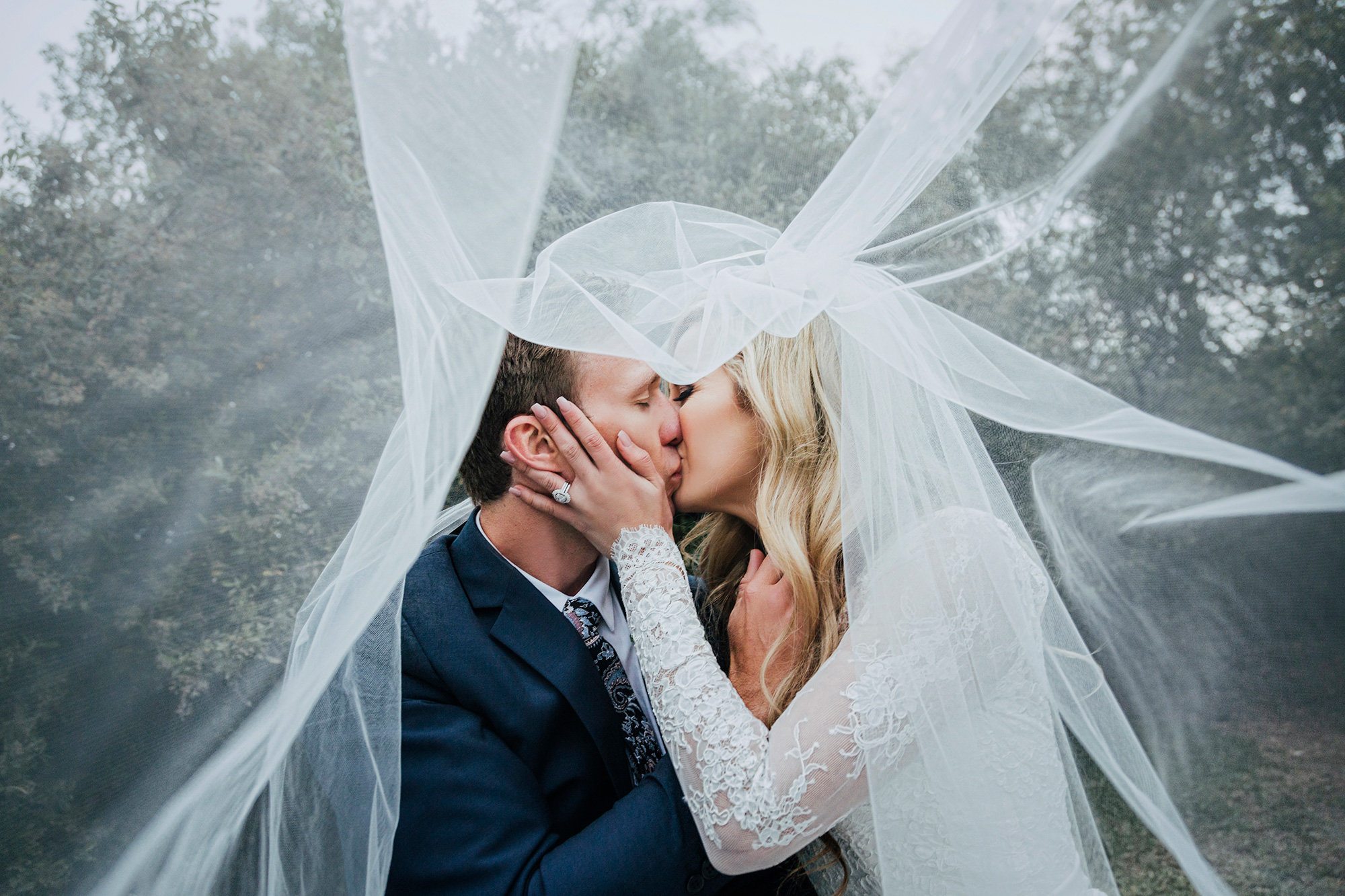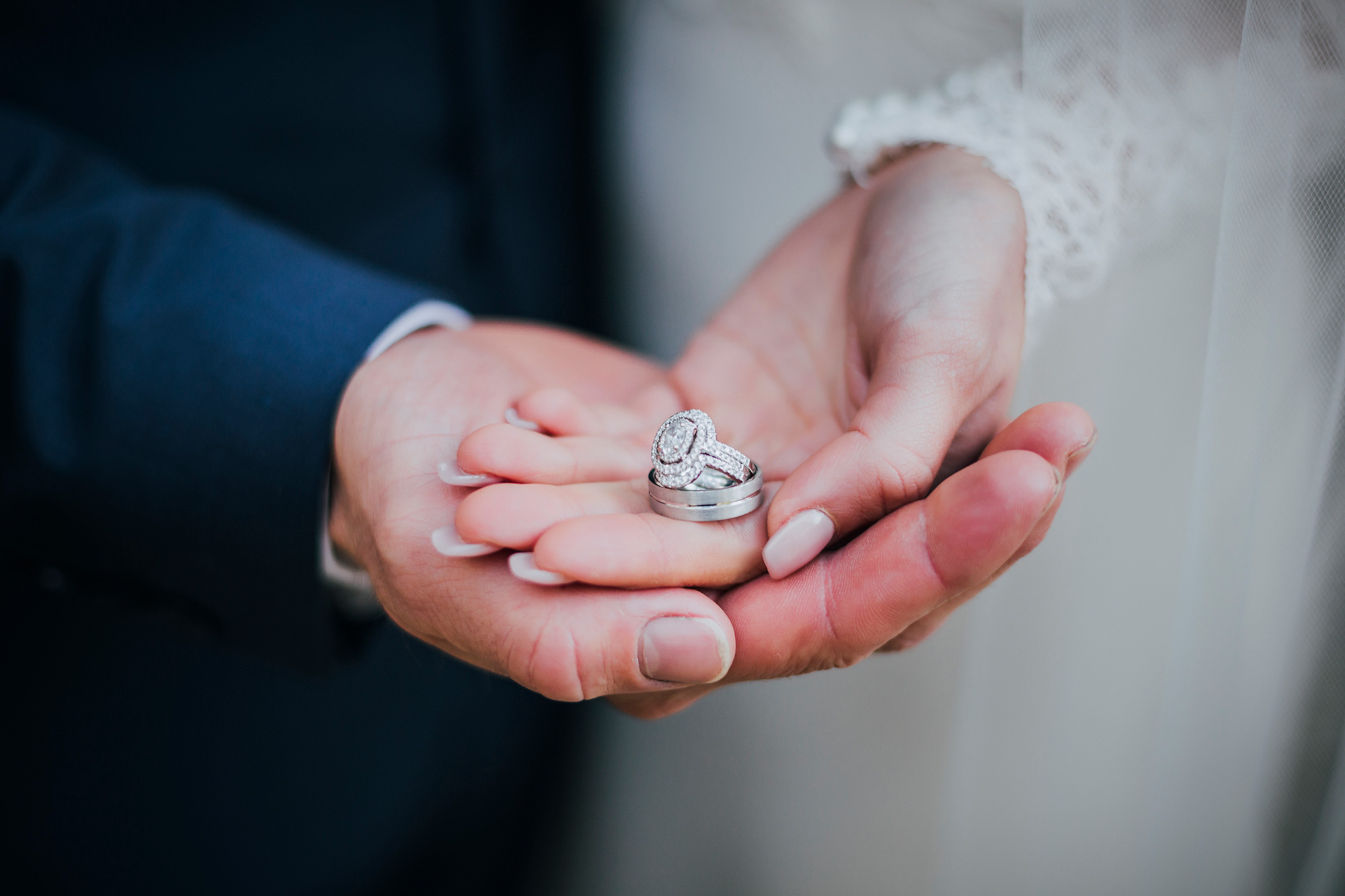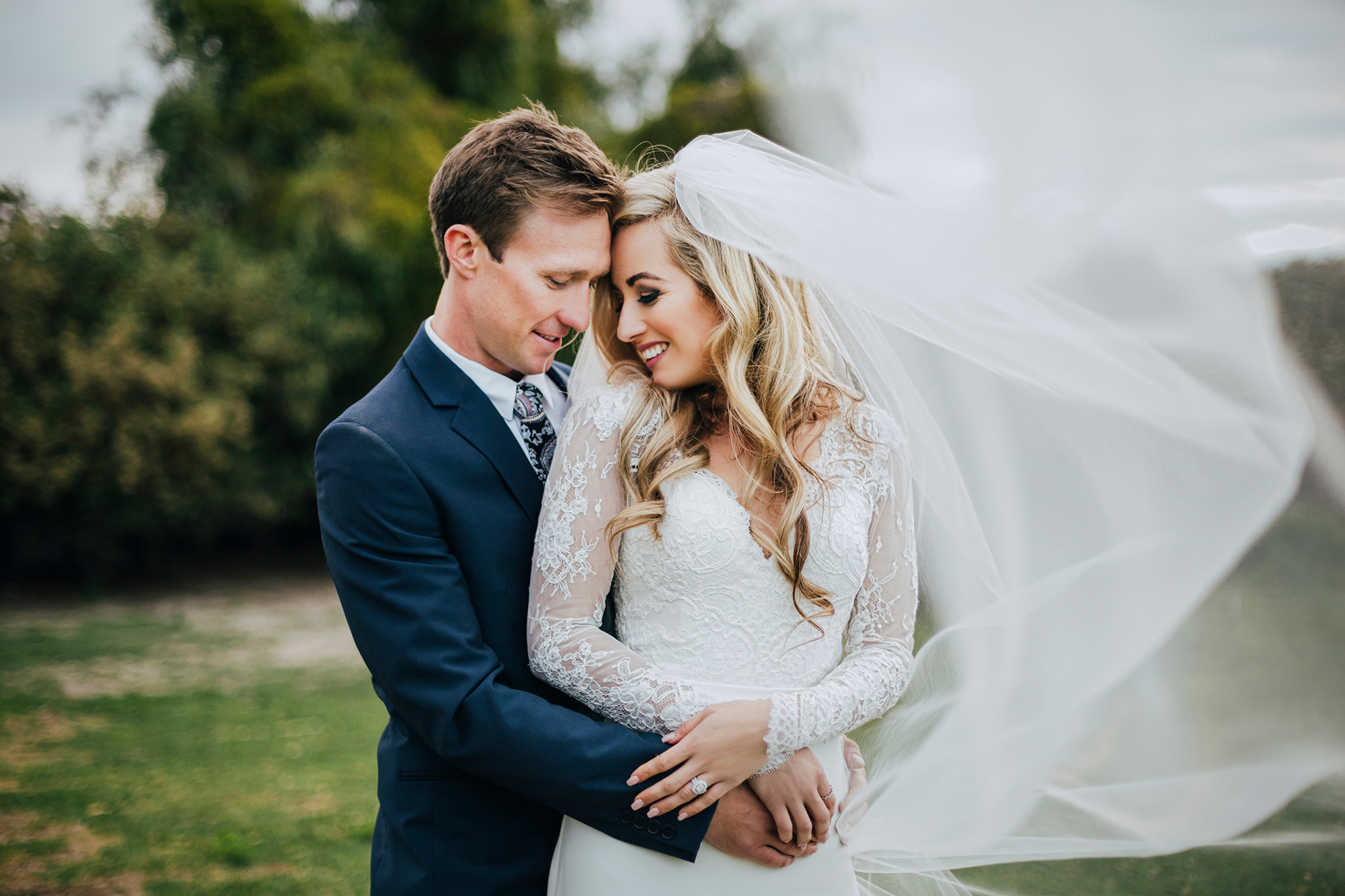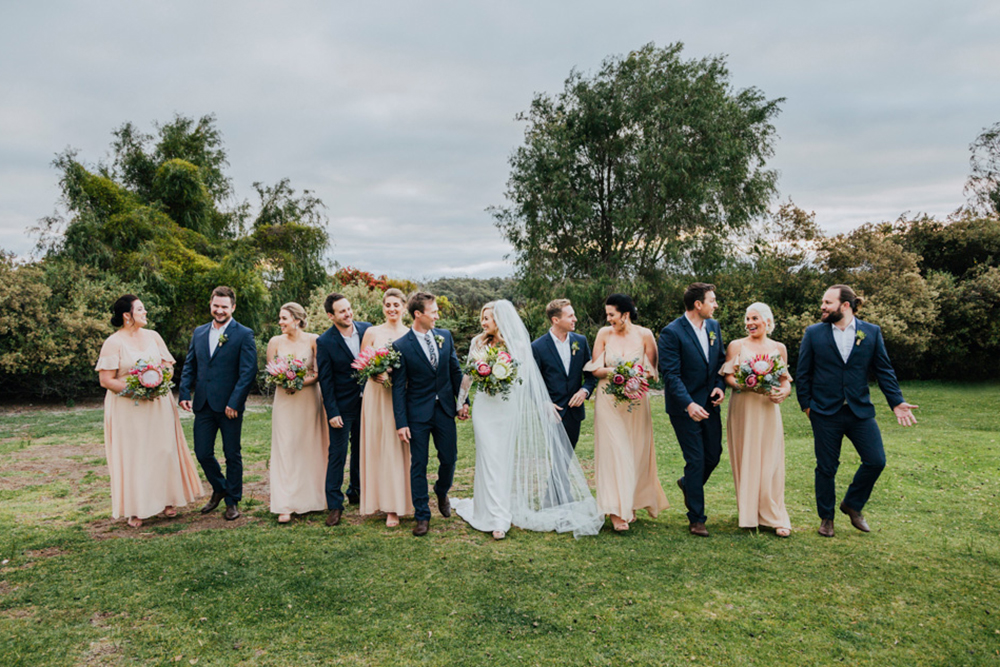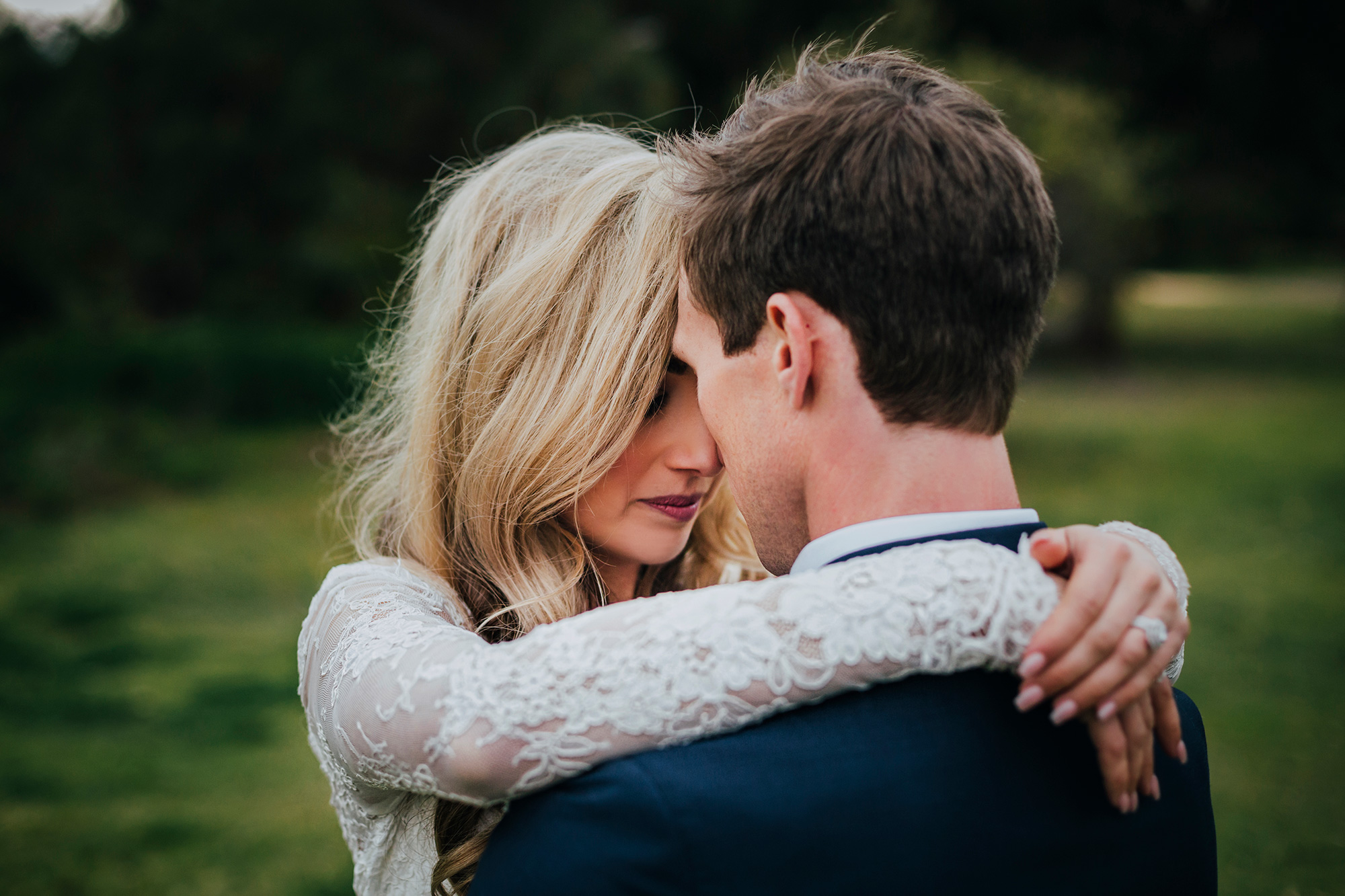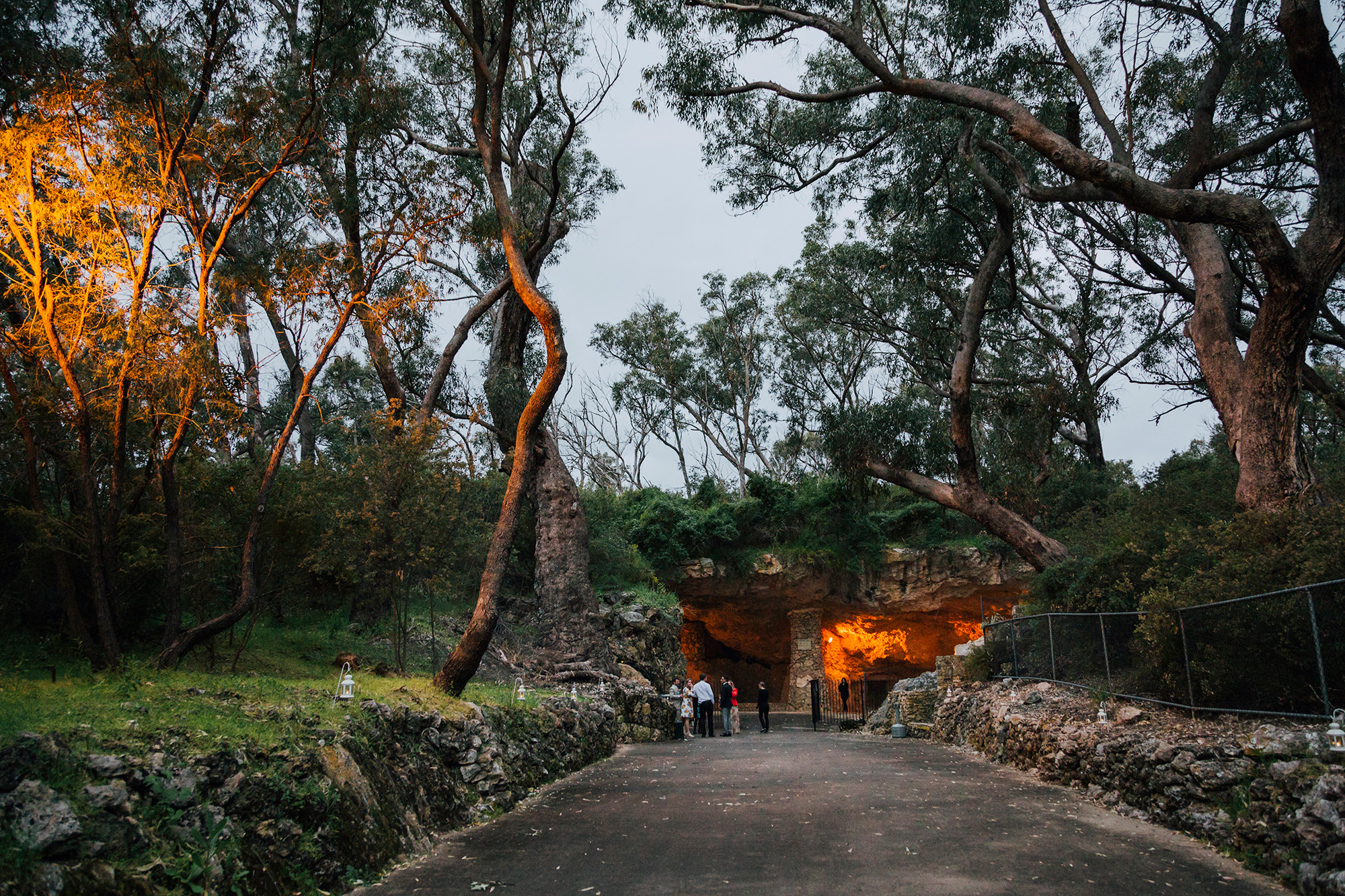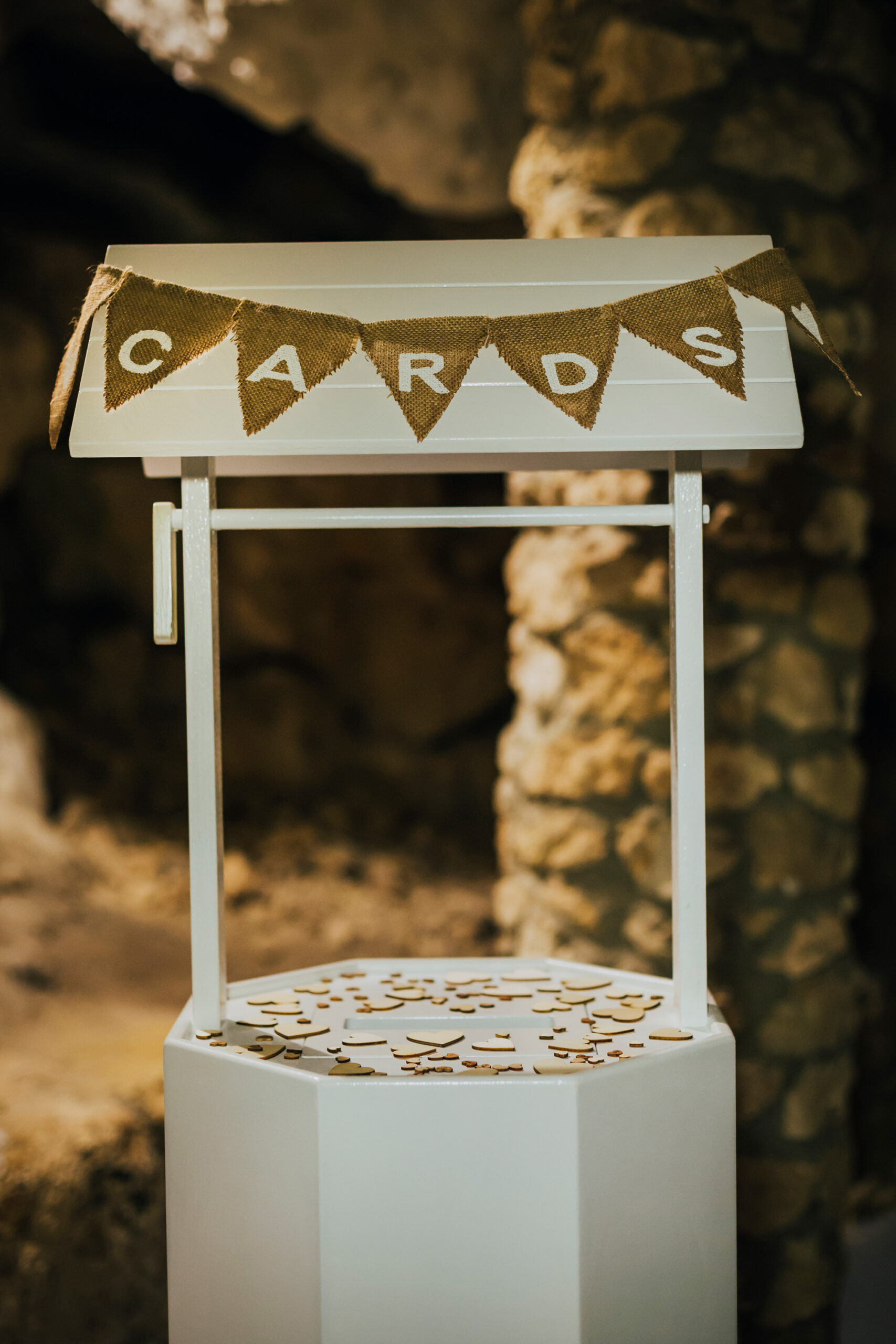 The wedding cake was semi-nude and decorated with native flowers.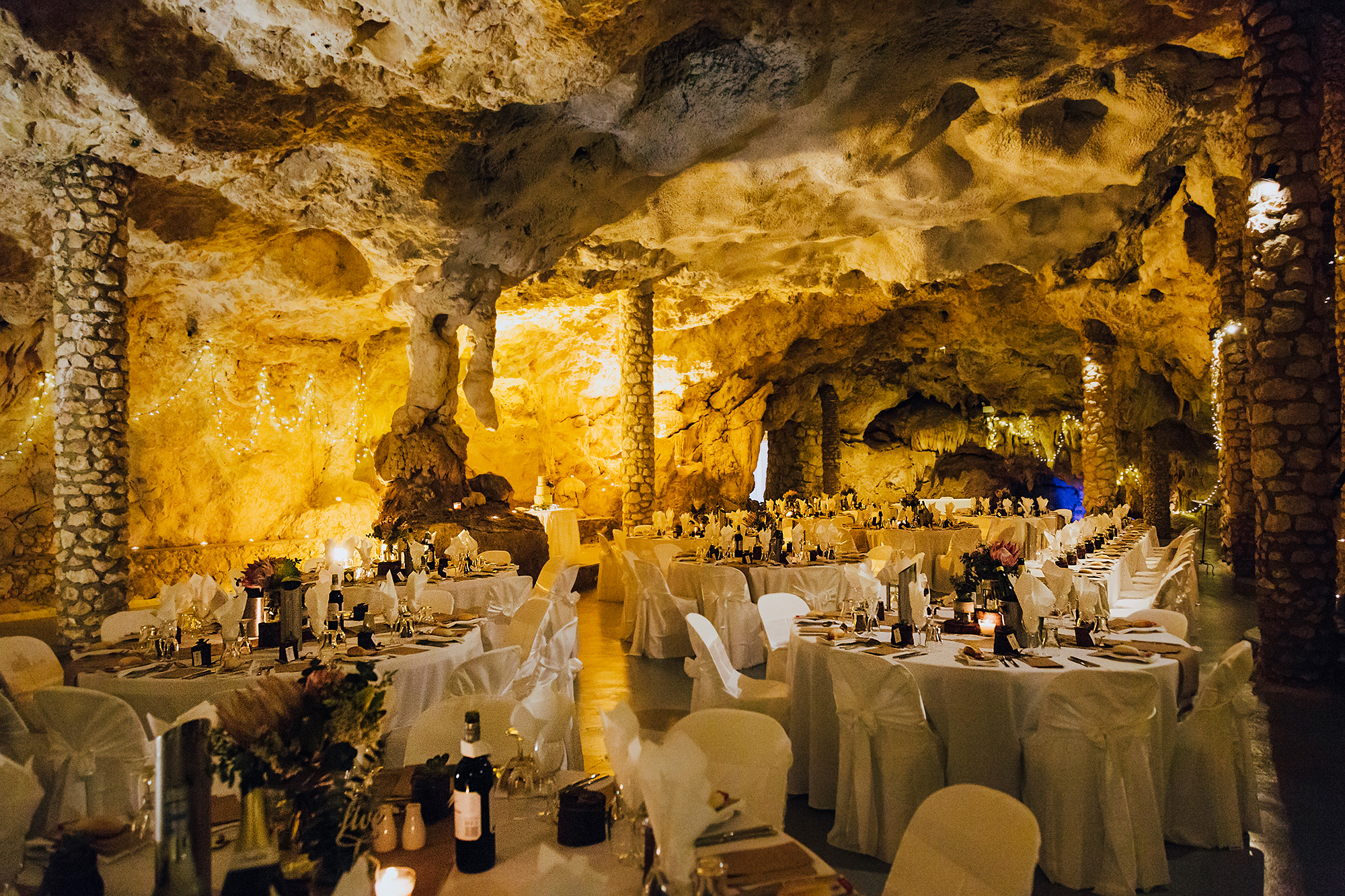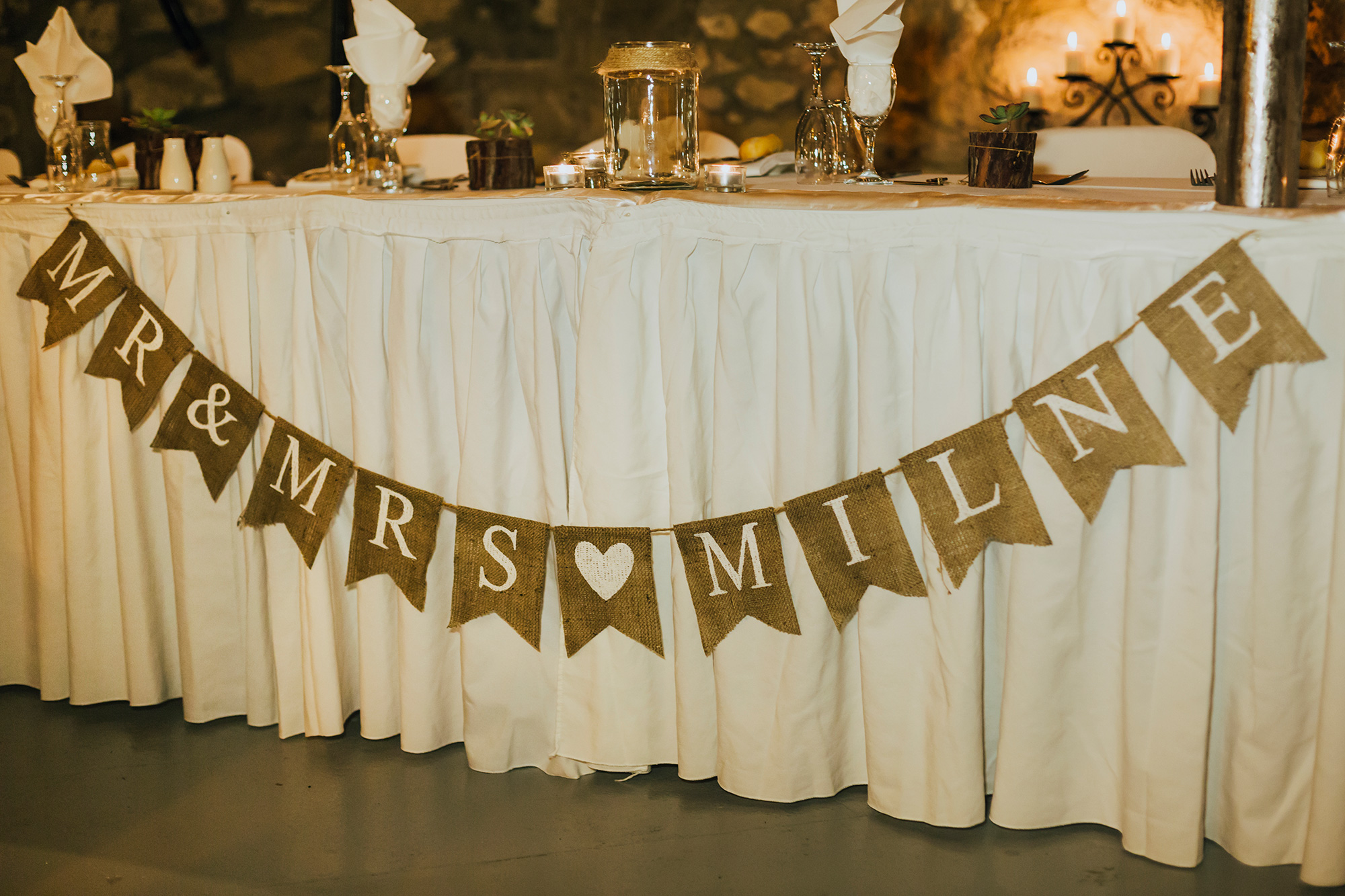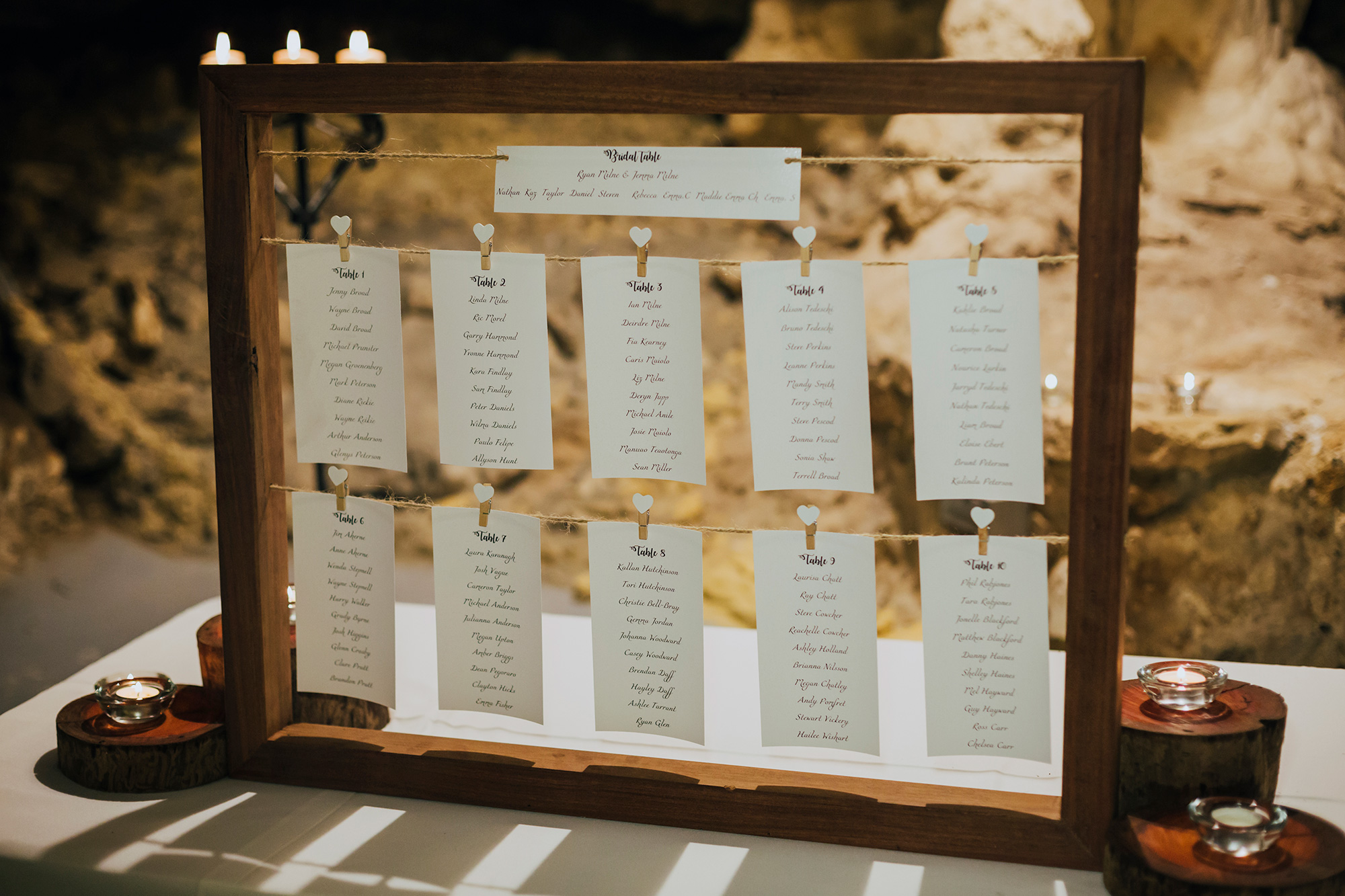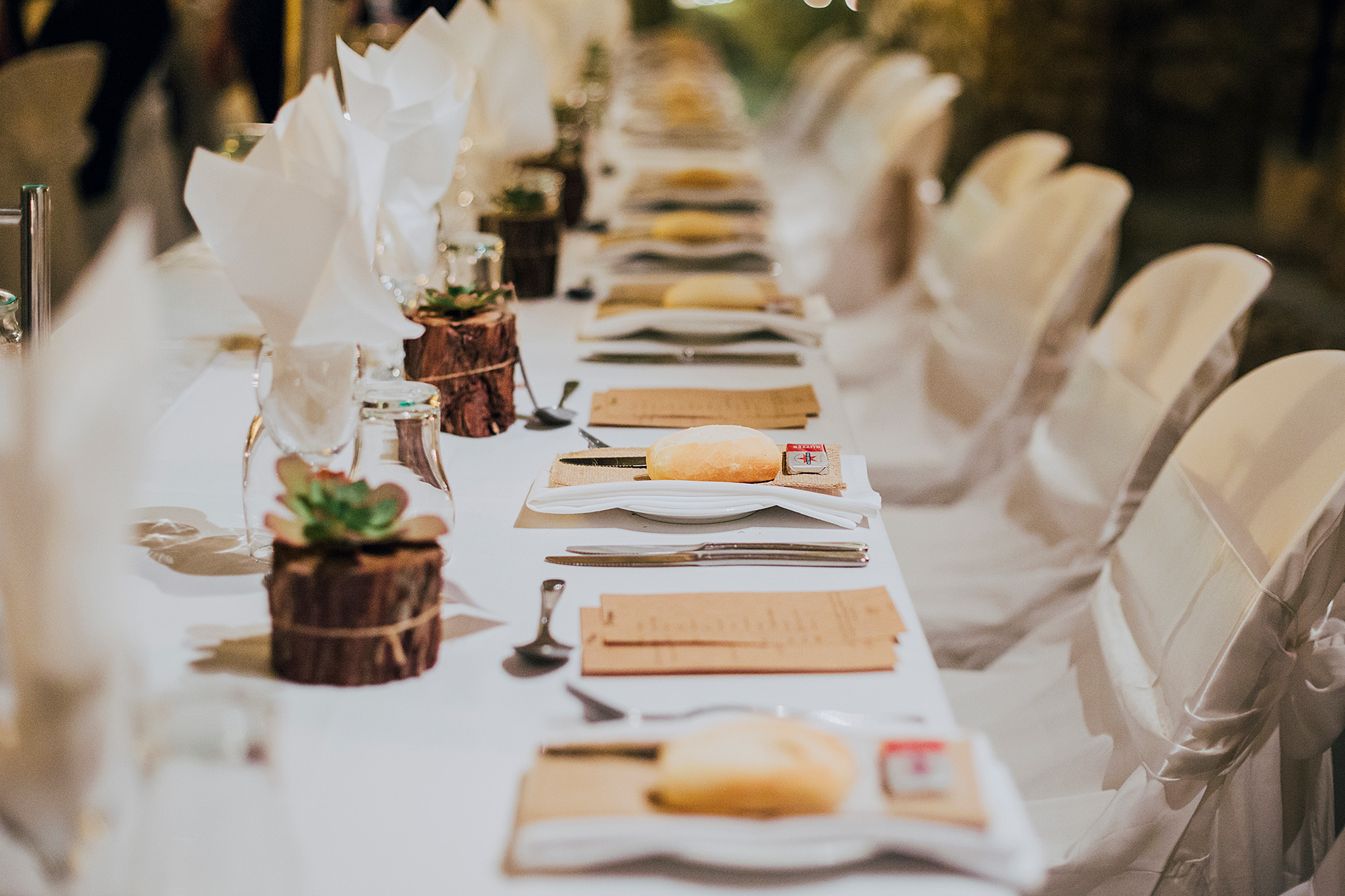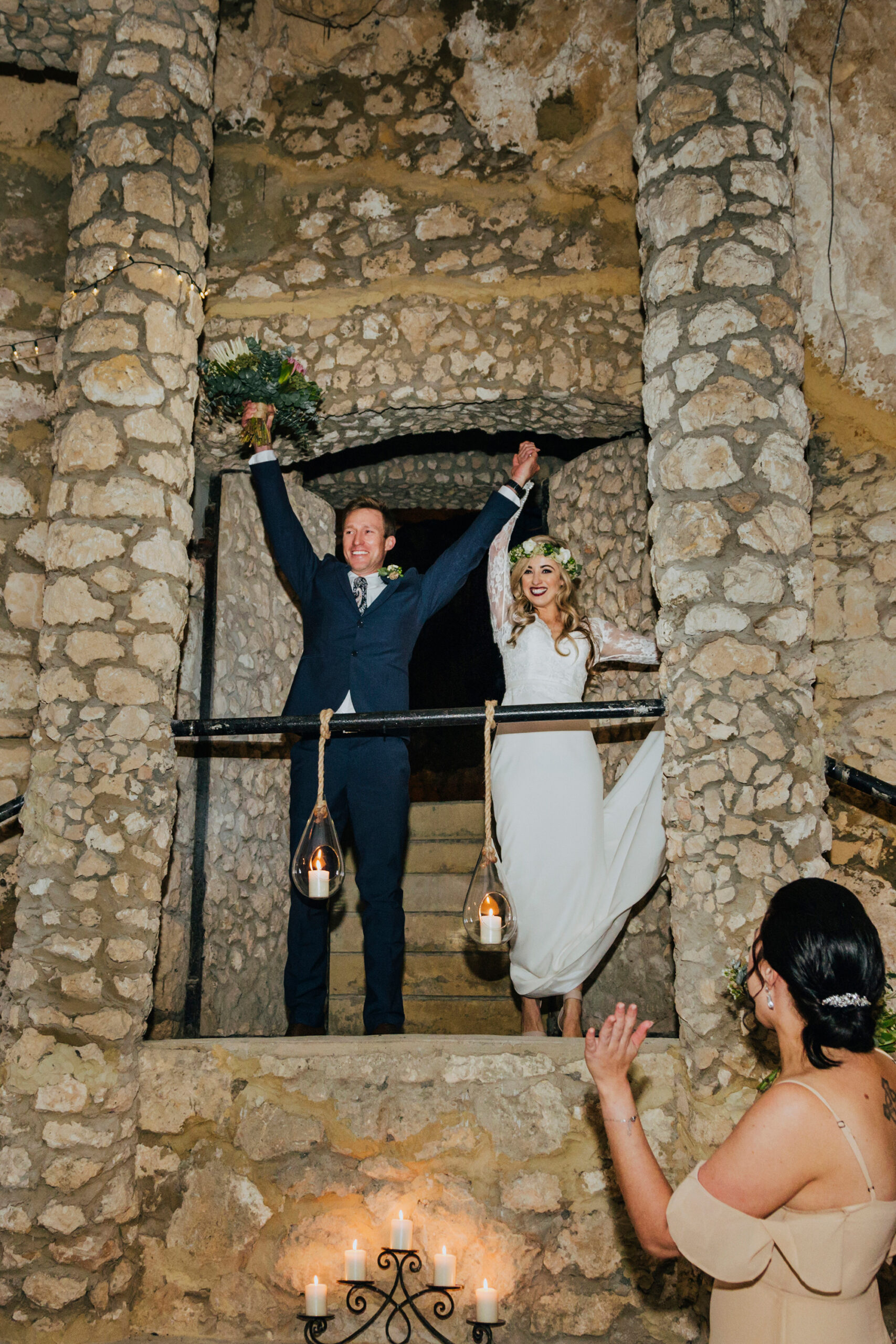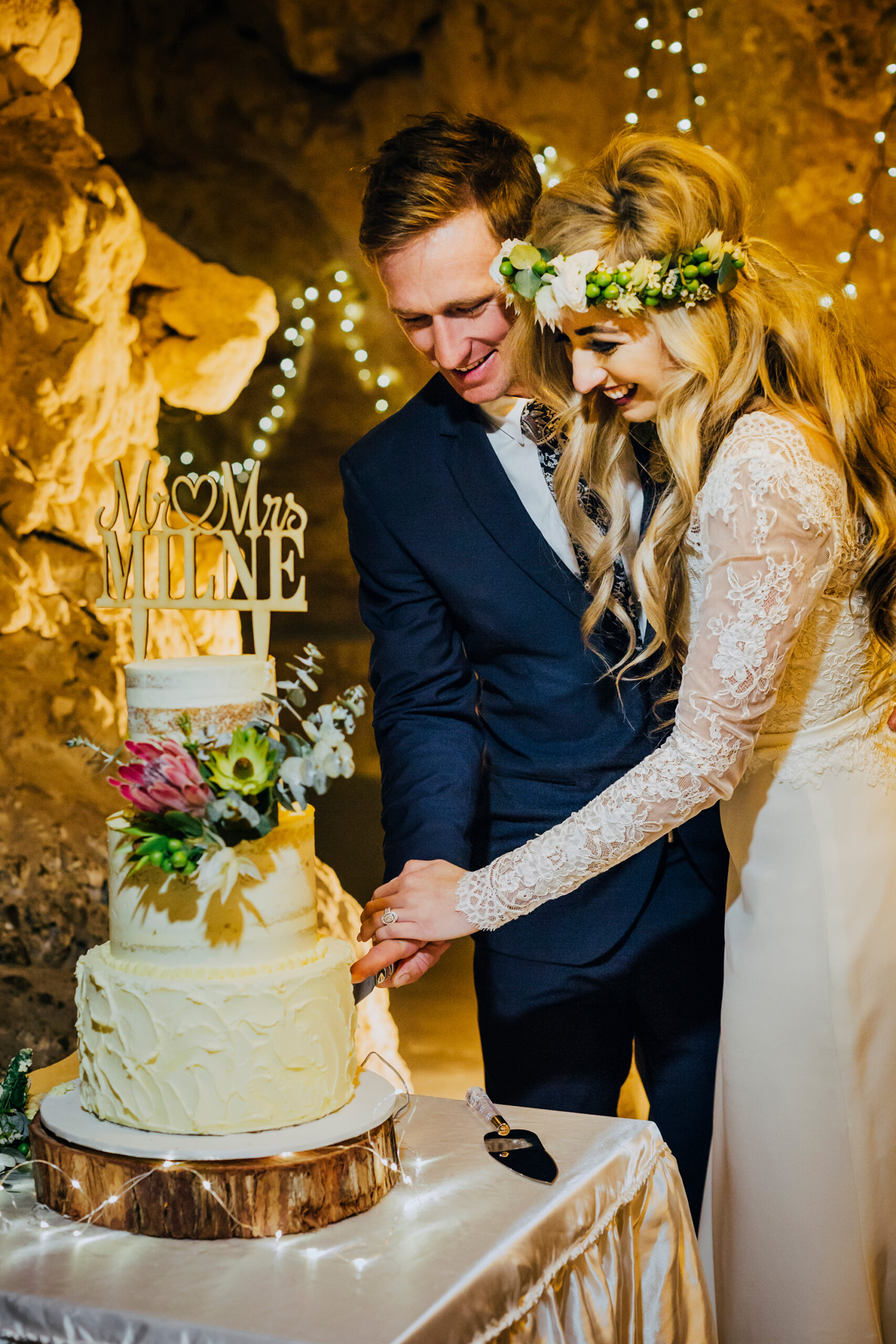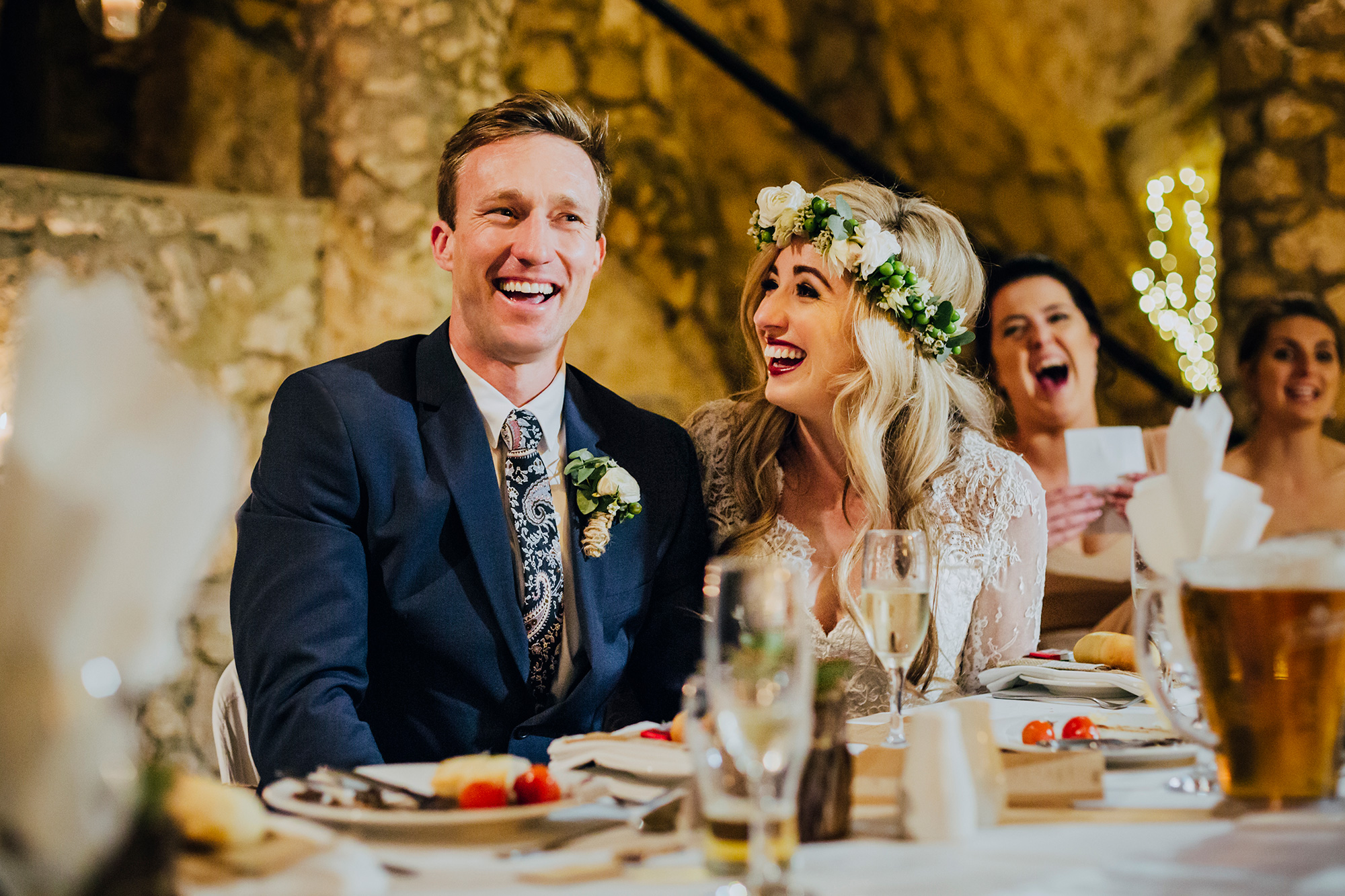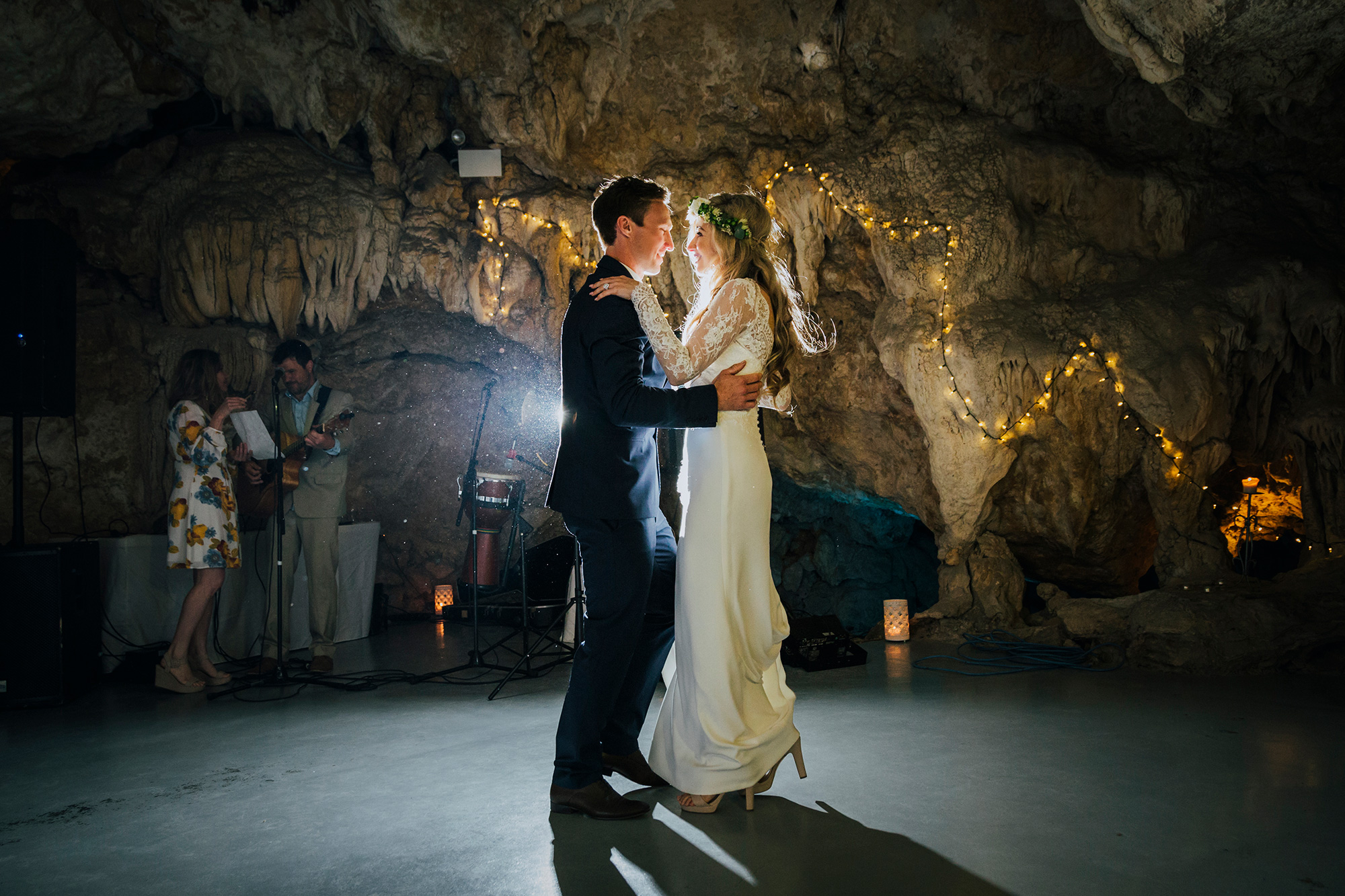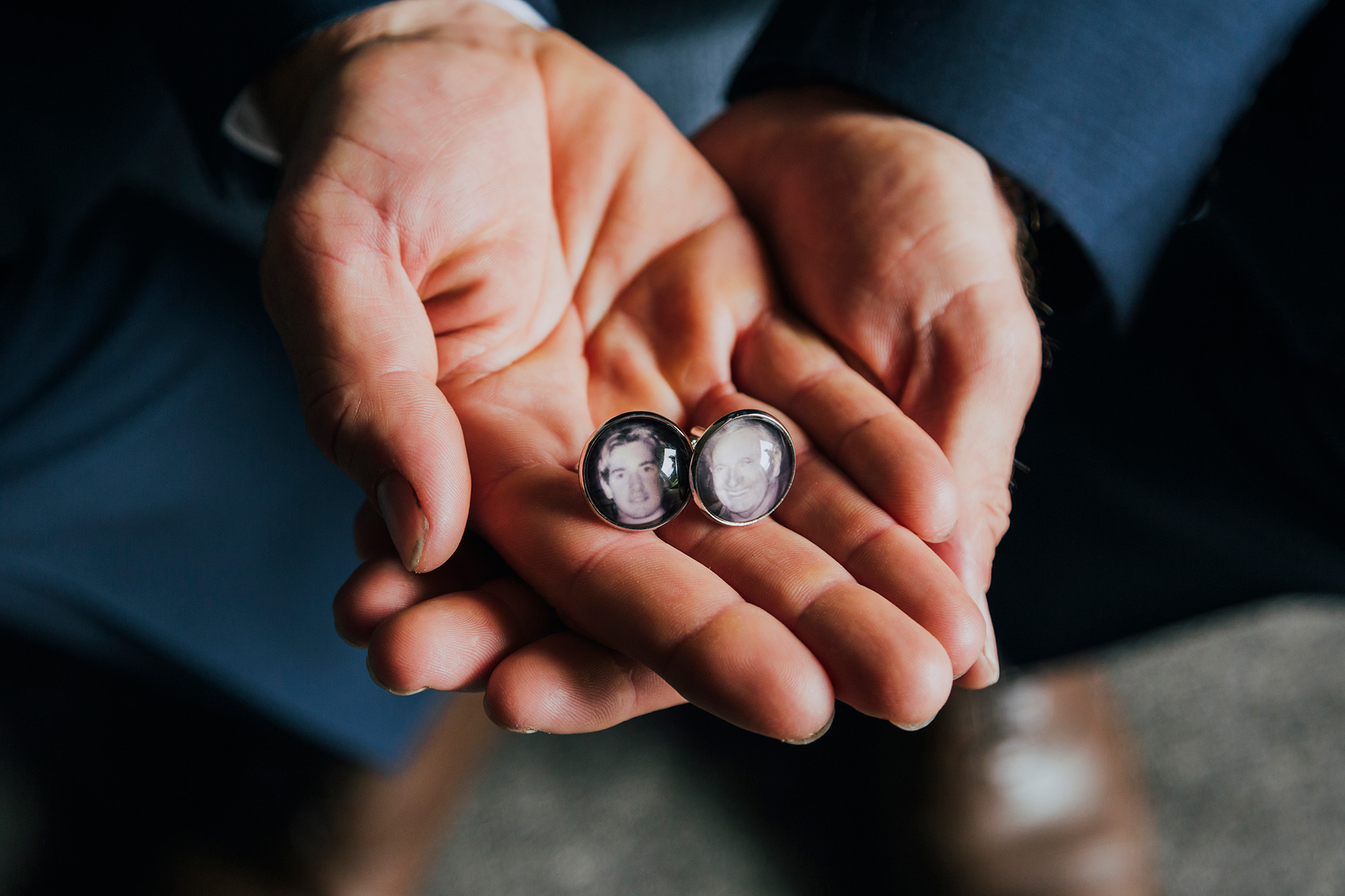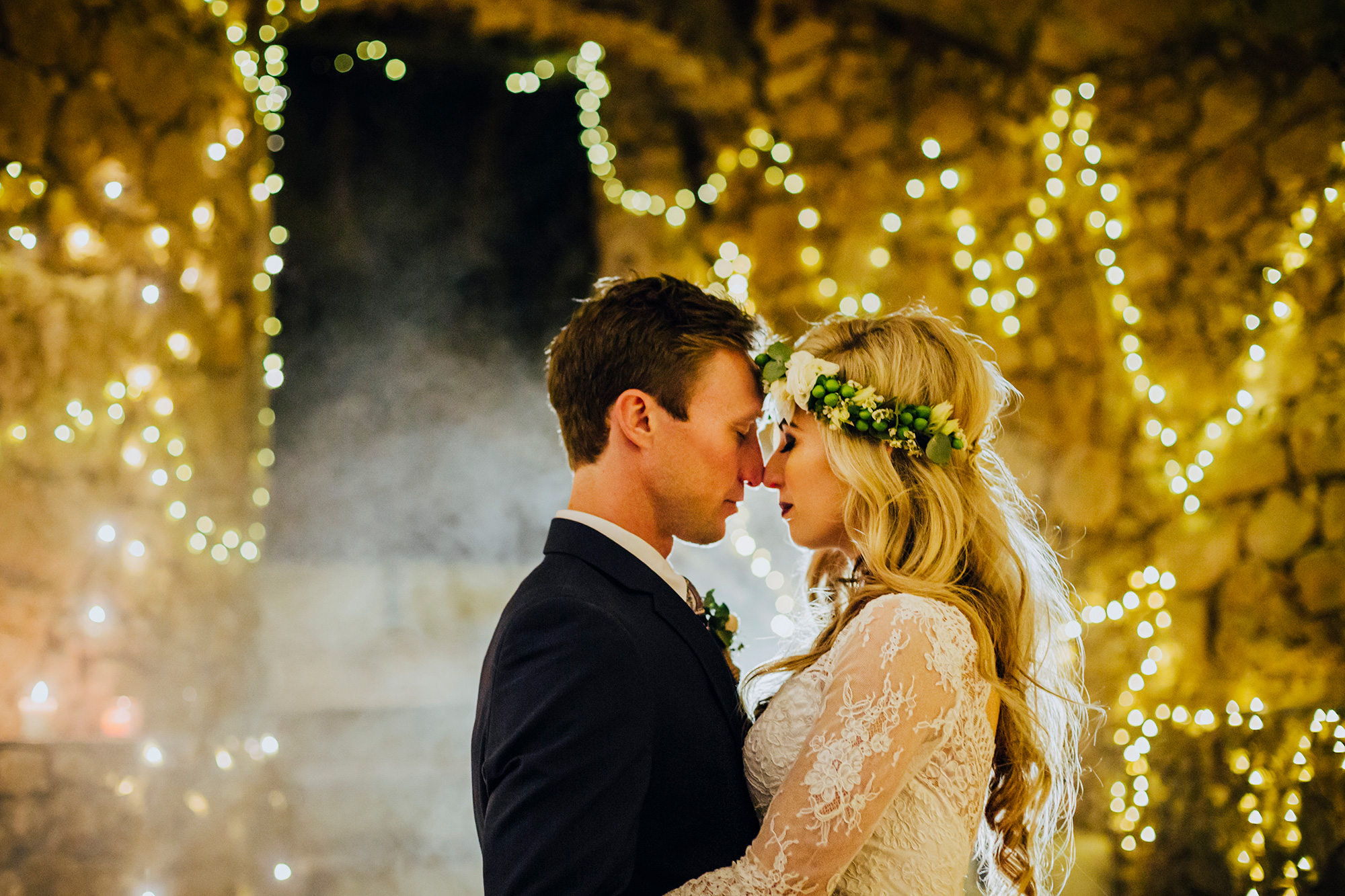 Video by Folktales.