Jadana and Mark had criteria for their rainforest wedding: it had to be a party, have an element of surprise, and reflect them as a couple.
On August 19, 2017 Jadana and Mark, 33, wed before 87 family and friends at St Mary's by the Sea in Port Douglas, Queensland. However, when it came to their reception, this was the element of surprise that met their wedding criteria.
"We decided to keep our reception location a secret, providing guests with a bus ticket for coaches that would depart from the chapel and arrive at the reception," says Jadana, 25. The coaches dropped guests at Flames of the Forest – a moody and romantic venue.
"There was a flaming trench in front of the bus. It created a real buzz for our guests and got everyone excited. Mark and I were in the main marquee when guests started arriving, and we could hear all the giggling and talking among guests."
Adding to the element of surprise, the pair walked into their reception to one of Mark's favourite songs. "Mark thought we were walking into Michael Buble's Everything, however, as Mark loves Eminem, I had organised Lose Yourself.  This got the party started and surprised not only my guests but also my new husband."
As for the party element, thanks to Tony George Entertainment Jadana says one guest literally danced his pants off. "He split them from front to back!"
Photos courtesy of Matthew Evans Photography.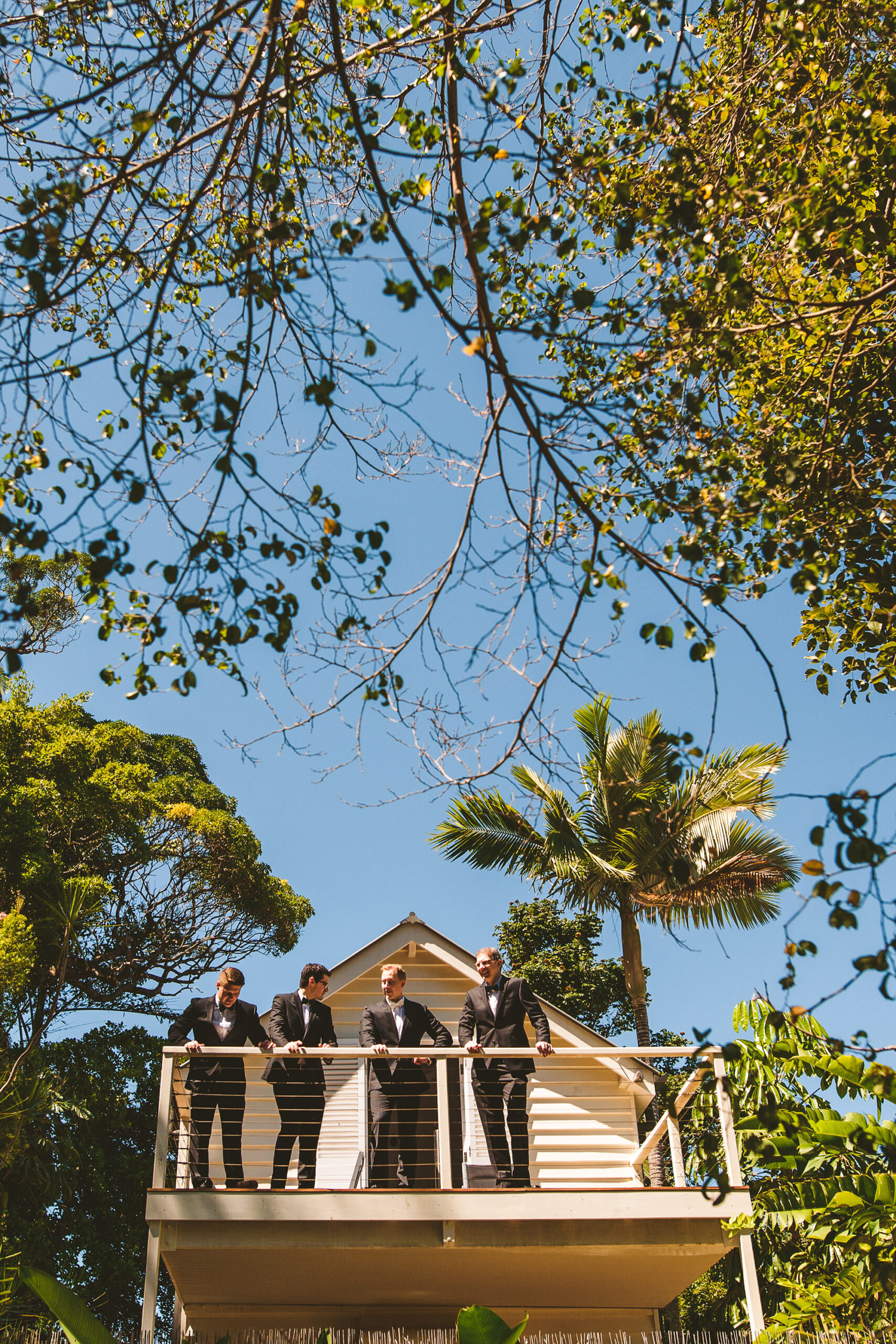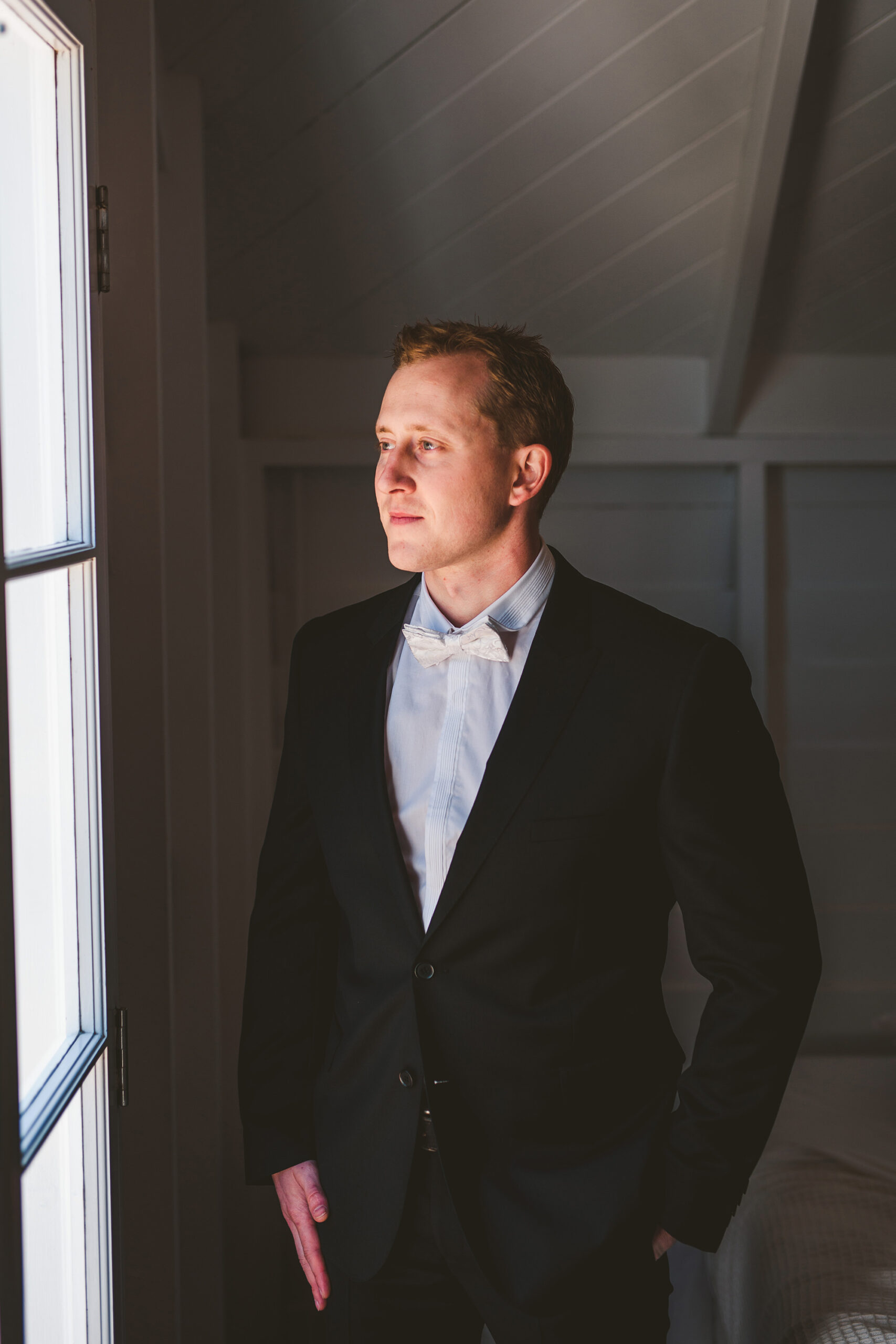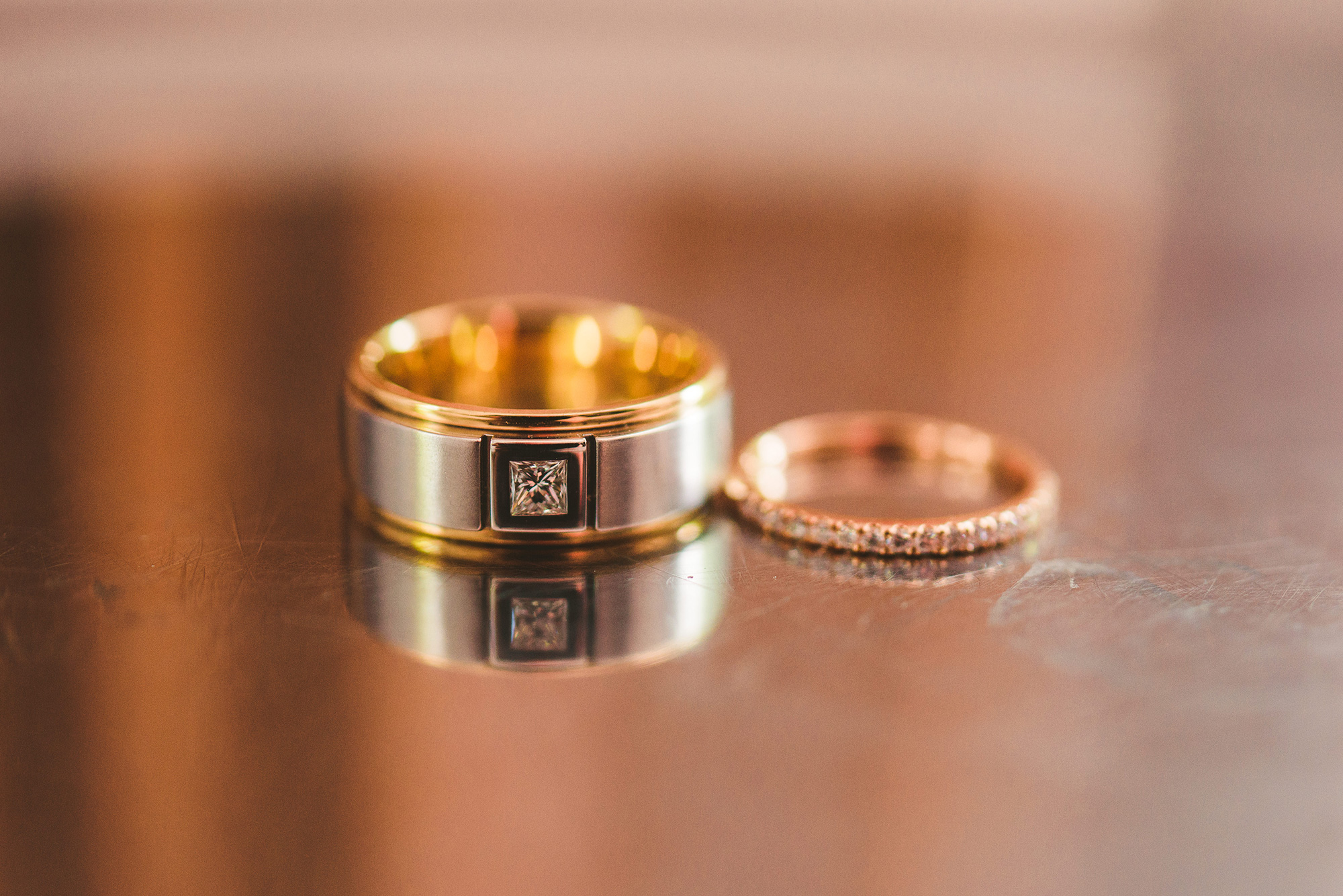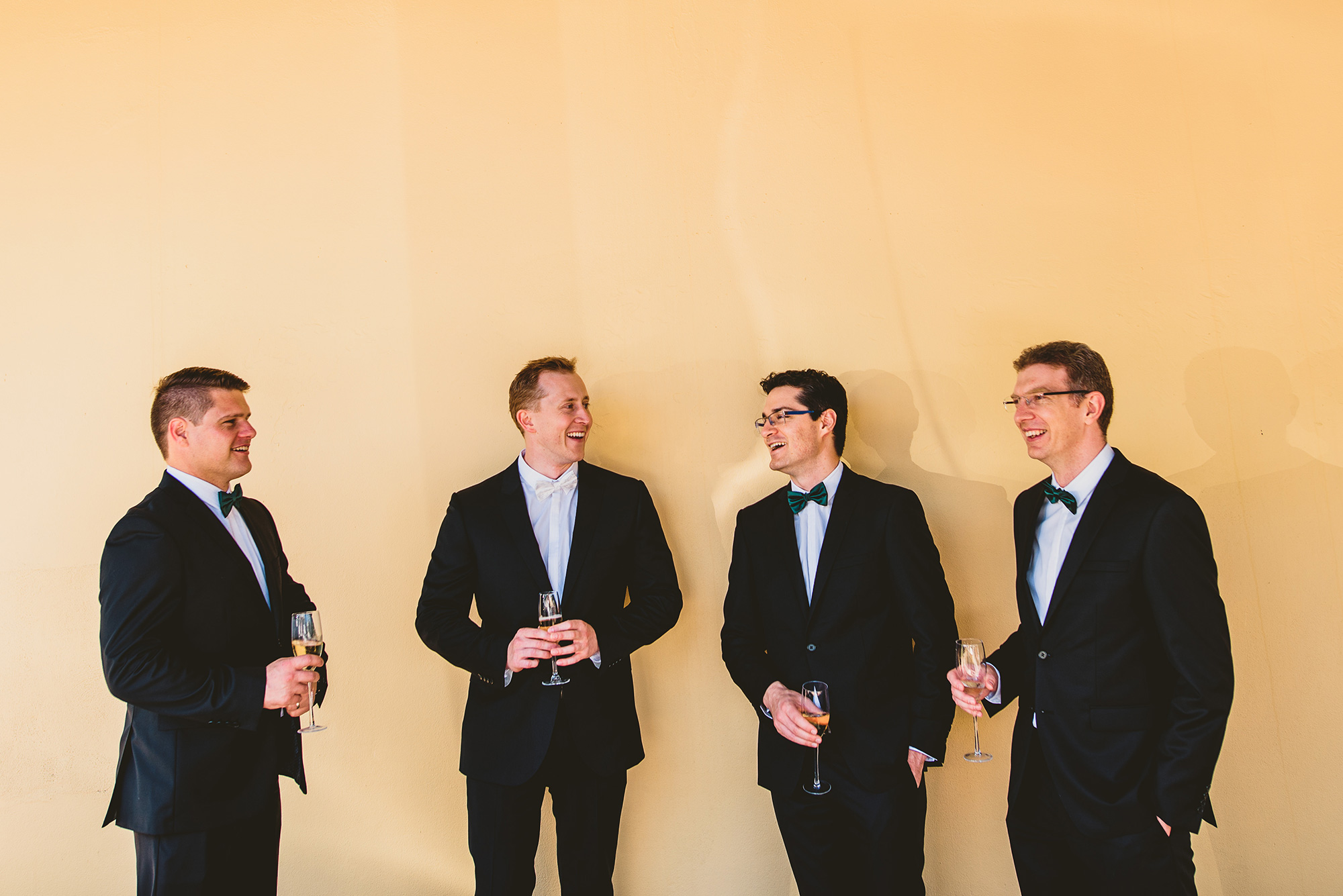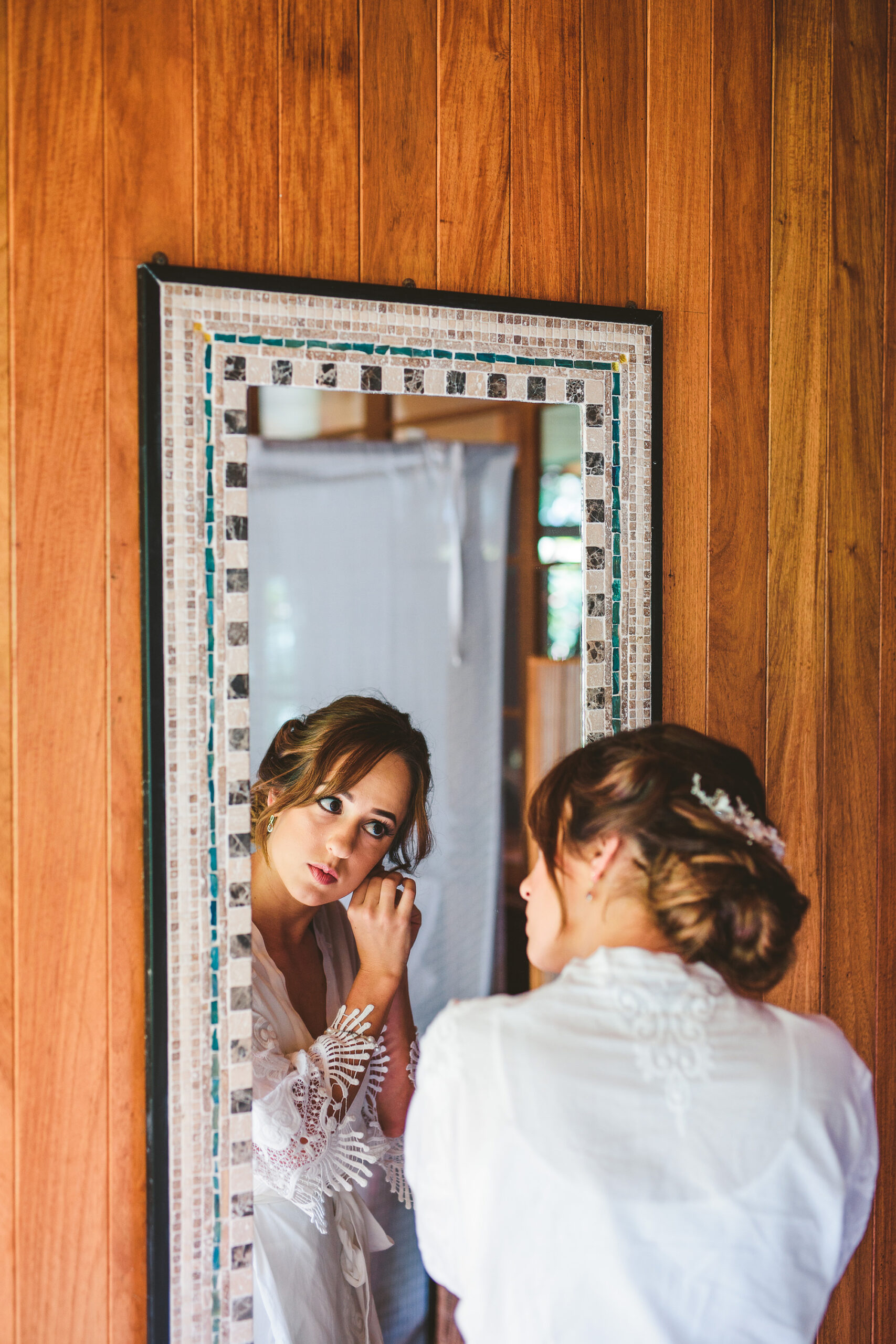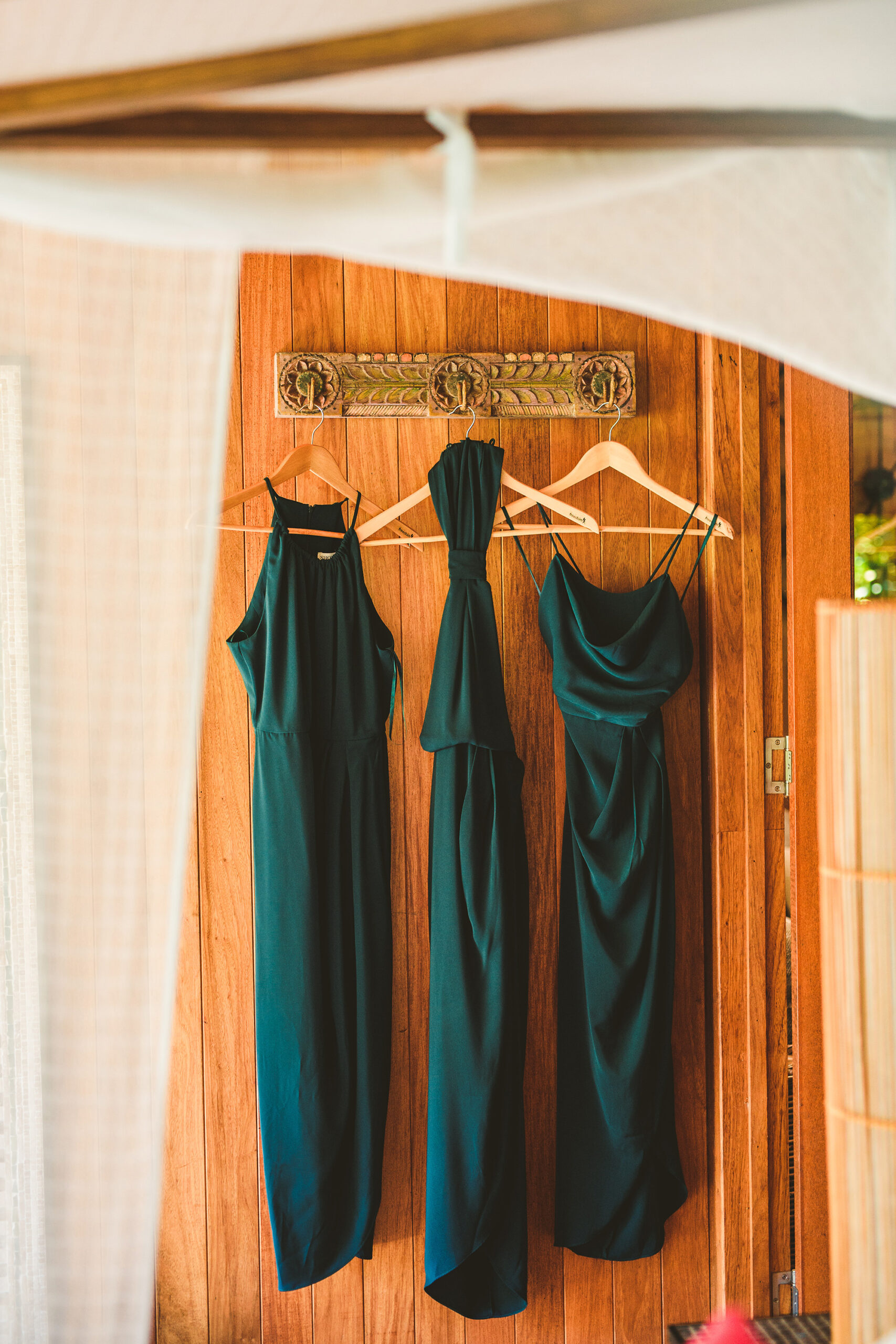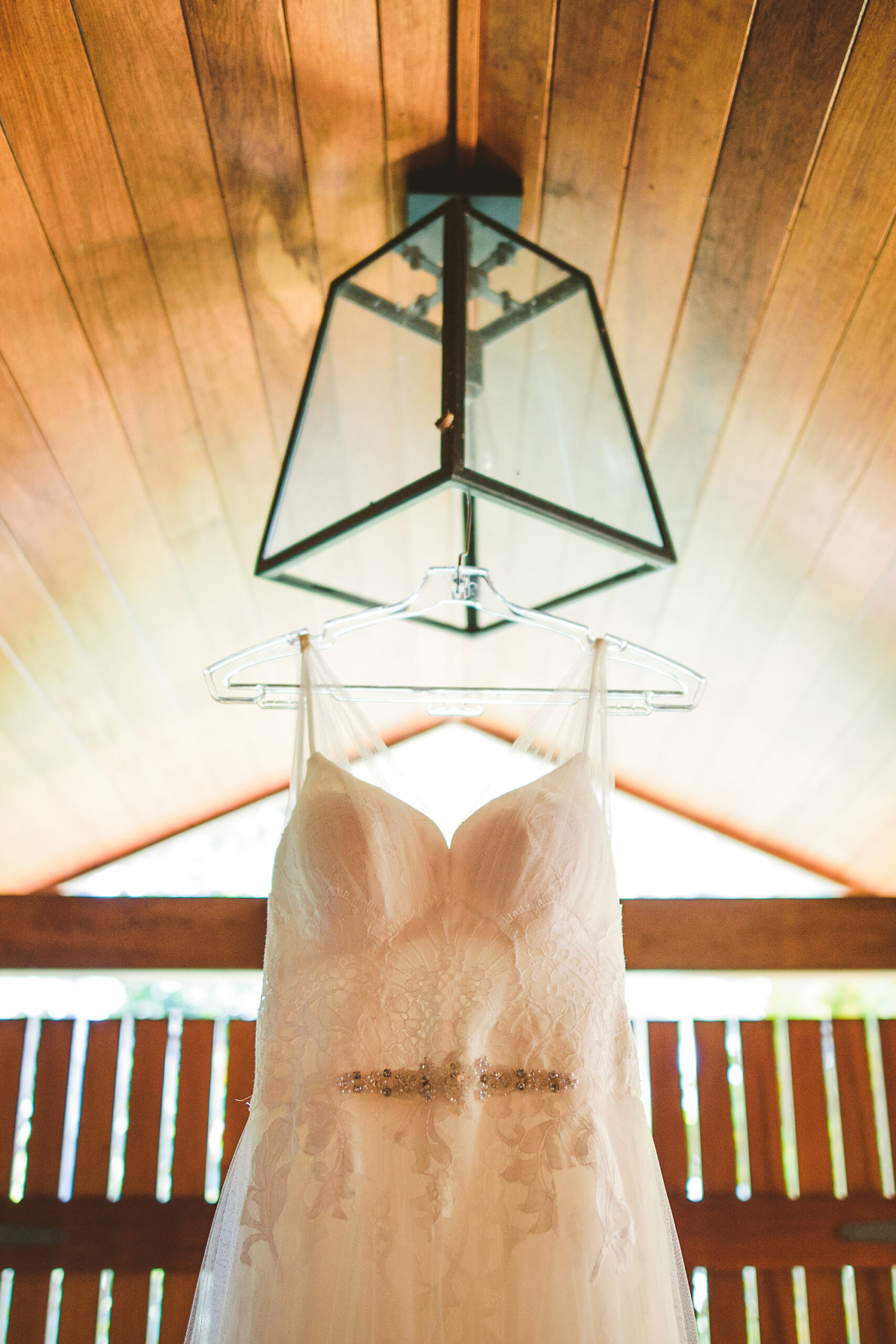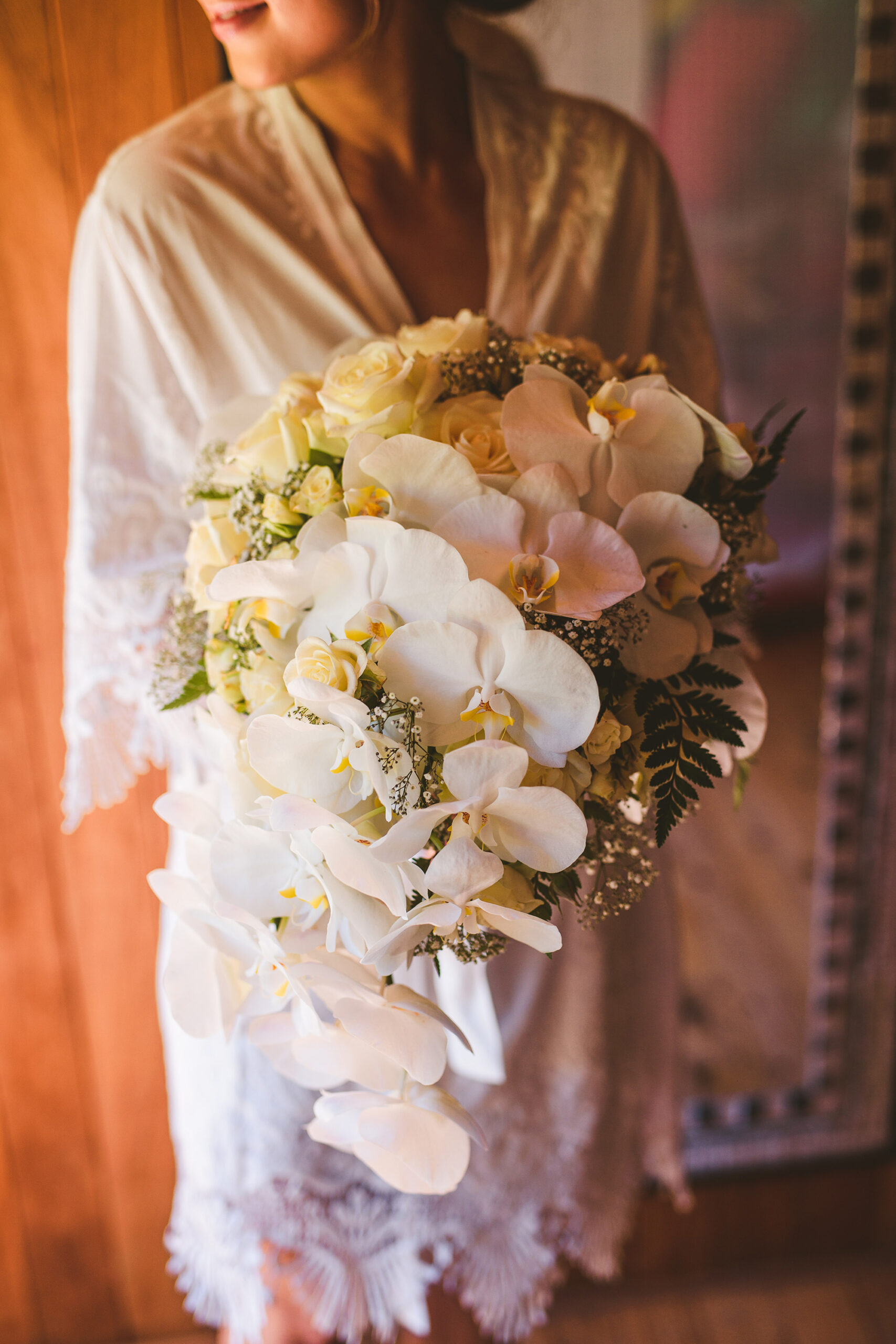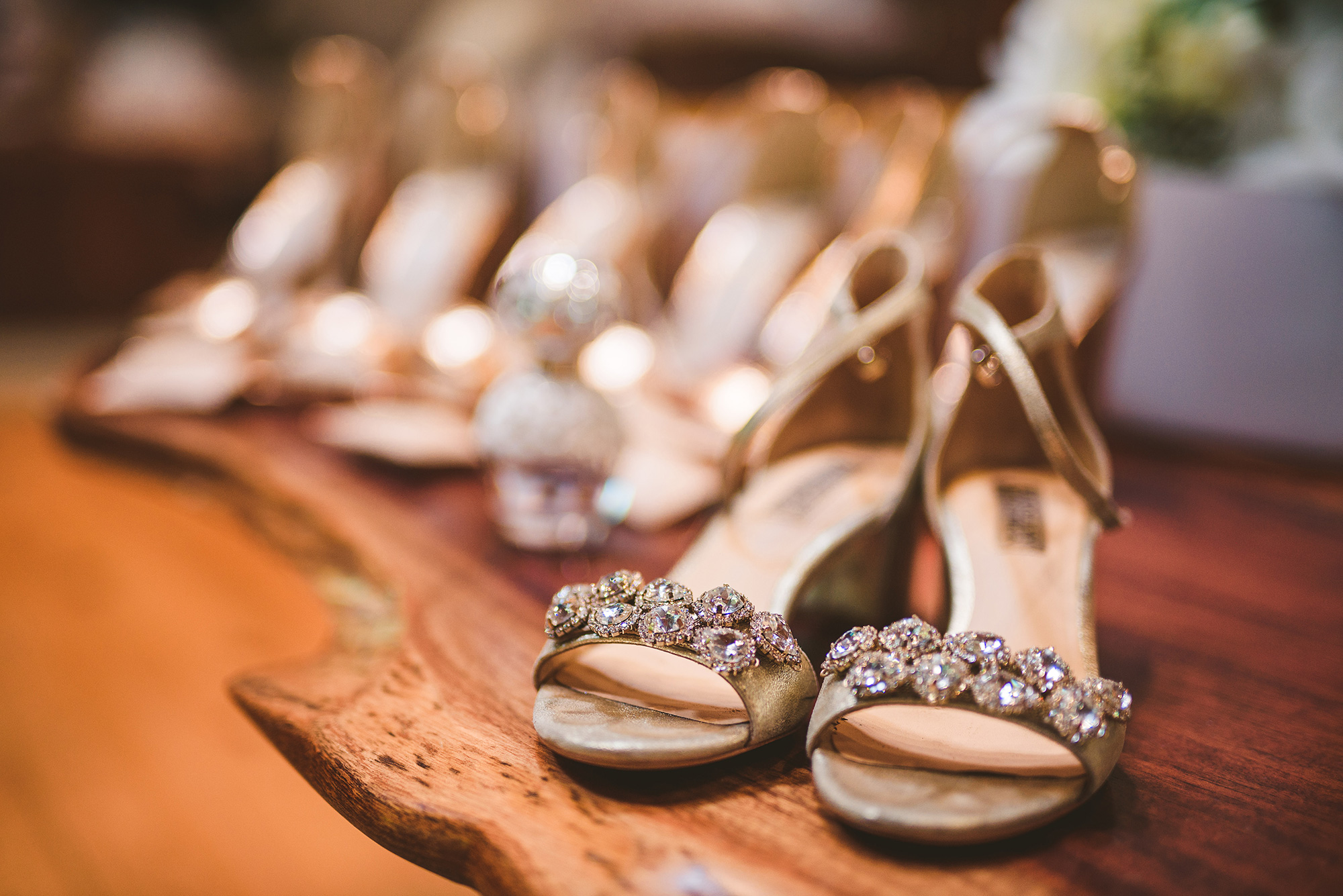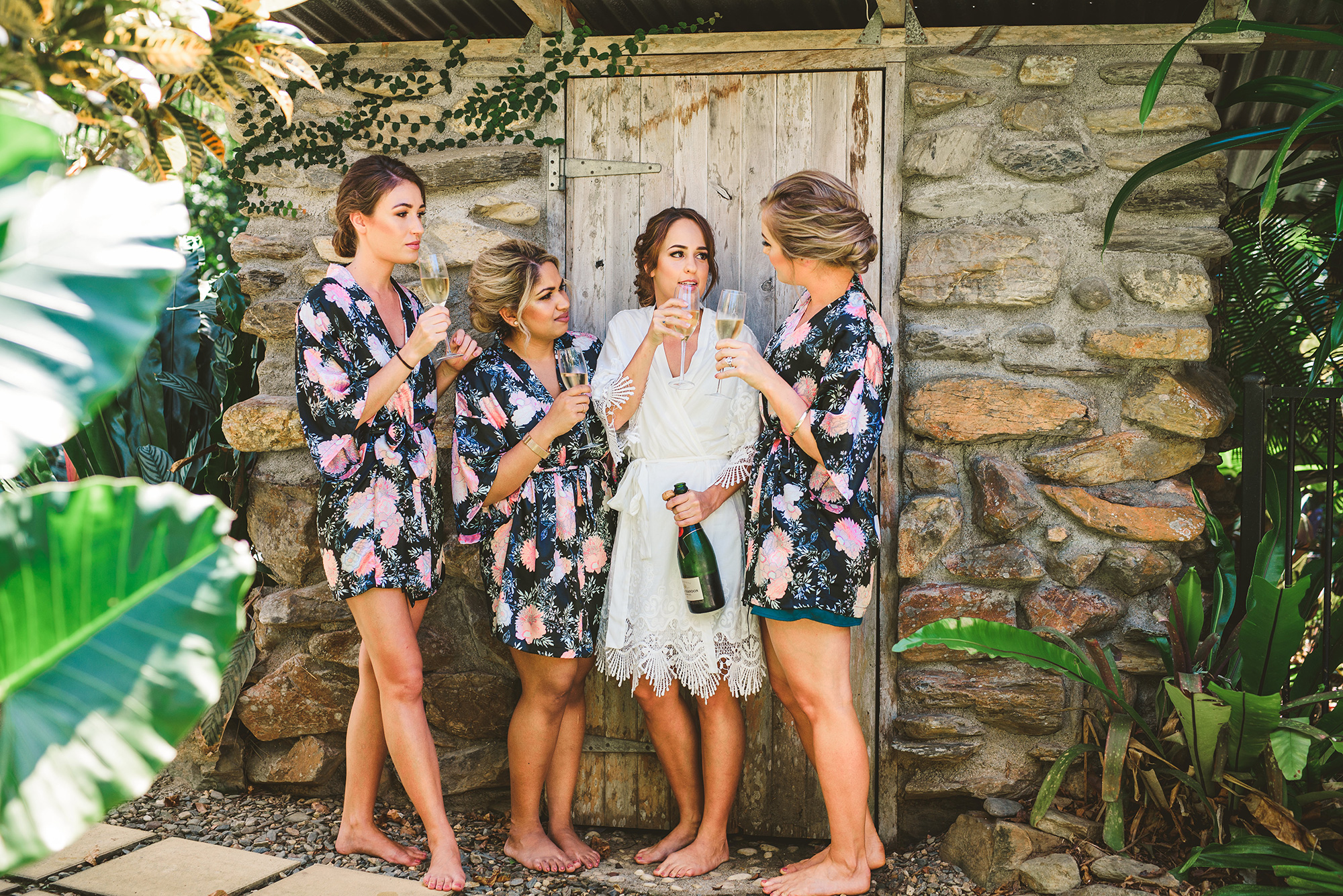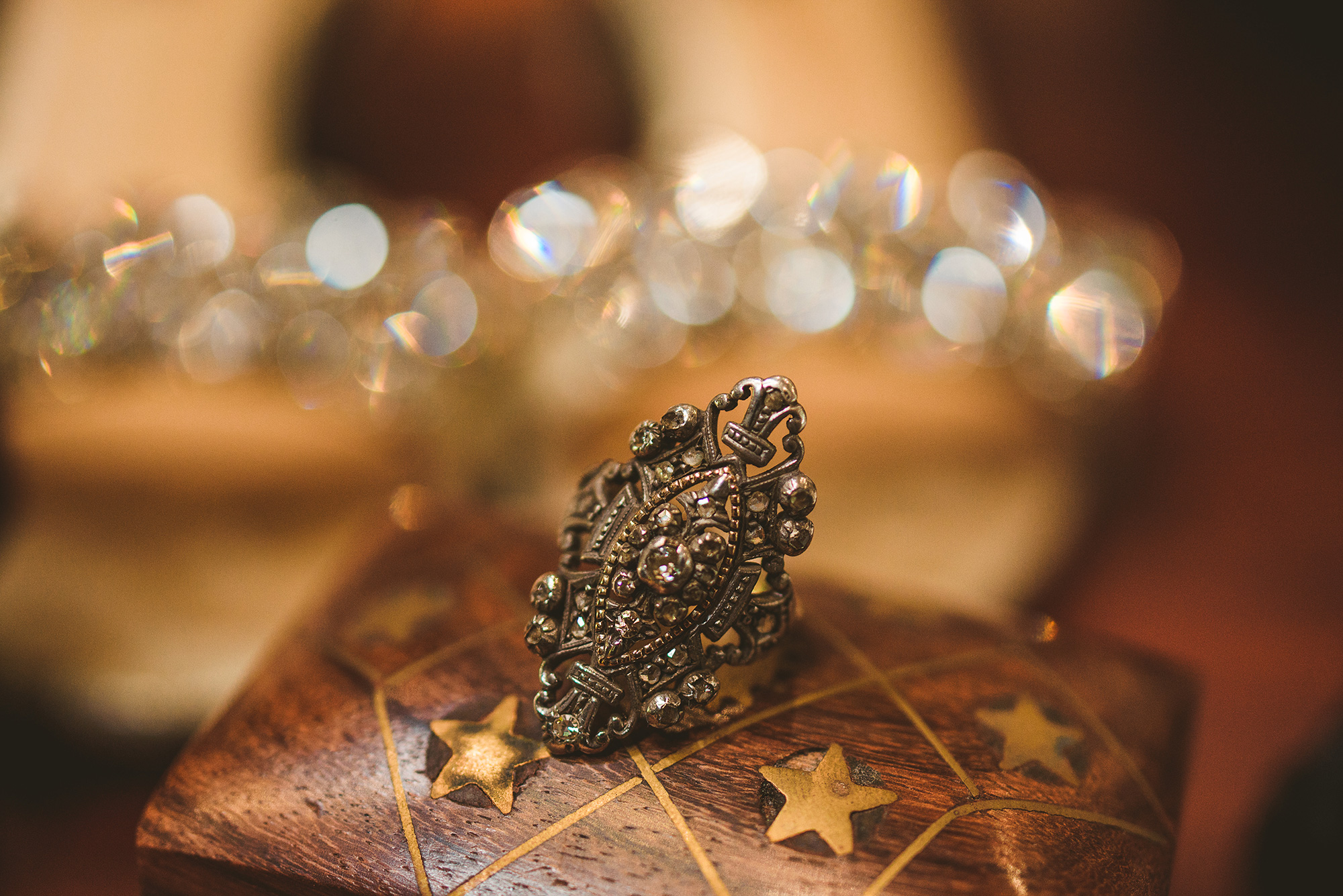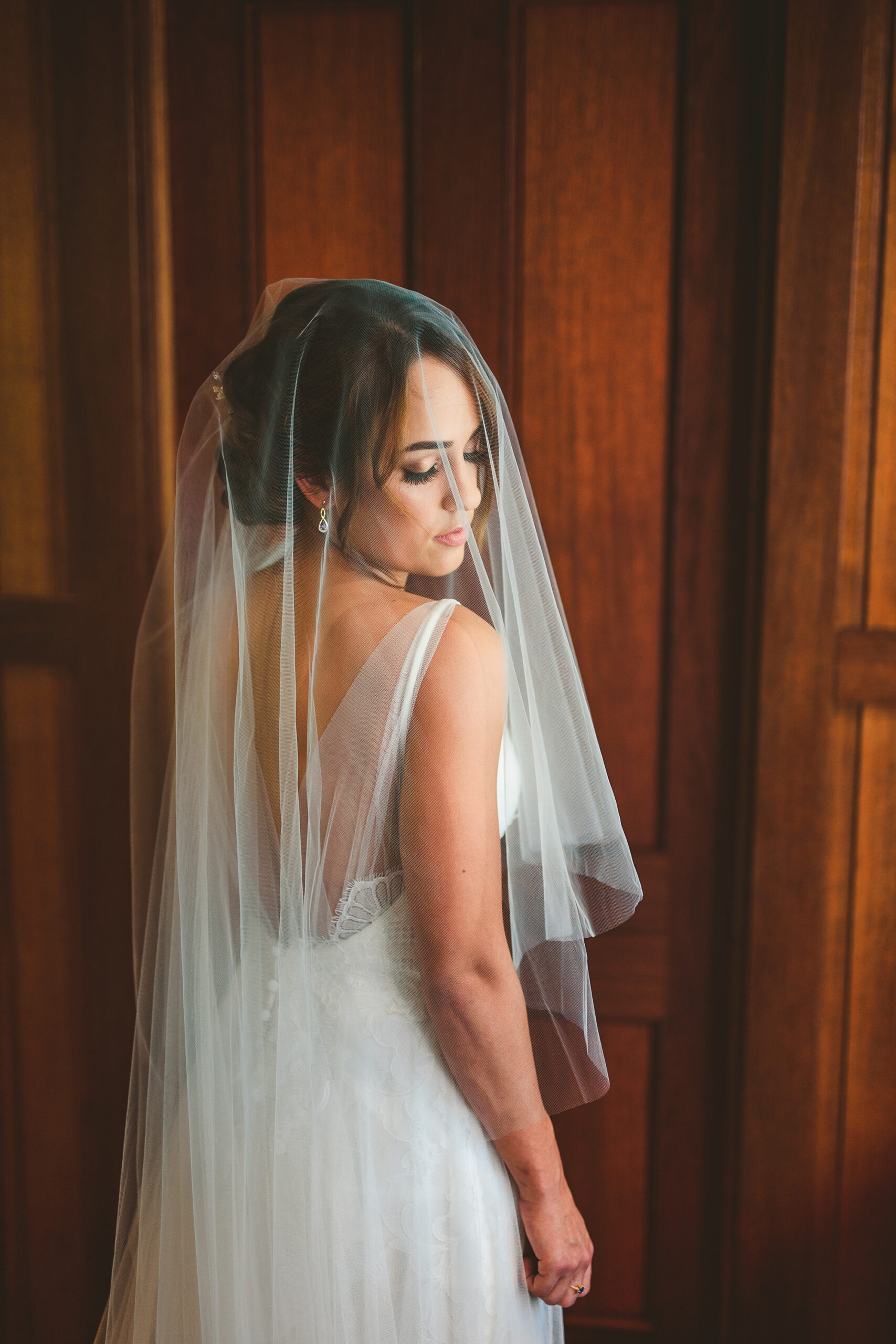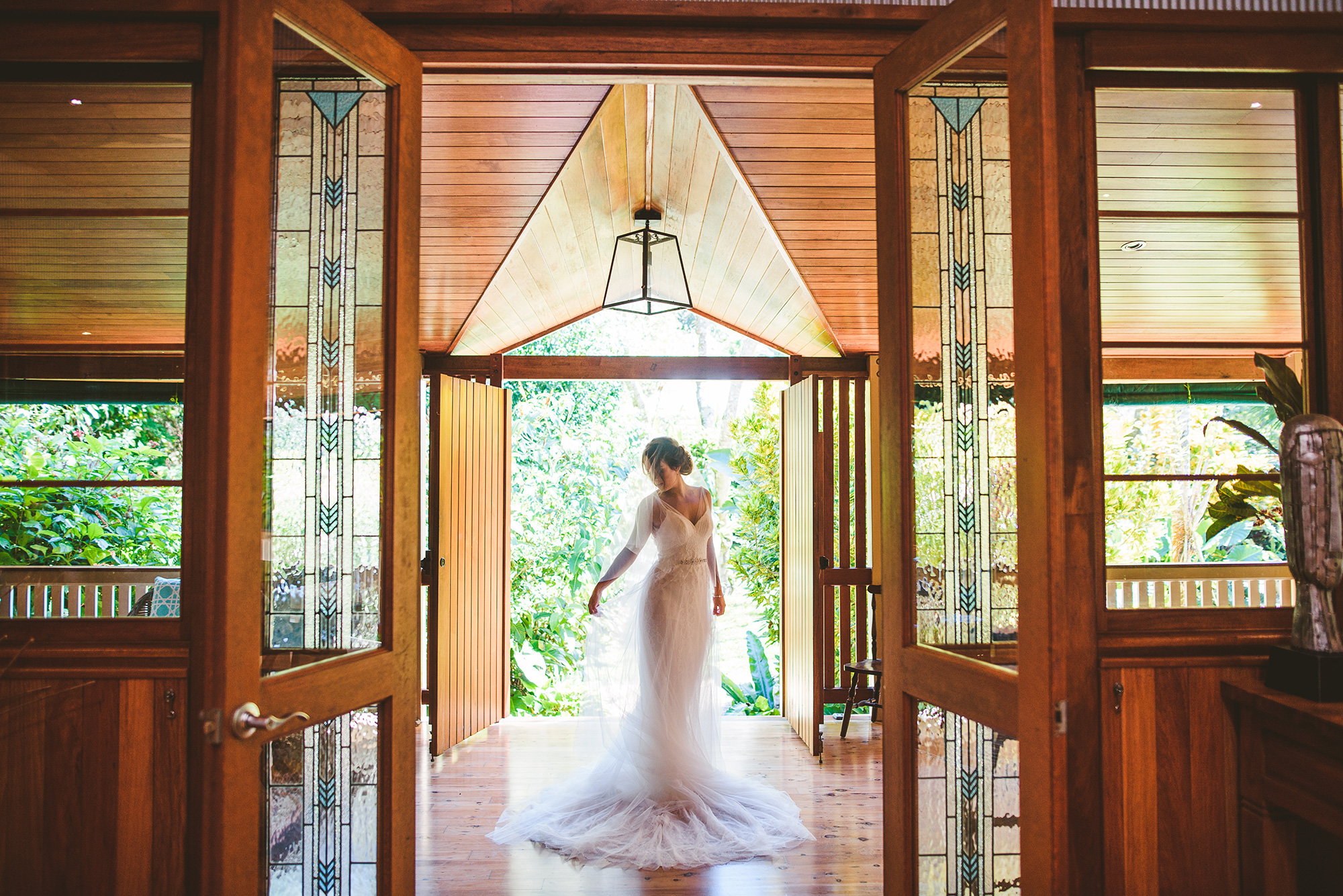 Jadana wore an exquisite low back gown purchased from Irene Costa's Divine Bridal. She completed her classic bridal look with earrings from Michael Hill.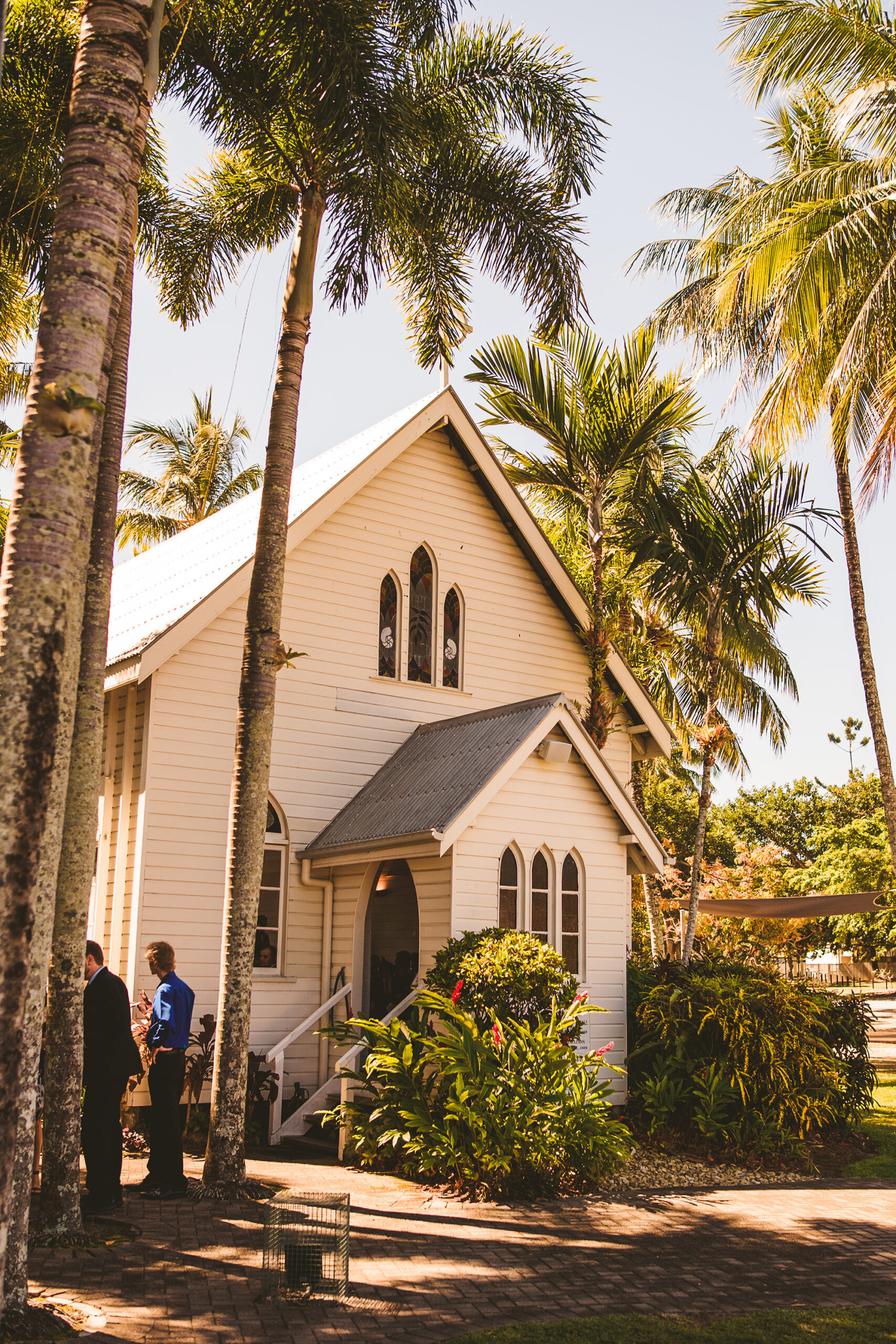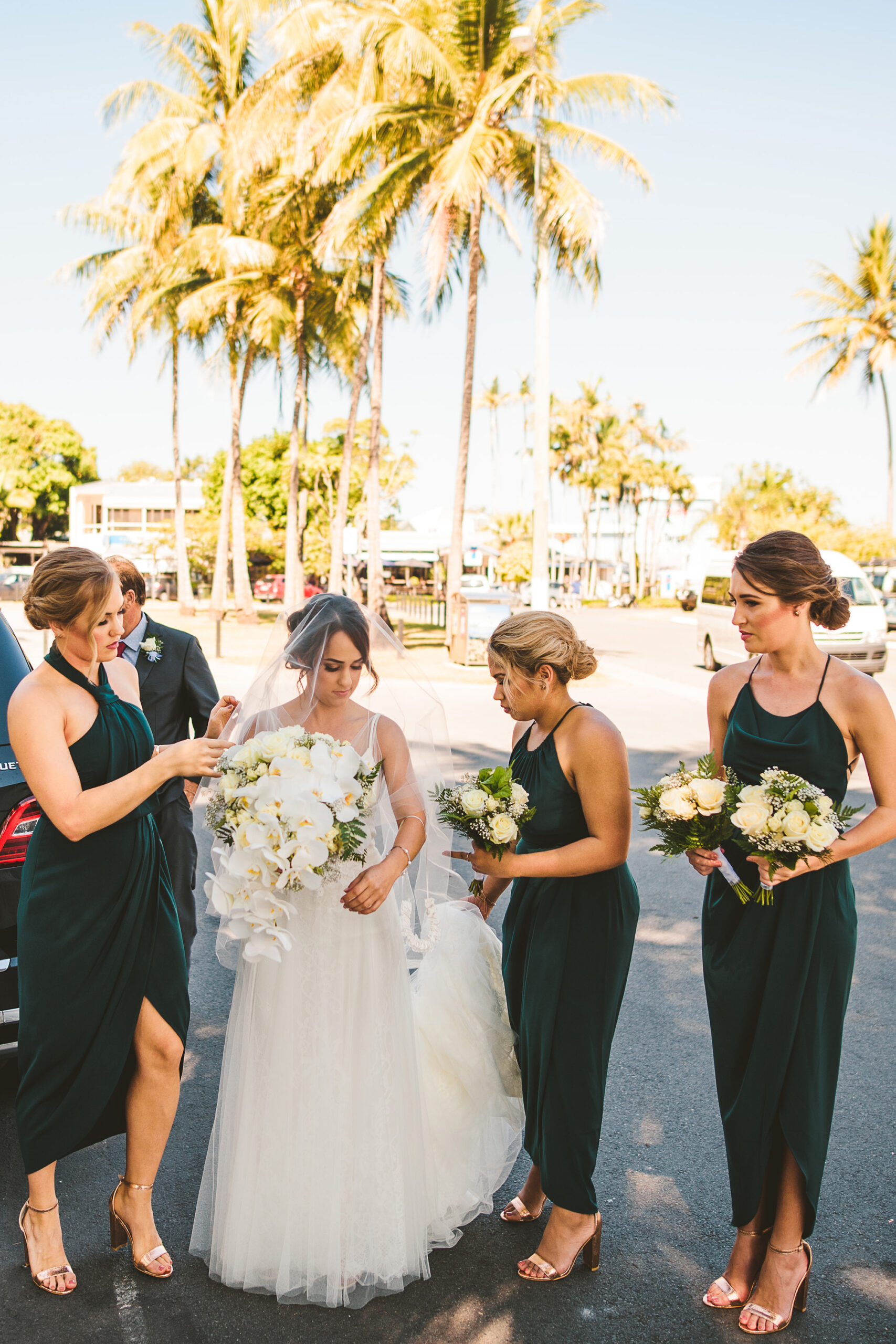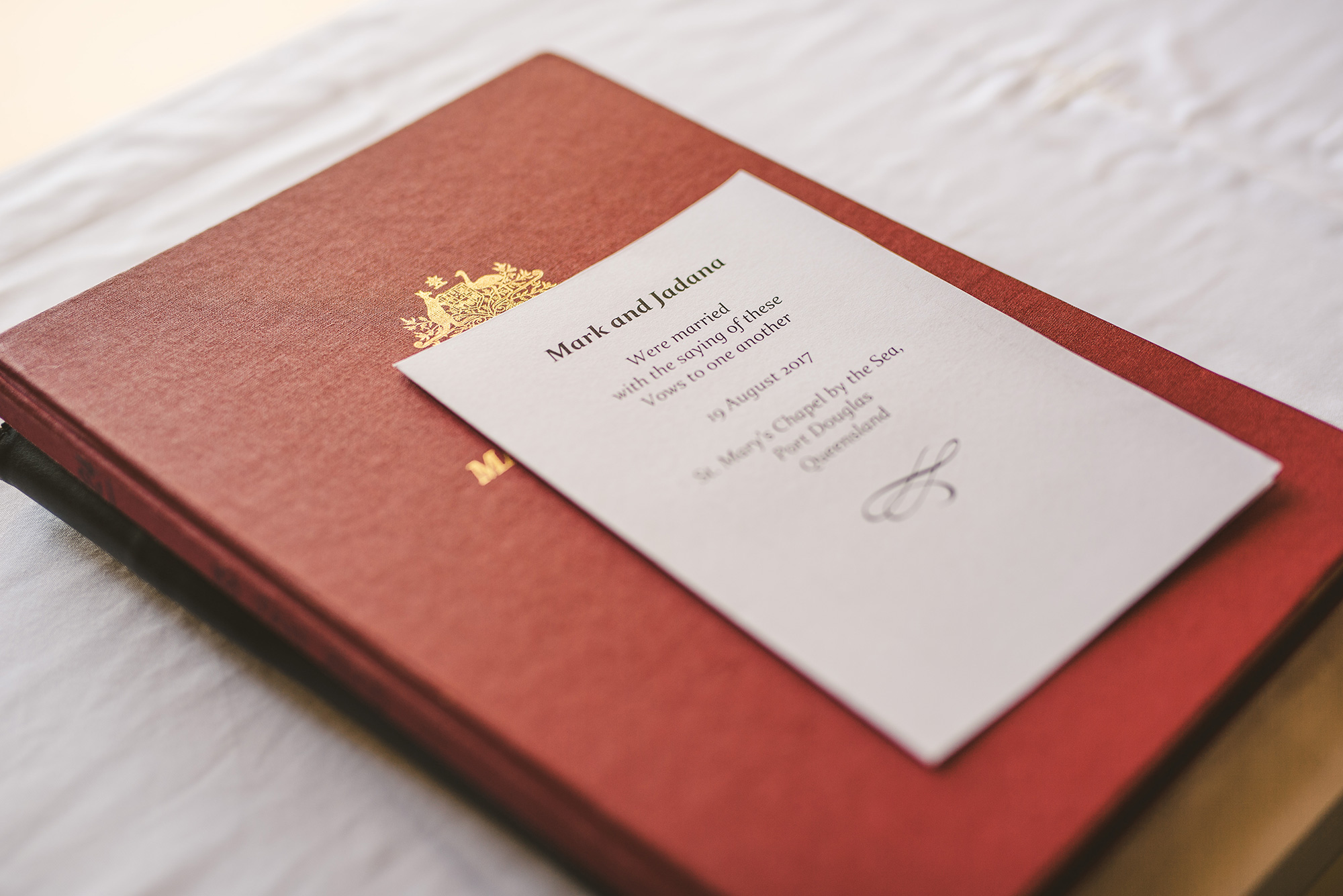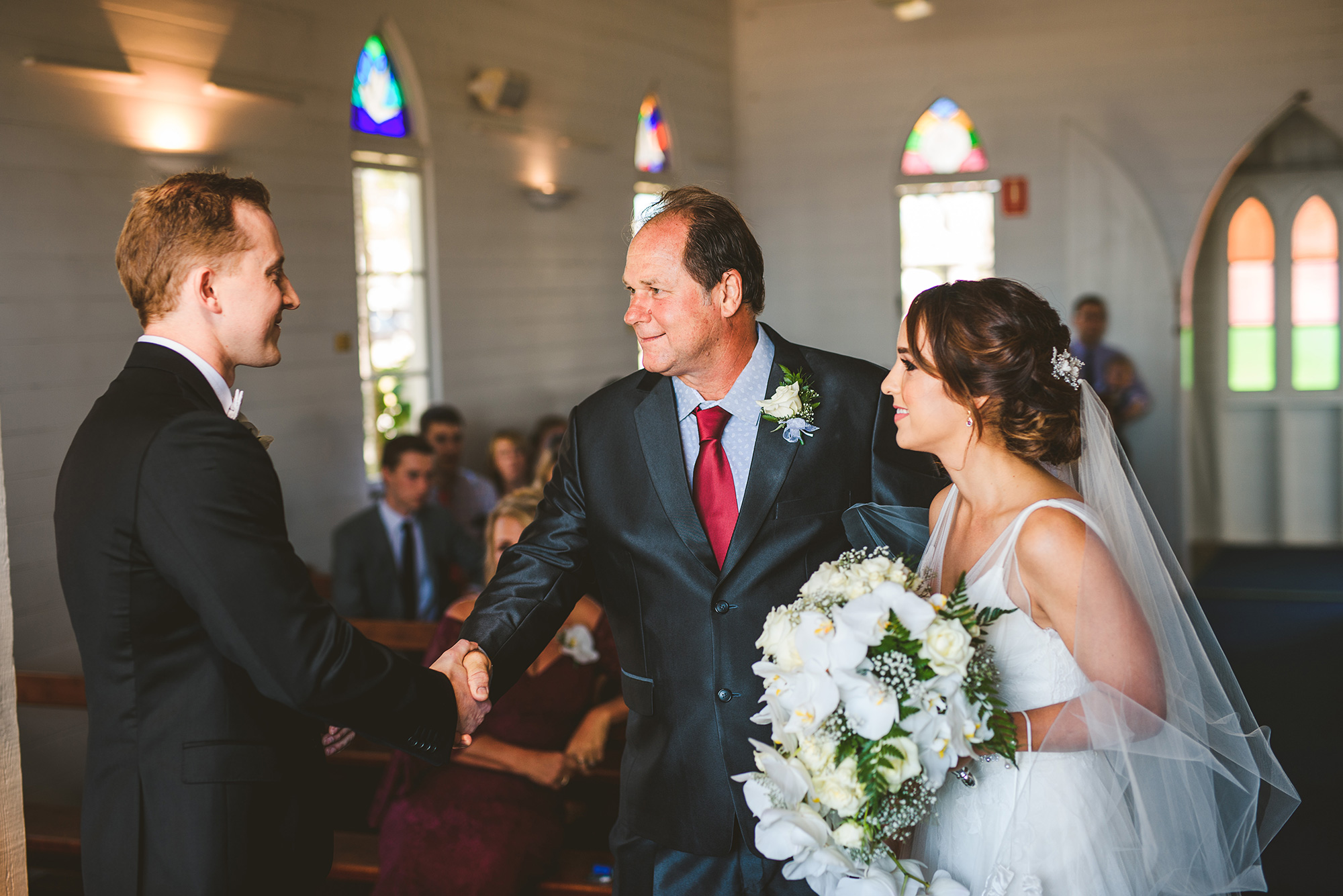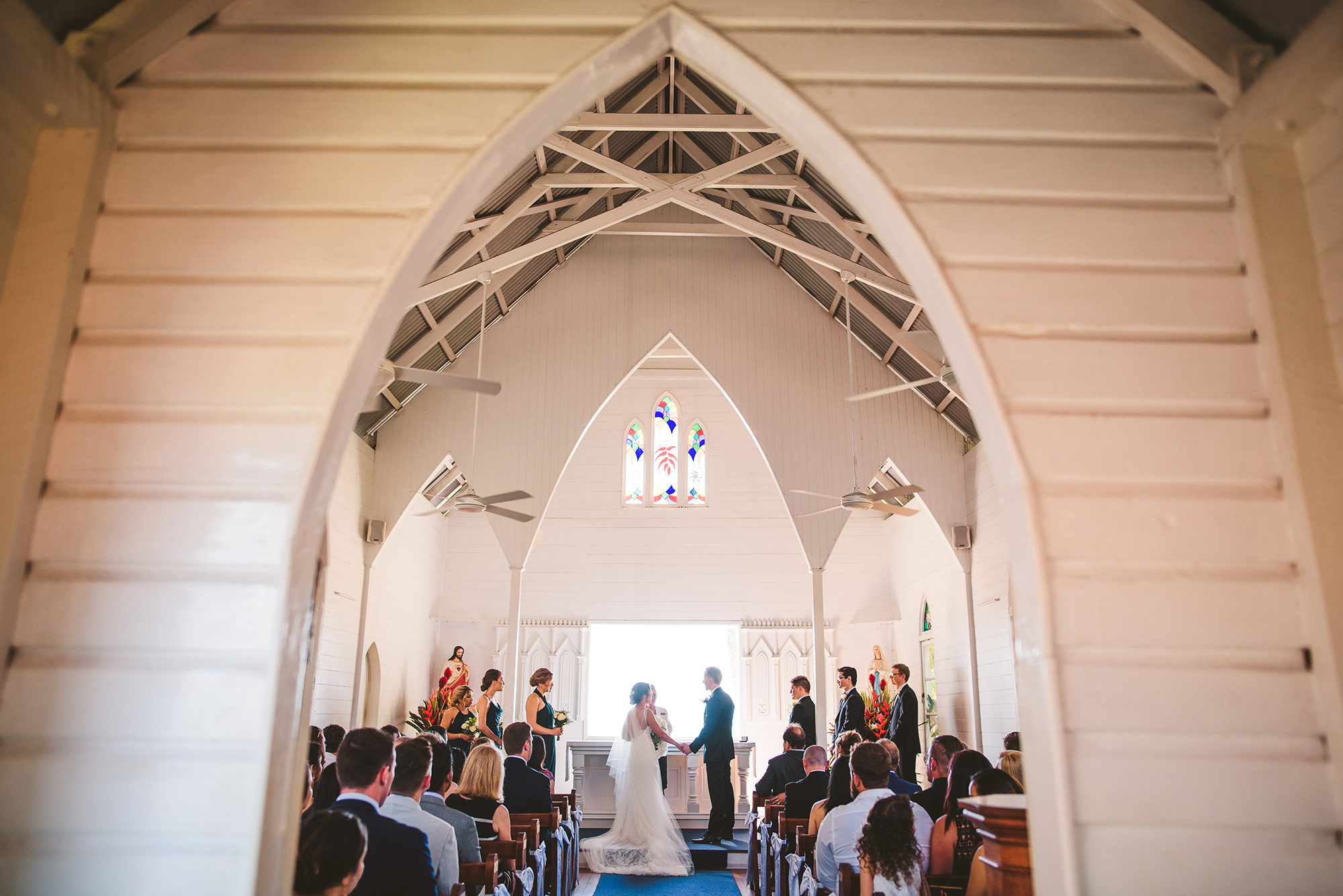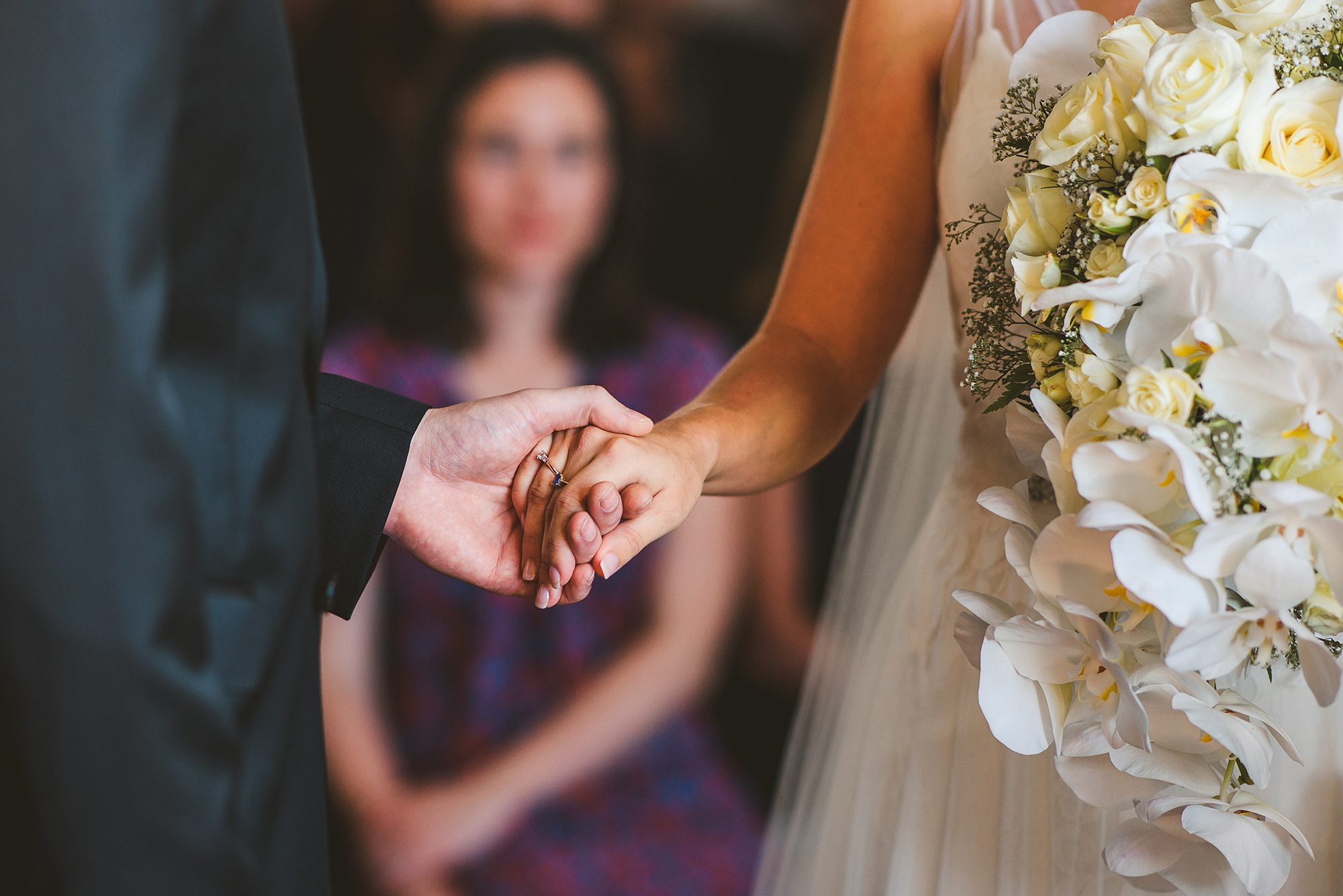 Jadana chose phalaenopsis orchids for her bouquet – the same that her mother chose for her own wedding many years before. "My bouquet, in my opinion, really was something to gush over."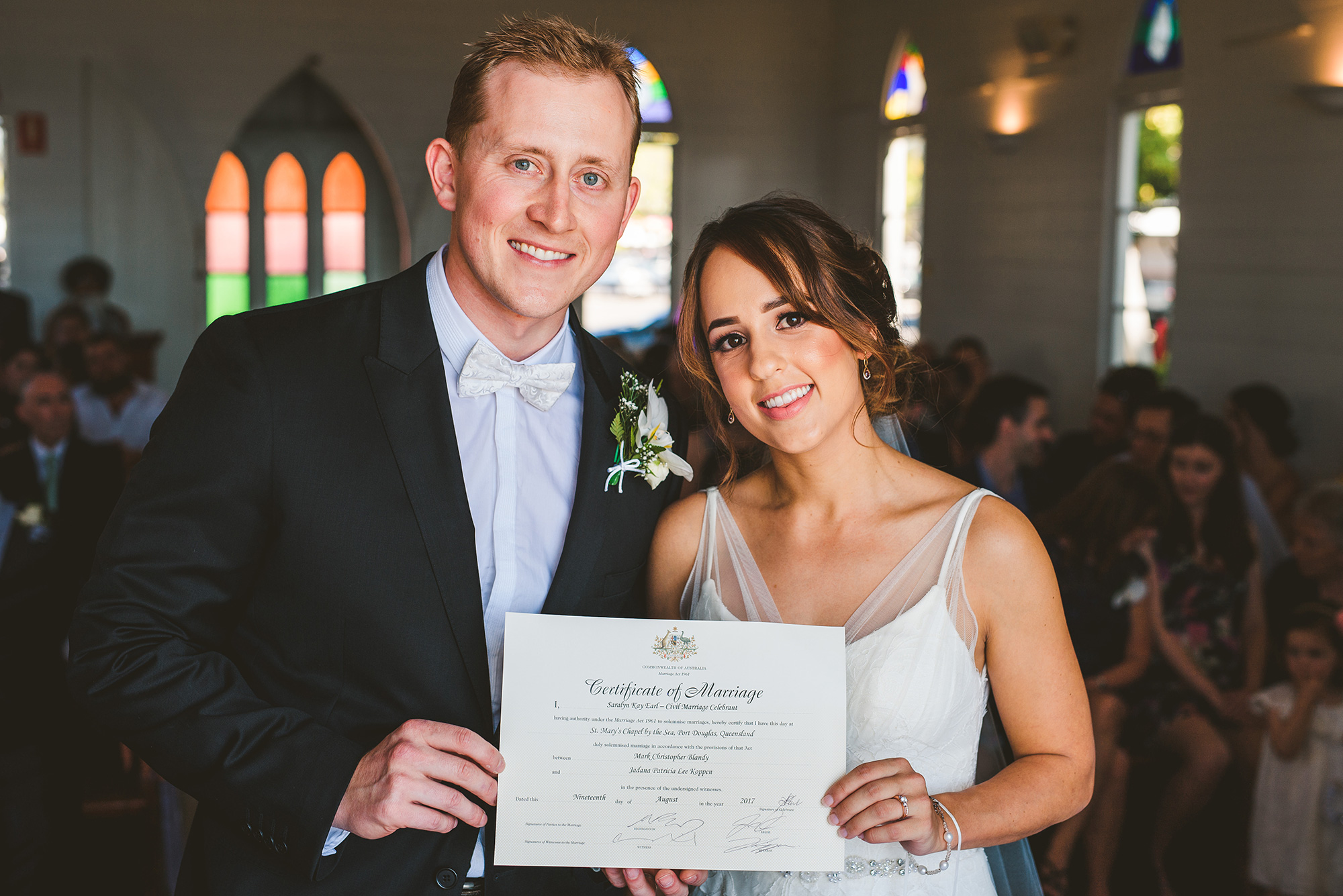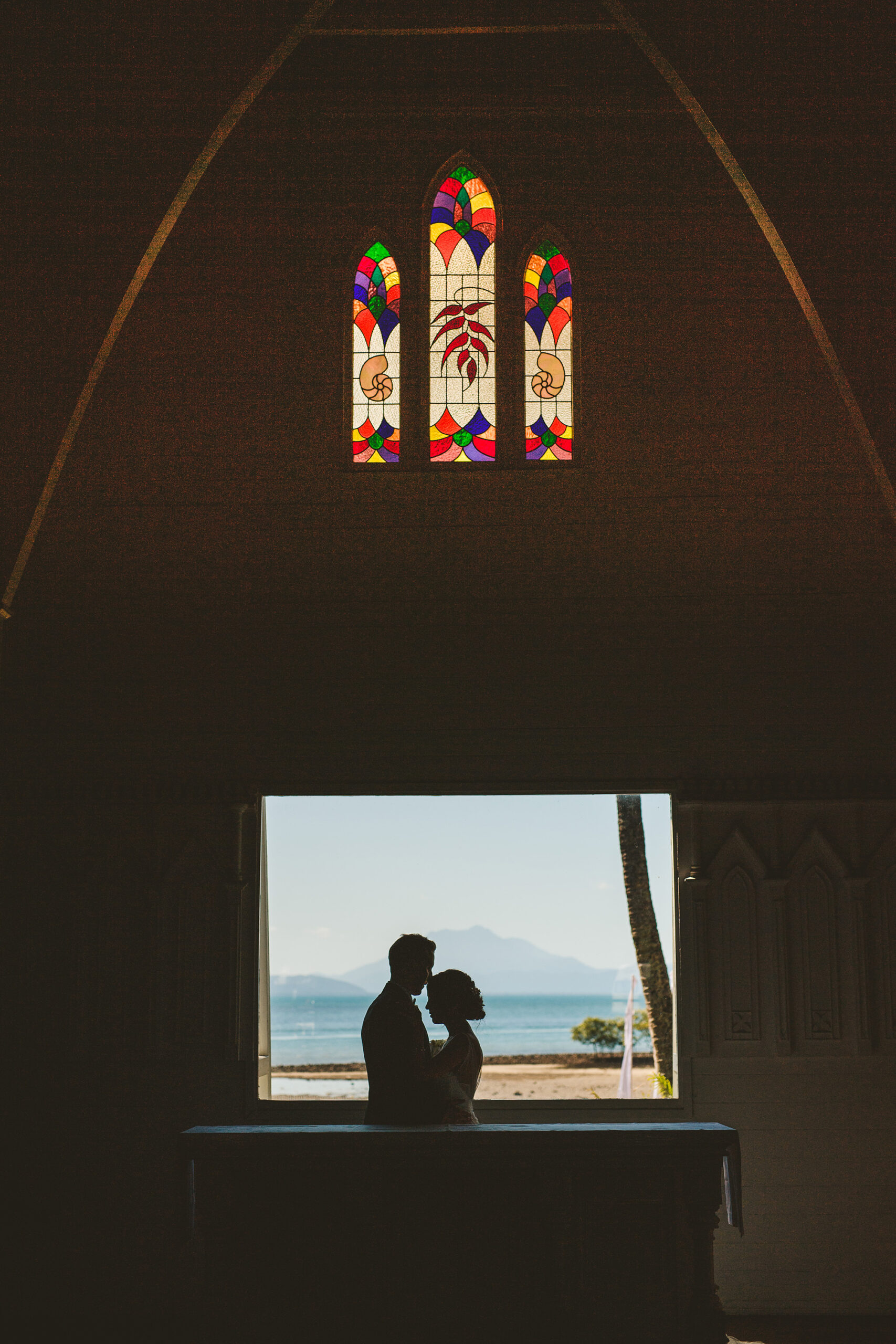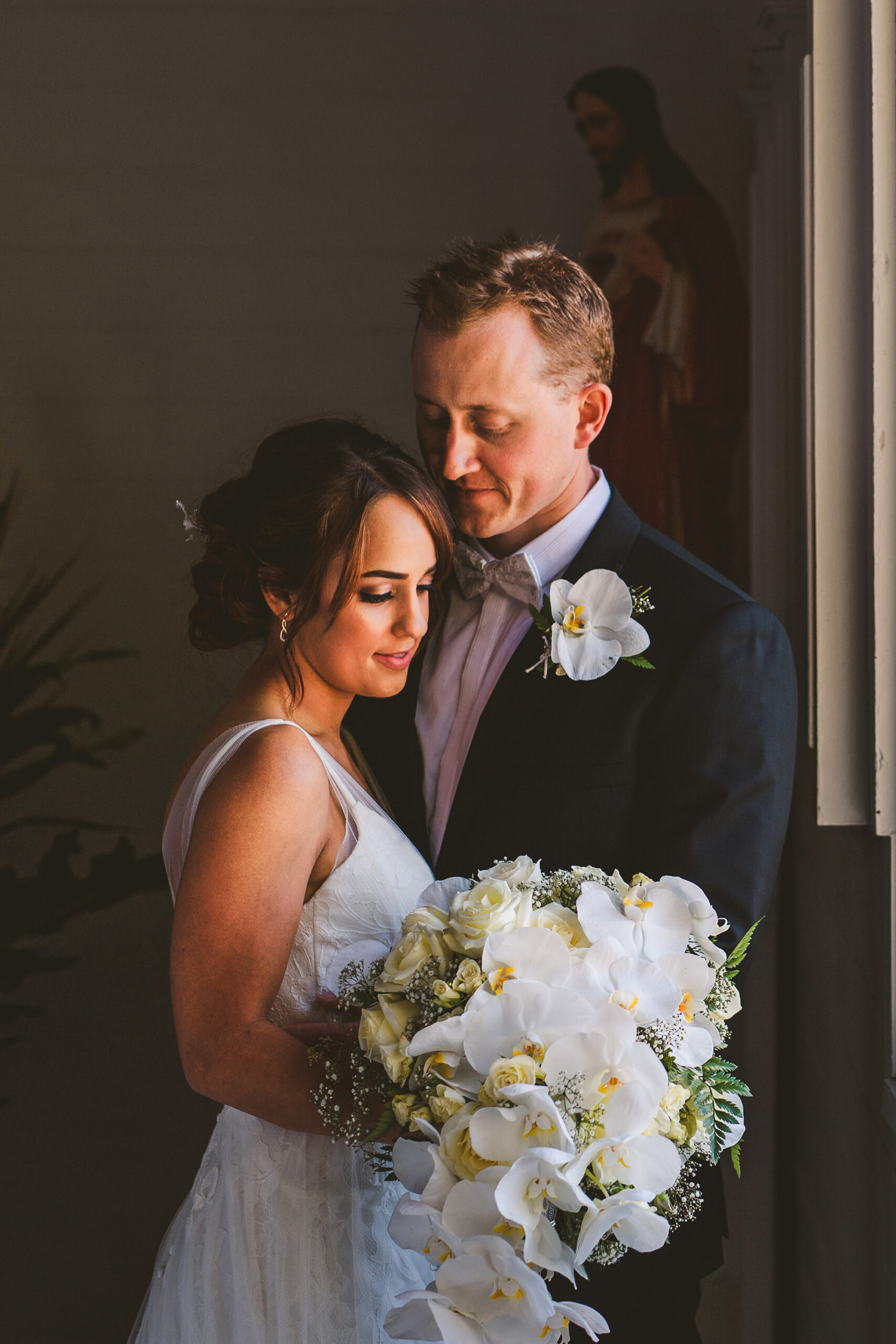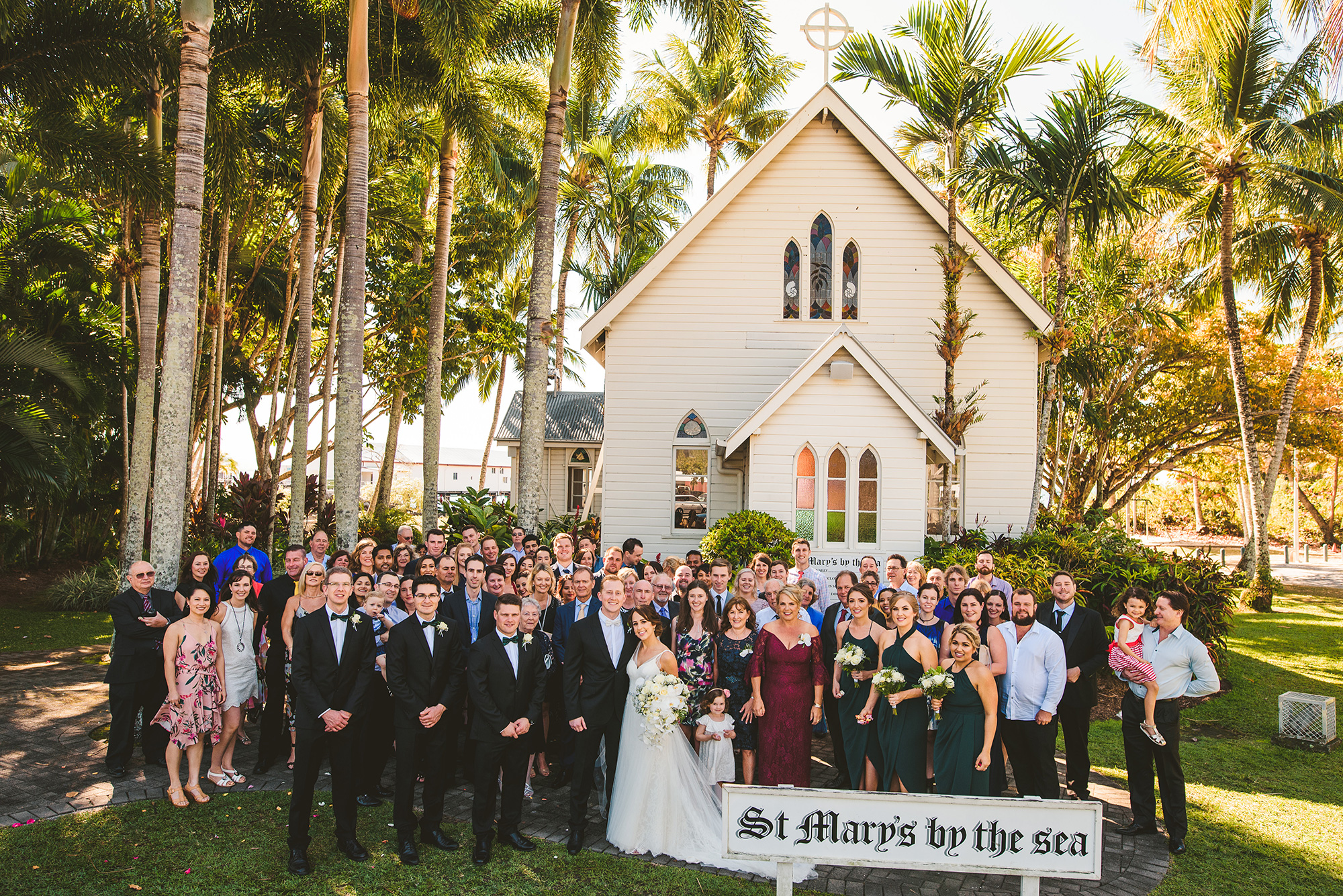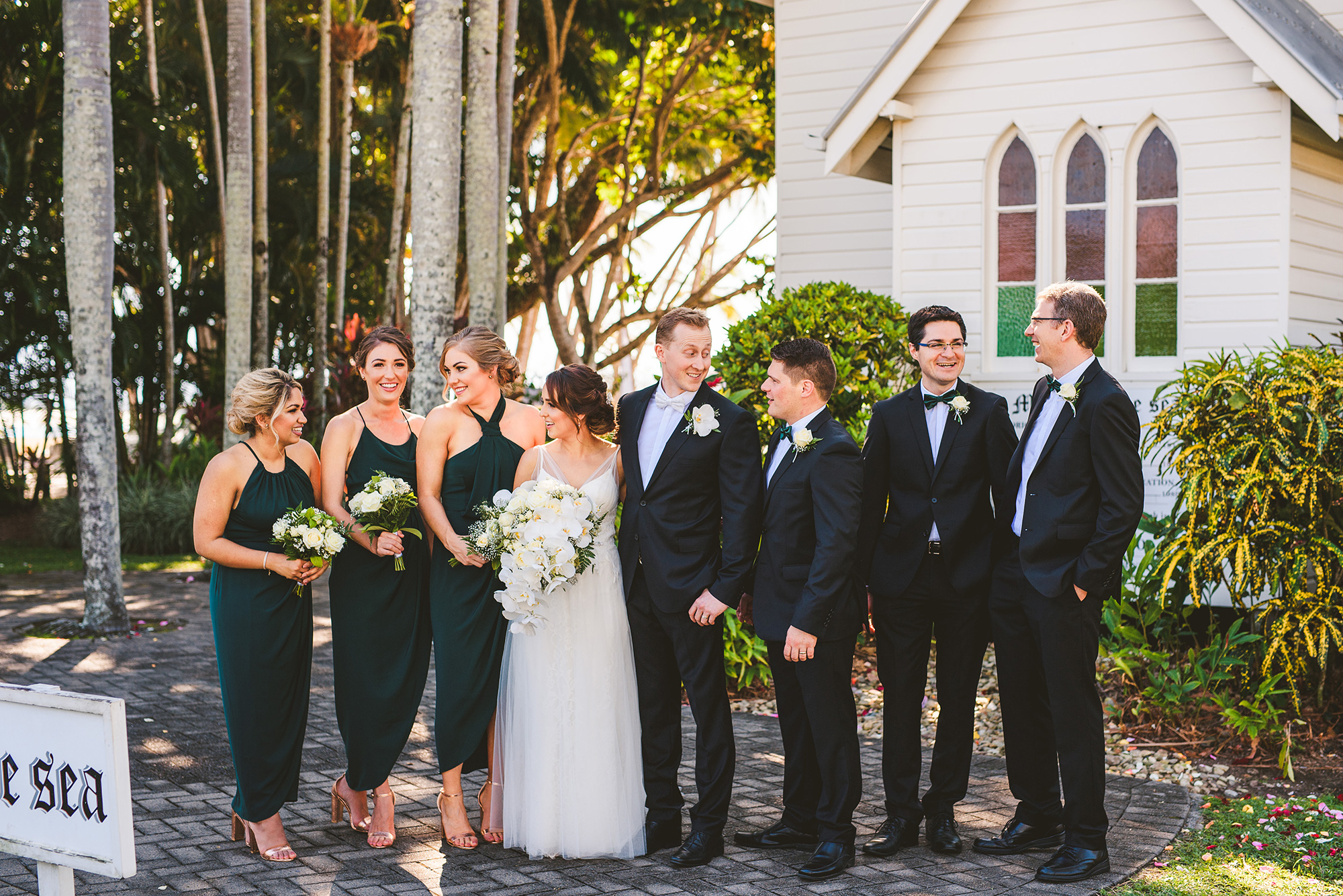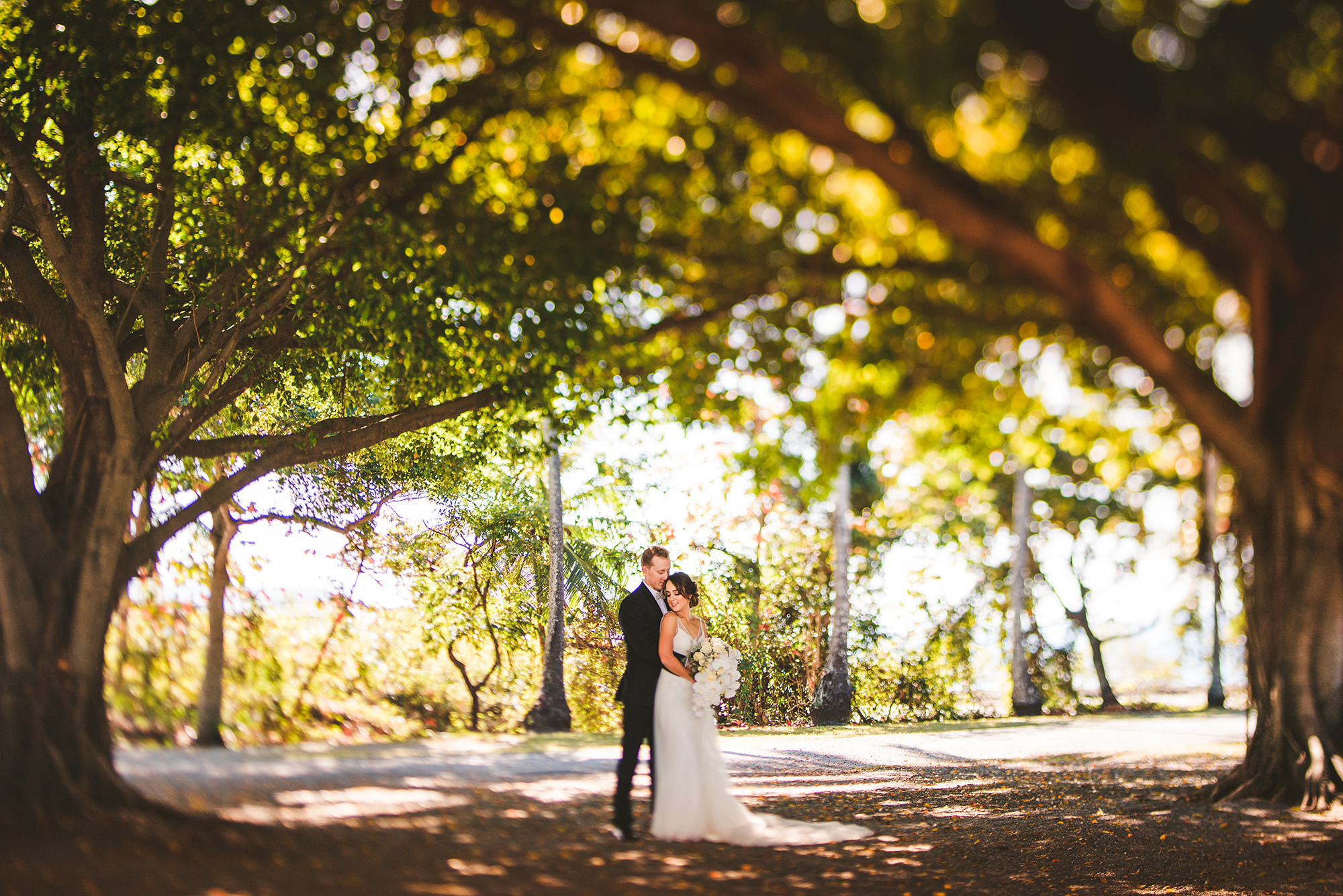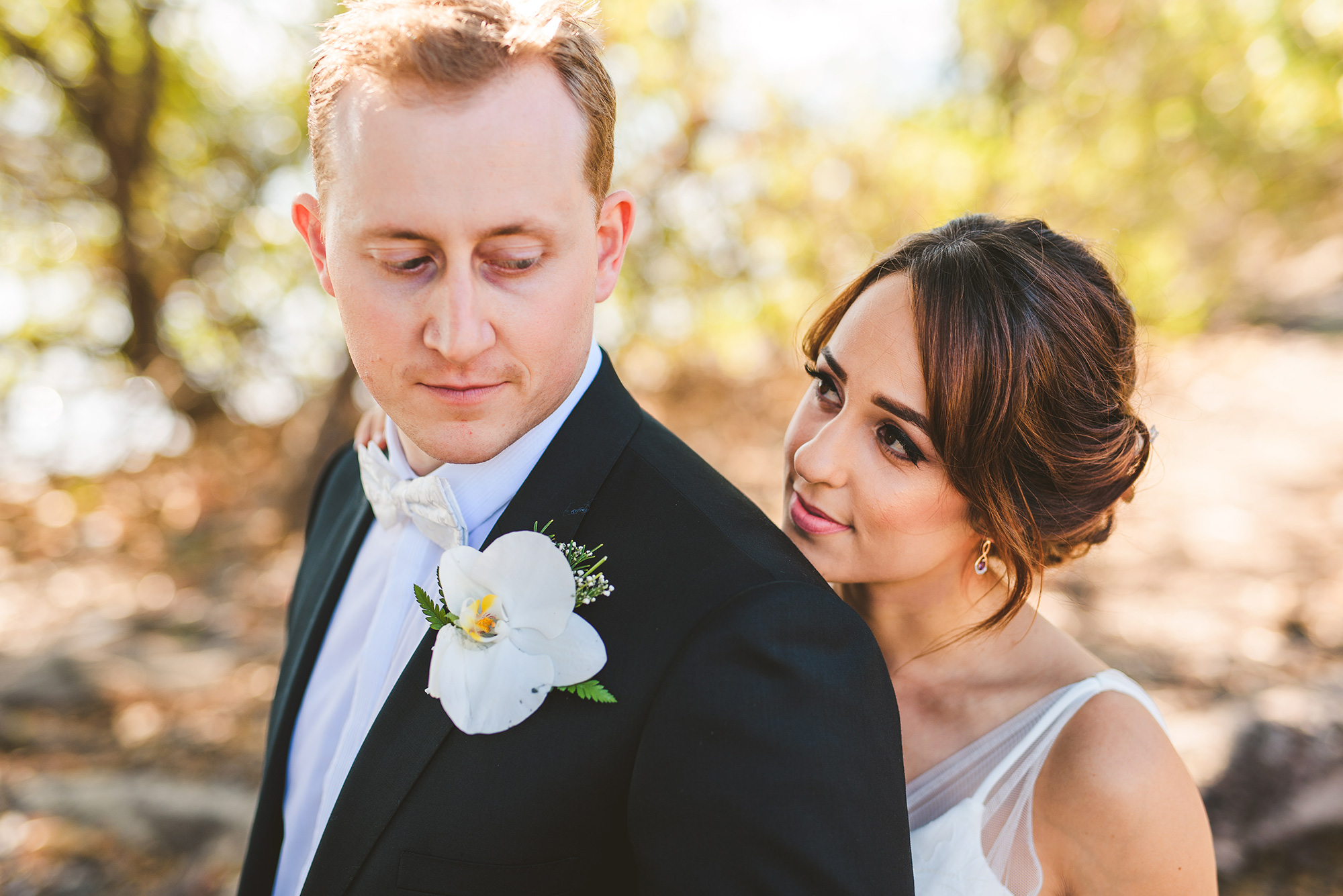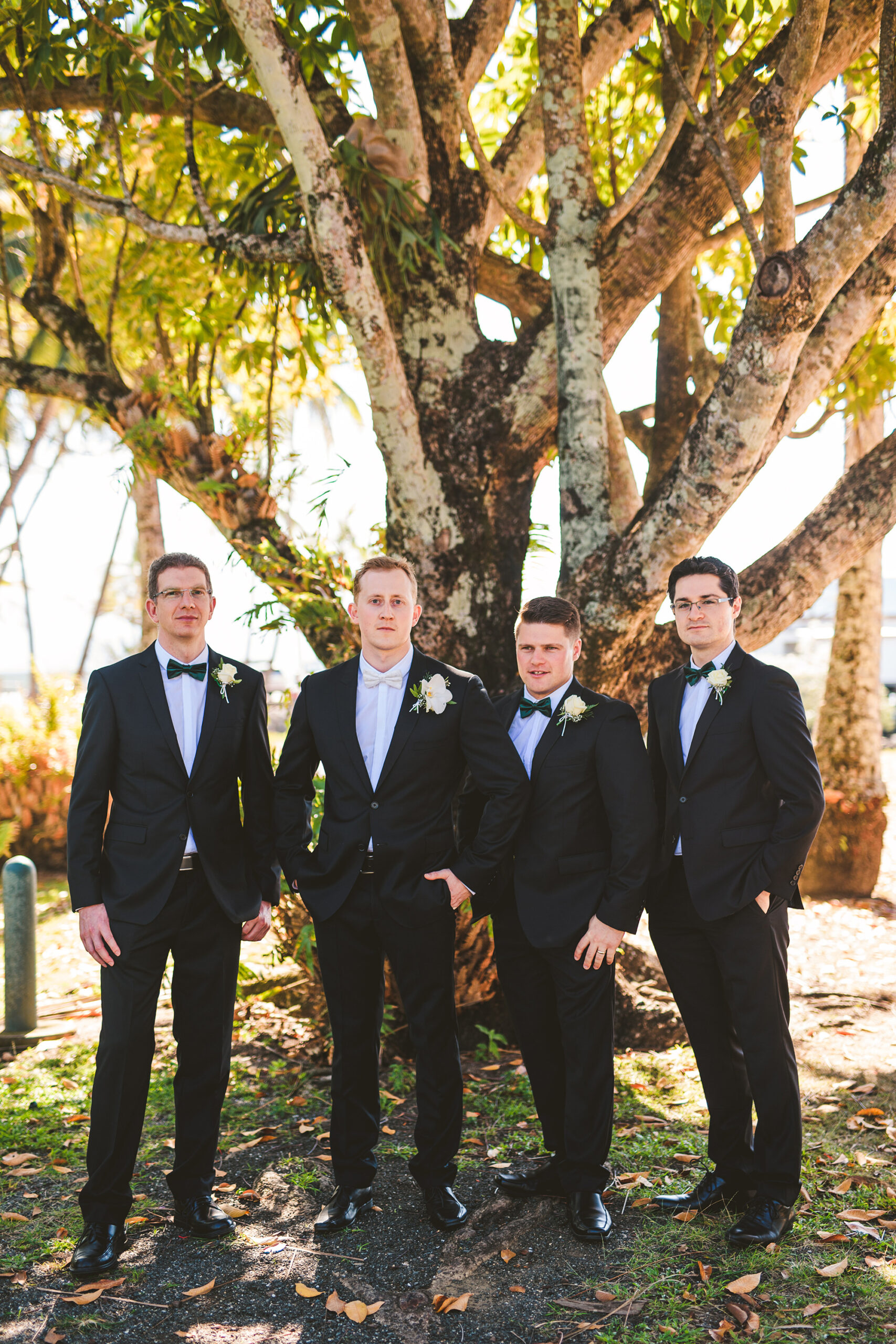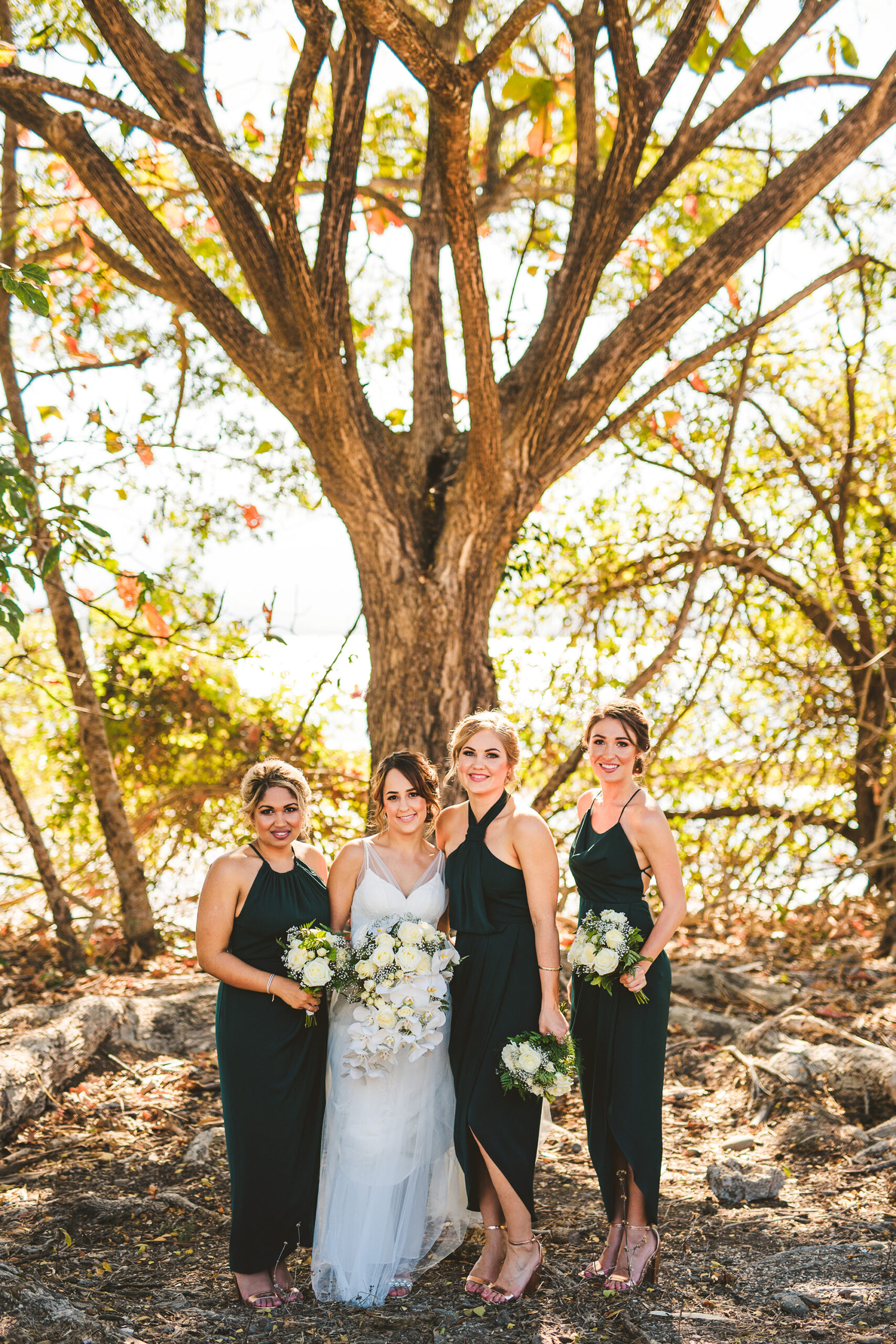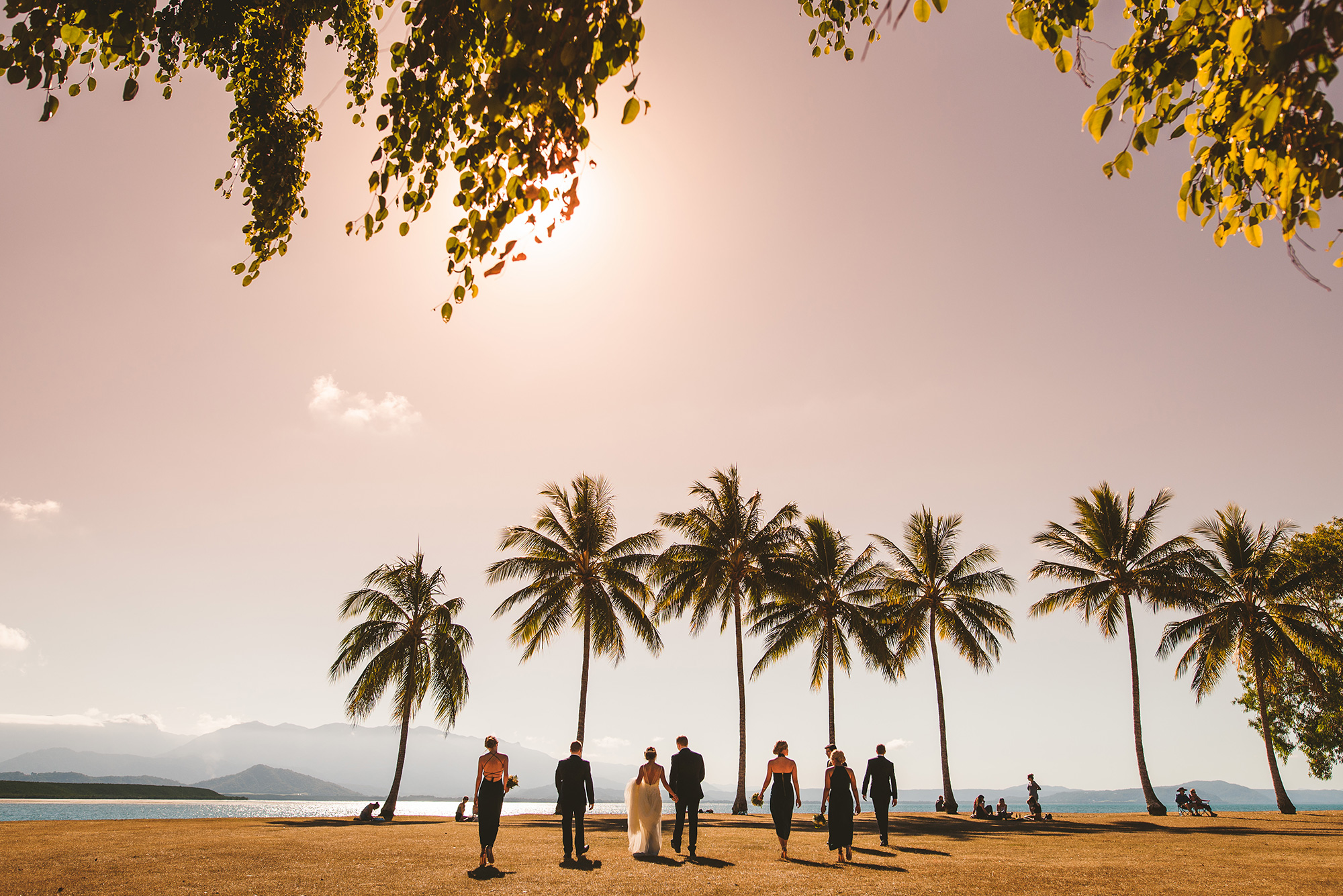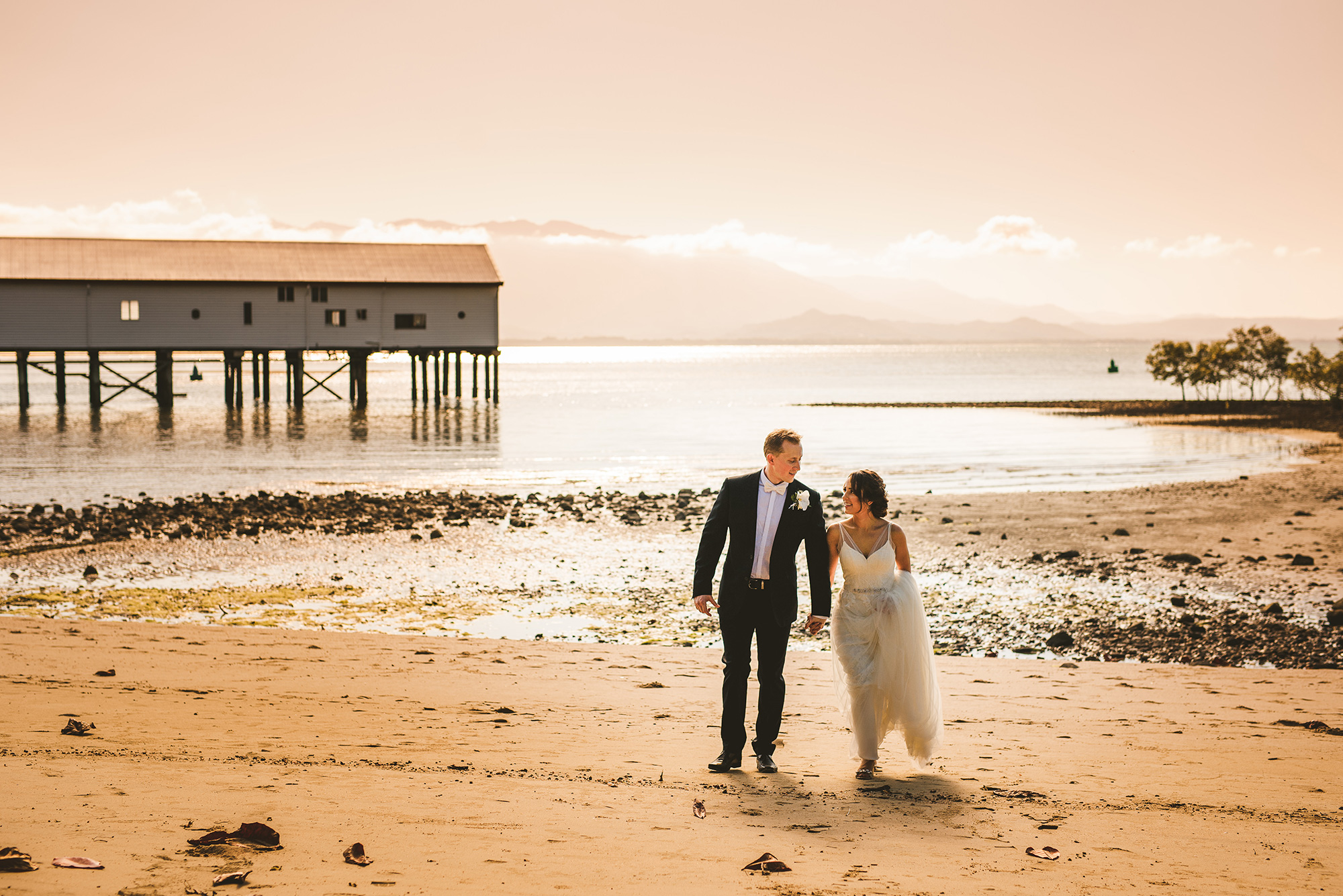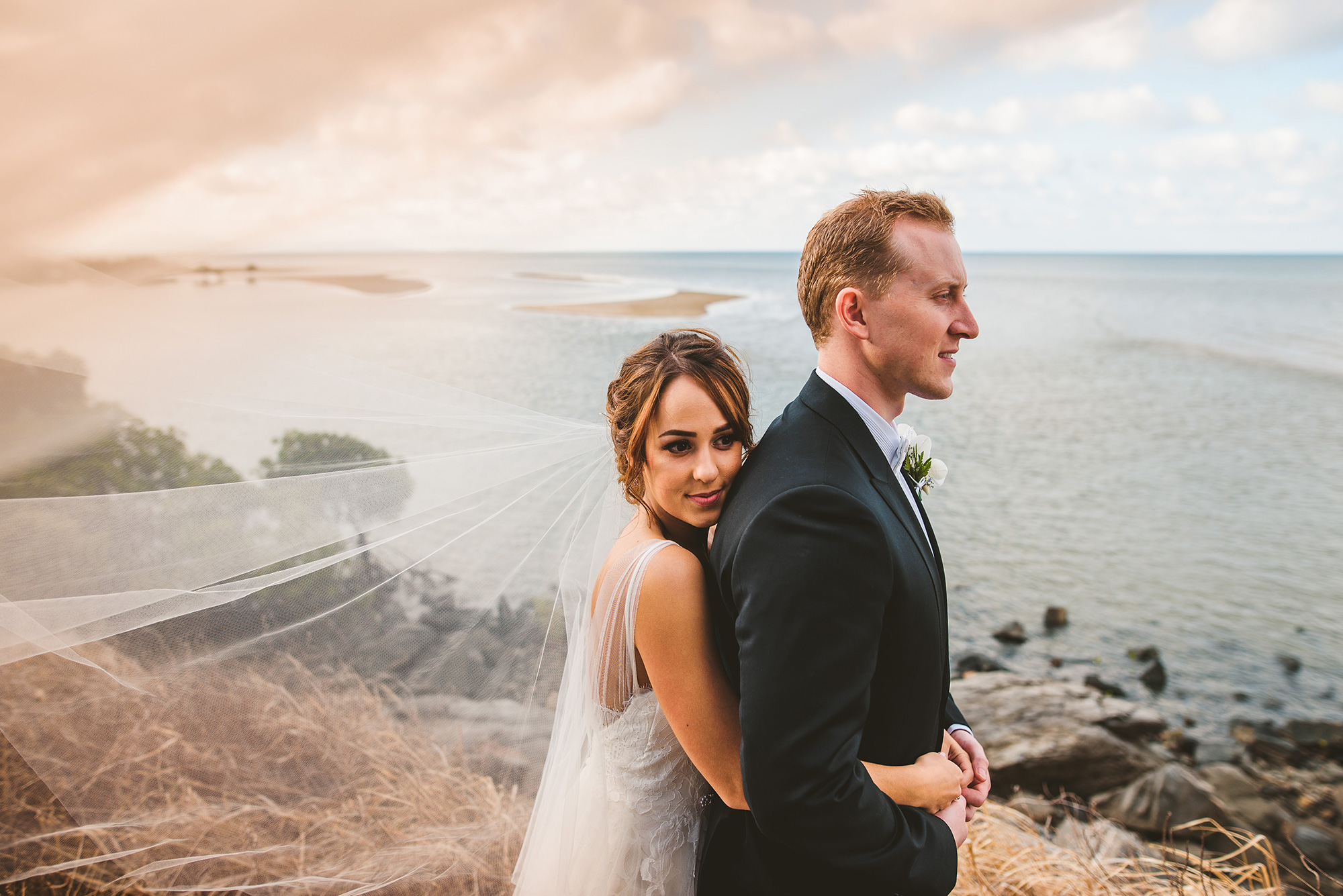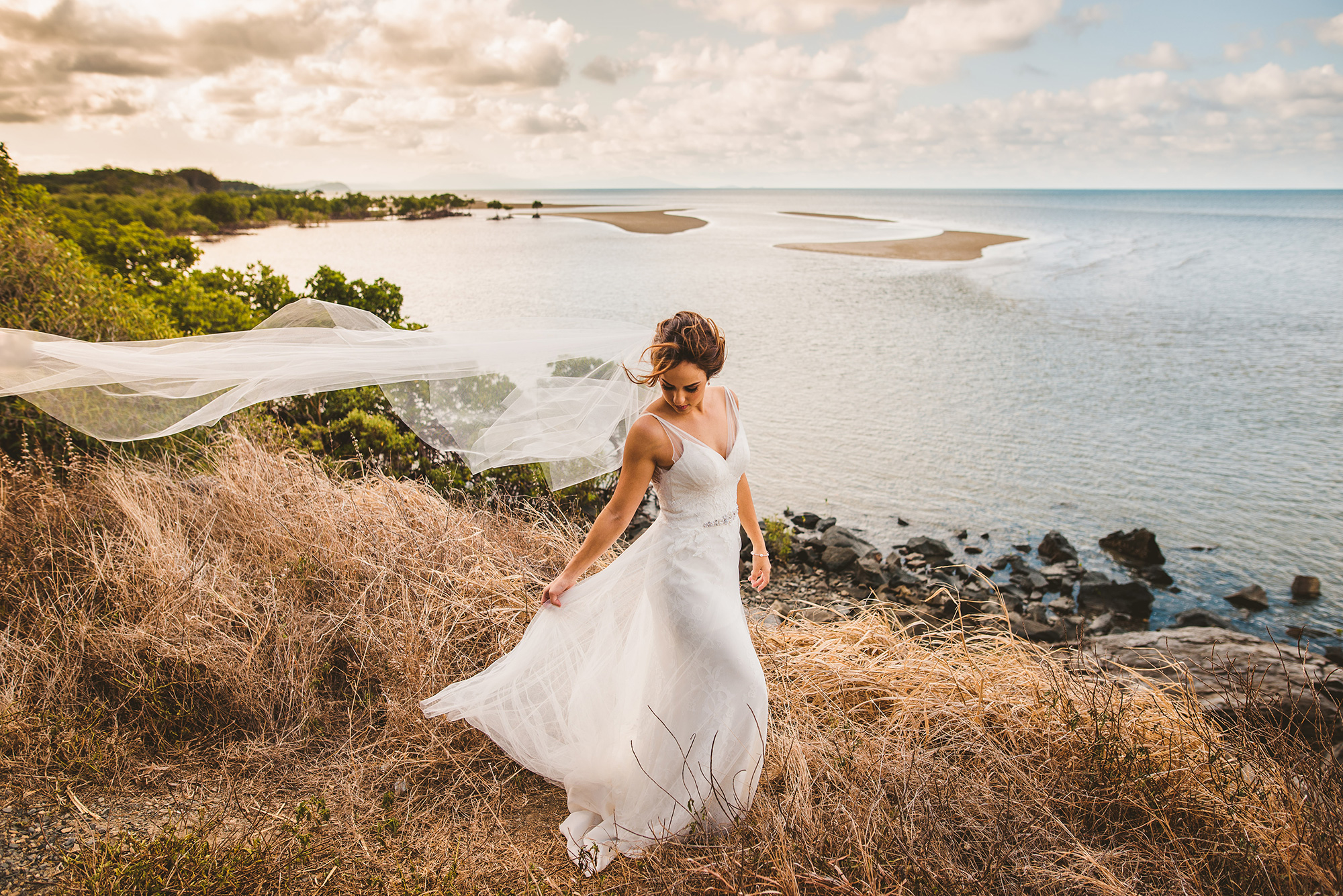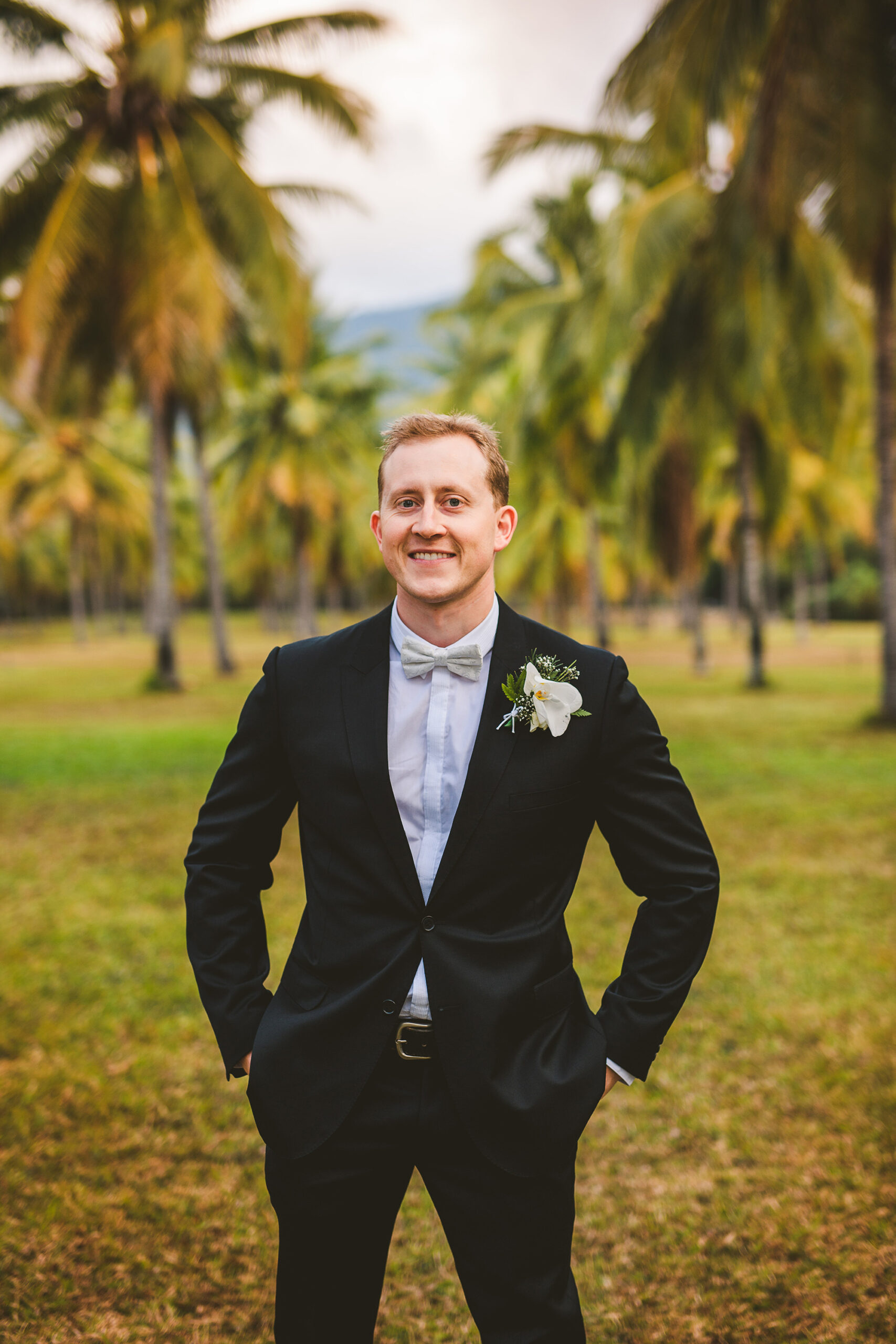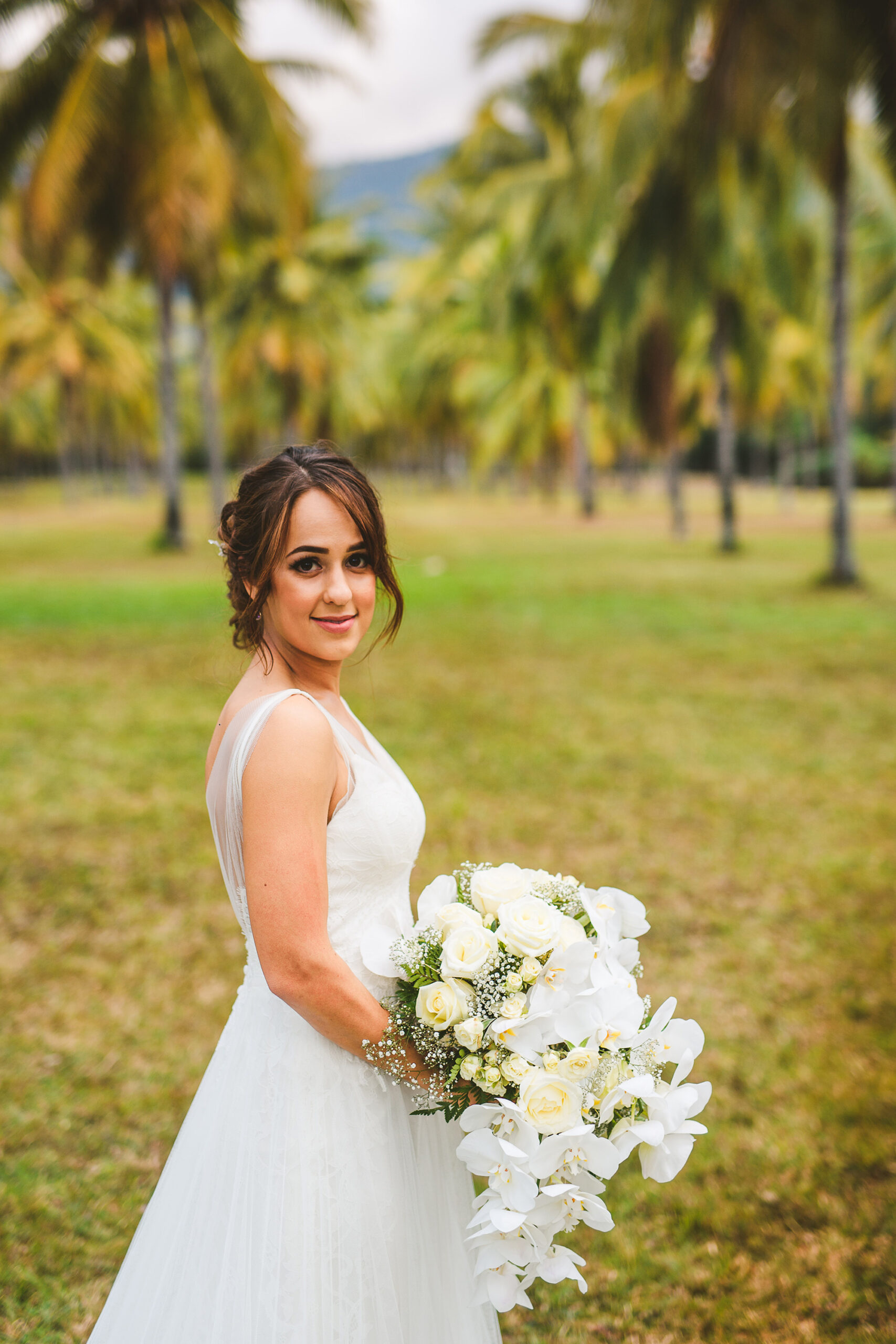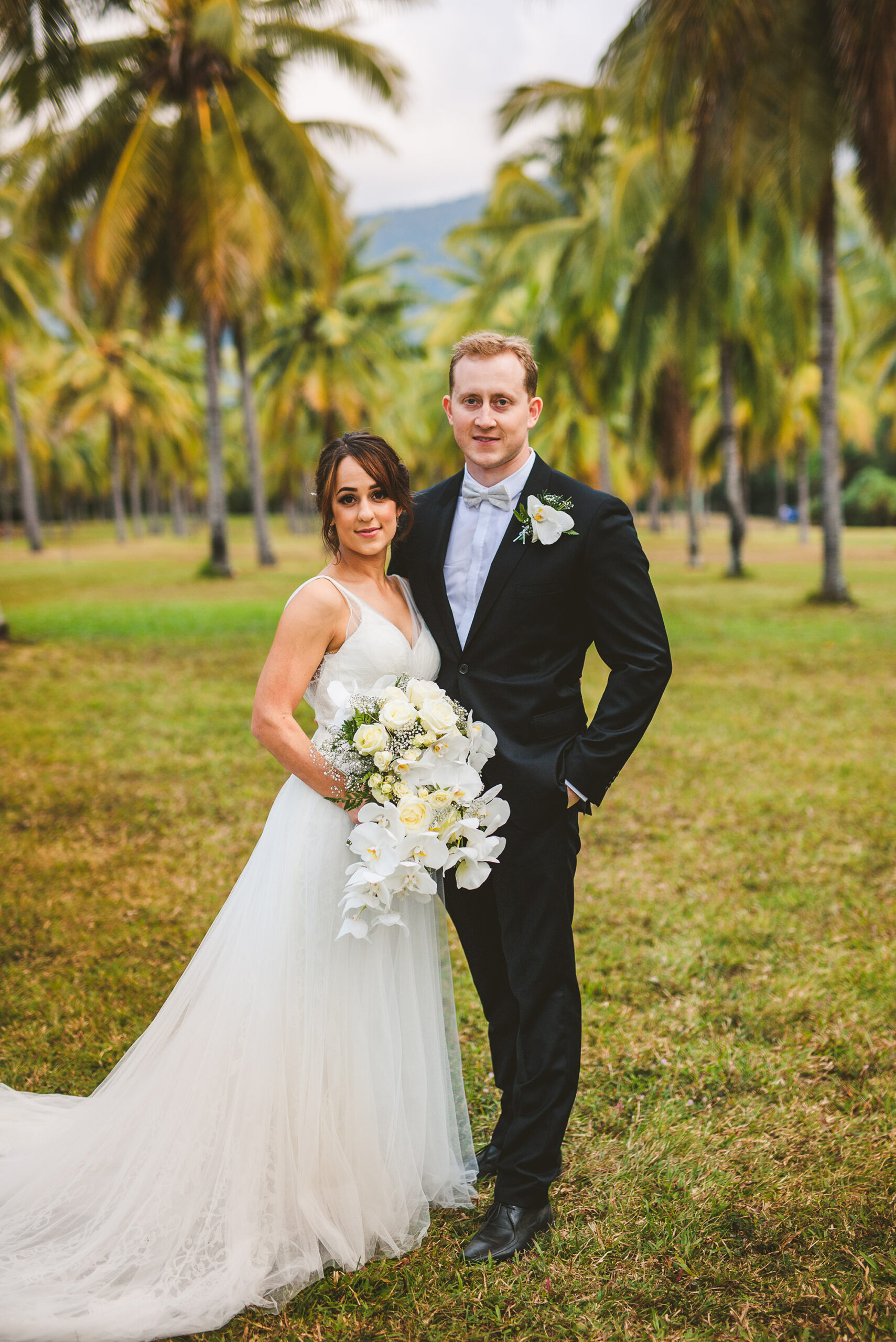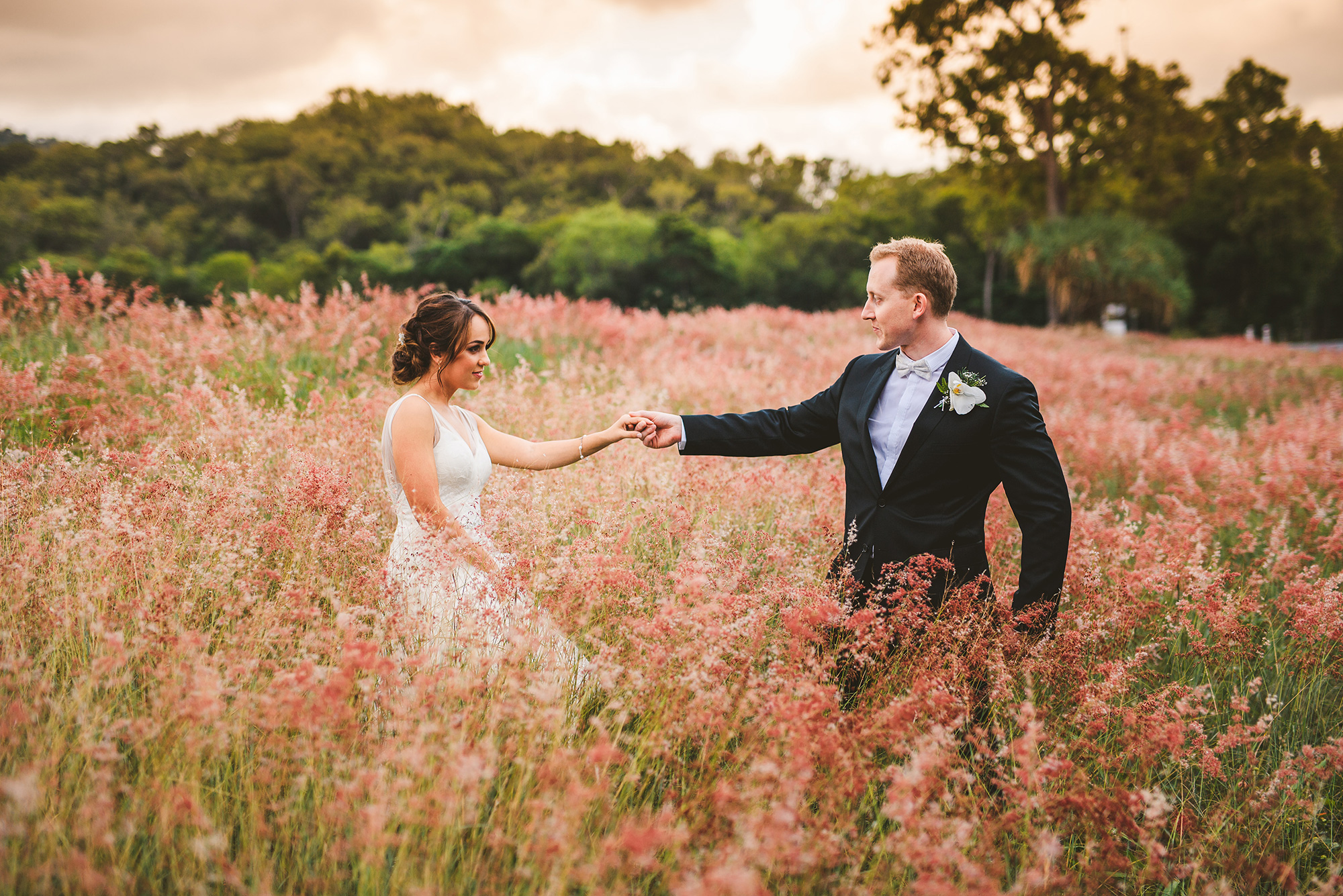 "Port Douglas is a wonderful region to get married in due to its gorgeous scenery," Jadana says. "We felt we'd be able to get a swag of wonderful photos but also invite our guests to see one of the best parts of the world."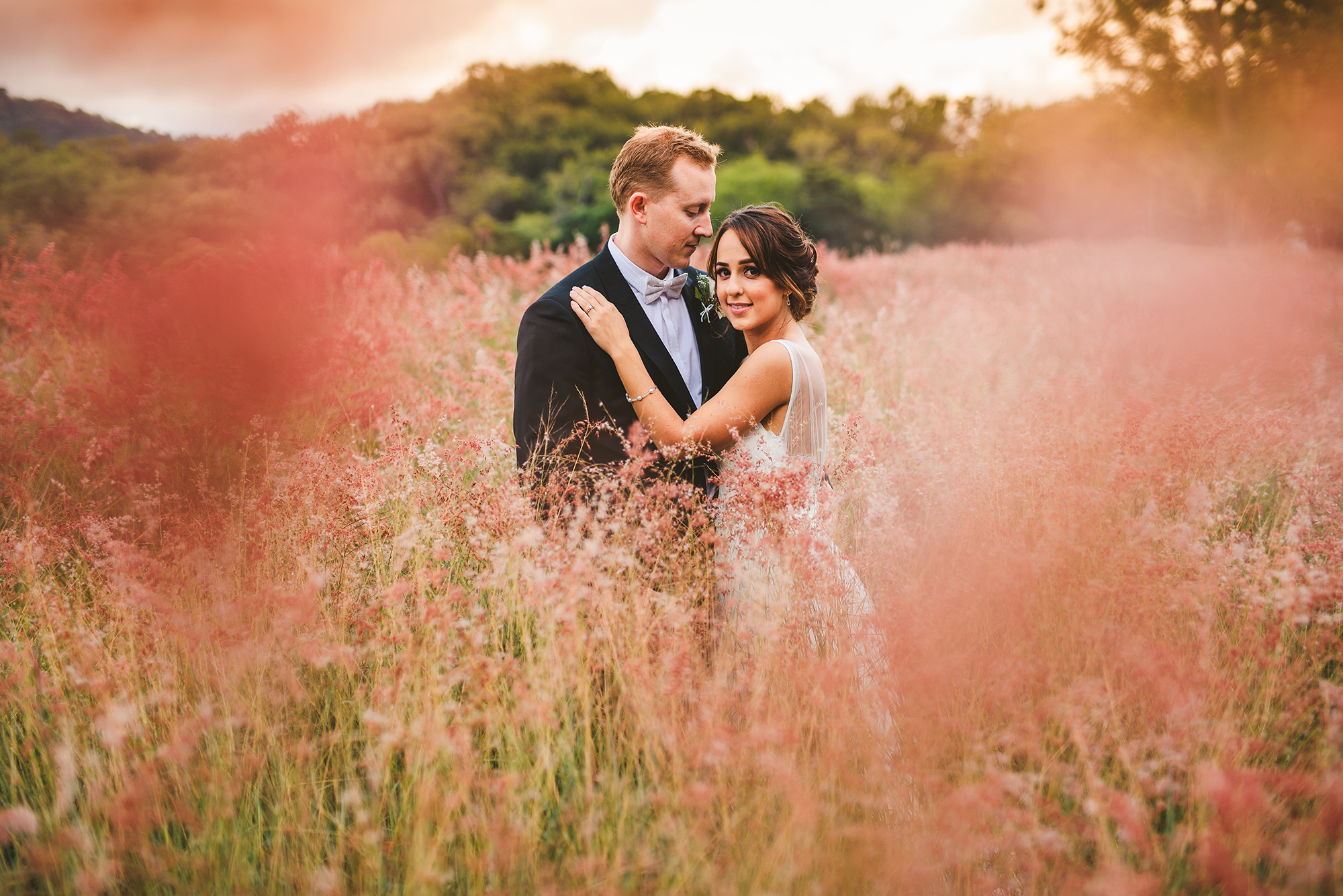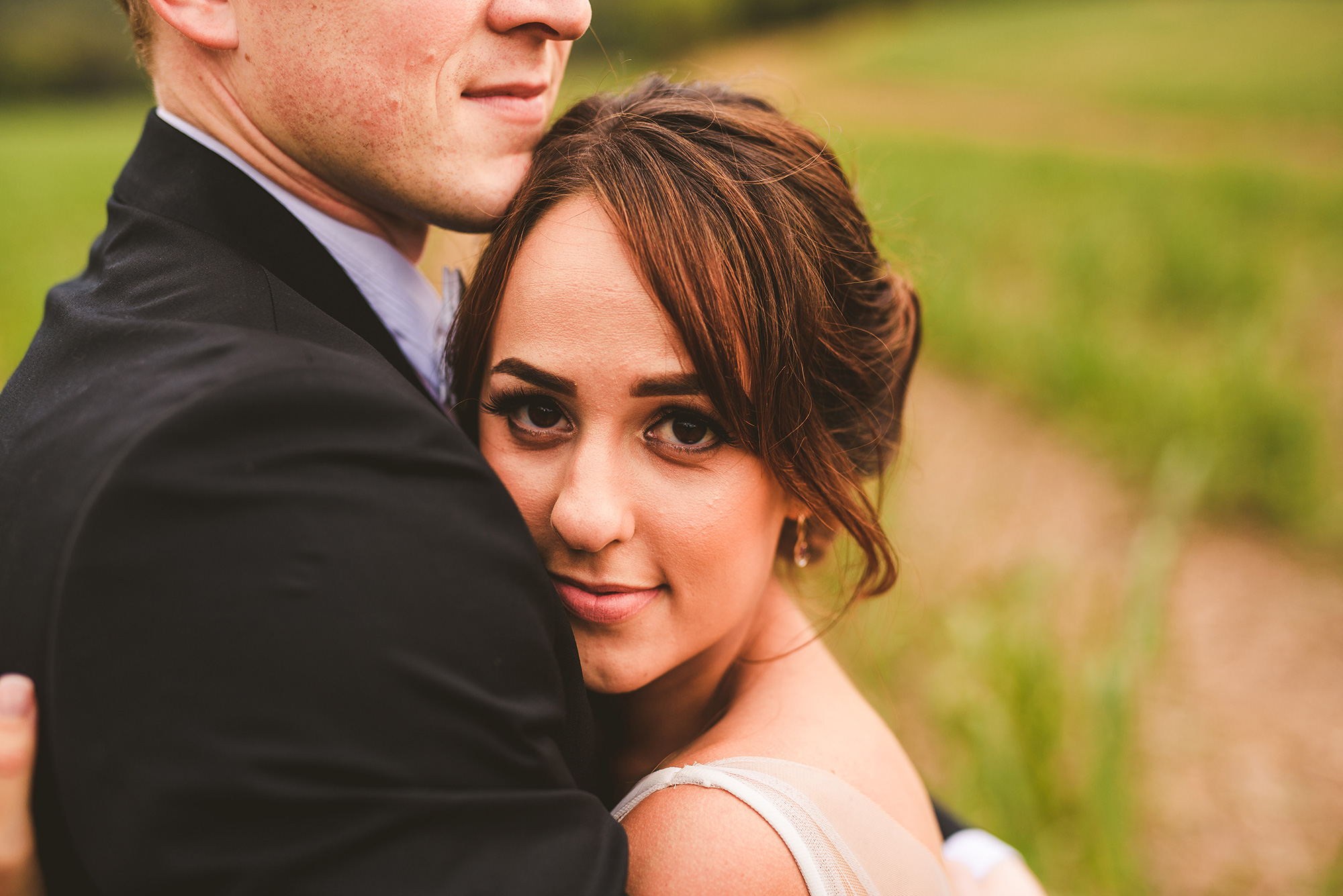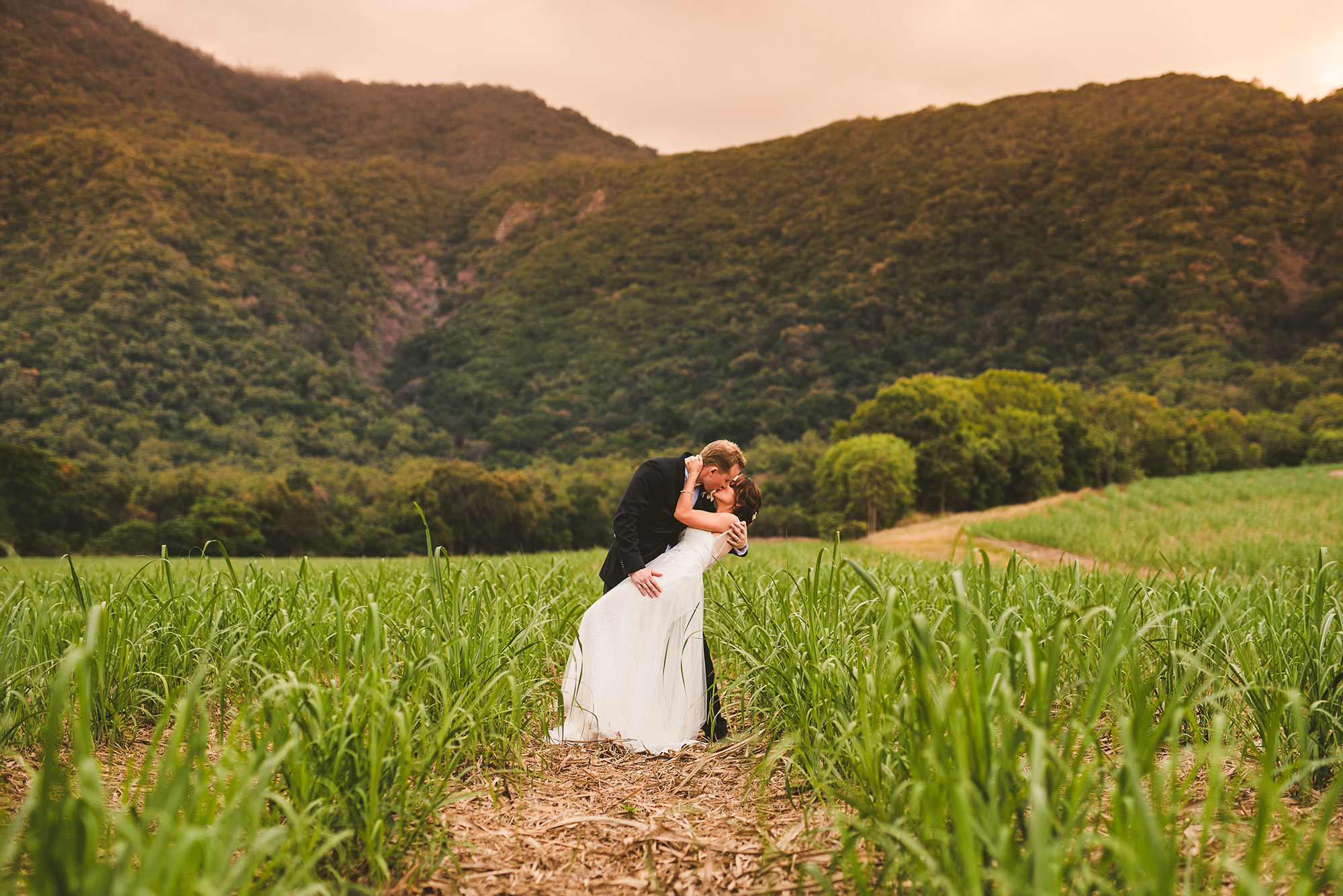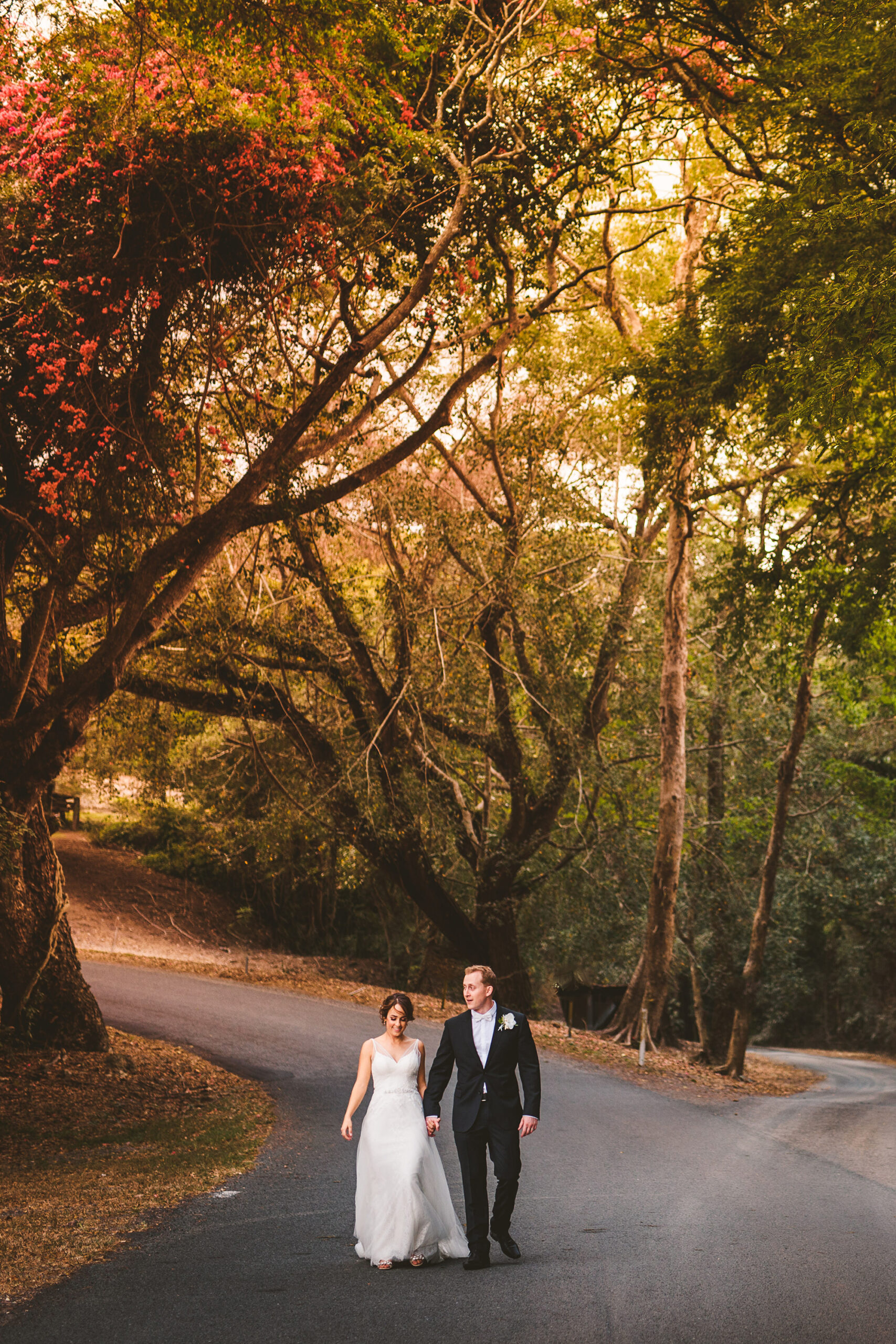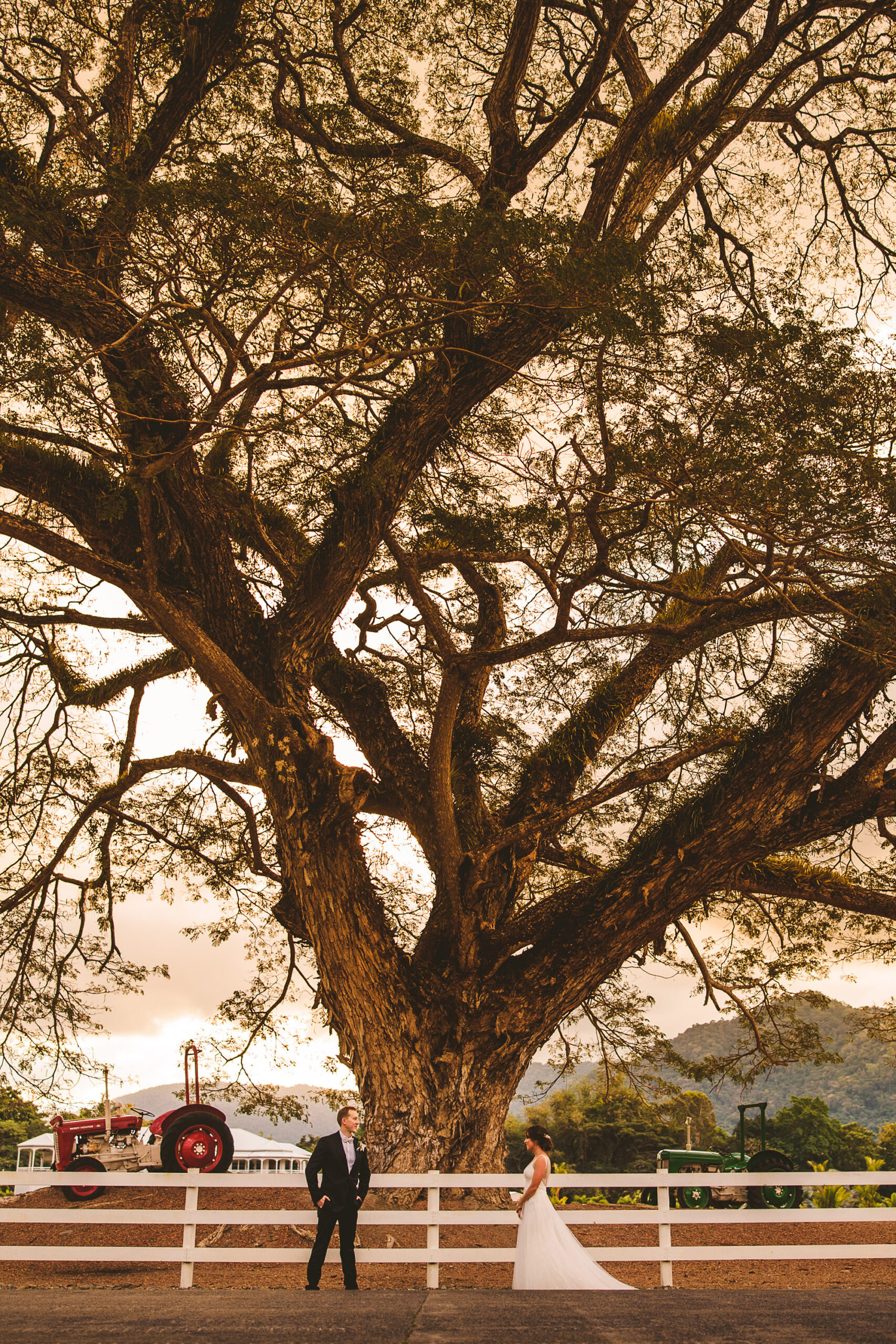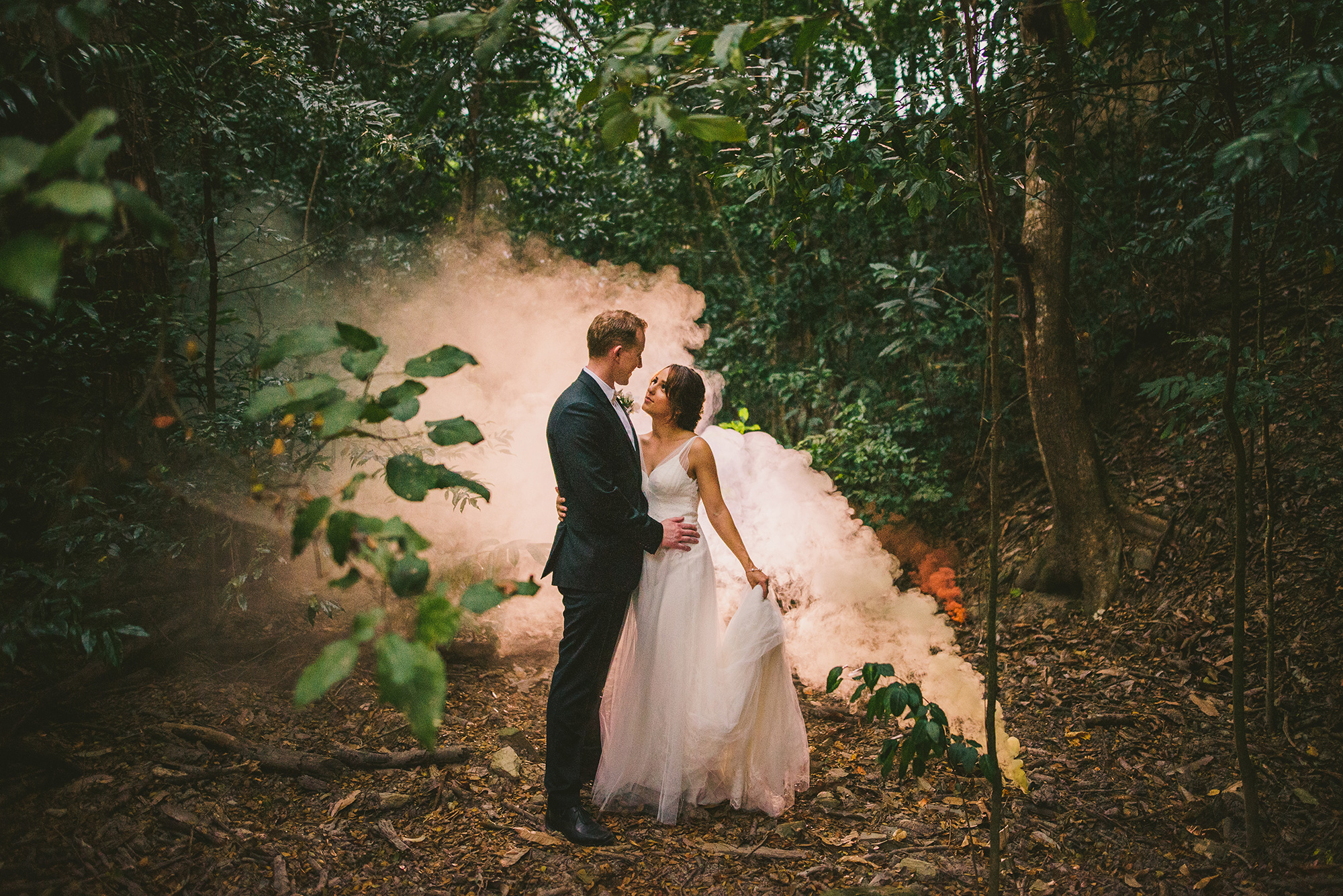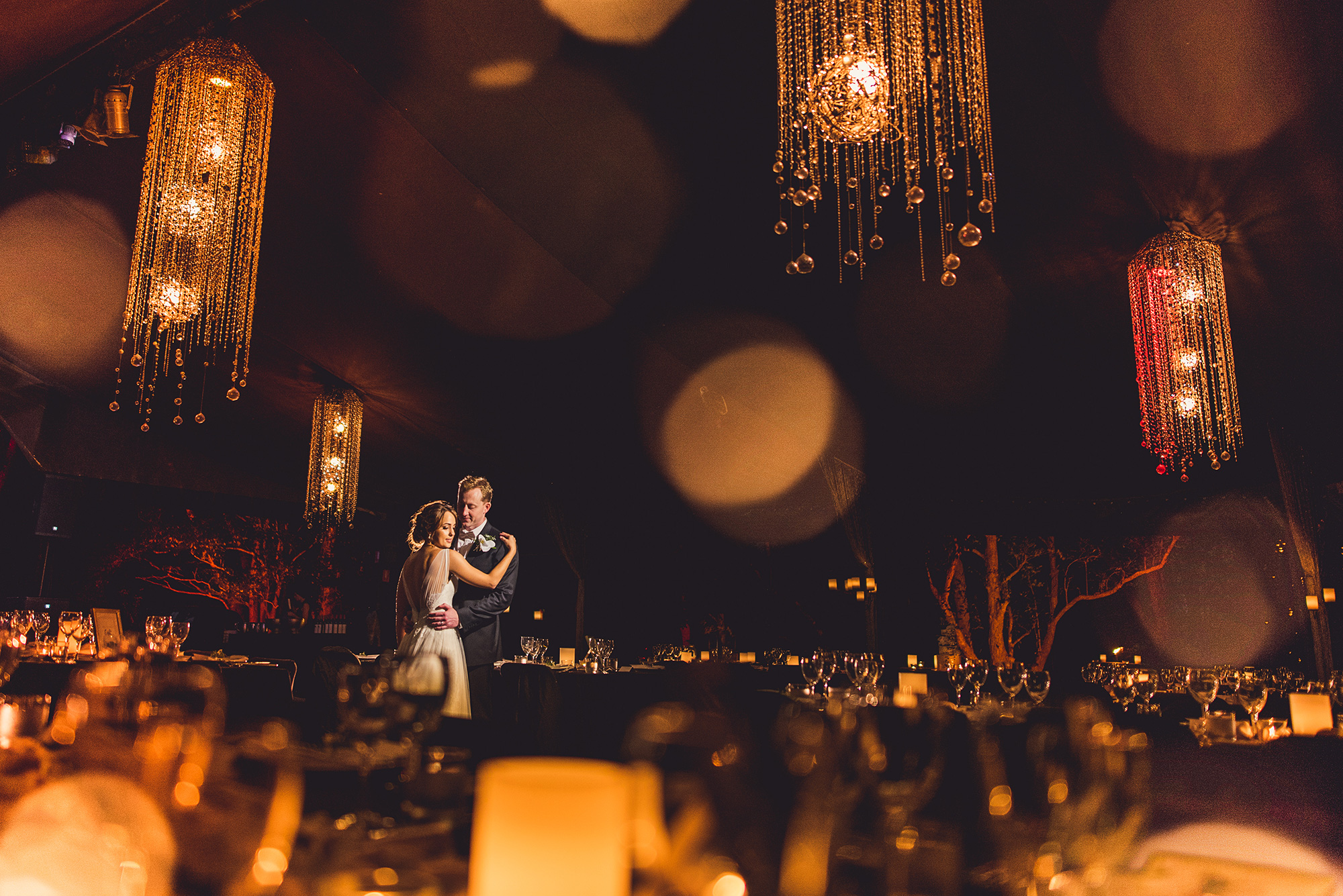 Jadana says she kept the reception styling minimal. "I organised my florist to make simple place settings that would relate to my bouquet and the rainforst venue."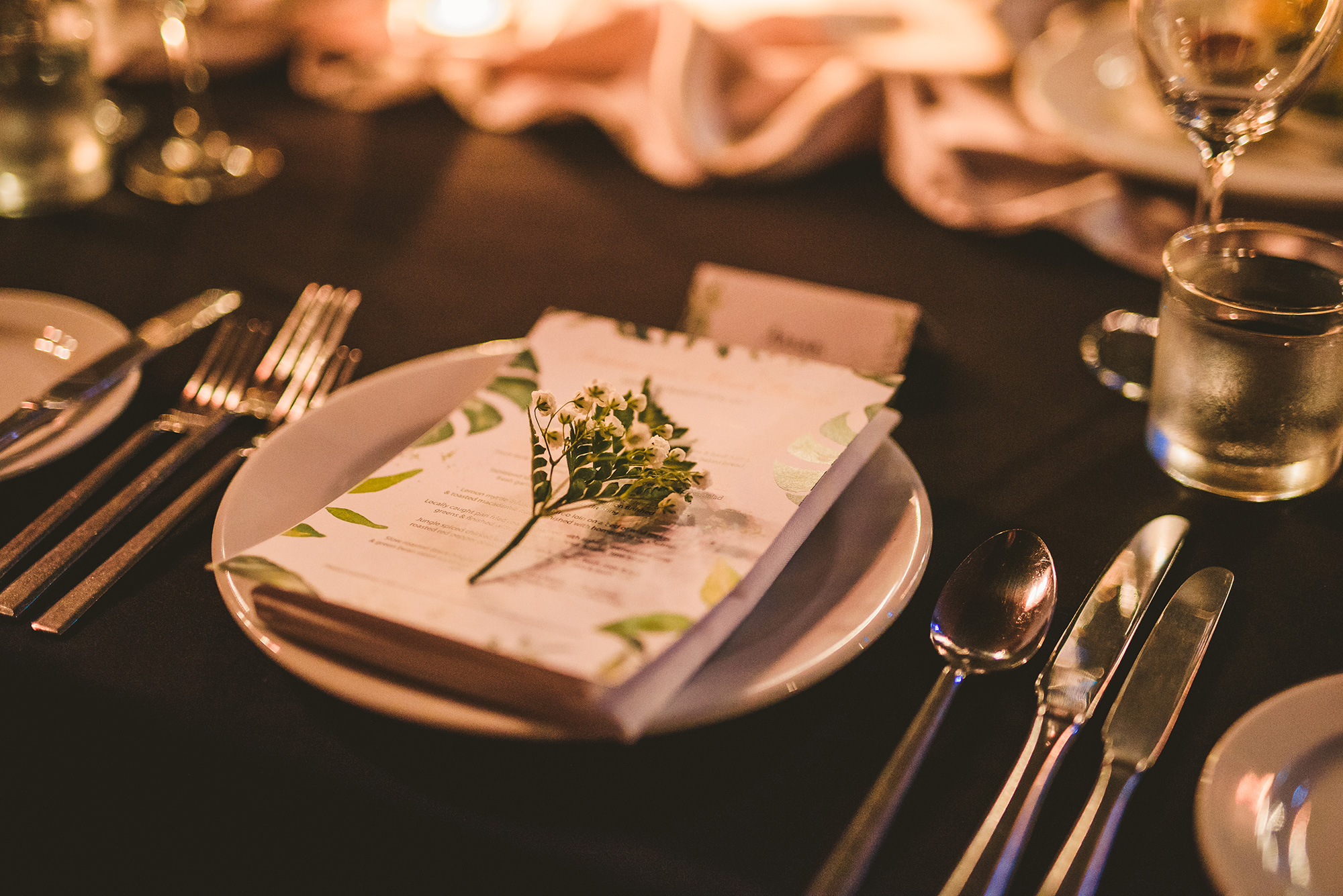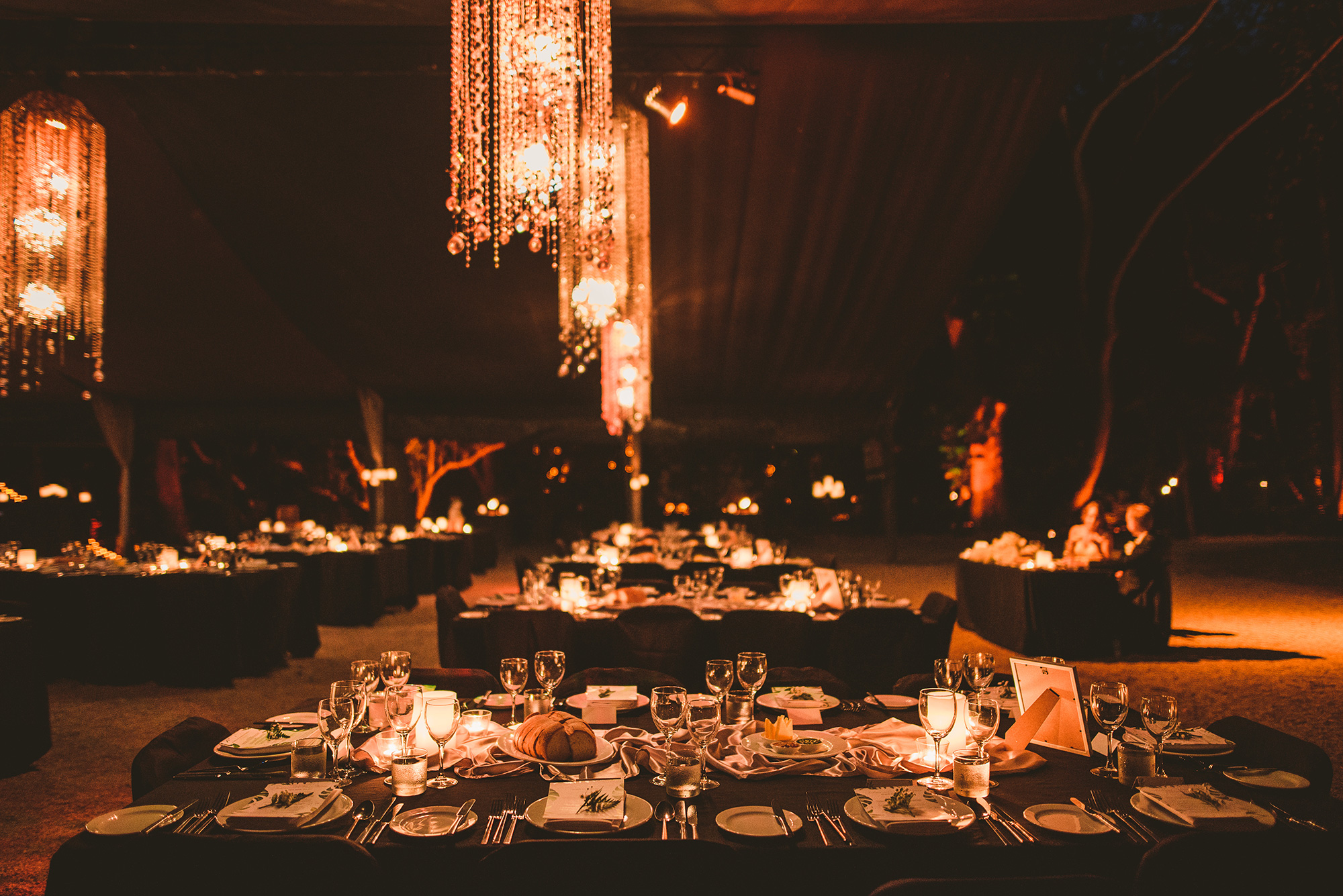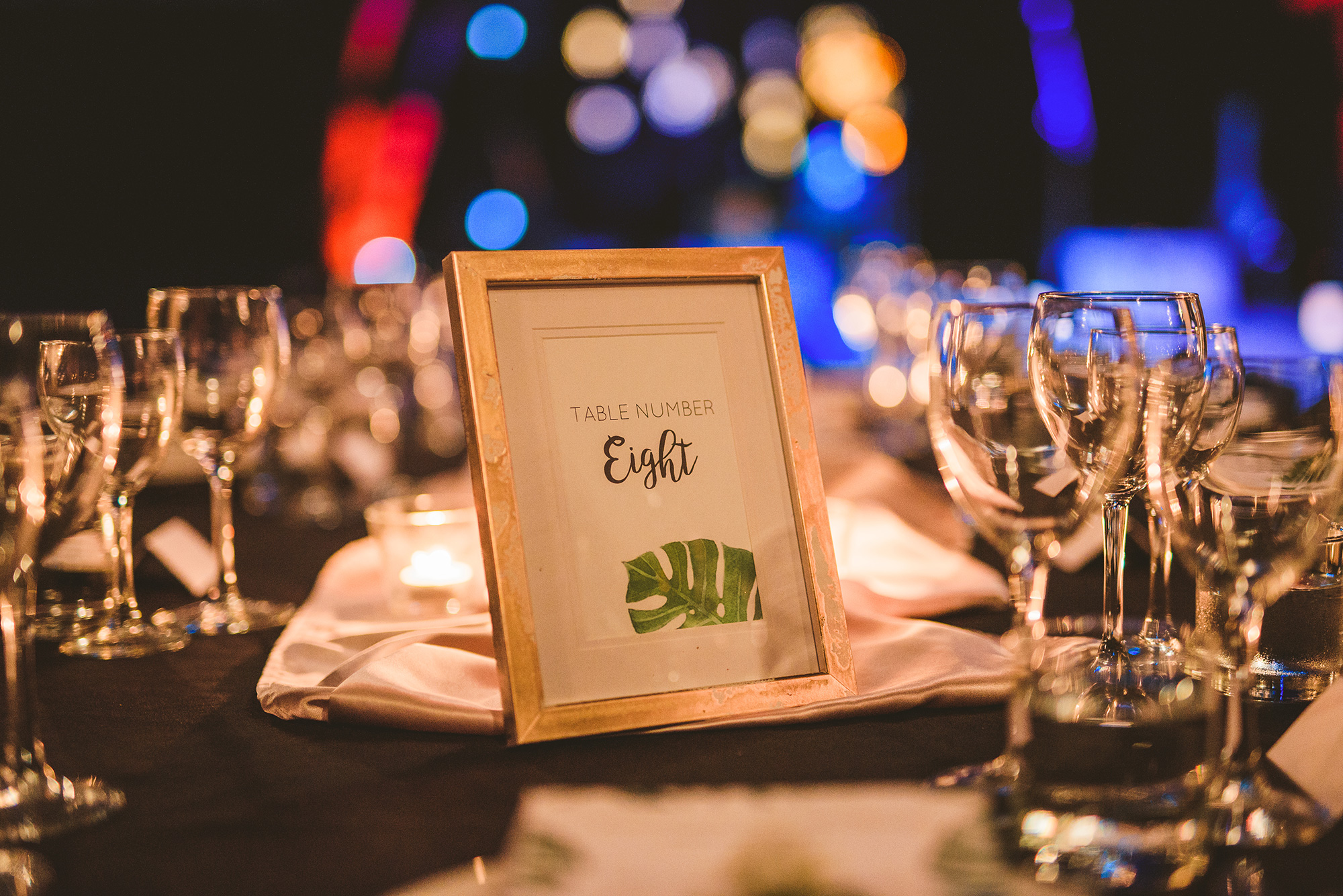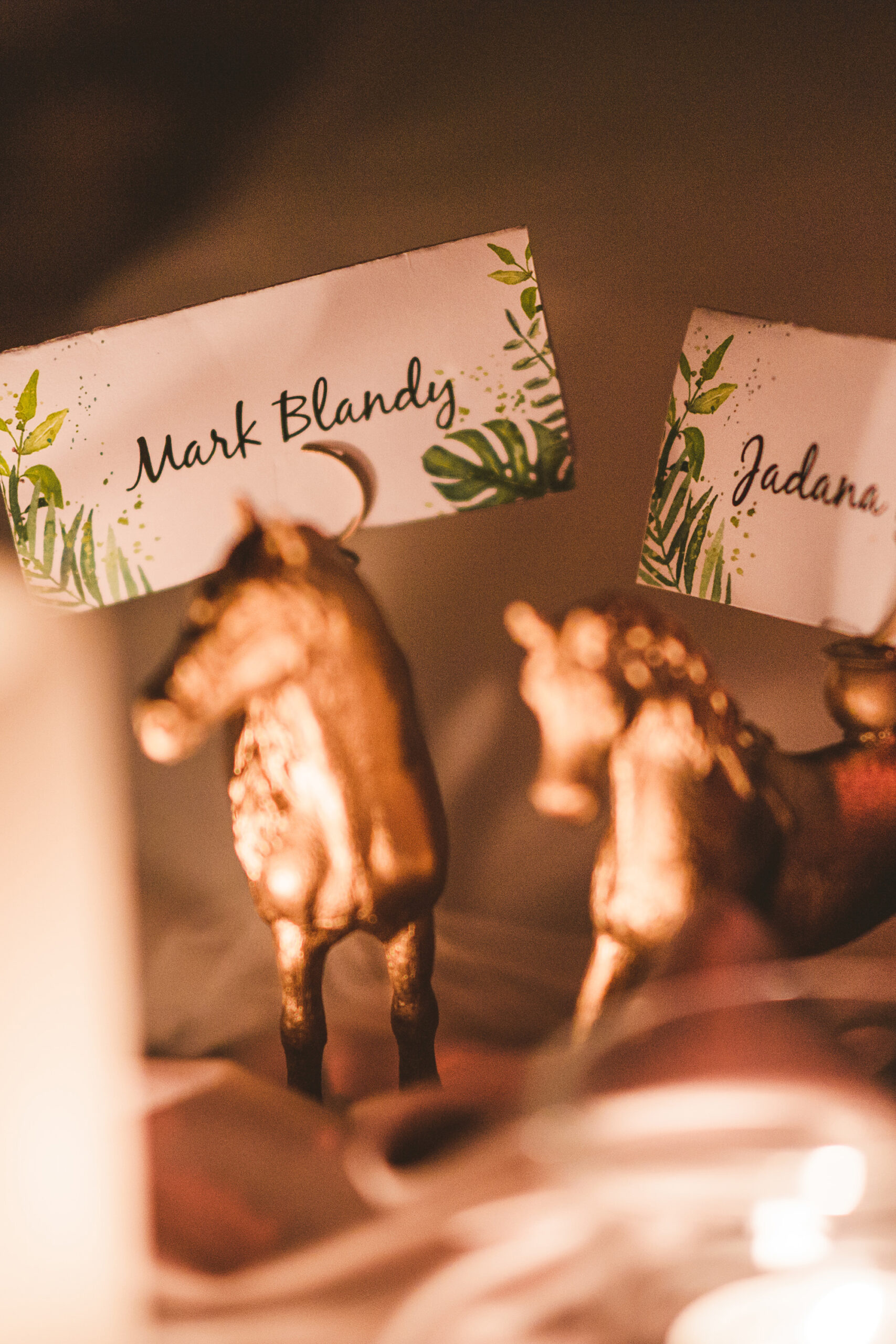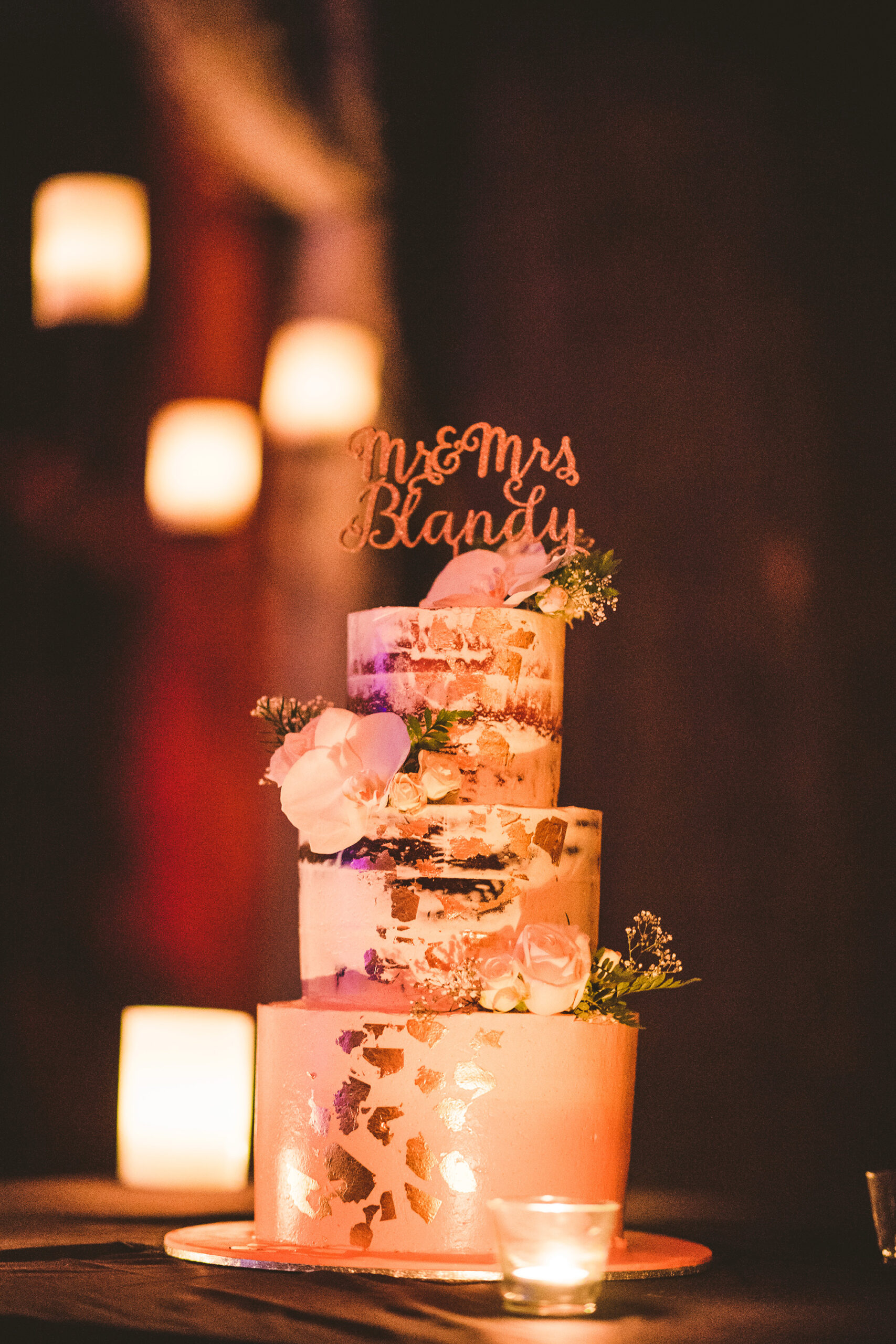 Passion for Cakes created Jadana and Mark's three-tiered masterpiece.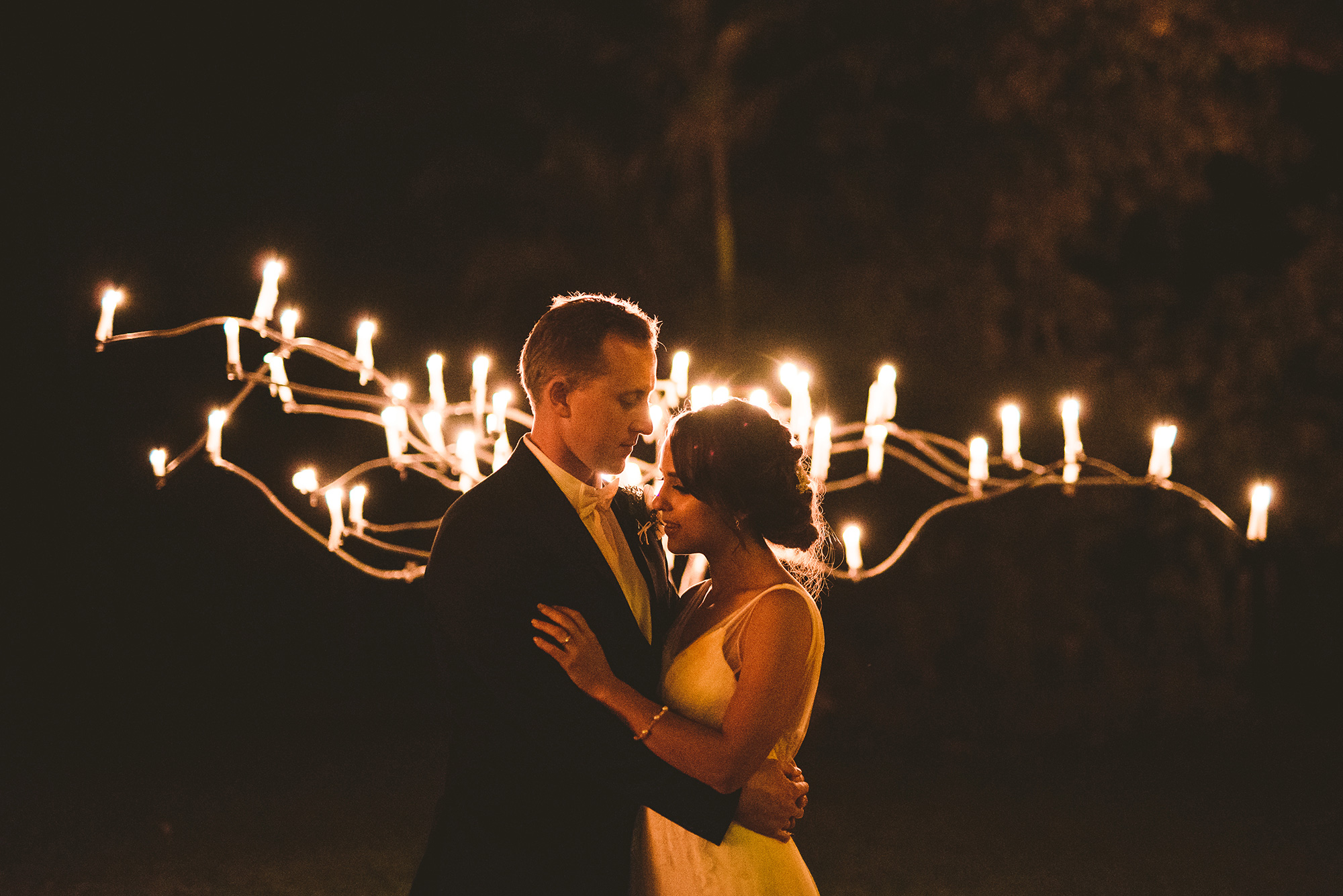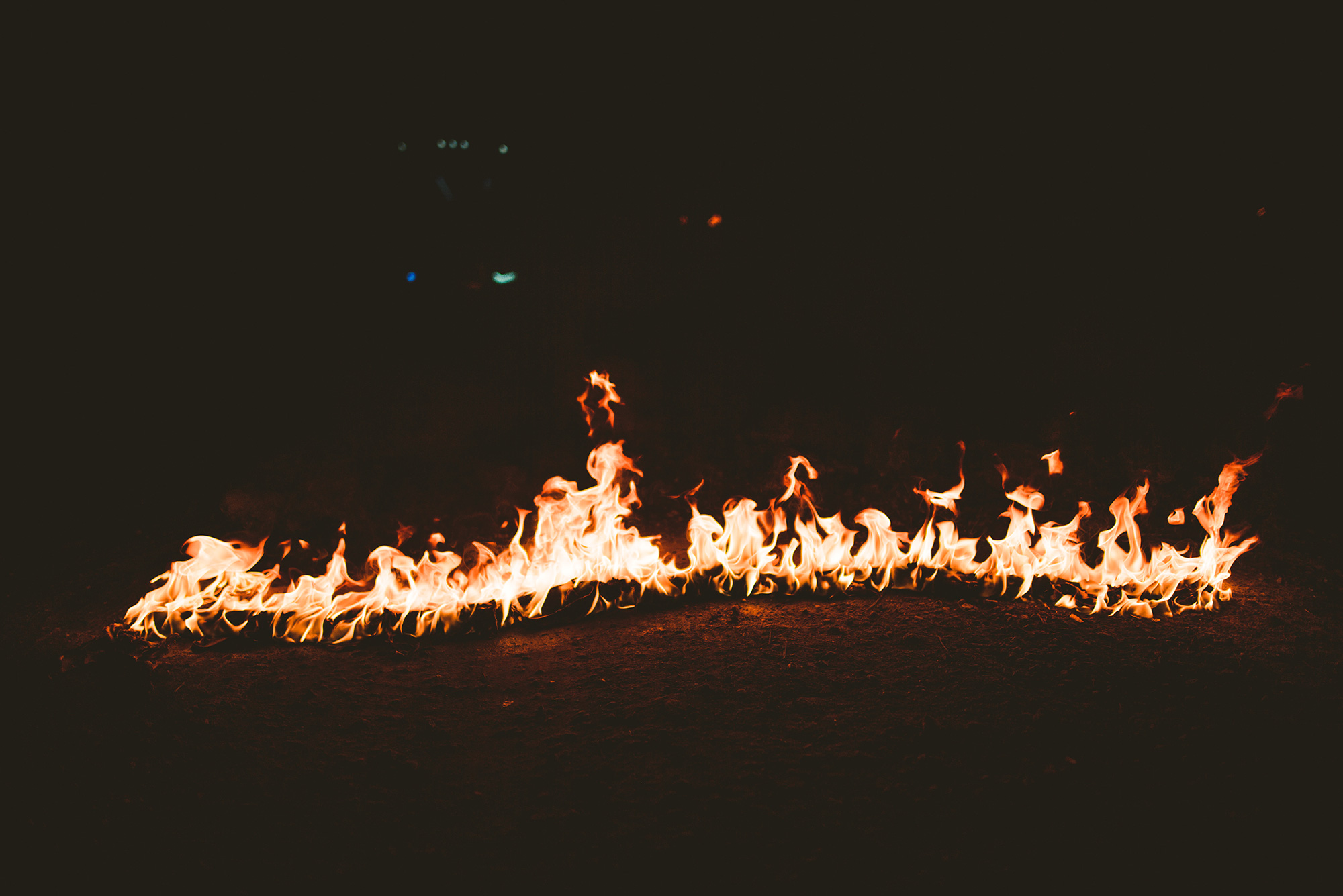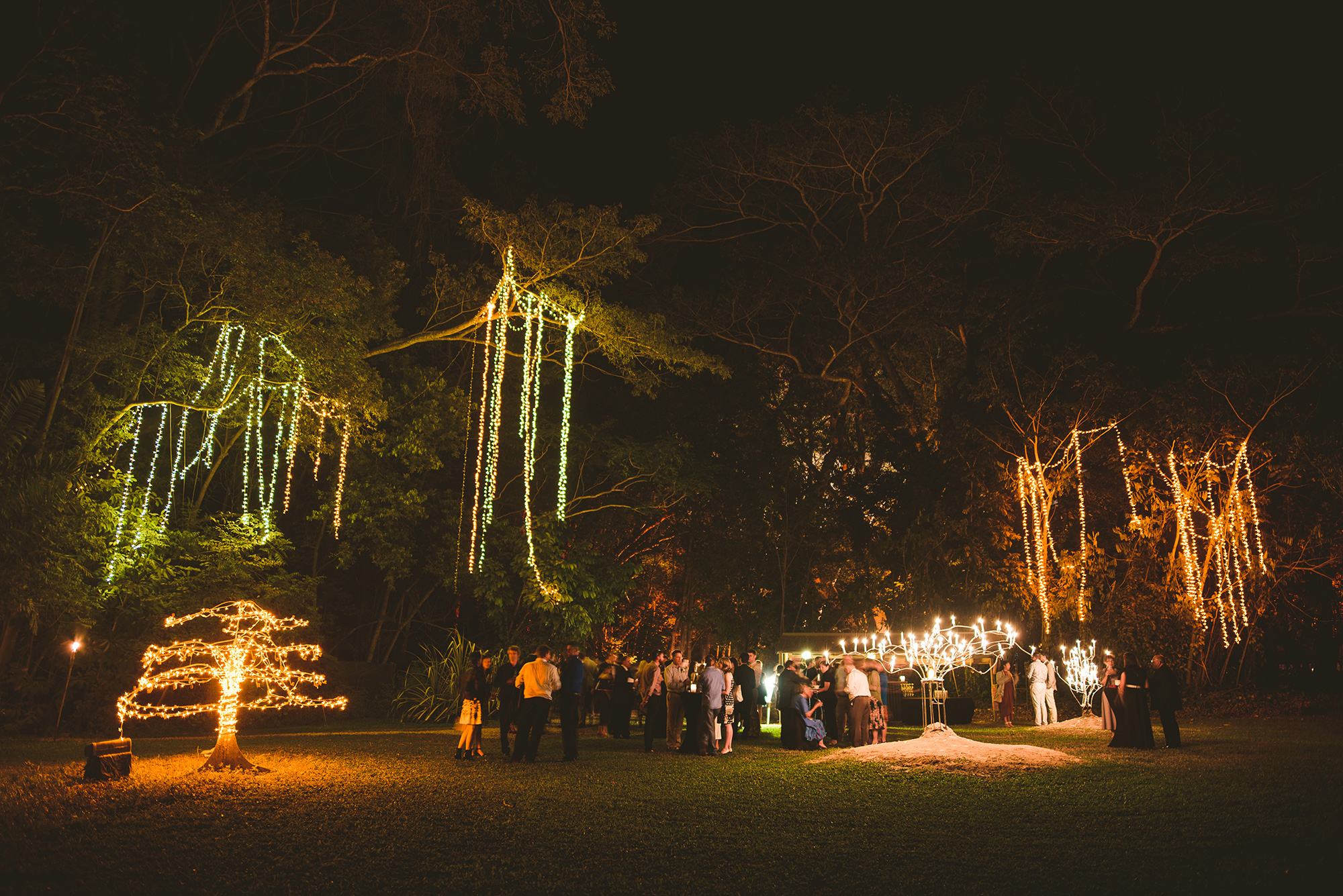 "The pre-dinner area was virtually a light show with candelabras and fairy lights hanging from from trees," says Jadana.