While 300 guests were eagerly awaiting Bianca and Bobby's Hyatt Regency wedding reception to get started, the newly pronounced Mr and Mrs were busy scaling Sydney's rooftops.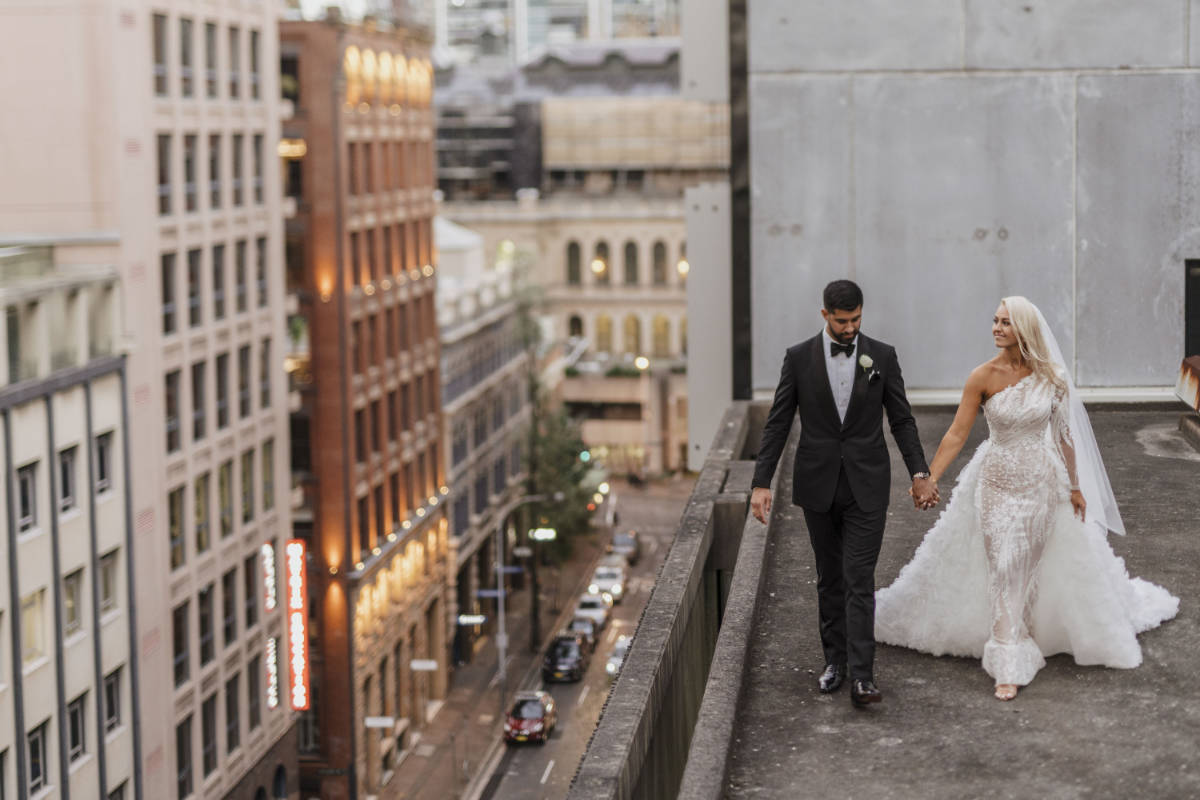 Dressed in an edgy Steven Khalil wedding dress that hugged every curve, daring bride Bianca had no qualms climbing ladders and scaling ledges to a secret rooftop photo location that, to this day, she remains tight-lipped about!
"We left our photo location completely up to our photographer. The only brief we gave him was to find somewhere he'd never shot before," says Bianca about photographer Jarred from Inlighten.
"The morning of the wedding he said he'd found the perfect spot but I'd need to climb a ladder and get over a ledge to get there. I said, 'I'm in!'
"I've had hundreds of people ask me where the location is because the photos turned out so amazing – but I've told nobody!"
Bianca and Bobby's Hyatt Regency Sydney wedding on May 22, 2021, was a modern-day fairytale. Working with wedding planner Josie Gittany, Bianca's brief echoed that of their photographs:
I wanted something completely different; something never seen before. I wanted our guests to walk in and feel like they were in a completely different world.
And into a different world, they arrived. Hyatt Regency's Grand Ballroom, with its wall of floor-to-ceiling windows drinking in Darling Harbour, was transformed into something reminiscent of Disney.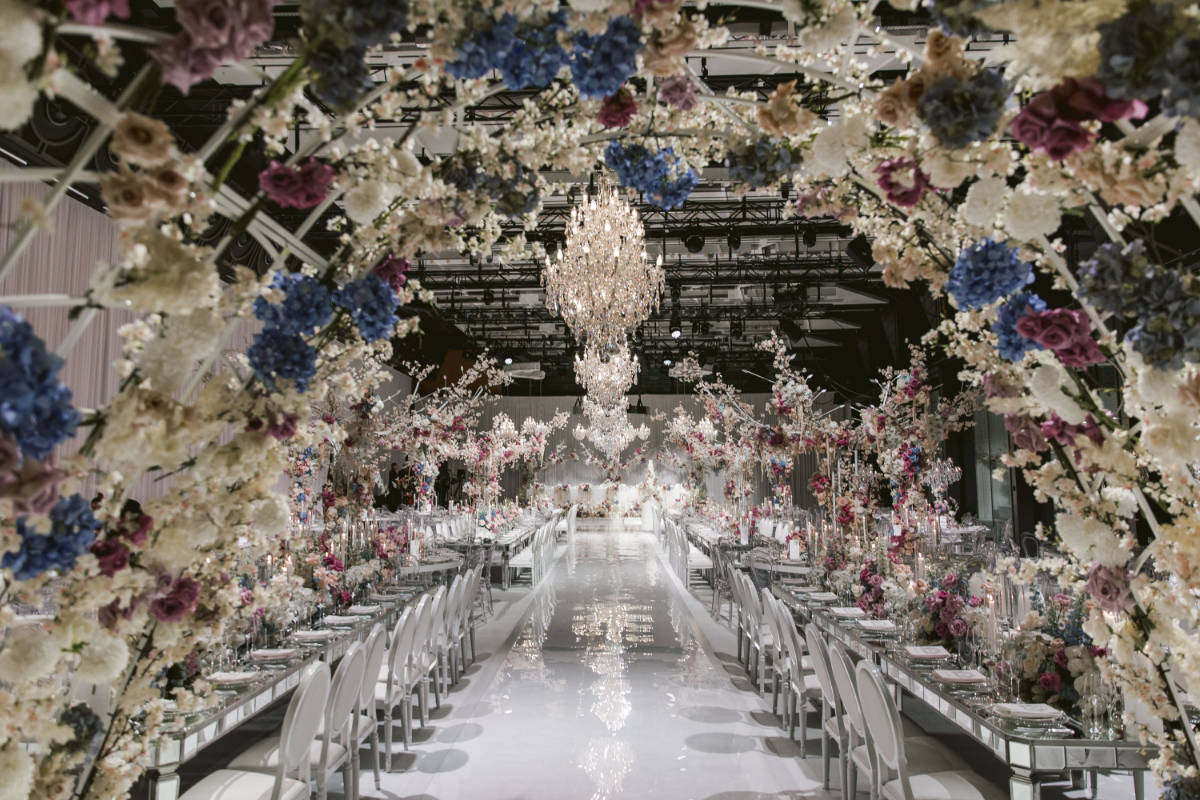 Through soft white draping and a spring floral arch, guests were welcomed by a dazzling string of suspended chandeliers; seven-metre floral trees dotted among the mirrored-edge tables; an eye-opening 10-tier wedding cake that commanded the dancefloor; and a bridal table dripping in candles and, you guessed it – more florals, thanks to John Emmanuel Floral Events.
And as if Bianca's vision wasn't enough for guests to feast their eyes on, Bobby had another idea to further immerse them in a sensory display of another kind.
My husband wanted to have a big circus-like show just after the entrance to our reception. Gaia Rhythm provided an aerial artist, two rhythmic gymnasts, an acrobatic act, and a hoop display. They were excellent! Our guests loved it!
Bianca & Bobby
START YOUR VENUE SEARCH HERE
---
This luxury fairytale wedding was captured beautifully by Inlighten Photography.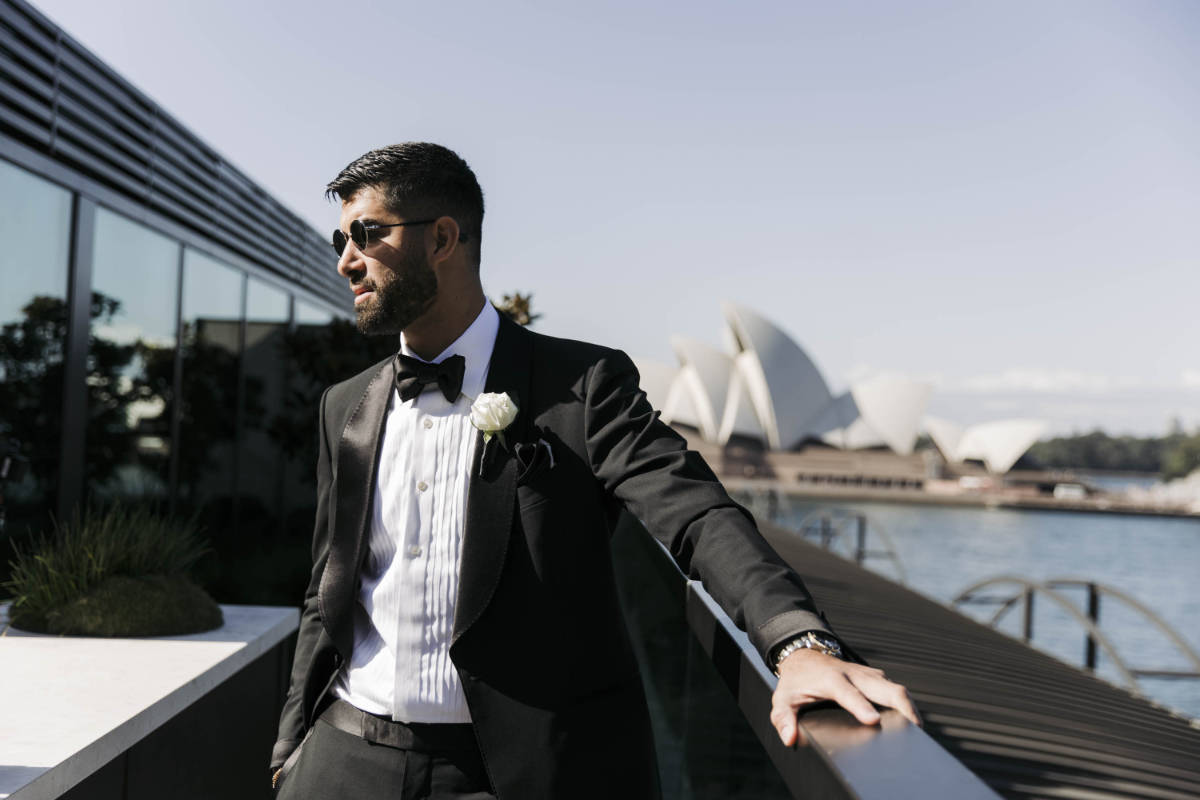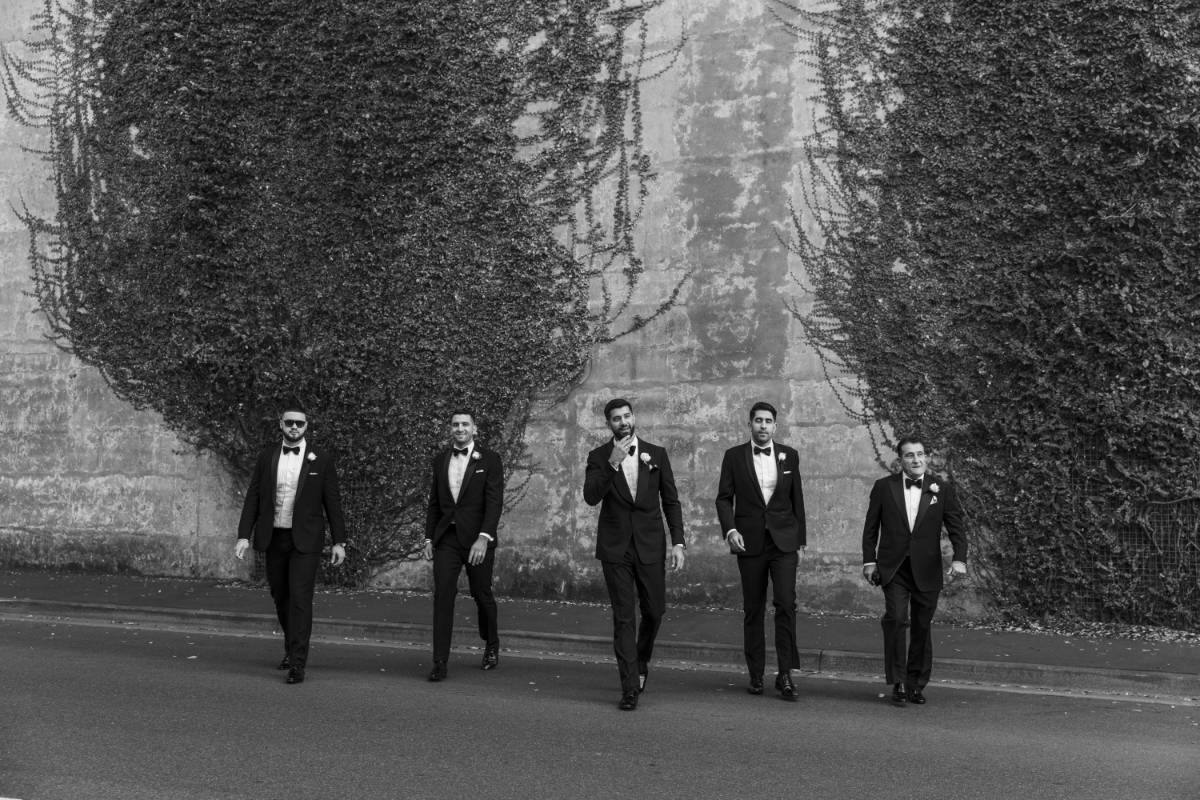 Bobby wore a custom Tom Ford suit from Harrolds. We hired the groomsmen suits from Ferrari Formalwear in Myer since we knew they wouldn't get the use of them if we were to buy them.
Bianca
VISIT FERRARI FORMAL WEAR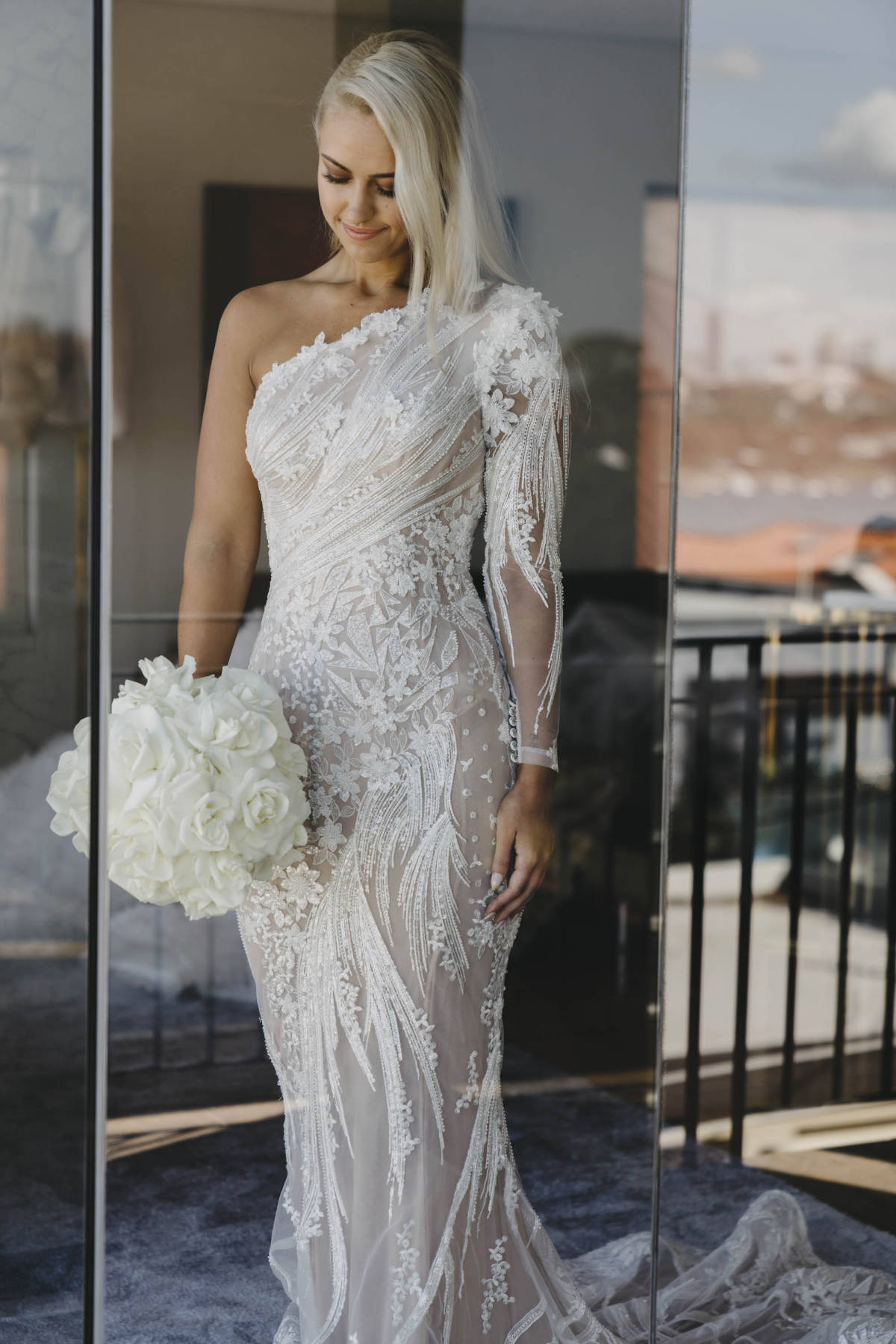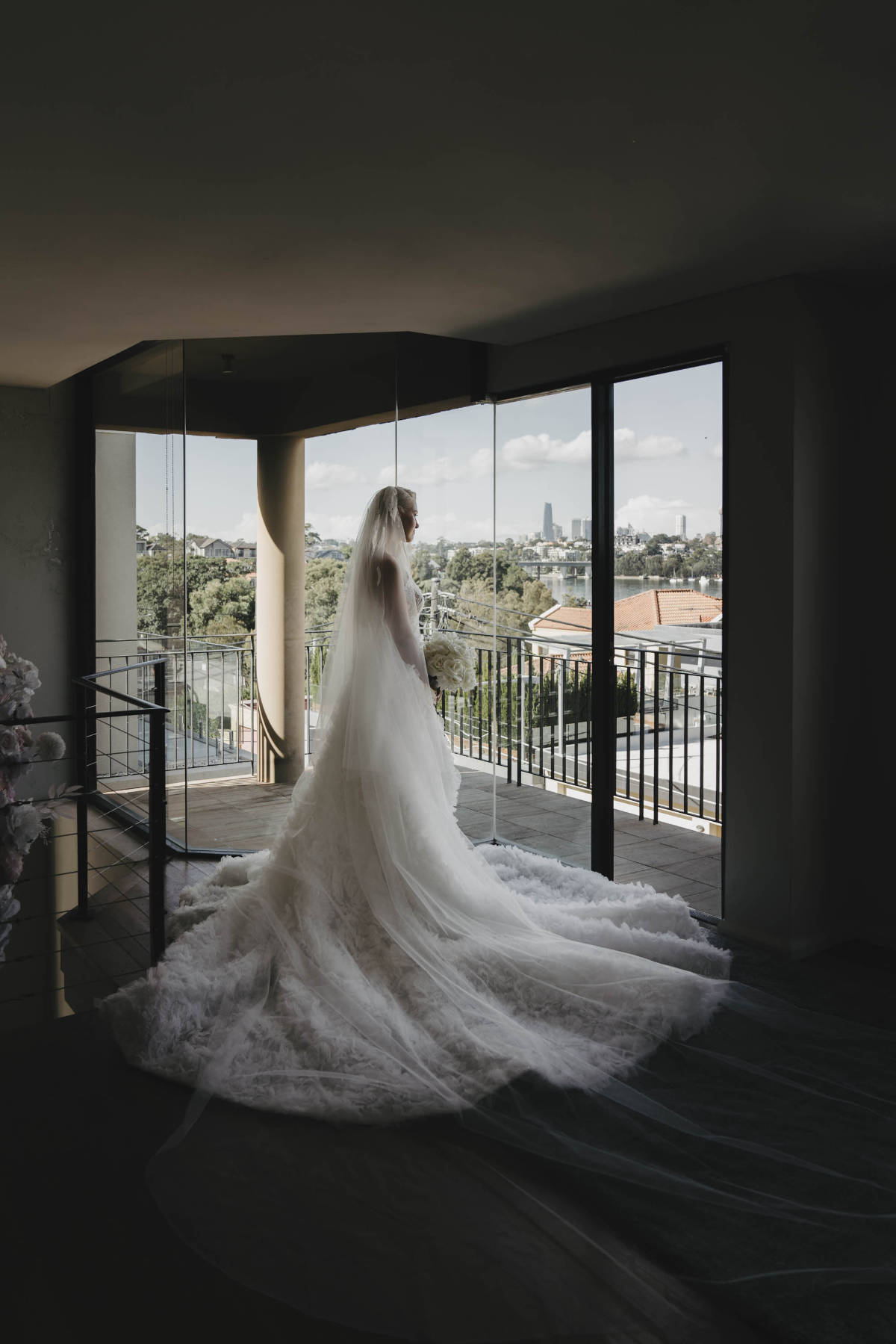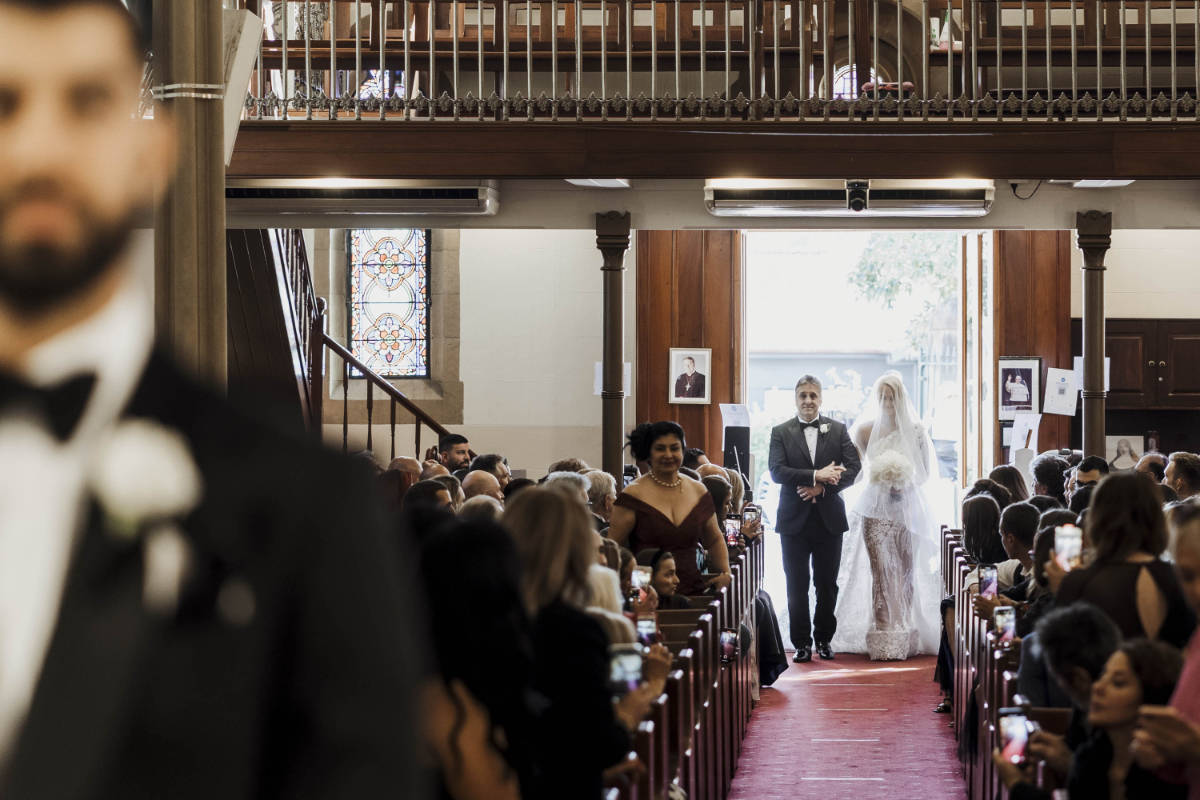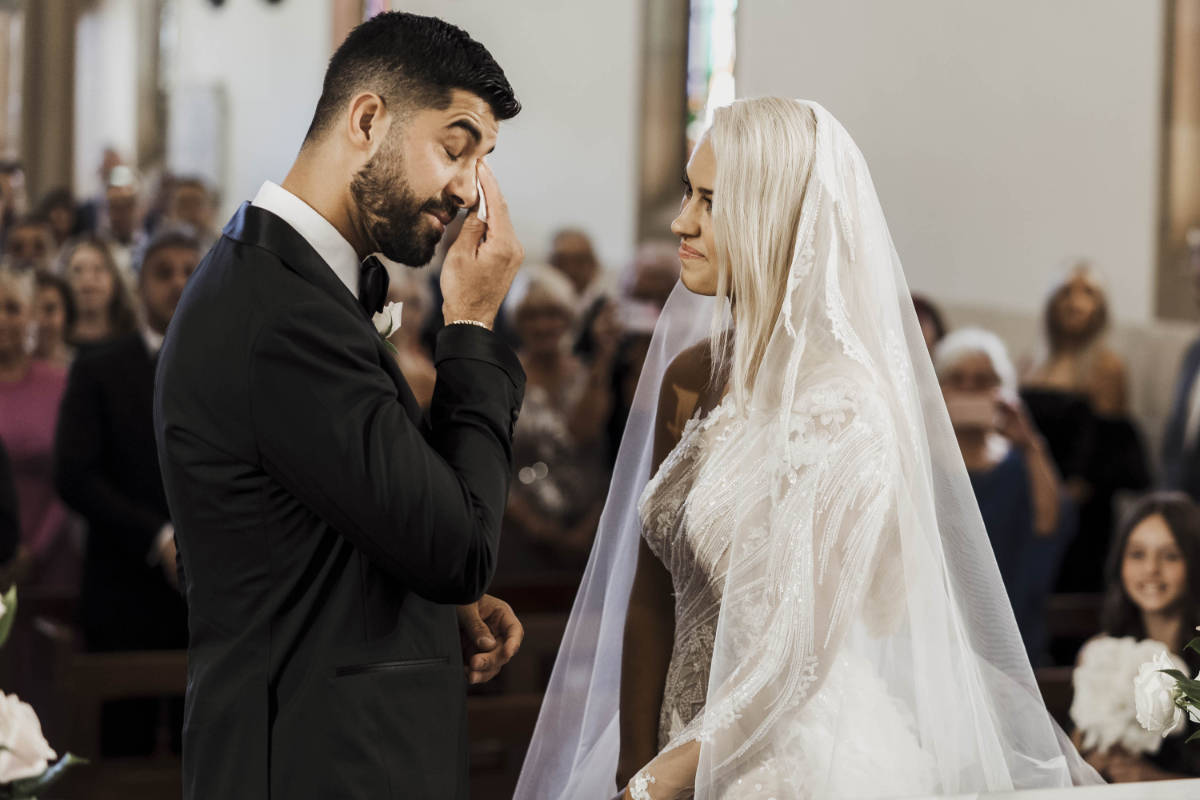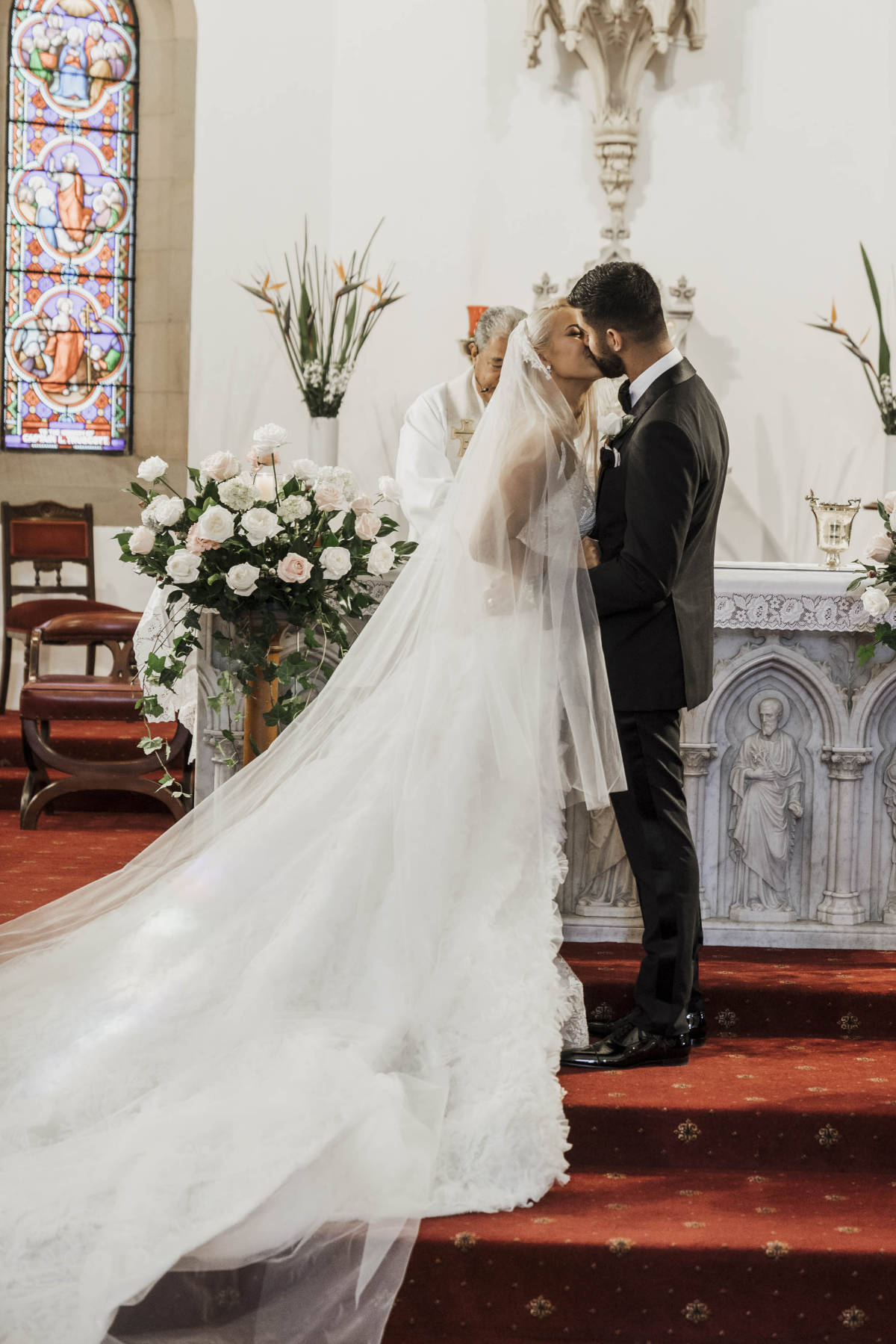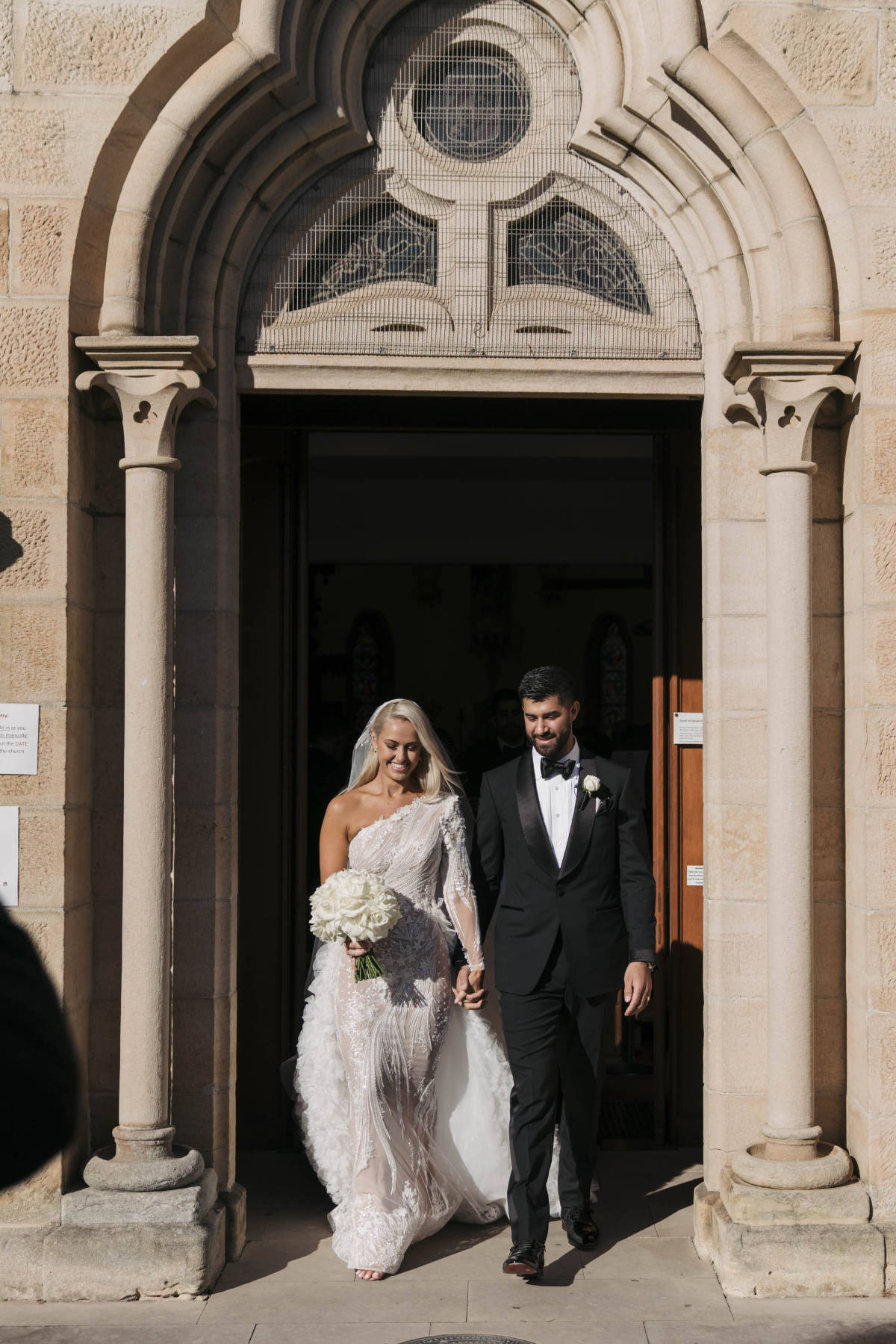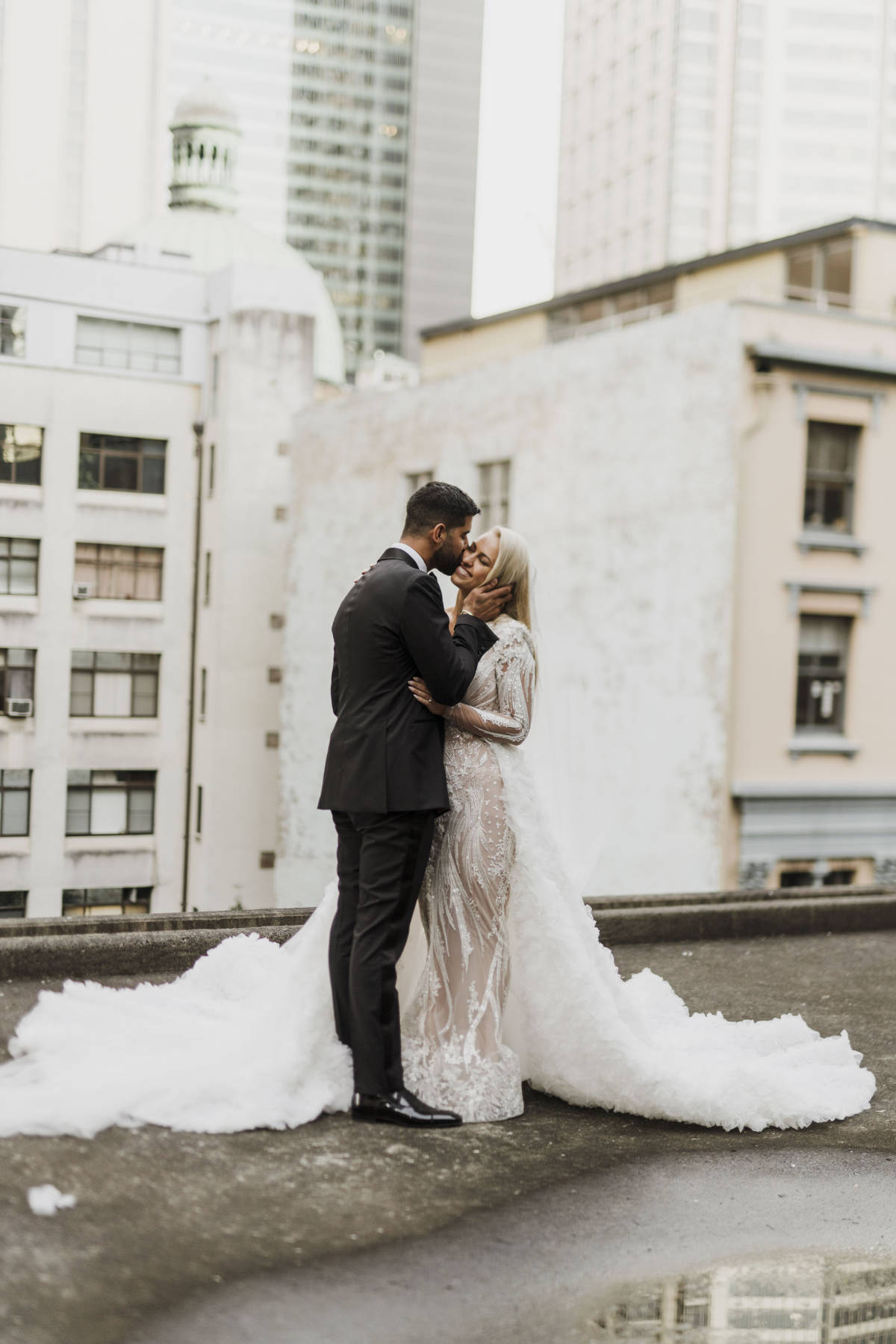 I always knew I would go to Steven Khalil for my dress, his style is just so timeless. When I first met with him I just said I want something different. I wanted something romantic and feminine with an edge and he completely nailed it. I had a one-shoulder floor-length dress with a back cutout, made in the most amazing beaded lace, and we added a big tulle overskirt to complete the look.
Bianca
BROWSE DRESS DESIGNERS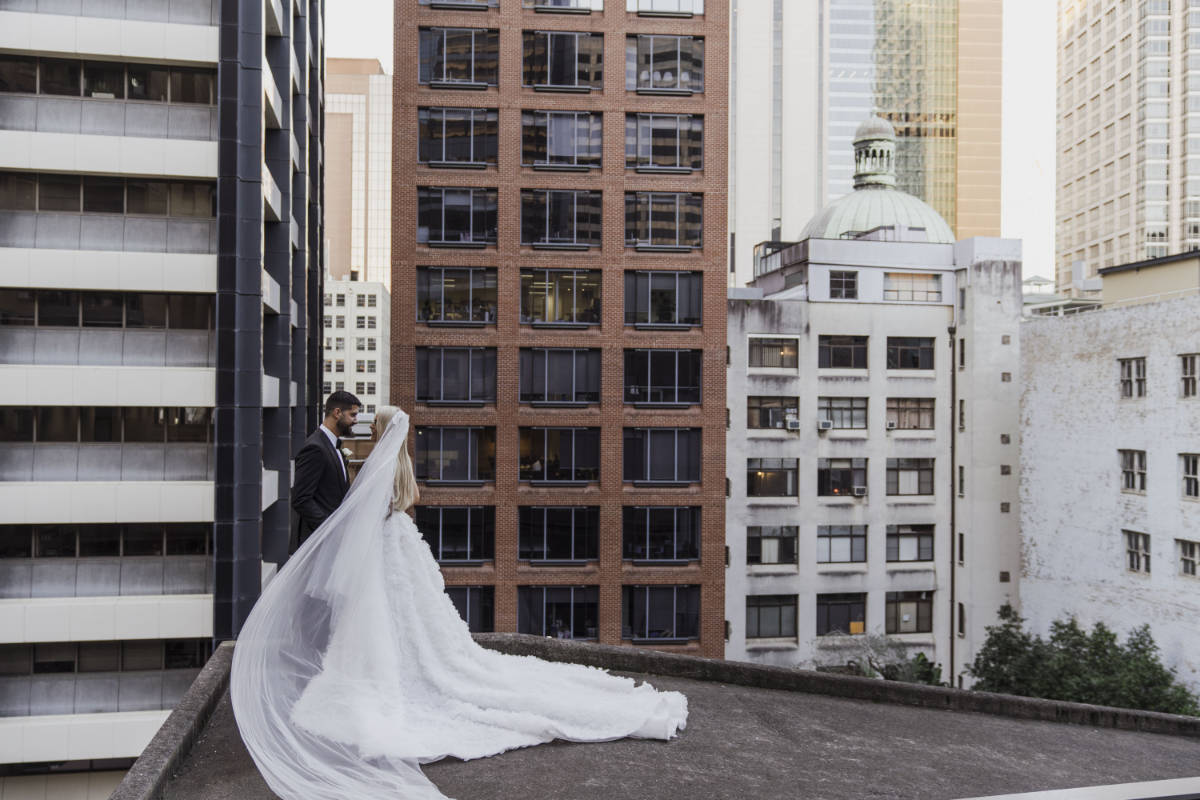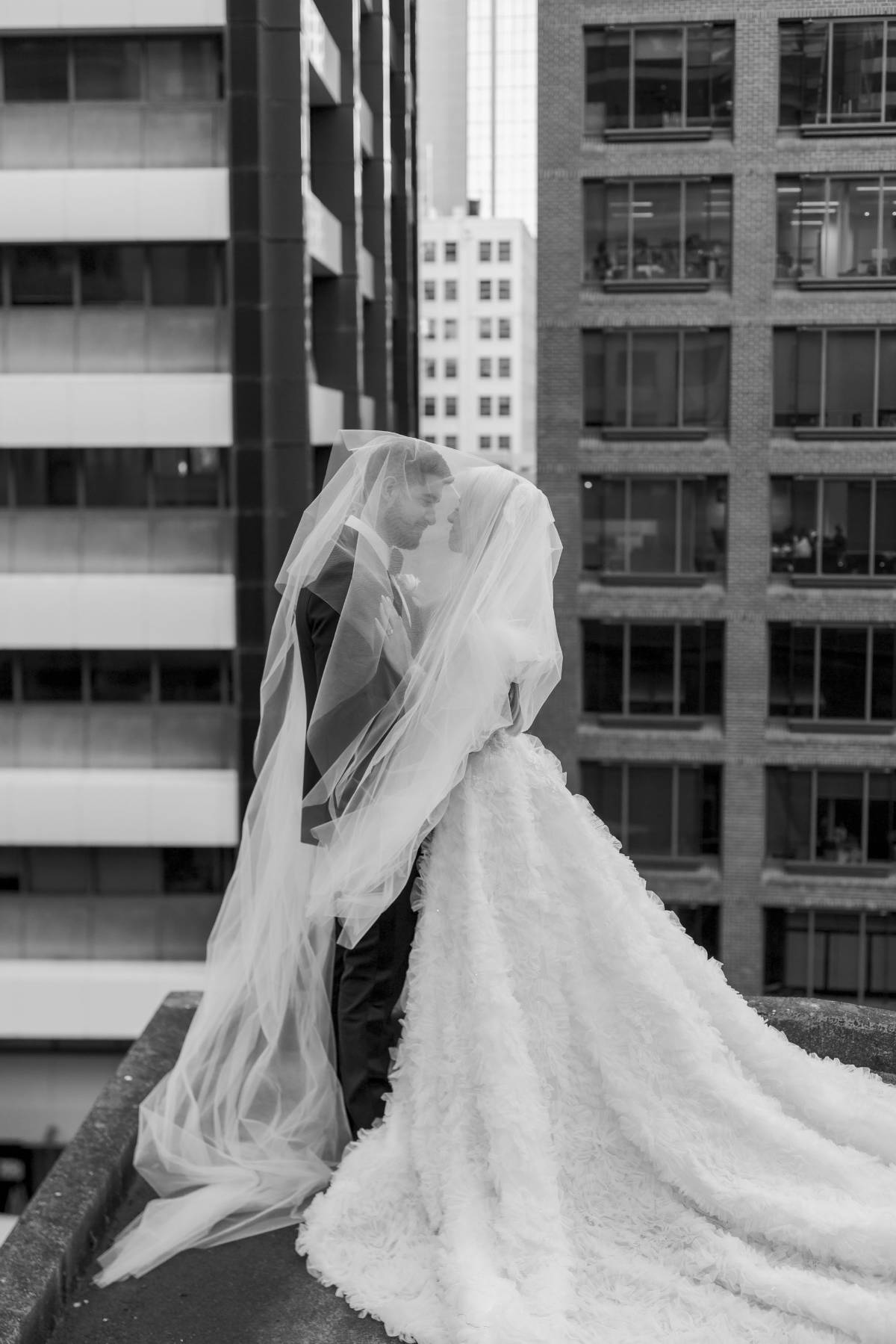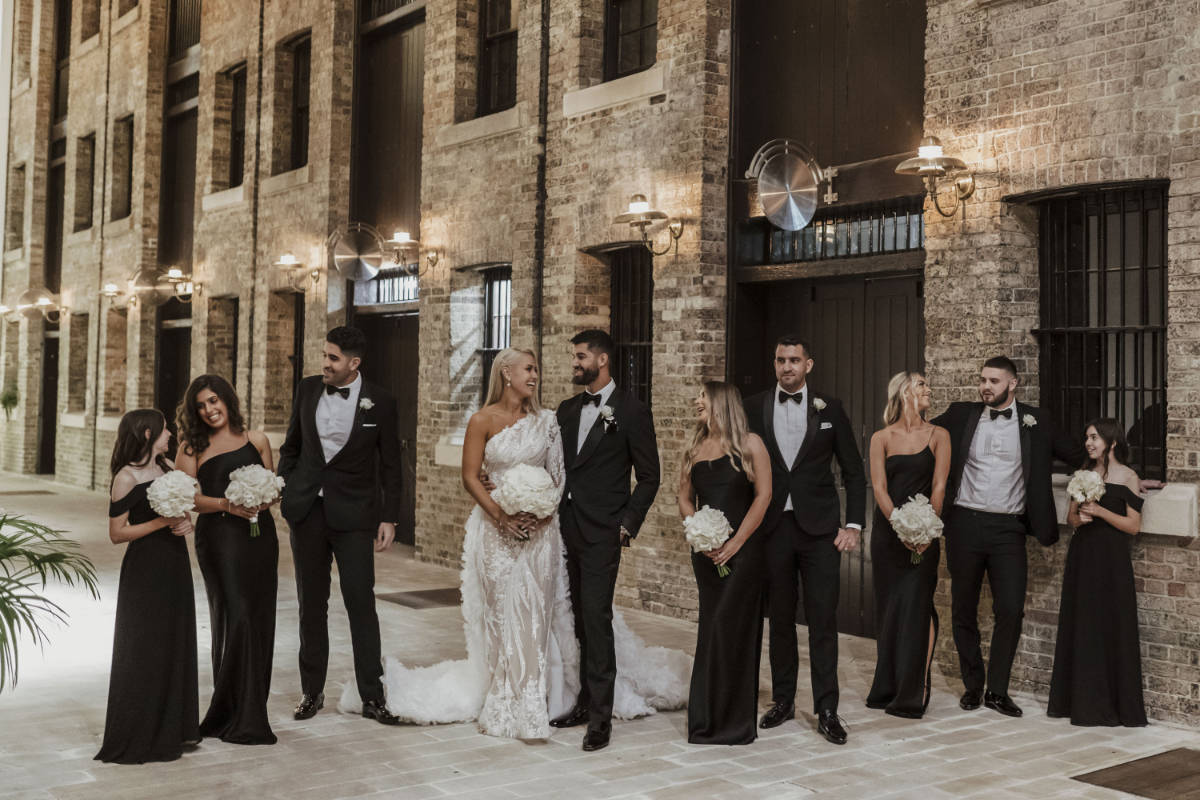 My bridesmaids wore floor-length dresses by Natalie Rolt. I wanted something they might be able to wear again. We went with black because it was elegant and timeless, and kept it simple since I knew the style would suit all my girls.
Bianca
BROWSE BRIDESMAID DRESSES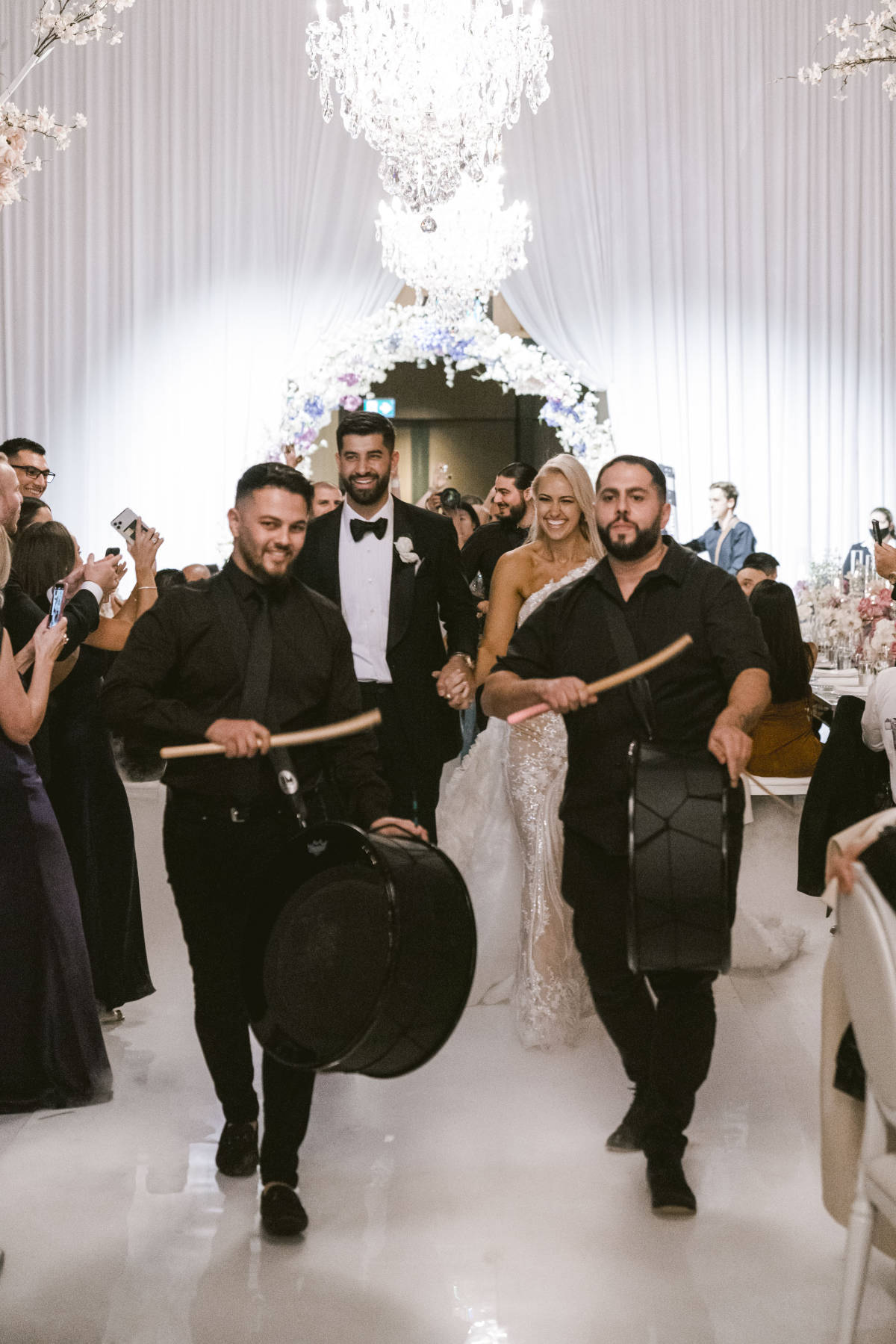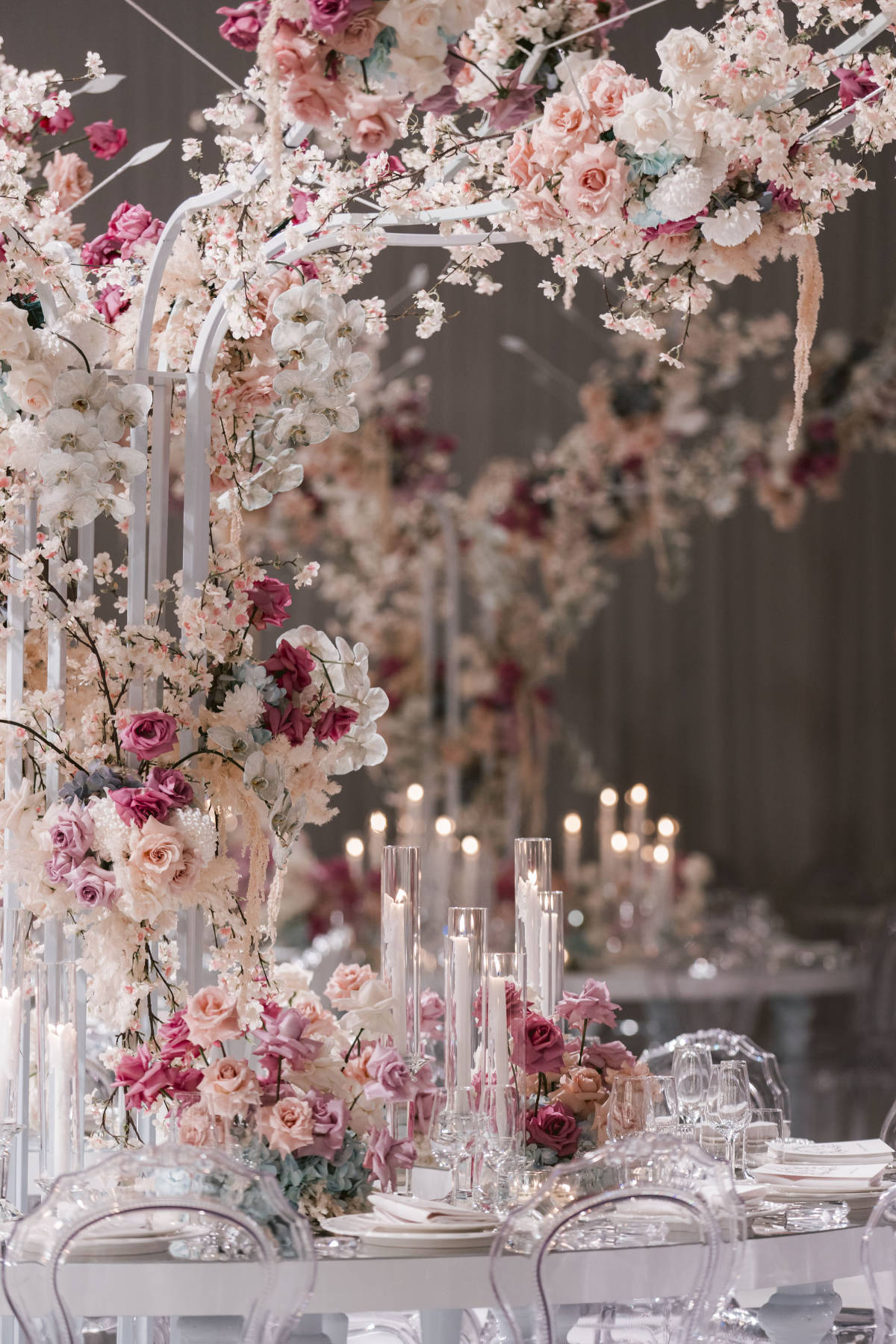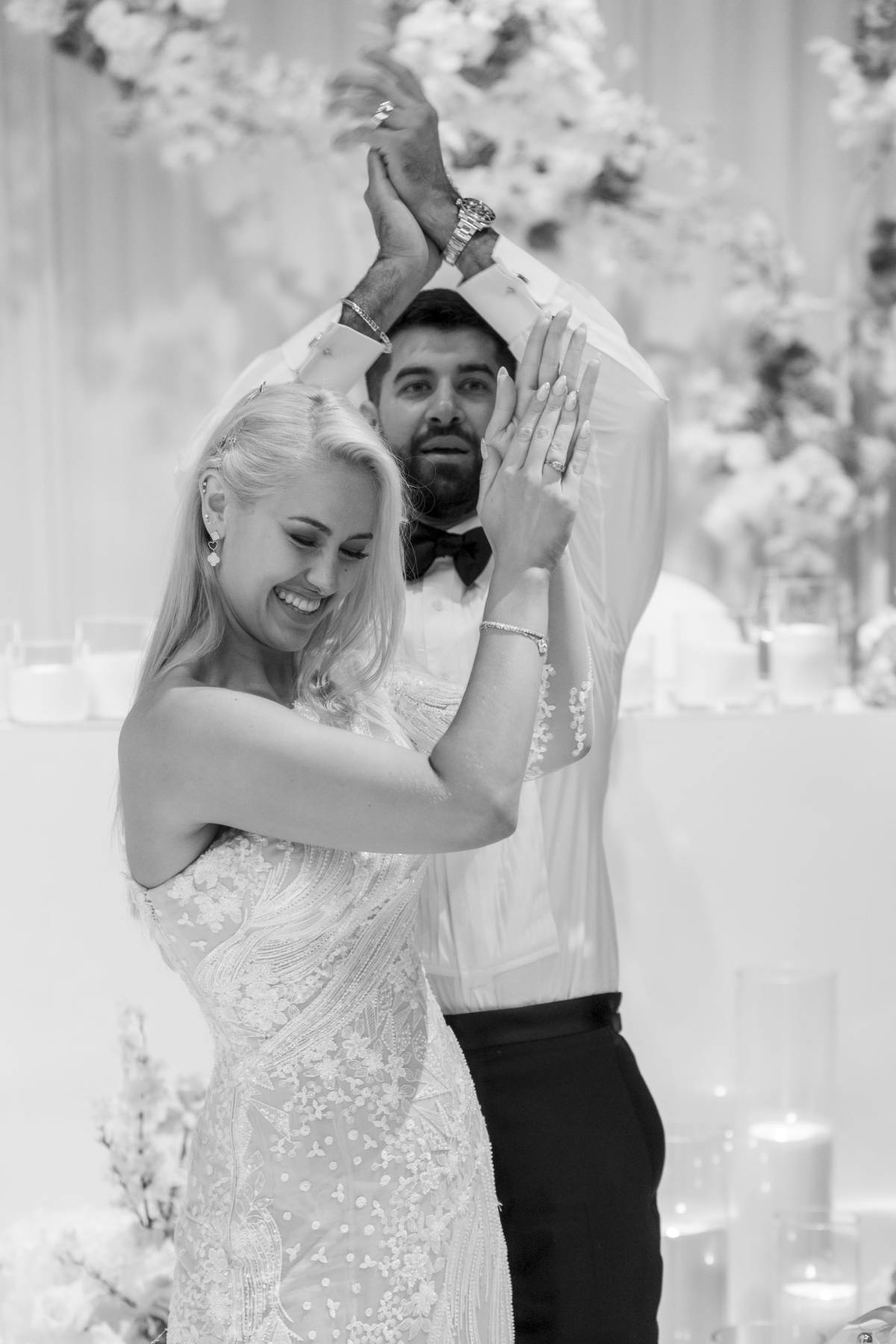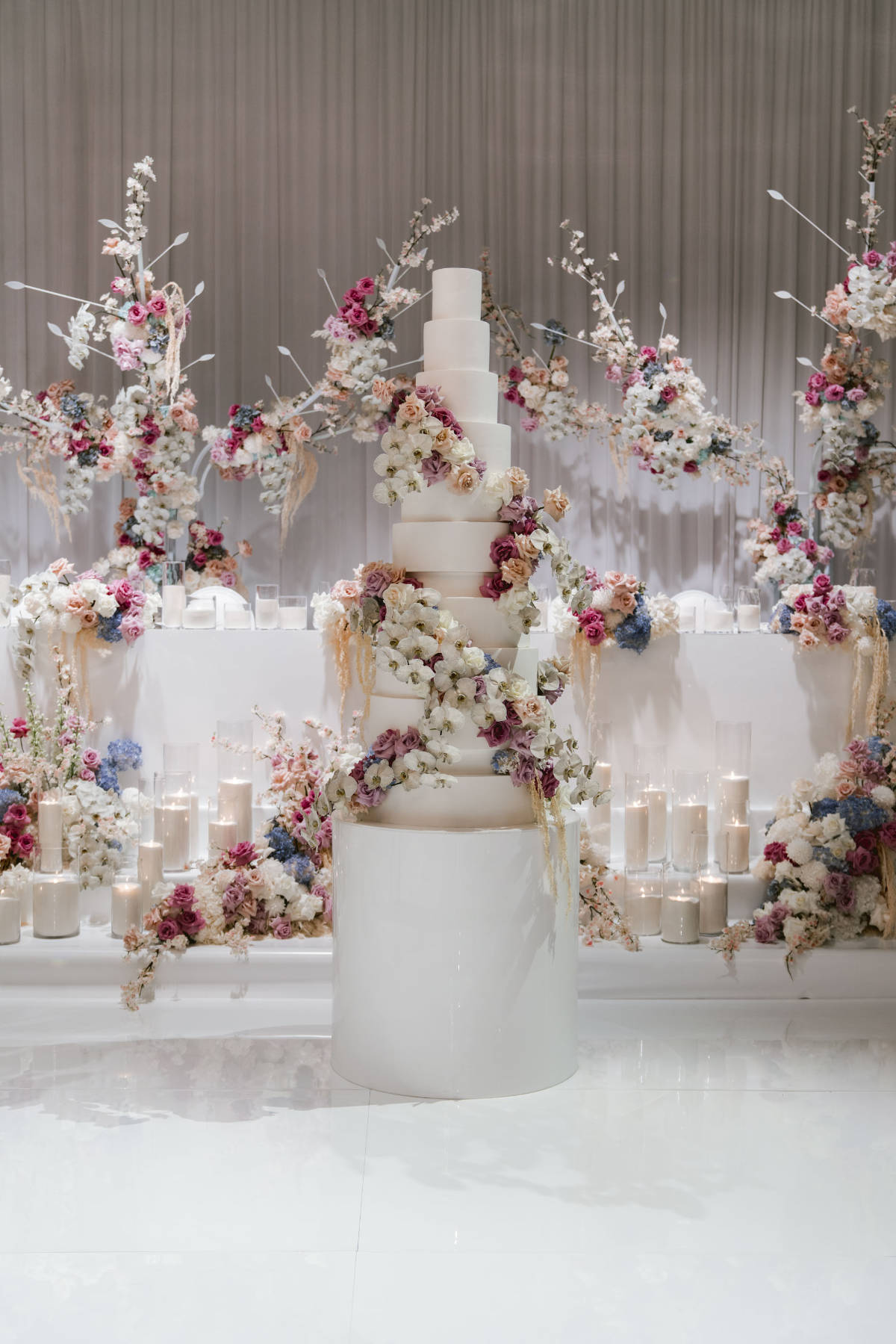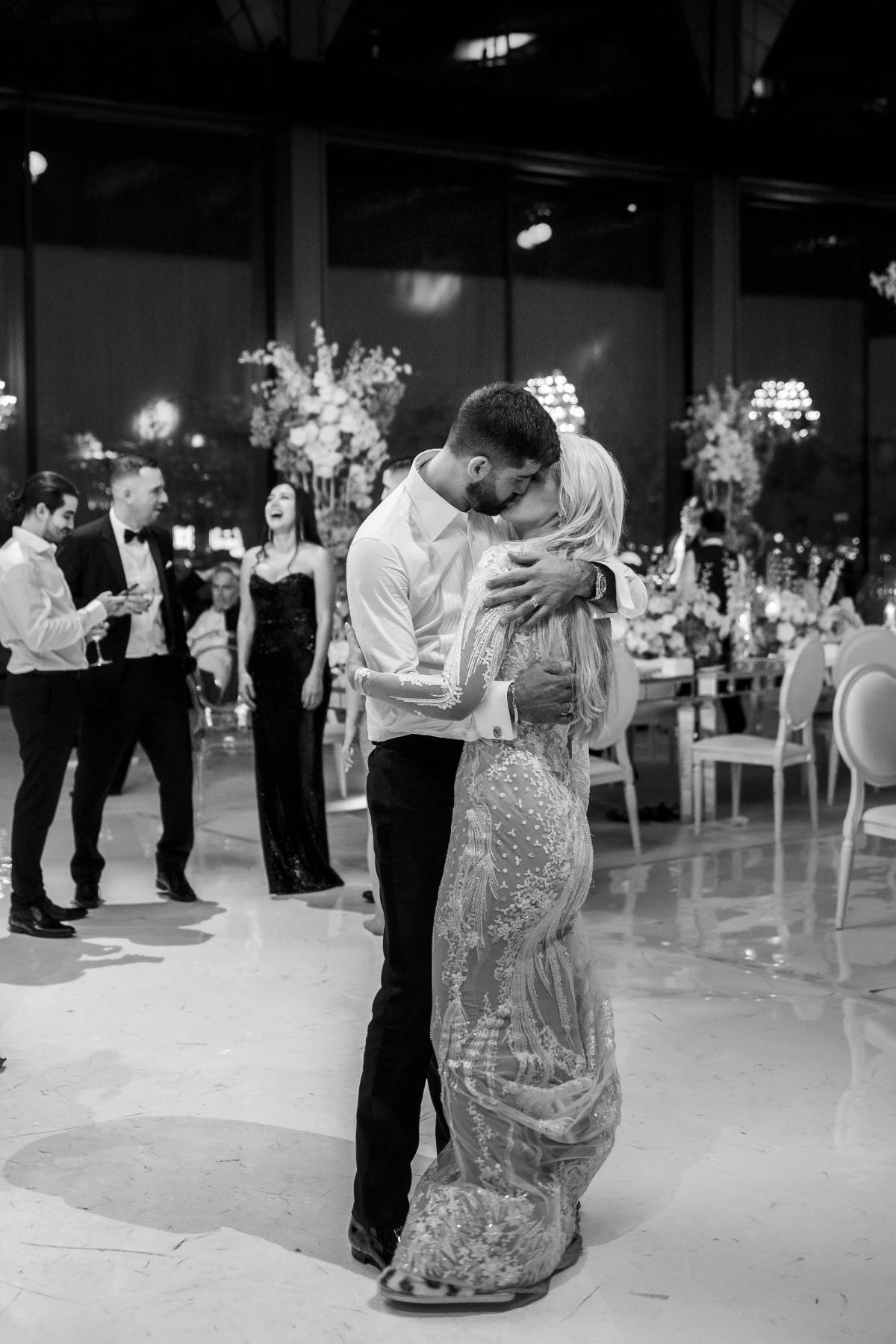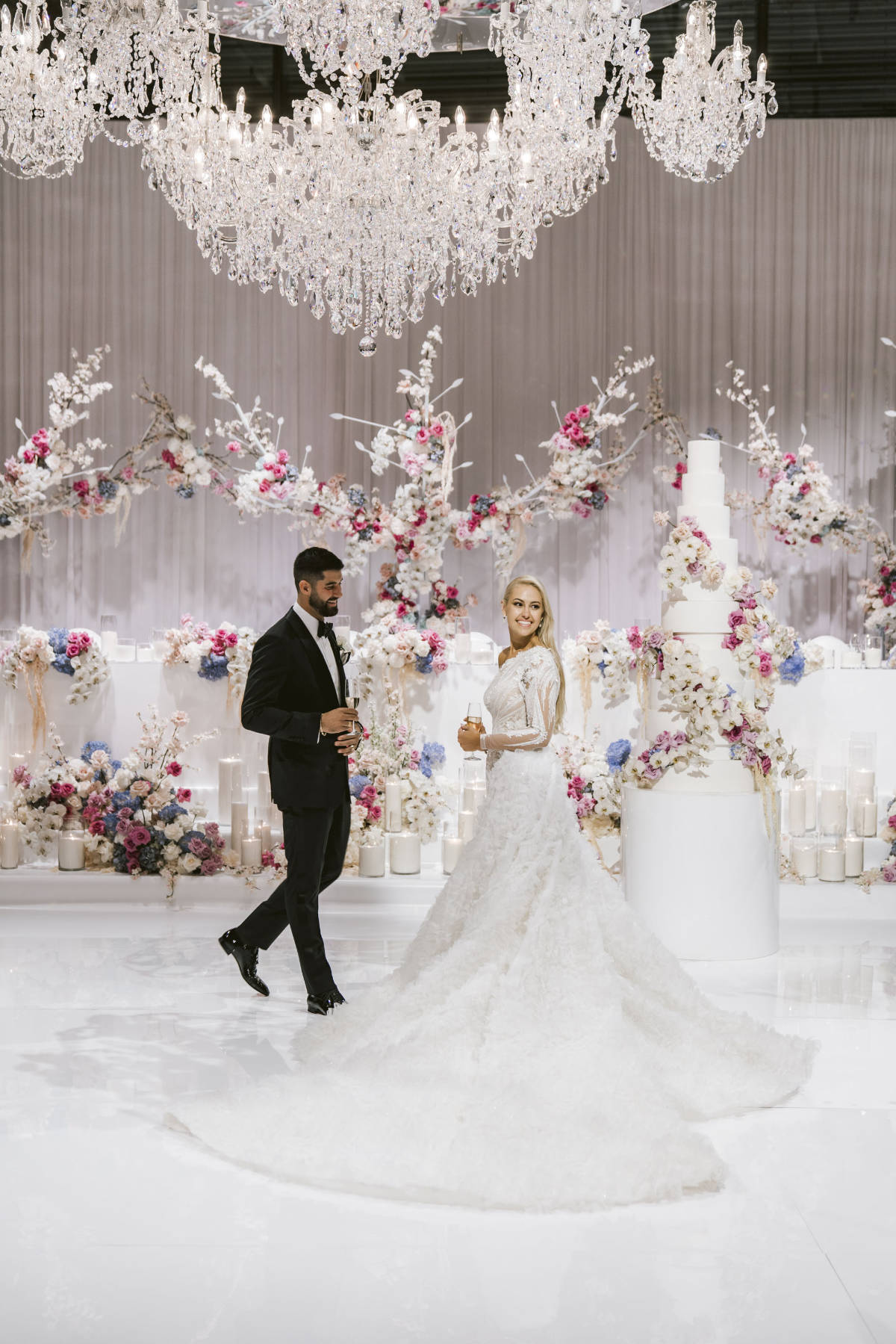 Bobby wanted a very large cake so we ended up with a 10-tier cake made completely of foam and decorated in florals matching the room. We noticed that the wedding cake doesn't get eaten that often, so we had a plain slab cake made that we boxed up and used as our wedding favours.
Bianca
BROWSE WEDDING CAKES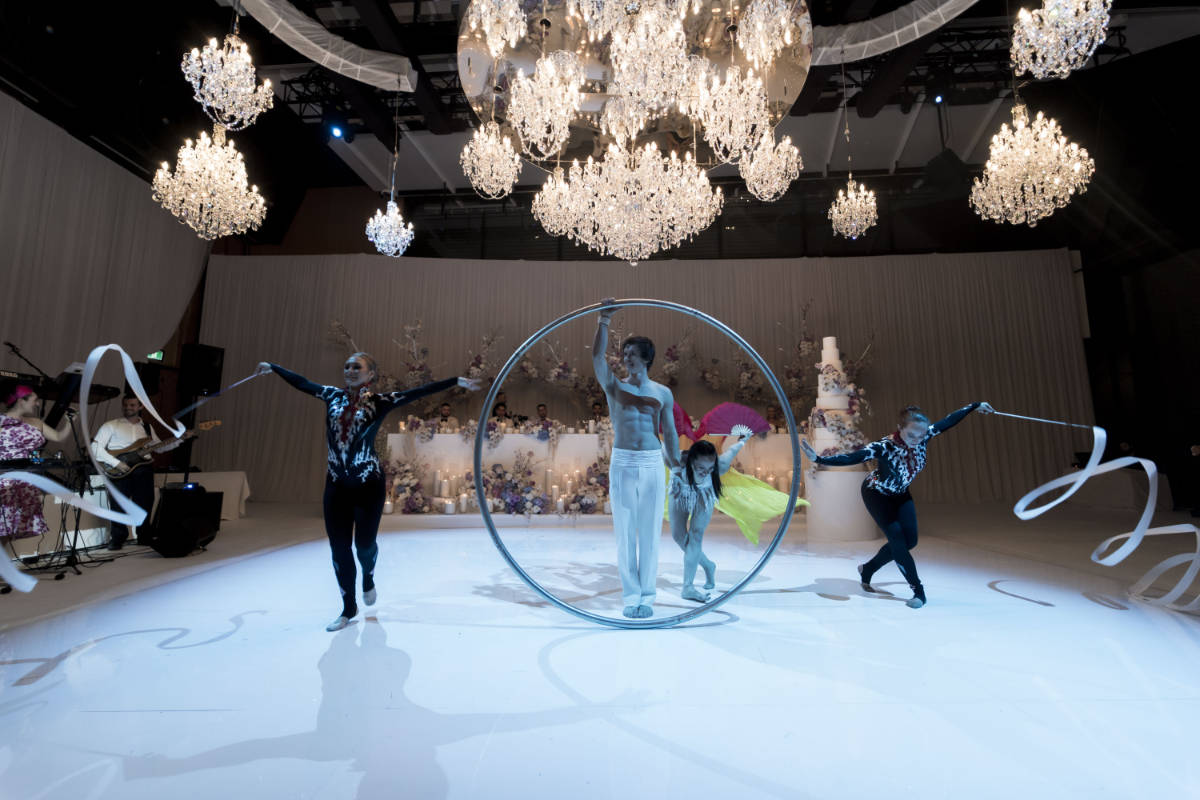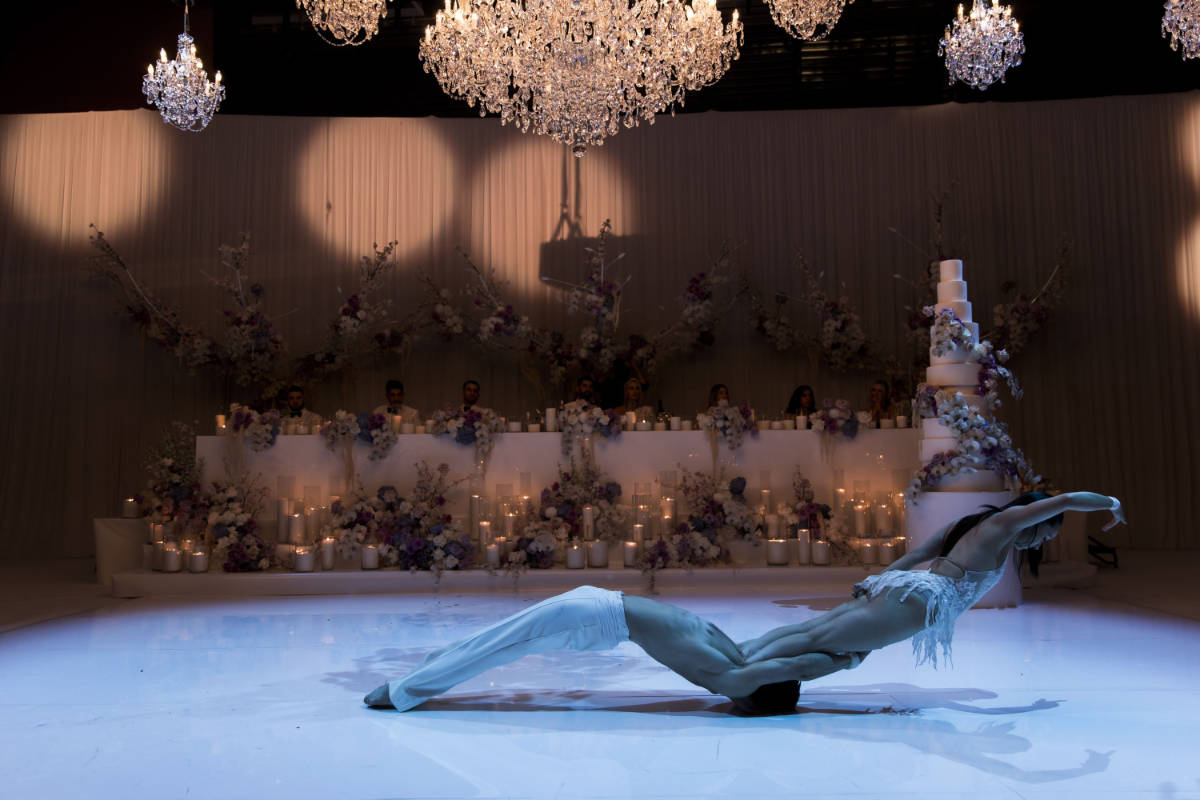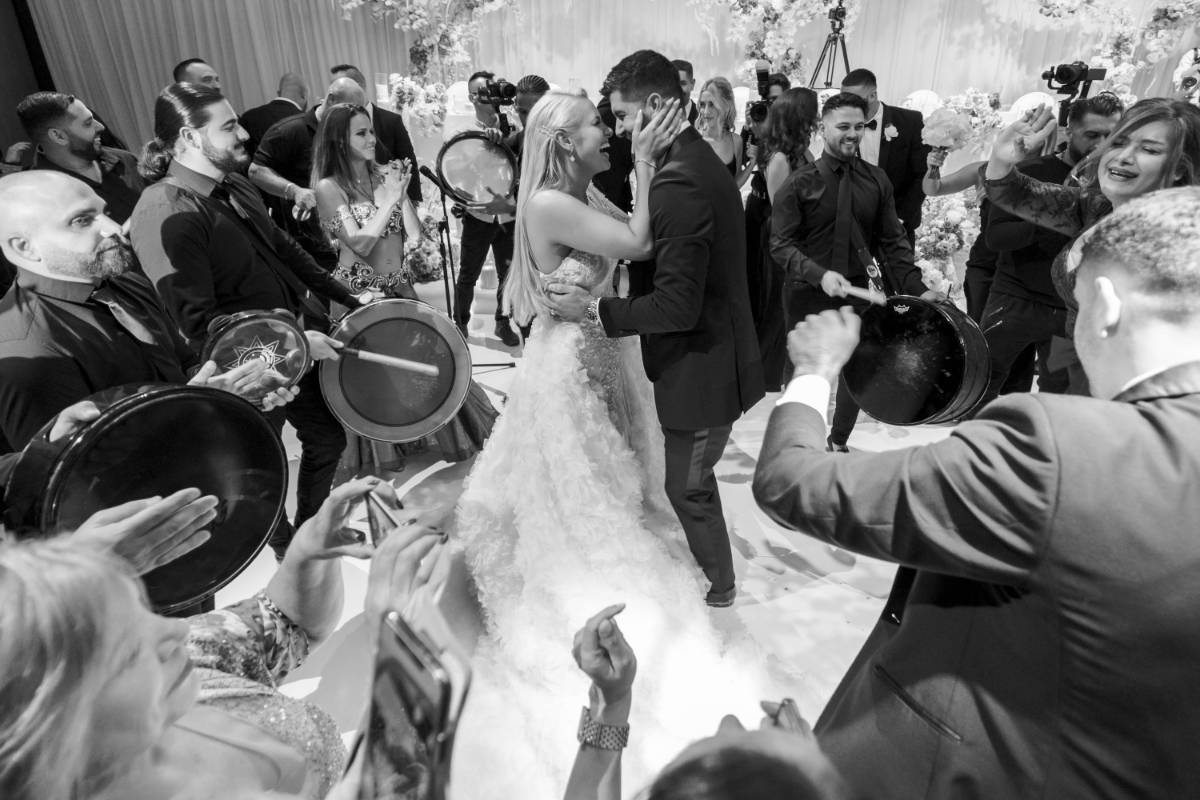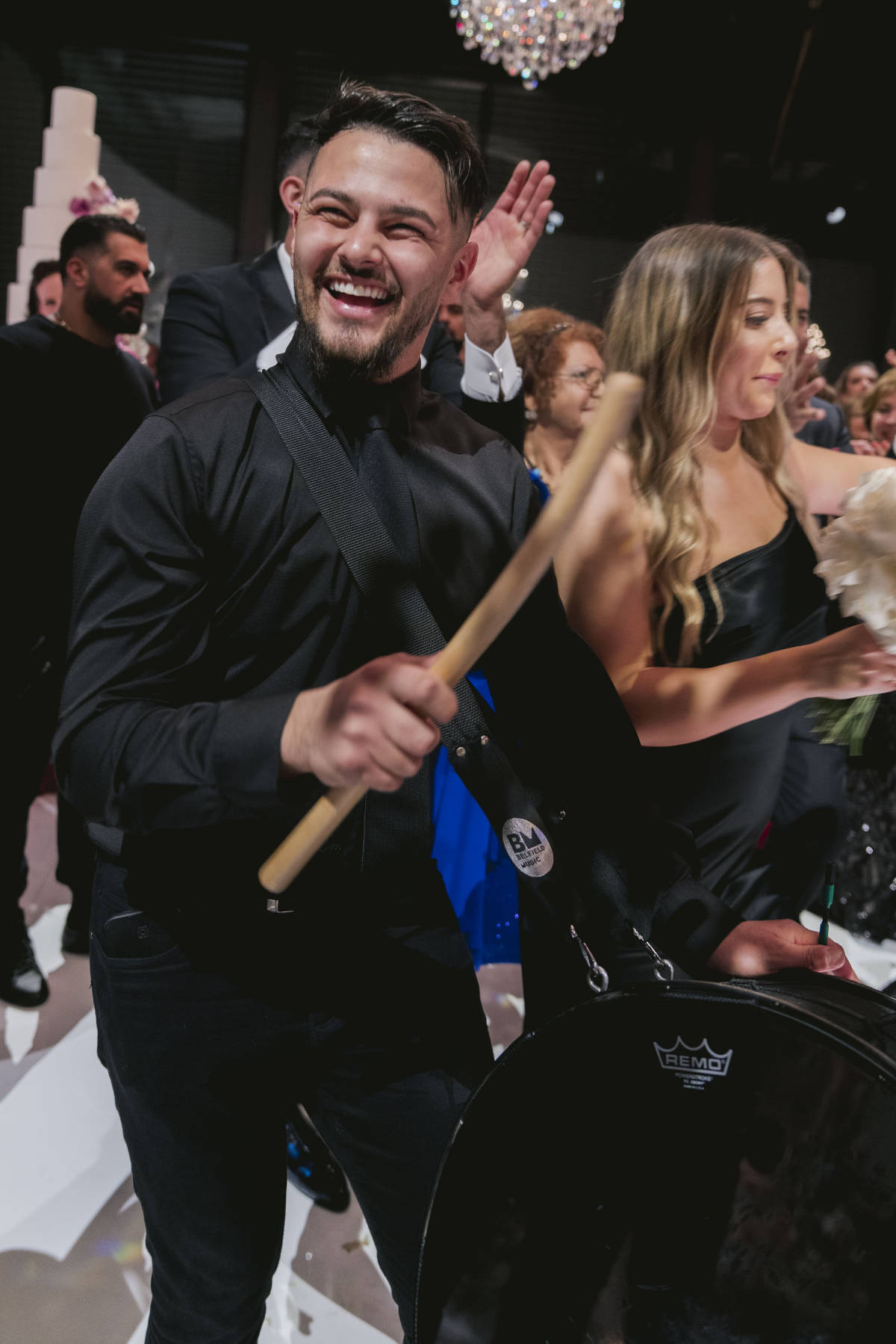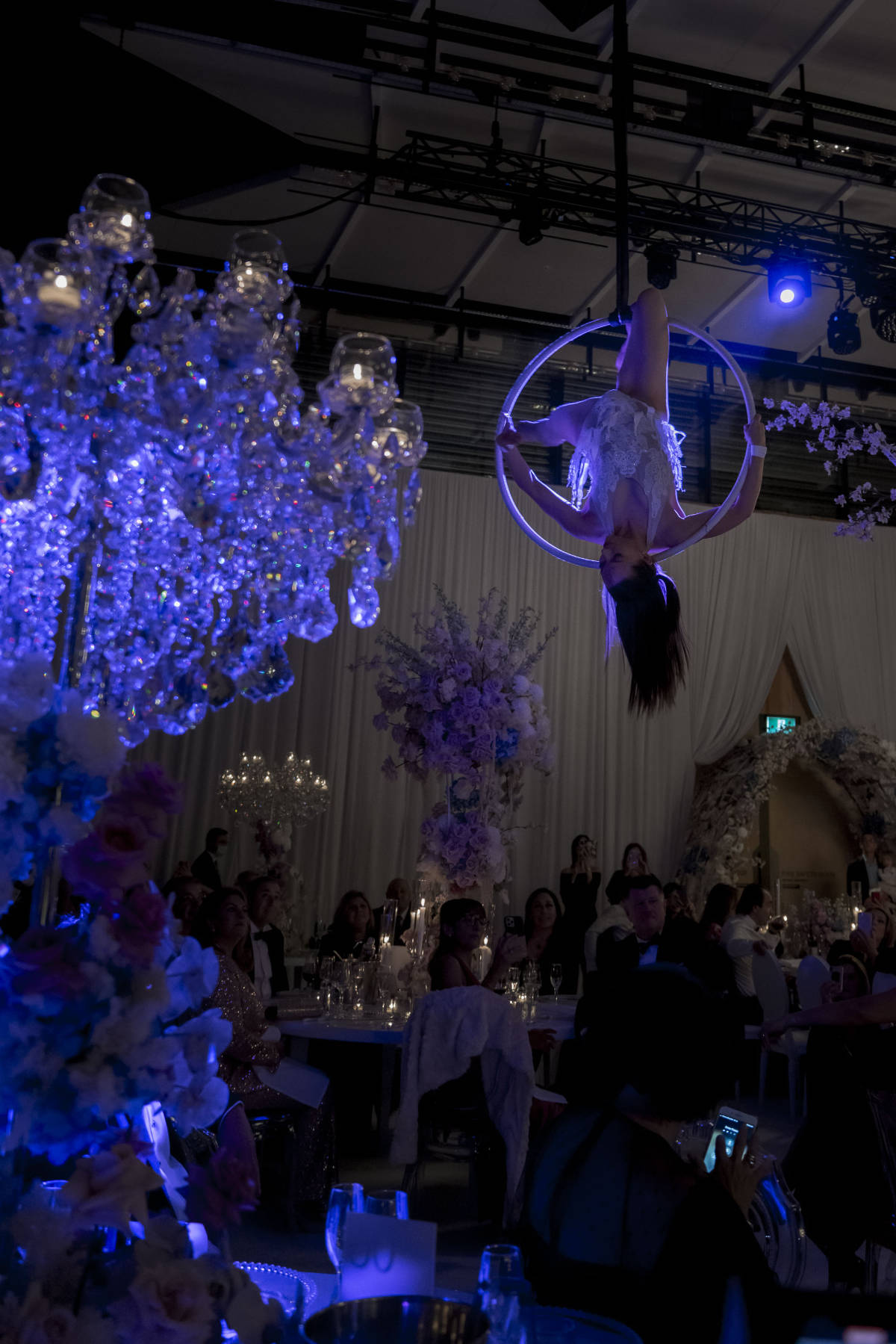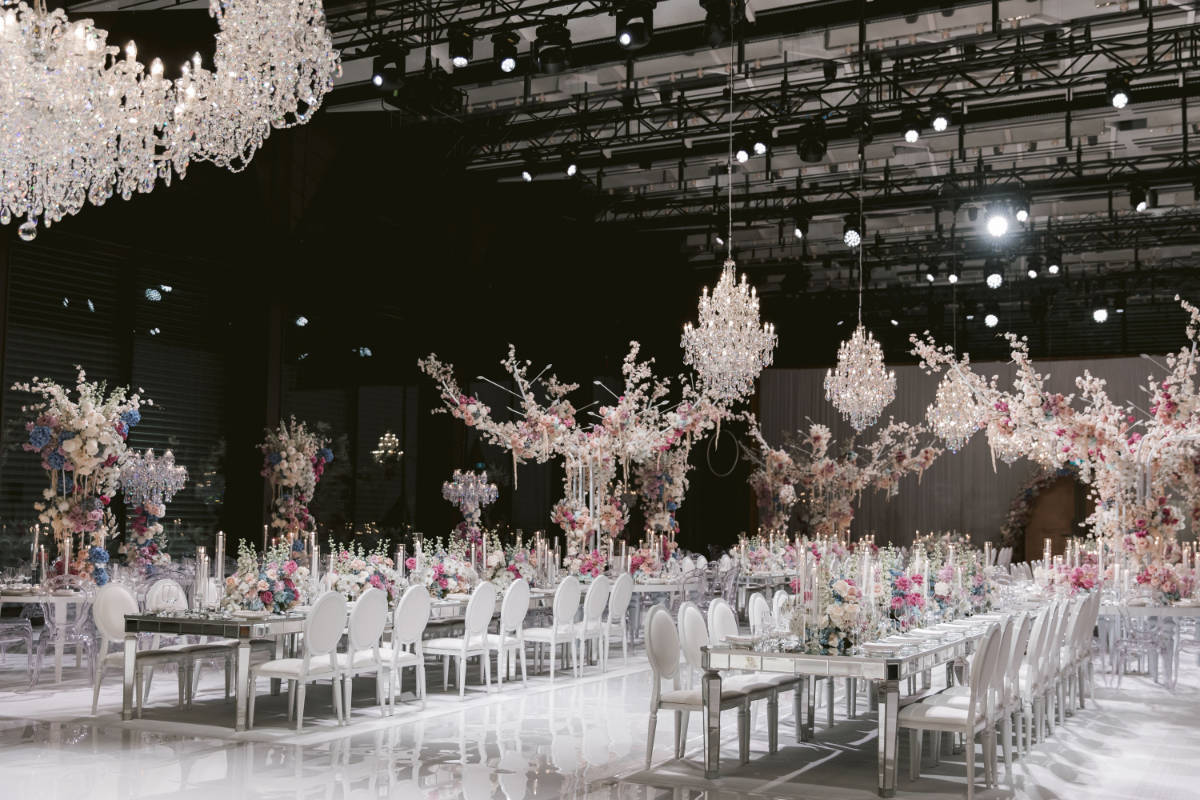 Our florals were by John Emmanuel. Since we had a wedding planner she really did all of the specifics. I told her I wanted giant trees to be the focal point of the room and left the rest up to her. We had 7m wire trees covered in flowers that popped up between the tables. We went with short arrangements for our king tables since we wanted our guests to be able to talk to each other across the tables. And we had chandeliers decorated with florals for the smaller round table. We also added an arch at the entrance last minute.
Bianca
BROWSE FLORISTS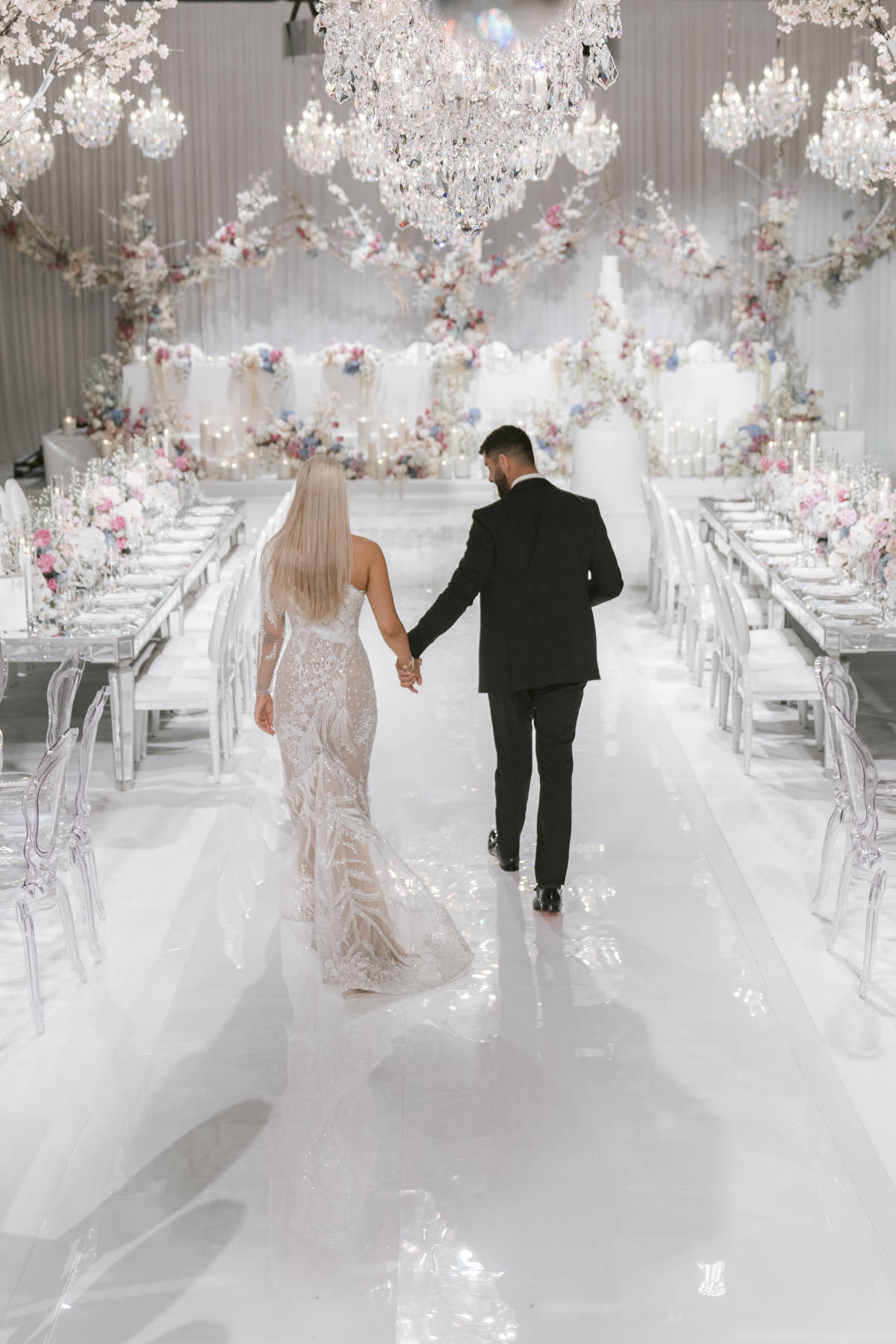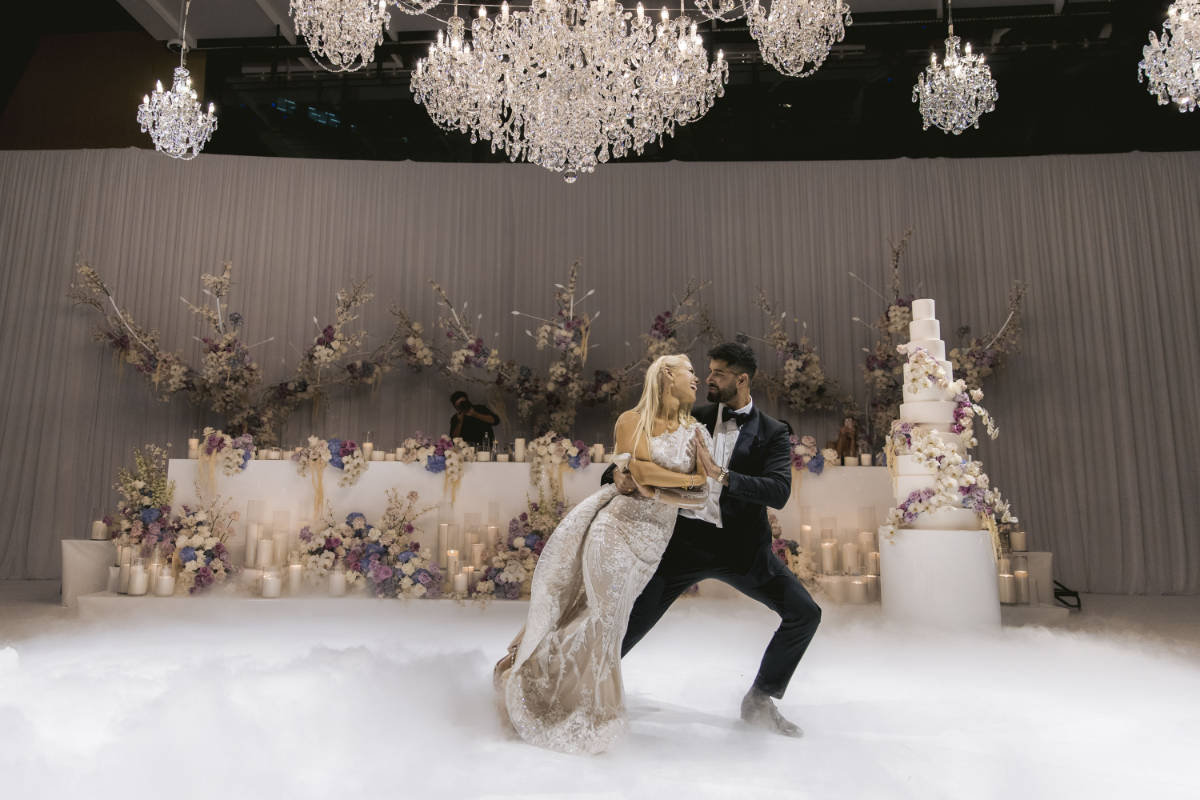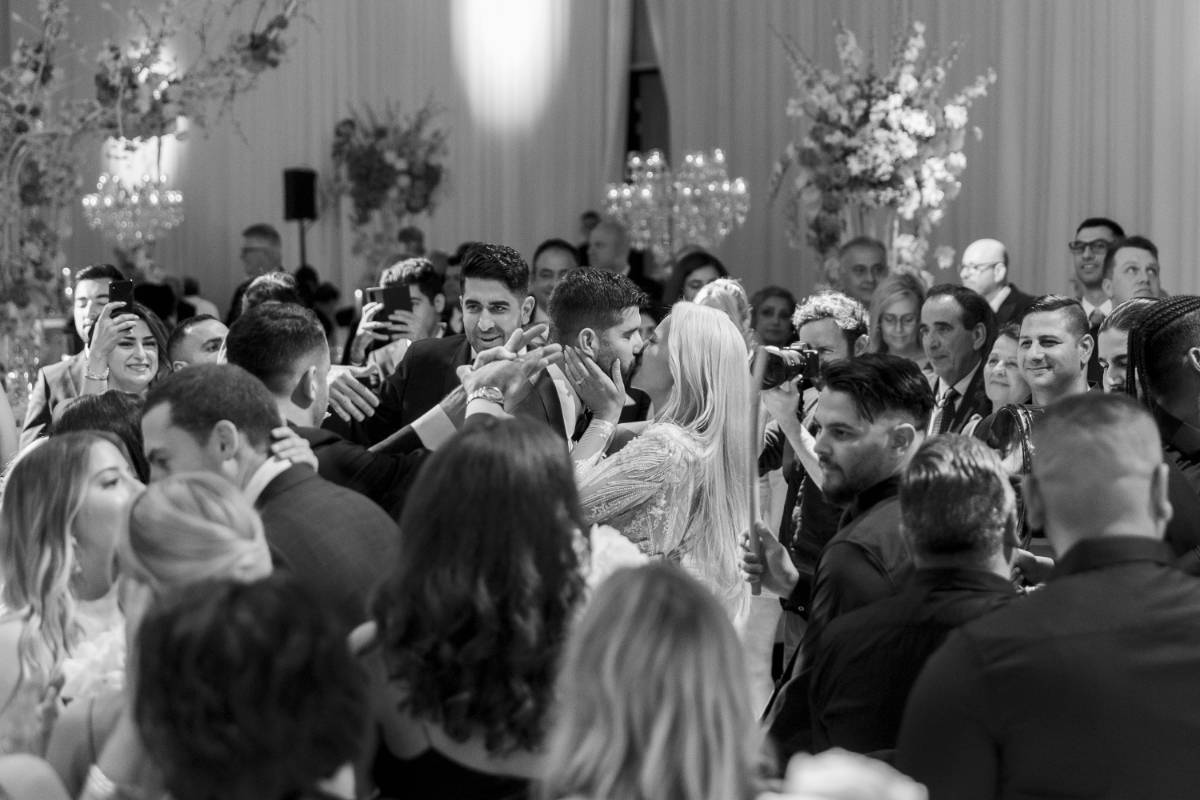 ---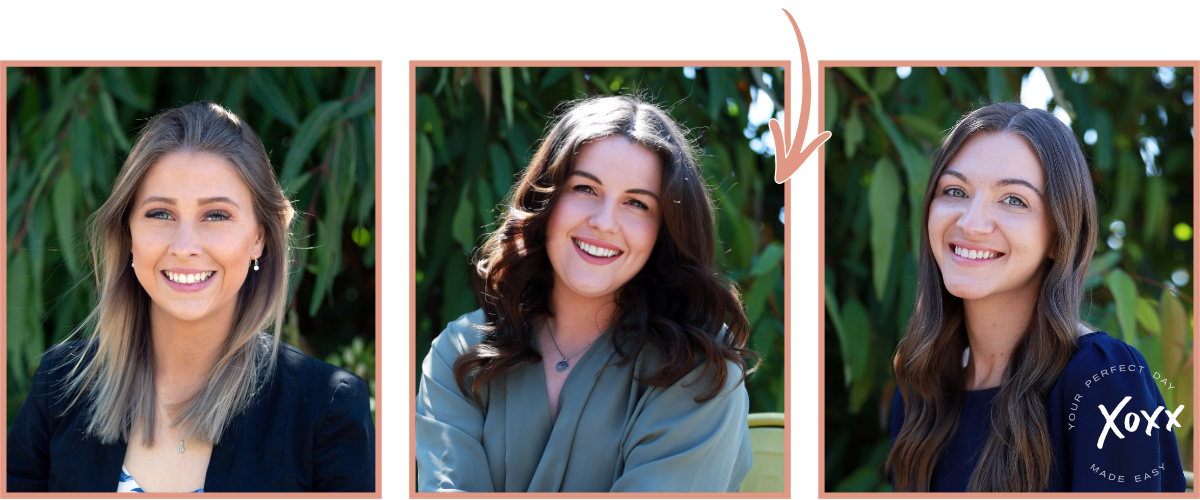 SPEAK TO A PLANNER HERE