Having planned to leave Perth and return to her home country of France, only one thing could stop Clara in her tracks – Dylan!
The pair, aged 25 and 24 respectively, met in 2010 through mutual friends, and when they started dating, Clara decided to stay. "We grew with each other, accepting our flaws, and embracing it all, which we believe makes our relationship so much stronger," smiles Clara.
Six years after they began dating, Dylan, a FIFO worker, took Clara for an early birthday surprise before he left for work. "We ended up in Mandurah, where we first started dating," explains Clara. It was there he proposed and they began planning their classic vineyard wedding.
The couple married on March 2, 2018 at Sandalford Winery in Caversham with close to 70 guests. "We had many family members come from overseas, France and America, the weather could not have been better, everything was just perfect," says the bride. "Even though not everyone knew how to speak English, everyone got along, and found other ways to communicate and mingle."
Photos courtesy of Kevin McGinn Photographer.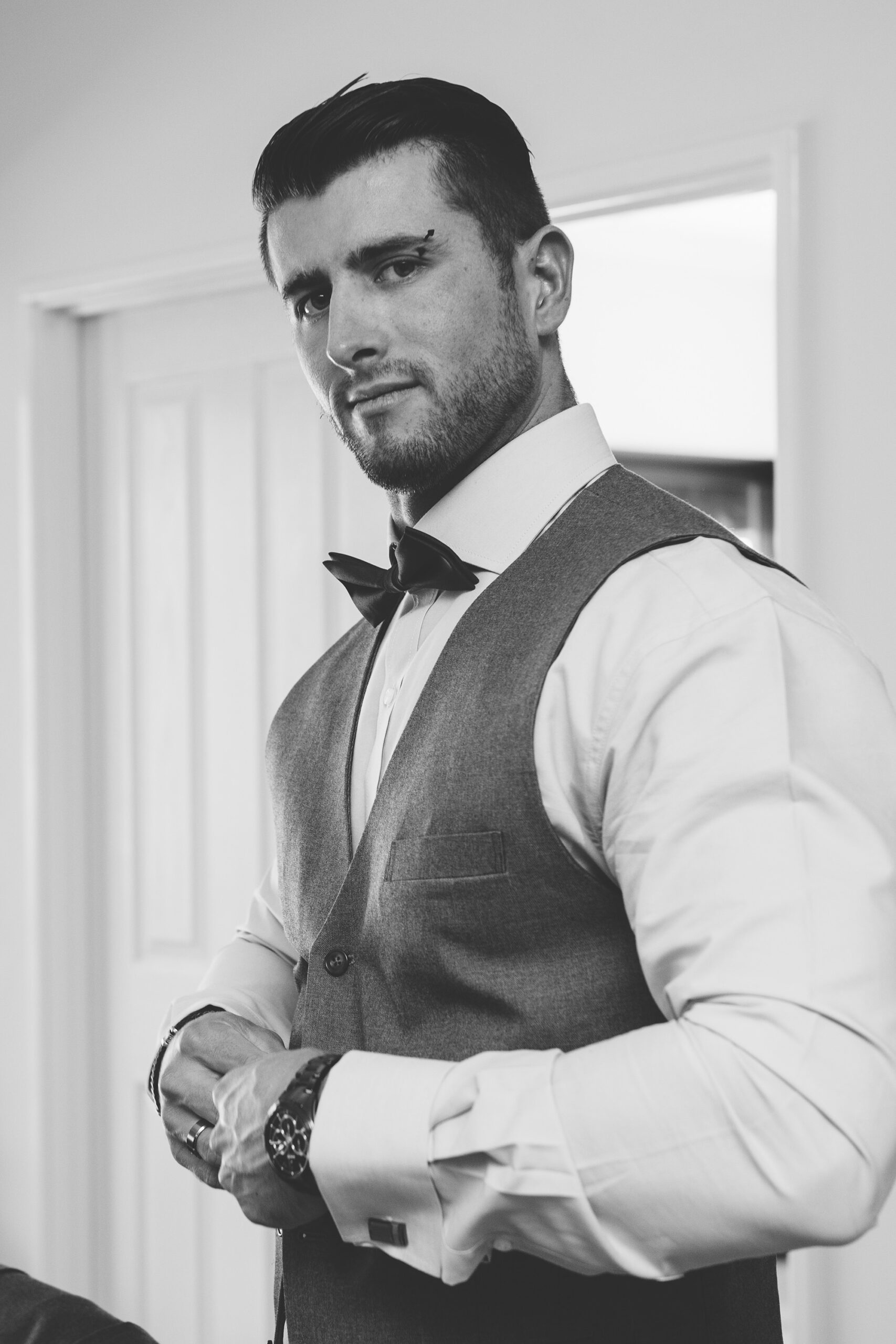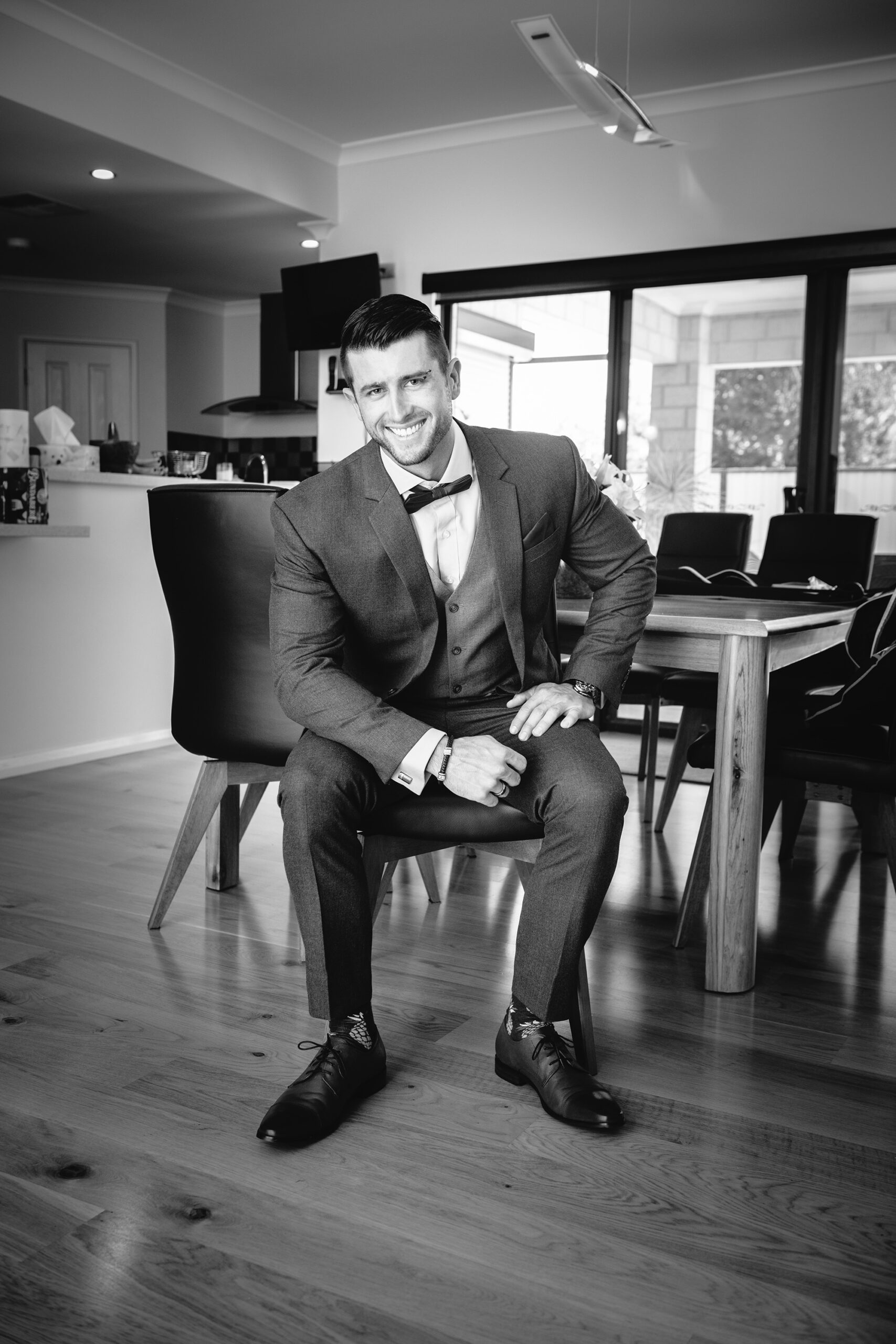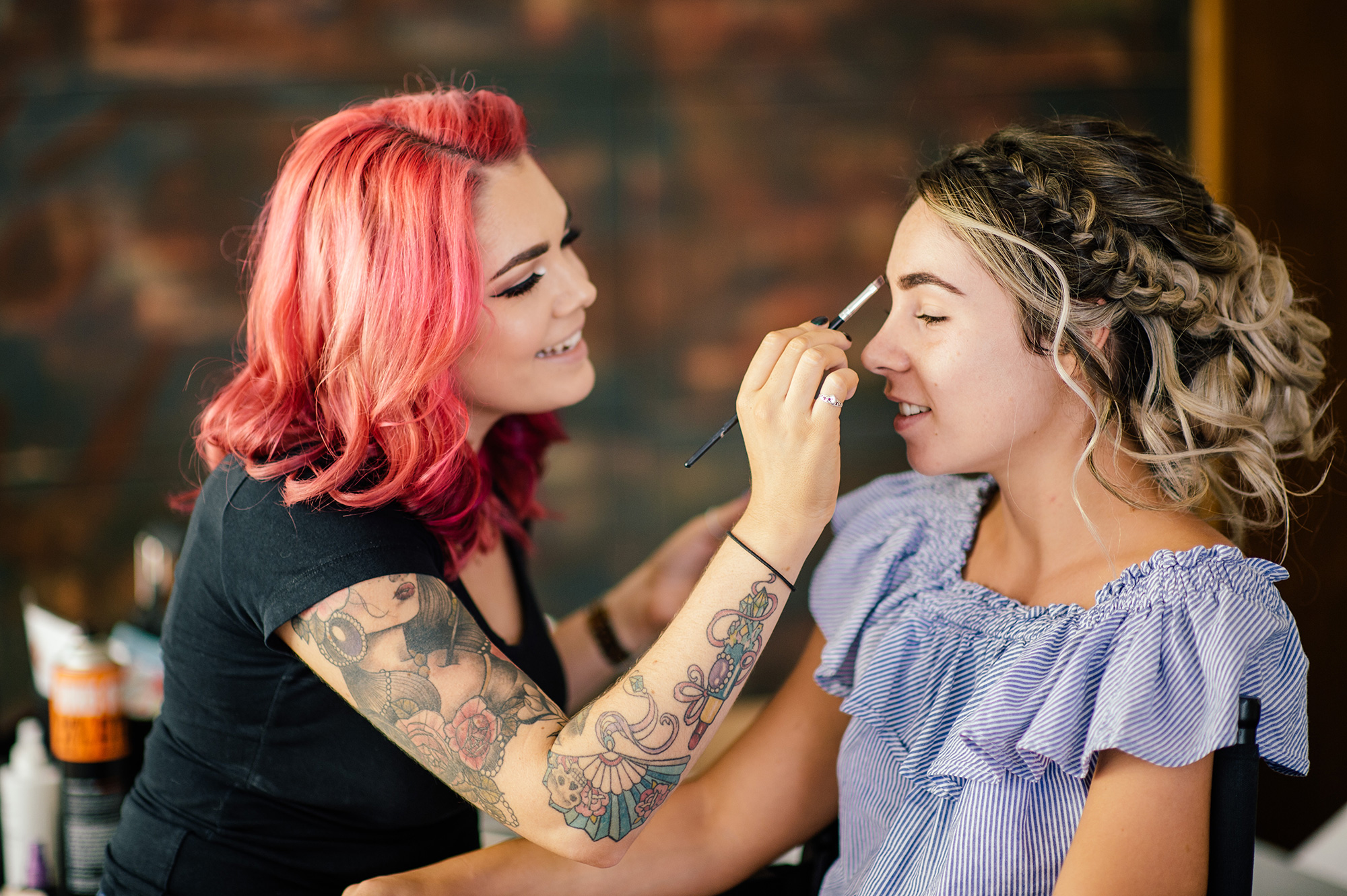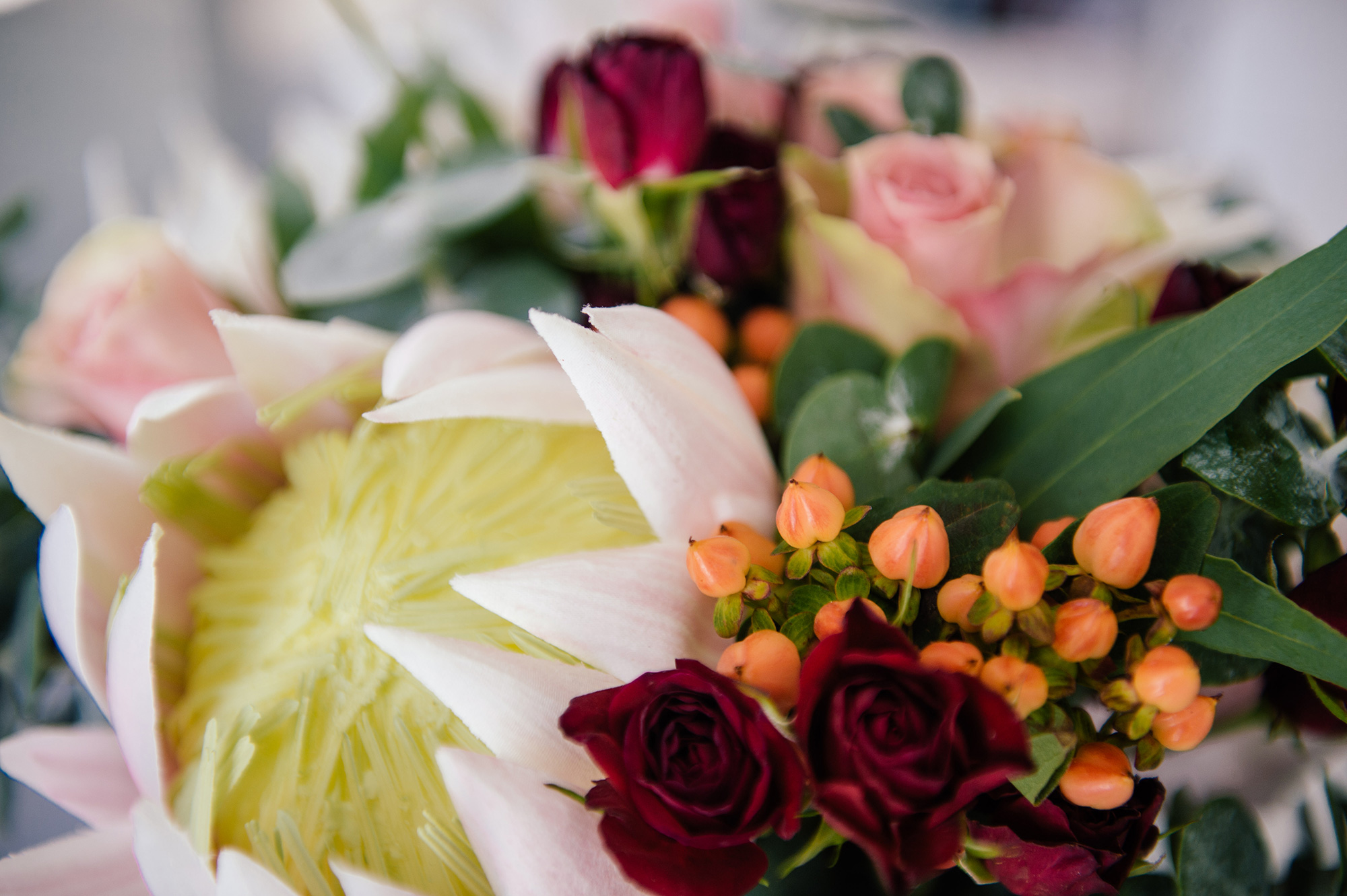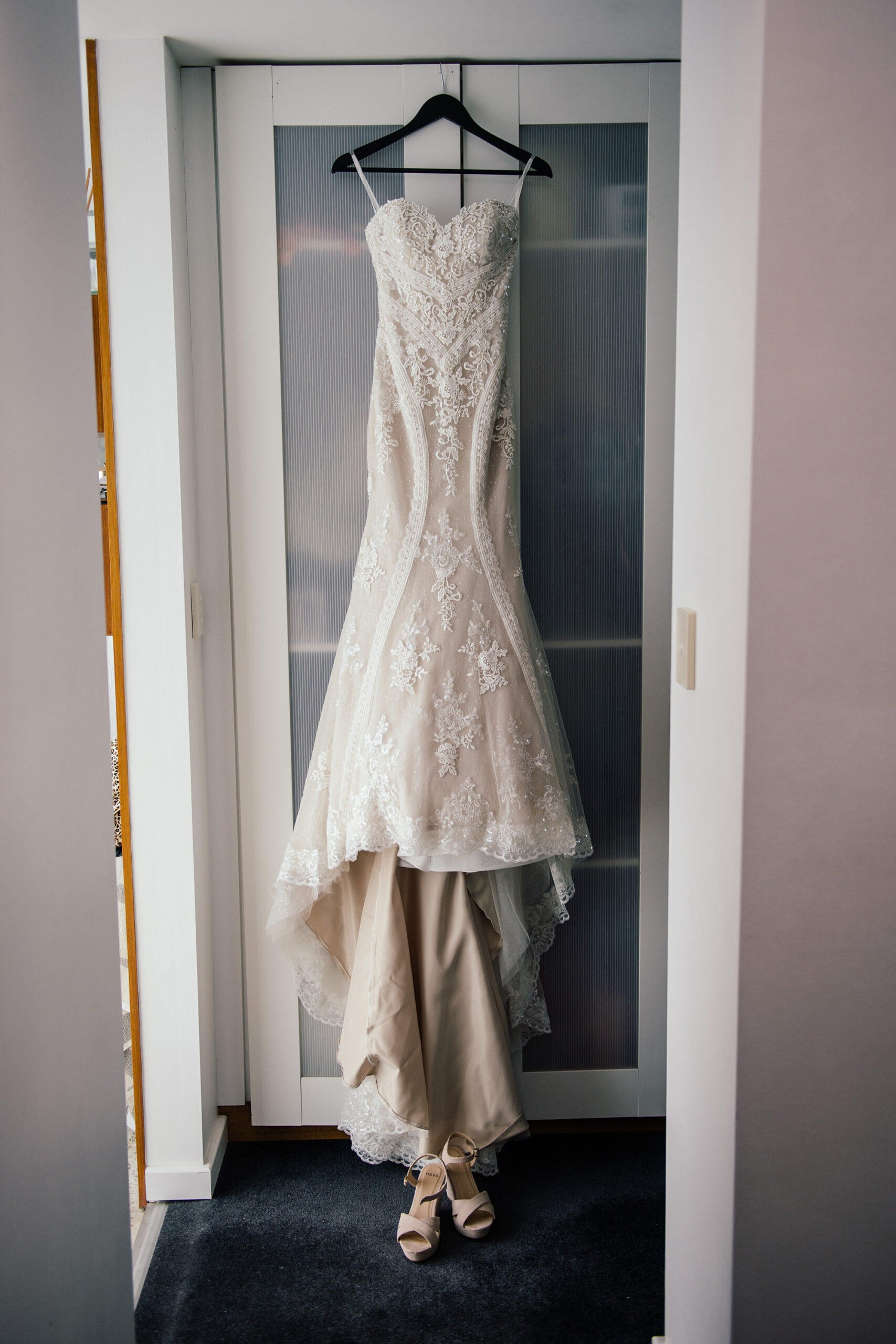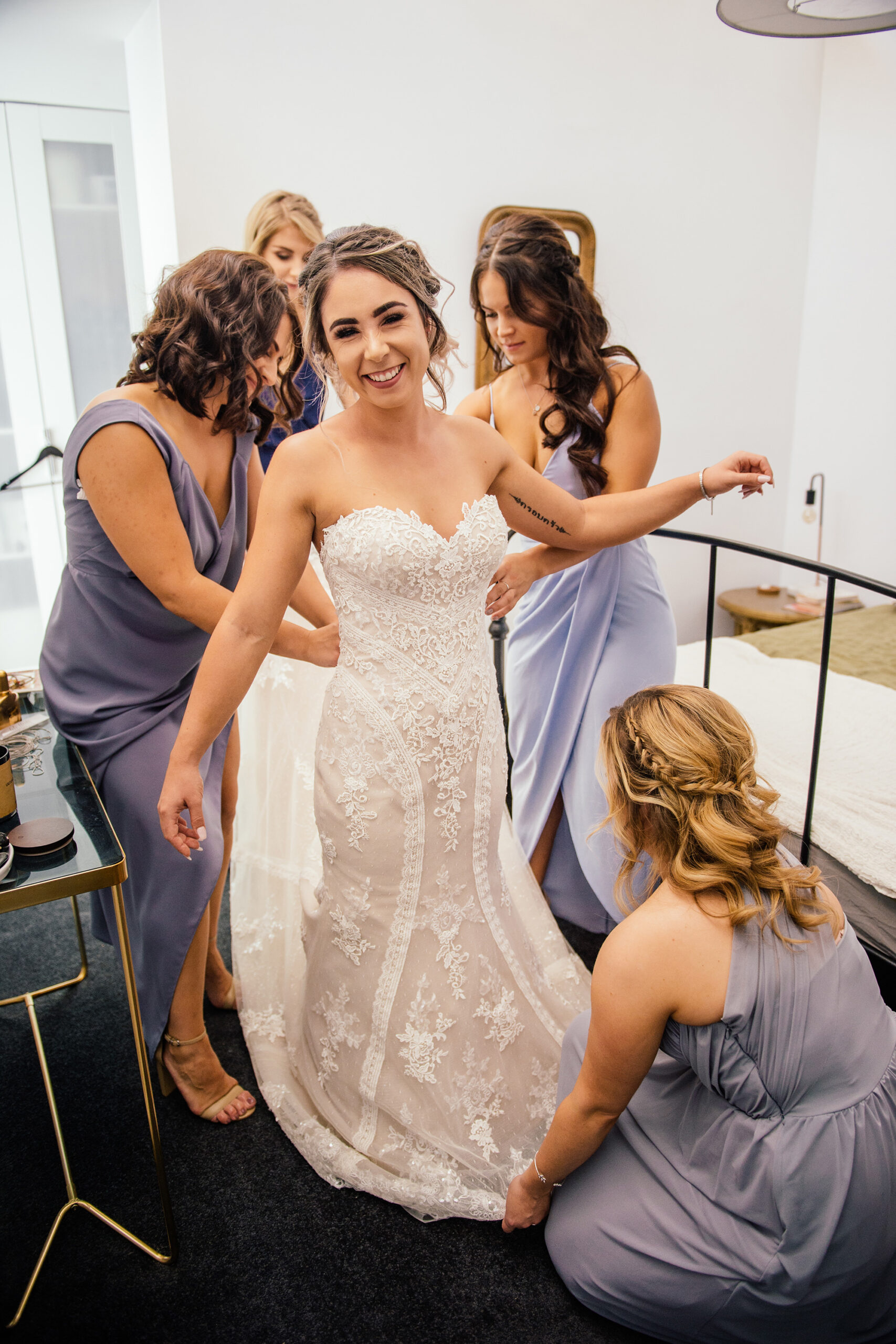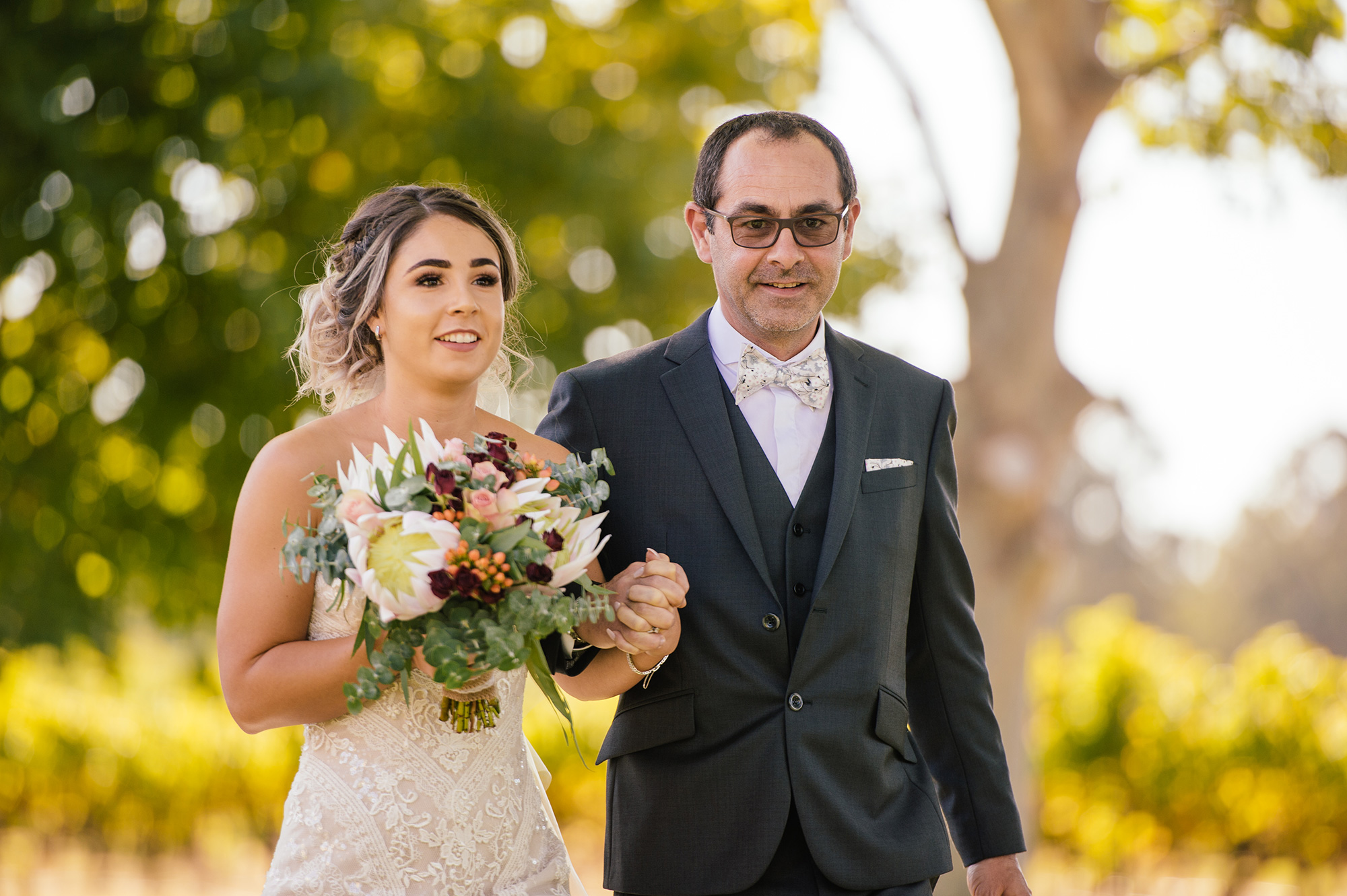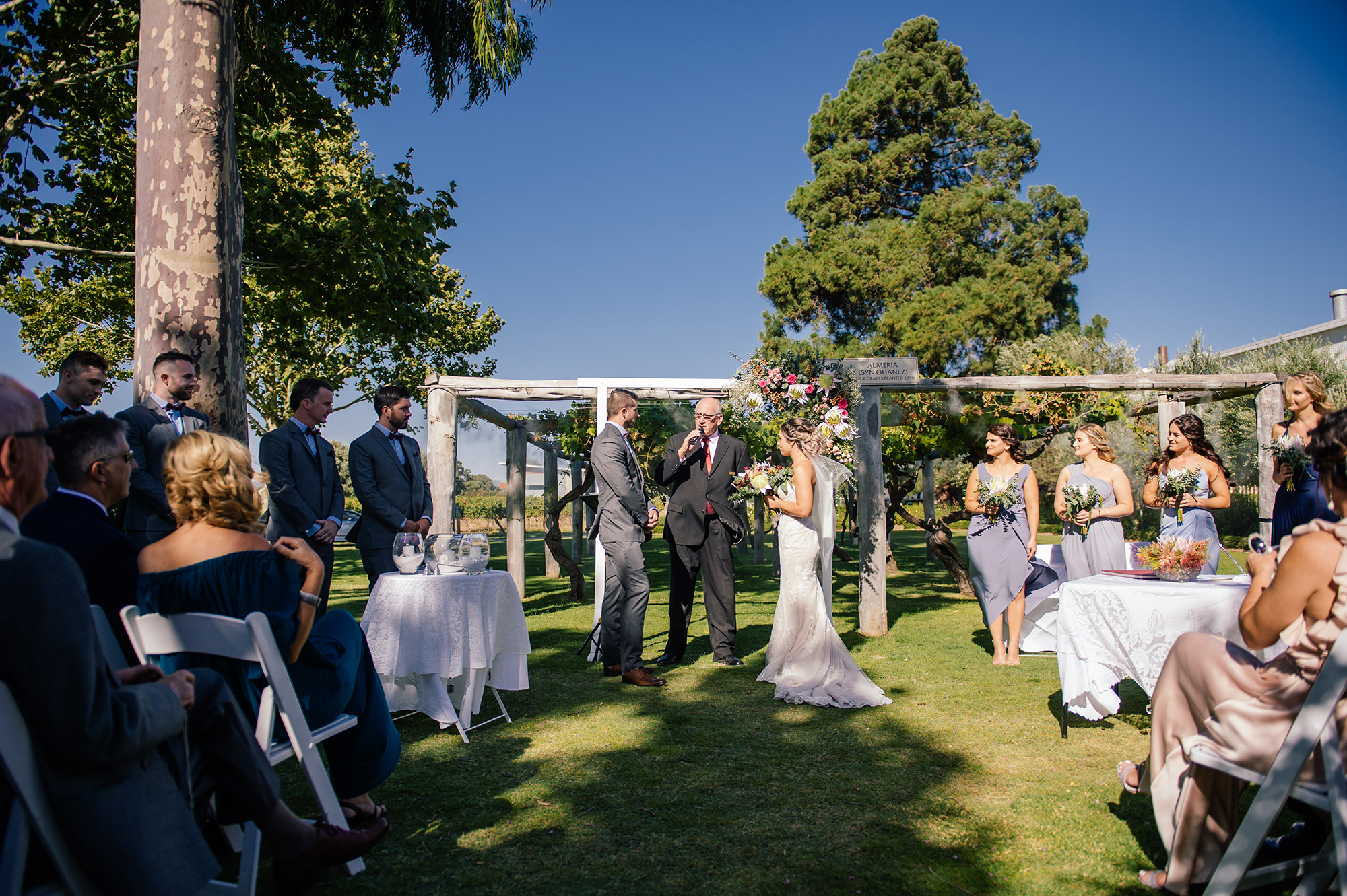 Mike Griffith married the pair. He speaks both French and English!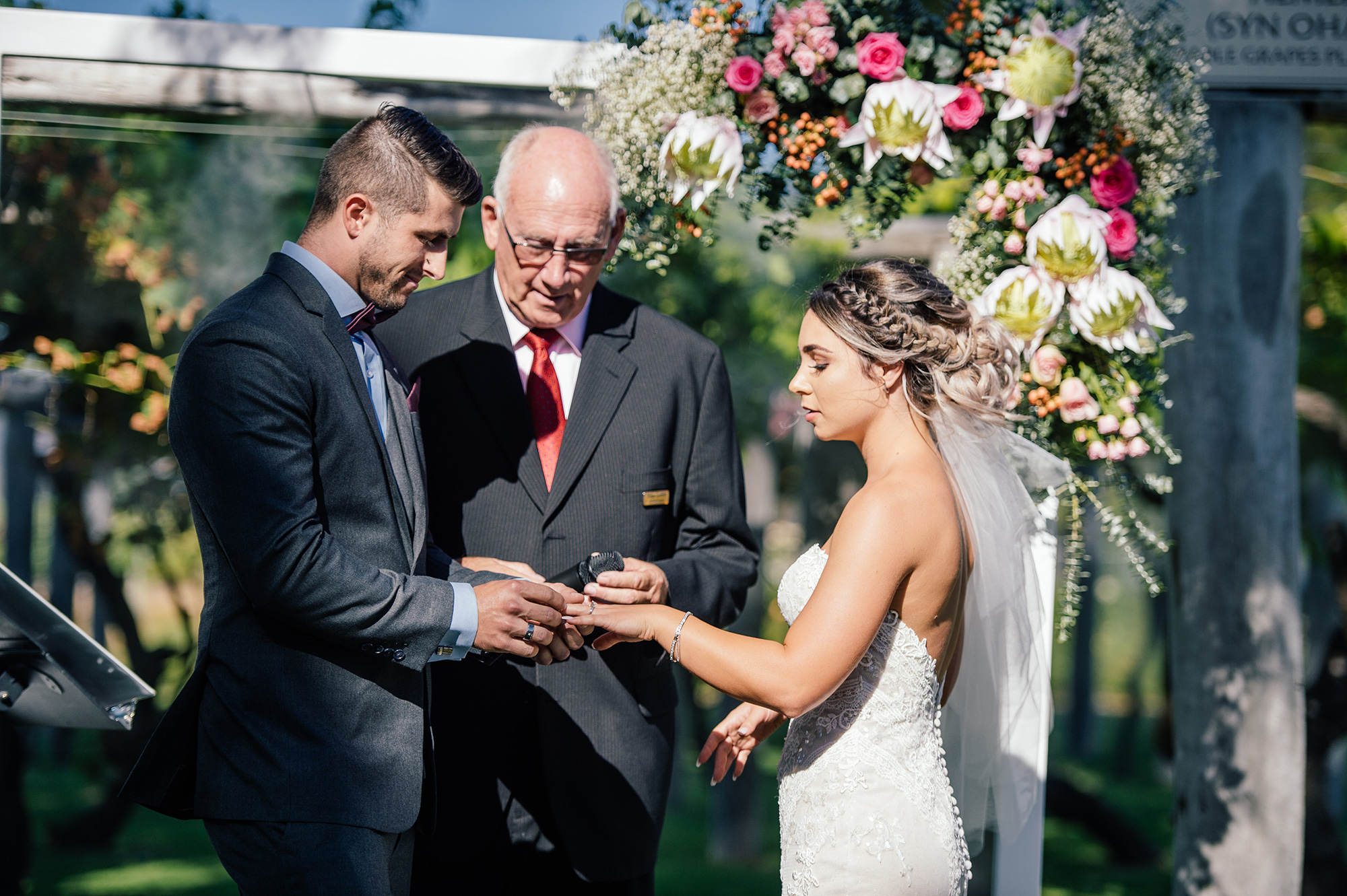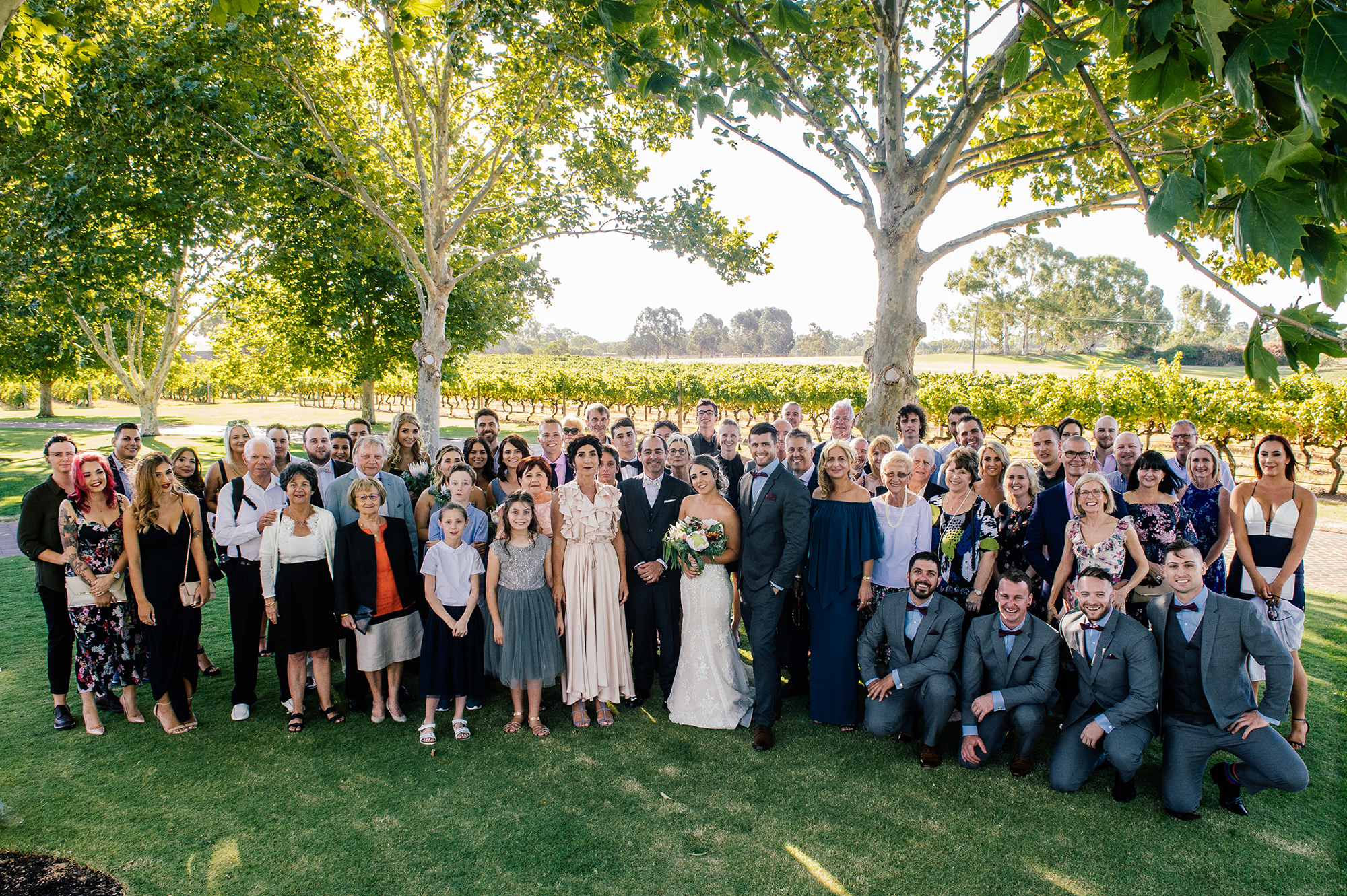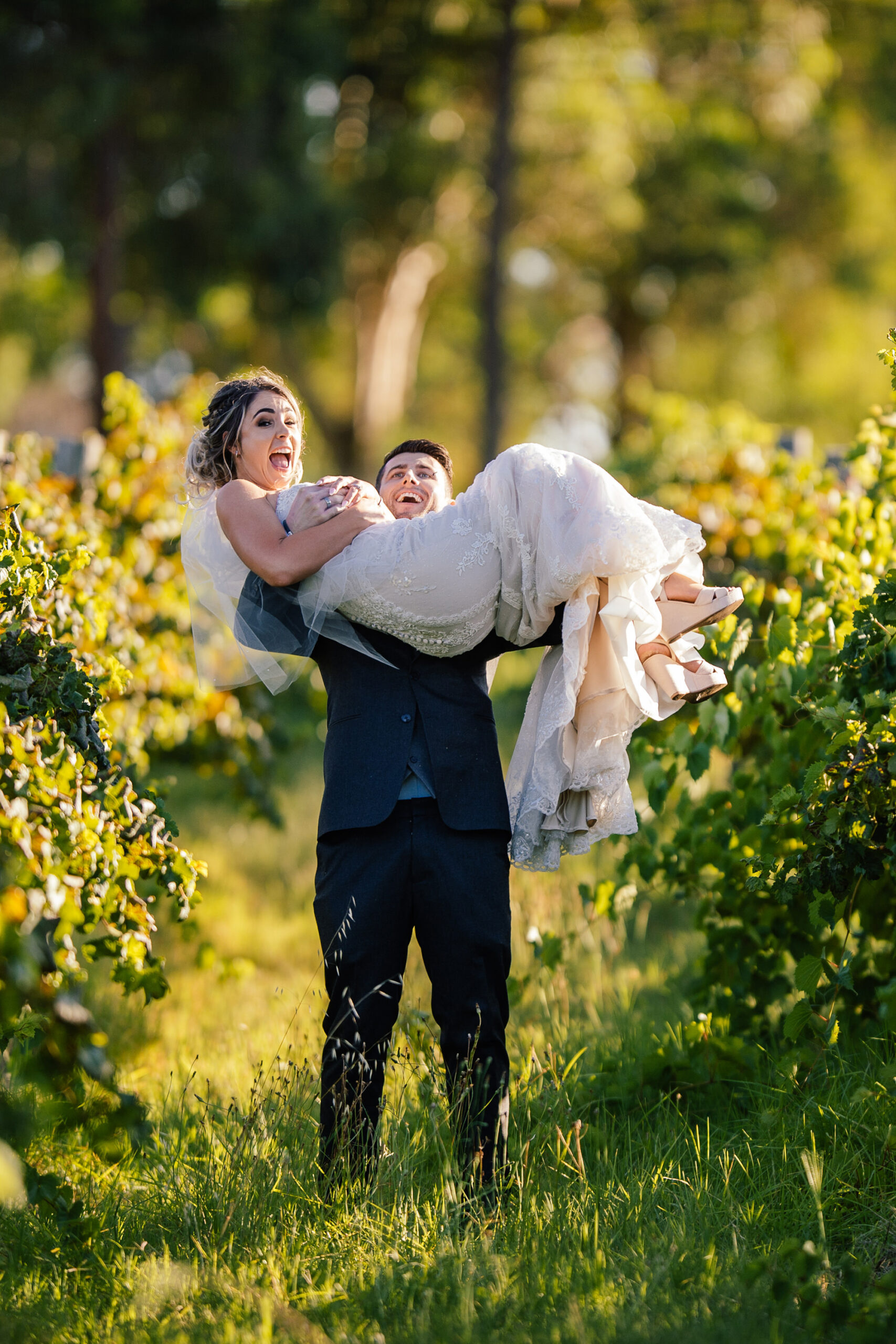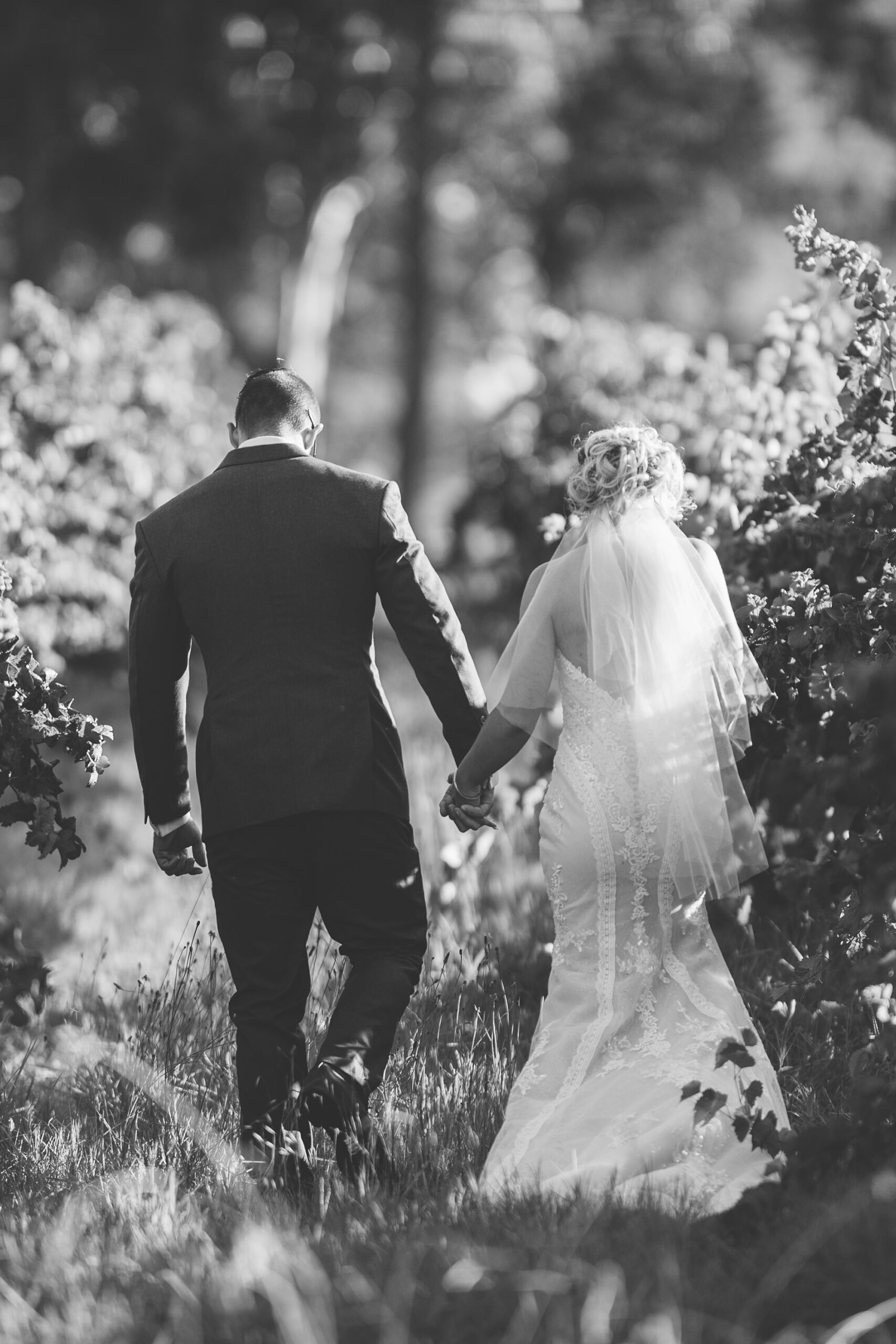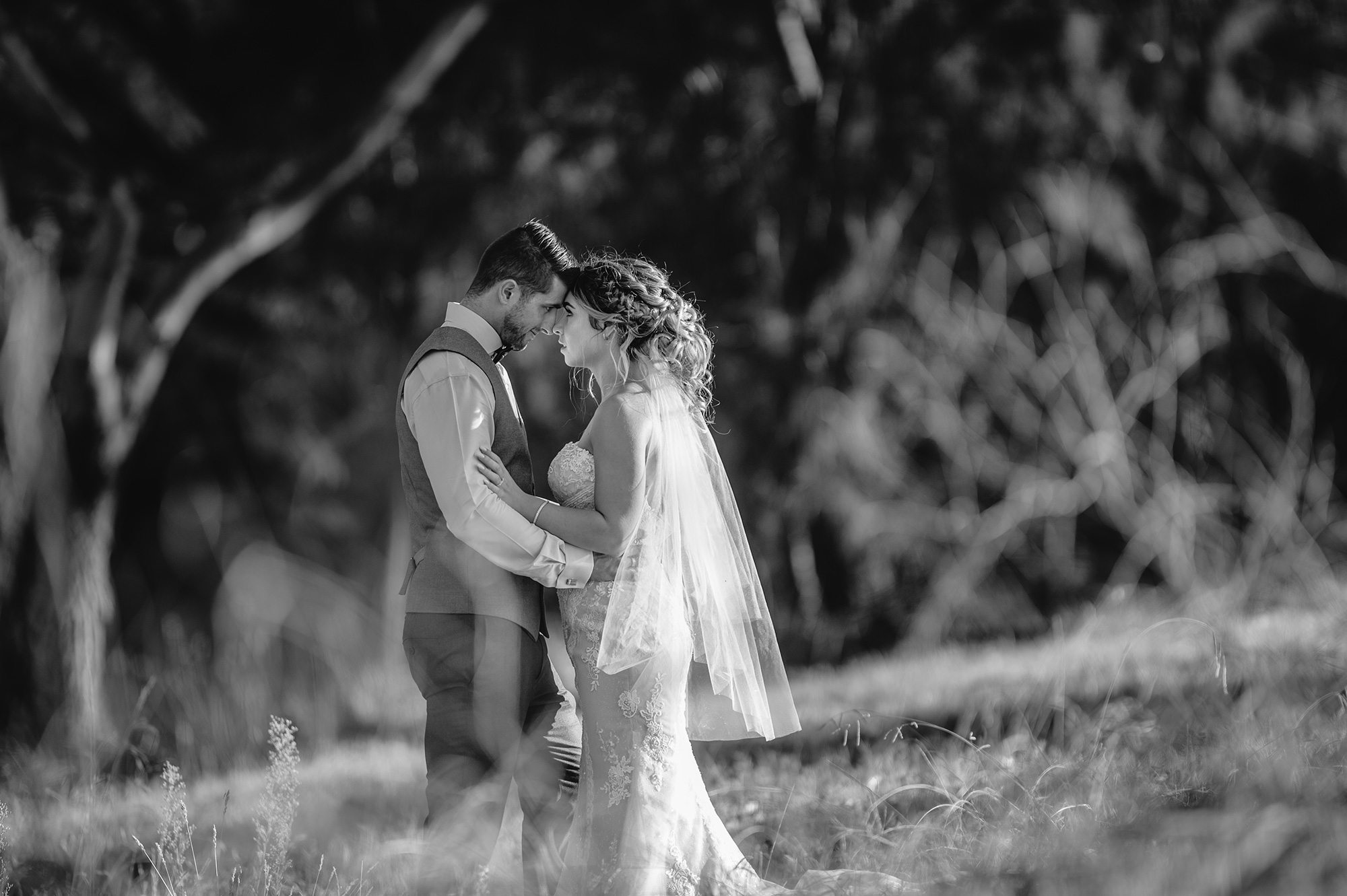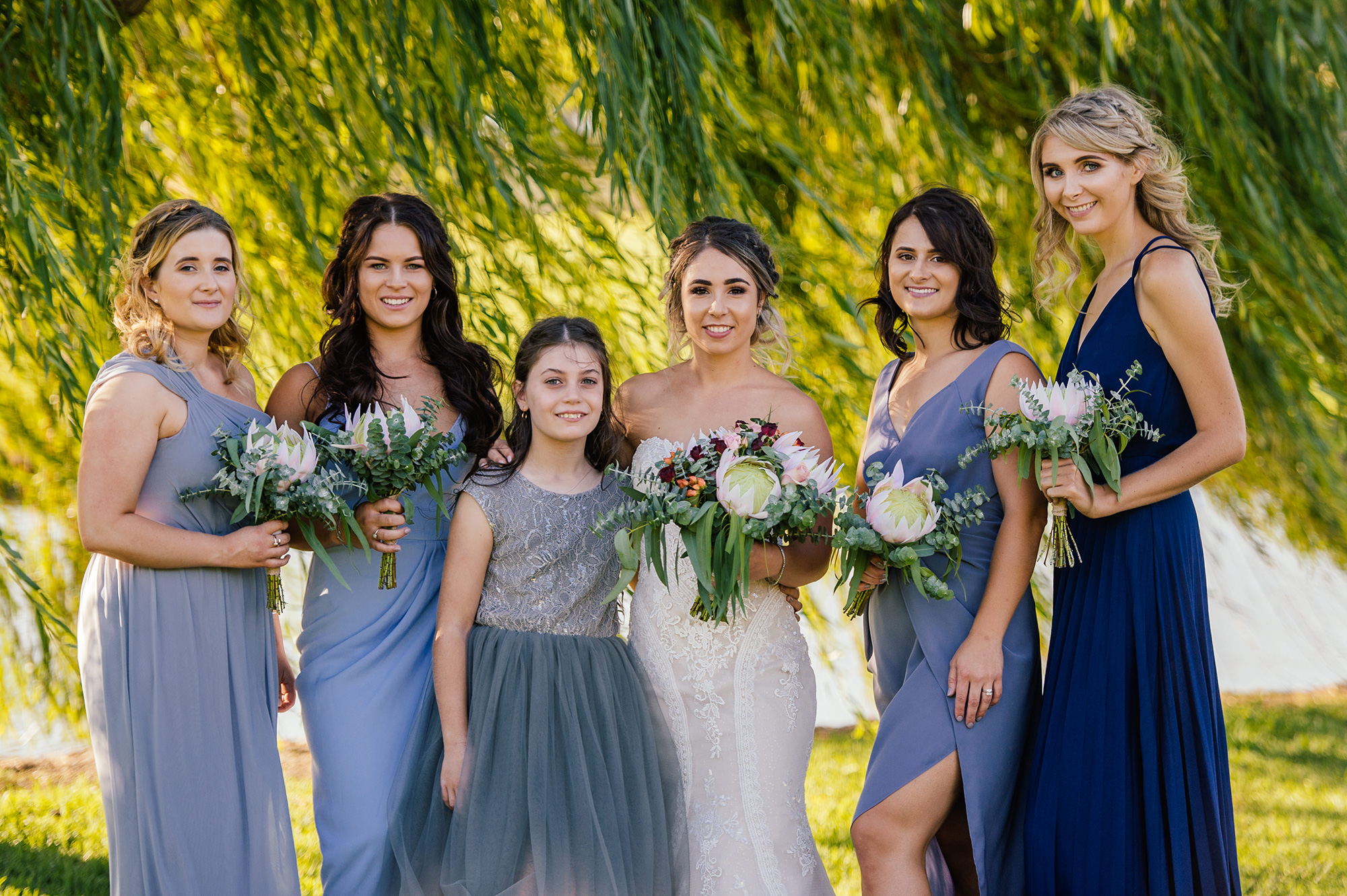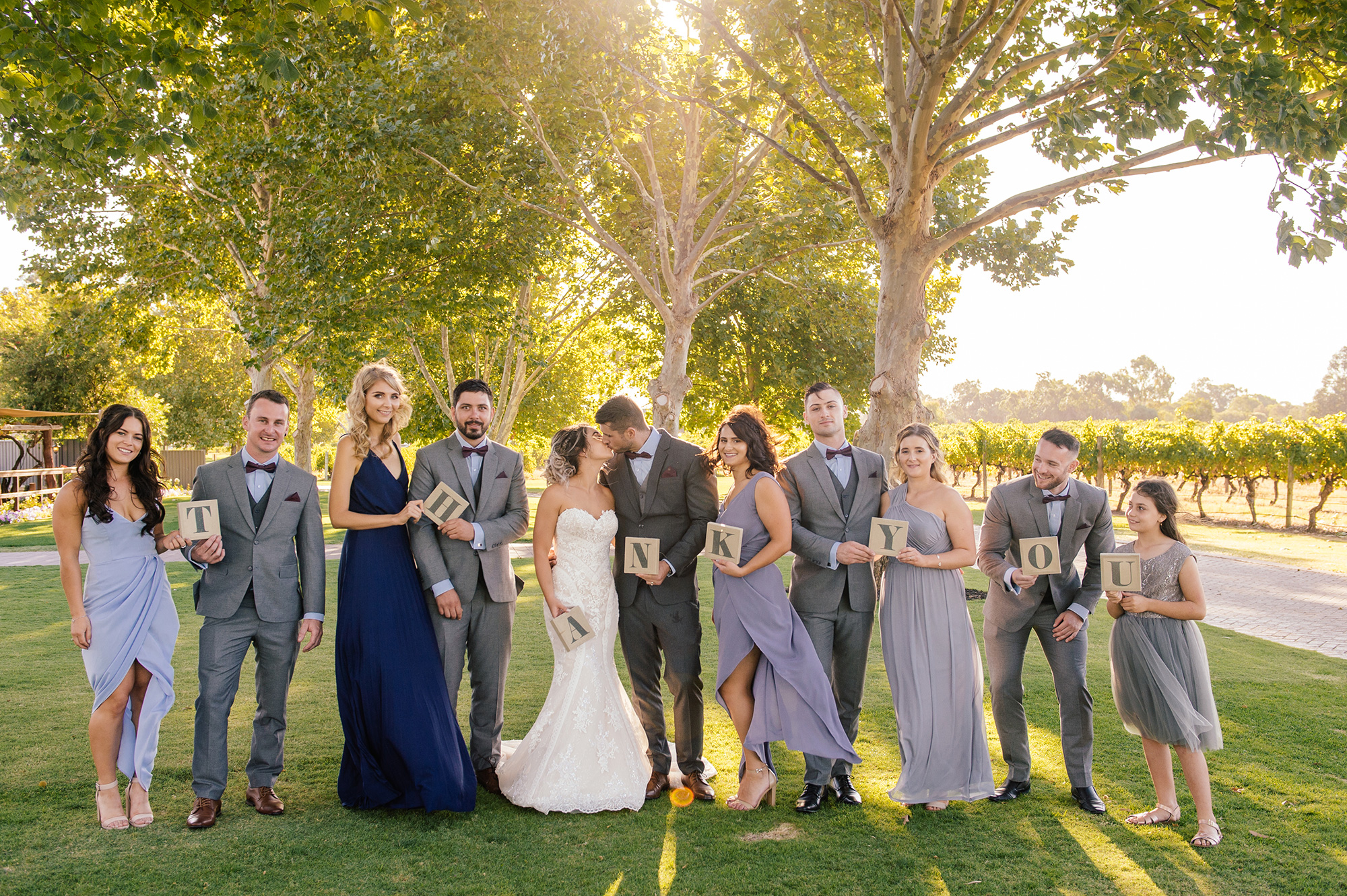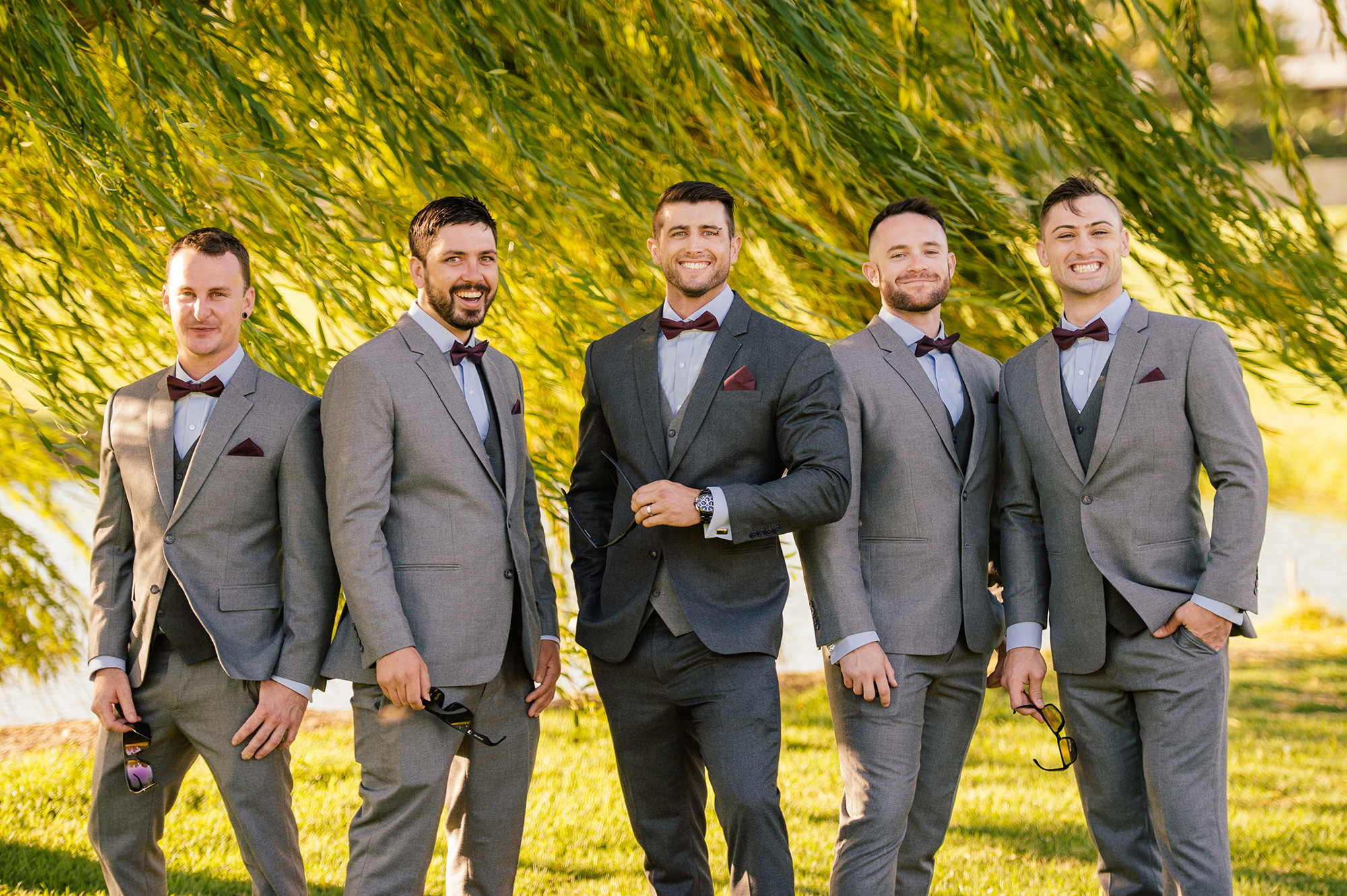 Clara's gorgeous fit-and-flare gown with a low V-shaped back was found at Hobnob Bridal.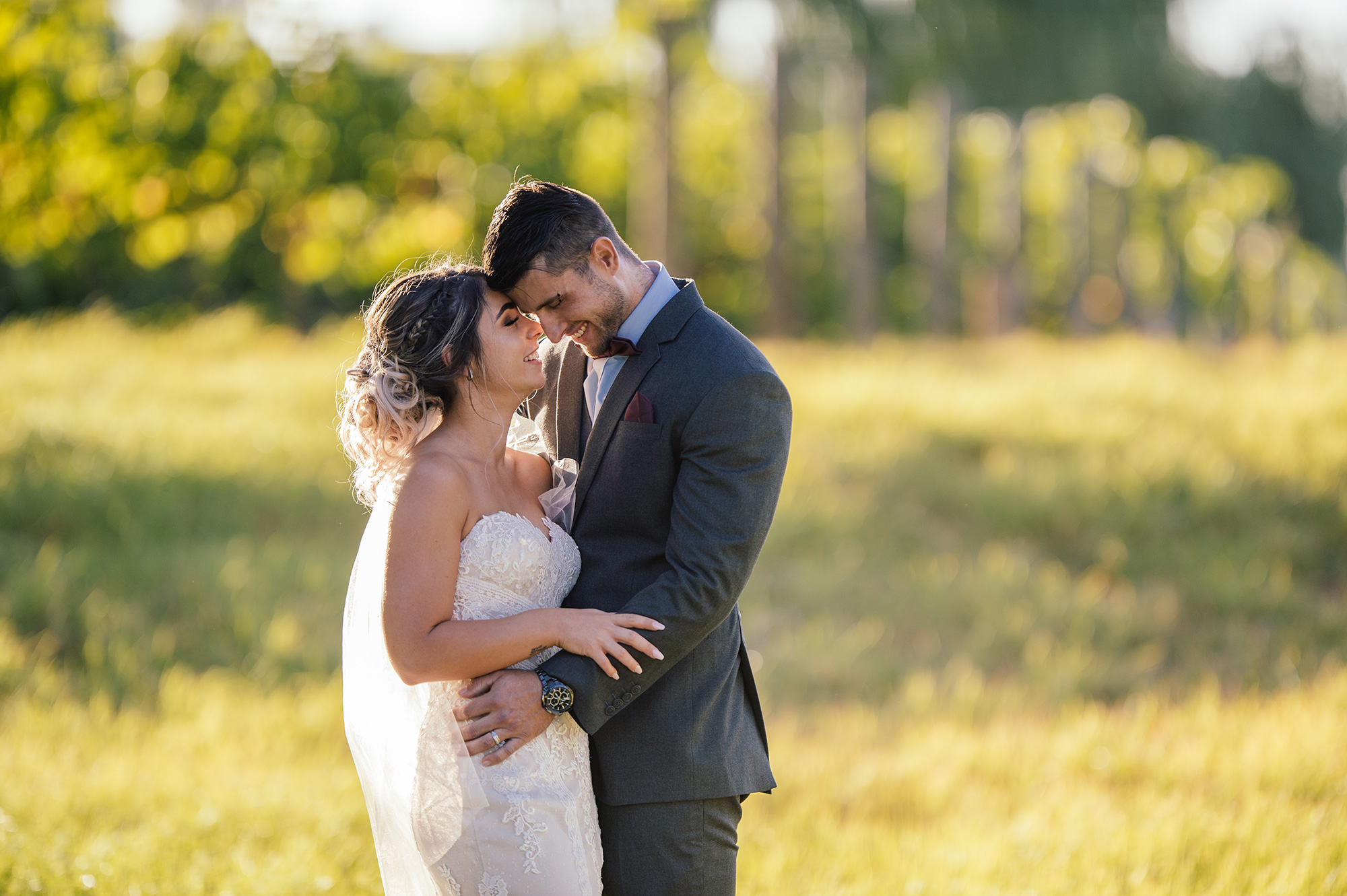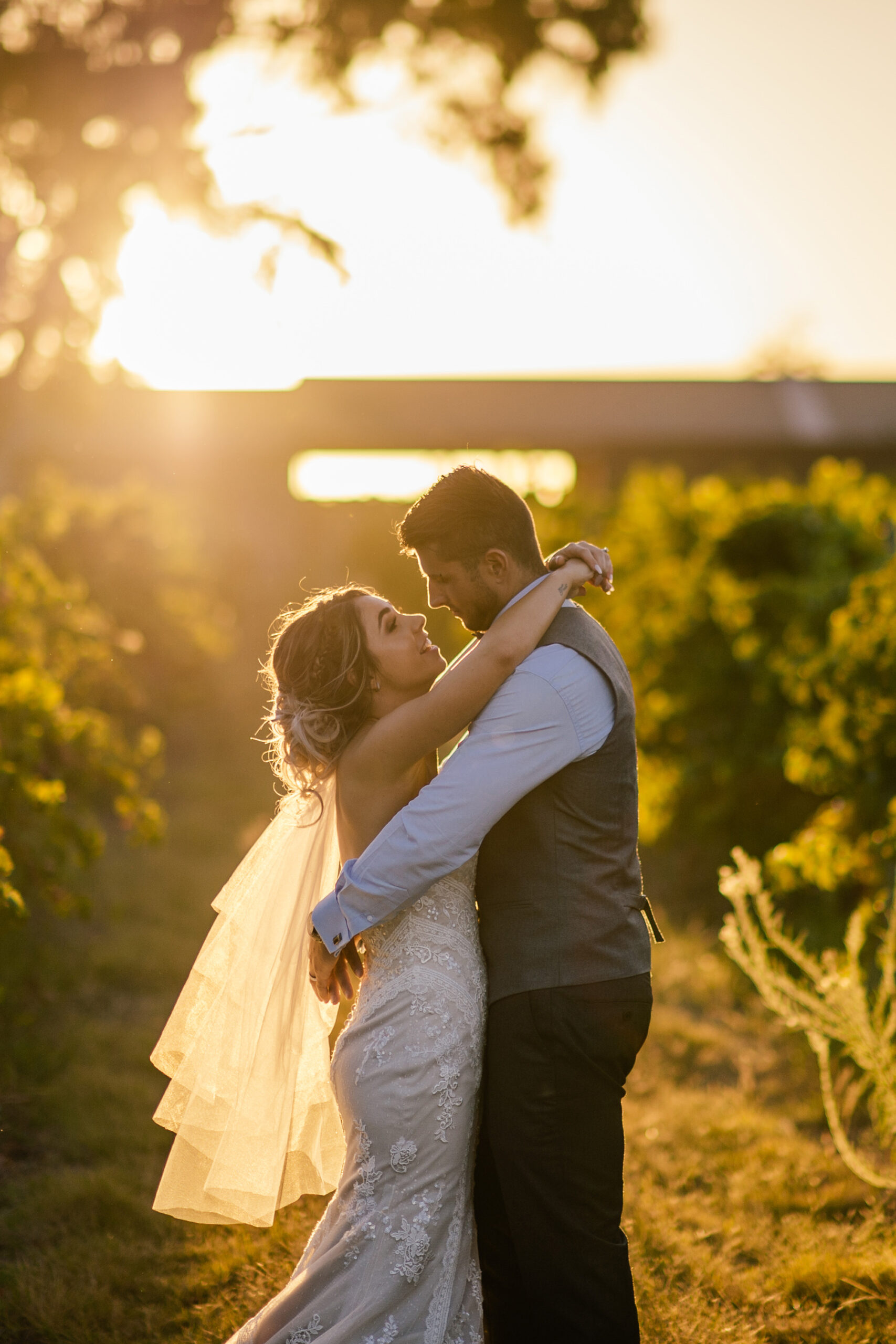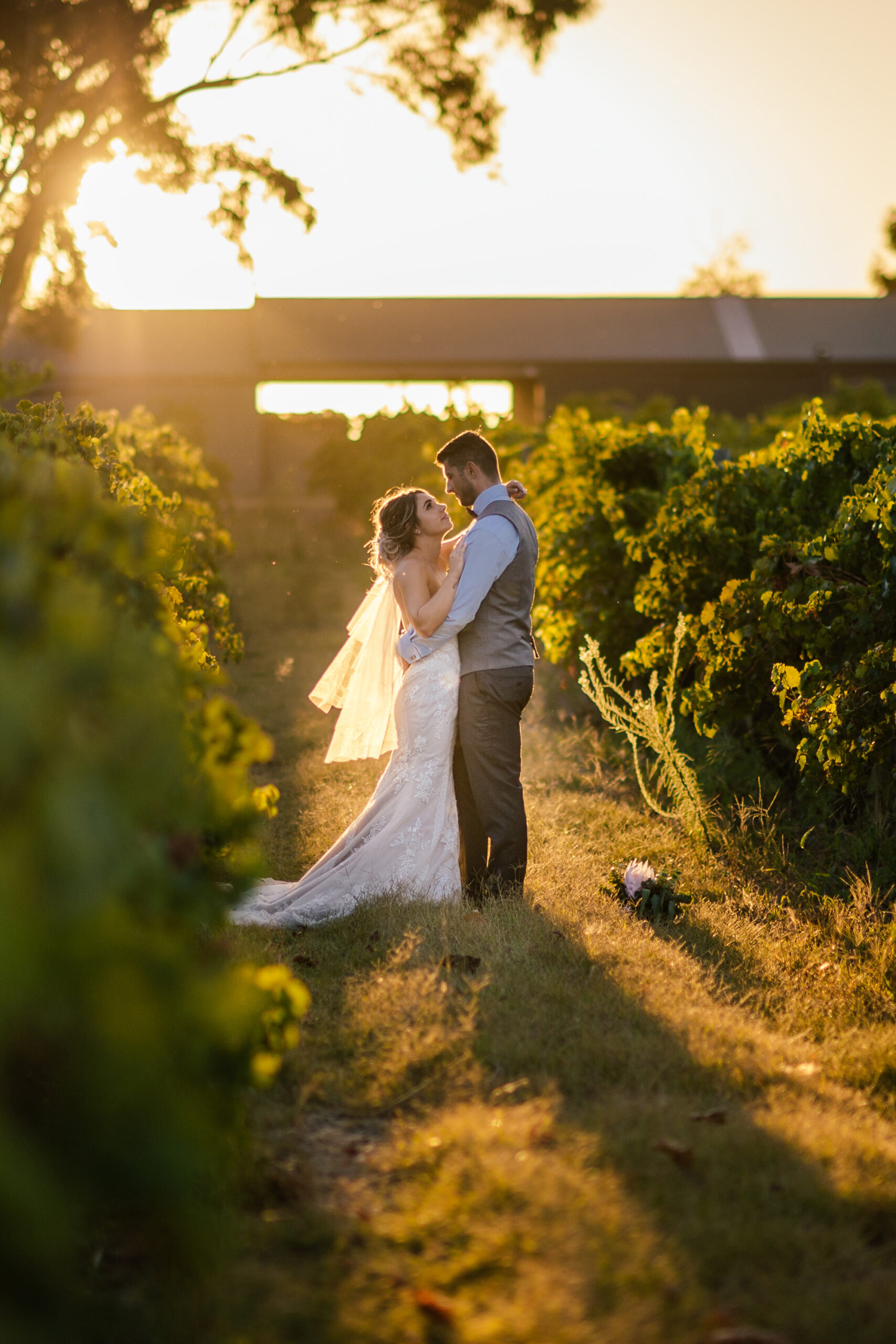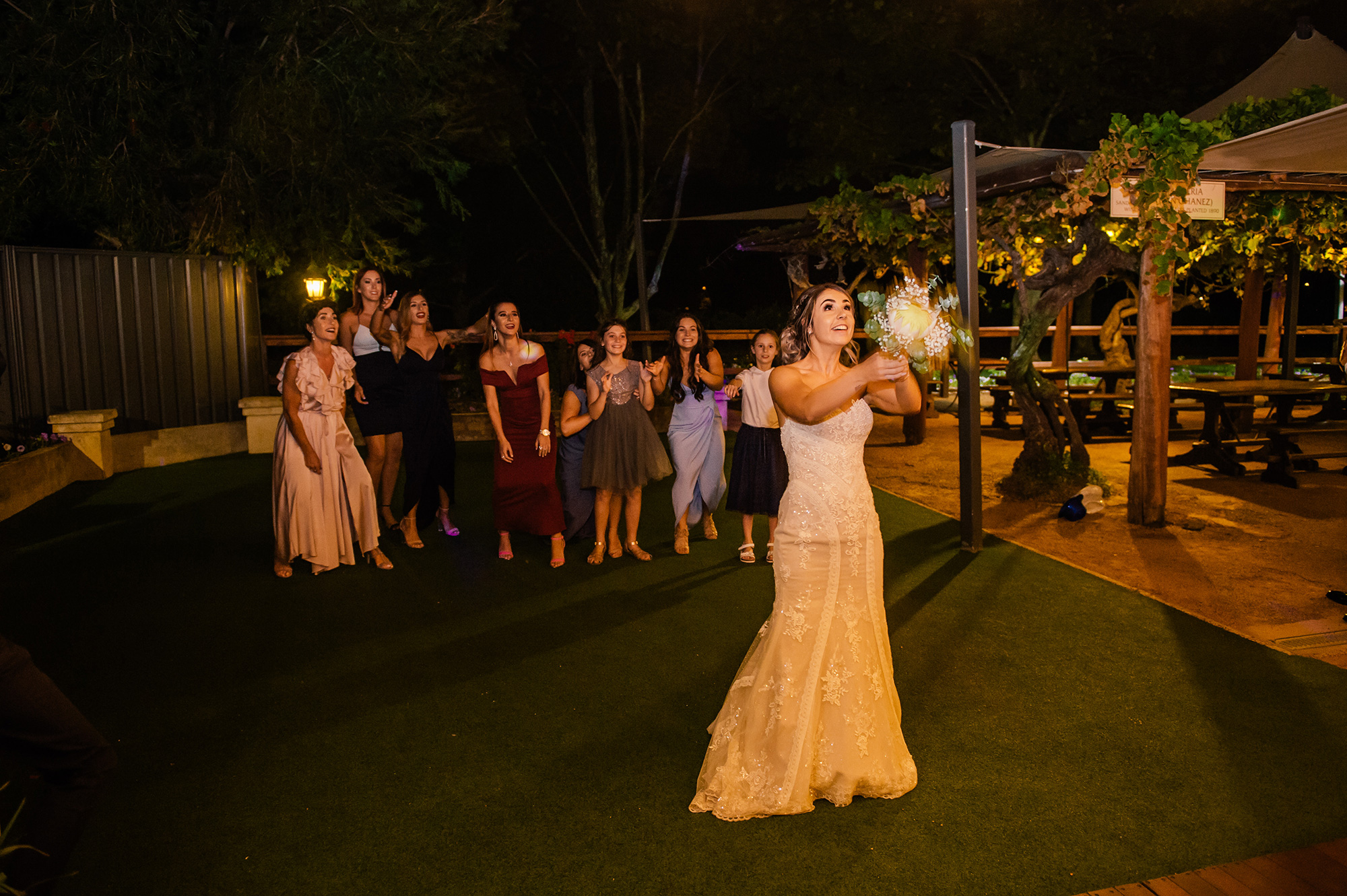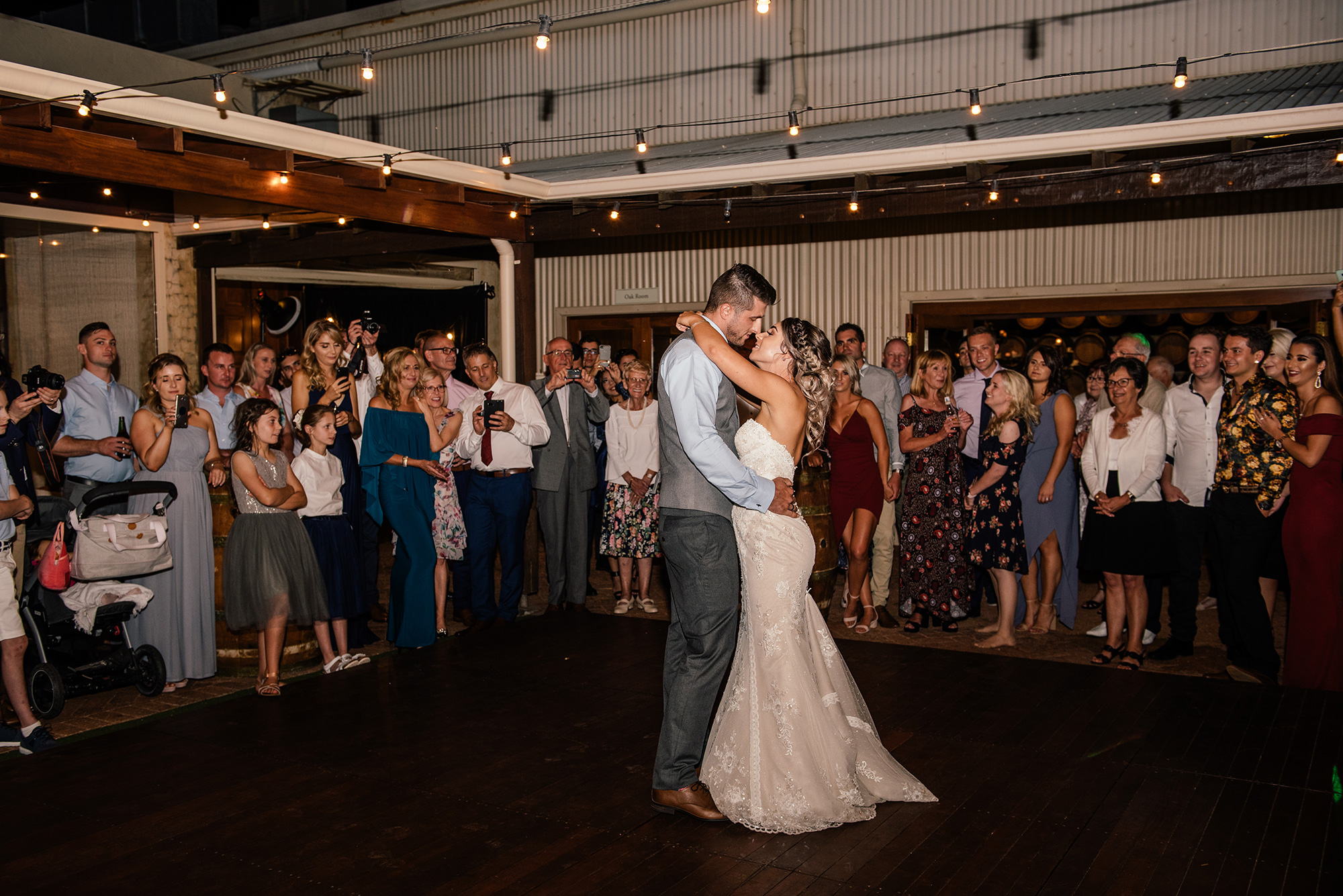 "I love her smile, her kind heart, her bubbly personality. She always sees the best in me and makes me smile when I am annoyed," Dylan says of his new bride.