Zoe Coffey sought inspiration from Hollywood when it came to planning her Margaret River wedding to partner Scott Jardine.
Perth pair Zoe and Scott, both 32, wed in front of 93 guests at Cape Lodge Boutique Hotel in Yallingup after a little help from some classic films.
"I've grown up watching American movies and they always have the most amazing weddings in those movies – that was also an inspiration for sure," Zoe says.
The wedding style also borrowed elements of art deco, mid-century glamour and country garden, all set in the gorgeous Margaret River wine region in Western Australia.
"The region is of significance to both myself and Scott as we both spent many family holidays as kids by the beach in Yallingup," Zoe explains.
The couple says the wedding turned into a holiday for many of their guests, who chose to stay on in the region. It was also an opportunity to bring the whole family together – even the younger generations.
"Some people don't believe that having children as wedding guests is appropriate; however for Scott and I, because family is so important to us, it was integral that children in the family attend."
Photos courtesy of John RIce Photographer.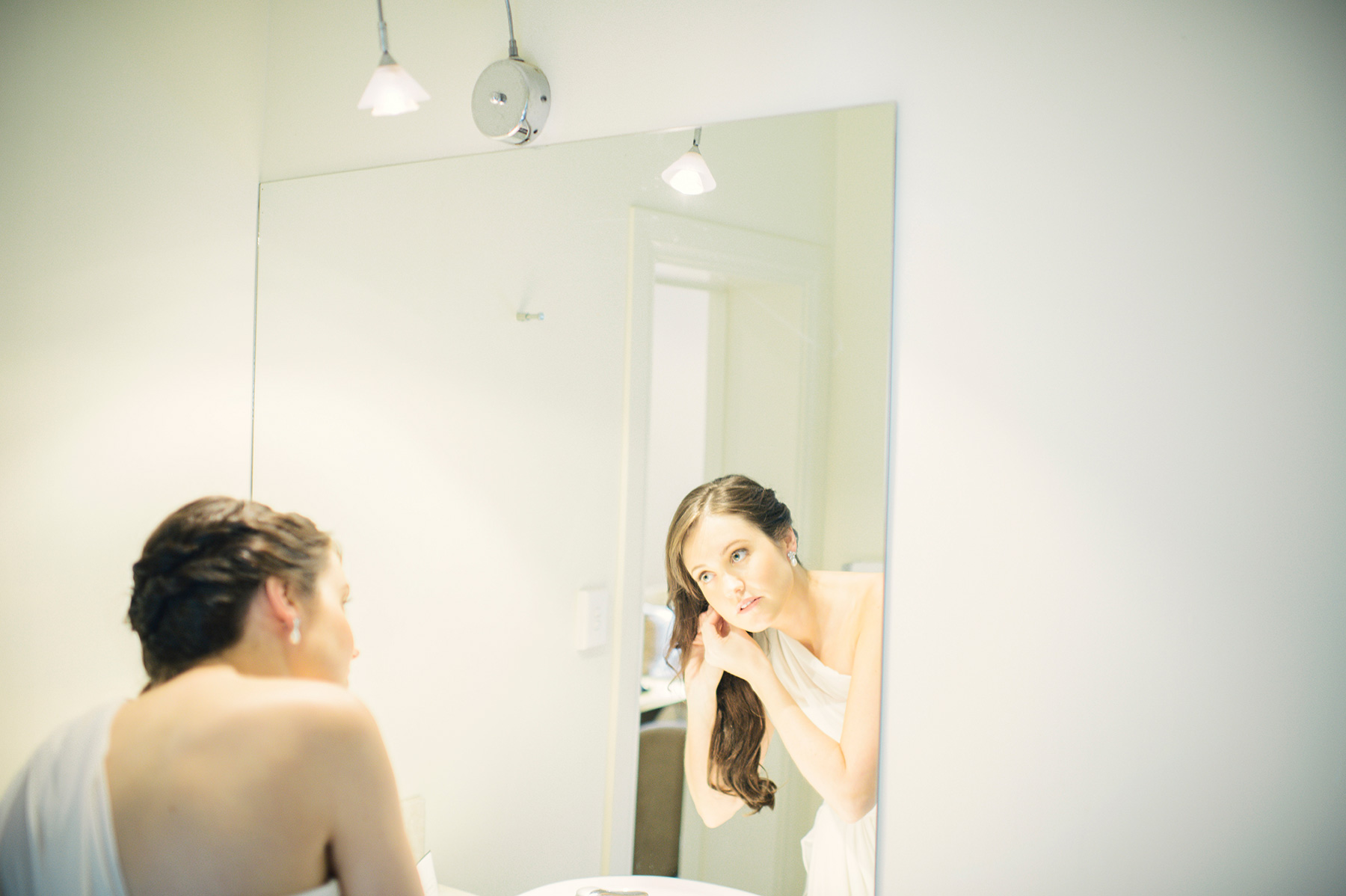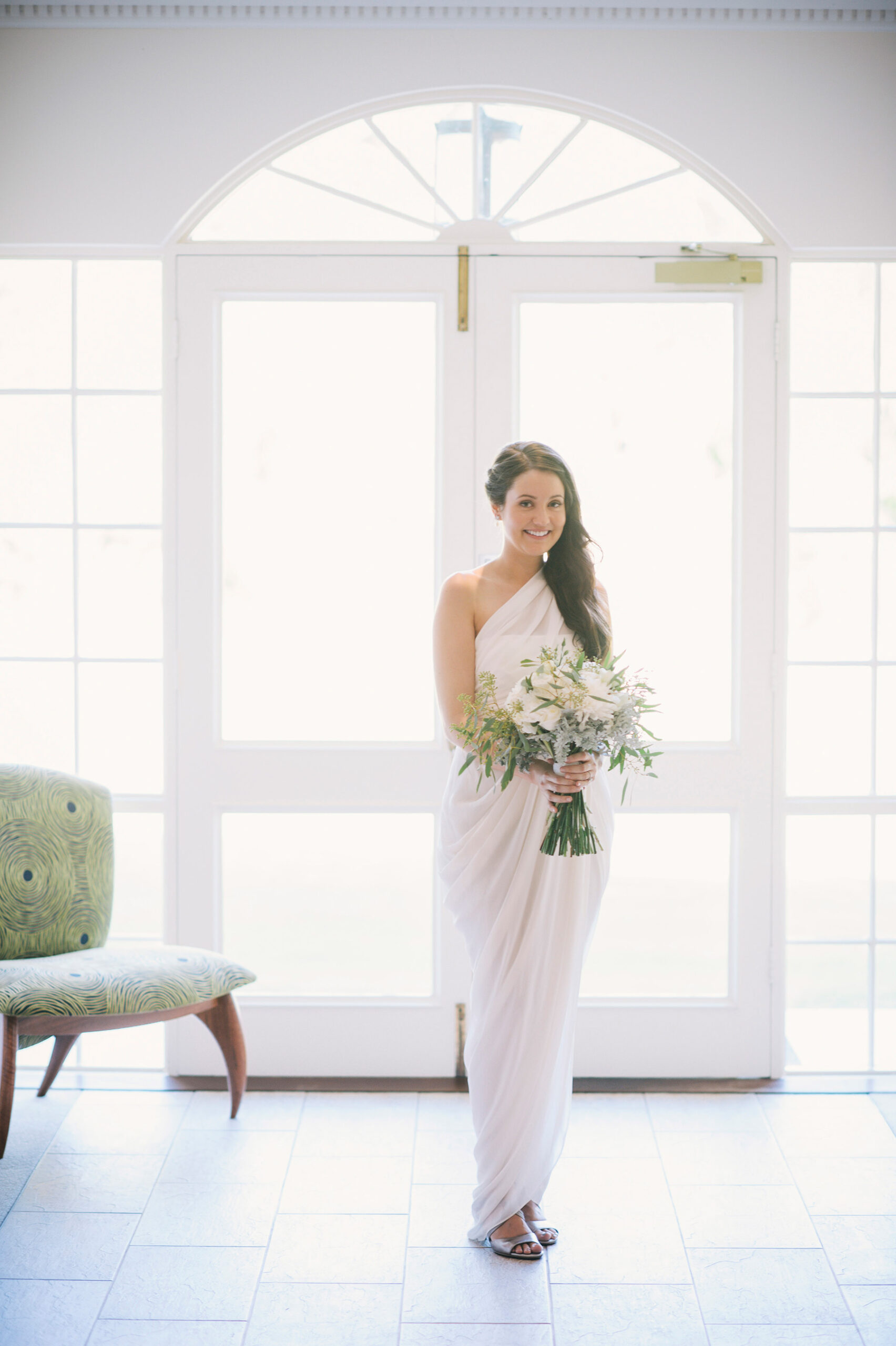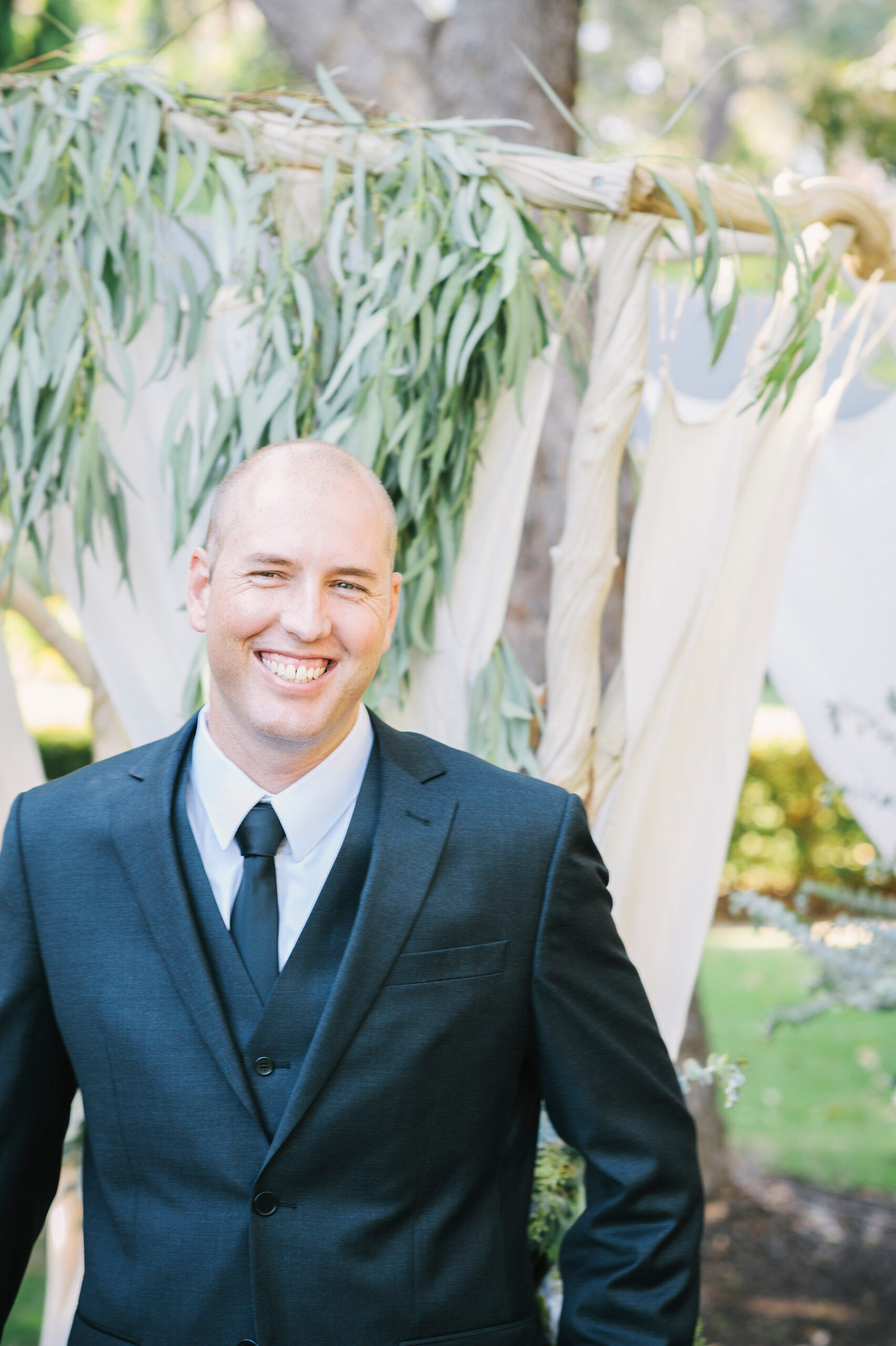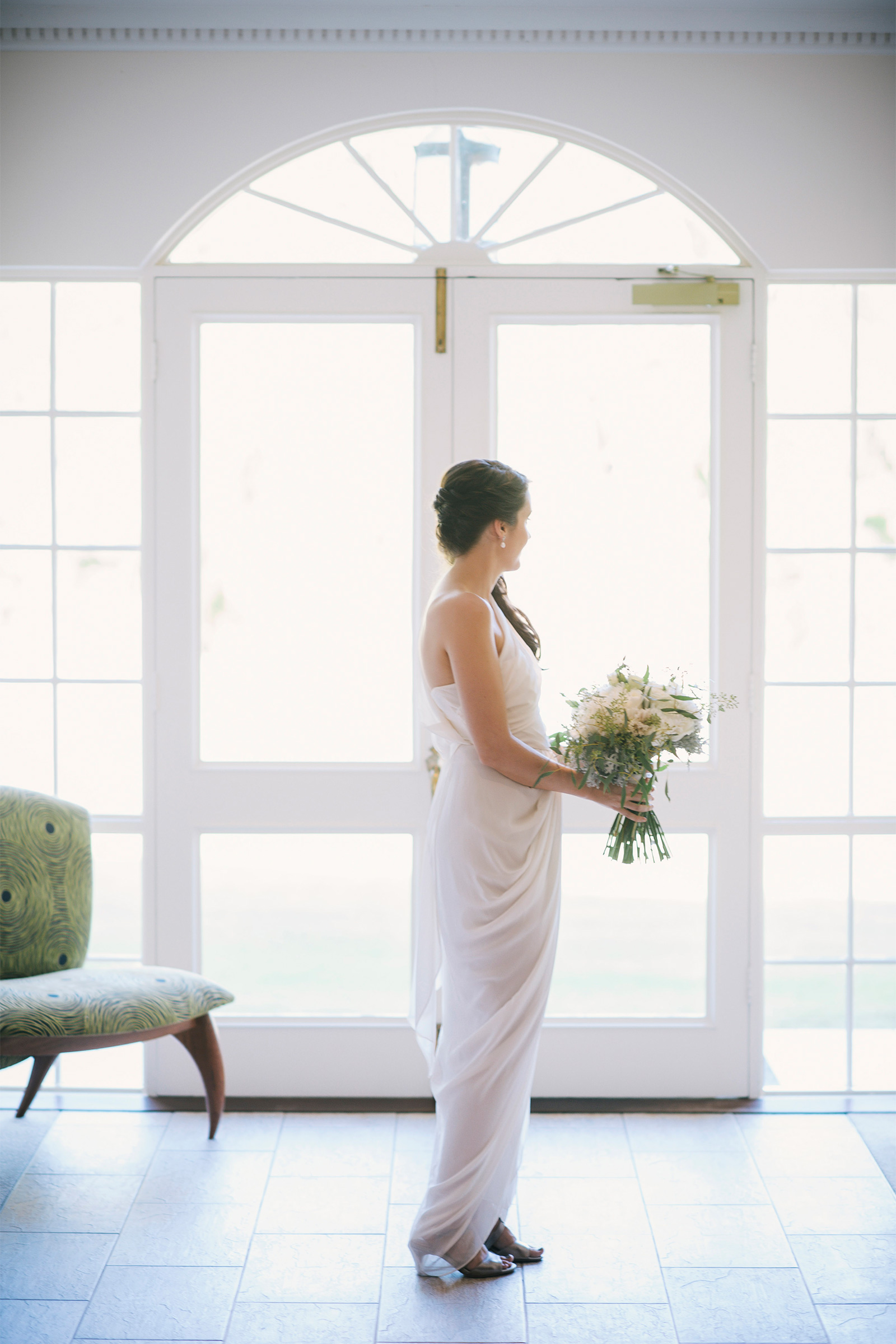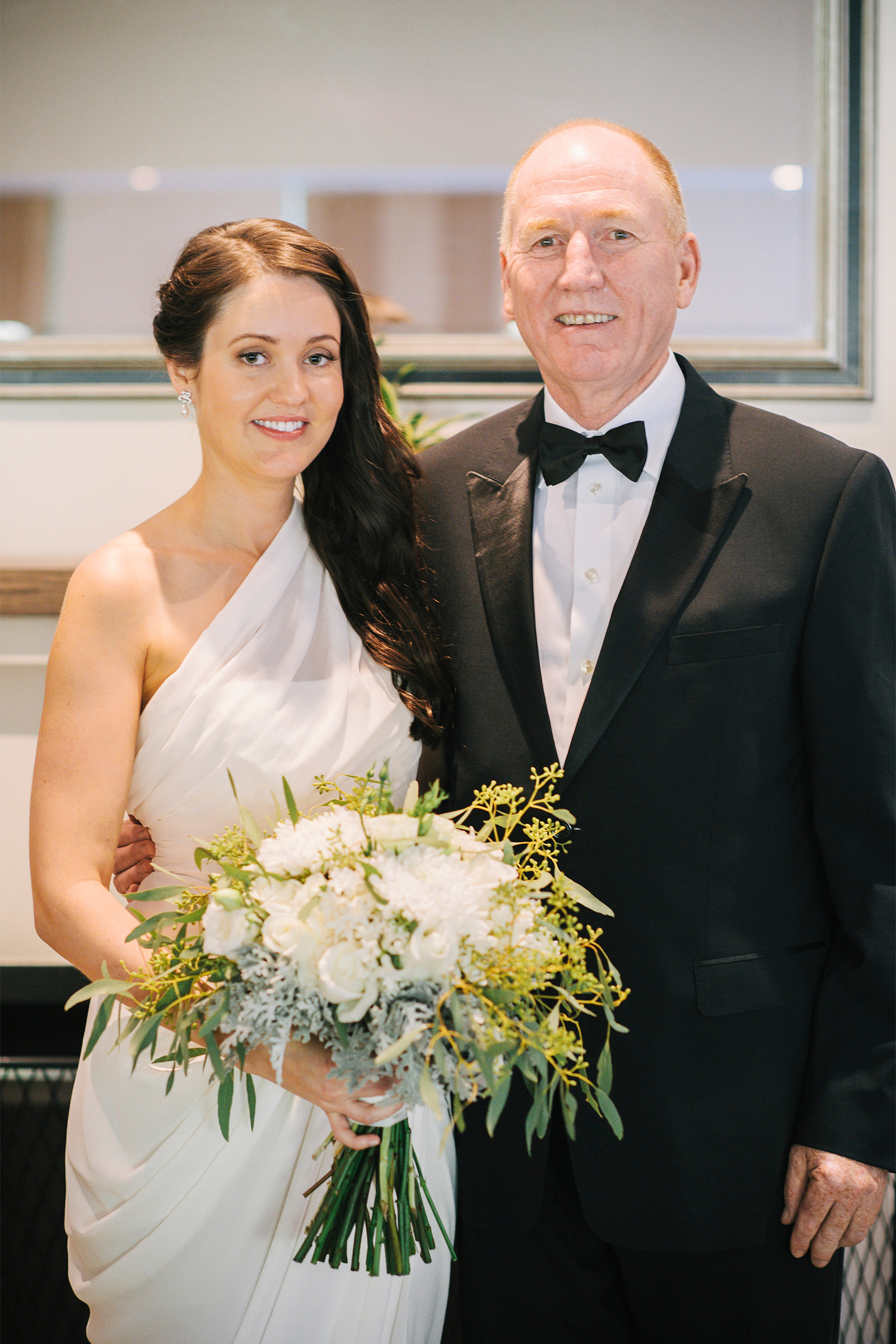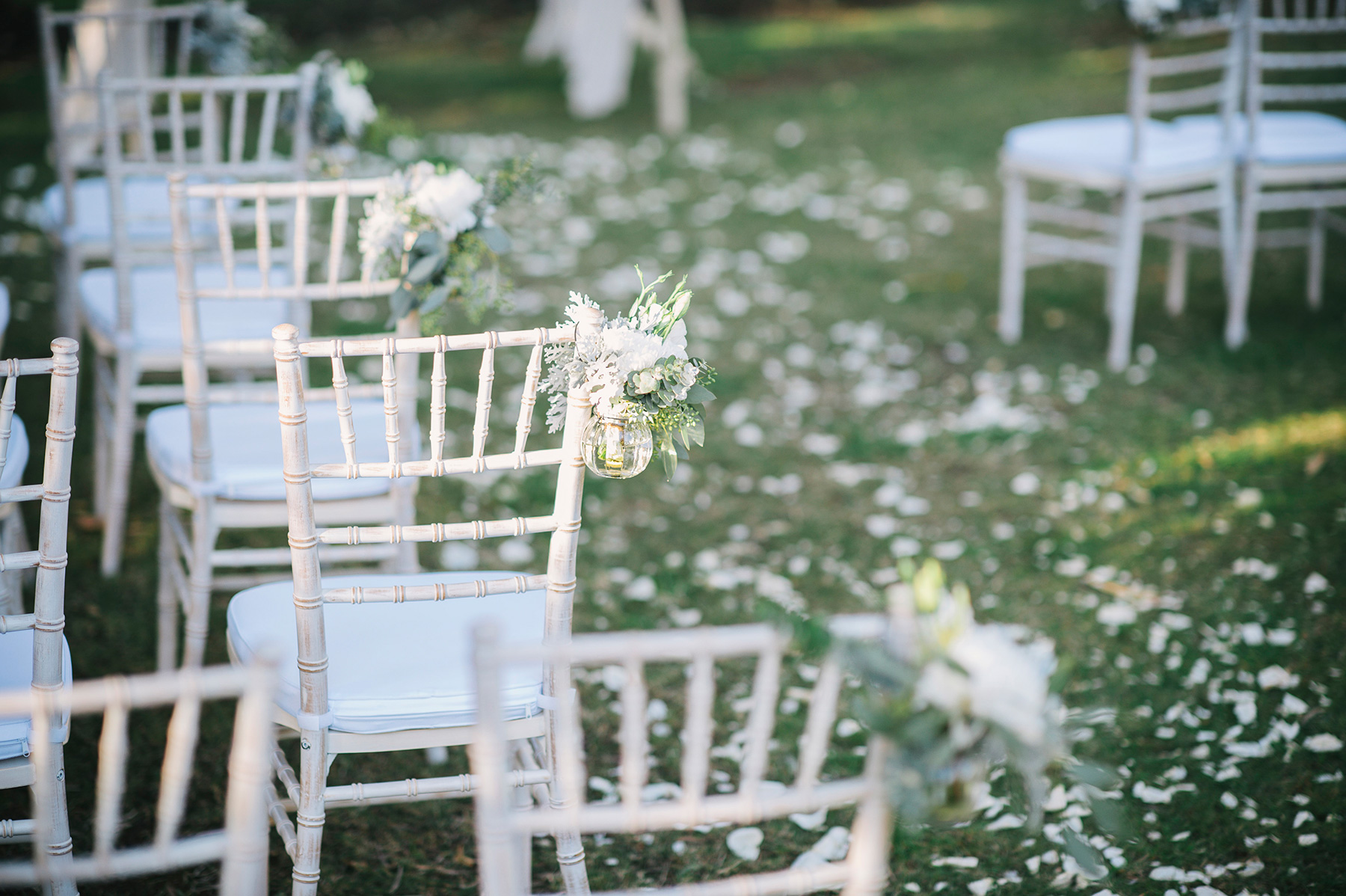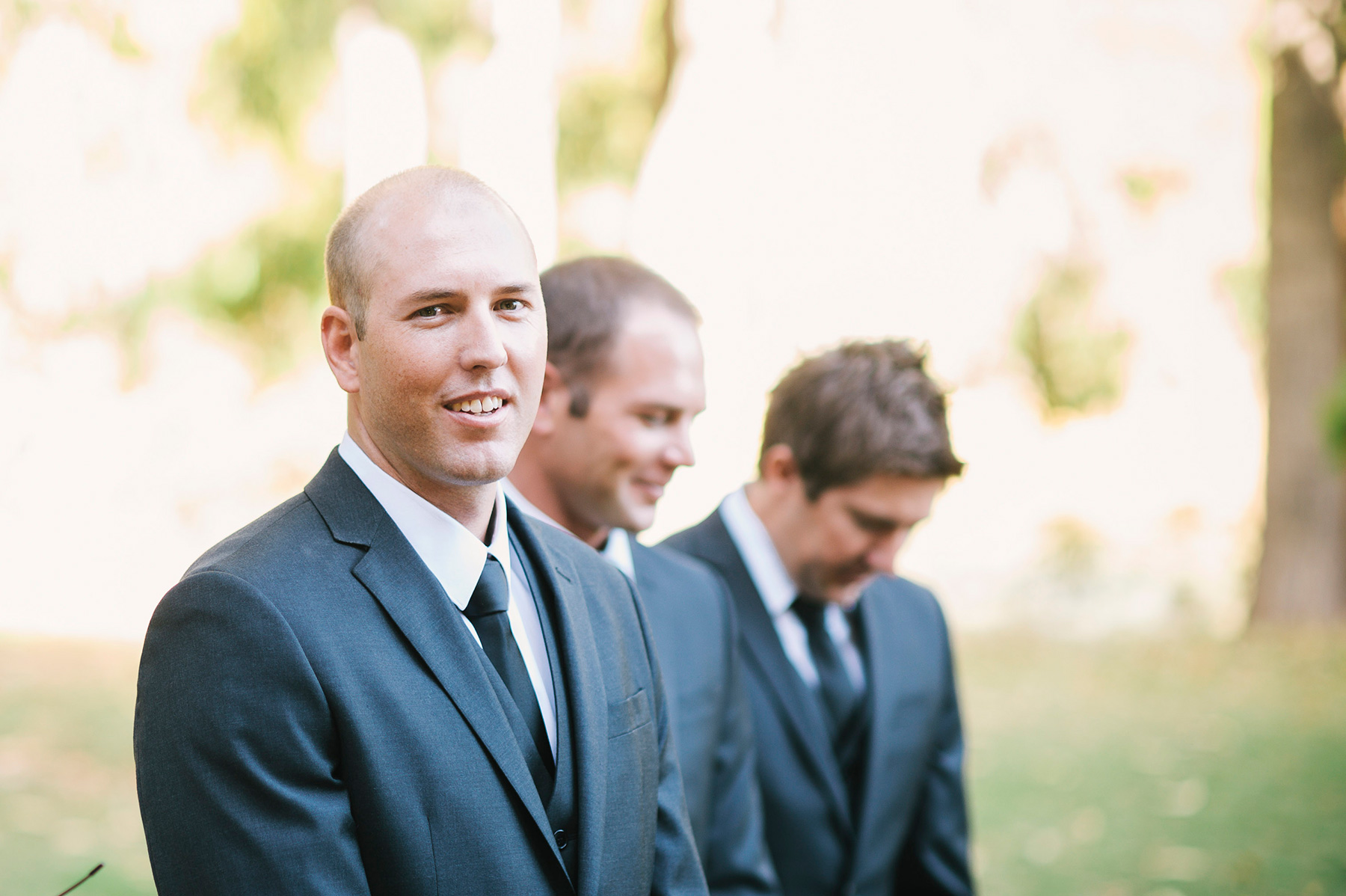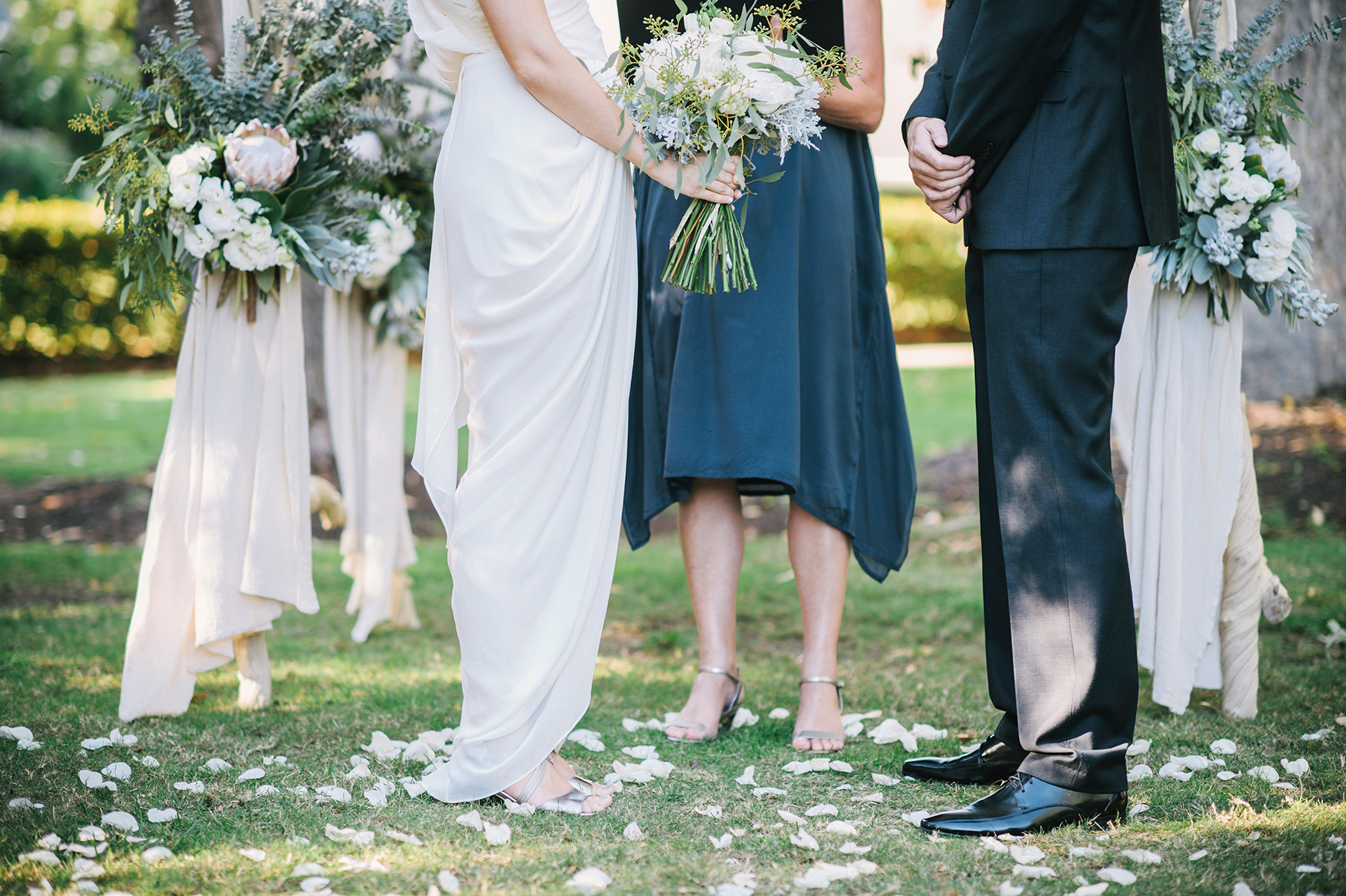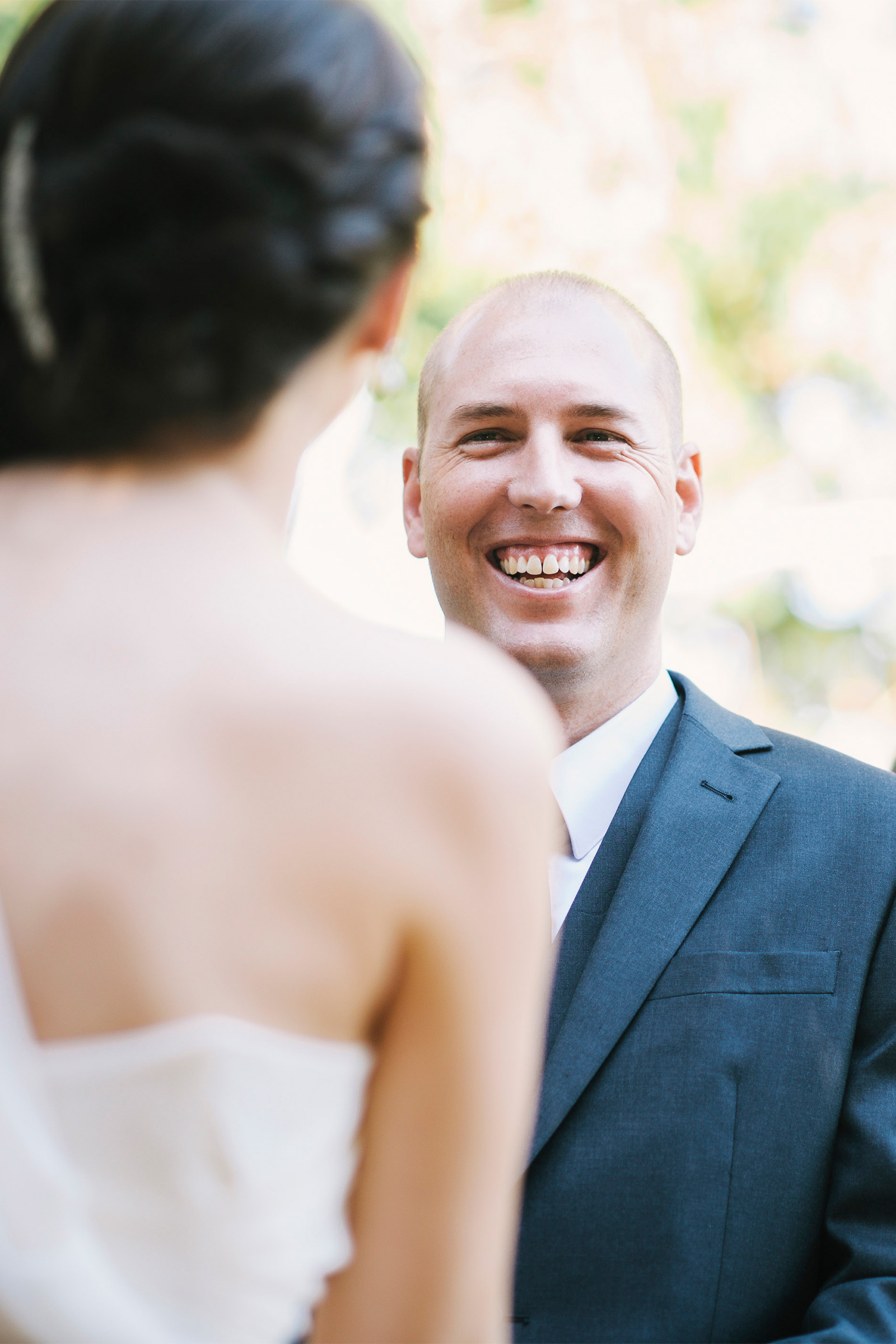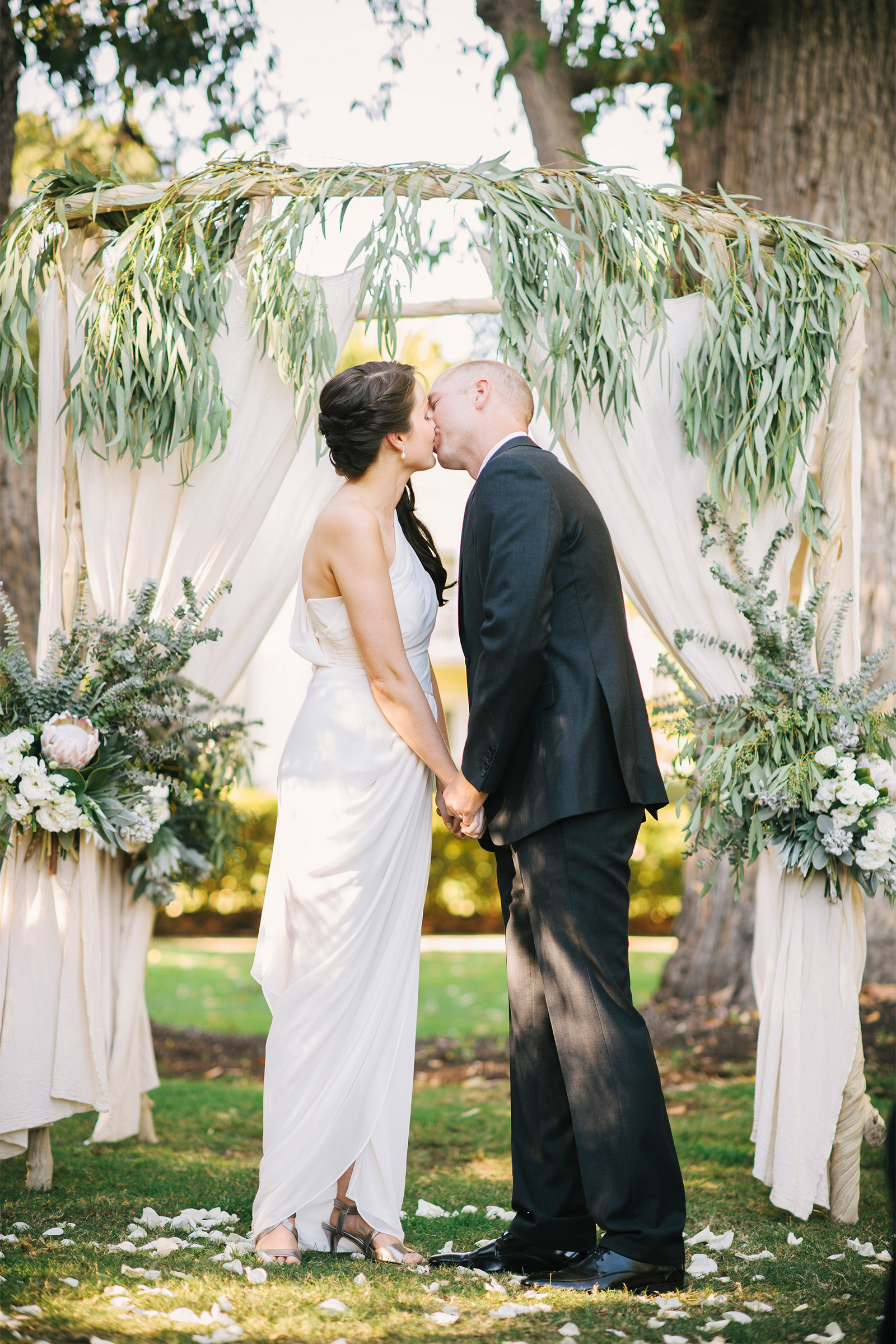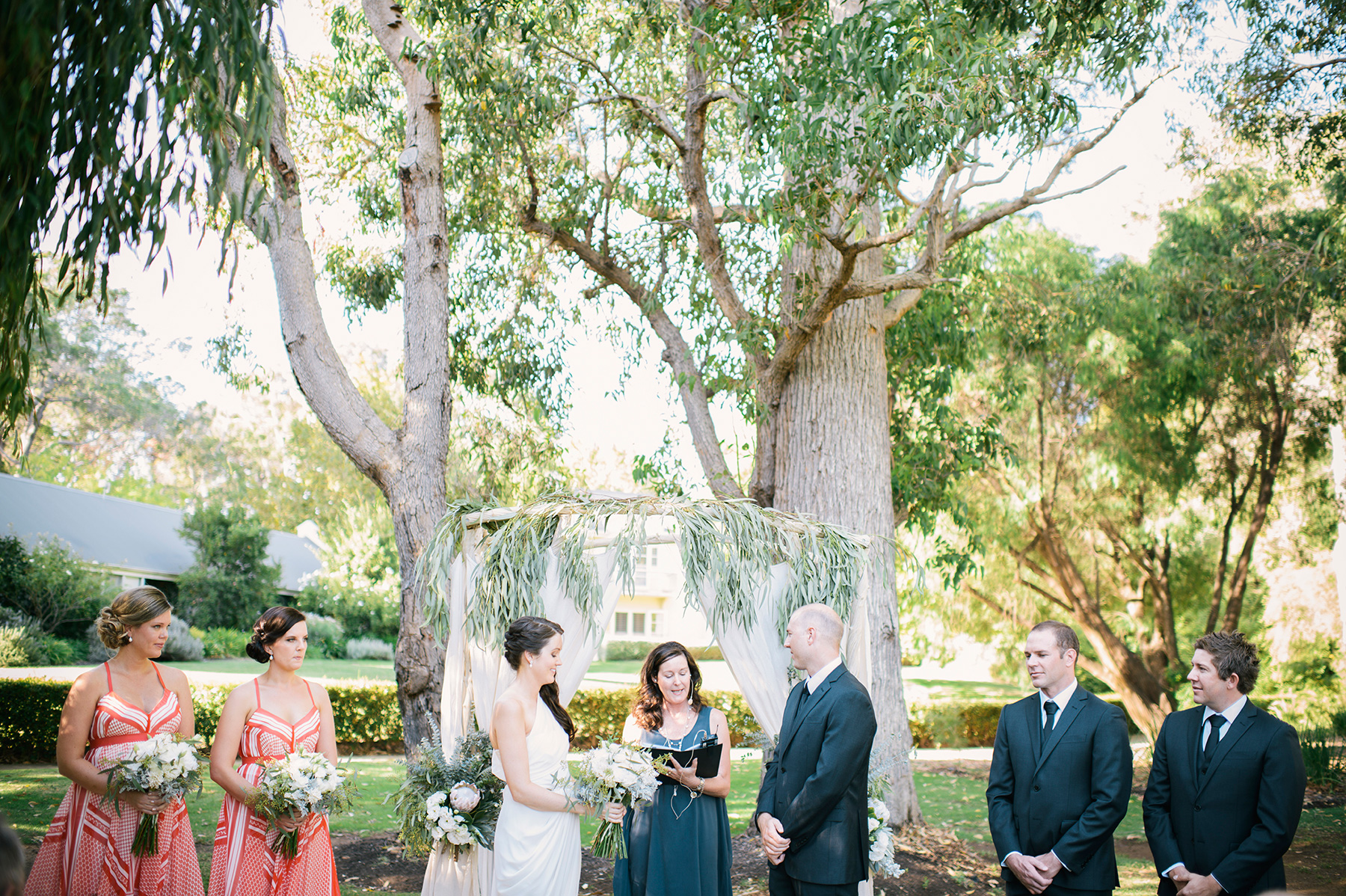 The couple's outdoor ceremony under the gums provided beautiful views of the lake on the property.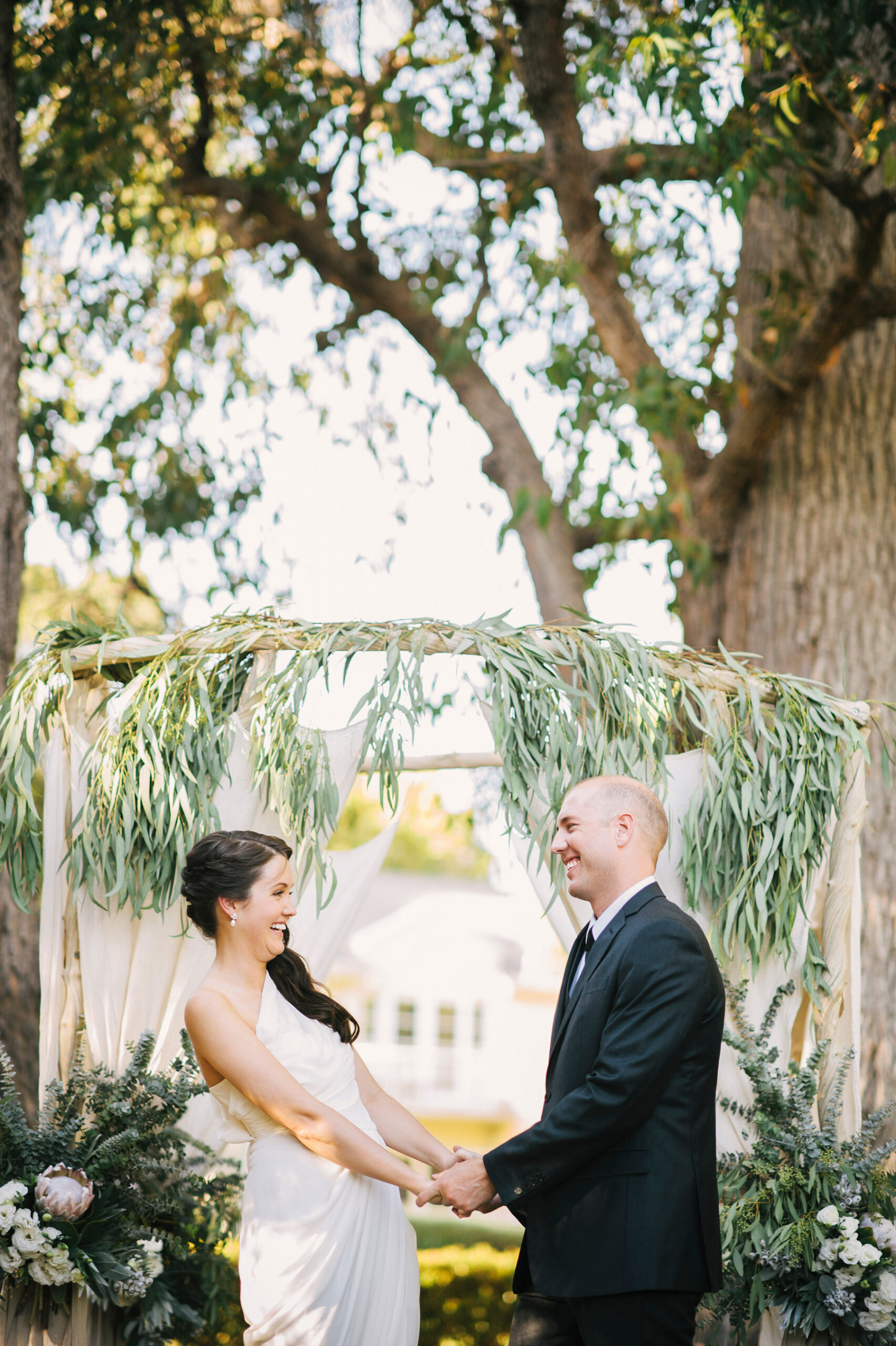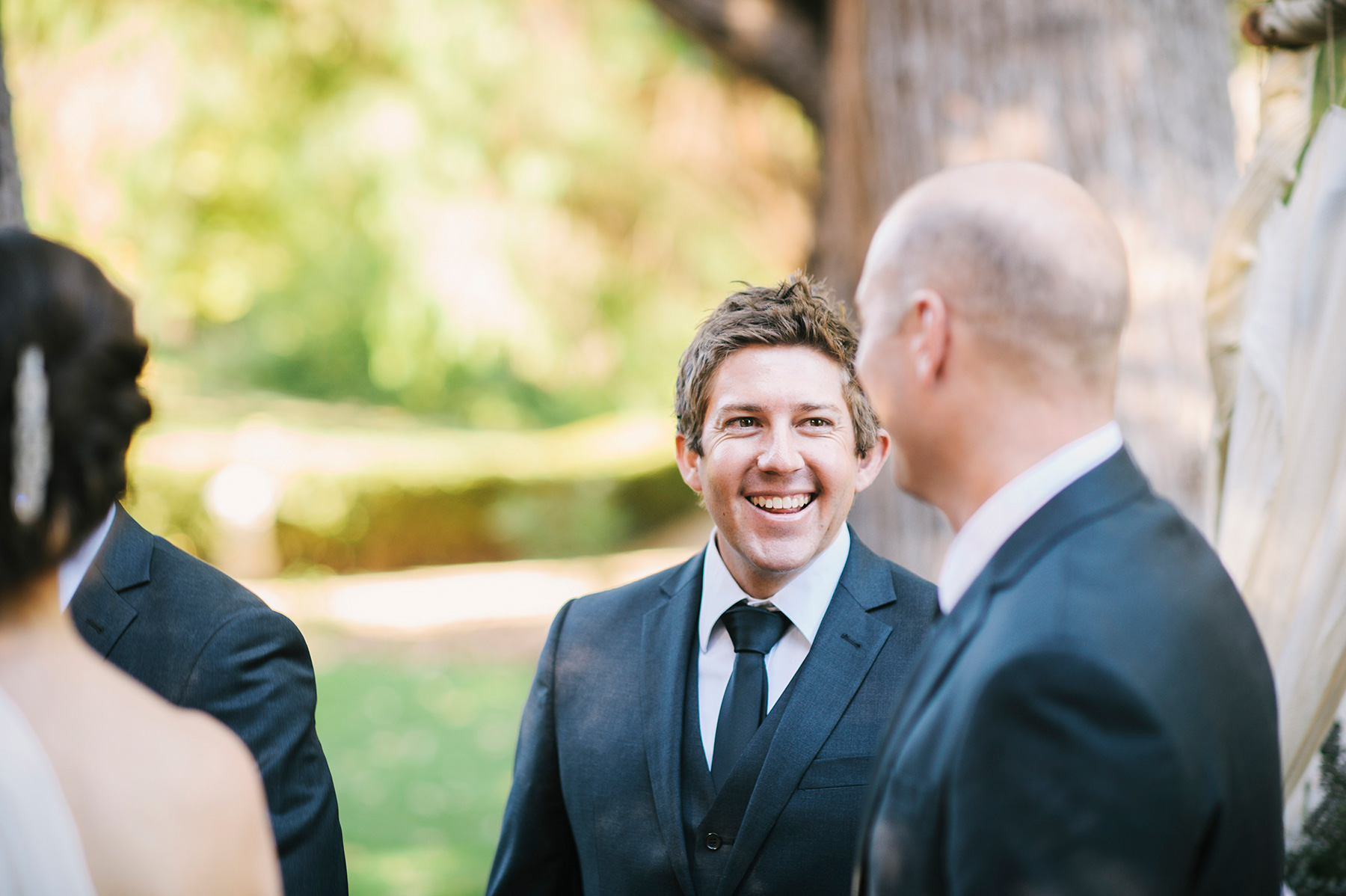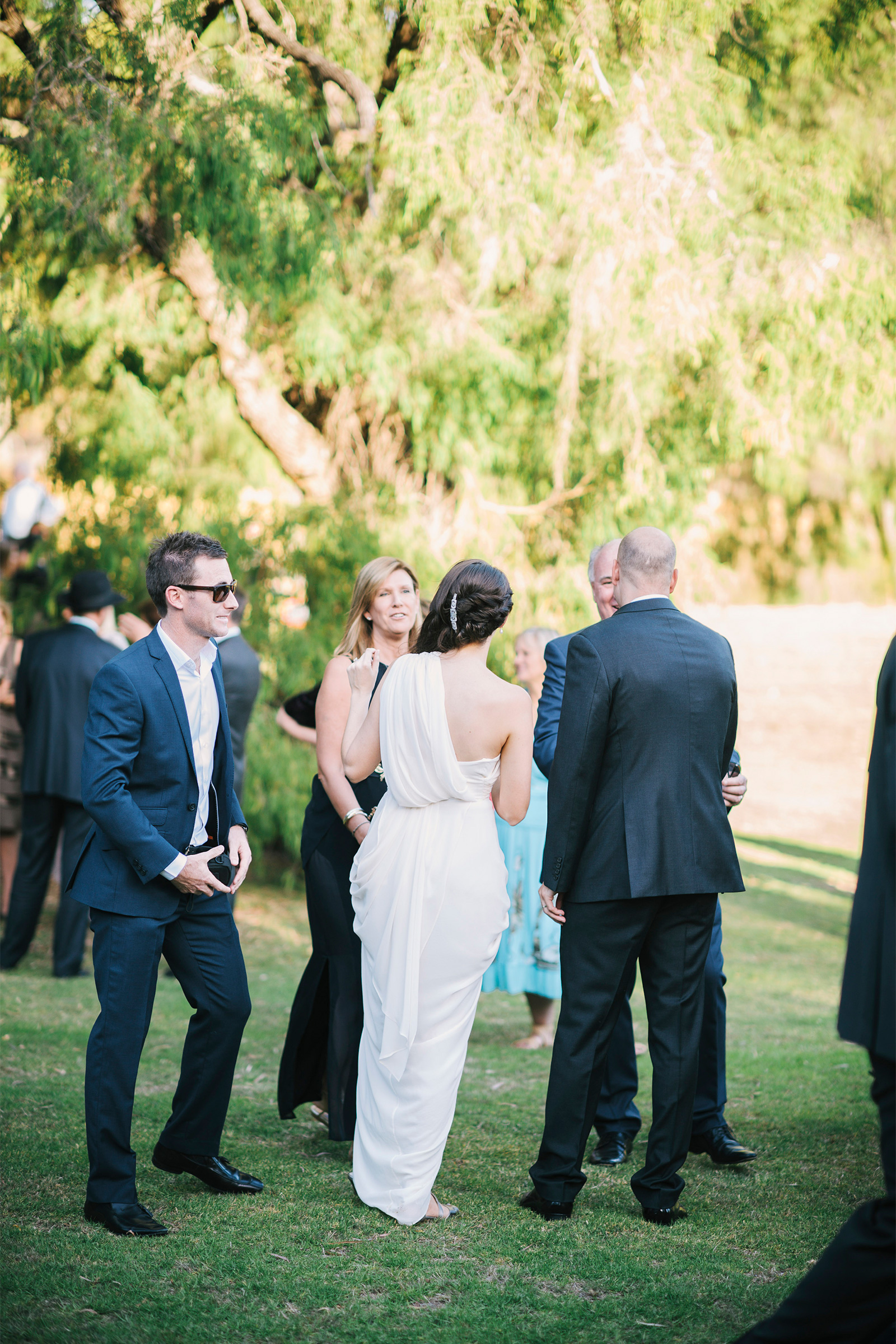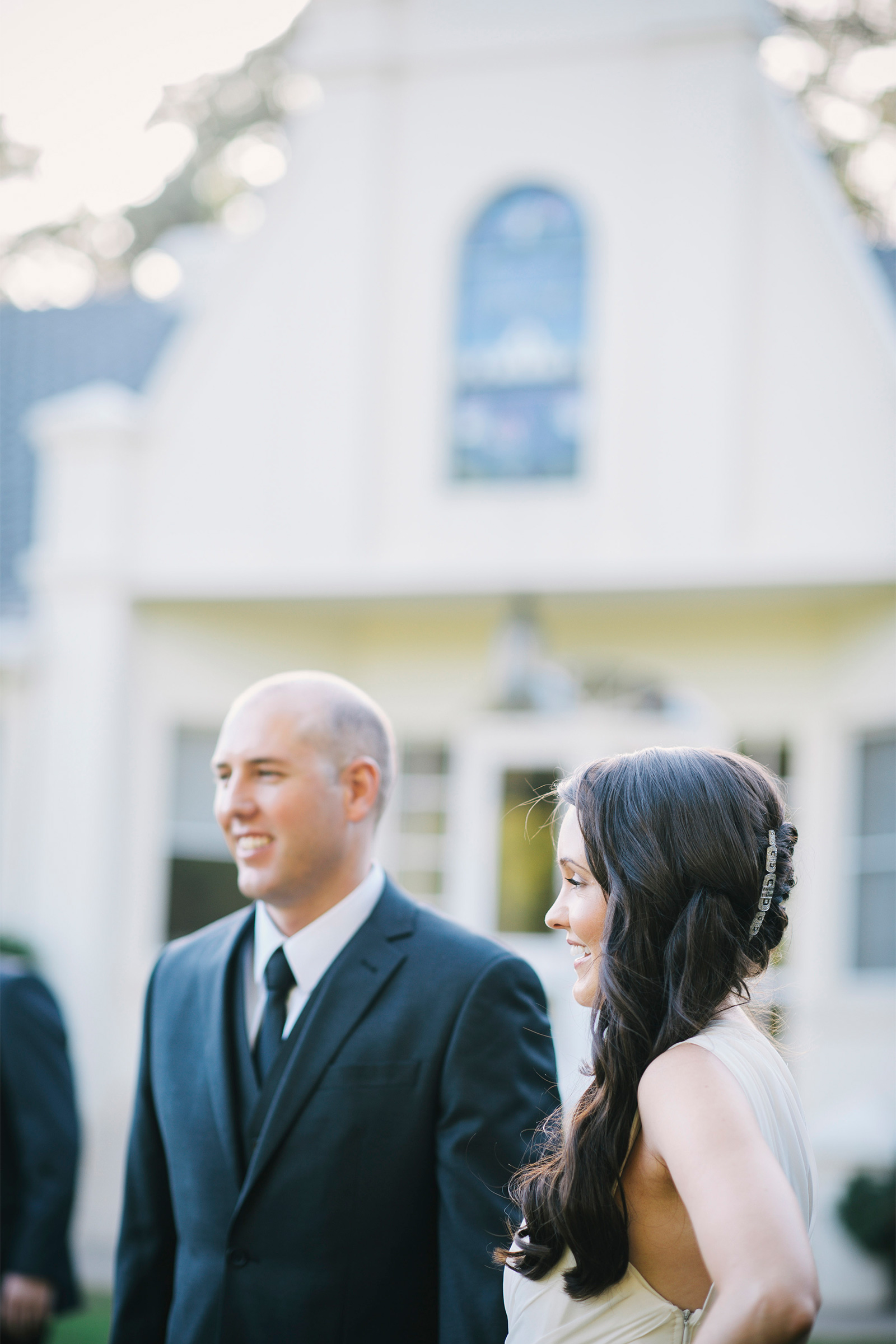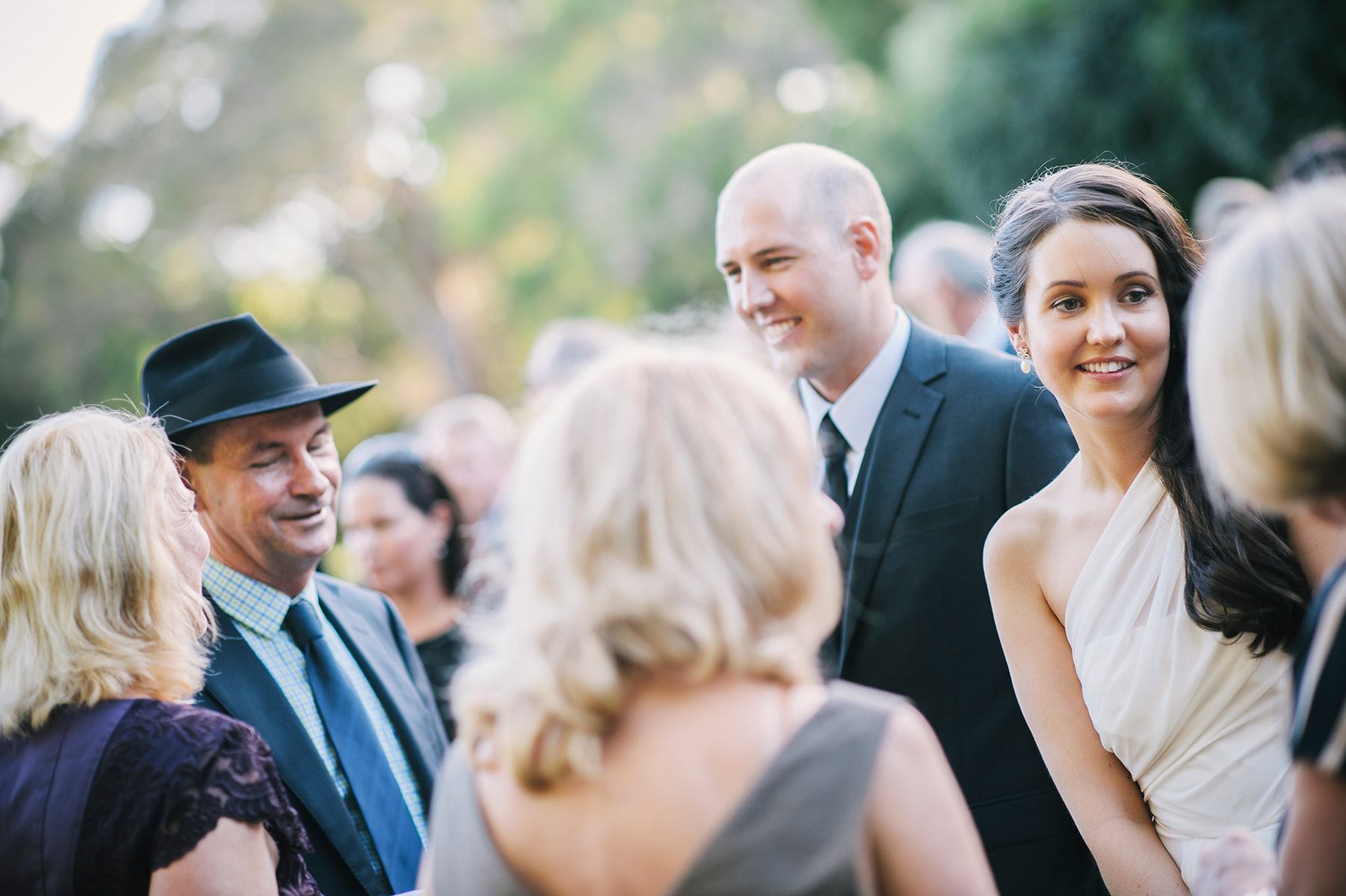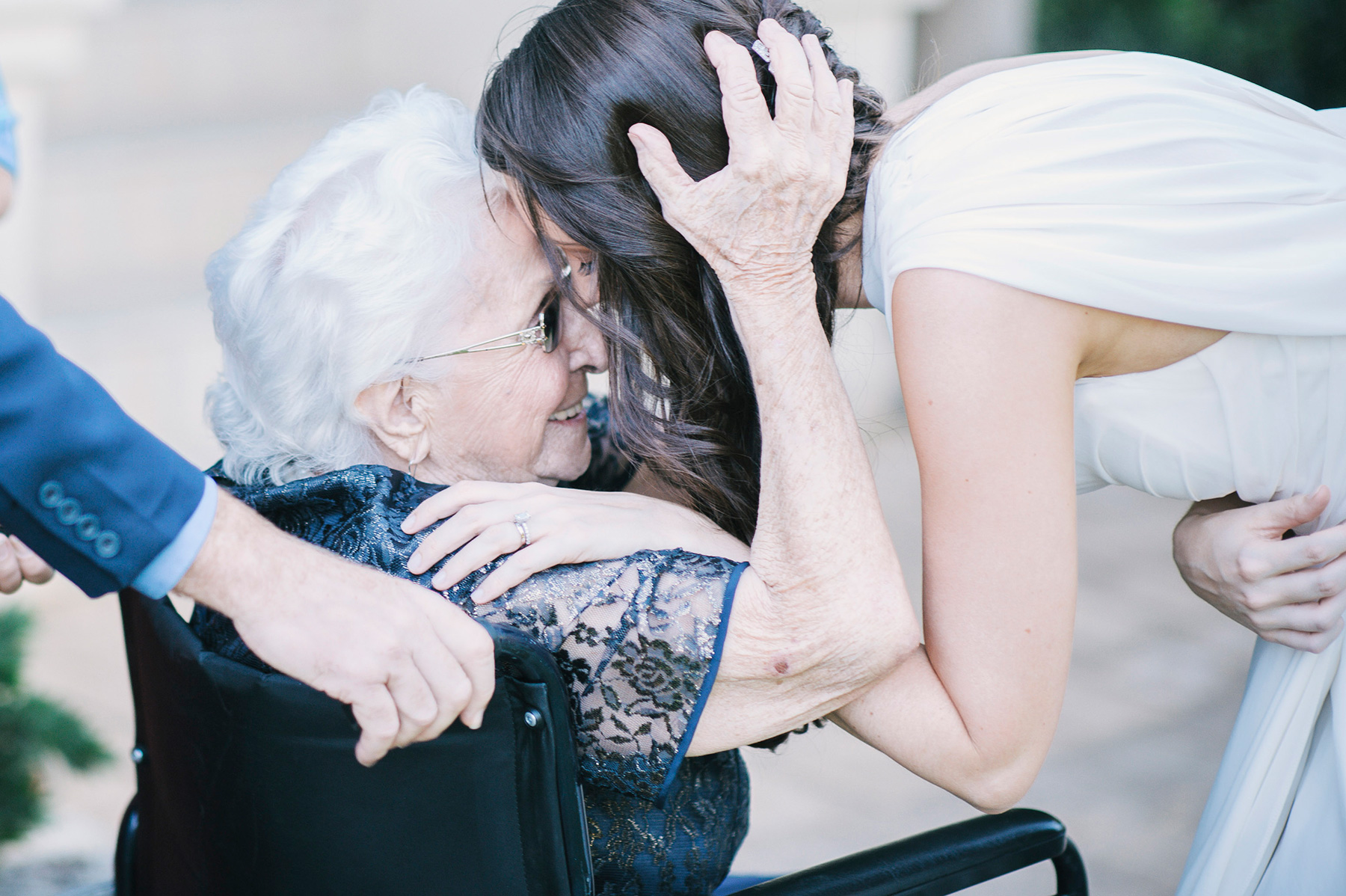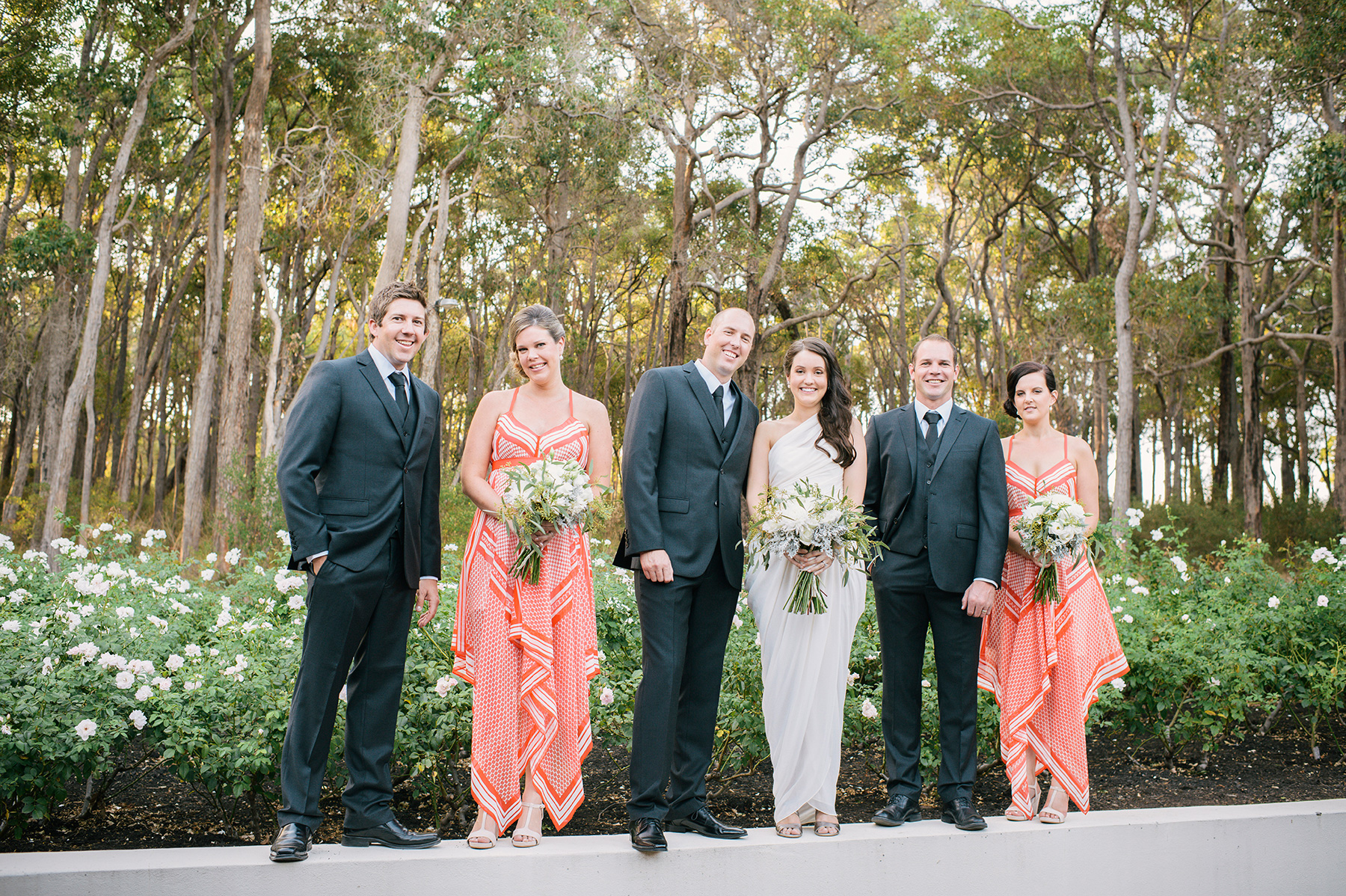 Zoe chose 1970s-inspired dresses for her two bridesmaids. "The brightness of the orange and white was perfect for a warm autumn day," she says.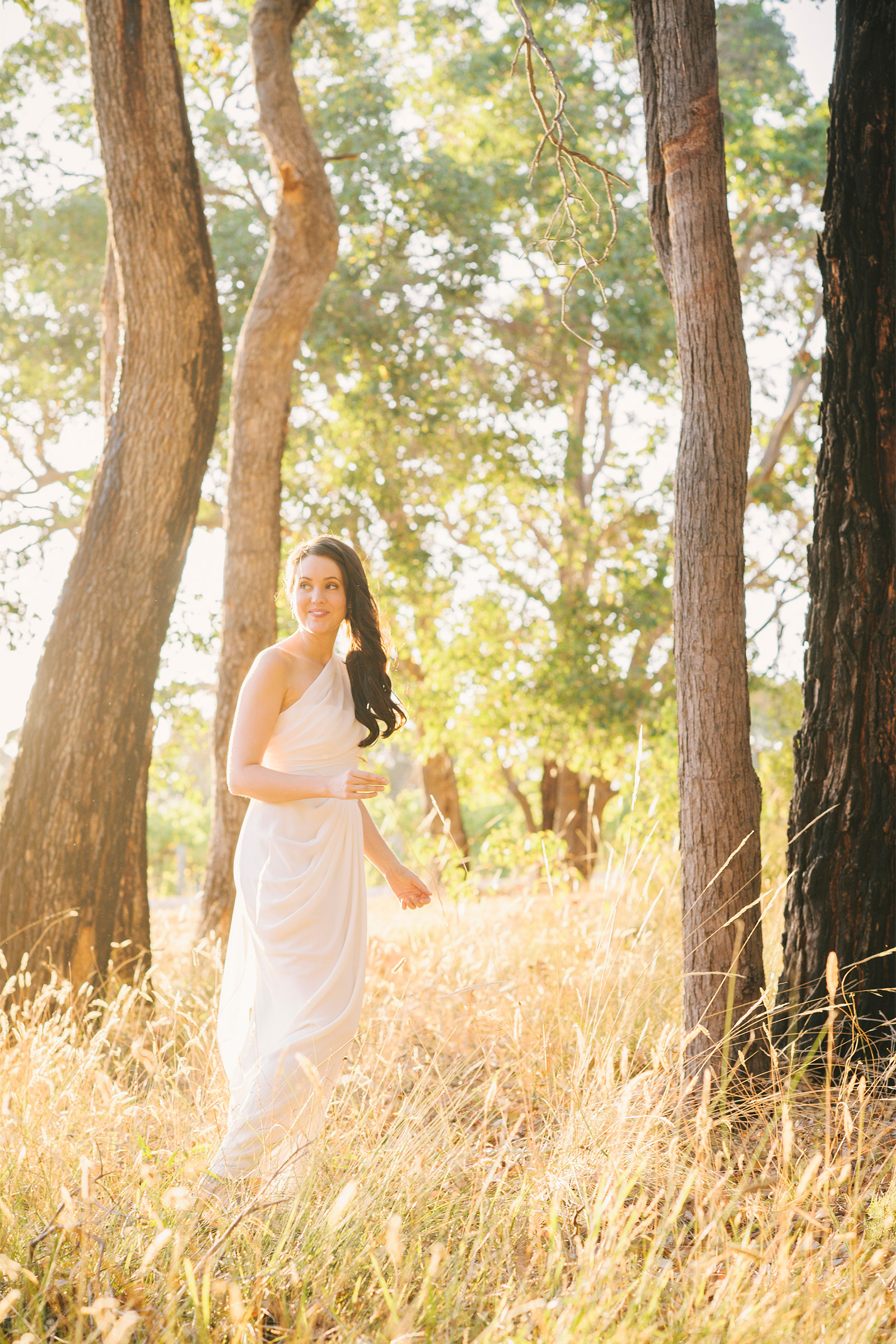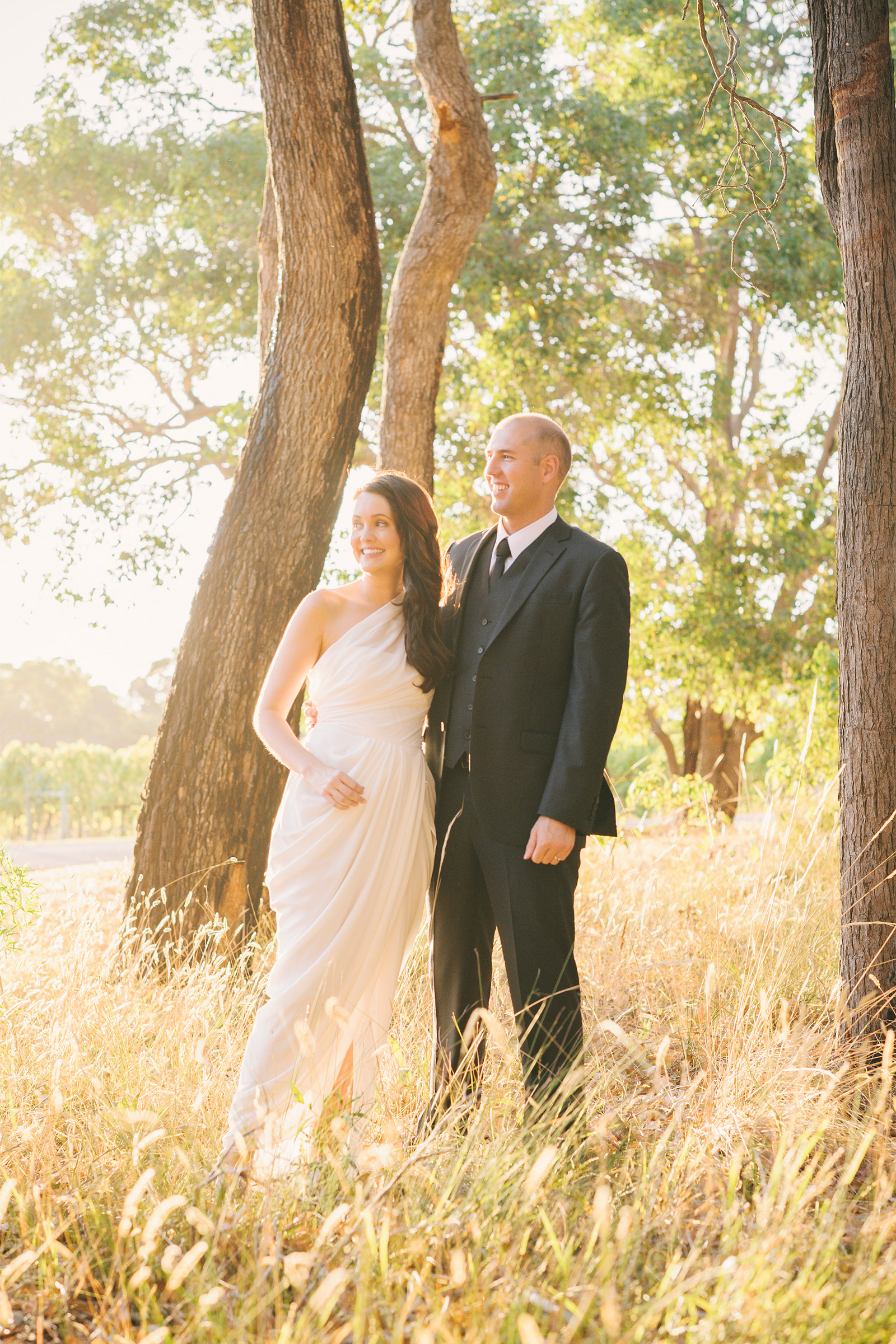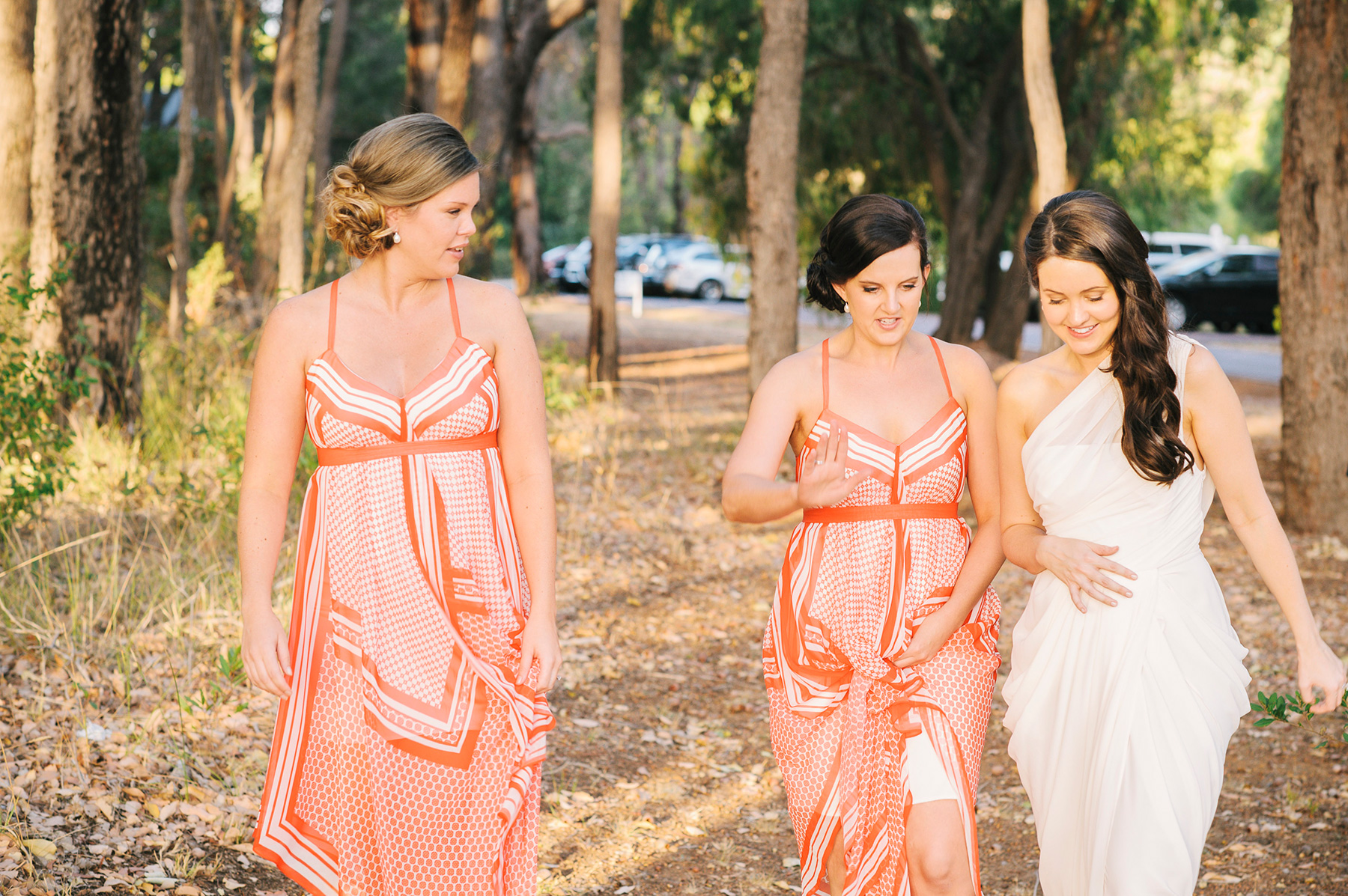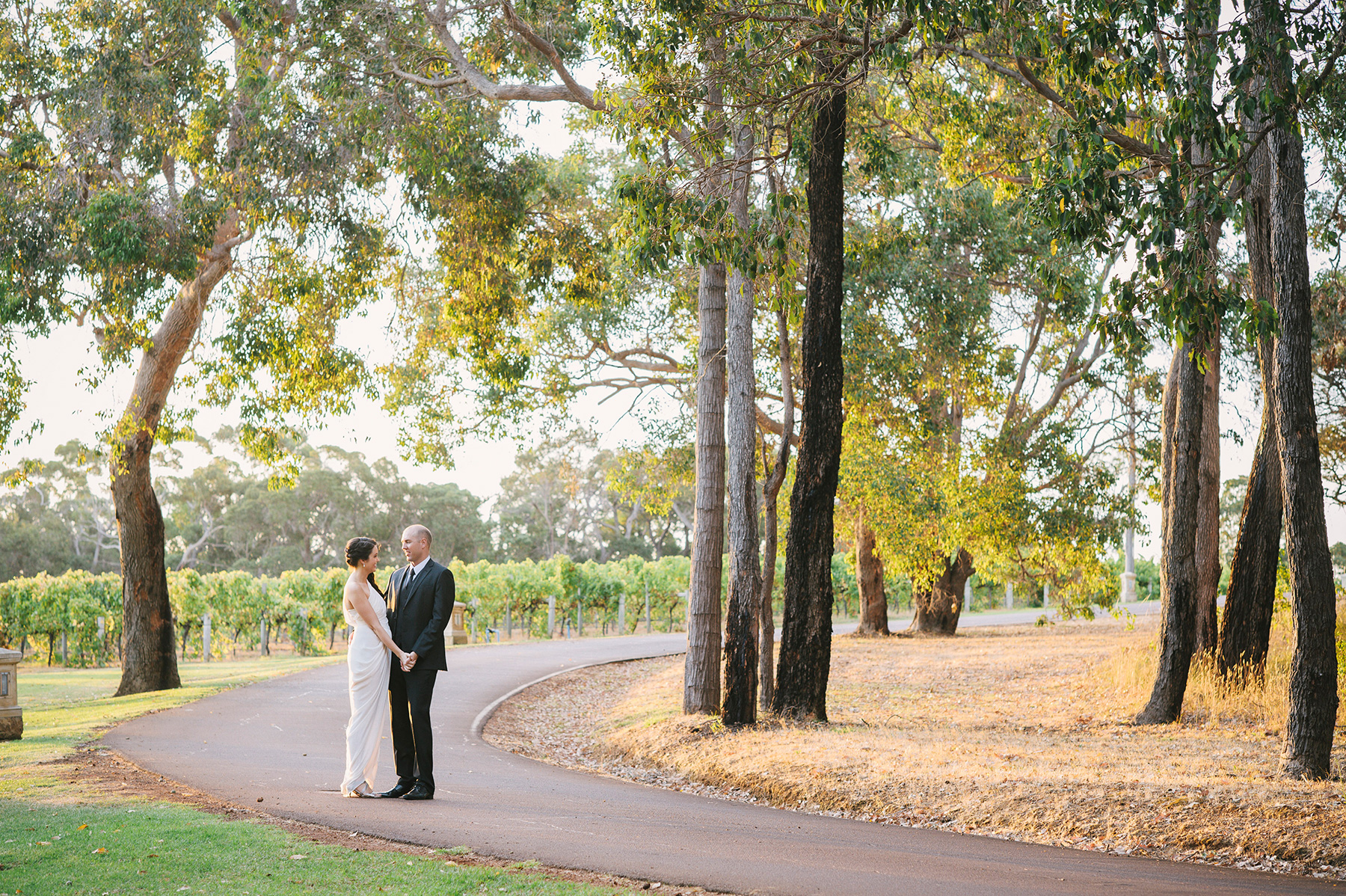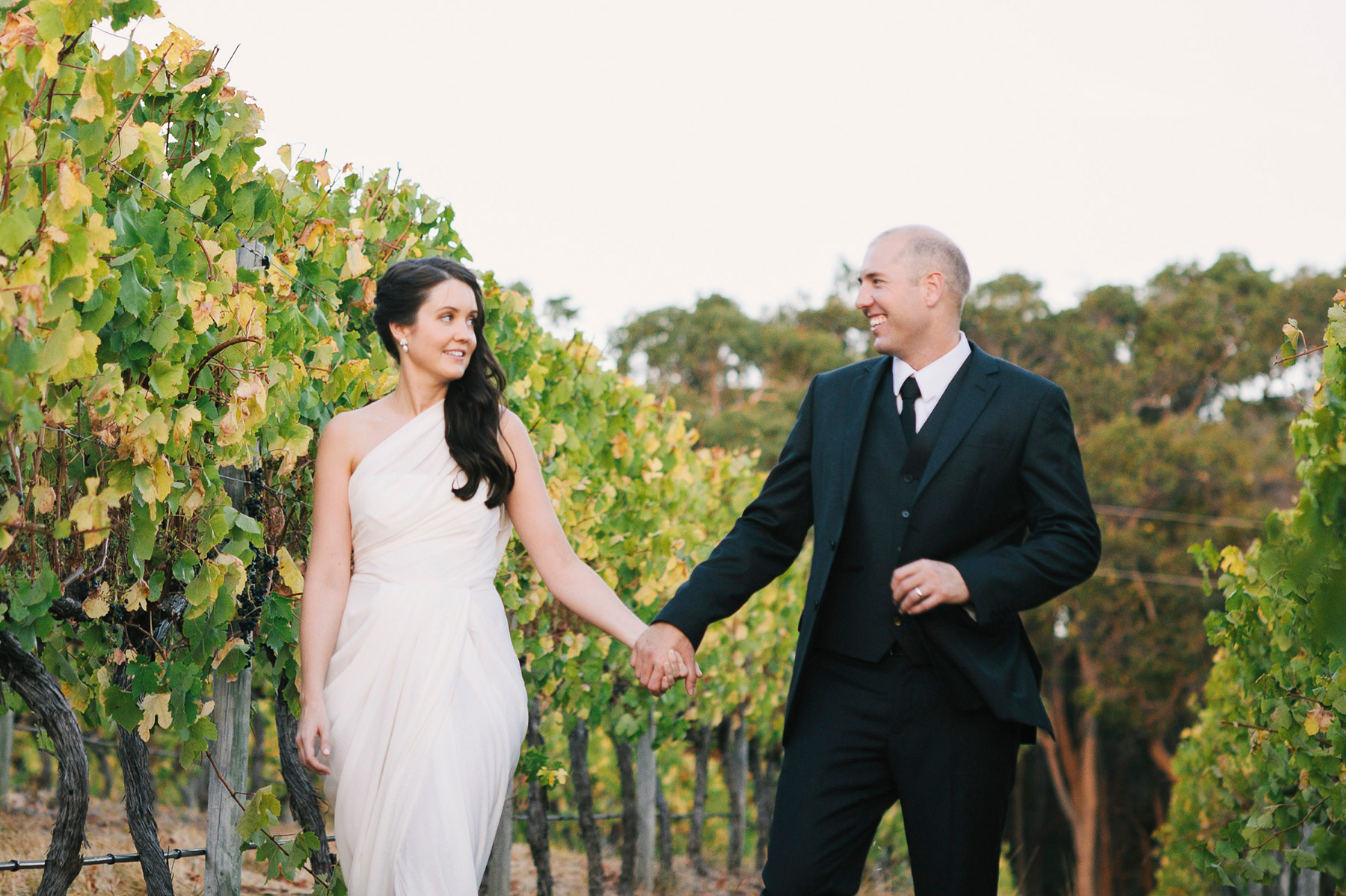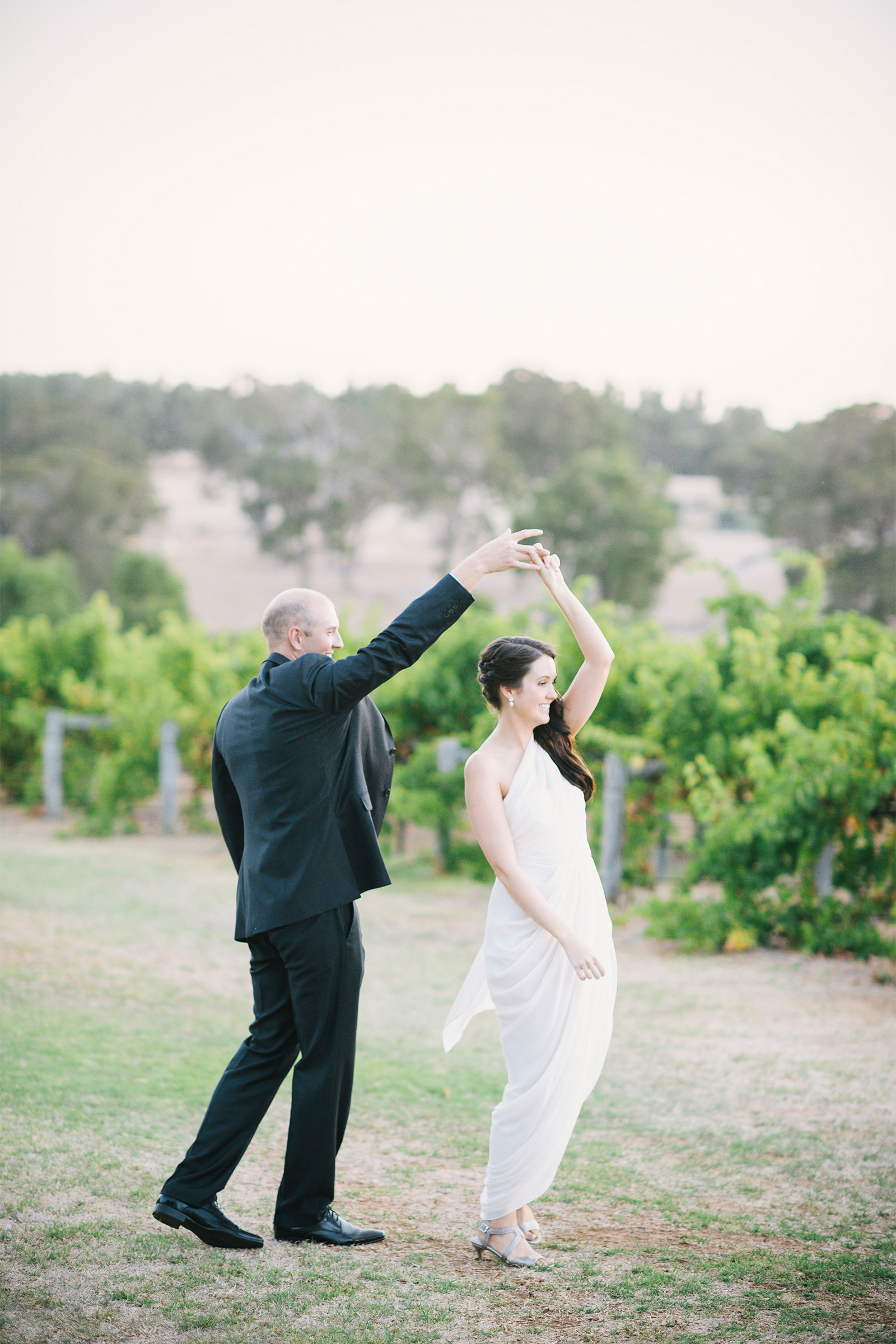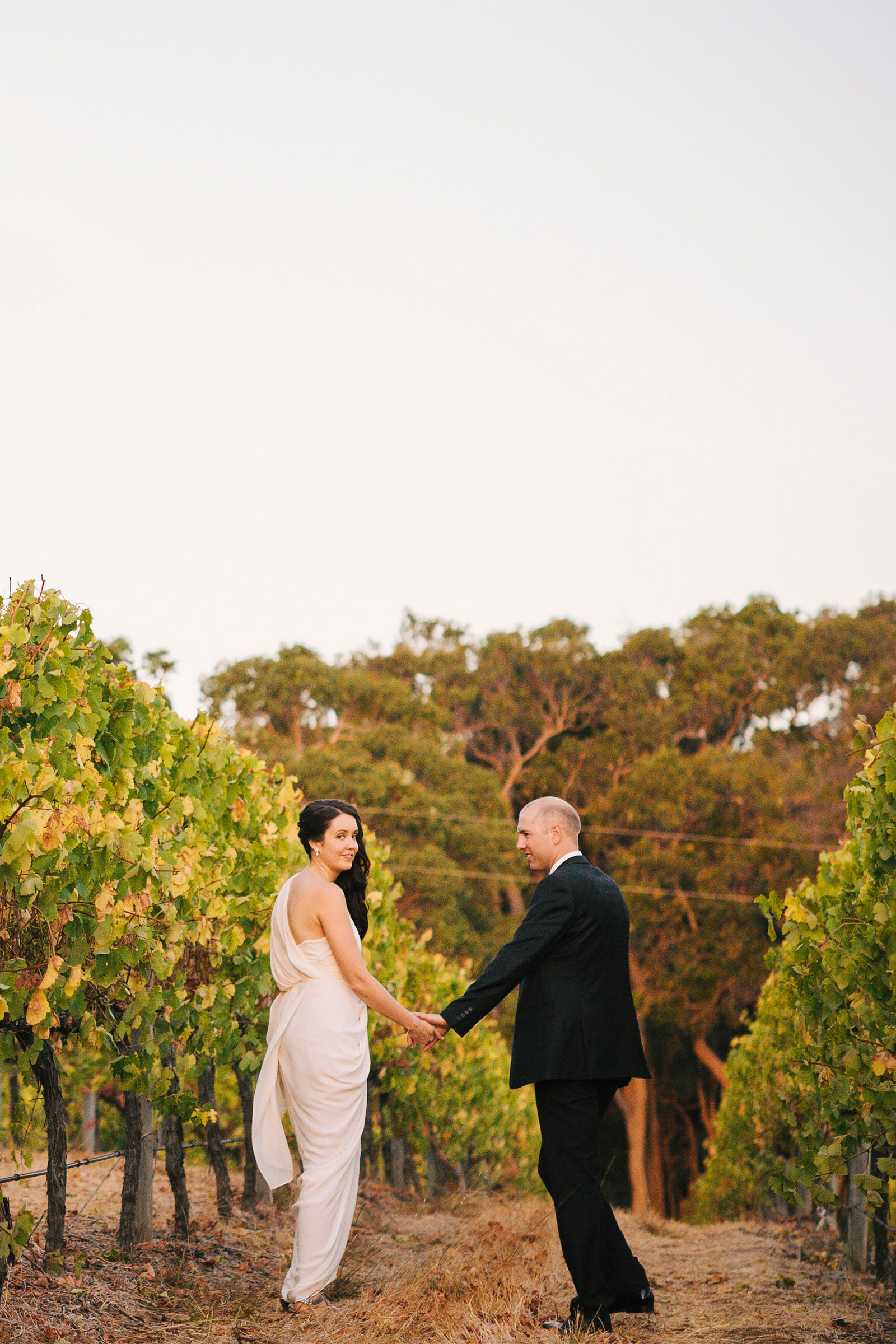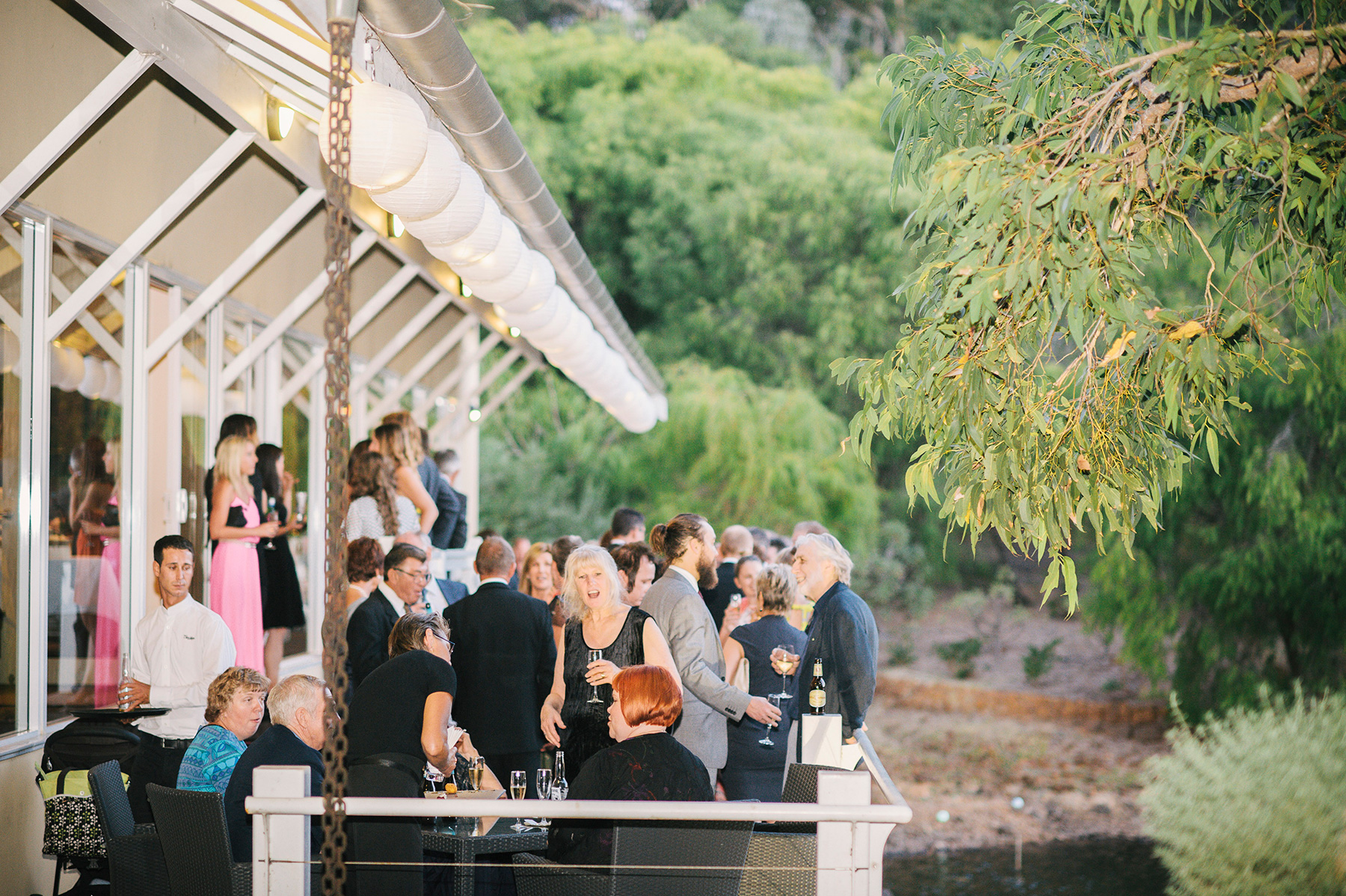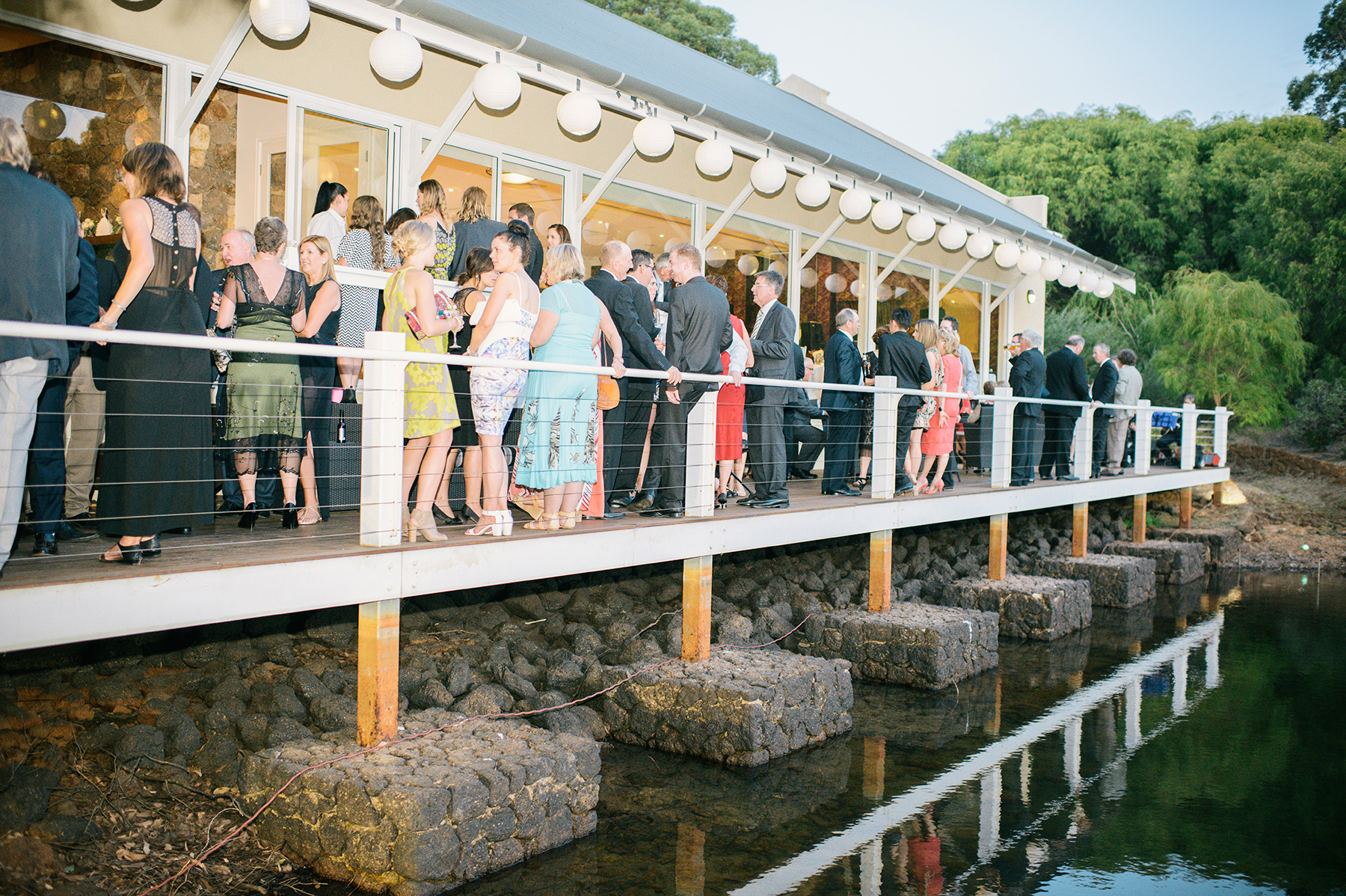 Cape Lodge is known for its fine food and also offered picture-perfect views.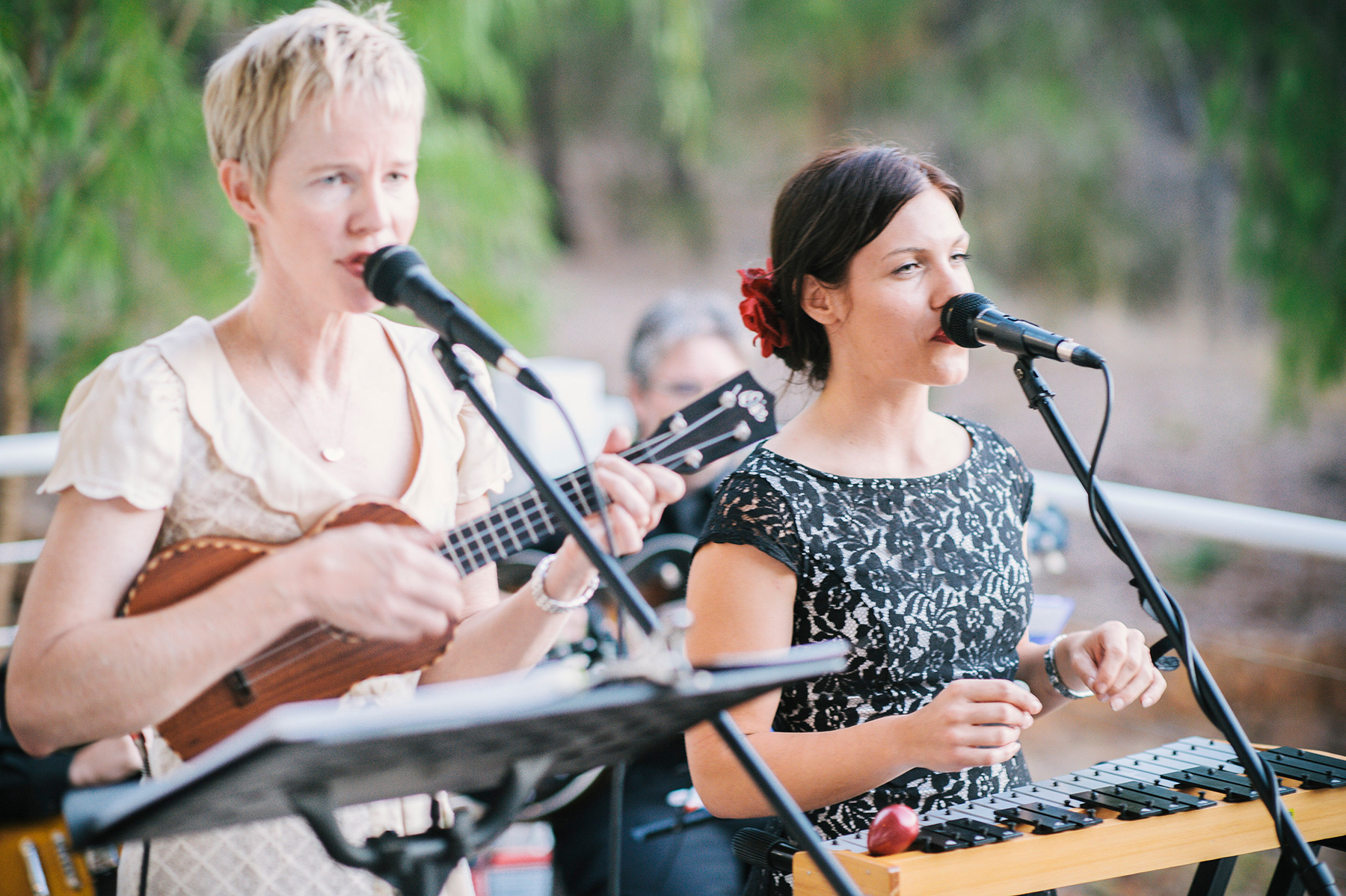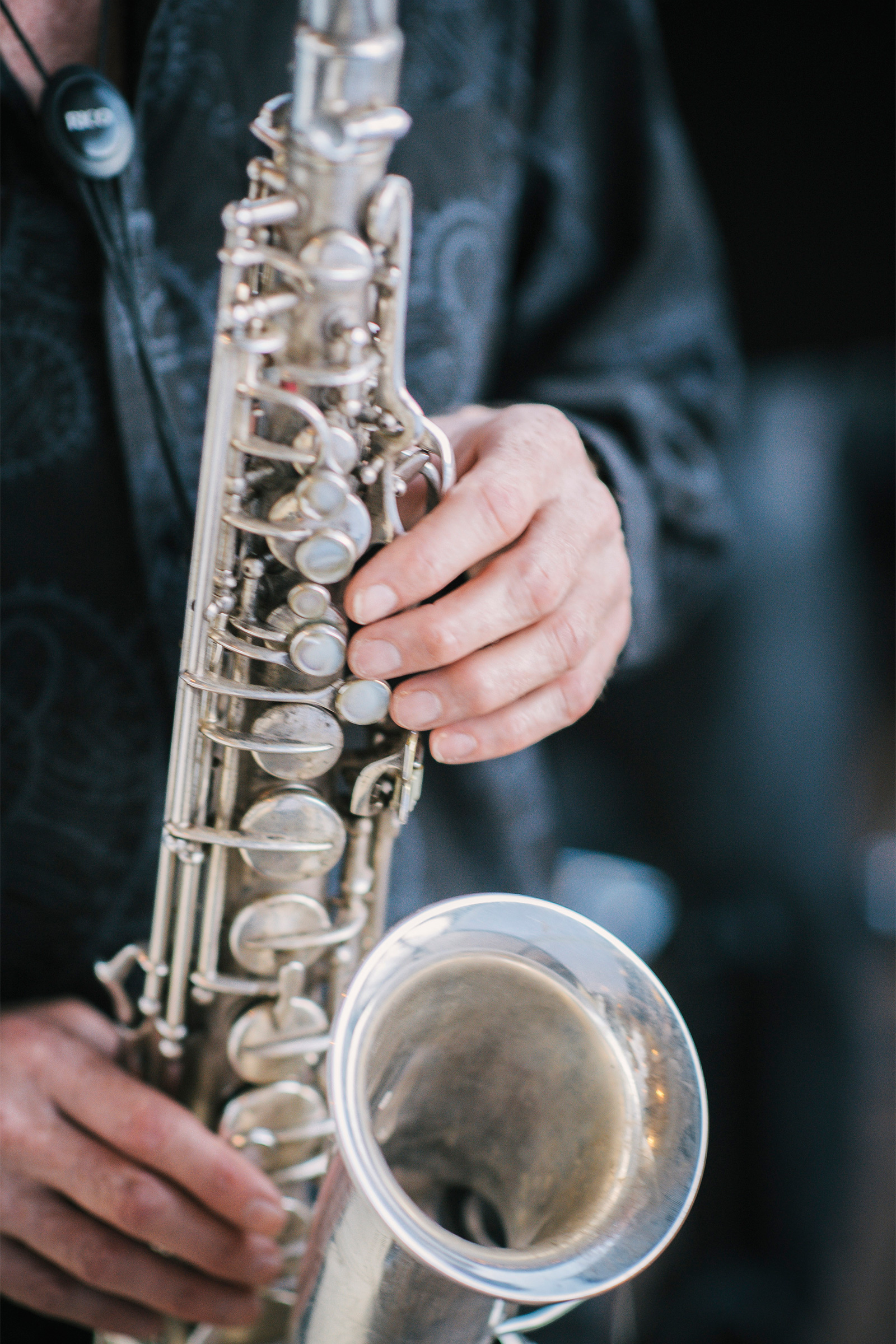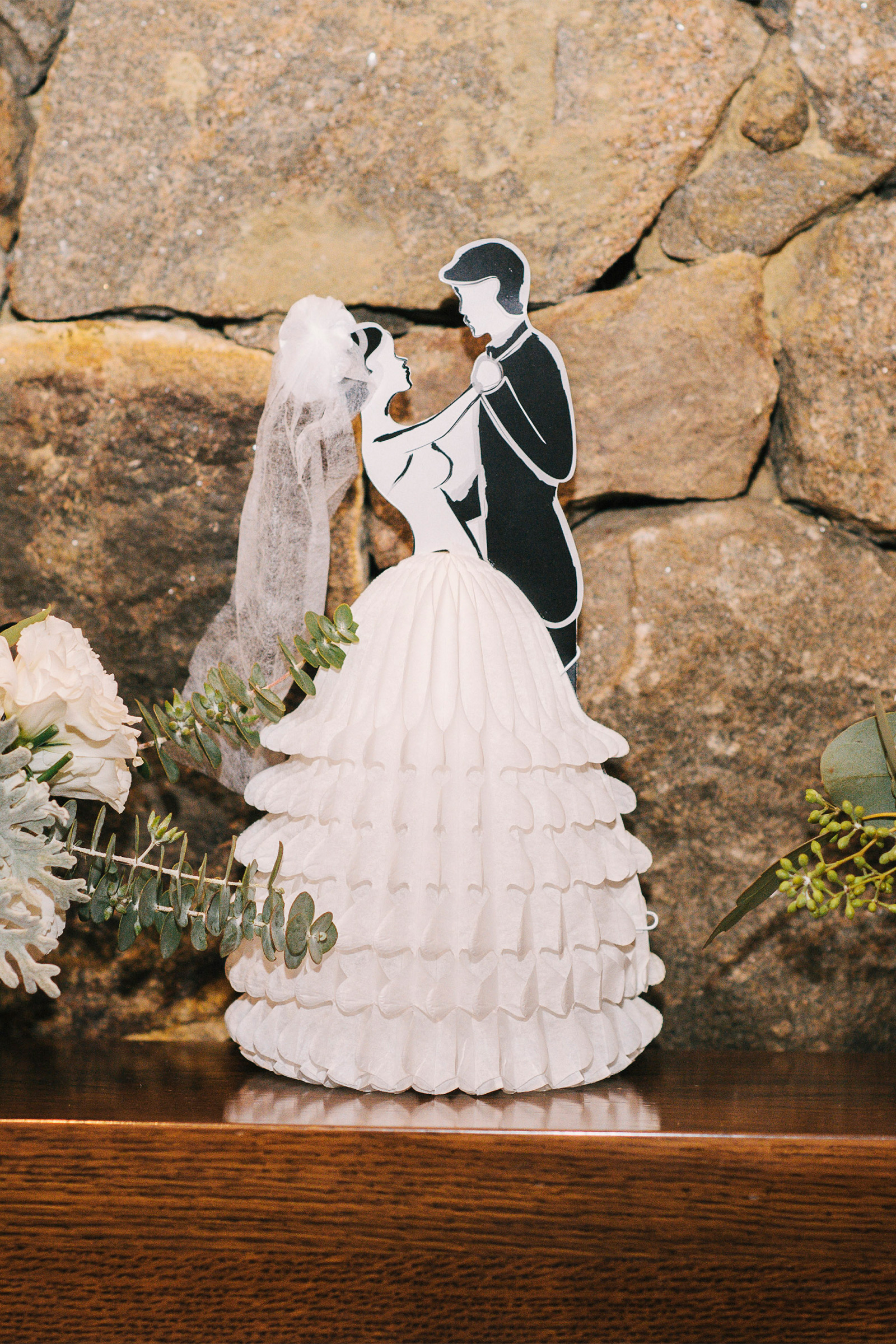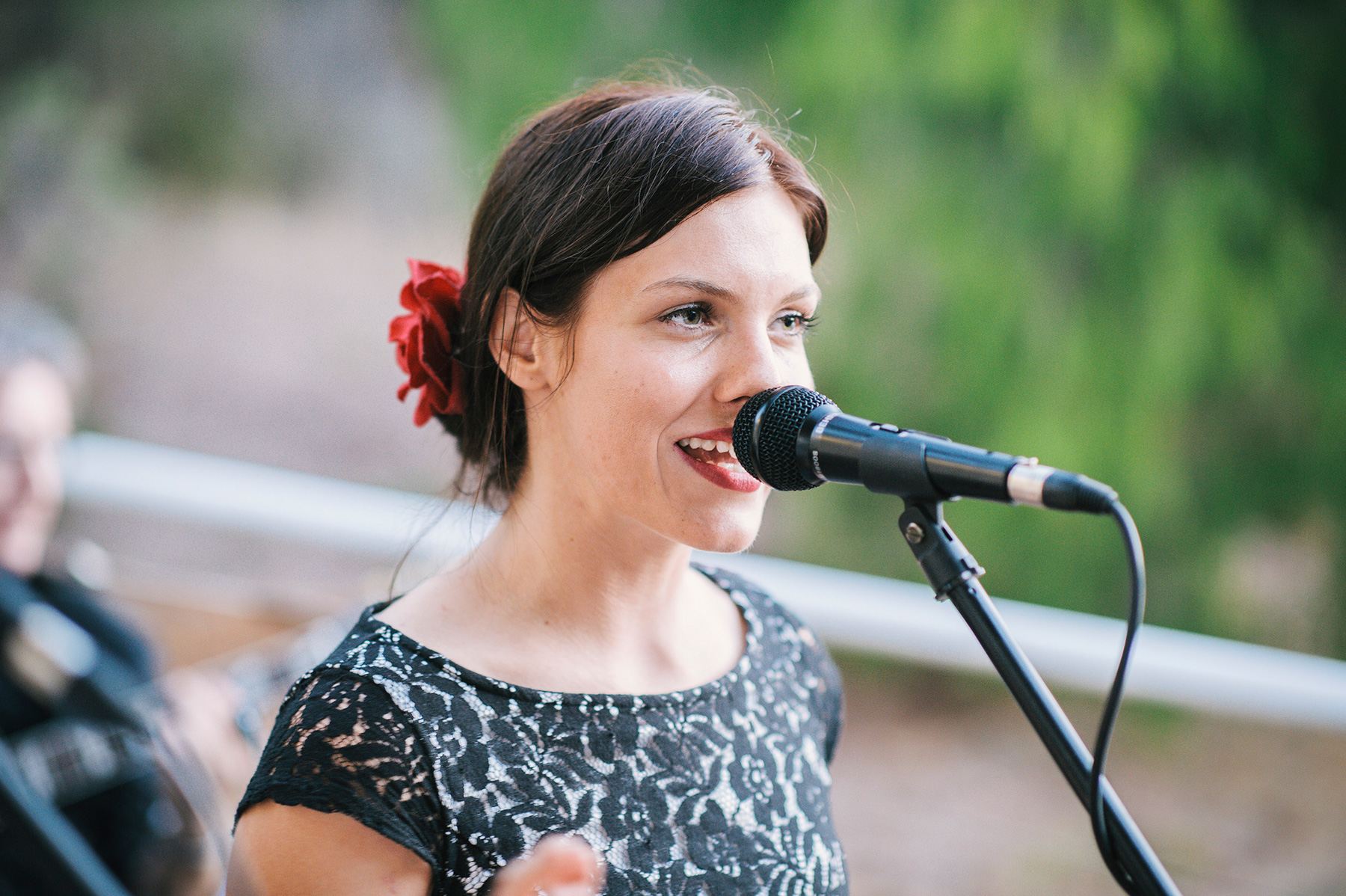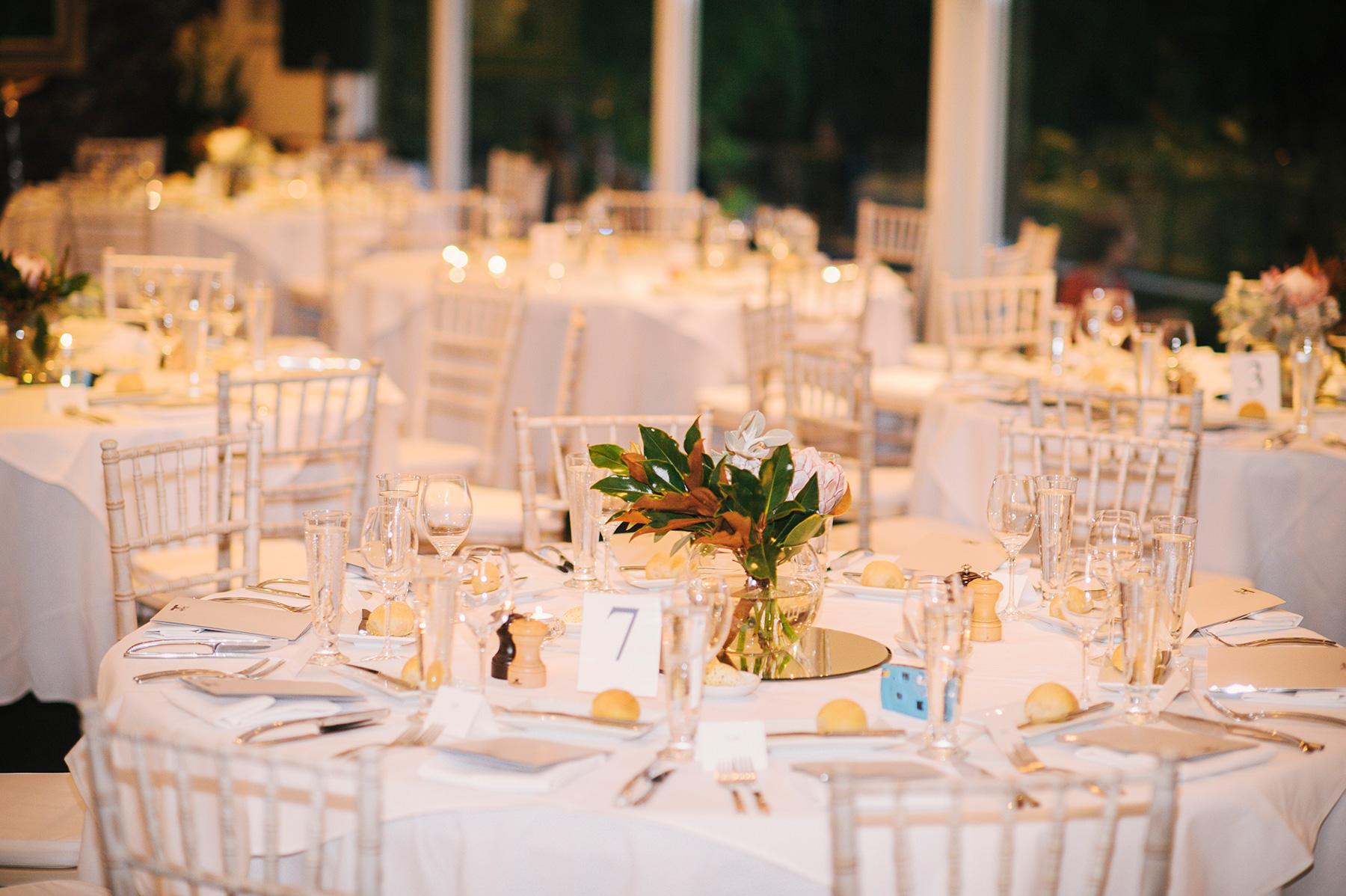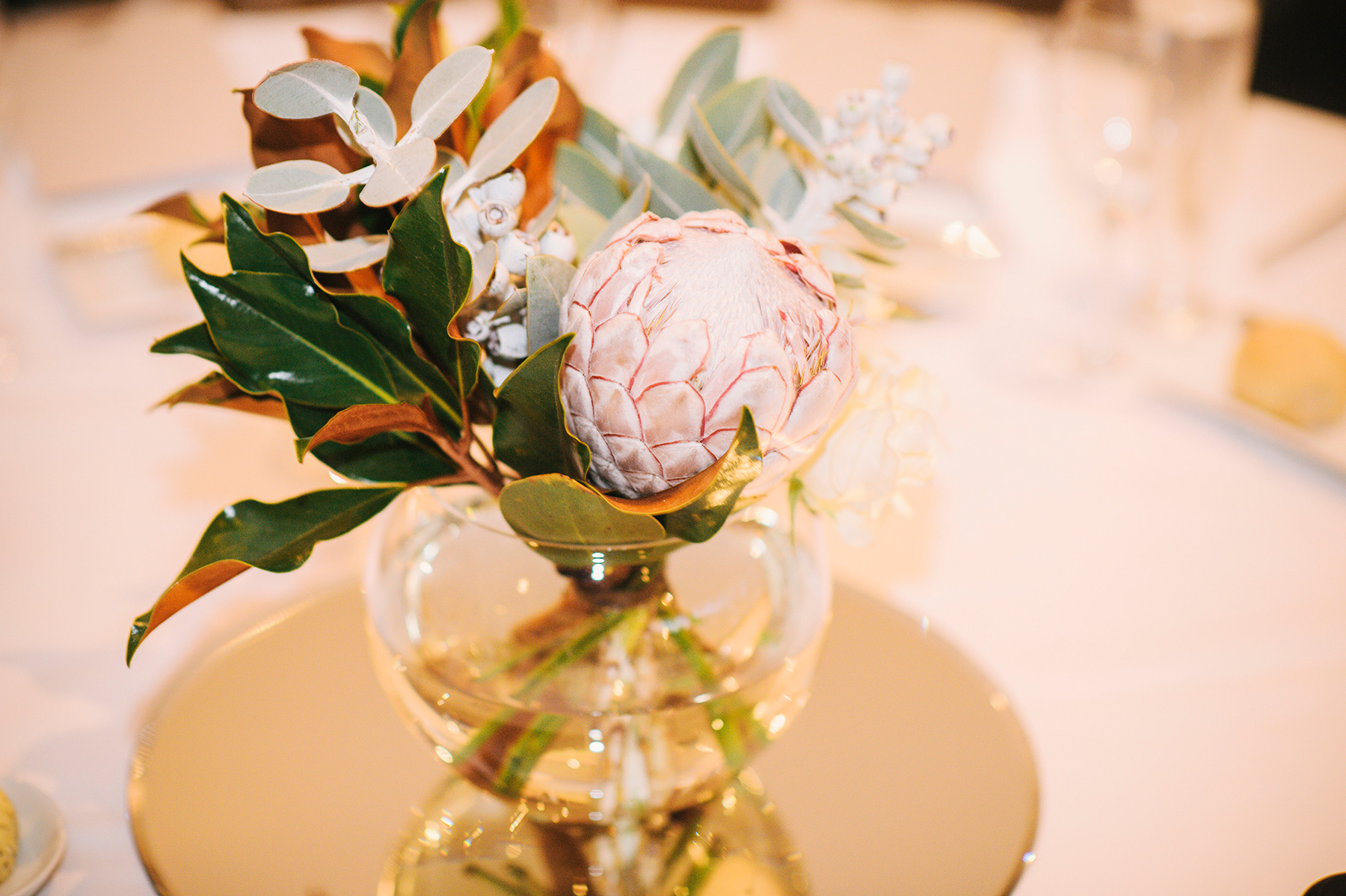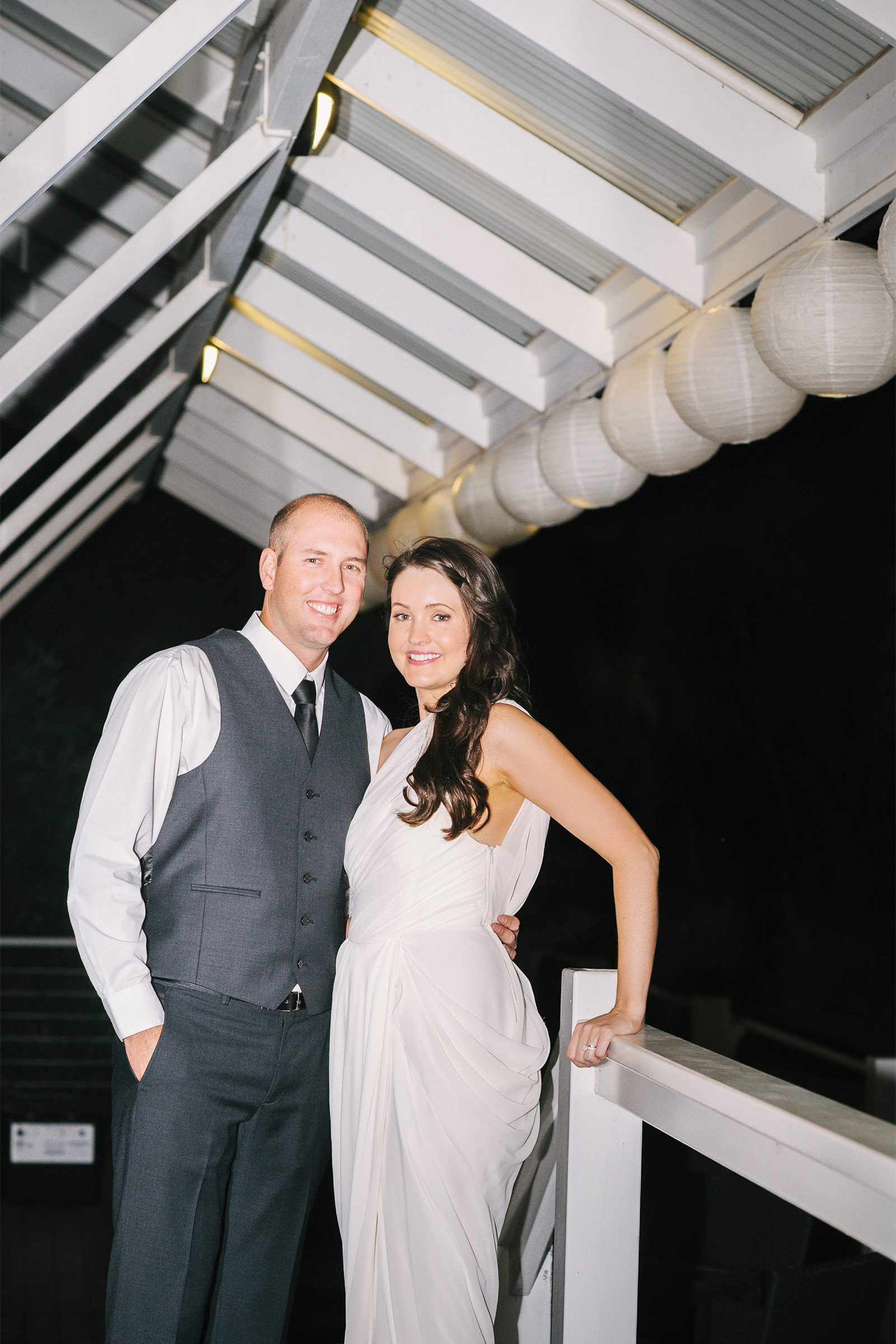 The couple opted for a tiered cupcake wedding cake with a top cake for cutting.