After a romantic beach proposal while holidaying on Indonesian Island Gili Trawangan, a Hamilton Island wedding seemed like the only thing that could top it.
Christie-Lee and Brett set the date as May 12, 2017 – the pair's six-year anniversary. Only weeks into planning, the couple aged 33 and 36, discovered they were pregnant with their first child.
"We were now planning a wedding and expecting our first baby," recalls the bride.
With the date in sight, Christie-Lee, Brett, now 8-month-old baby Nate and 74 guests journeyed to Hamilton Island for the paradise celebration of love.
The couple exchanged vows on the white sand of Catseye Beach, with a glitzy reception following at Outrigger Marquee.
Immediately following the speeches, Christie-Lee and Brett led guests outside for the cake cutting and a special surprise – a spectacular fireworks display.
"The atmosphere was fun and beautiful," Christie-Lee says. "I'd be lying if I said there were no nerves though.
"We decided to stay on Hamilton Island for our honeymoon. After all, we were already in paradise! We ate out, swam, drank, got massages and relaxed."
Photos courtesy of Chloe Tanner Photography.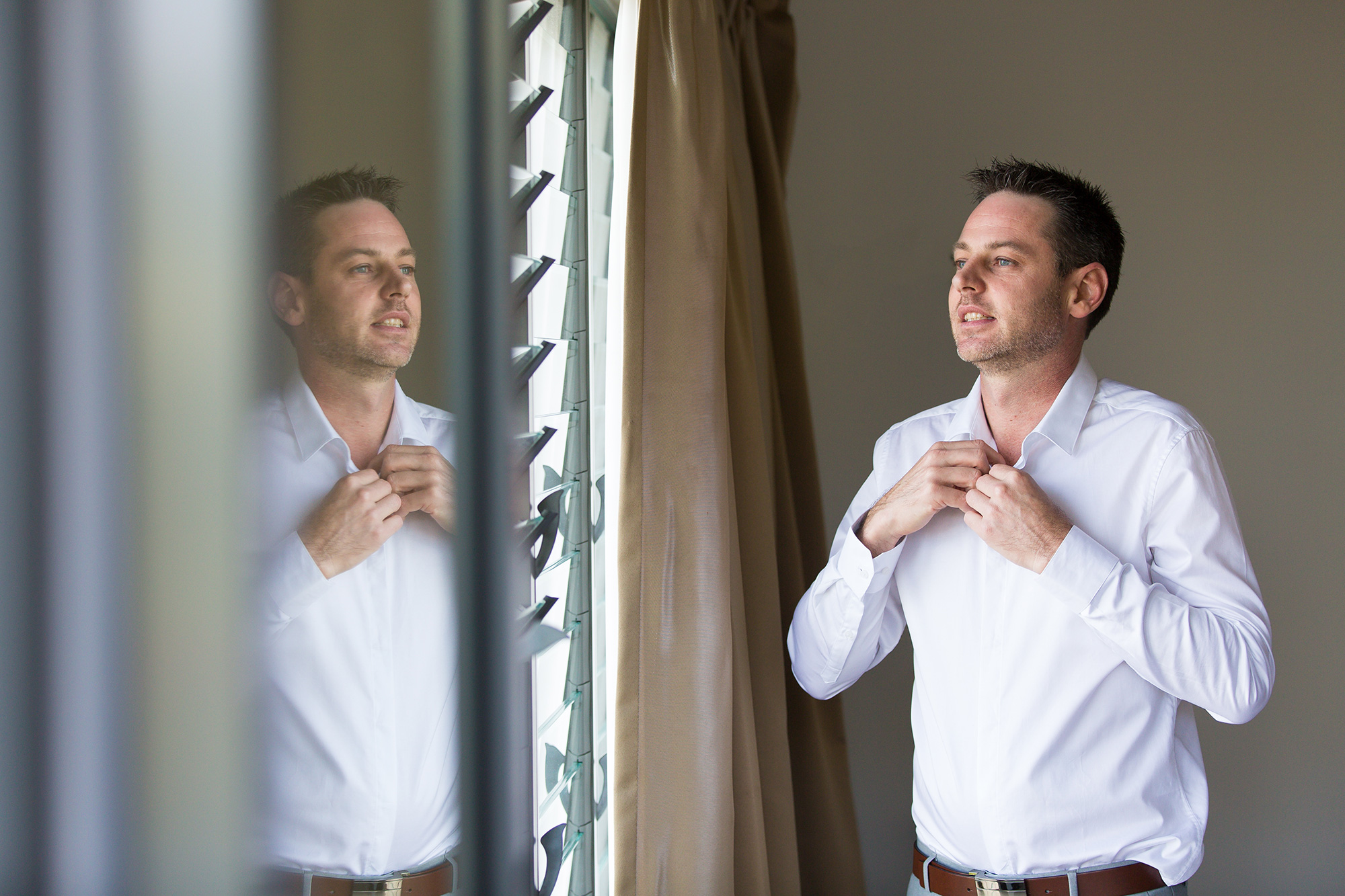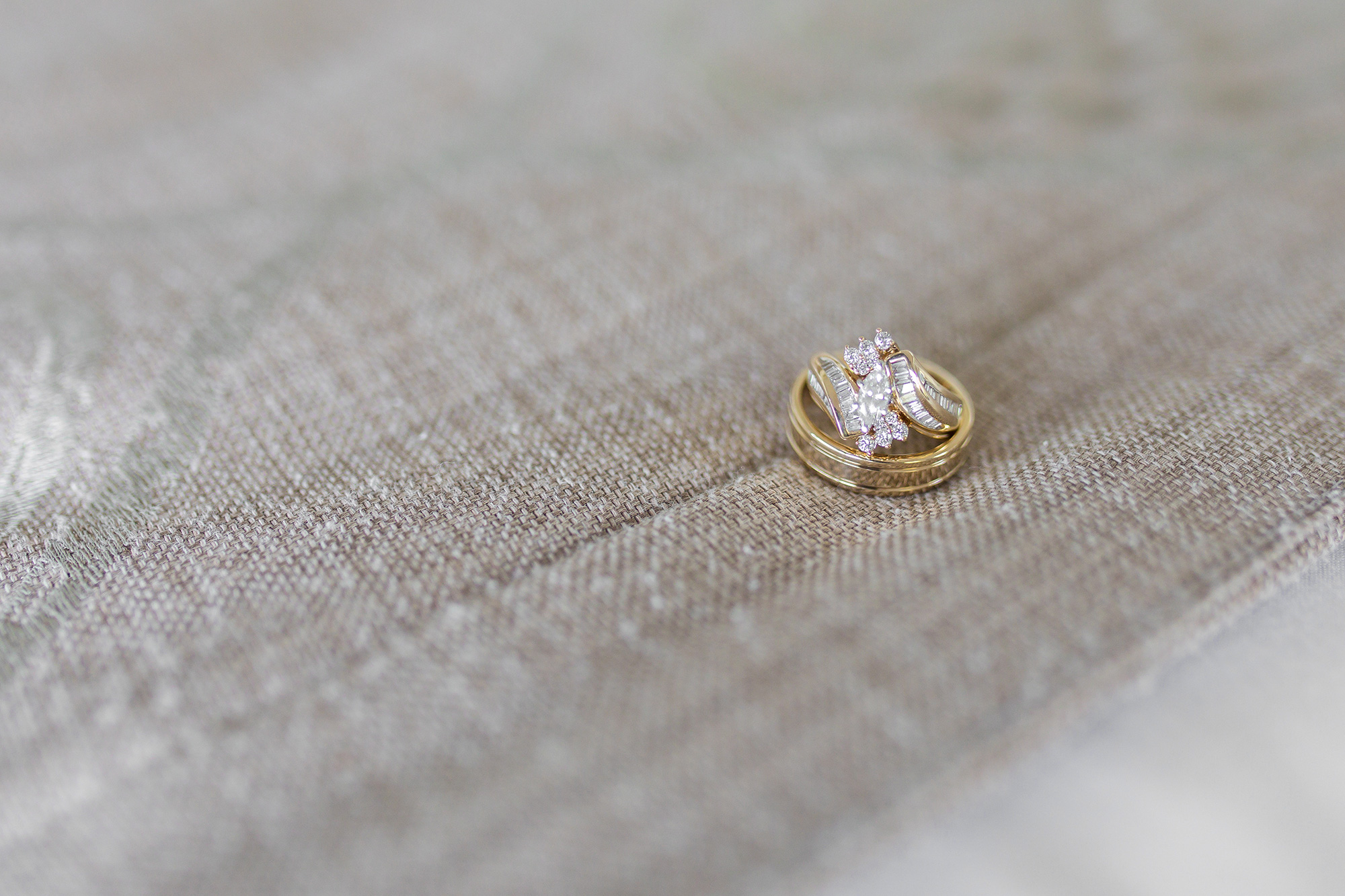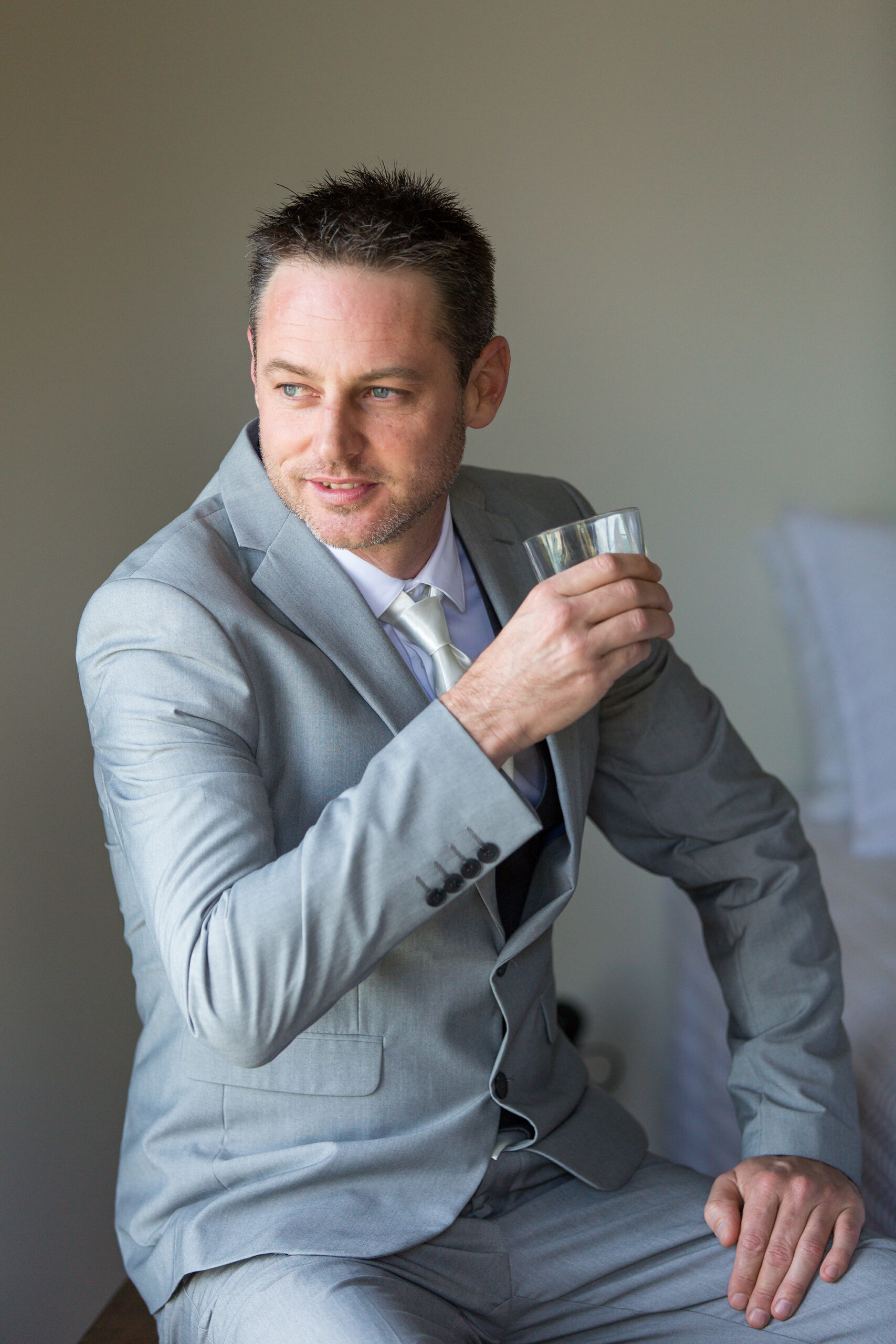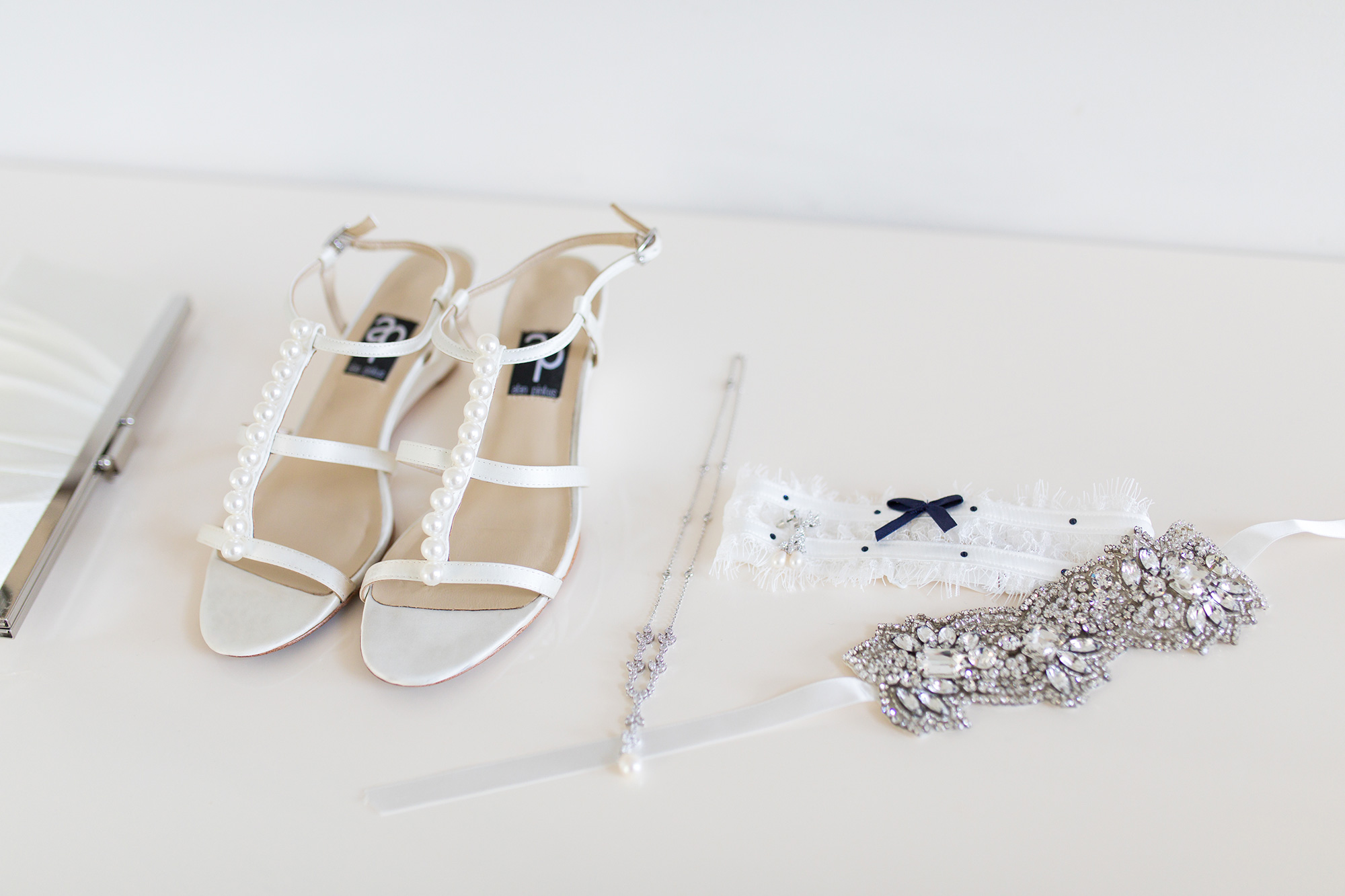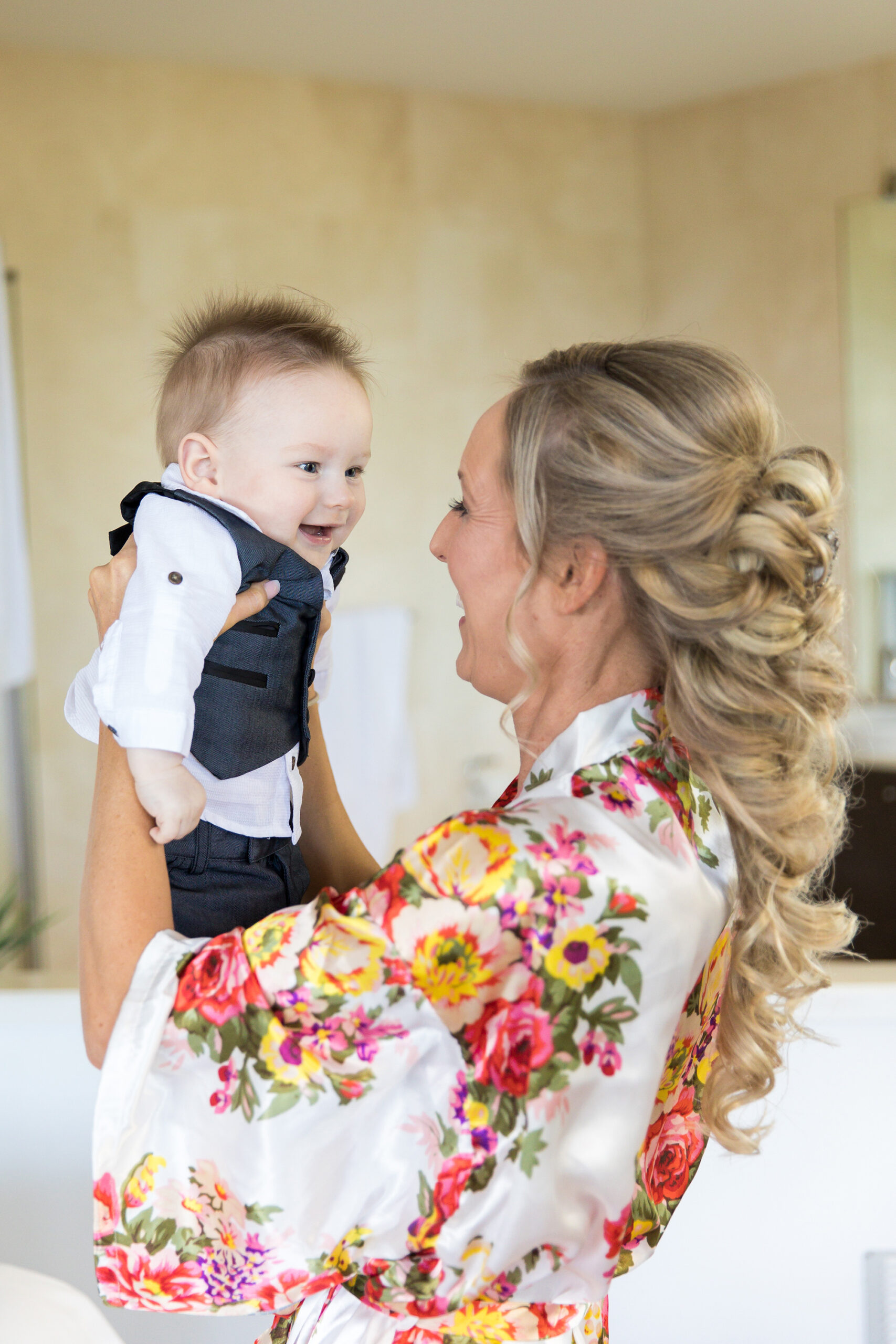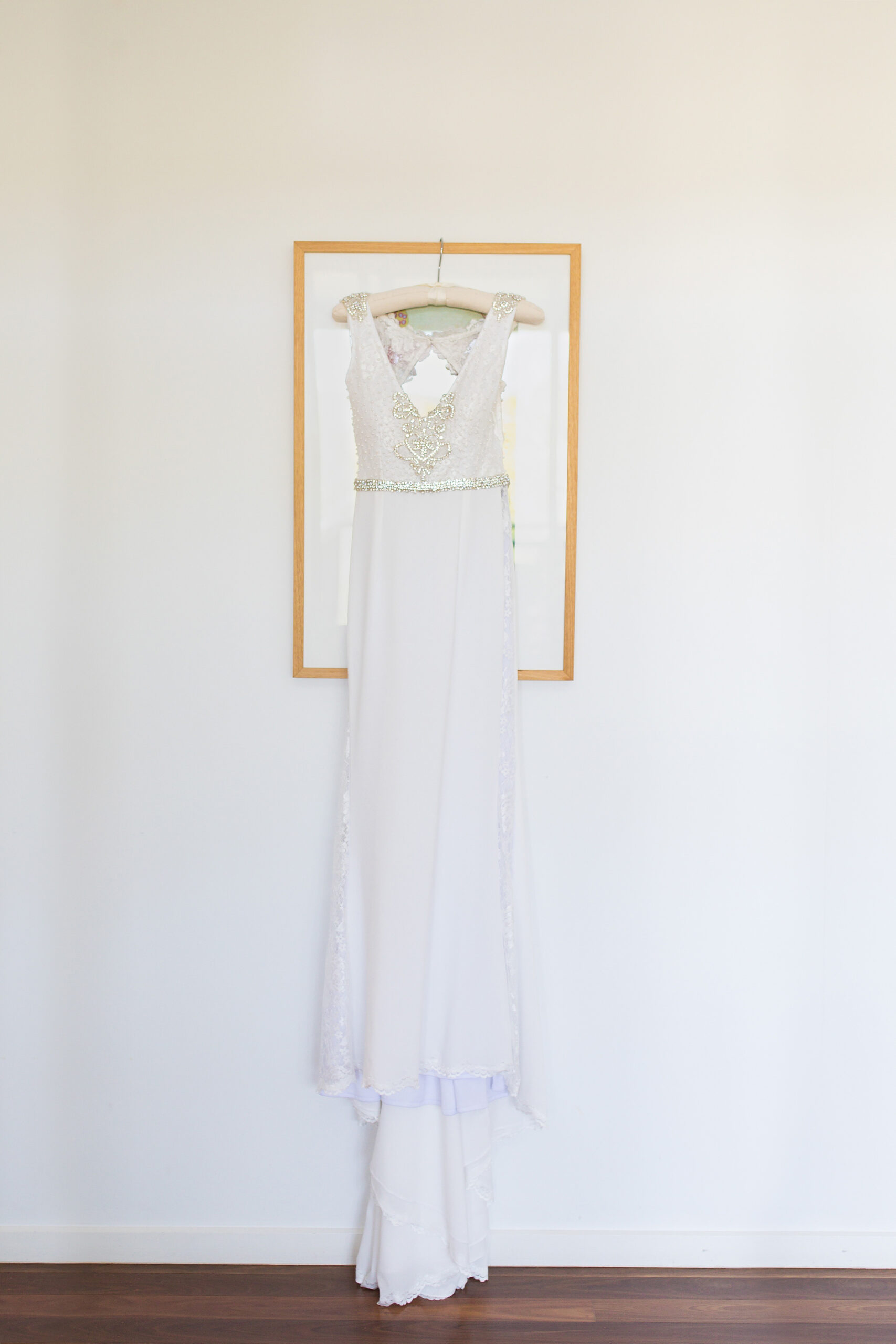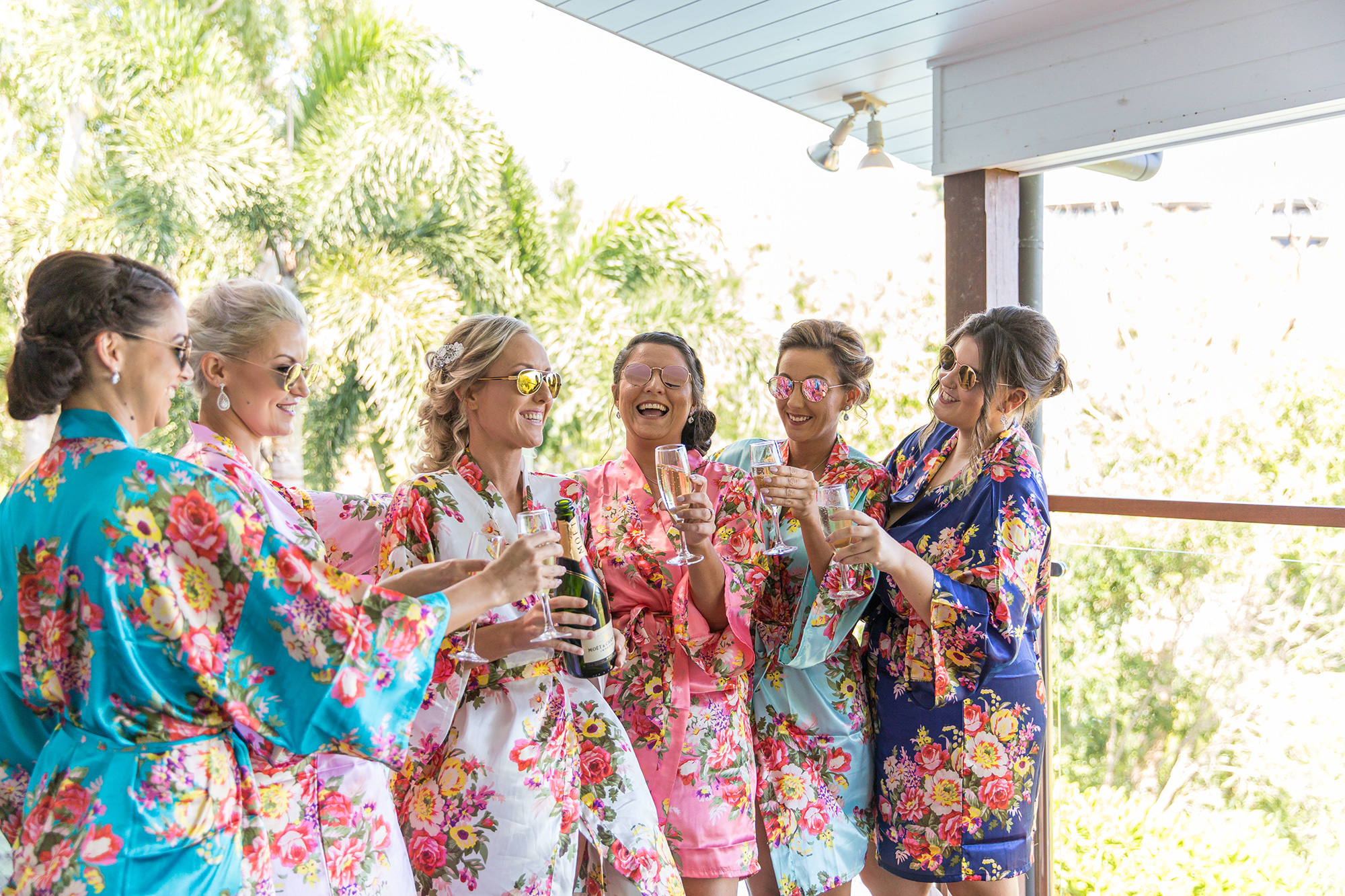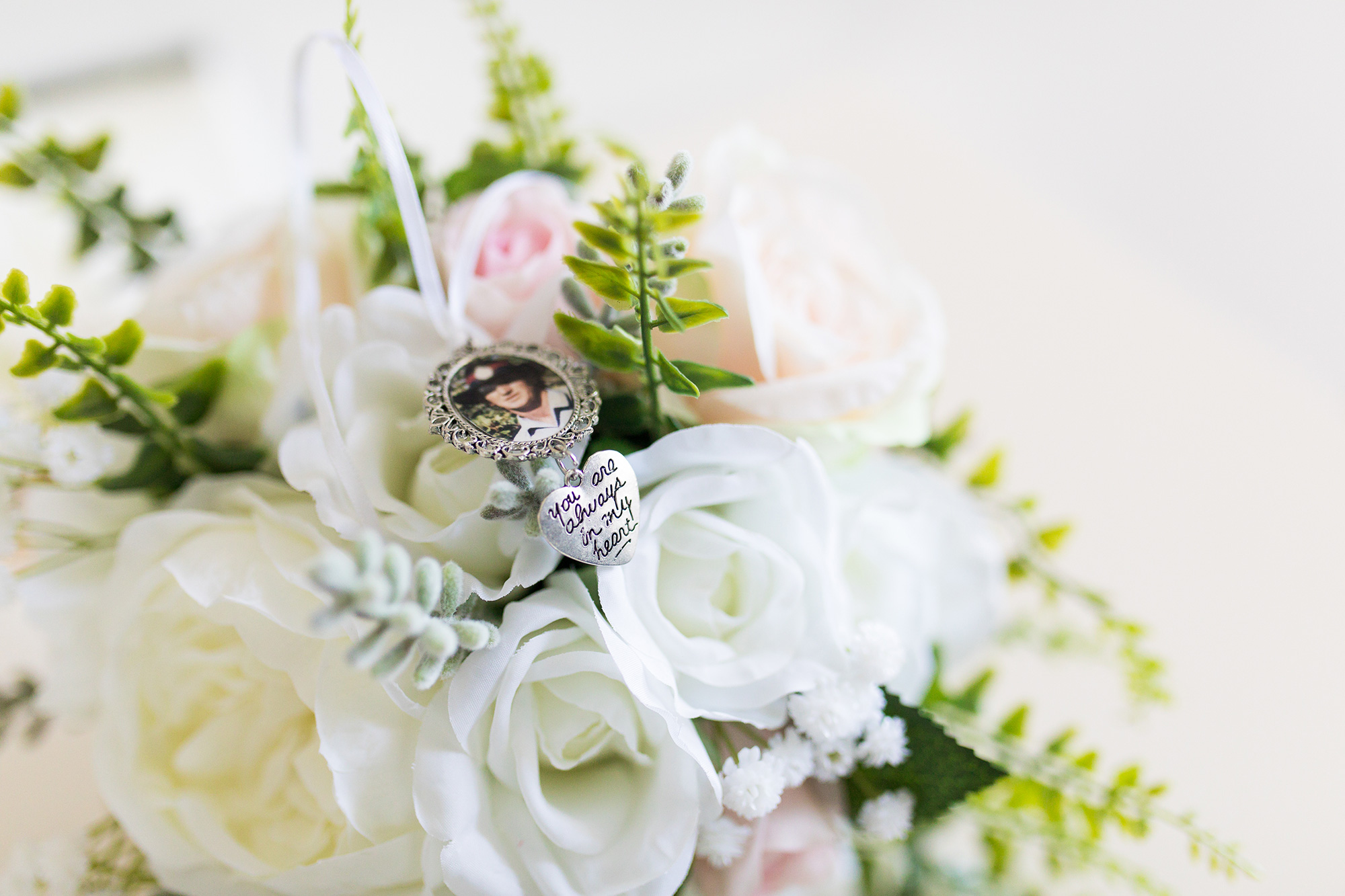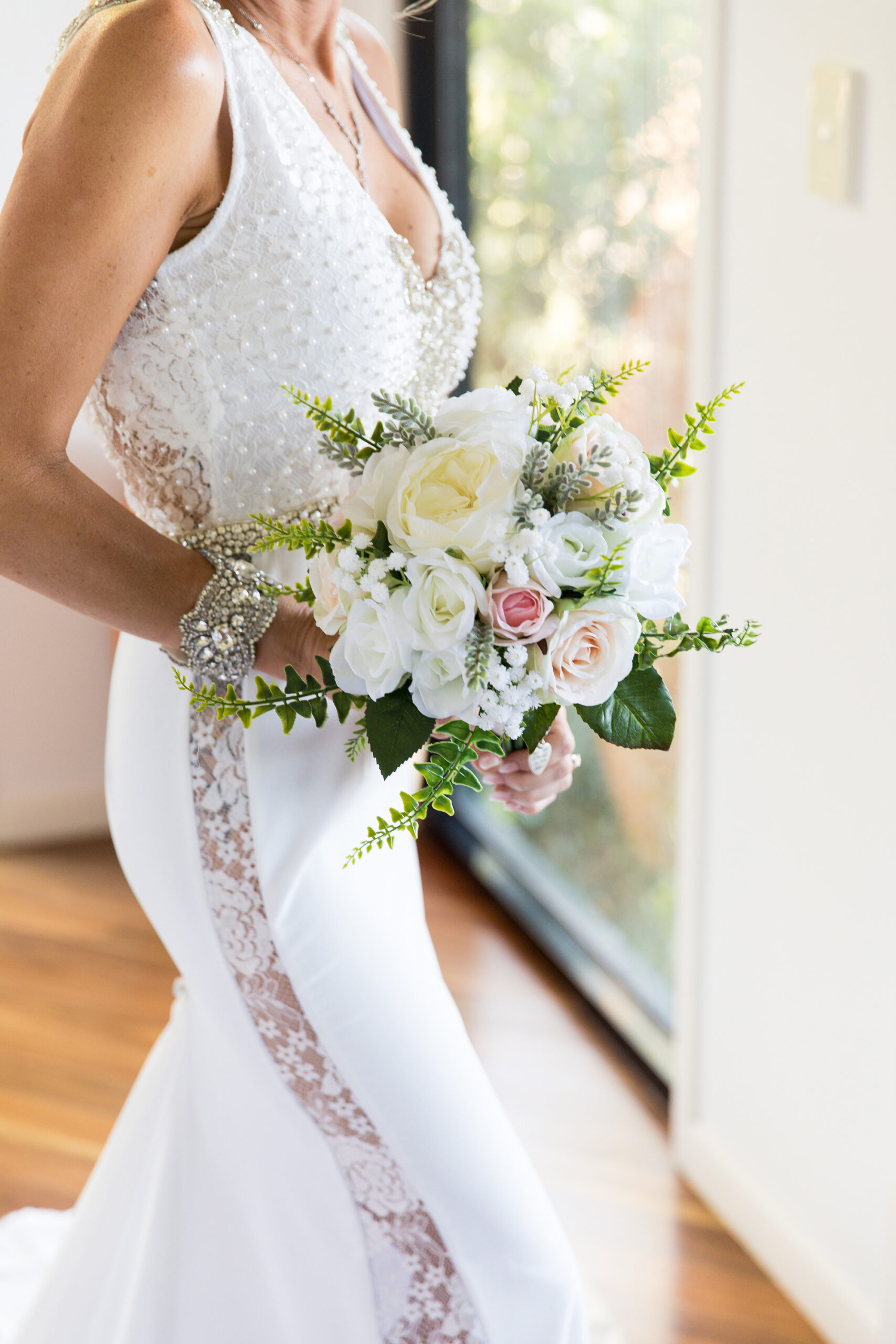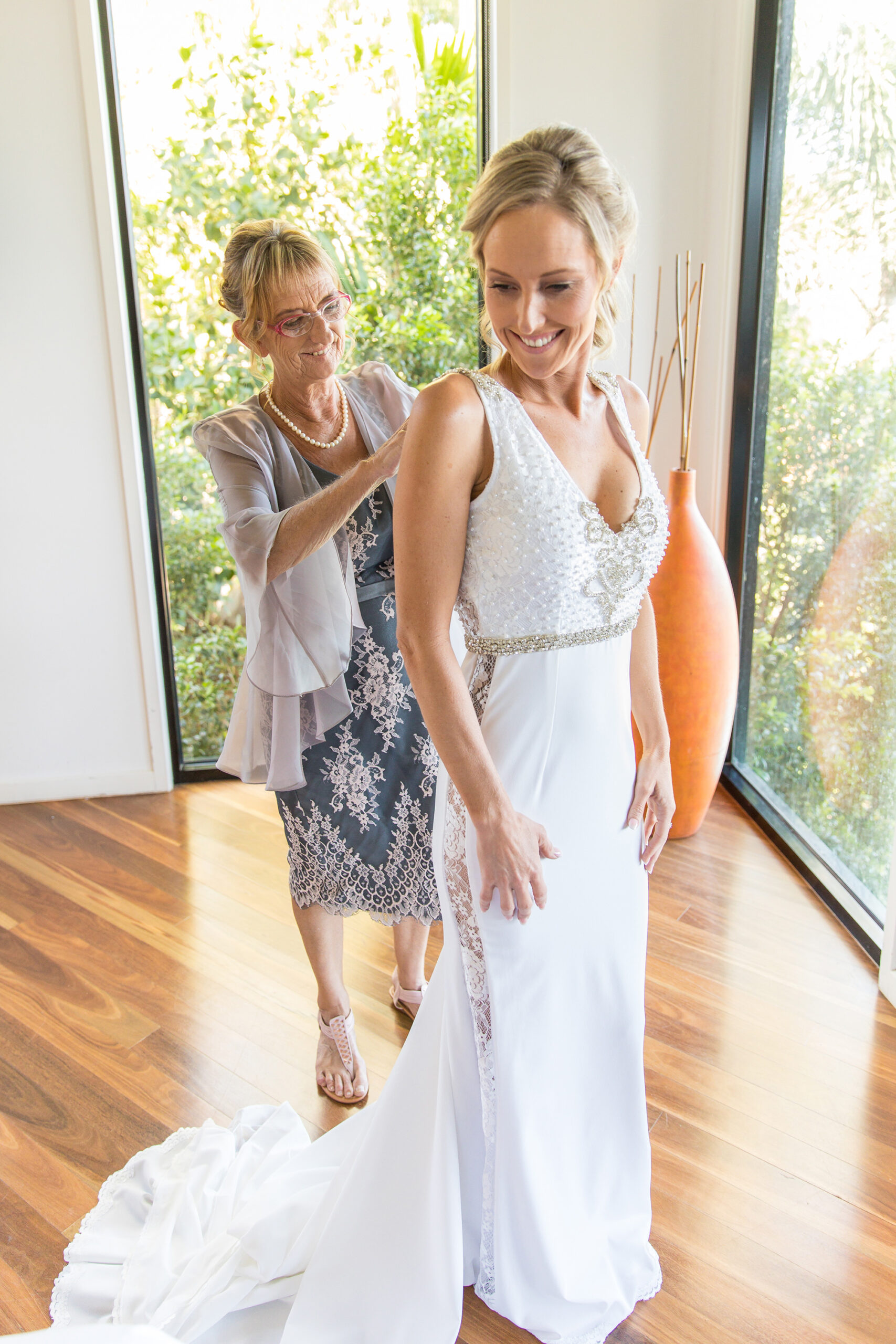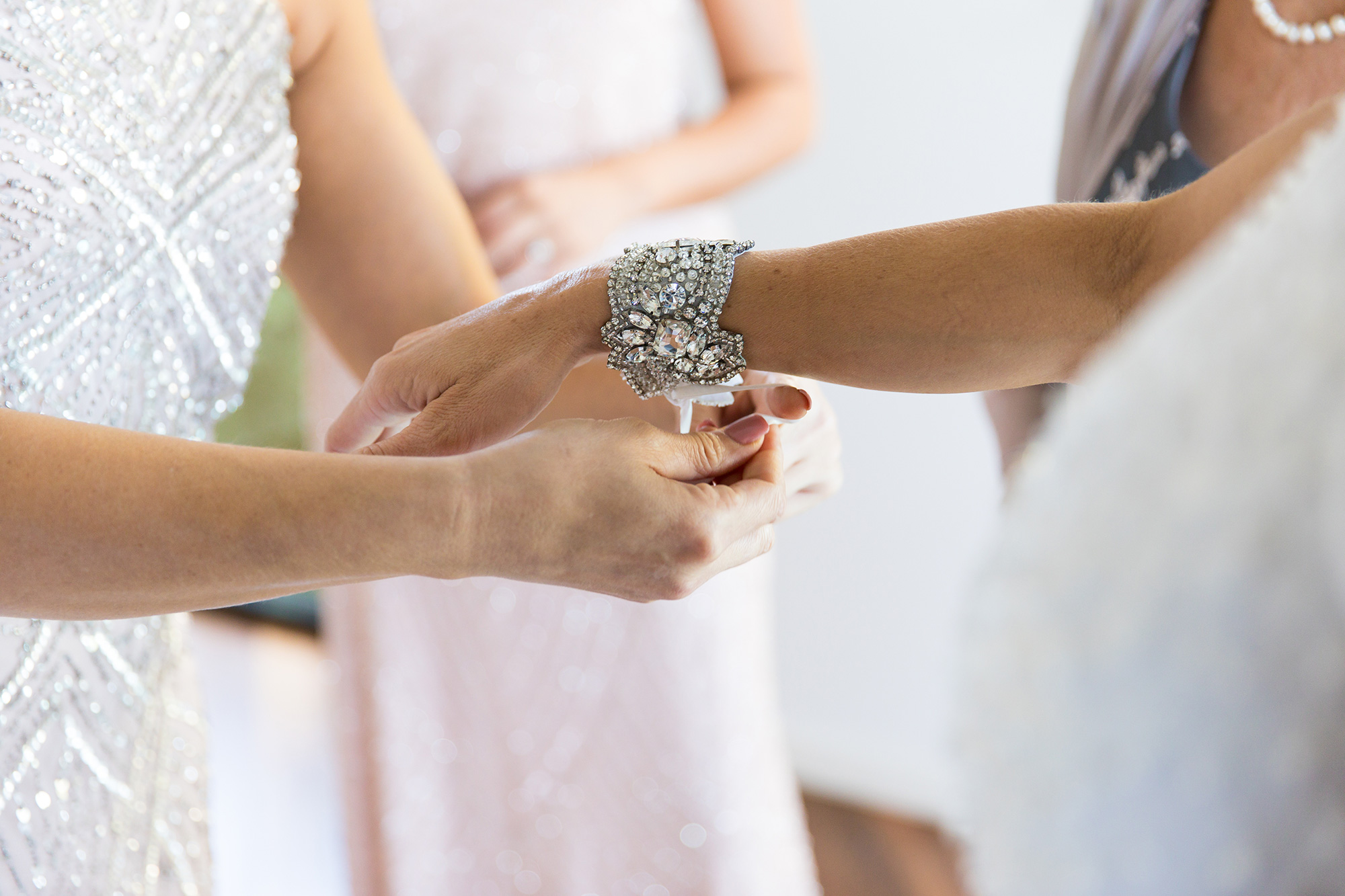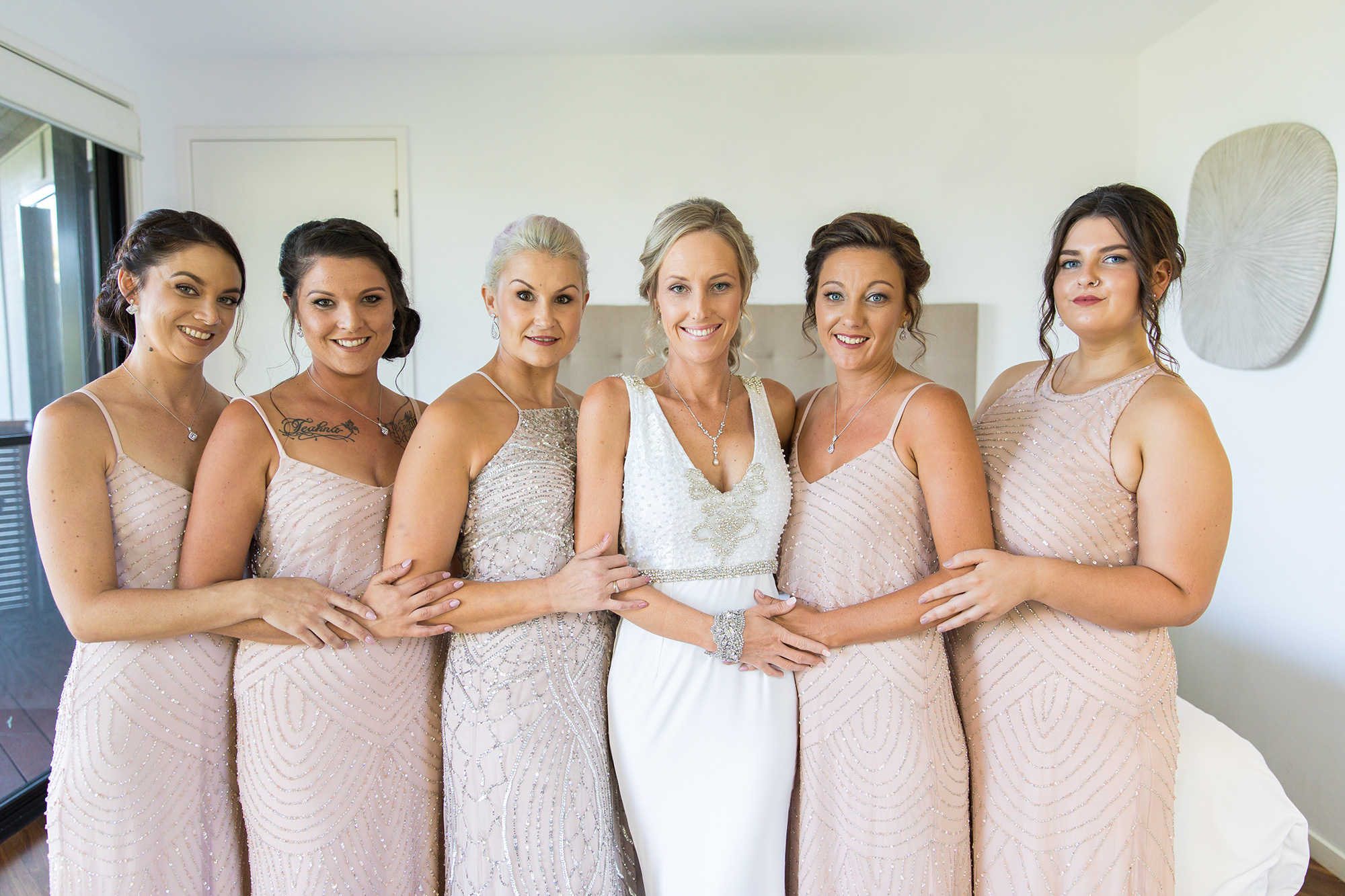 With a groomsman advising the pair he'd be unable to make it only hours before the ceremony, one of Christie-Lee's bridesmaids stepped up to the plate as groomswoman.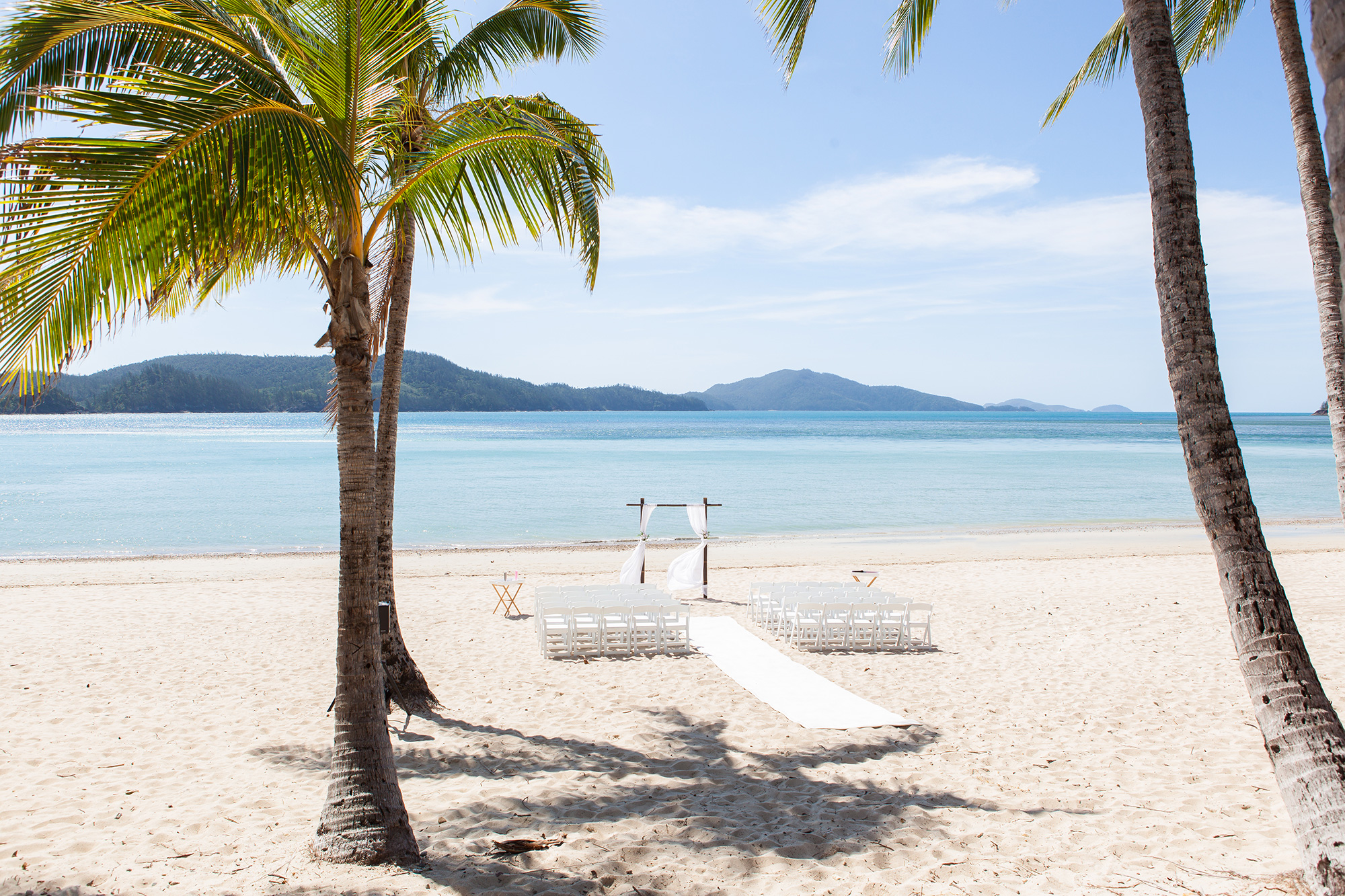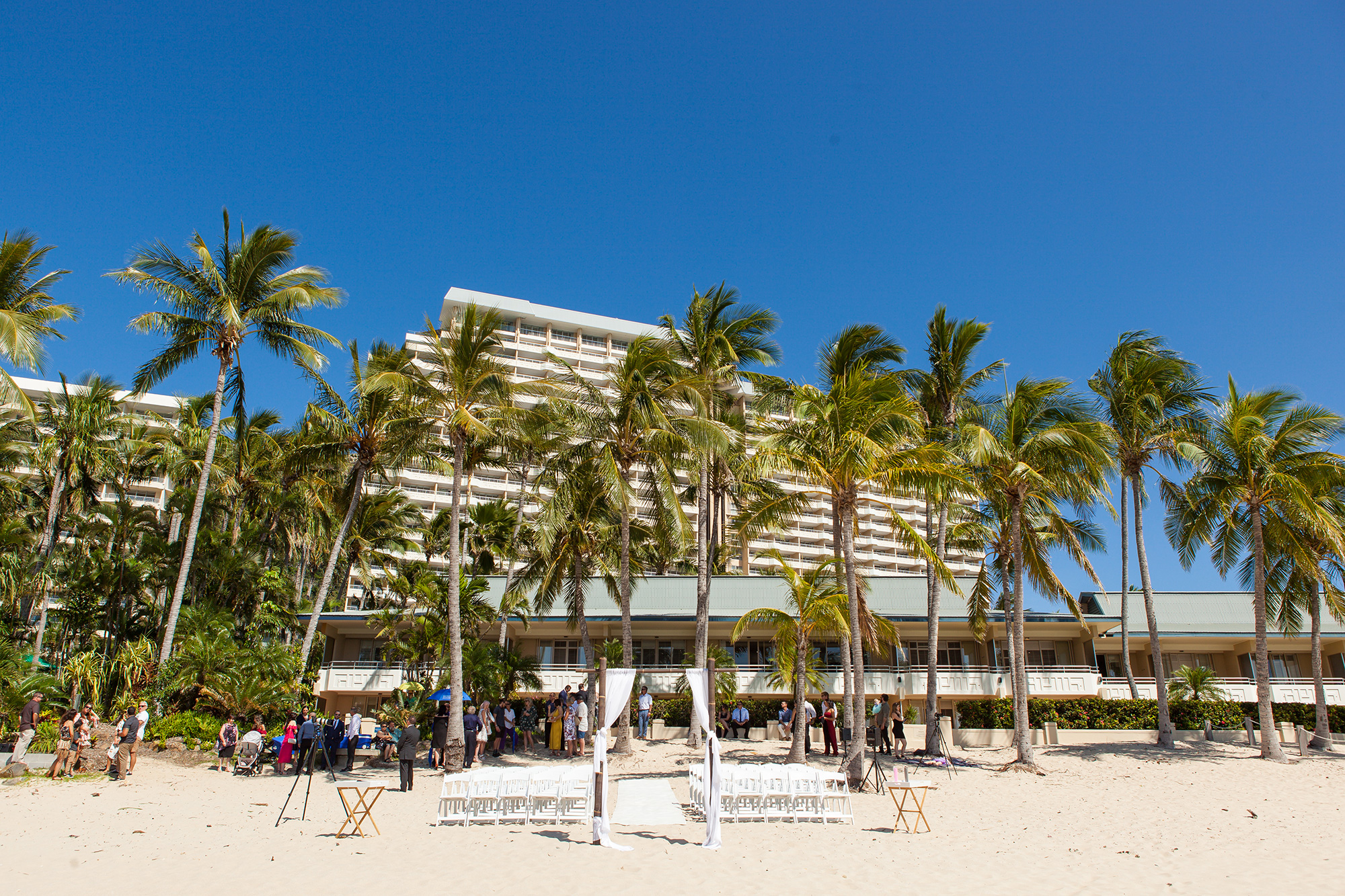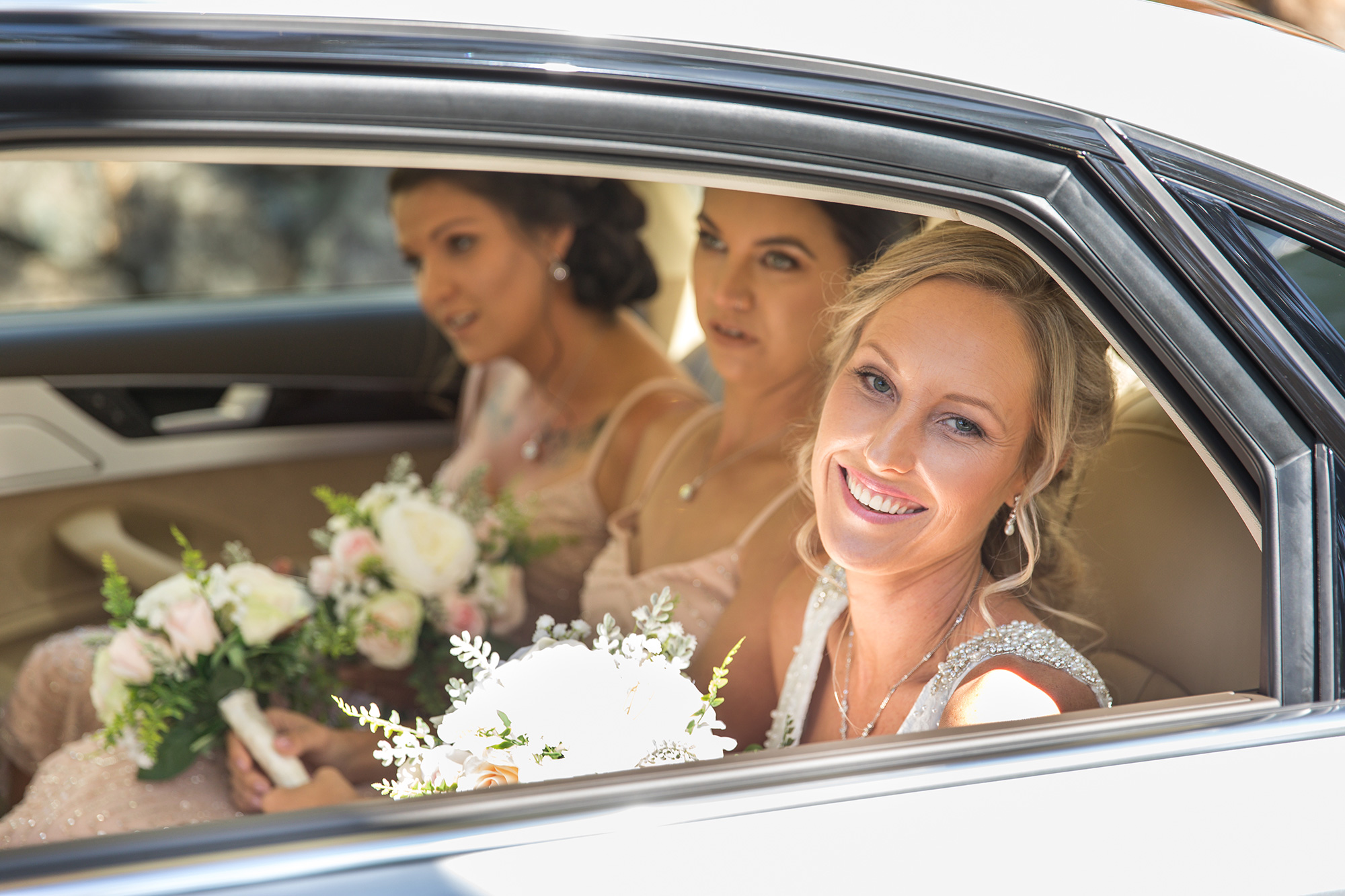 "Our flowers were perfect – they looked real and I'm so glad I get to keep them forever," says Christie-Lee of her artificial bouquets.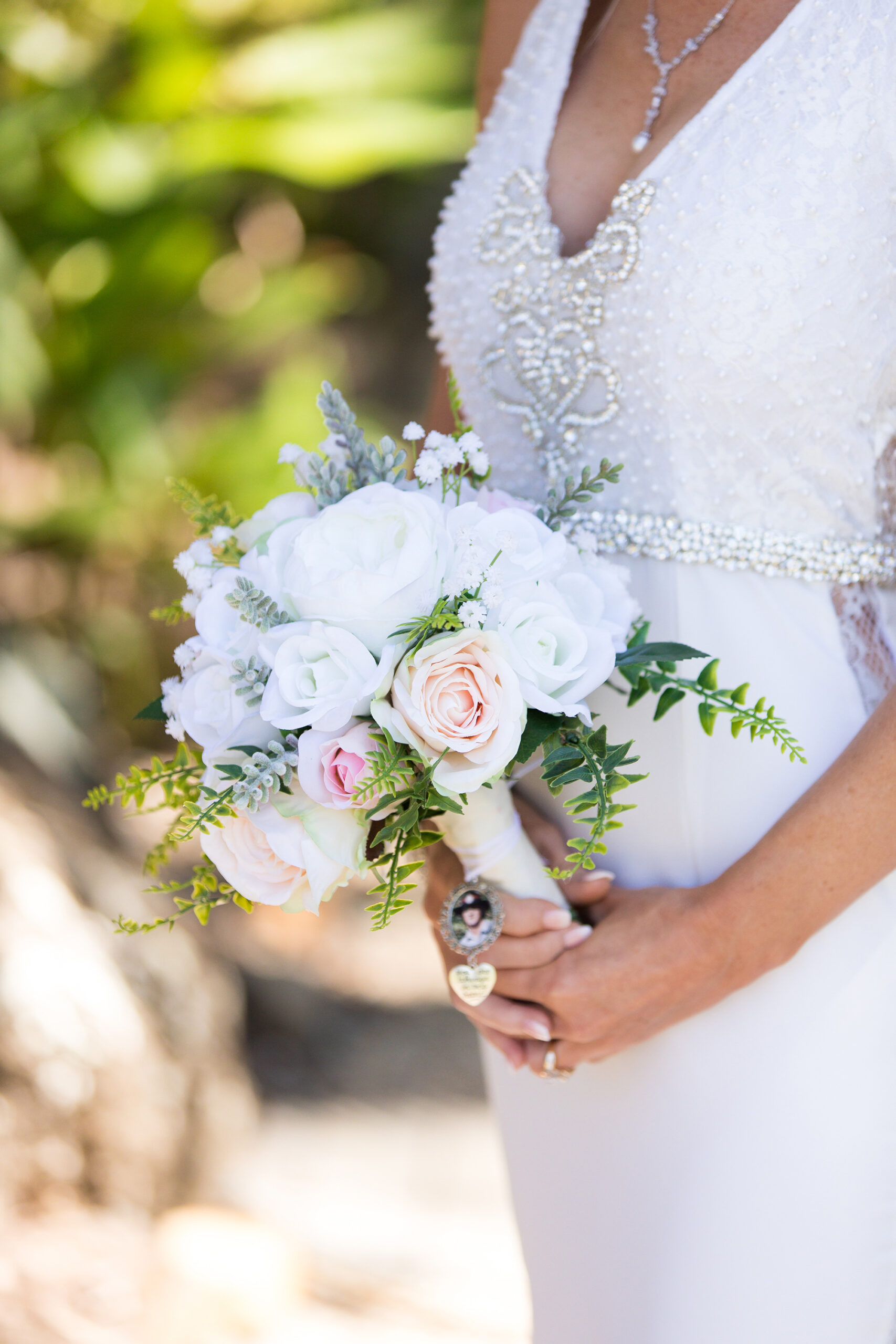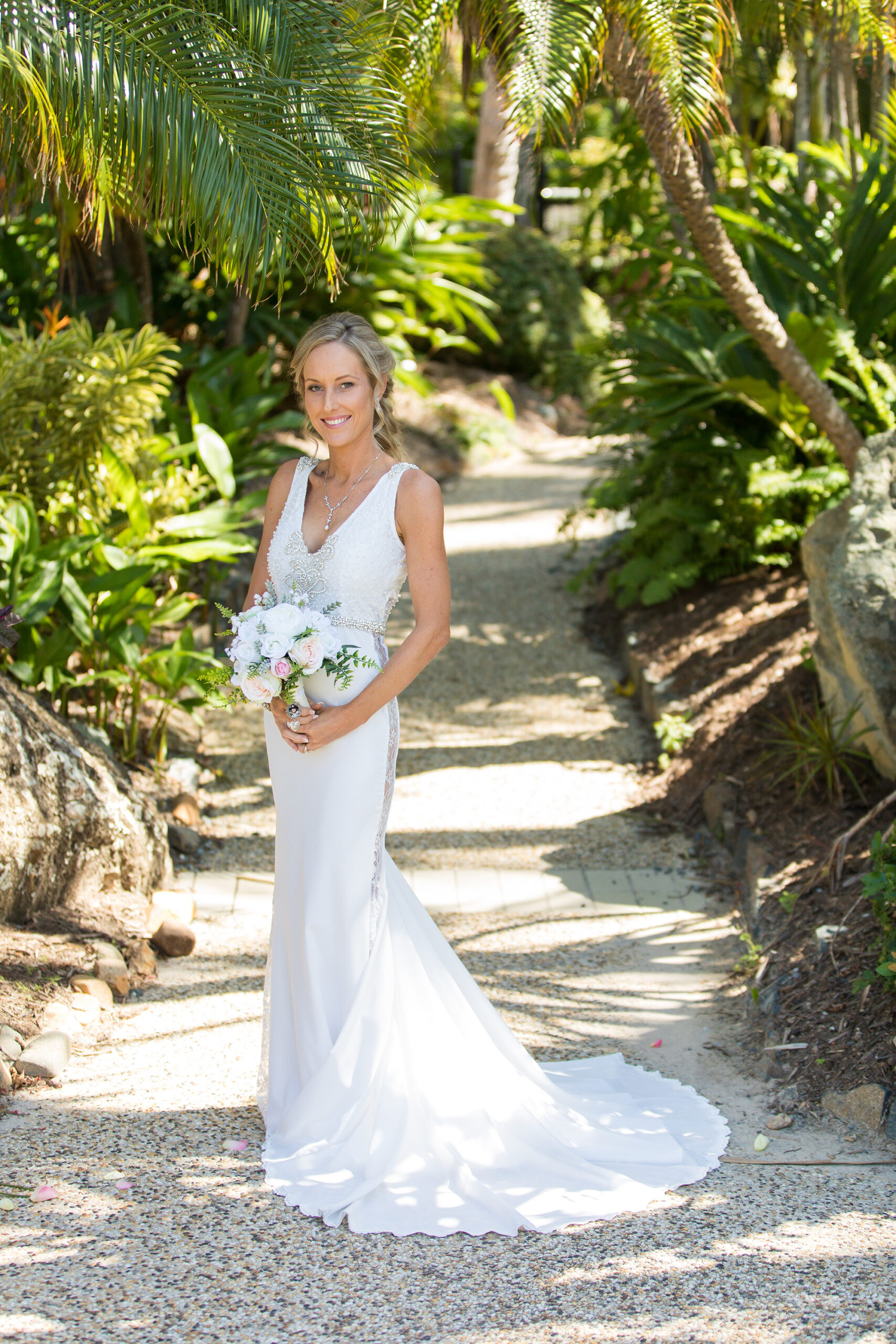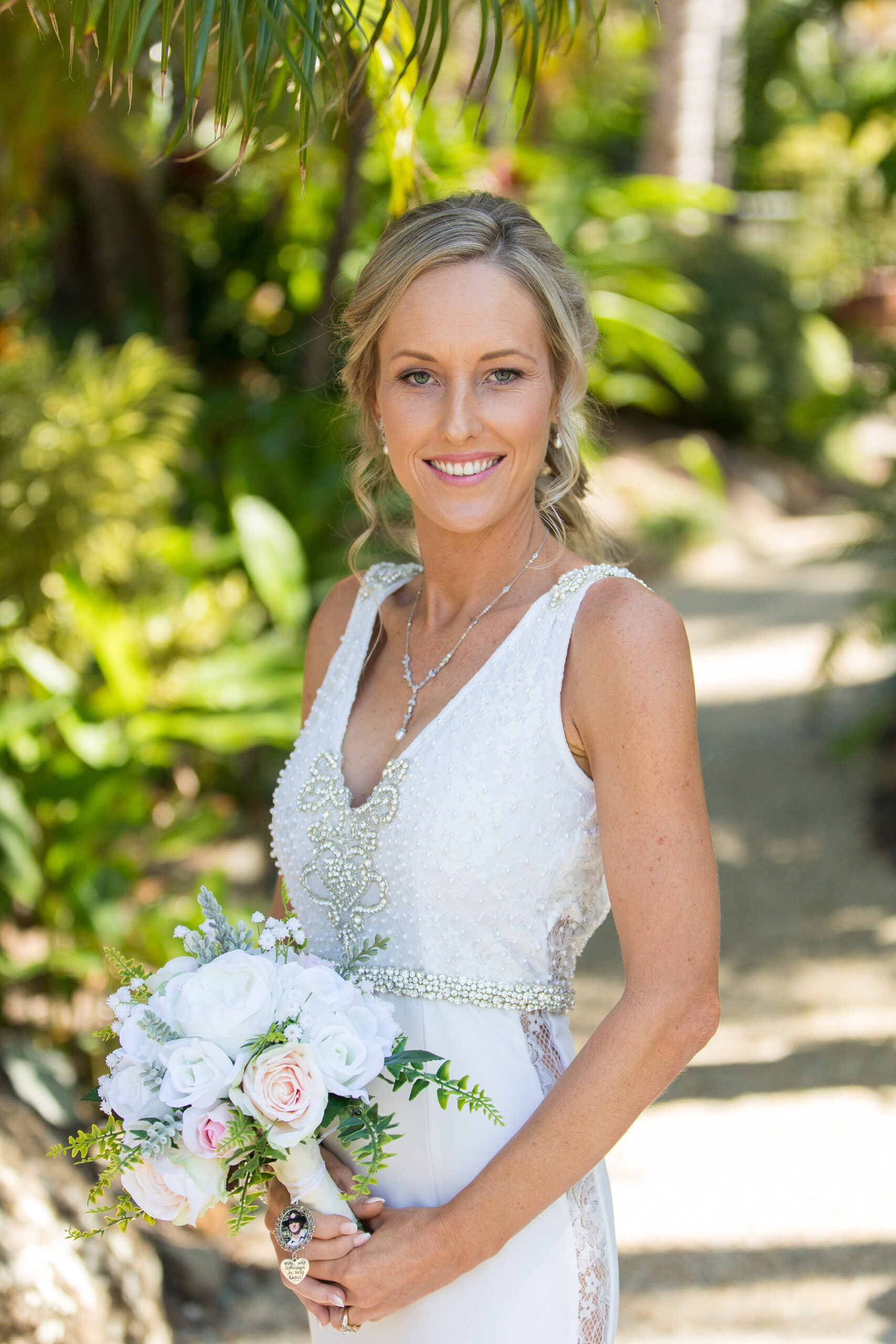 Christie-Lee paired her gown with Fletcher & Grace accessories.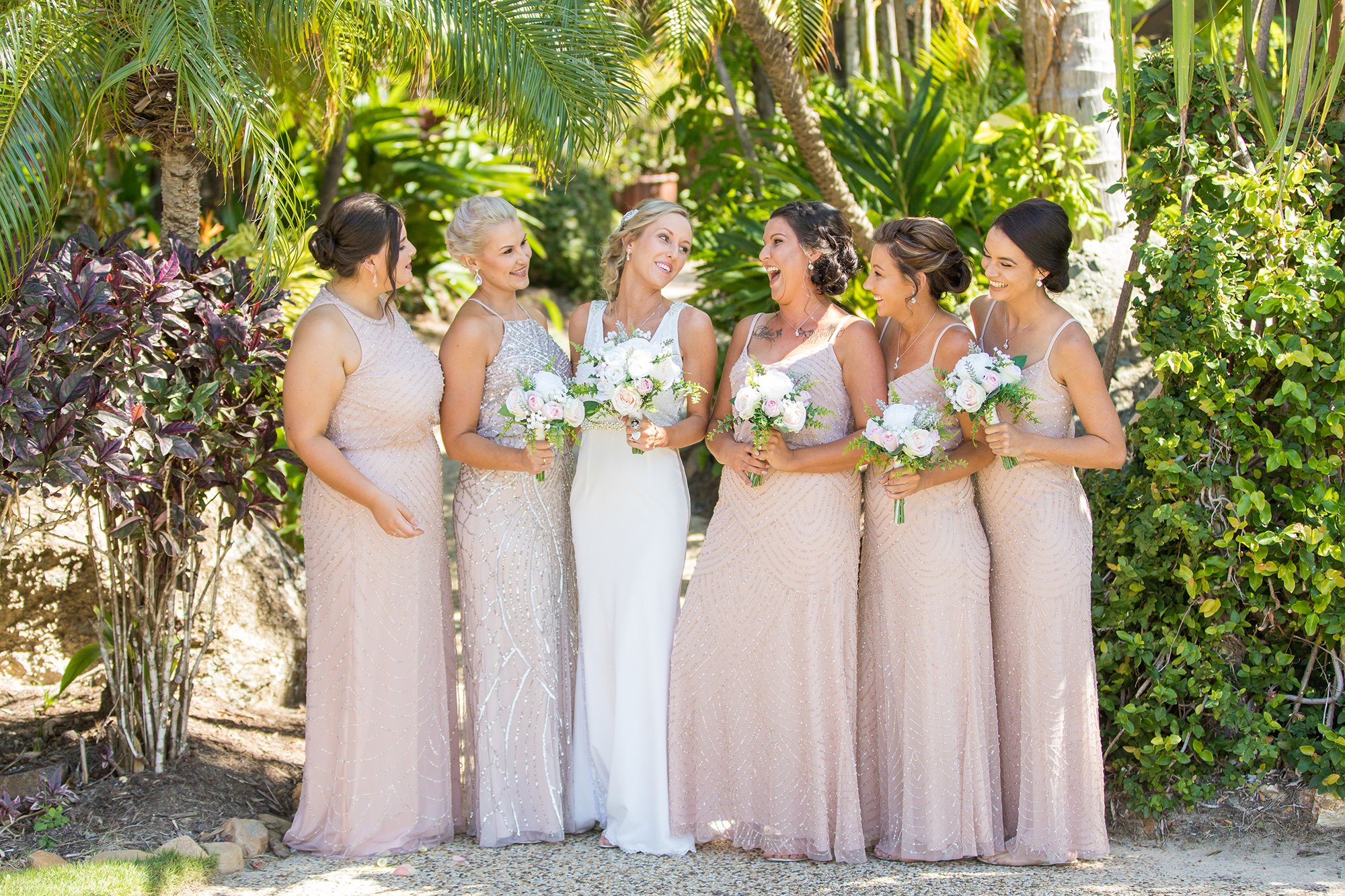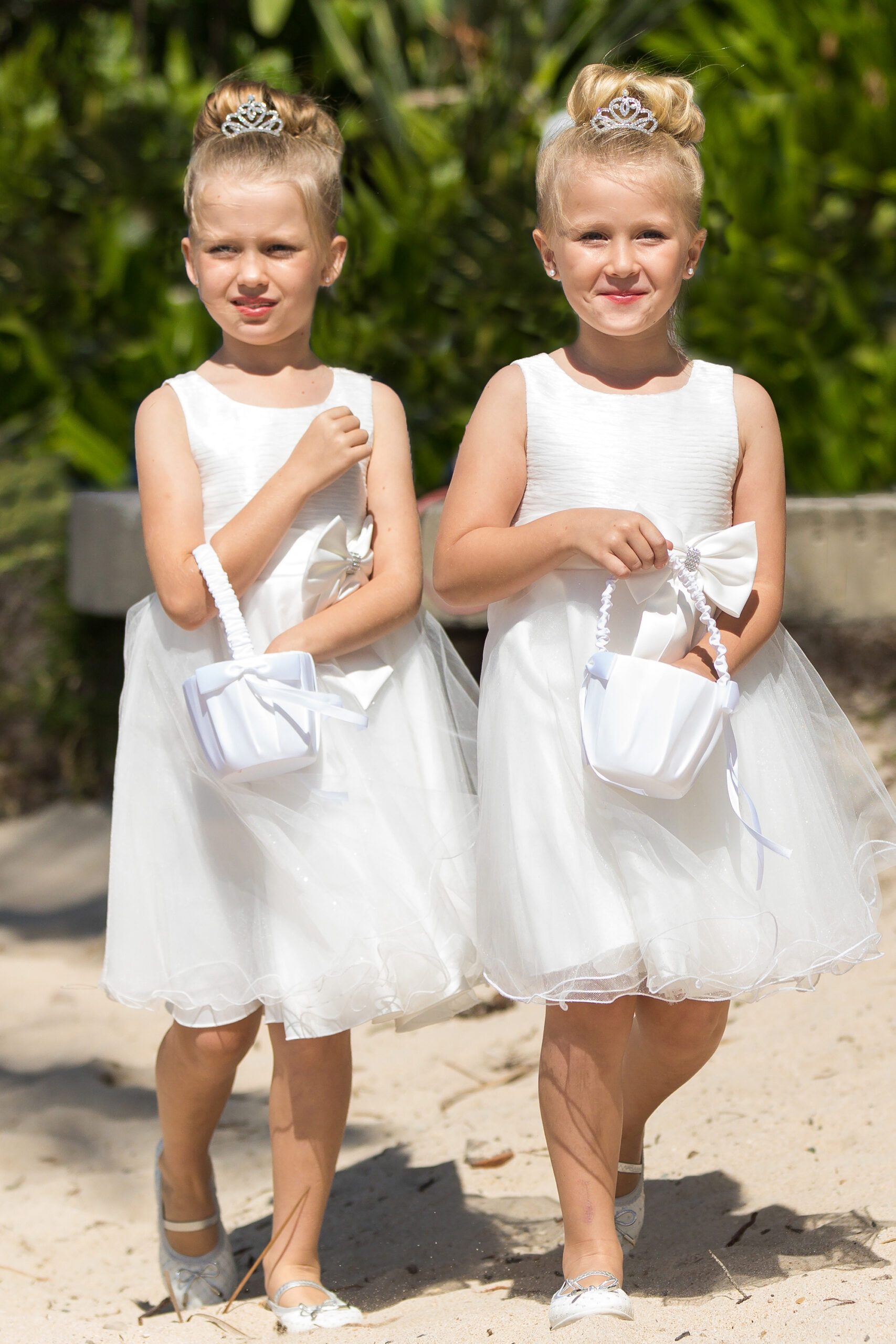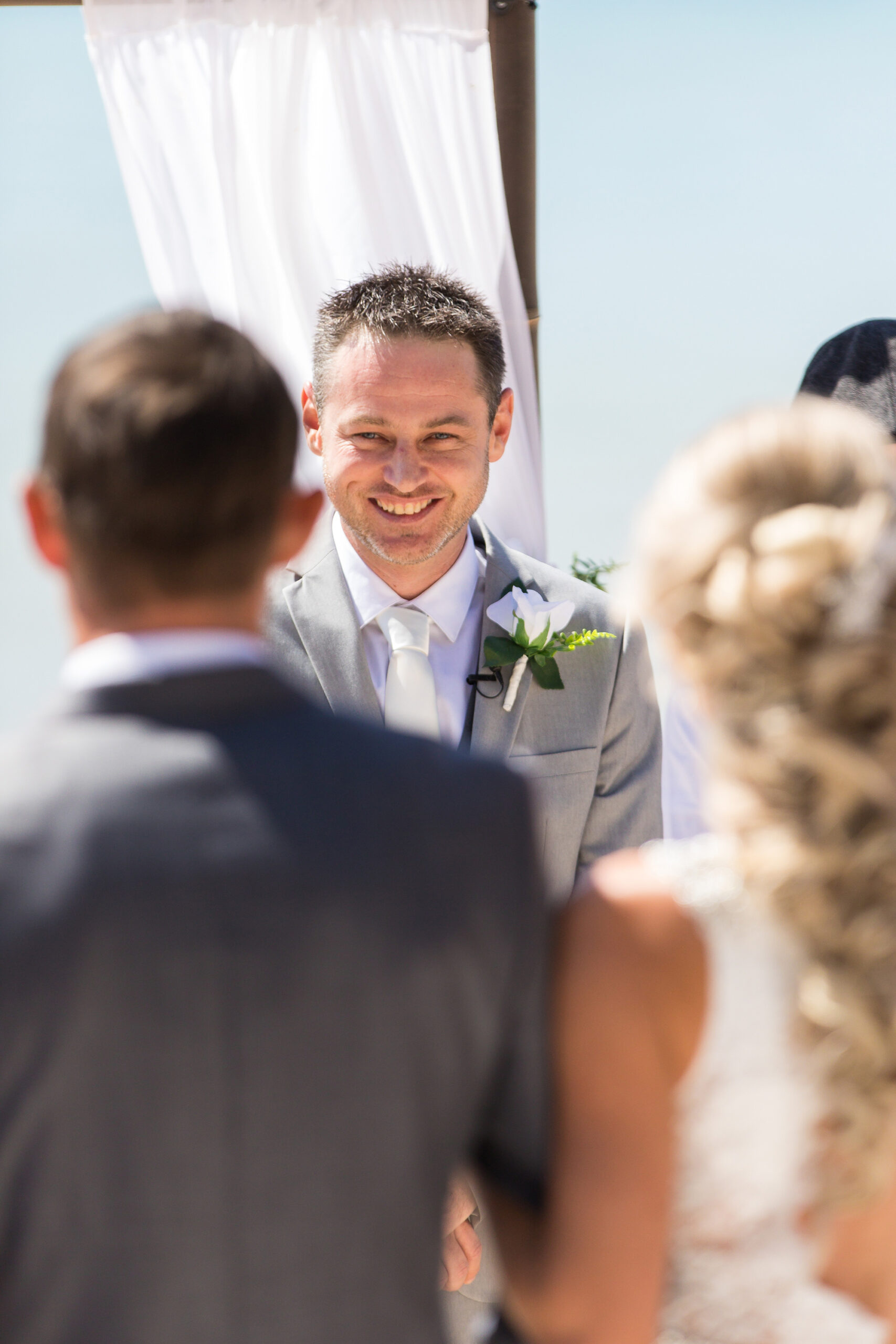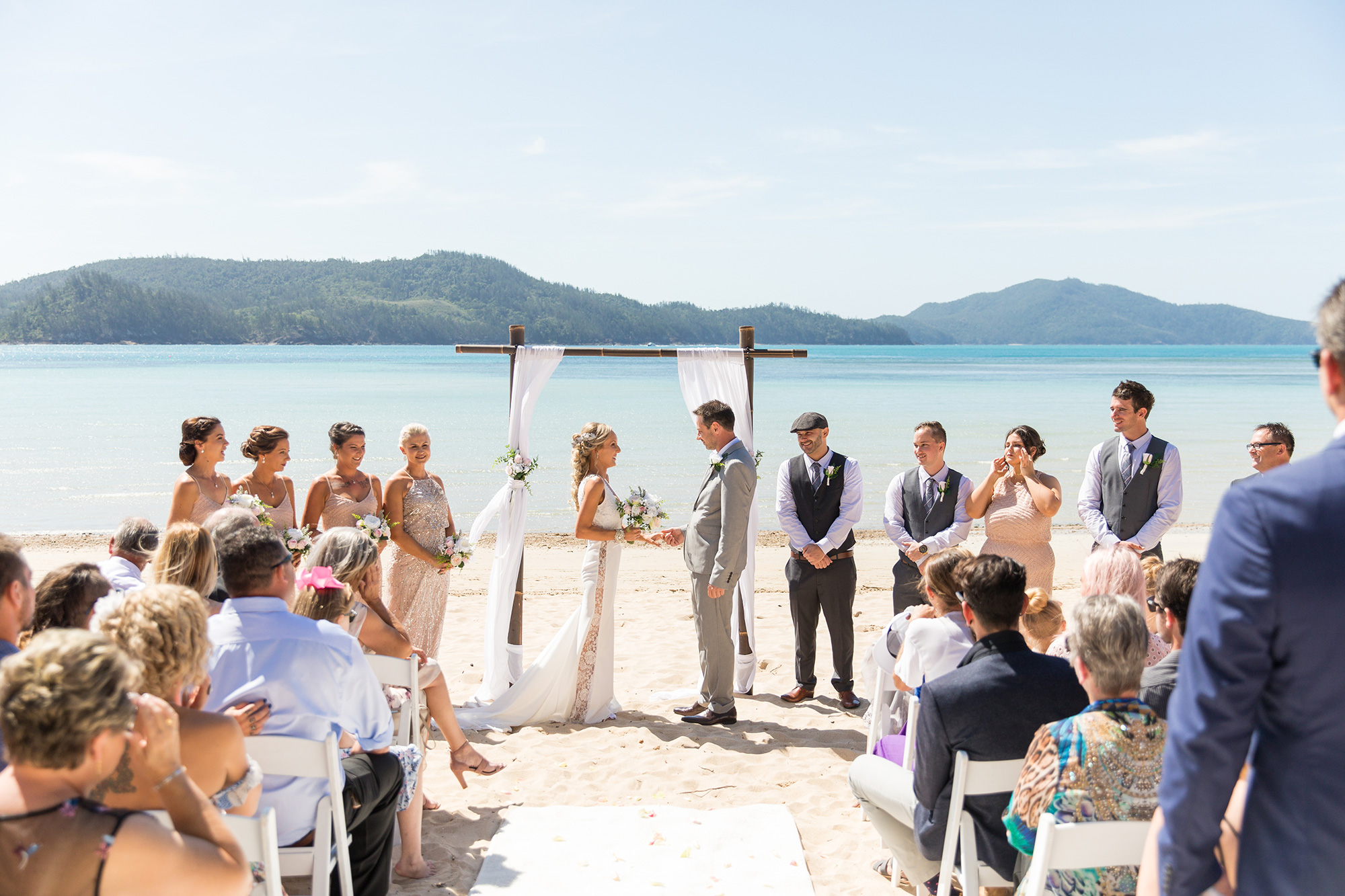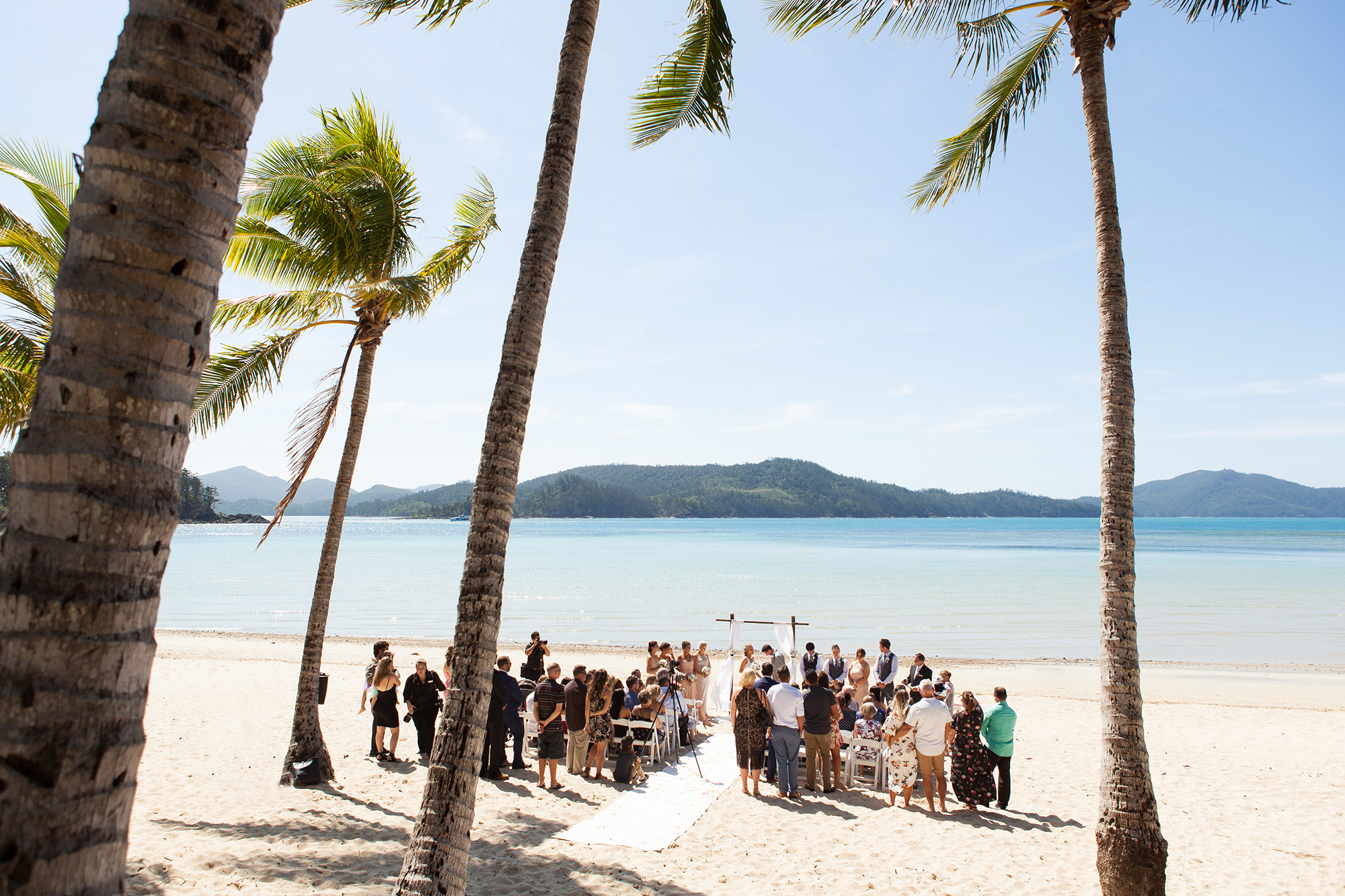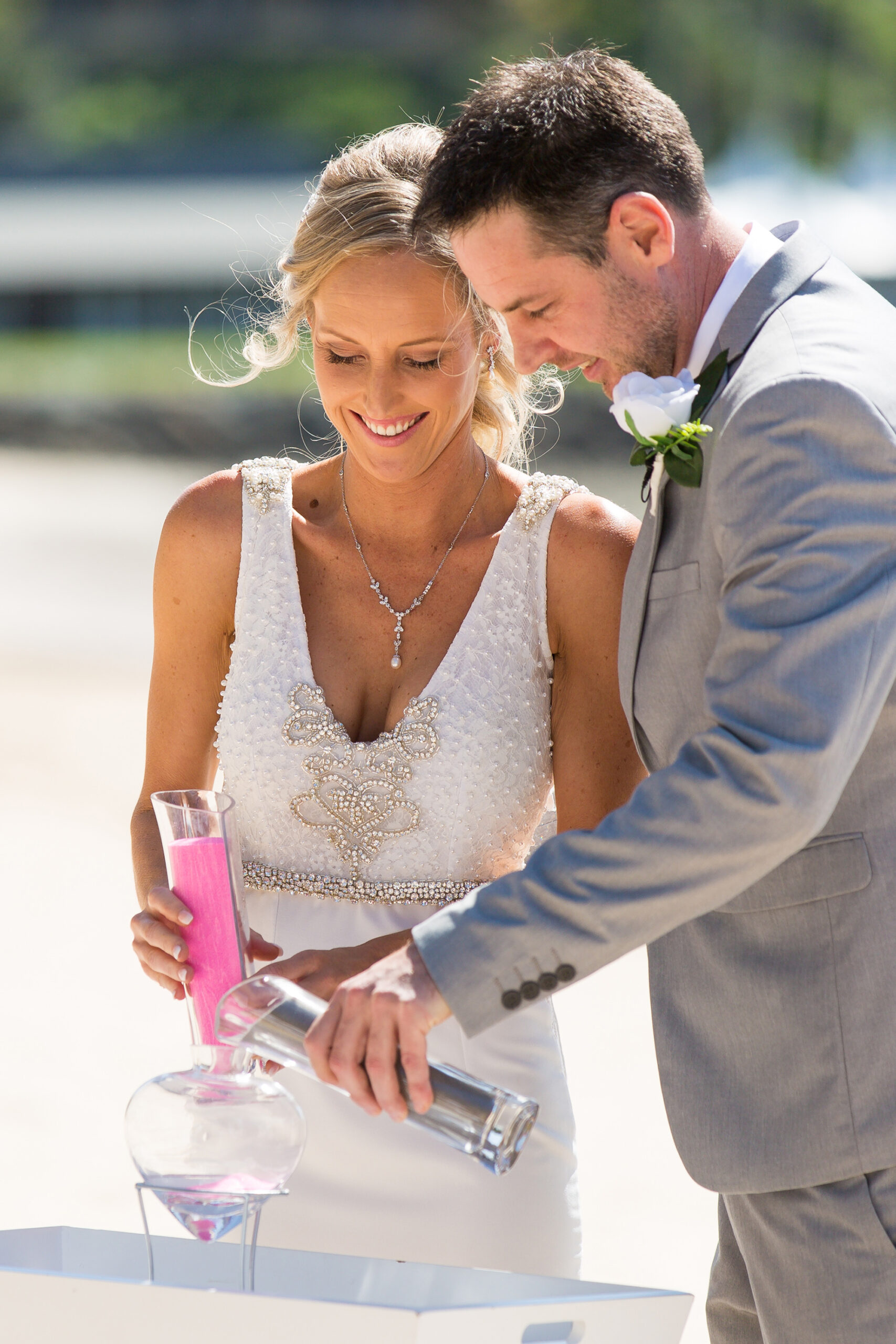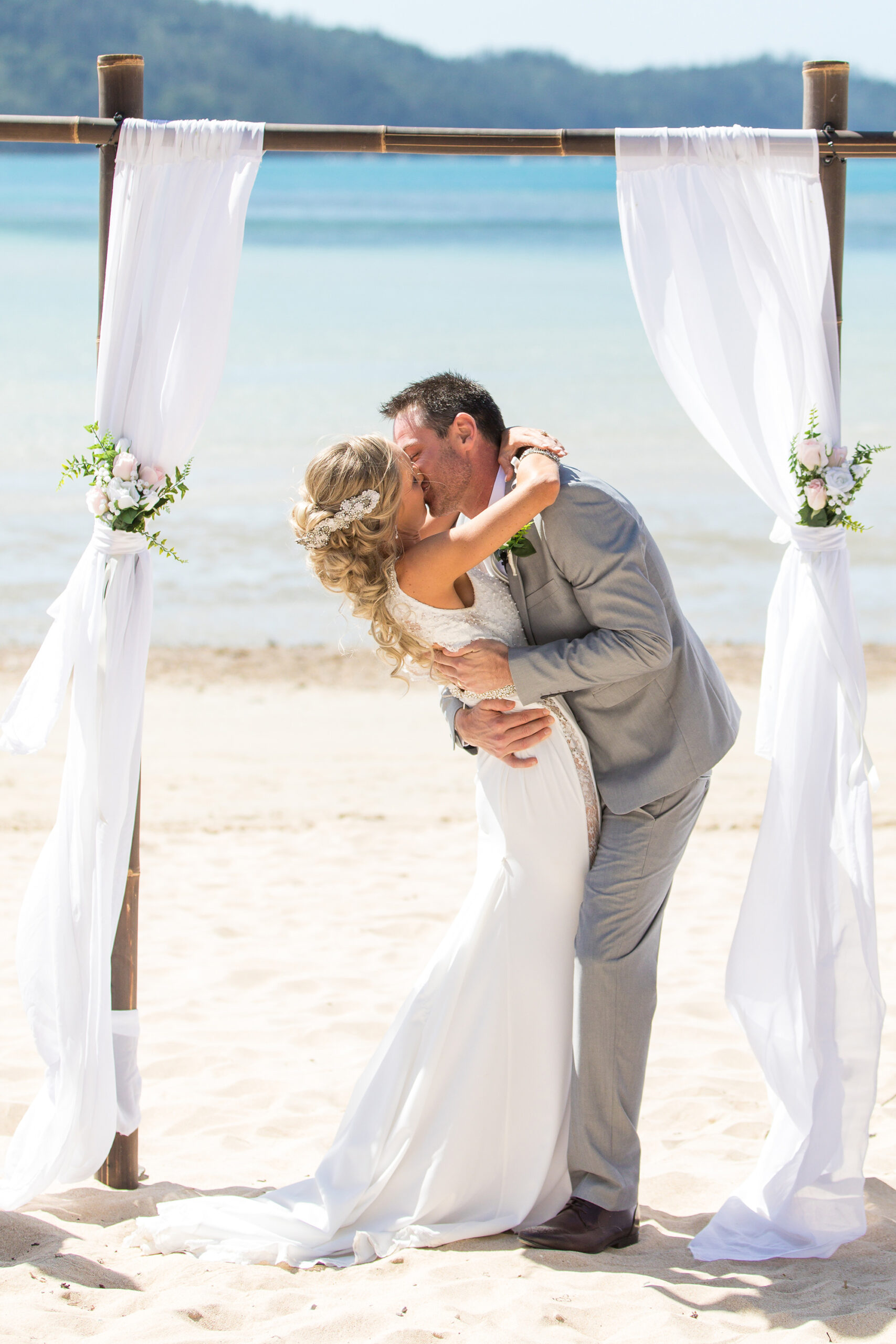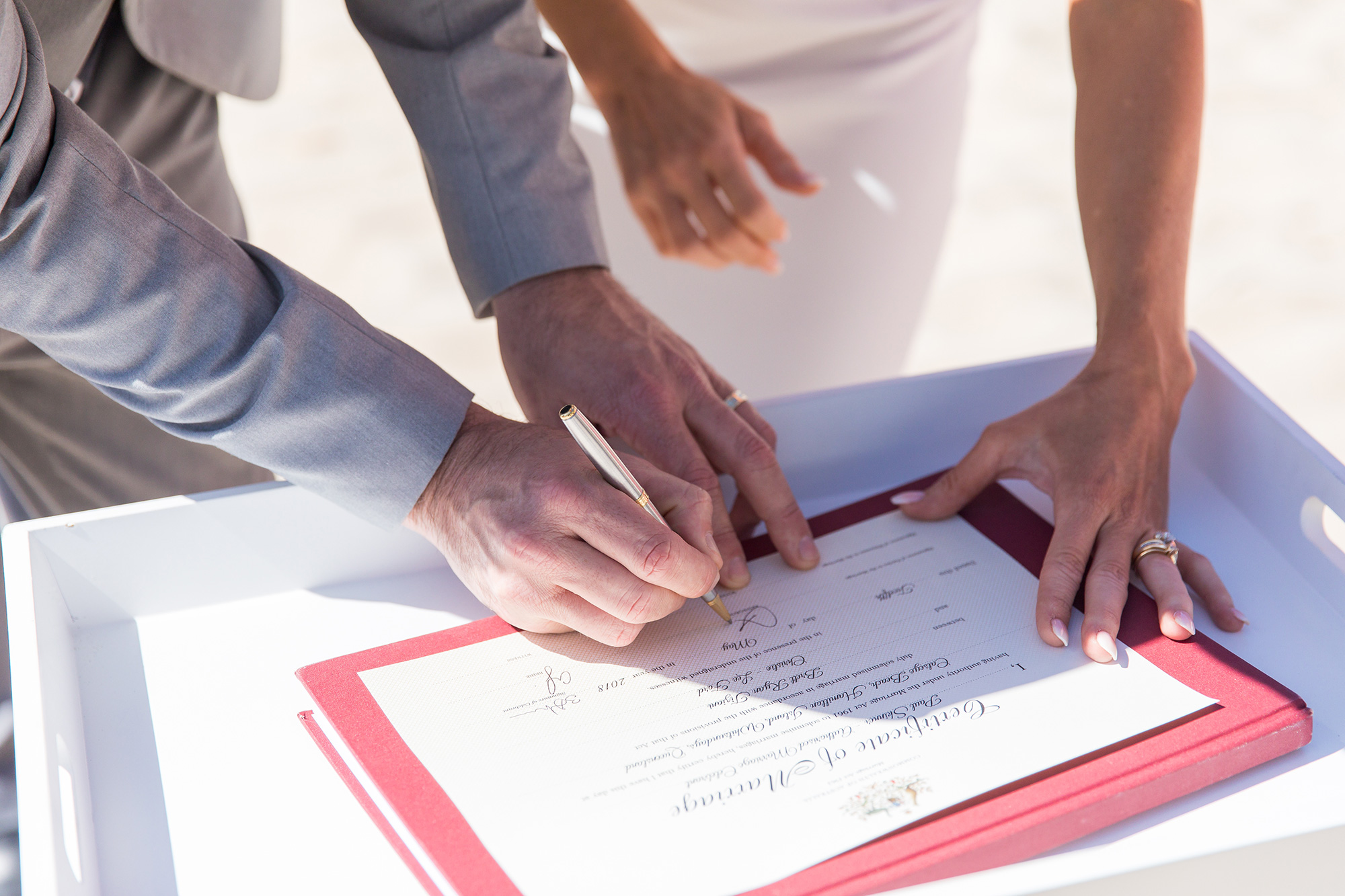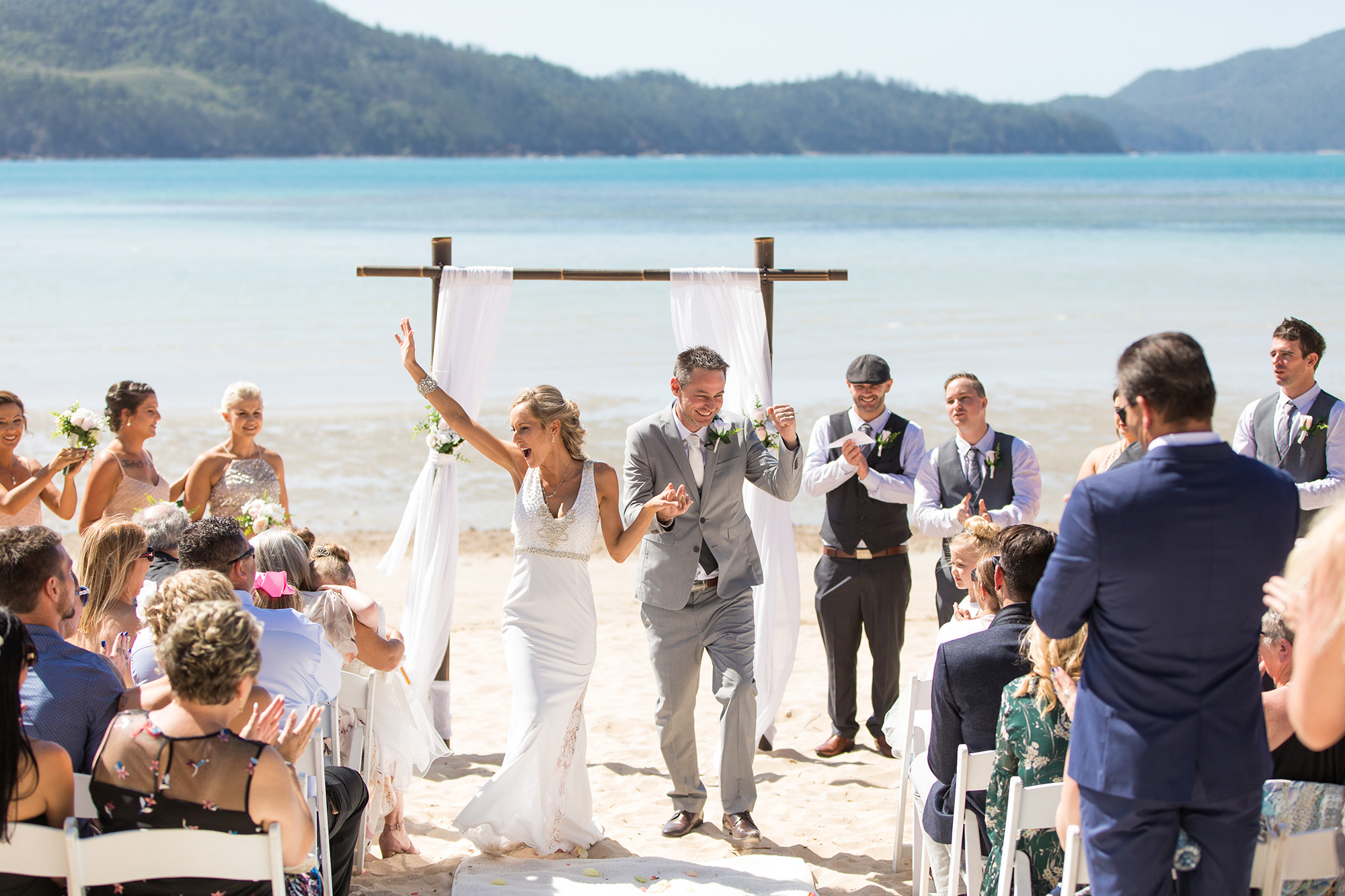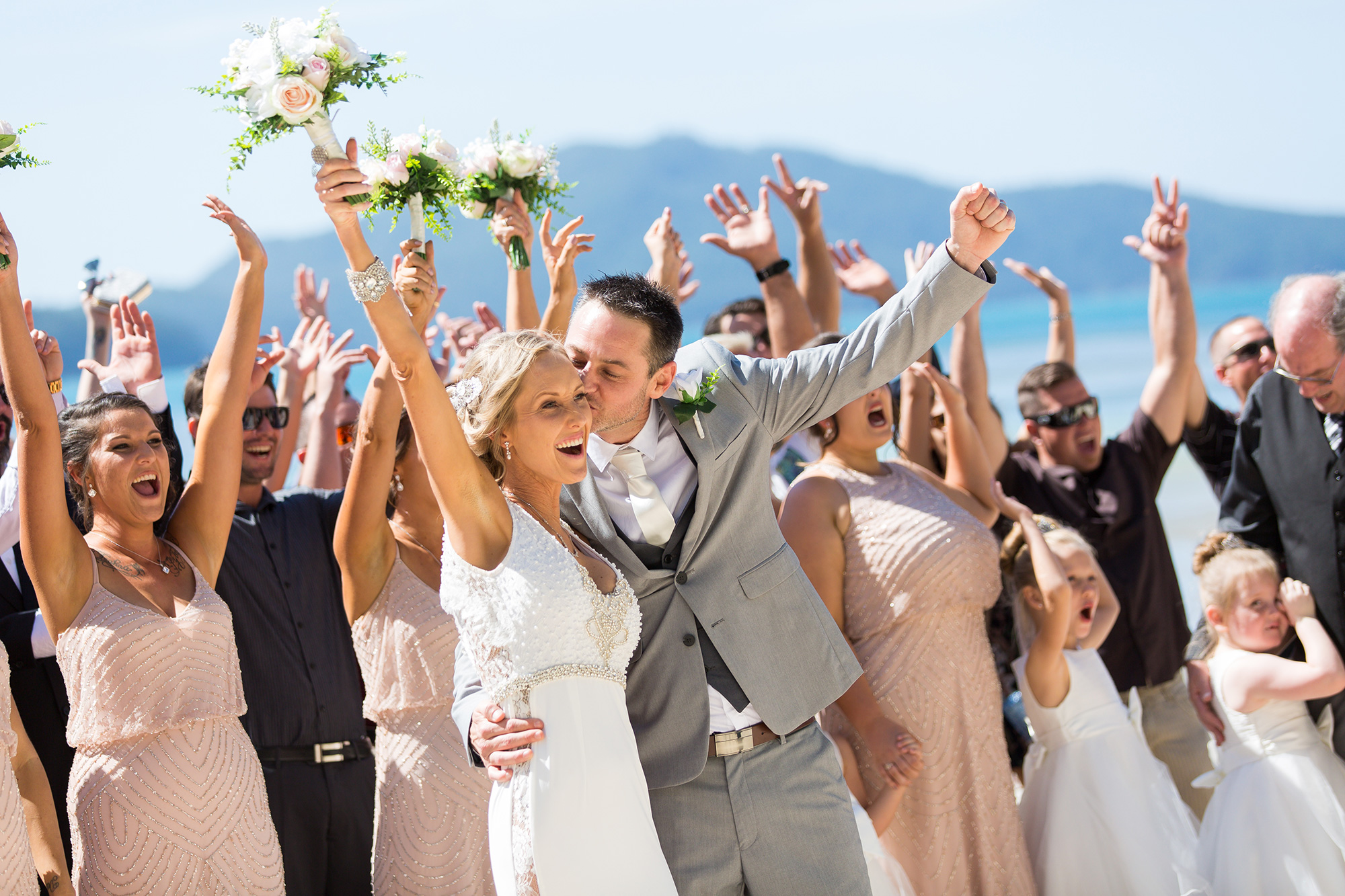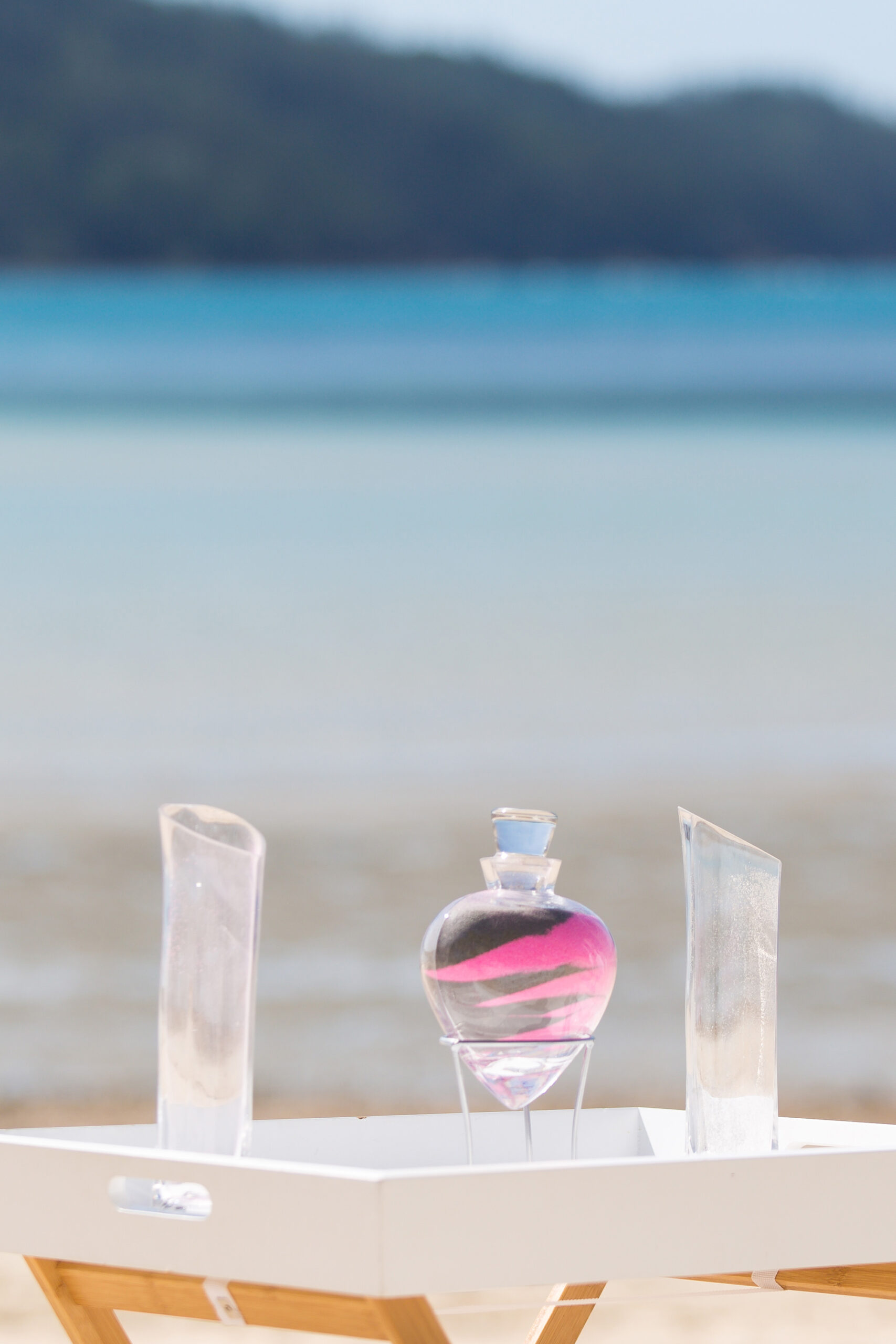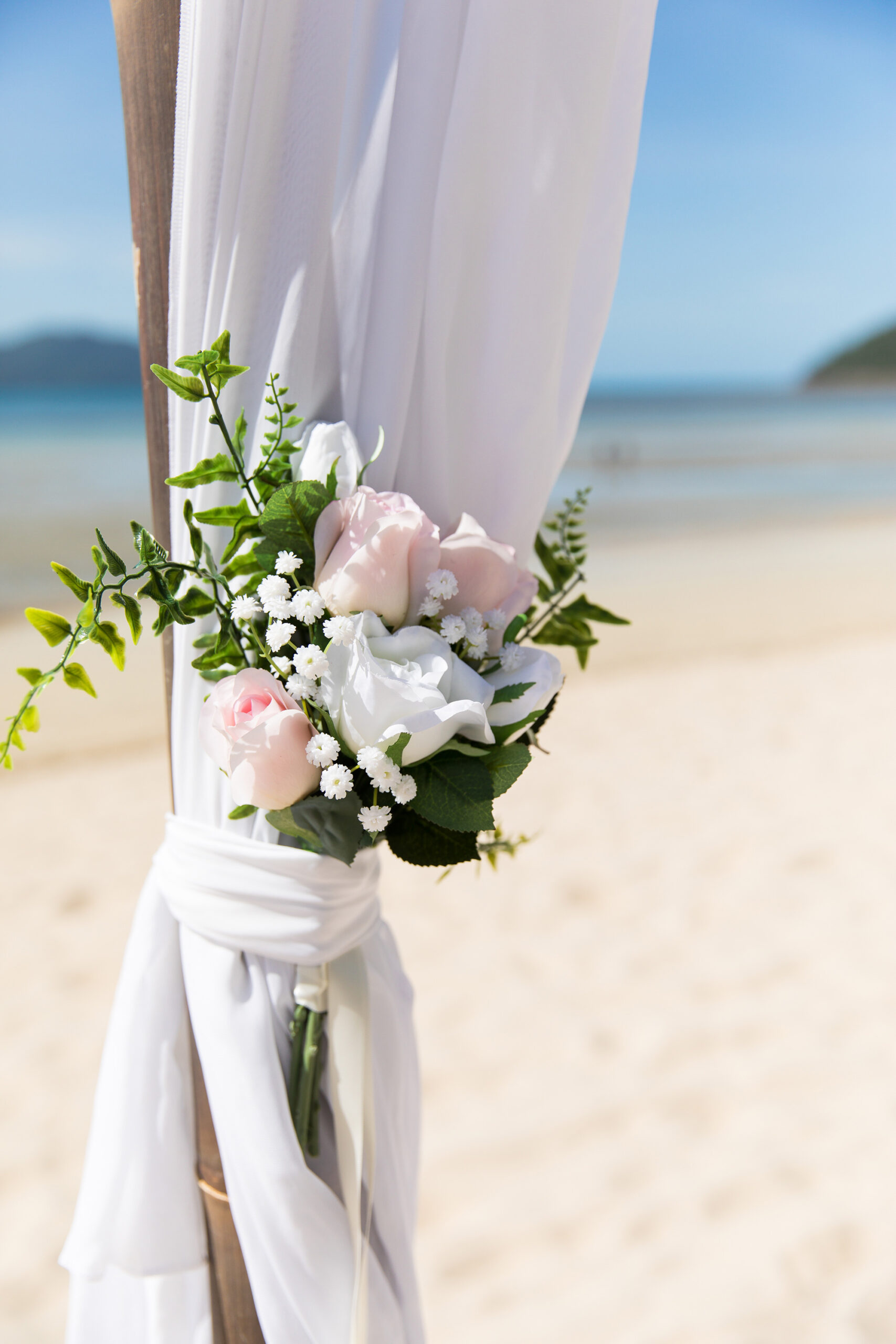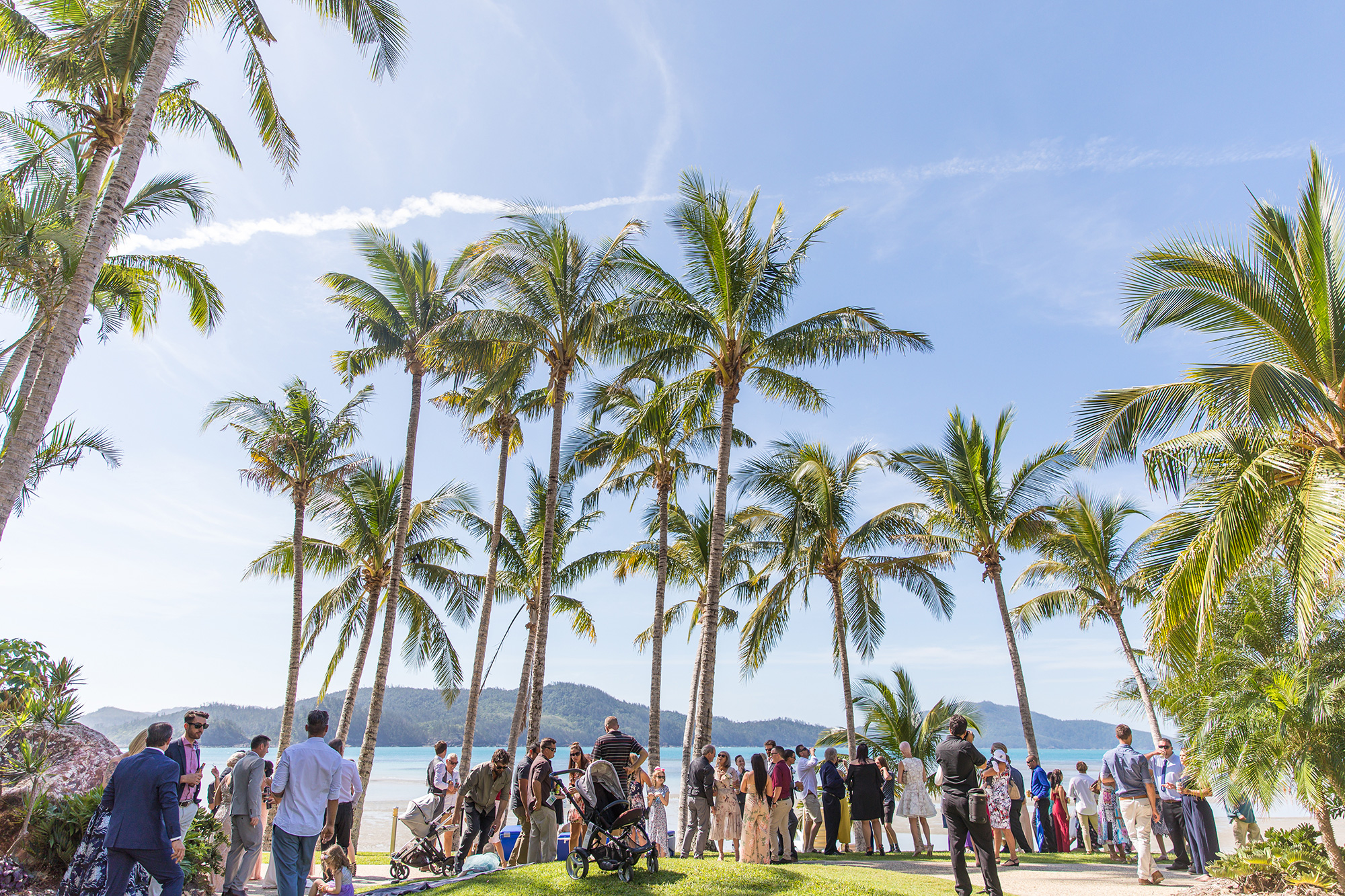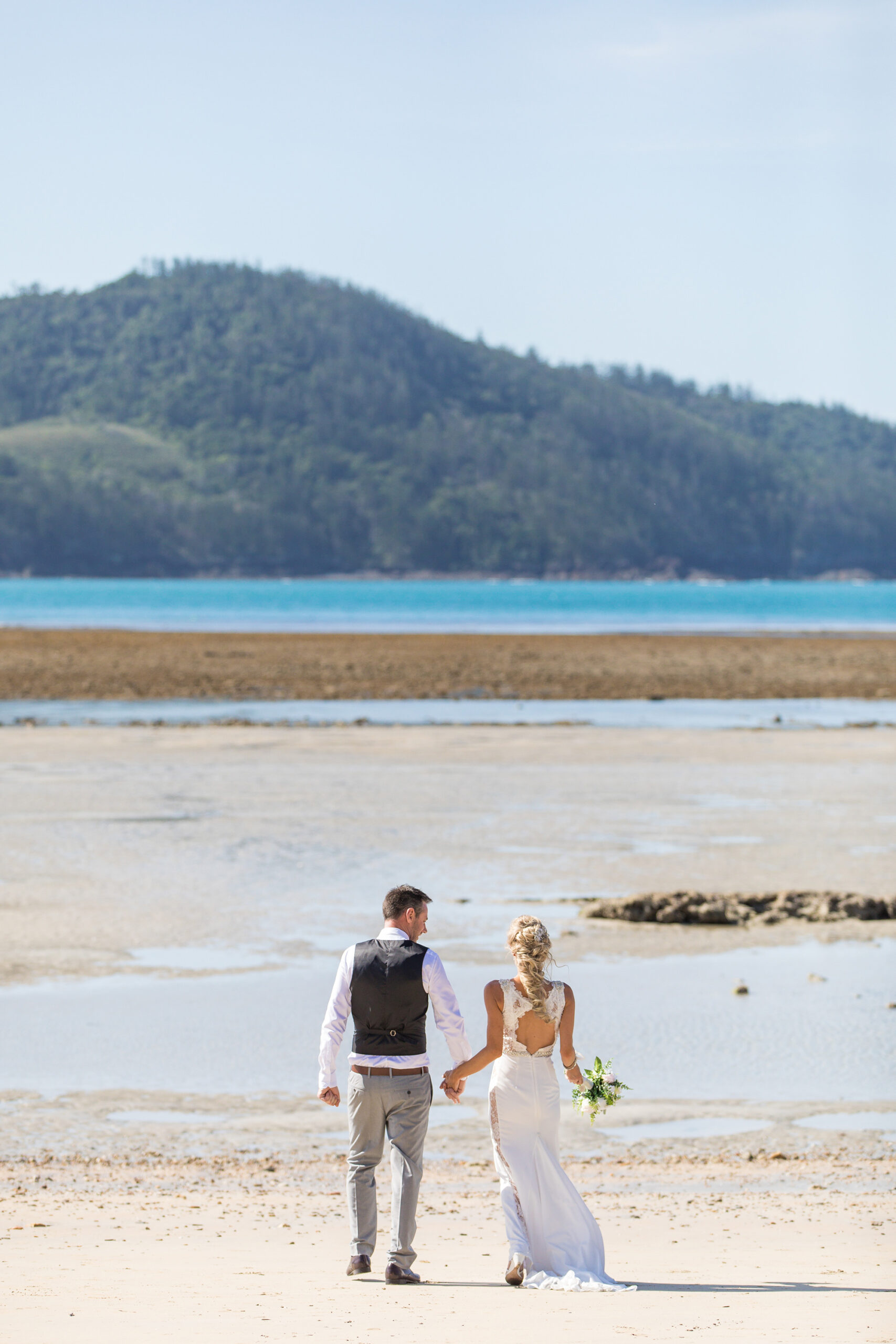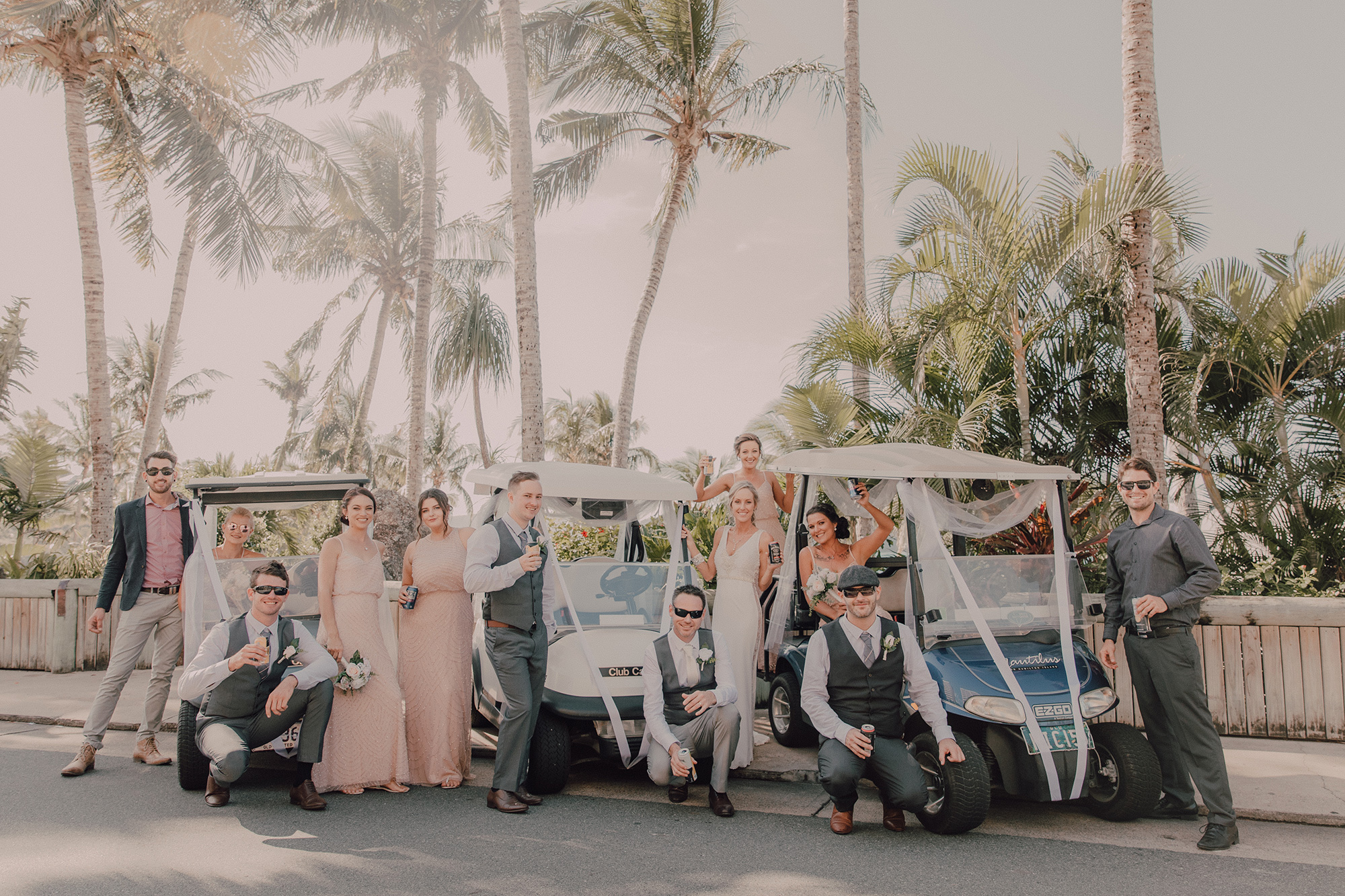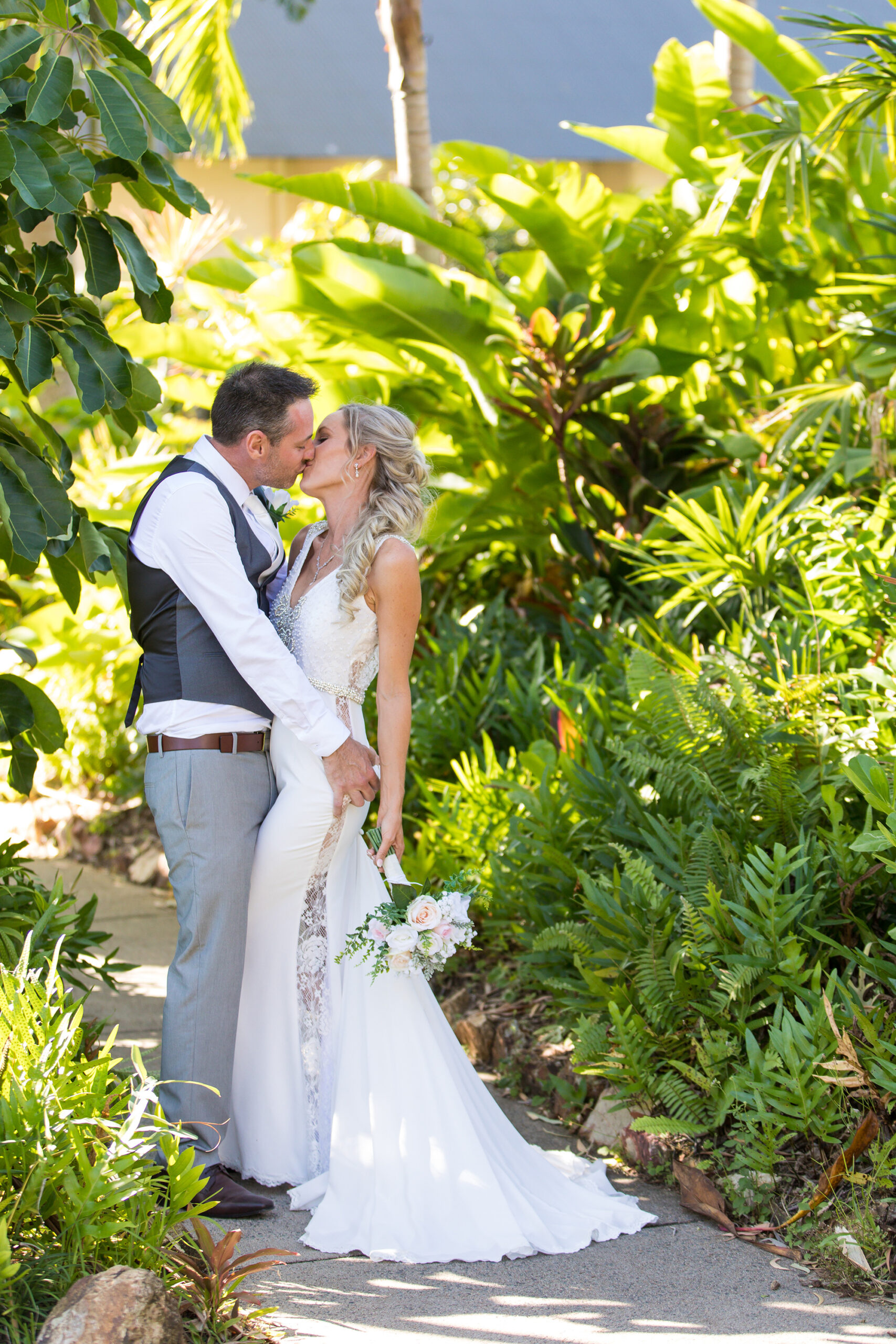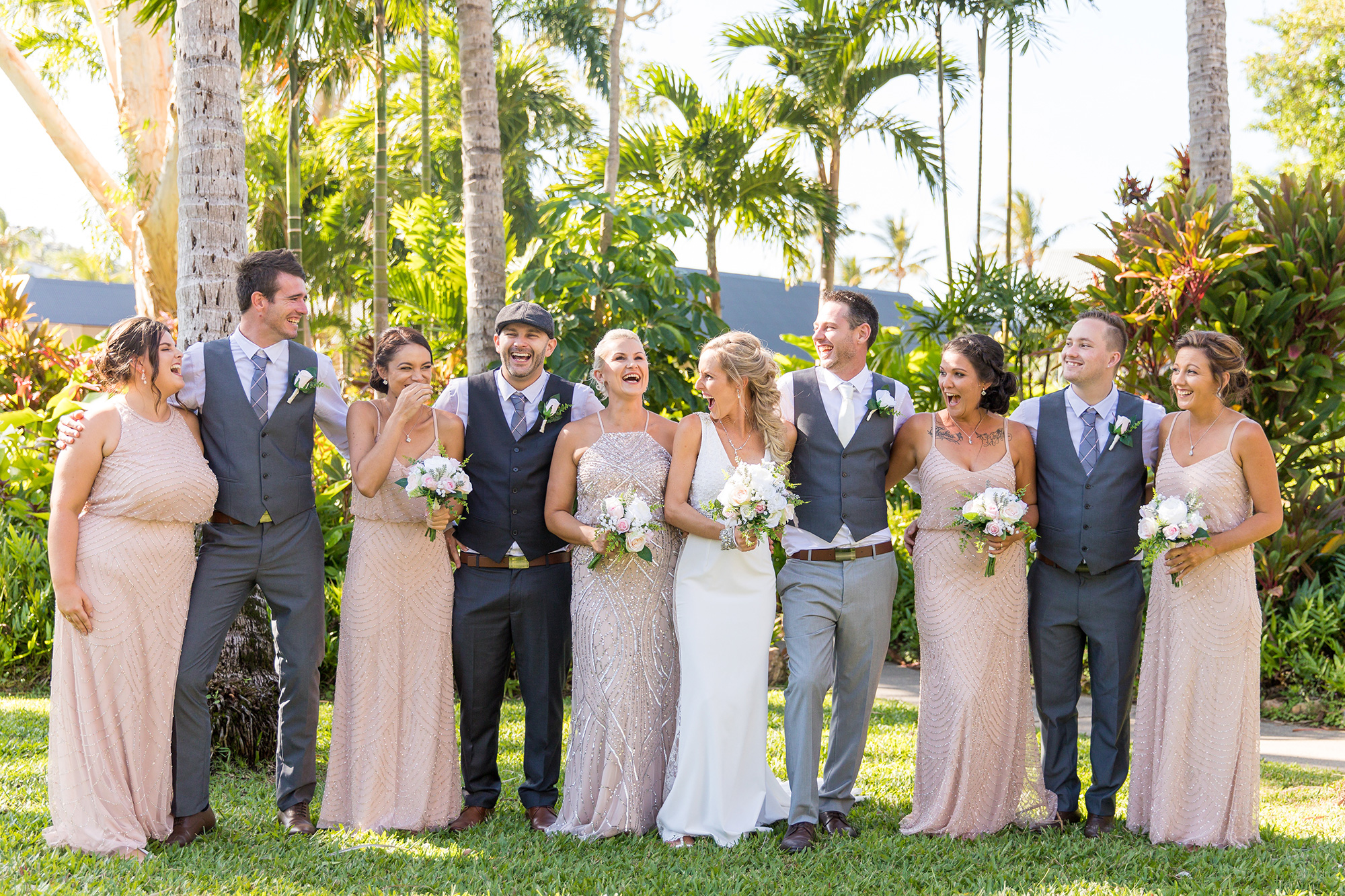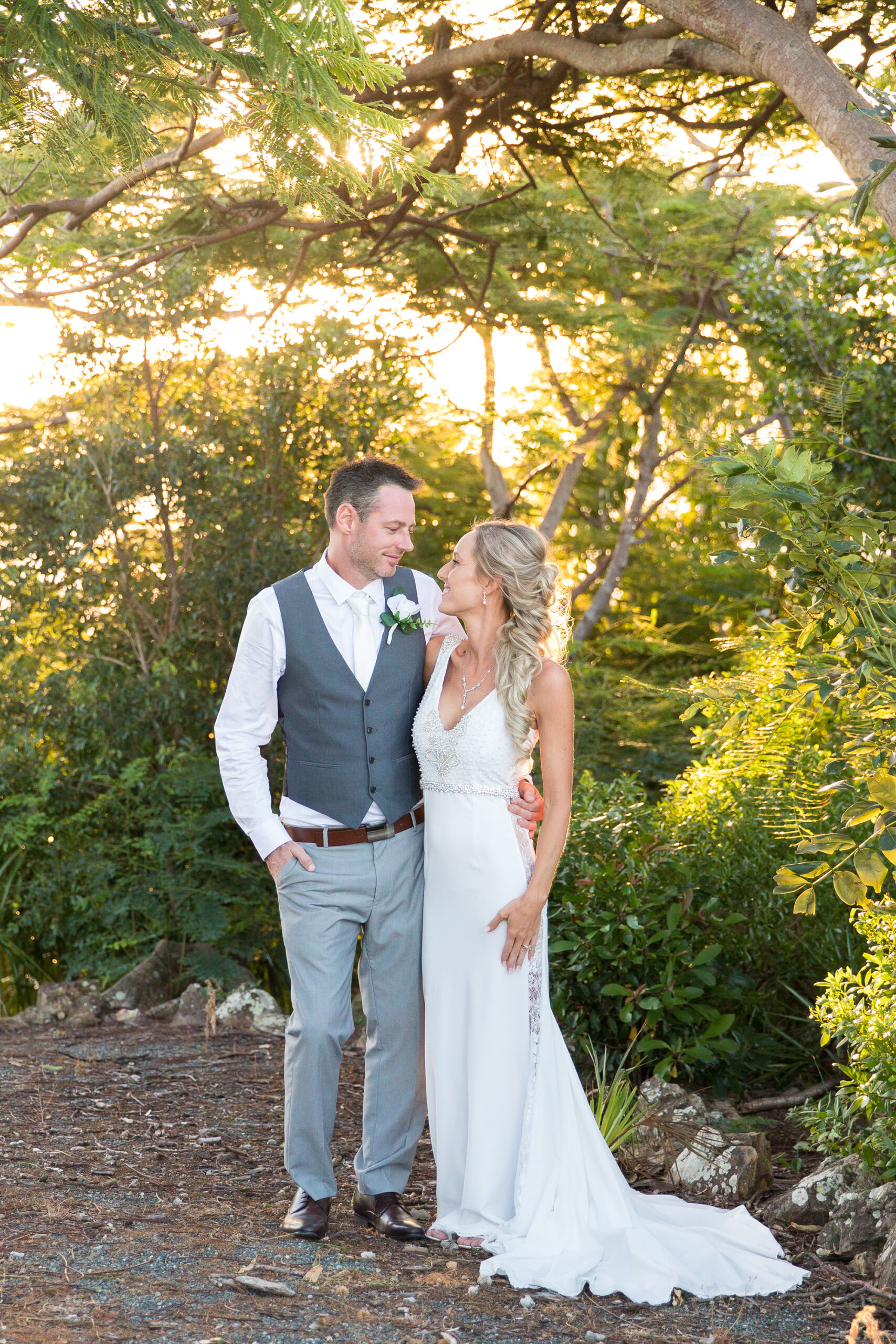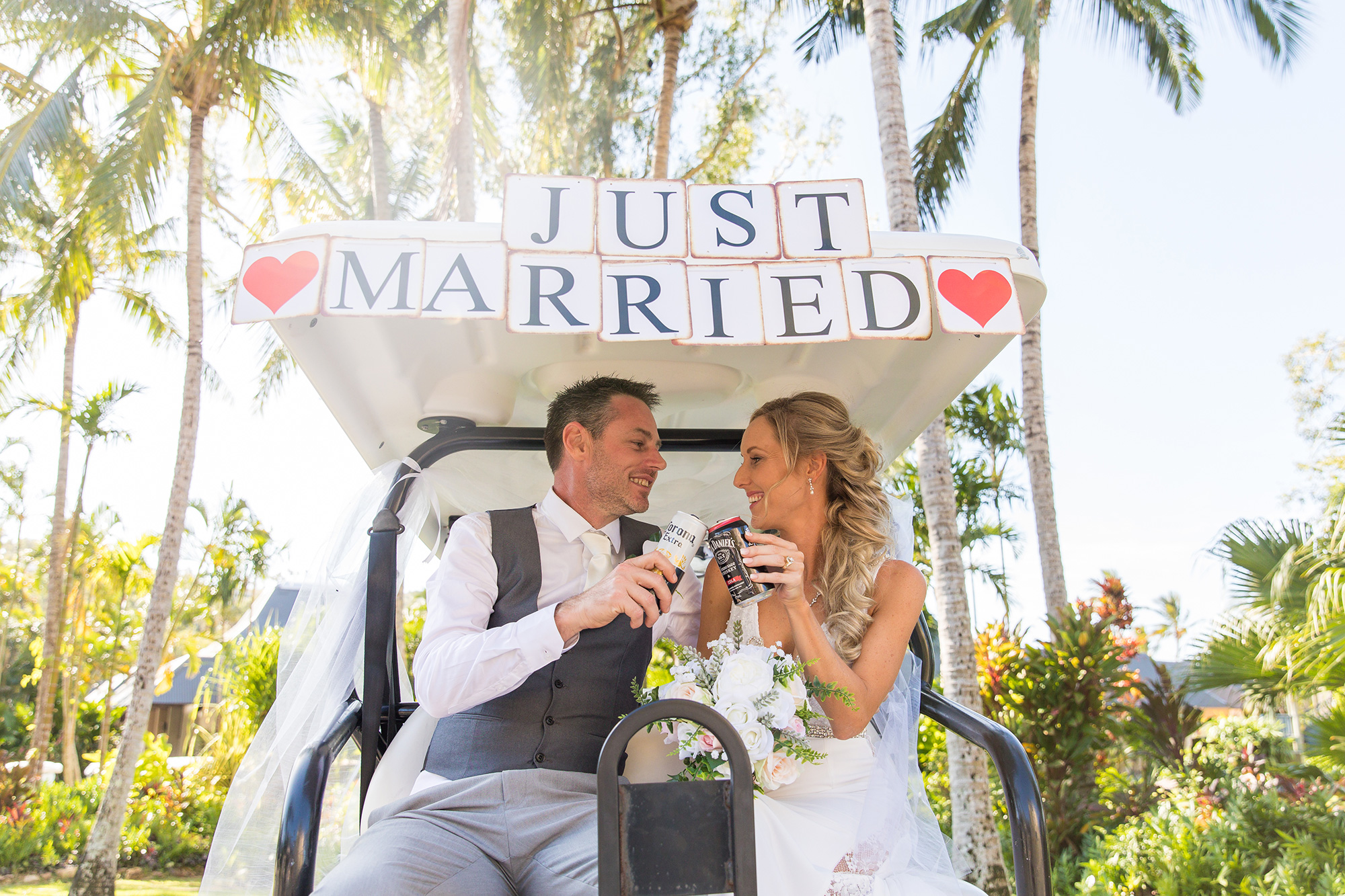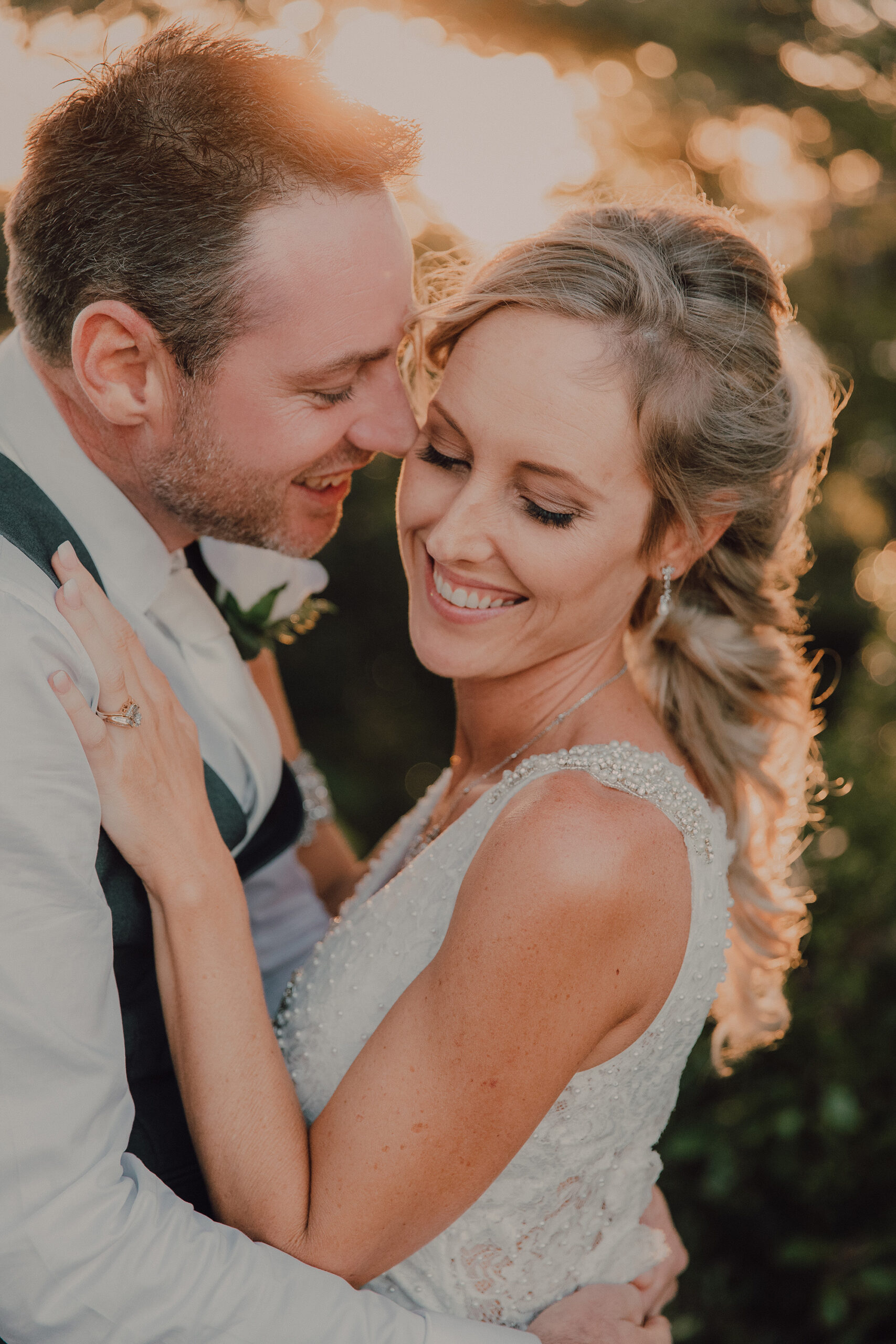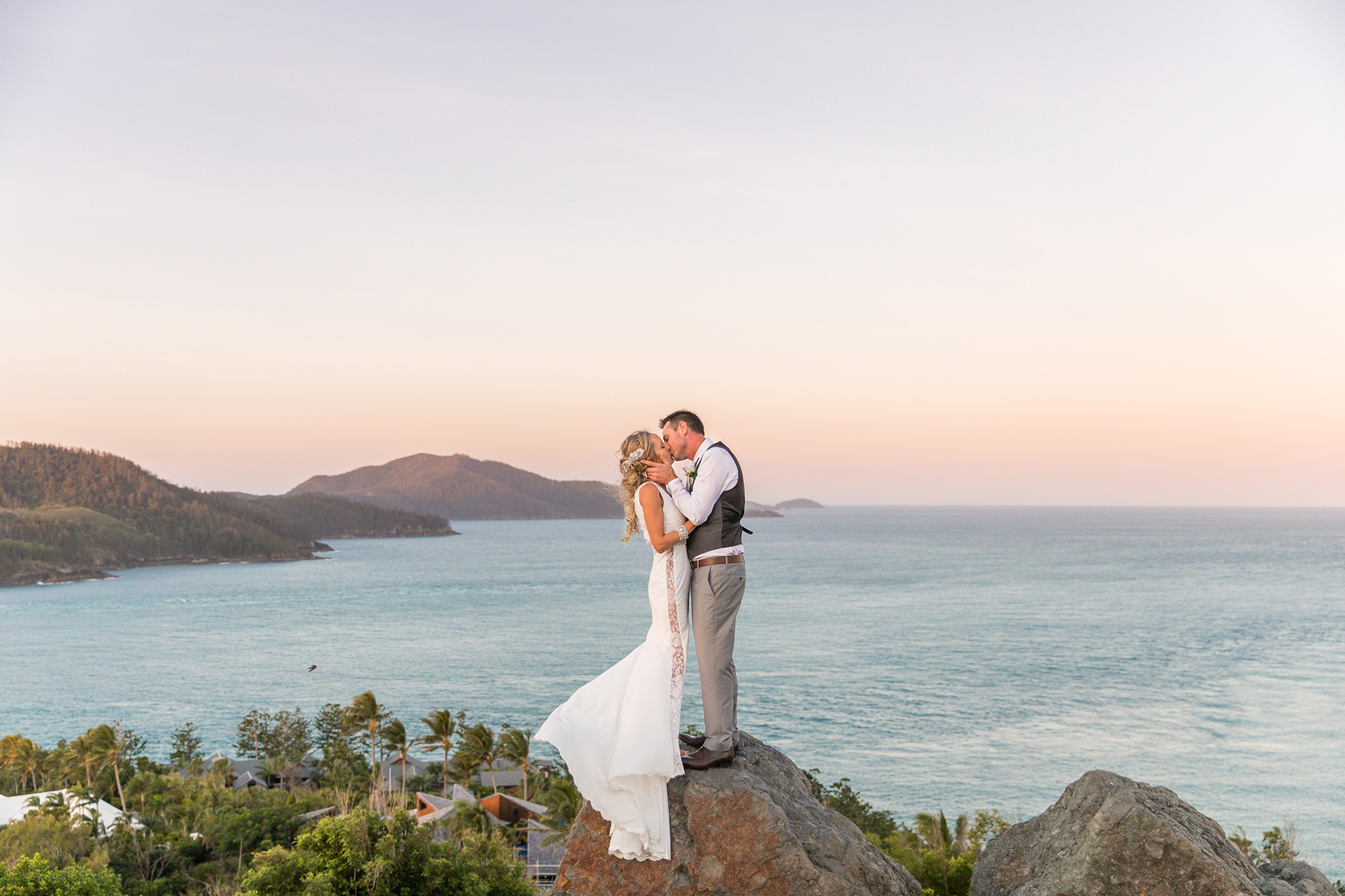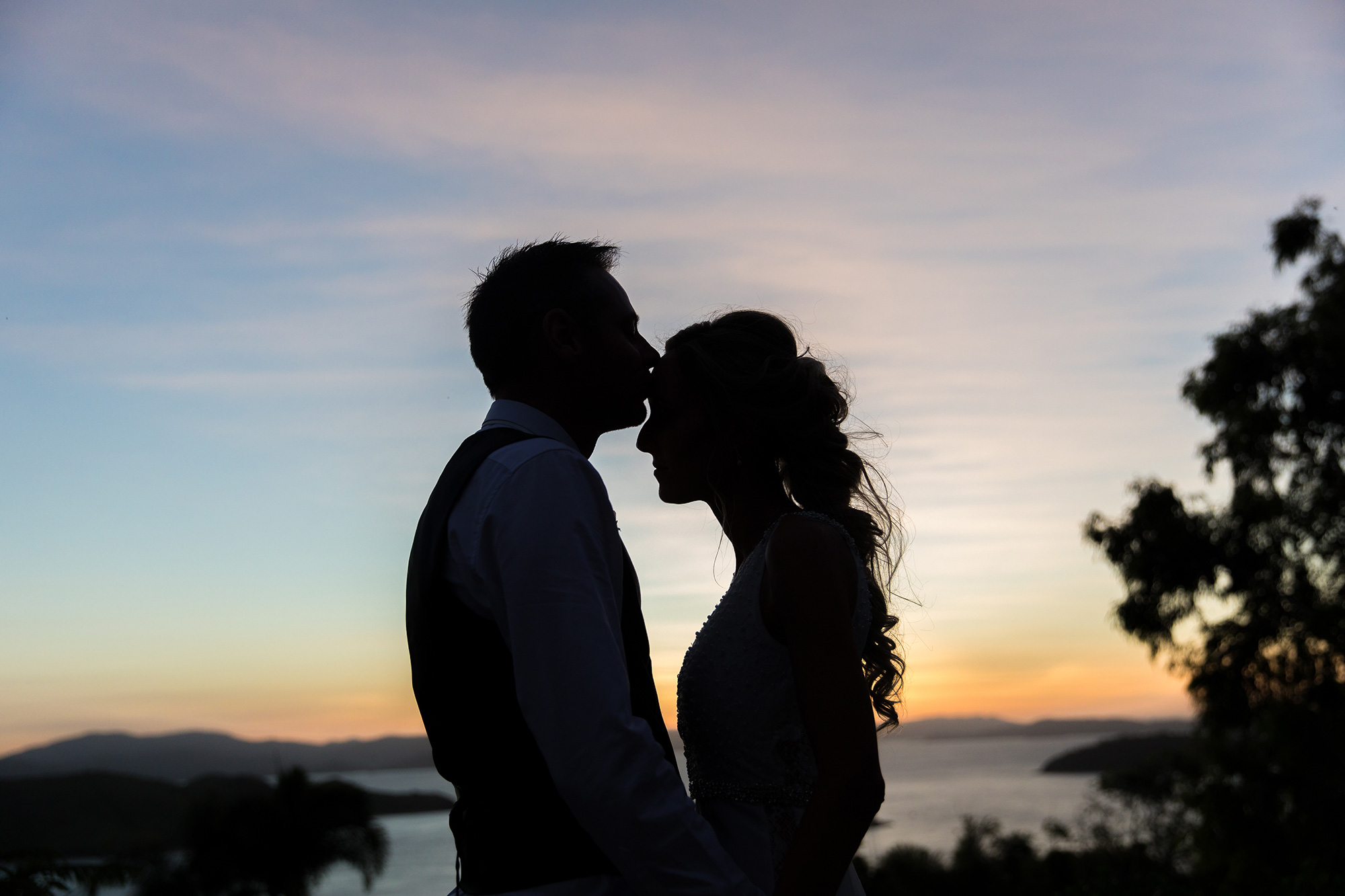 "Stop, breathe, look around and enjoy every single minute of the day. Oh, and don't fall pregnant while planning a wedding!"