If you think a seven-year-old's birthday party might be a bit of a bore – think again.
Jessica Donaldson, 29, met Ben Rivetti, 28, when she crashed his nephew's birthday party. "When the party came to an end, I decided that Ben was intriguing and I wanted to get to know him better," says Jess. With little information about who he was, she looked him up via mutual friends on Facebook.
Lucky Ben was delighted to hear from the gate-crasher and they had their first date. Exactly 12 months later, Ben dropped to one knee in the laundry. "He did it this way is because he knew that if he organised a dinner, or any kind of a date, I would always figure out what was happening before," smiles Jess.
The couple married at their Gold Coast wedding on July 25, 2015 at Broadbeach in Queensland. Their ceremony at a church near the waterfront was followed by a reception at the local community hall. "Ben and I have always had a special connection with each other, starting with being born on the same day," explains Jess. "We love, respect and appreciate everything we do for each other every day."
Photos courtesy of Kelly Pack Photography.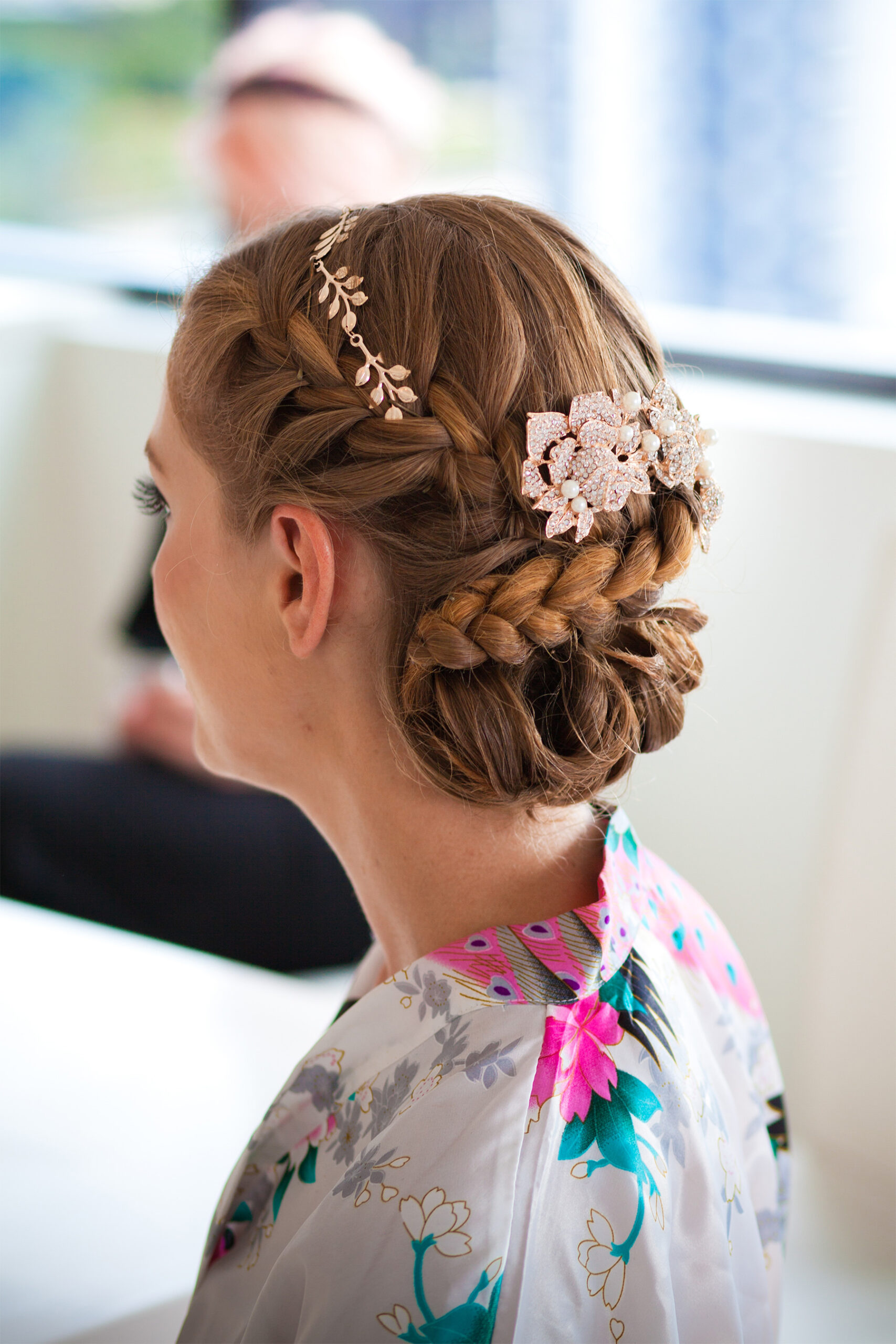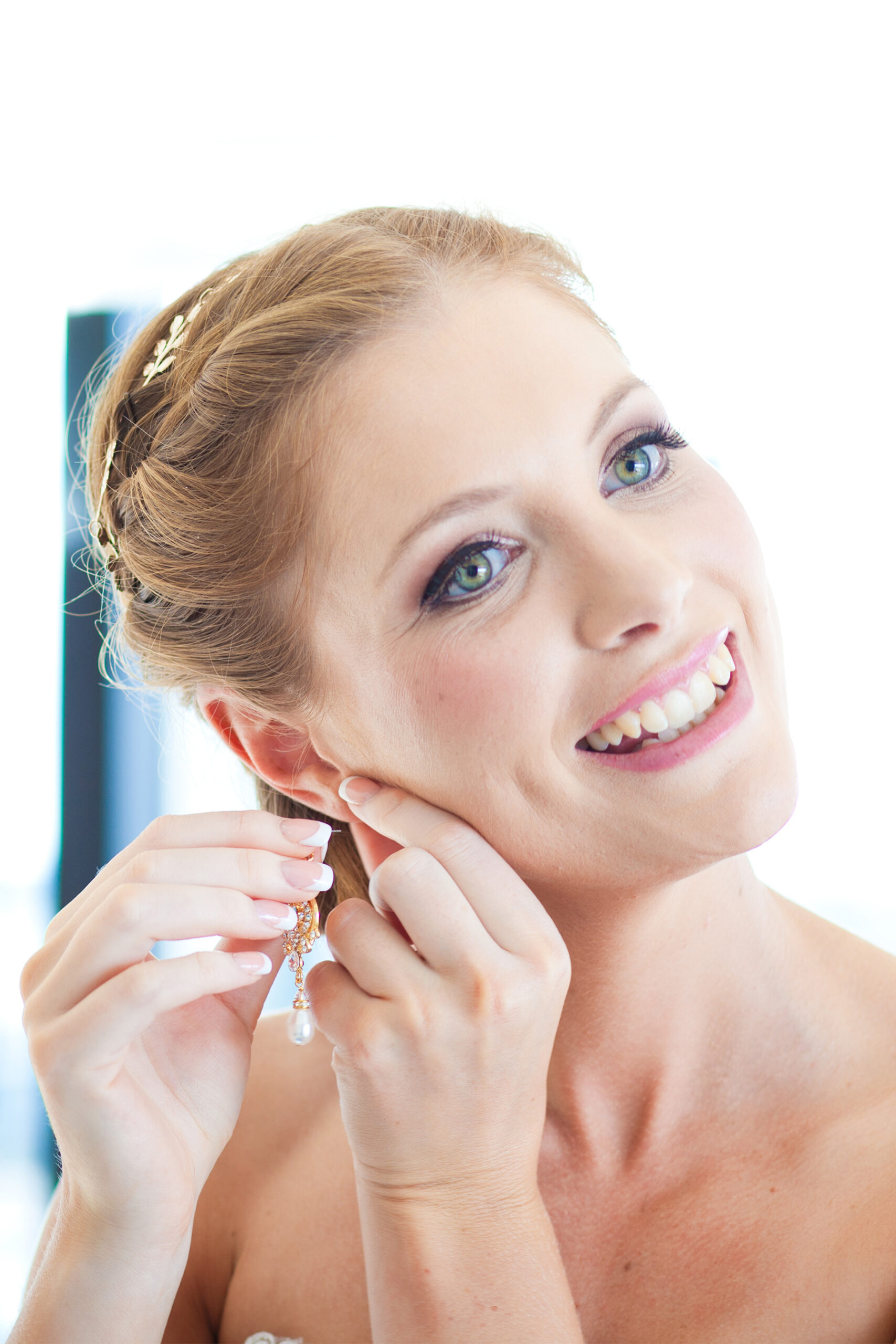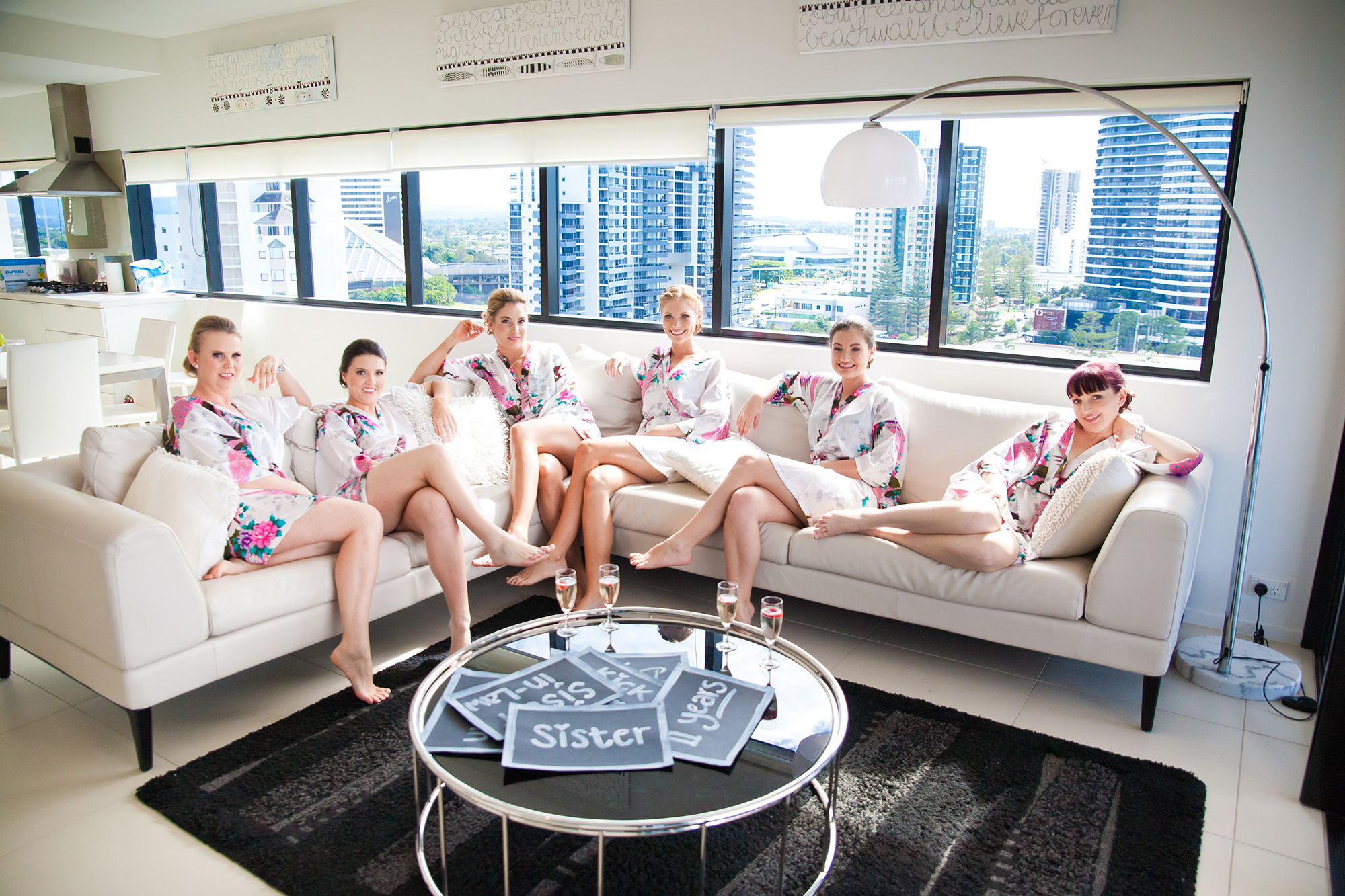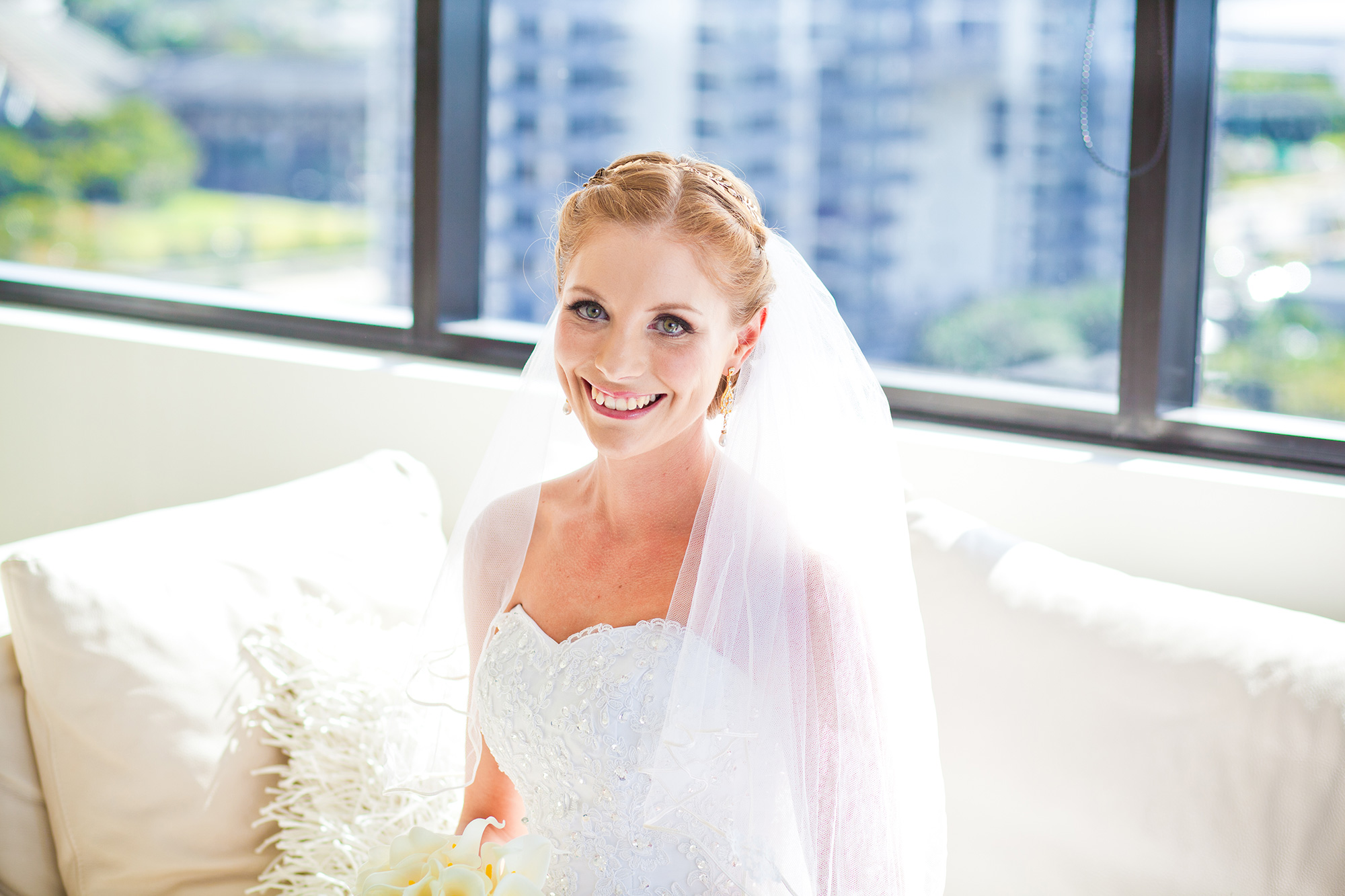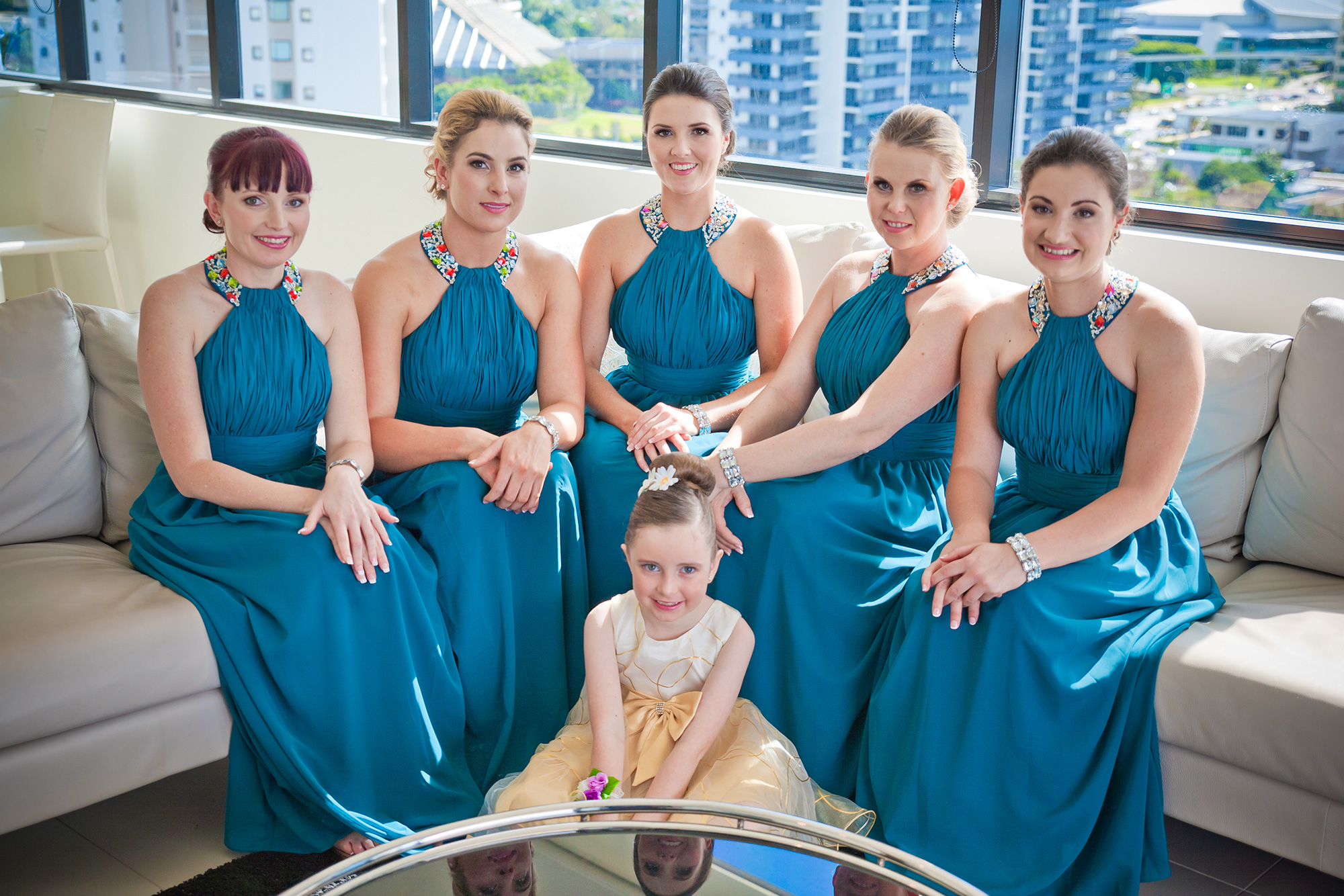 The bridesmaids were aptly swathed in deep turquoise for the beachside event.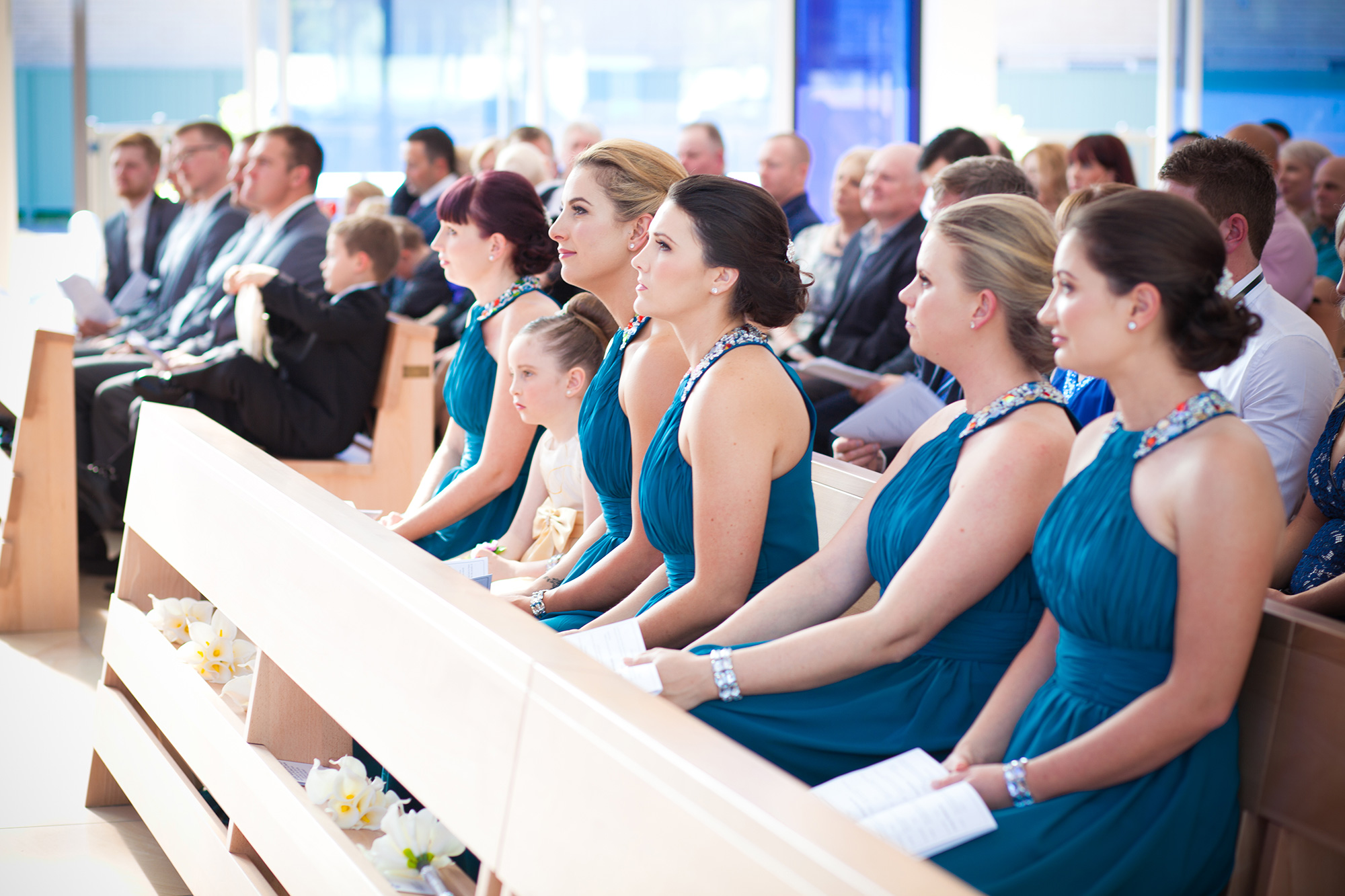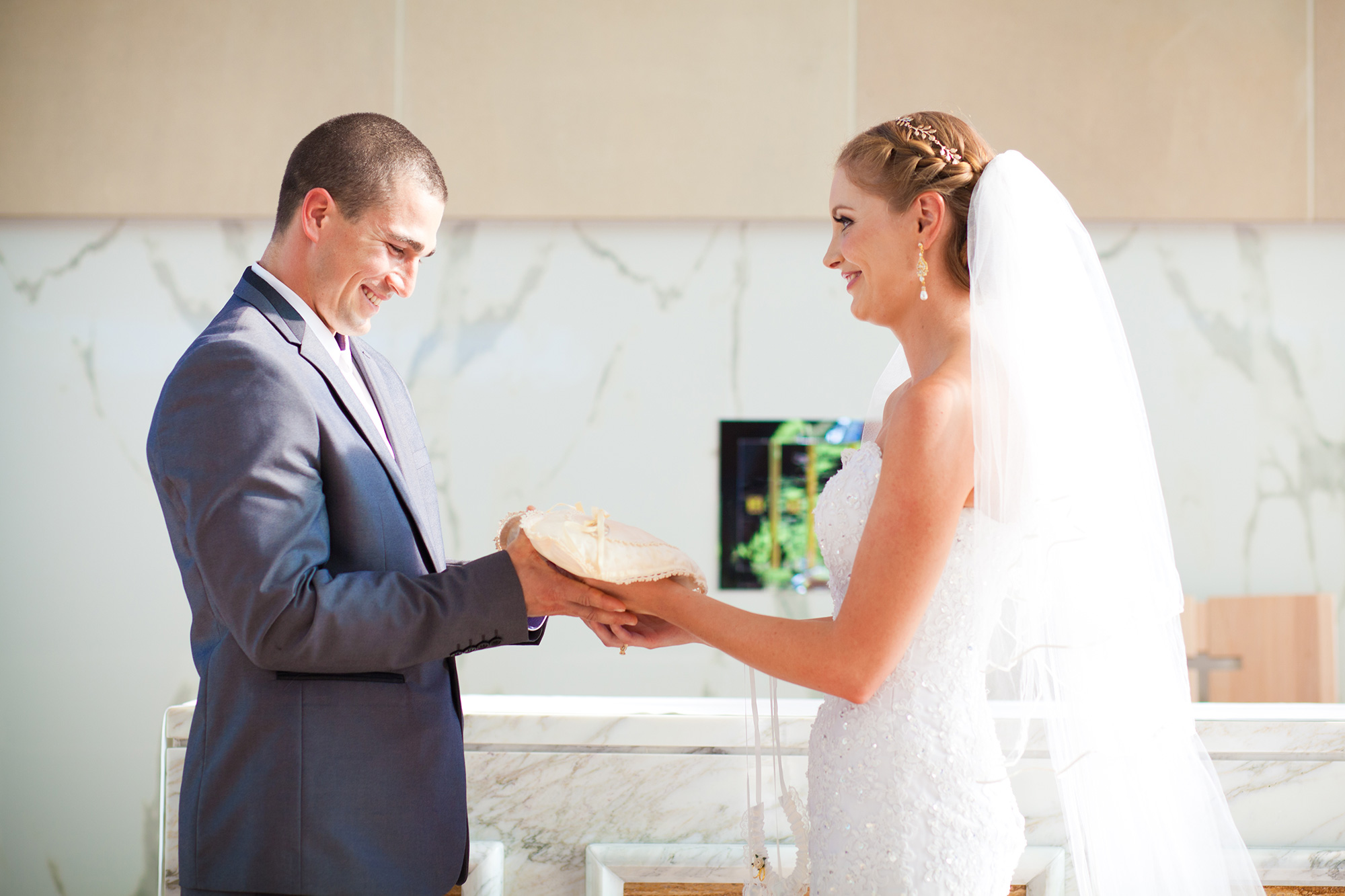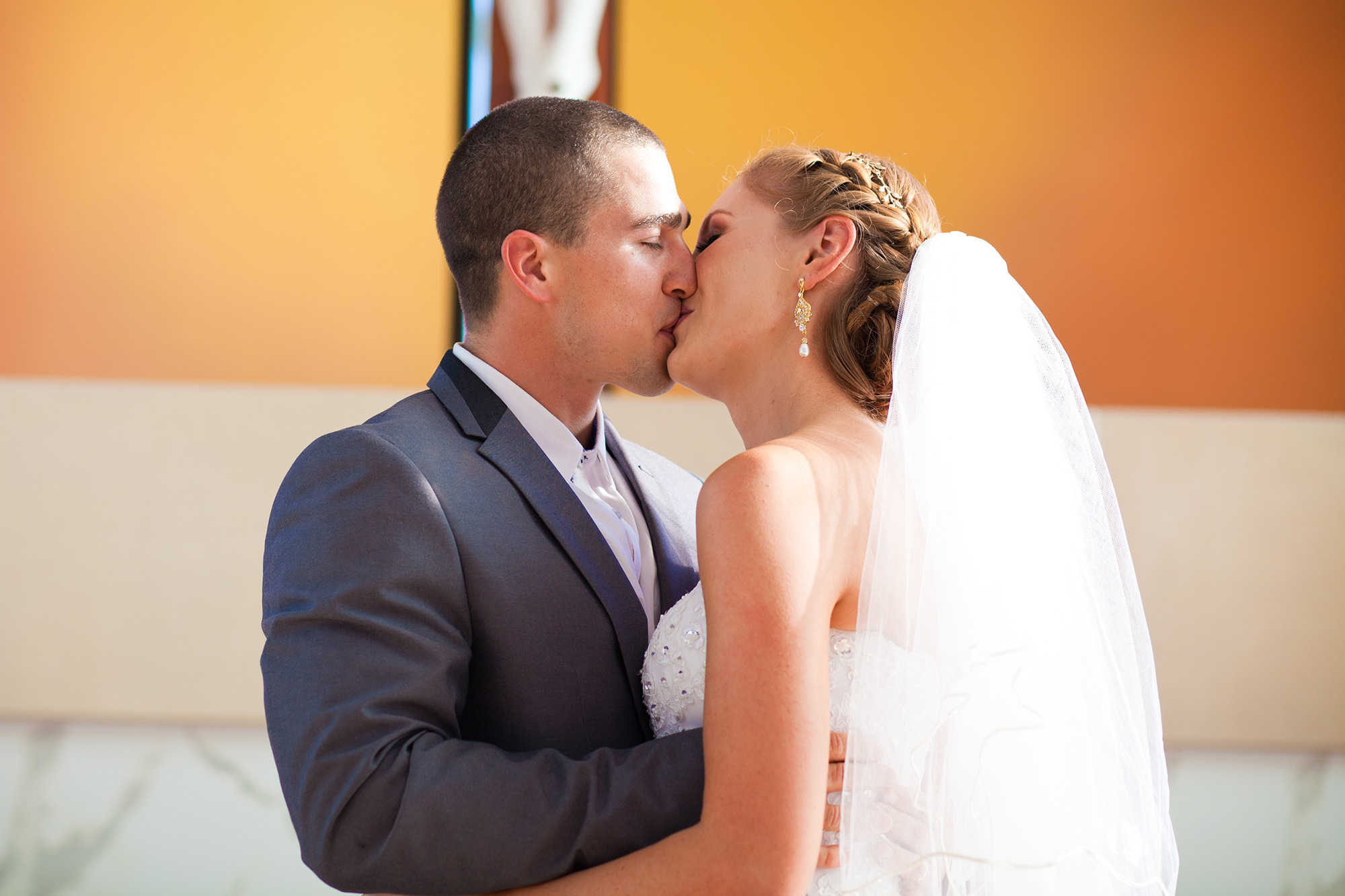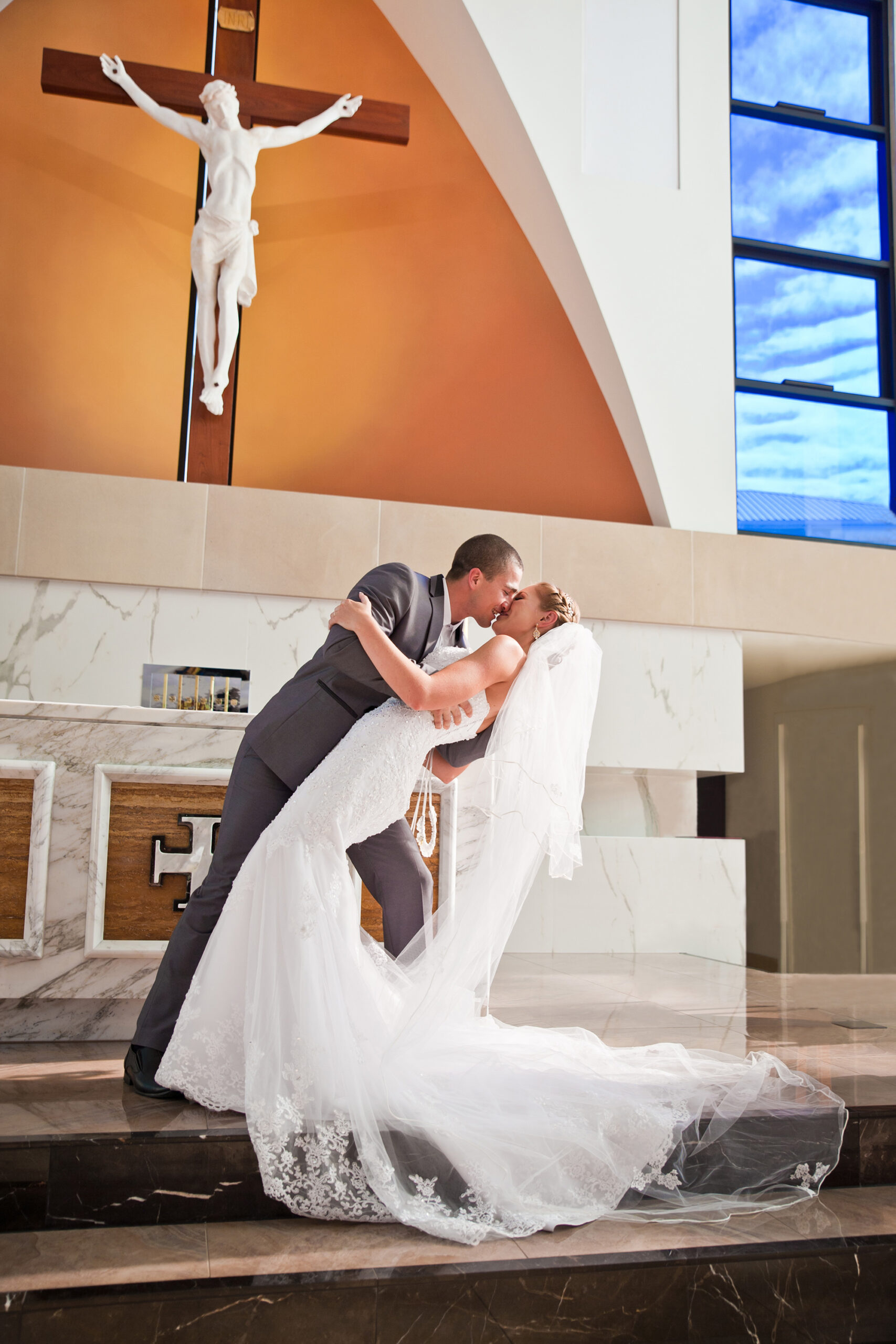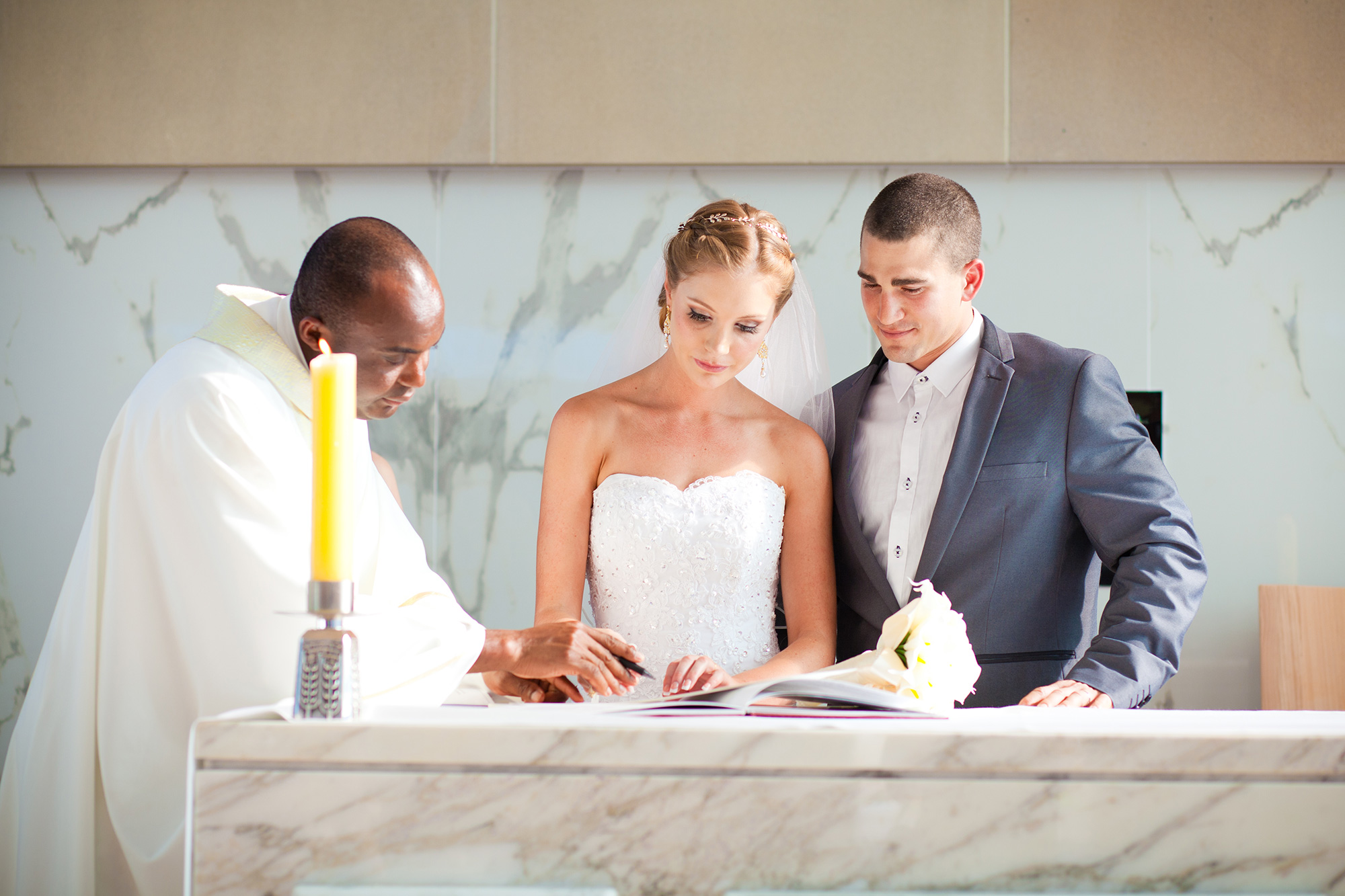 Jess and Ben were married at Stella Maris Catholic Church in Broadbeach.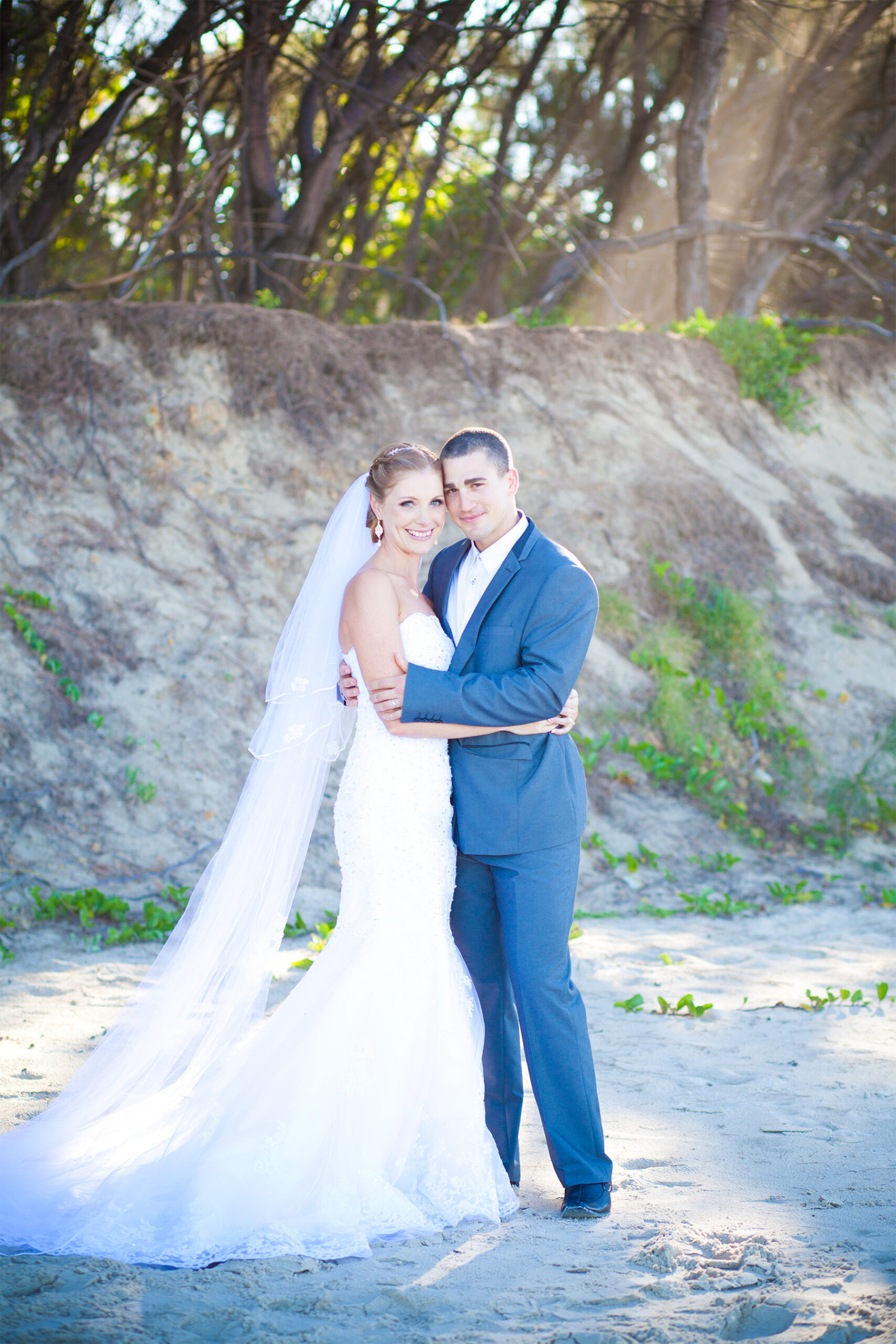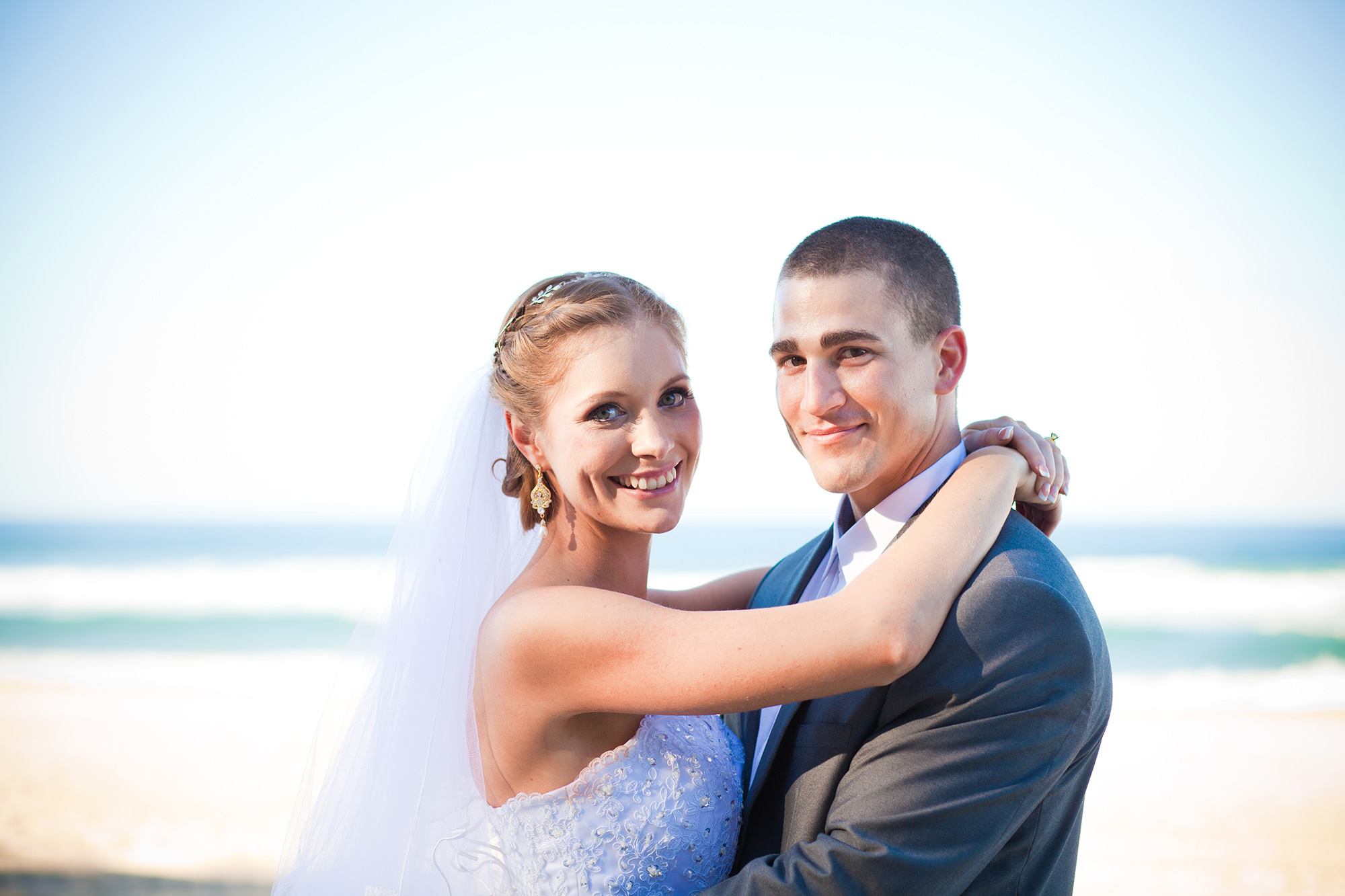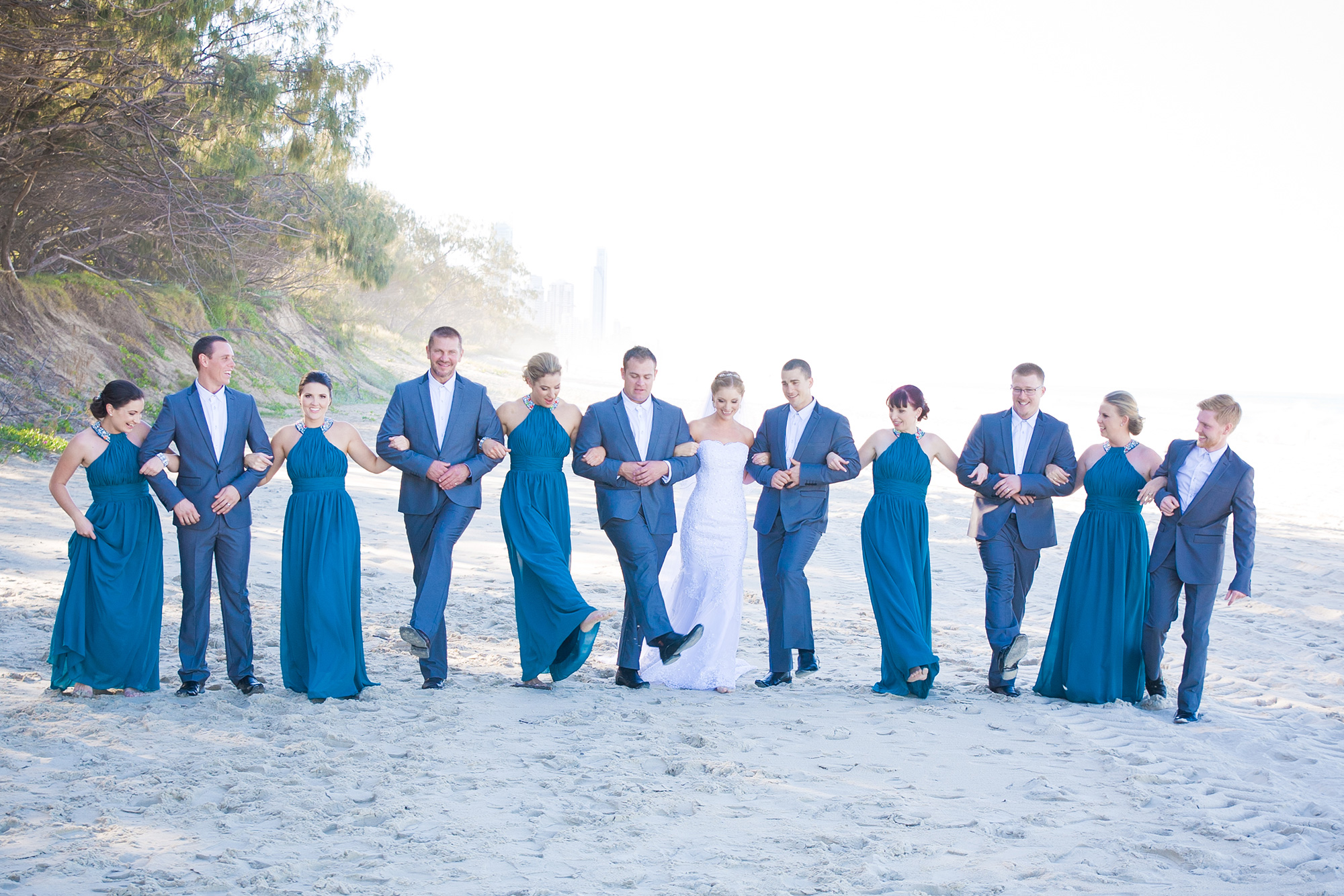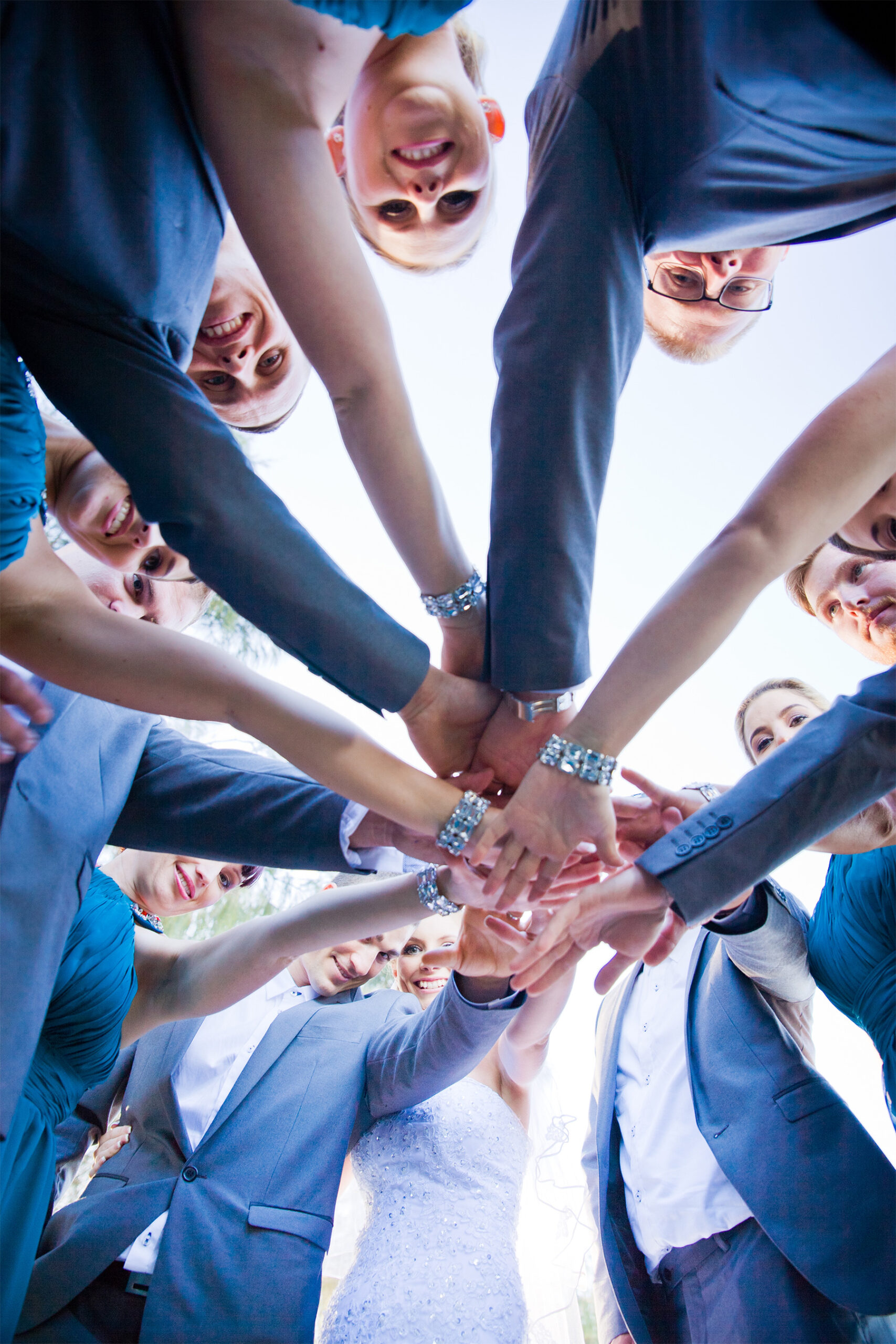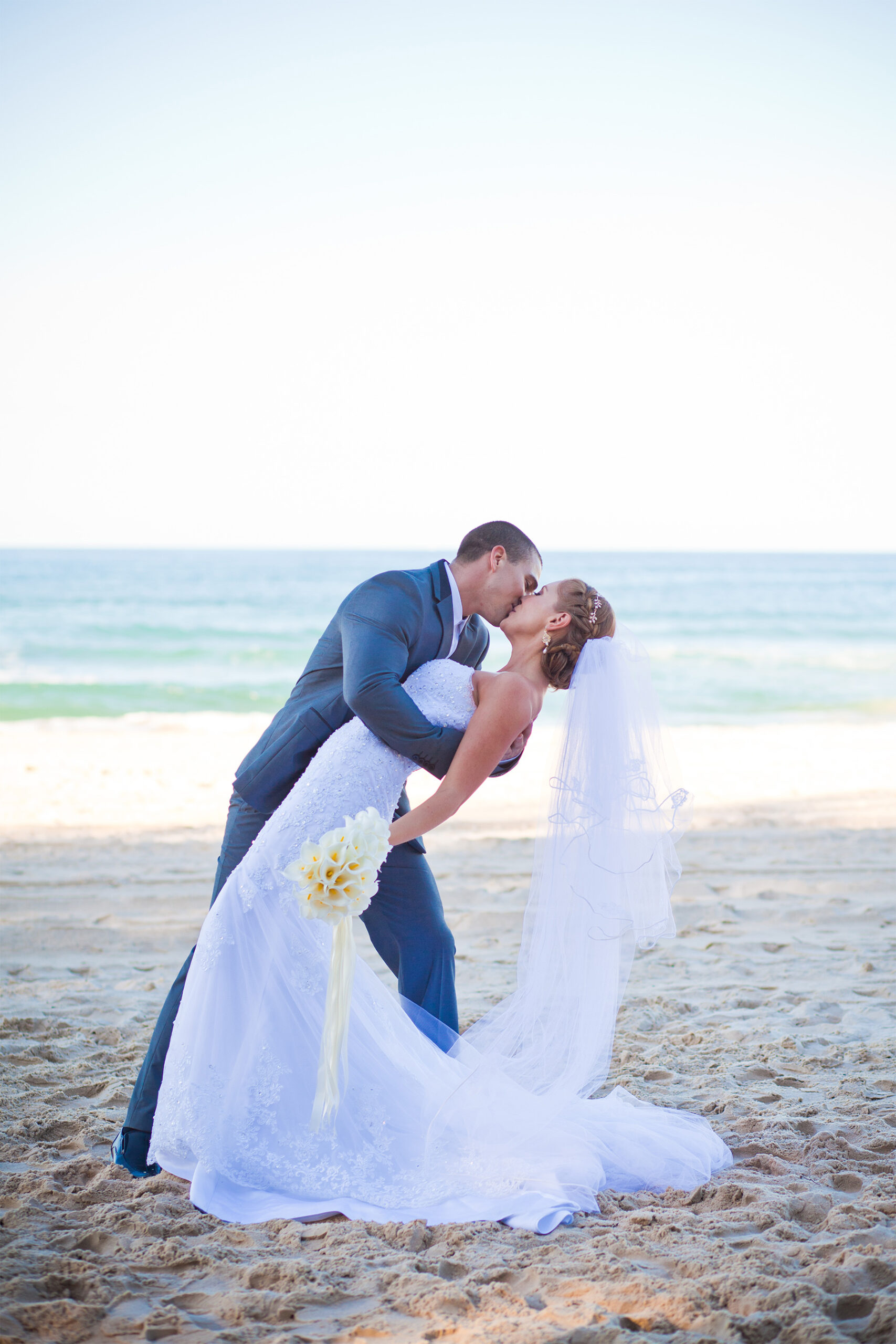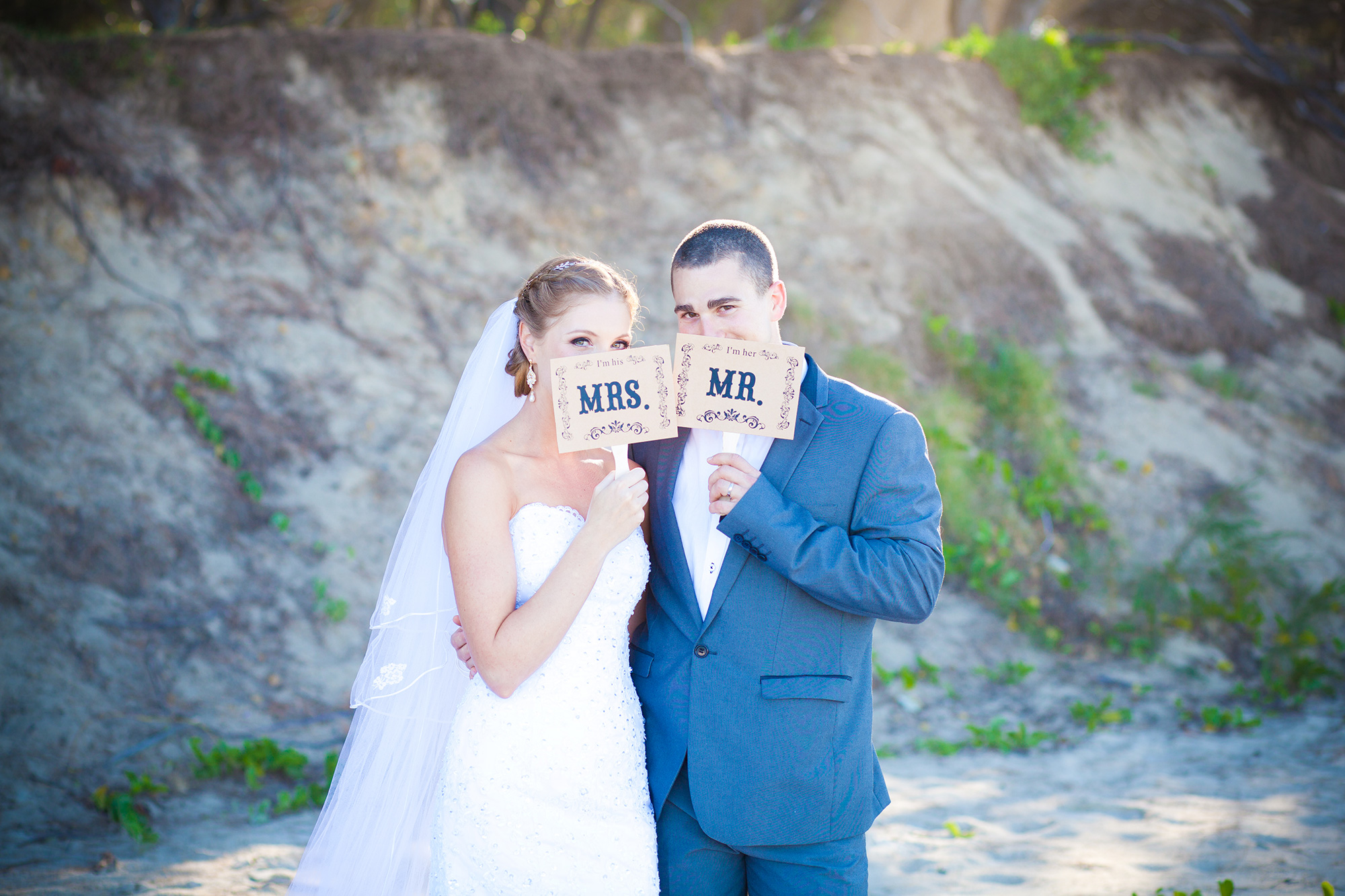 Jess bought her dress online and it paid off. "I trusted an online website and it looked amazing," she says.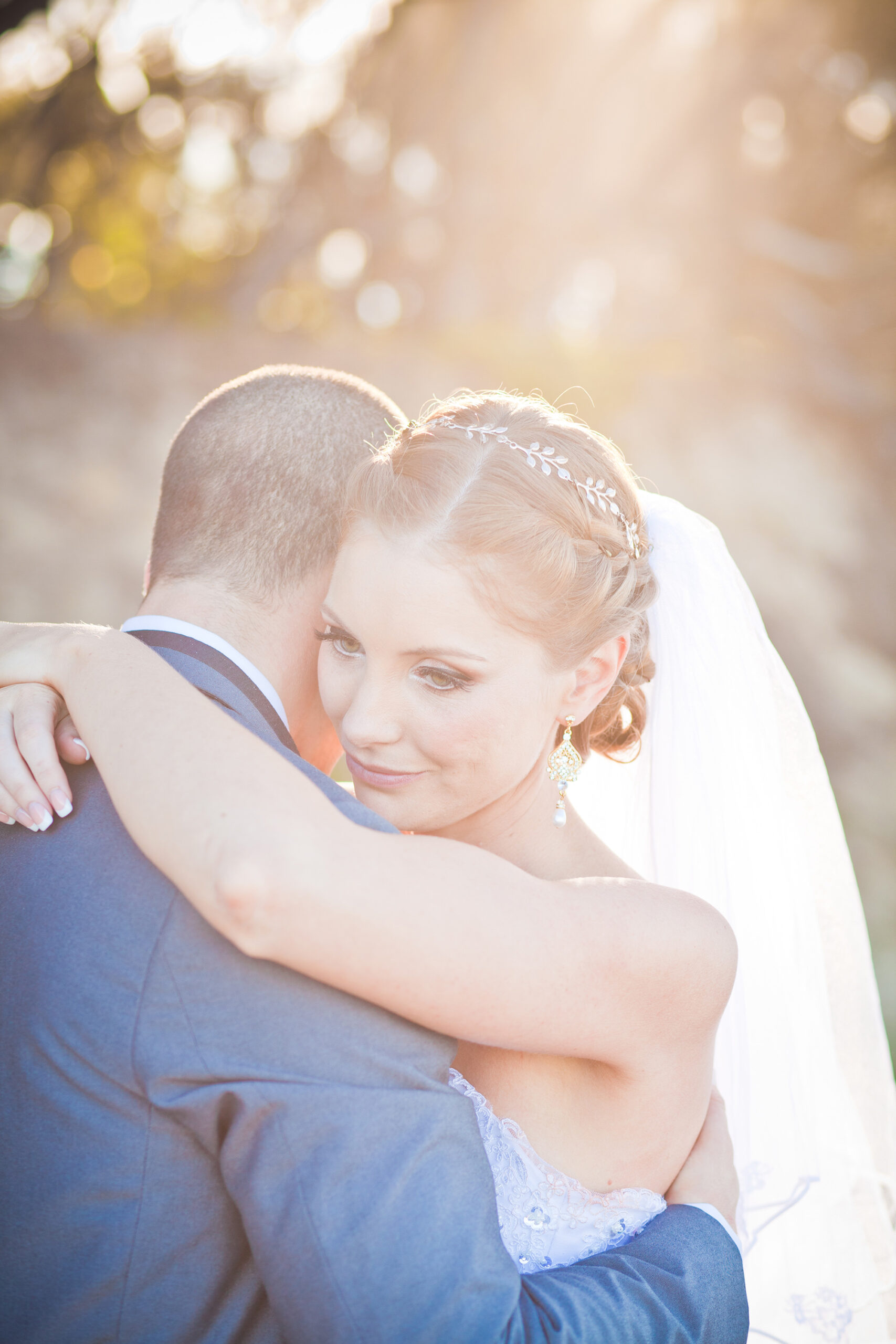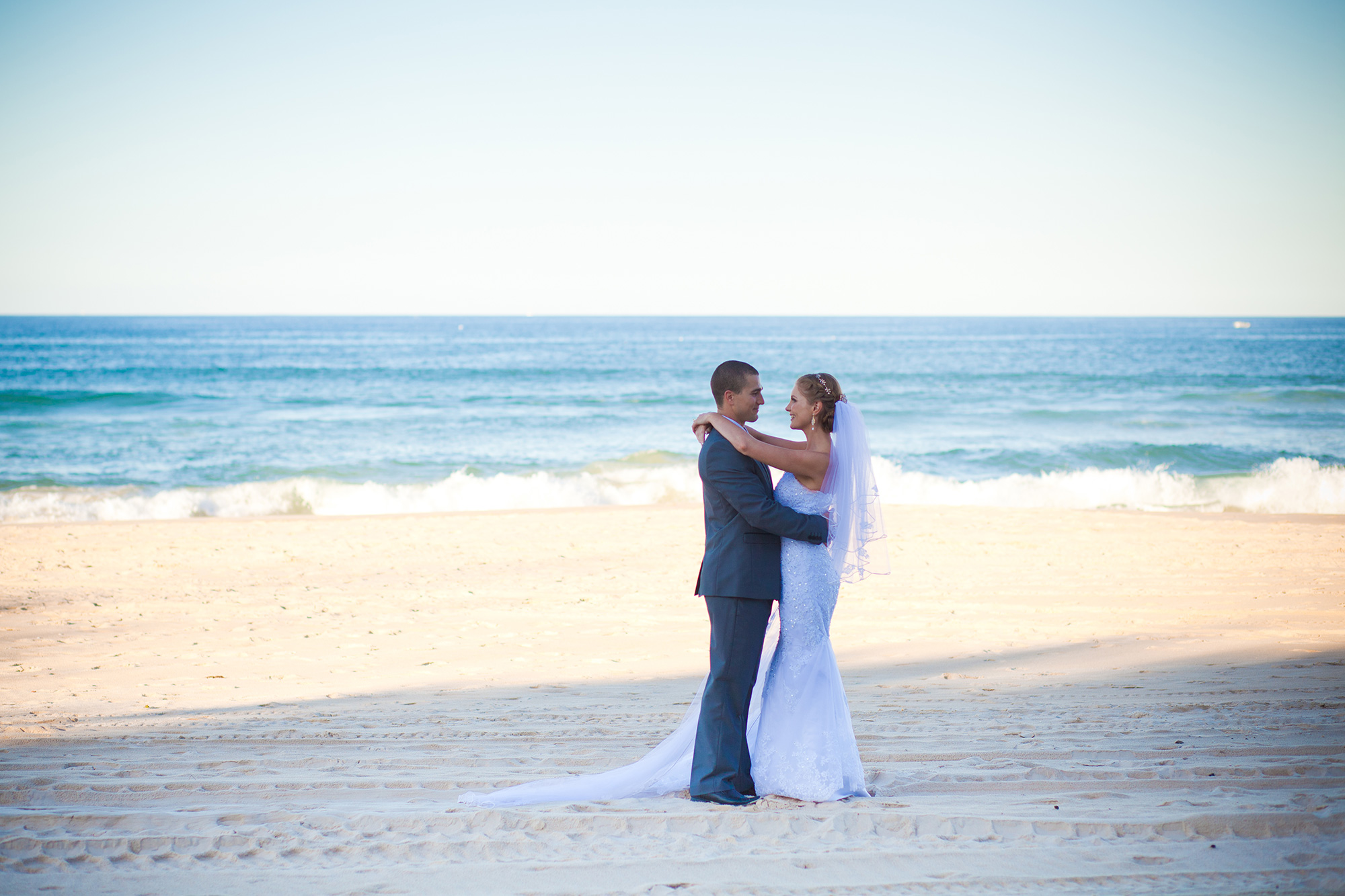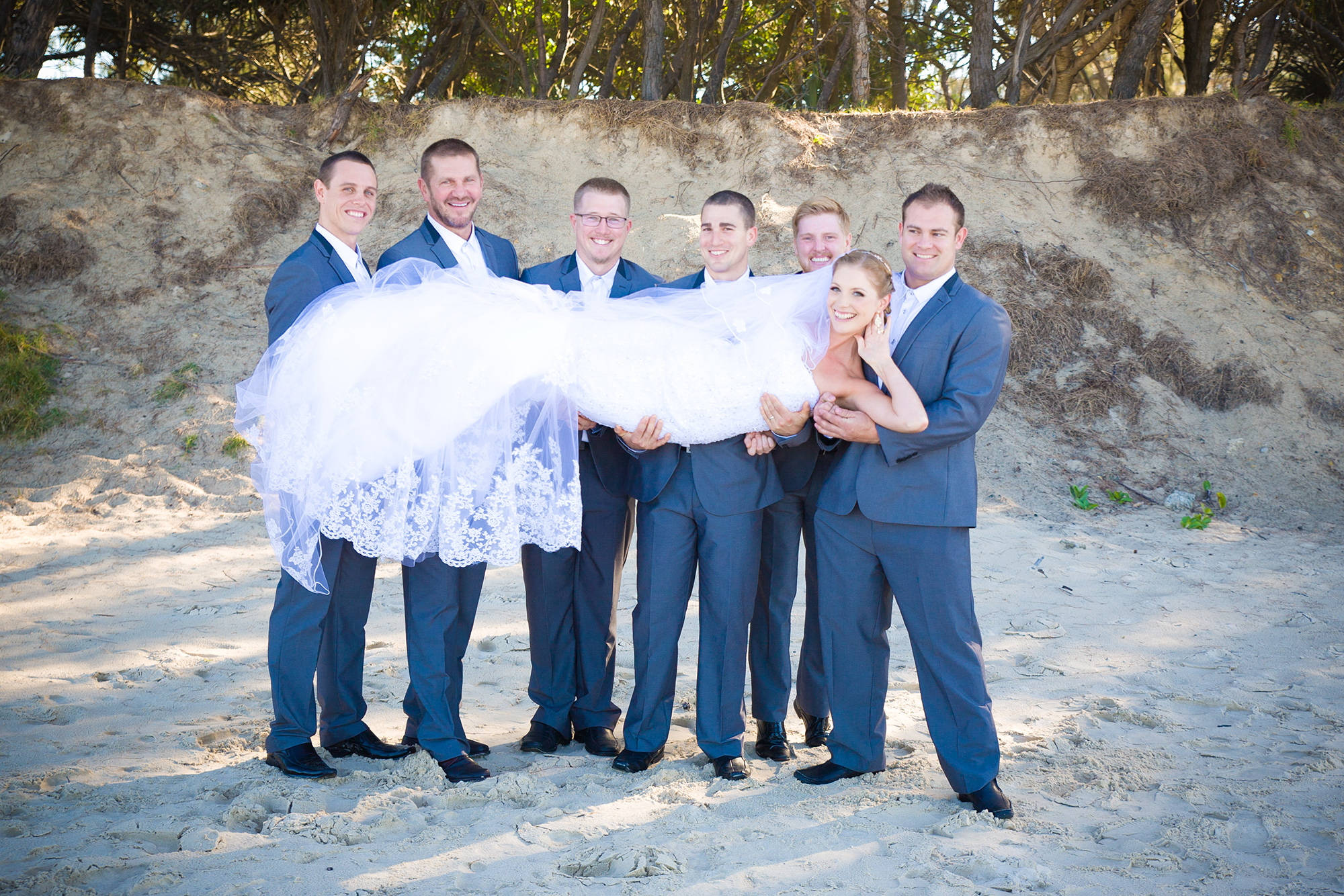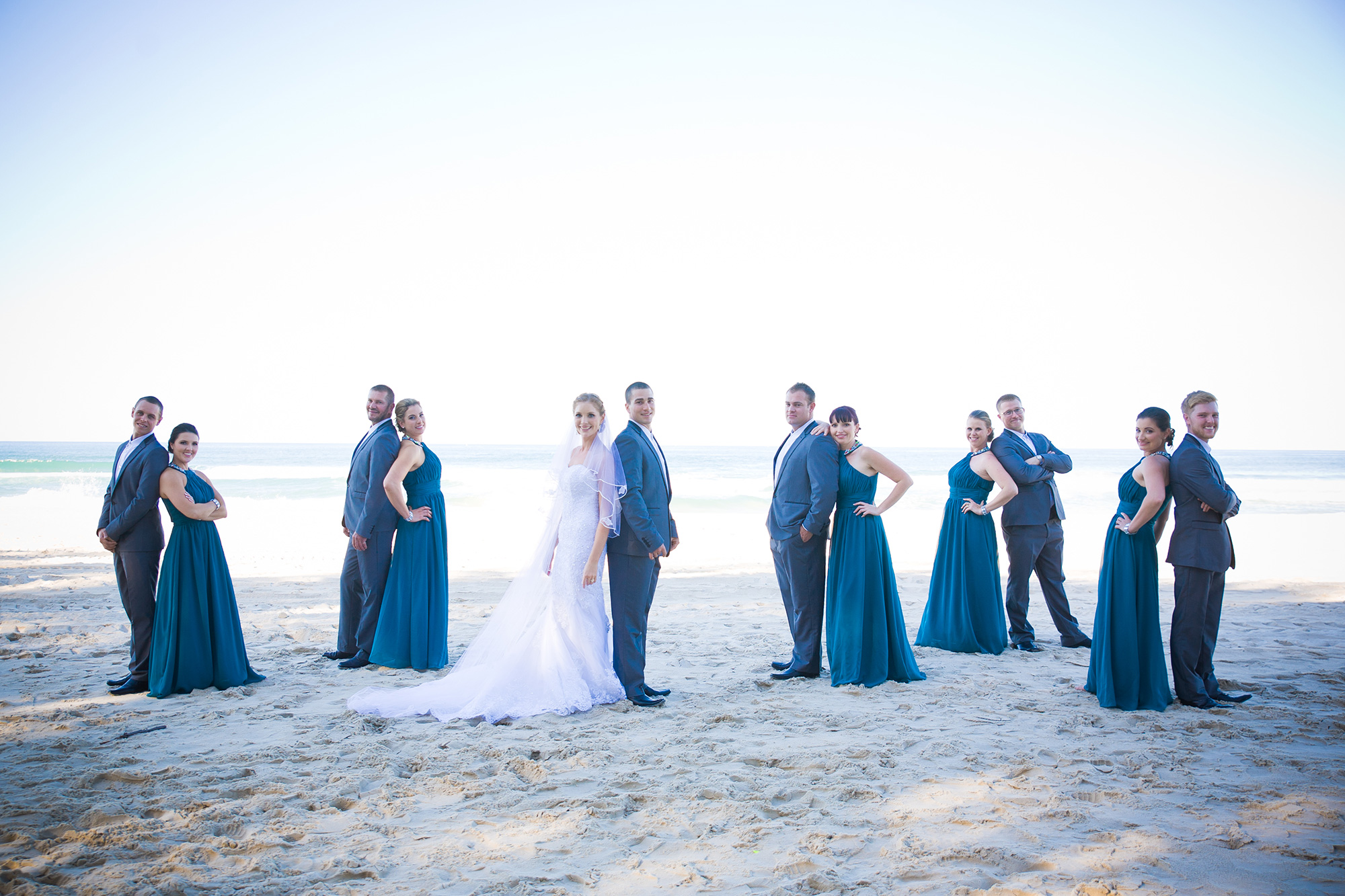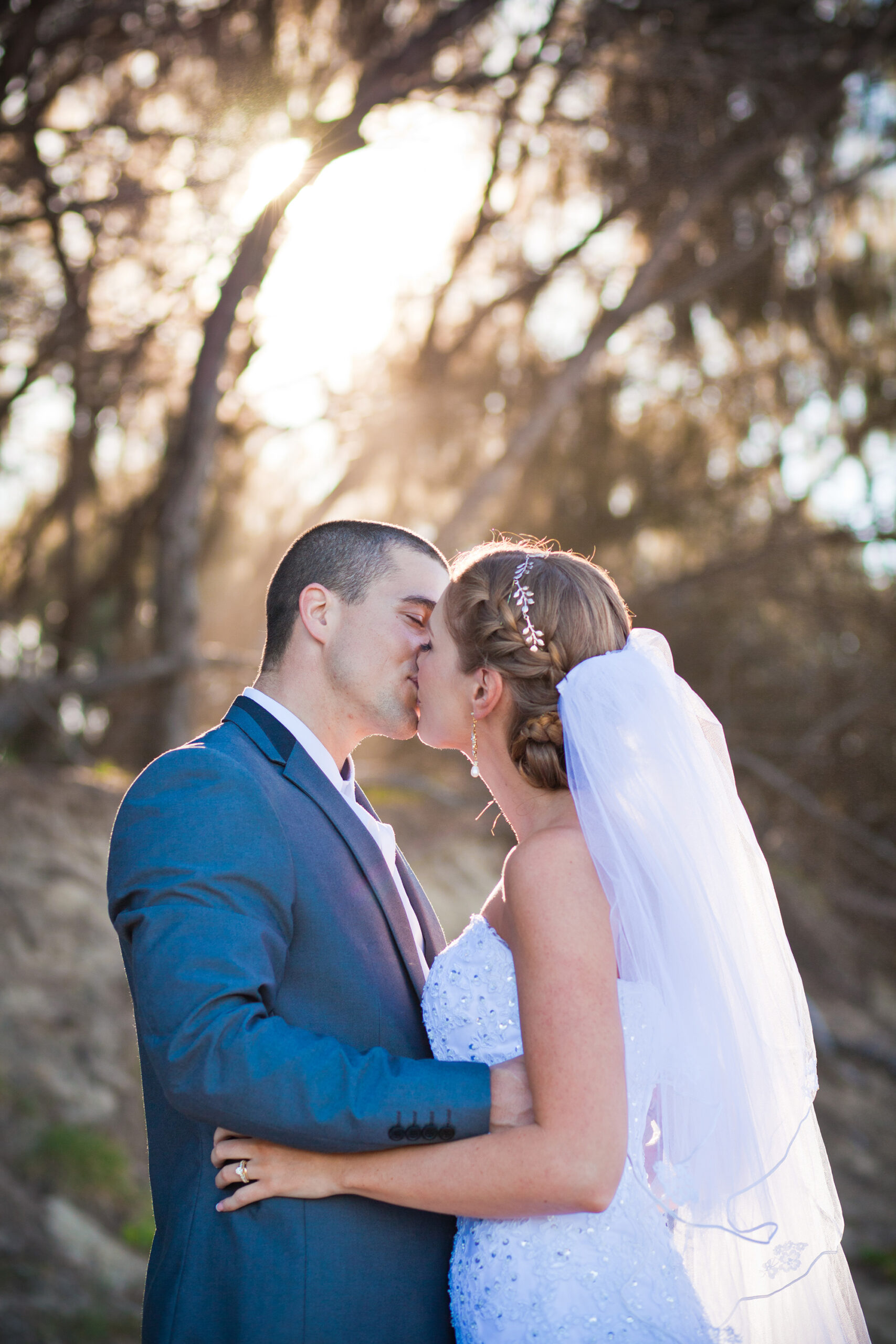 The couple celebrated their reception at Burleigh Waters Community Centre with a cake from Cakes by Simone.