Melbourne couple Stacey and Andrew love learning new things together, so their rustic farm wedding was the perfect excuse to take on the dance floor.
"We have been wanting to learn to dance for a while and thought our wedding was the perfect time to start," Stacey, 23, says.
"We got 10 dancing lessons and learnt a bunch of lifts off Youtube. The dance ended up featuring a back-flip and three different lifts! The song we did the dance to was Perspective by Polite Fiction. Andrew sent me this song when we first started dating."
The couple had just two months to plan their rustic farm wedding as gradate vet Stacey had just accepted a job in San Francisco.
She and Andrew, 24, chose Gum Gully Farm for their October 8, 2017 celebrations in front of 80 family and friends.
"We started our relationship at the beginning of our veterinary medicine degree, when we were spending a lot of time on farms," Stacey says of their venue choice.
"We really wanted to get some photos with cows, a tribute to how it all began!"
Photos courtesy of Alan Rogers Photography.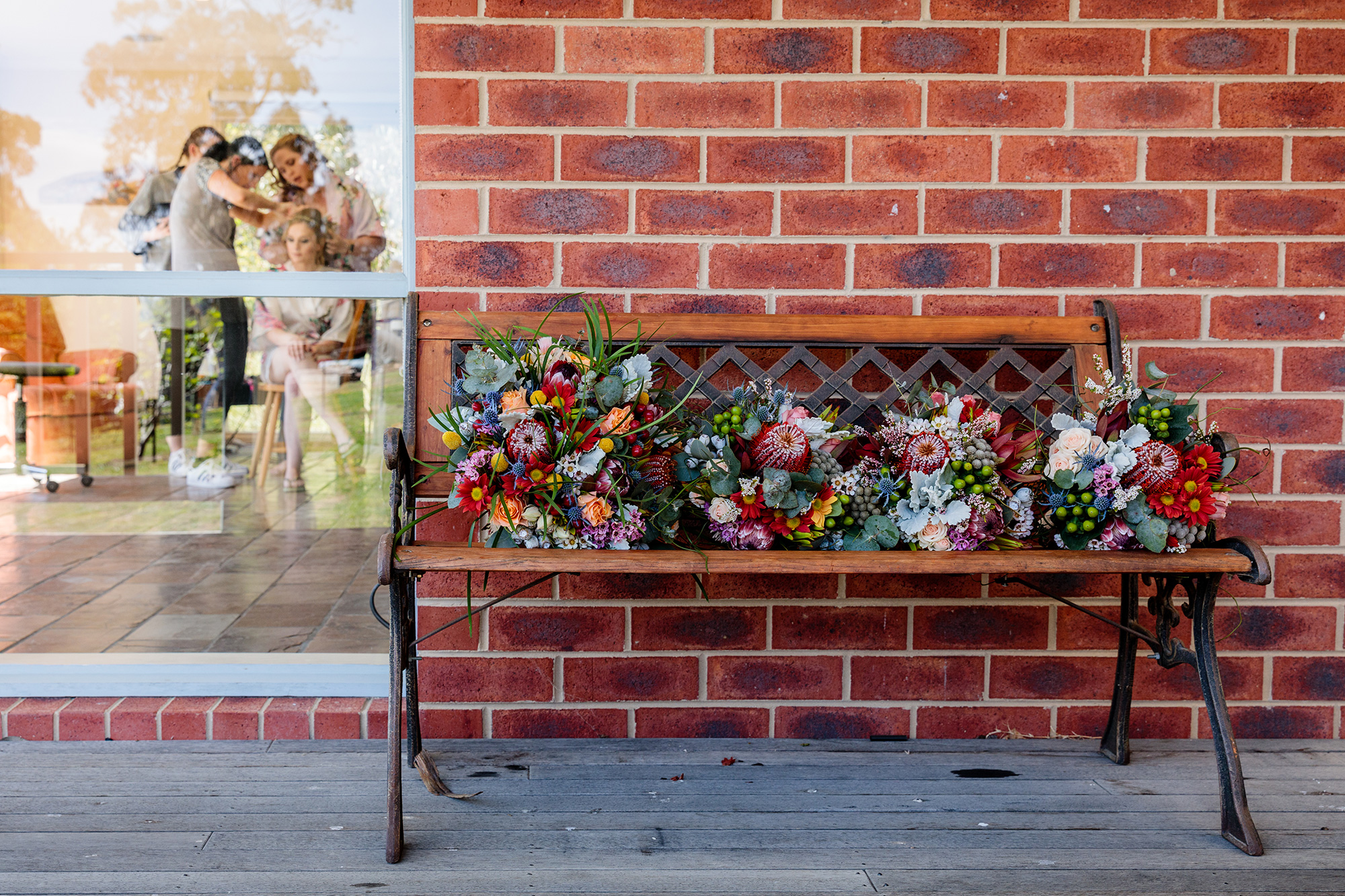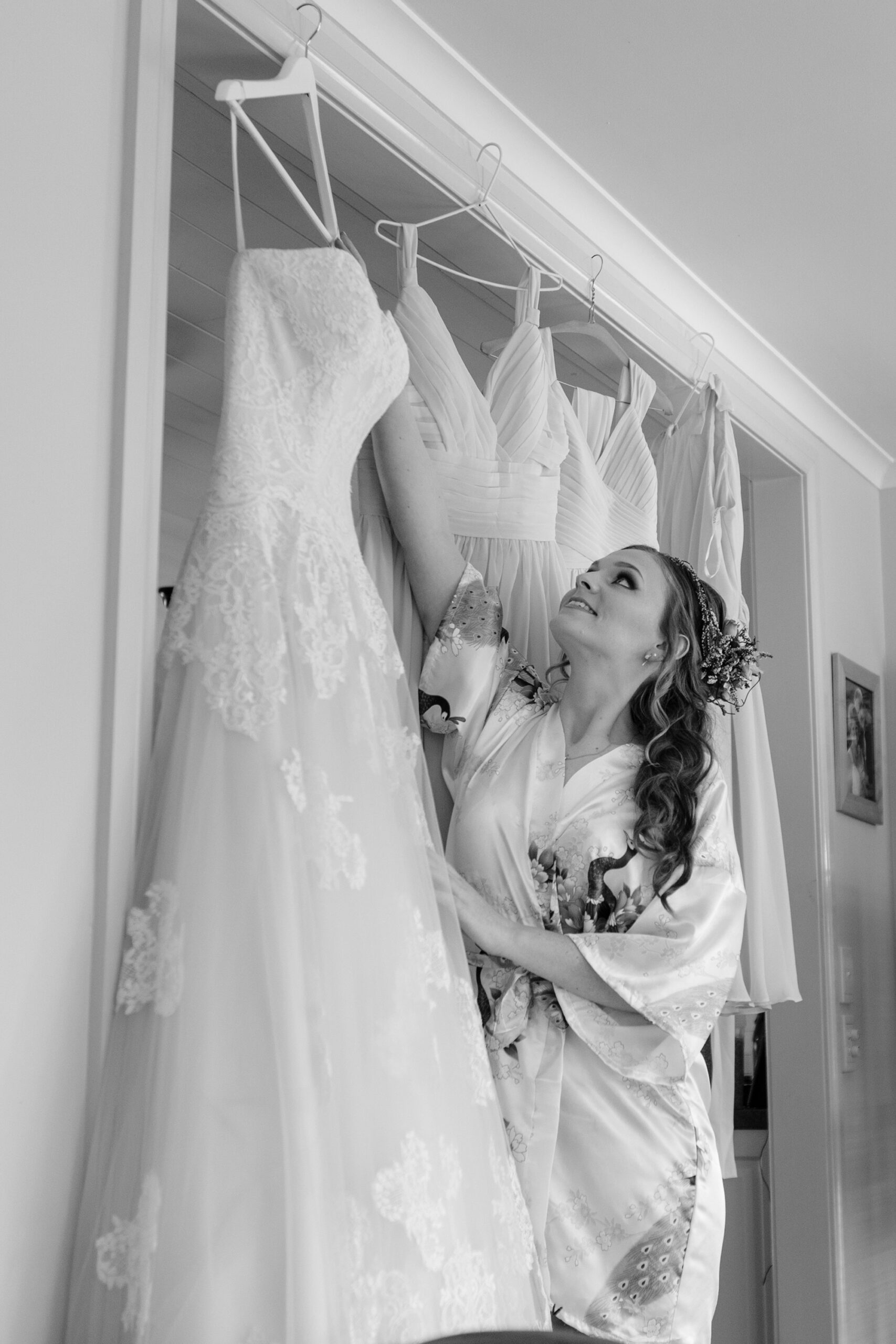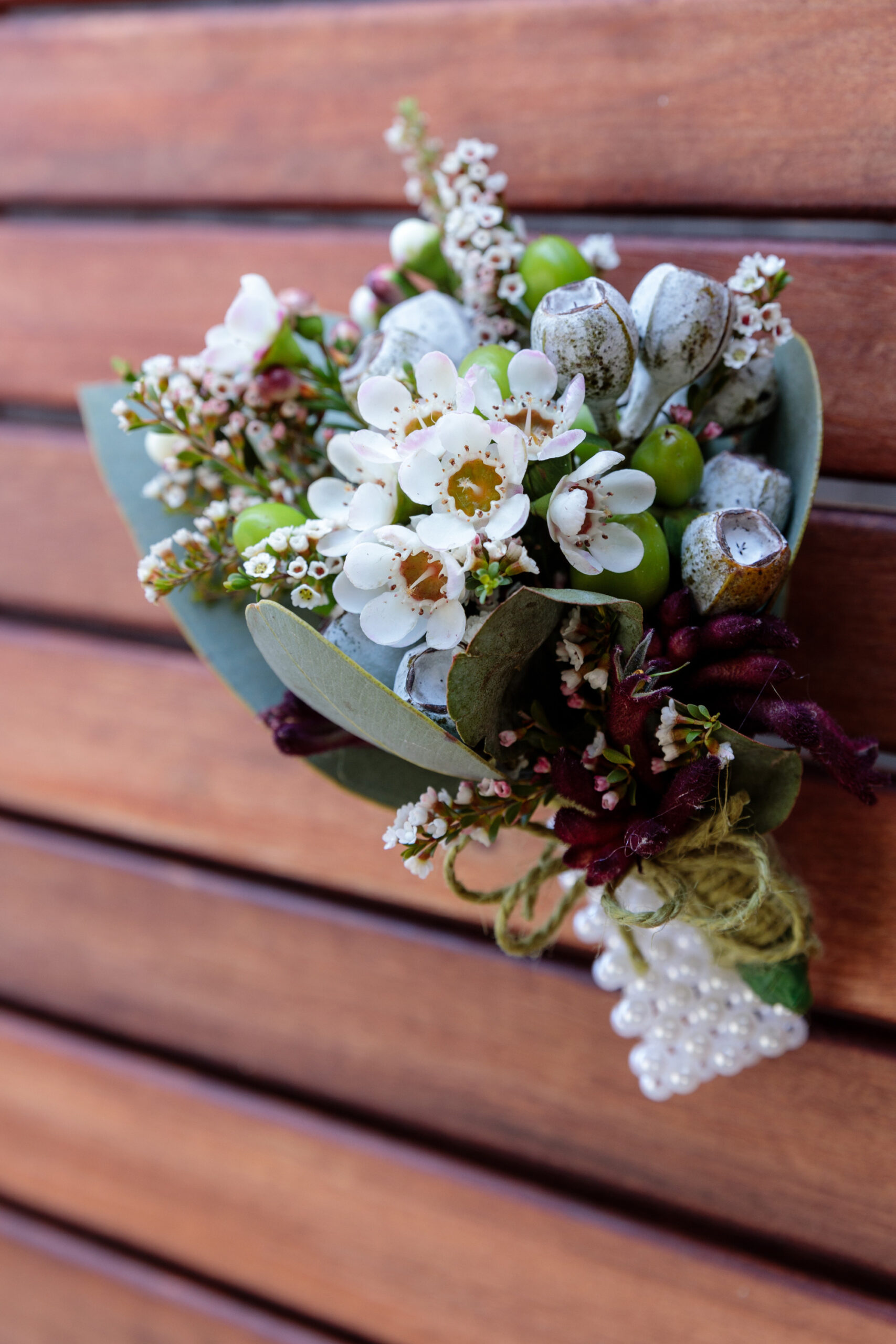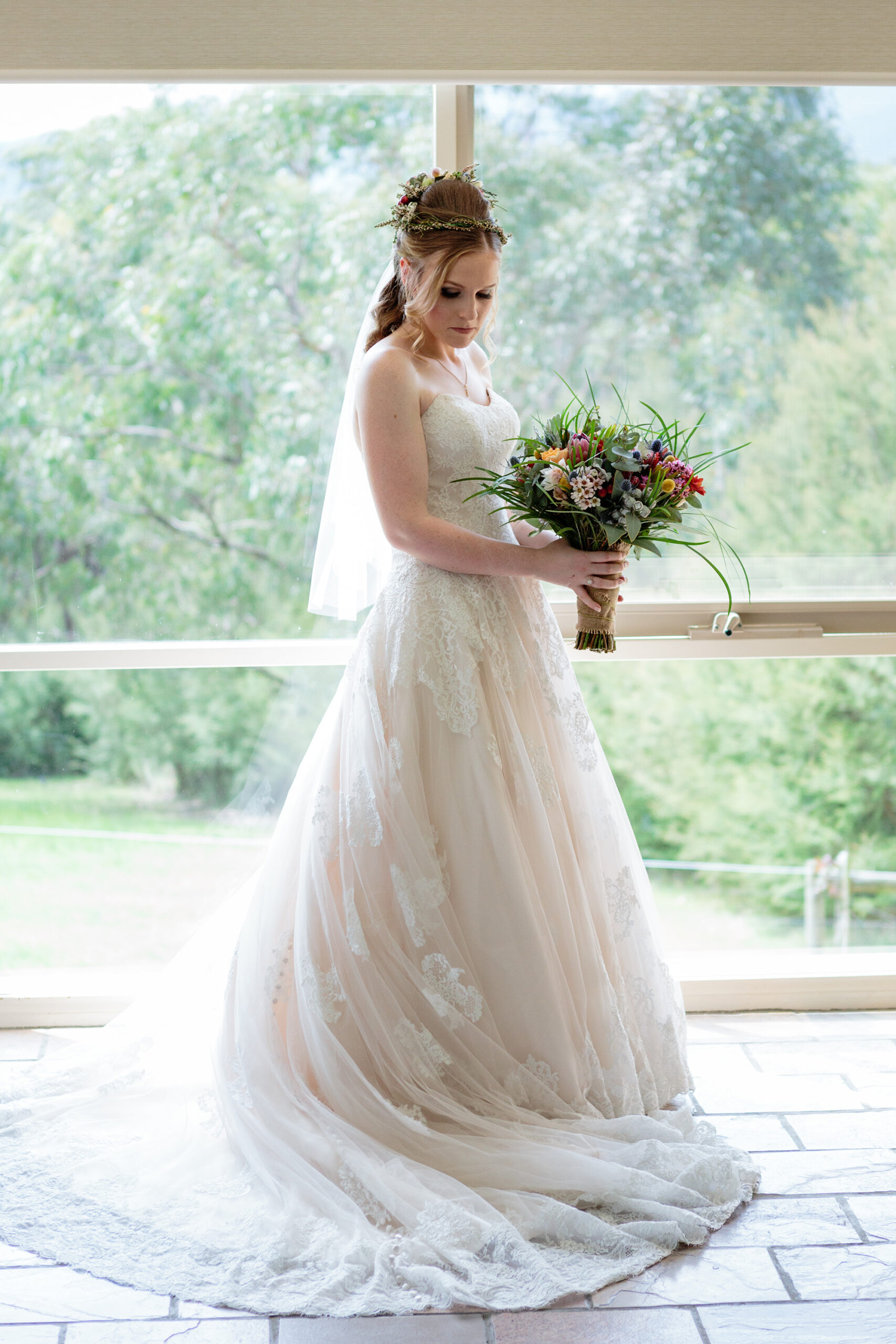 Stacey chose her classic strapless gown from Brides of Melbourne.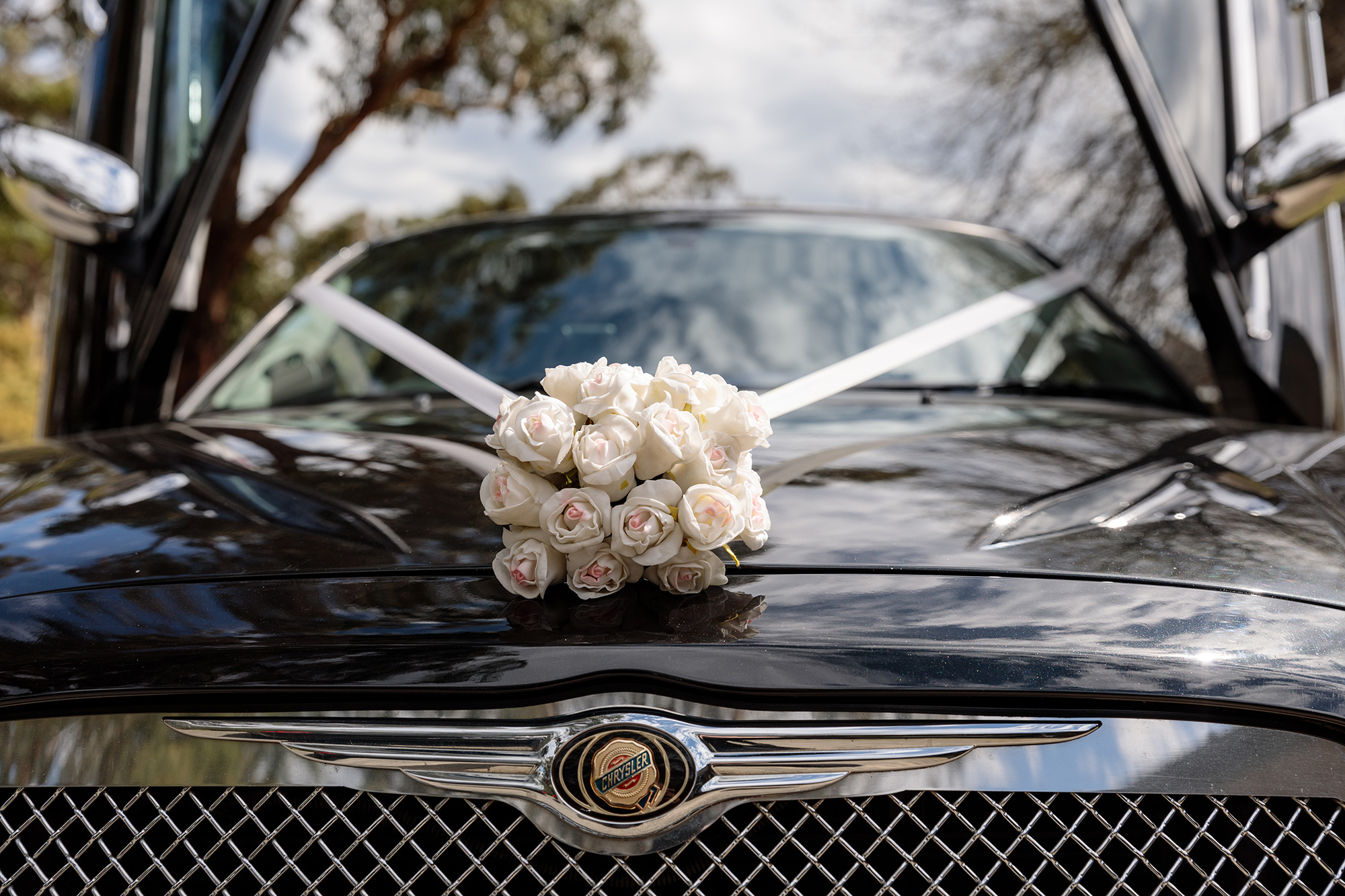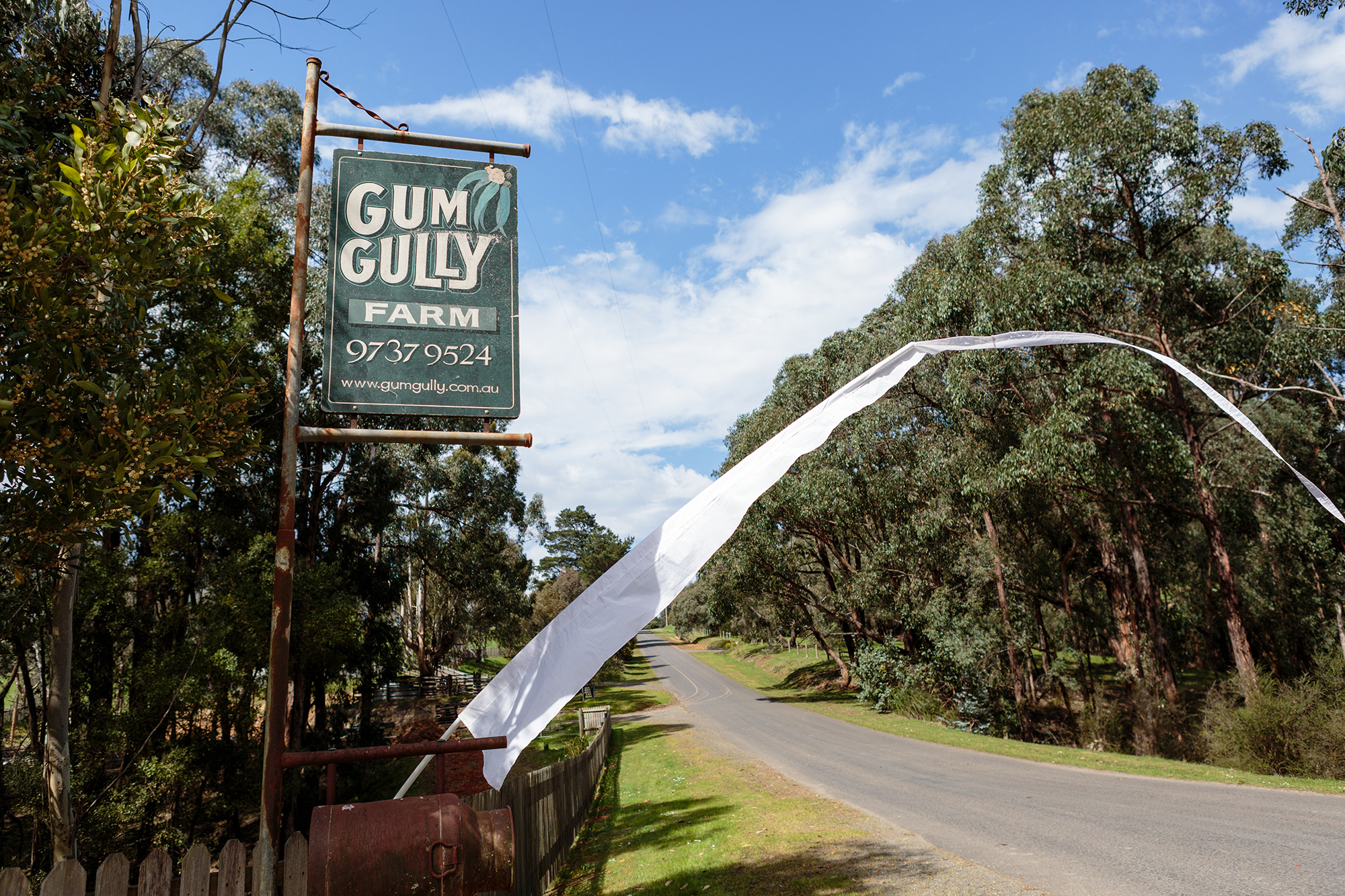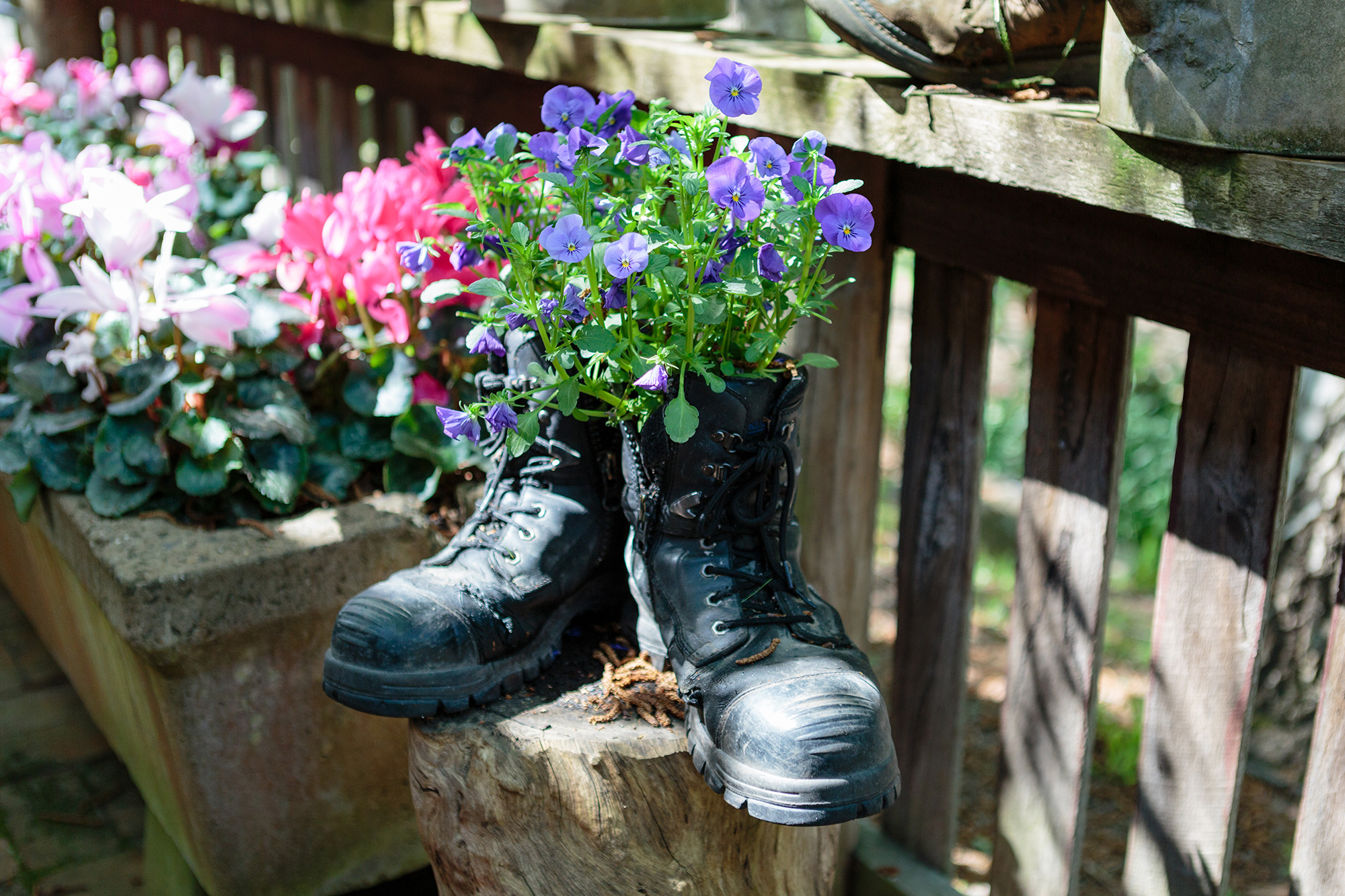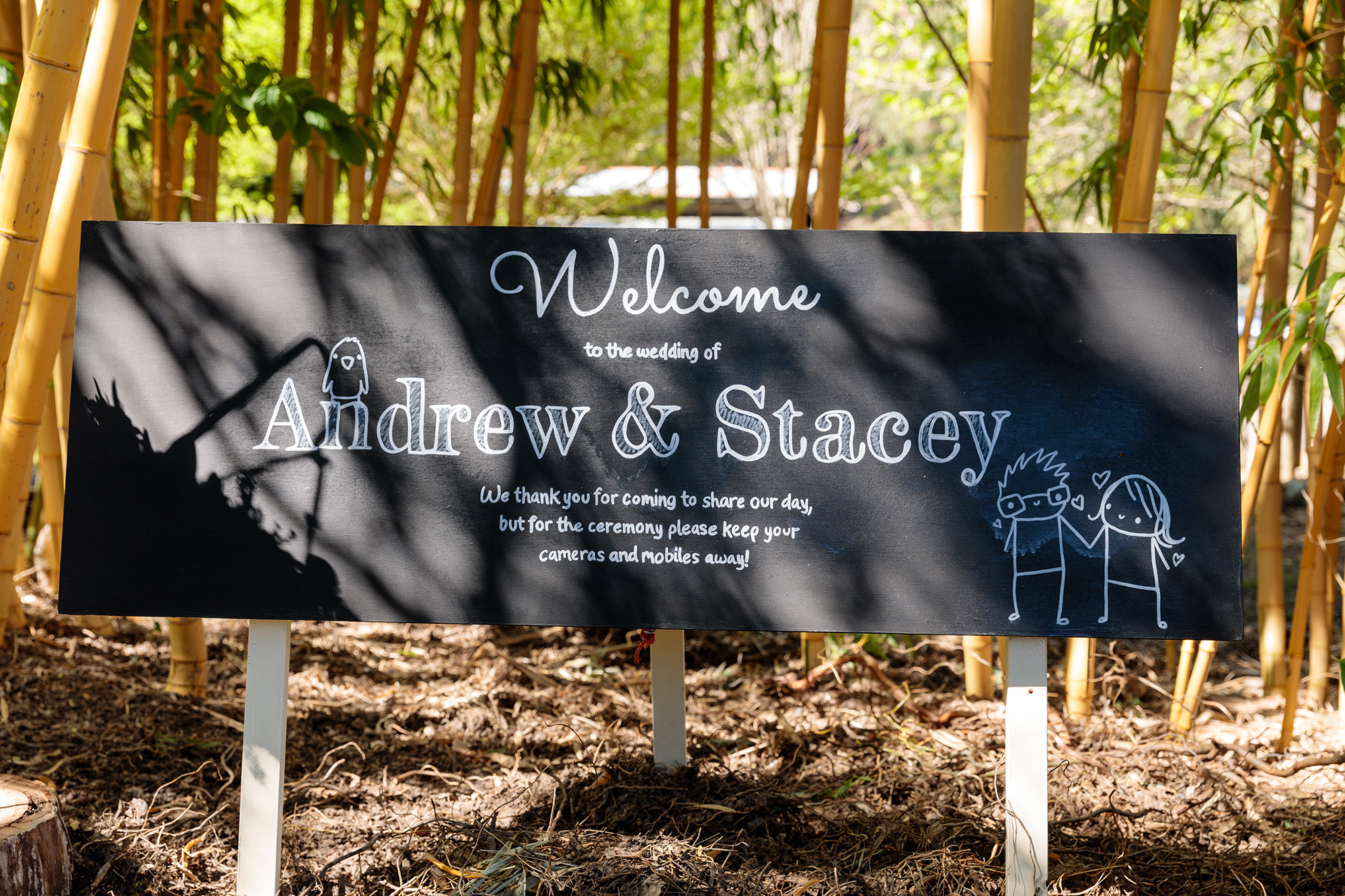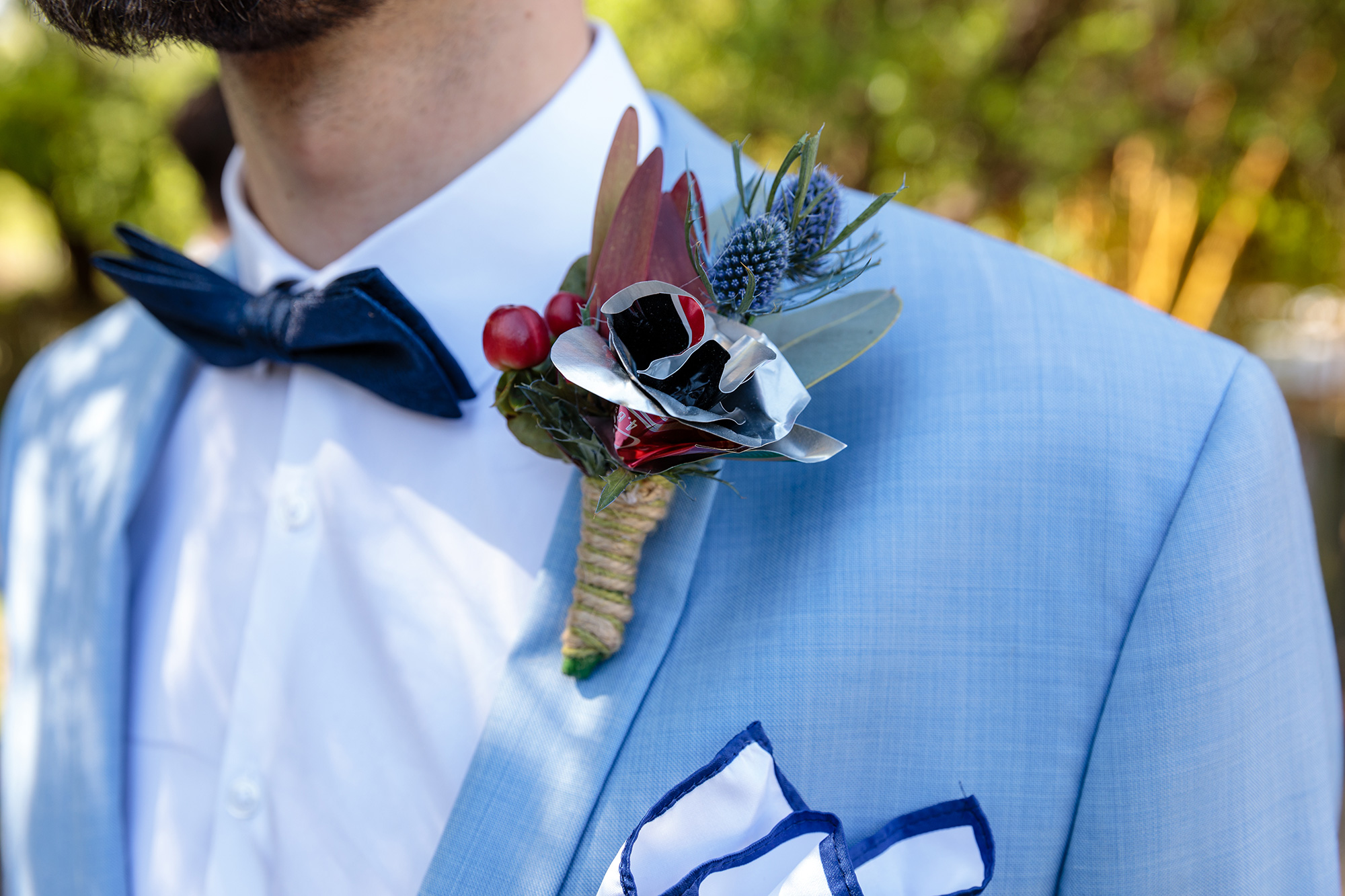 One of the couple's favourite movies is District 9. As a surprise, Stacey crafted a metal flower from a soft drink can for Andrew's boutonniere.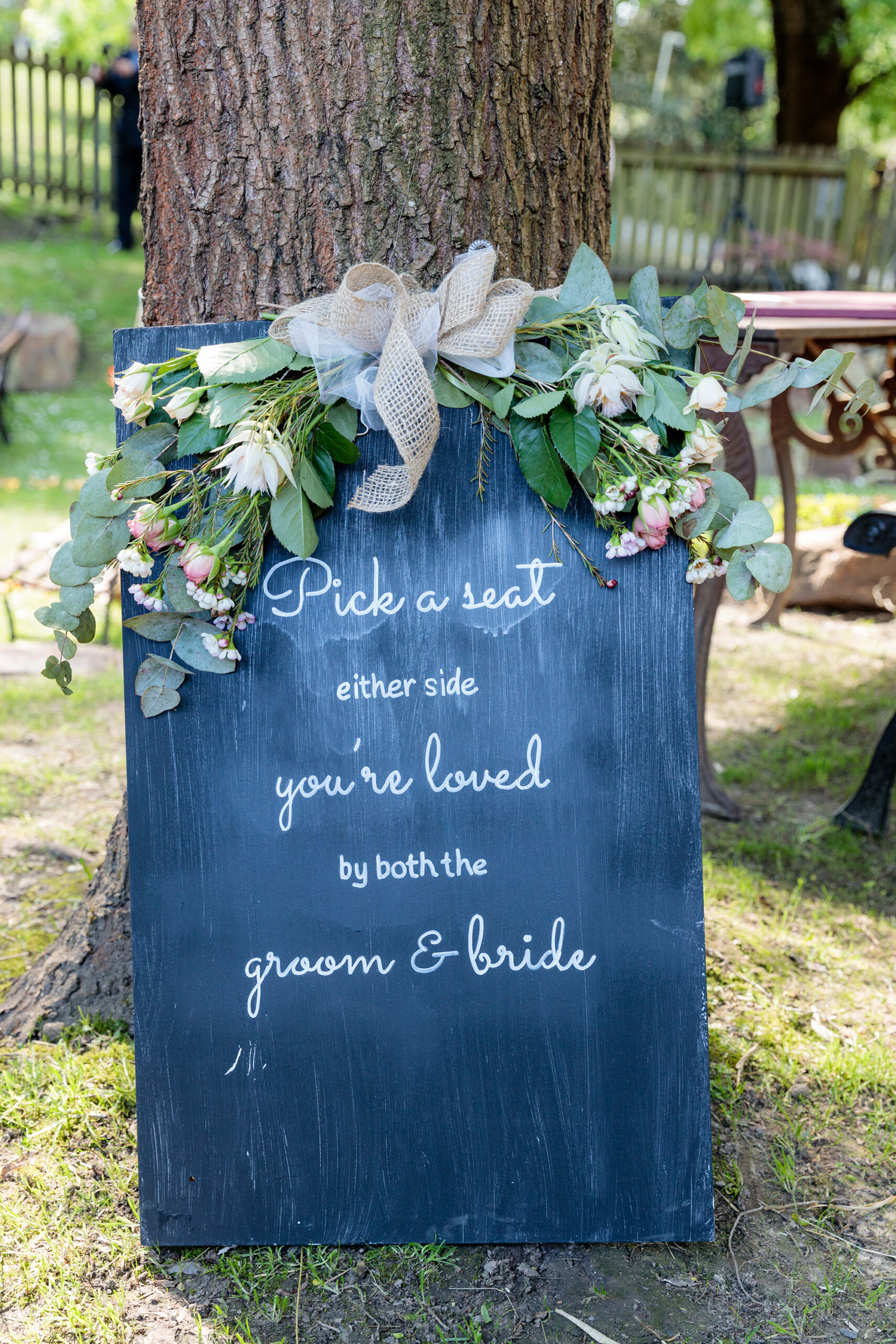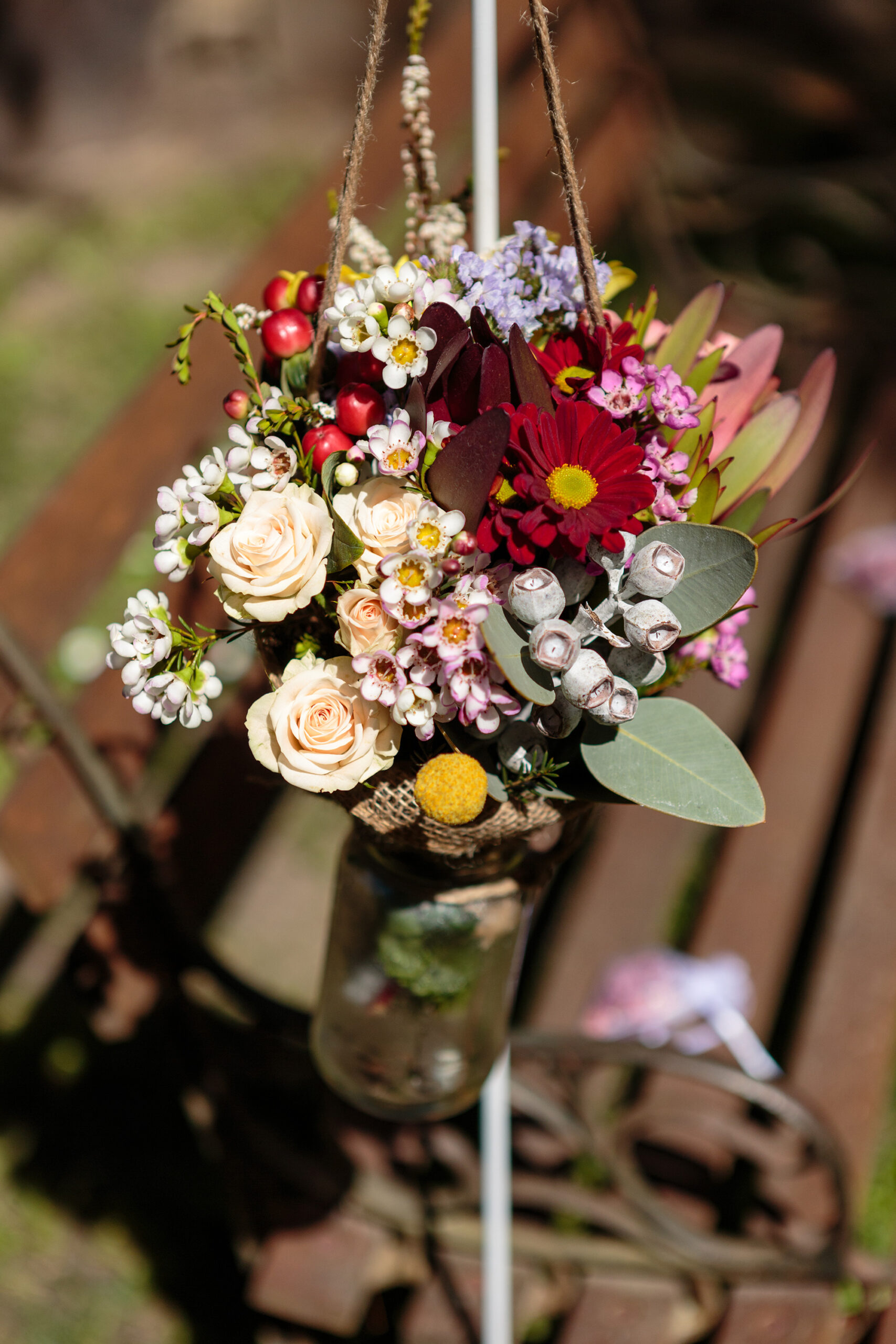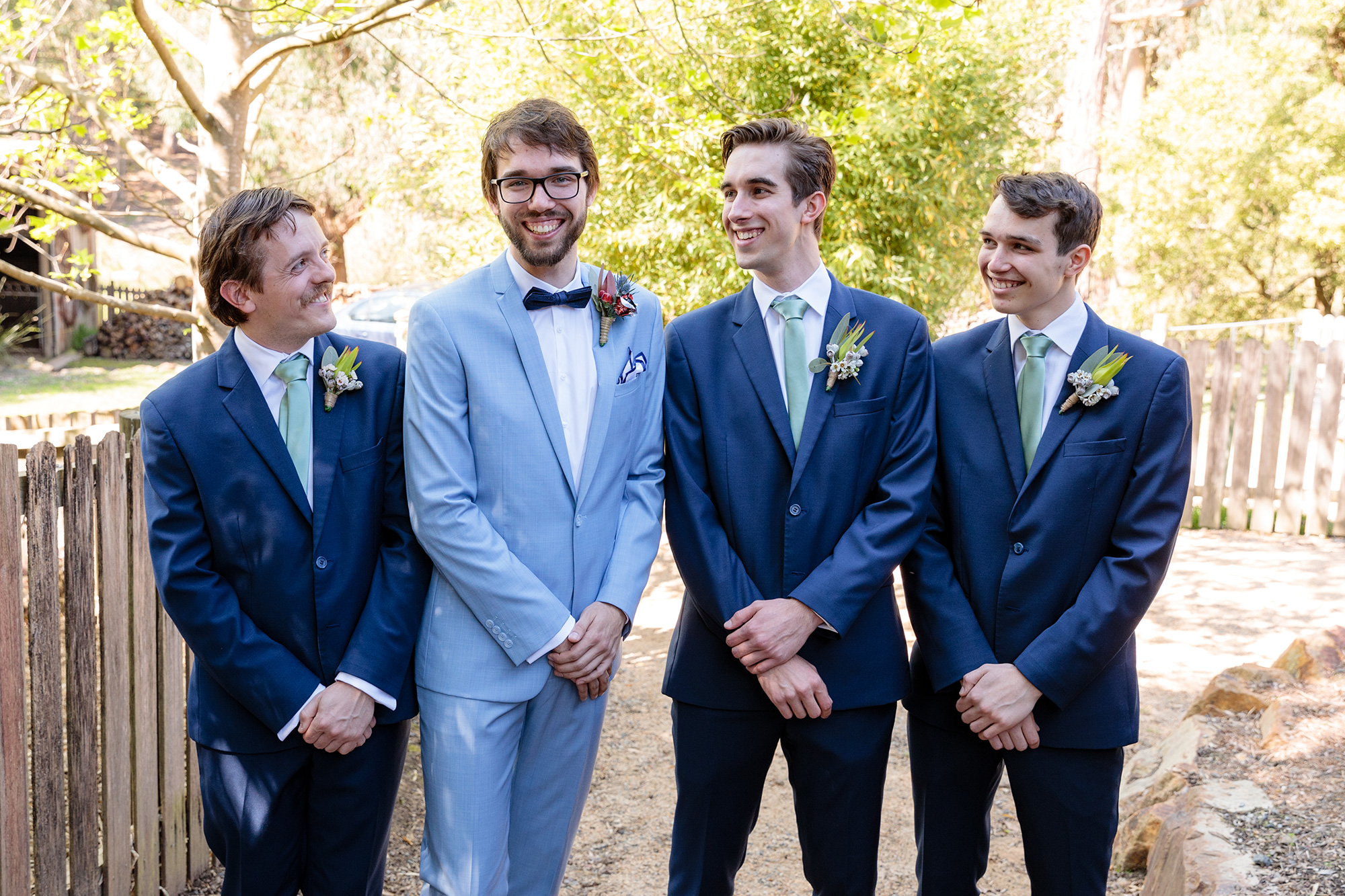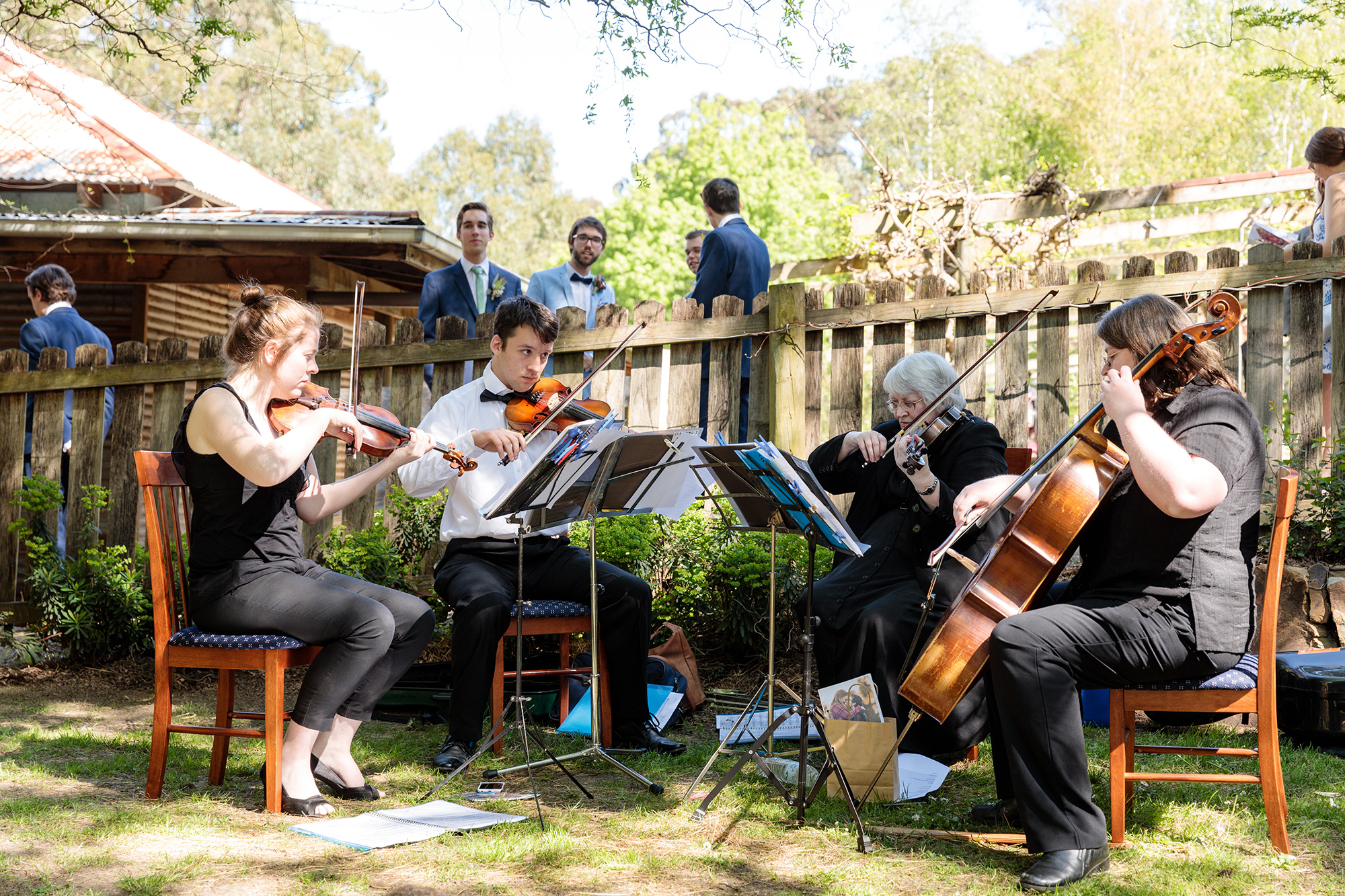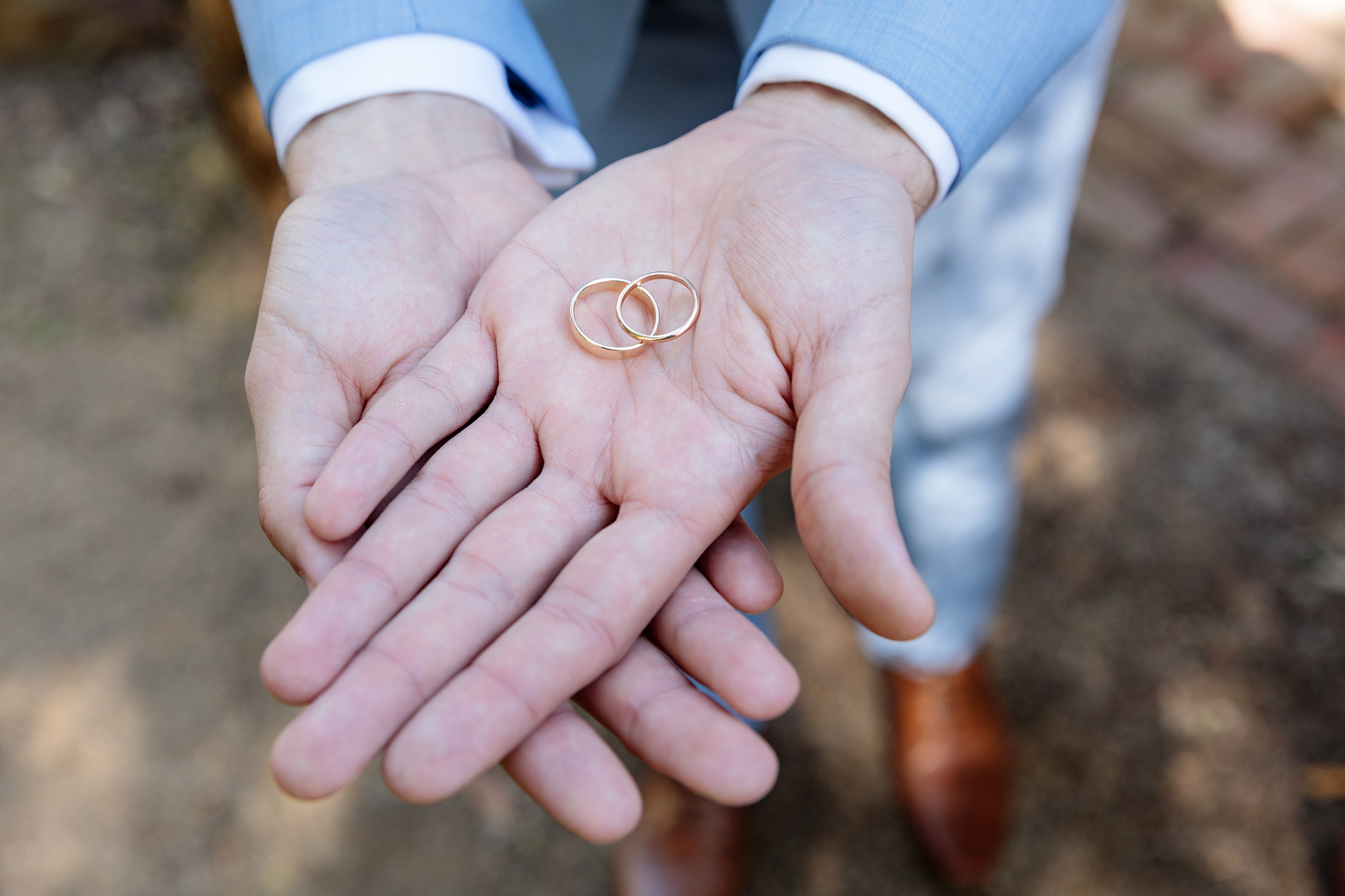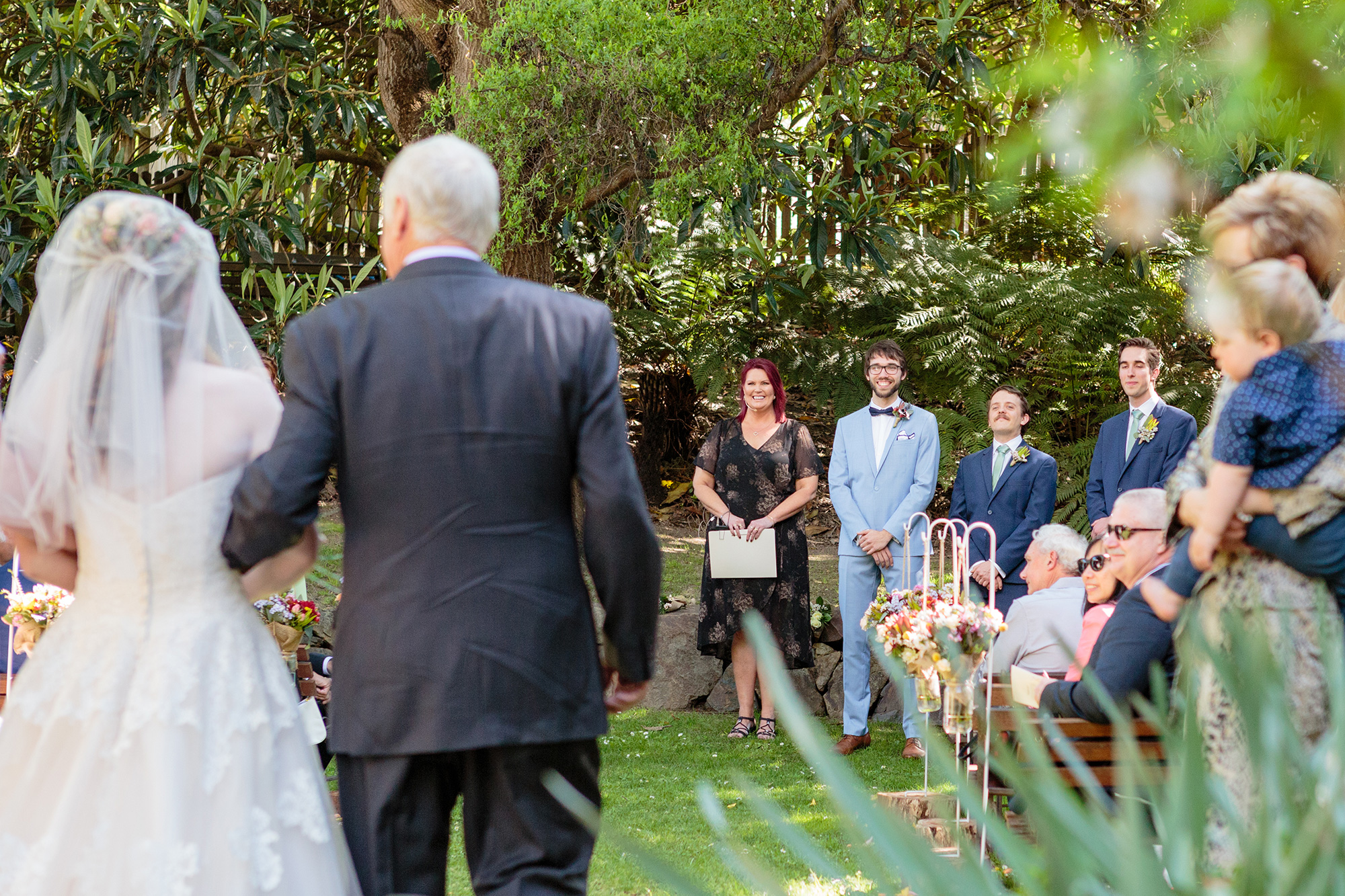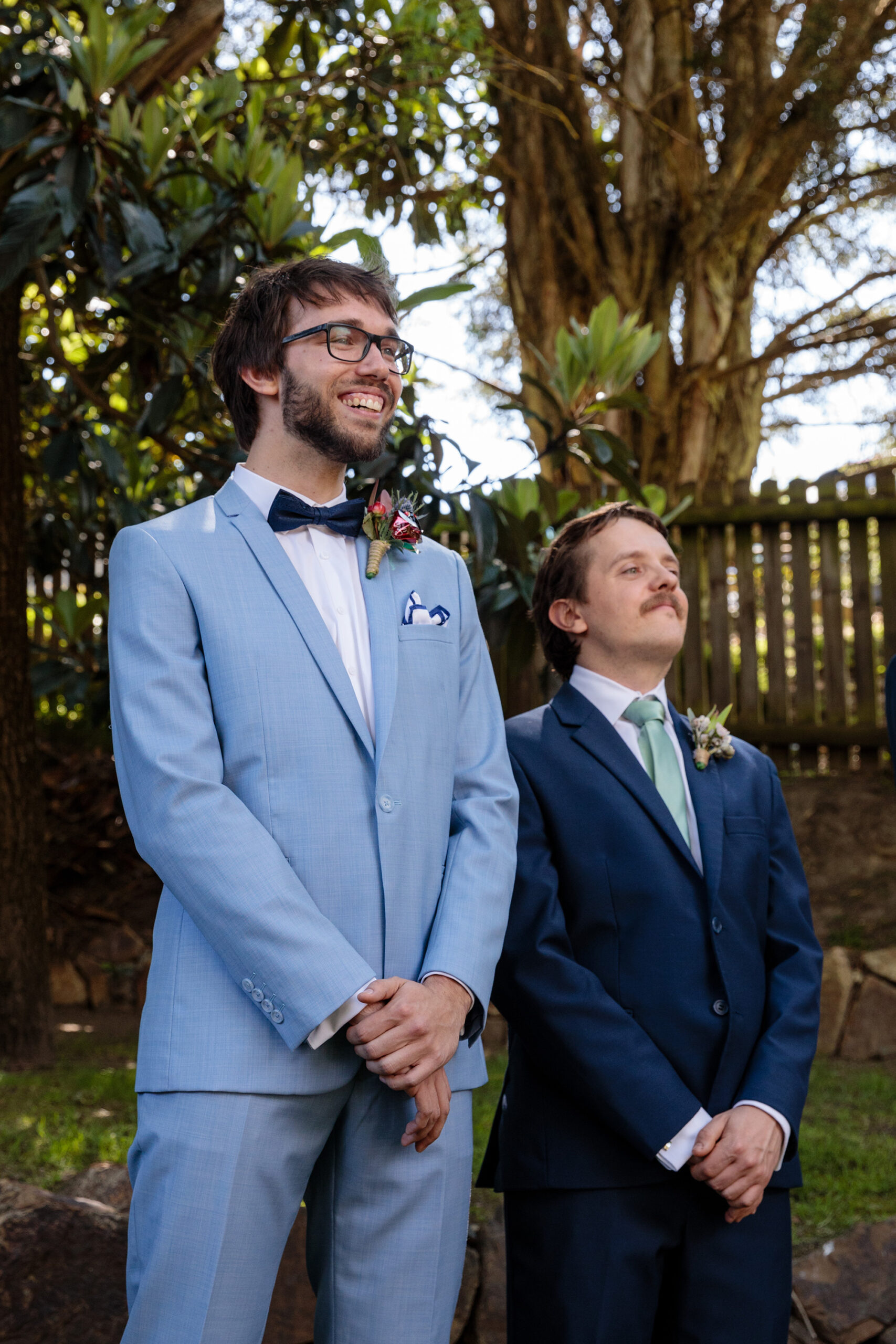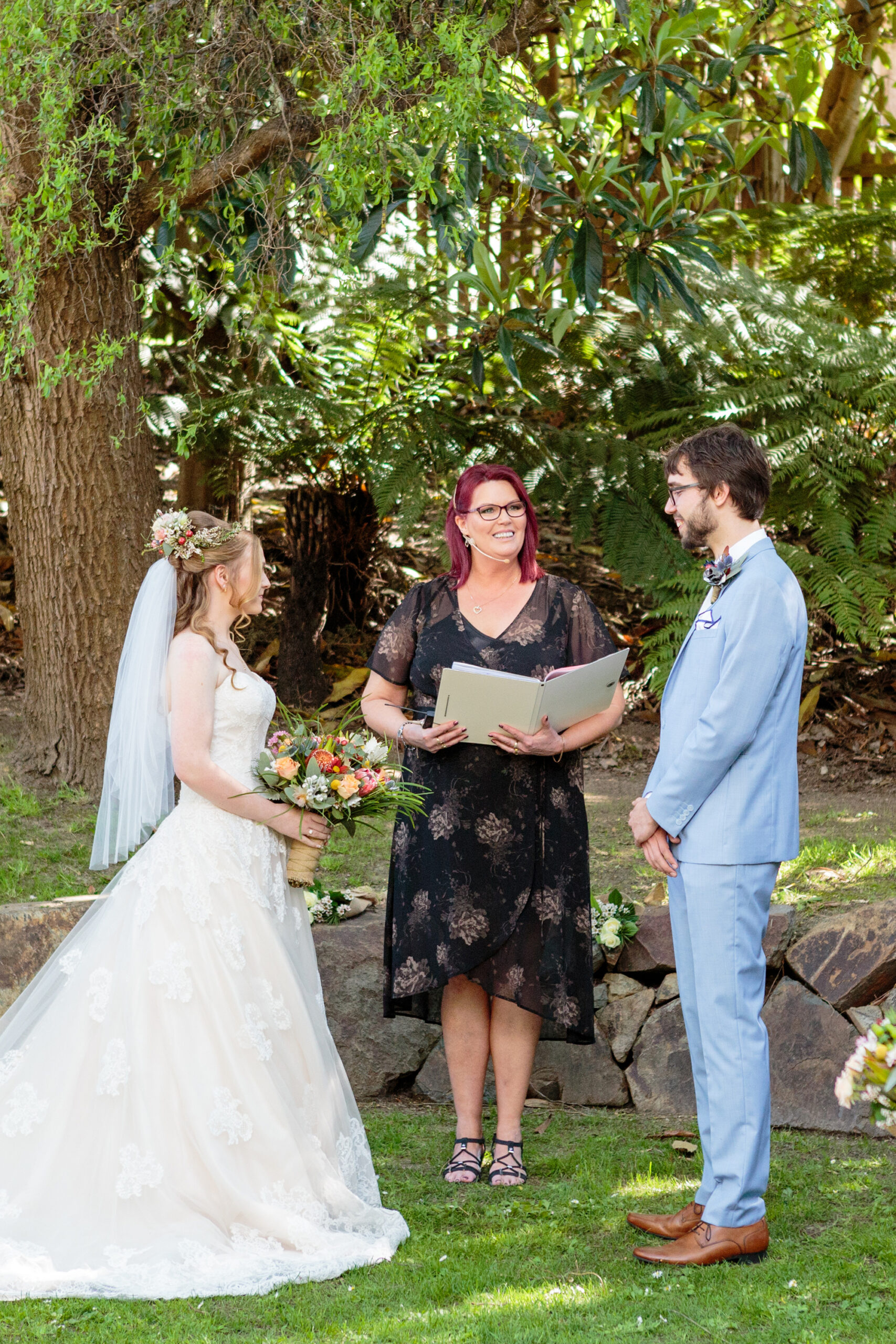 A couple married in a very personalised ceremony performed by Lisa Newman.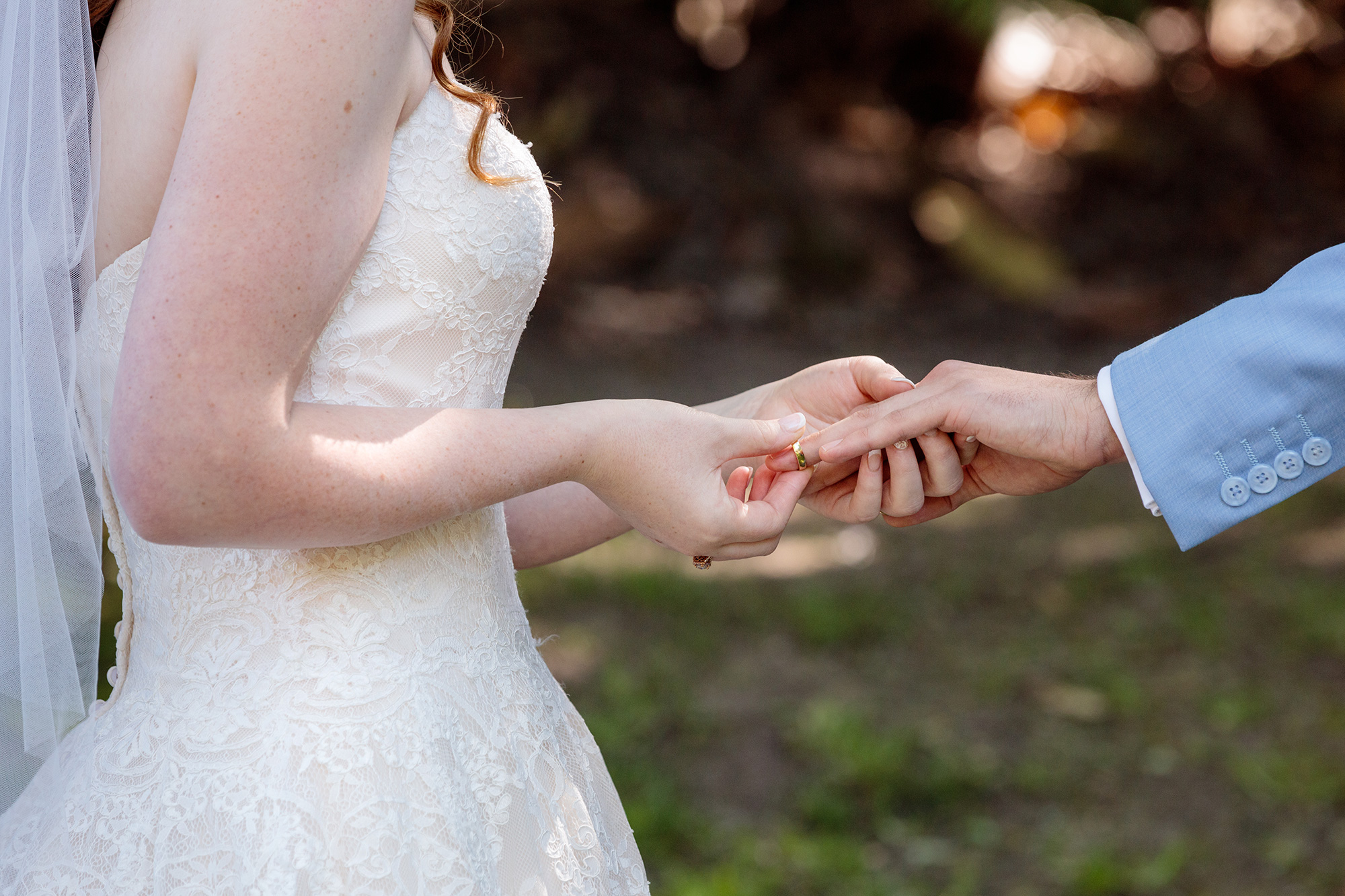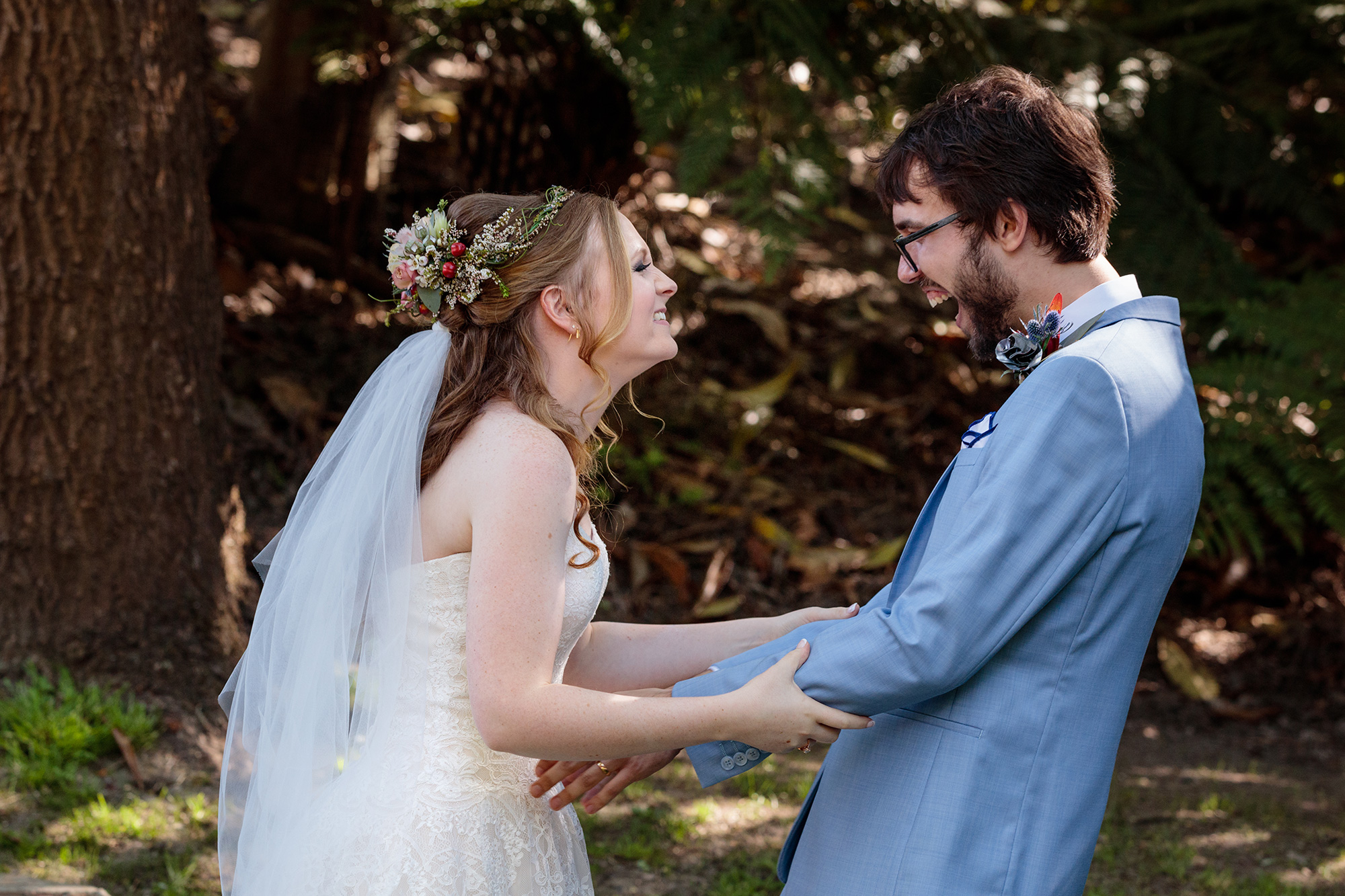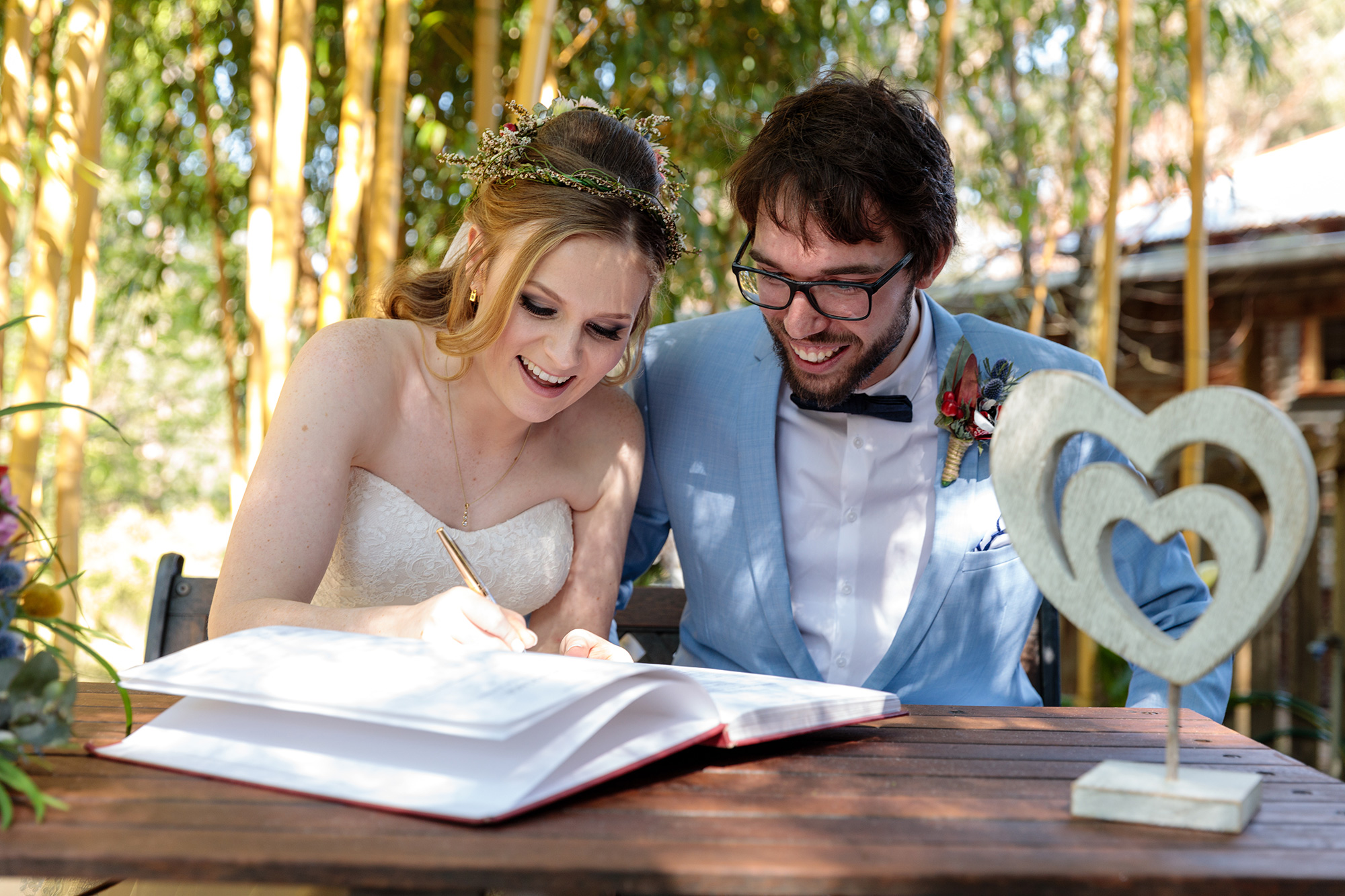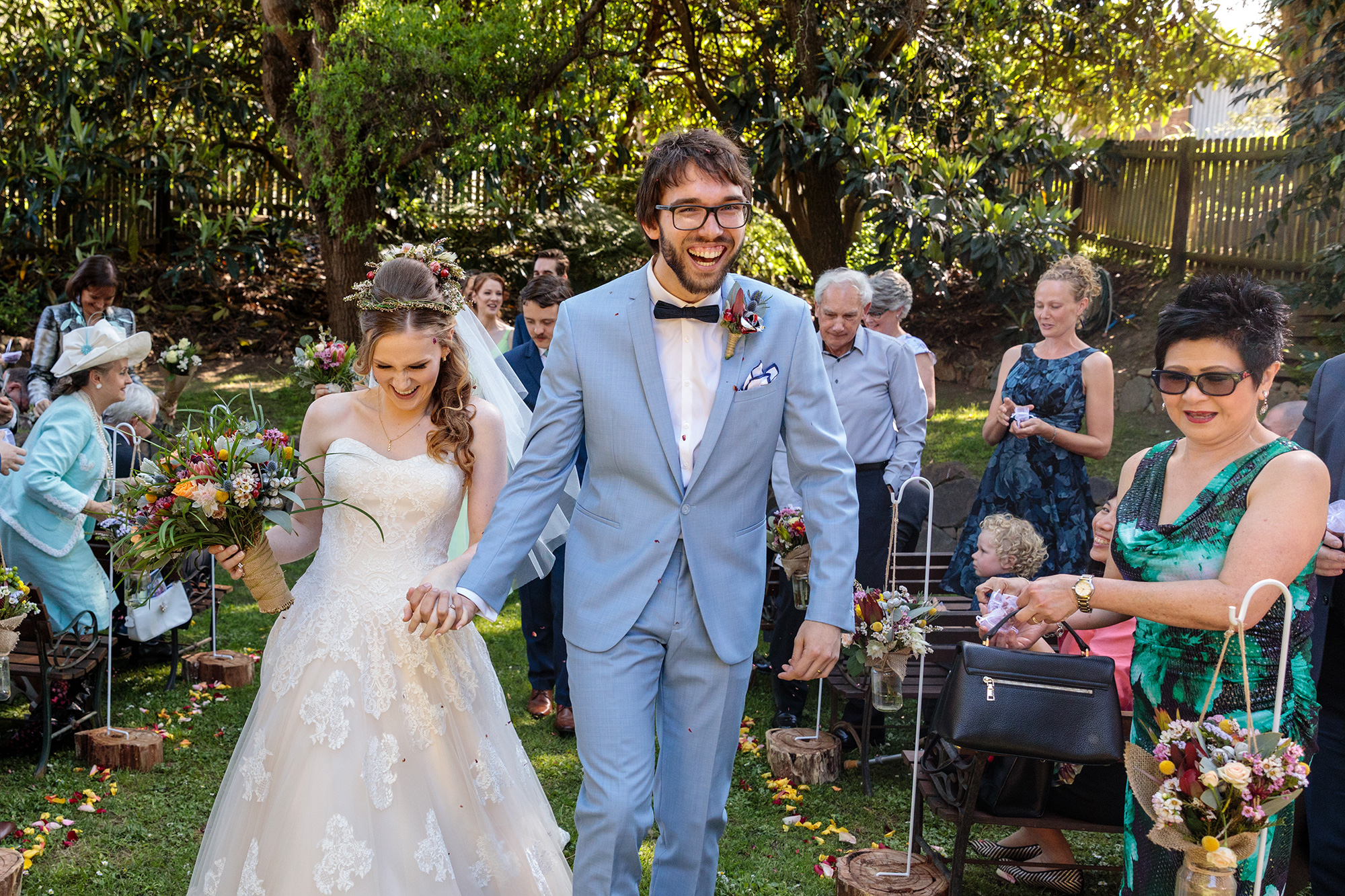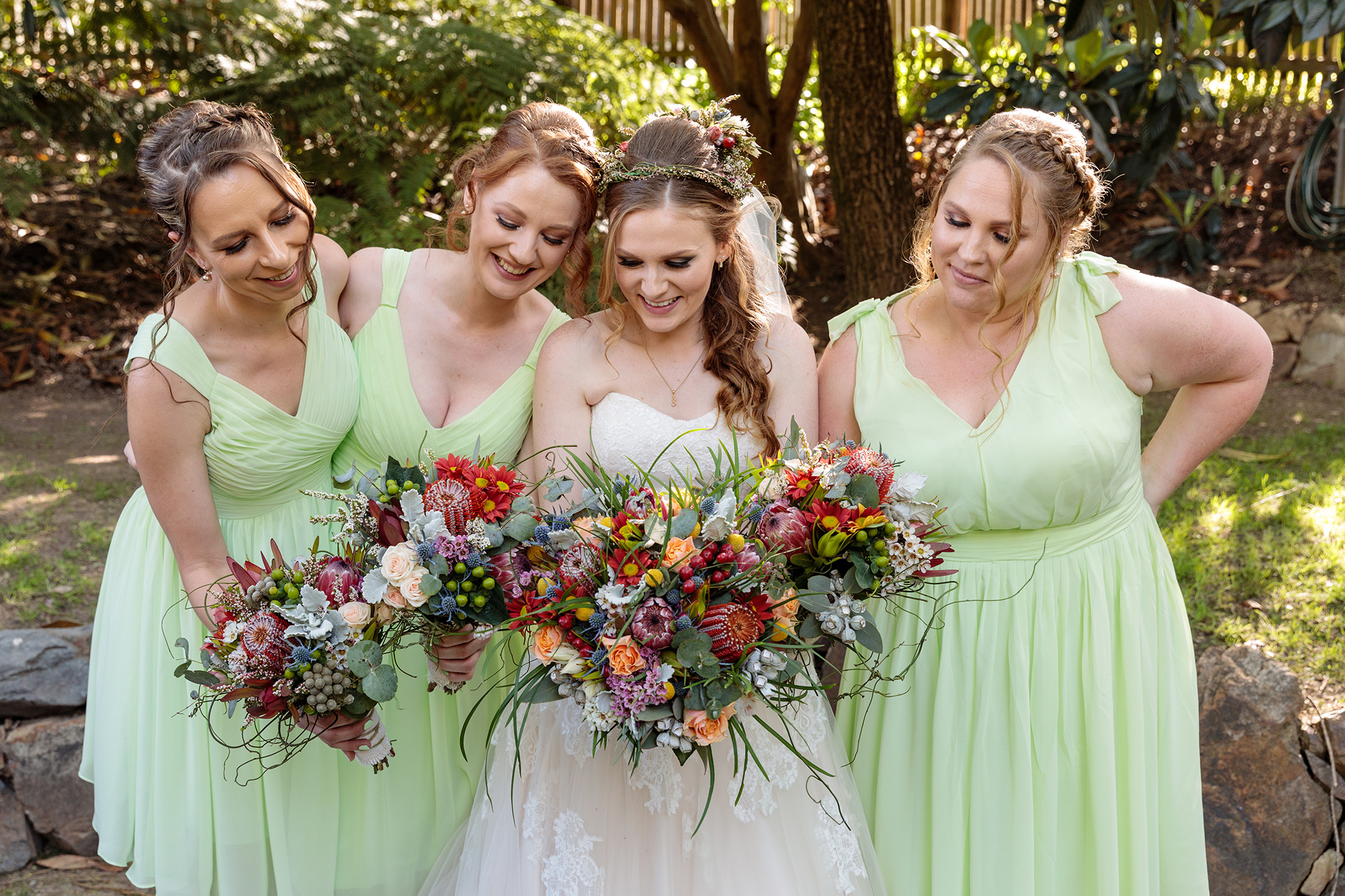 Stacey's sister, who does floristry as a hobby, arranged the bridal party's native-themed bouquets.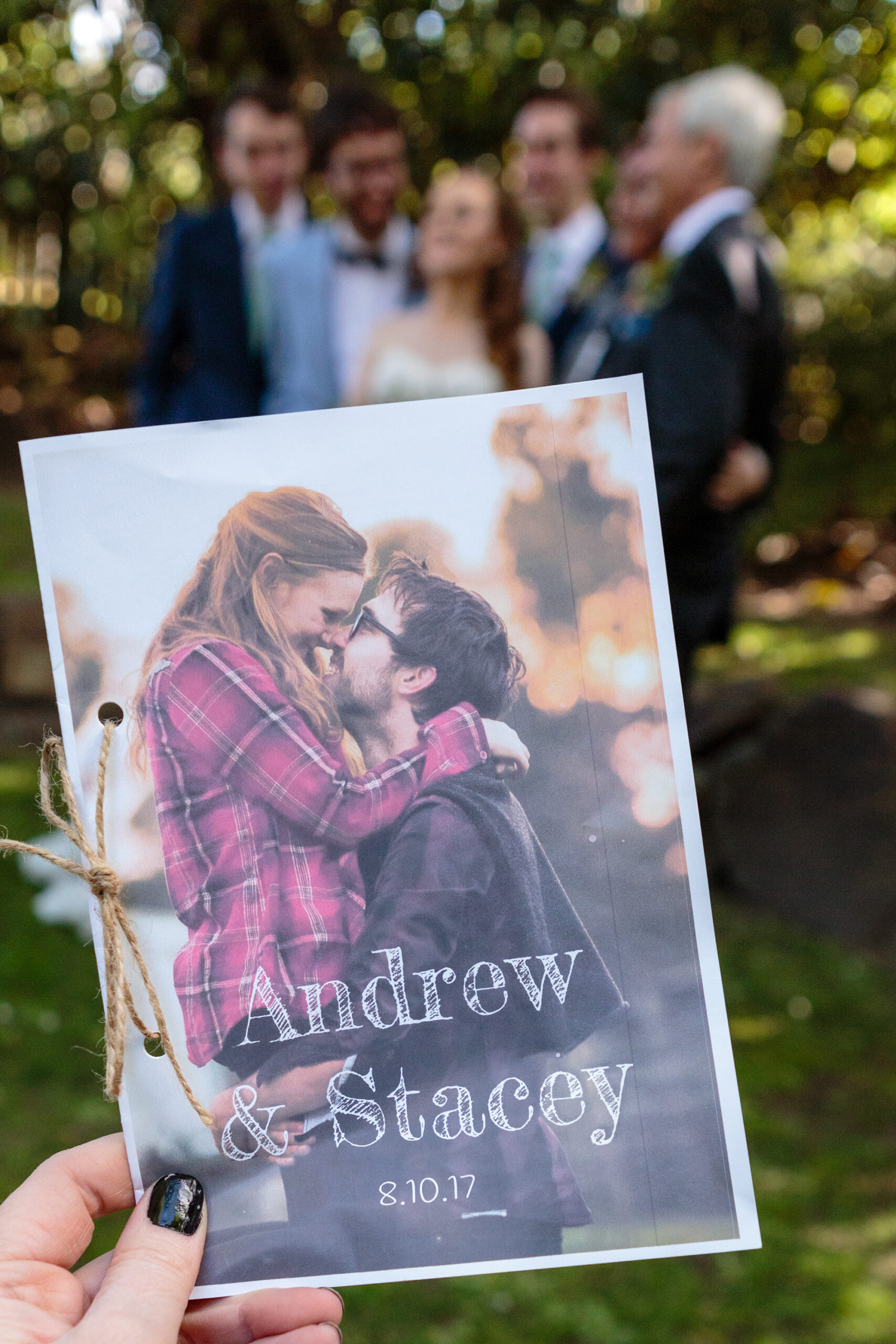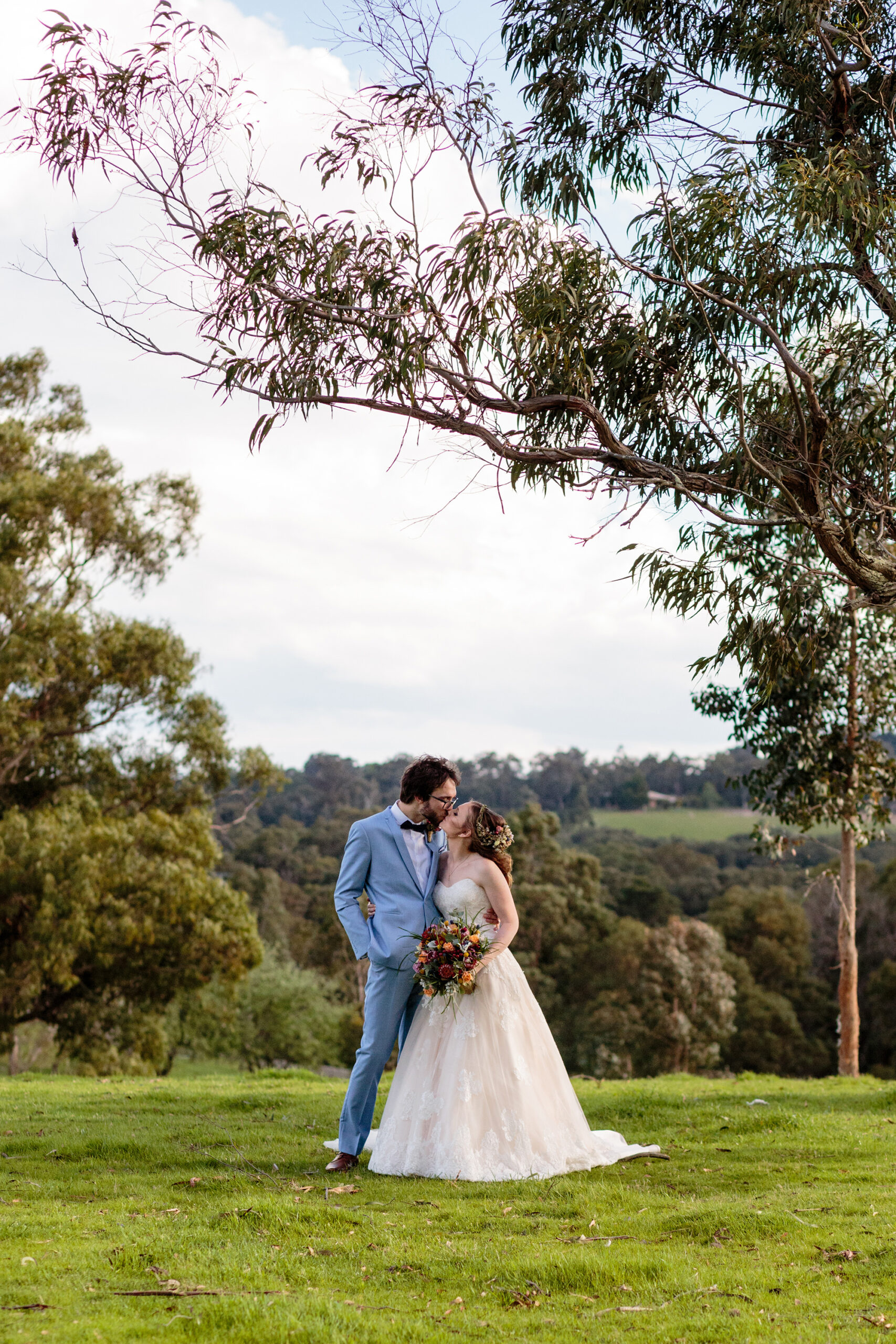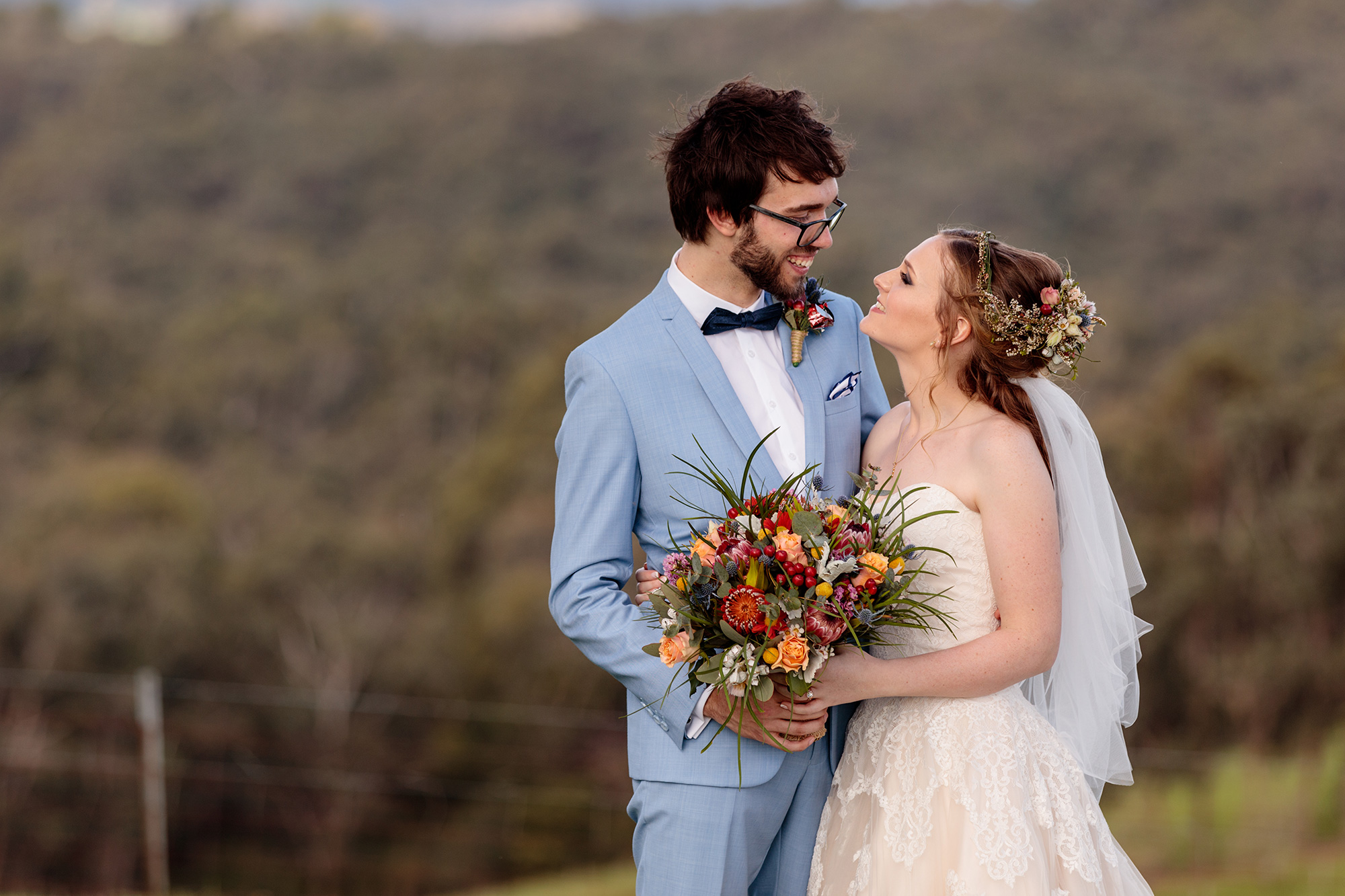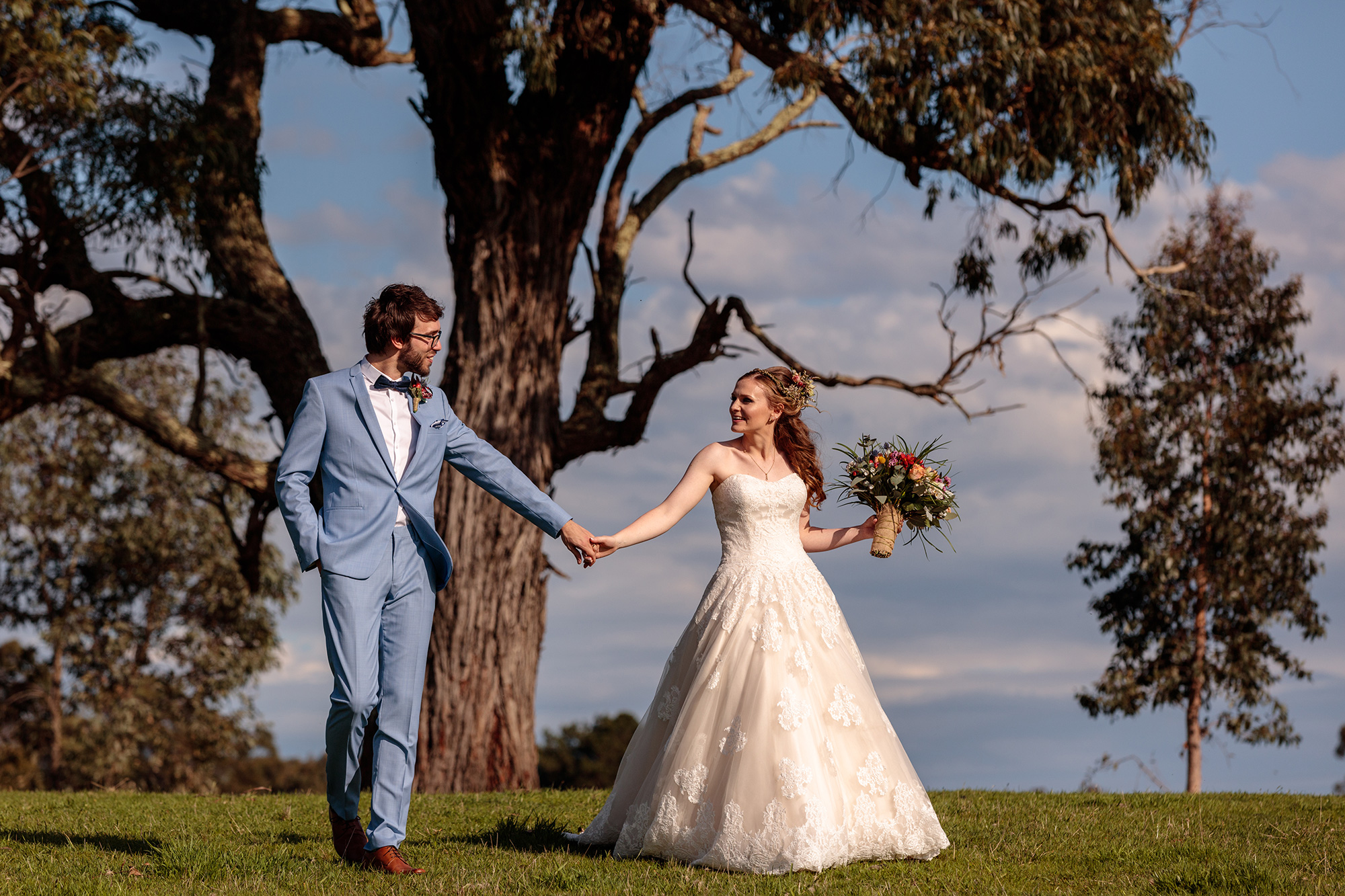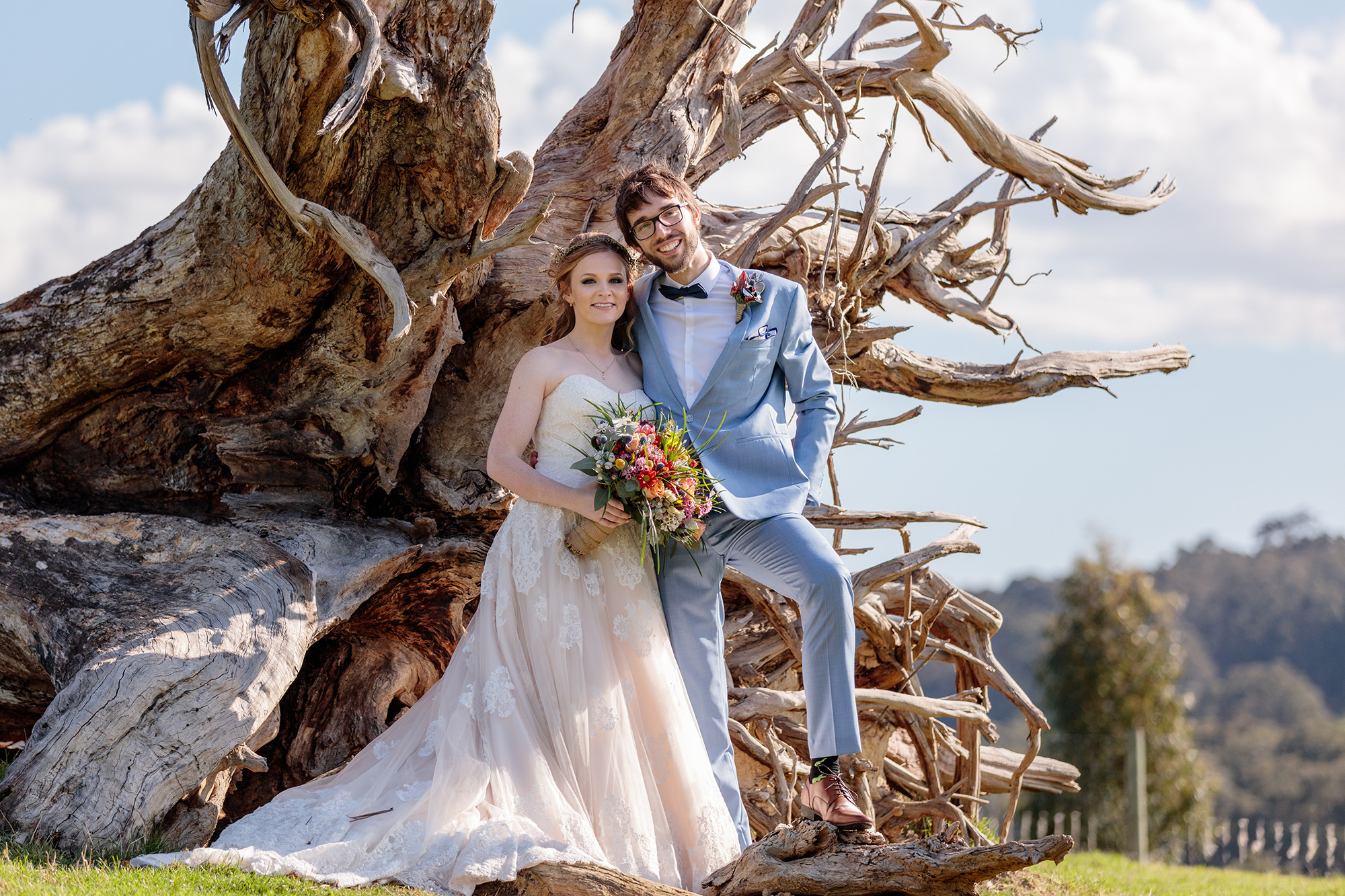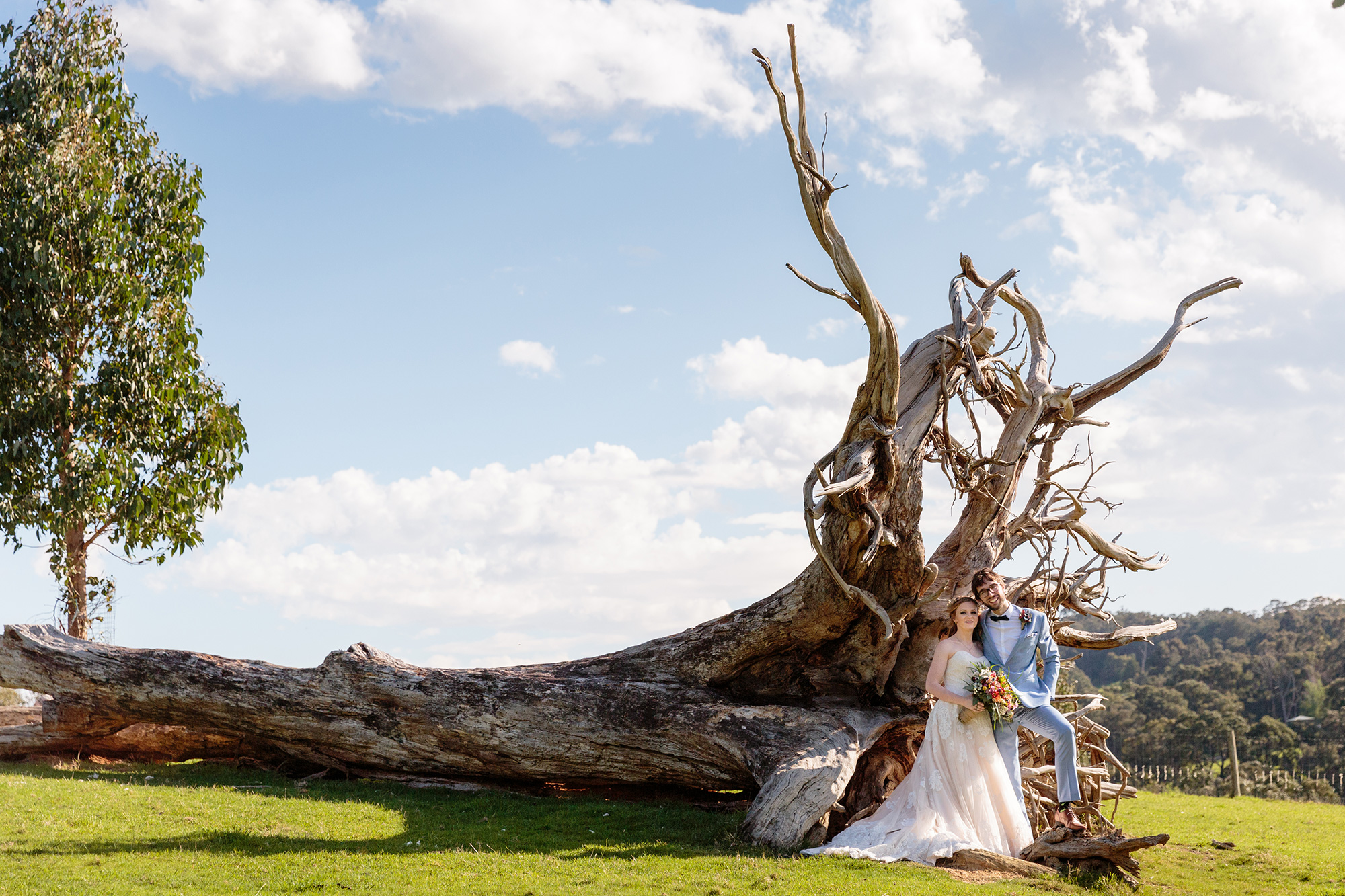 Andrew and his groomsmen wore blue suits from Ferrari Formalwear.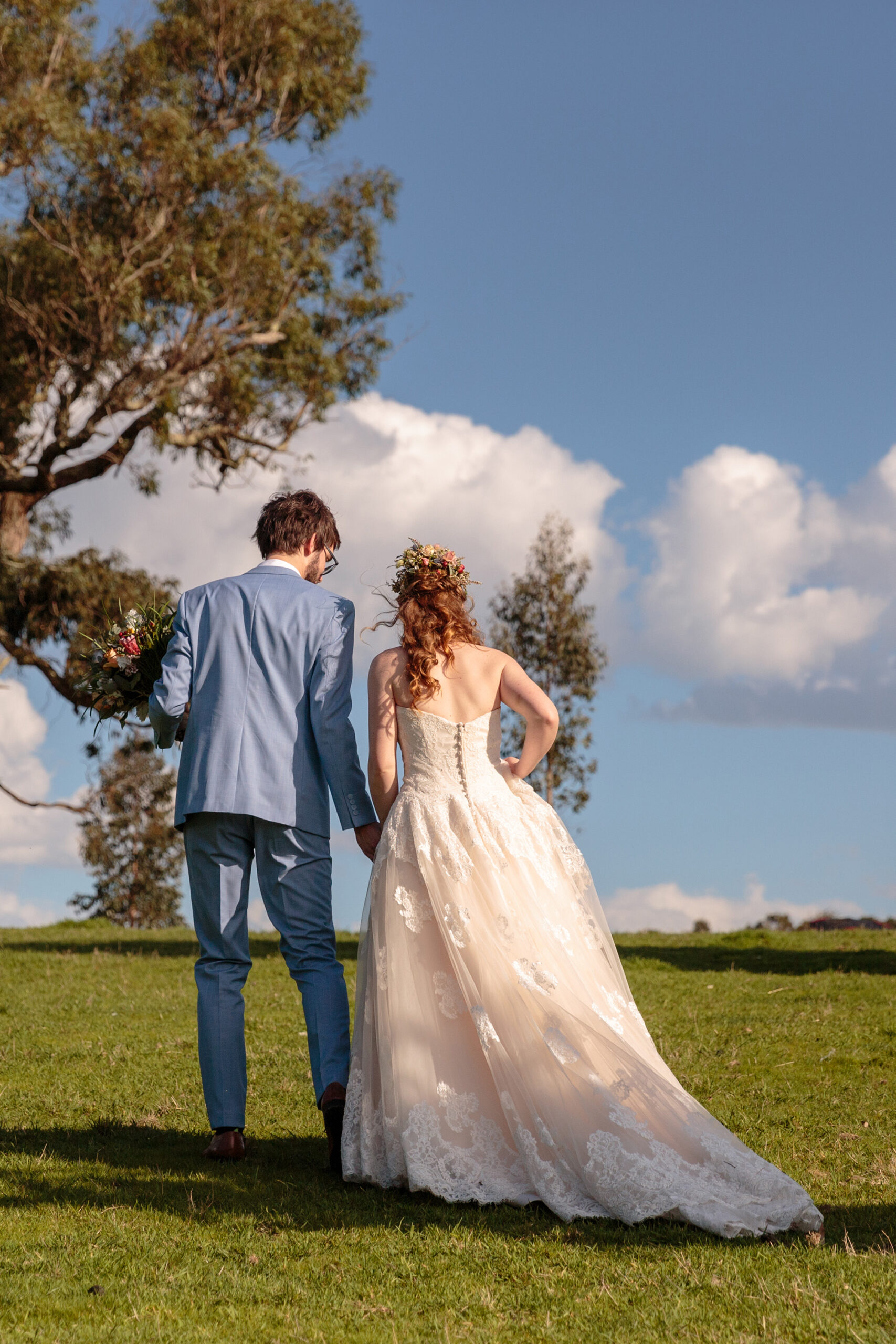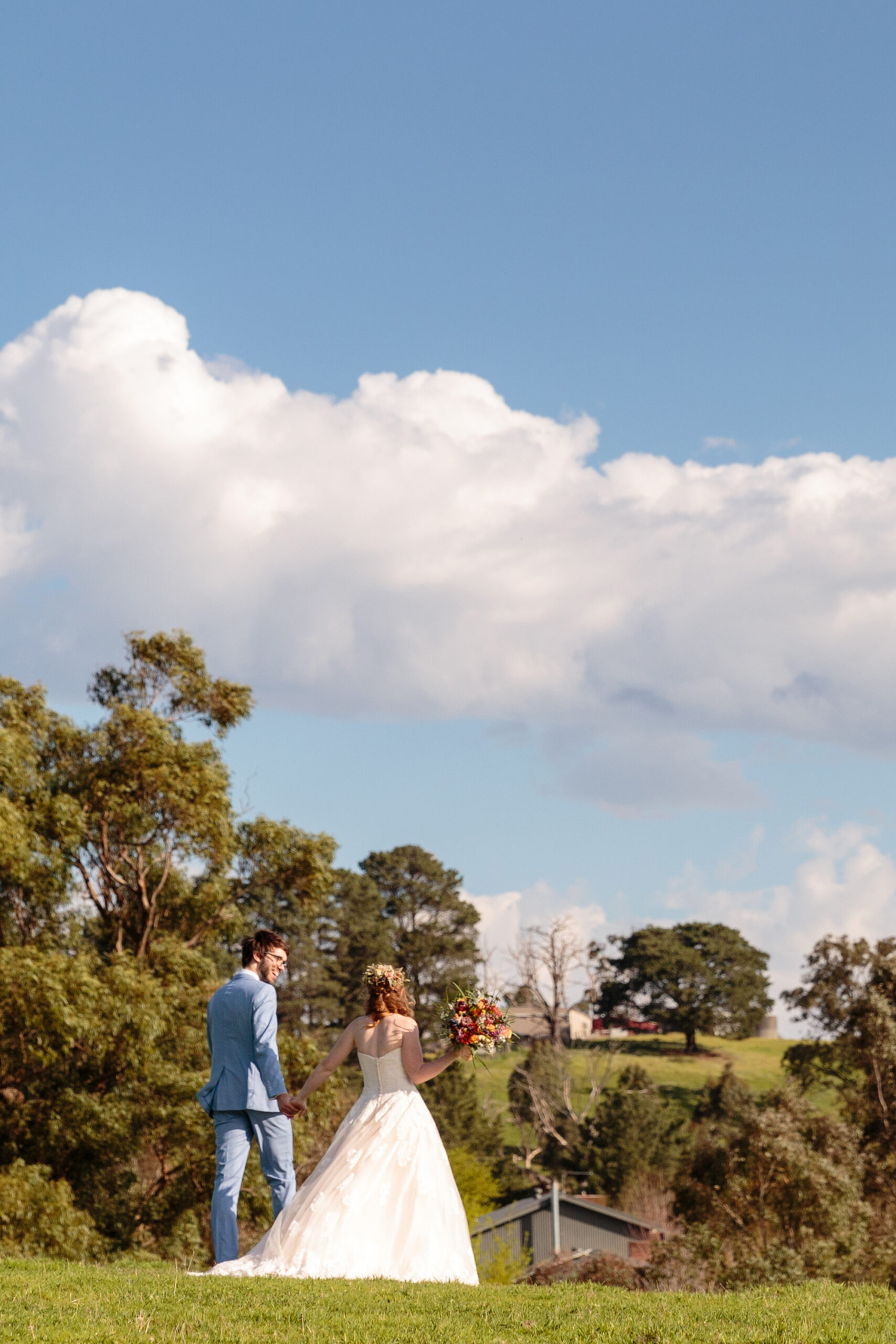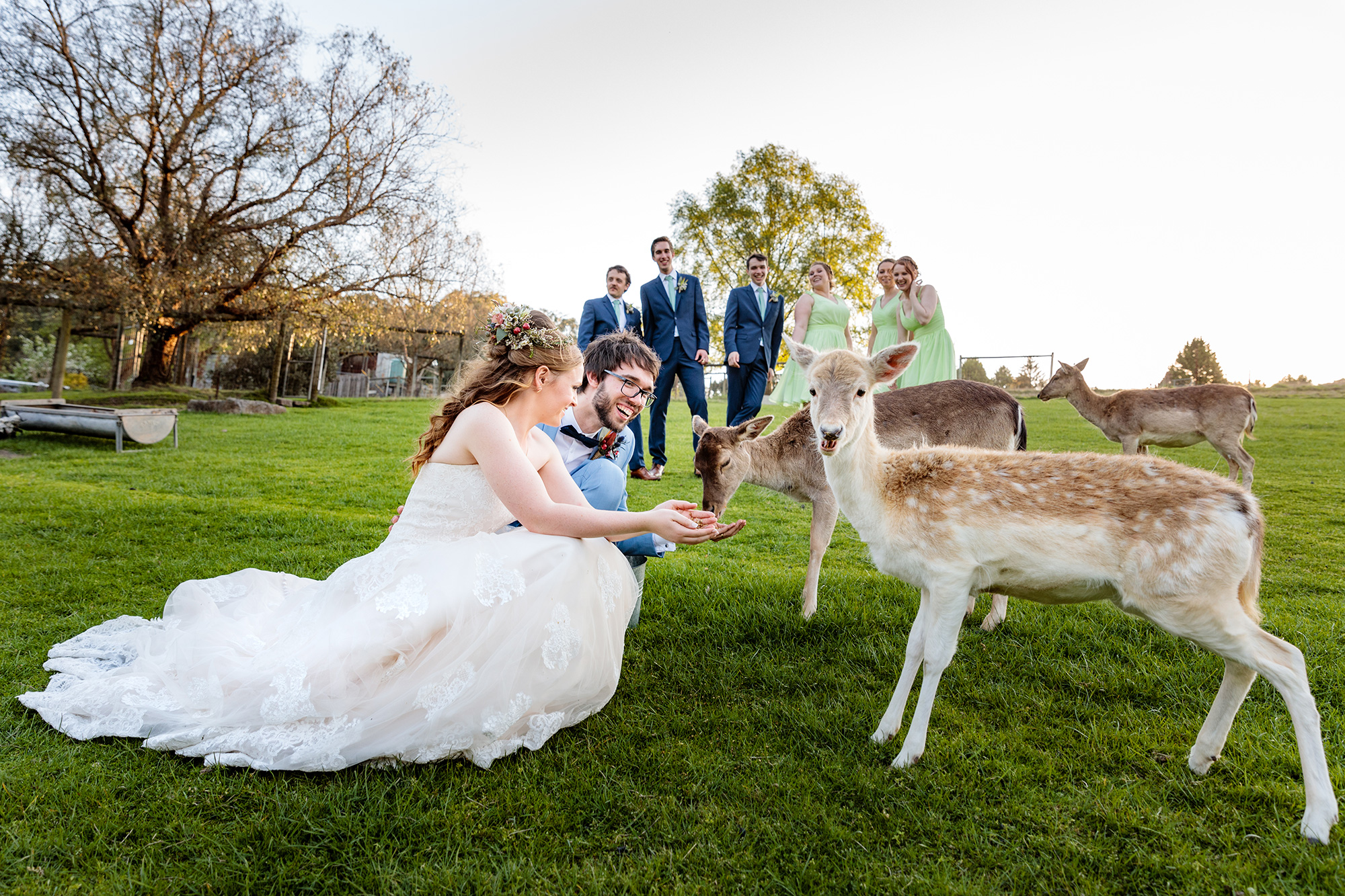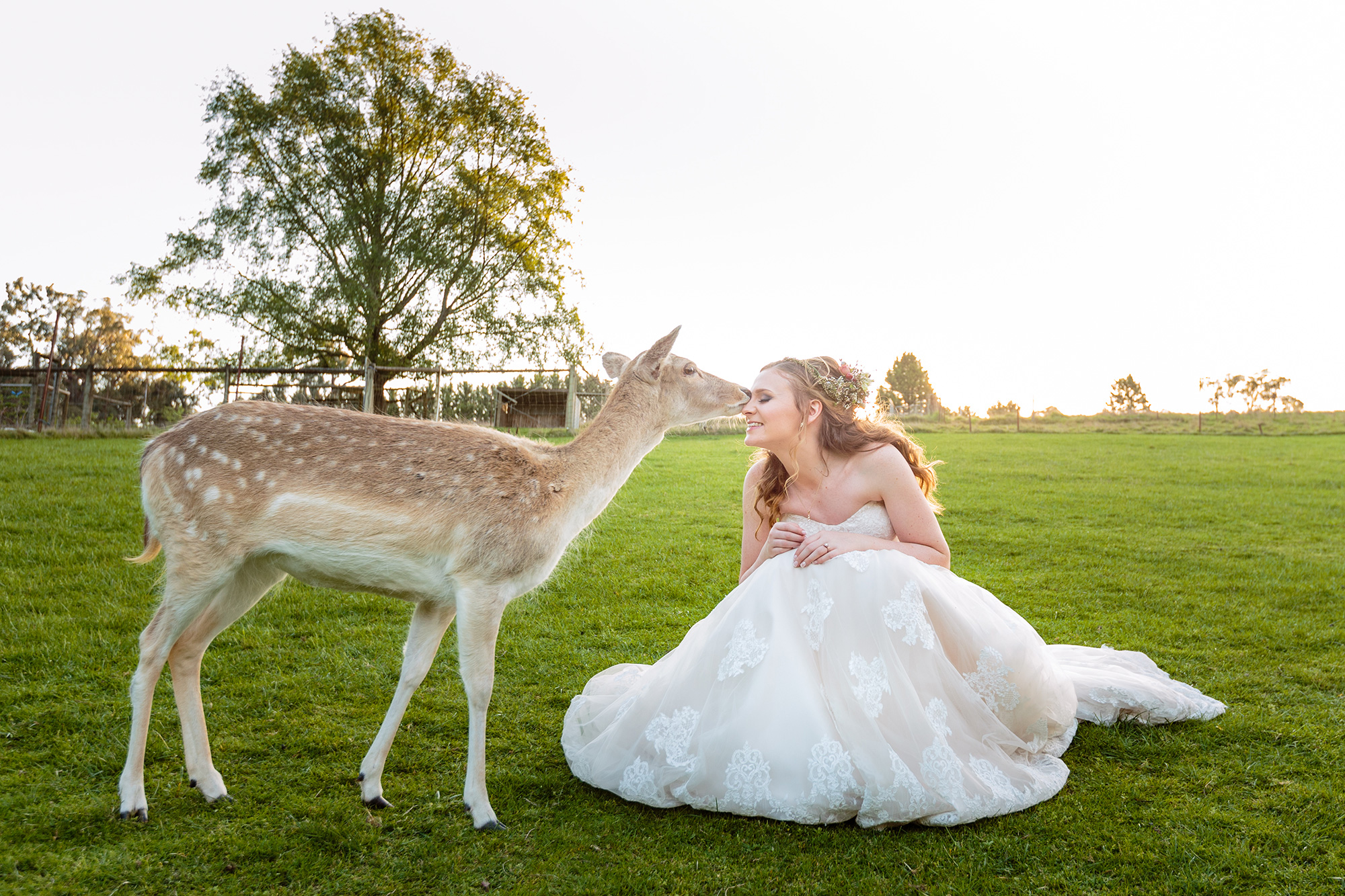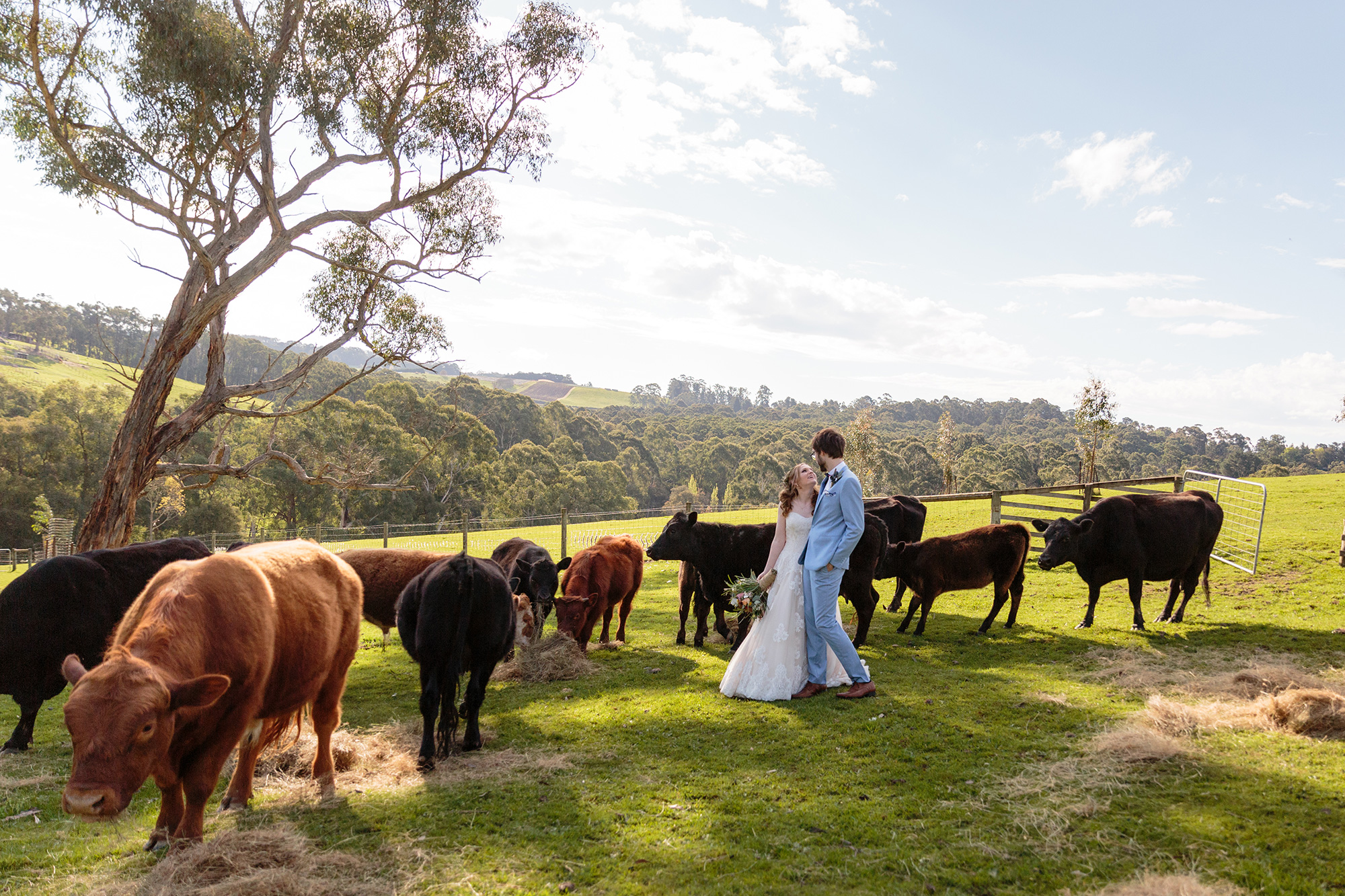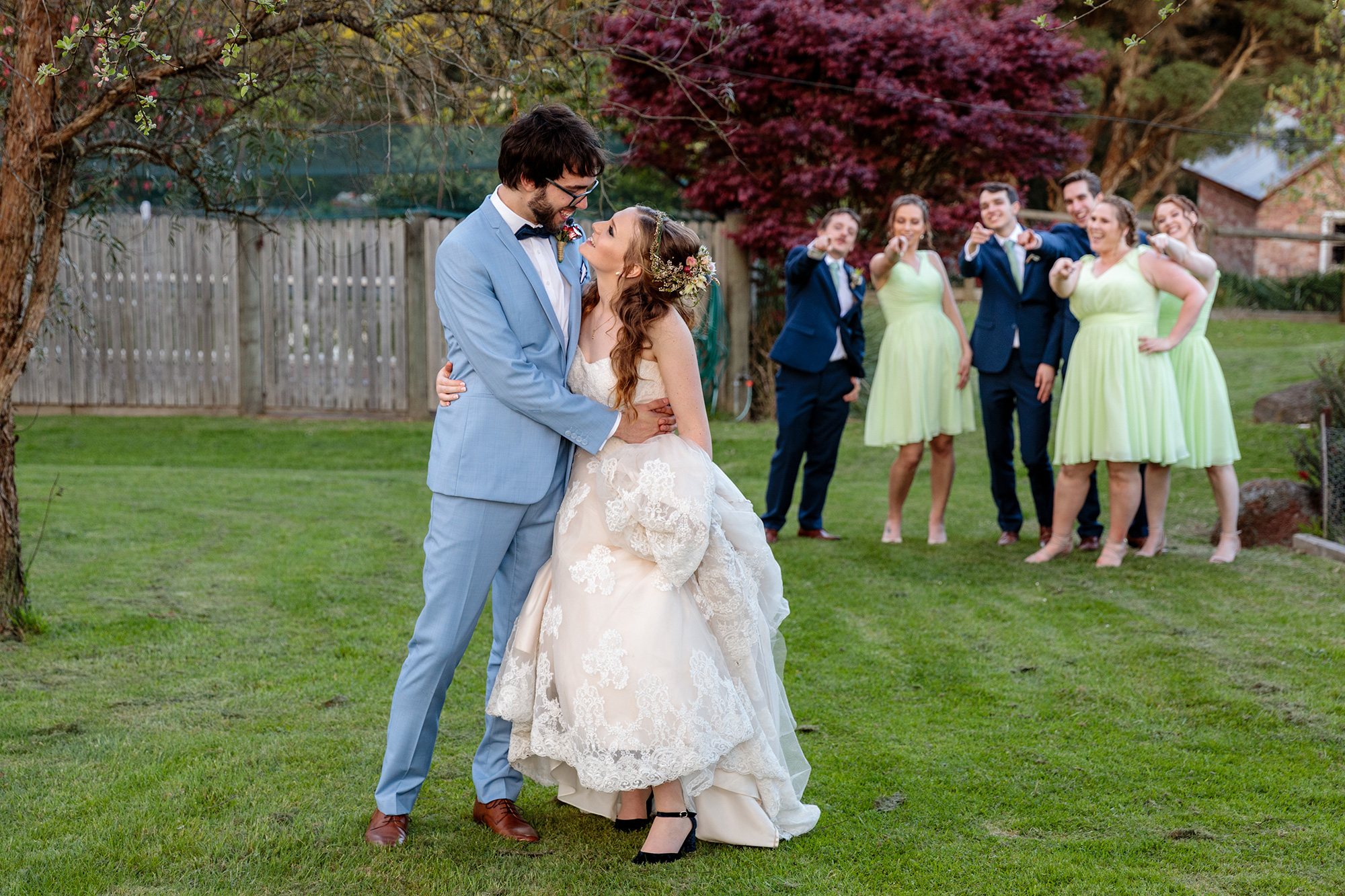 When asked what was special about the day, Stacey says: "It was put together in only two months and perfectly captured the essence of our relationship. From the music to the decorations, flowers and food, everything had a personal touch which meant something to us. Also, our wedding dance had a backflip in it!"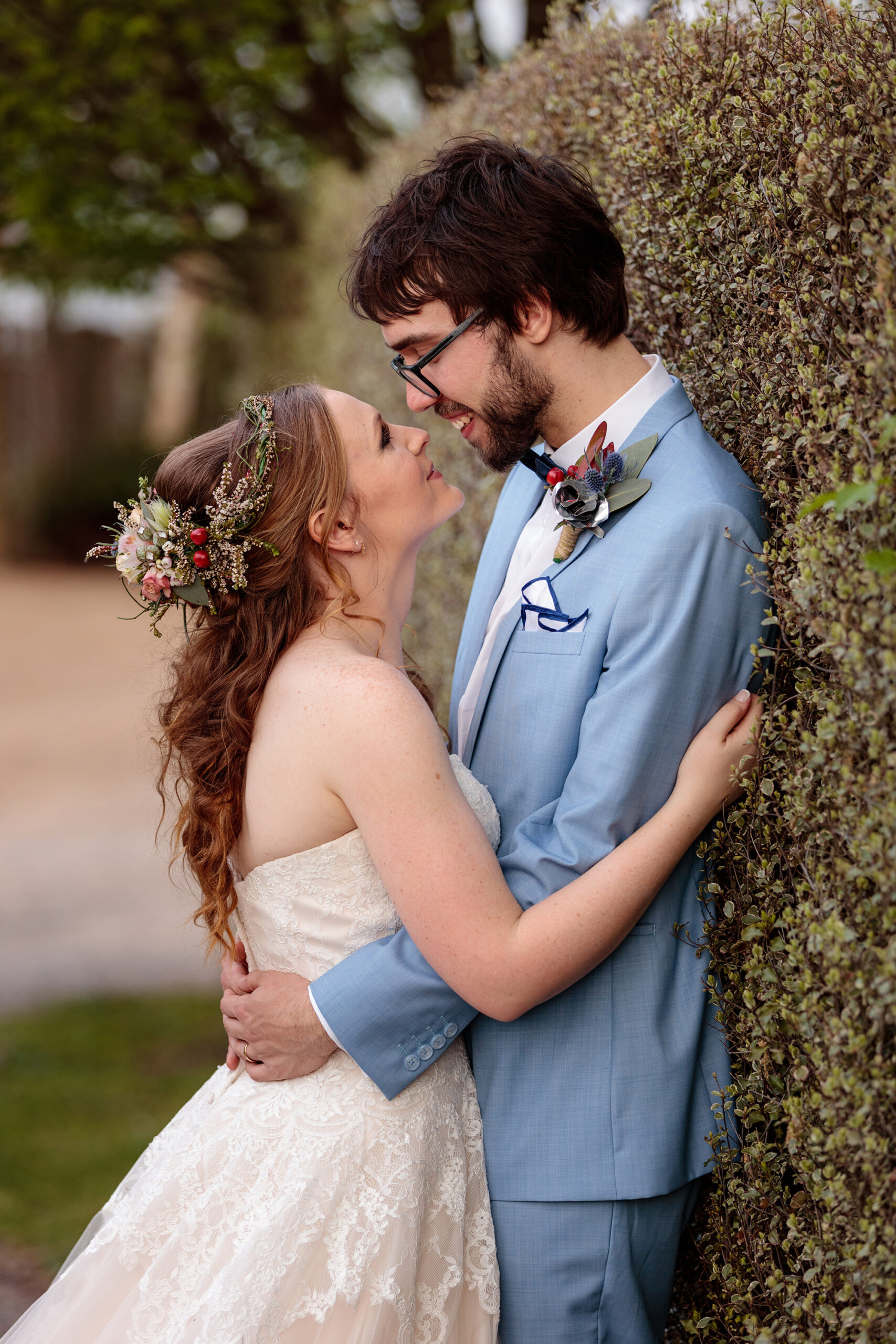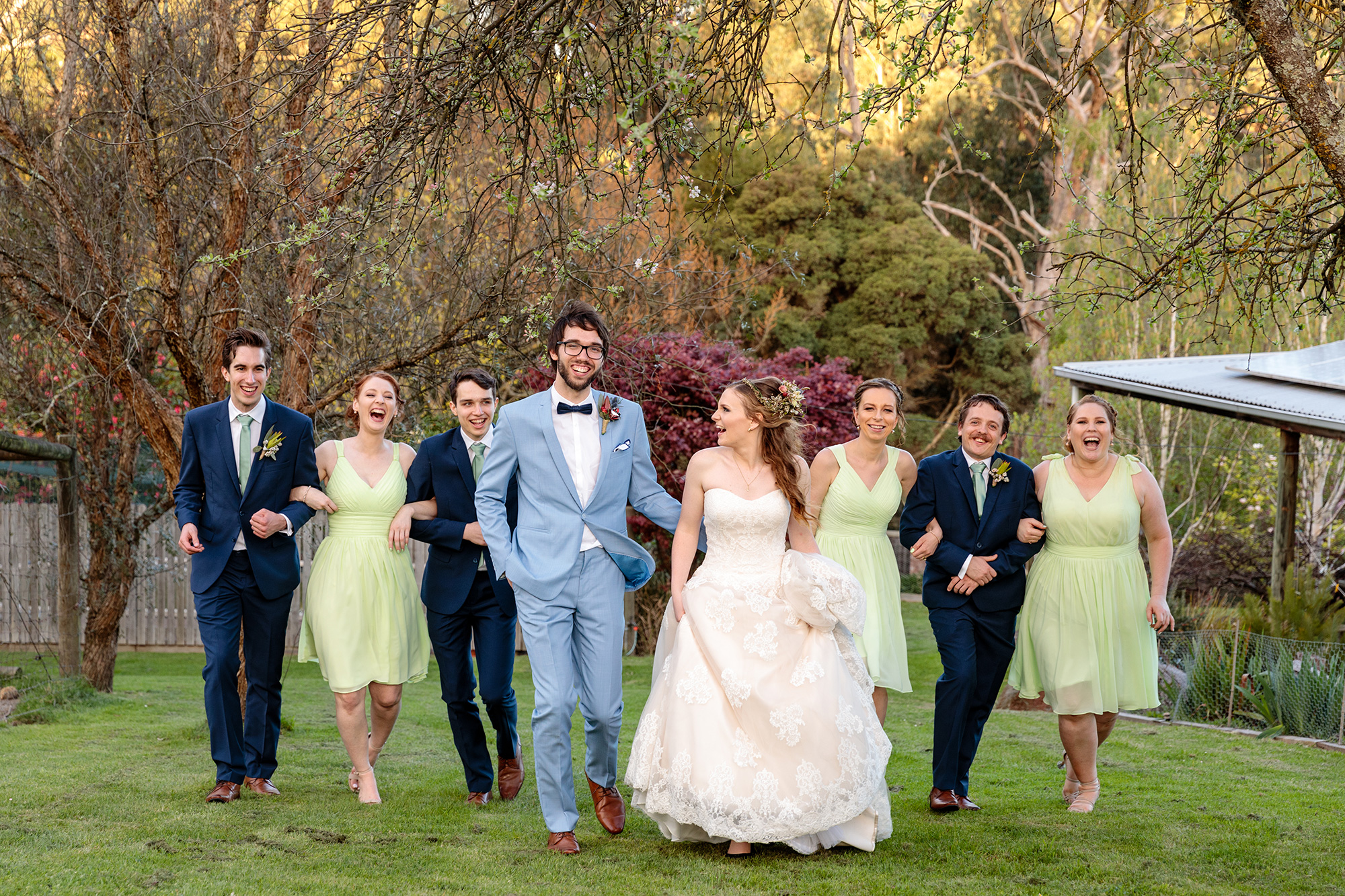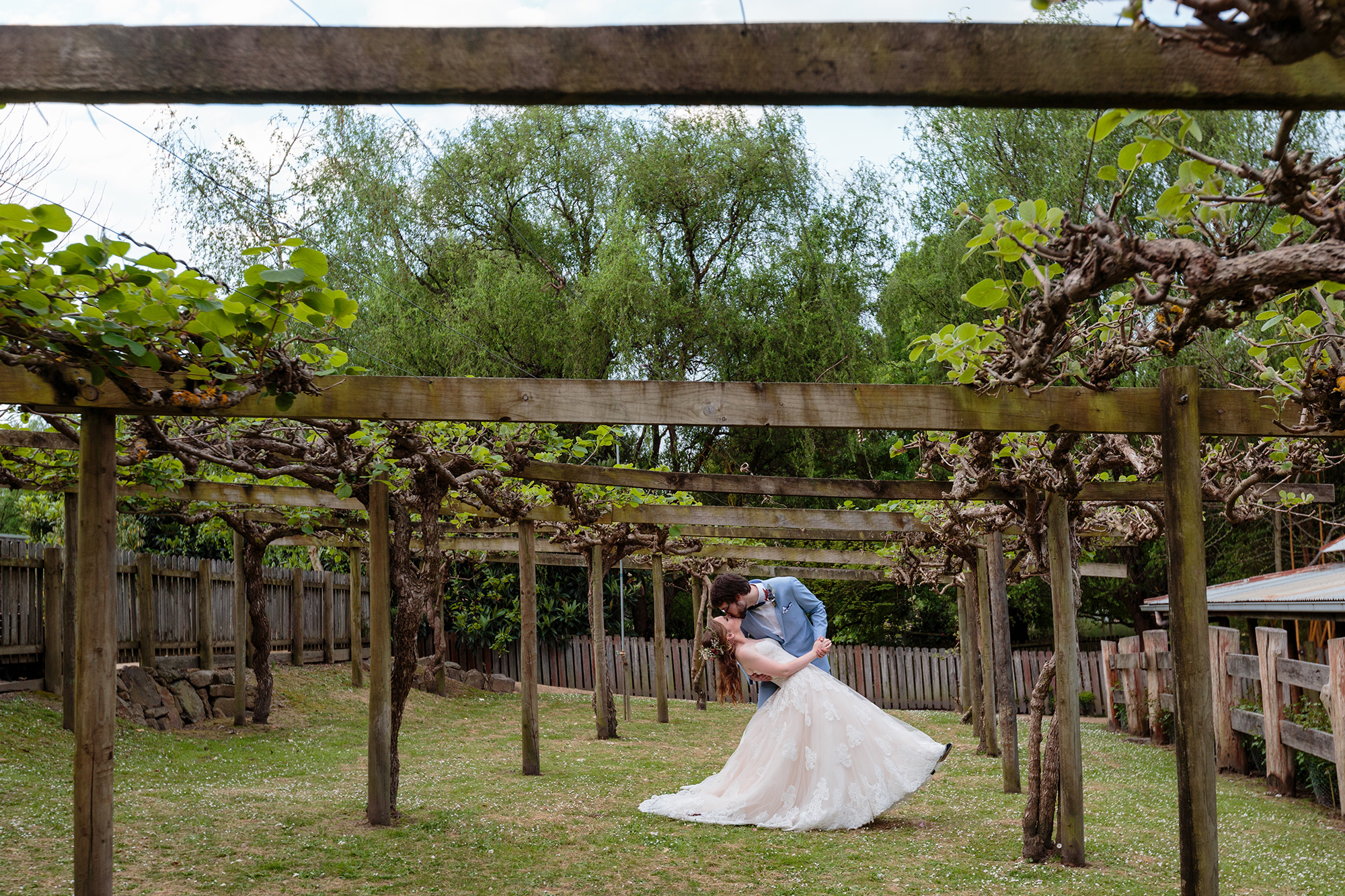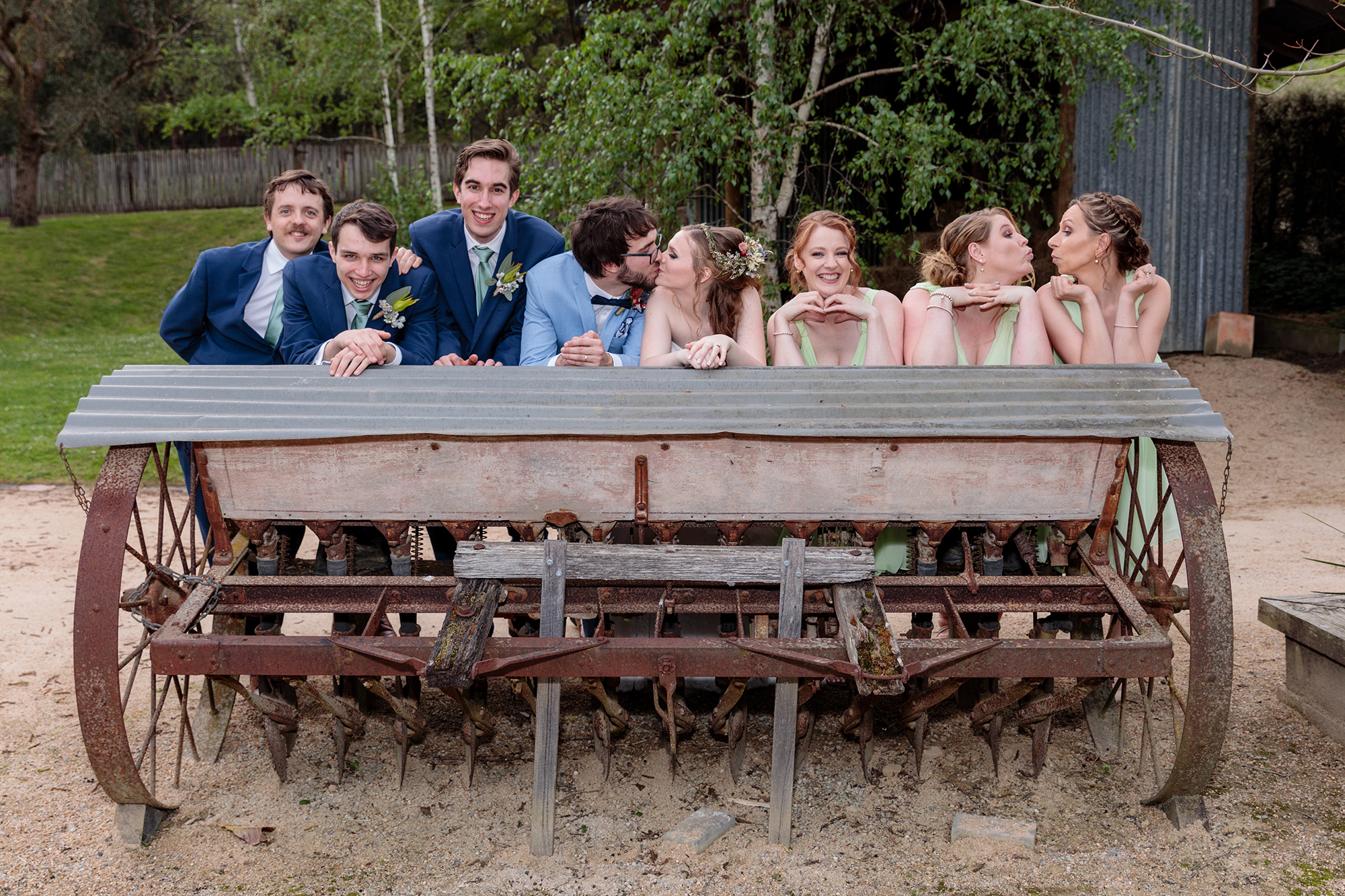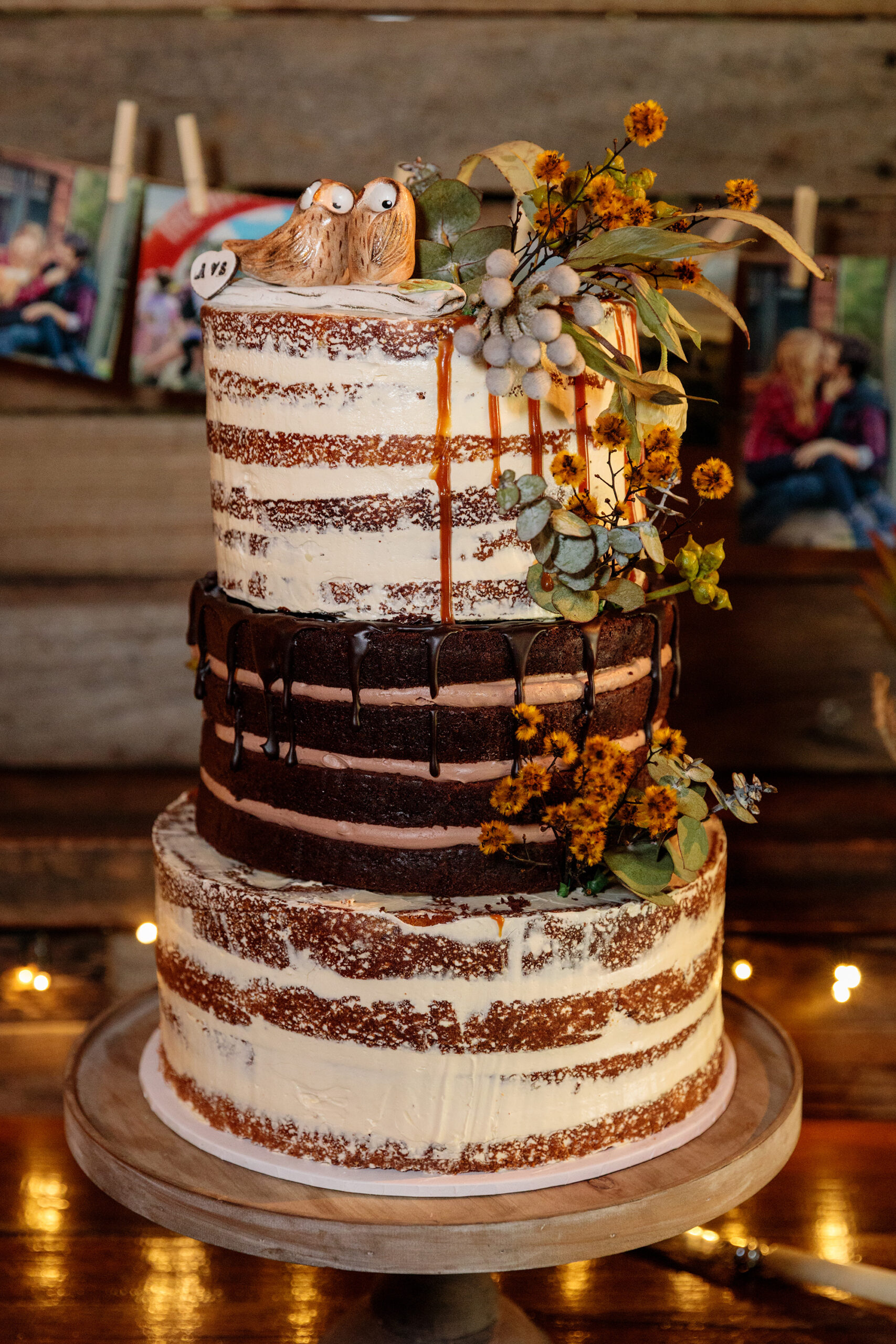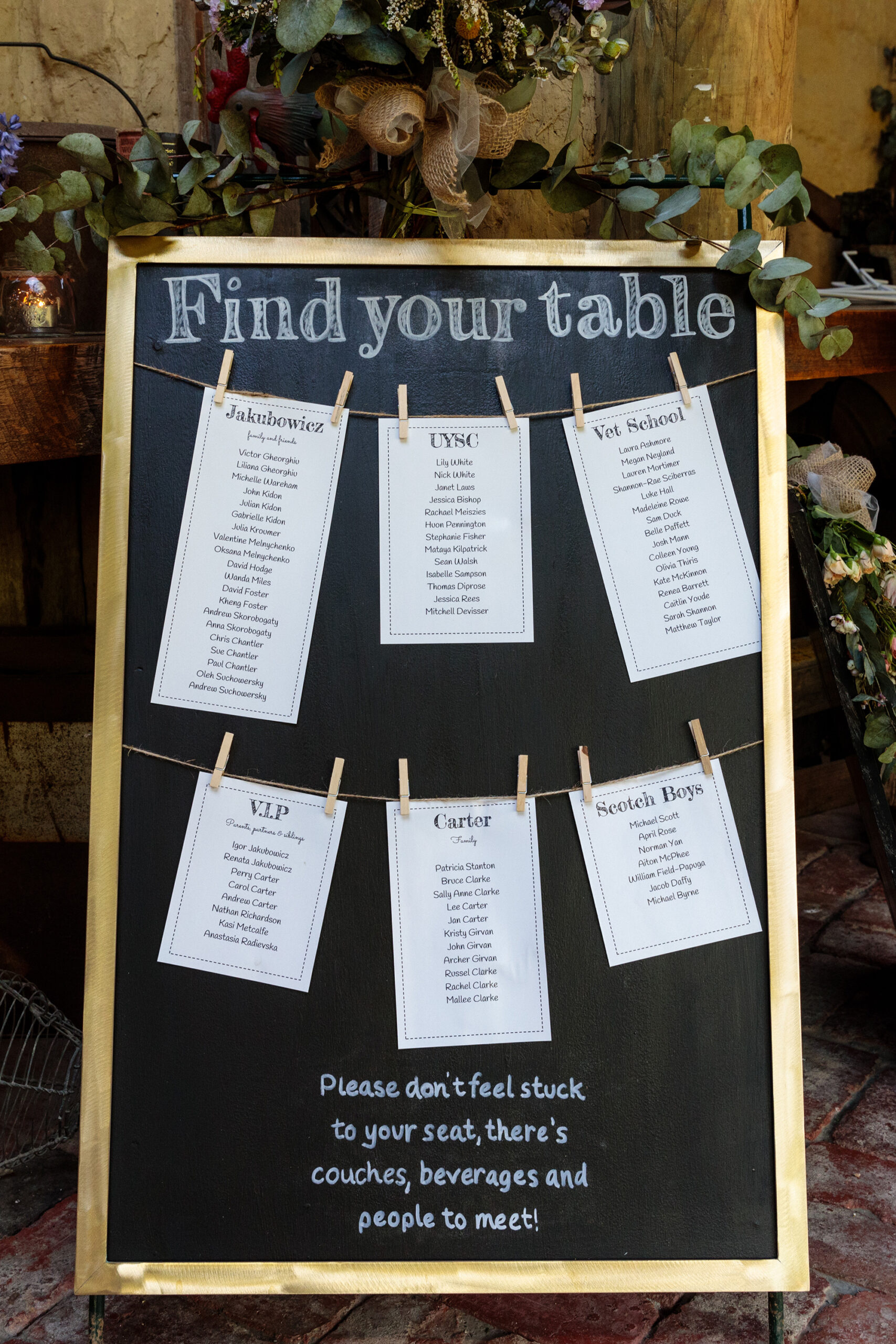 "We made all our own signs, decorations and guest-book (a frame with hearts to write on) with lots of help from our parents. I also put together a program with a cartoon of our relationship story, along with a reading we put together ourselves," Stacey says.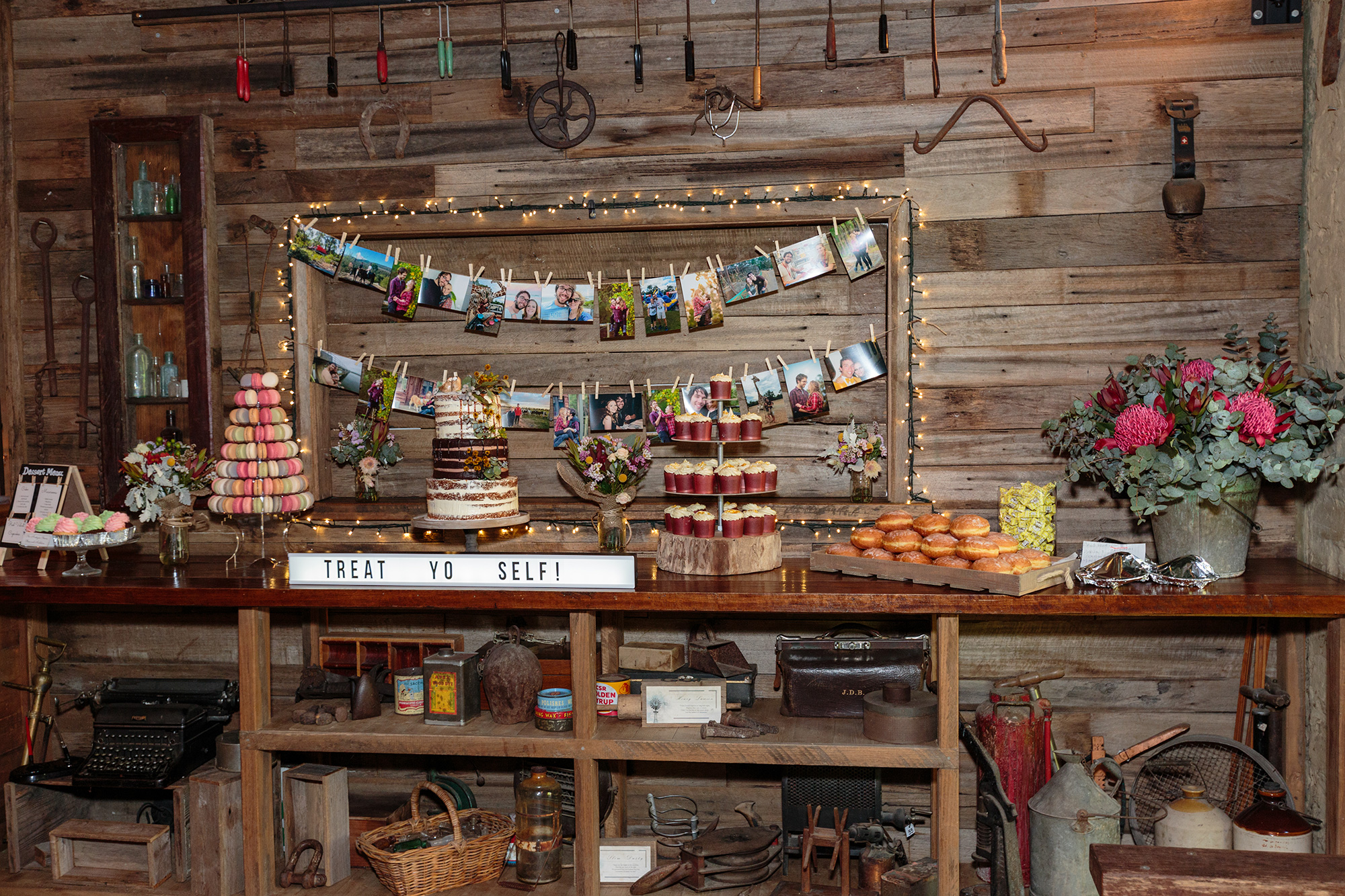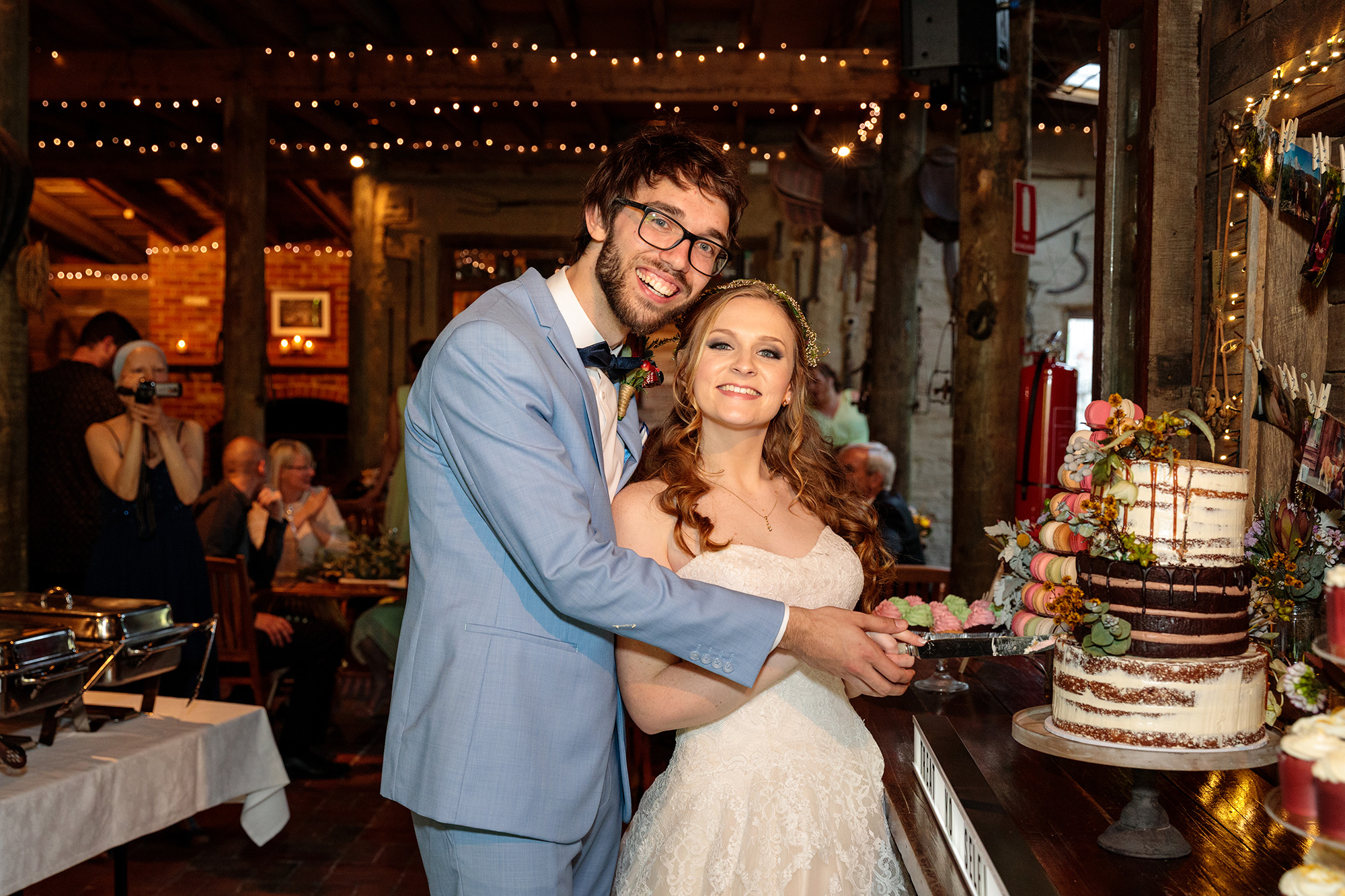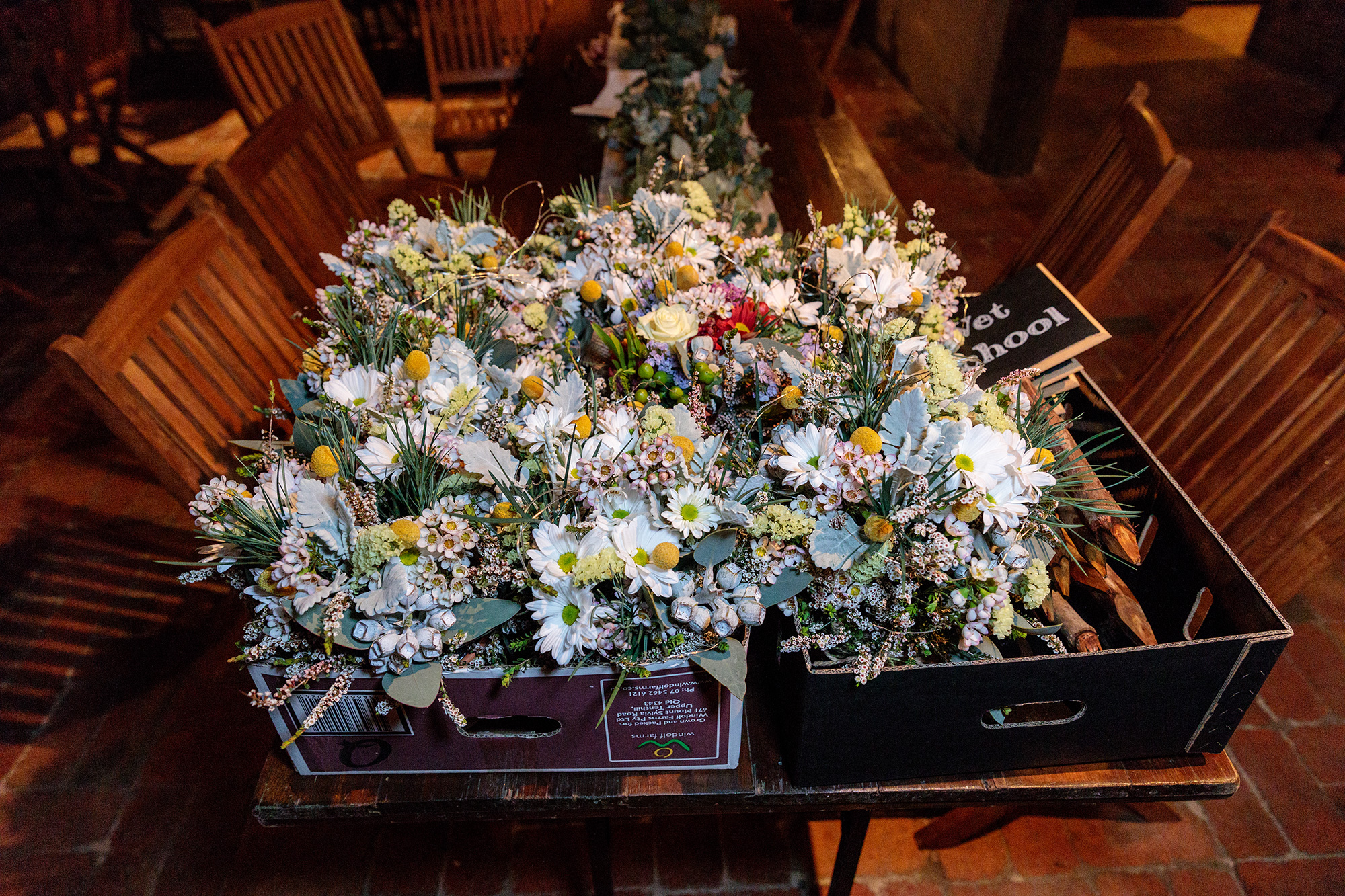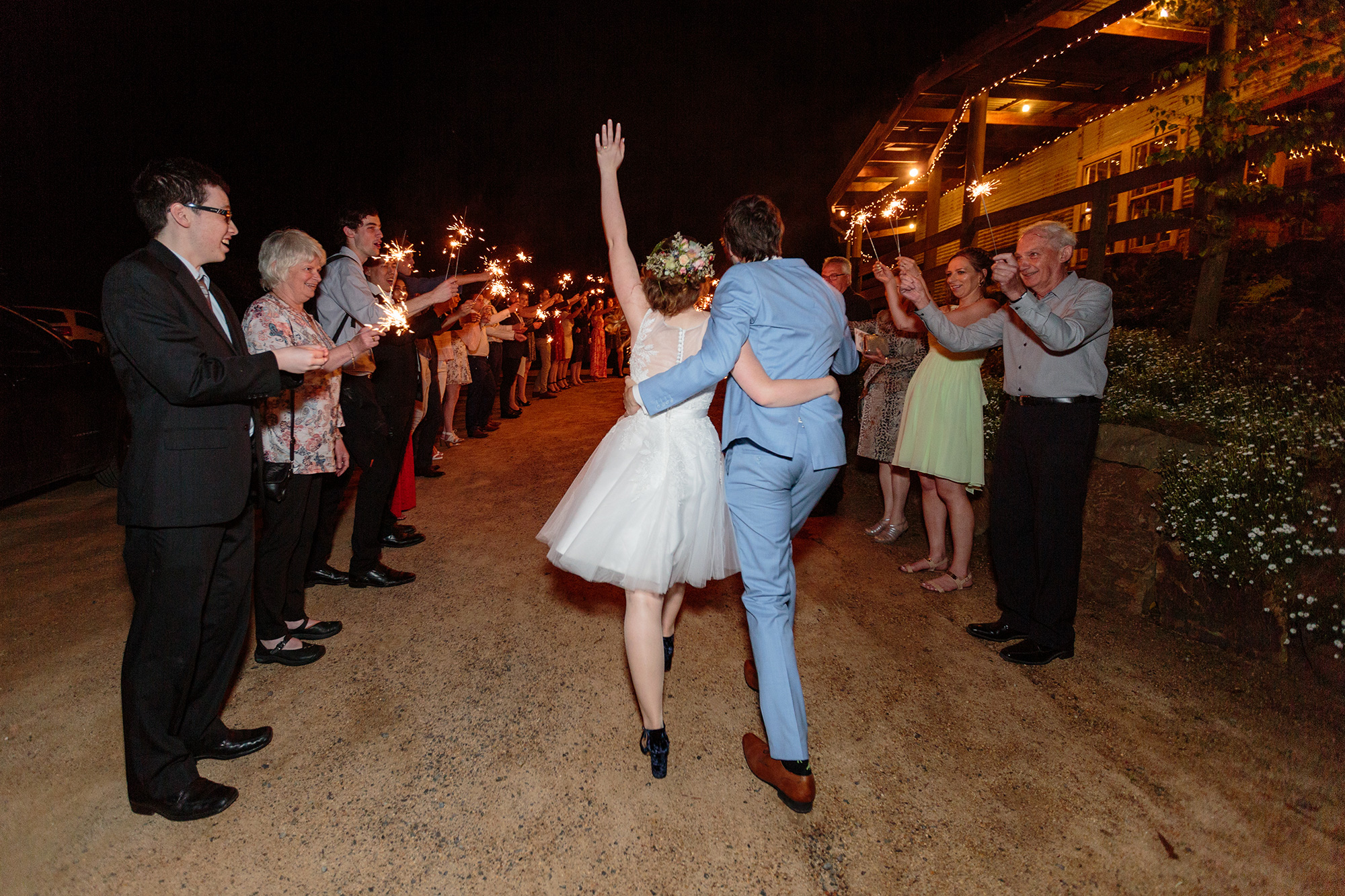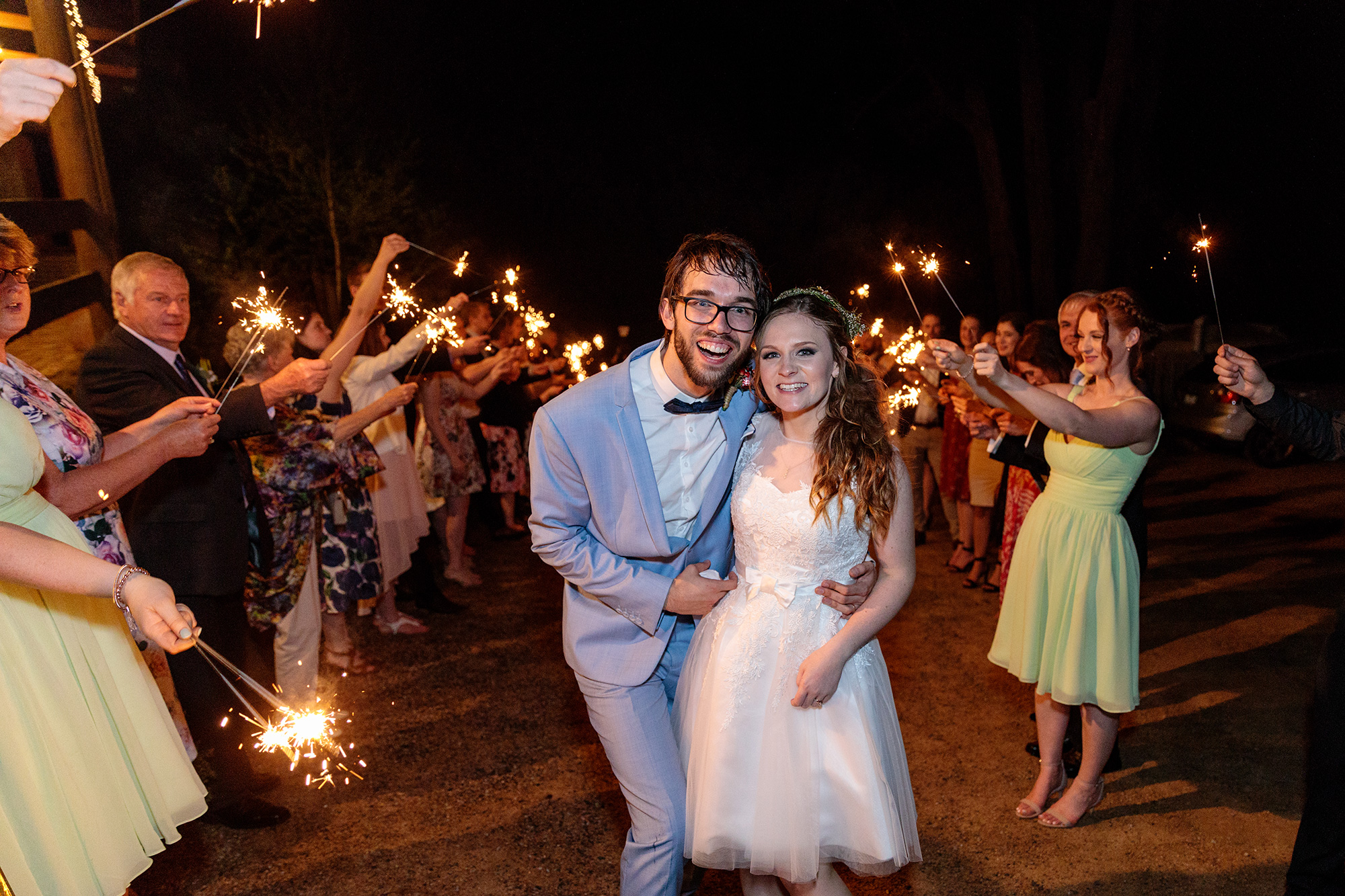 Videos by Final Concept Studios.