First impressions aren't always right, just ask Hervey Bay couple Caitlin Horrobin and Adrian Martin.
When bride Caitlin first met her beau in 2013, she thought he was, well, gay! "I met Adrian after advertising for a housemate," the 29-year-old explains. "He showed up to have a look at the room and when he left I rang my best friend and said, 'I've just met my new housemate, really nice guy, I think he's gay'."
But she quickly realised she was wrong about the 35-year-old, who was in fact very straight. "Turns out my Gaydar was completely off and within weeks of Adrian moving in we were head over heels in love and completely inseparable," laughs Caitlin. "We tried denying our feelings for each other to everyone around us, but the only people we were fooling was ourselves!"
Just a few months later they fell pregnant and, before giving birth to their son Theodore, Adrian proposed. "Imagine my surprise to see those two pink lines after doctors had told me I'd never have kids," smiles Caitlin. "We were so scared, but felt so blessed."
They married on May 14, 2016 in an elegant and romantic wedding with 60 guests. Their intimate ceremony at AnnaBella Chapel in Ilkey was followed by a reception at Forest Sanctuary in Forest Glen. "It was simply magical – so many fairy lights hung around the timber deck that had a rainforest canopy overhanging it. The room inside had timber beams and a beautiful big fire place," explains Caitlin.
Photos courtesy of Casey Jane Photography.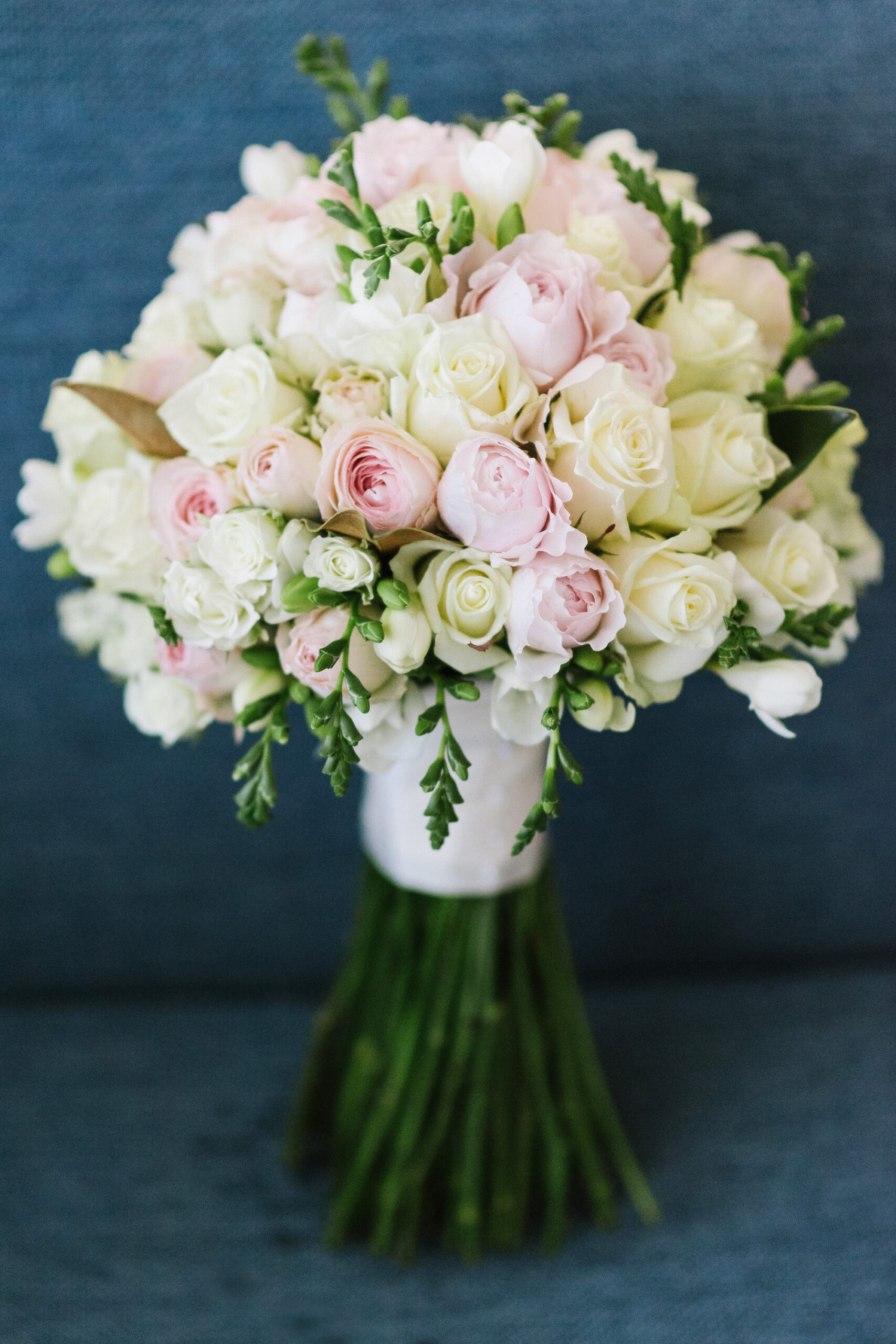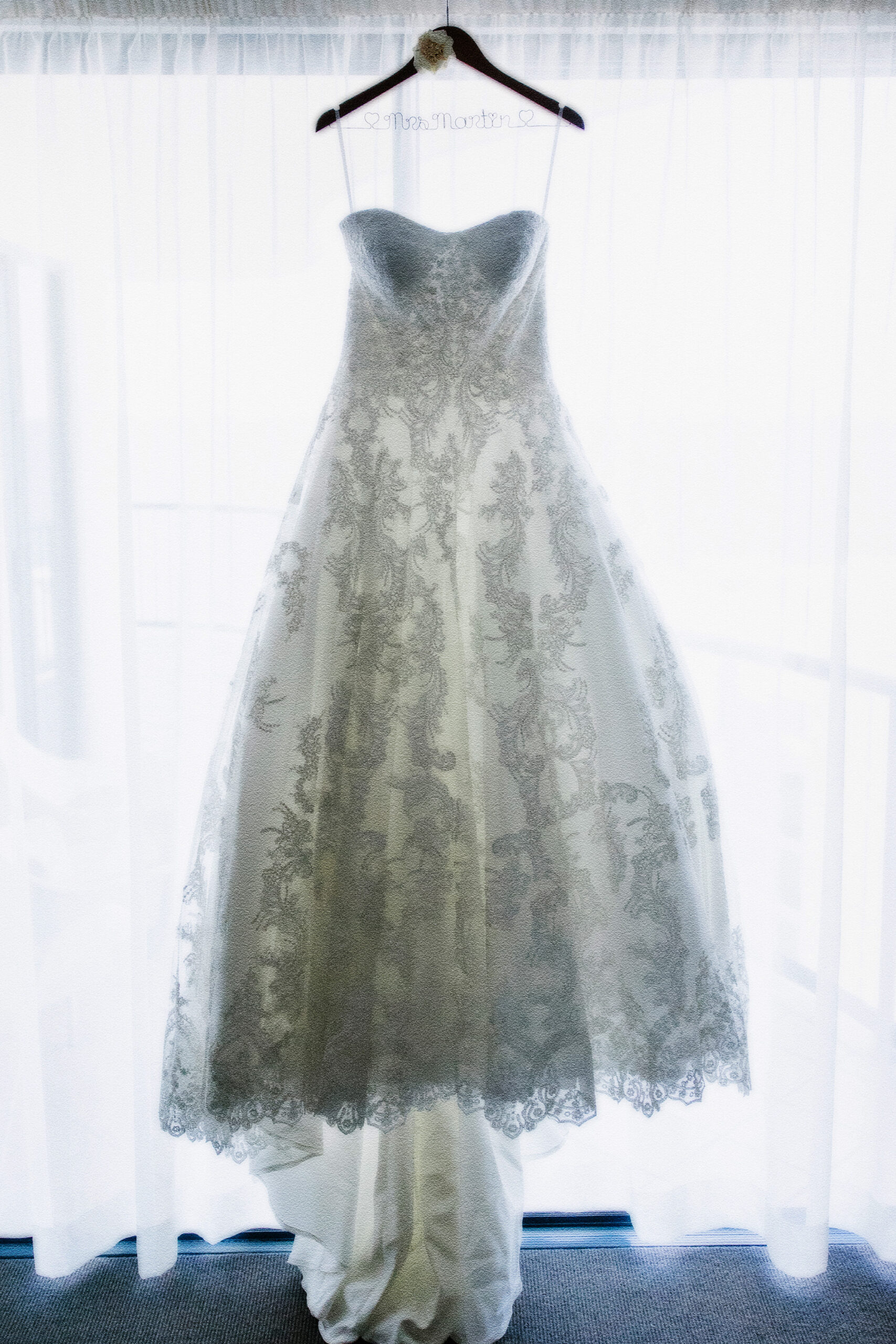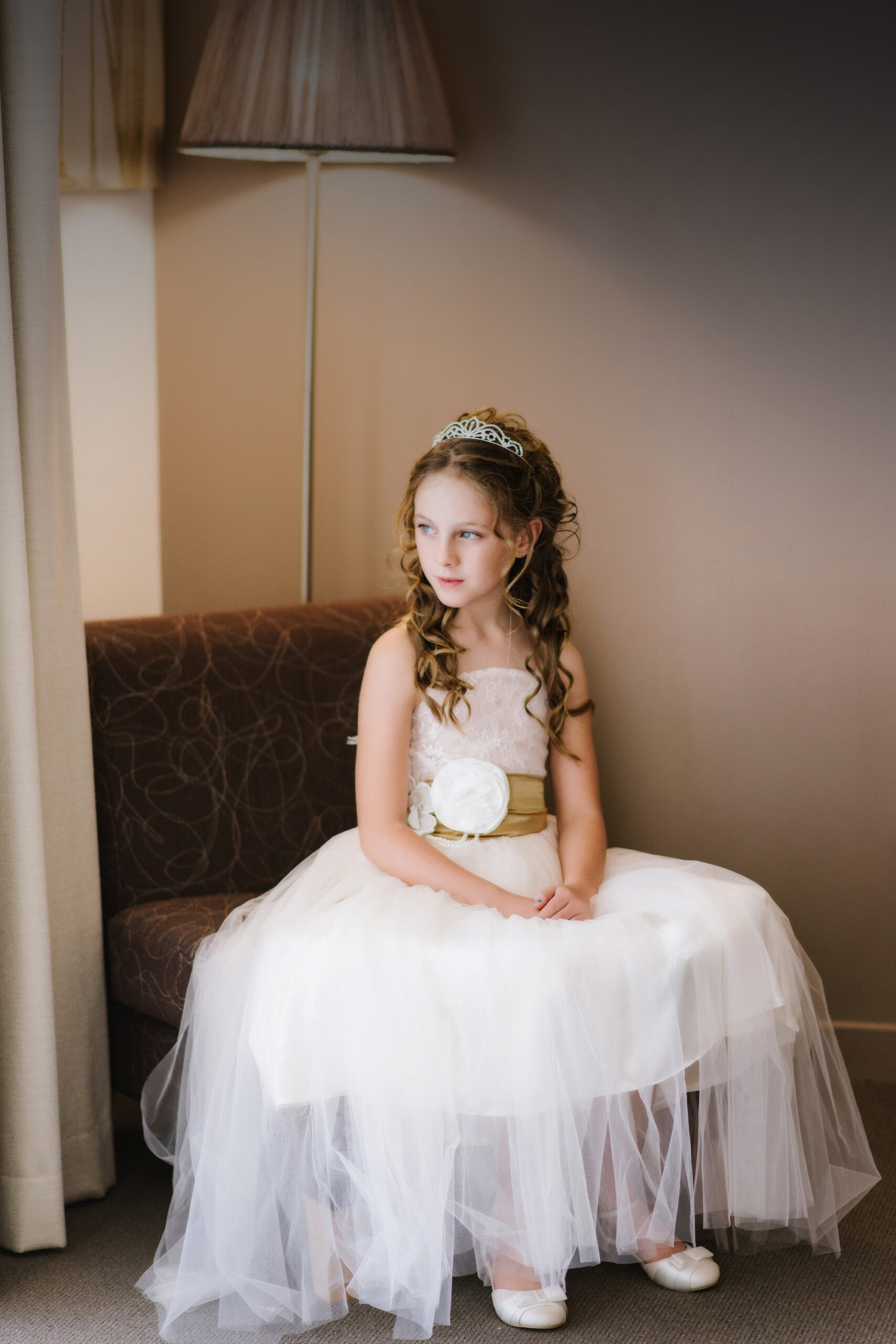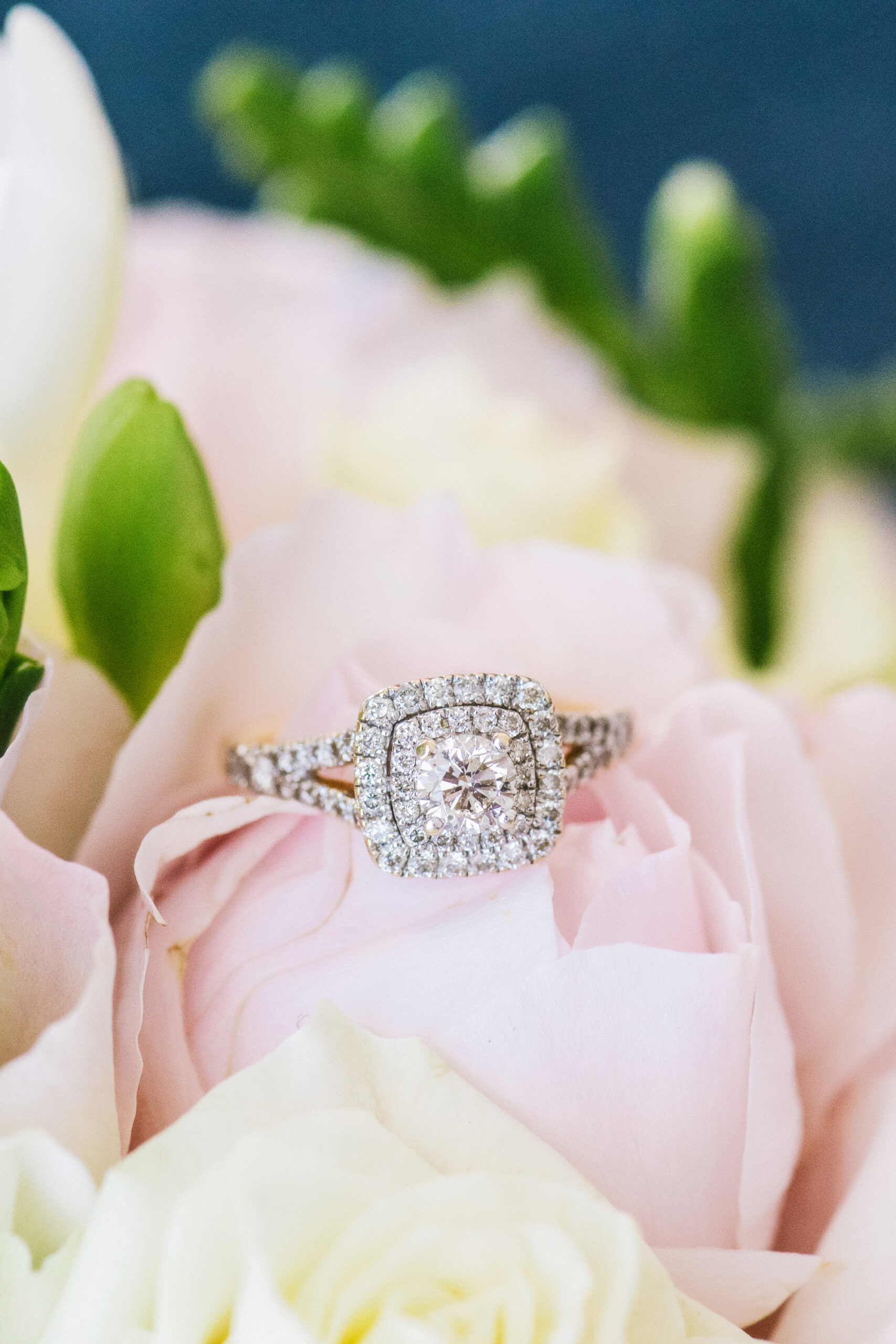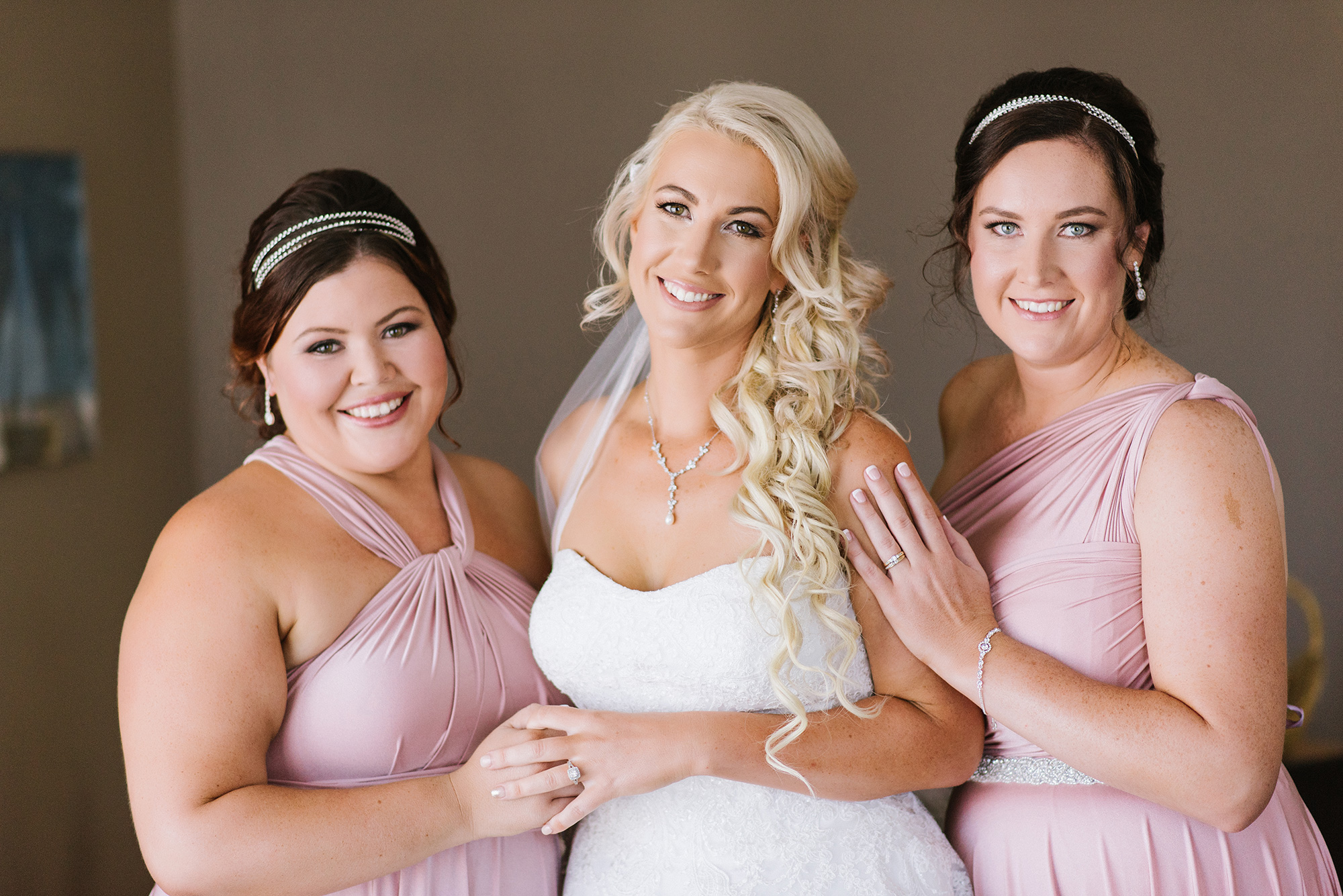 Elegant wrap gowns from Ferrari Formal & Bridal were styled into different necklines for Caitlin's bridesmaids.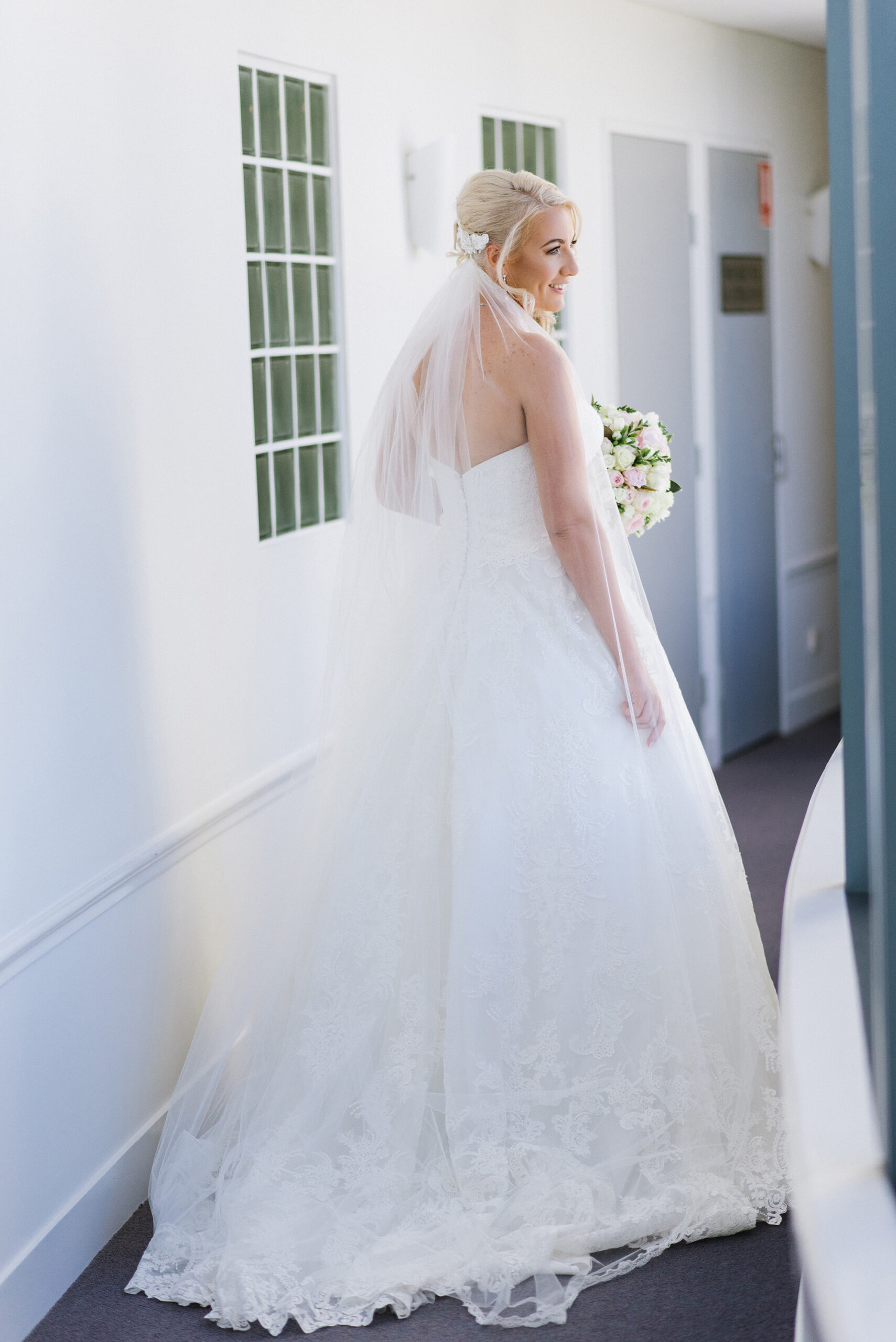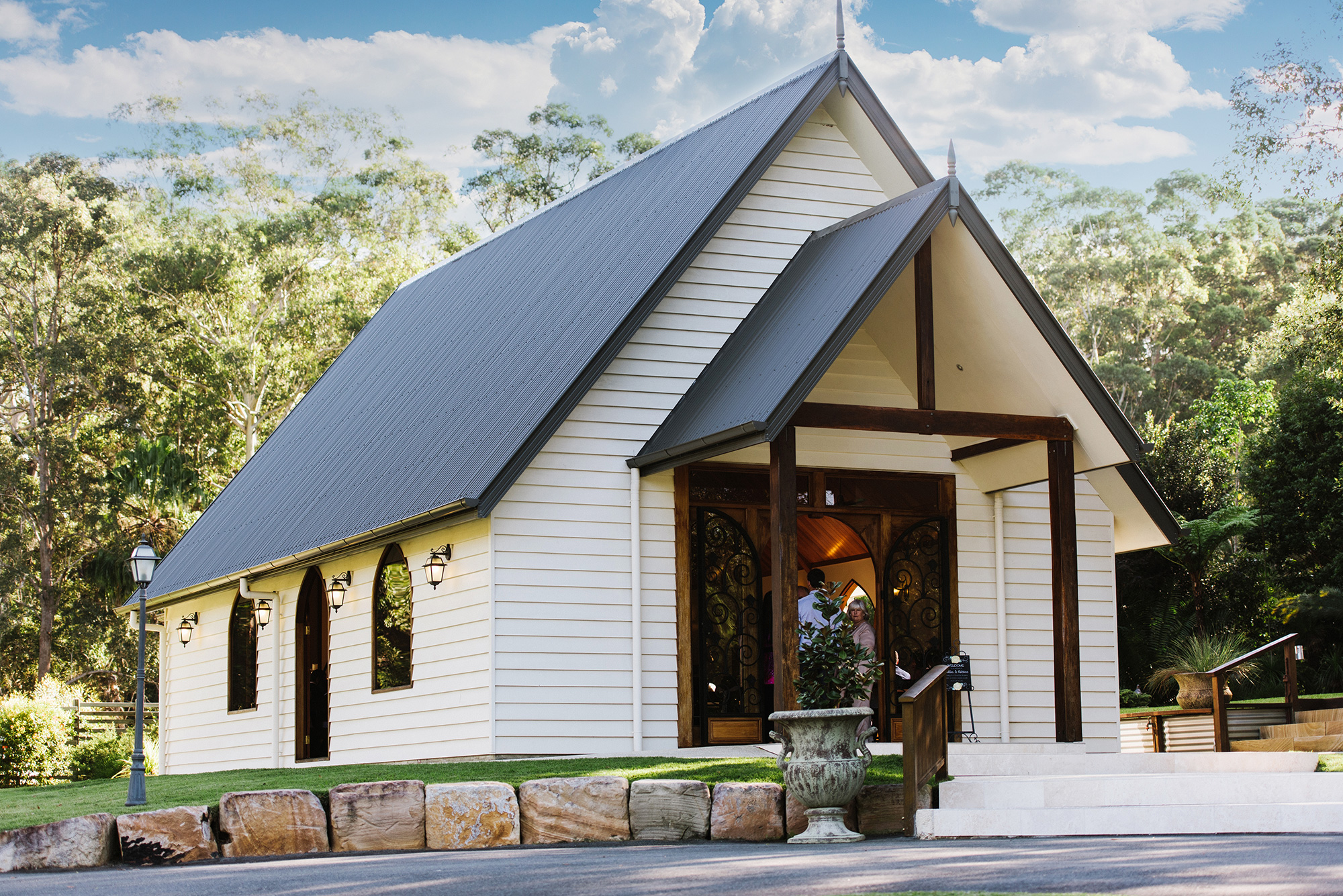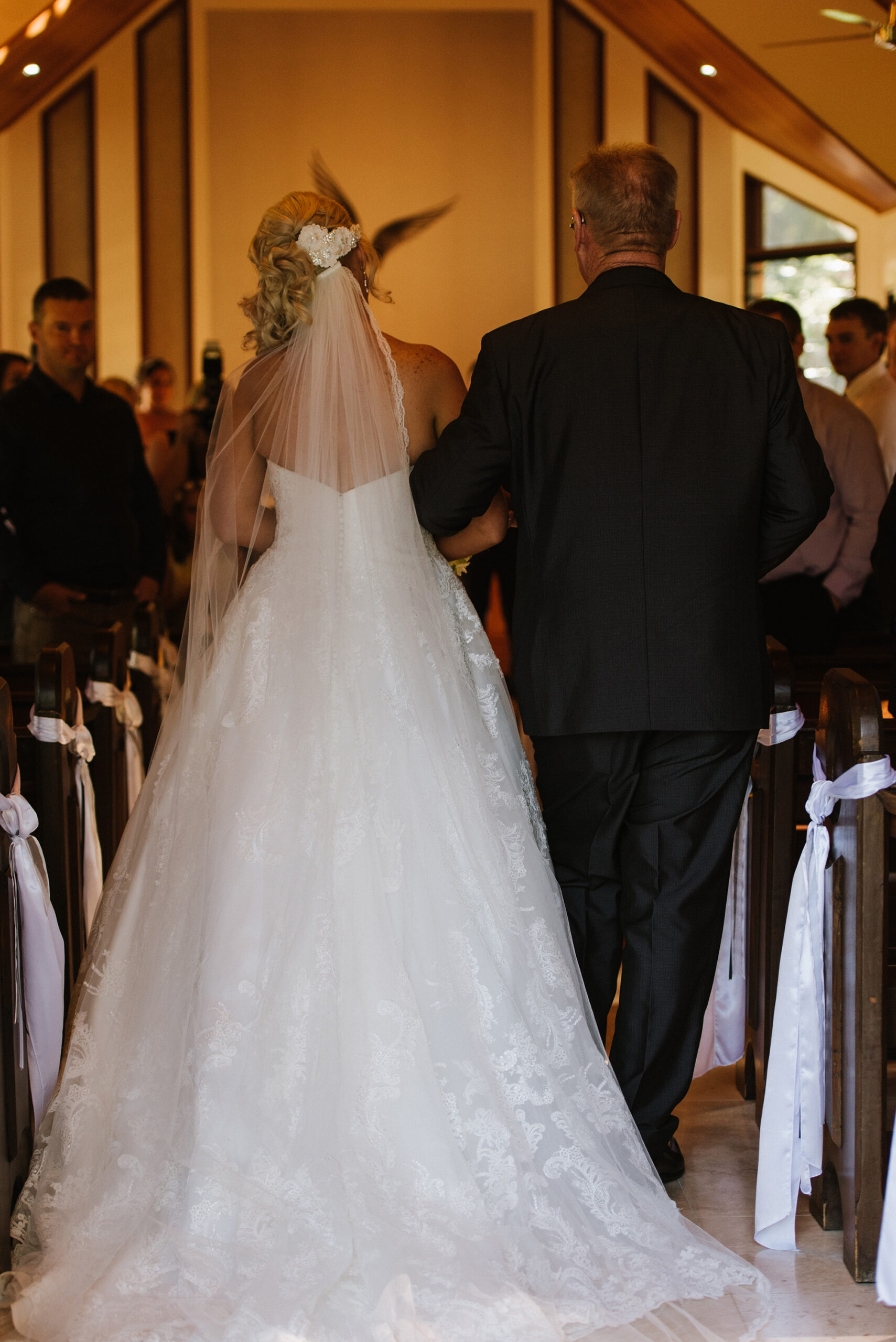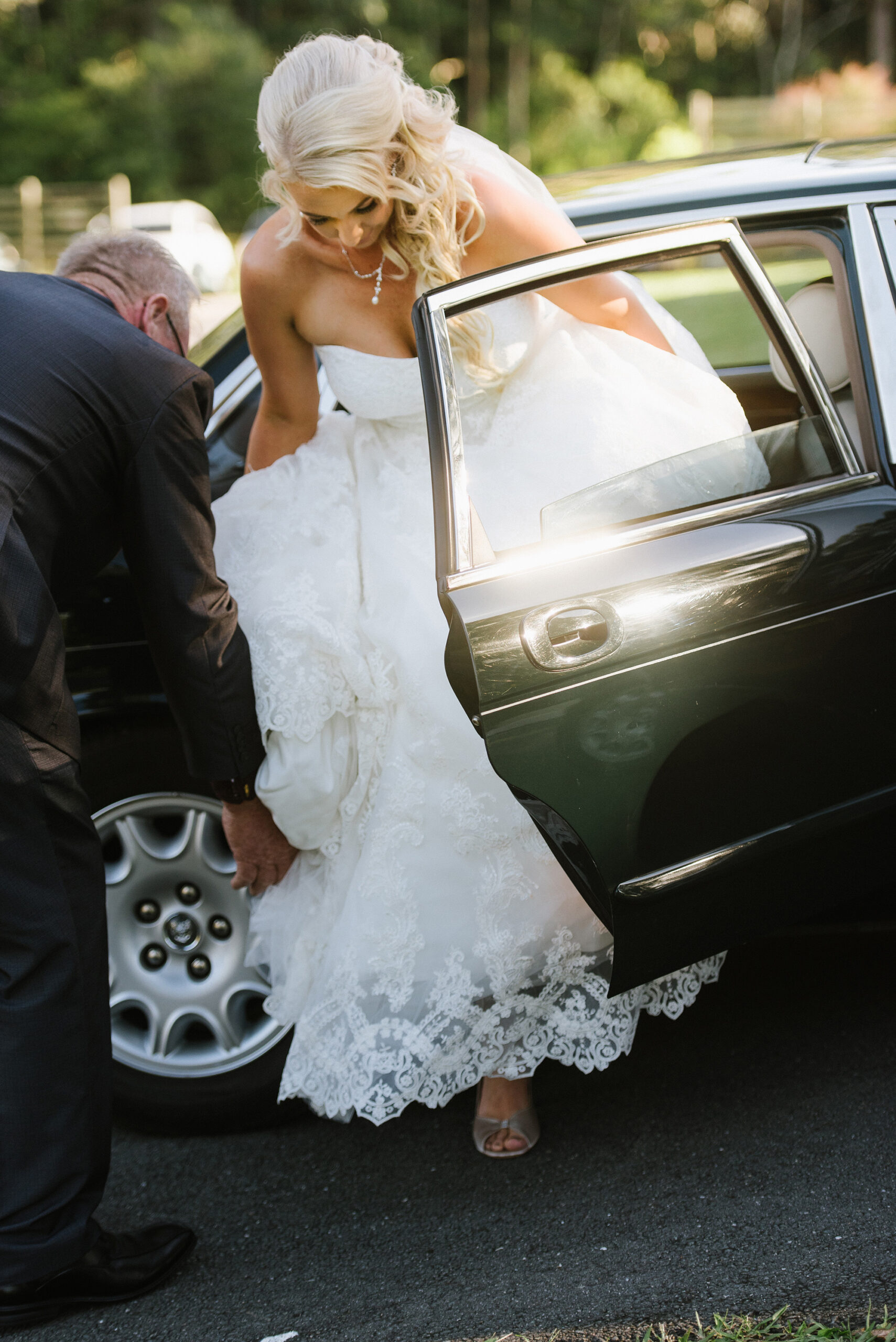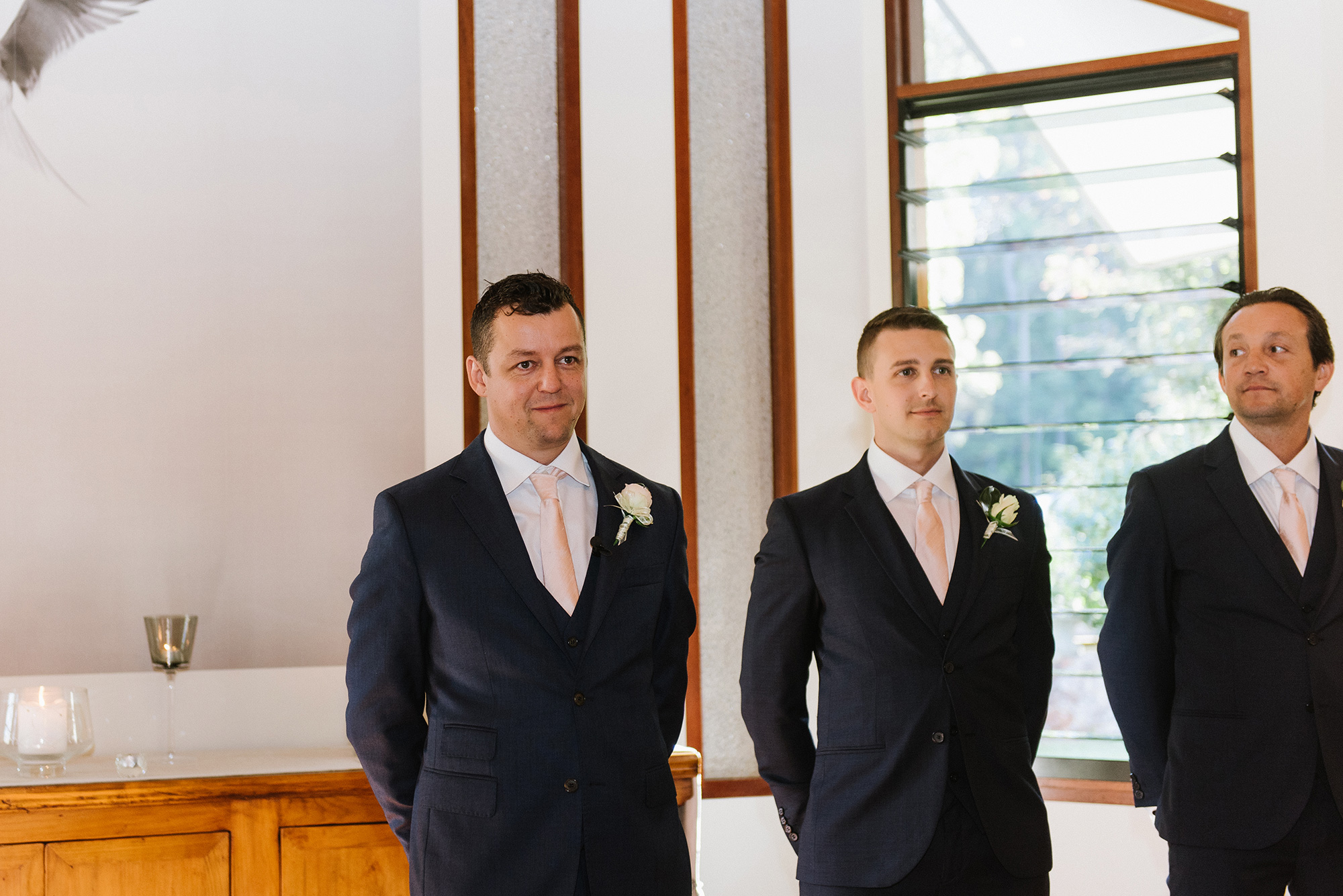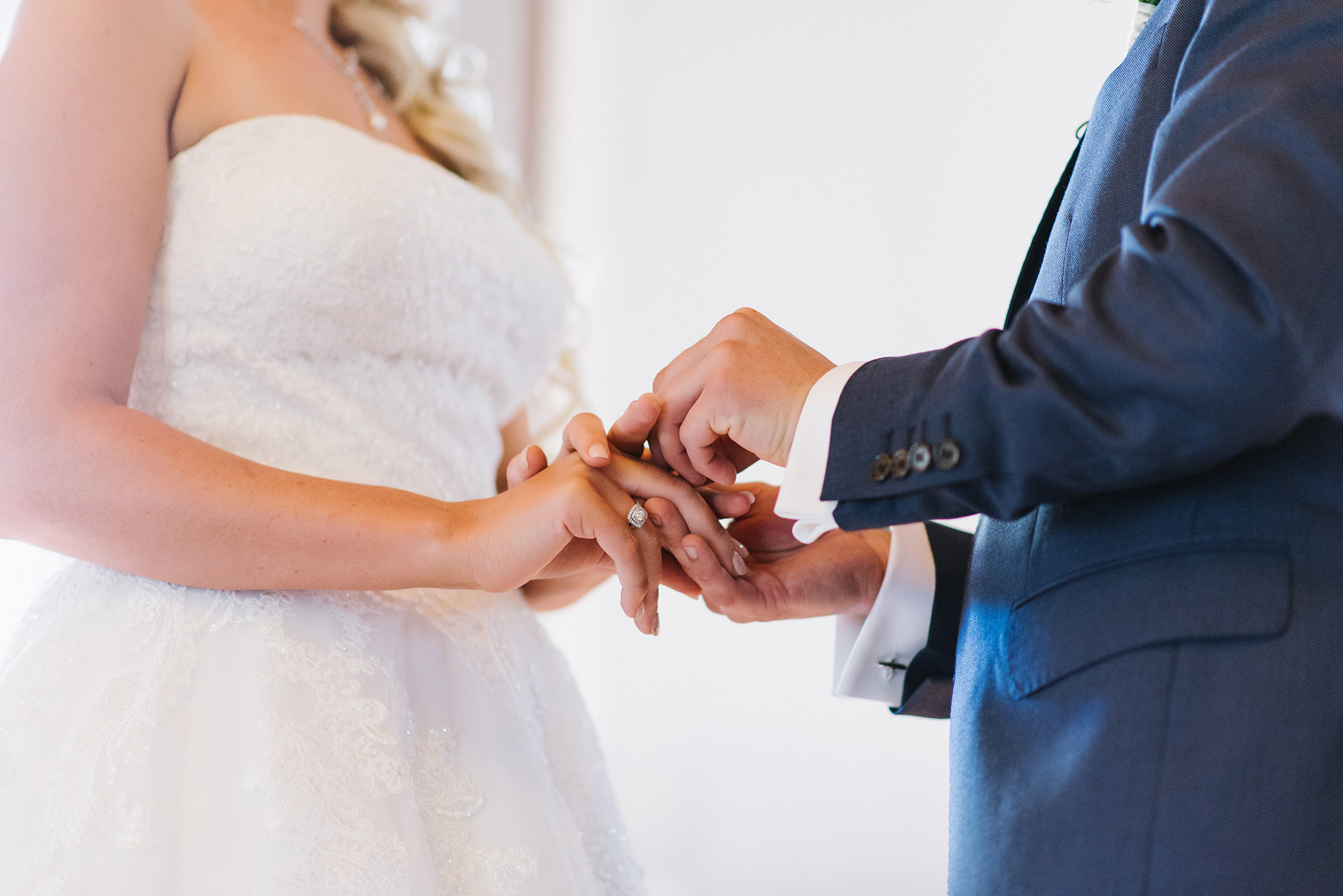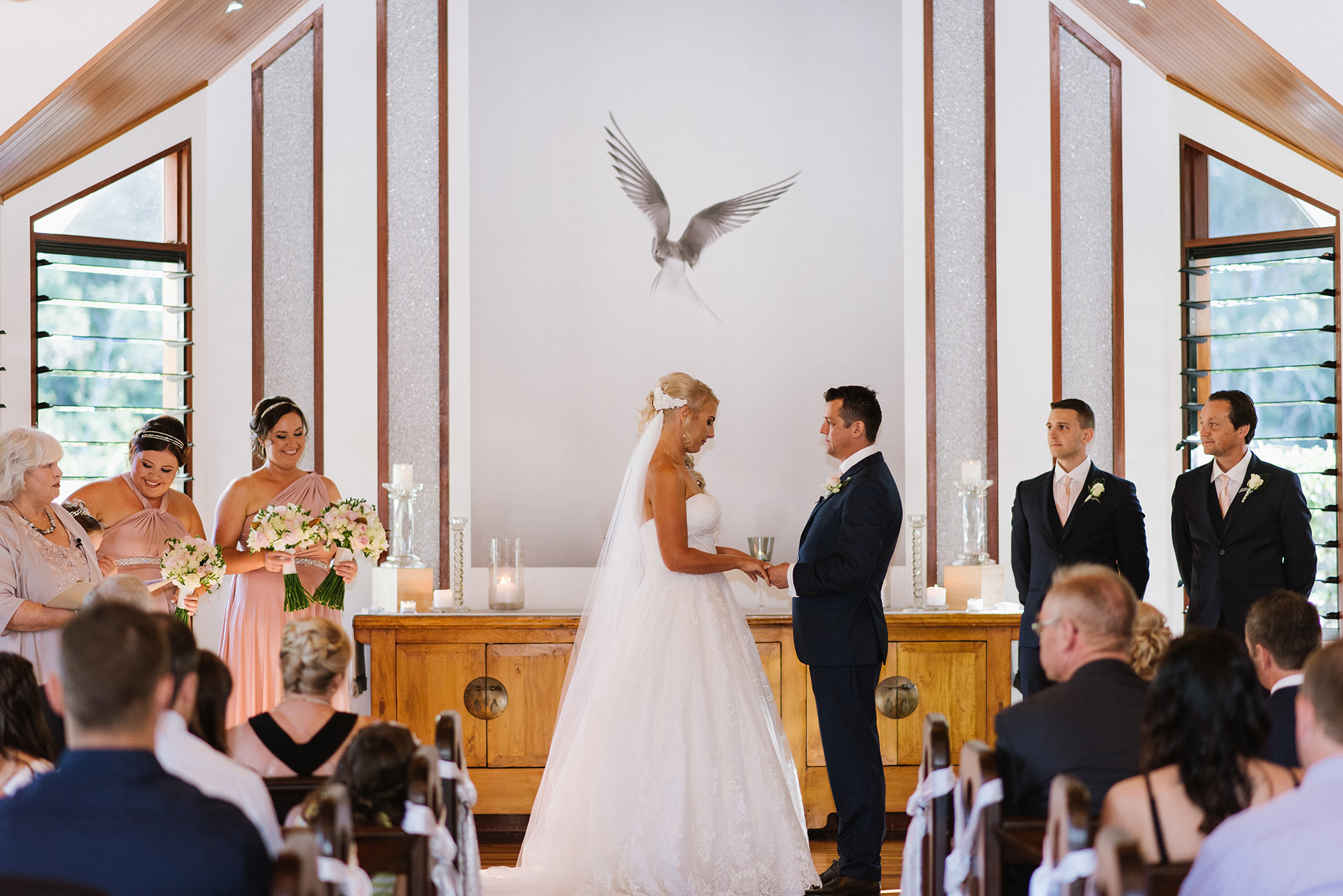 Sunshine Coast celebrant Jacqui Clarke made the pair official inside the quaint country chapel.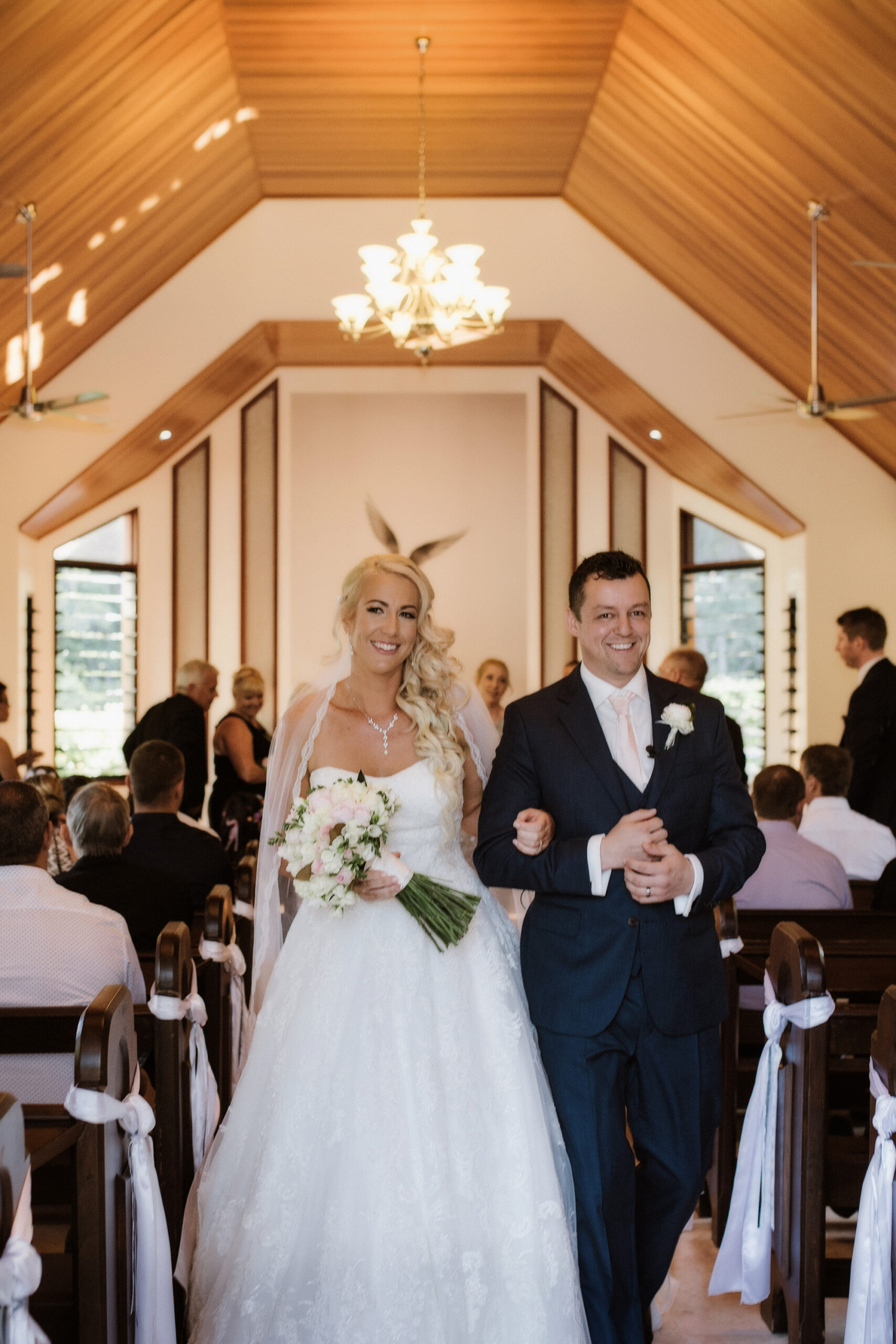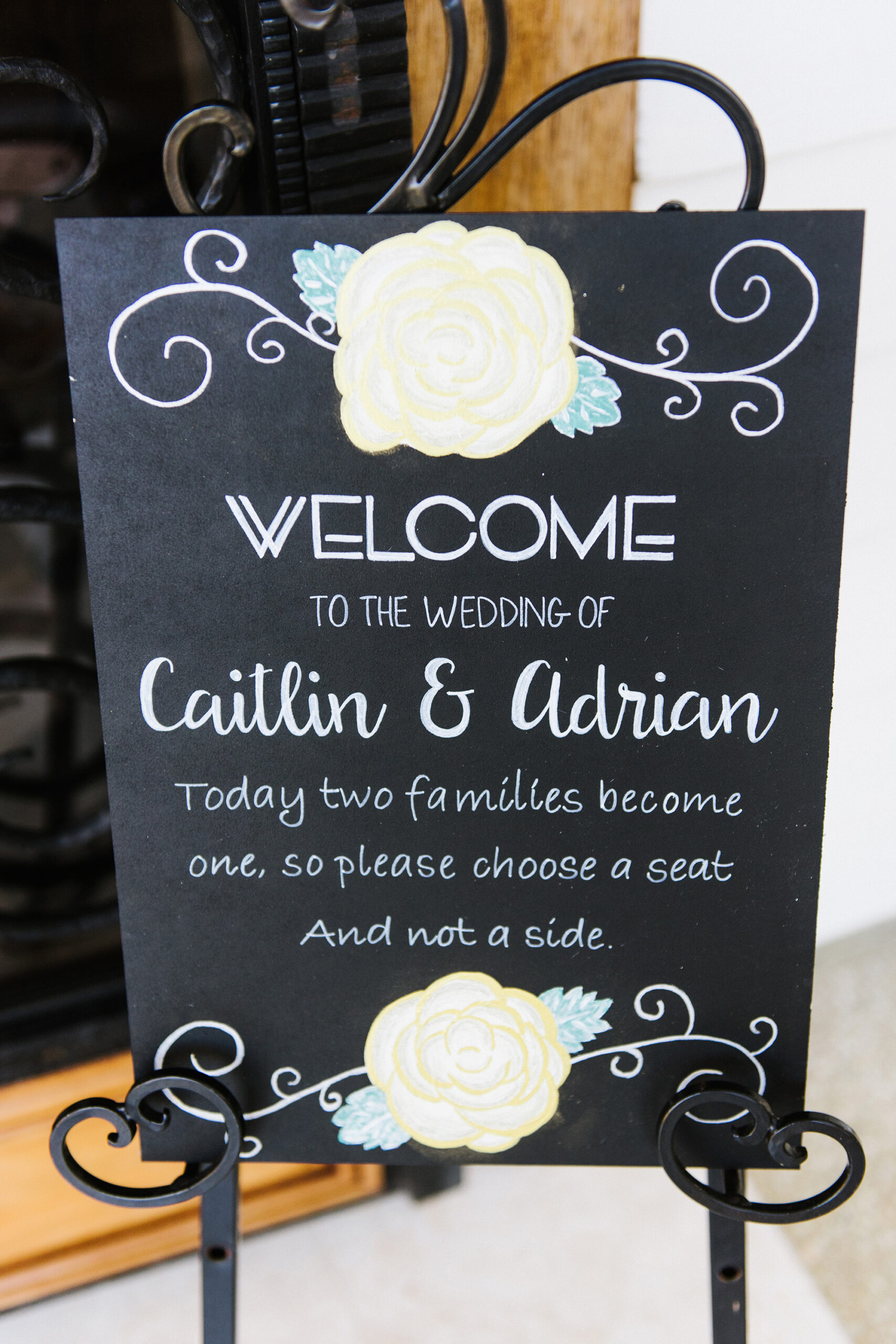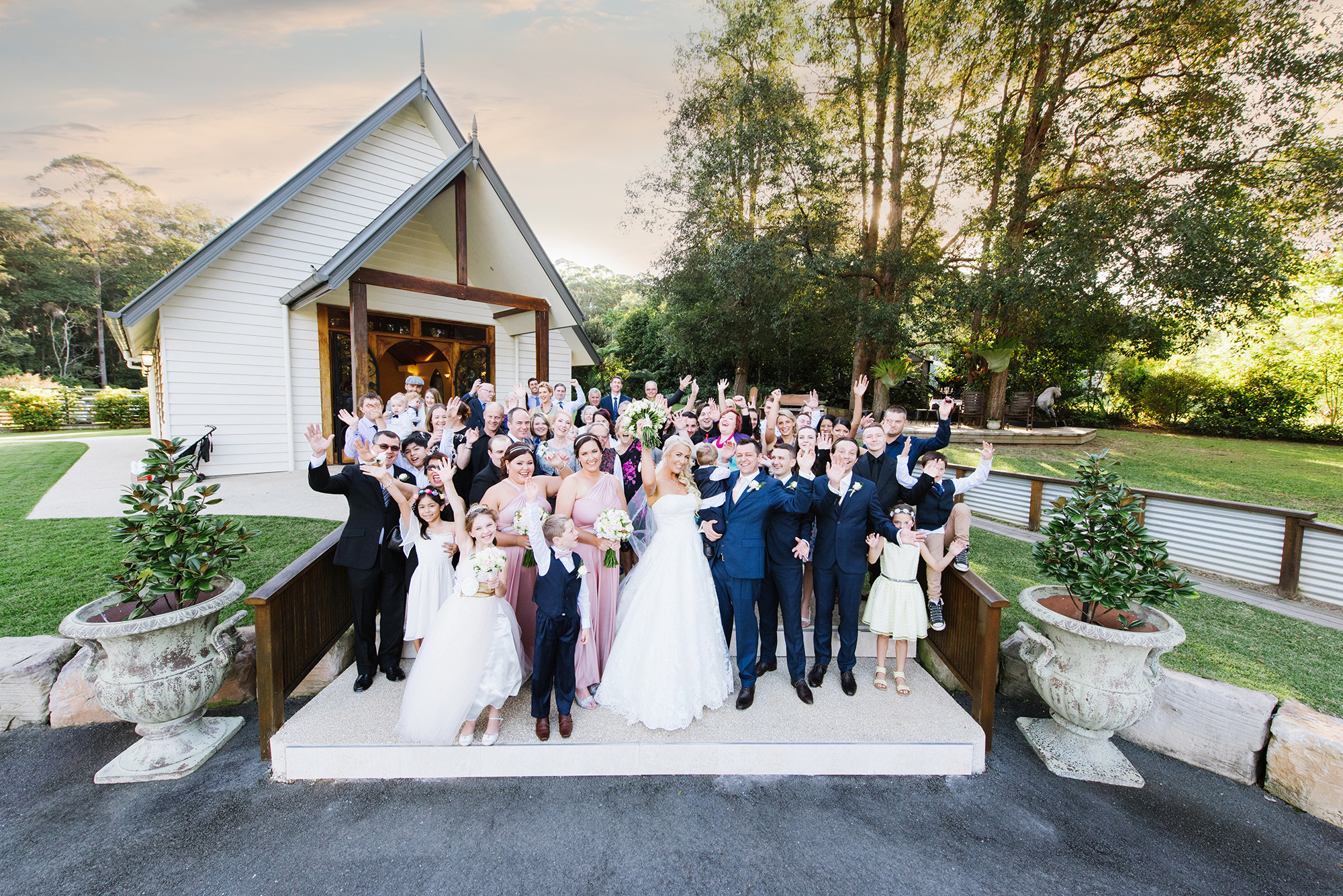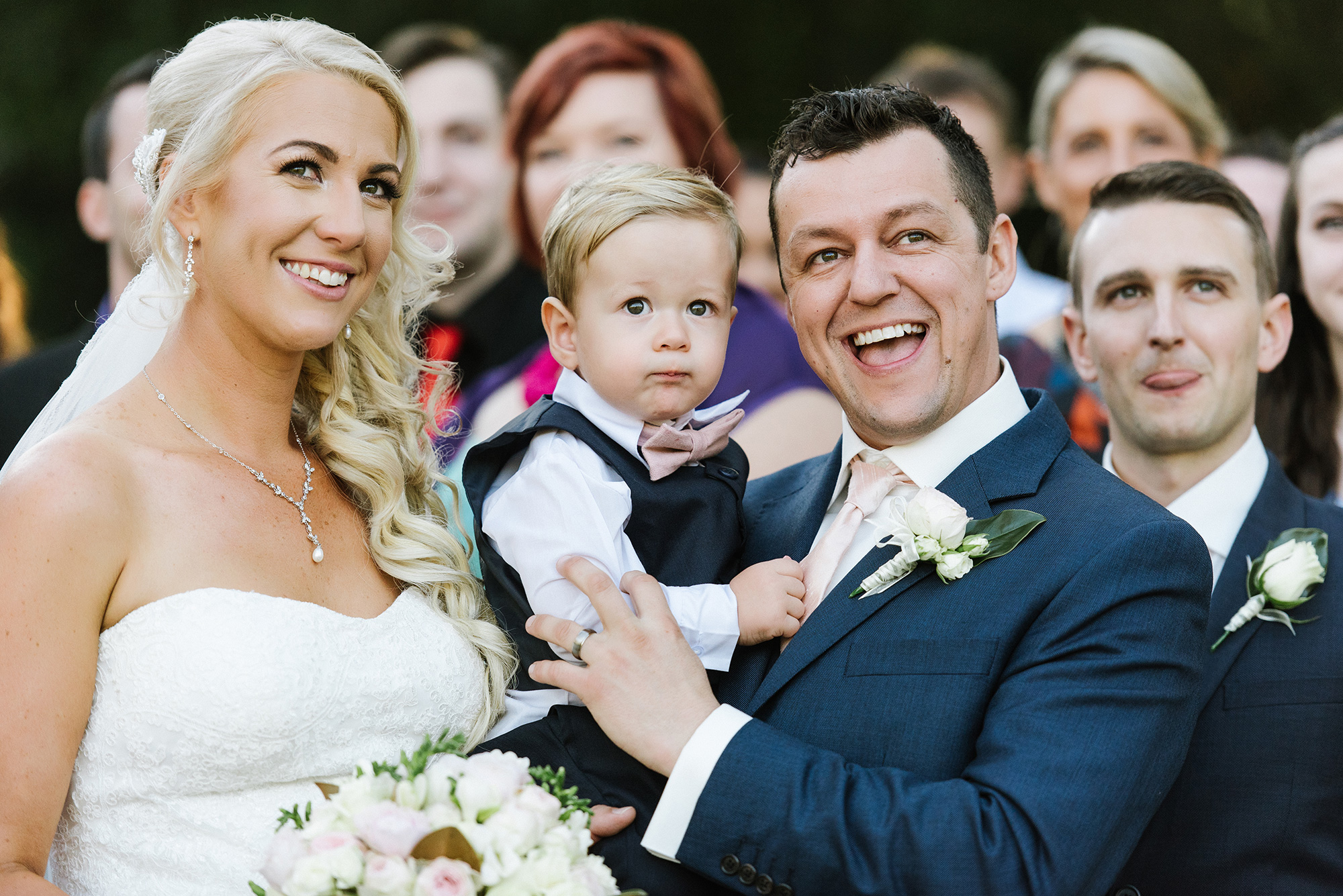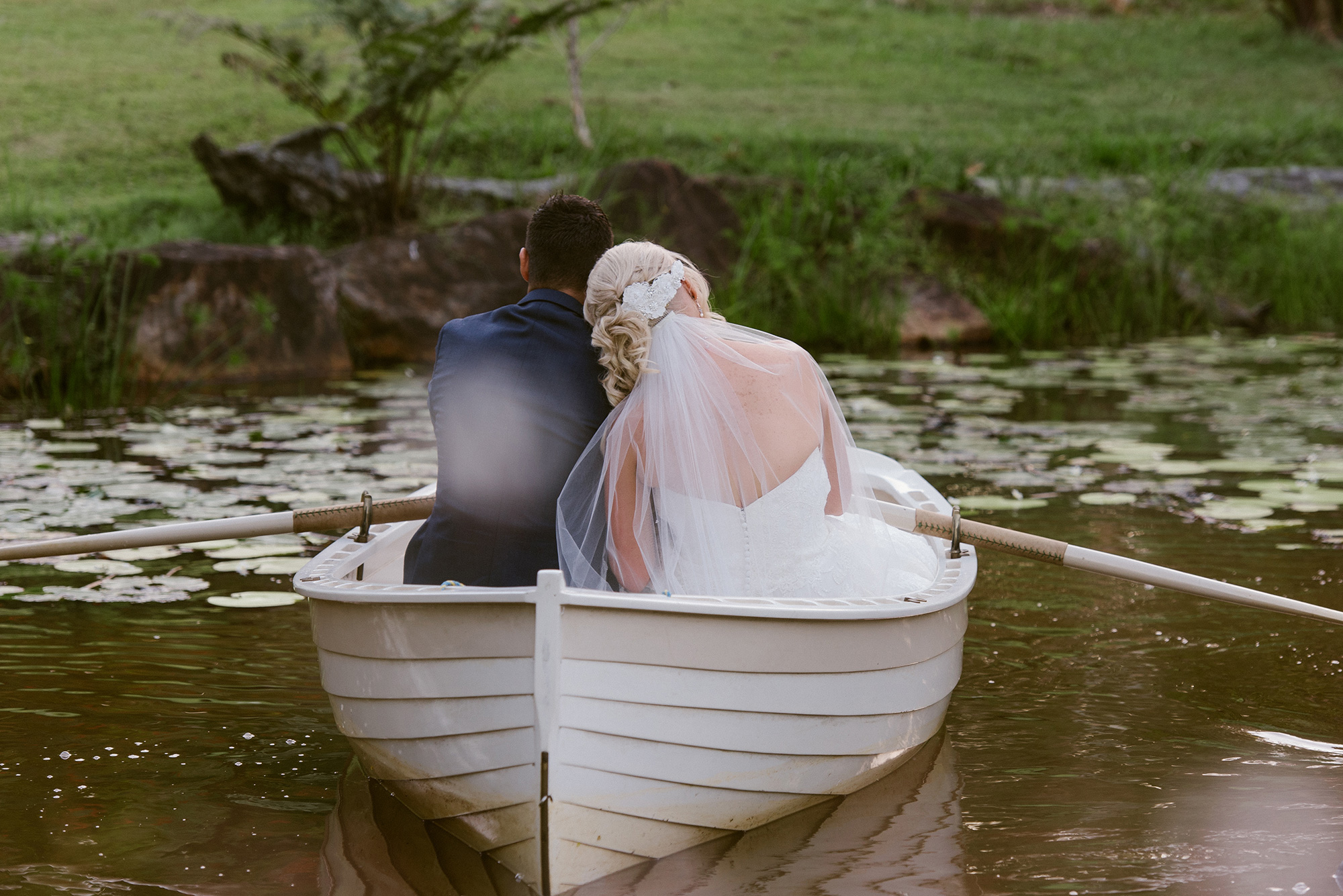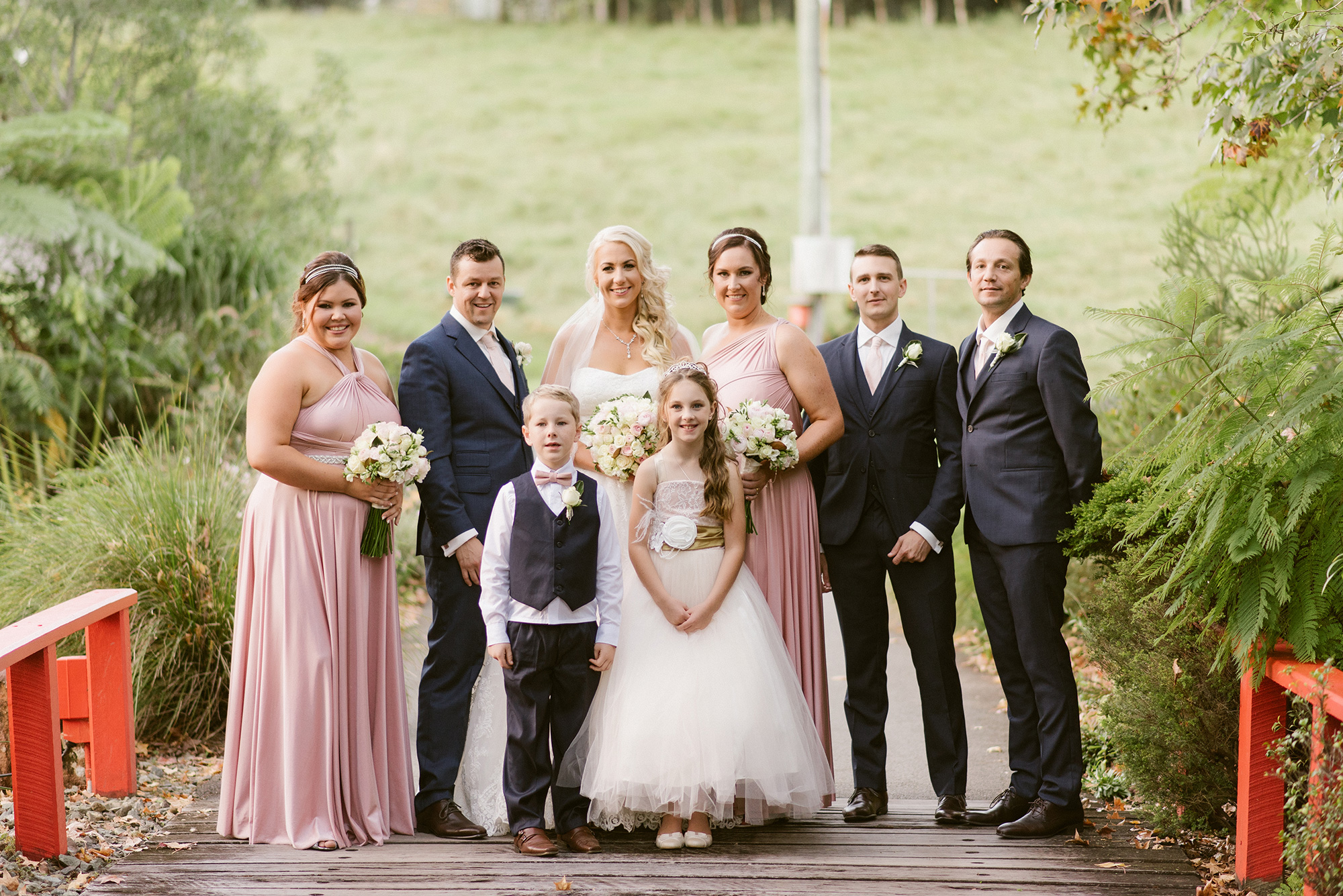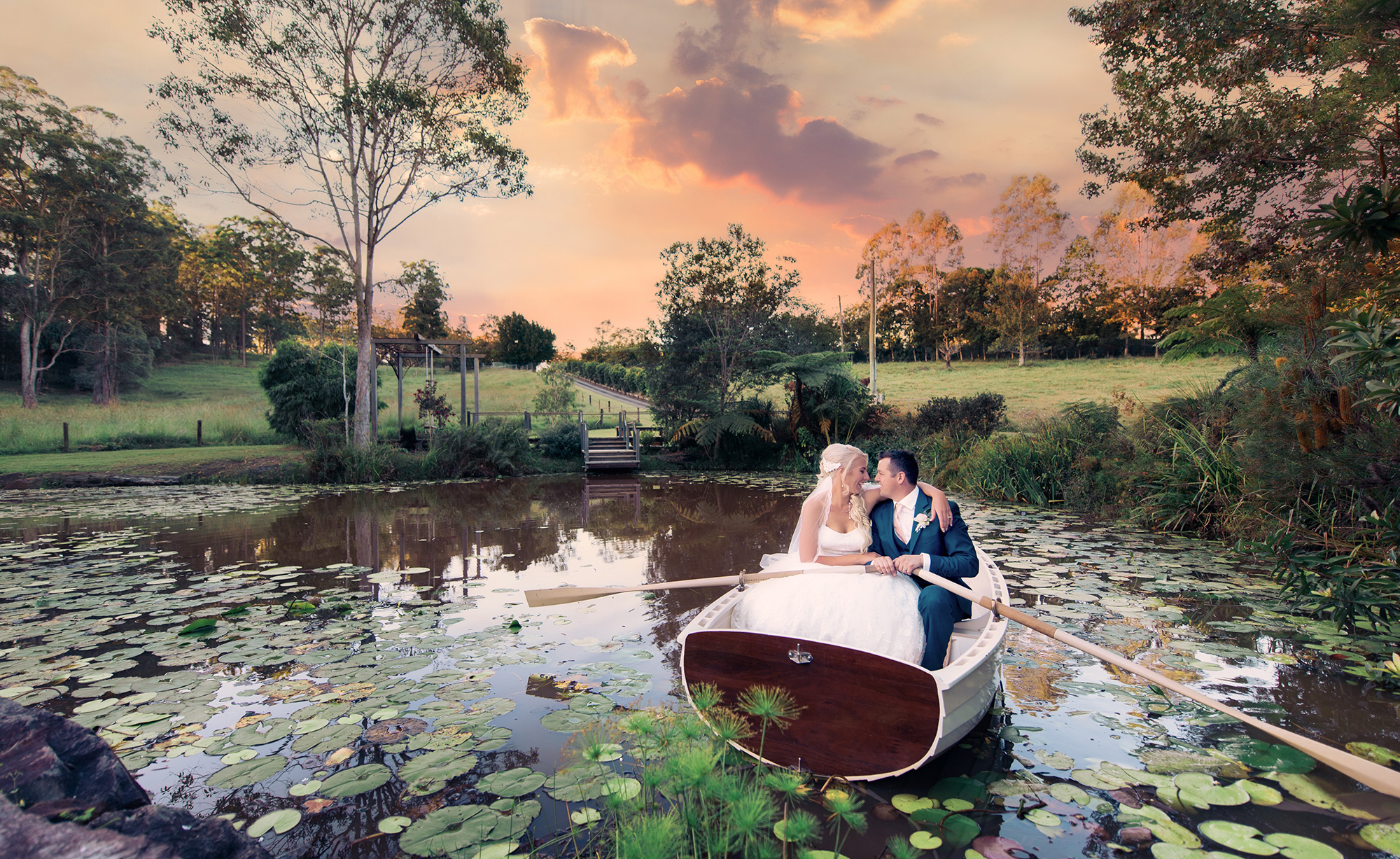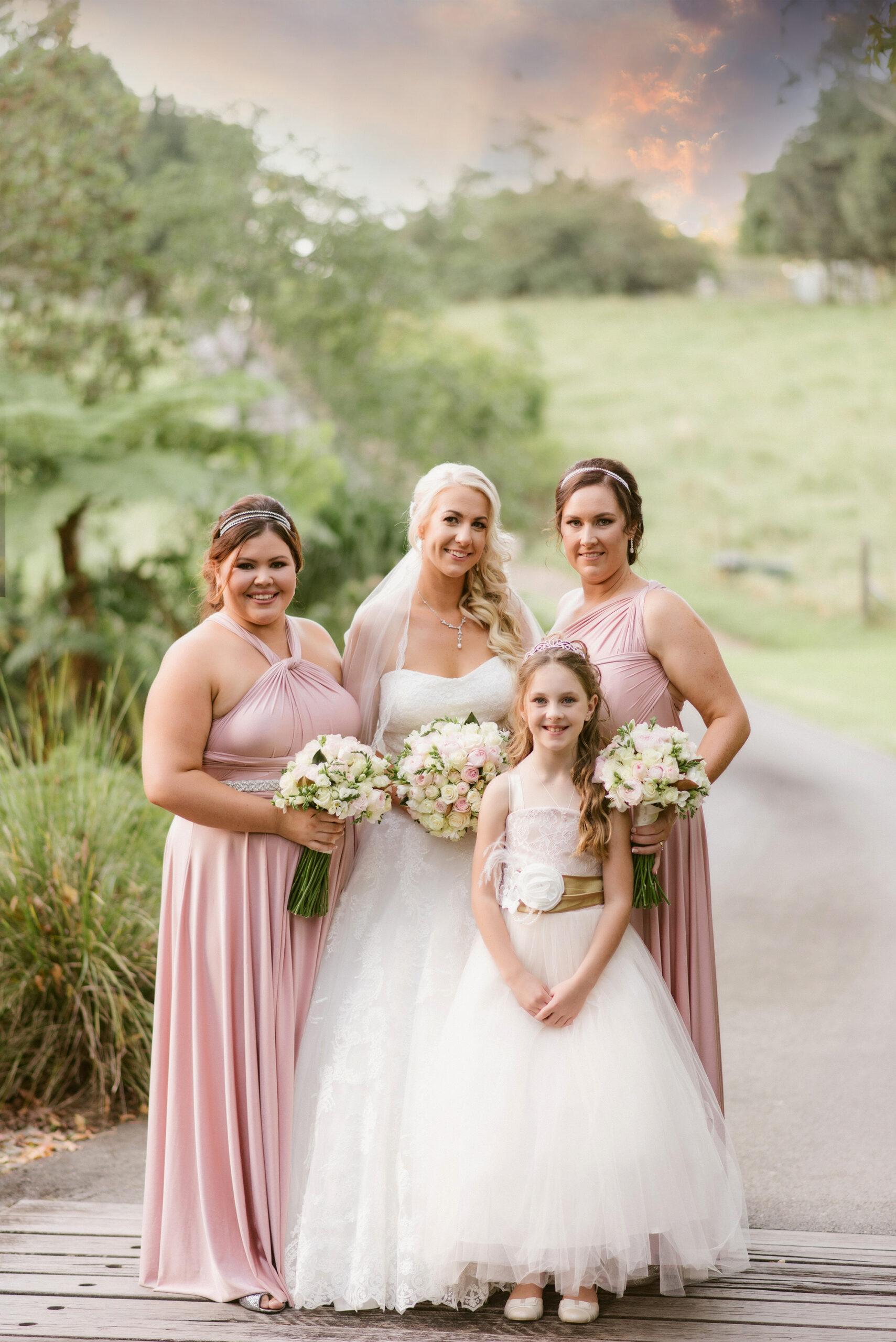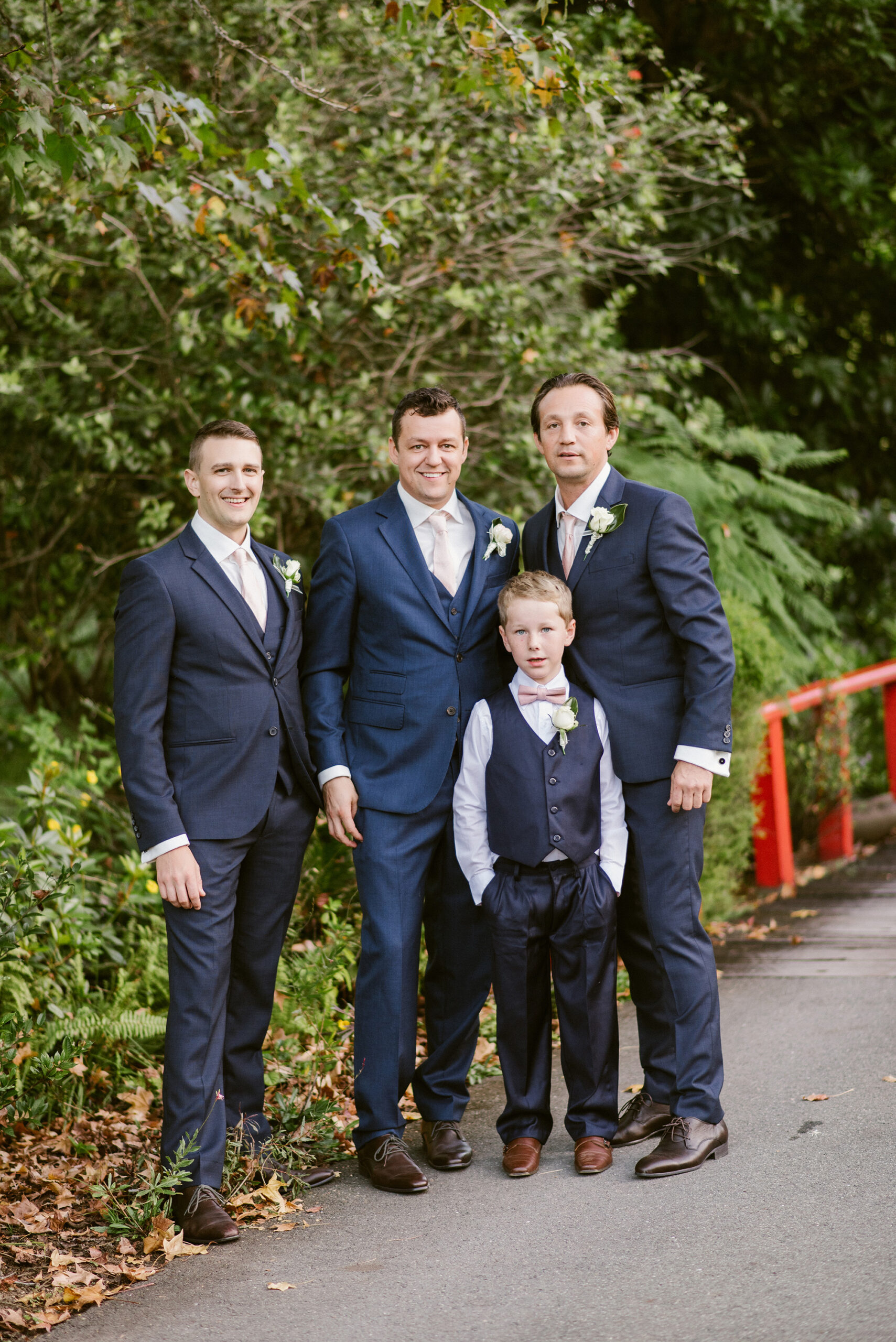 Adrian sought out a tailor to custom make his navy blue suit and found similar ones for his groomsmen at Roger David.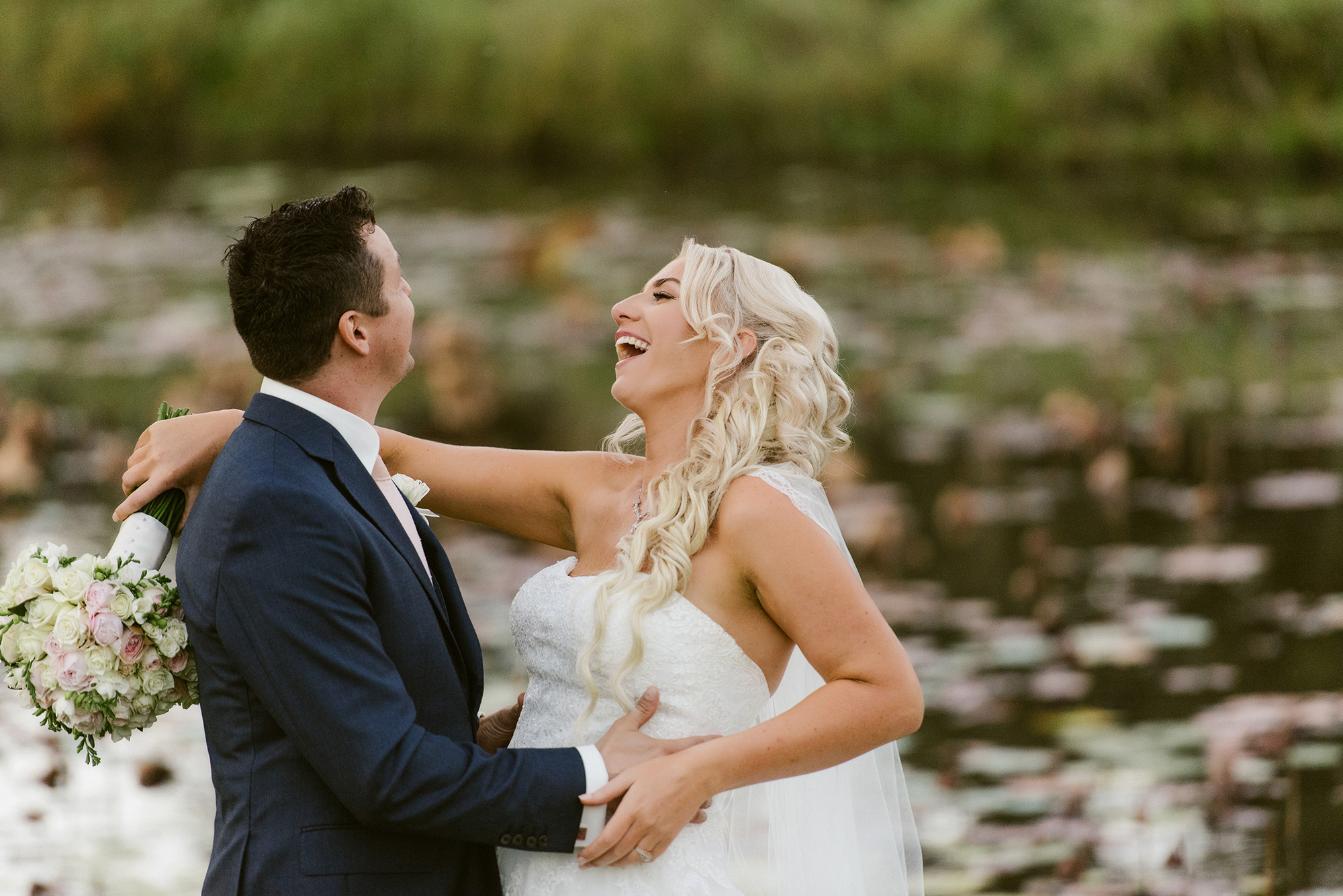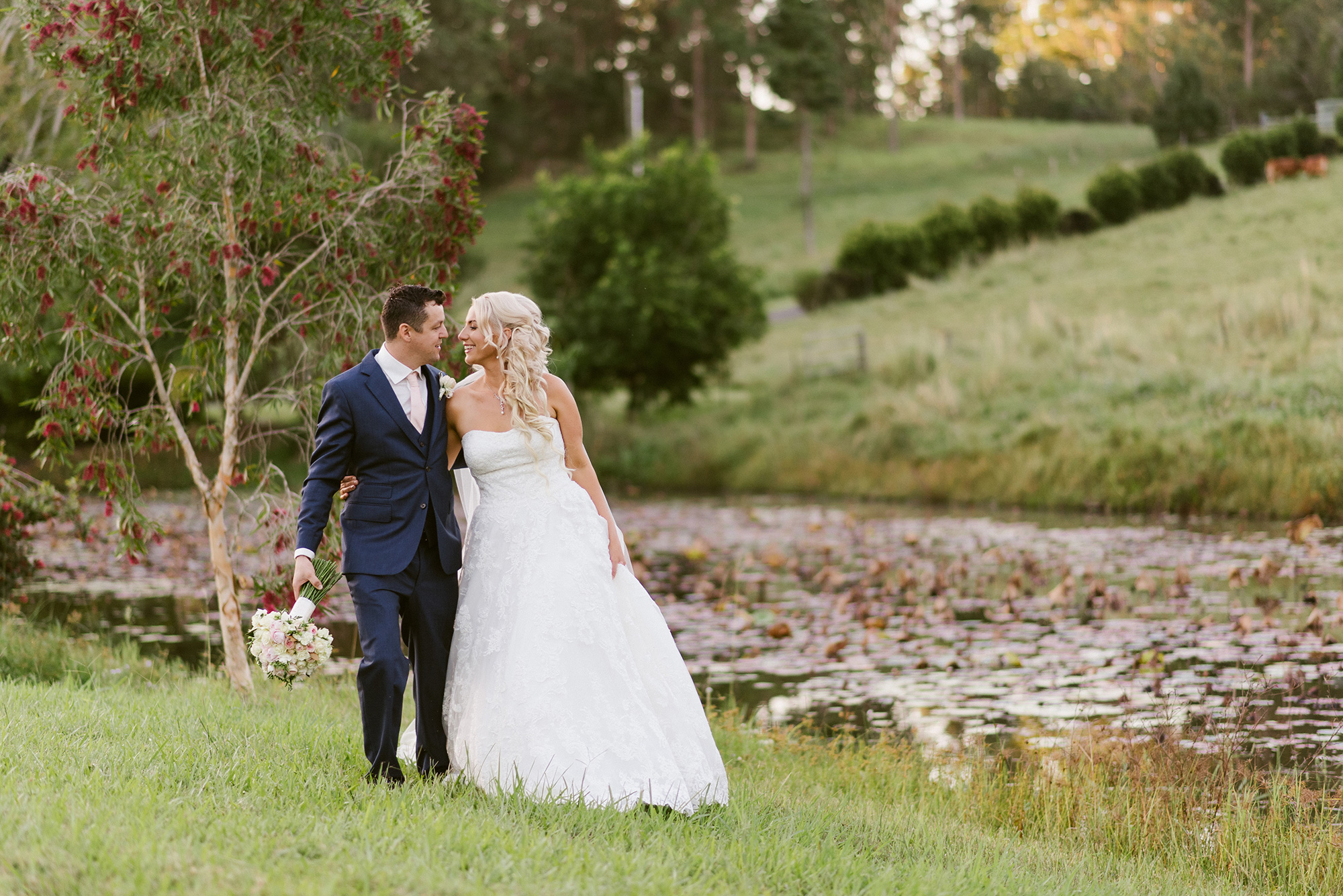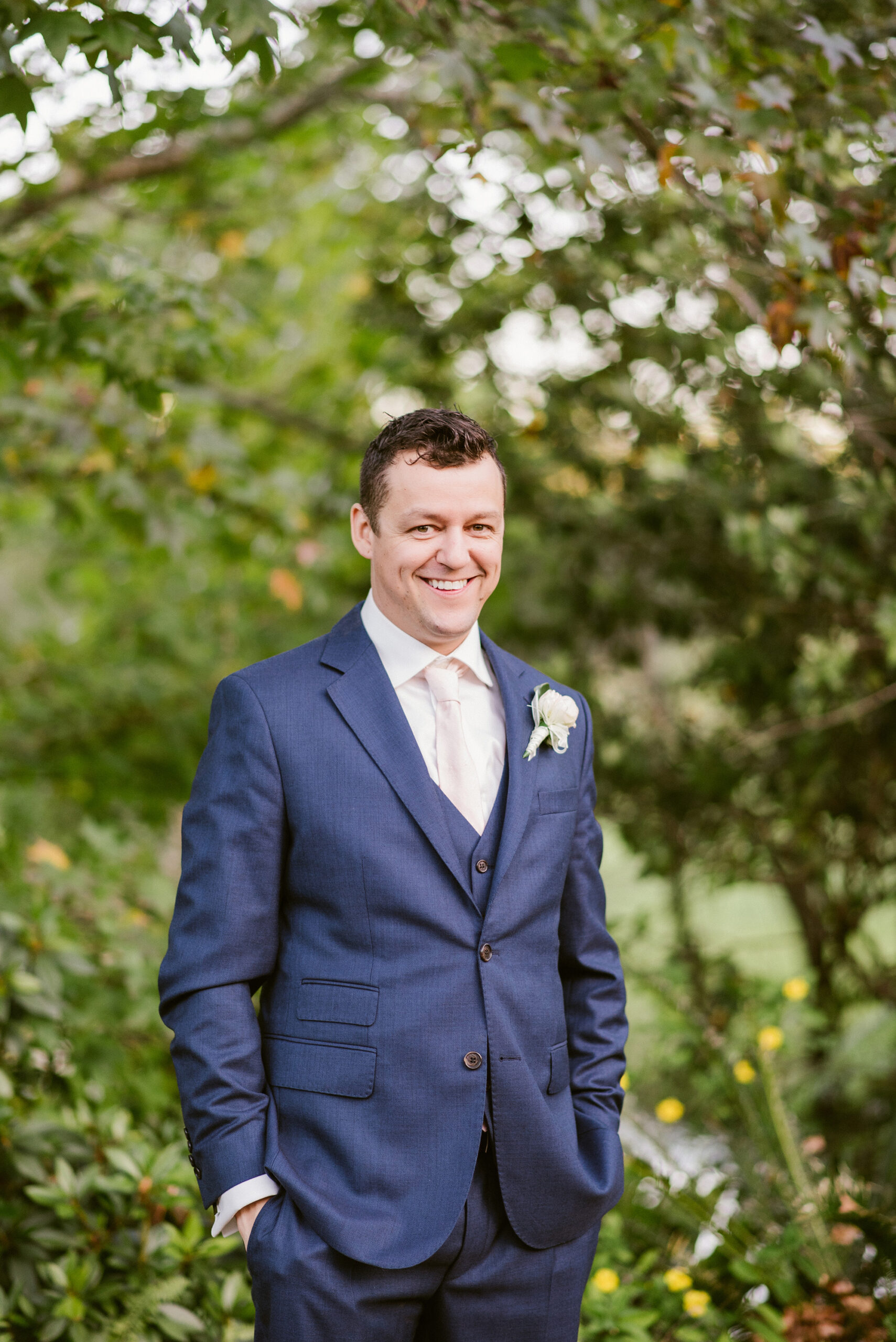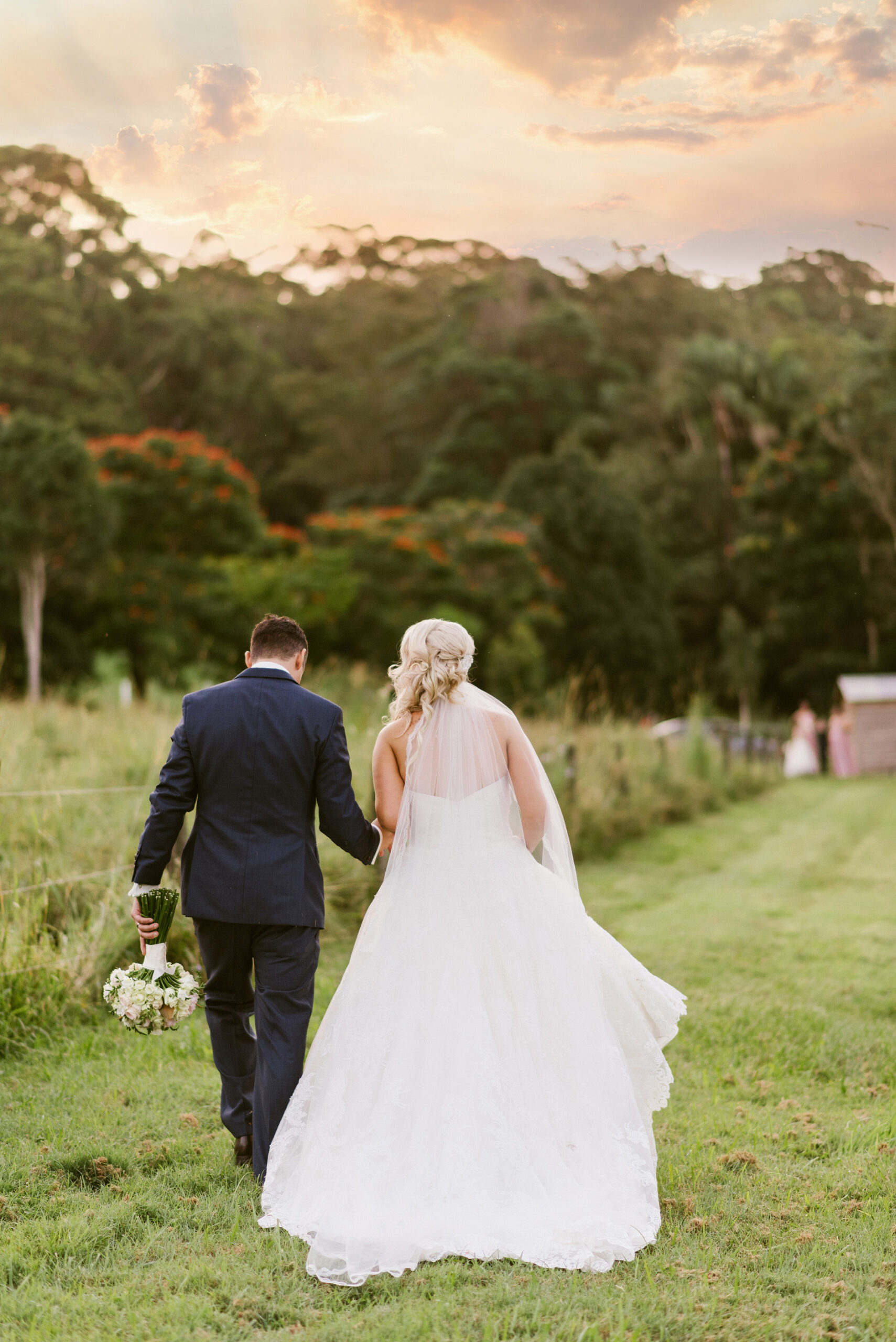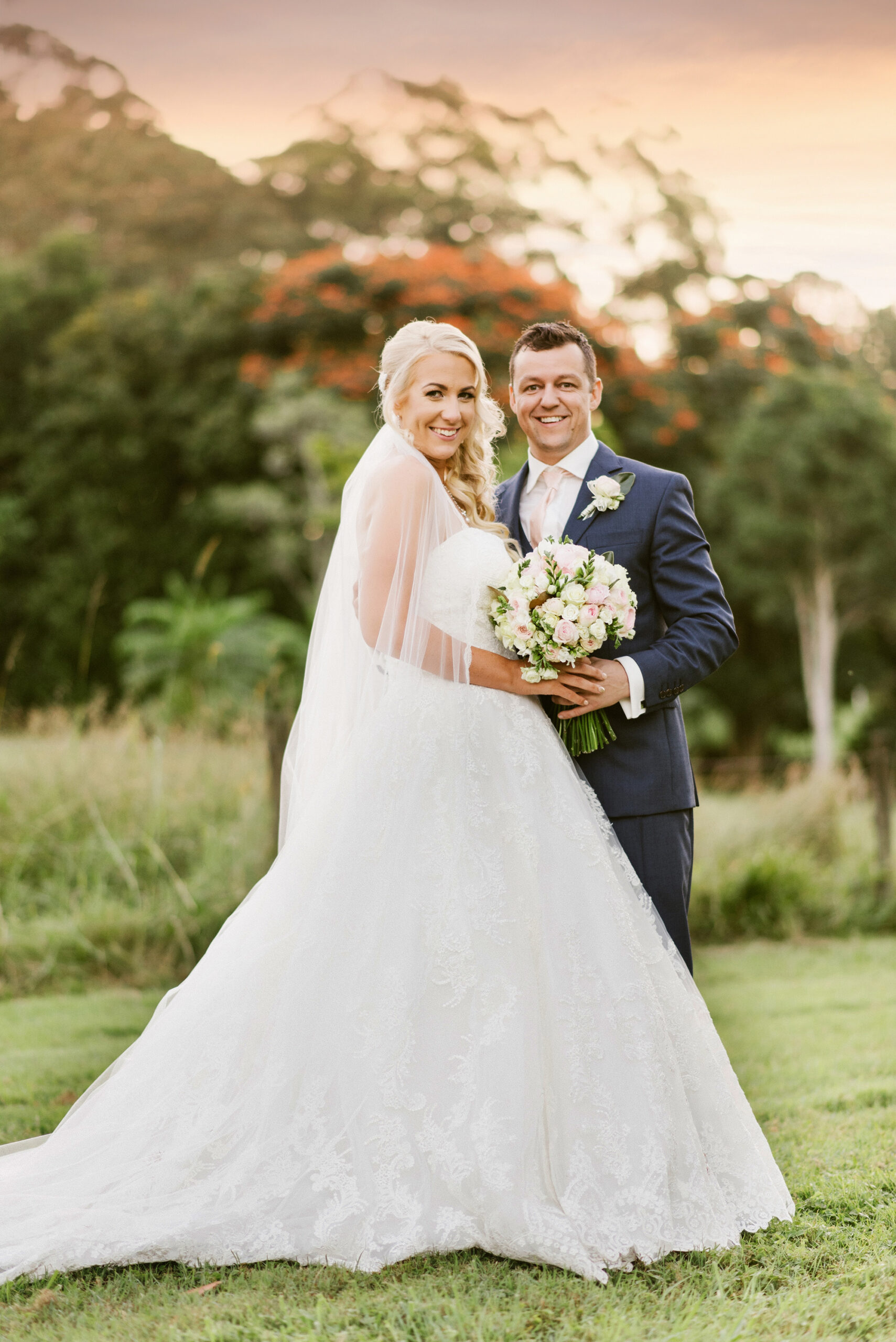 Caitlin's Mori Lee gown was breathtakingly crafted with lace and tulle.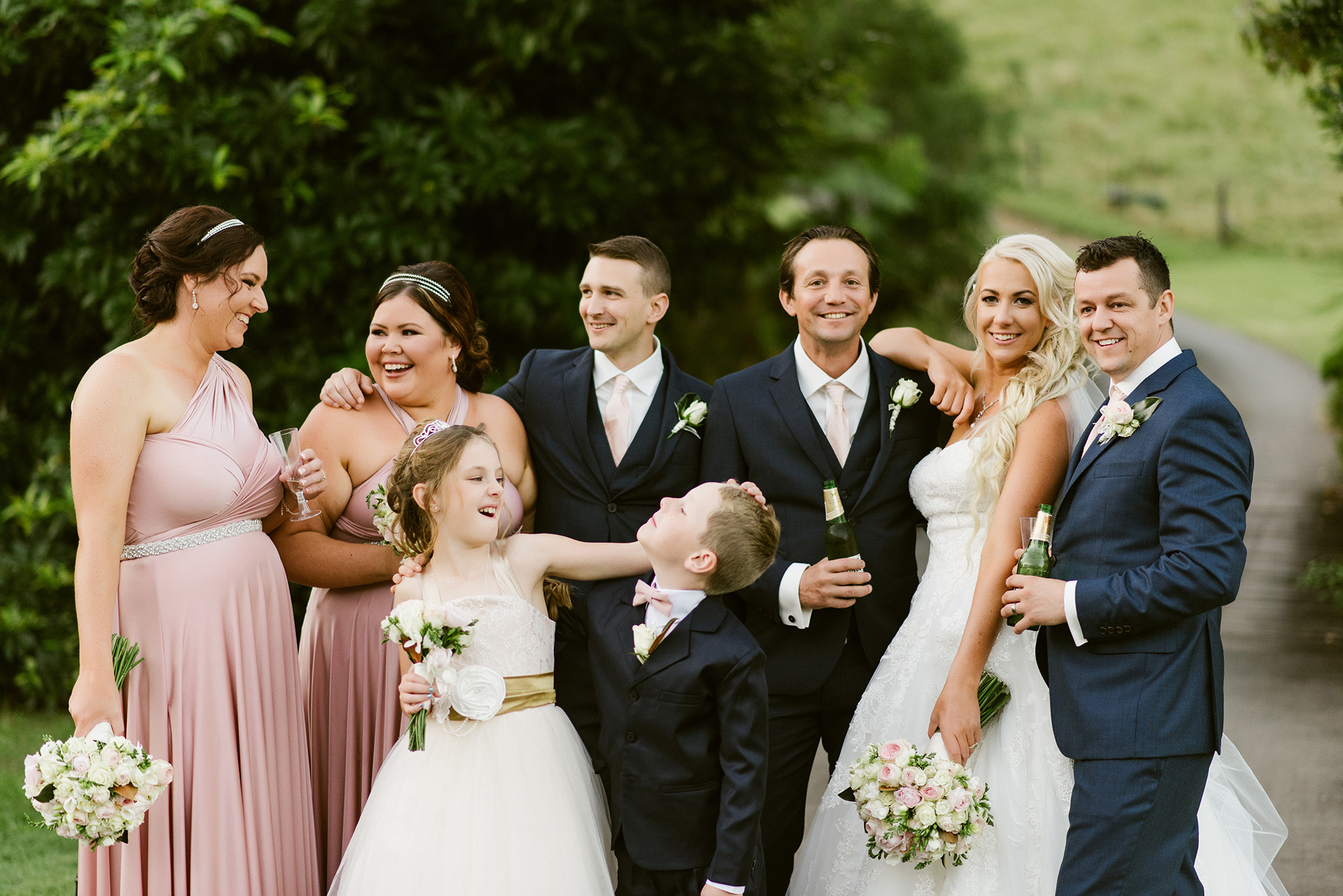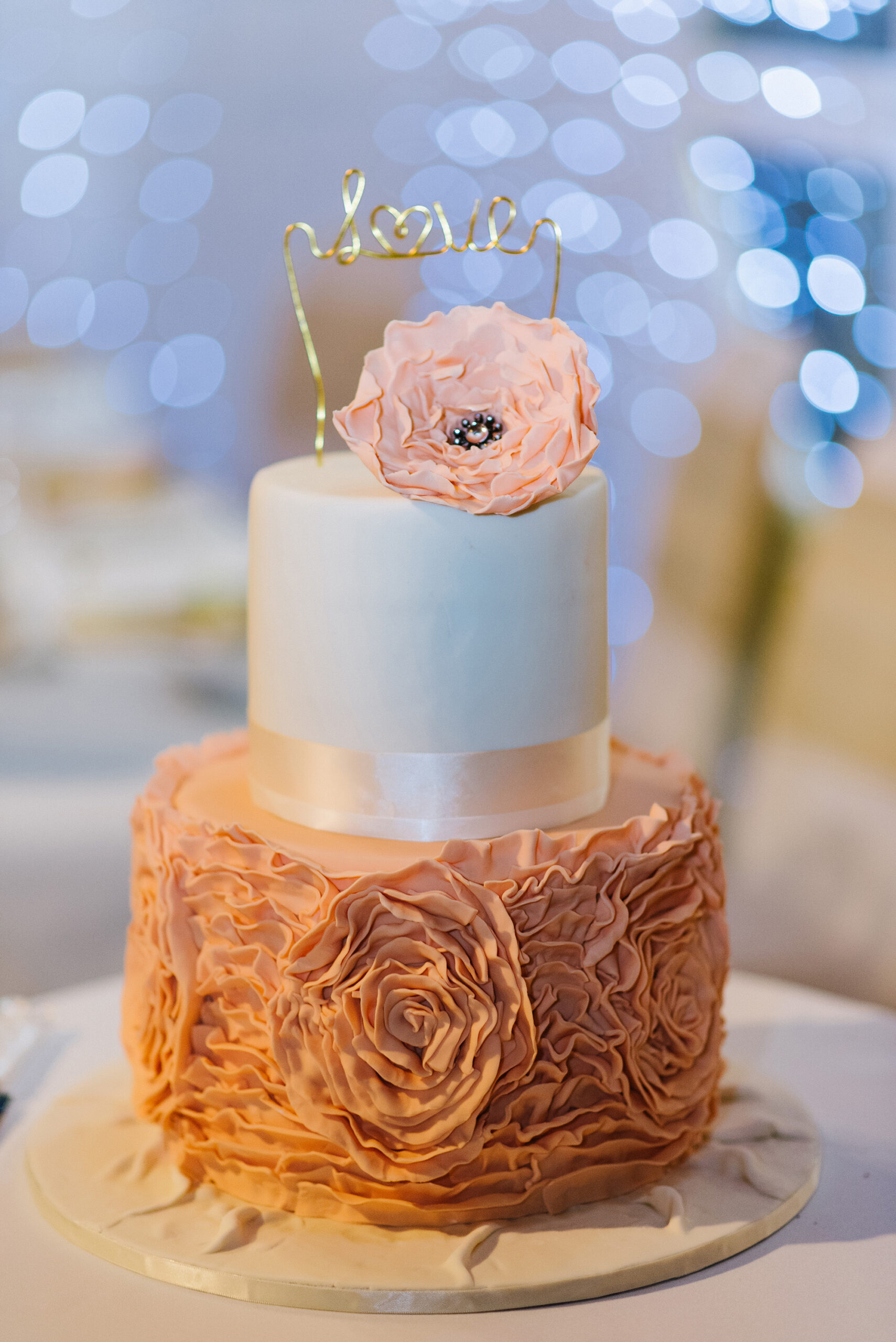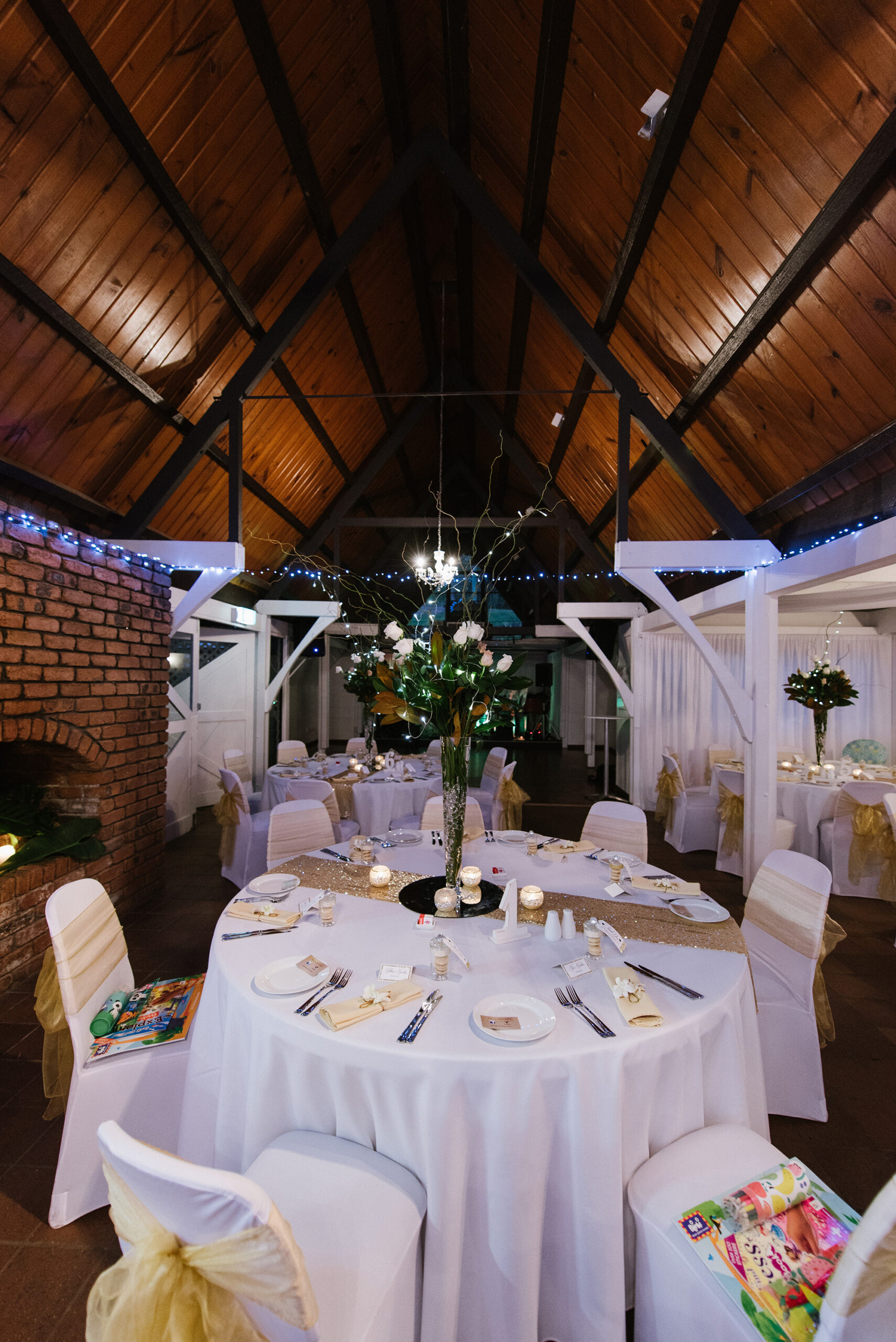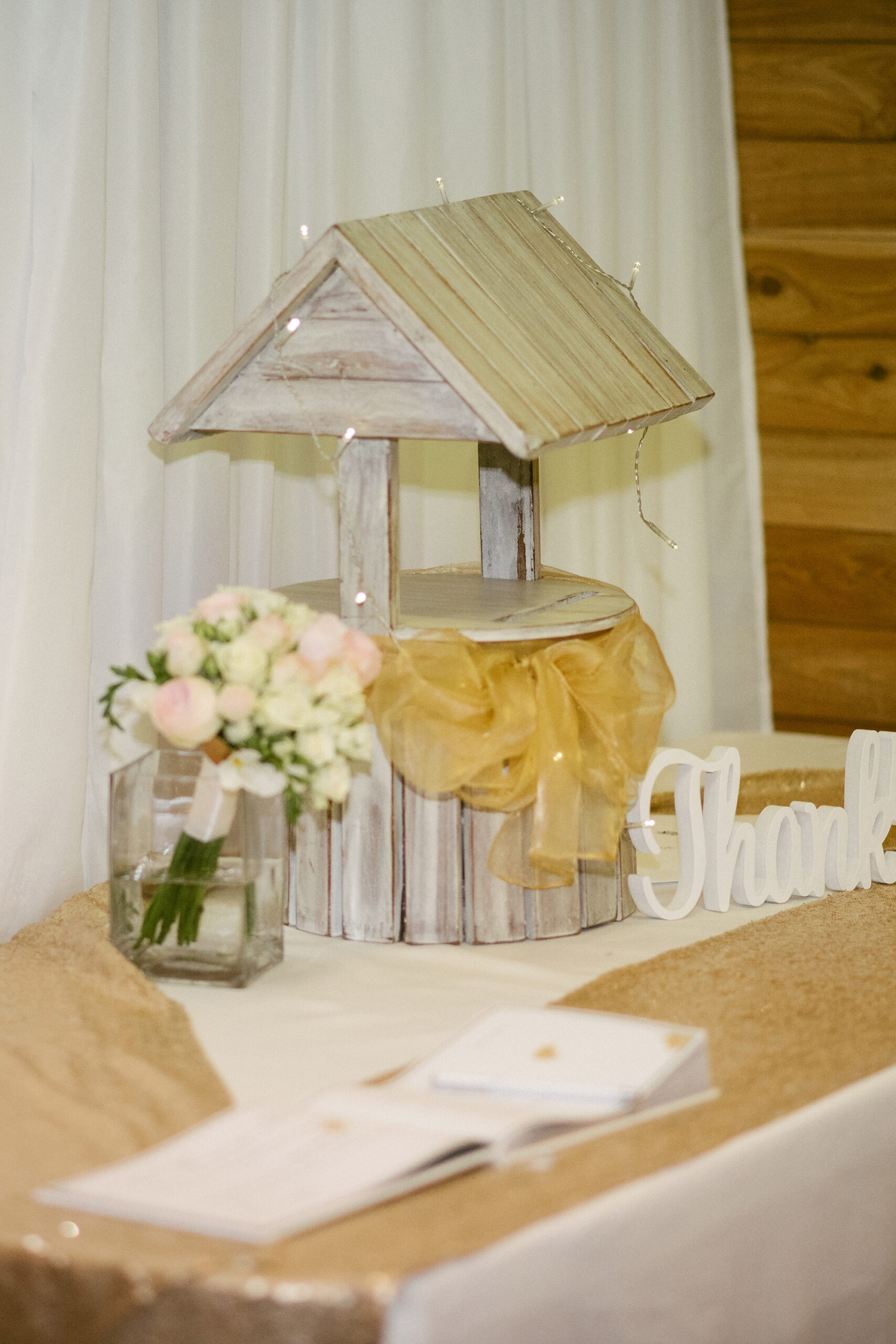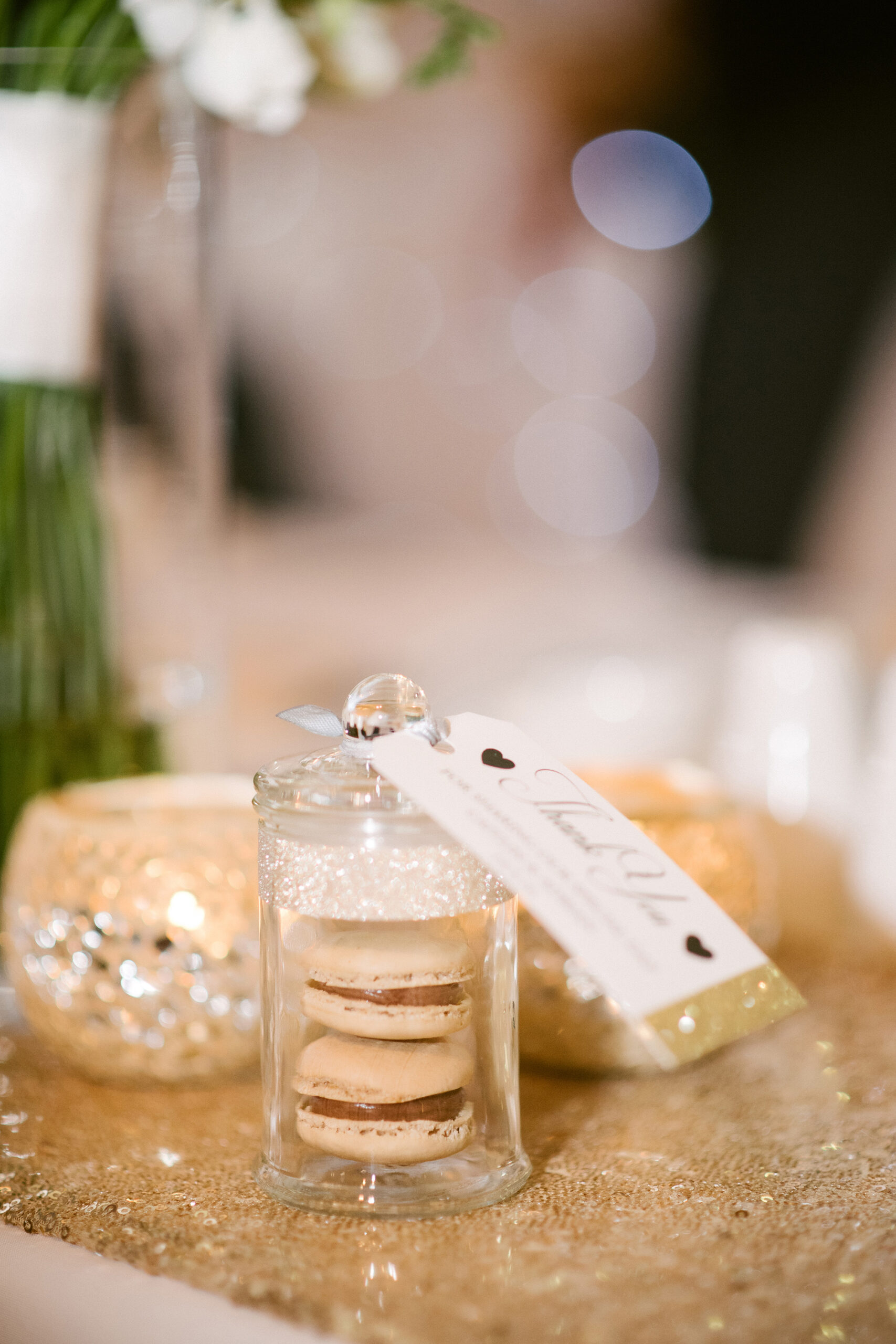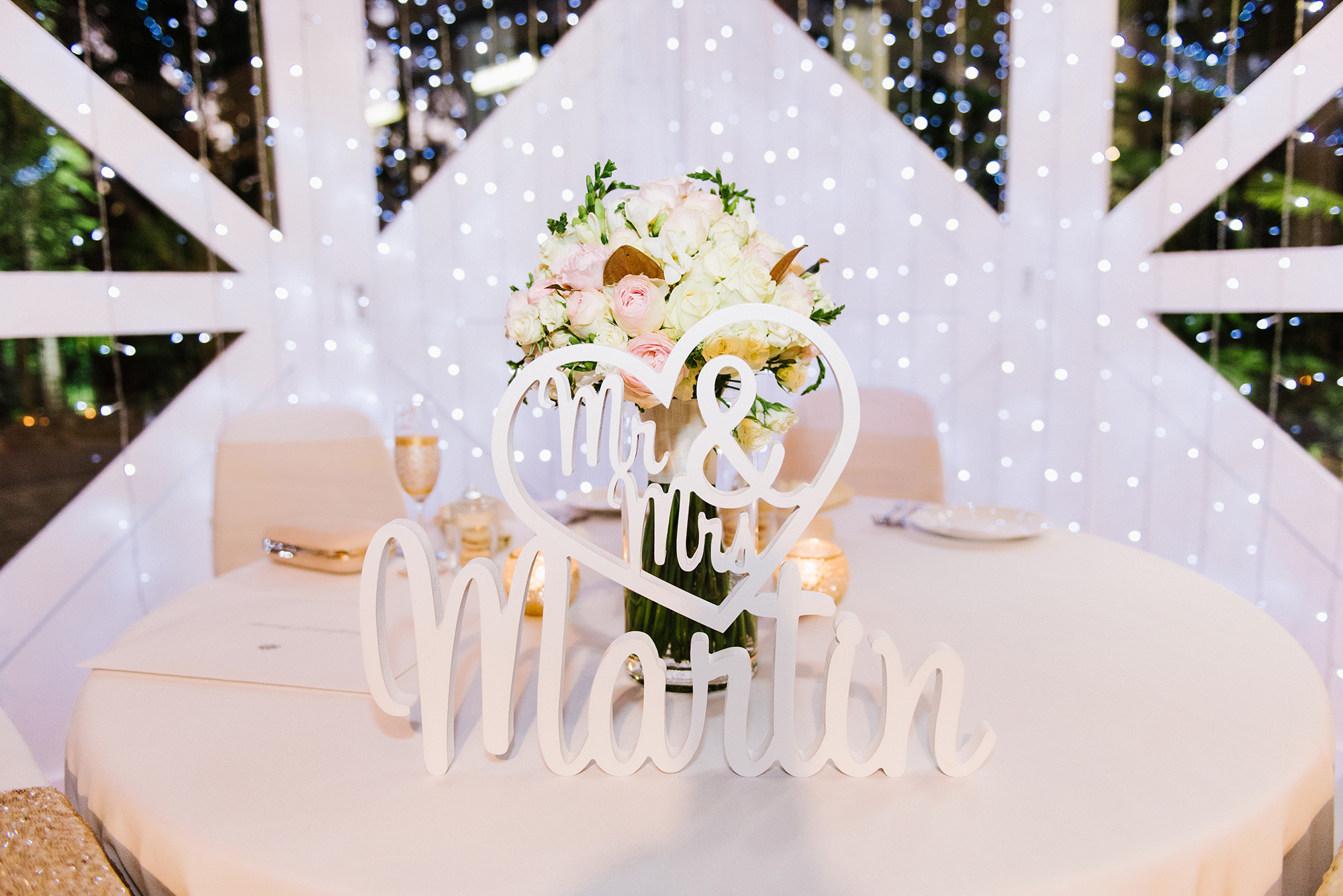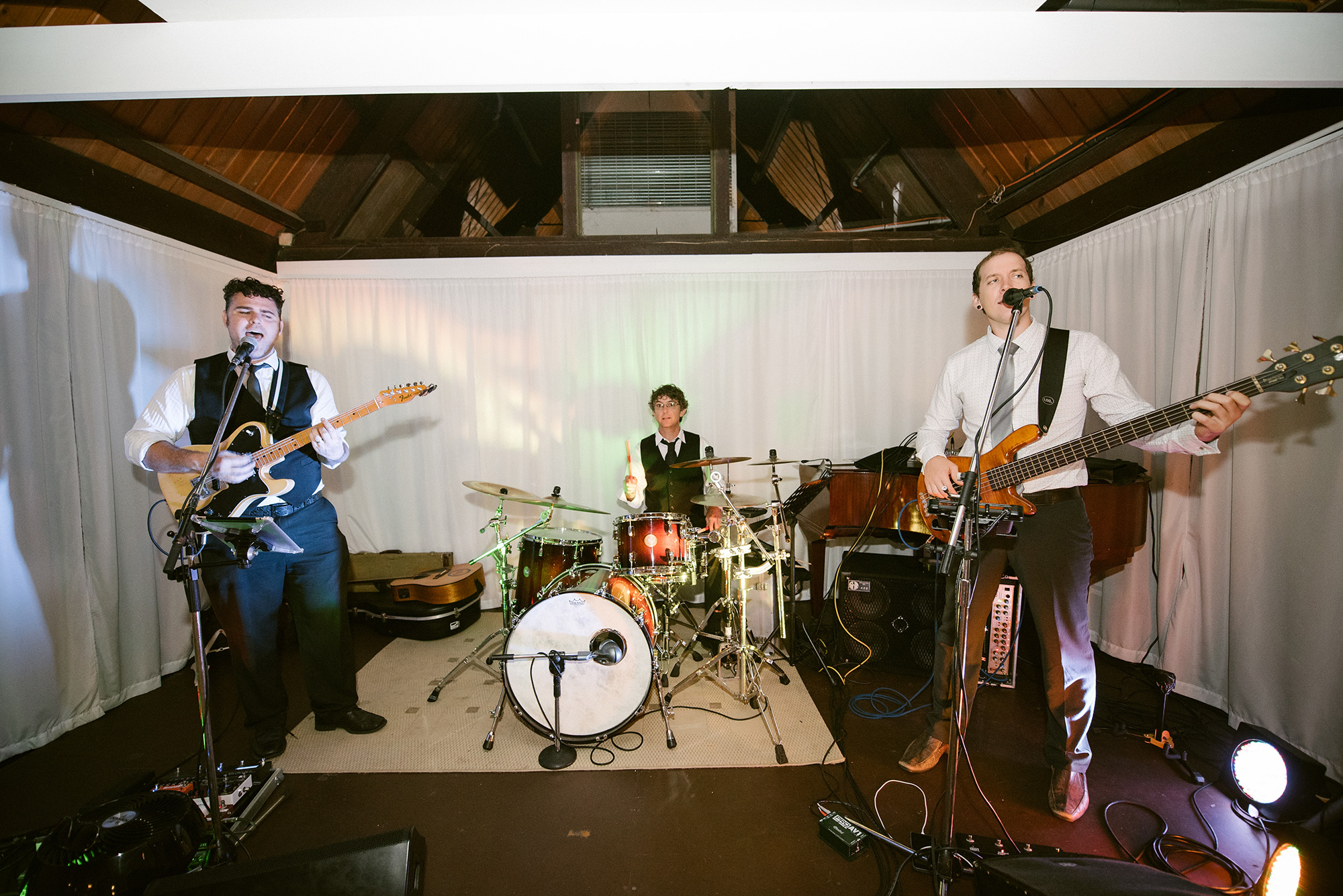 Party band Radio Club kept energy levels high at the couple's reception and guests were further wowed by Caitlin and Adrian's choreographed first dance to I've Had the Time of My Life from Dirty Dancing.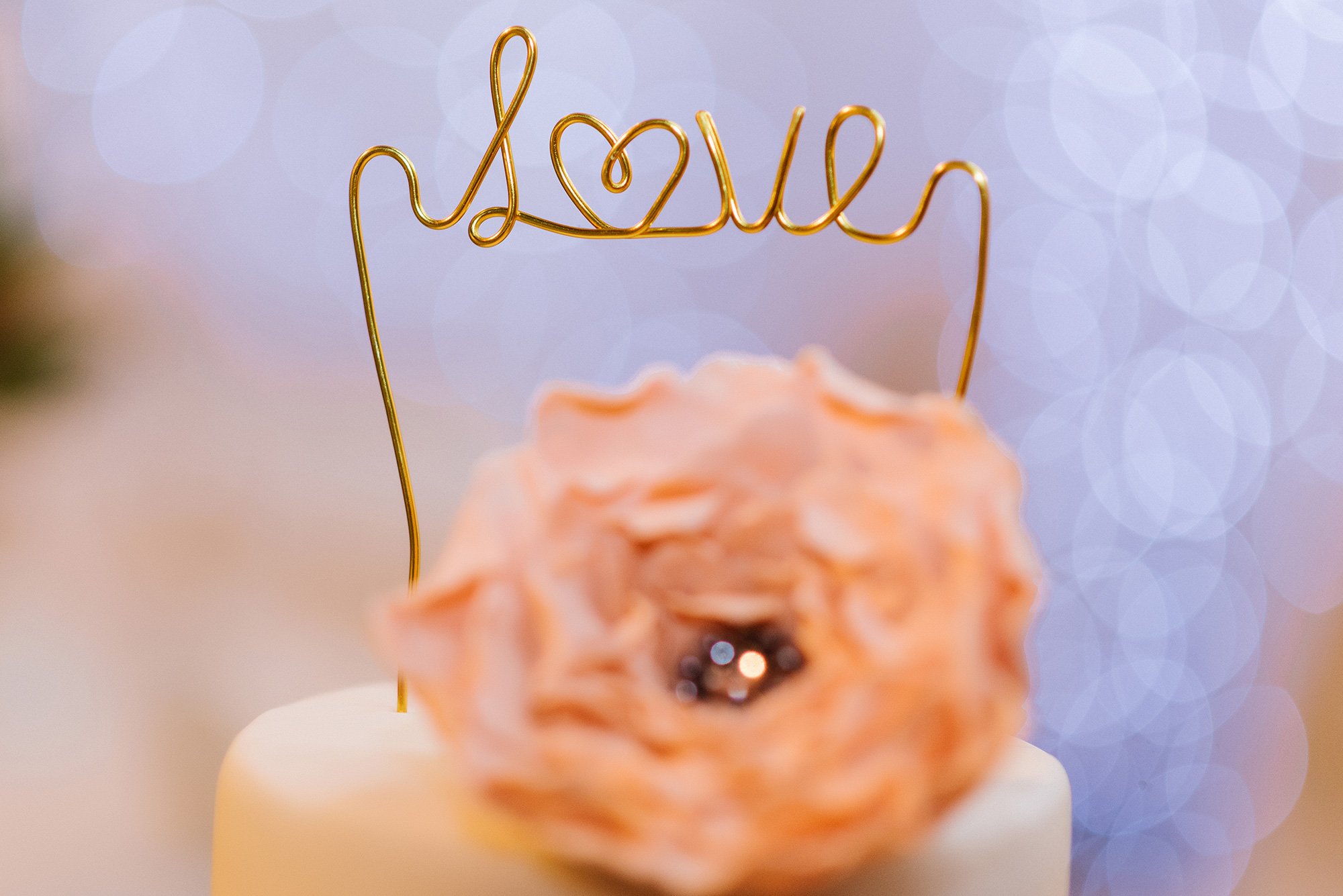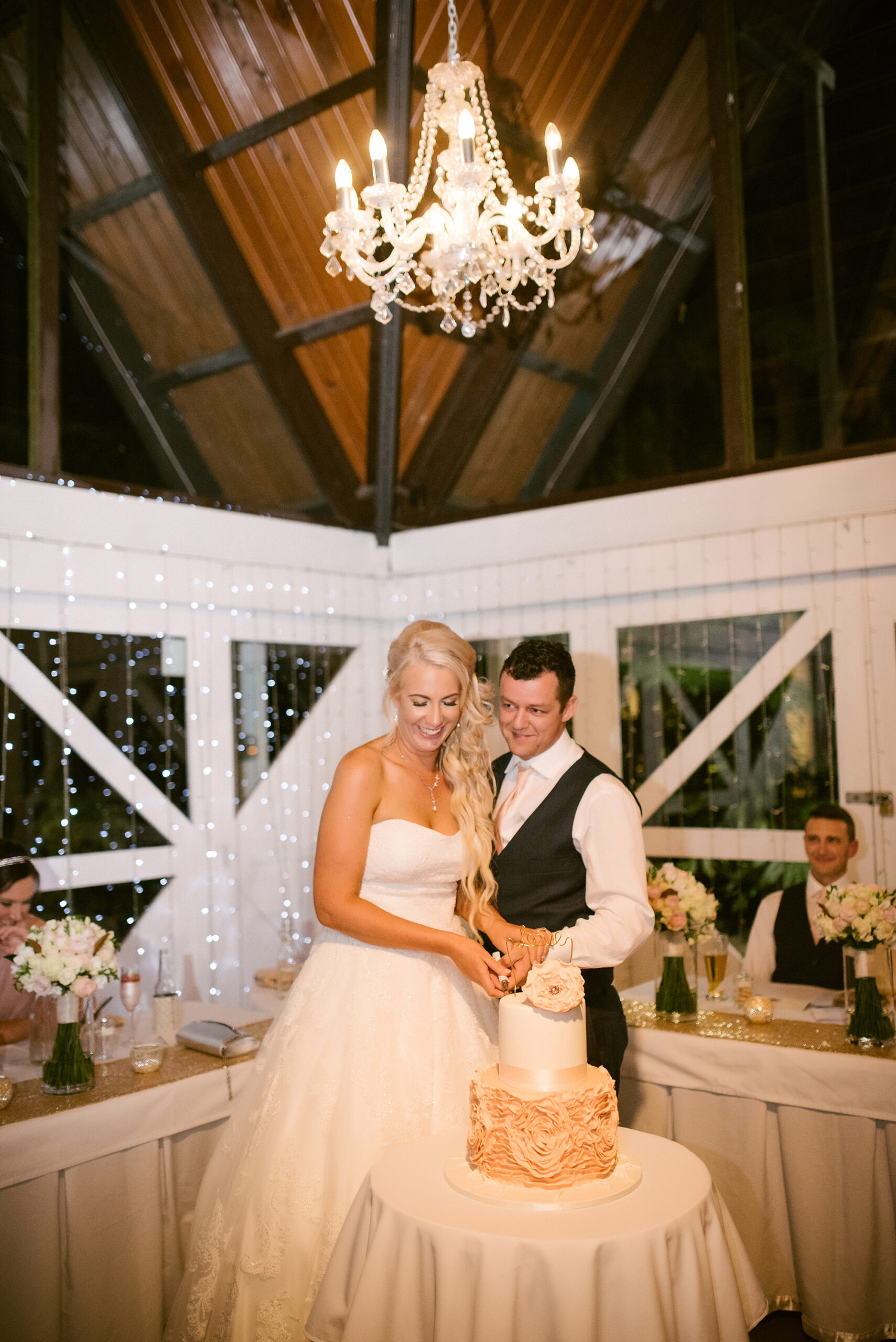 The Cupcake Teahouse created the couple's whimsical two-tier ruffle cake as well as baking macarons for guests to take home as bomboniere.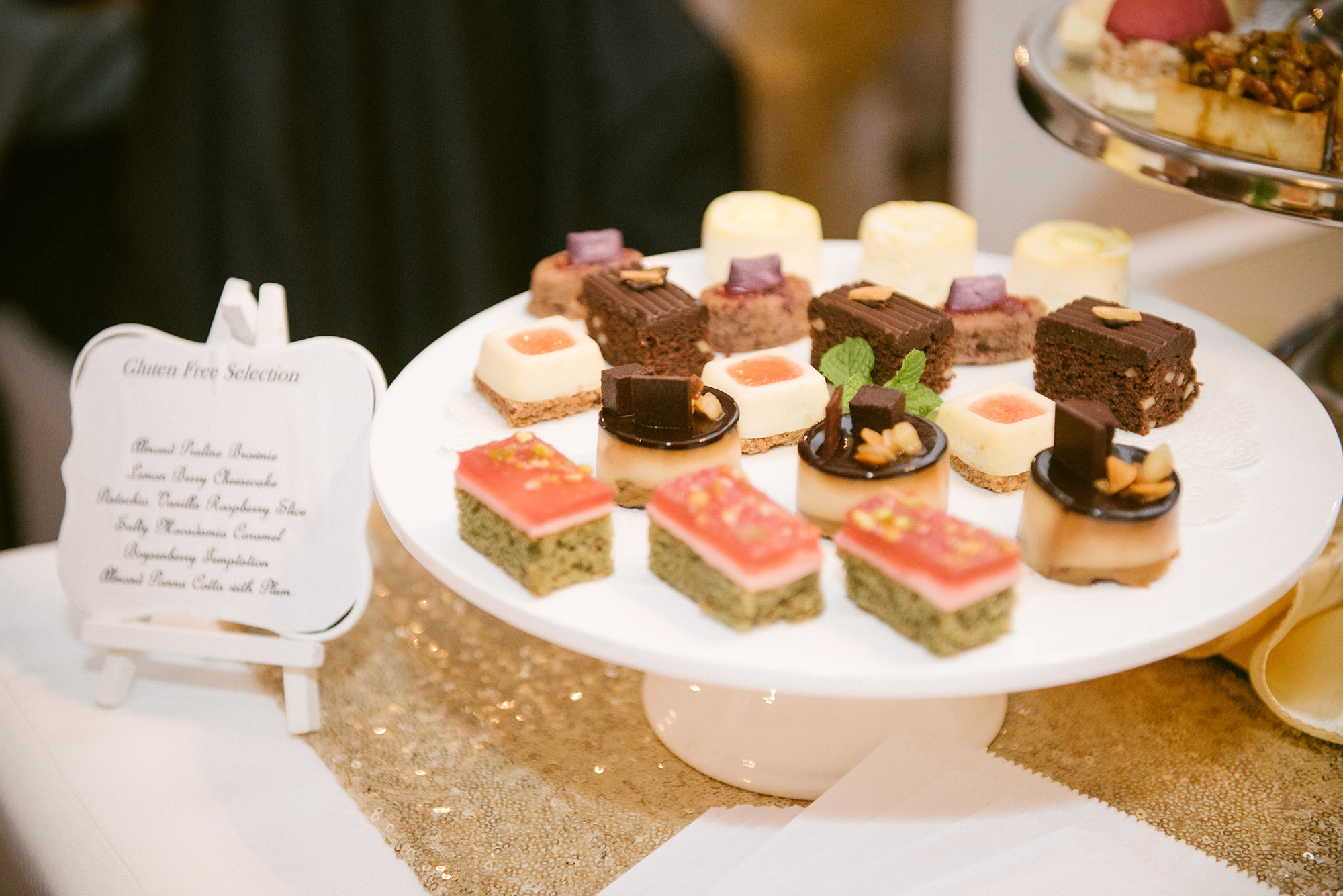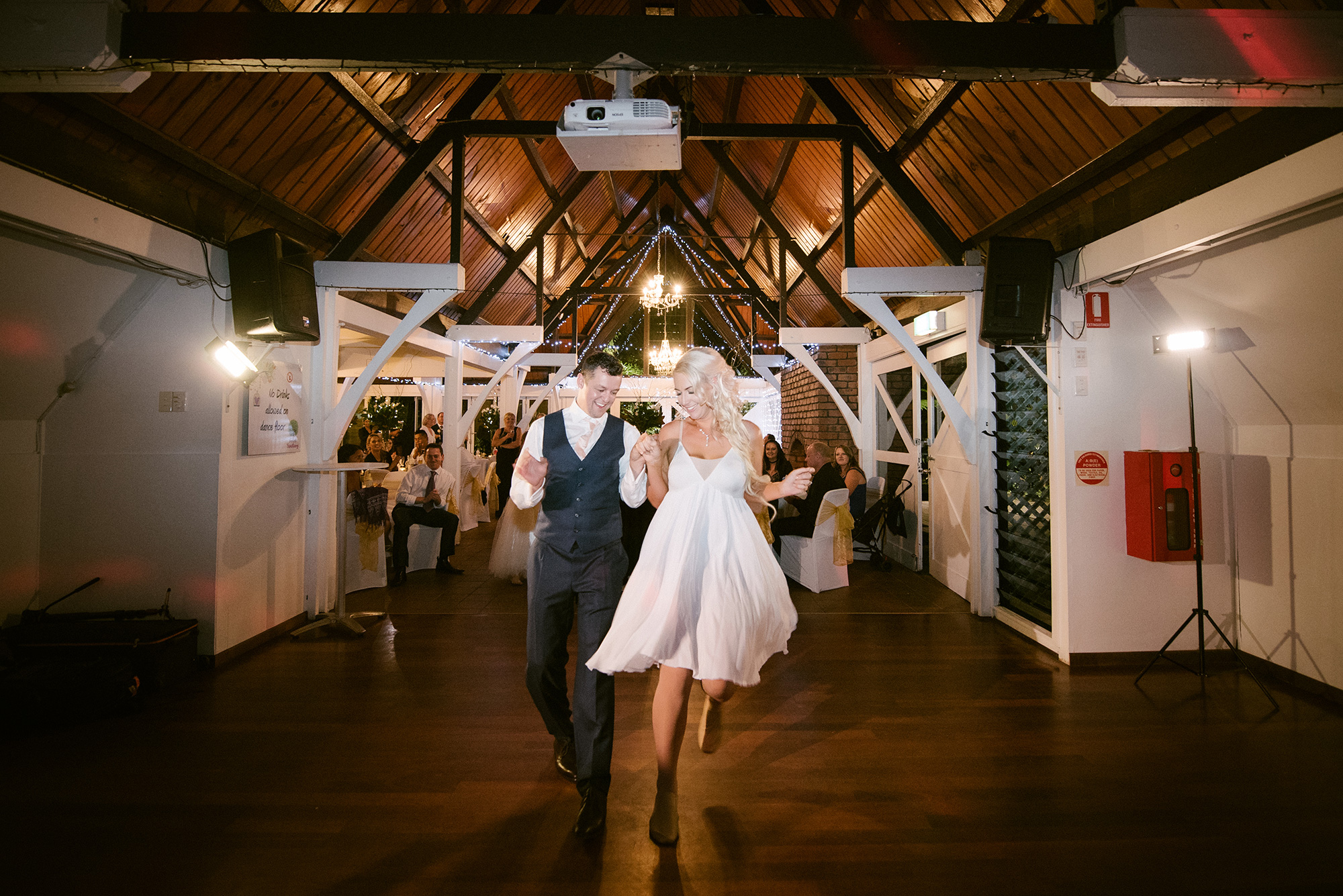 Video by Lemon Tree Film House.