Erika and Ty, both 25, designed their modern wedding with a crisp theme of white, some fresh greenery and a hint of gold.
"My dad handmade a few wooden decor items, while my mum brought some 'Jacaranda' tree pods that line my hometown's main street, all painted gold for the tables," recalls the bride. "Our florist also added some gold accents throughout our arrangements, bouquets and boutonnieres, and our signage was all white with gold foil — even our cake had gold foil!"
They married at The Club at Parkwood Village in Queensland. "We fell in love with the very first venue we looked at and booked it the very same day," recalls Erika. "It had everything we were after: beautiful gardens, different ceremony and reception options as well as an outstanding onsite wedding coordinator."
Personal touches were littered throughout the day, including table numbers. "Our guests loved our table numbers which also told our story: table 4 'the day we said 'I do', table 9 'the day we got engaged', table 13 'the year it all began'," says Erika. "And I had my grandmother's gold brooch tucked into my bouquet."
Photos courtesy of Grumpy Beetle Photography.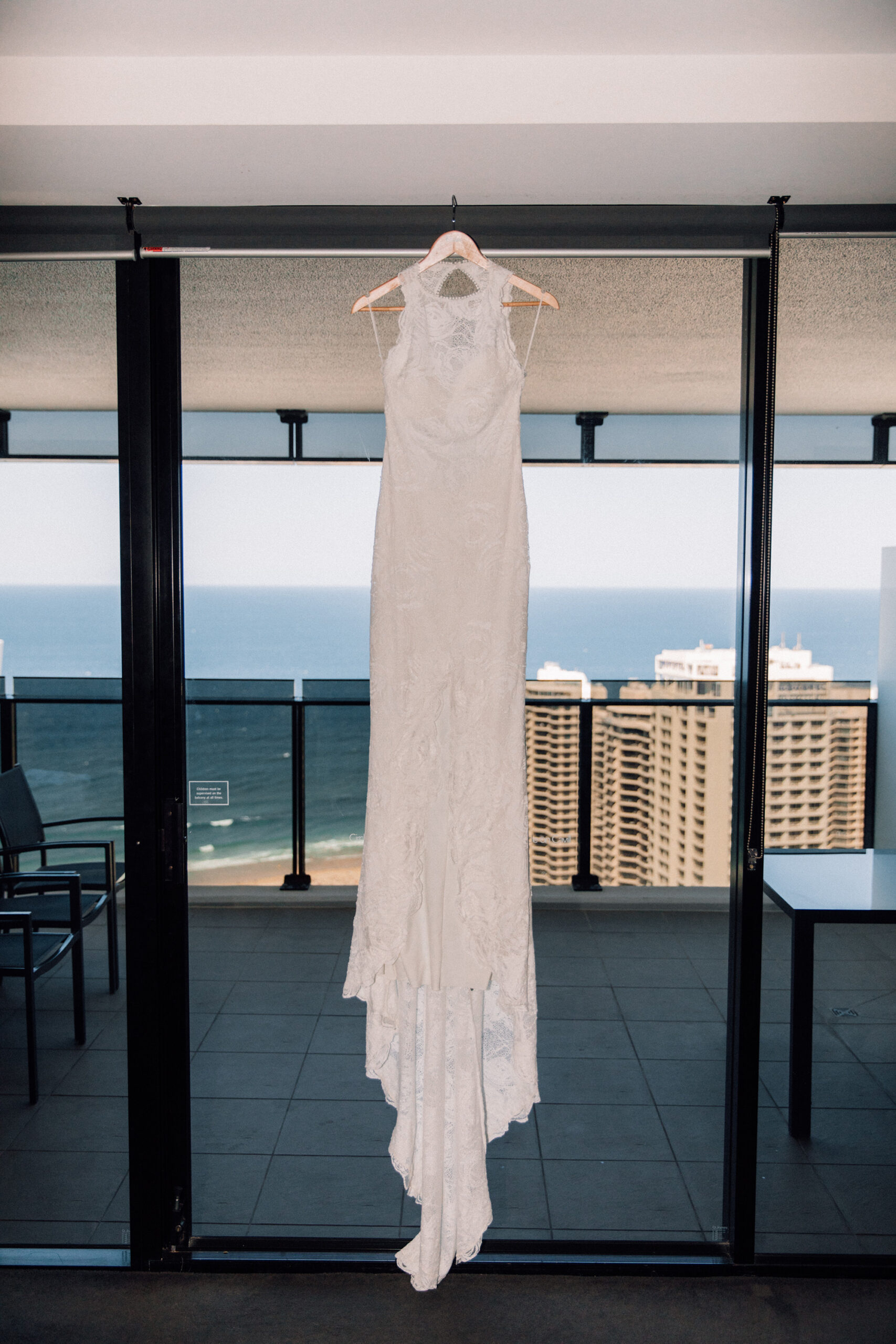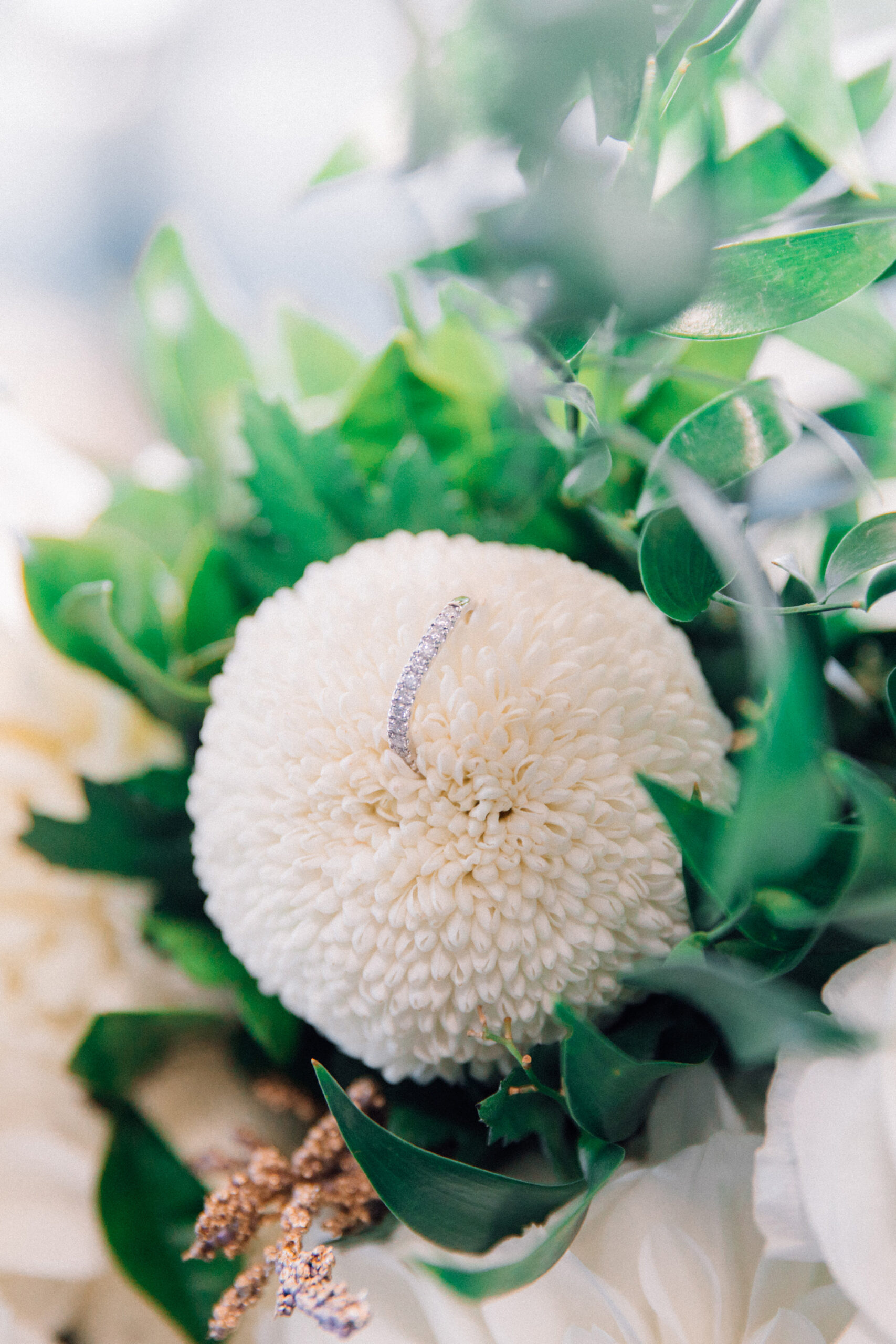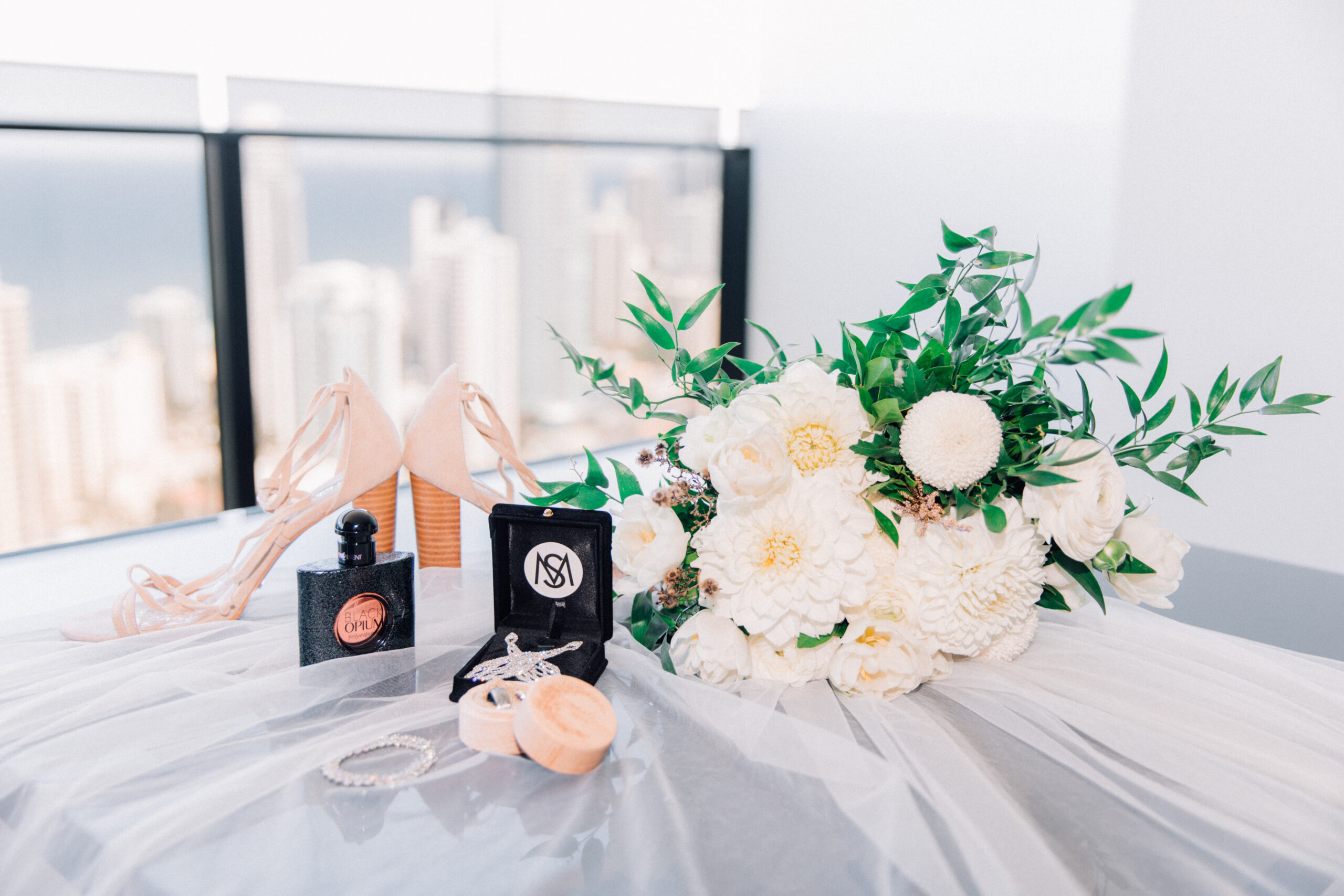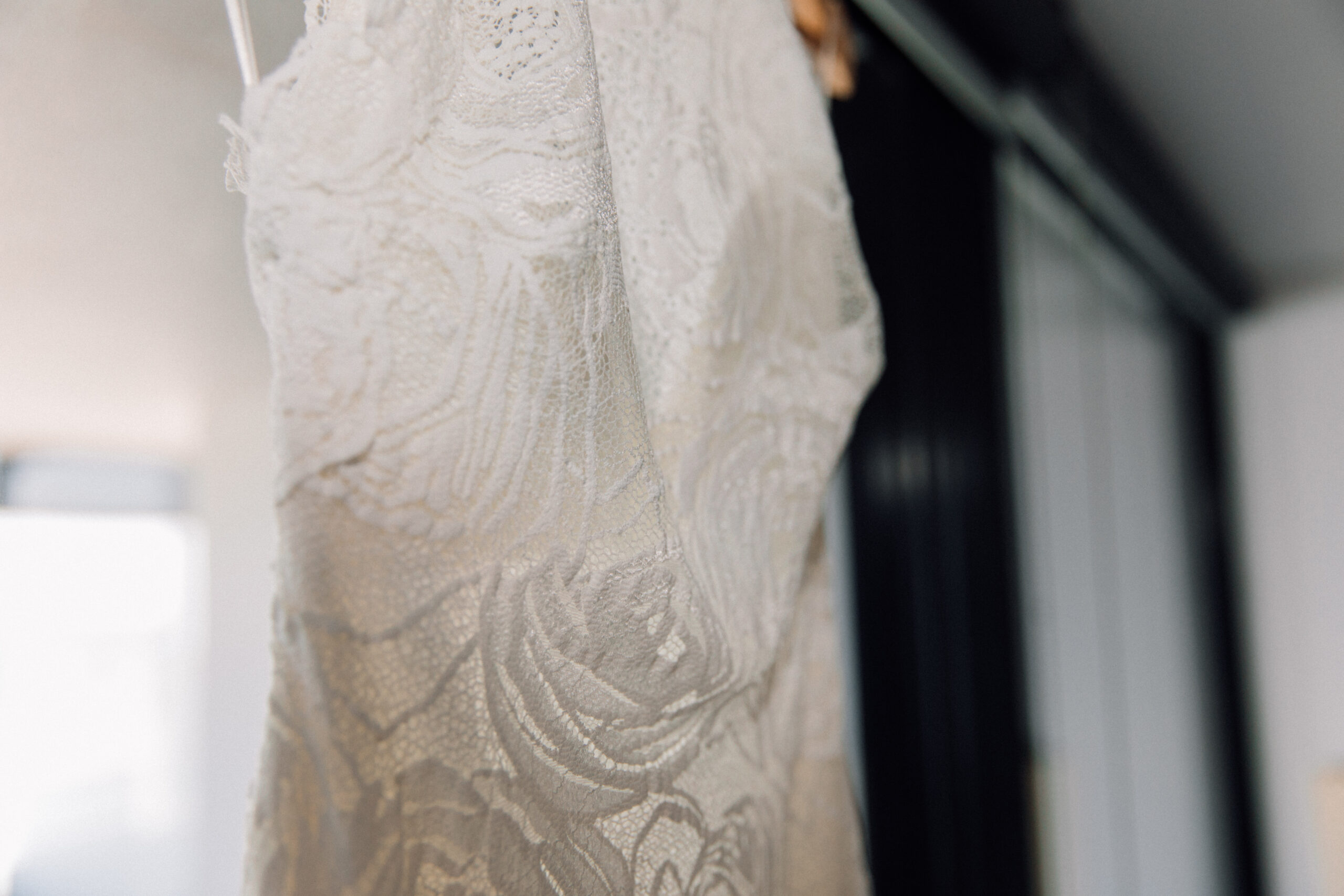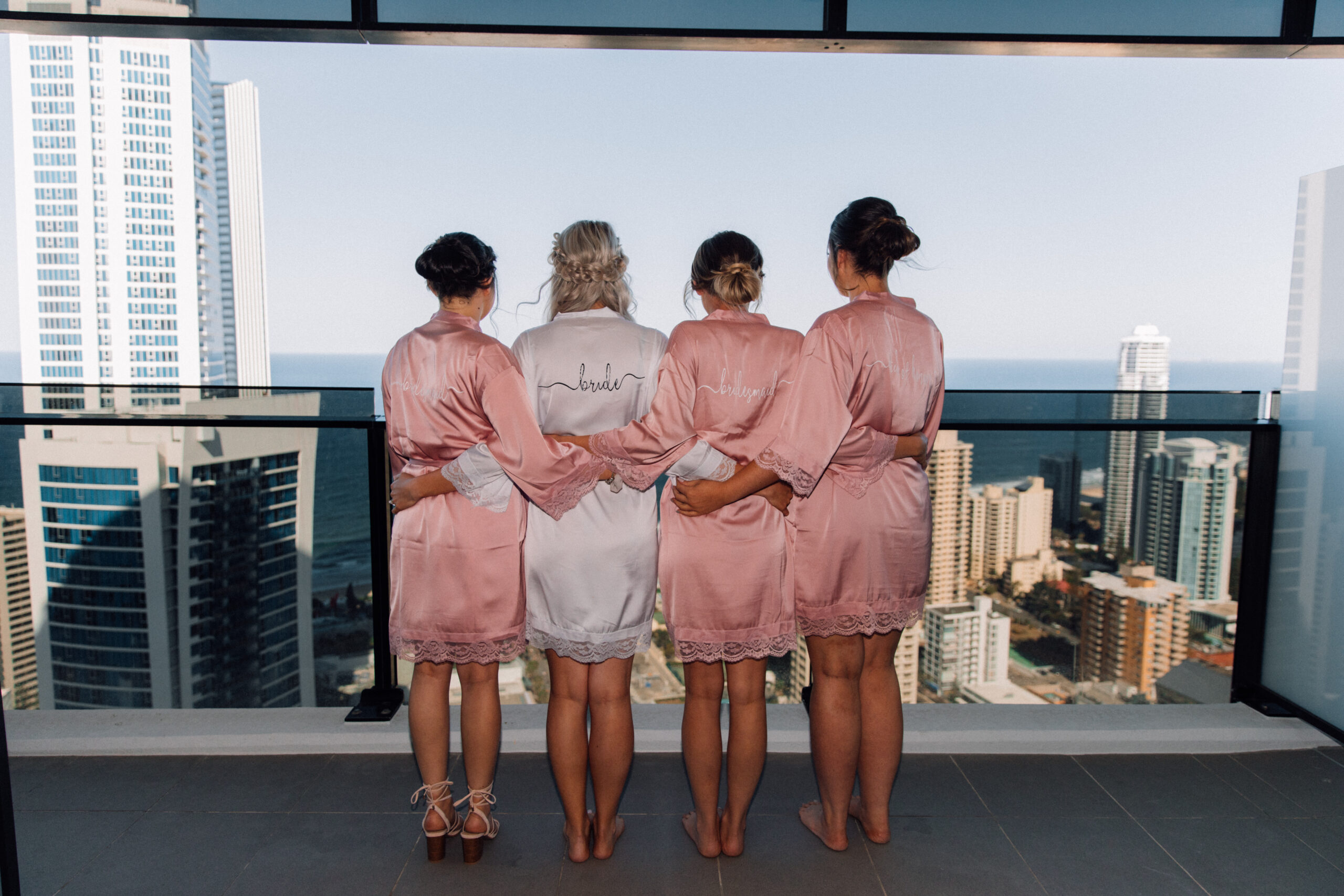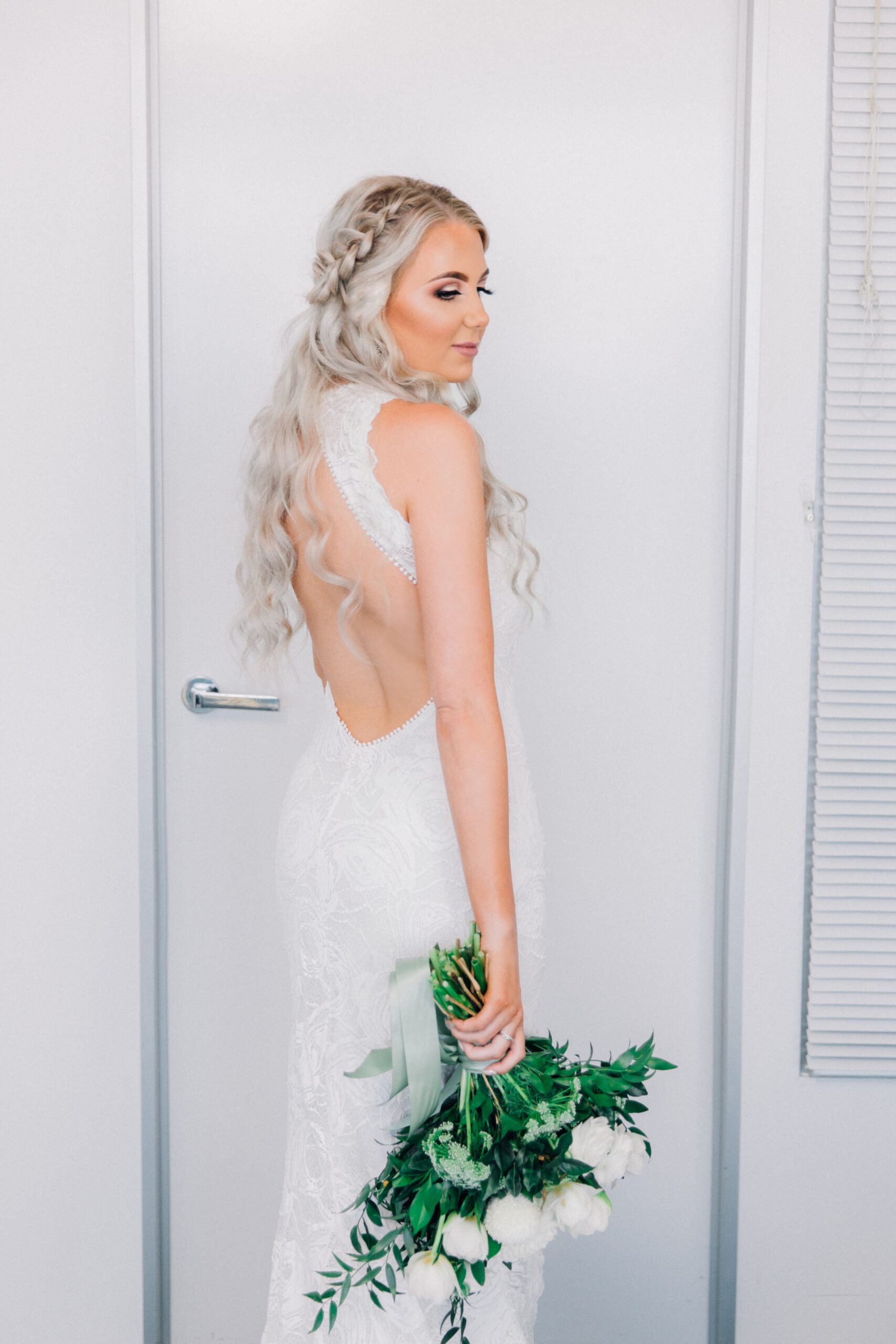 "I chose a beautiful French lace dress from Grace Loves Lace and Ty had a light grey suit tailor-made," says the bride.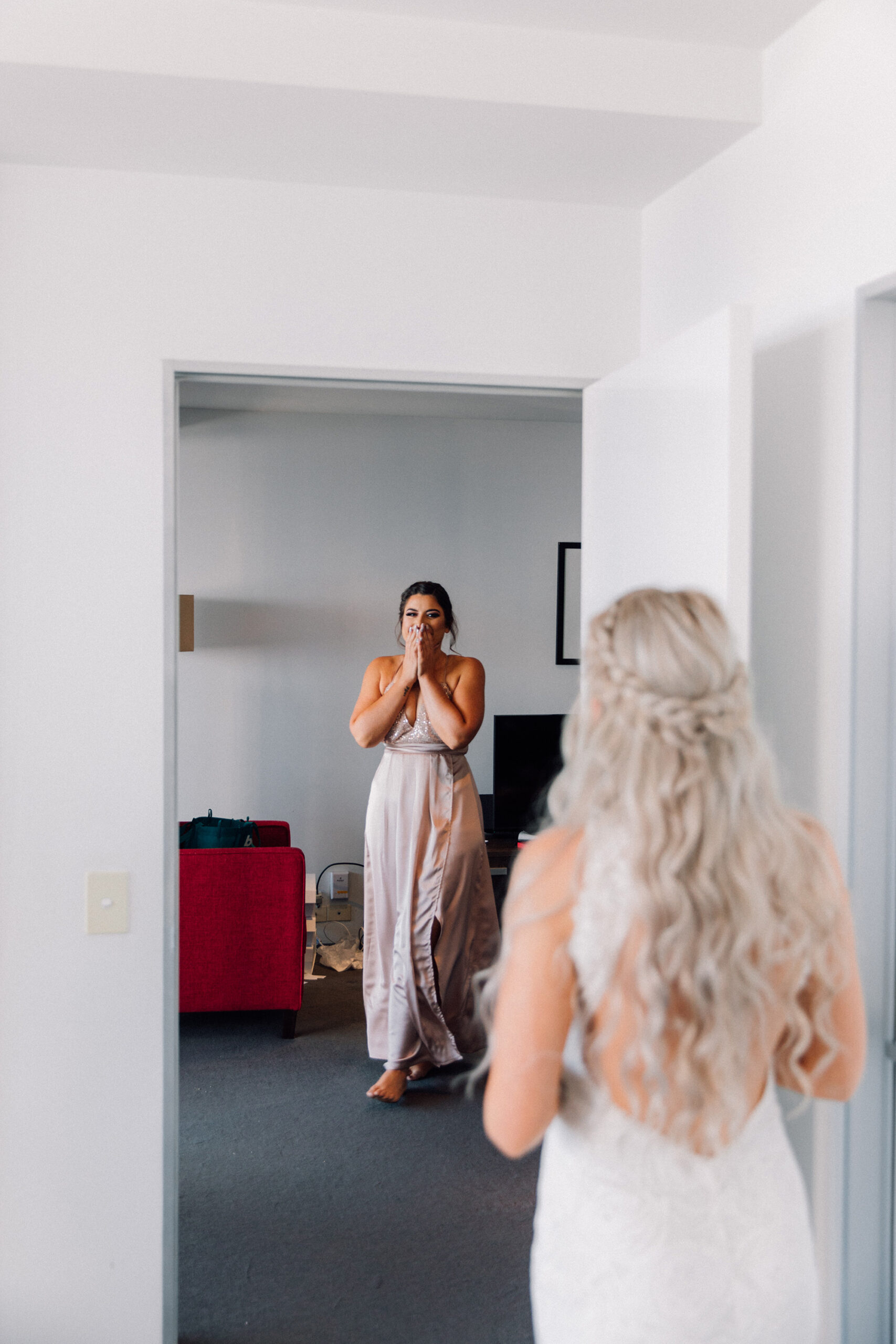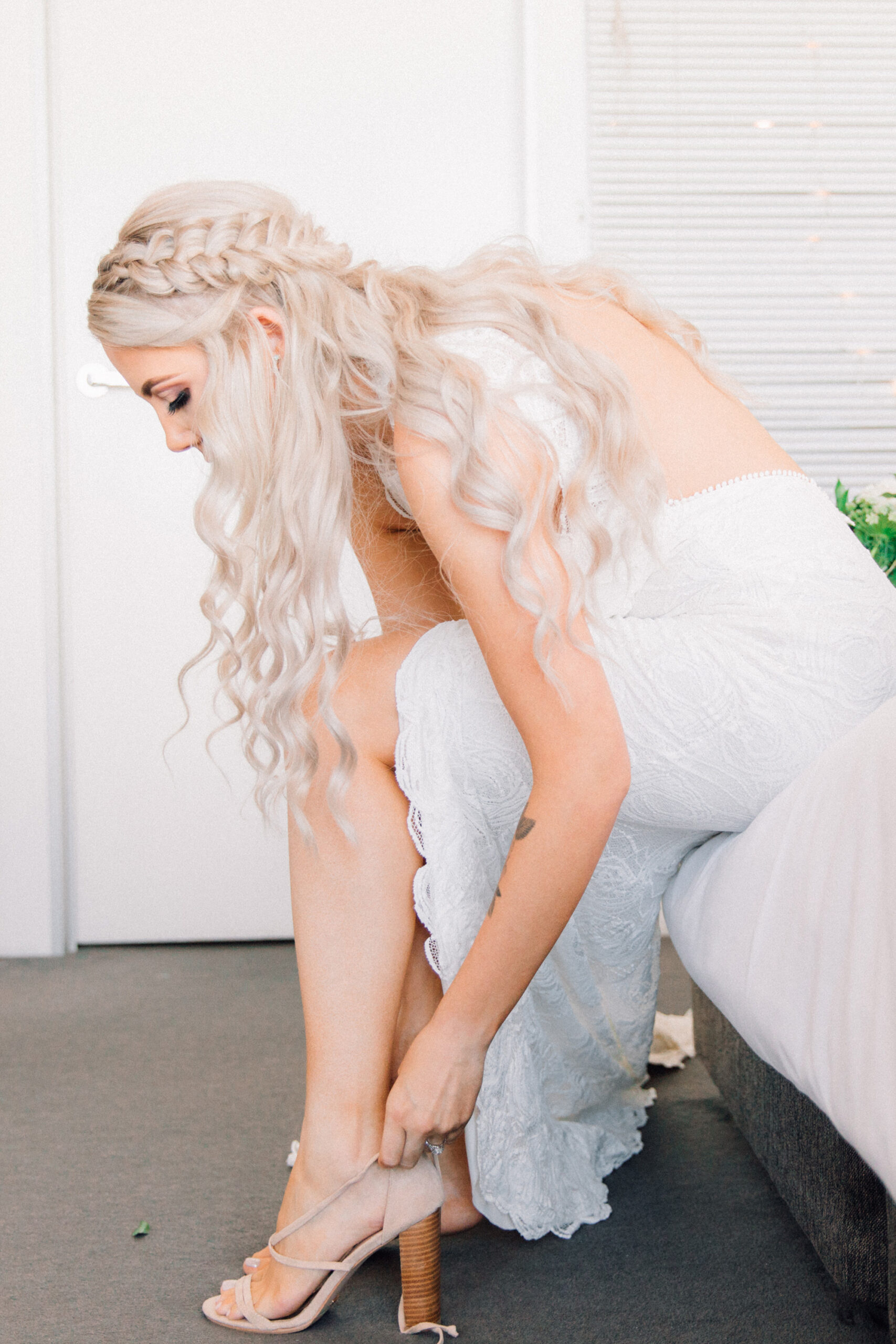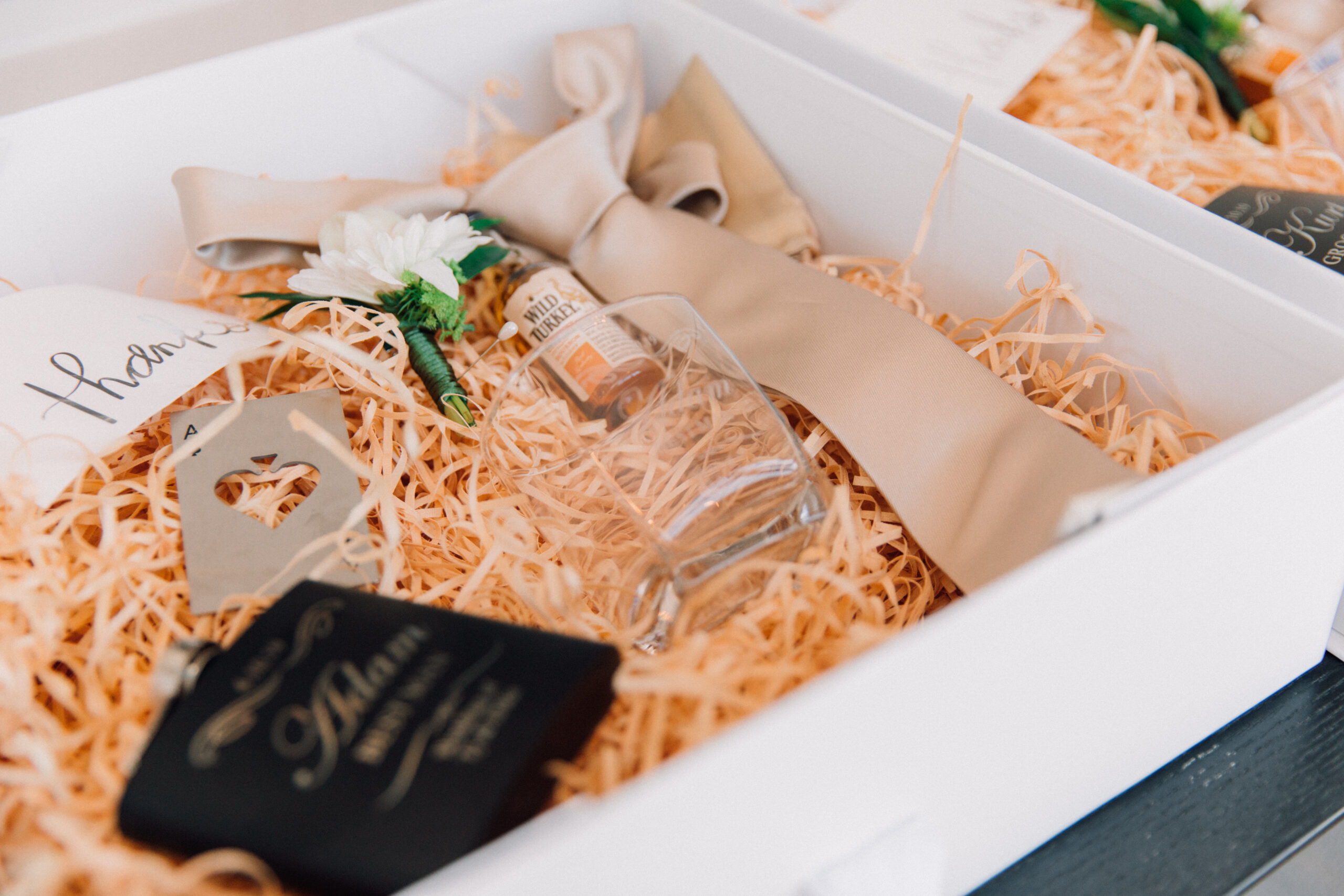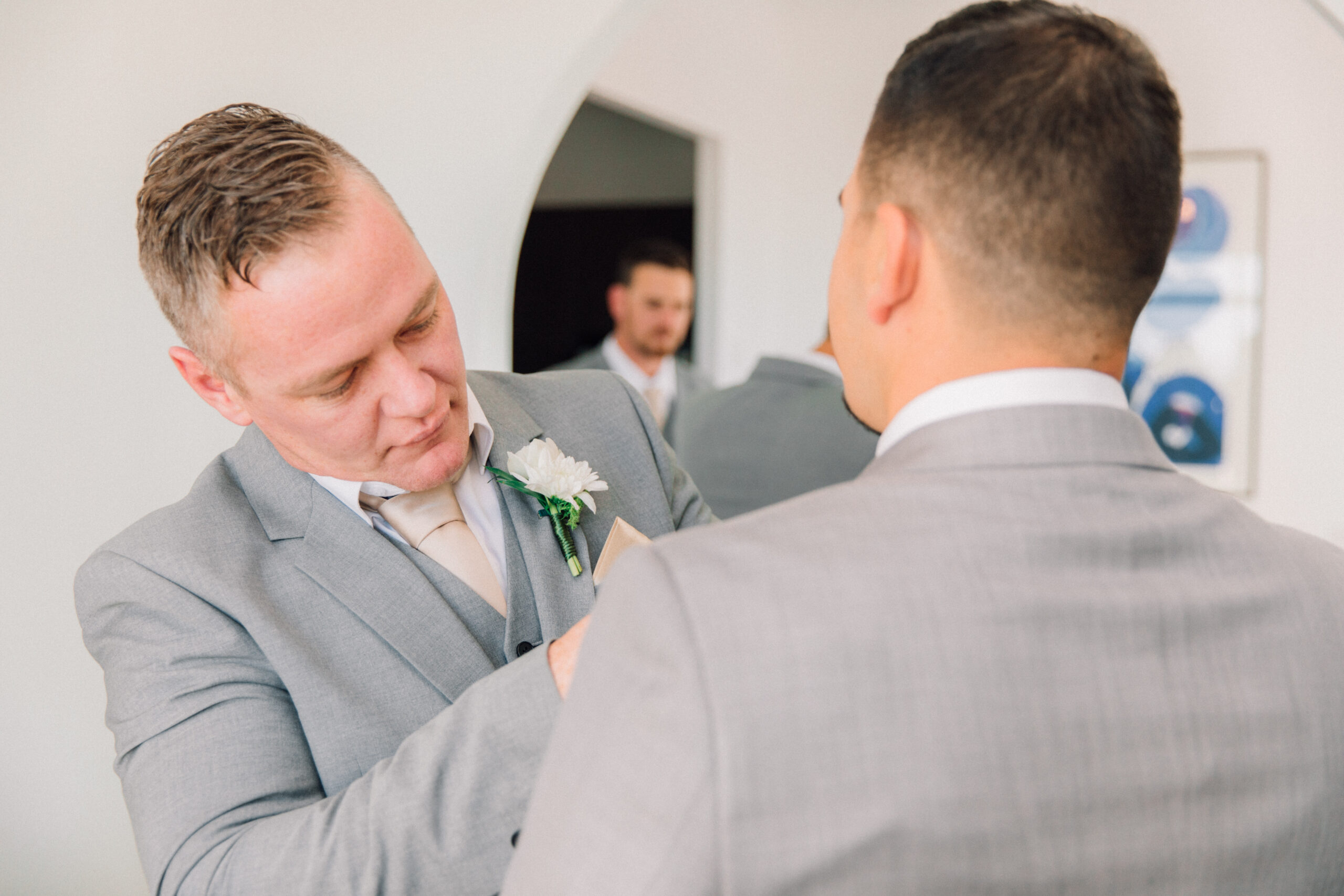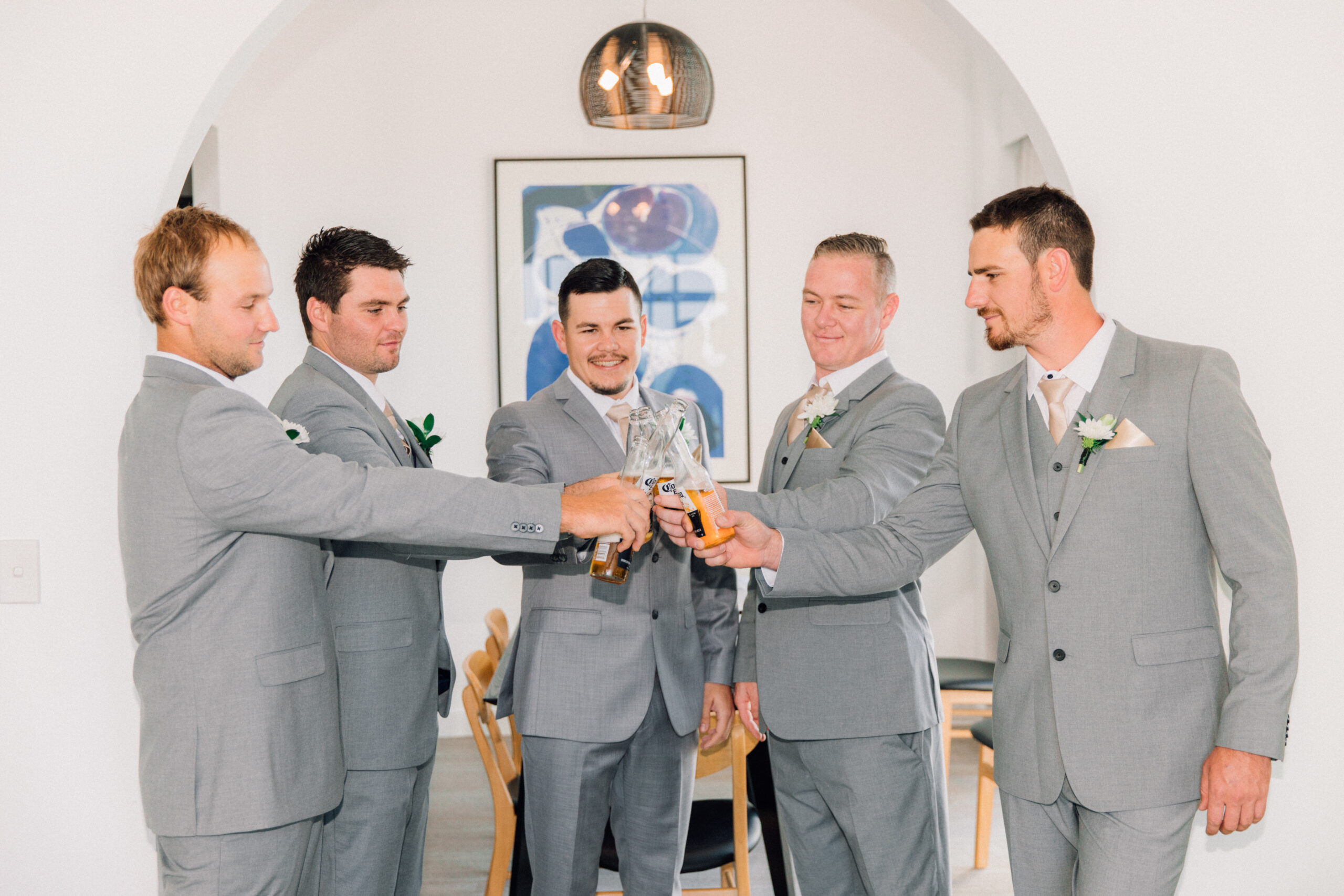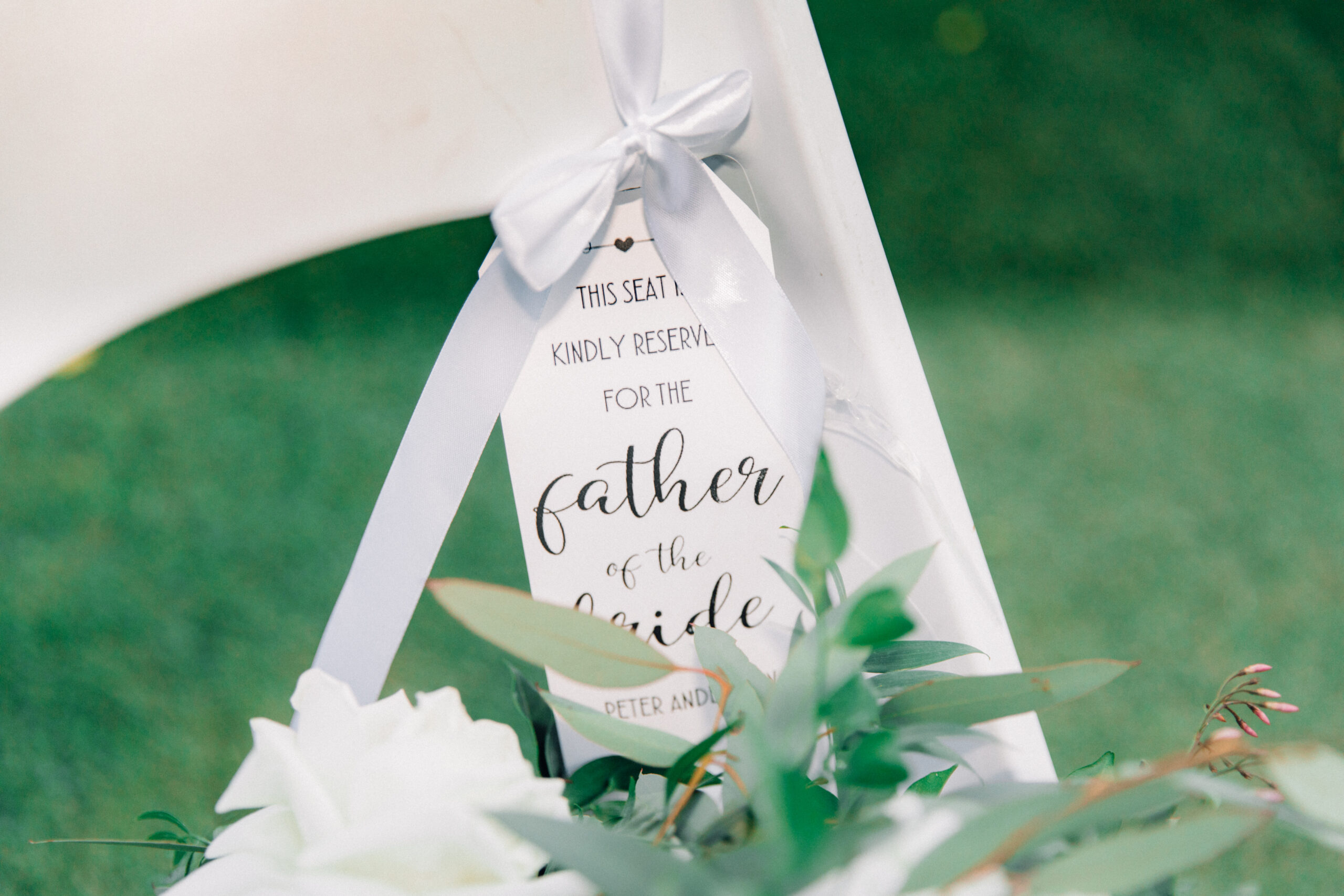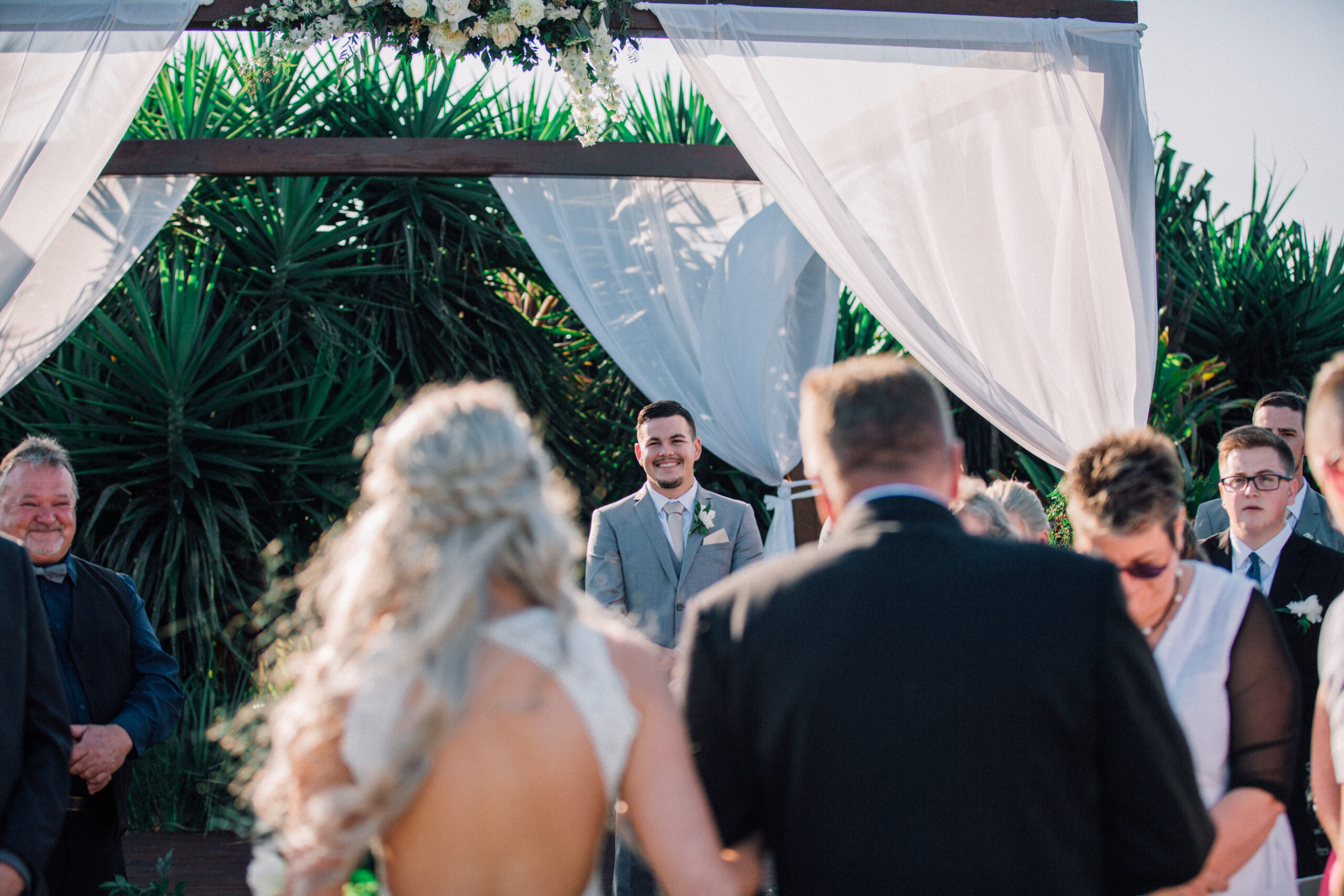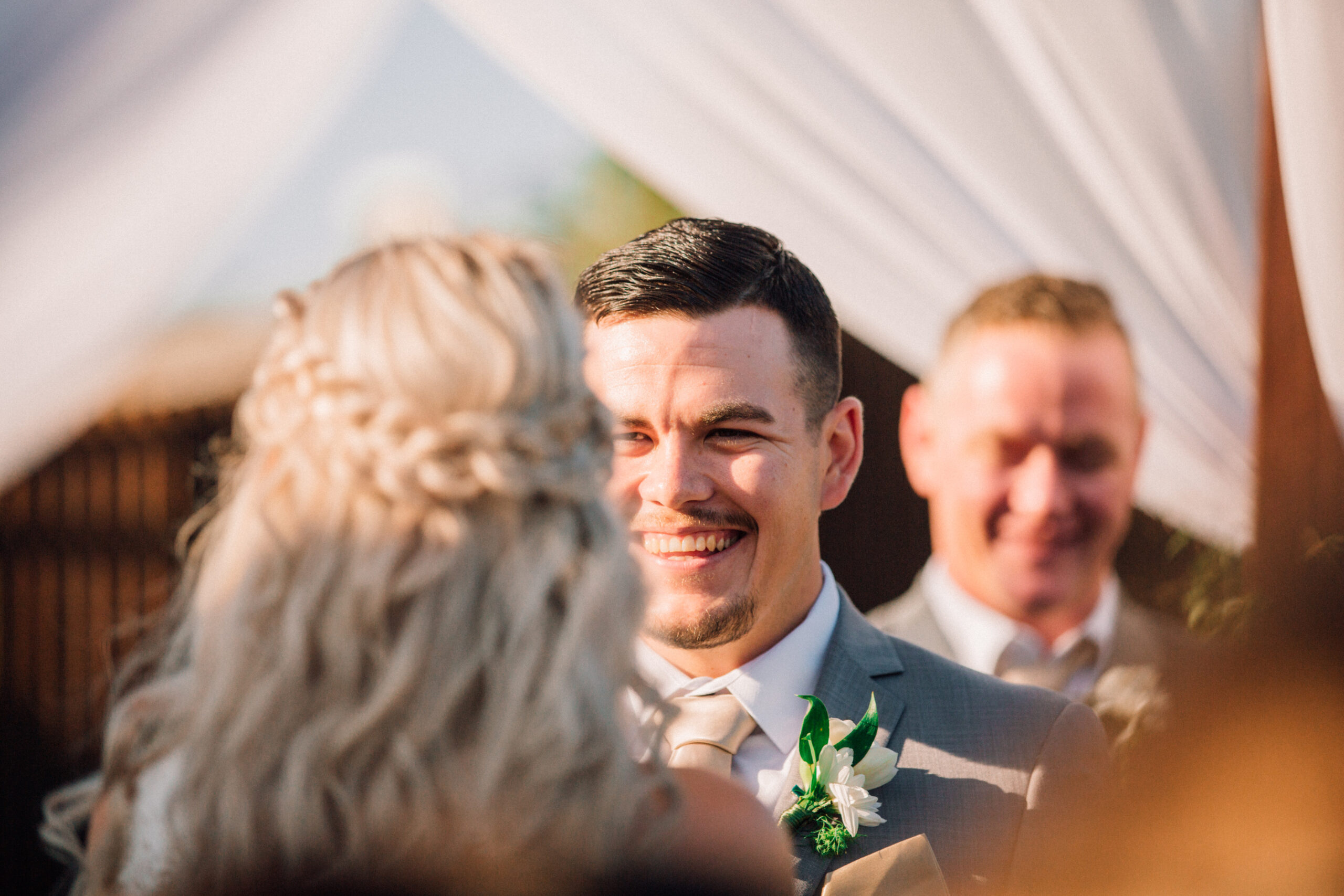 "Just a few weeks ago, we received our photographs and videos from Grumpy Beetle Photography and fell in love all over again," smiles Erika.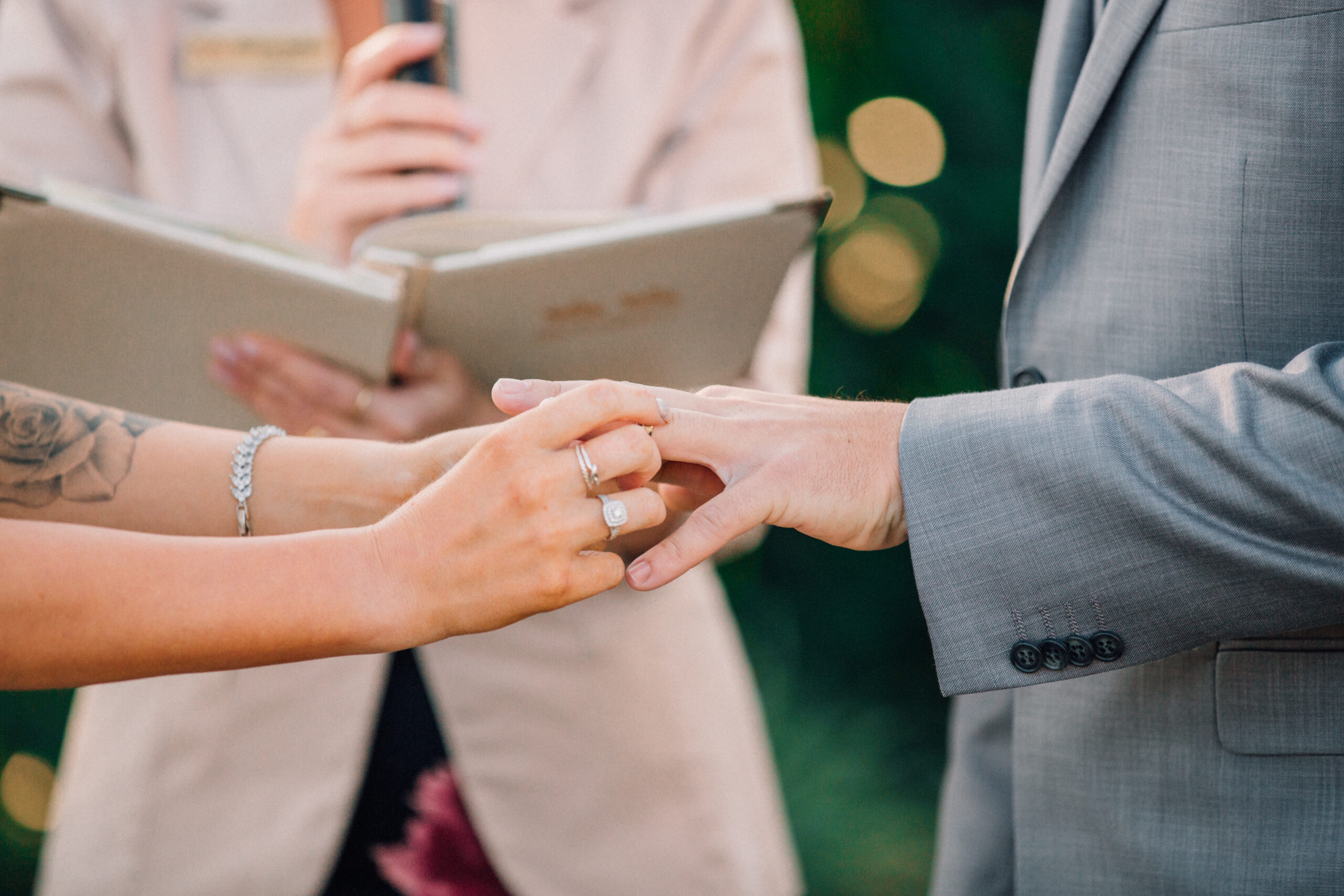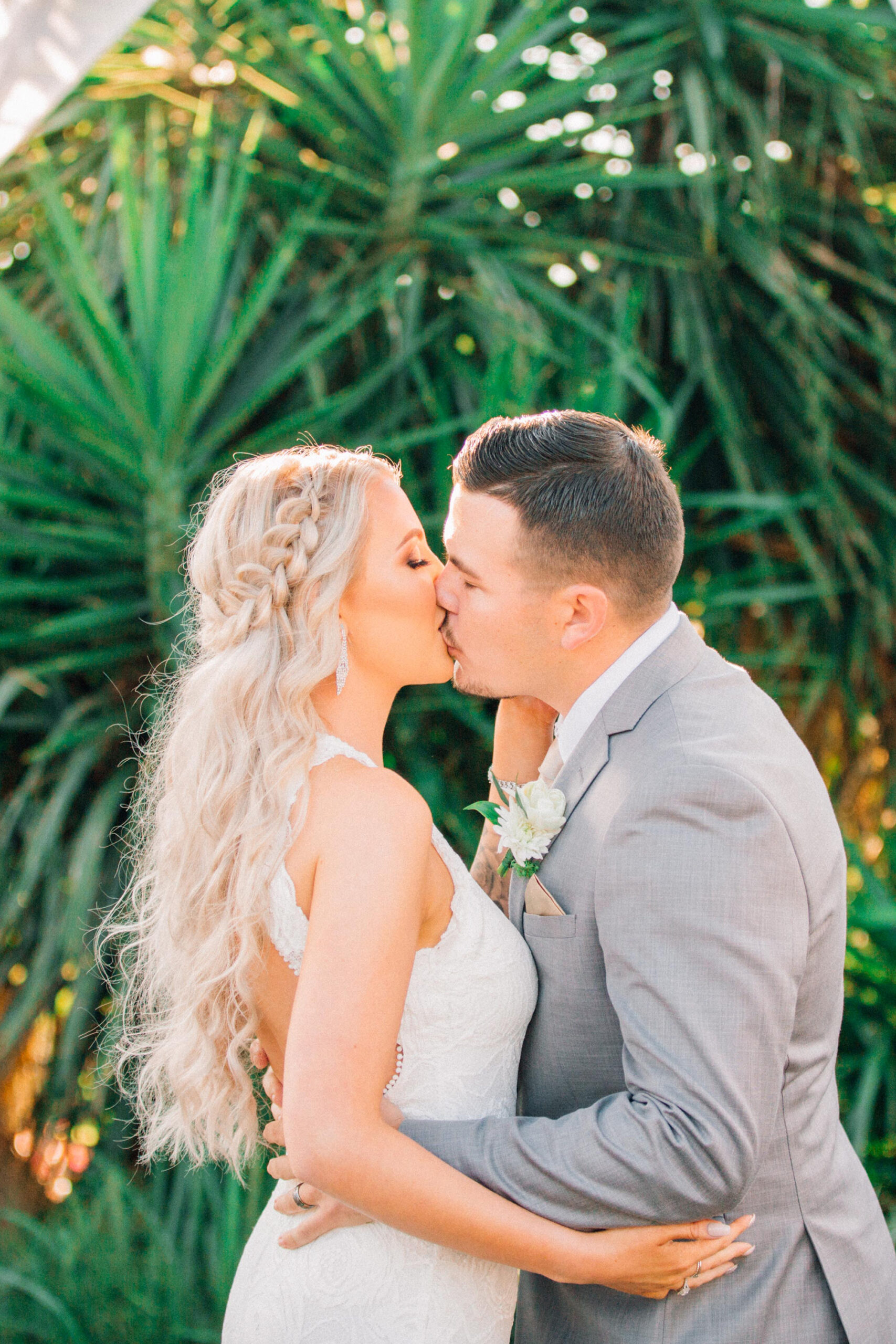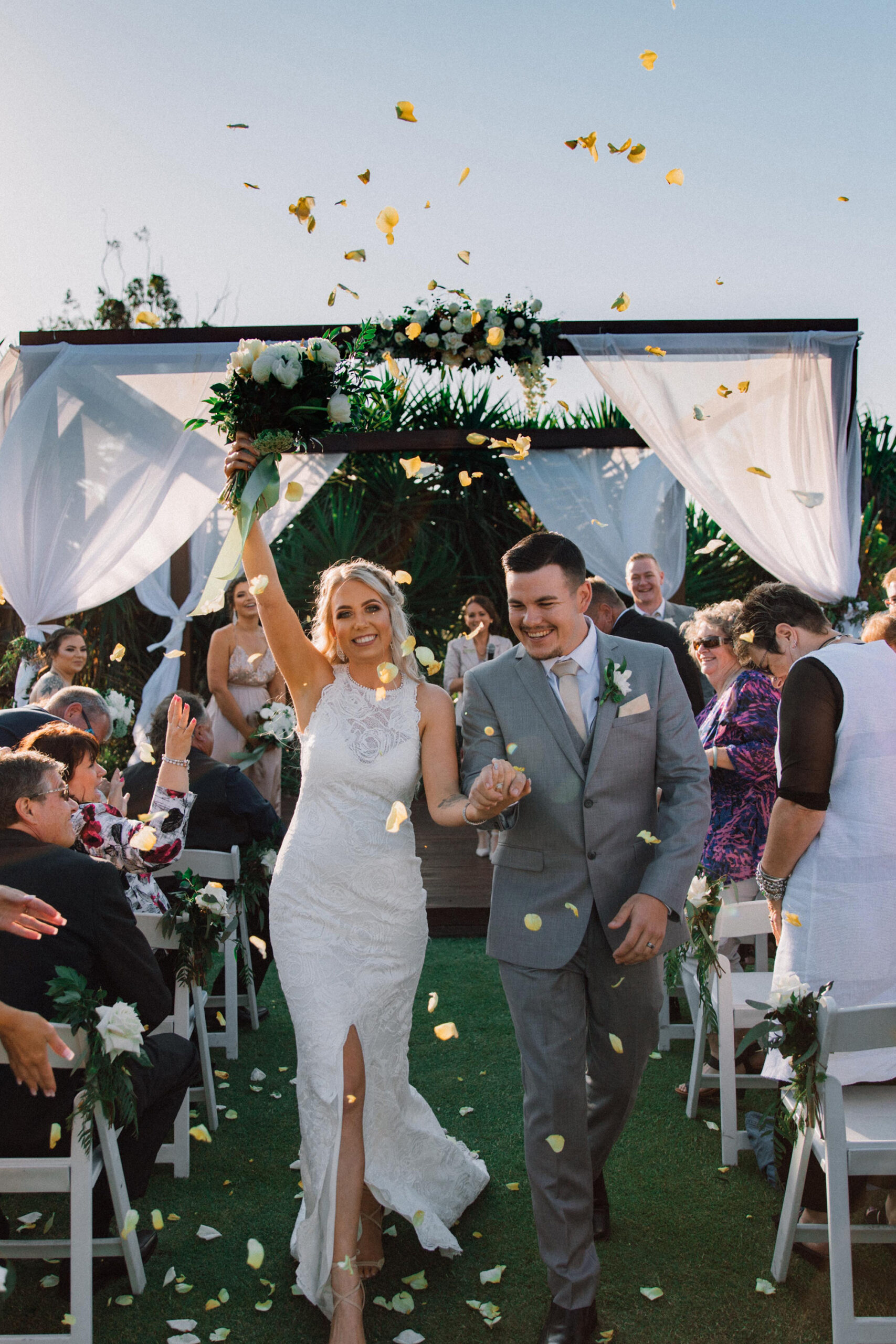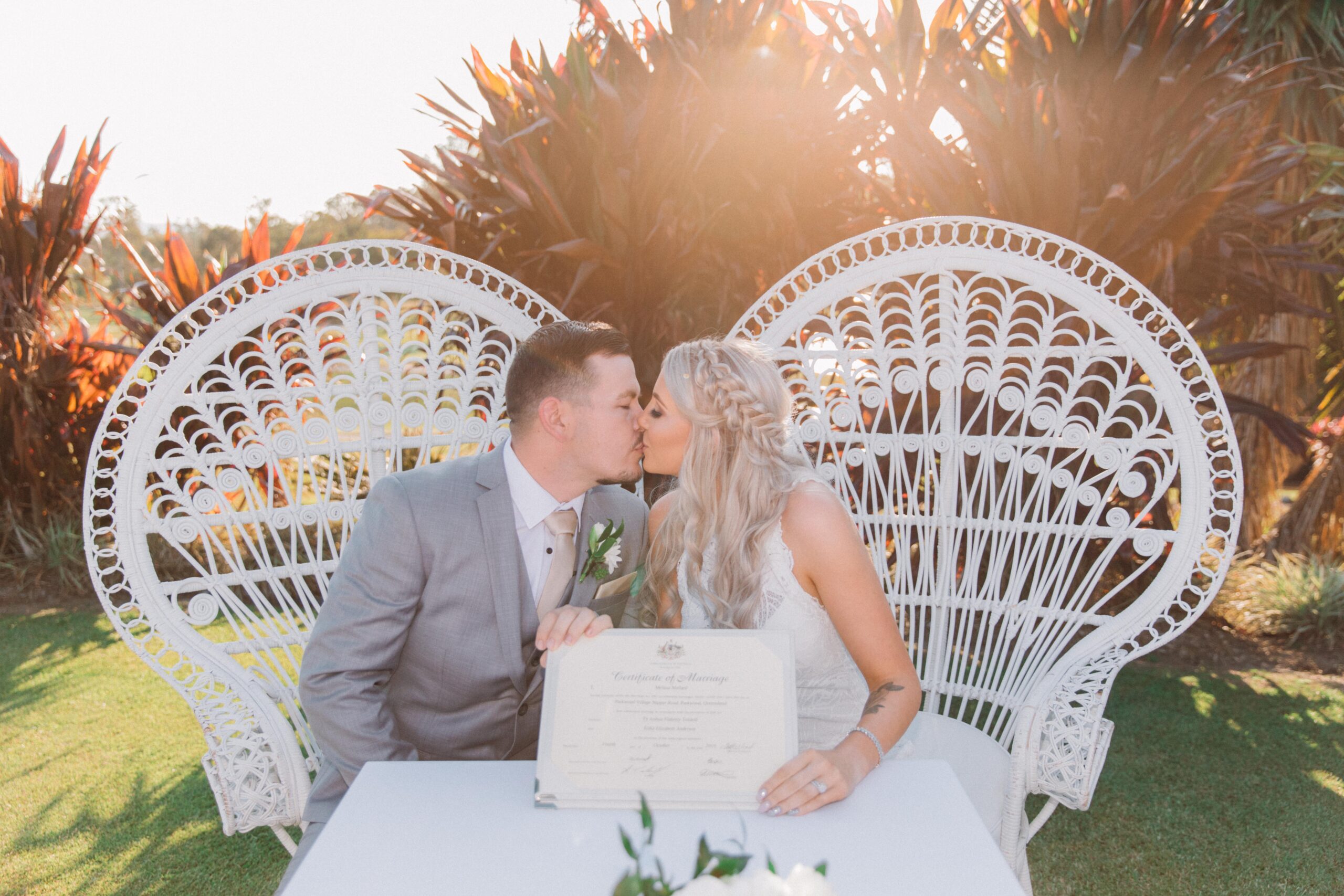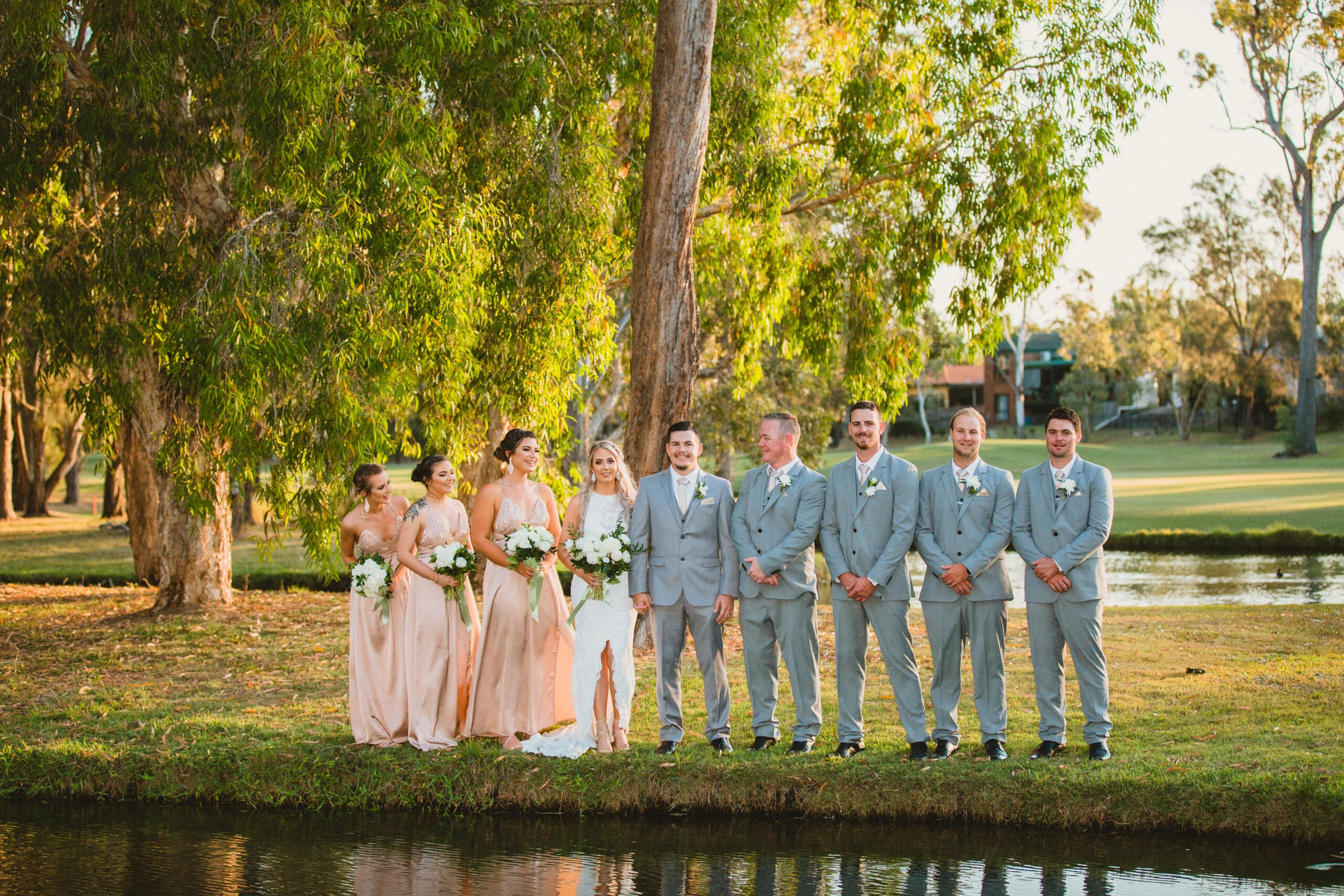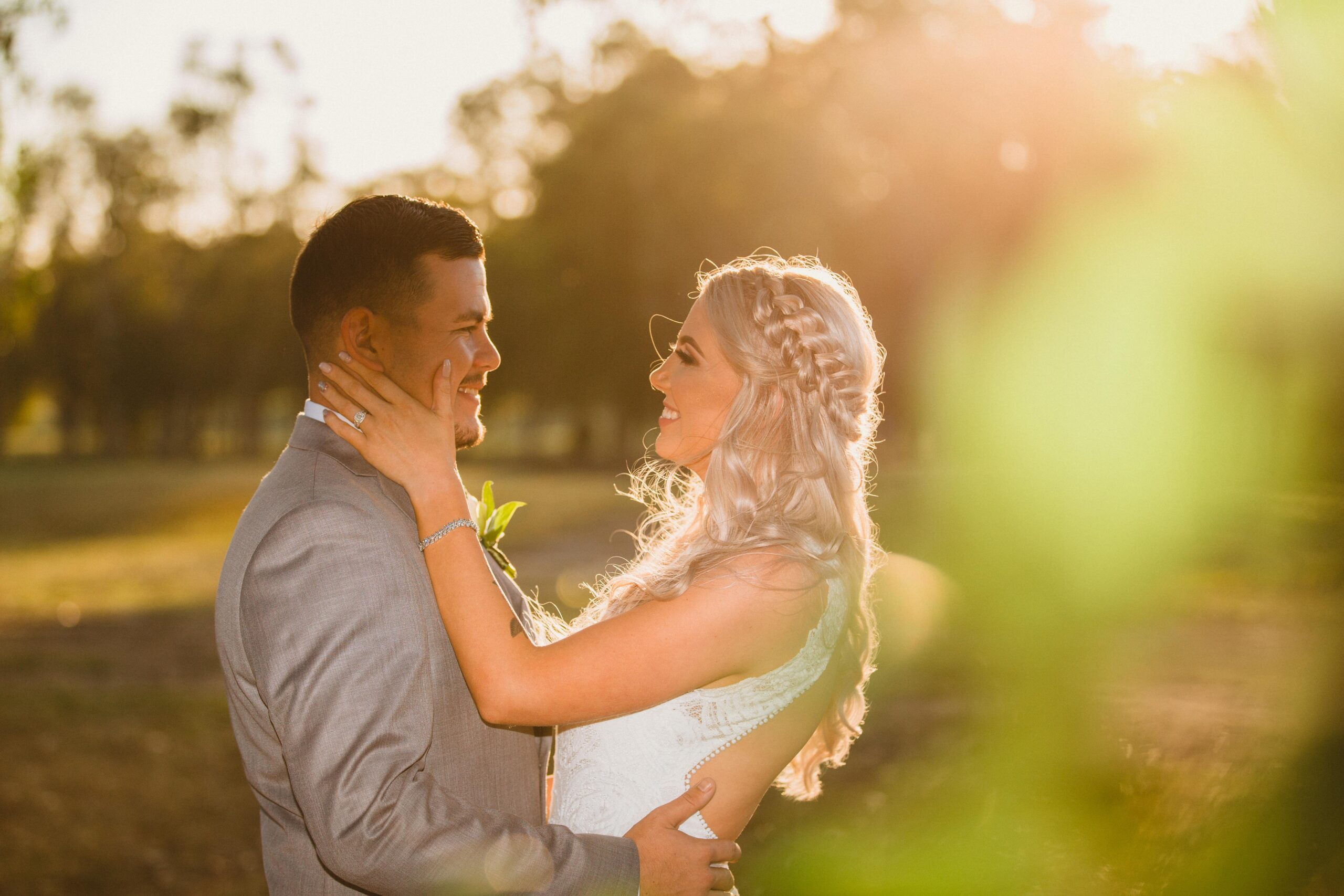 "Together, we planned our ideal, perfect wedding. It had all the personal touches we were after which wouldn't have been possible without our friends and family, but also the help of Easy Weddings to locate, vet and collate our favourite suppliers," praises the bride.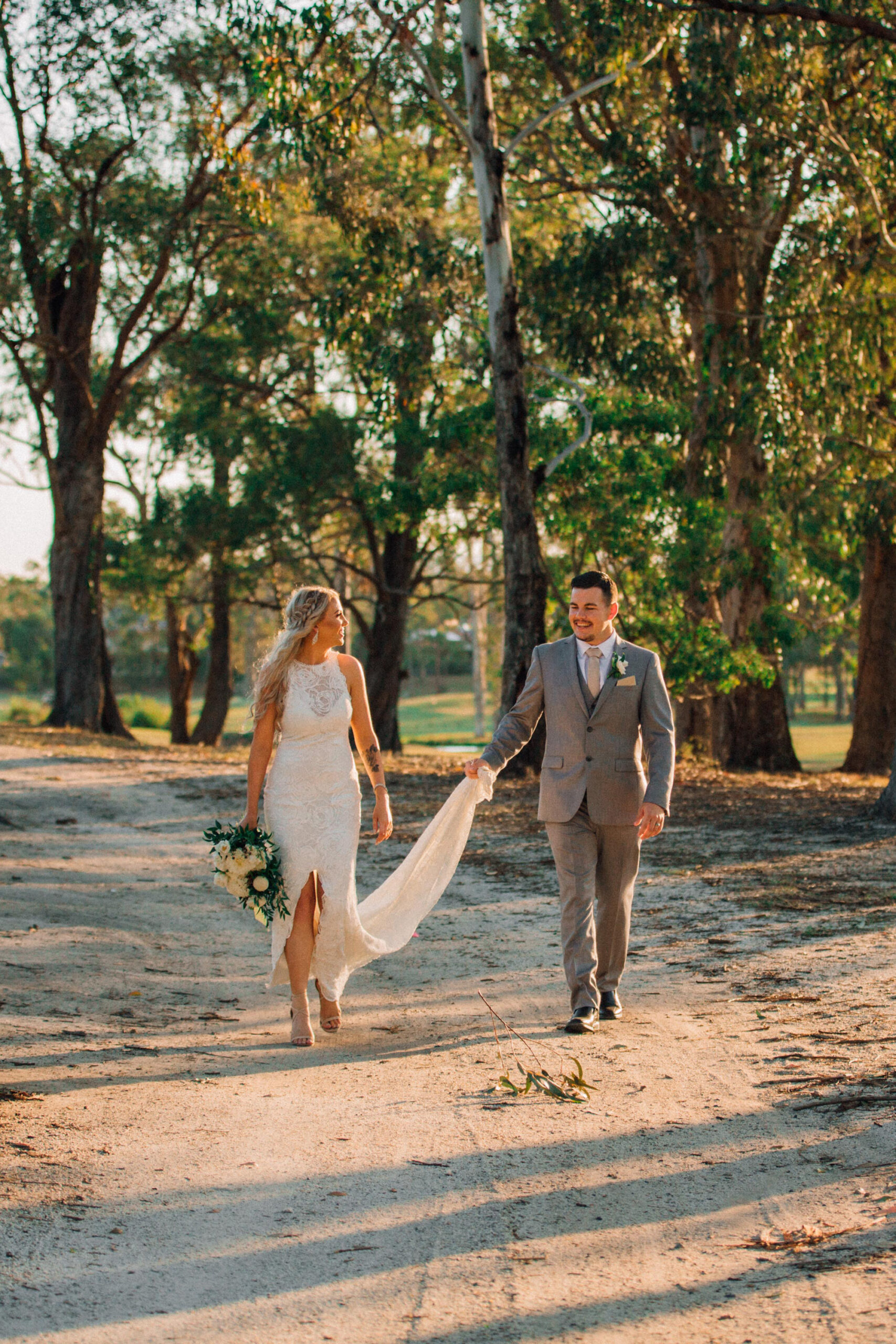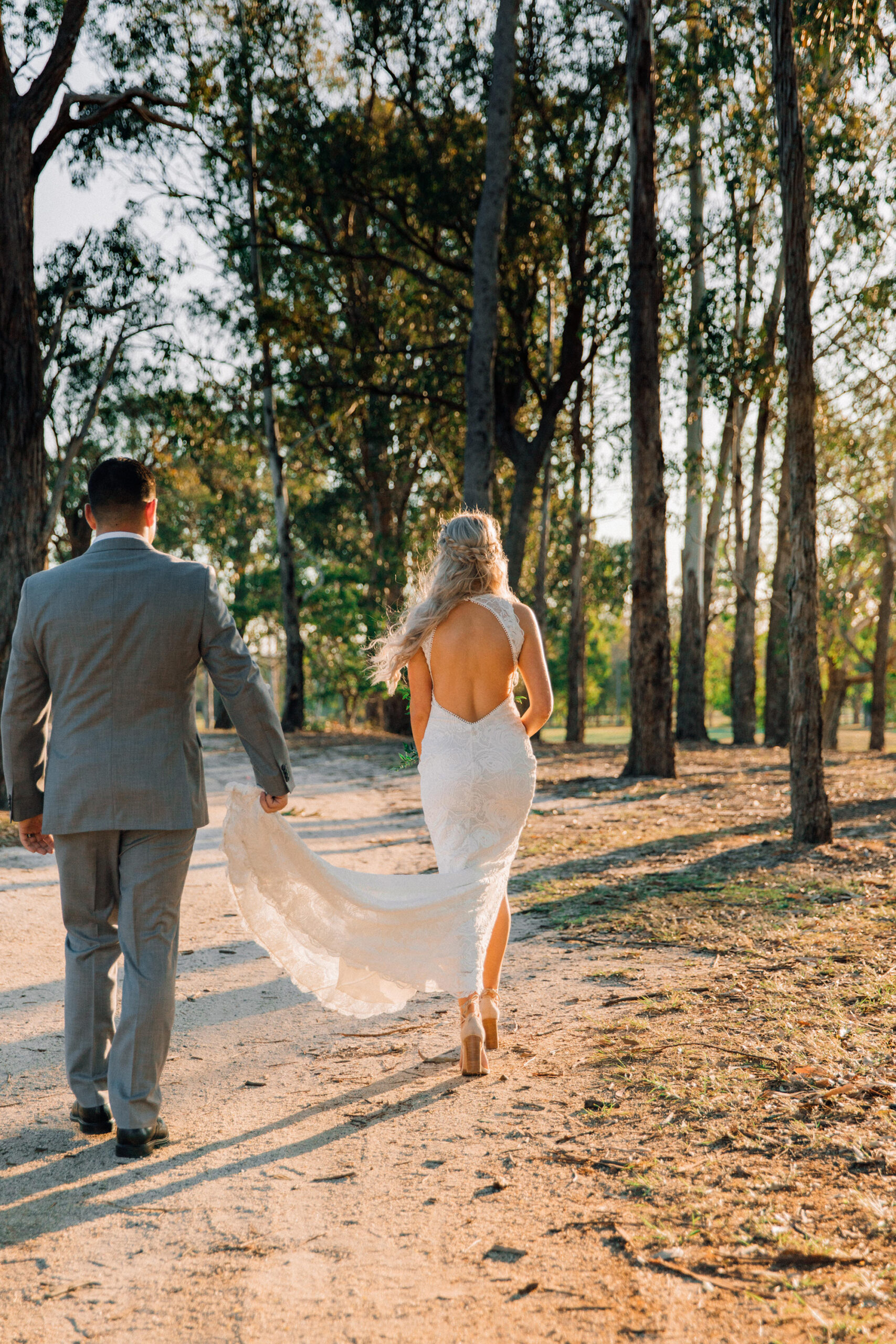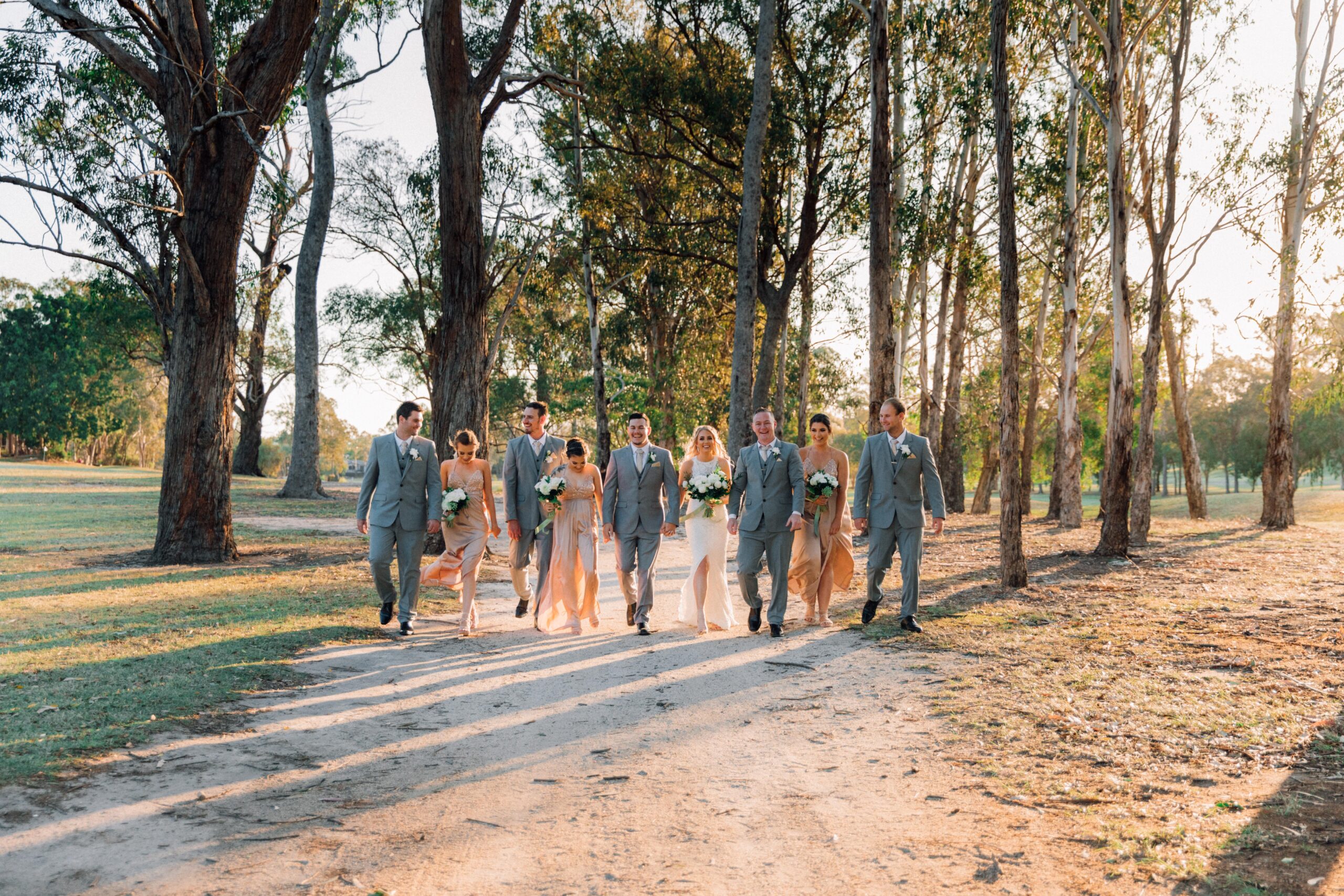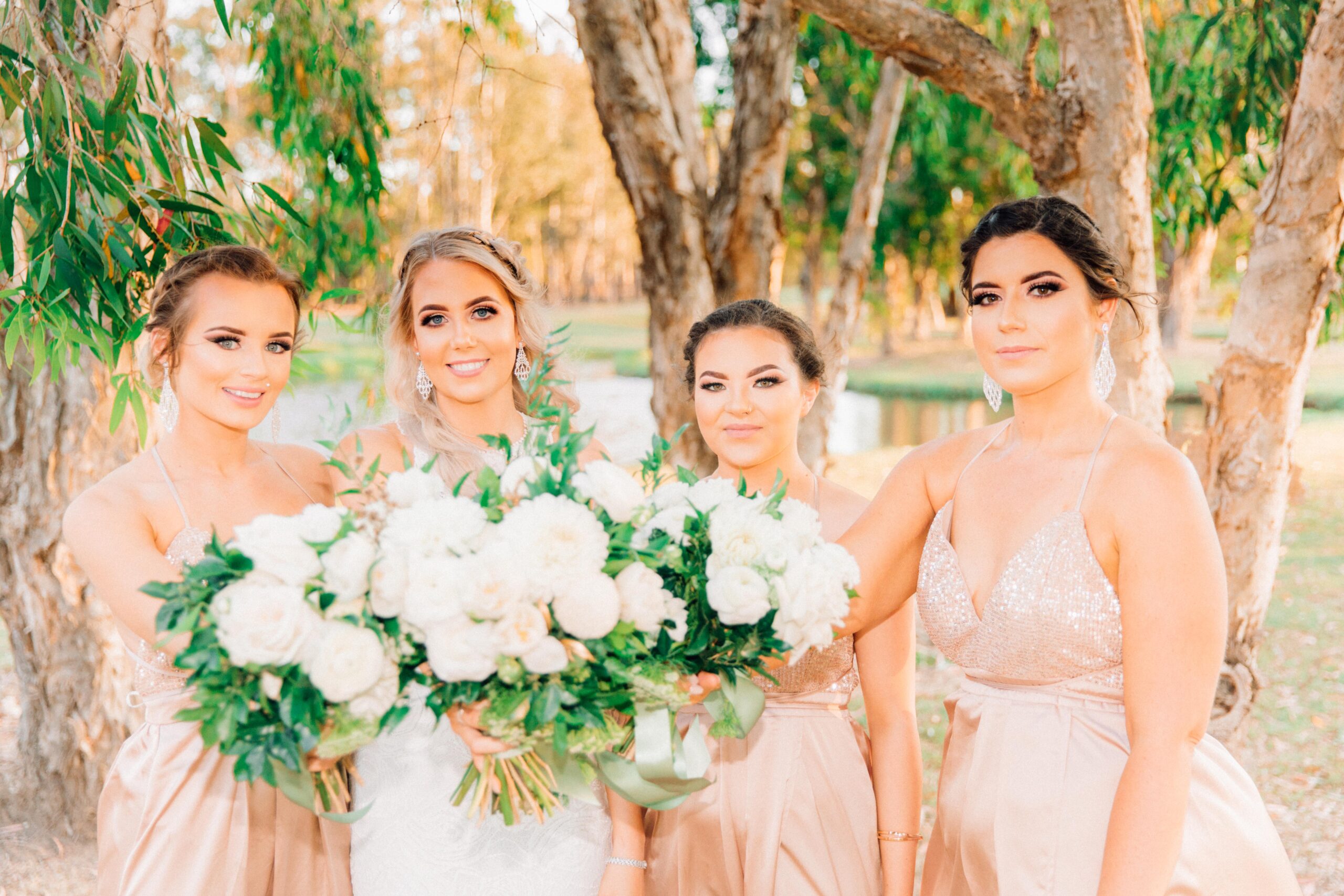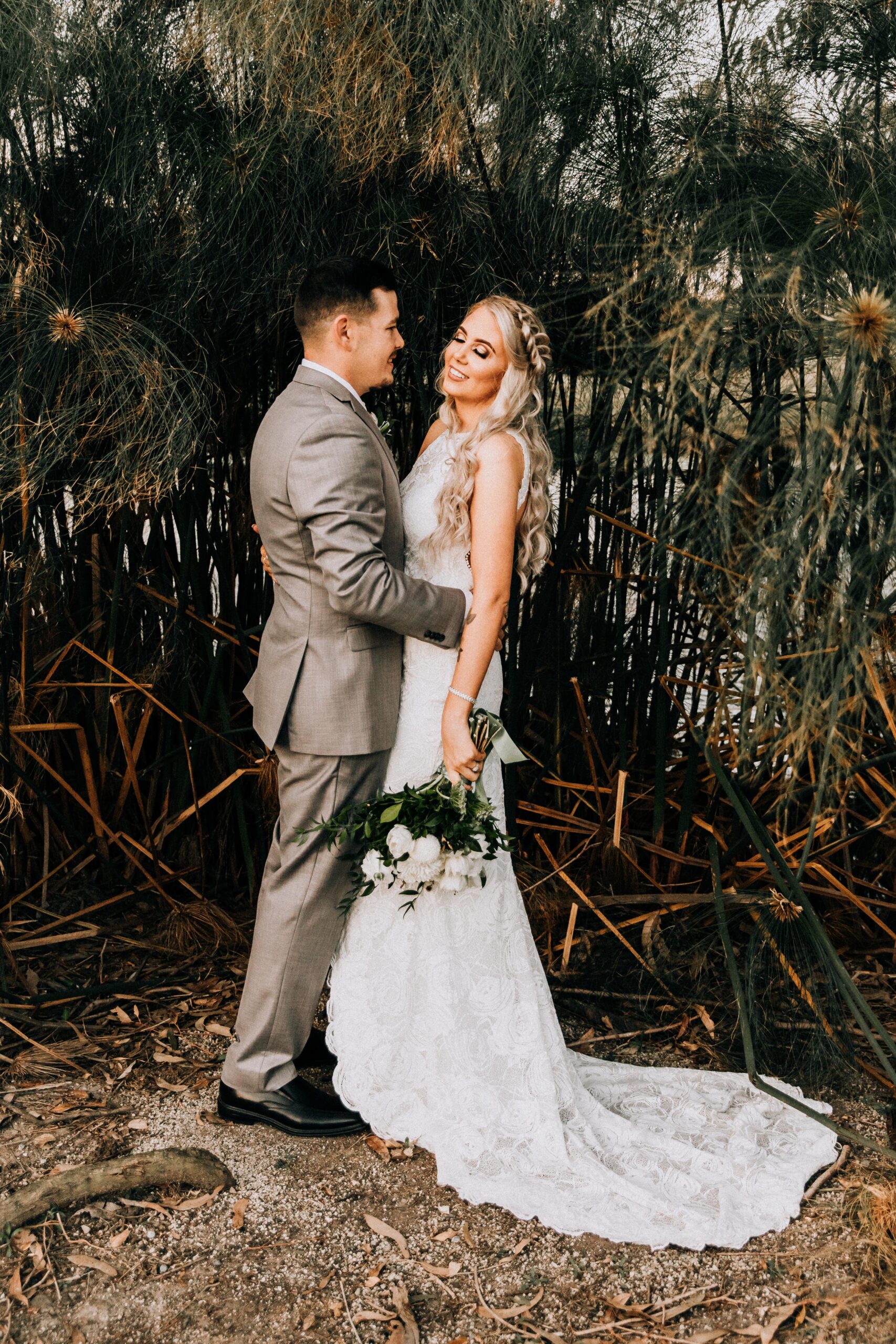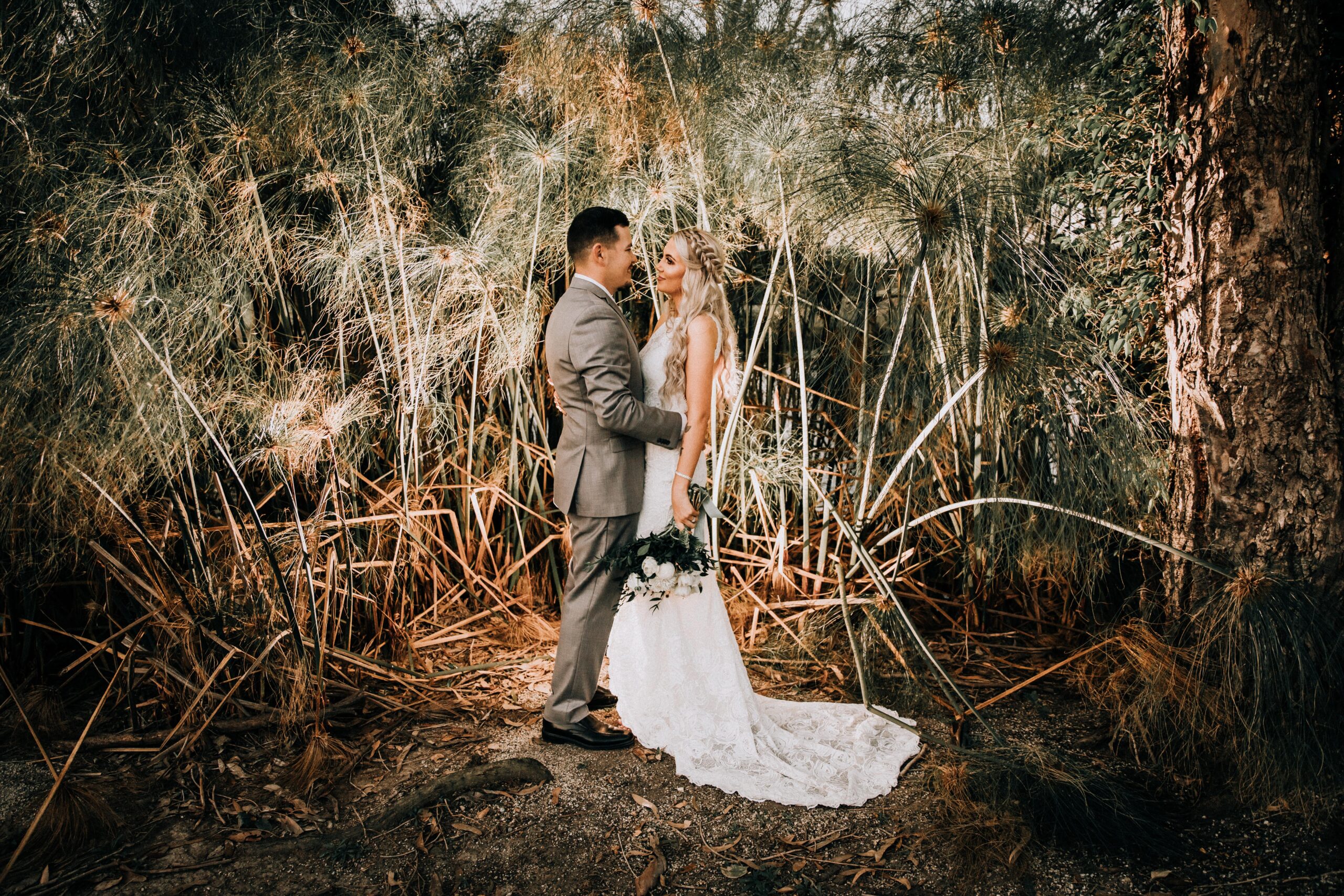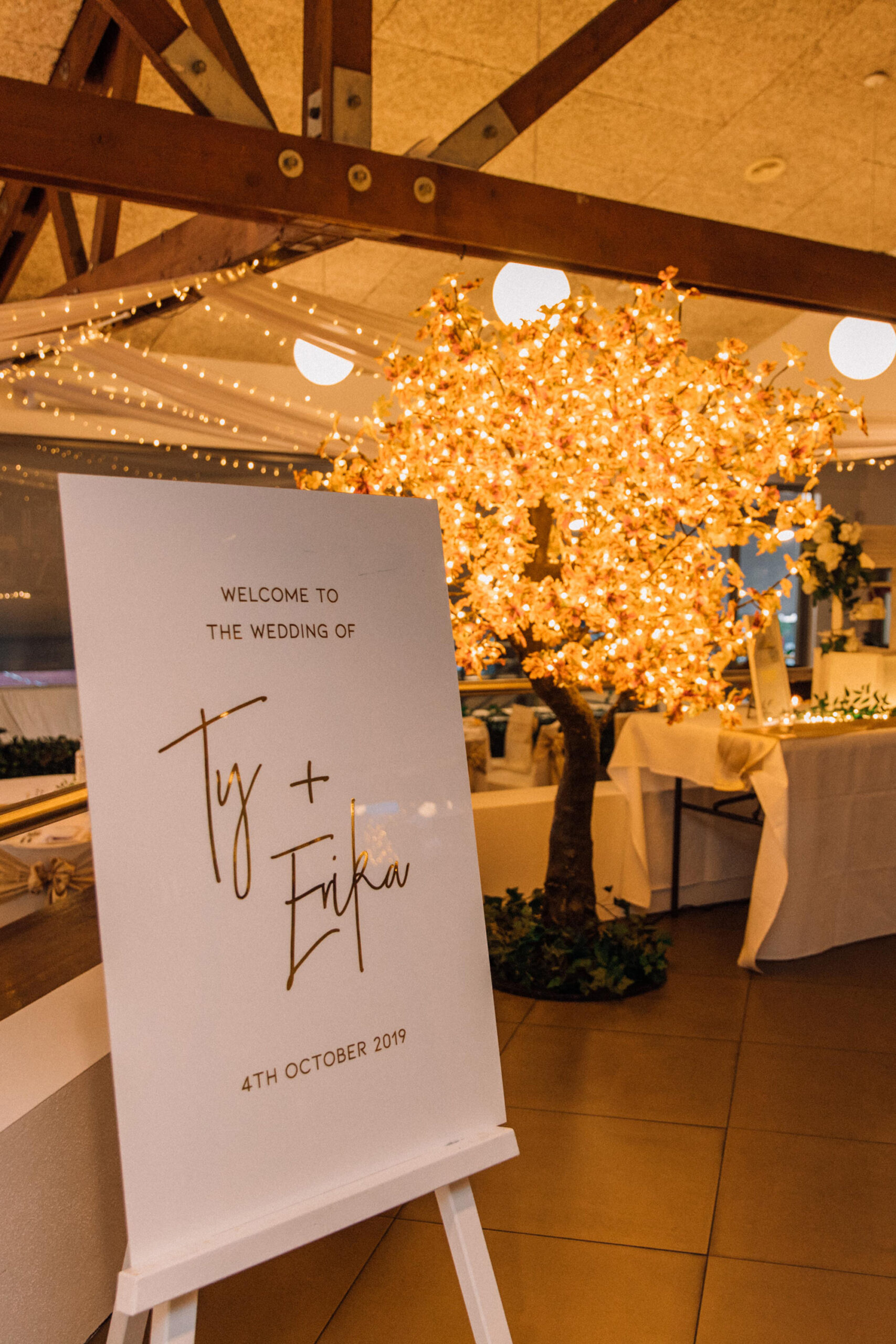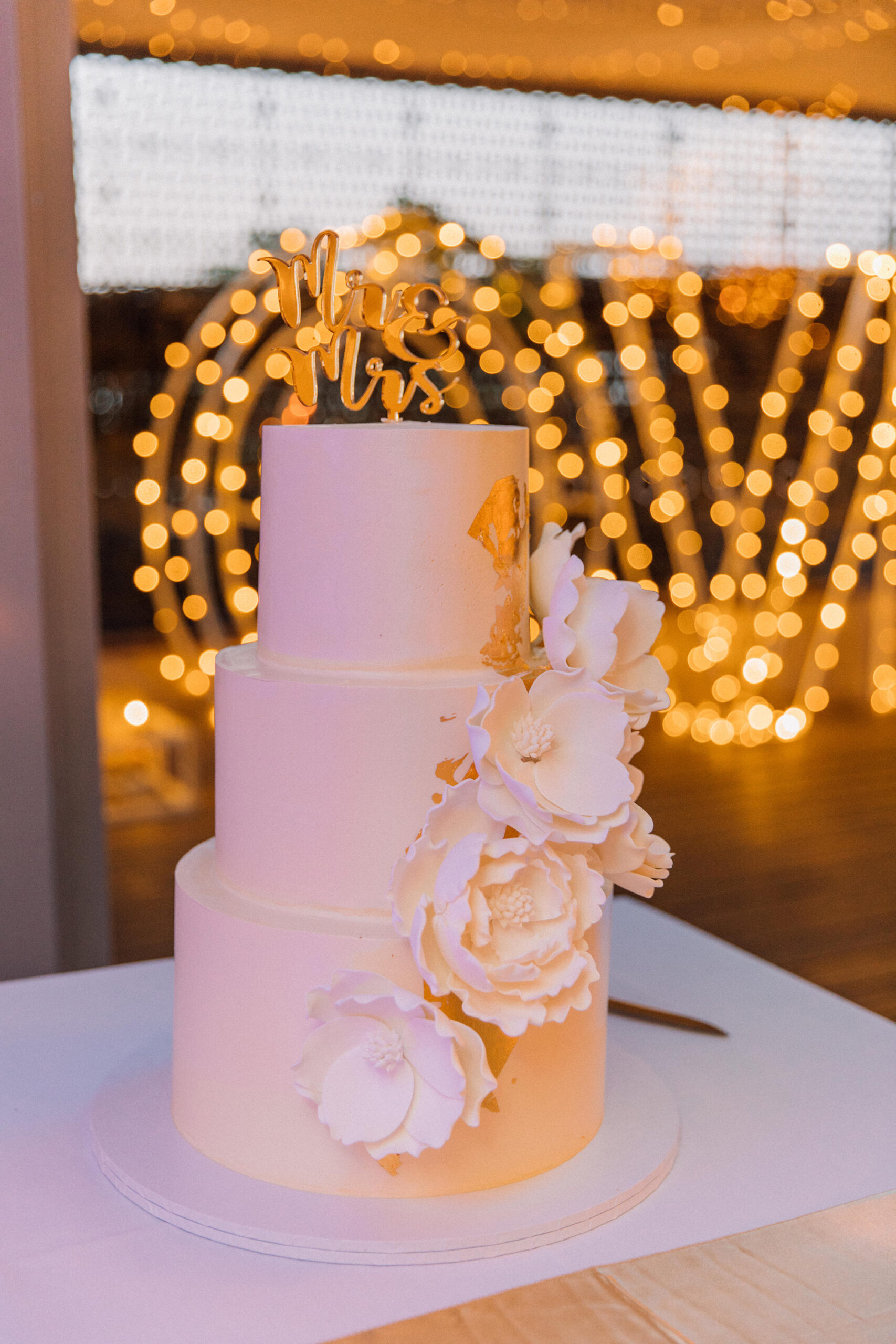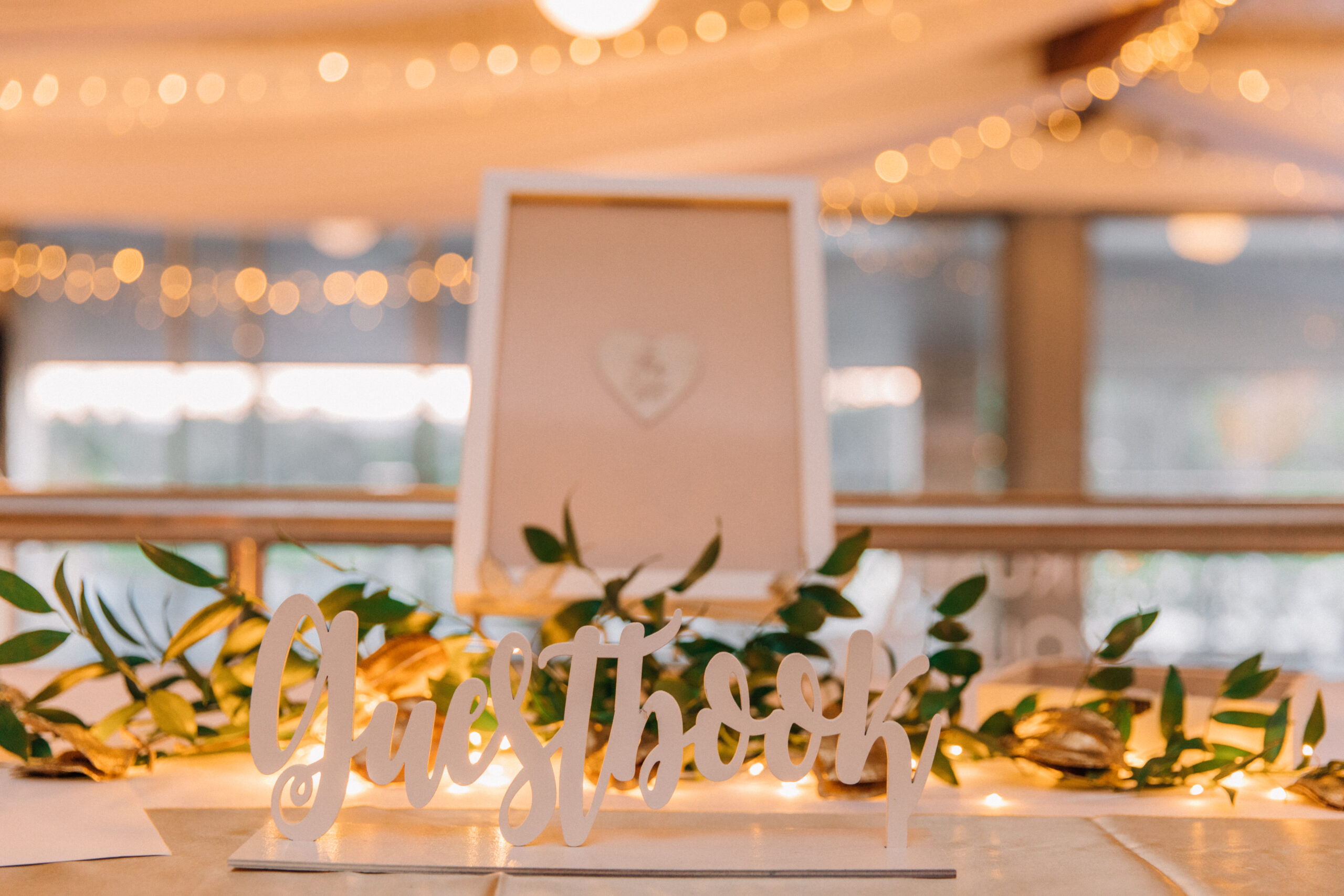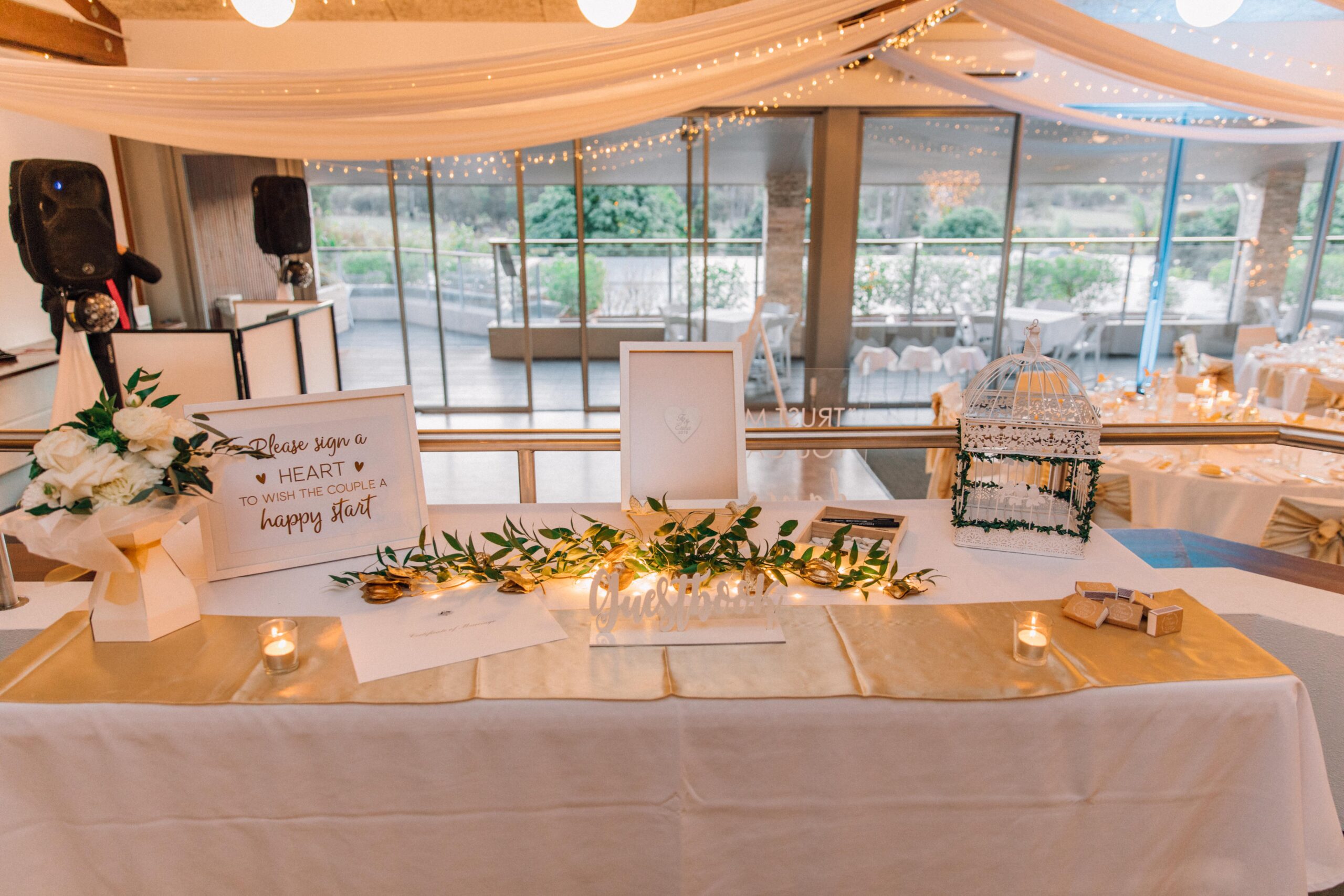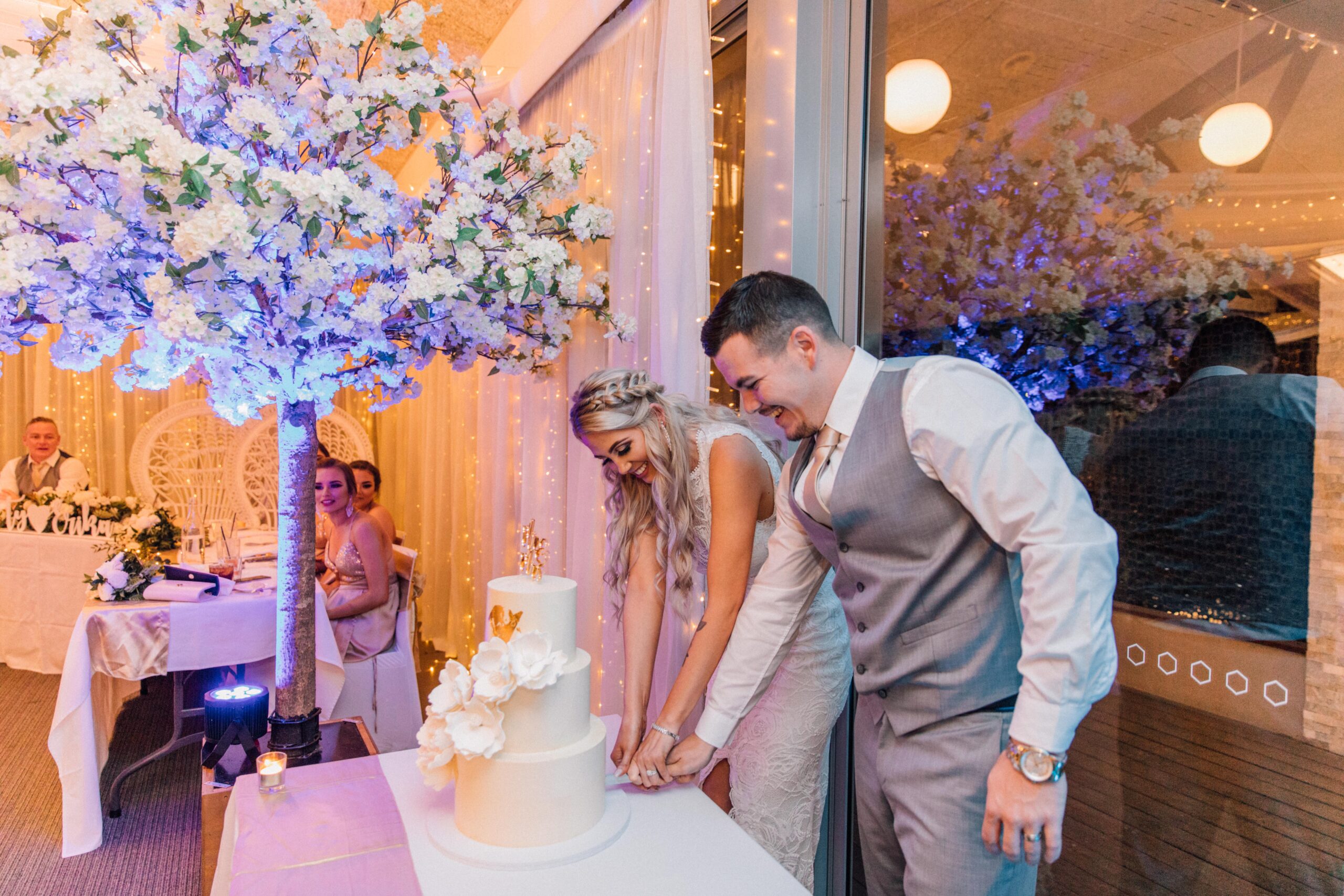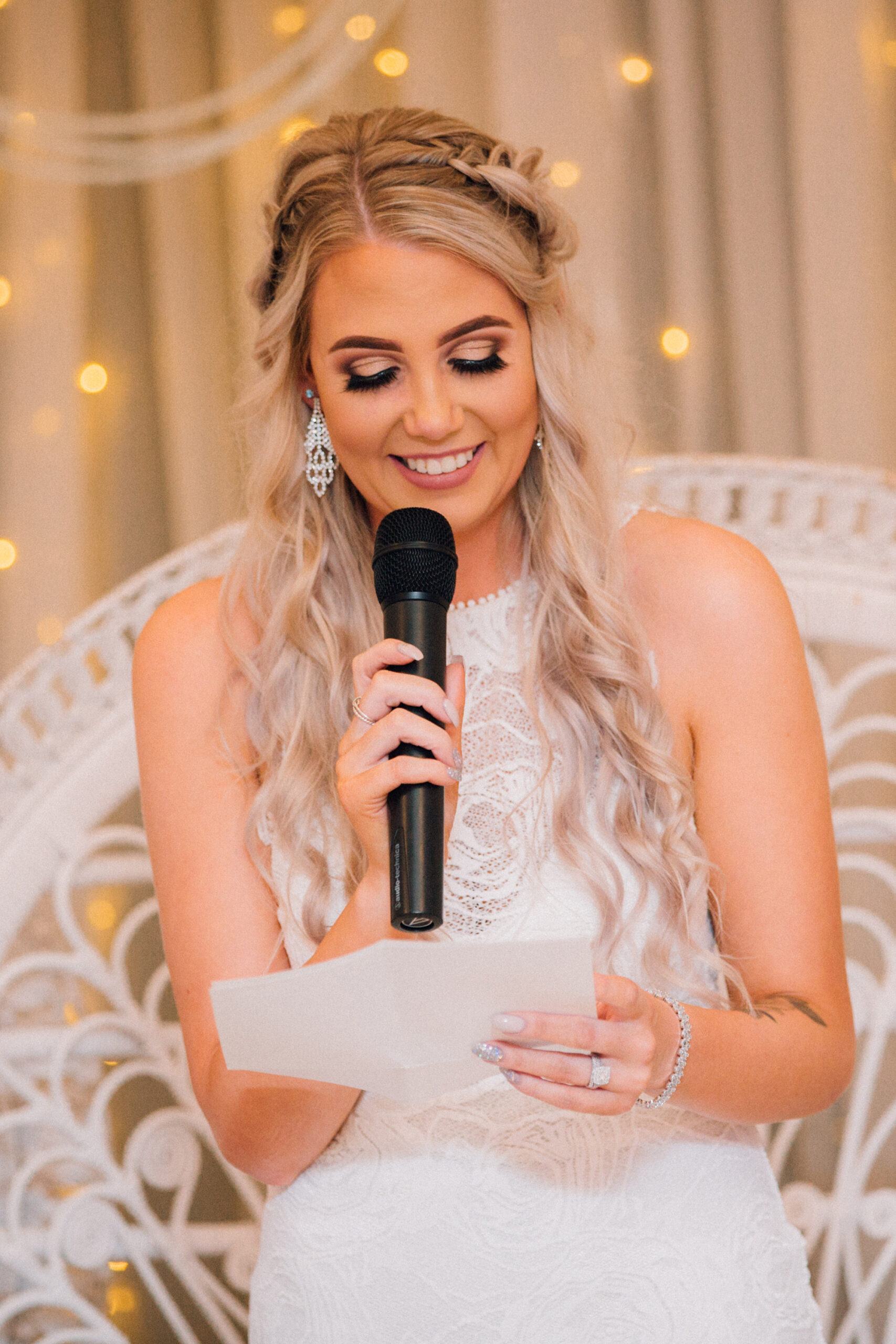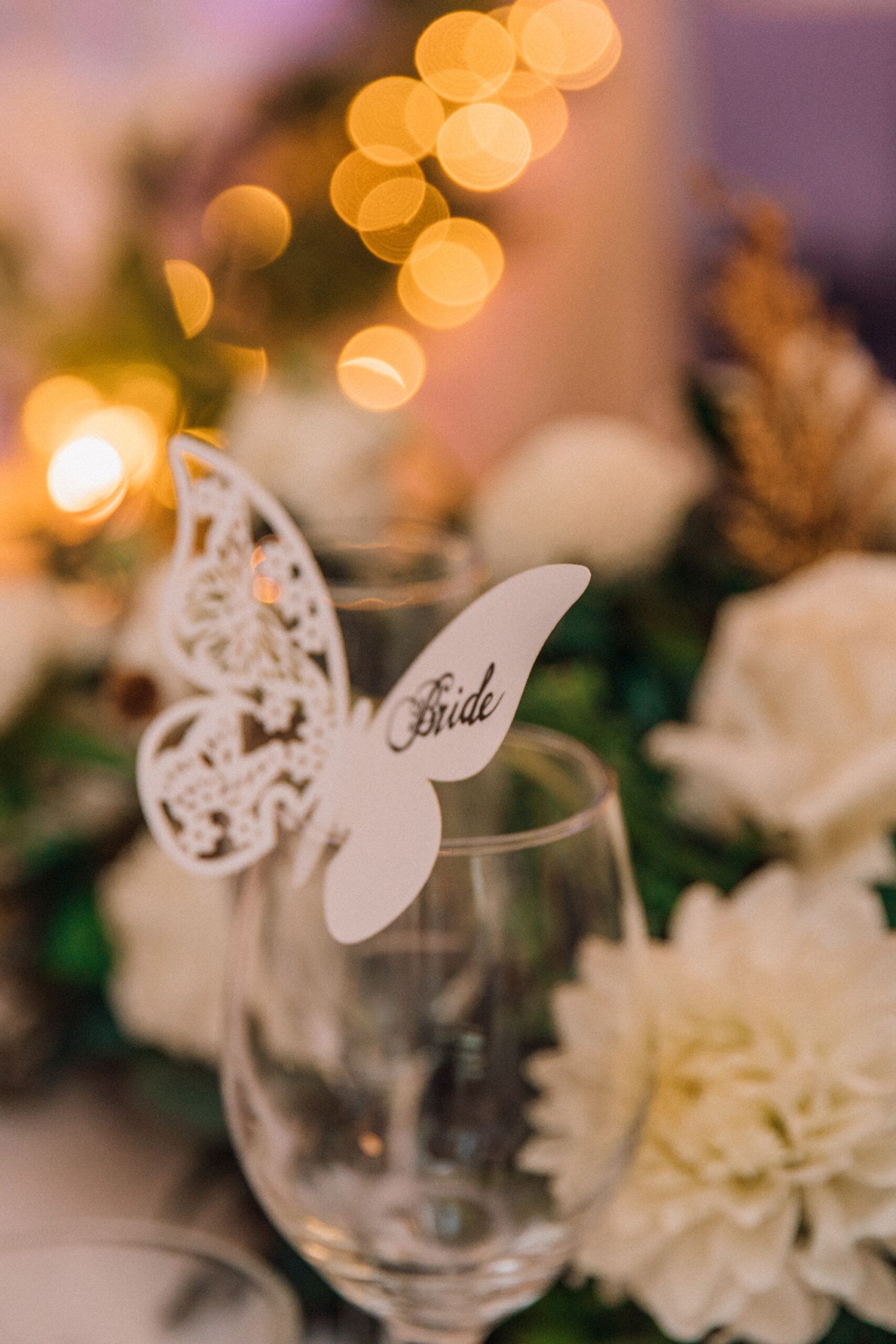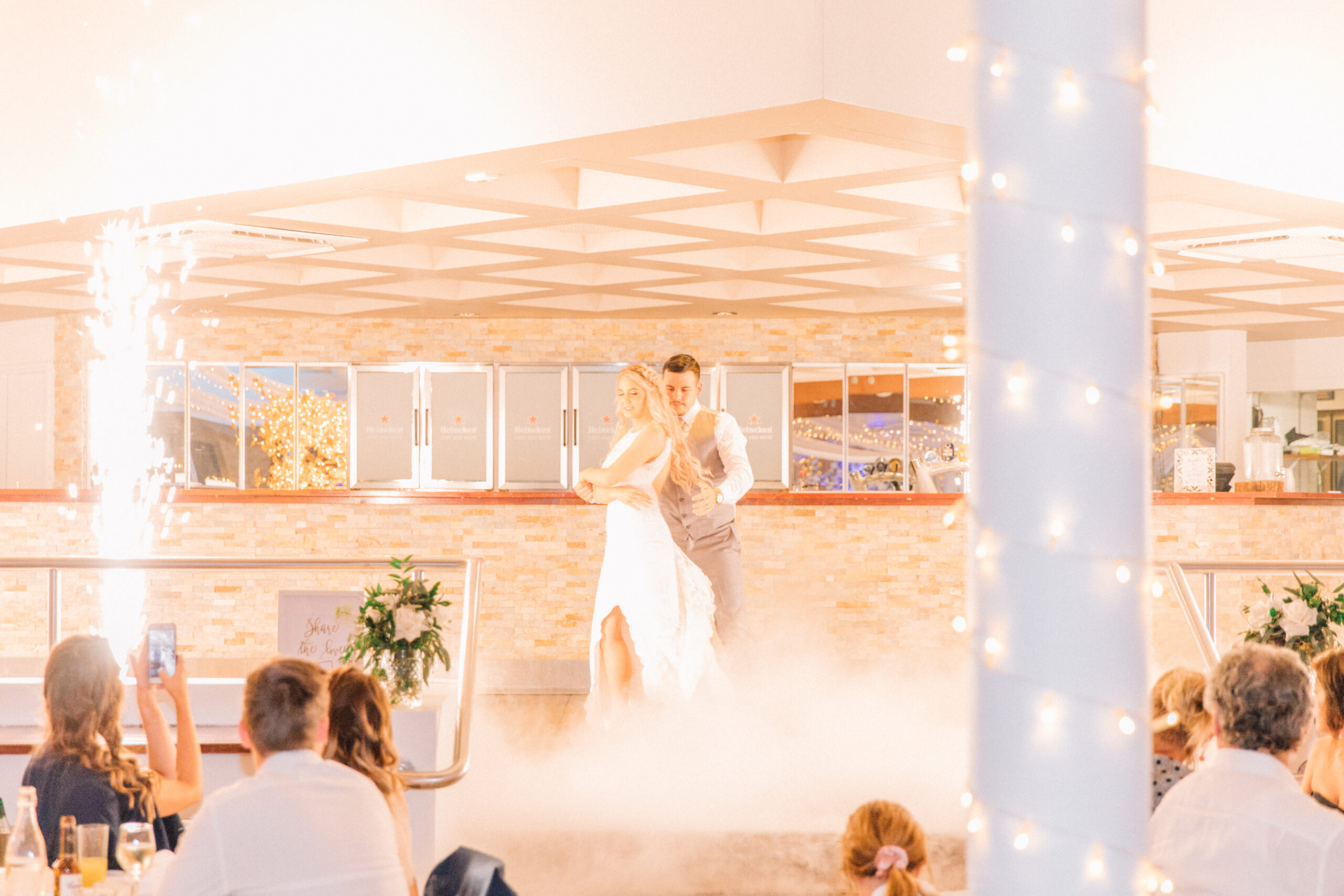 "We attended some dance lessons for our first dance together, which was magical thanks to the assistance of some dry ice and indoor fireworks by Impact Lighting," recalls Erika.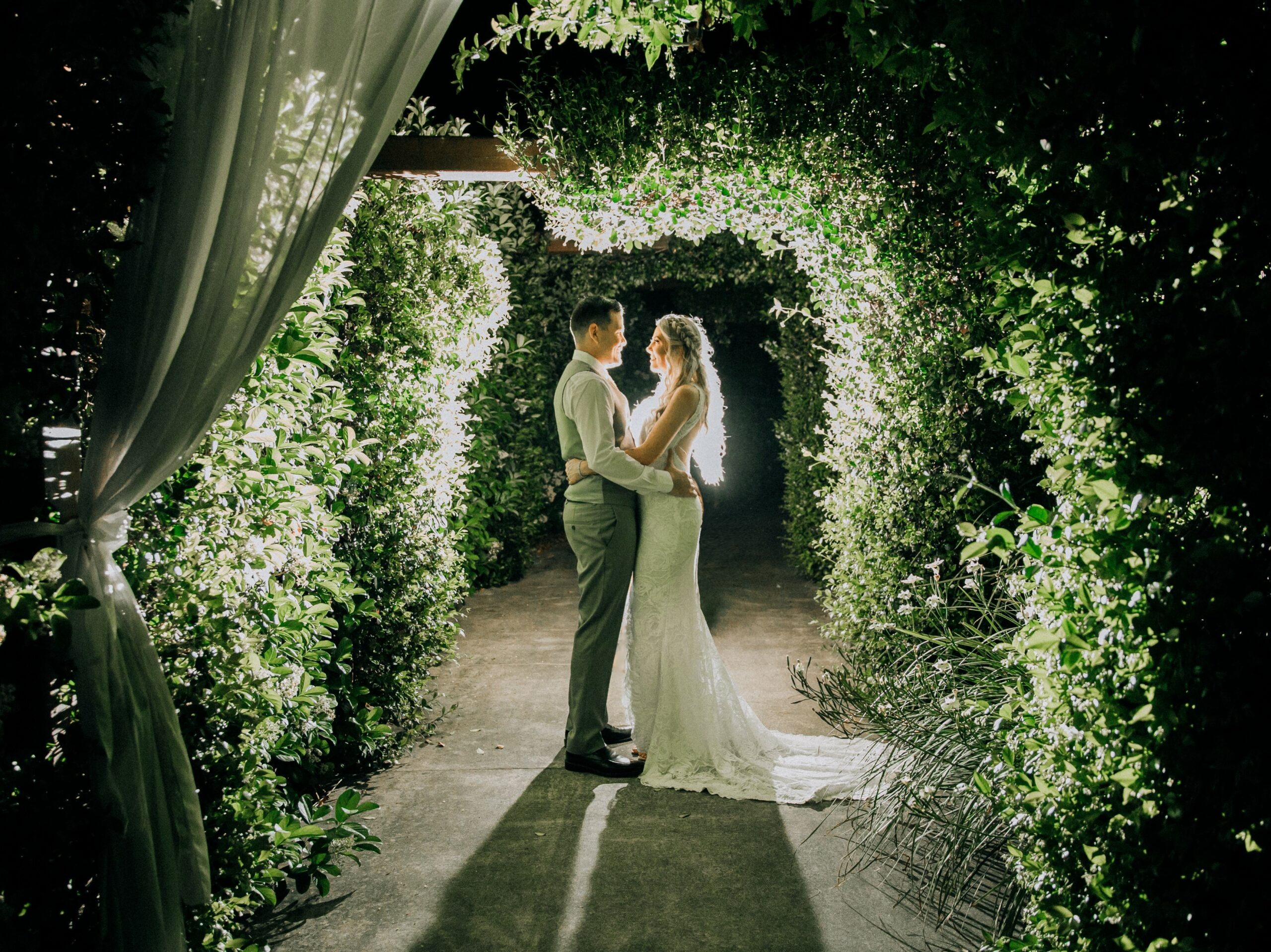 Video by Grumpy Beetle Photography.