Elegance is such an atemporal style, doesn't matter the time and space, this classic look will always remain. So if you choose to have an elegant wedding style, you're not alone! Many other Australian couples opt for this style too, so keep on scrolling to find some beautiful elegant style inspiration from Real Weddings.
From the dress to the table set-up, finding the right elements that show your personality and aesthetics while matching your wedding style is a constant consideration when planning your wedding. But as we always say, inspiration is the key! Looking at what worked for other couples and getting inspired by their experiences is a great way to go through your planning without feeling alone. So take notes and embrace the elegance!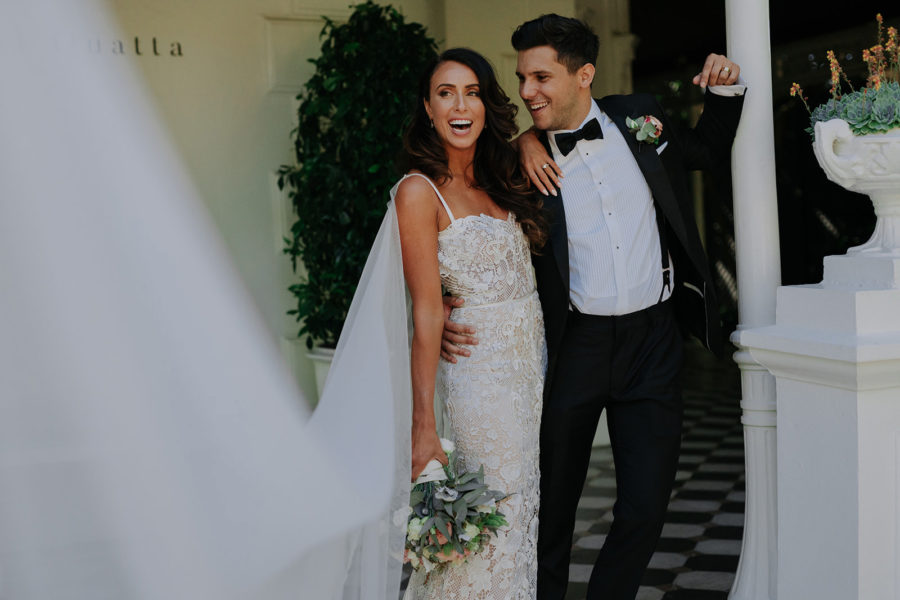 The bride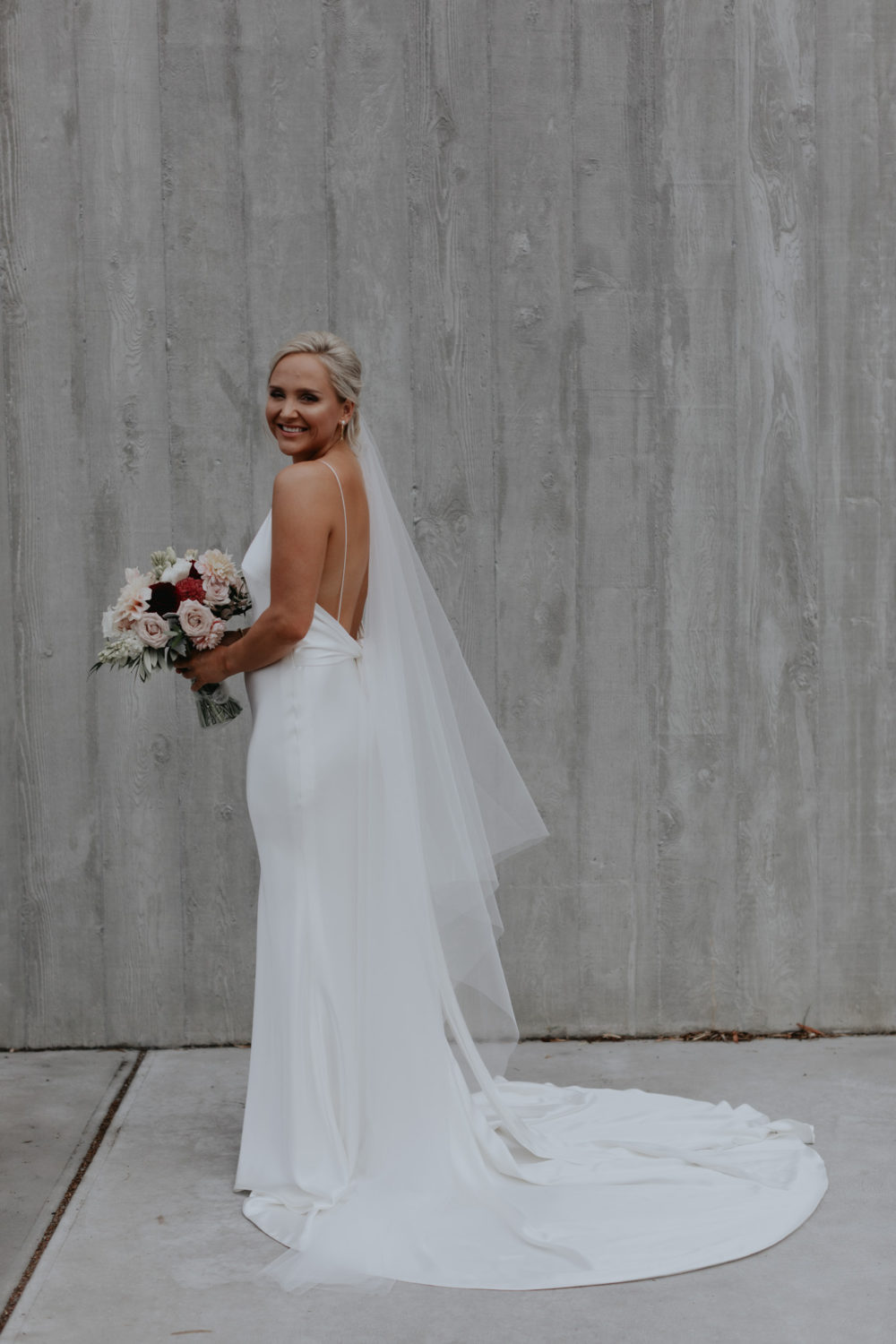 Known for being a simple and relaxed couple, Amy and James set out to prove that less is more when it came to their elegant wedding. Amy's gown oozed elegance, as simplicity was what the bride was after for her wedding dress. To complement the elegant theme, Amy and James incorporated a white and pink colour palette.
The bridesmaids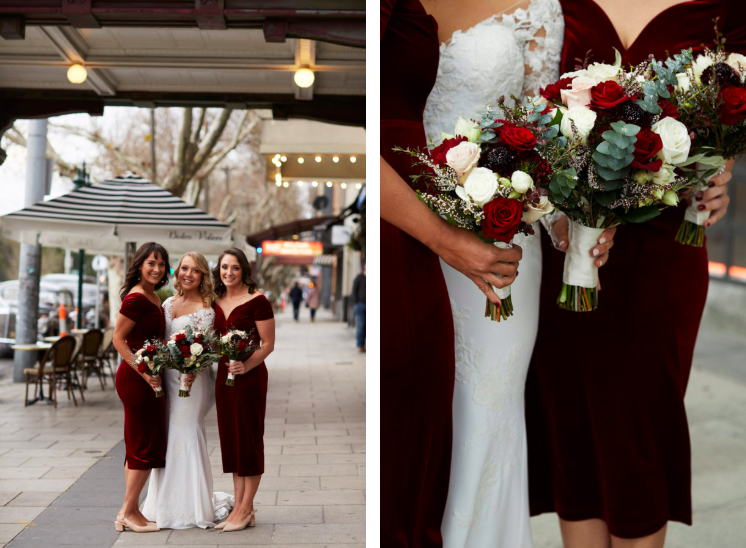 Kristen and Sam wanted to mix traditional with contemporary style, so that is exactly what they went for when planning their elegant wedding in Melbourne. The bridesmaids wore velvet burgundy dresses perfectly paired with beautiful red and white roses bouquets with native foliage.
The groom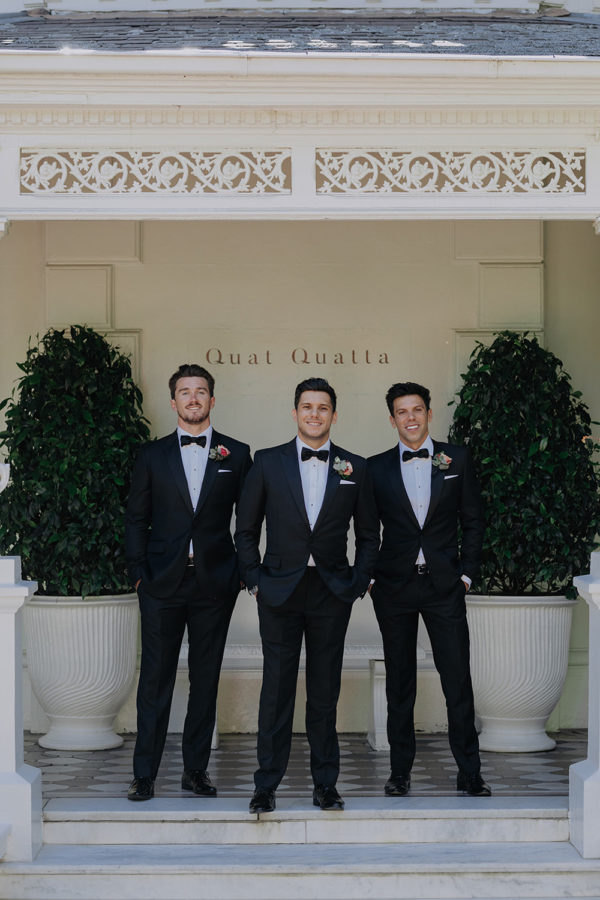 For their 150-guest elegant wedding at Melbourne's Quat Quatta, groom Johnny chose an elegant black tux, the same one as his groomsmen.
The groomsmen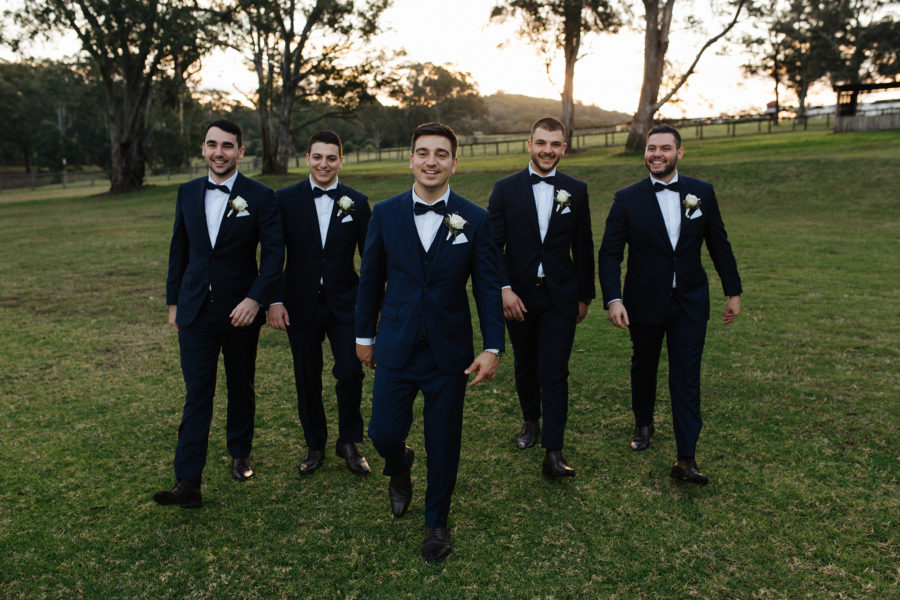 Sarah and Stefan wanted a traditional and elegant wedding despite modern trends, and 'girly bride' Sarah, with her super organised mum, made it all happen. For Stefan and his groomsmen, black tuxes were the way to go; a traditional and elegant look.
The florals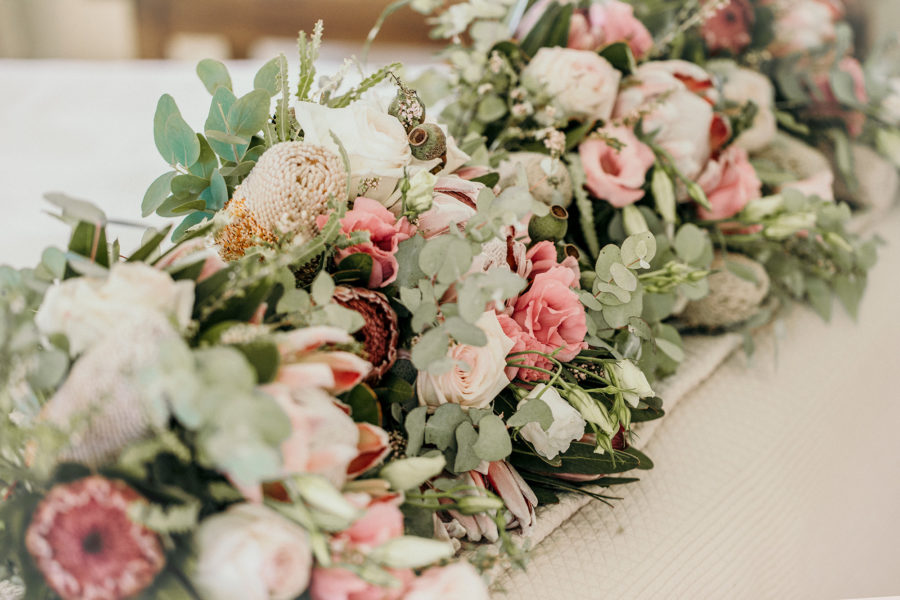 With fun and thoughtful personal touches that made all their guests feel at home, Canadian bride Whitney and Aussie groom Carl, chose to include hints of Canada in a quintessentially rural Australian setting. For their florals, they opted for local proteas, banksias and gum leaves.
The table set-up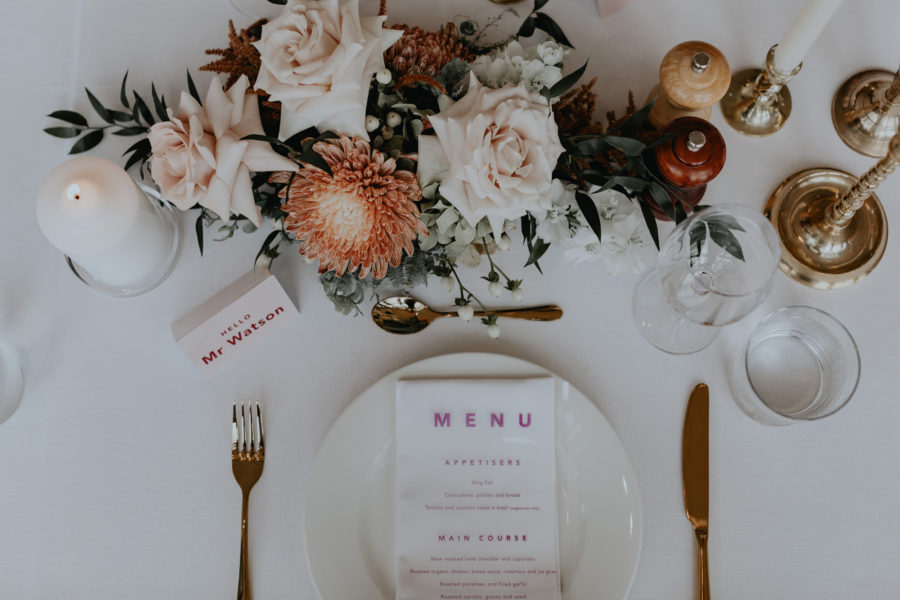 Couple Amy and James' wedding was all about elegance. Their big day started with a boat ride followed by a lovely ceremony.
Instead of having a traditional alternate drop catering, guests were treated to a feast of share plates. Their wedding was relaxed, elegant and filled with fun vibes, everything was simple, but looked incredible.
The cake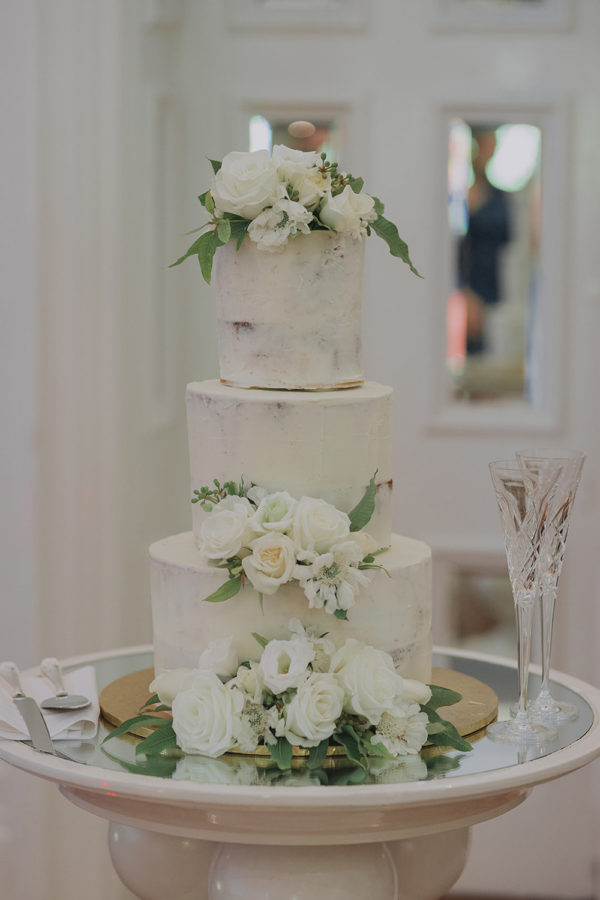 Bride Andrea describes their elegant wedding theme as "Something exotic, lots of greenery, with a Hampton's vibe."
The ride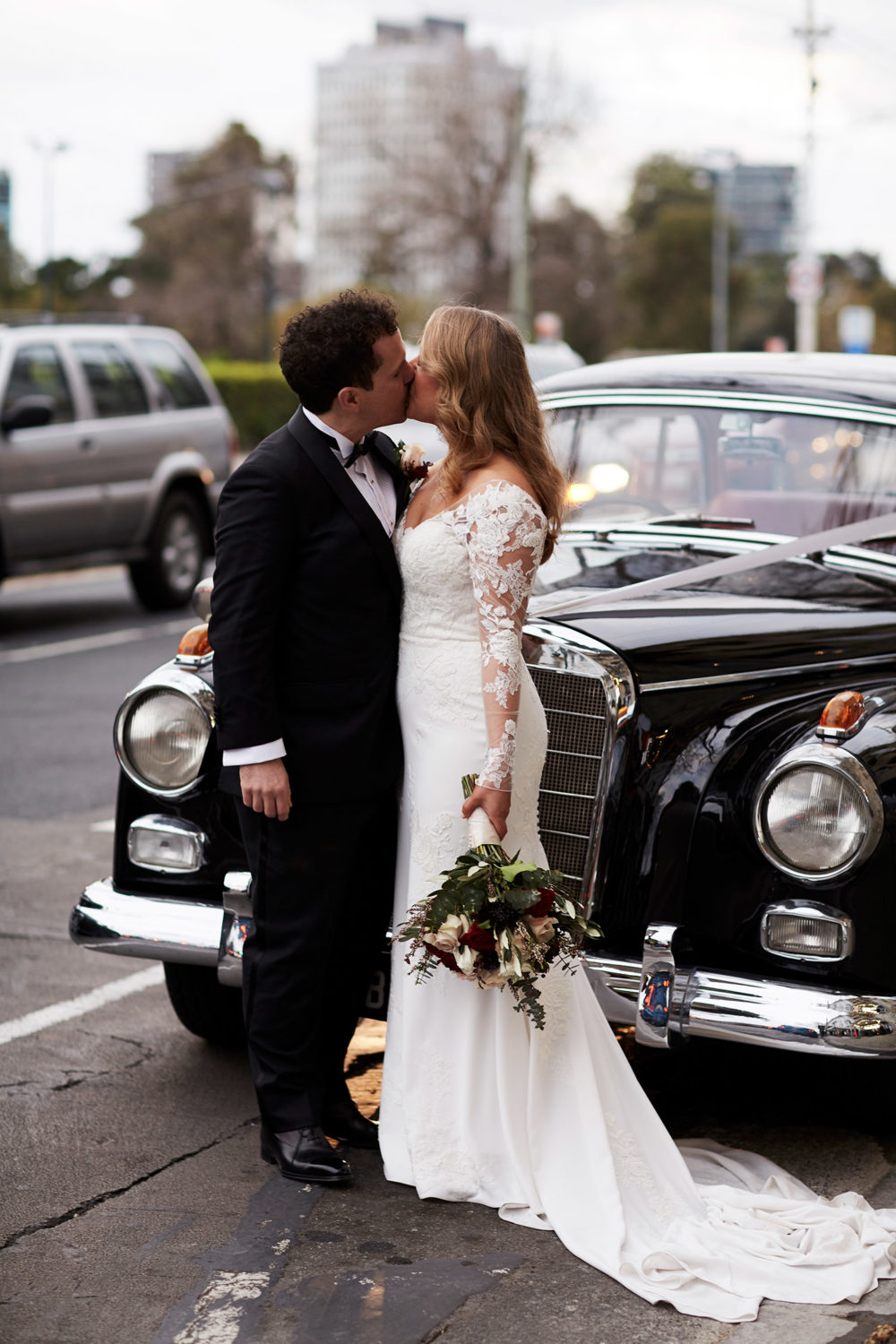 After a formal candlelit dinner with long banquet tables decorated with white roses, foliage runners and tall vintage brass candlesticks, newlyweds Kristen and Sam travelled around Melbourne in style courtesy of Triple R Luxury Car Hire.