'Garage sale this Saturday' – when your wedding photographer stumbles across this sign, you're in for a treat.
Dimity Kalaburnis, 28, and Ben Matthews, 27, were pleasantly surprised when they left their Serafino McLaren Vale wedding ceremony on March 14, 2015 for some off-site photos. "When we met up with our photographer we explained we didn't want generic wedding shots," says Dimity. "He spent the afternoon scoping out areas around the wedding where he stumbled across the garage sale."
When photographer Josh took the couple to the sale on the big day, the vintage wedding theme really came into itself. "I was so excited when we pulled up, it was an old mechanic shed, filled with loads of vintage furniture, pots, books and plants," smiles Dimity. "A photographic dream!"
"The owner came out and was so surprised to see me in a wedding dress! He was so wonderful… moving things, pointing out ideas and even let us walk across his property."
After paying for a succulent which now sits as a gorgeous reminder on their dining table, Dimity and Ben returned to the SA winery to celebrate with their 170 guests. These guests were treated to bomboniere with a difference – a charitable donation to the Starlight Children's Foundation.
The newlyweds also created a take-home marriage box, a 'just in case' for when times might get tough. "We filled it with our vows, photos, a letter to each other and a bottle of our favourite wine," says Dimity. "The purpose is when our marriage encounters some challenging times, we are to open the box, drink the wine and reflect on why we are made for each other."
Photos courtesy of Joshua Kane Photography.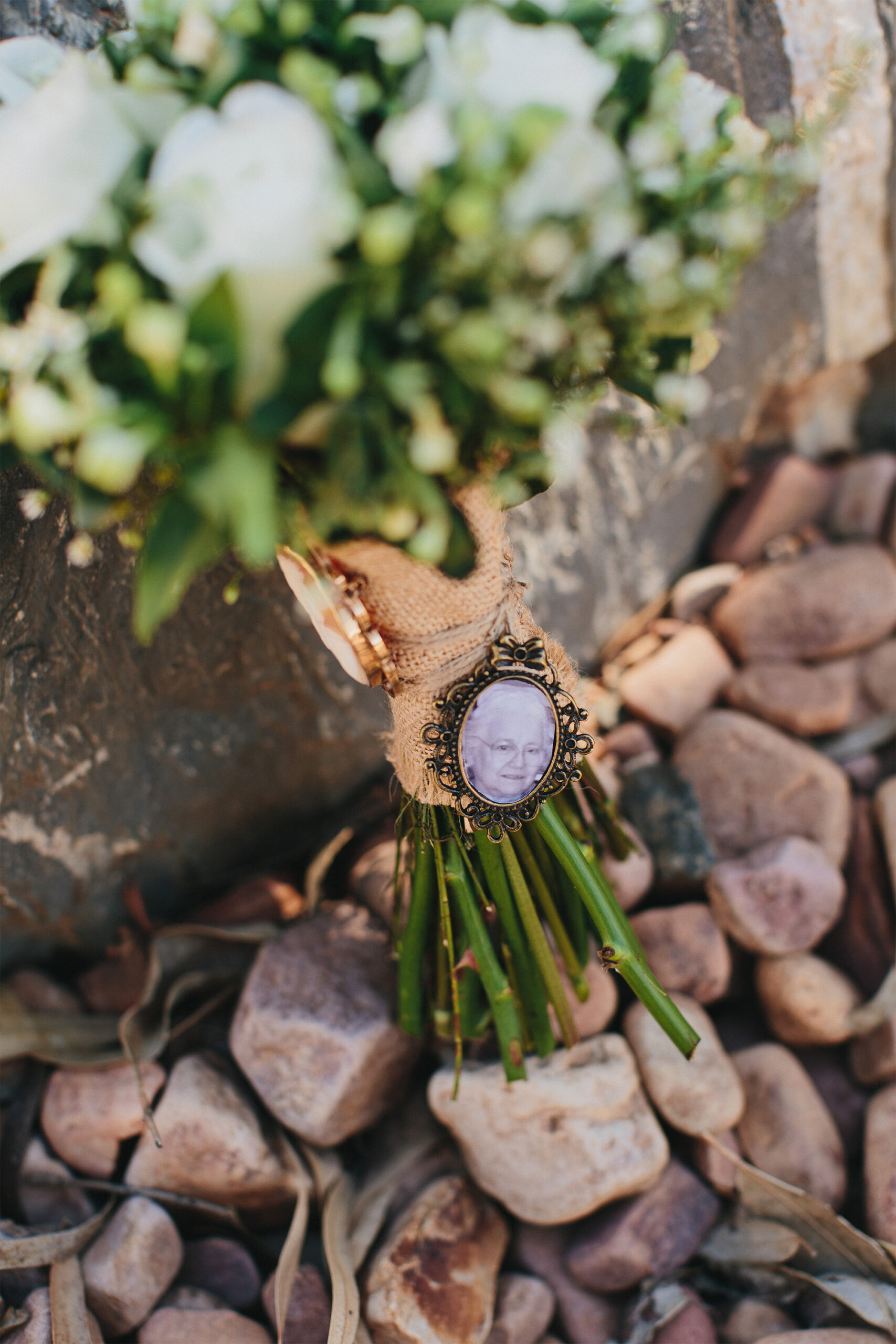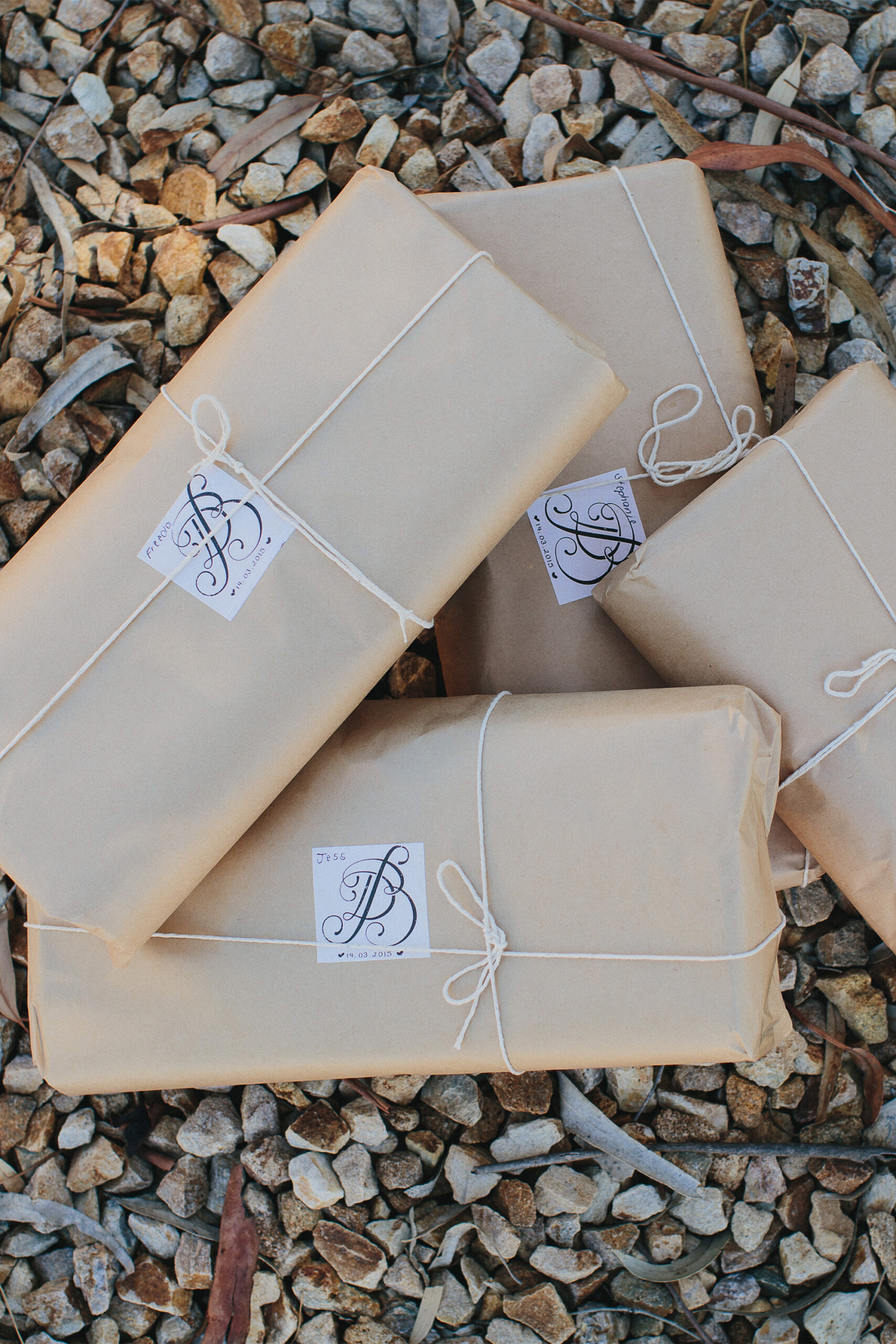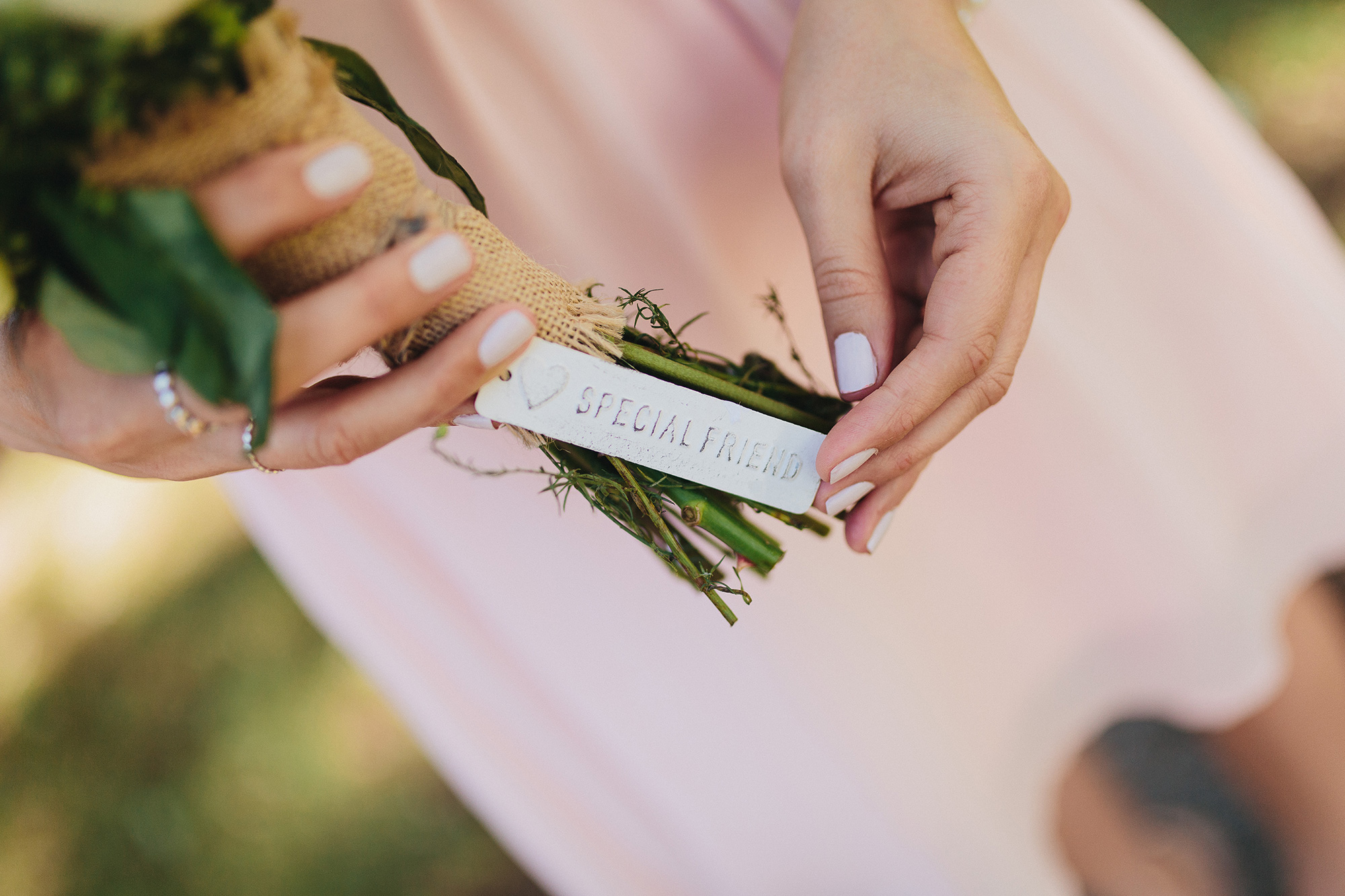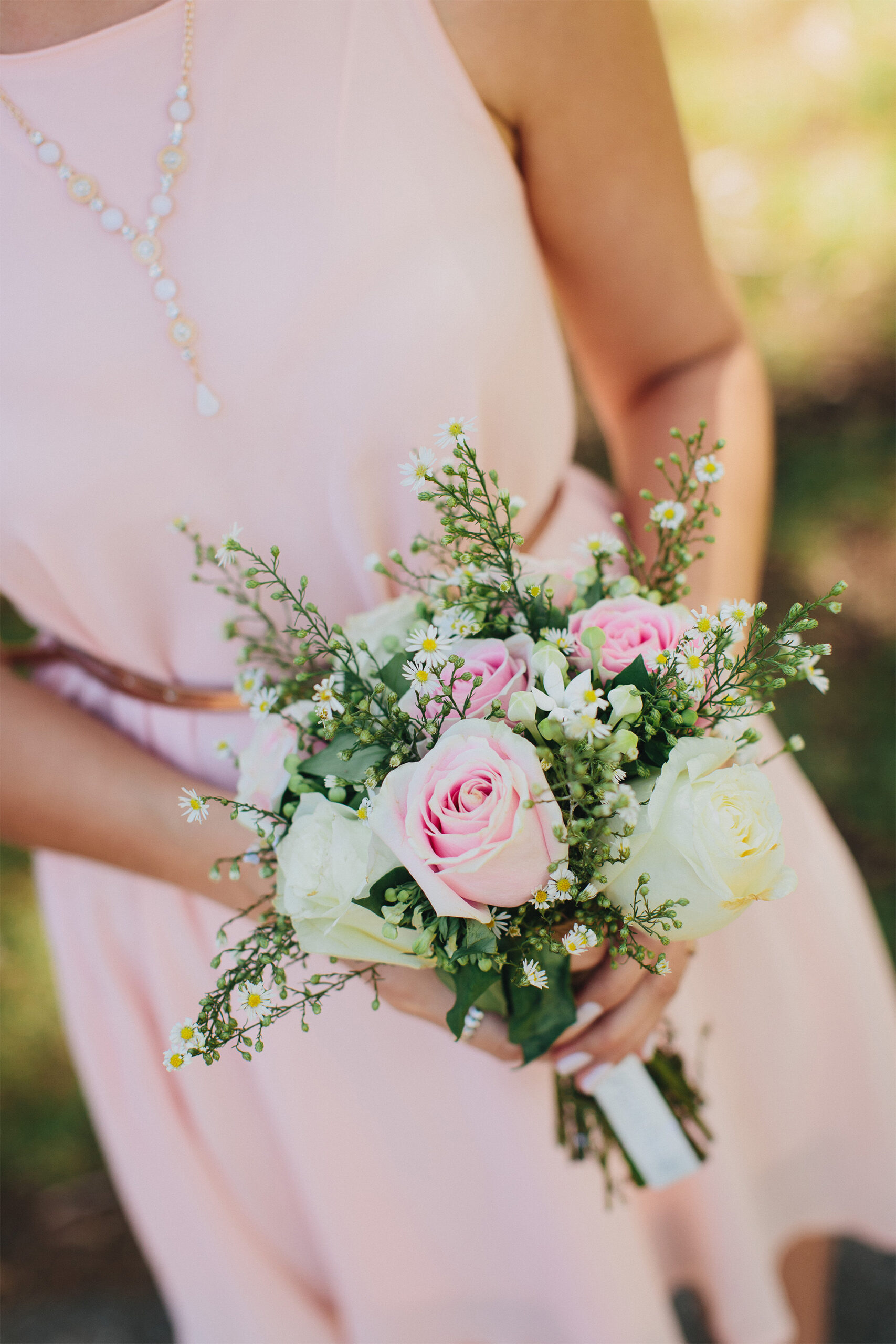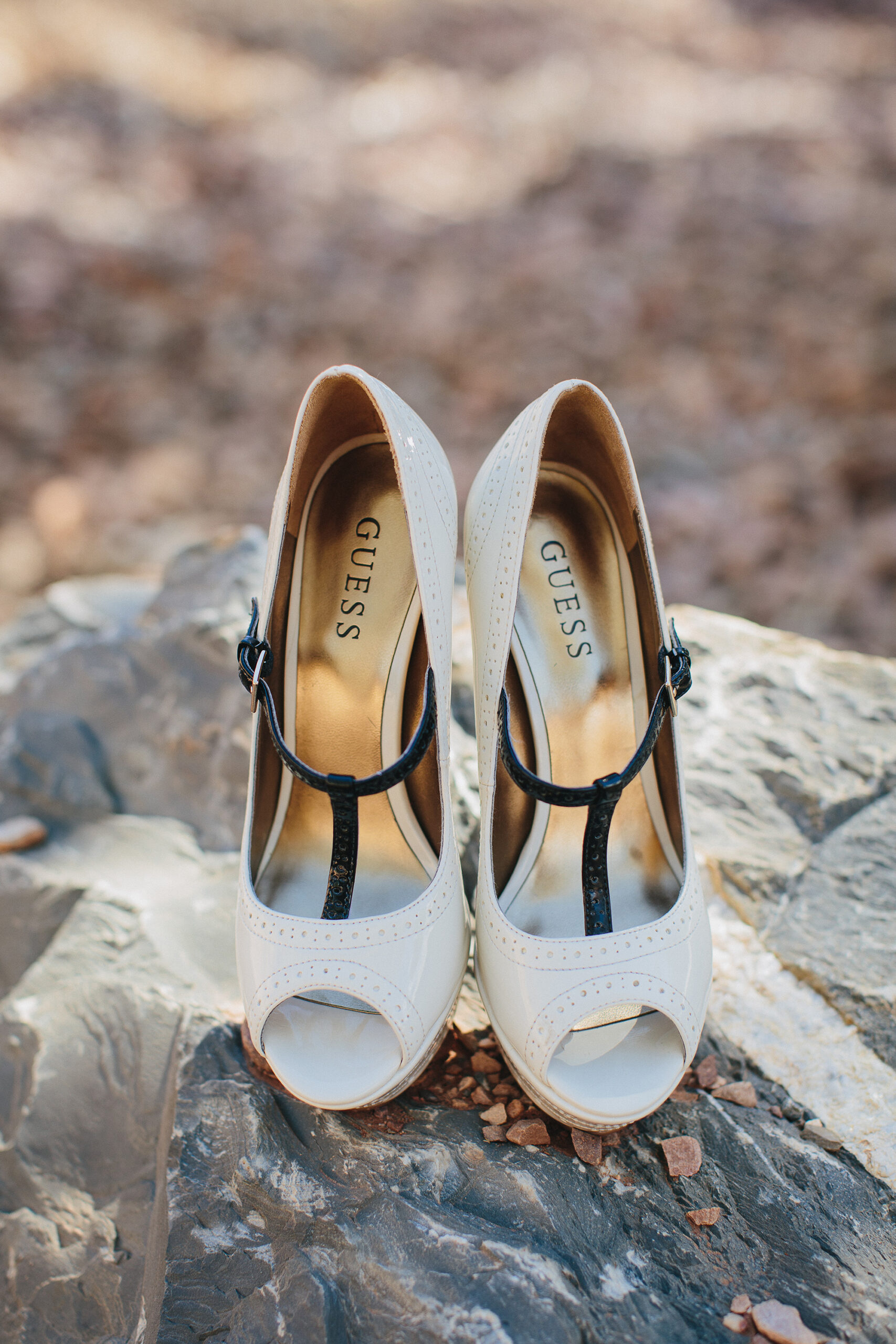 The bride's gorgeous accessories are by Tiffany & Co..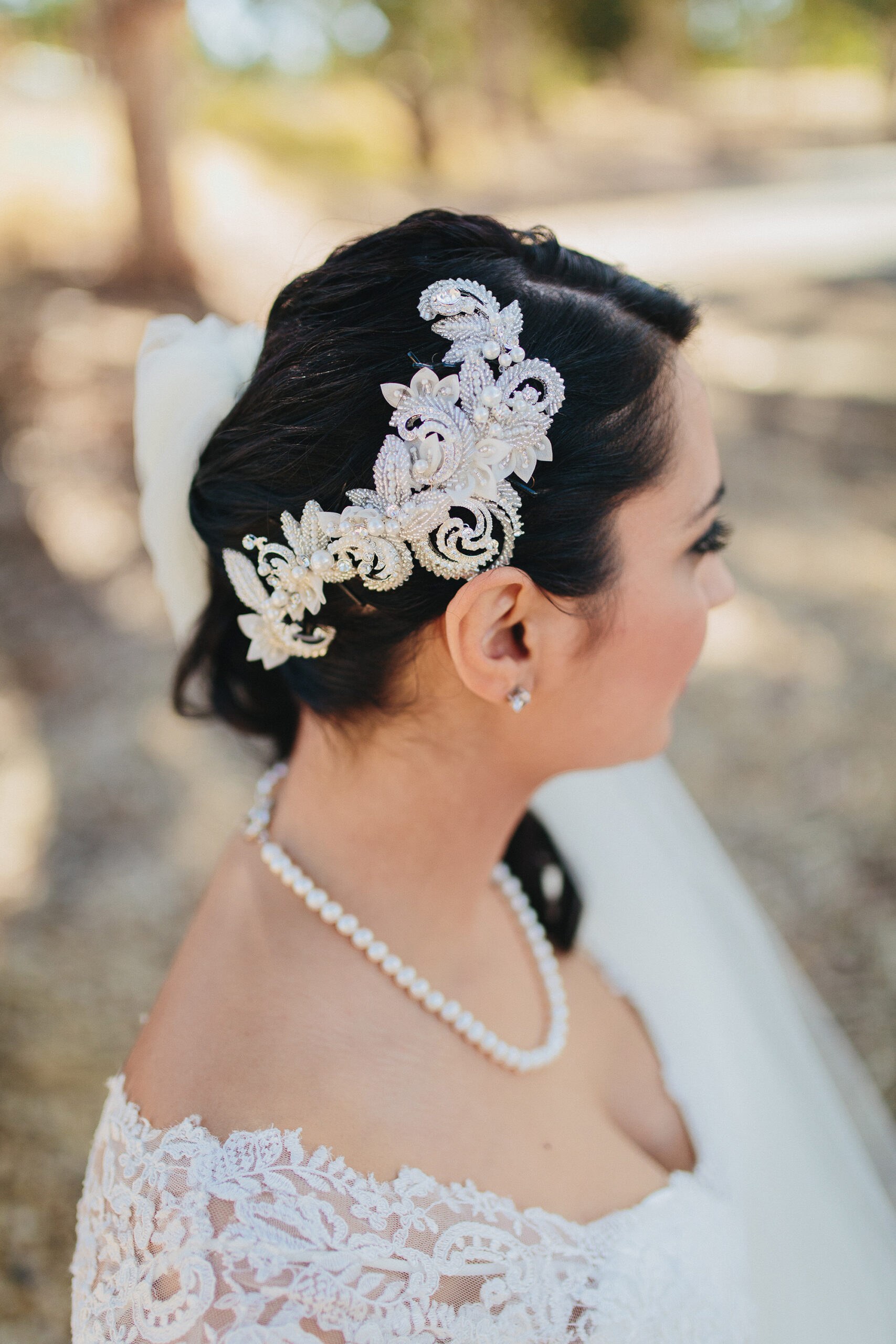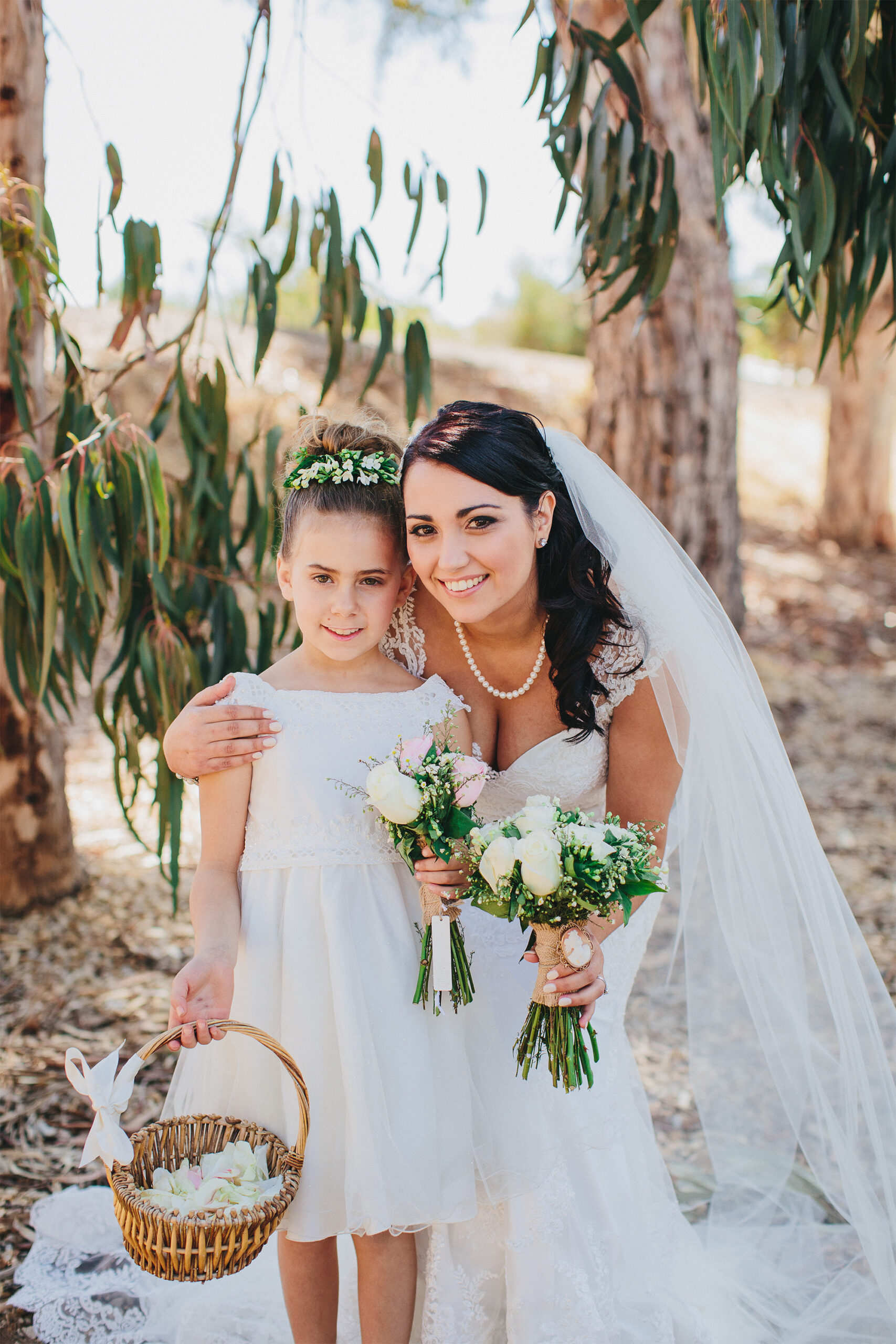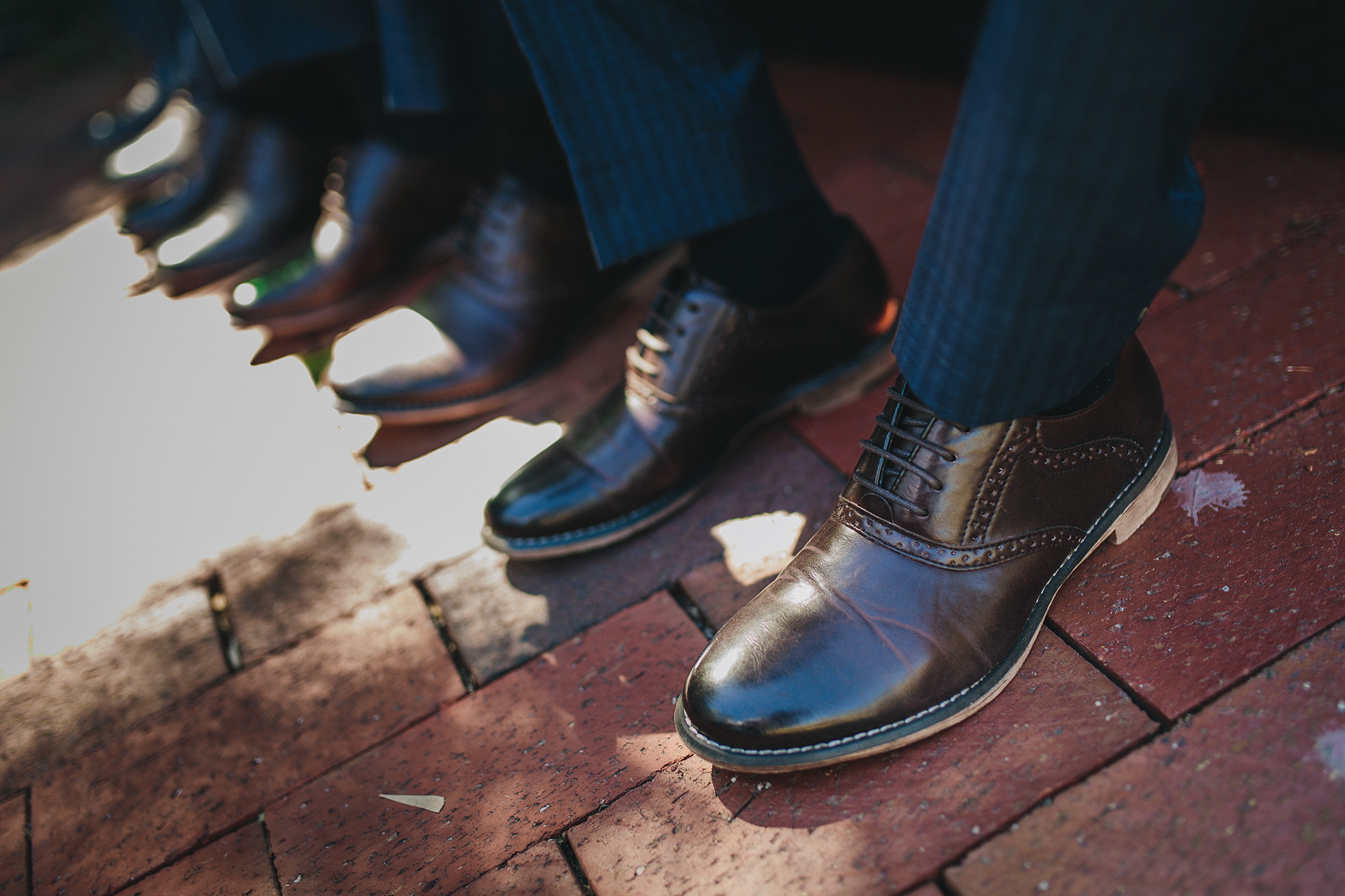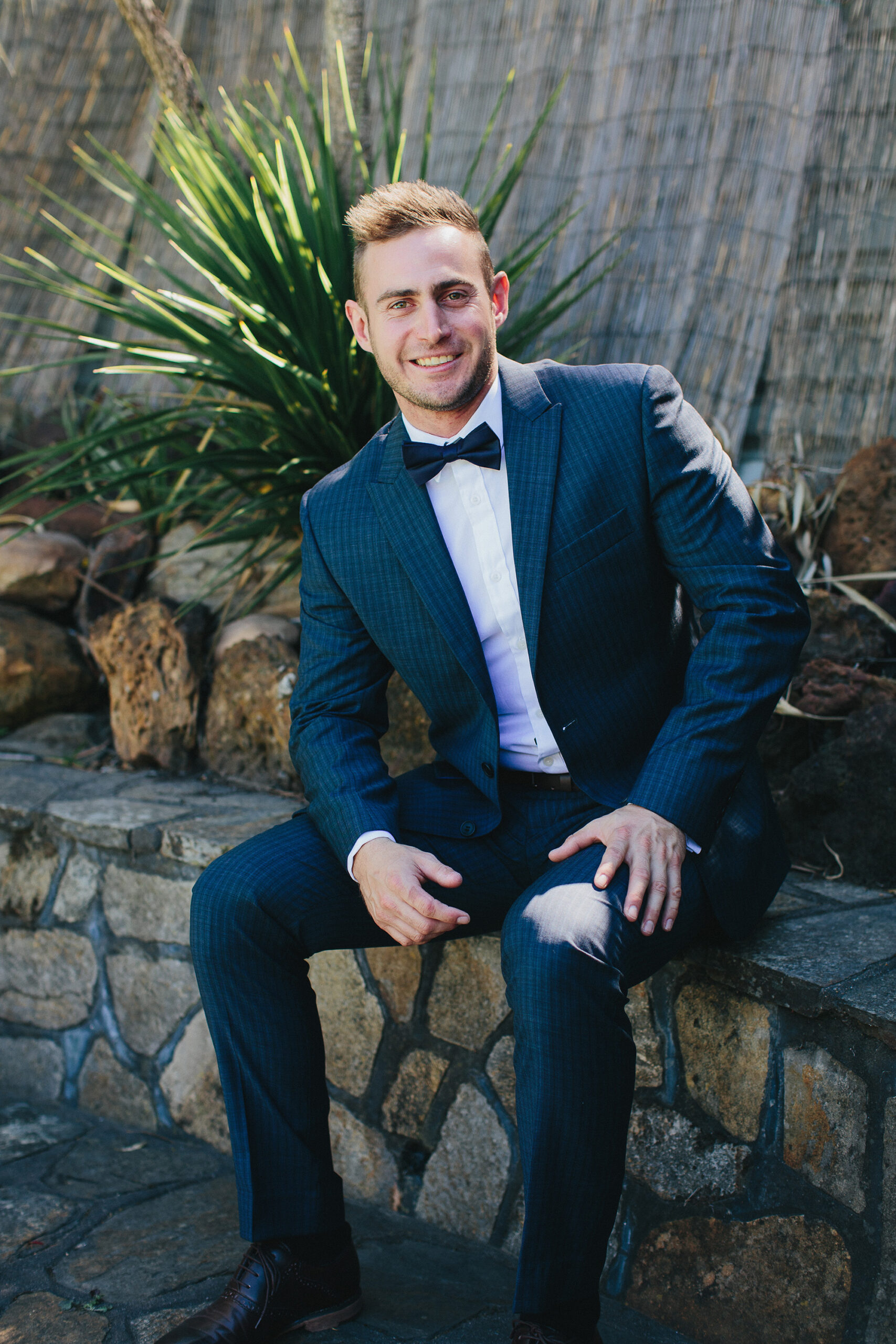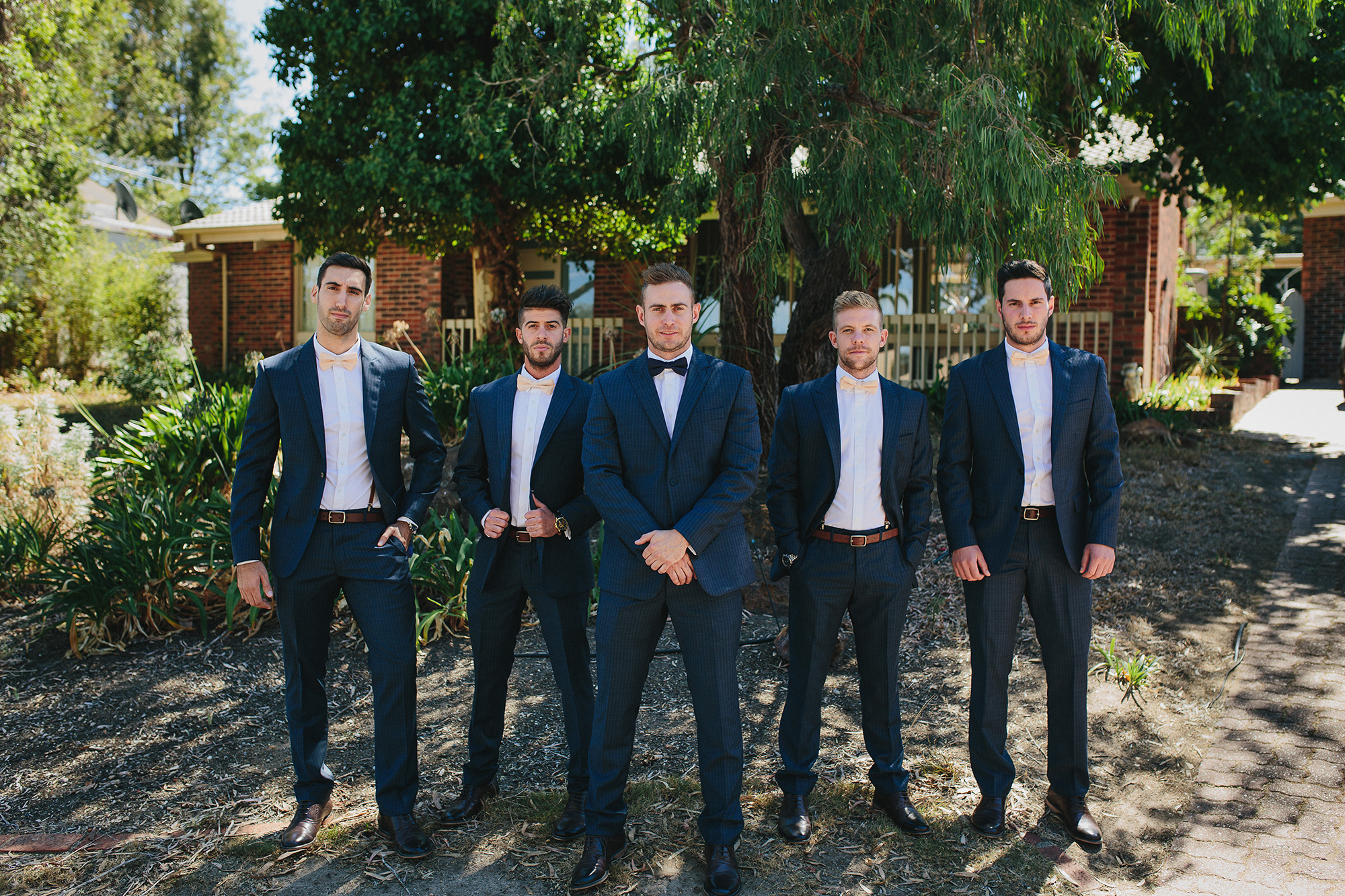 Ben and his crew were dressed in navy by Bells and Barnett.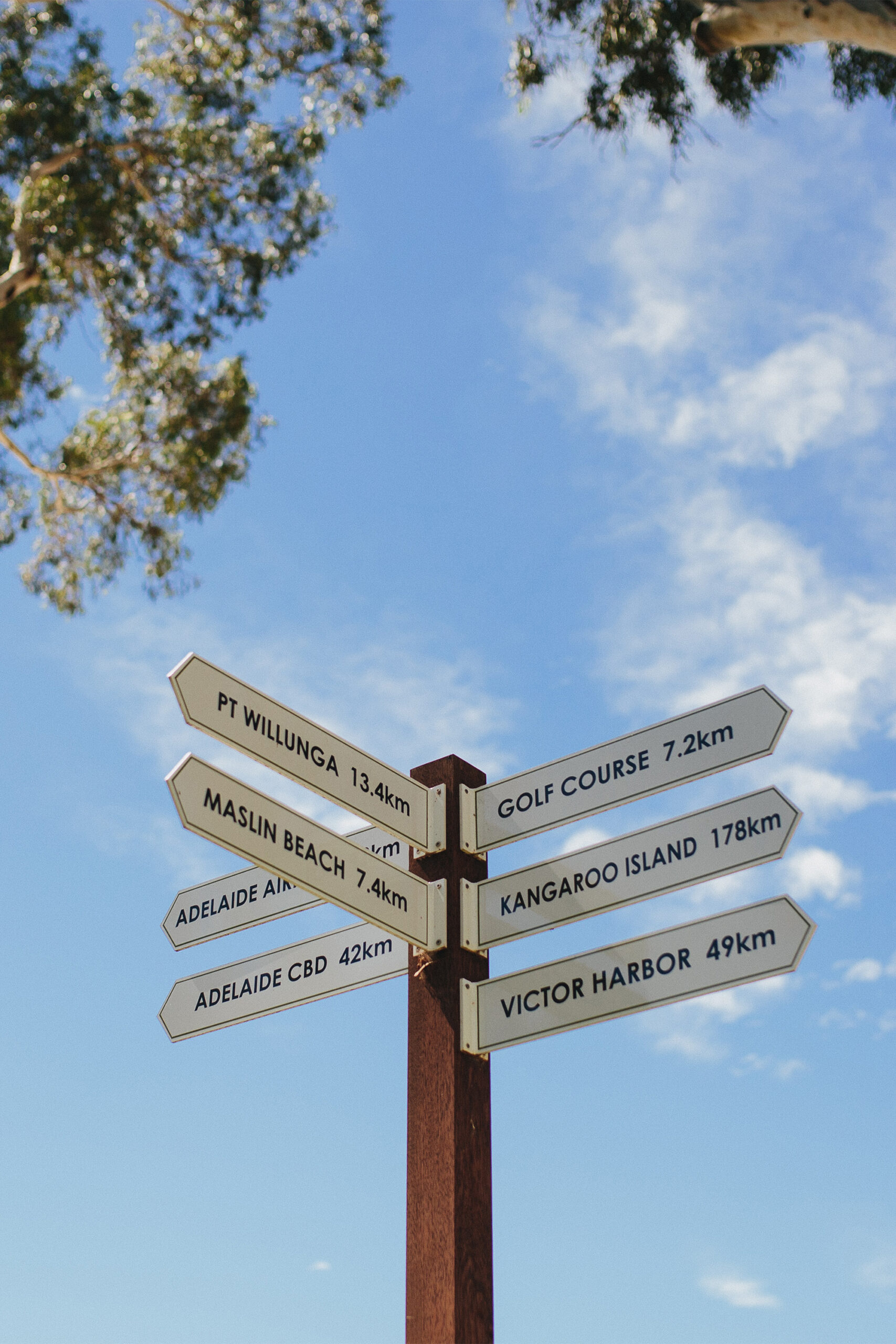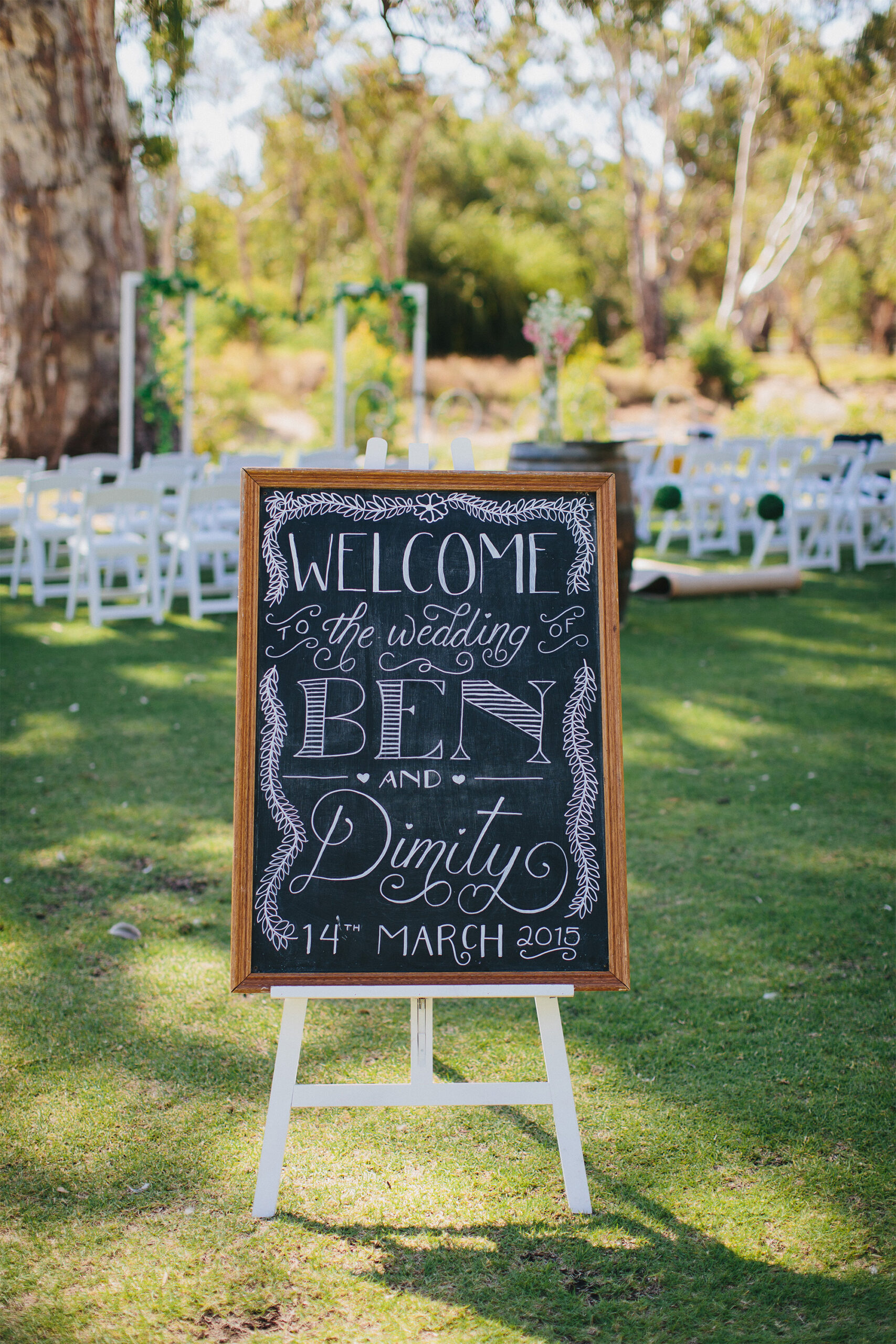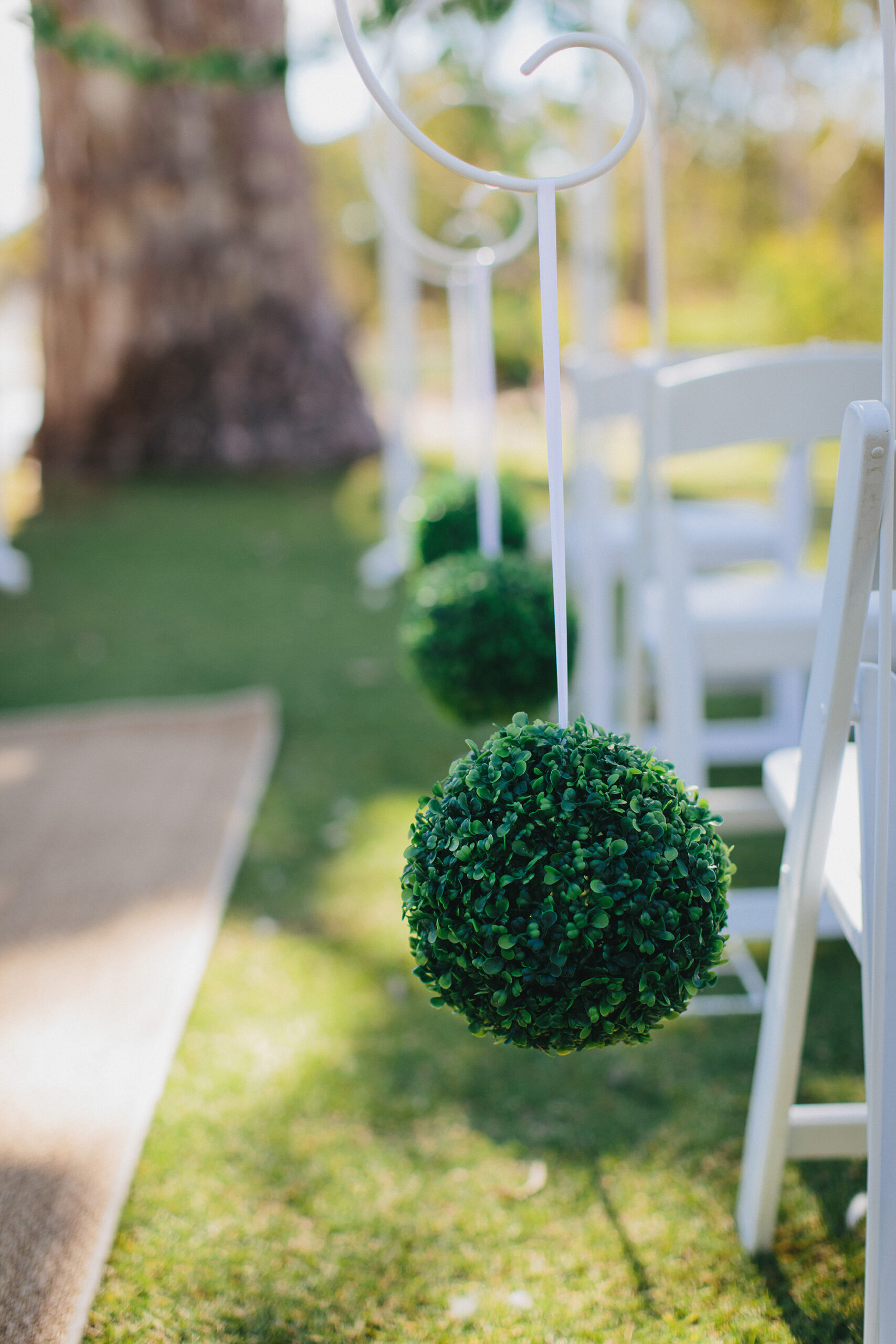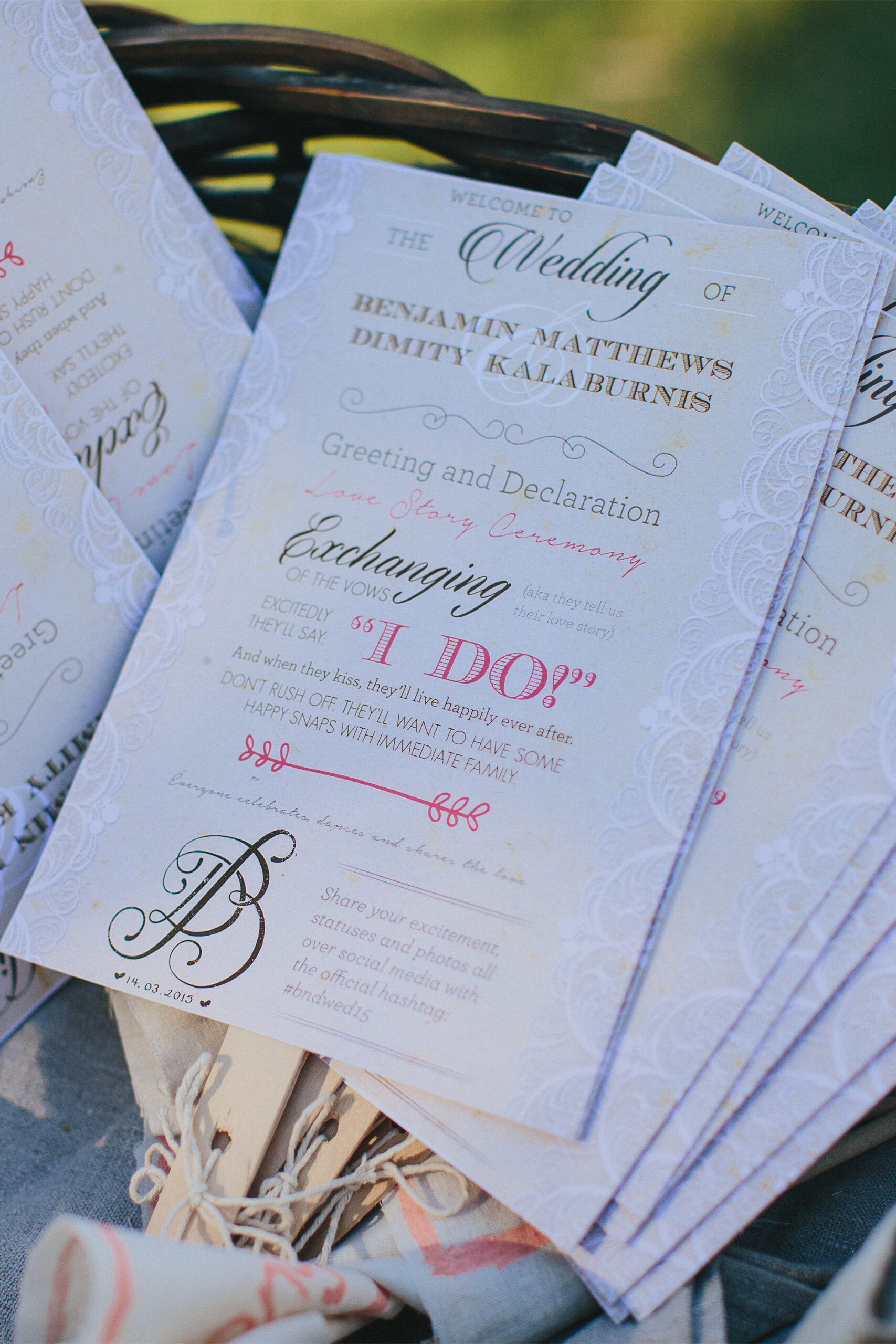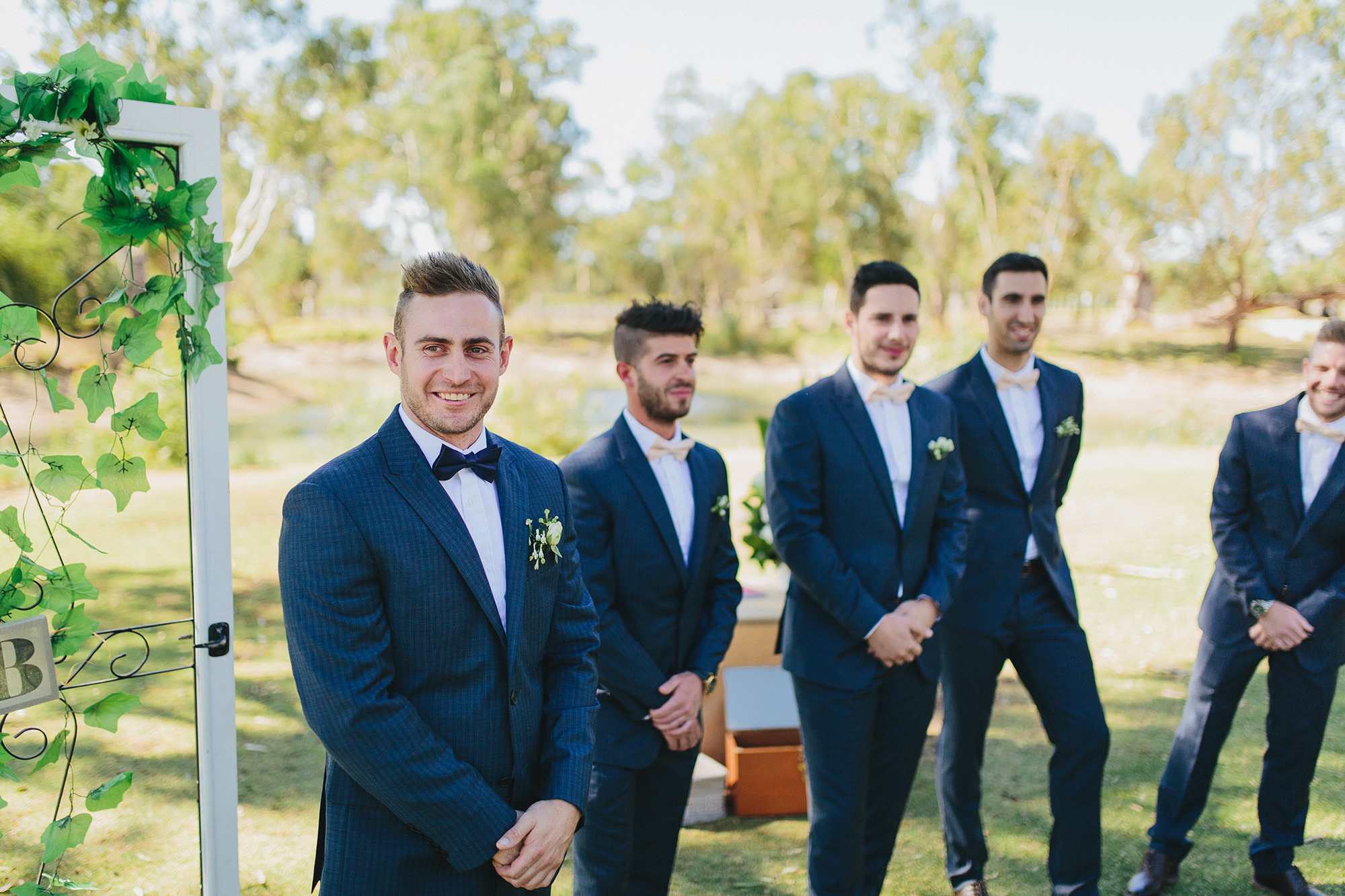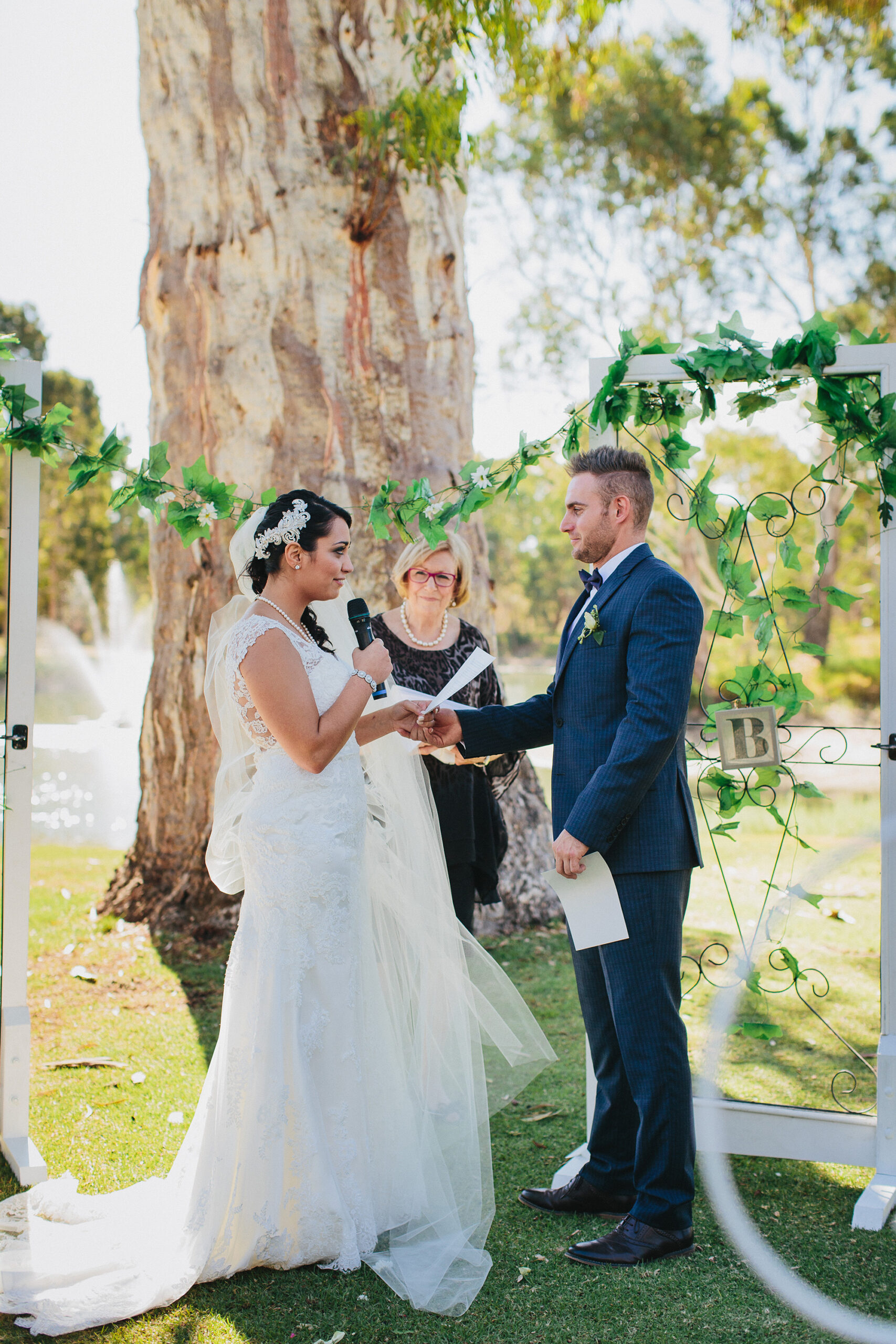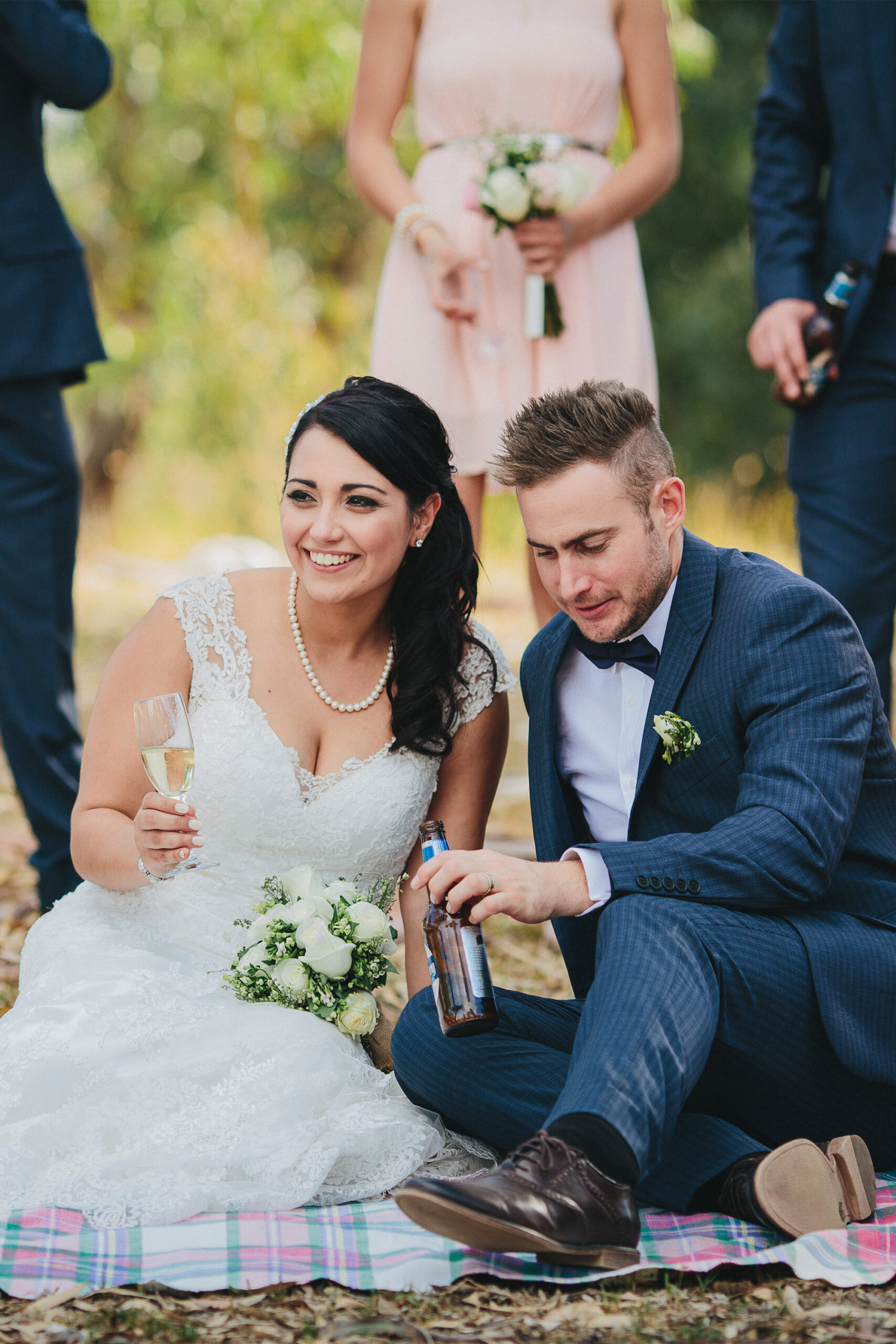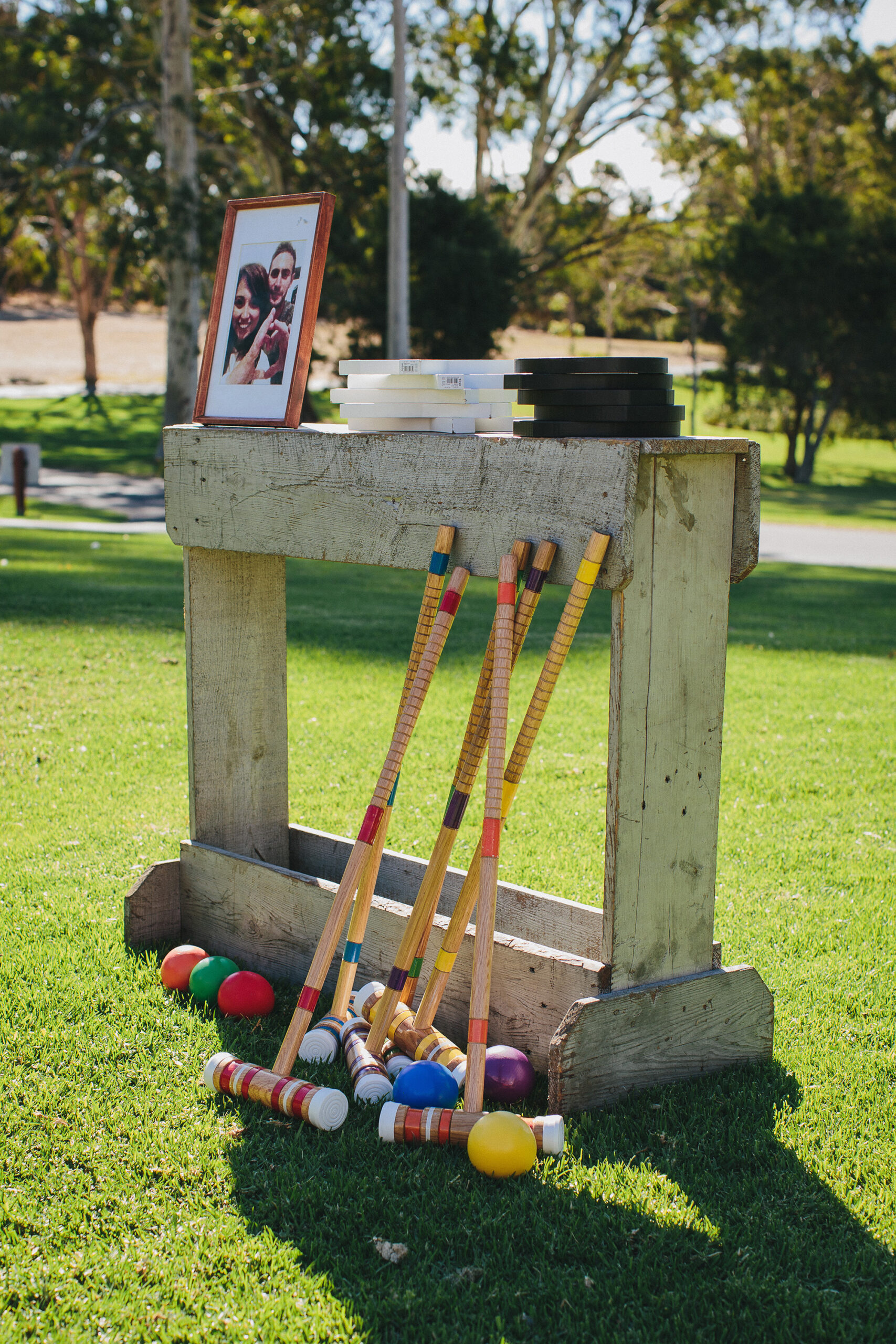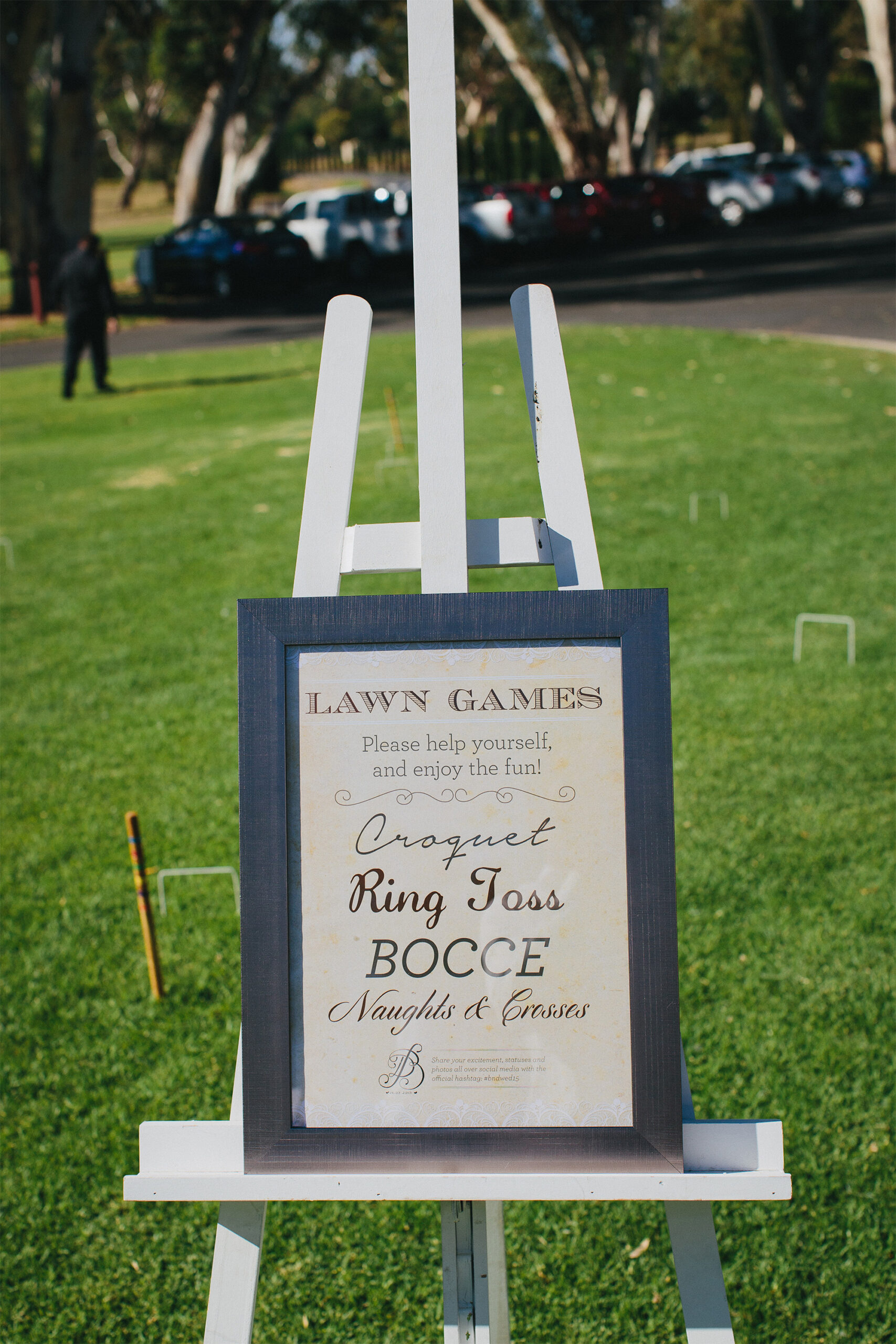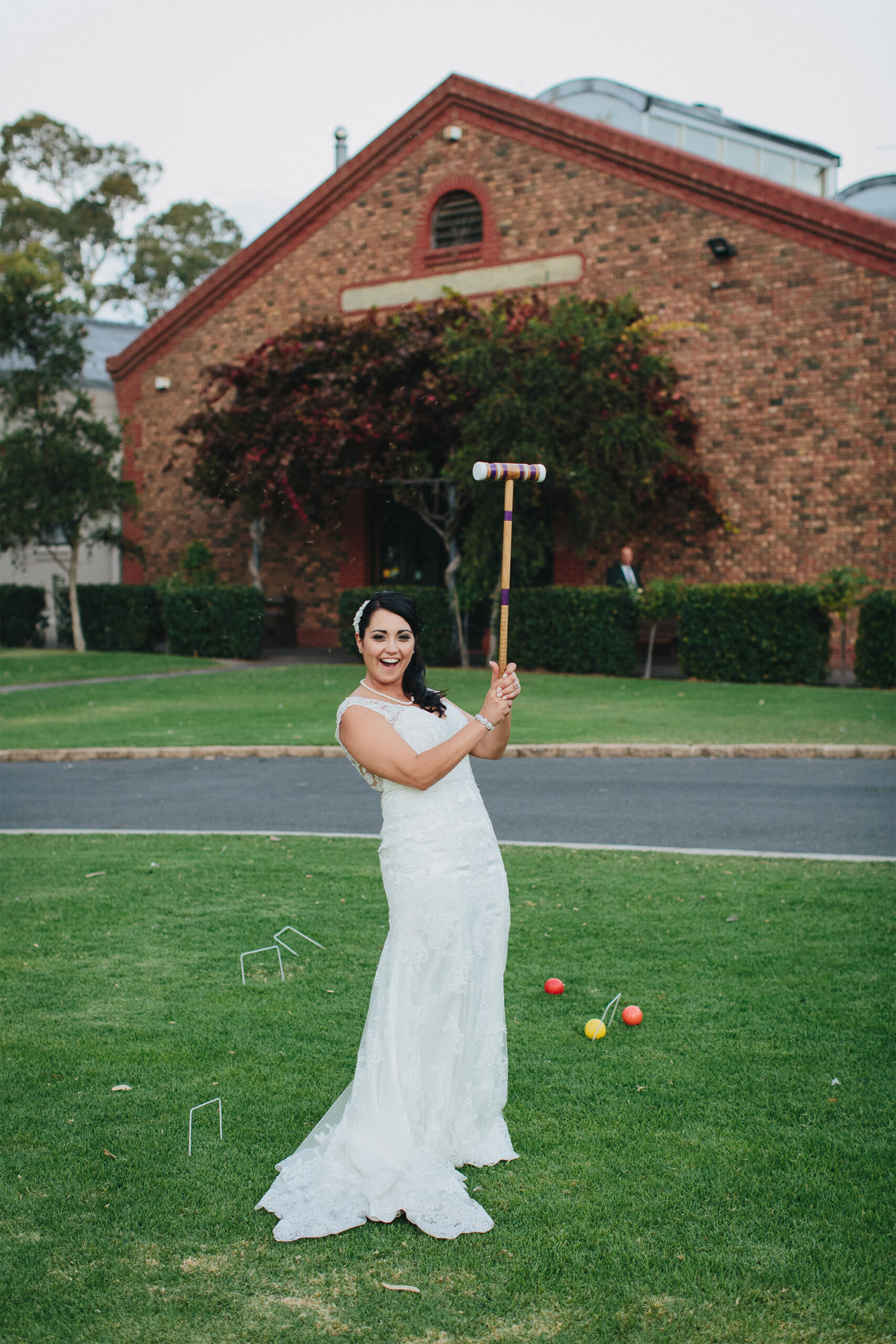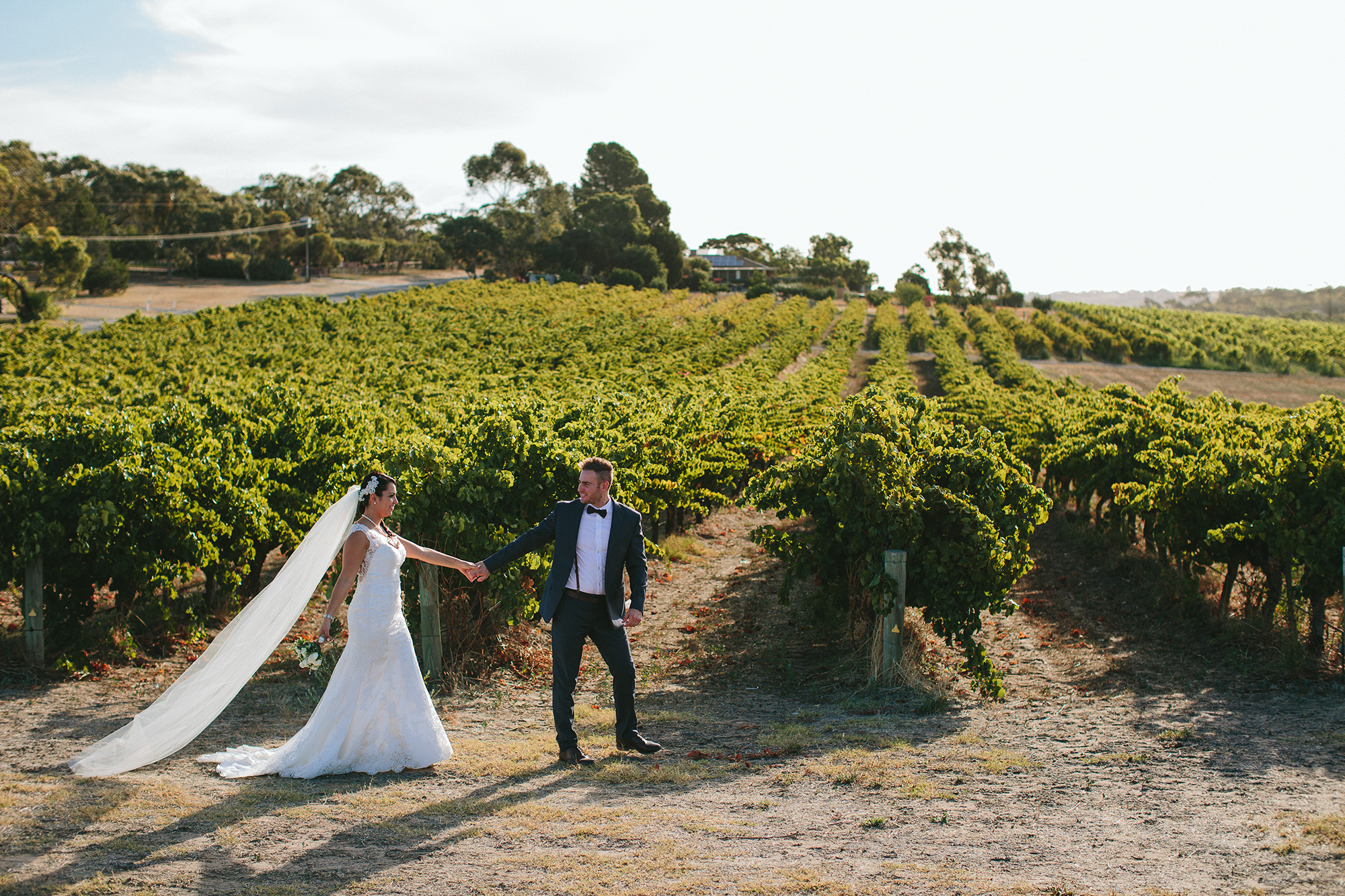 Dimity says their wedding day was special because "it represents us as a couple".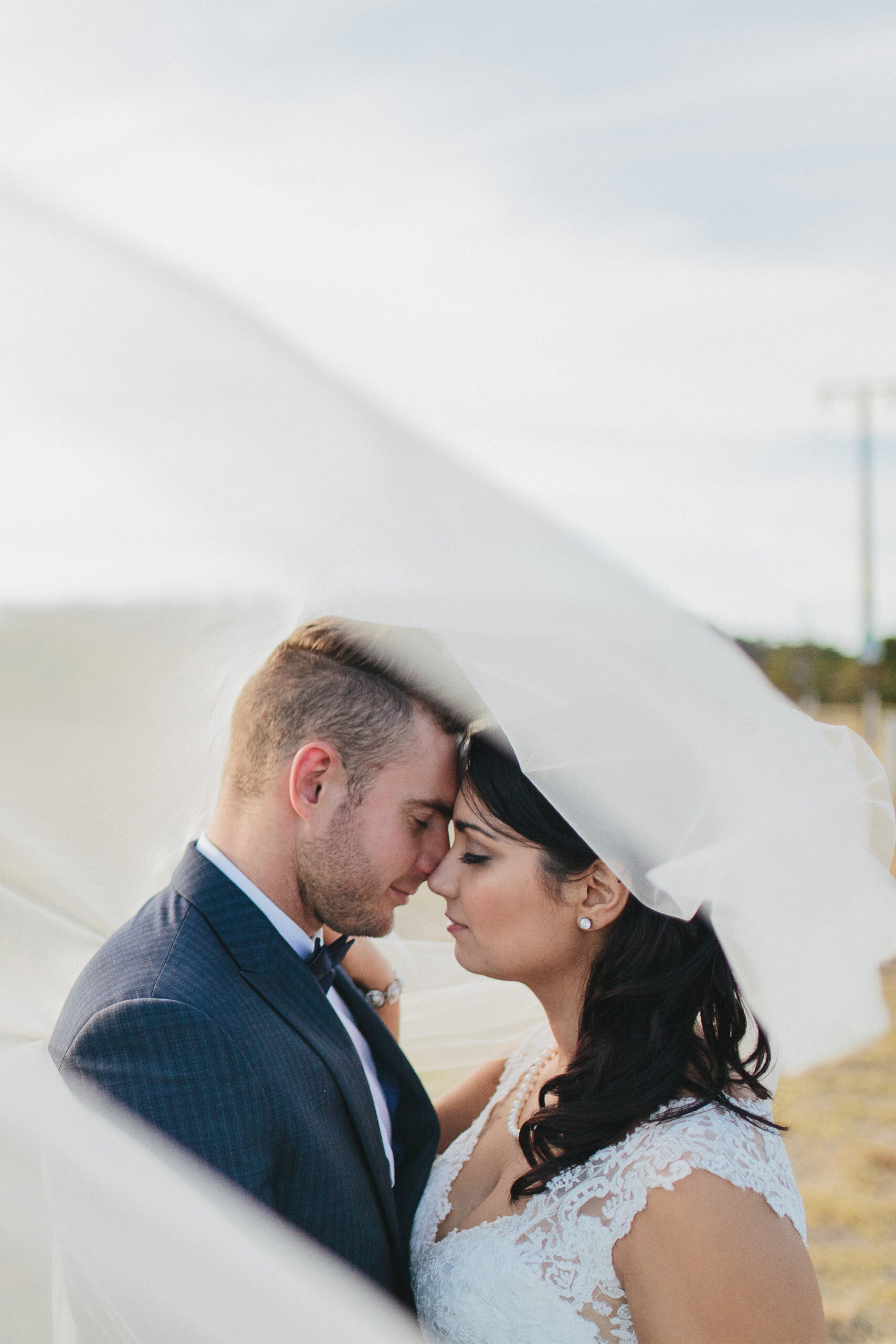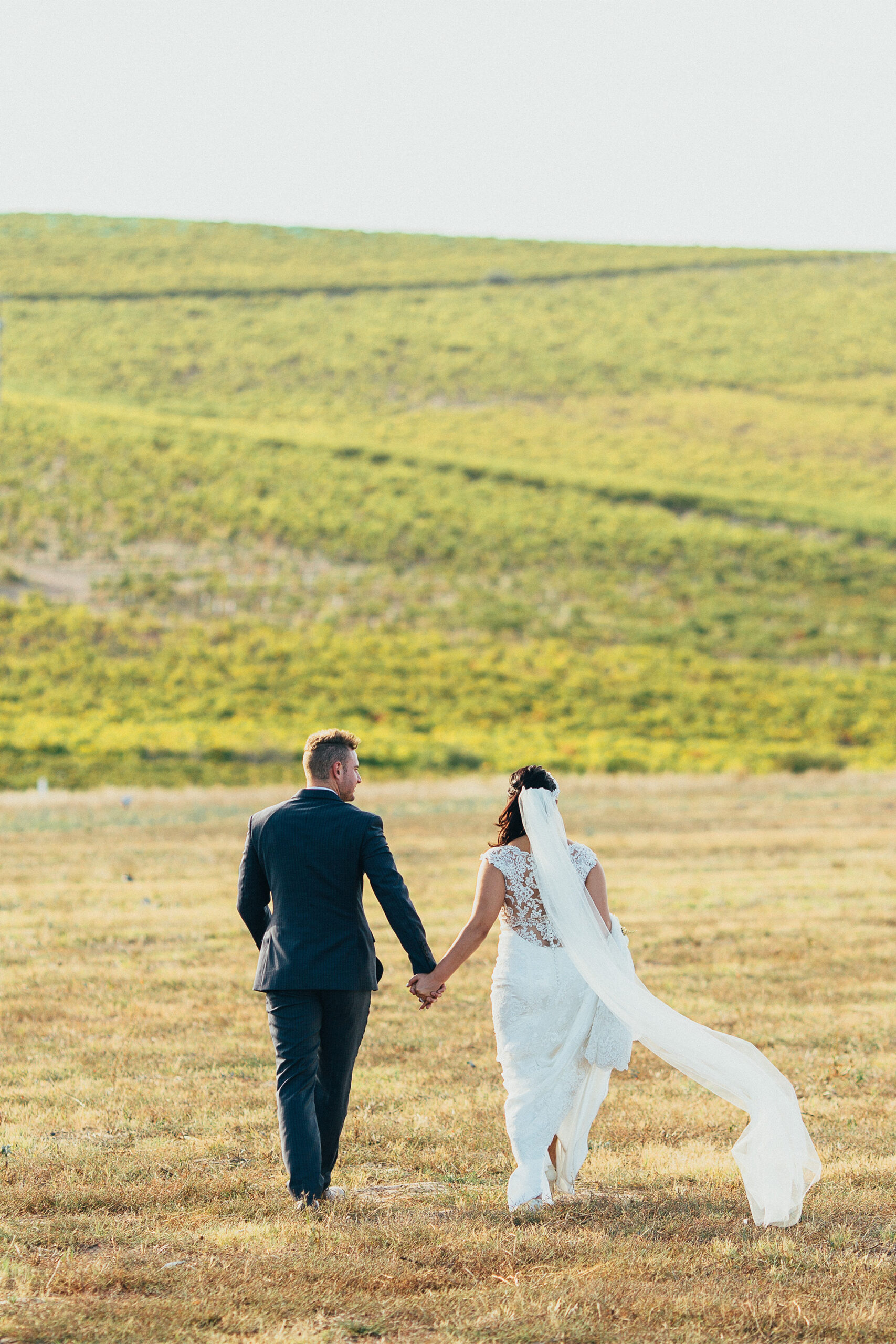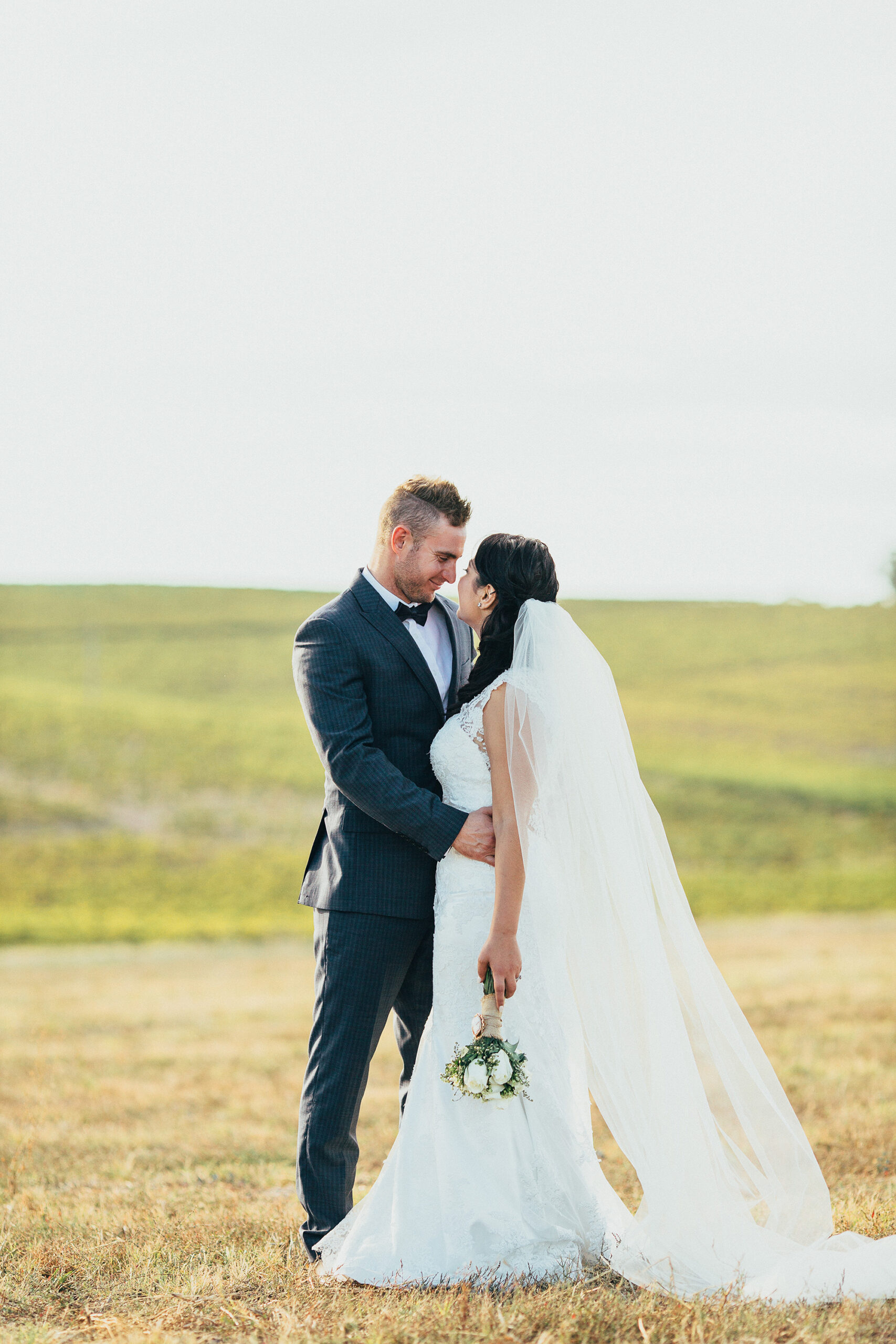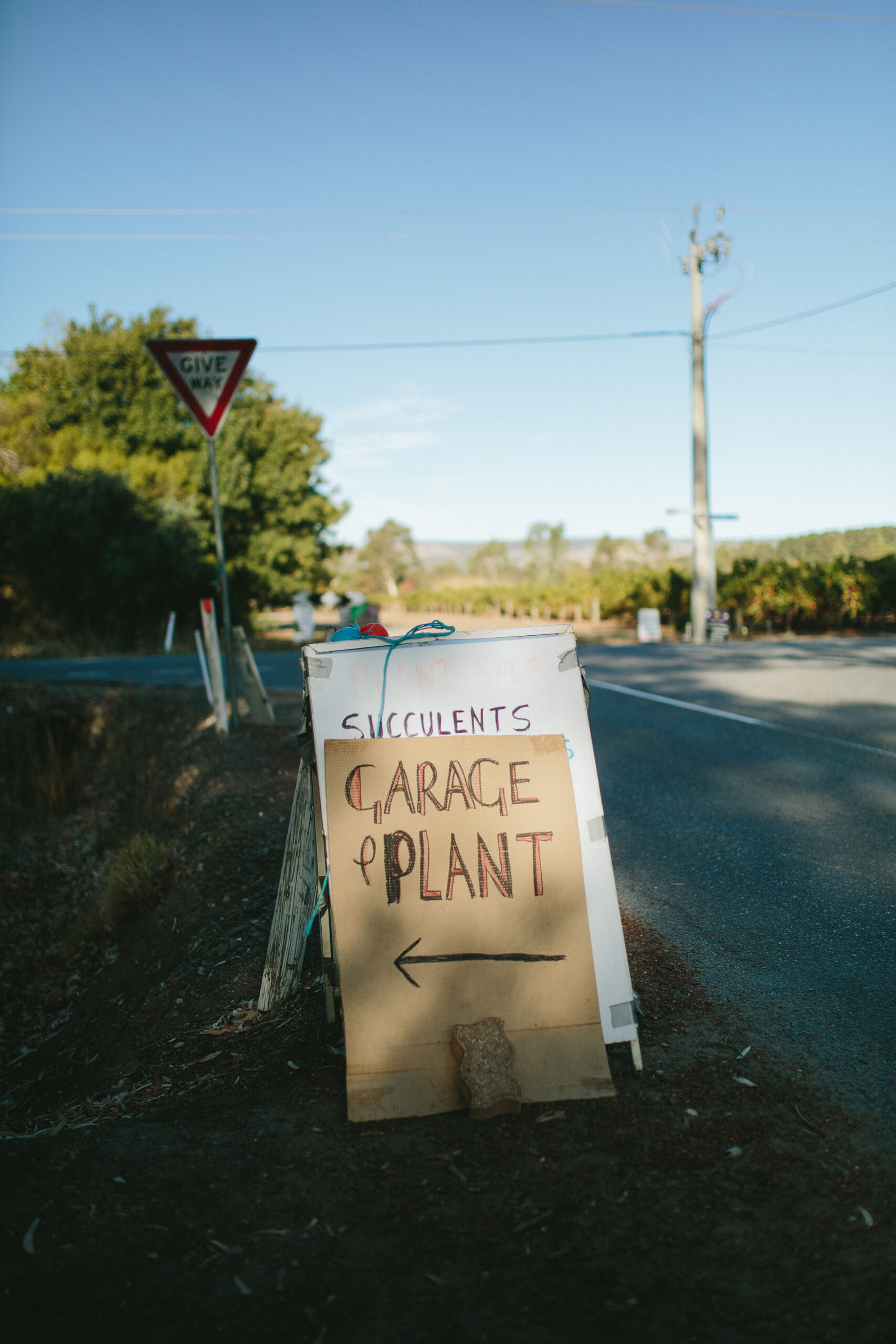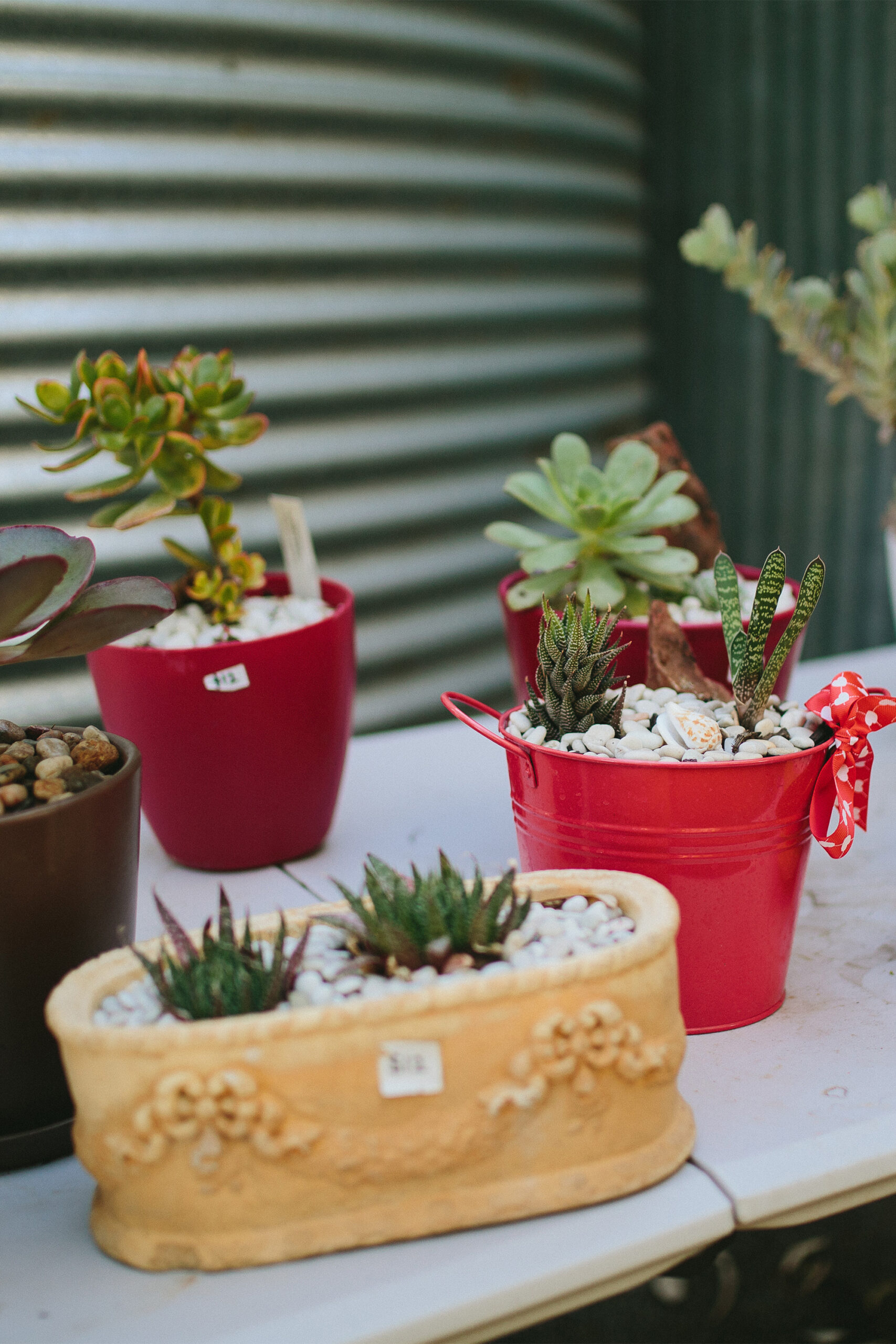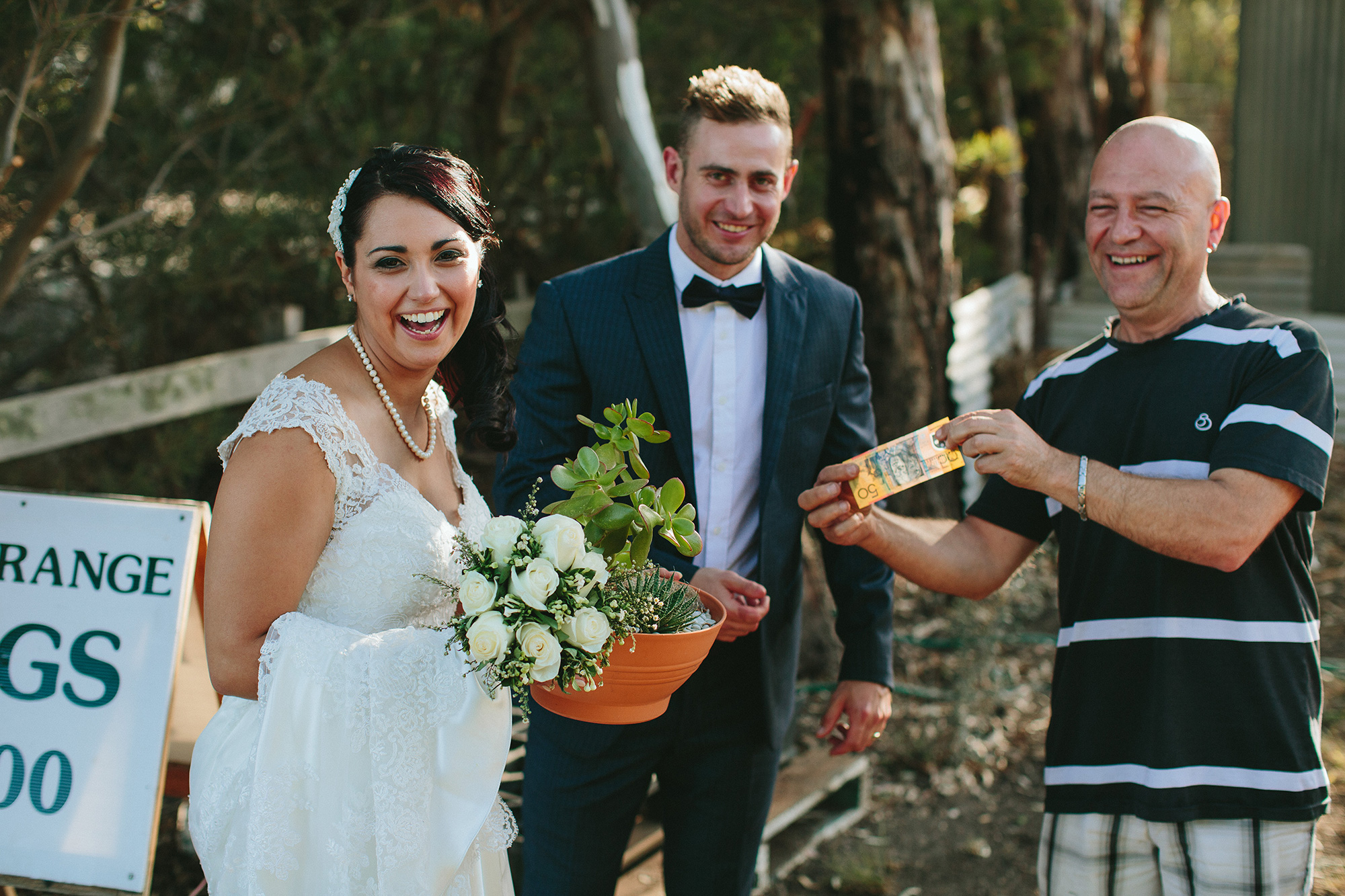 "We have been back to visit the garage sale and purchased some vintage furniture and shown our unique shots to the owners, who are lovely people," says Dimity.