Persistence paid off when it came to Brendan Lahoud asking for Daniella Barba's hand in marriage.
"Brendan was trying to get me into the city for dinner on a Saturday night which I kept refusing as I was tired after work," Daniella, 24, remembers. "He wouldn't drop it, he was being very persistent but I too was not budging so he eventually had to make up a story to get me in there."
Brendan, 23, took Daniella to the same Darling Harbour restaurant they shared their first date and afterwards walked across the same wooden bridge they had on that first night.
"I was looking out at the water, Brendan was standing behind me, he put the ring on his finger and hugged me," Daniella says. "I eventually looked down and saw this shiny, sparkling ring on his finger. It was a huge surprise, I had no idea he was doing it!"
Celebratory drinks and an impromptu engagement party later and the pair began planning their Lebanese-Italian cross cultural extravaganza.
Four hundred guests filled St George Maronite Catholic Church for the classic wedding on August 20, 2014. The reception was held at Sydney's Doltone House Hyde Park.
"The party started from the moment we walked in! We entered the reception to the traditional Arabic drums with our guests surrounding us and dancing along. So much fun!" Daniella says.
"Our wedding day was beautiful.  The flowers, the dresses, the venue – were absolute perfection."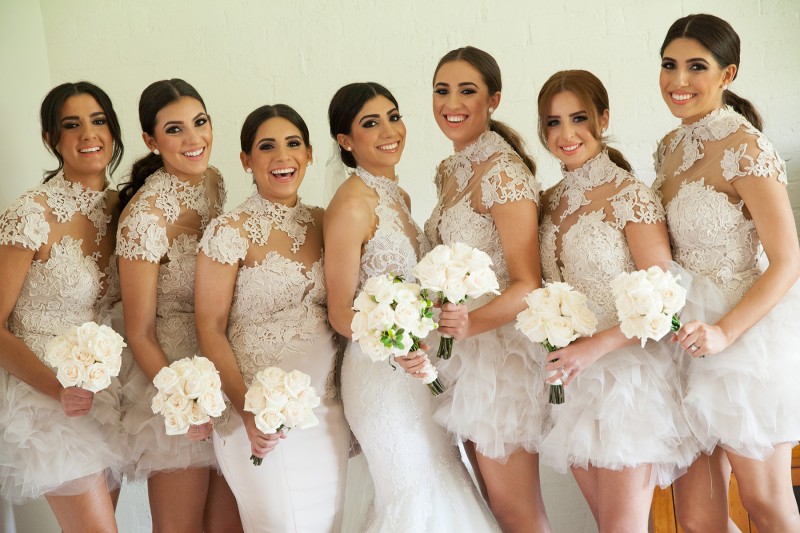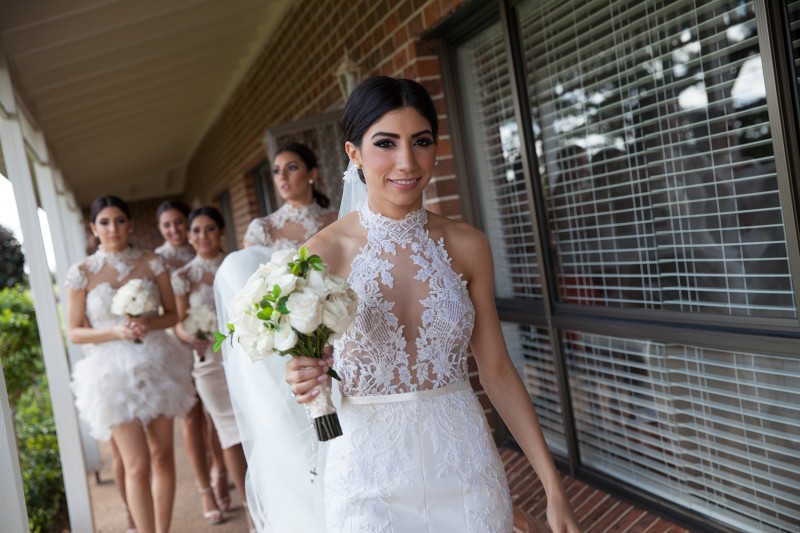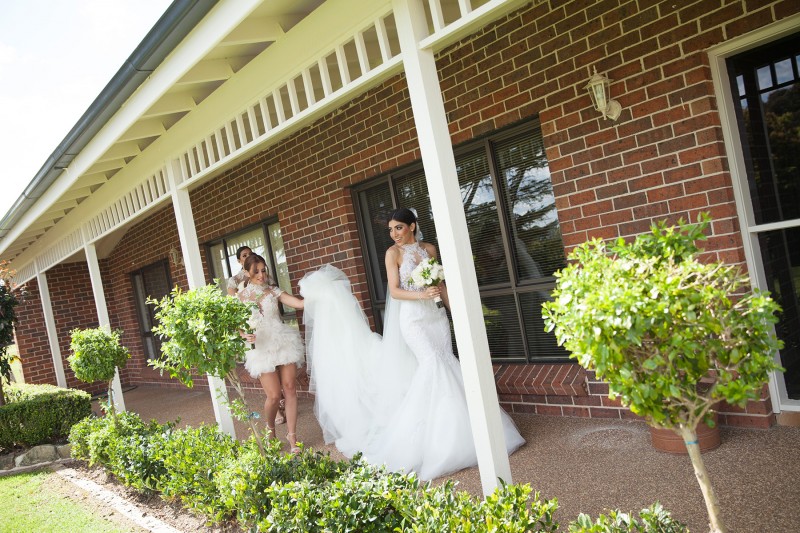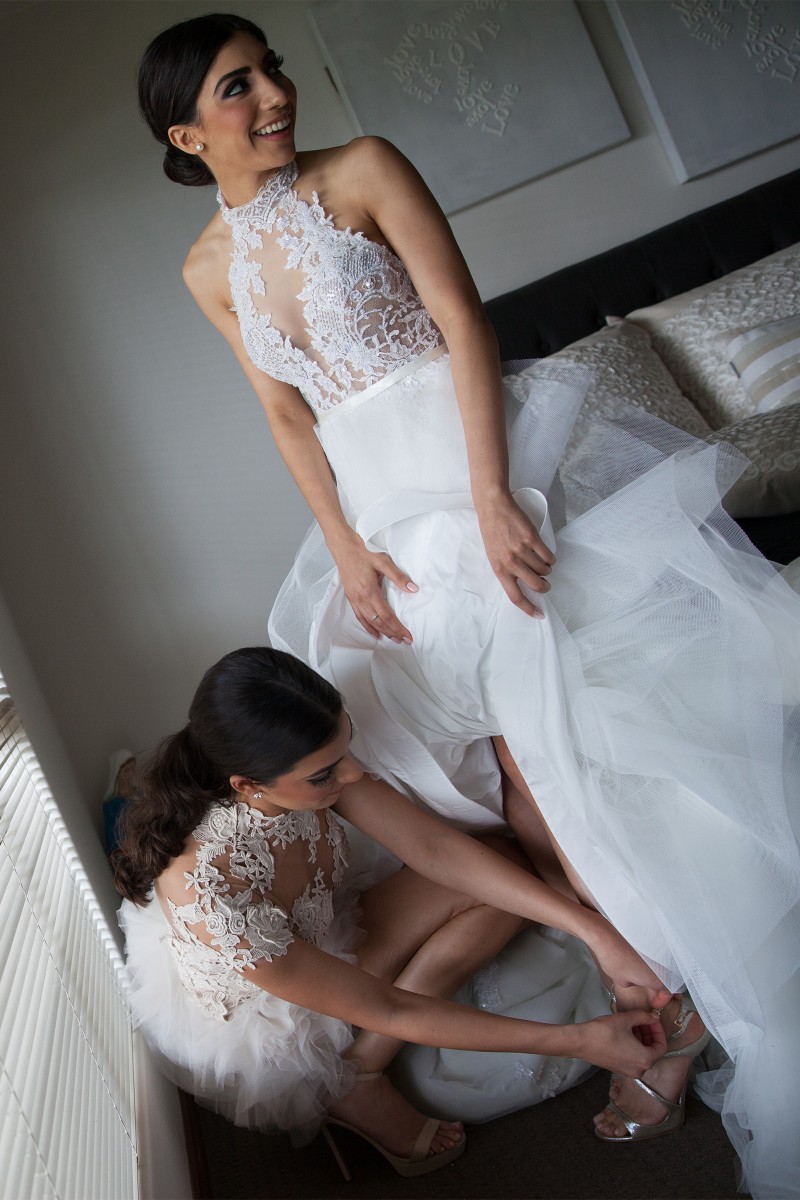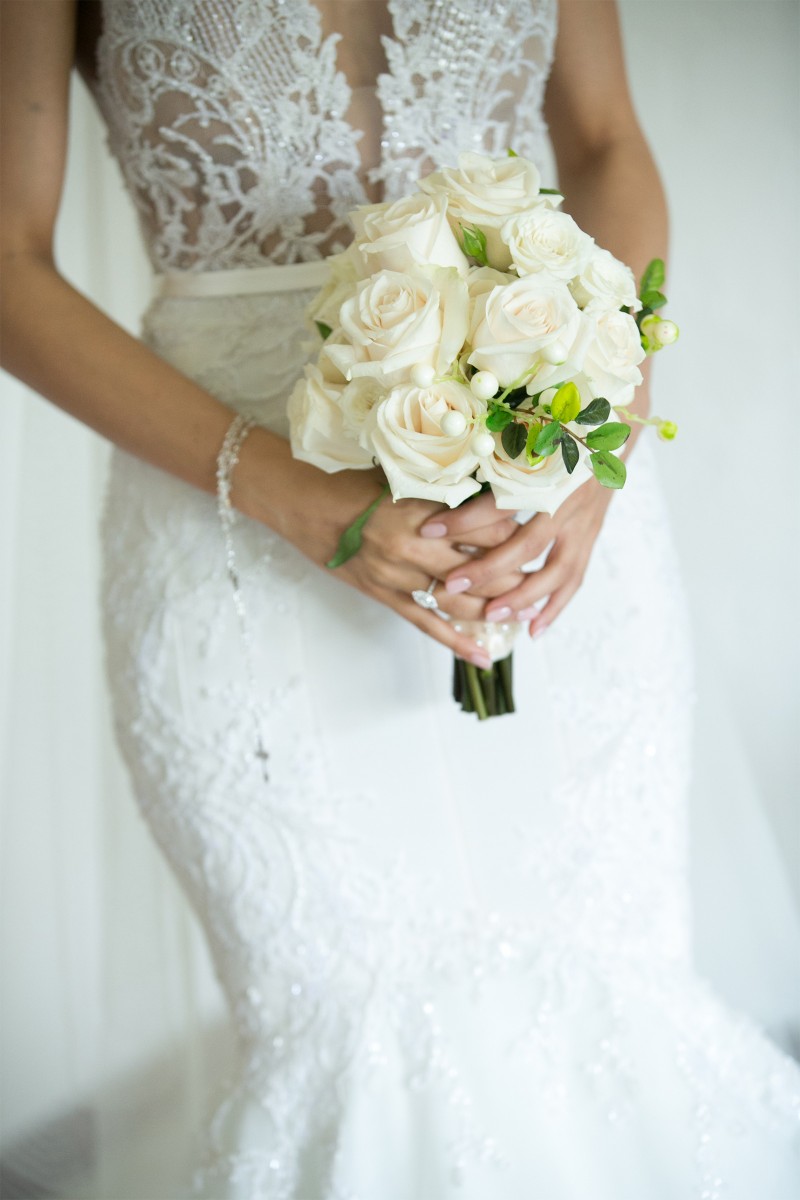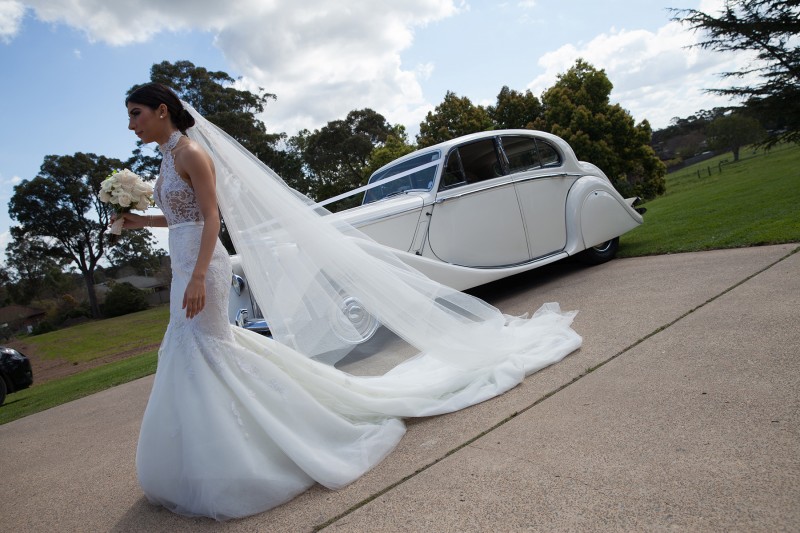 Daniella kept her accessories to a minimum to allow her Steven Khalil gown to do the talking.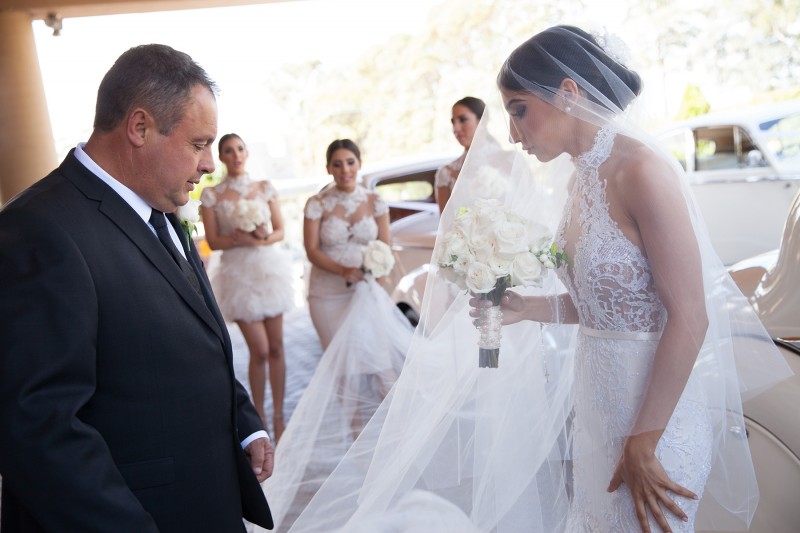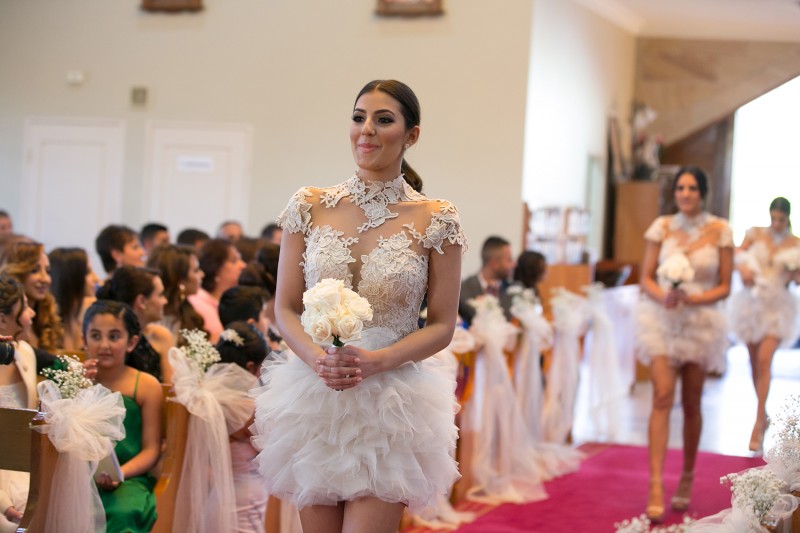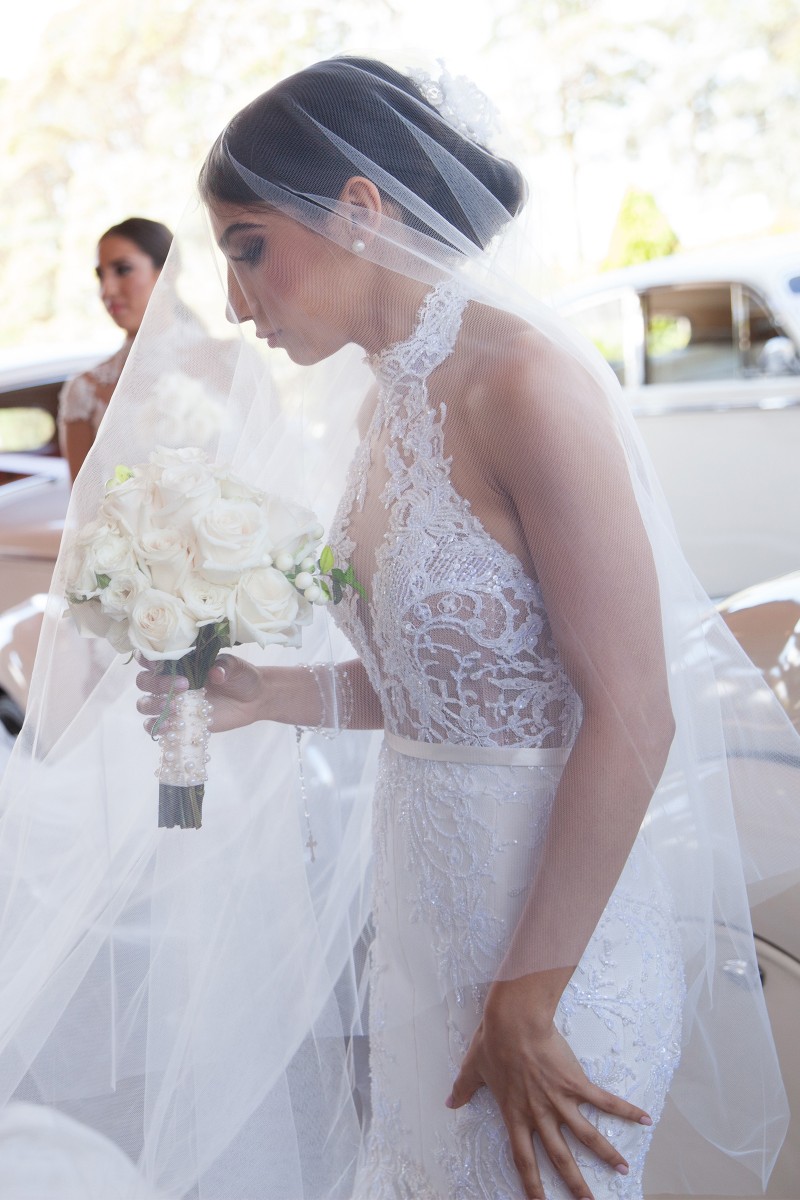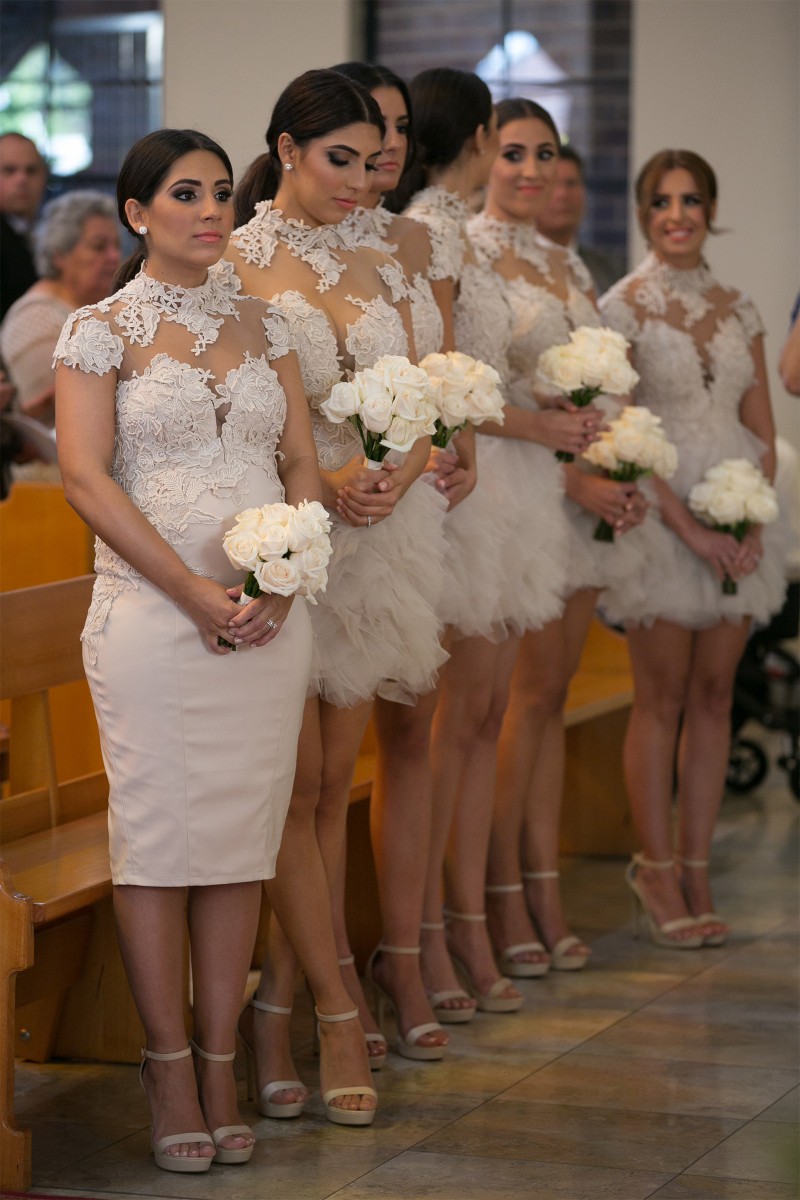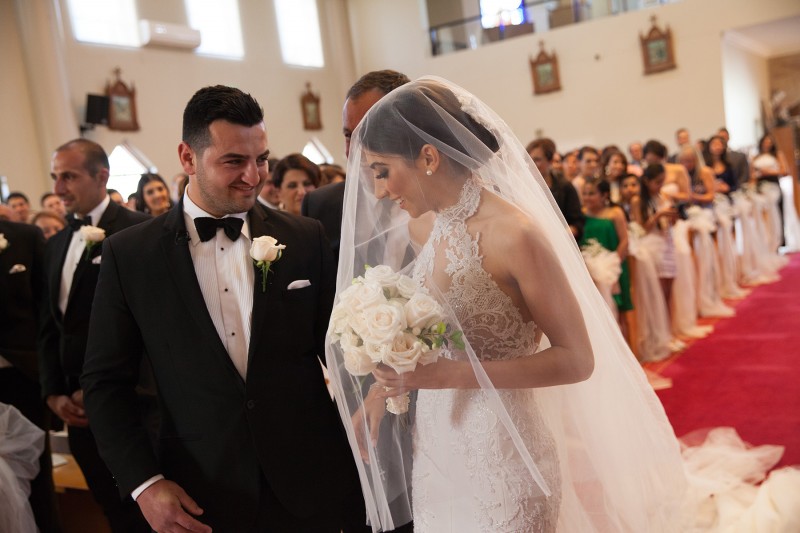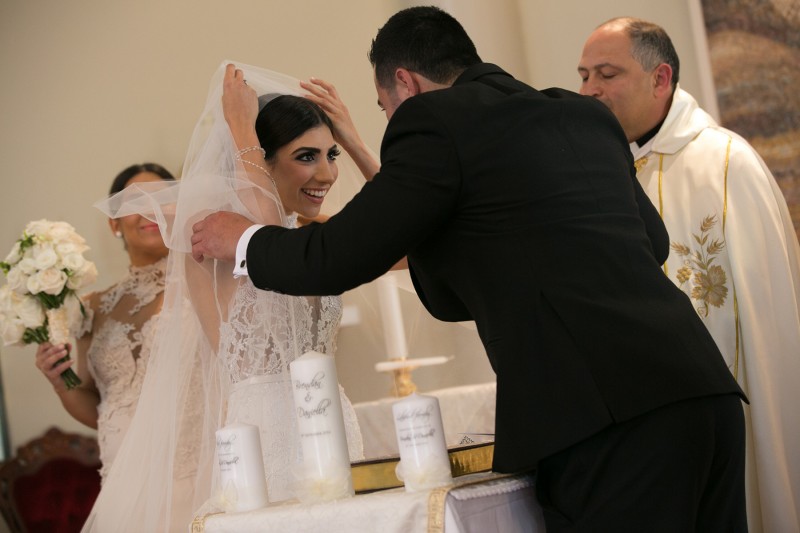 Daniella and Brendan's ceremony was held in Brendan's childhood church, "which was very special to him," Daniella says.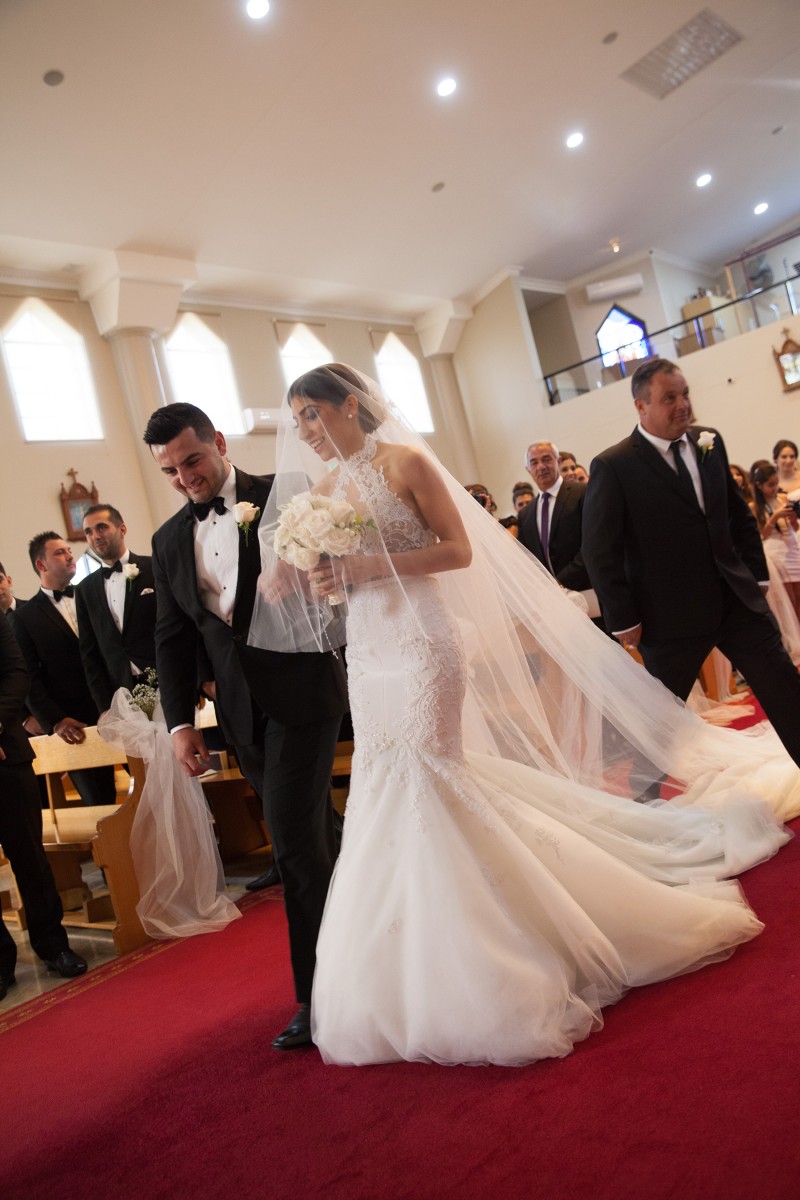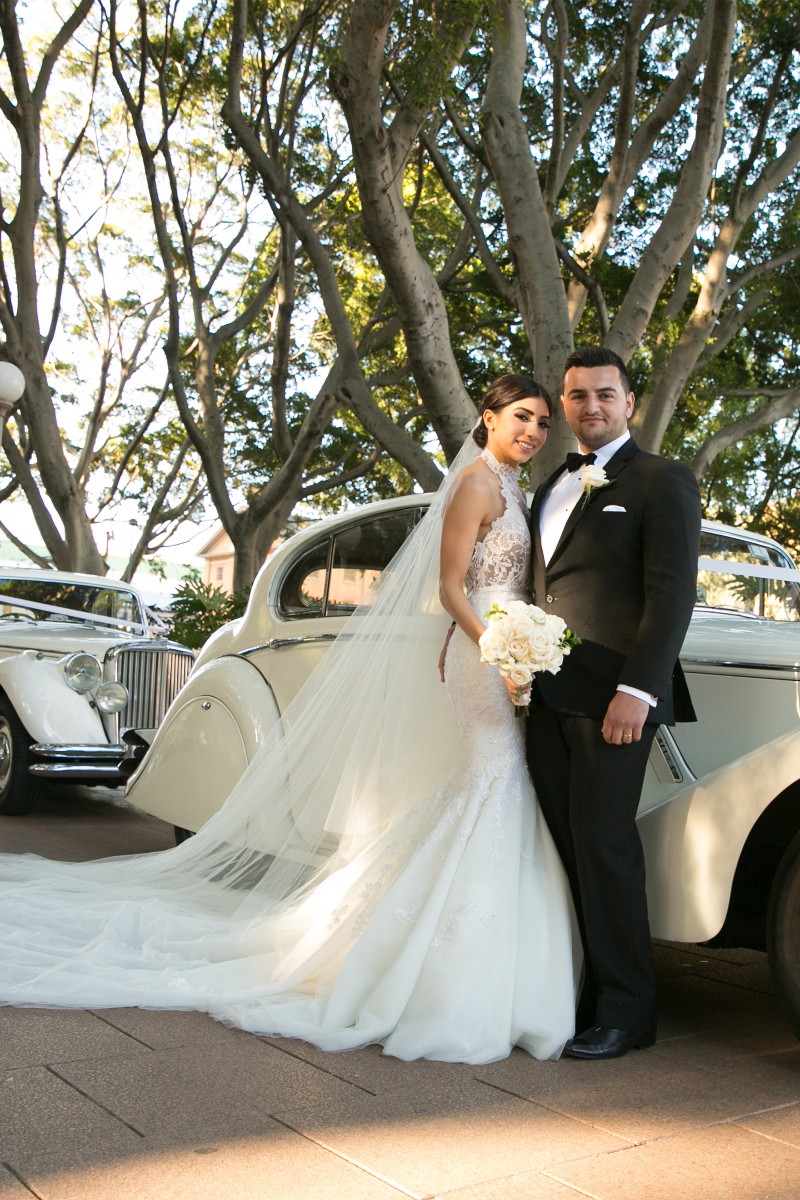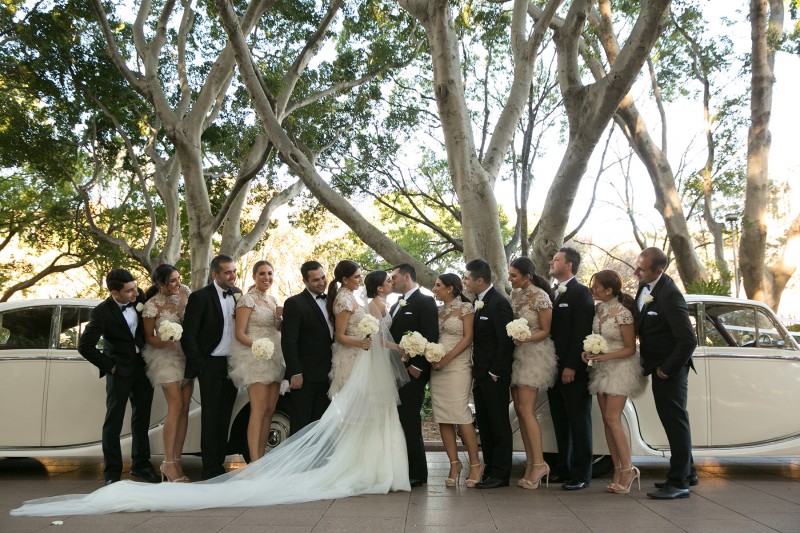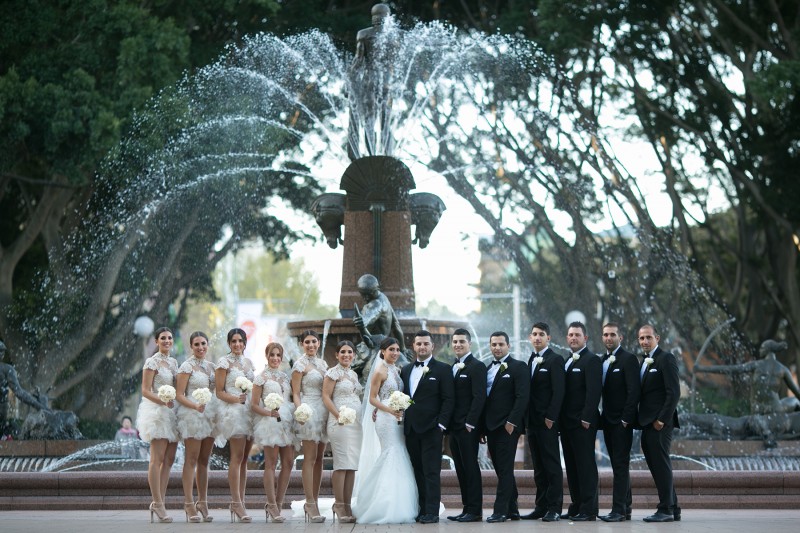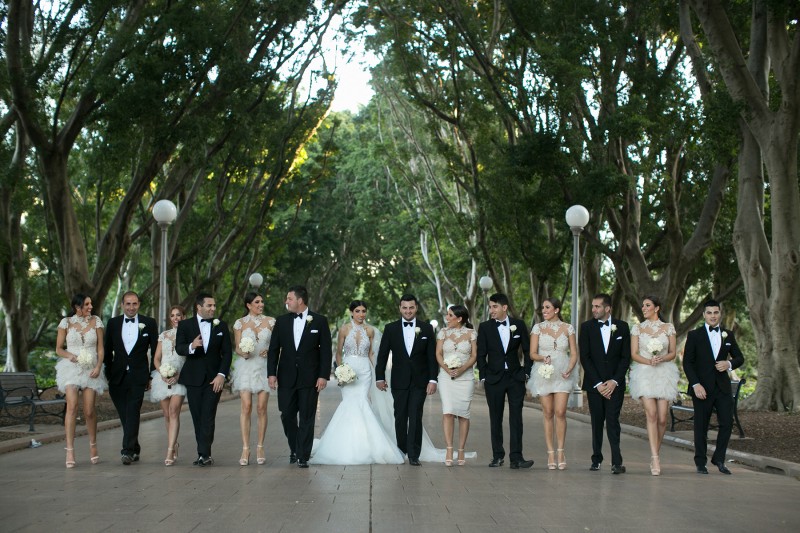 The six bridesmaids wore eye-catching dresses created by dressmaker Adriana Nati, a friend of Daniella's.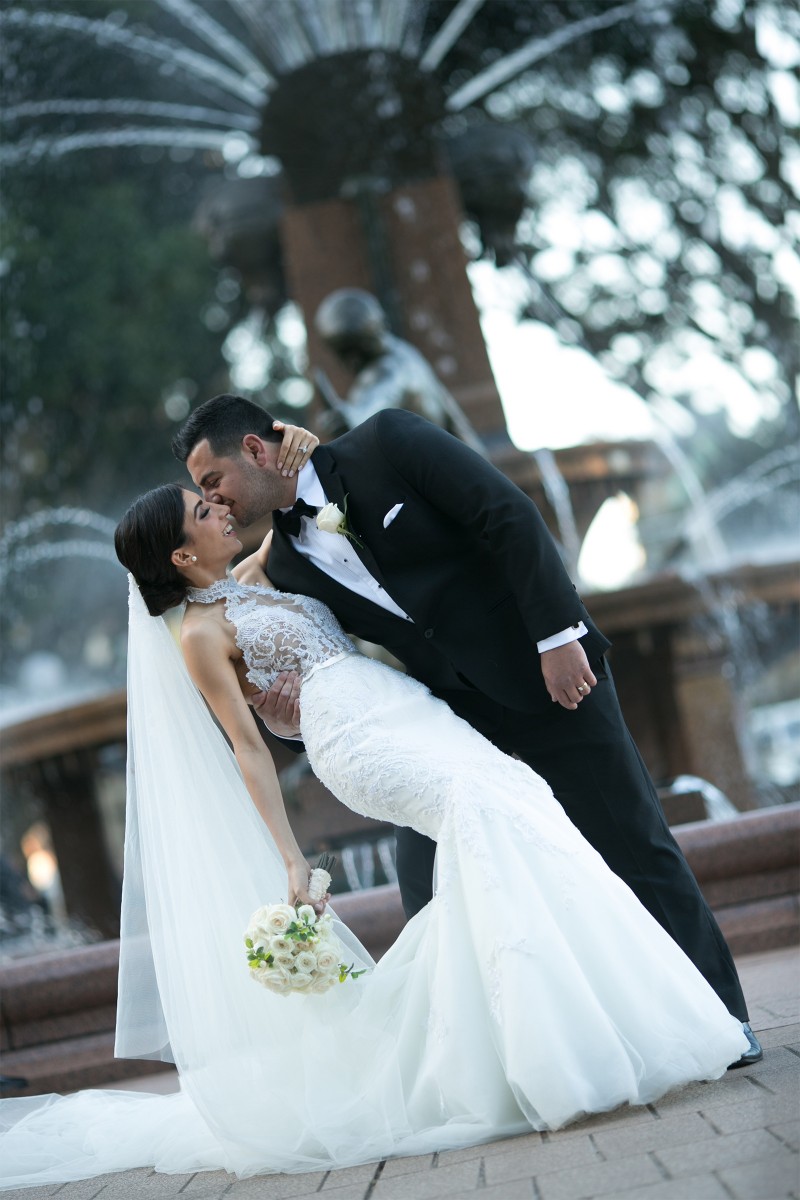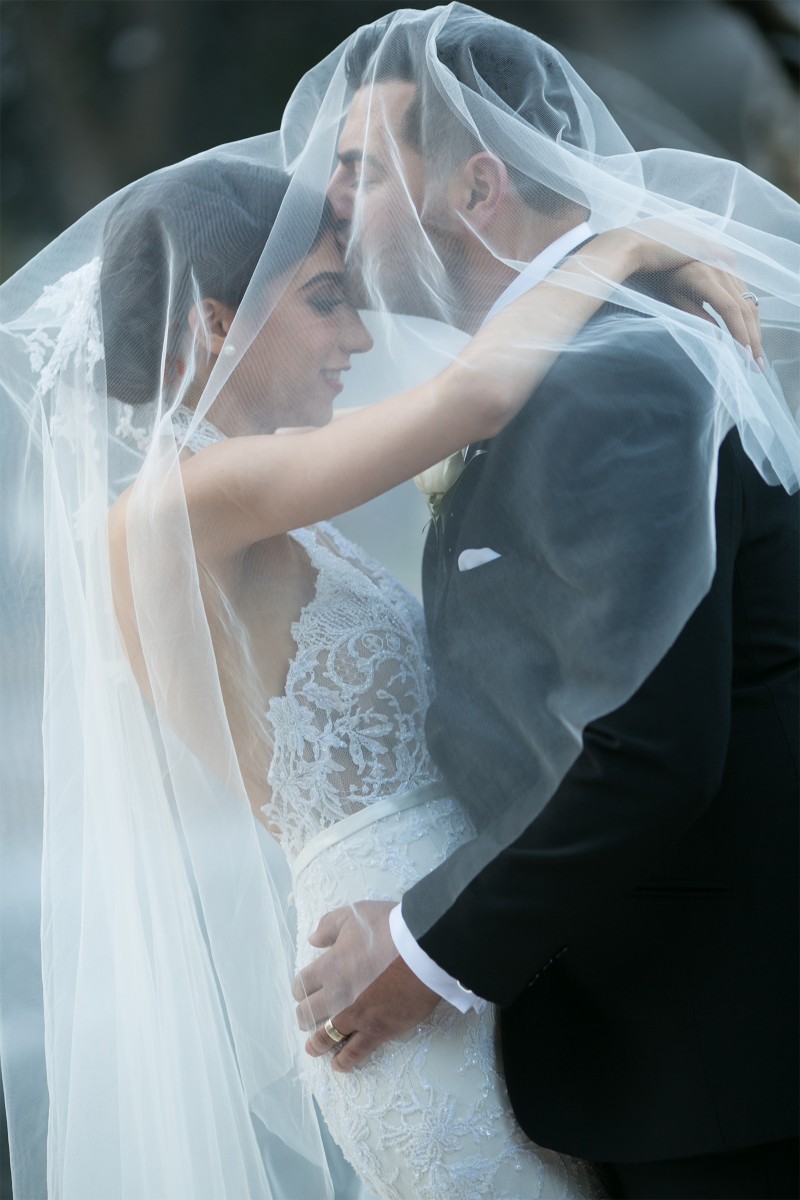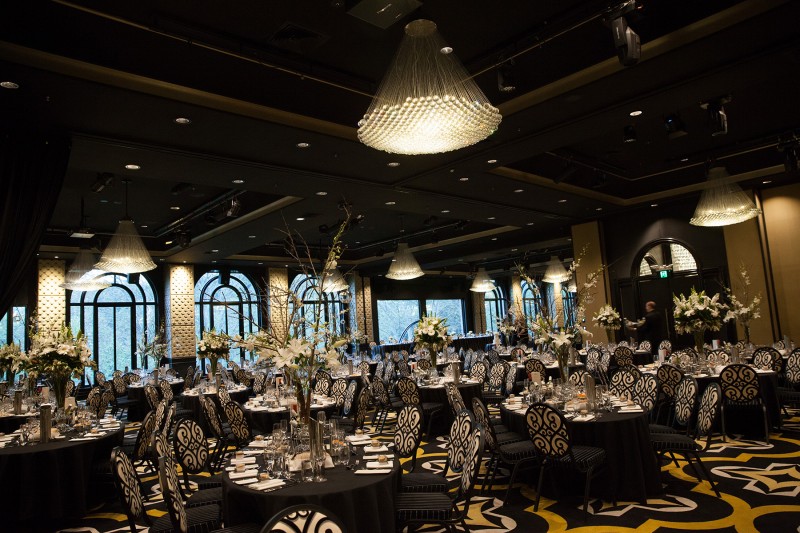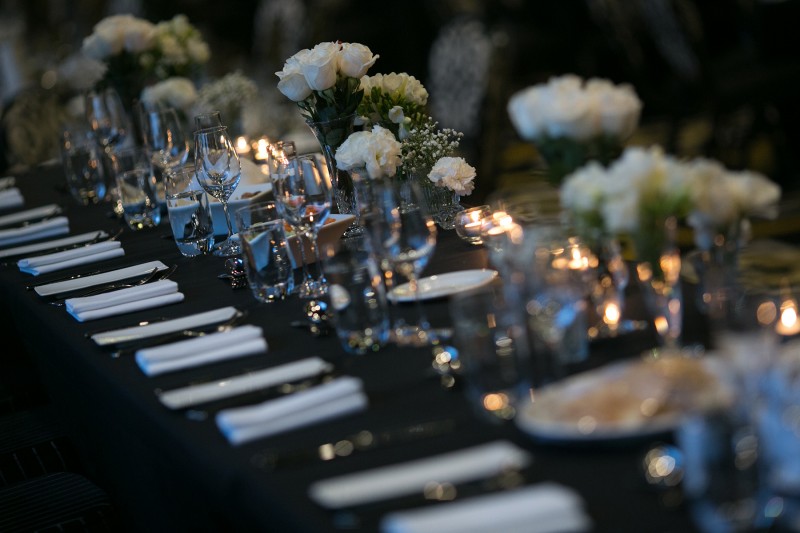 Glamorous Doltone House was decorated with the couple's black and gold colour theme in mind.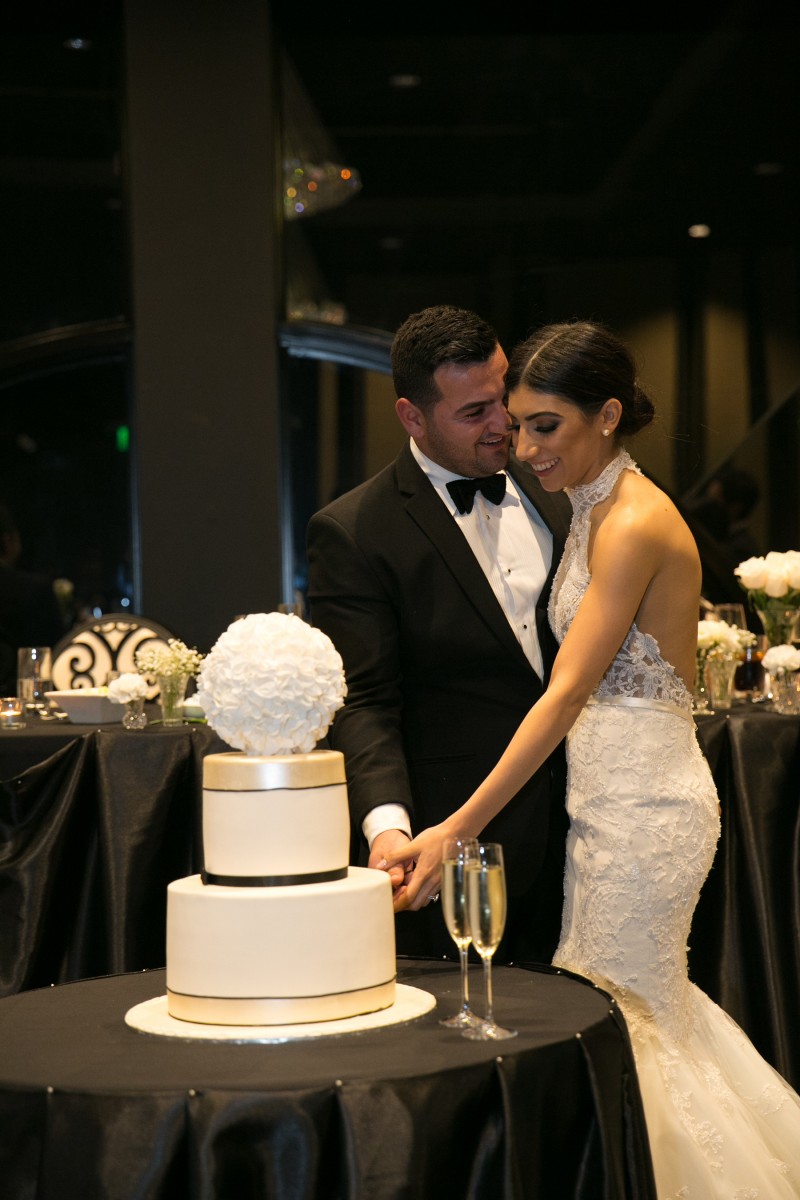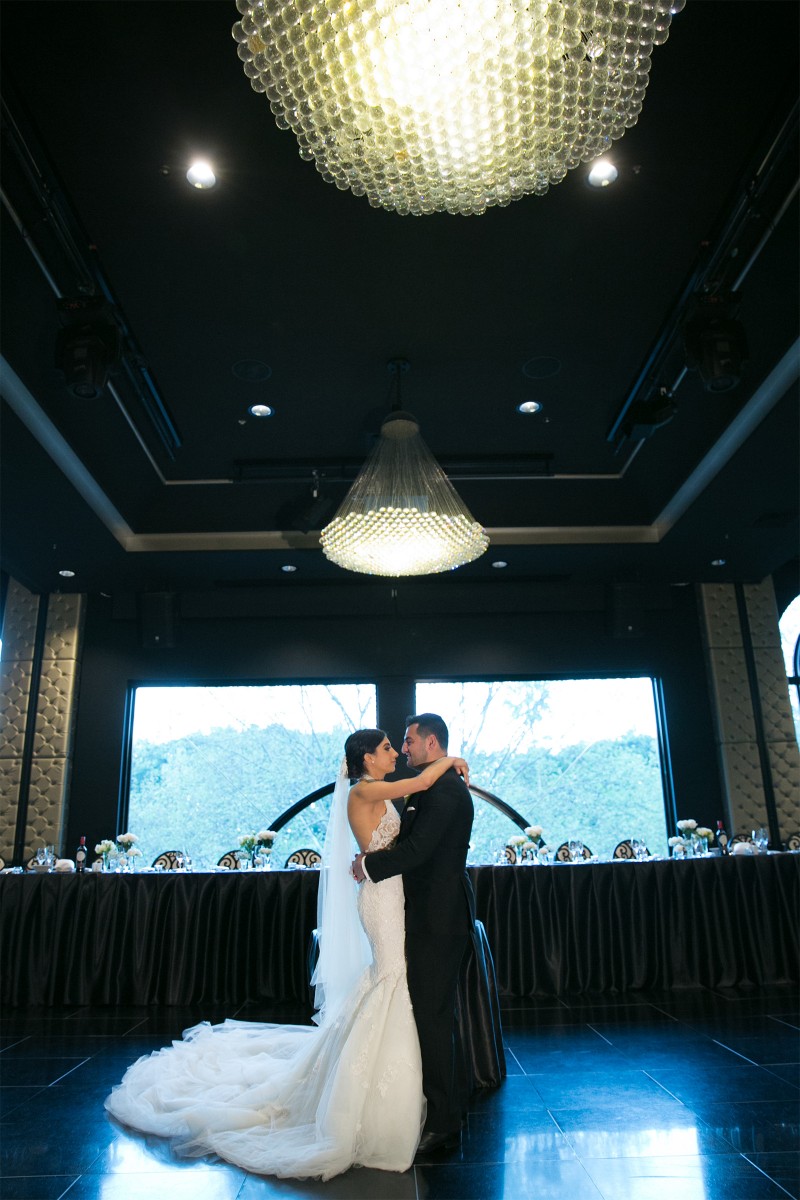 Photos by Xtraordinary Photos & Video.
Featured Suppliers:
Bomboniere: New York Cakes, eBay / Brides Accessories: Cecile's Jewellery / Brides Gown: Steven Khalil / Brides Shoes: Jimmy Choo / Bridesmaid Shoes: Wanted Shoes / Bridesmaids Accessories: Cecile's Jewellery / Bridesmaids Dresses: Adriana Nati / Cake: The Cake Studio / Ceremony Music: Doltone House DJ / Ceremony Venue: St. George Maronite Catholic Church / Flowers: Rays Florist / Gift Registry: Myer Gift Registry / Grooms Attire: Peppers Formal Wear / Grooms Shoes: Oxford / Groomsmen Attire: Peppers Formal Wear / Hair: AE Hair / Honeymoon: USA and Mexico / Invitations: Invitation & Bomboniere Factory / Makeup: Rozlyne Vidal, Joanne Khalil / Photographer: Xtraordinary Photos & Video / Reception Venue: Doltone House / Rings: Cerrone Jewellers / Transport: Forever Classic Wedding Cars / Videographer: Xtraordinary Photos & Video / Wedding Night Accommodation: Doltone House